Cleveland Wedding Photographer & Videographer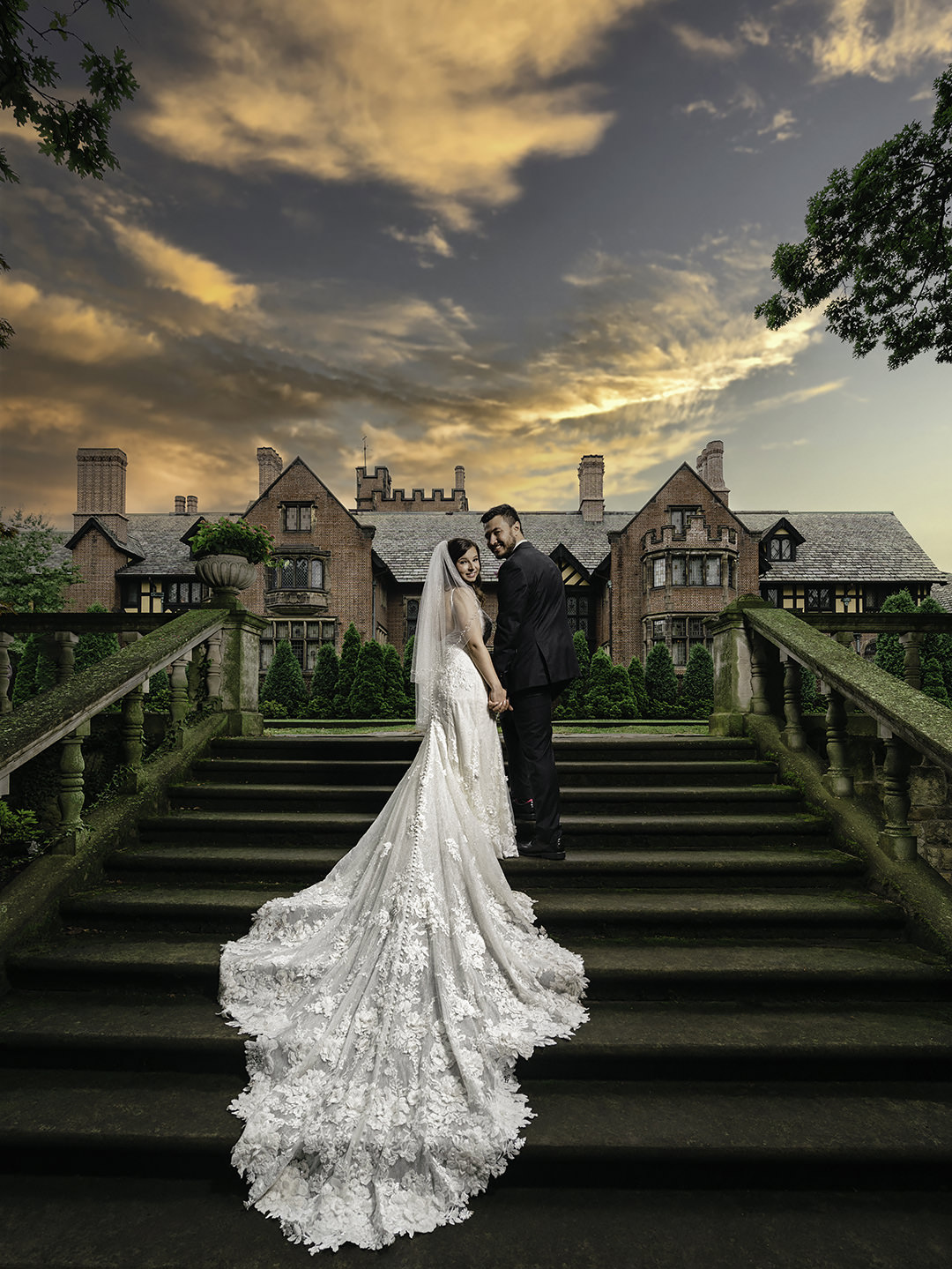 Human Artist Photography + Cinema
We are a creative photography and video team serving Northeast Ohio, including Cleveland, Akron, and beyond.
Our approach focuses on capturing genuine, unscripted emotions and those effortlessly stunning moments, blending them seamlessly with a touch of elegant, posed sophistication.
We capture the essence of your wedding day, from the grandest gestures to the smallest details, ensuring that each moment is recorded with elegance and flair.
Our approach is both artistic and meticulous. We use angles and perspectives creatively to craft images that are both visually stunning and emotionally resonant.
We strive to create wedding photography that transcends the ordinary. Our style is characterized by its colors, skillful use of light, dynamic compositions, and an undeniable sense of sophistication.
Premier Wedding Videographer in Northeast Ohio.
Capture Your Perfect Wedding Moments: Our cinematic video brings your big day to life, preserving every cherished memory – from heartfelt speeches and toasts to your first dance and vows.
With a focus on your connections and stunning visuals, we craft a timeless film for you to cherish today, tomorrow, and forever!
1. Chat with Us!
We're so excited to hear from you! Once you reach out through our contact form or a phone call, we'll quickly check if we're free on your big day. If we are, we can't wait to meet you and chat about all the amazing things we can do together. We'll walk you through everything you need to know about how we'll work together.
2. Planning Together.
You're all set with us for your photography or videography needs – or both! Now, let's start creating wonders. We'll be right by your side, envisioning and capturing your engagement and wedding day. We're here to ensure your most beautiful visions become a reality.
3. Your Big Day!
Your wedding day is here, and we're so honored to be a part of it. We'll be there with you every step of the way, soaking in the joy of your love and capturing those once-in-a-lifetime moments. Get ready for a day filled with love, laughter, and memories that will stay with you forever!
4. Crafting Your Memories.
After your wedding, we'll pour our hearts into perfecting your photos and videos. Our team will create beautiful album designs and help you pick out the perfect wall art prints. We want to make sure that every moment after your wedding is just as special and stress-free as your big day. Let's create something amazing together!
What our Customers Say
What our Customers Say
Our approach often involves a careful balance between candid moments and composed, artistic shots, ensuring each image resonates with emotional depth and visual harmony.
A Visual Journey of Your Relationship
Marriage Proposal and Forever Session
Experience the magic of your proposal with our complete photo and video services. We will capture every heartfelt moment – from the marriage proposal itself to the emotional reactions that follow. Our team creates cinematic videos using candid shots and scenic views, providing you with a personalized and heartwarming memory. Relive your special day through our expertly crafted visuals.
Our aim is to encapsulate the raw, genuine emotions that define your love story. As the years go by, these visual fragments will not only rekindle the flames of your initial romance but also stand as a living testament to the unwavering love that you pledged to one another.