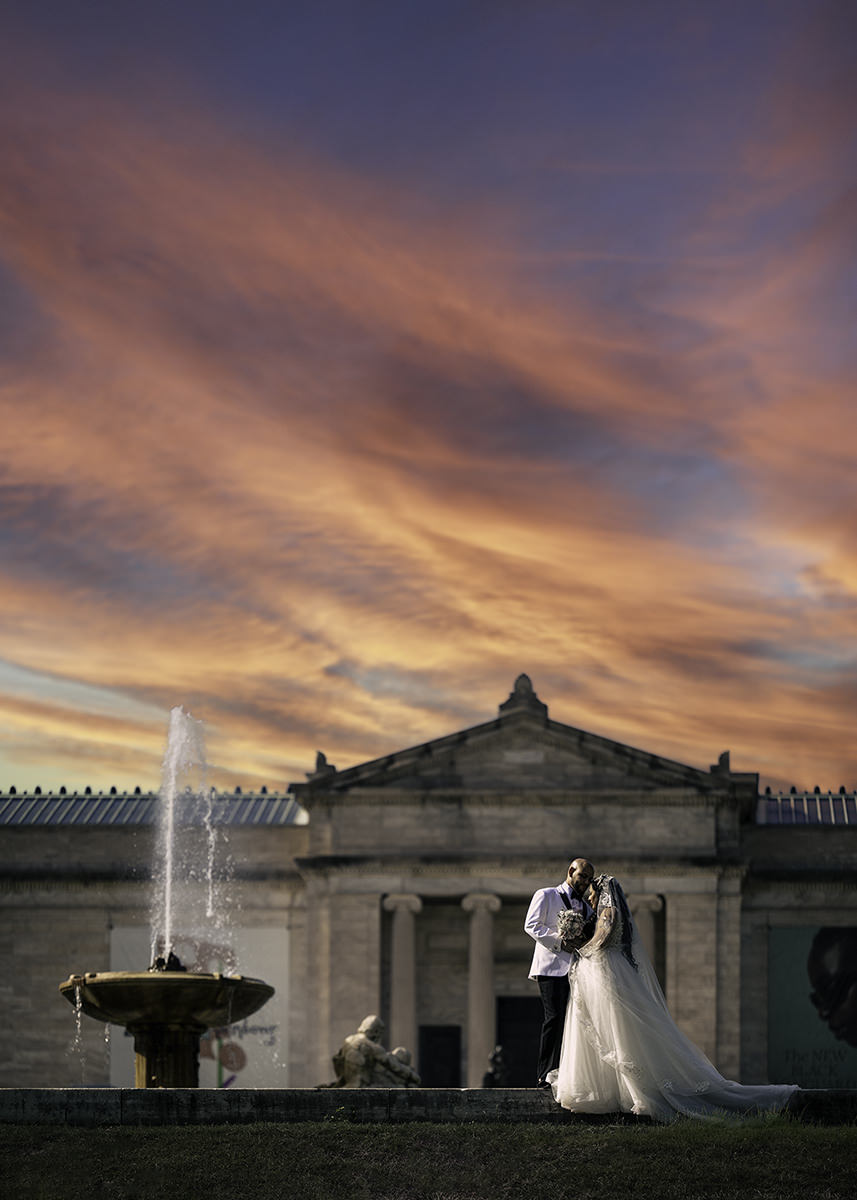 Wedding Photography Services
Human Artist Photography is a top wedding photography studio in Cleveland, Ohio with over 12 years of experience. We have photographed weddings at almost every popular venue in the city, making us very familiar with the Cleveland area.
We offer various wedding photography services to fit every need and budget, from elopement packages to all-day coverage. Our unique approach combines an artistic eye with traditional techniques, allowing us to offer a range of styles for your wedding photos.
In addition, we provide complete wedding album packages, including professional photo editing, albums, wall art, and prints. With our experience and expertise, we know how to capture all the special moments of your unique wedding day.
As a well-established Cleveland wedding photographer, we have worked with many vendors in the area, including wedding planners. Let us tell your wedding story through our beautiful photographs.
Our Studio
Our Photography Studio is located at Ariel International Center in Cleveland, Ohio. Visit our photography studio and learn more about our services. We would be delighted to assist you in capturing your special moments and turning them into lifelong memories.
Our team is great at capturing all the amazing moments of your special occasion! We also have the finesse in the art of storytelling, the skills in cinematic production, and the mastery in capturing those precious moments that you would want to relive time and time again. We prioritize the importance of relationships and aesthetics in our work. Your video will be of exceptional quality.
If you're interested in video, we offer it as an add-on to your photography collection. In case you wish to hire us exclusively for video coverage, please do not hesitate to contact us to receive a customized quote.
Wedding Video Services Offered
Wedding highlight video: This is a short, edited video that showcases the highlights of the wedding day, typically set to music. It can be a great way to share the key moments of the day with family and friends.
Wedding documentary video: This is a longer, more comprehensive video that captures the entire wedding day from start to finish. It typically includes footage of the ceremony, speeches, formal dances at the reception, and highlights of the dancing party.
Same-day edit: For couples who want to see their wedding highlights on the same day, a same-day edit can be a great option. This involves a videographer editing footage from the wedding day into a short video that can be played at the reception.
Engagement video: An engagement video is a separate video shoot done prior to the wedding day. It can be used as a save-the-date announcement or shared on social media to announce the engagement.
Documentary Ceremony Video: A longer, more comprehensive video that captures the entire wedding ceremony. It aims to tell the story of the ceremony as it unfolds in a natural and unobtrusive manner.
INITIAL CONCULTATION. Upon receiving your inquiry via our contact form or phone, we will check our availability for your requested date. If your date is available, our team will schedule a meeting with you to discuss the next steps and provide more details about the booking process.
CREATIVE PLANNING. You are now officially booked for our photography or video services or both! Our team will work closely with you to design and capture your engagement session and wedding day, ensuring that your dream vision is brought to life.
WEDDING DAY. The long-awaited day has finally arrived – your wedding day! We at Human Artist are honored to be by your side throughout the day, celebrating your love and capturing the most precious moments that will become a part of your personal history. Get ready to create unforgettable memories that will last a lifetime!
POST PRODUCTION. Following your wedding, we will devote ourselves to editing your photos and videos with great care and attention to detail. Our team will work to create stunning album layouts and provide guidance on any wall art prints that you may wish to consider. We strive to ensure that every aspect of your post-wedding experience is seamless and enjoyable.