A night at the museum and a week on the beach.
Two of the most fun-loving and adventurous people we have ever met, Tess and Tony, had the best of both worlds for their week-long wedding celebration on the beaches of Cabos San Lucas and glamorous roaring 20s' bash at the Museum of Natural History in Cleveland's University Circle neighborhood.
It all started in Cabo. We arrived to find the soon-to-be-weds and their closest friends and family poolside at the Sandos Finisterra Resort. From the moment we arrived, we knew, without a second thought, that this wedding and these people would be unforgettable! With a refreshing drink in one hand and a camera in the other, we quickly got to capturing the energy of this fun group of friends.
Together we scaled rock formations, withstood the undertow of the Pacific waves that rushed through the lagoon at Lover's Beach, devoured the best fish tacos of our lives at a shack in downtown to the sounds of a live Mexican mariachi band, and sipped our first-ever chunky monkeys by the pool, and captured every second of it with our cameras. Call it lifestyle photography, an extended engagement session, or pre-gaming, but this time spent getting to know Tess and Tony and capturing a glimpse of their relationship on camera was some of the best spent in our lives.
While all of this was incredibly fun, the highlights of the week came on Tess and Tony's wedding day! The bright and breezy hotel suites were perfect for getting-ready shots. Tess got ready in her gorgeous suite surrounded by her closest friends. There was champagne, a coffee table covered in shimmering rose gold wedding day accessories, lots of giggling, and, at one point, lots of tears as Tess read her wedding day email from Tony. The supportive energy in the room was palpable. Tony also had his fair share of support. He had his parents, sister, best men, and even his soon-to-be father-in-law carrying a bottle of vodka at his side.
To stay true to the beach theme, everyone was dressed down and in all-white attire. (For once we photographers could skip the black uniforms and still blend in.)
Following a beautiful beach front ceremony and a stylized photo session on the grounds of the resort, we danced and ate and cheered and laughed from the hilltop restaurant that overlooked the cozy Mexican town. The scene was magnificent! I still marvel at the fact that those forty wedding guests could create the atmosphere of 300 people with their love, support, and hugely fun spirits! While we all headed to the resort club for the after party, Tess headed off to the lobby to call Southwest Airlines to make sure everyone was properly checked into our next-day flights. Whether the problem is plane tickets, scraped knees, extreme case of sunburn, or something worse, Tess—in true ER nurse fashion—always takes action to make the situation better. And, somehow, she looks to be enjoying it every step of the way!
This wedding was about so much more than just one day, it was about years of love and friendship culminating in days of fun, back-to-back memories.
And that was only the beginning.
Once we all arrived safely back in Cleveland and had the chance to cool off our sunburns, the party reconvened beneath dinosaur exhibit at the Cleveland Museum of Natural History. Tess was stunning in her satin full-length gown, pin-curled retro hair and birdcage veil, and ruby red lips. And Tony was handsome in his powder blue plaid suit and bowtie. Back at the museum, the gargantuan fossil structures did their job to fill in the lofty space, and tall tufts of feathers and tasteful up-lighting added a touch of cozy class. With the live band all night, a free pass to roam through the museum exhibits, plus delicious all-you-can-eat sliders and hand-cut potato chips, Tess and Tony nailed the recipe for success!
Tess and Tony are remarkably kind, funny, hardworking, and loyal. It's no mystery that they make the perfect pair—and they make it look so easy!
We wish you two a lifetime of brilliant adventures, boundless creativity, and bold moves together as a team!
Love,
Yevhen & Julie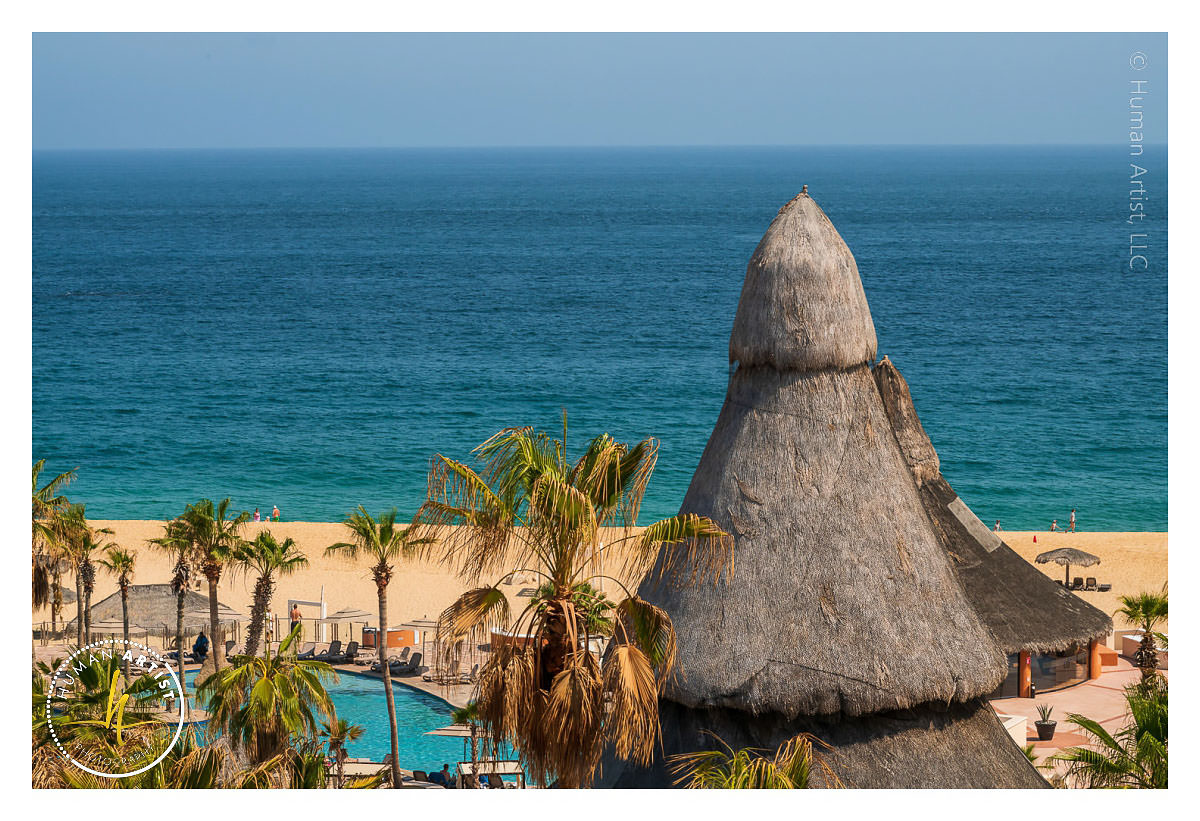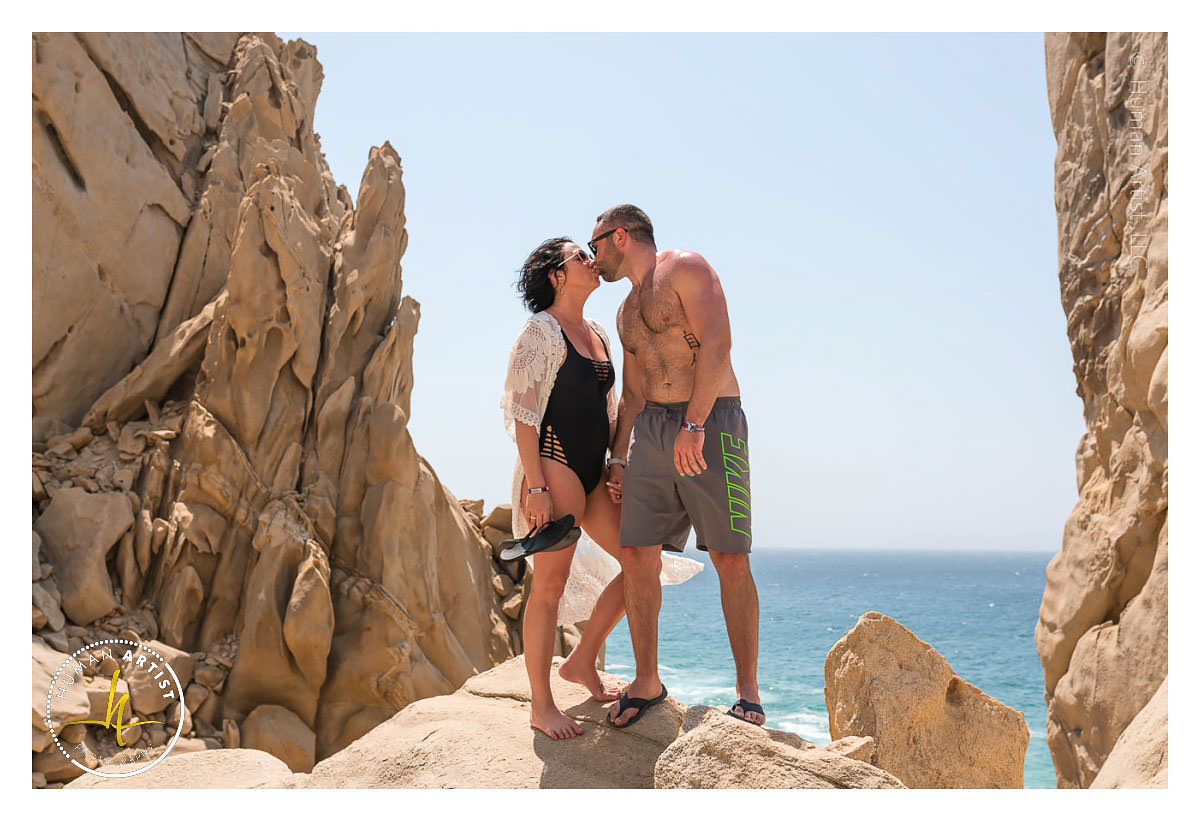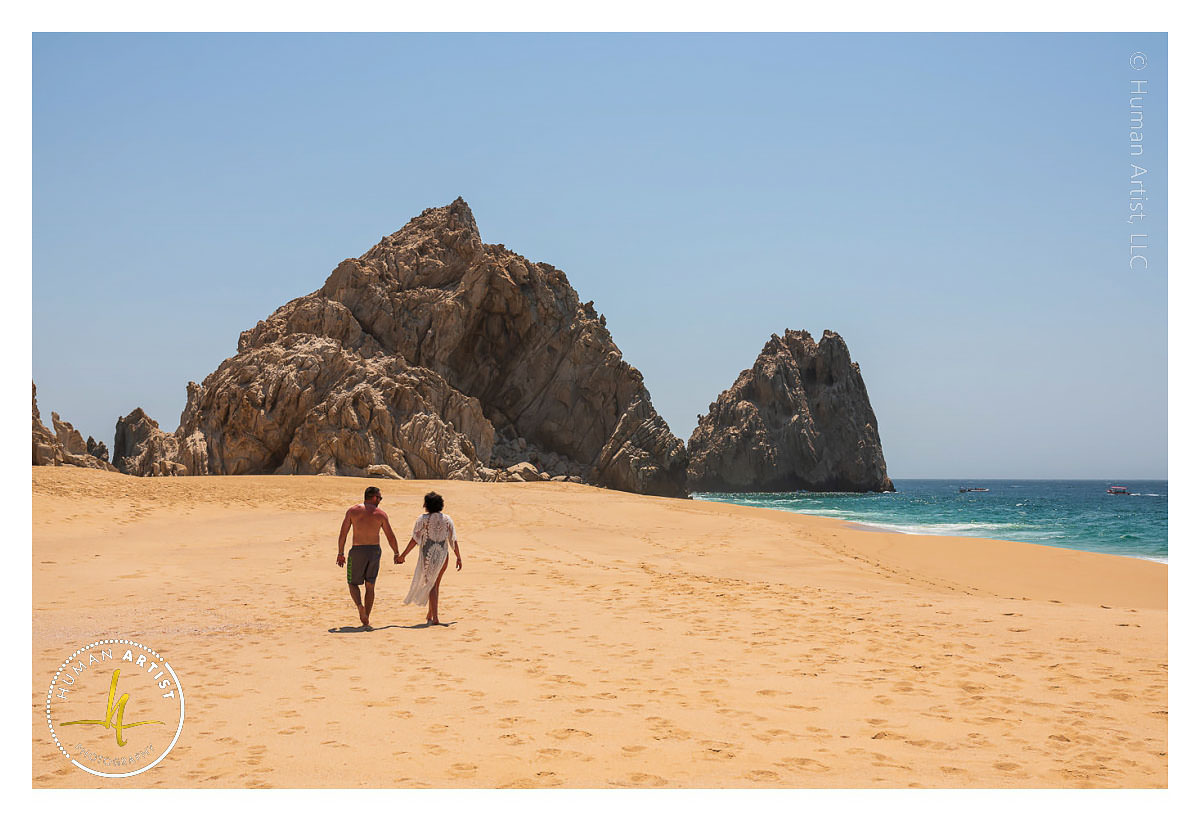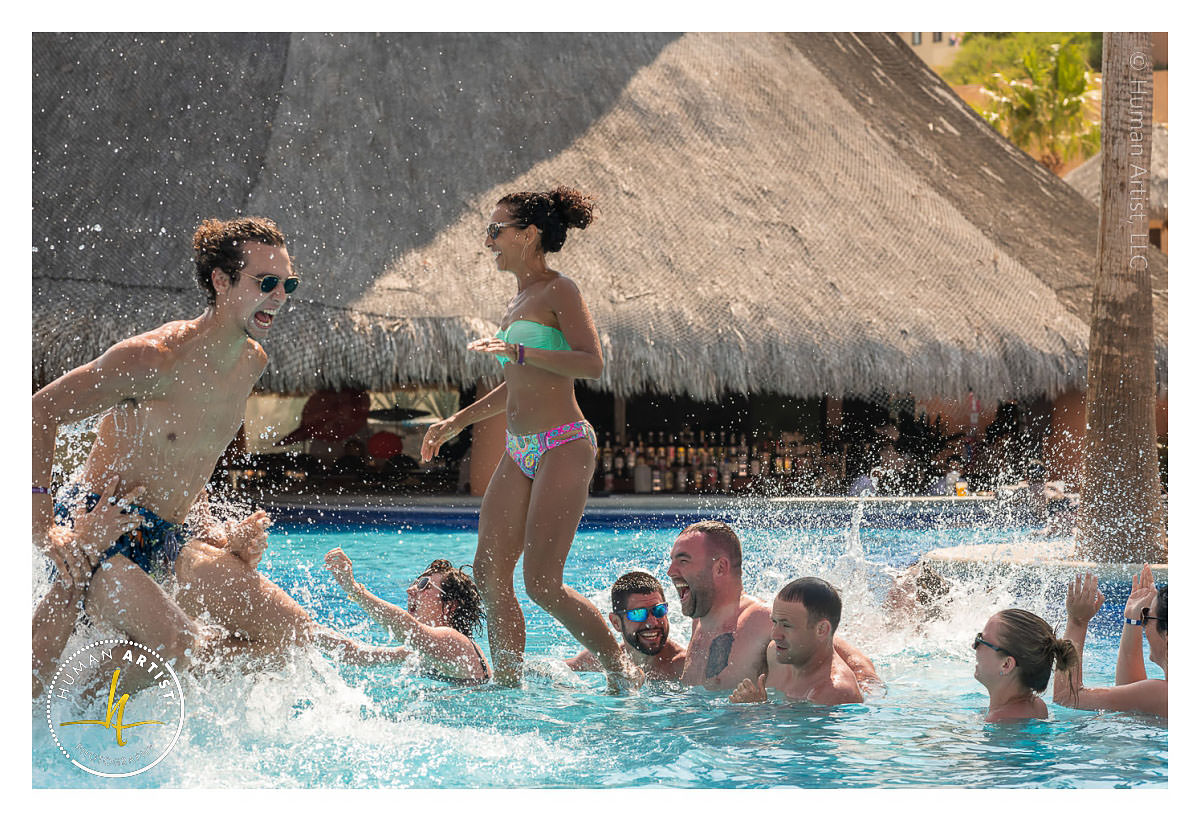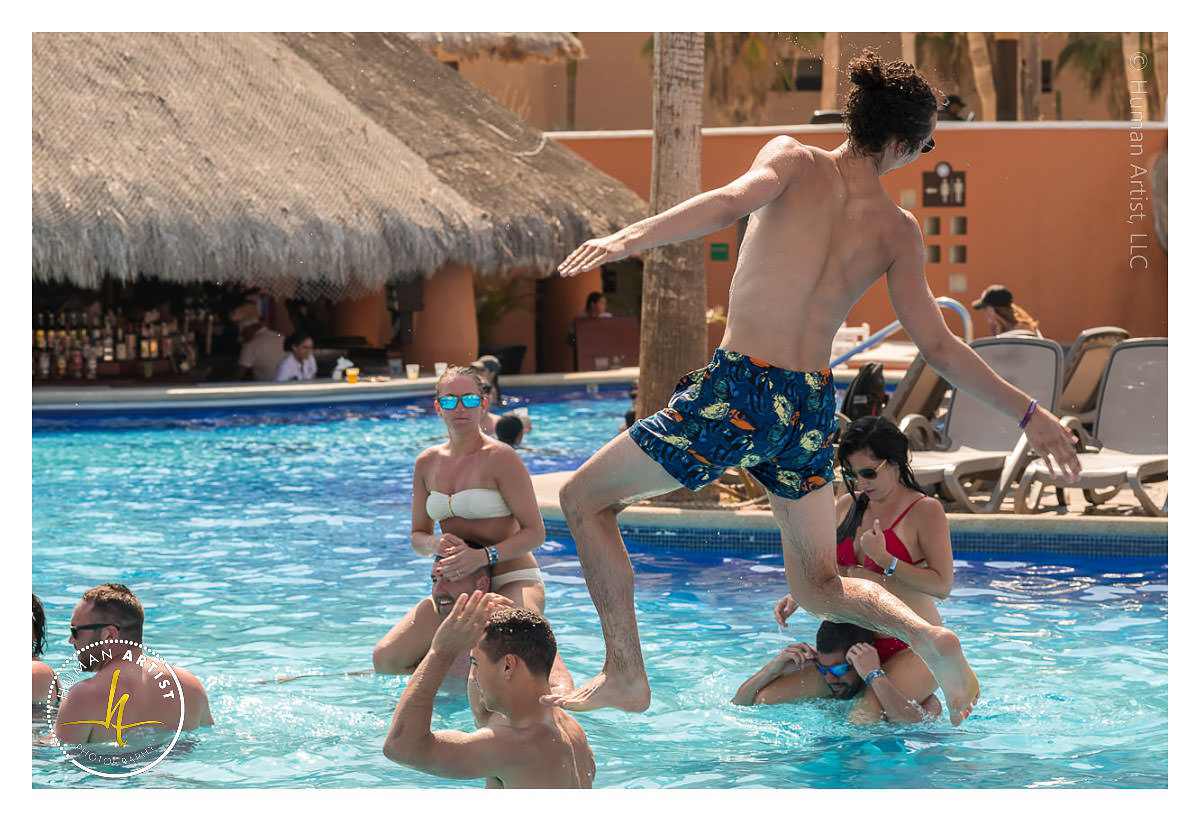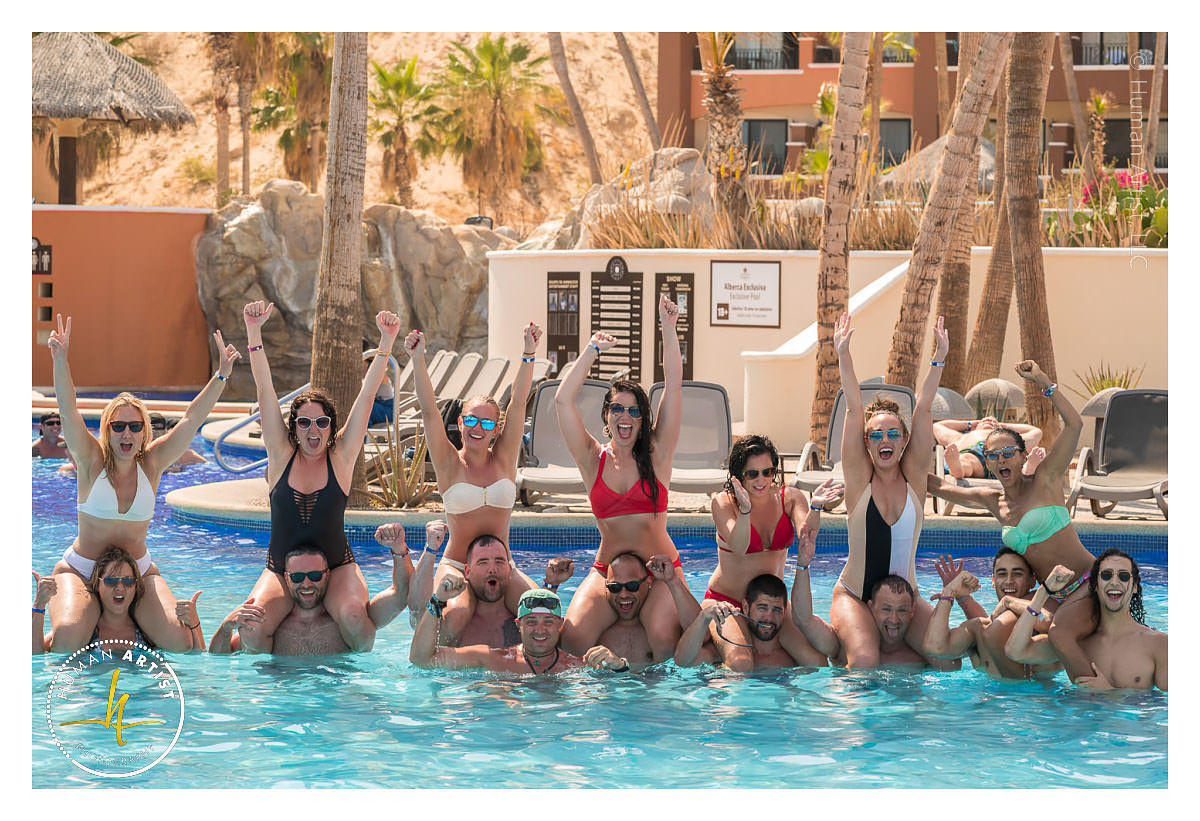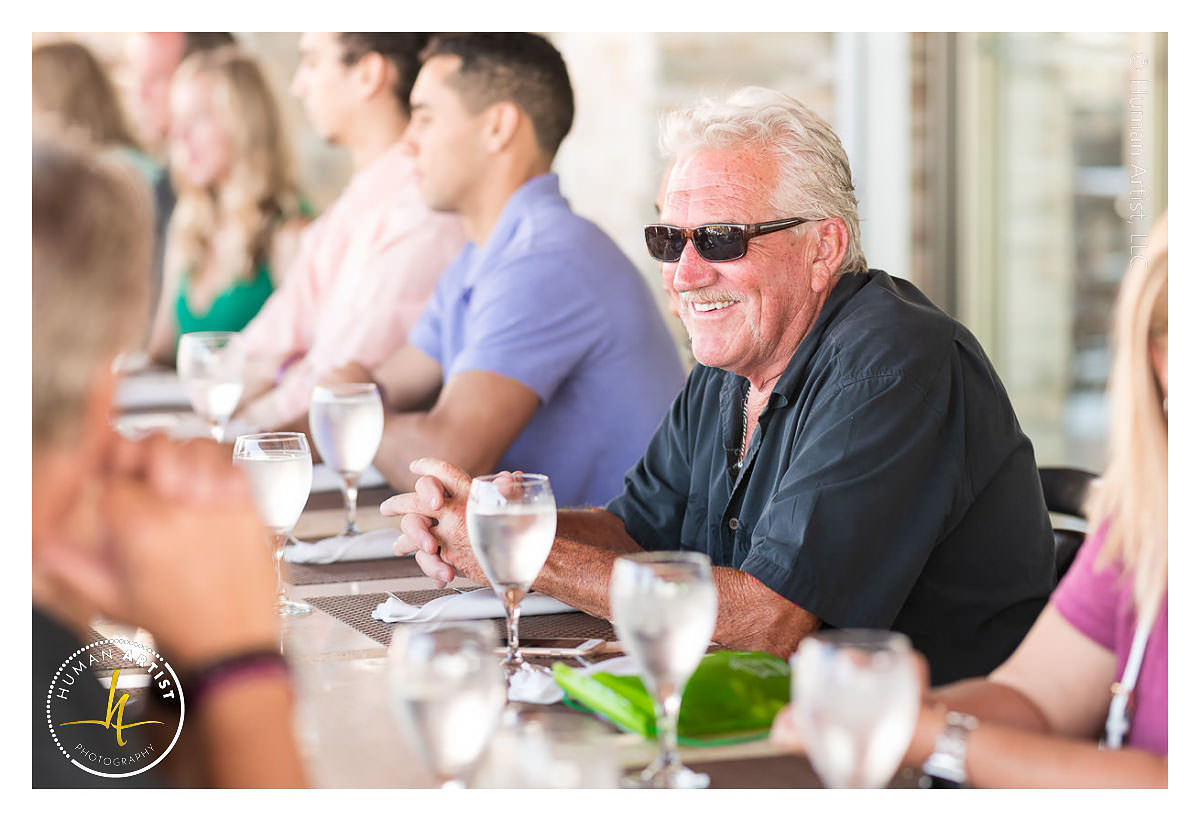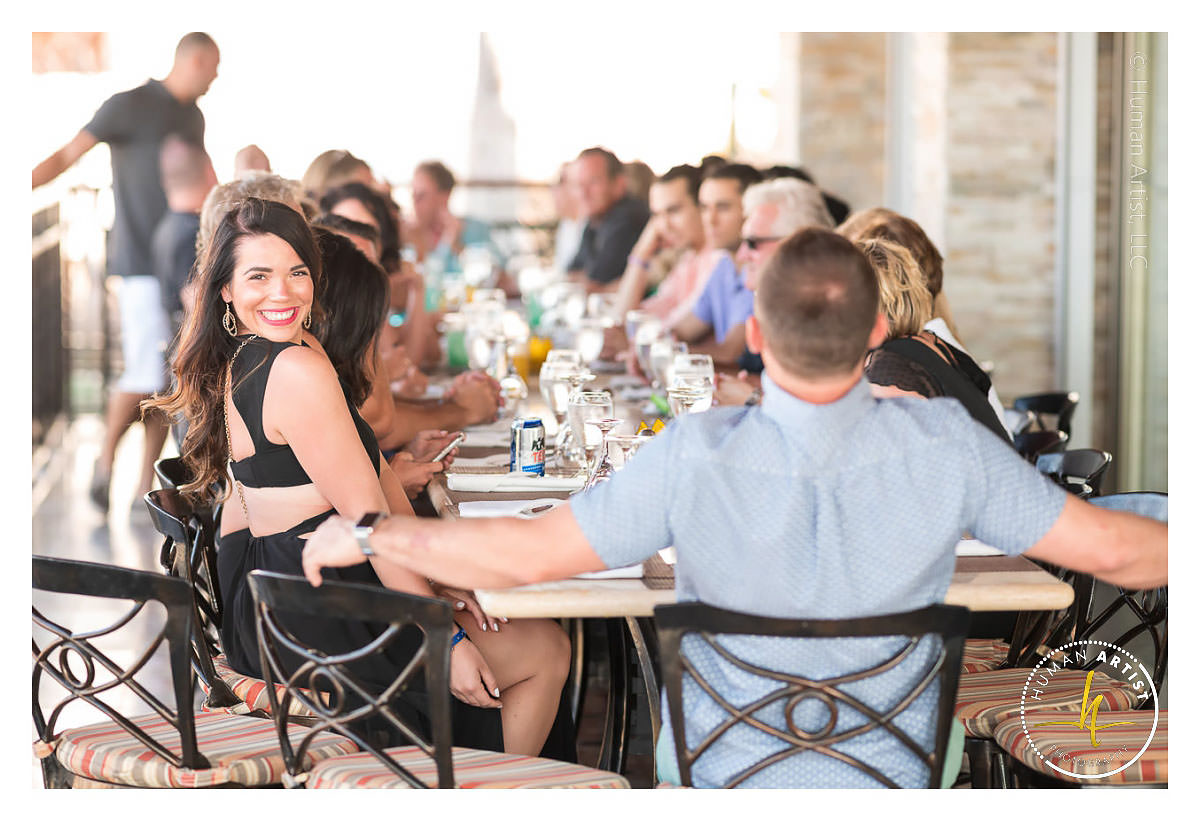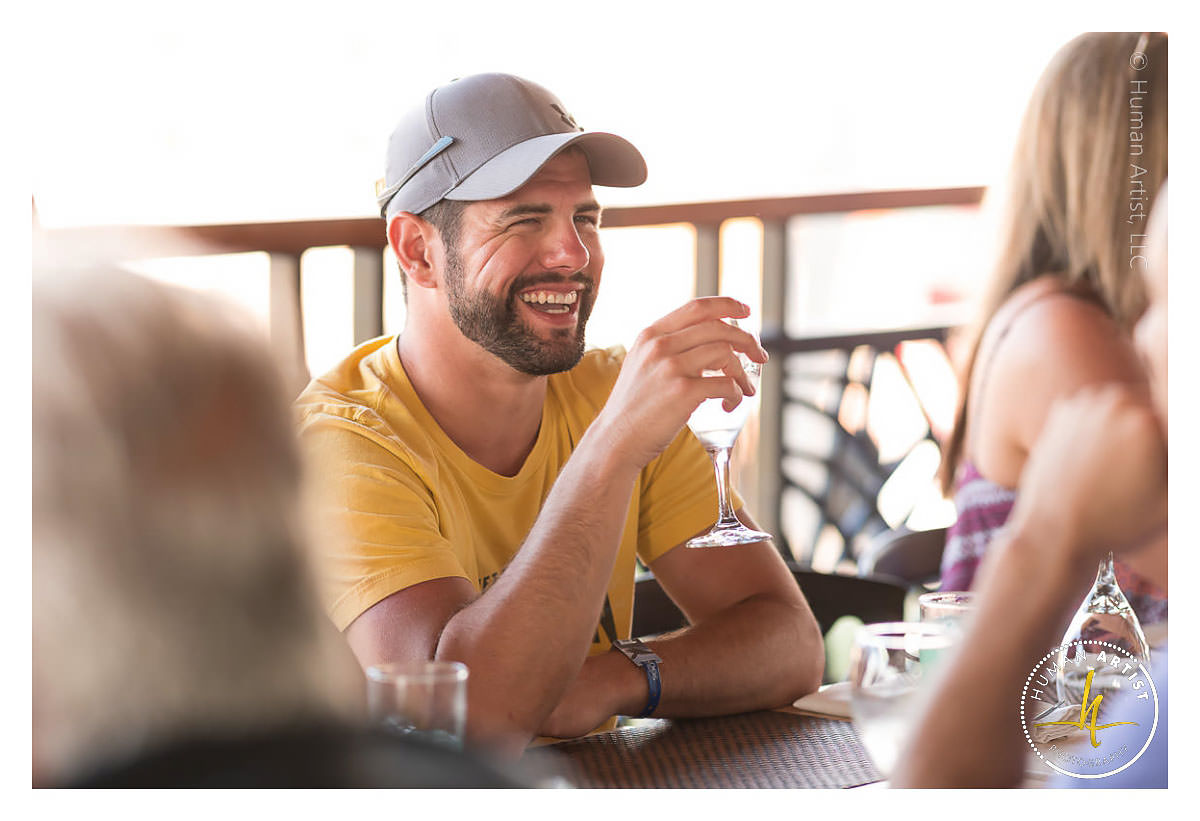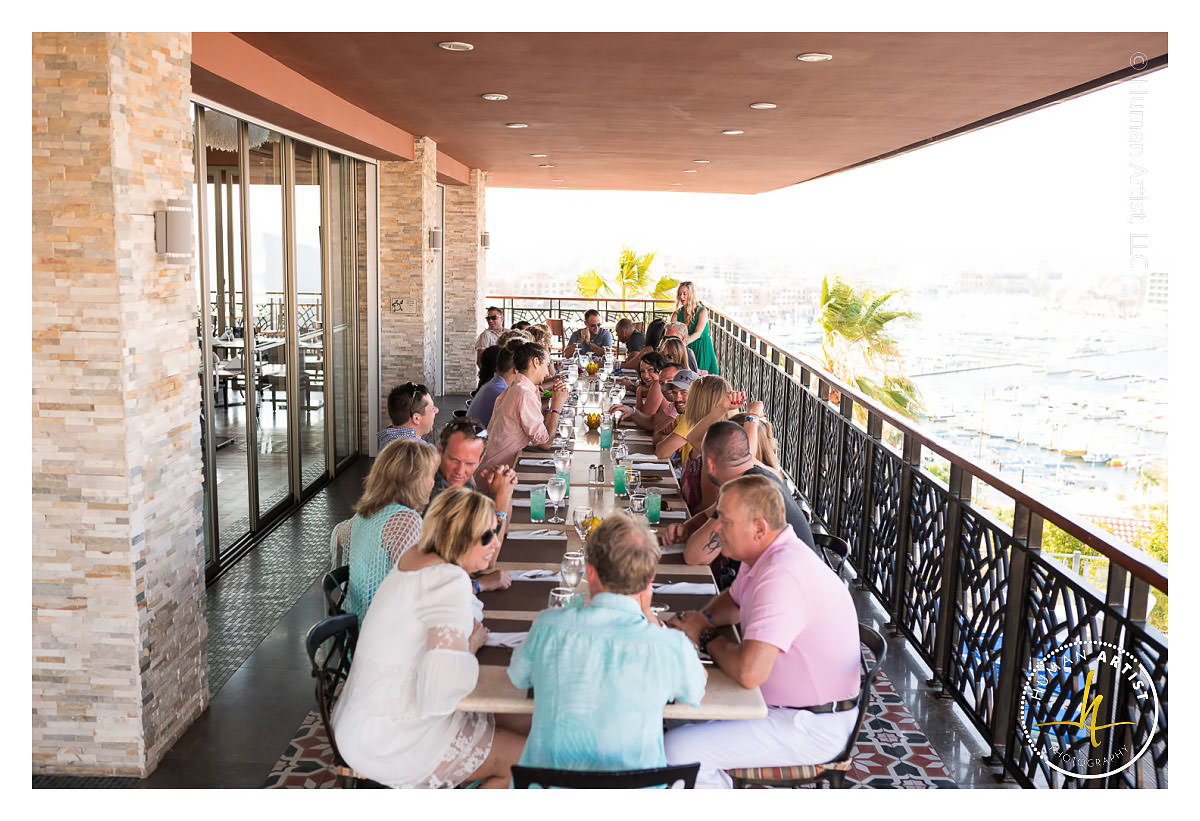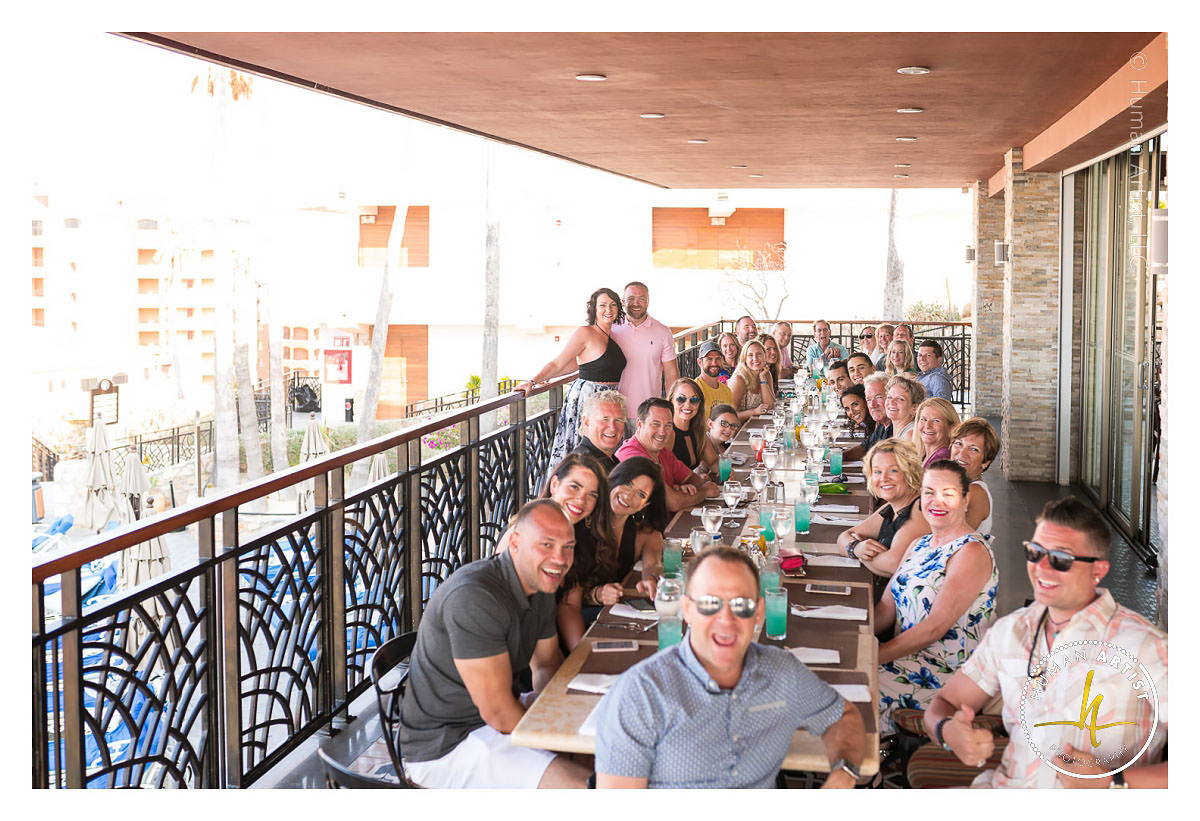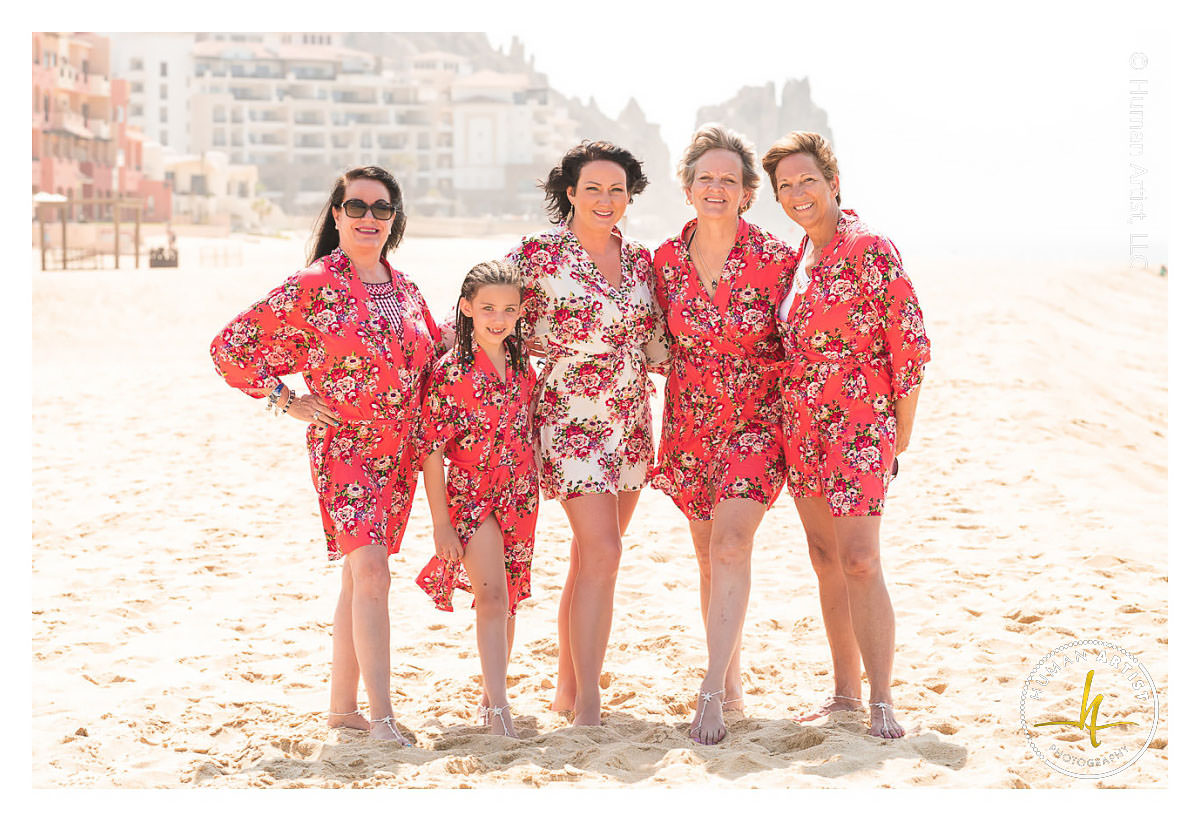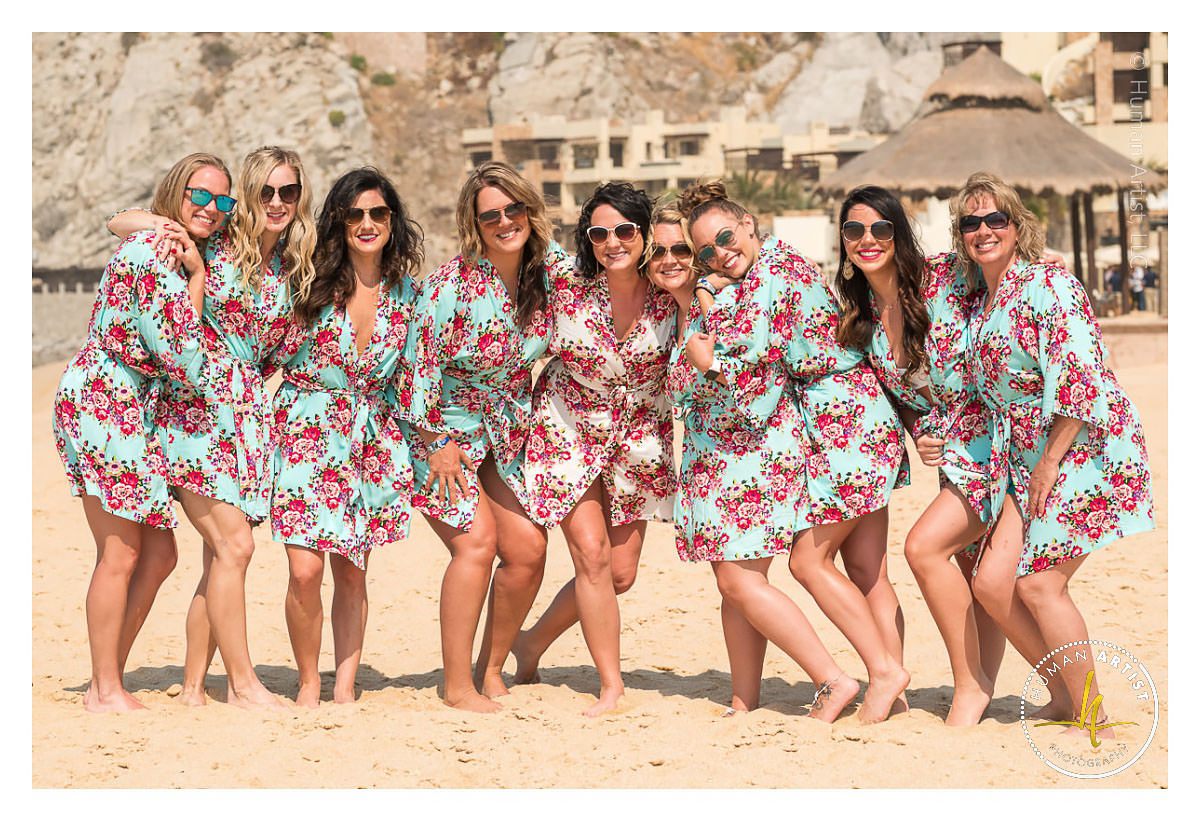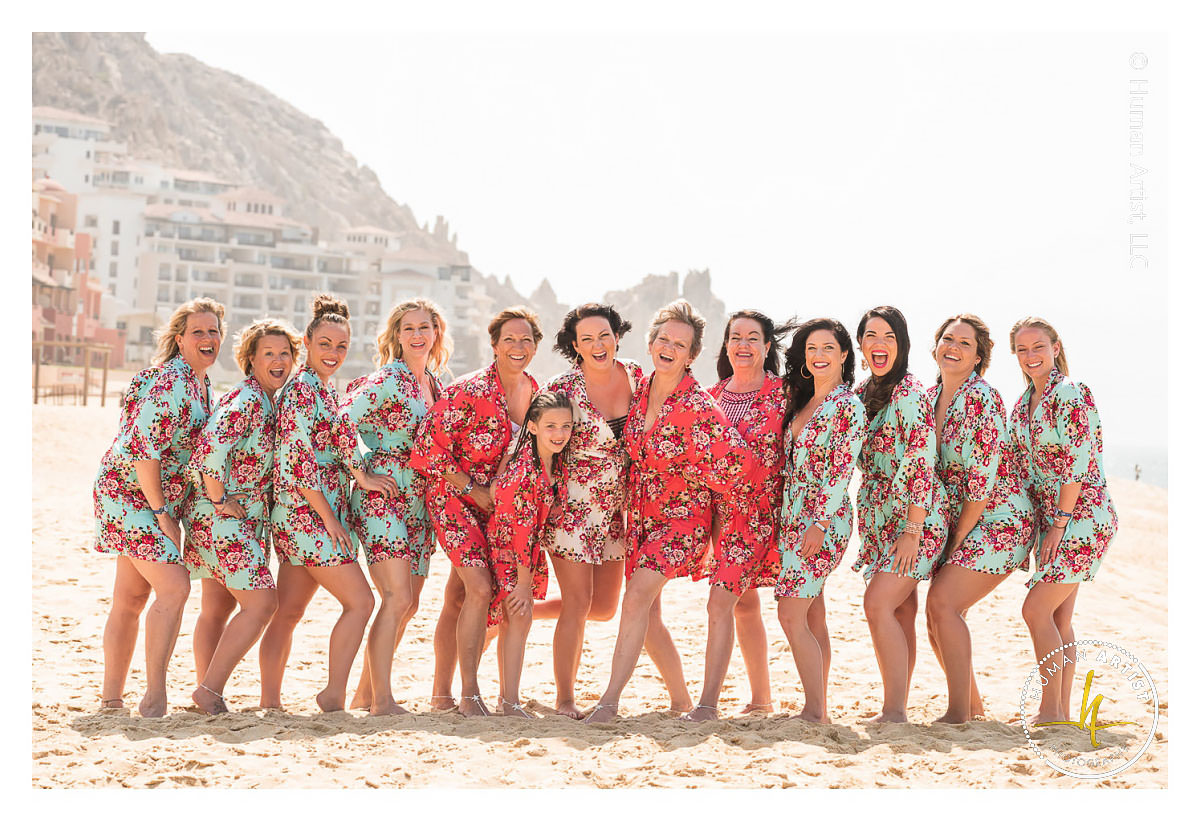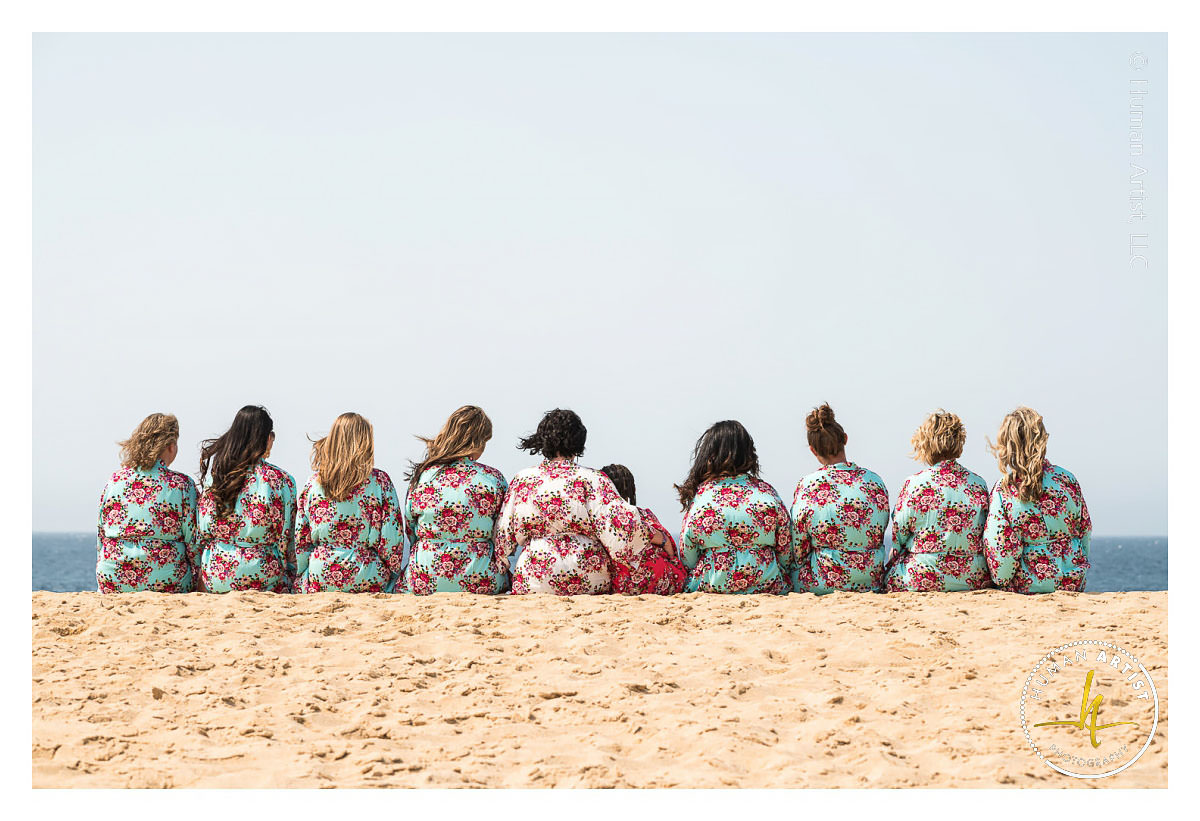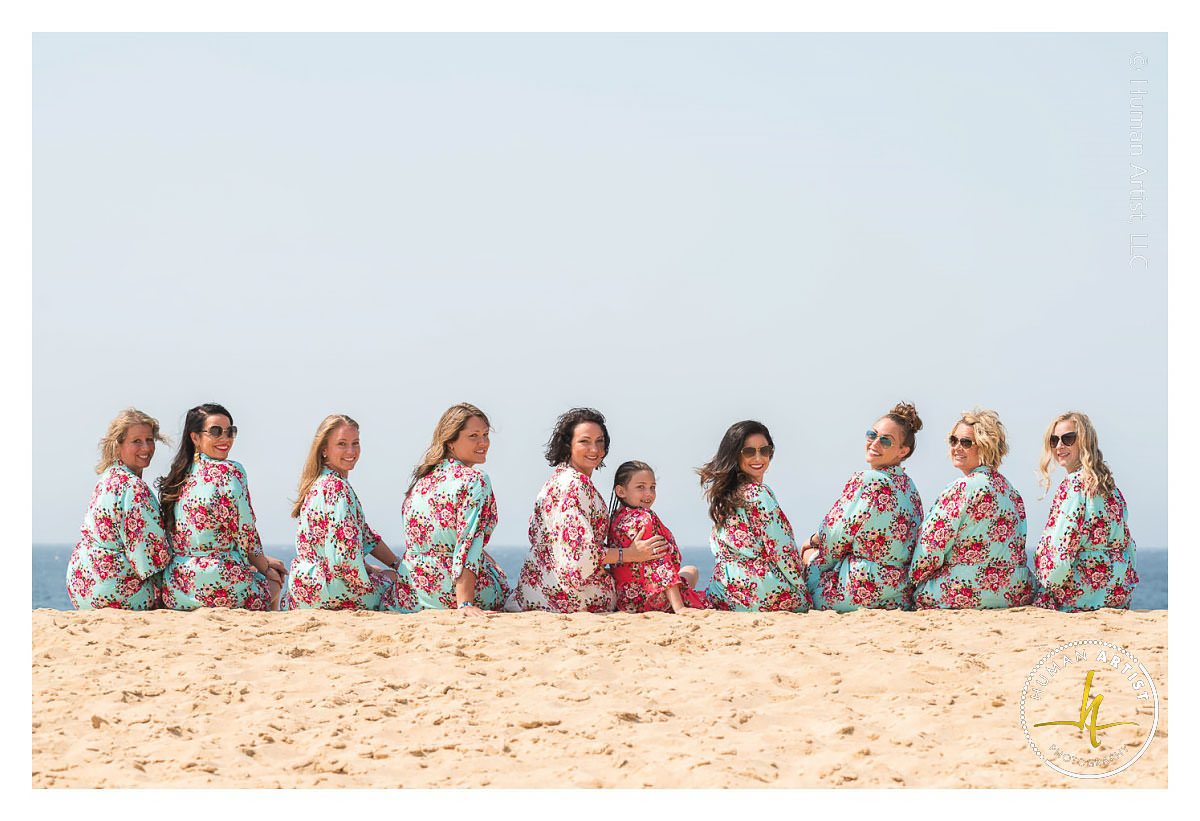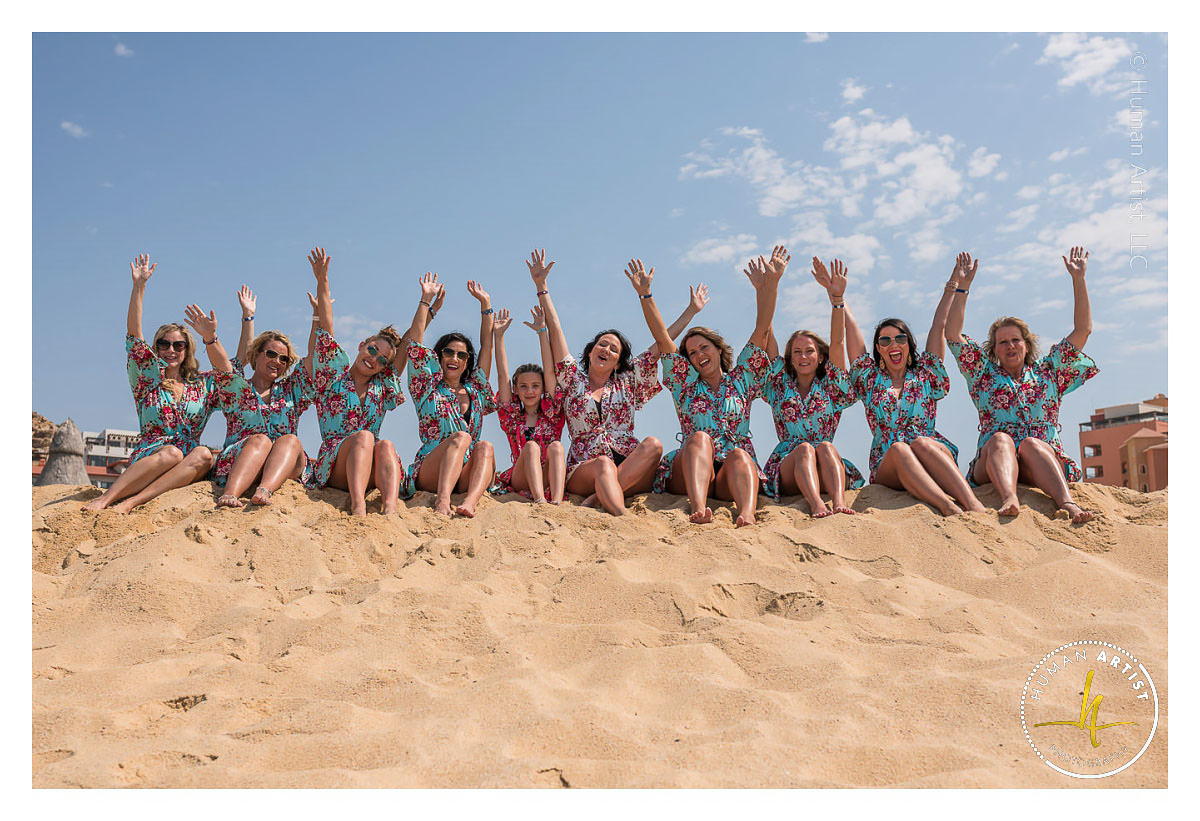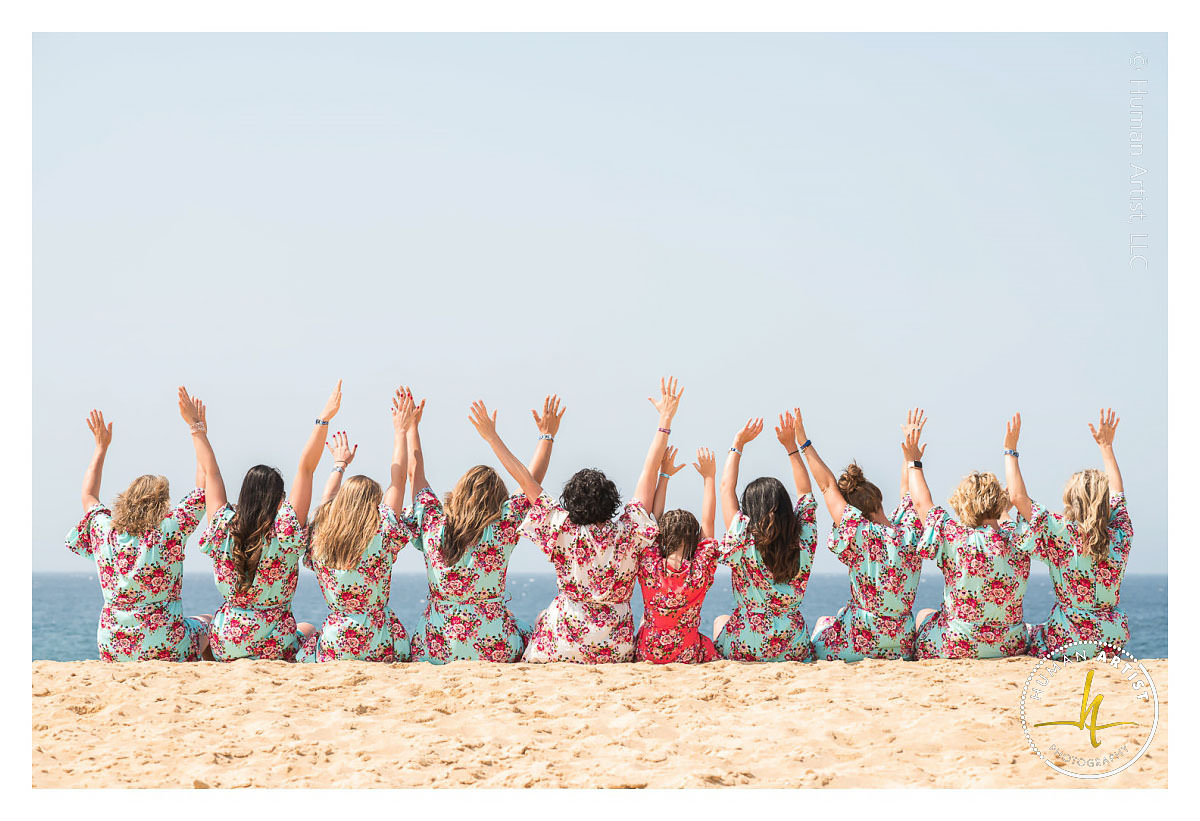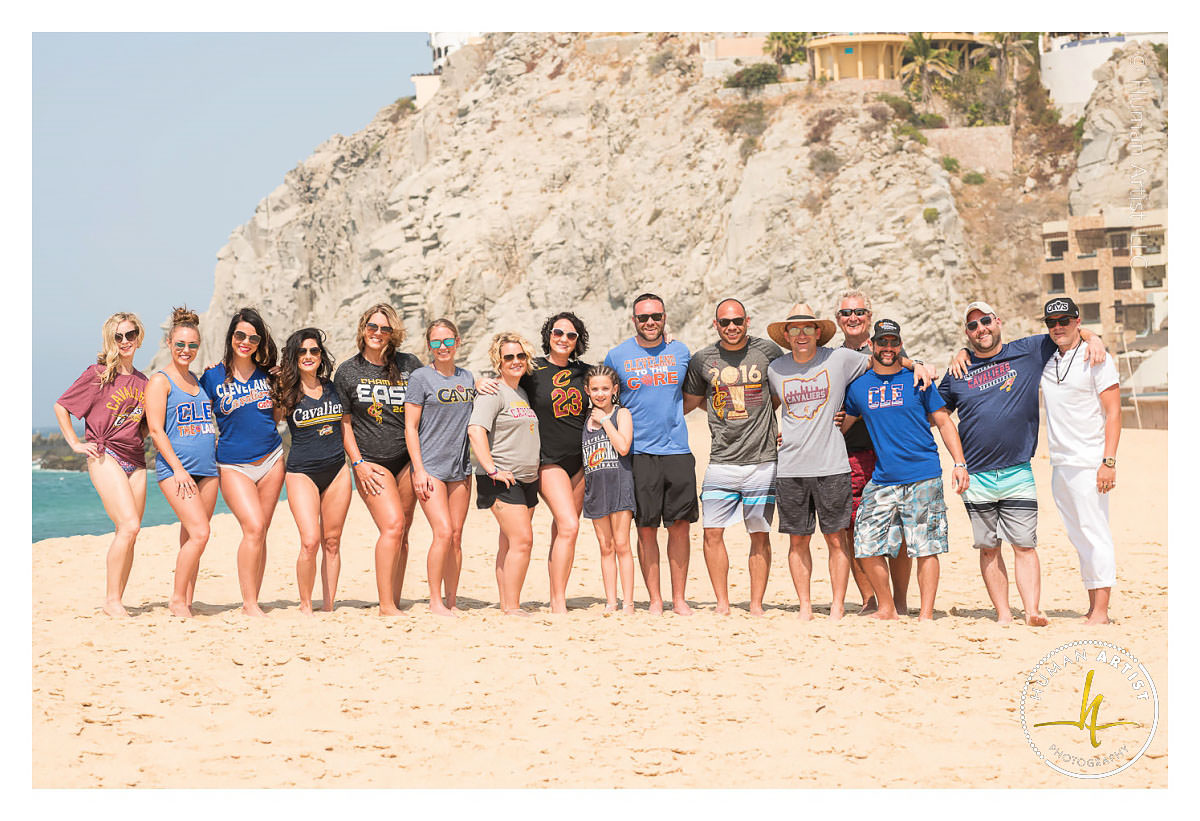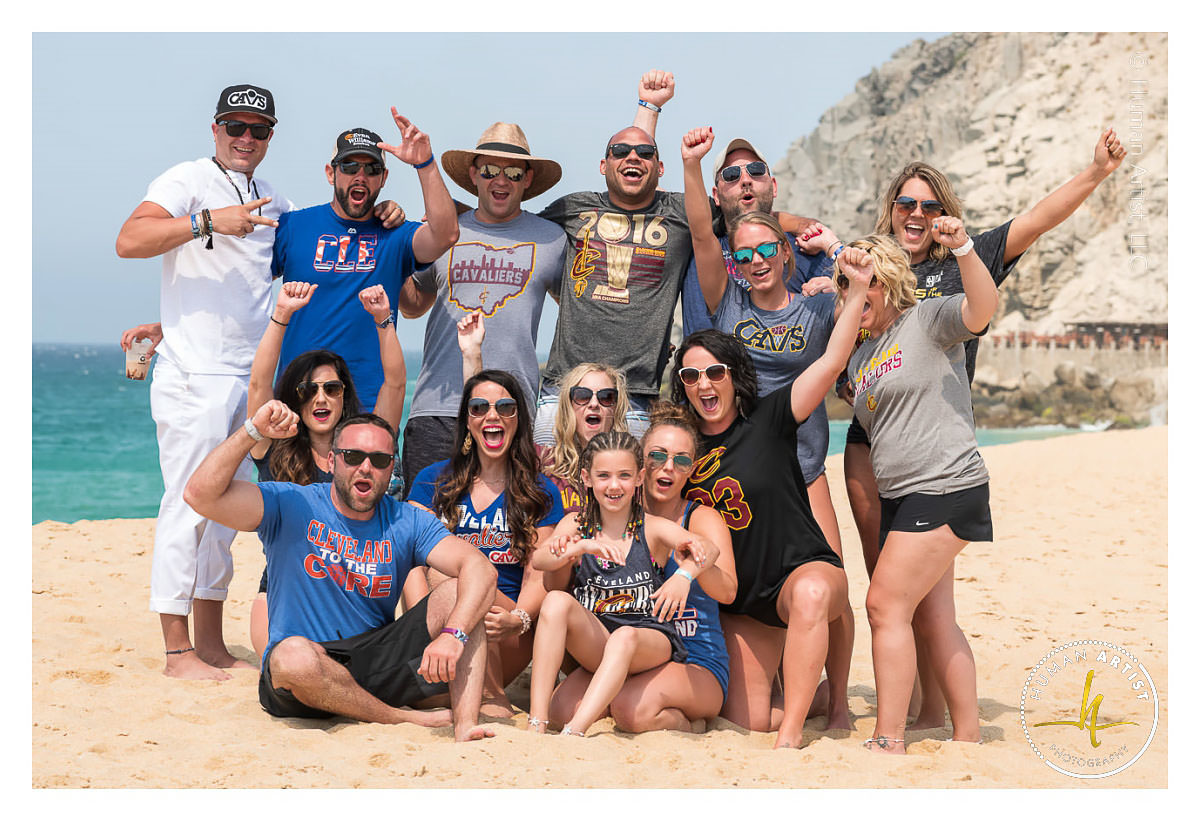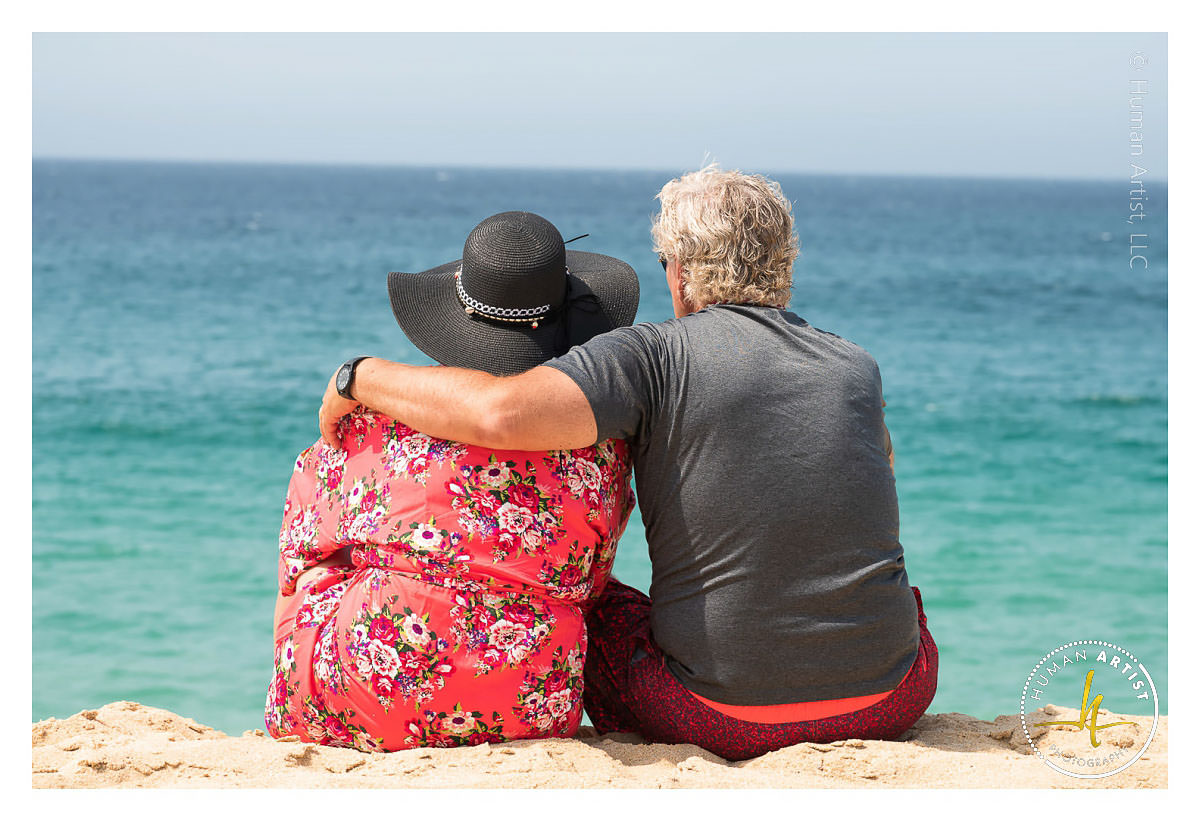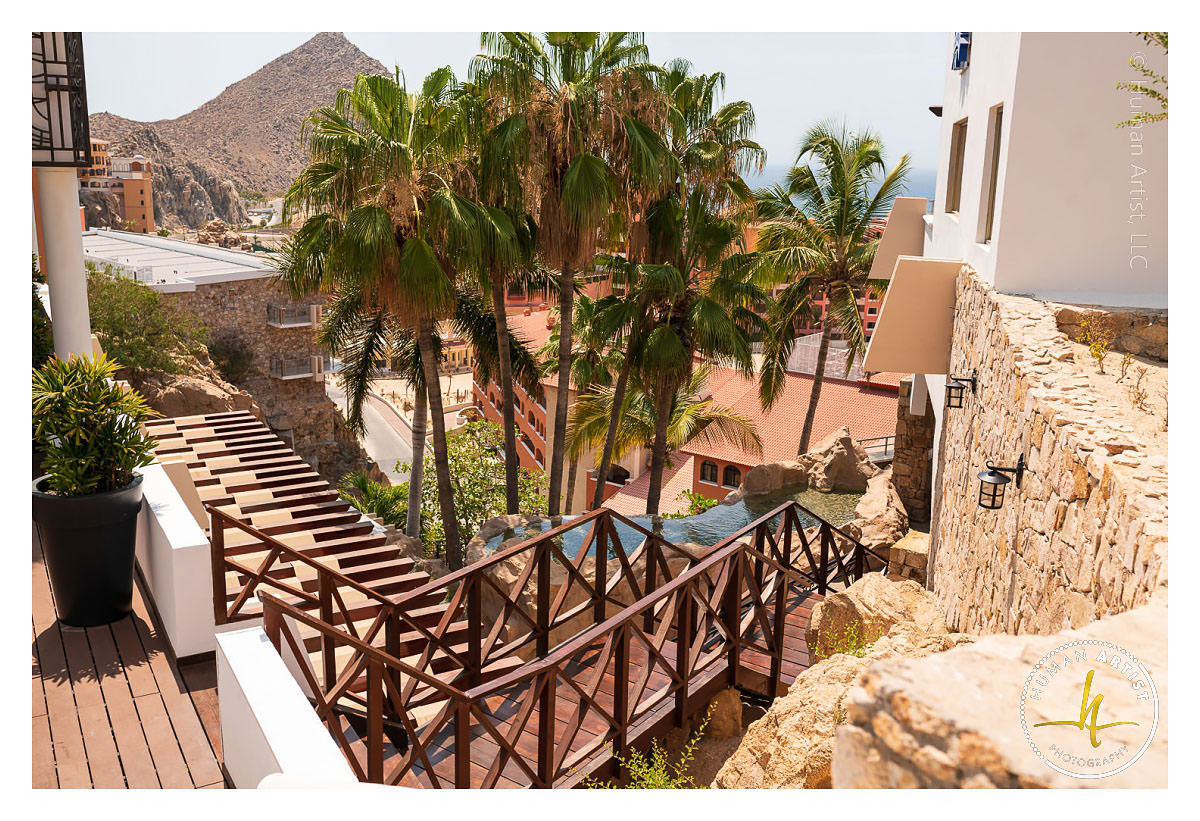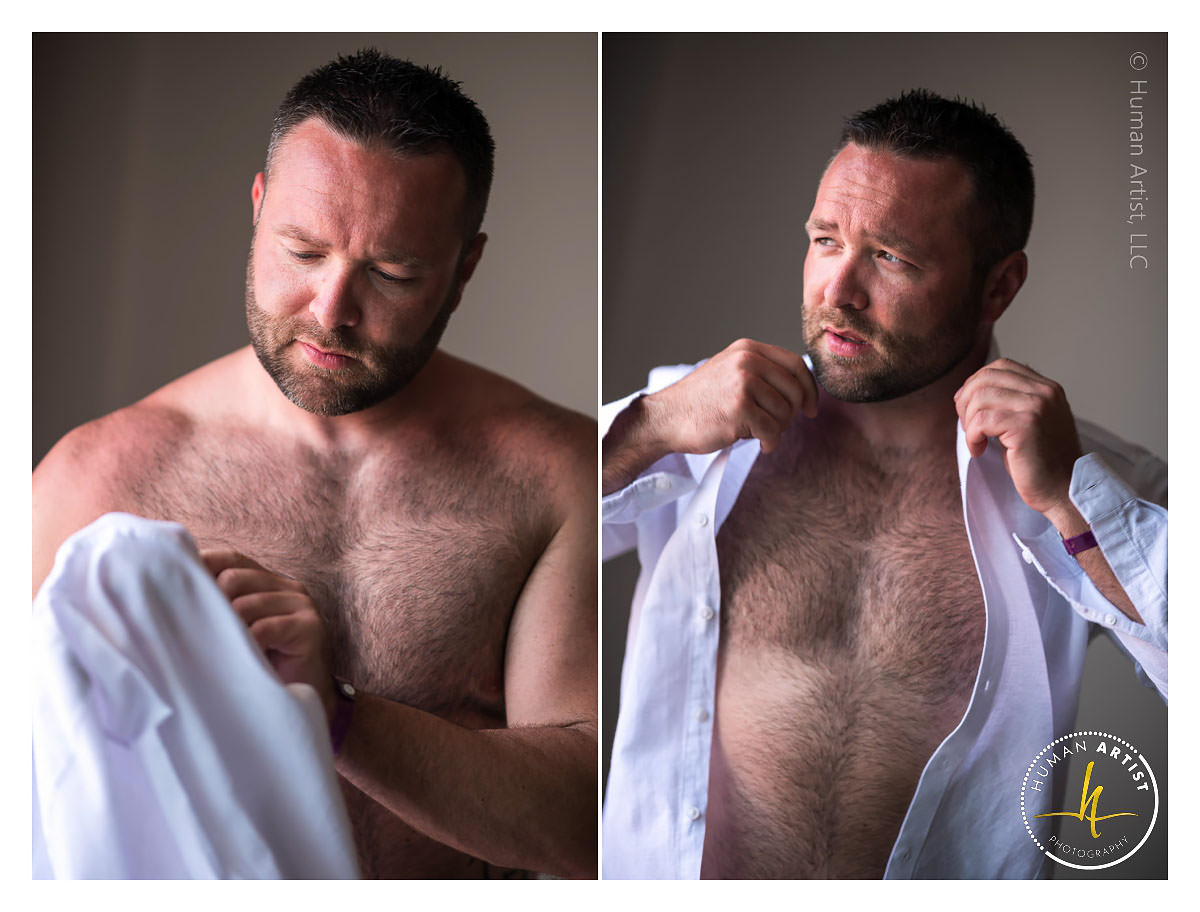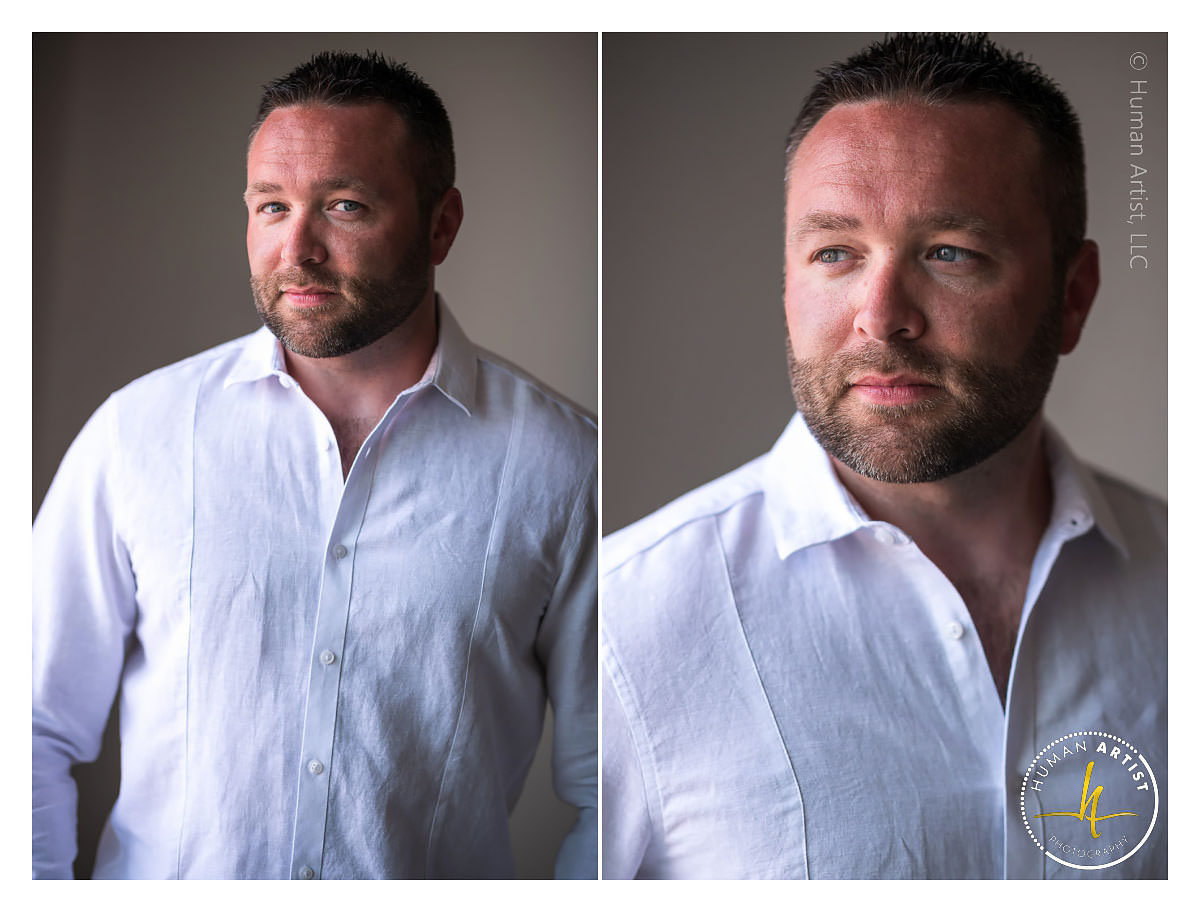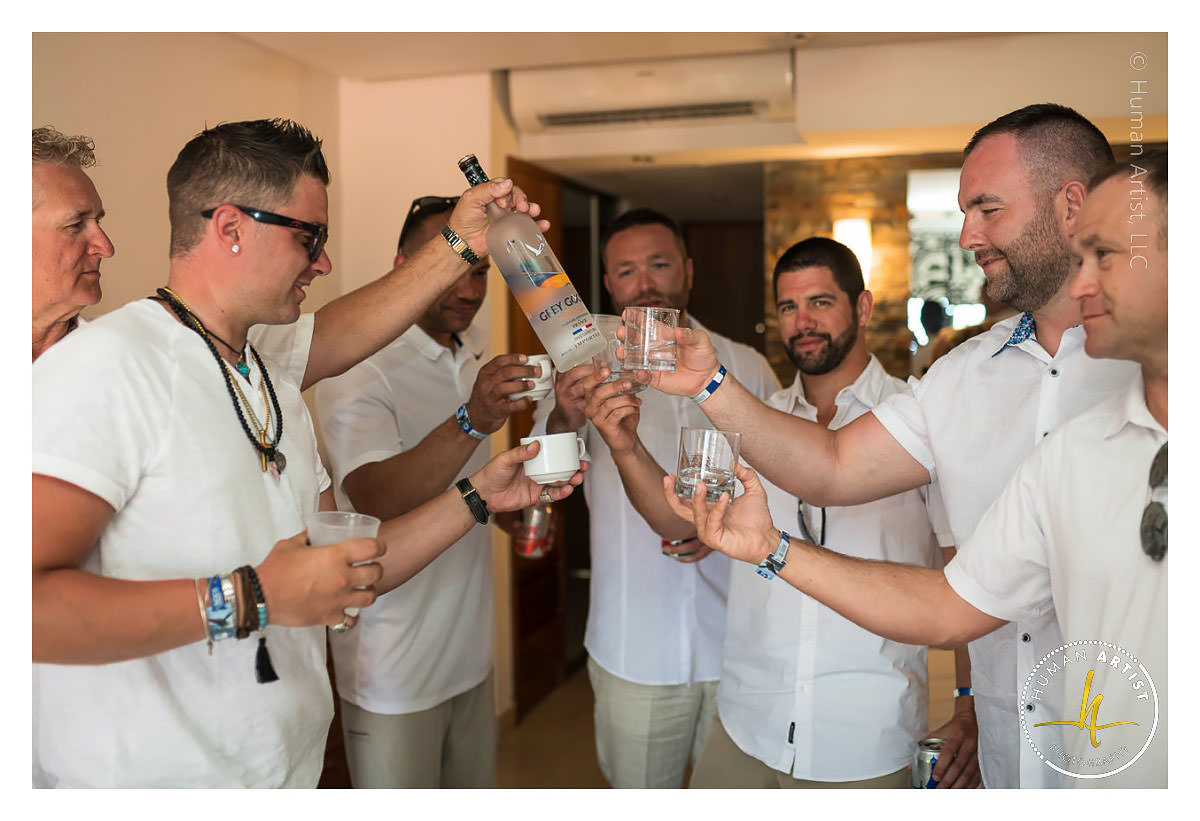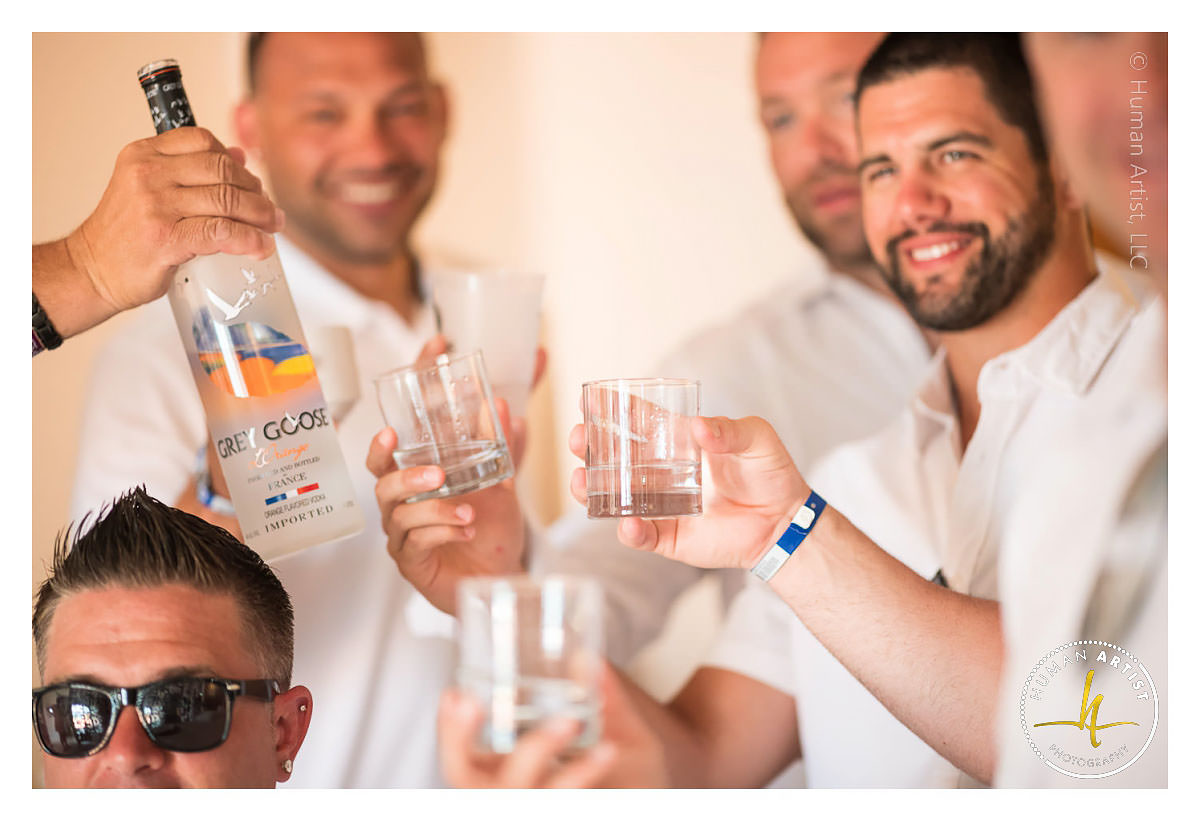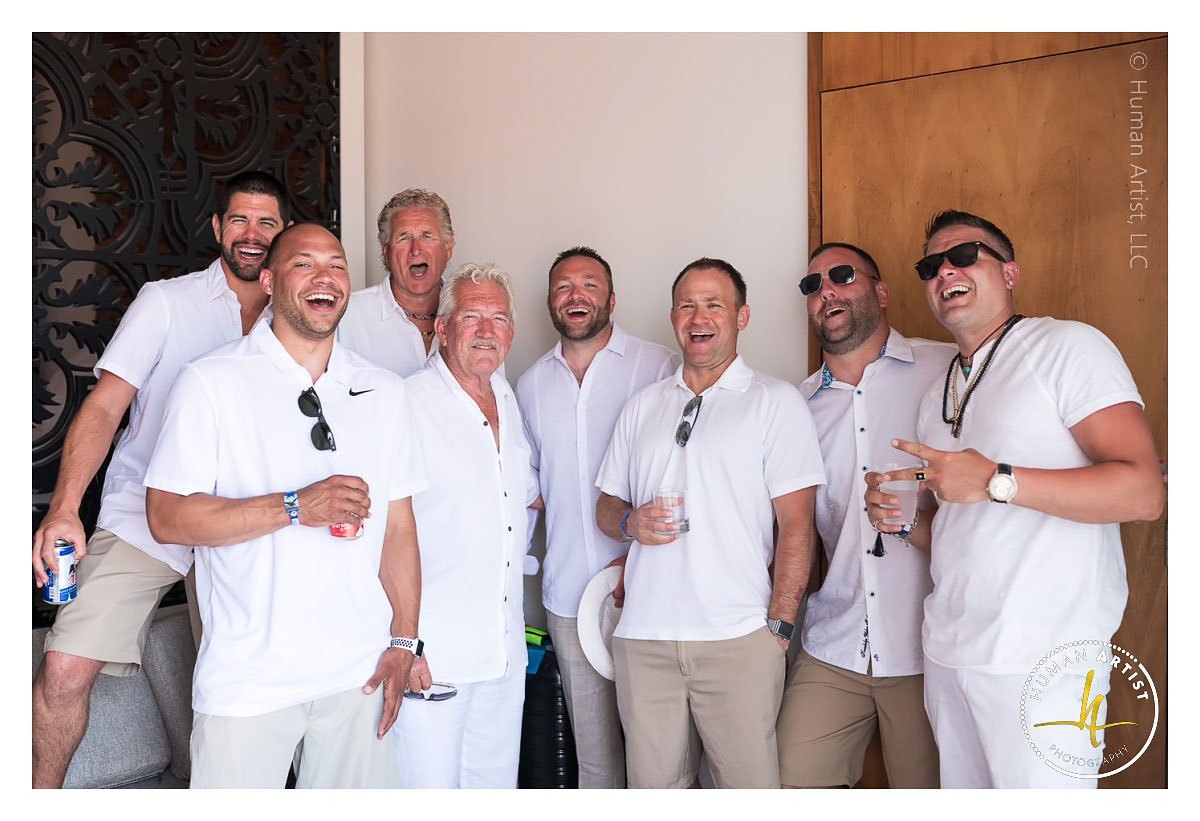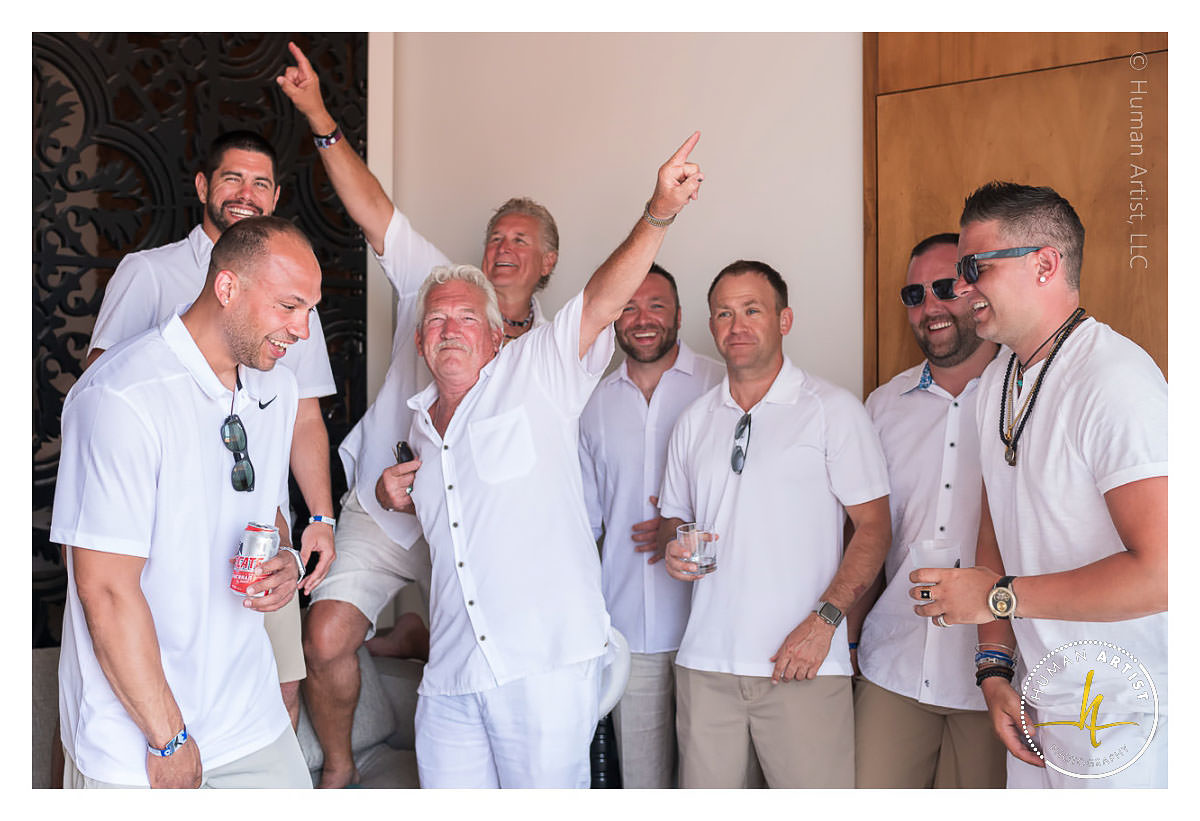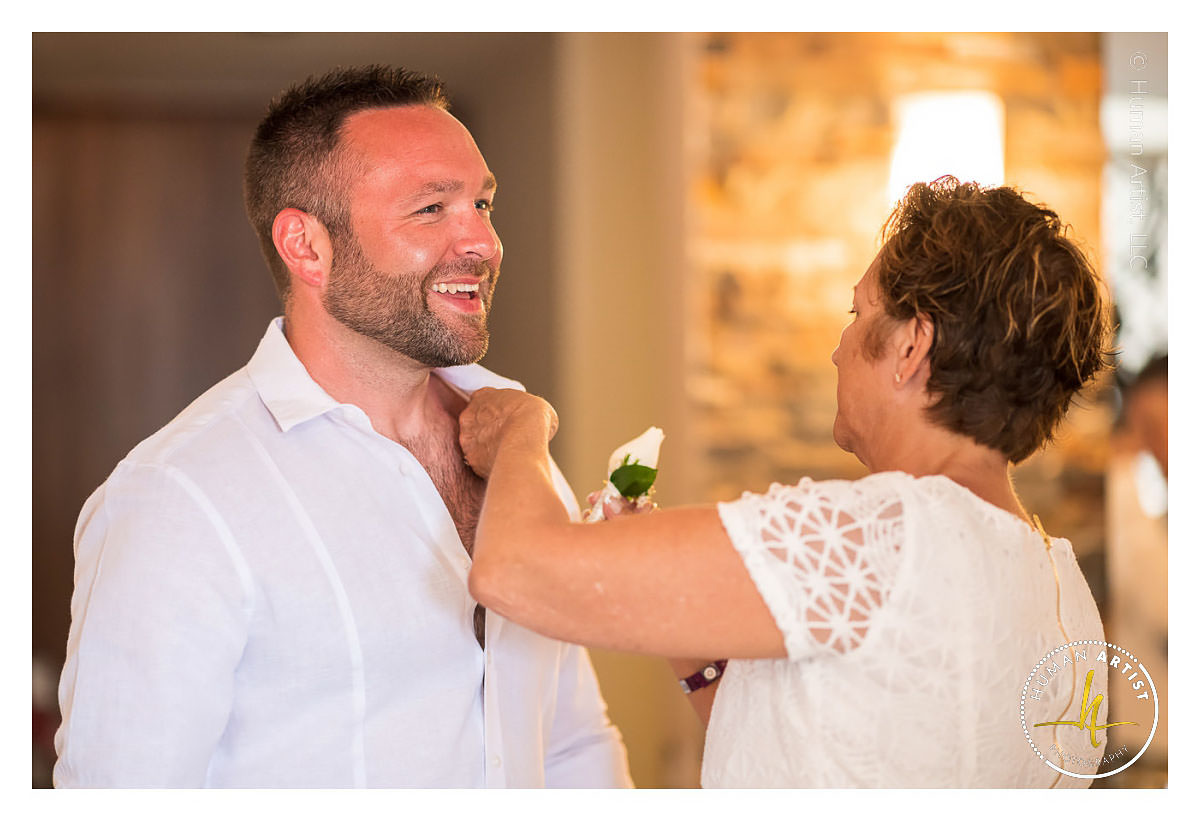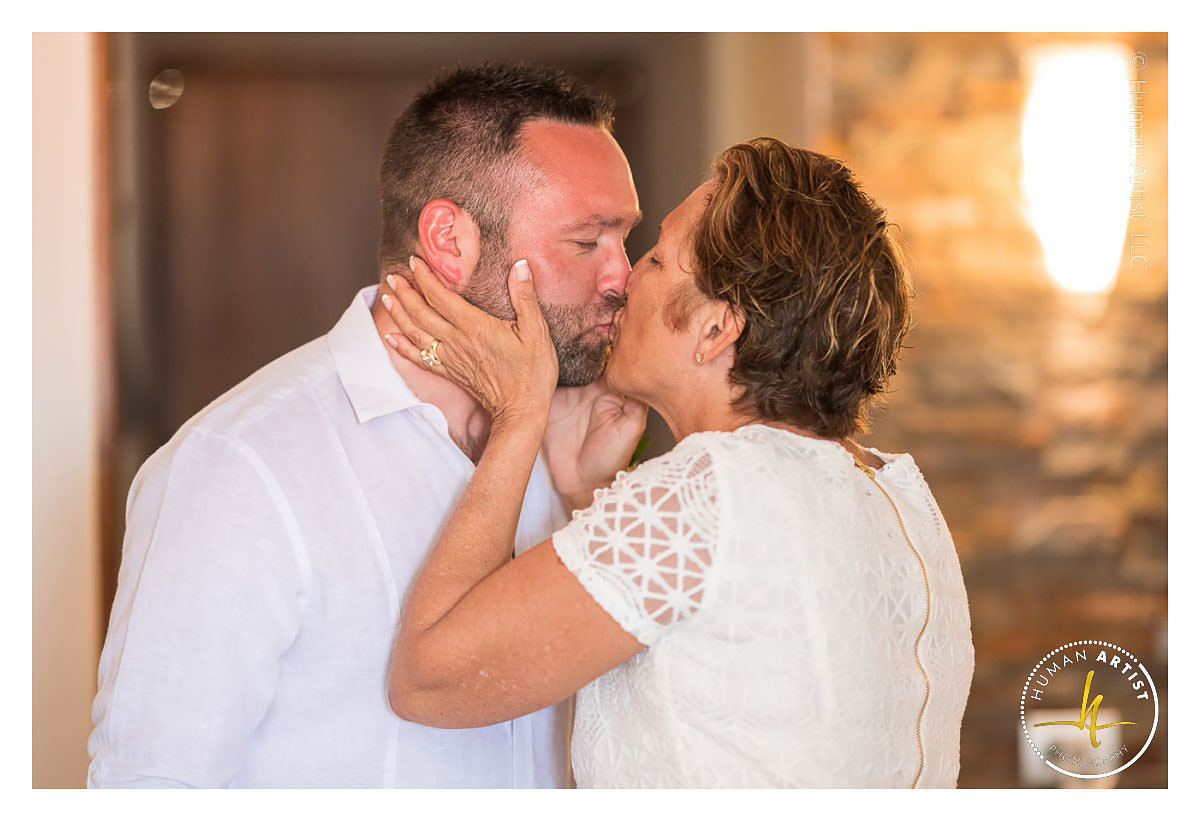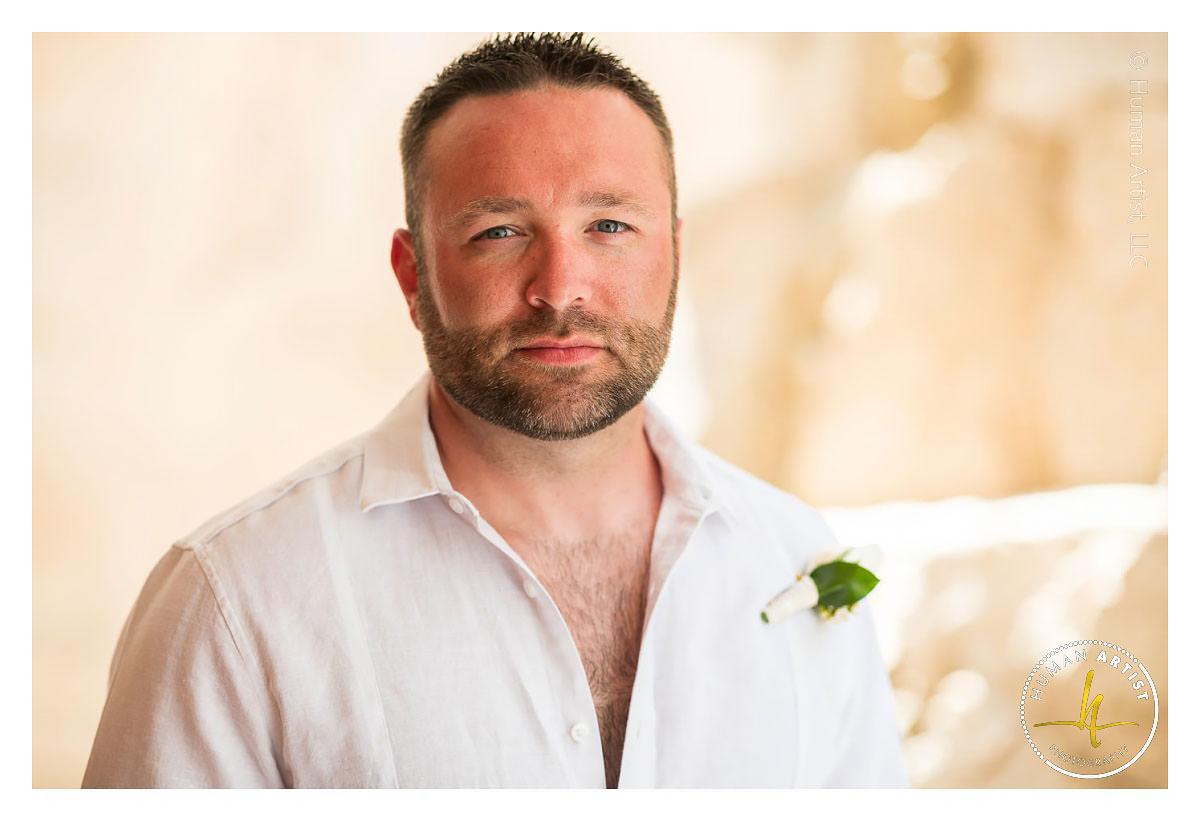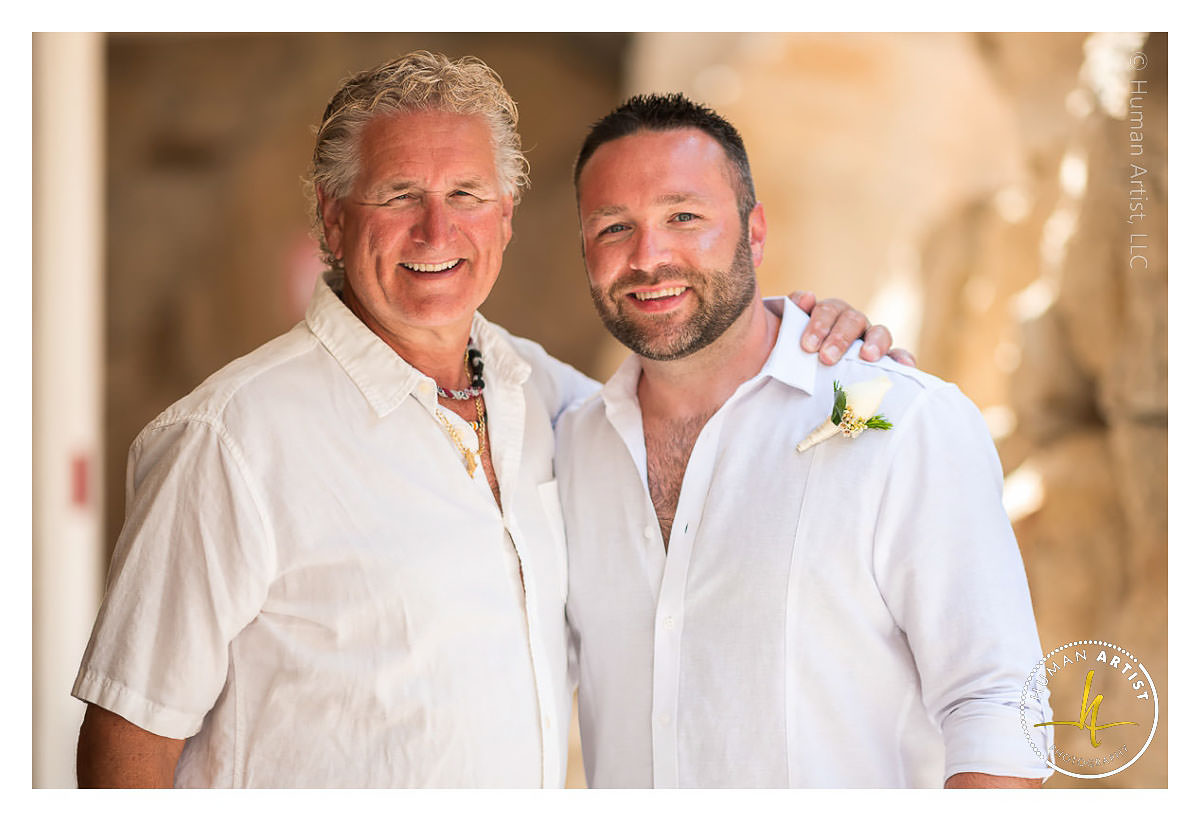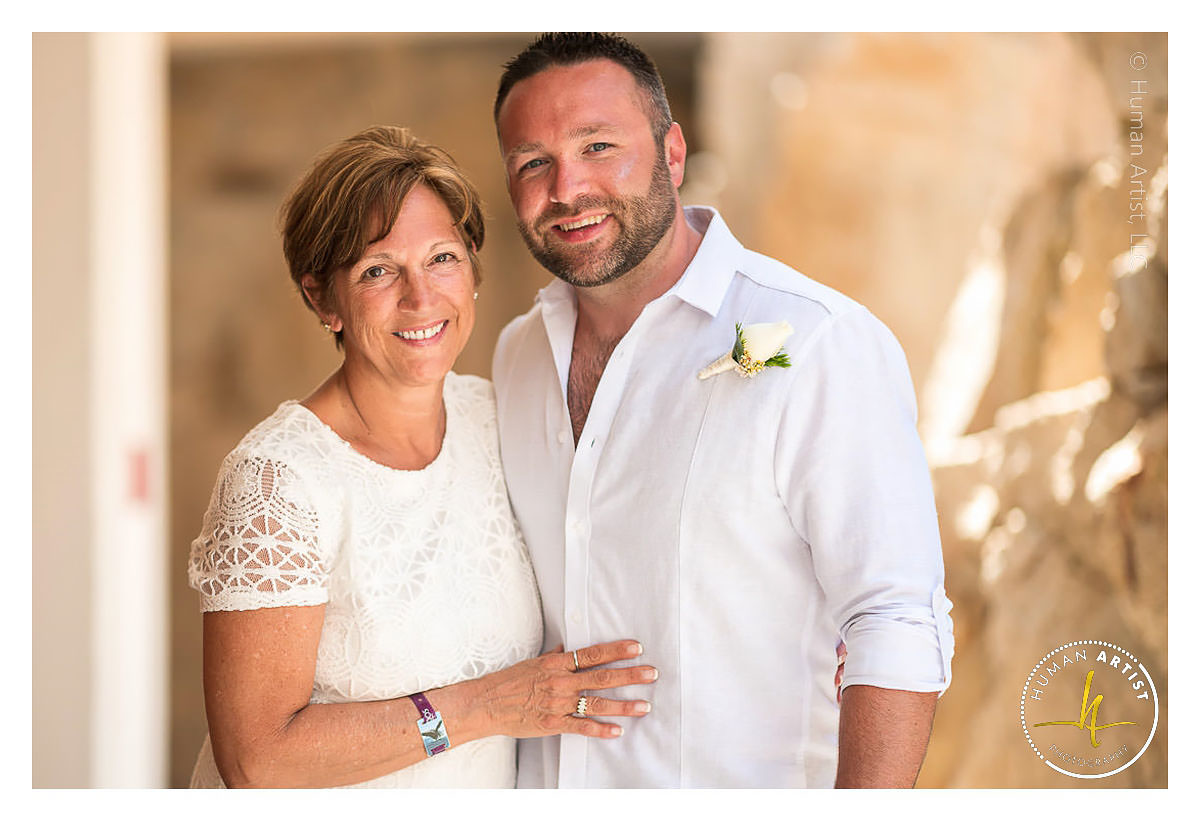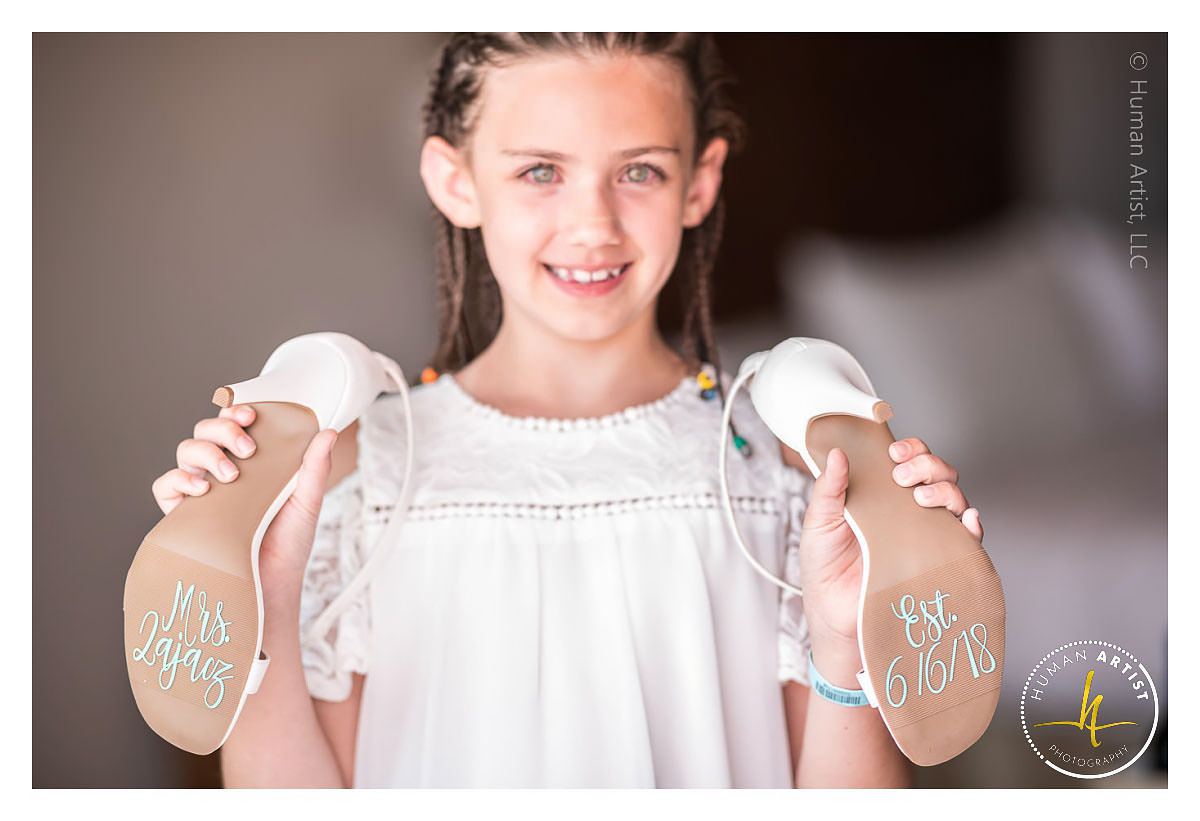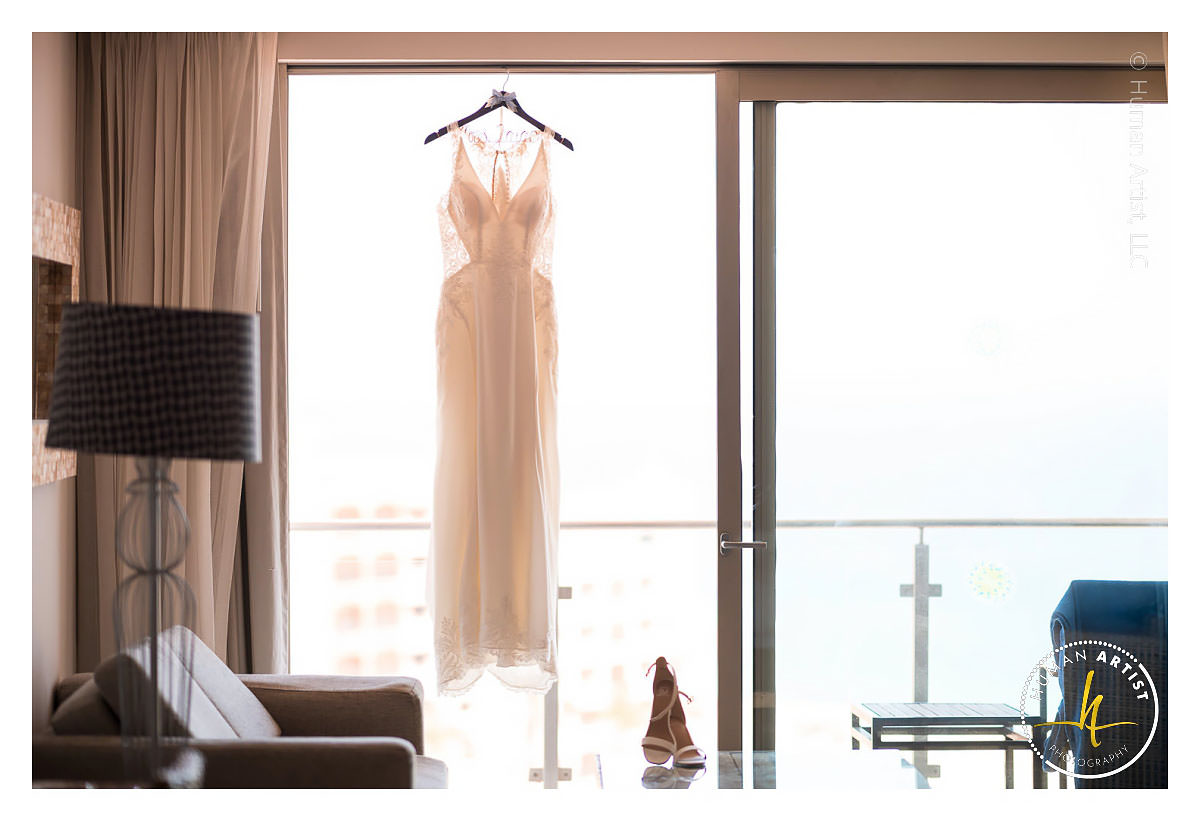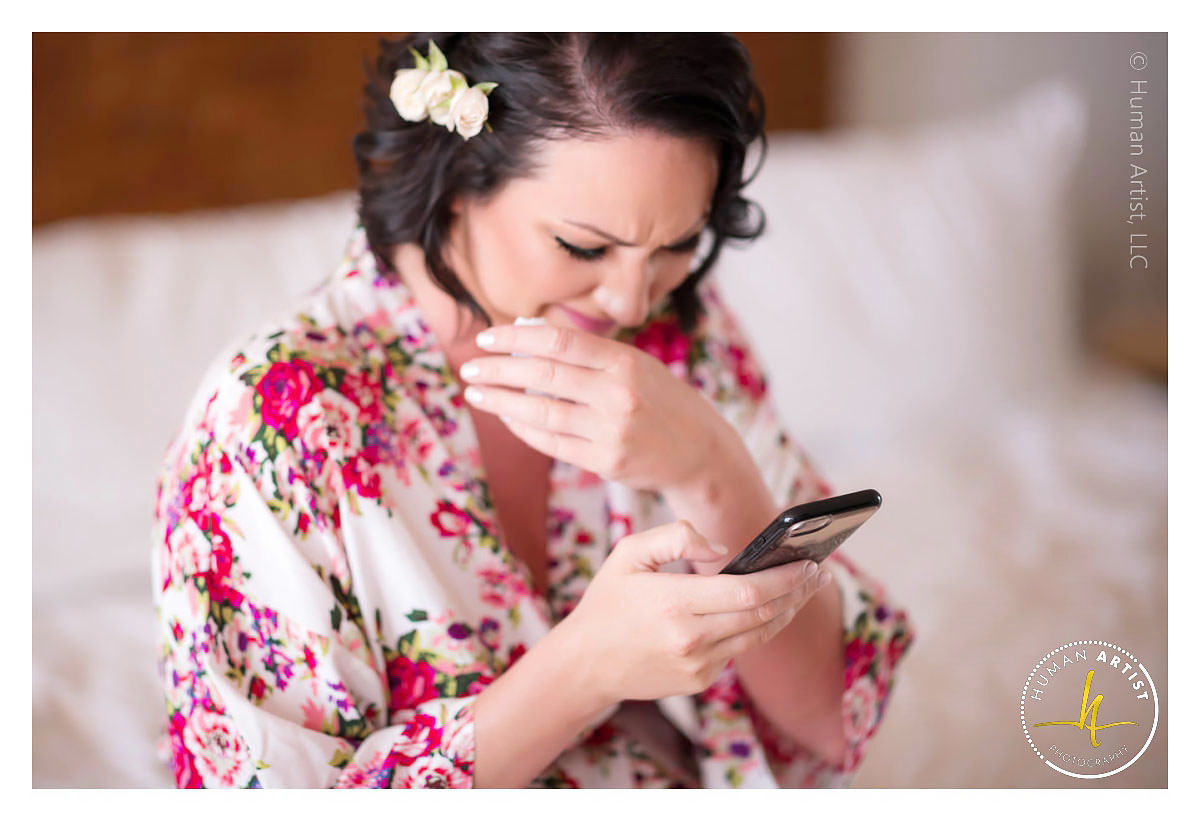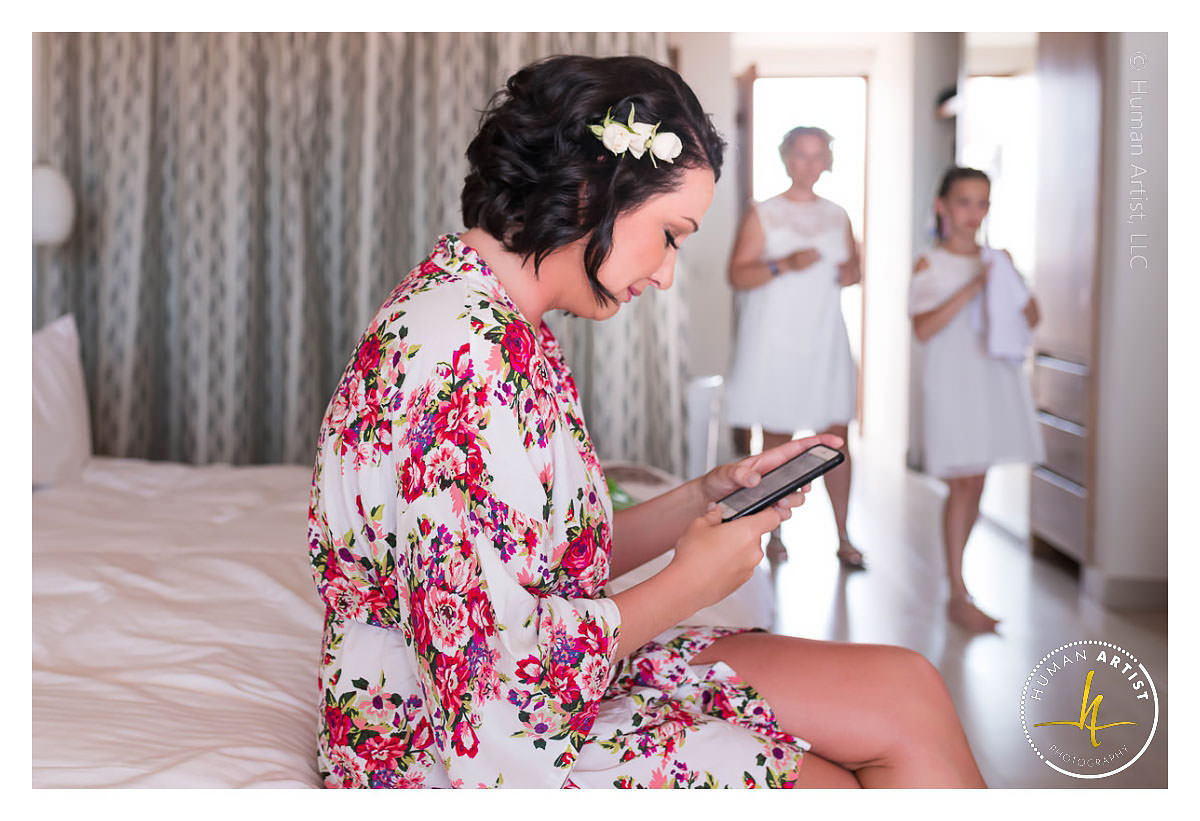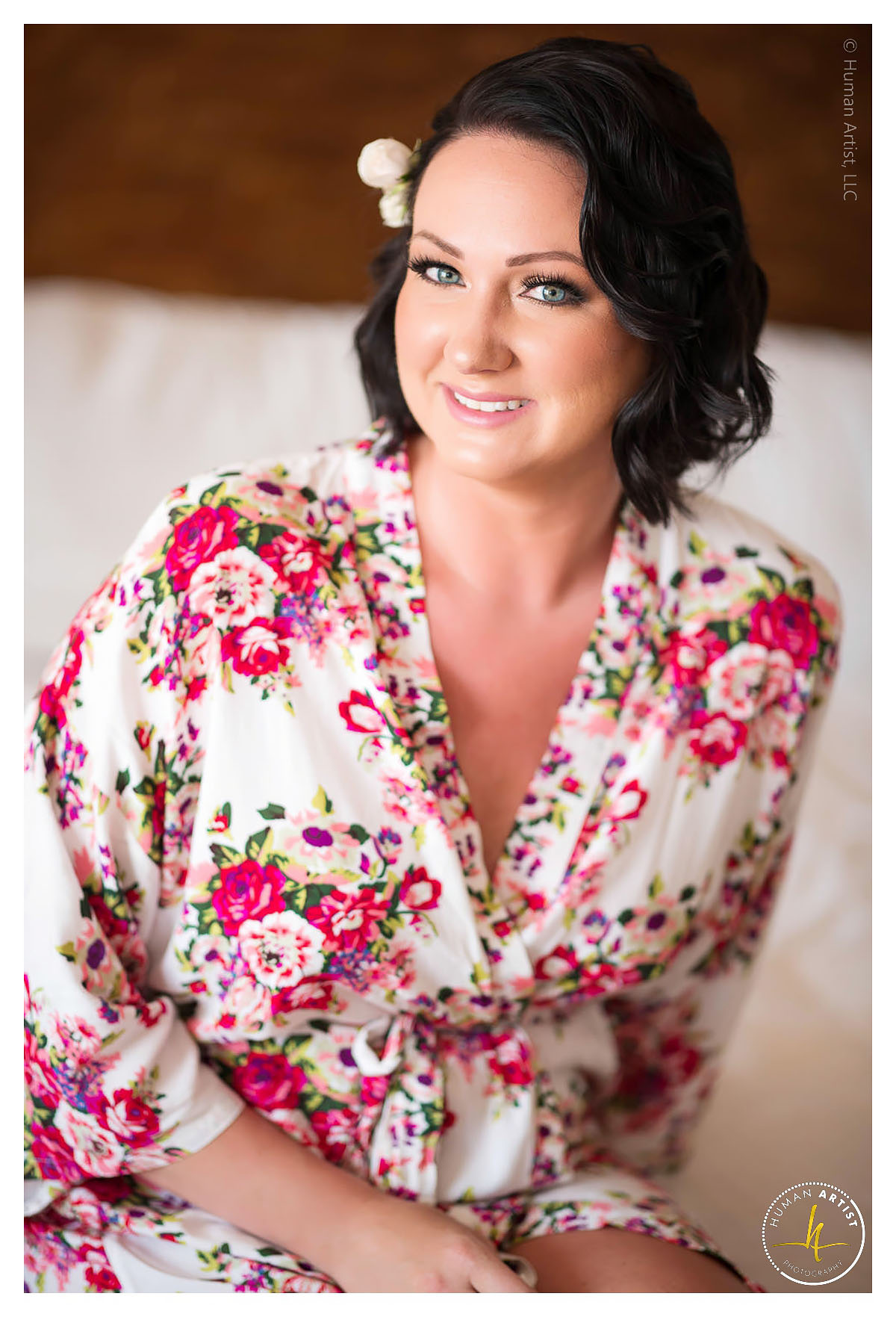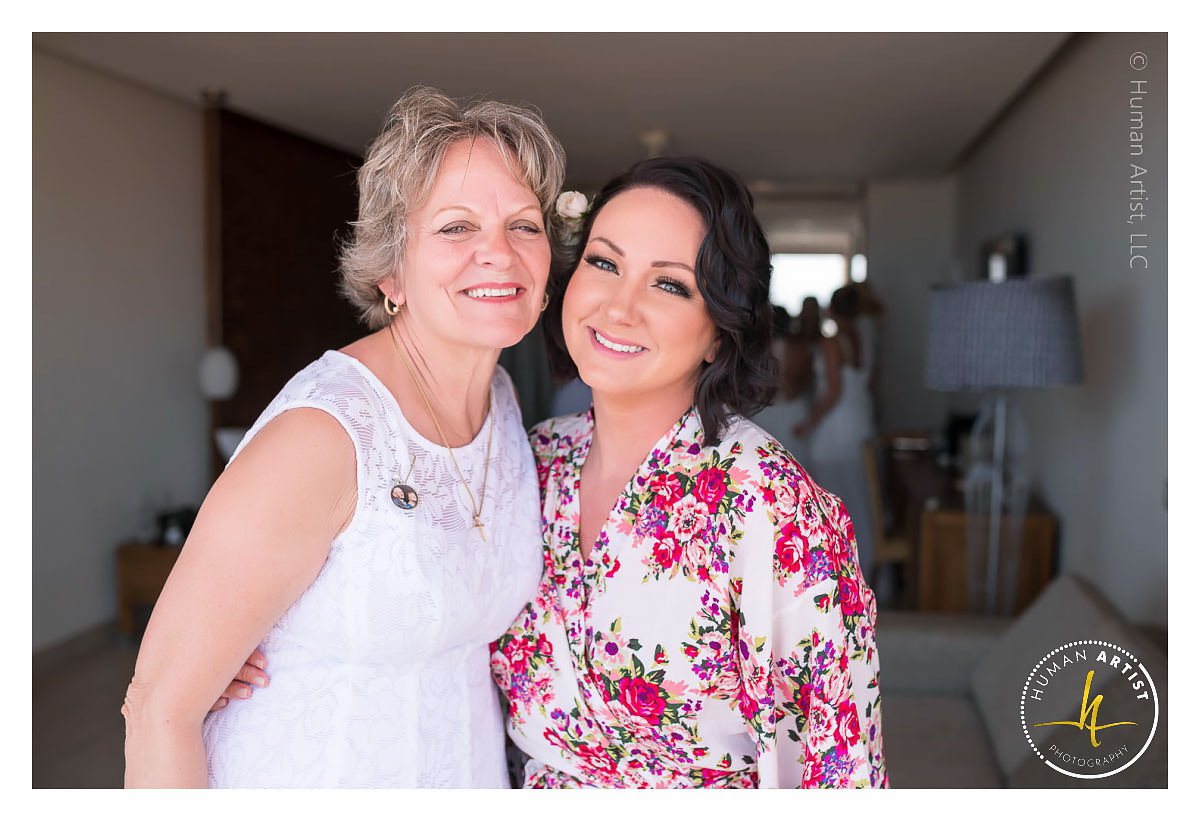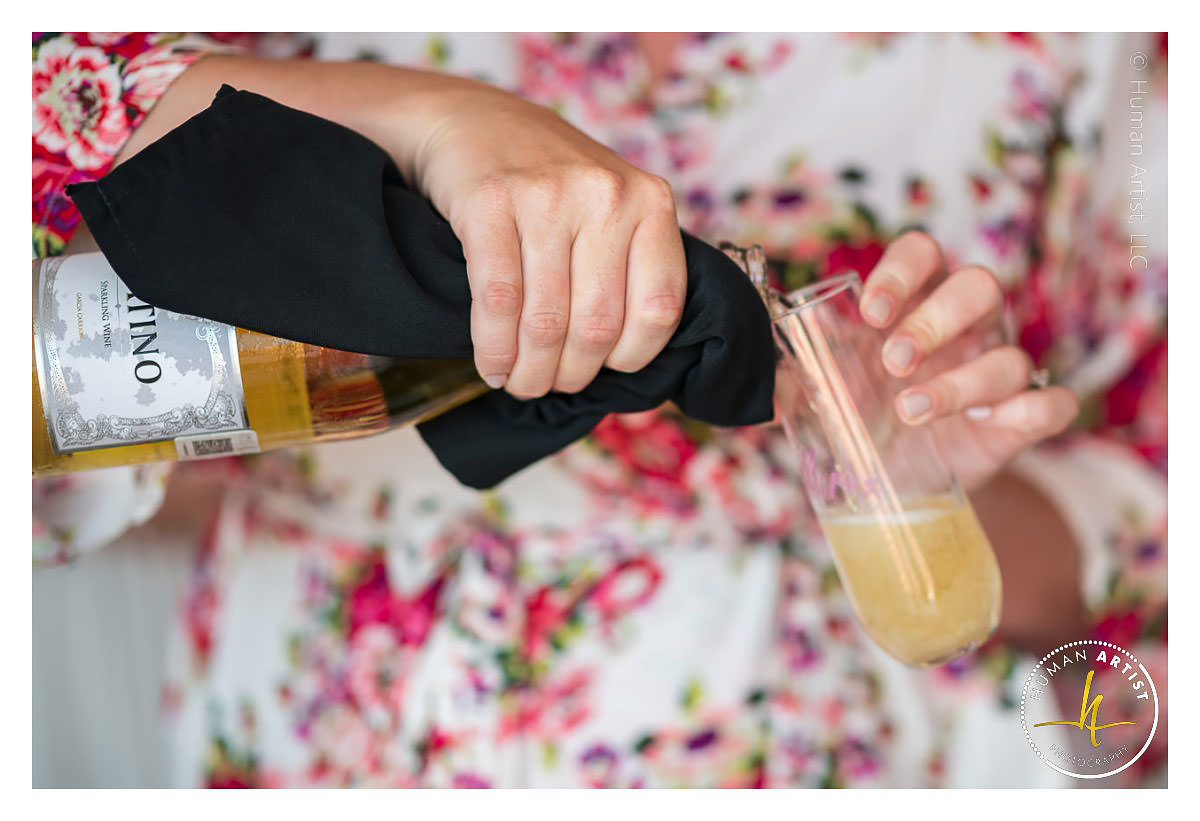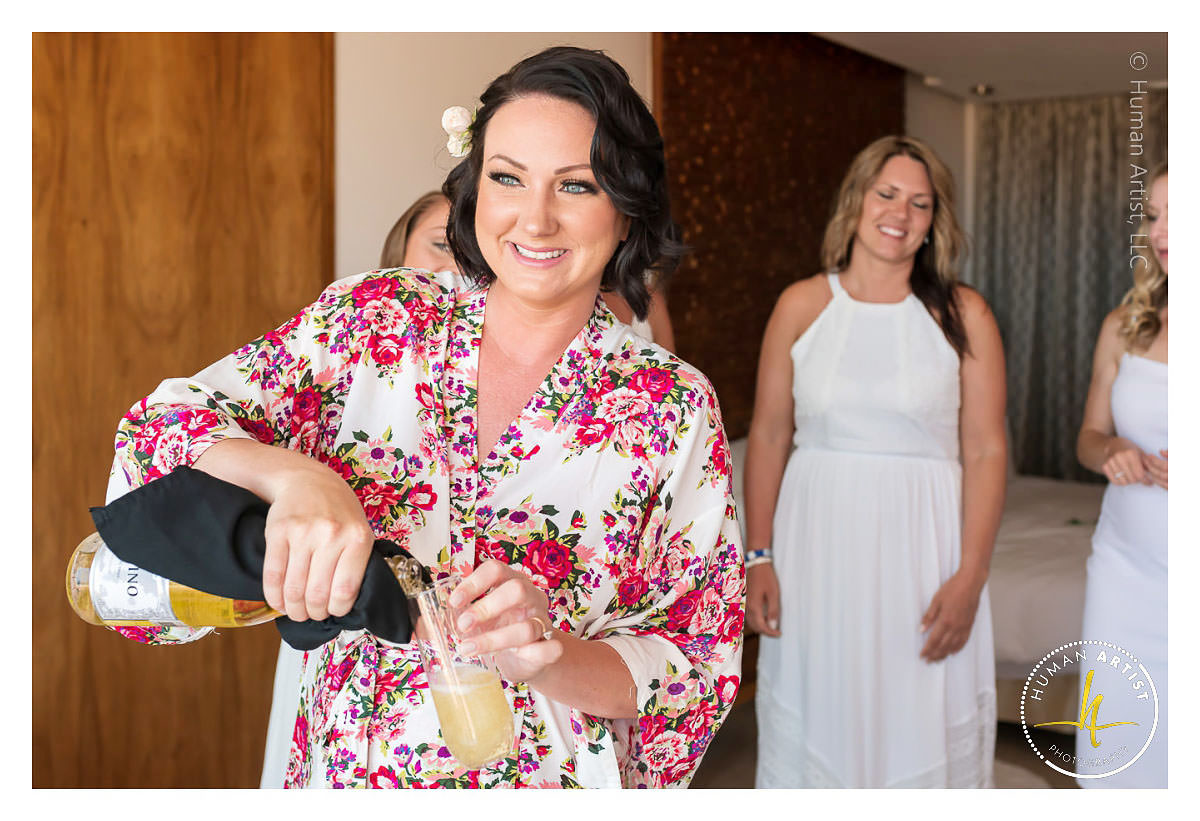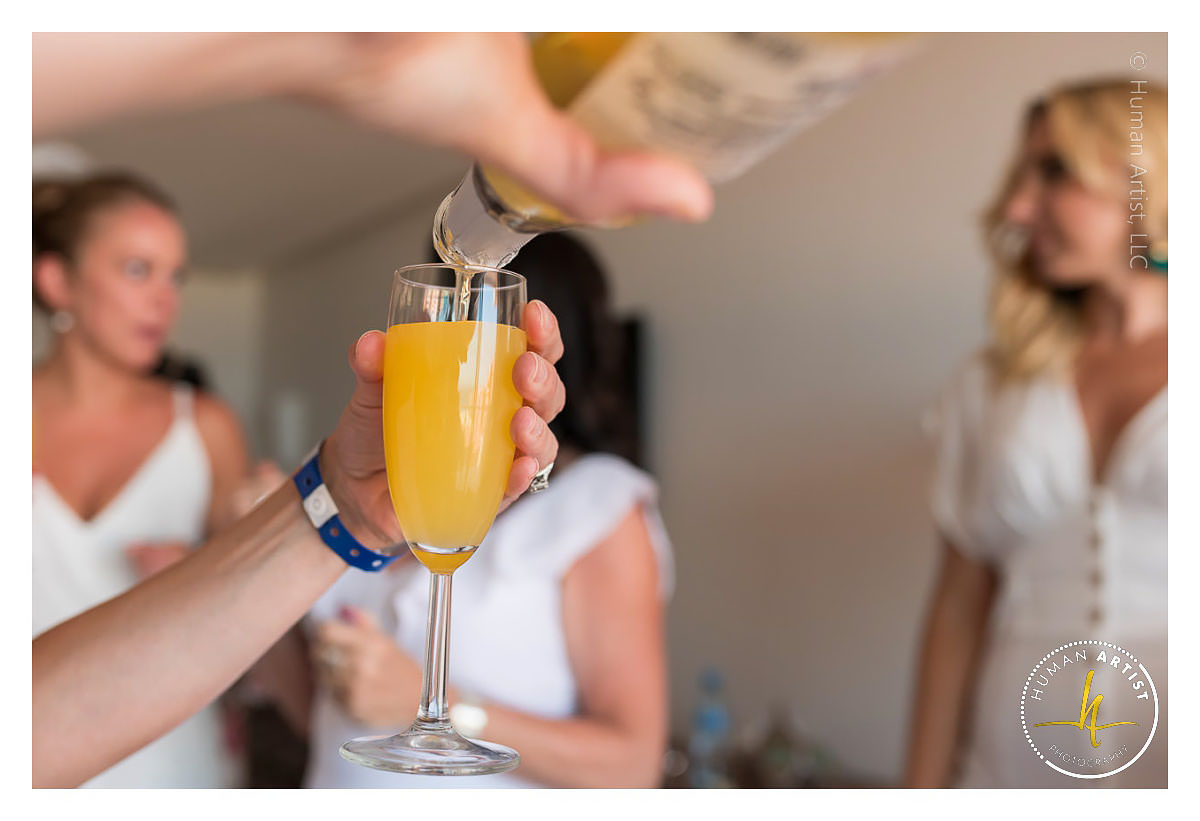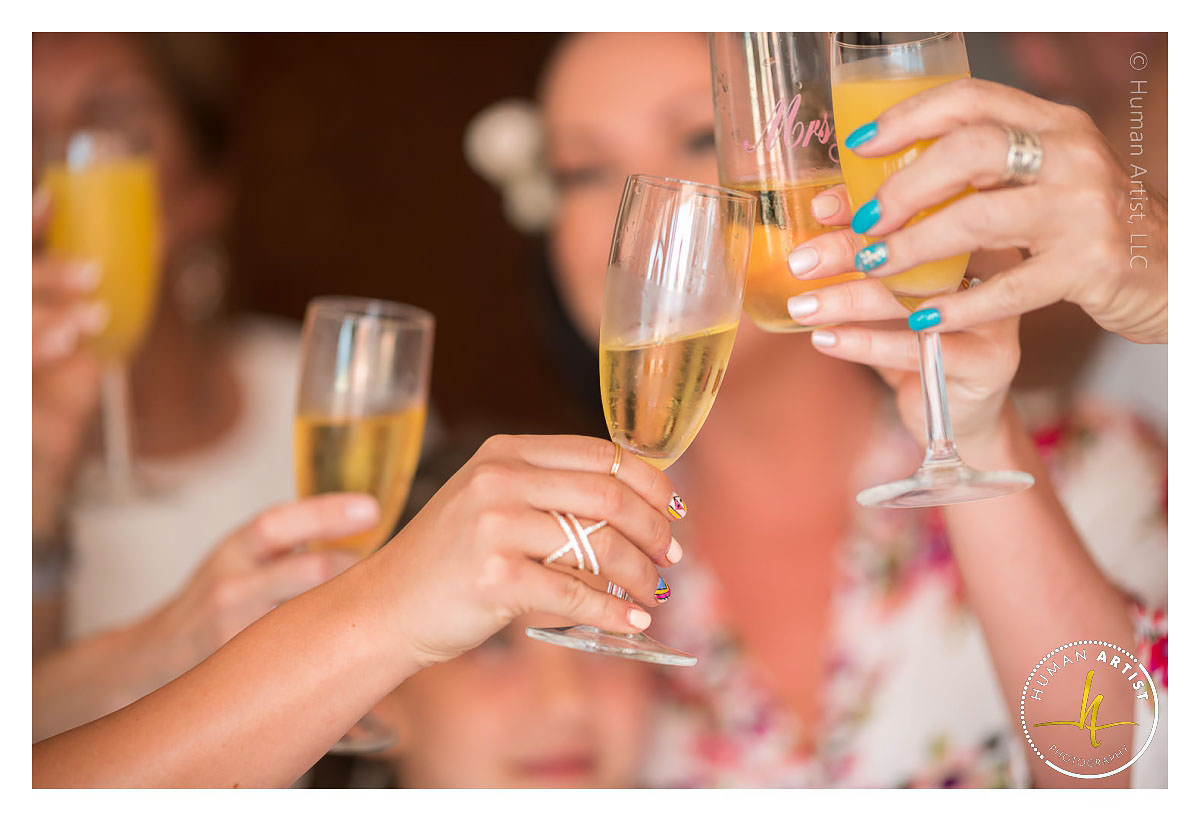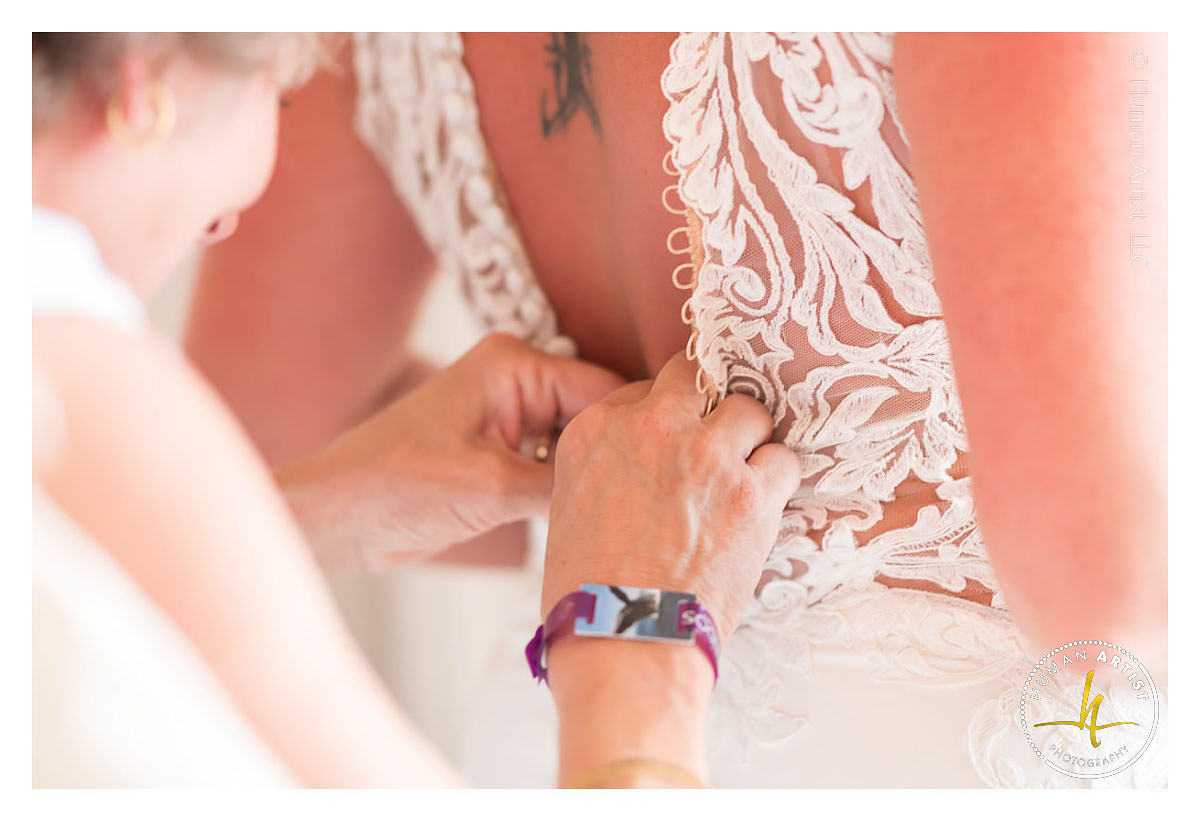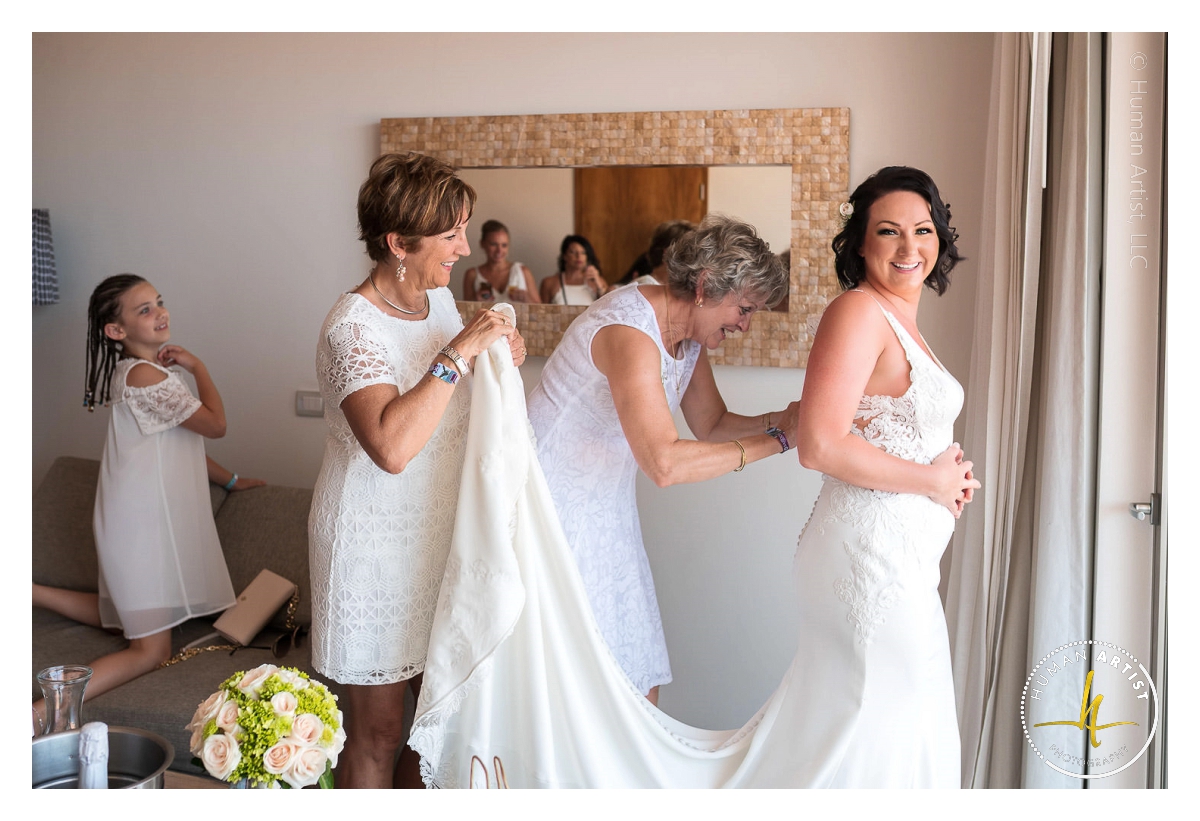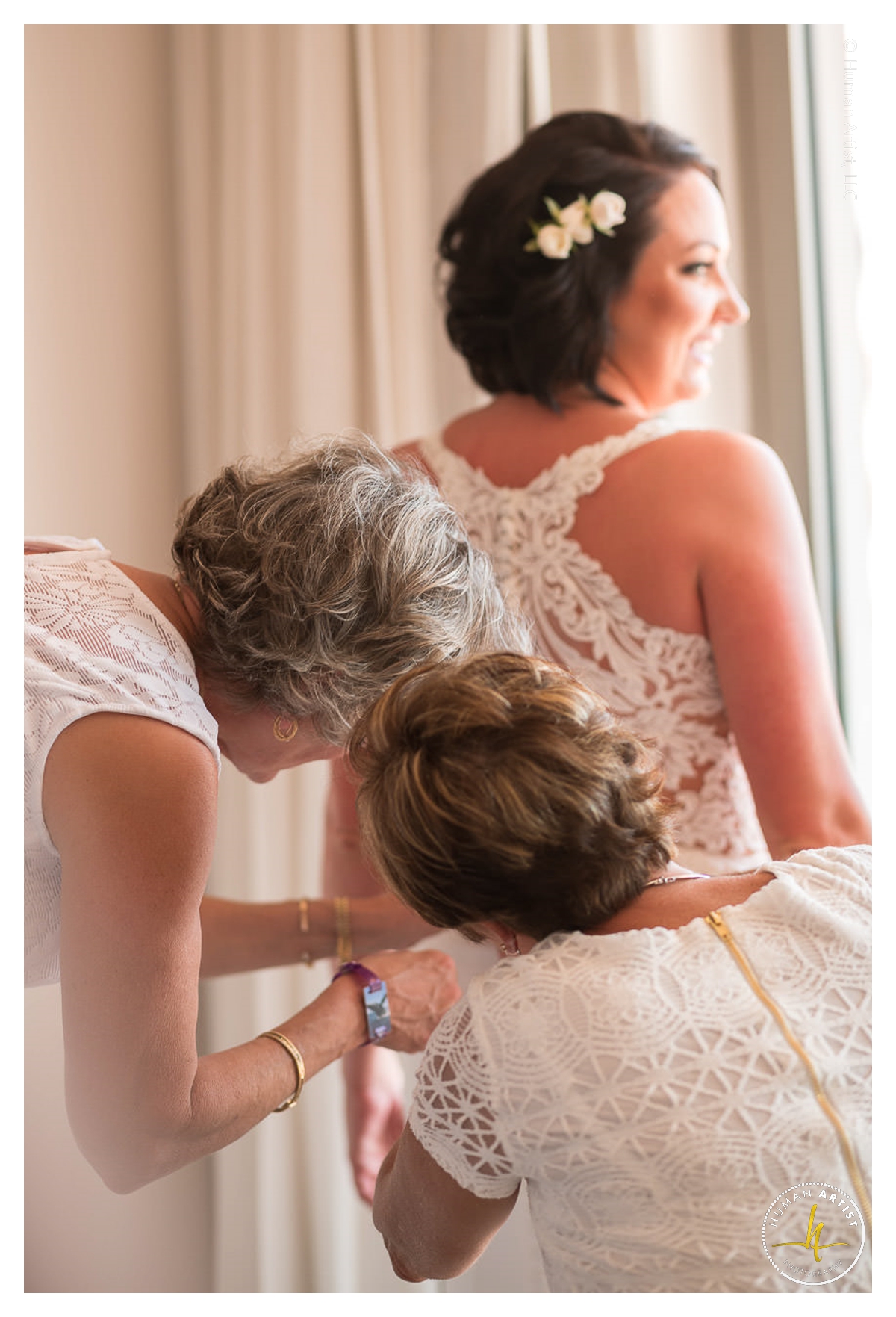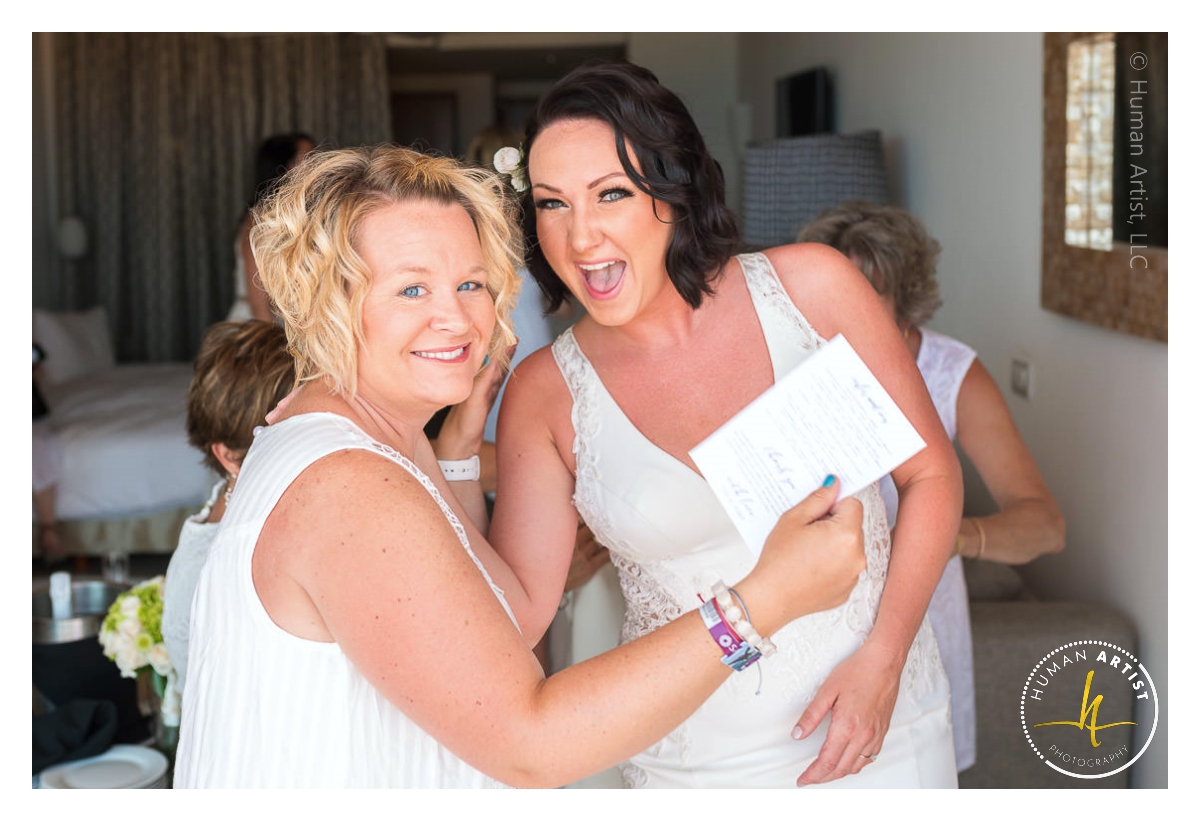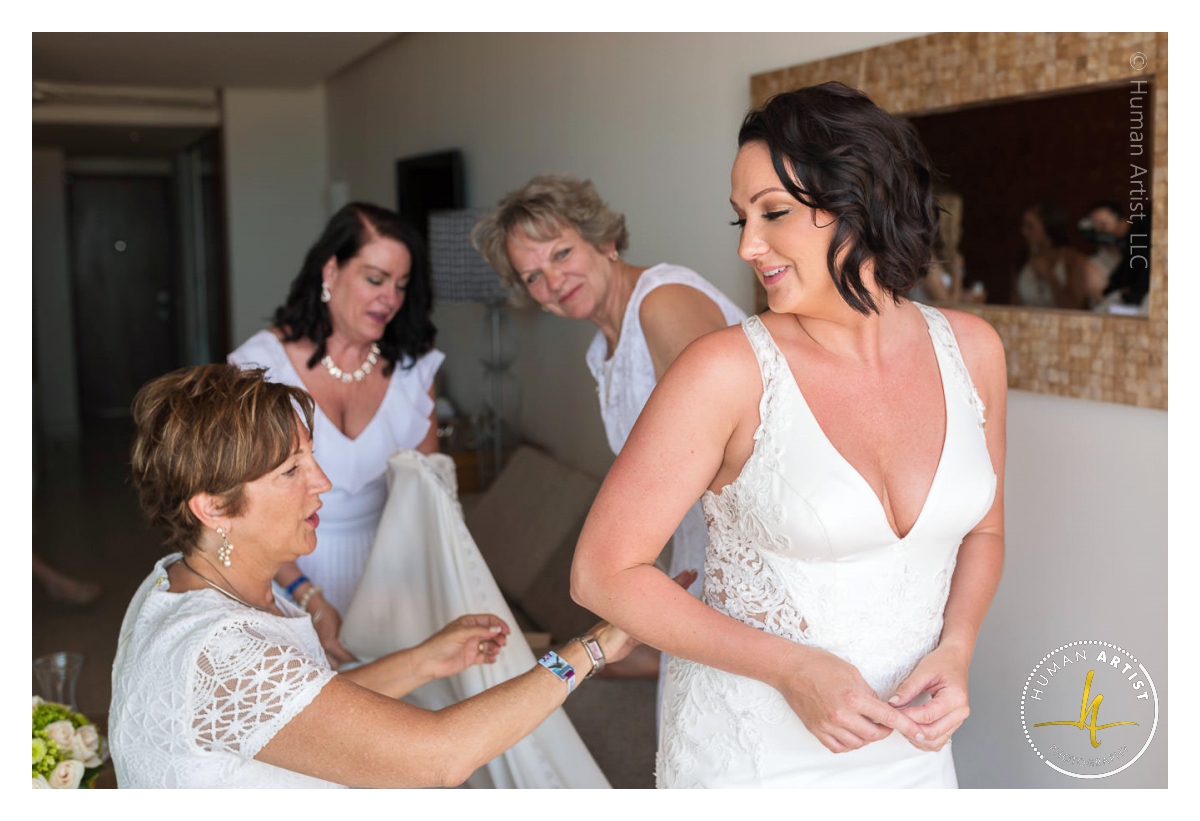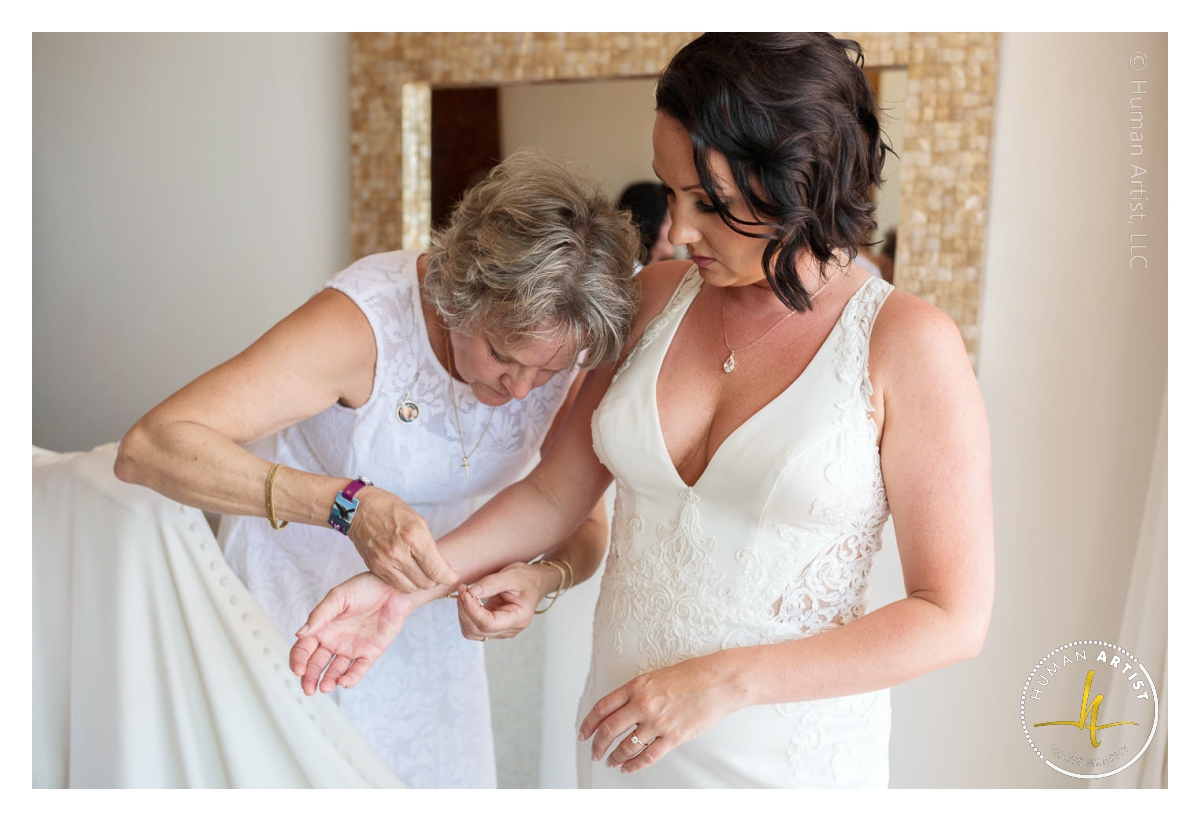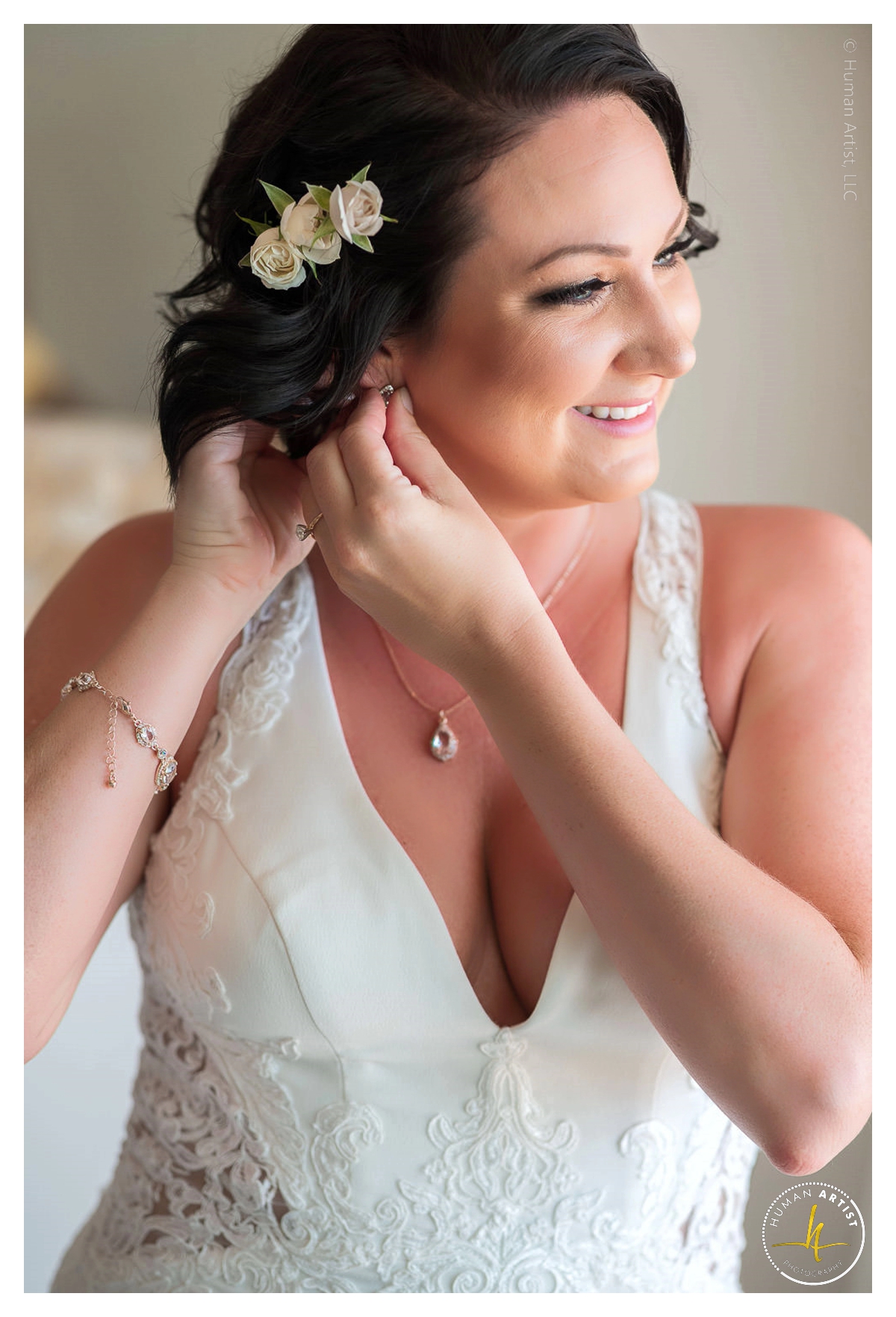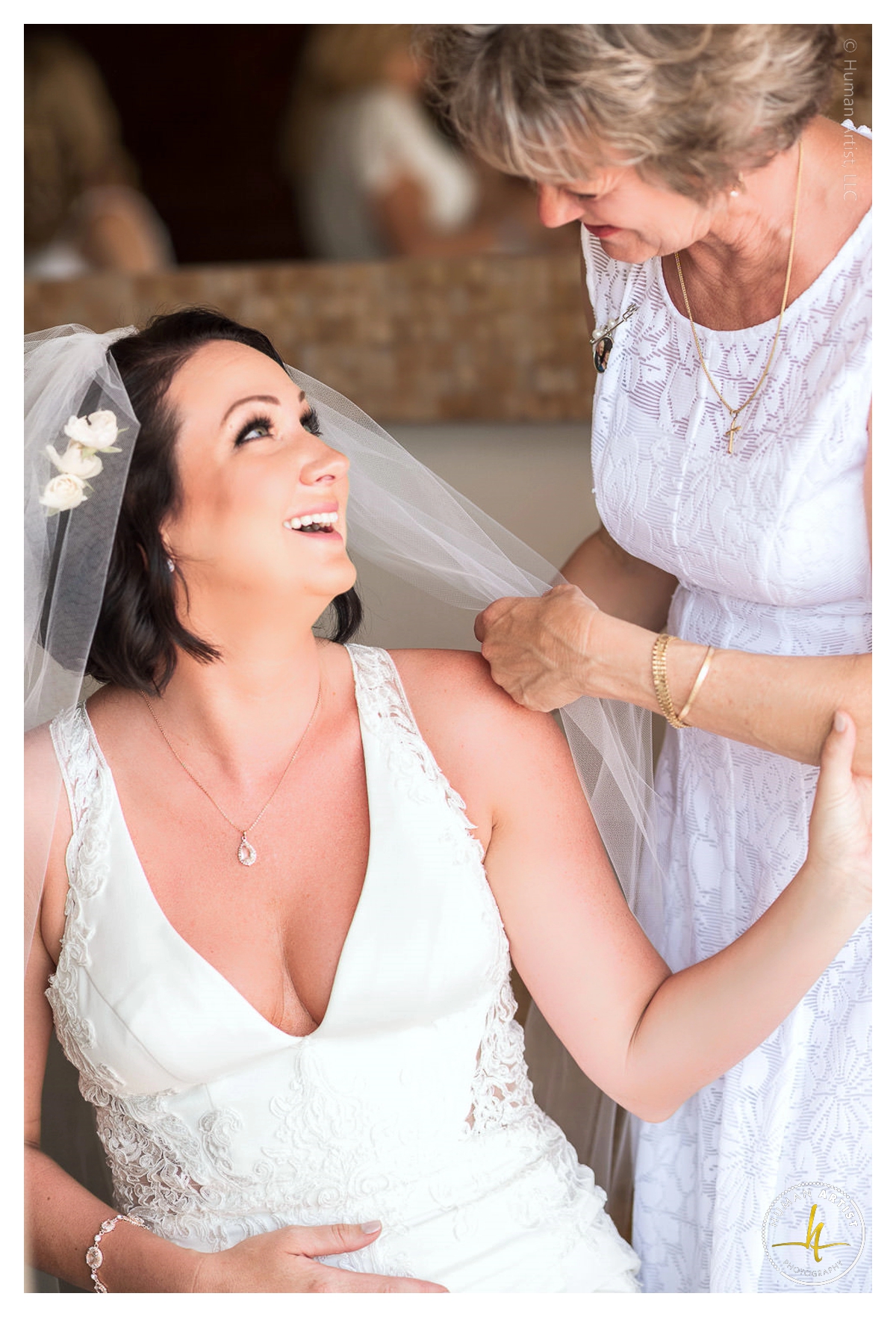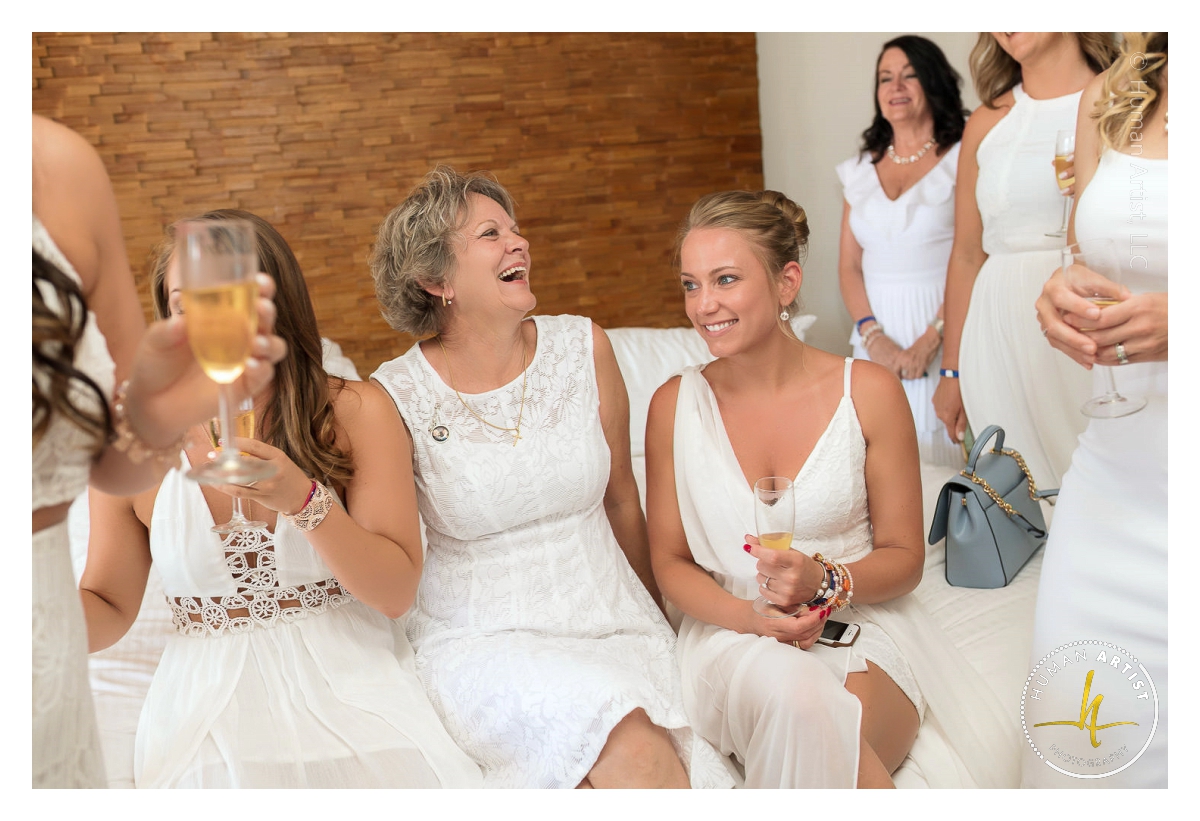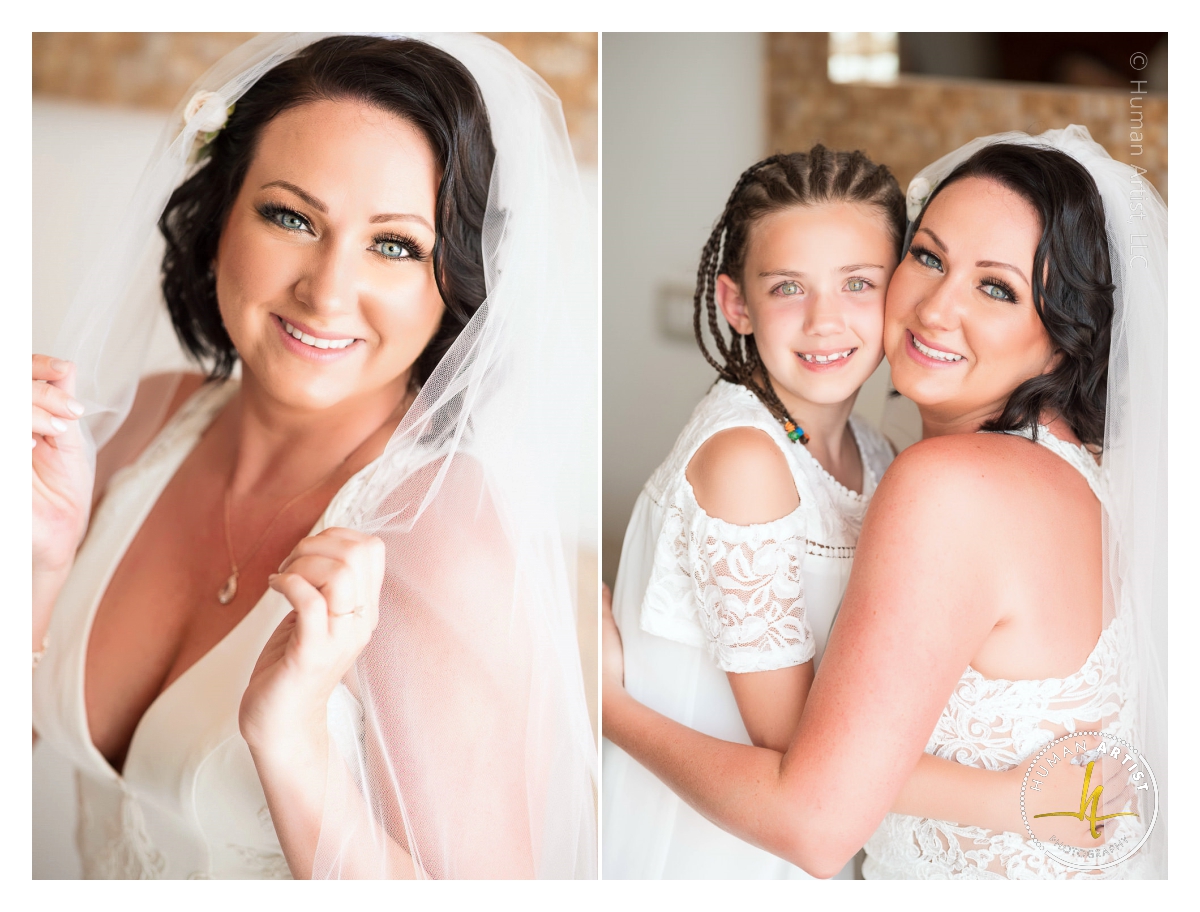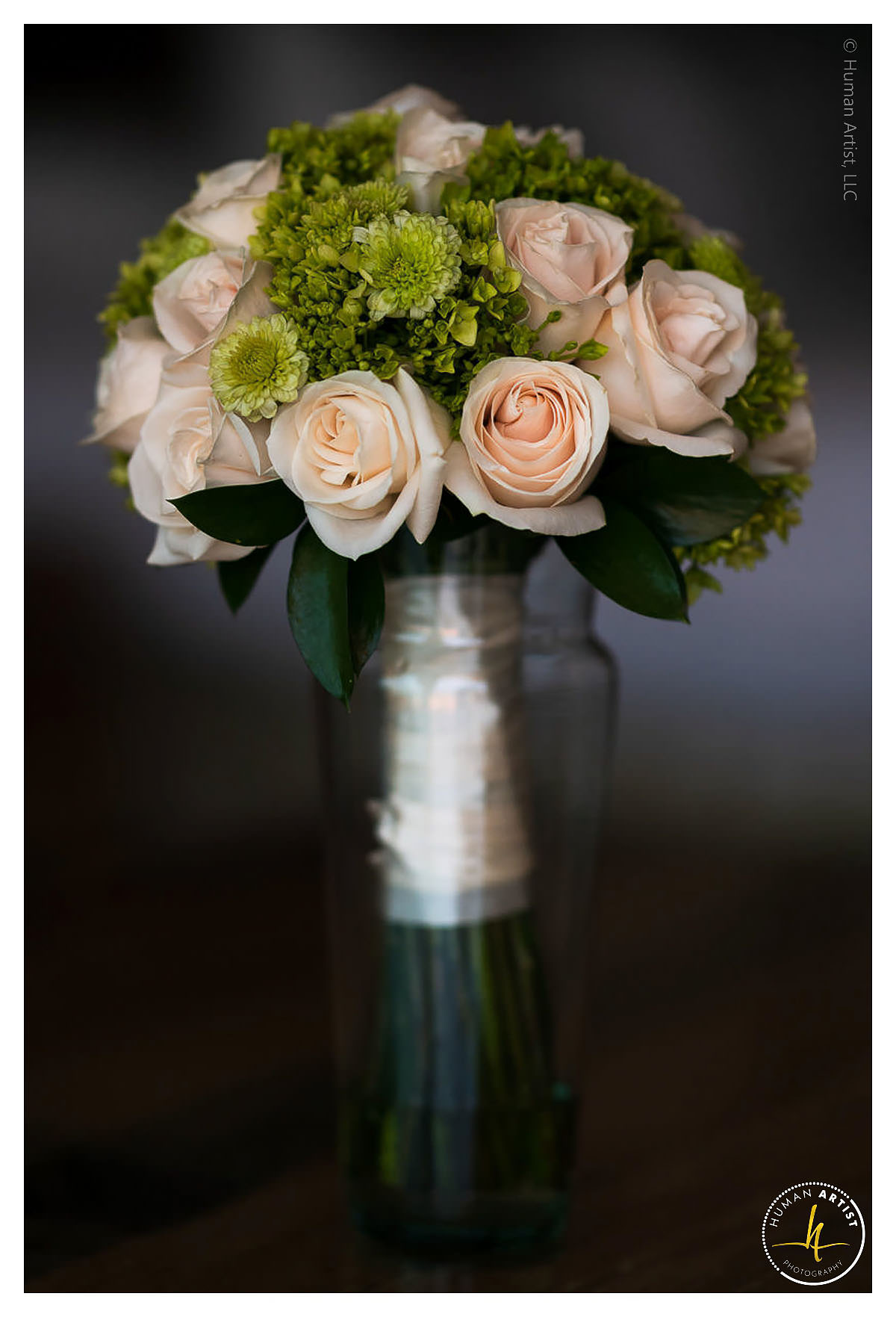 ="" width="1200″ height="912″ />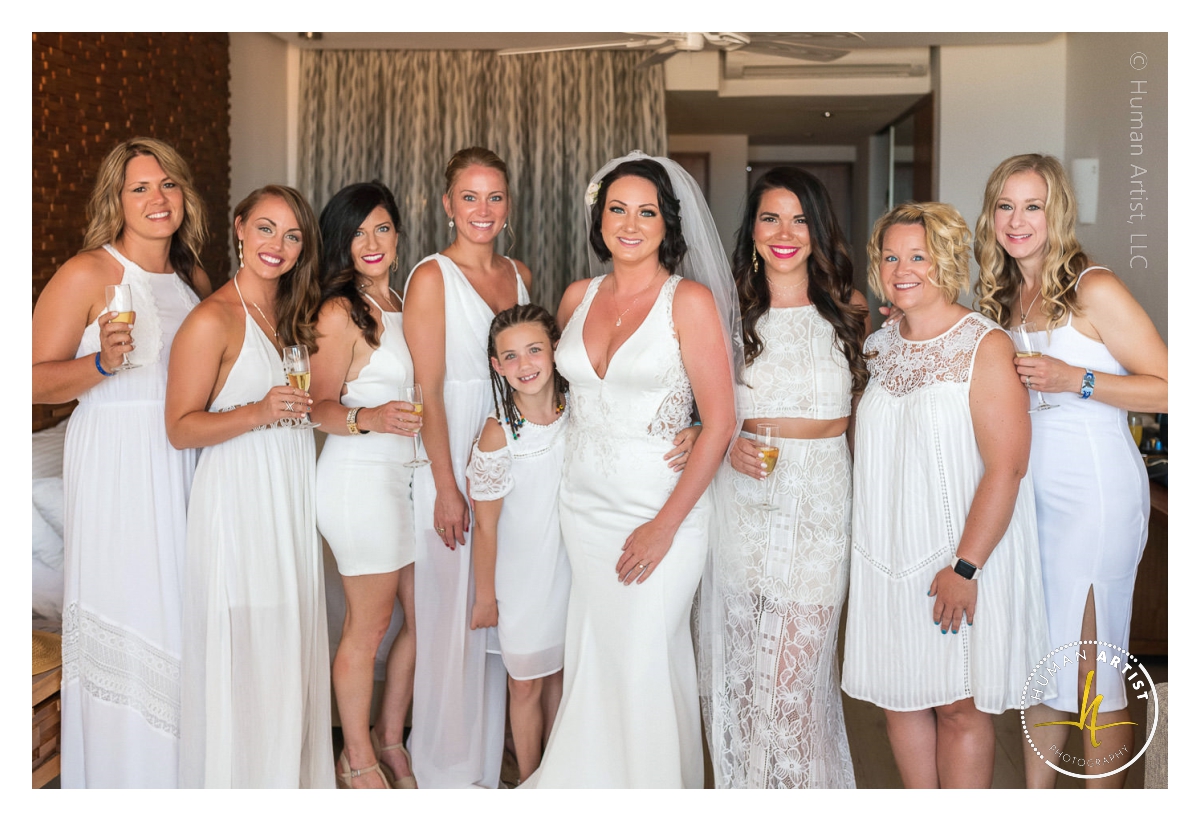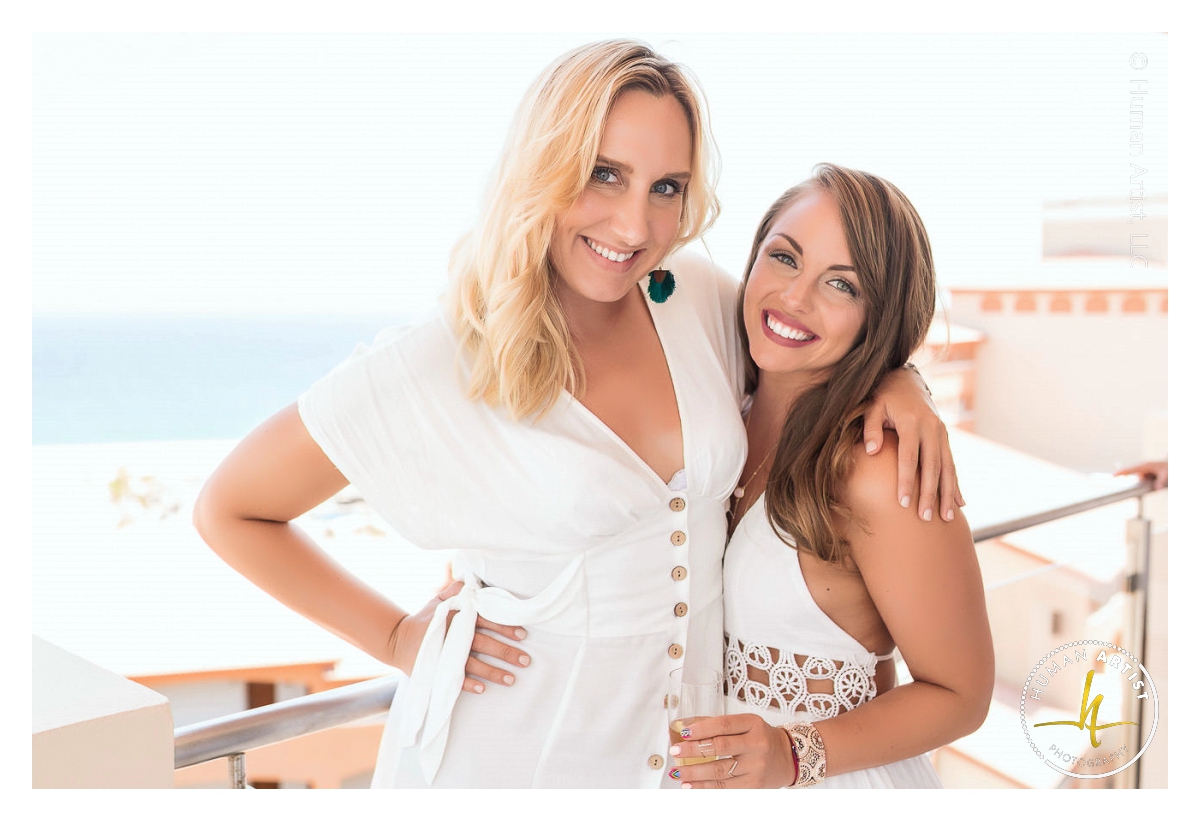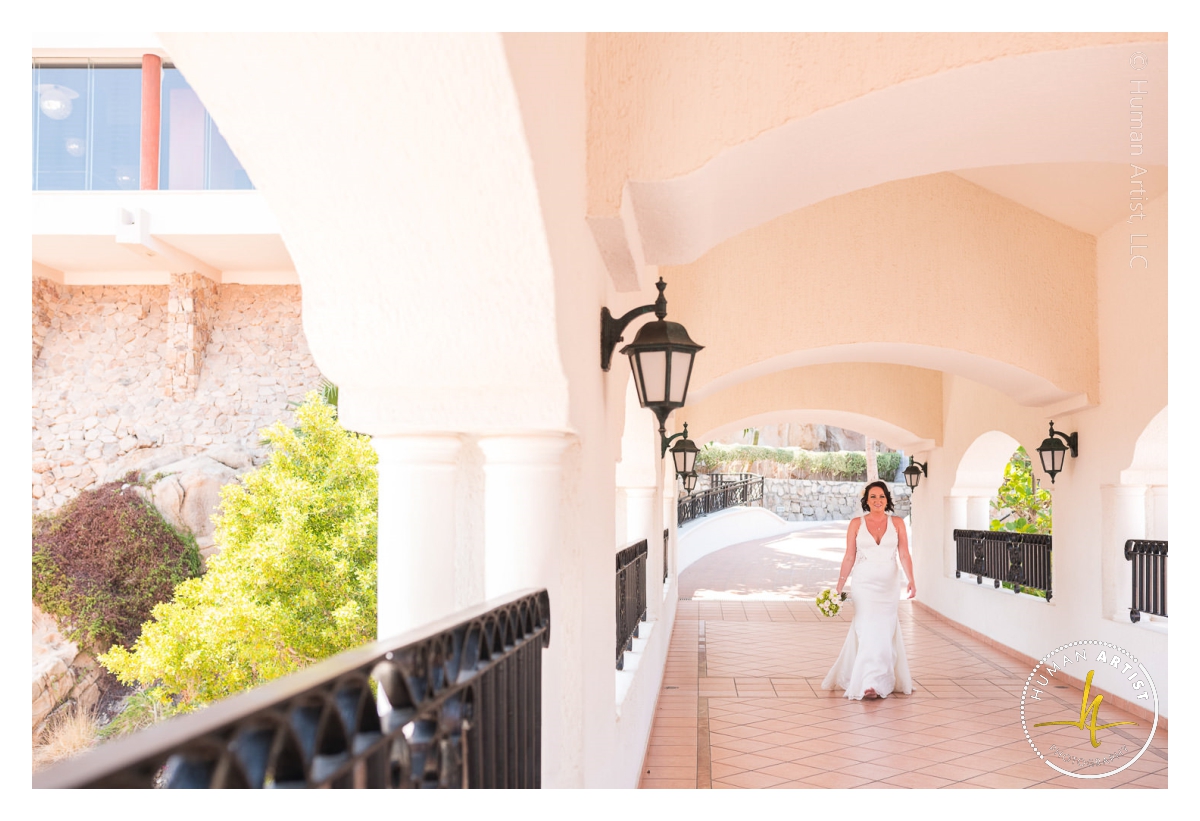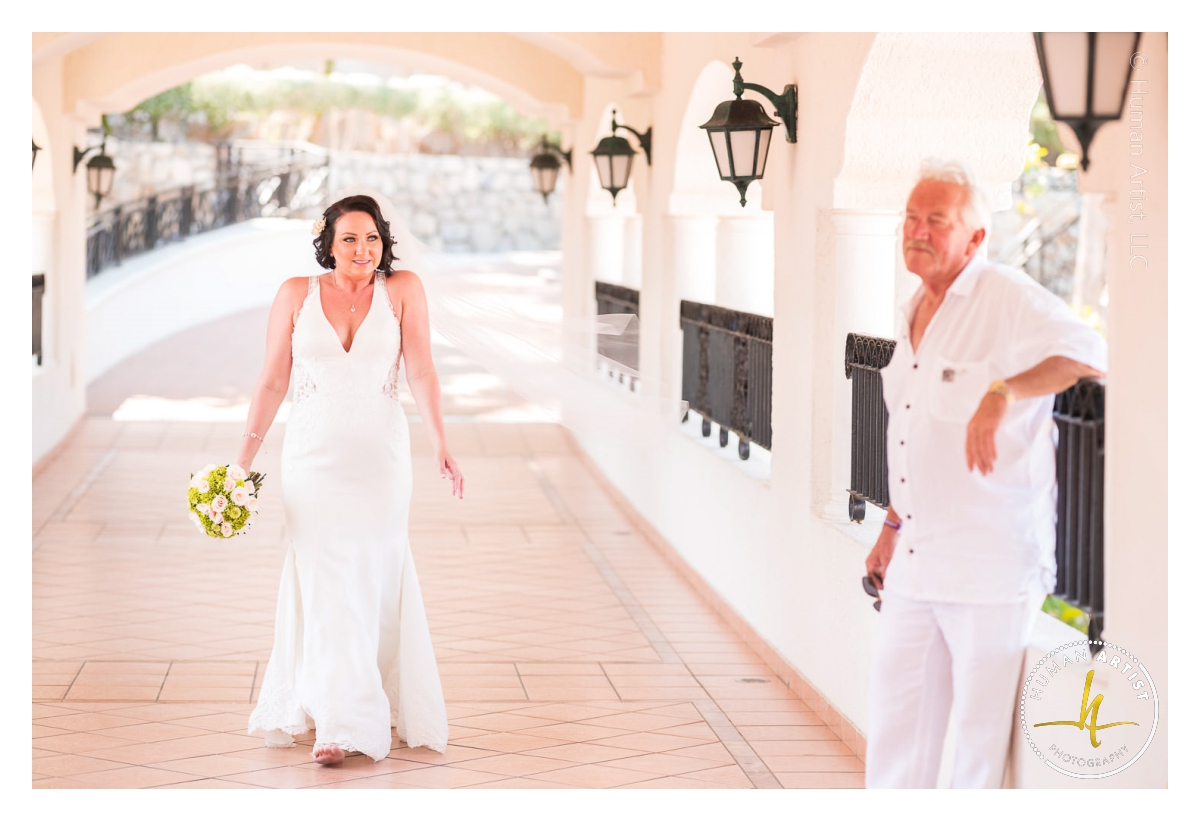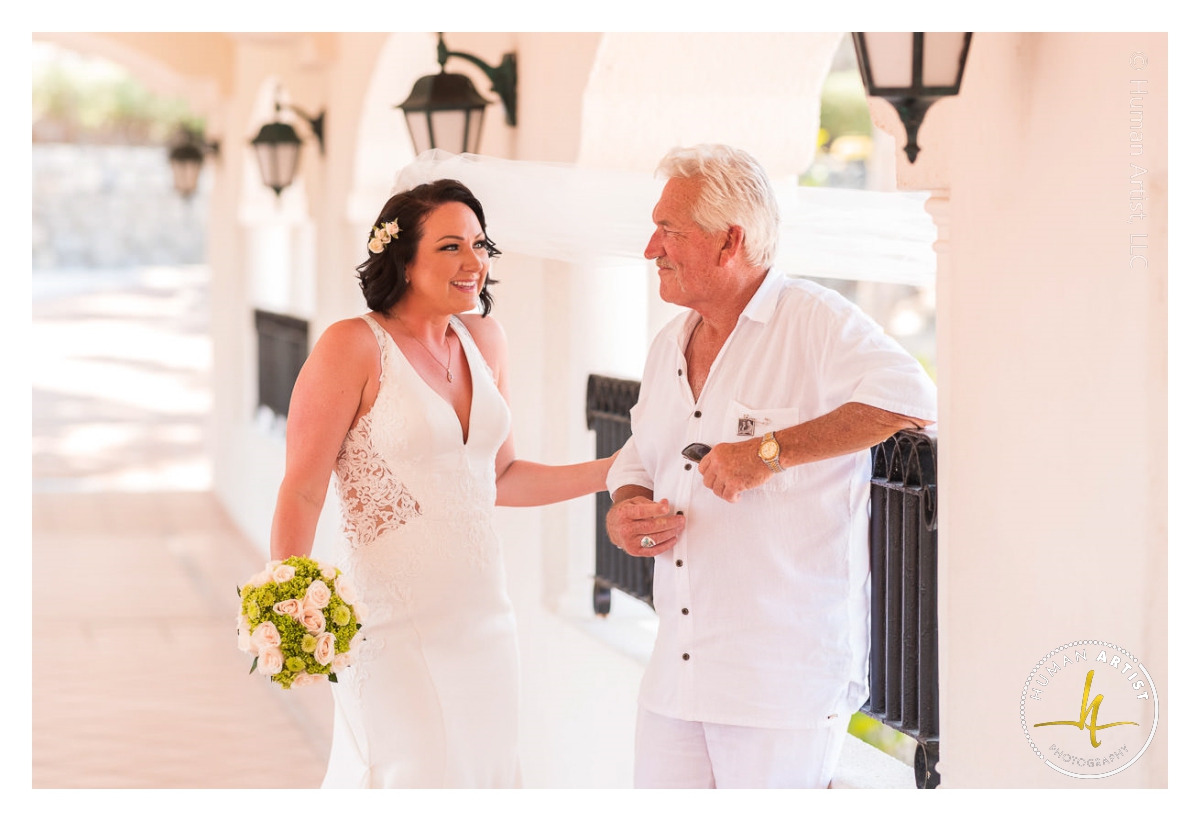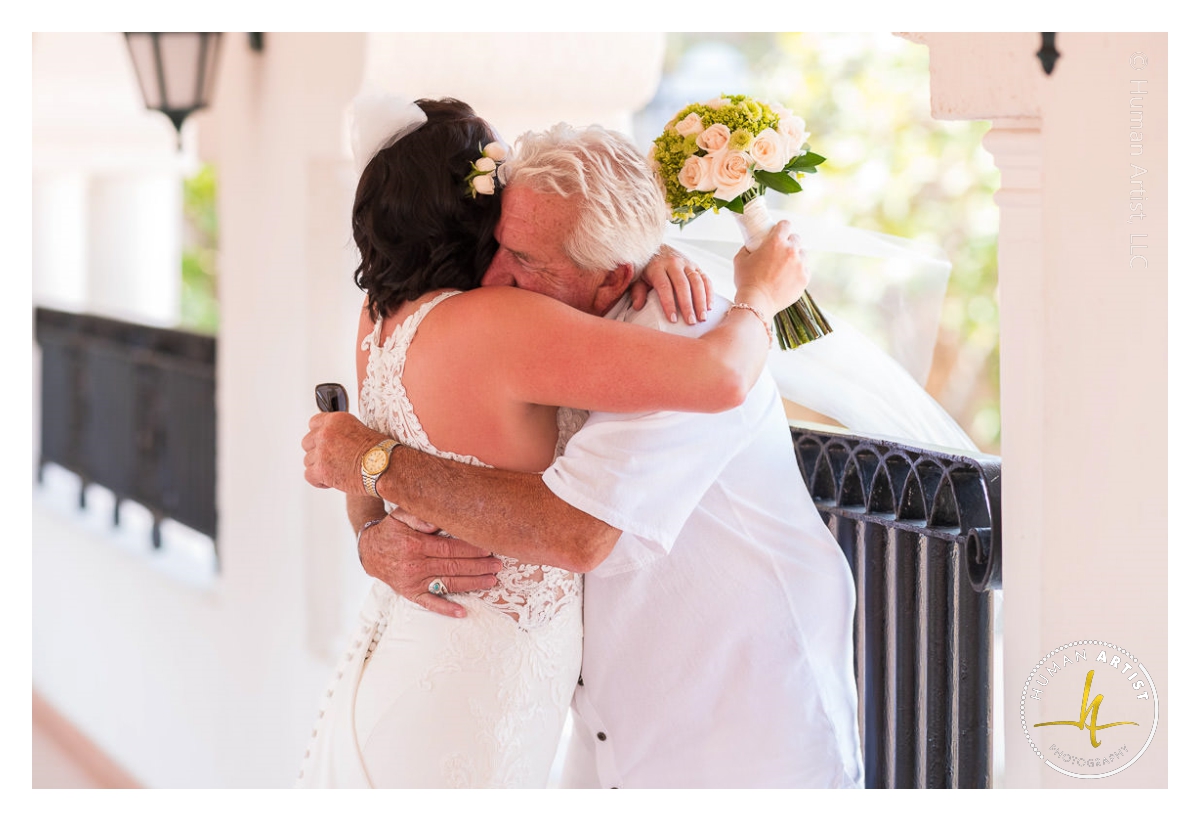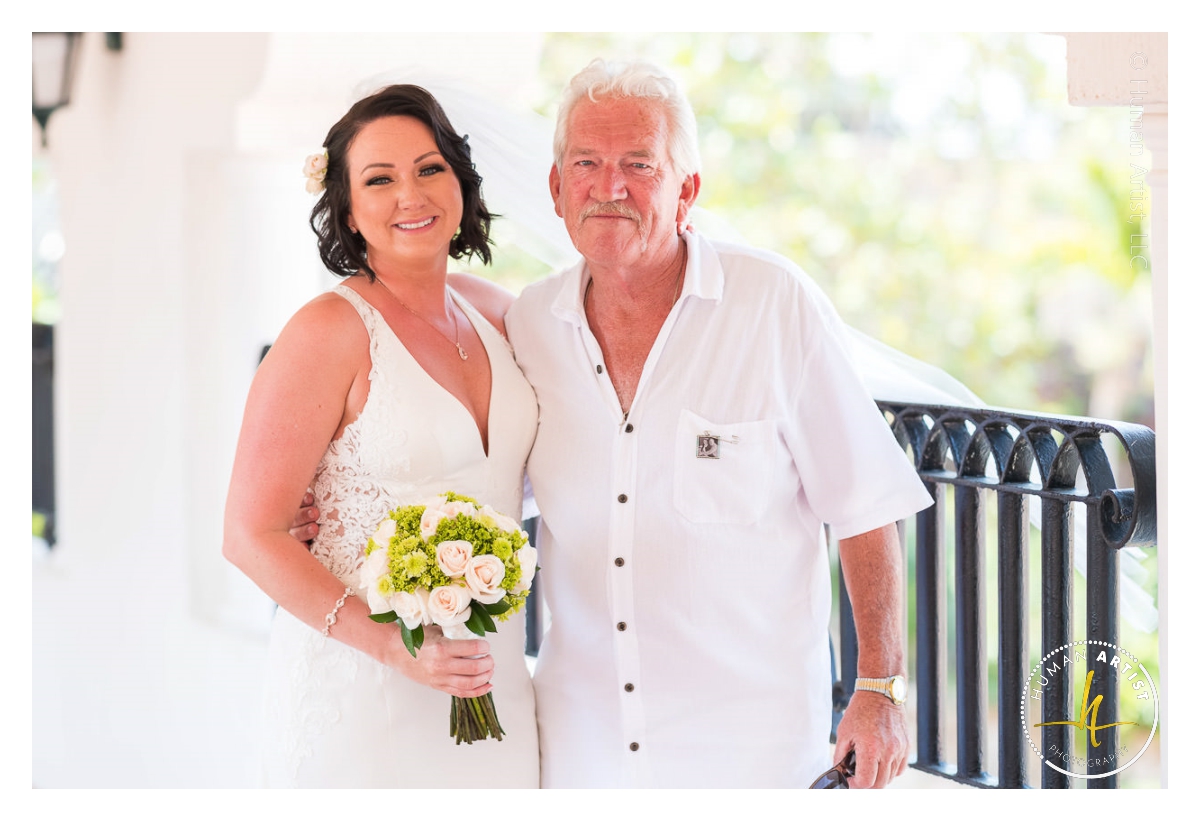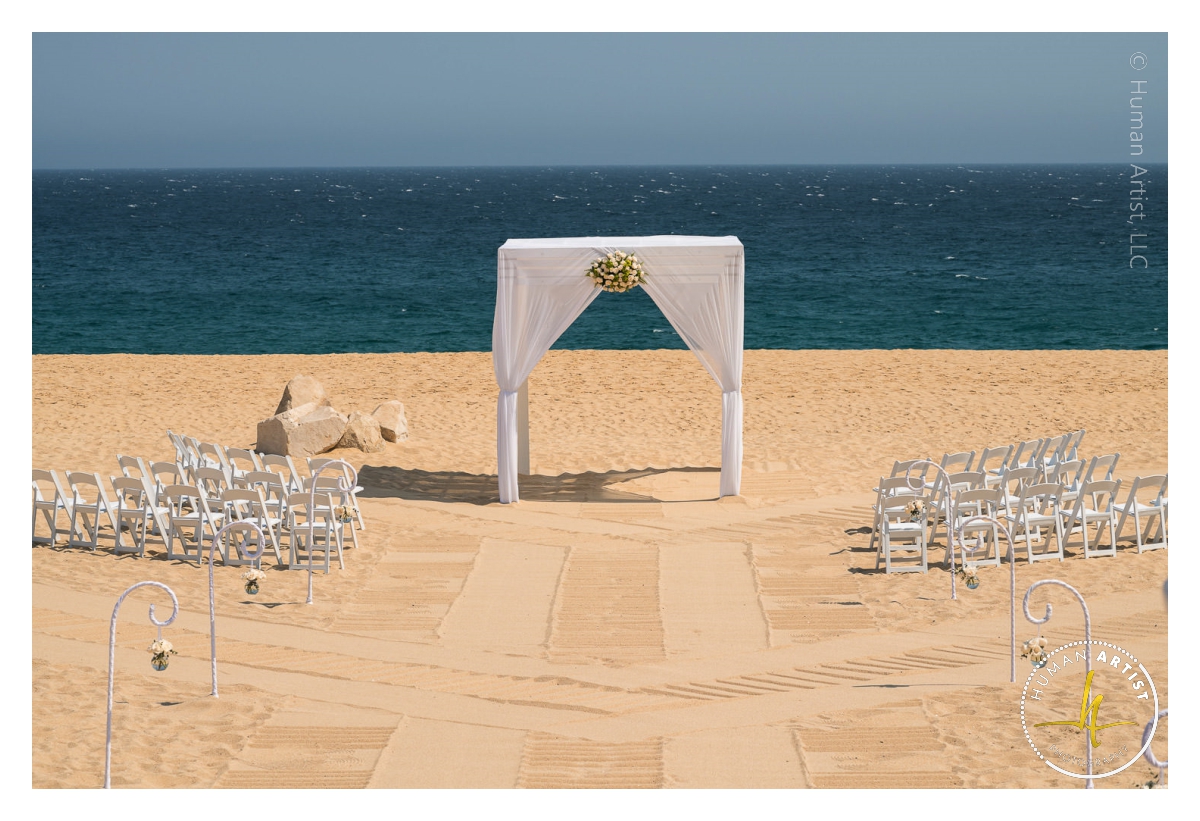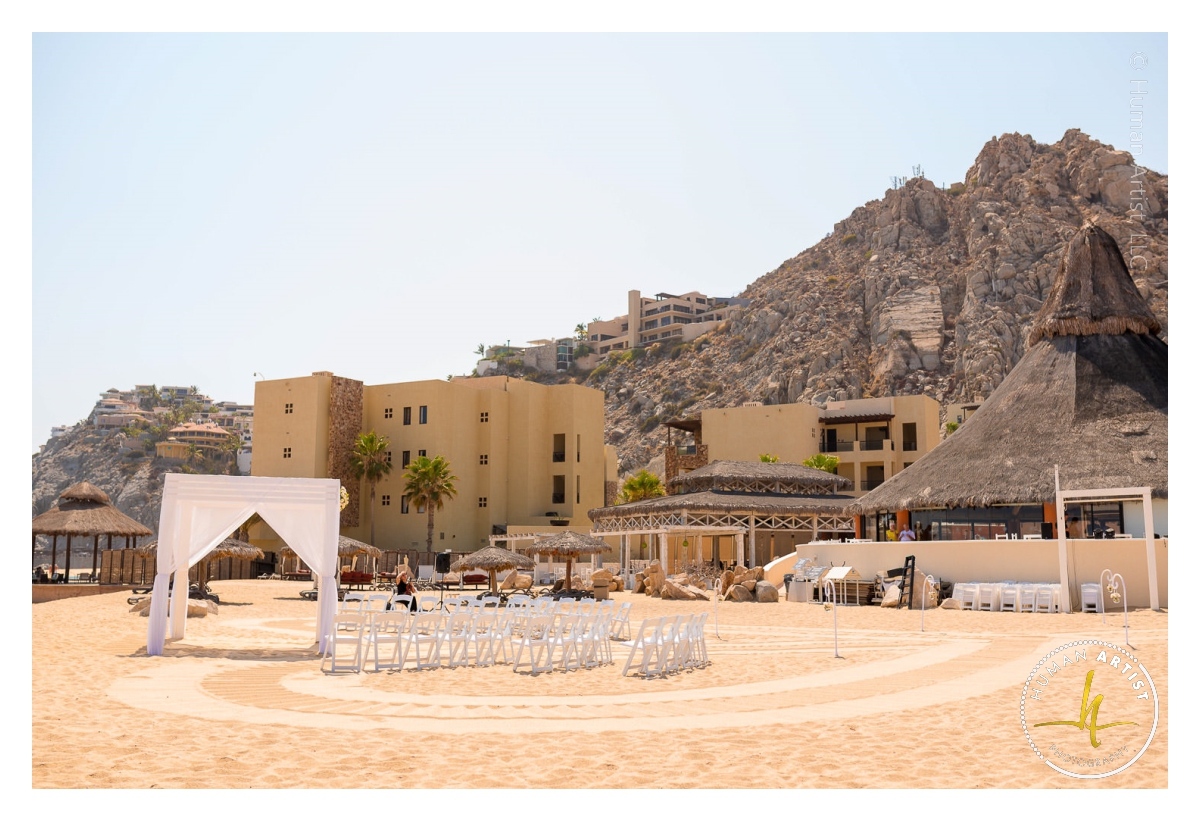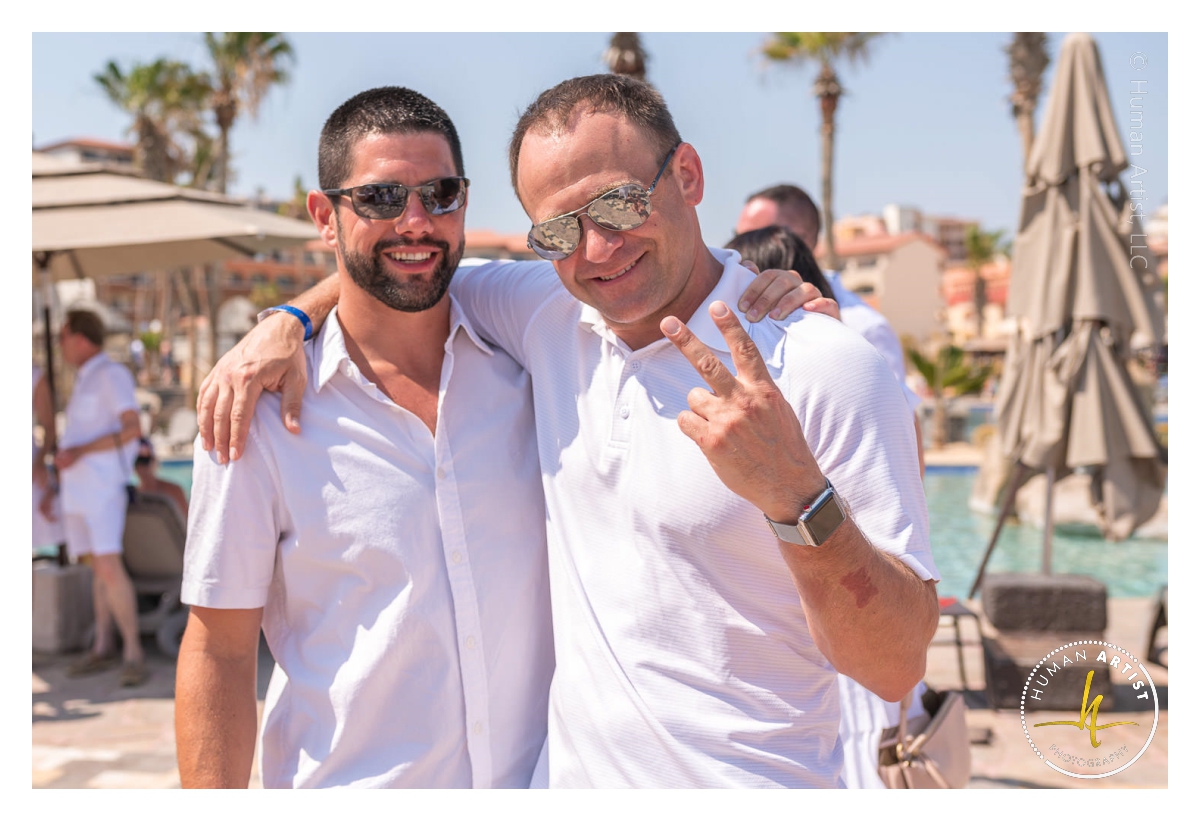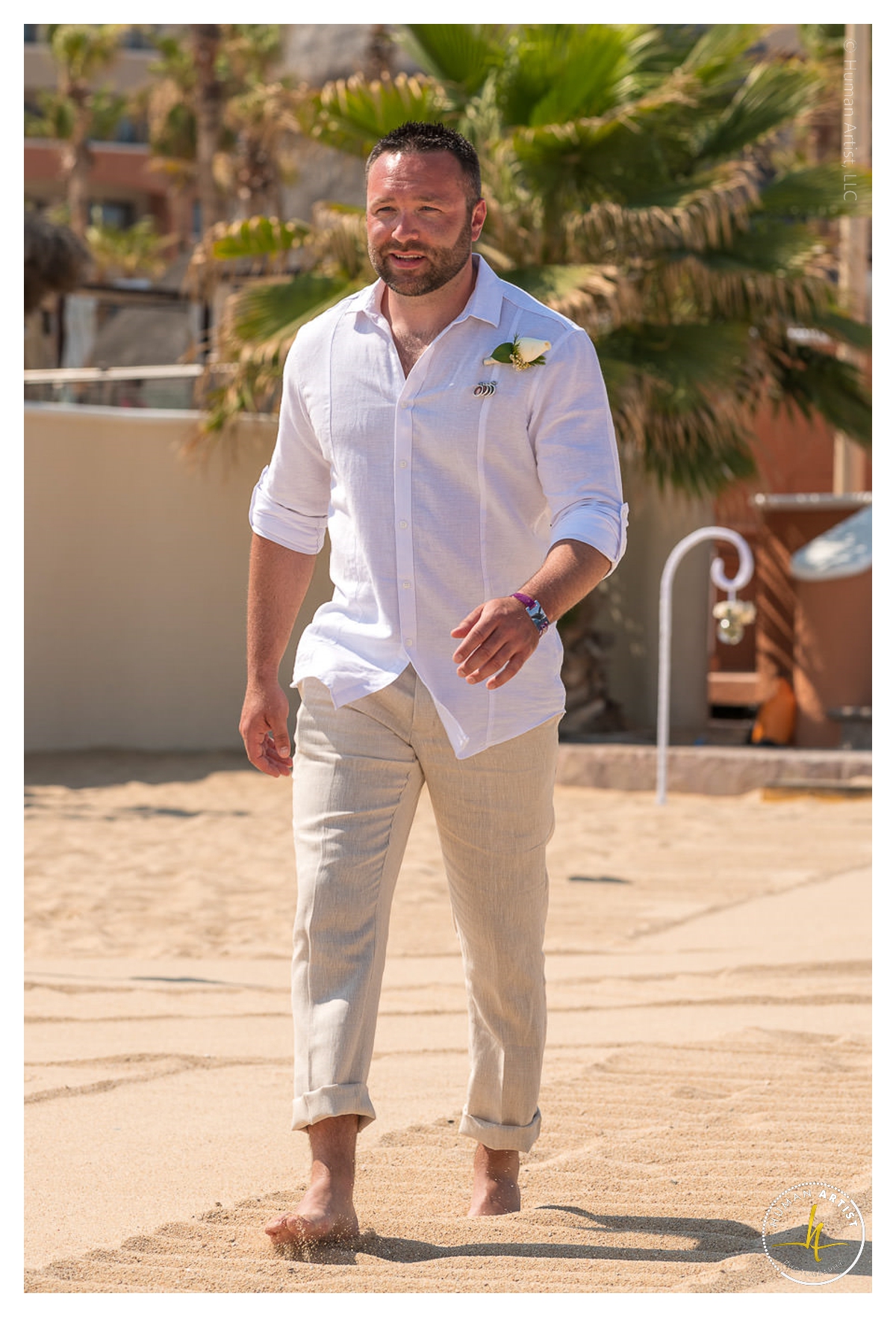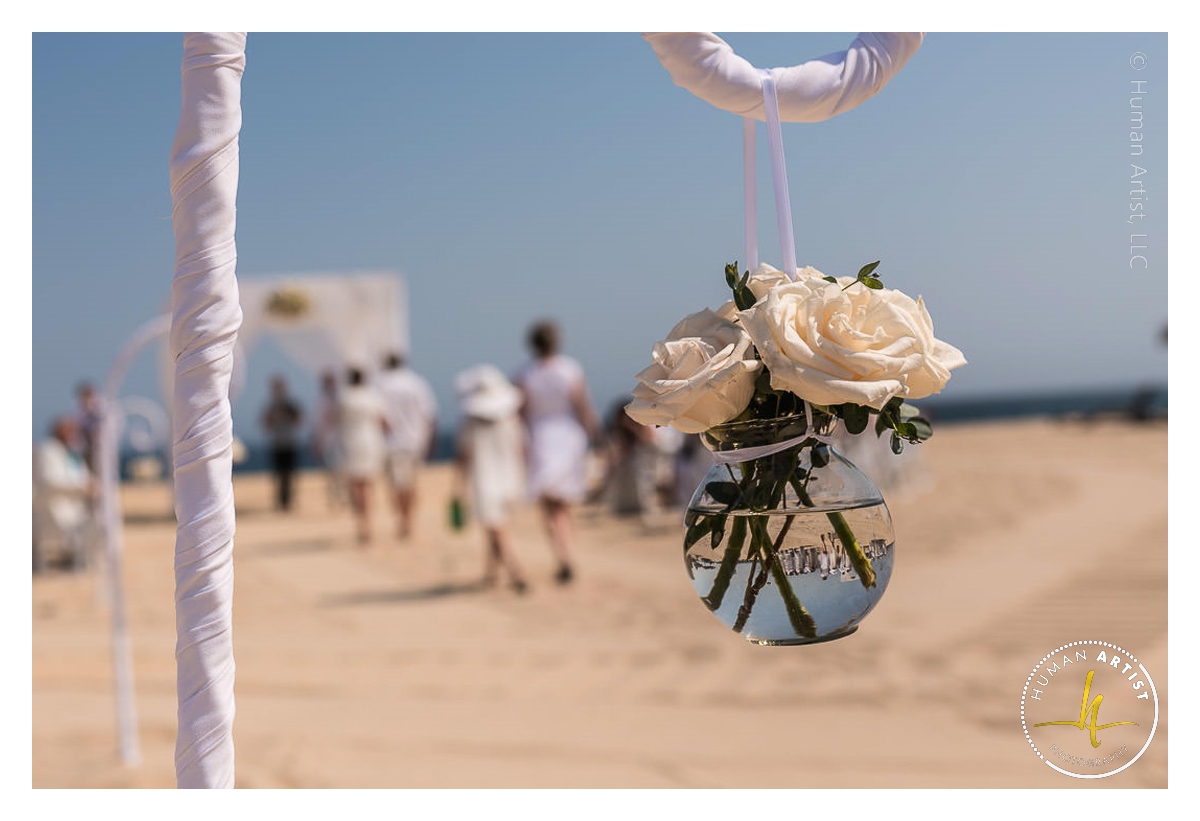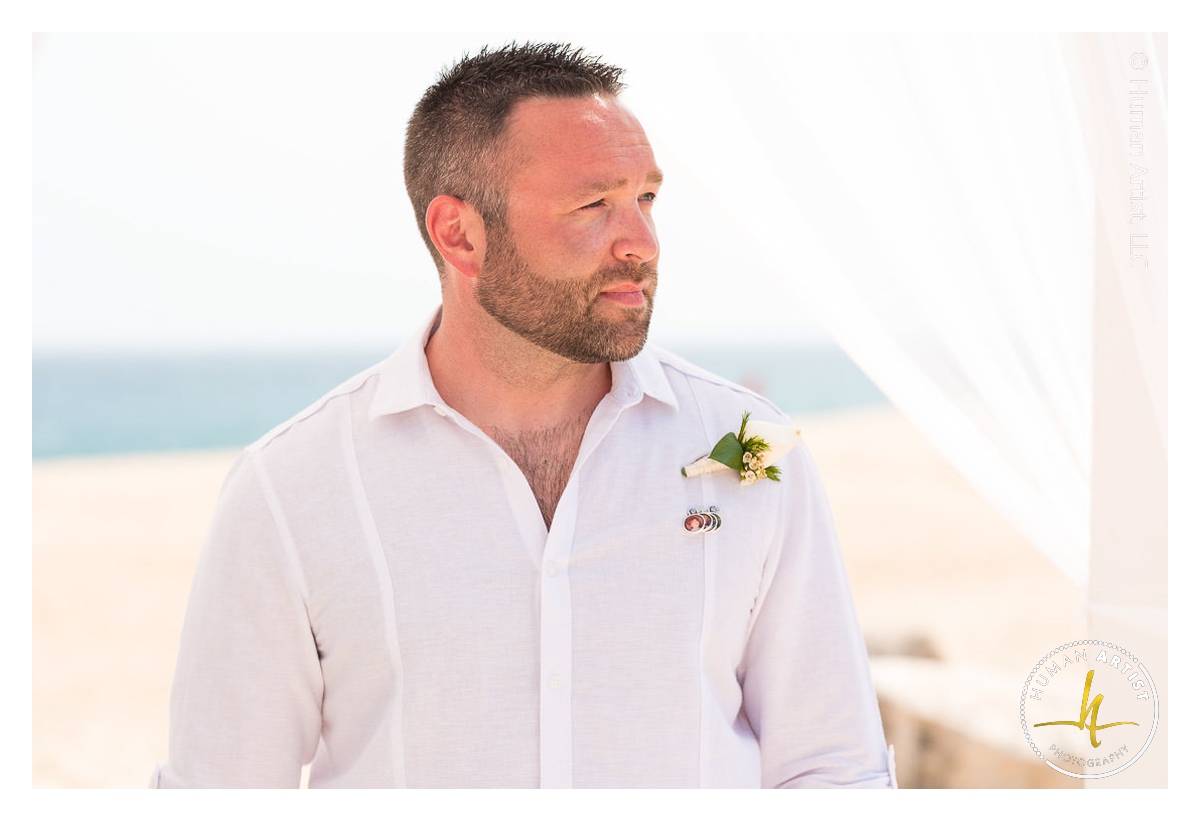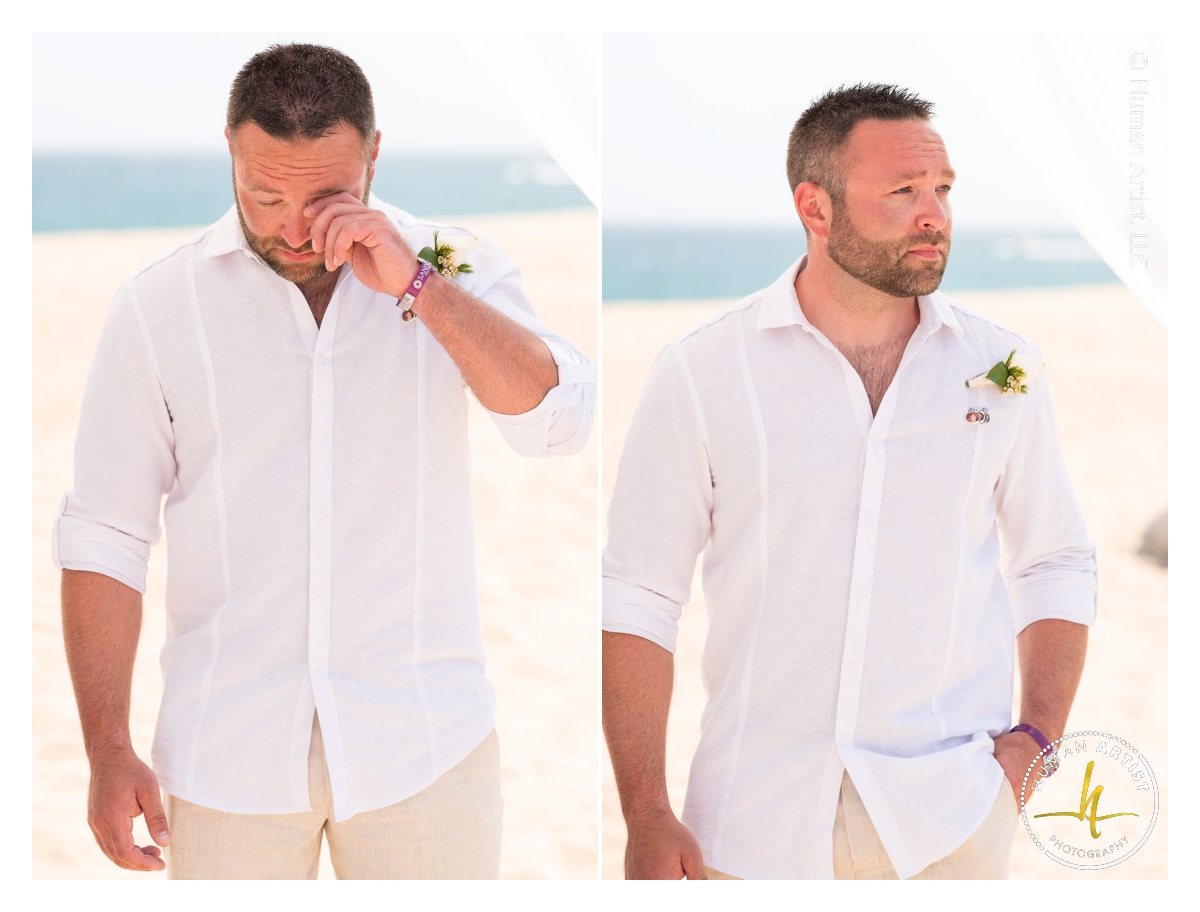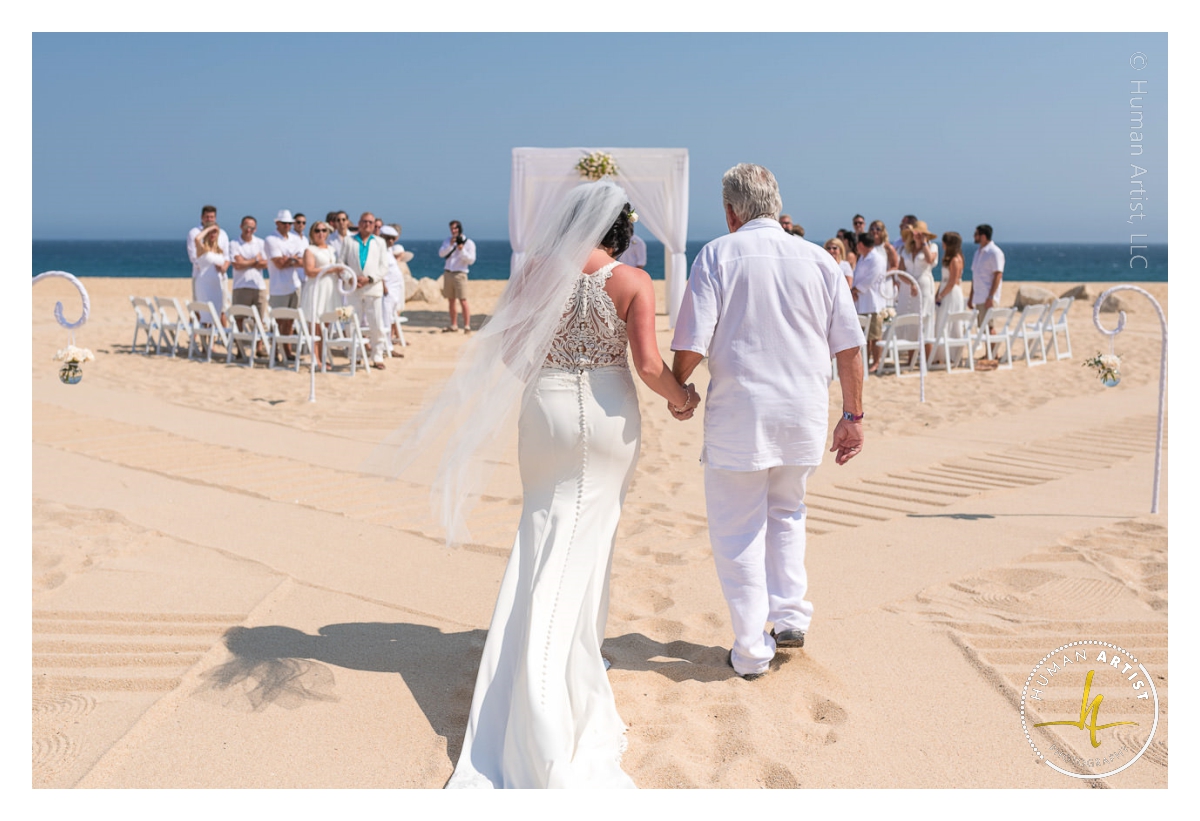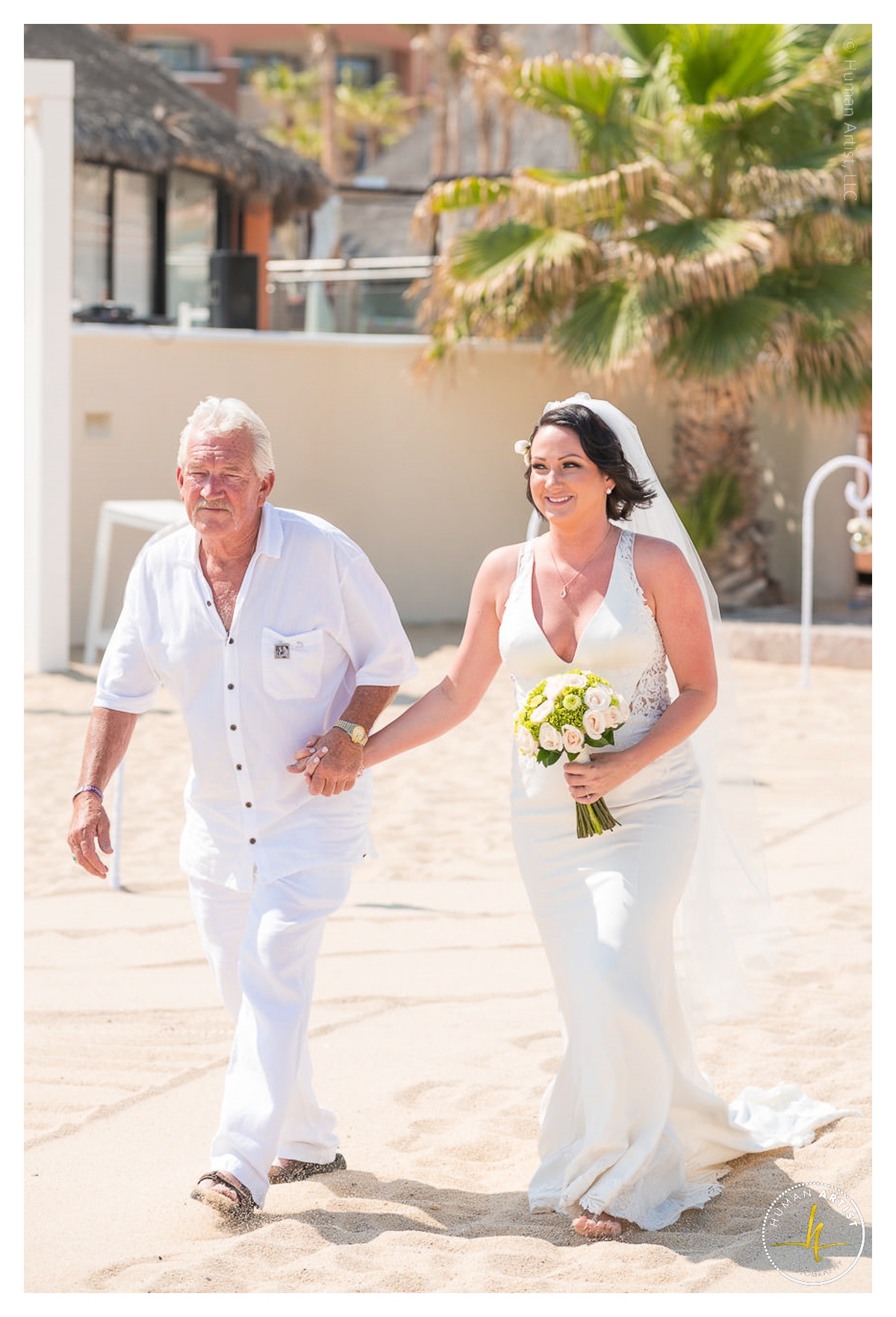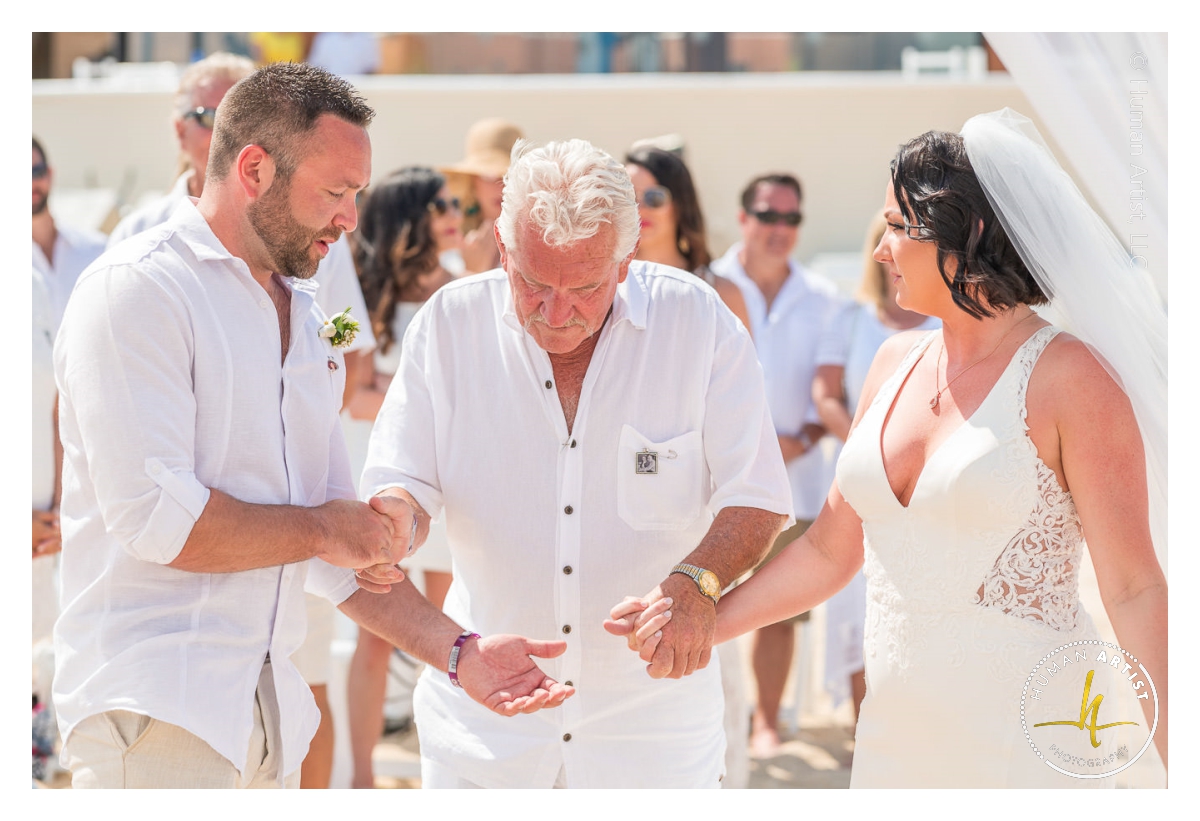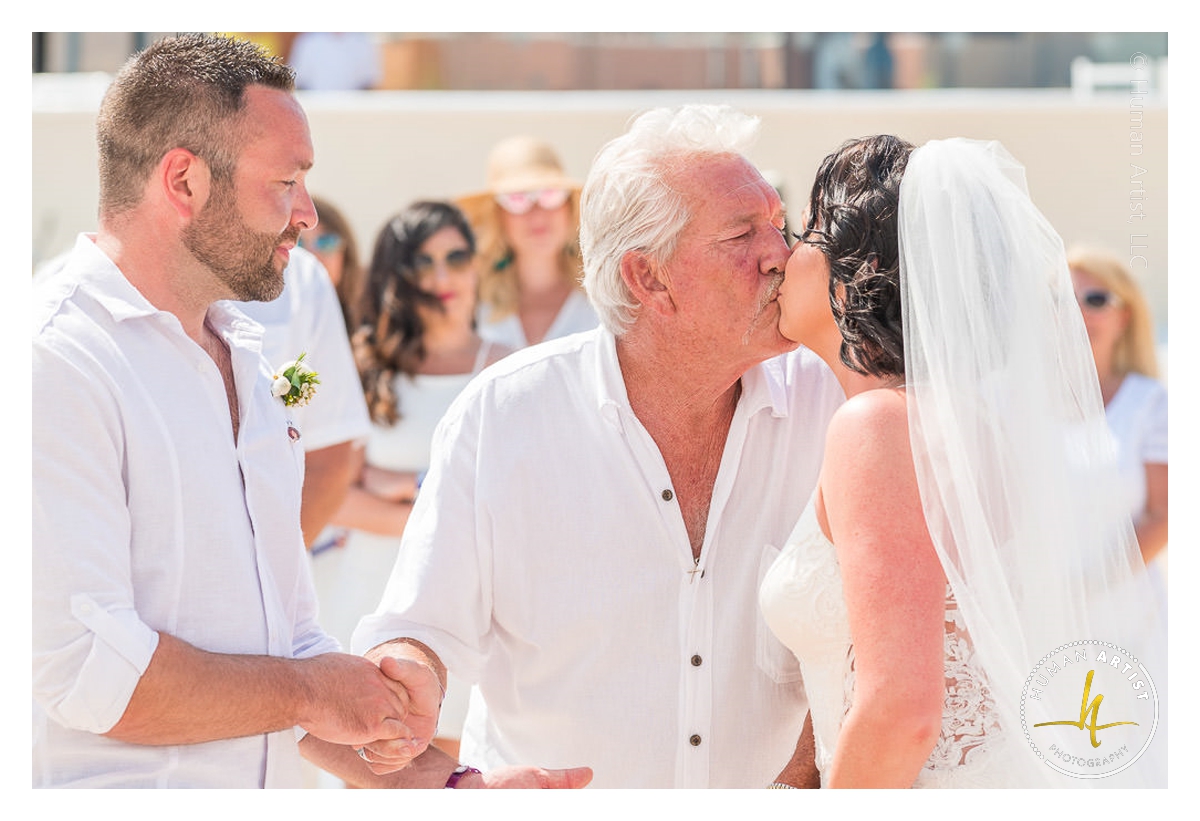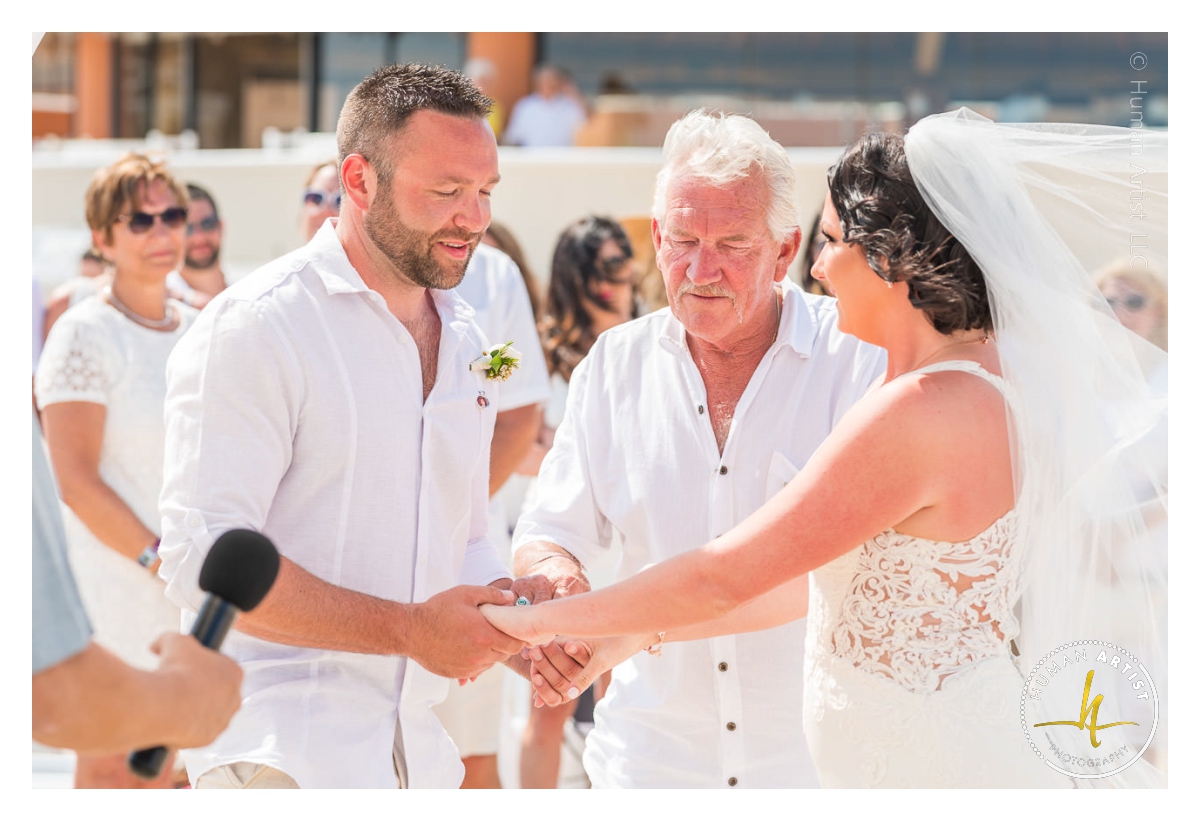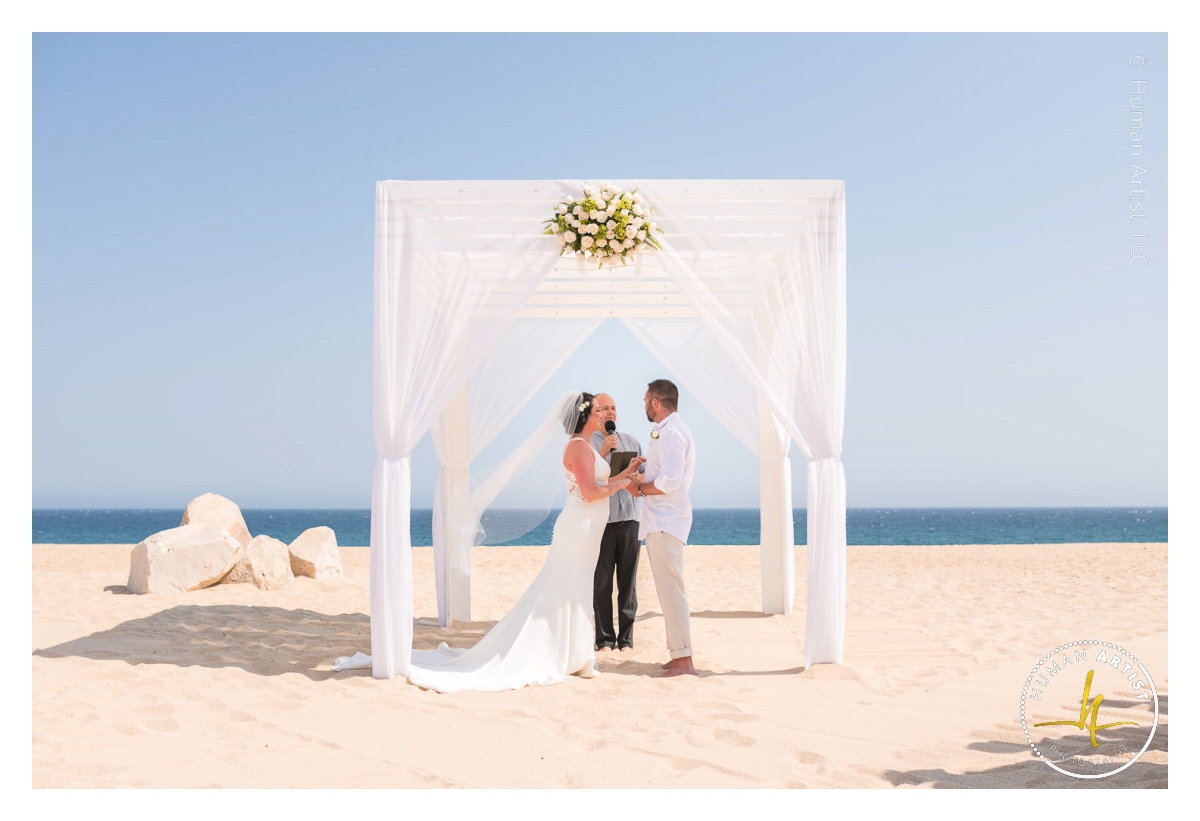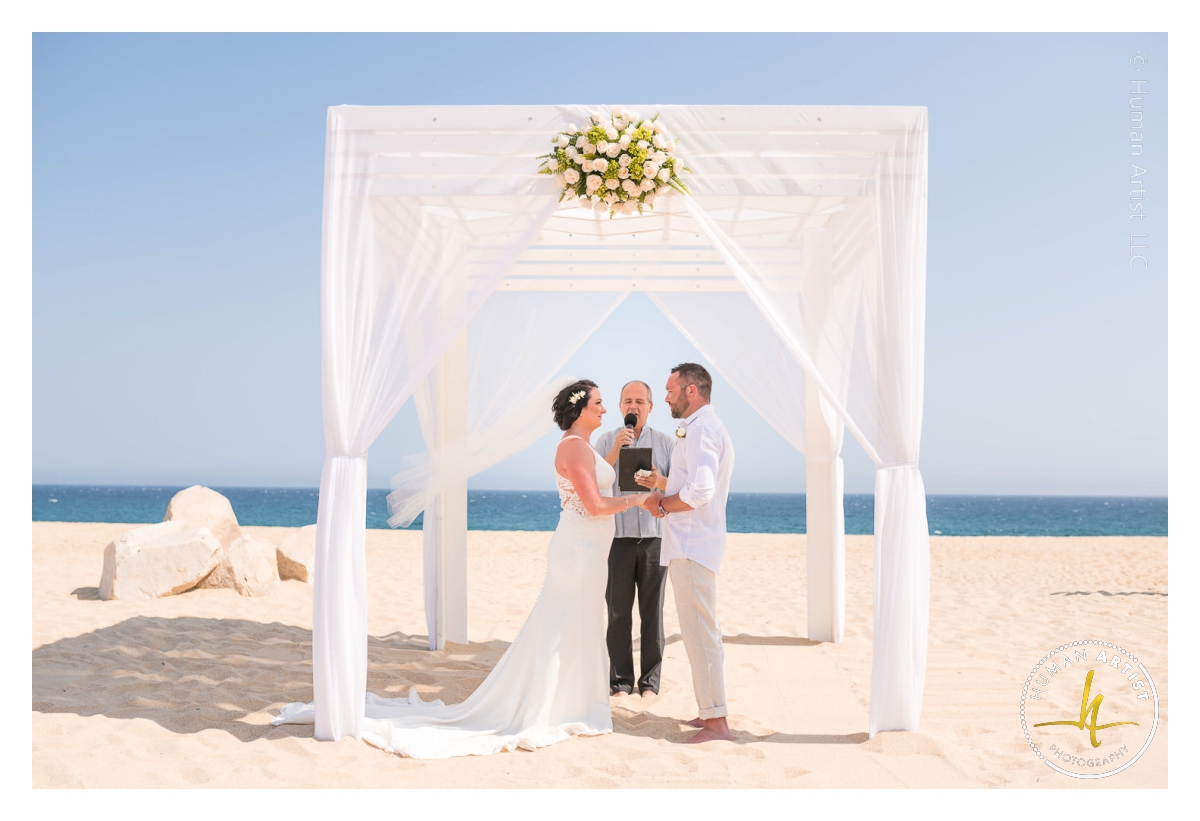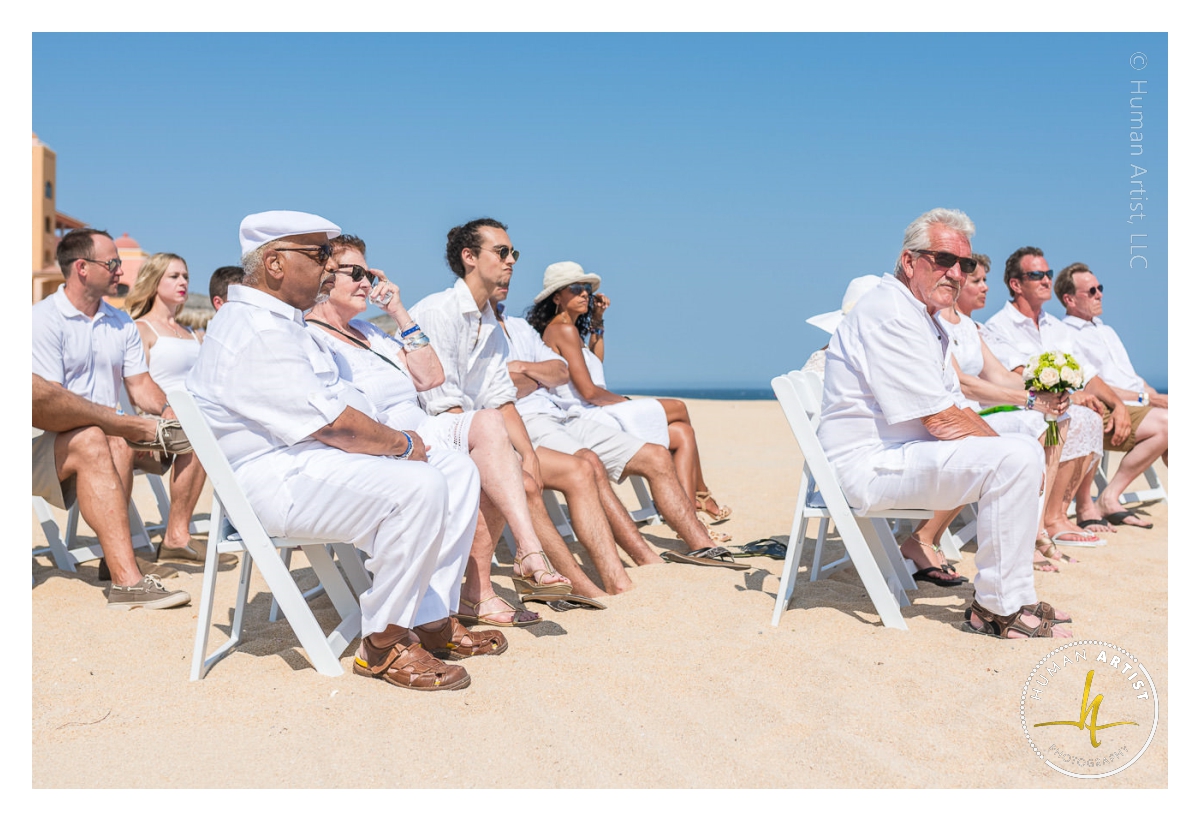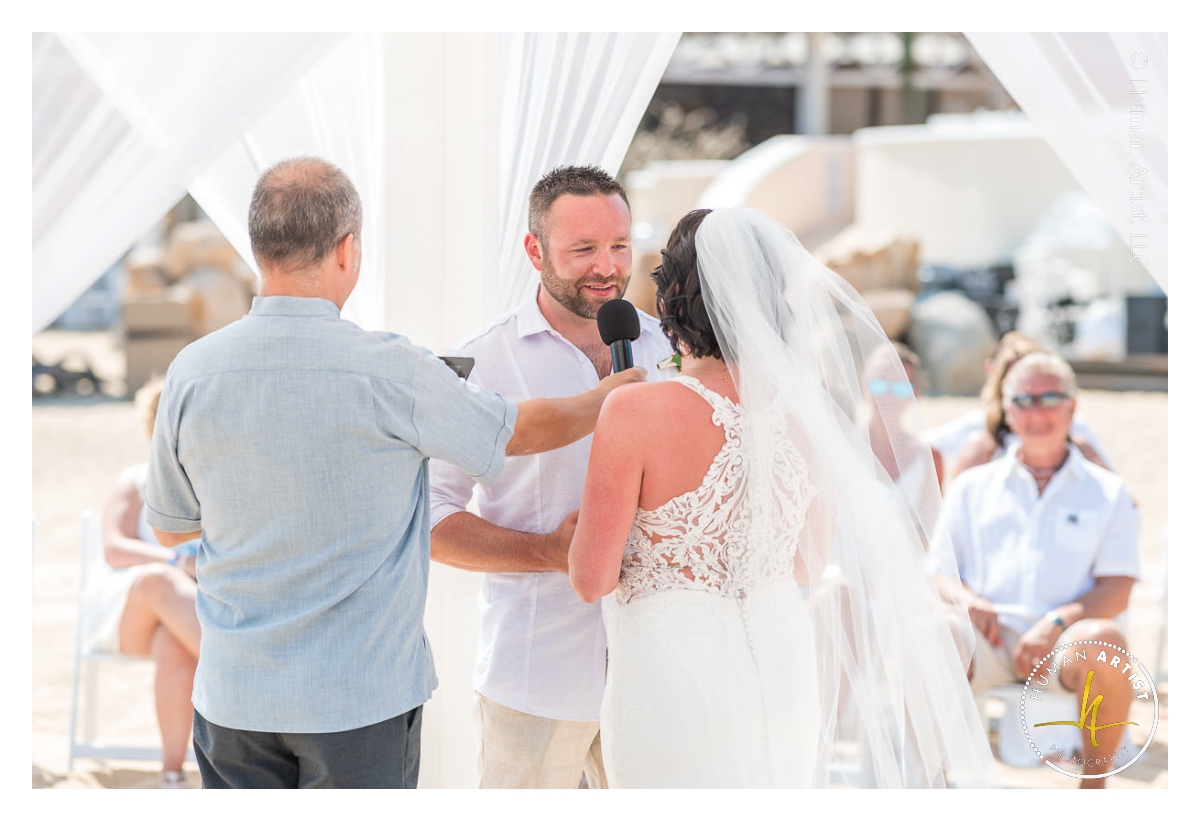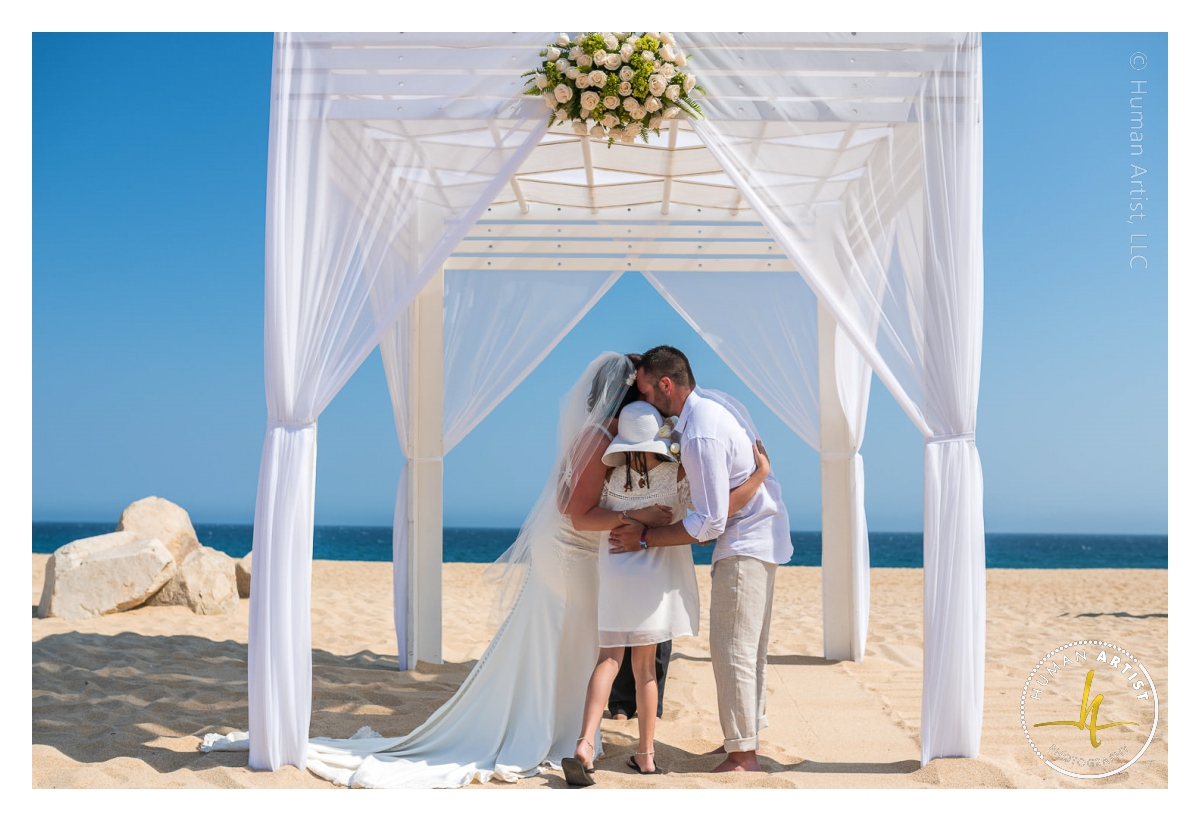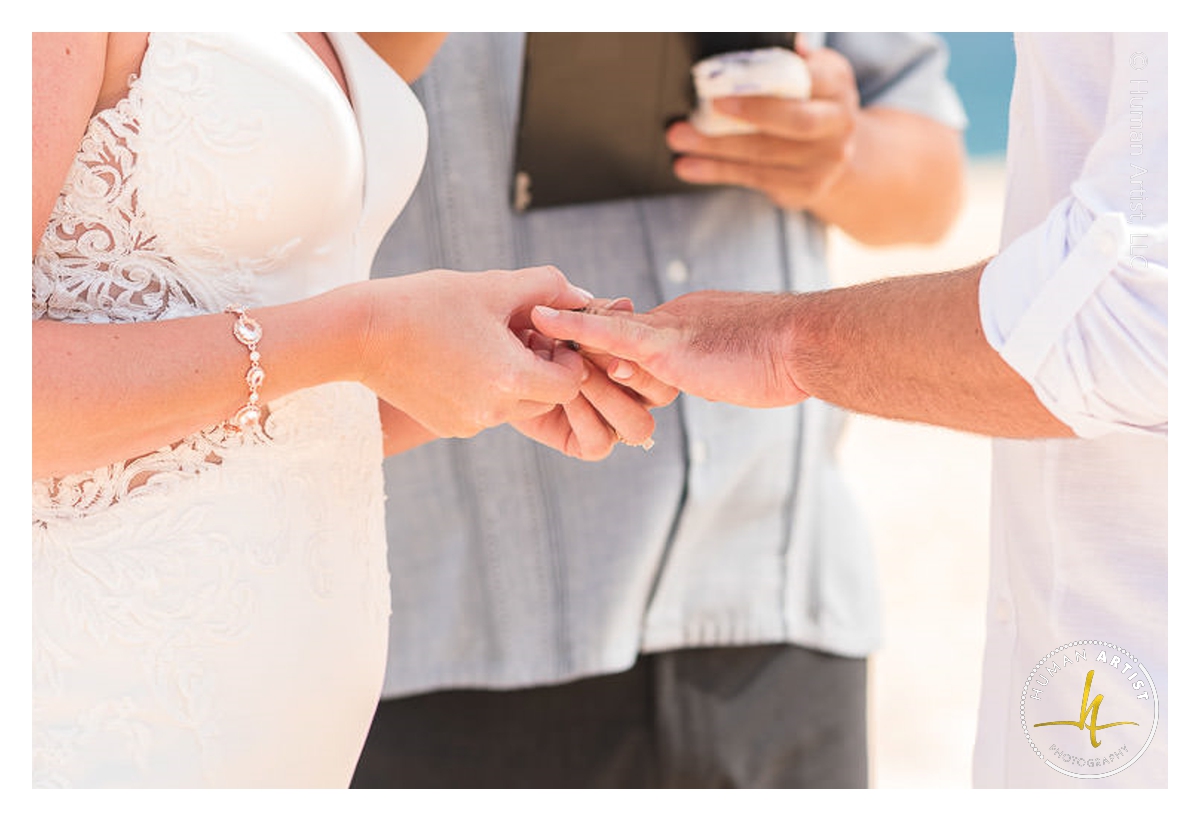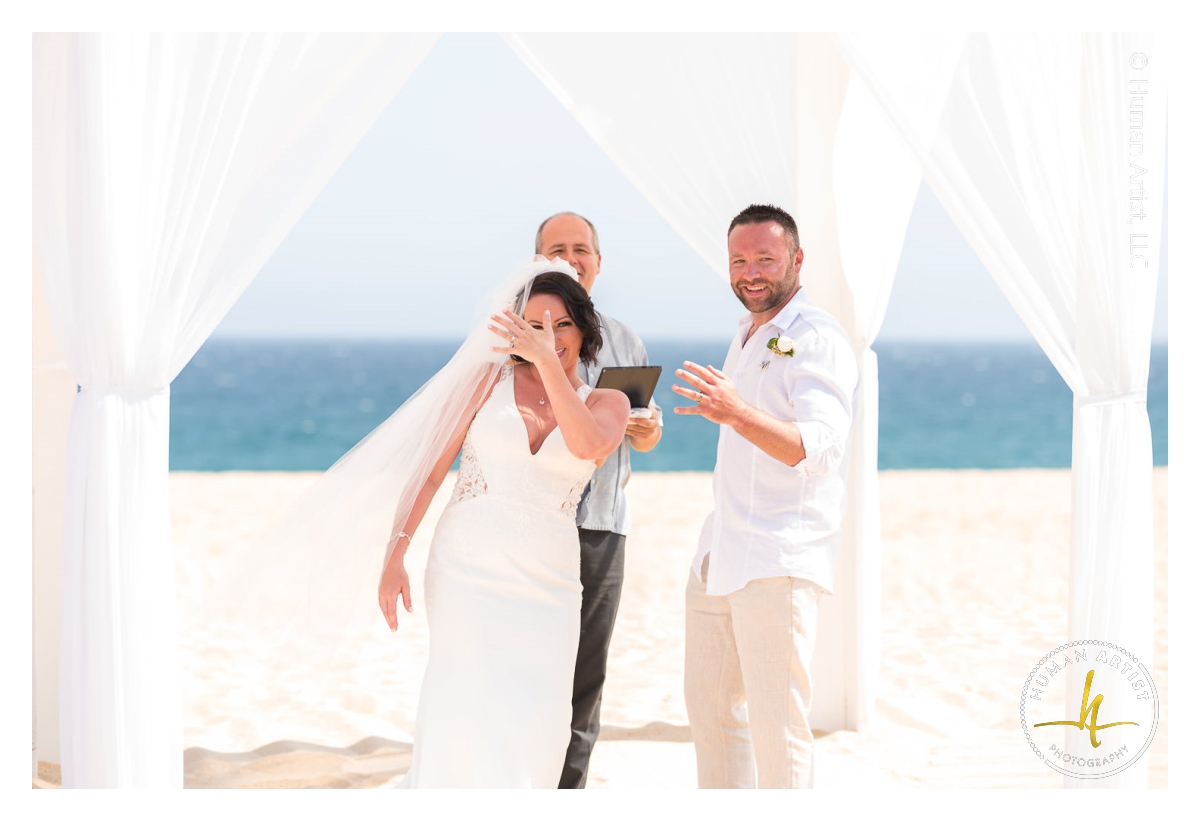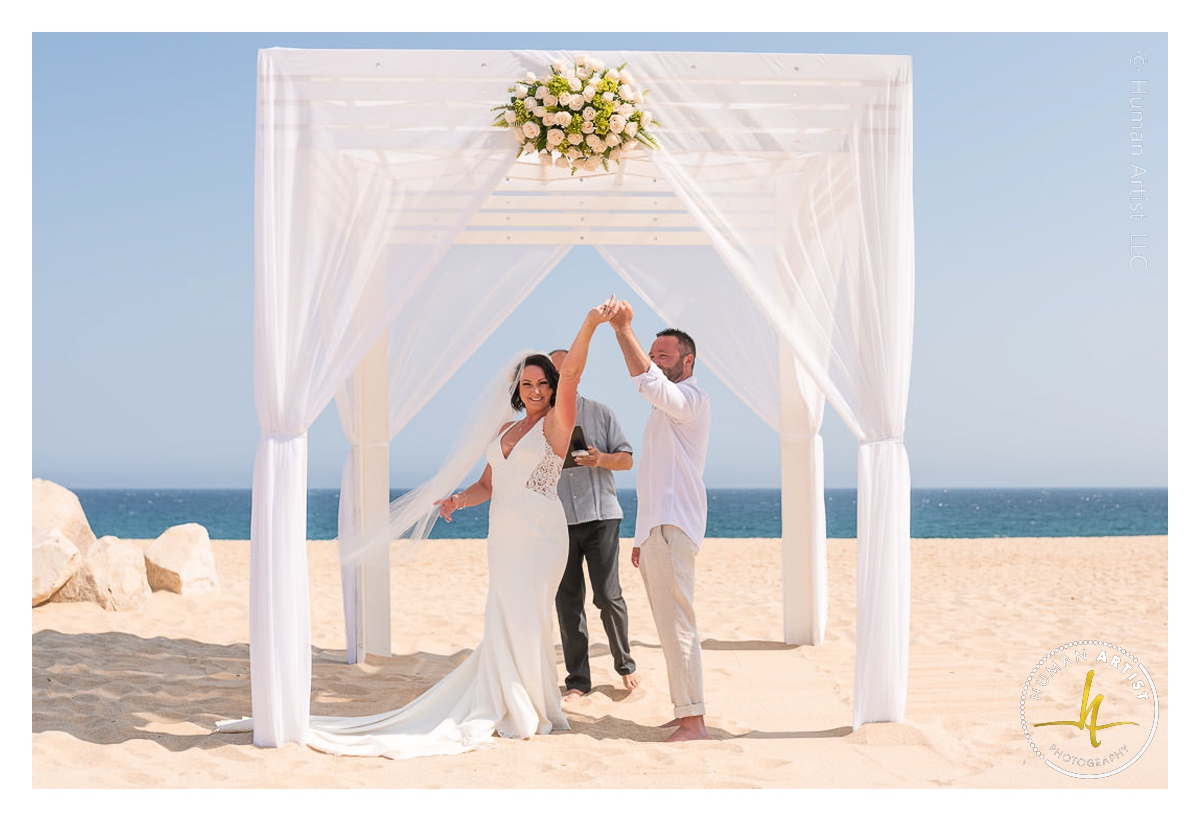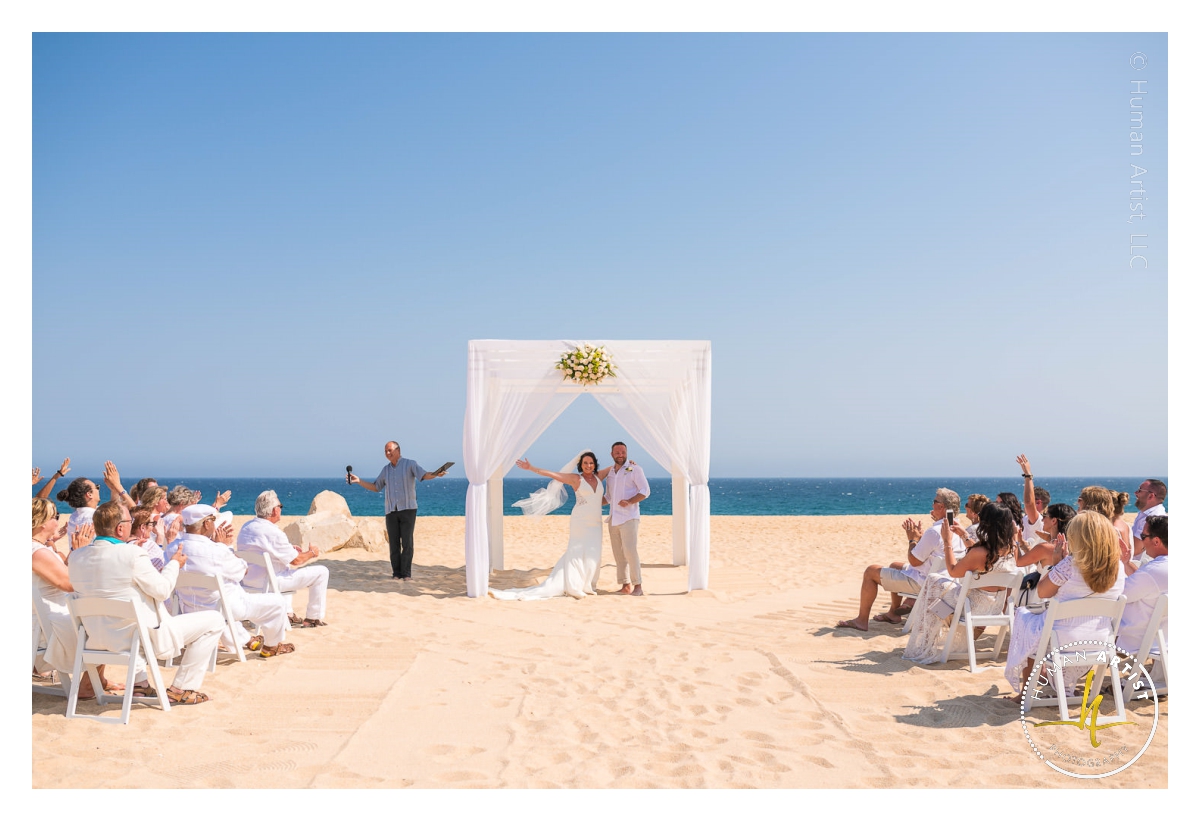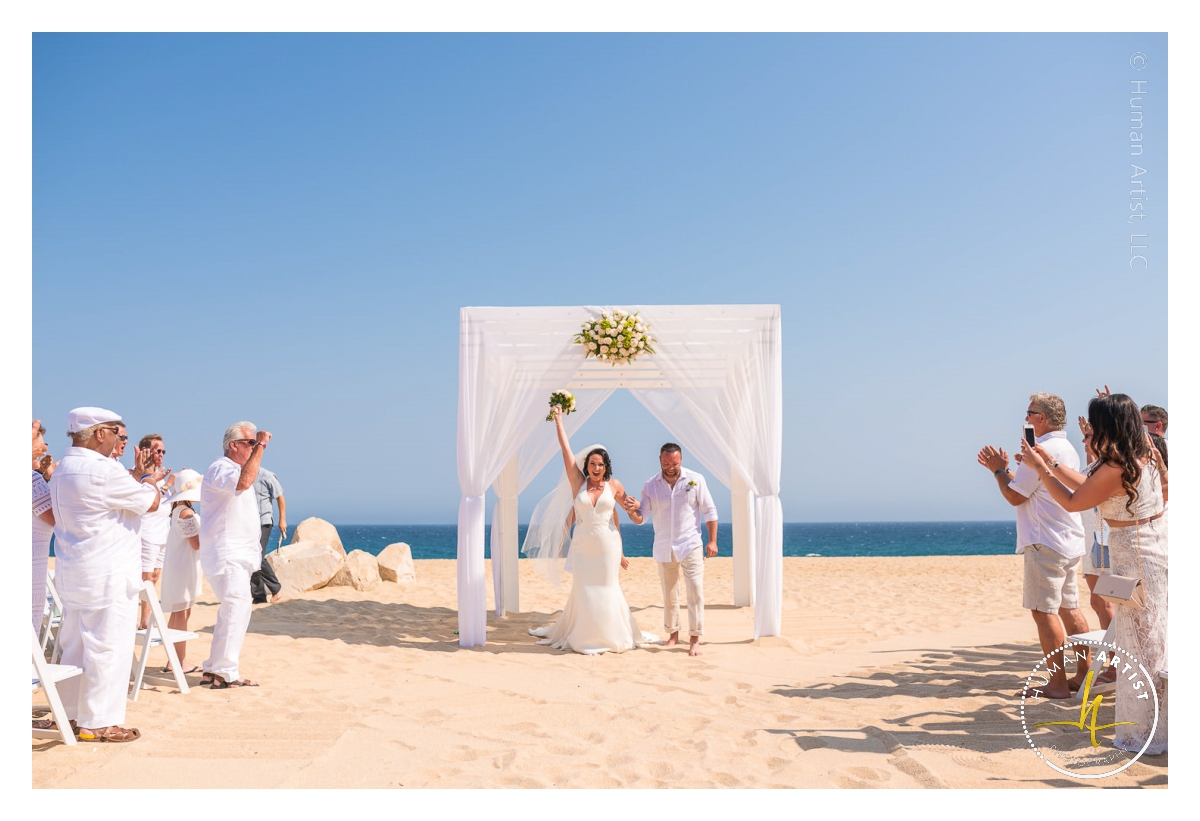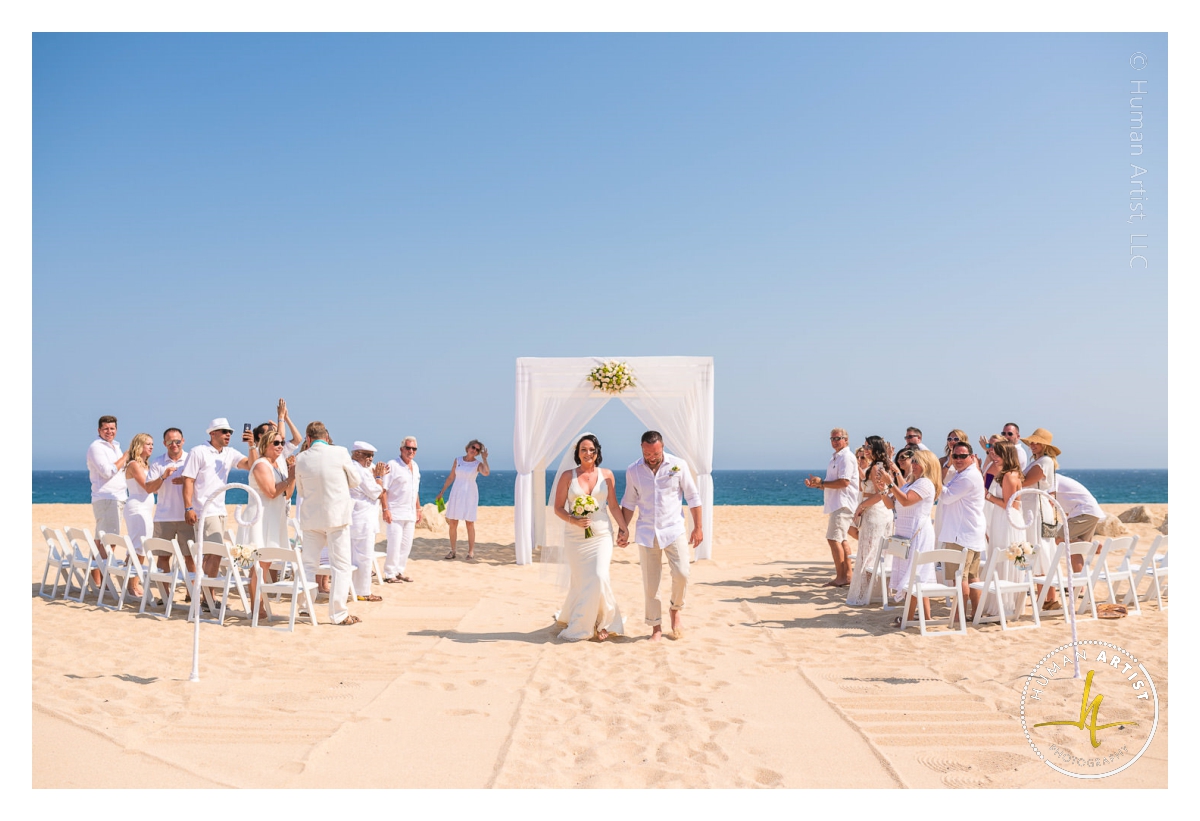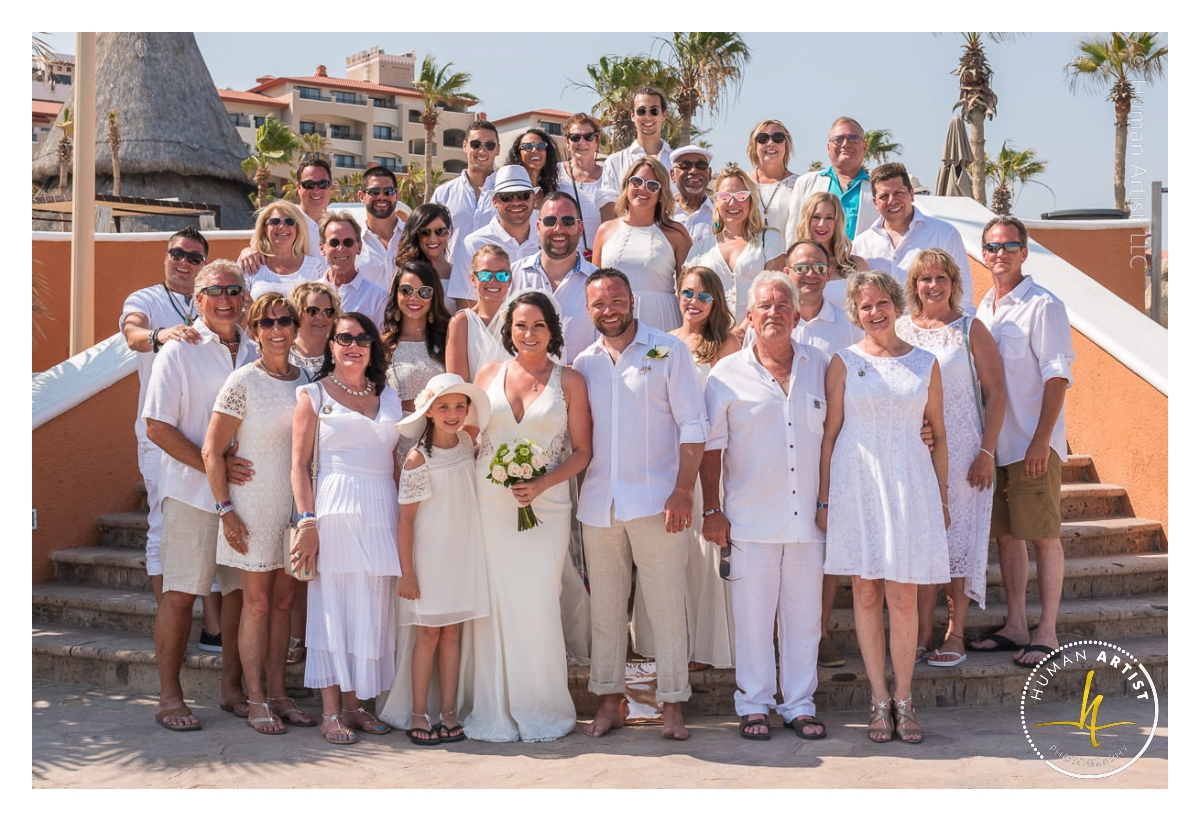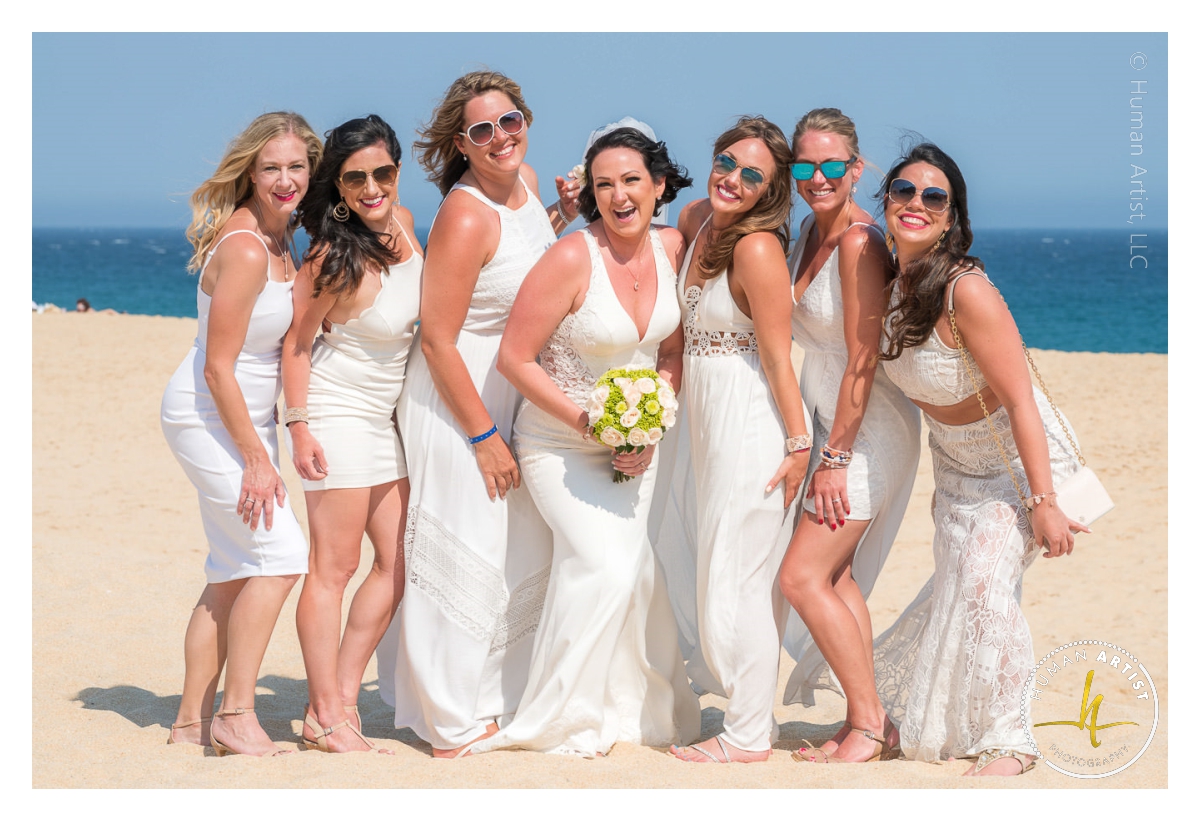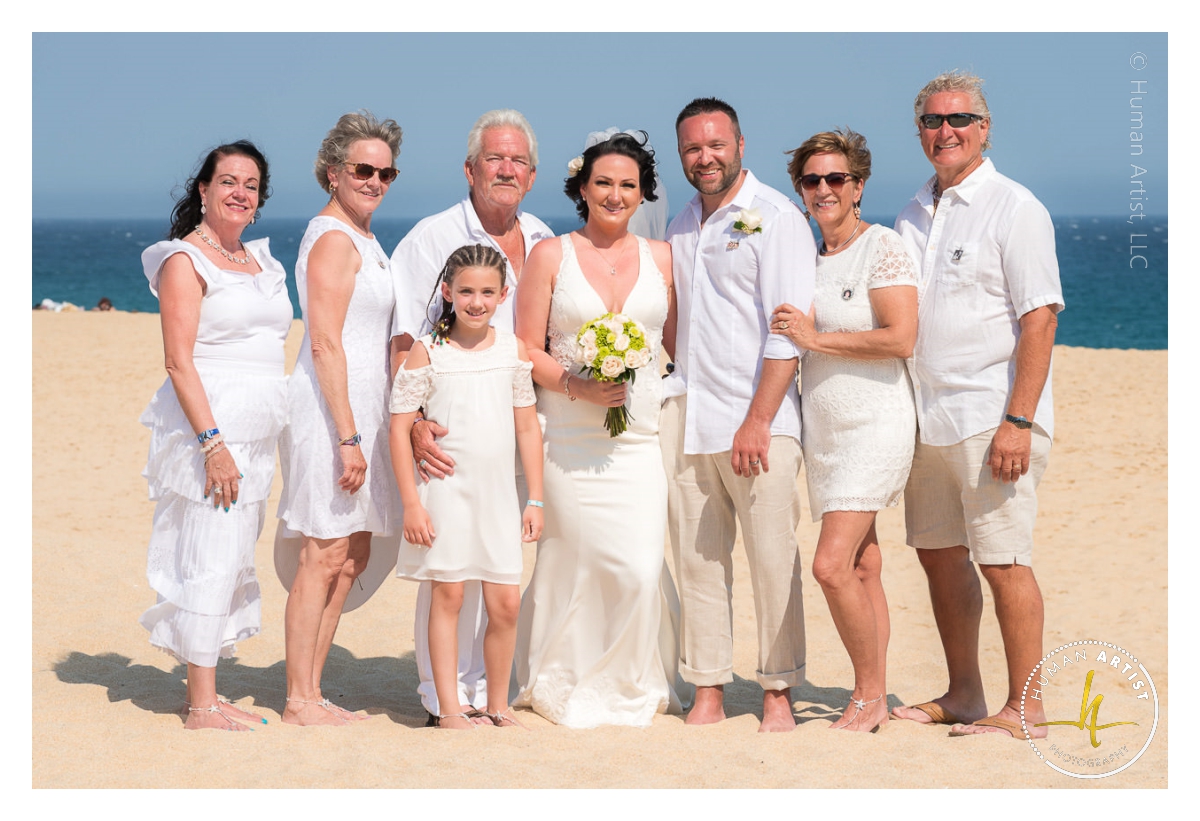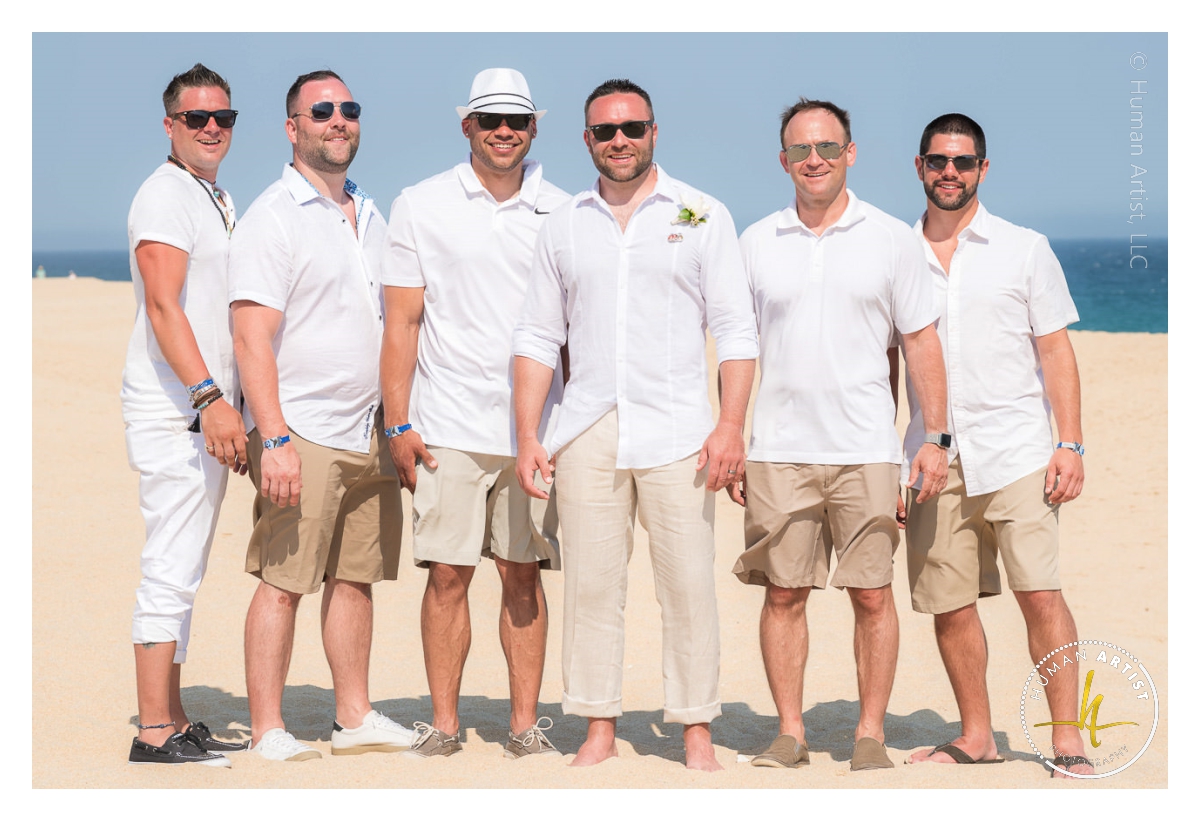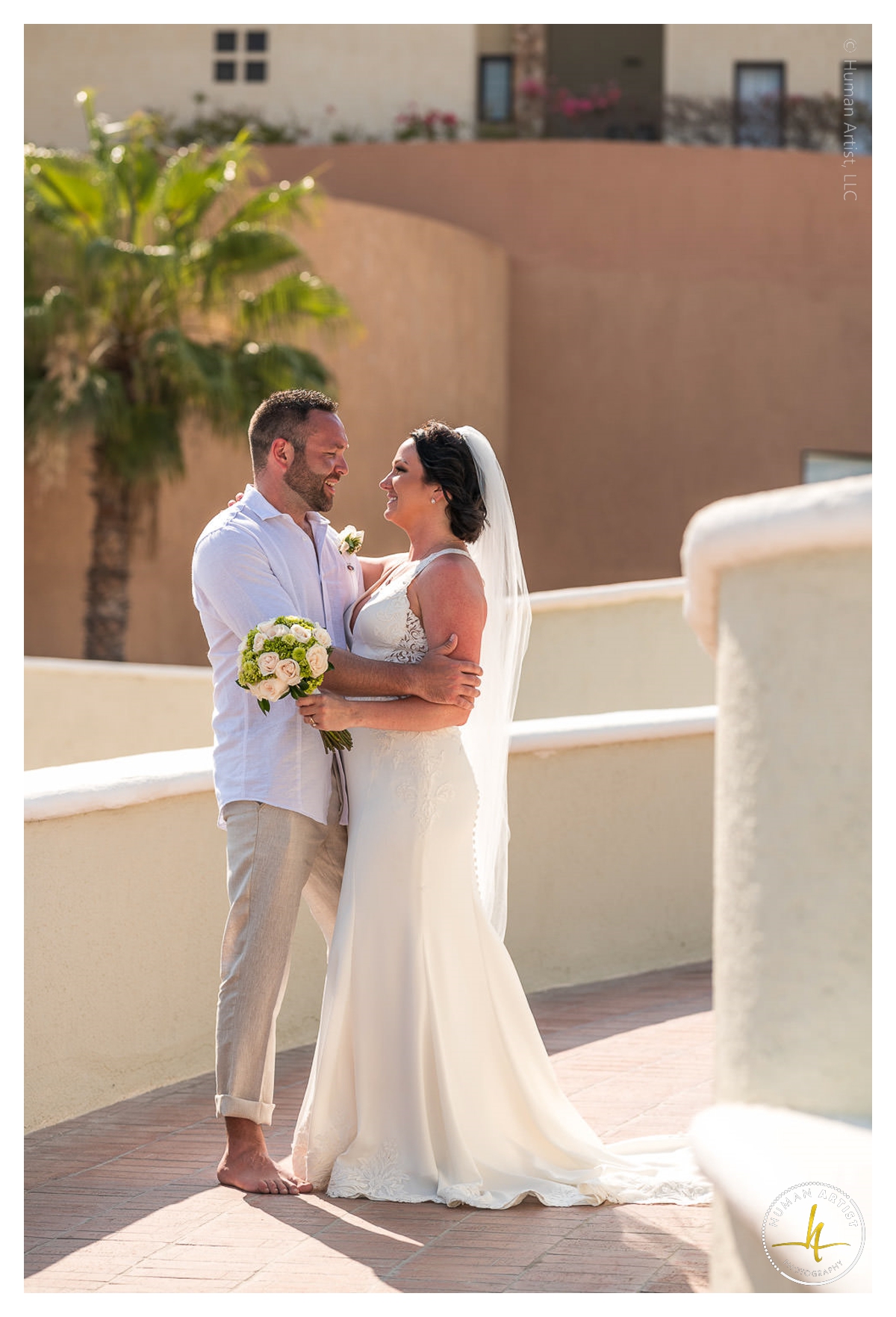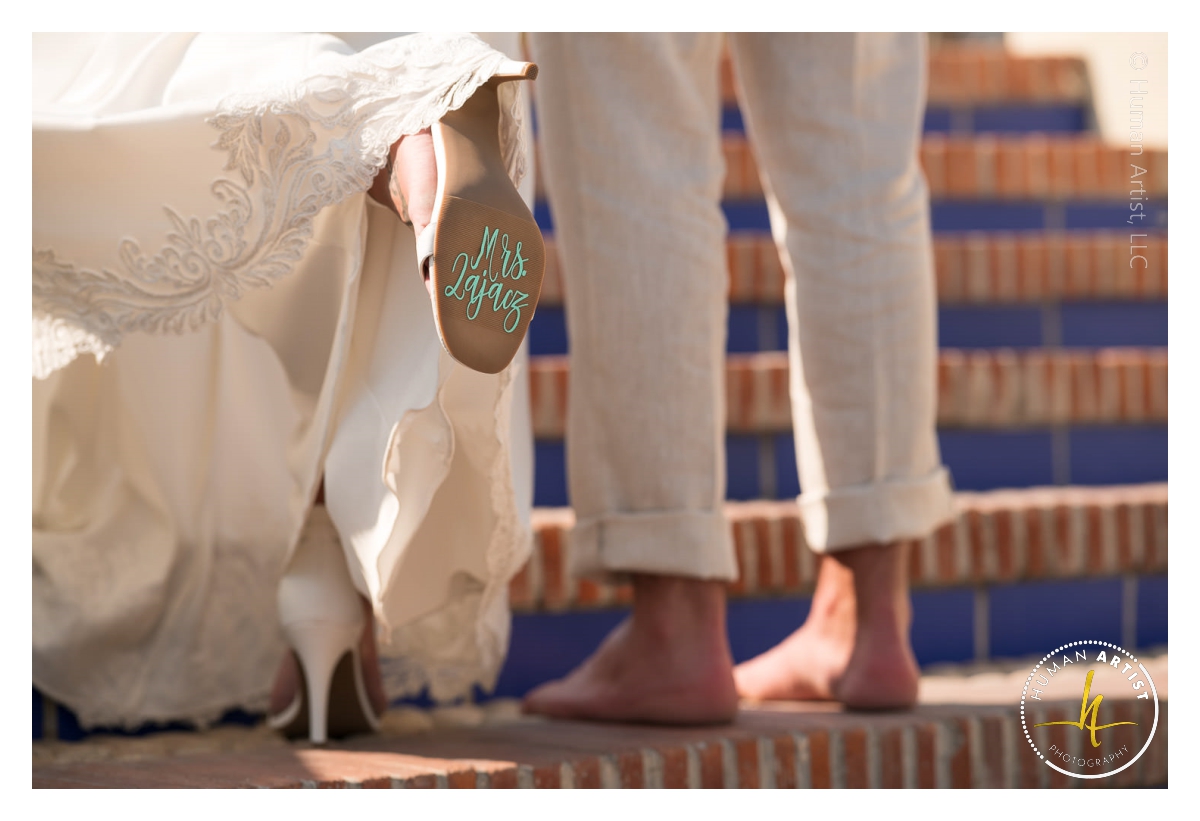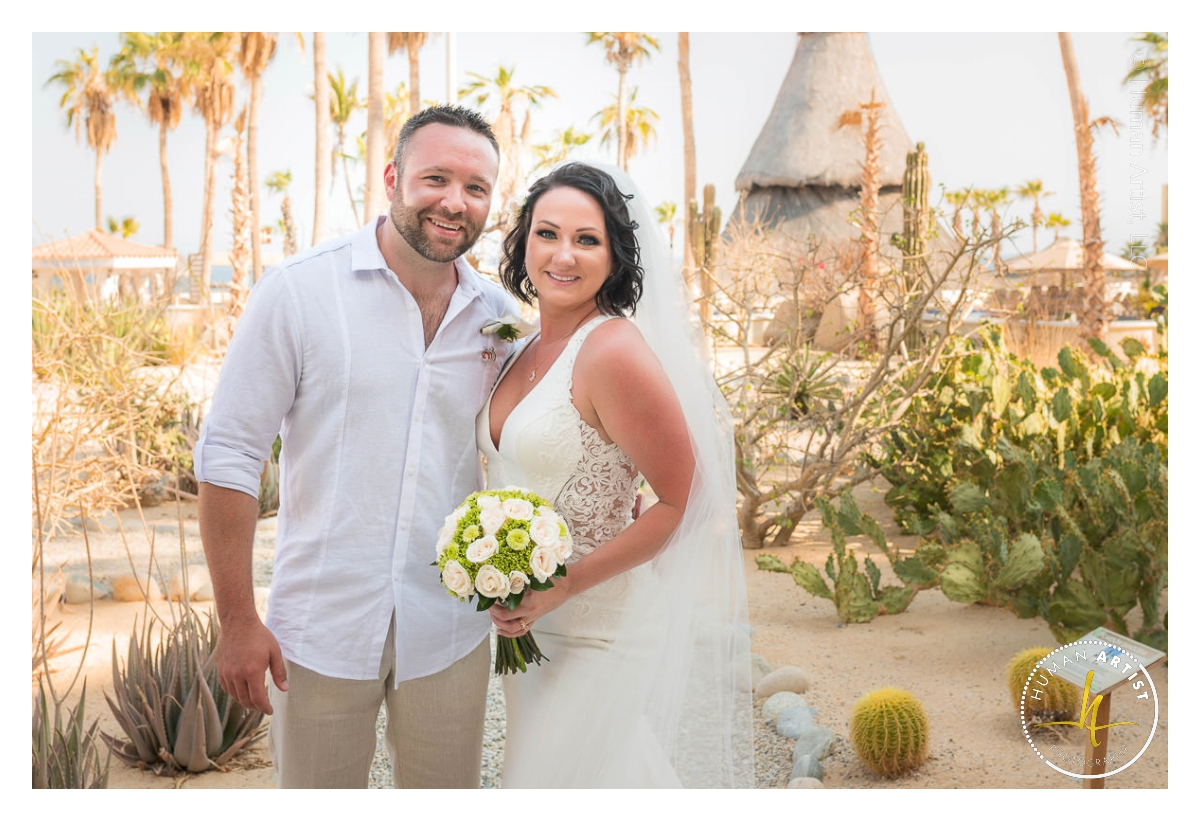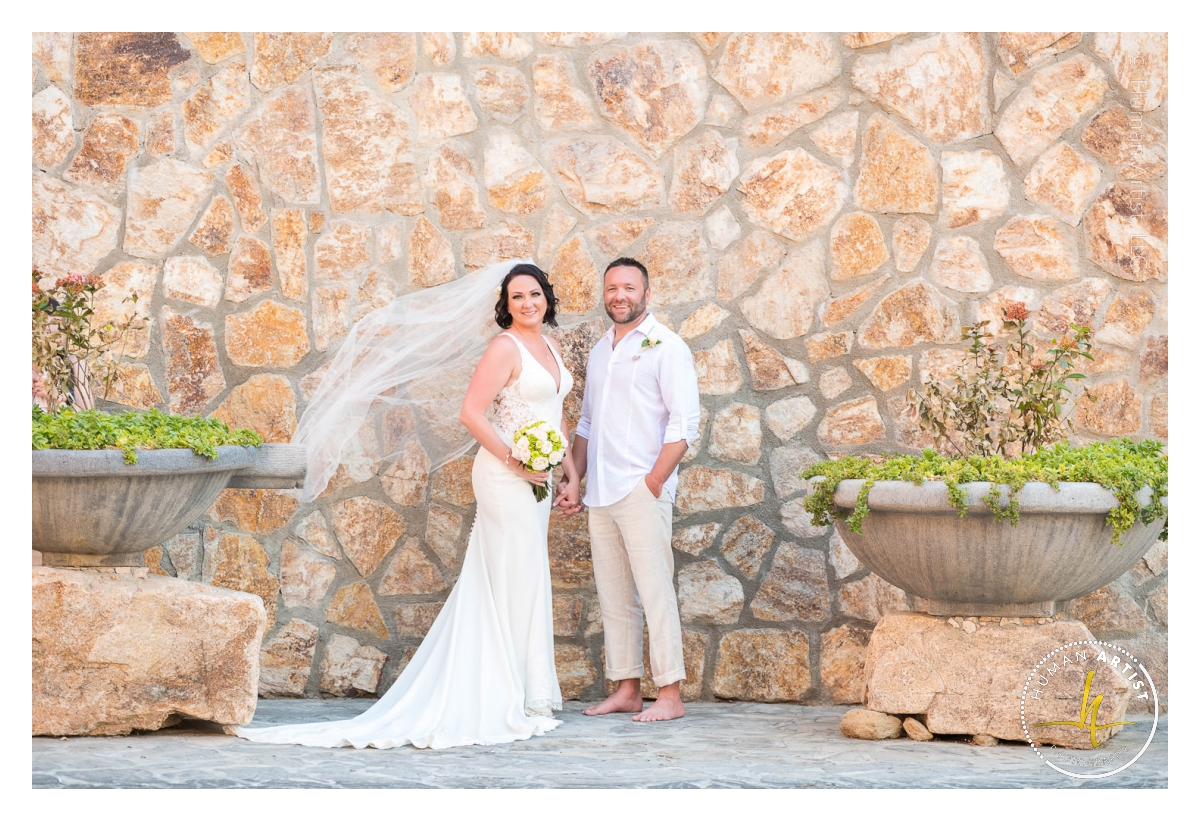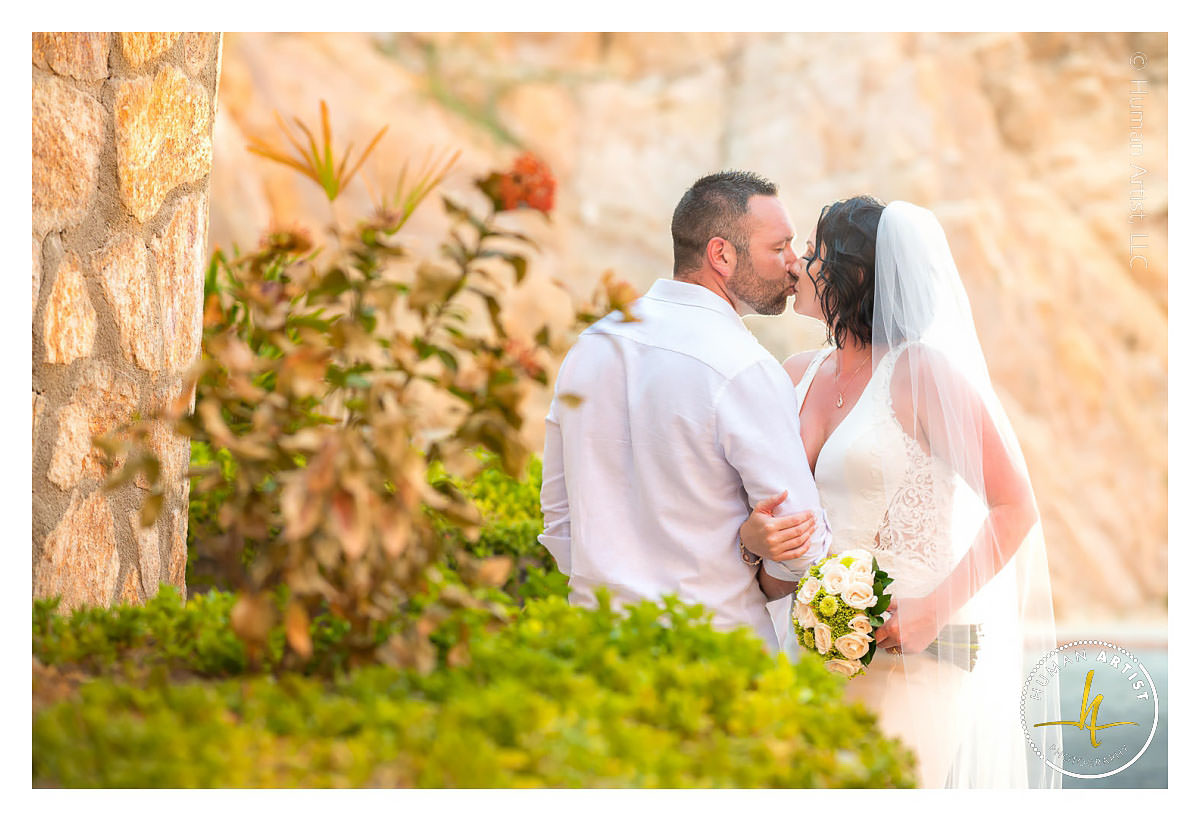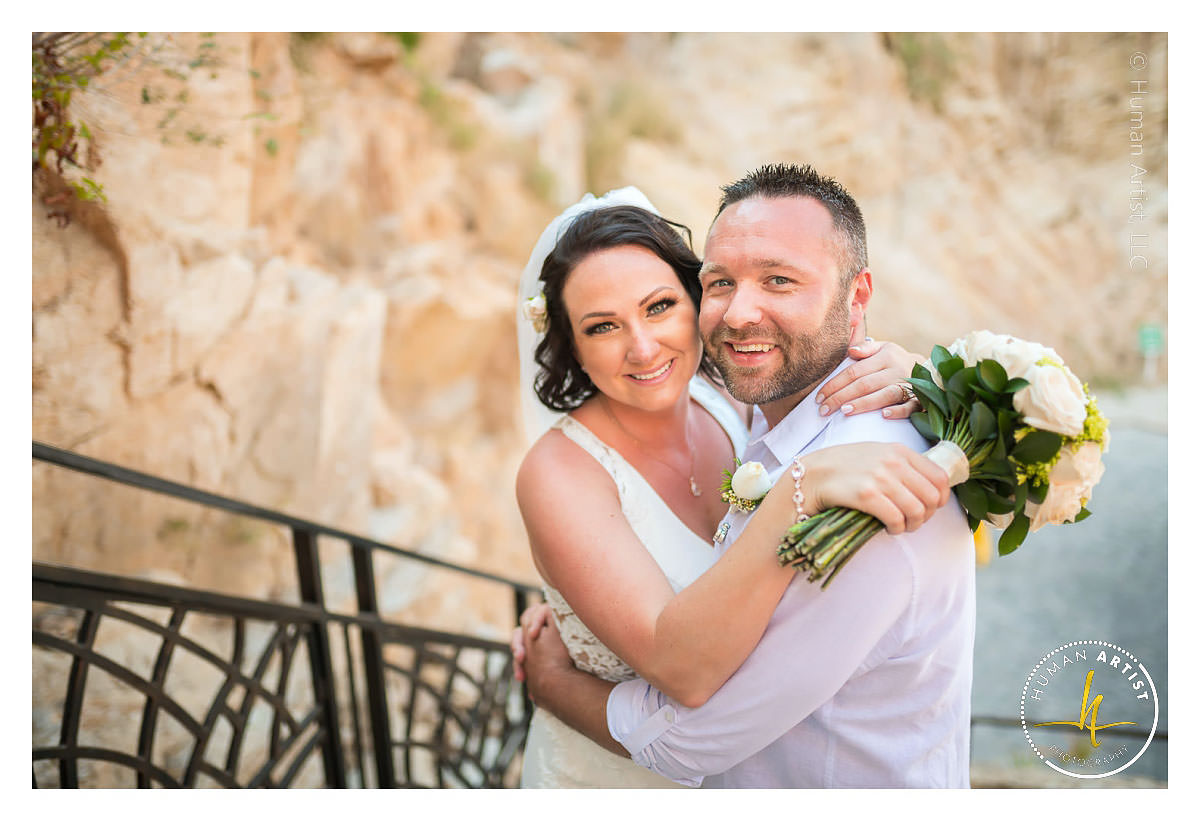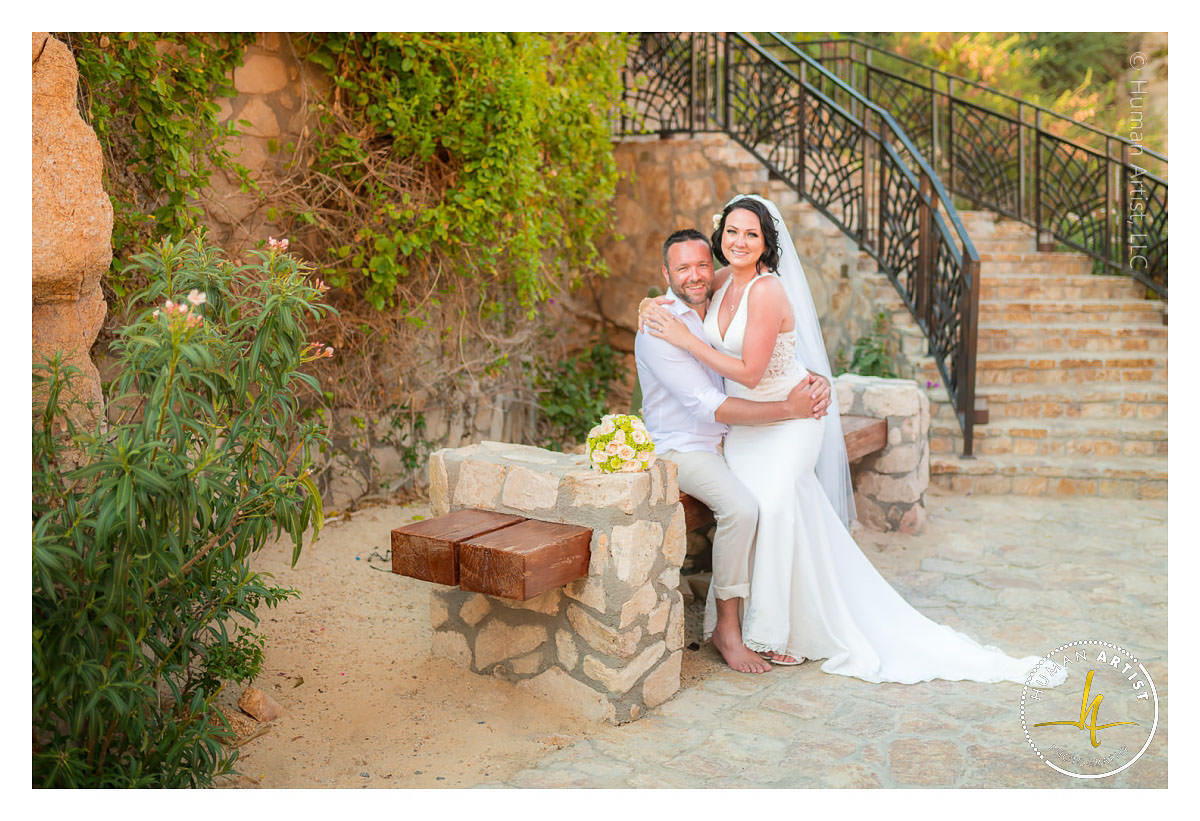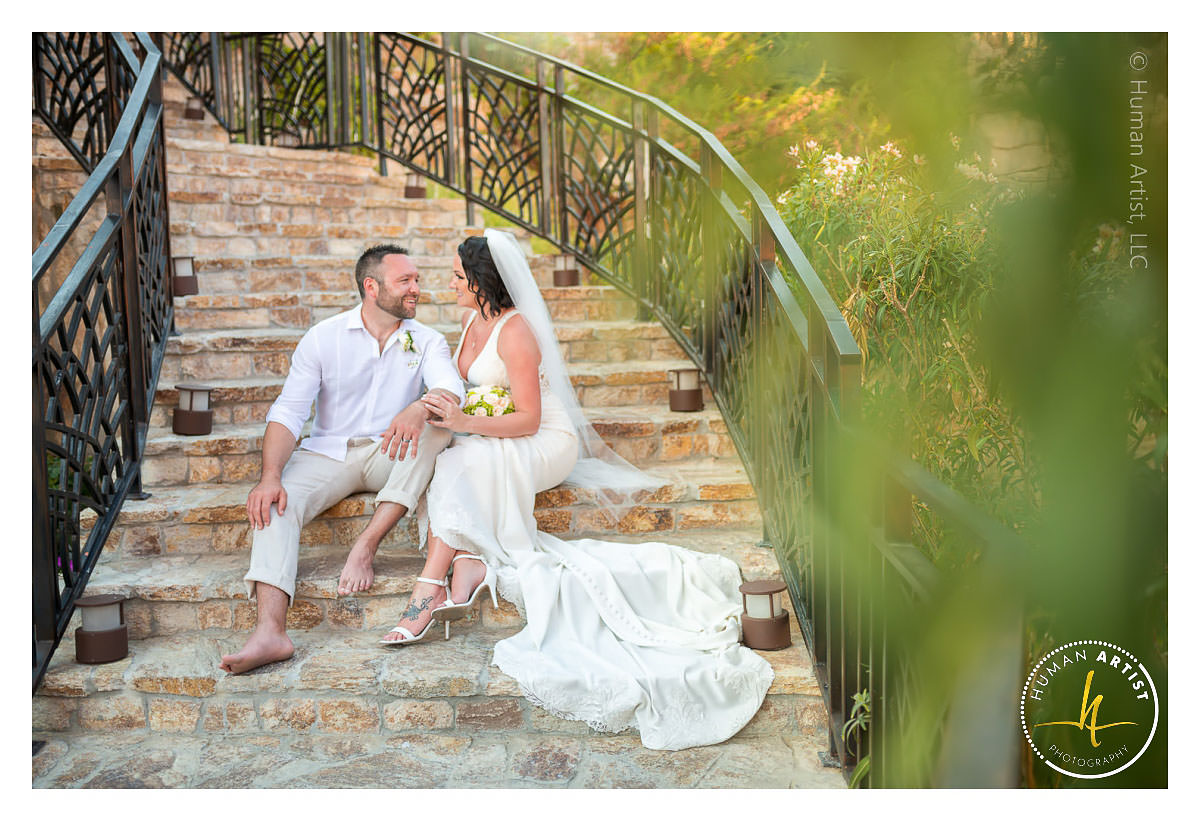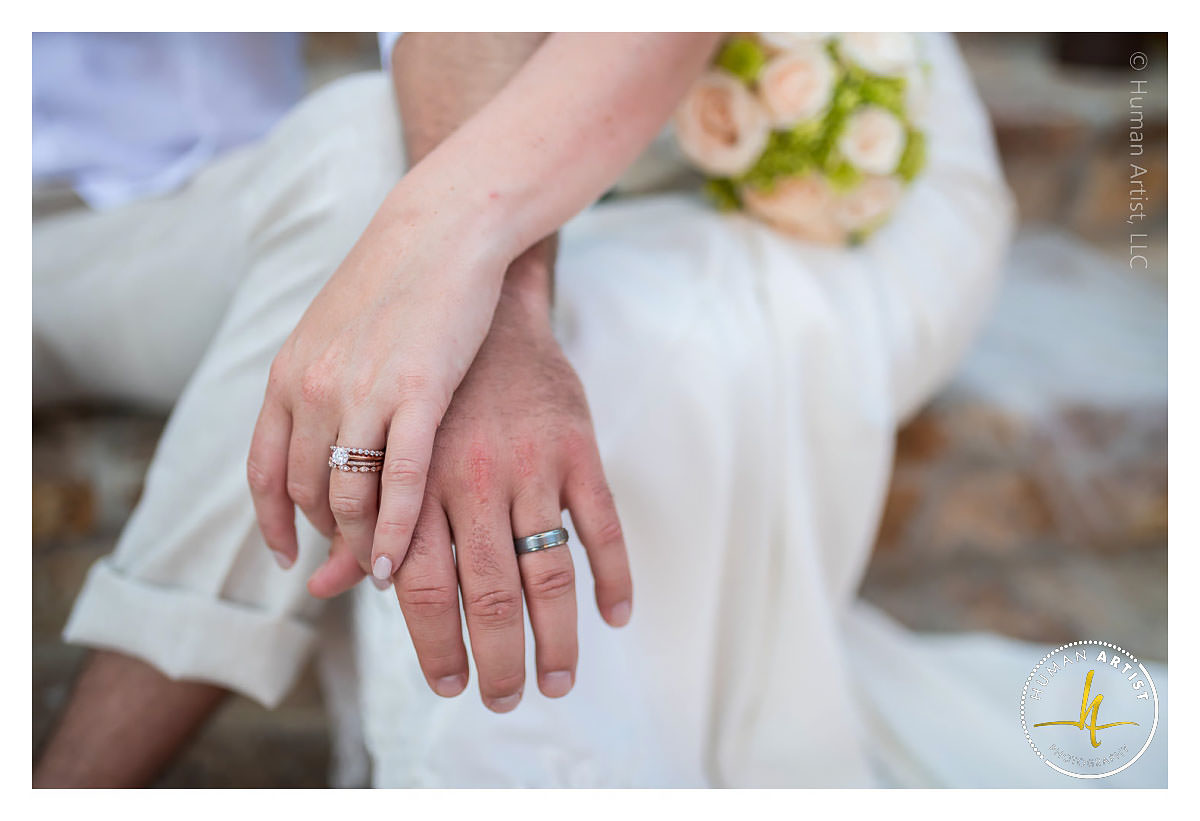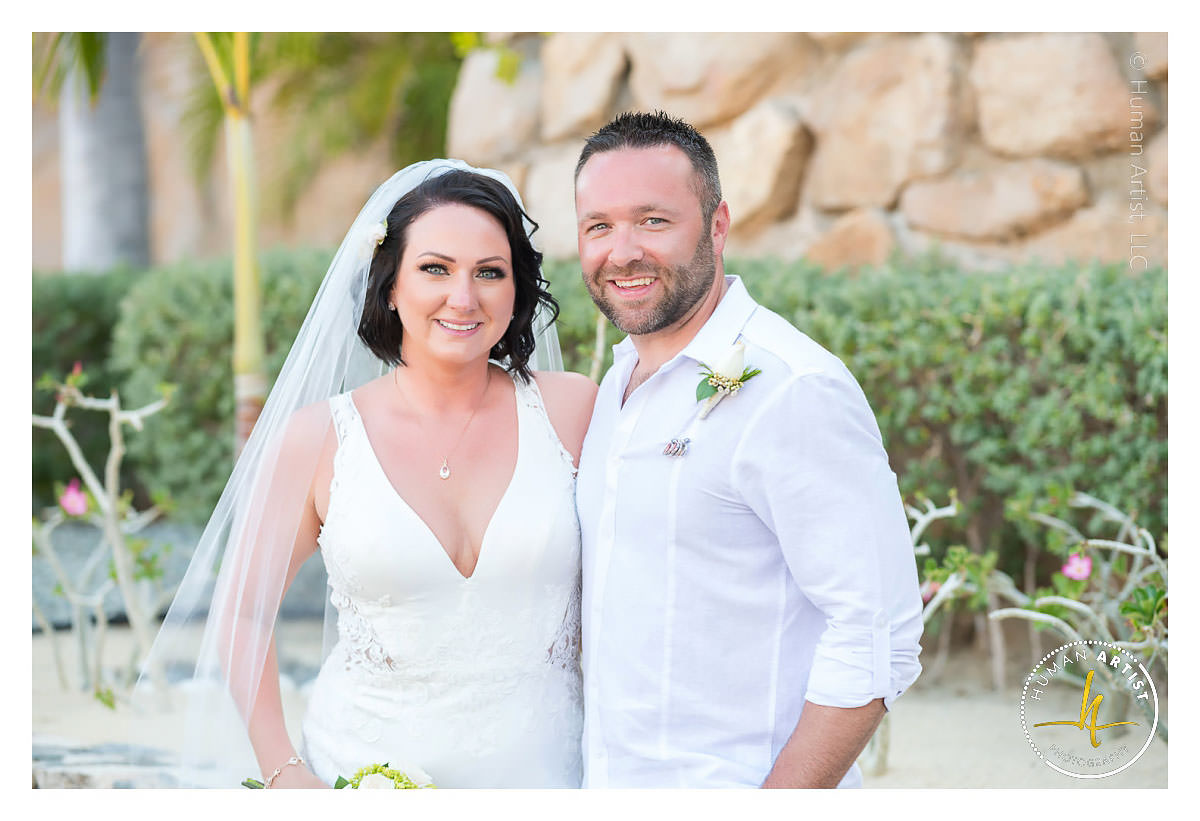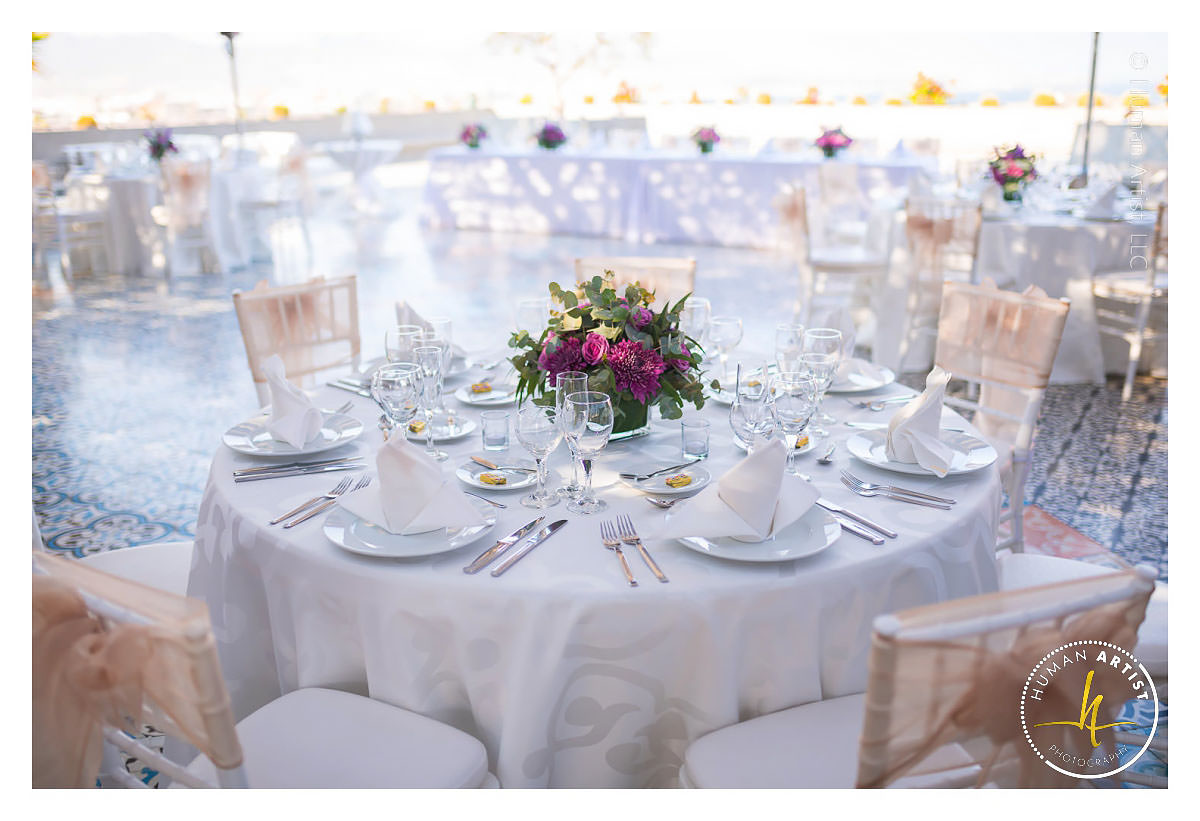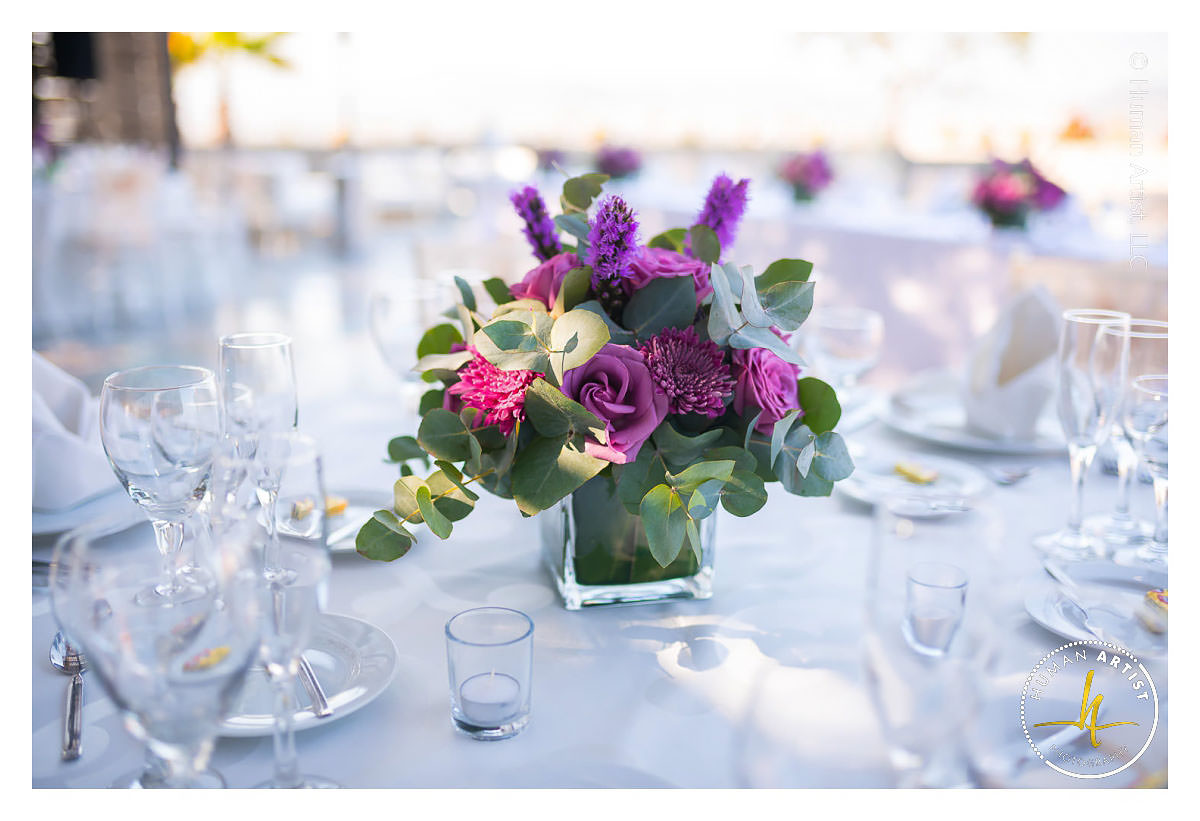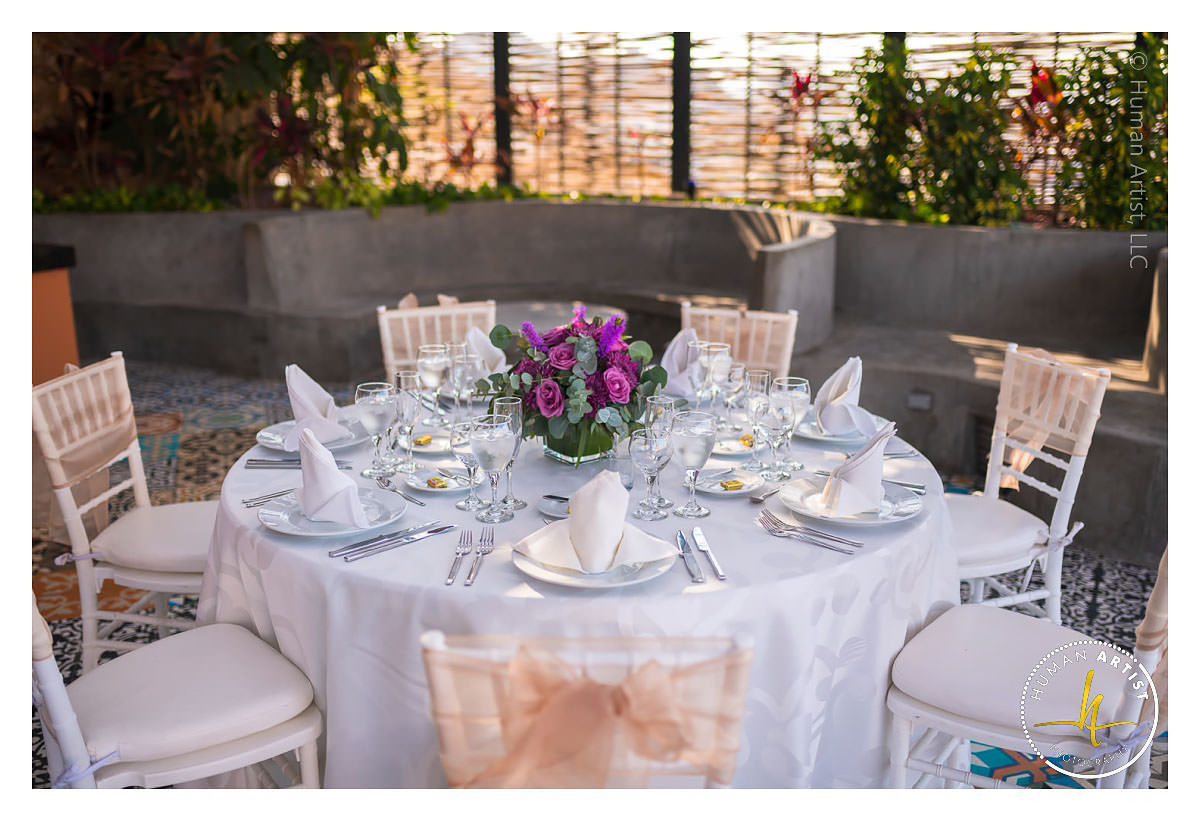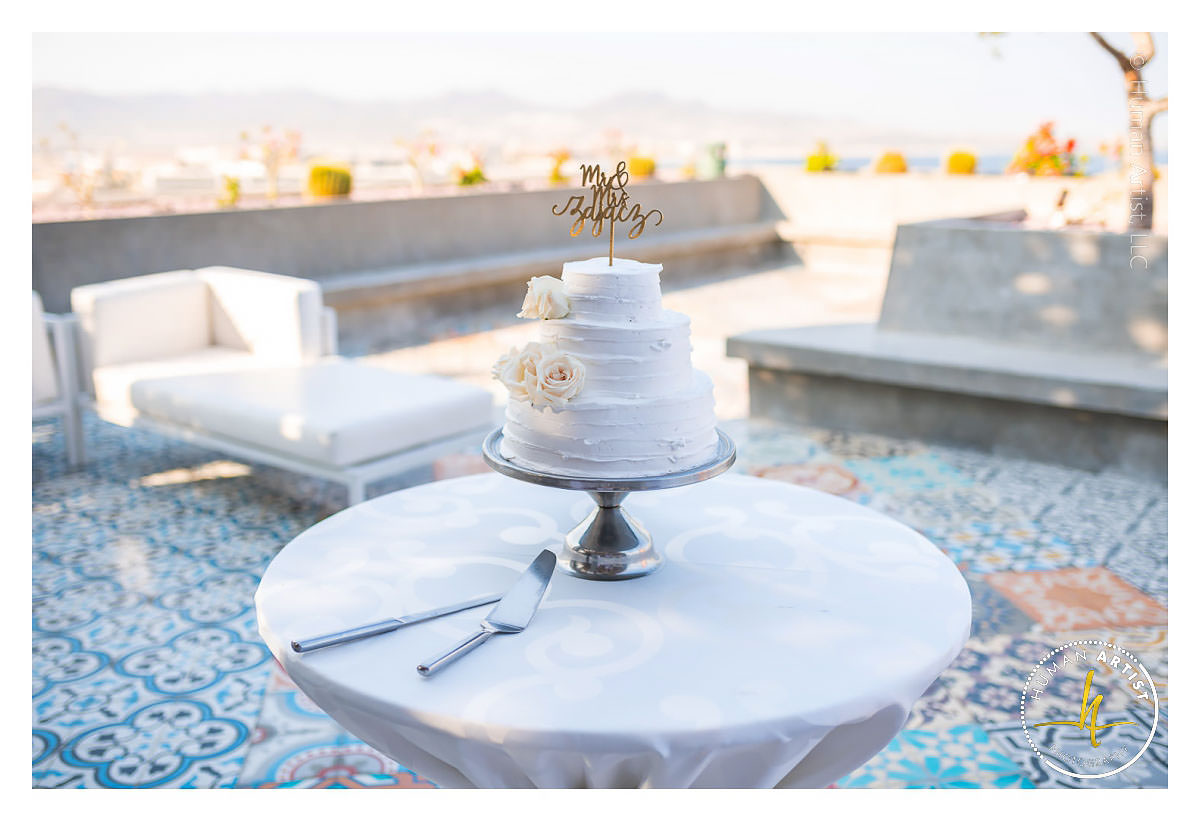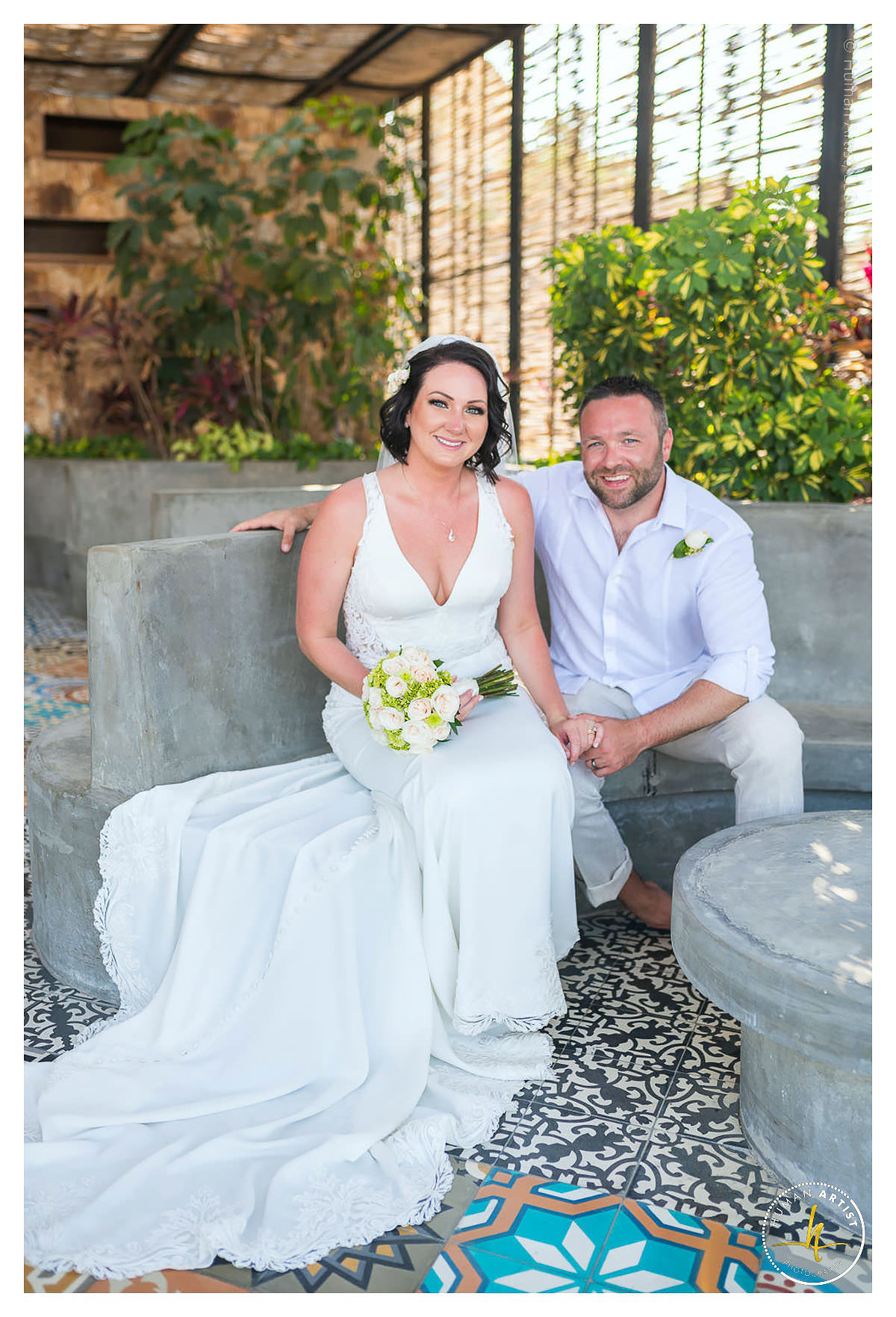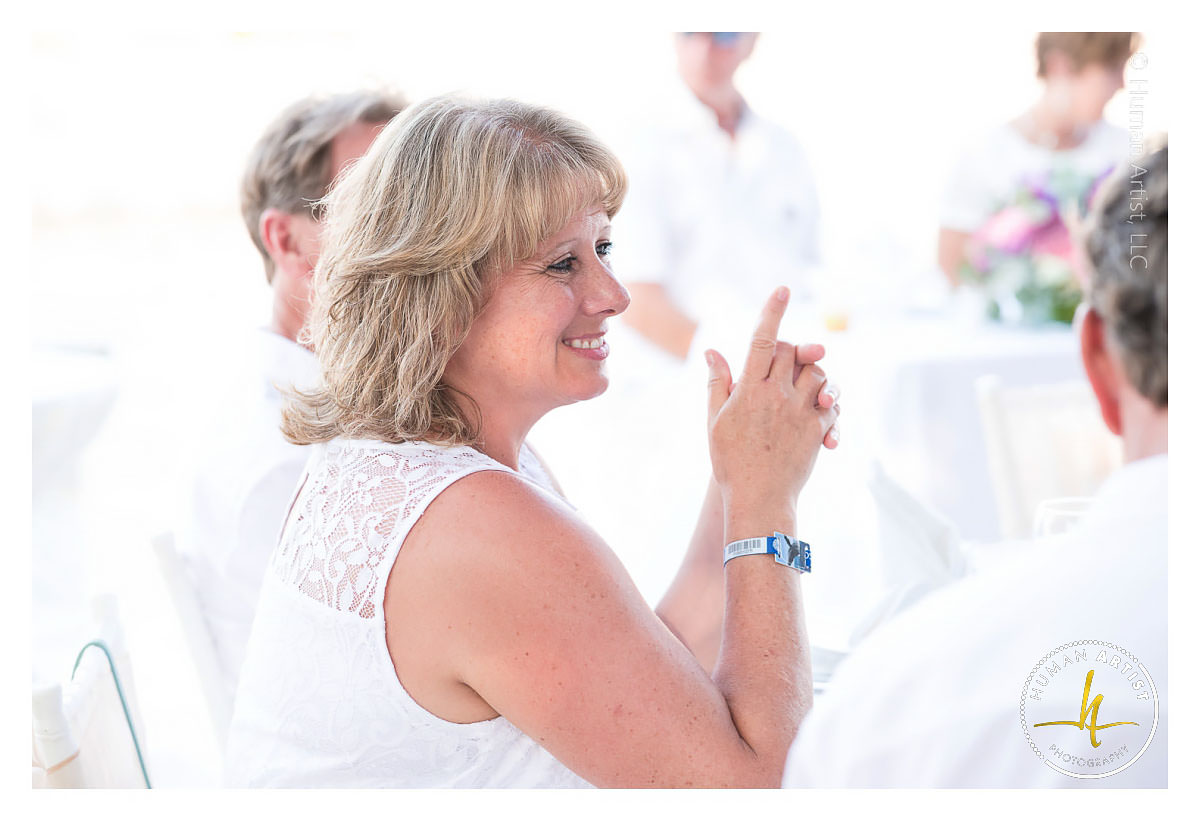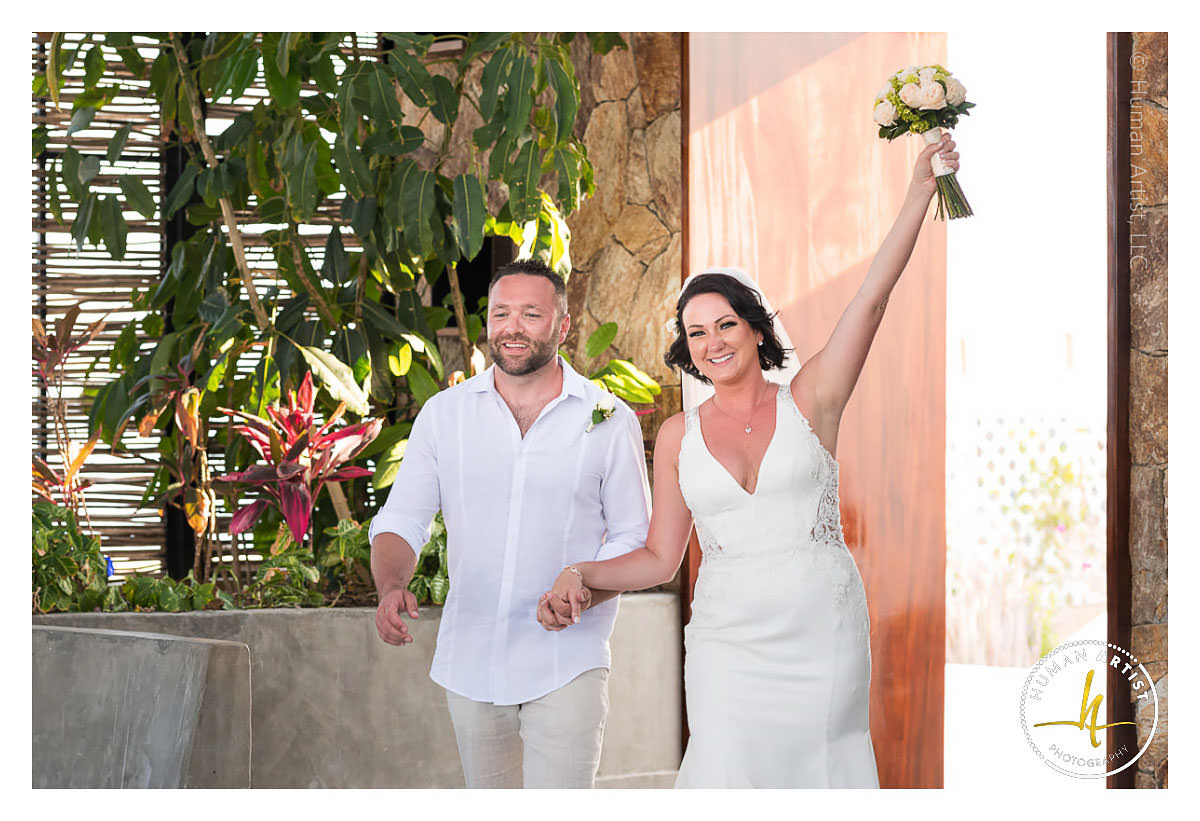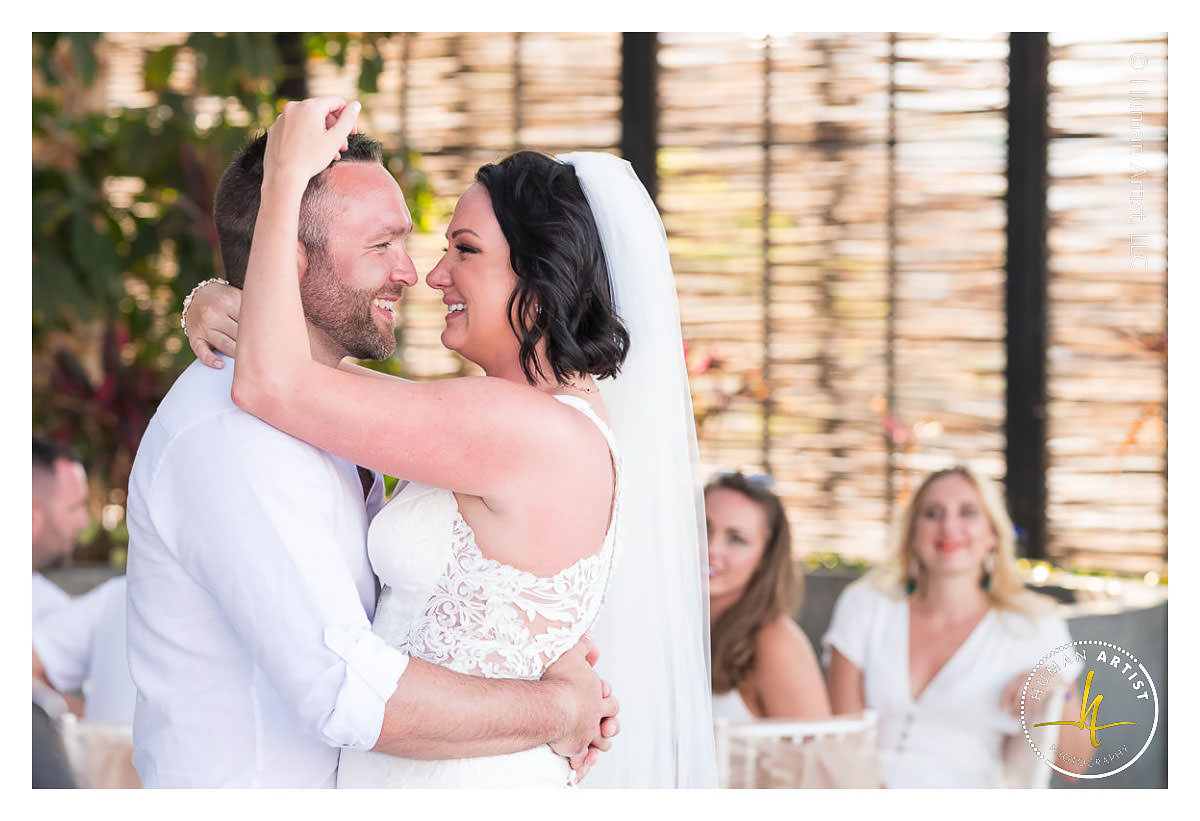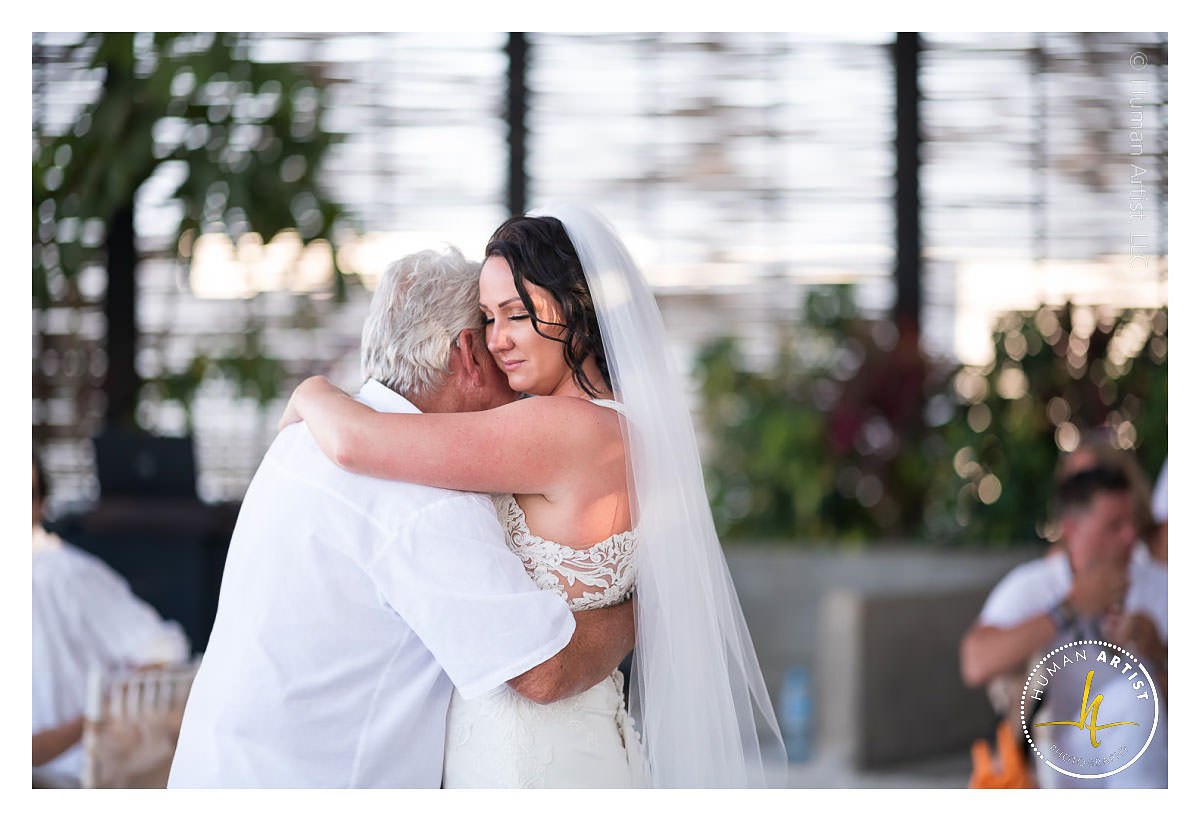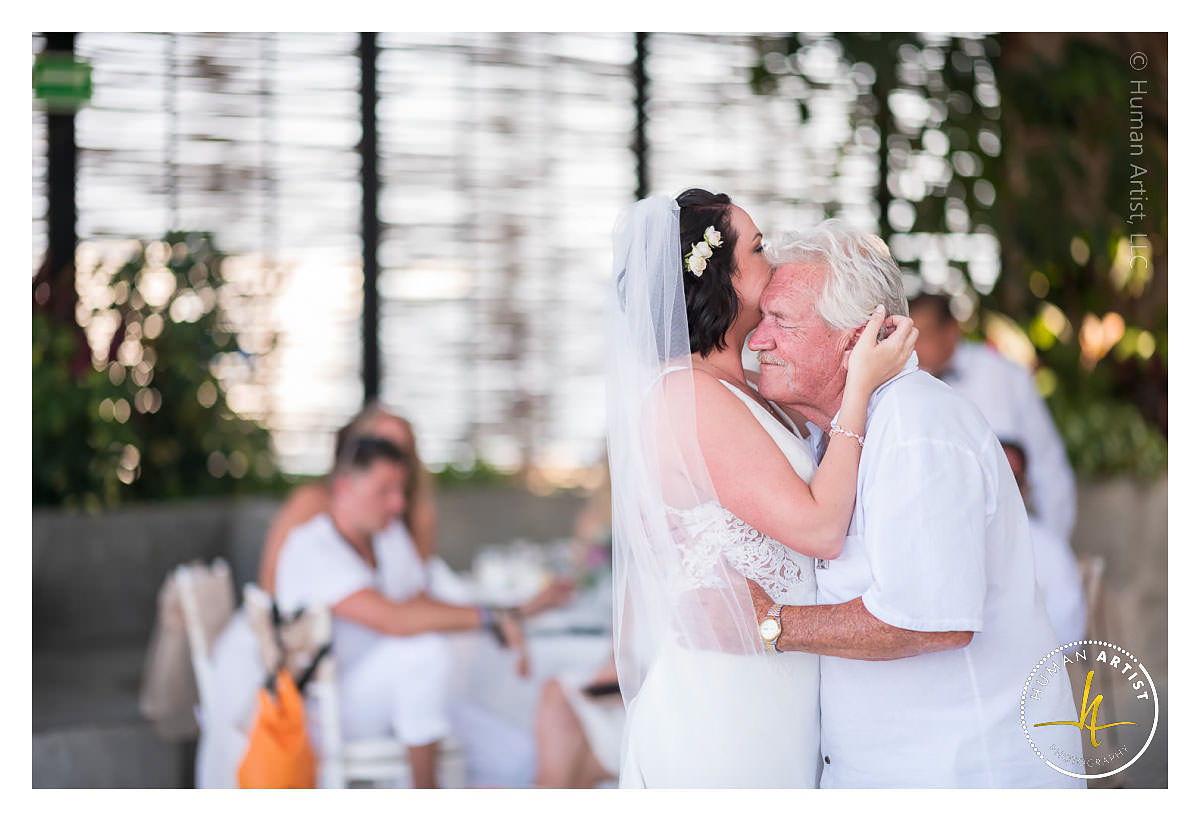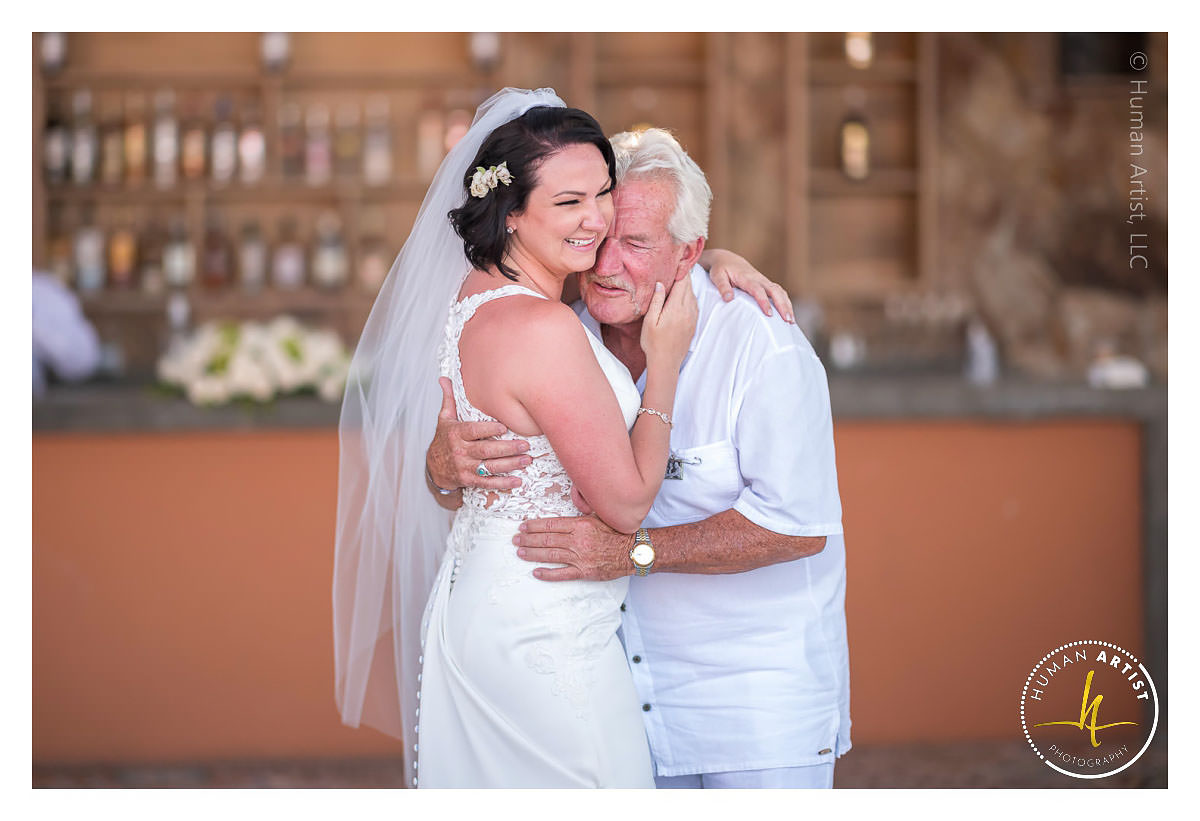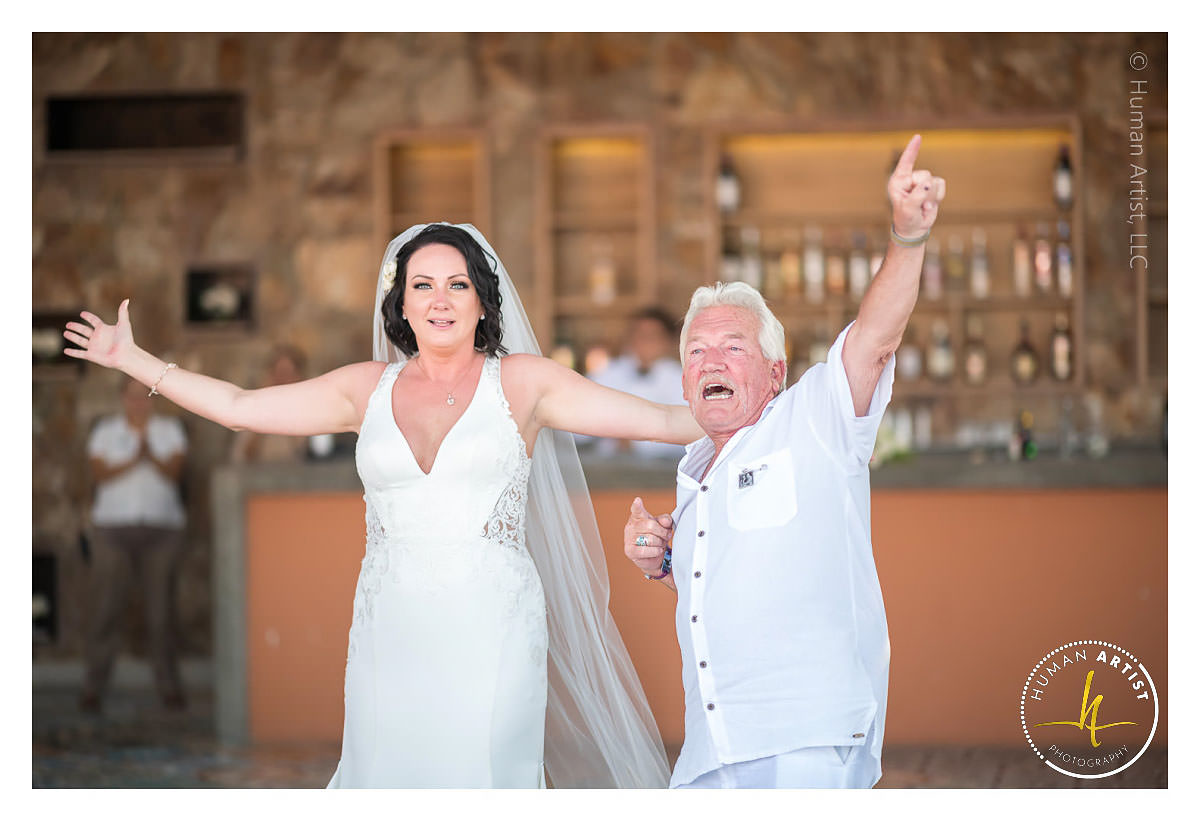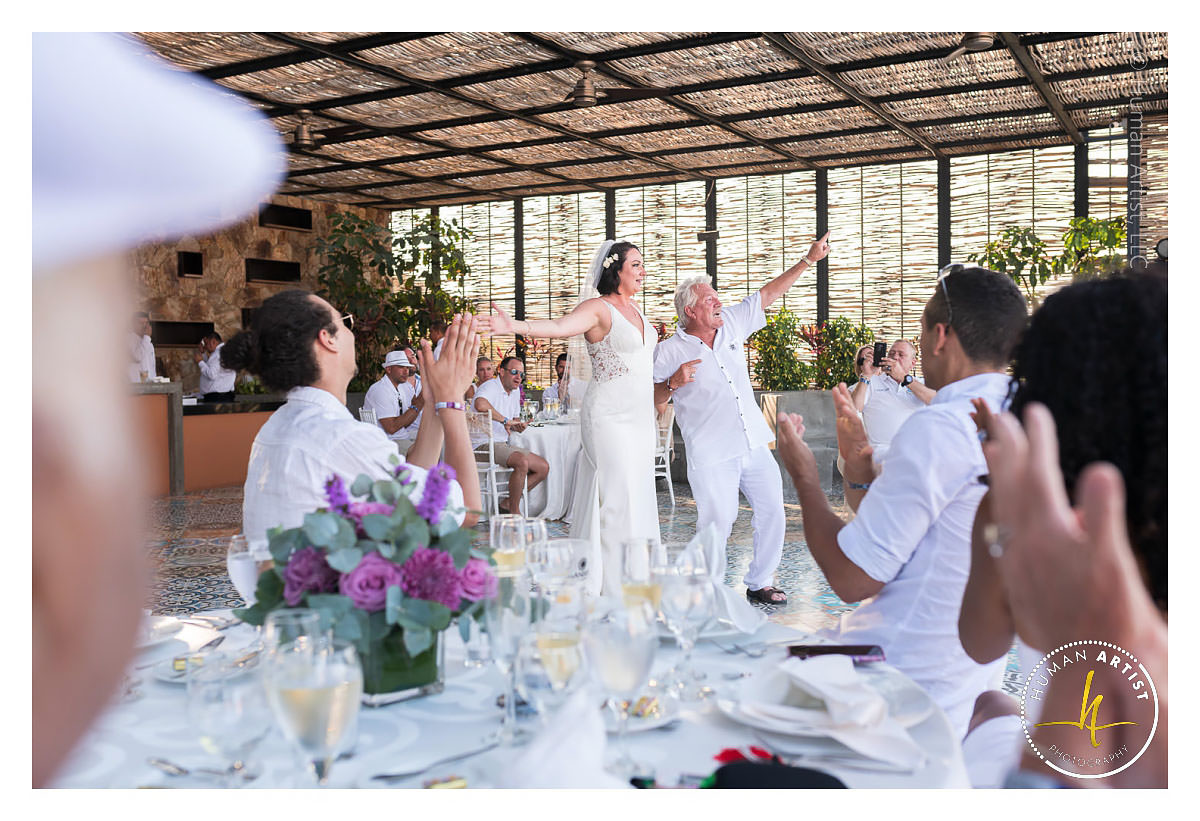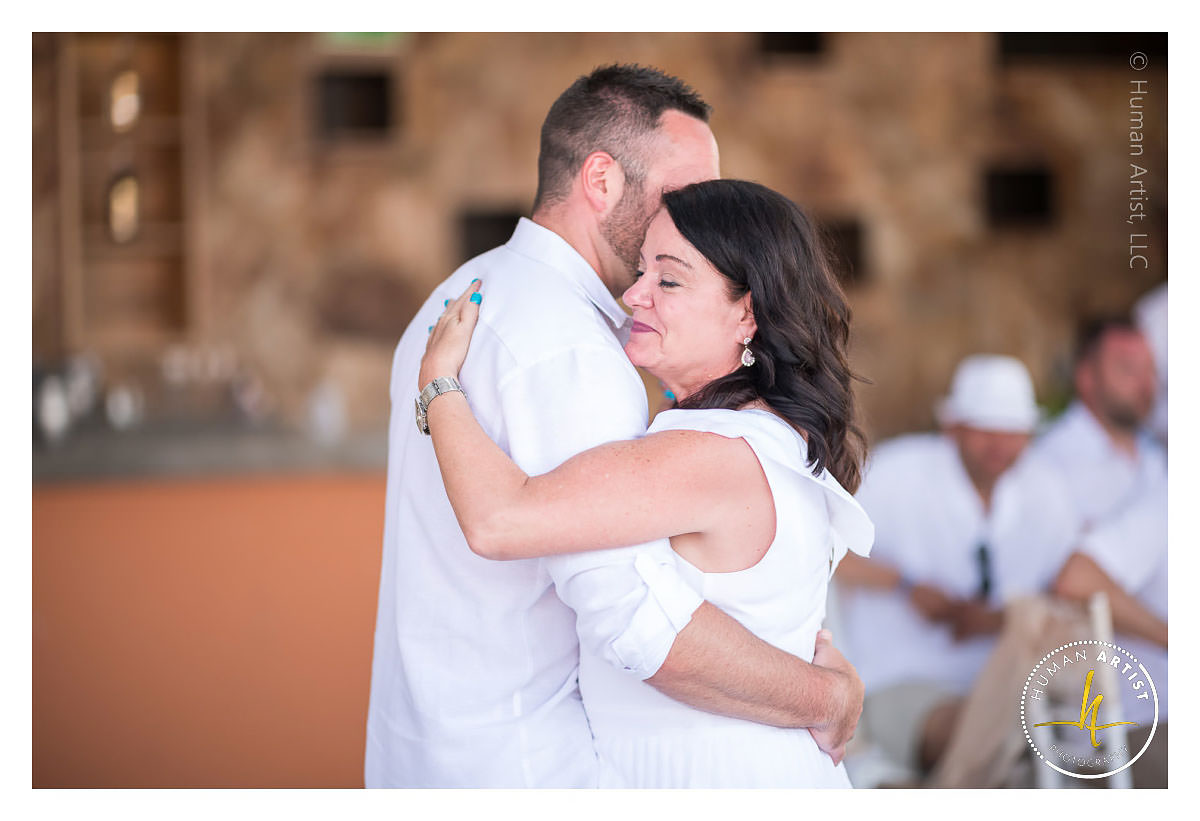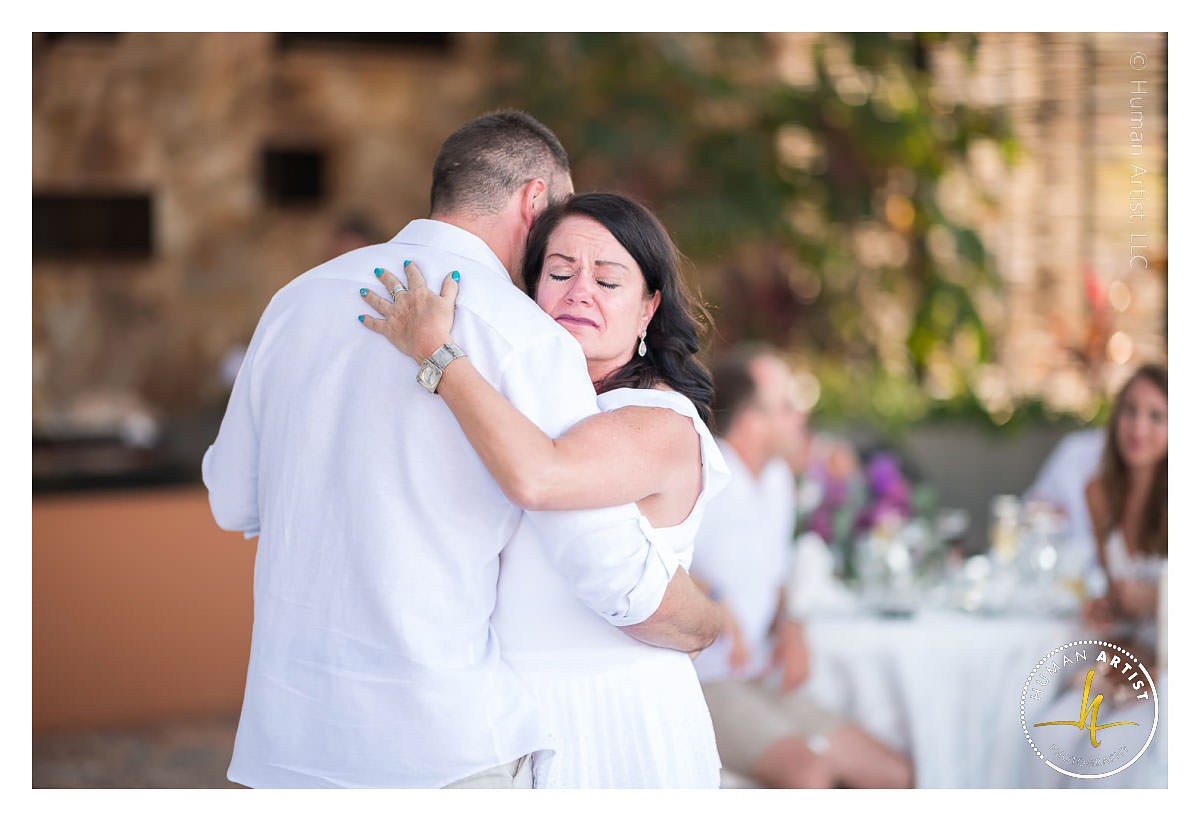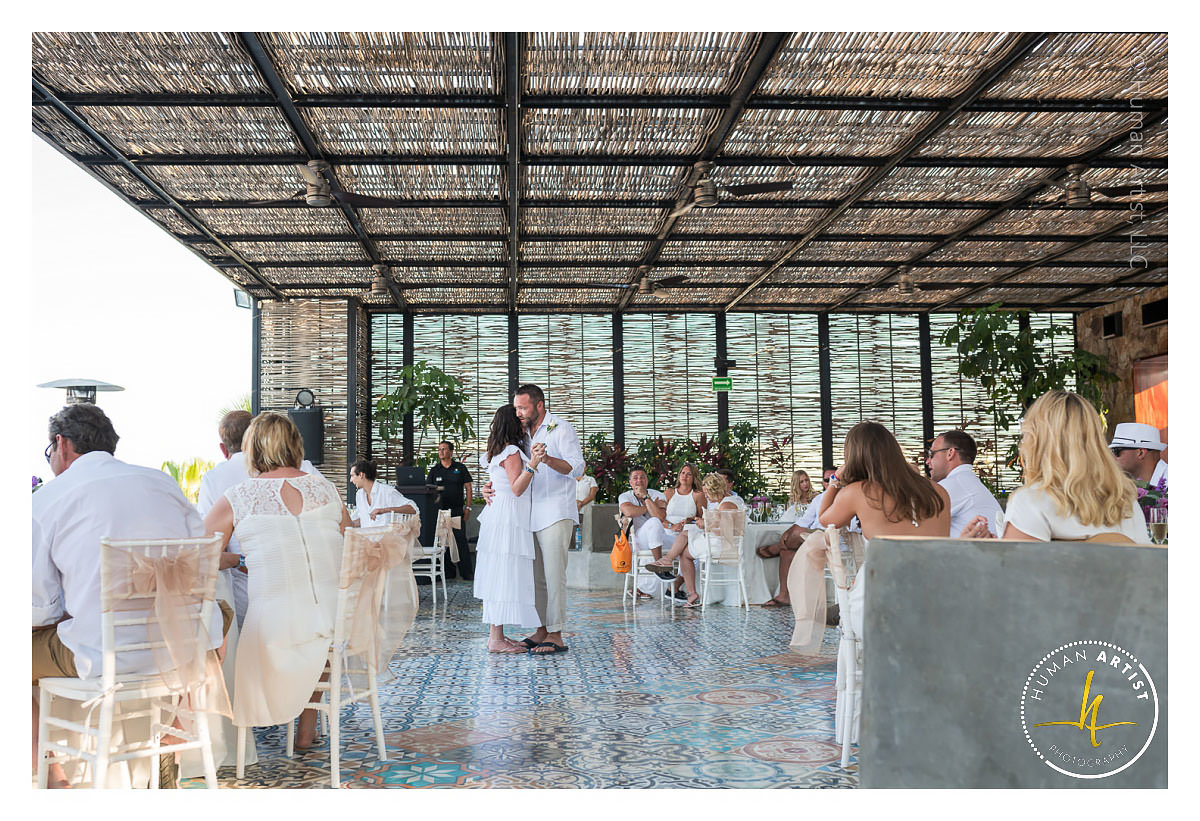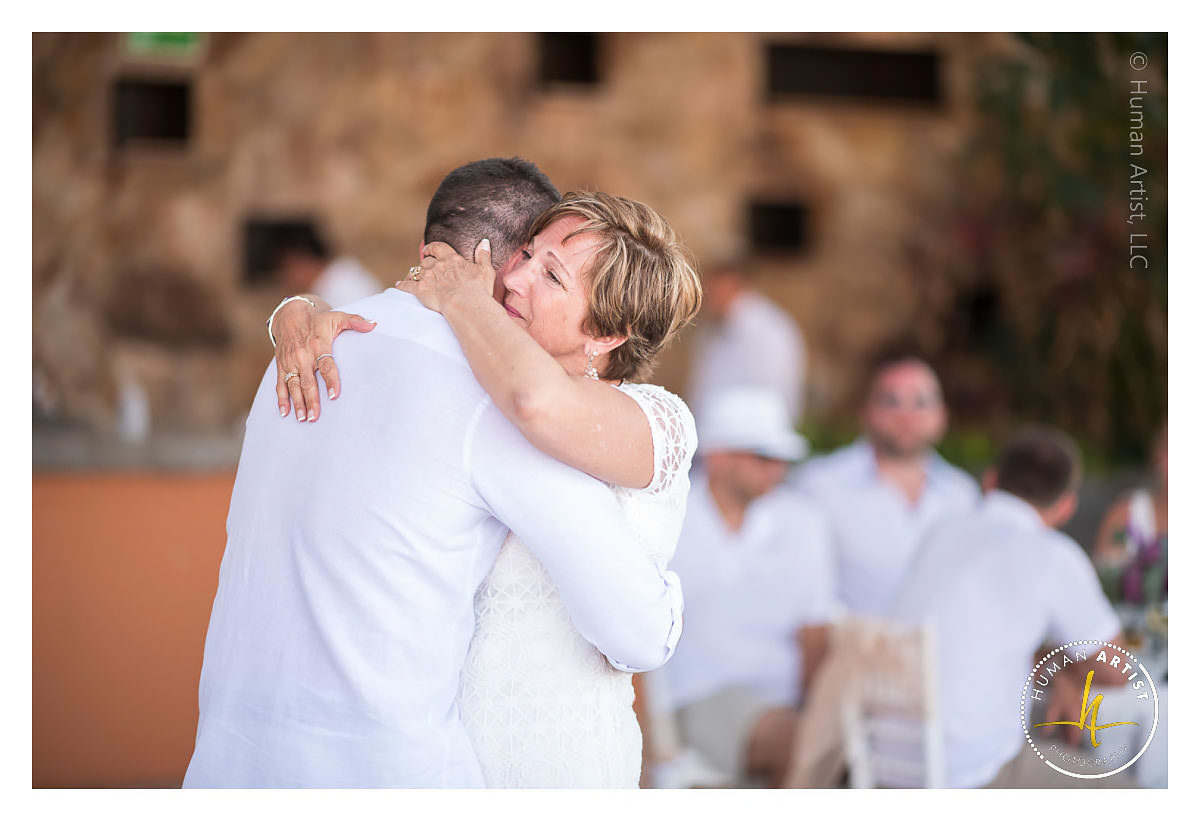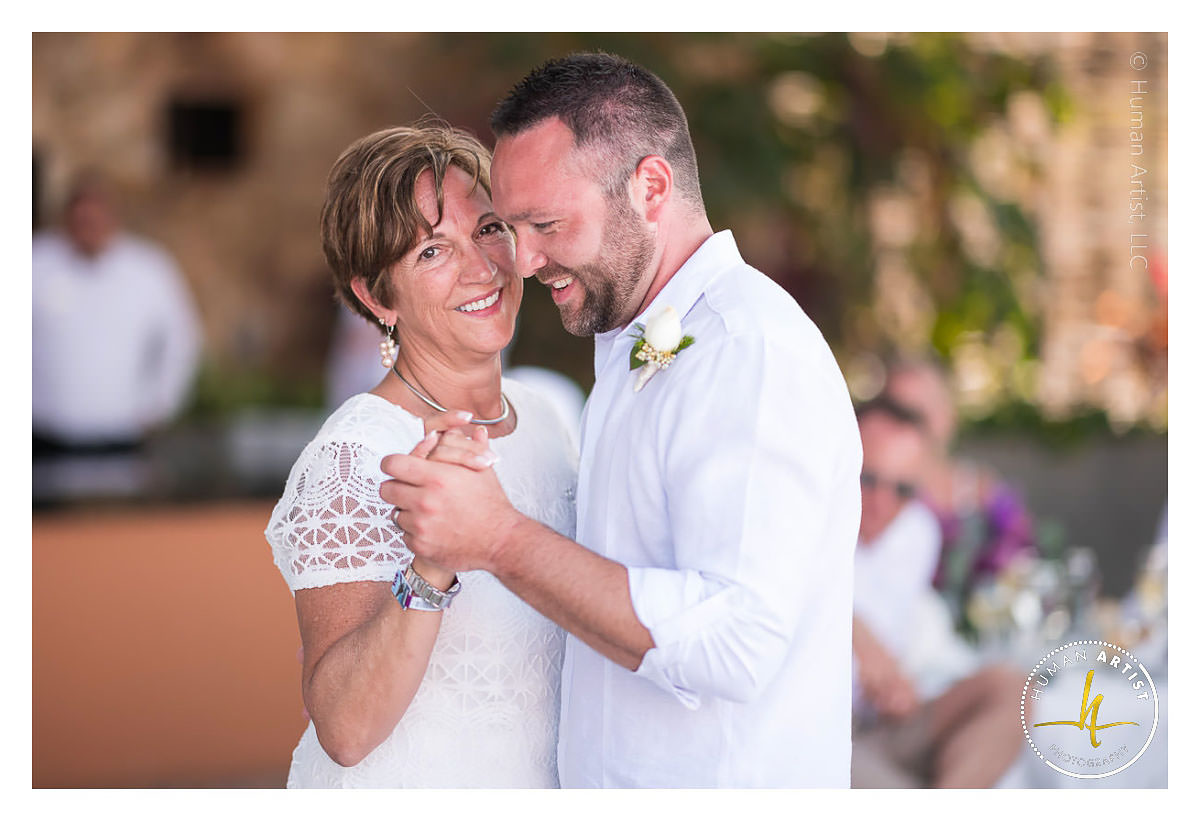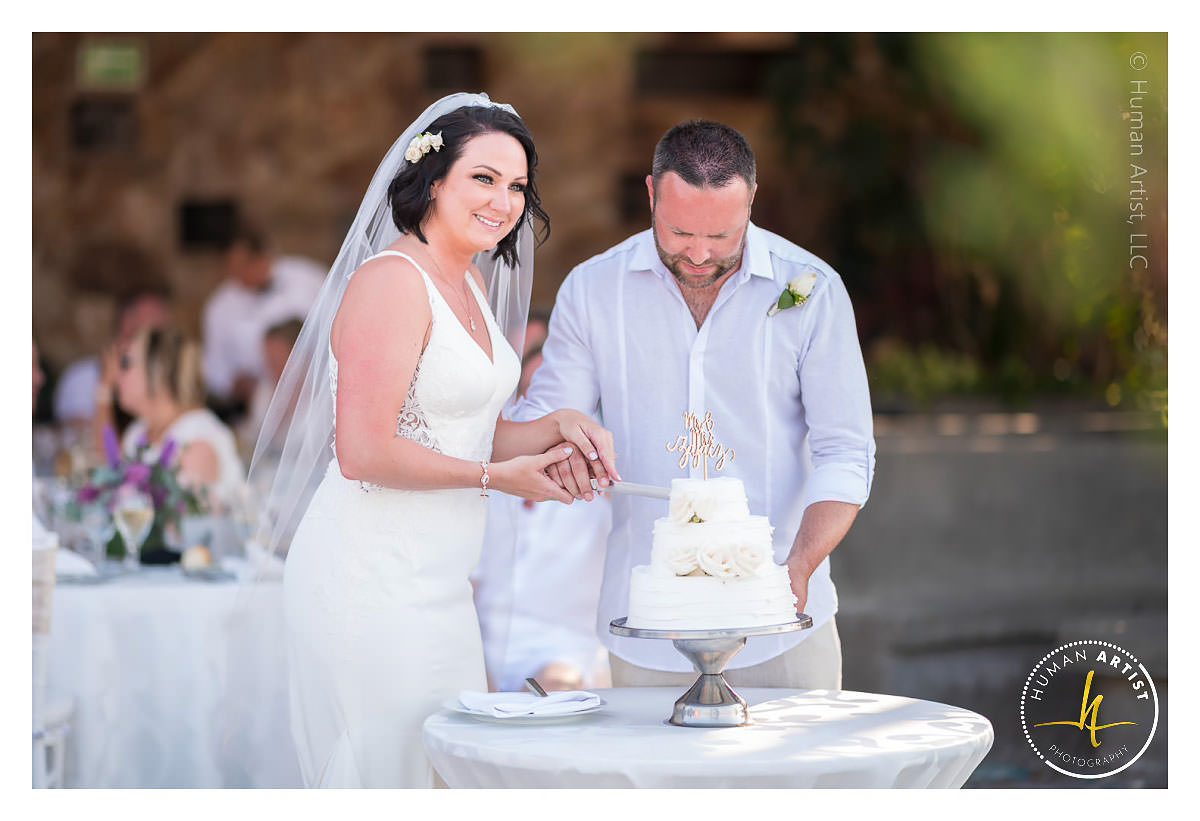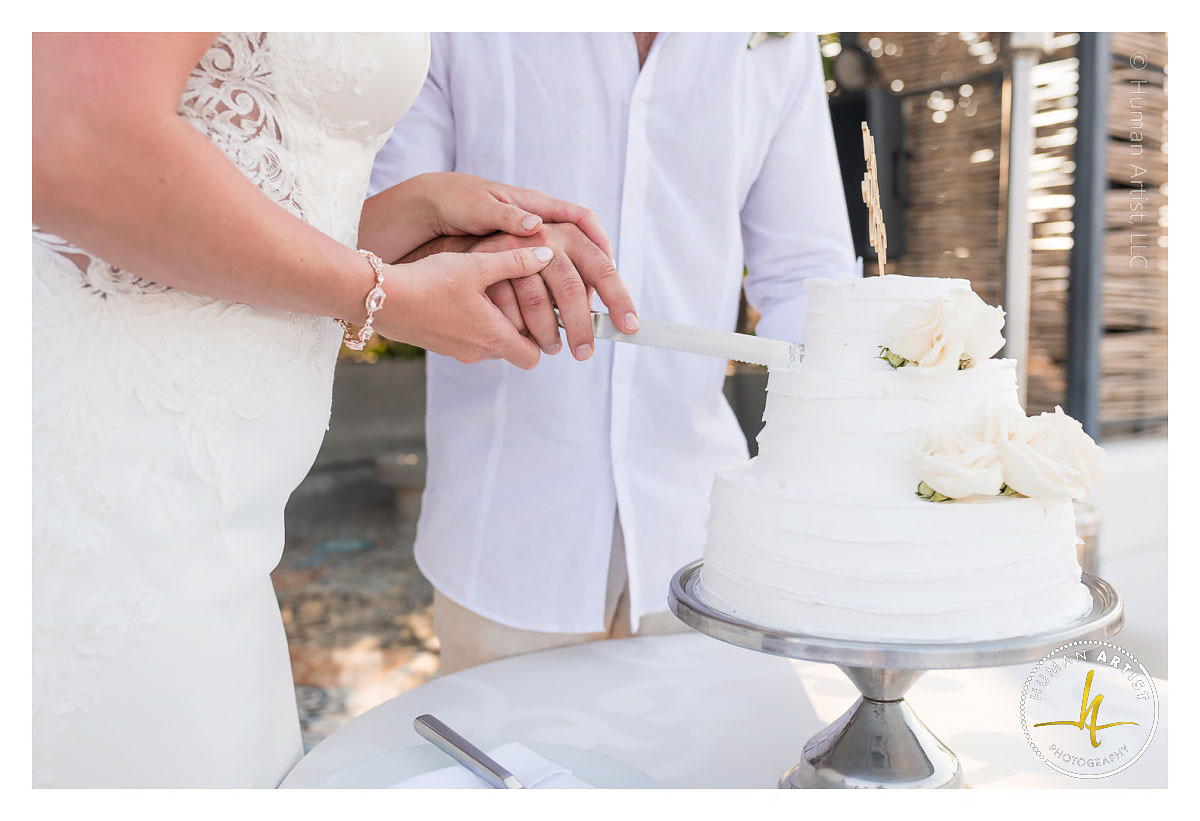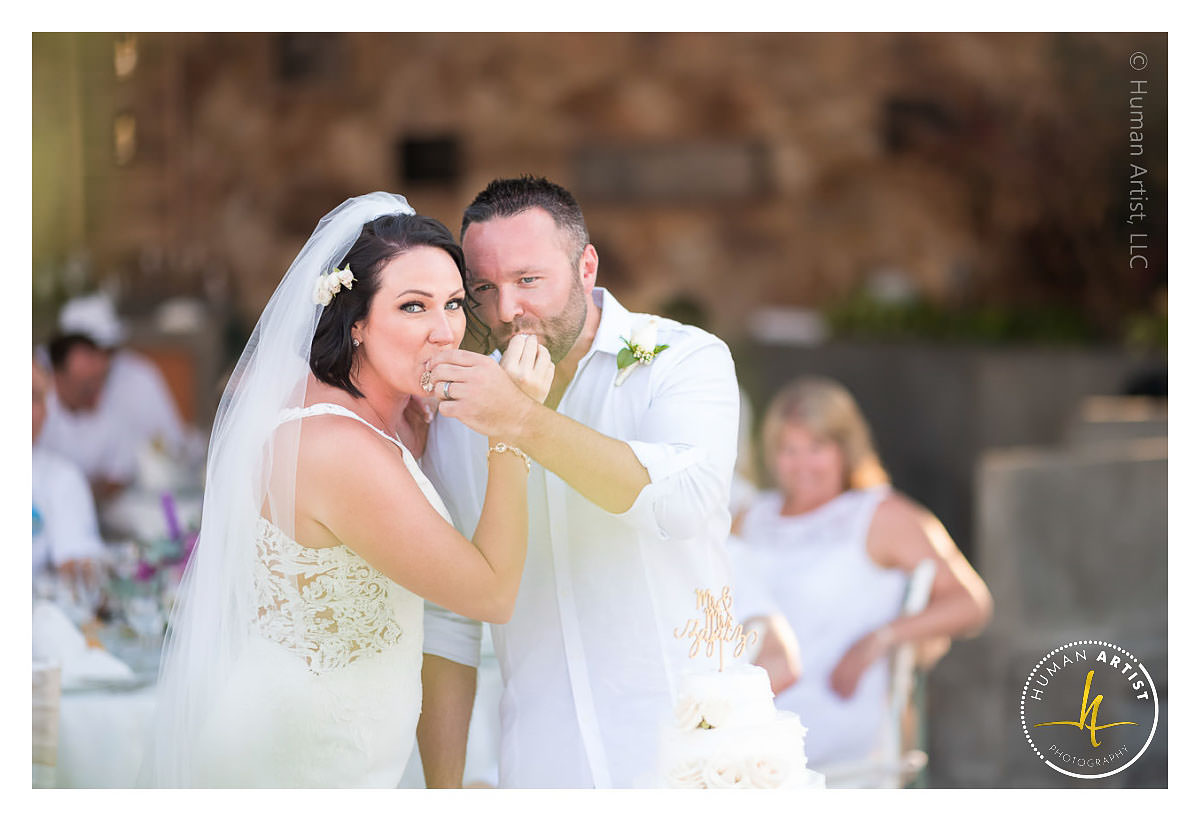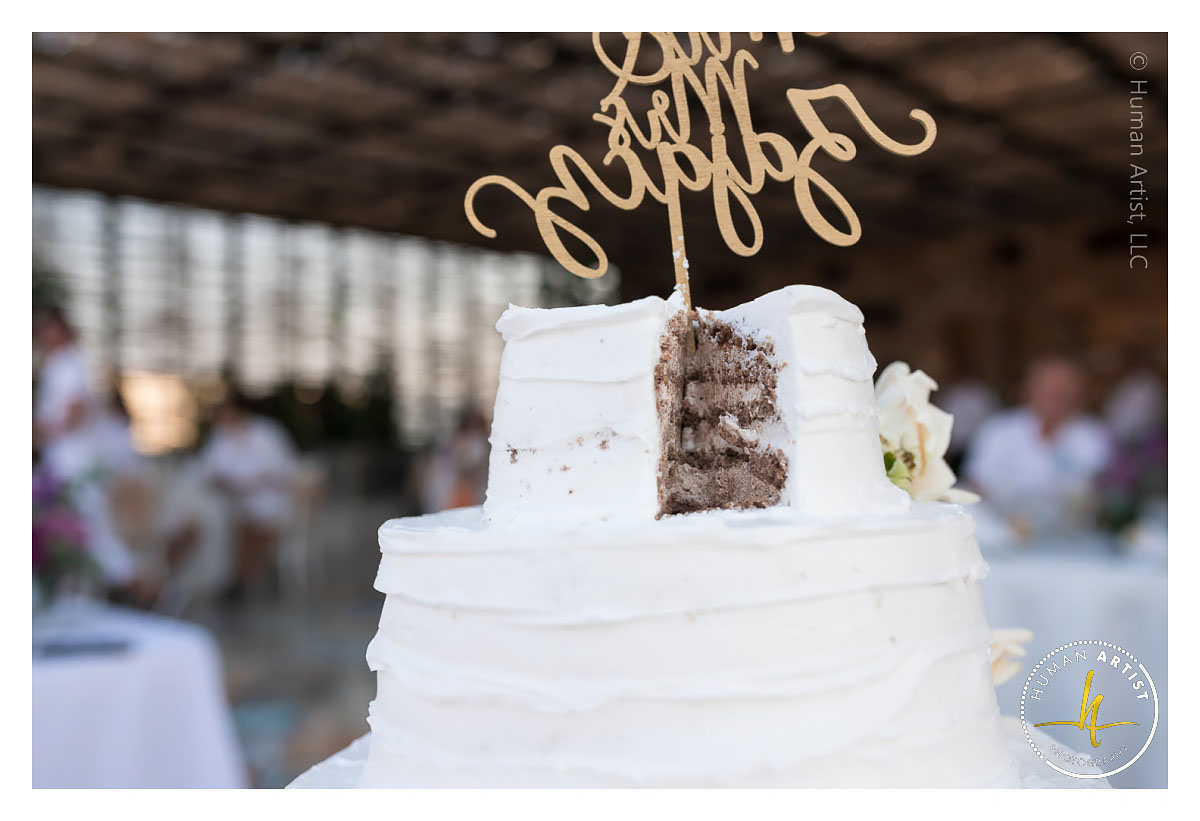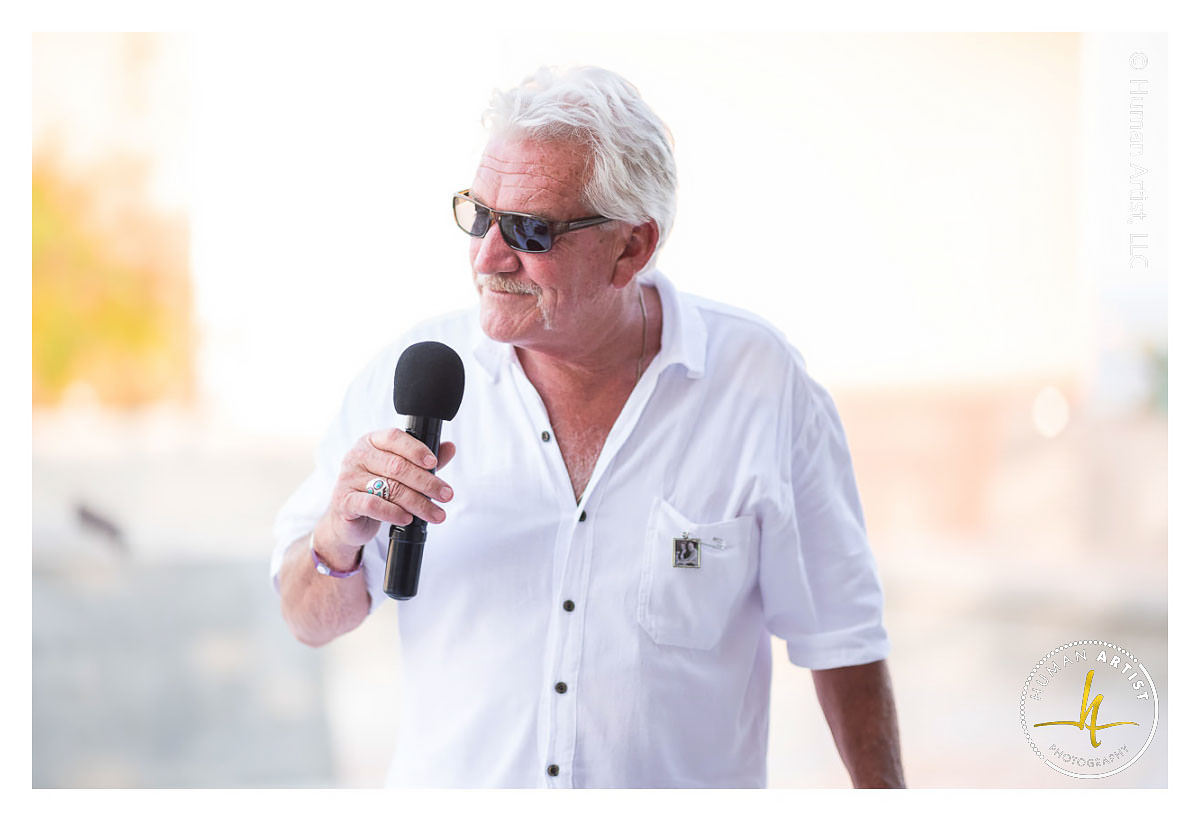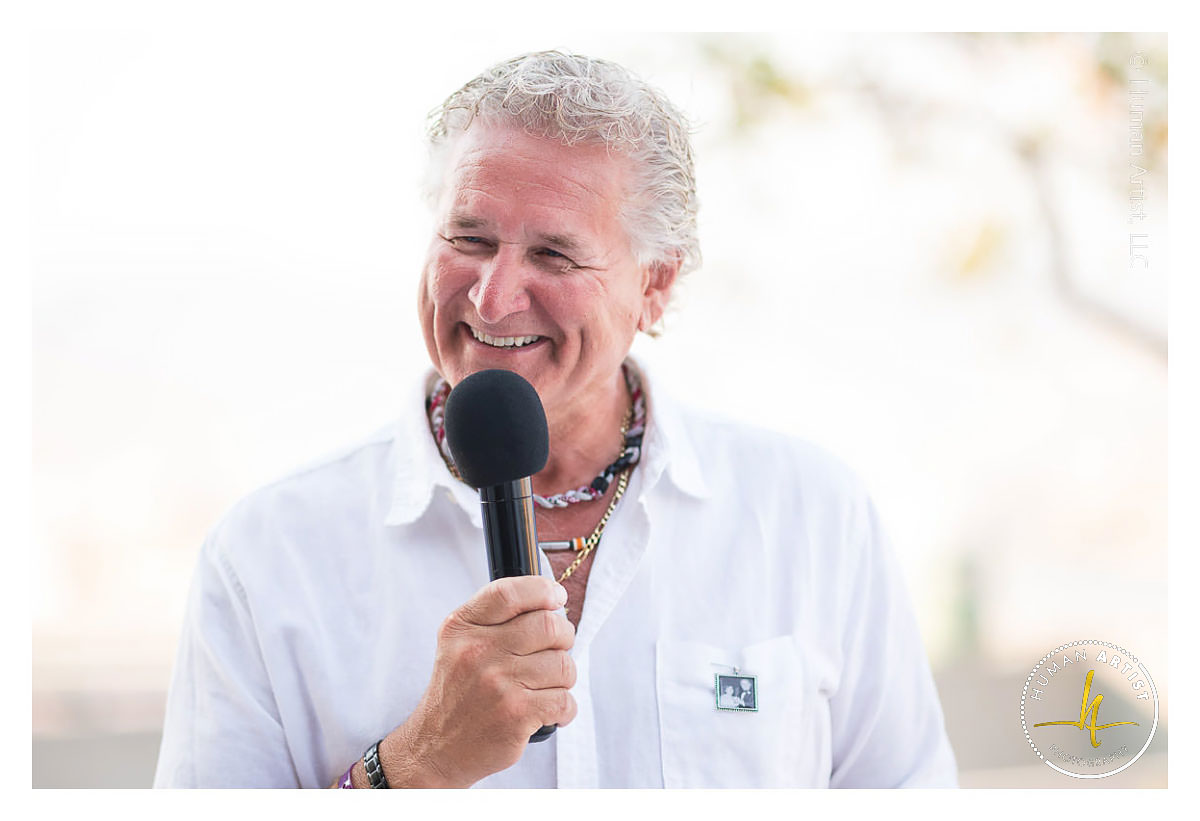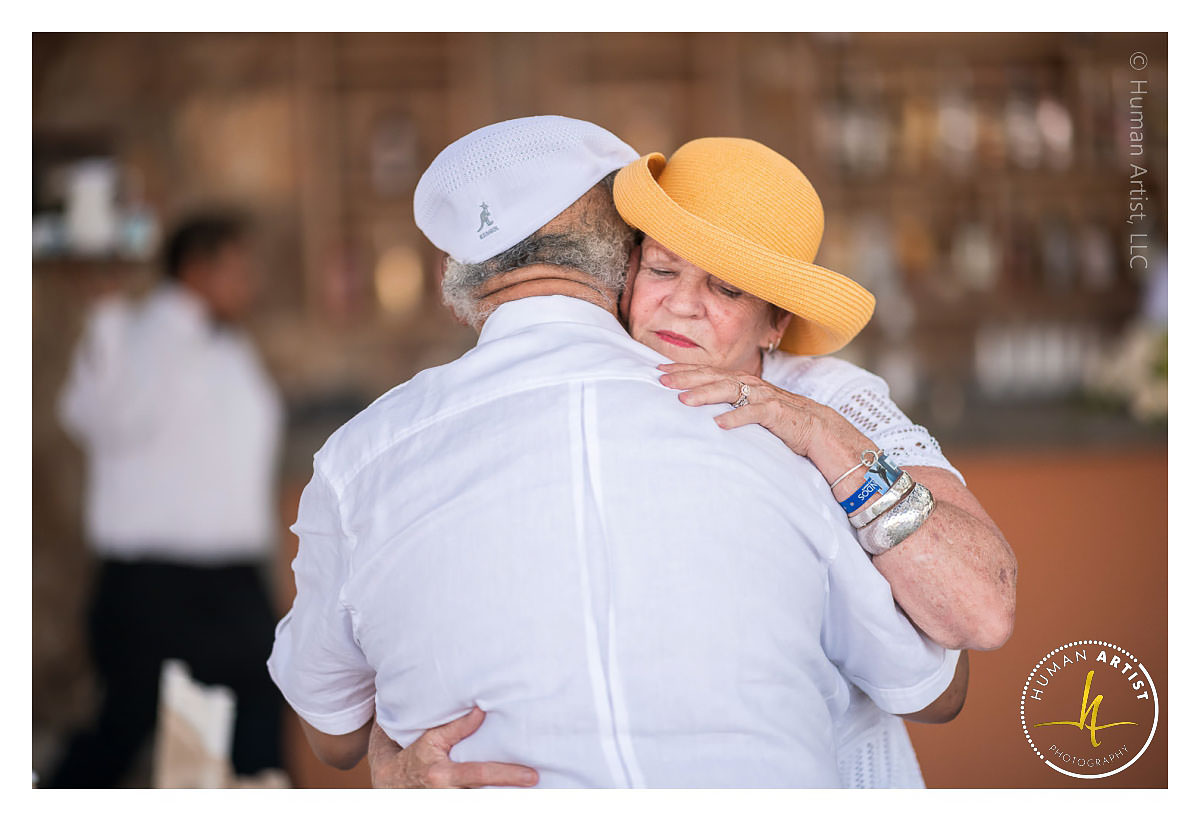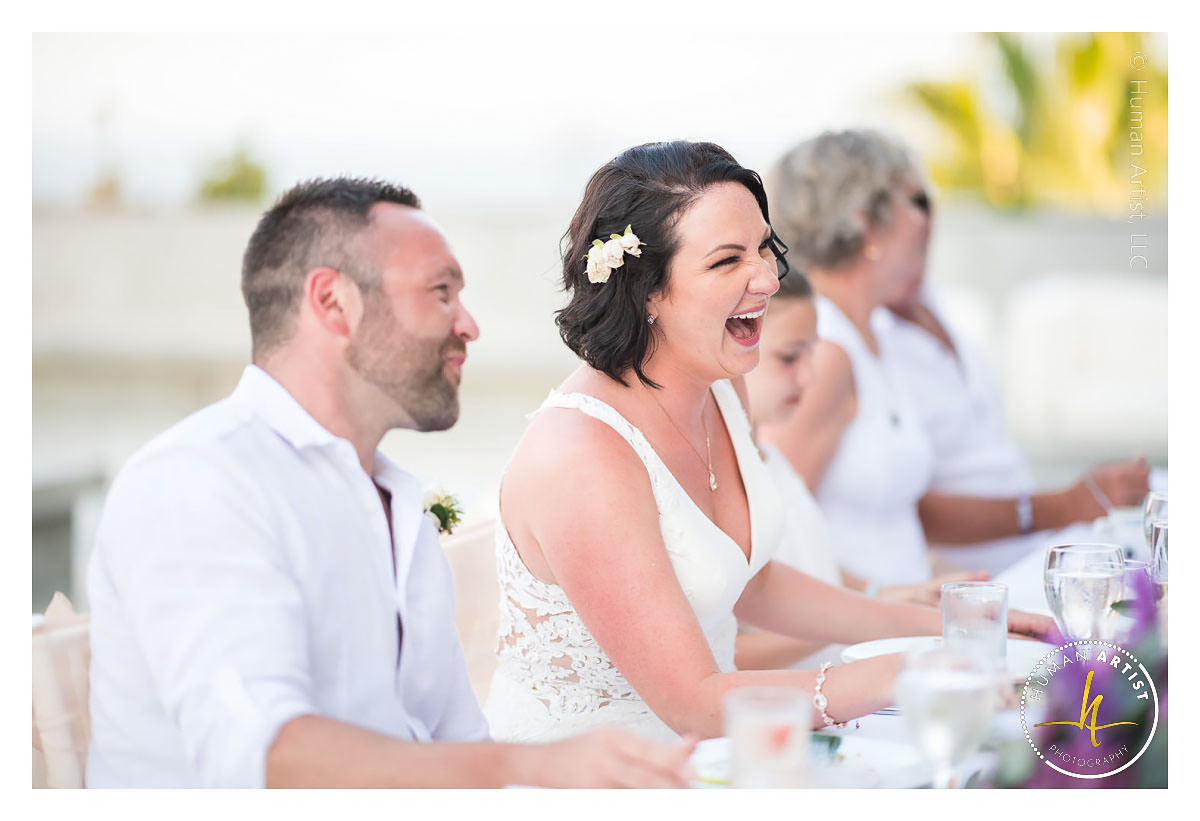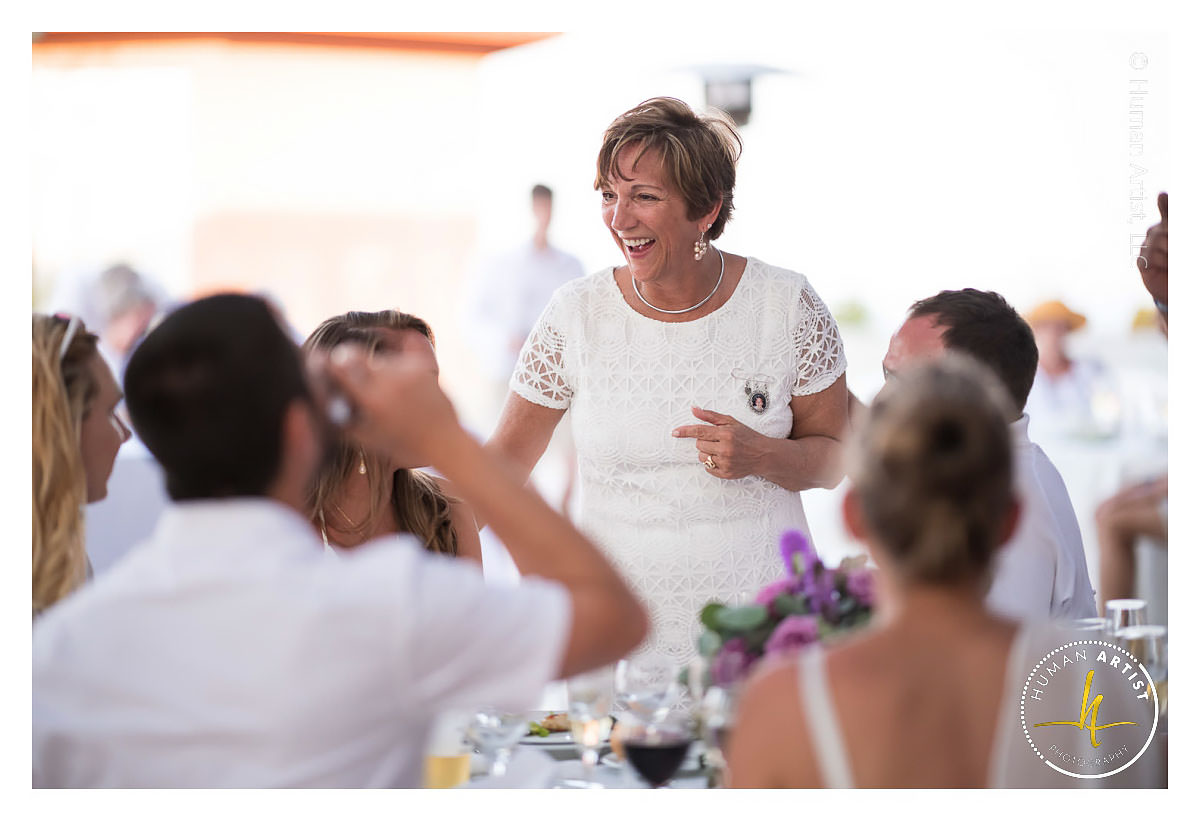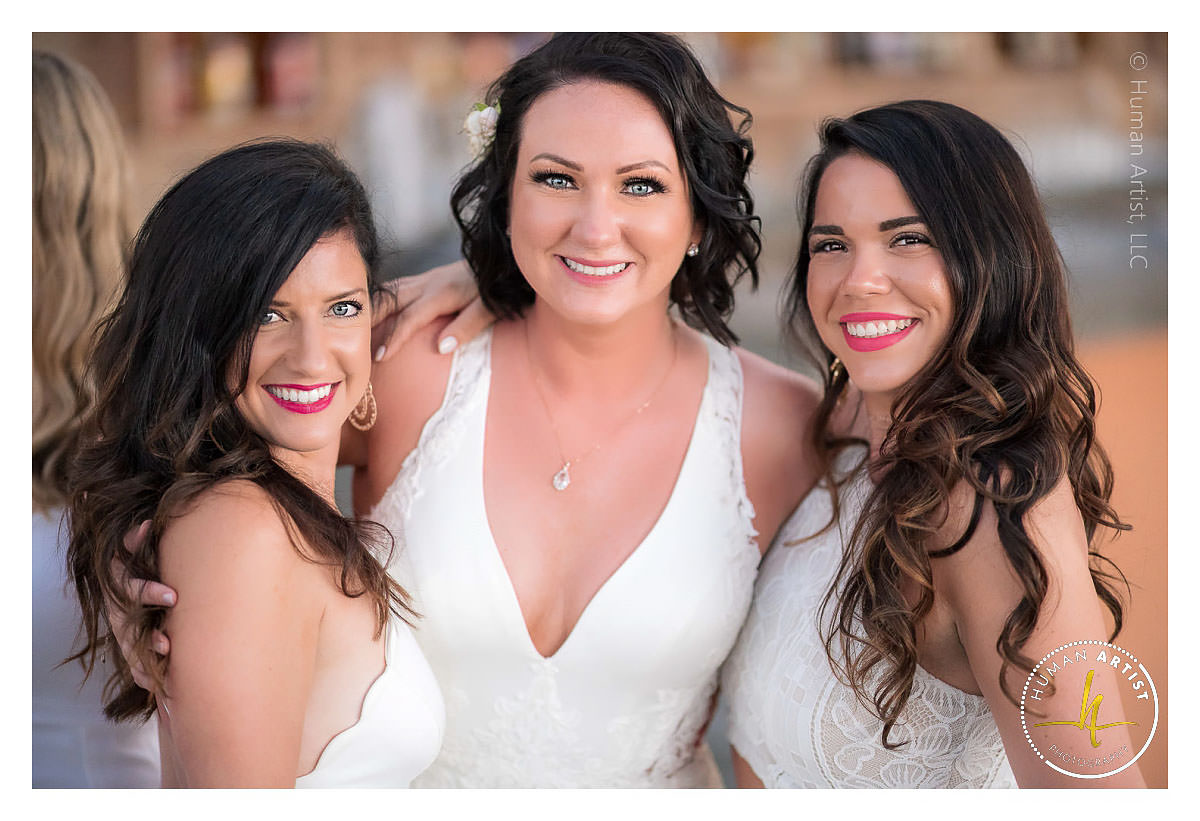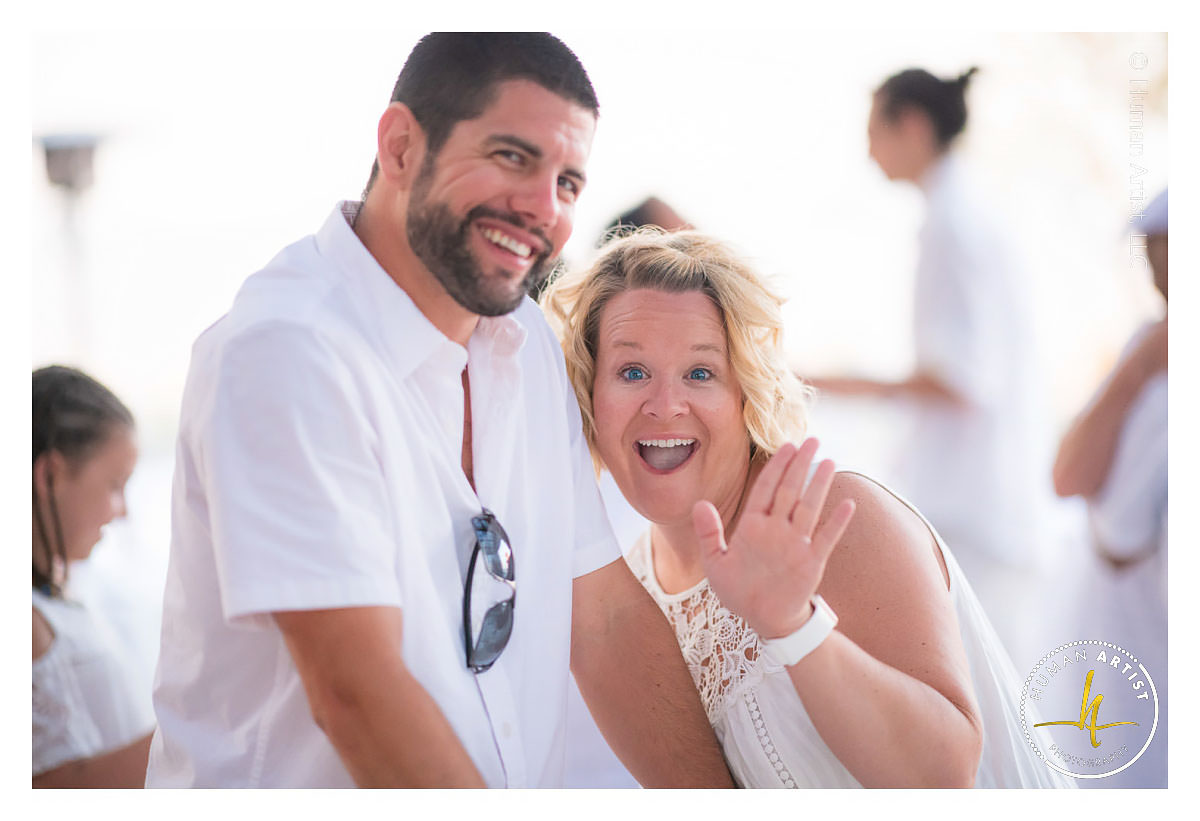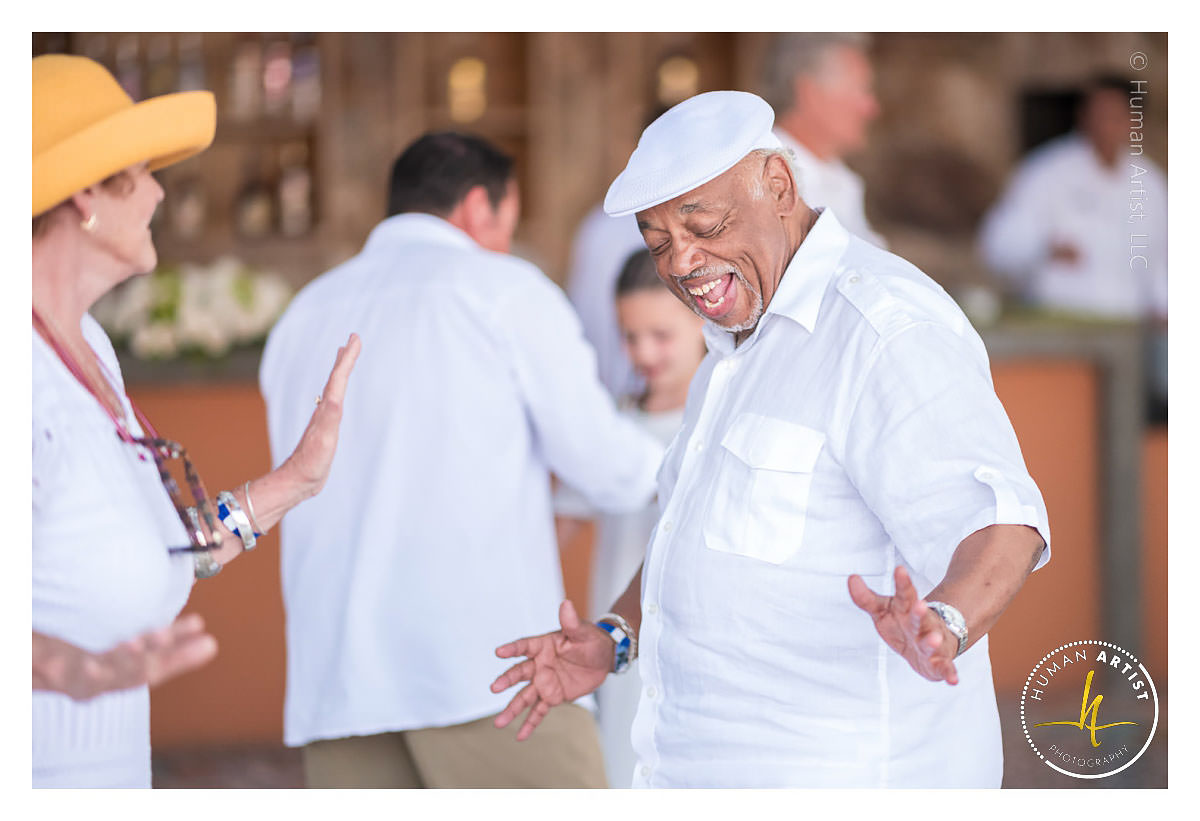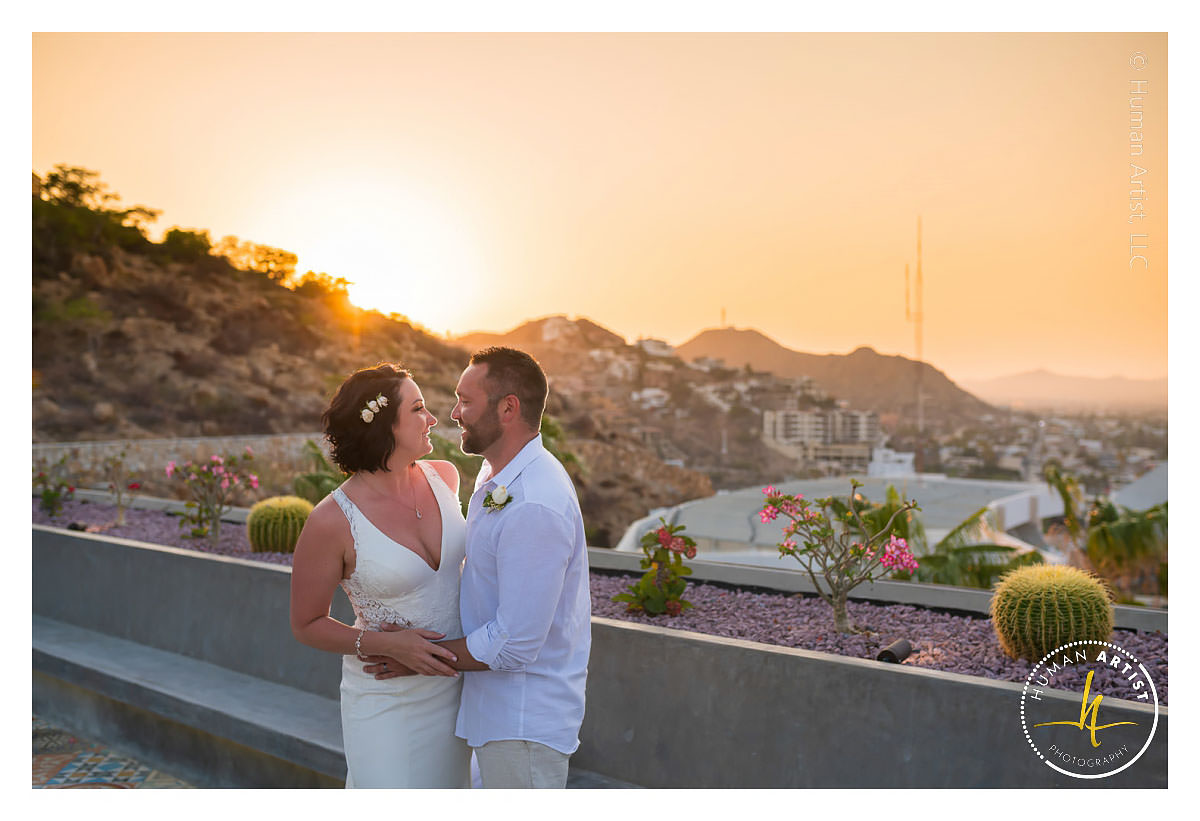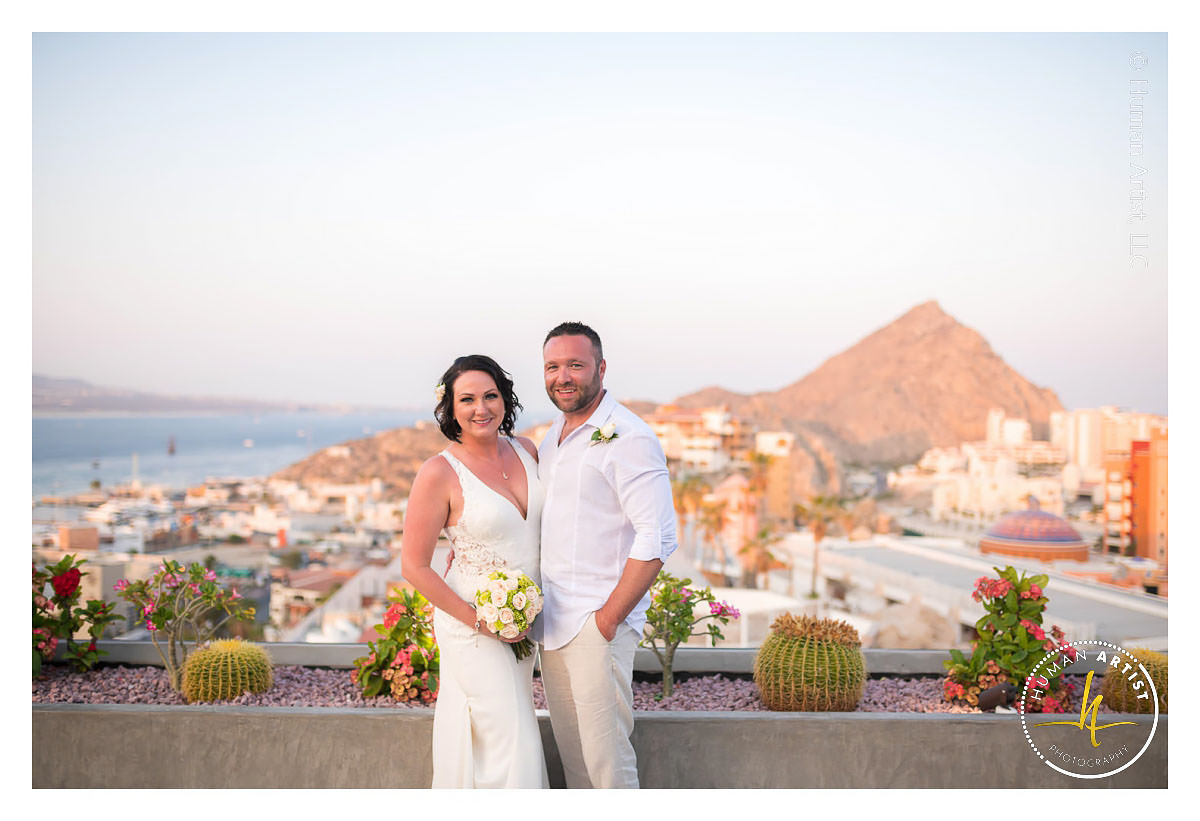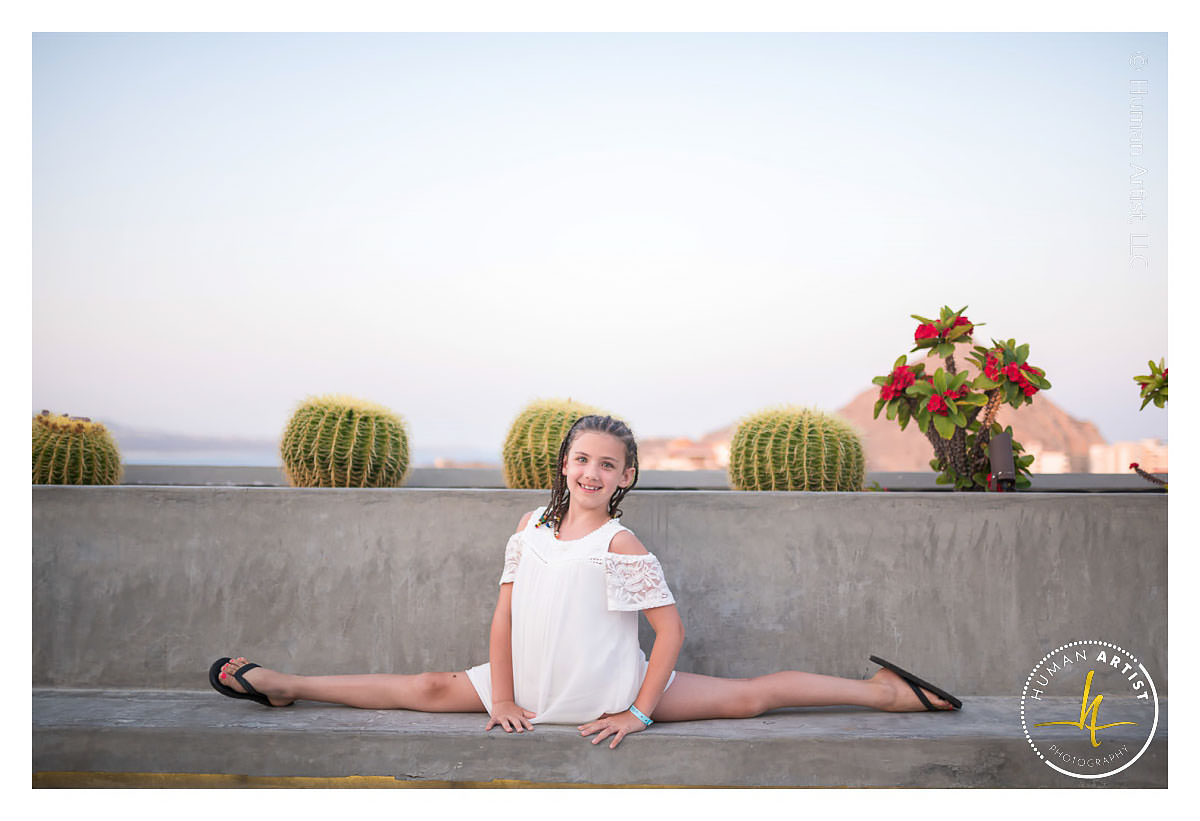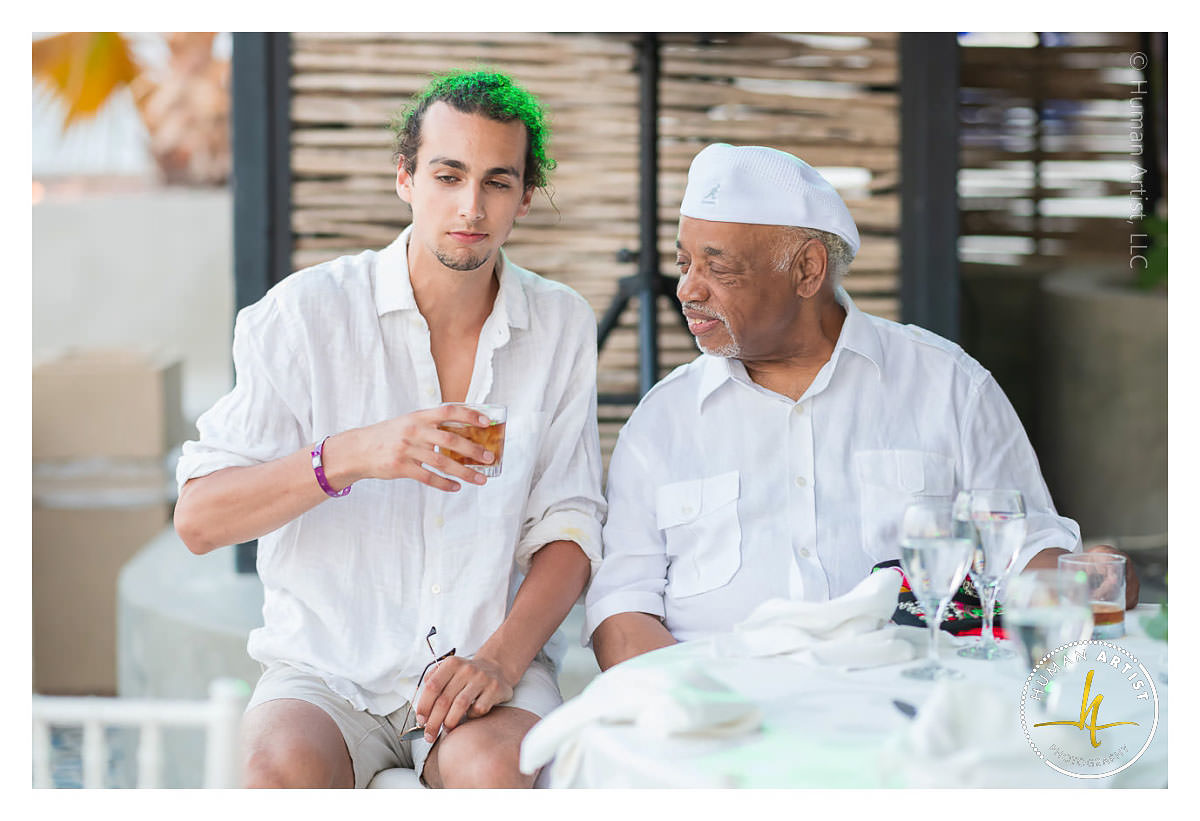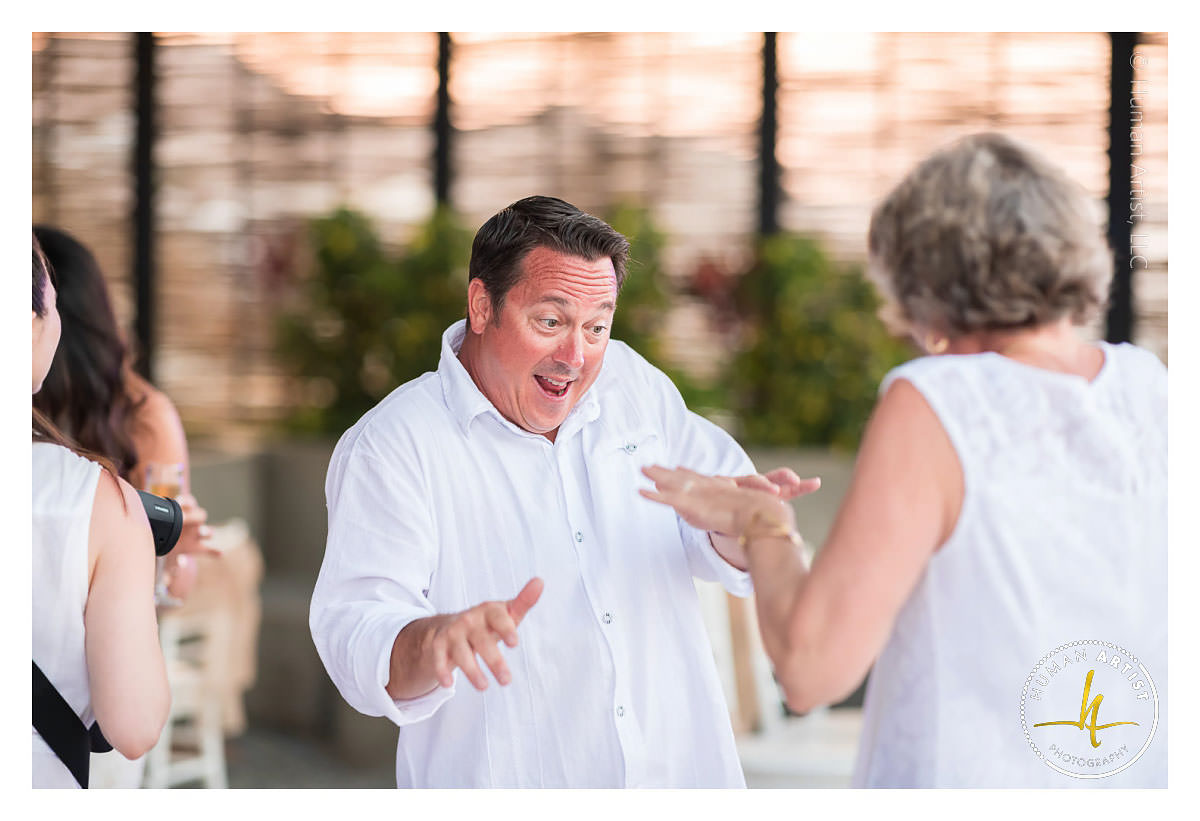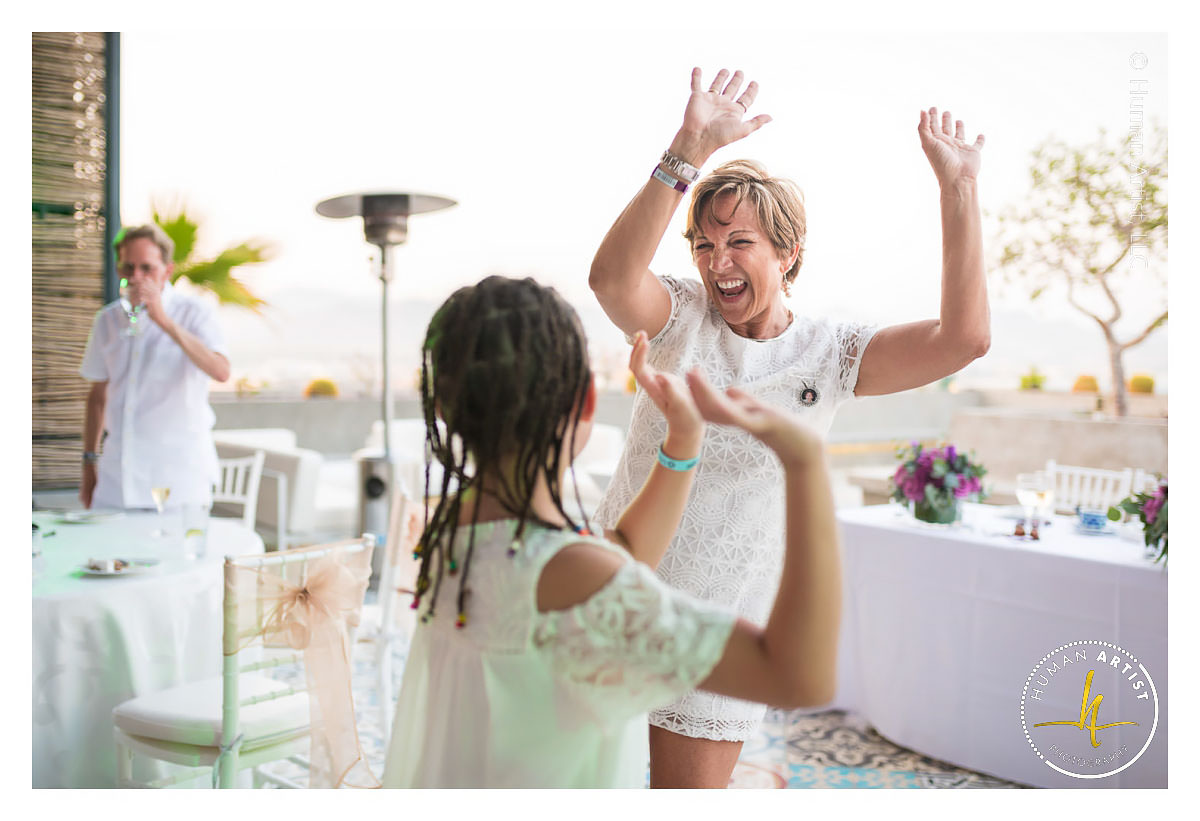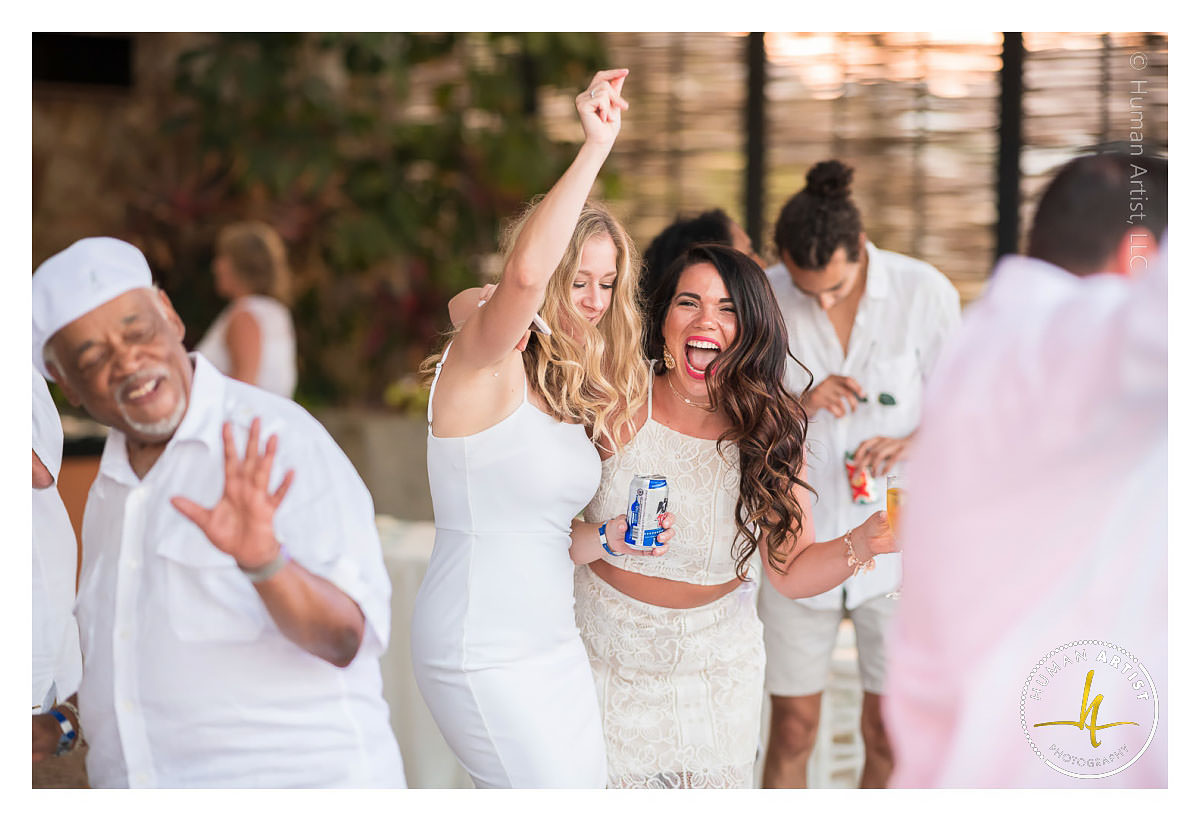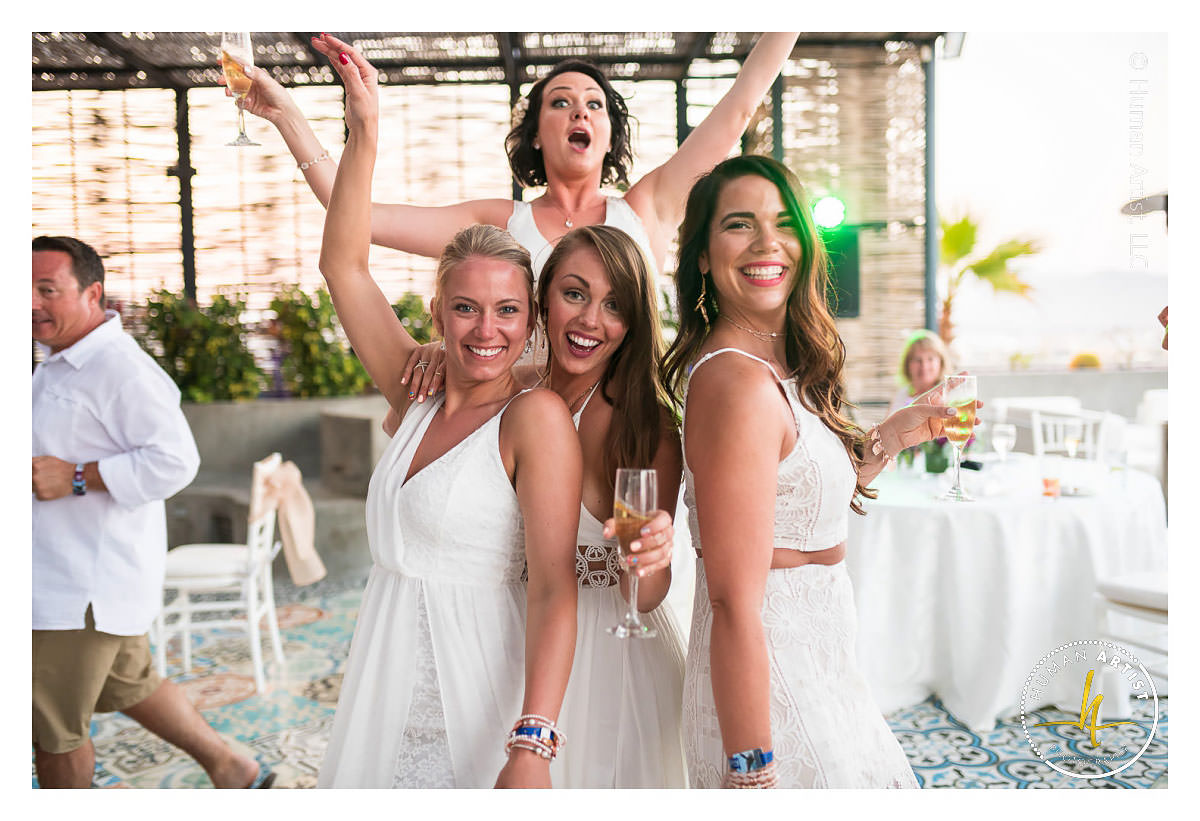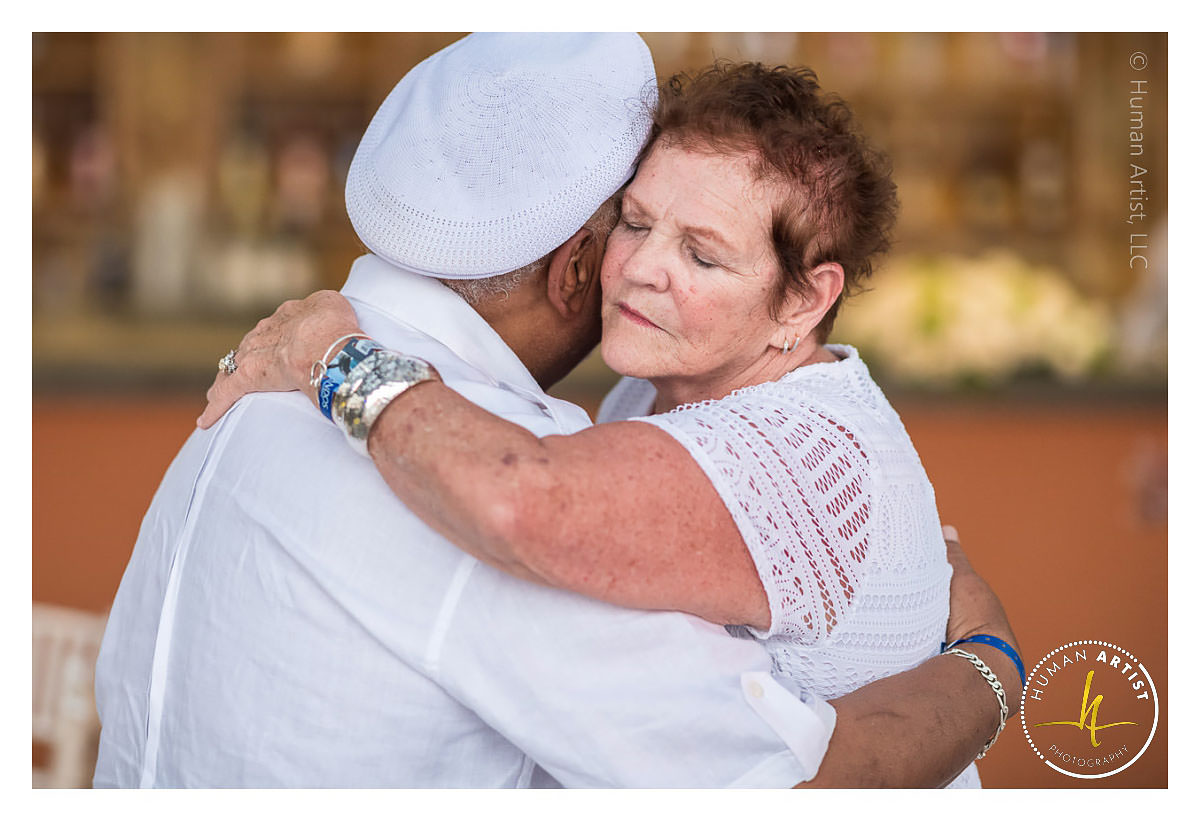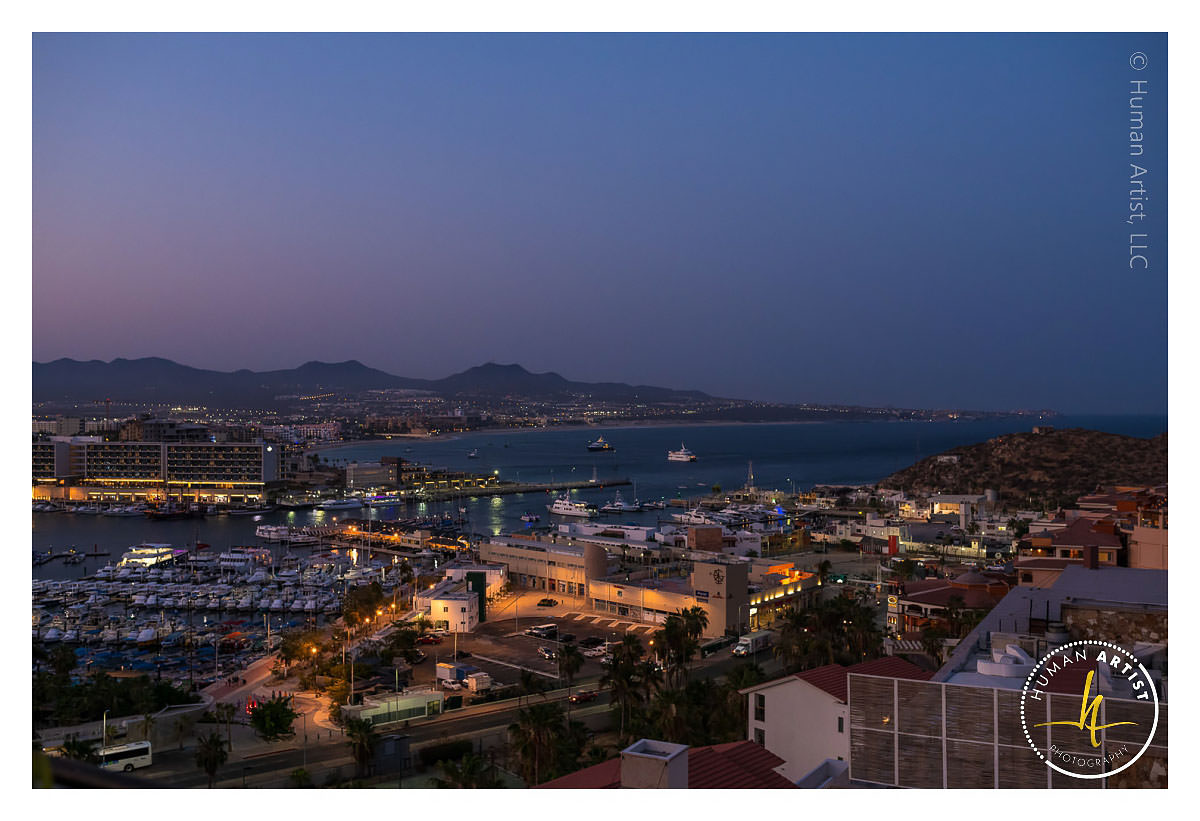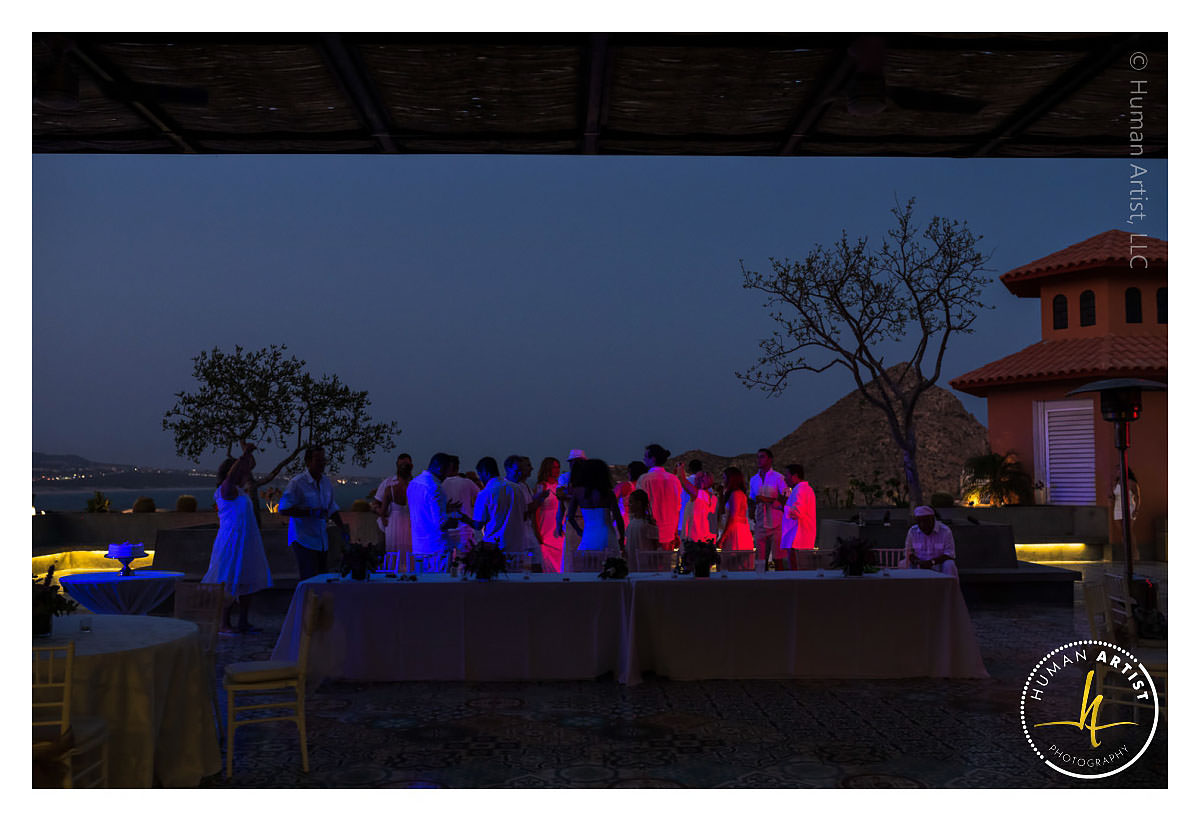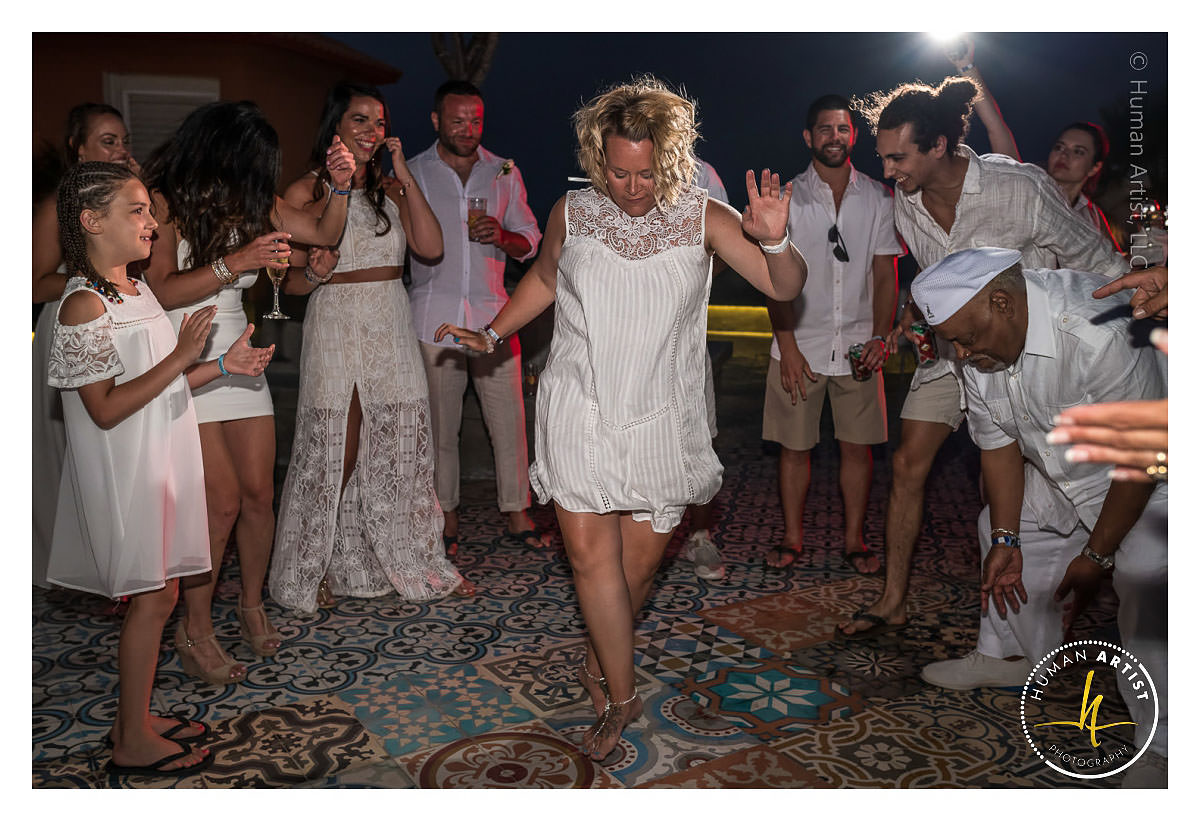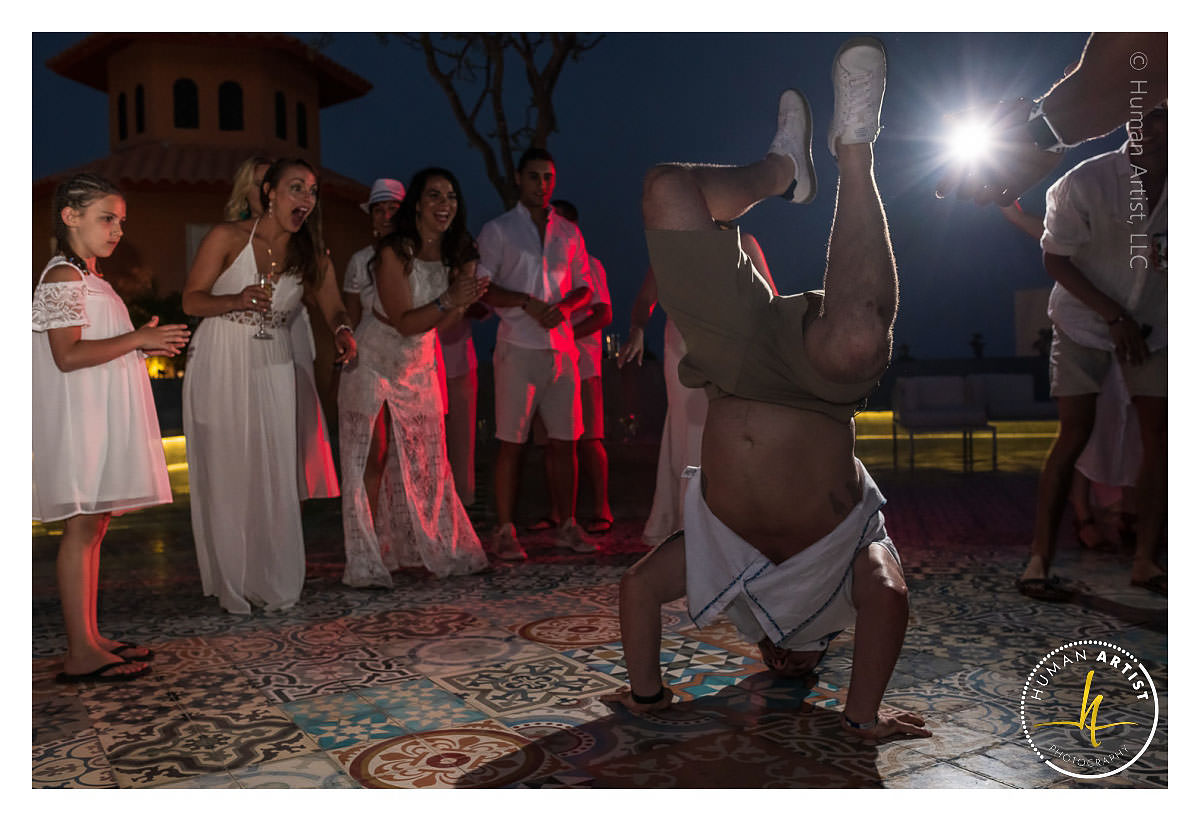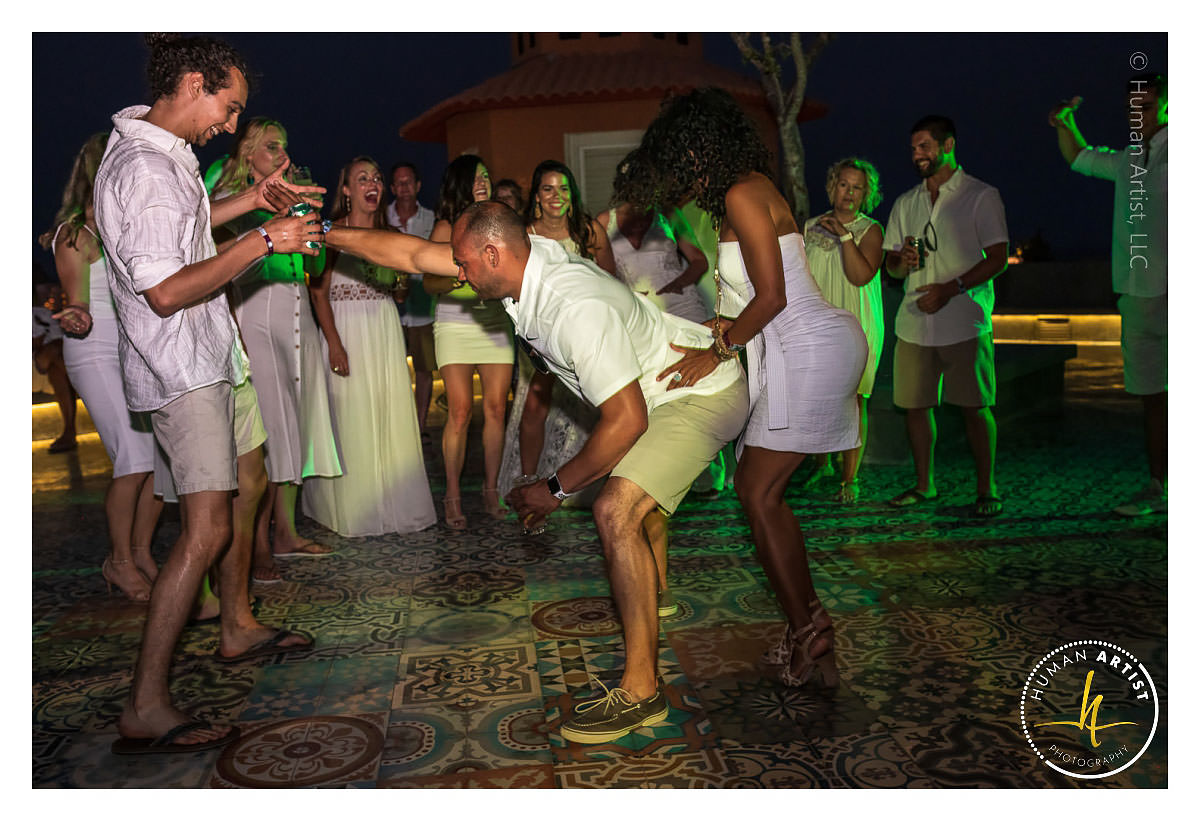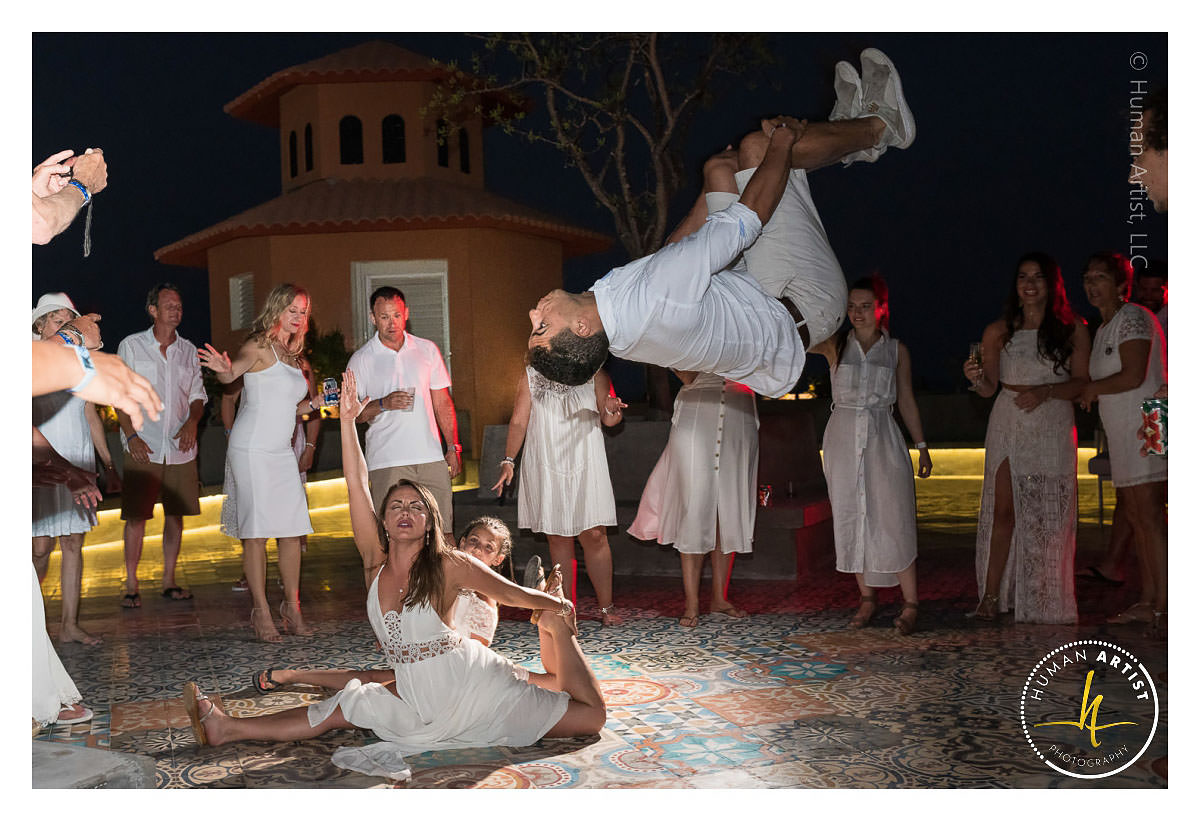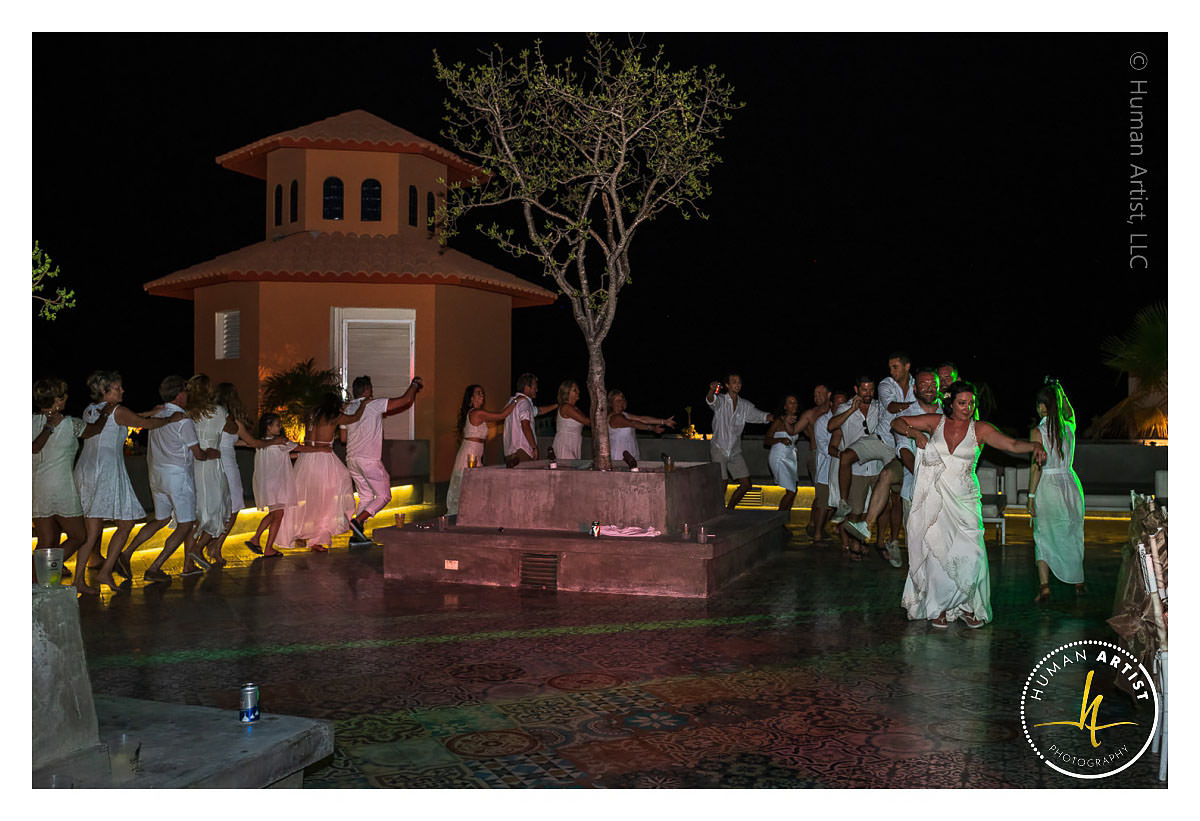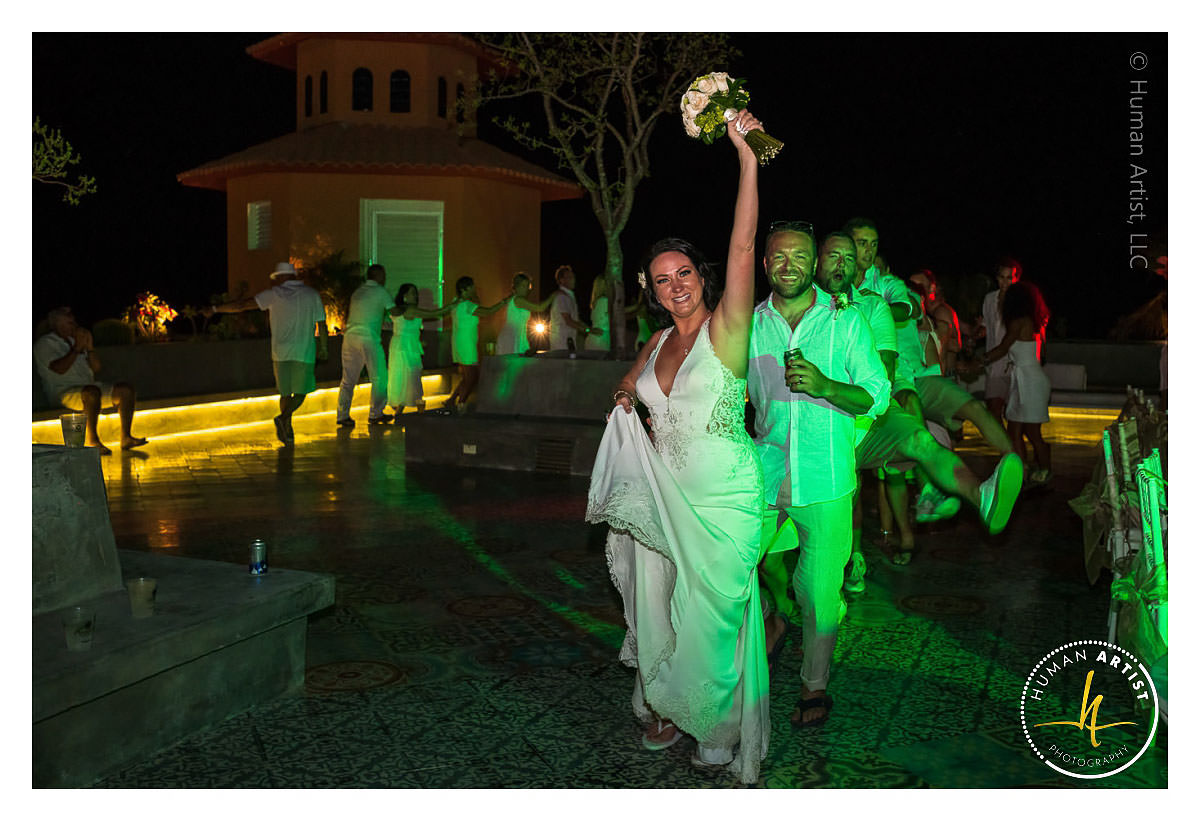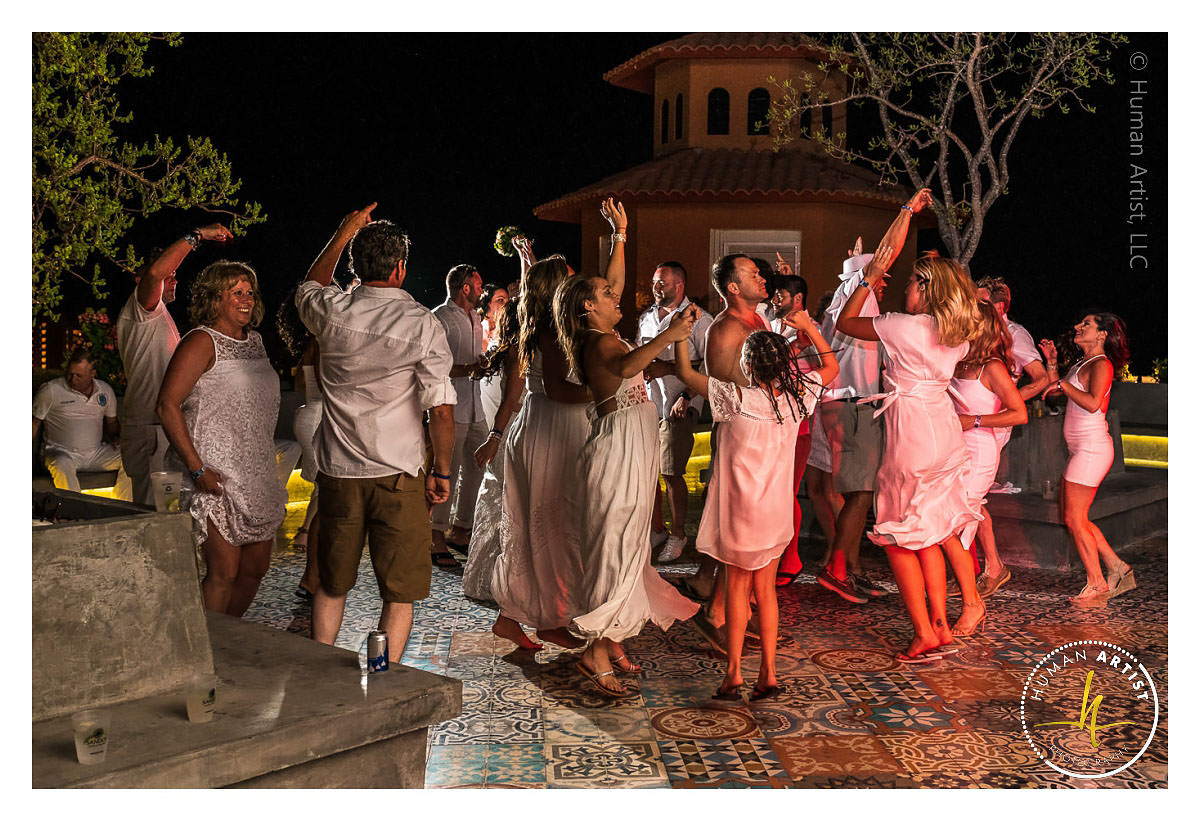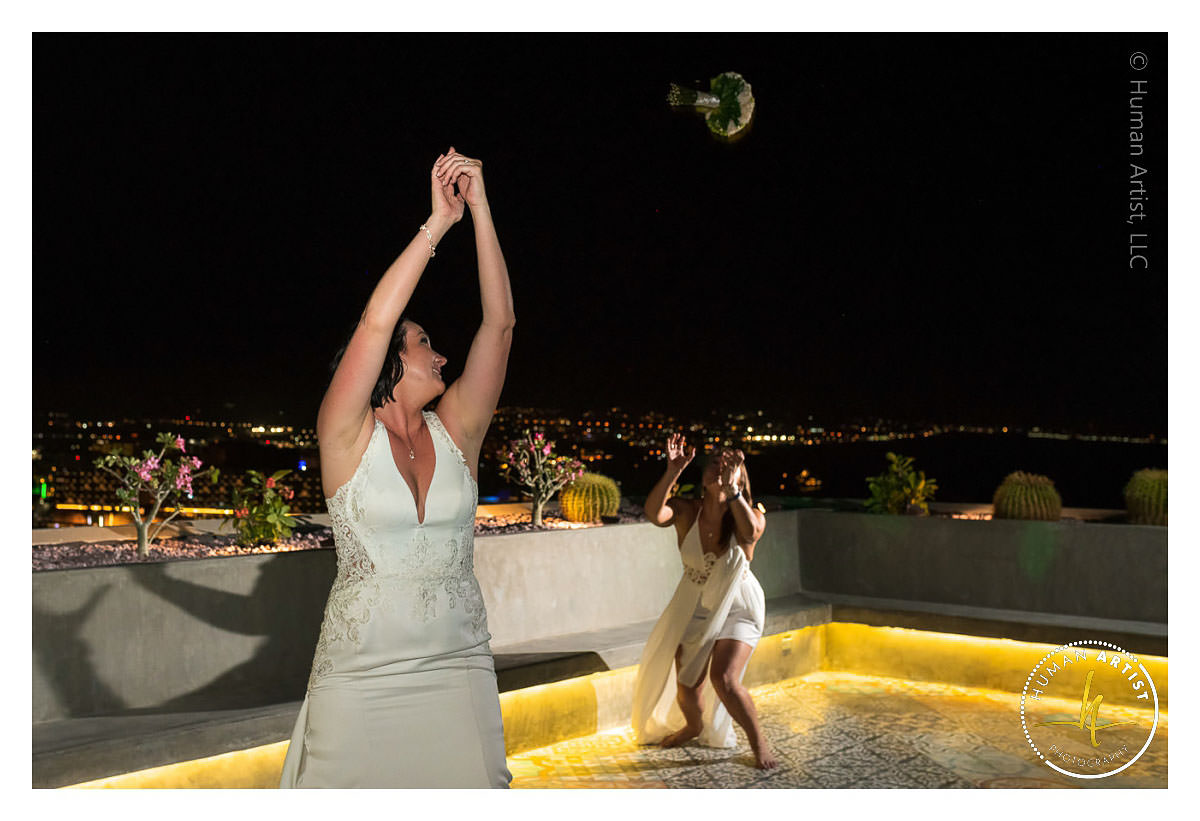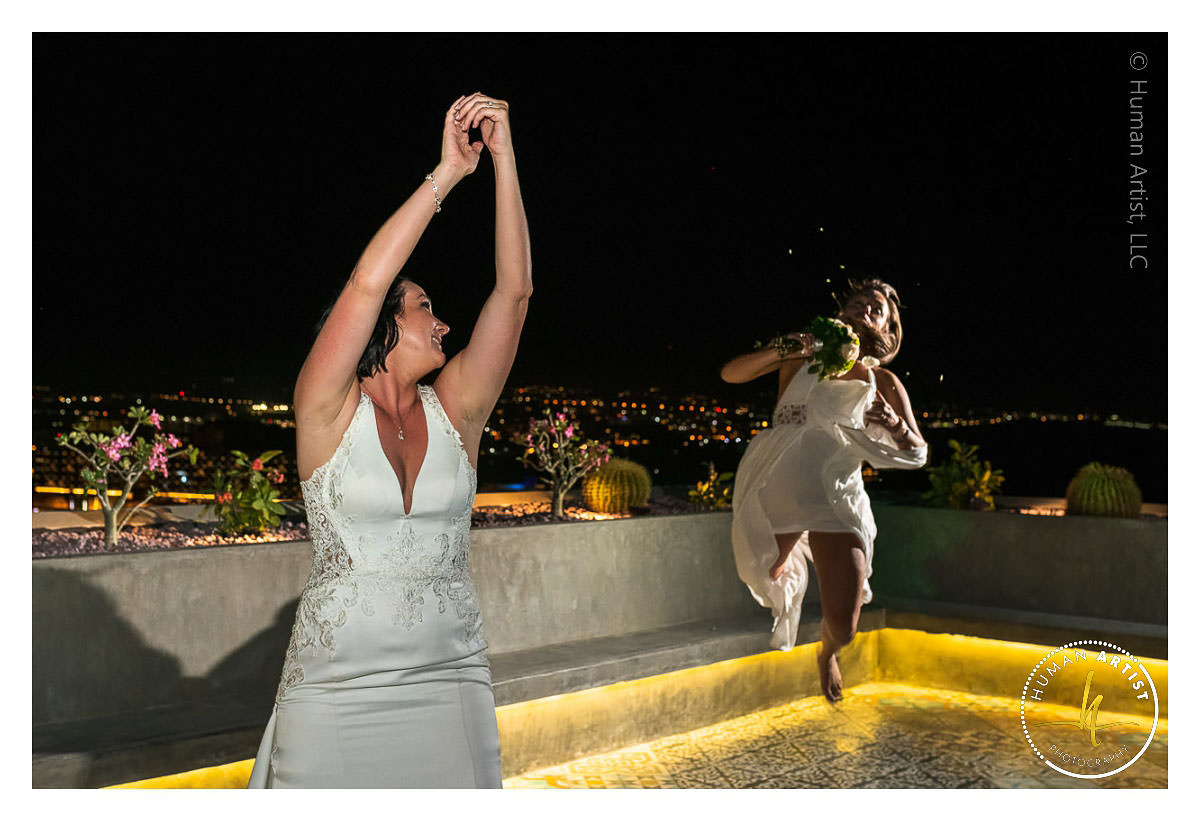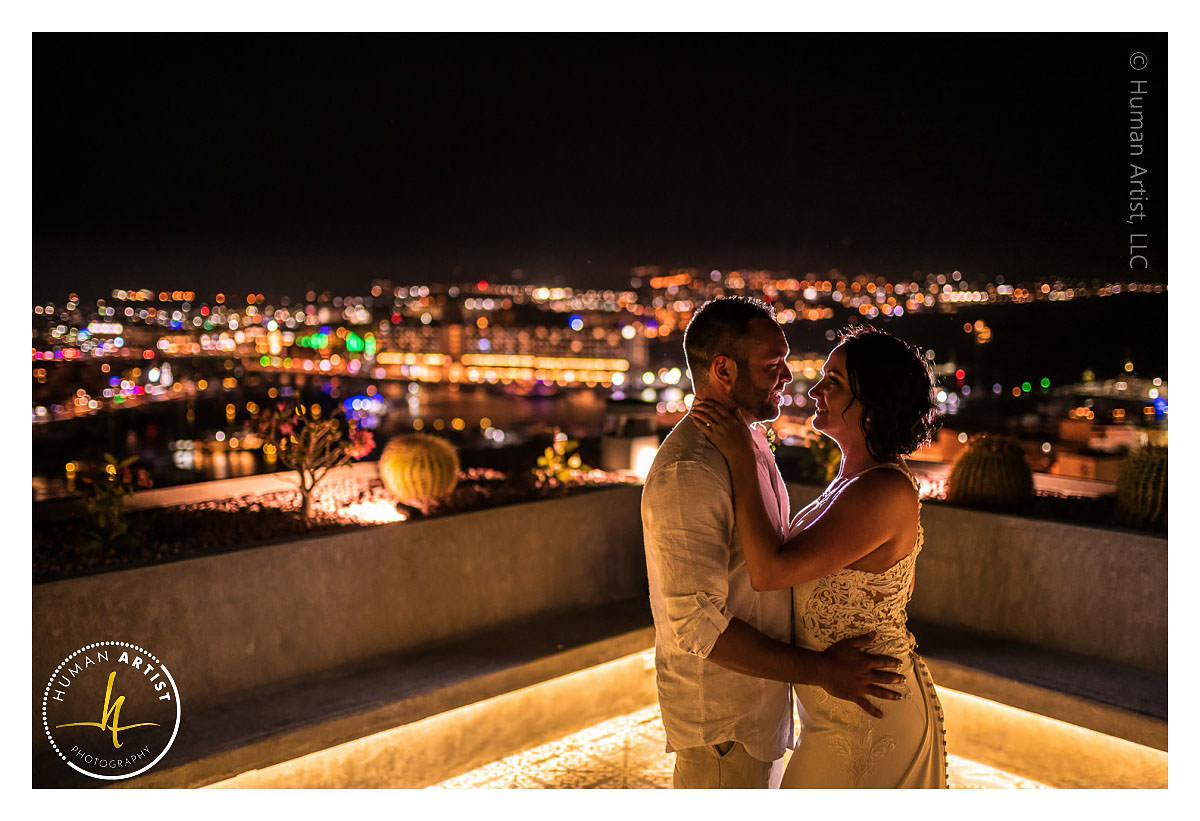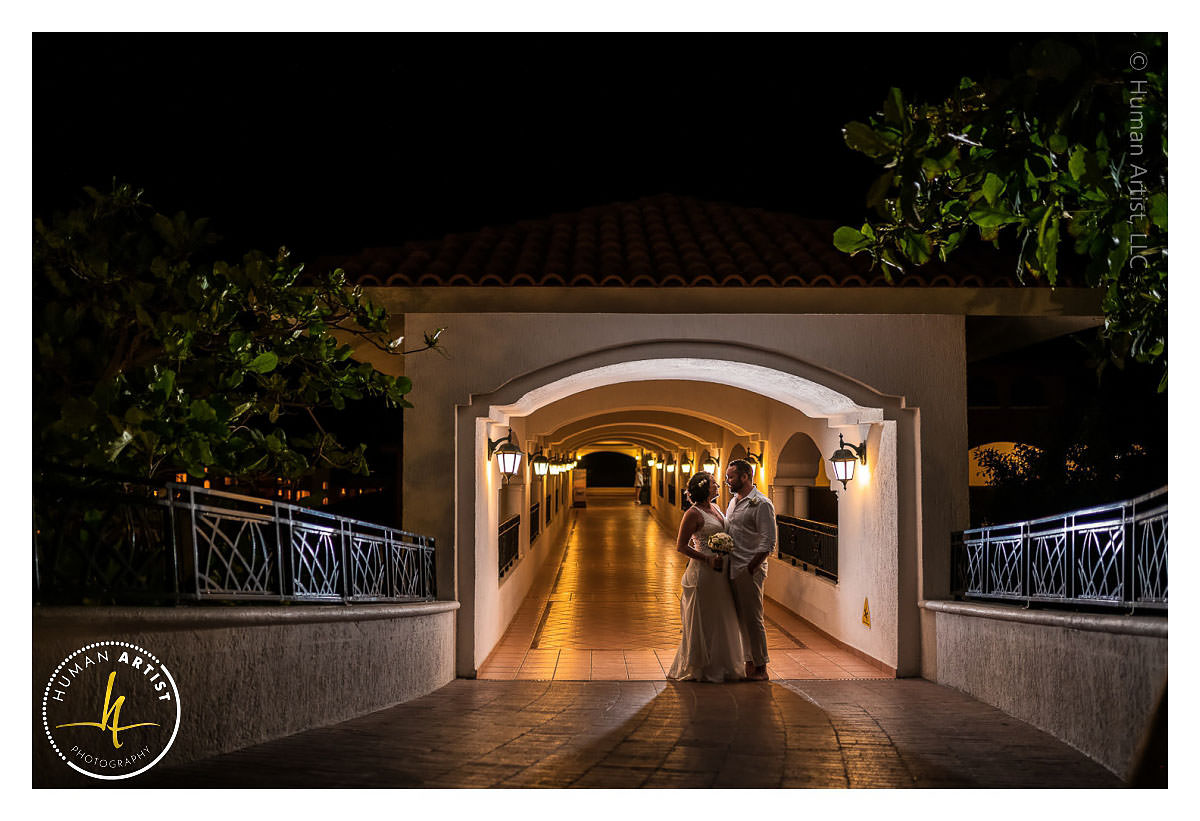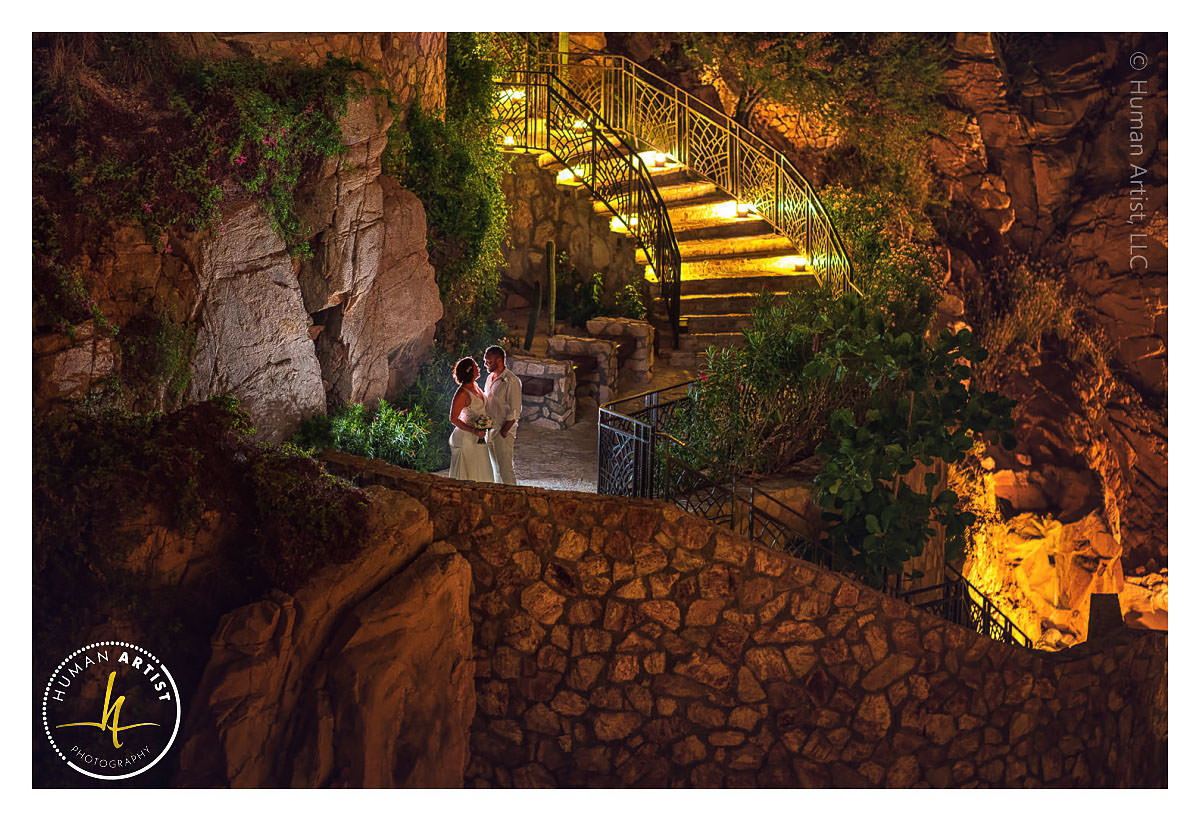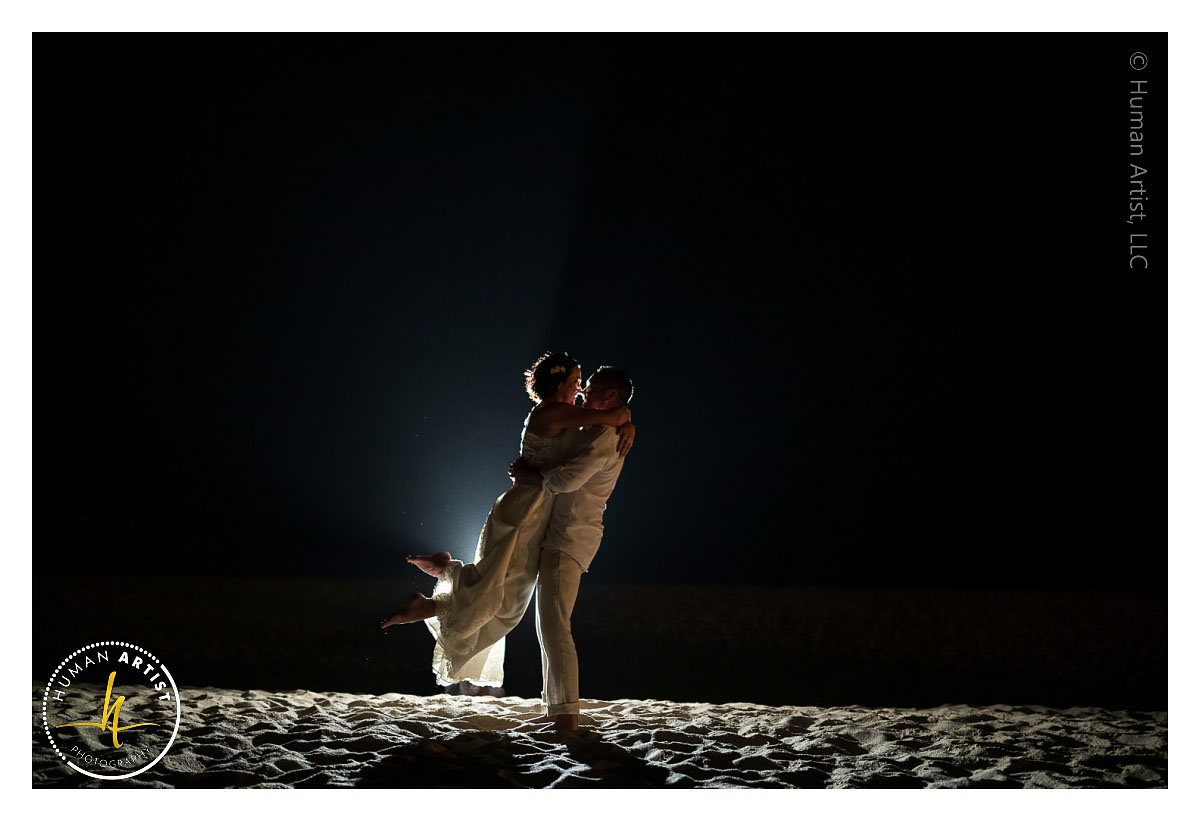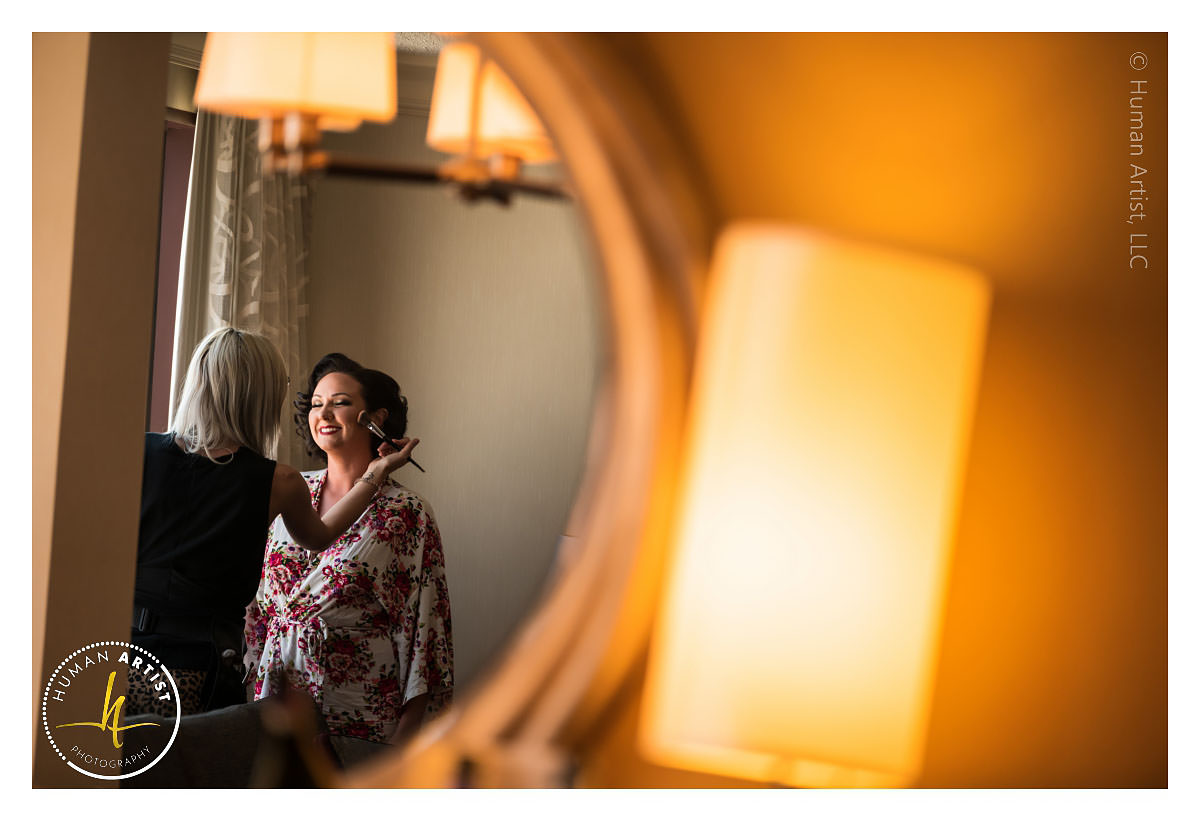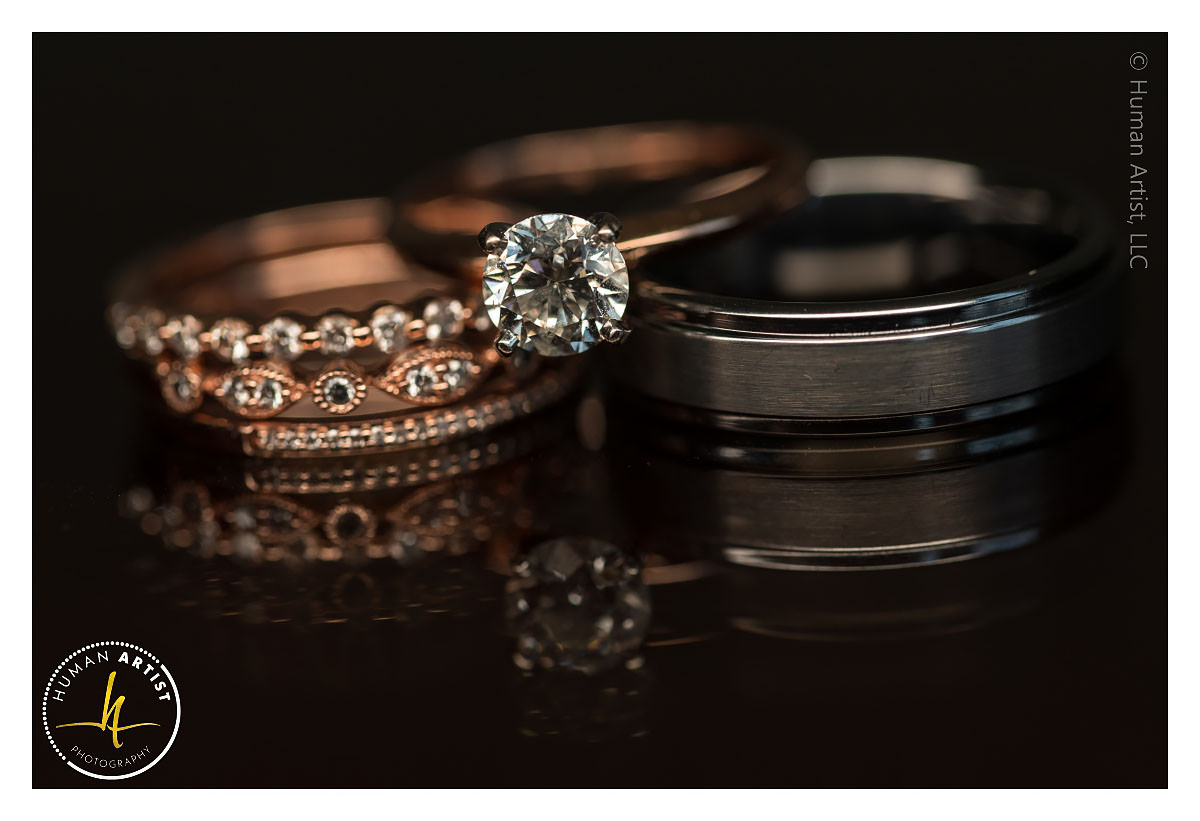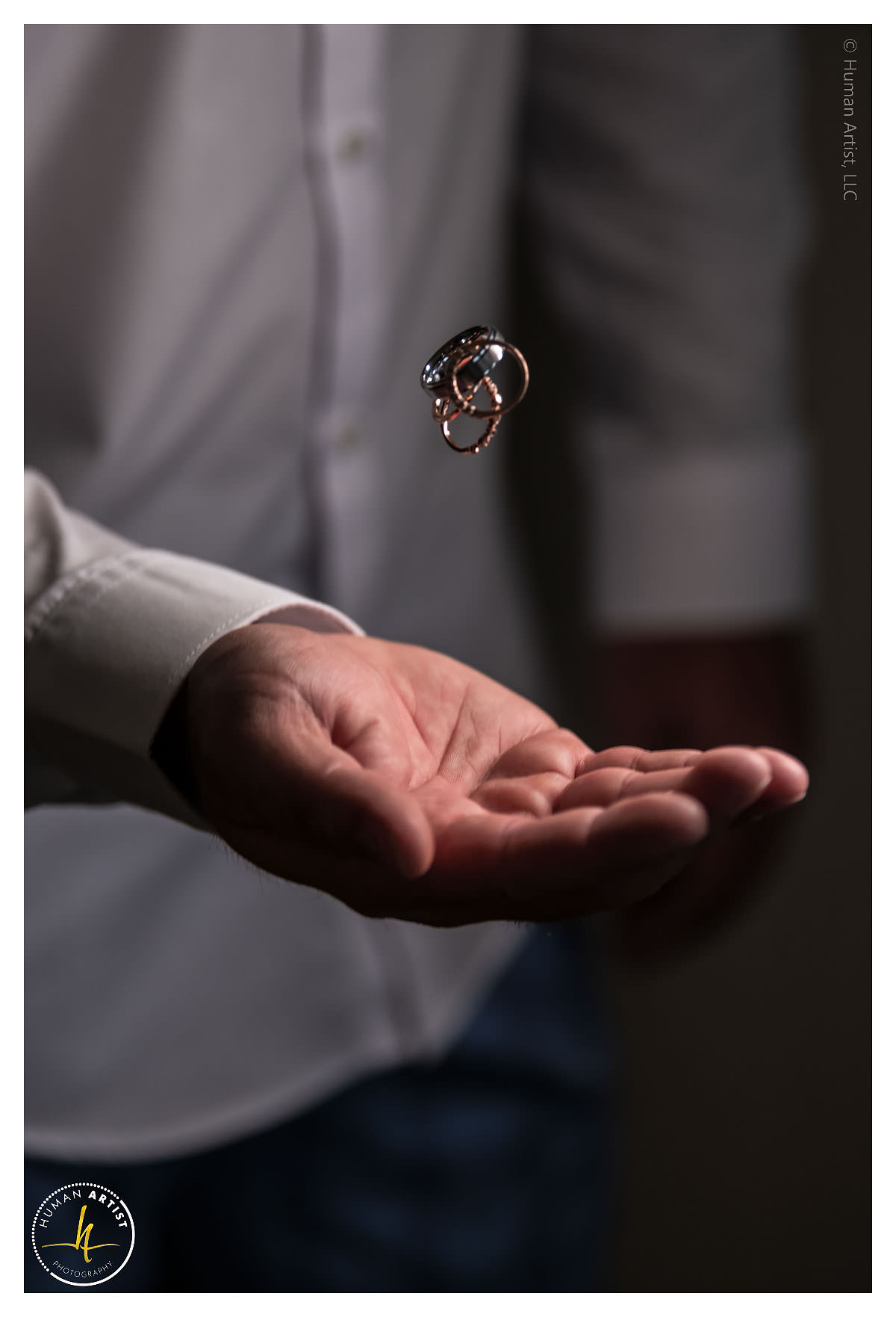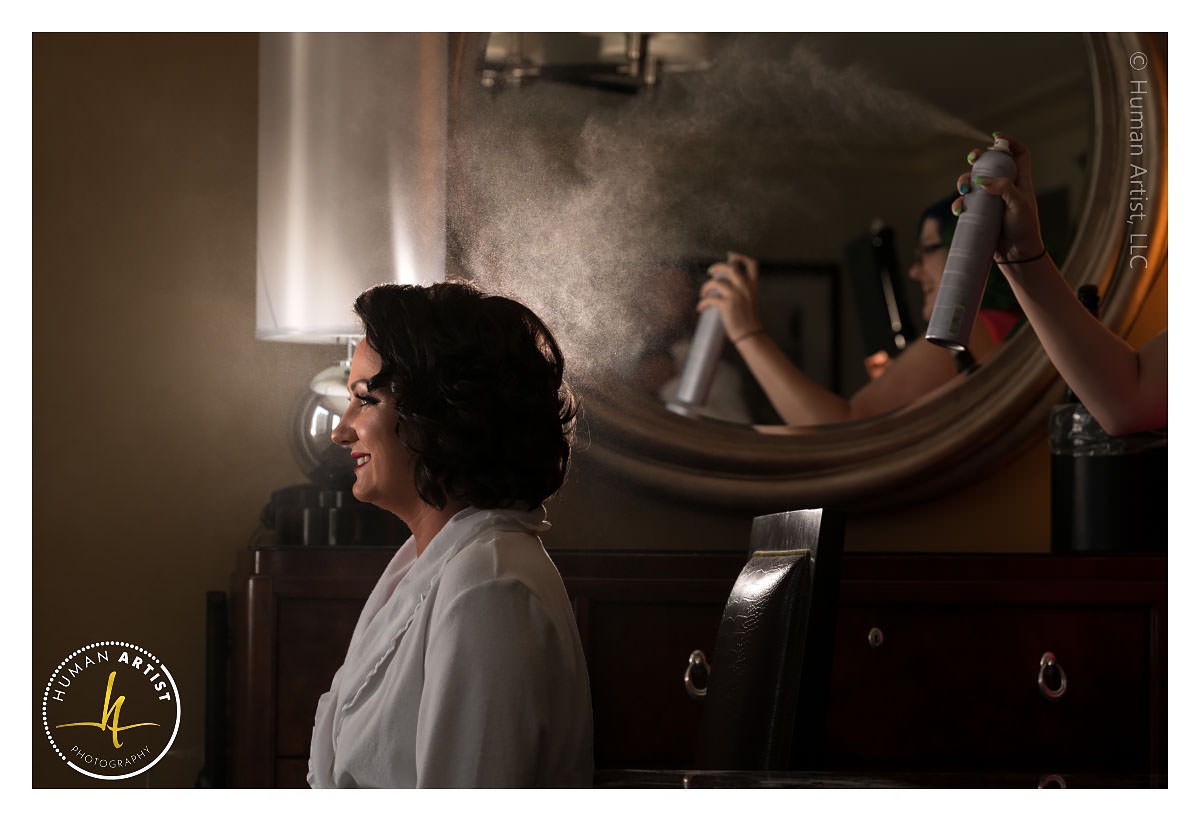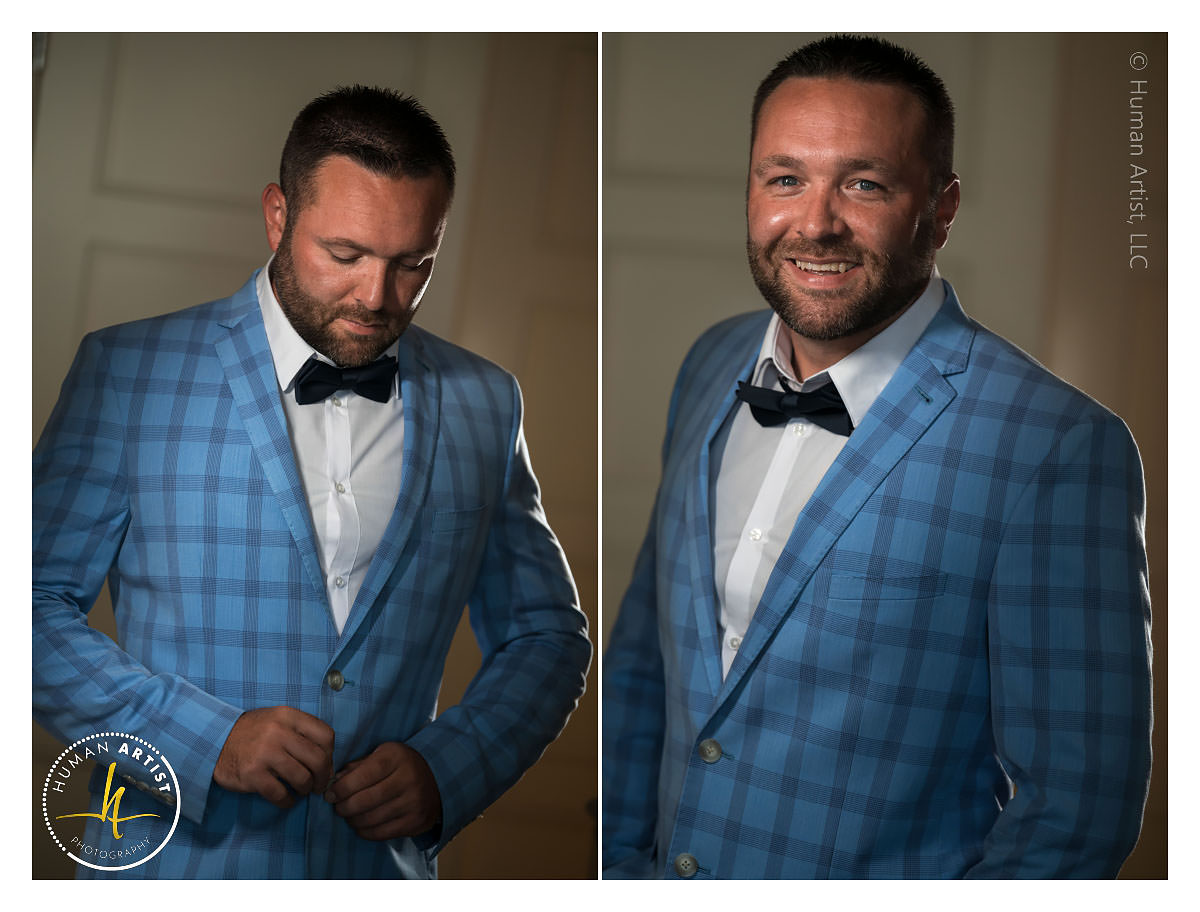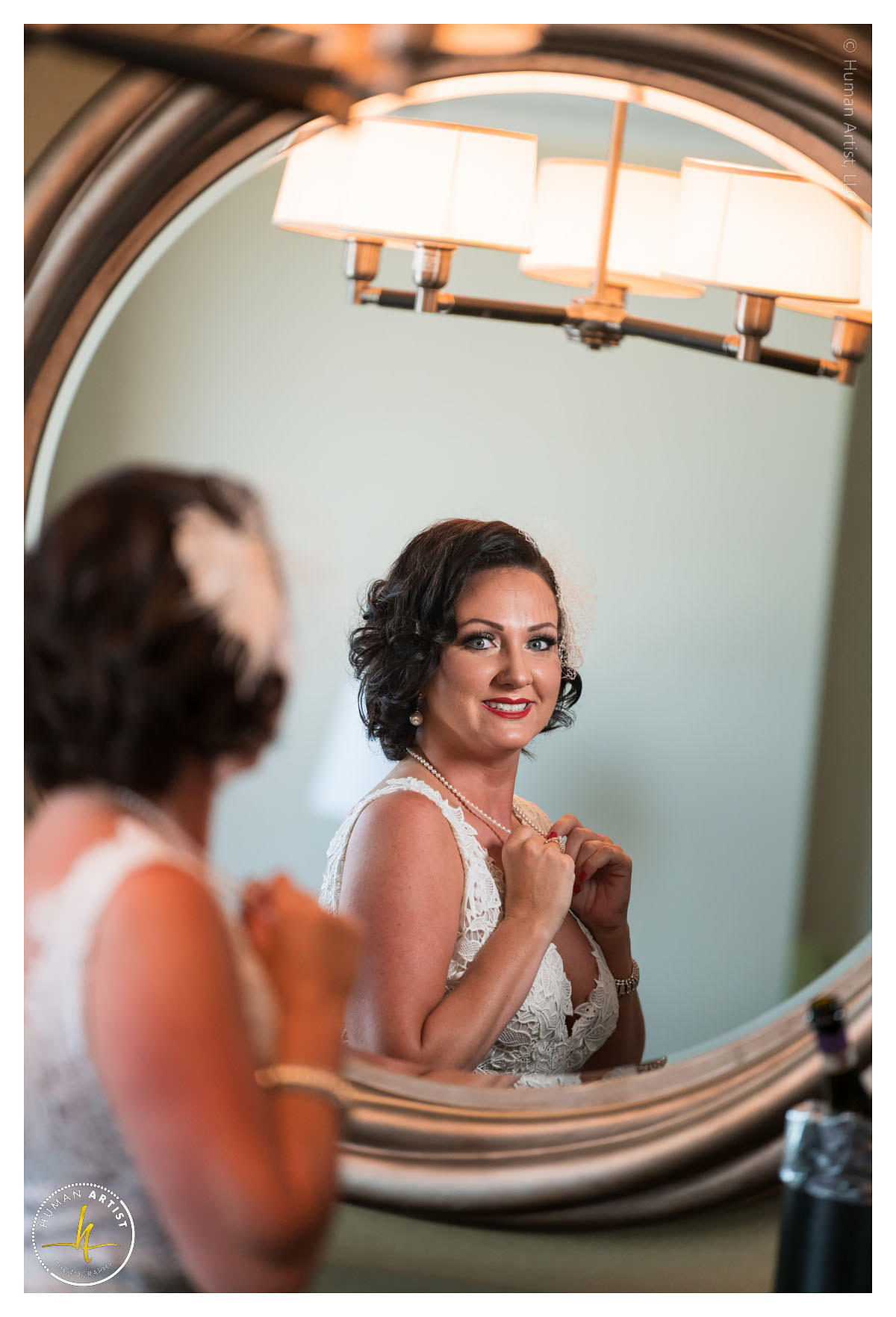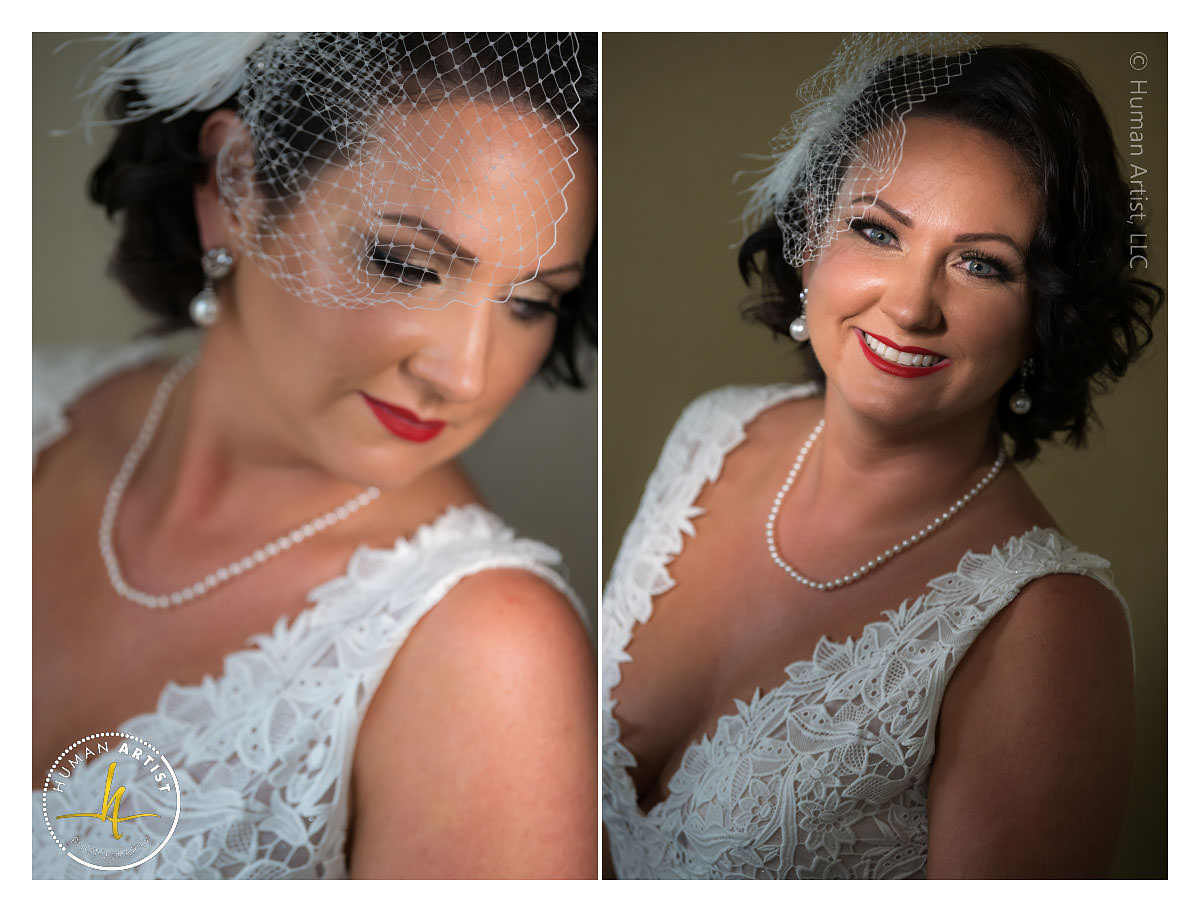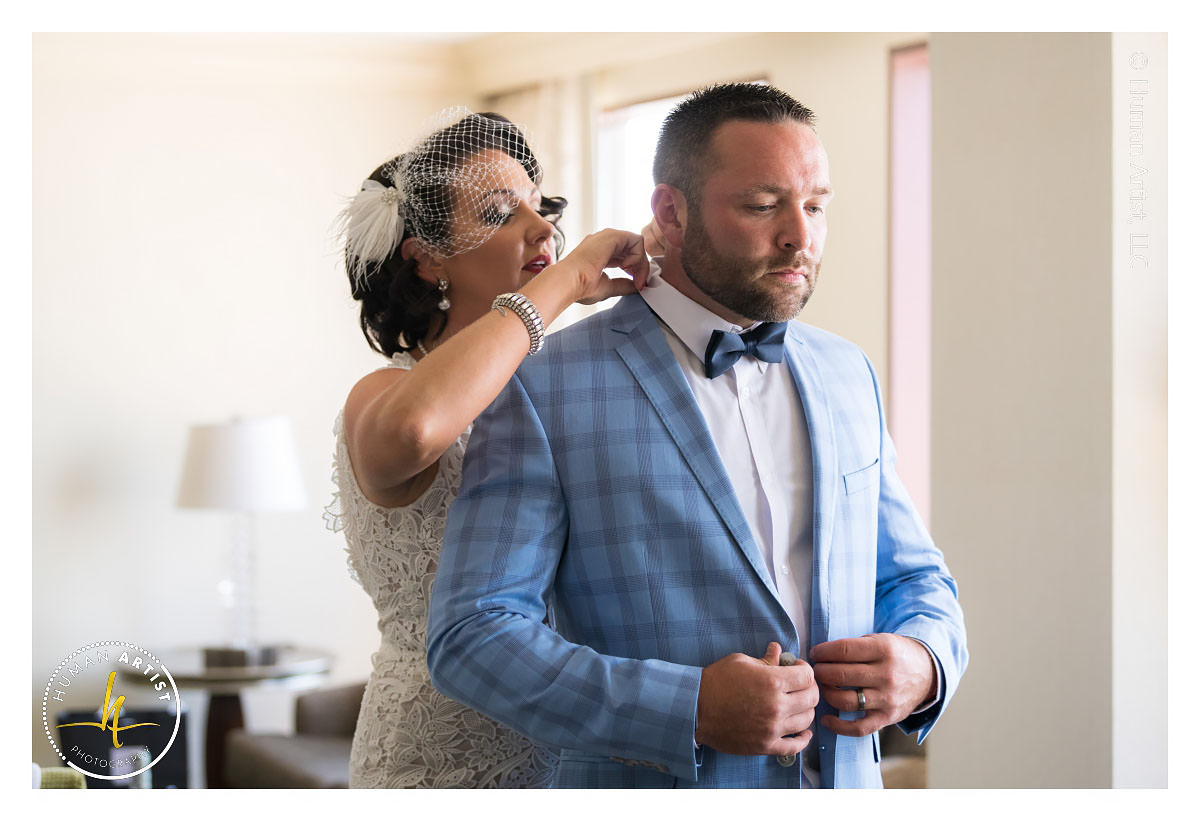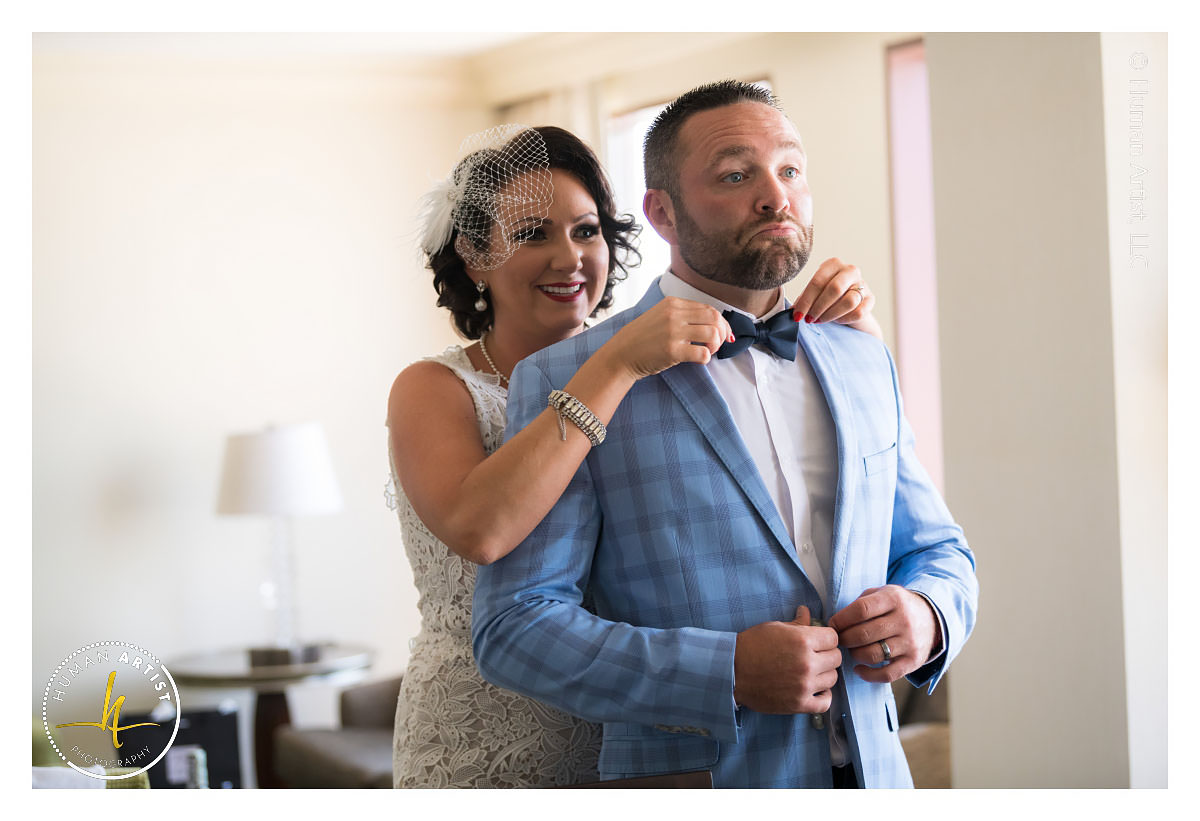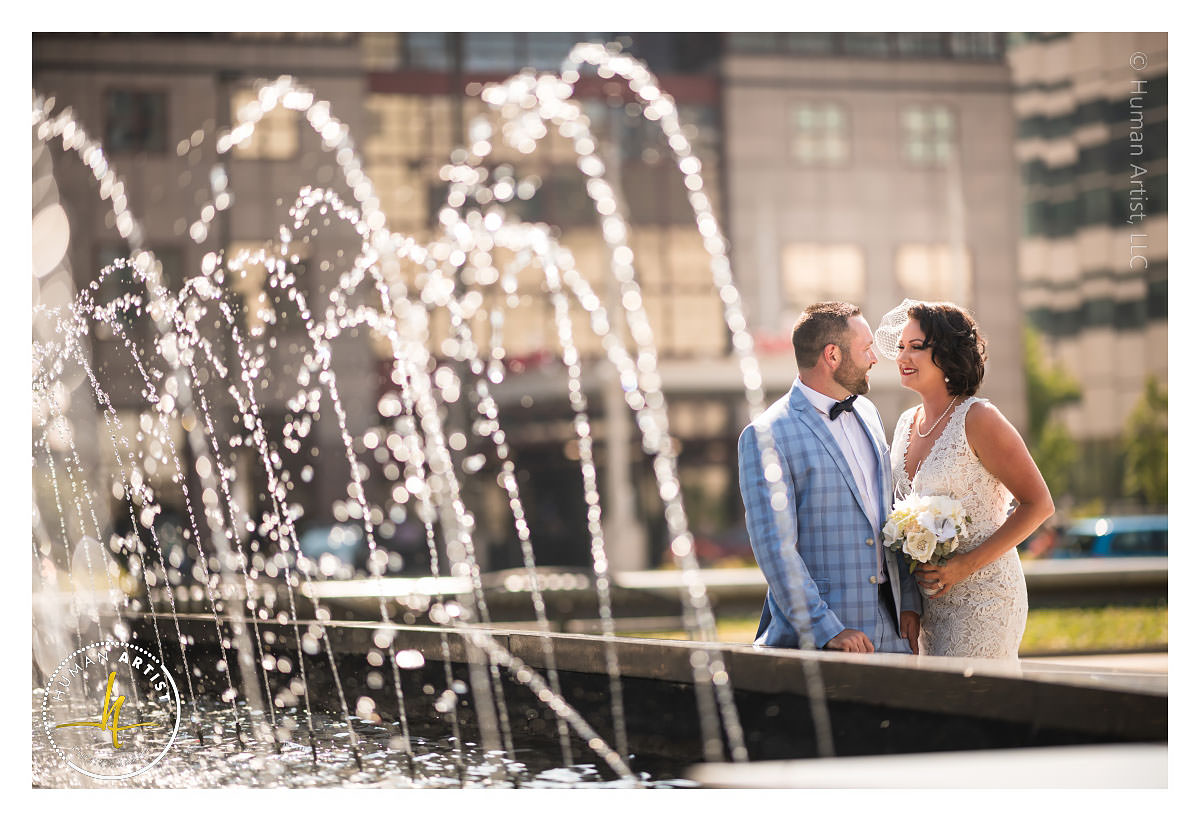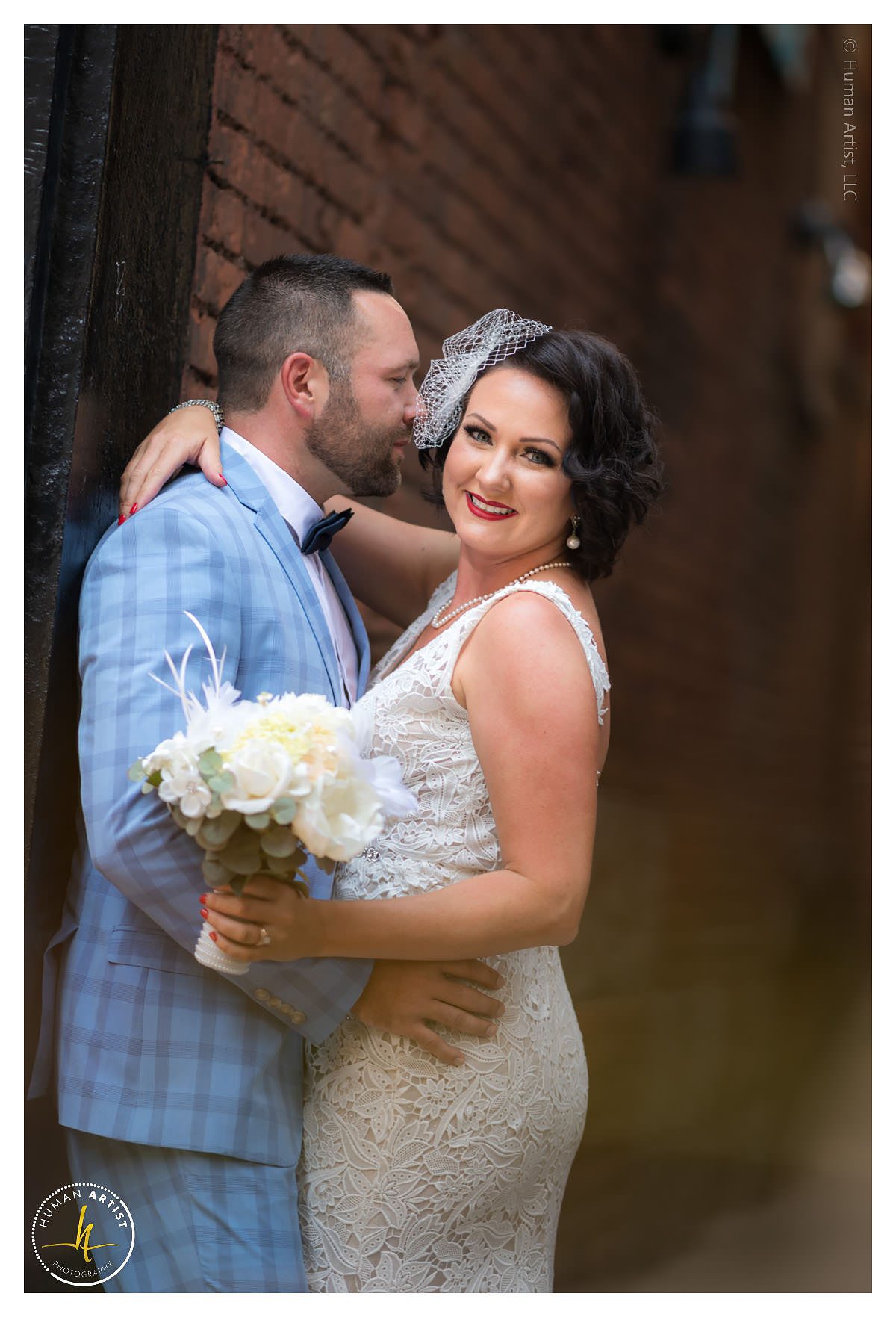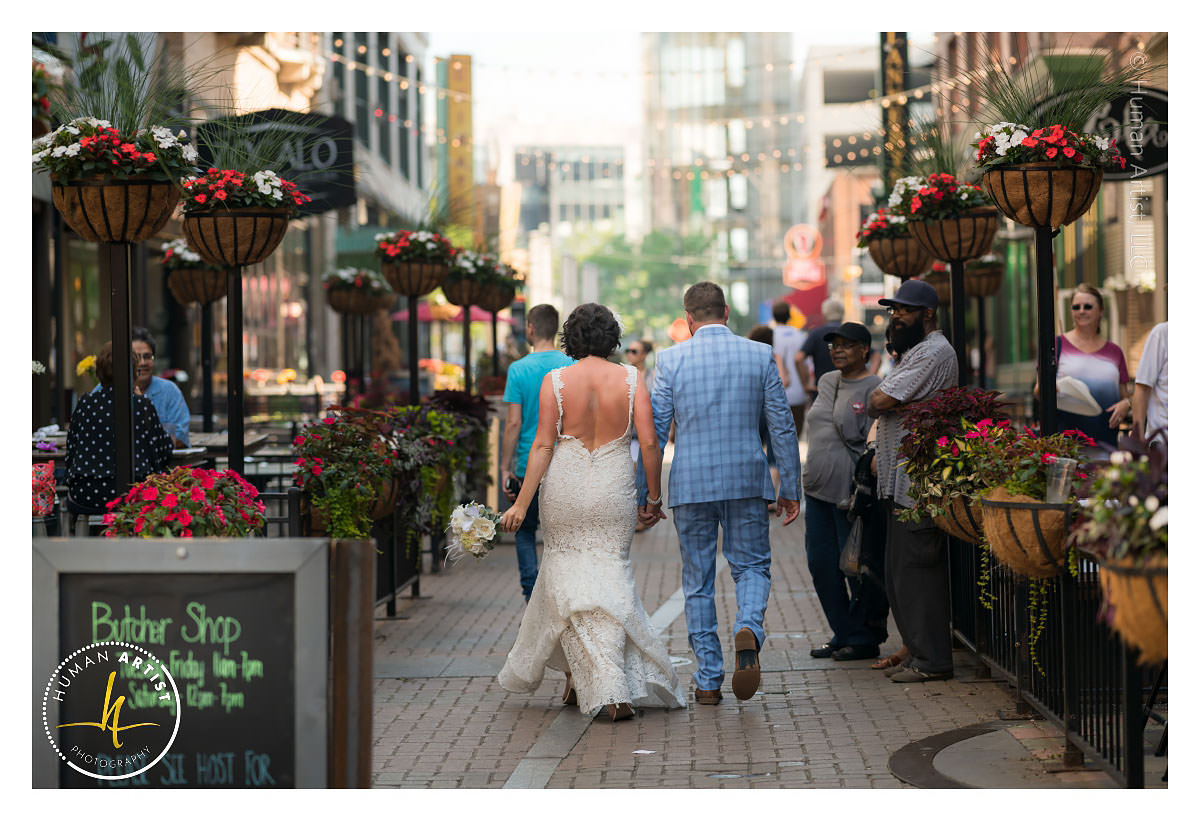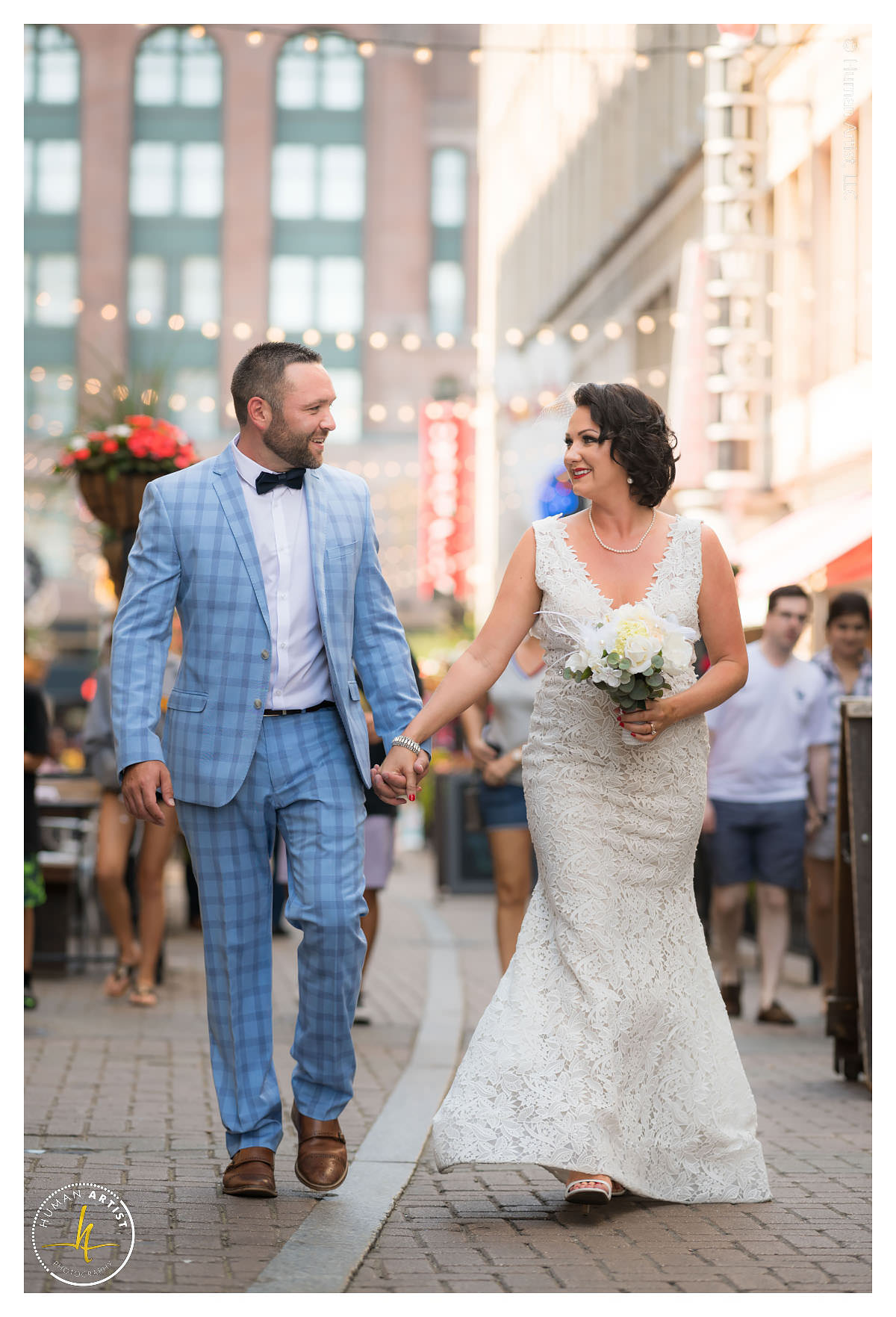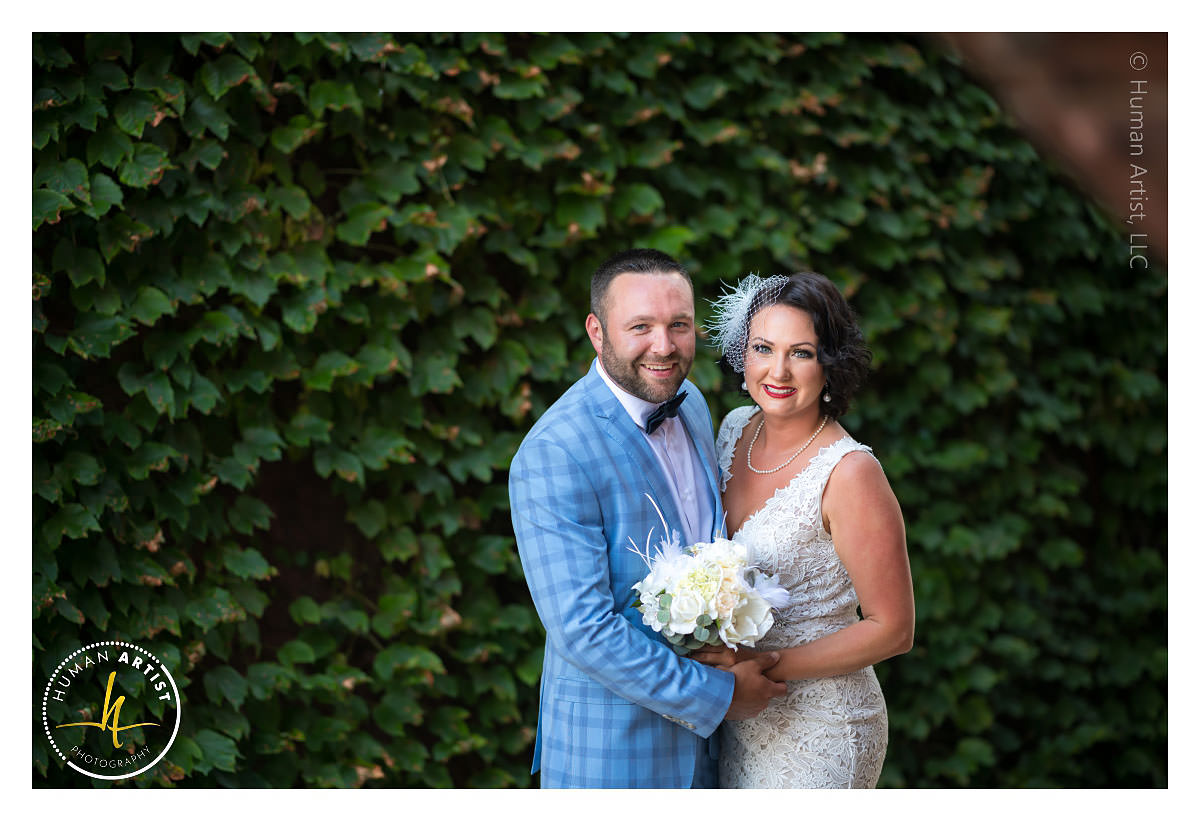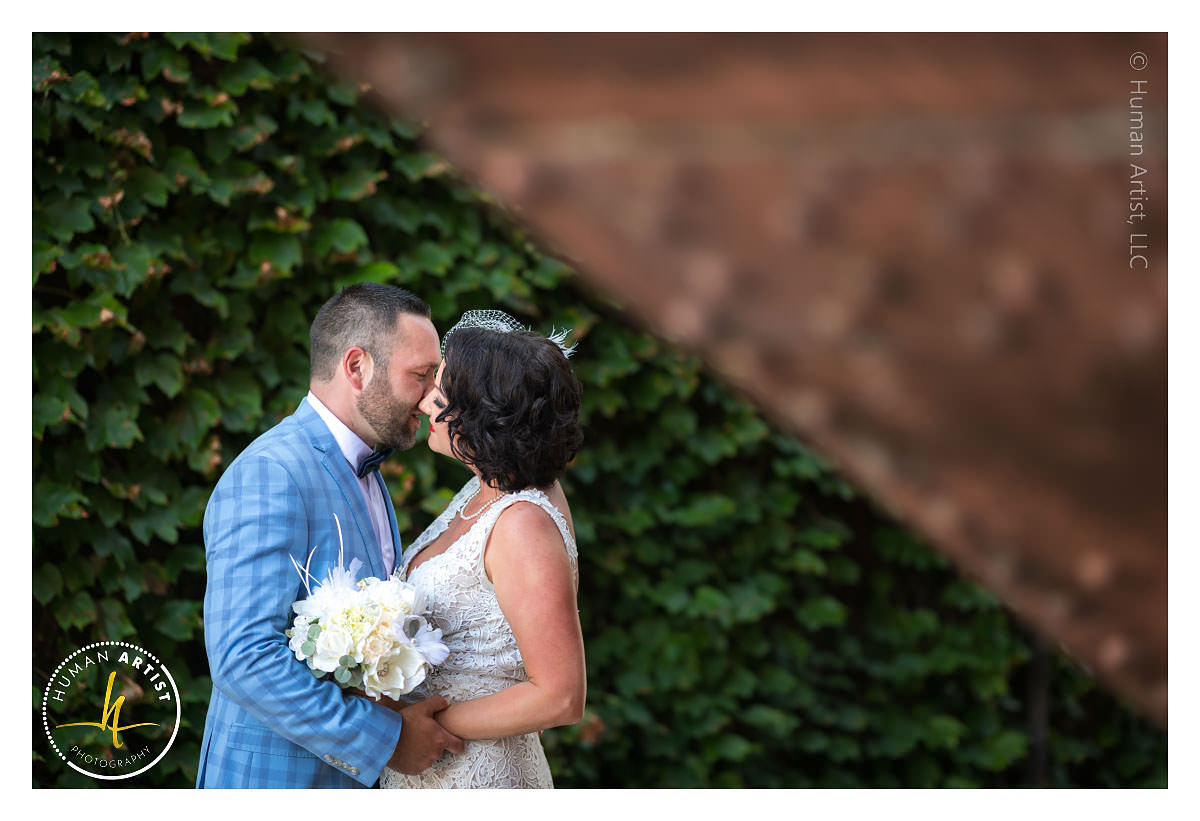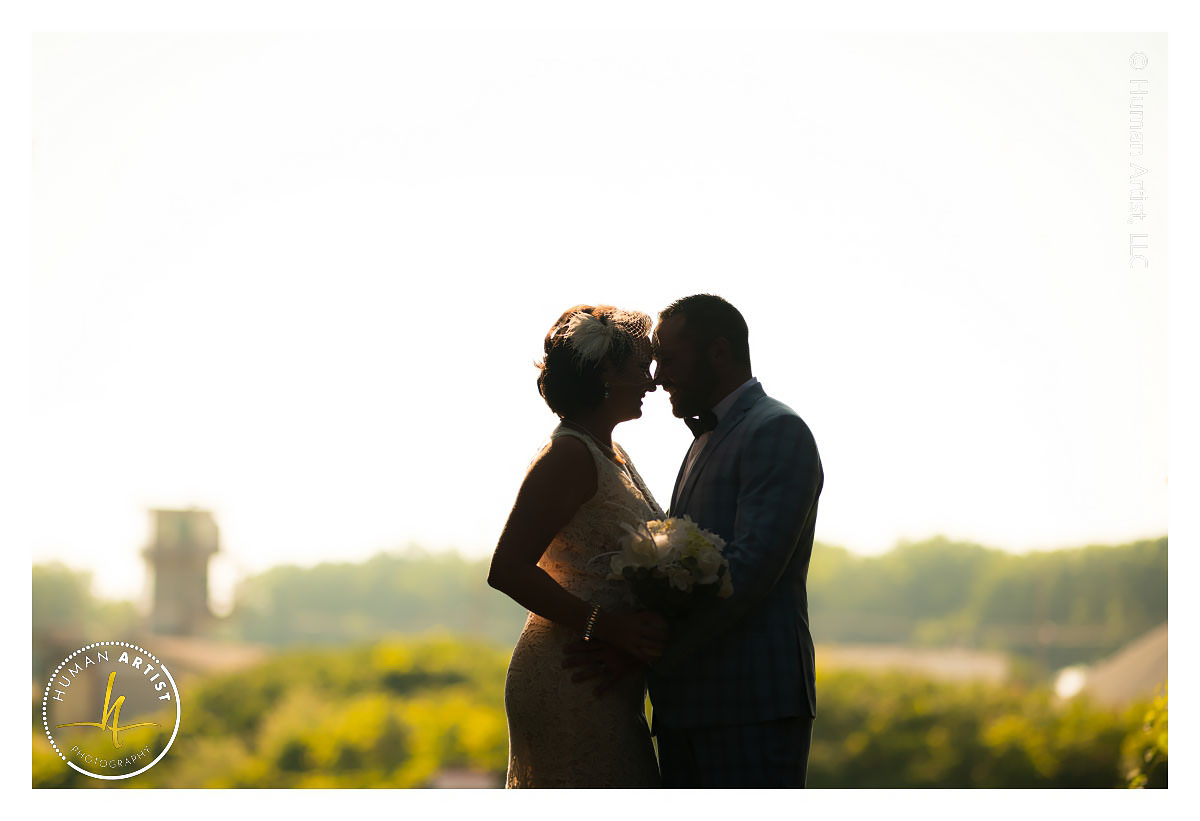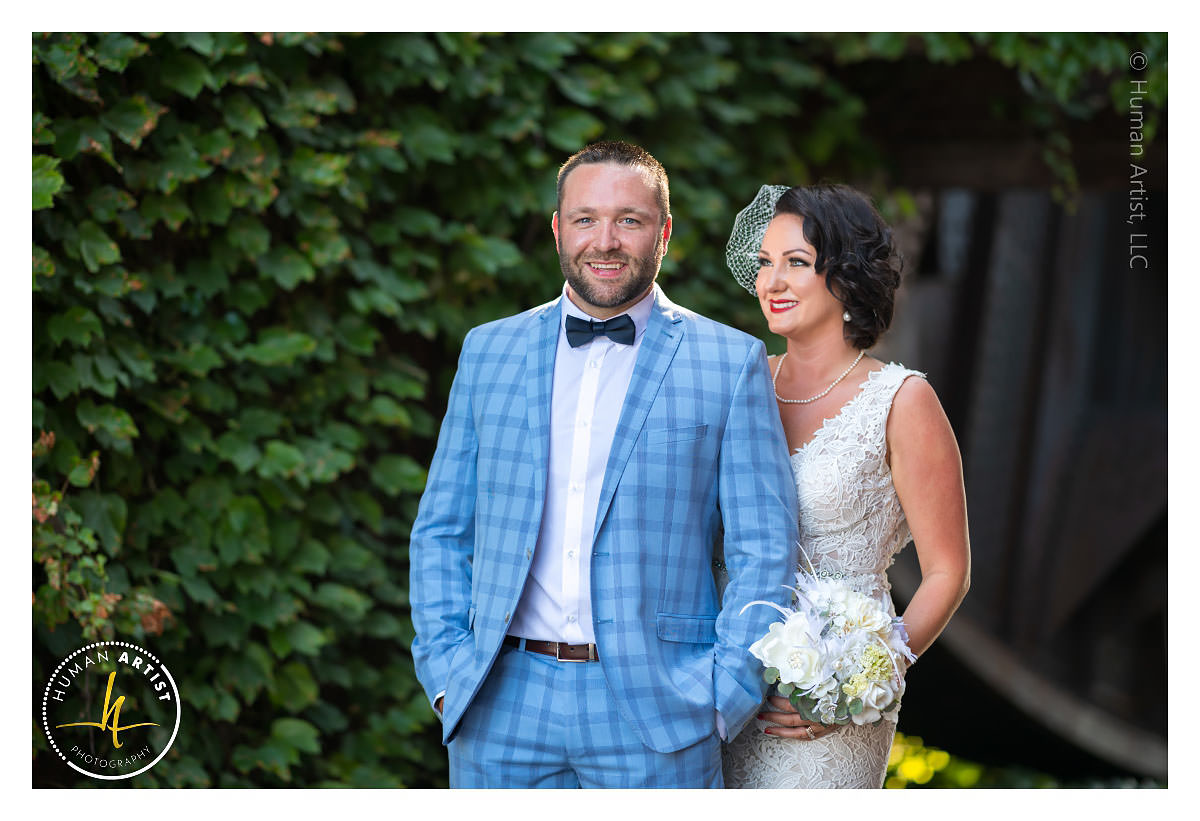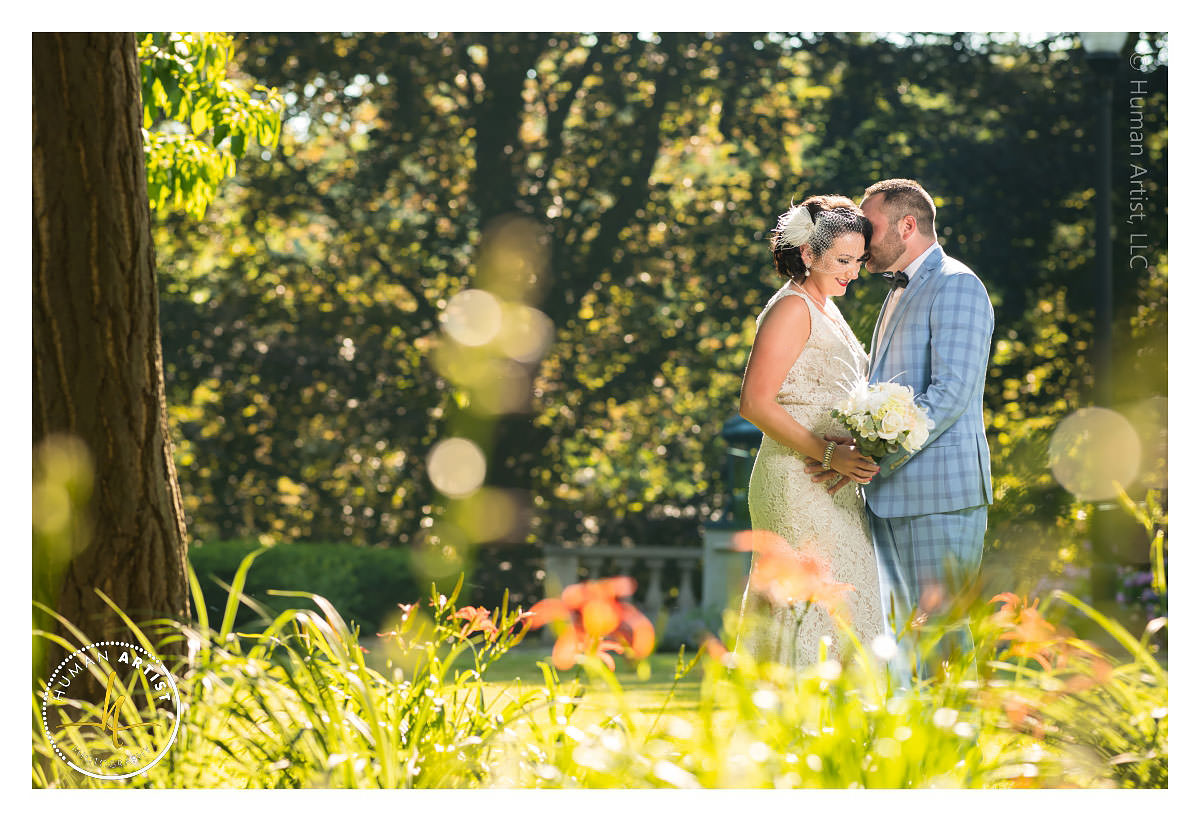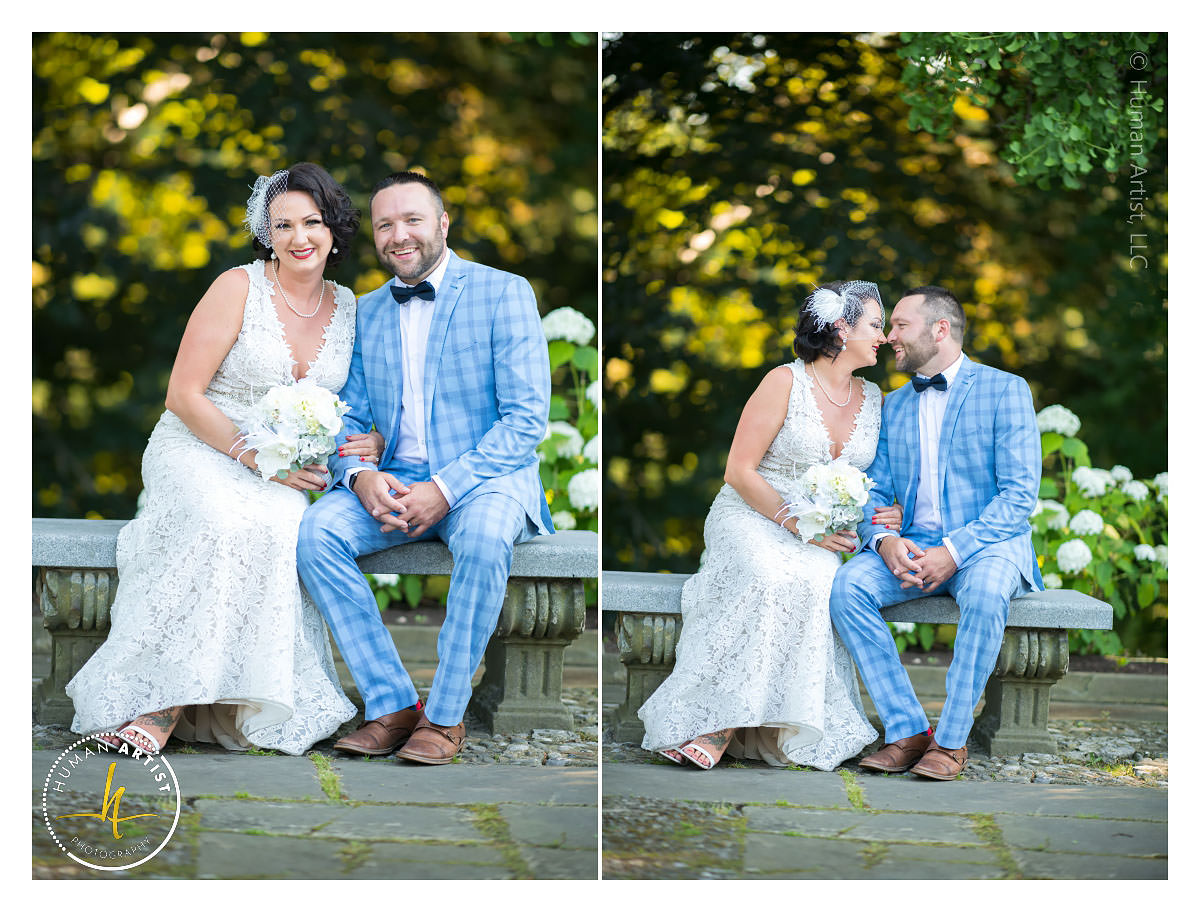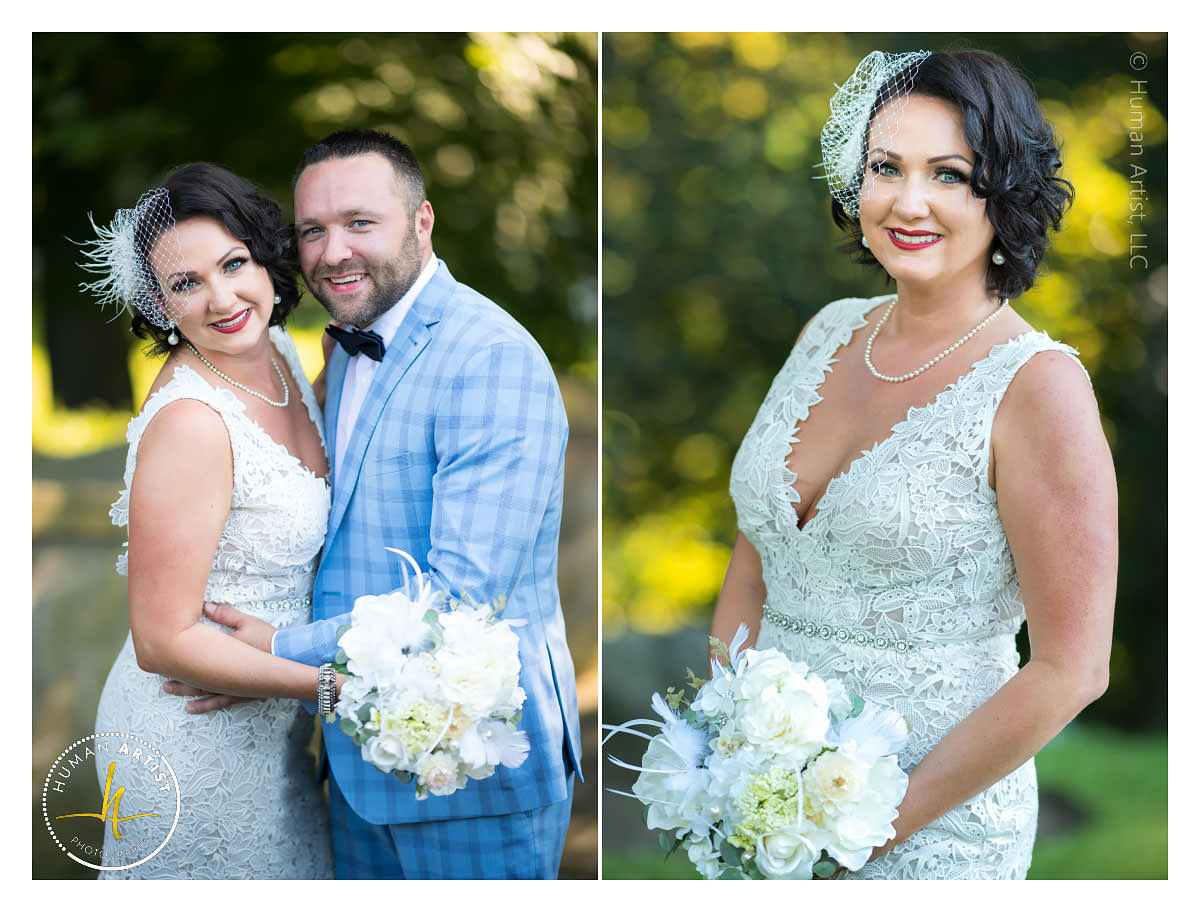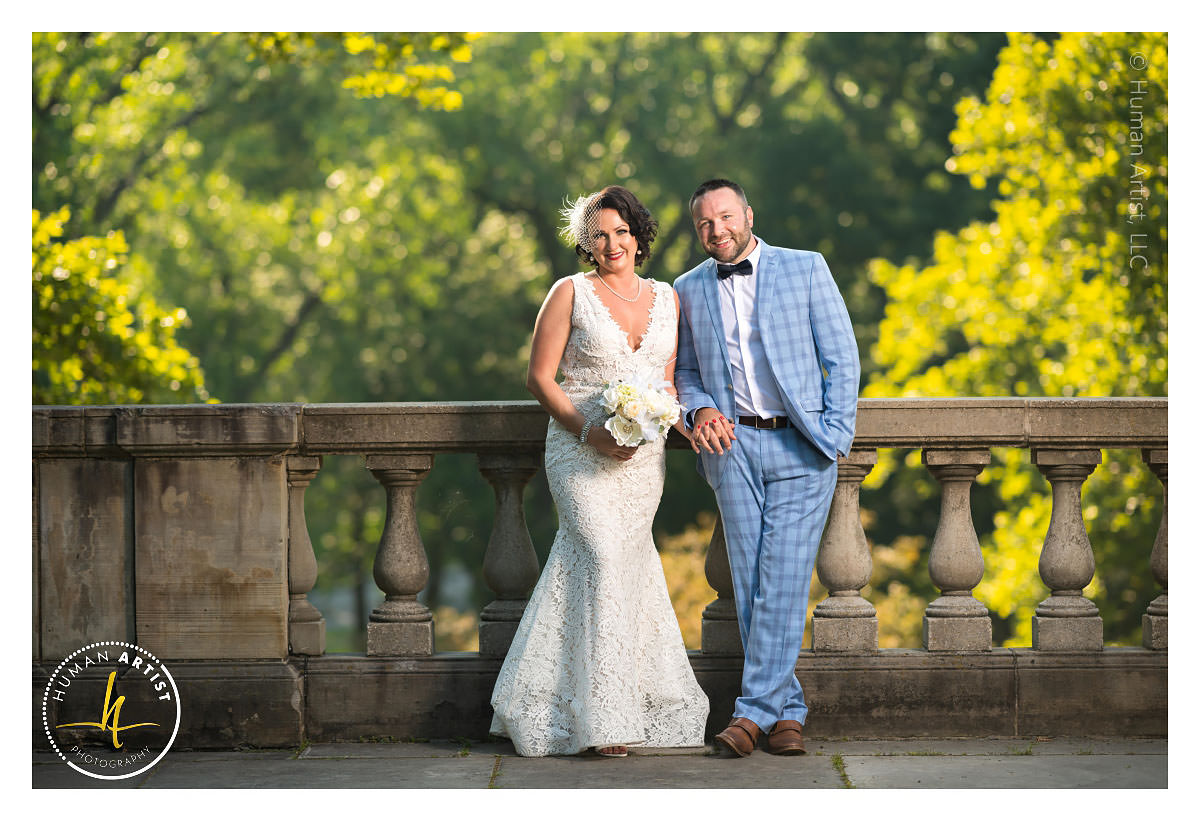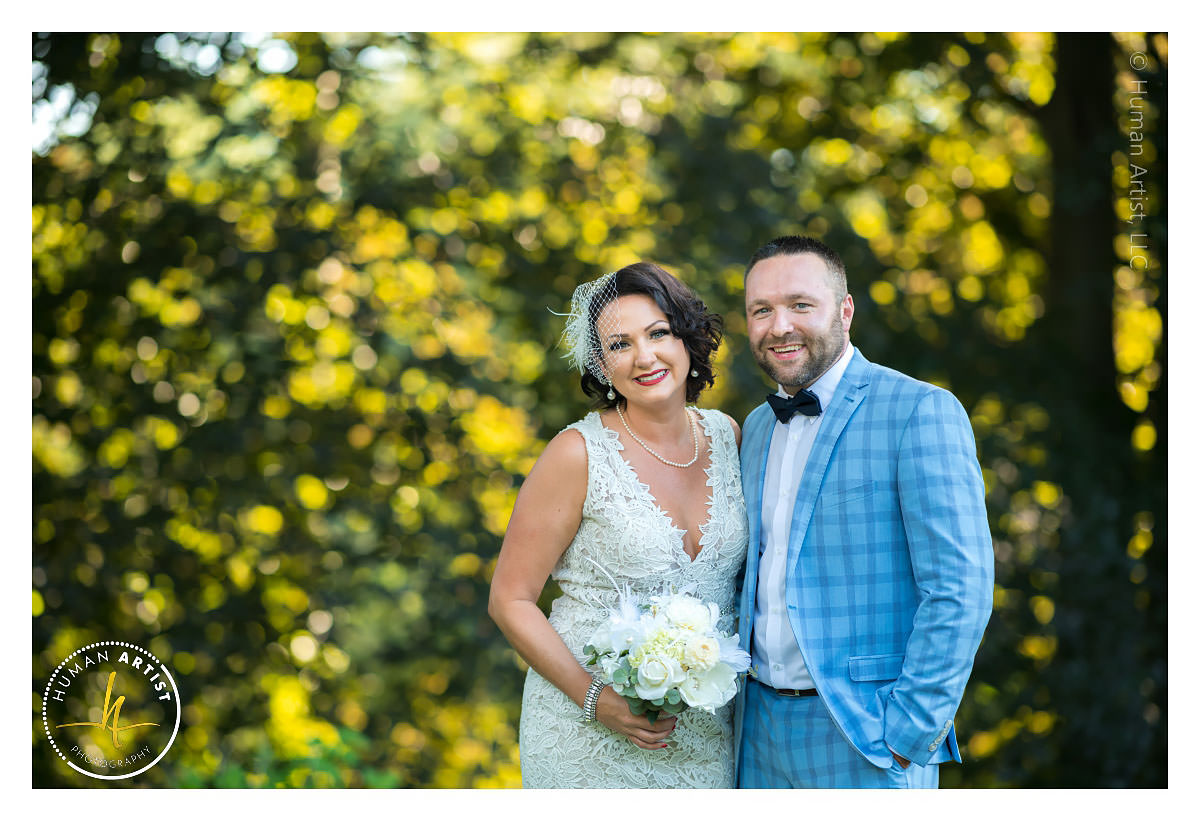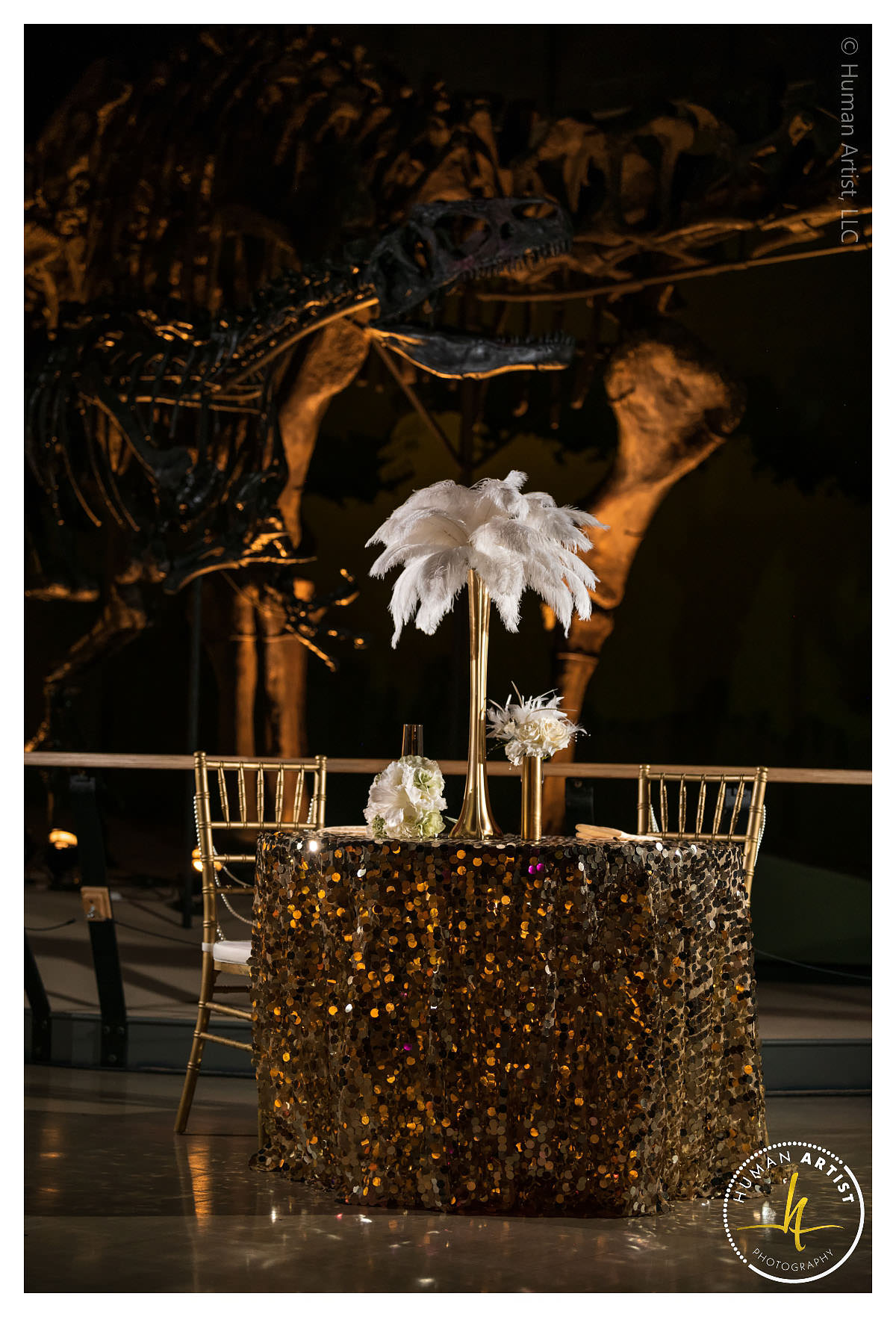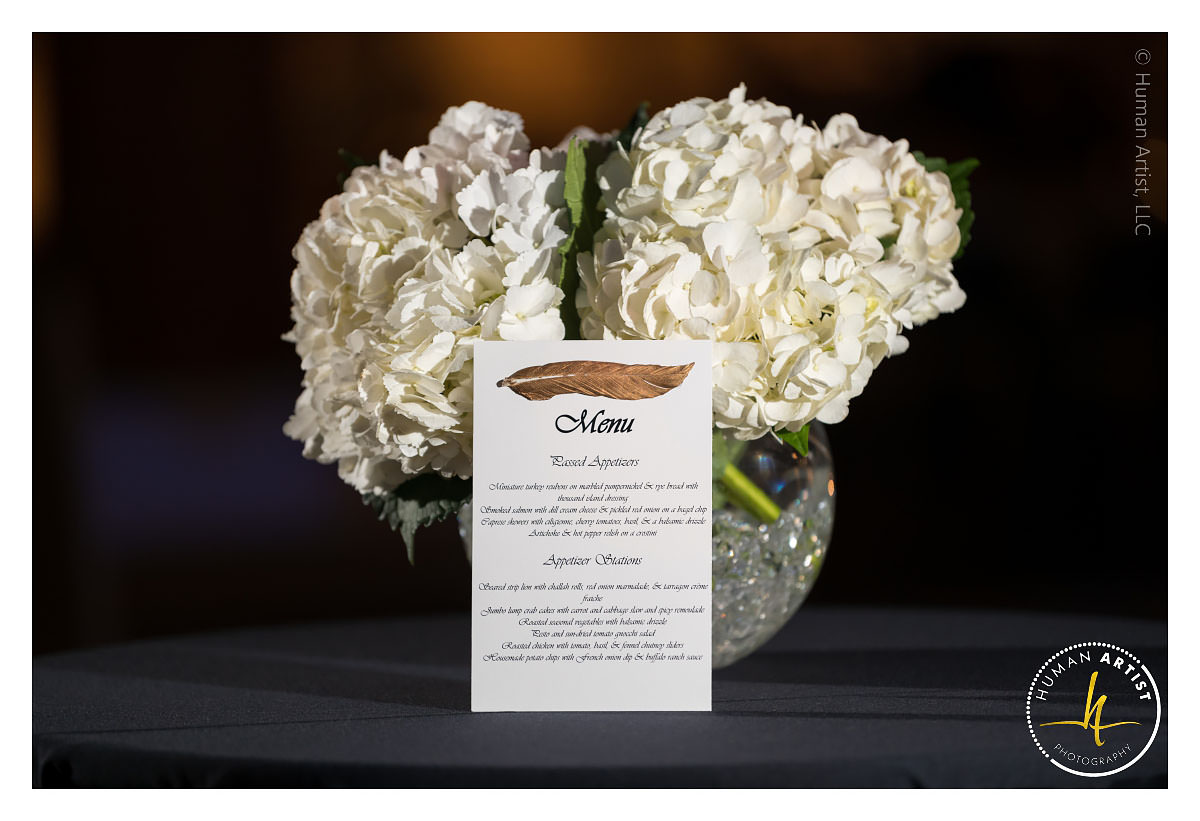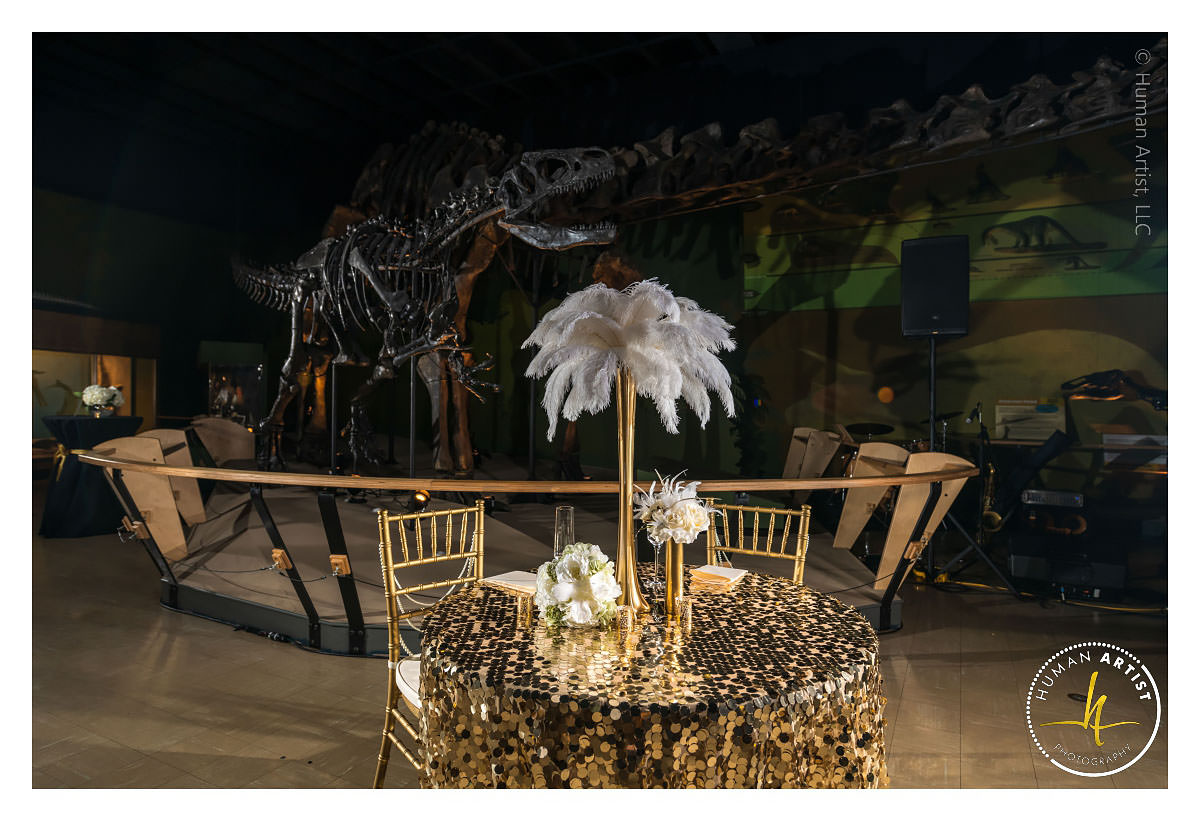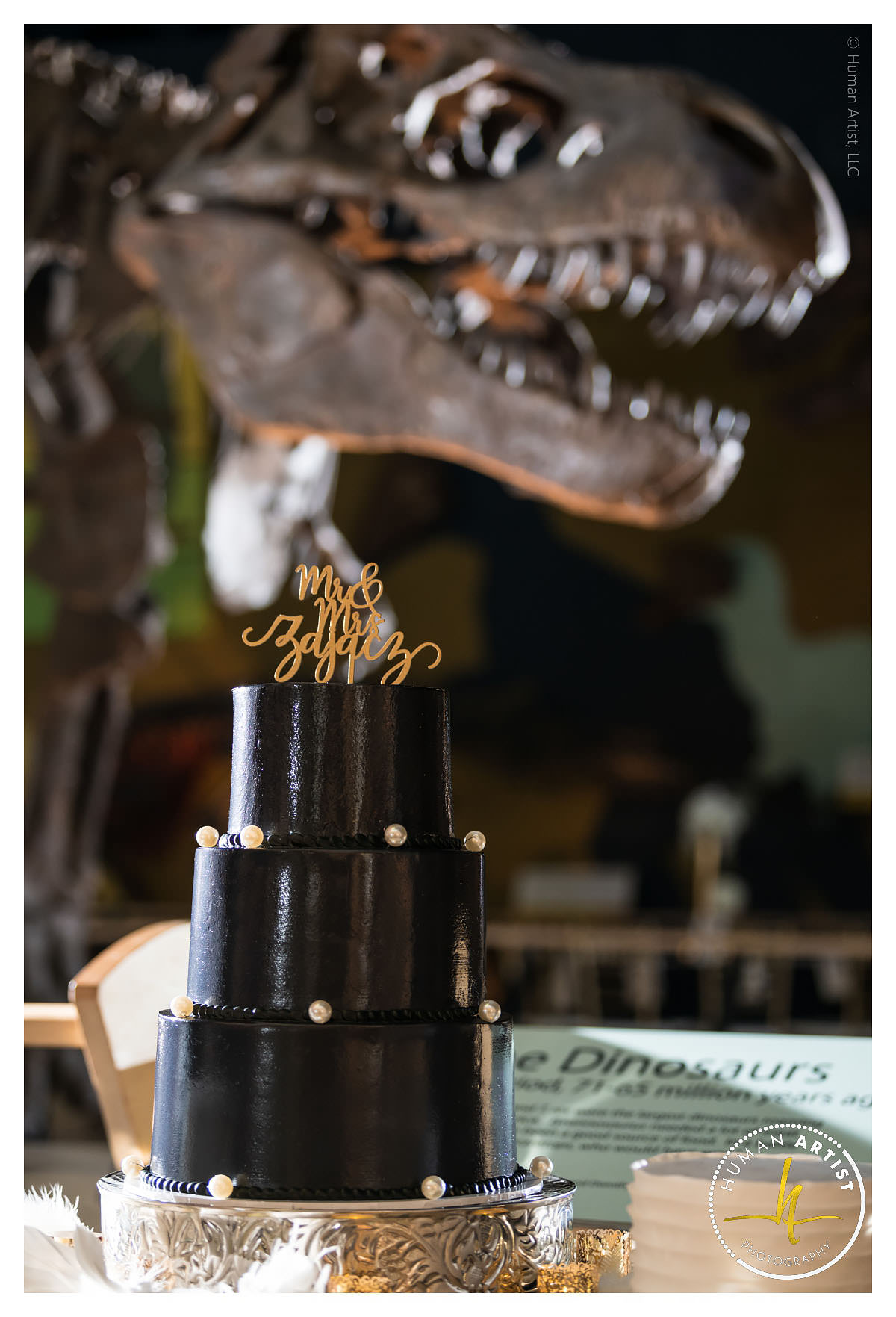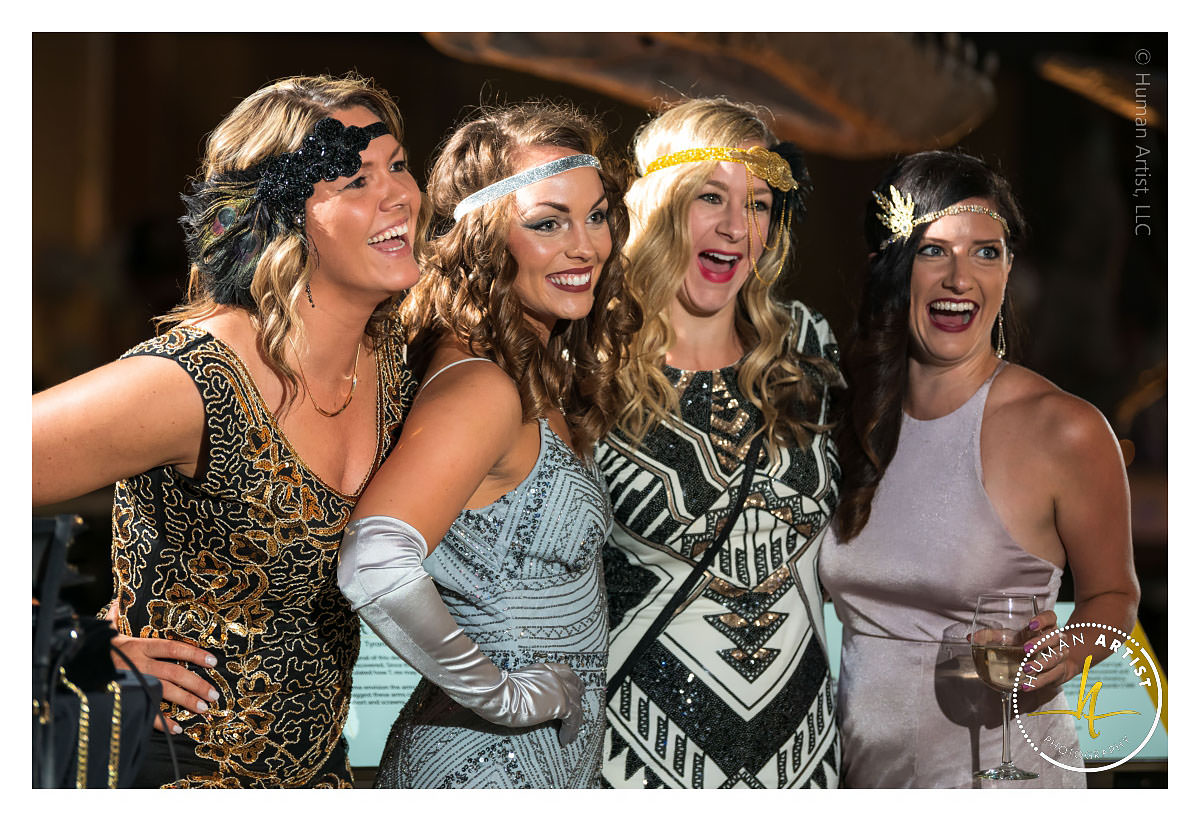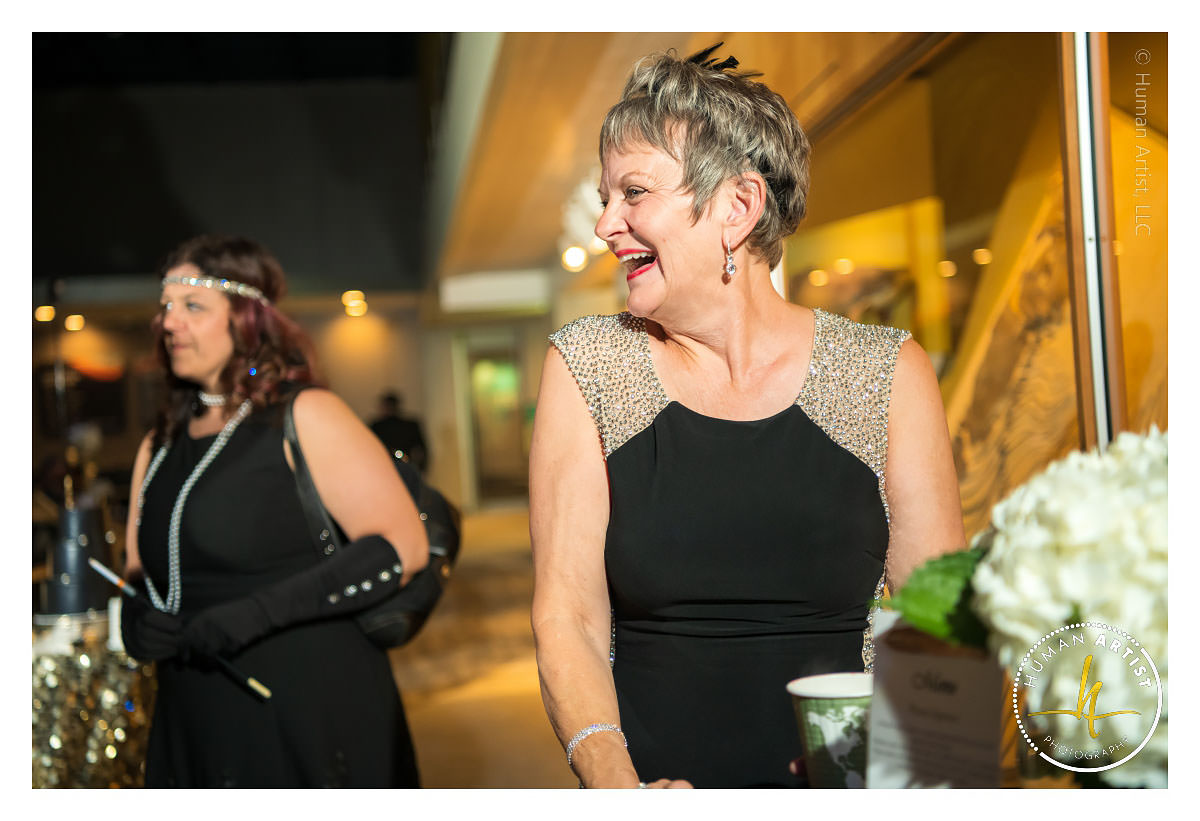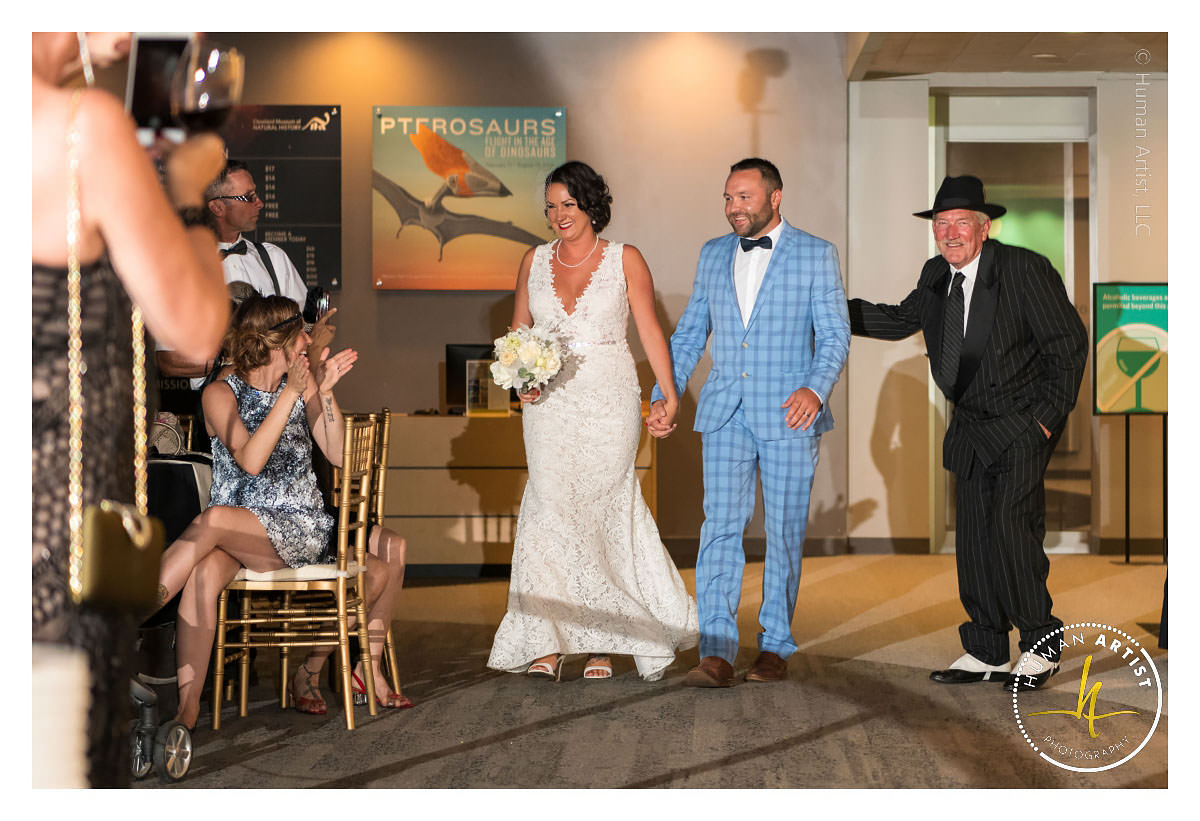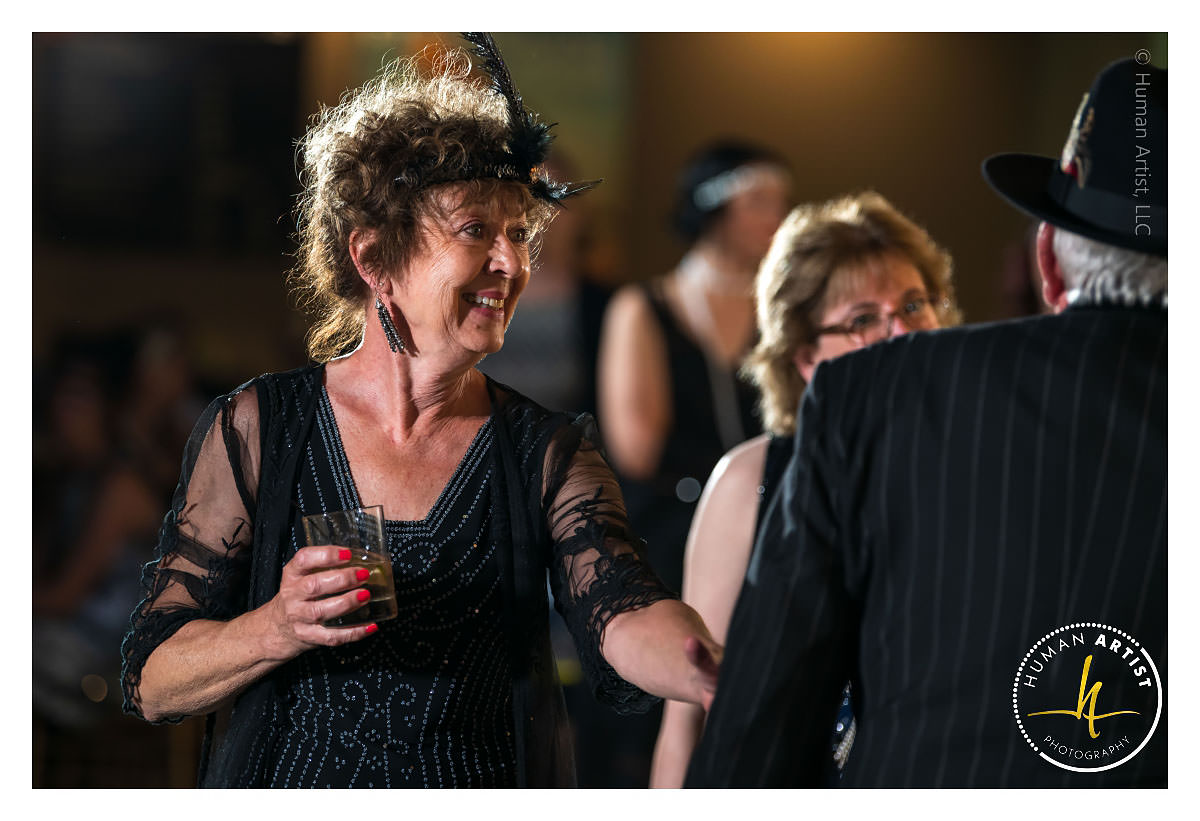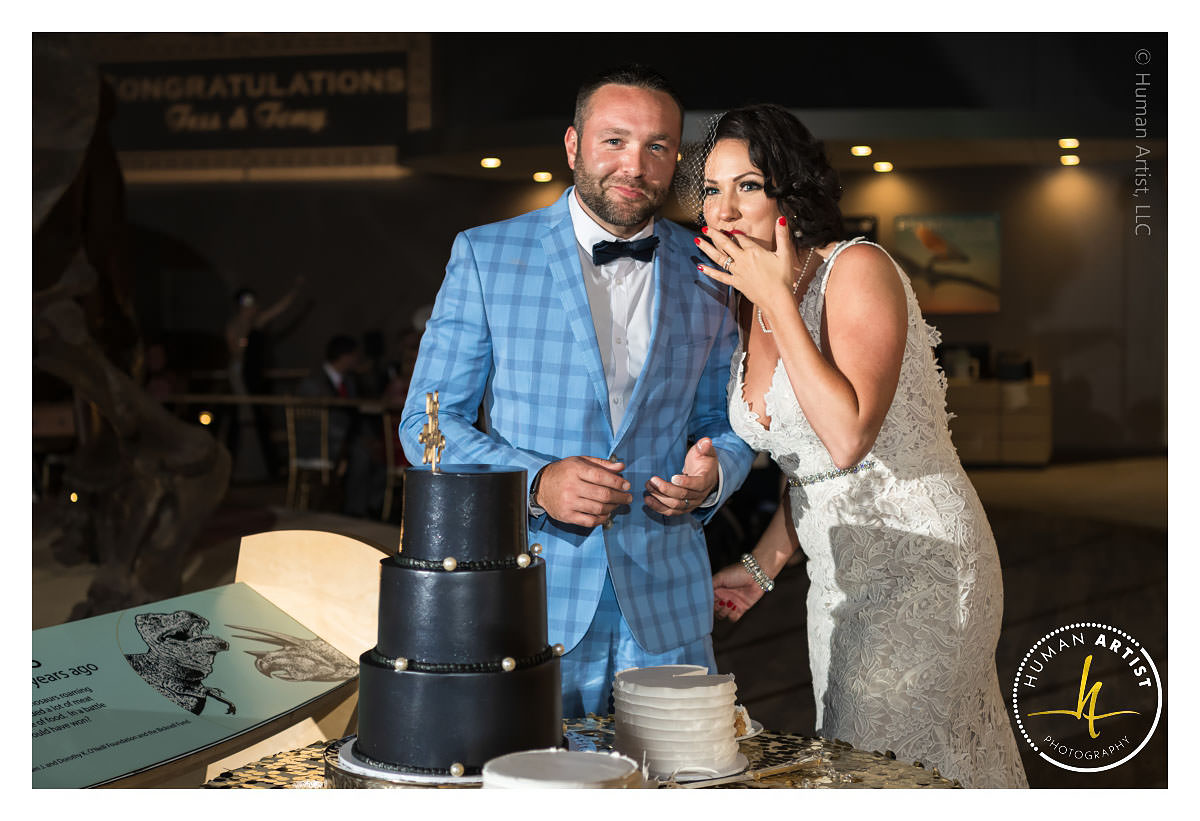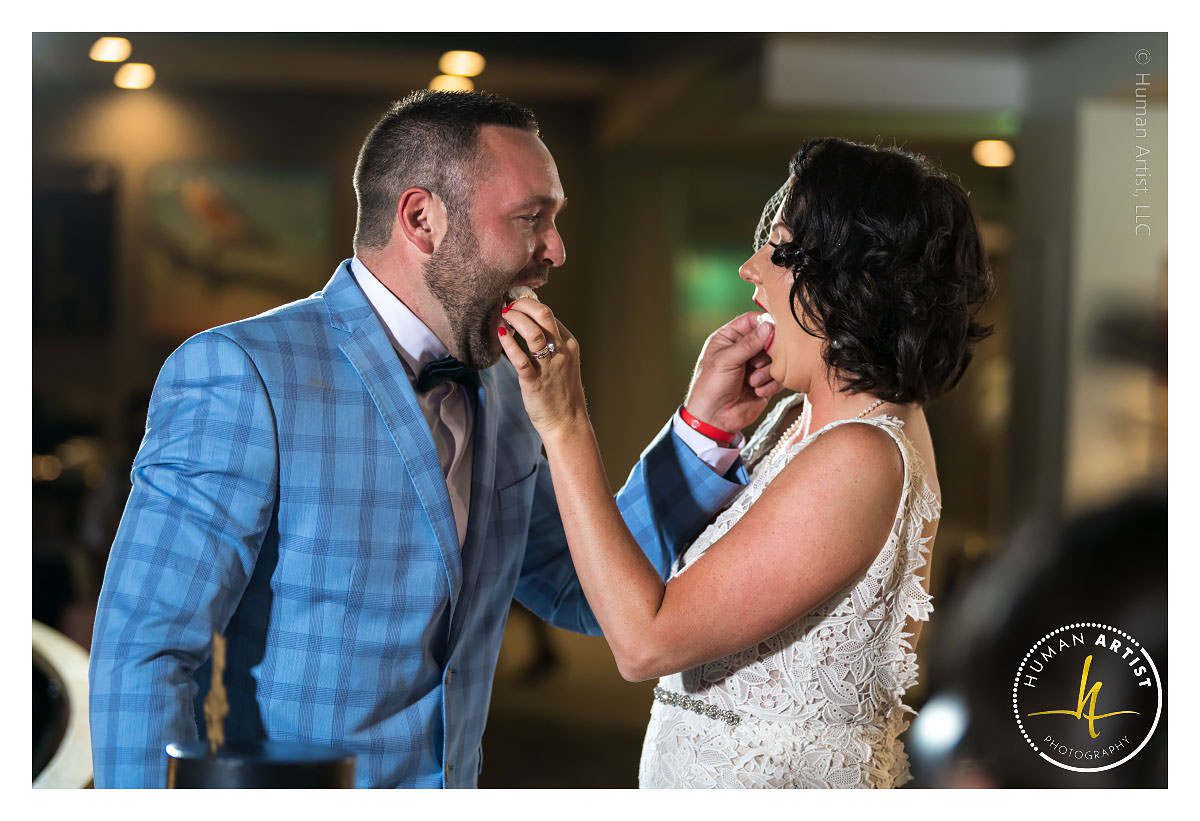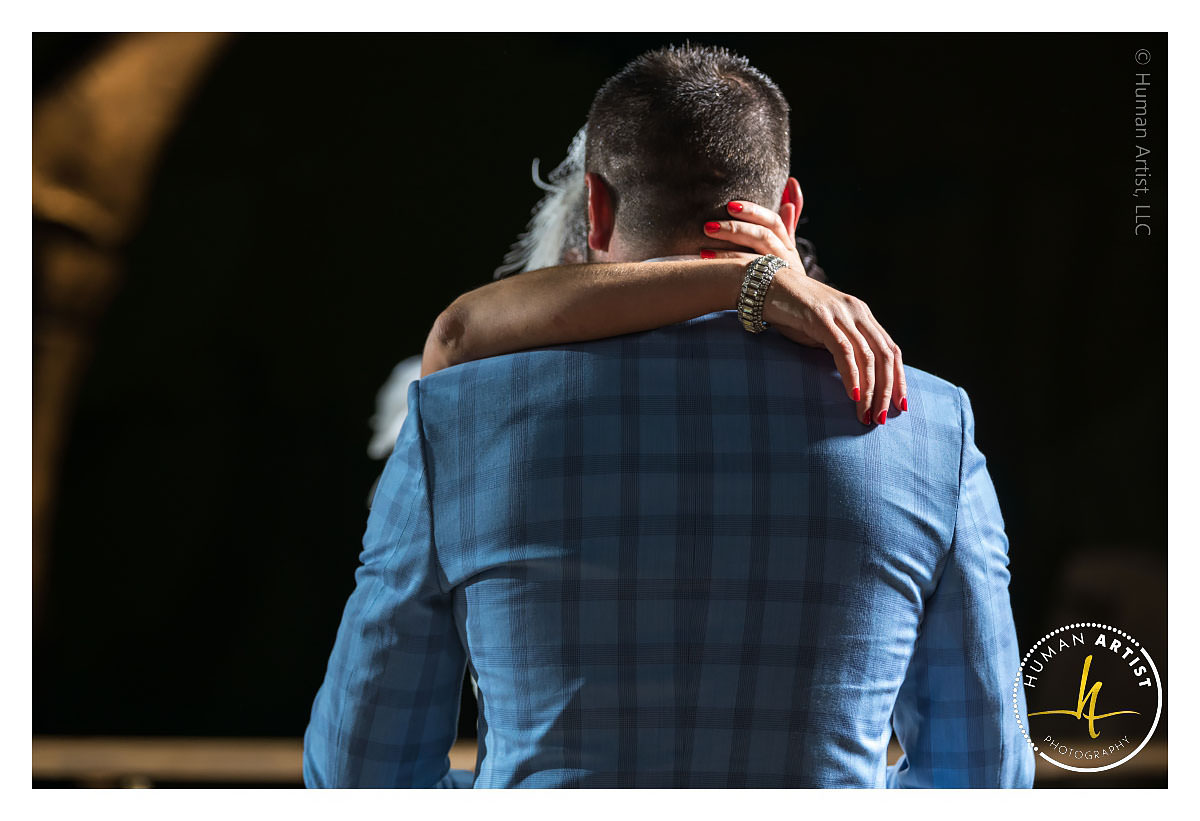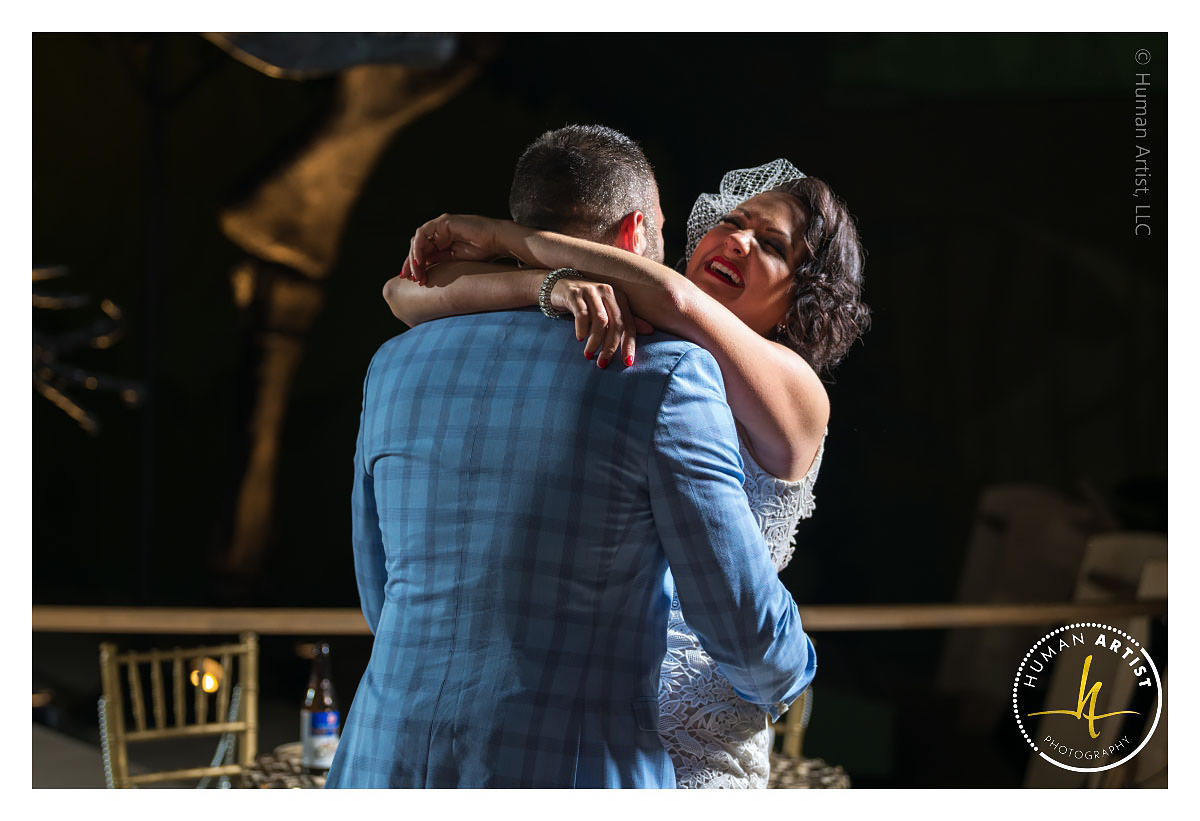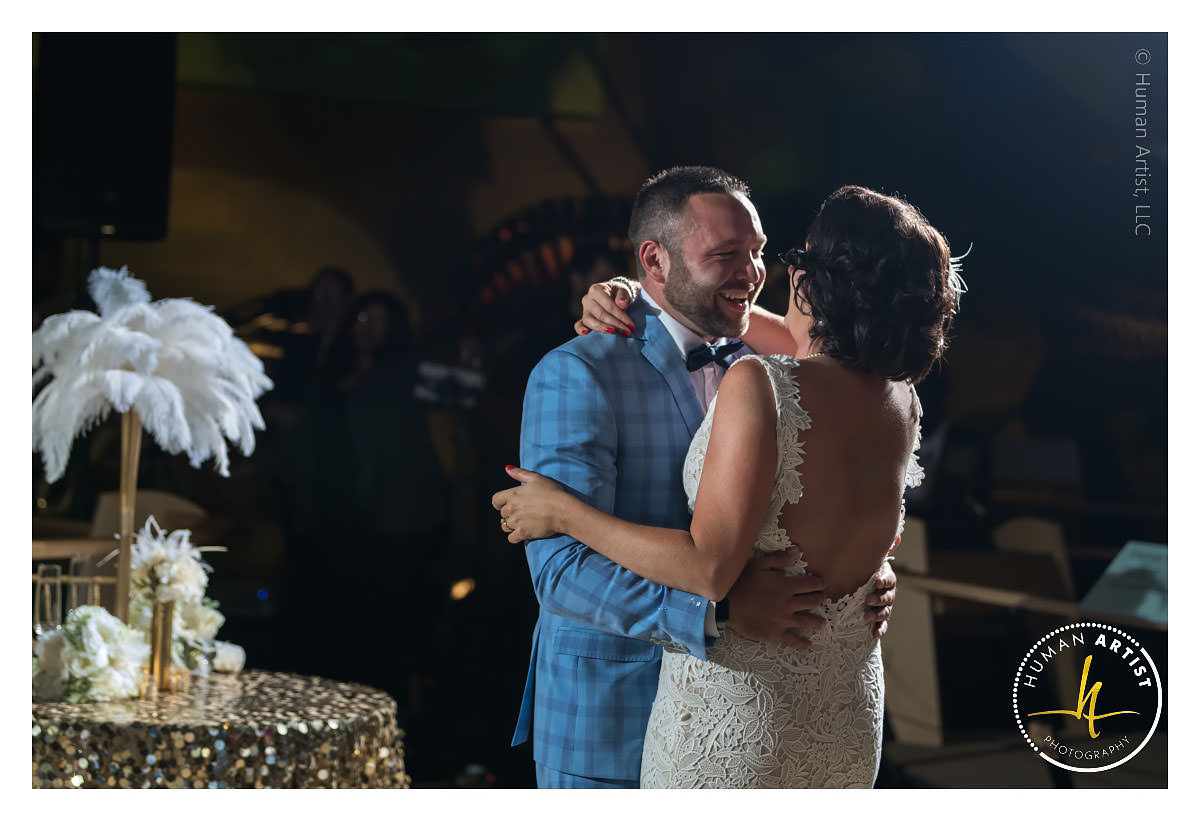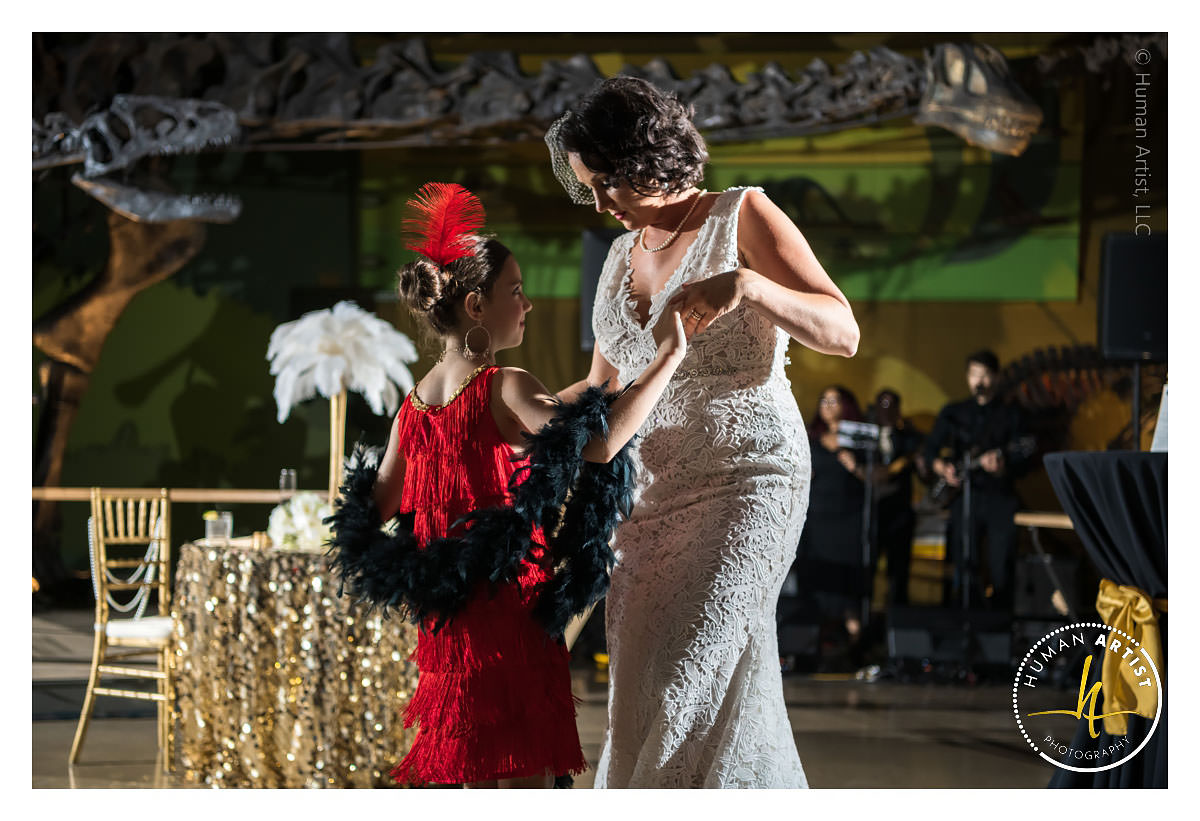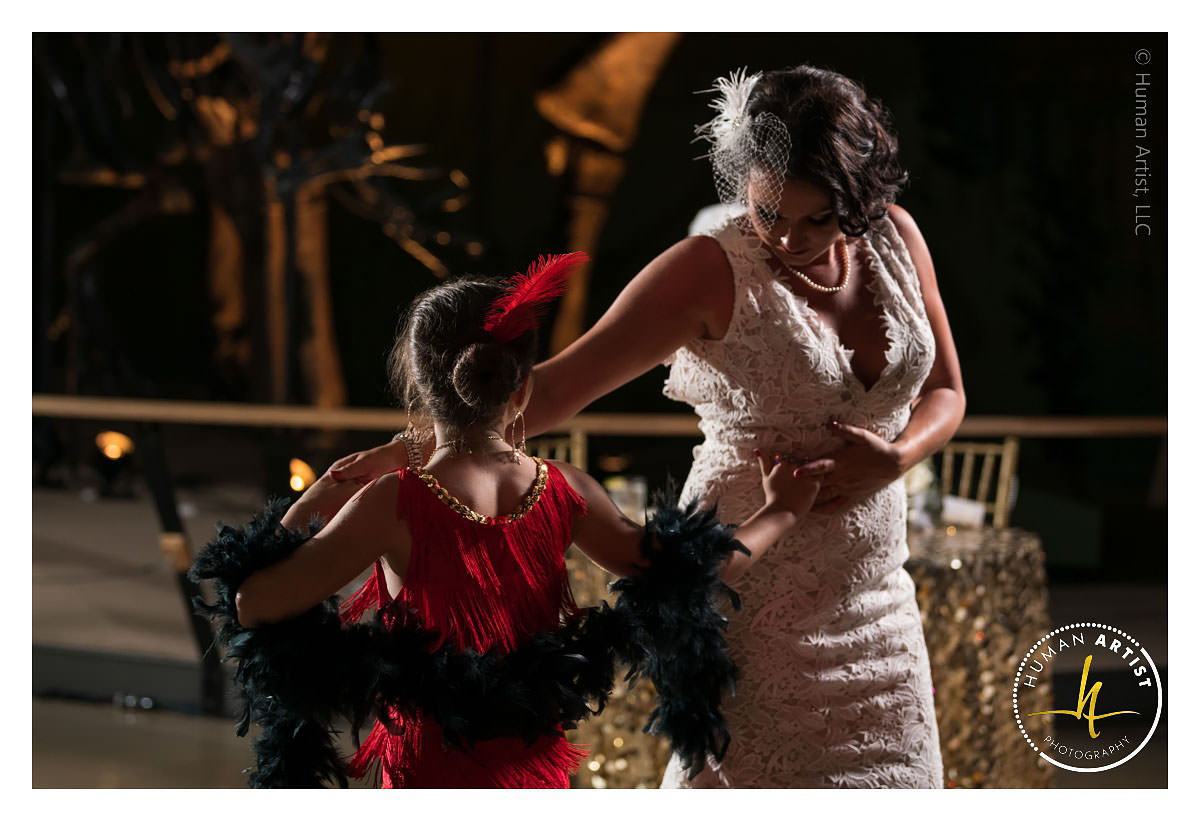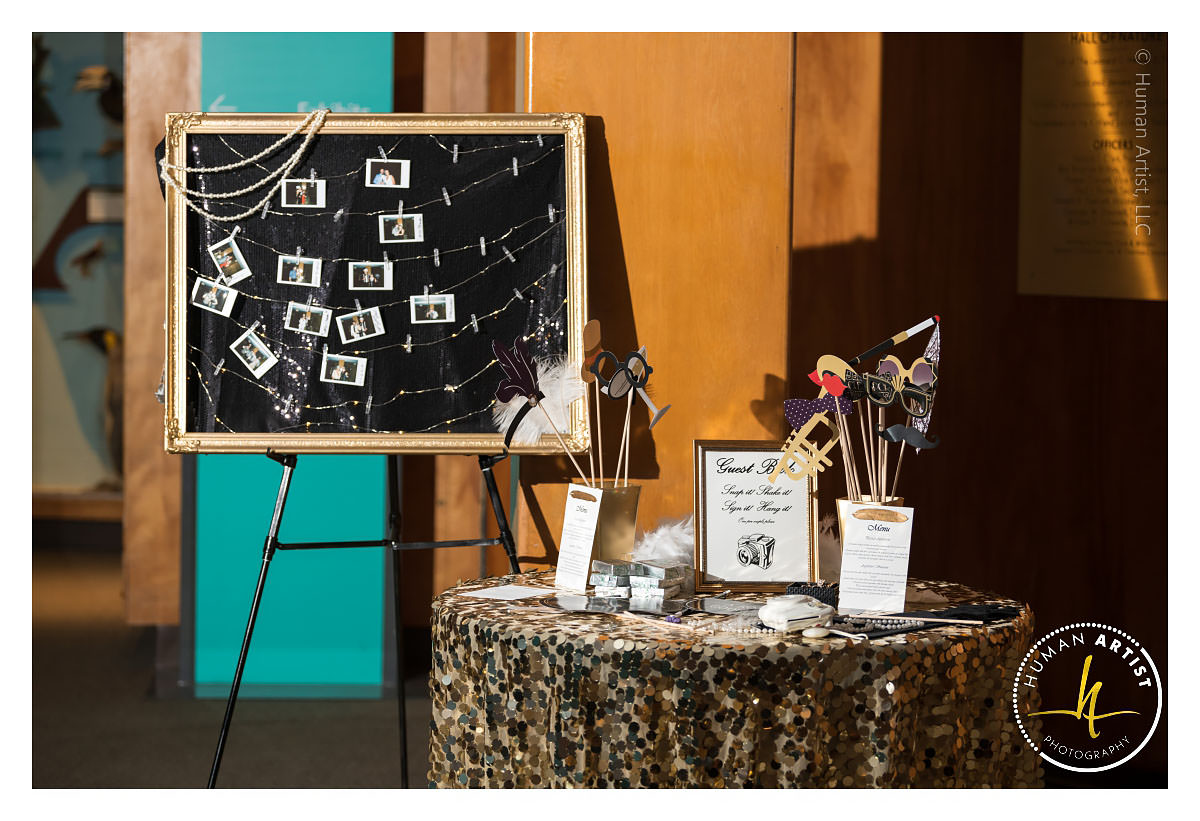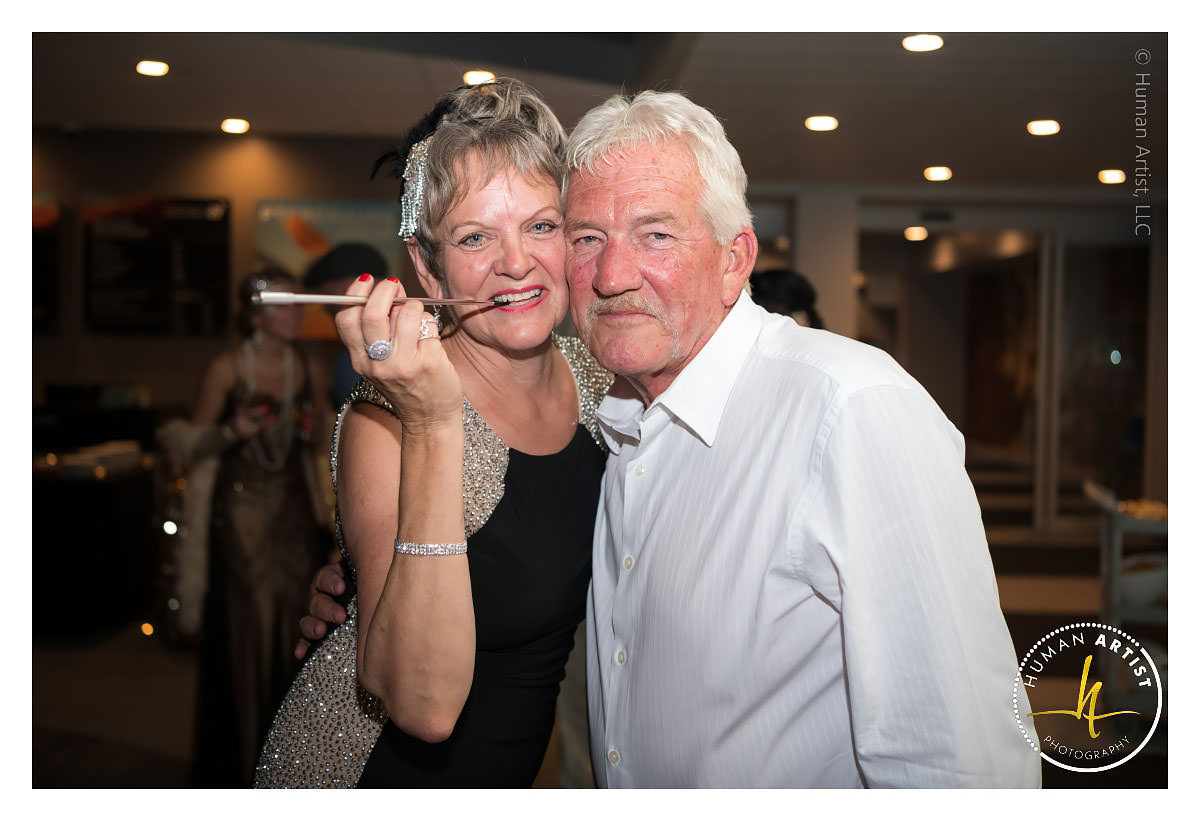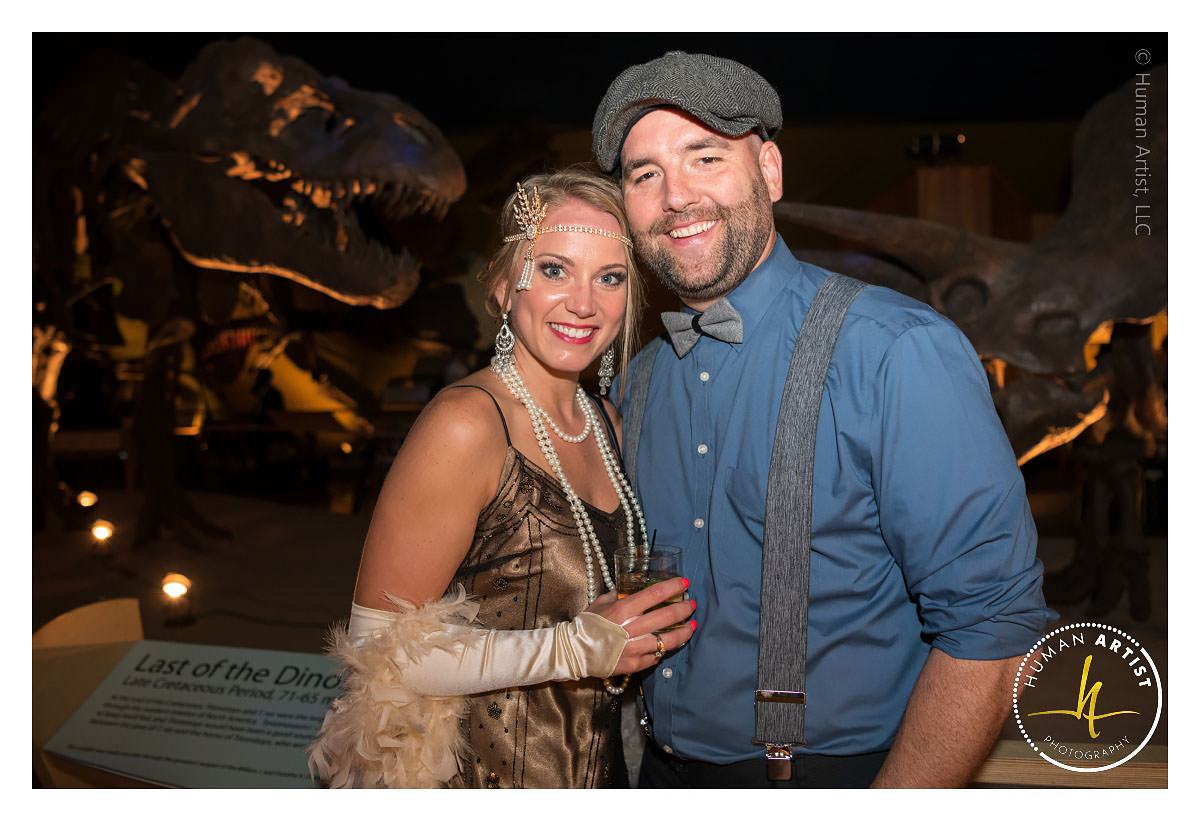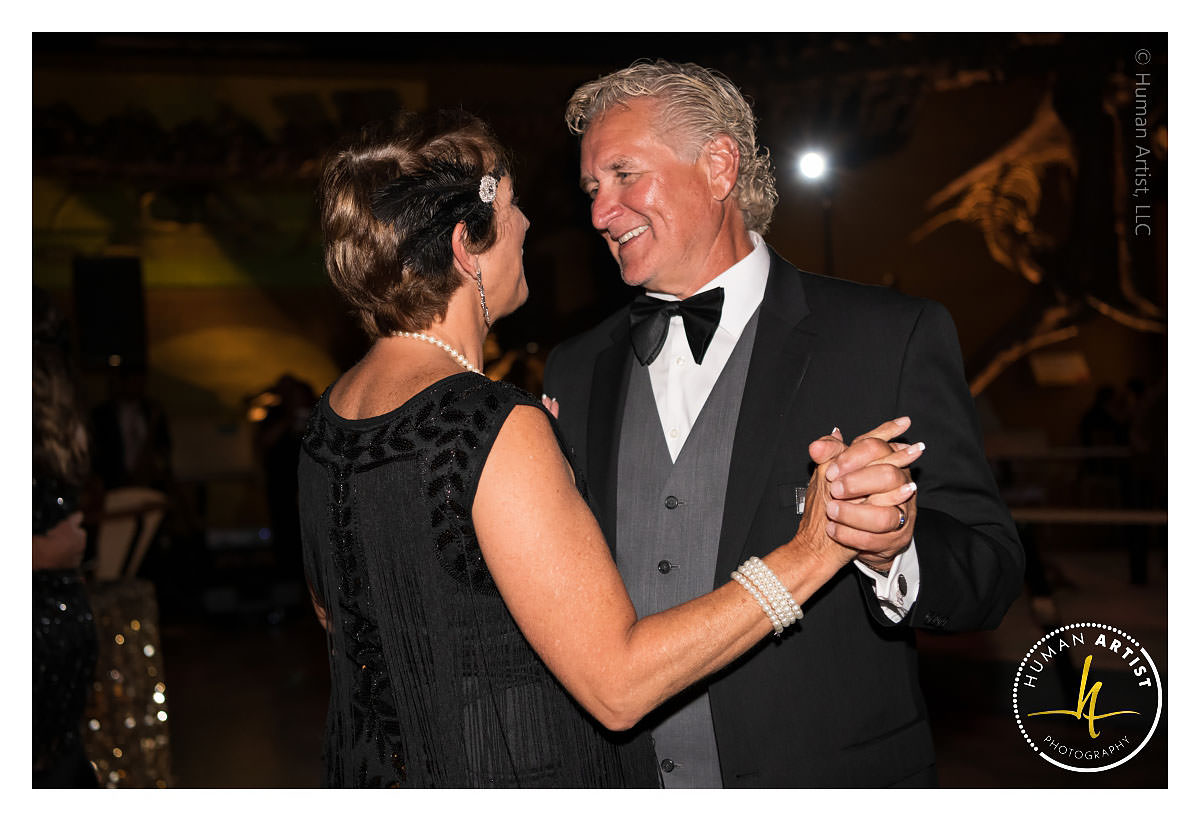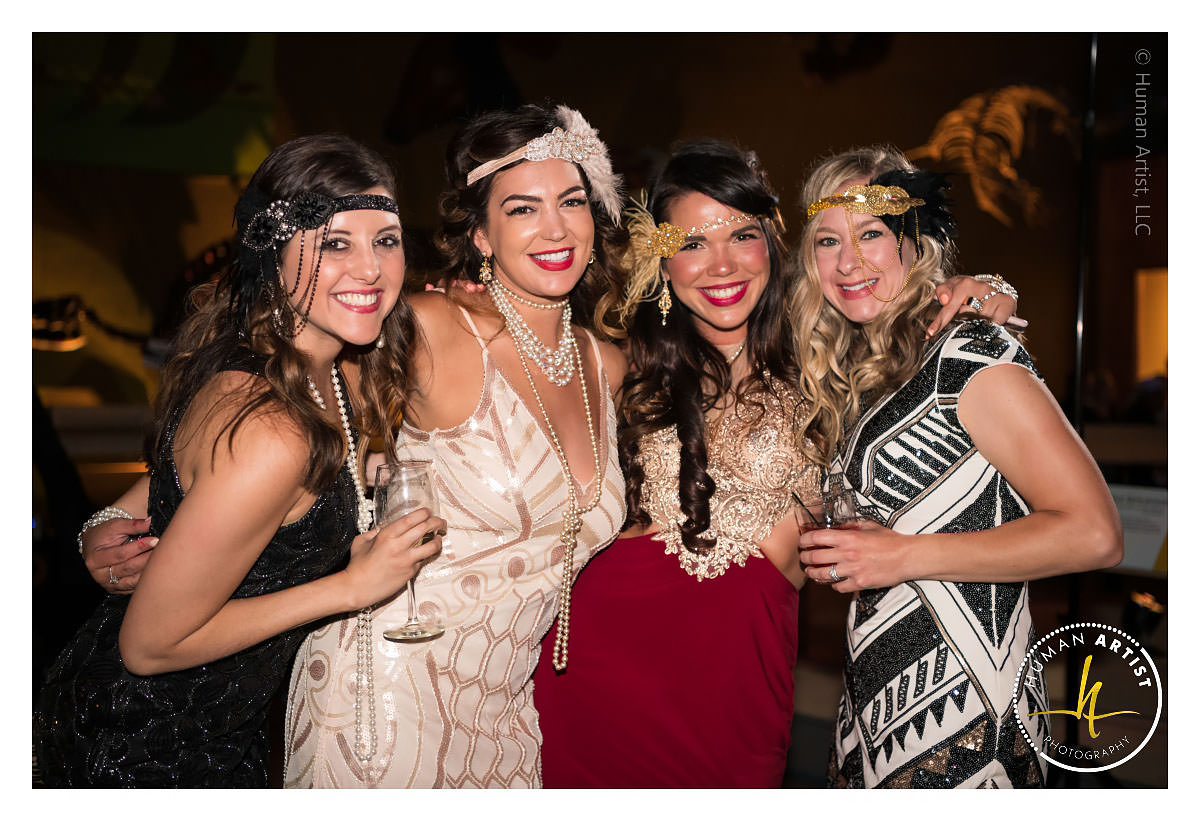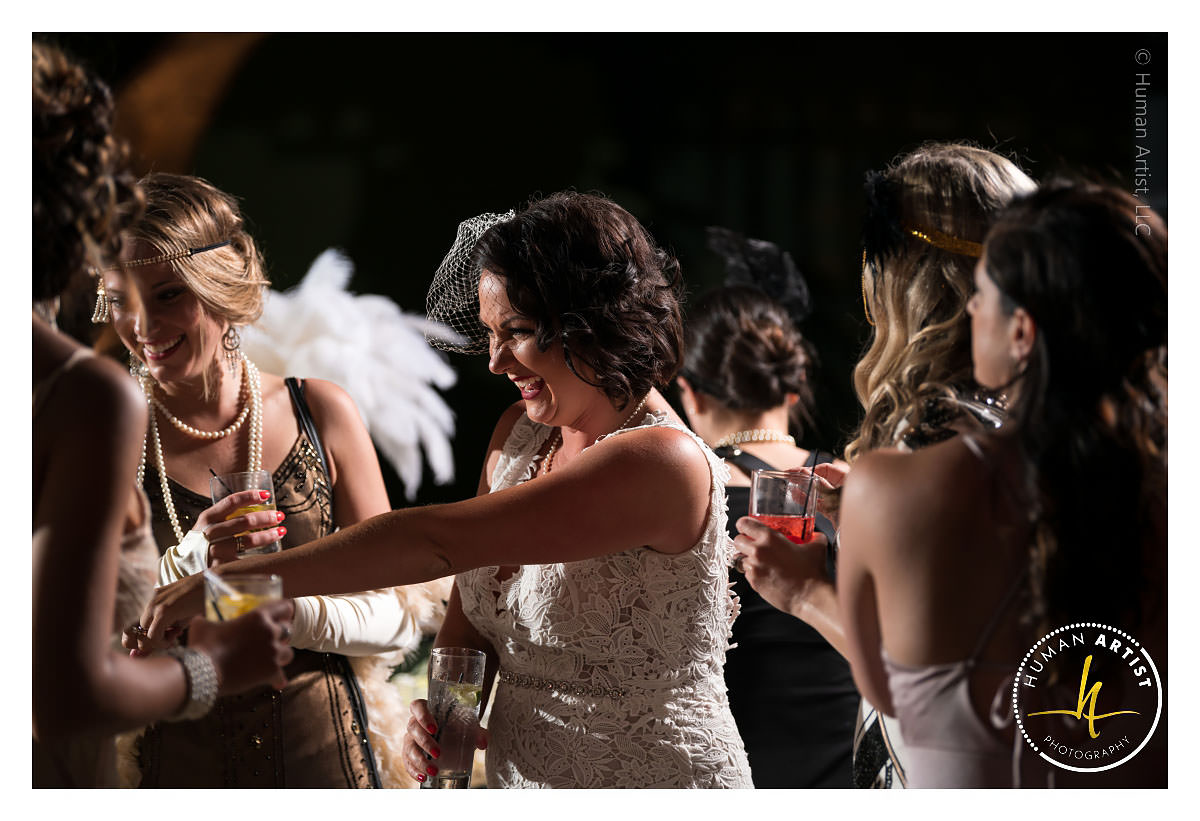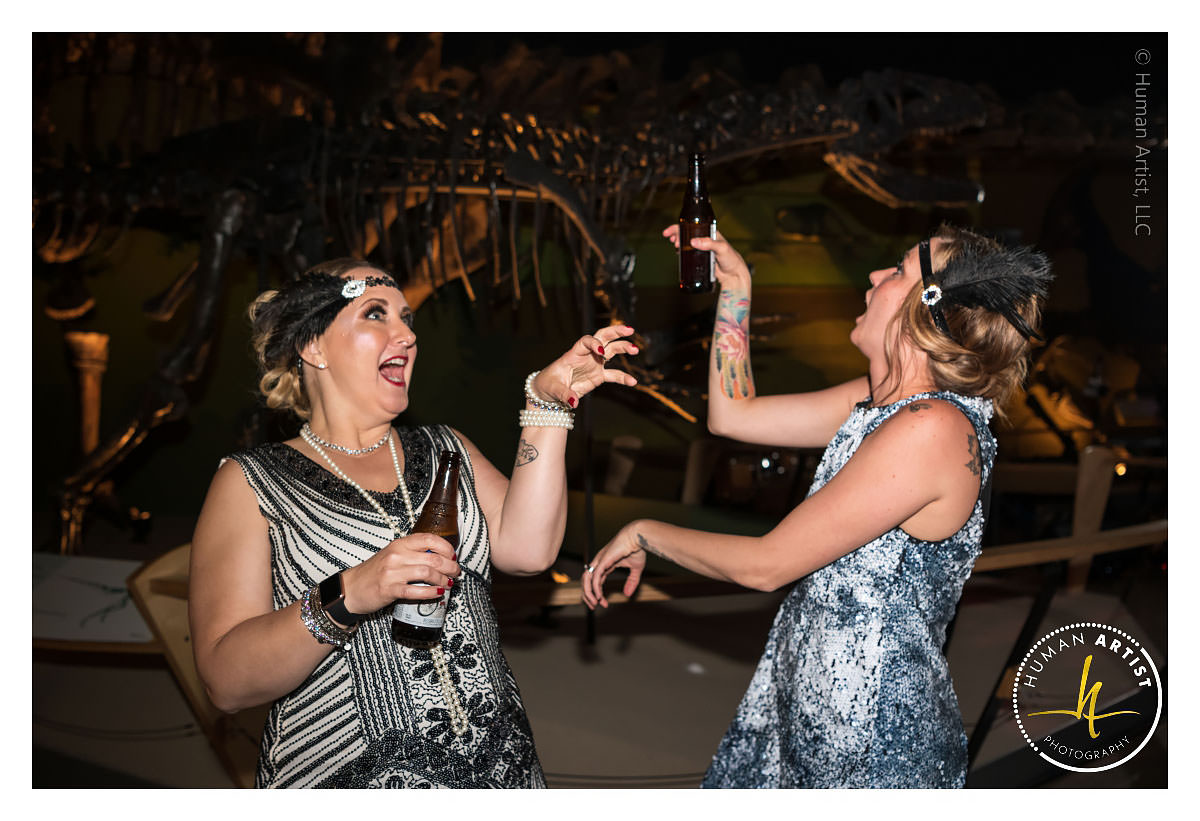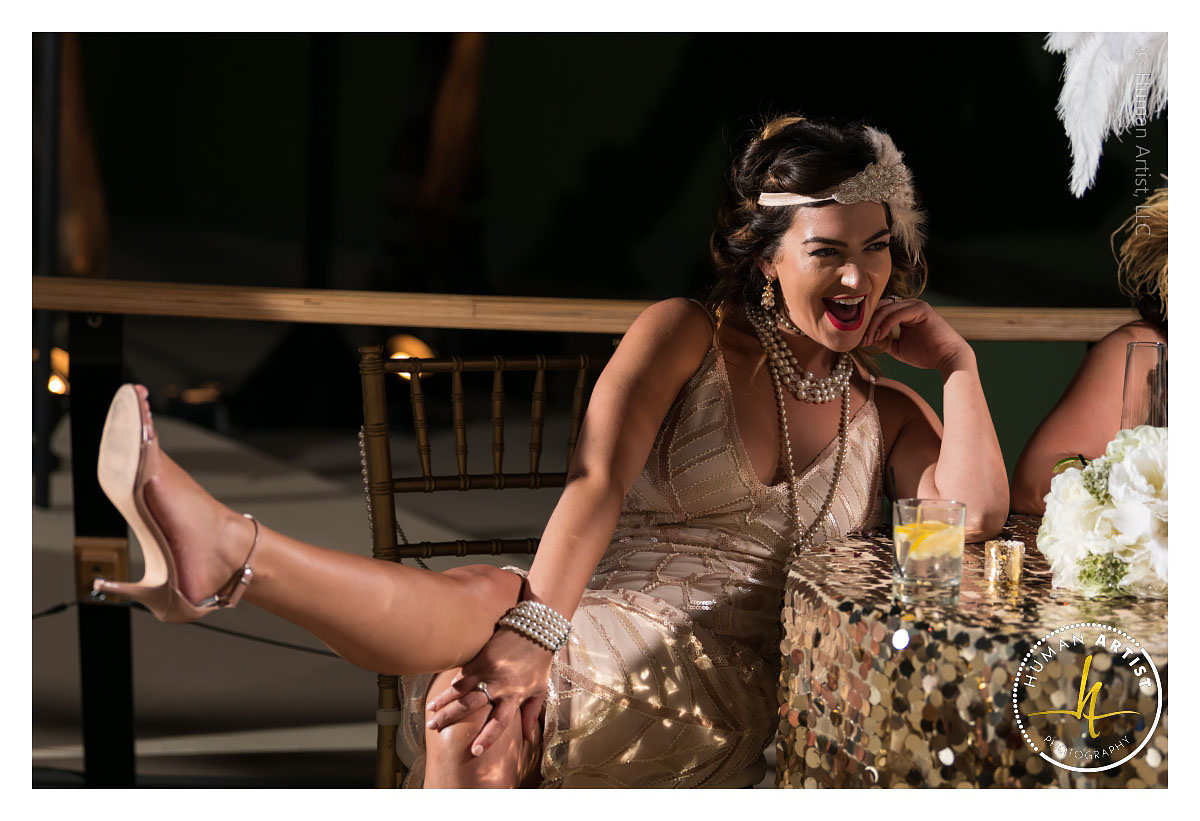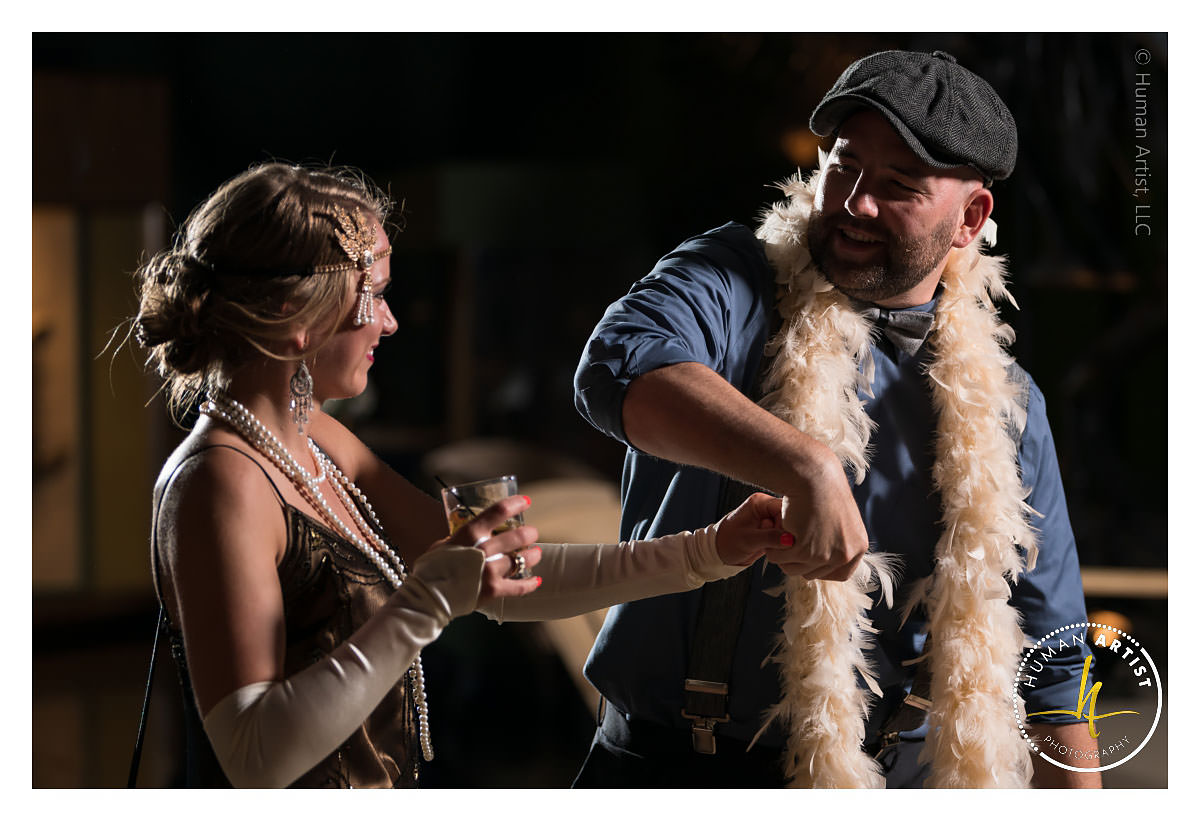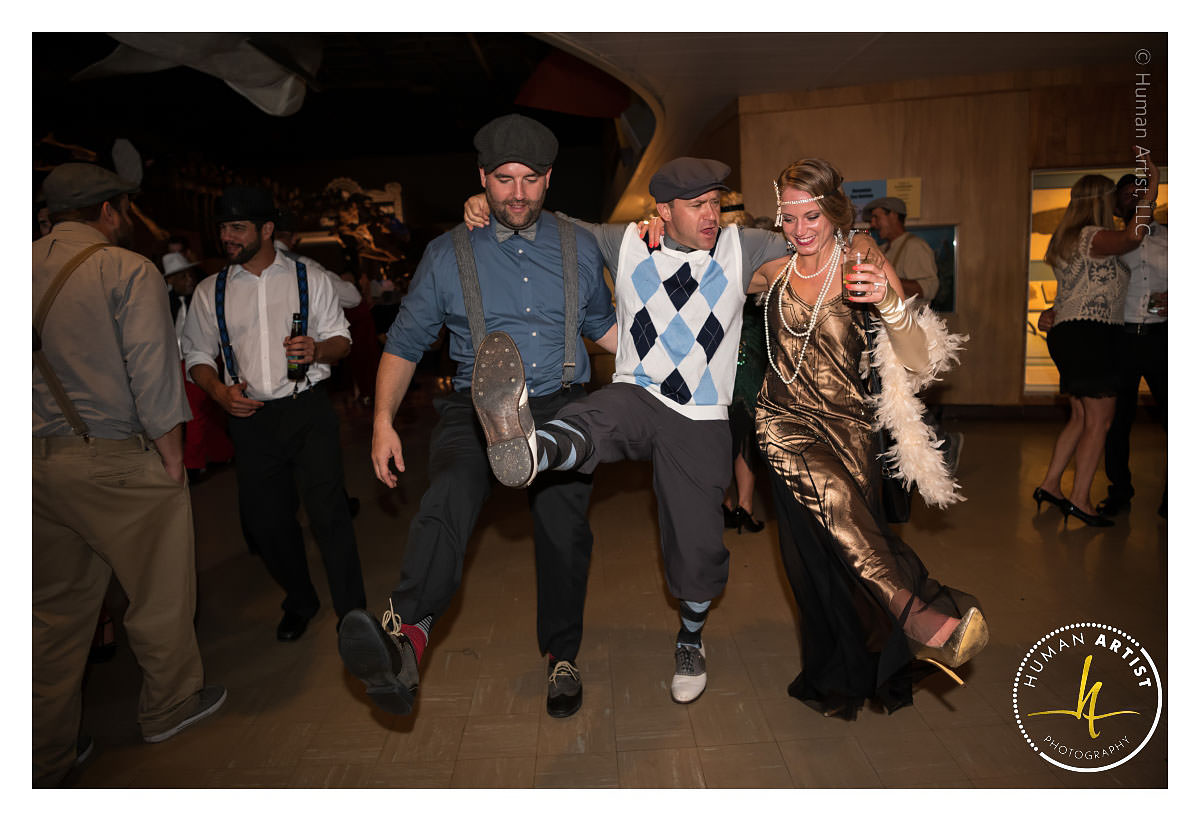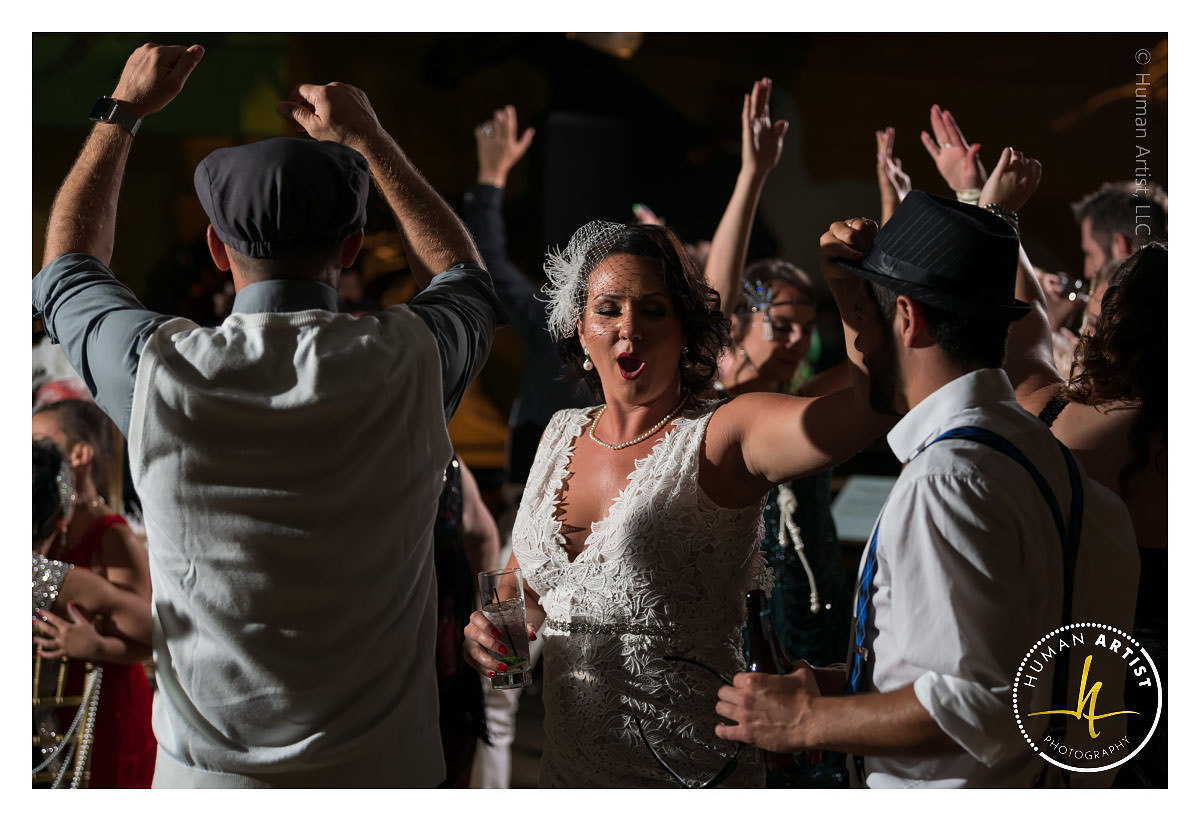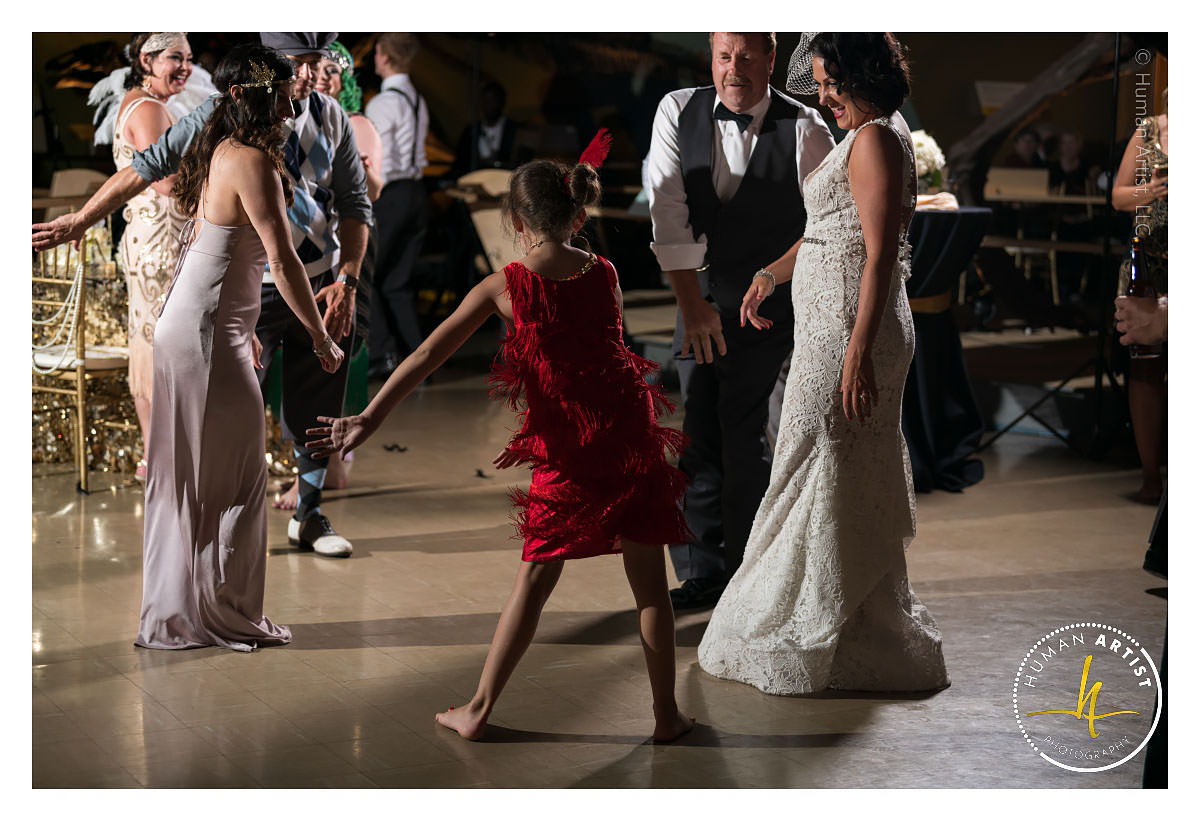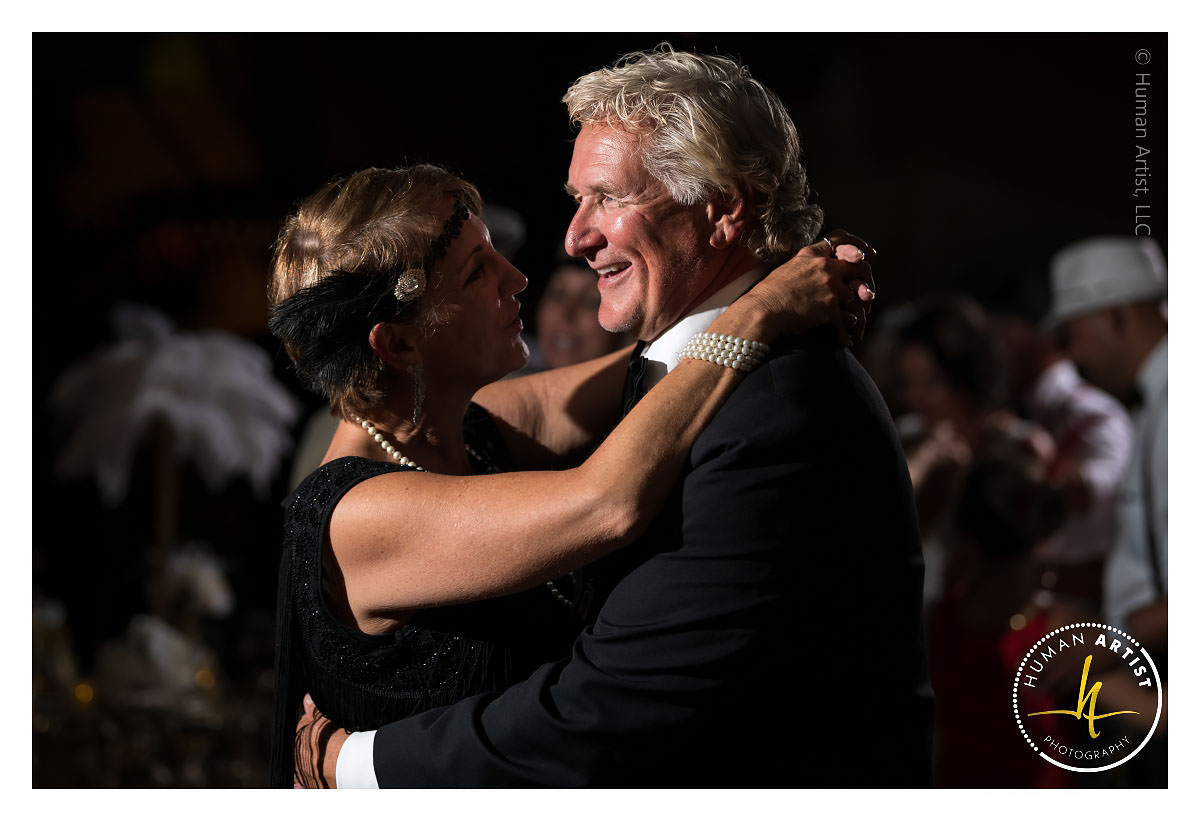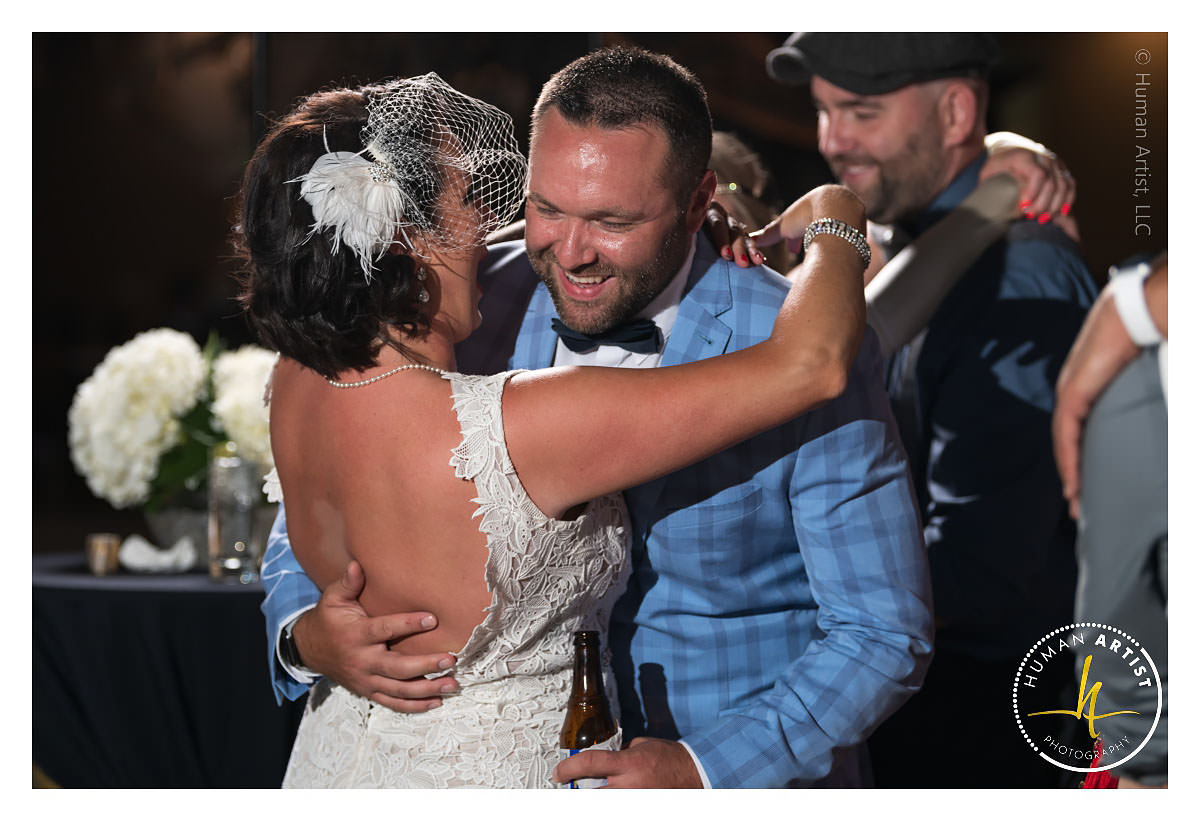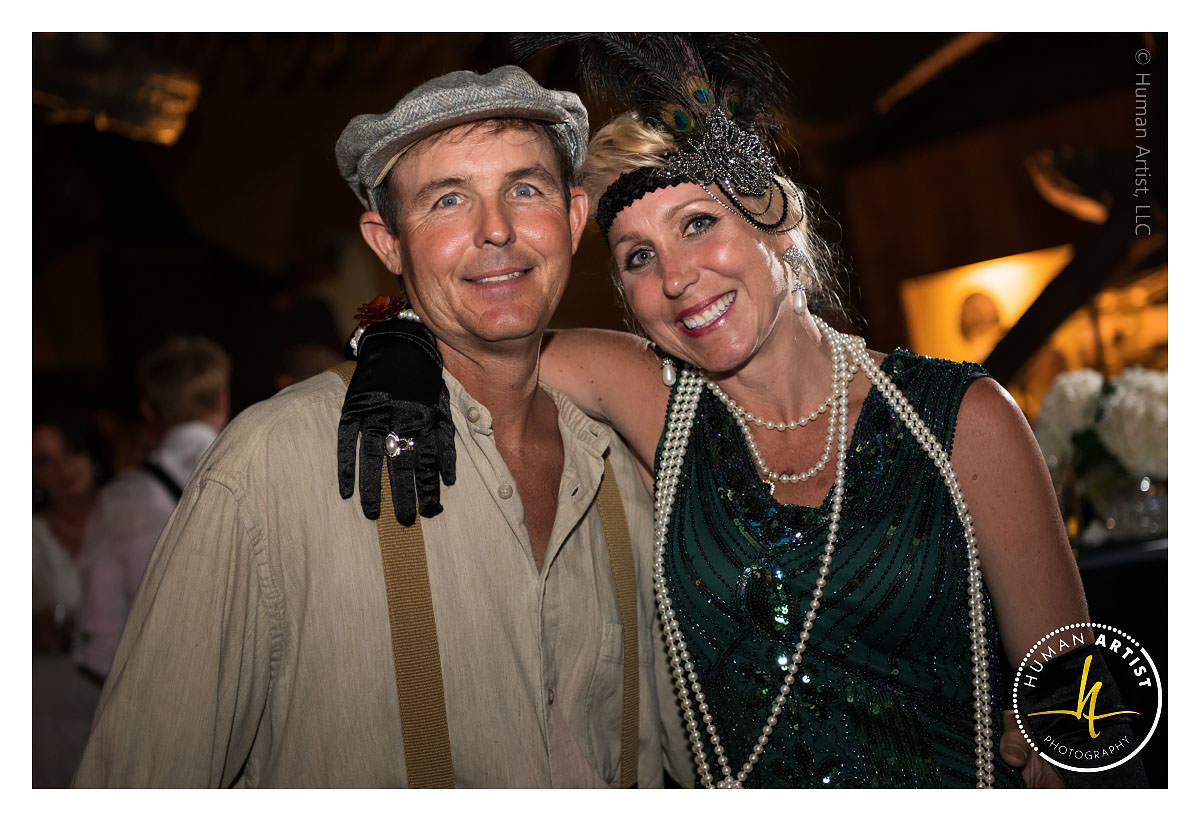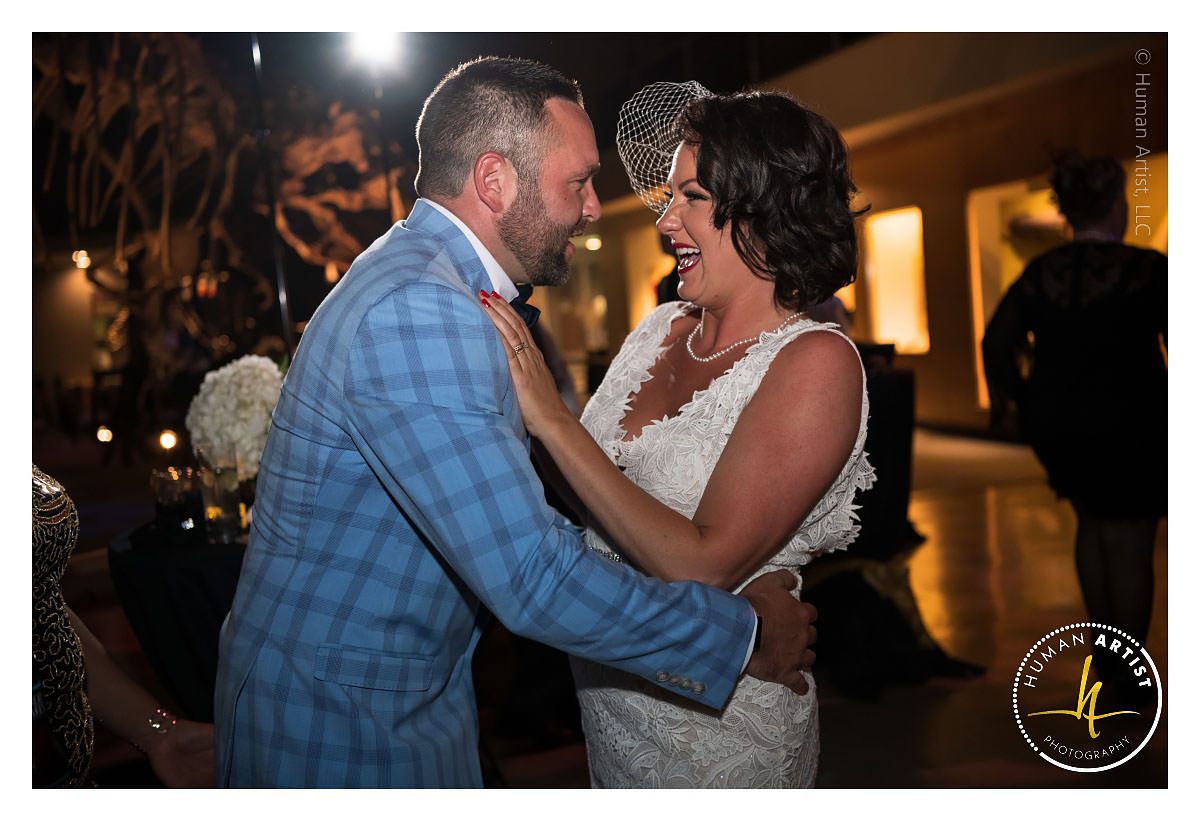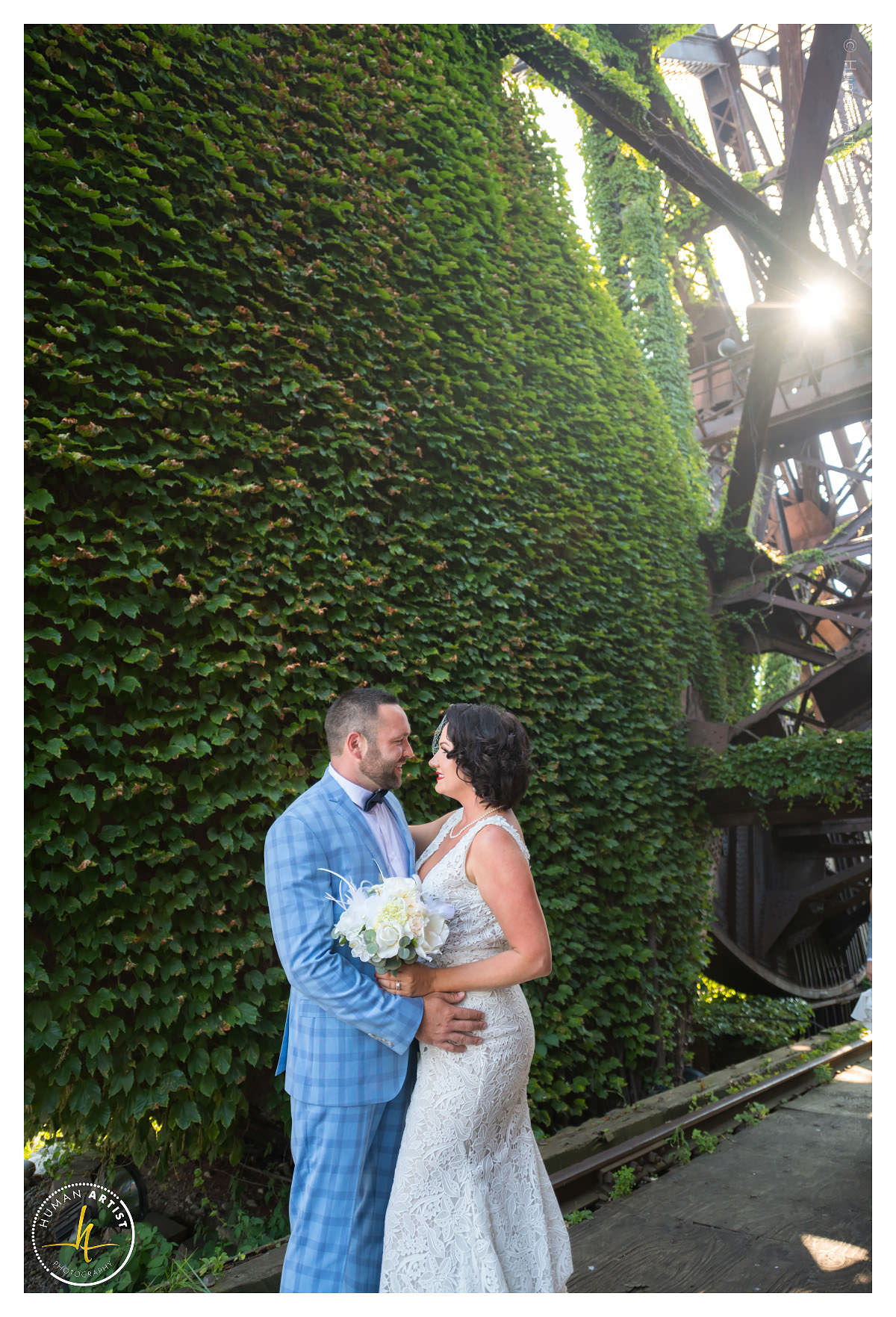 [/fusion_text][/fusion_builder_column][/fusion_builder_row][/fusion_builder_container]
Cleveland Wedding and Portrait Photographer
Service Information
Human Artist Photography provides portrait and wedding photography services in Cleveland, Akron areas as well as all Northeast Ohio and beyond. If you are looking for a wedding photographer in your area, contact us to learn about our services. Be sure to consider us for your professional headshots, portrait photography and family photography in Cleveland, Broadview Heights, Brecksville, Akron and beyond.