It was a beautiful morning in late summer when we arrived at the Glidden House for the wedding of Heather and Chris. White chairs were set up in rows on the lawn, framed family photos were carefully placed on fireplace mantles and tables in rooms throughout the home for a personal touch, and the bride and groom were busy getting ready. Heather was a vision of class and elegance in her lace strapless gown and cathedral veil. She wore her hair in soft curls and chose a timeless makeup look with fun red lips. Her dangling pearl earrings finished off the look. With a six pence in her shoe, a special sapphire ring from her grandmother on her finger, and an heirloom handkerchief in her handbag, Heather was ready to see her groom. We made our way down to the arboretum in the front lawn for the first look. Heather and Chris just couldn't wait to see each other and the moment was electric.
We then made our way to the Old Courthouse for portraits with its magnificent architecture–from the spiral staircases and stained glass windows to the art deco finishes and grand pillars. After a few photos at the neighboring park, we headed to Wade Oval and the Cleveland Museum of Art to meet the members of the bridal party and catch some special photos with our couple and their friends. We saw reunited high school friends, sorority sister signs, and a lot of bright orange Cleveland Browns drinking cups before it was time for our last few quiet photos with our bride and groom down by the lagoon.
A beautiful string quartet welcomed guests as they arrived back at the cozy manor home for the ceremony and bubbles greeted Heather and Chris as they exited. The ceremony went off with lots of joy and without a single hitch.
The theme of class and elegance carried into the reception venue where tall arrangements of fresh greens and roses decorated each table. Creamy linens and deep red silk napkins were a fresh look with a pop of color. Some reception highlights were the gentlemen's cigar gathering in the lawn, the glow stick reception exit, Heather's Zumba moves with her fellow workout buddies, and the speeches, in which Chris and Heather's families had lots of beautiful things to say about these two.
Heather is thoughtful and carefully attentive, while Chris is hugely compassionate and ever-ready to lend a hand. We know that Chris and Heather are also great adventurers, which will help them on the big journey ahead. In a life full of mountains to climb and trails to bike, it's so good to know that each other is committed to that marathon.
We wish Heather and Chris an exciting and loving road ahead!
Love,
Julie & Yevhen
P.S. We had a great time working with videographers Vince and Tina Lundi of The Image in Motion on Heather and Chris' wedding day.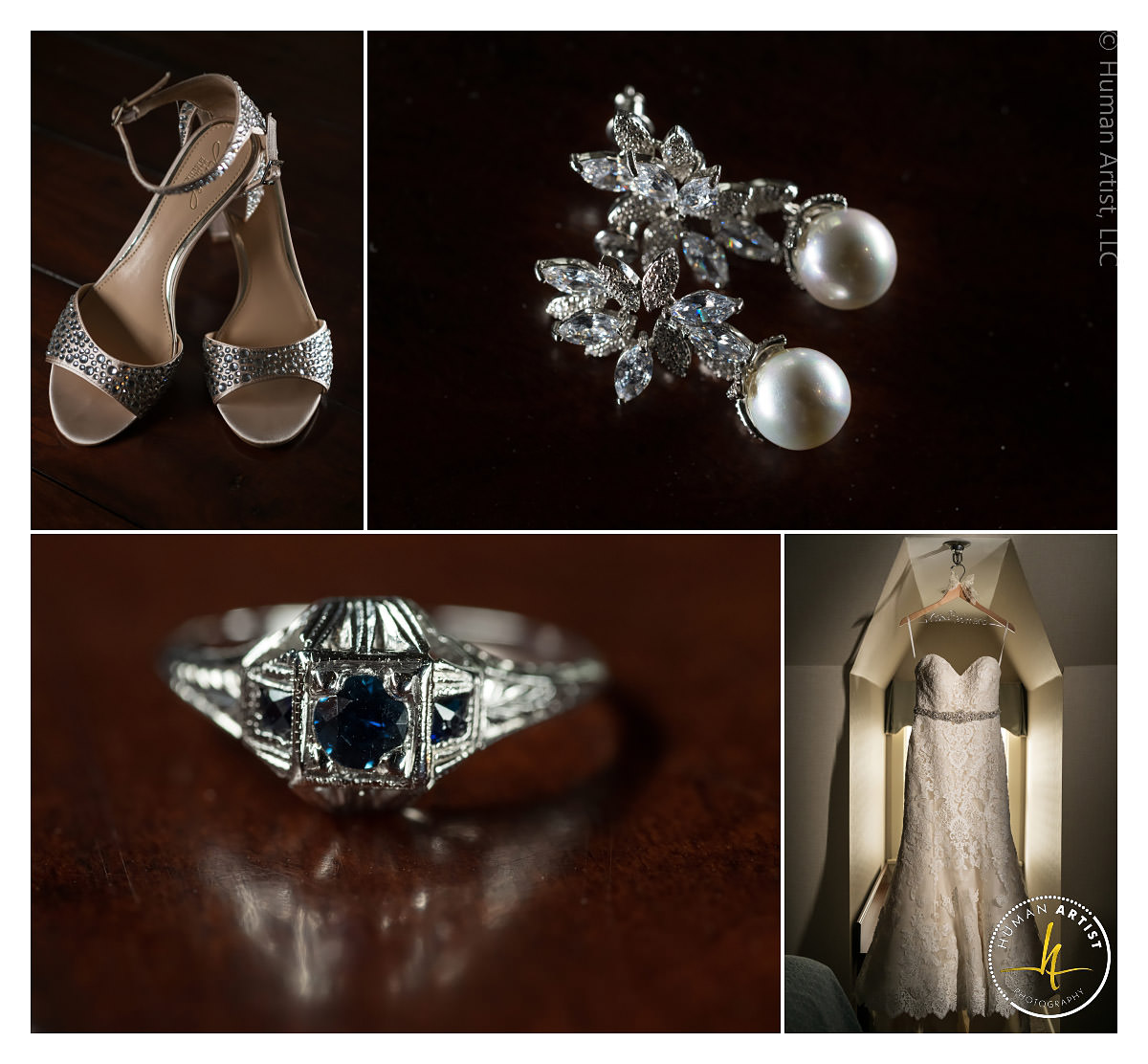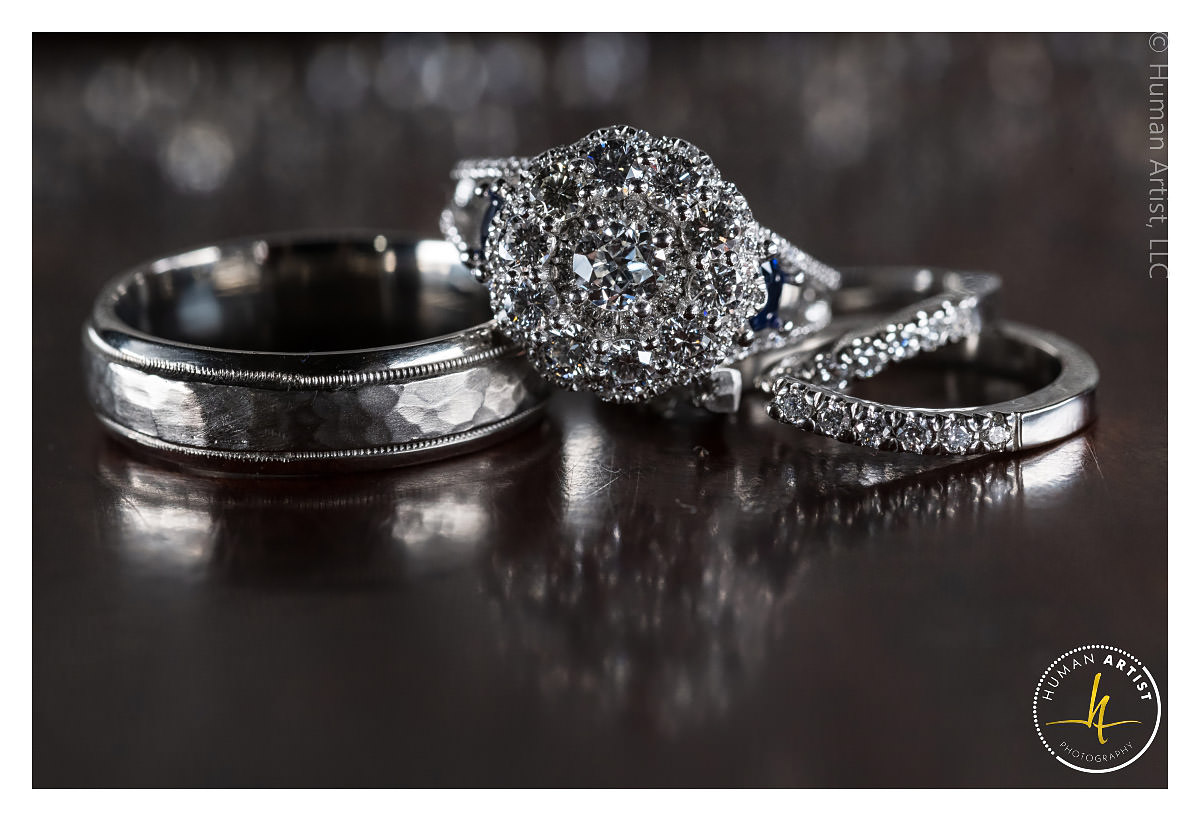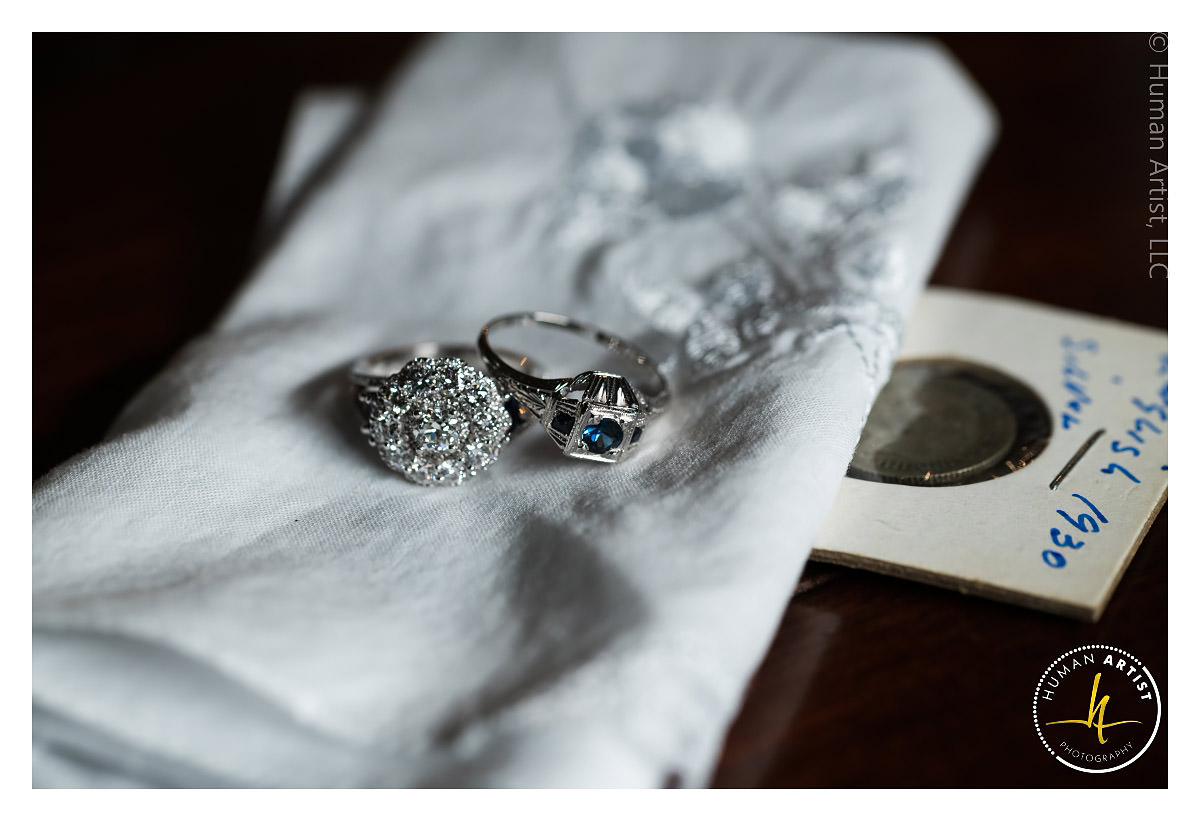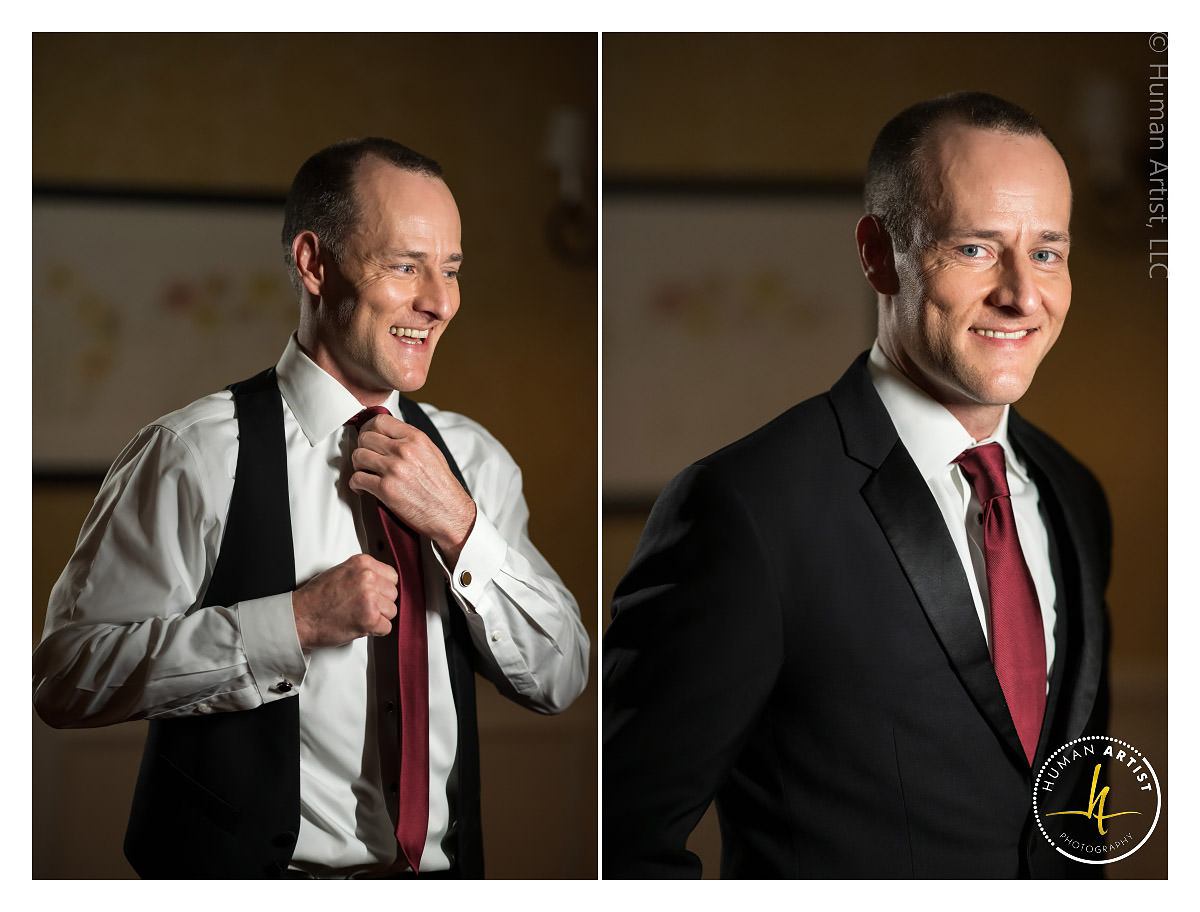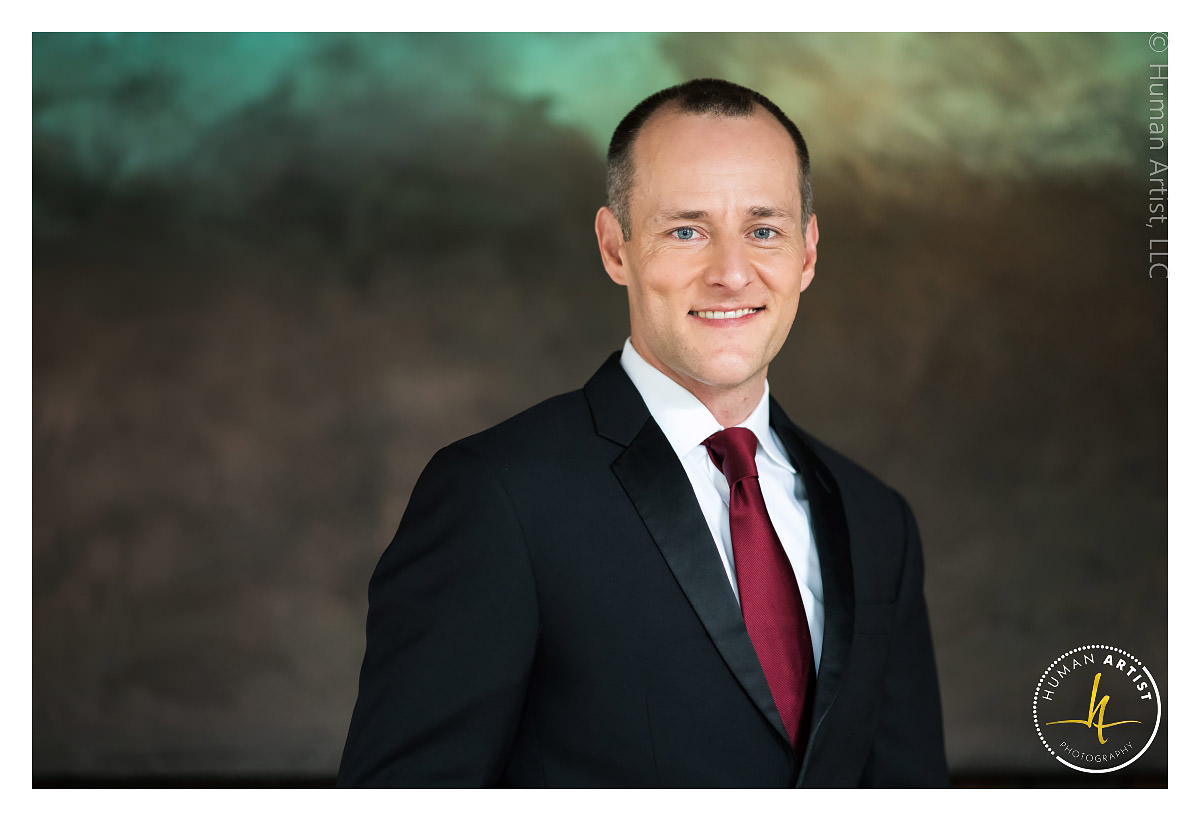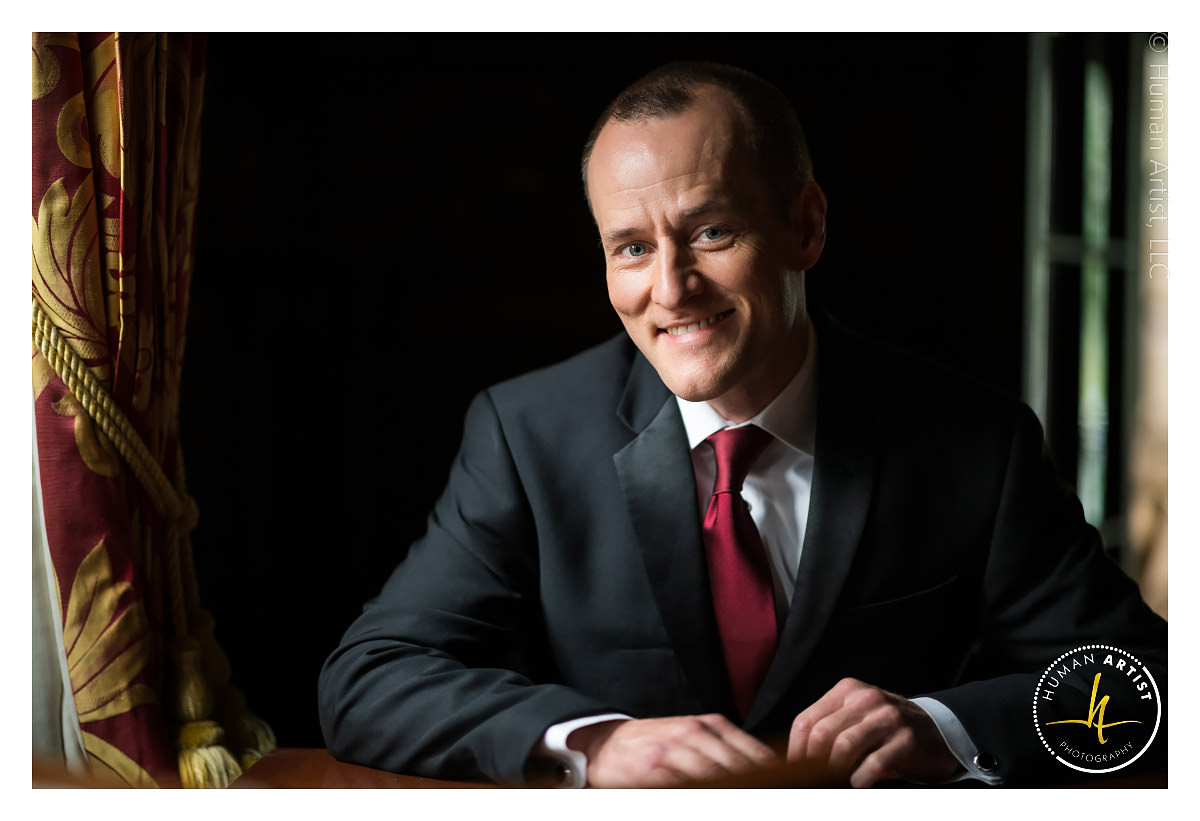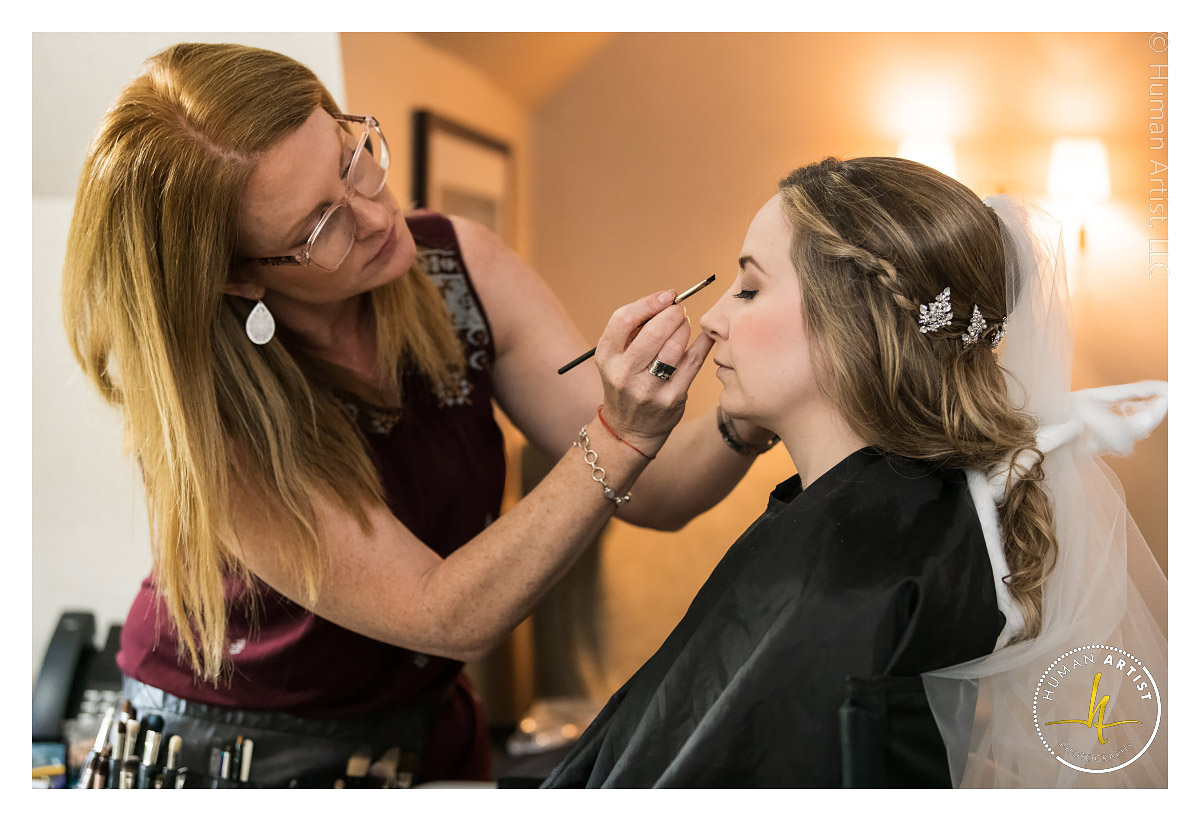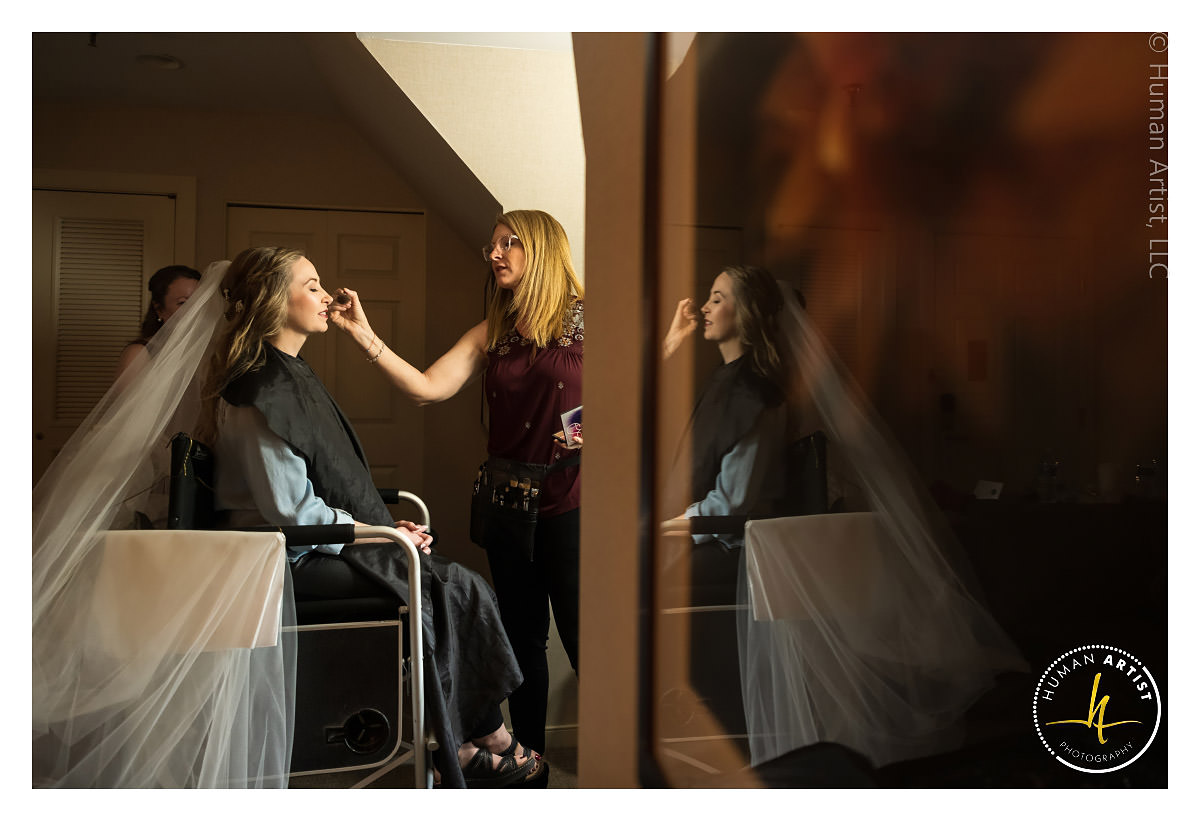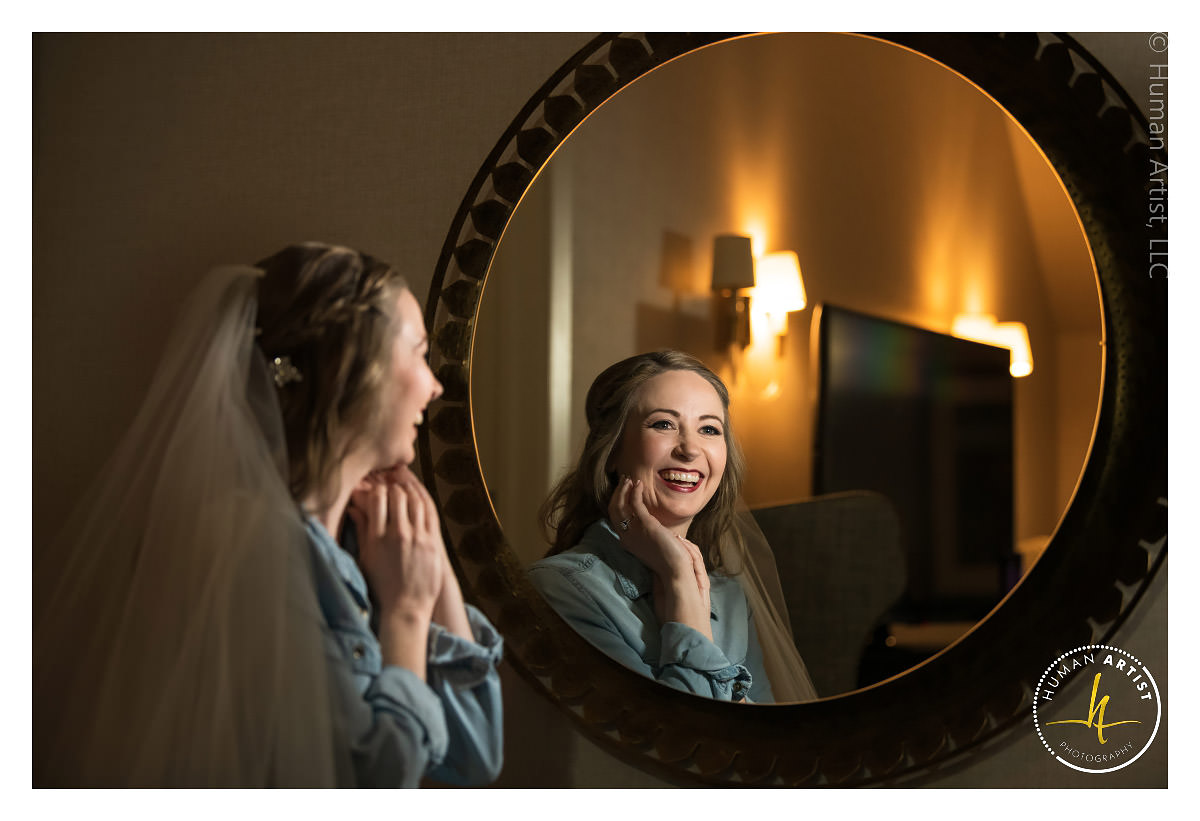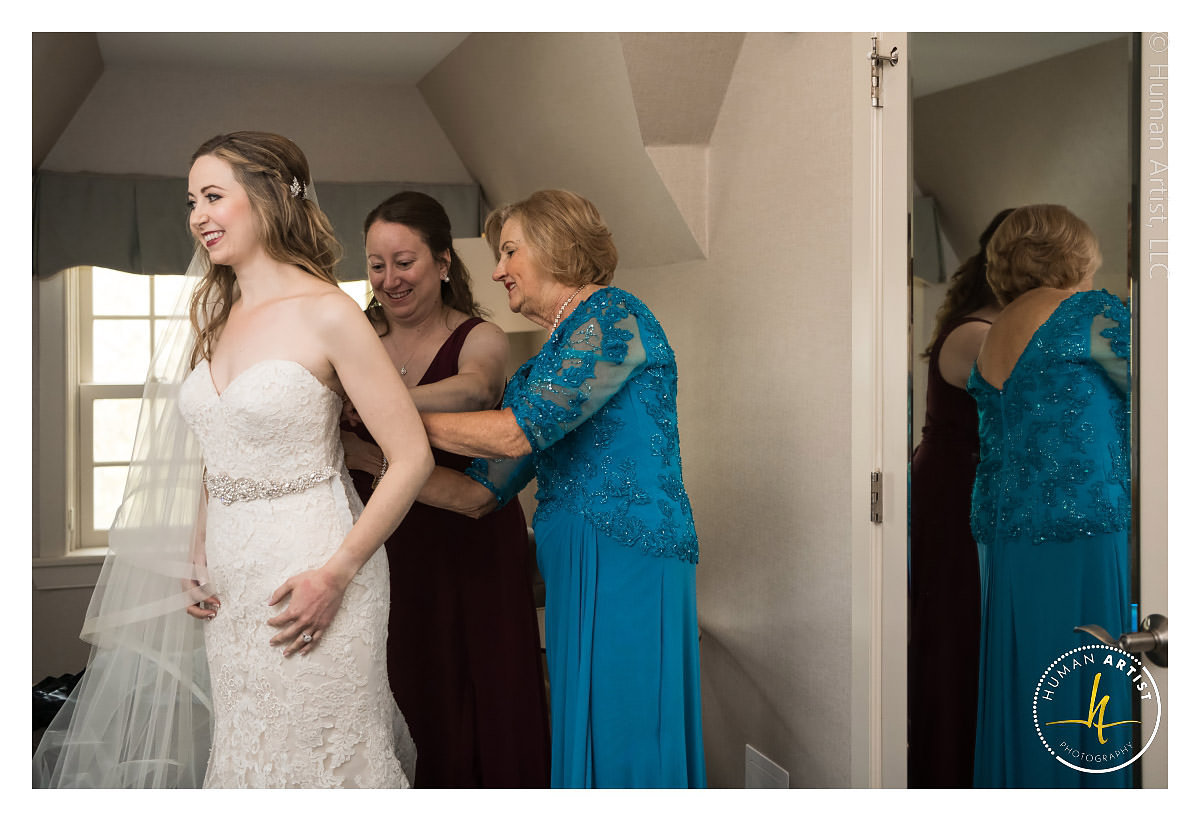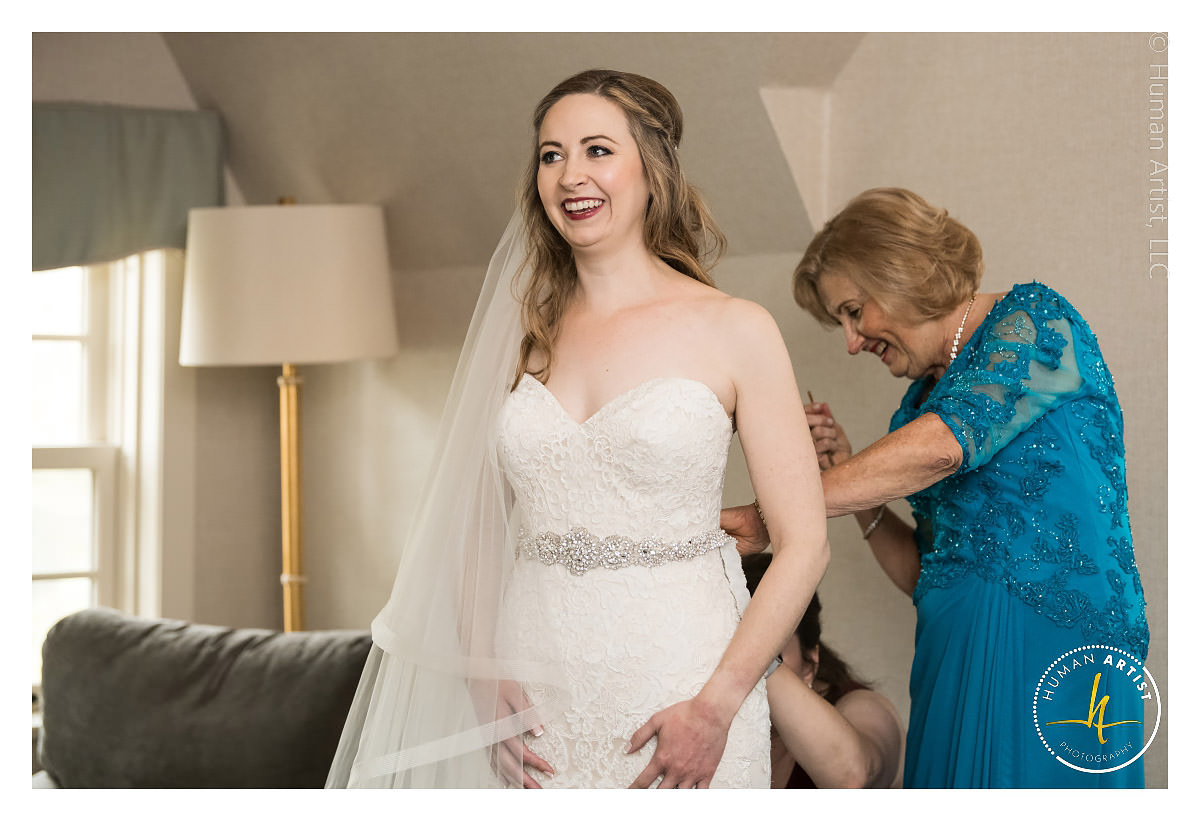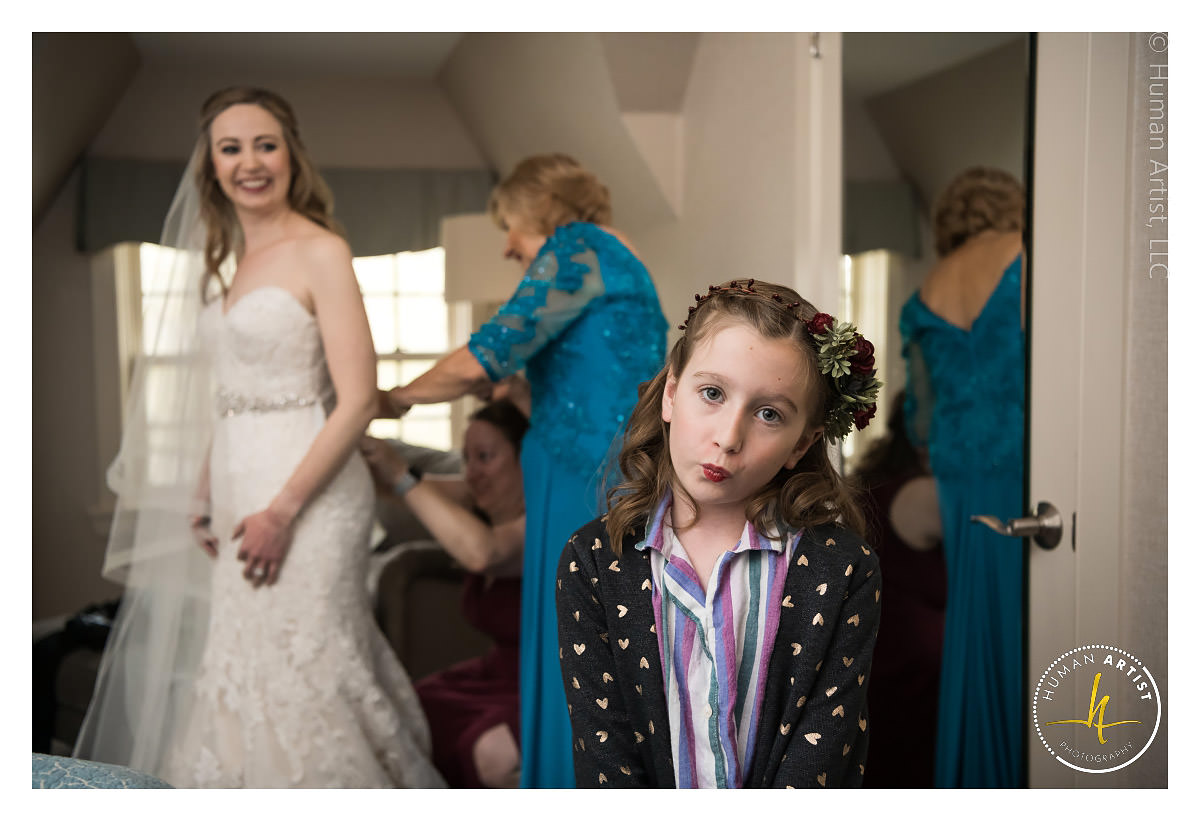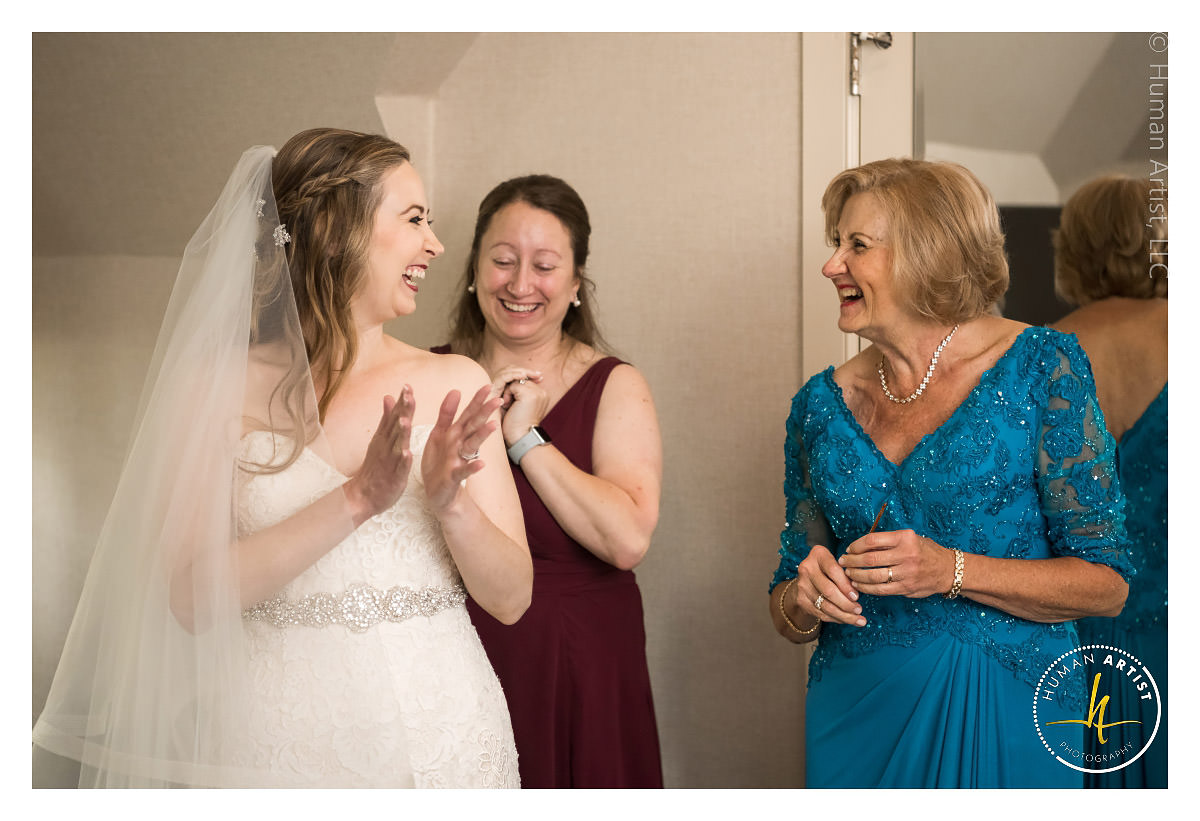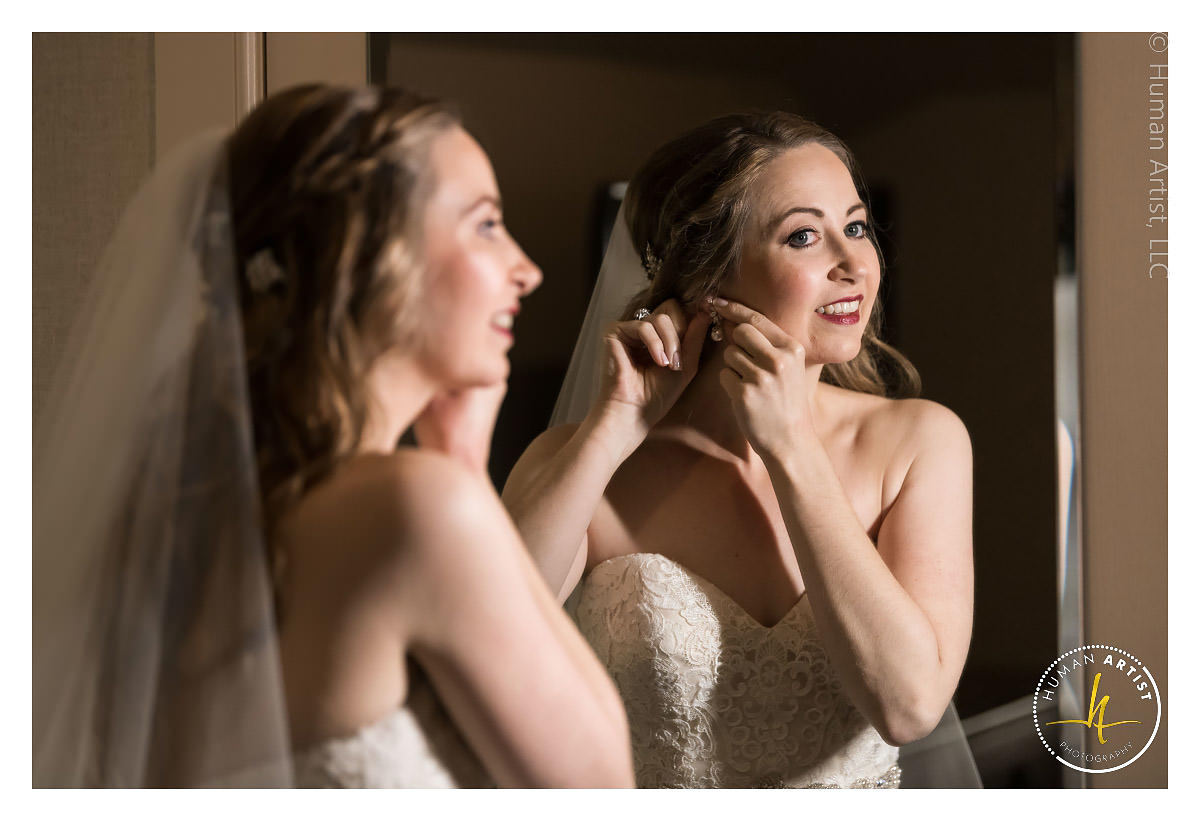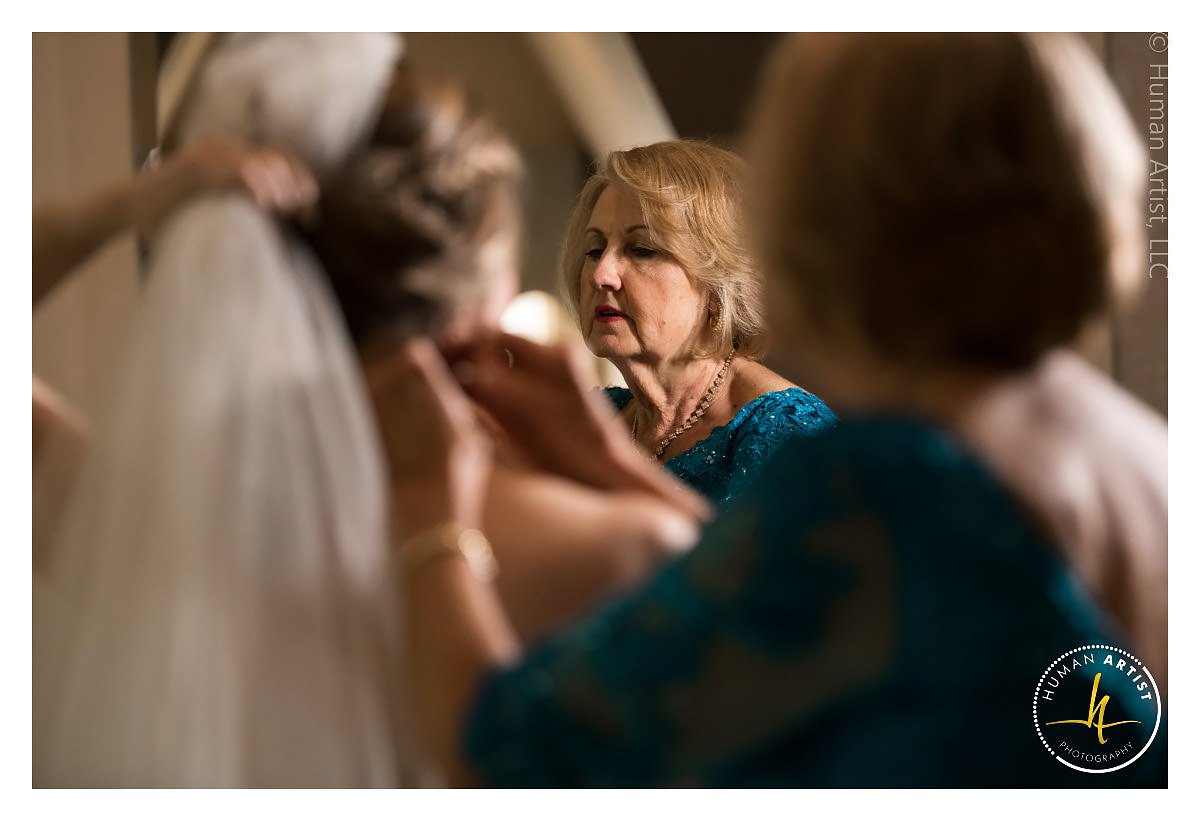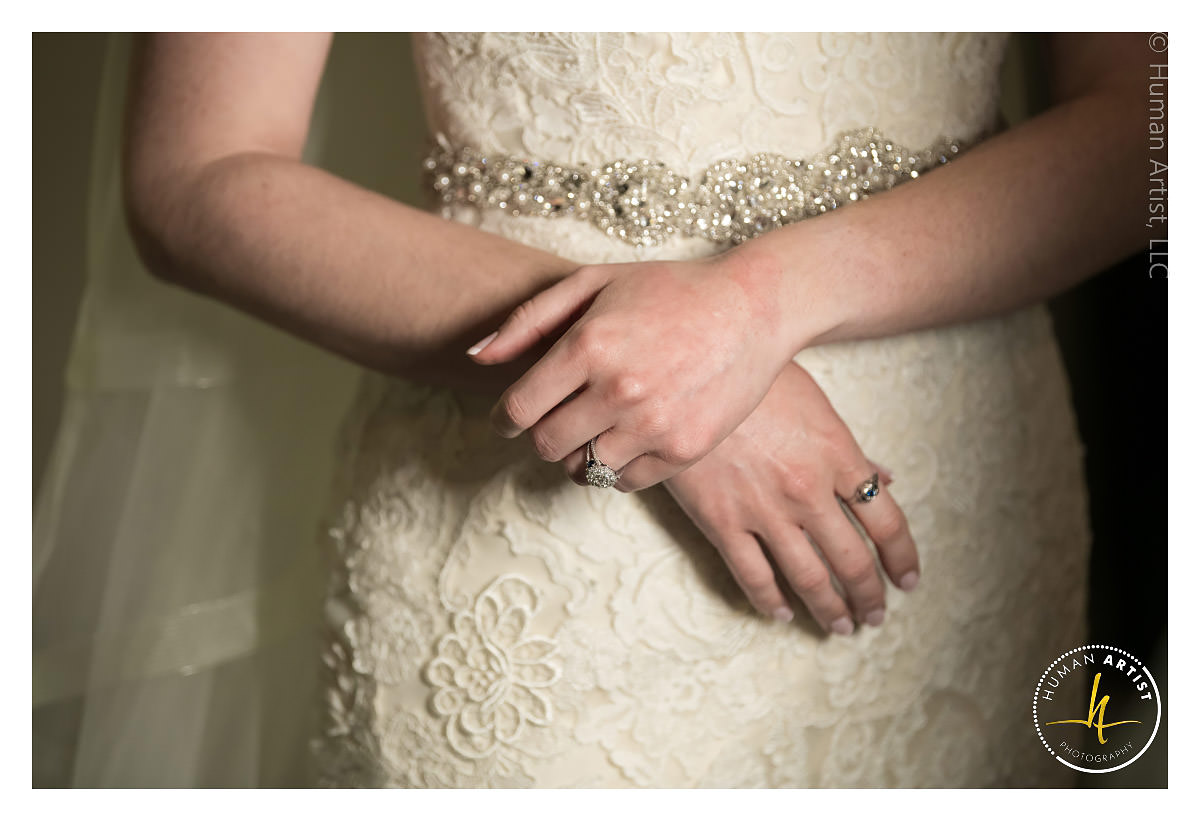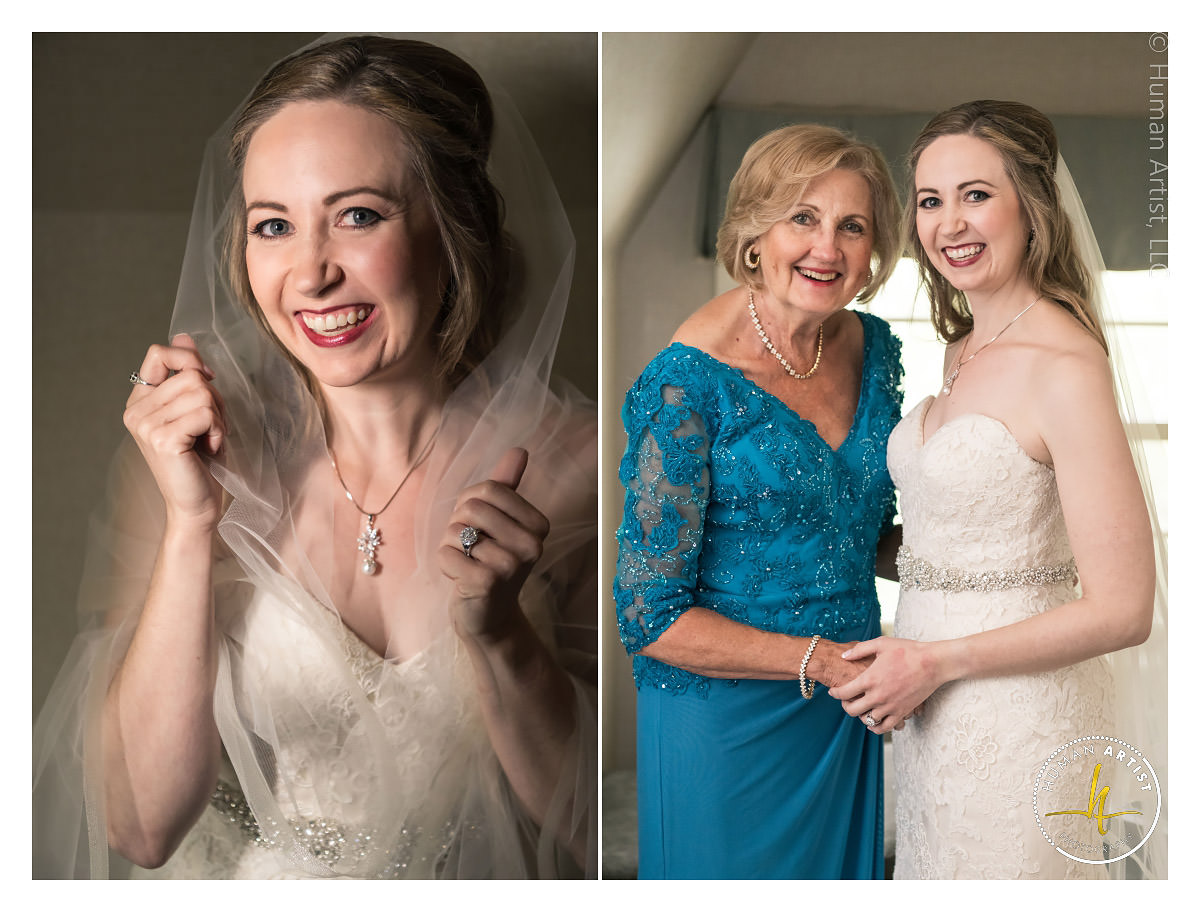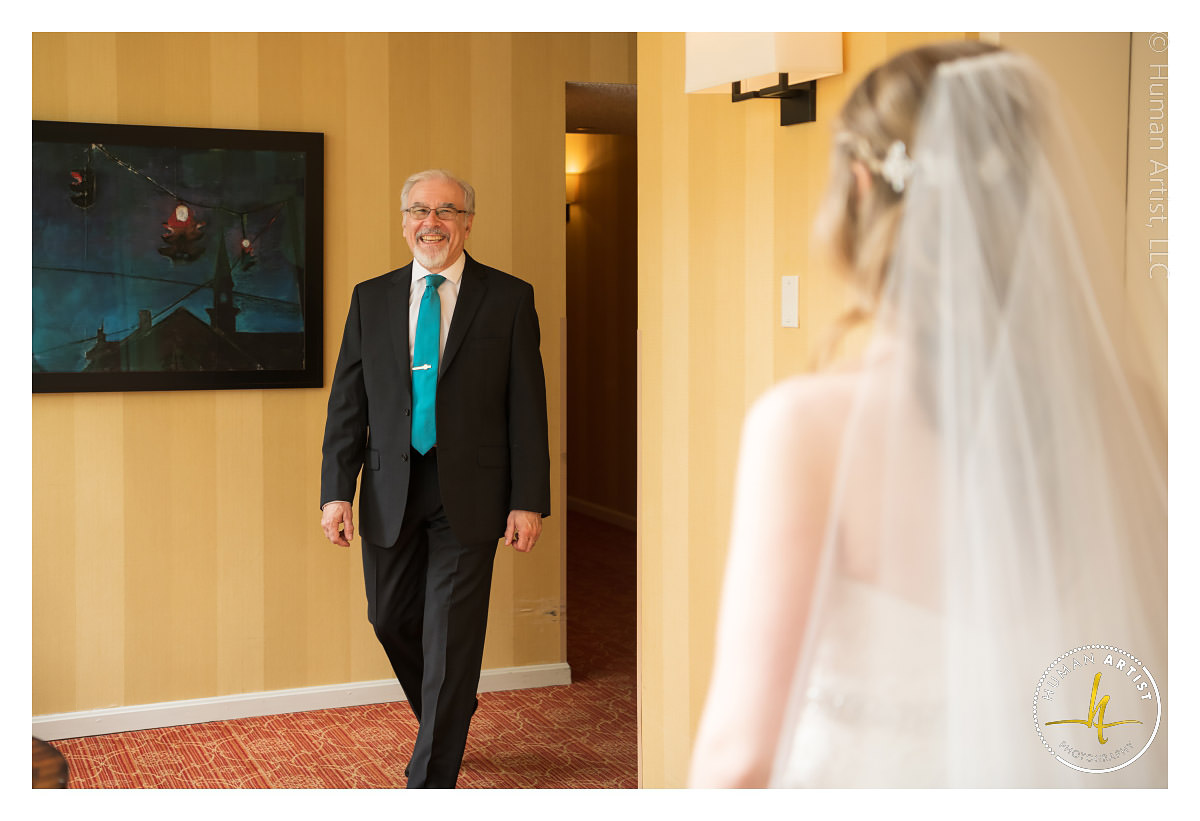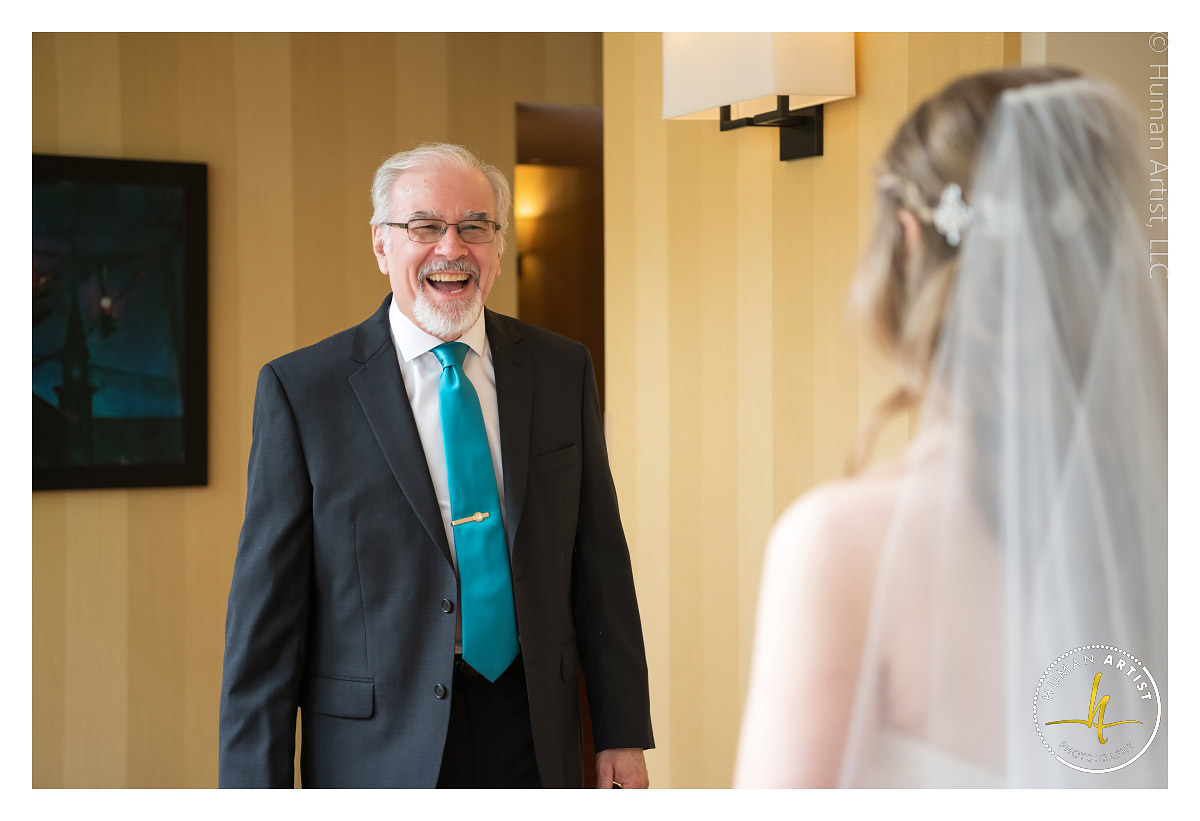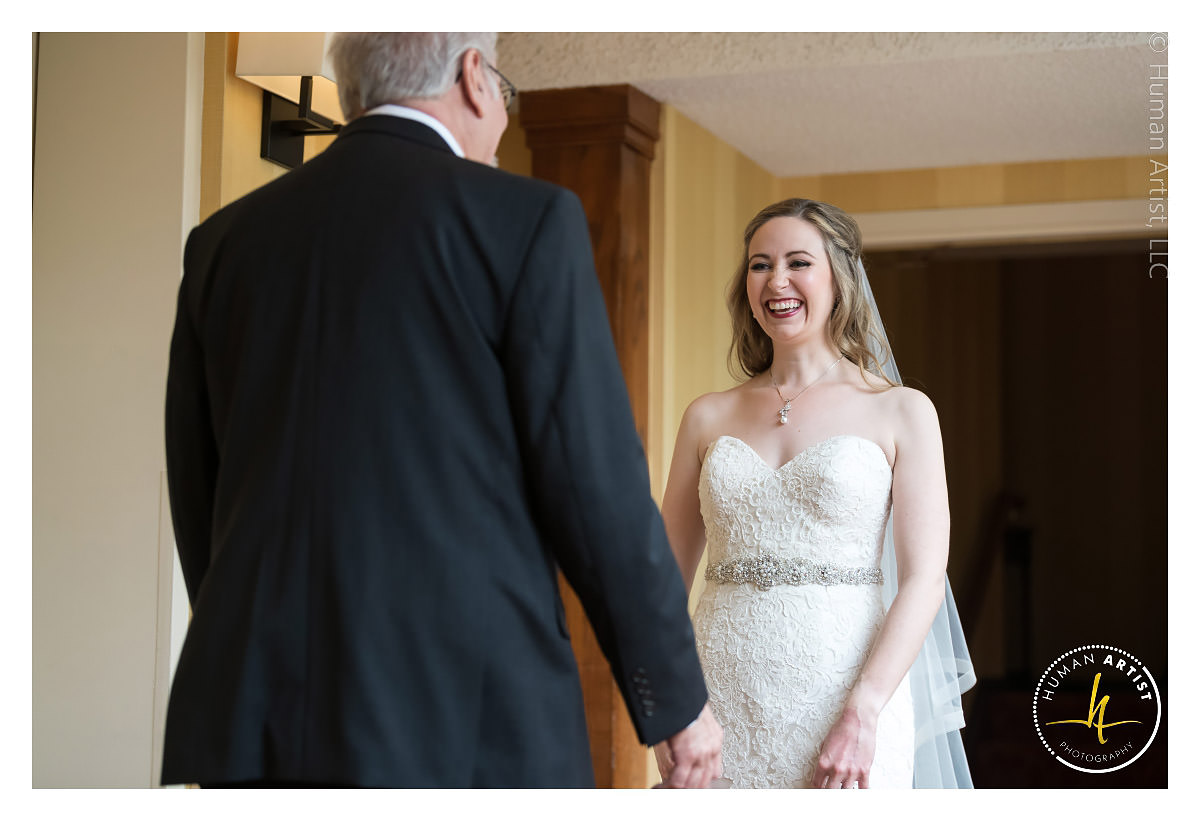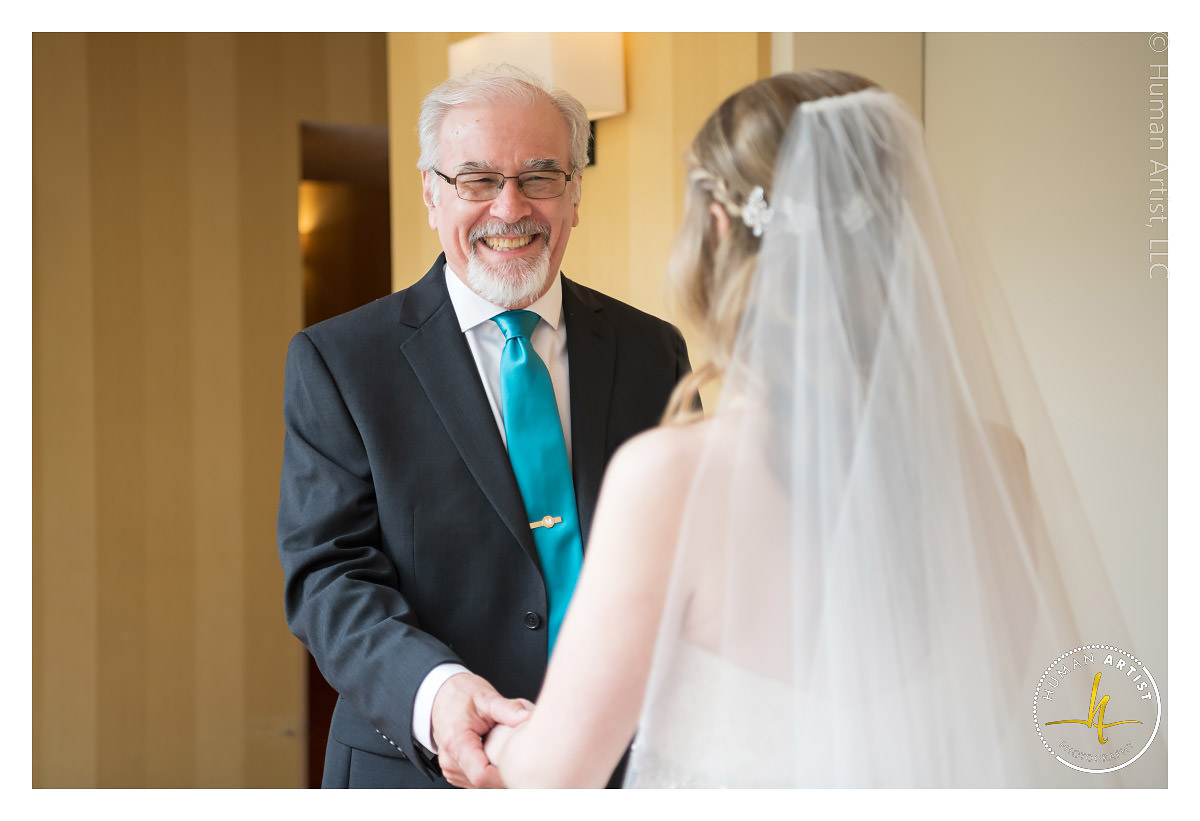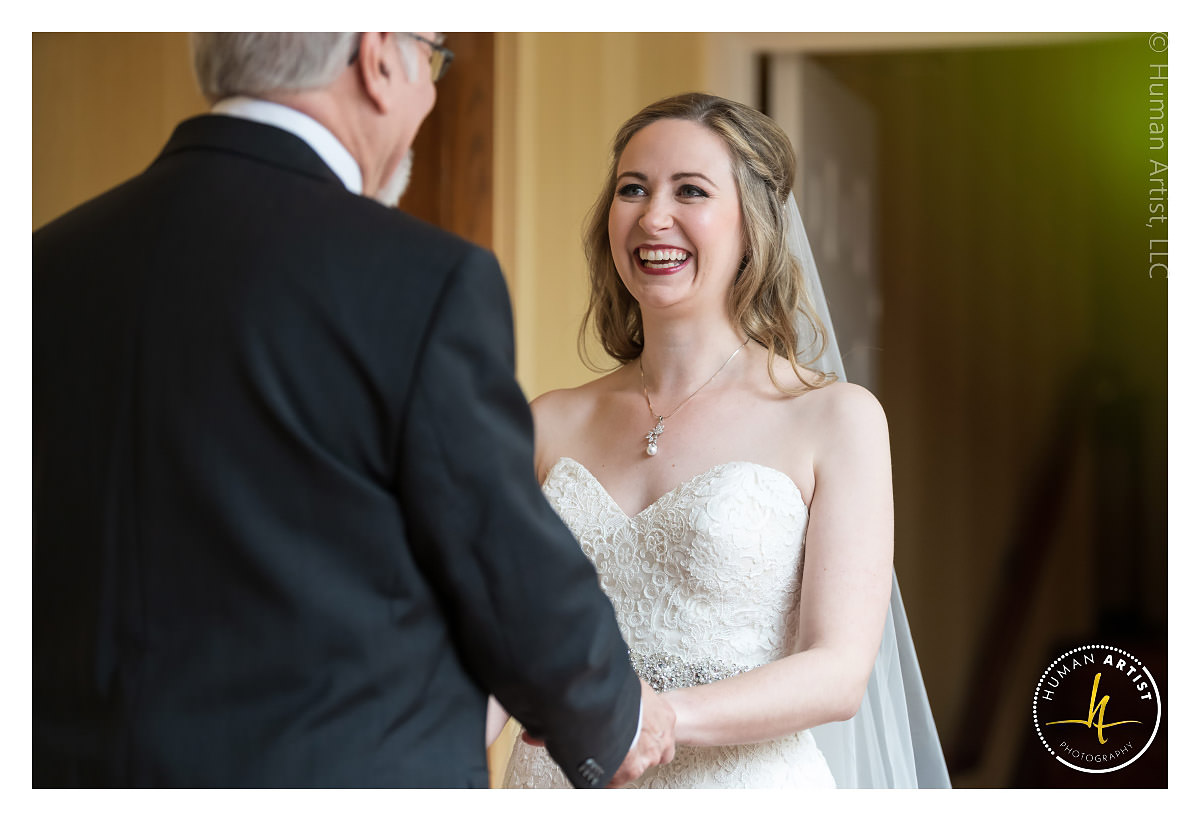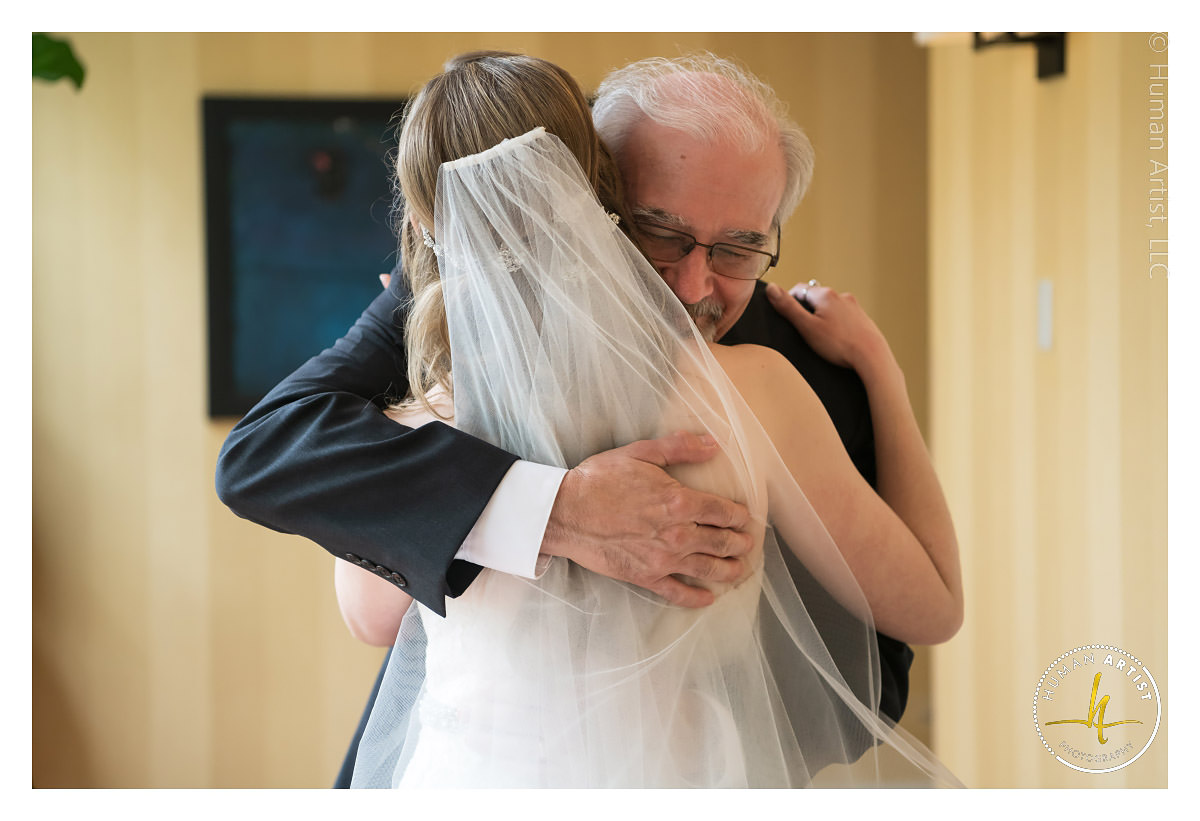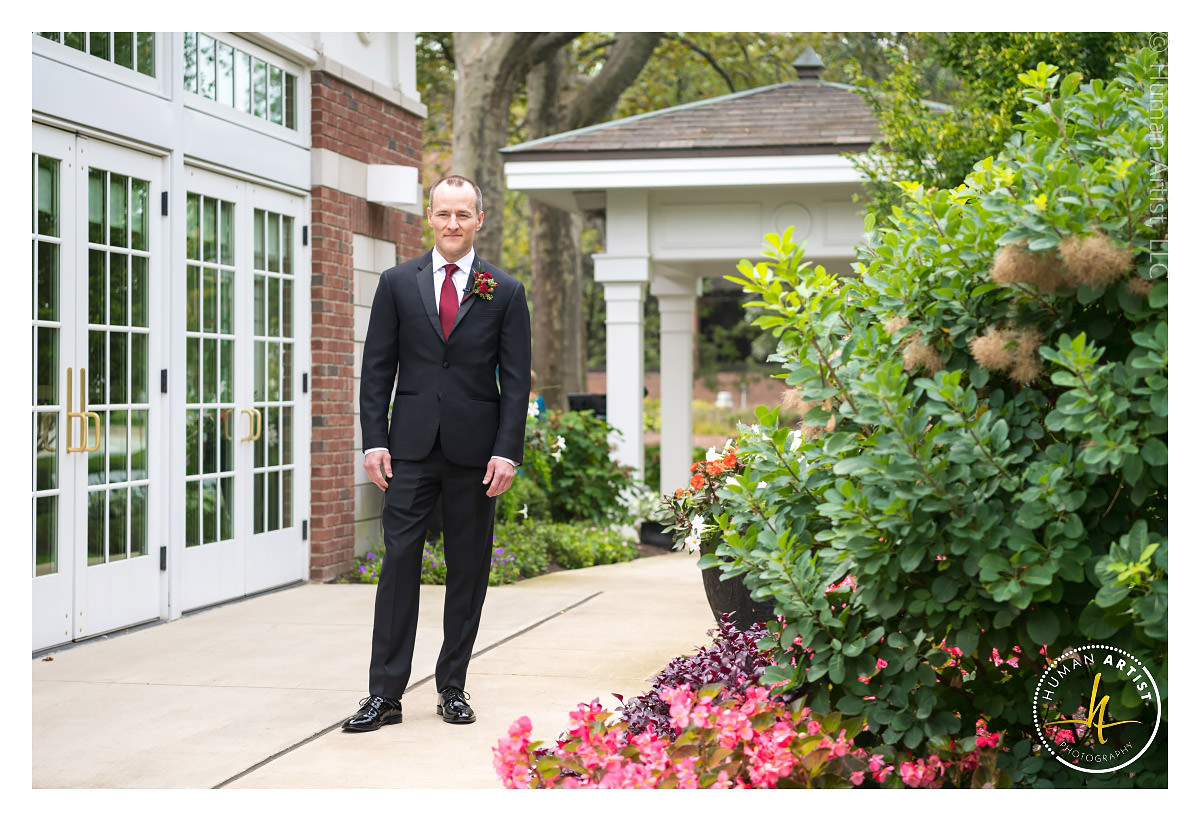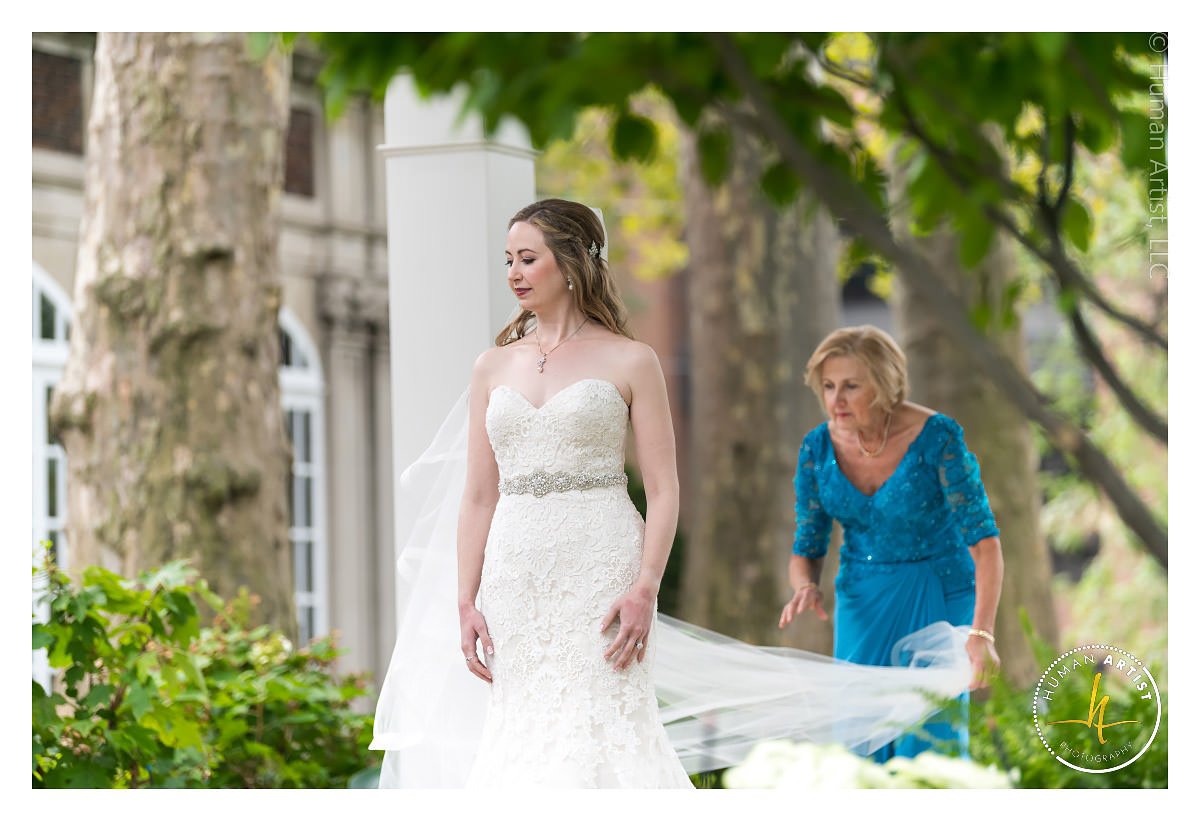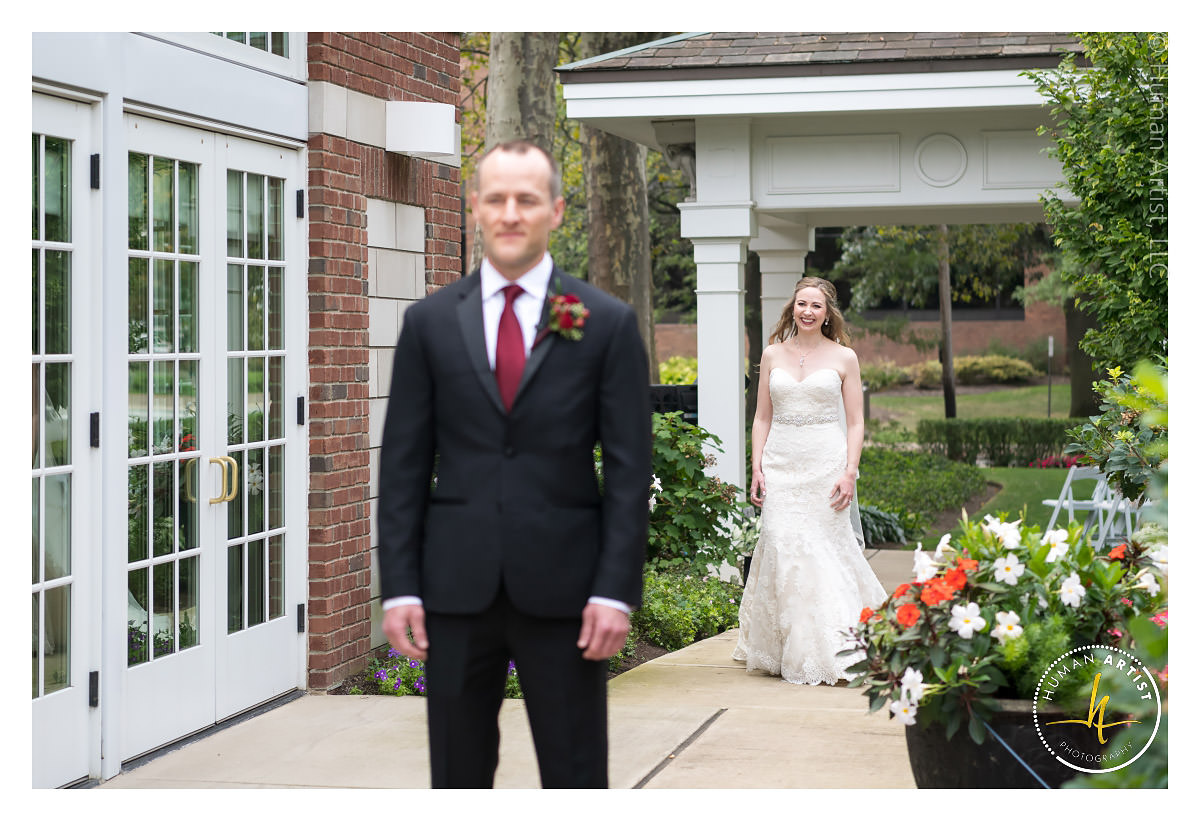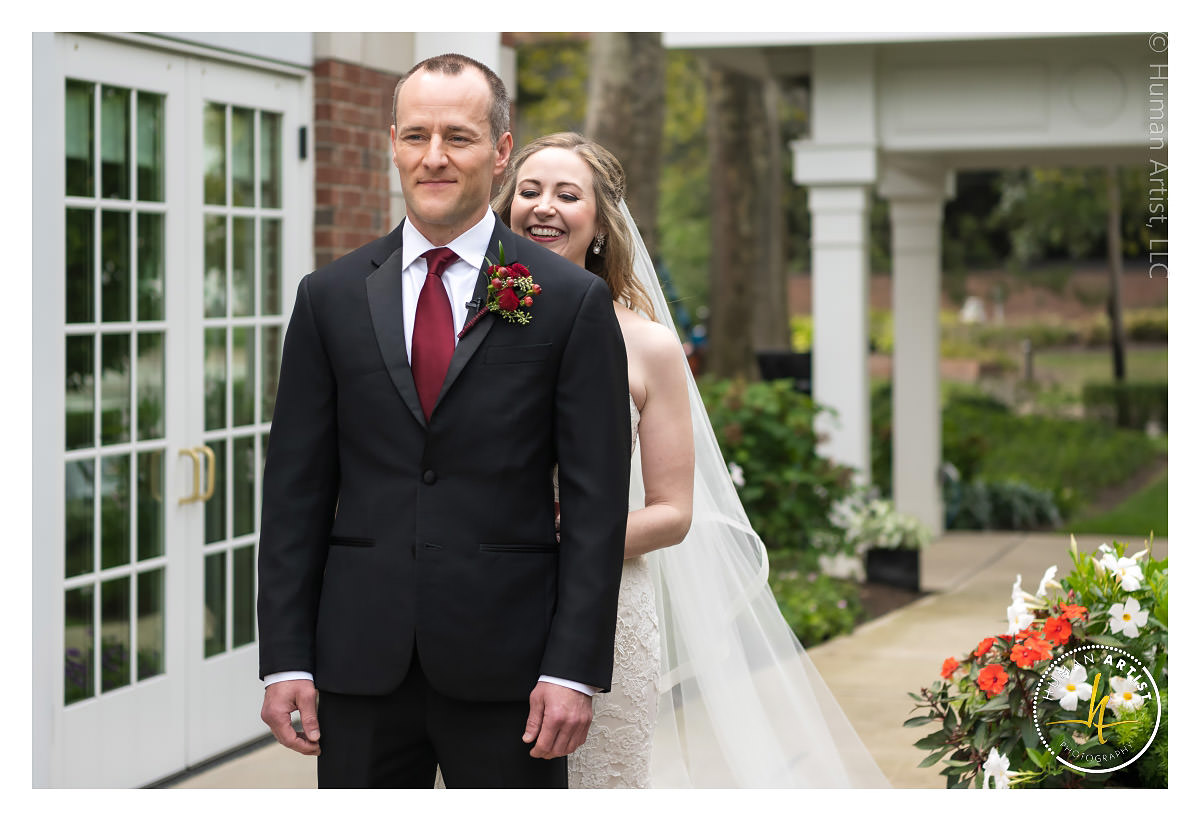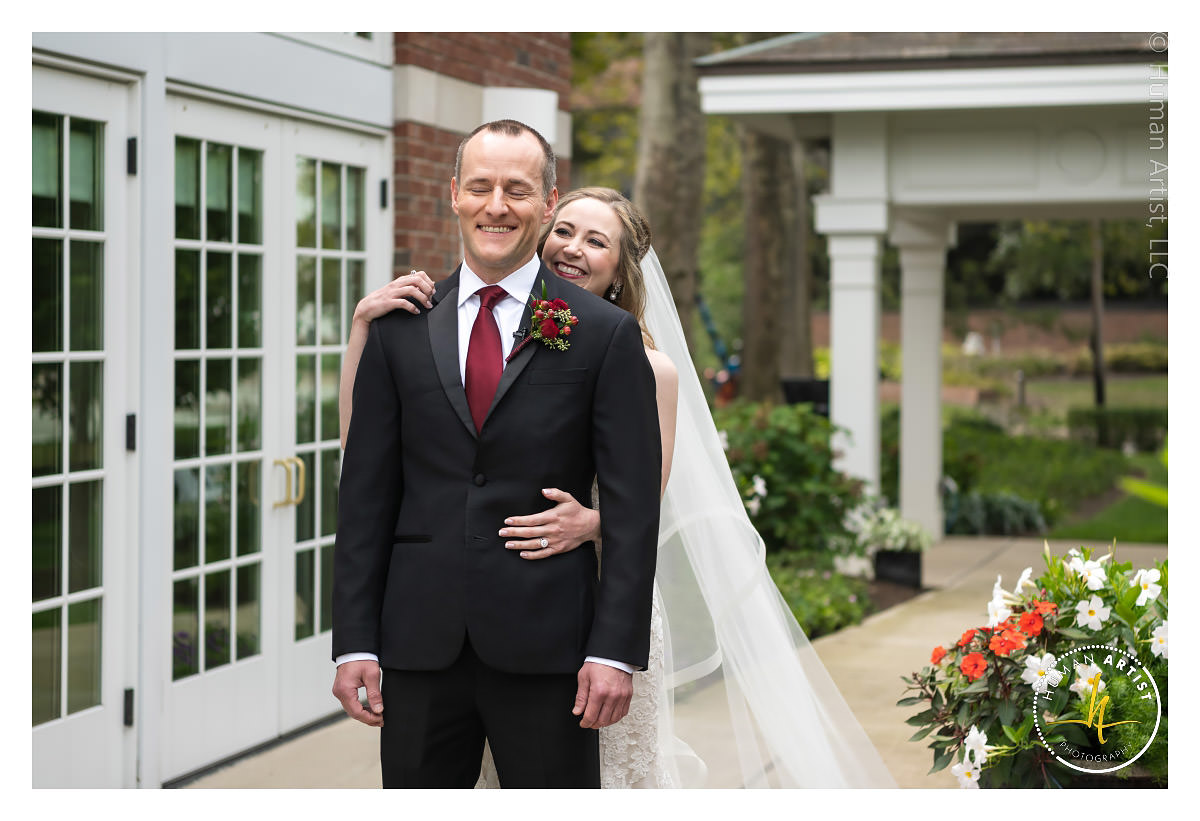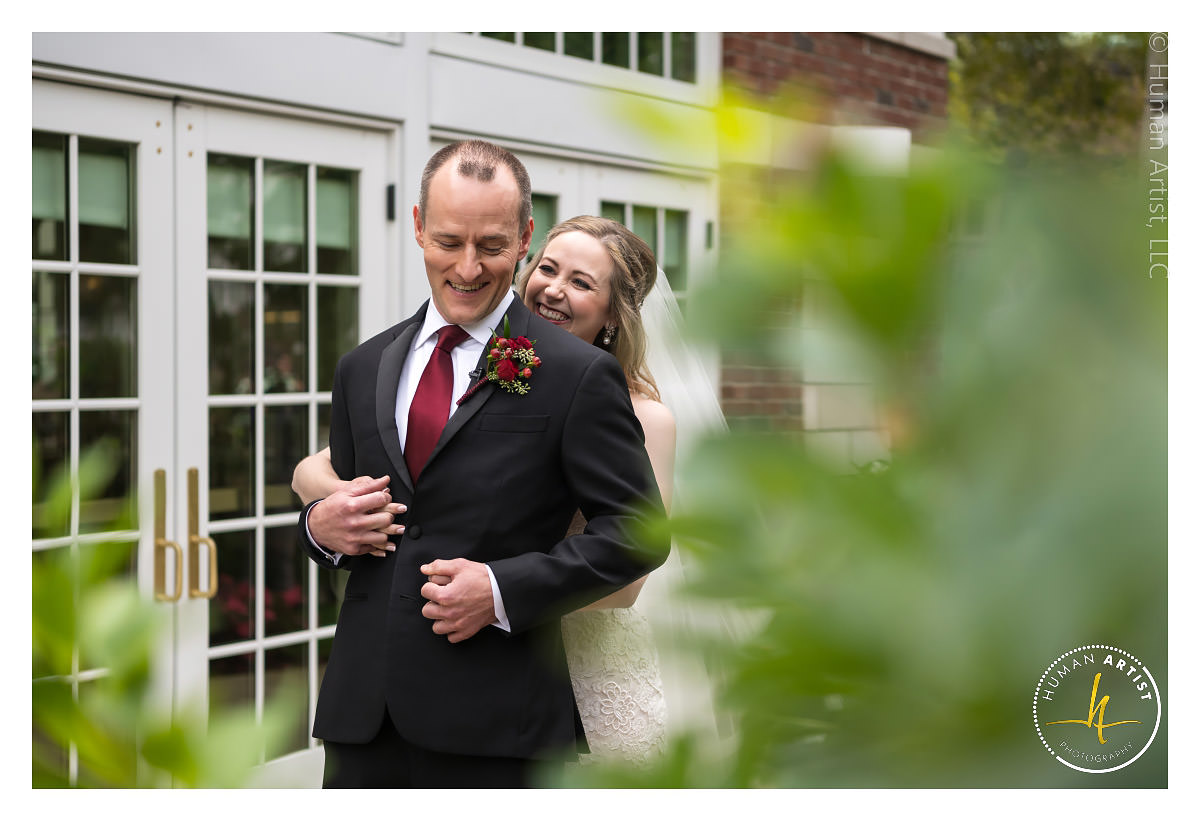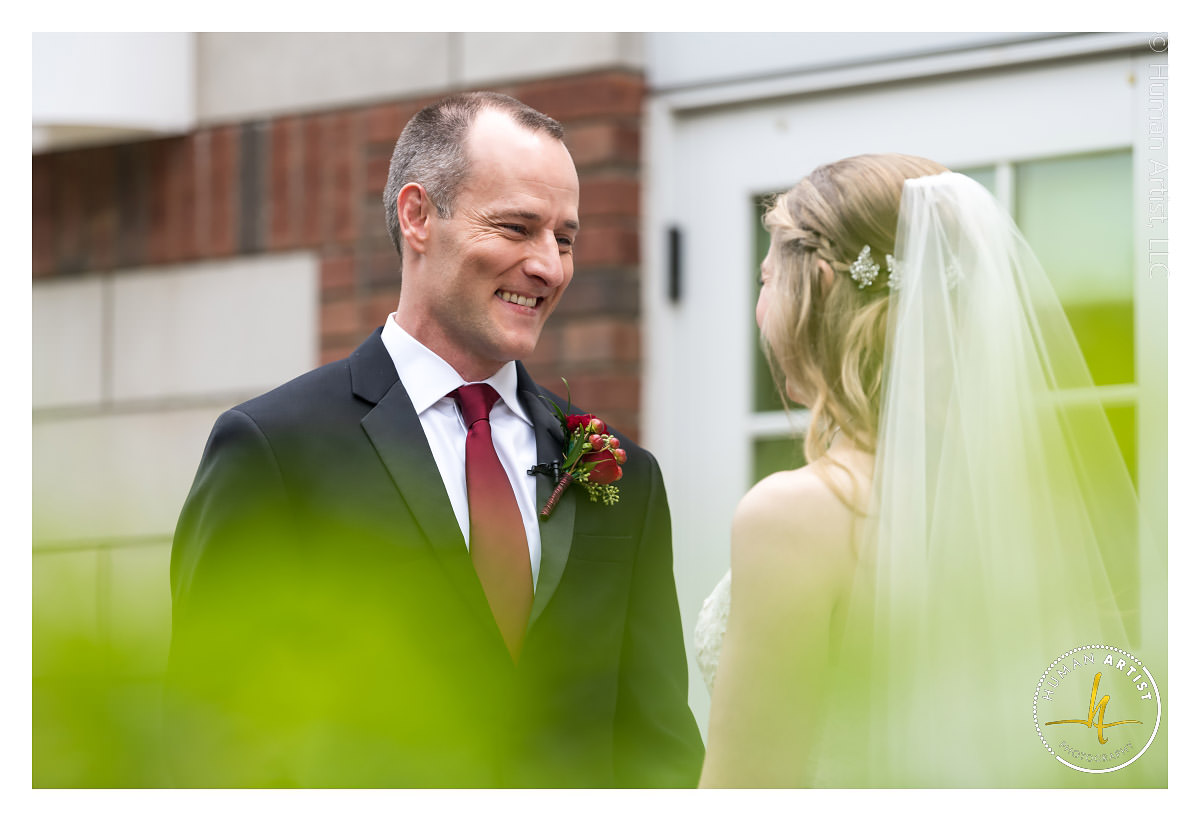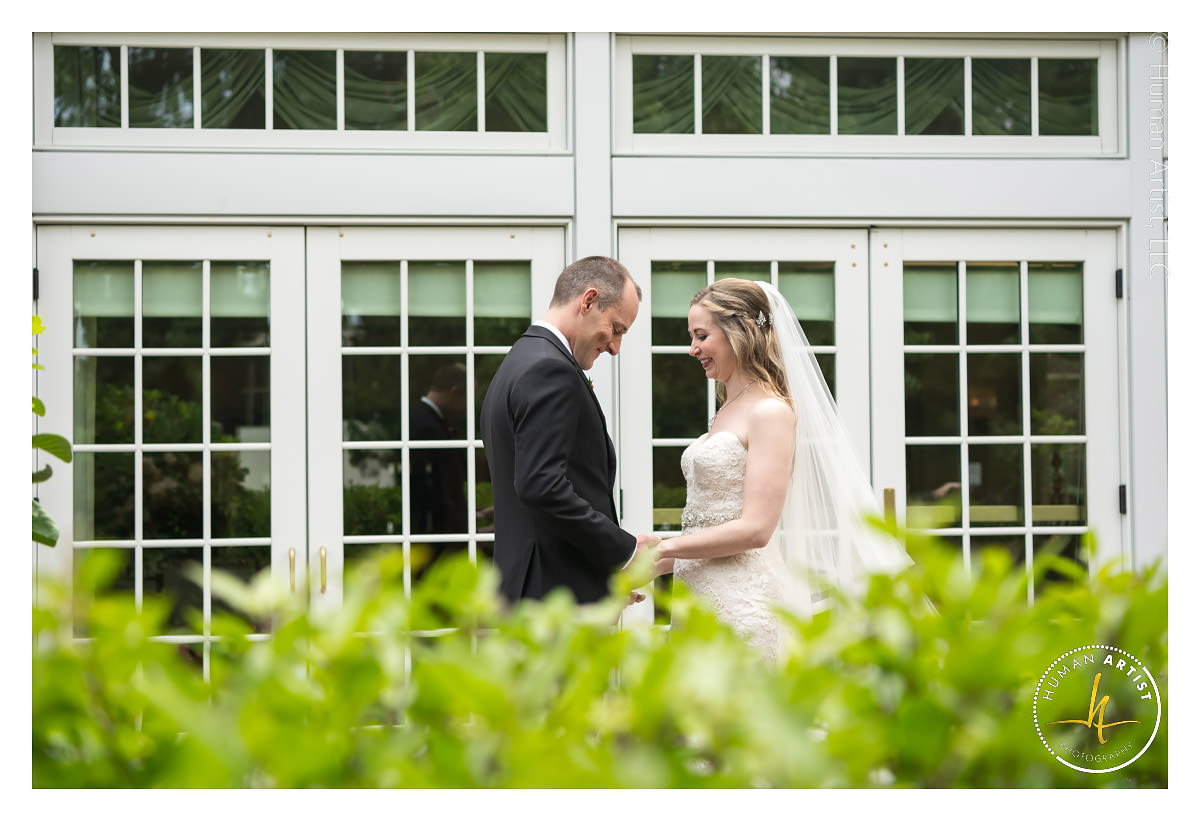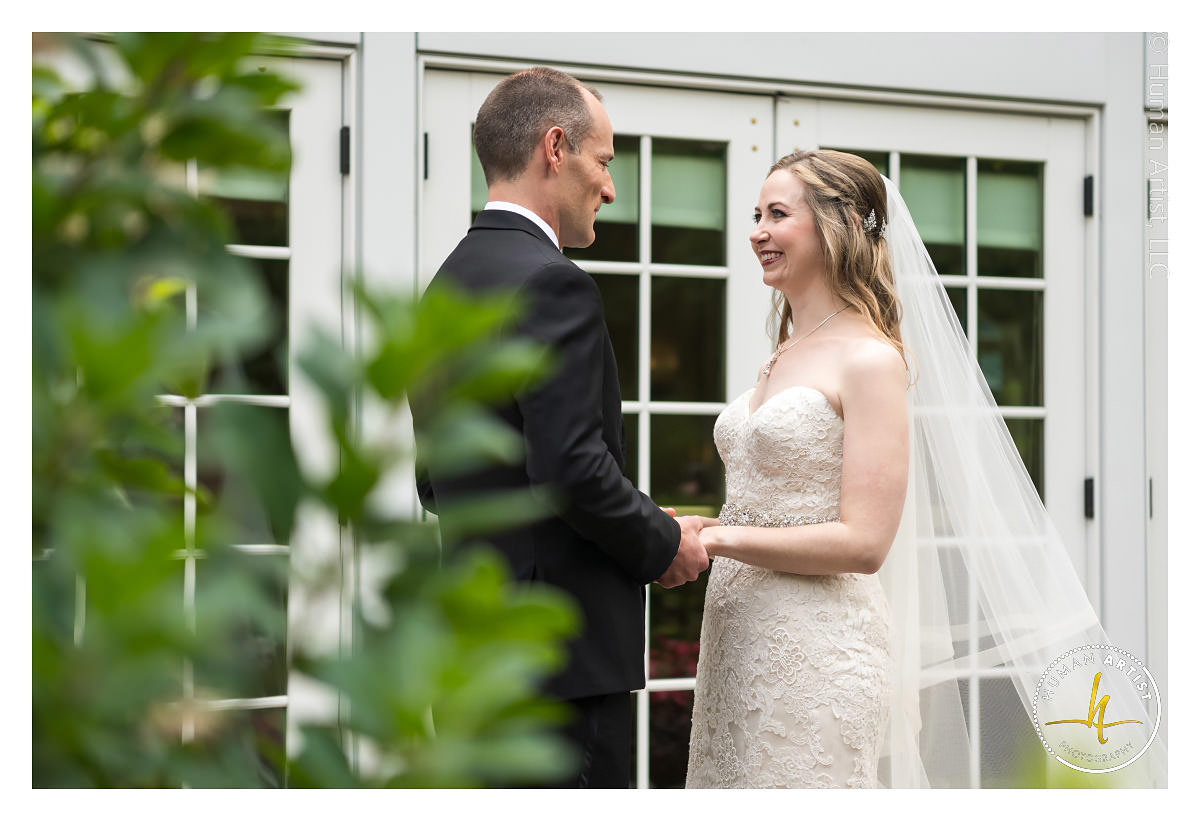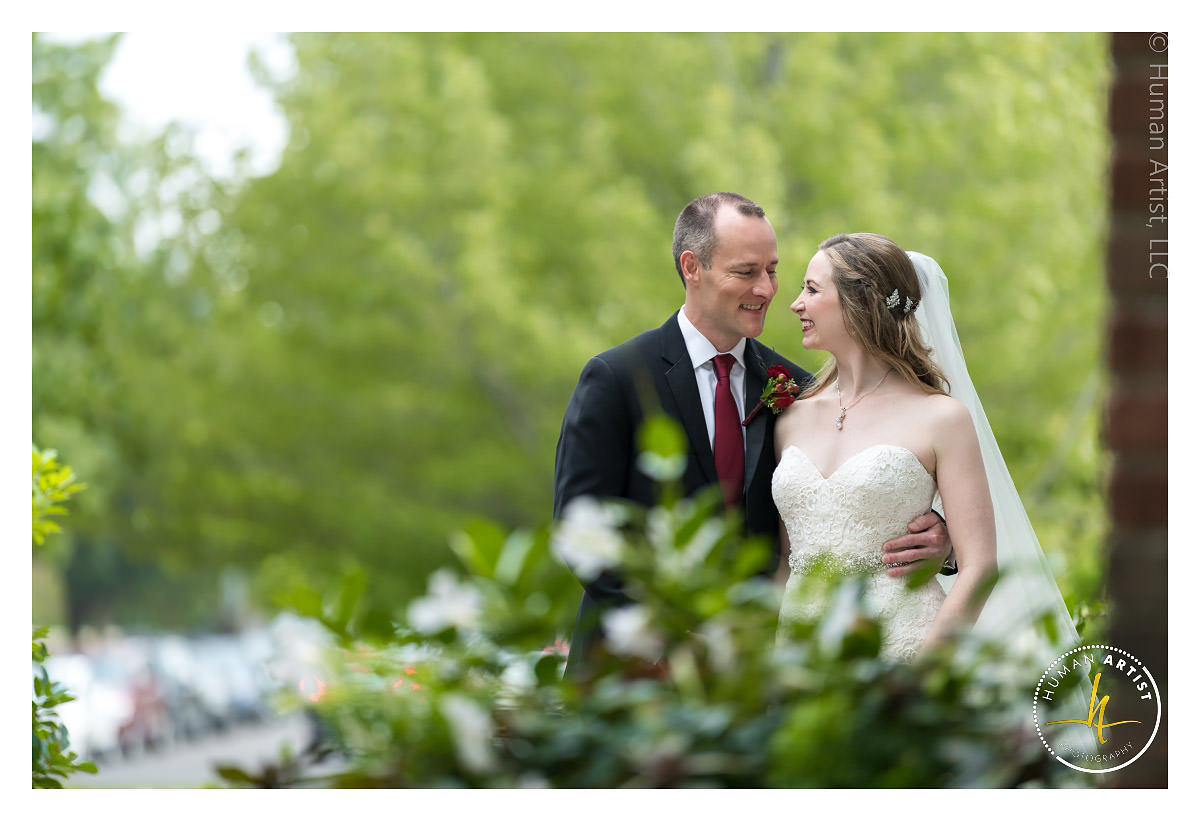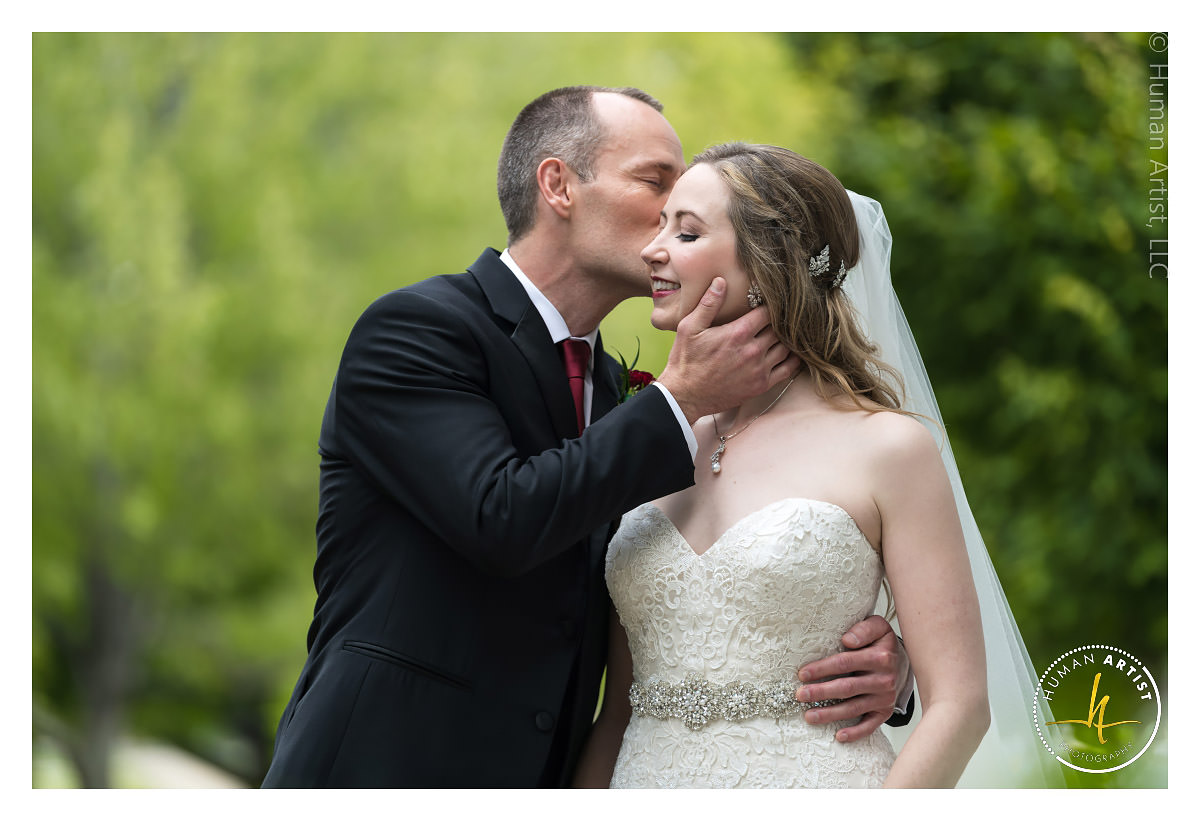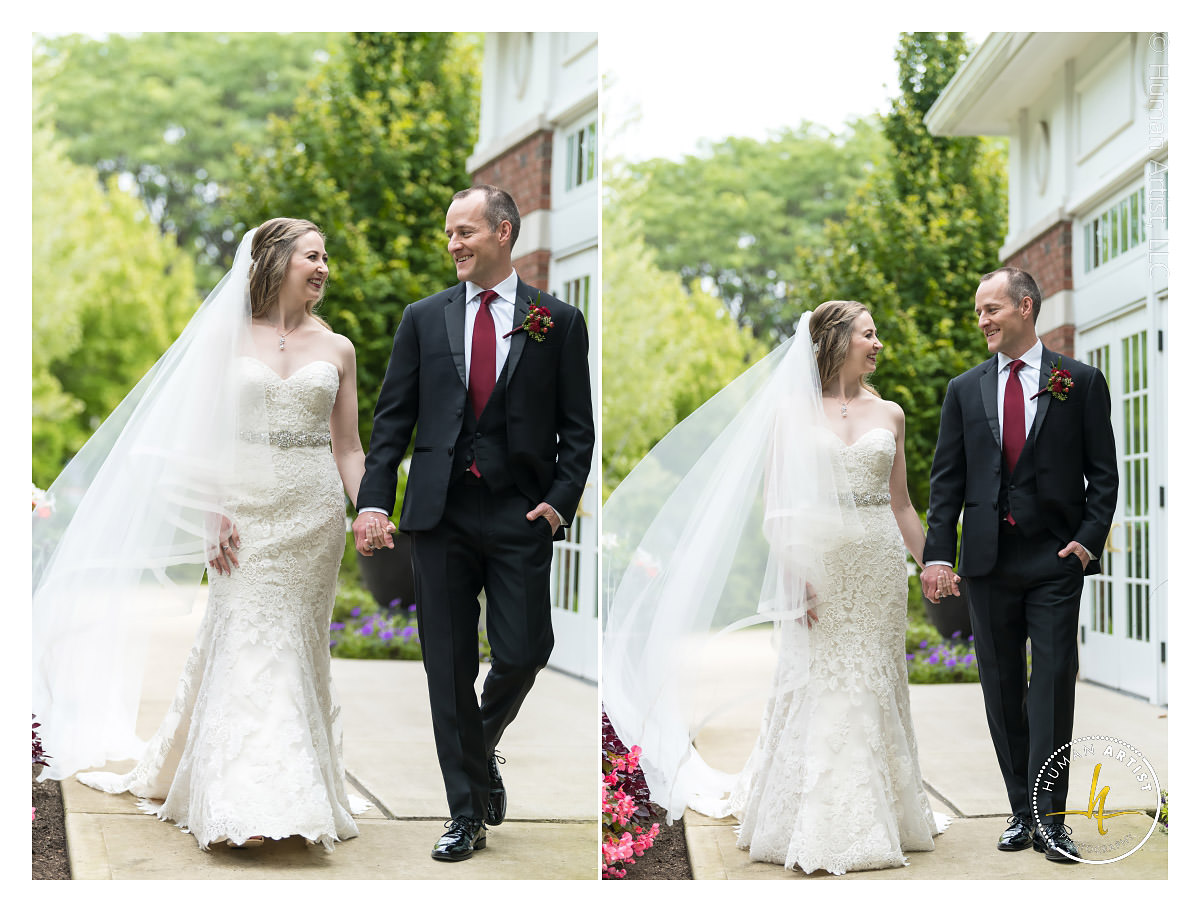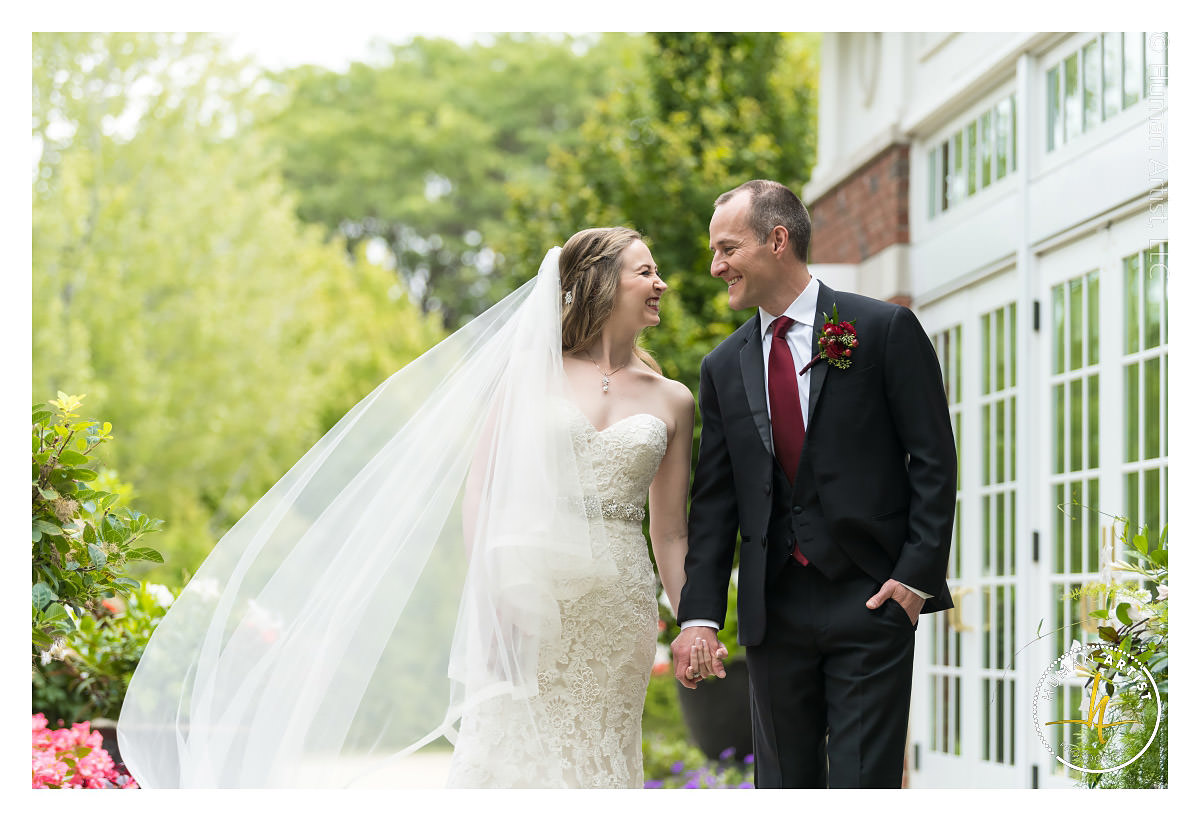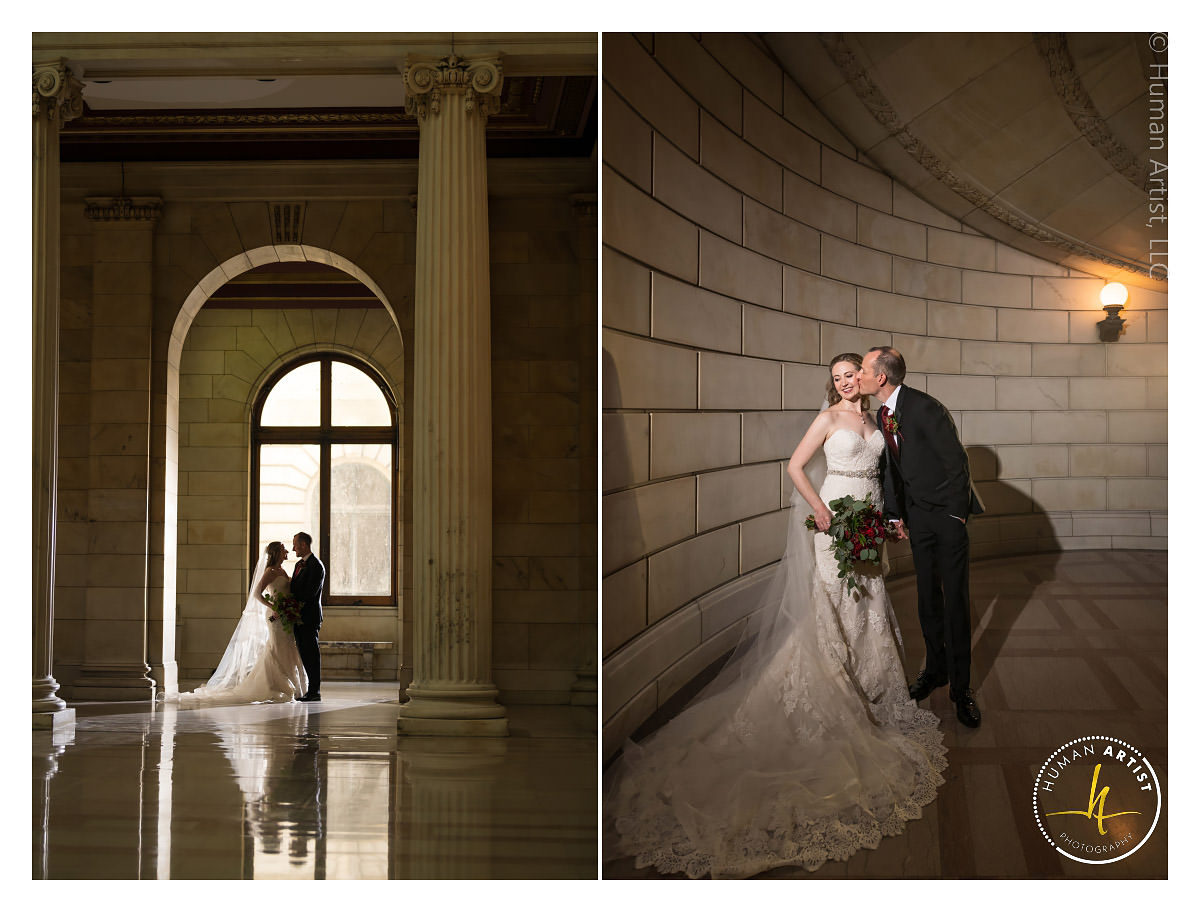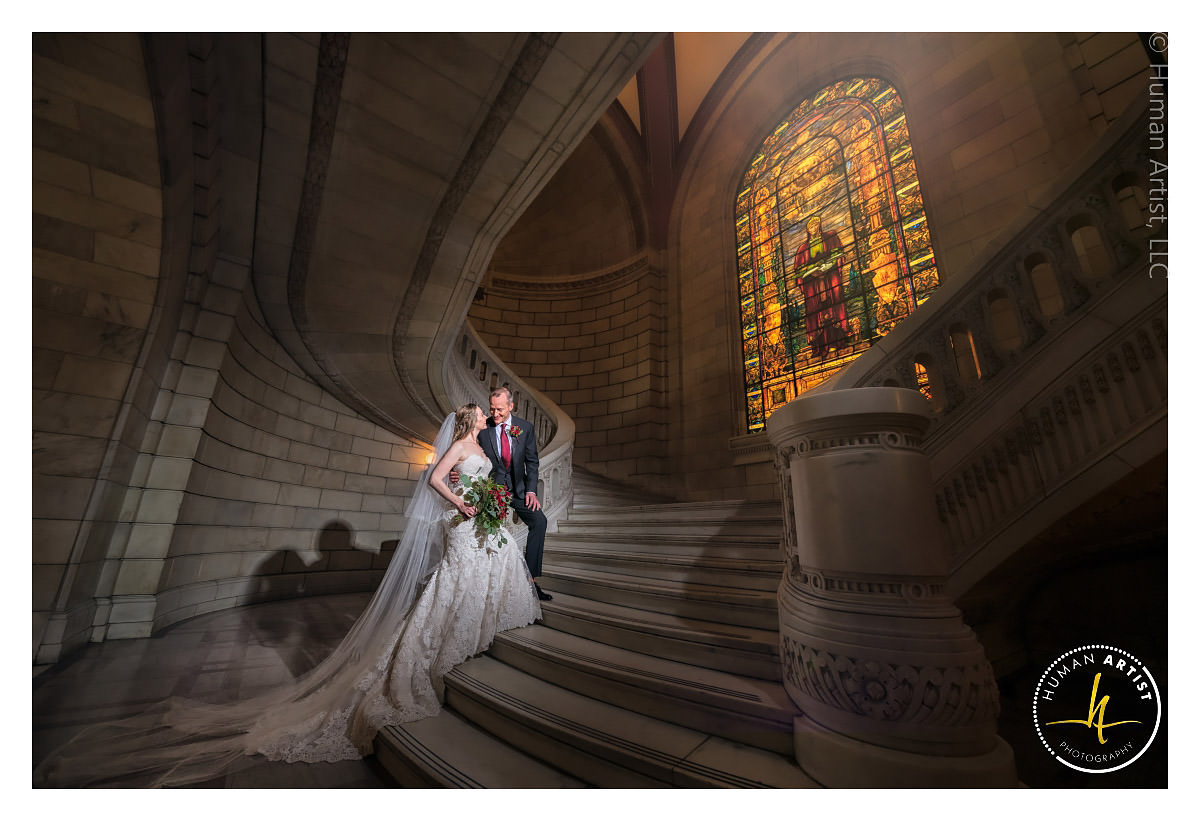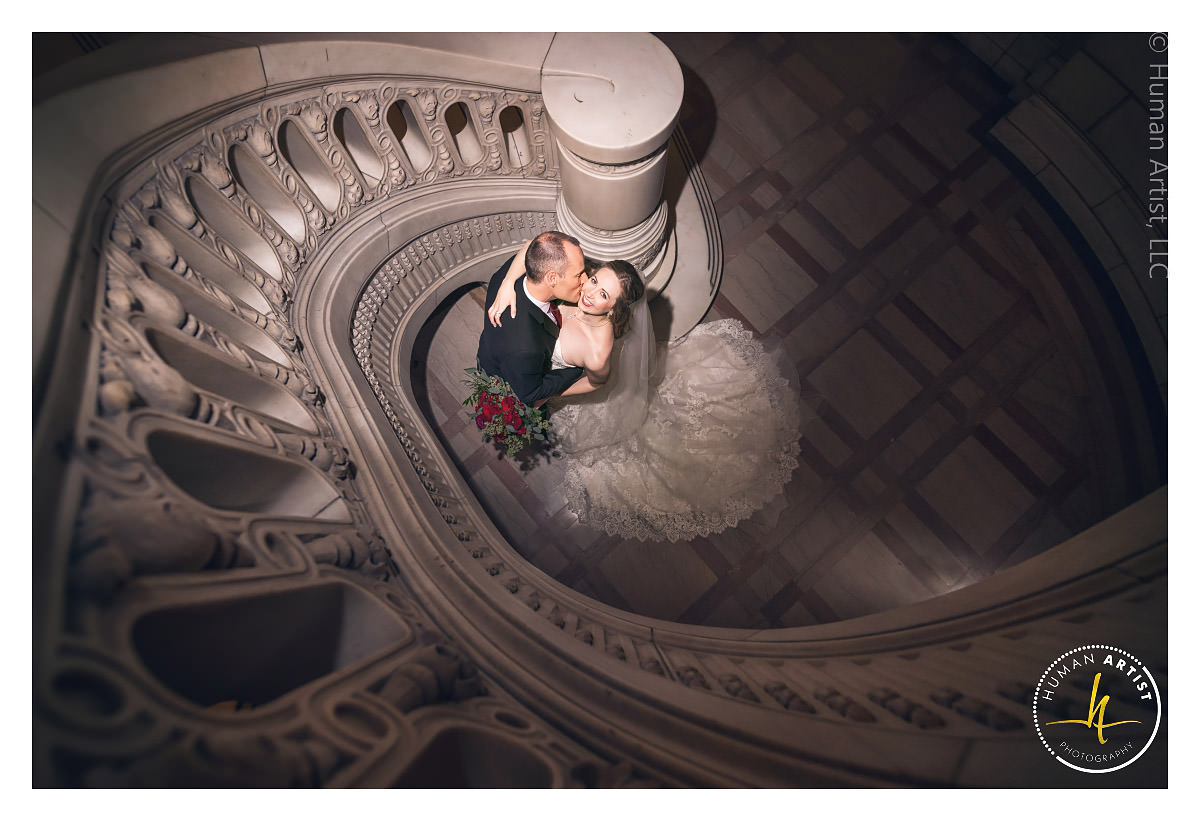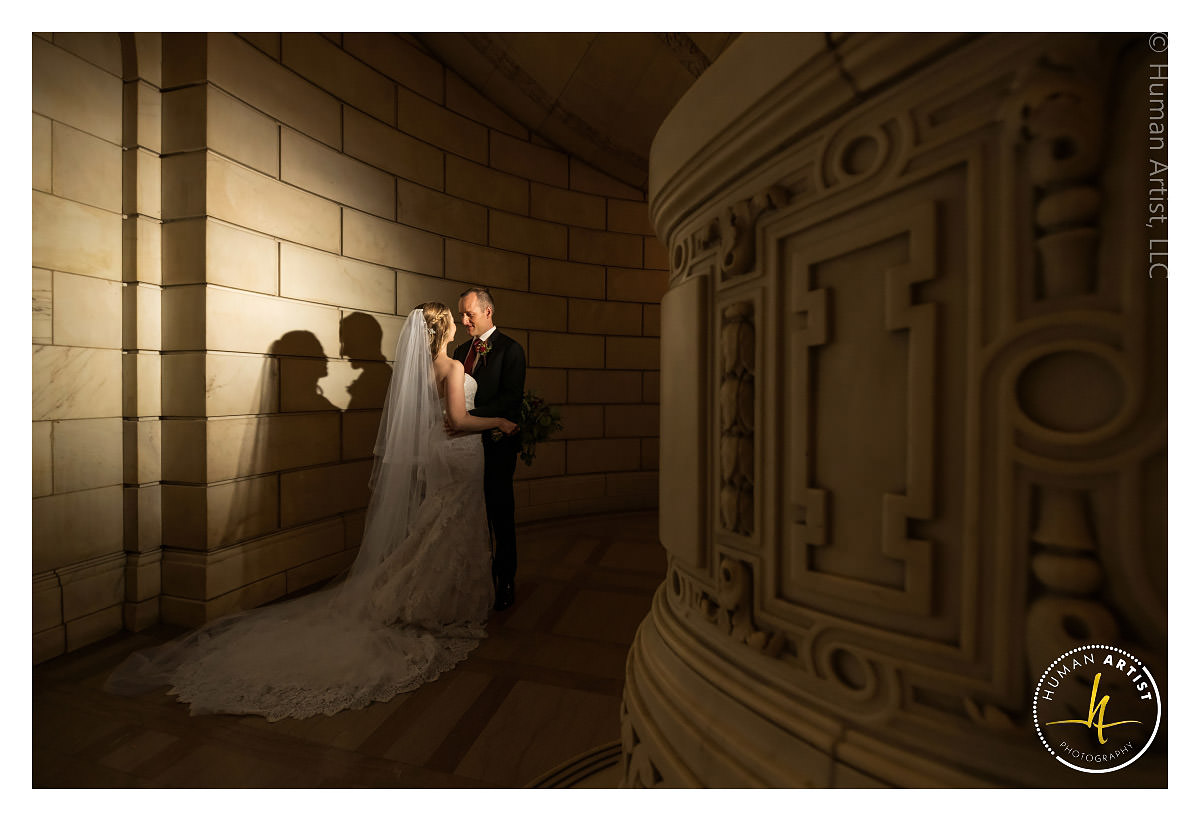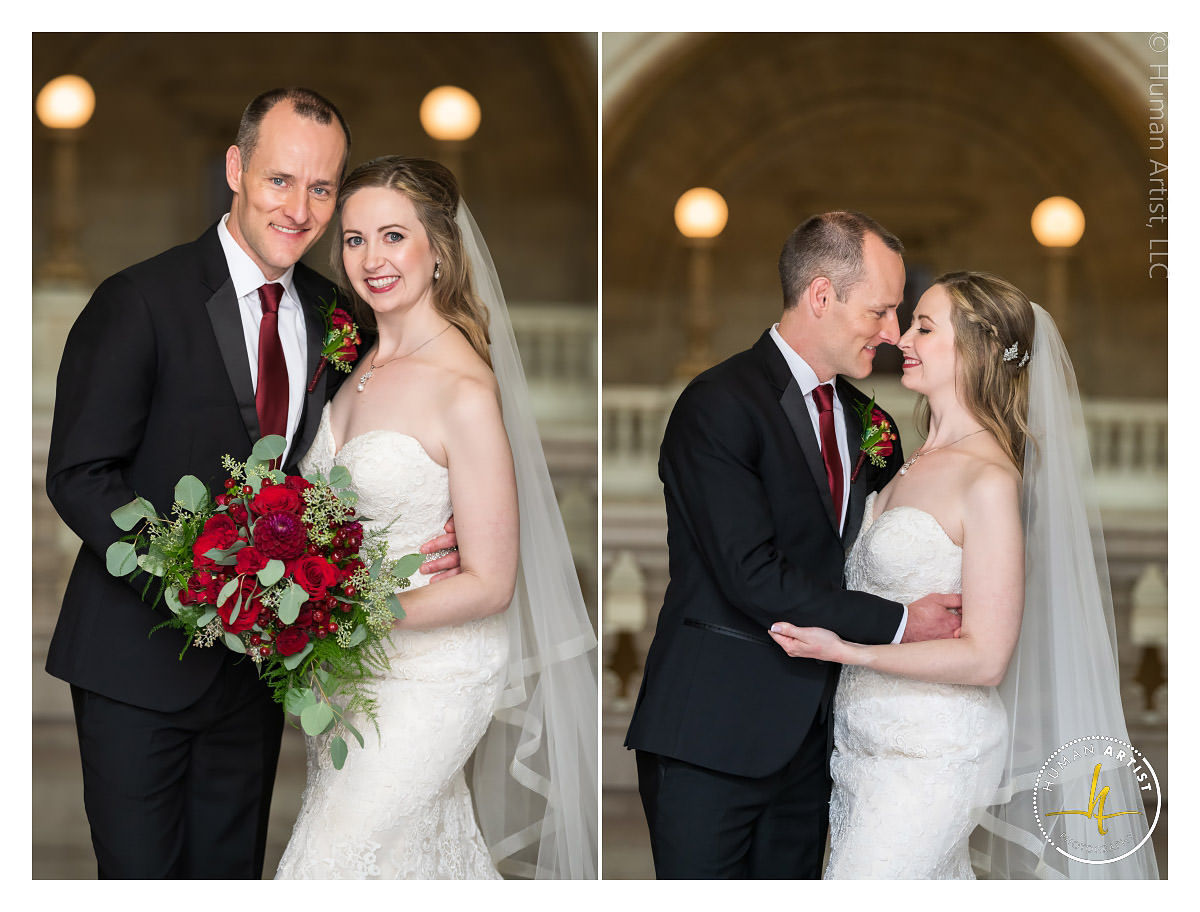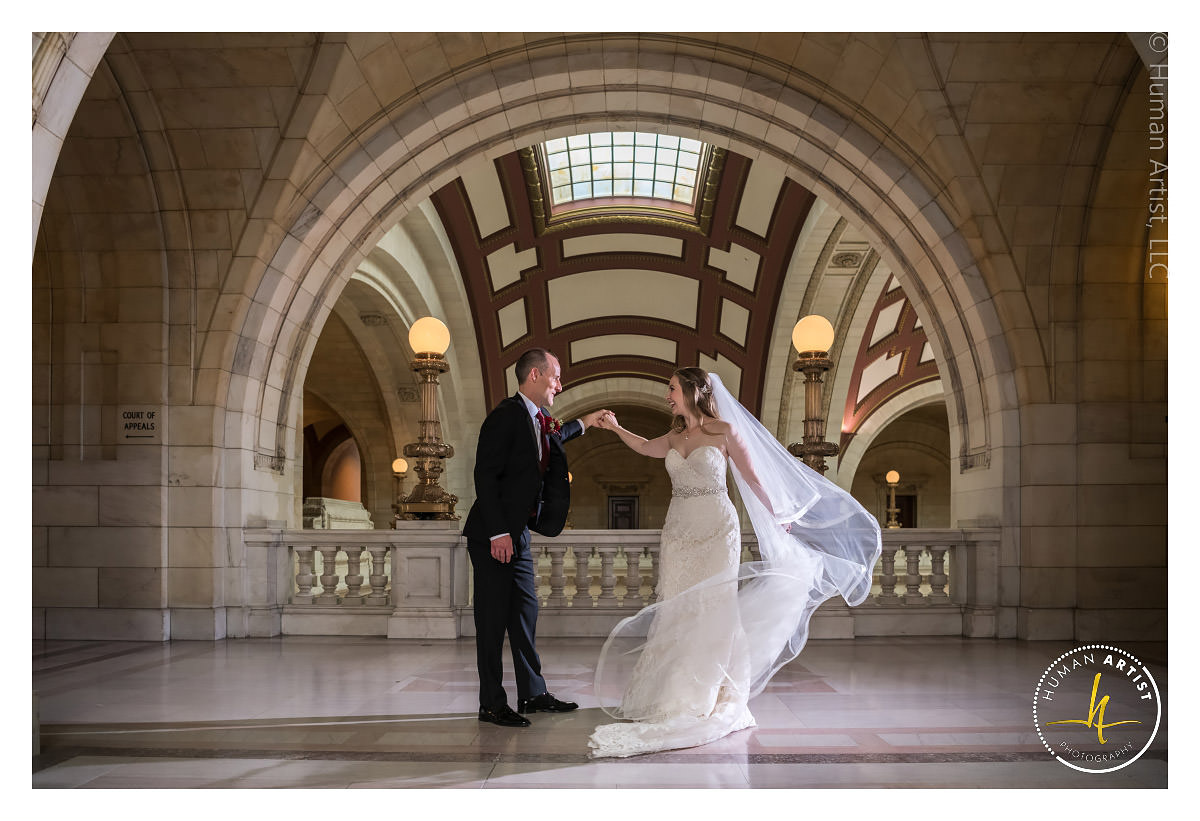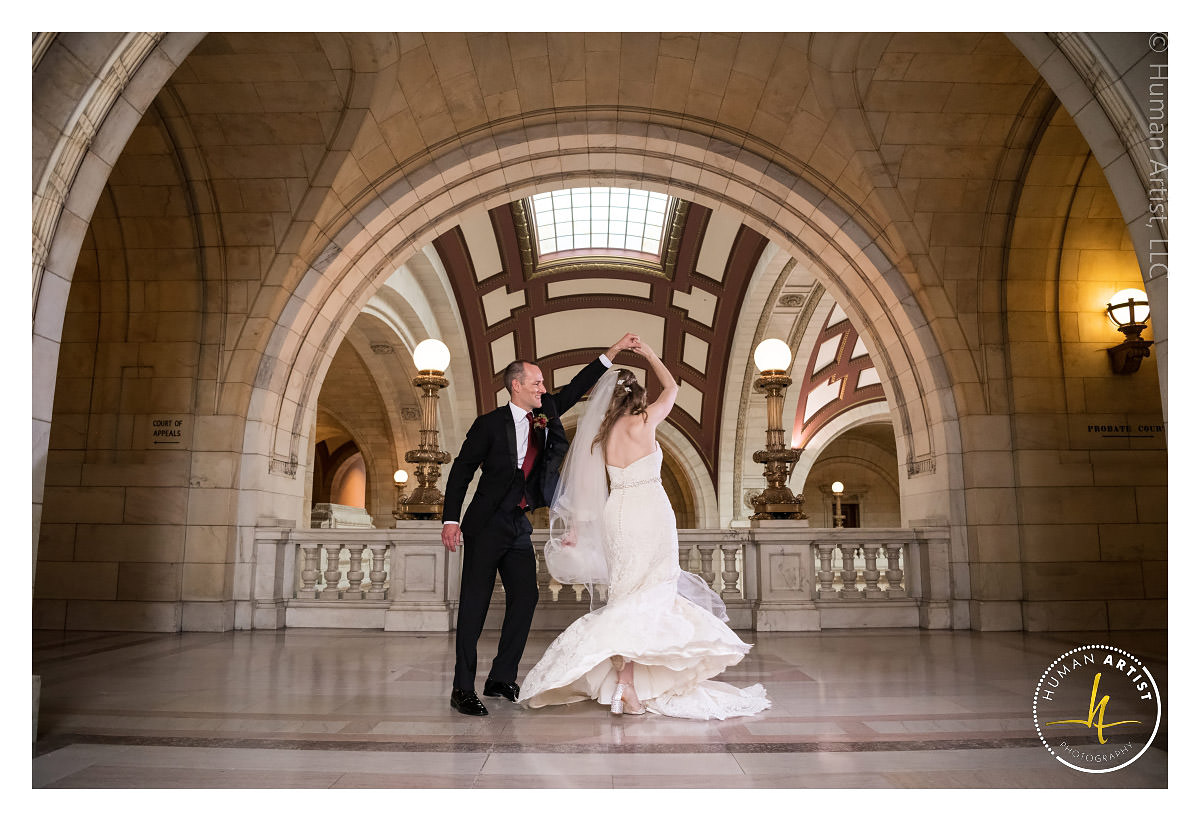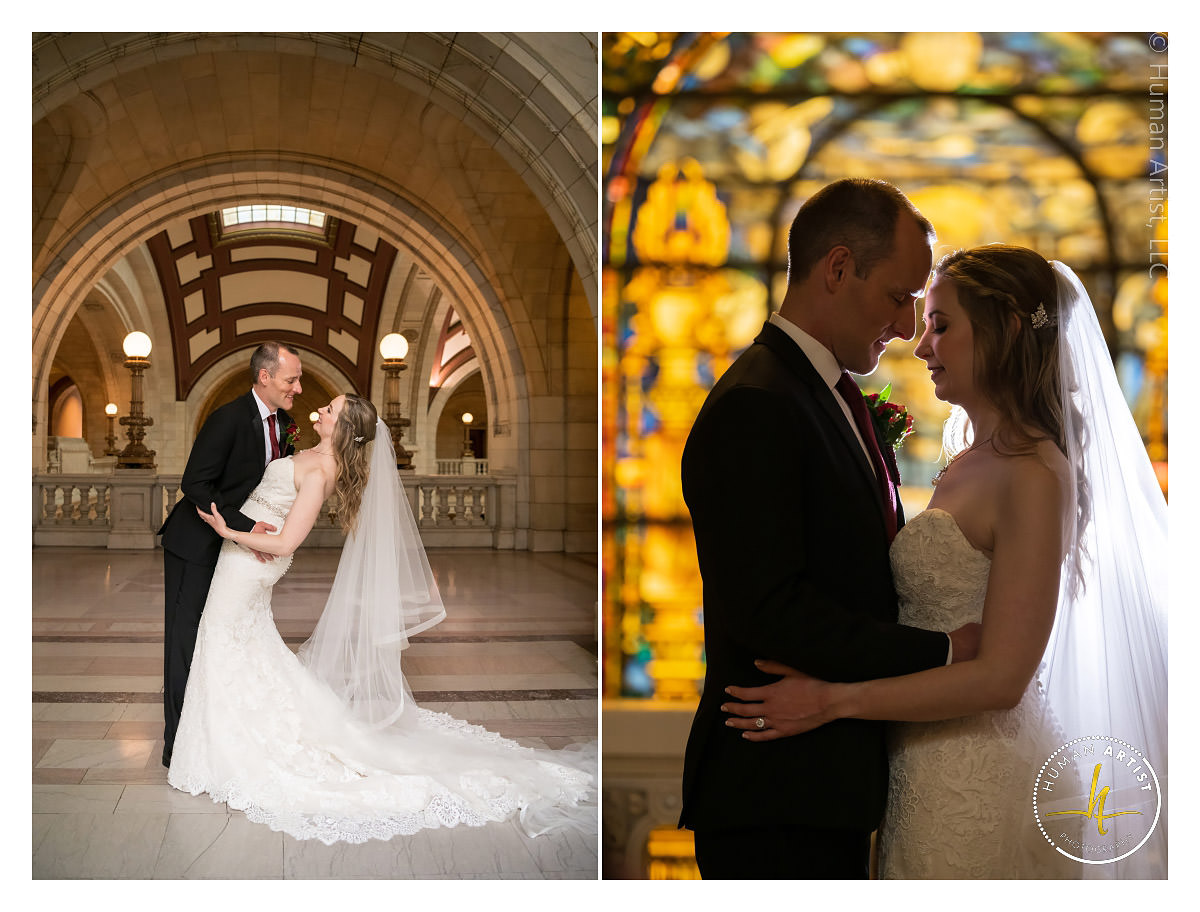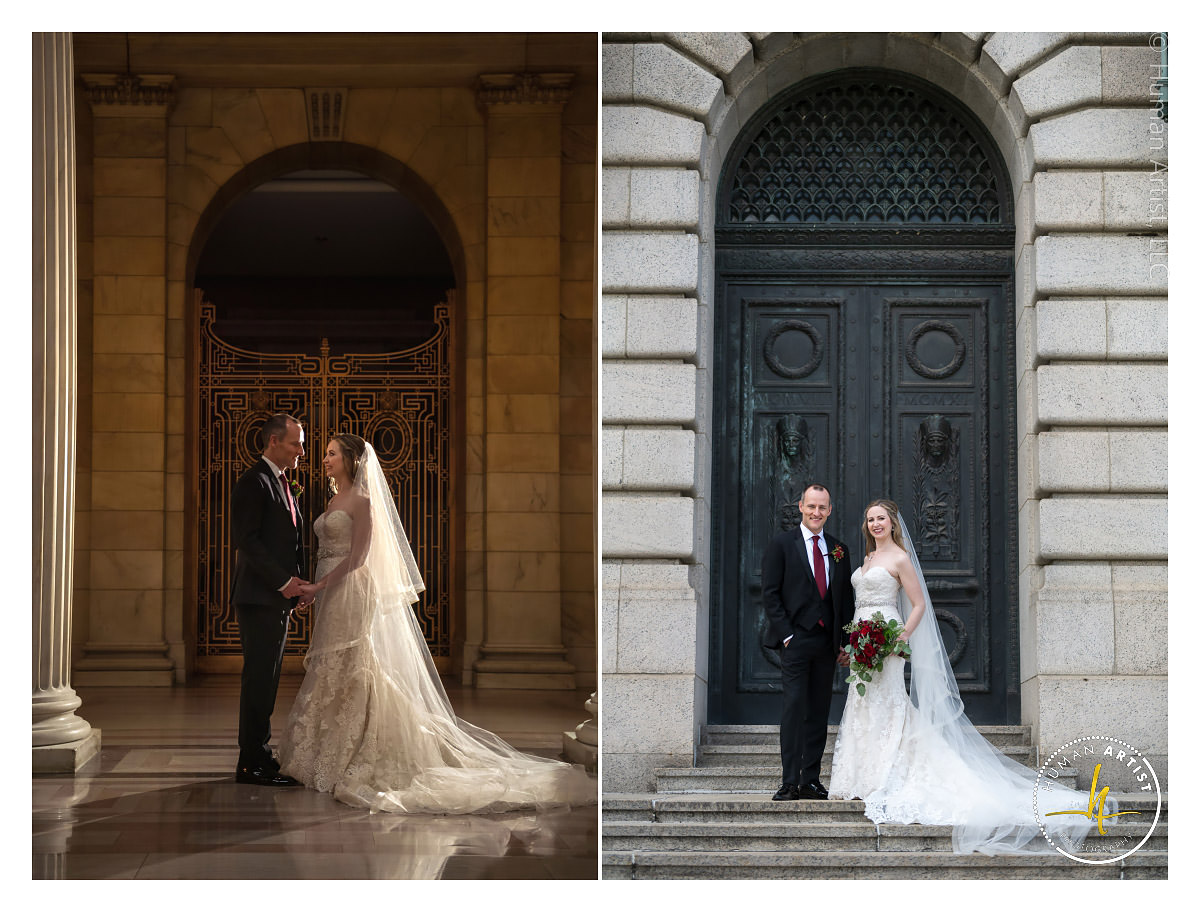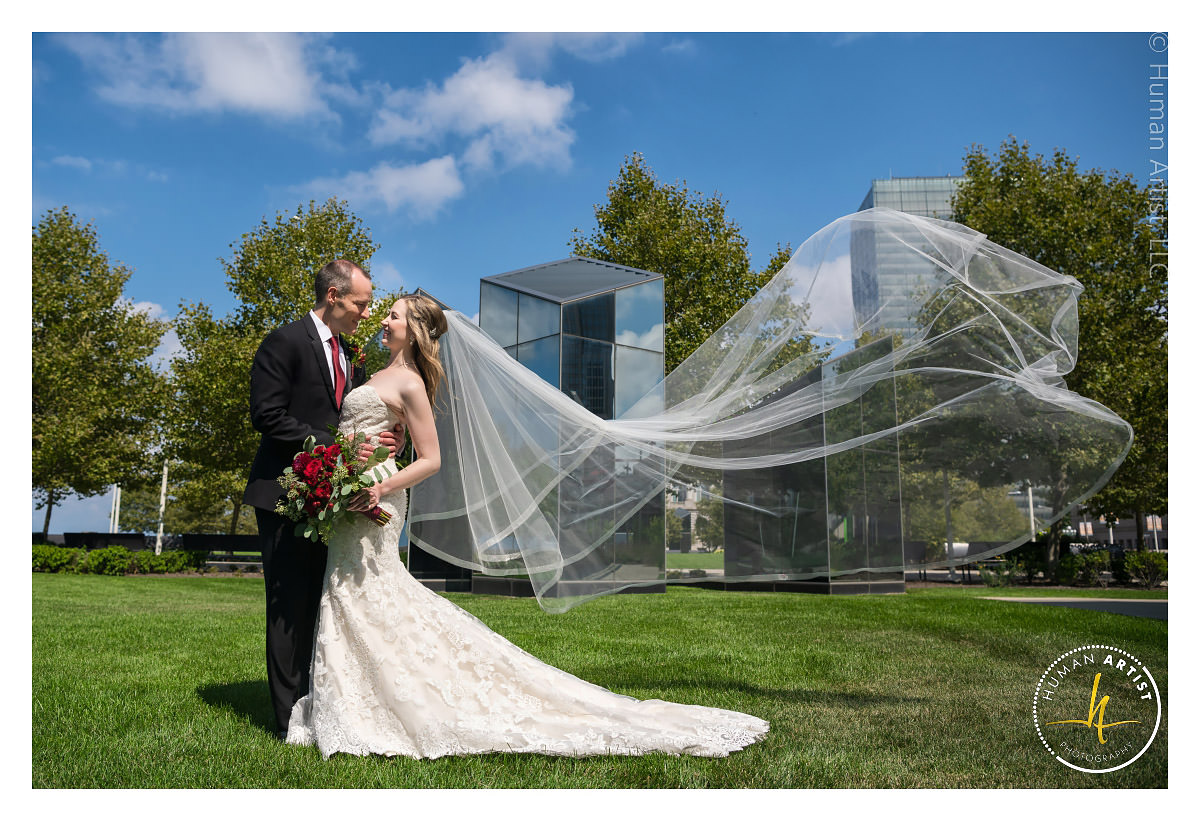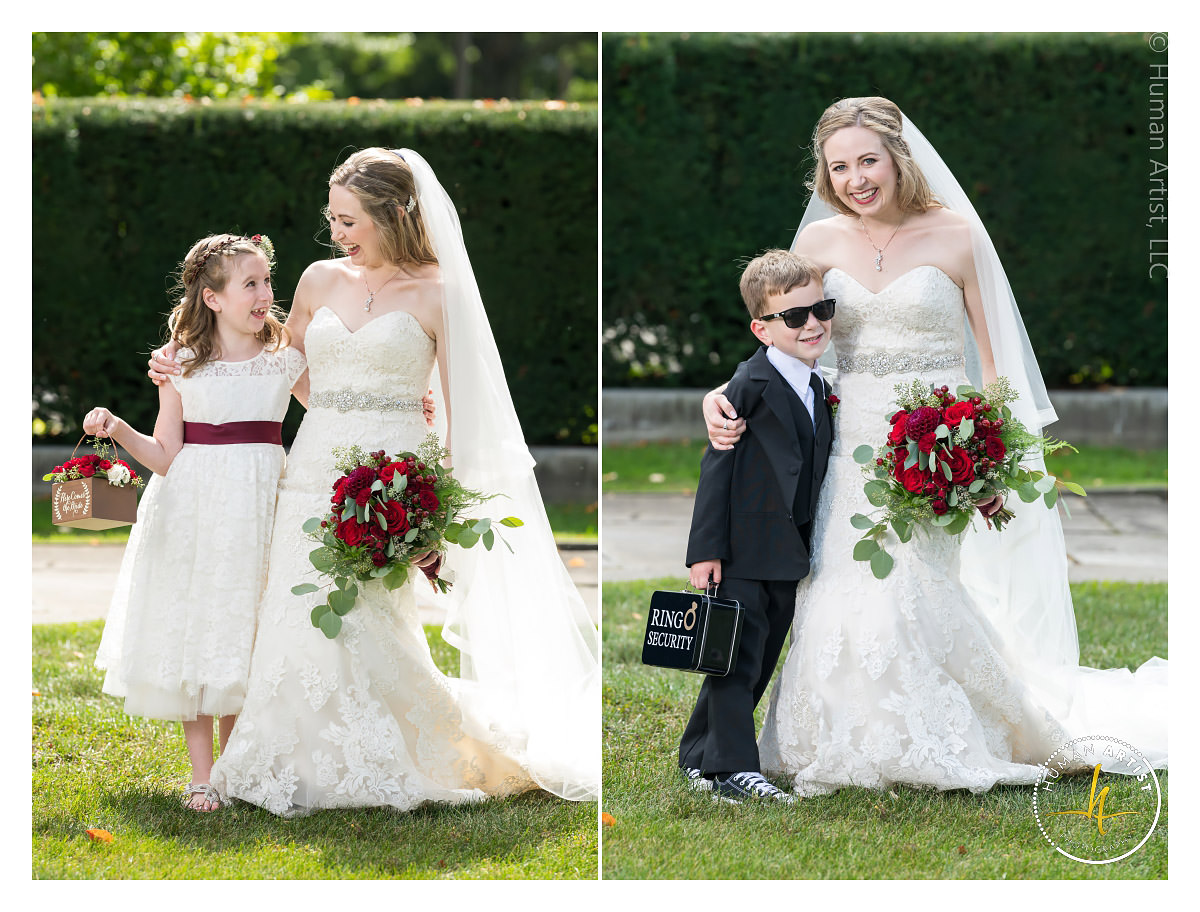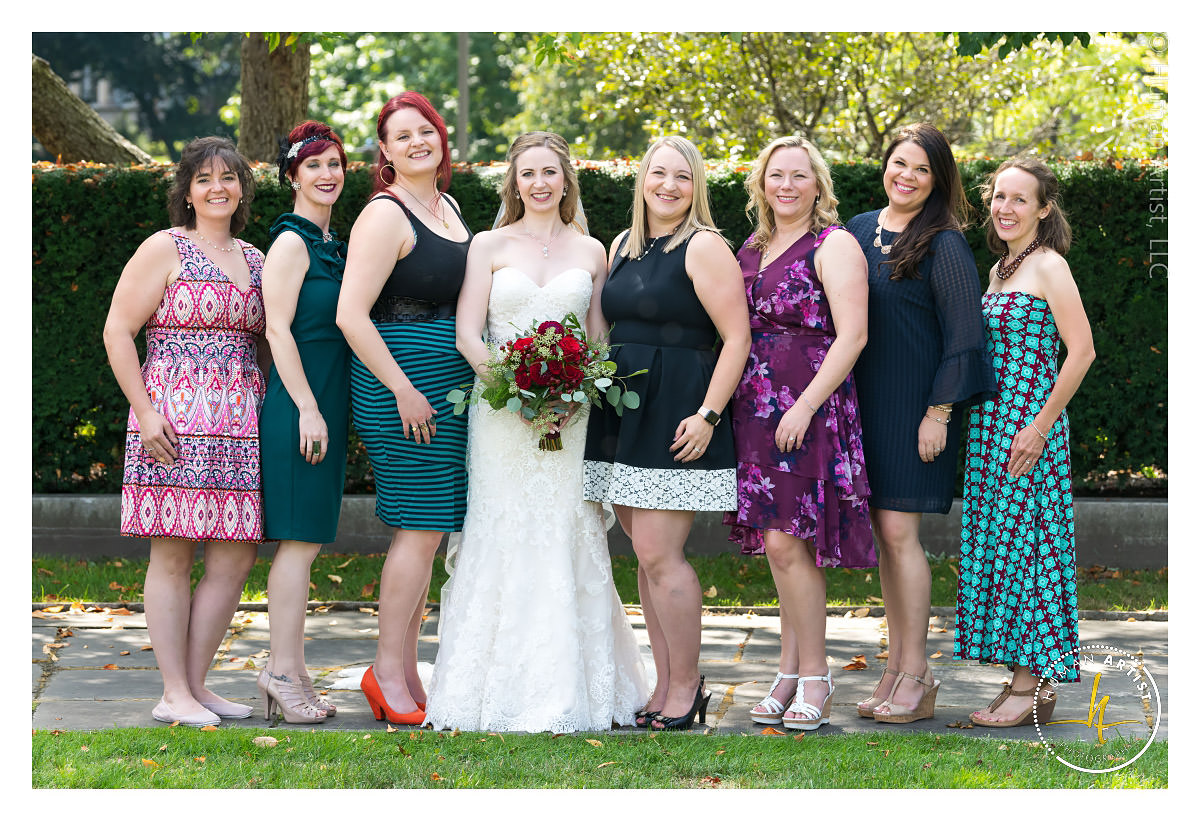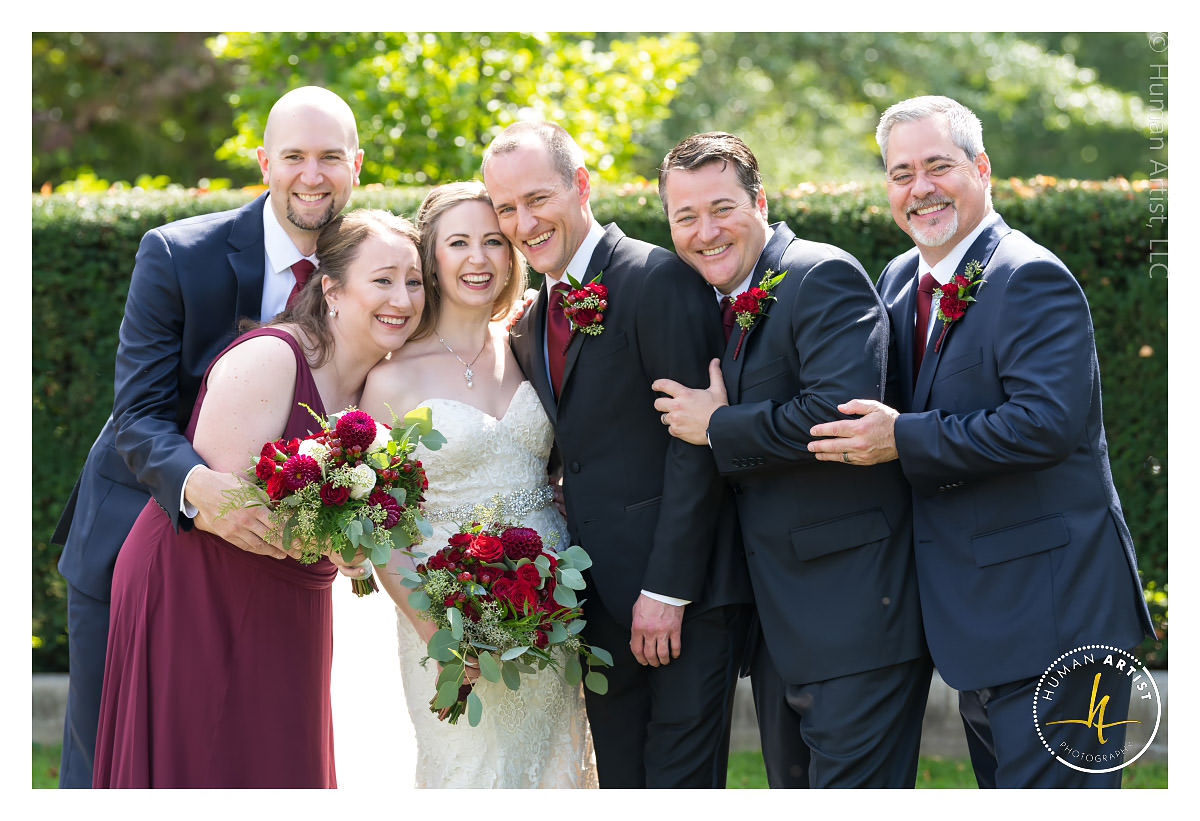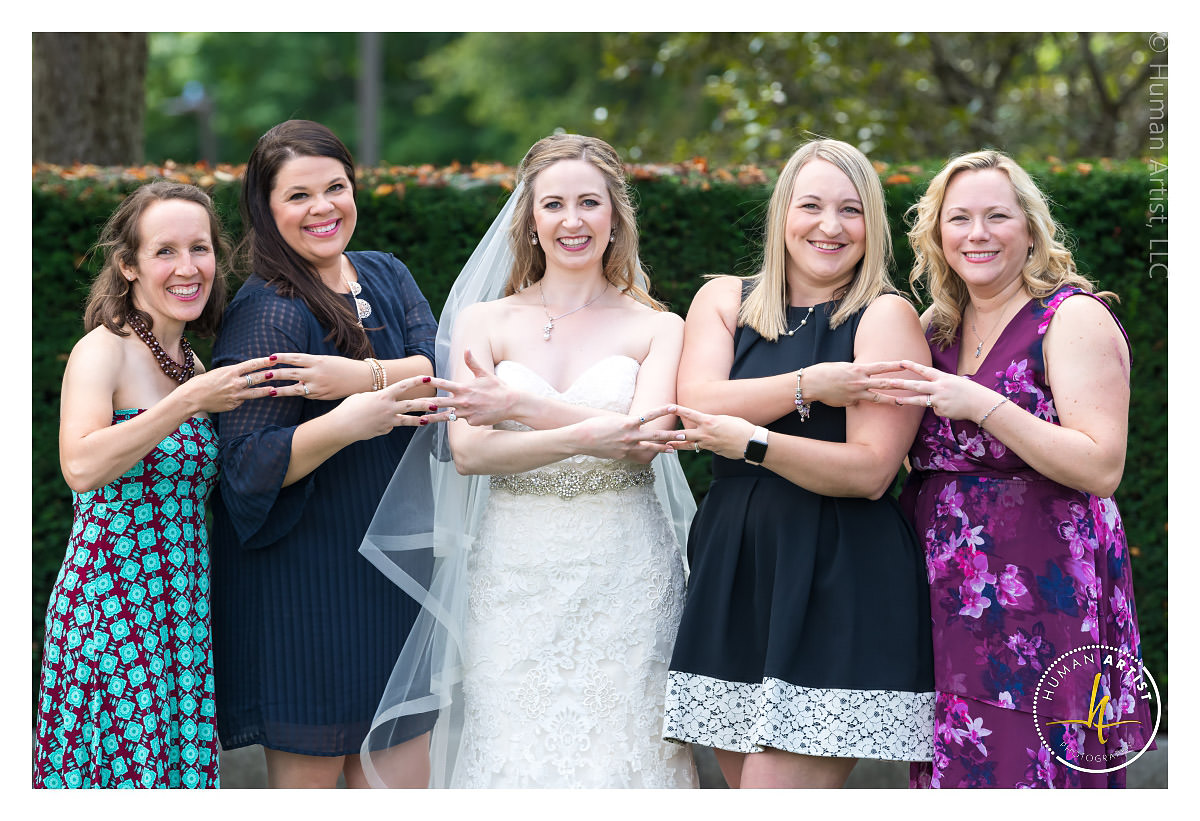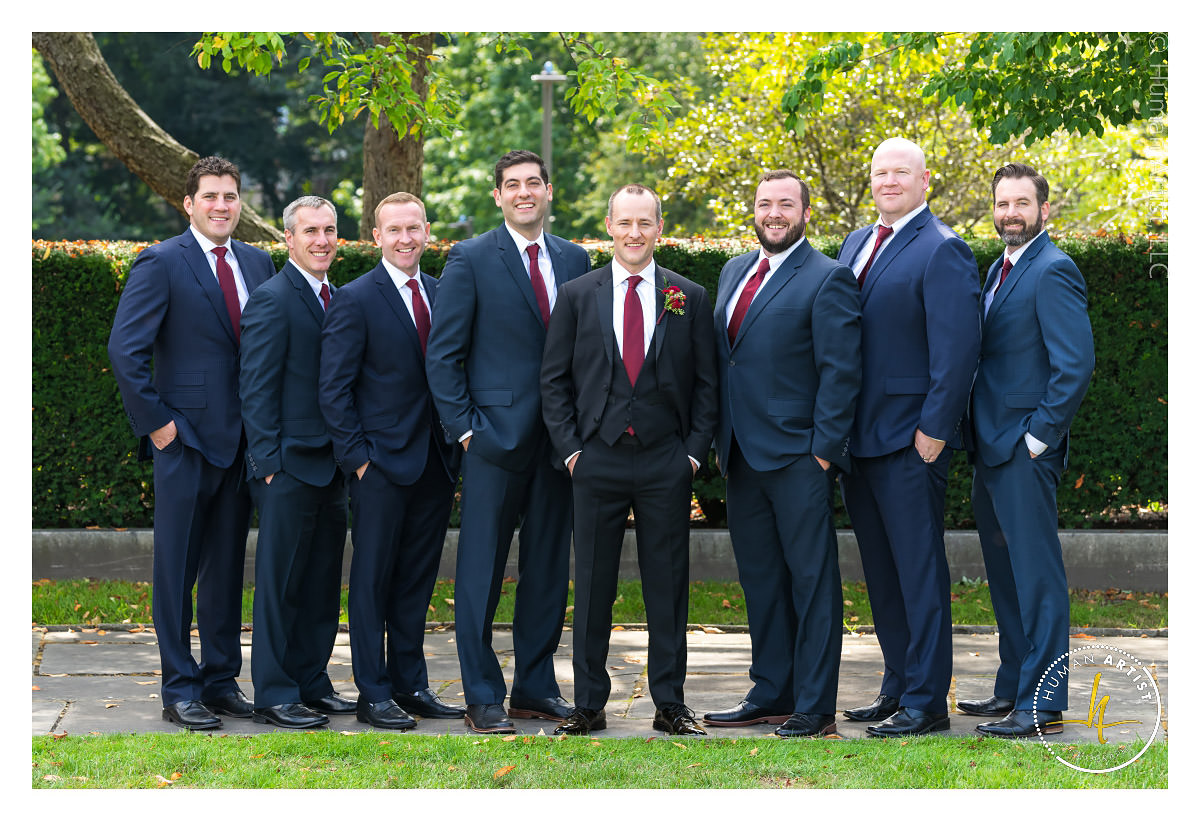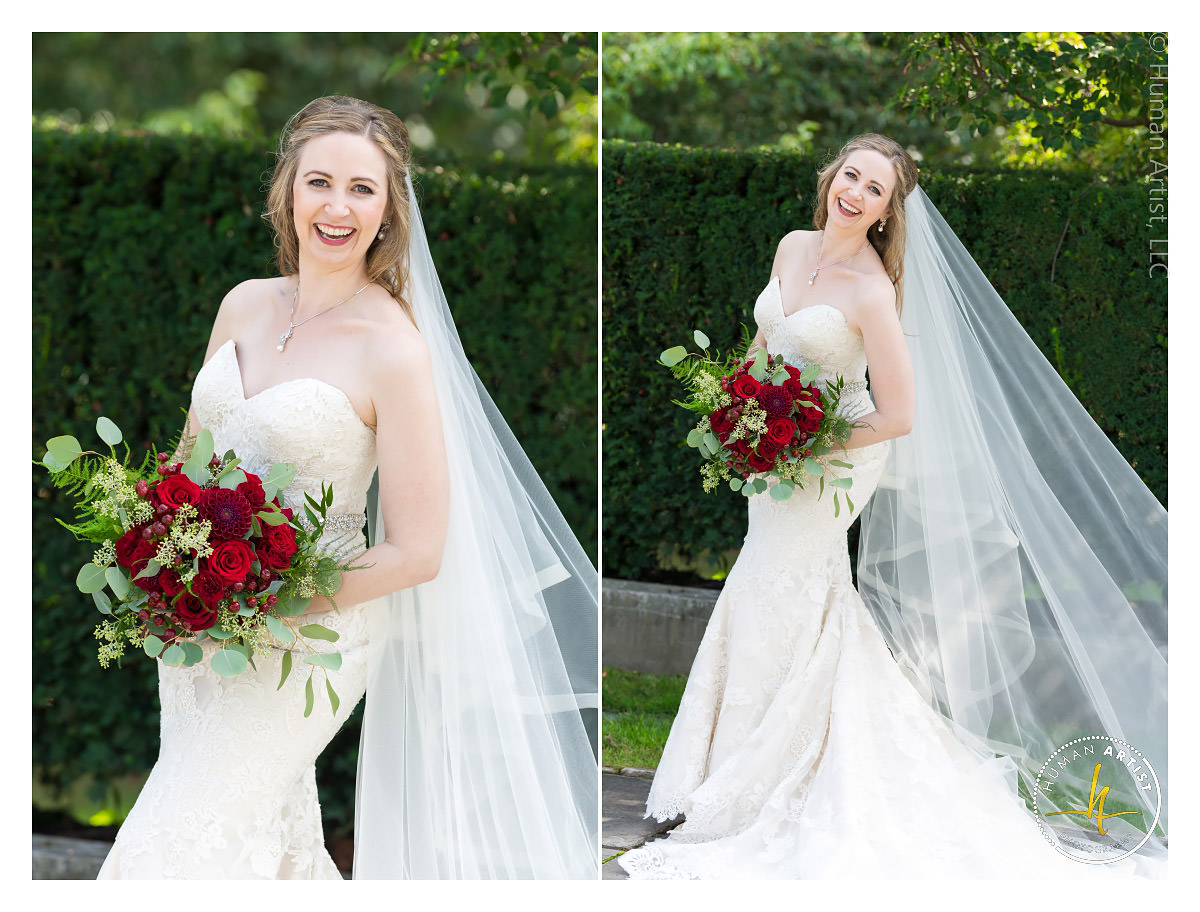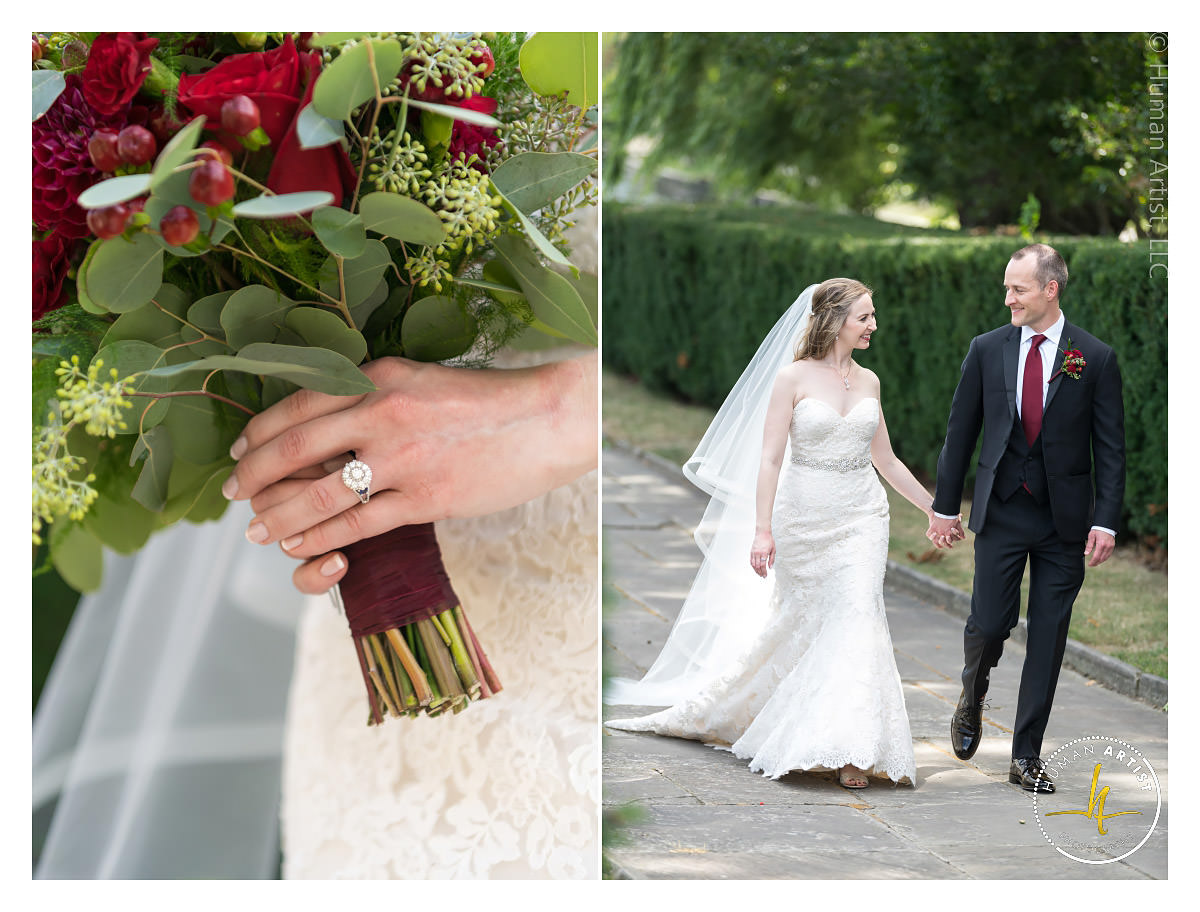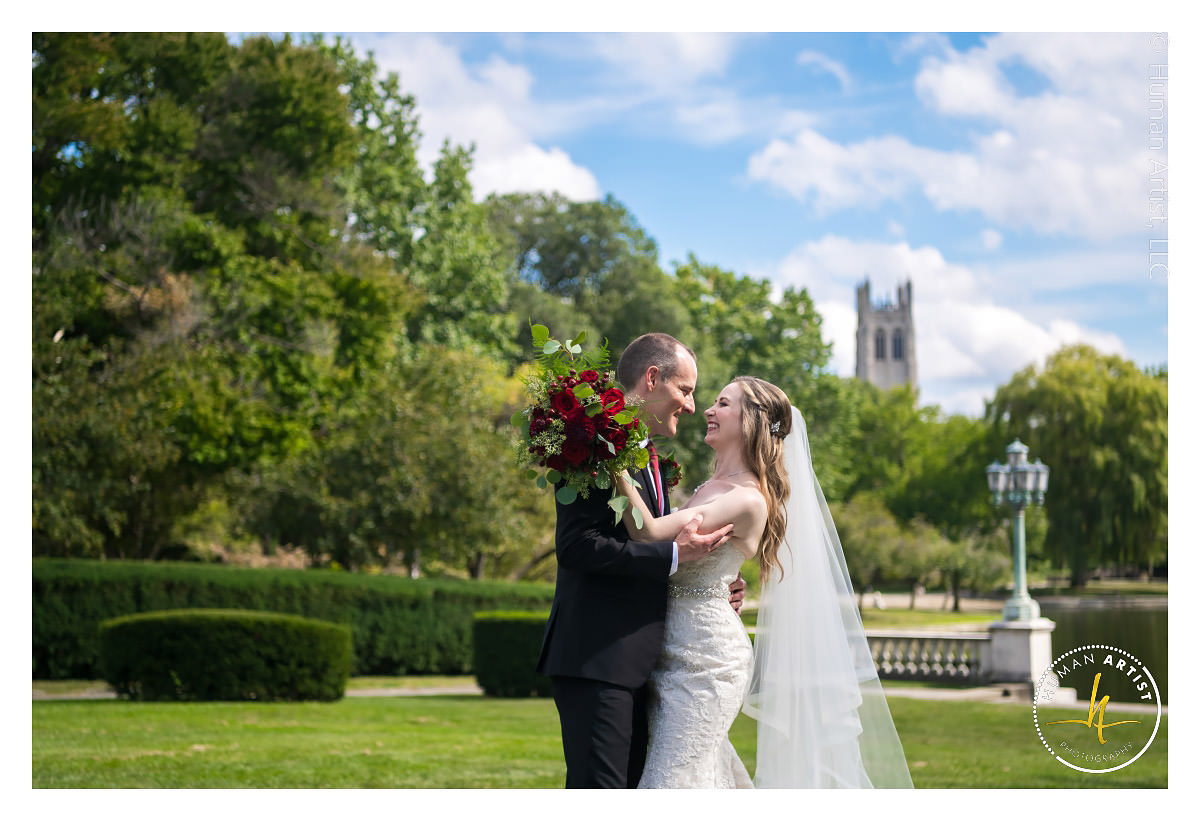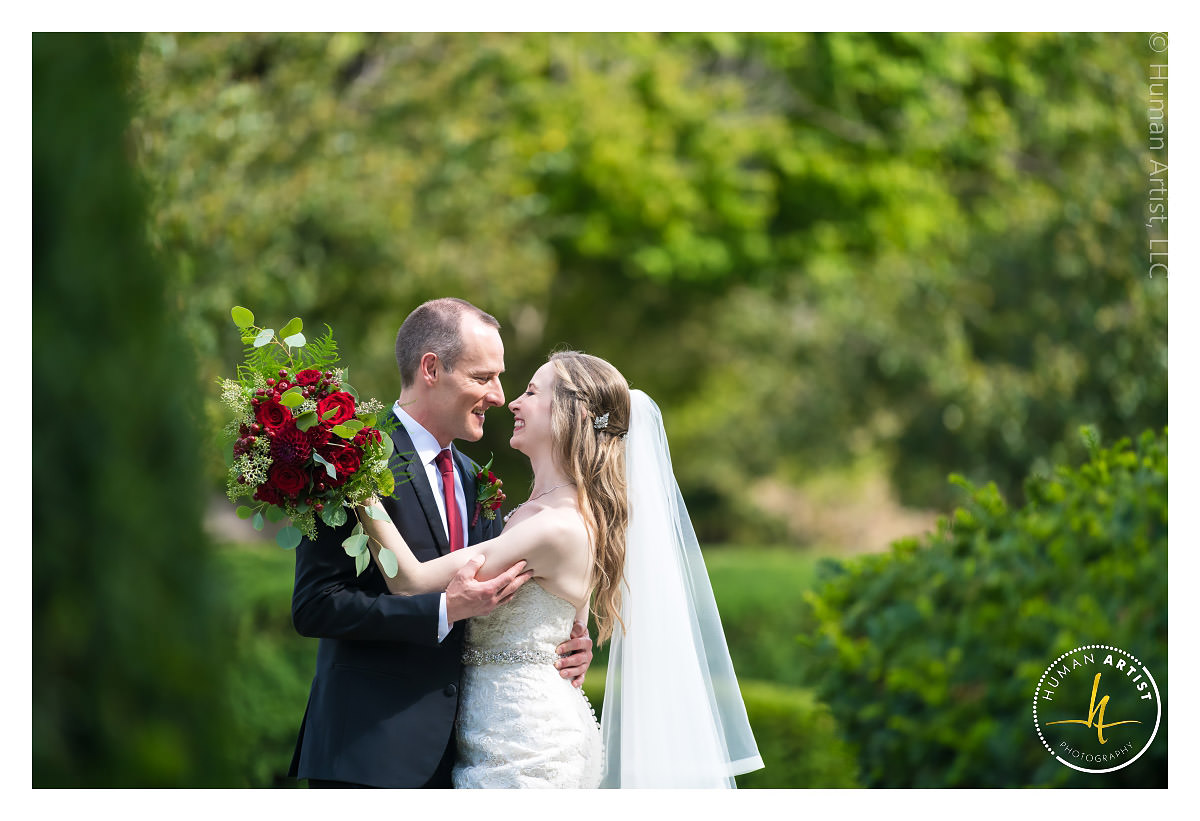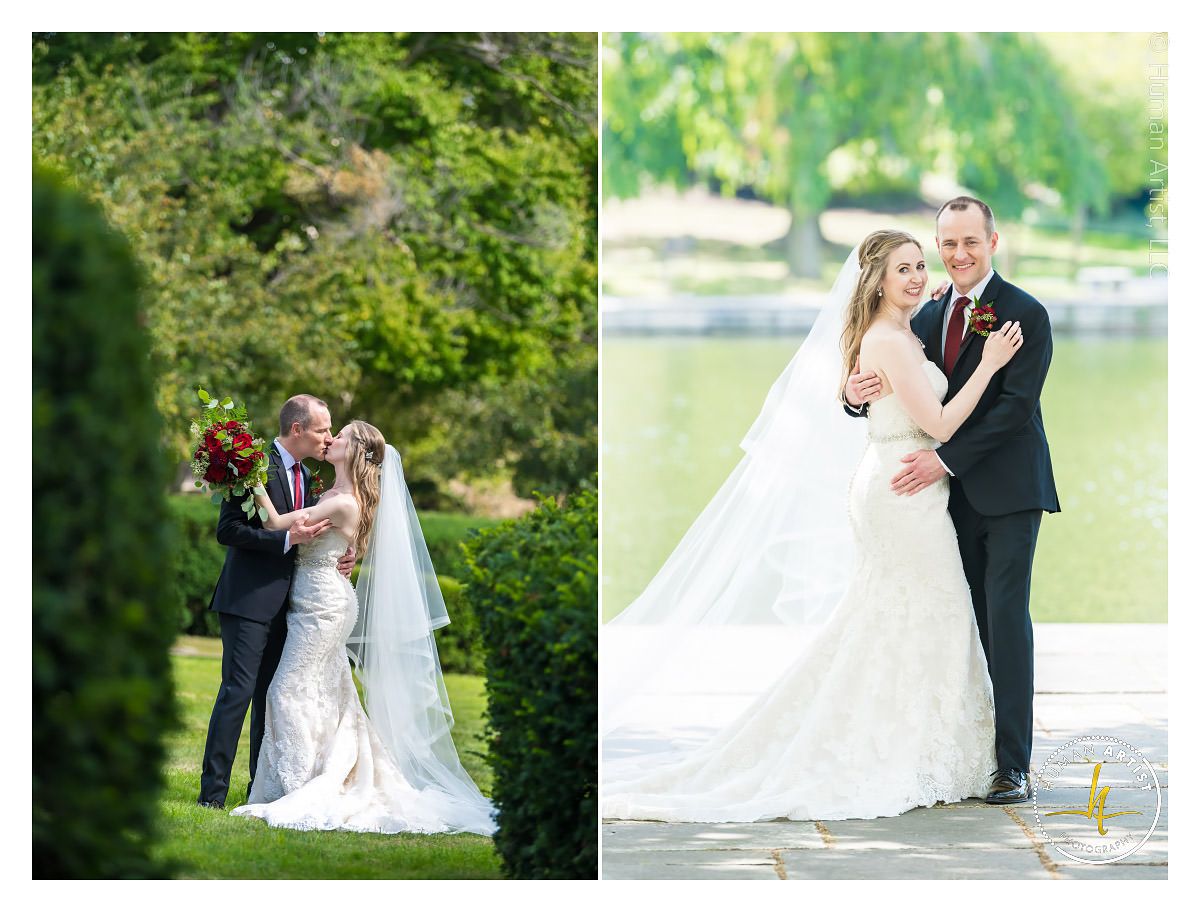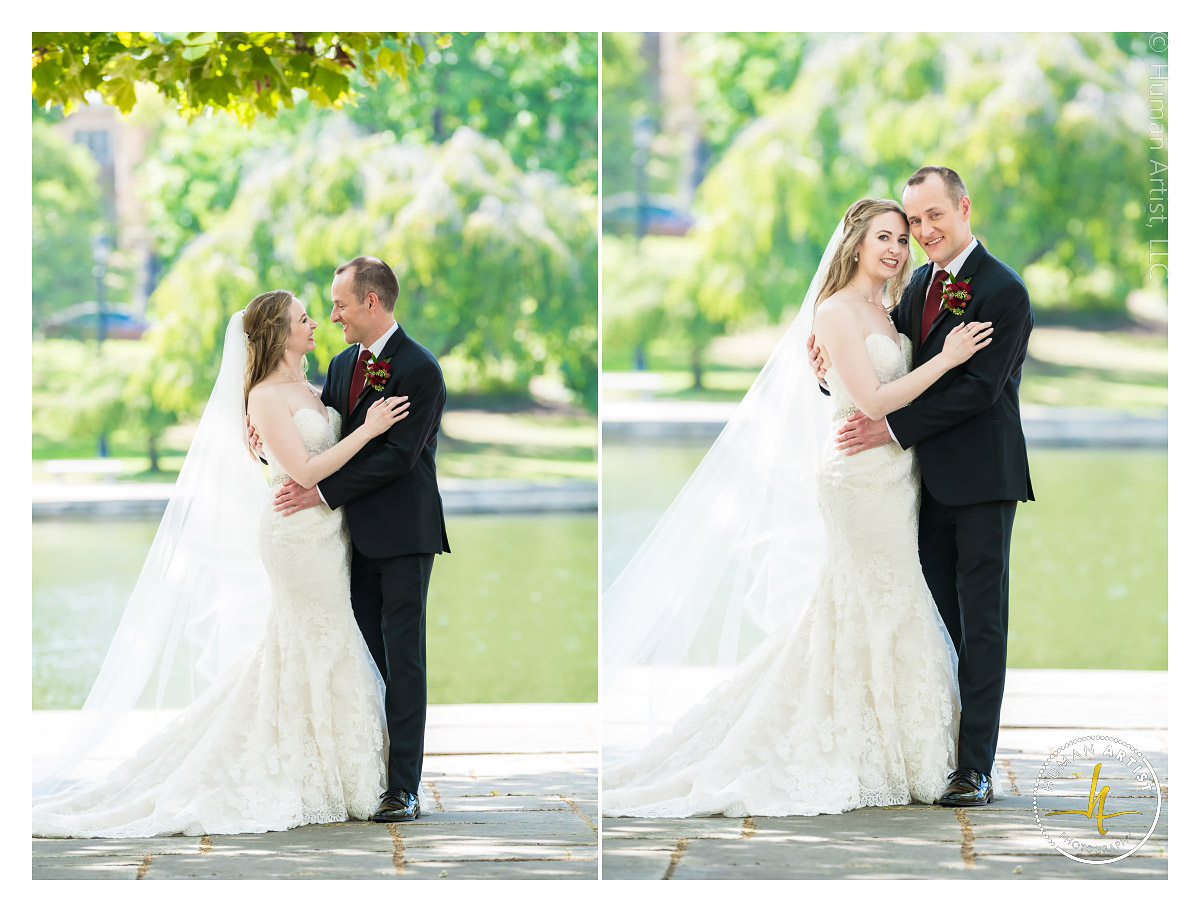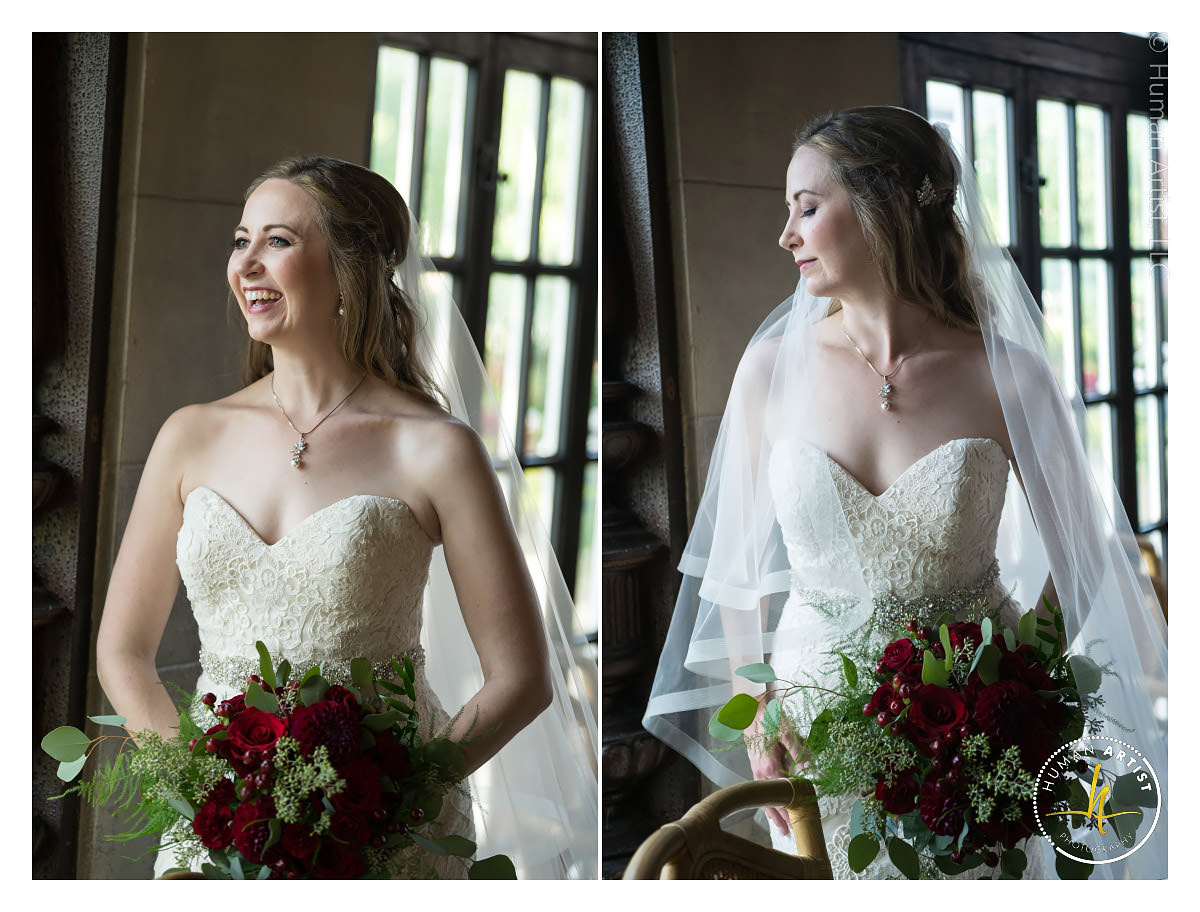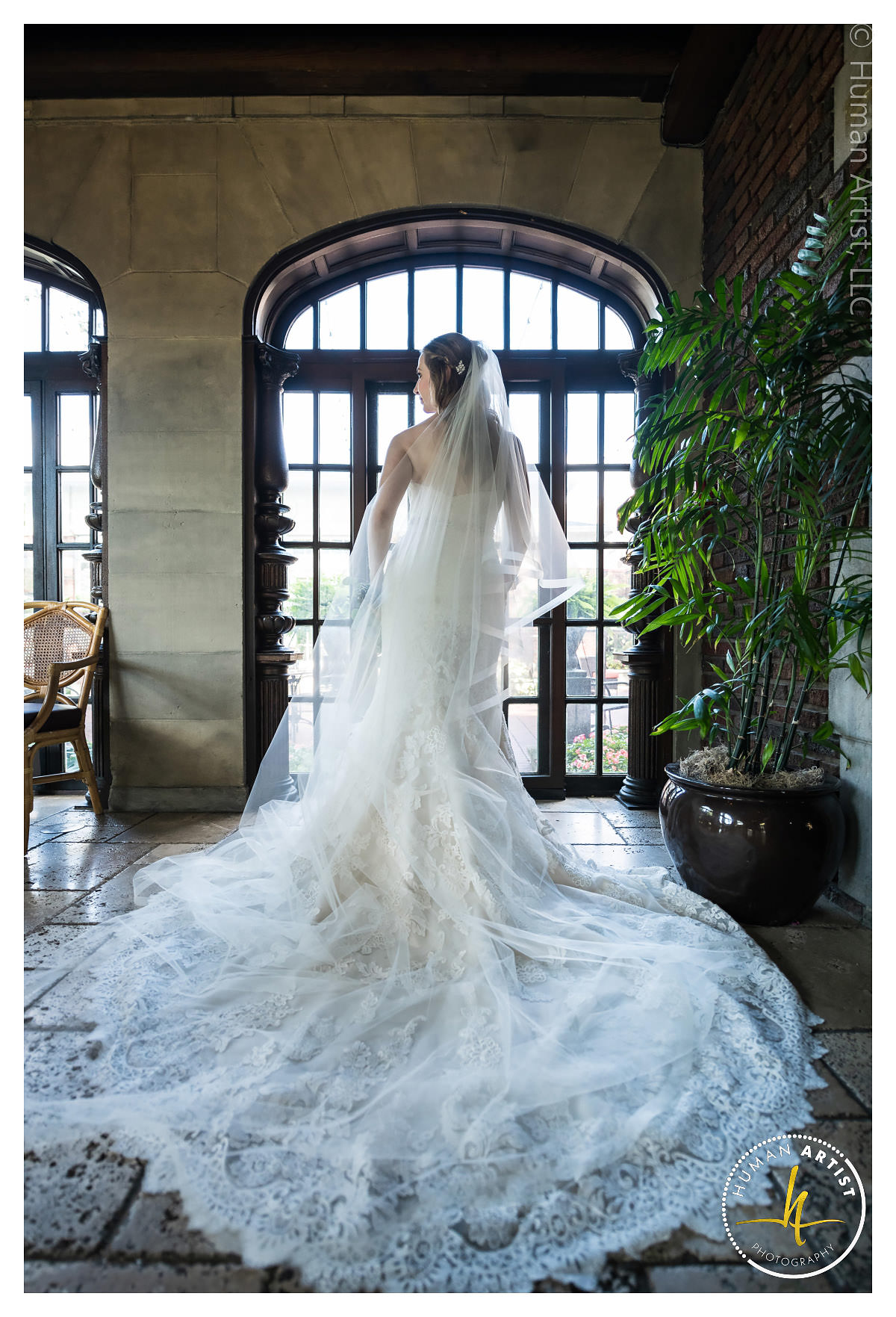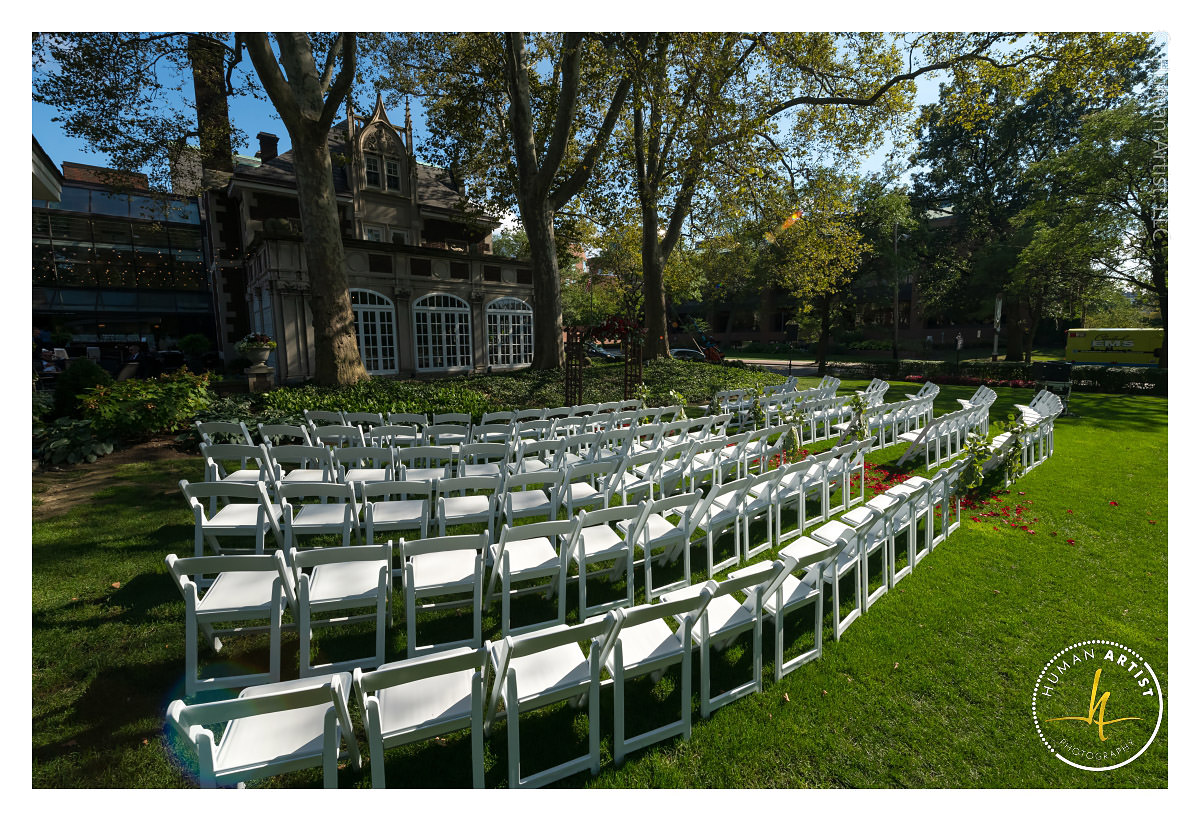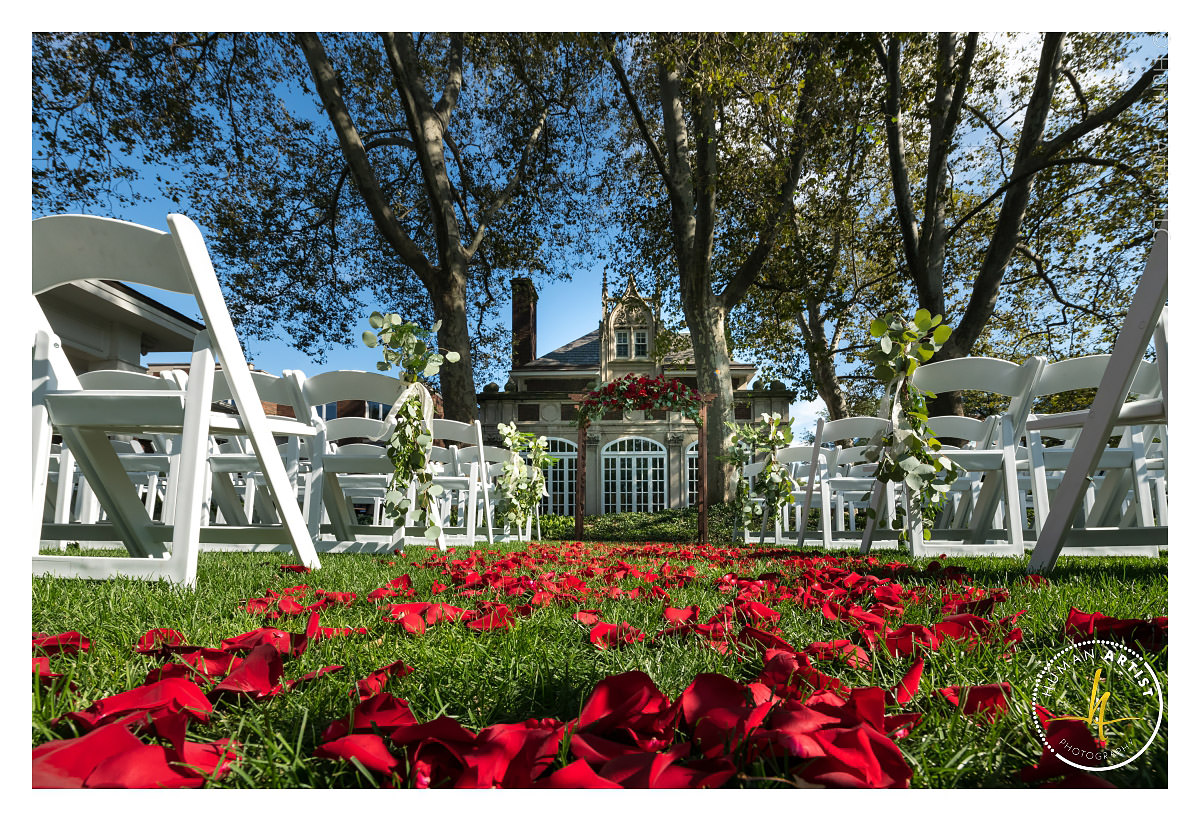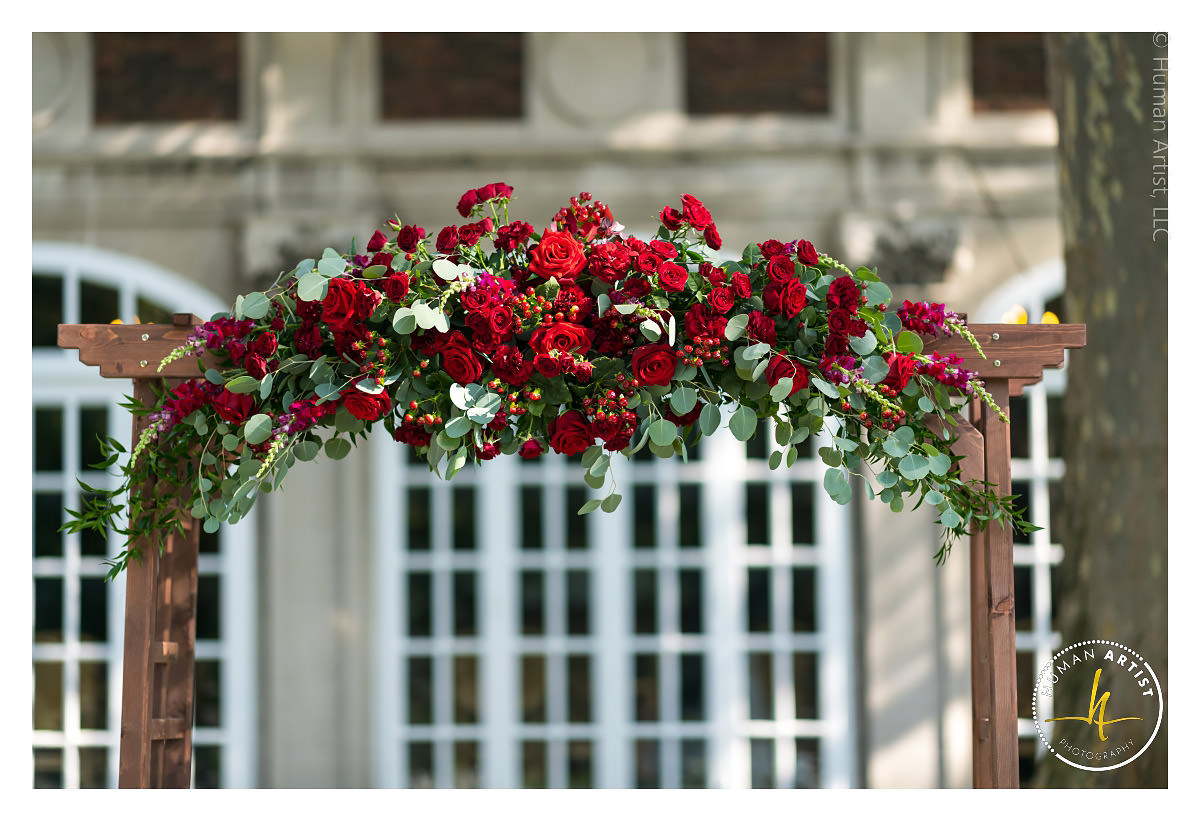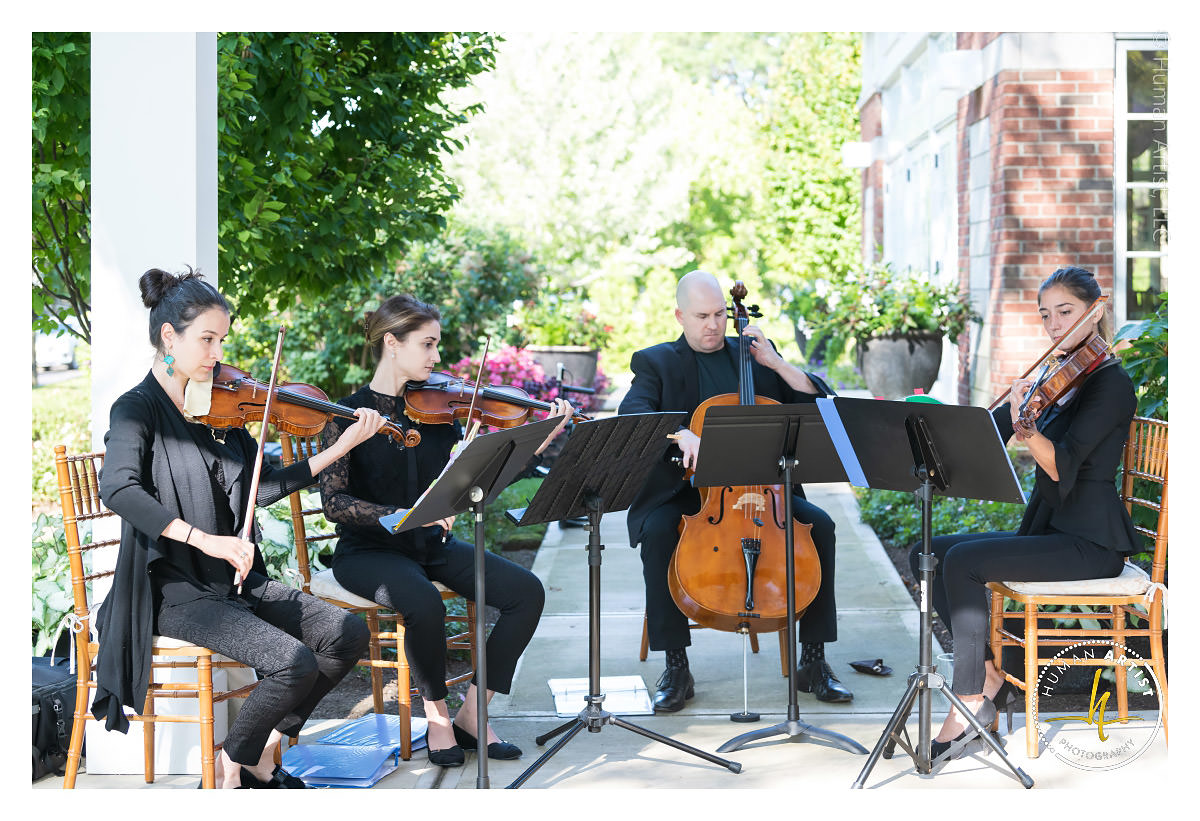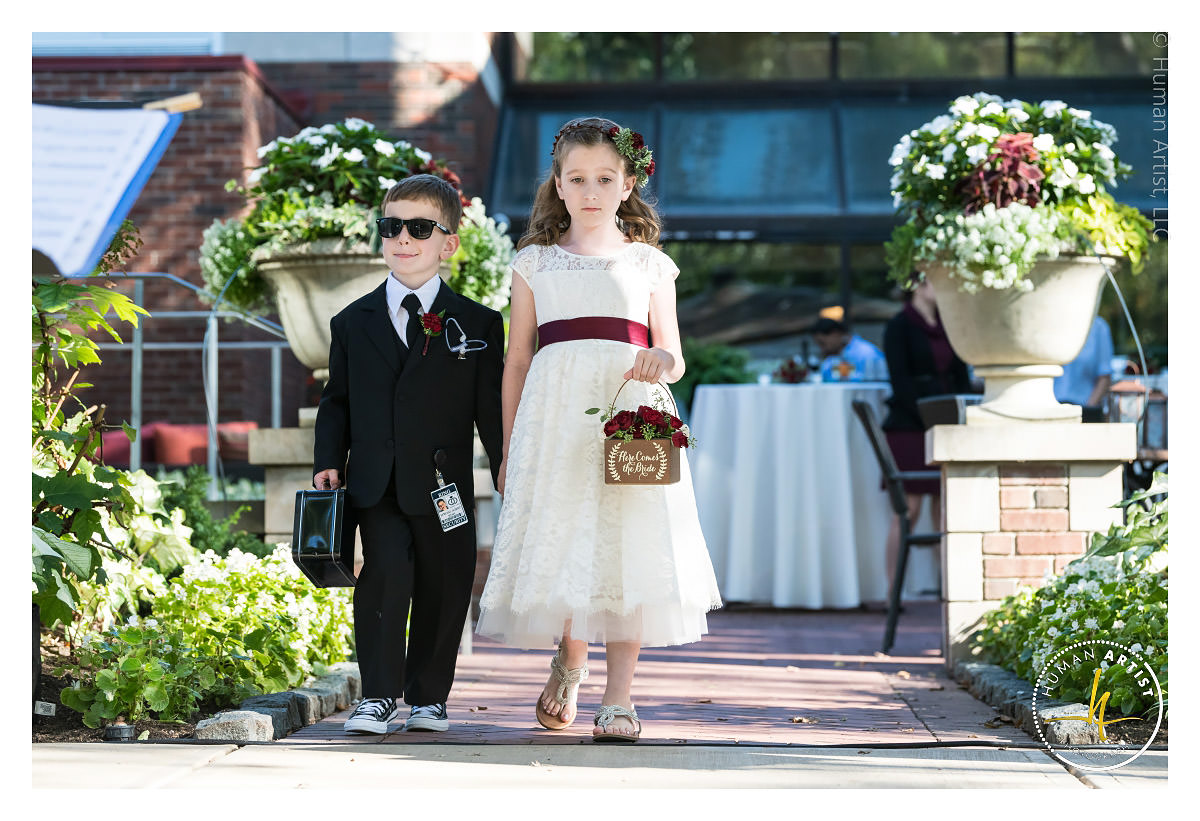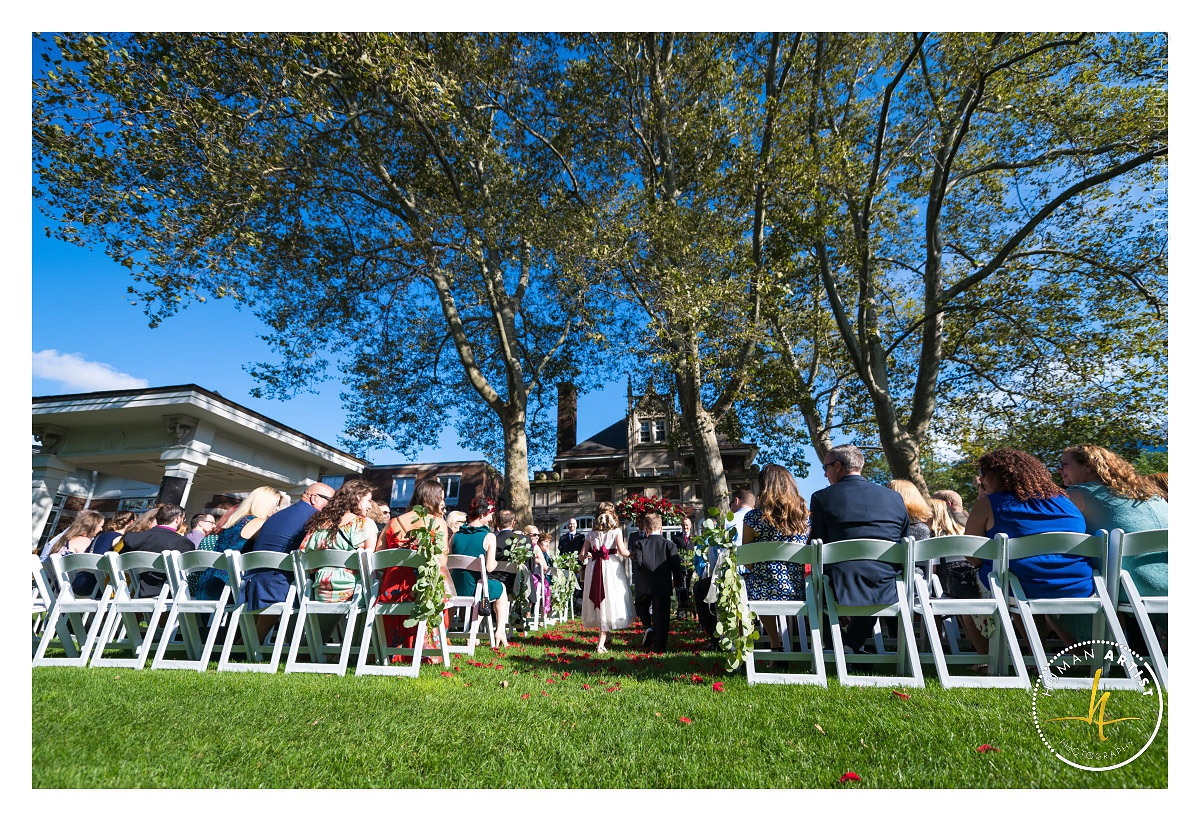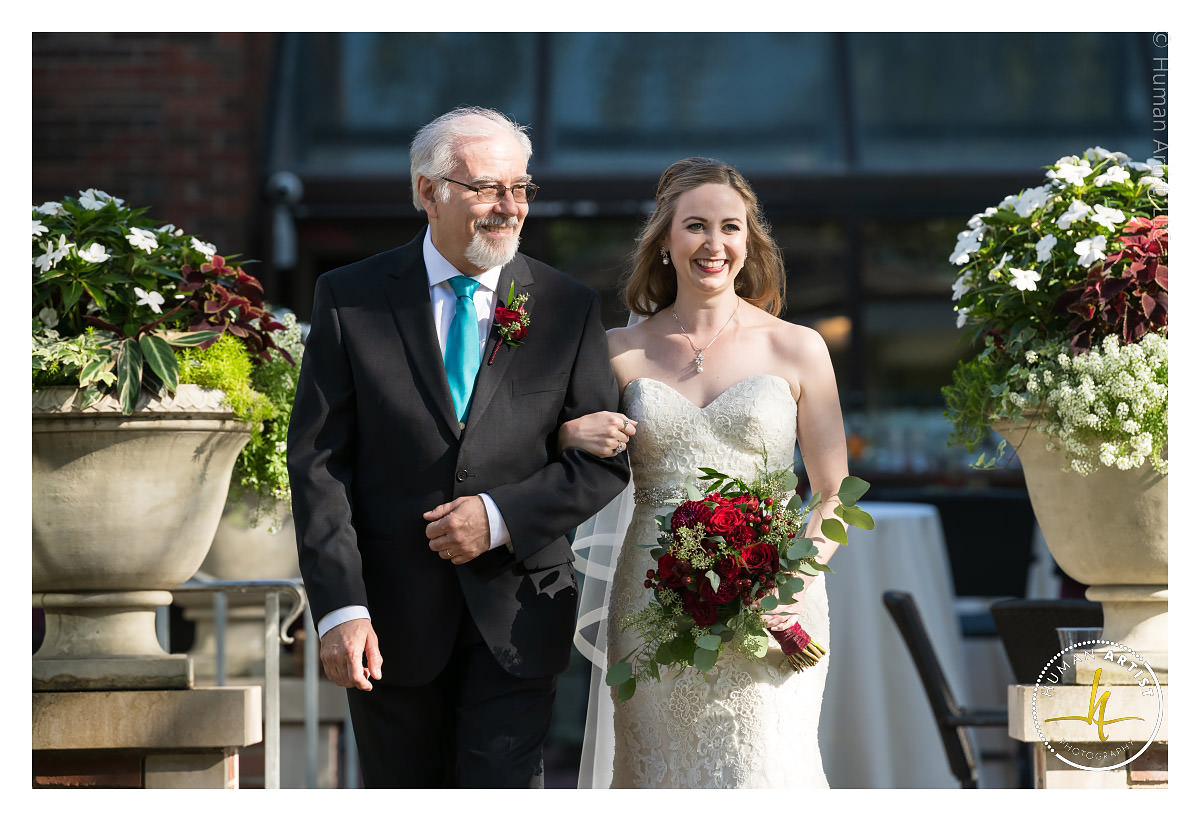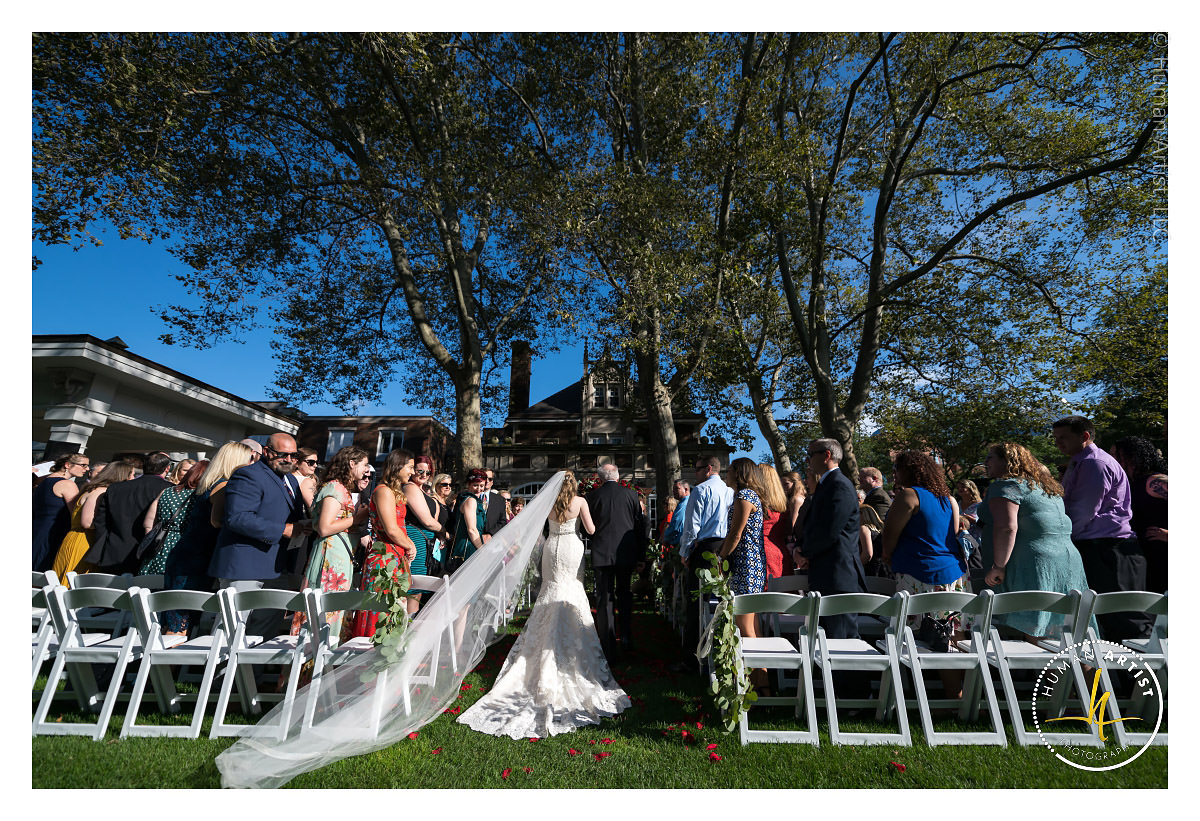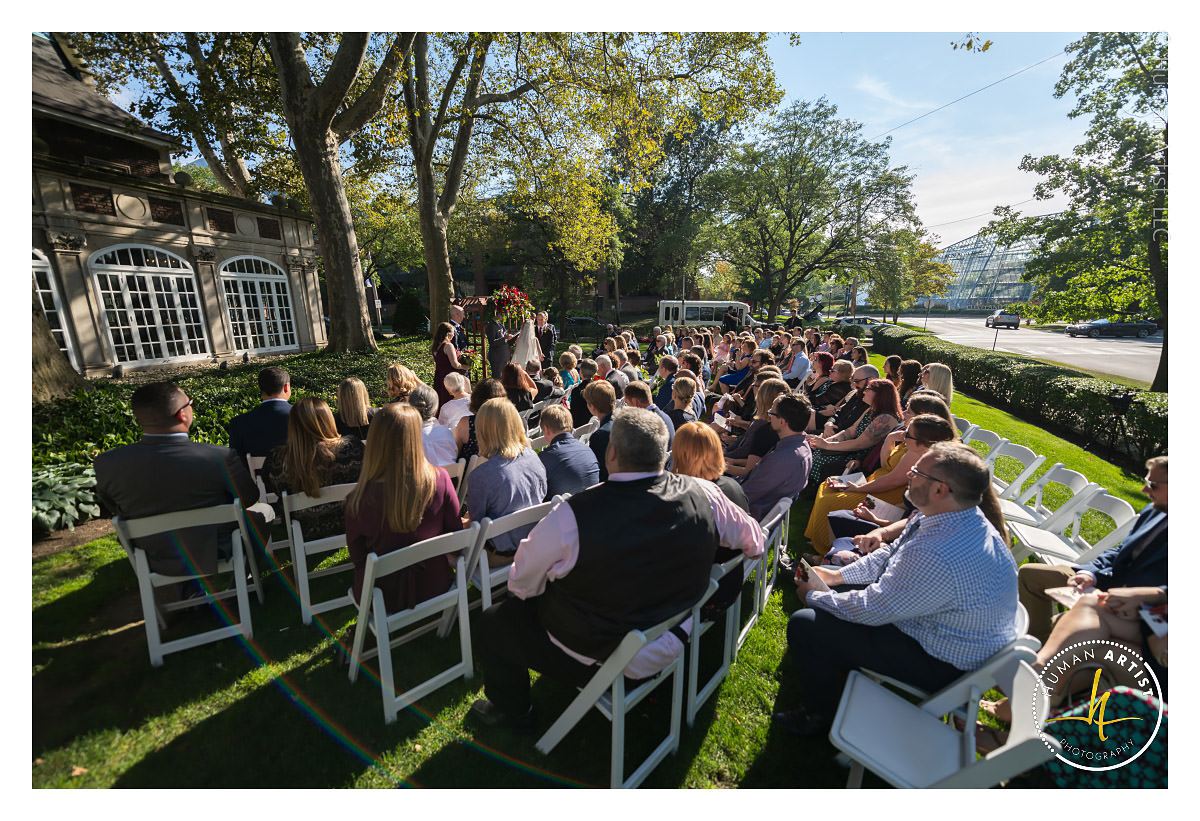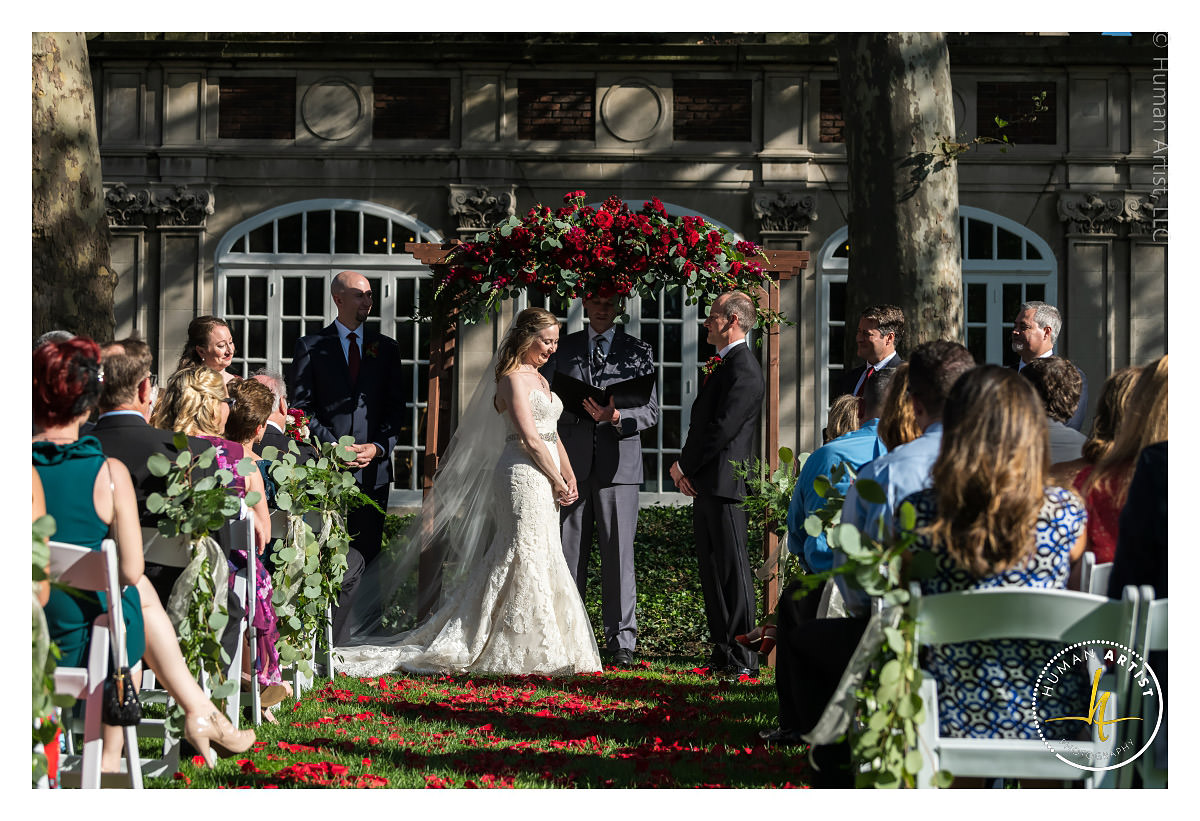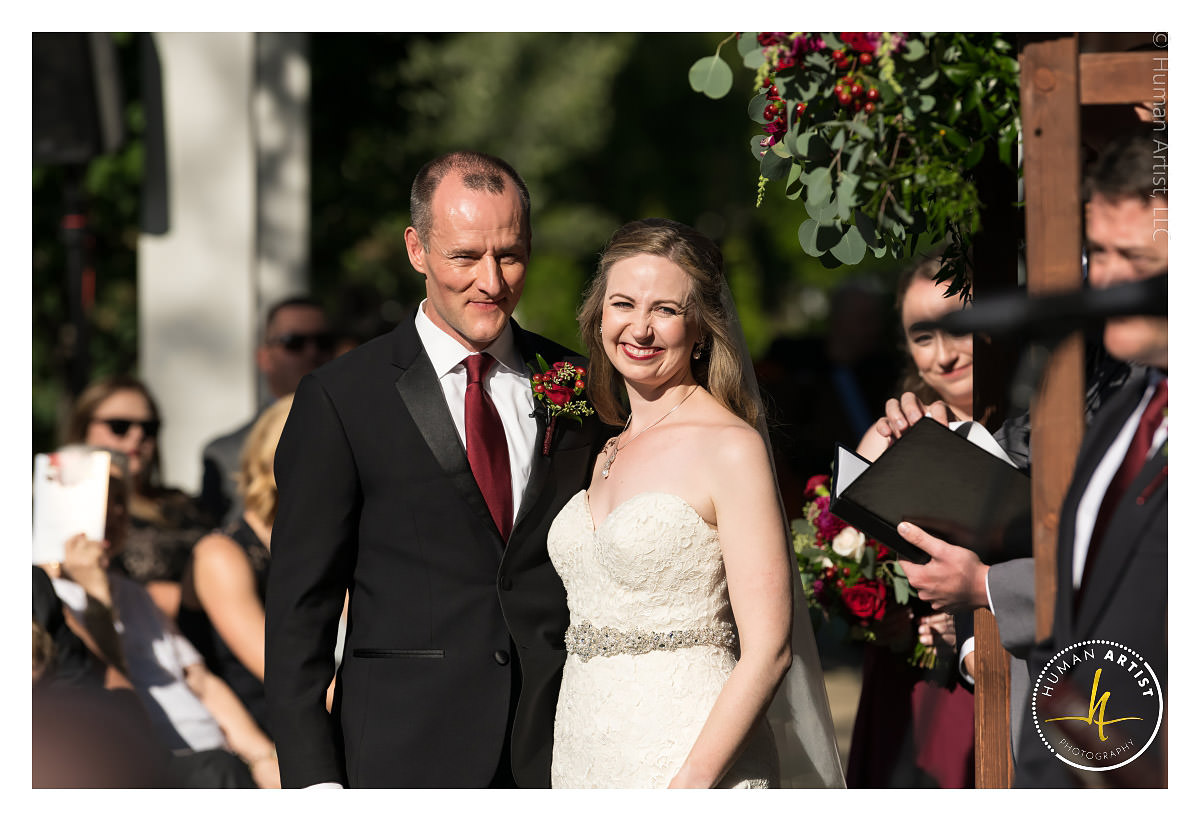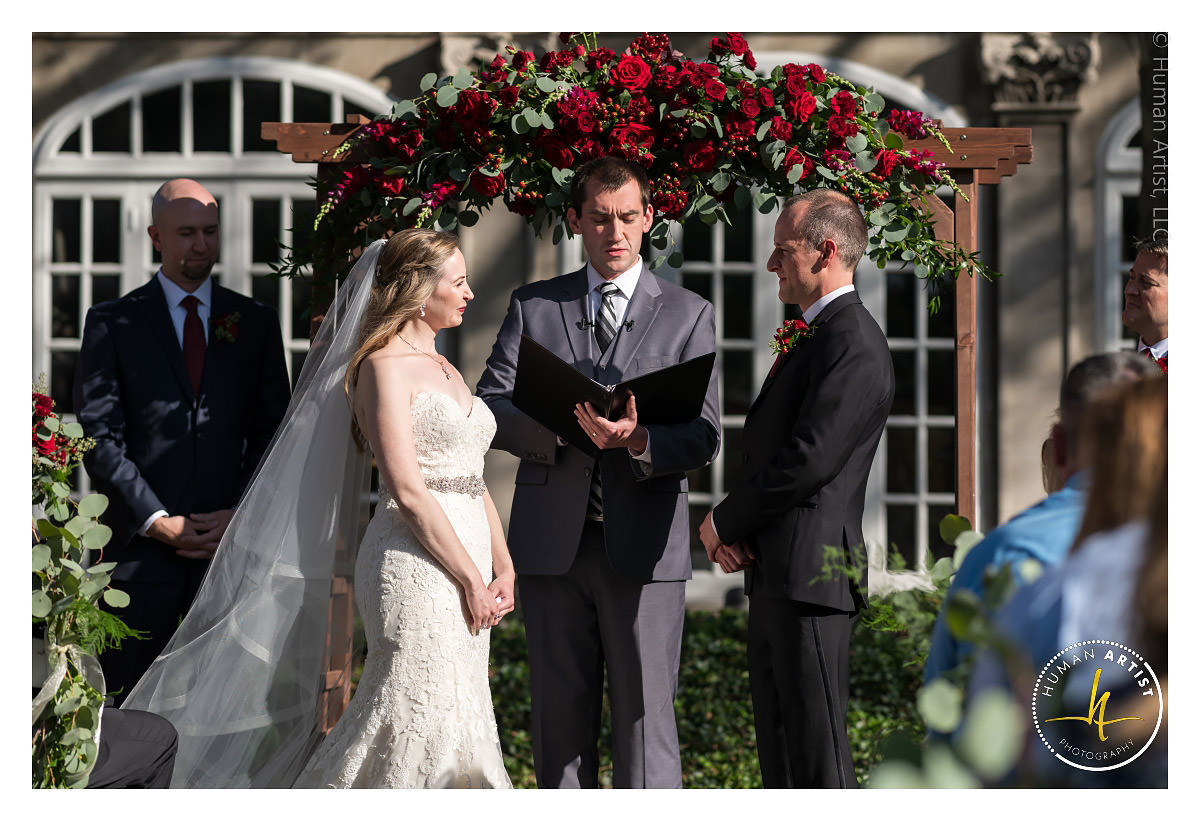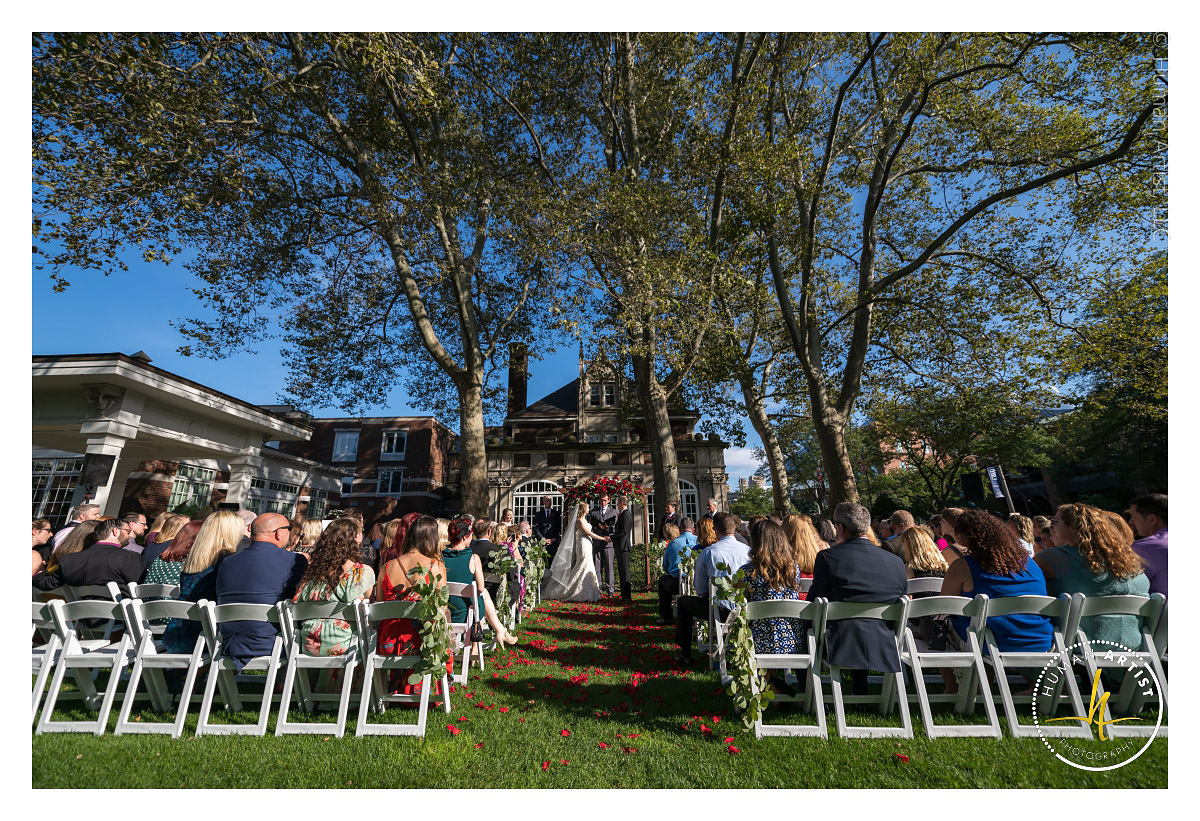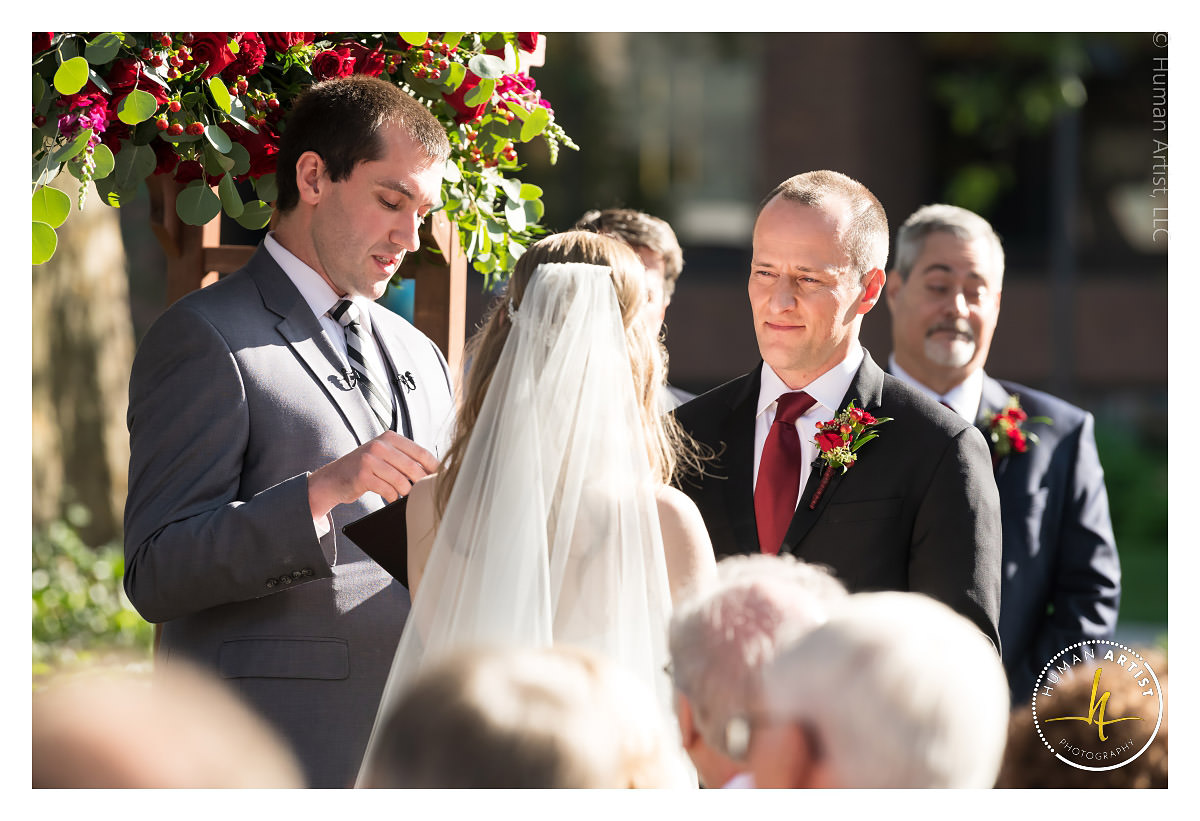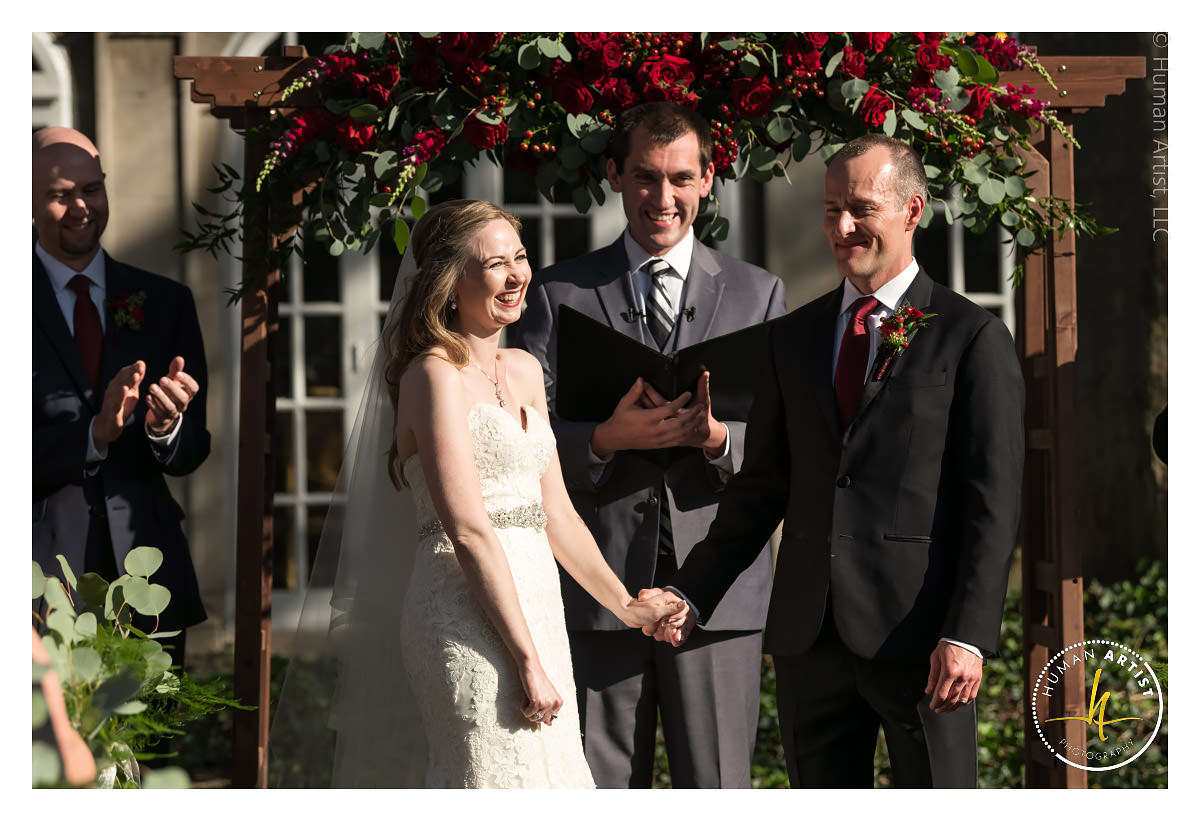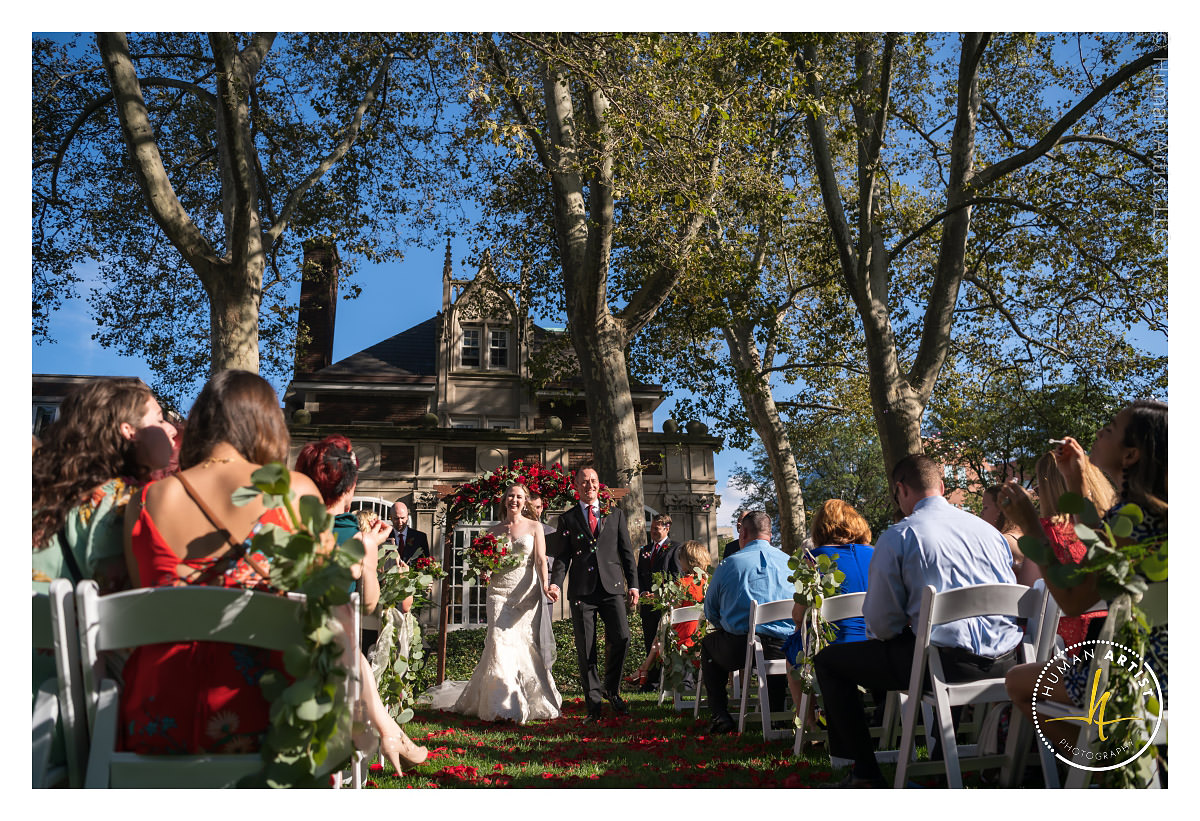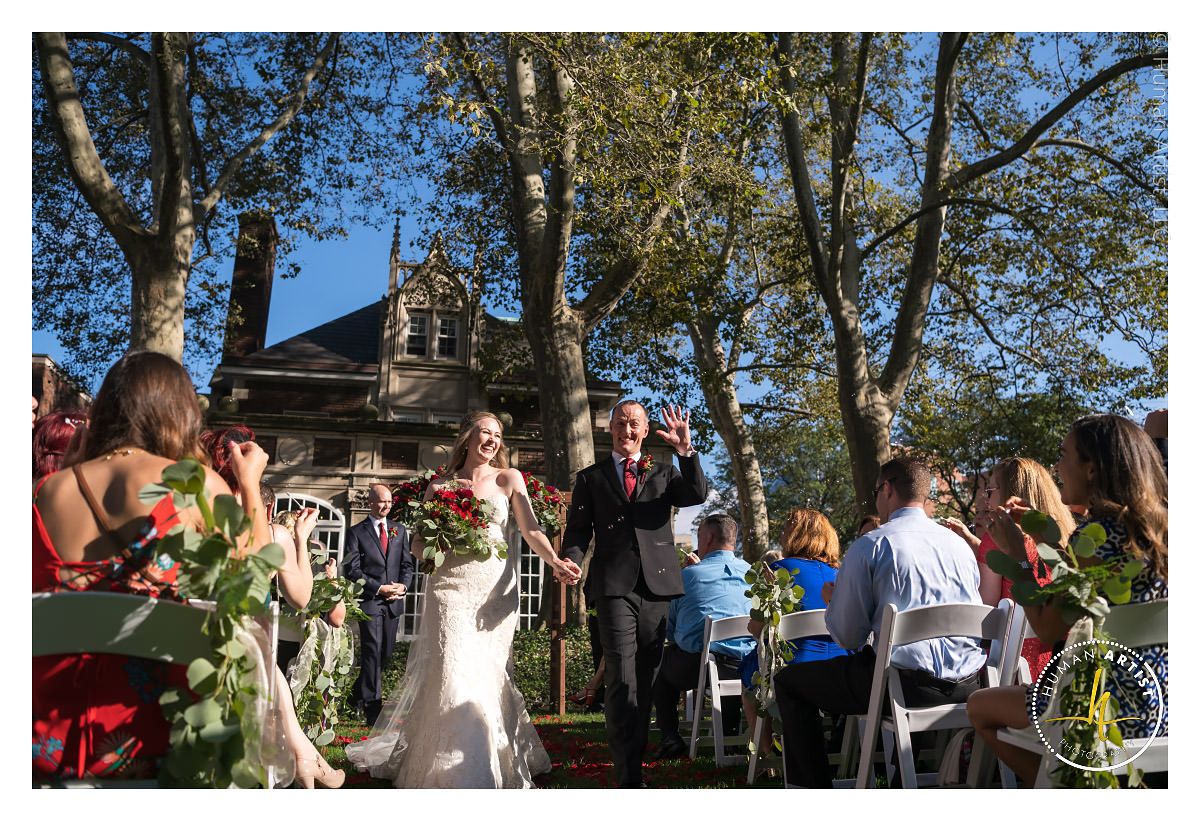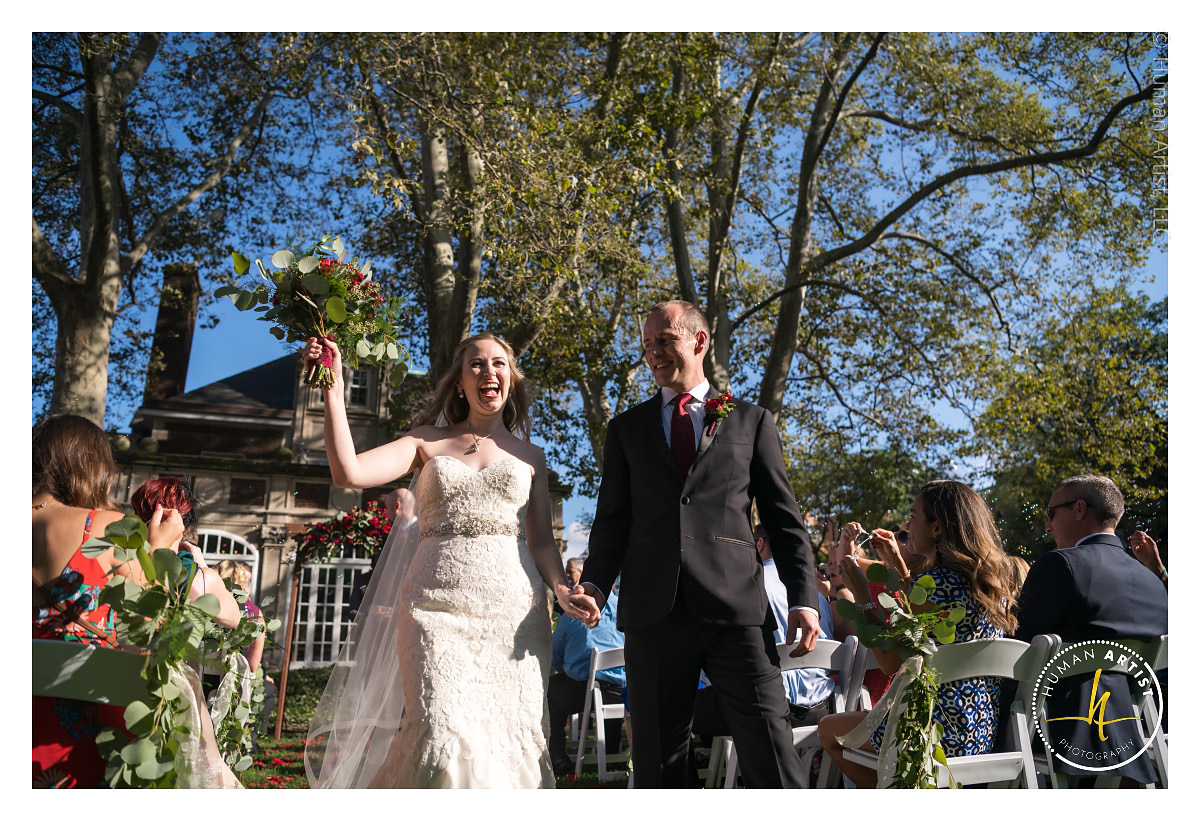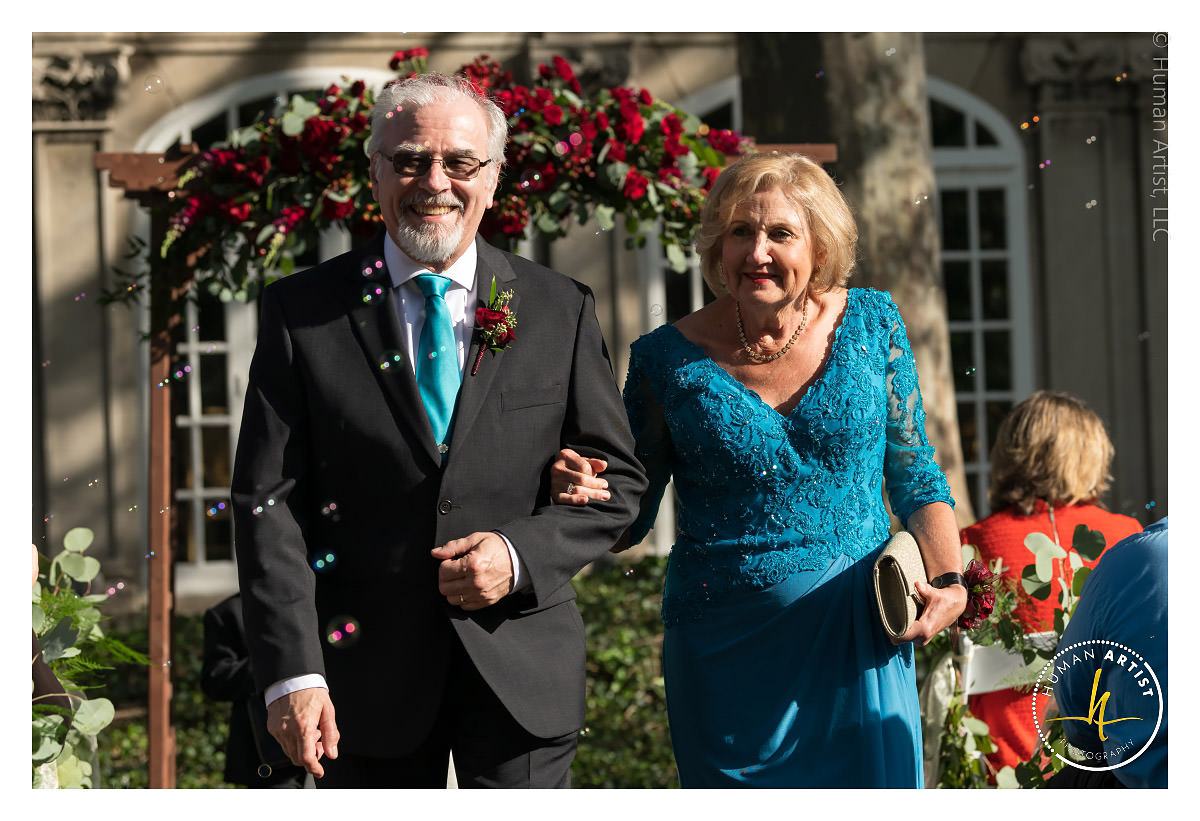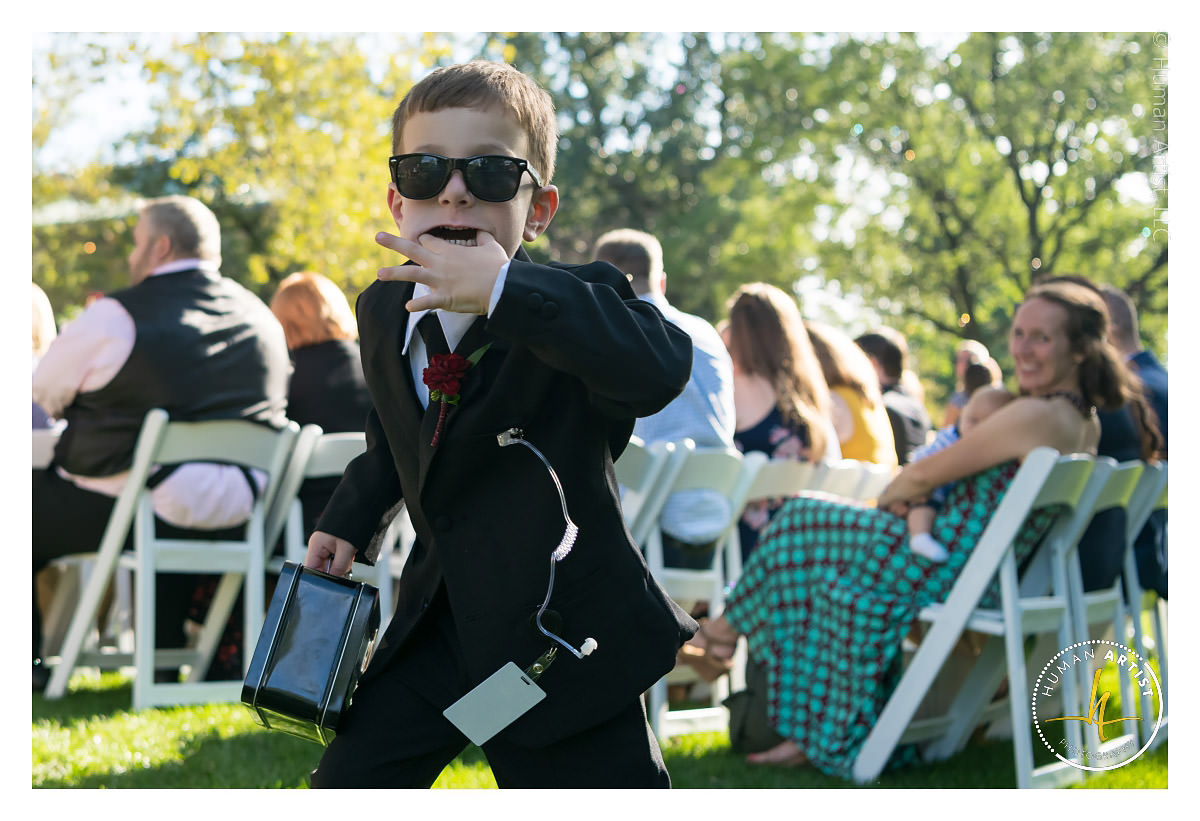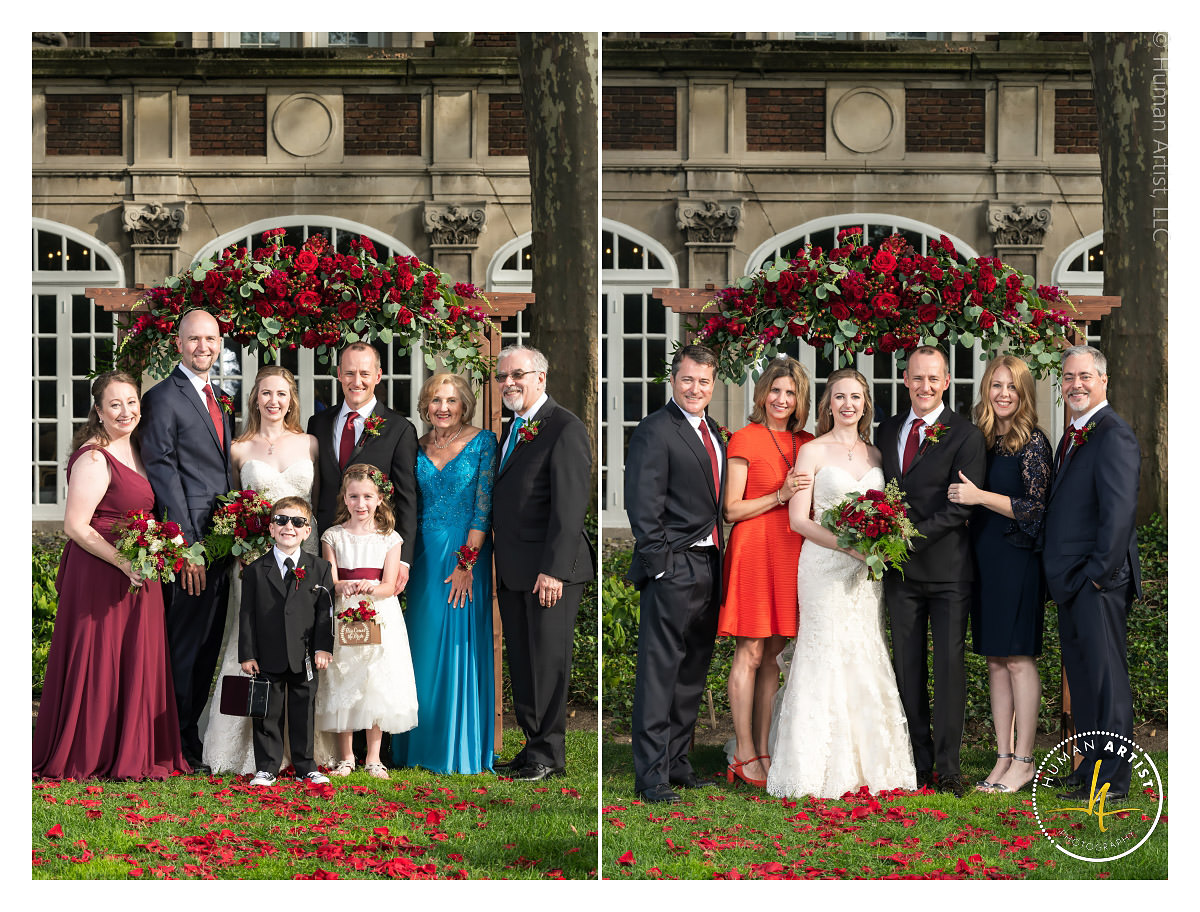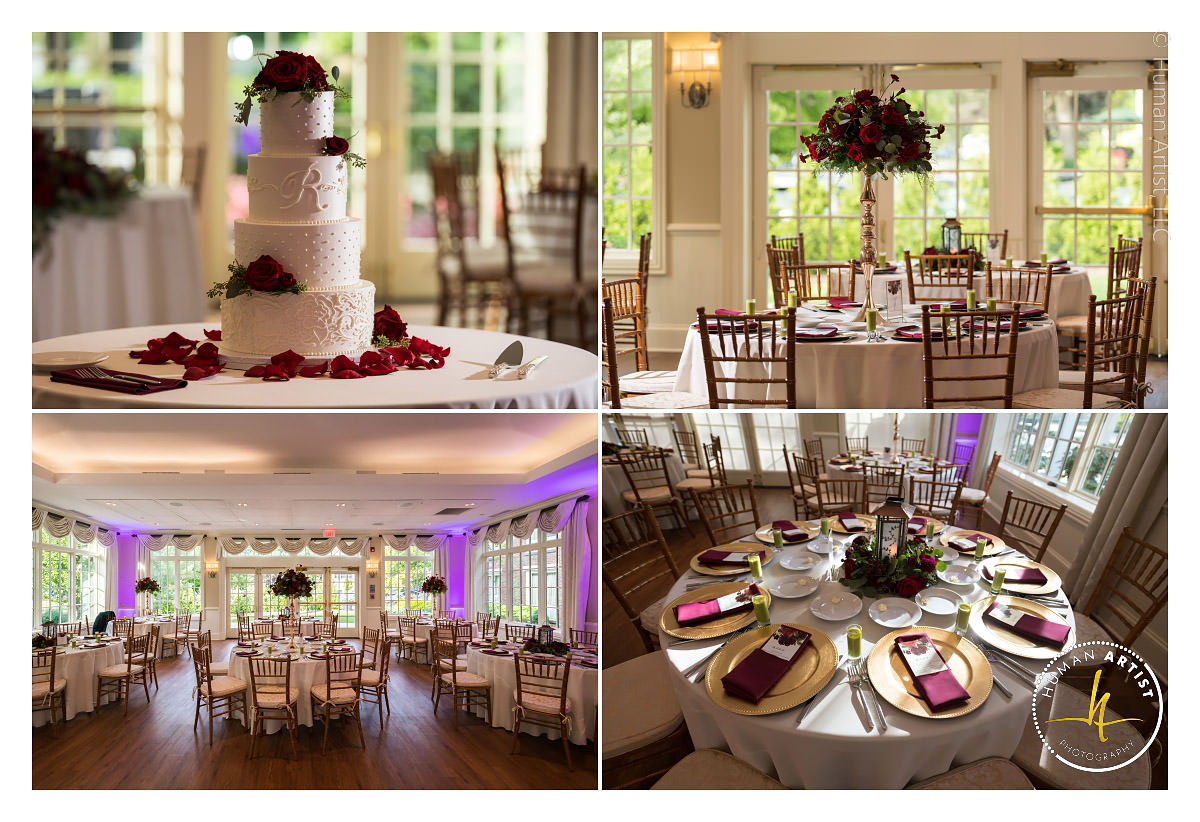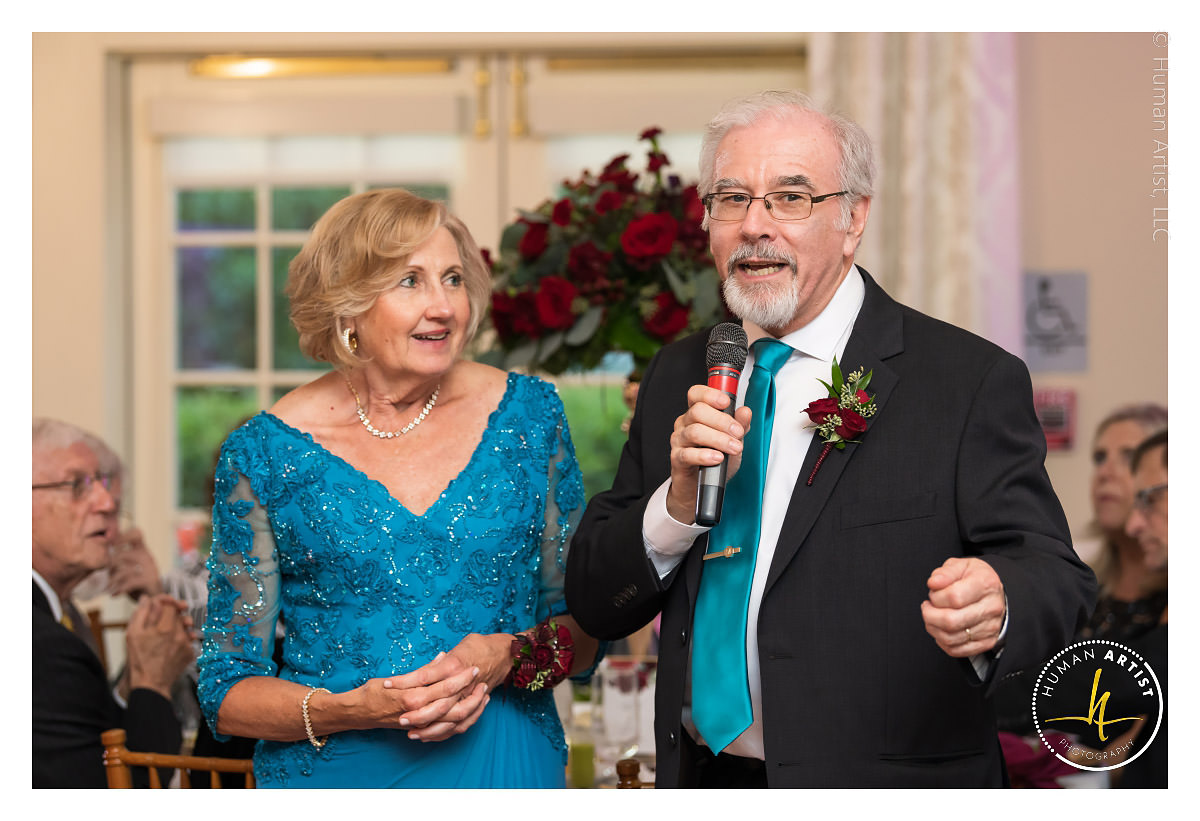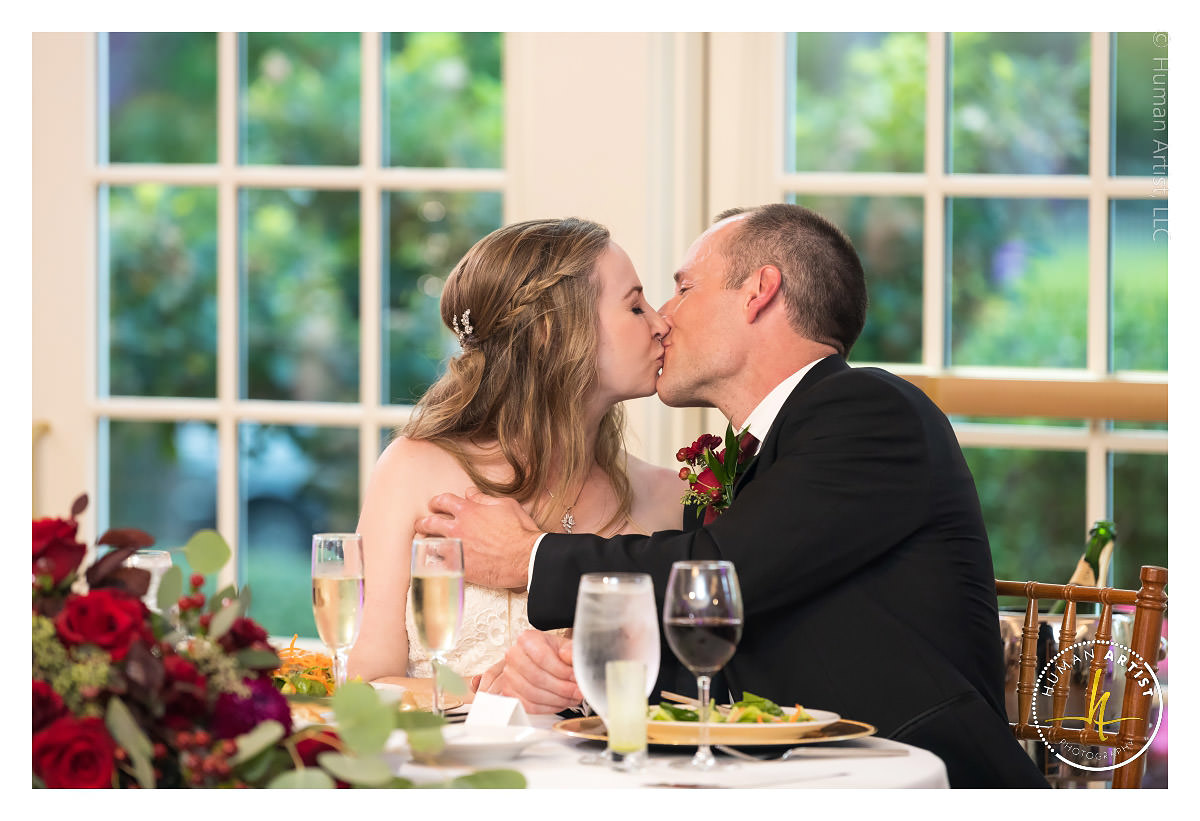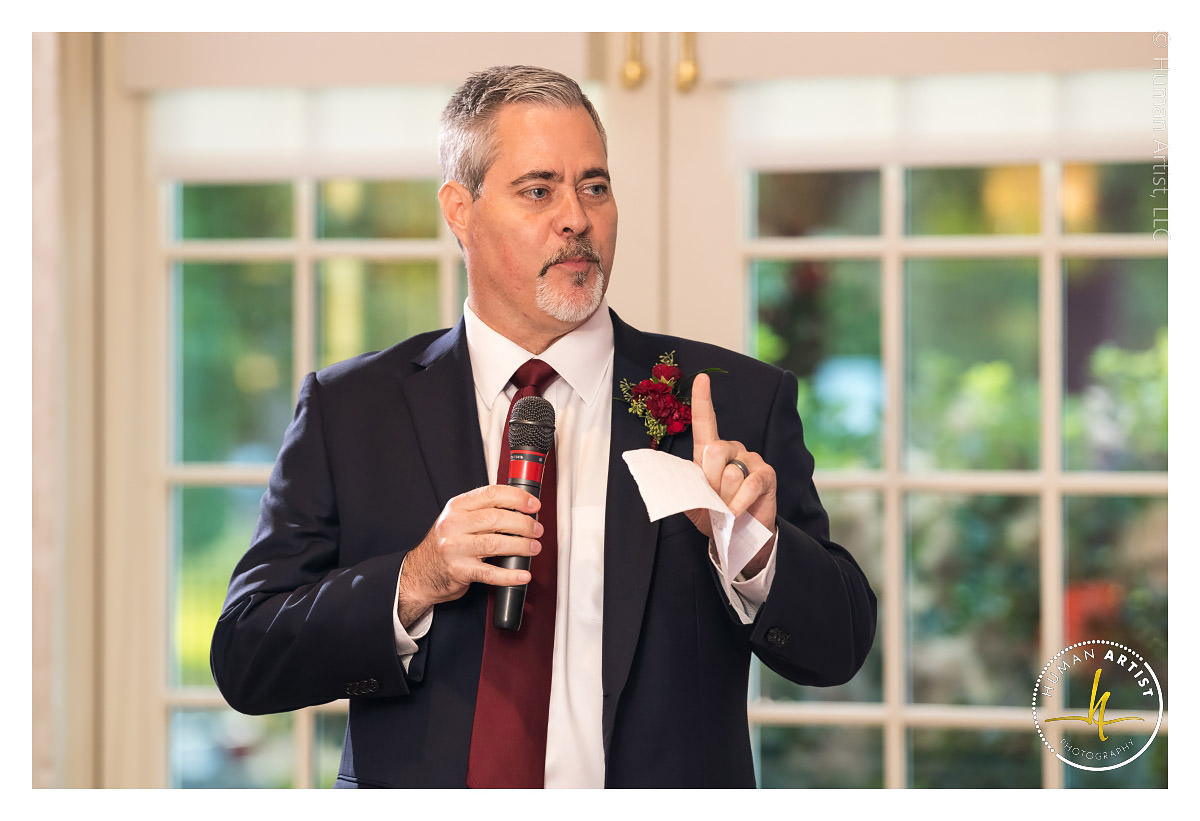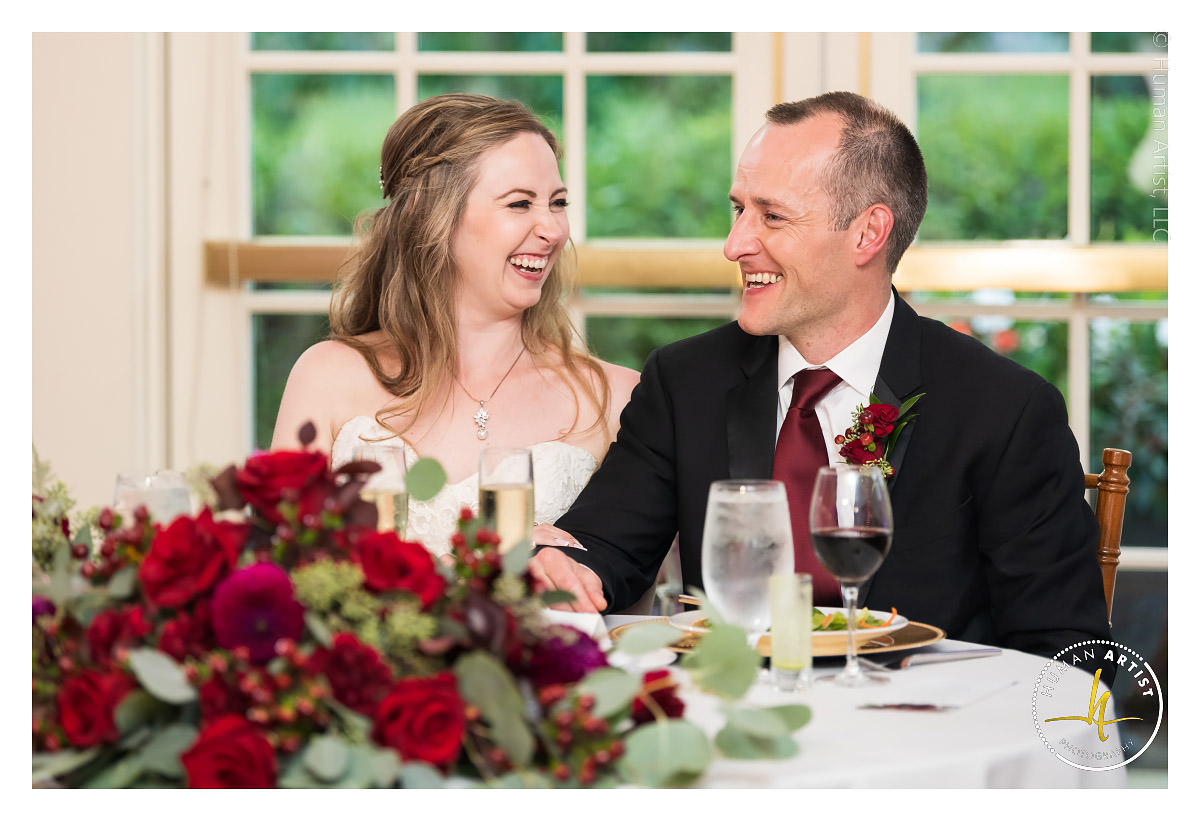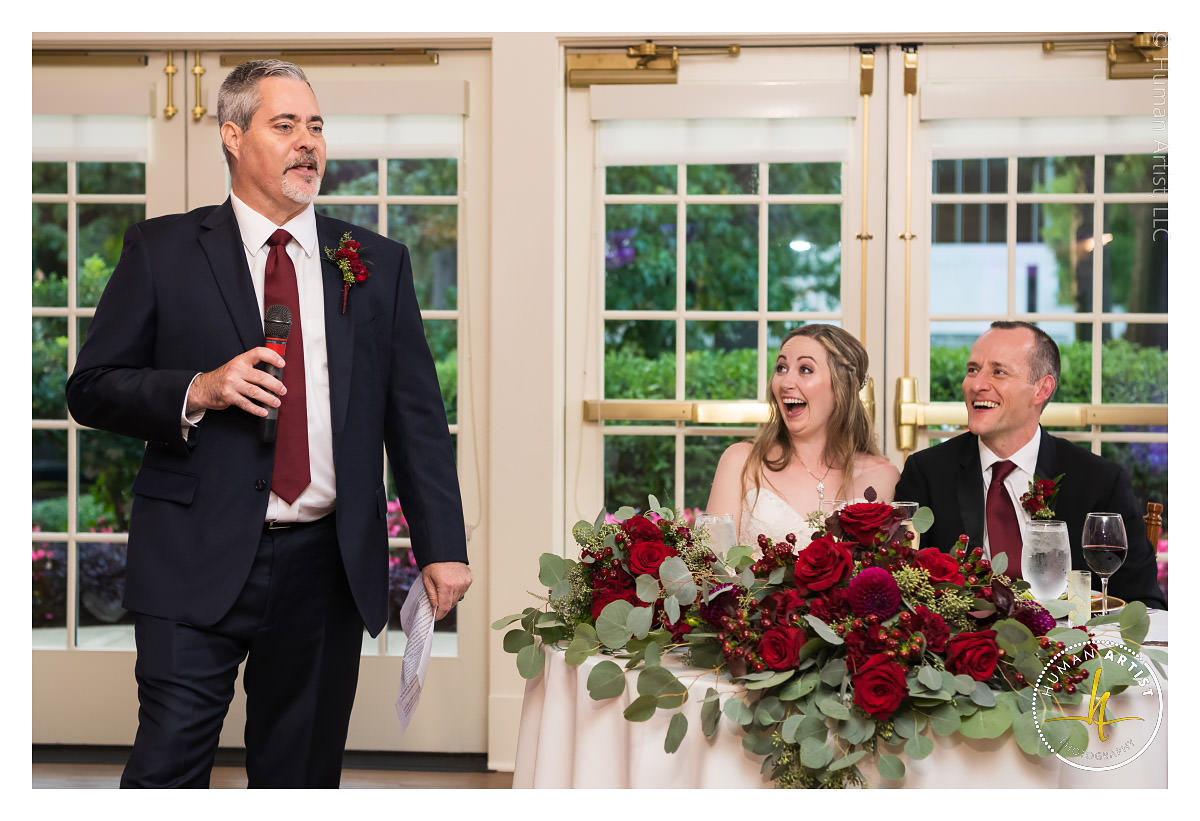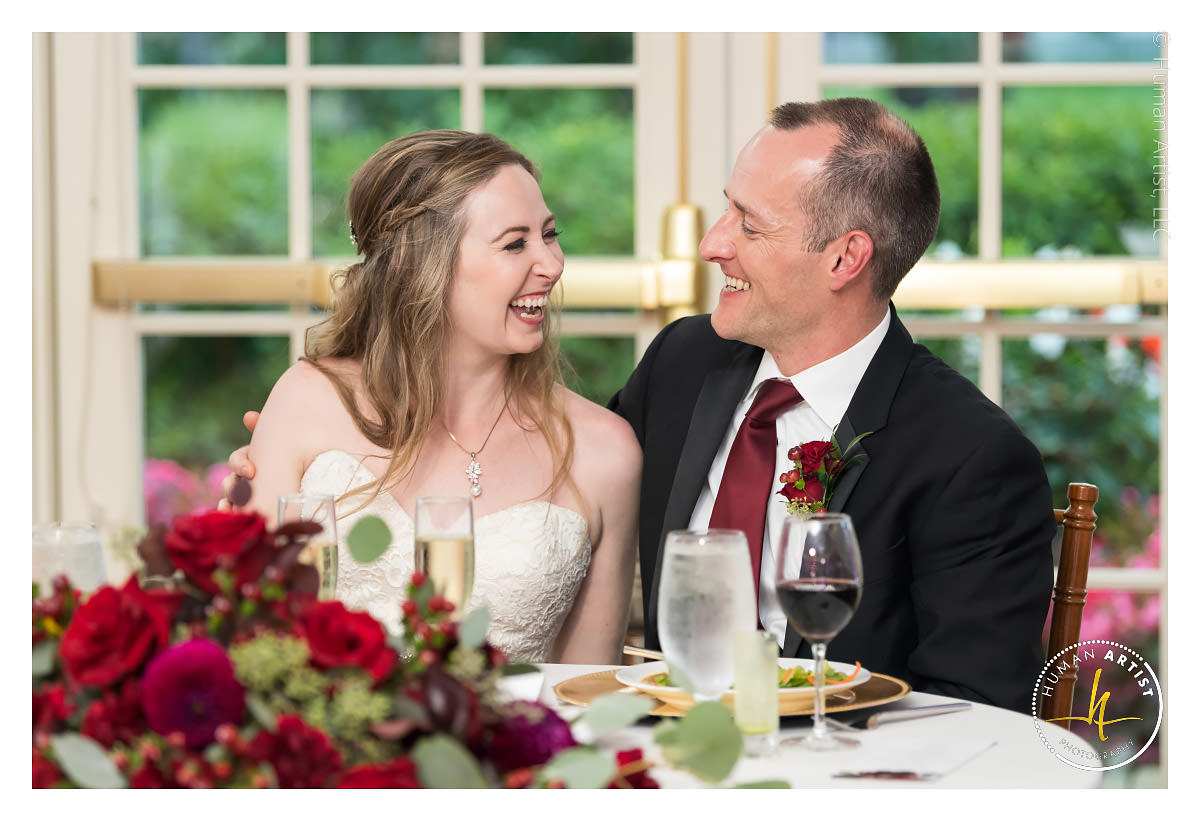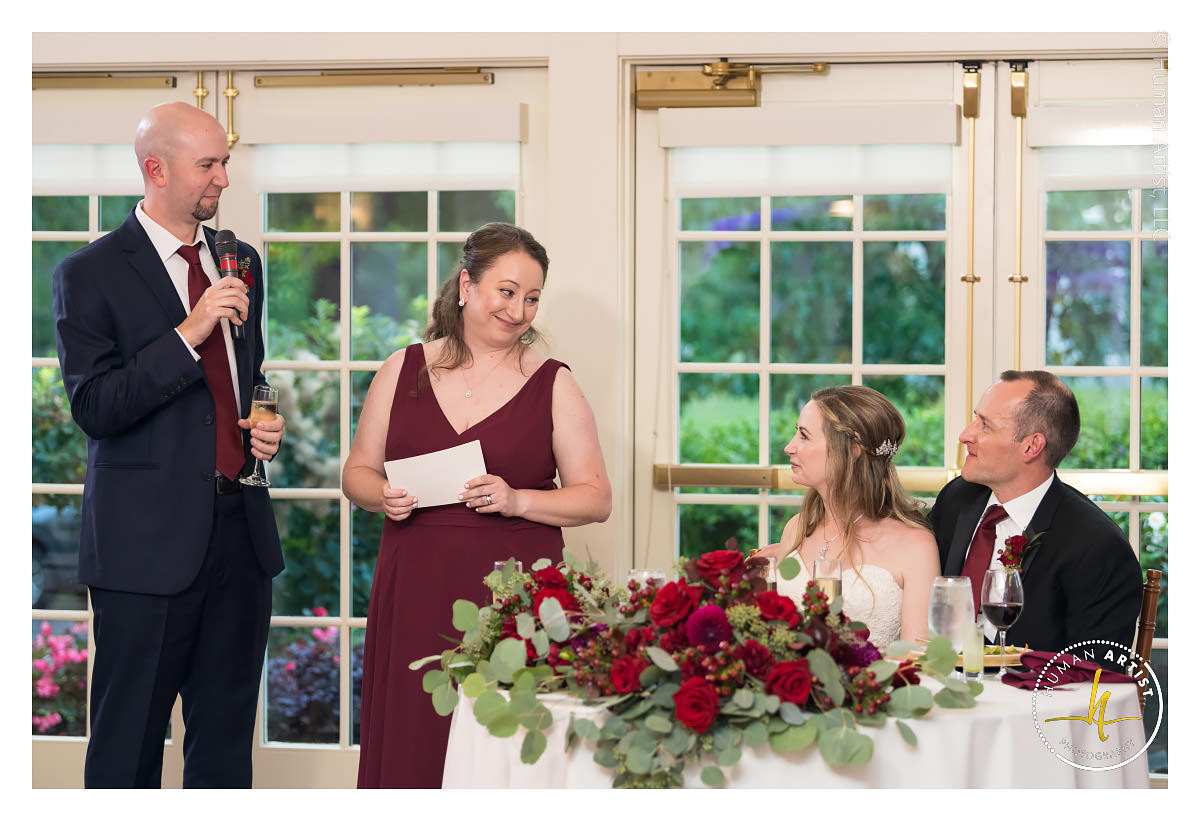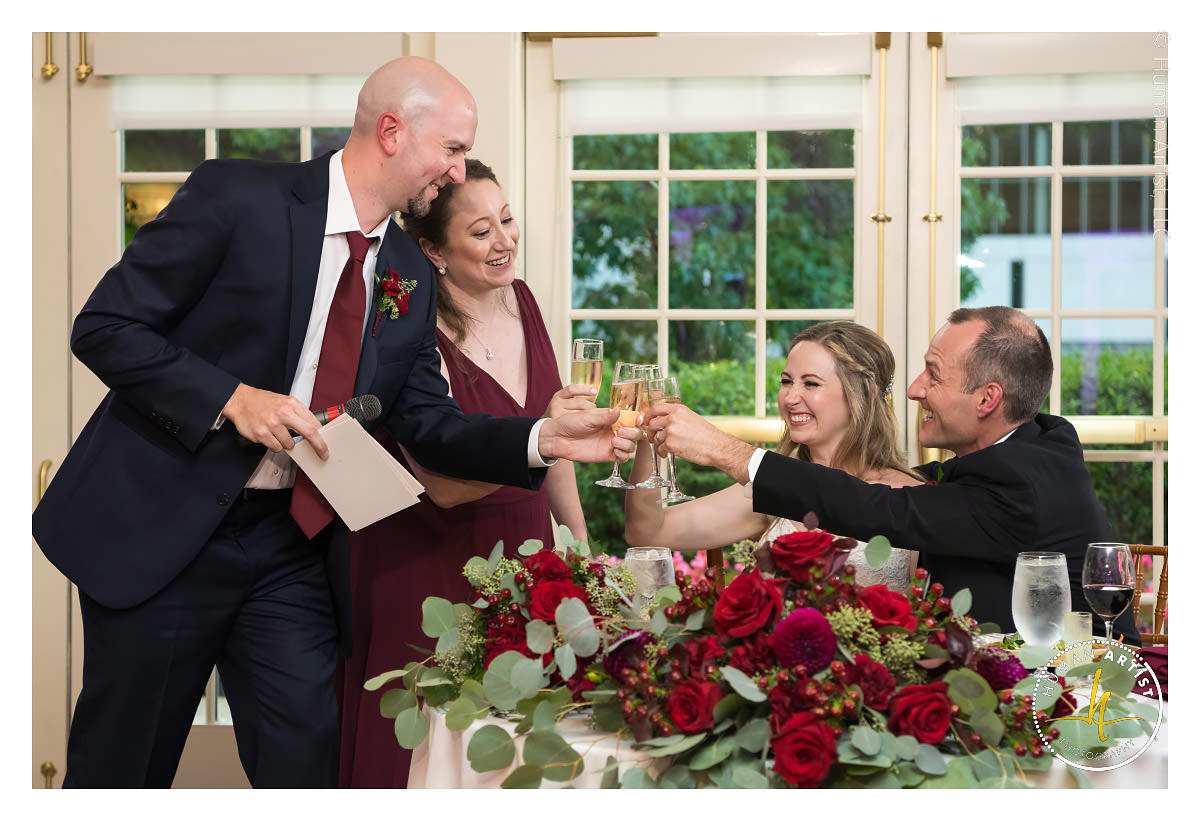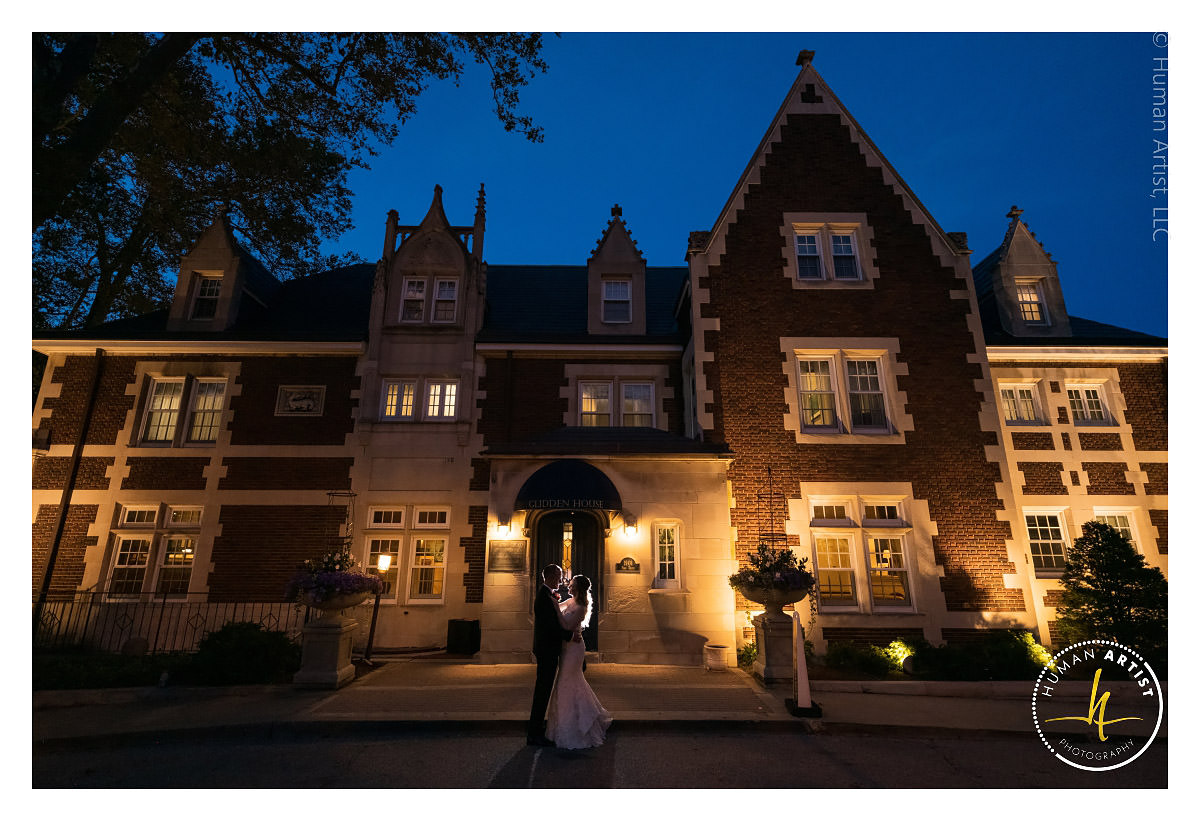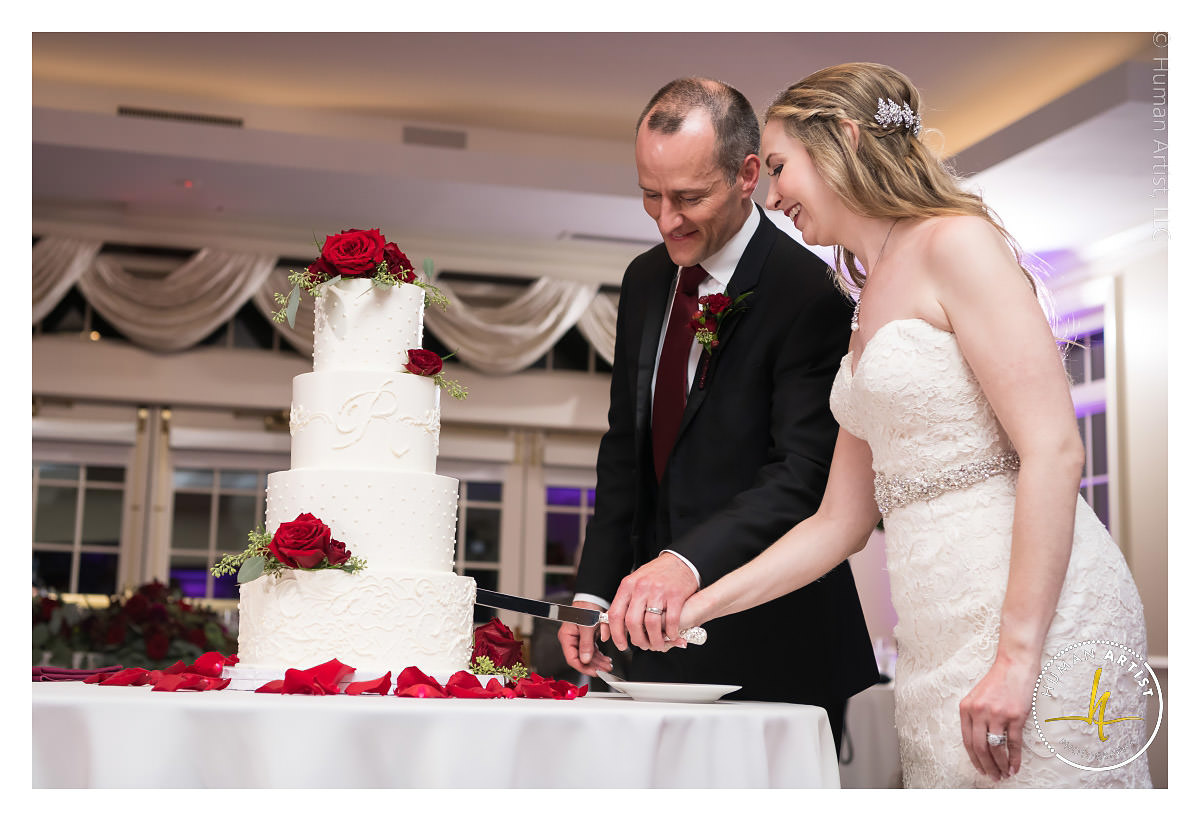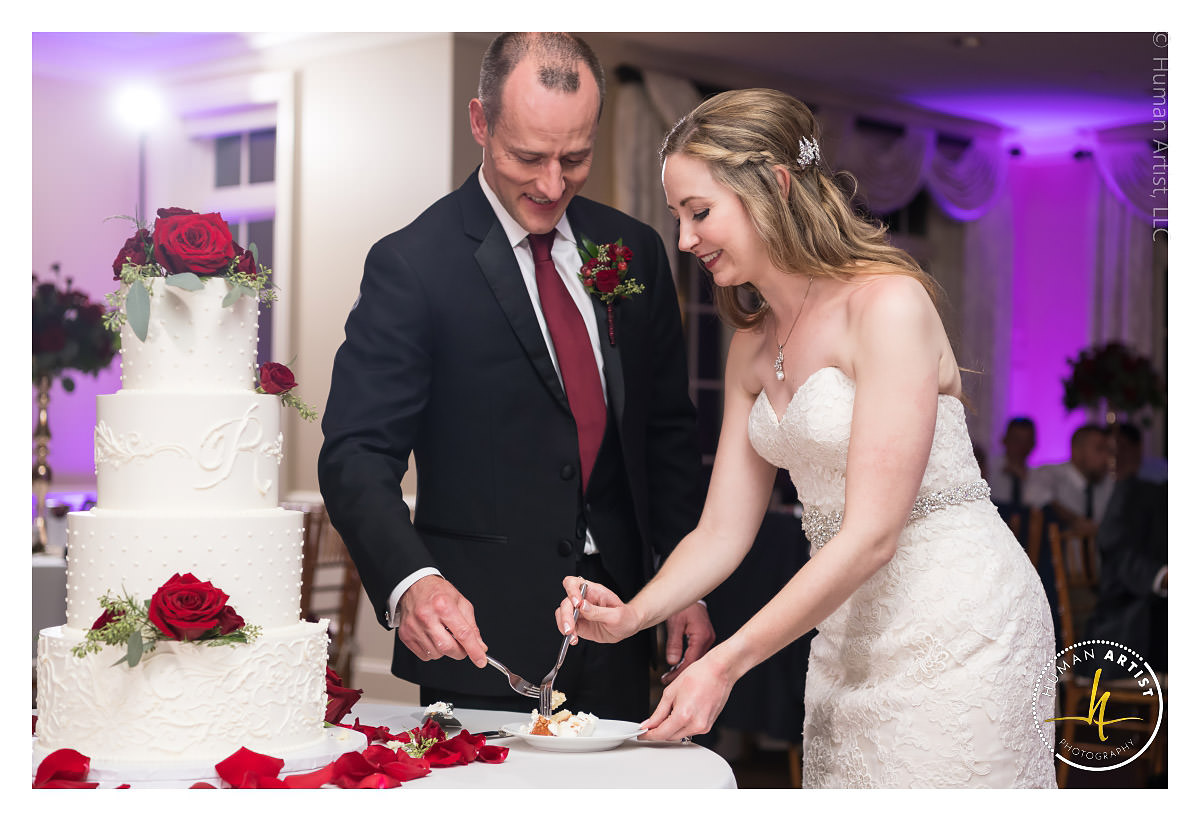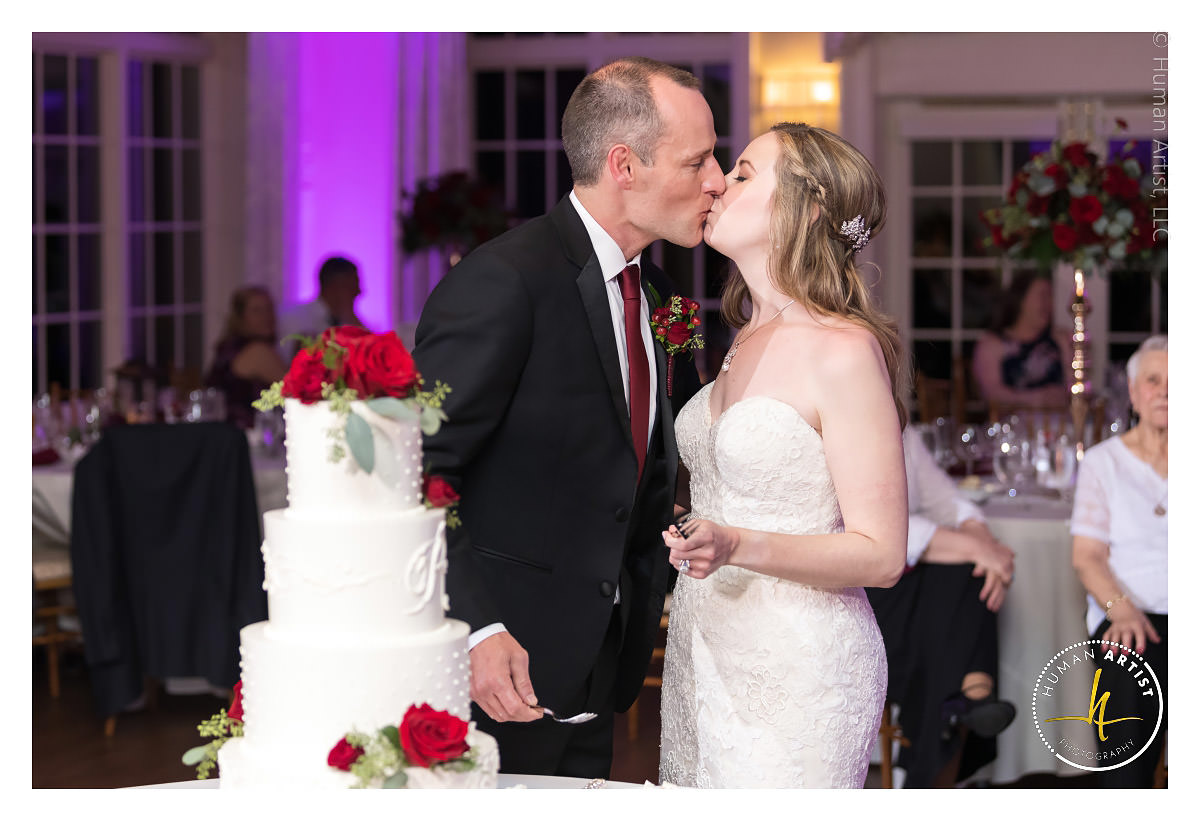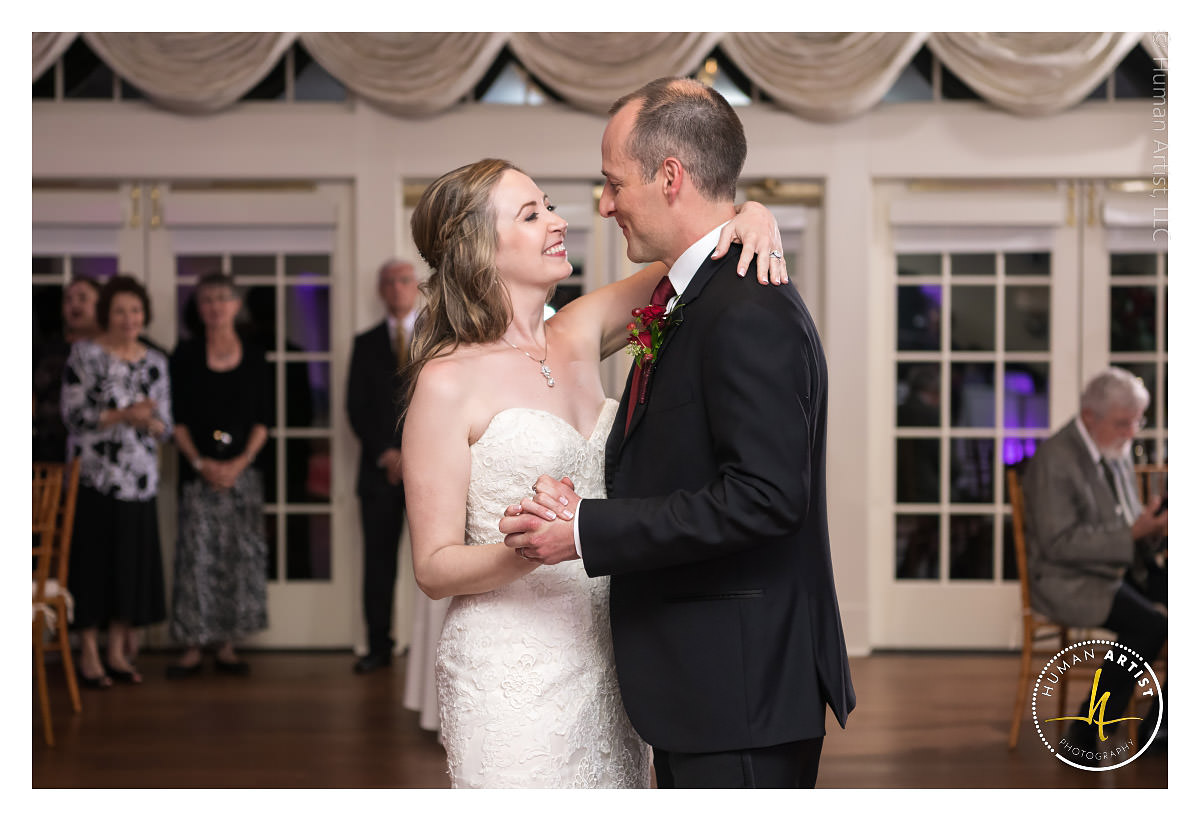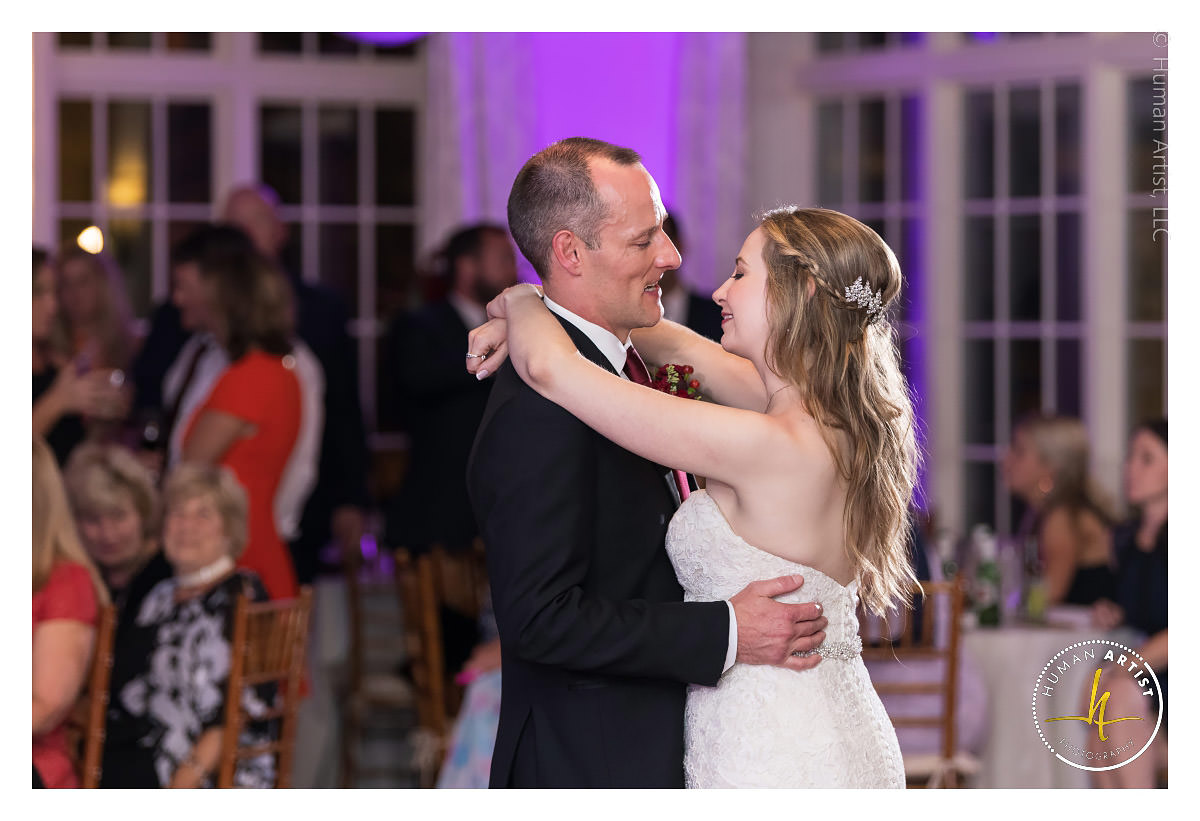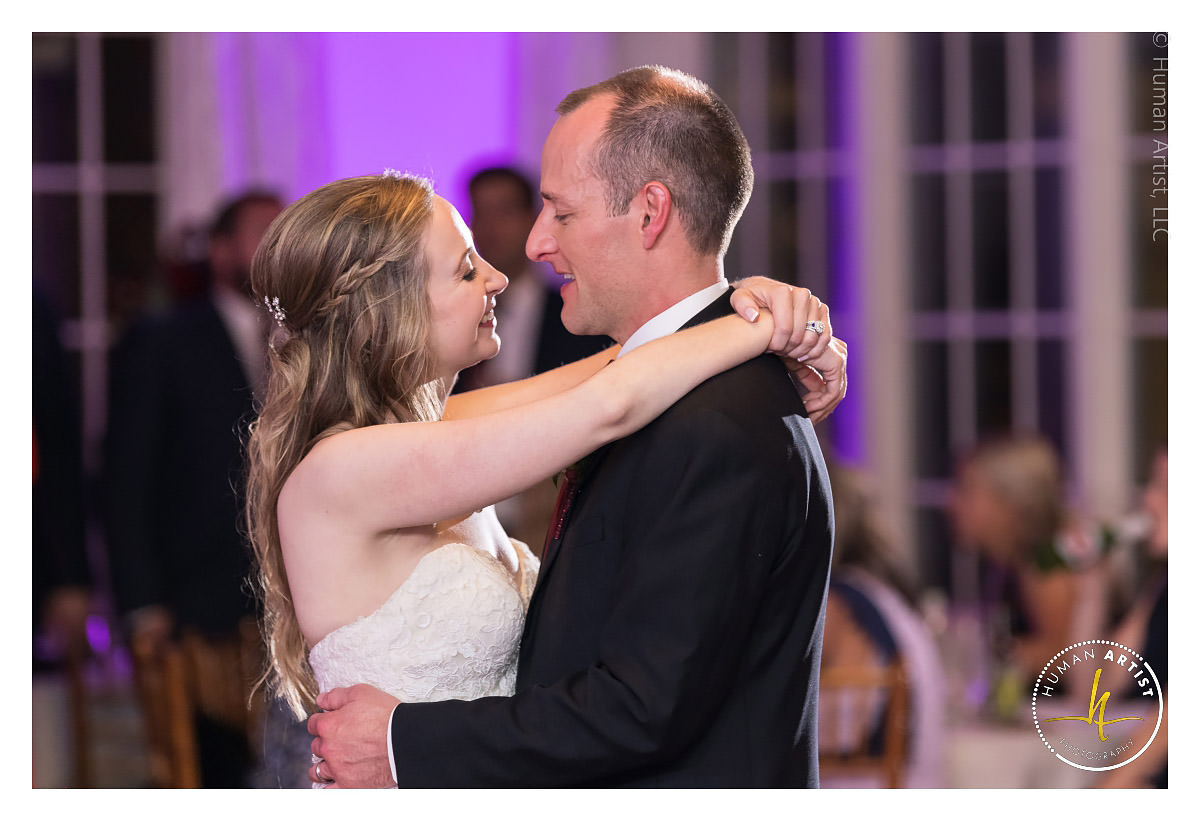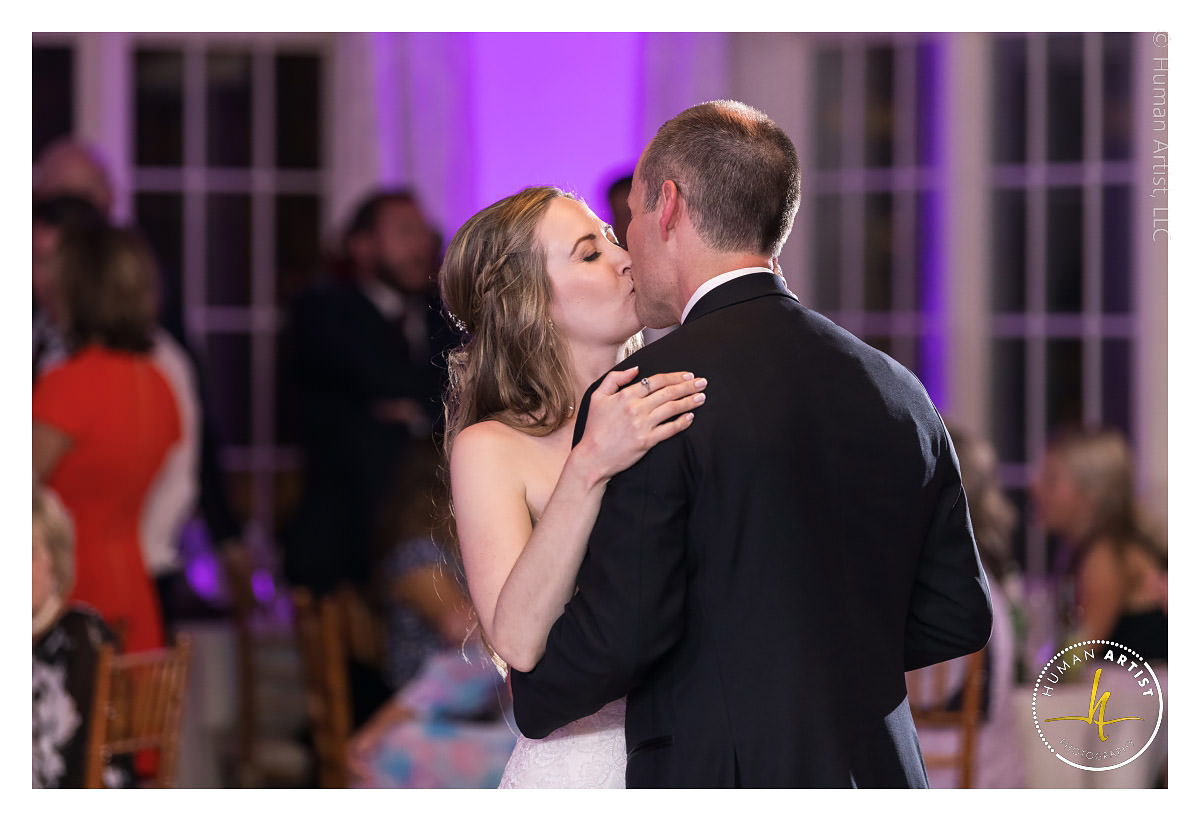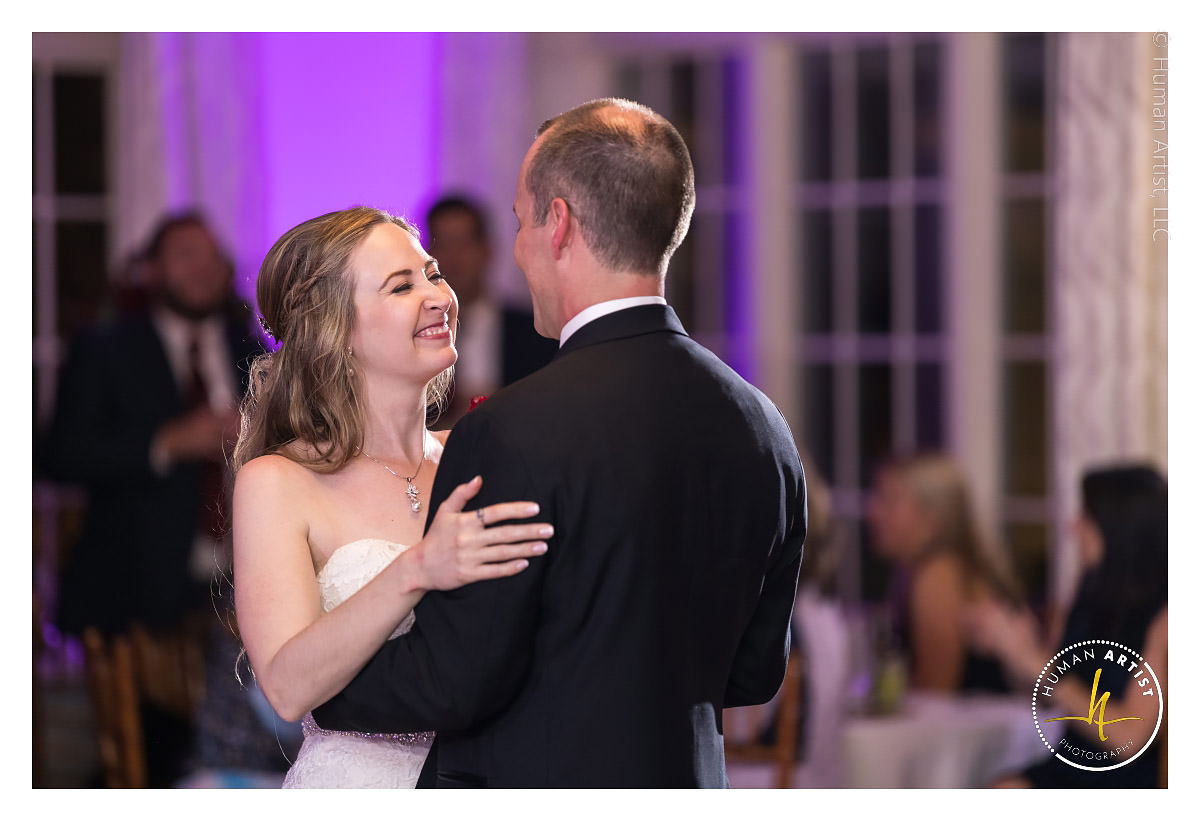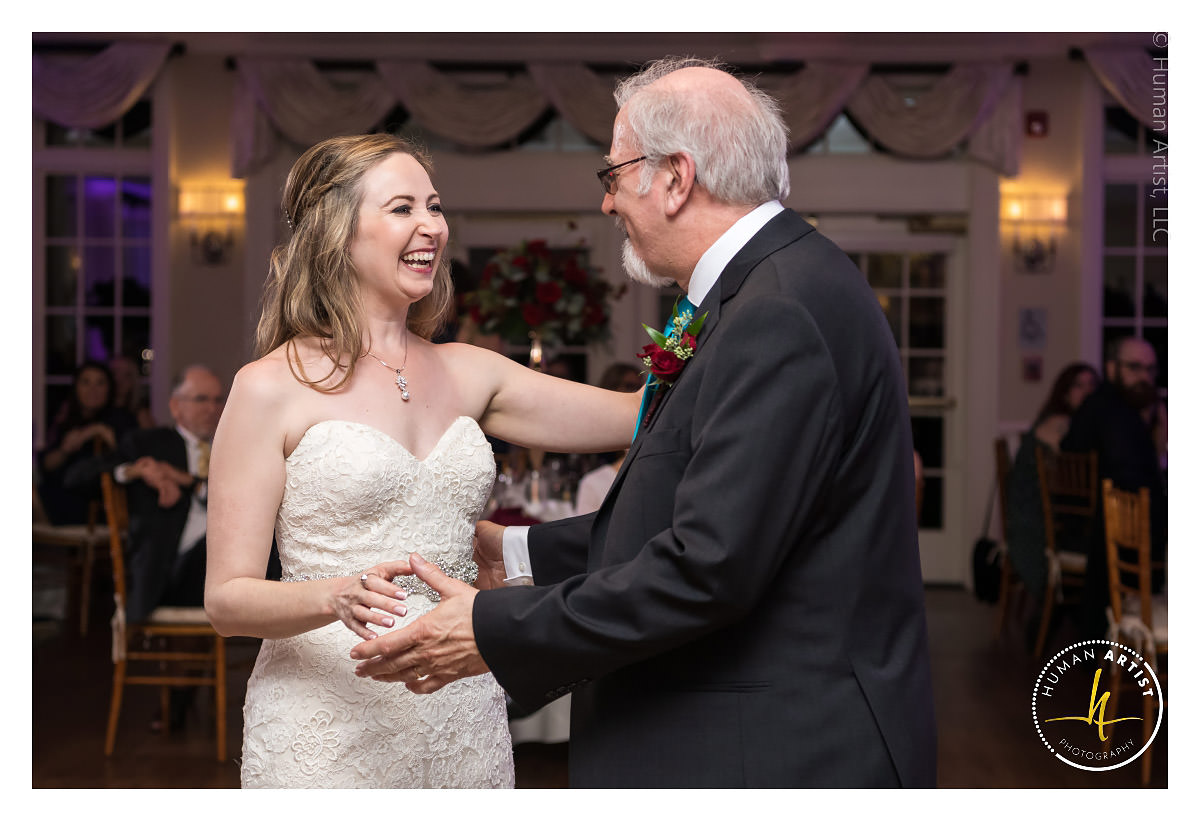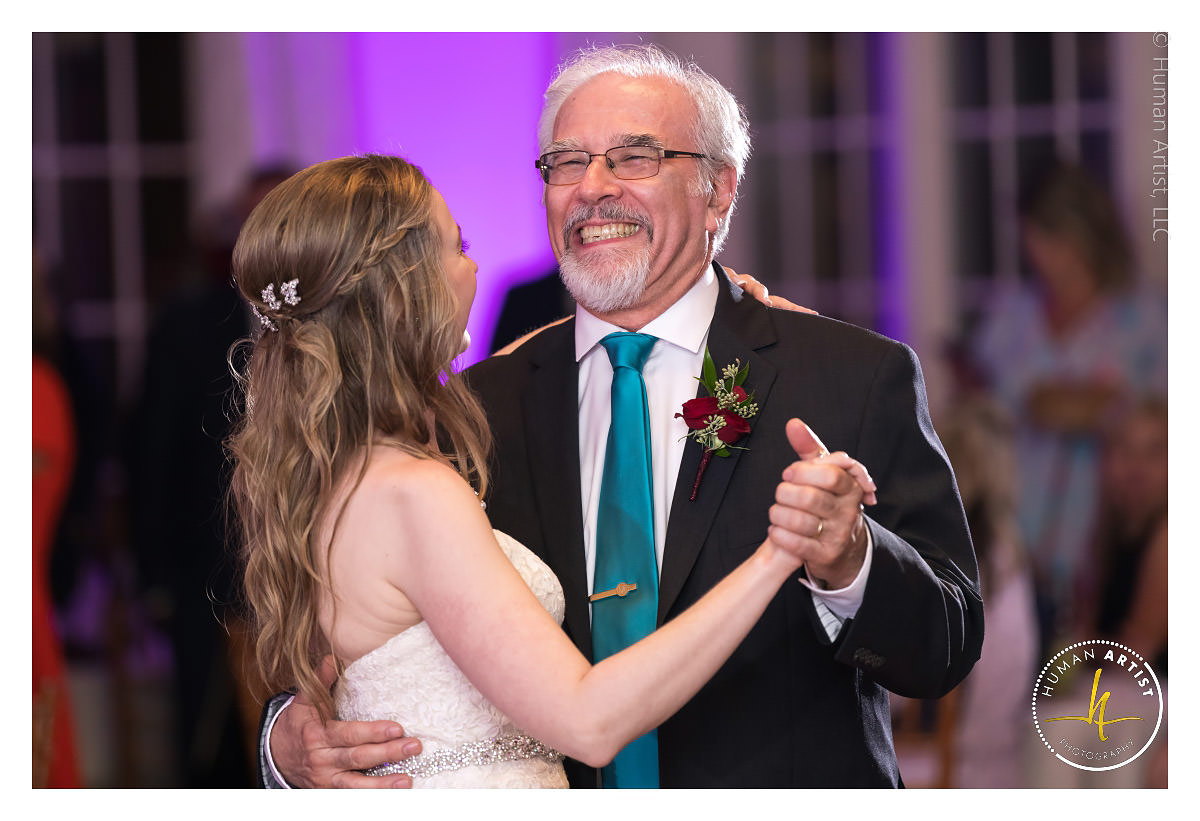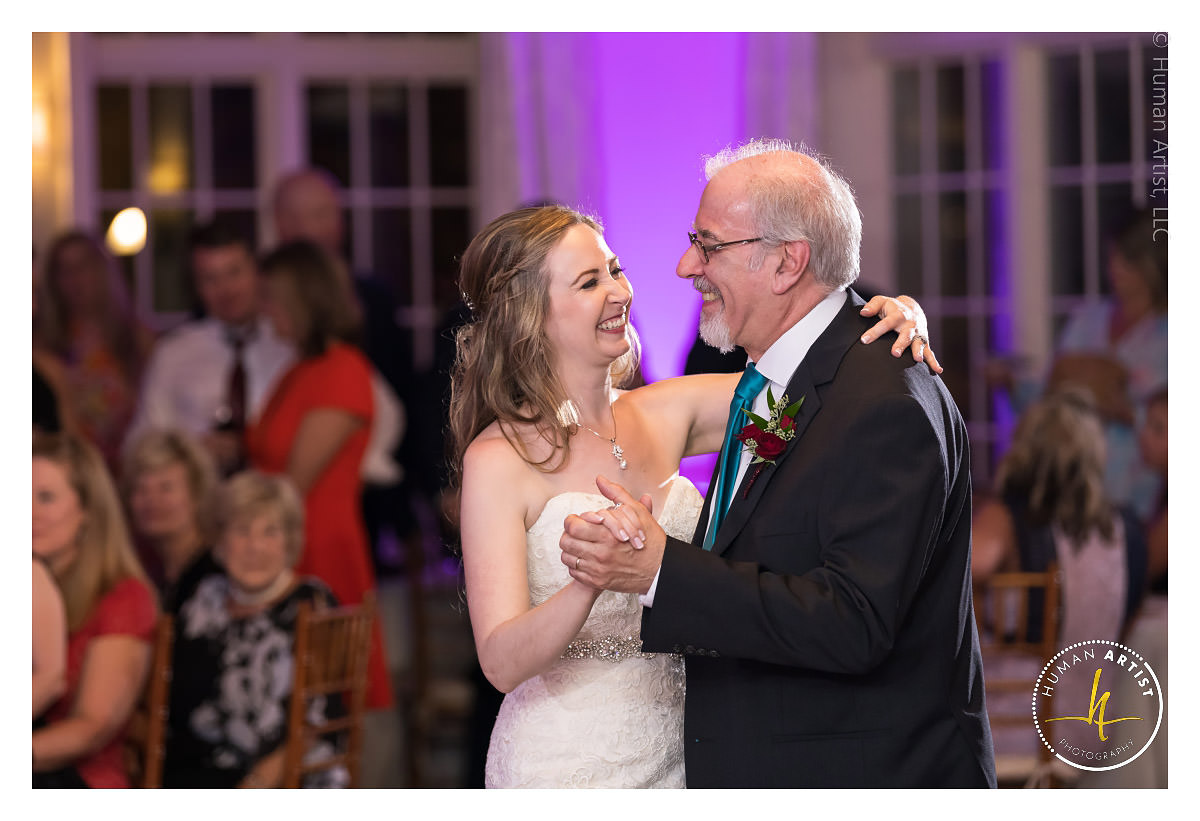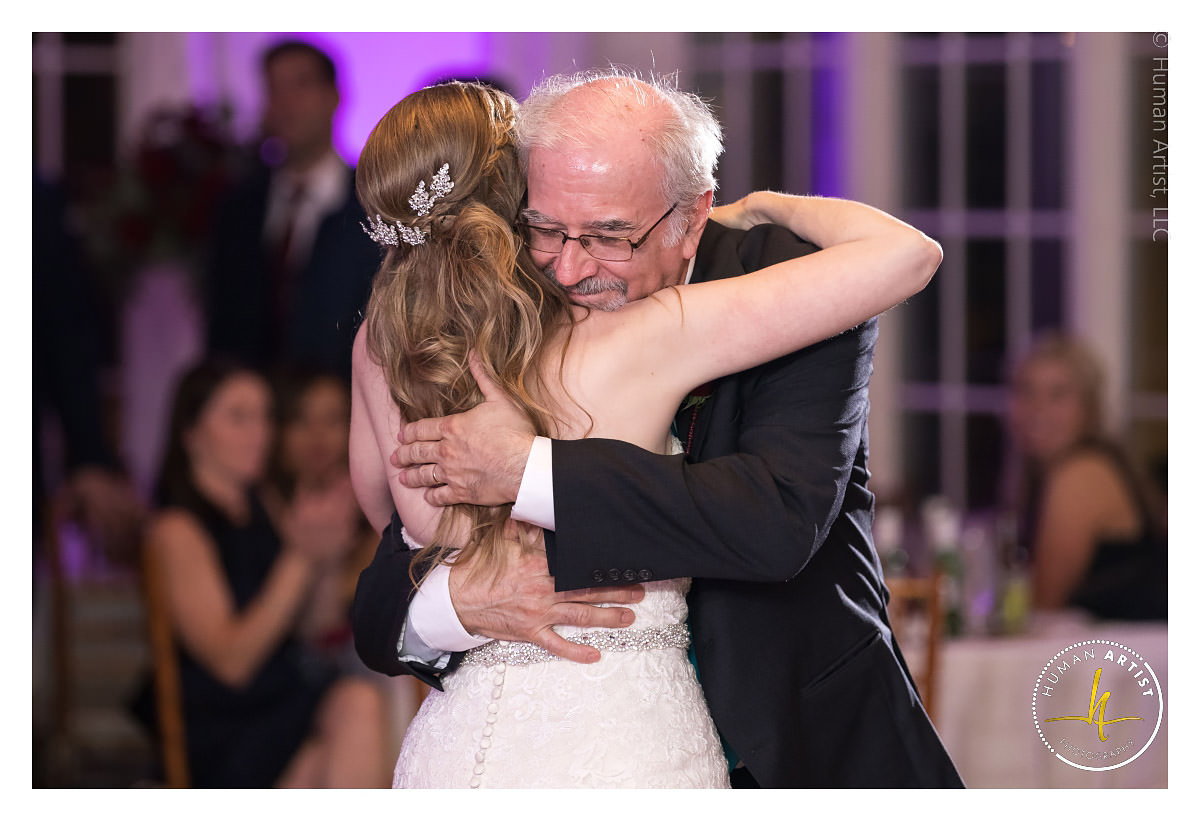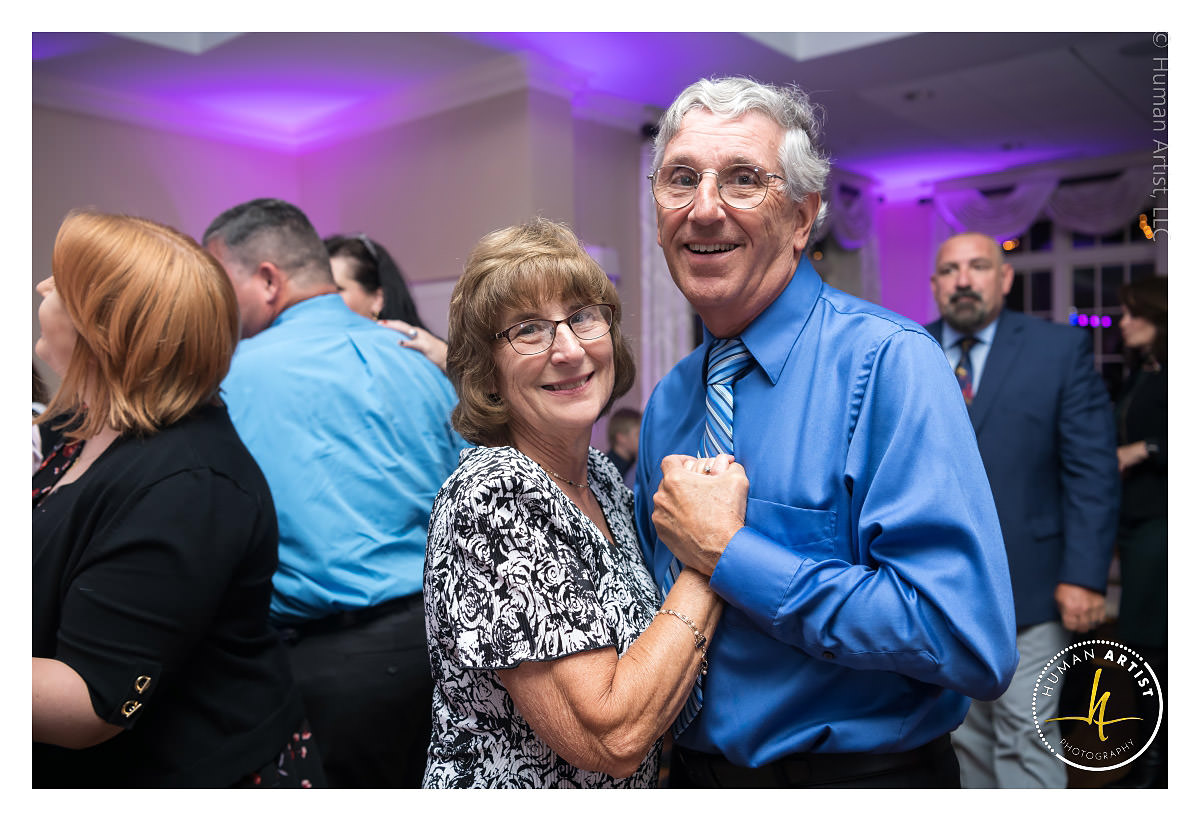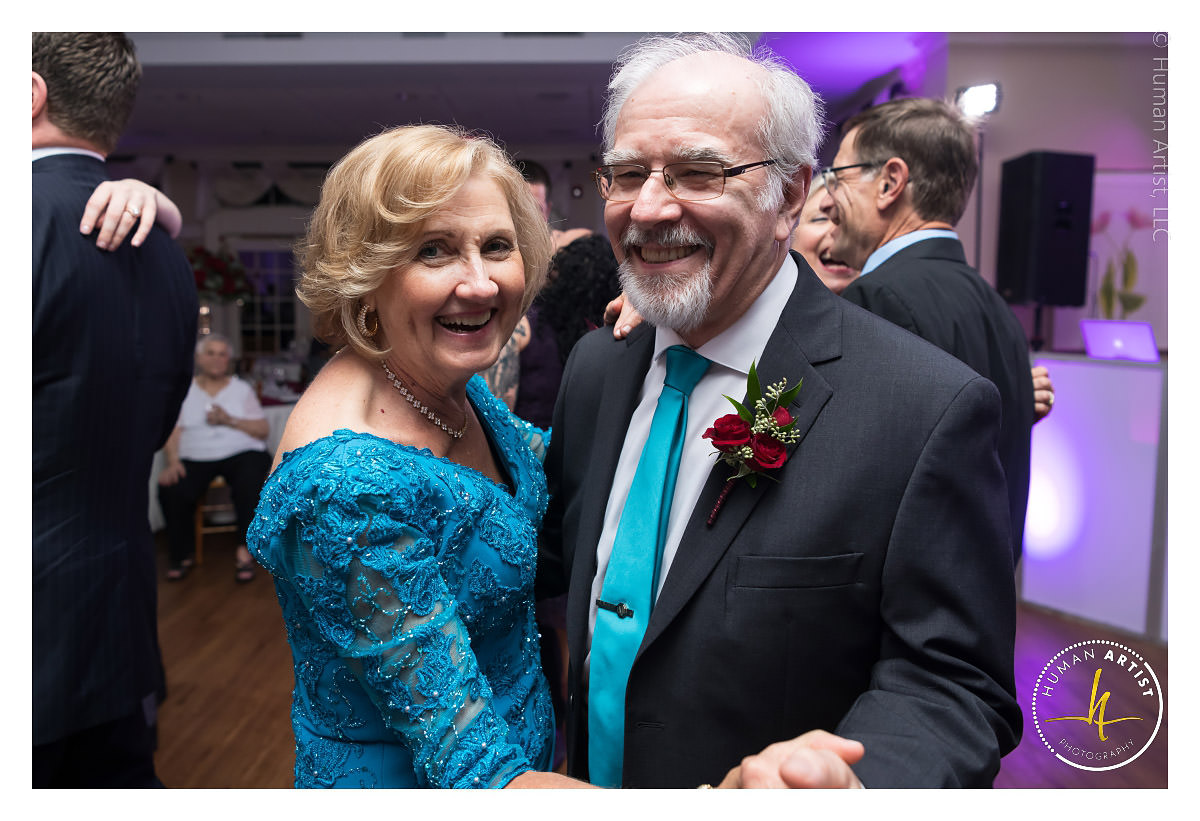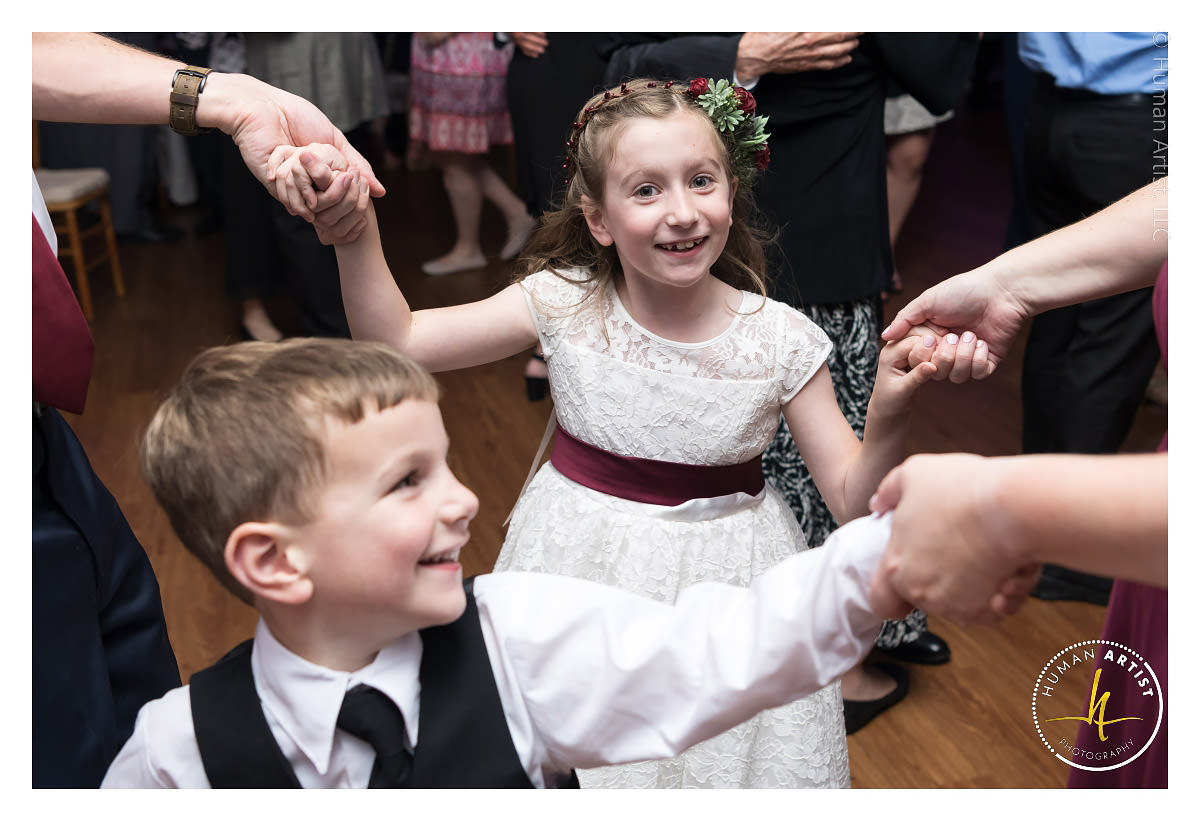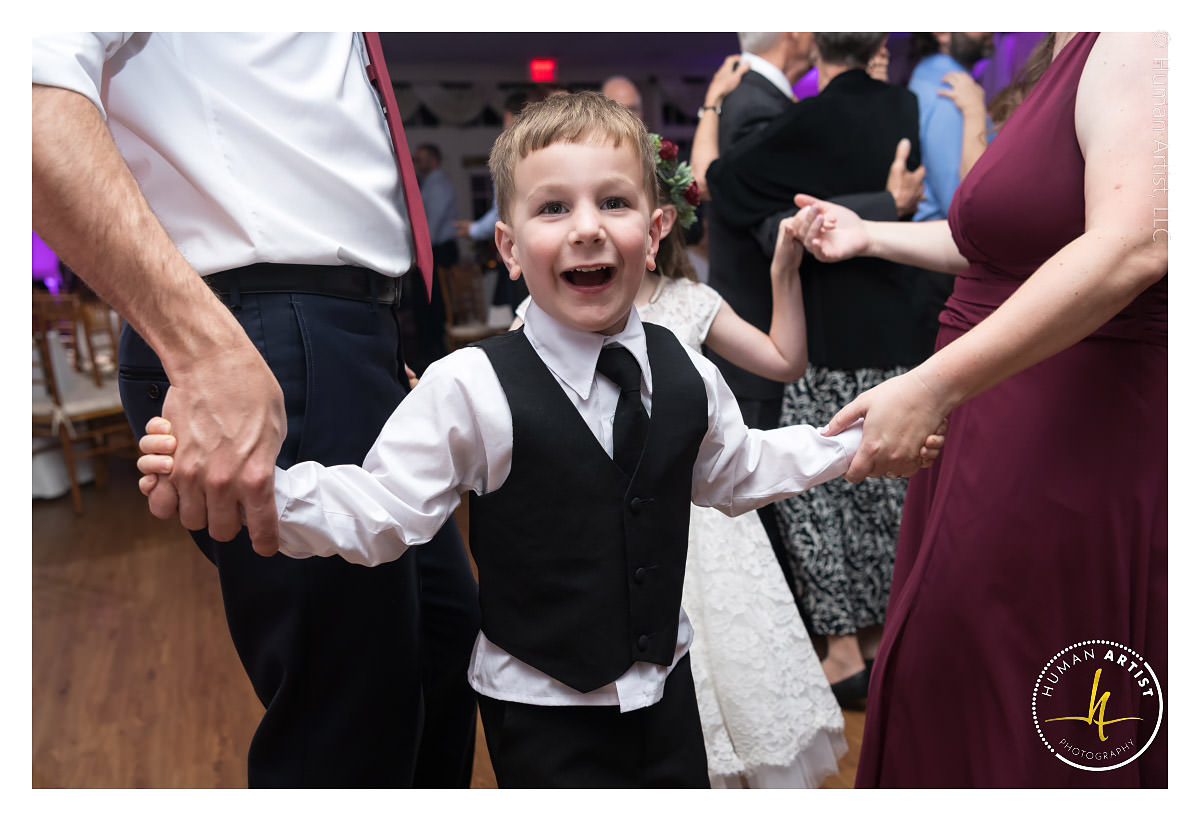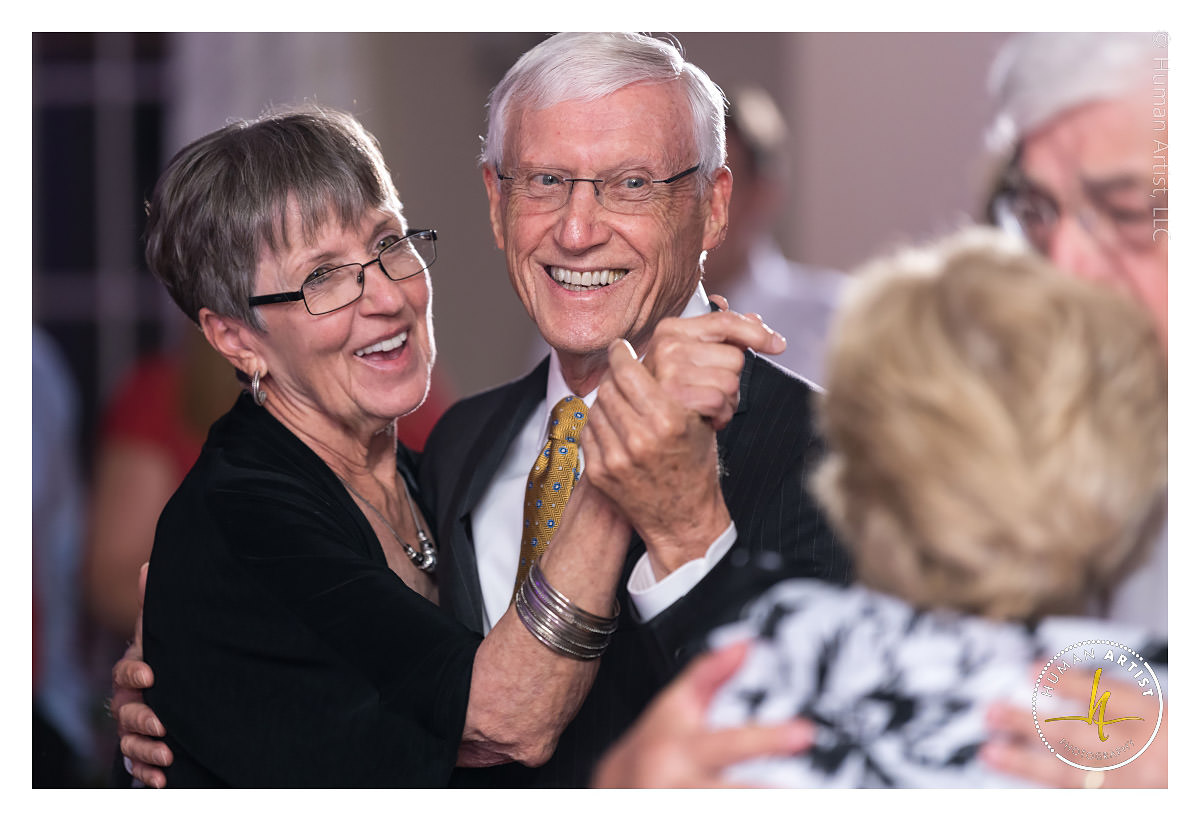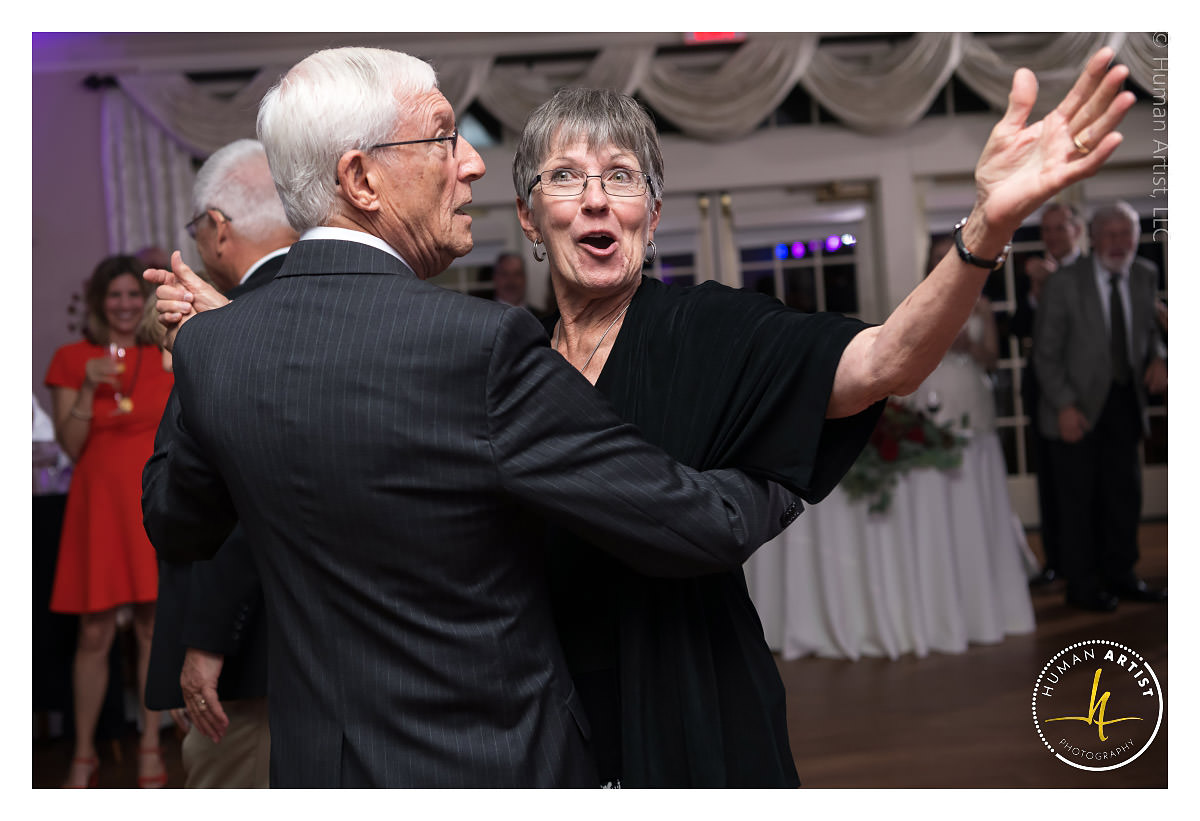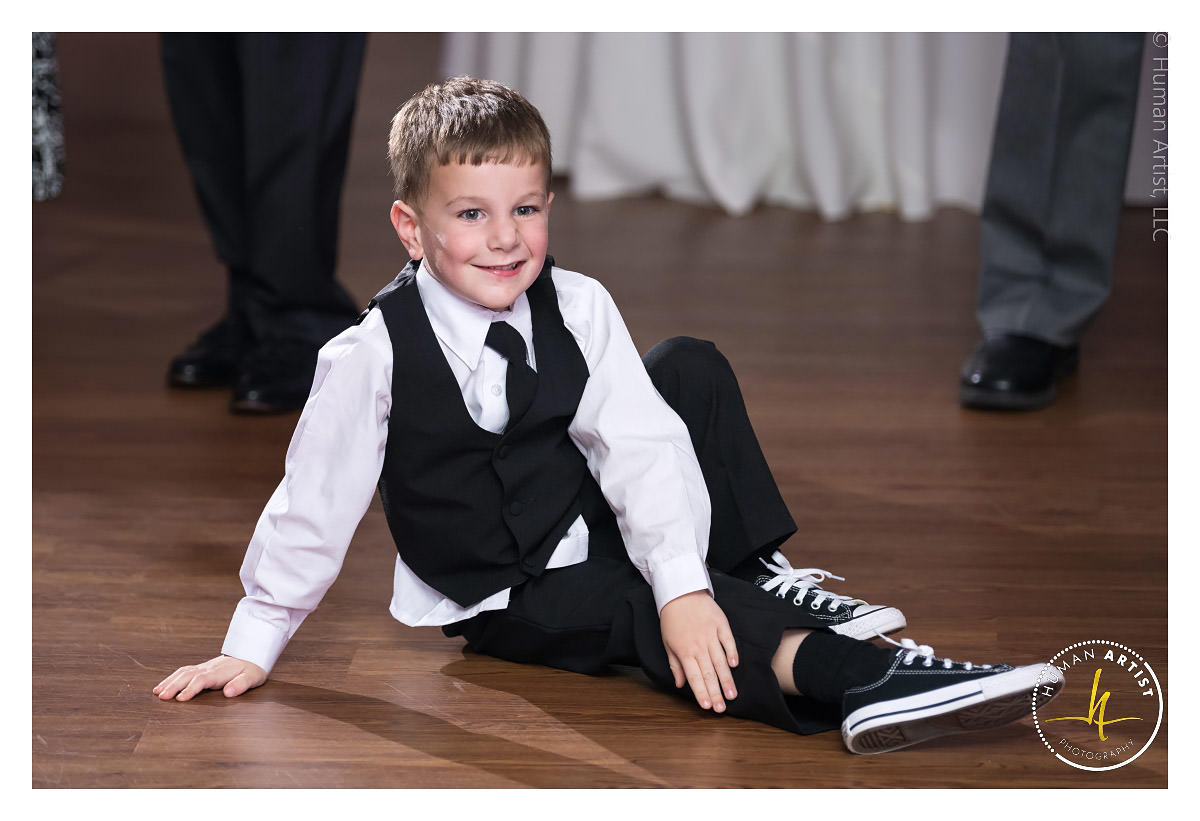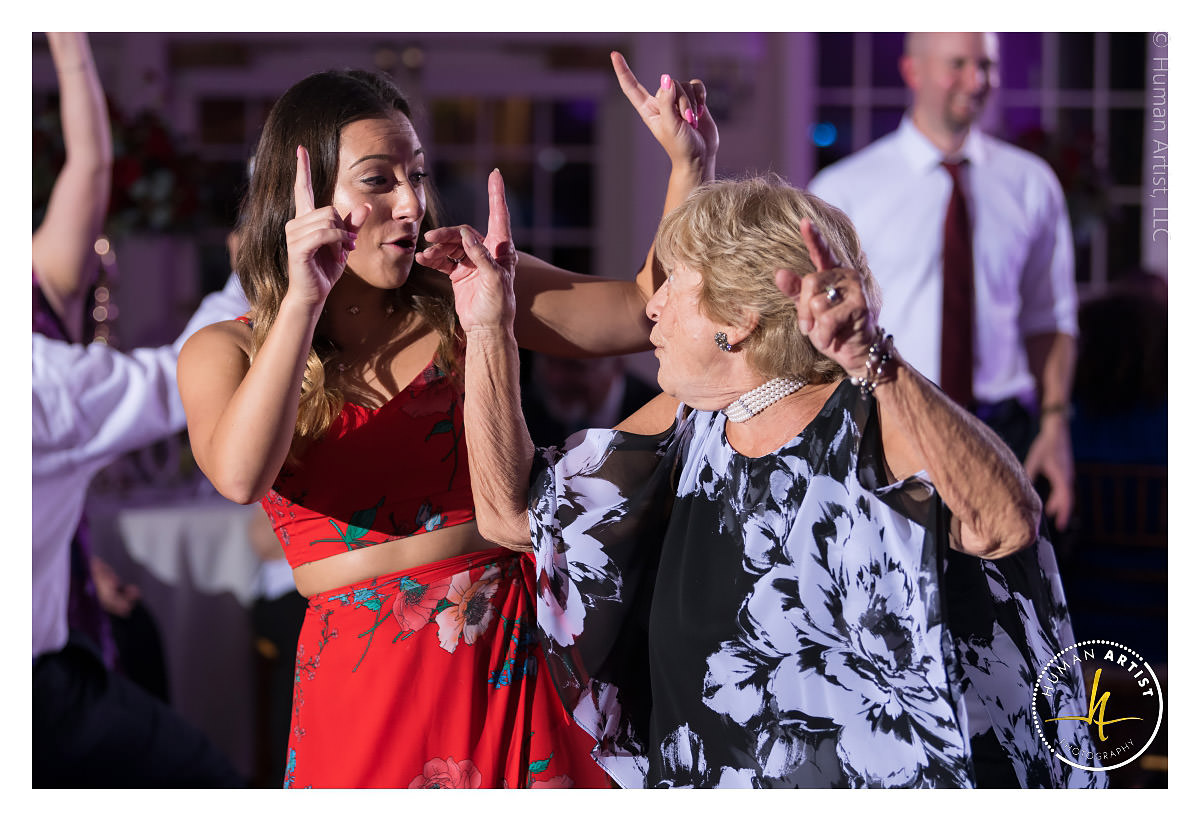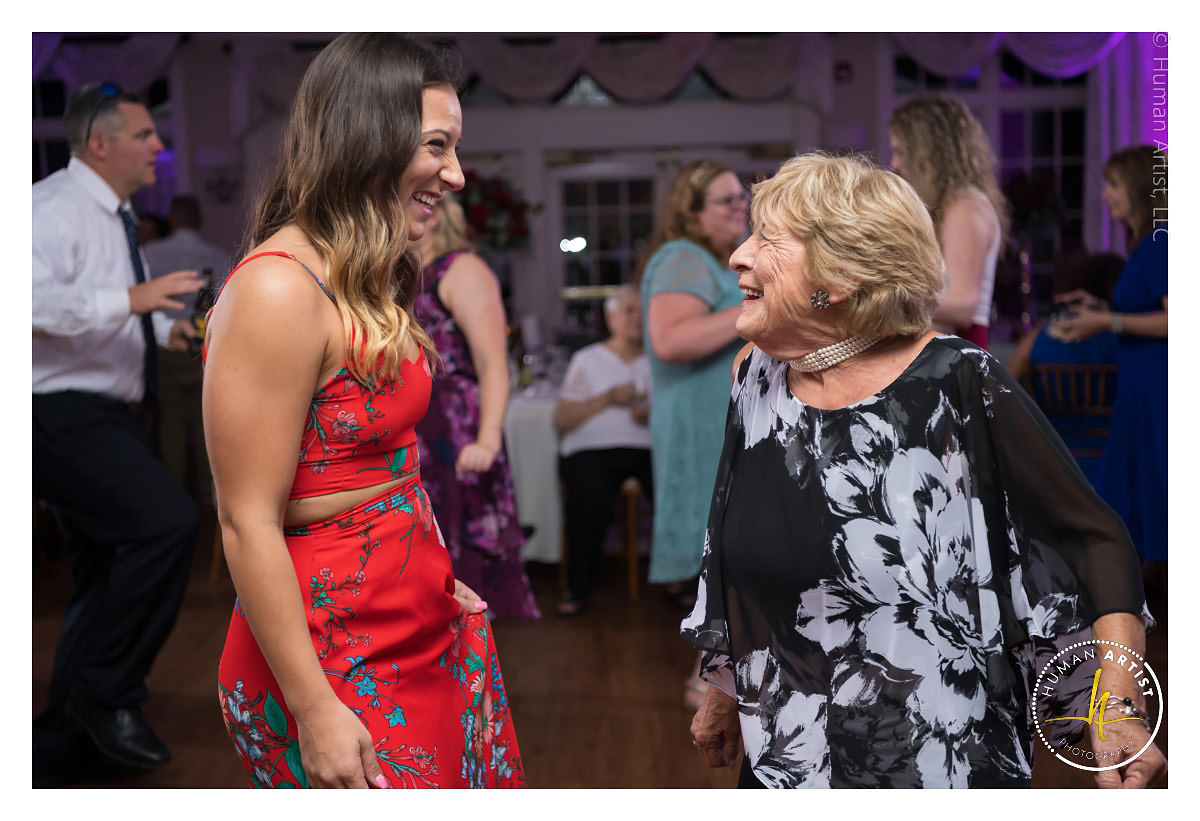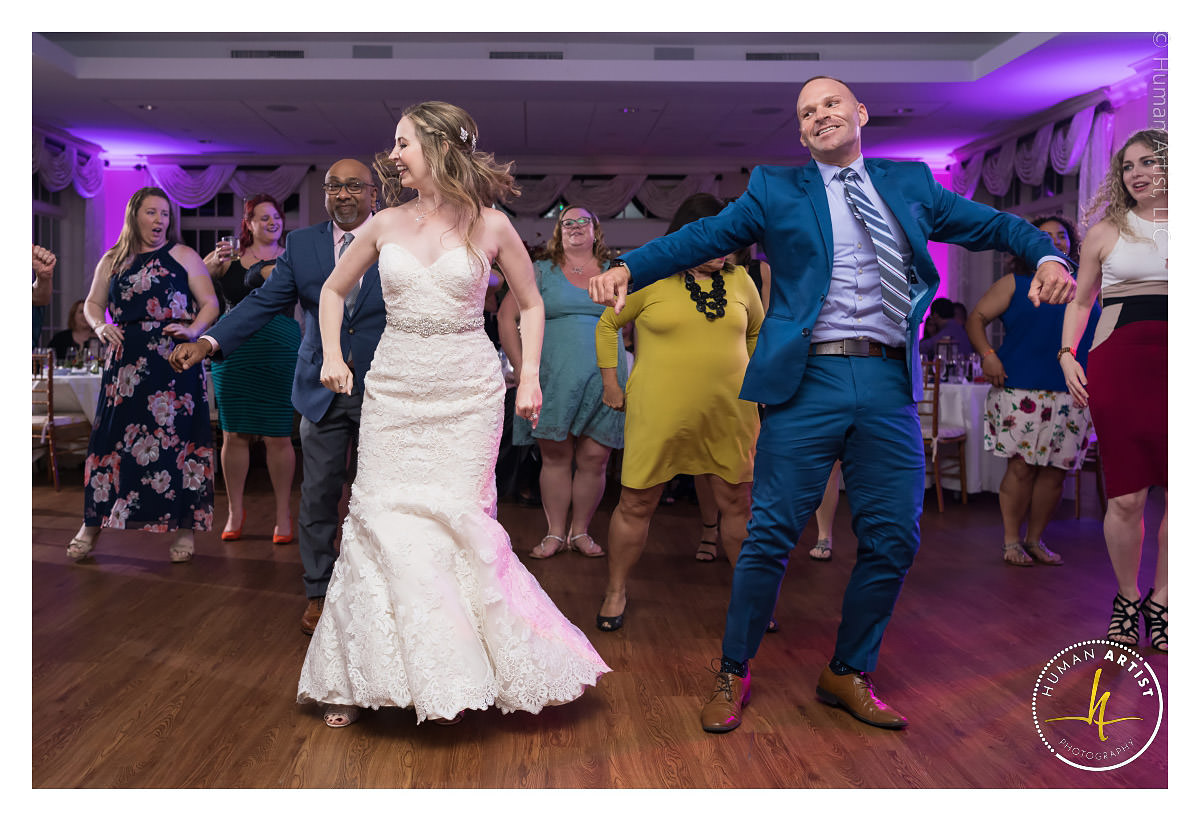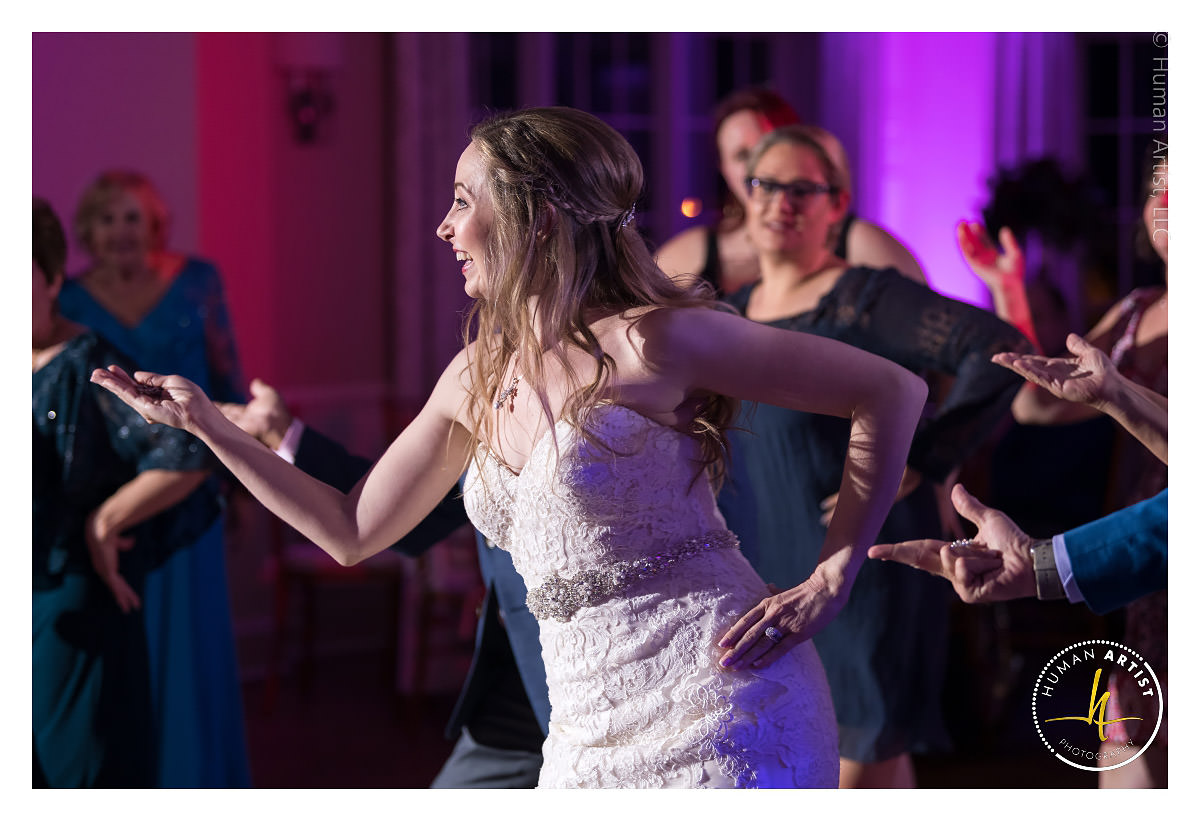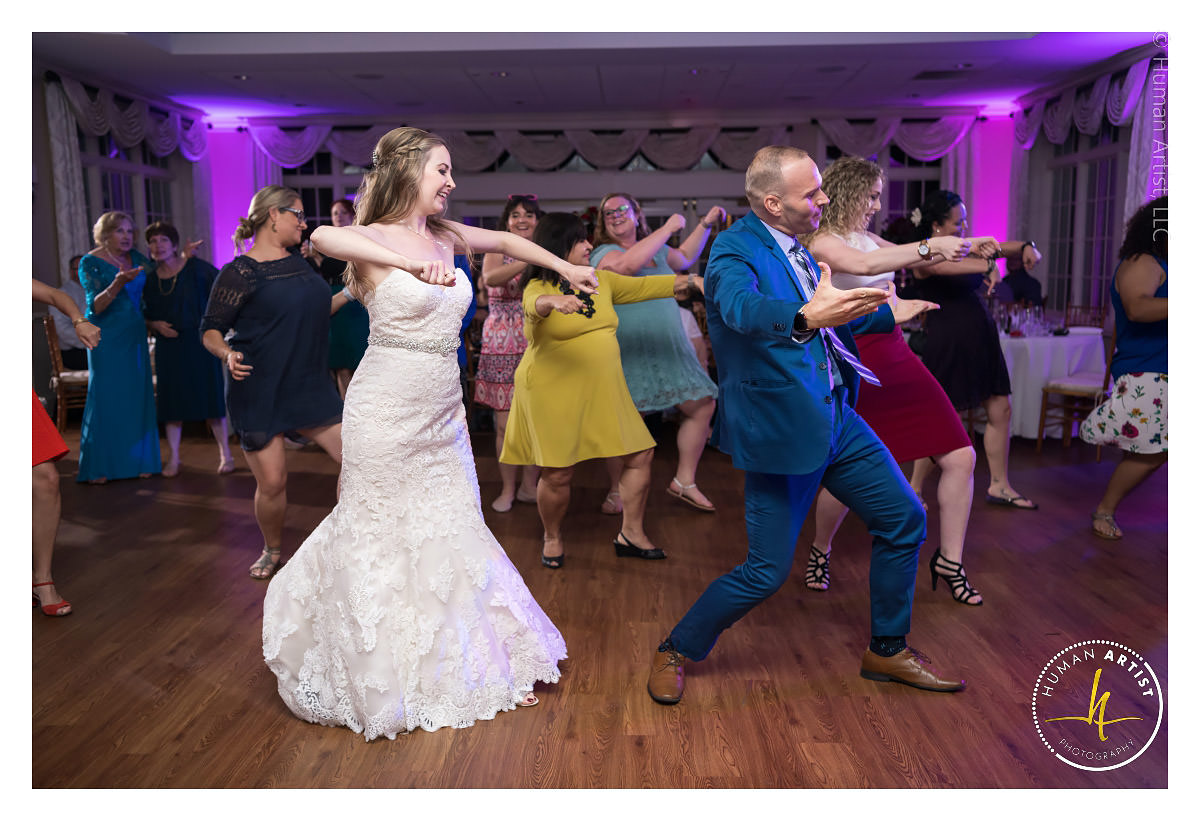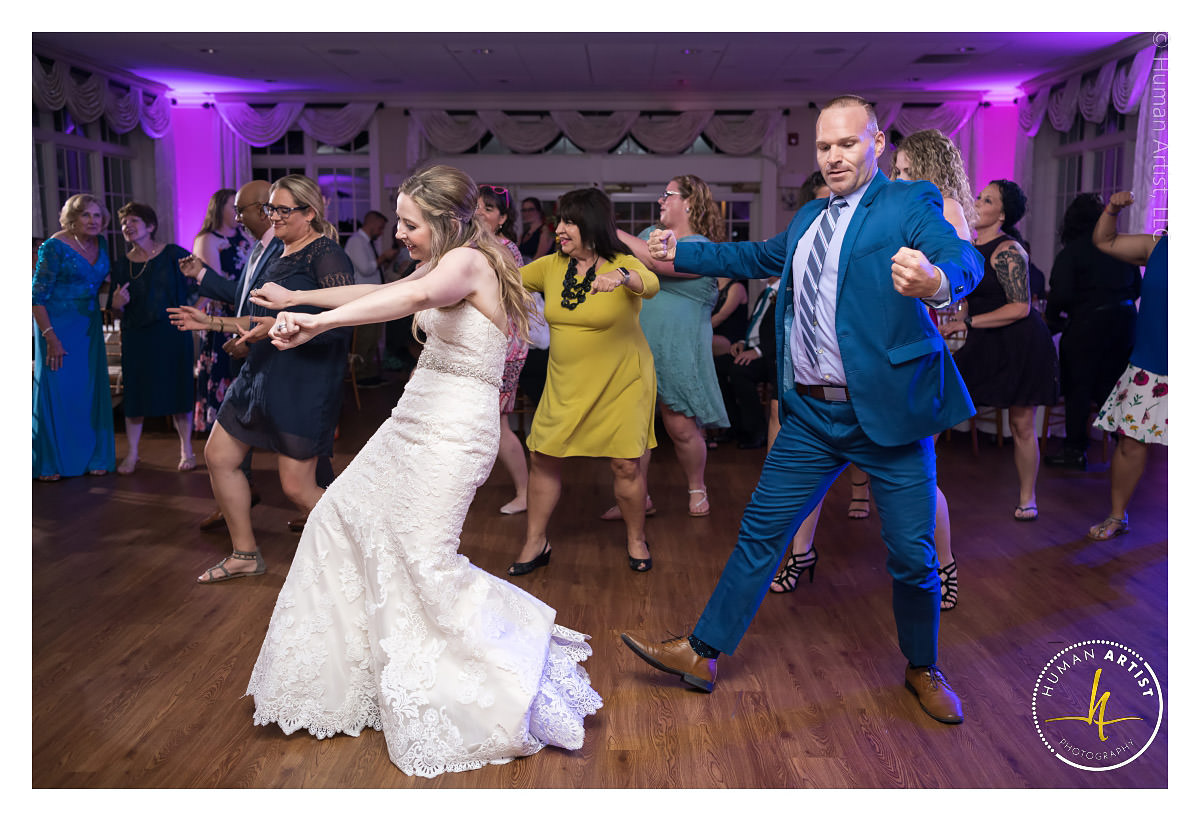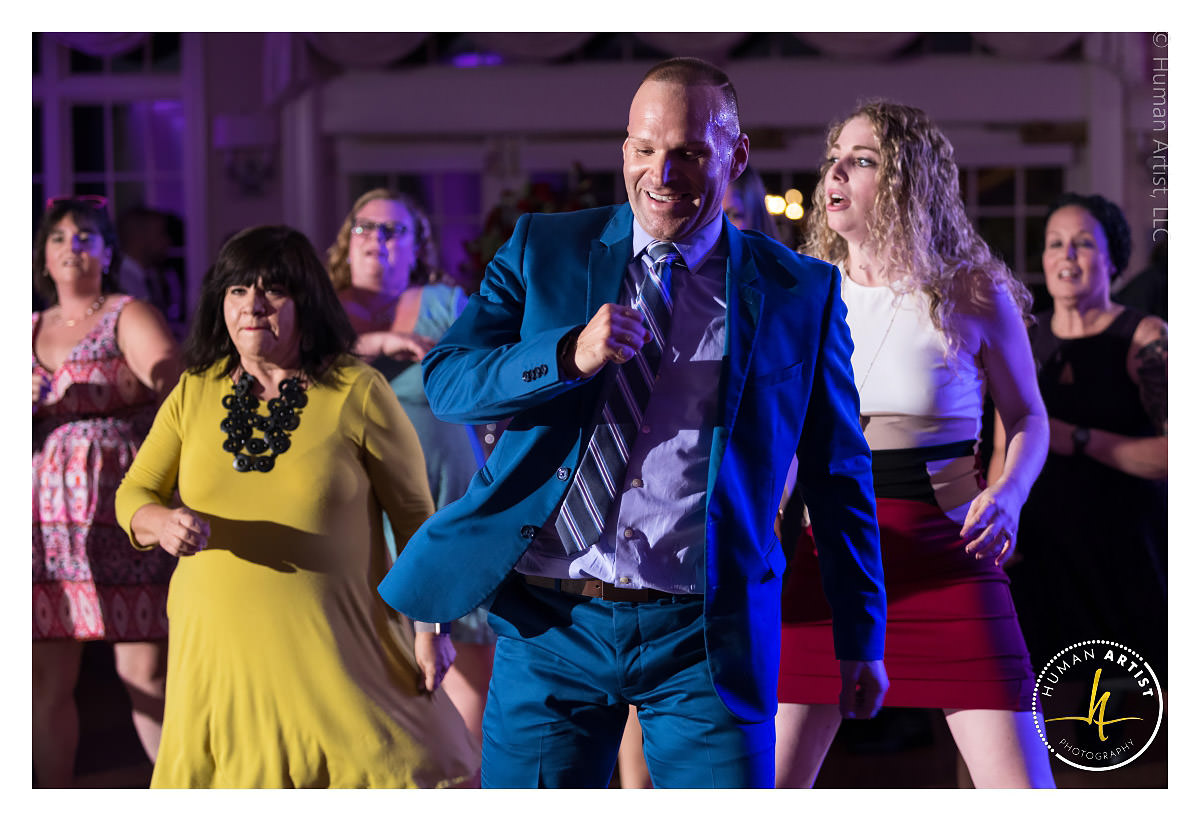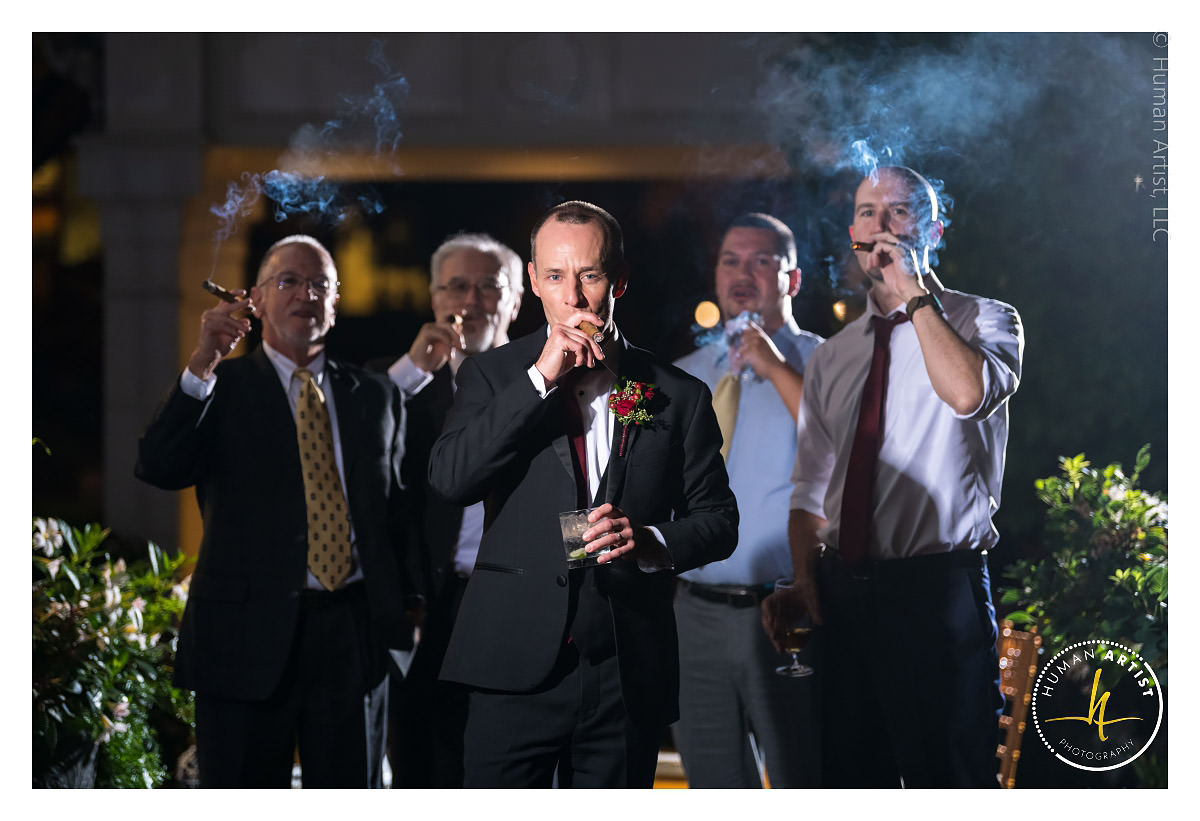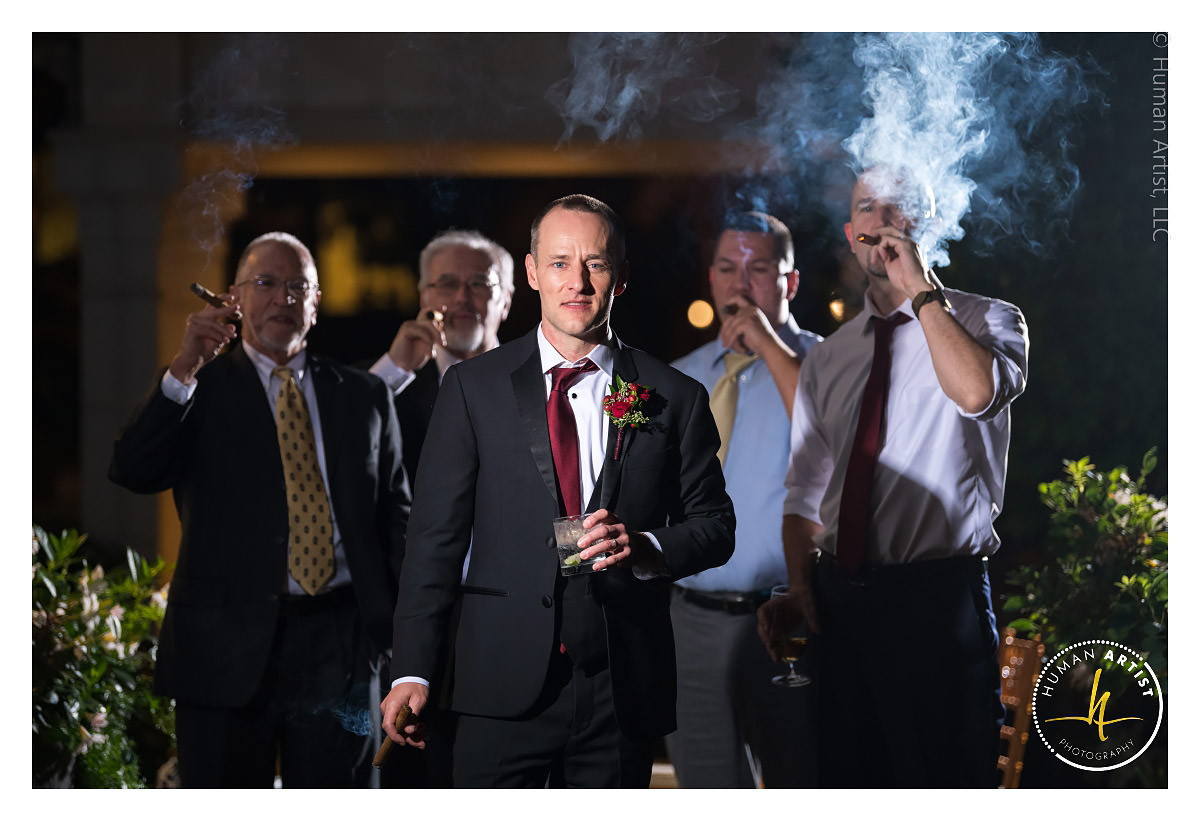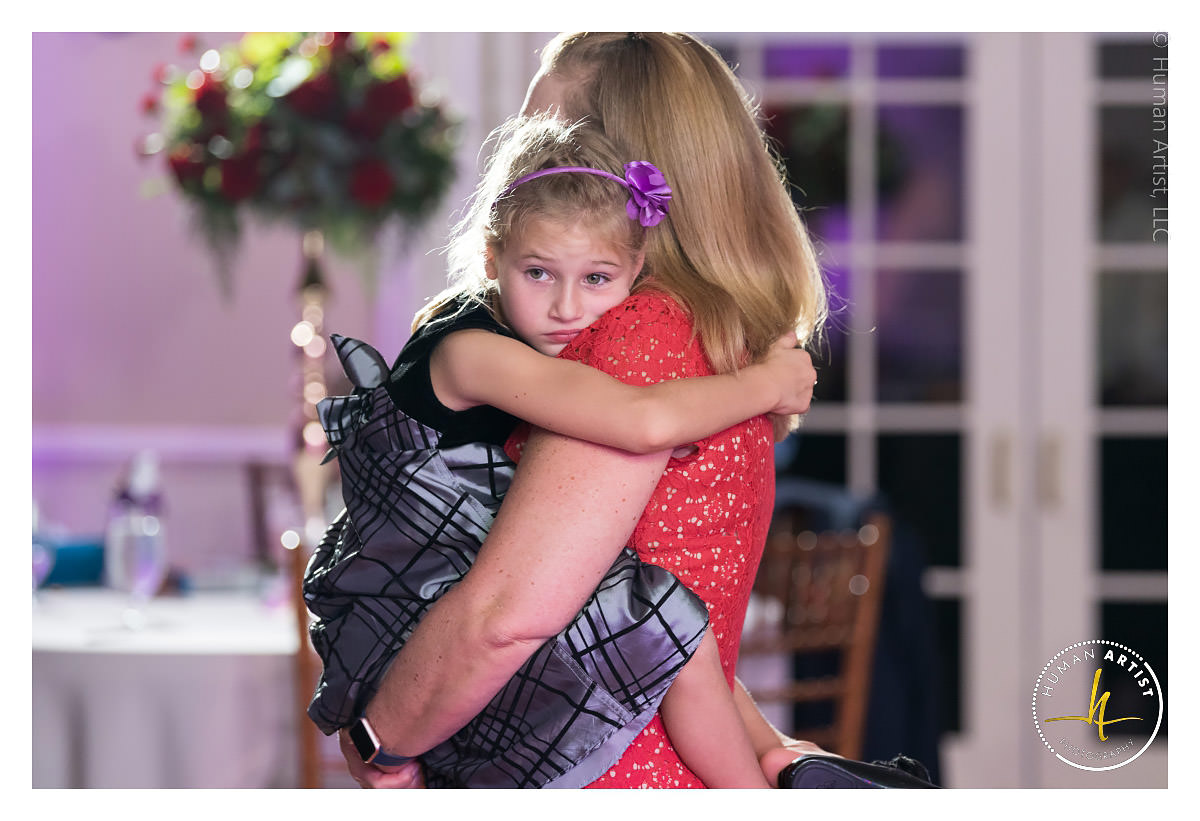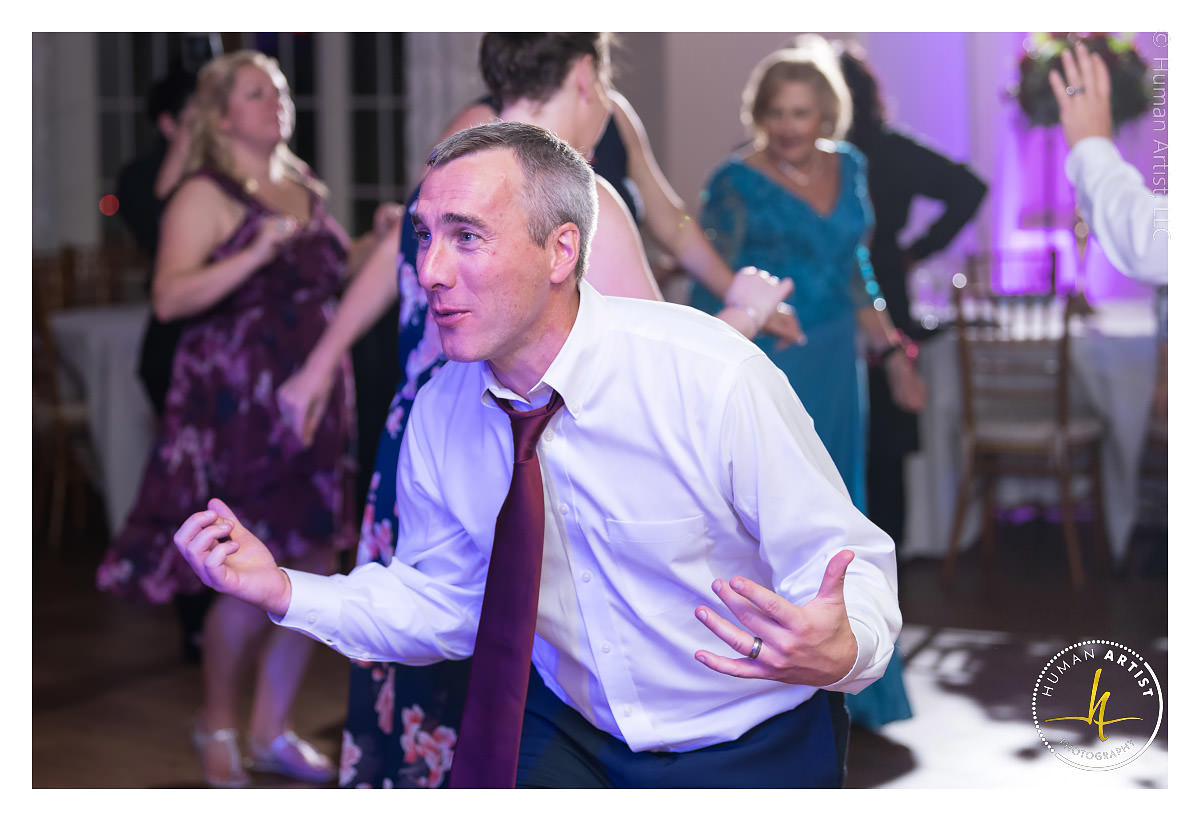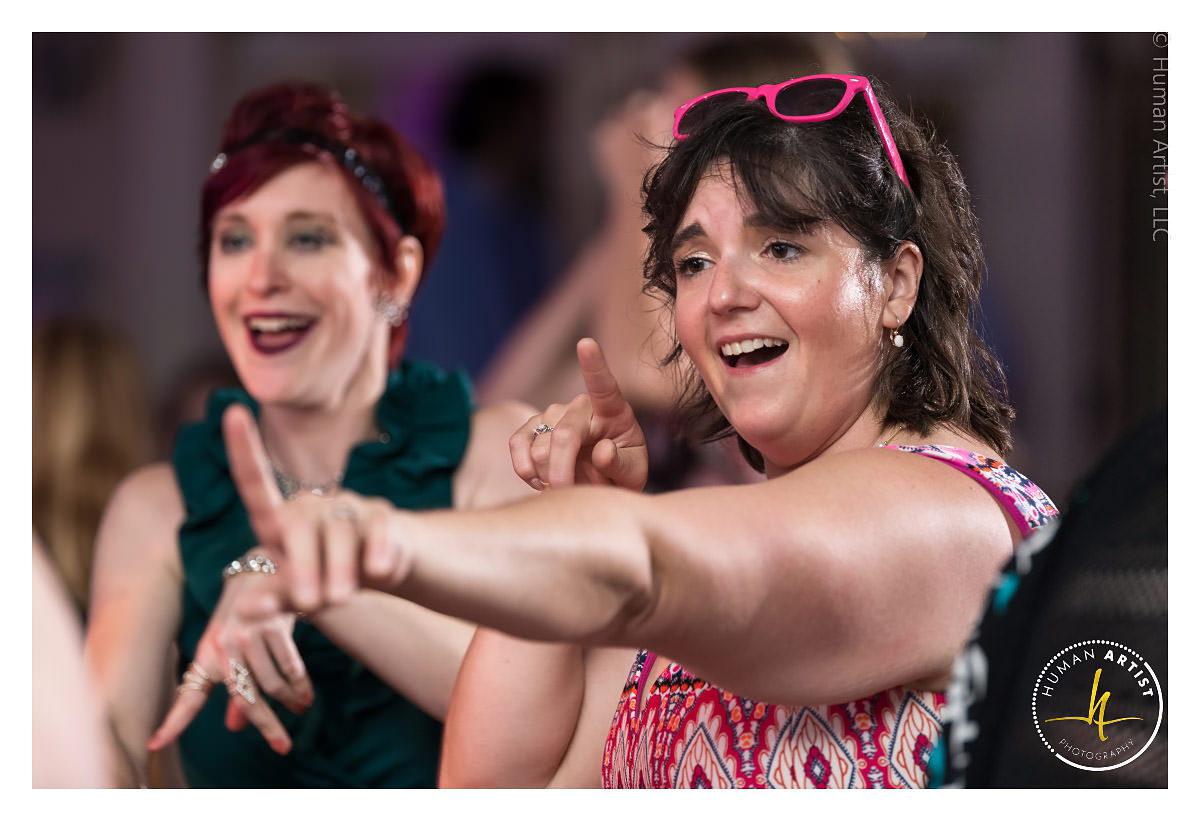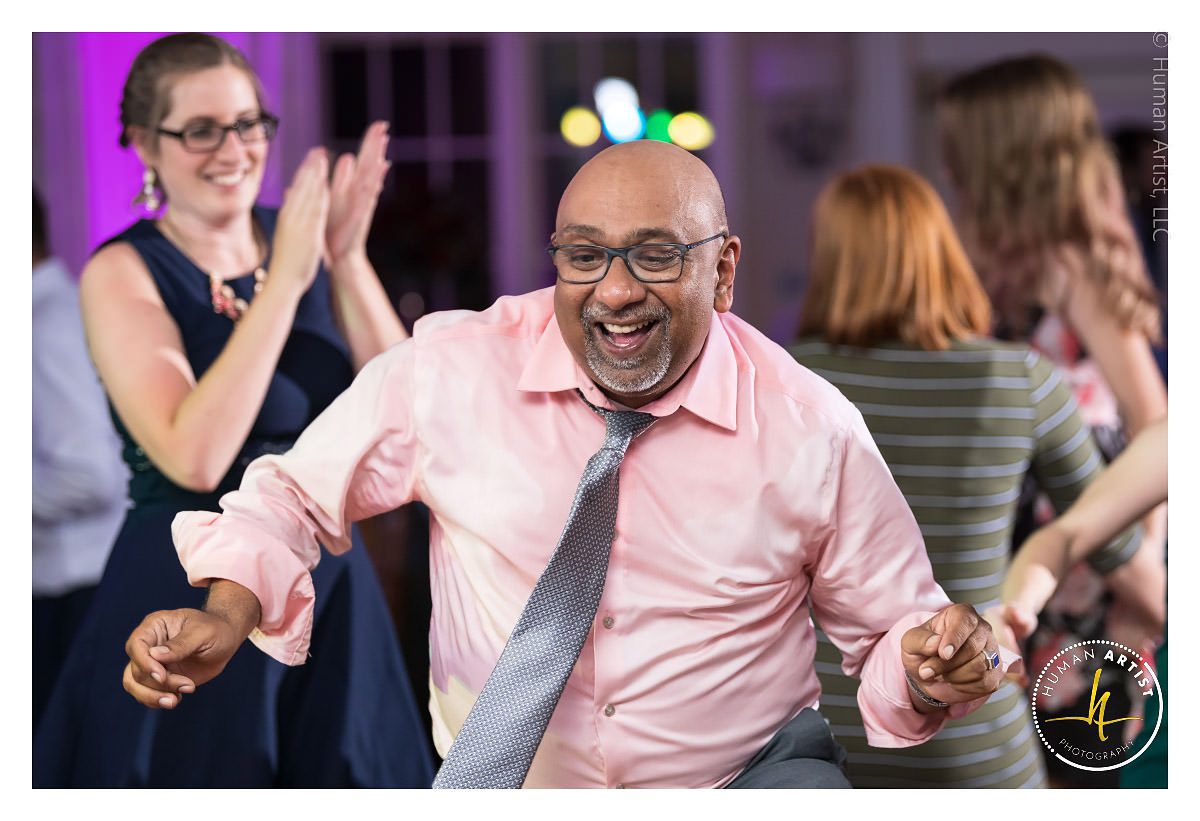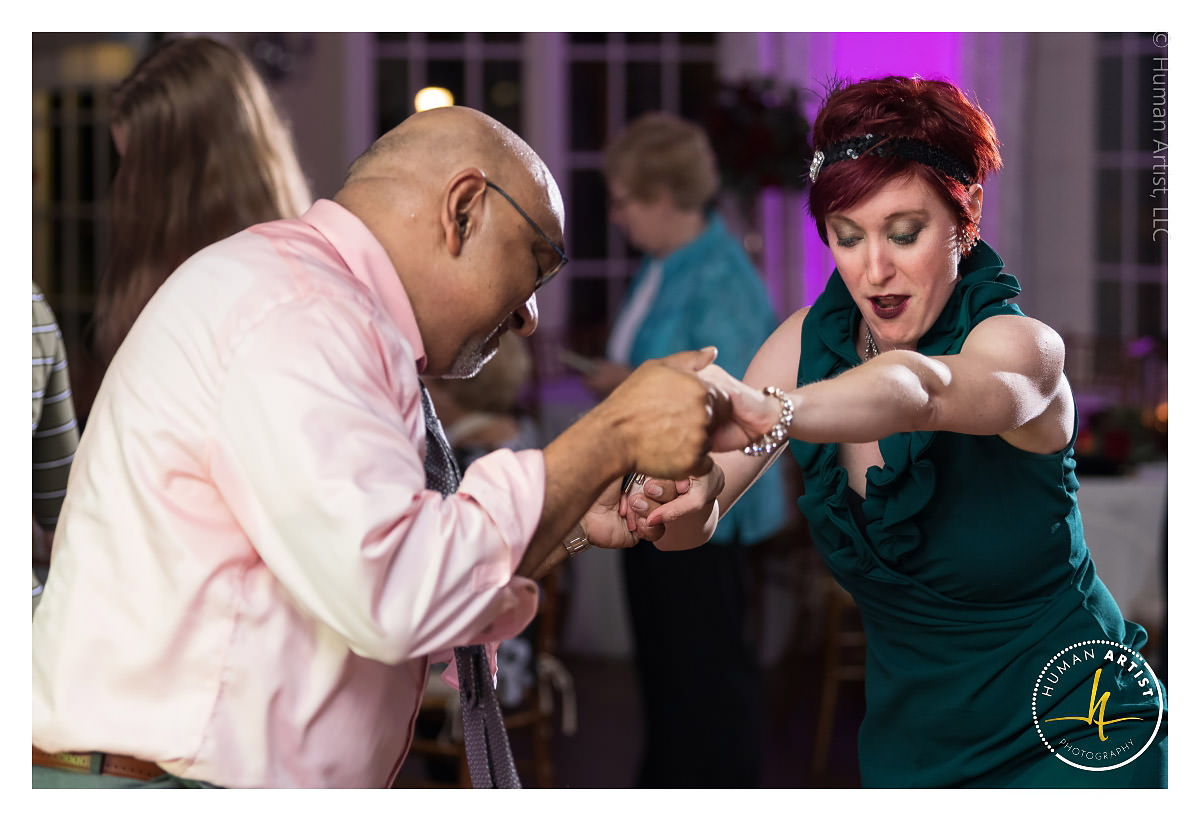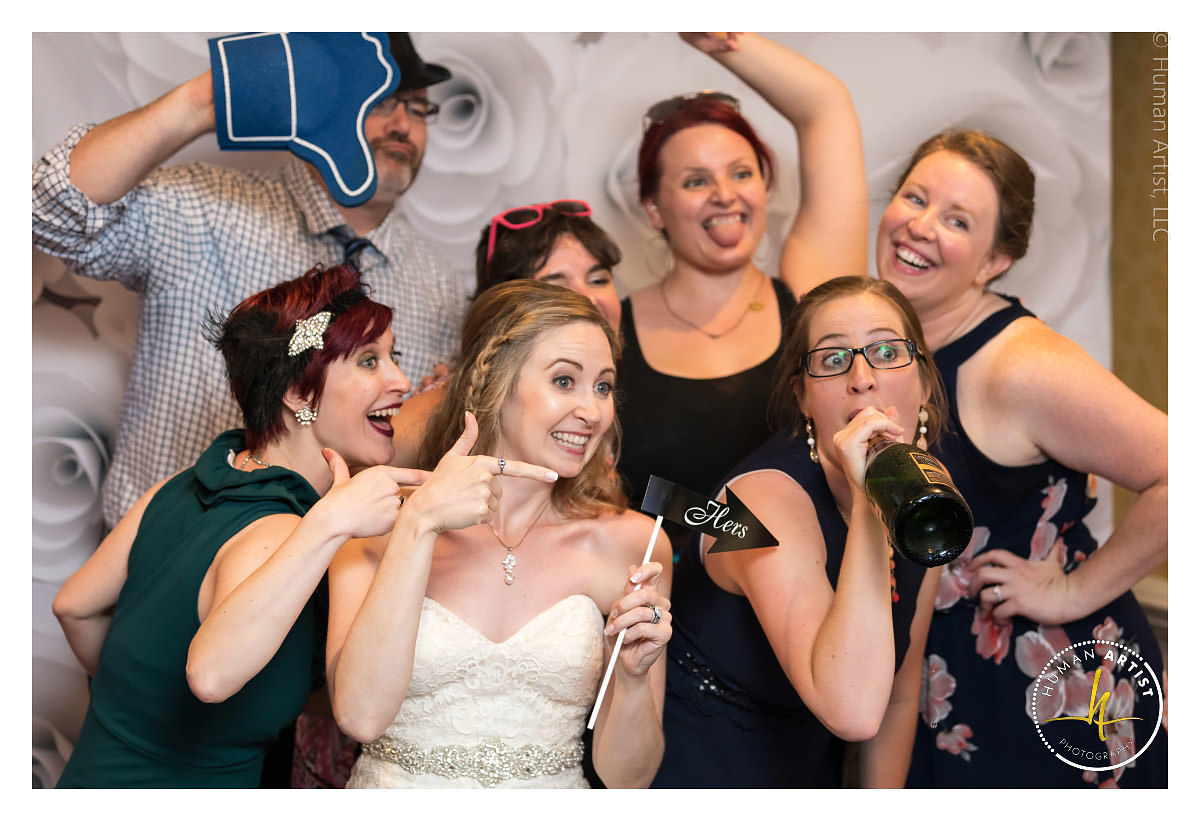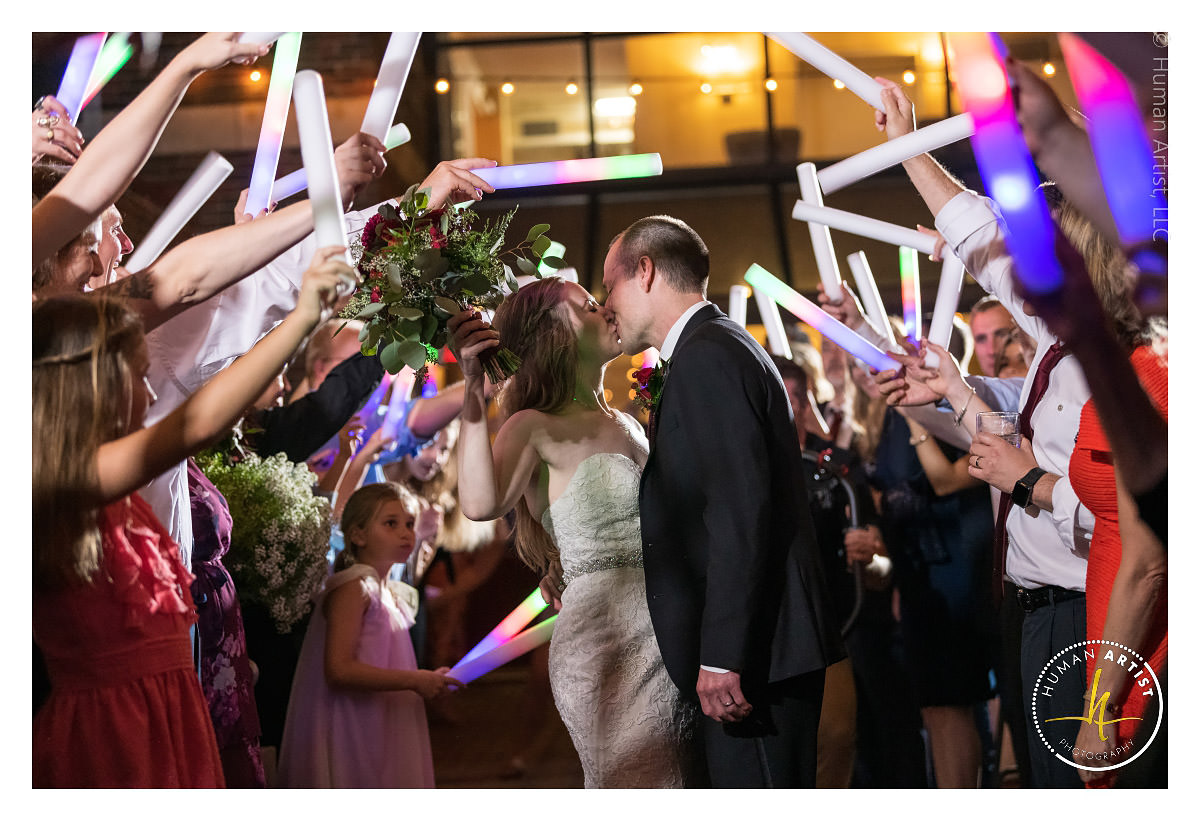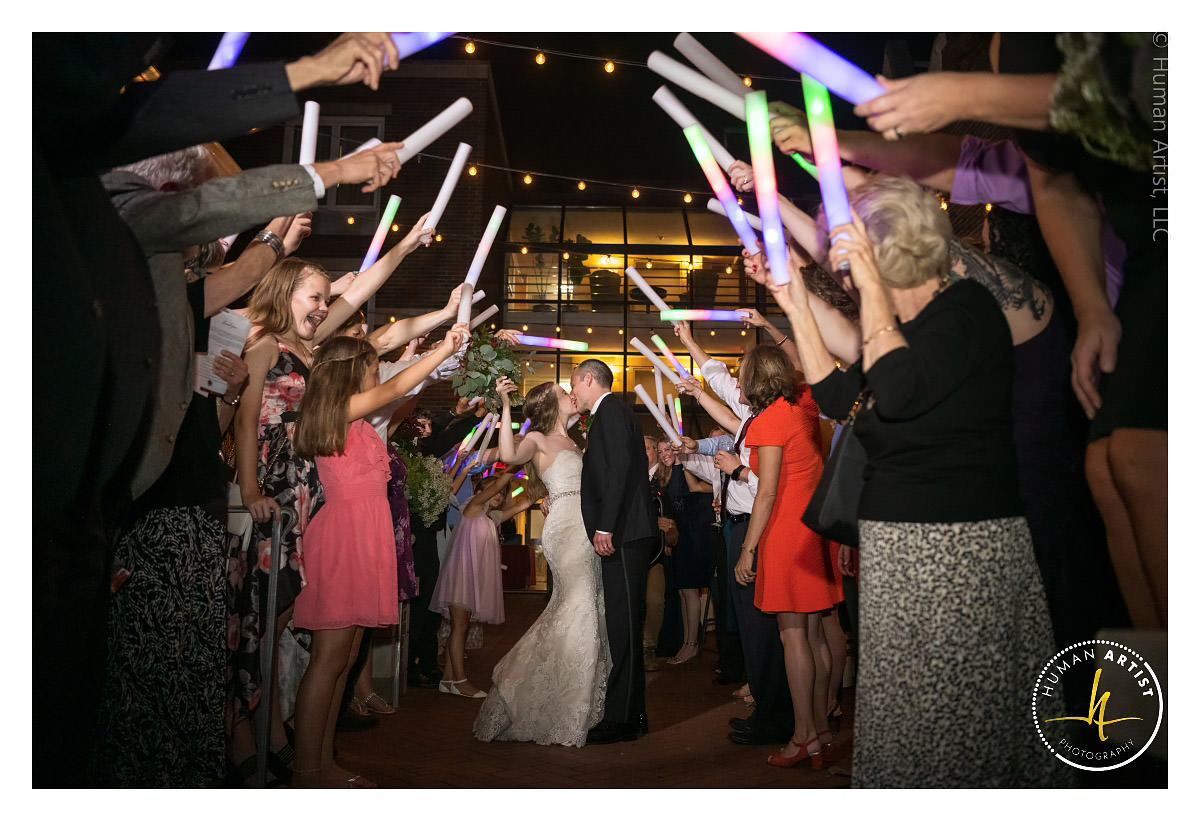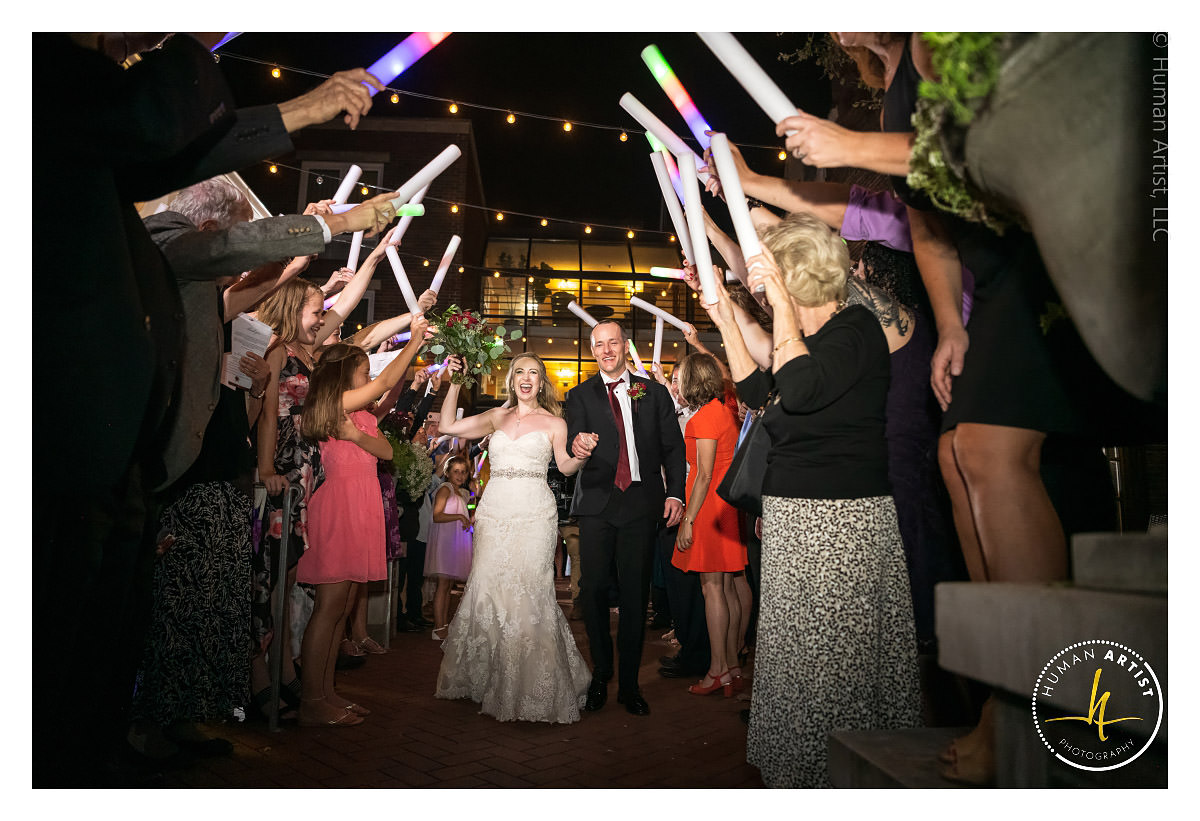 Cleveland Wedding and Portrait Photographer
Service Information
Human Artist Photography provides portrait and wedding photography services in Cleveland, Akron areas as well as all Northeast Ohio and beyond. If you are looking for a wedding photographer in your area, contact us to learn about our services. Be sure to consider us for your professional headshots, portrait photography and family photography in Cleveland, Broadview Heights, Brecksville, Akron and beyond.