We bring sunshine into our own lives by sharing it with others. Vanessa and Gene found each other by chance and have woven their lives together by choice into something bright and beautiful. For our engagement session of this creative and fun-loving couple, we headed out to Maria's Field of Hope in Avon. This never-ending field of sunflowers in the early evening sunlight created a dreamy fairytale backdrop.
At sunset, we headed up the road to Huntington Beach in Bay Village, Ohio. It was a perfectly peaceful night and the waterfront was all ours. We caught the last signs of dusk, photographing into the deep blue sky that melted into the gentle waters of Lake Erie.
We captured just a glimpse of Vanessa and Gene's relationship that evening, two adventurous spirits who love to have fun. We can't wait to celebrate their wedding day!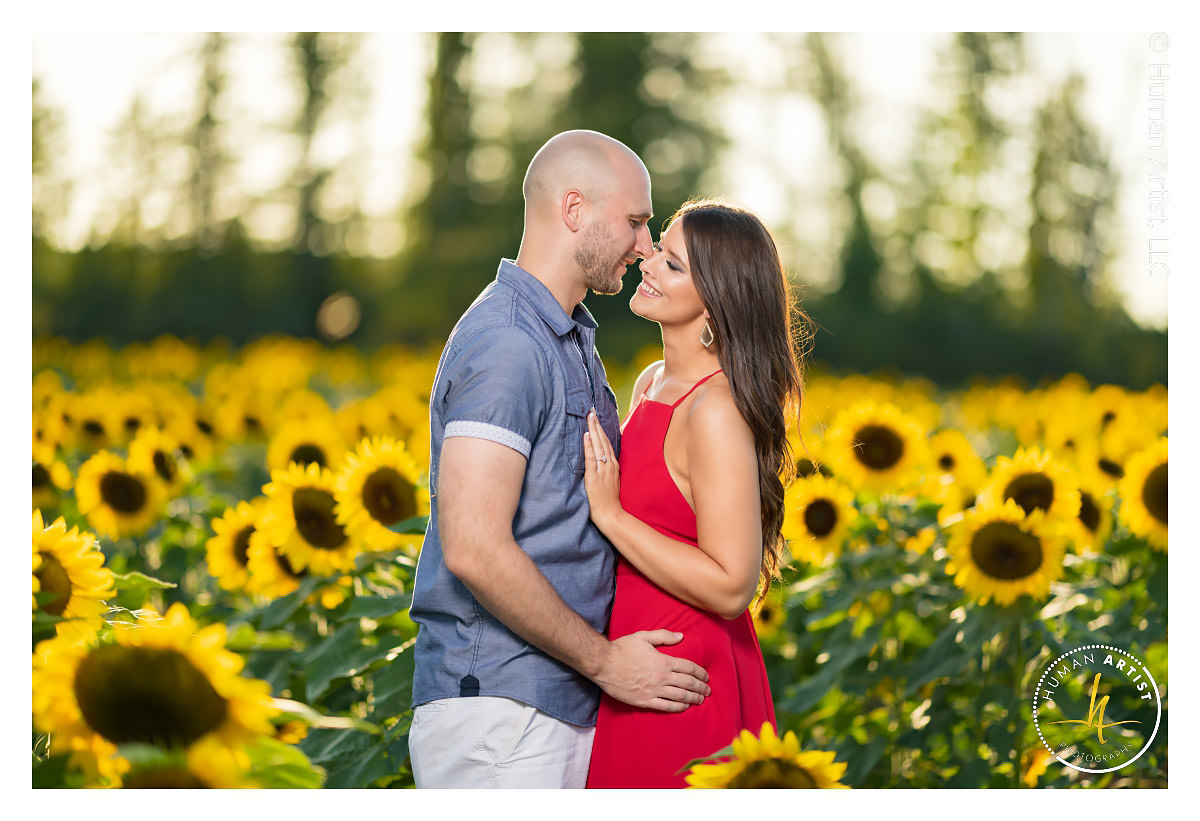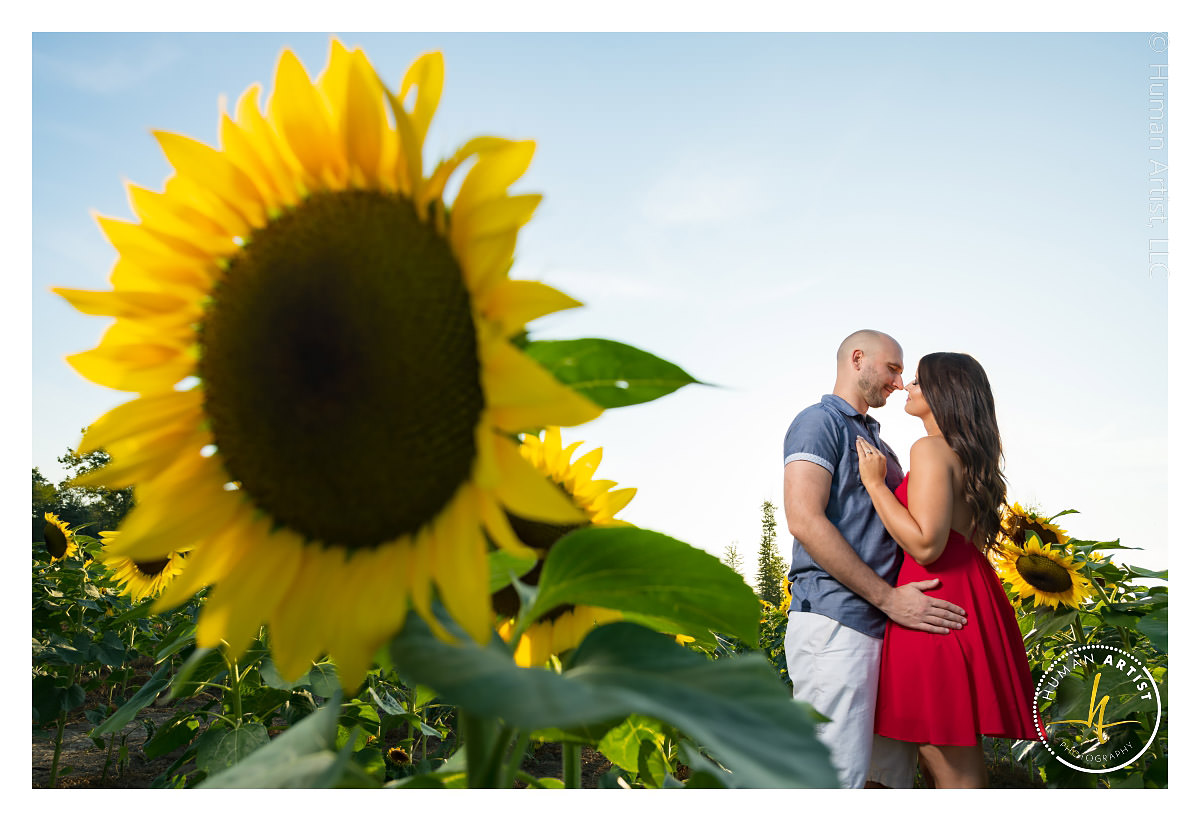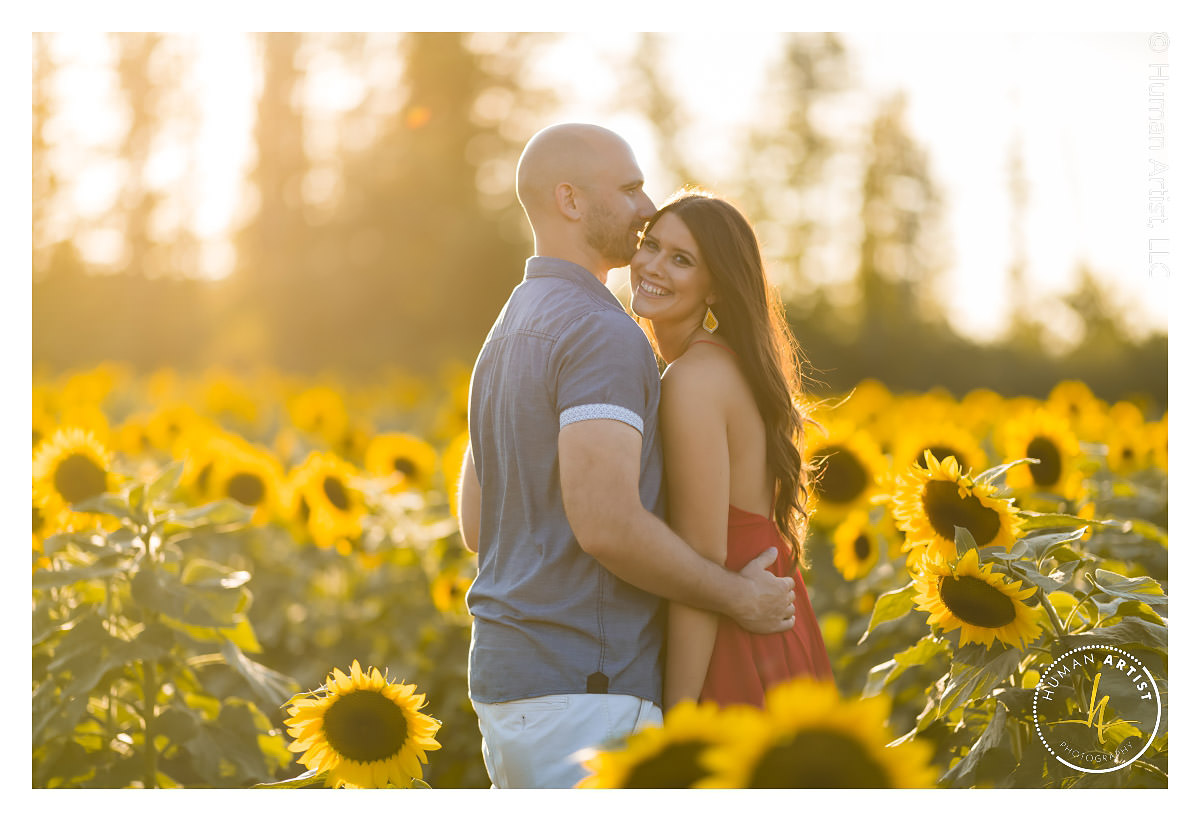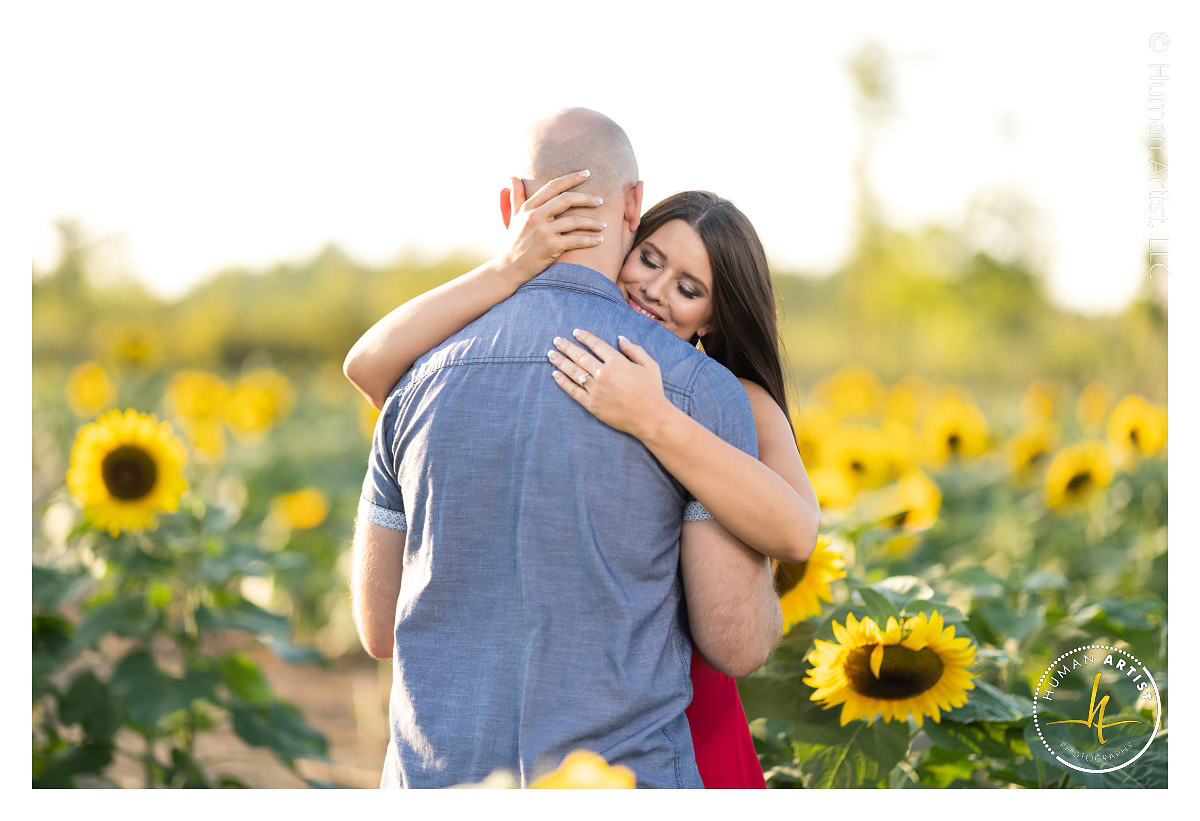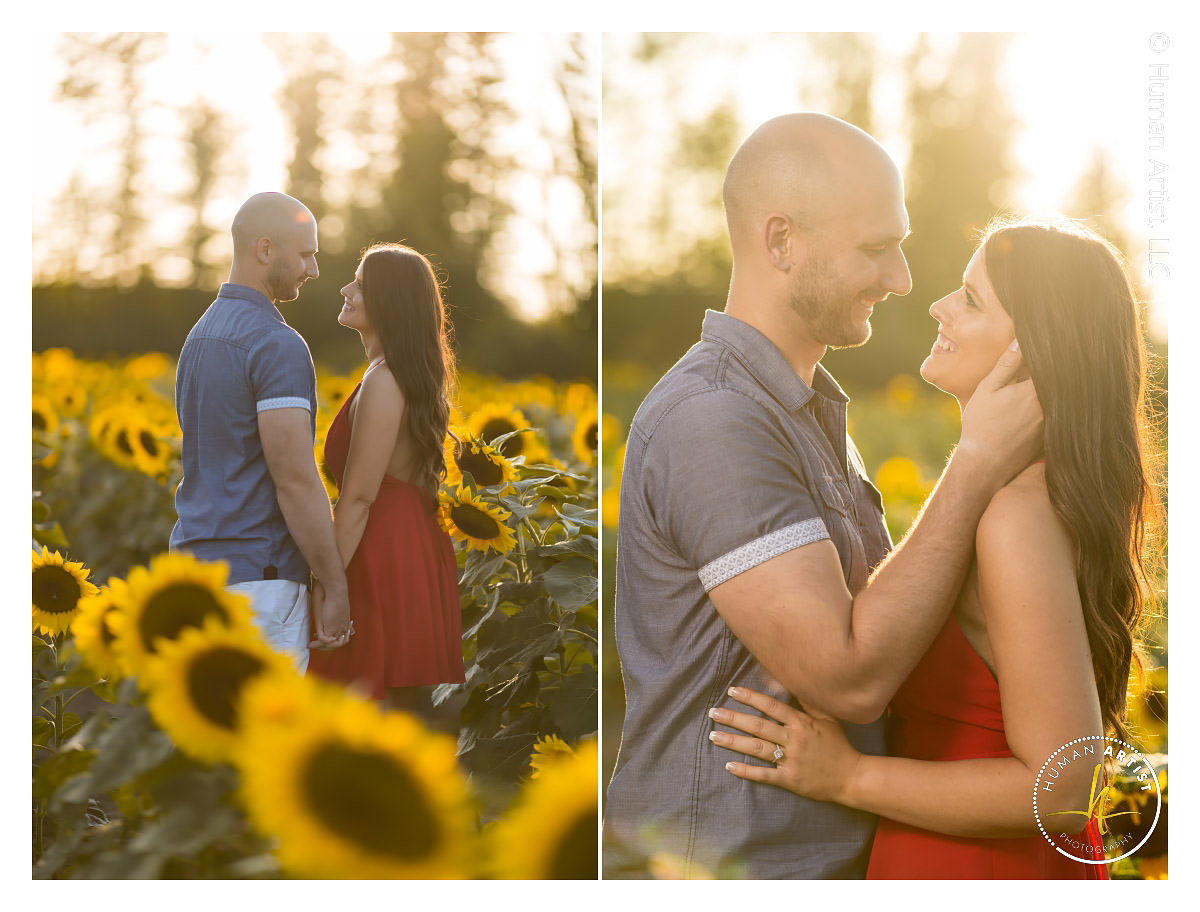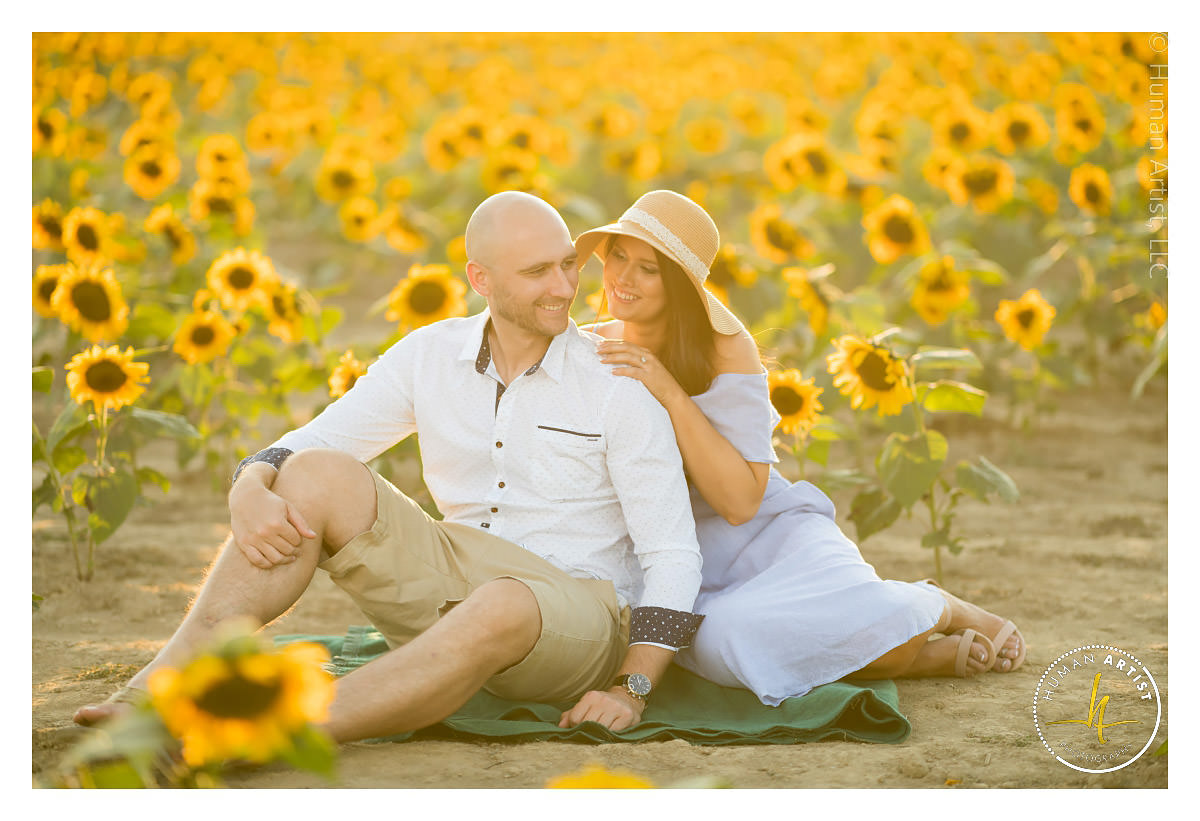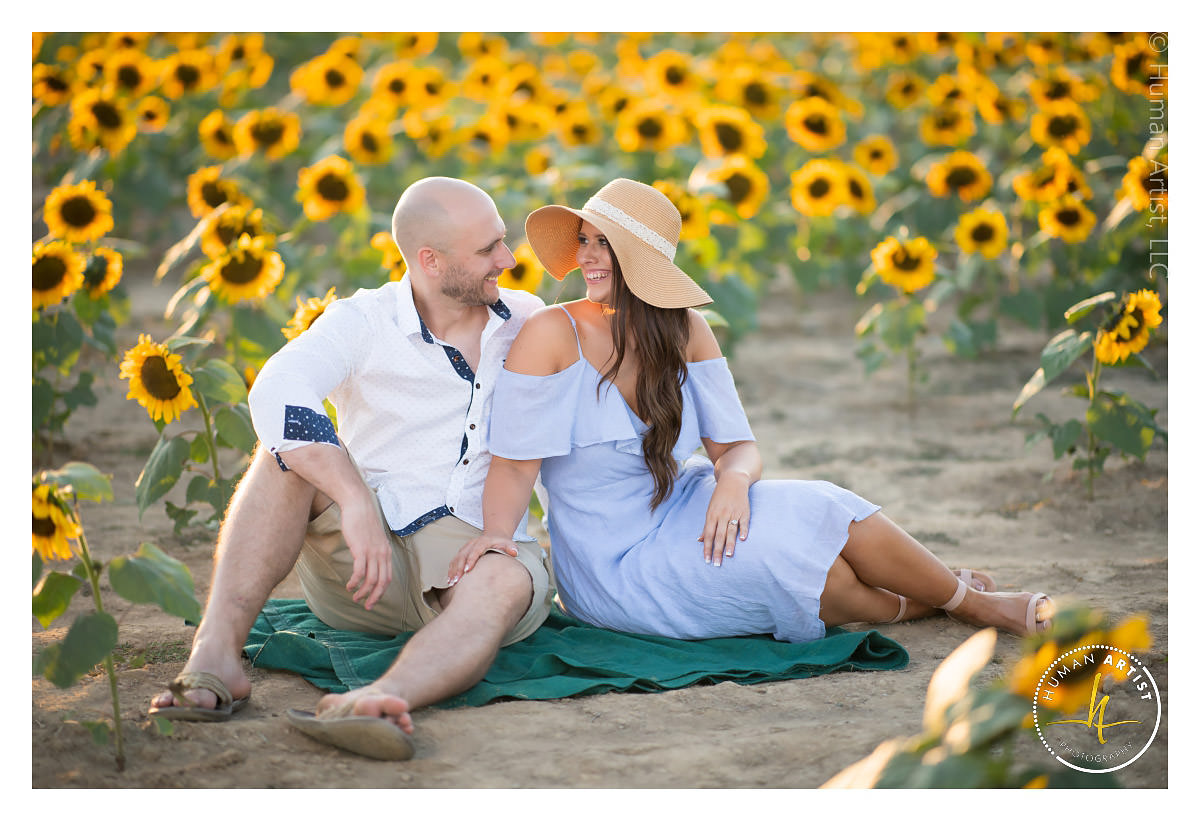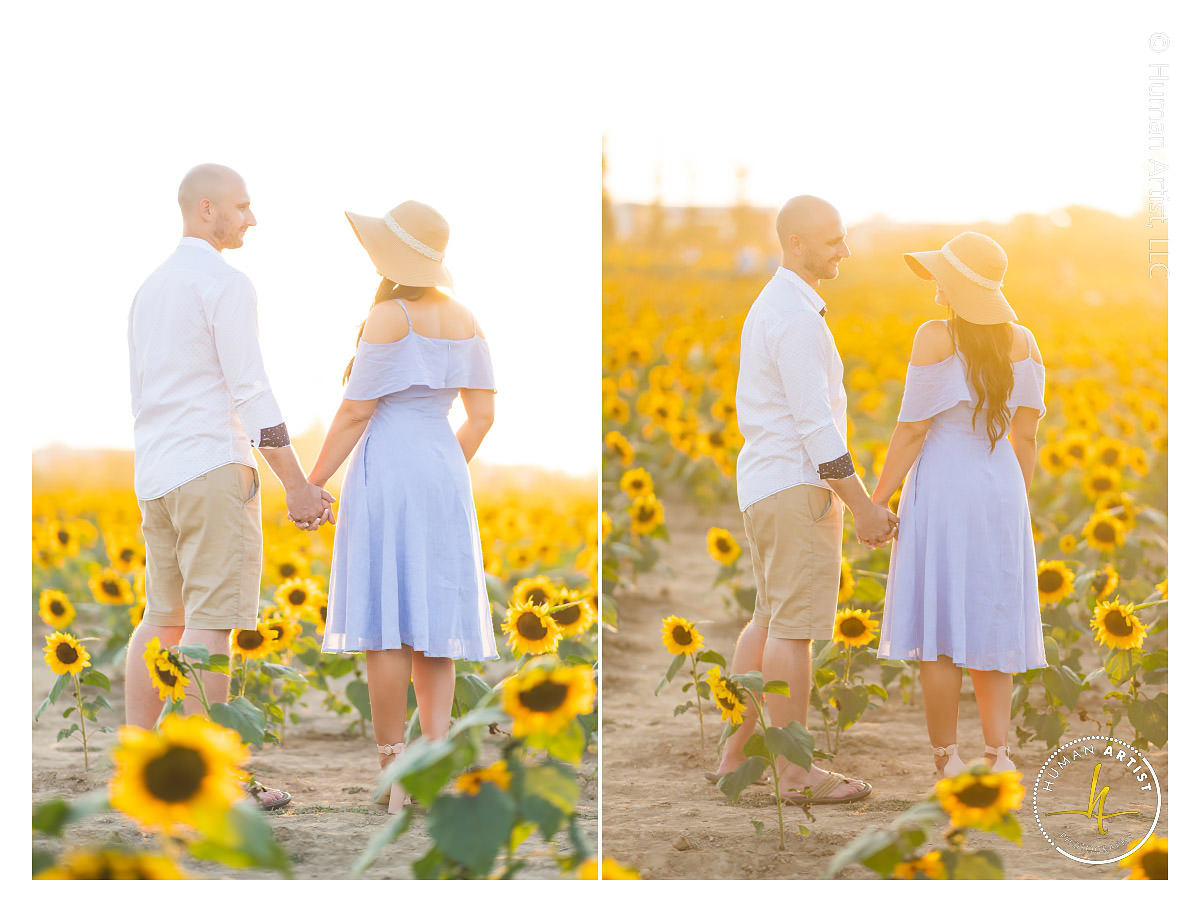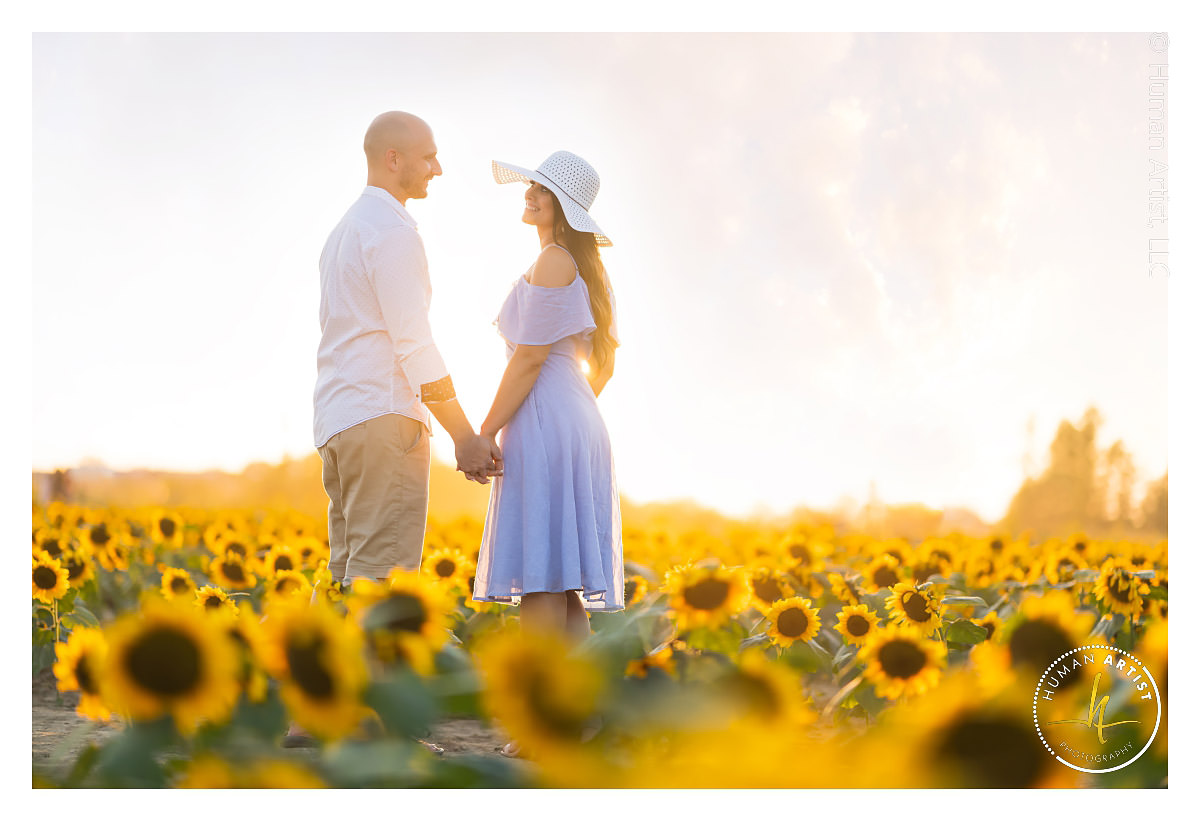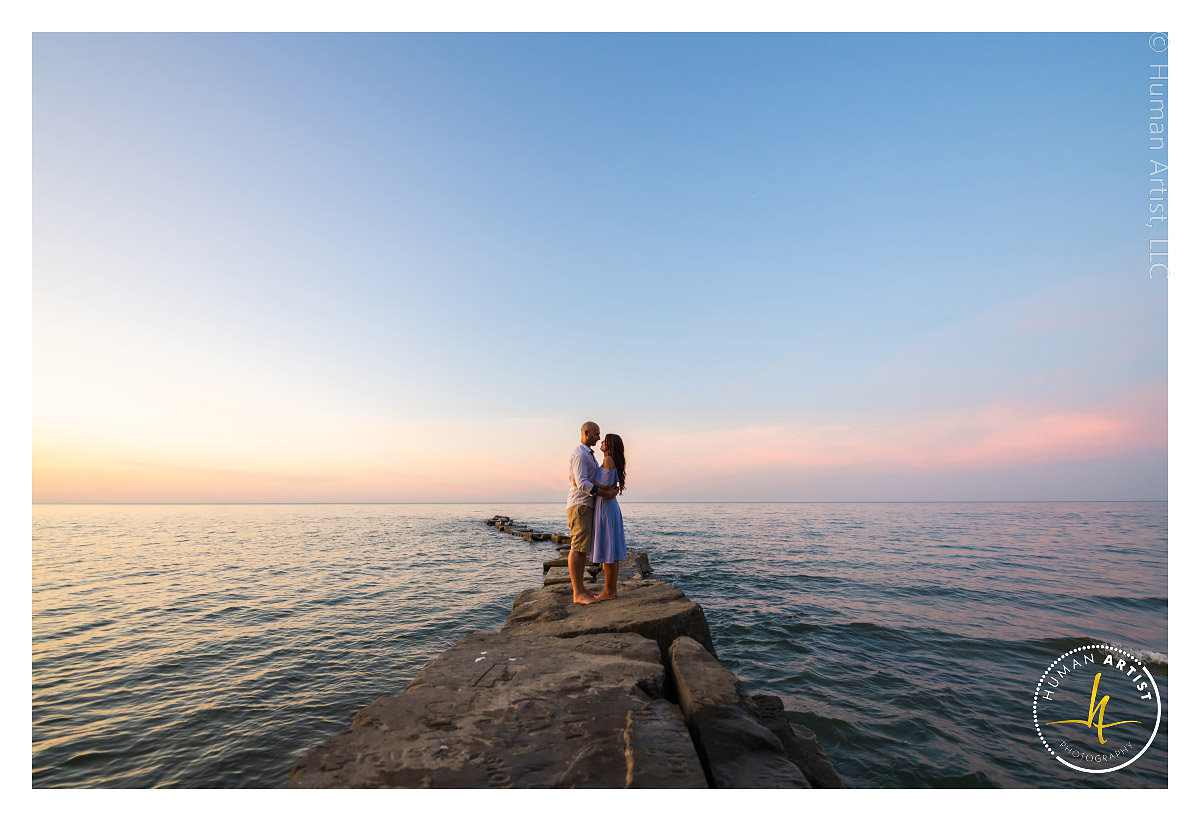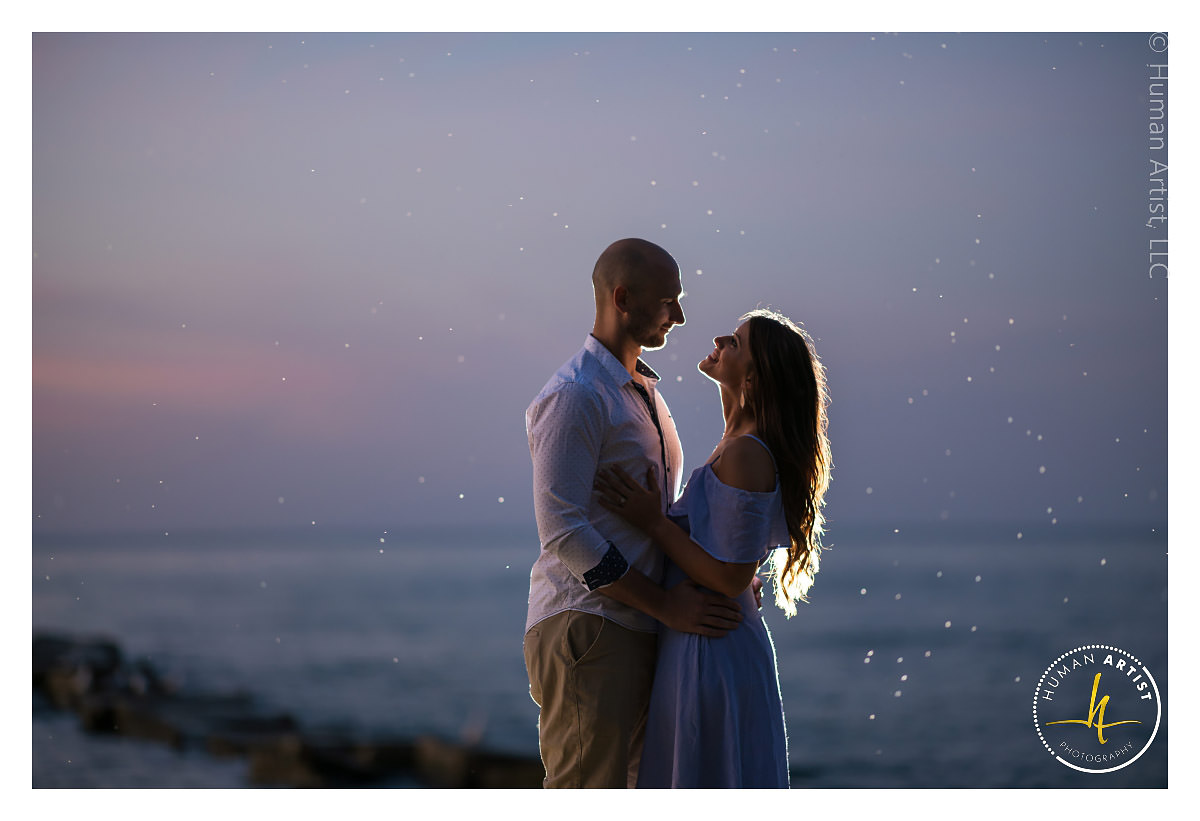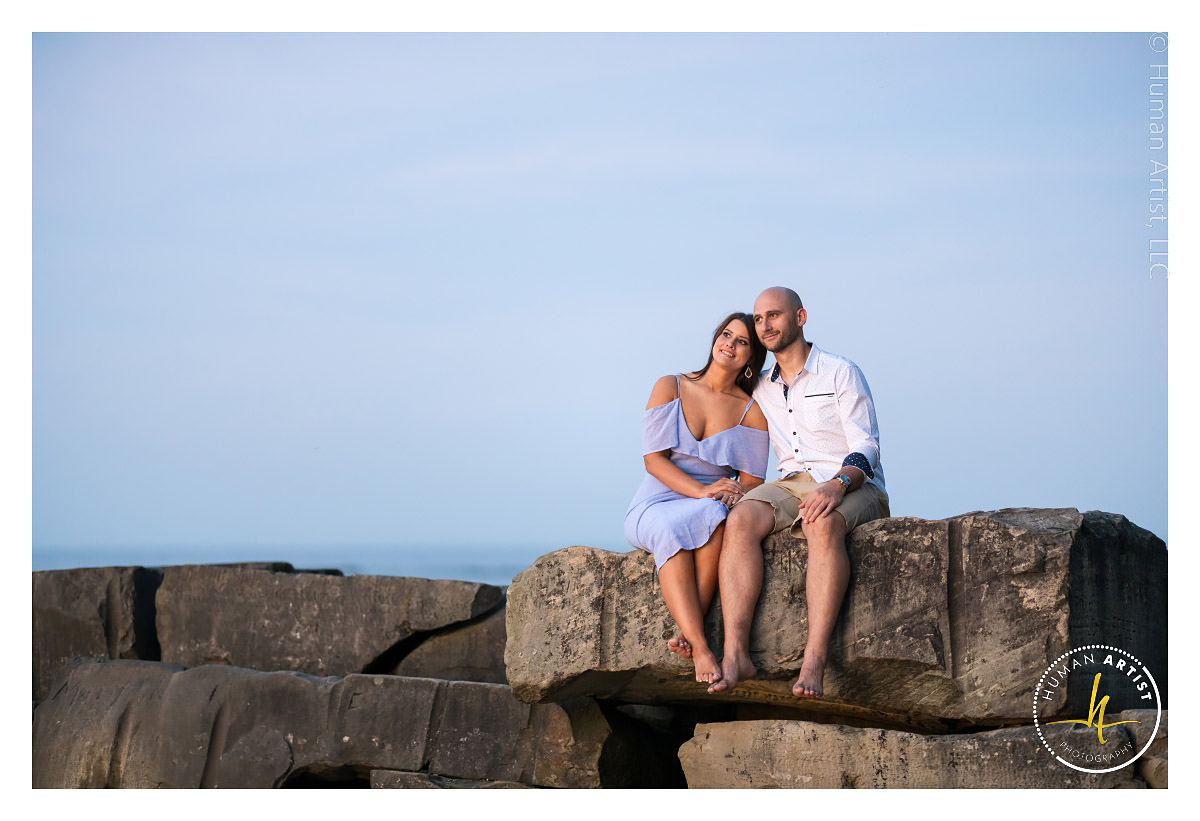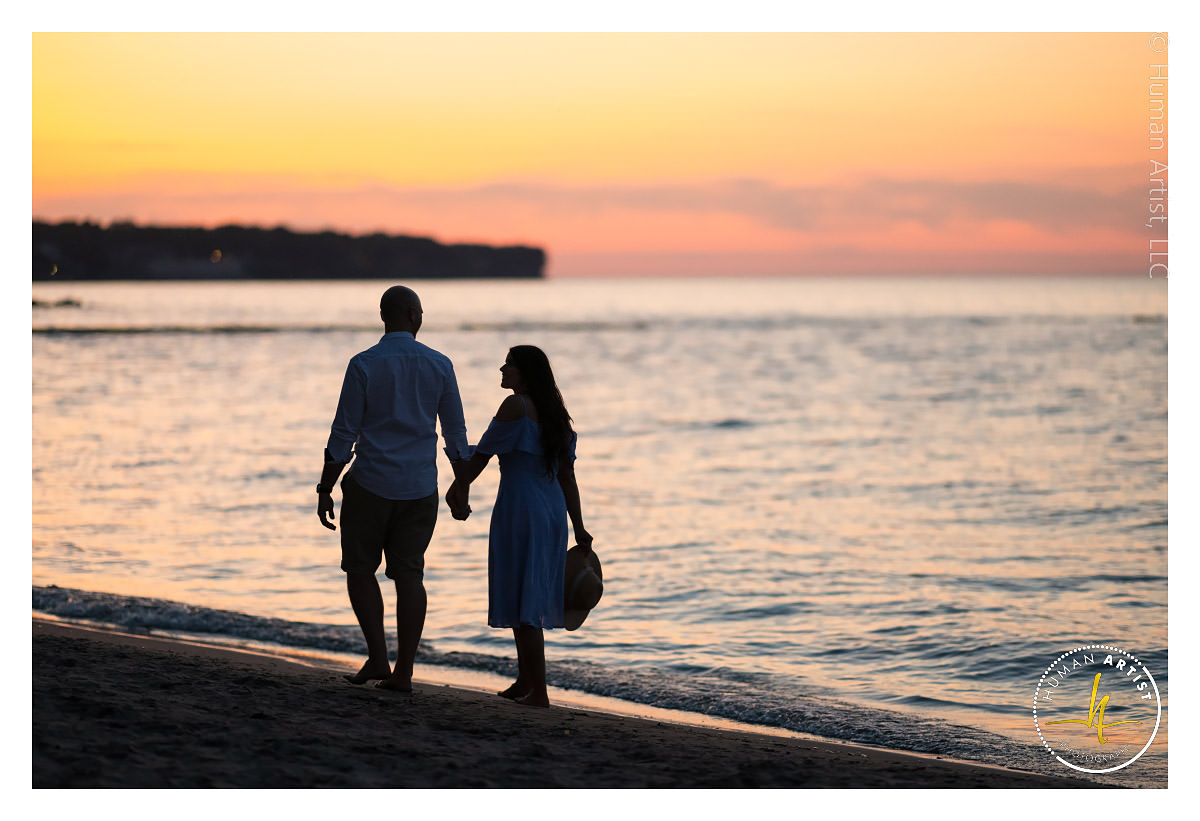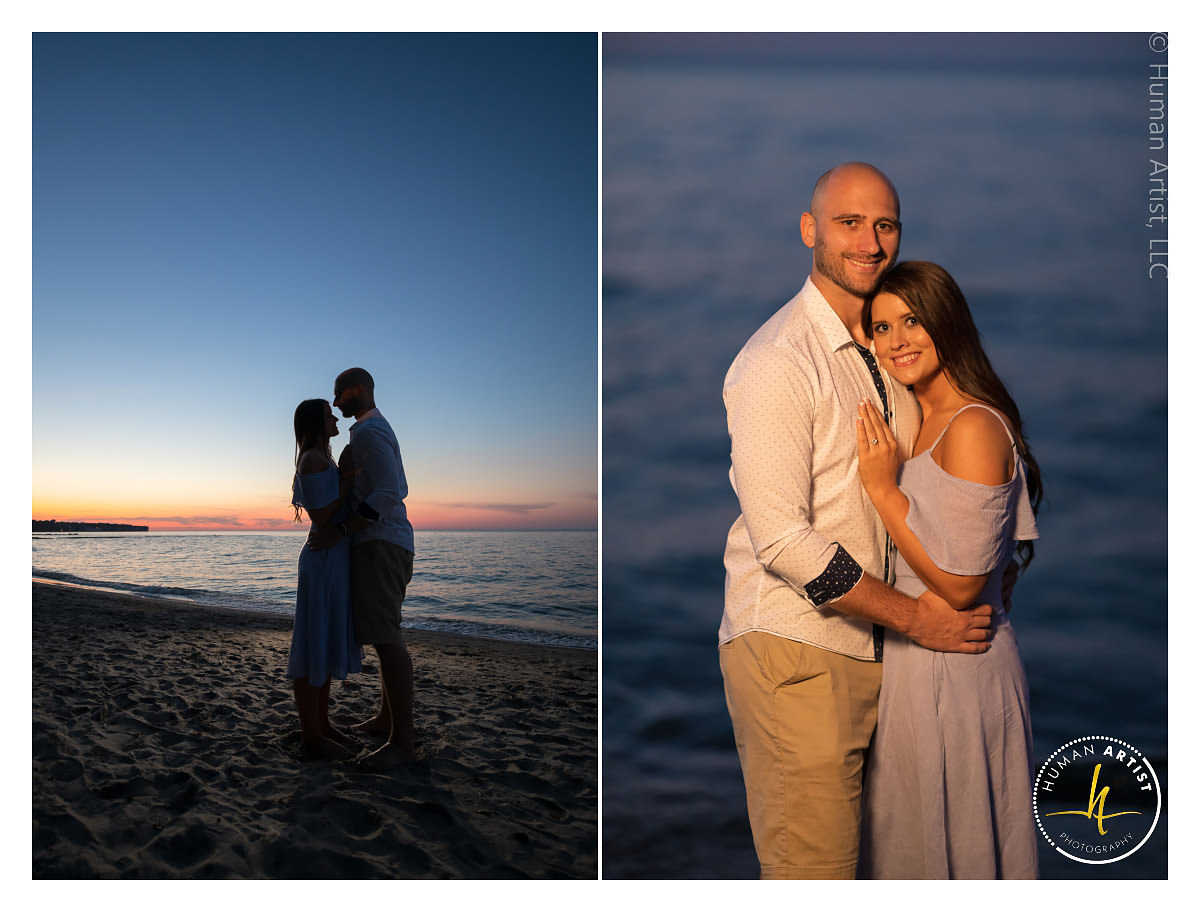 Cleveland Wedding and Portrait Photographer
Service Information
Human Artist Photography provides portrait and wedding photography services in Cleveland, Akron areas as well as all Northeast Ohio and beyond. If you are looking for a wedding photographer in your area, contact us to learn about our services. Be sure to consider us for your professional headshots, portrait photography and family photography in Cleveland, Broadview Heights, Brecksville, Akron and beyond.