Marissa and Joey tied the knot at Saint Charles Borromeo in Parma at the very end of June. A beautiful sunny morning was the prelude to a blue and bright afternoon with the occasional dramatic cloud-covered skies. While adjusting to the current precautions and protocols in church still felt new, there were many laughs and sweet moments that were a constant reminder of why we had all gathered in that beautiful place.
Marissa and Joseph are a kind, hard-working, and creative duo—their talents and personalities pair as beautifully as two choreographed dancers. While onsite with the newlyweds at the Cleveland Cultural Gardens for portraits, we asked Joey to give Marissa a spin, as if on the dance floor. They got tripped up perfecting that step, but were committed to getting in right and laughing the whole way. It was a success! This little moment was a beautiful example of love—the hard work, the stumbling, the graceful moments, and the laughter.
The reception was set at Collision Bend Brewing Company on the East Bank of the Flats beneath a creamy blue evening sky. Marissa and Joey and their closest family and friends shared a meal, charming and hilarious toasts, and even a first dance and cake cutting. The open air and music and lights across the River created a romantic and celebratory atmosphere for this special day!
Life will always be made up of uncertainty, excitement, a little bit of fear, and hard work. But LOVE never fails to bring light and strength to humanity at all times! Now more than ever, we need love and joy. And thanks to Joey and Marissa, we all shared a whole lot of it that day!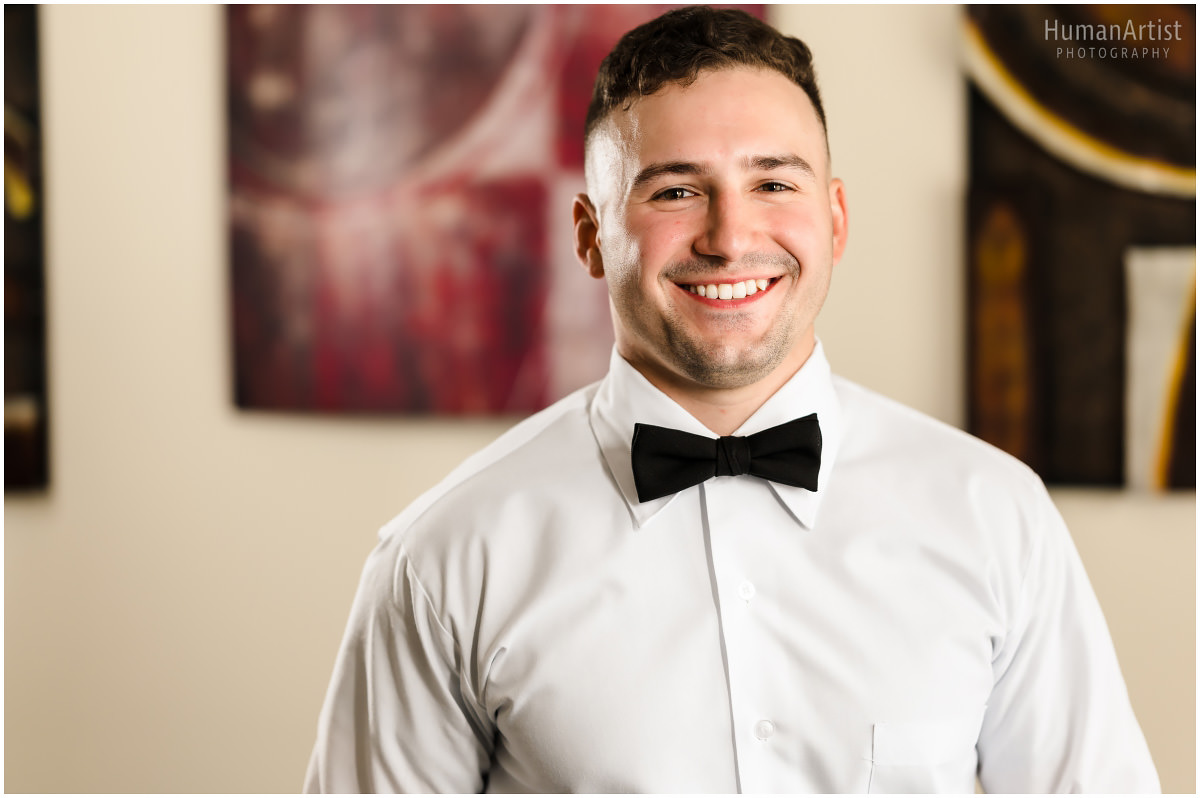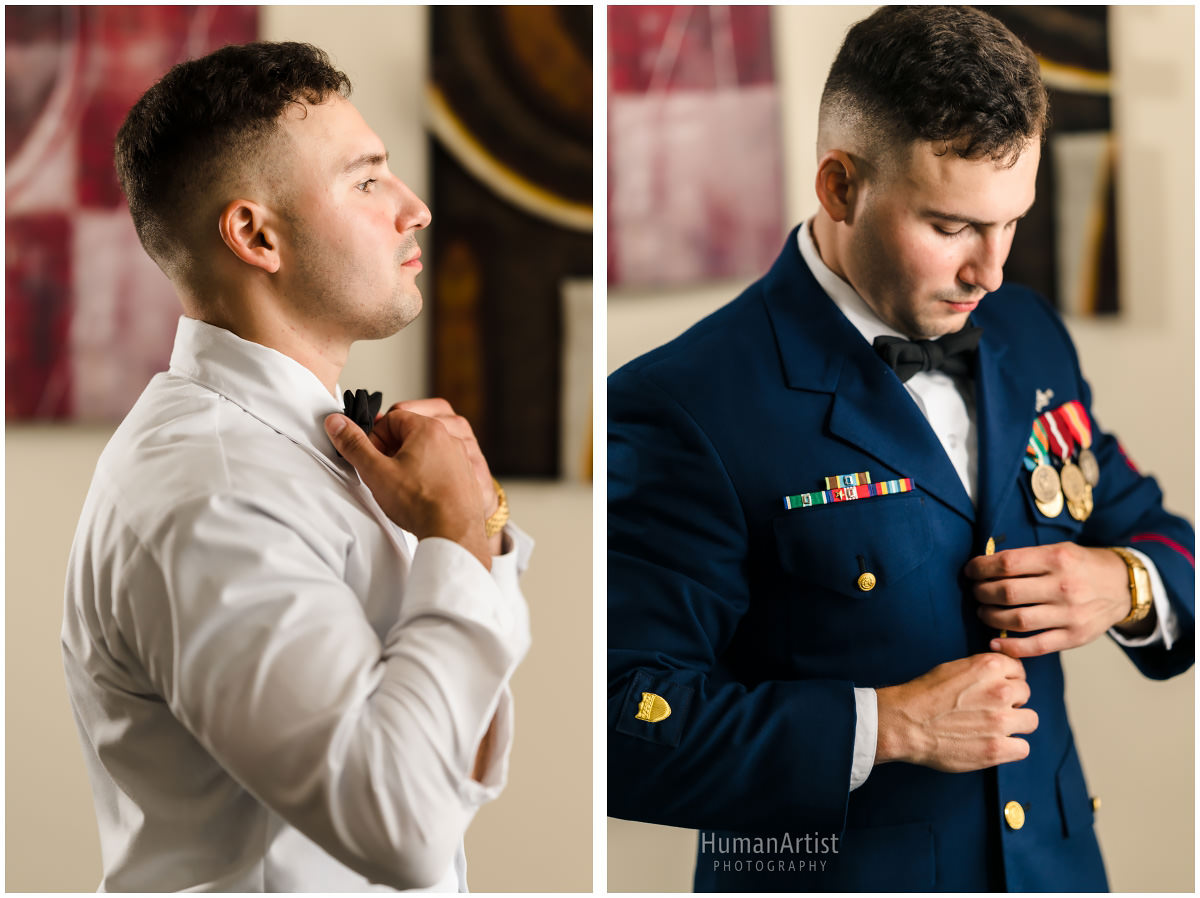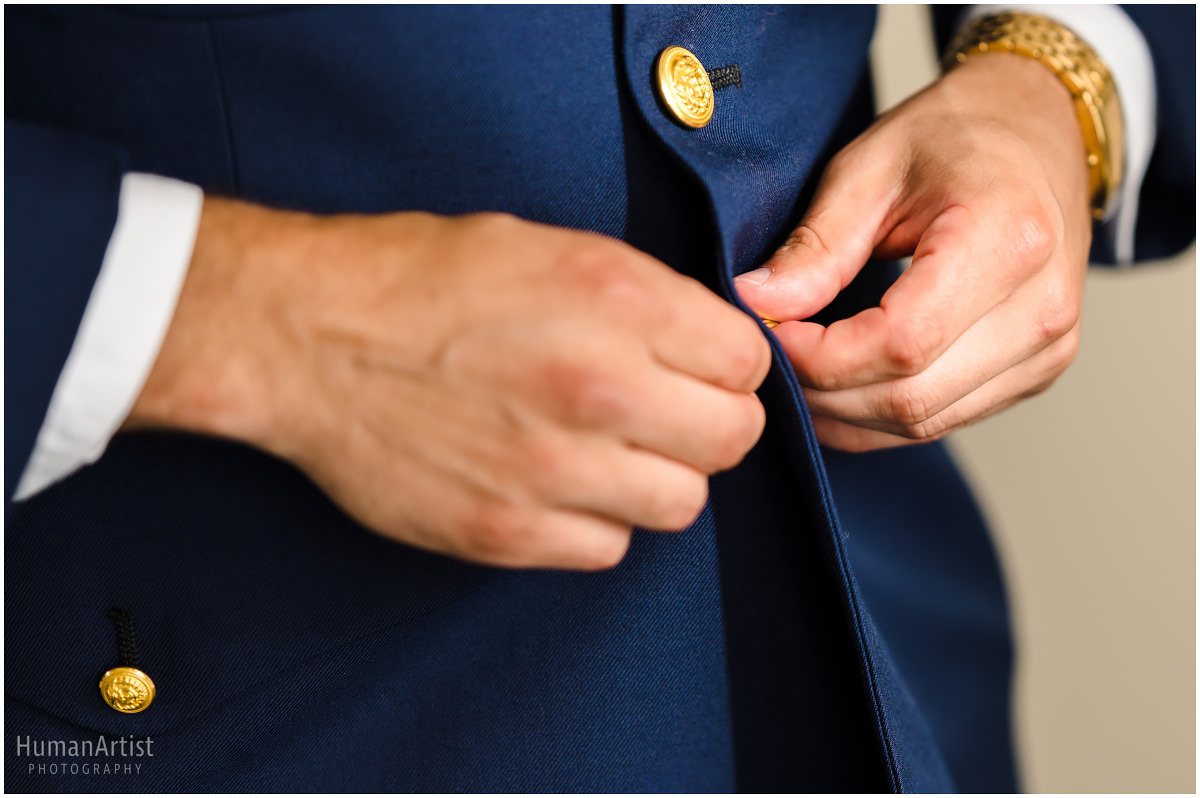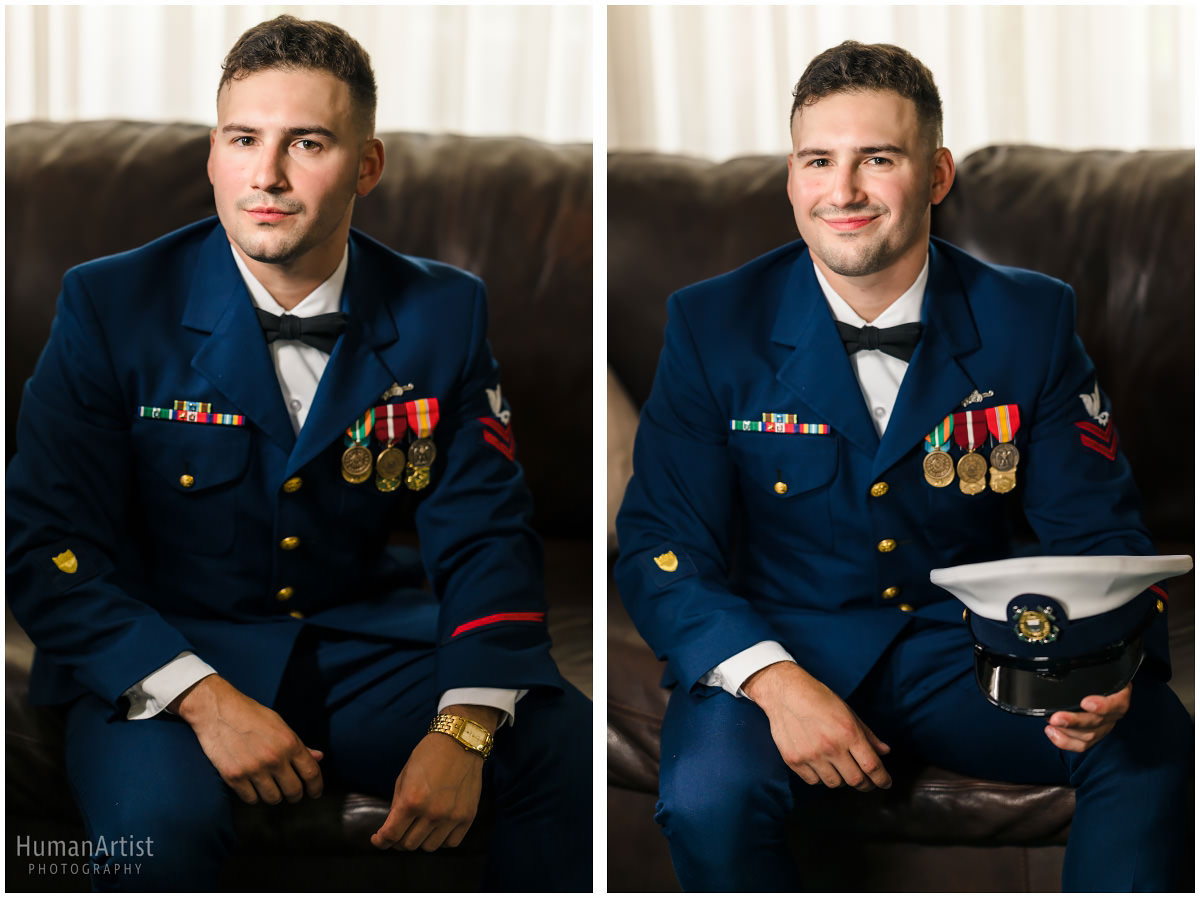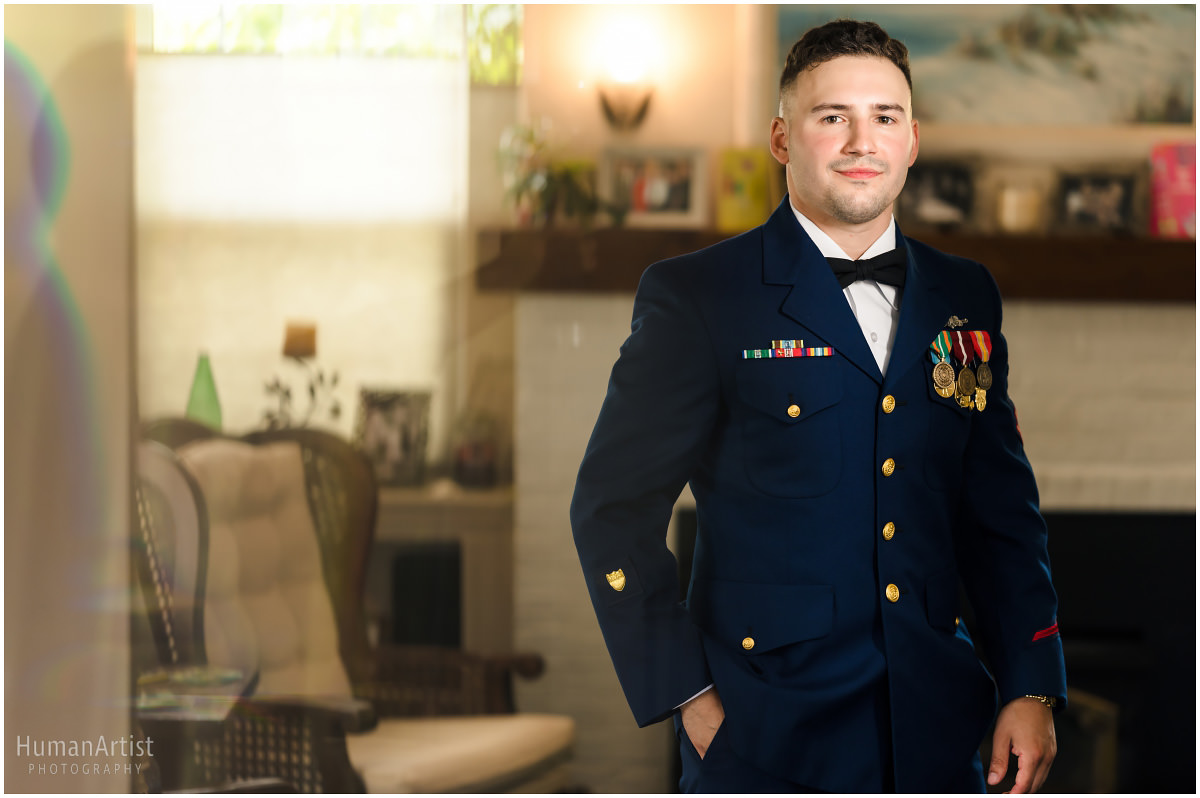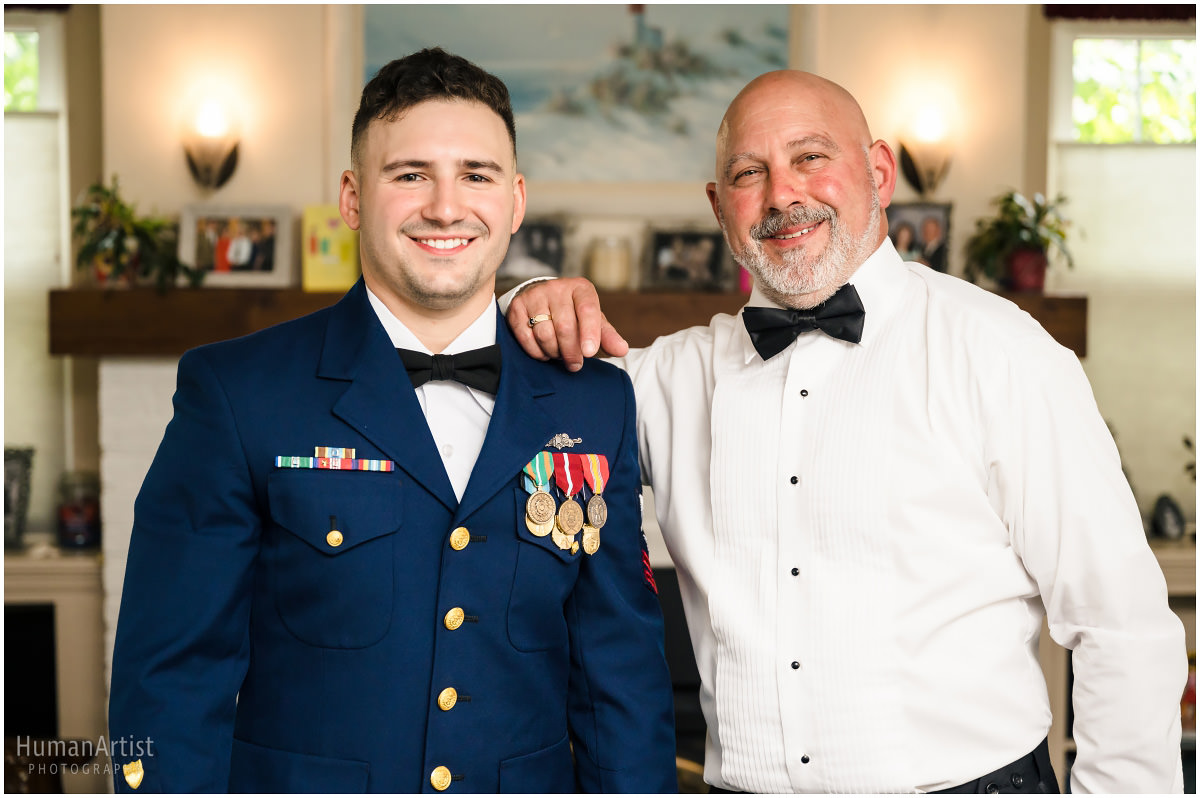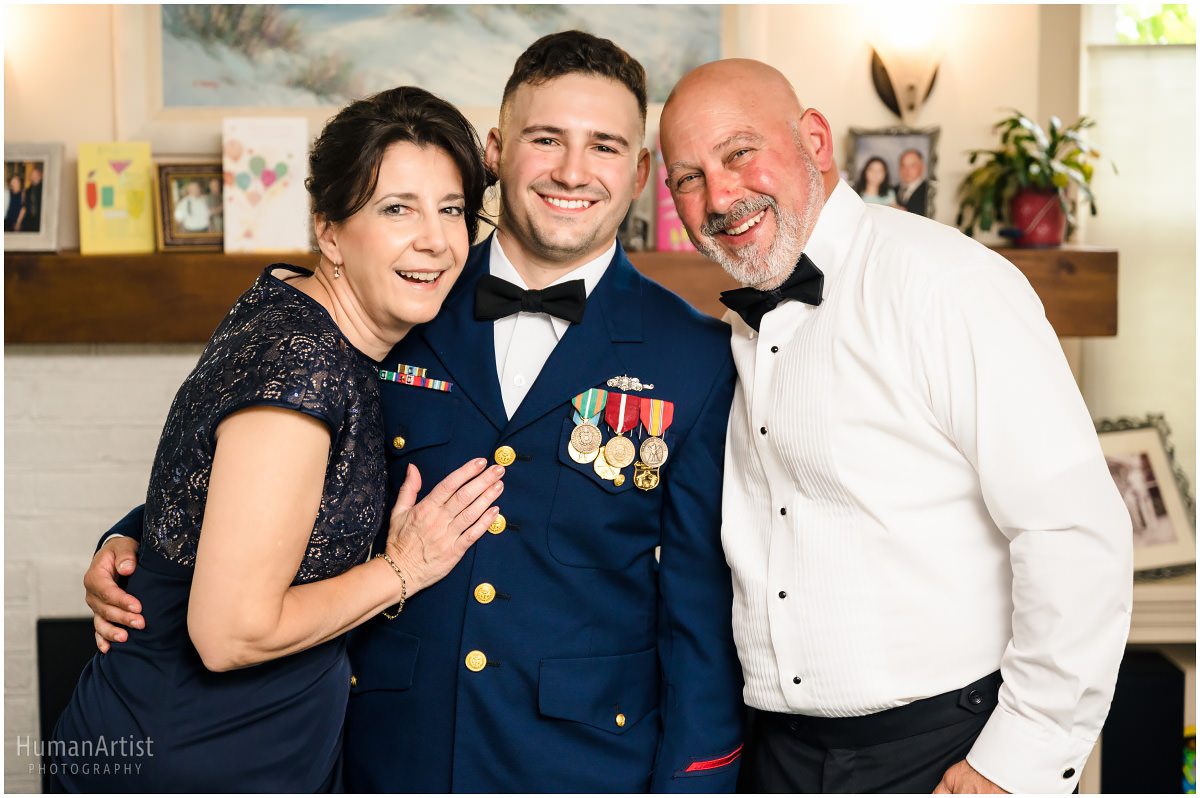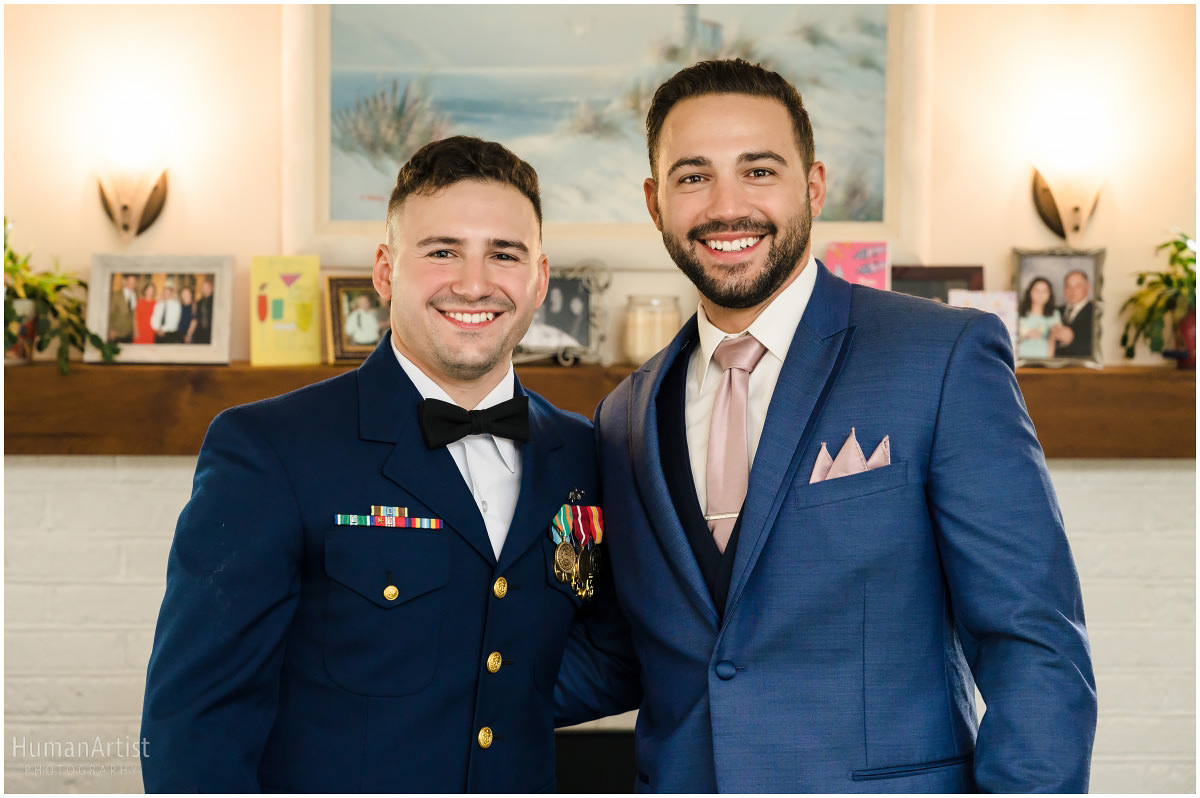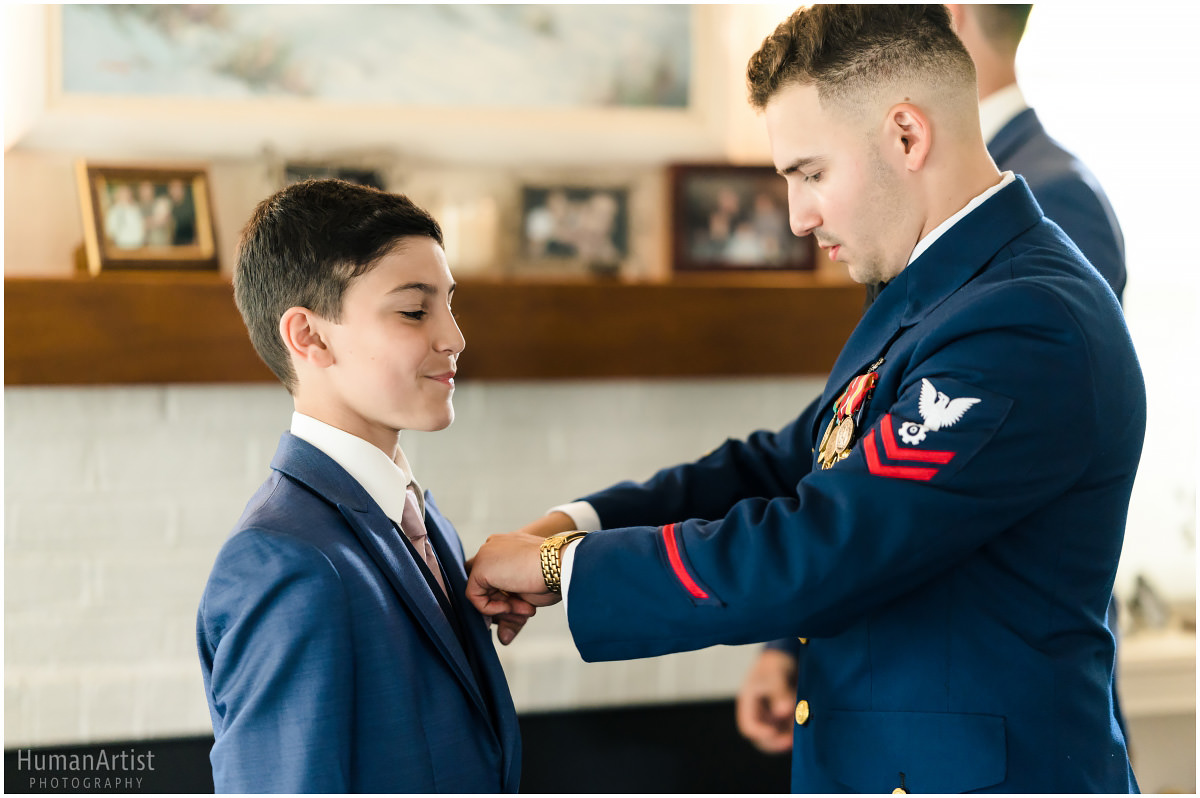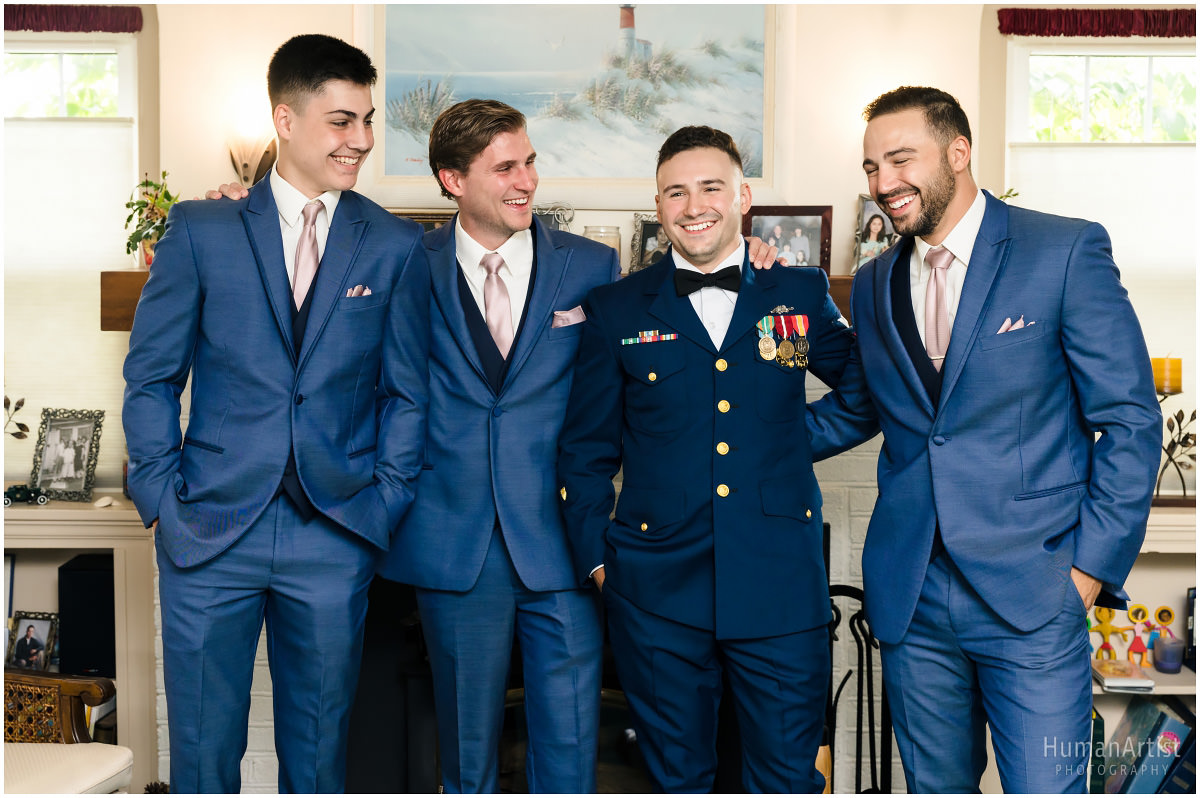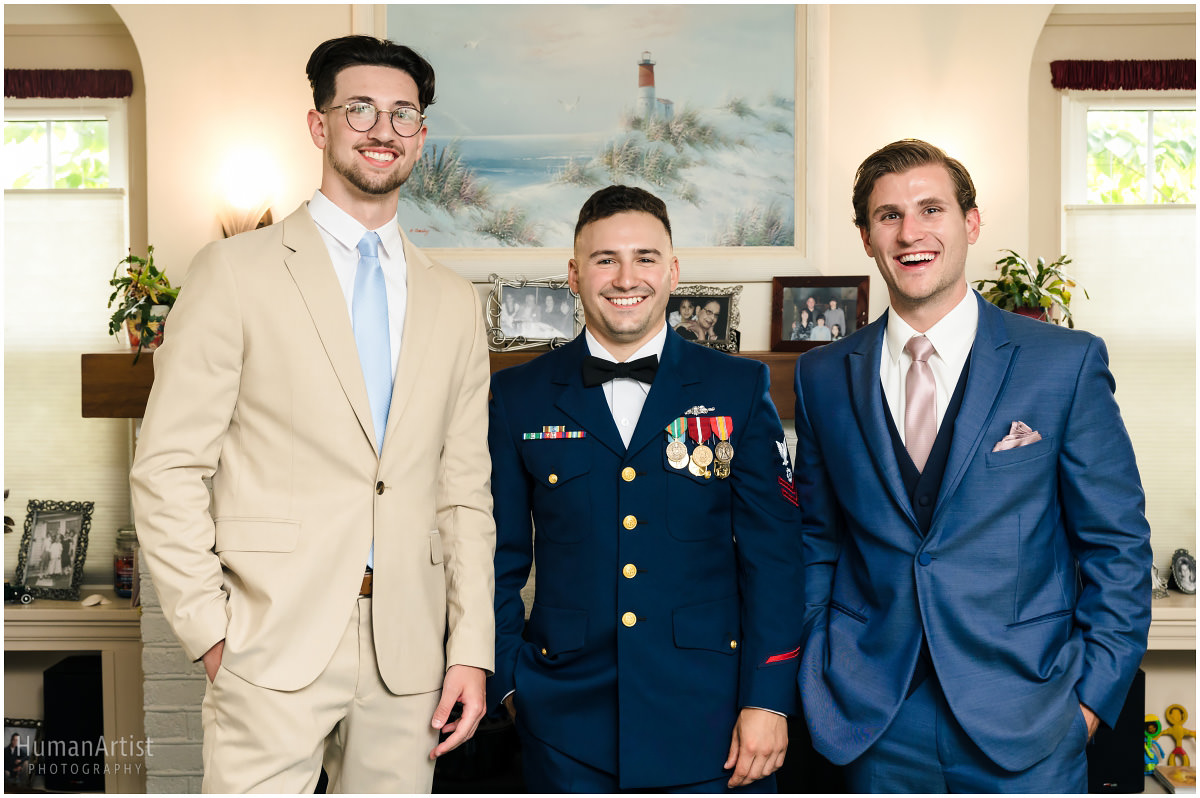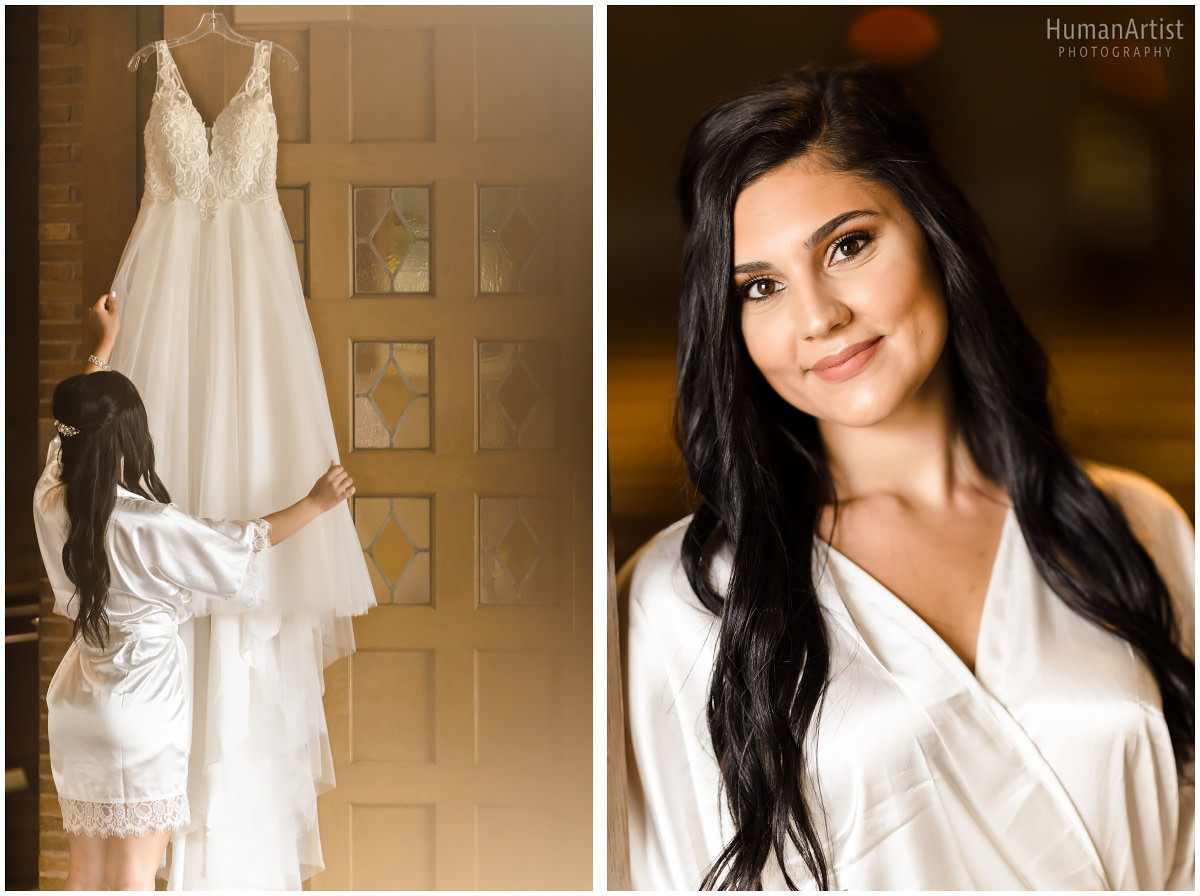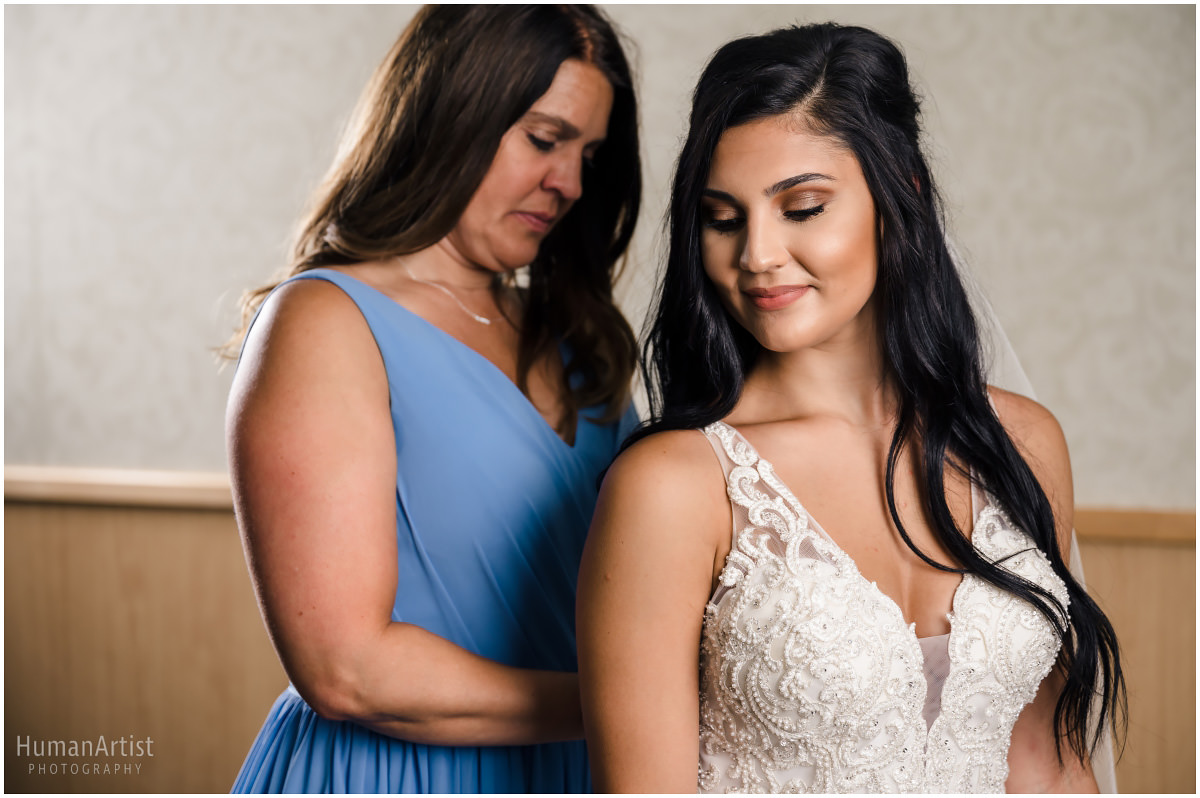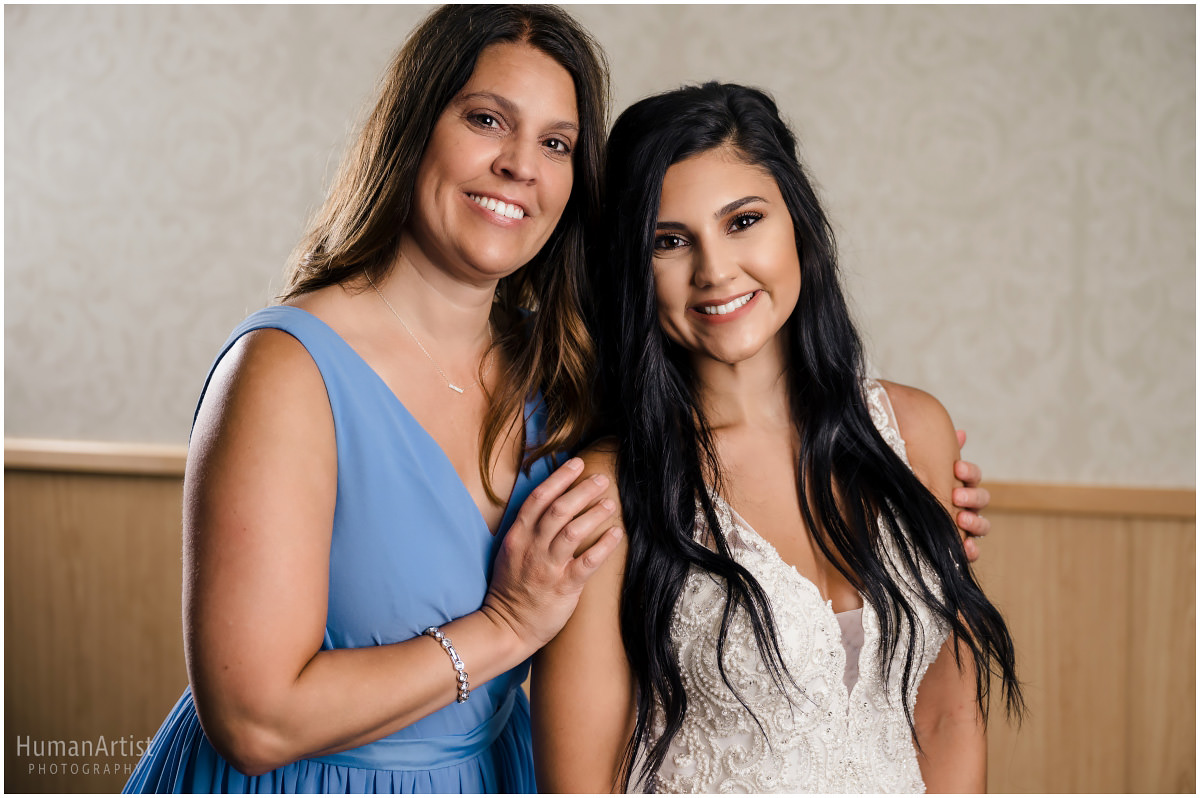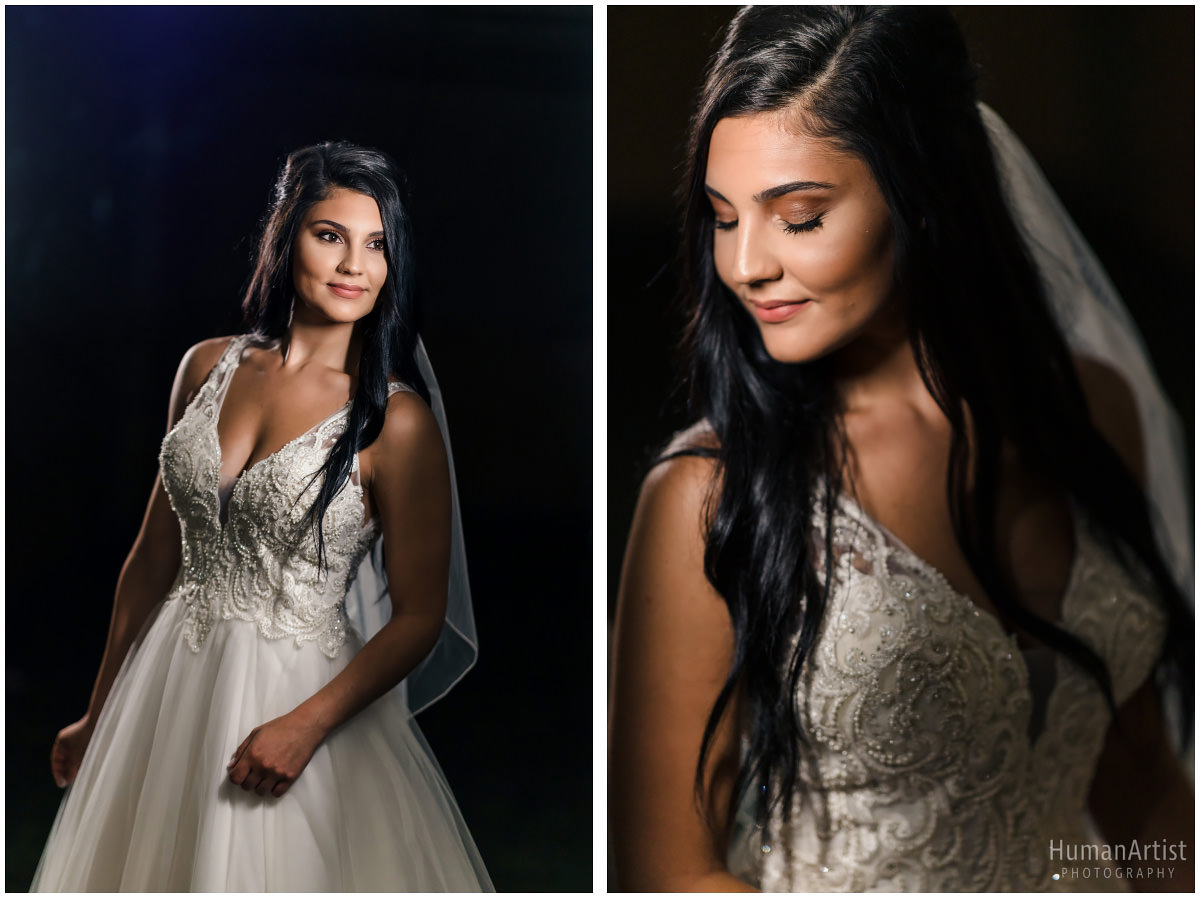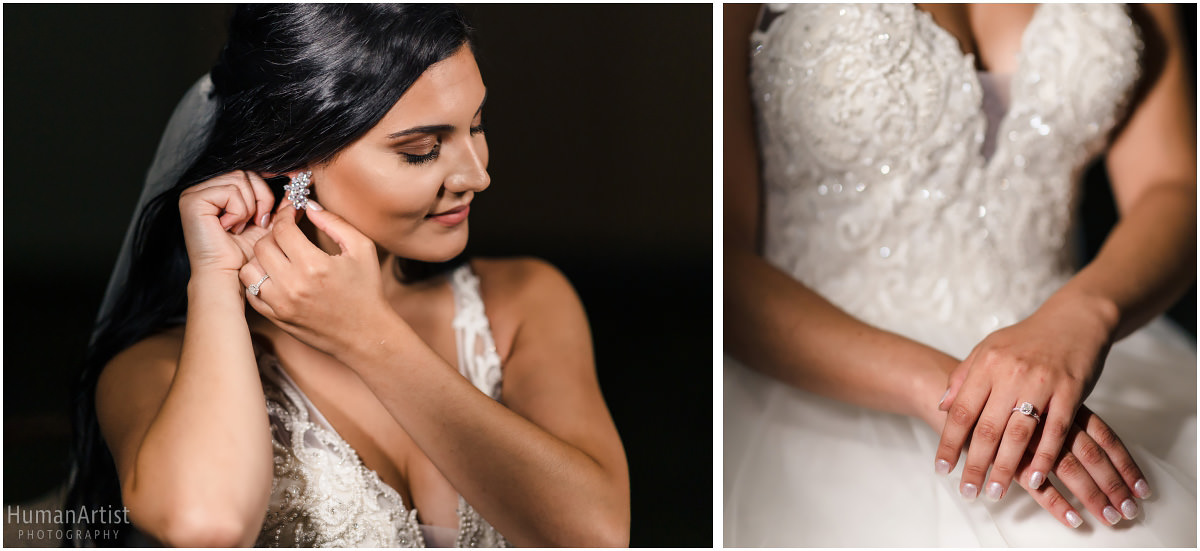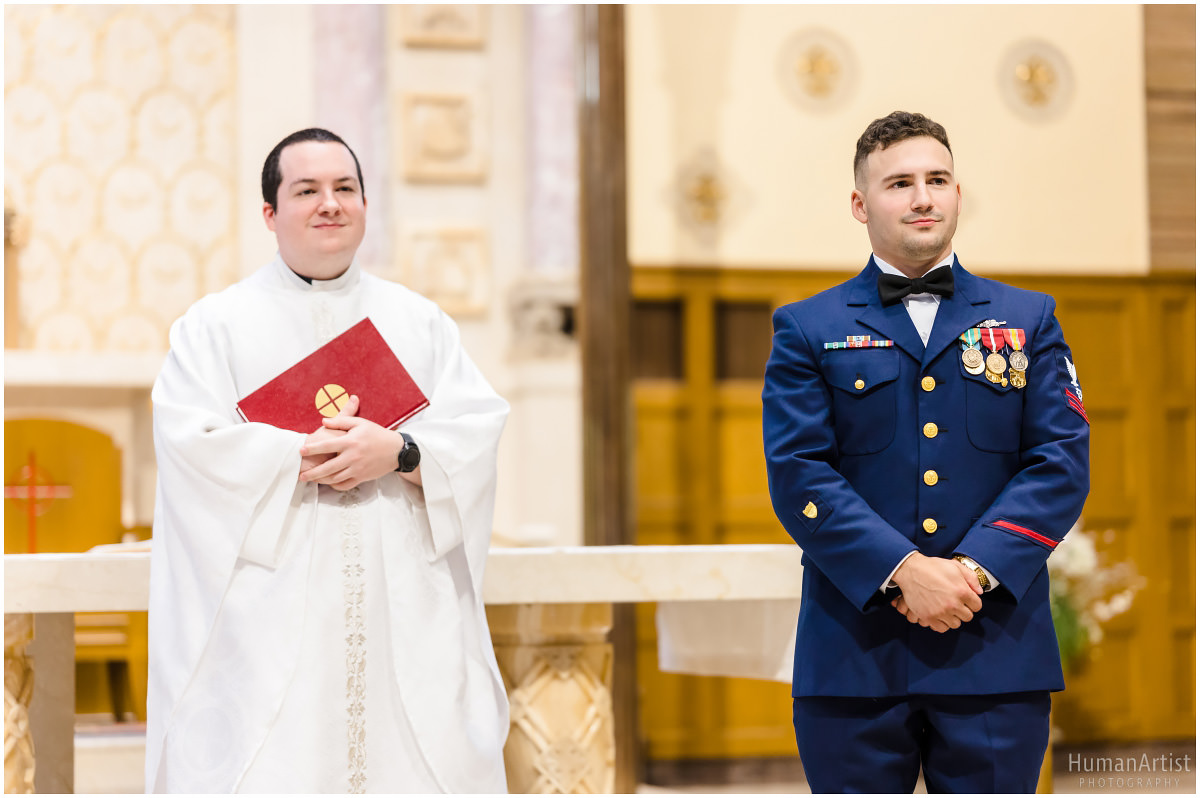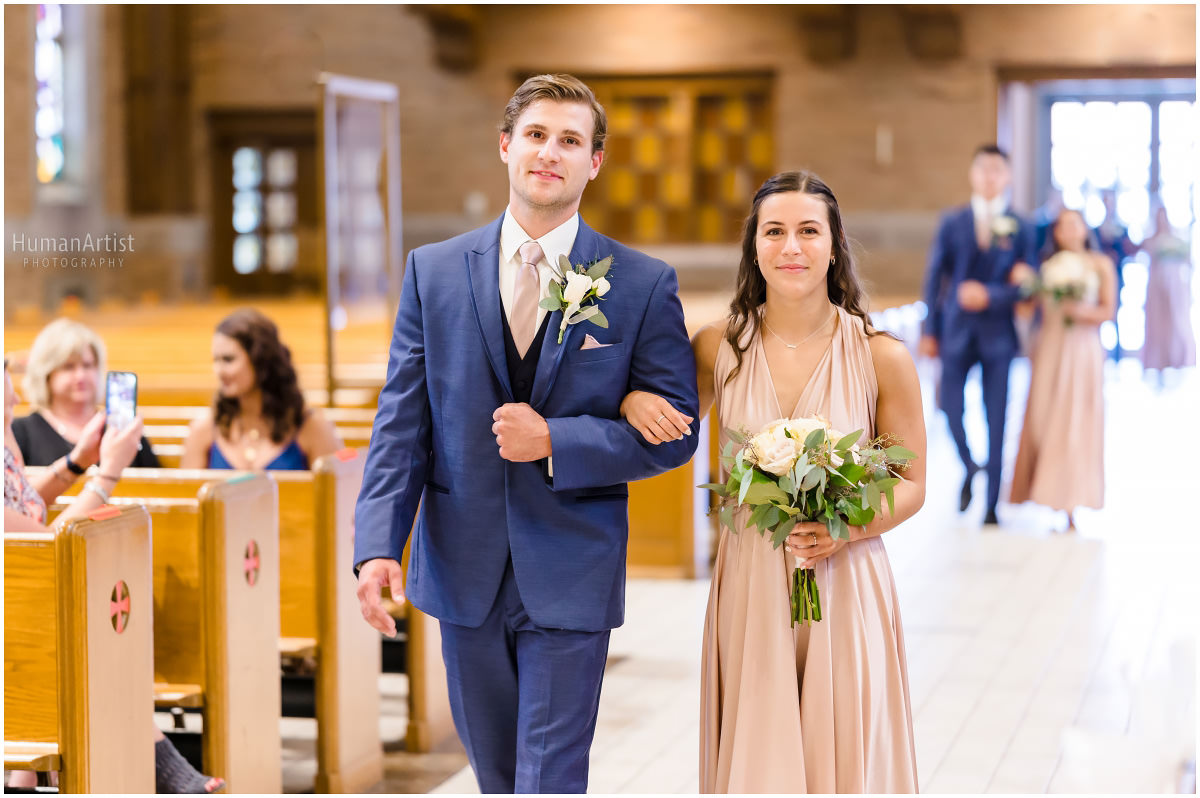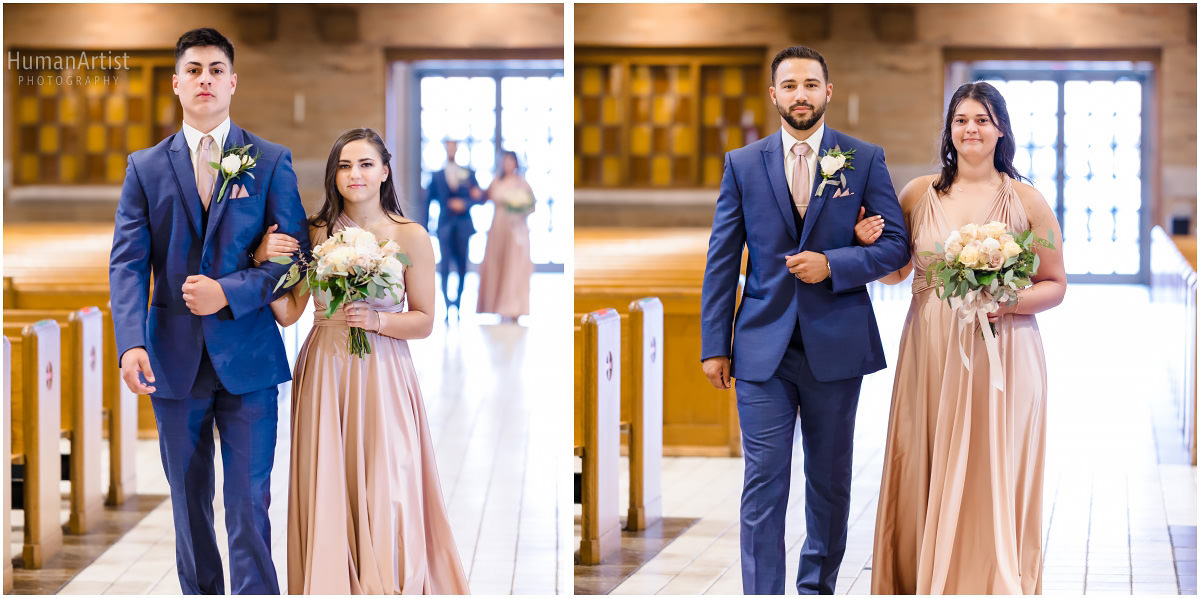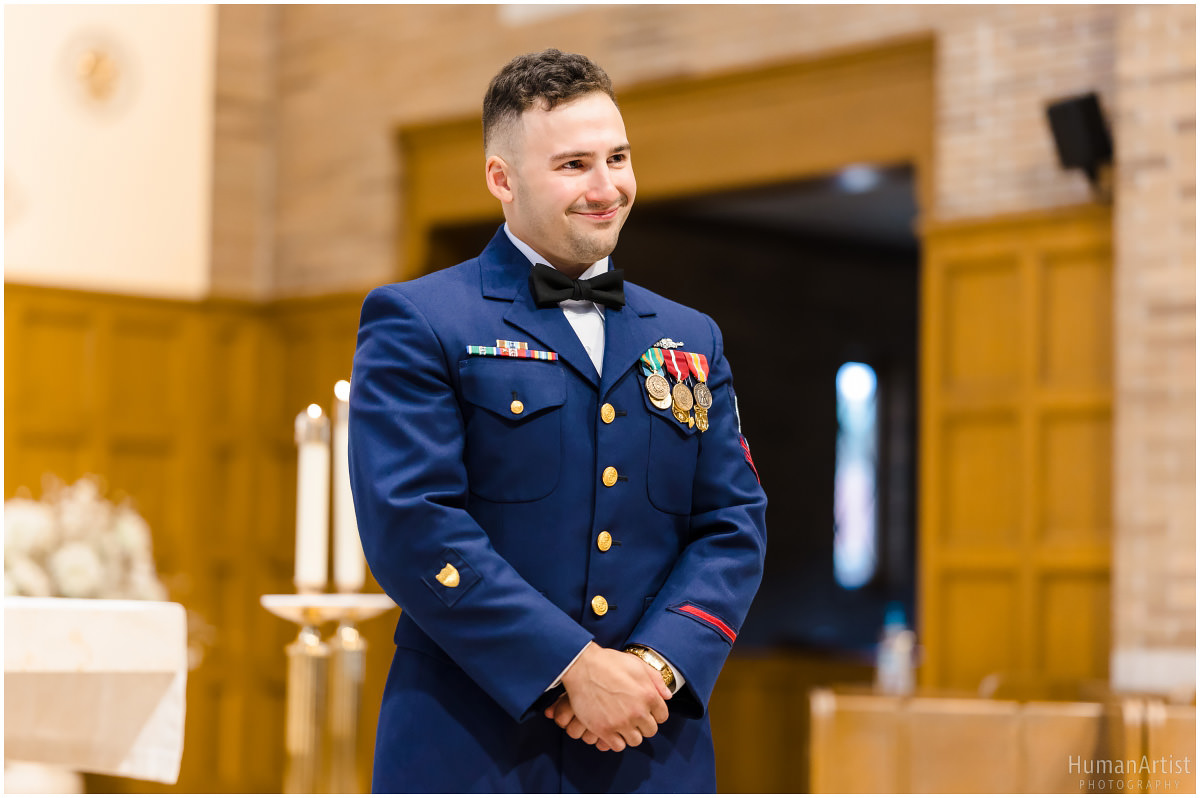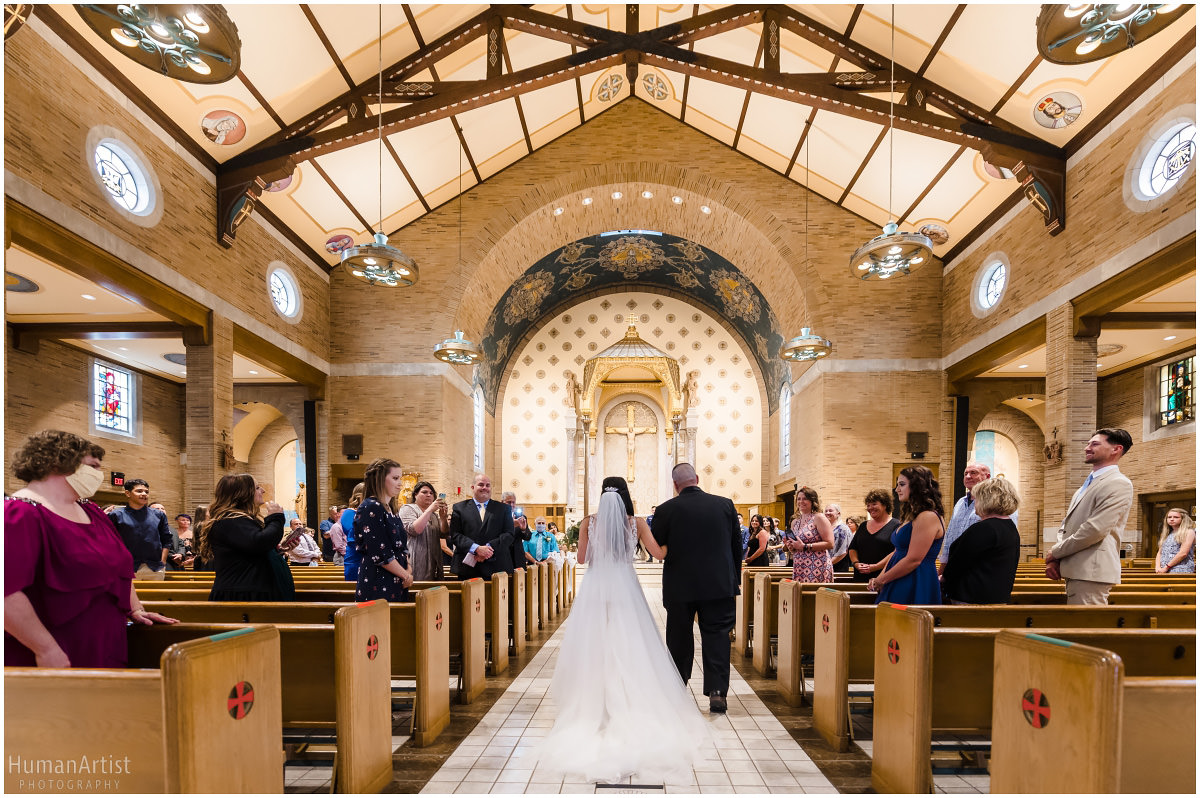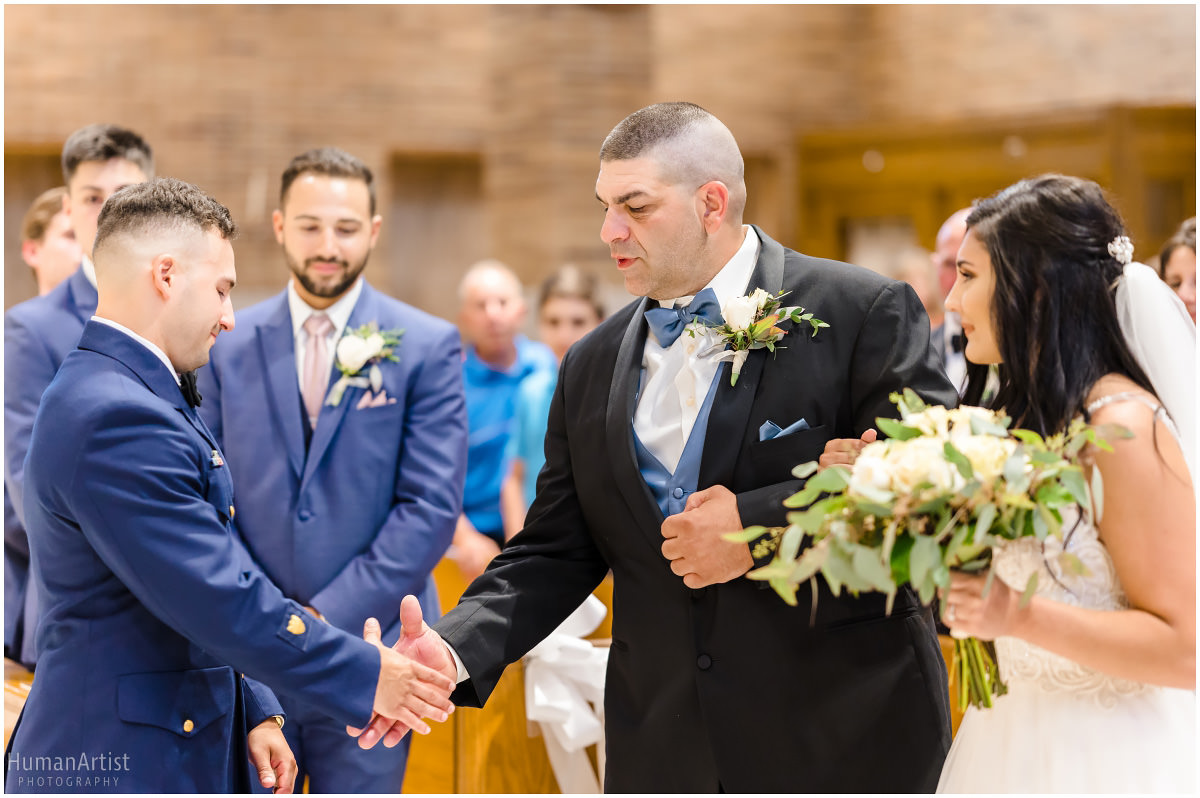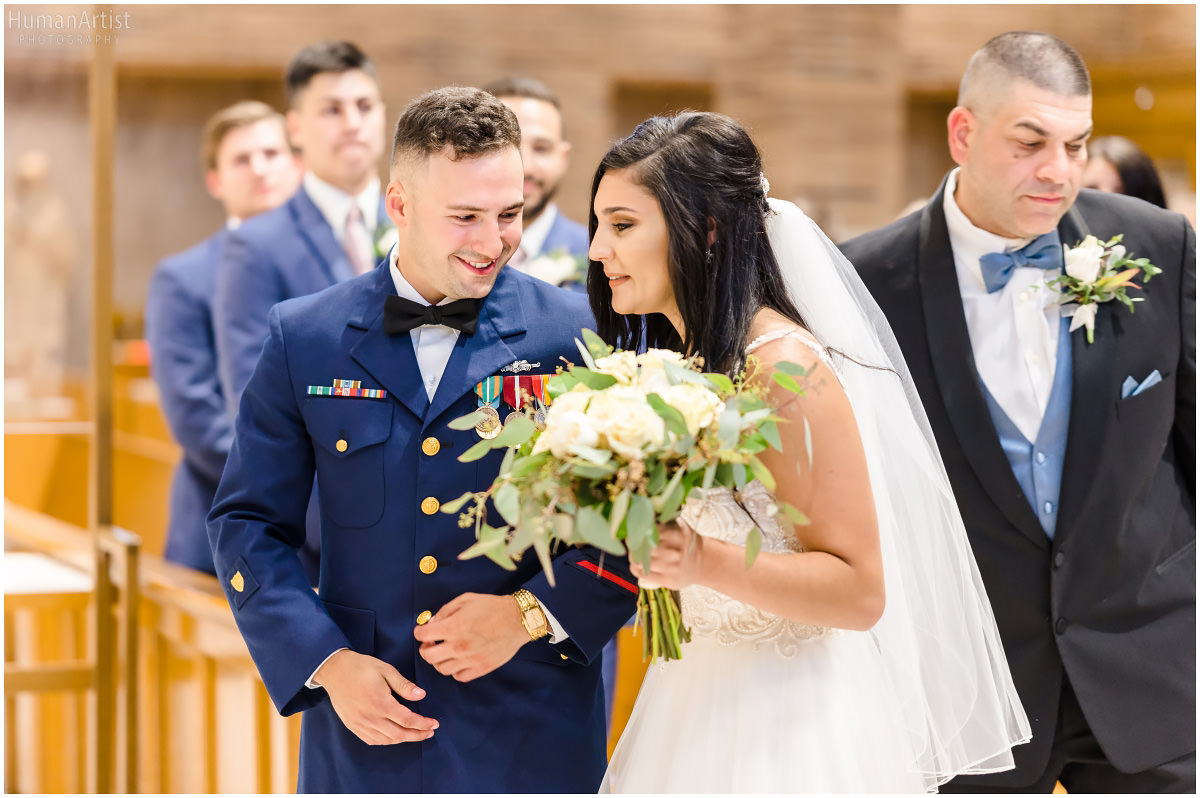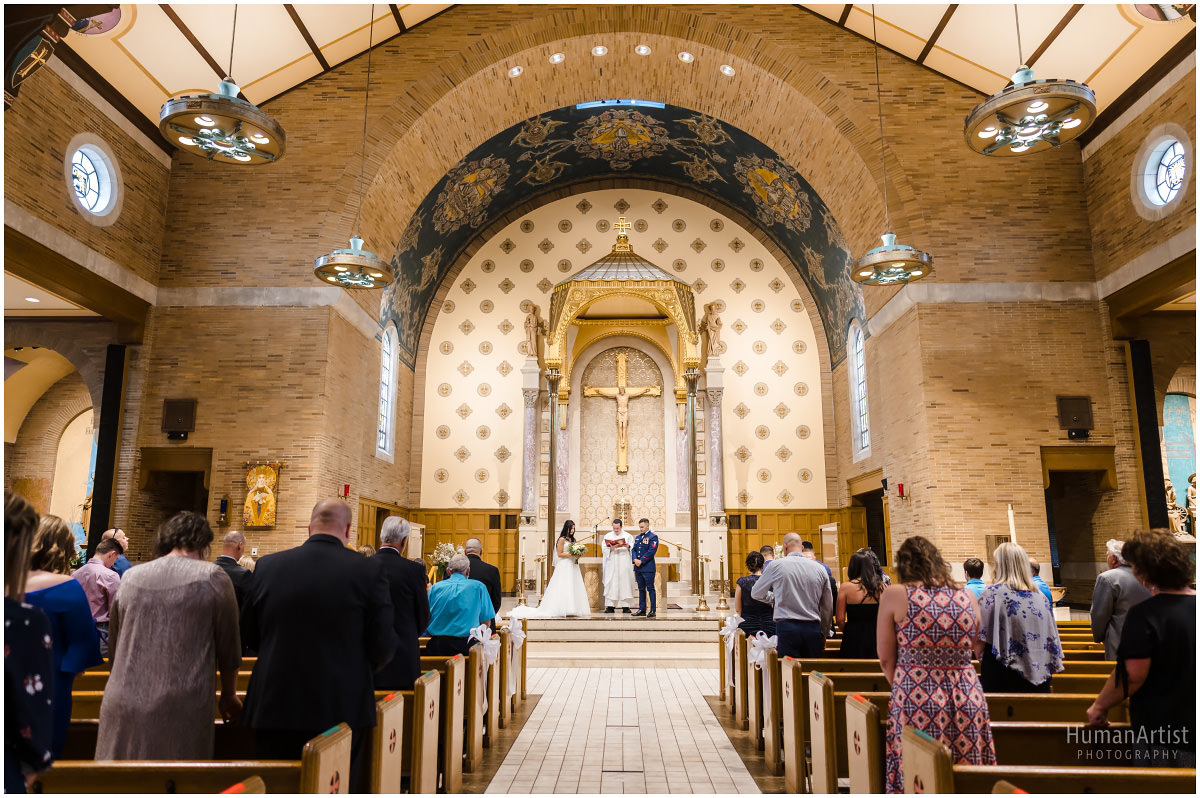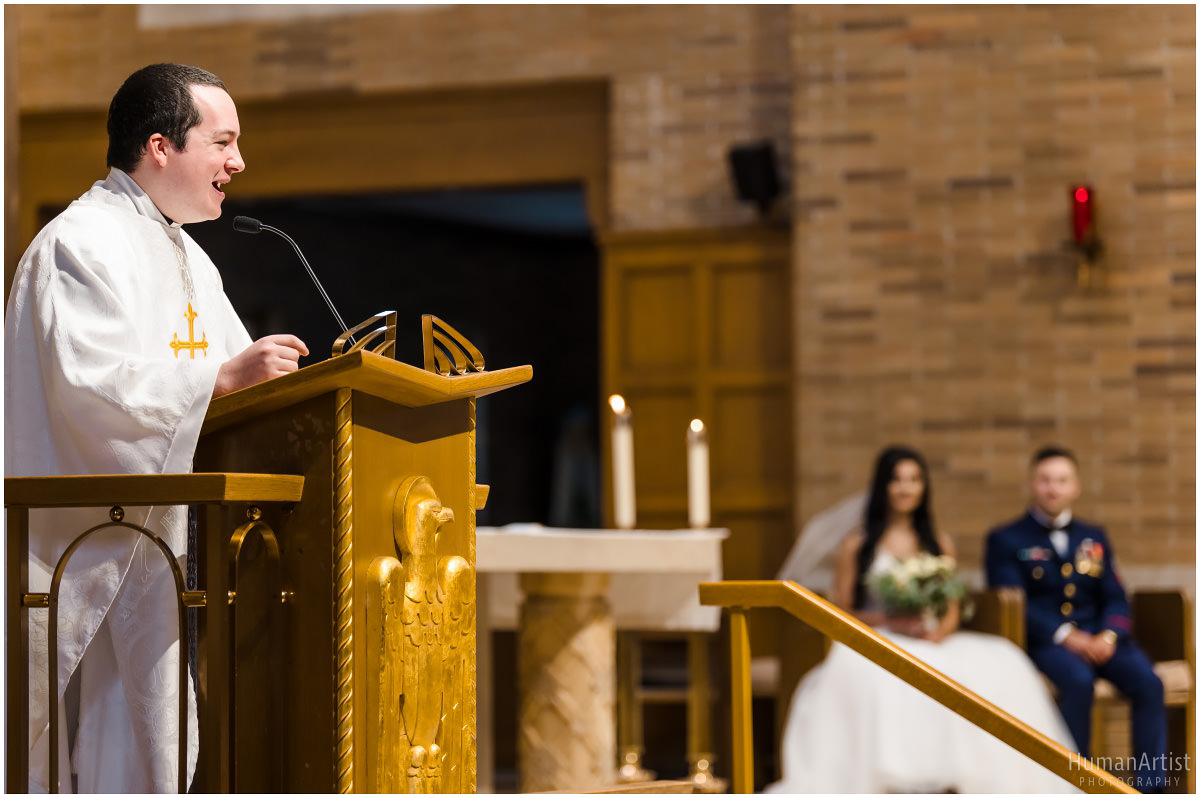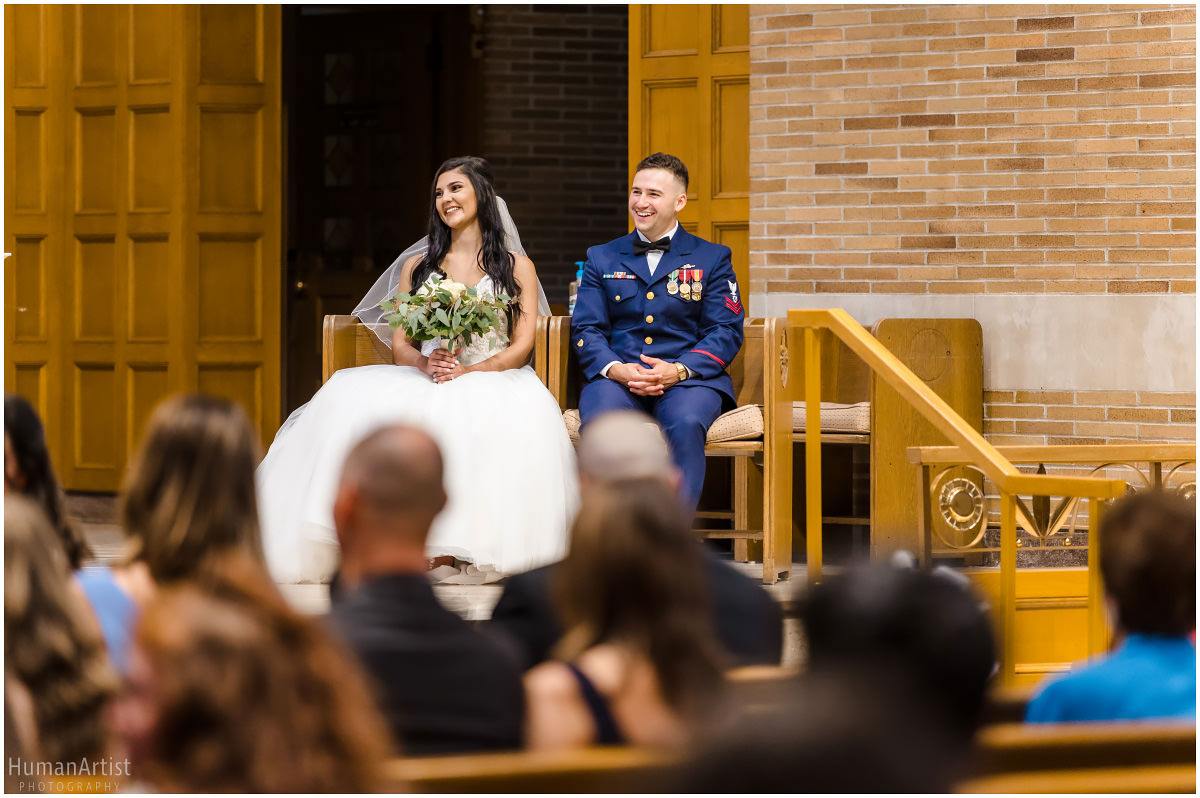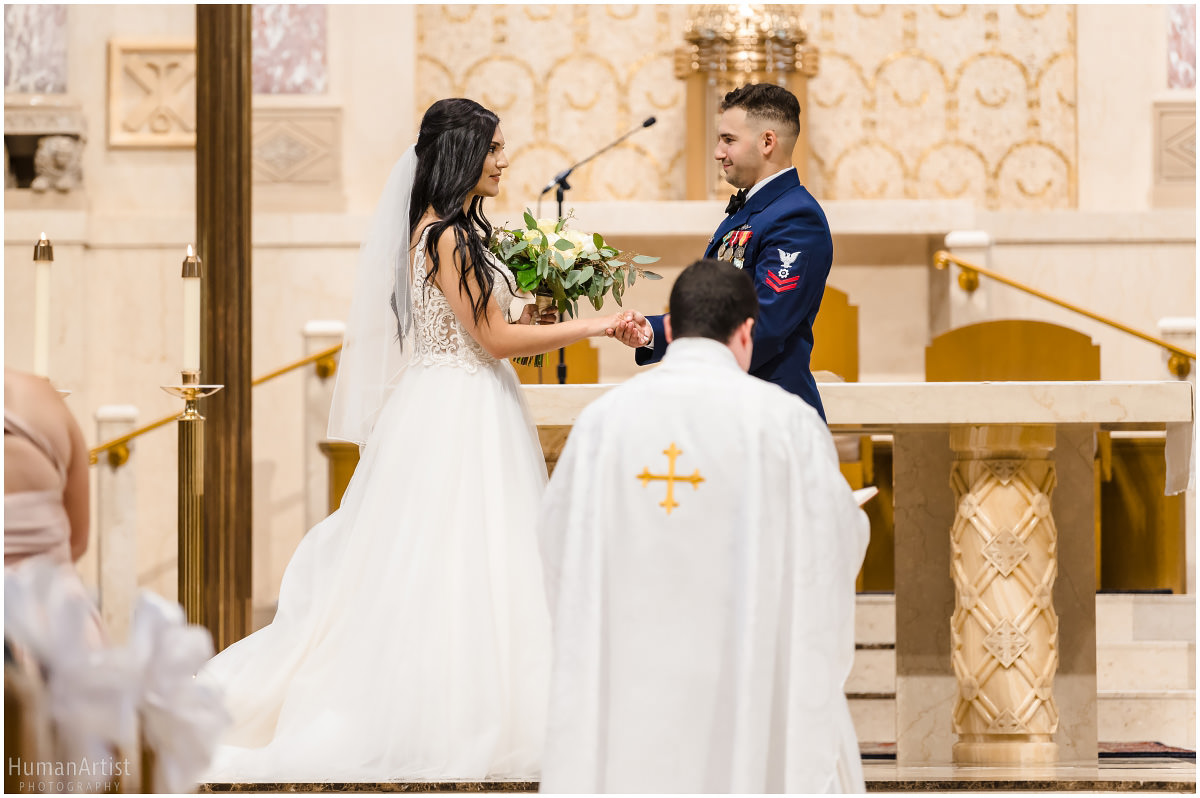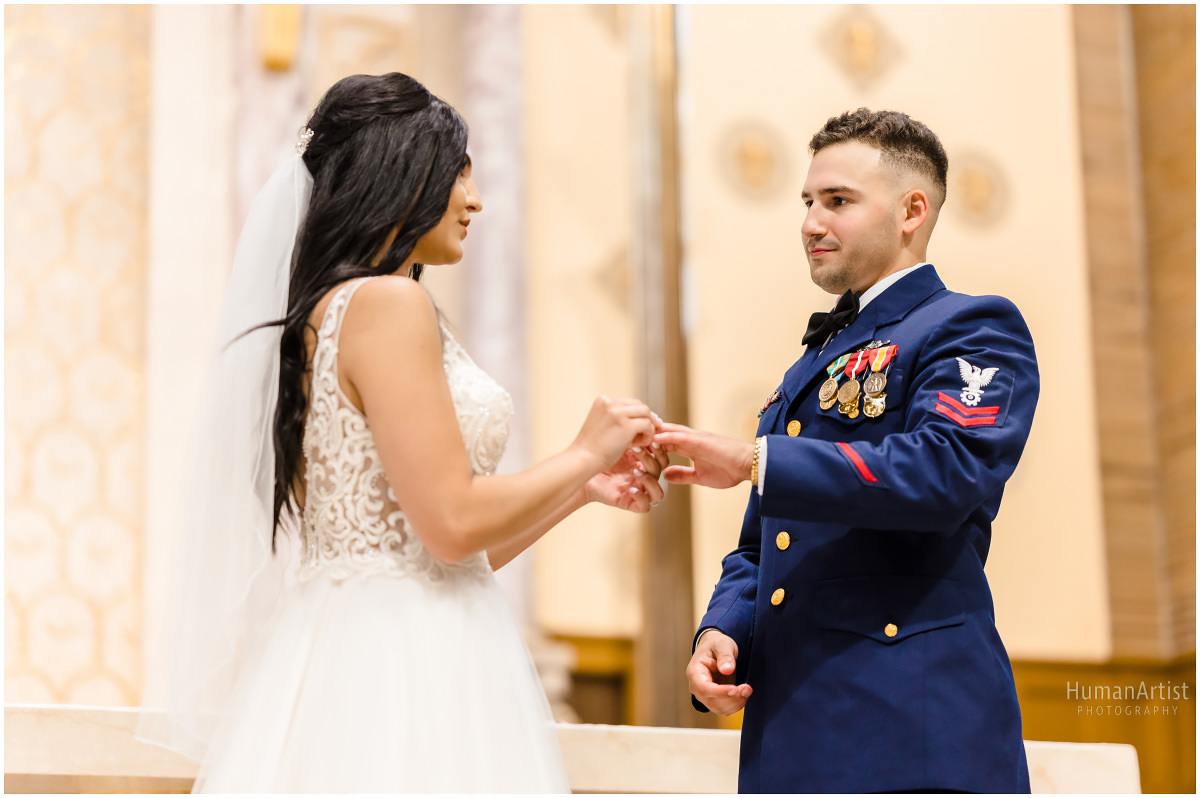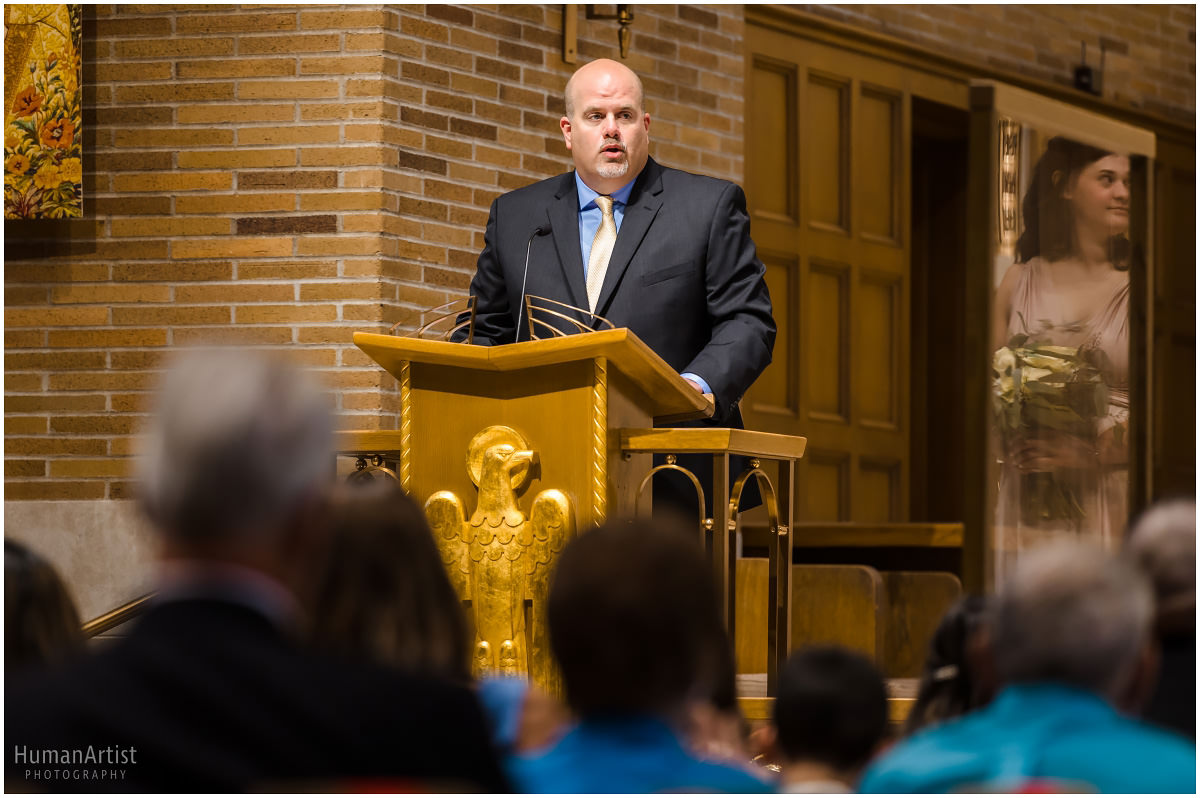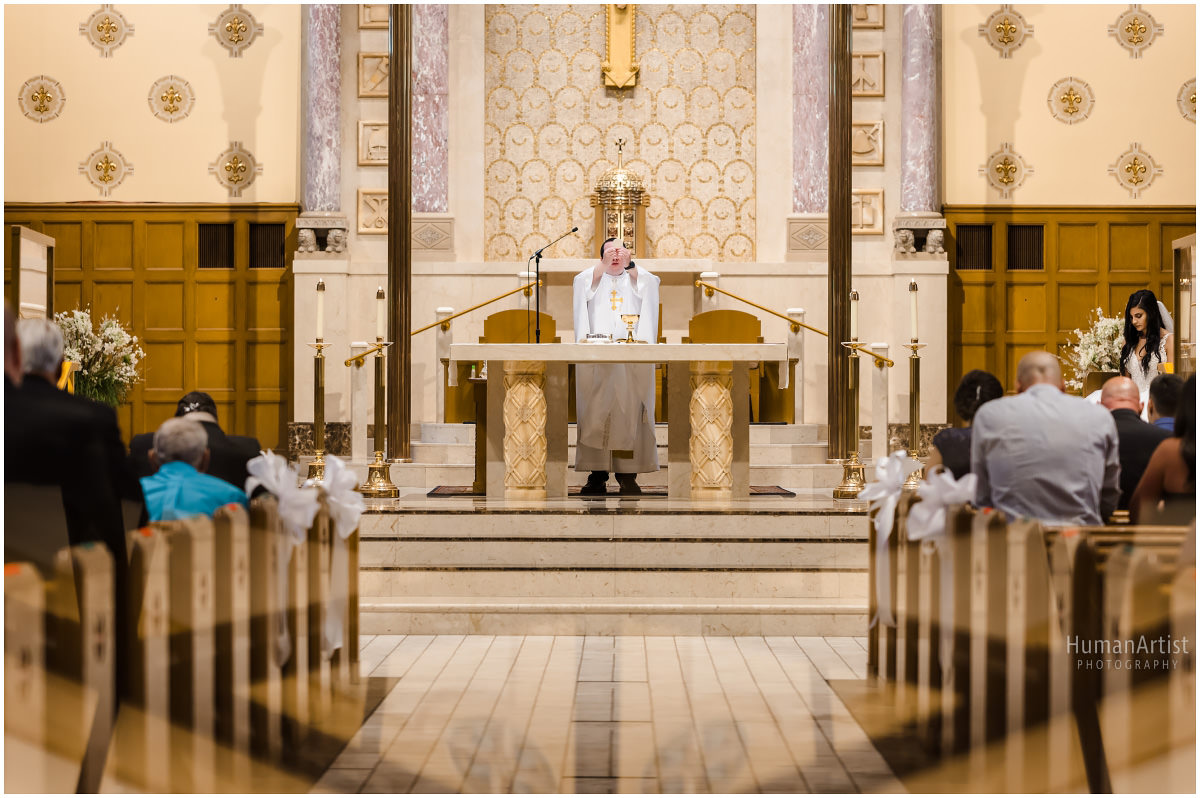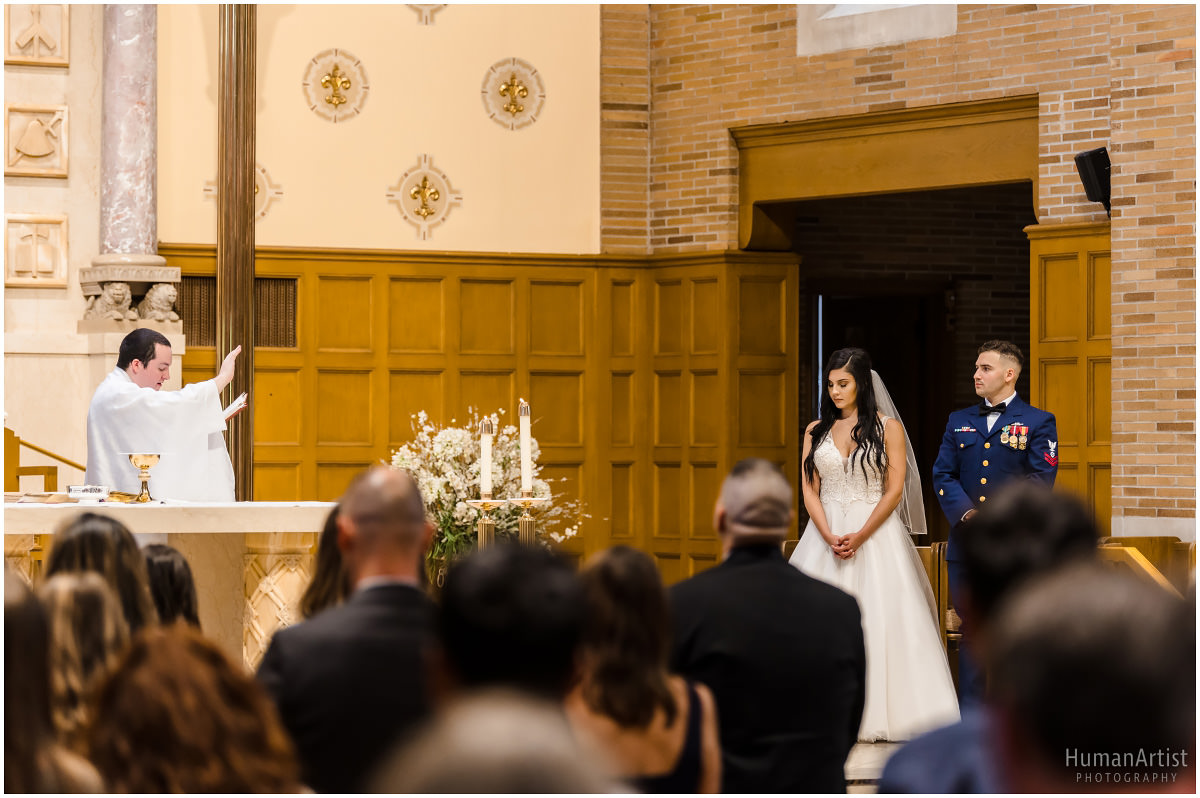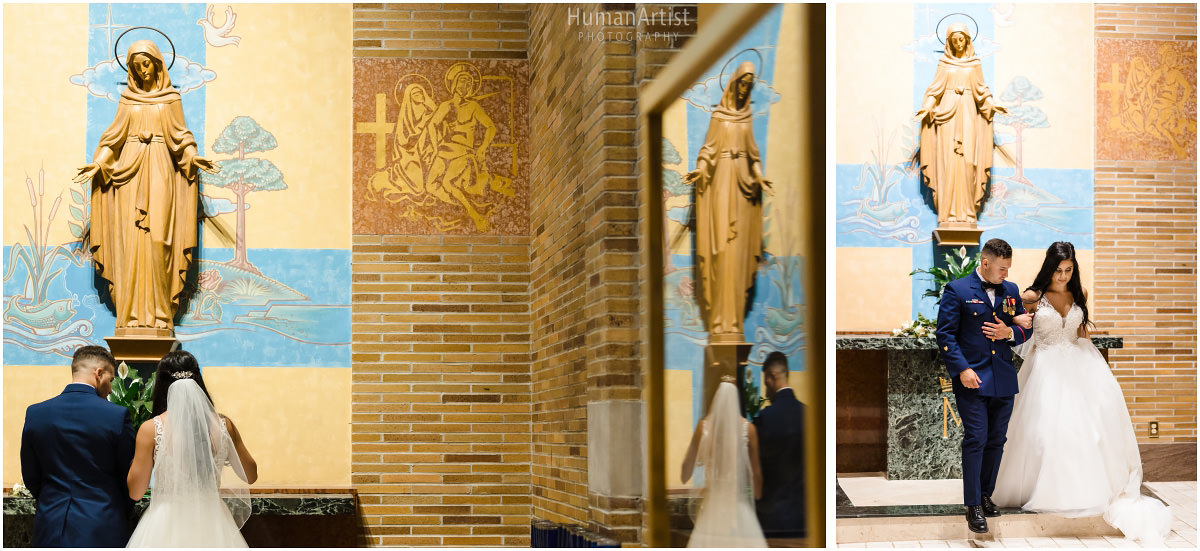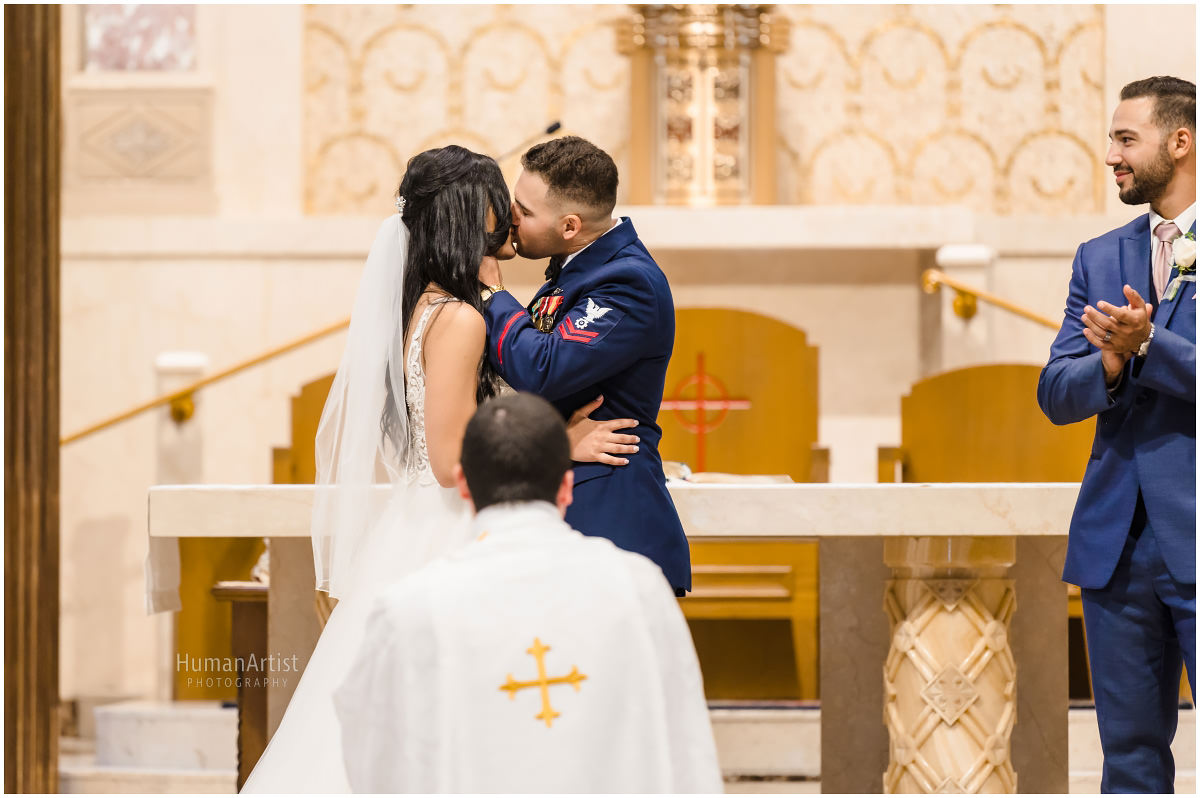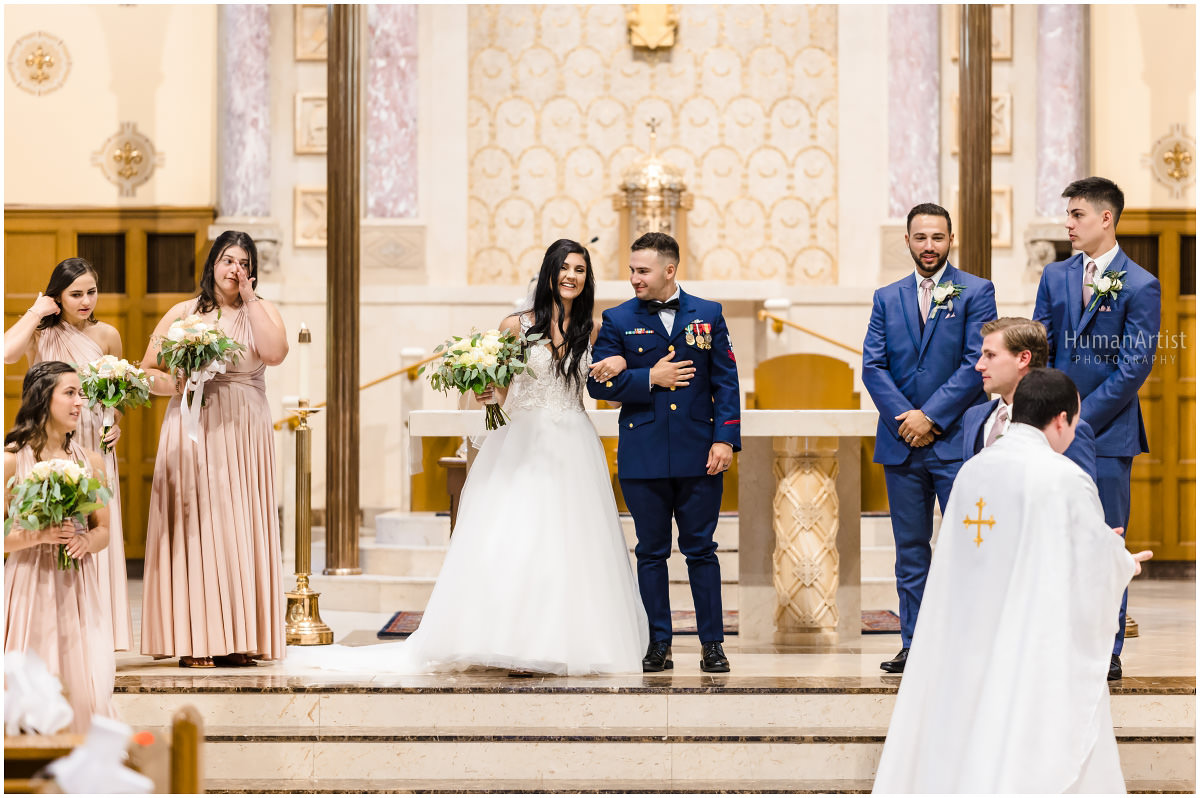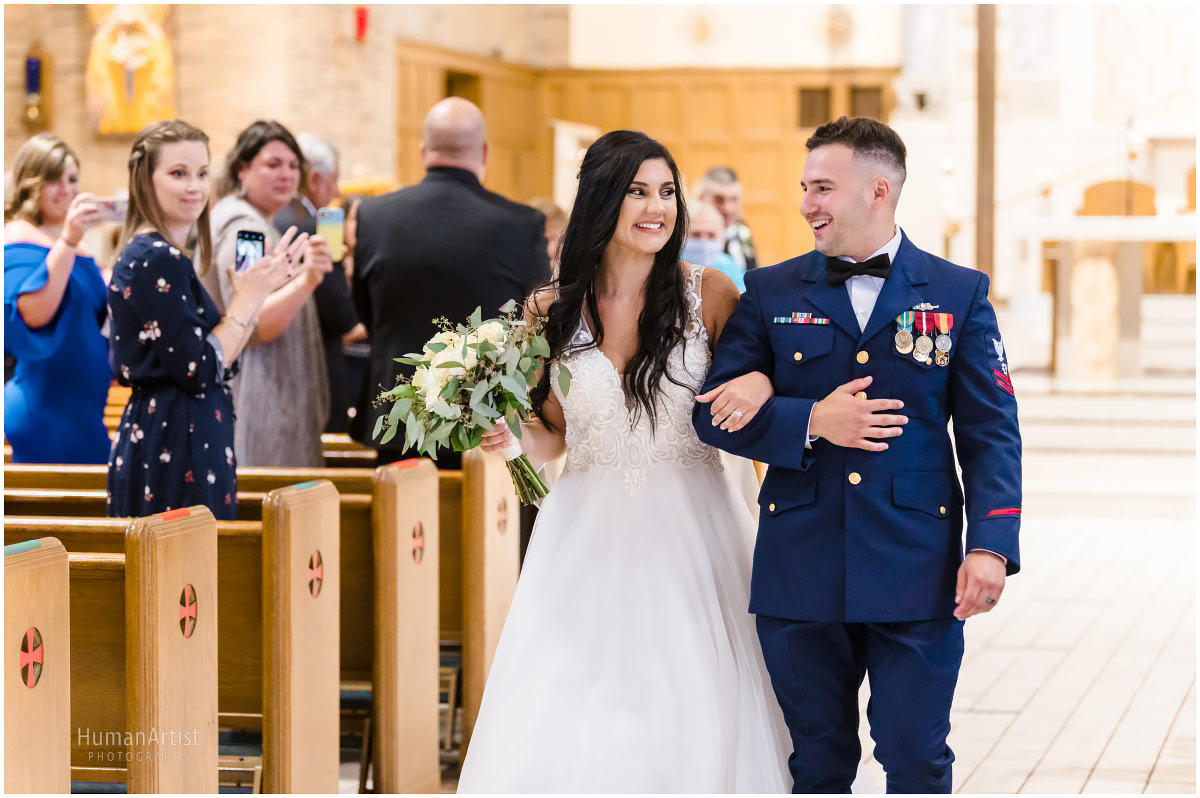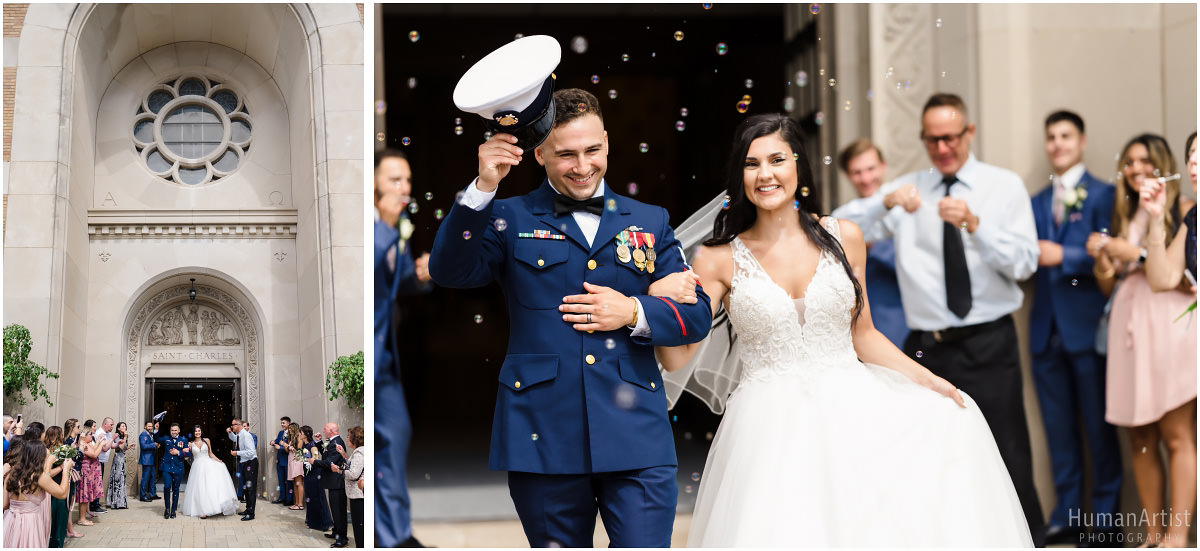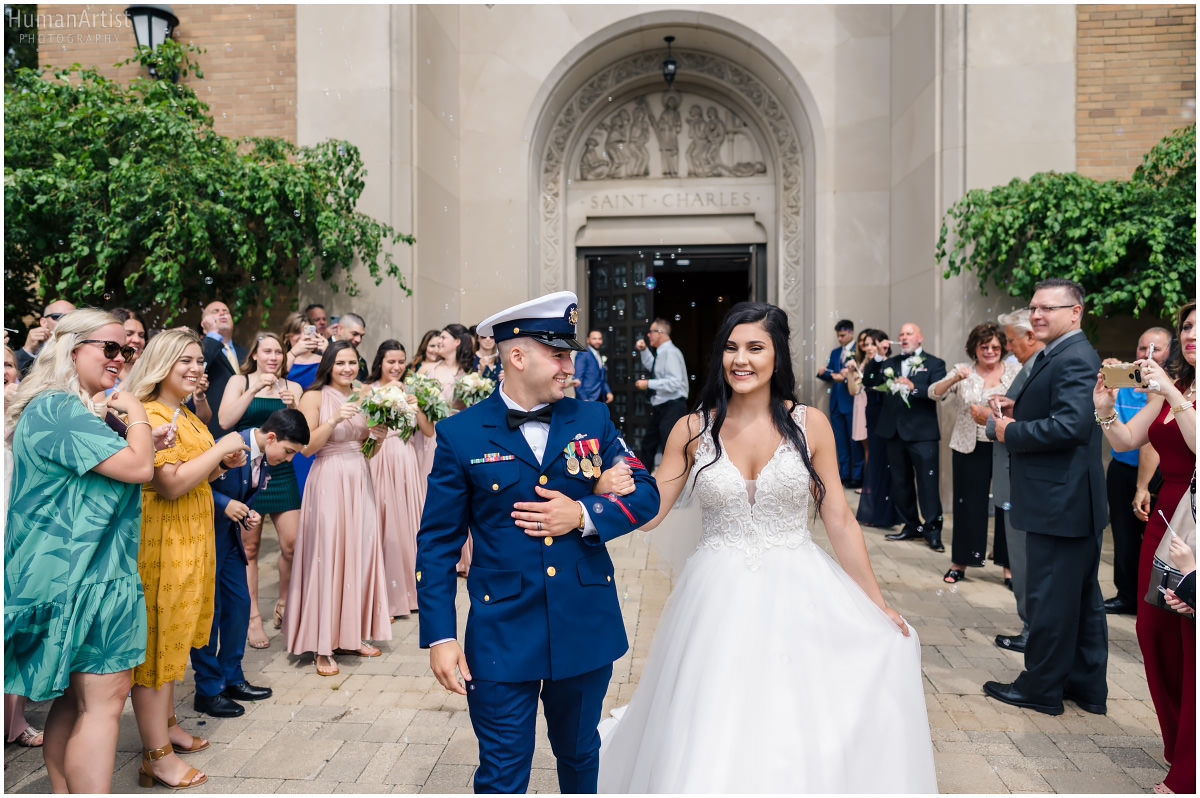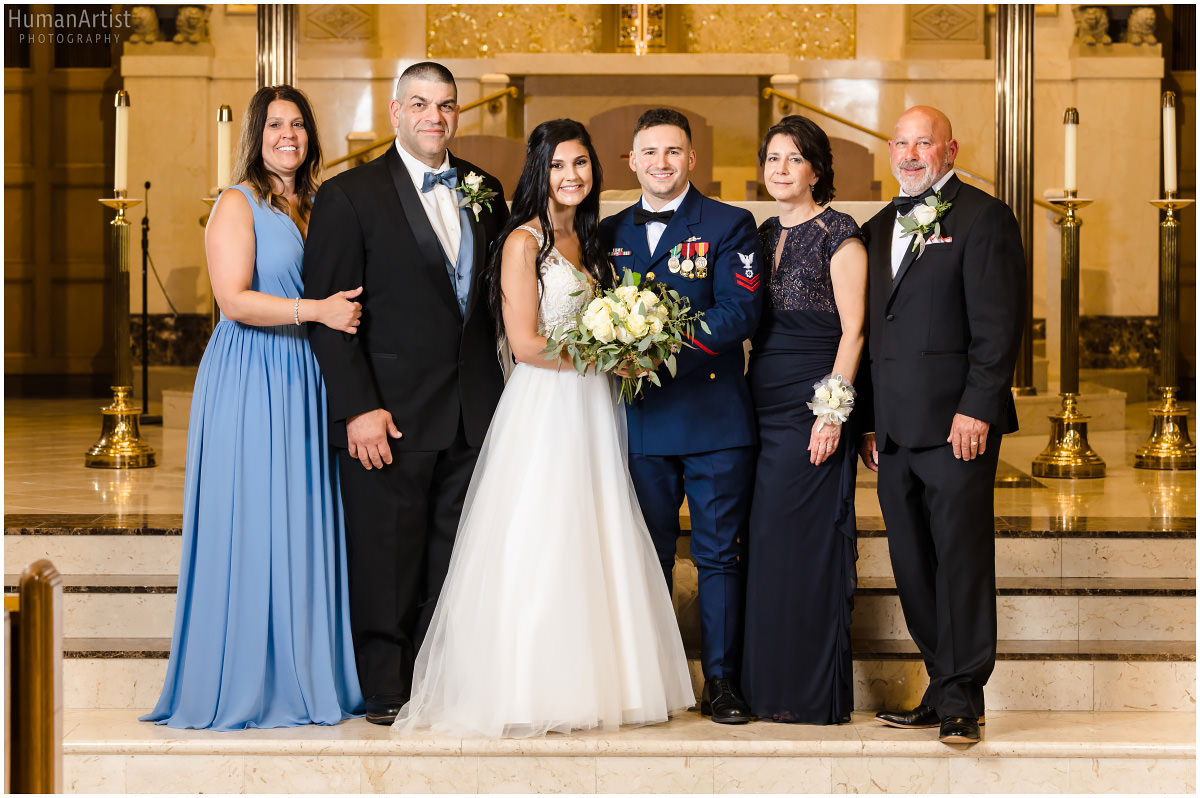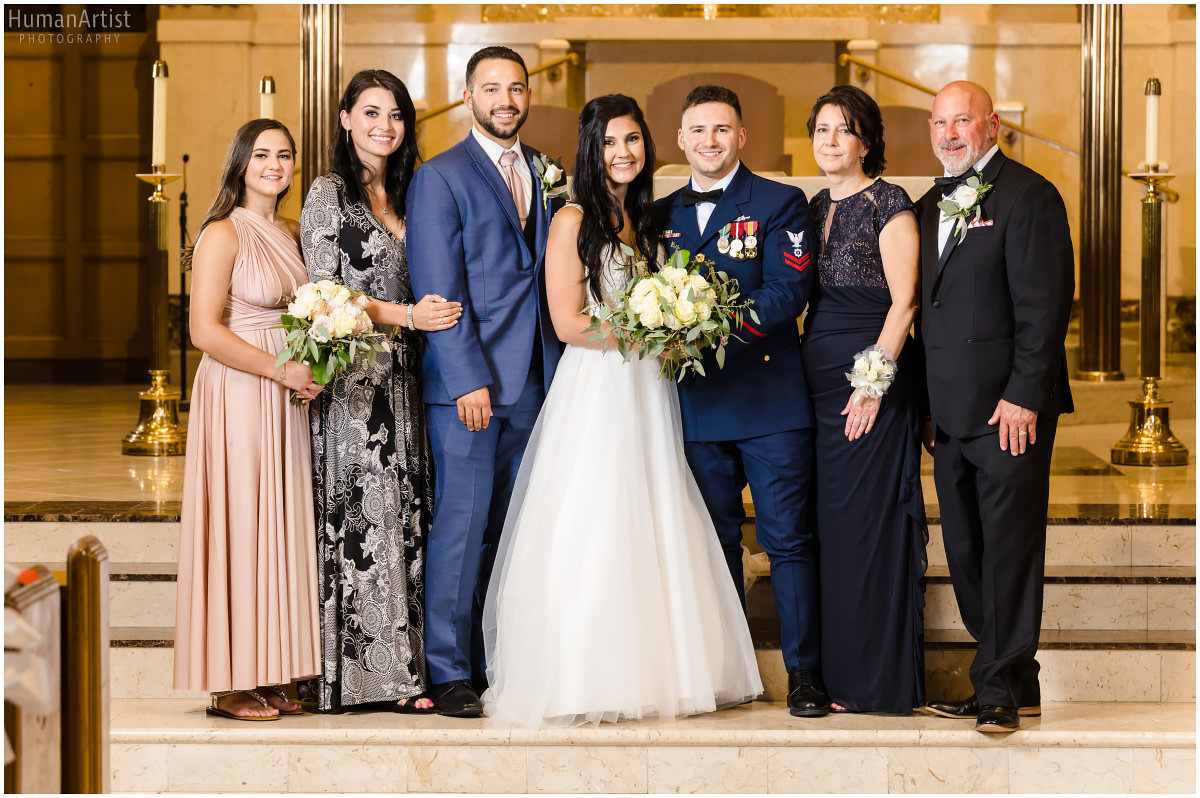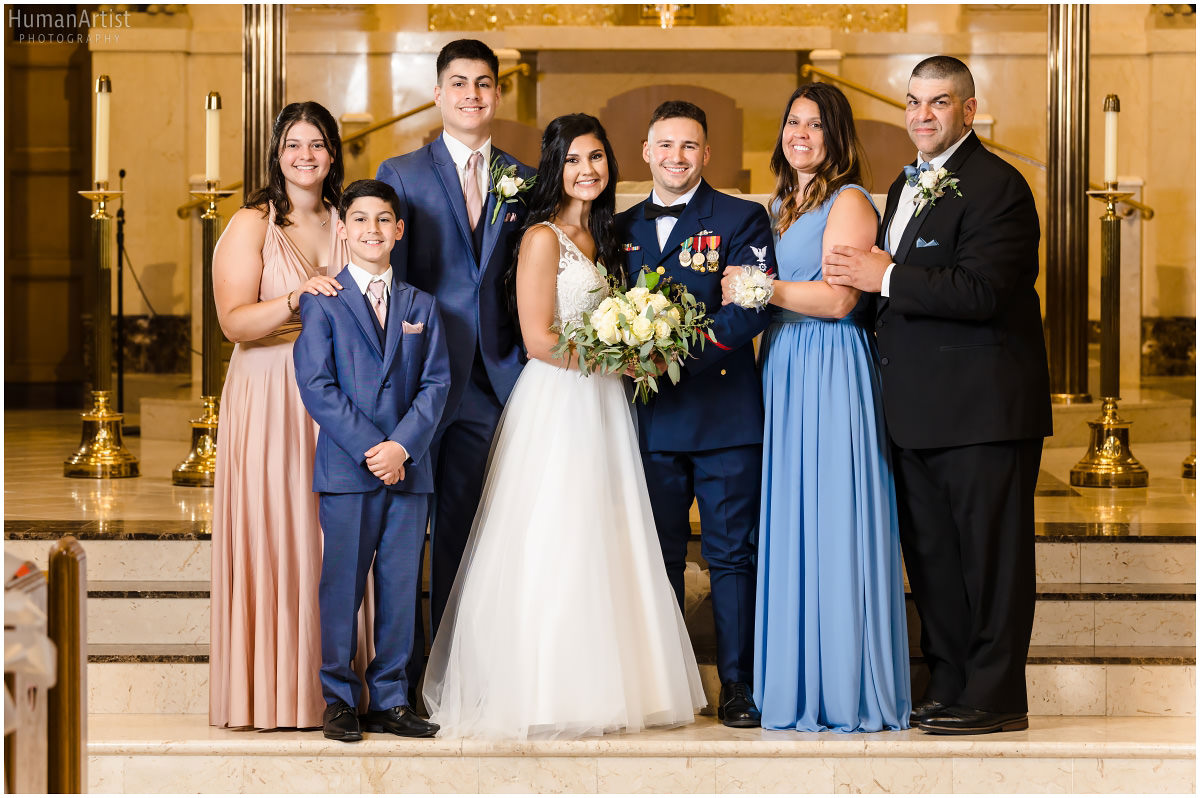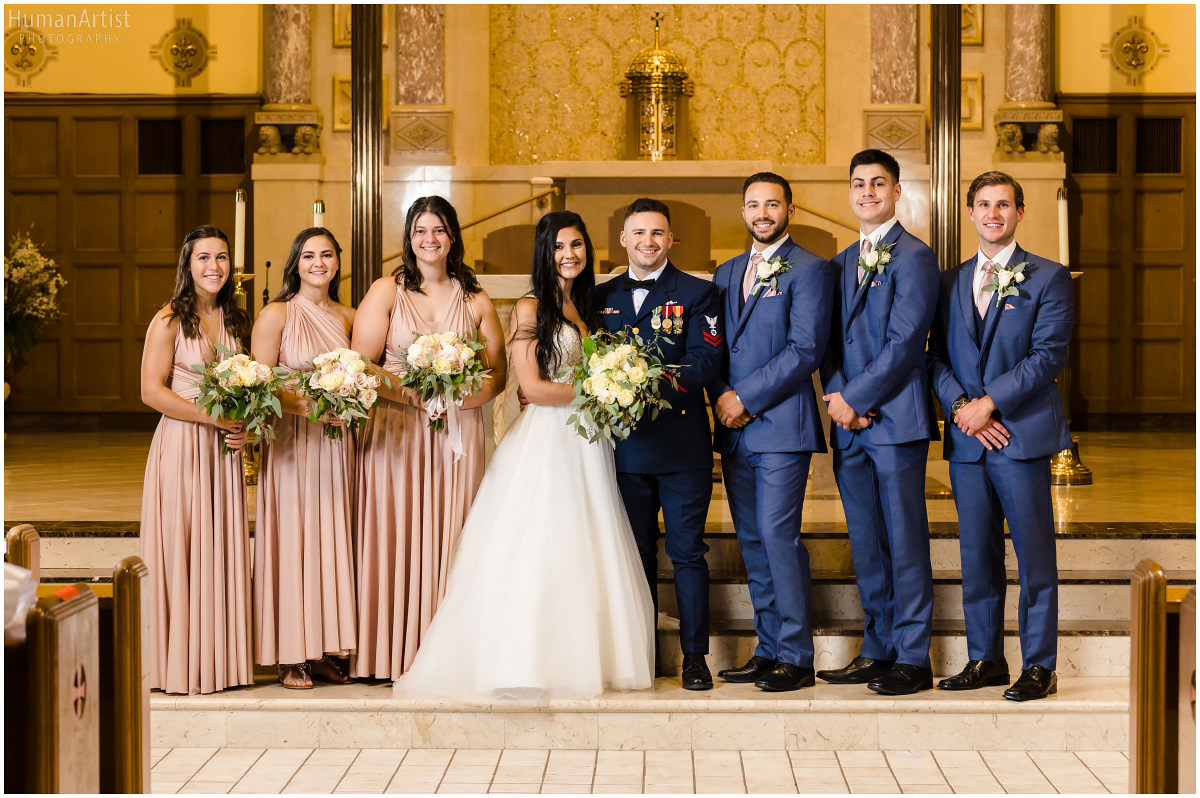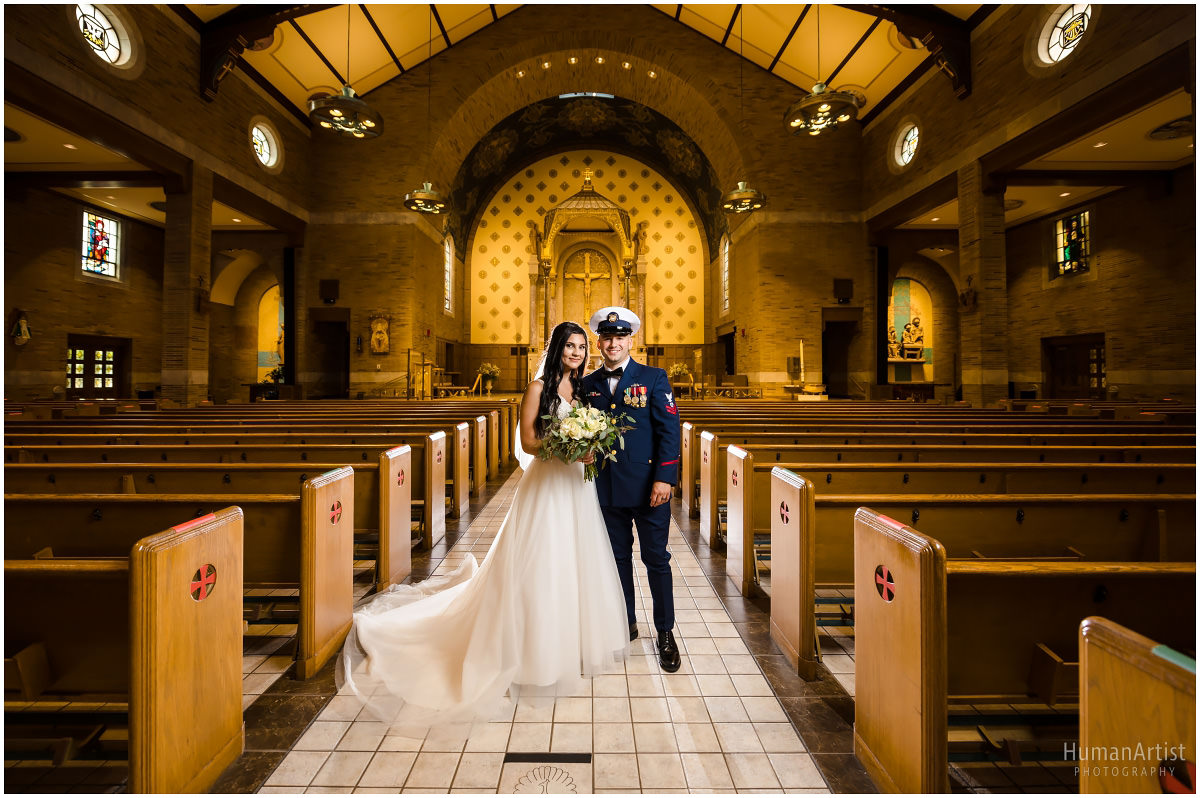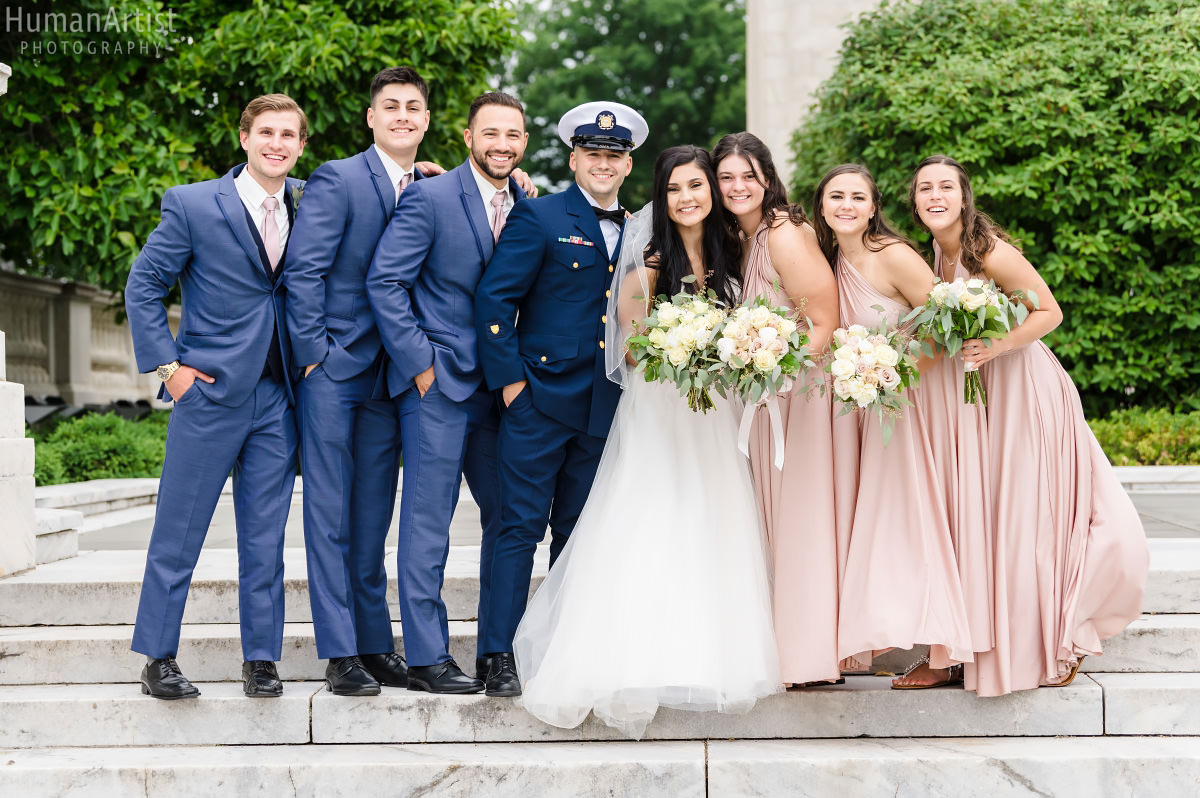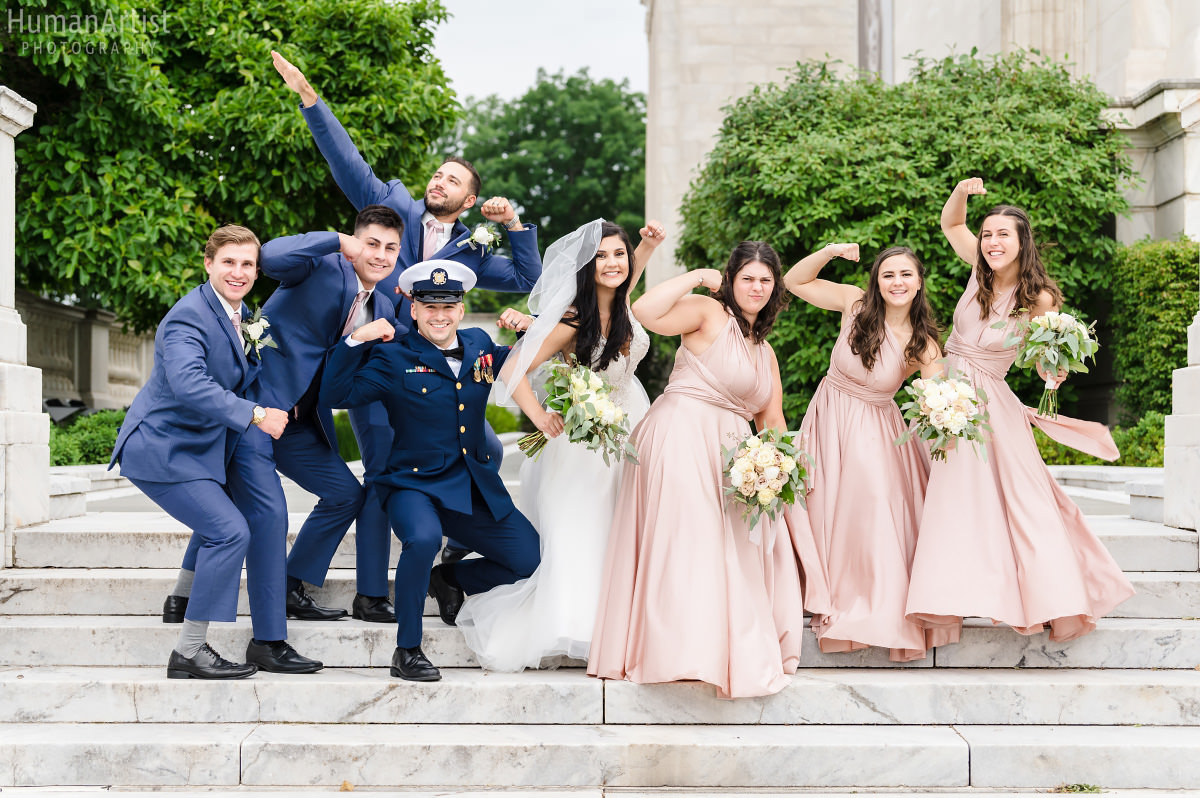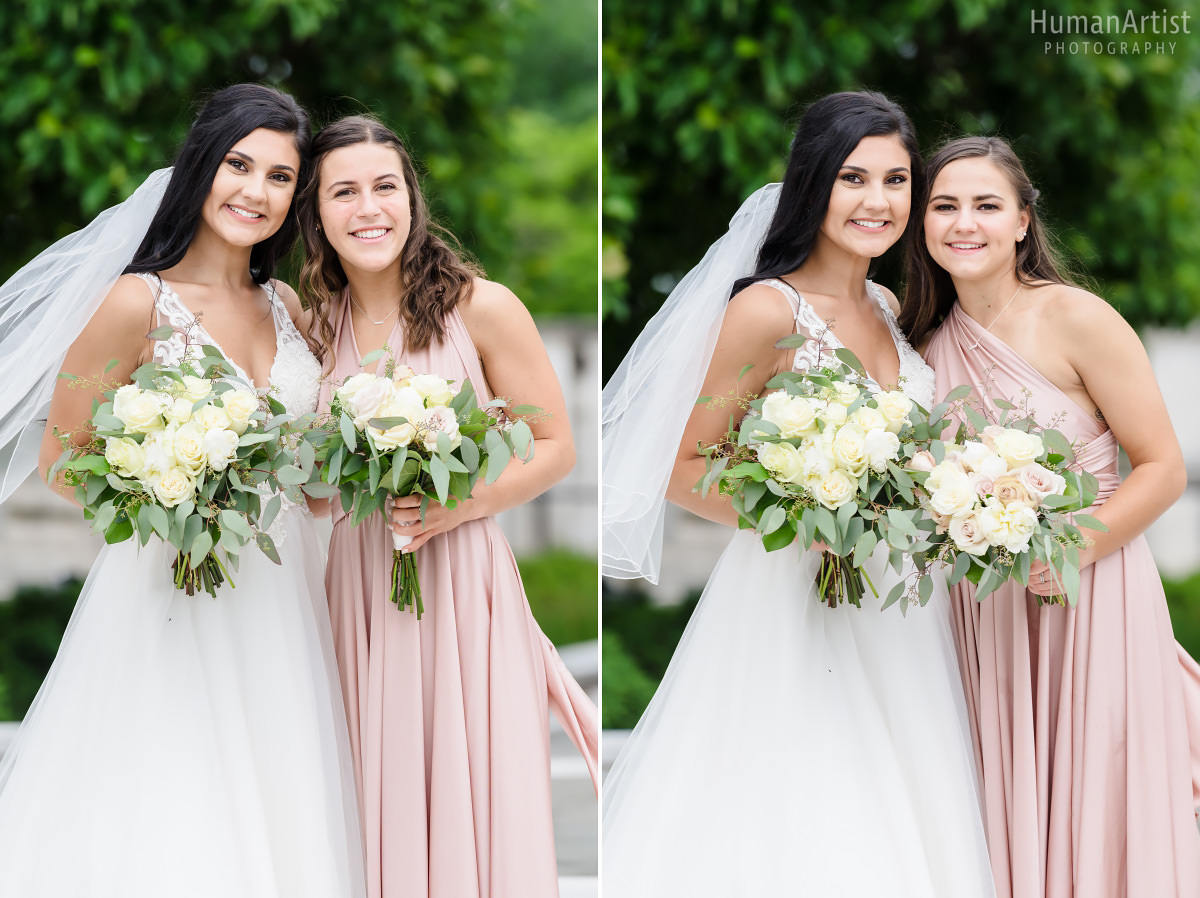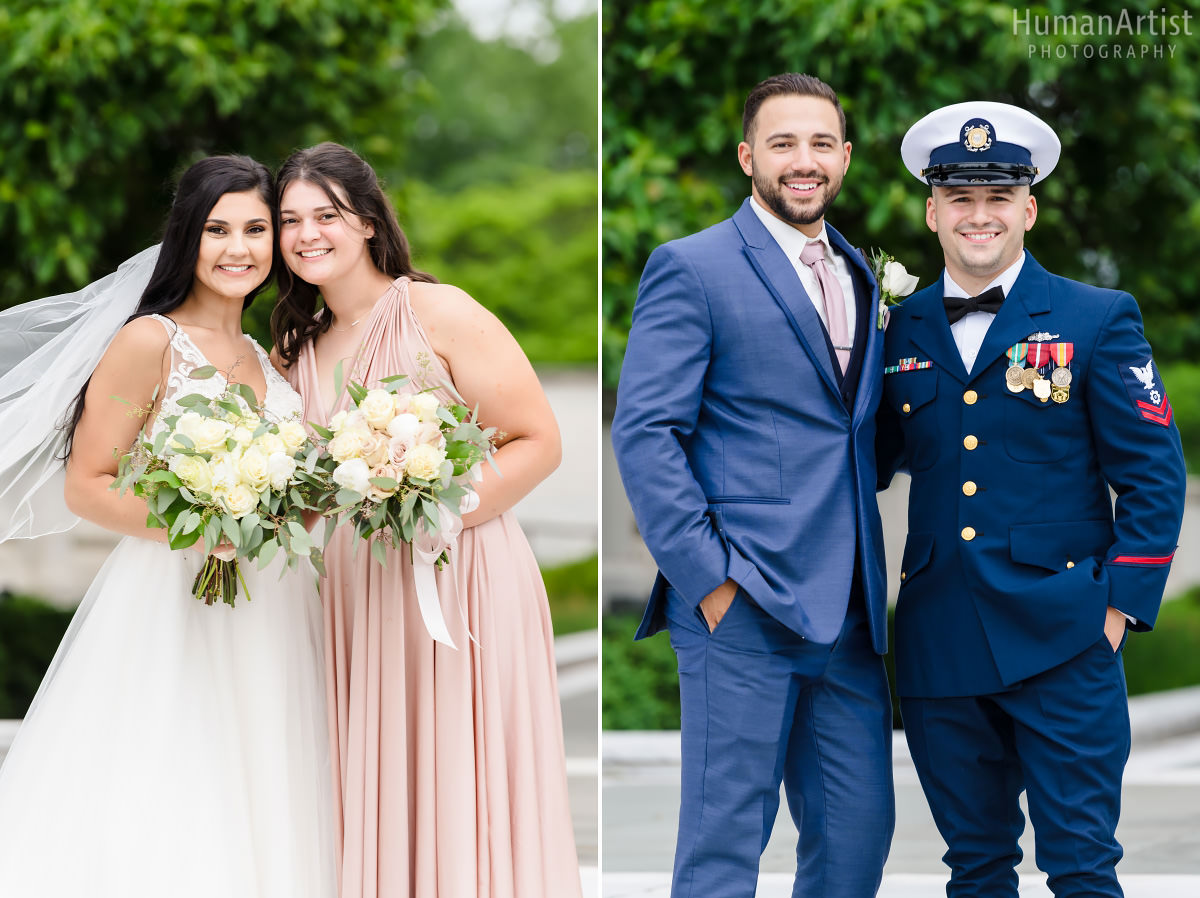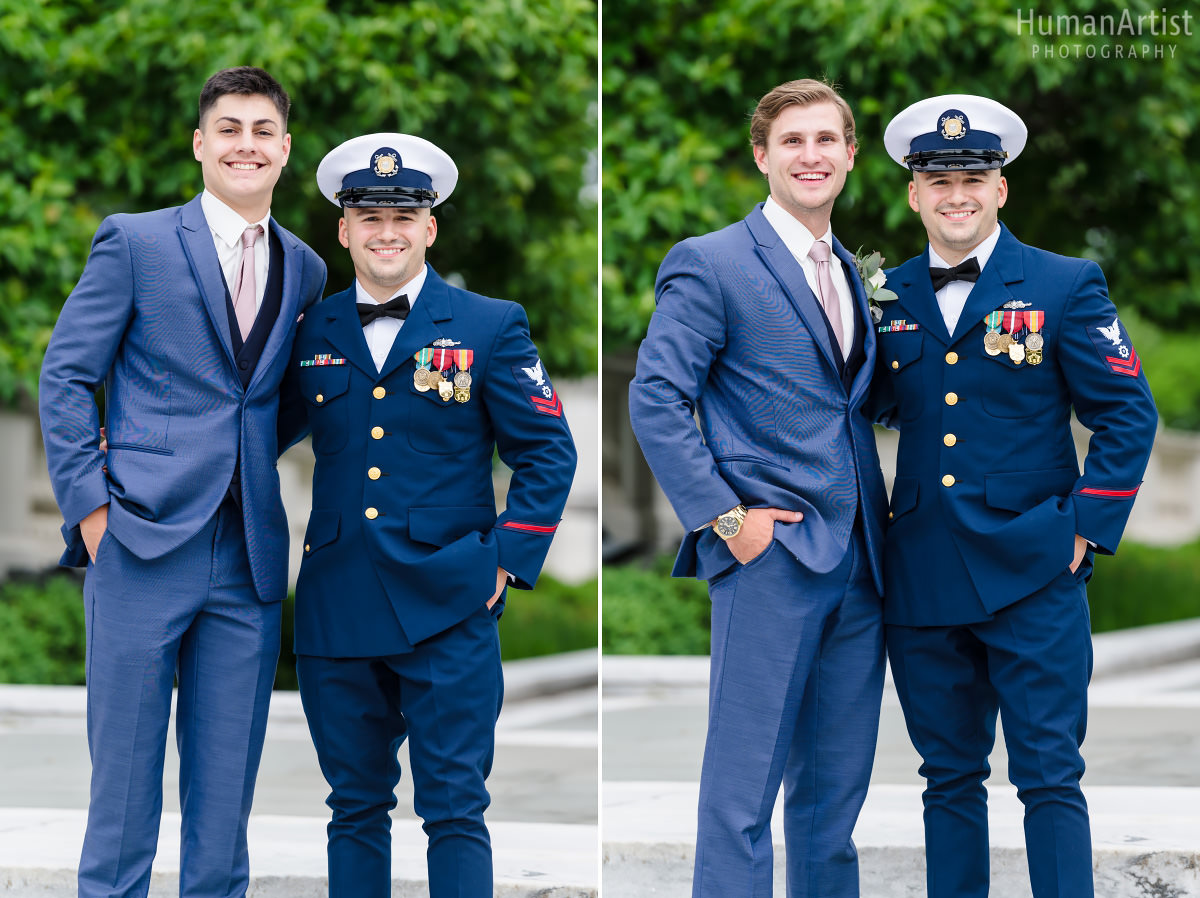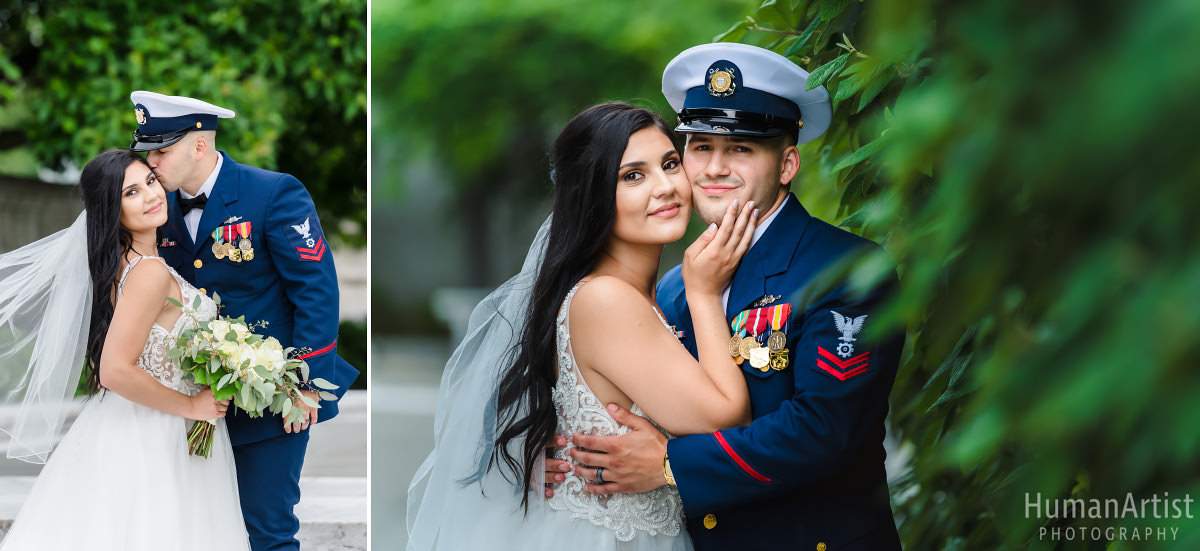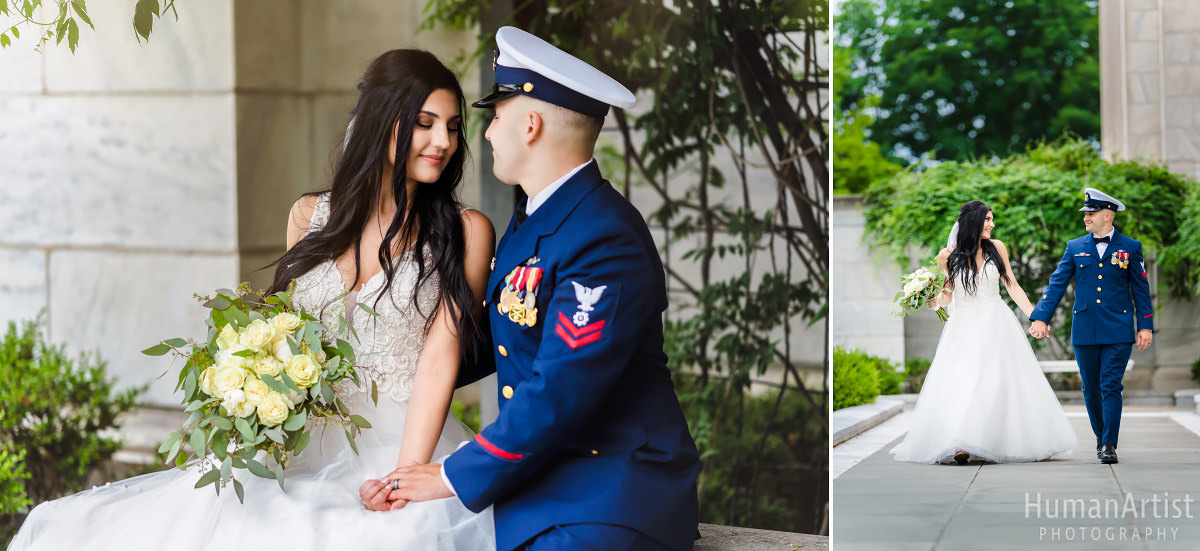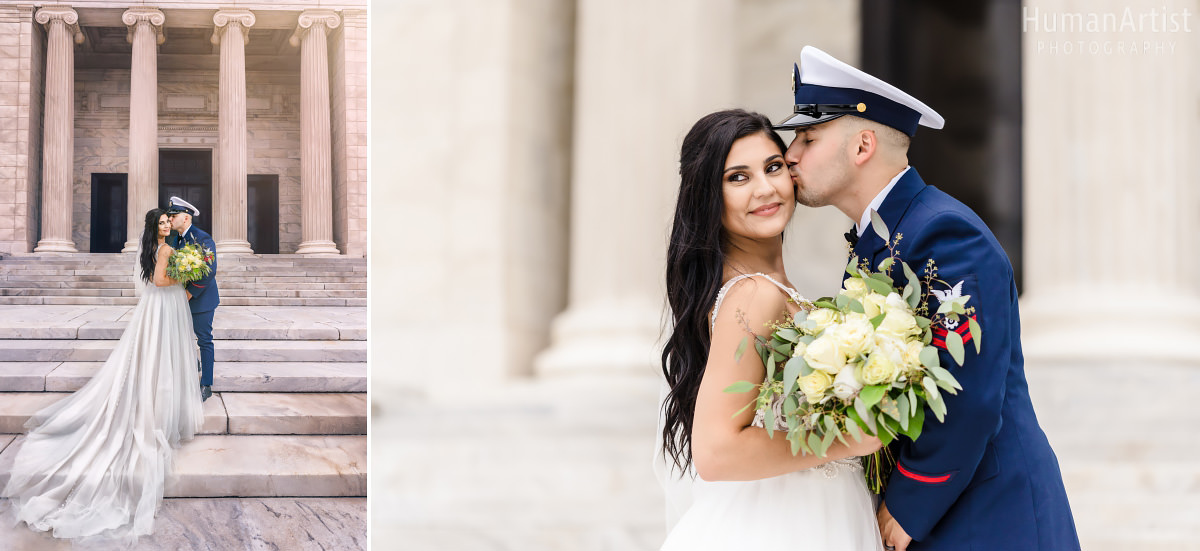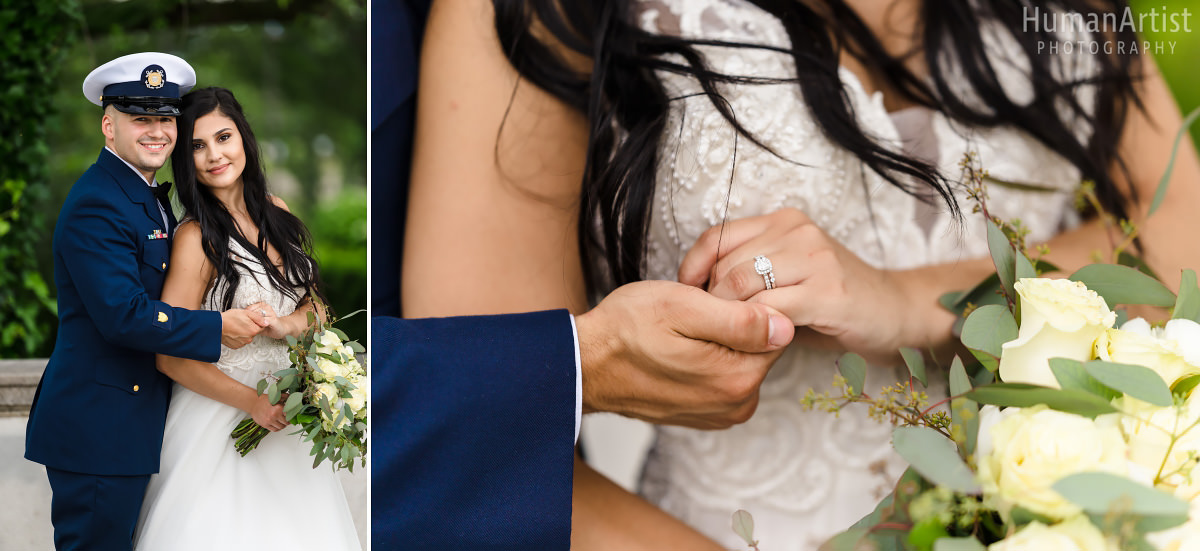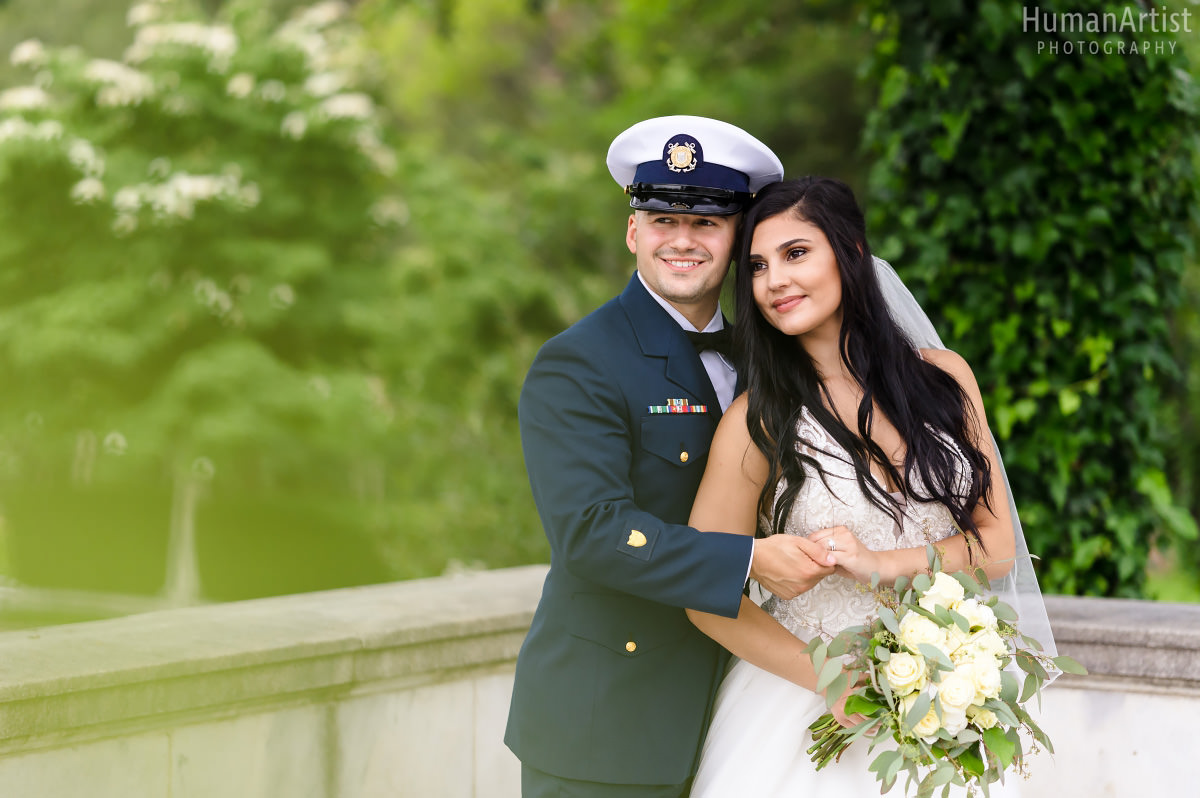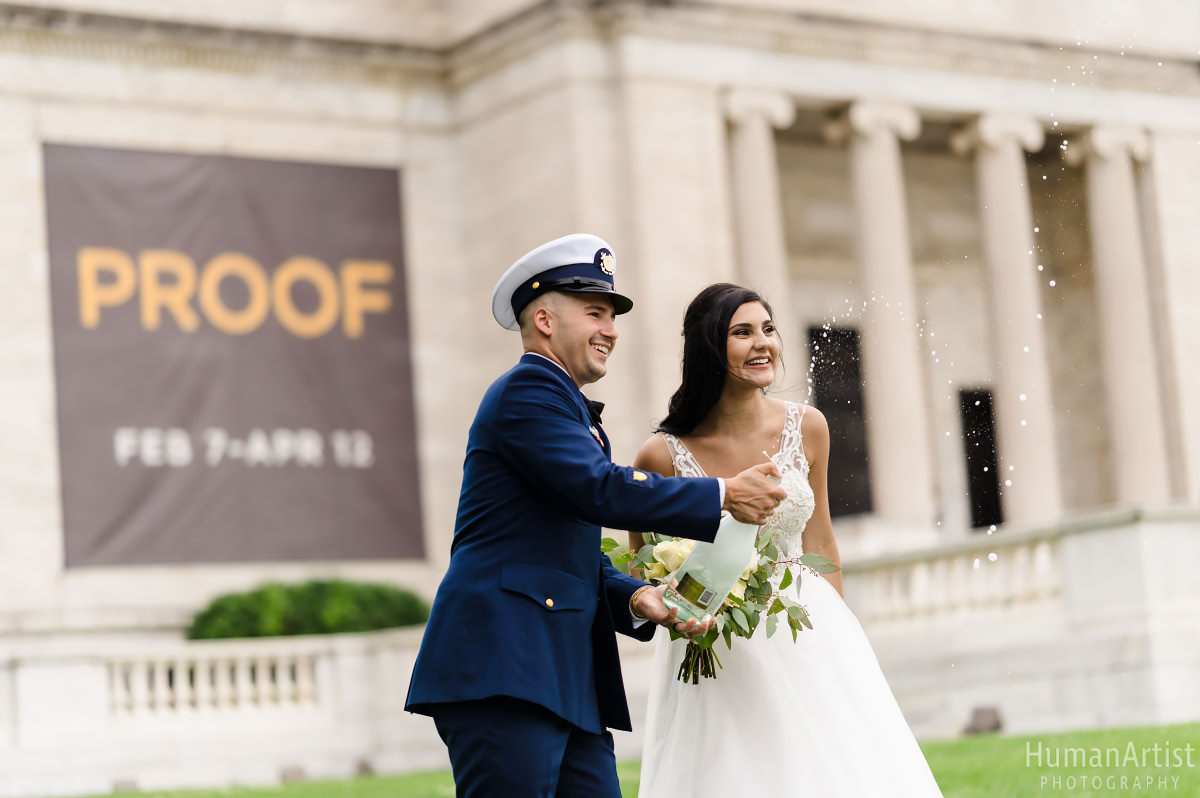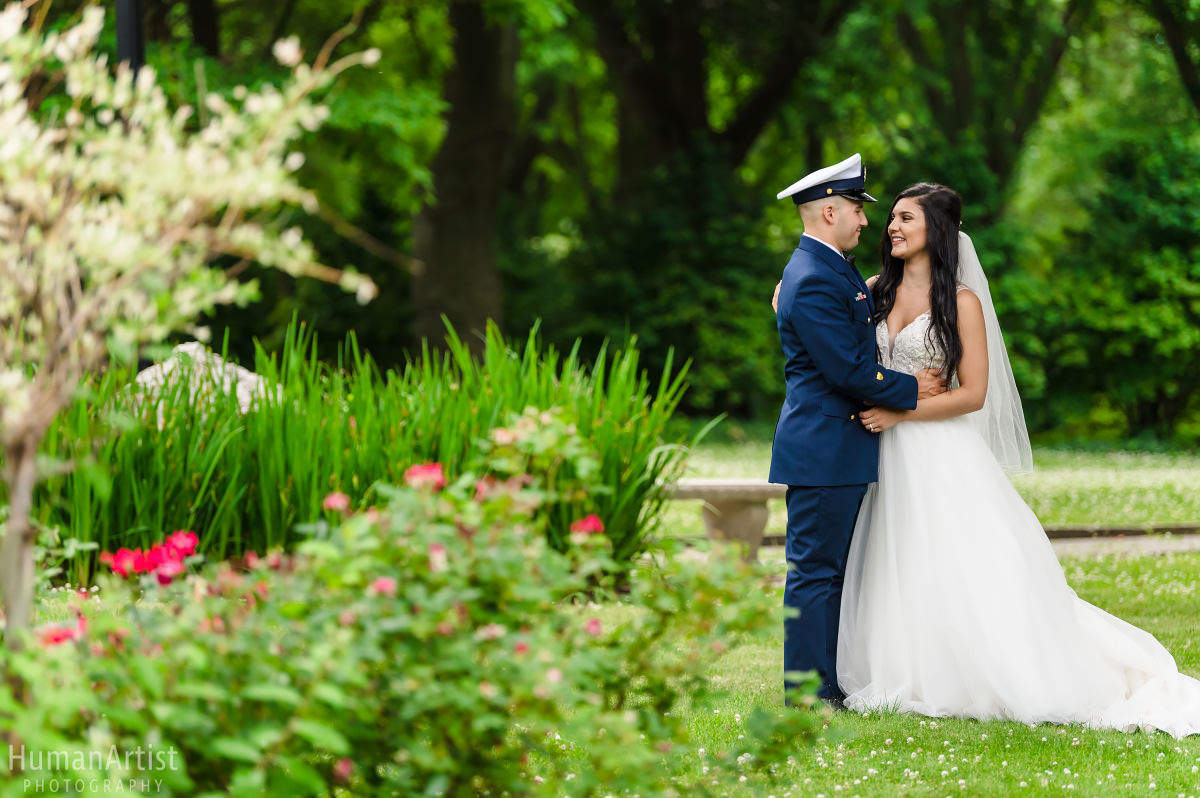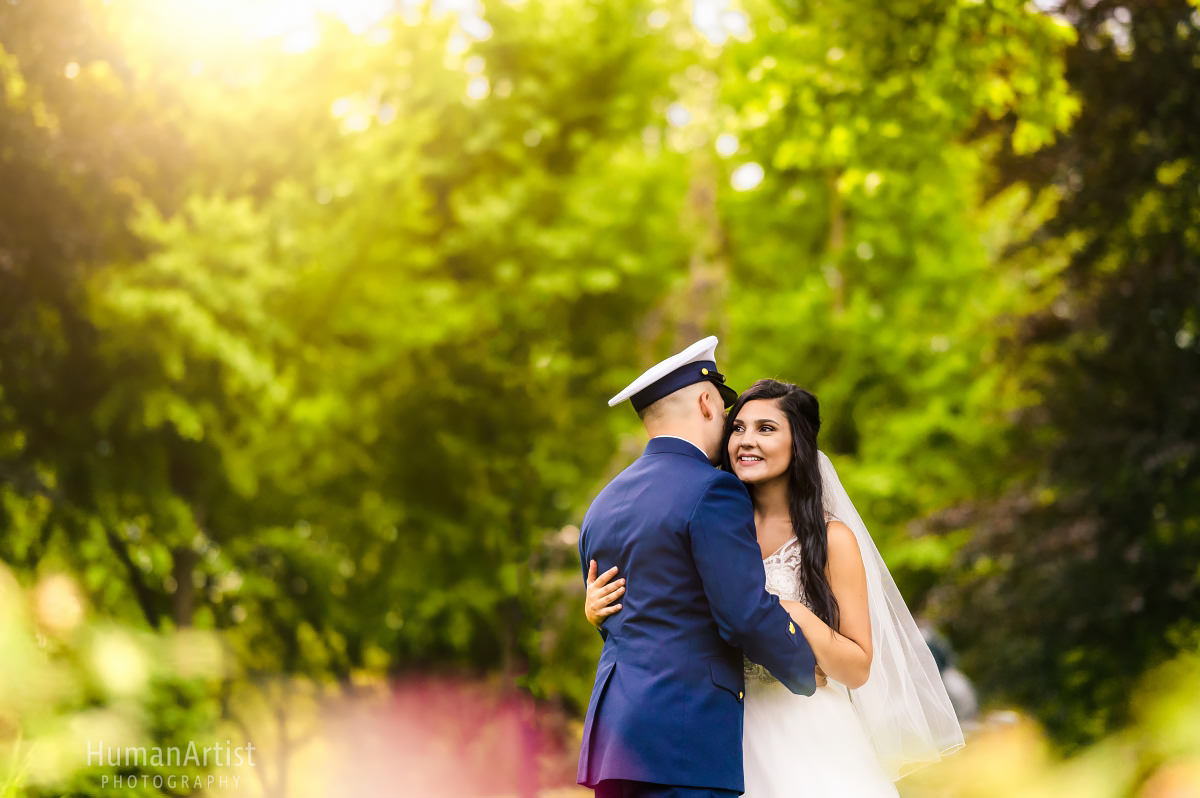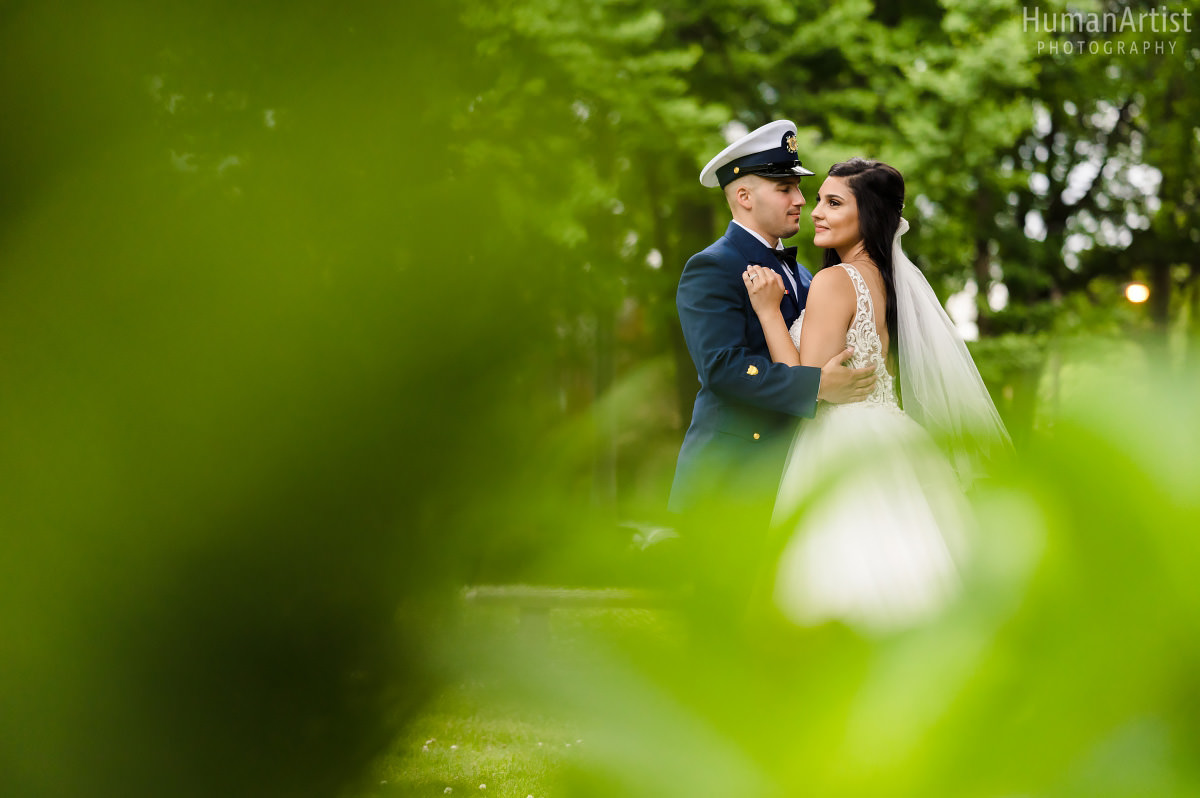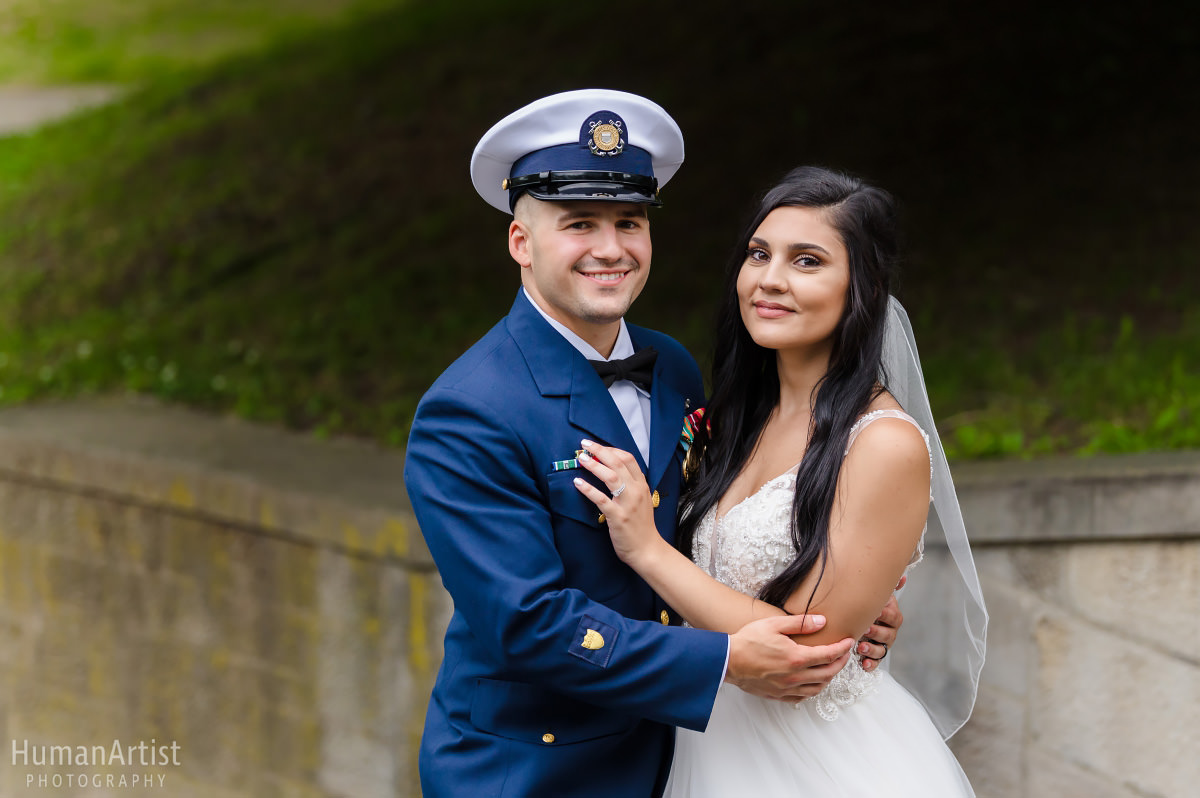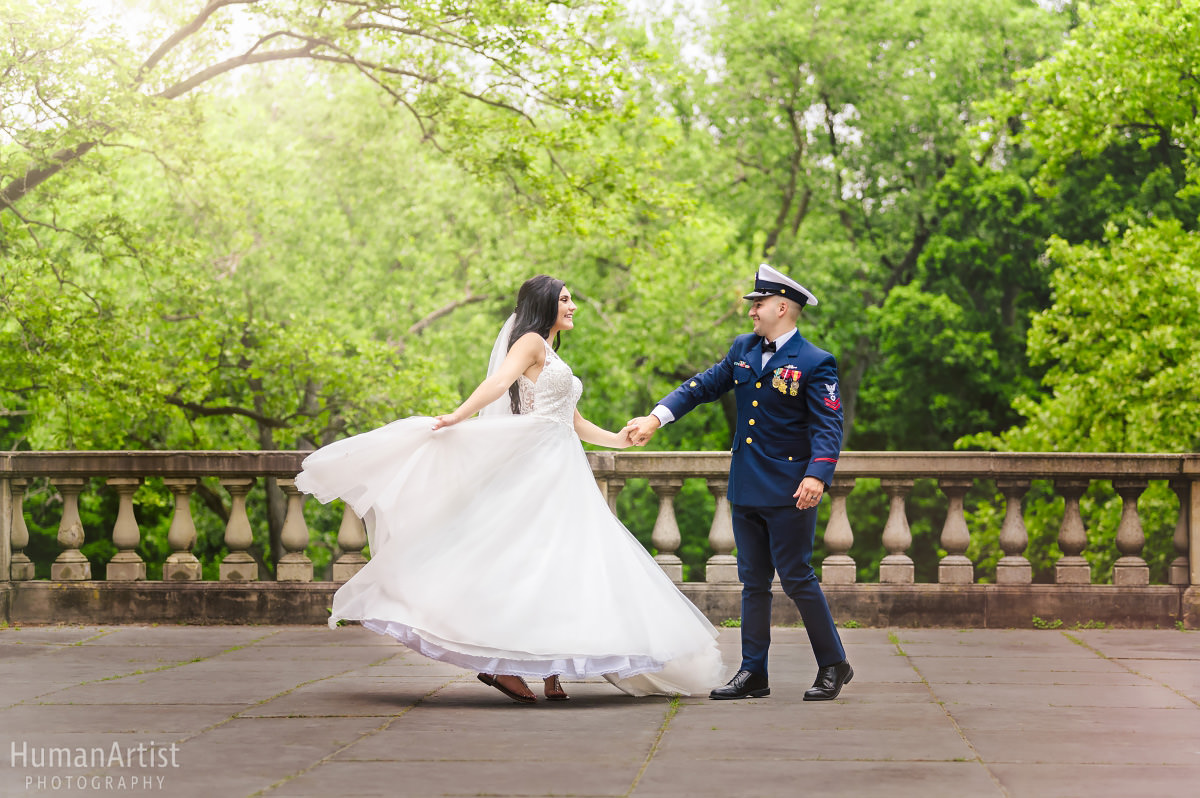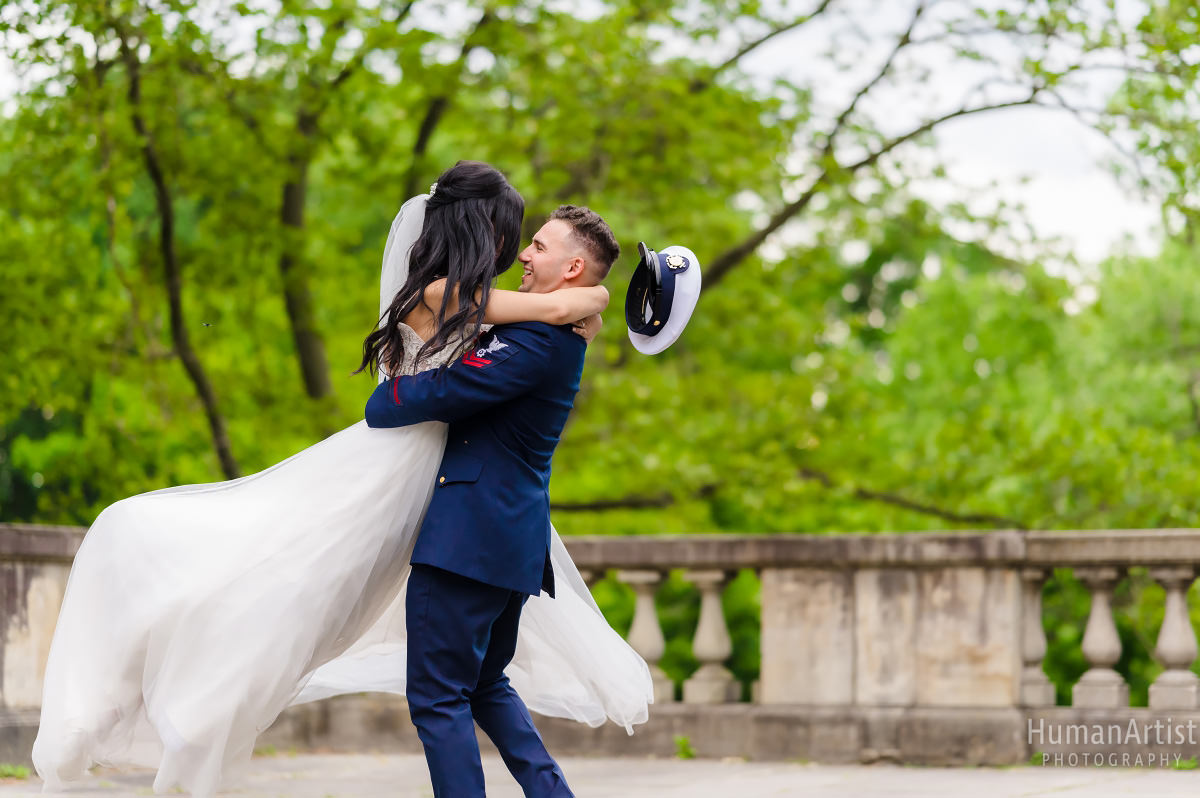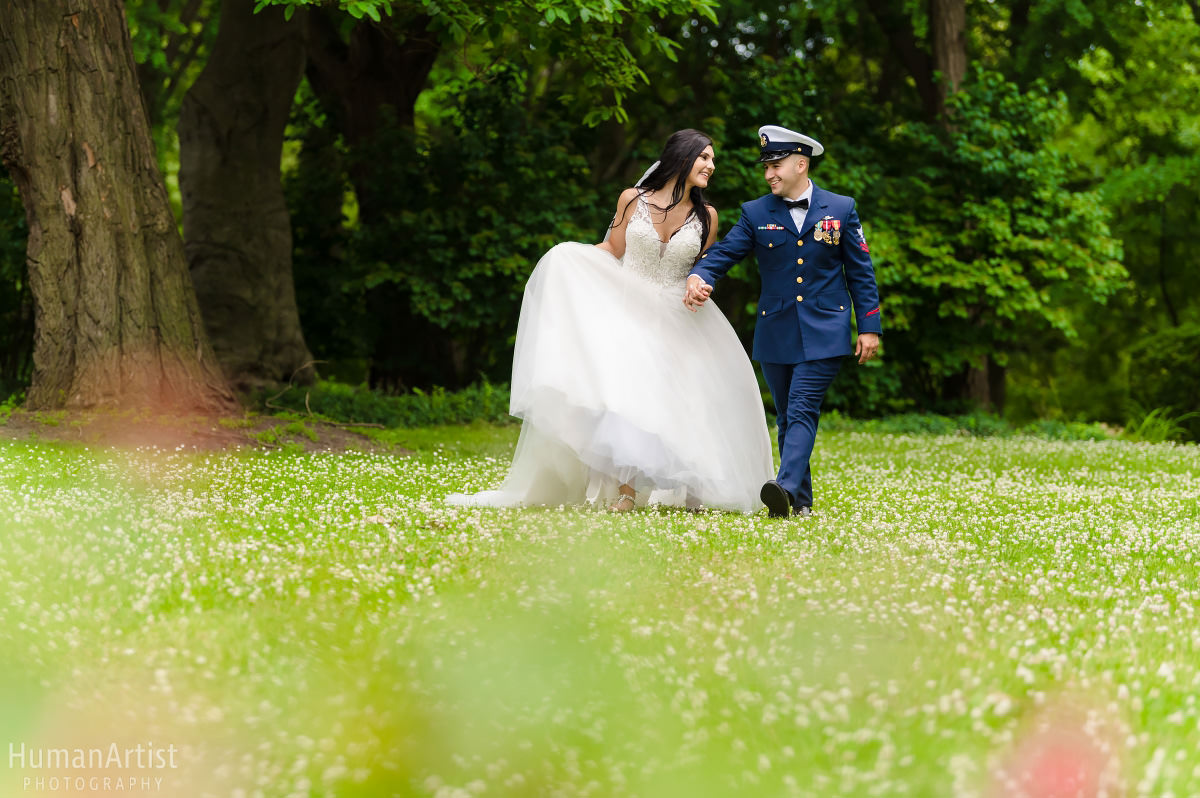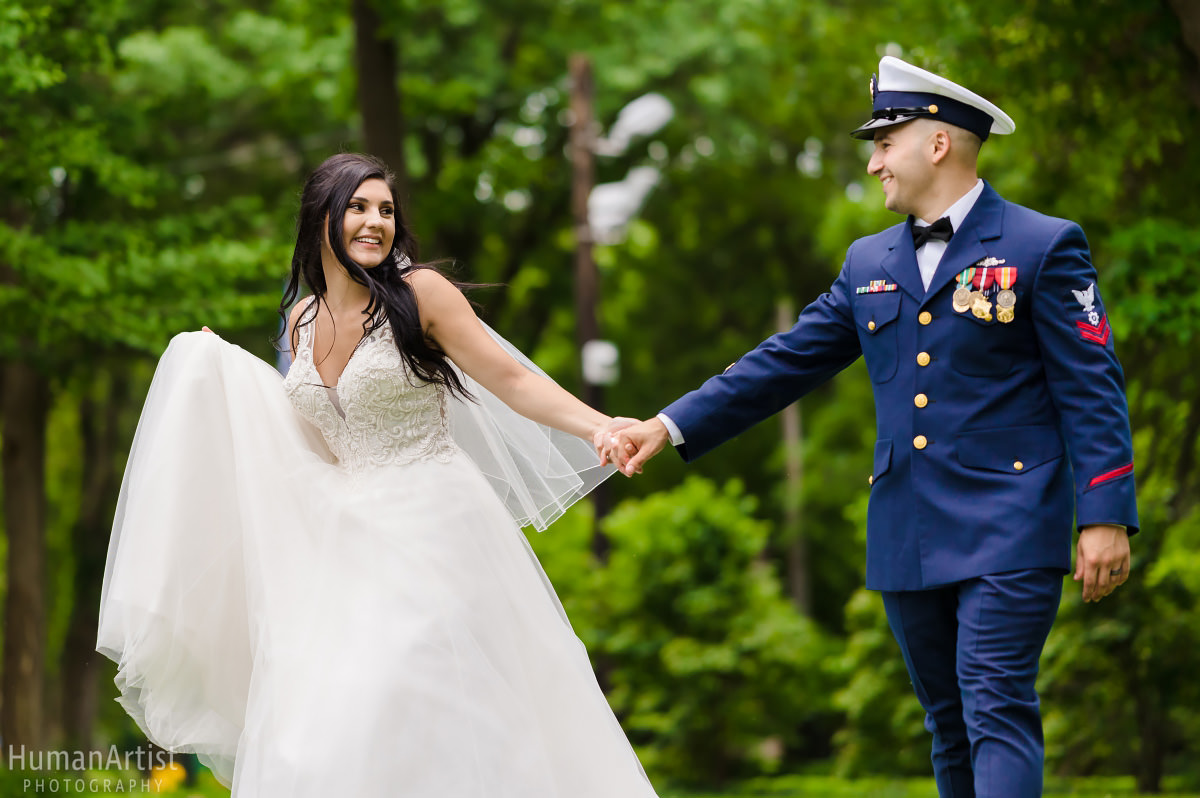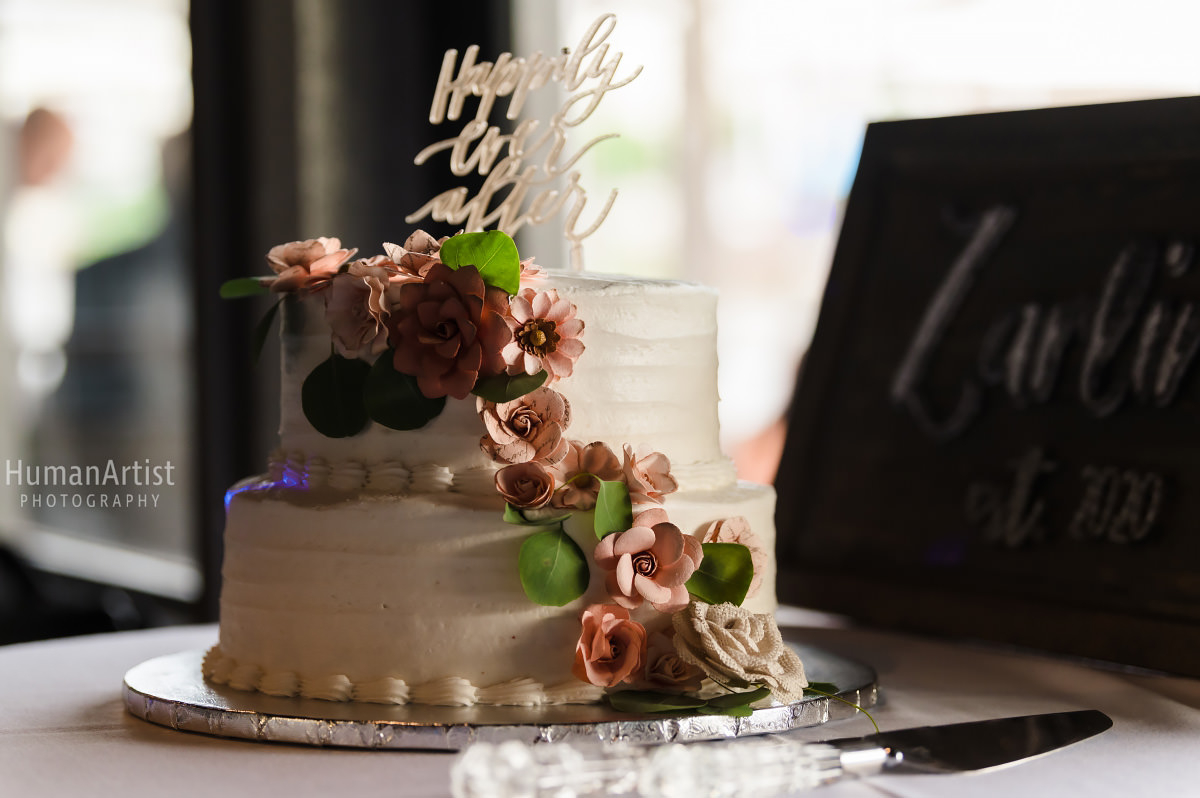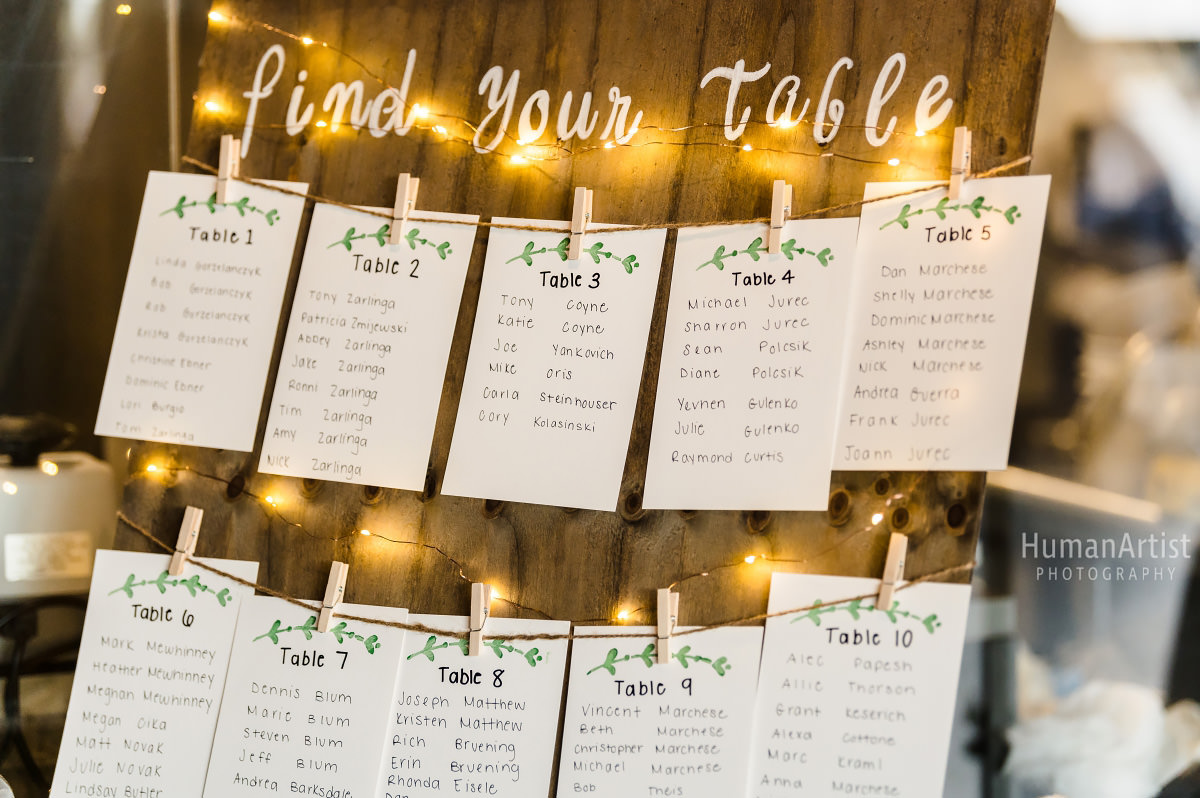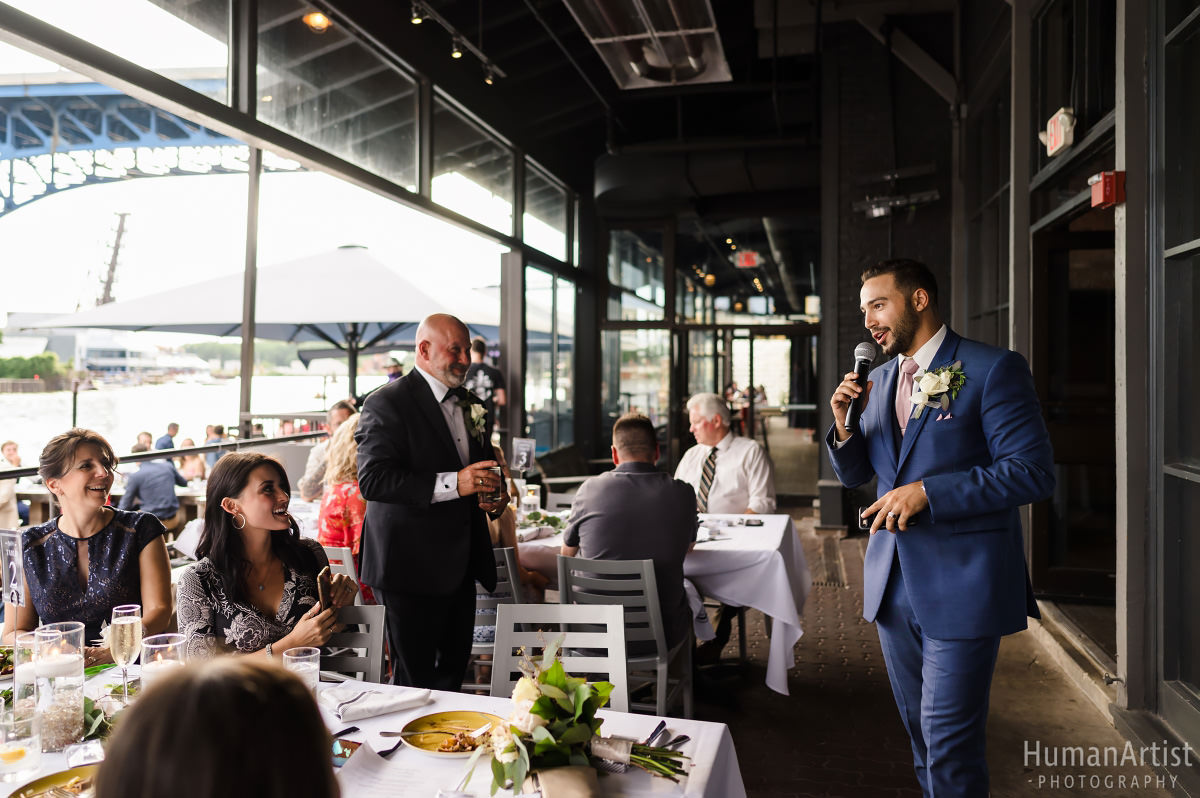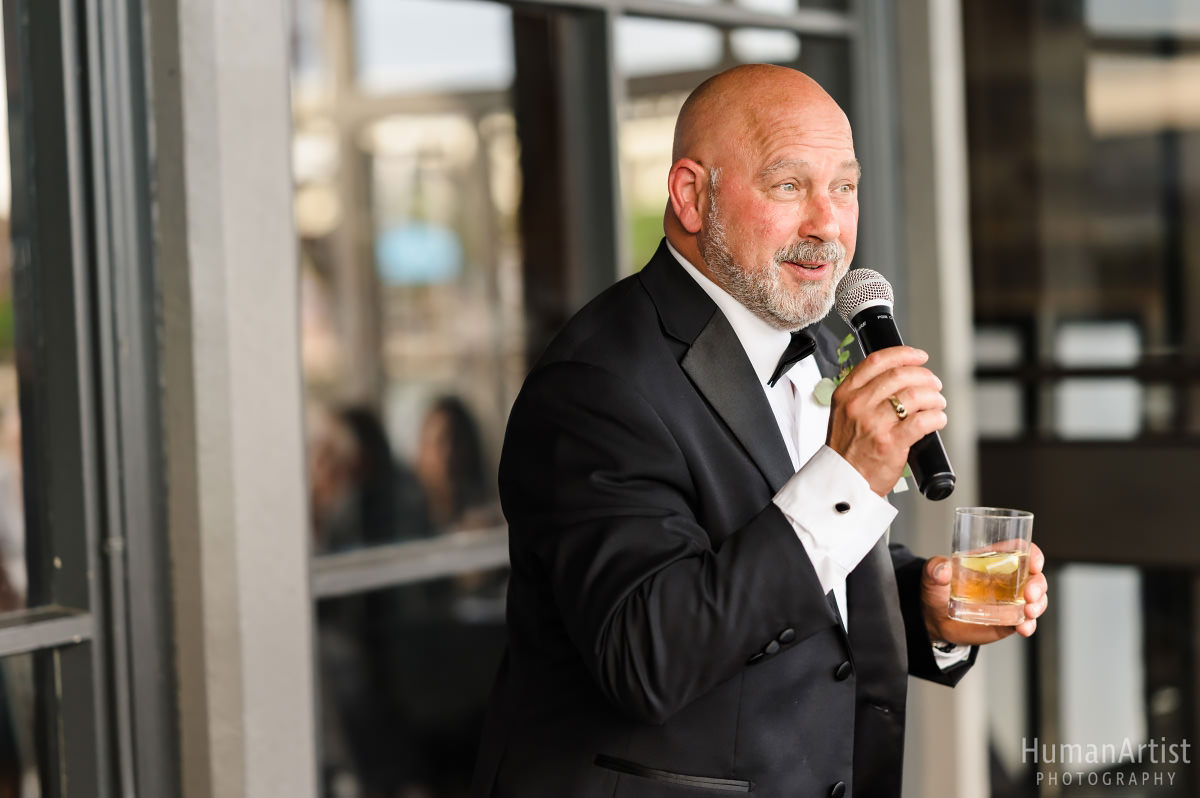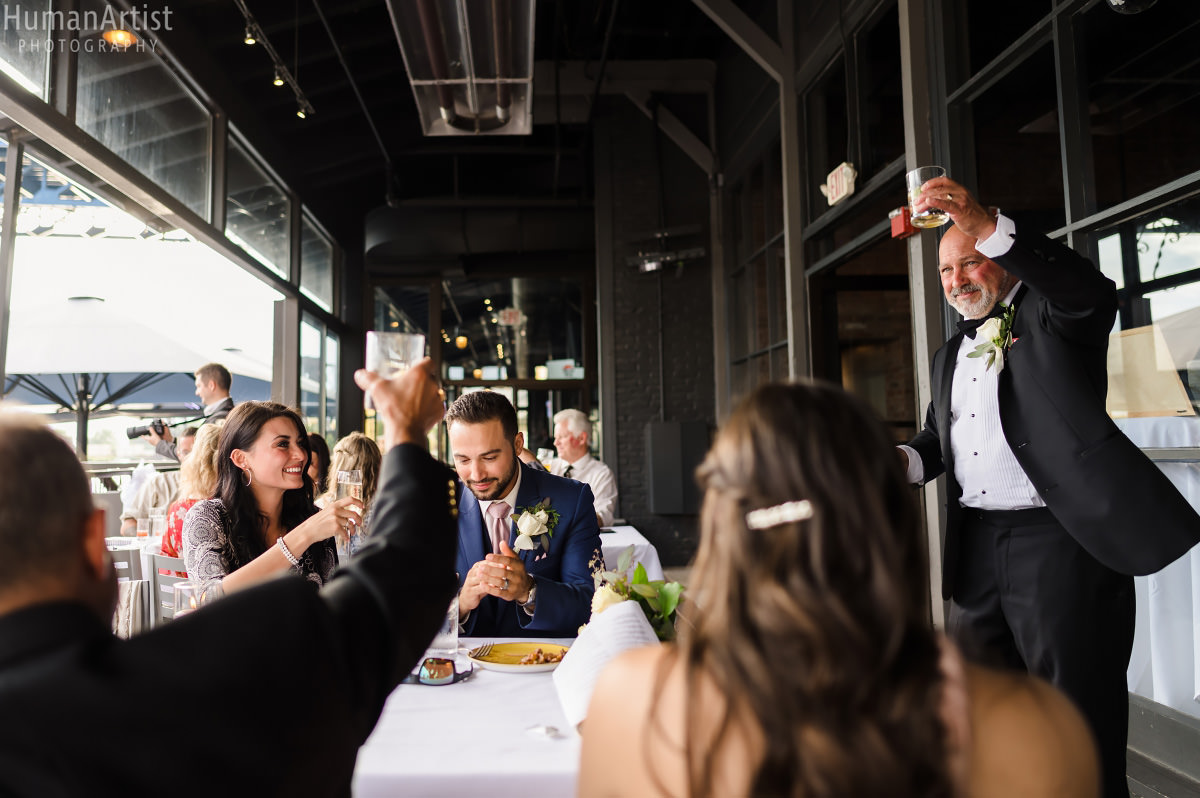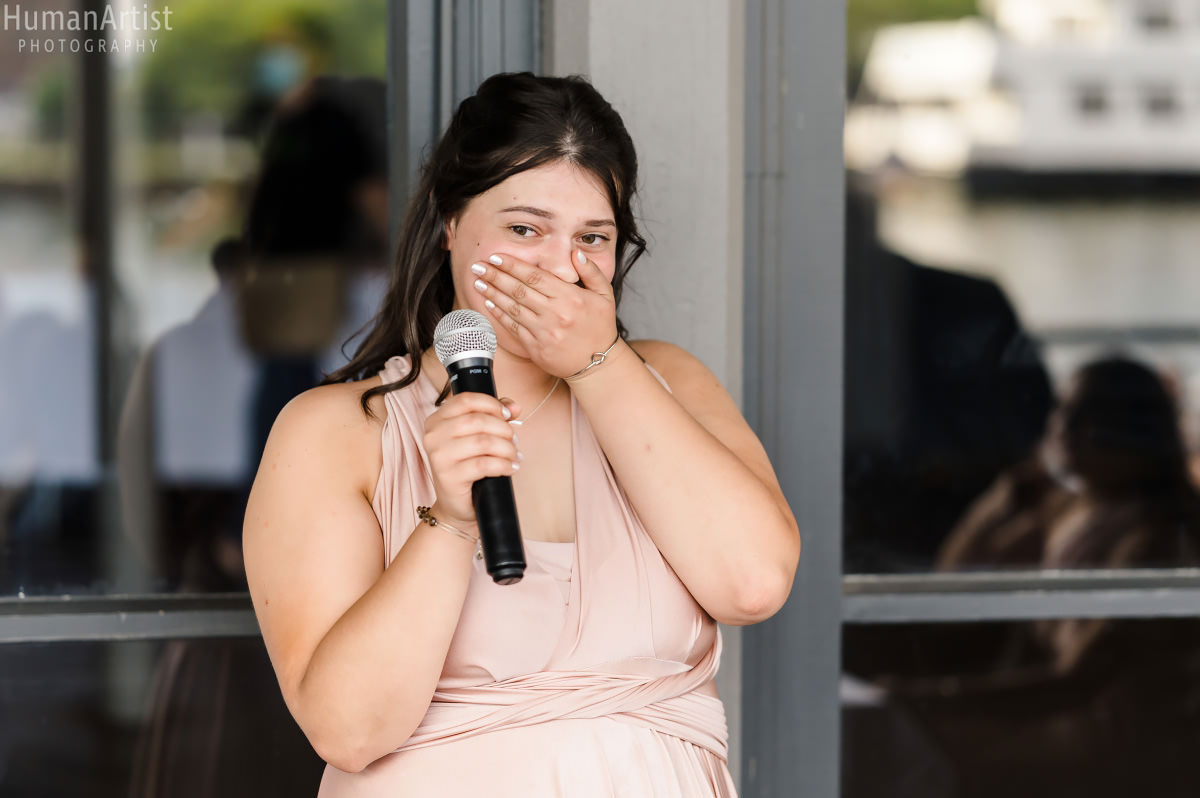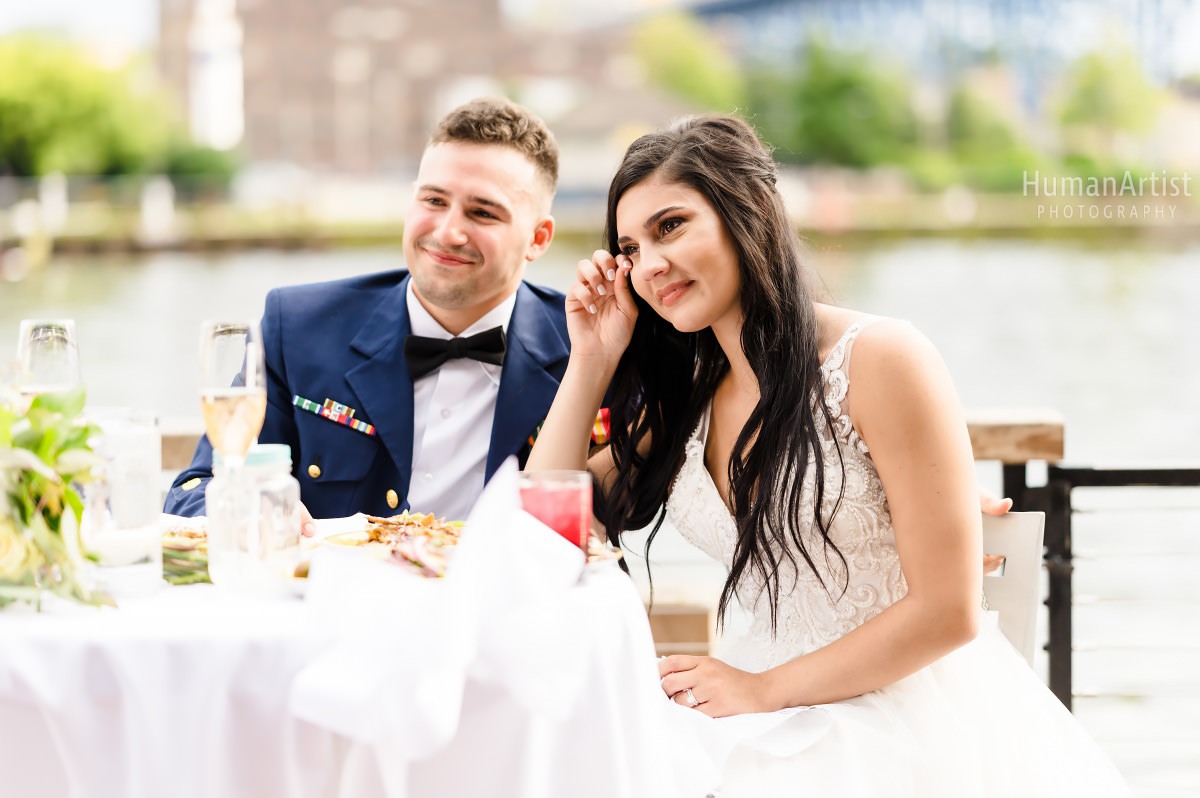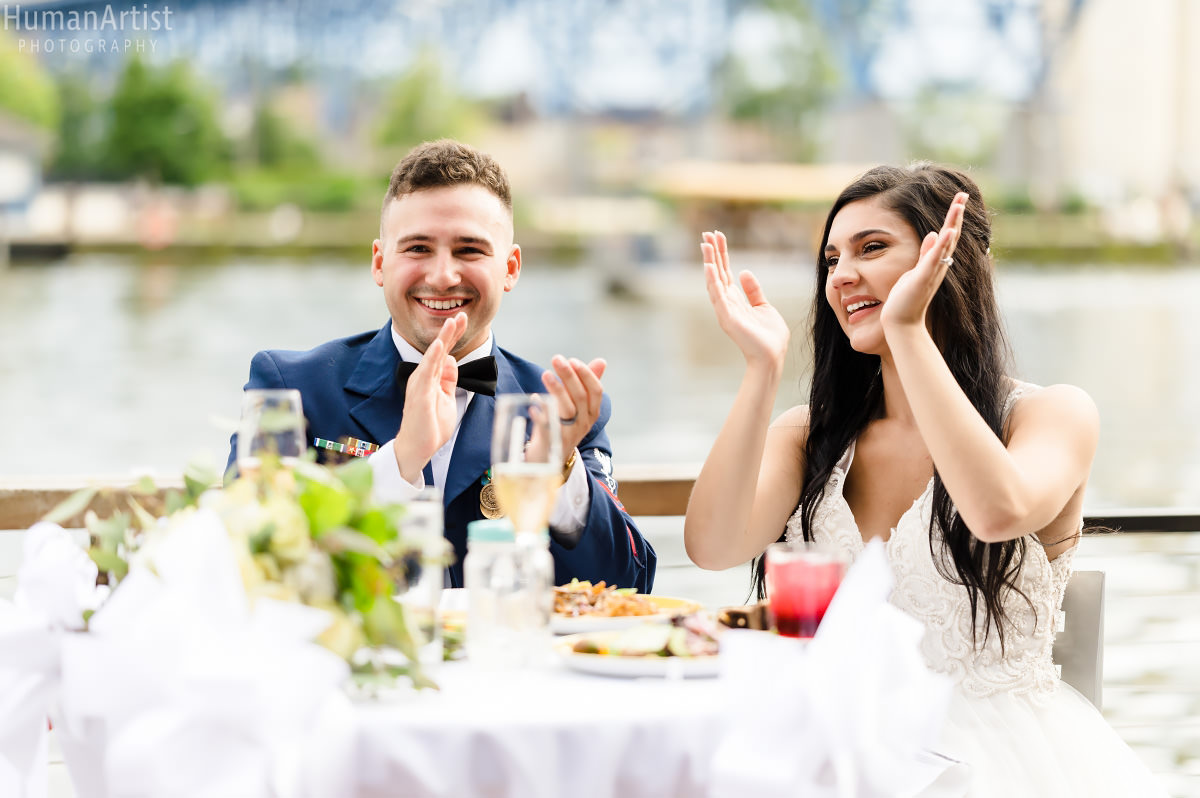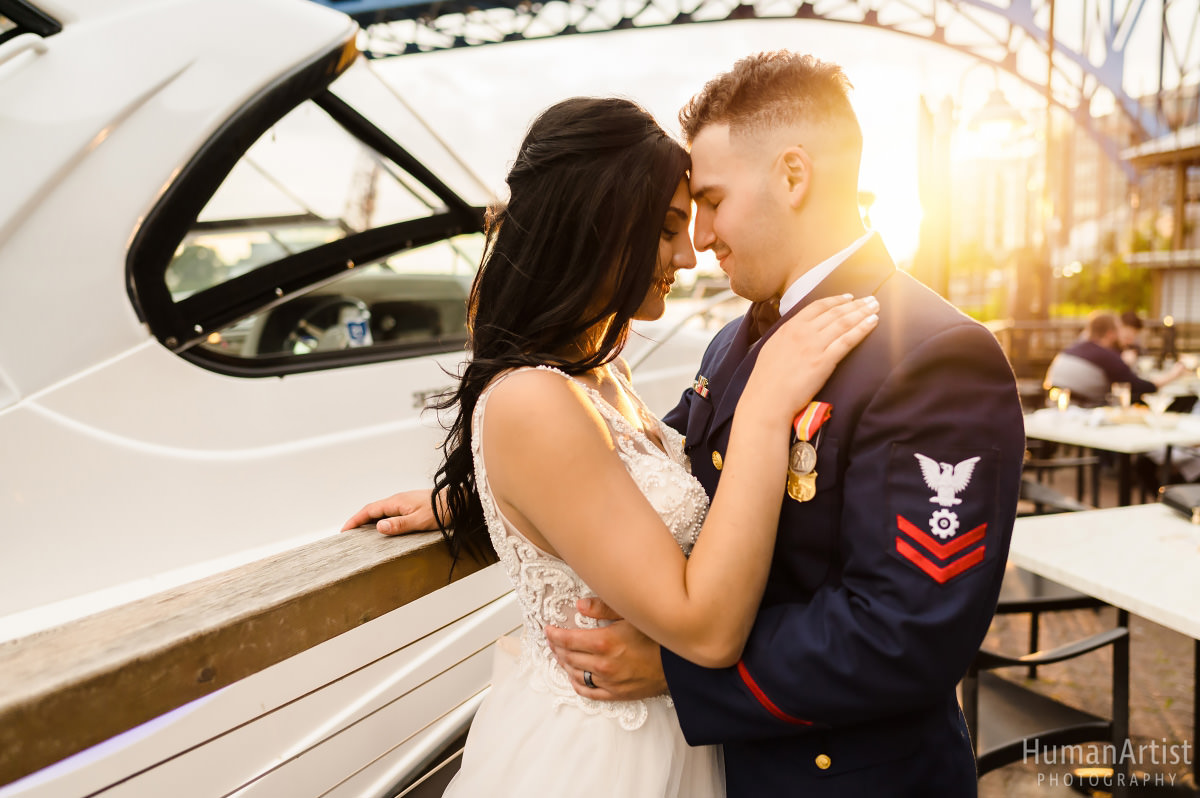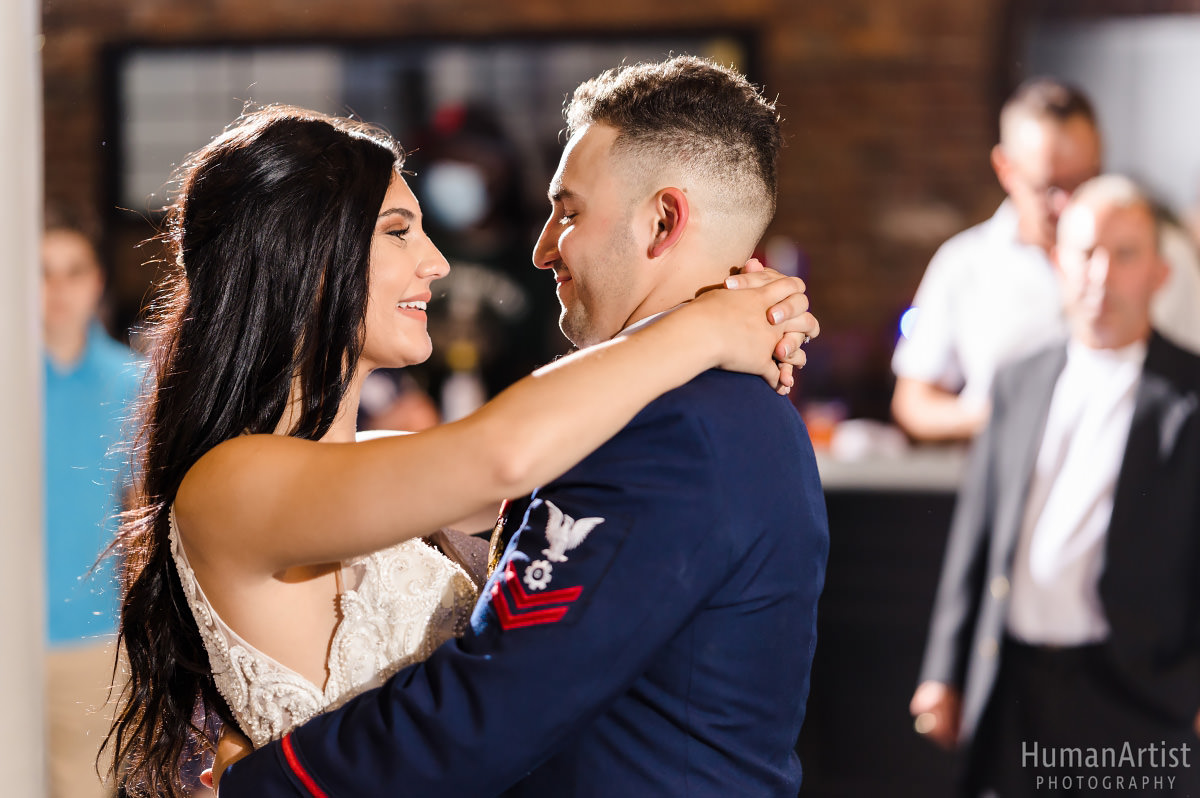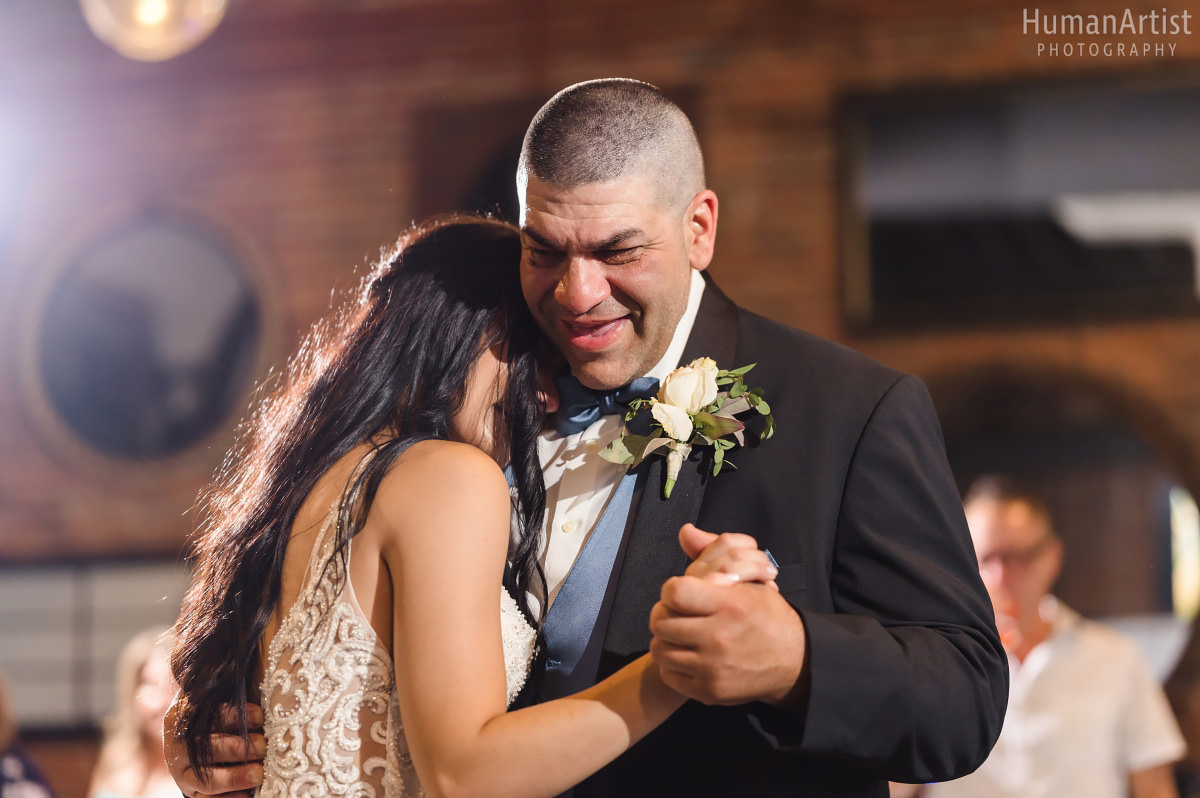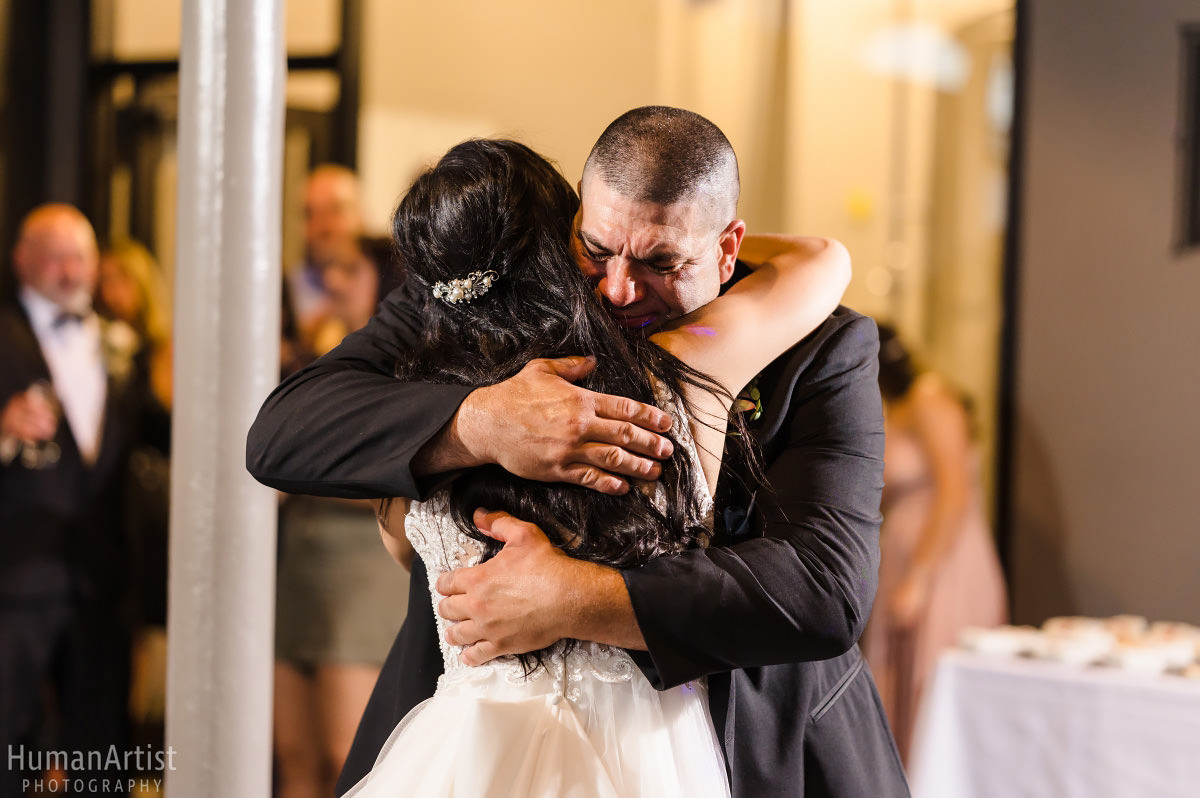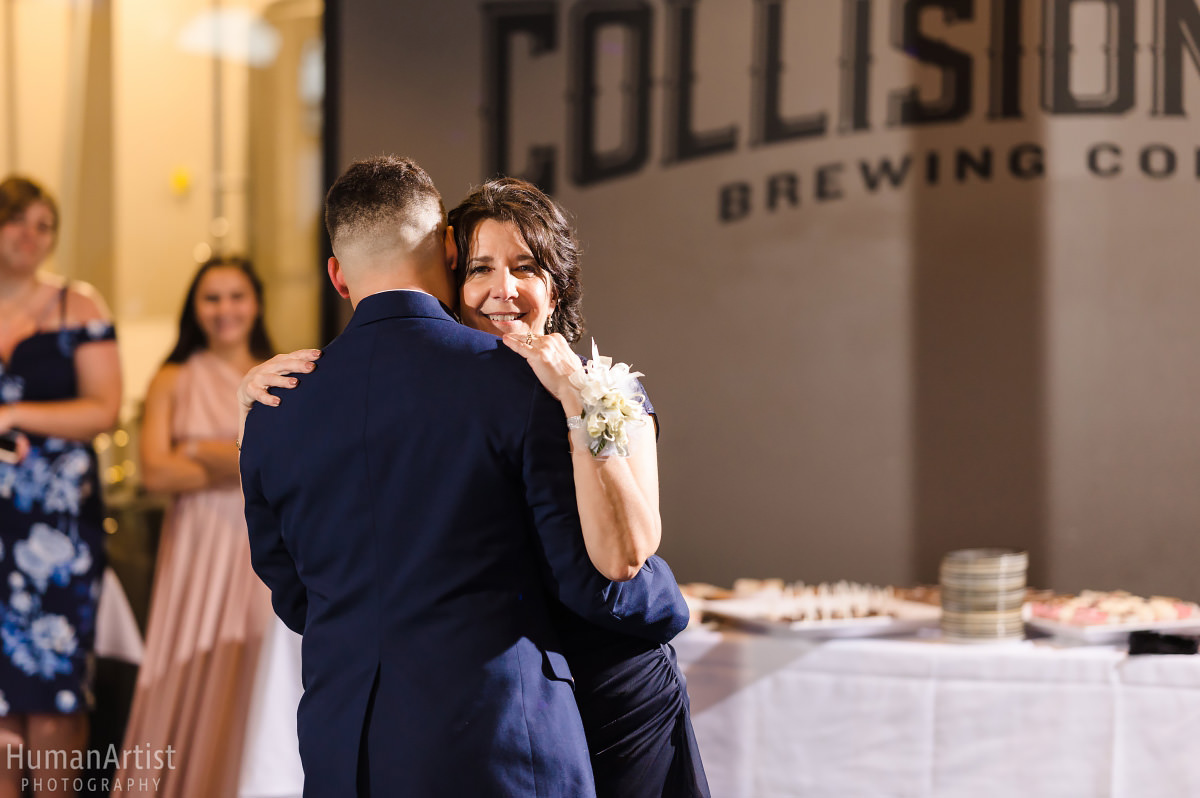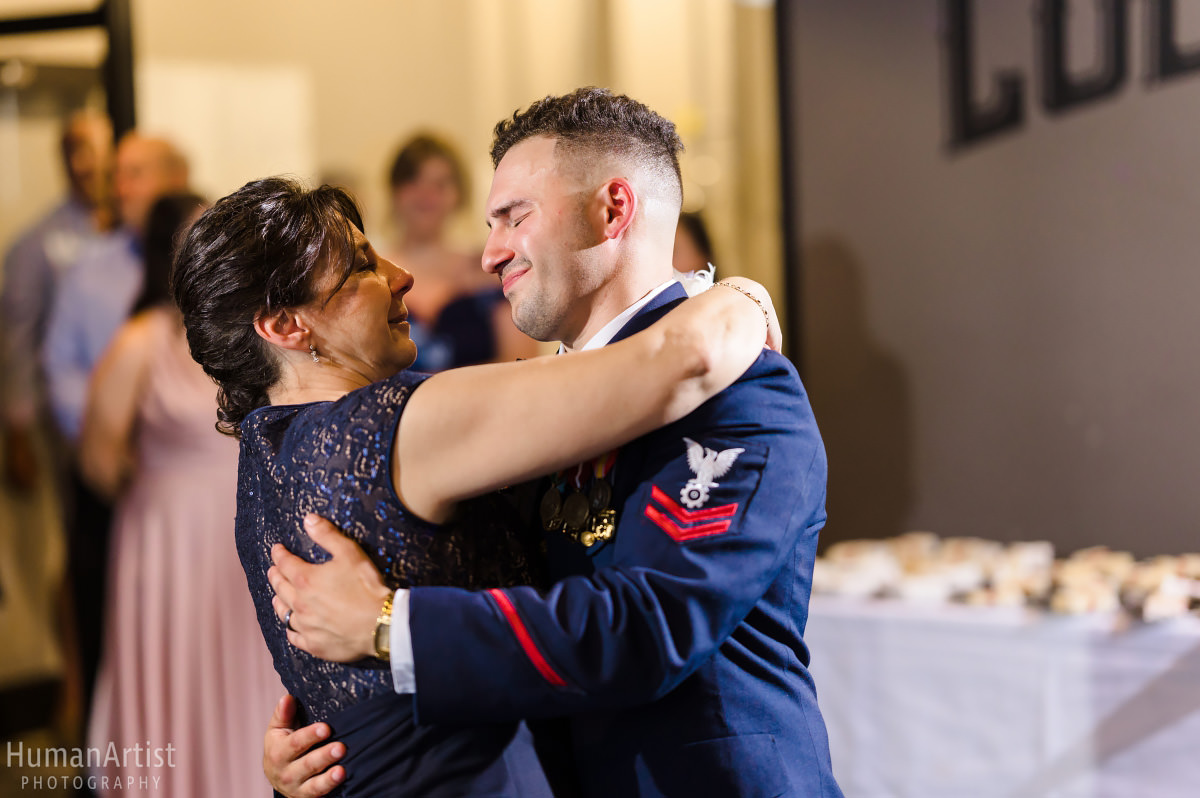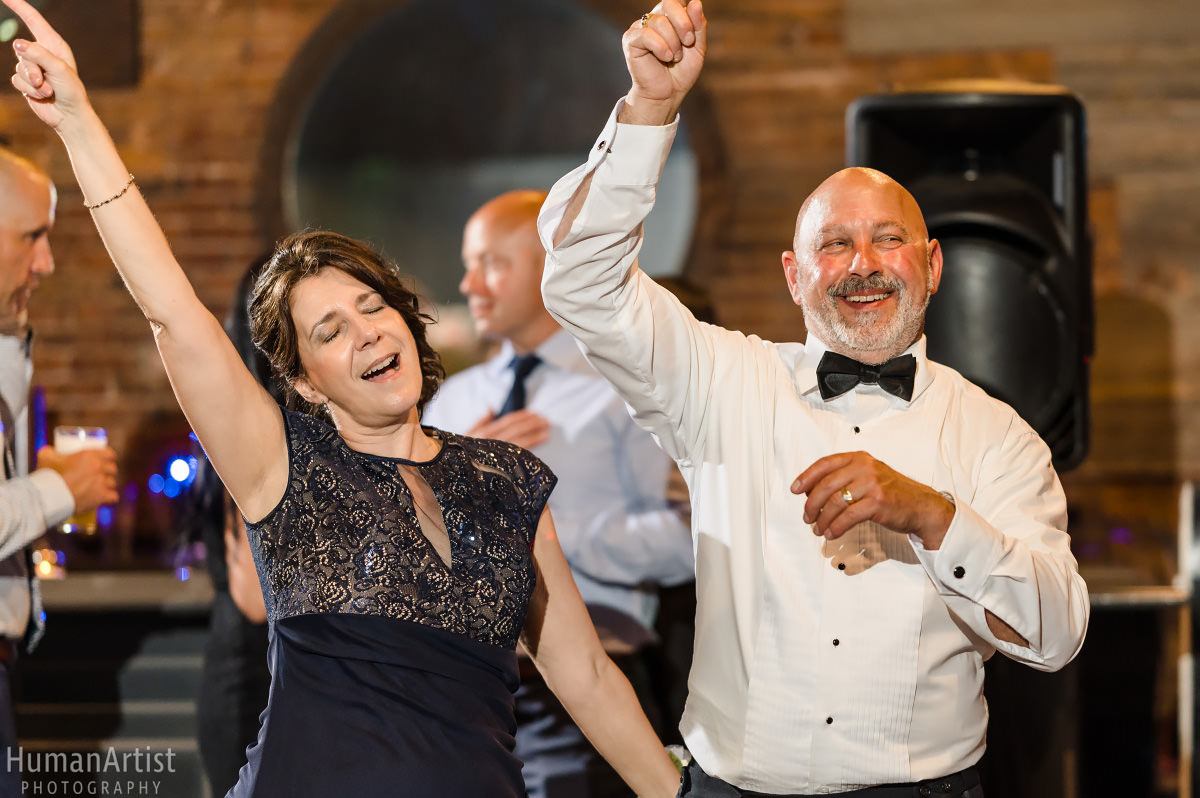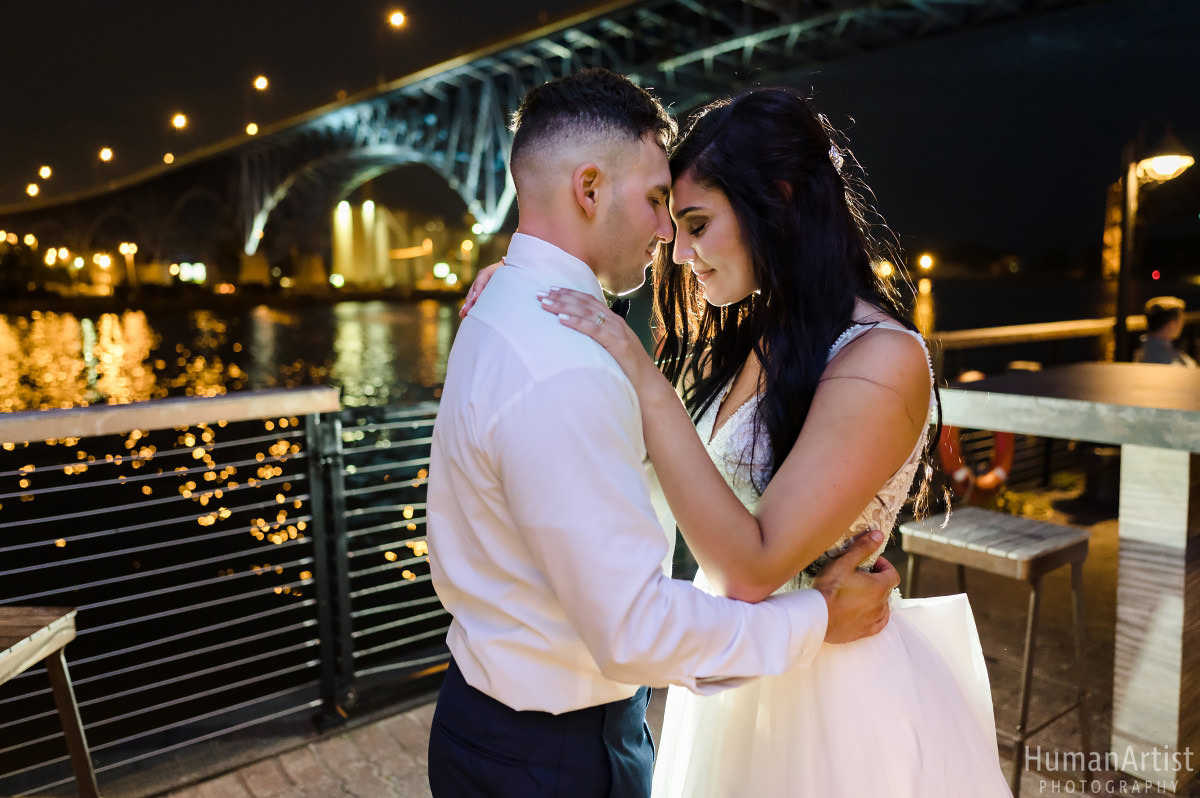 Cleveland Wedding and Portrait Photographer
Service Information
Human Artist Photography provides portrait and wedding photography services in Cleveland, Akron areas as well as all Northeast Ohio and beyond. If you are looking for a wedding photographer in your area, contact us to learn about our services. Be sure to consider us for your professional headshots, portrait photography and family photography in Cleveland, Broadview Heights, Brecksville, Akron and beyond.