Sparks flew and joy shined brighter than the sun on Balsam and Wessam's summer wedding day! Balsam made an absolutely breathtaking bride in her regal and delicate ballgown and glittering tiara, while Wessam wore a sharp navy tux and white bowtie. After starting our morning at the bride's house and photographing all the gorgeous details, we made our way to Saint Mark Coptic Orthodox Church in Seven Hills, Ohio, to get ready for the main event.
Priests, deacons, and subdeacons led prayers and readings, while the guests chanted along in their pews. Everyone leaned in to witness as both families signed the marriage document and as Balsam and Wessam were crowned king and queen of their new household. The excitement and importance of the moment was palpable in the sanctuary. IPhones and cameras were busy streaming the ceremony to family all around the world–from Egypt to Italy!
Cheering and bubbles flooded the main entrance as the newly married couple made their way outside! After family photos in the sanctuary, we traveled with the bridal party to the Italian Cultural Garden in downtown Cleveland just in time to meet the pouring rain. This didn't stop everyone from filing off the bus for a big bridal party photo. Balsam and Wessam were so happy and care free, that we spent more than a half hour snapping photos as they walked and danced and hugged in the rain. We didn't even miss the sunshine!
The excitement carried us right into the reception at Guy's Party Center in Akron, where the Firesquad Productions got the party started with sparklers and fog and gorgeous uplighting and Lime Lights Entertainment provided awesome upbeats. The hall was beautiful decorated with cascading orchid arrangements and candlelight. After dinner and a sweet cake cutting, the huge crowd was ready to flood the dance floor.
The energy of this celebration was spectacular! Wessam and Balsam are two incredibly kind and charismatic spirits and we know life will take them to beautiful new heights! We wish them best of luck on this new adventure together.
Love,
Yevhen and Julie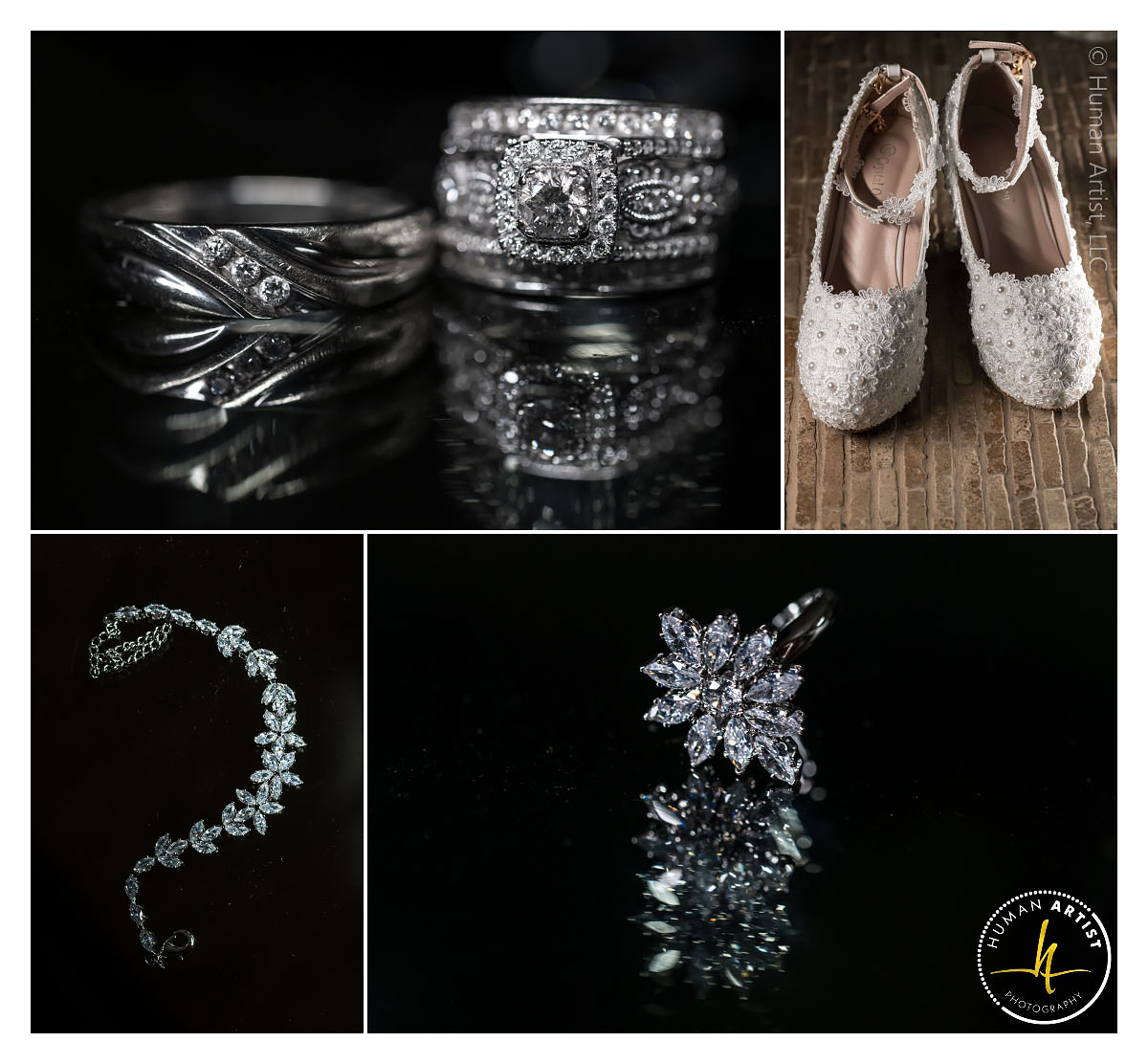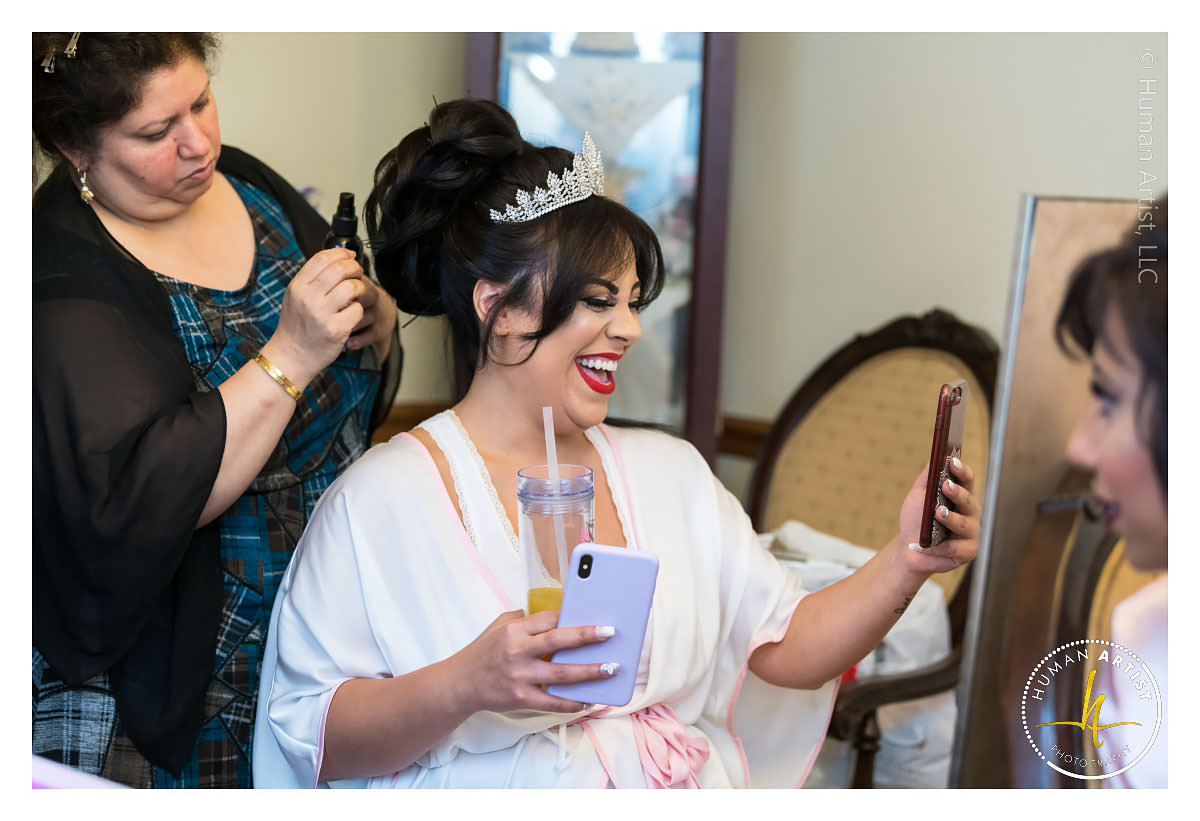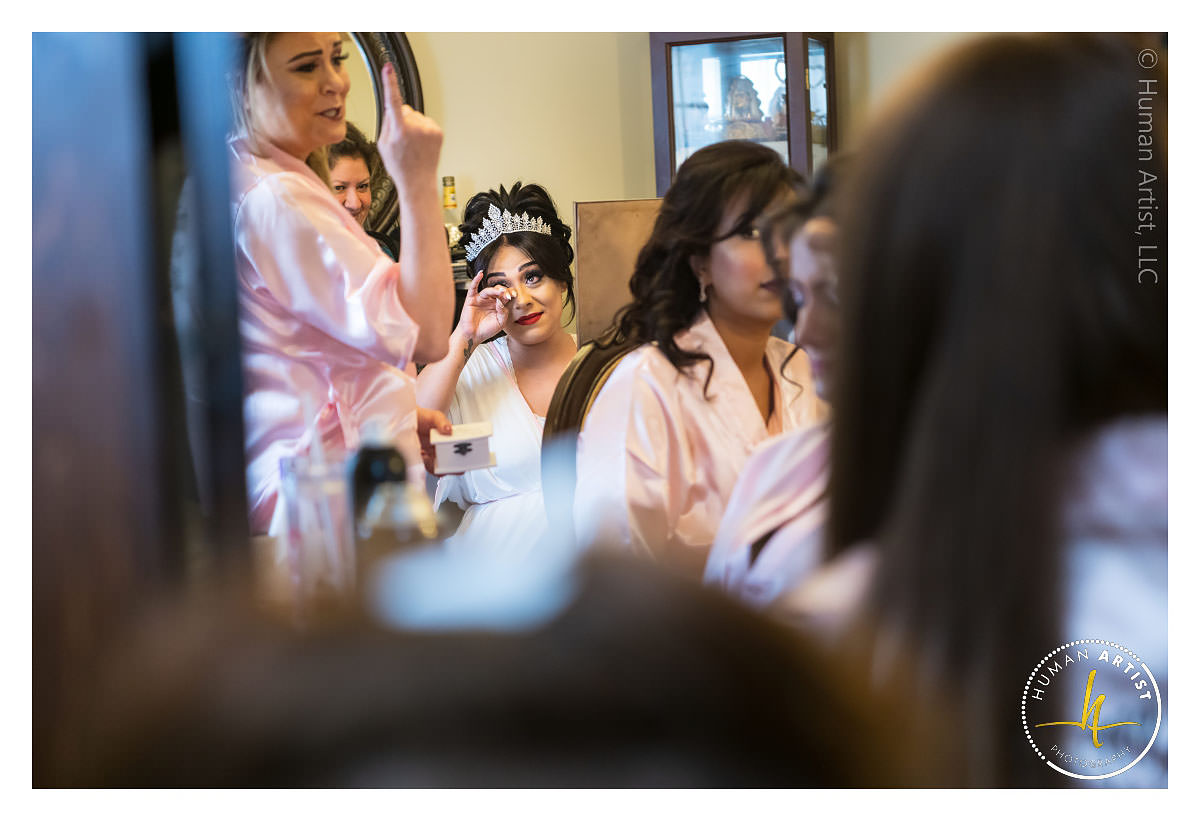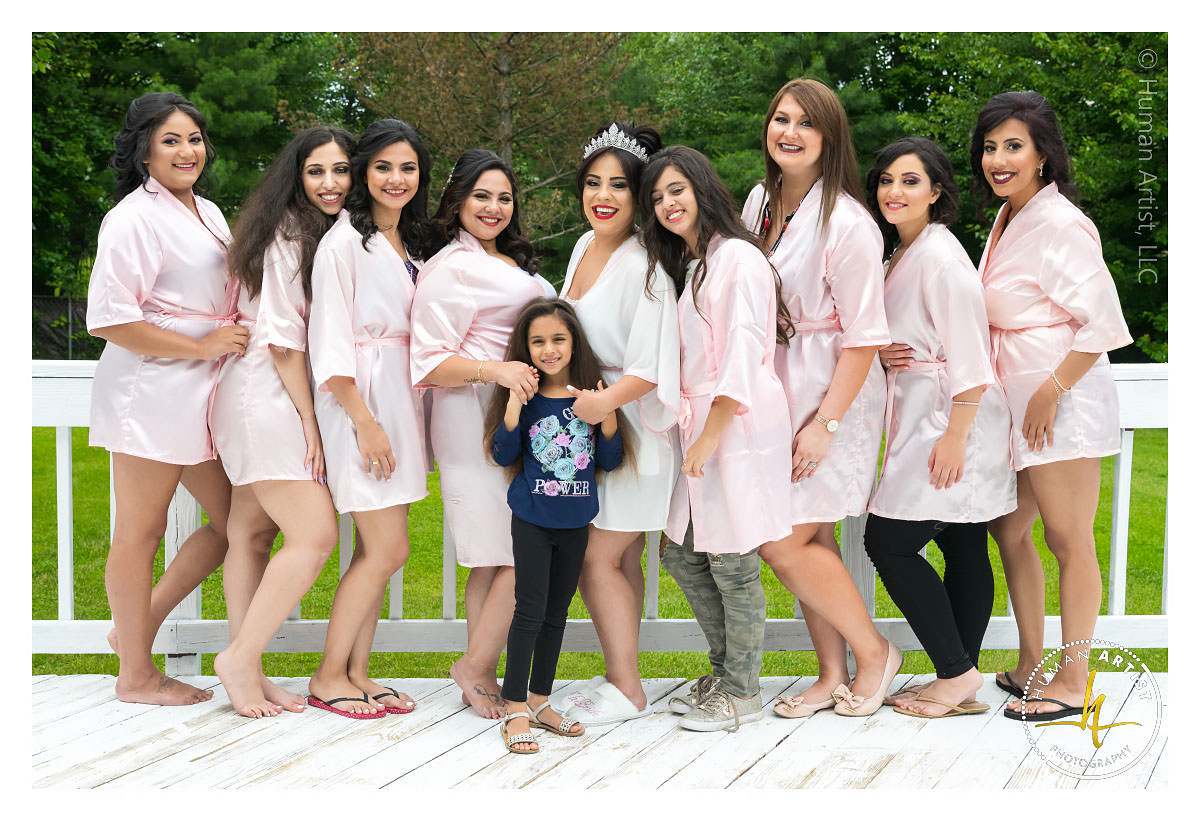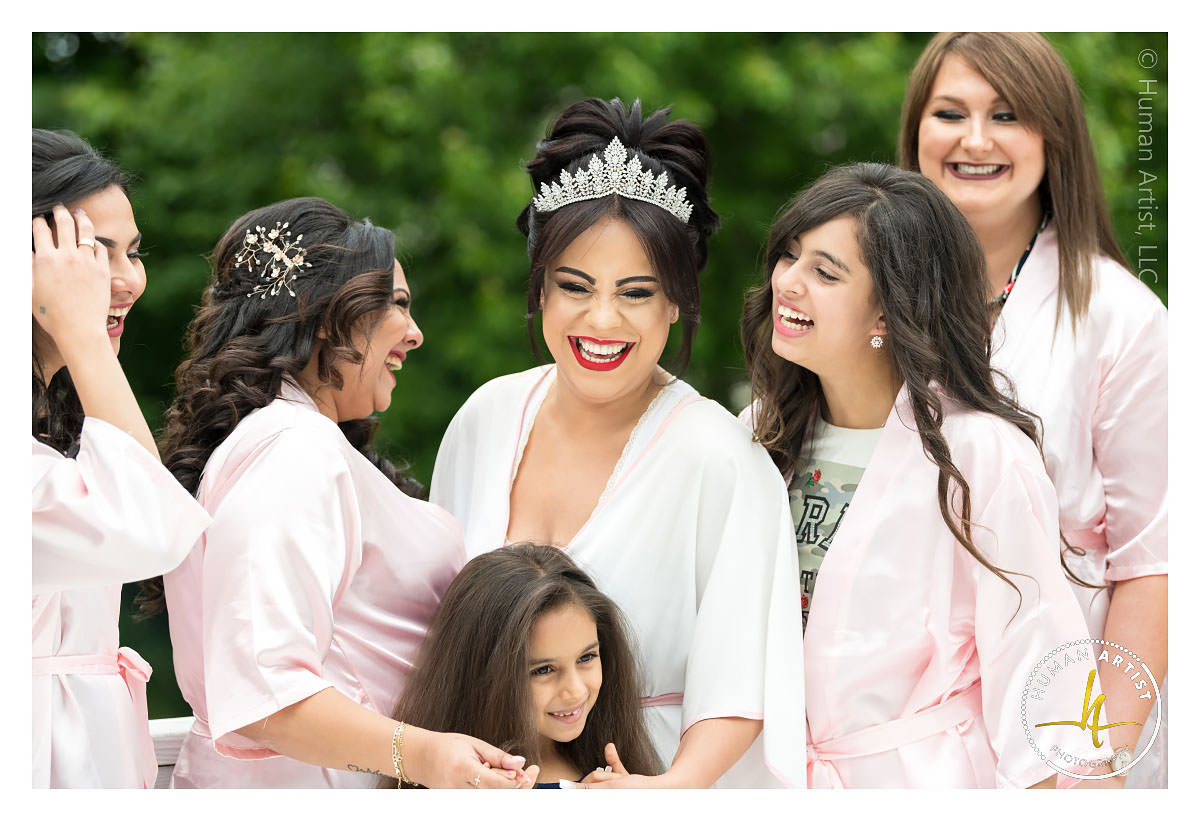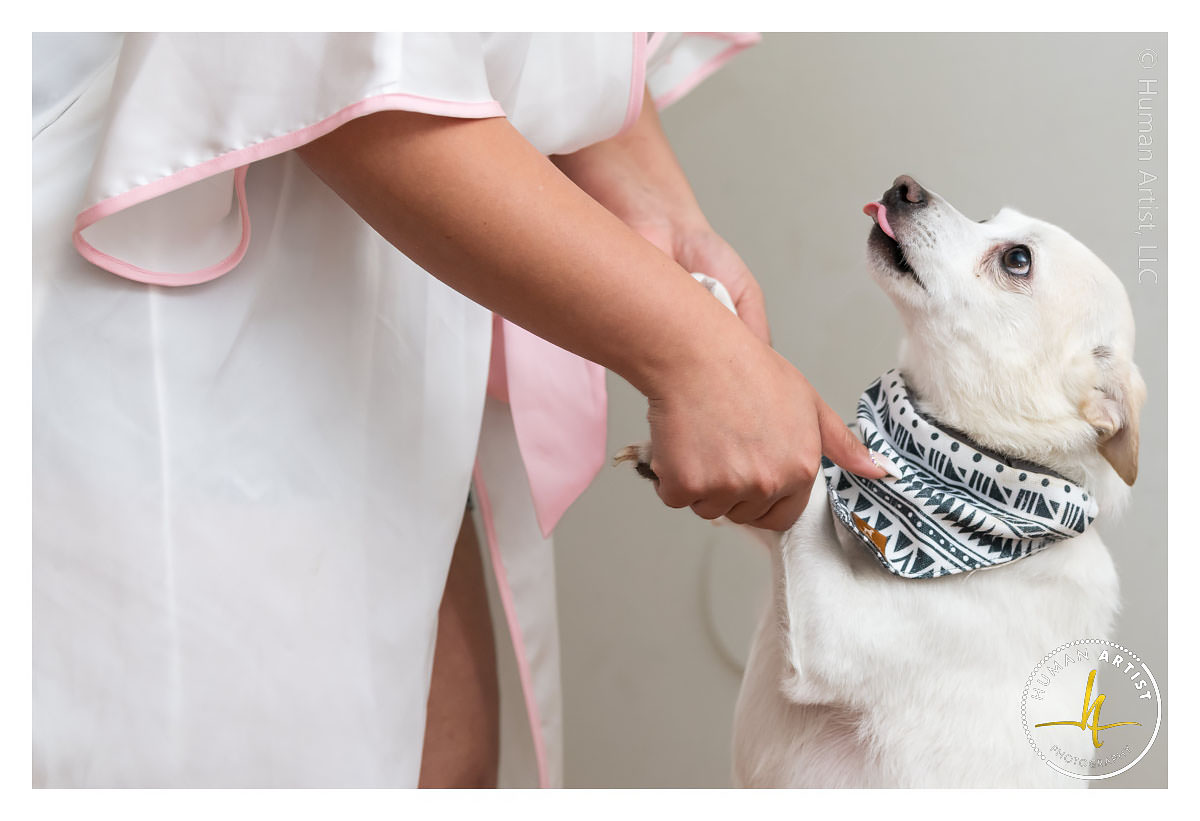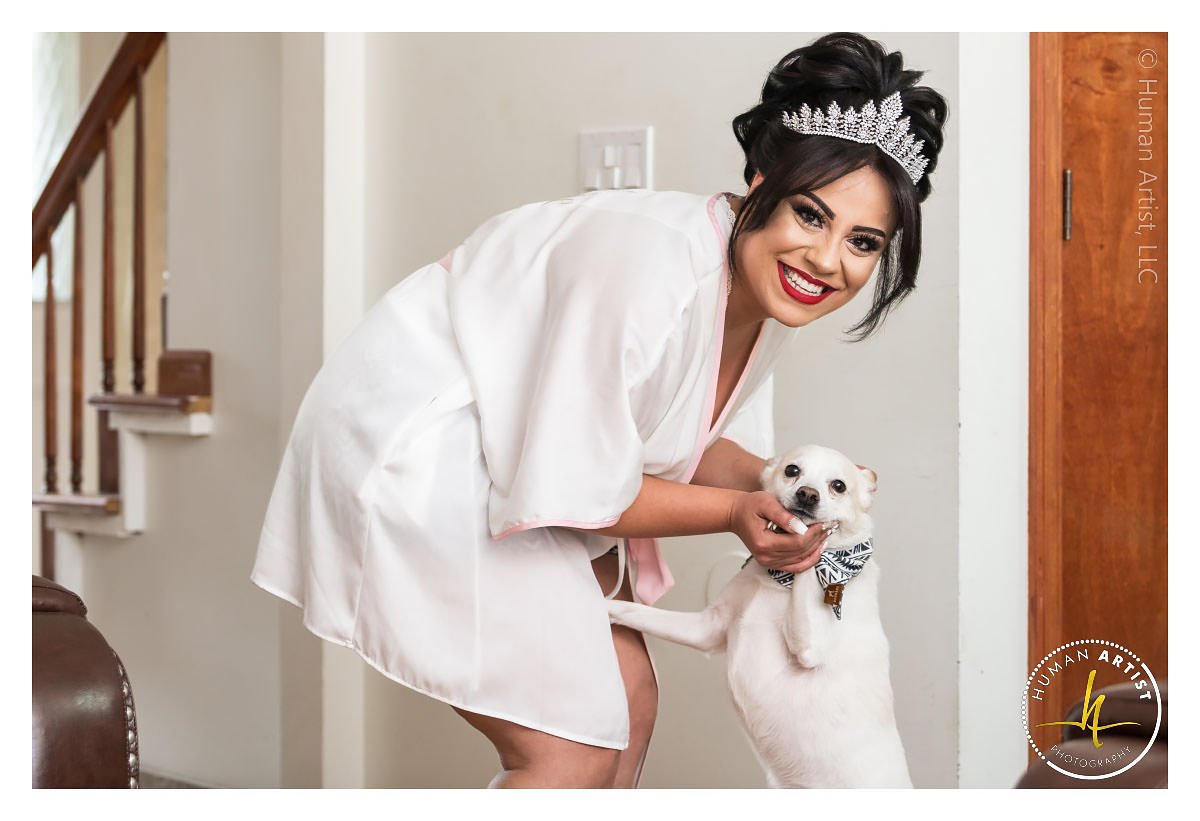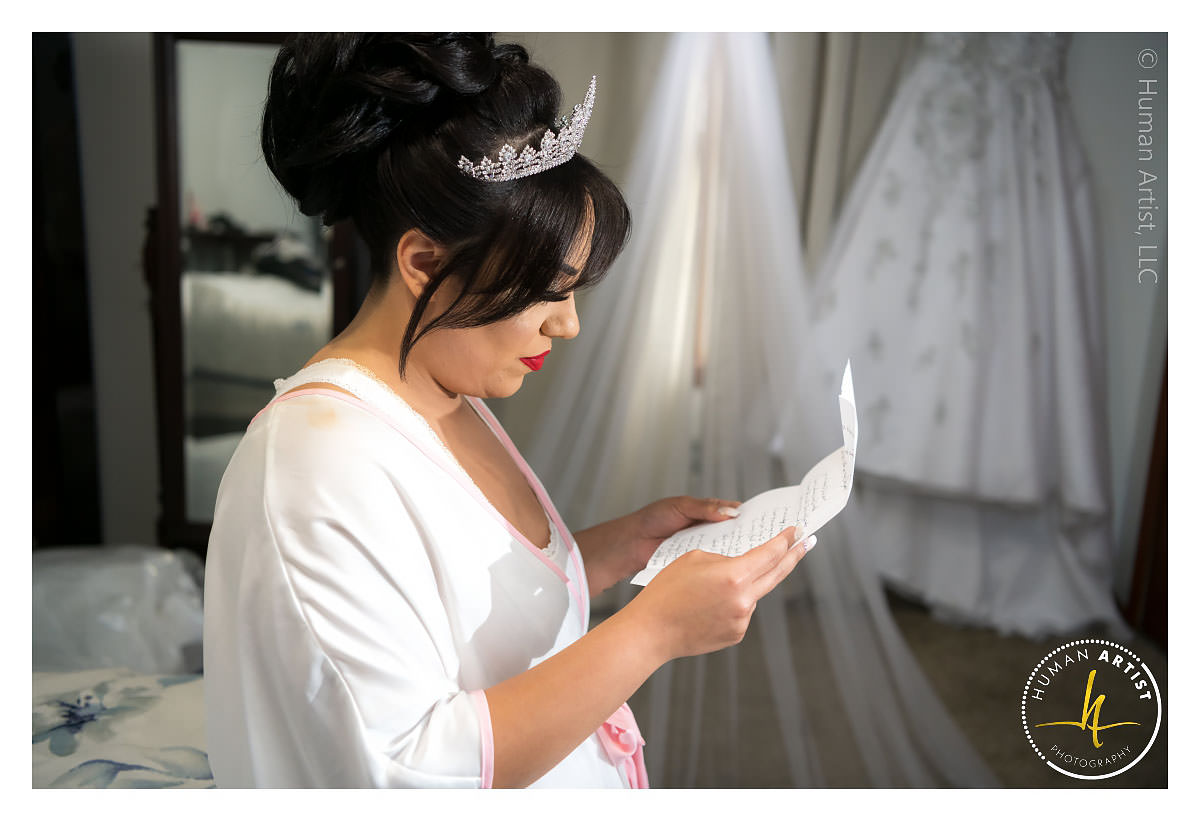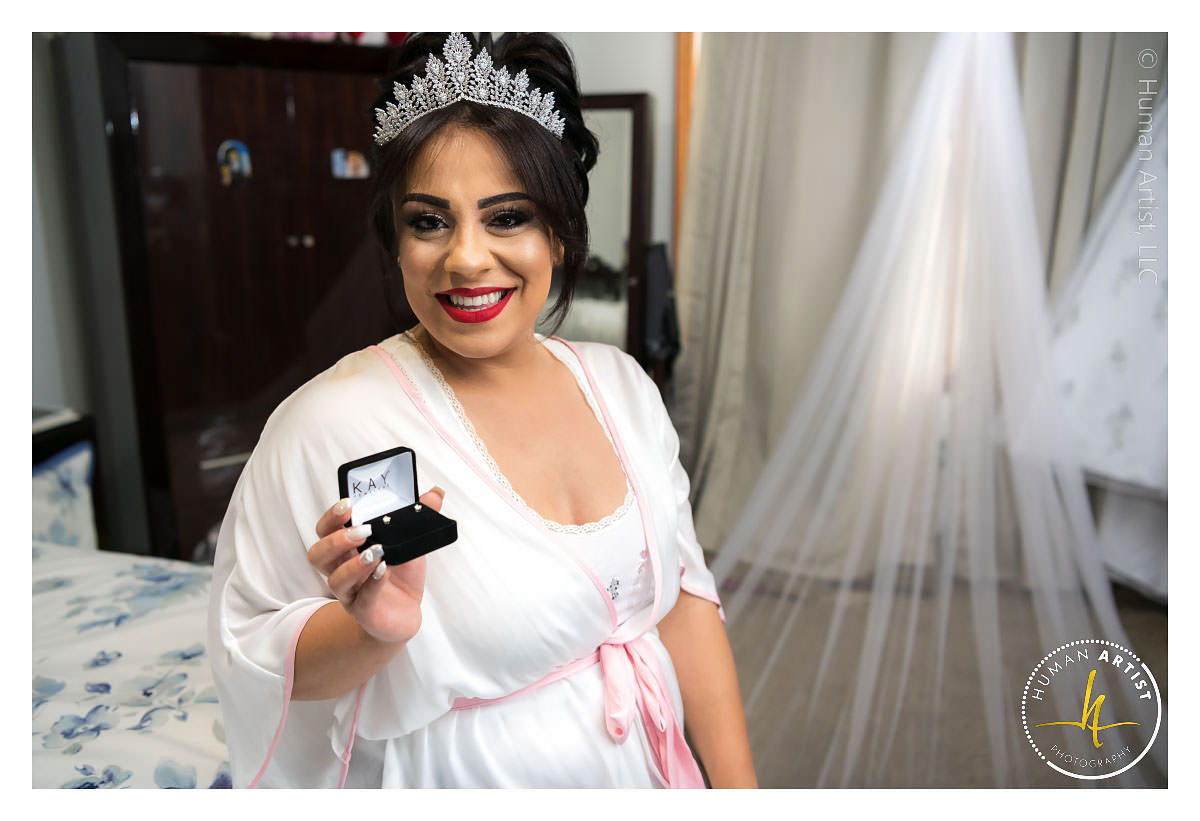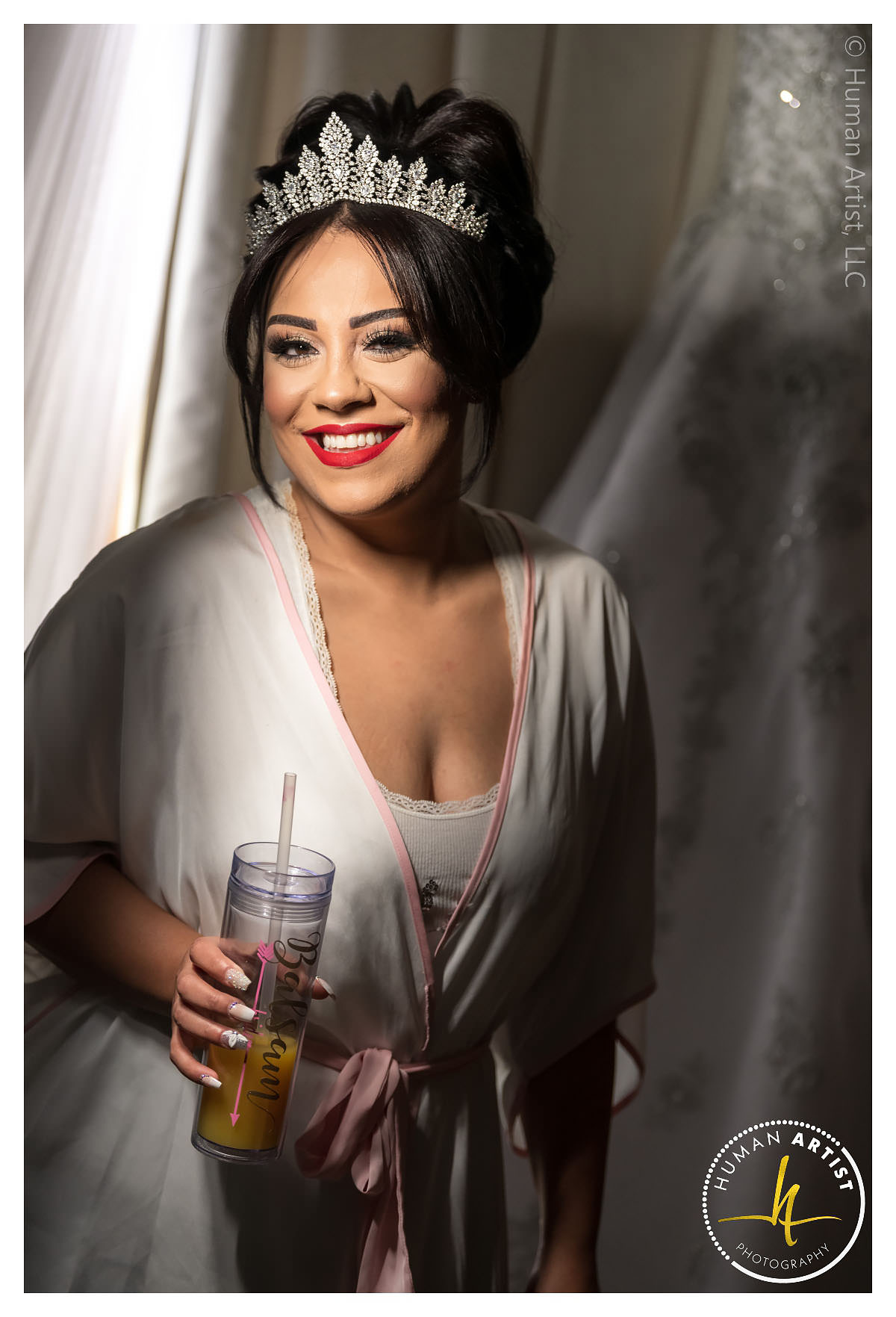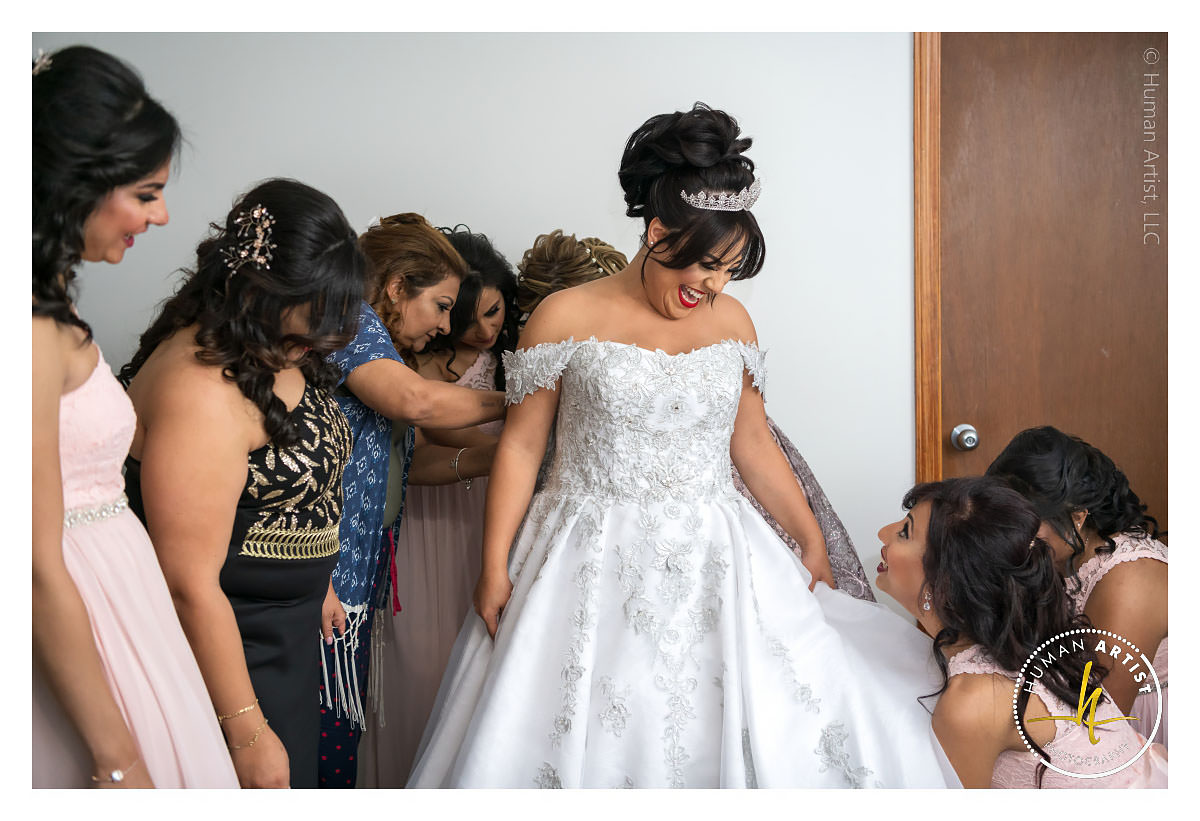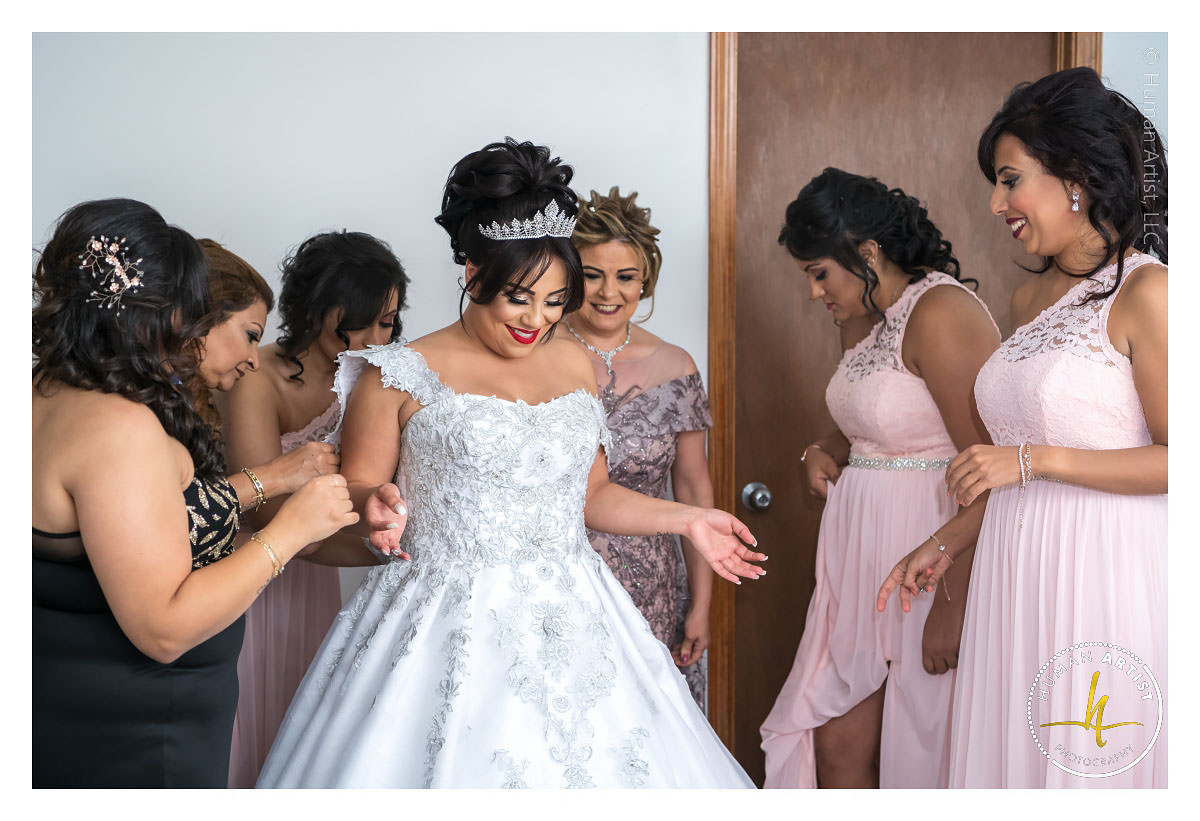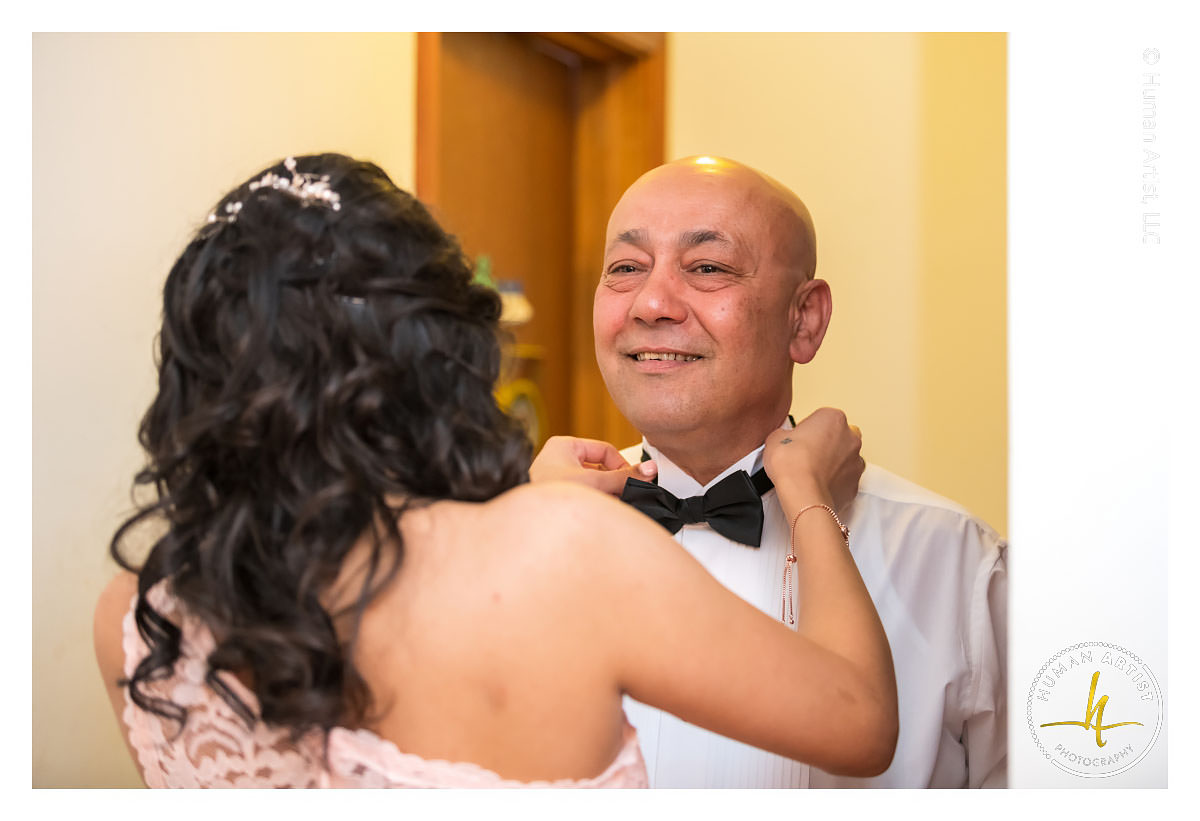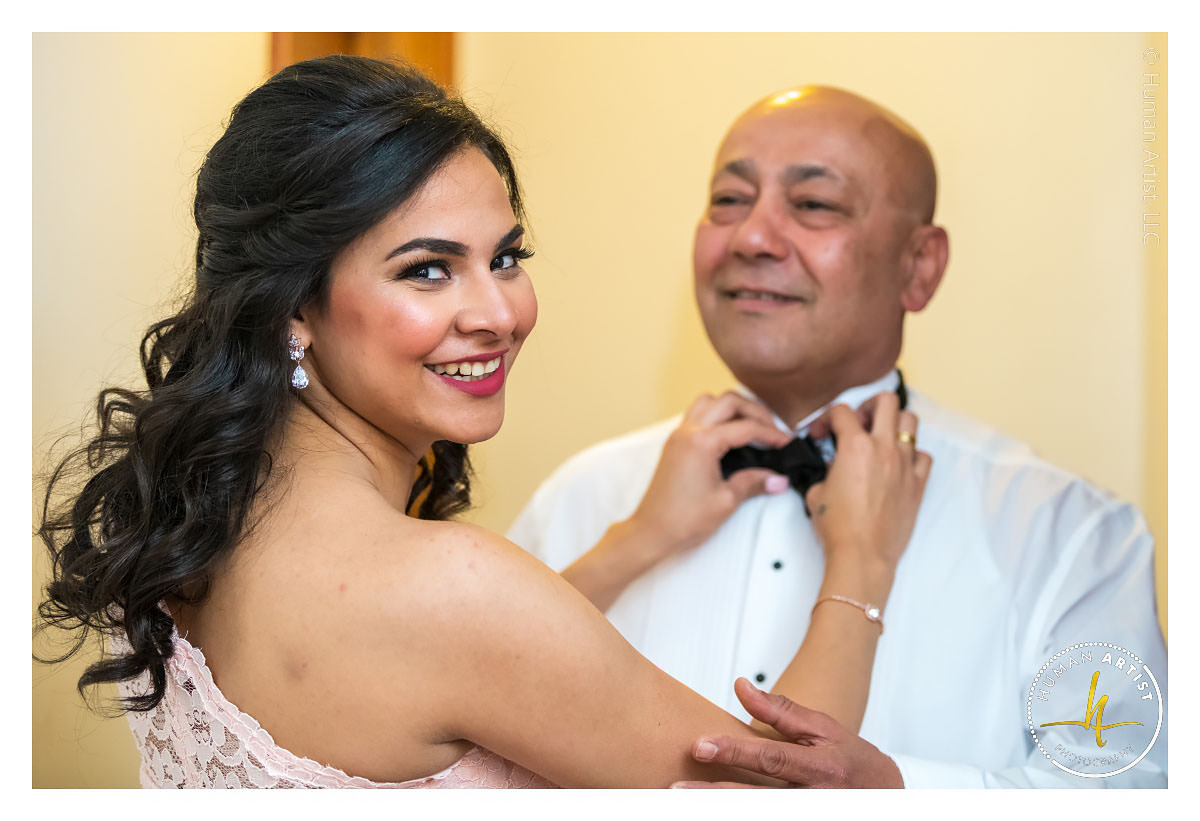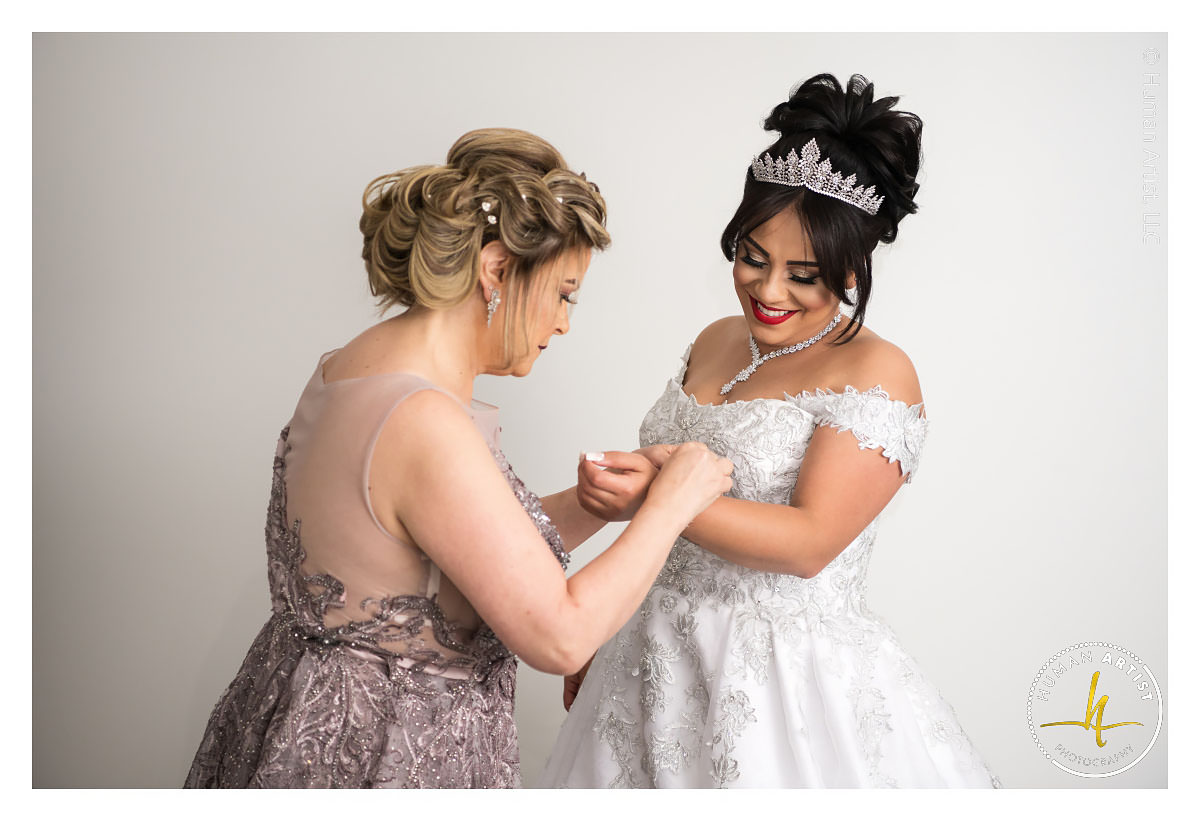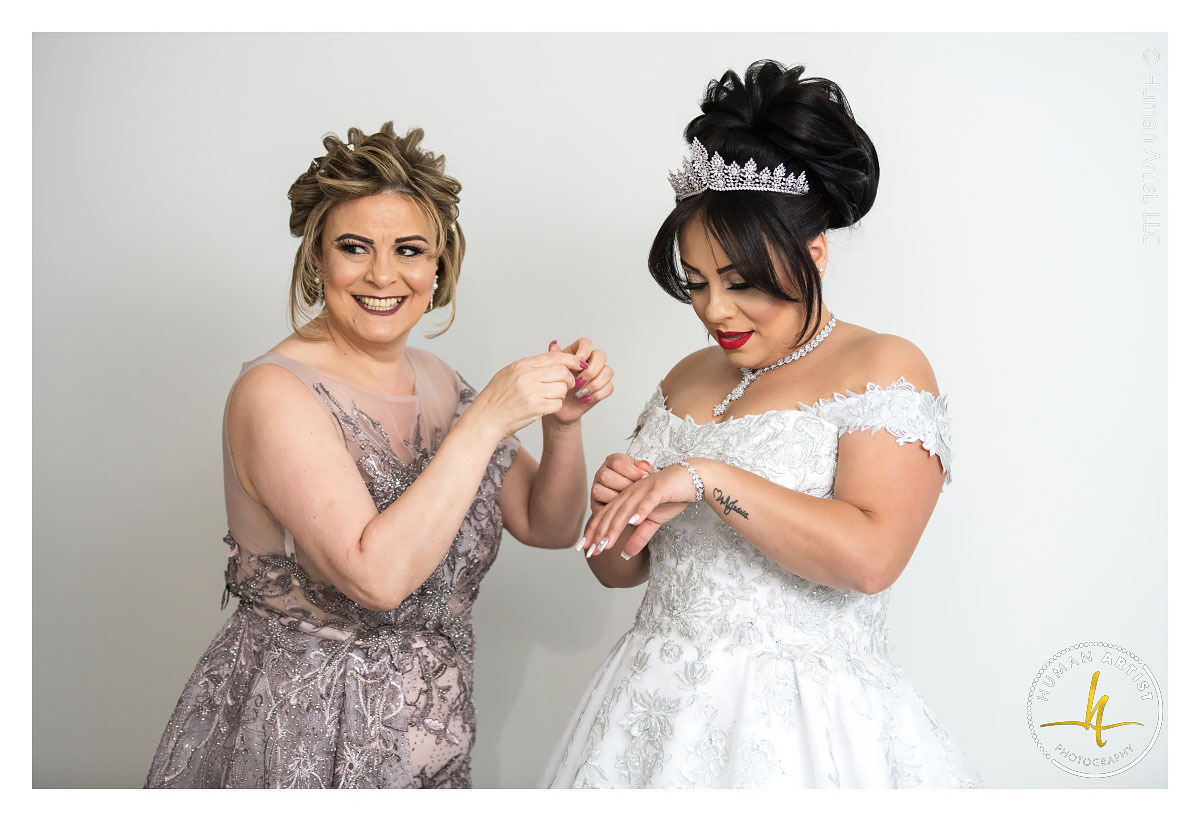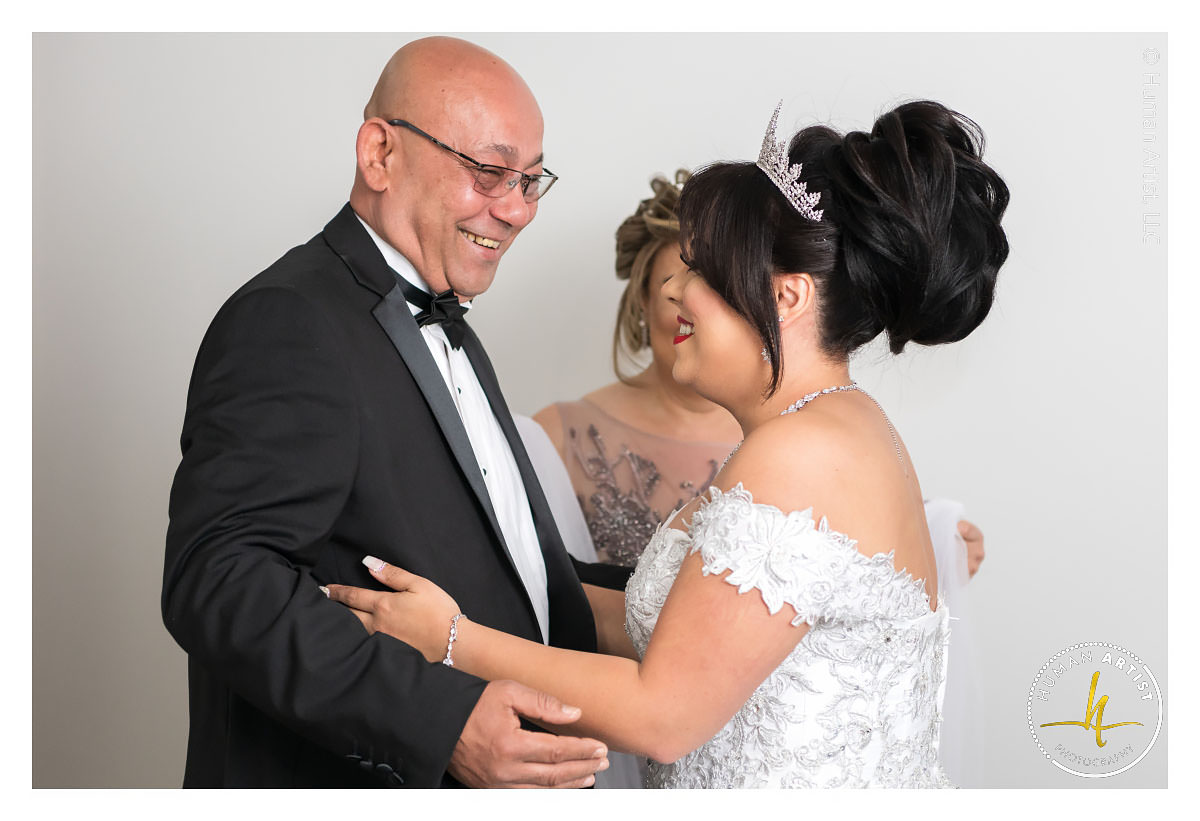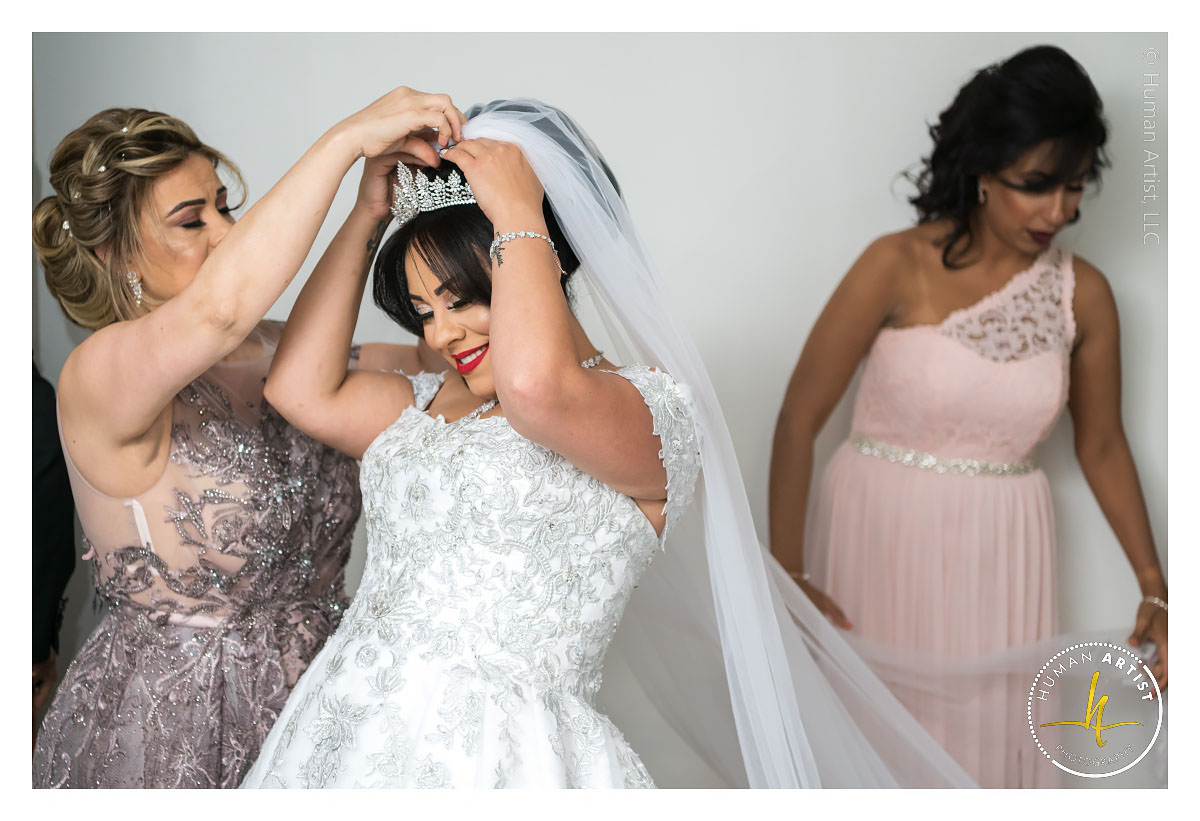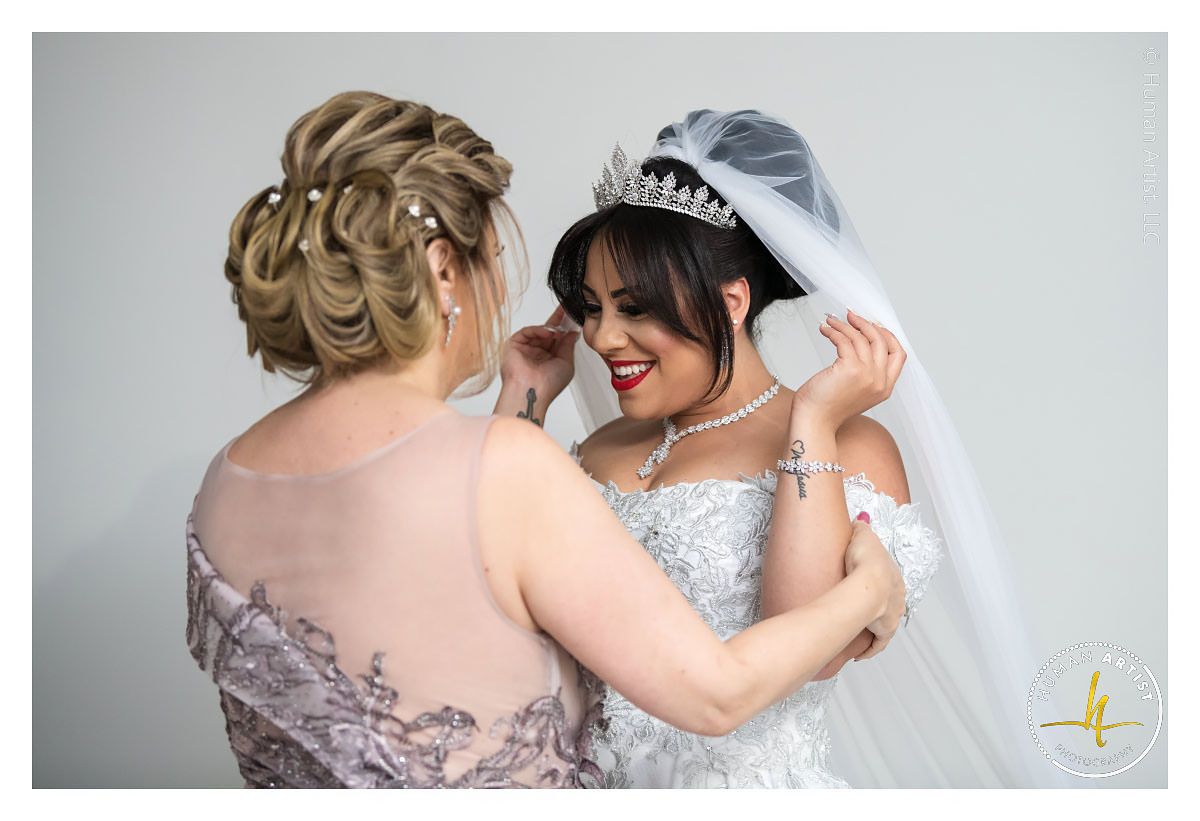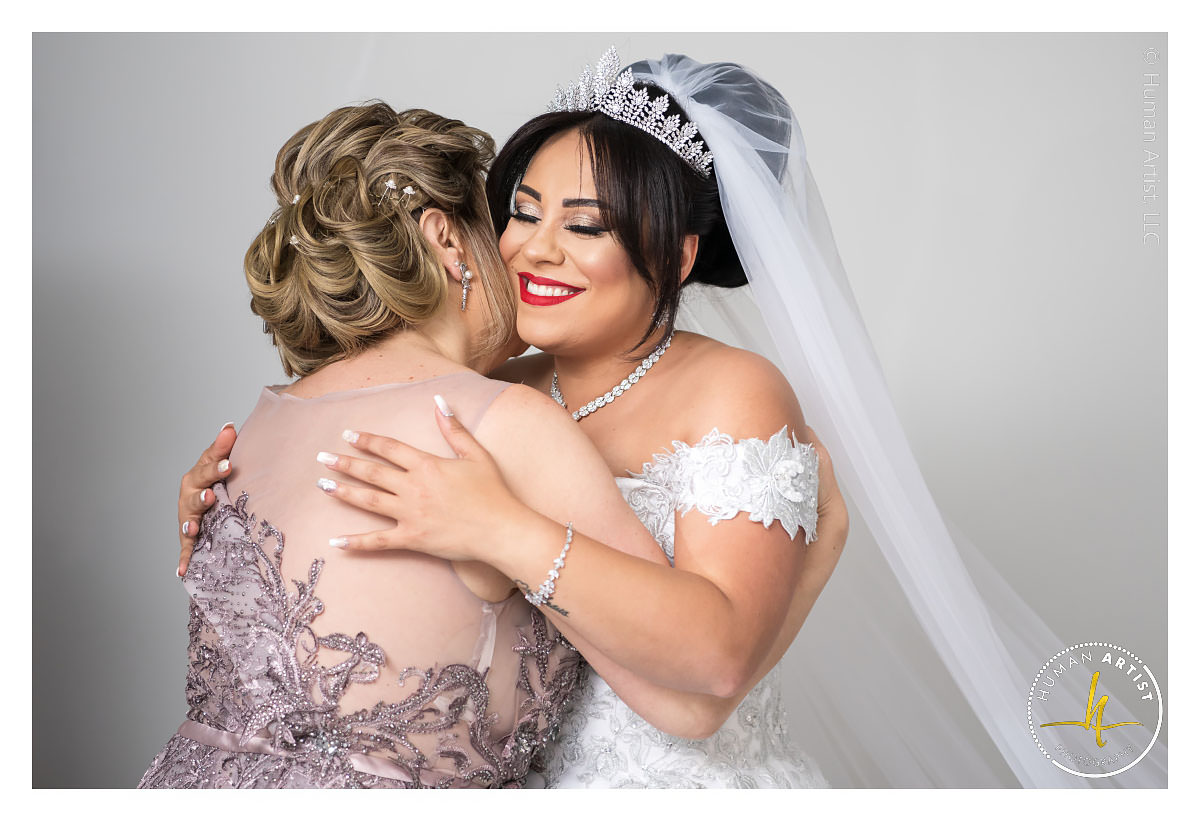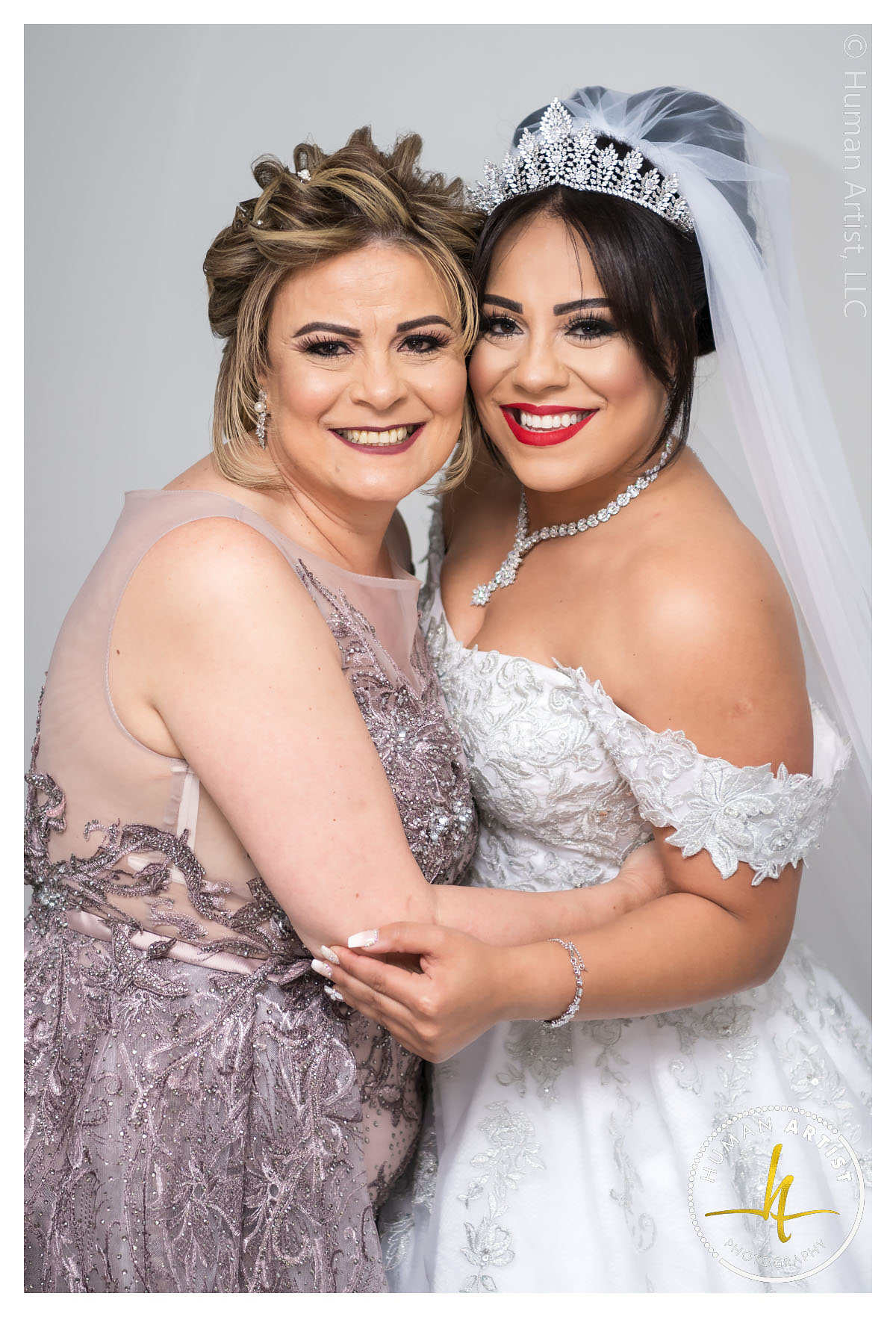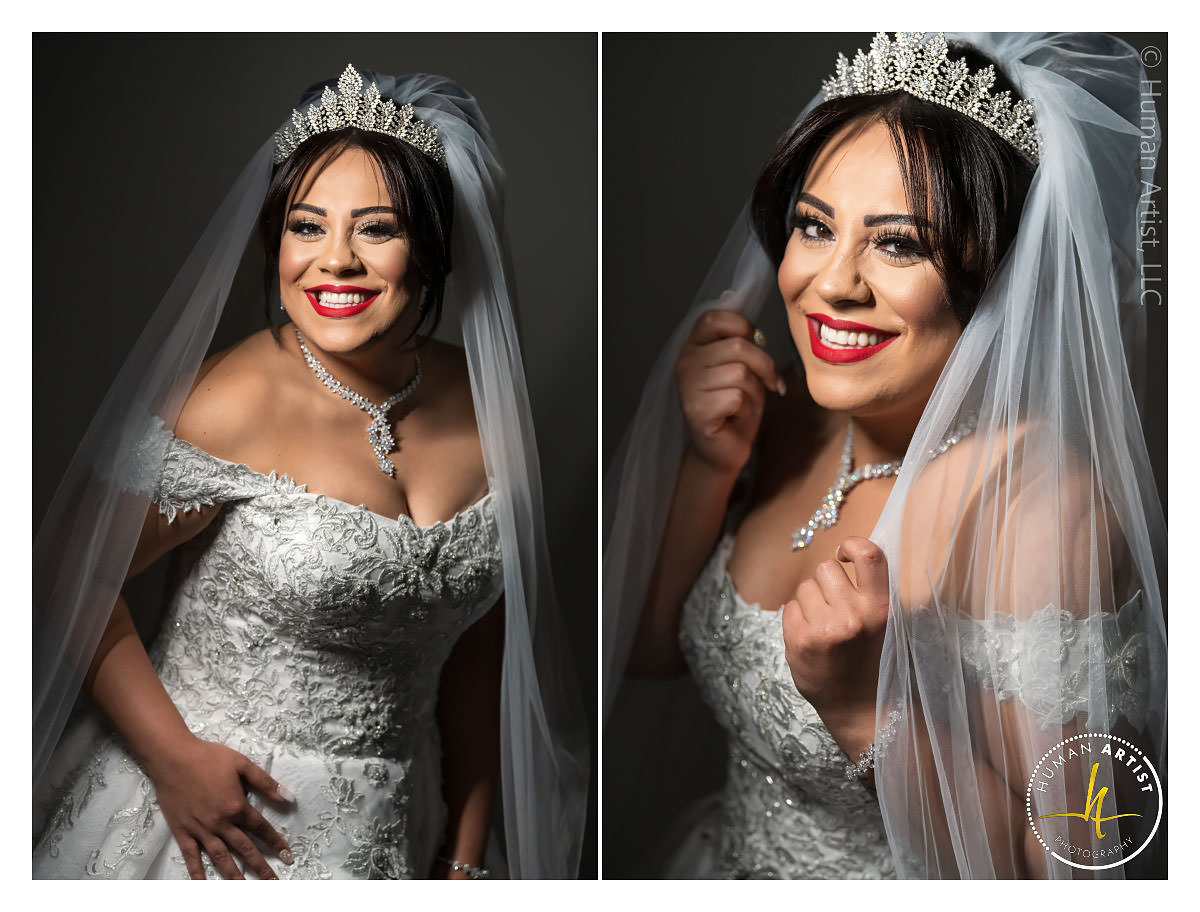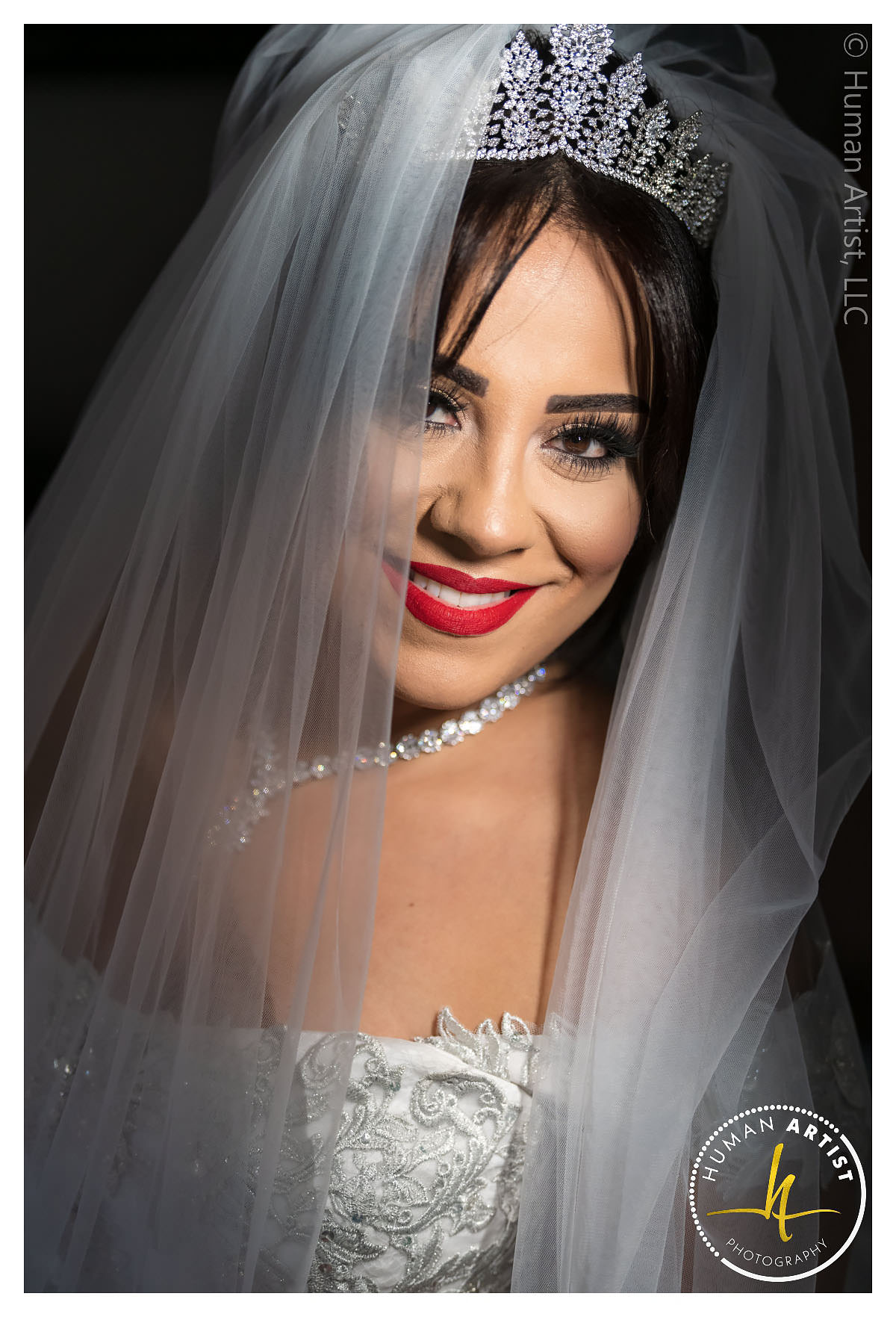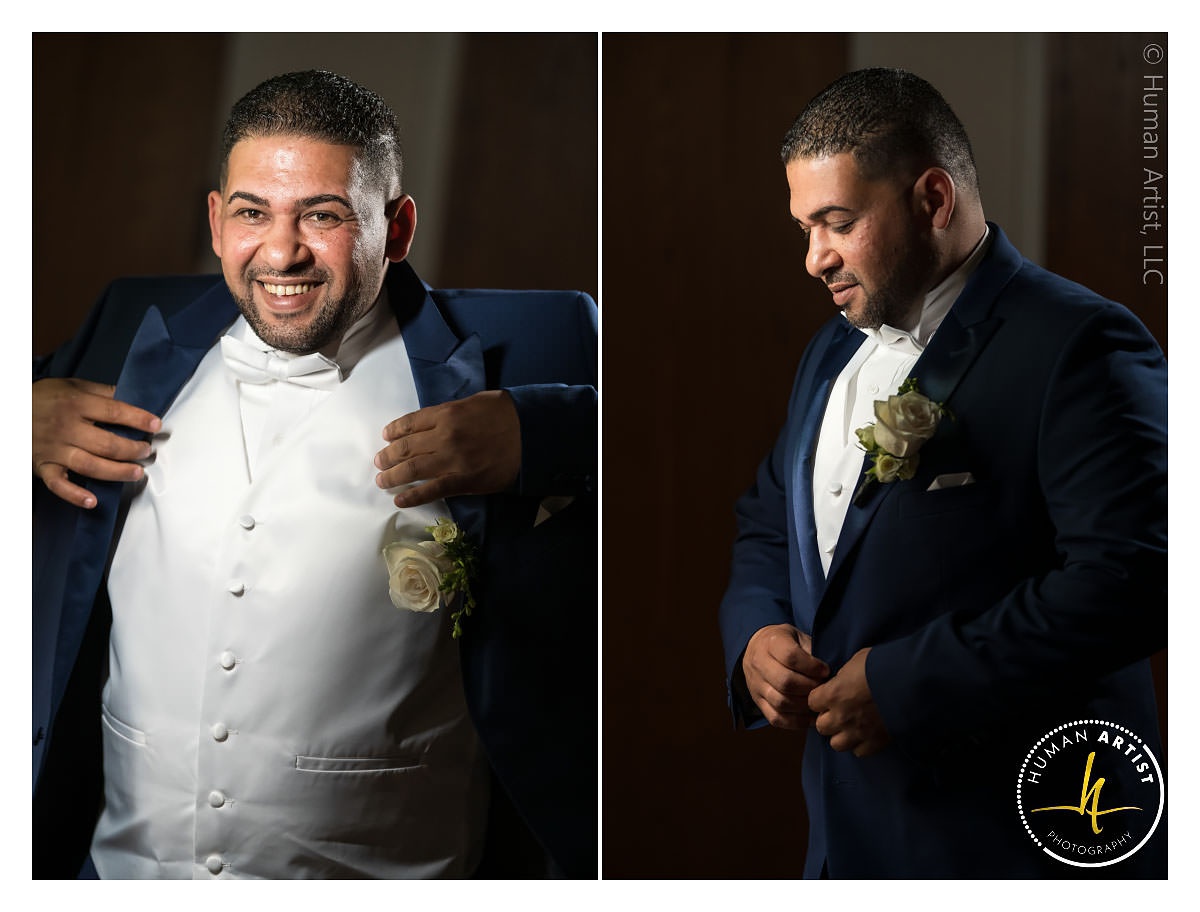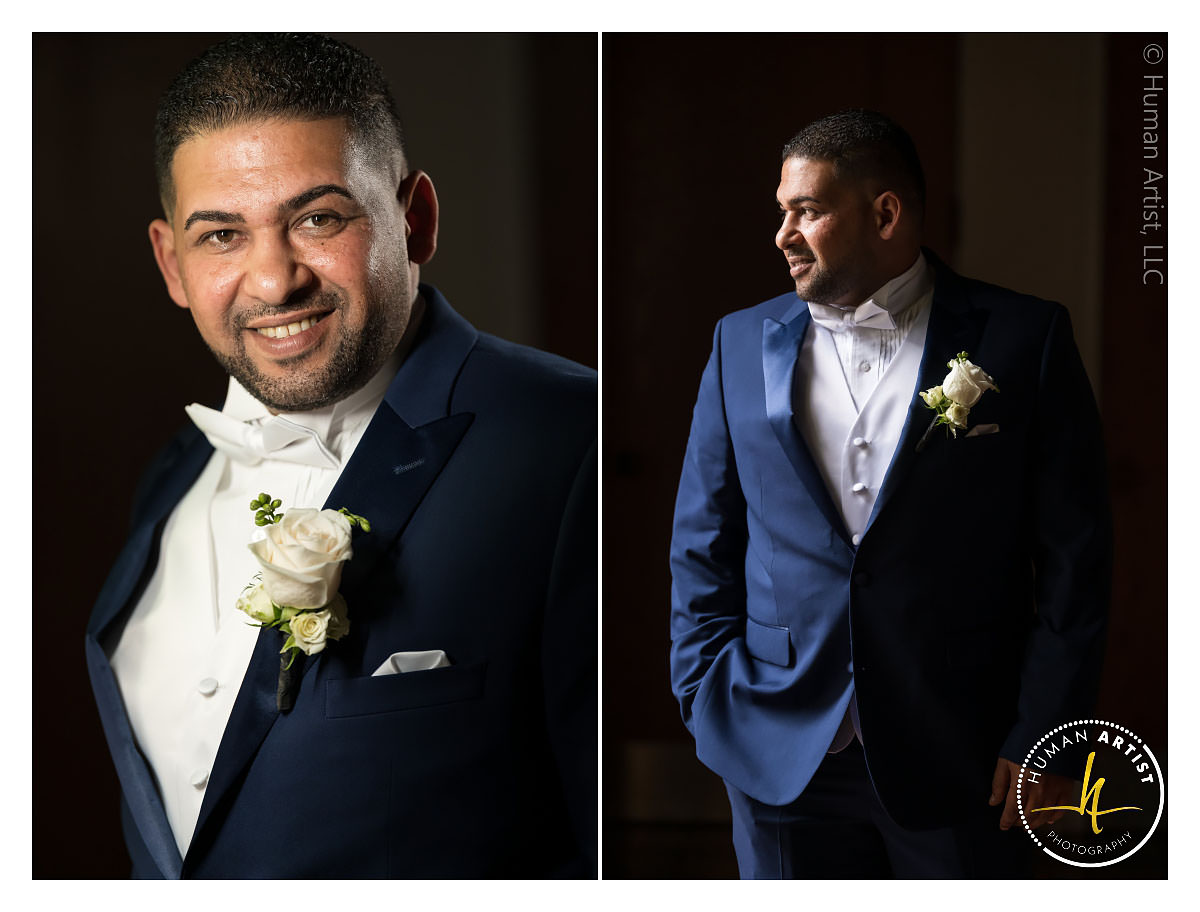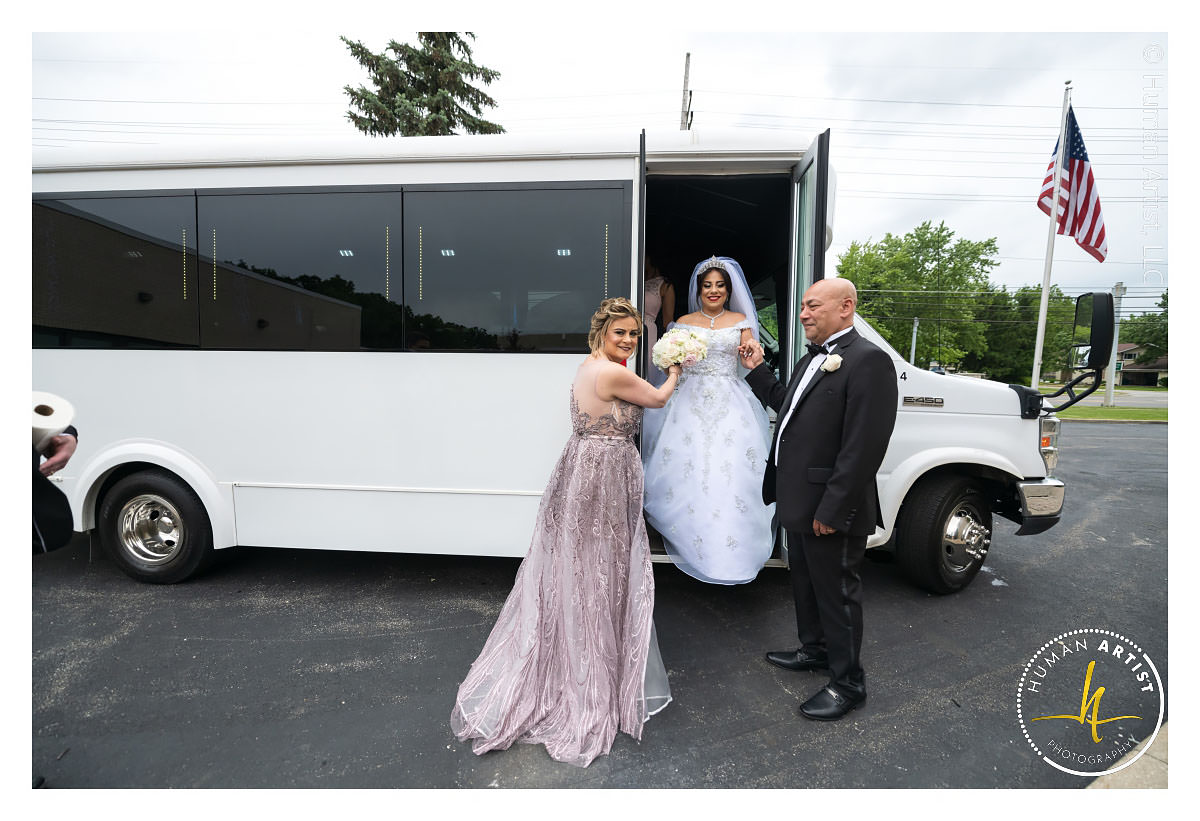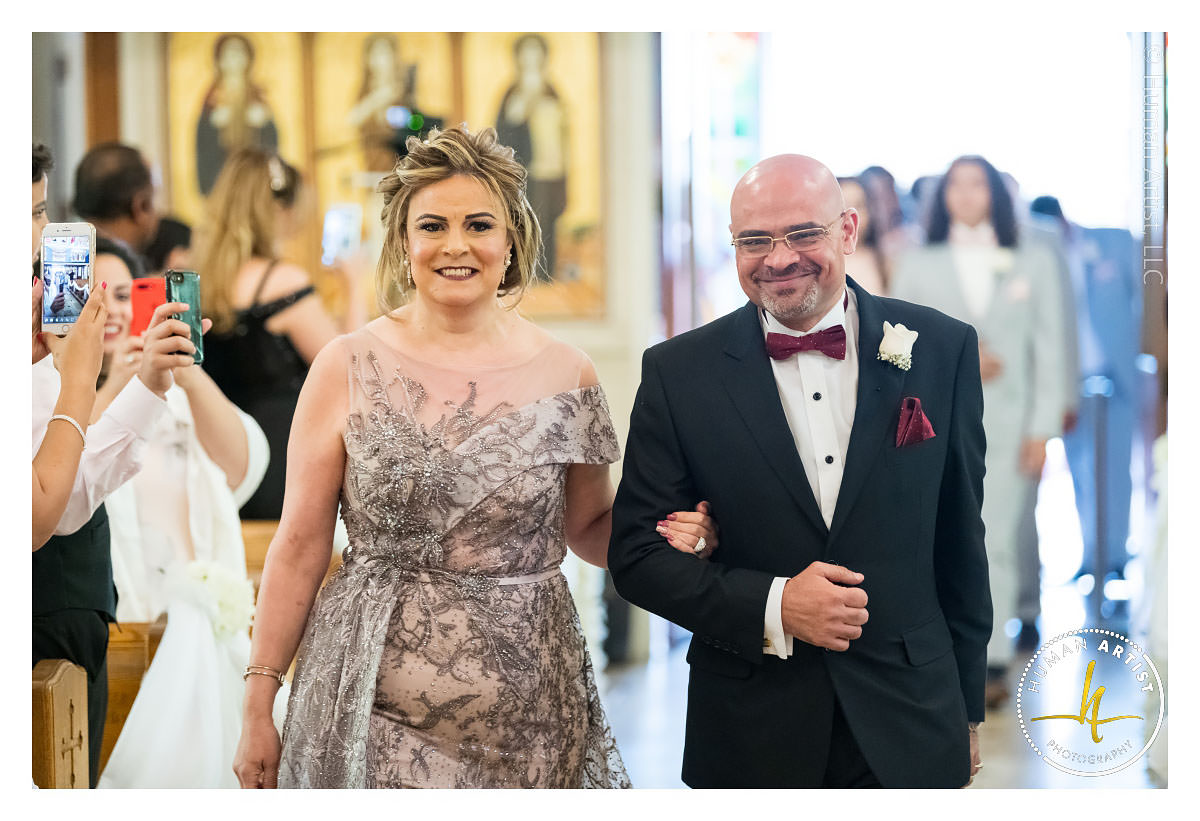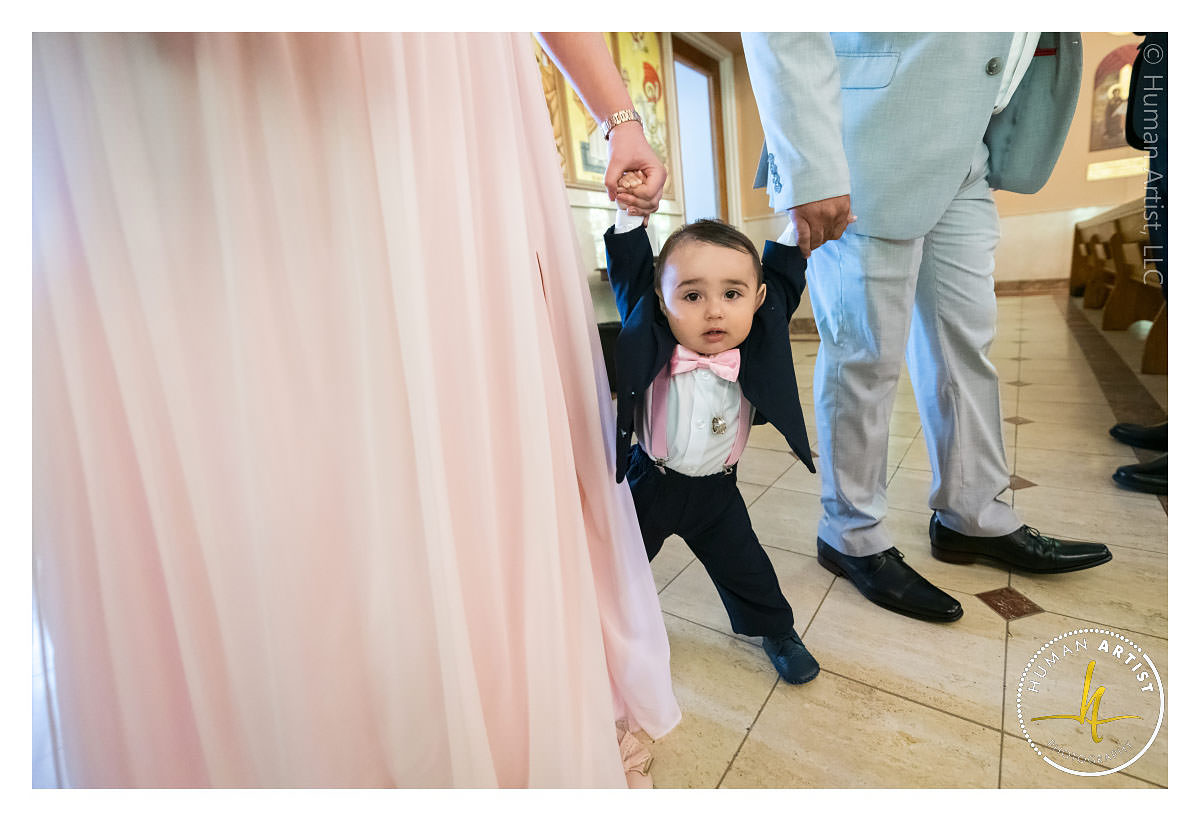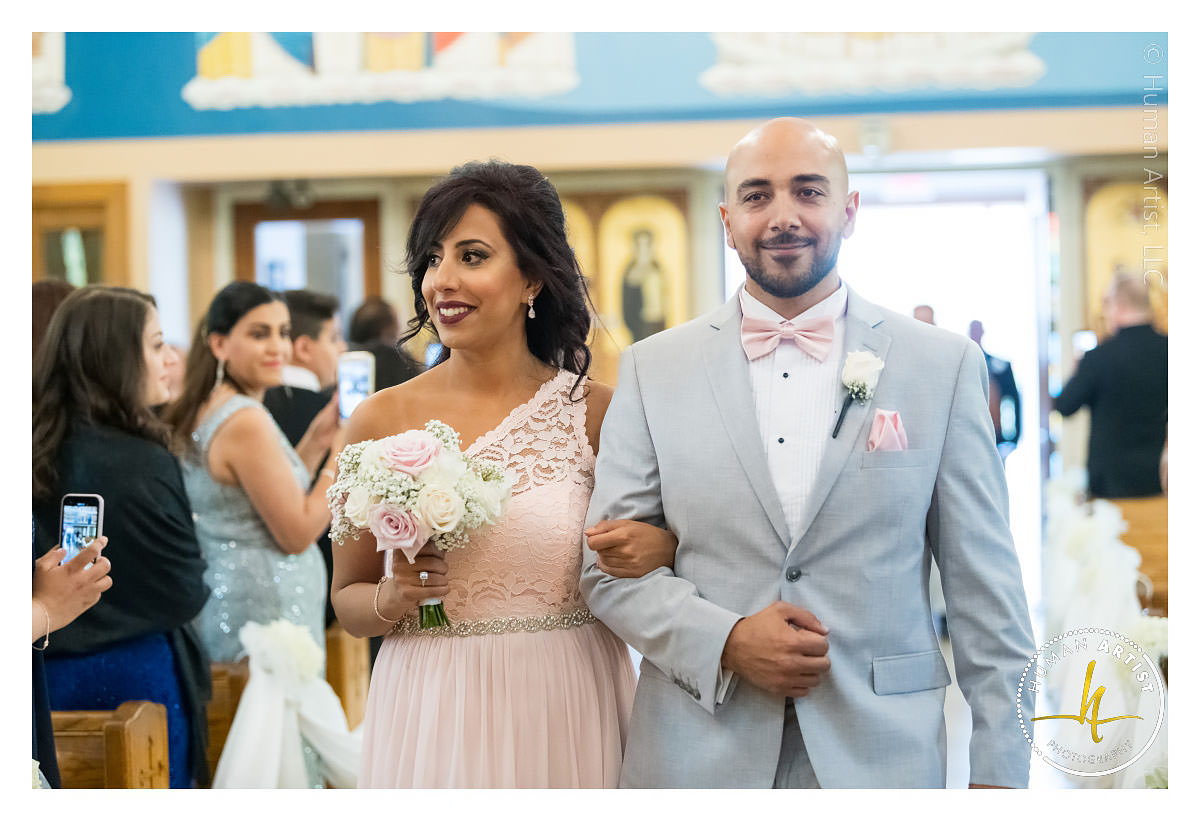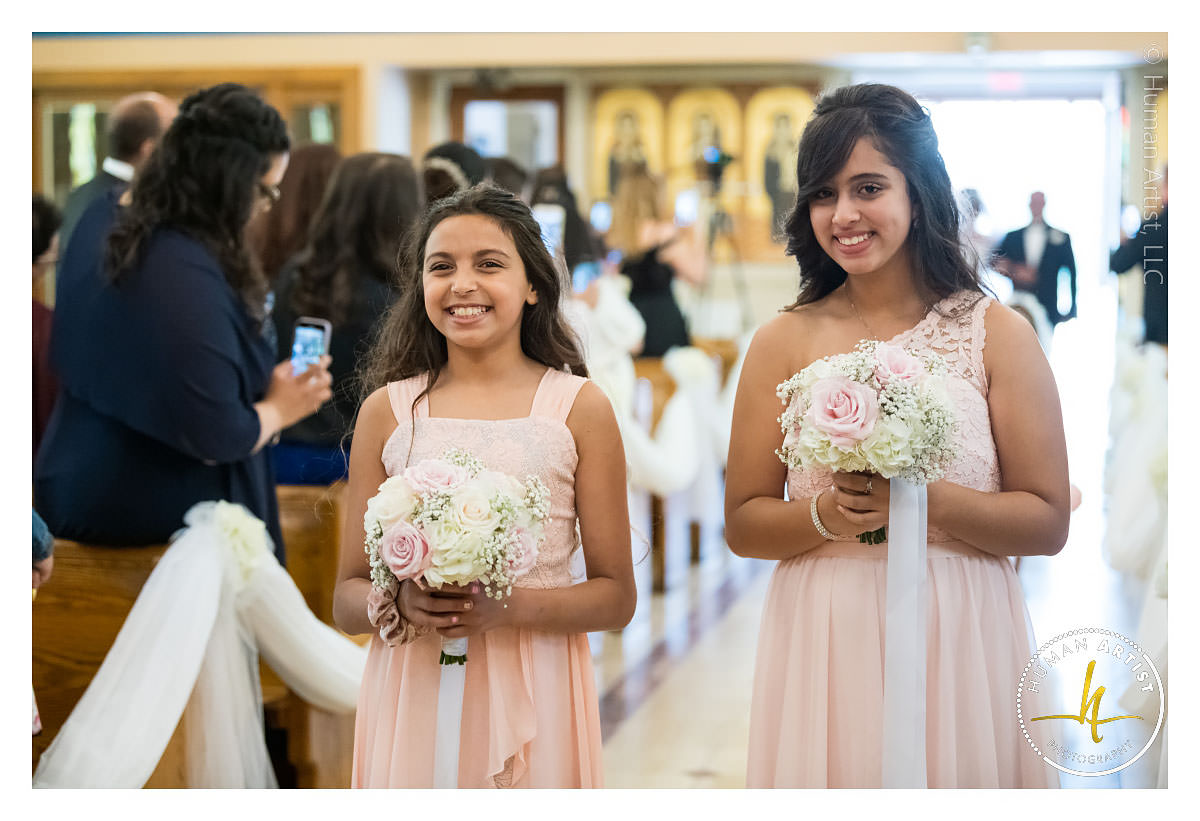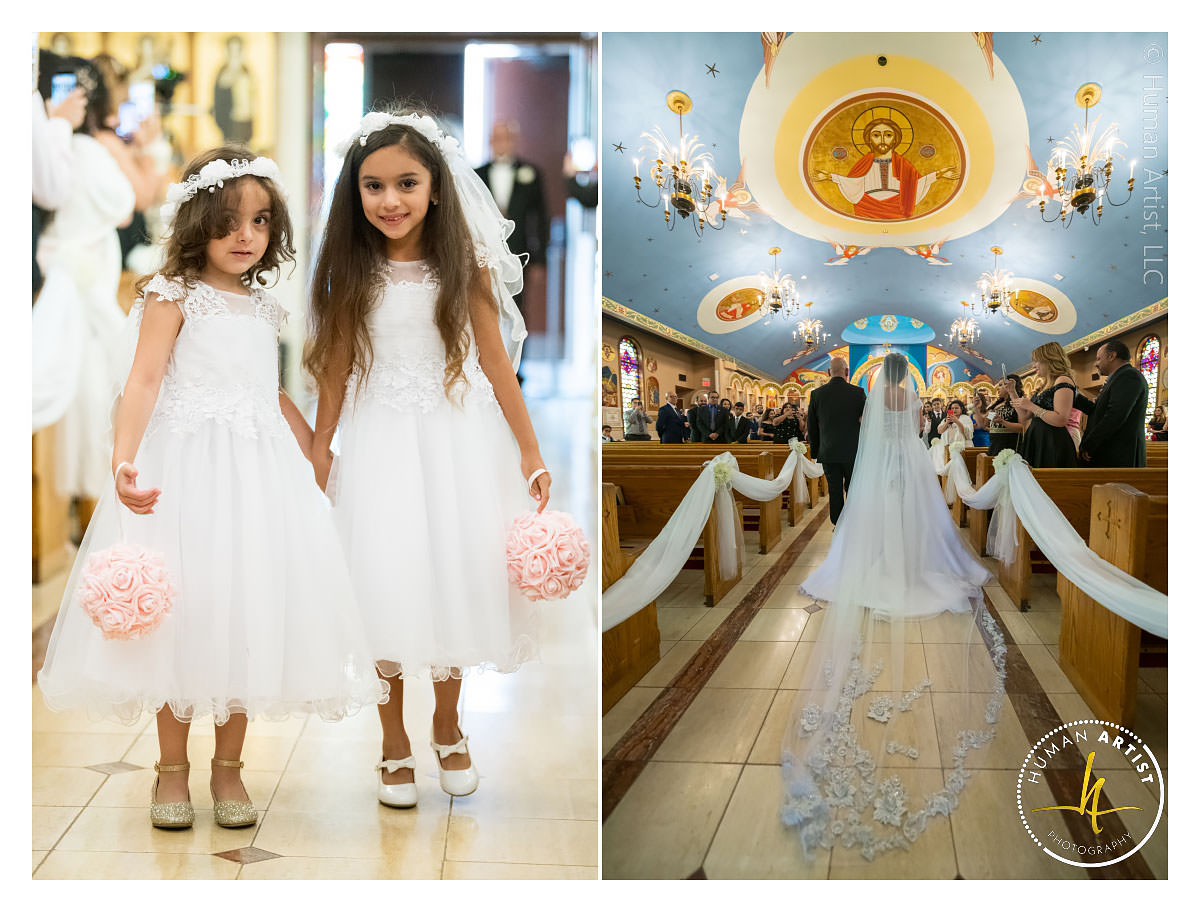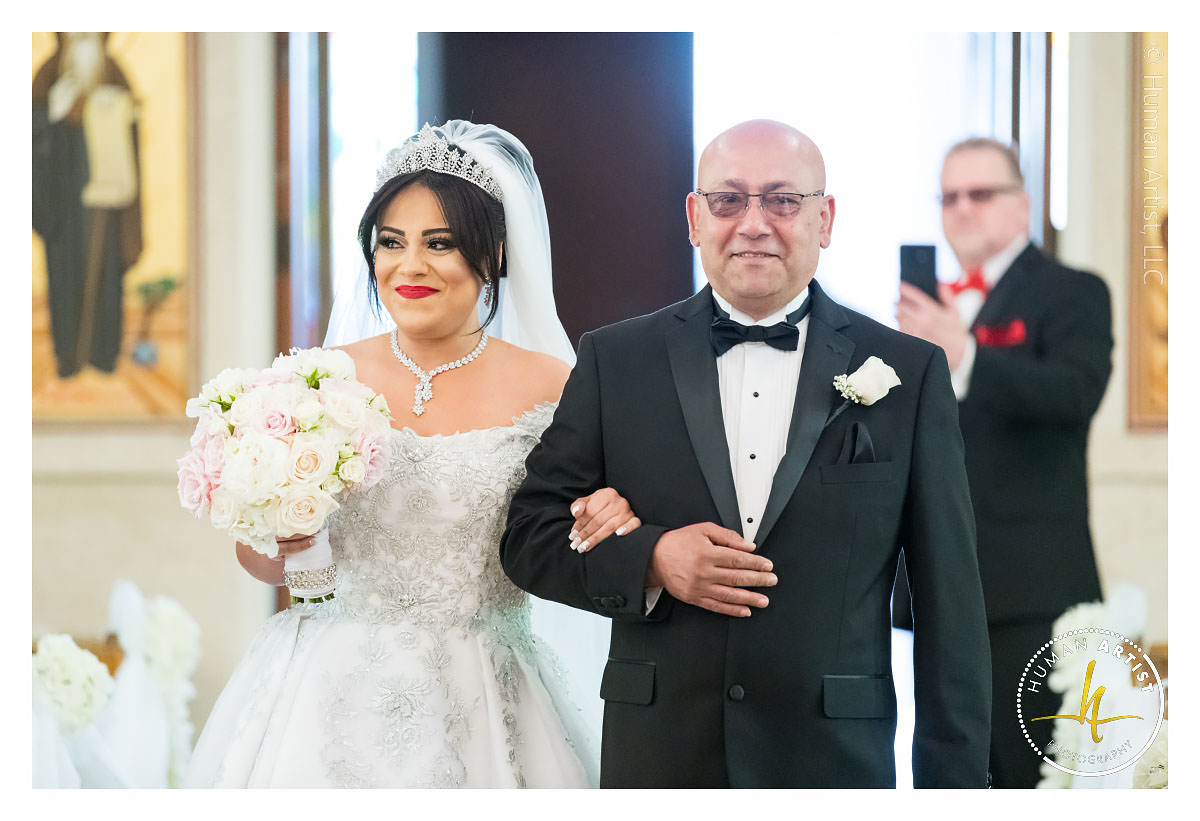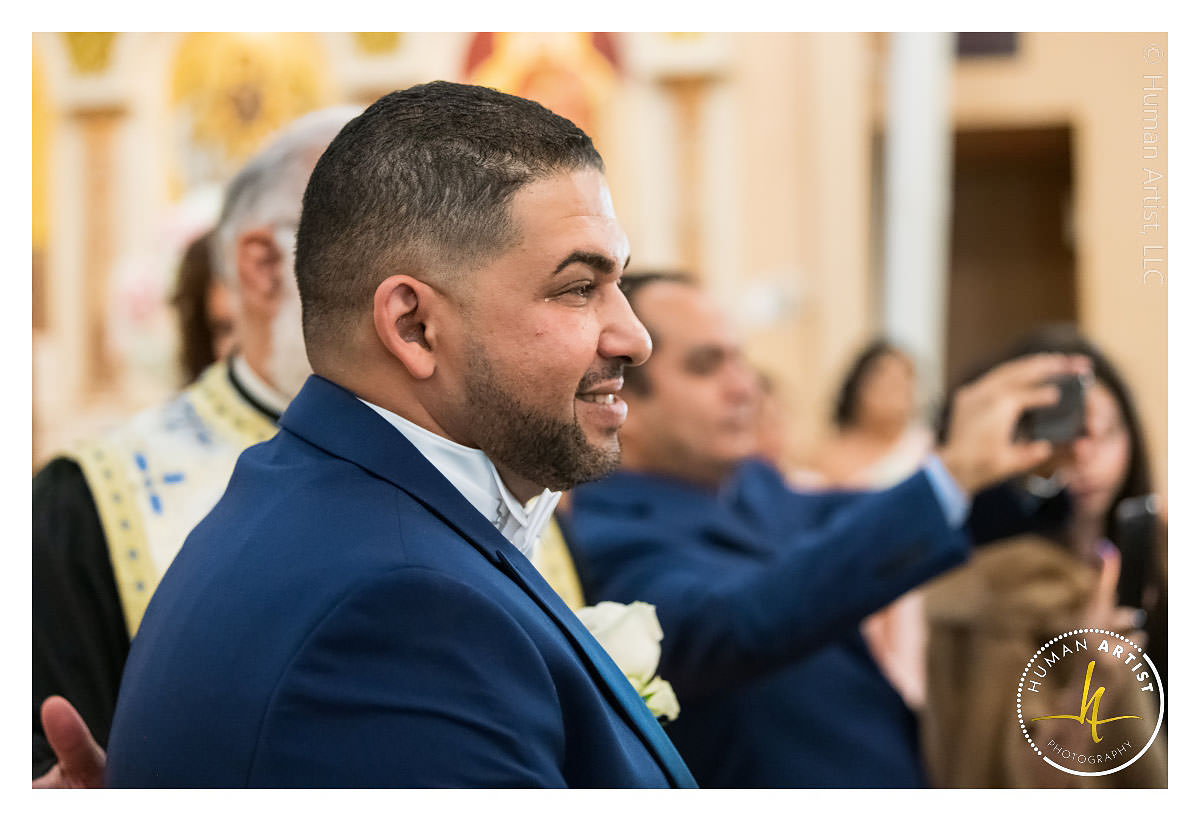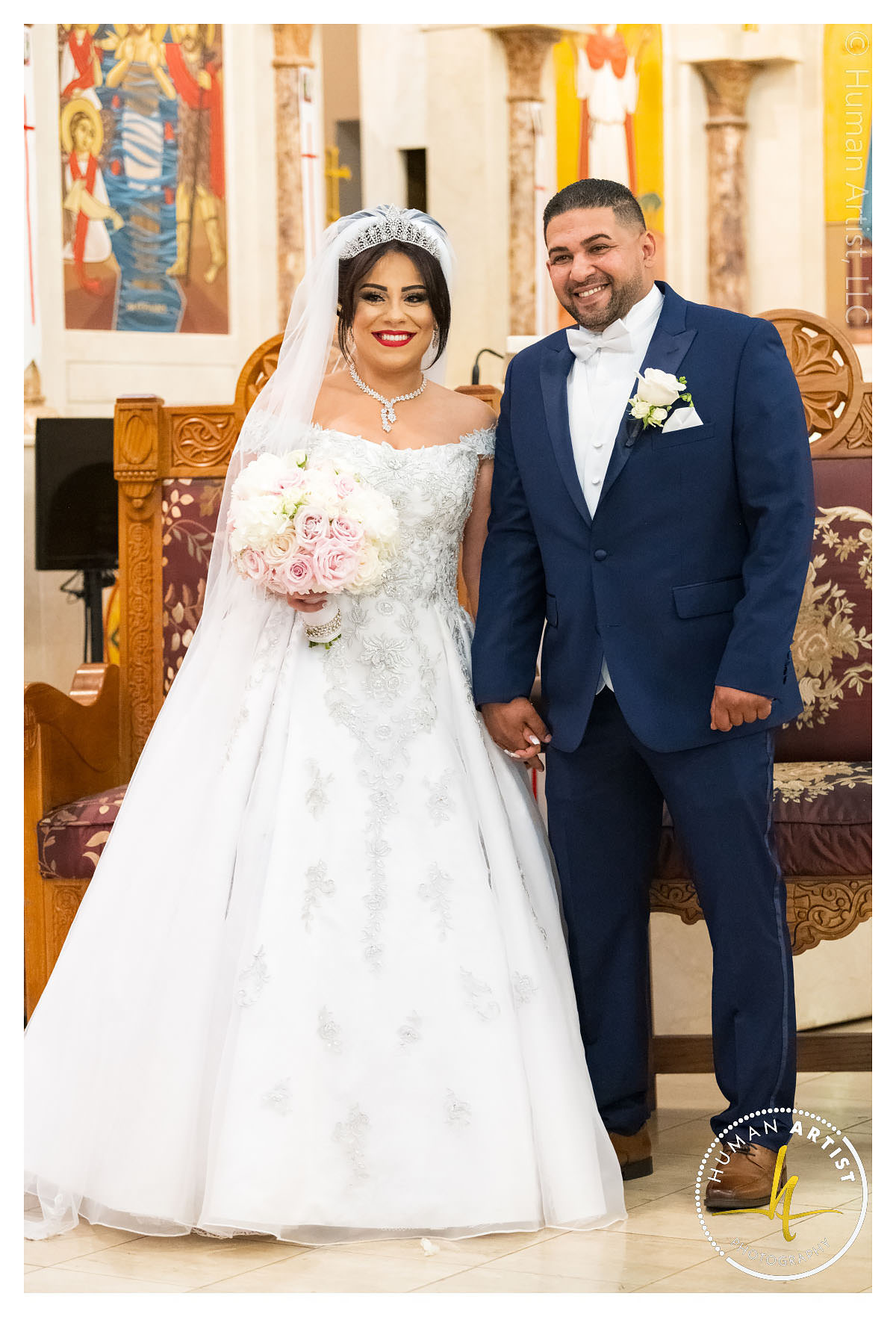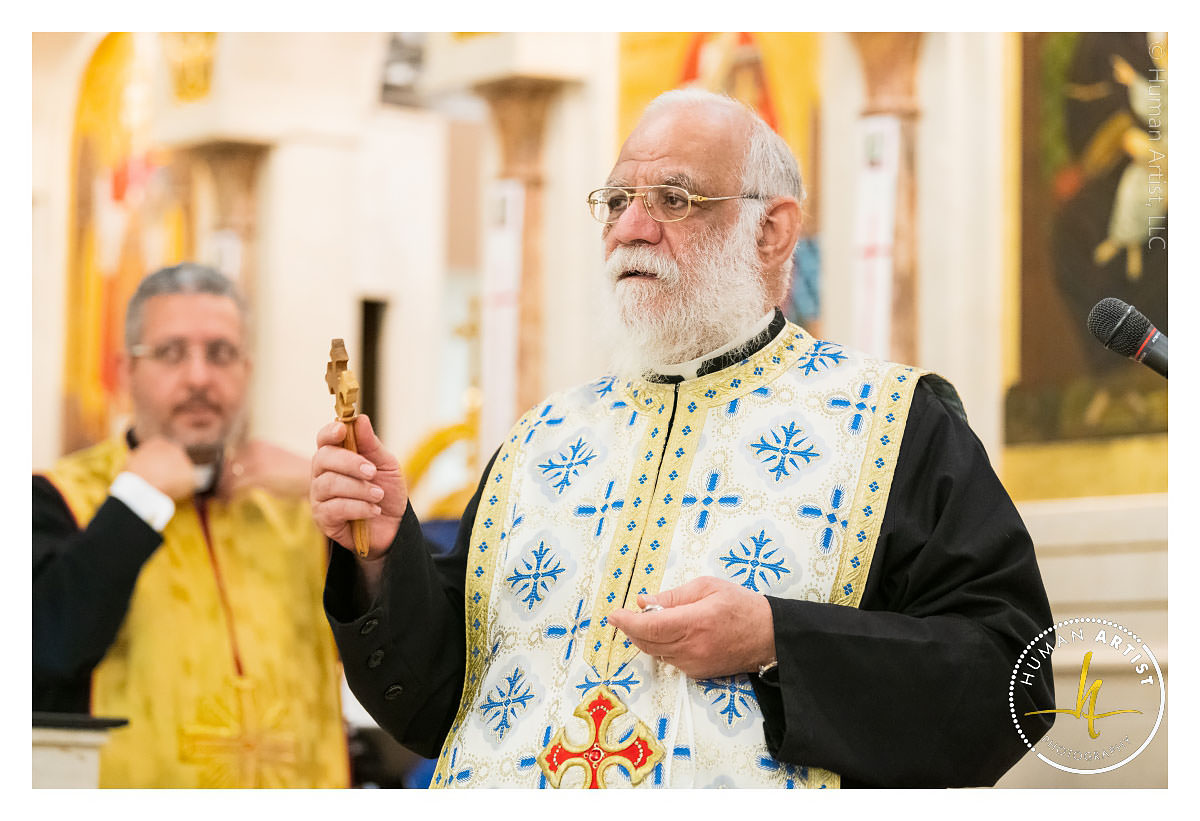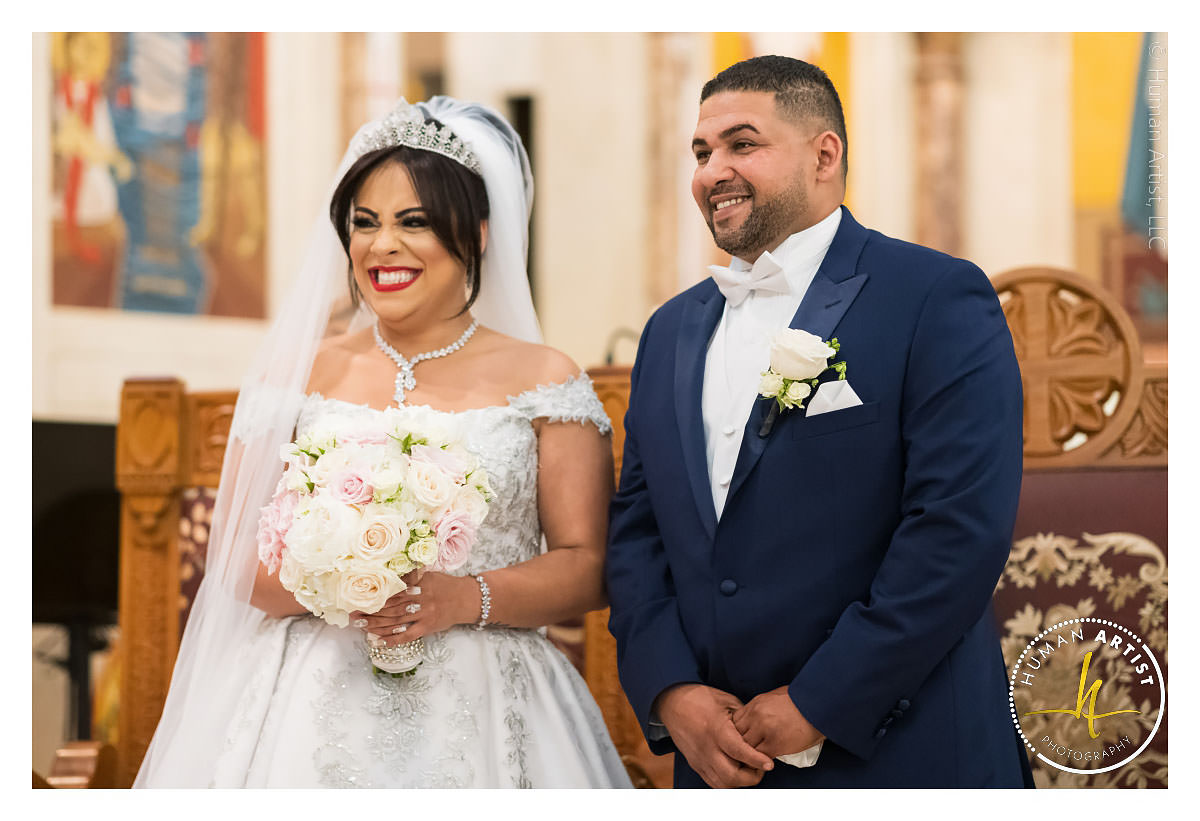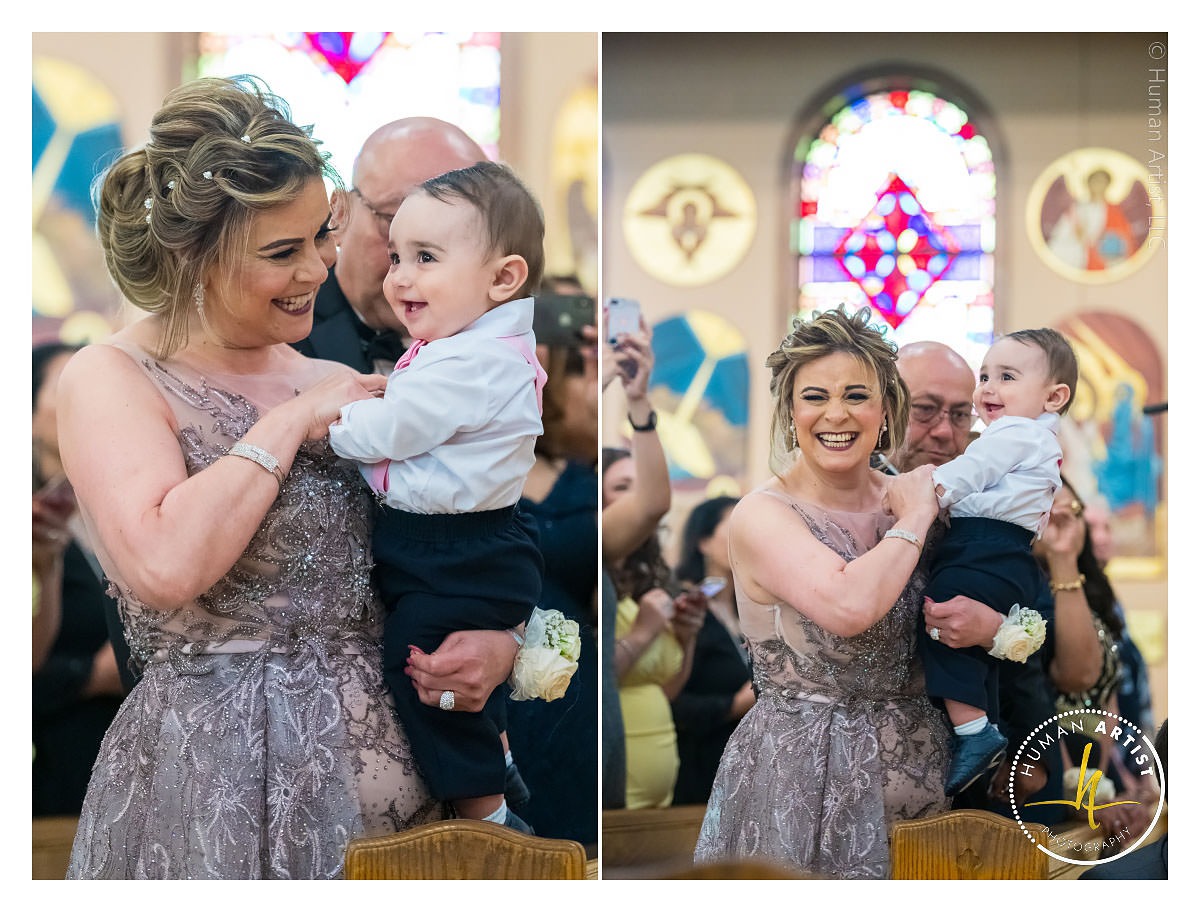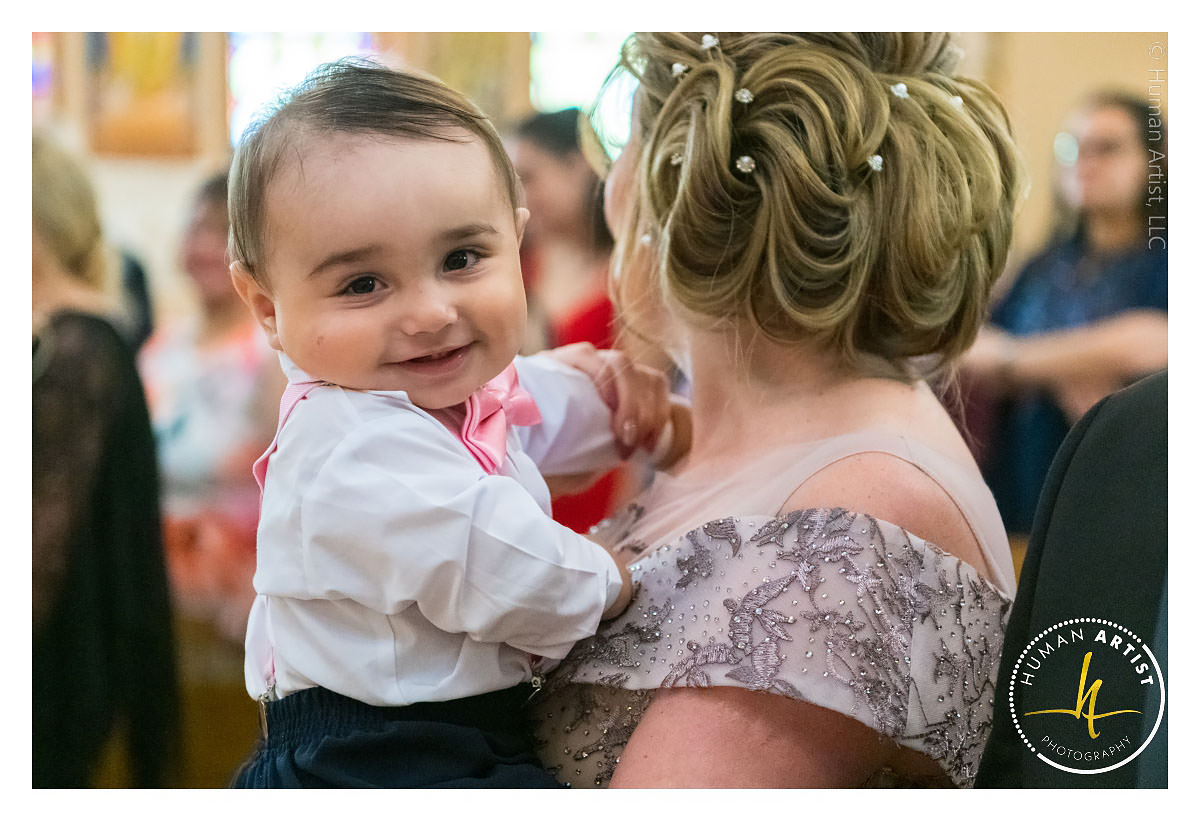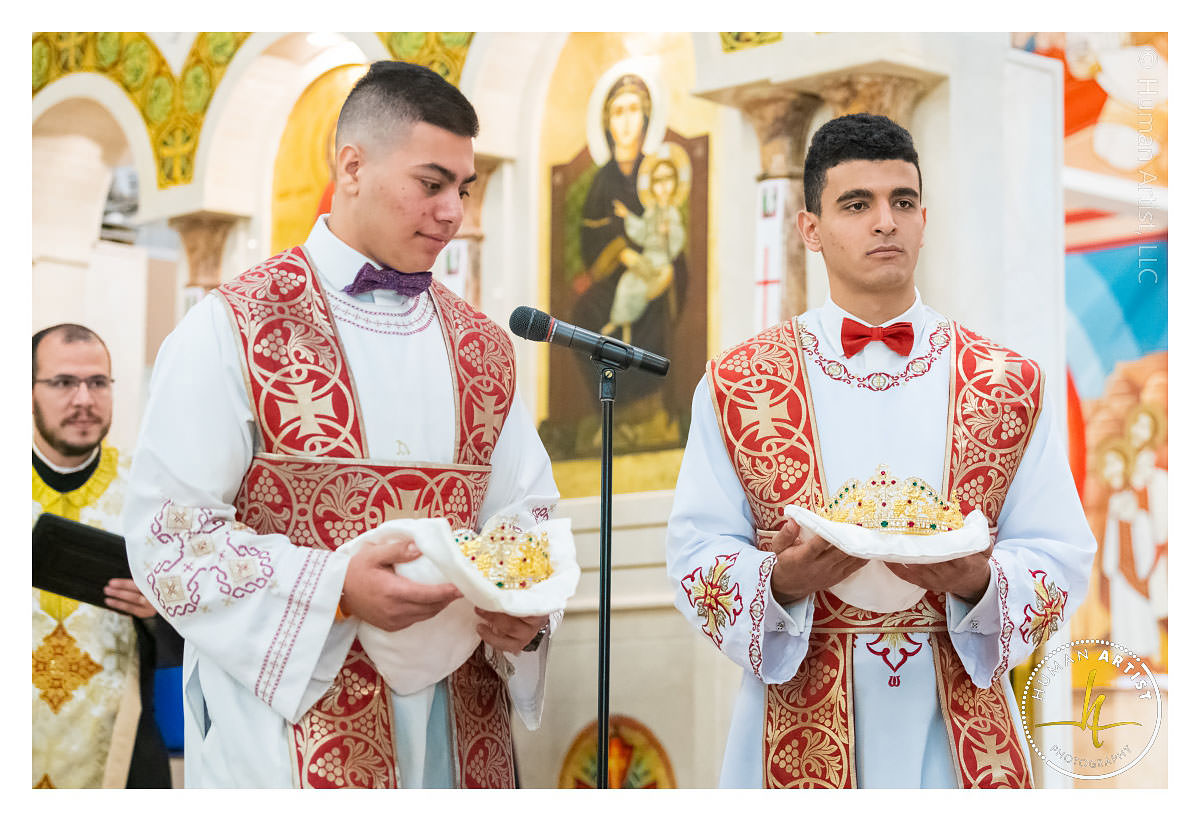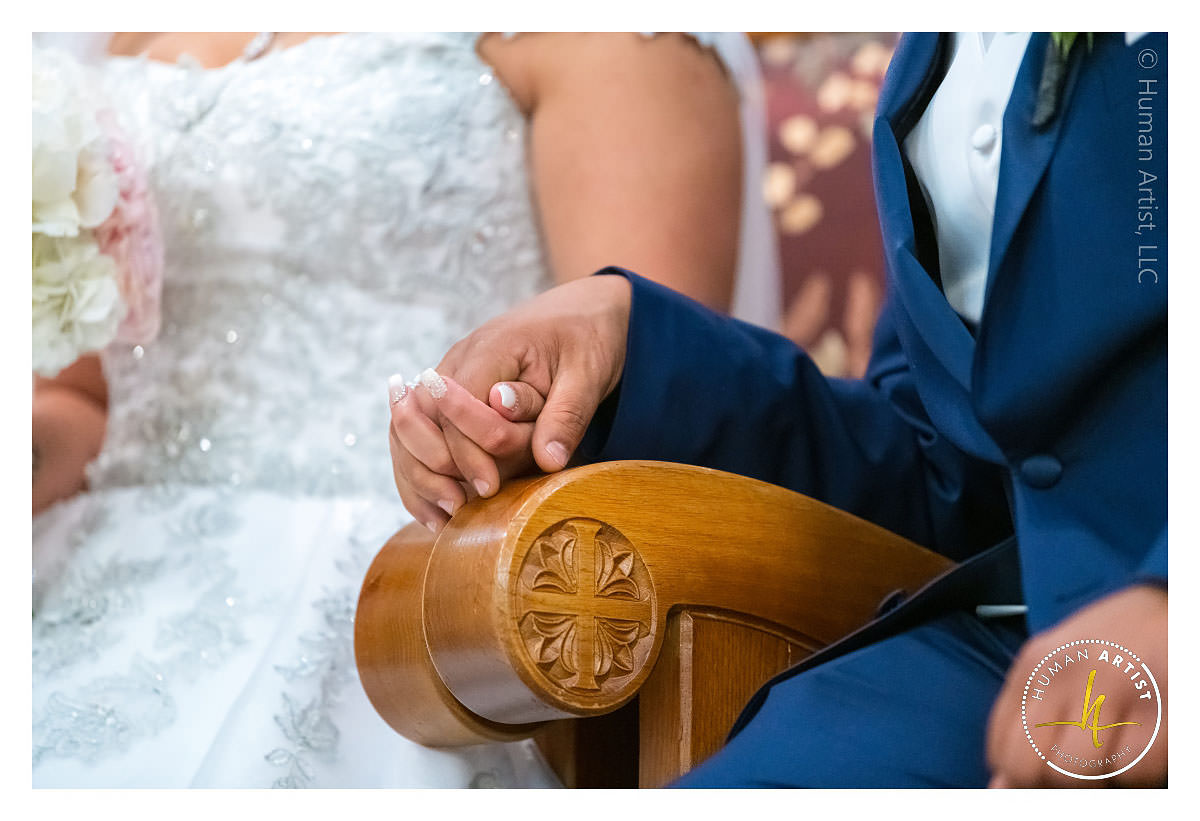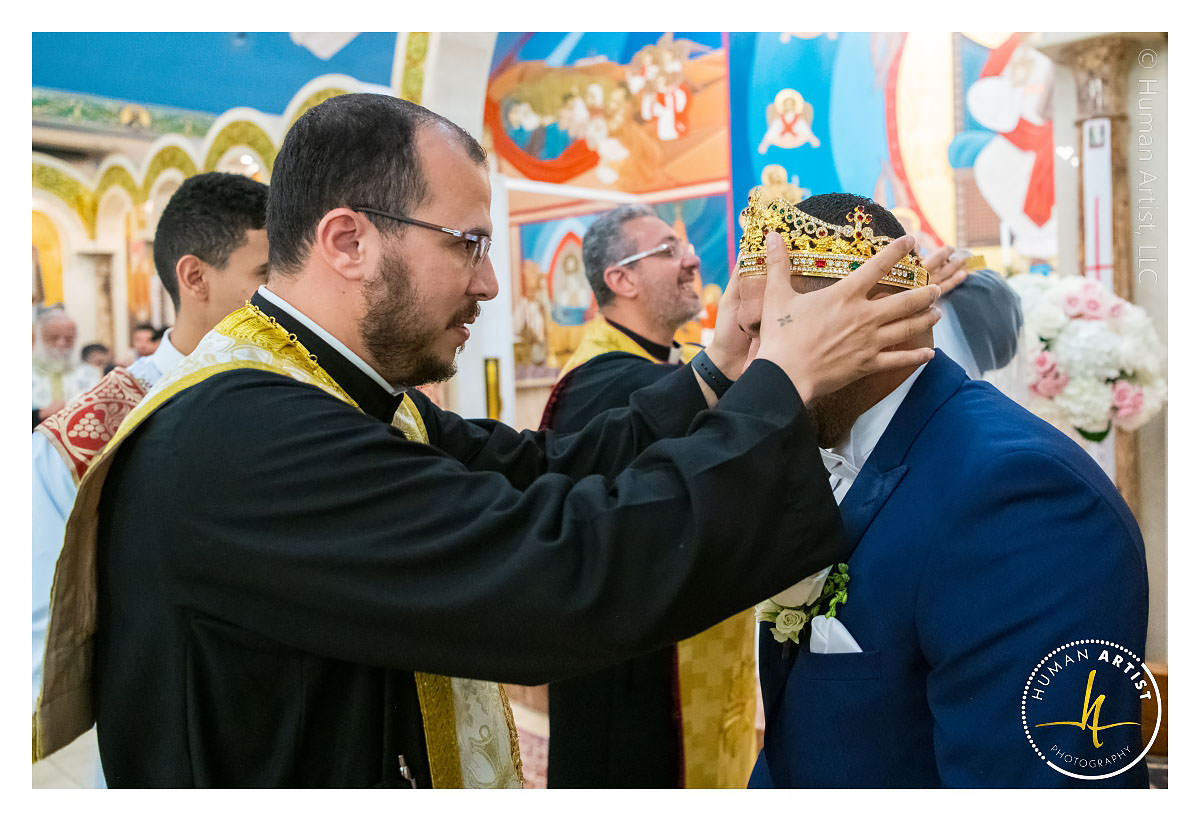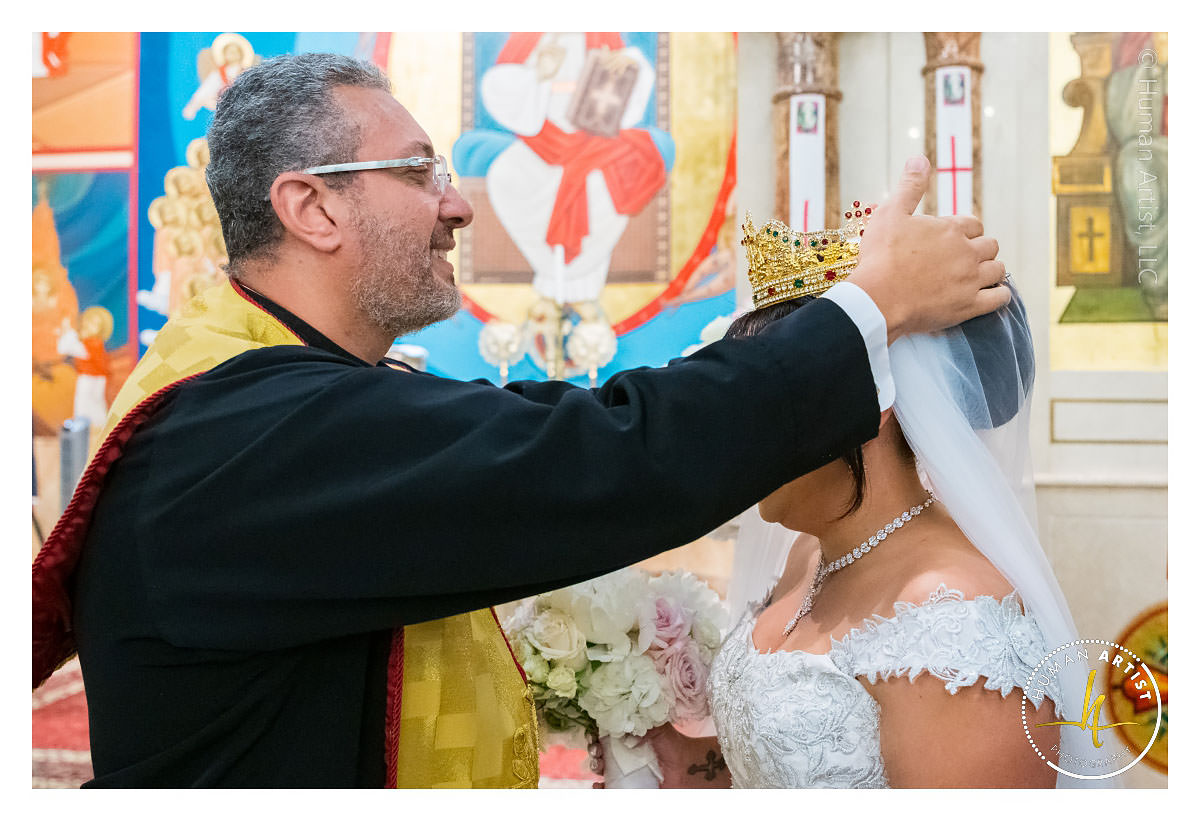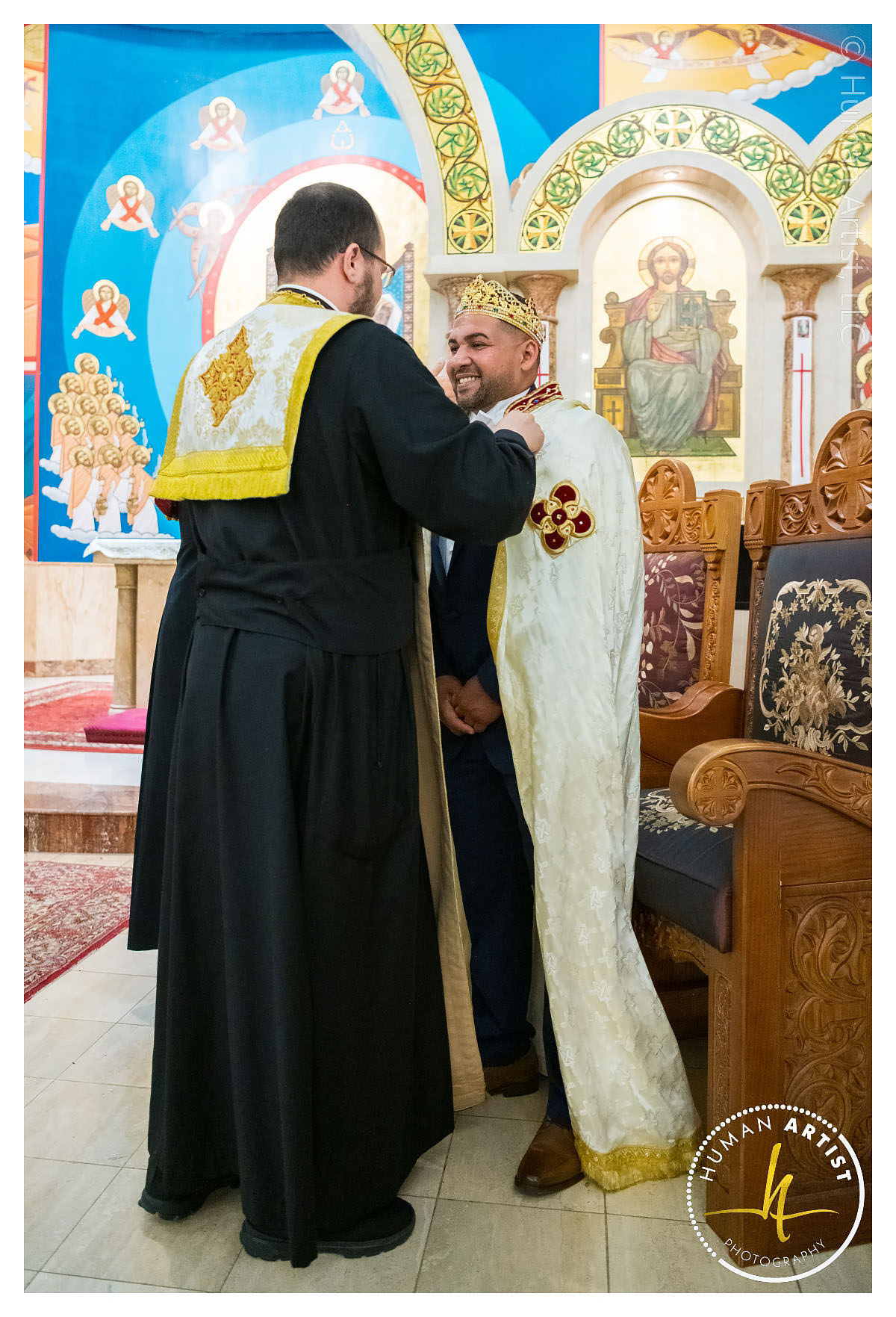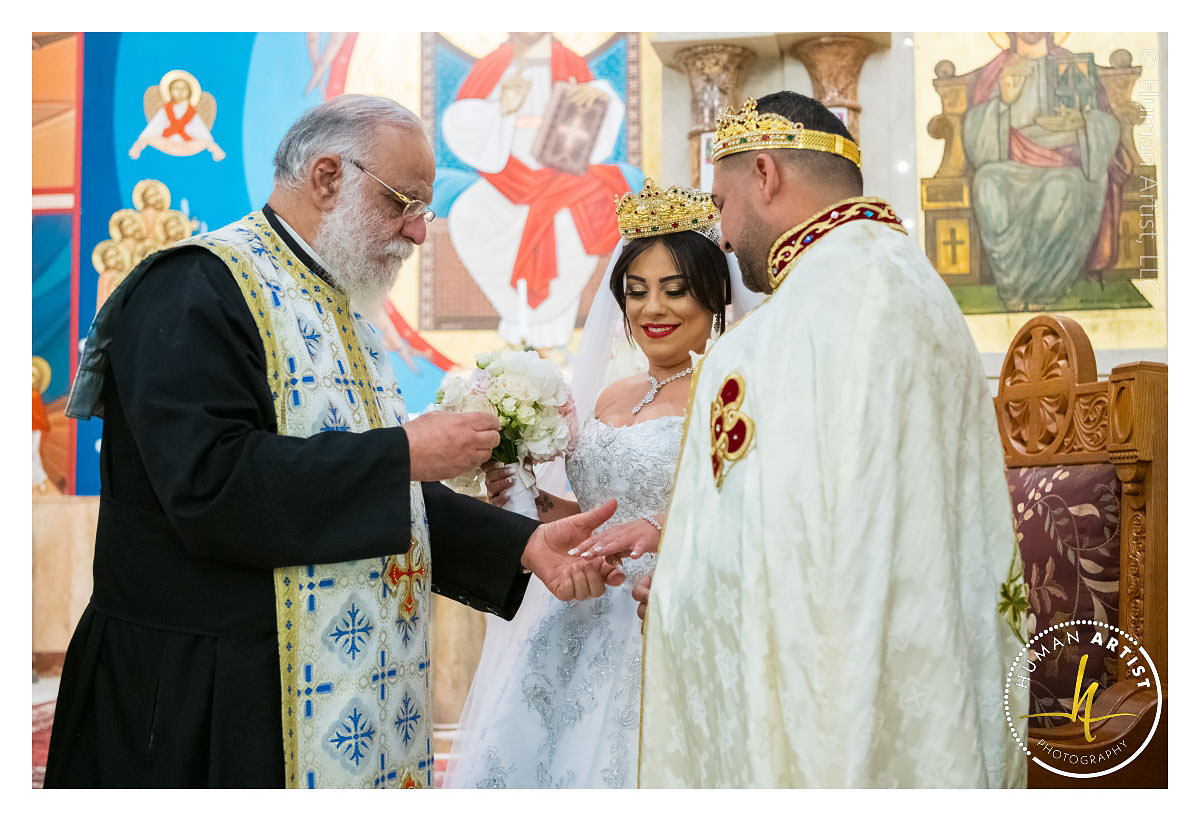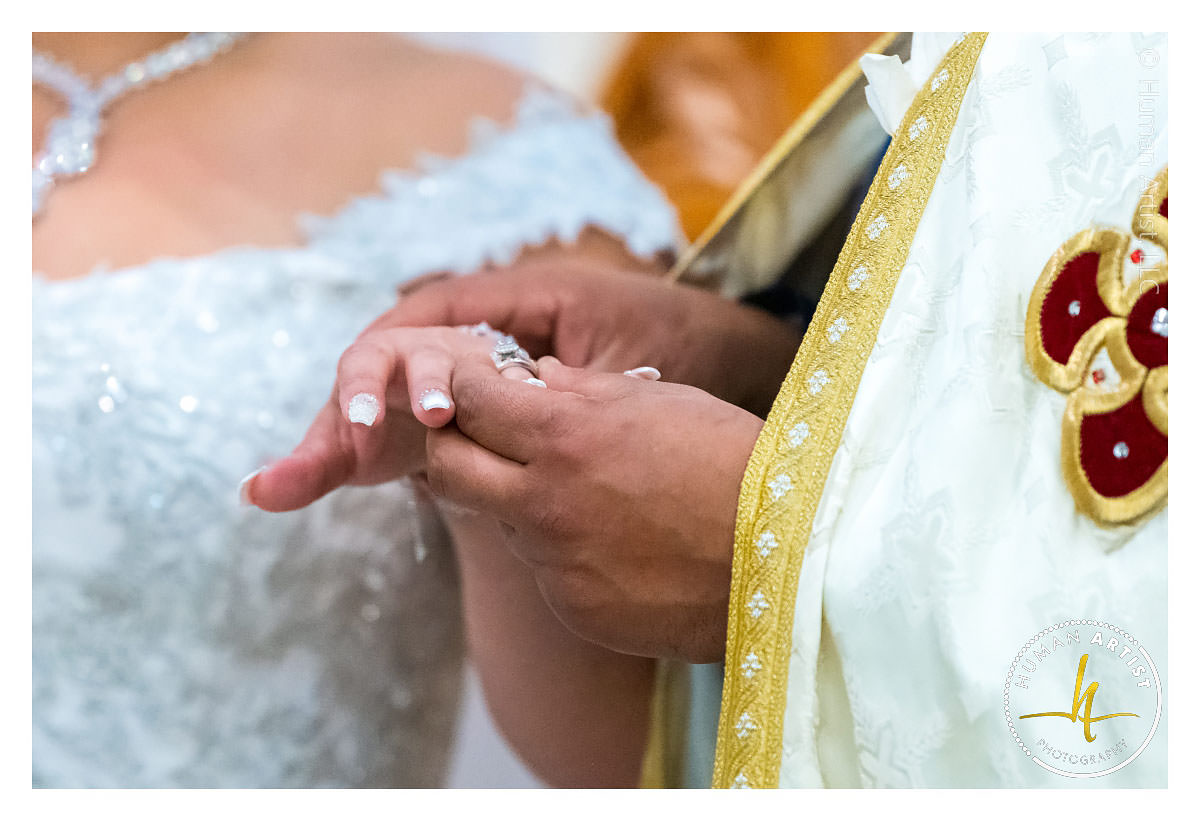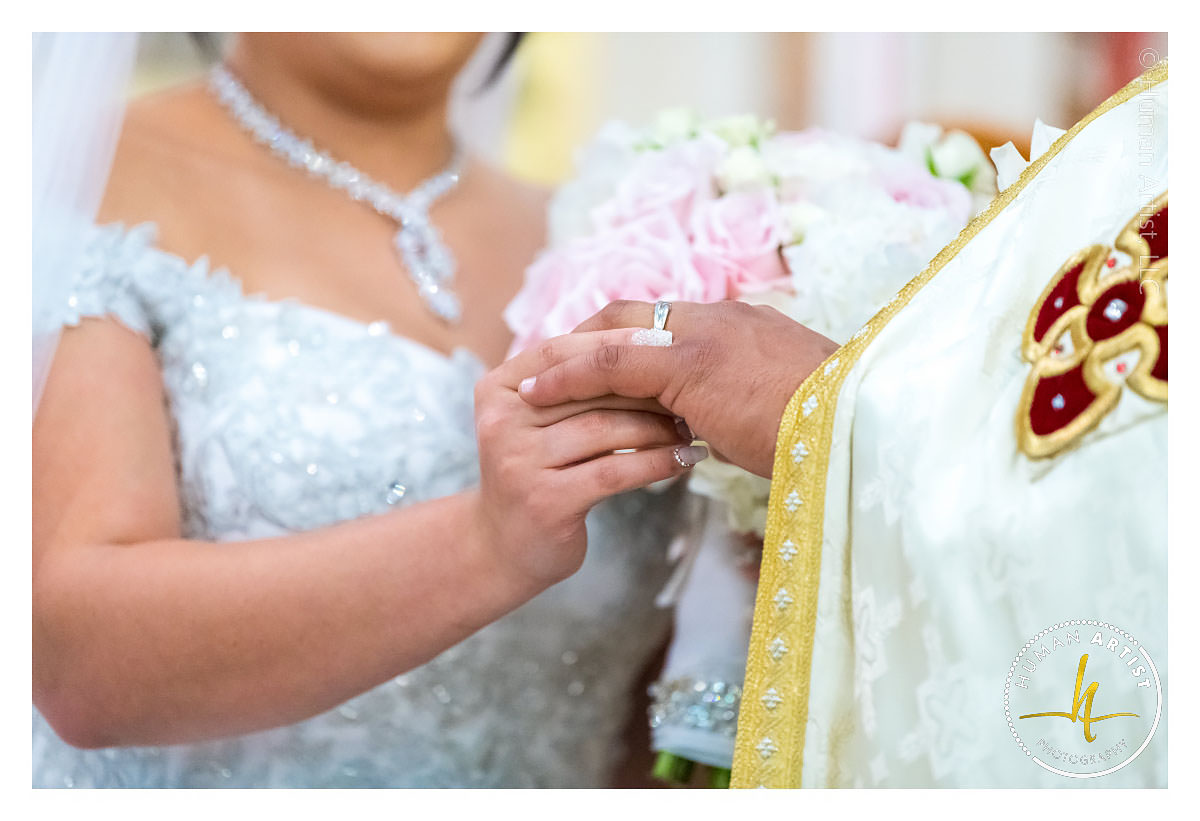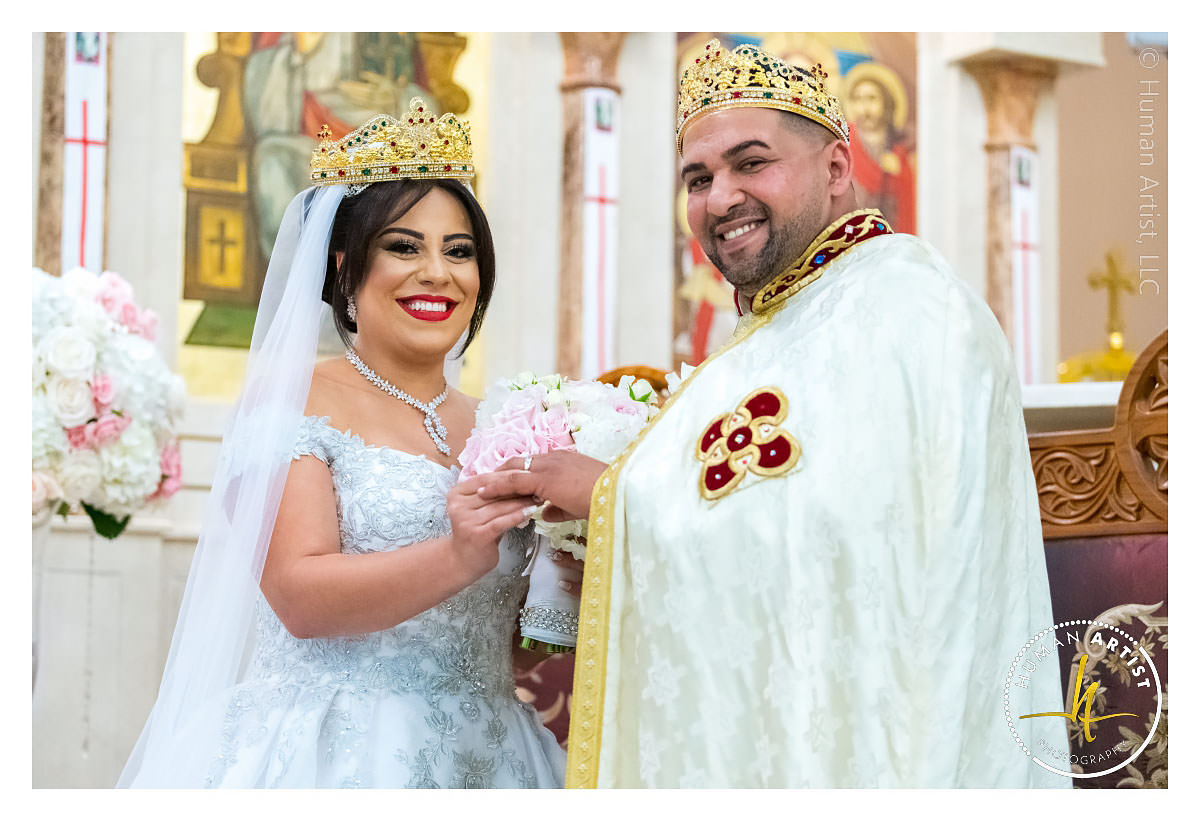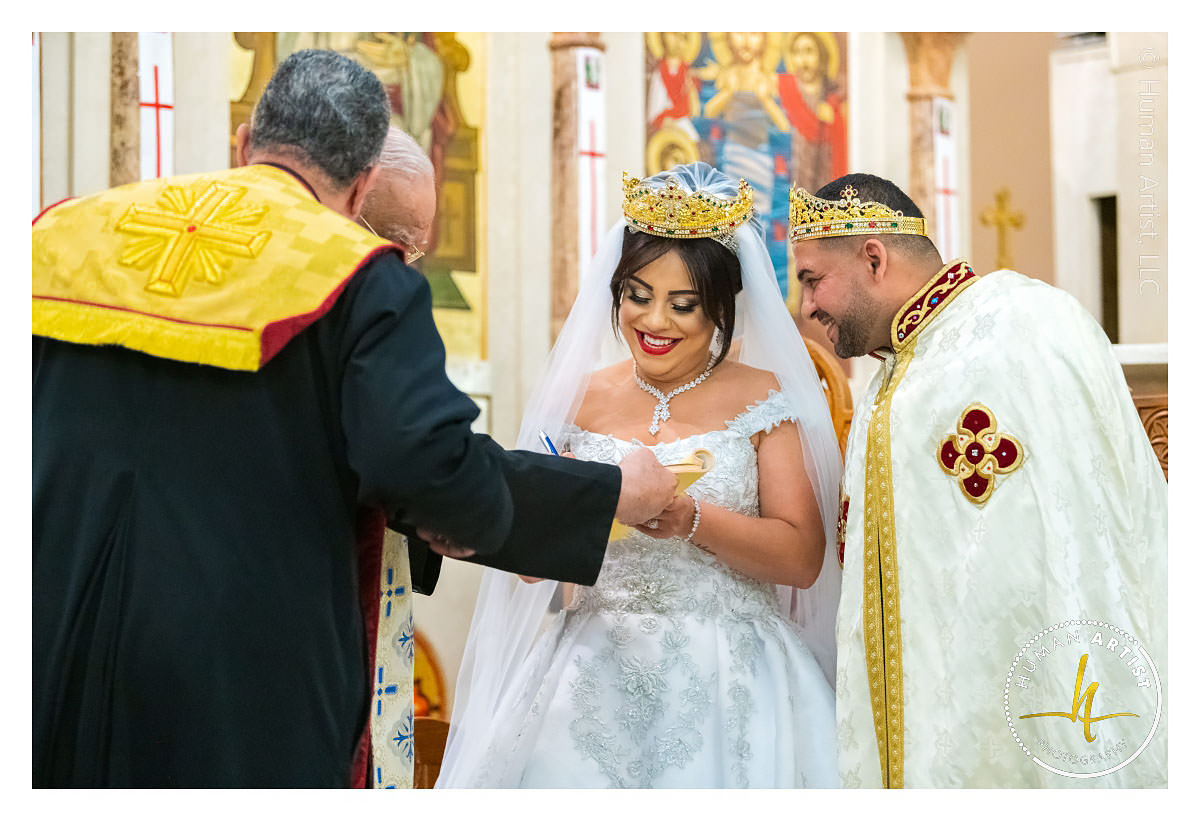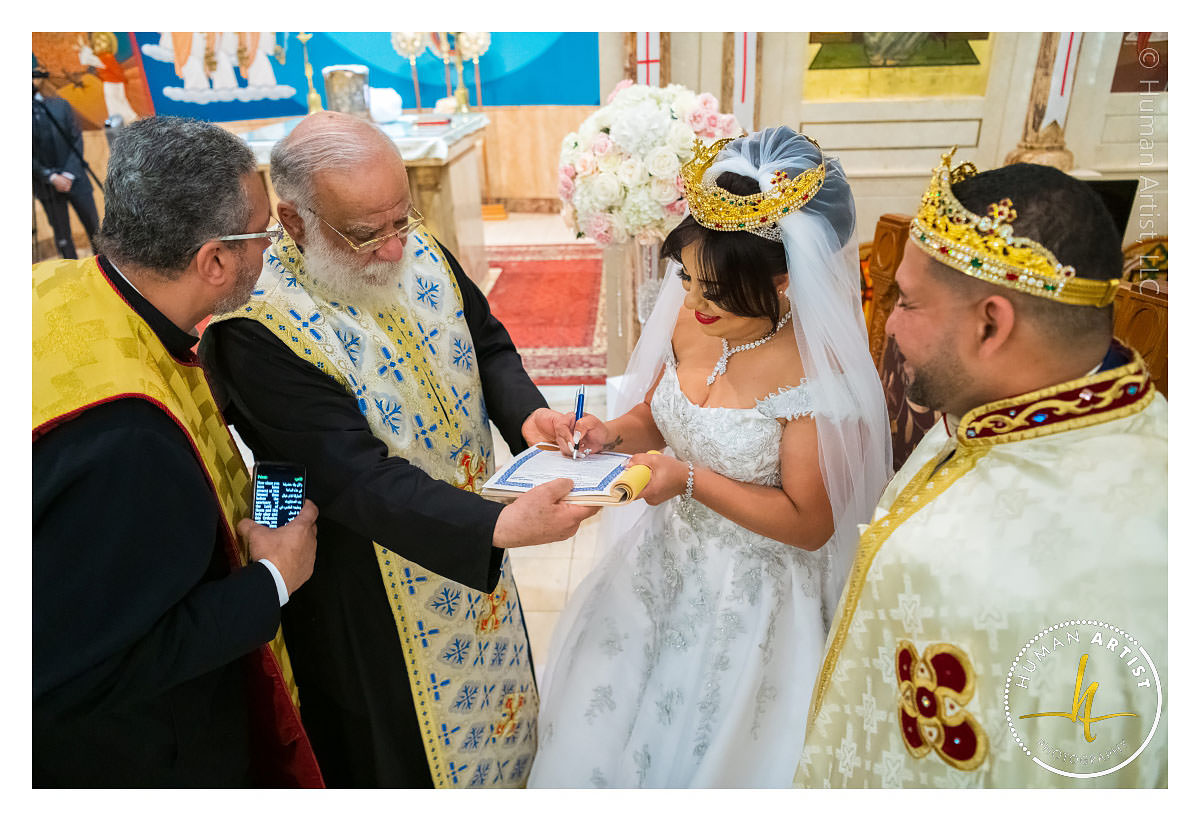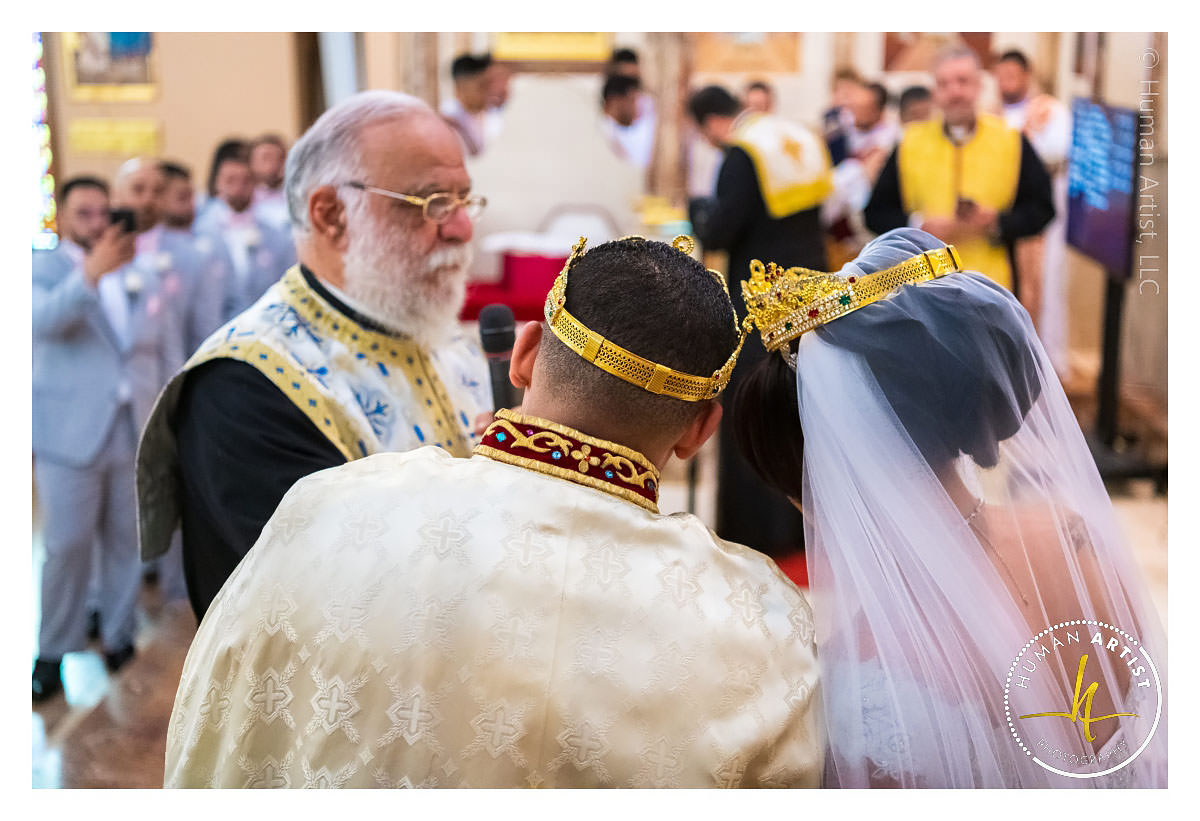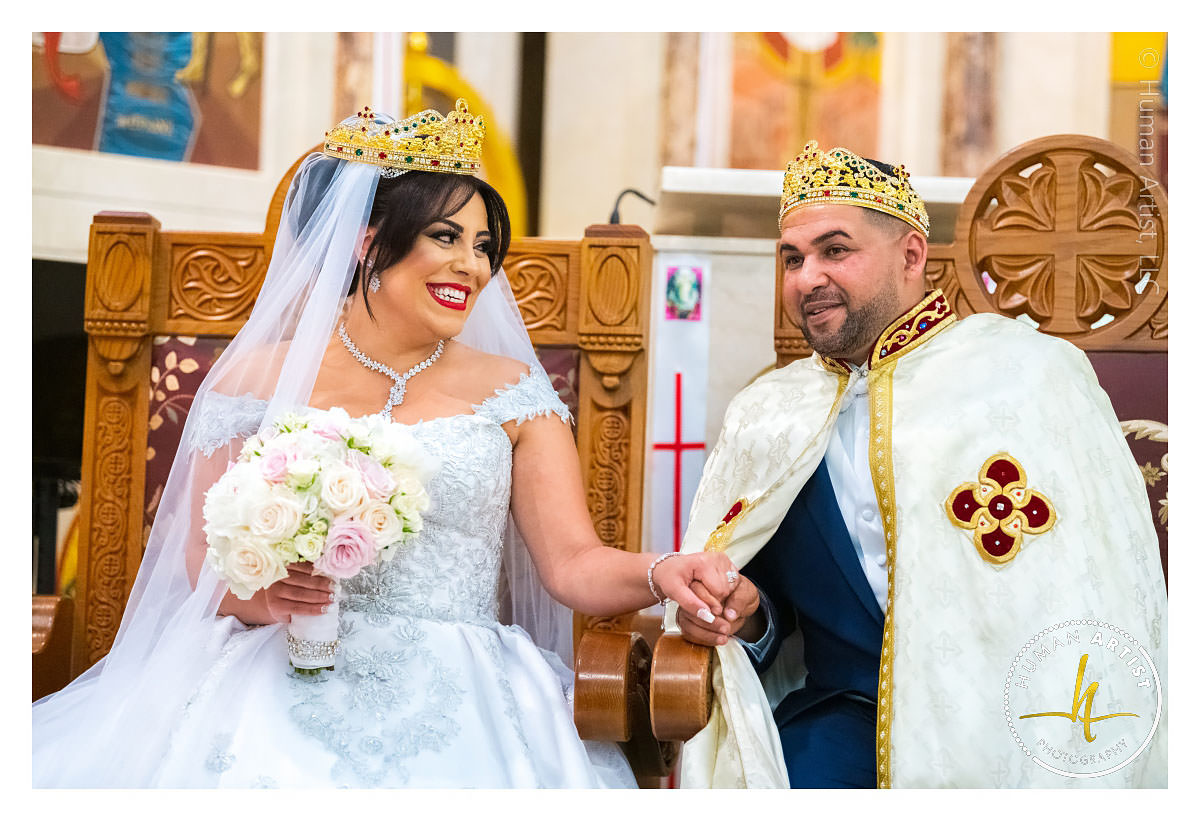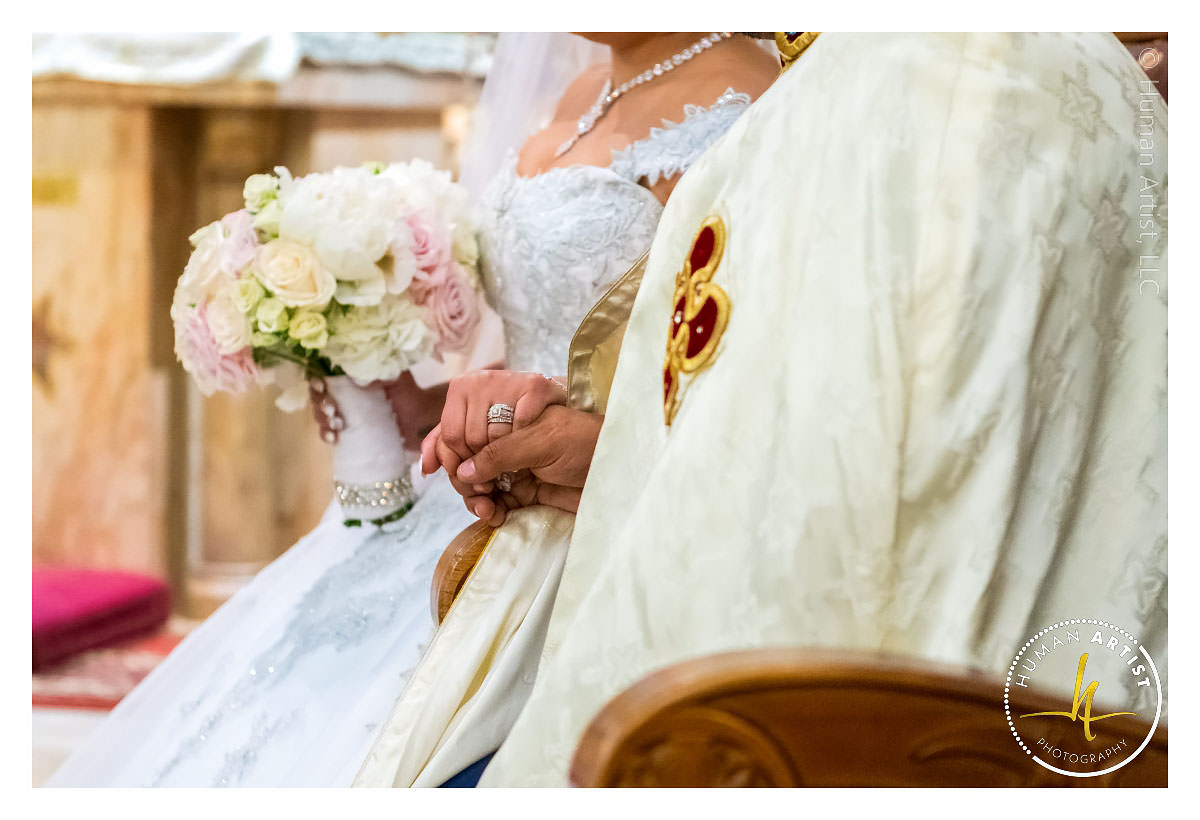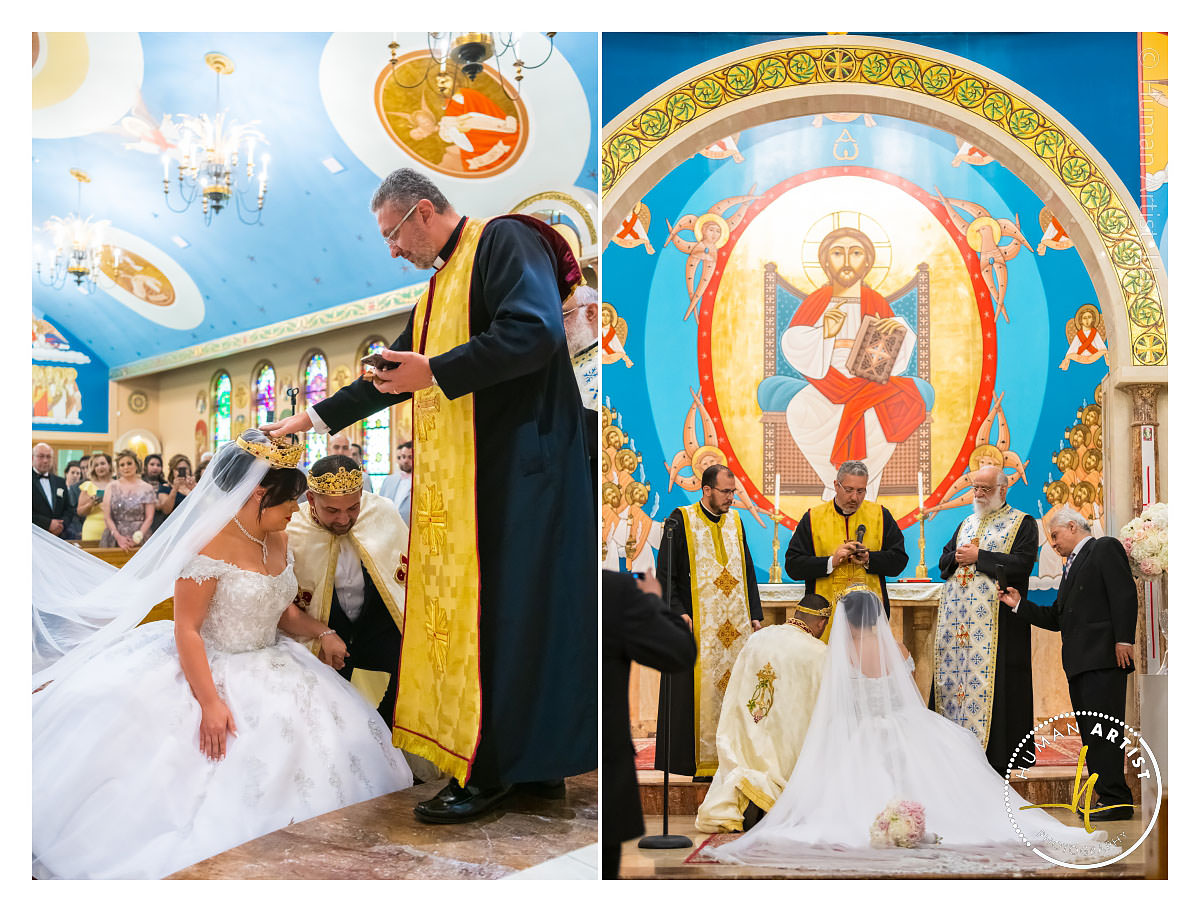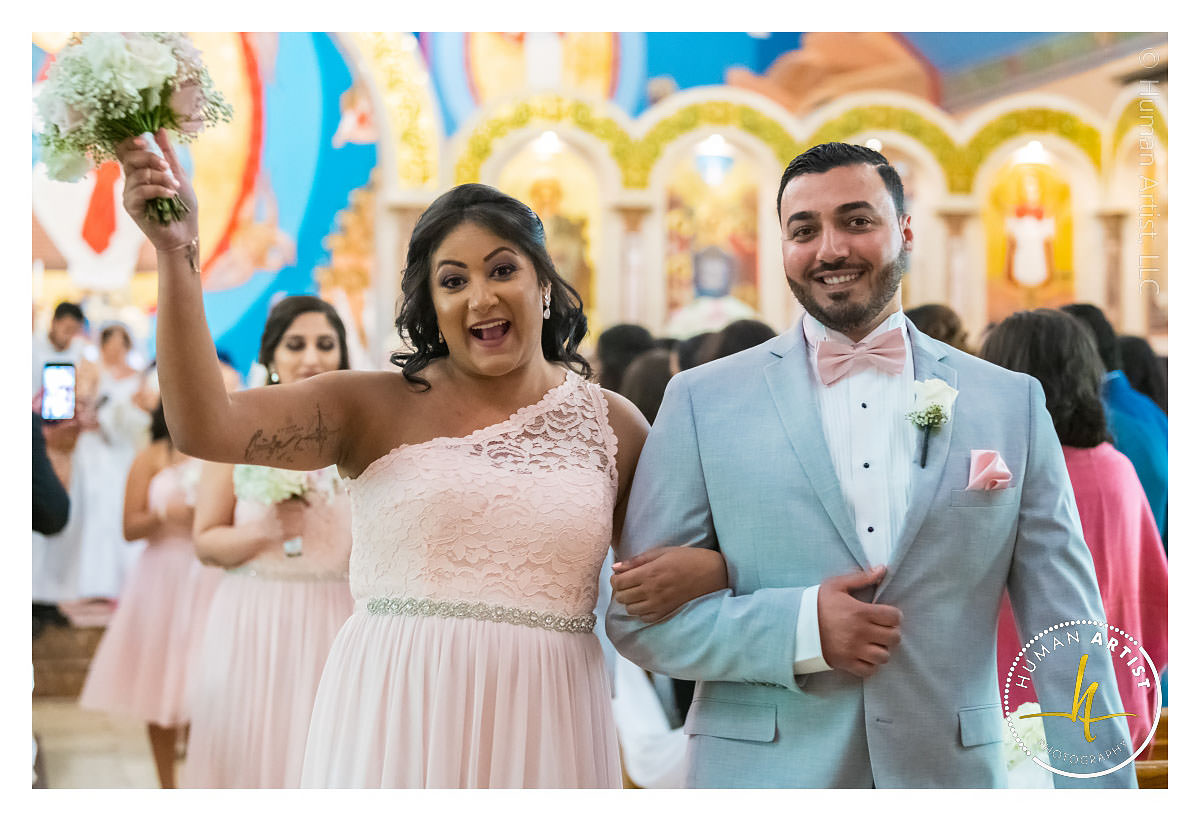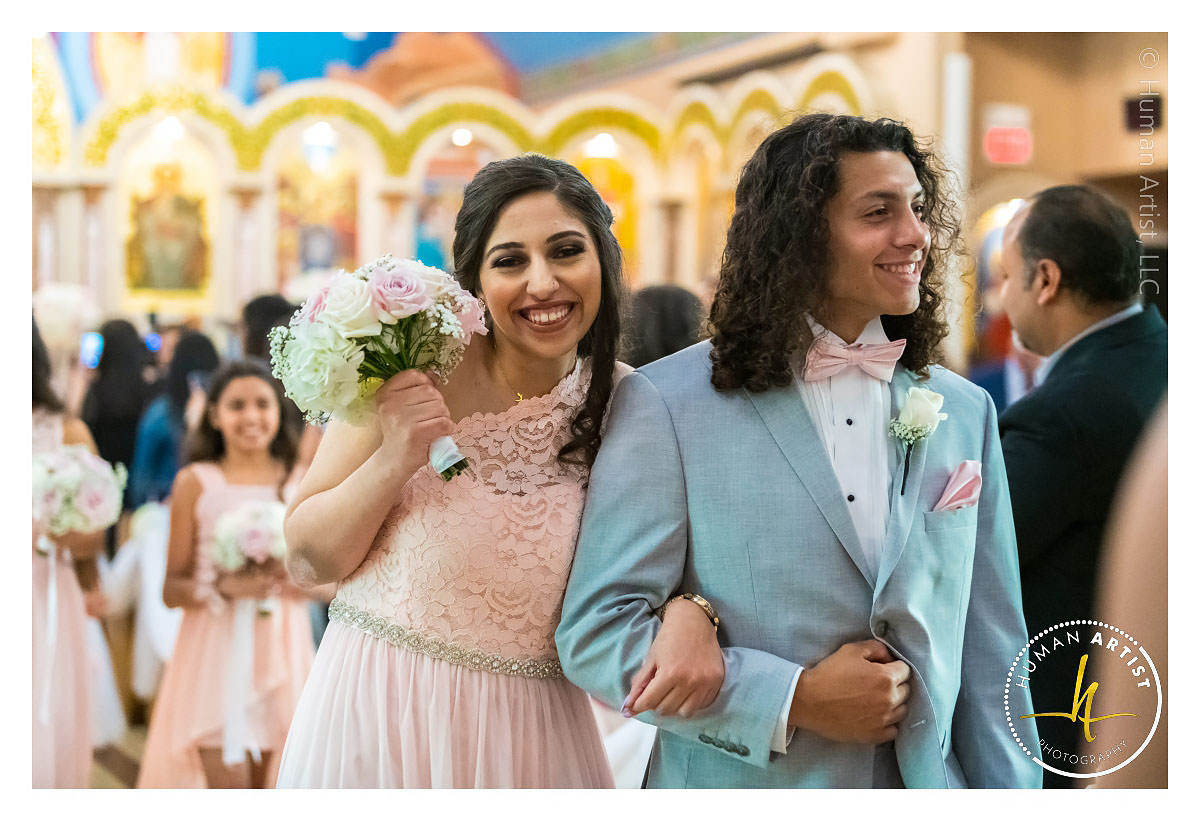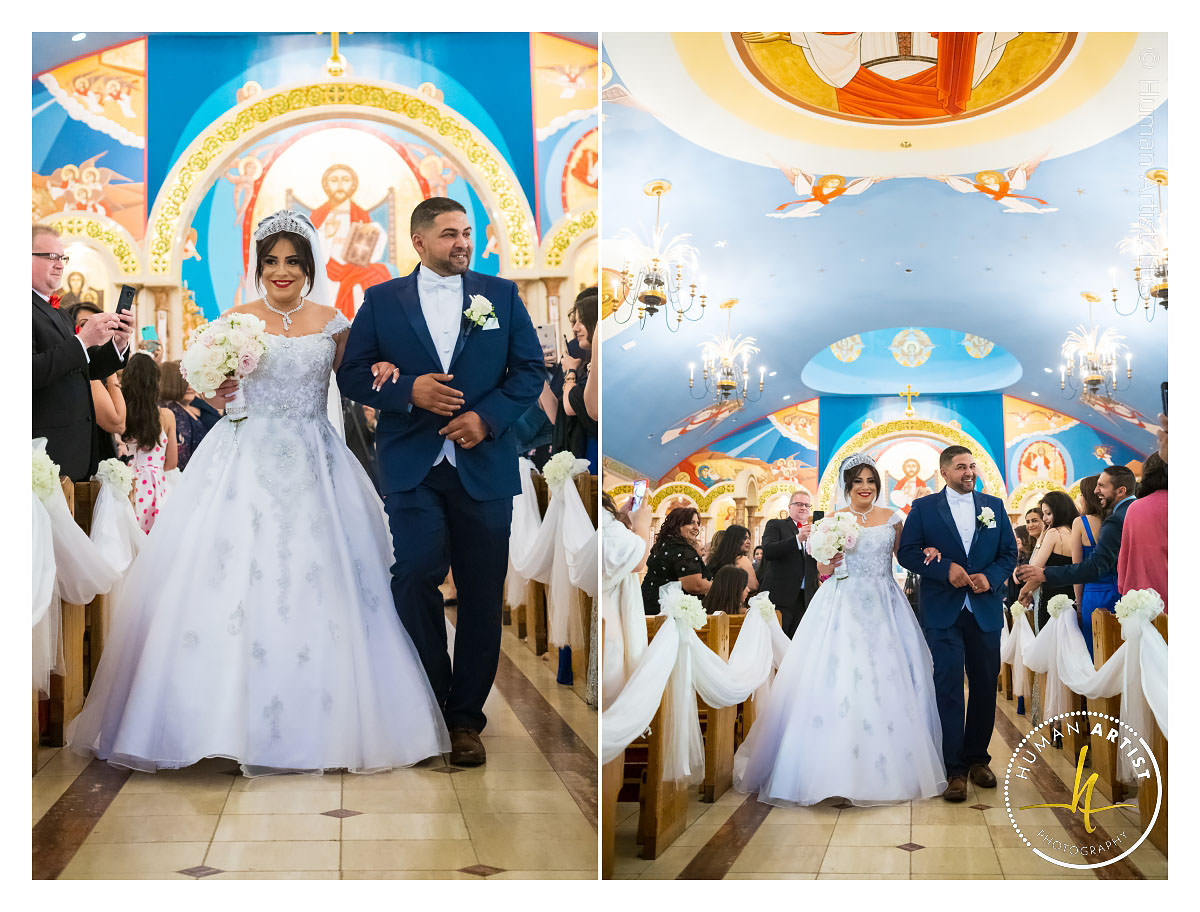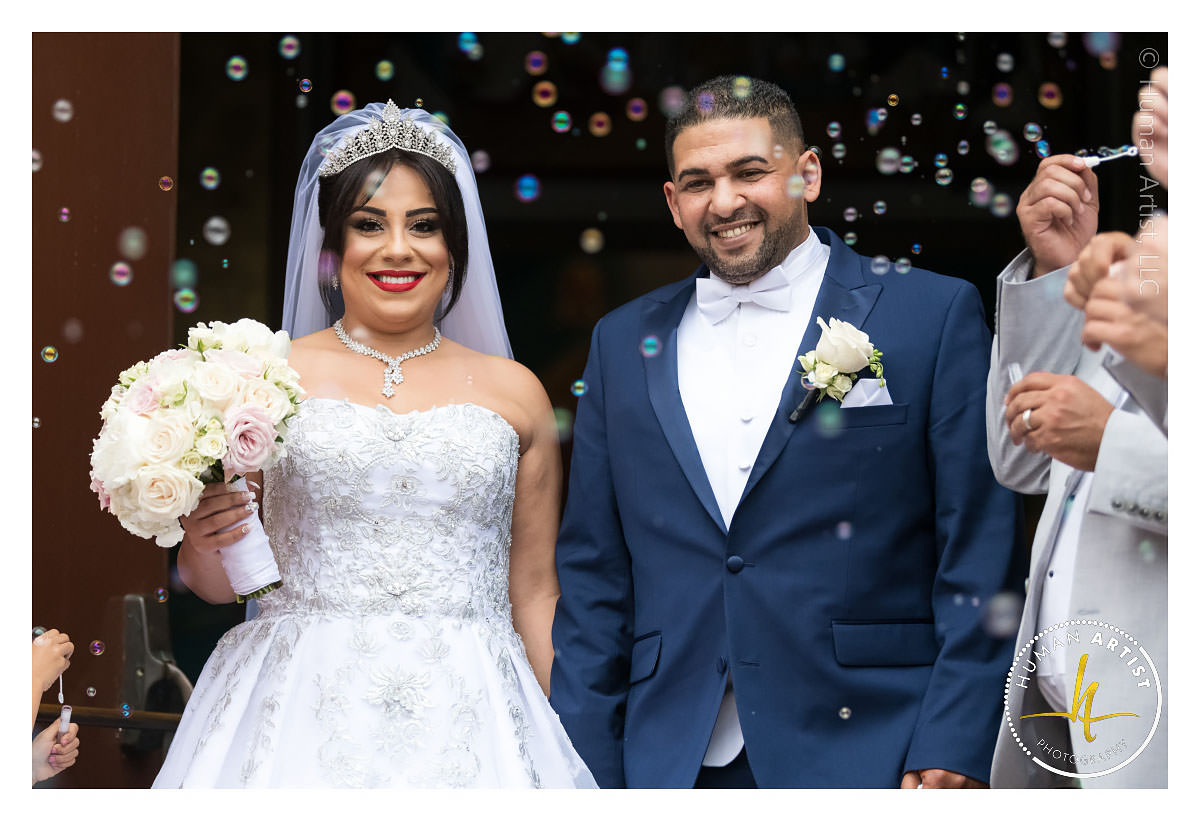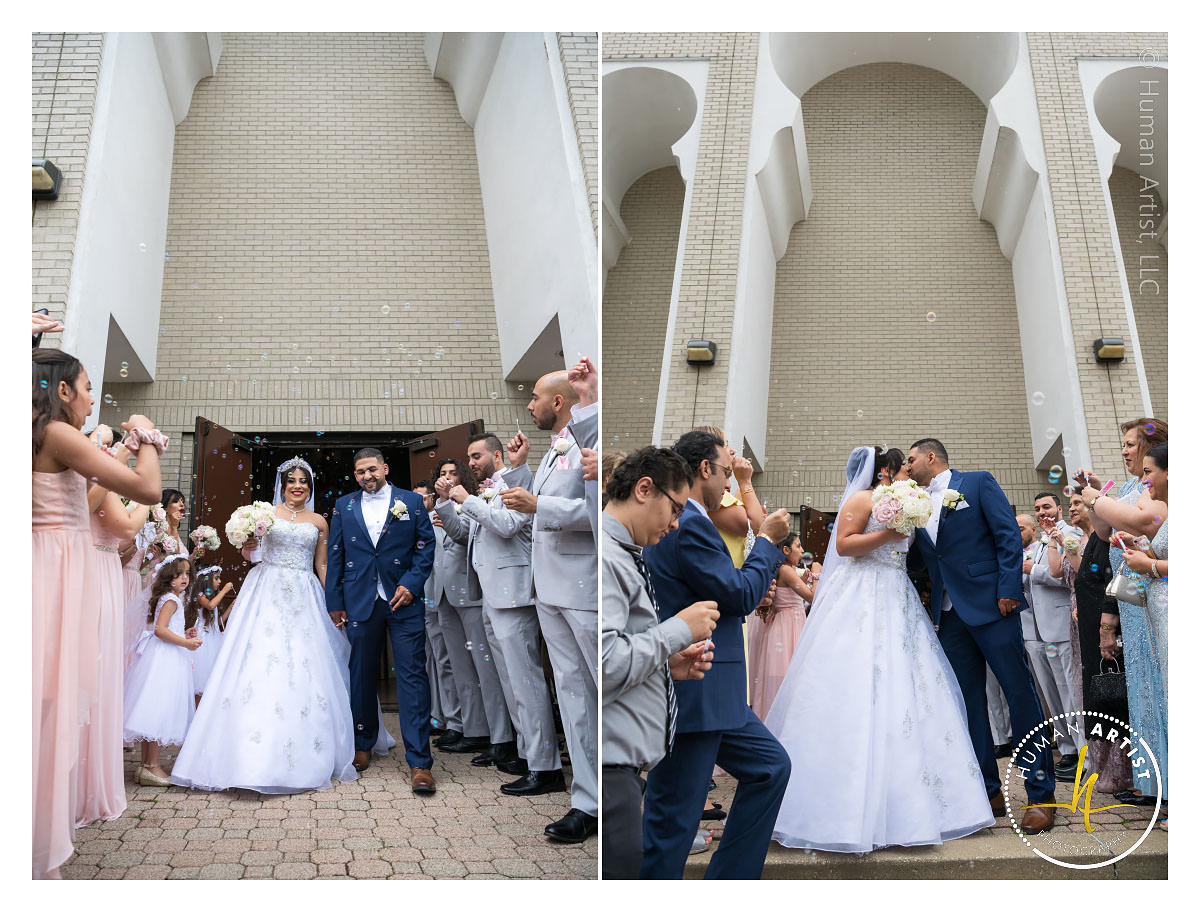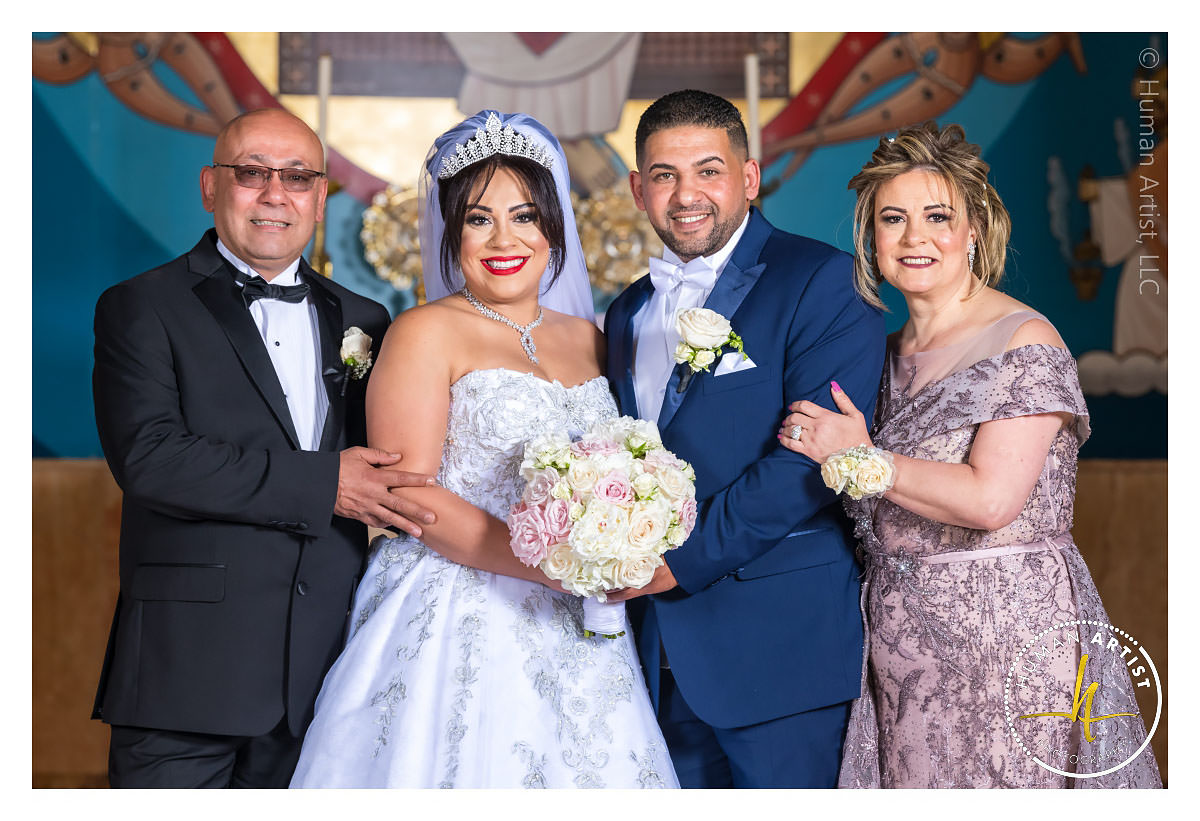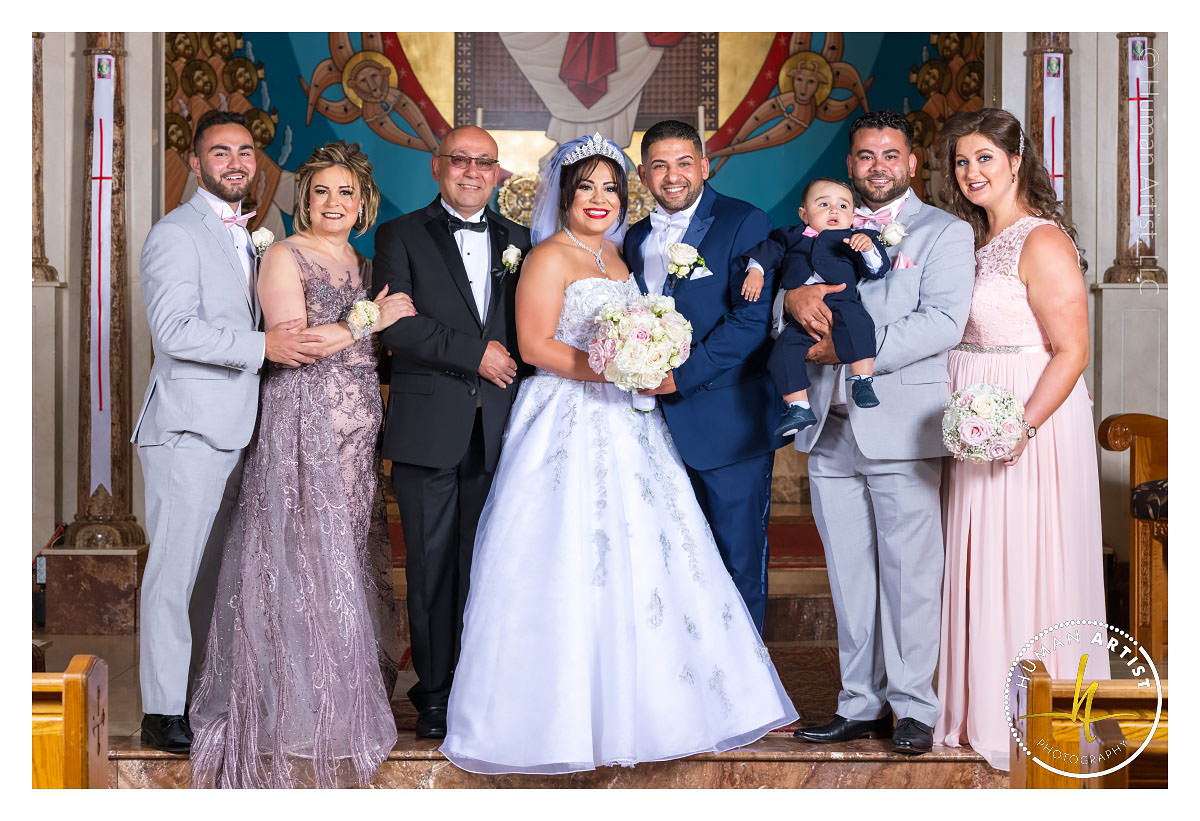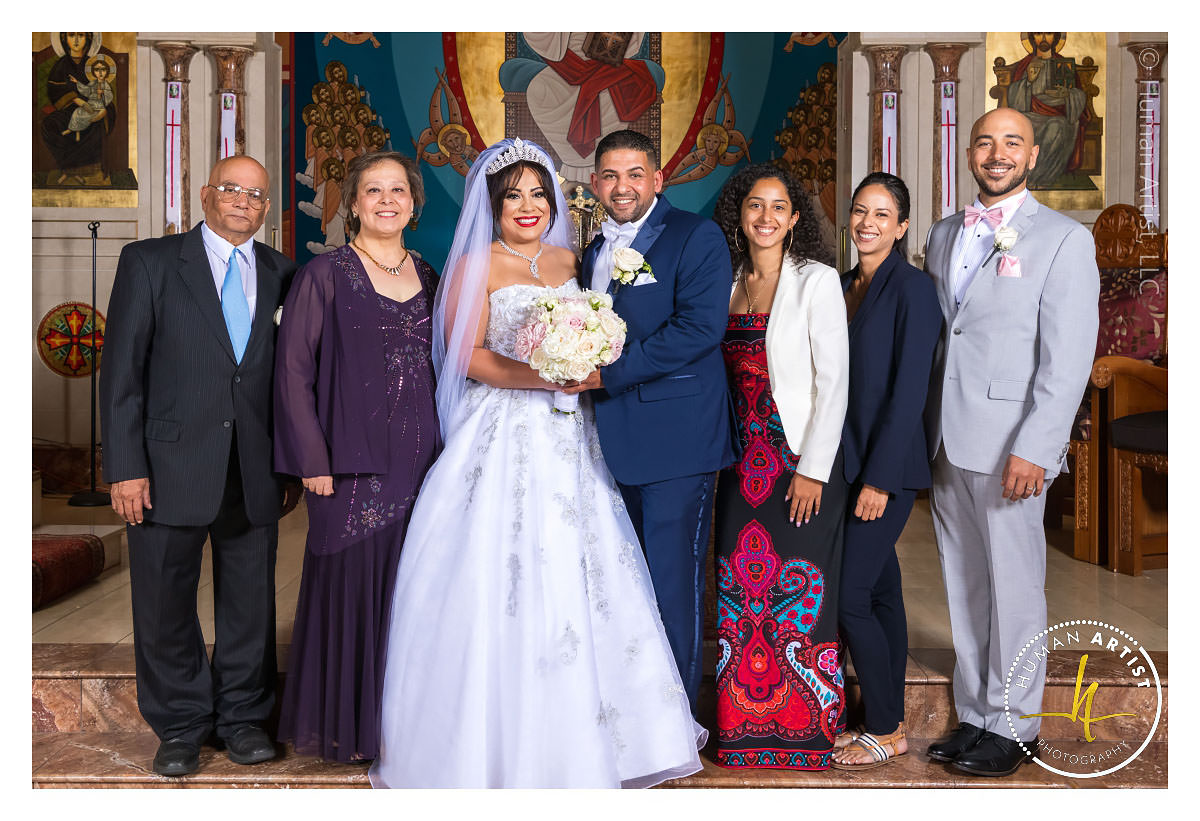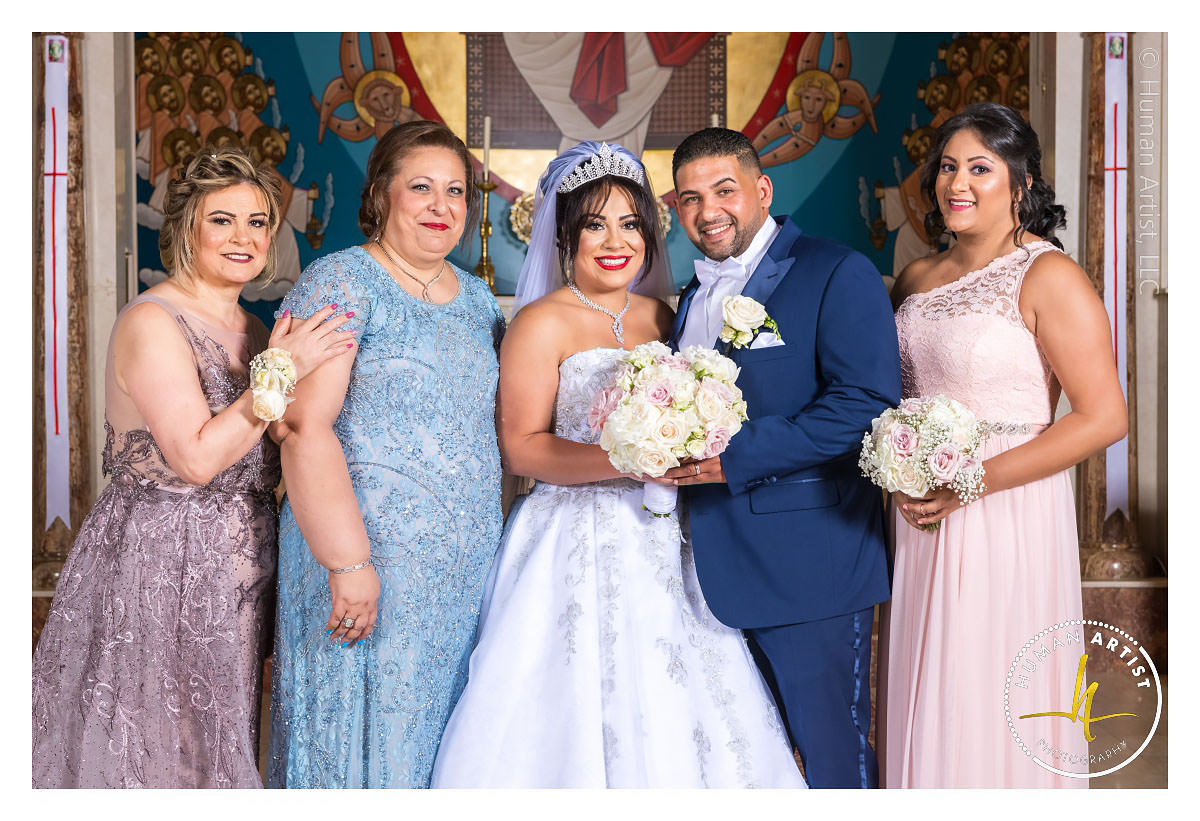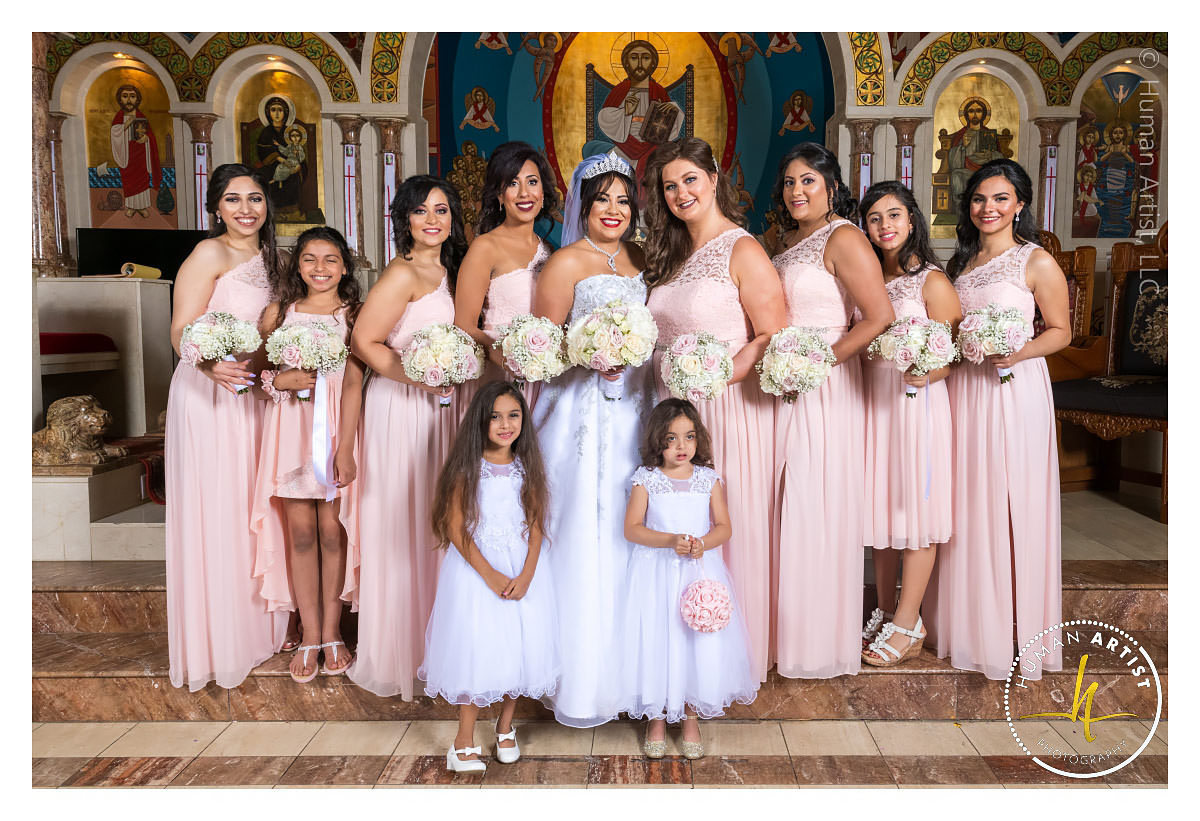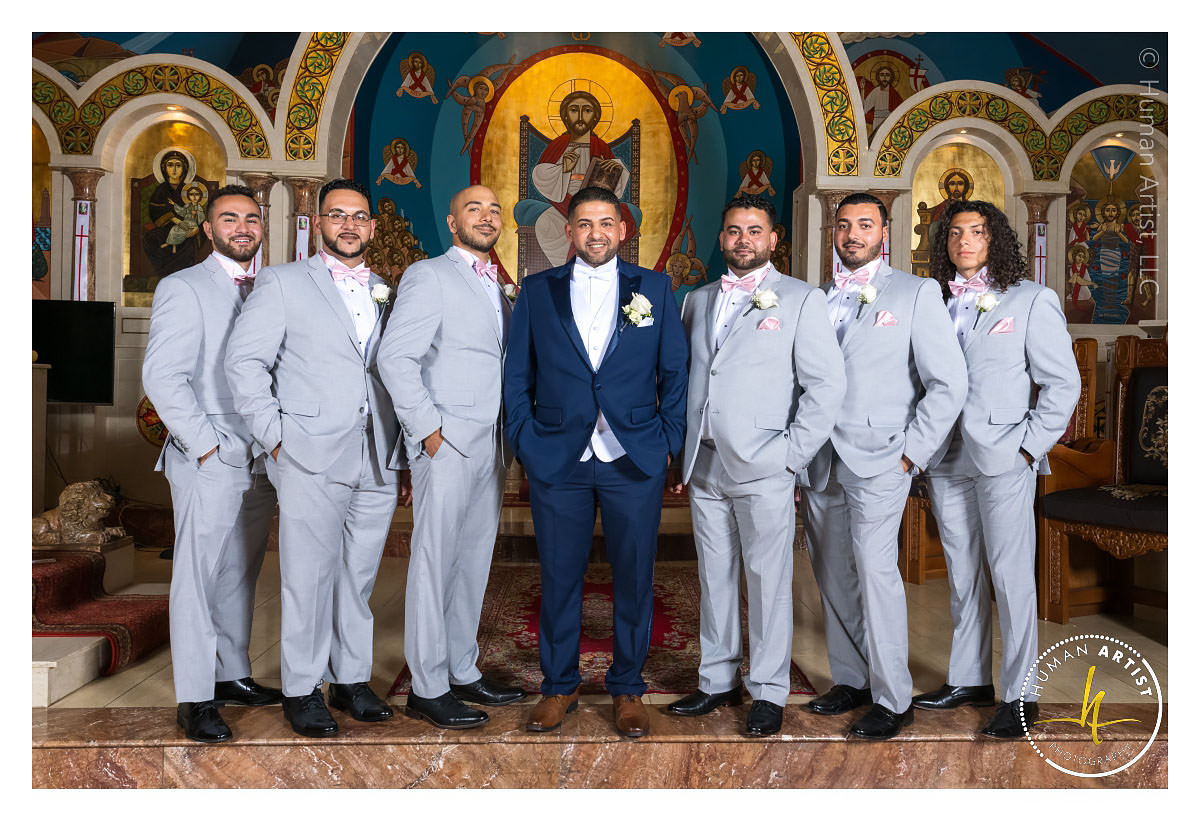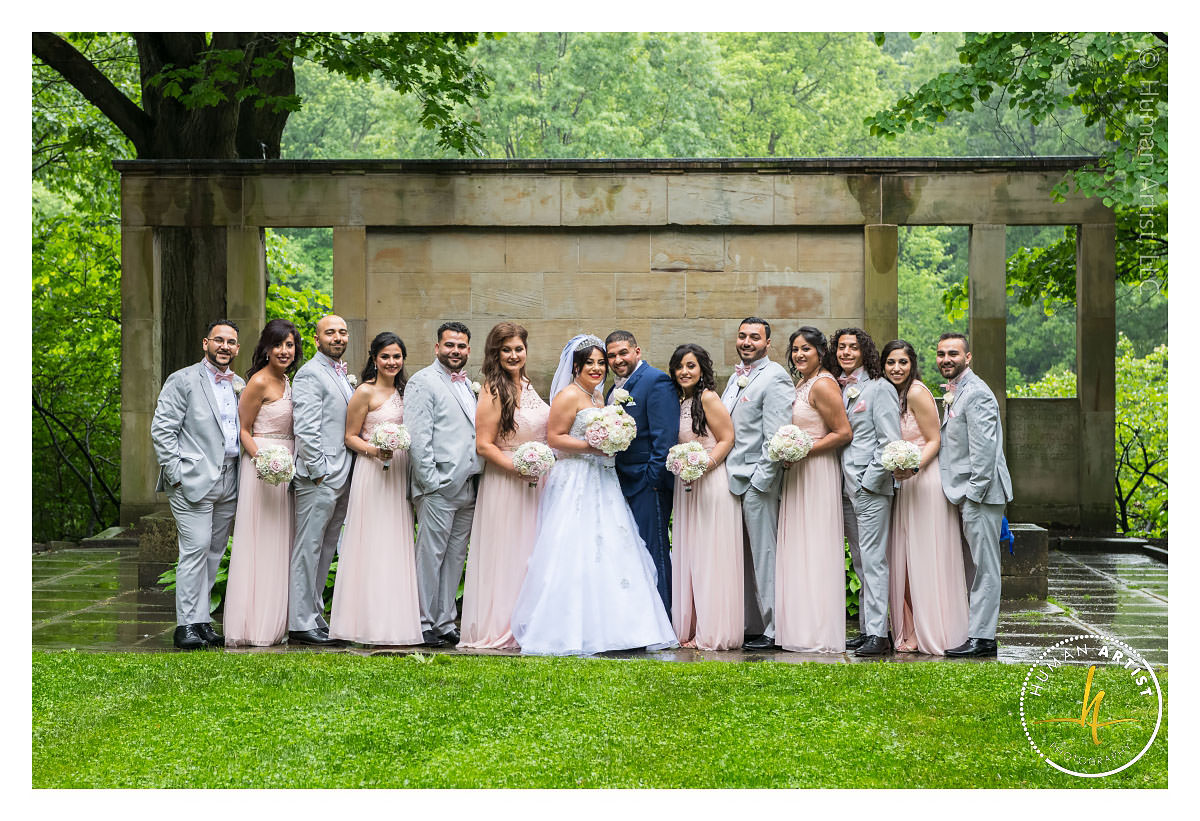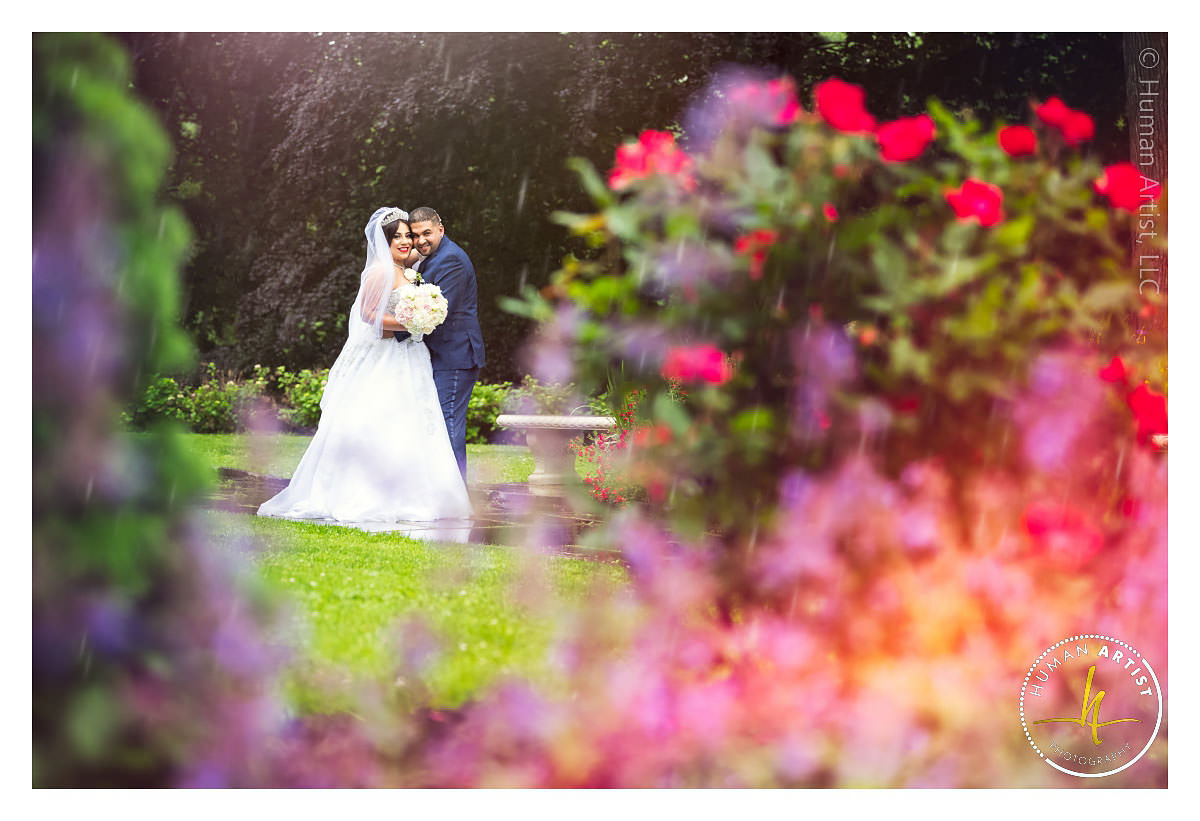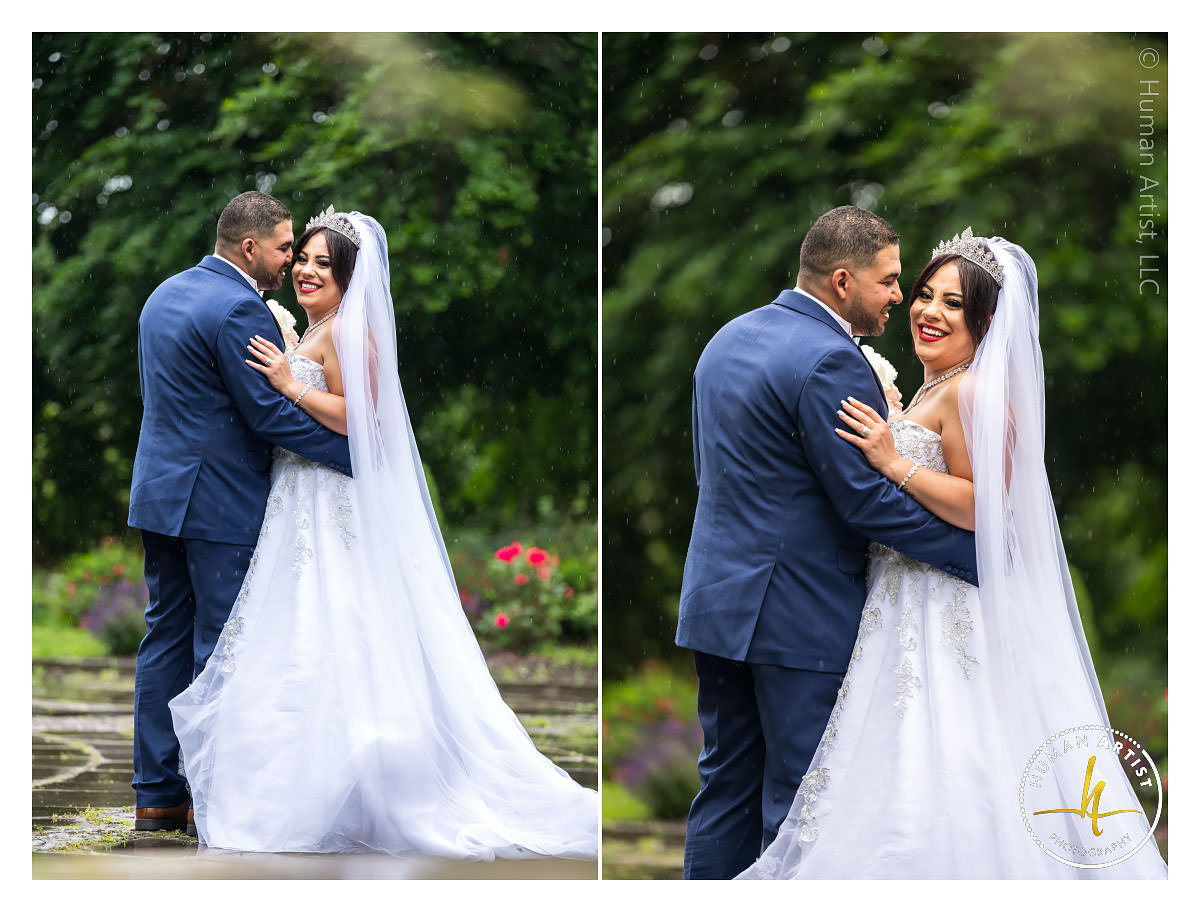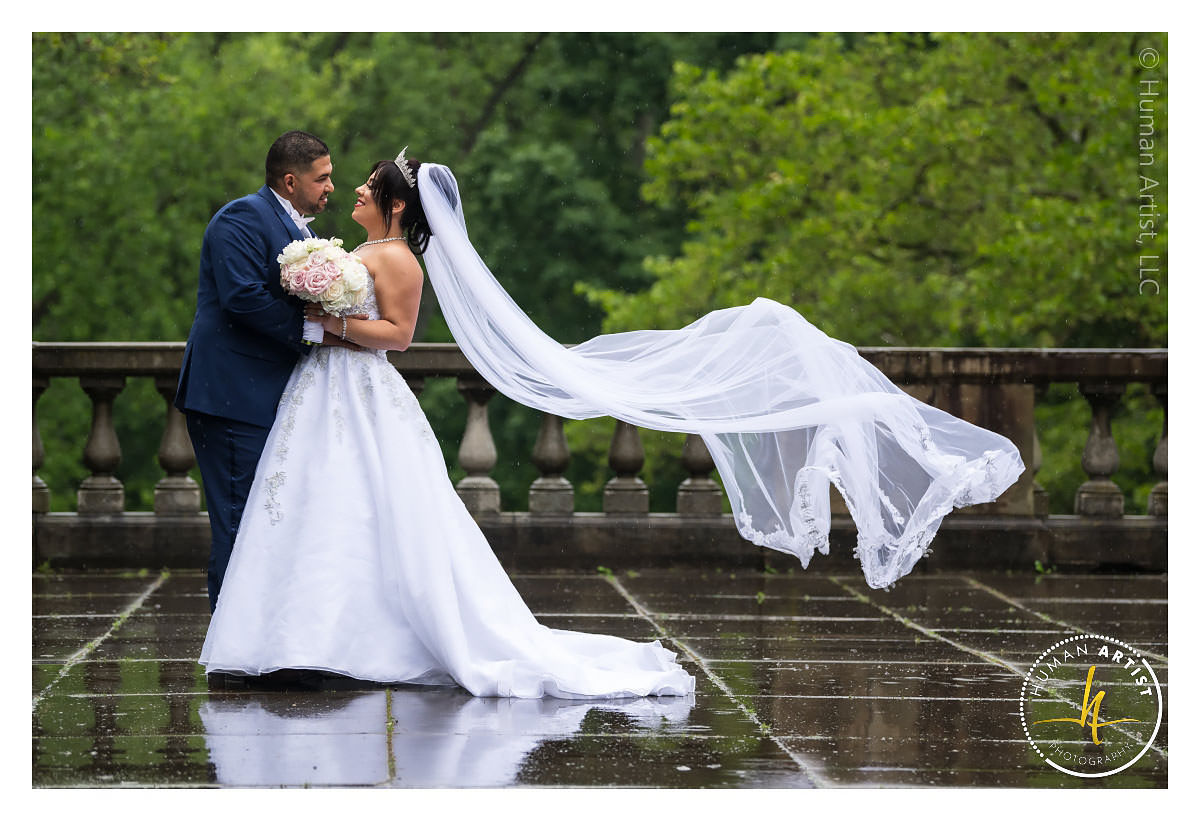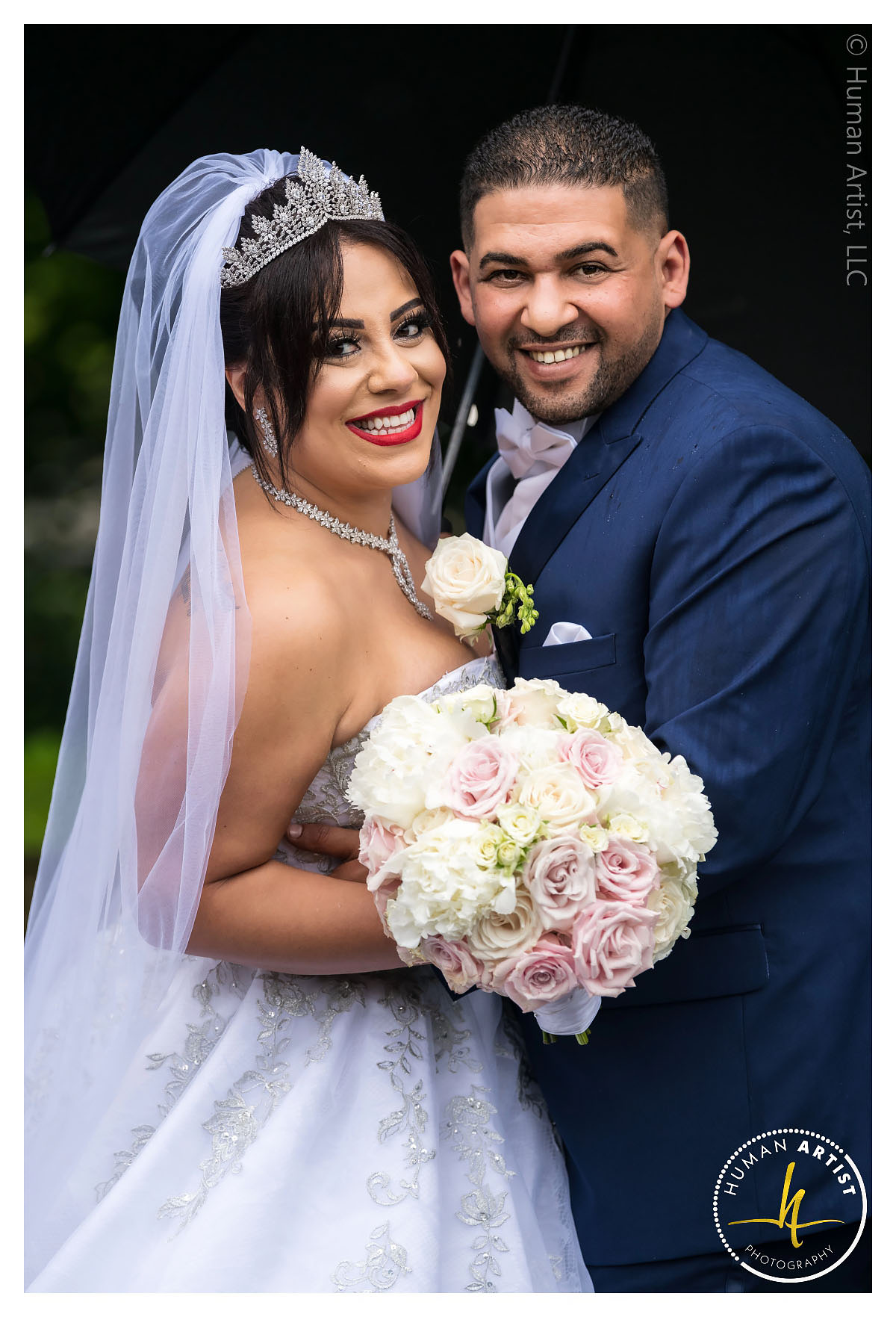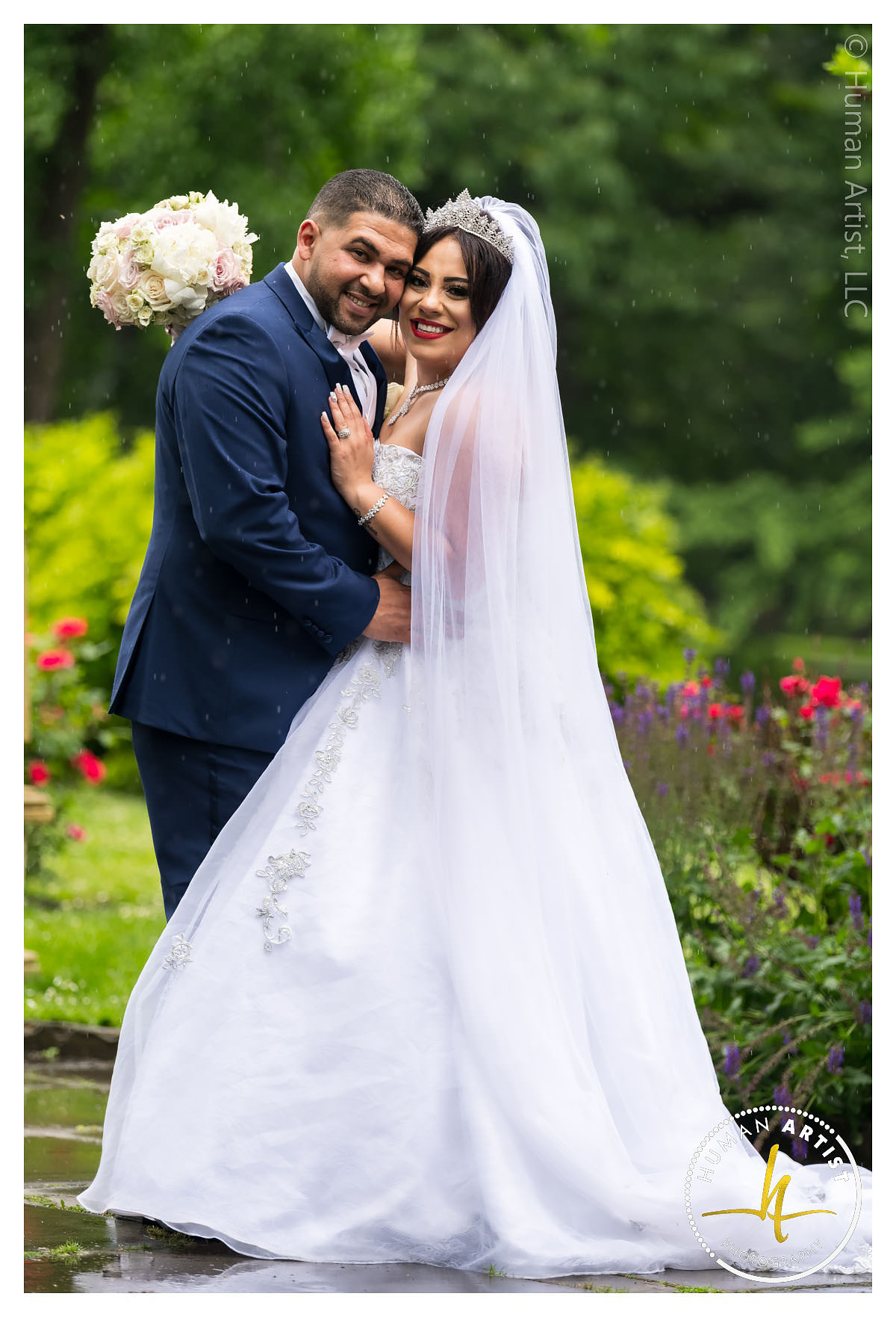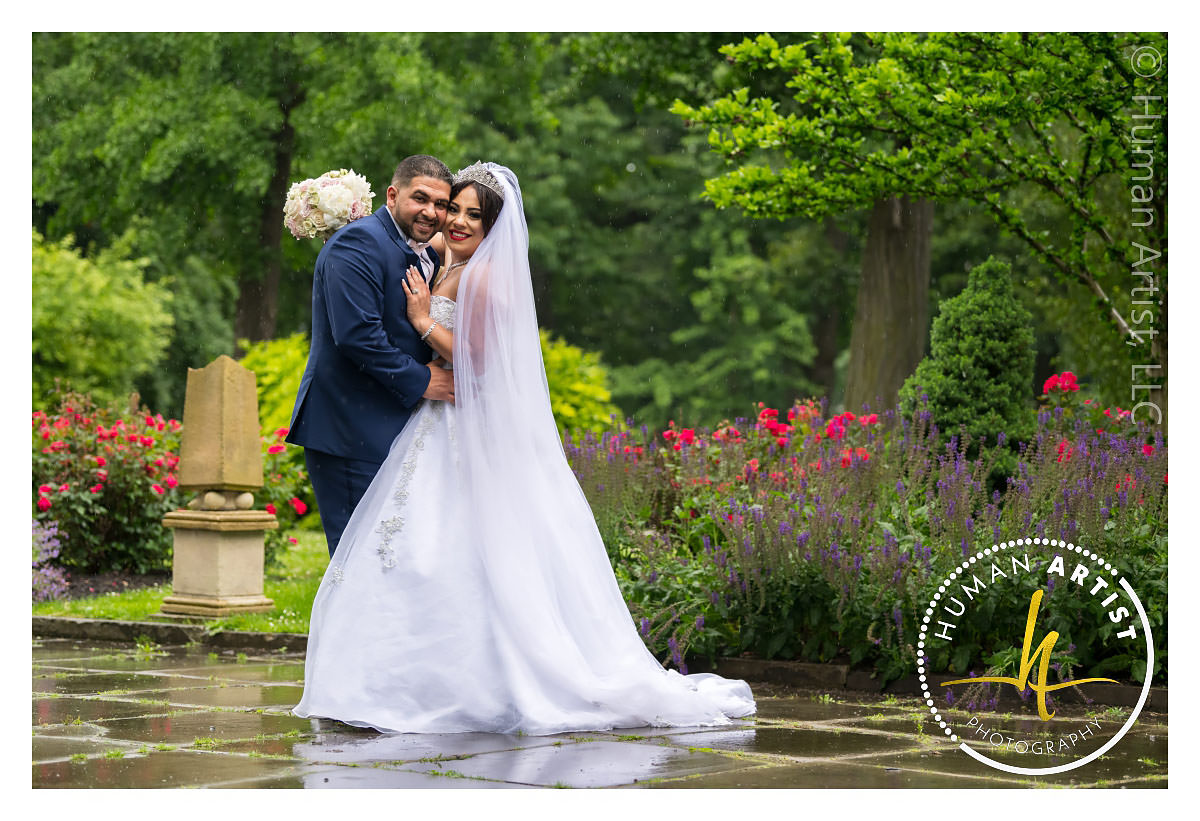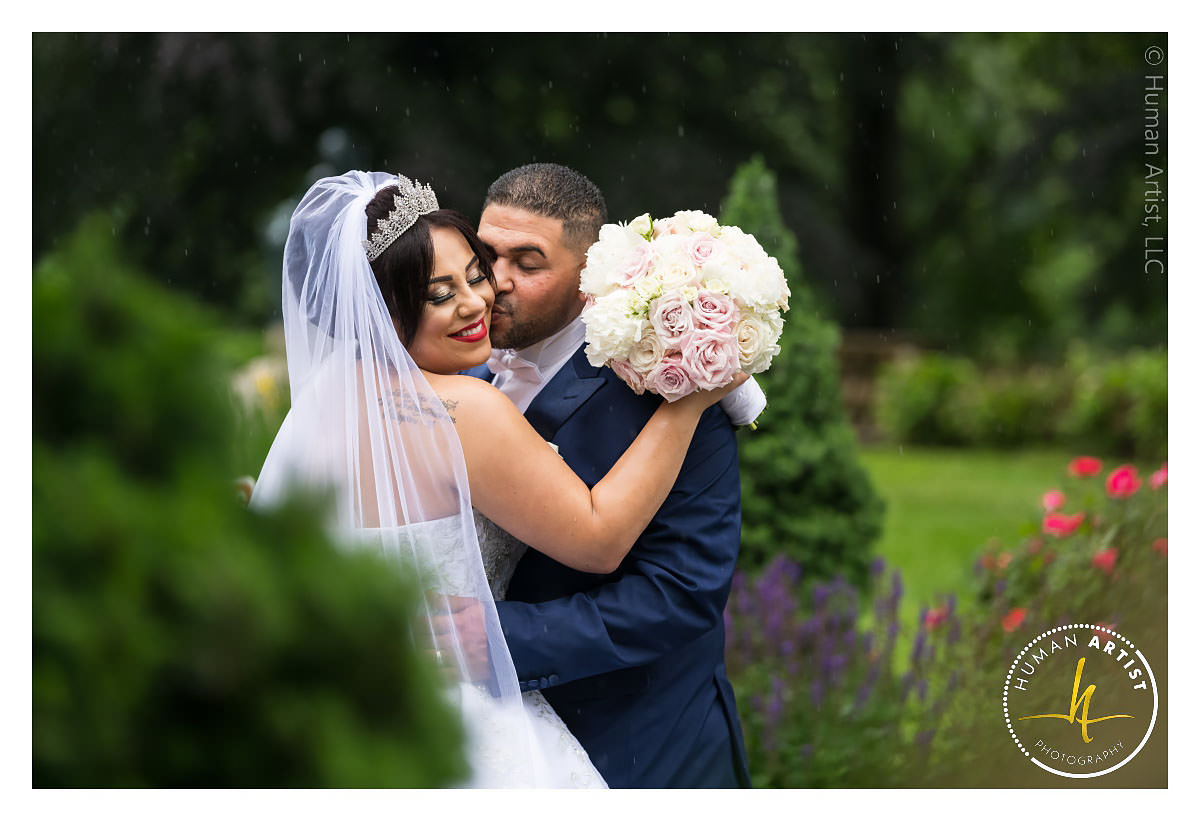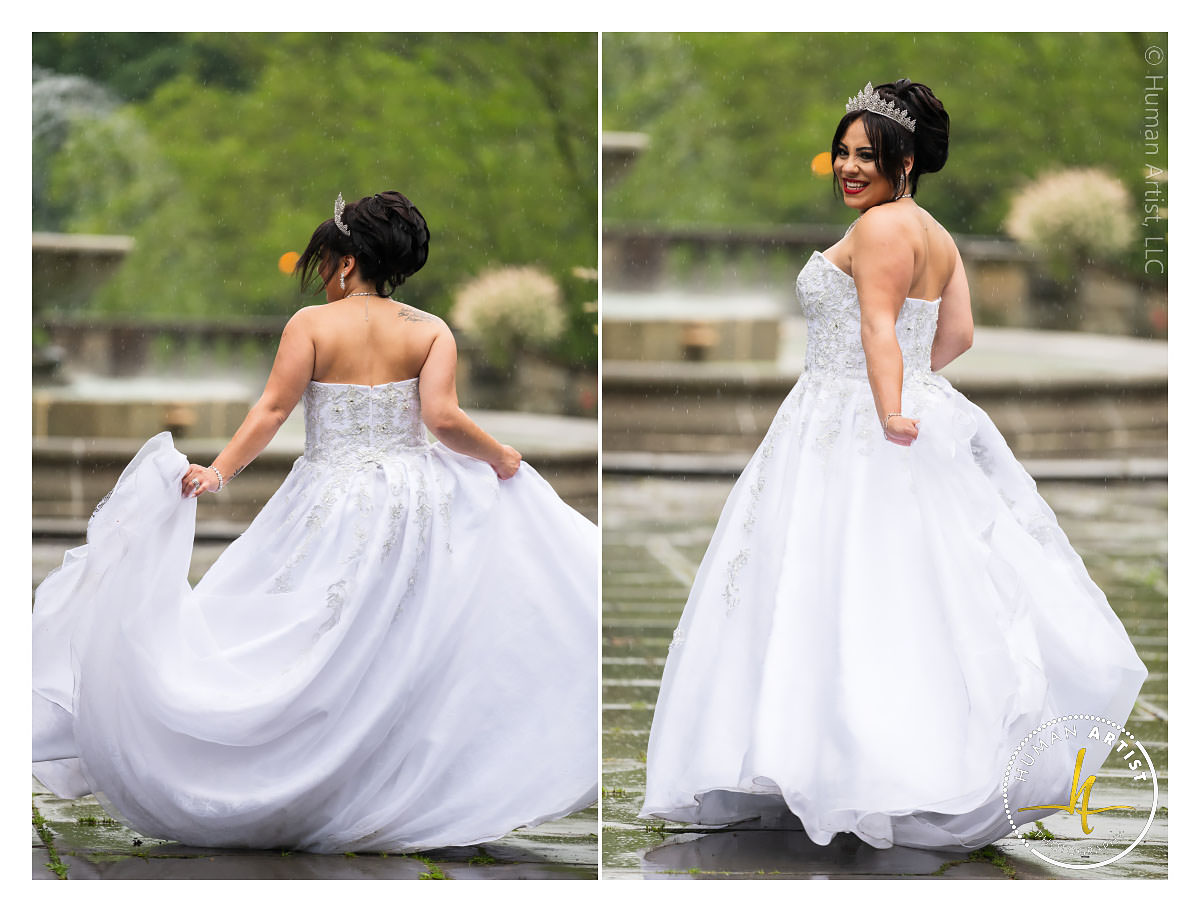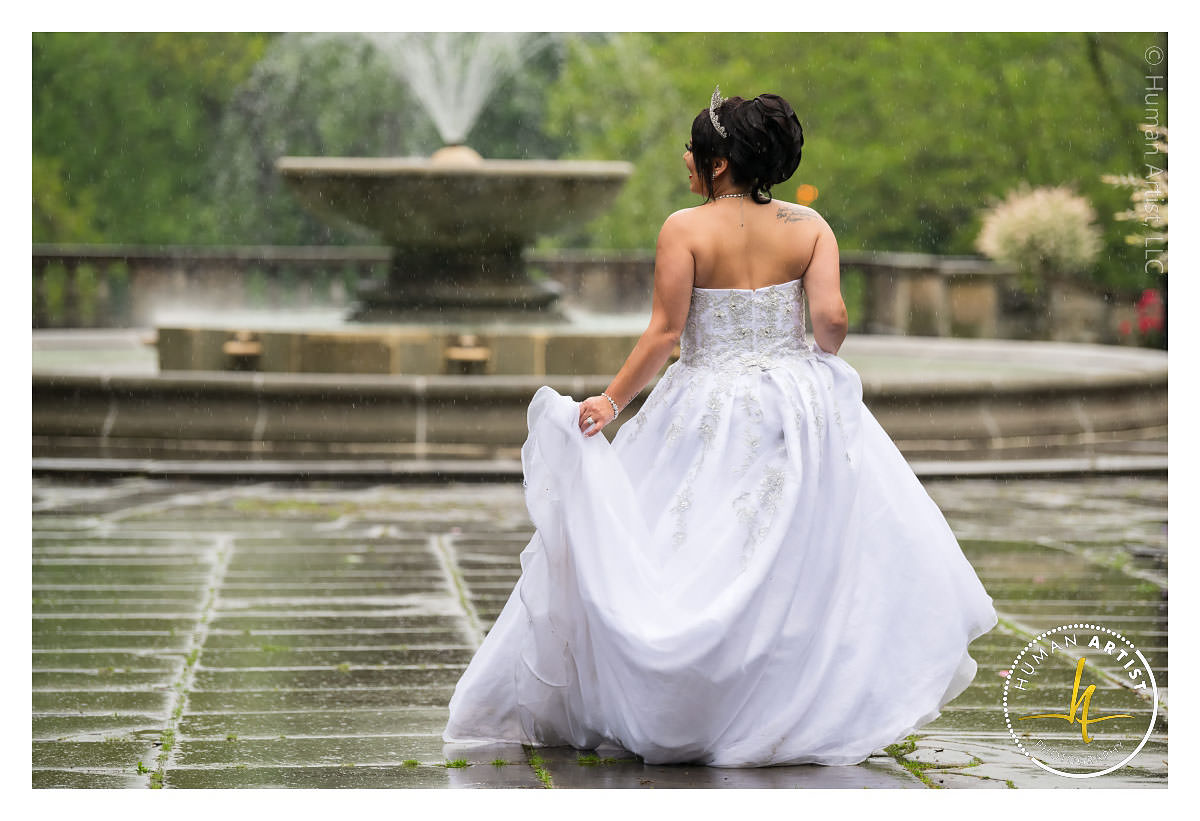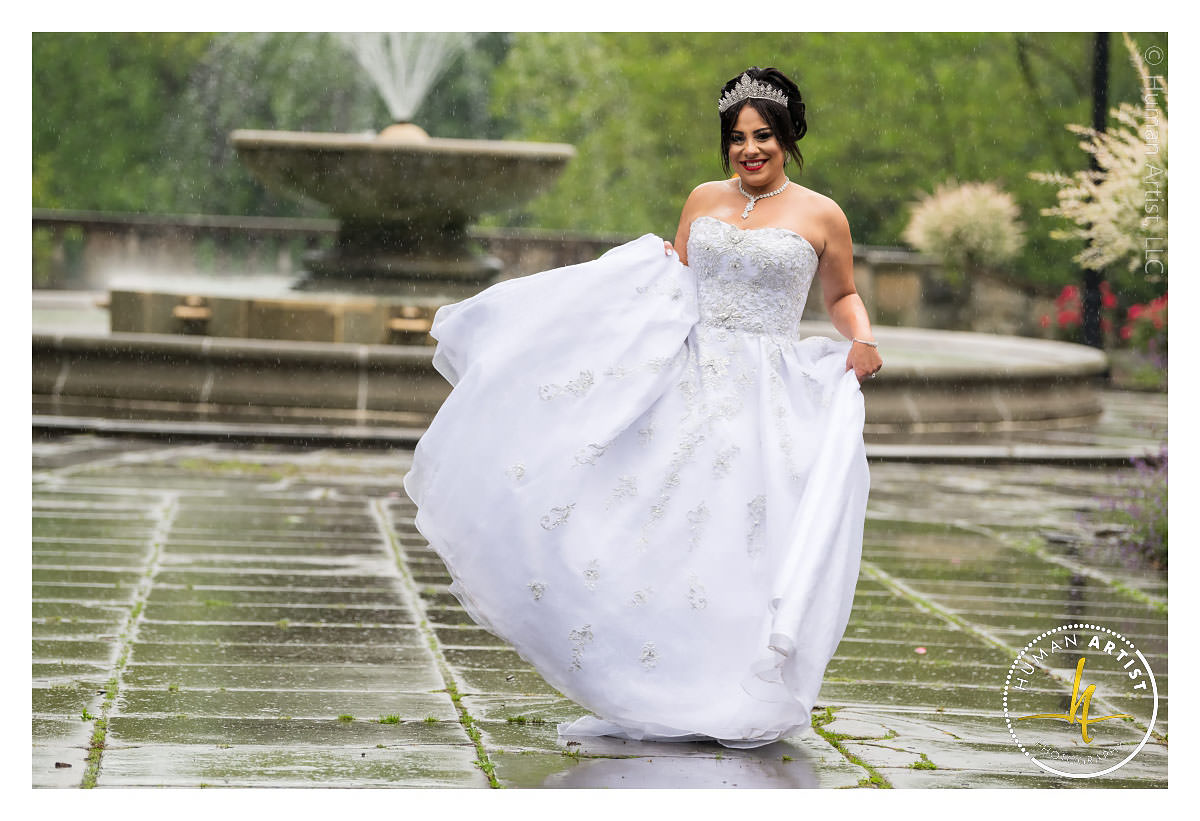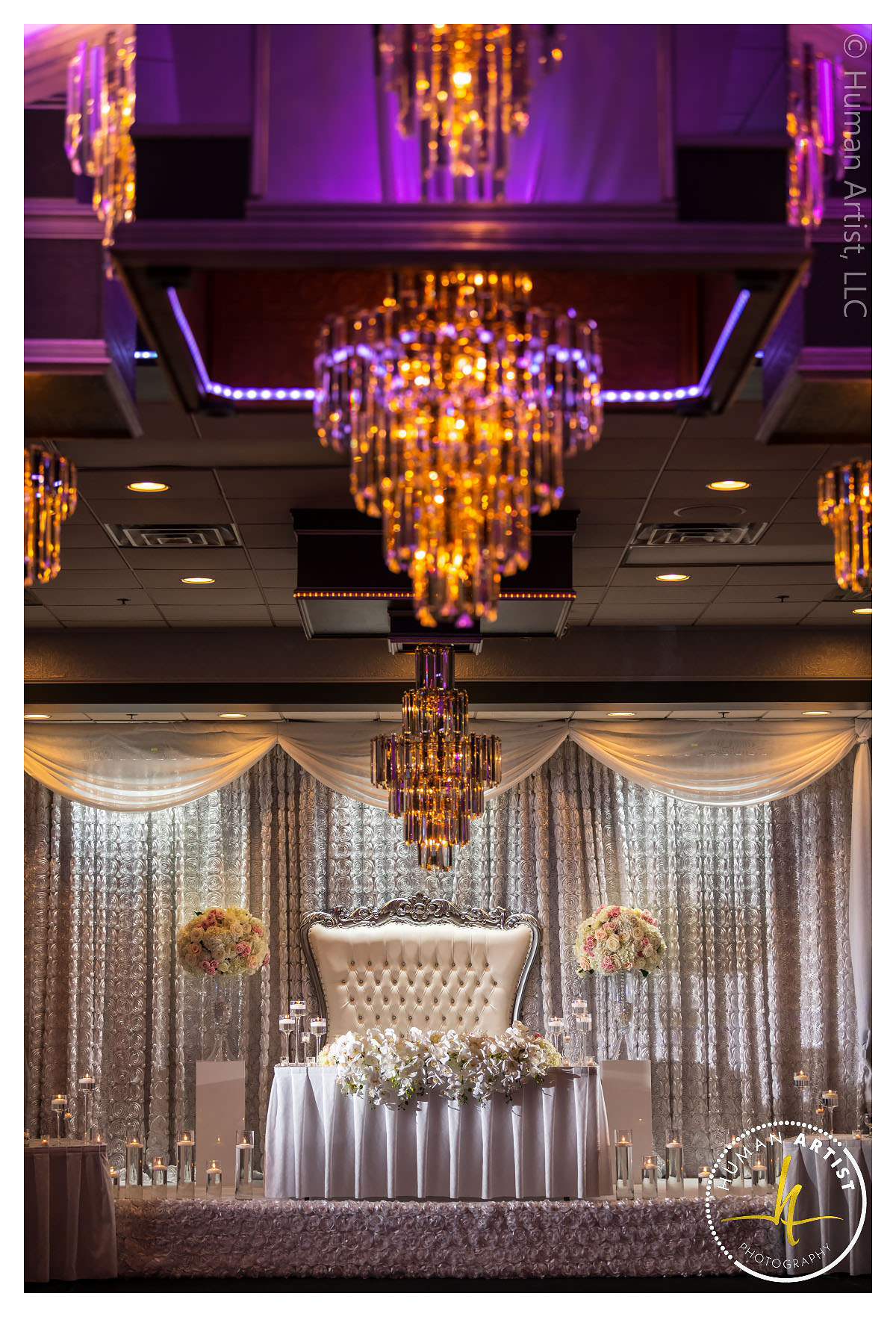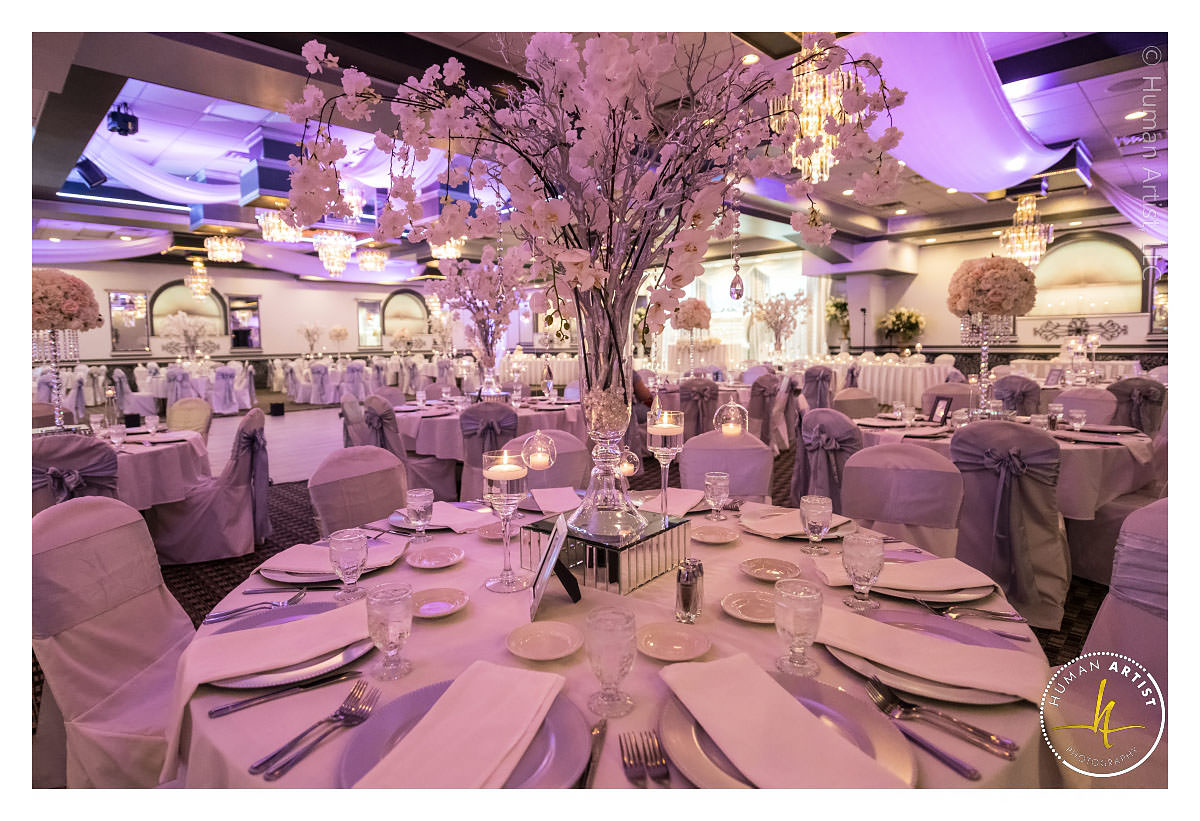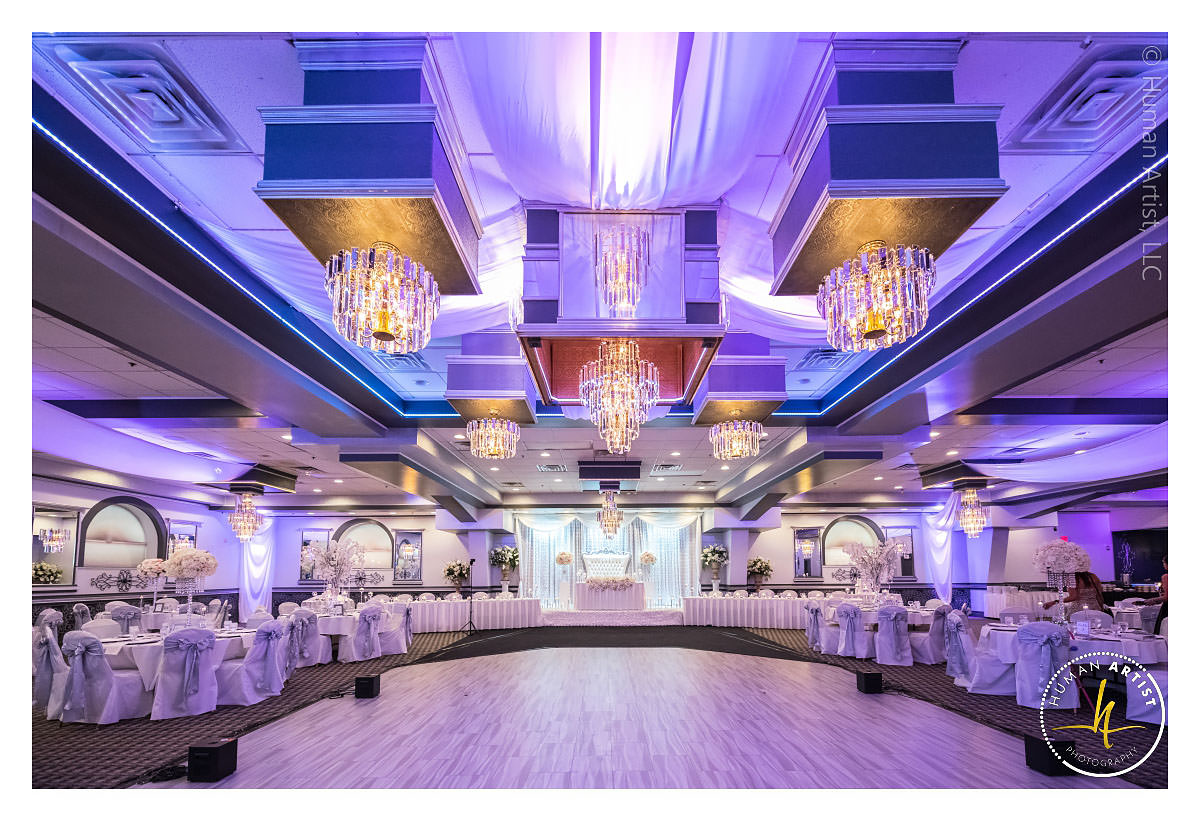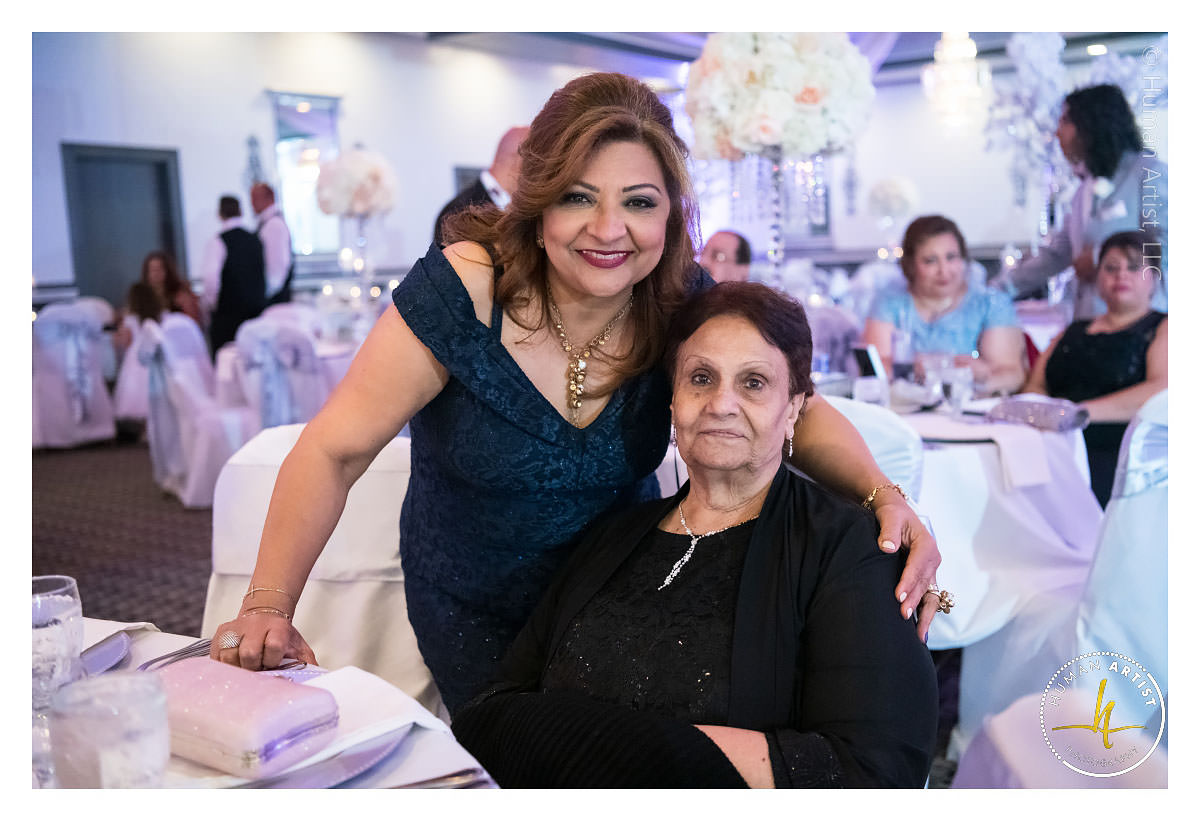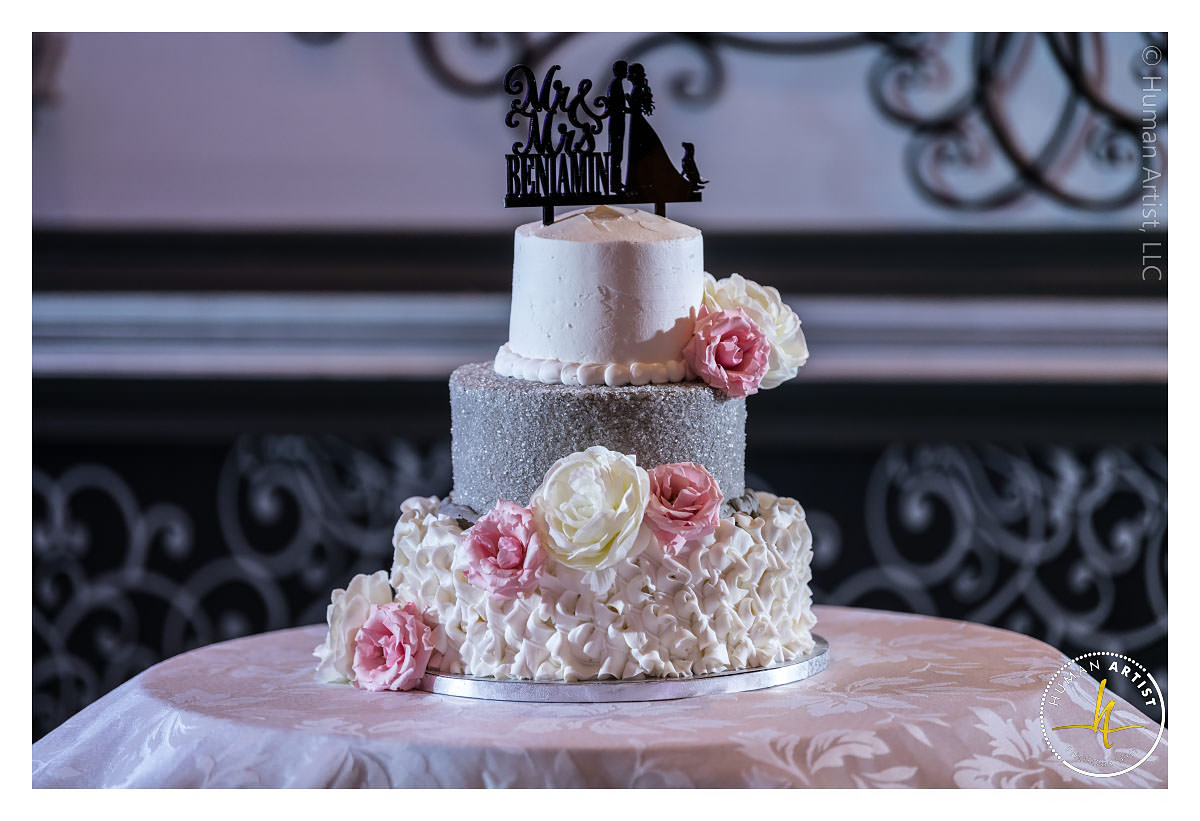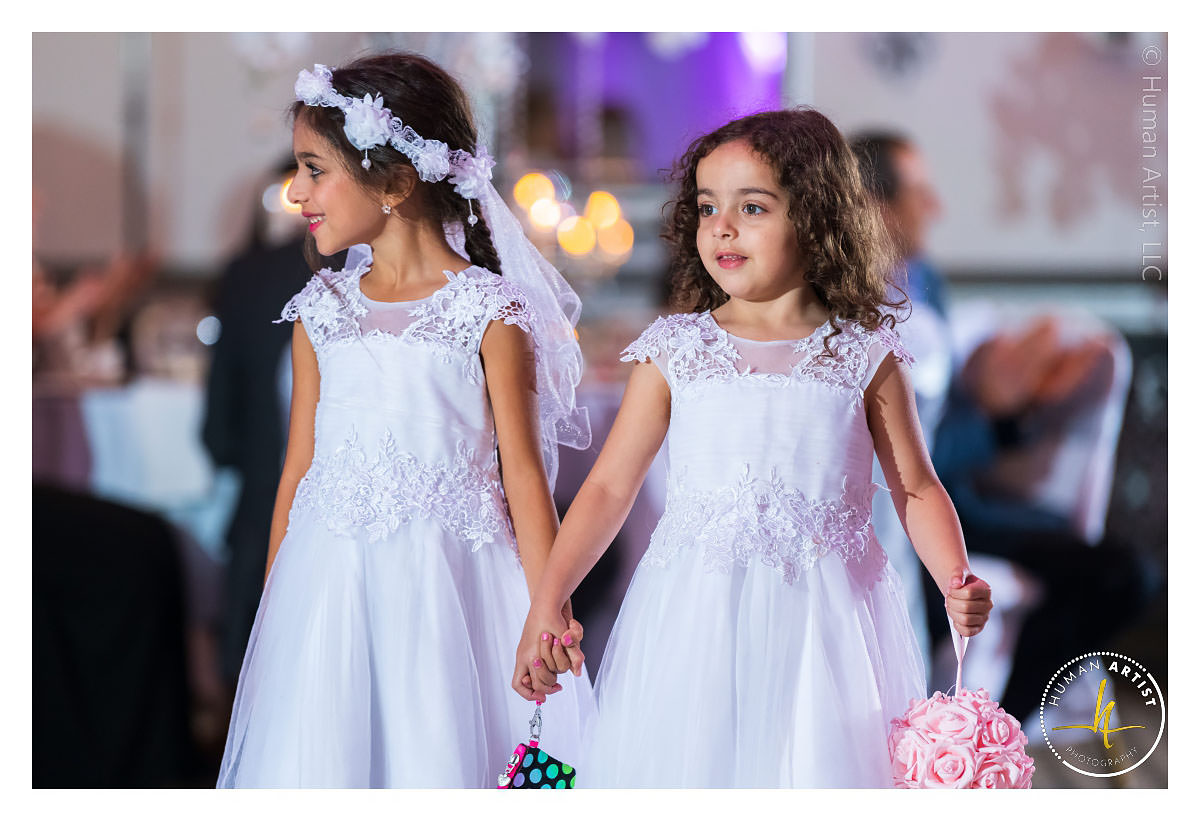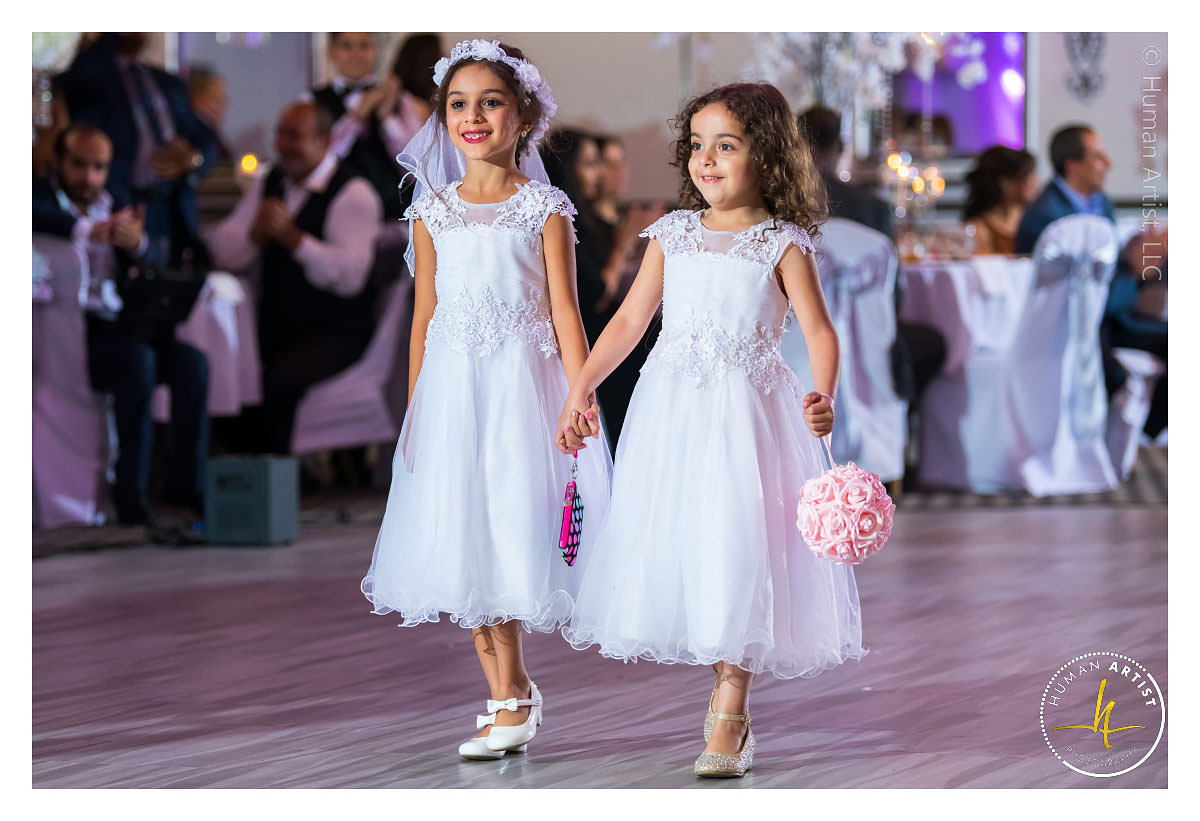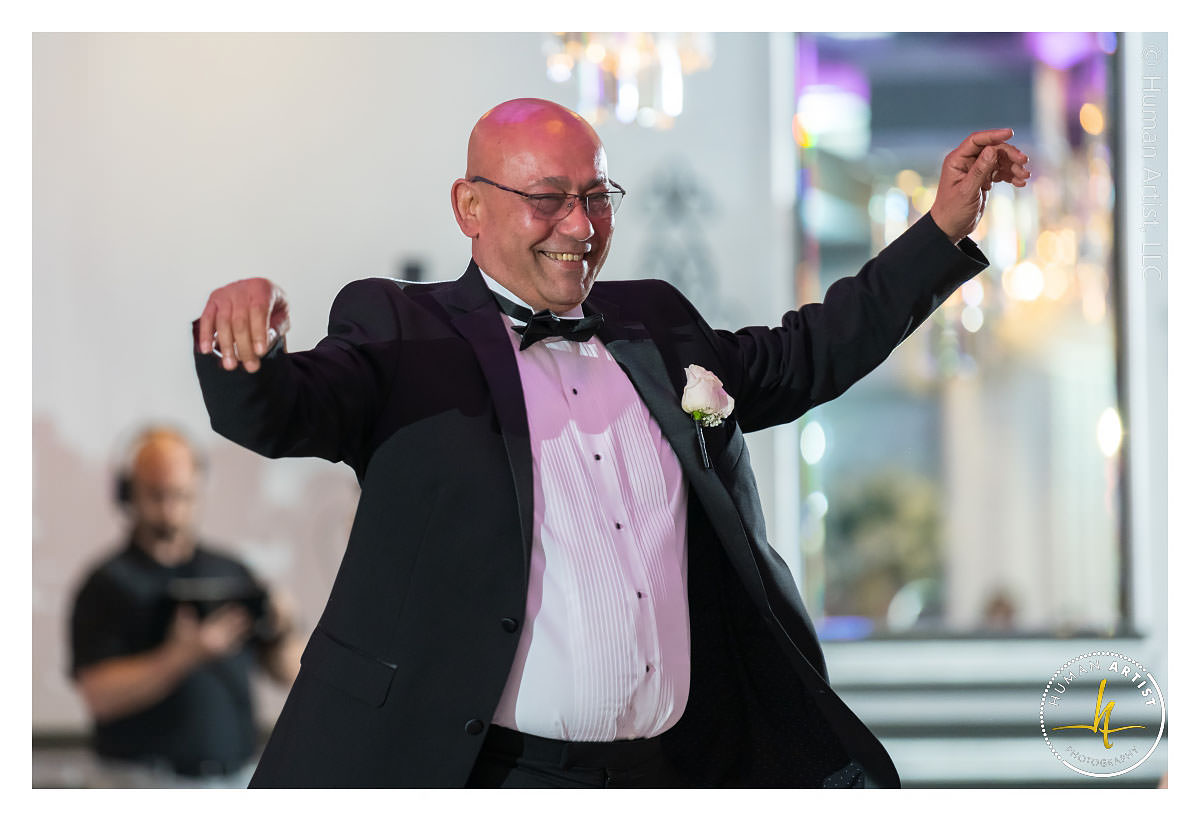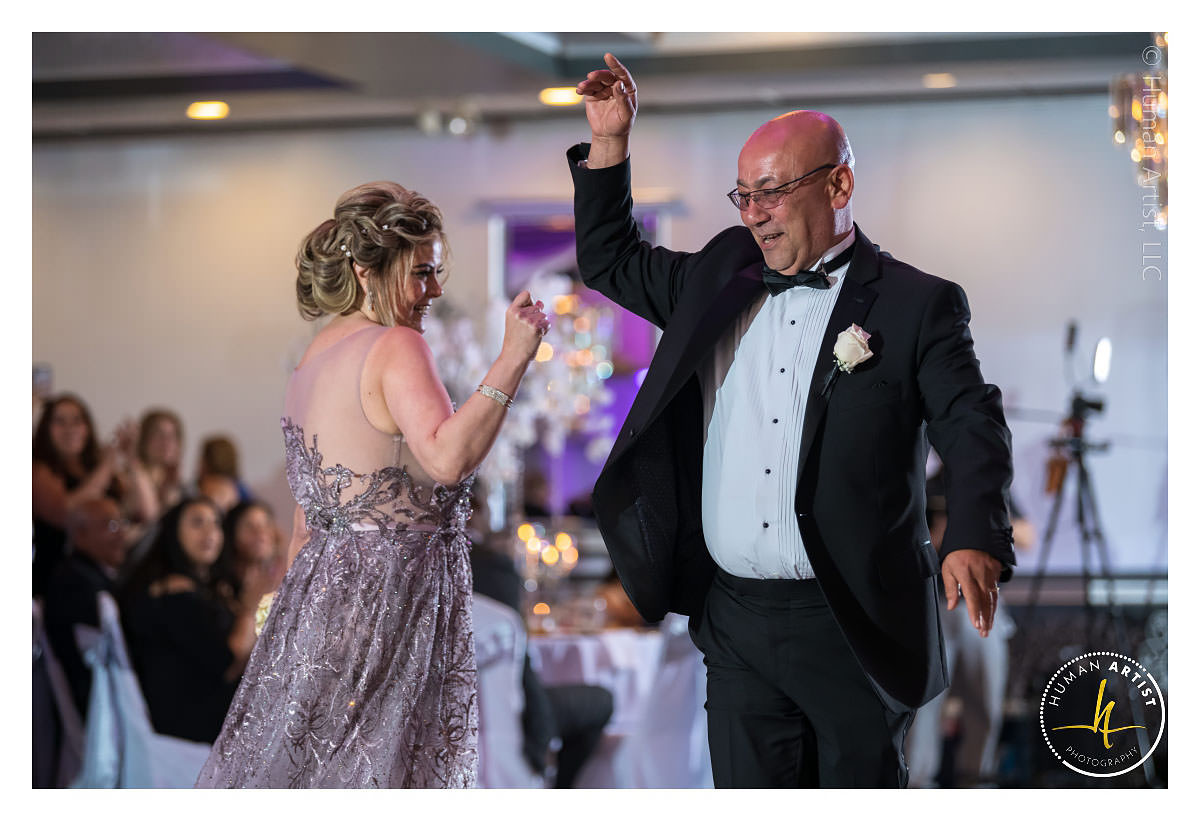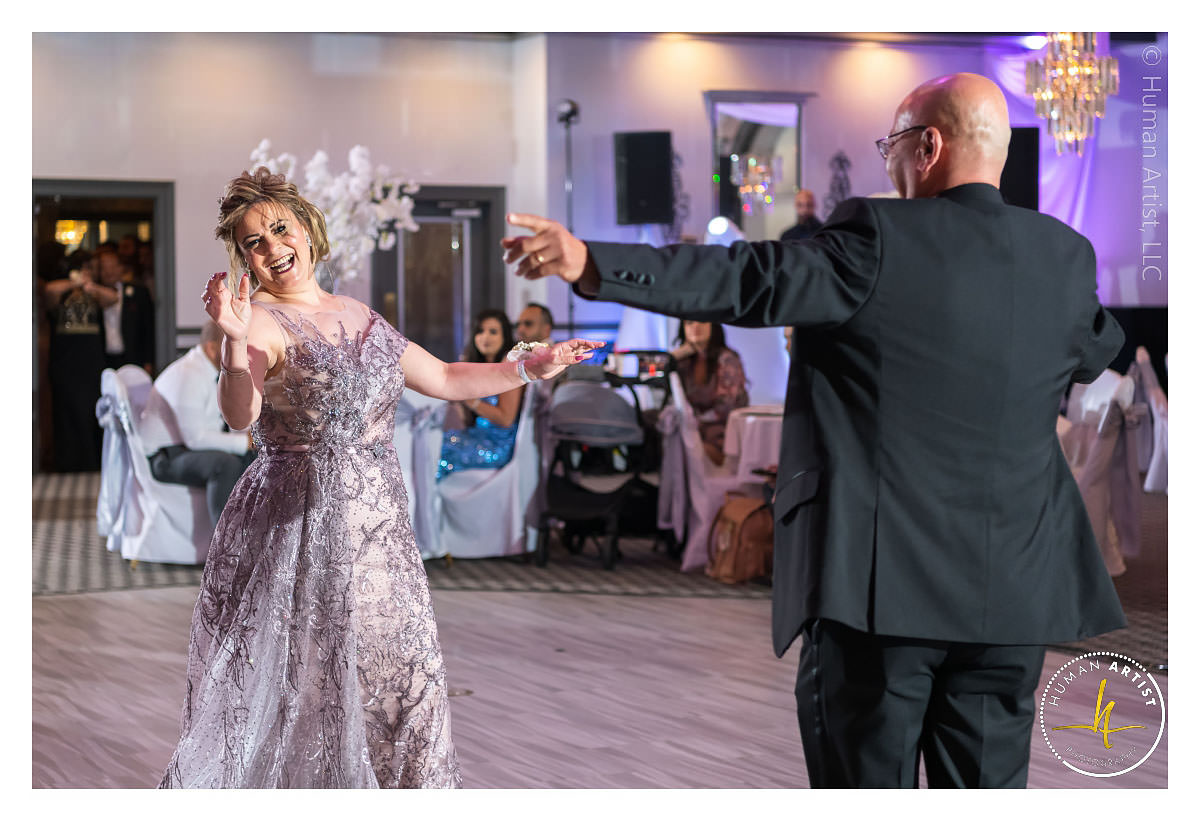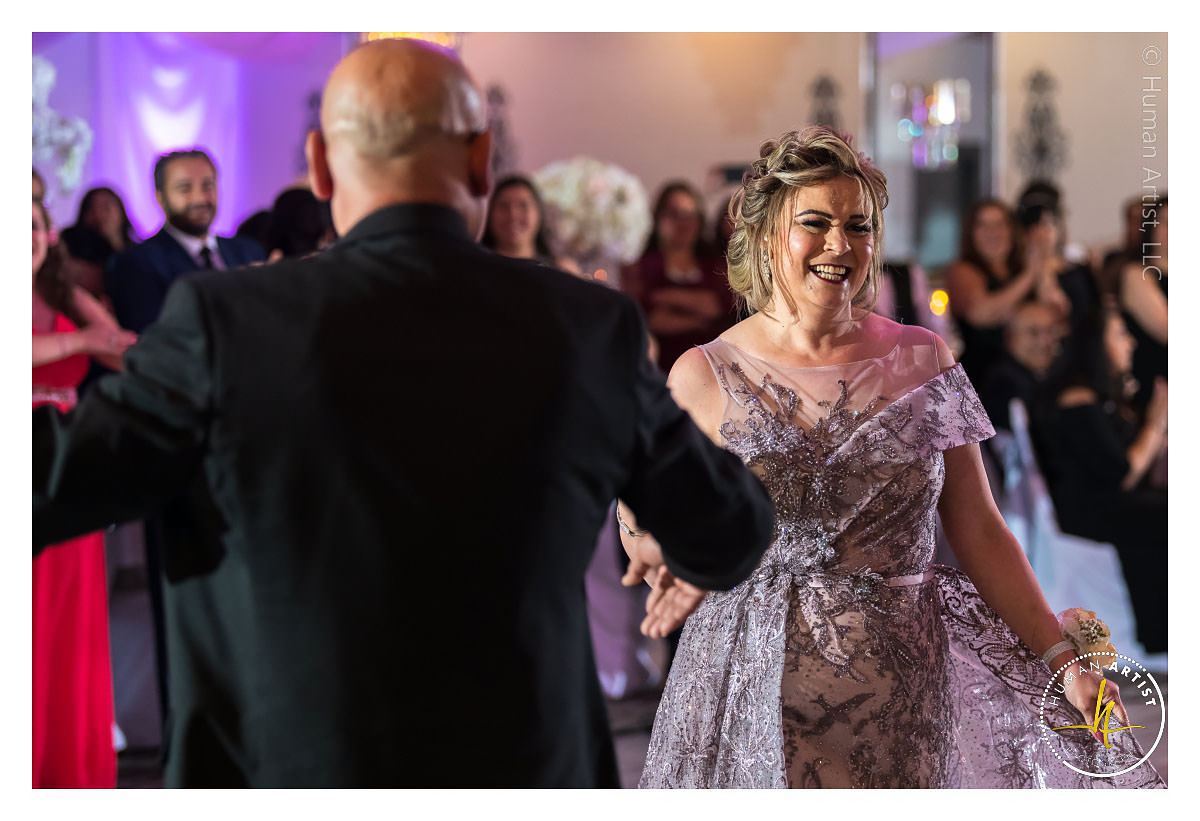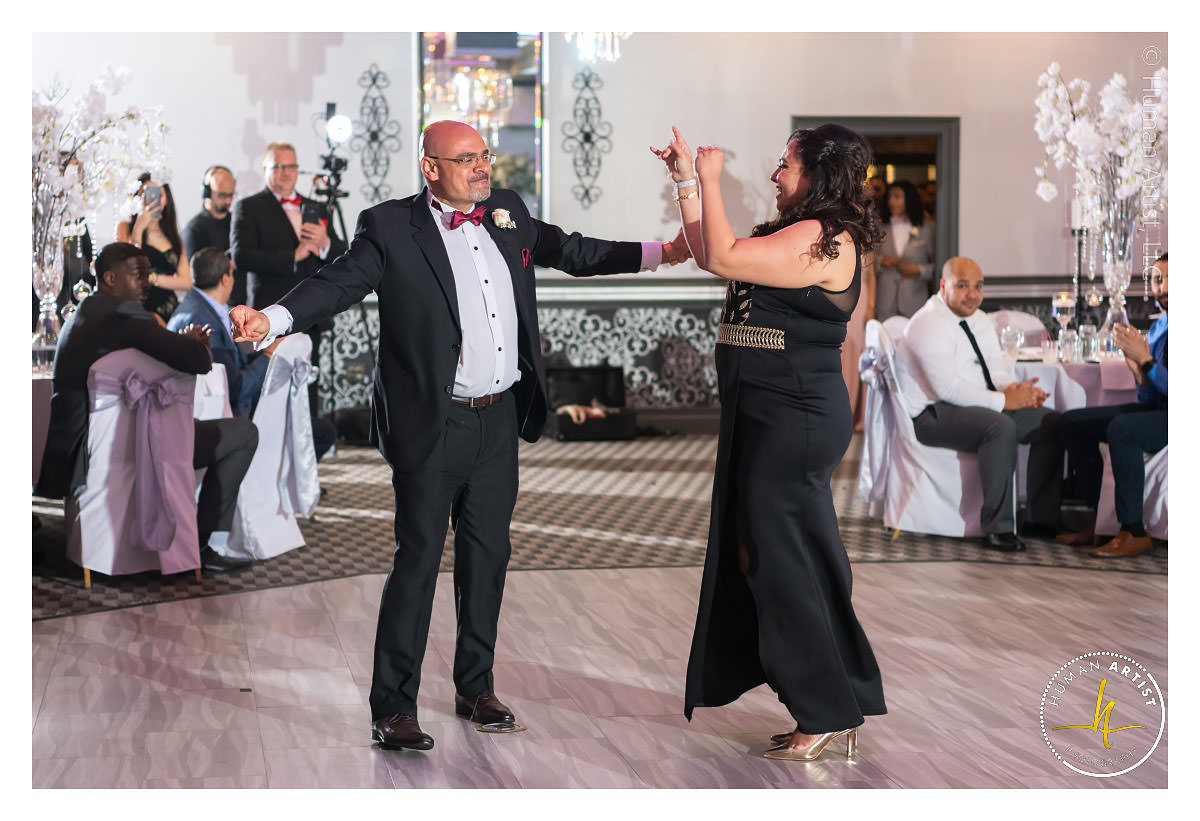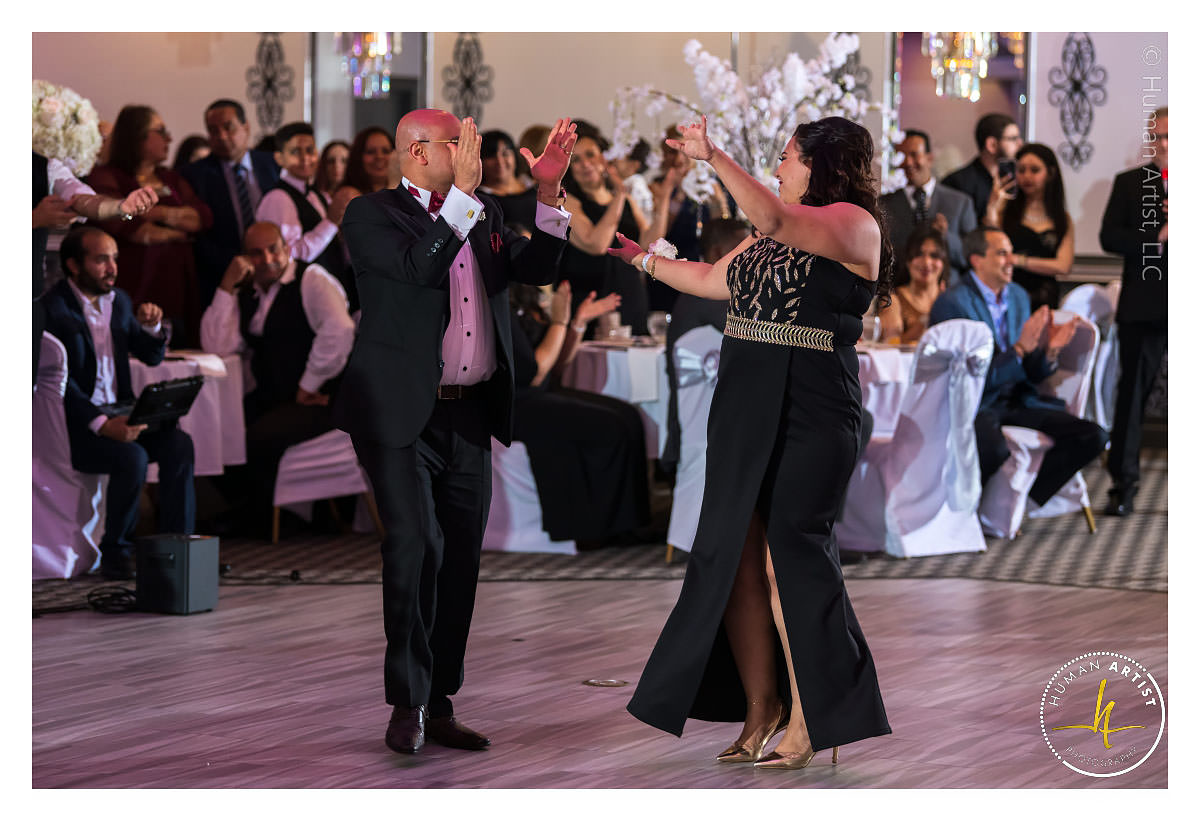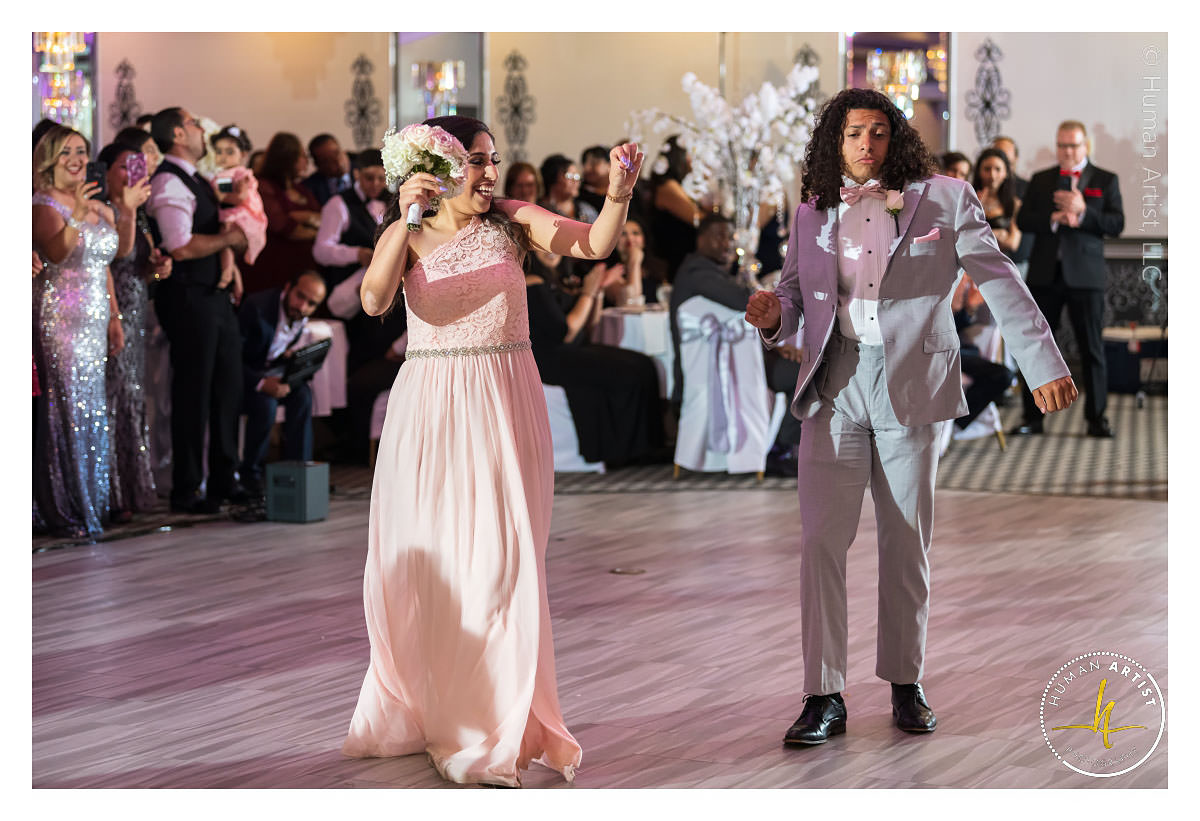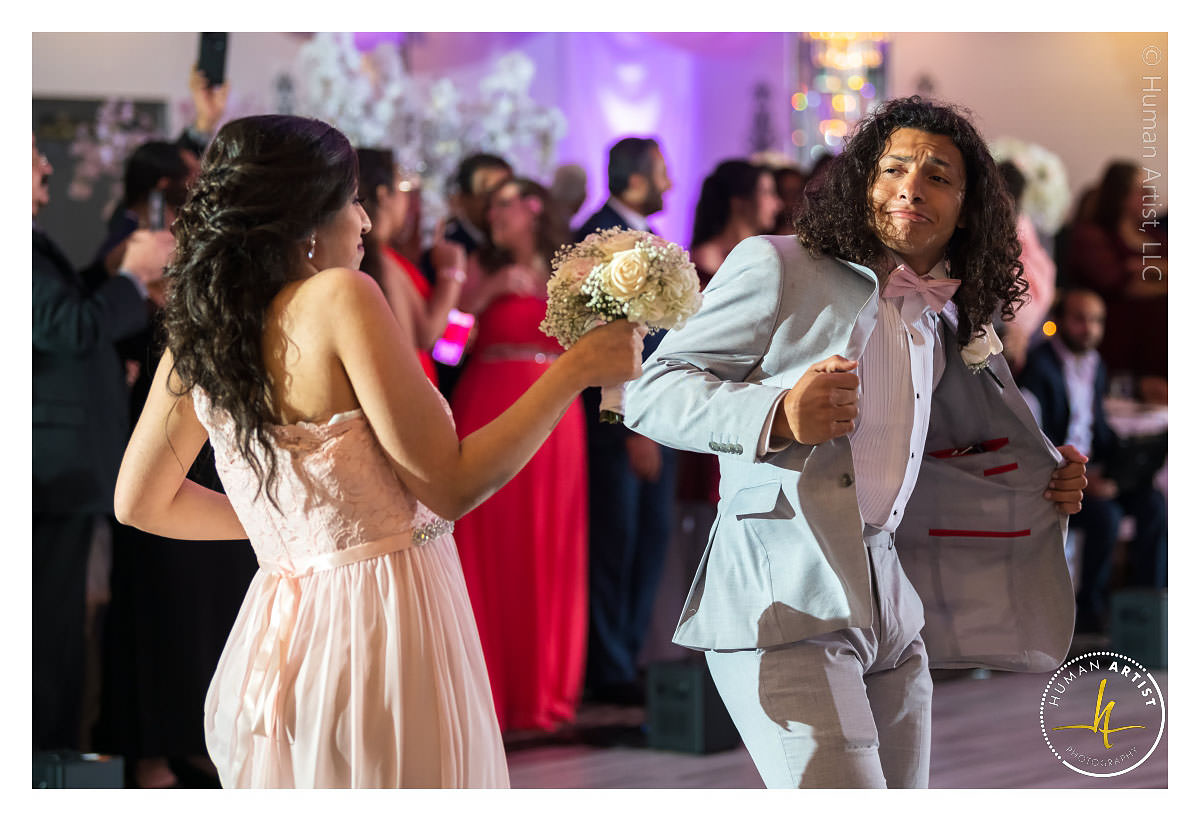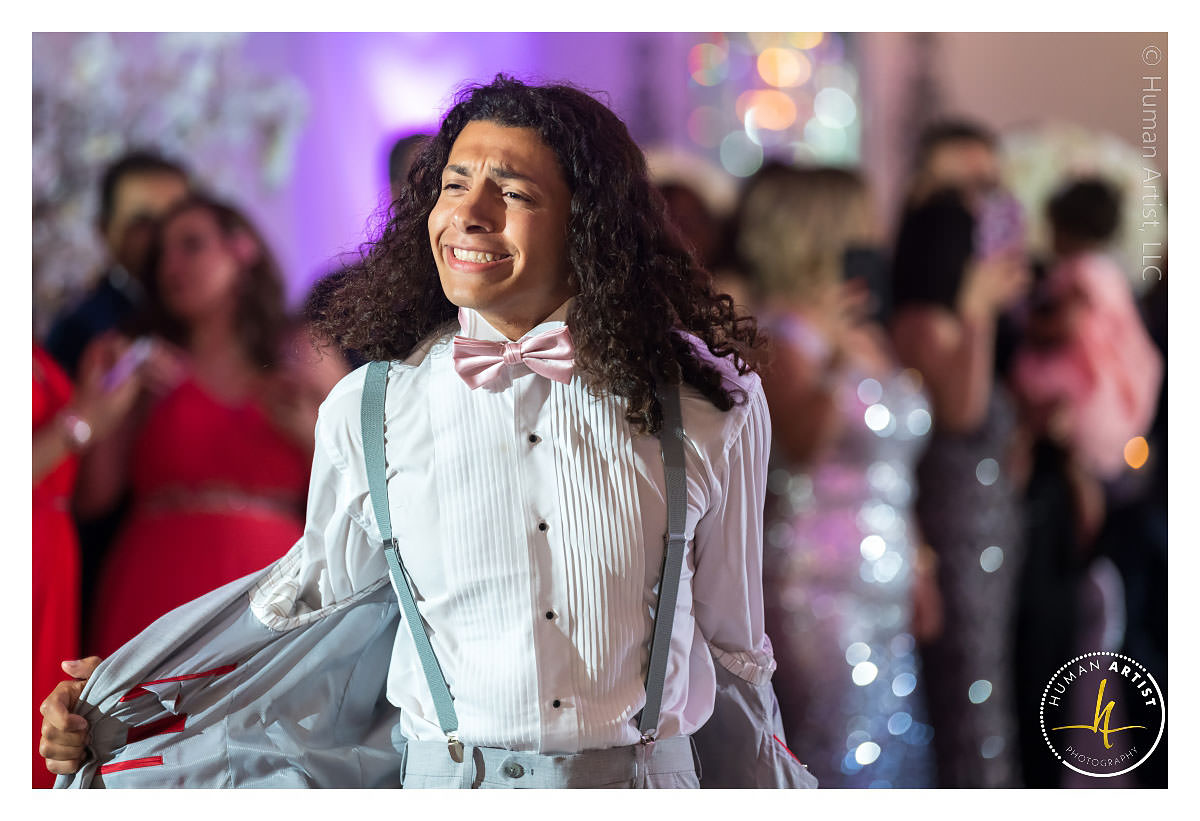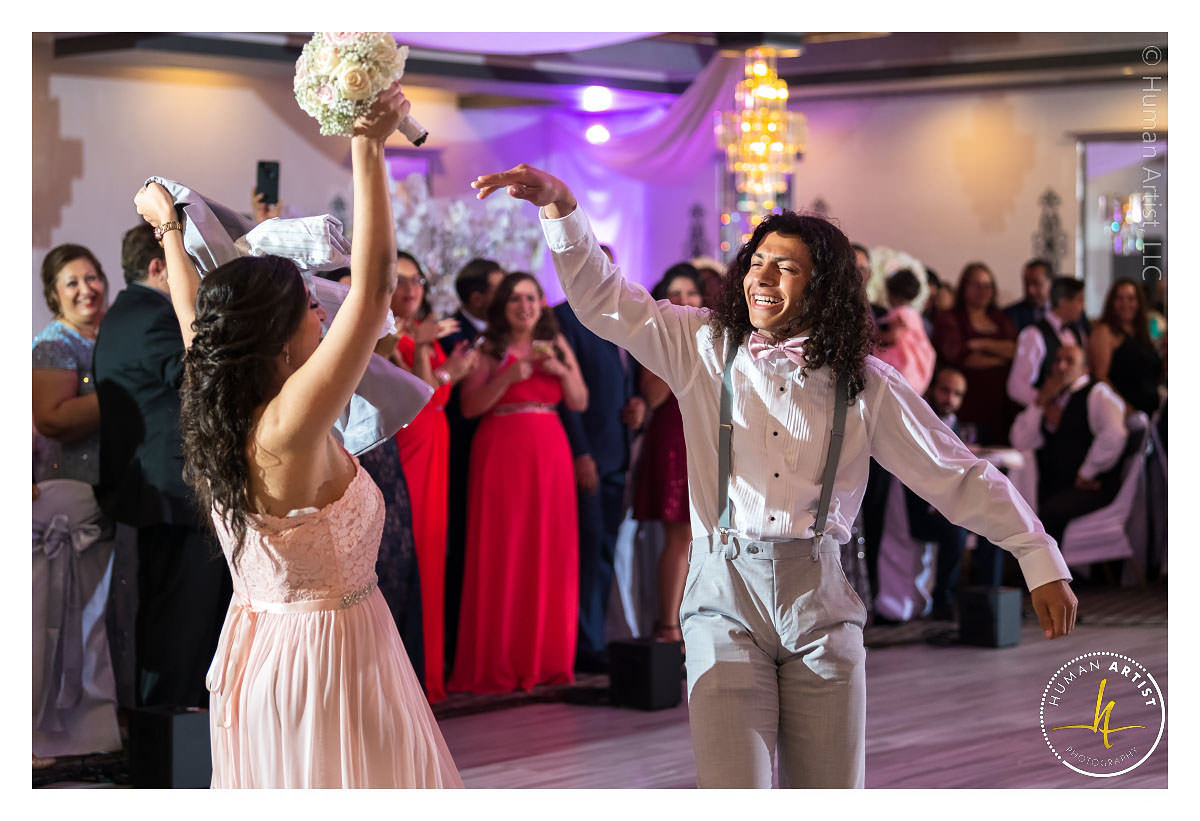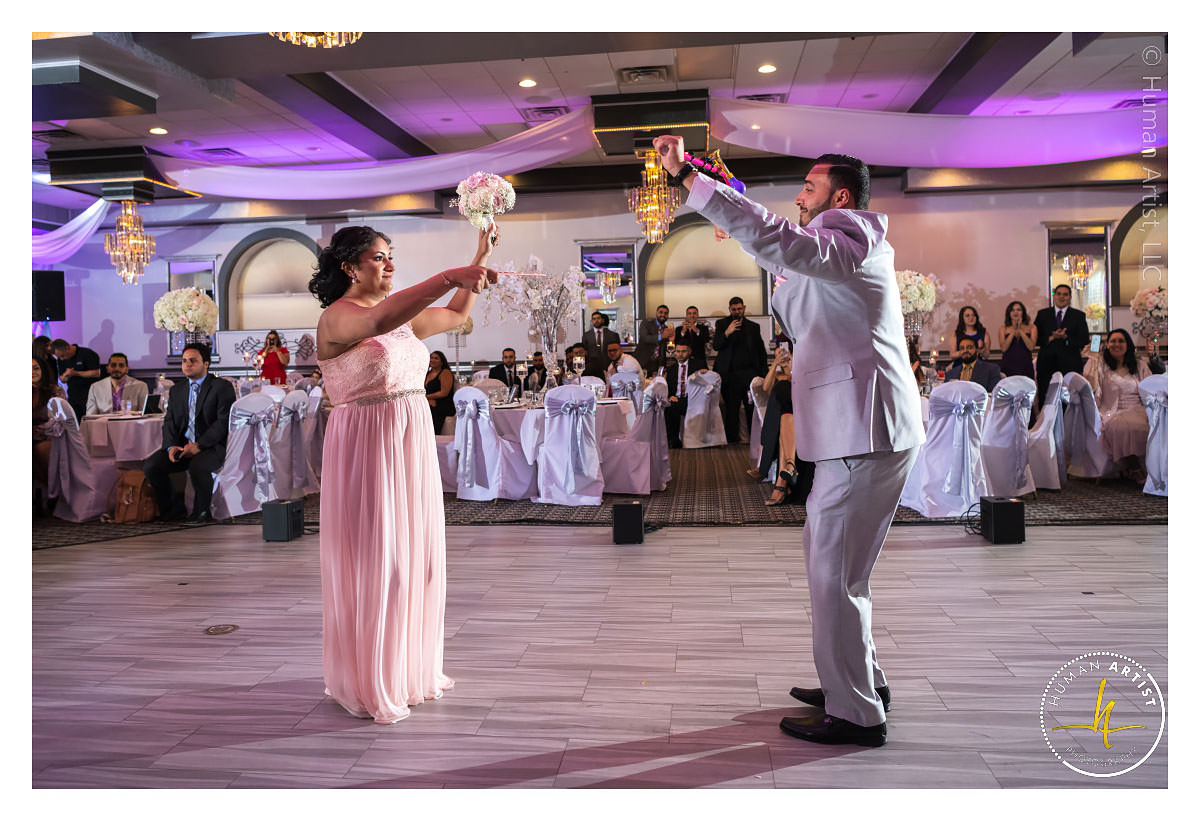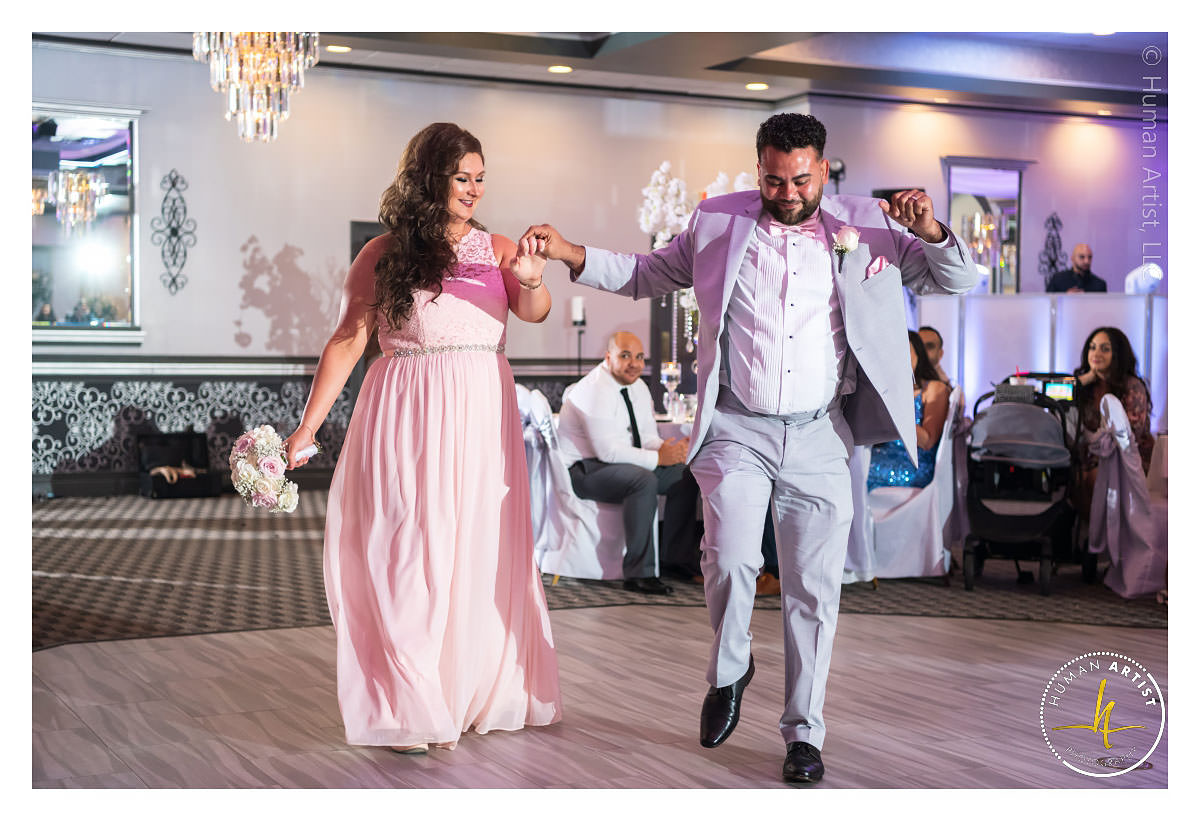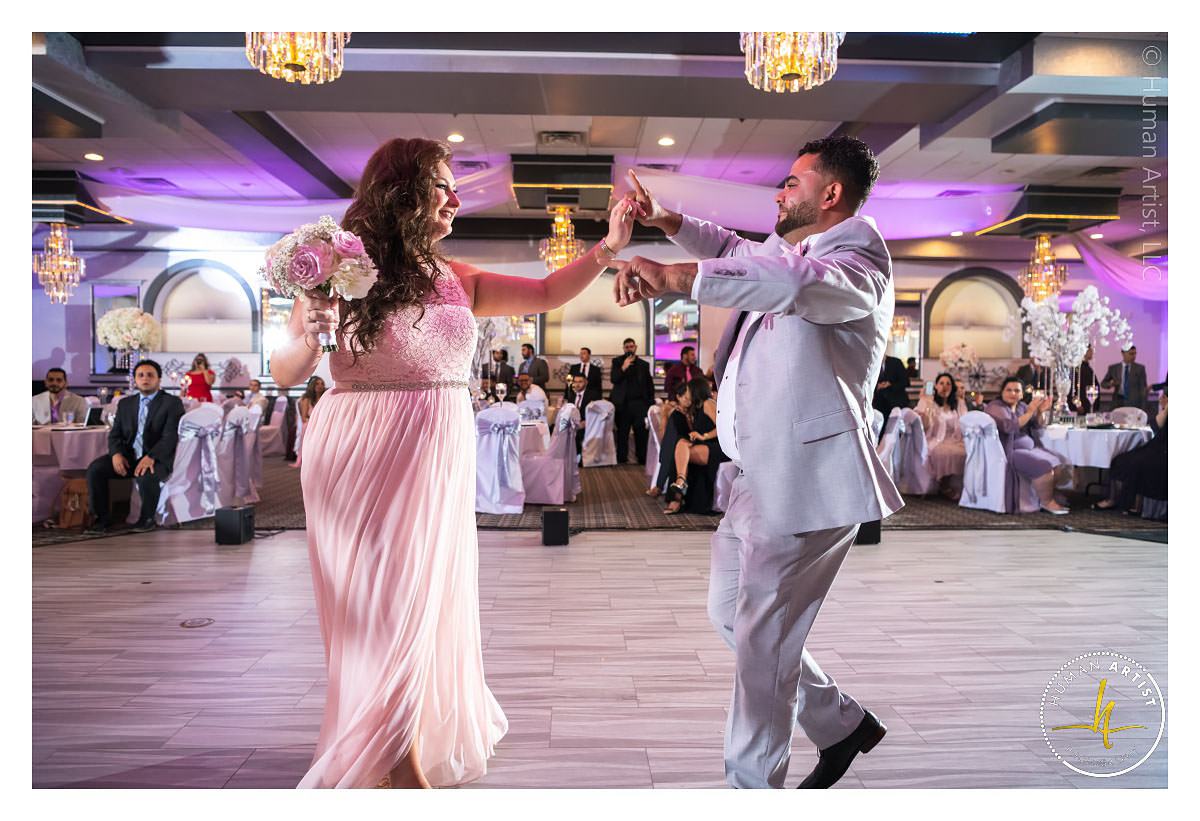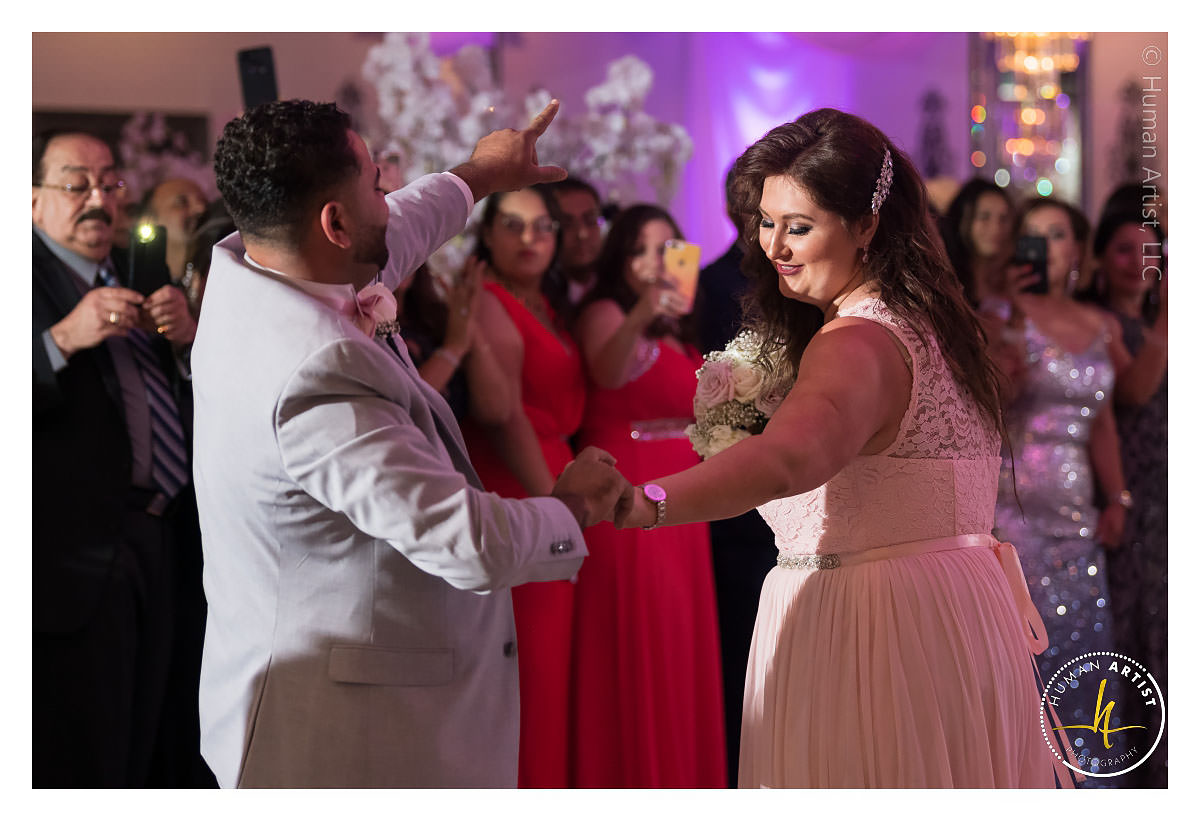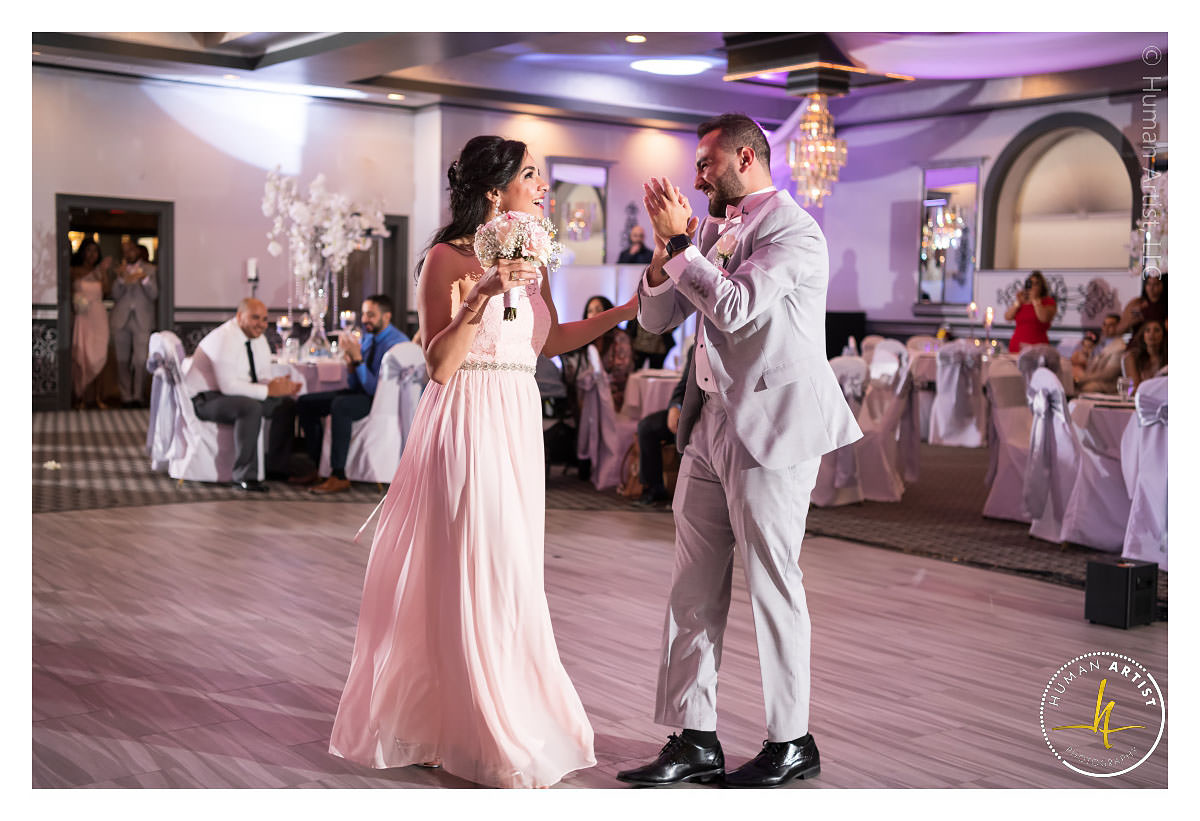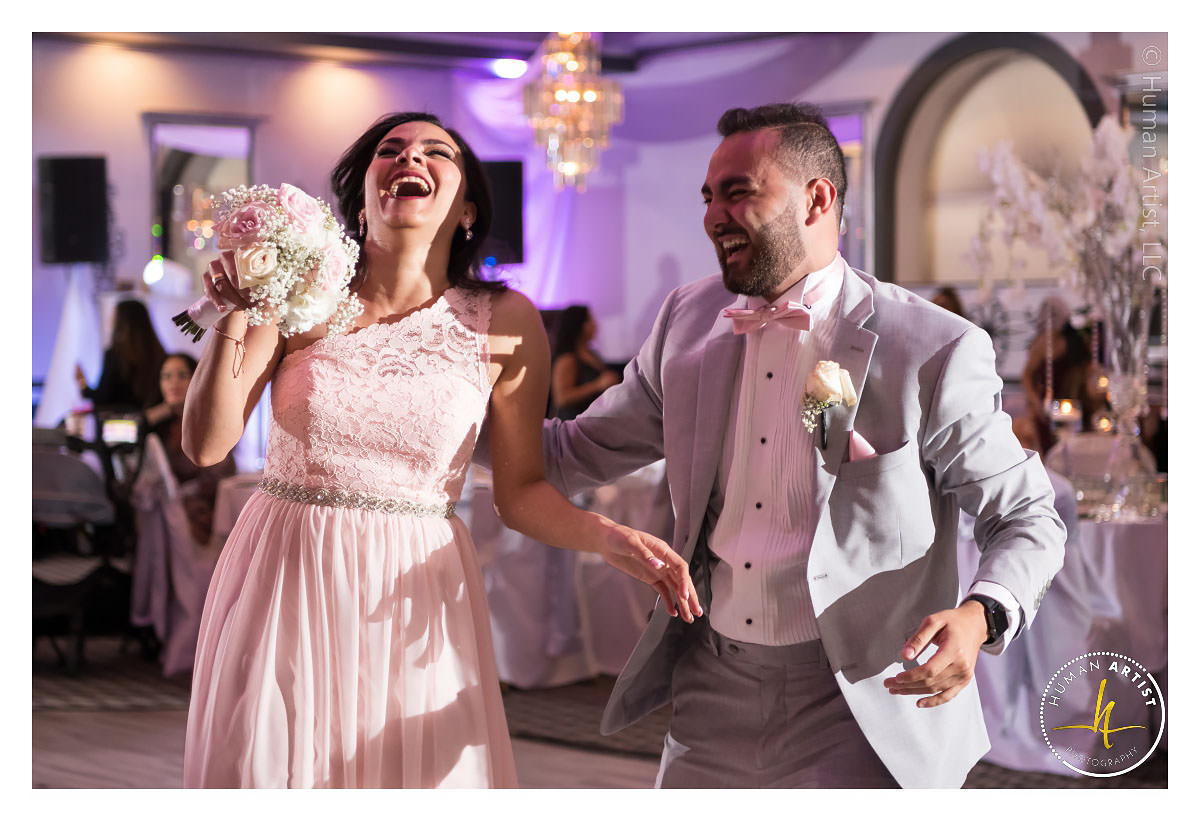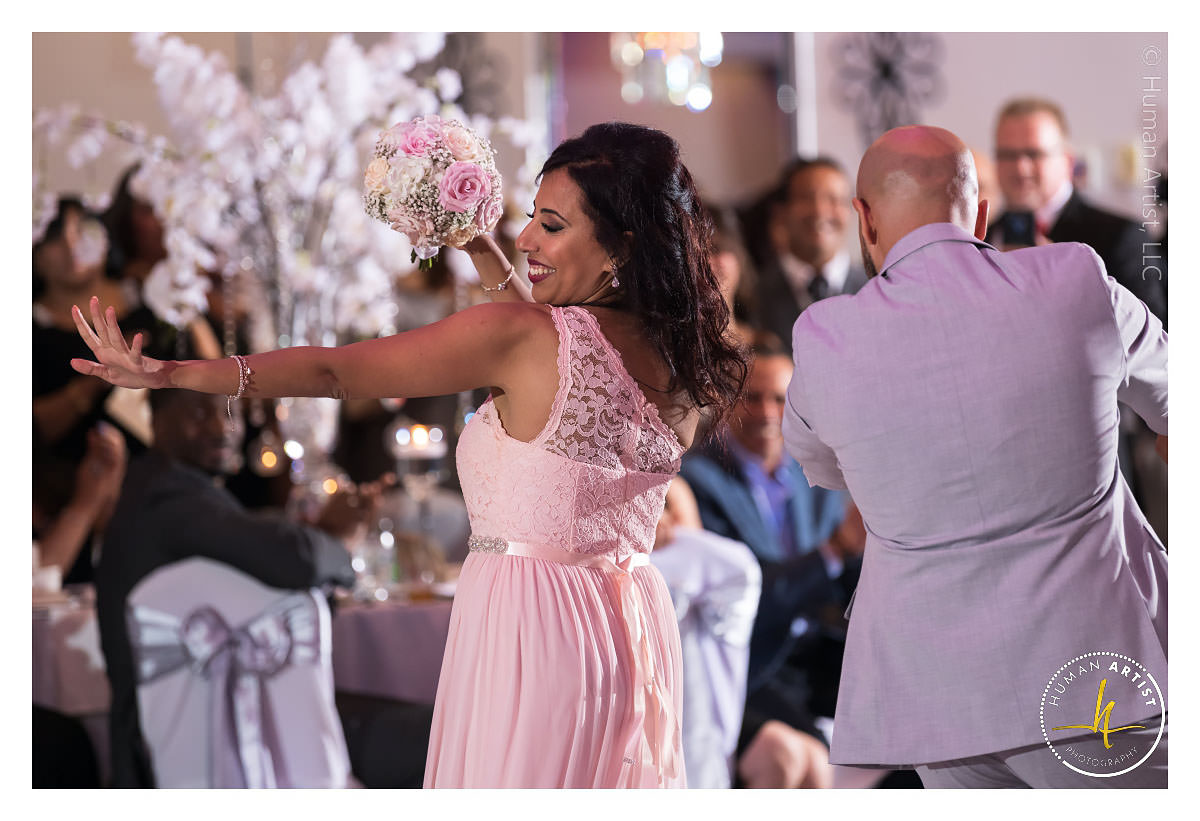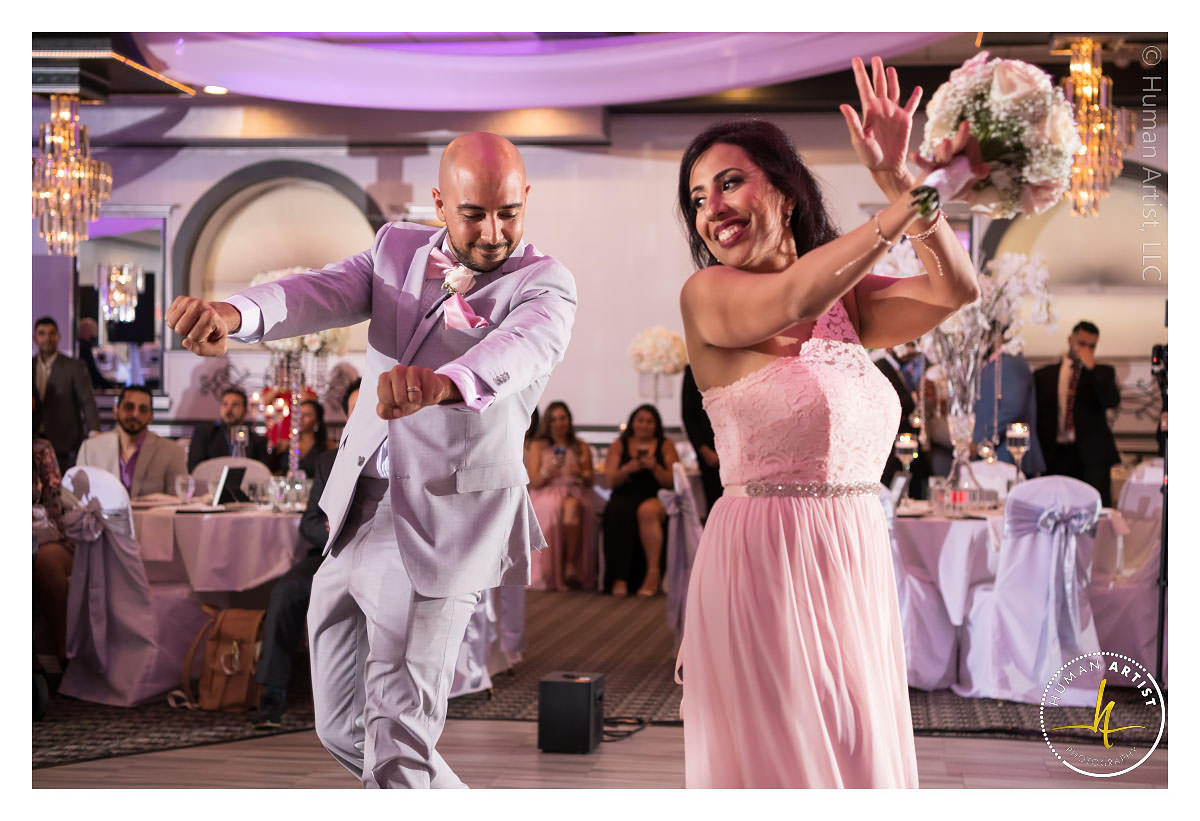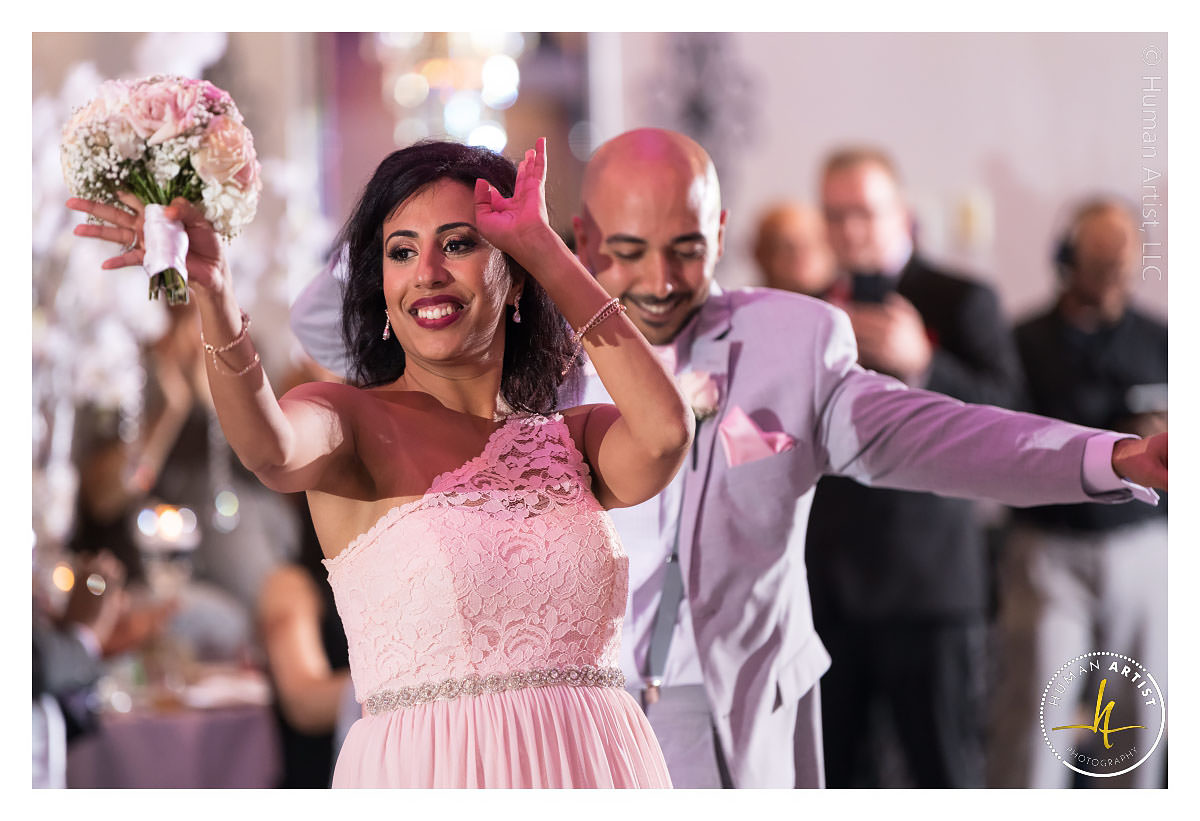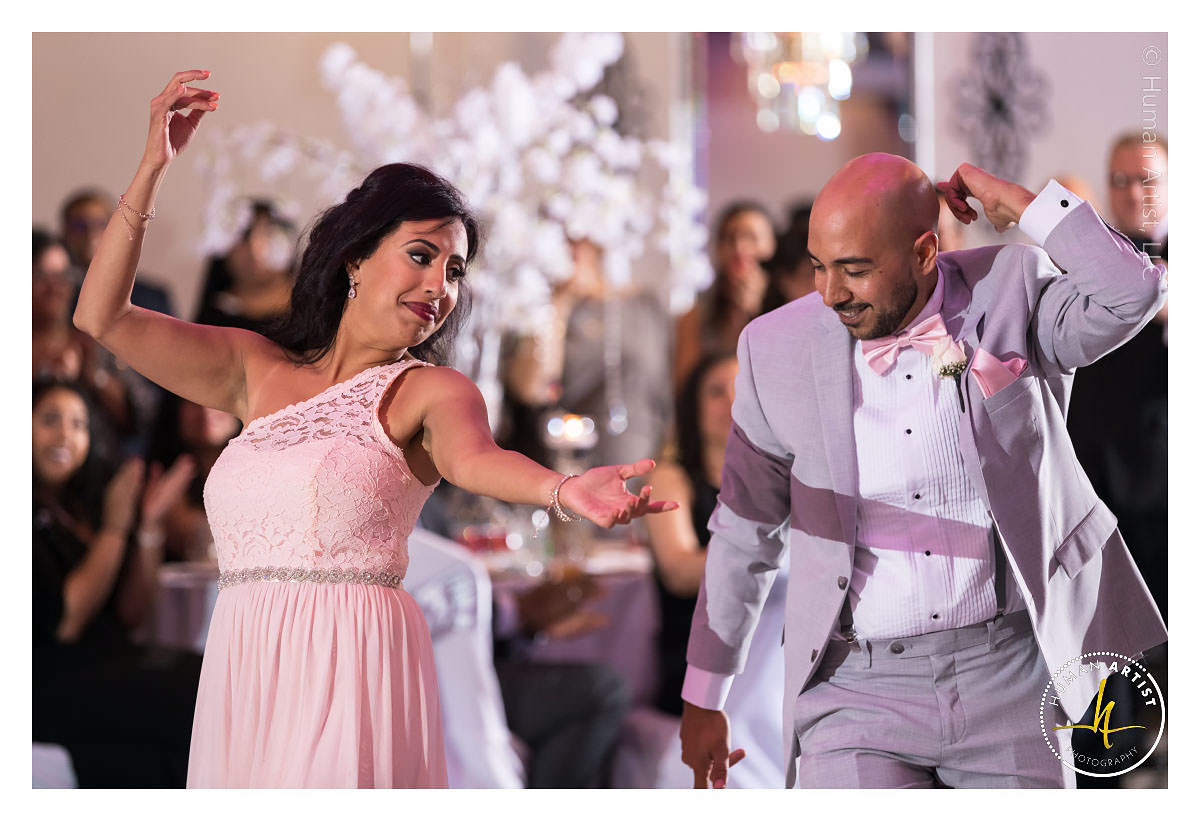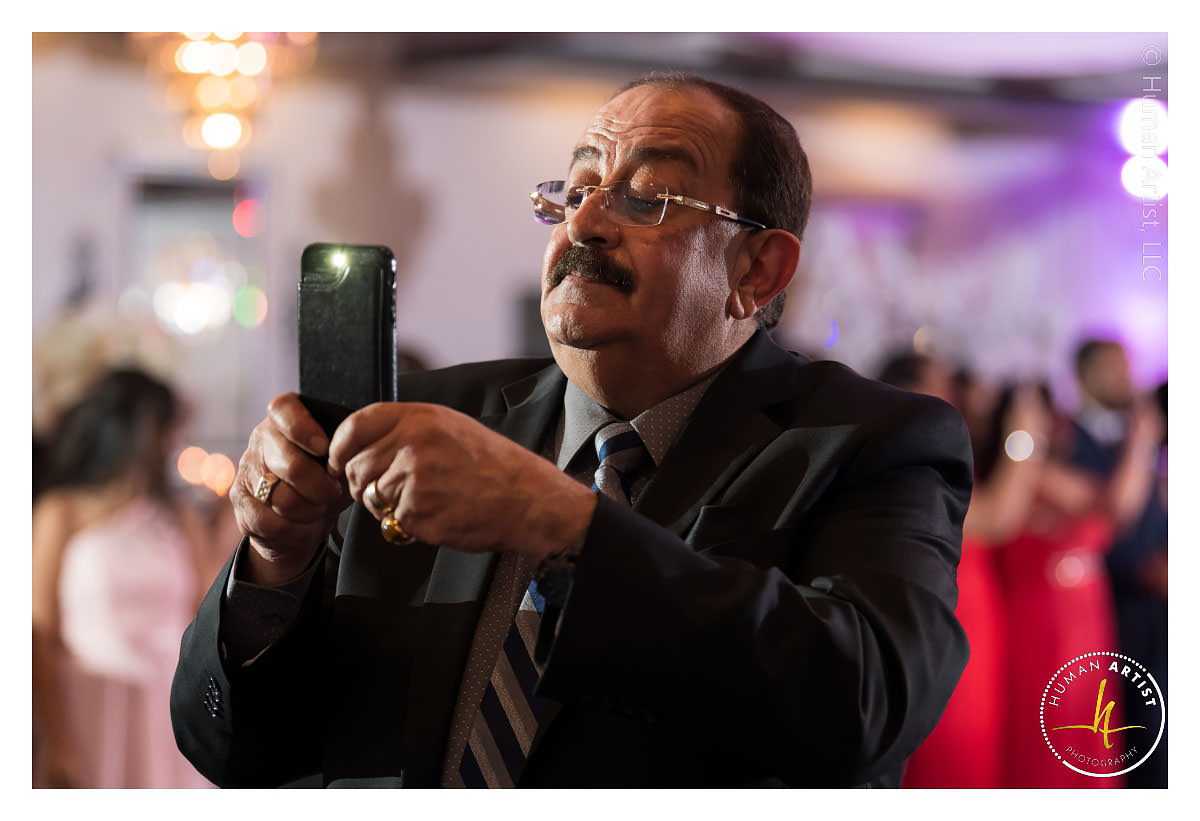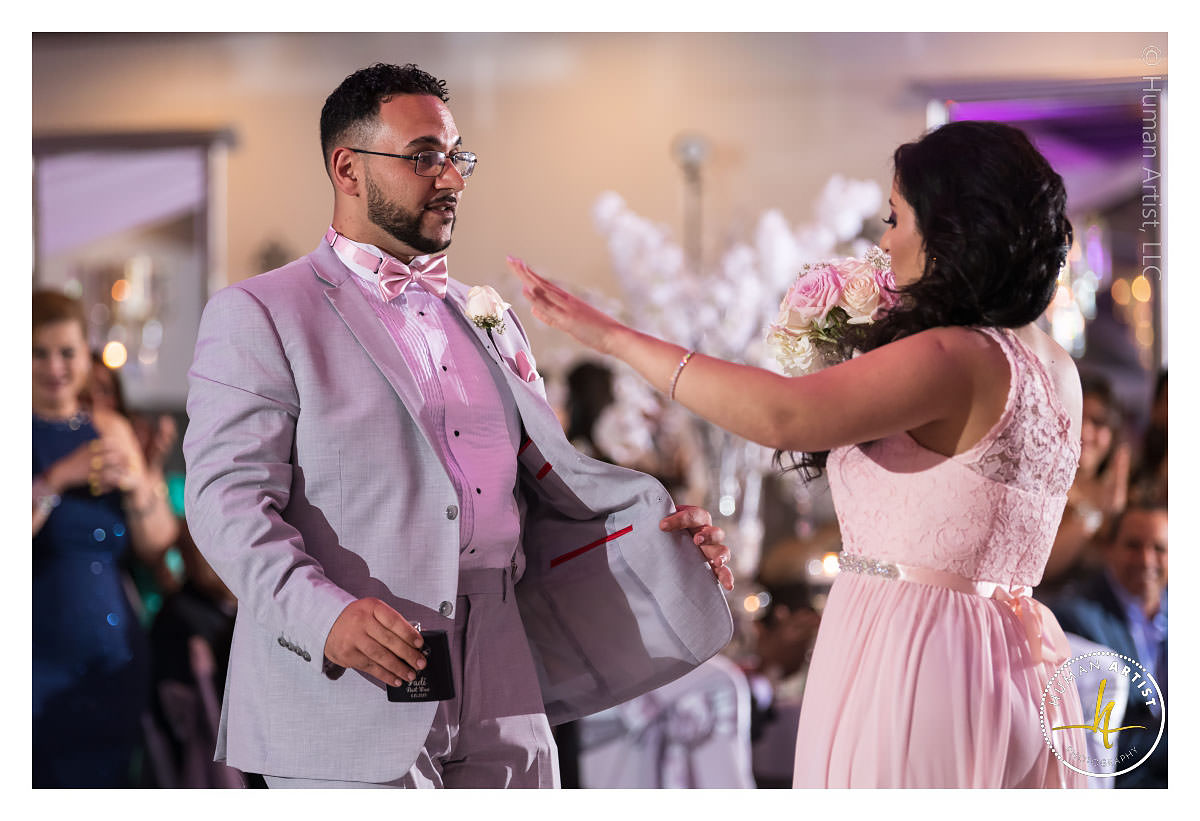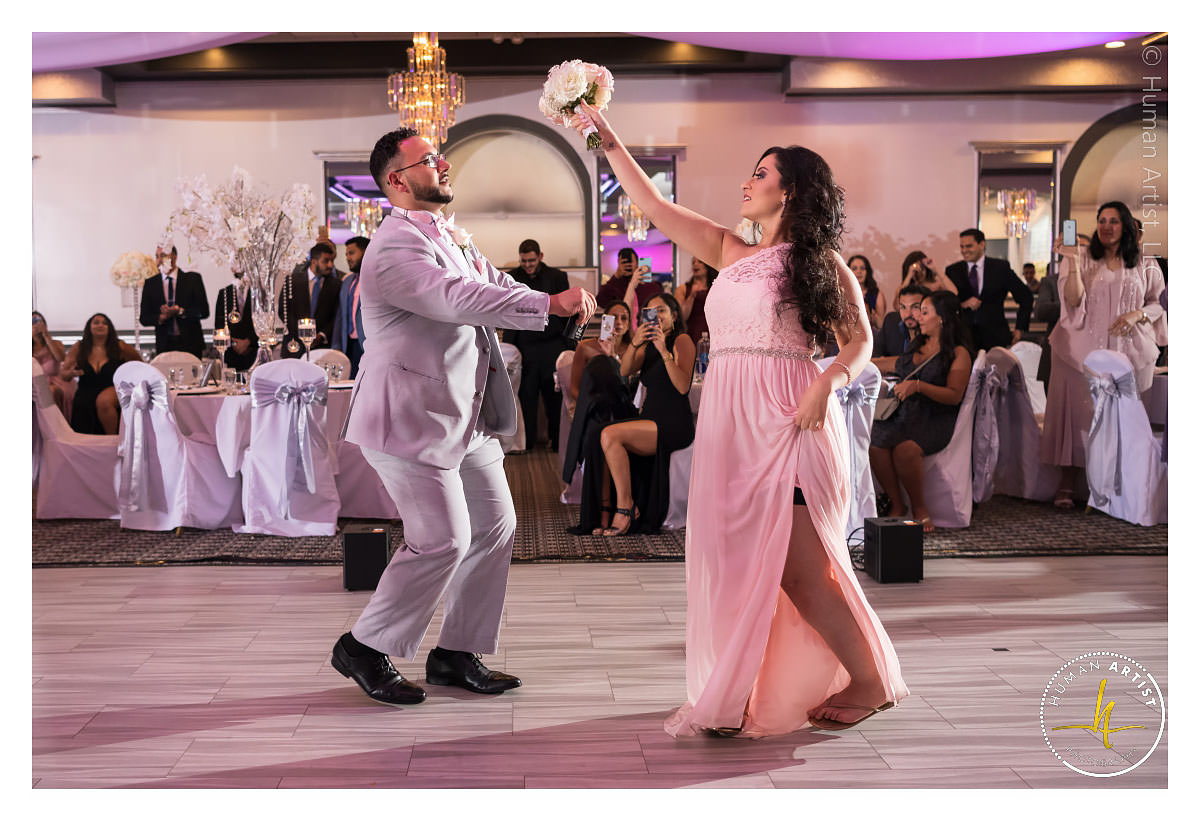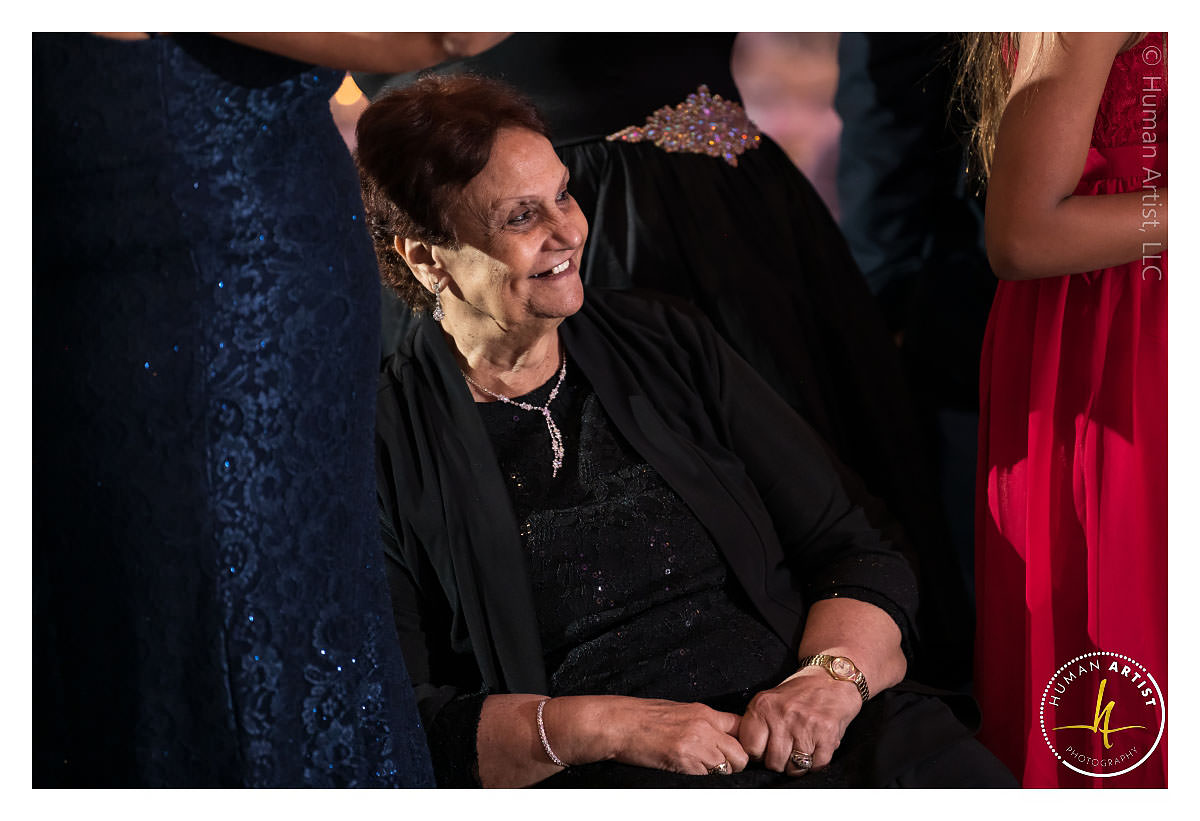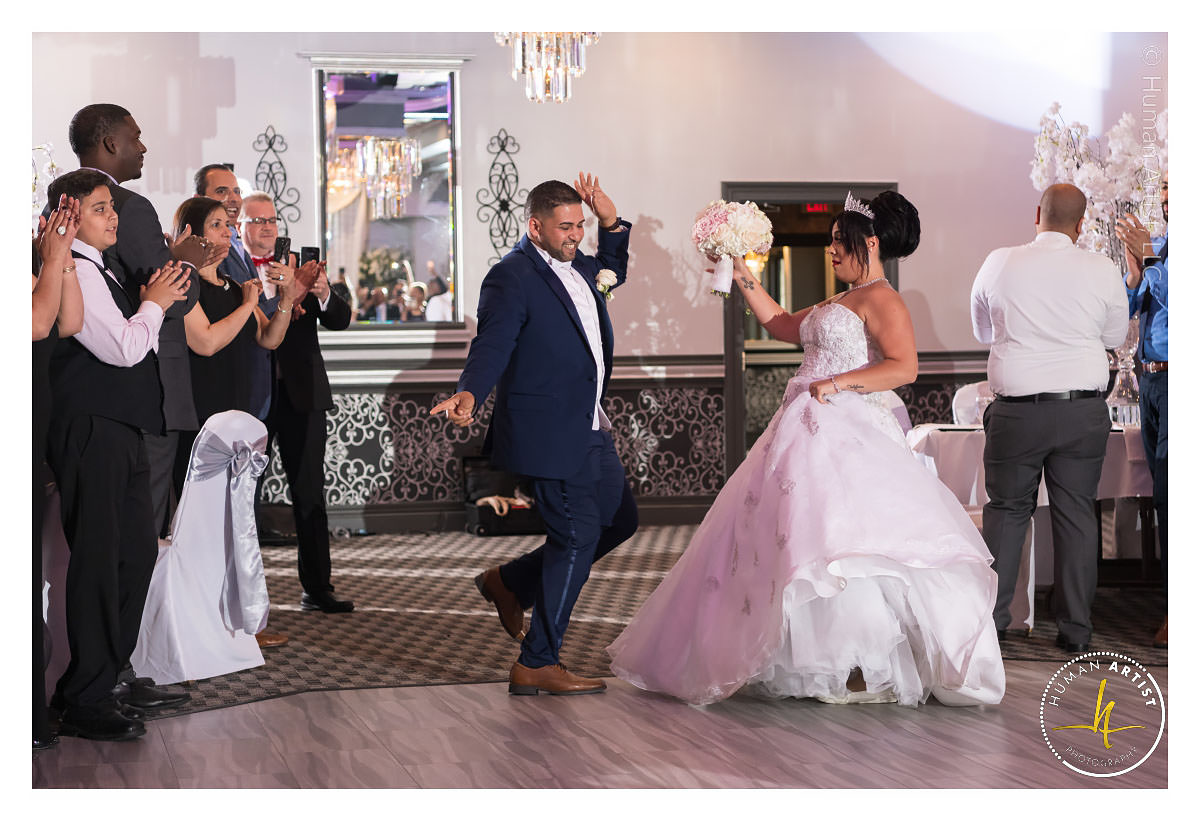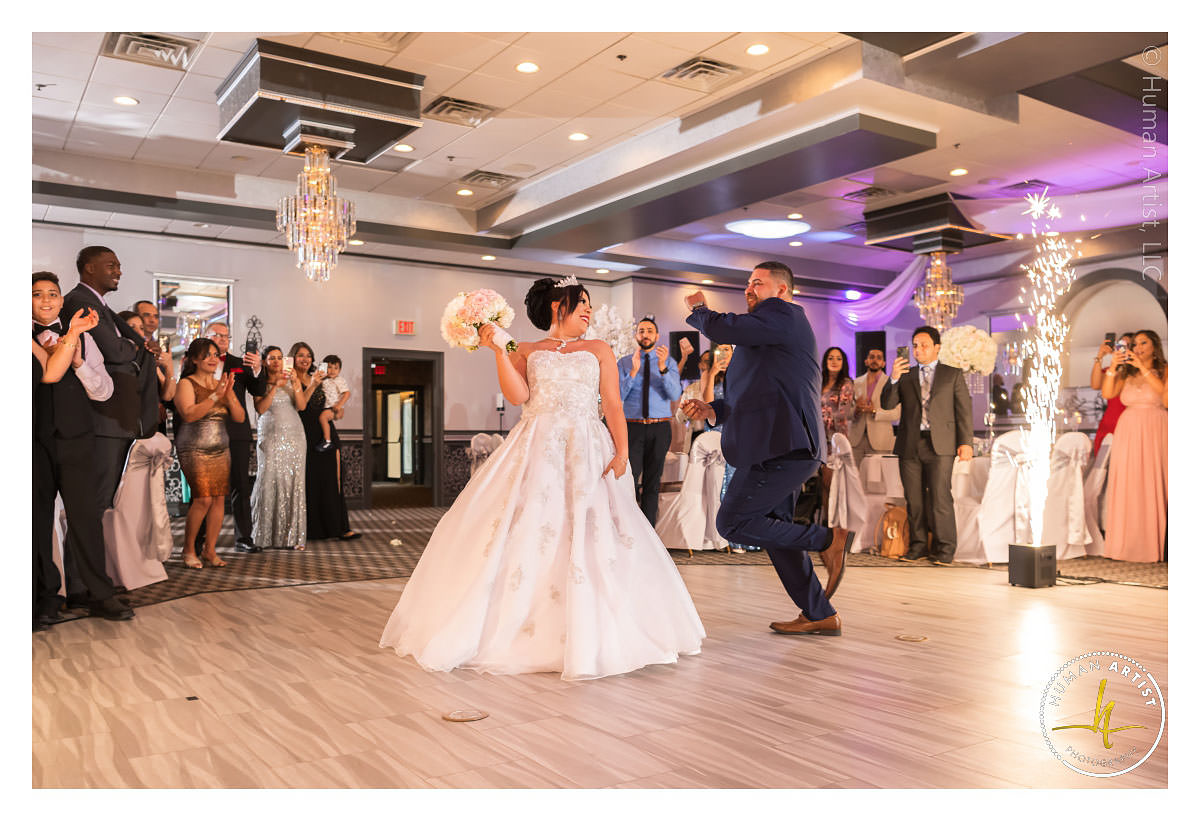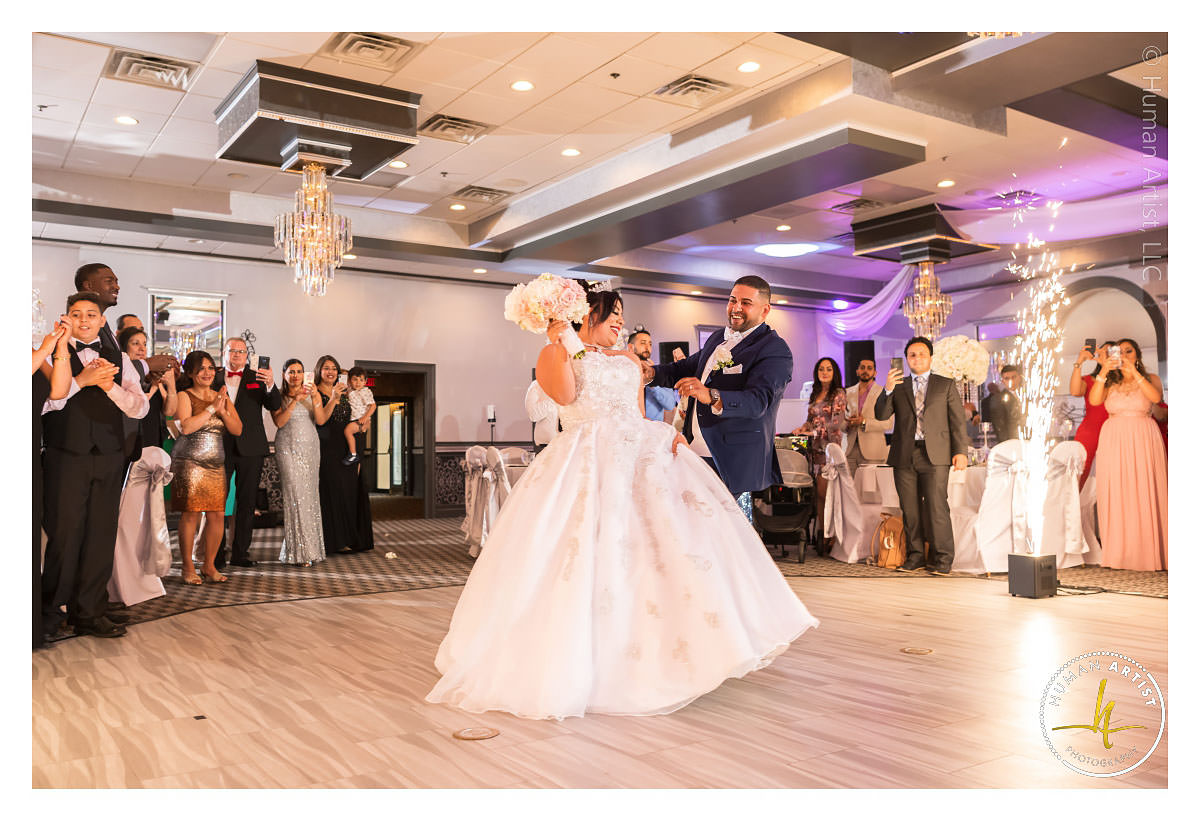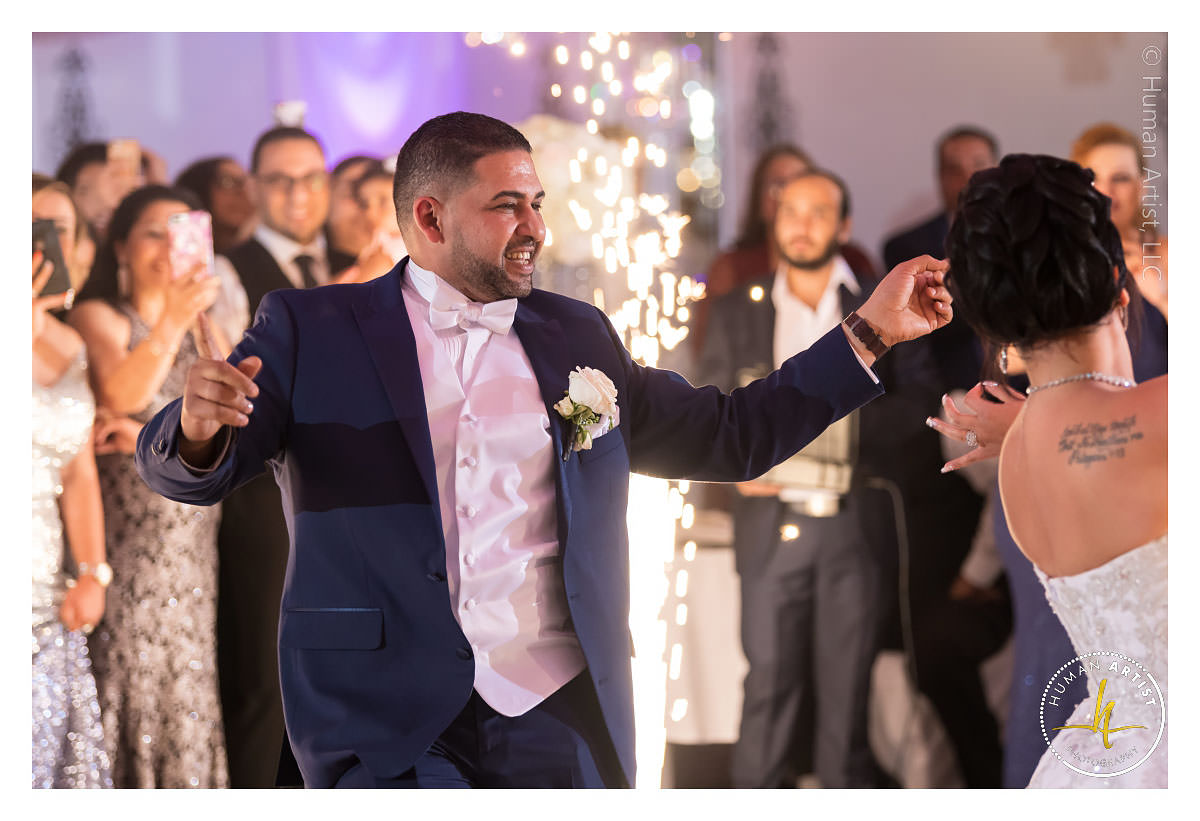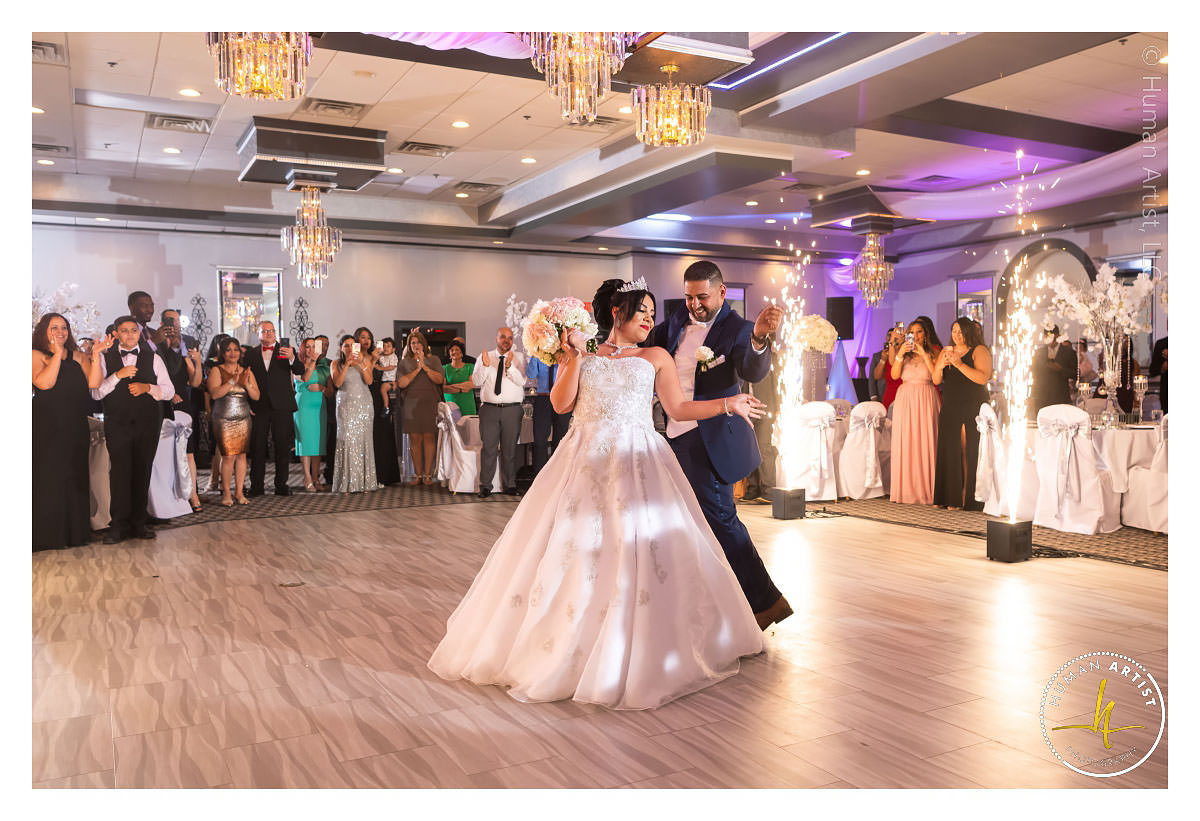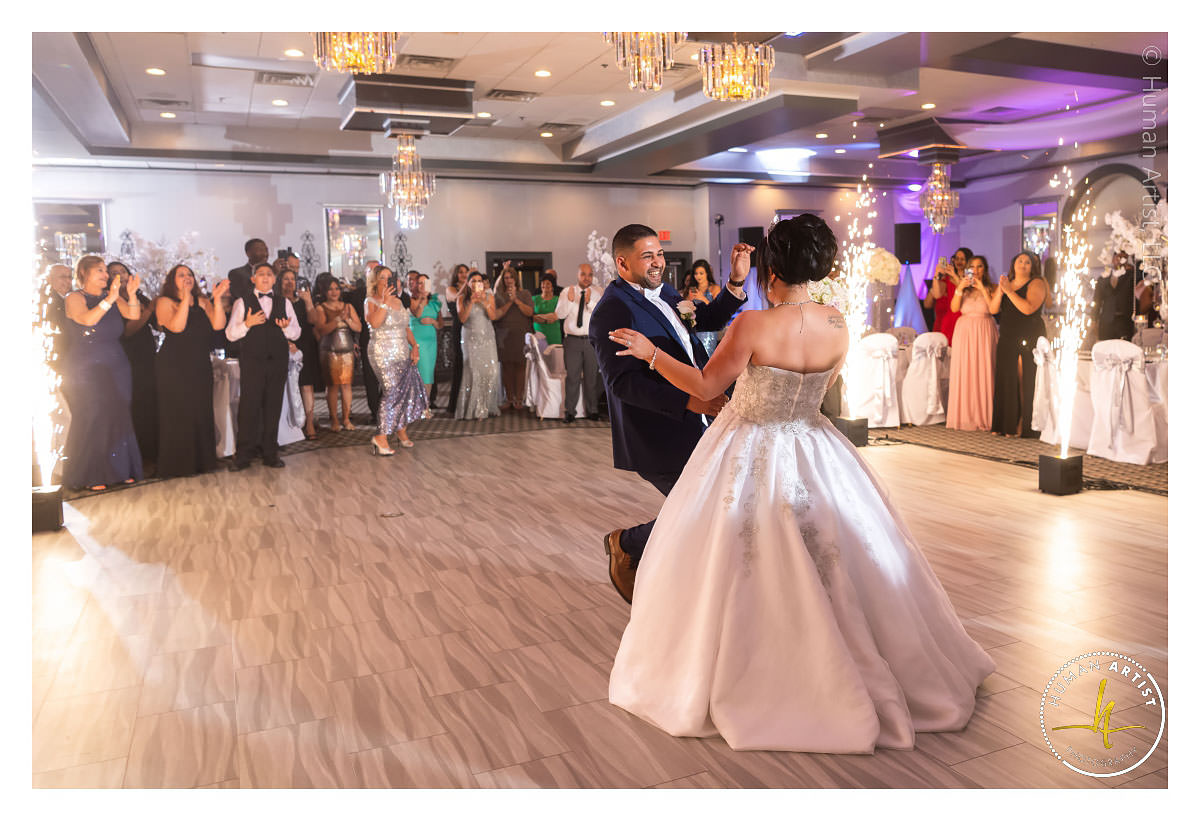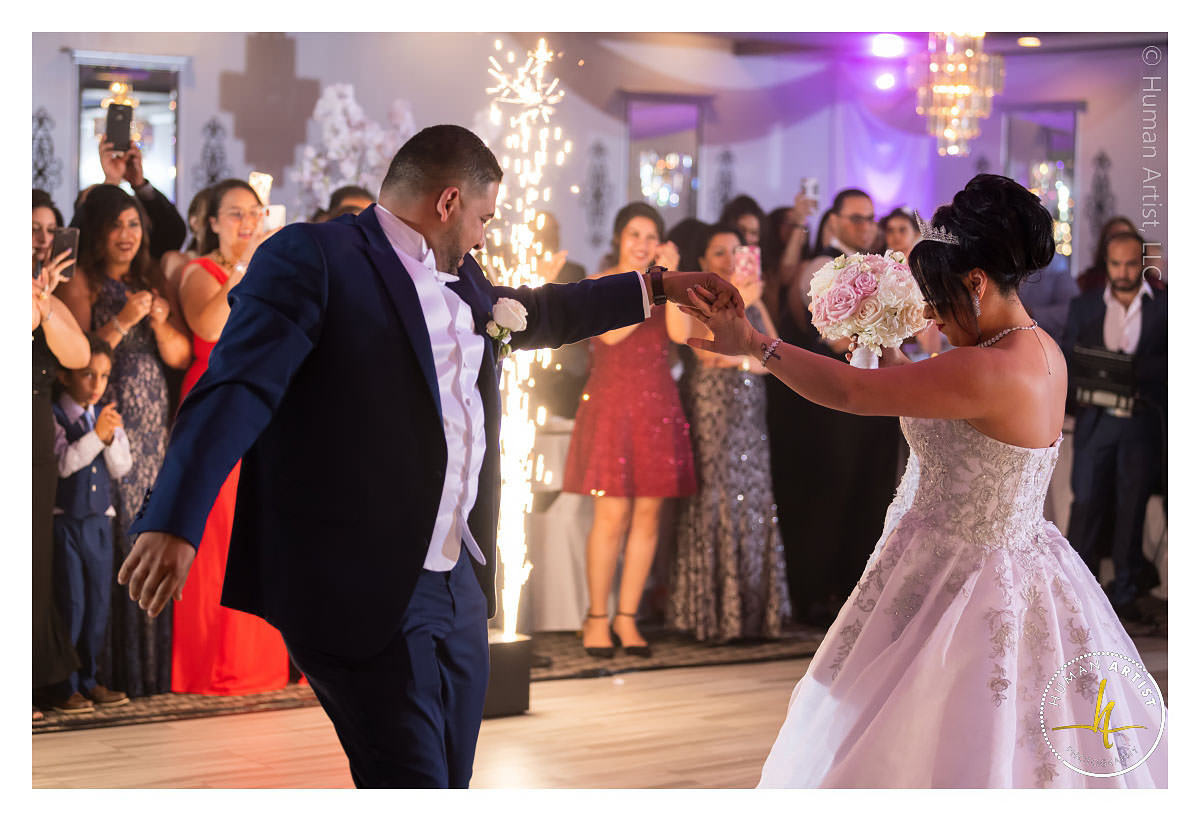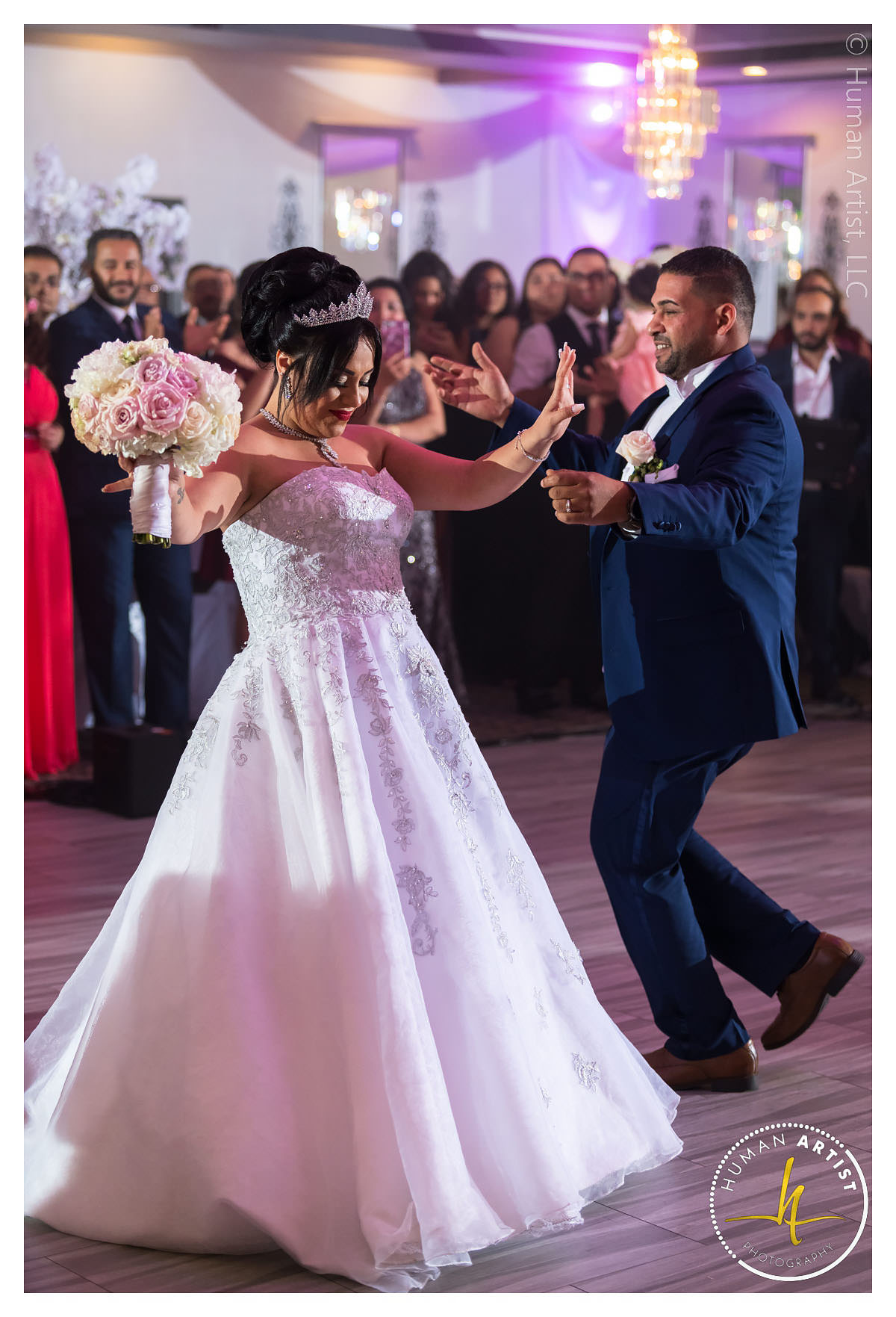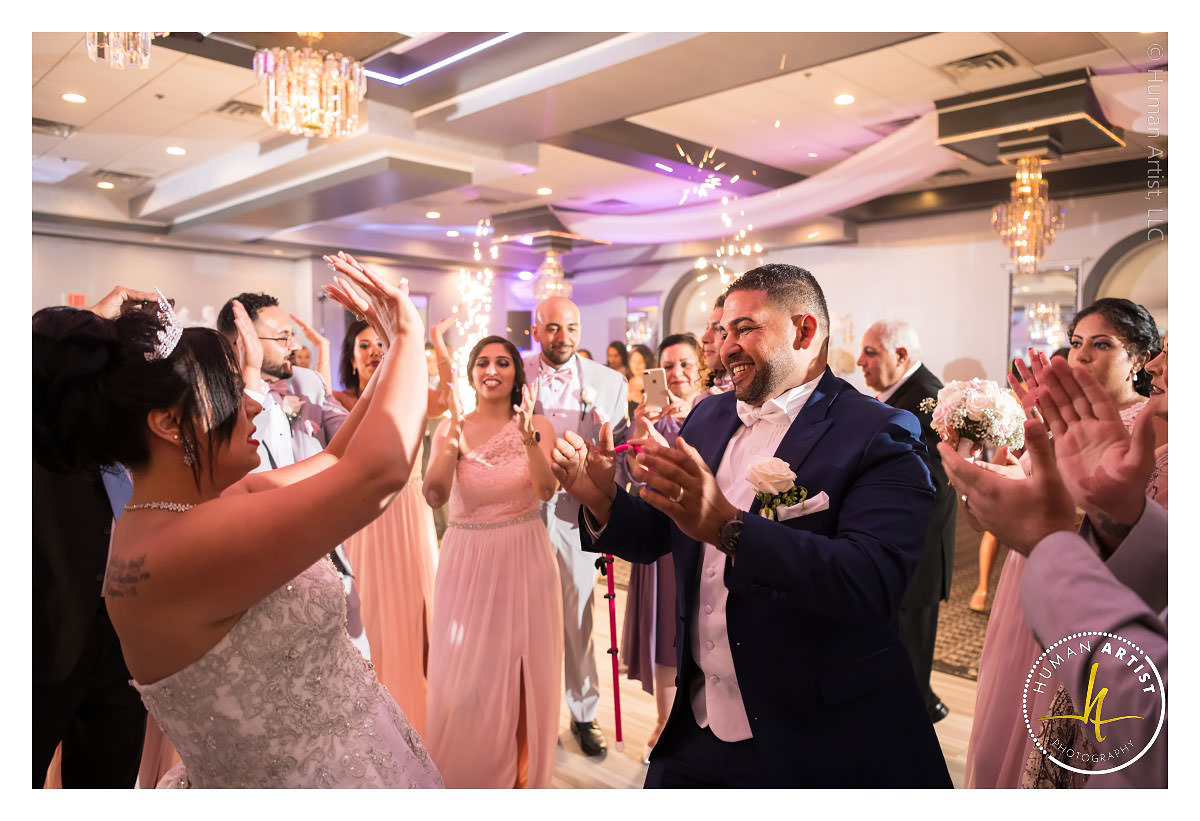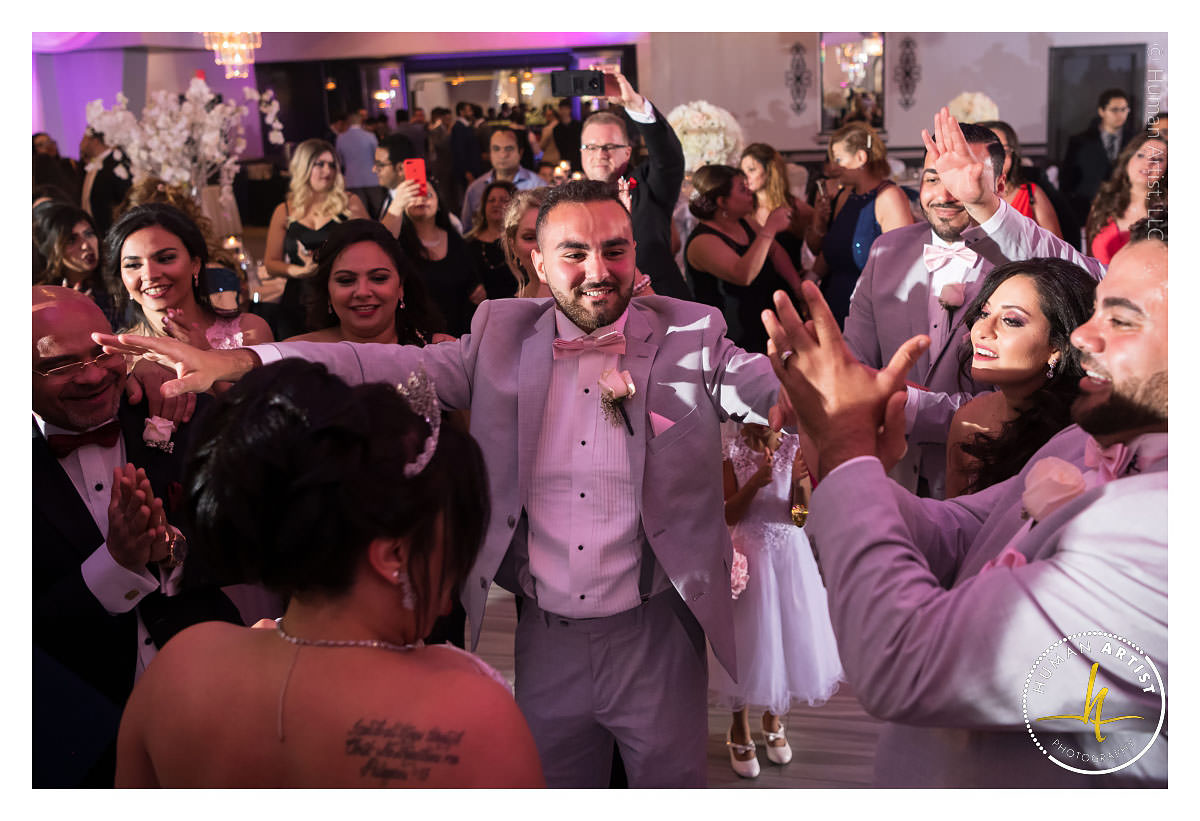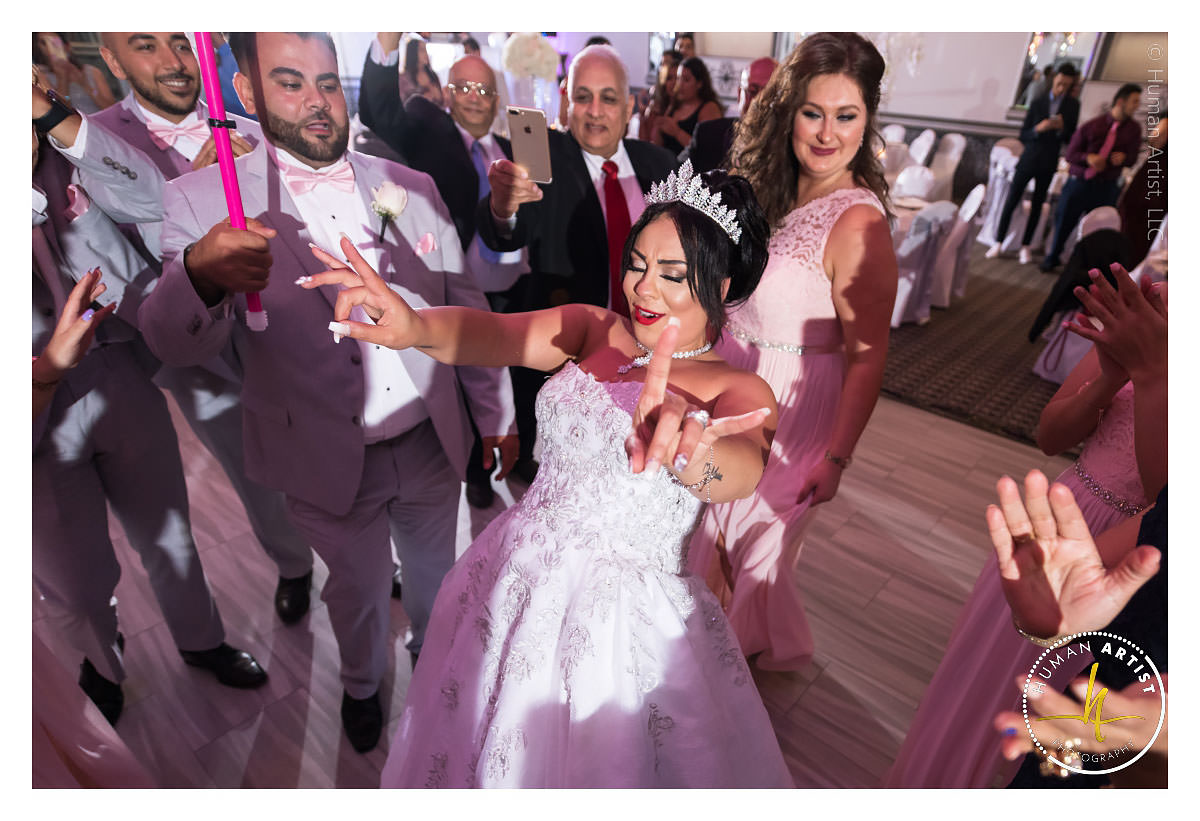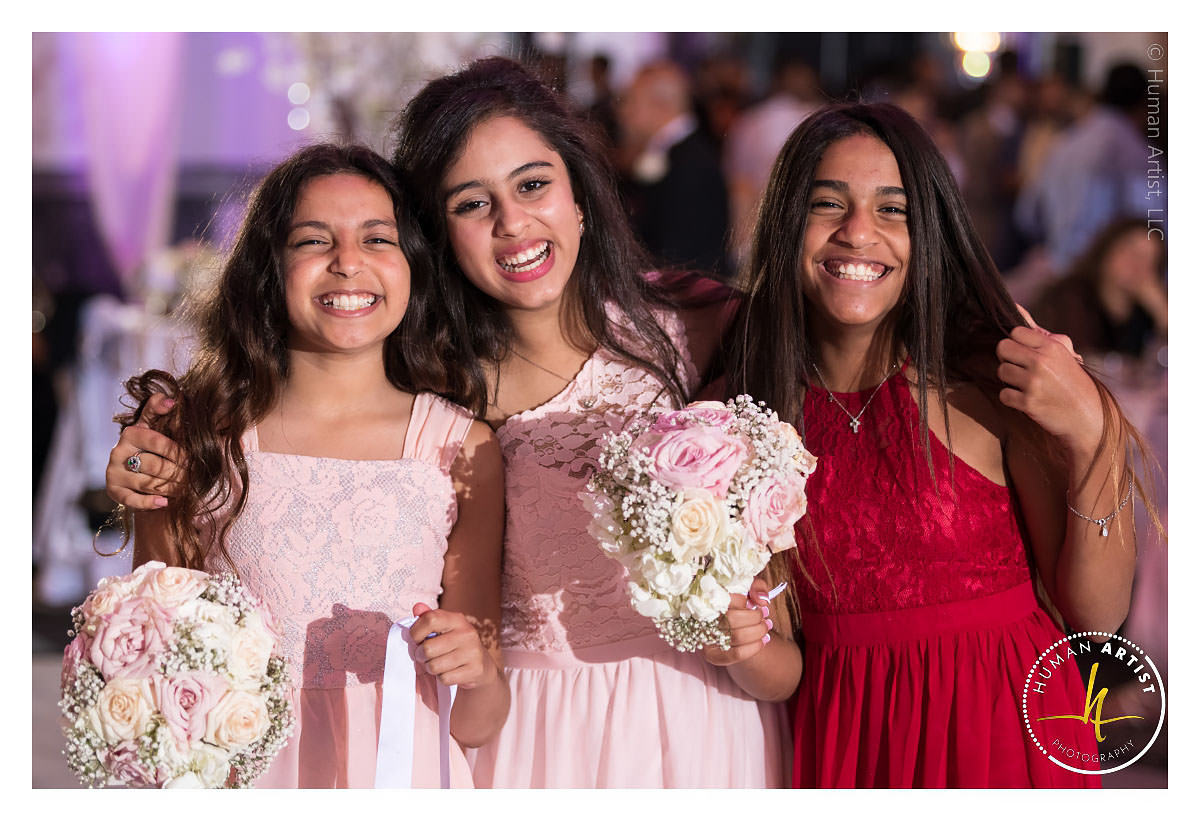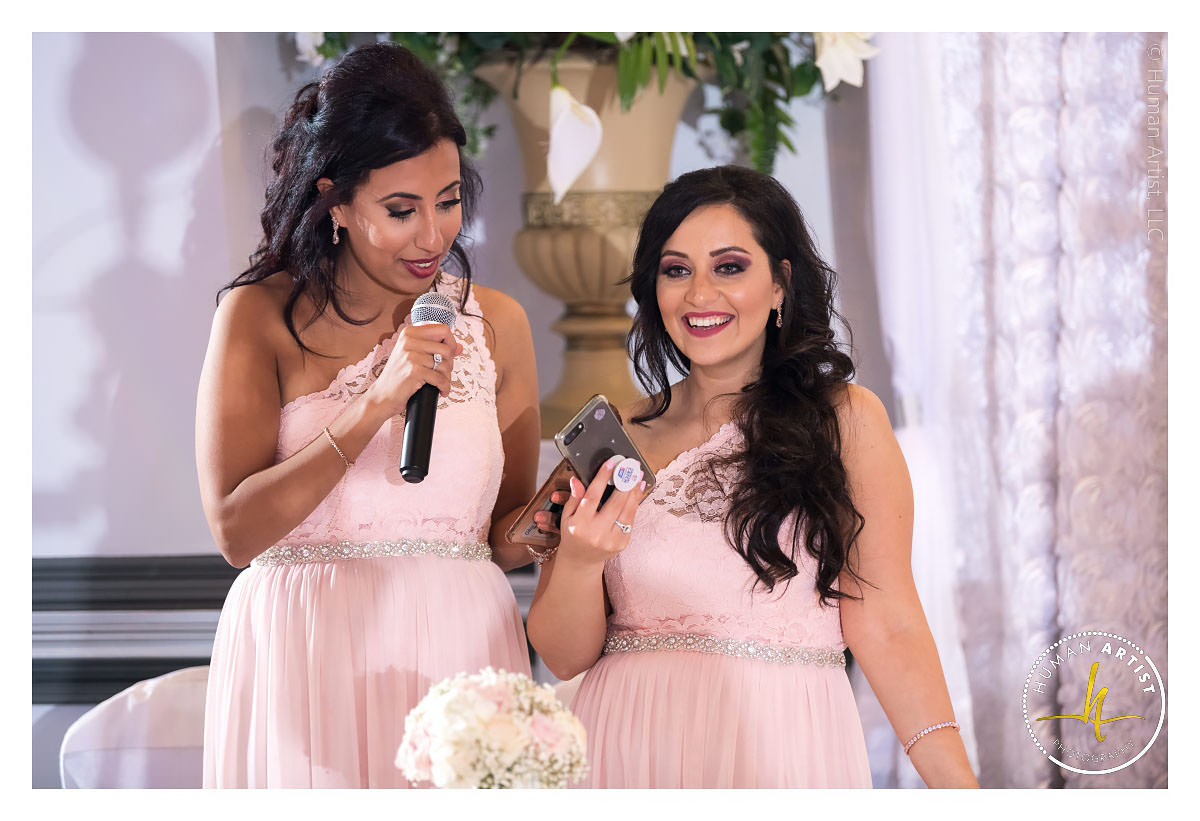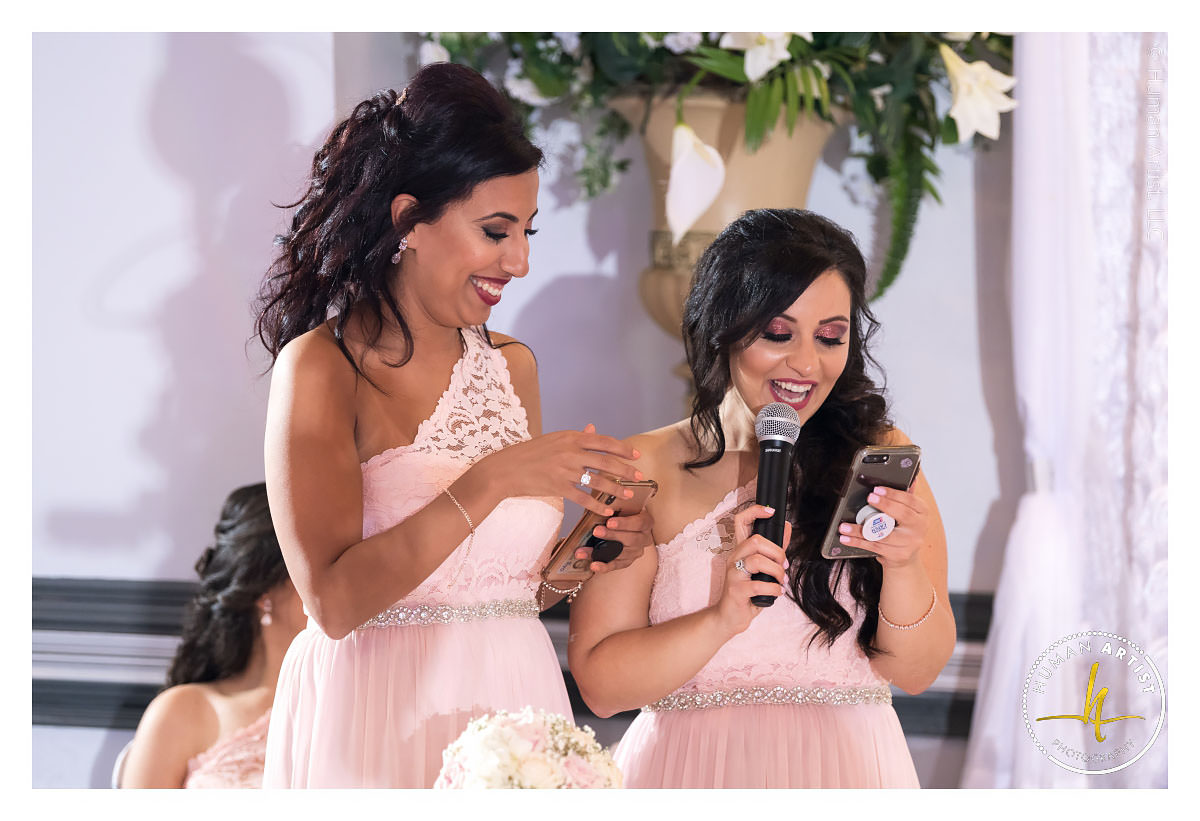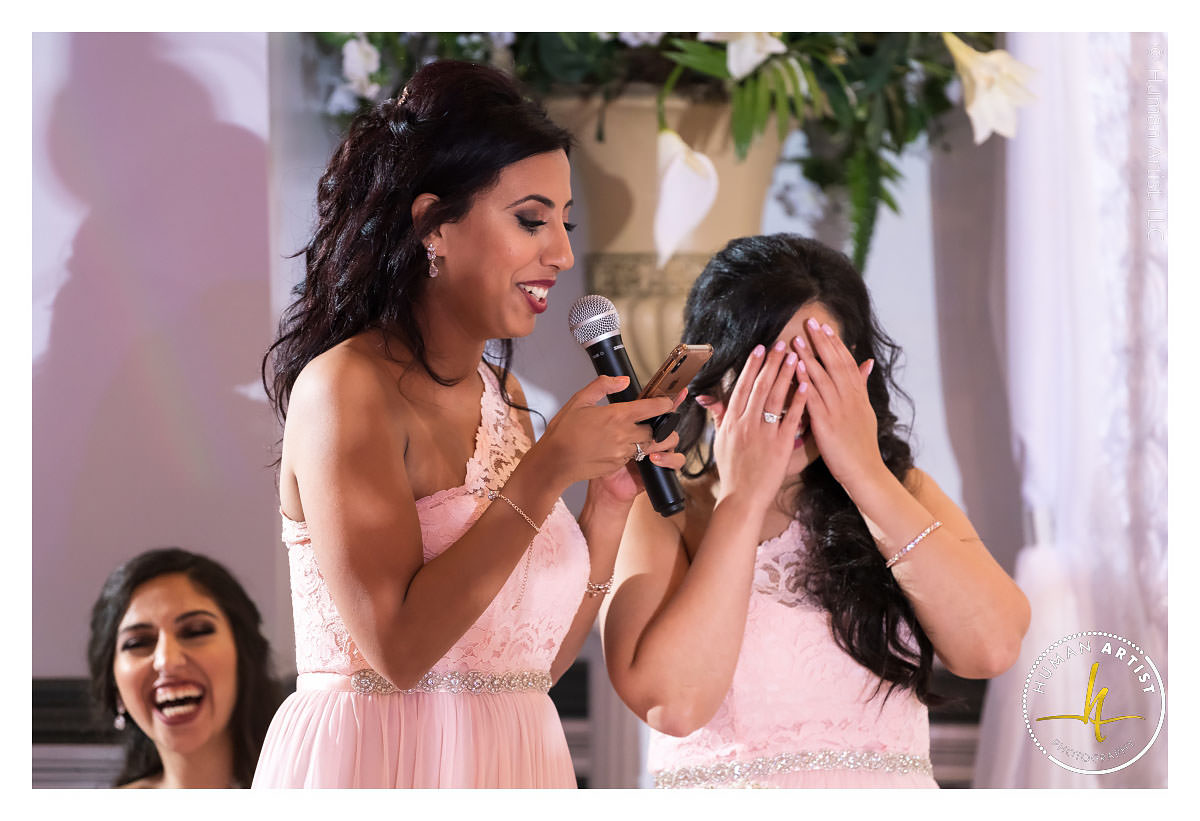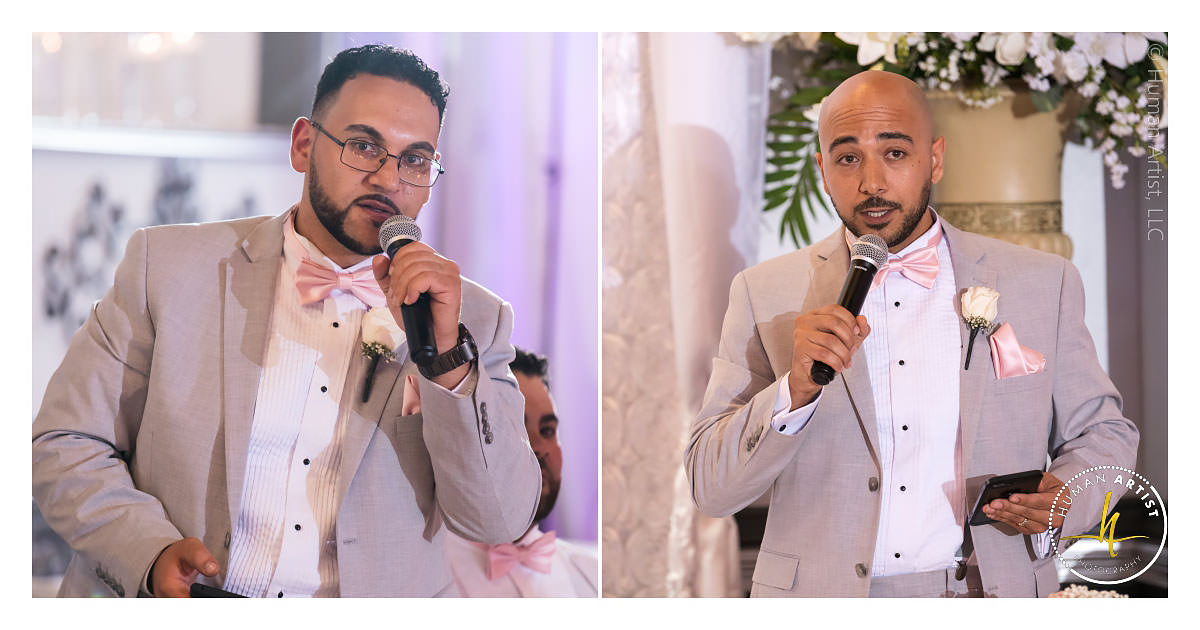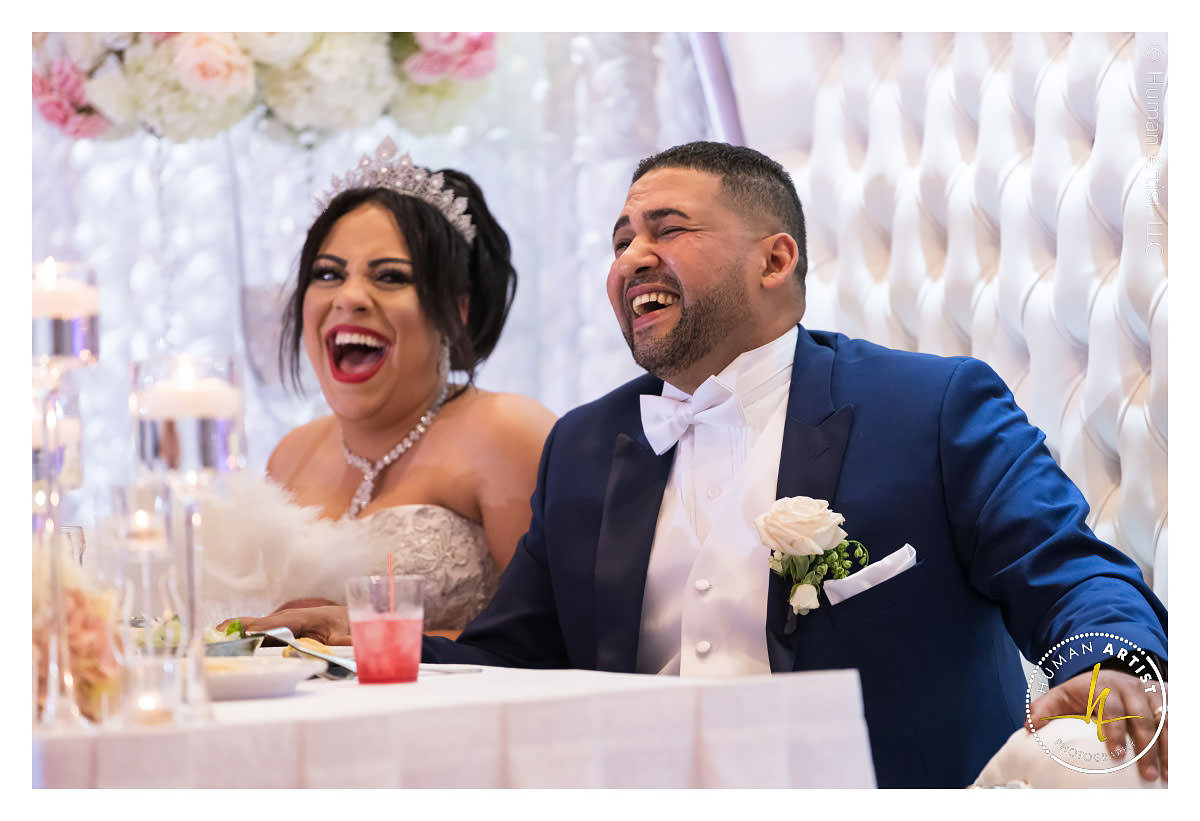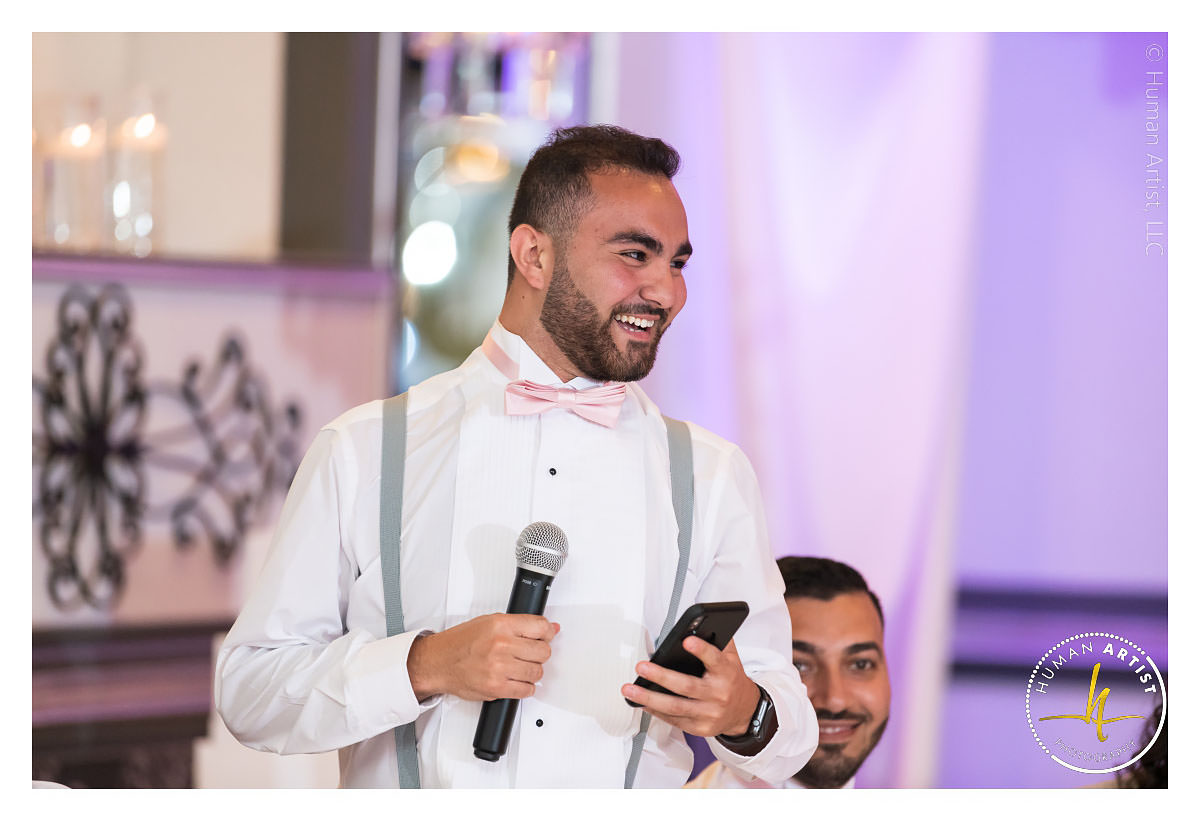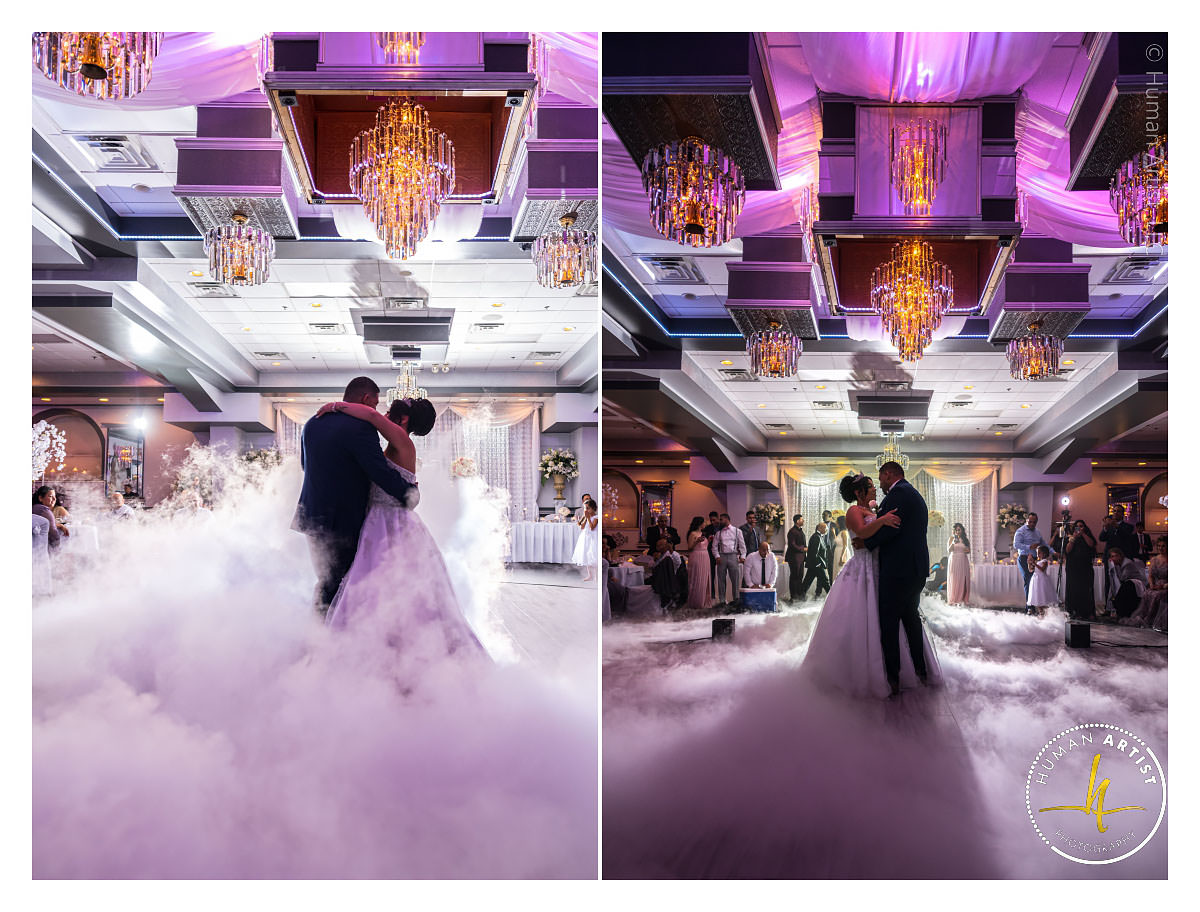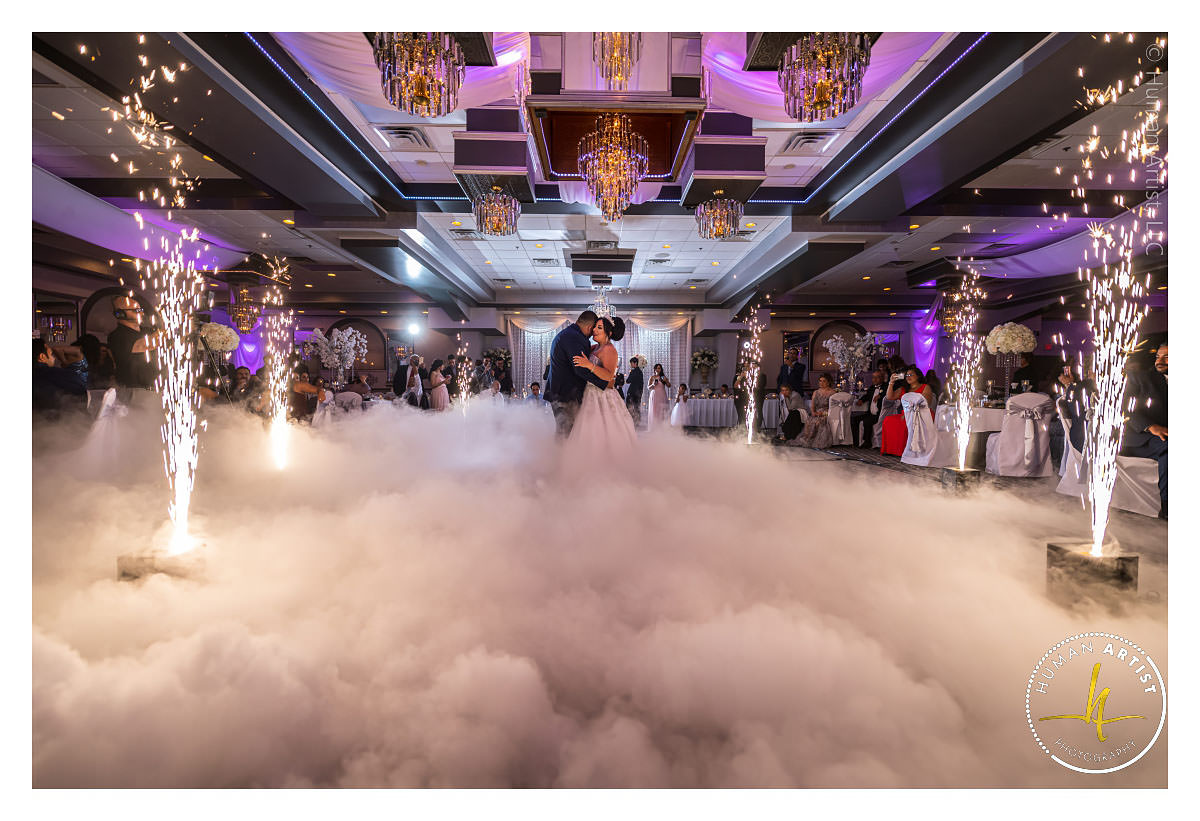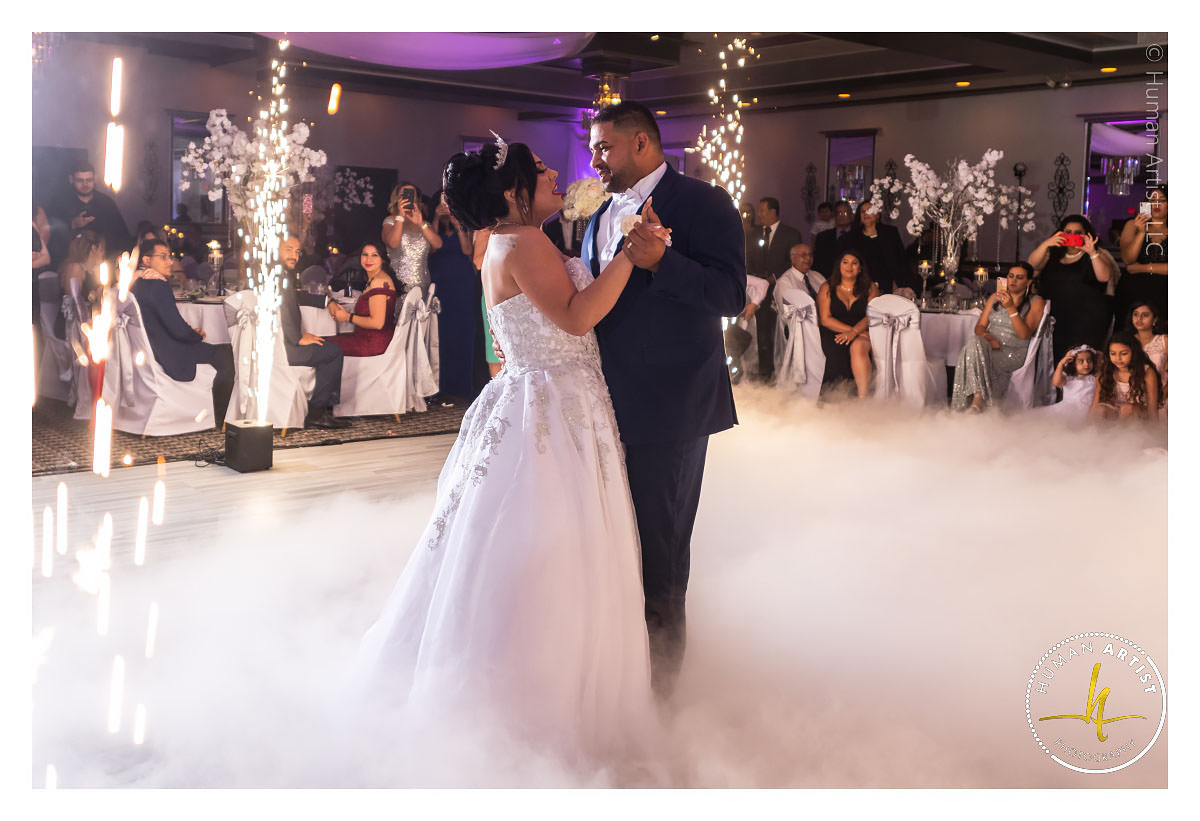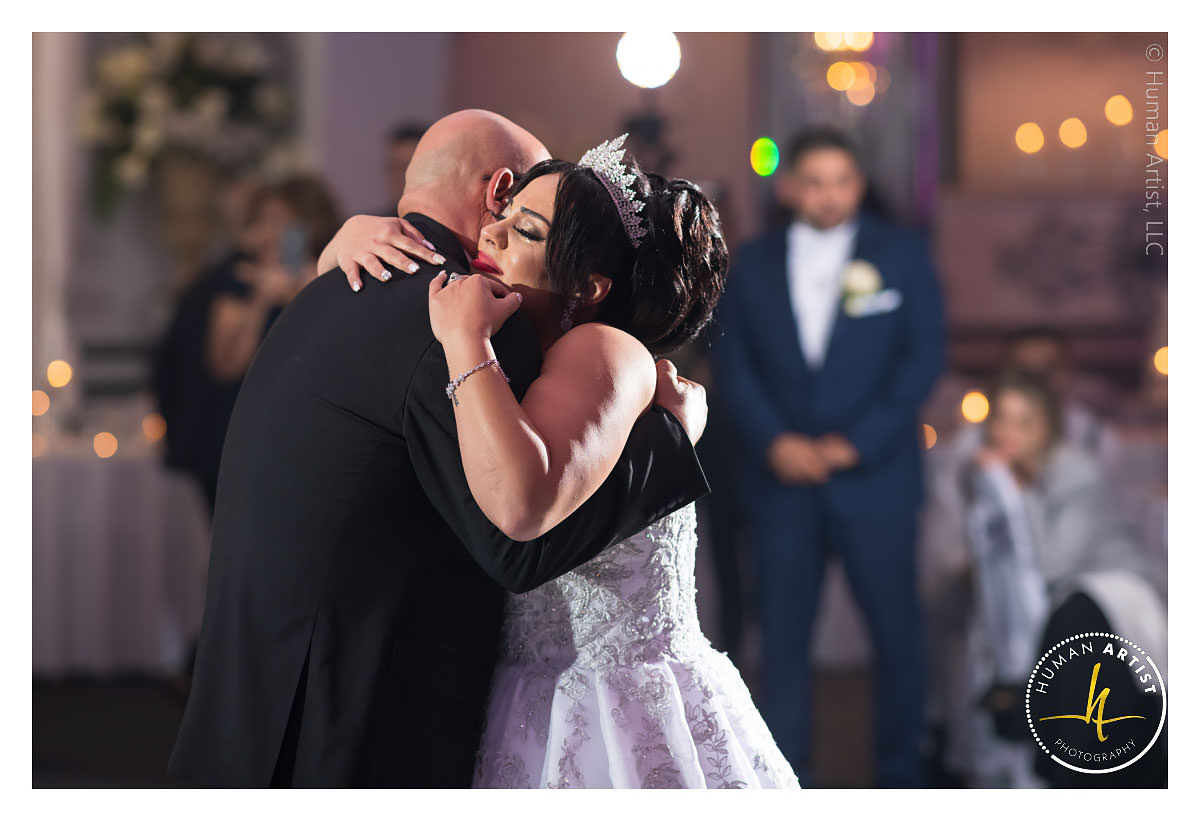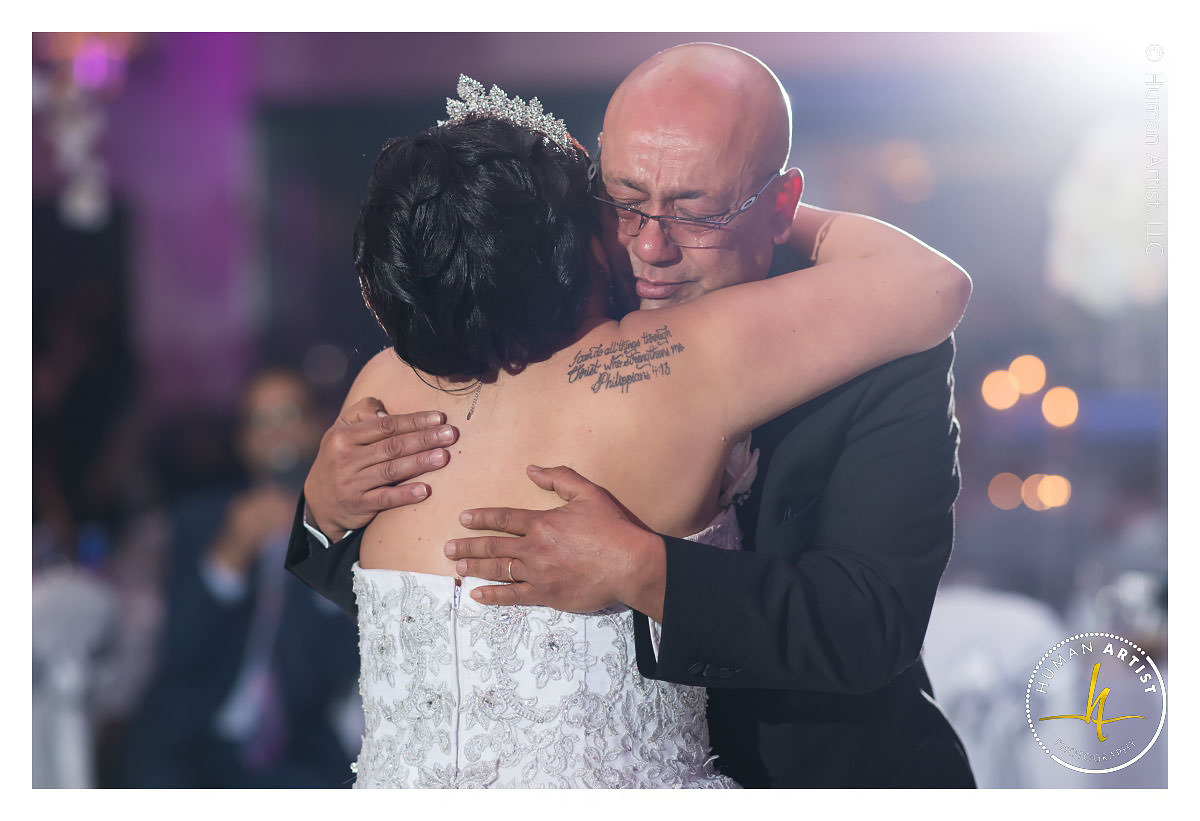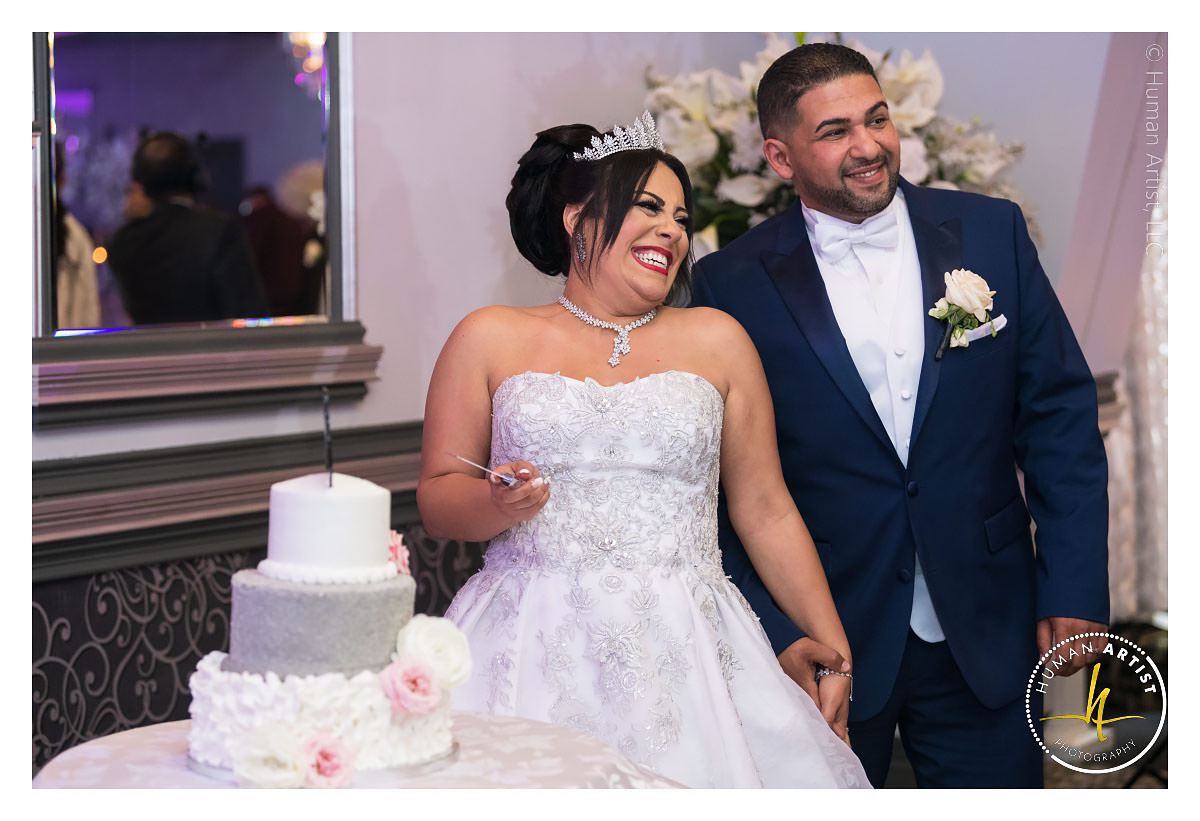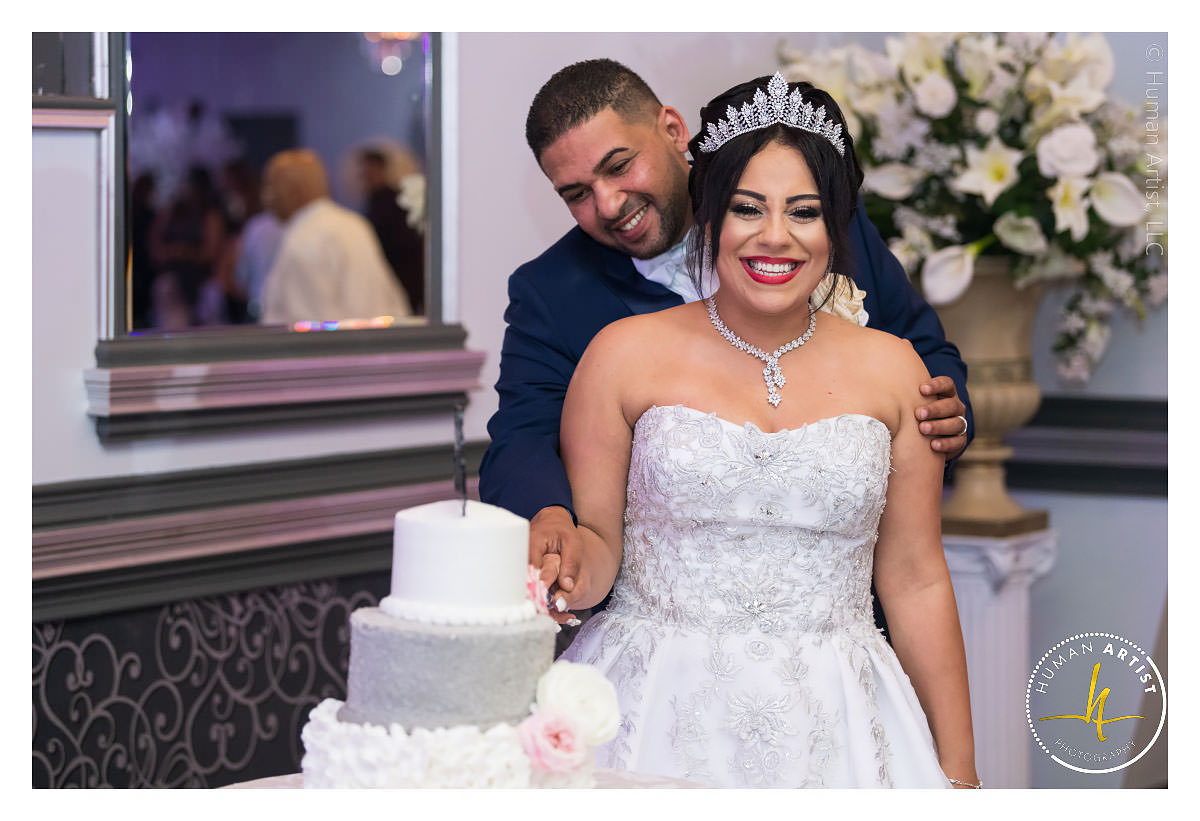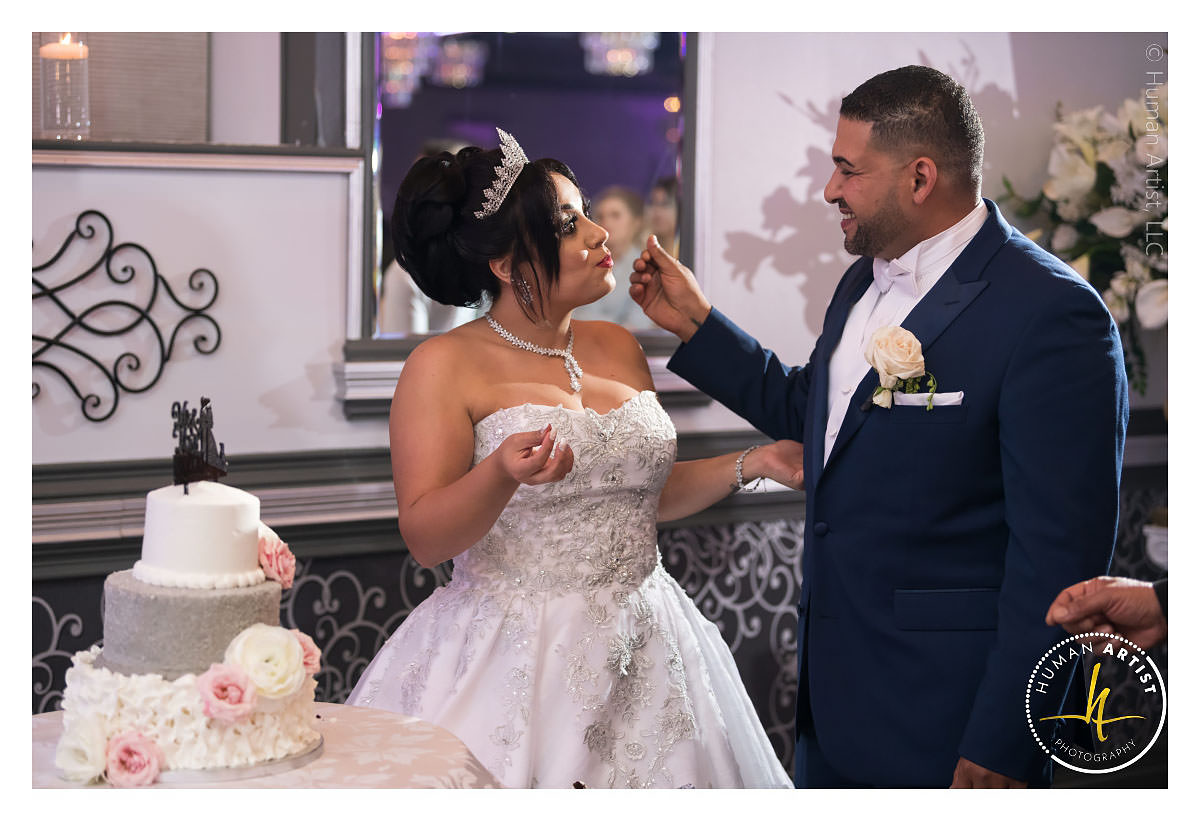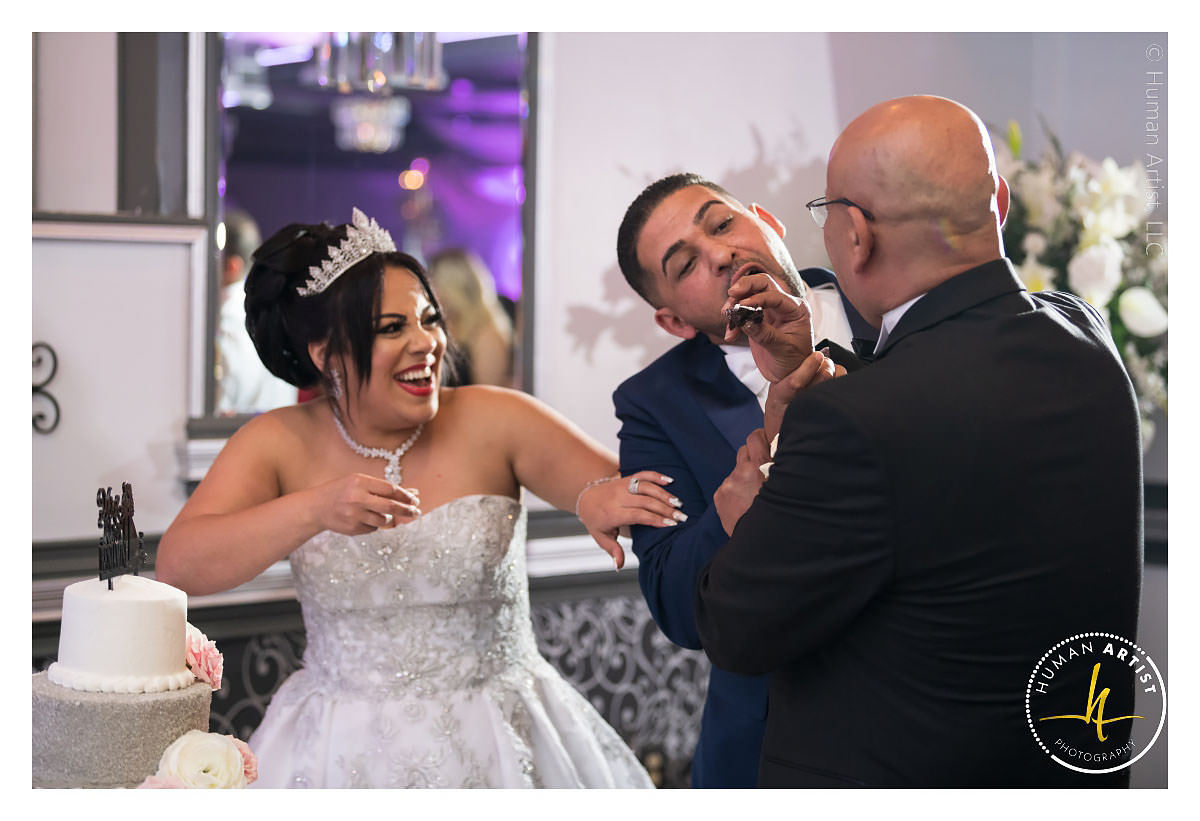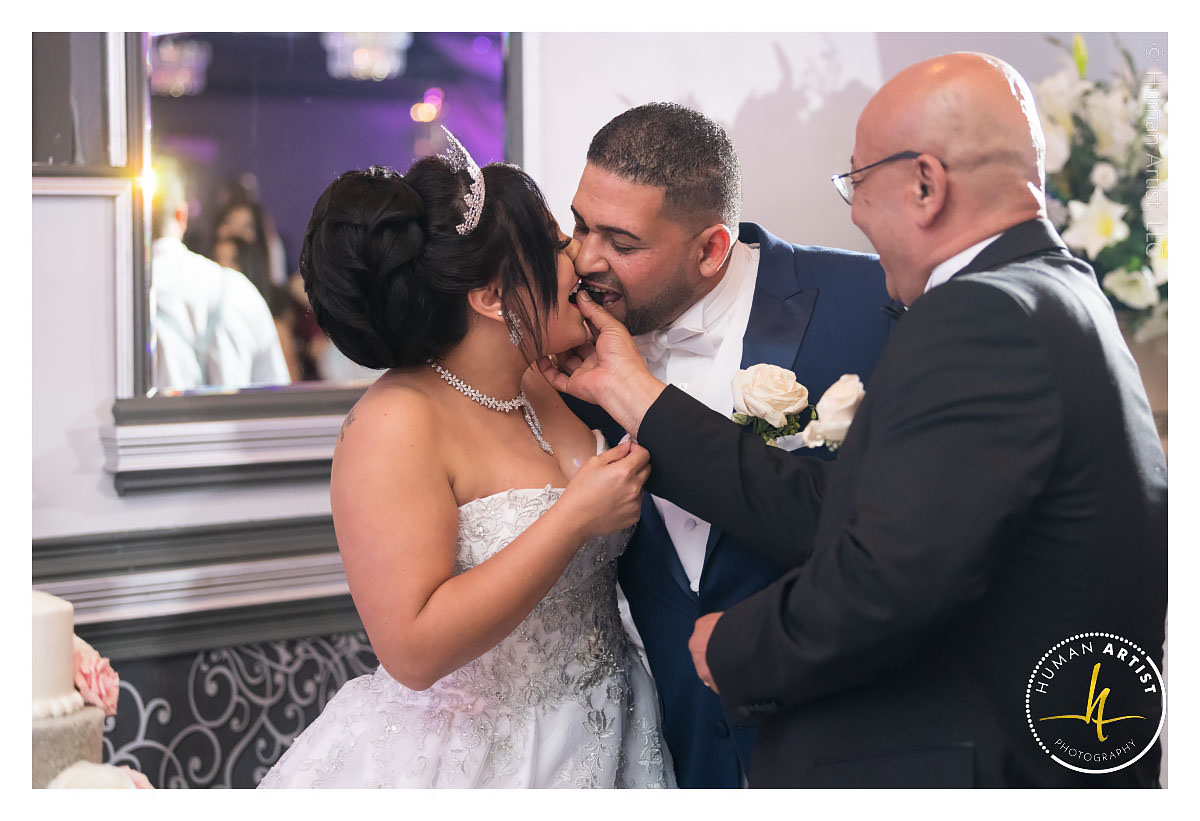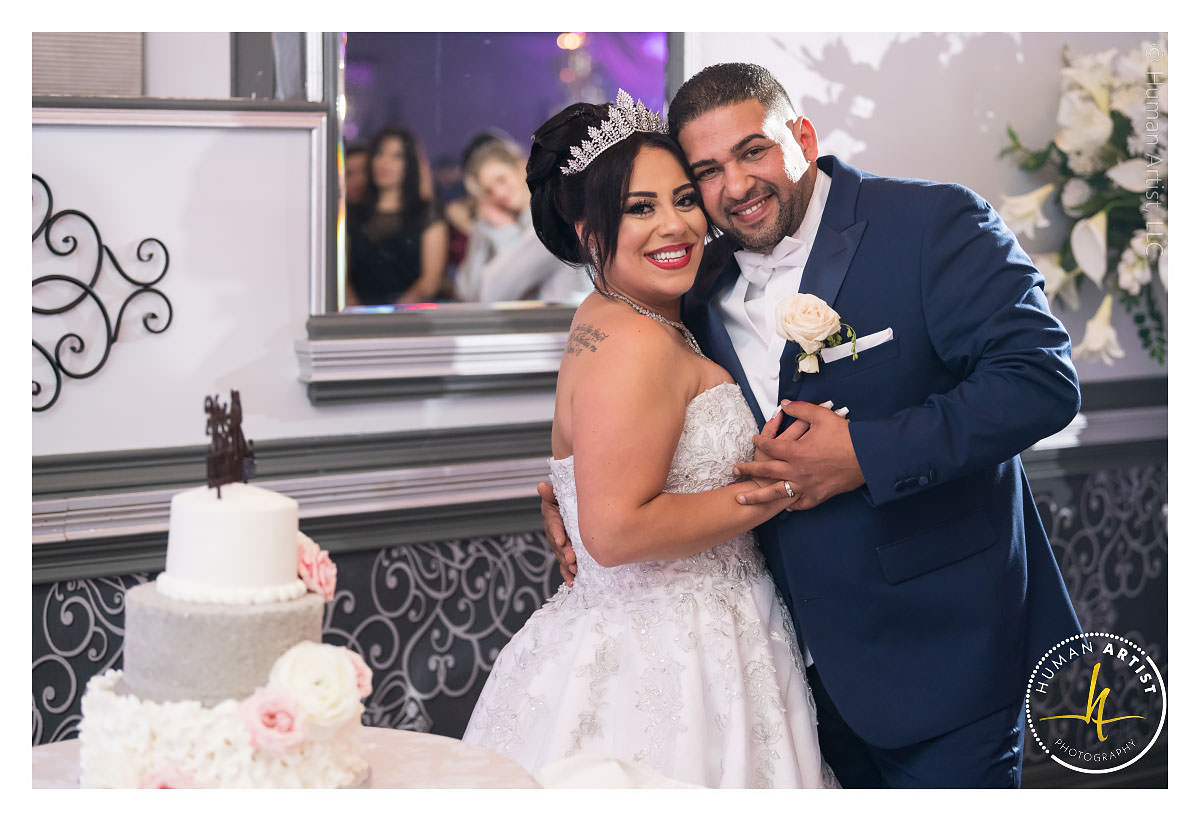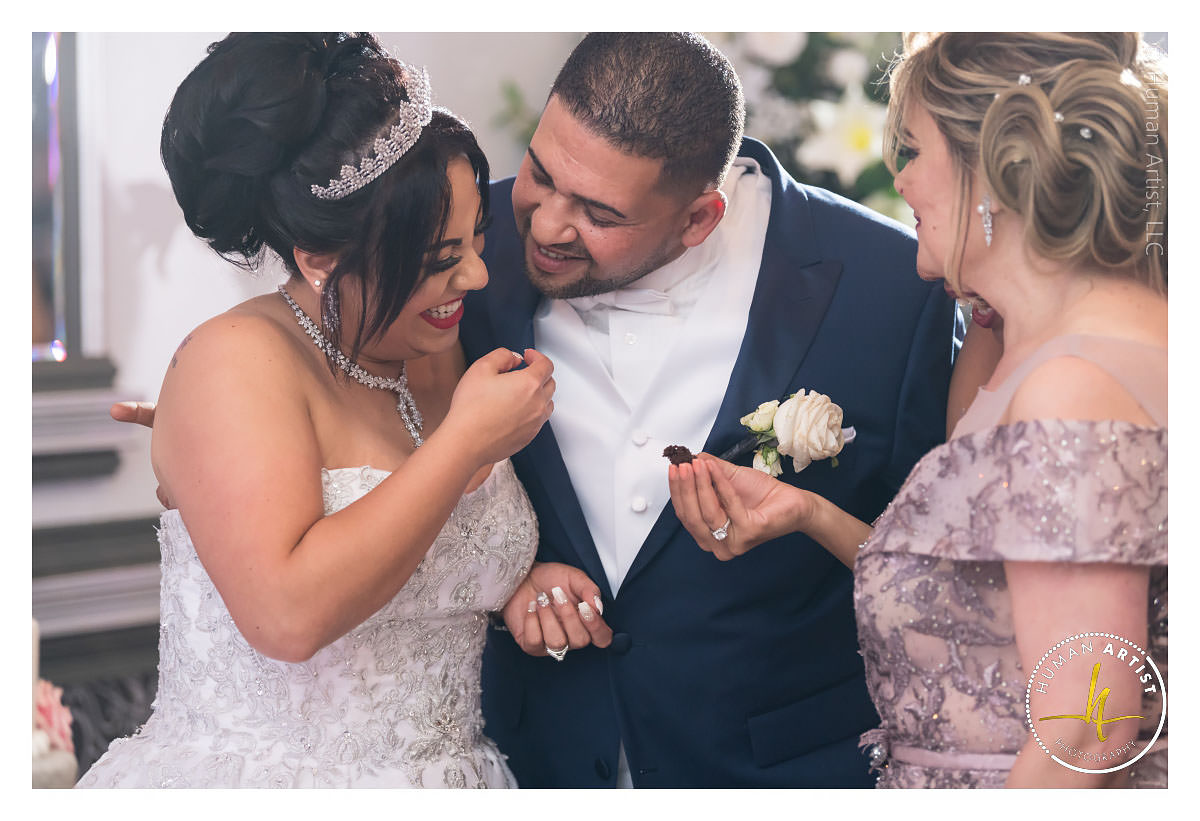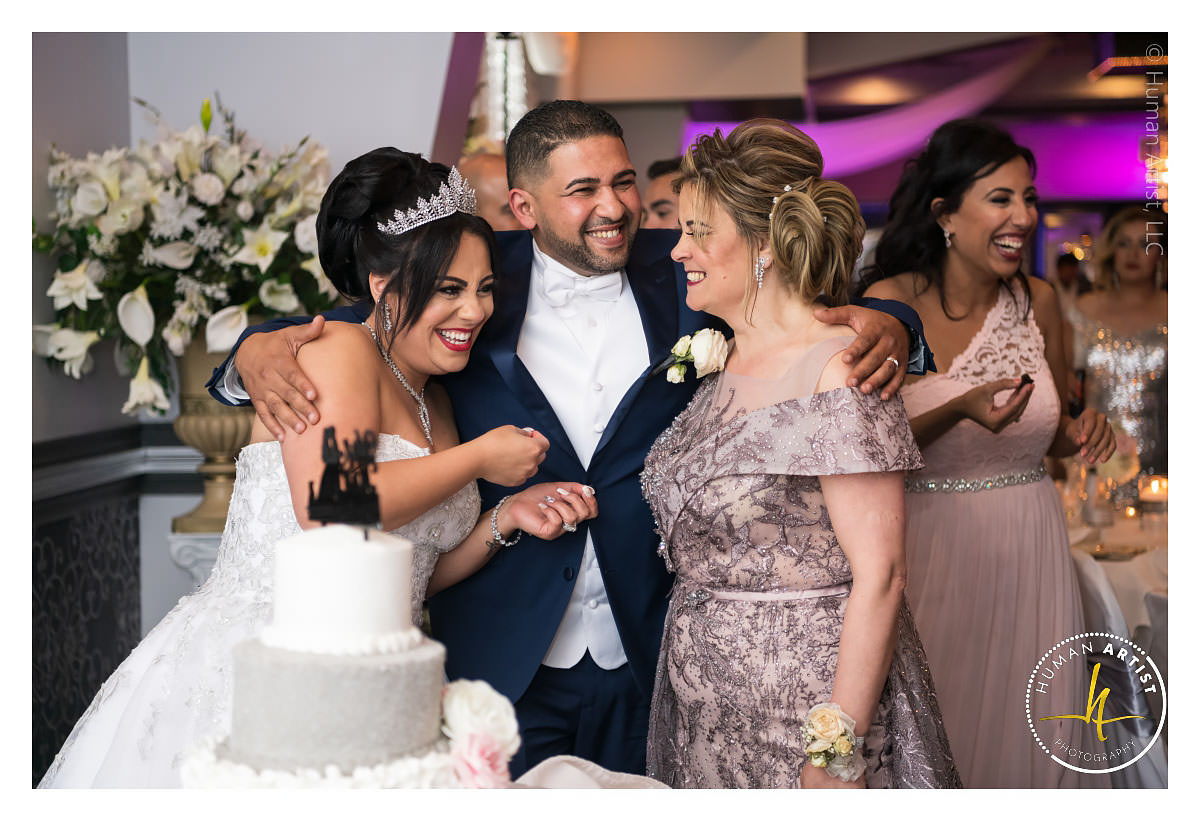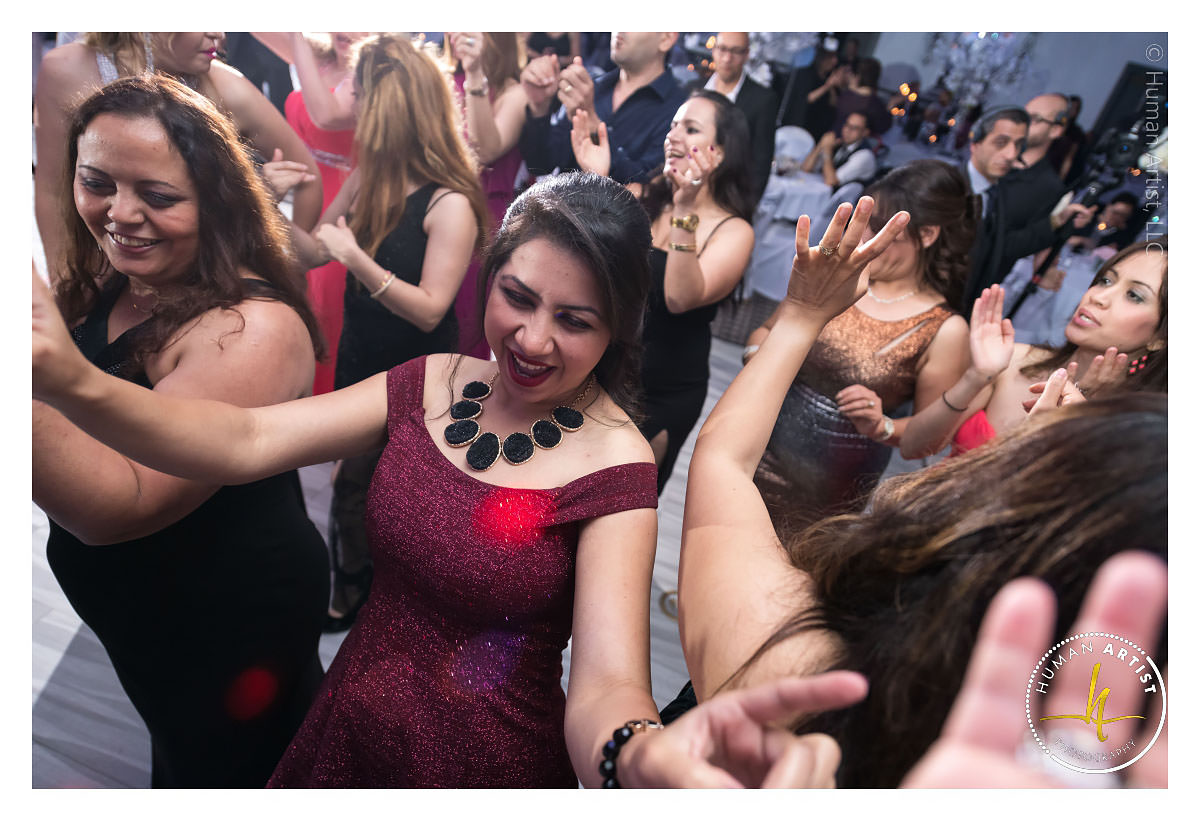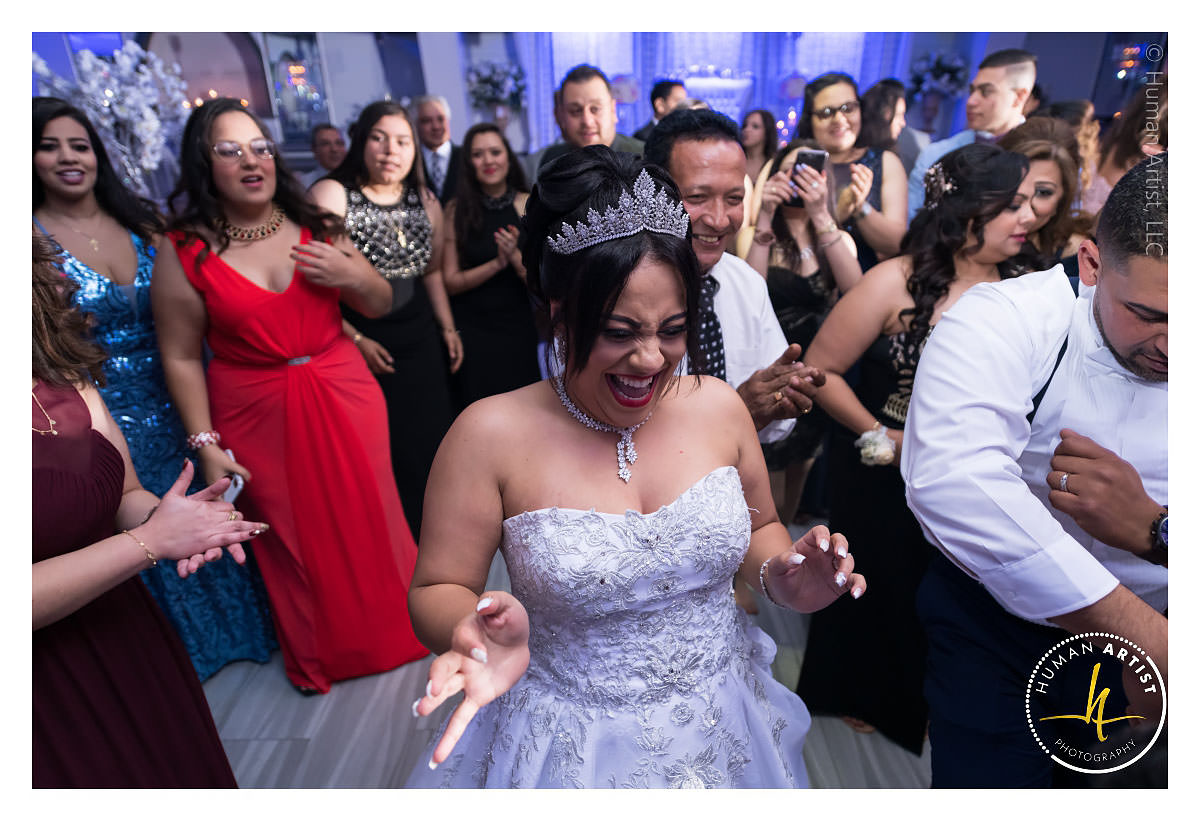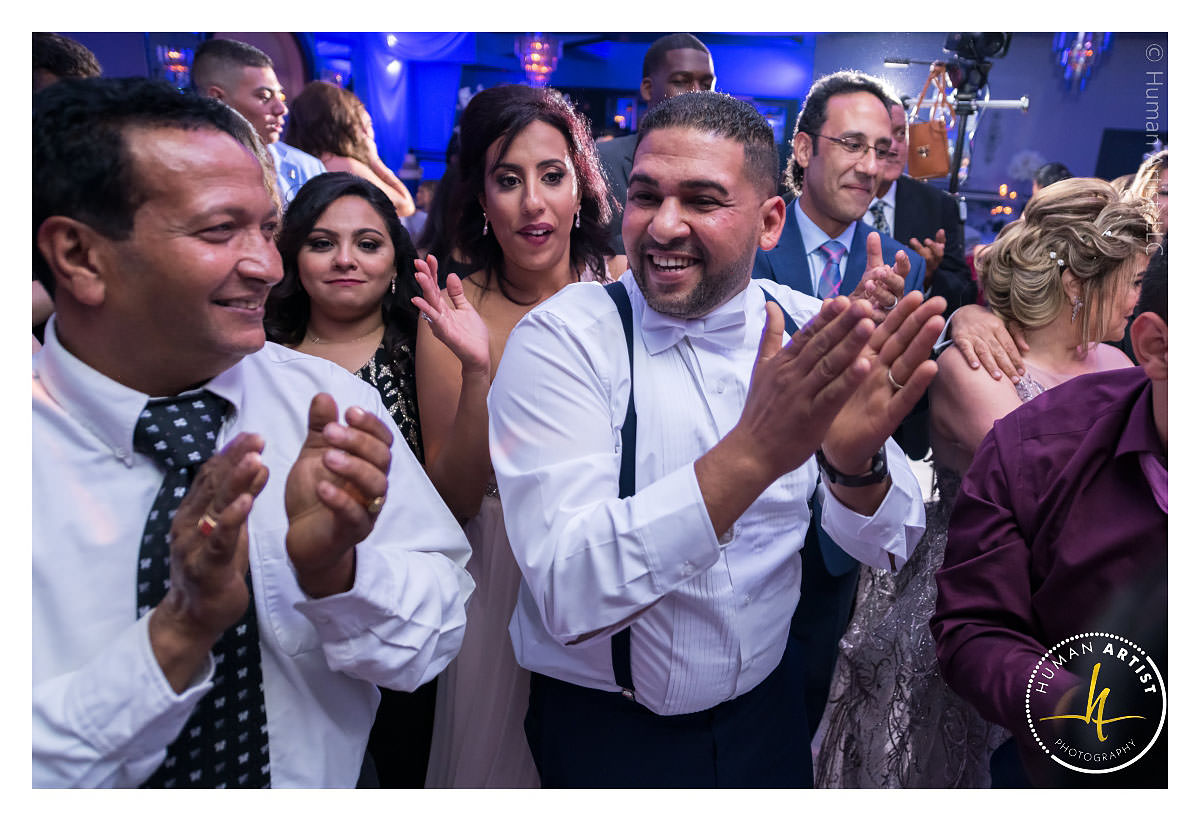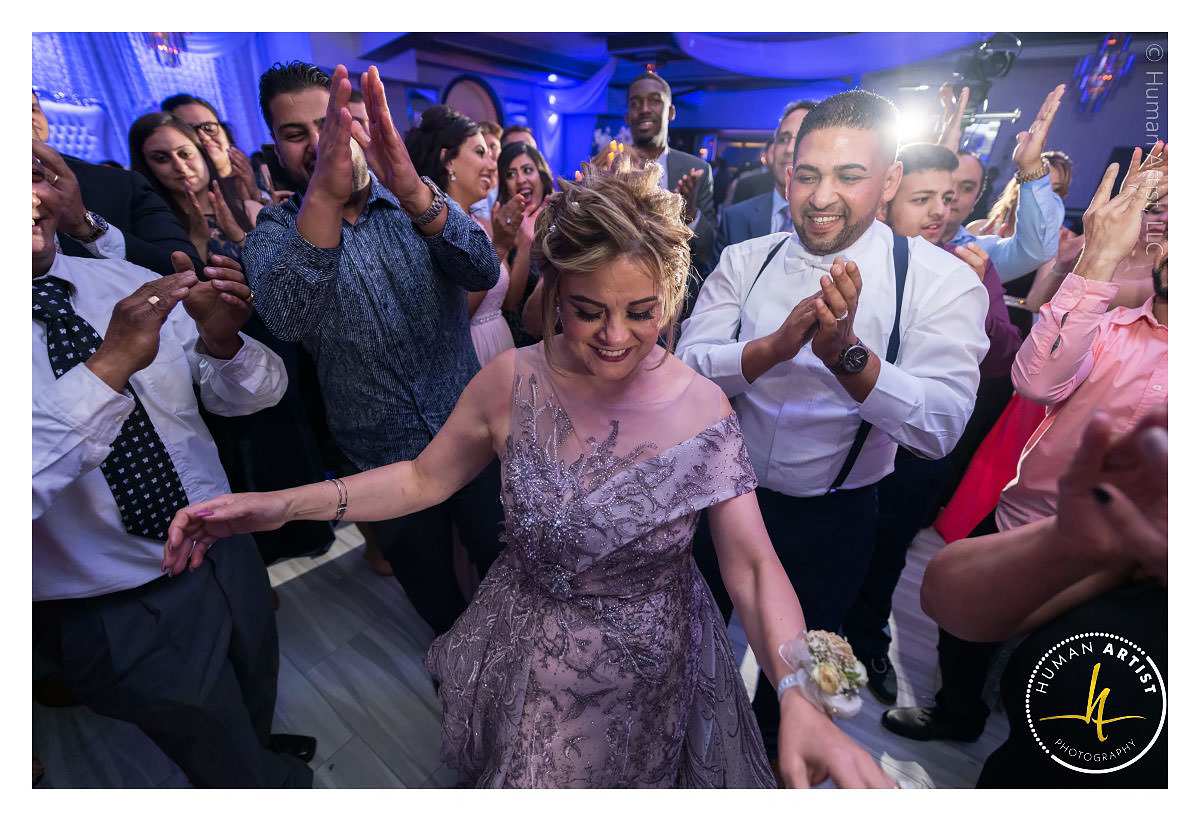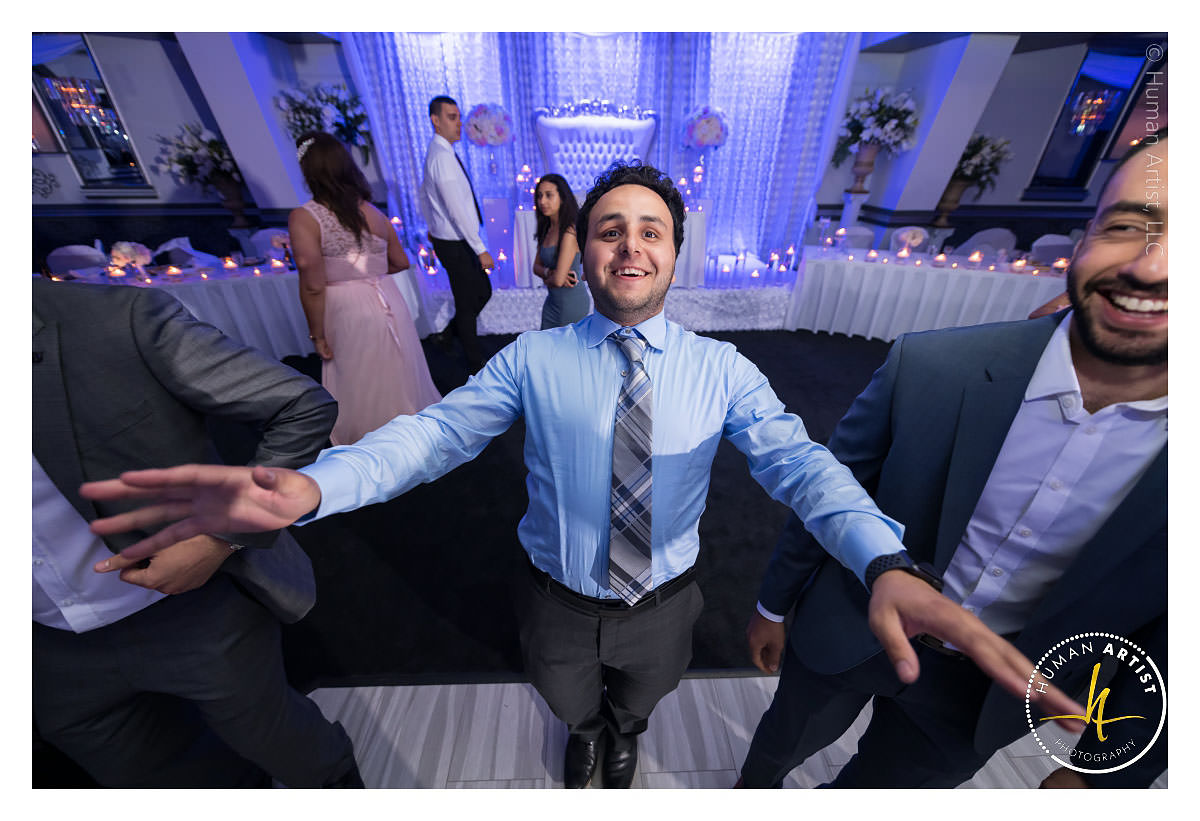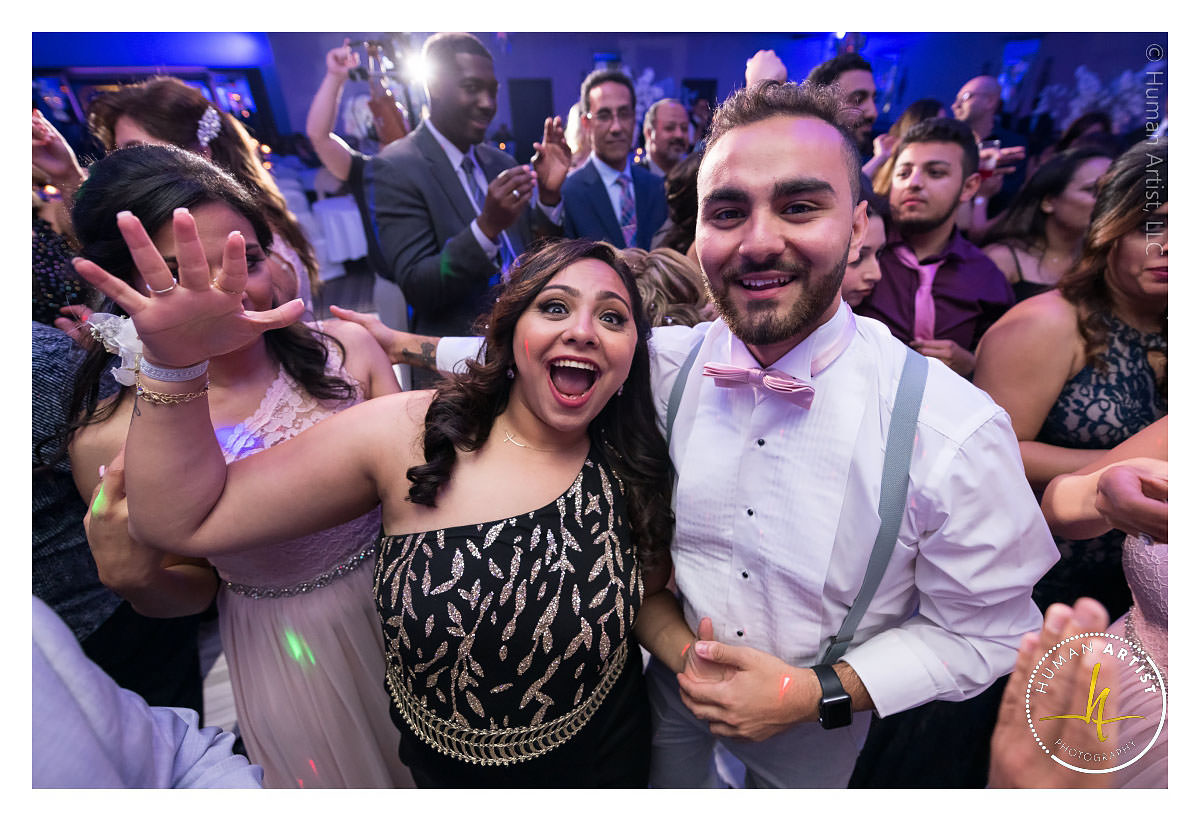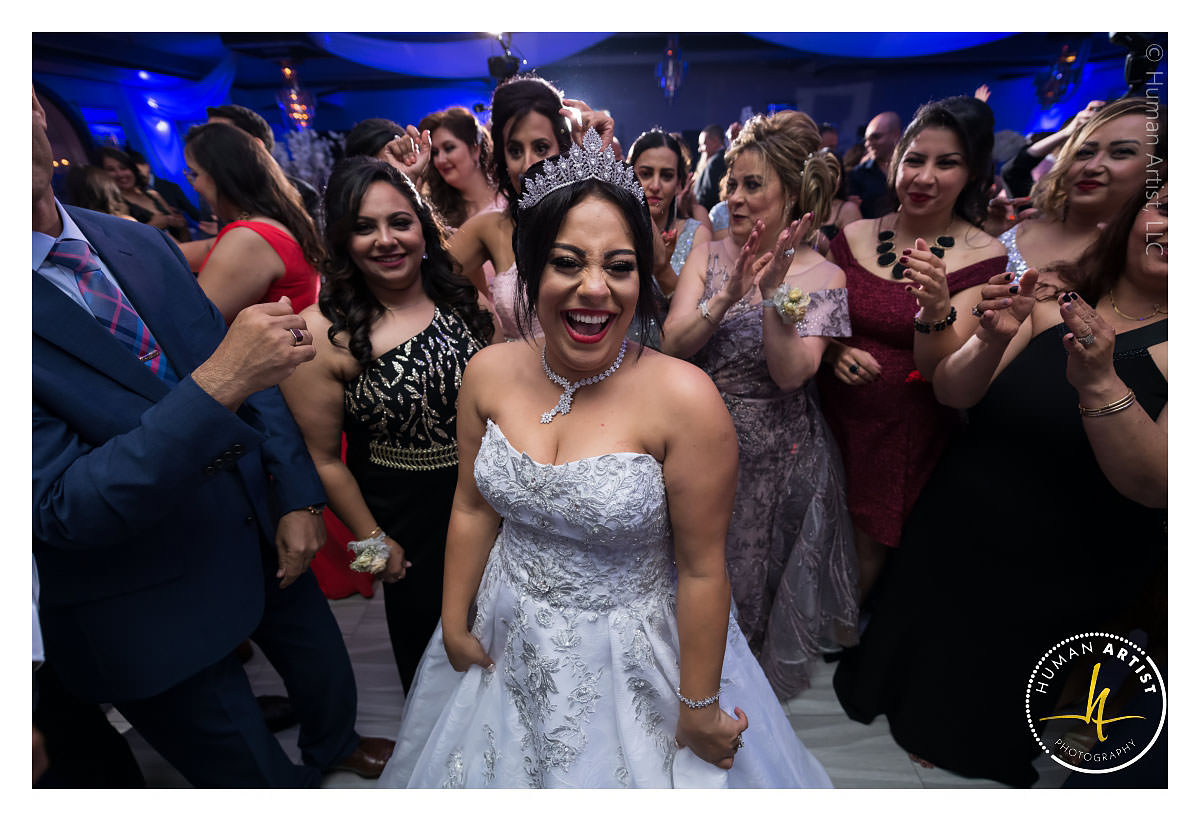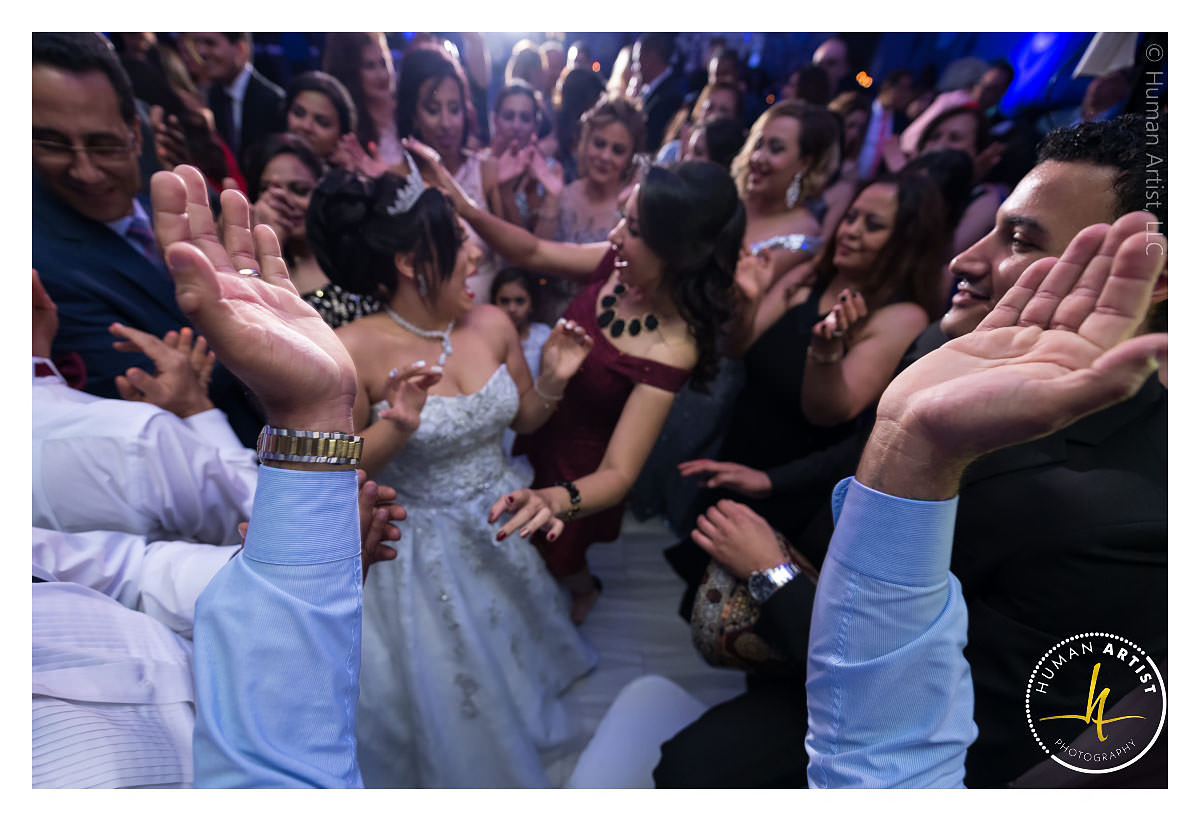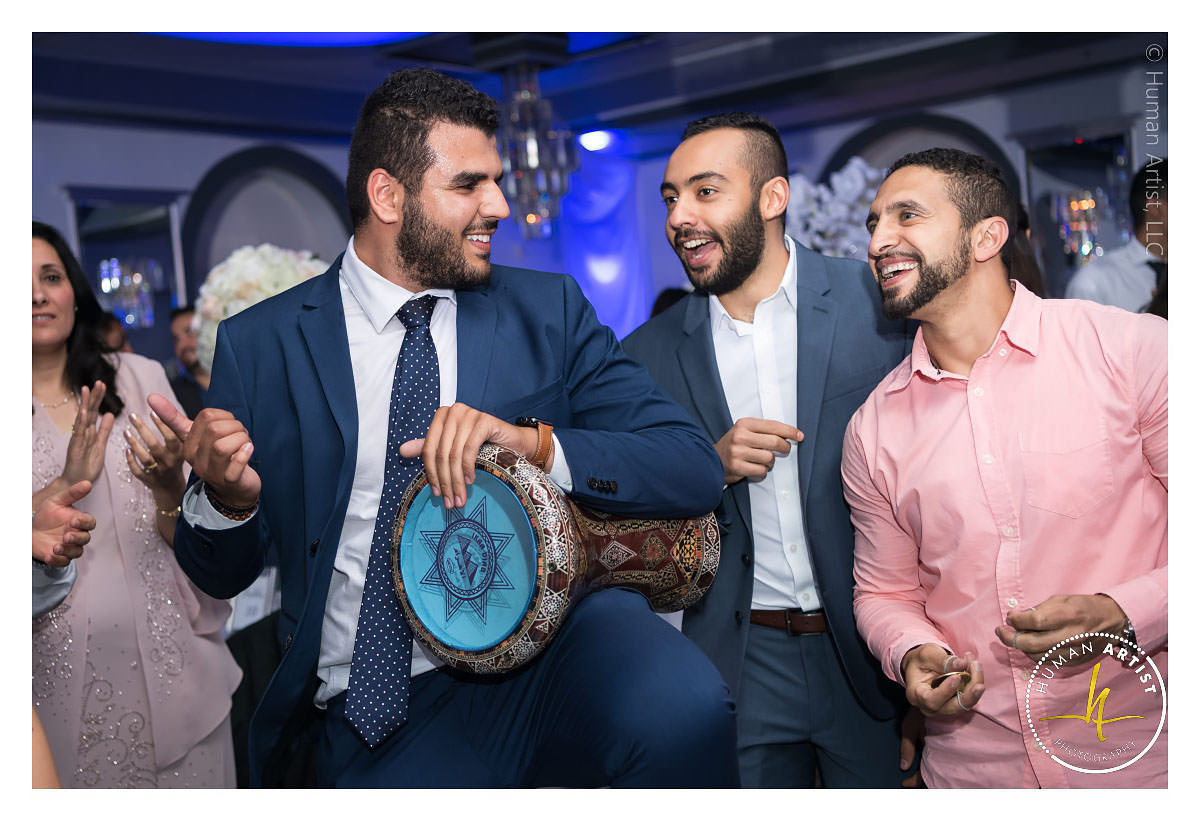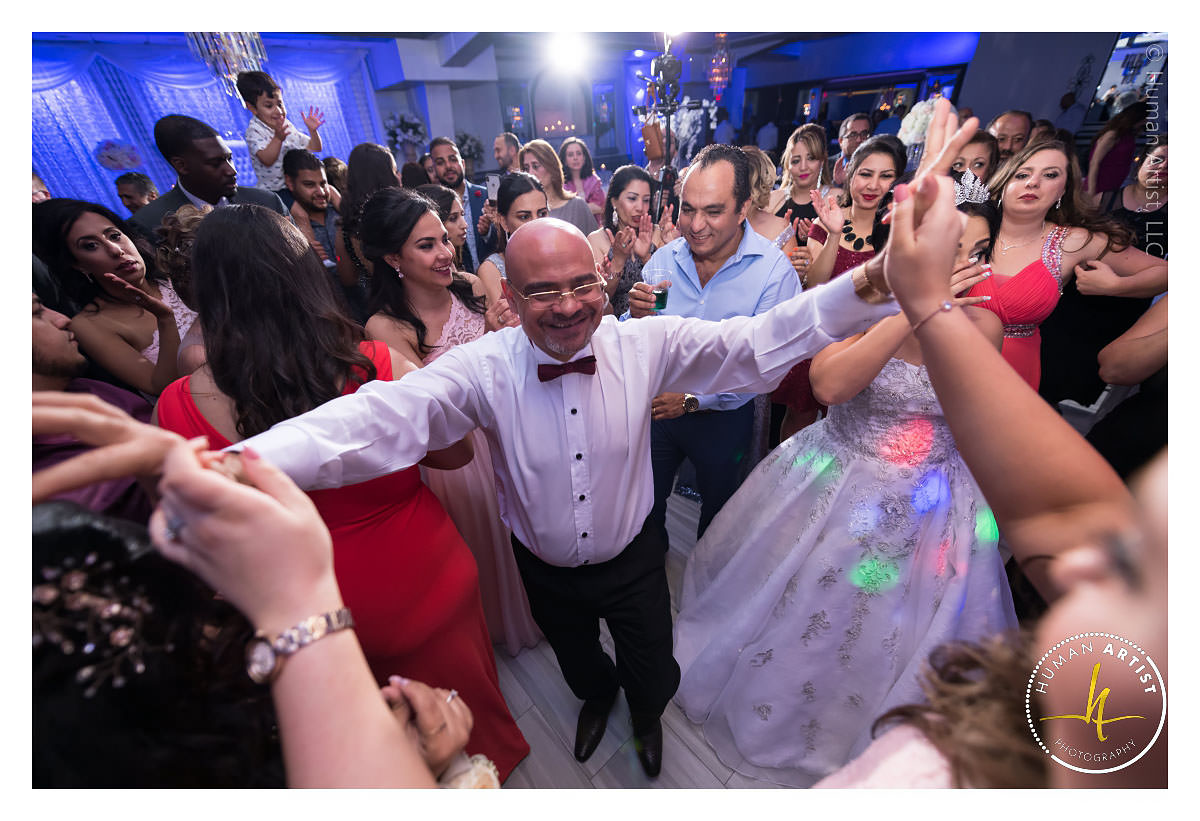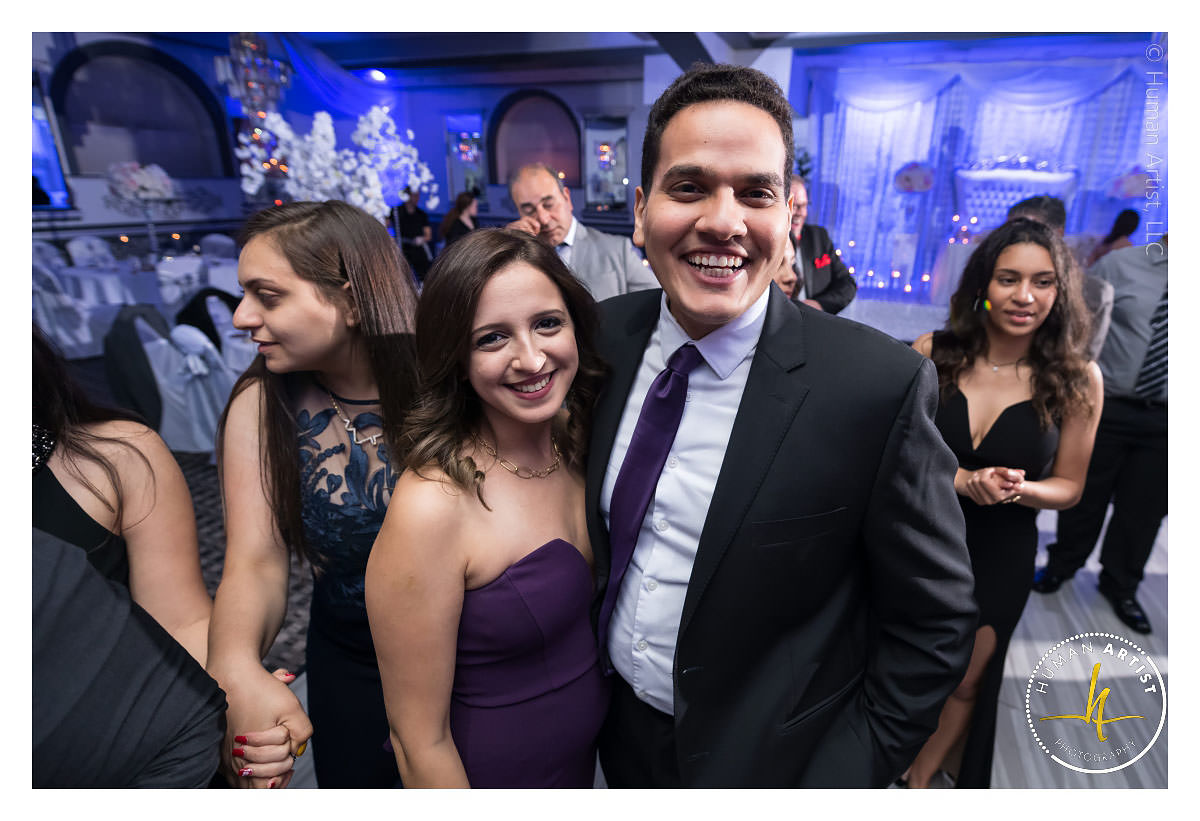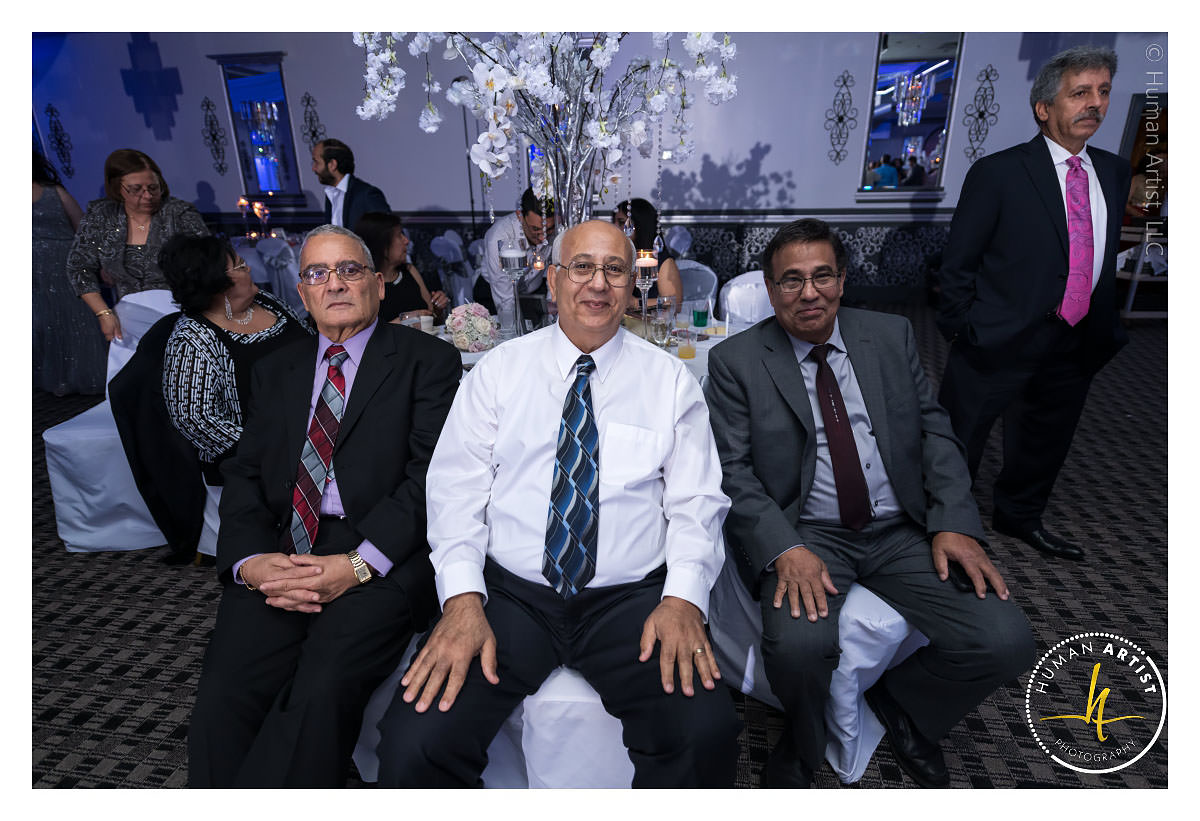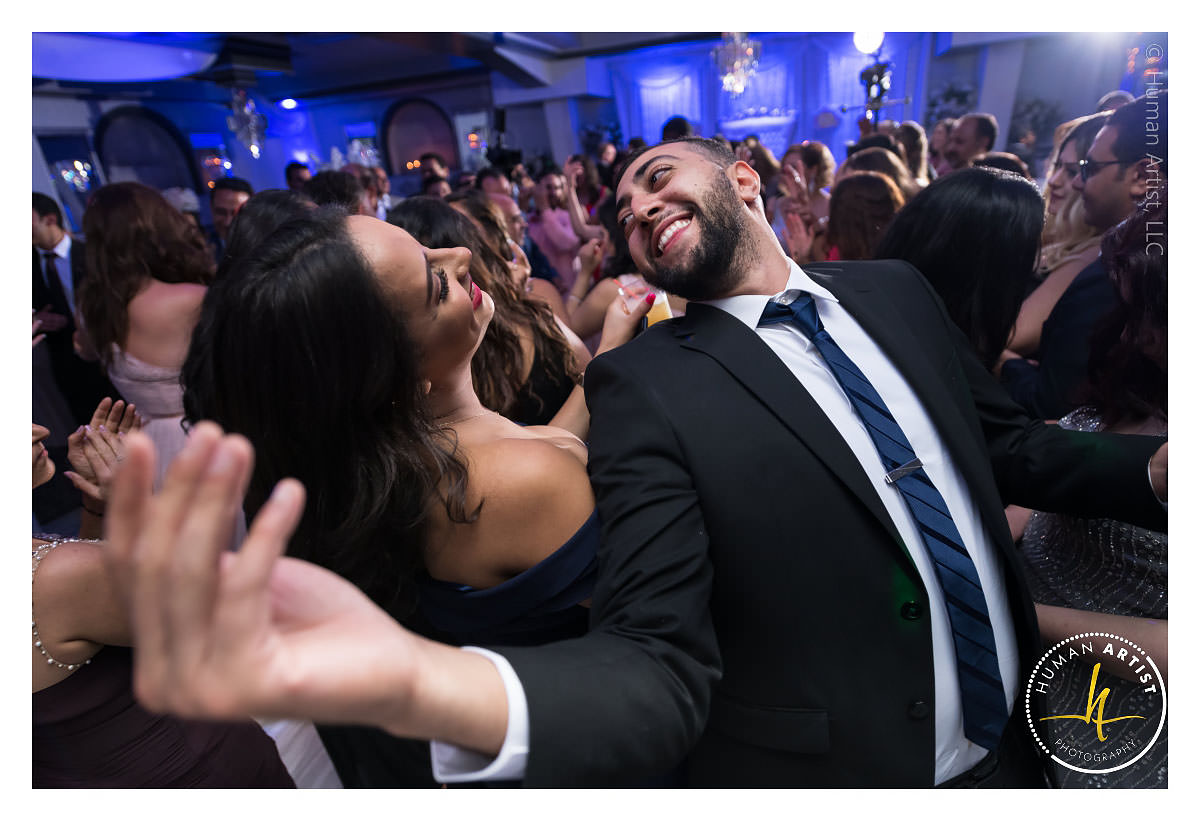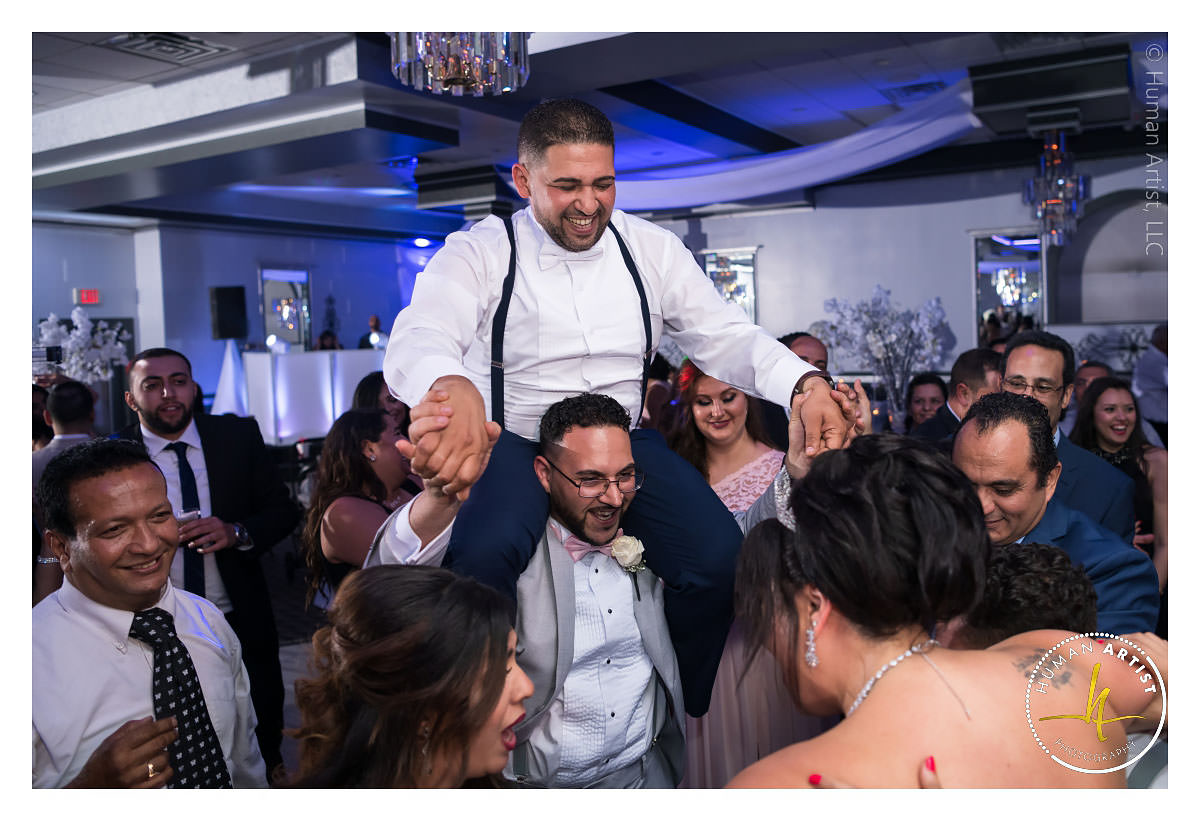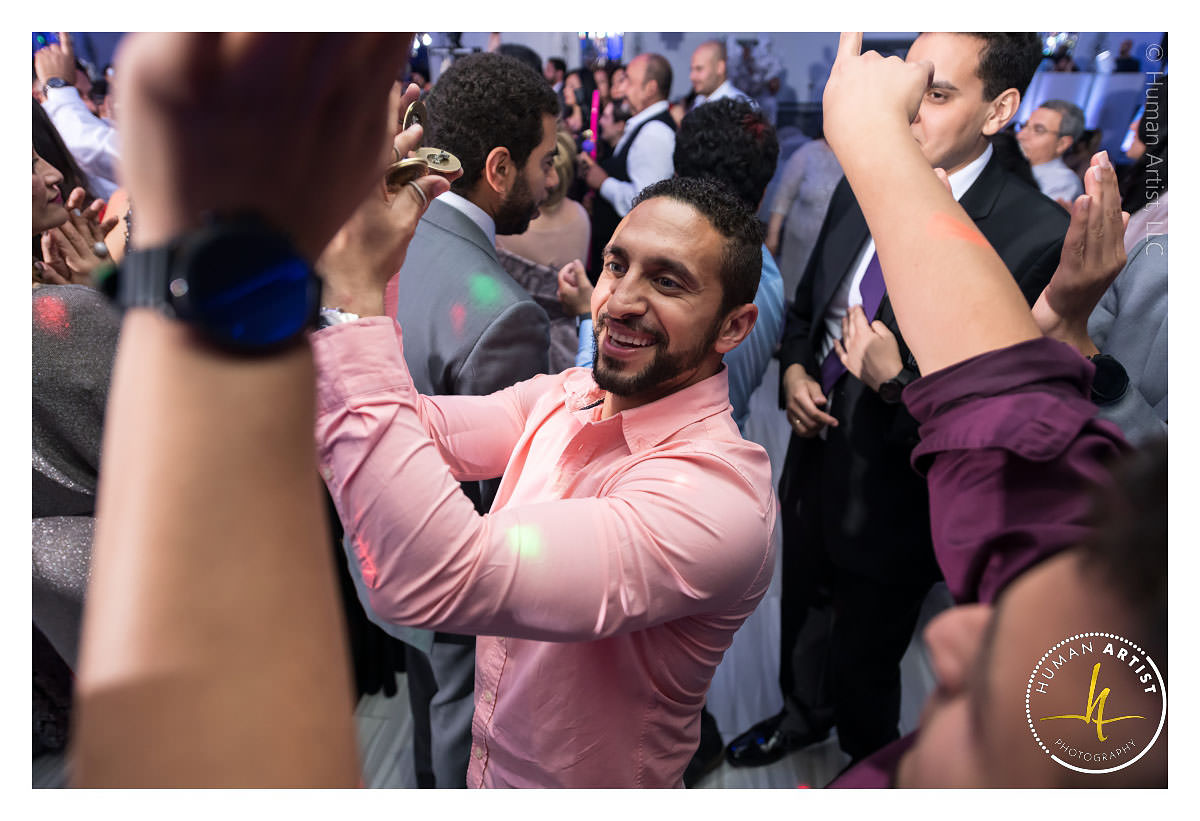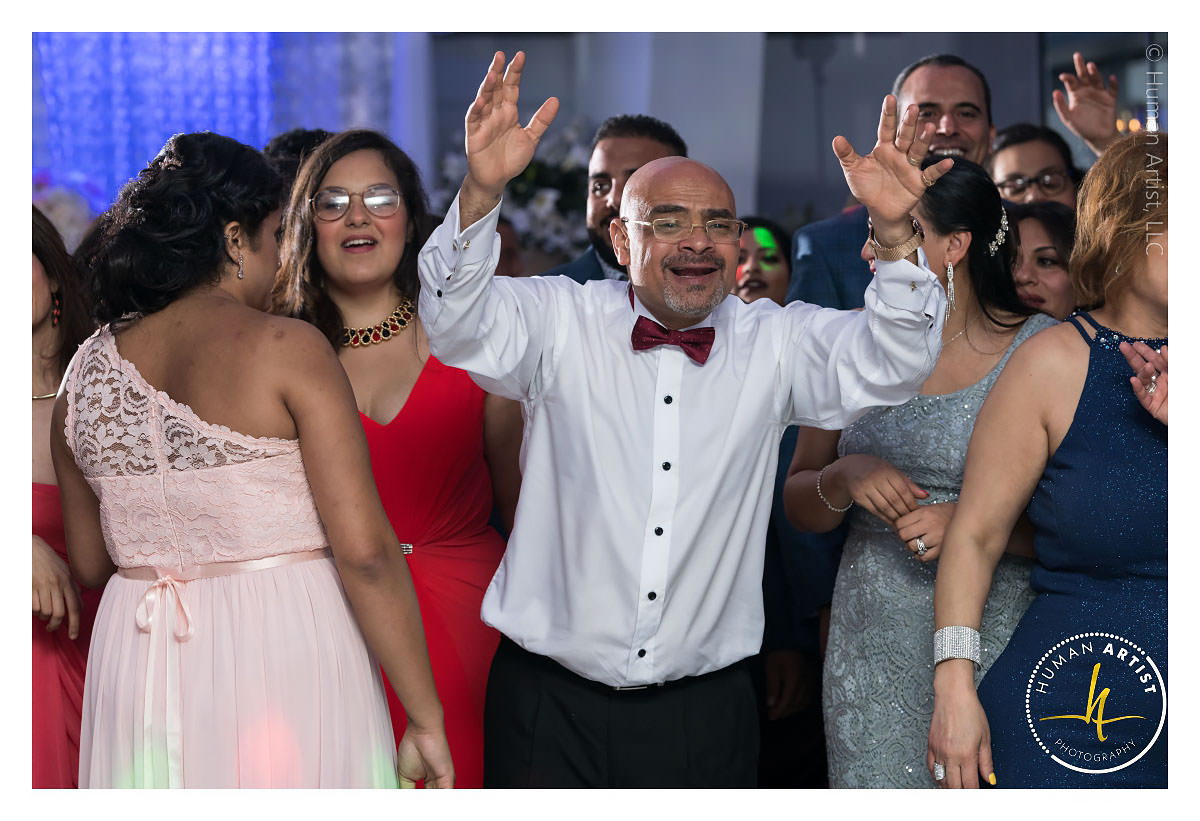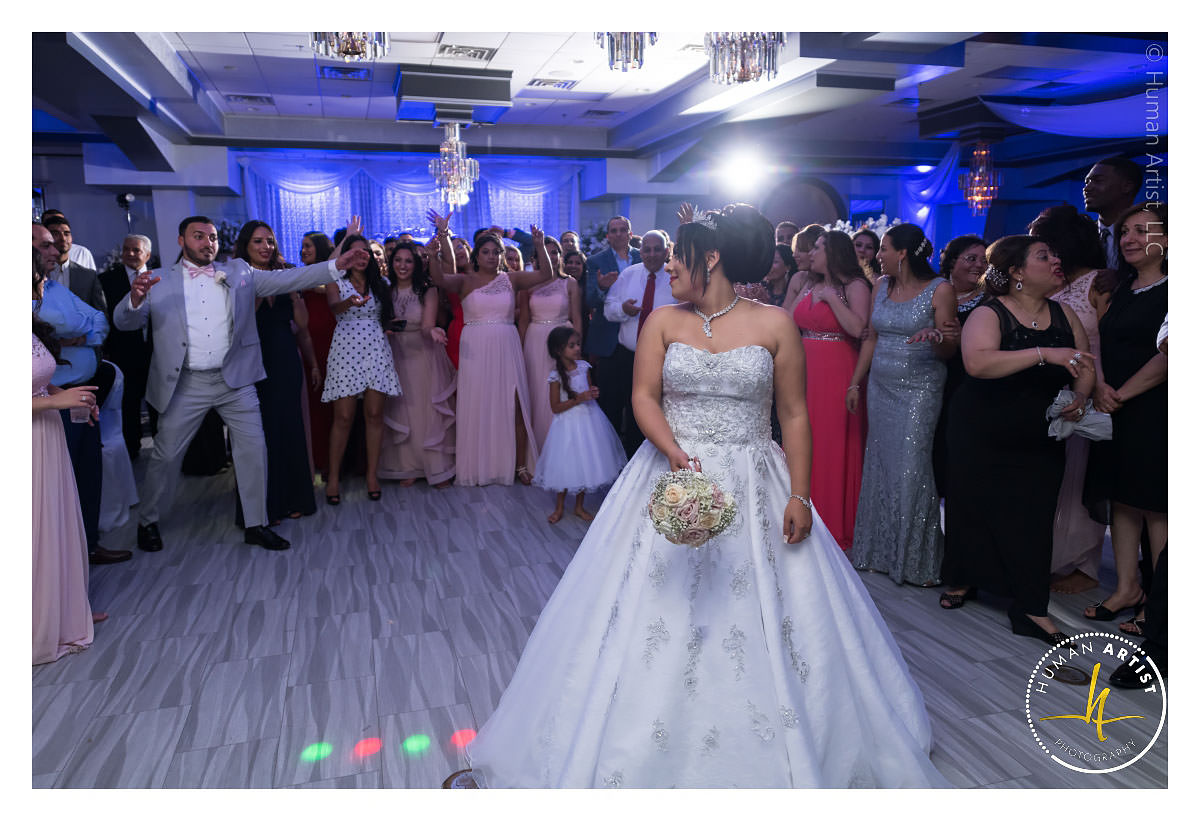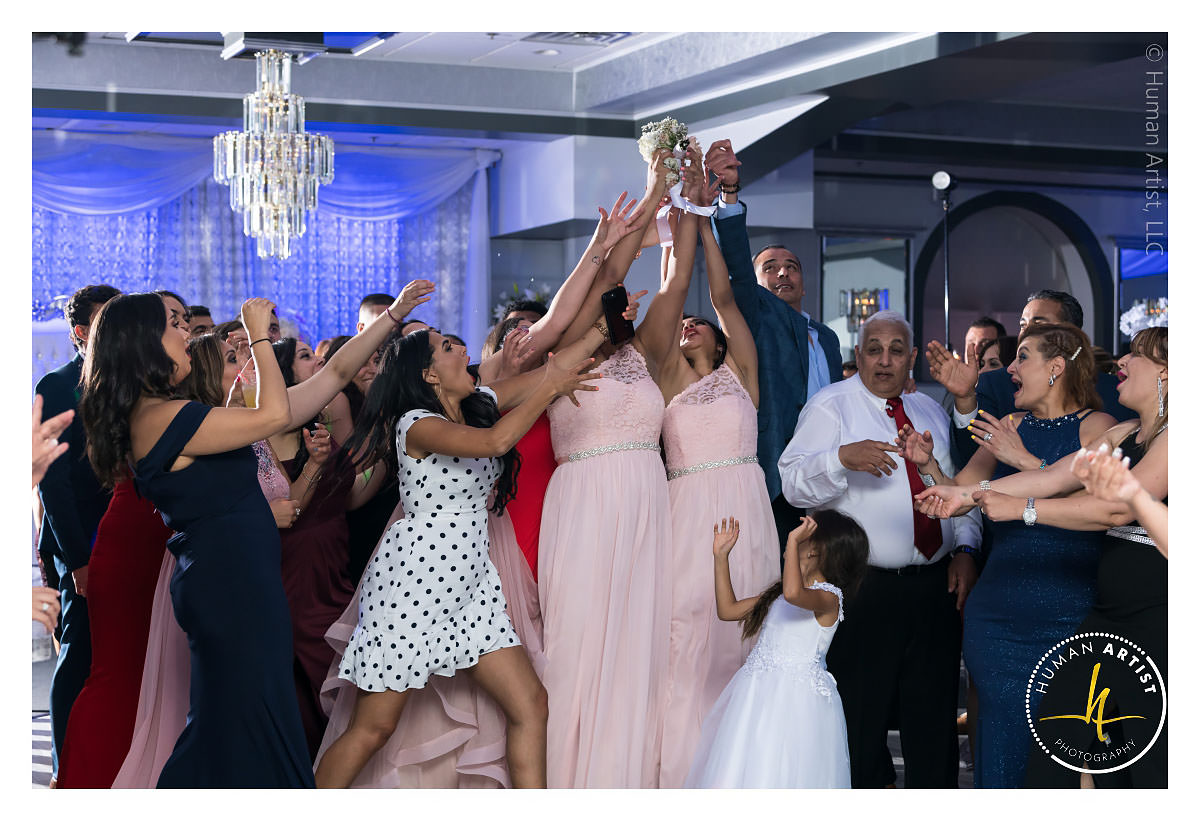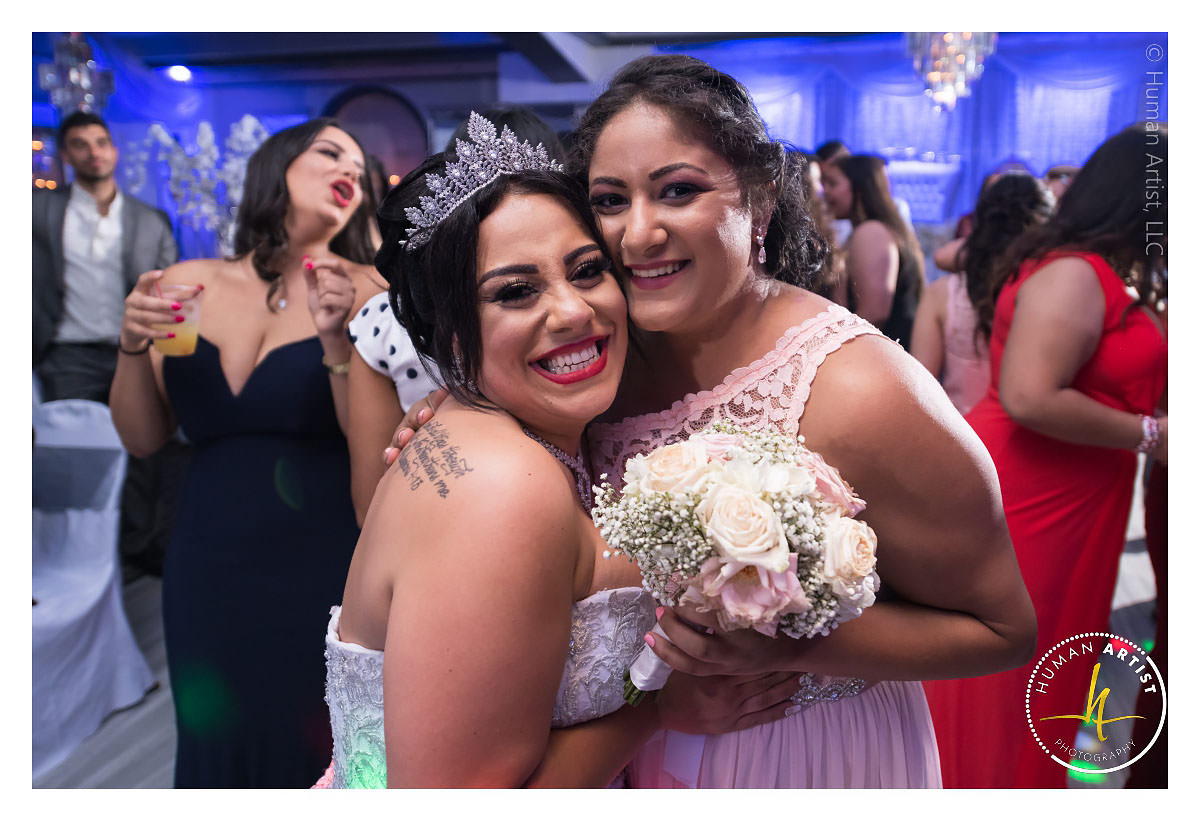 Cleveland Wedding and Portrait Photographer
Service Information
Human Artist Photography provides portrait and wedding photography services in Cleveland, Akron areas as well as all Northeast Ohio and beyond. If you are looking for a wedding photographer in your area, contact us to learn about our services. Be sure to consider us for your professional headshots, portrait photography and family photography in Cleveland, Broadview Heights, Brecksville, Akron and beyond.