Perhaps what makes life so beautiful is its unpredictability. We often wish that ephemeral moments of beauty could last forever or that we could discover the magic formula to conjure up the perfect day. However, the life that unfolds before our eyes is often a pleasant surprise, regardless of how different it may be from our preconceived expectation.
Rachel and Mike were all set to get married over the July 4th weekend. Rachel had planned up a stunning outdoor wedding in the rural plains of Sandusky, Ohio. The space of Millsite Lodge was wide open with corn fields, a cozy white-washed pavilion, and a grand rustic barn. The scene was absolutely charming, though reliant on sunny, rain-free weather to be best enjoyed.
The morning arrived with excitement, love, and a side of torrential downpour. Remaining hopeful, Rachel knew there was still lots to do. She finished a hand-written note to her soon-to-be husband Mike and quickly and carefully added finishing touches to the reception décor—all in her pink fuzzy robe. When it was time to get dressed, Rachel's man of honor, Randy, arrived to help lace up the back of her show-stopping wedding dress. The pink and white tulle ballgown made it seem as though Rachel was walking on the clouds of a gorgeous summer sunset. She was glowing!
Before the first look, we made our way over to Mike, who was anxiously waiting to meet his bride. He was dressed in a sharp, satin black three-piece suit. Rachel took care of the final touch by gifting Mike with a beautiful leather-banded watch to complete his ensemble.
Just in time for Rachel and Mike's first look, the storm passed, and clear blue skies opened up and dressed the wedding scene with sunshine. The moment was beautiful as Rachel and Mike clasped hands together with excitement in their eyes and hearts—the day they had been waiting so long for had arrived. Soon everyone took their places for the ceremony to begin. Guests sat in an unusual but beautiful setup, surrounding the wedding couple in a round as they pledged their lives to one another in hand-written vows that they read from gorgeous leather-bound books. They sealed the deal with a kiss and the release of butterflies into the sky!
Following family photos against an evergreen backdrop and a portrait session with the beautiful newlyweds, it was time for the reception festivities to start. A sweet moment came during the first dances when Rachel shared a song with her sons. Guests enjoyed a delicious meal prepared by the Colonnade and watched on as Rachel and Mike cut into their wedding cake from "I Do" Cakes as it shot of sparklers.
Five Stars Entertainment kept the party going all night long from the DJ booth, as the warm glow of a fiery sunset on the horizon quickly transitioned into cozy café lighting against a deep blue sky. We were so grateful that Rachel and Mike wanted to sneak out to catch sunset photos, because the evening light cast magic over the whole scene. The day that began in storms and floods had transformed into blue skies and a golden evening. The day was absolutely magical, planned and unplanned perfection. Perhaps better than any of us could have imagined!
We wish Rachel and Mike a beautiful life full of surprises, love, and adventures (starting with their honeymoon in Hawaii this fall!!)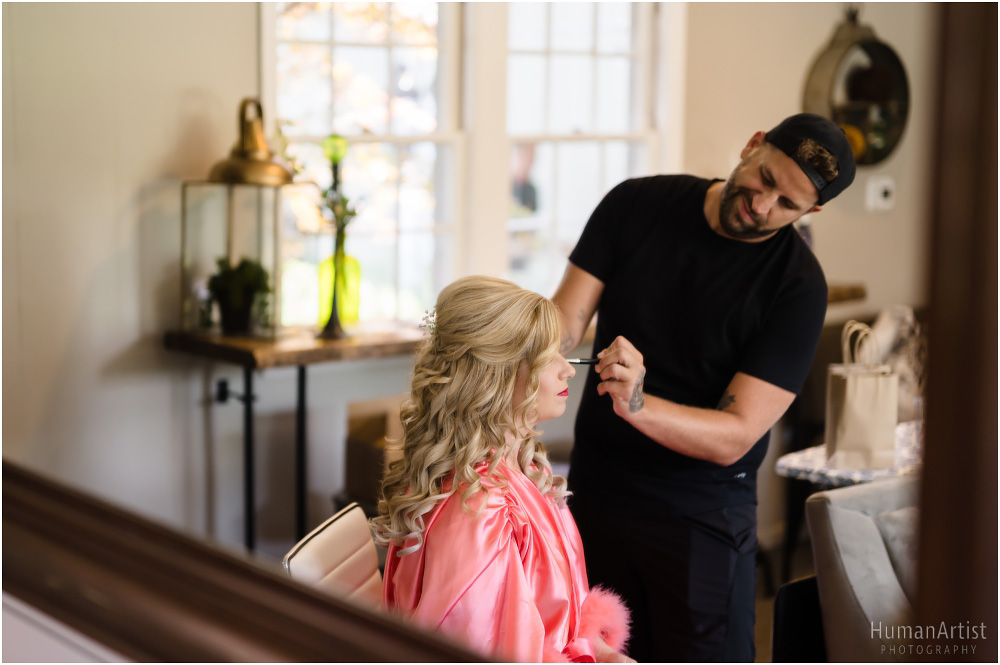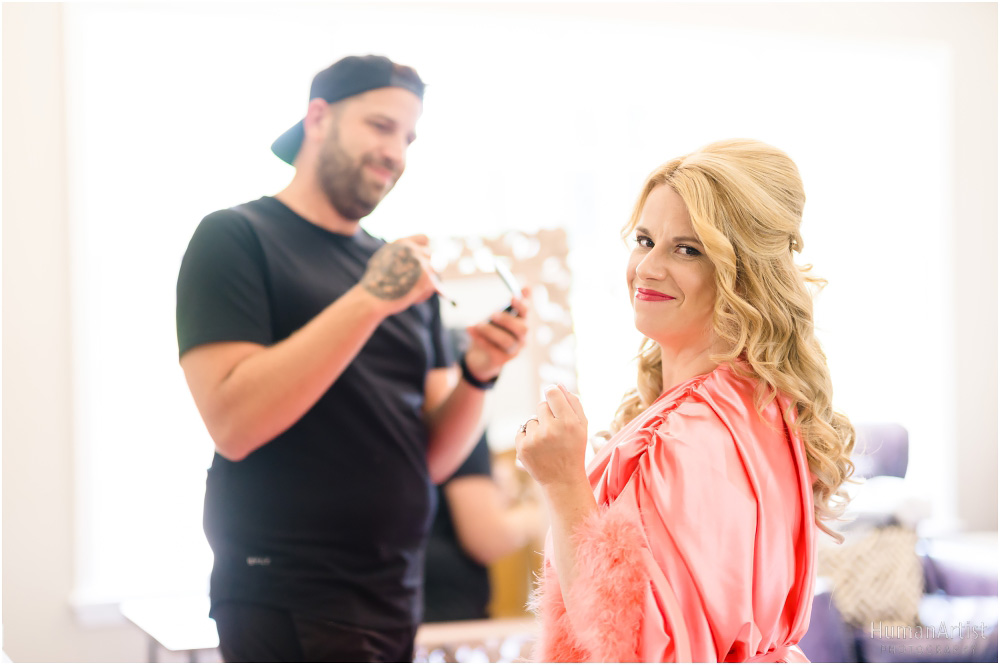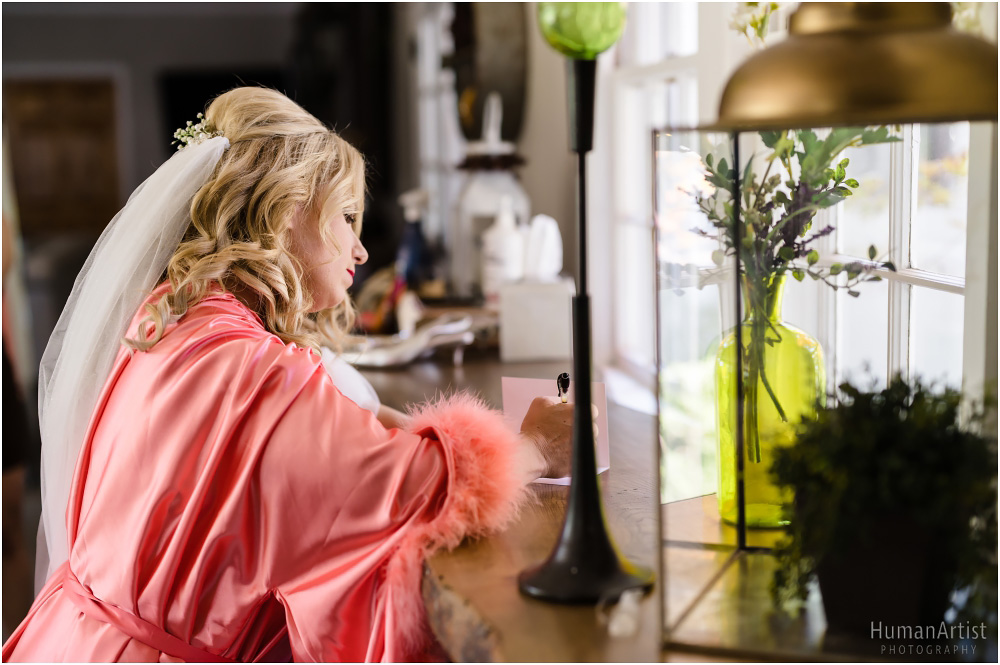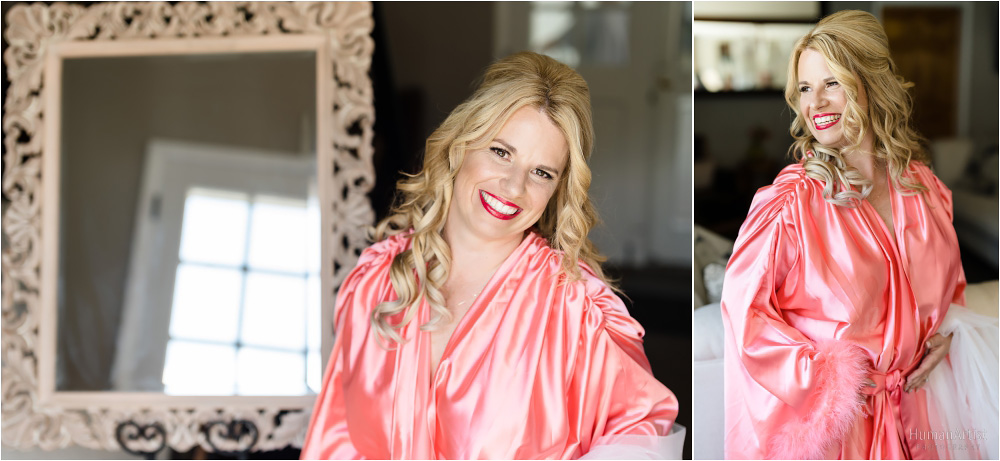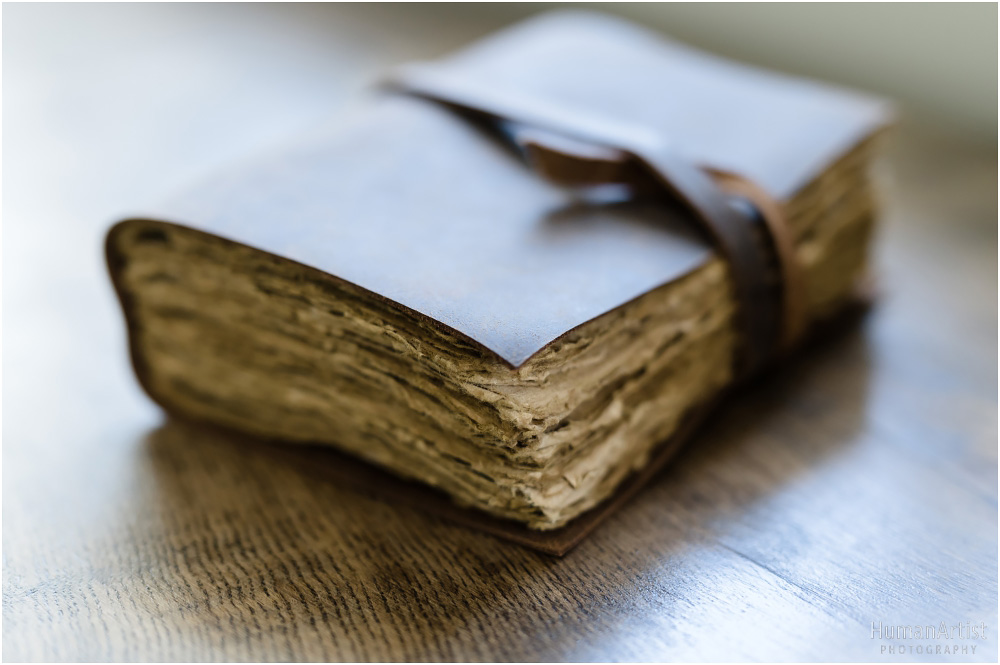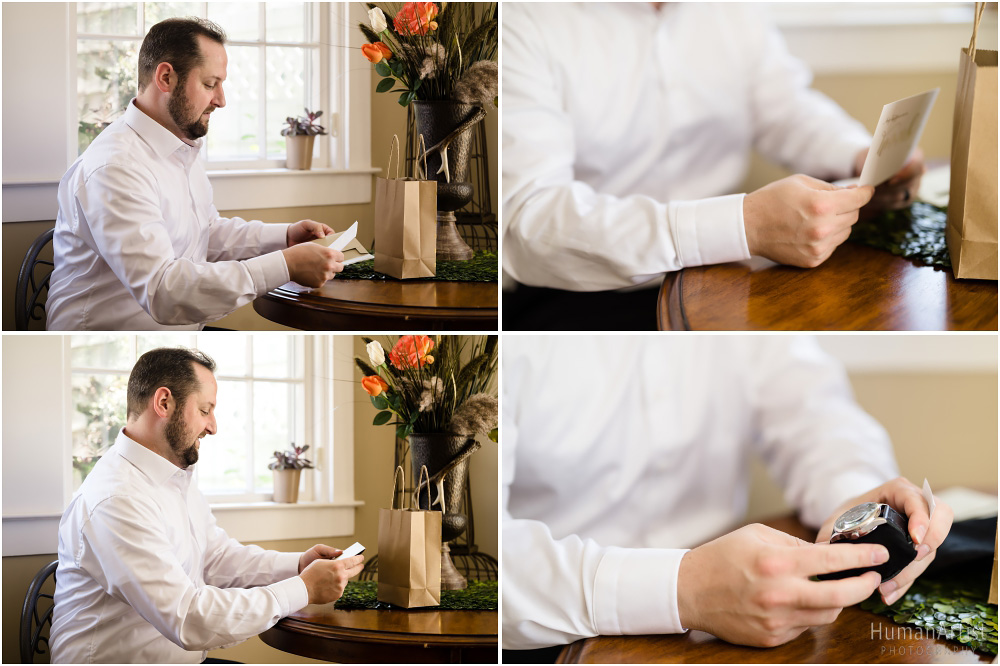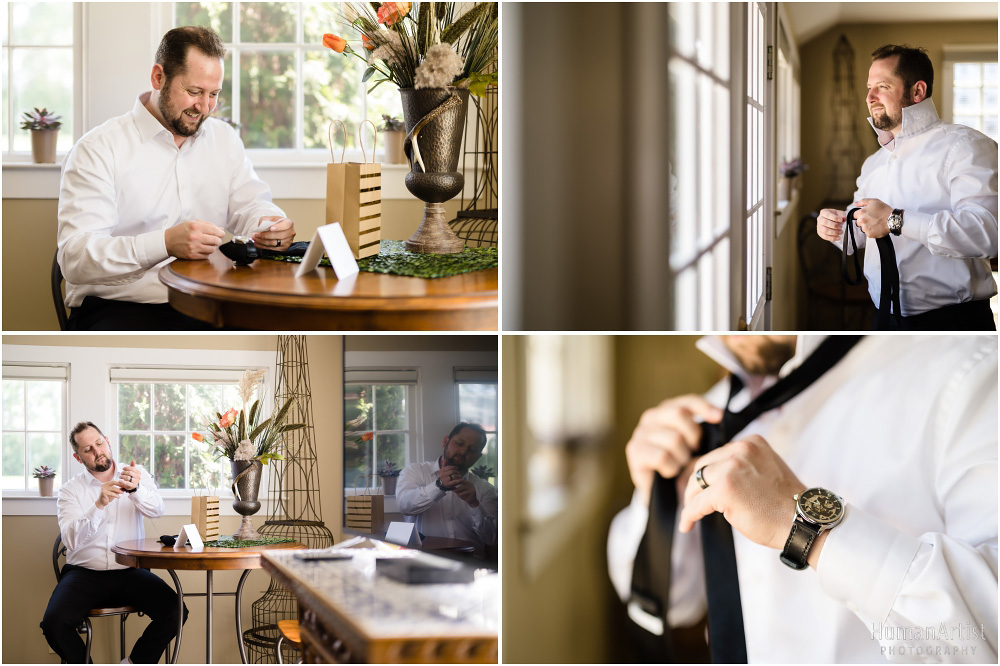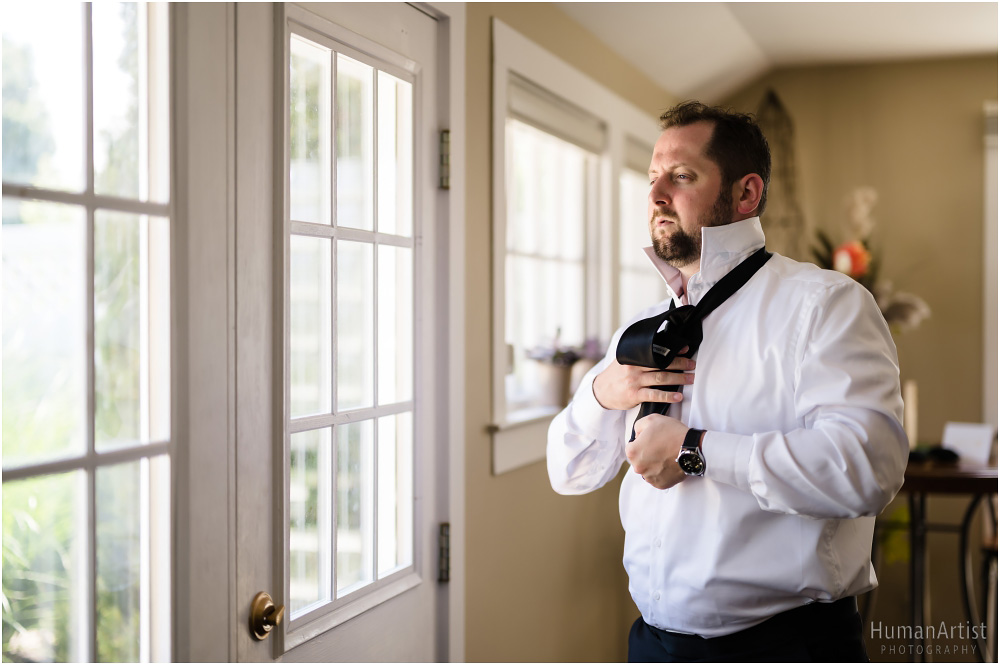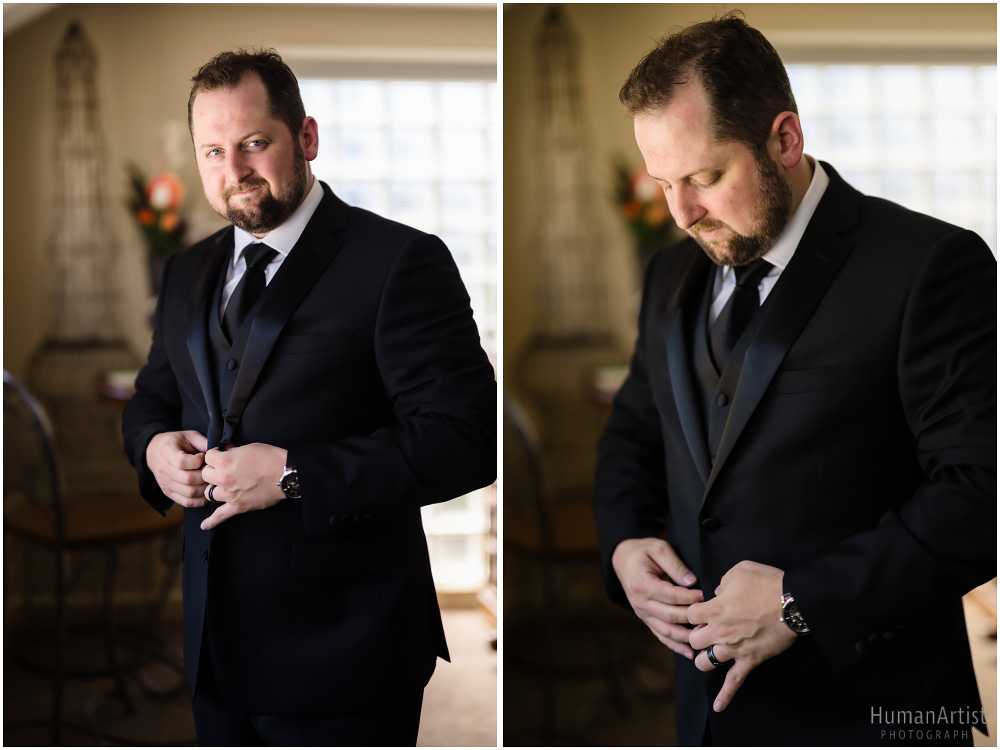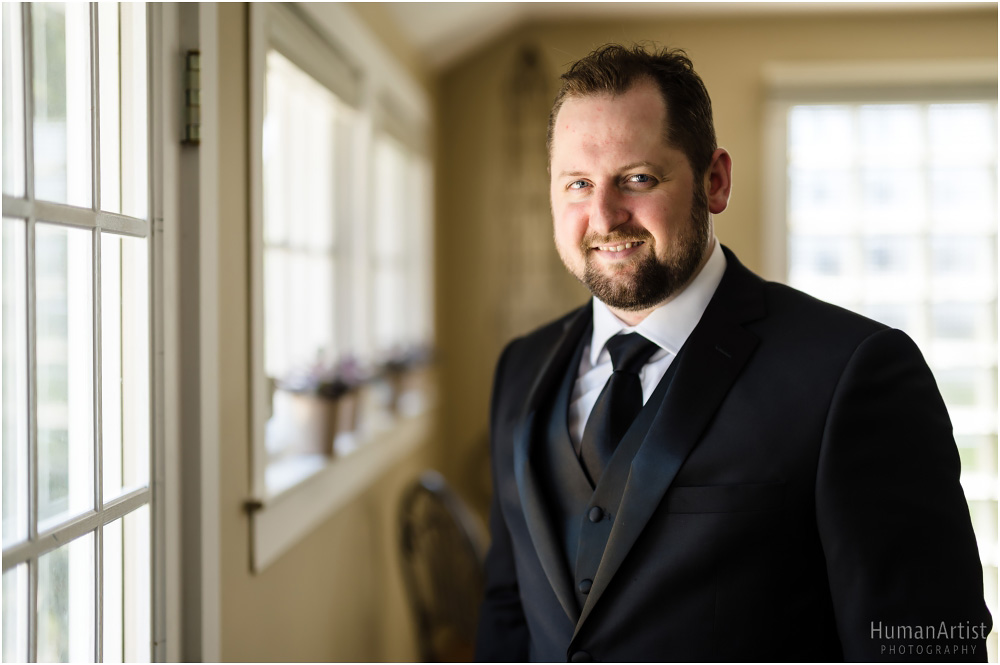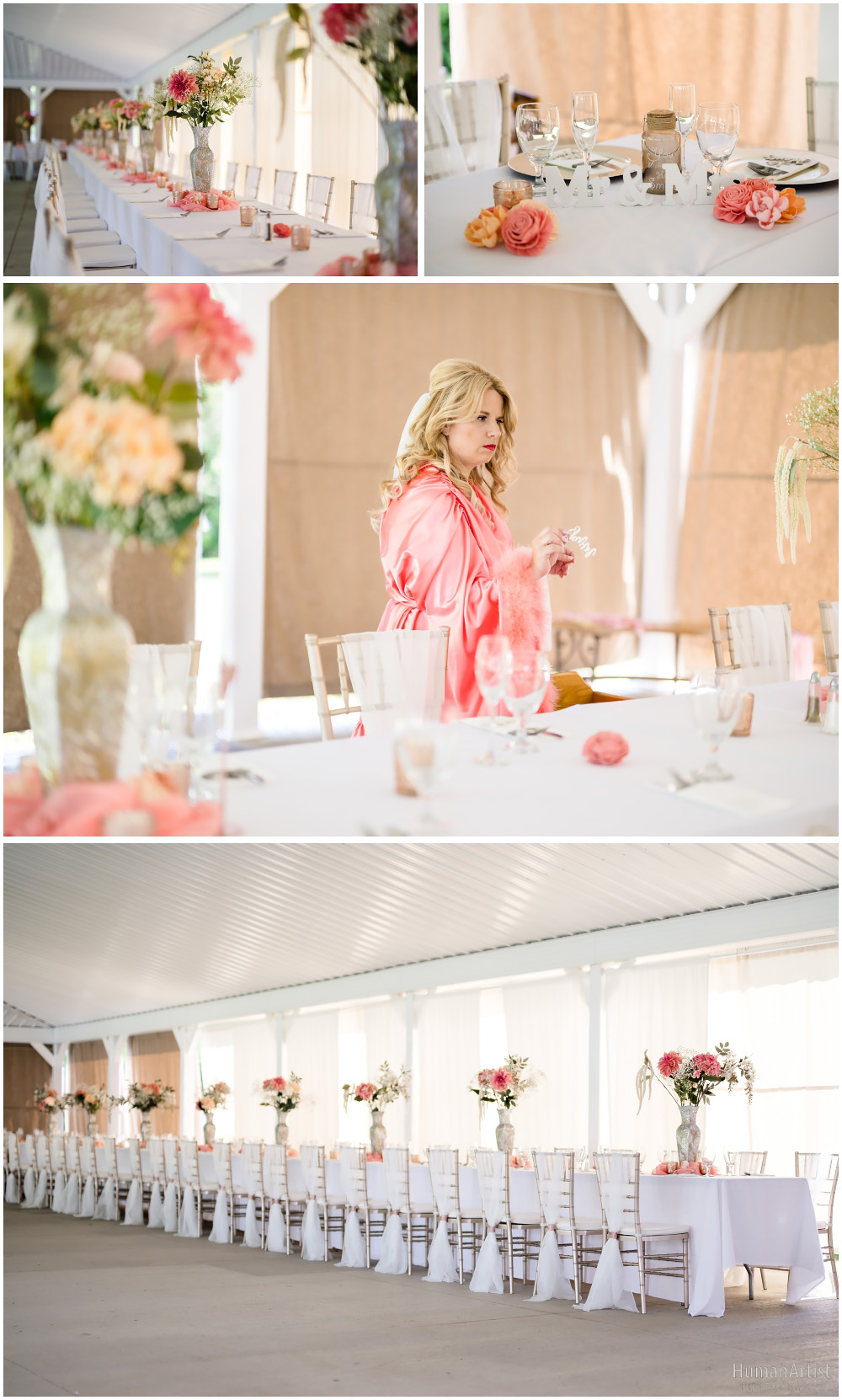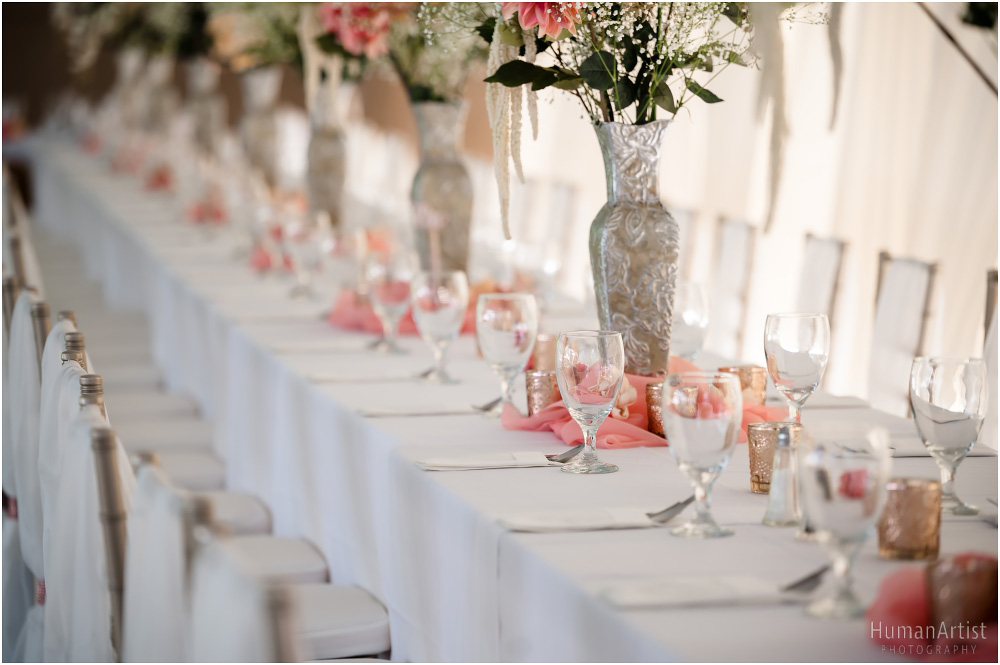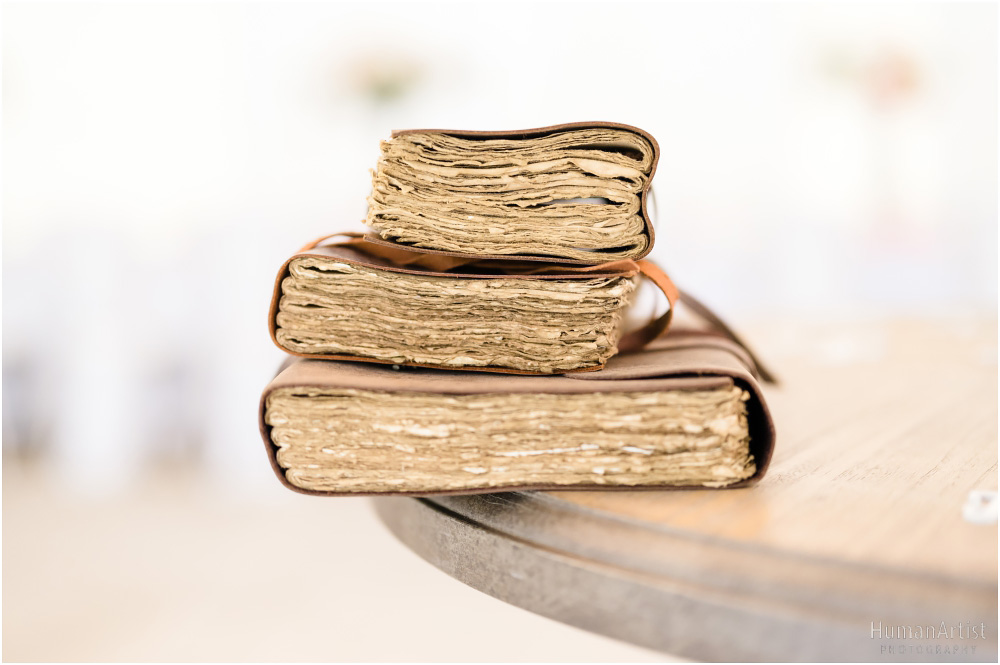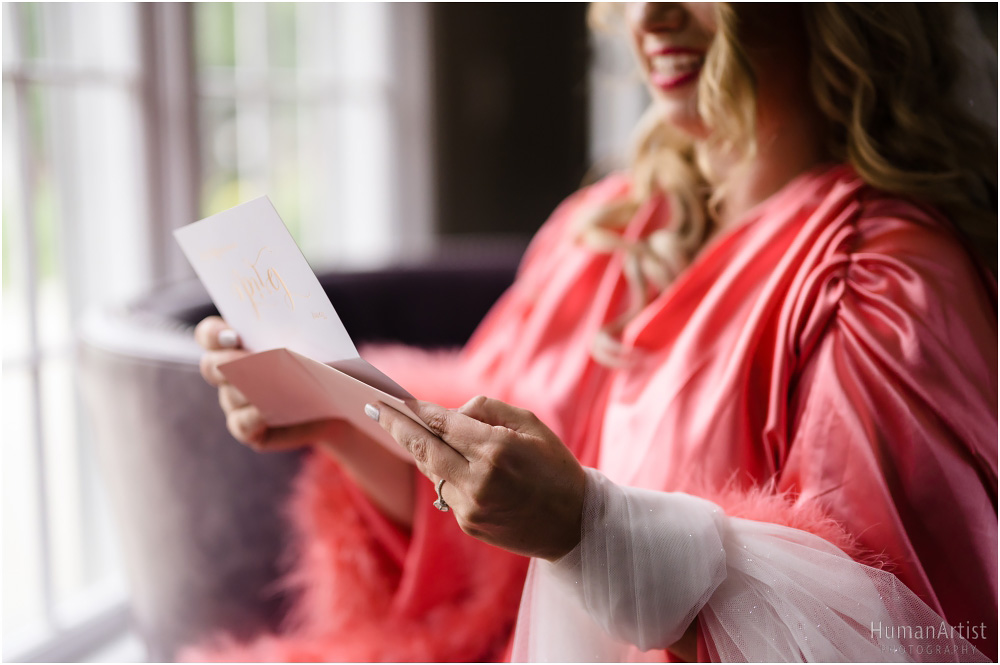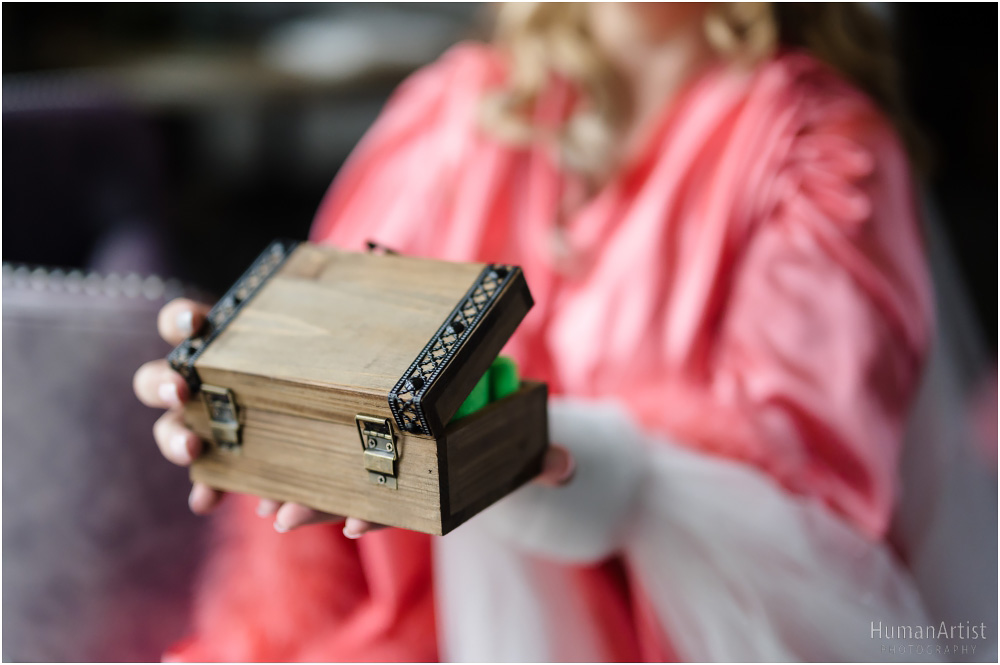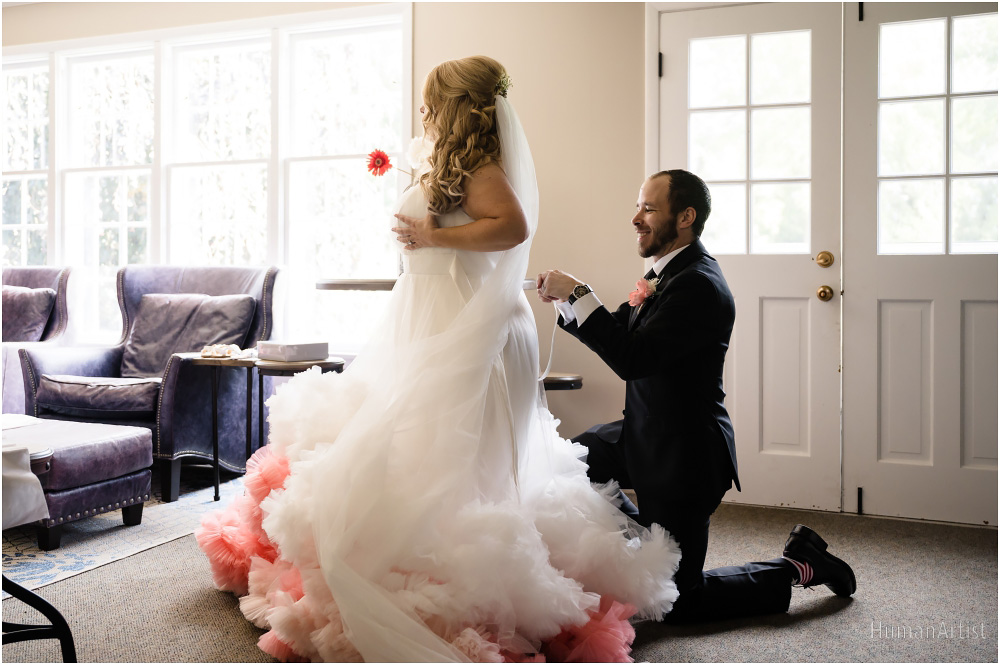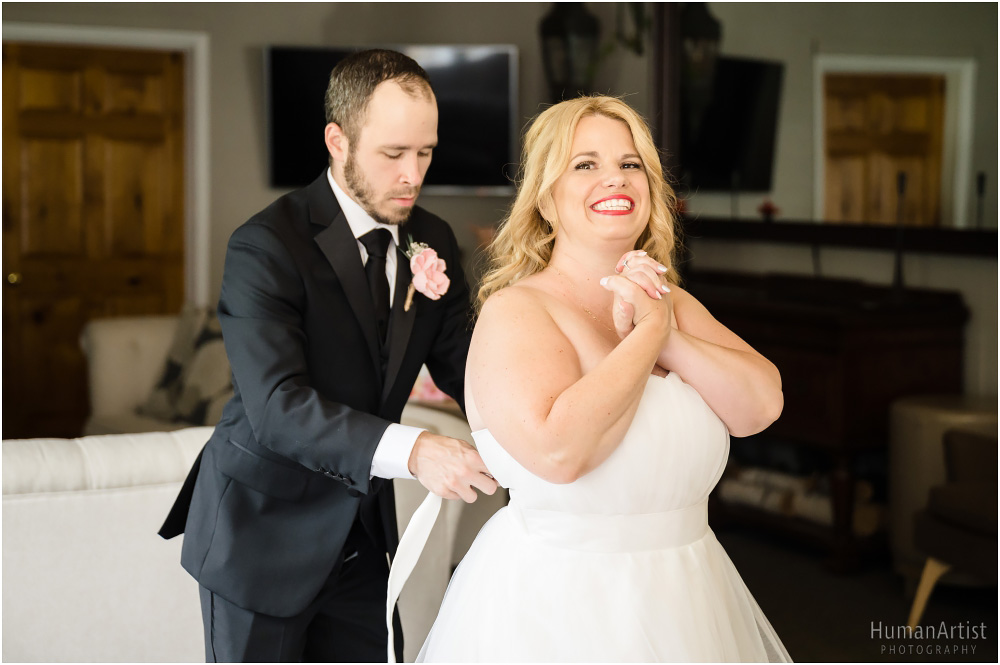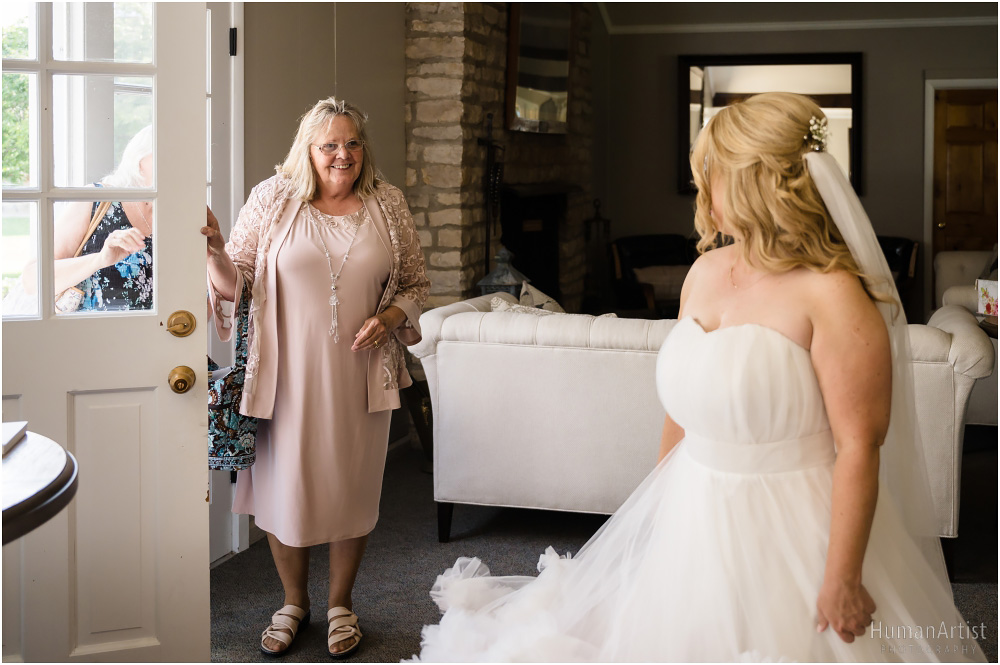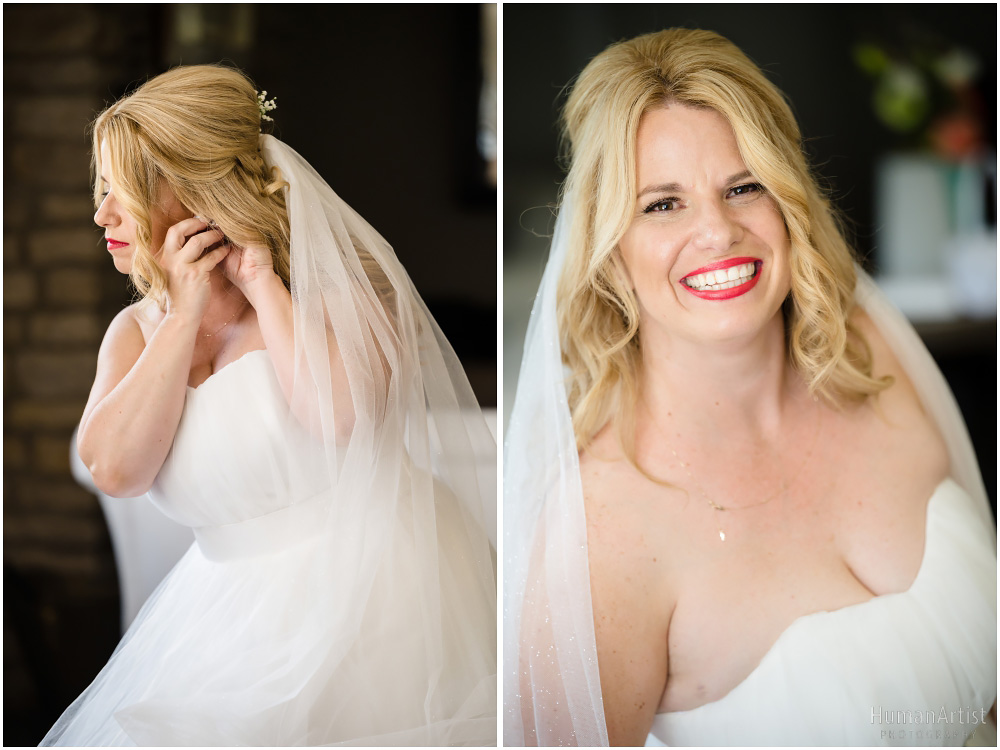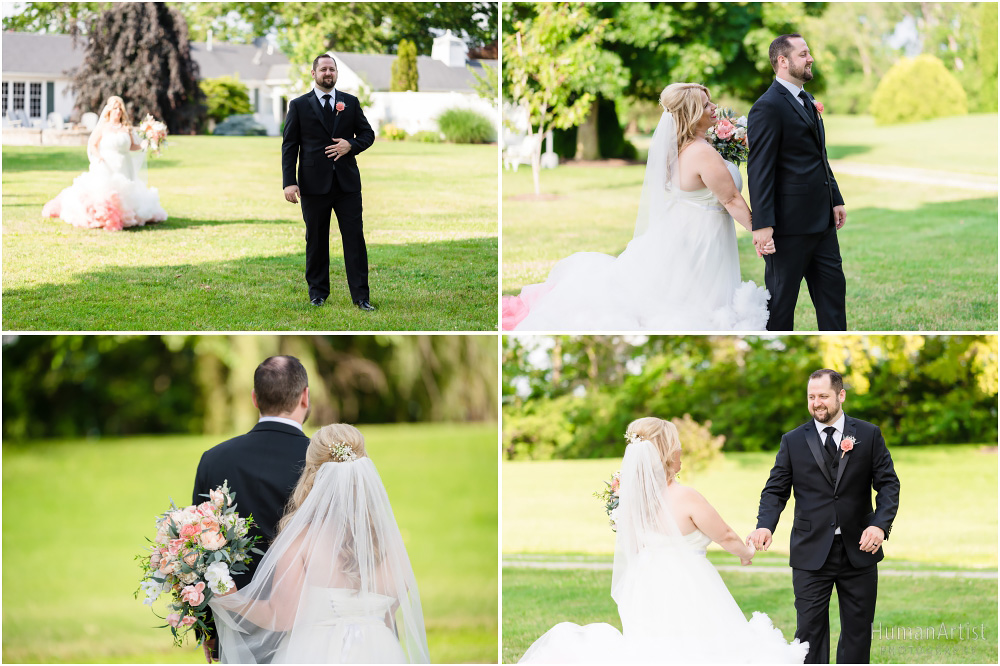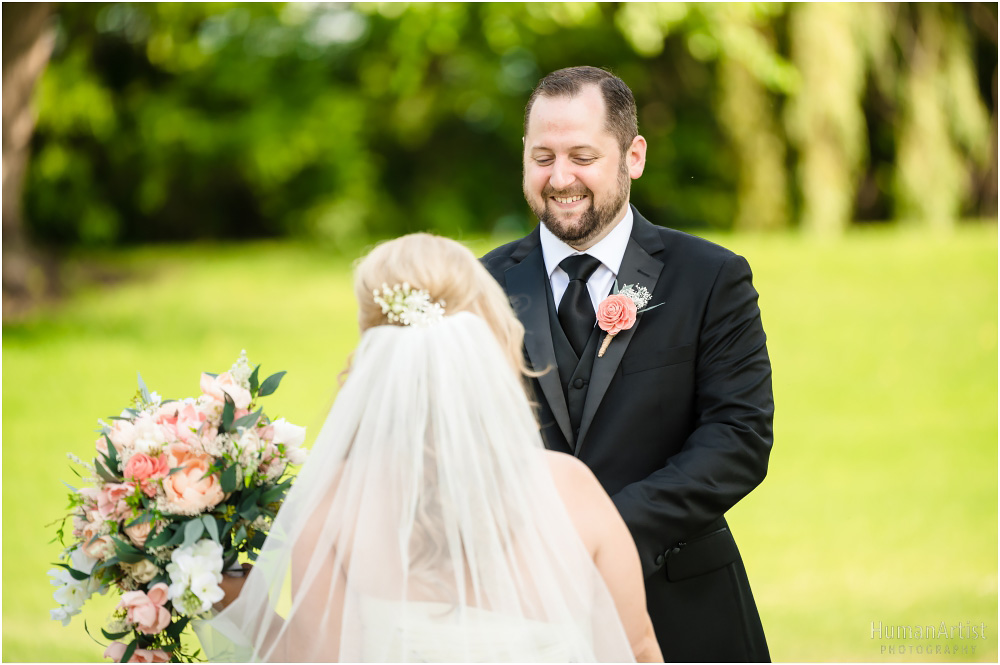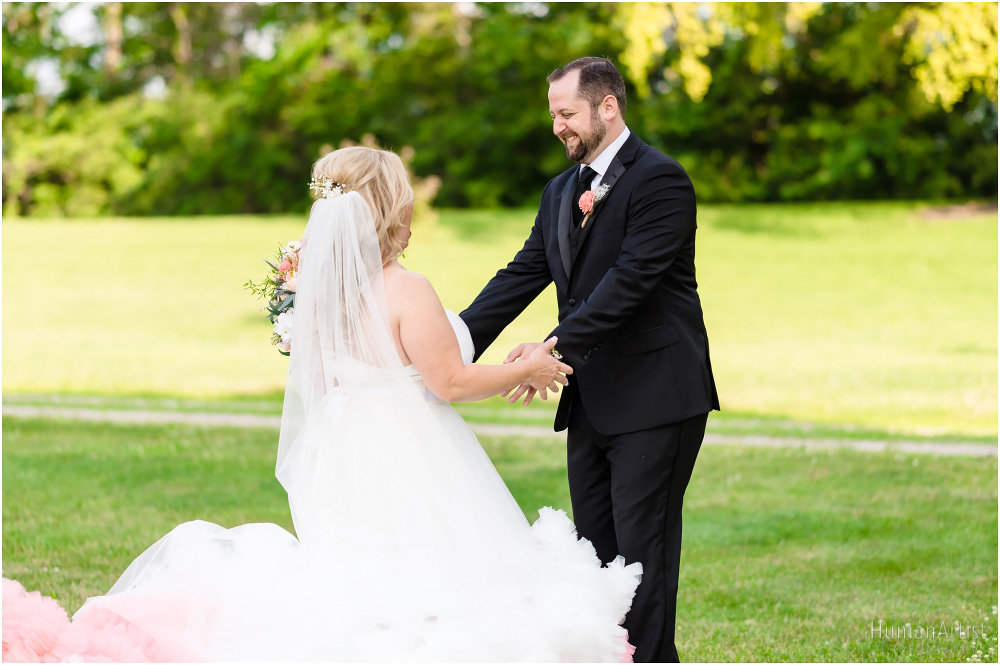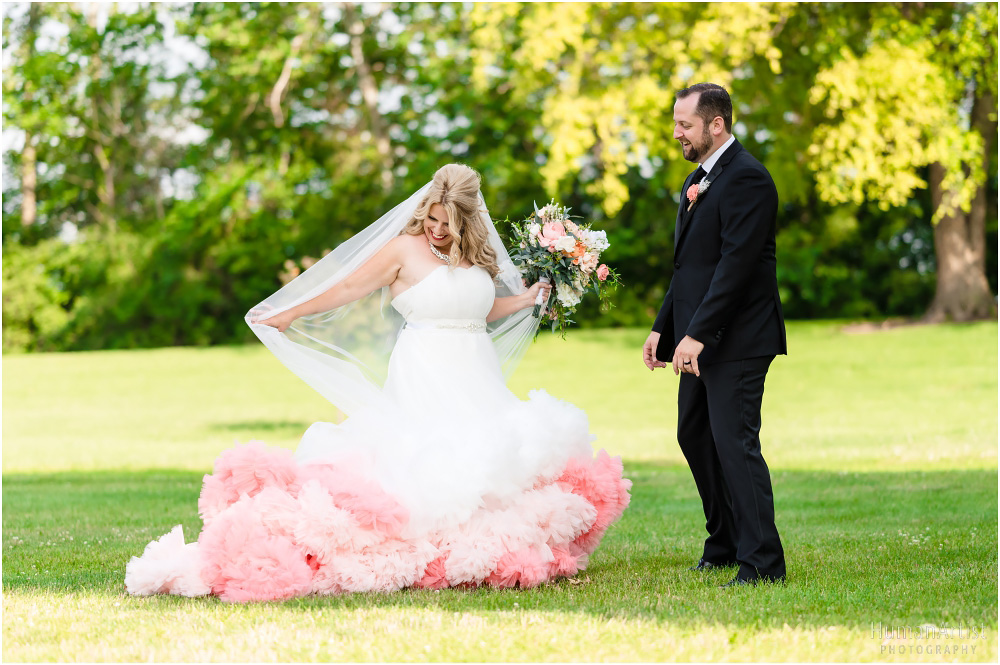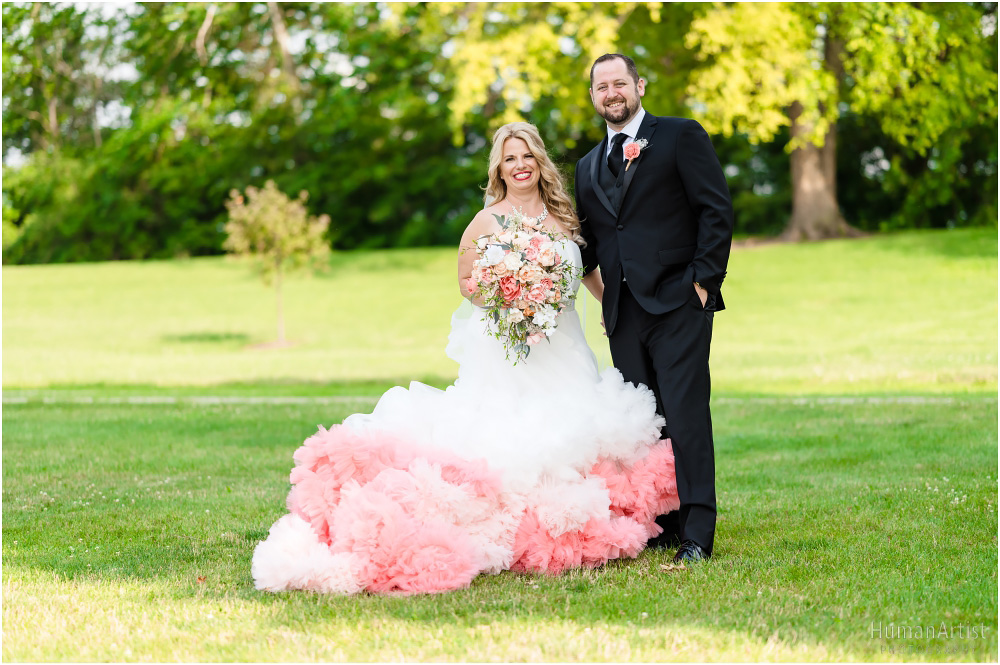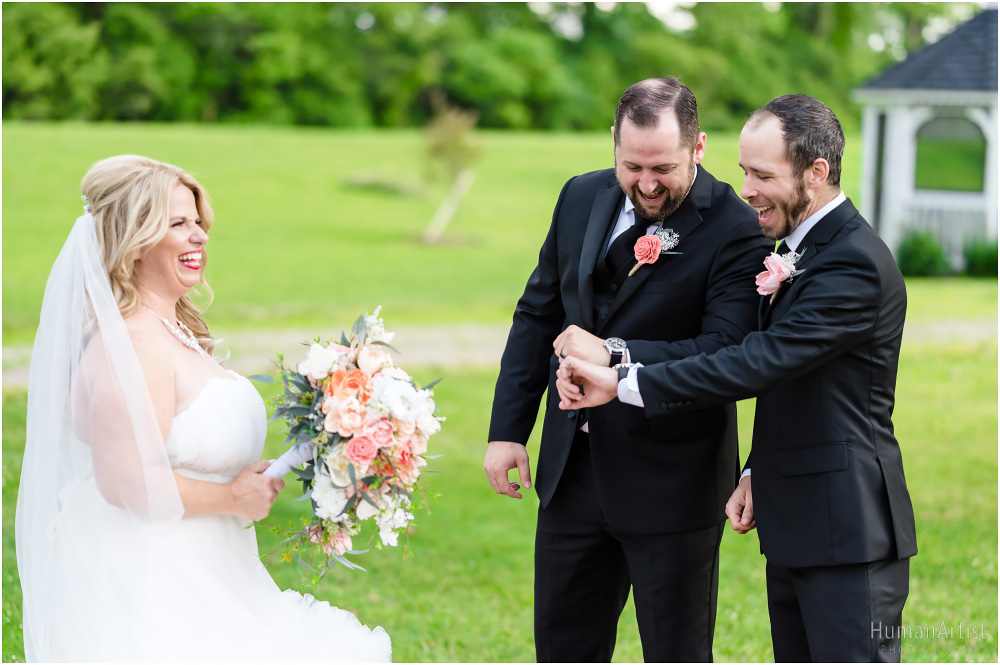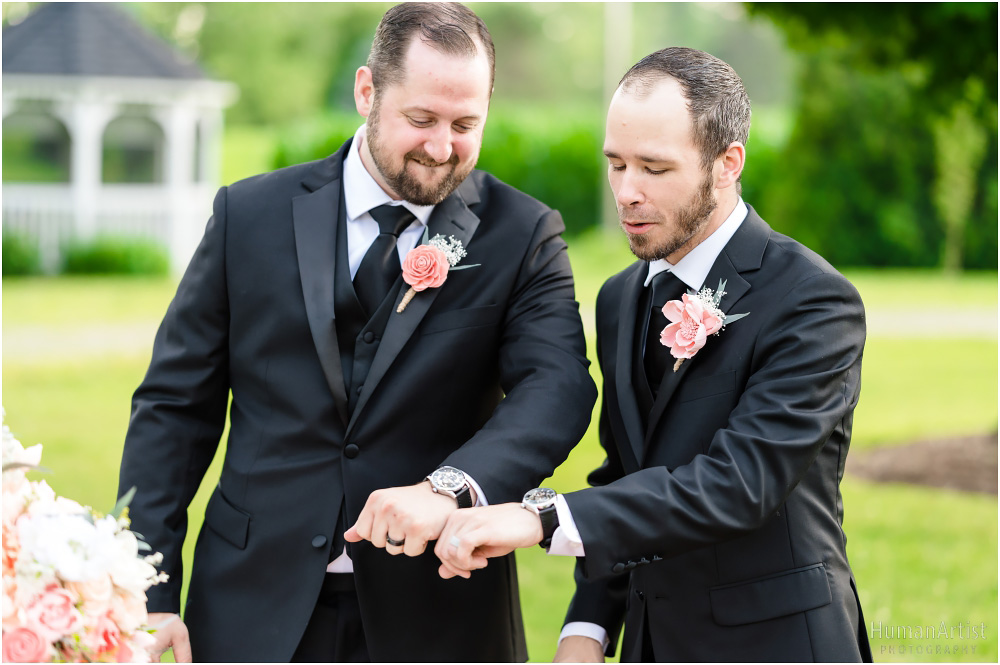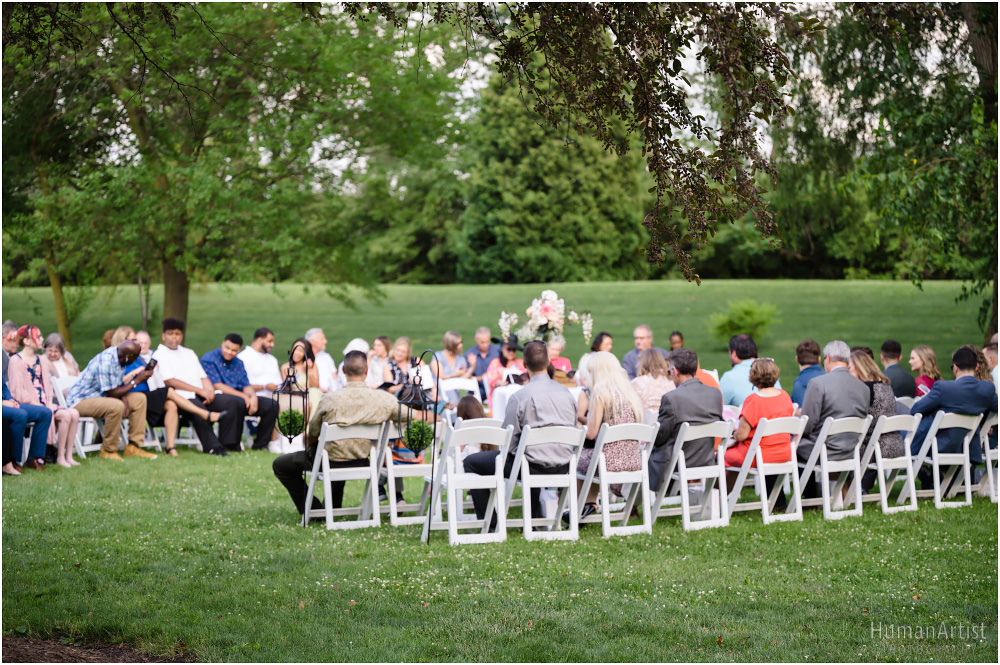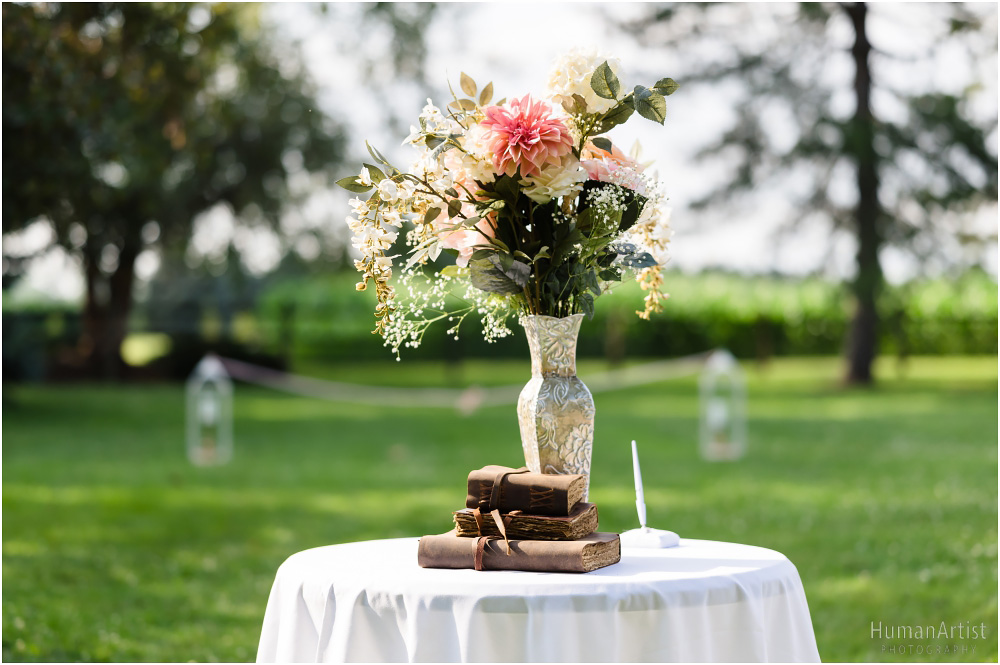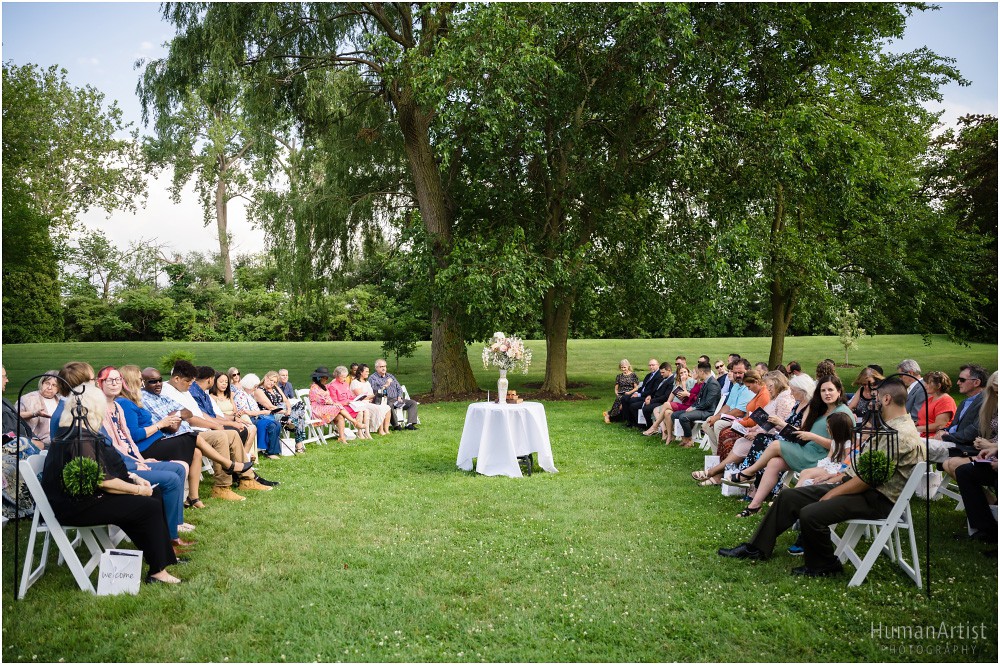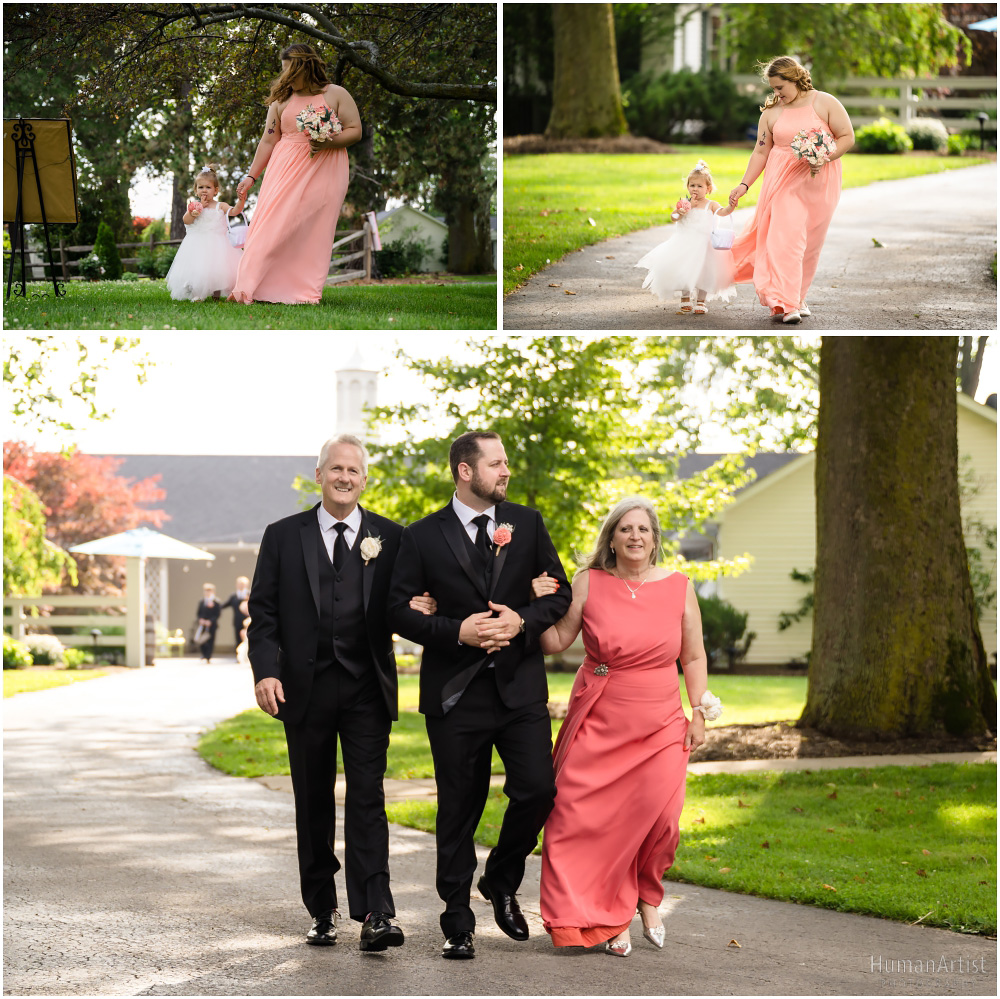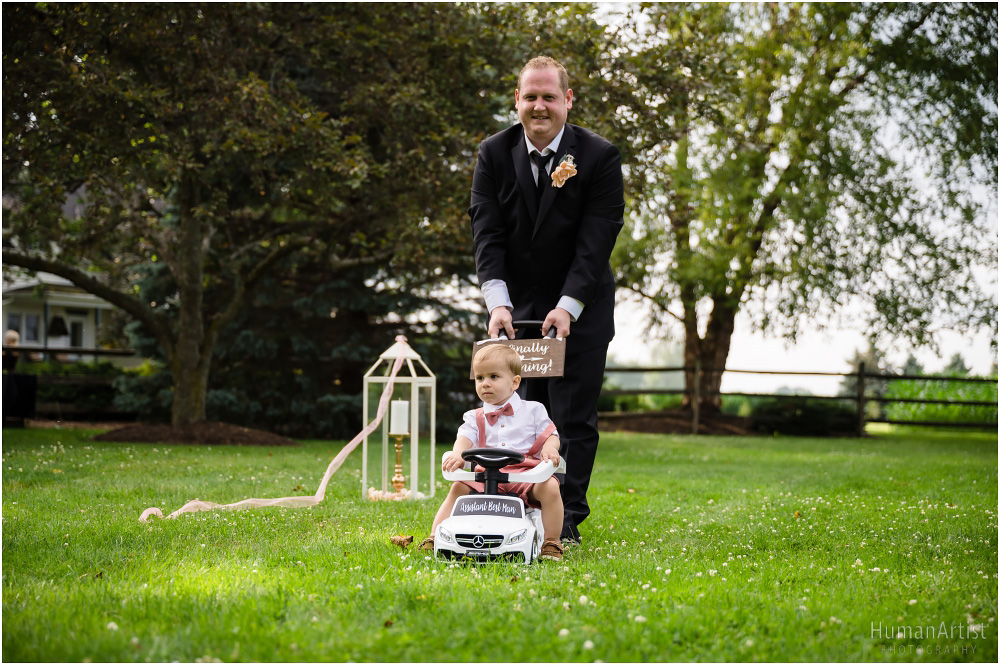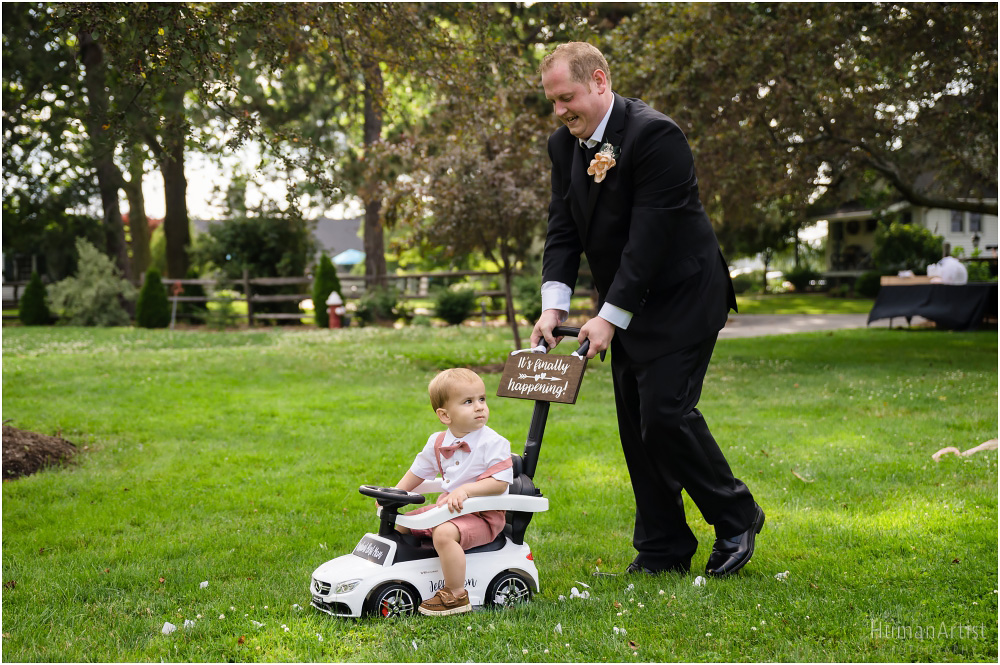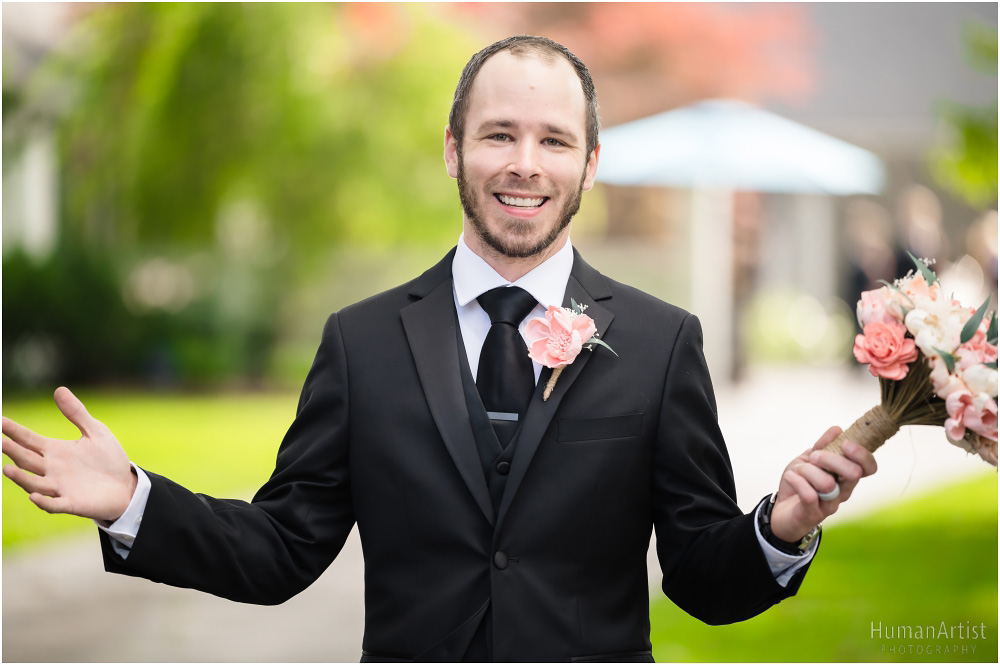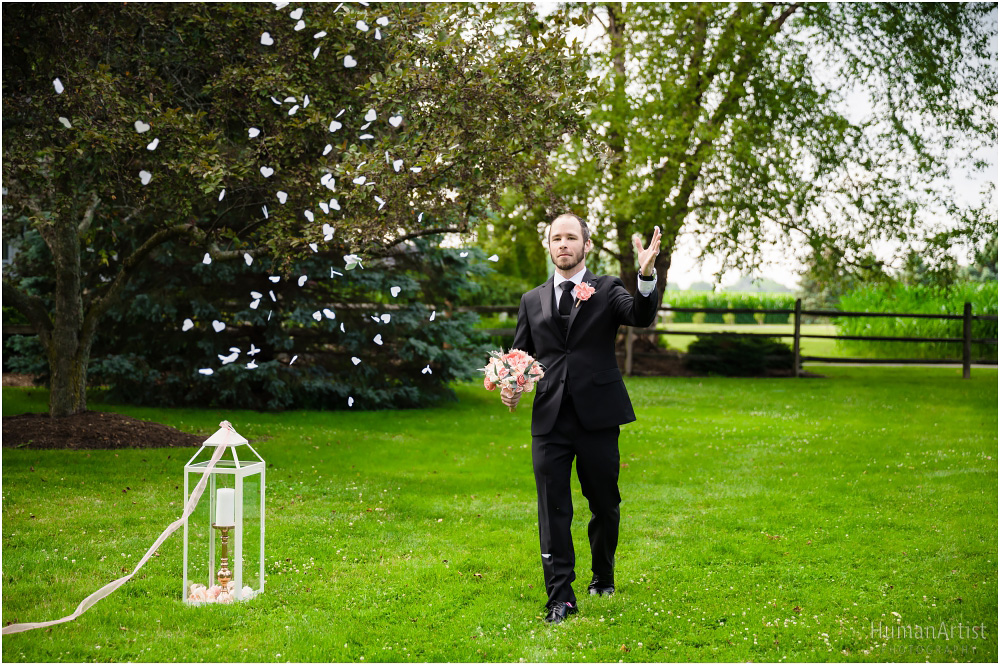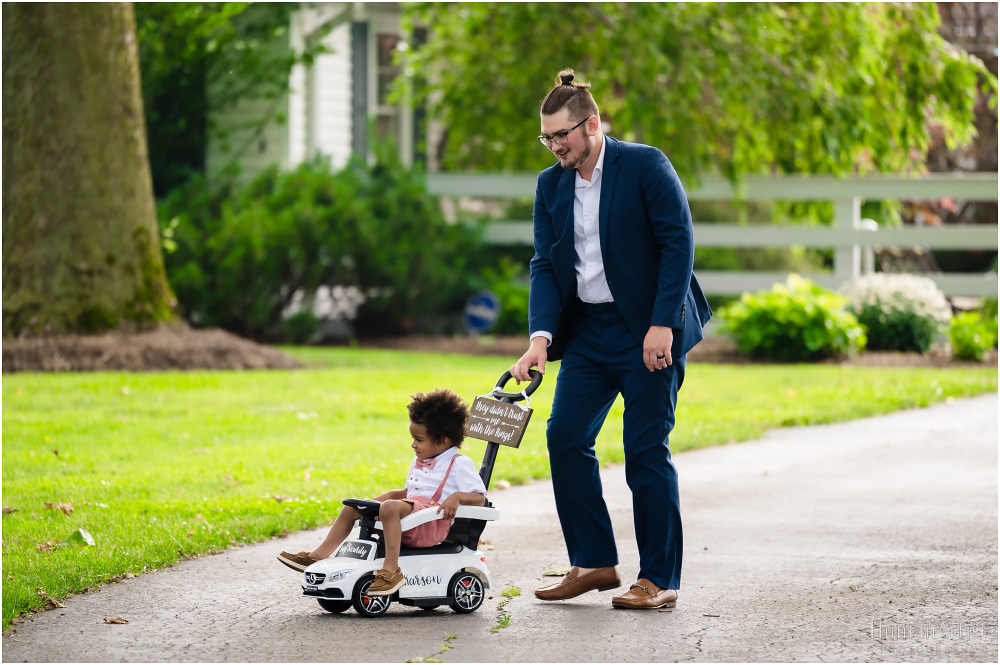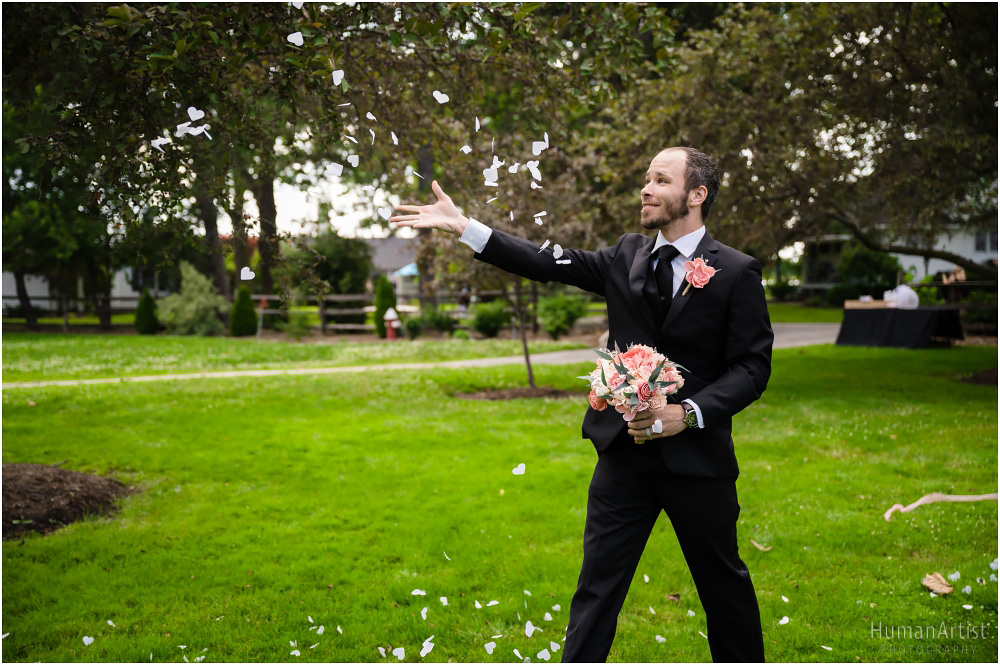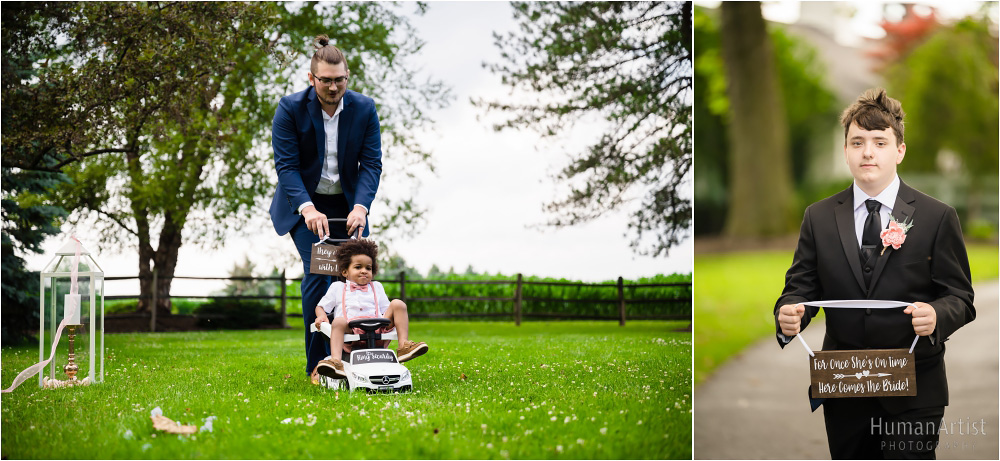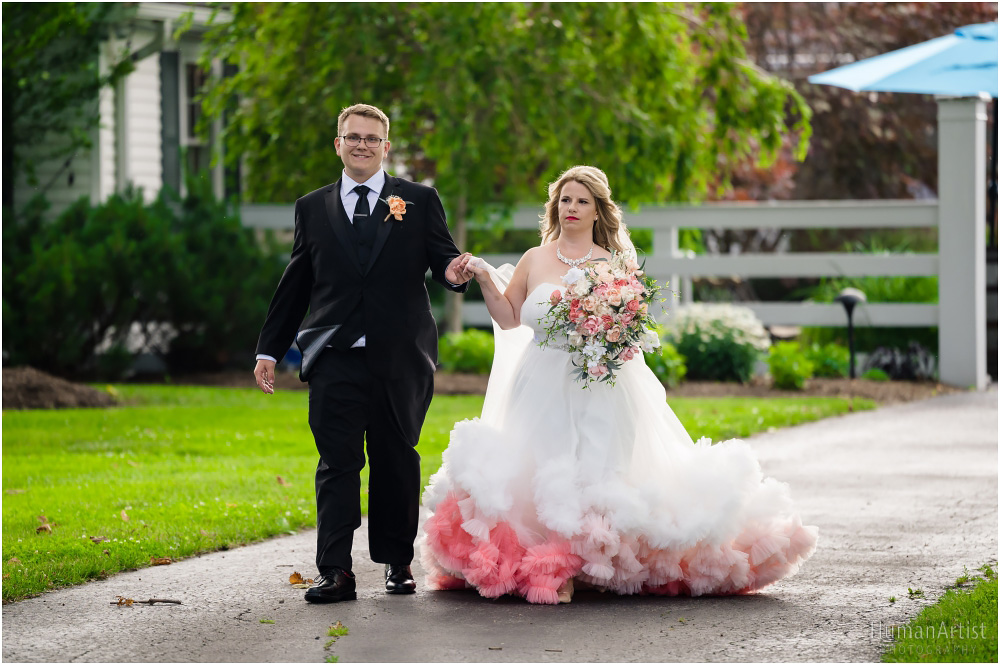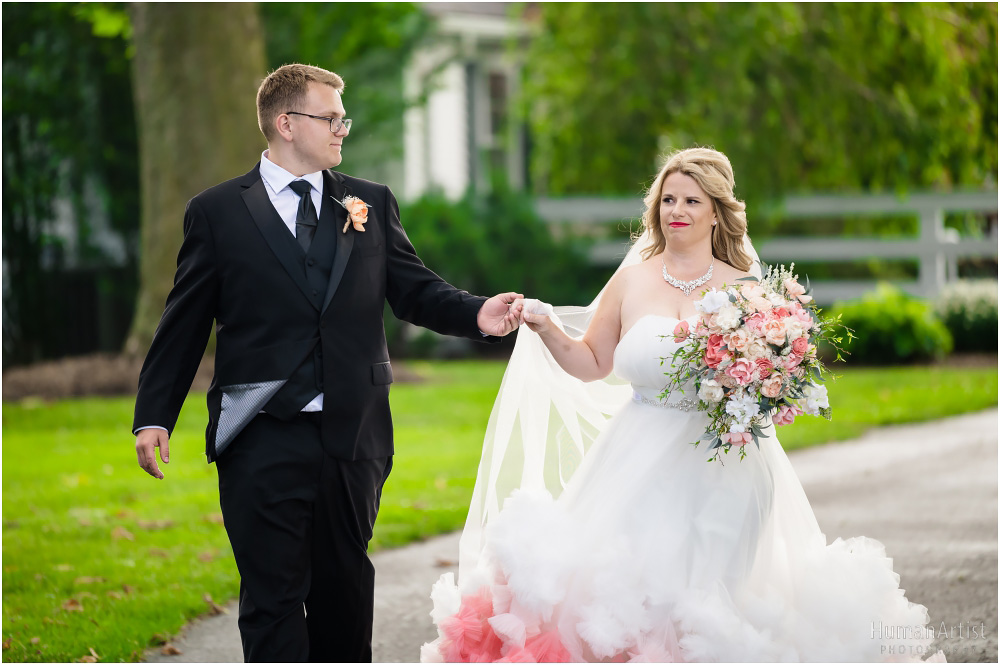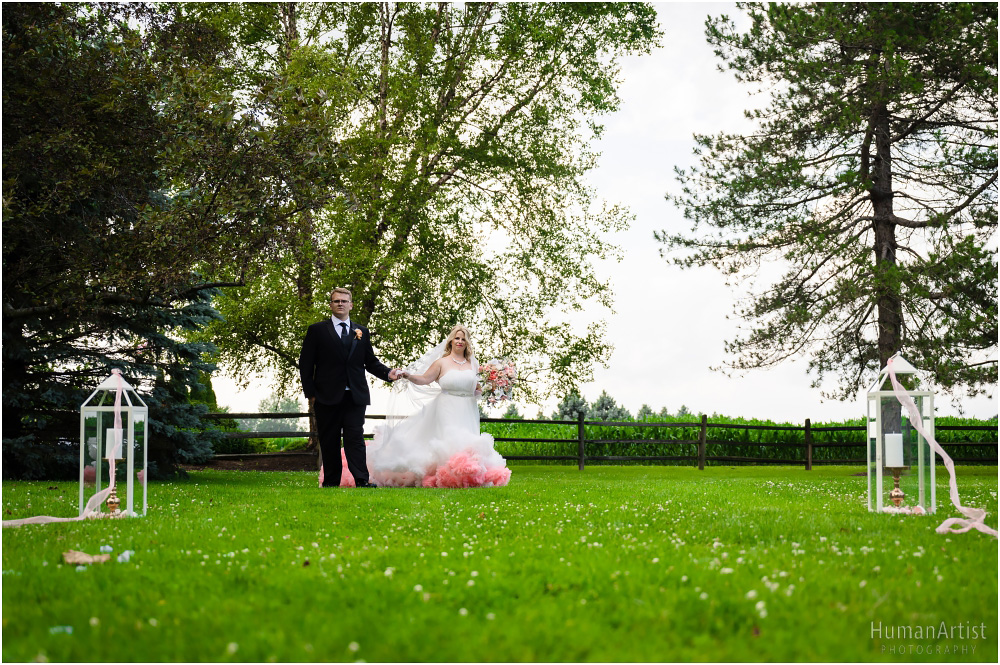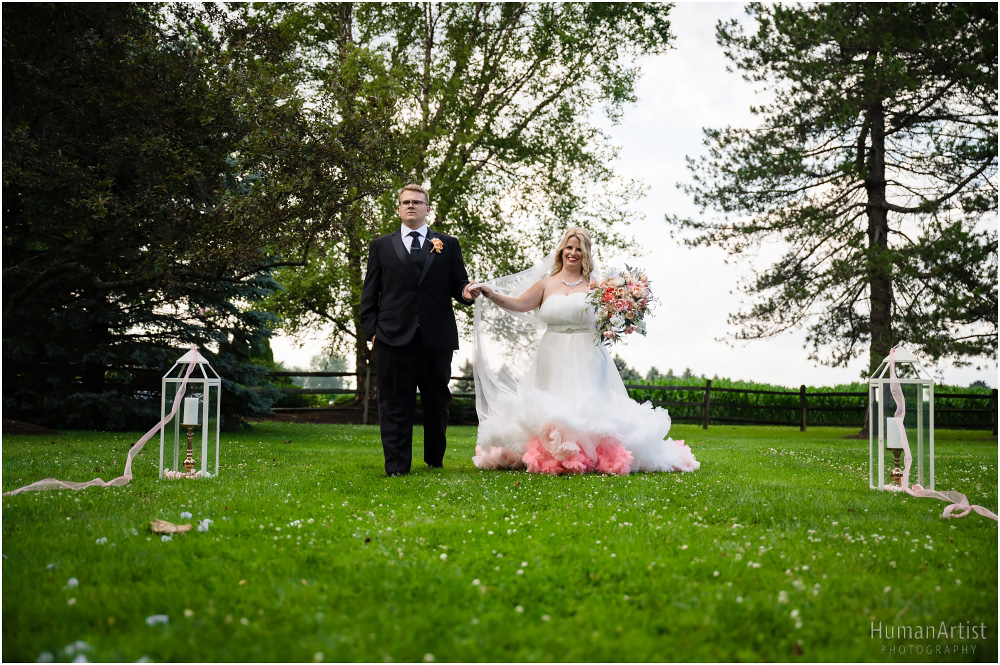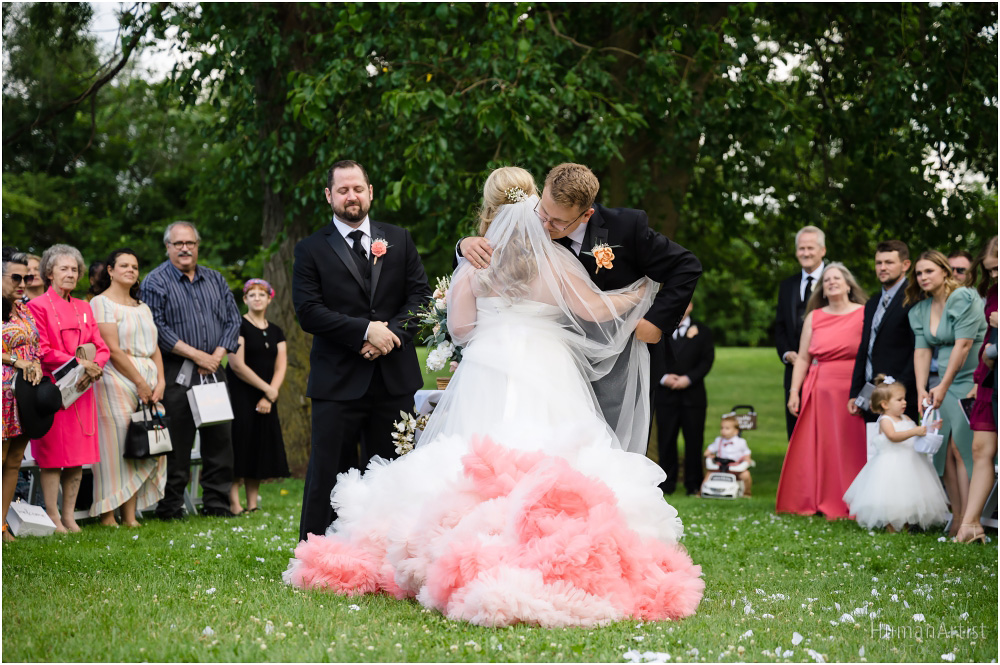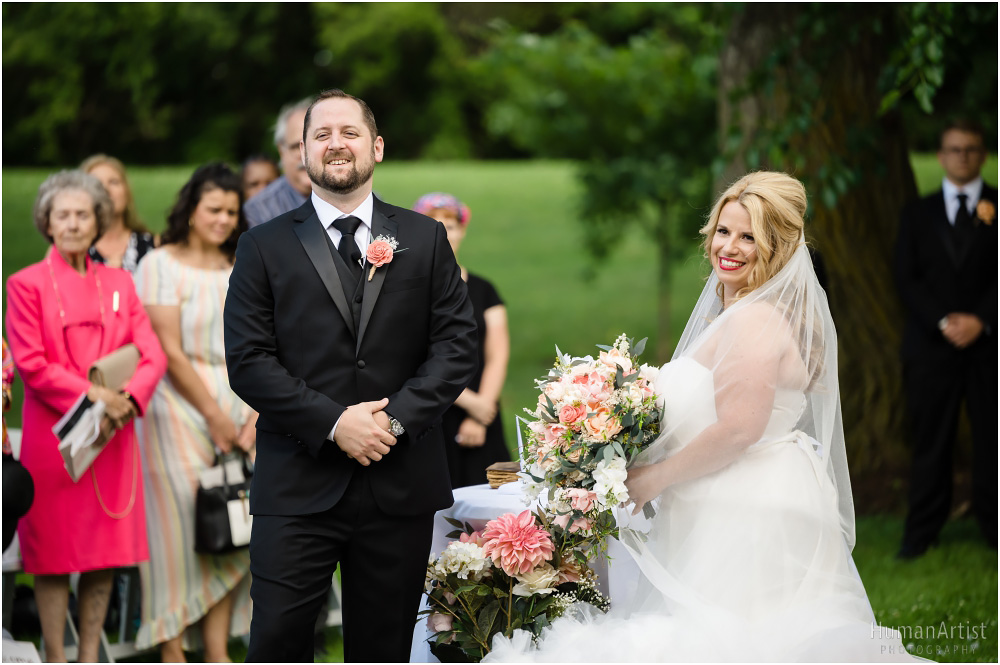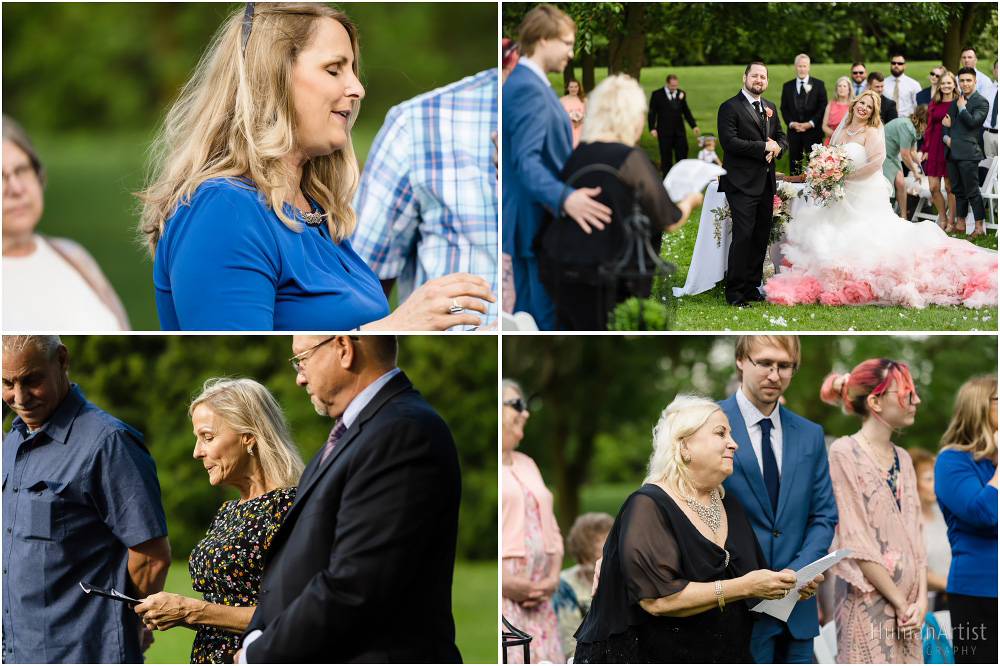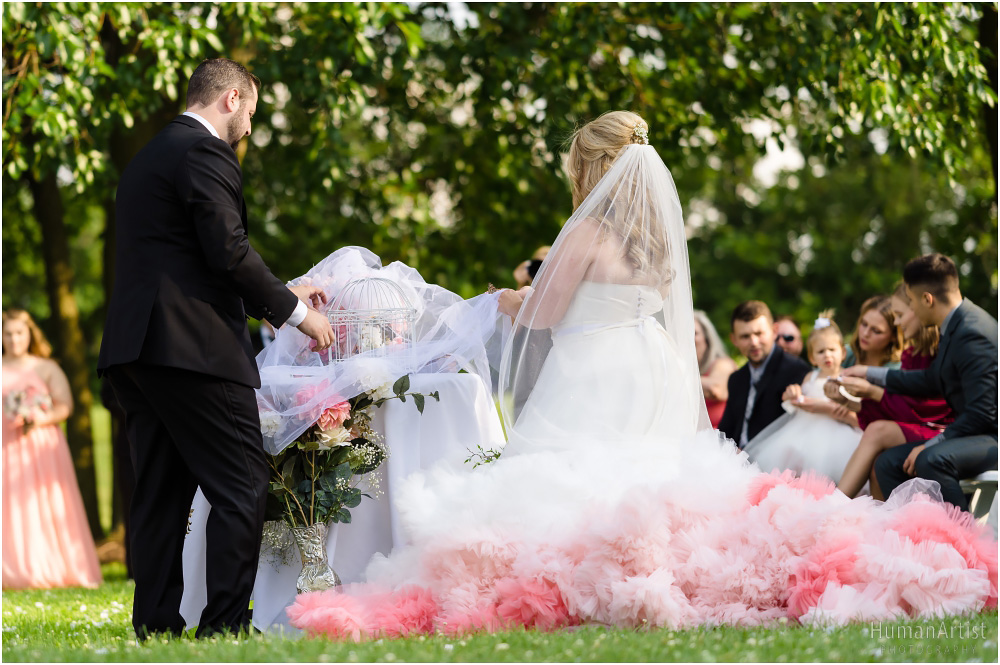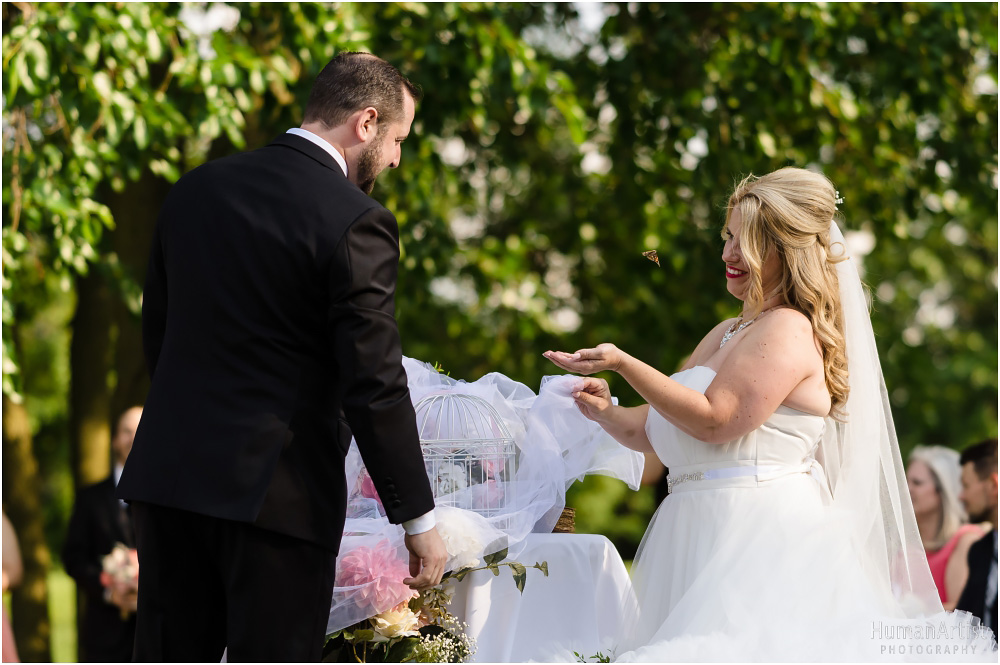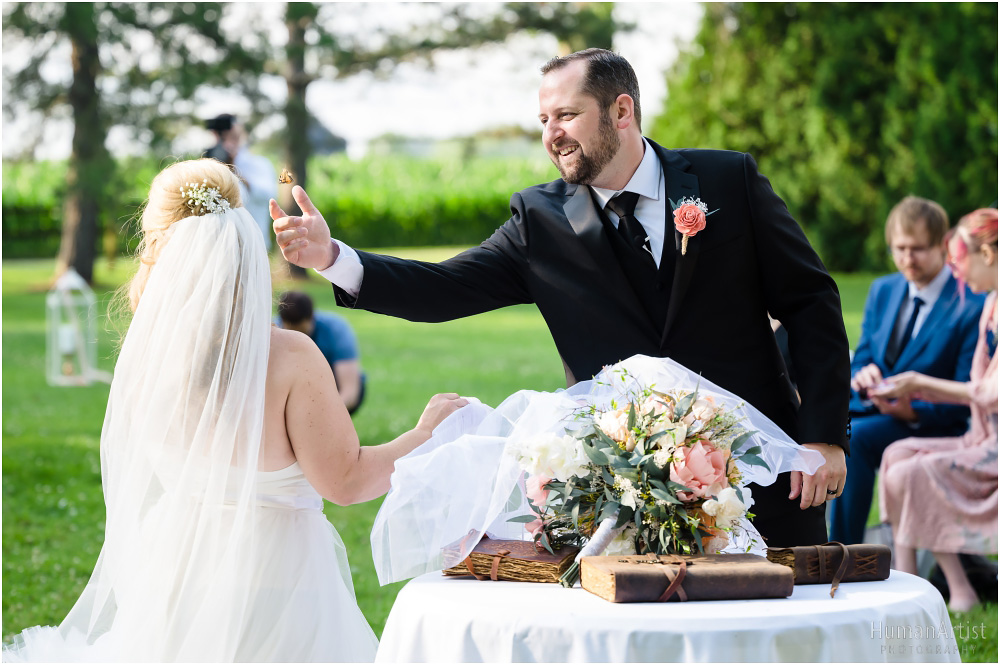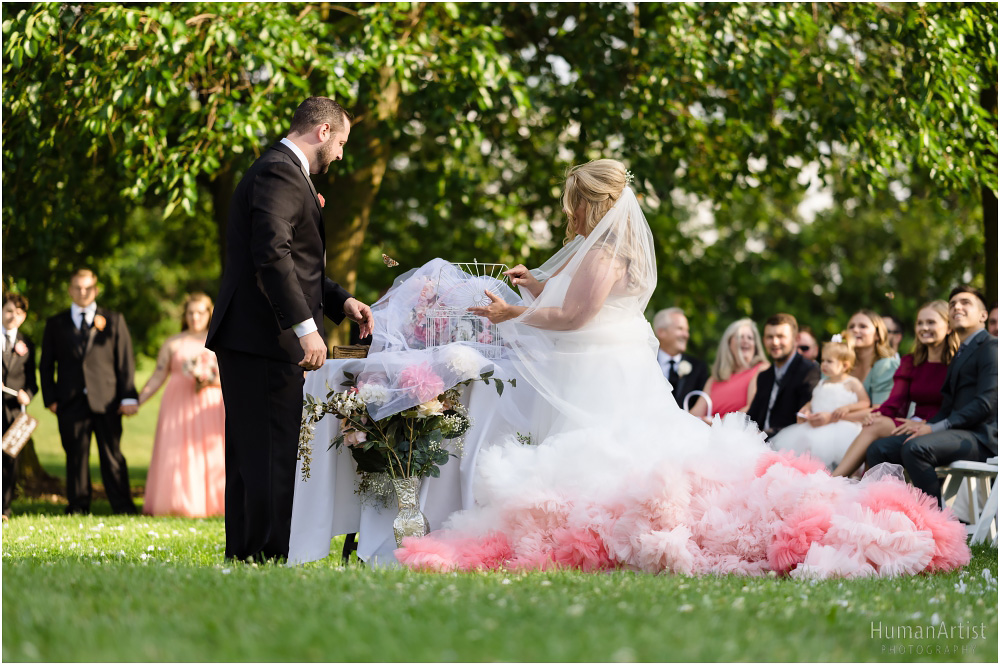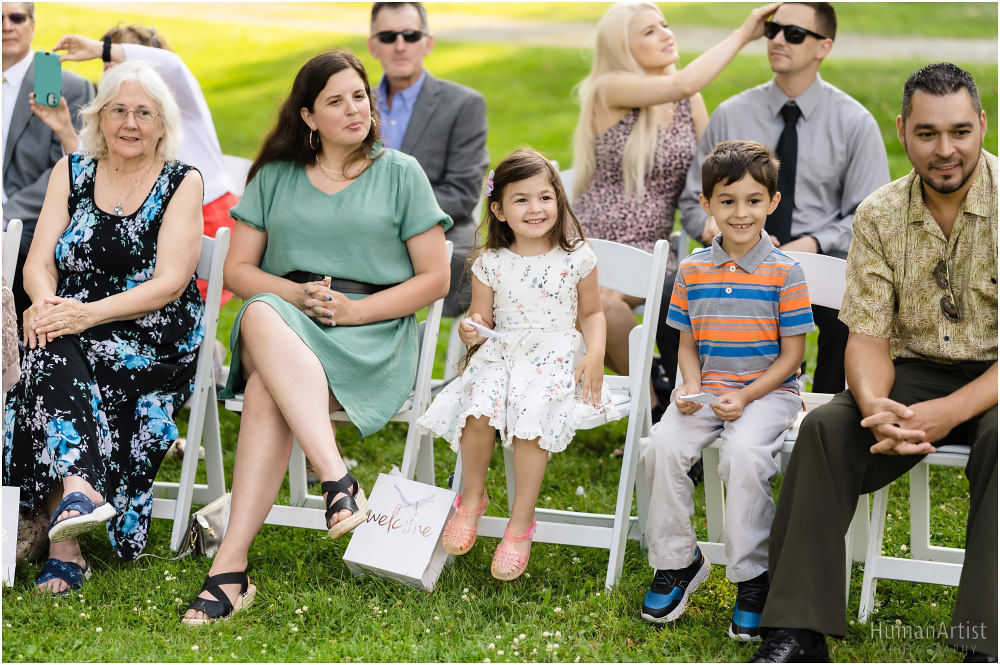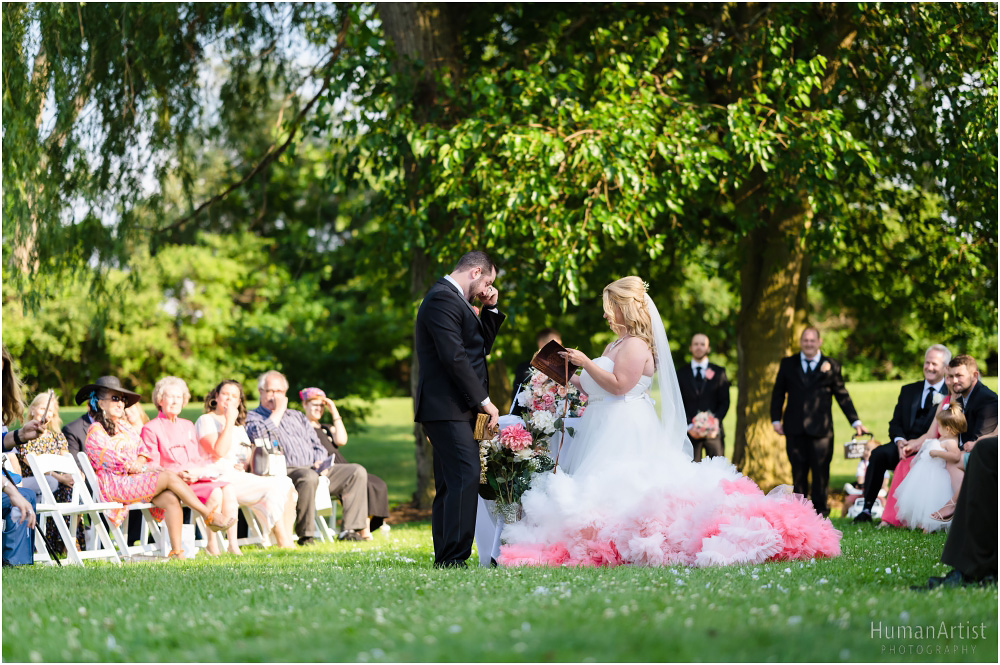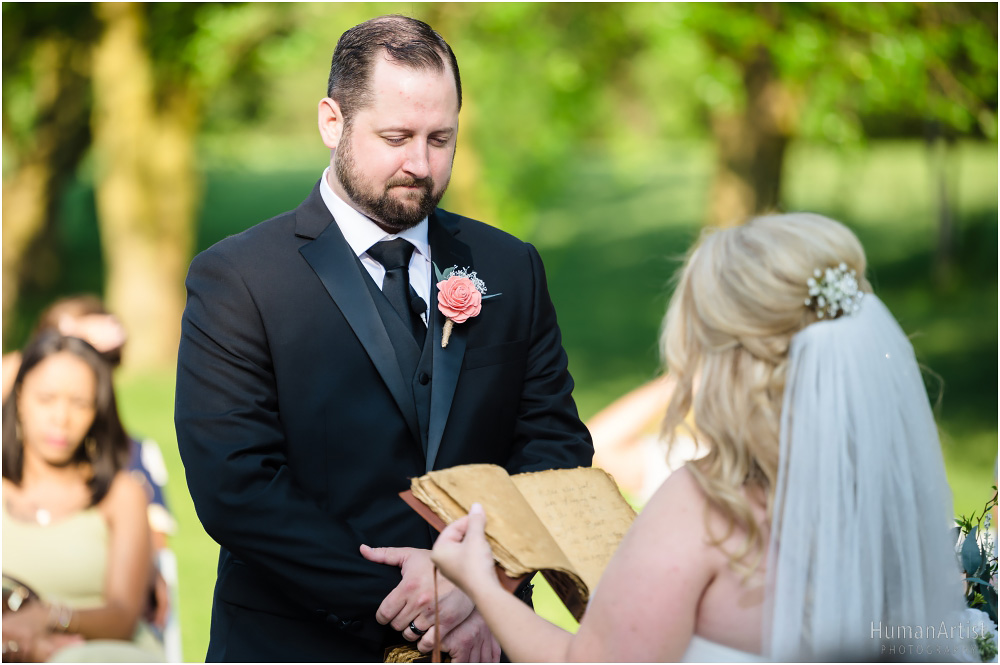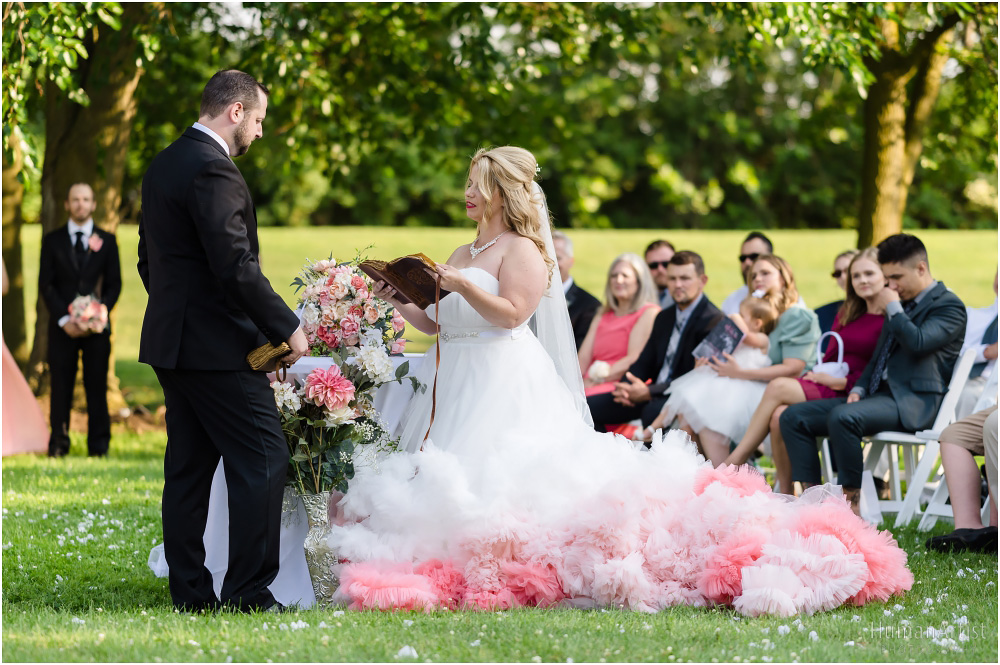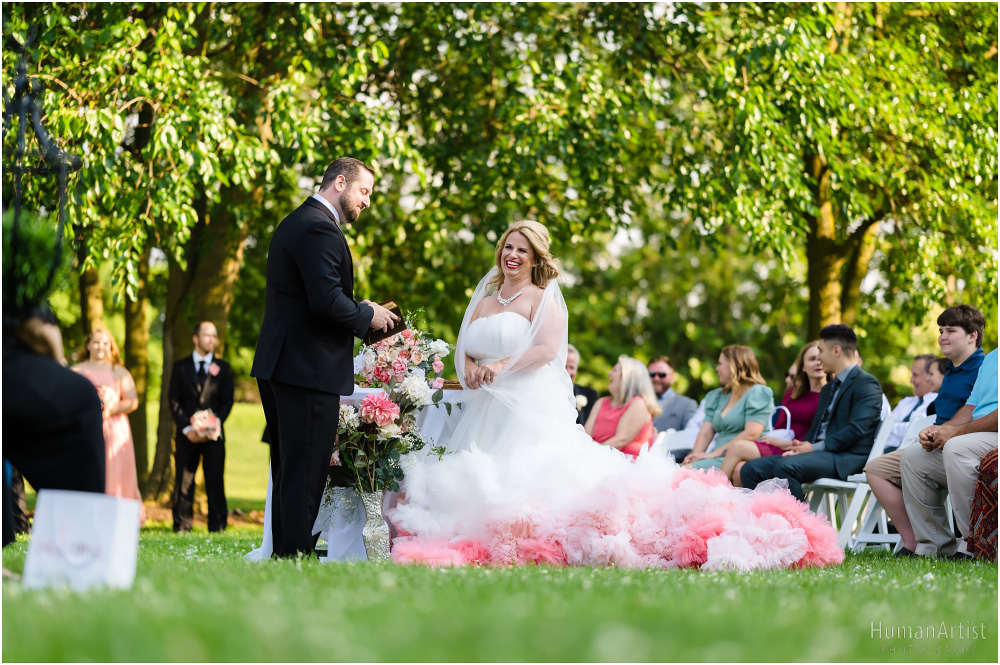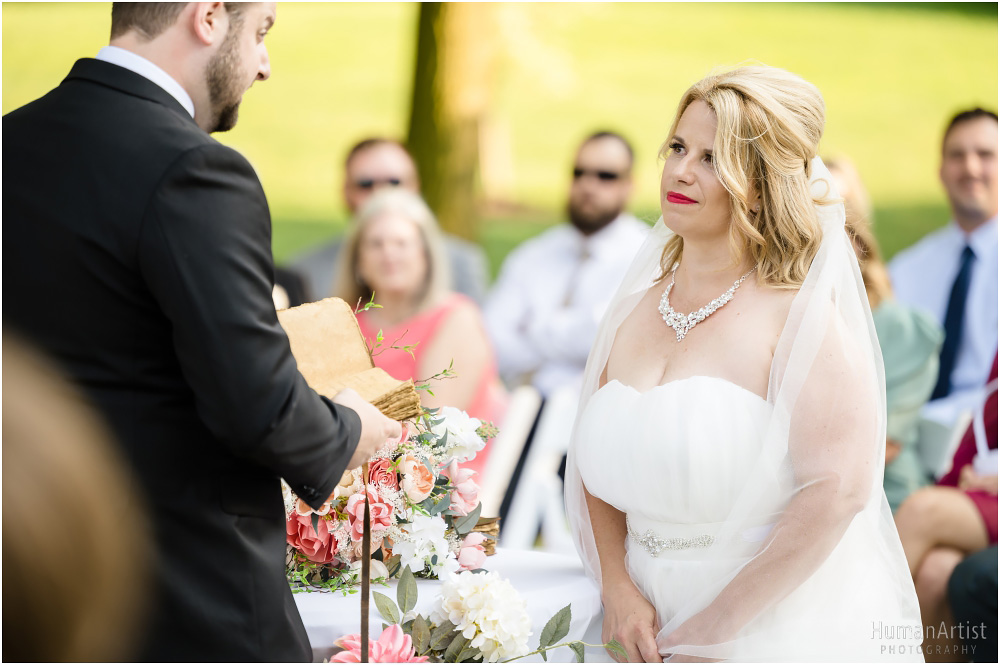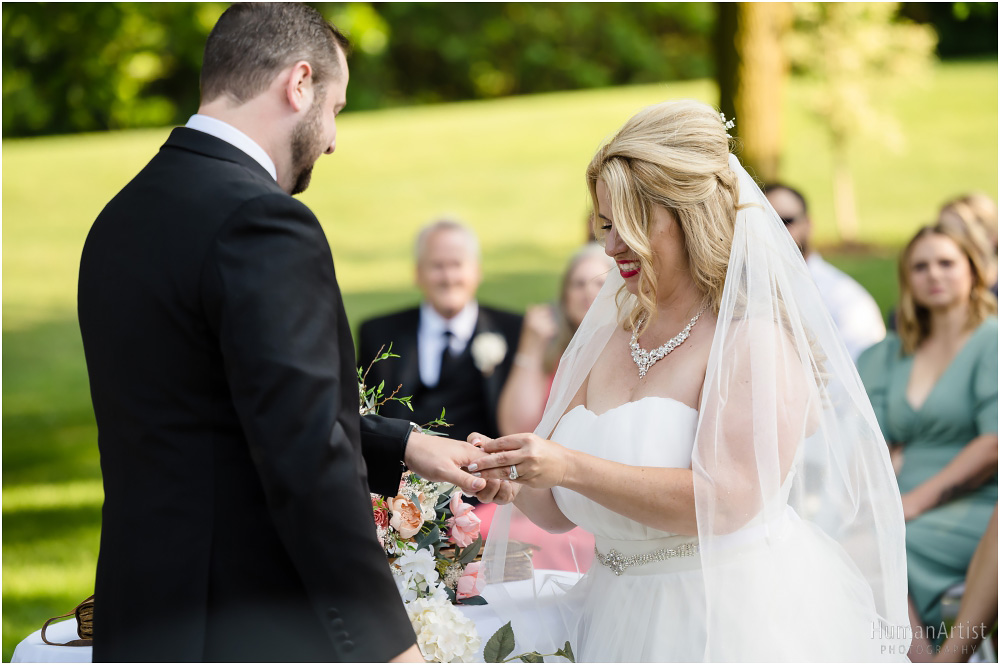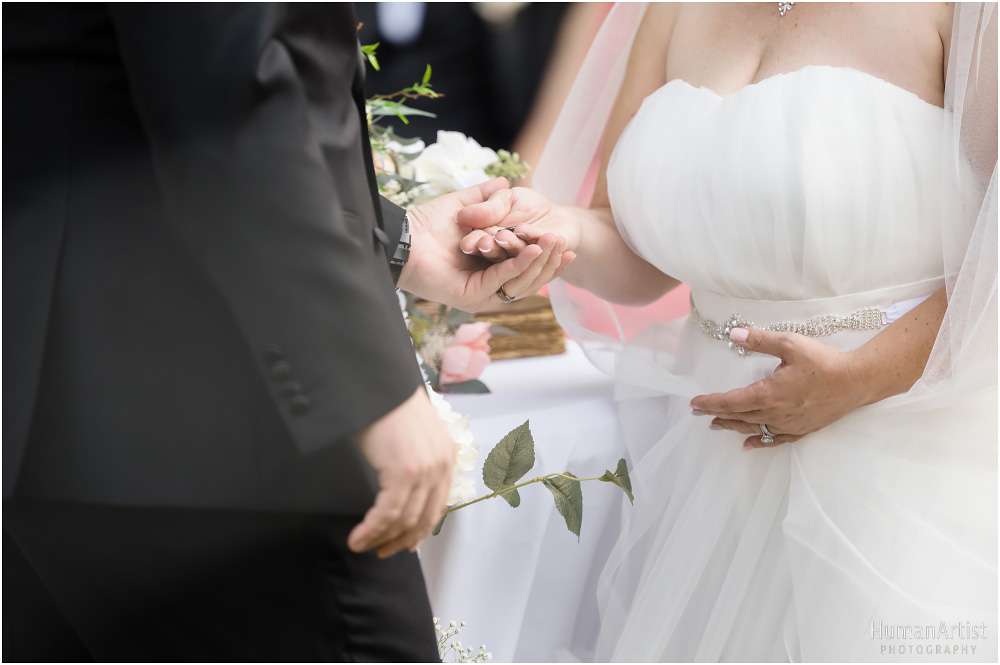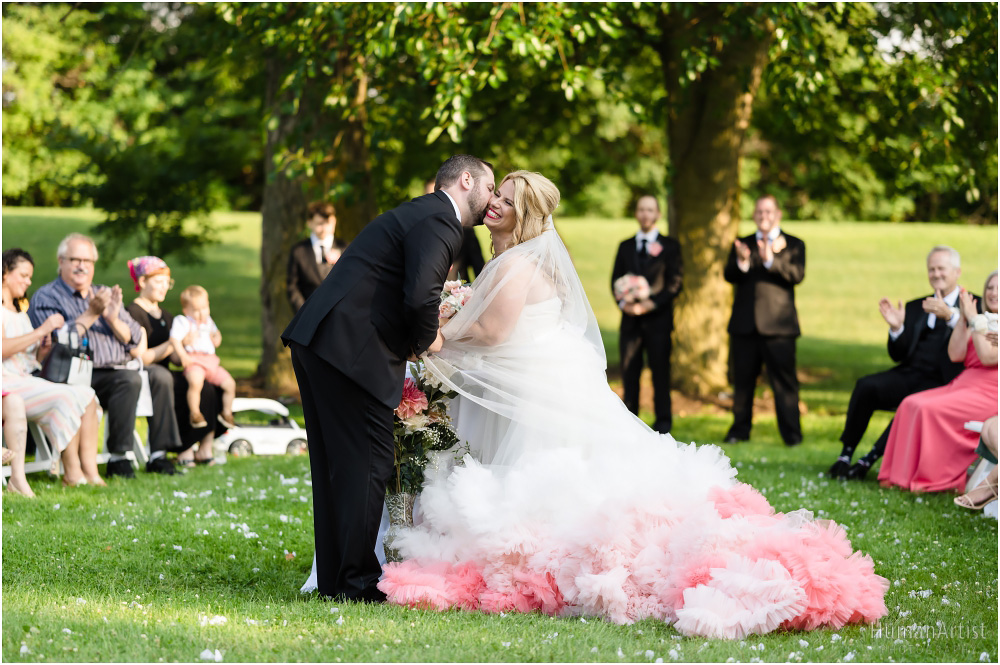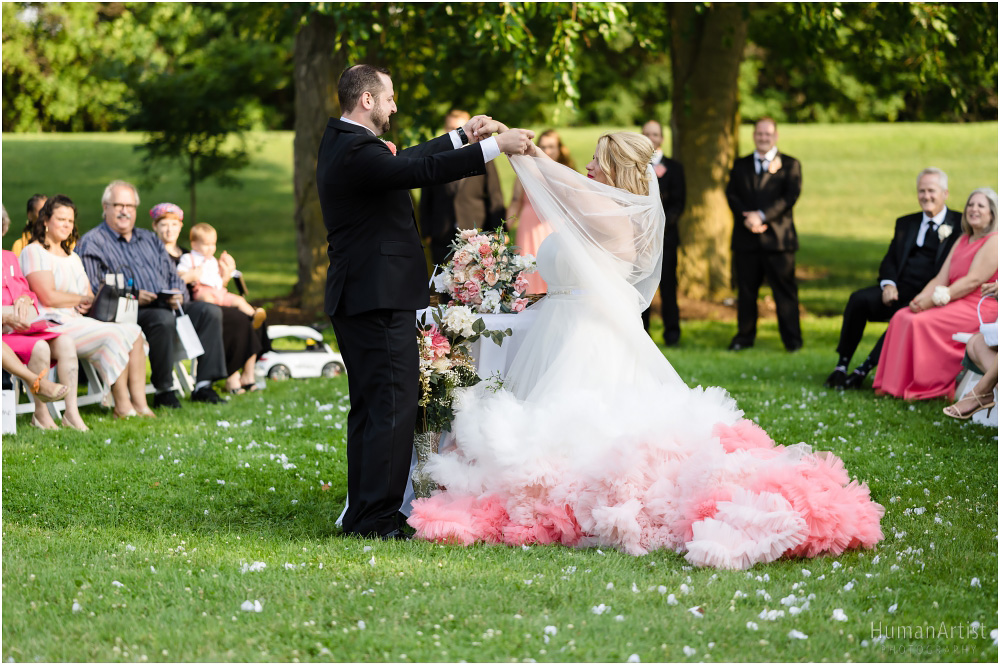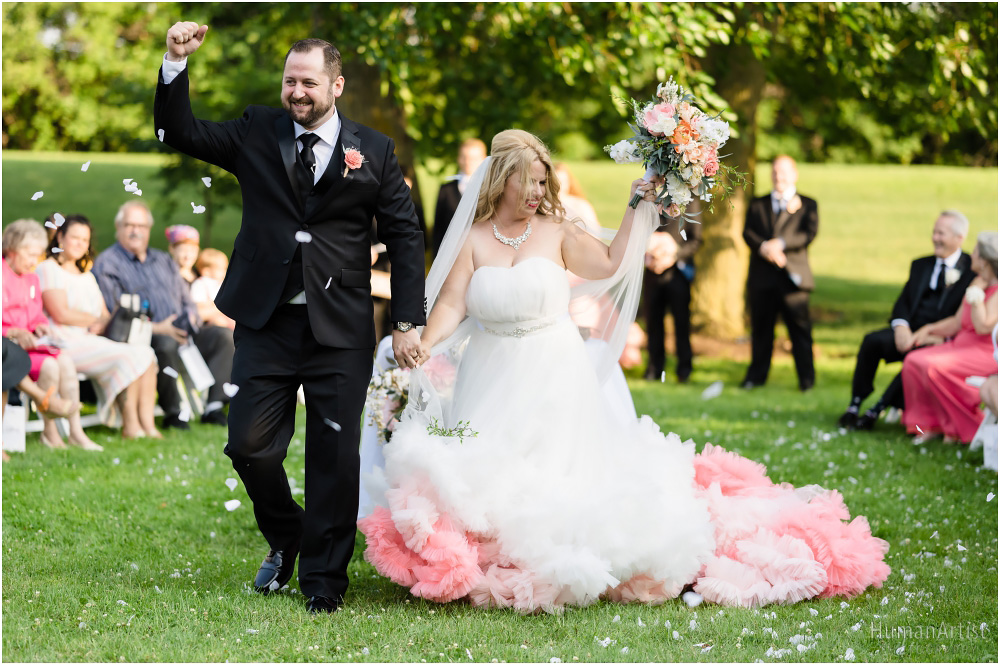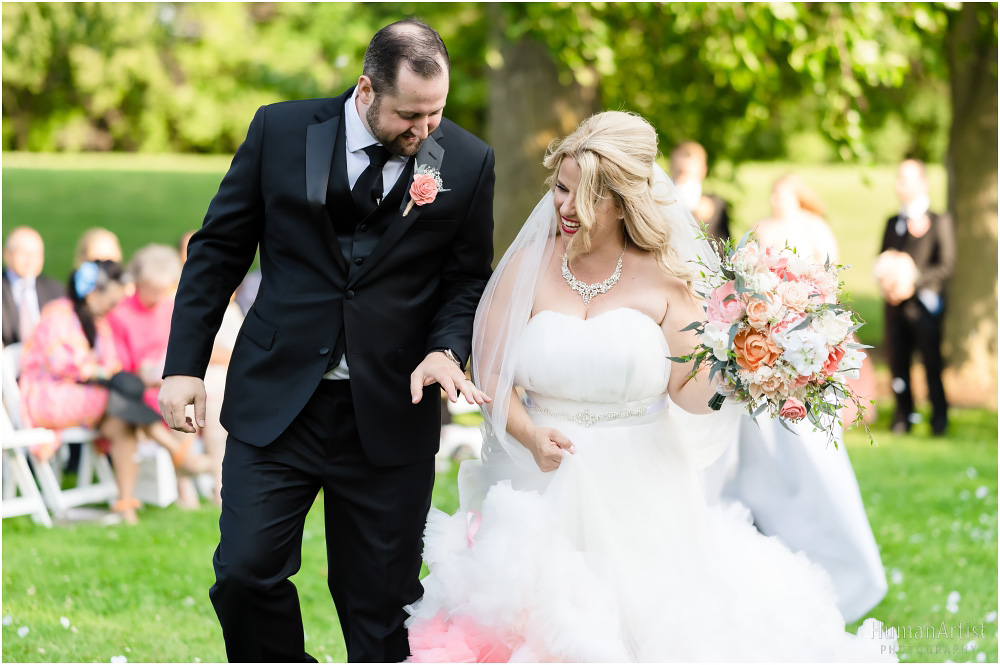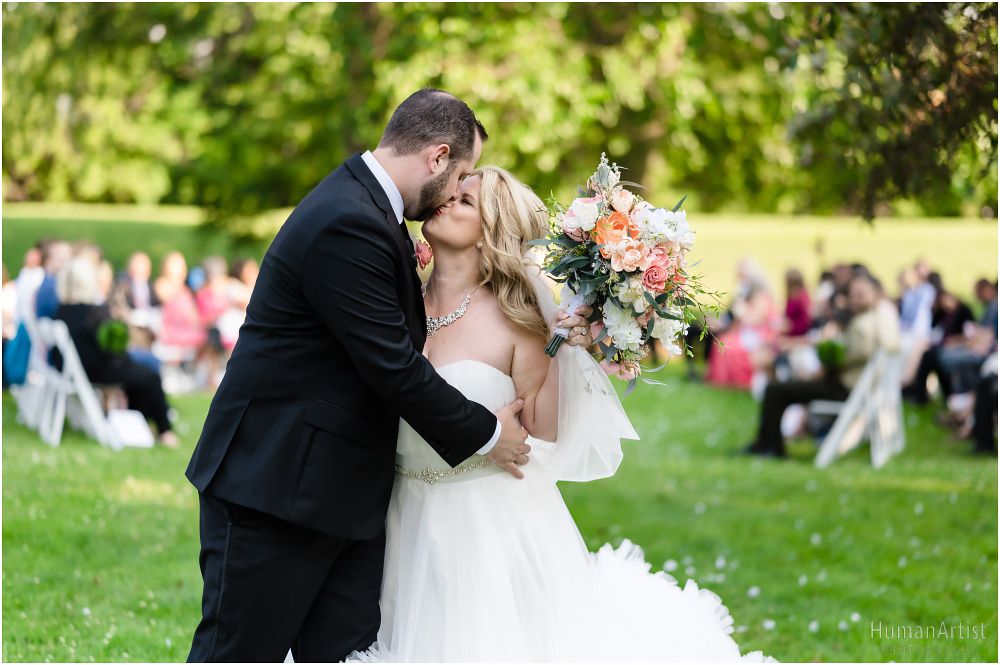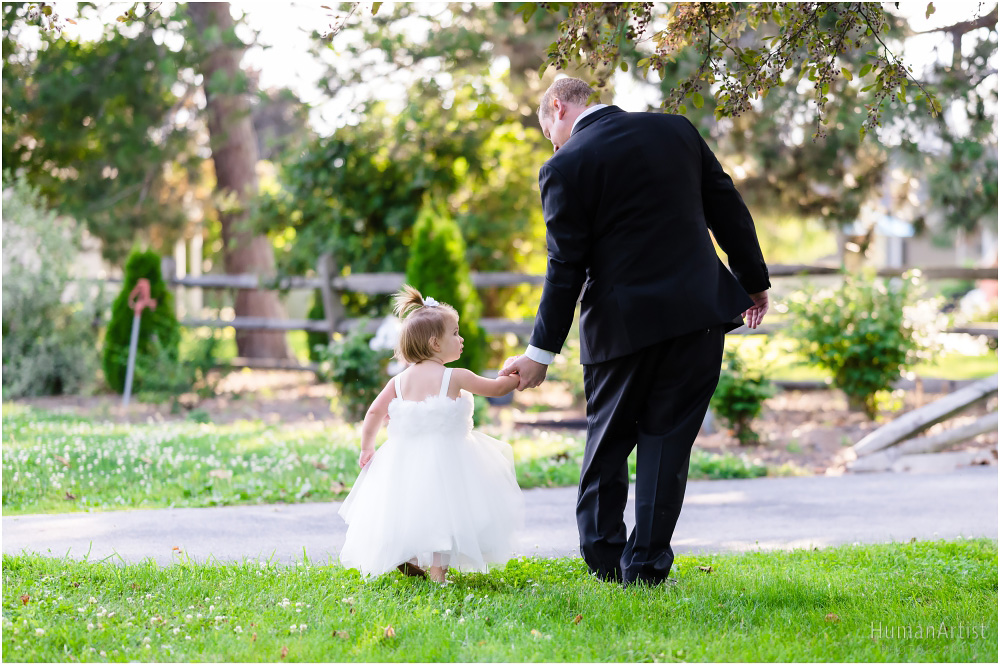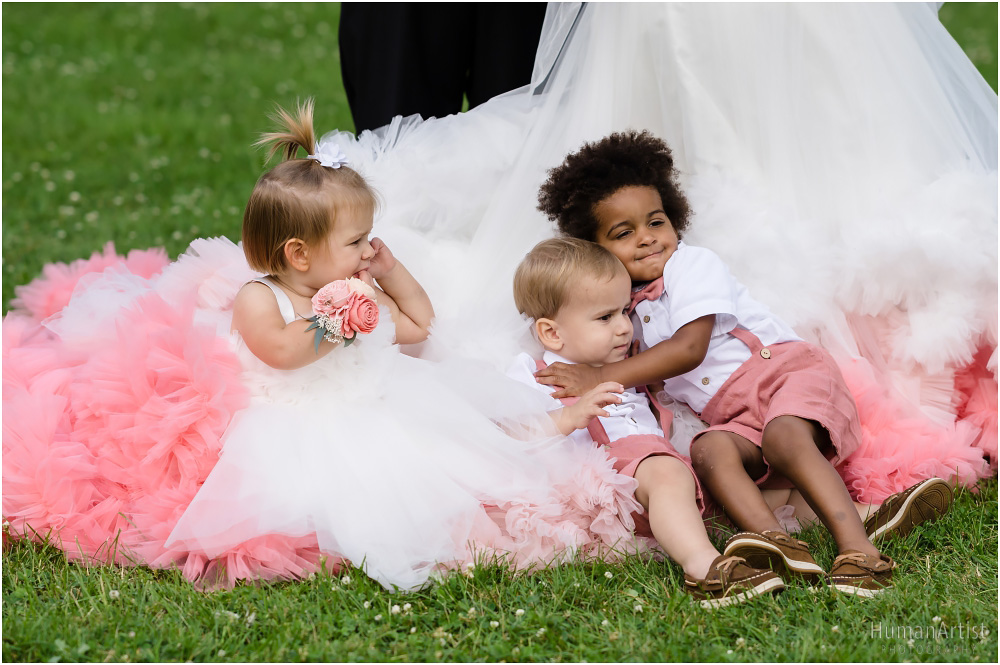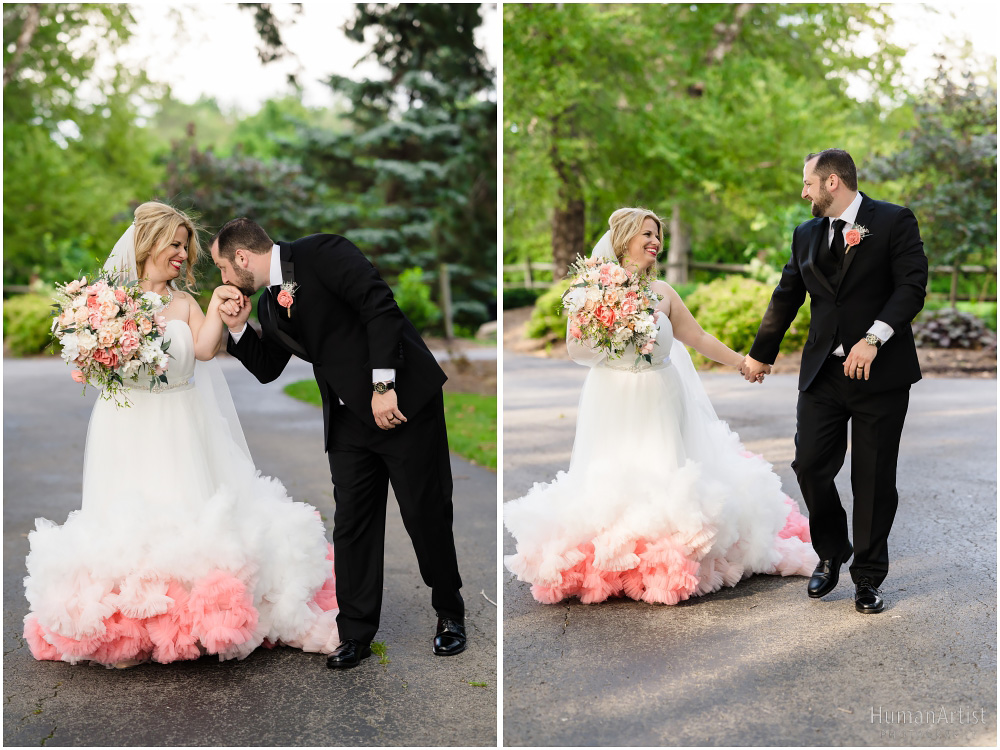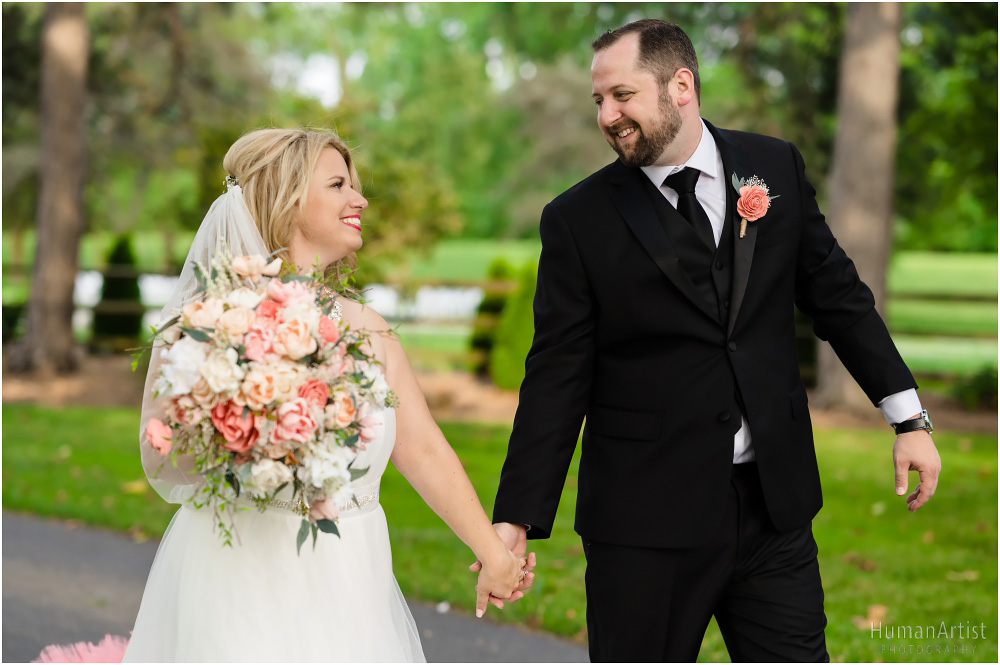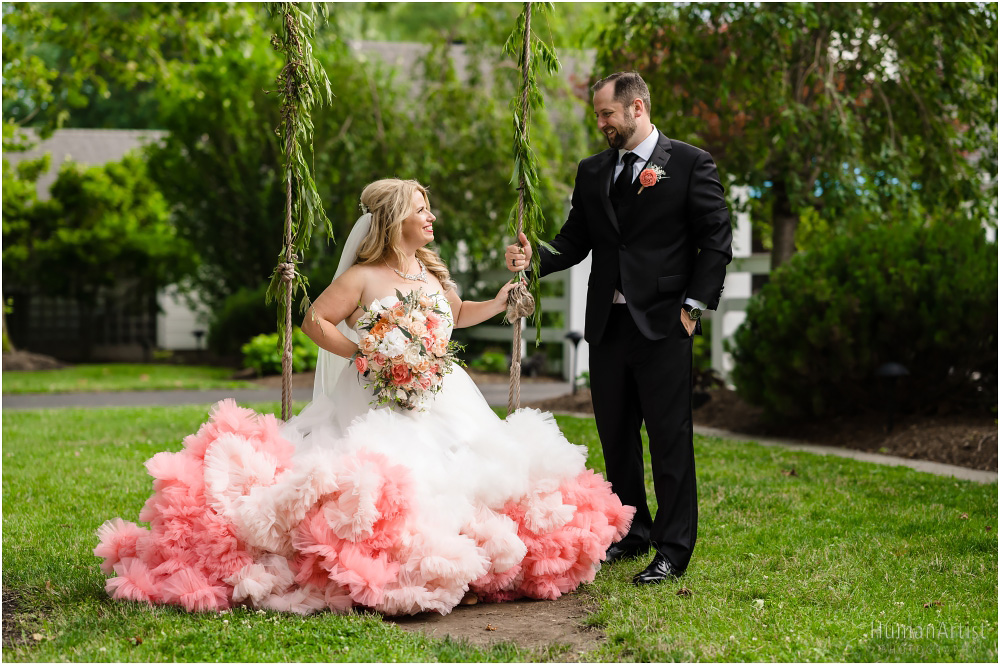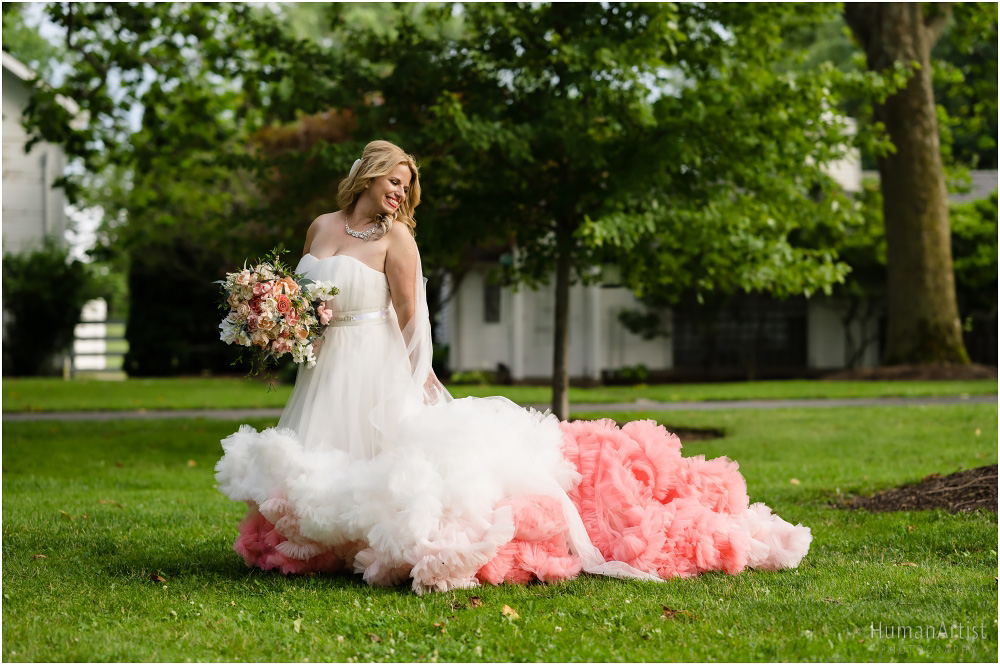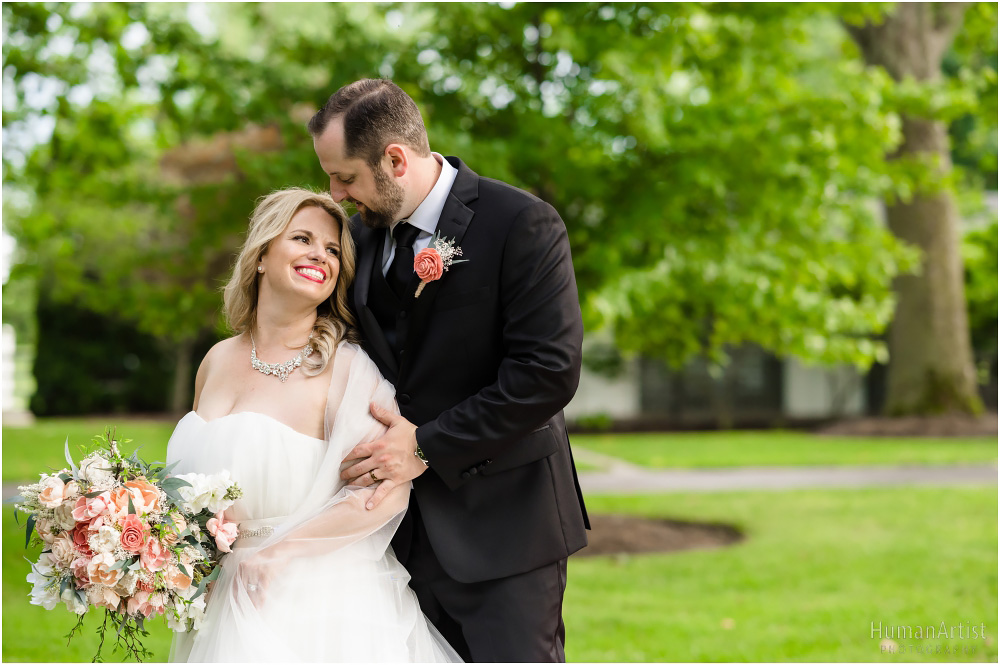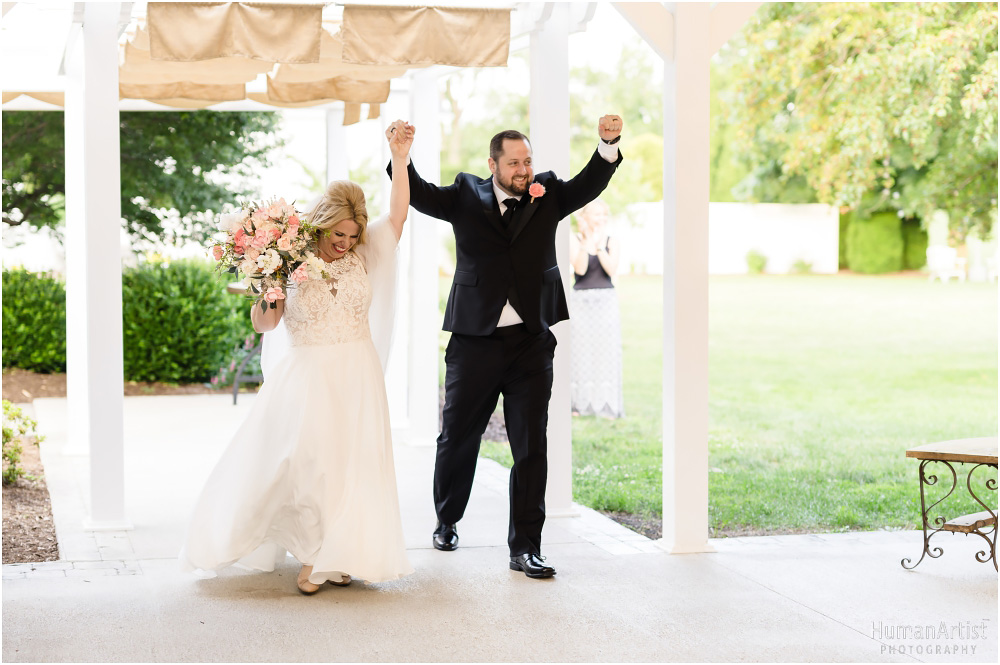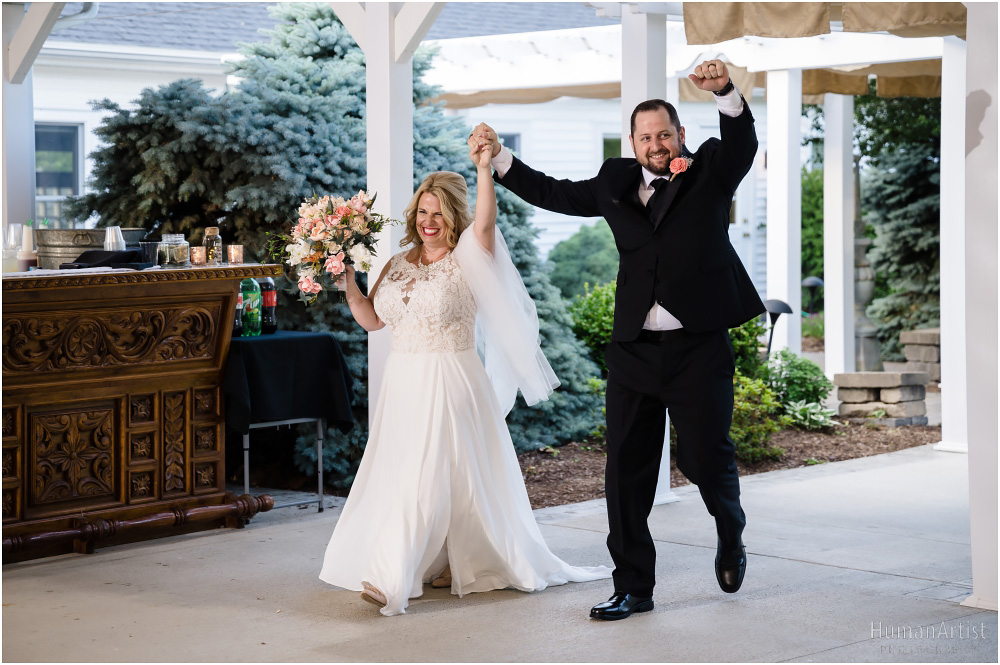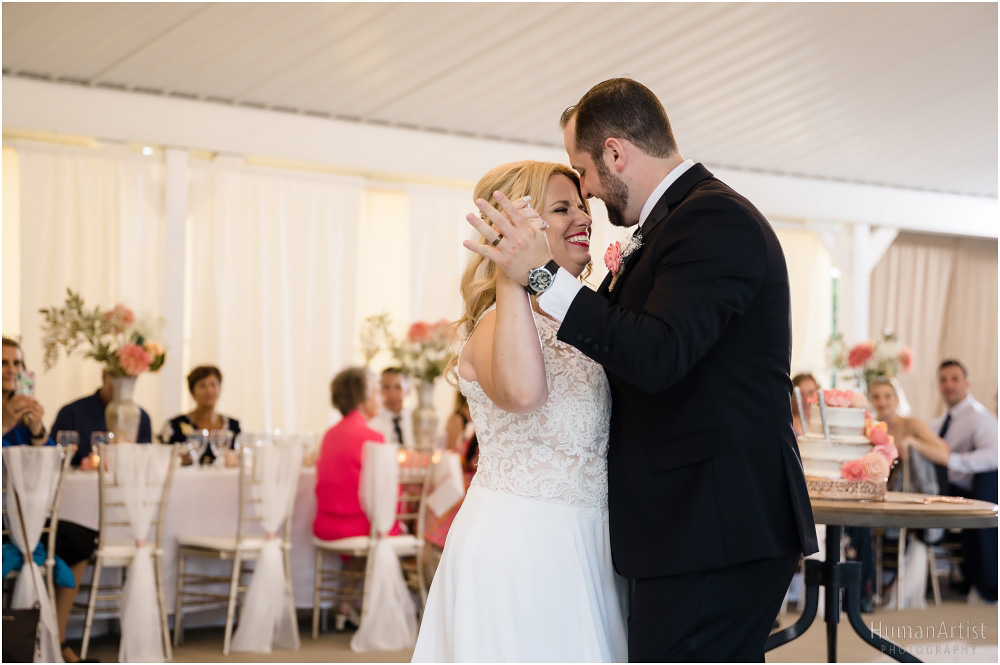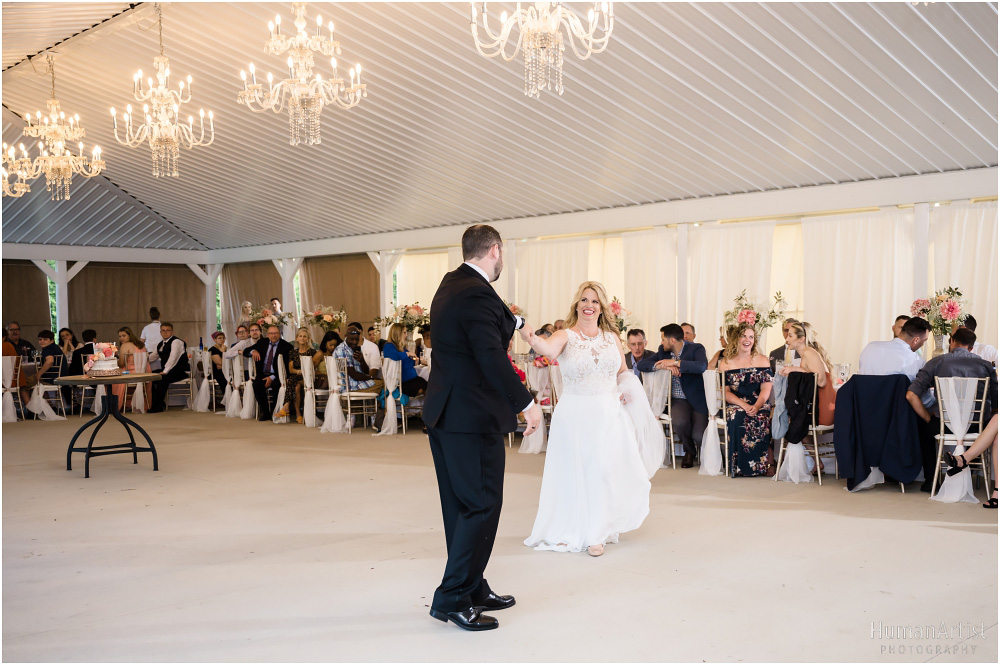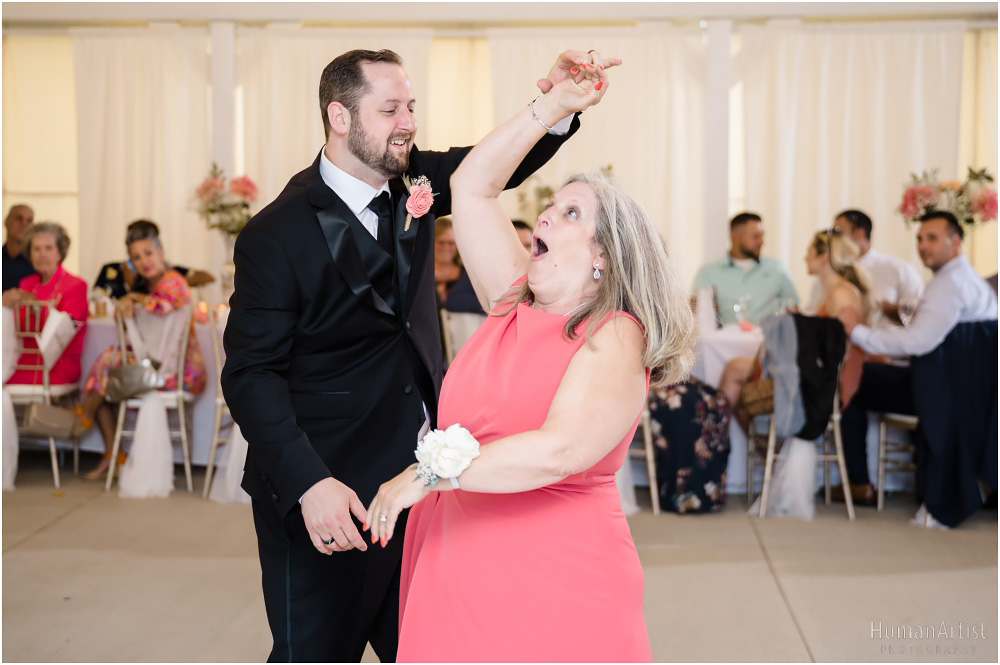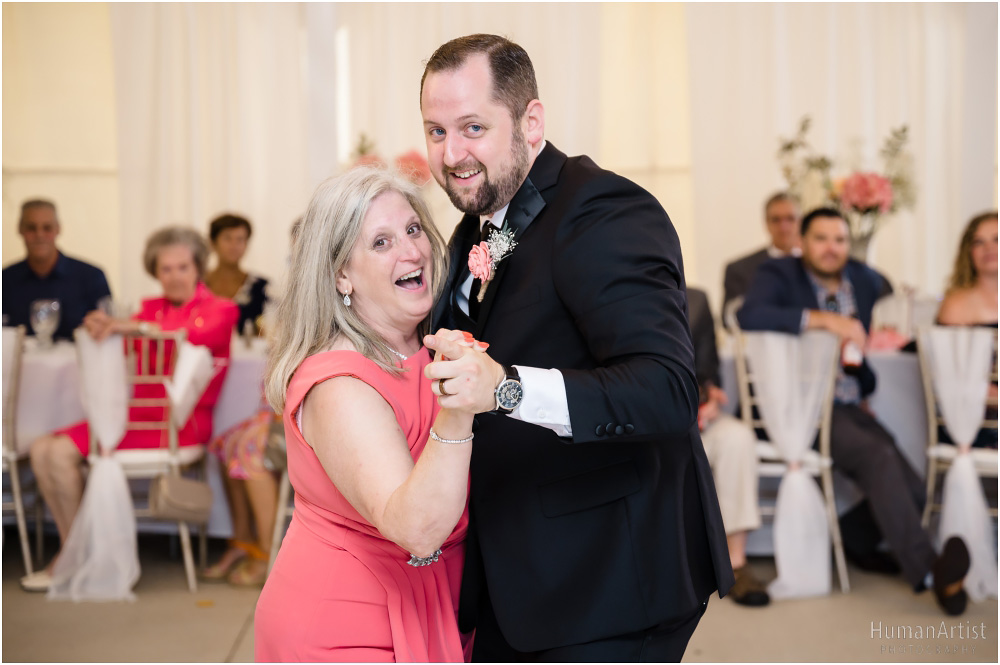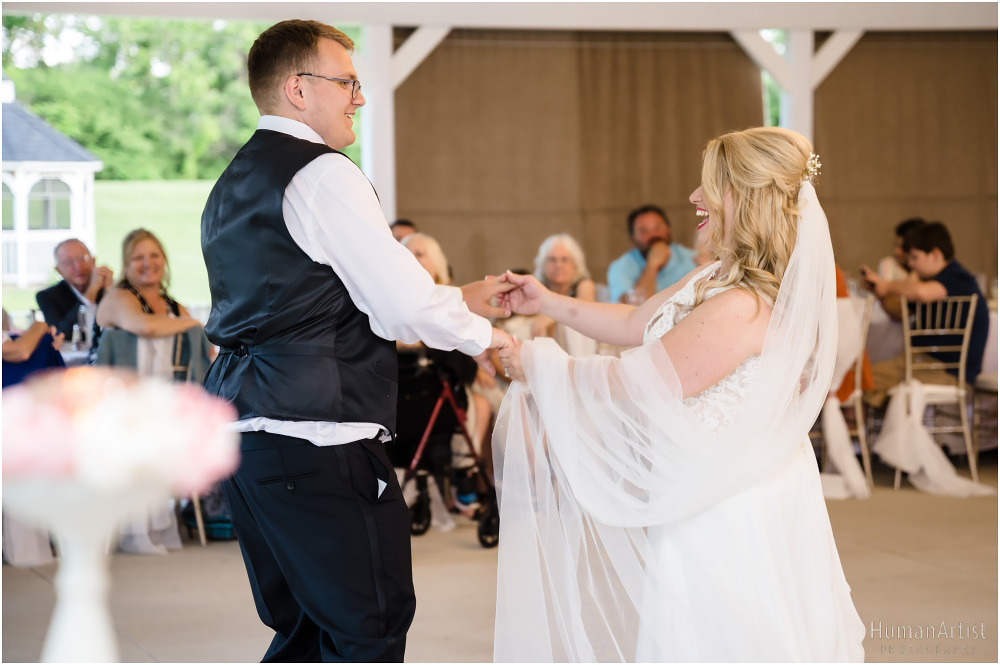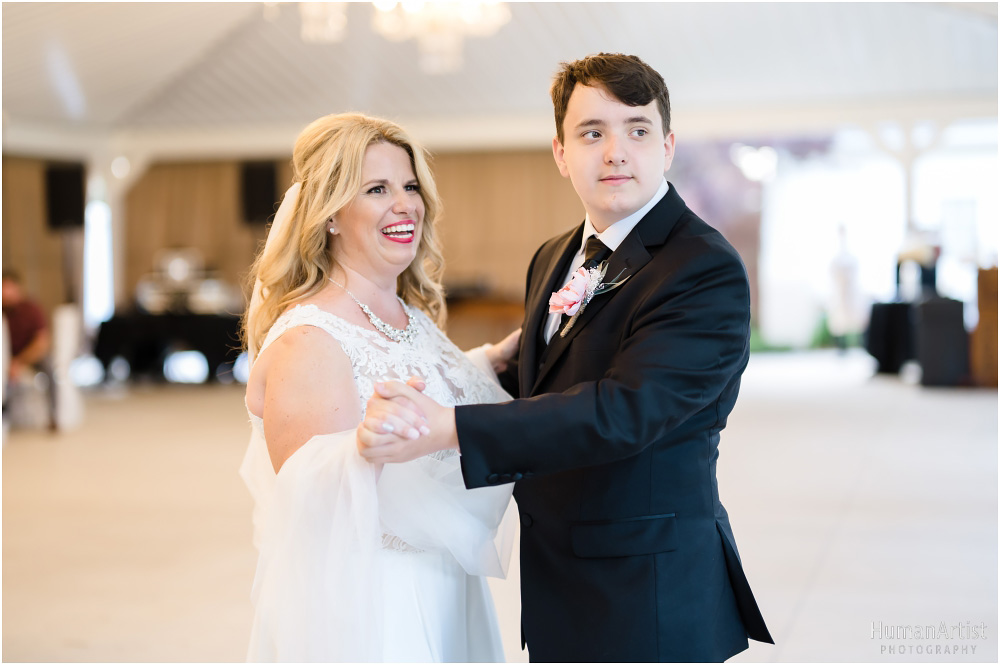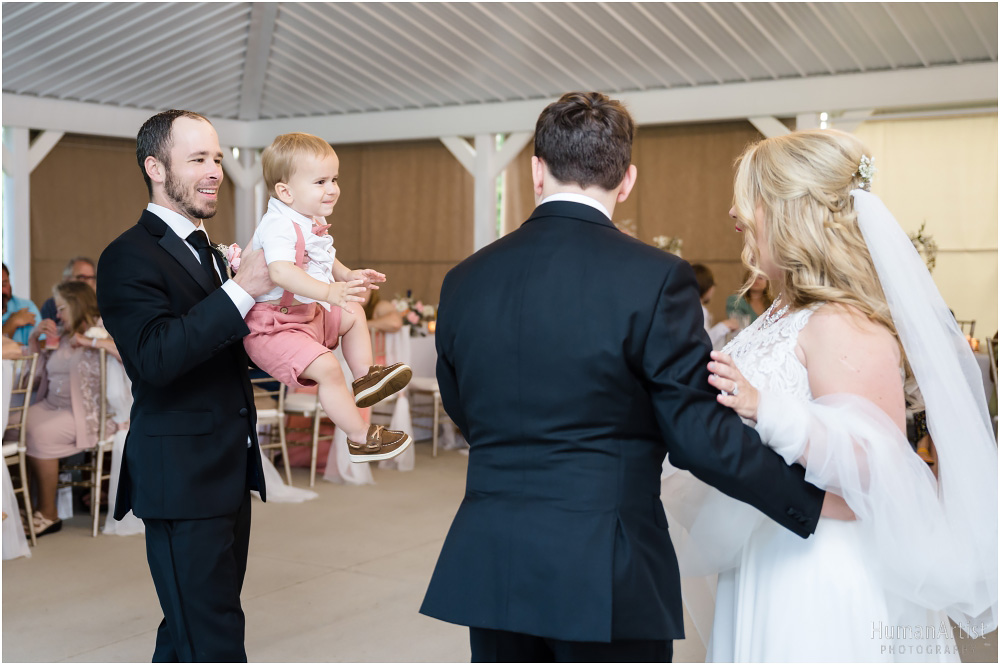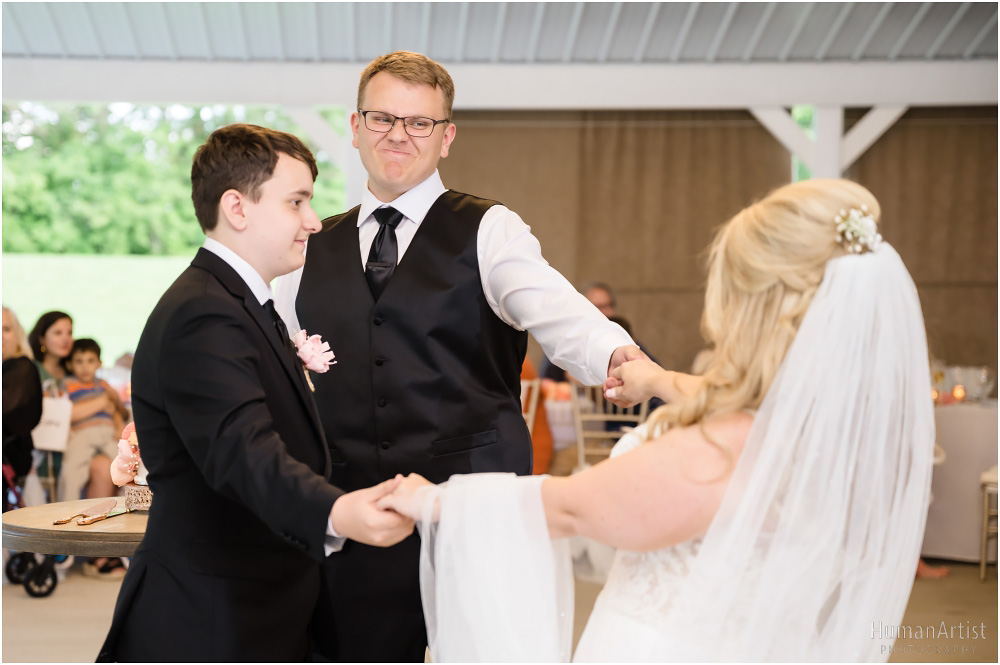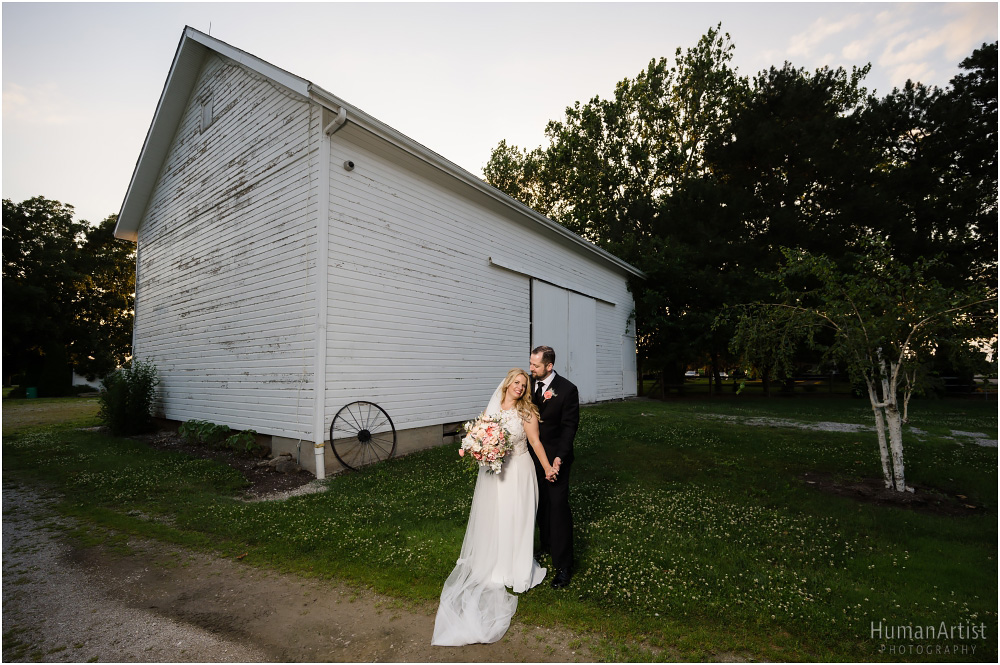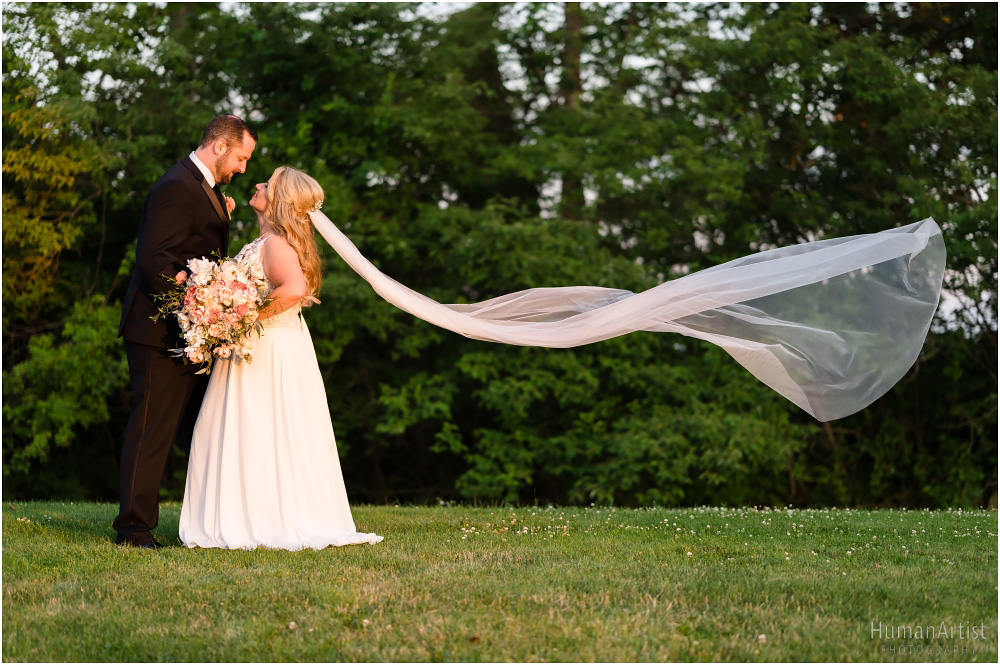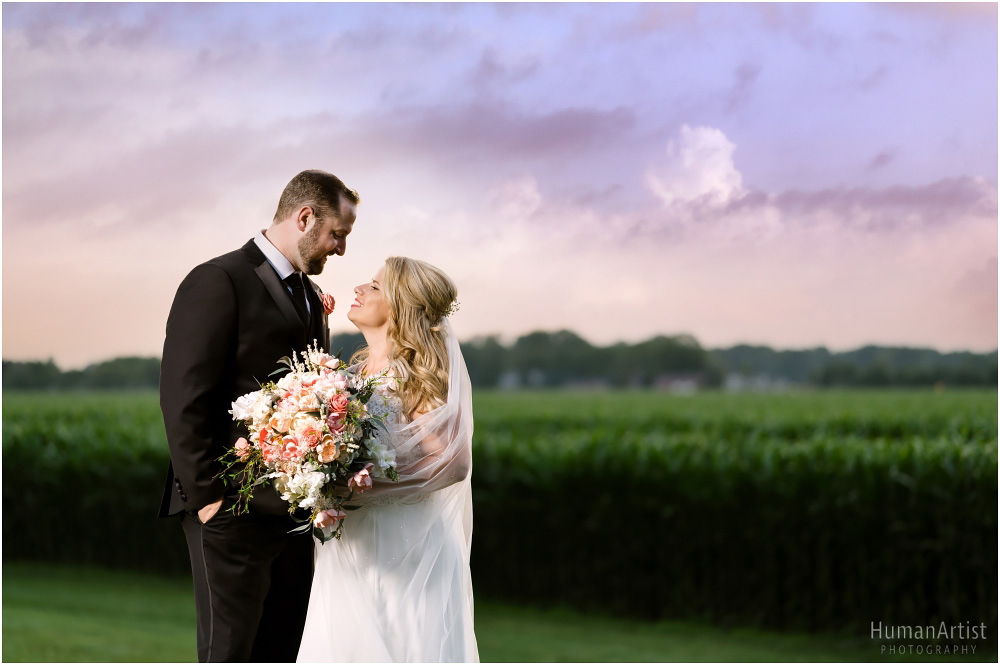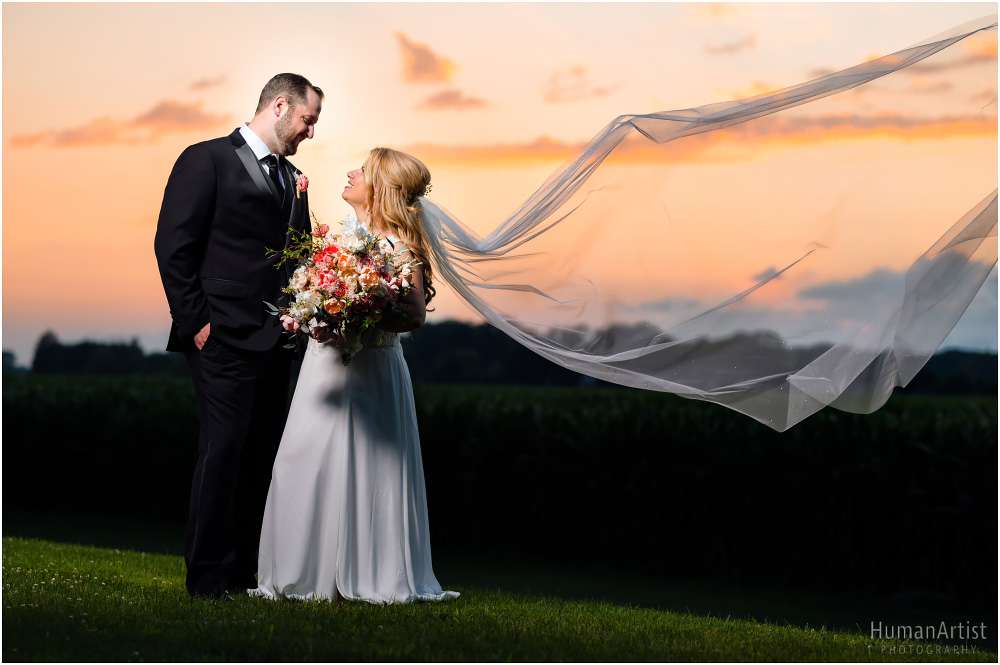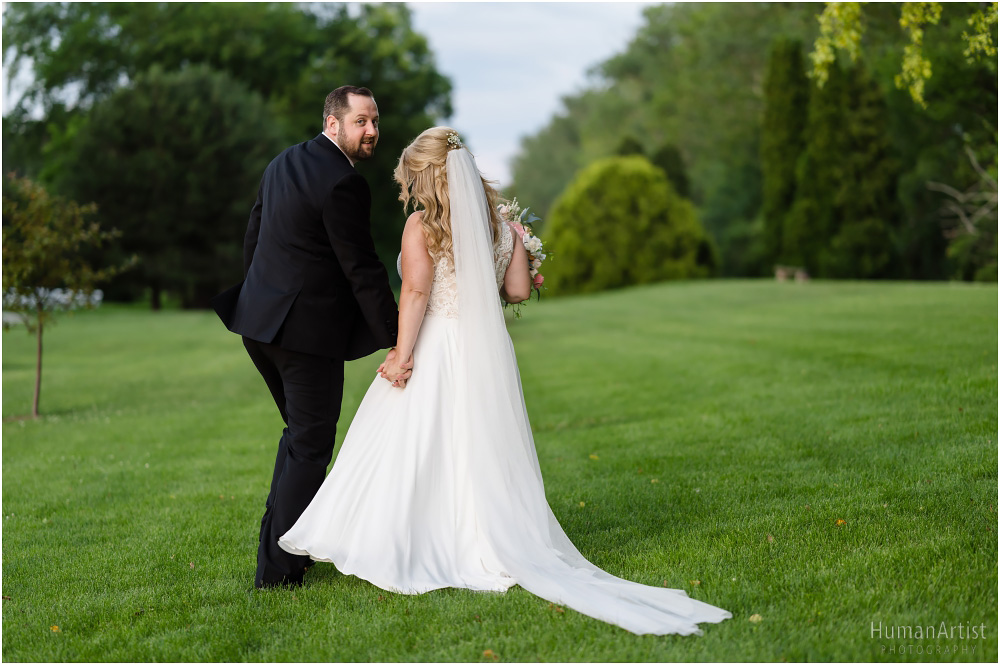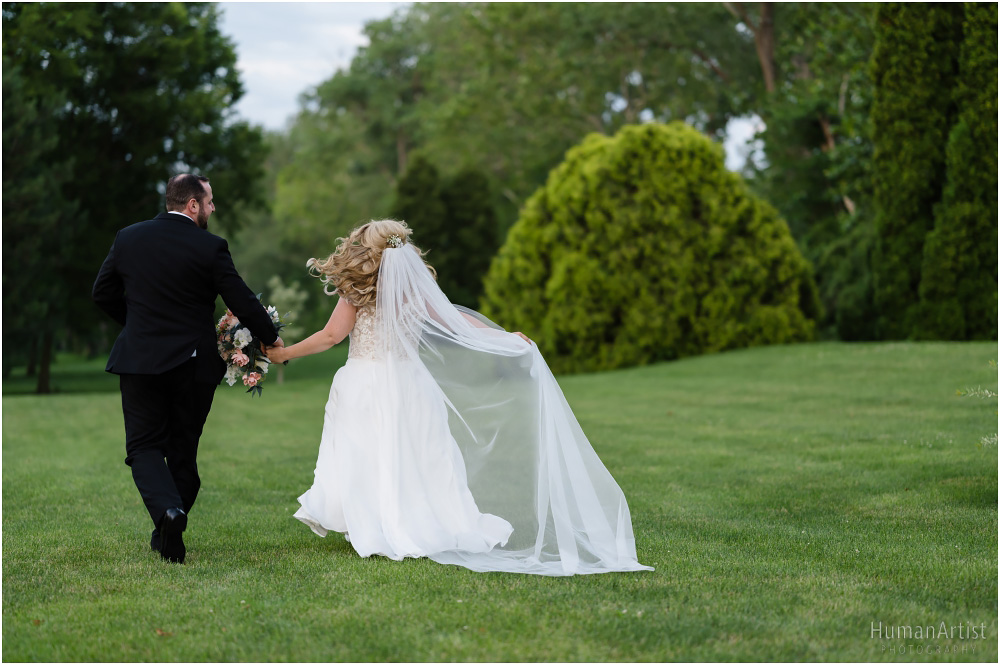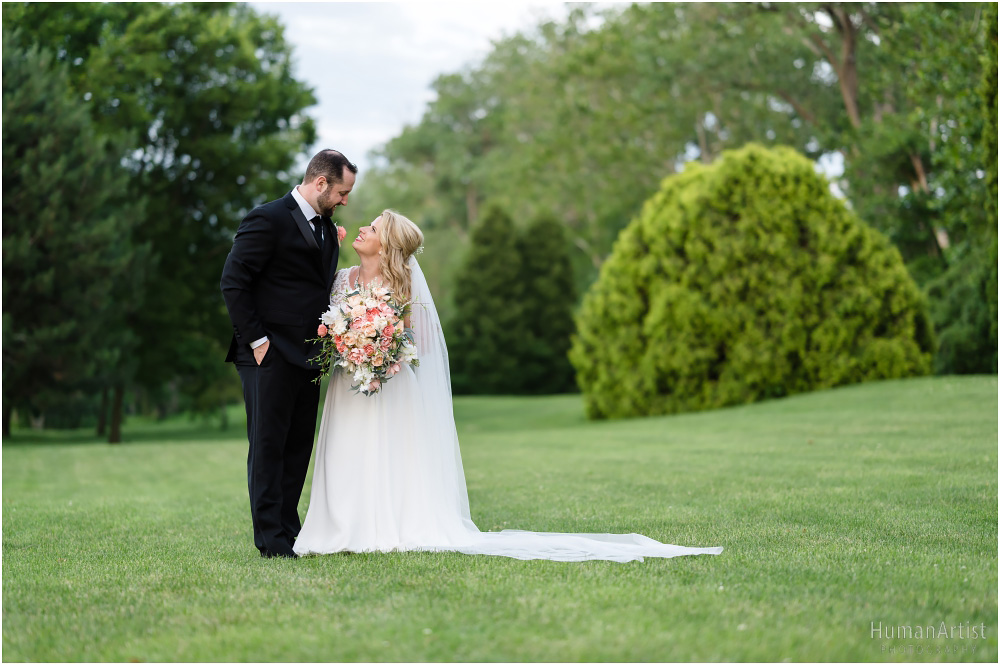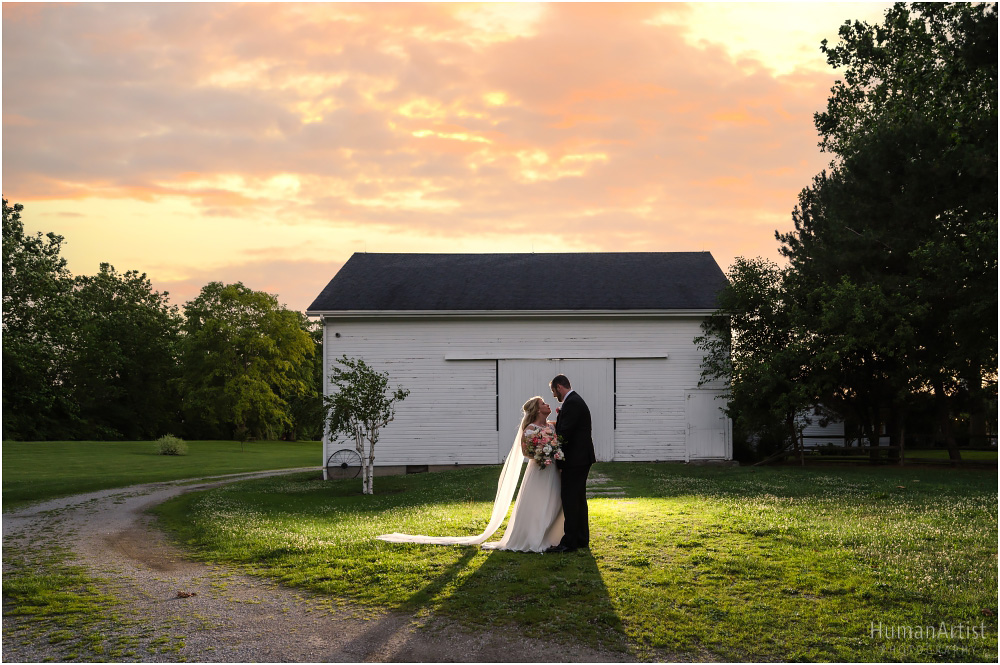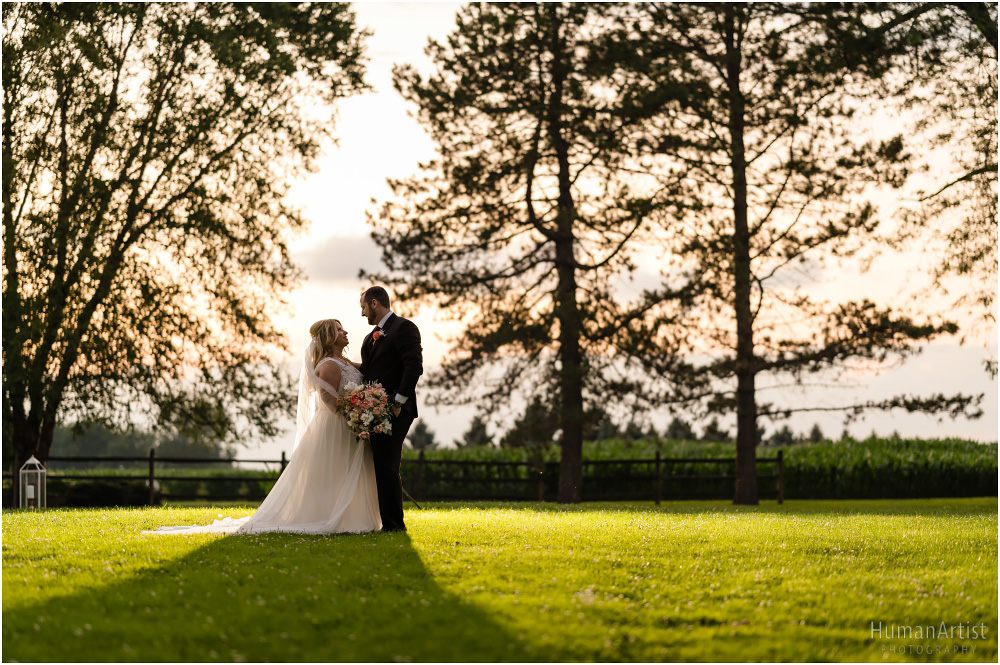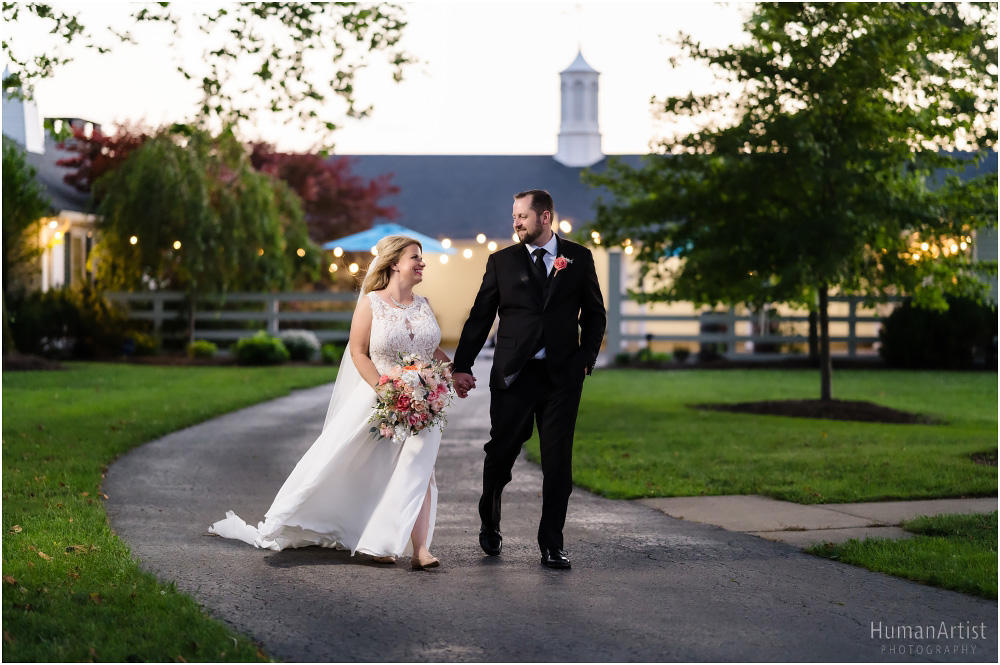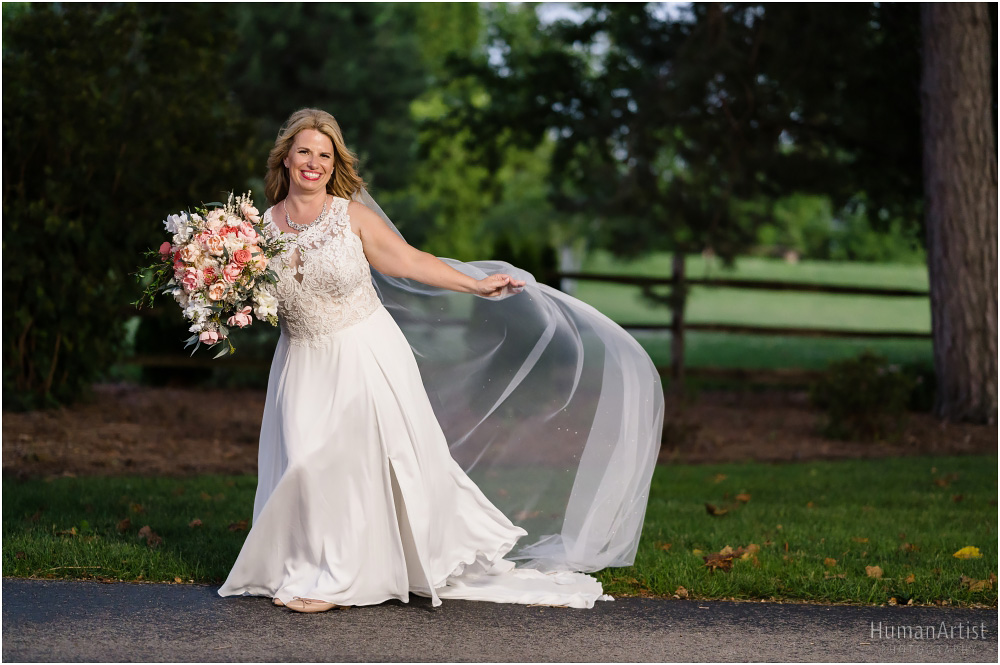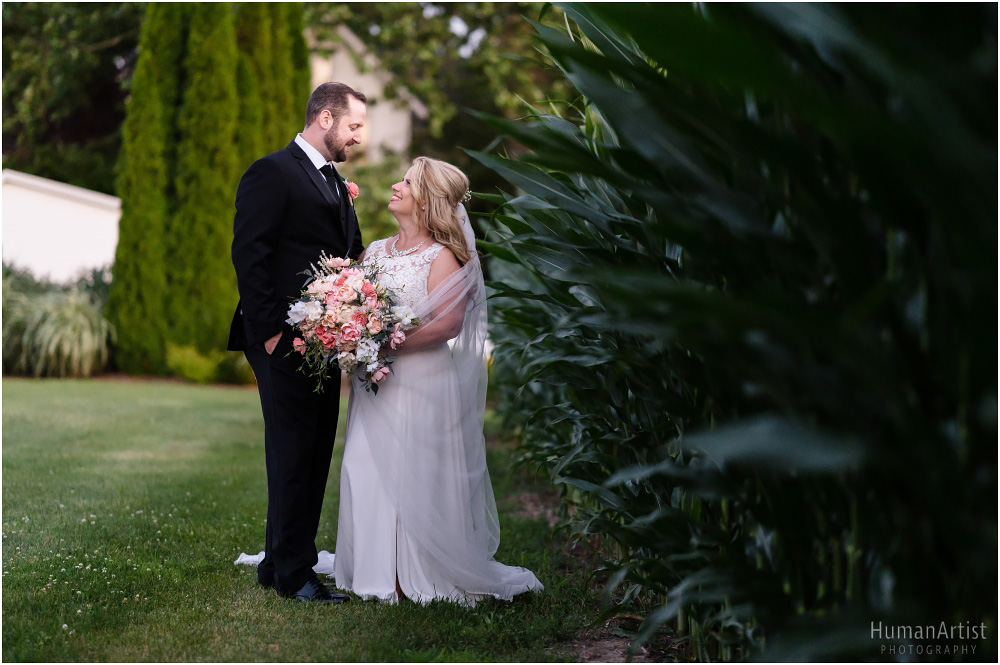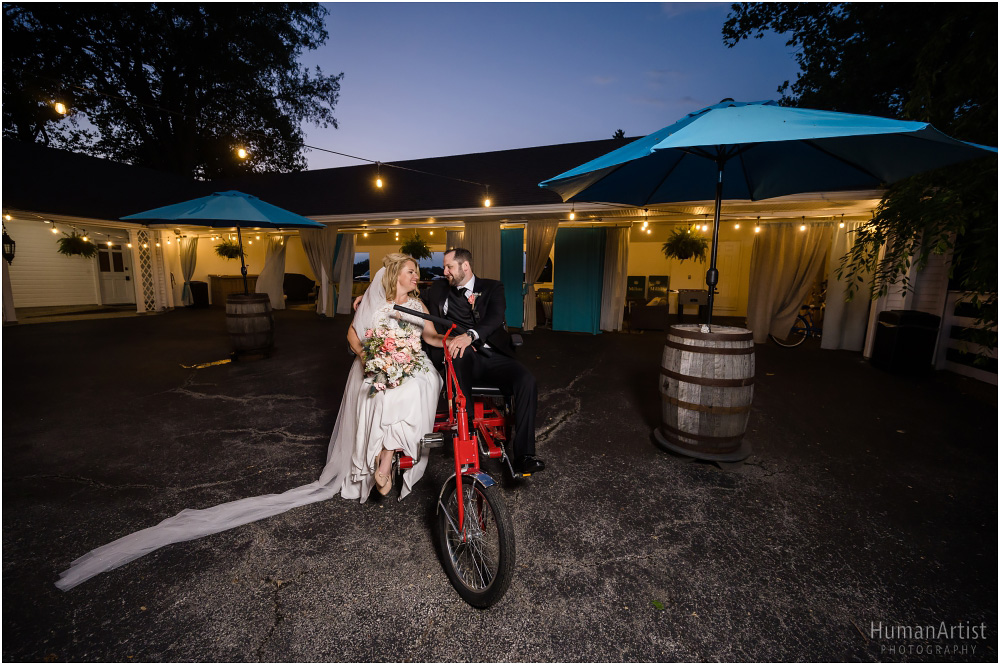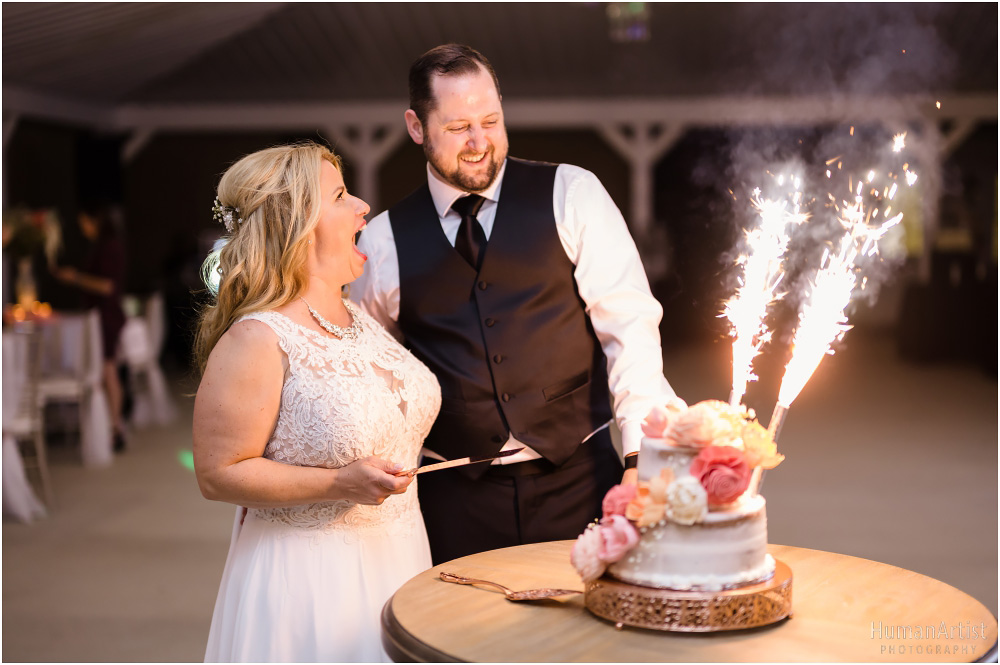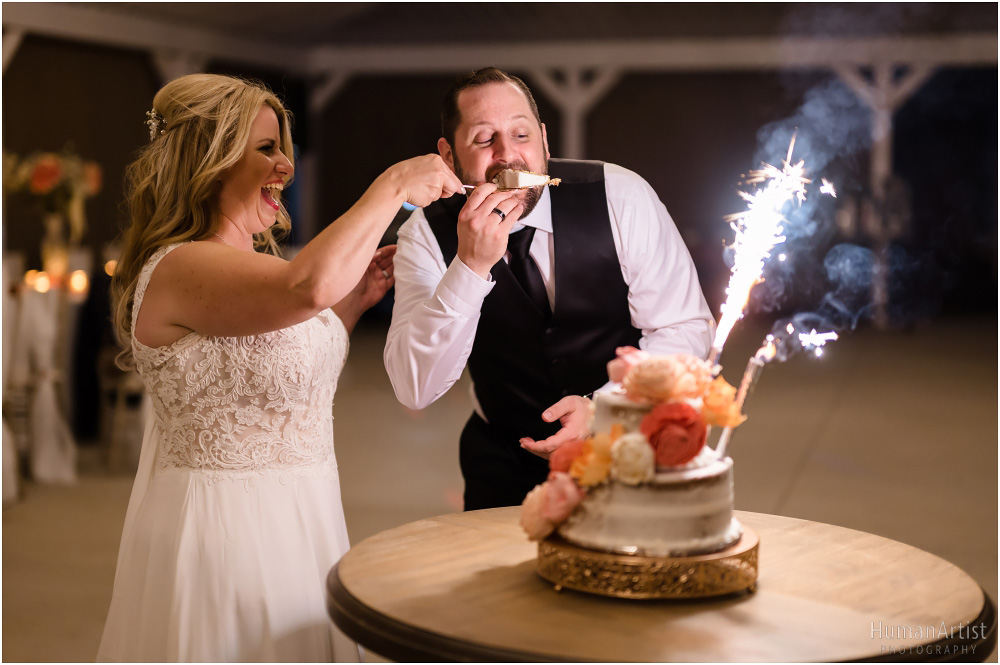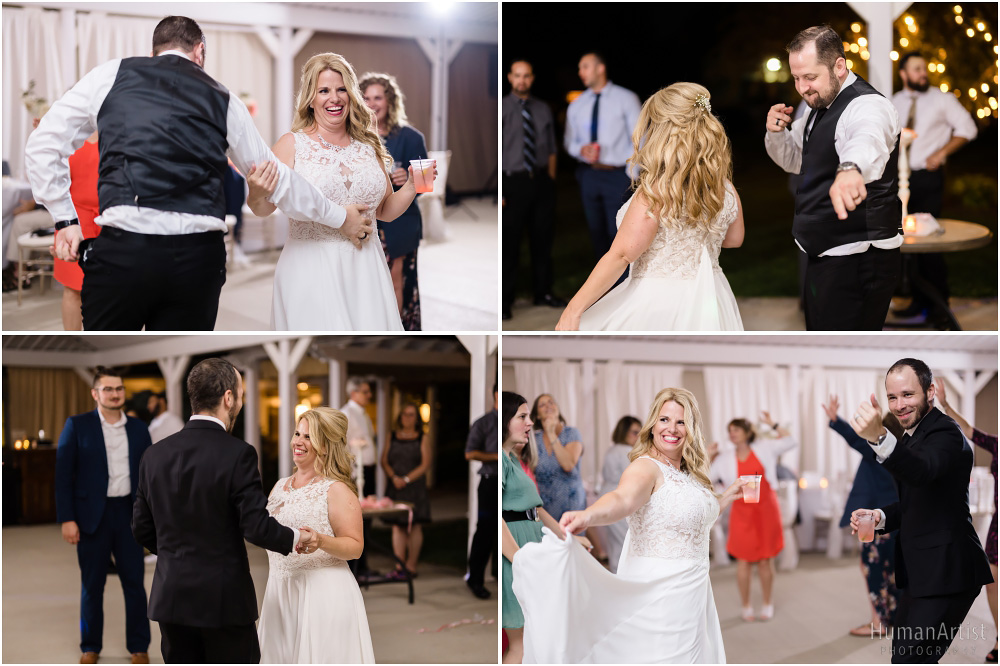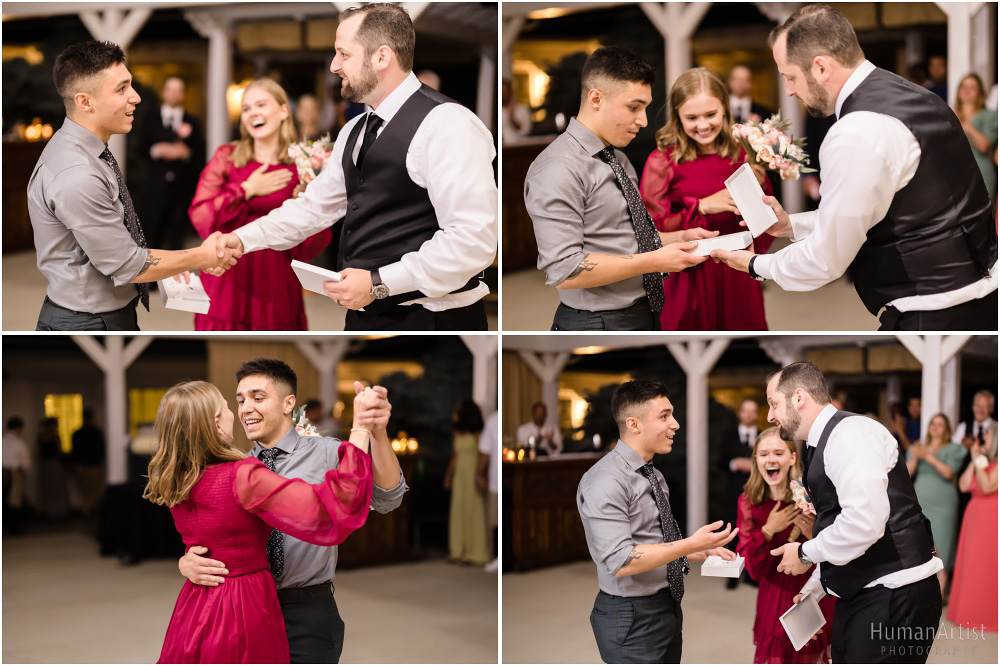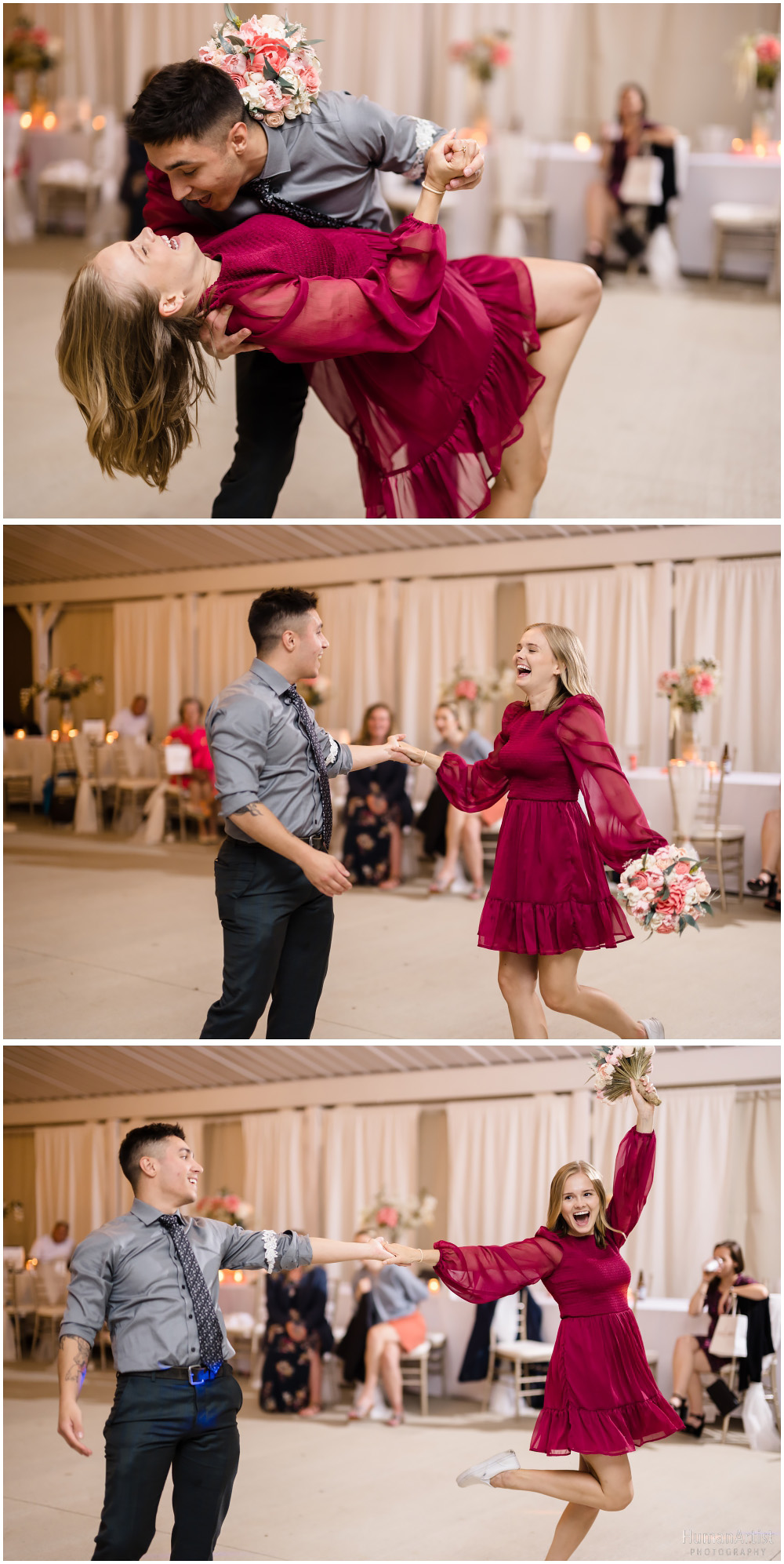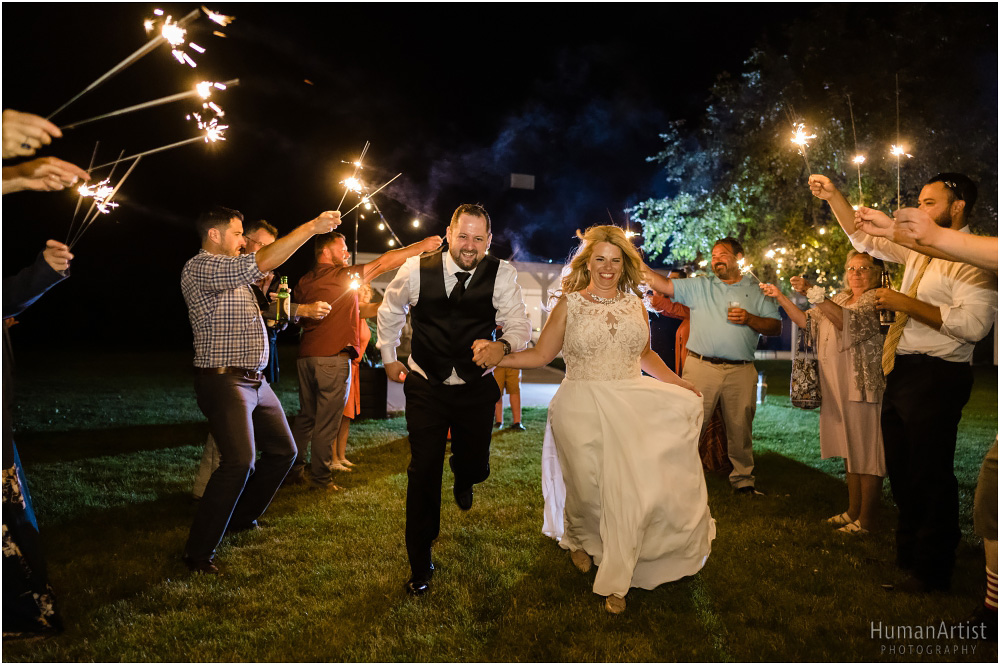 Cleveland Wedding and Portrait Photographer
Service Information
Human Artist Photography provides portrait and wedding photography services in Cleveland, Akron areas as well as all Northeast Ohio and beyond. If you are looking for a wedding photographer in your area, contact us to learn about our services. Be sure to consider us for your professional headshots, portrait photography and family photography in Cleveland, Broadview Heights, Brecksville, Akron and beyond.