Engagement Session with Carlie and Cameron at Edgewater Park in Cleveland, OH.
On late afternoon in early November we met with Carlie and Cameron by Lake Eerie in Cleveland. I have to admit that their engagement session was an adventurous one. Besides being troopers, smiling through the chilly wind coming from the vastness of the cold body of water, Cameron and Carlie knew how to warm each other up. This engagement session in Edgewater Park was not simply a time of posing for pictures, but a manifestation of loving need for artistic expression! Their furry friend added much charm to the game and was such a joy to play with!
The waters of Lake Eerie could not stay still. In fact, they wanted to be part of the action and with great effort reached as far as Carlie's feet creating an opportunity for some hunorous expressions.
When the sun was set, we ended the engagement session with Cleveland city on the backdrop. Enjoy the preview from this beautiful engagement session in Cleveland with Carlie and Cameron.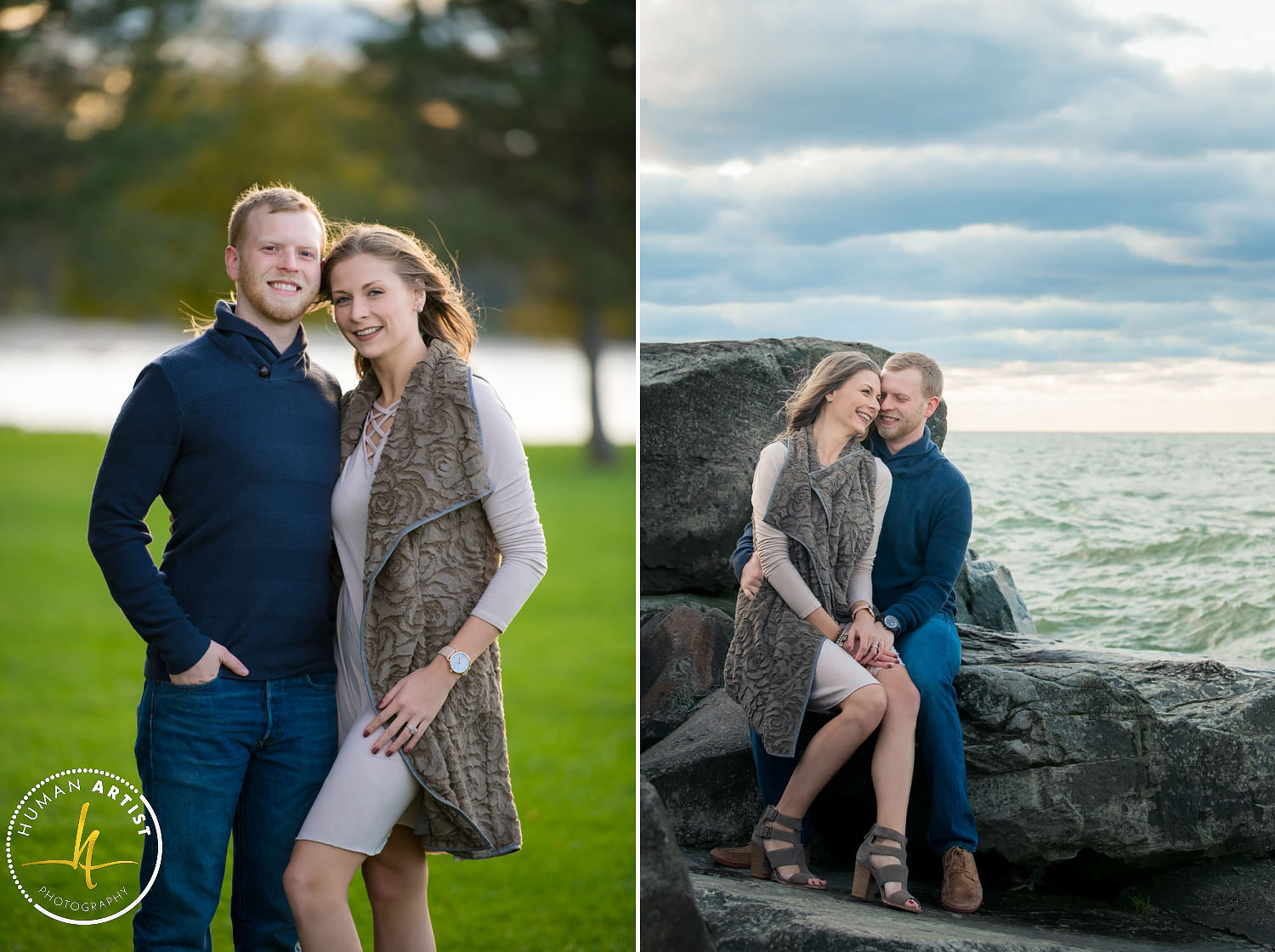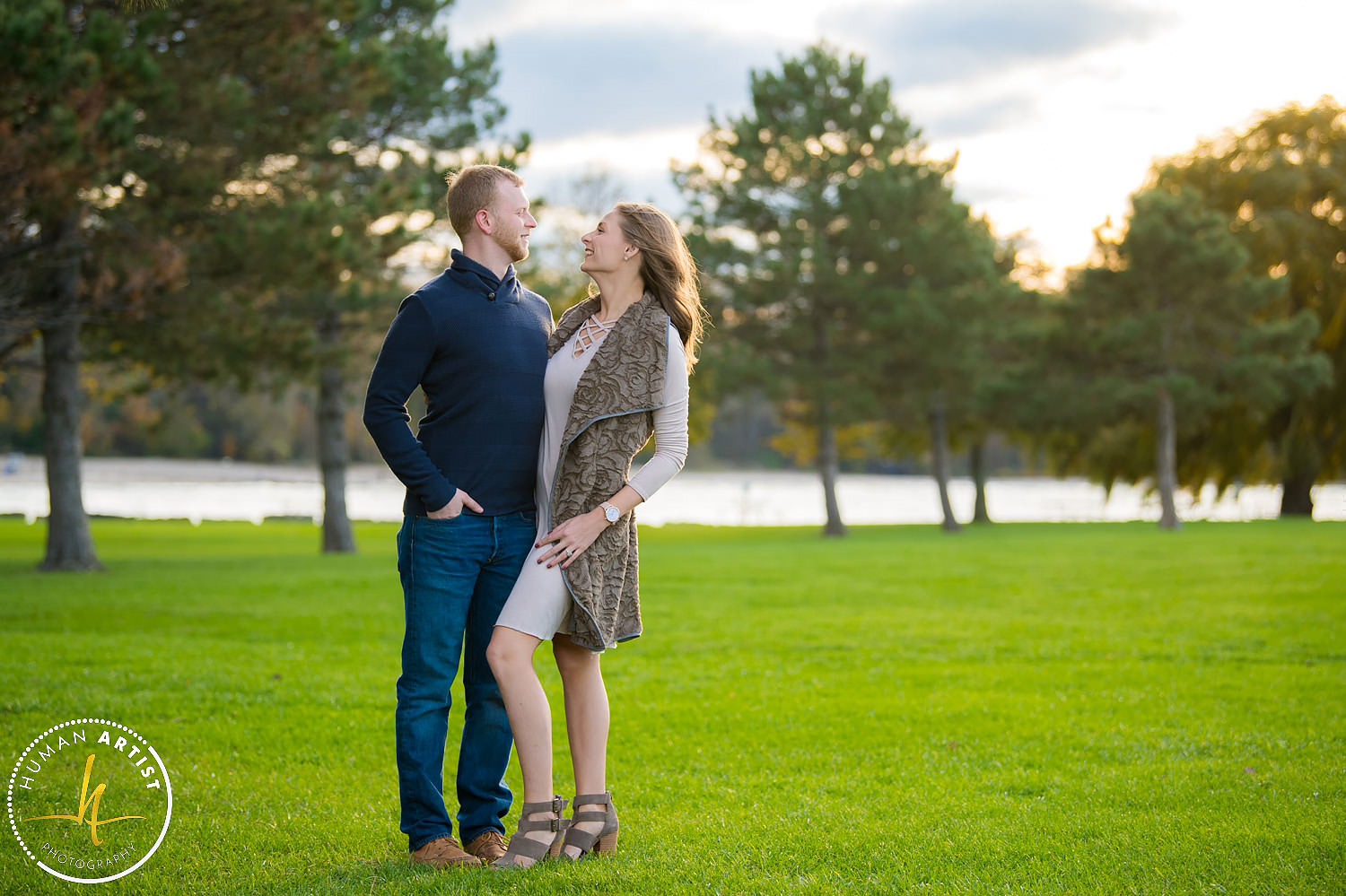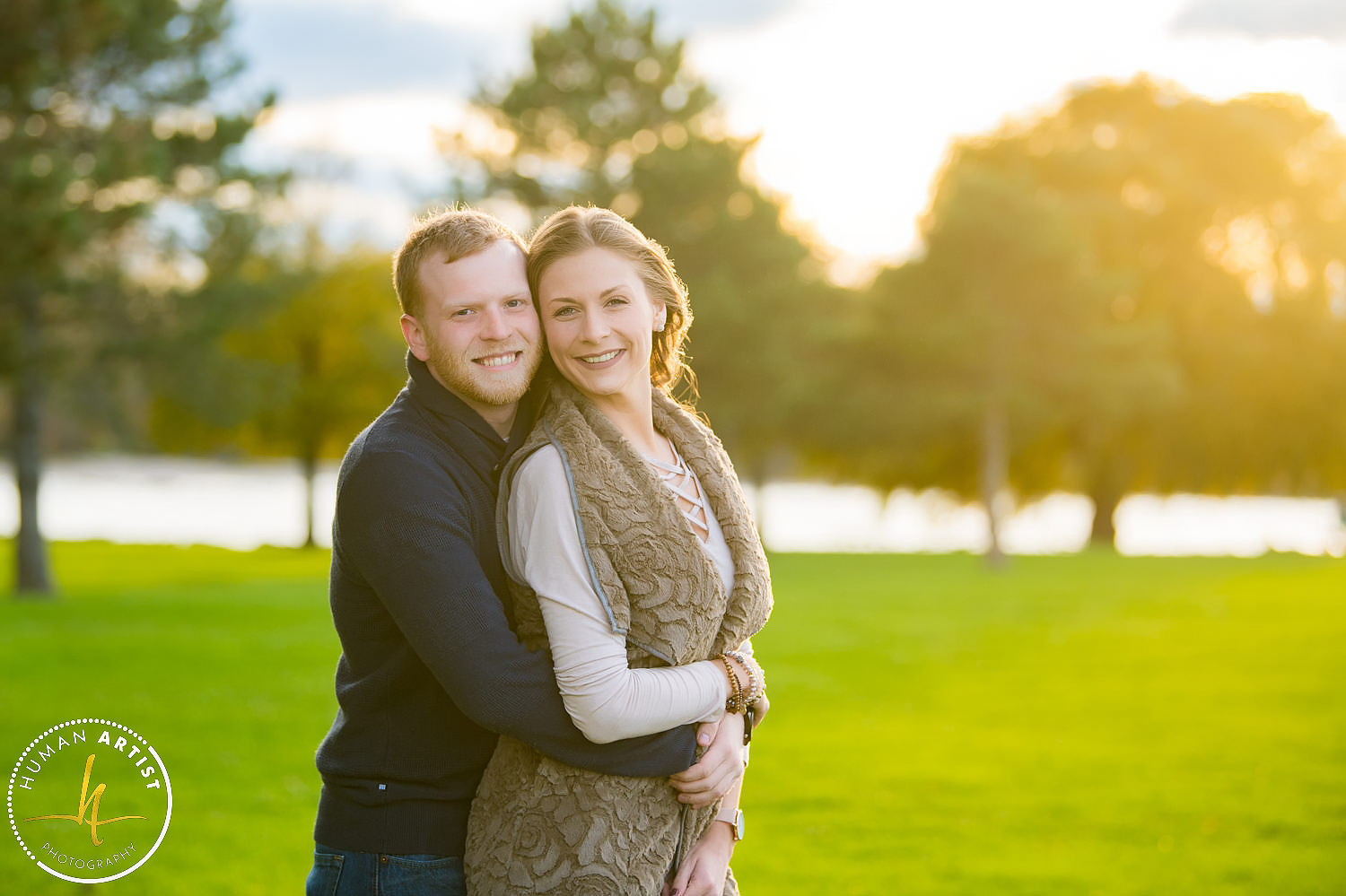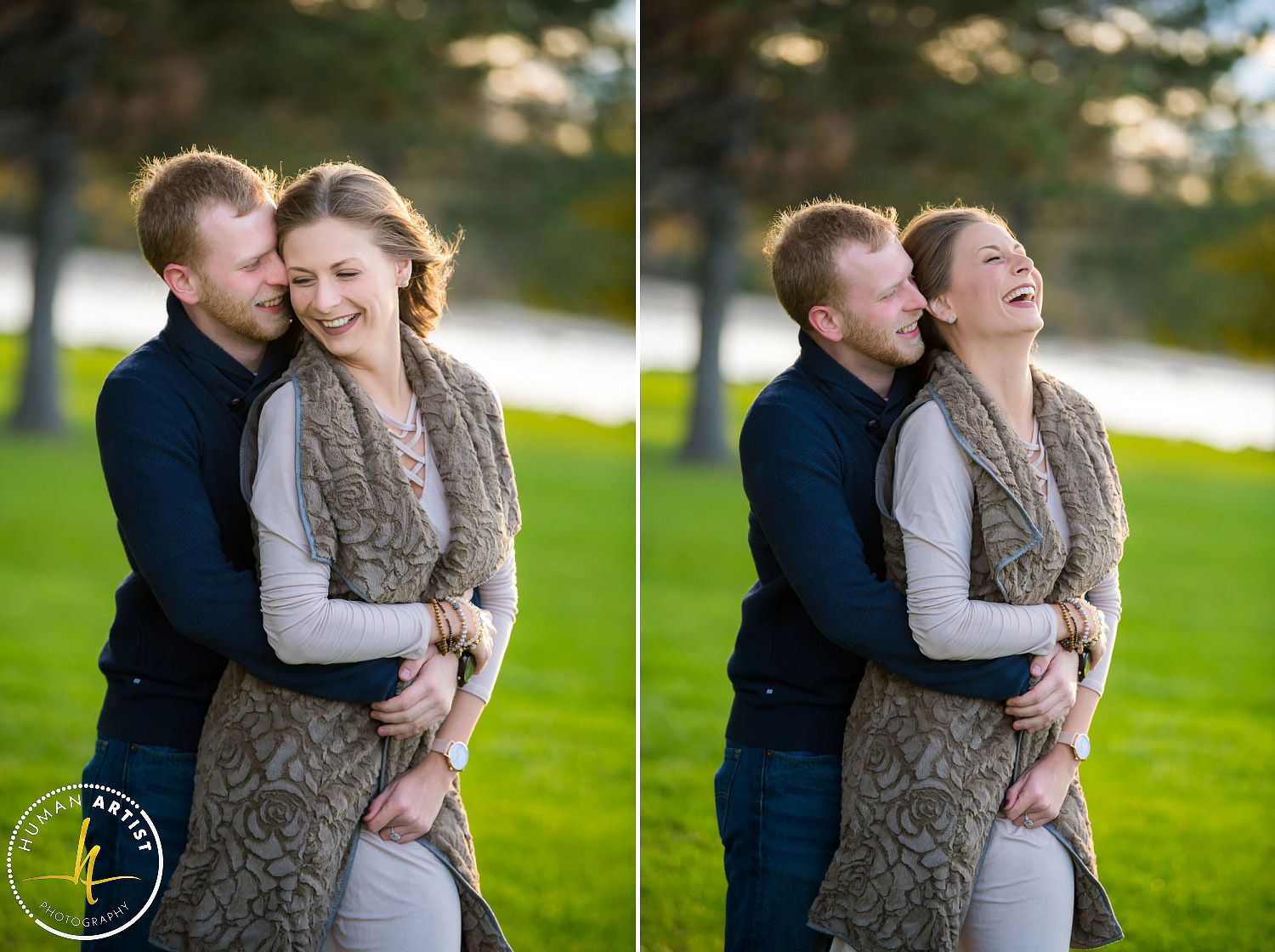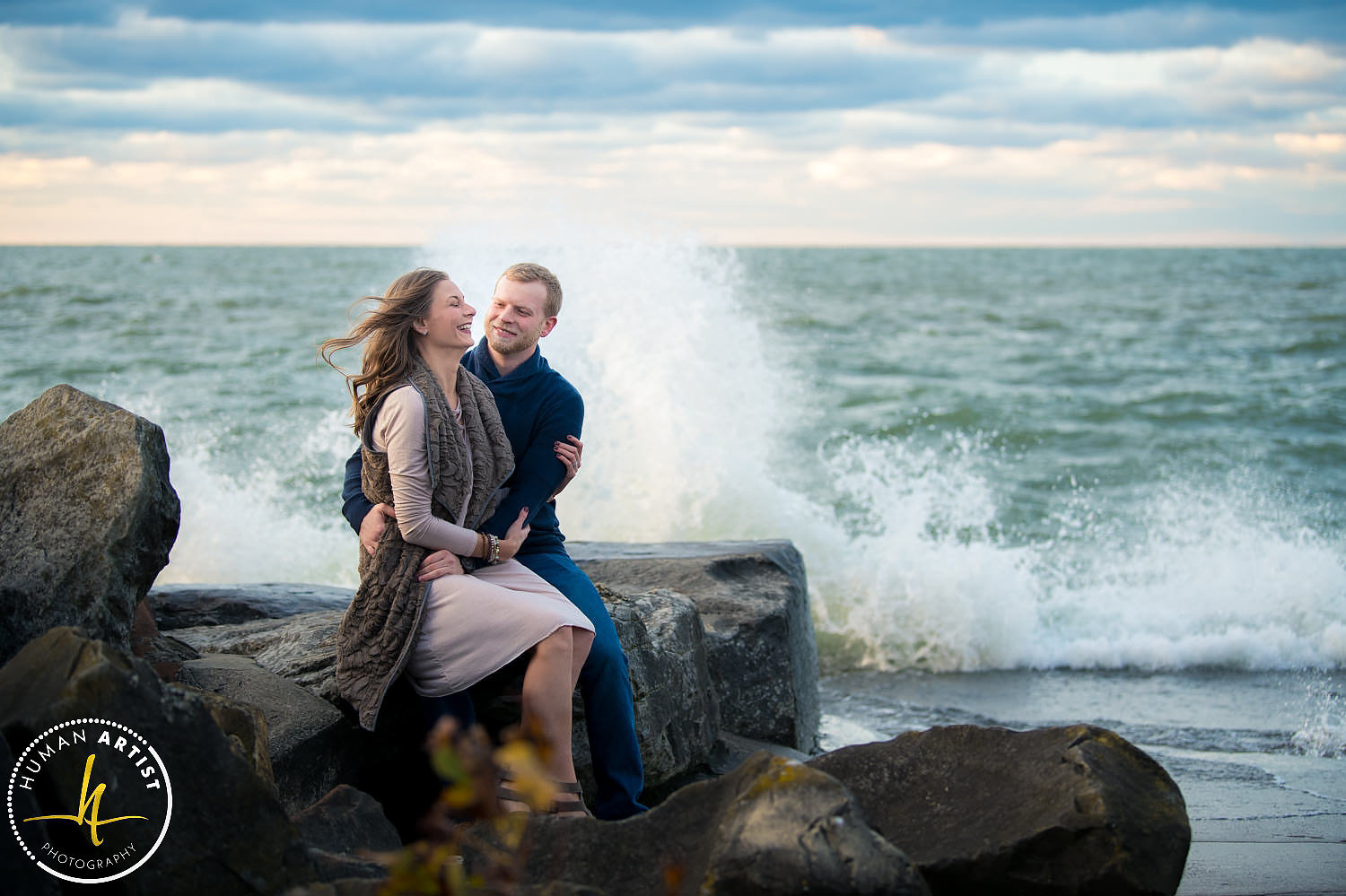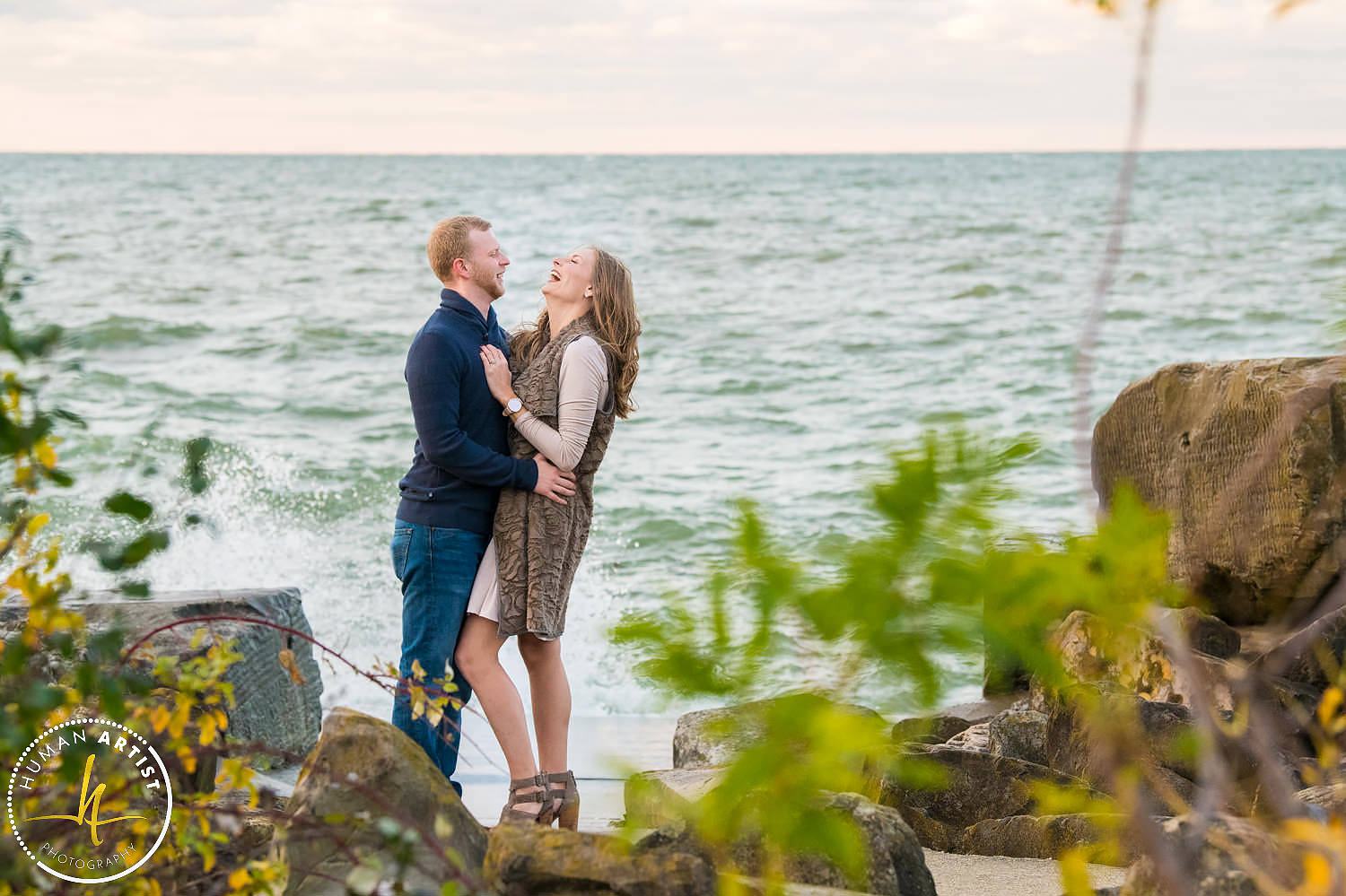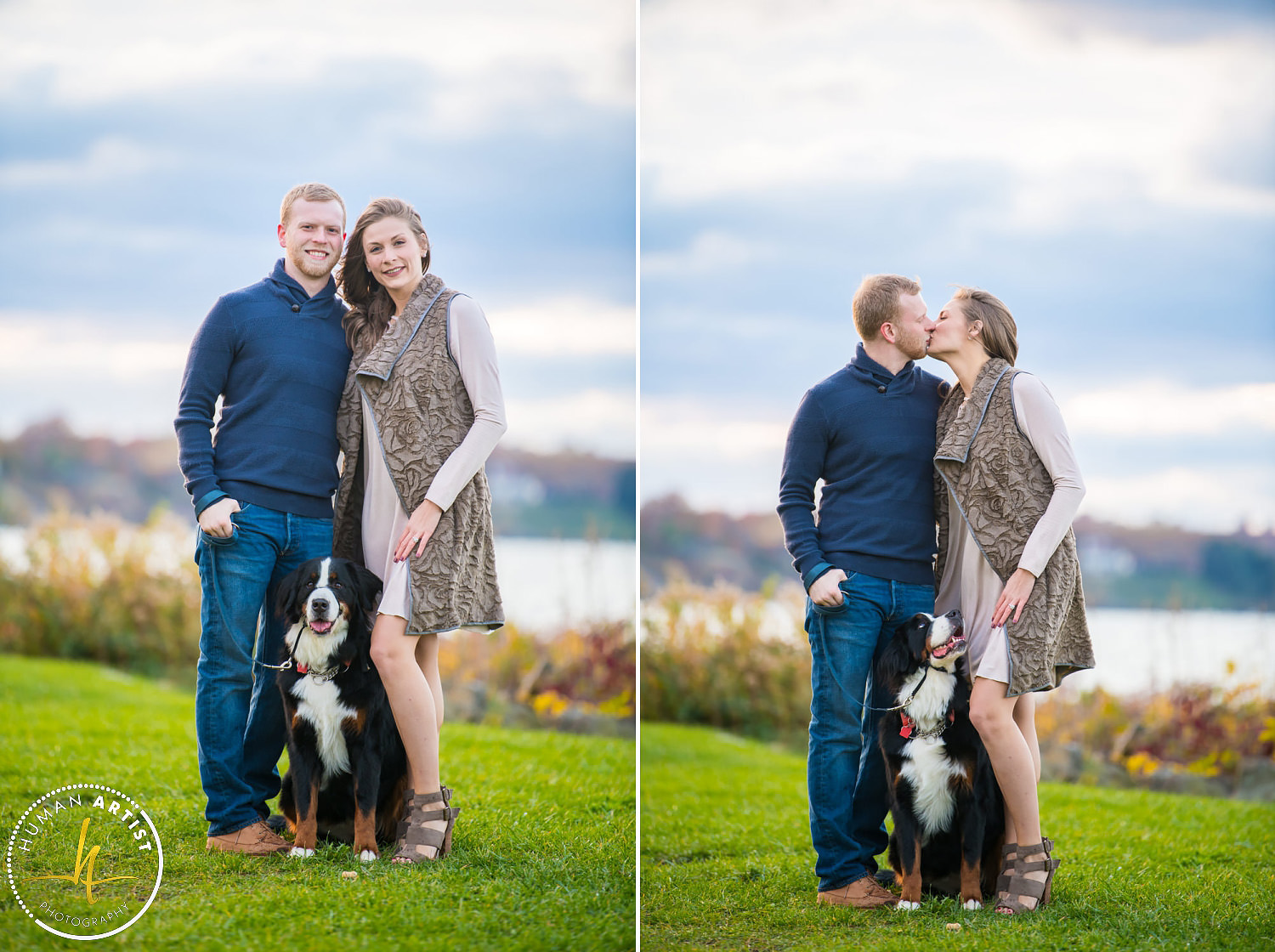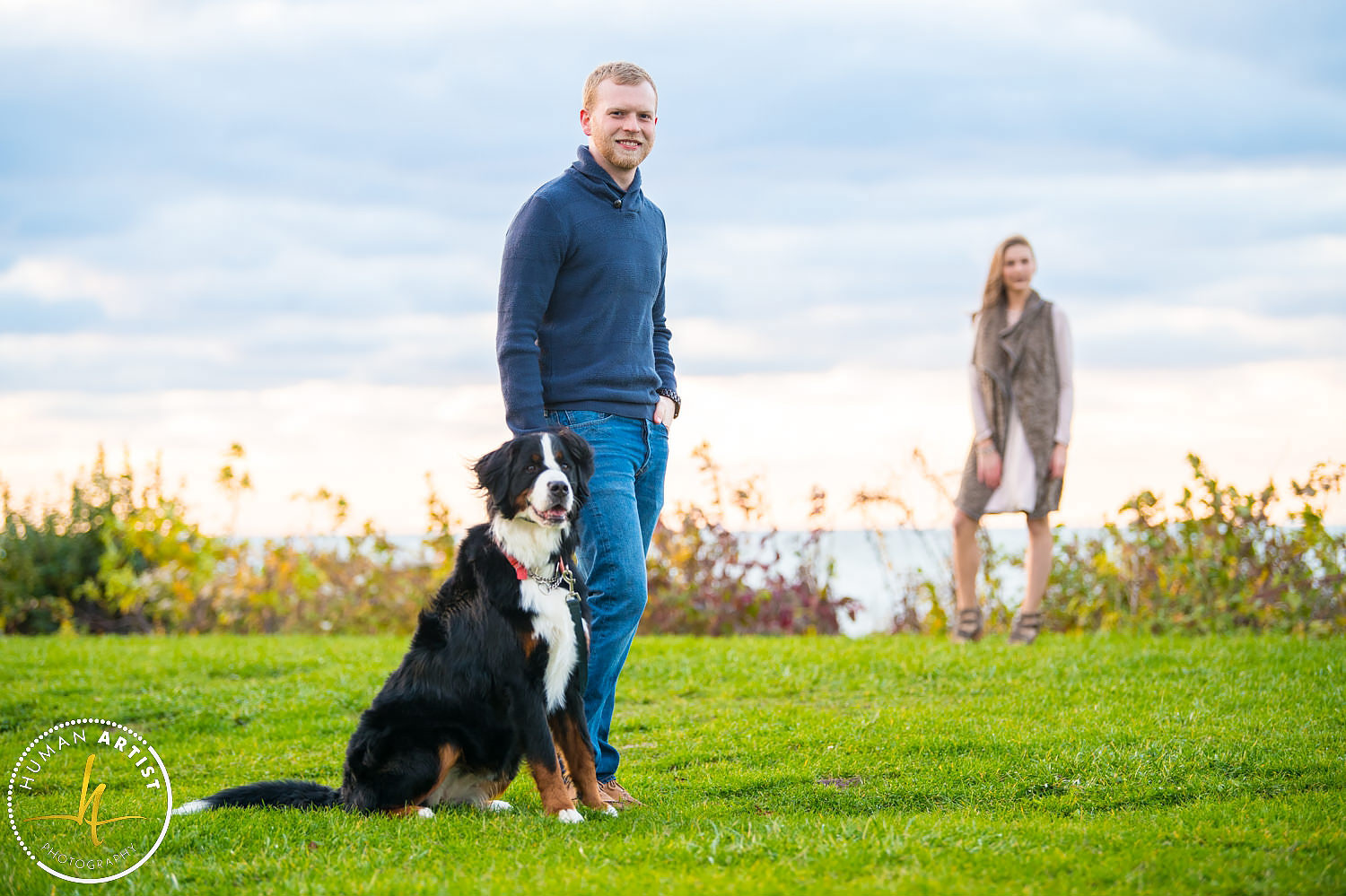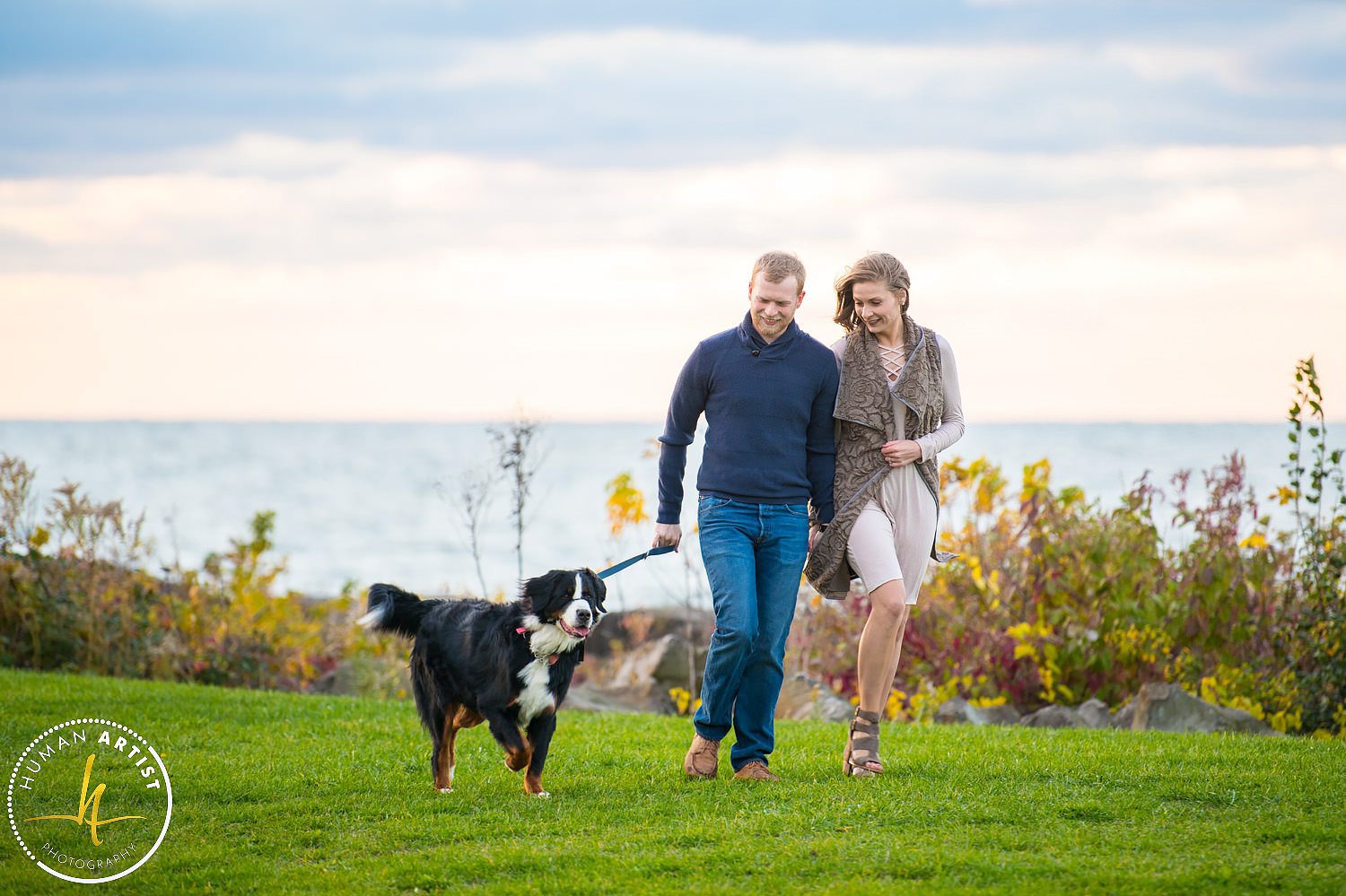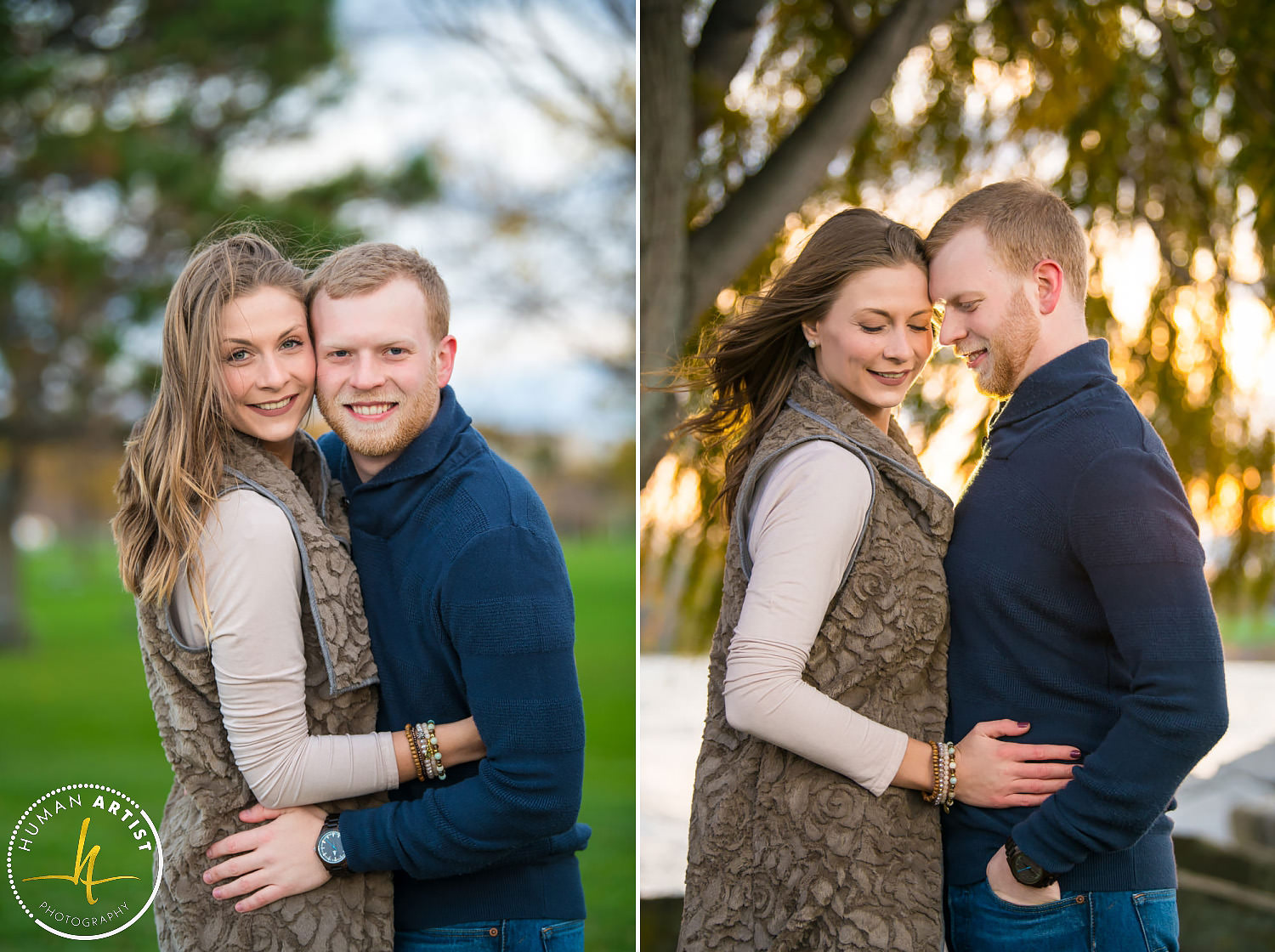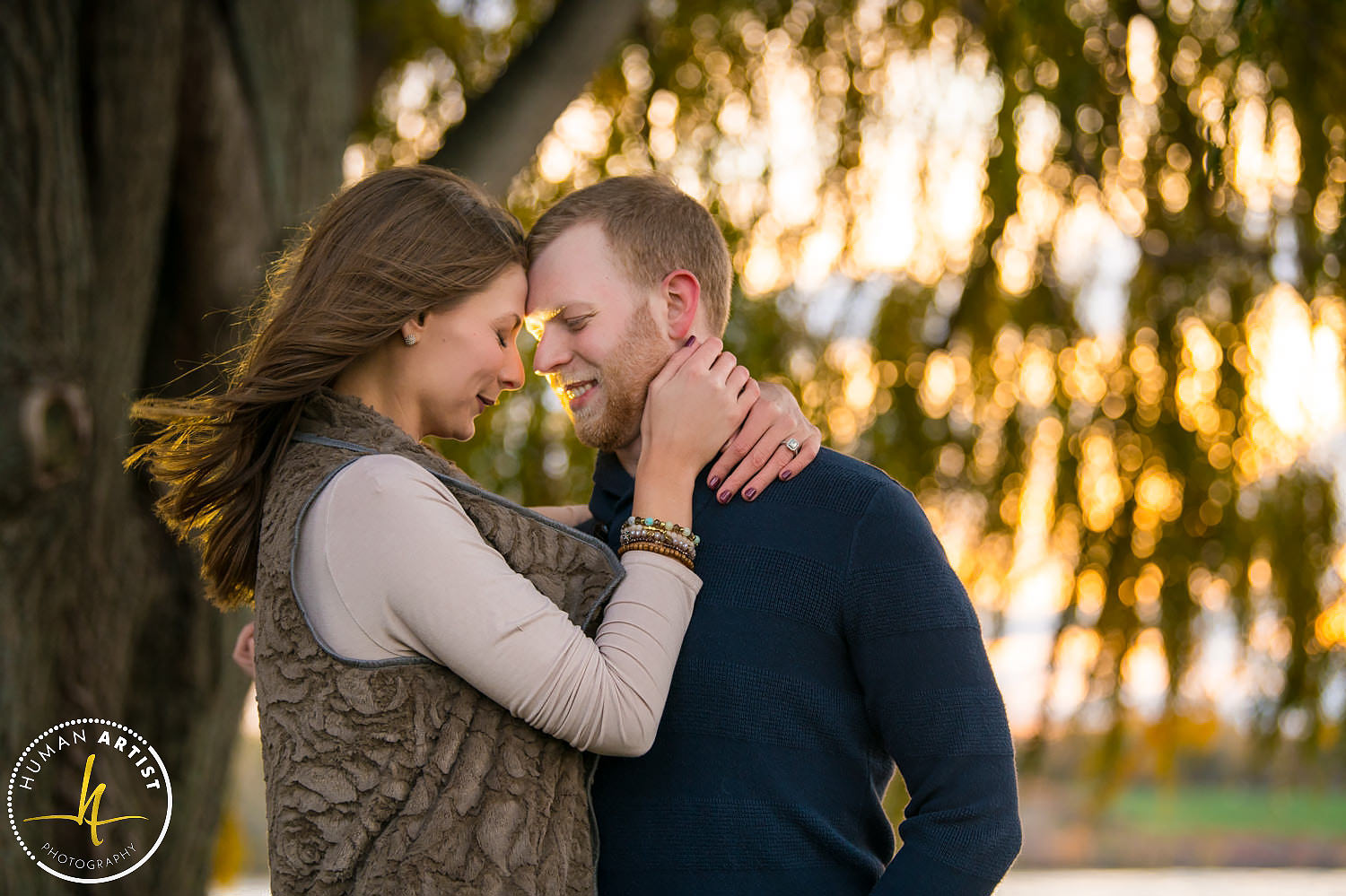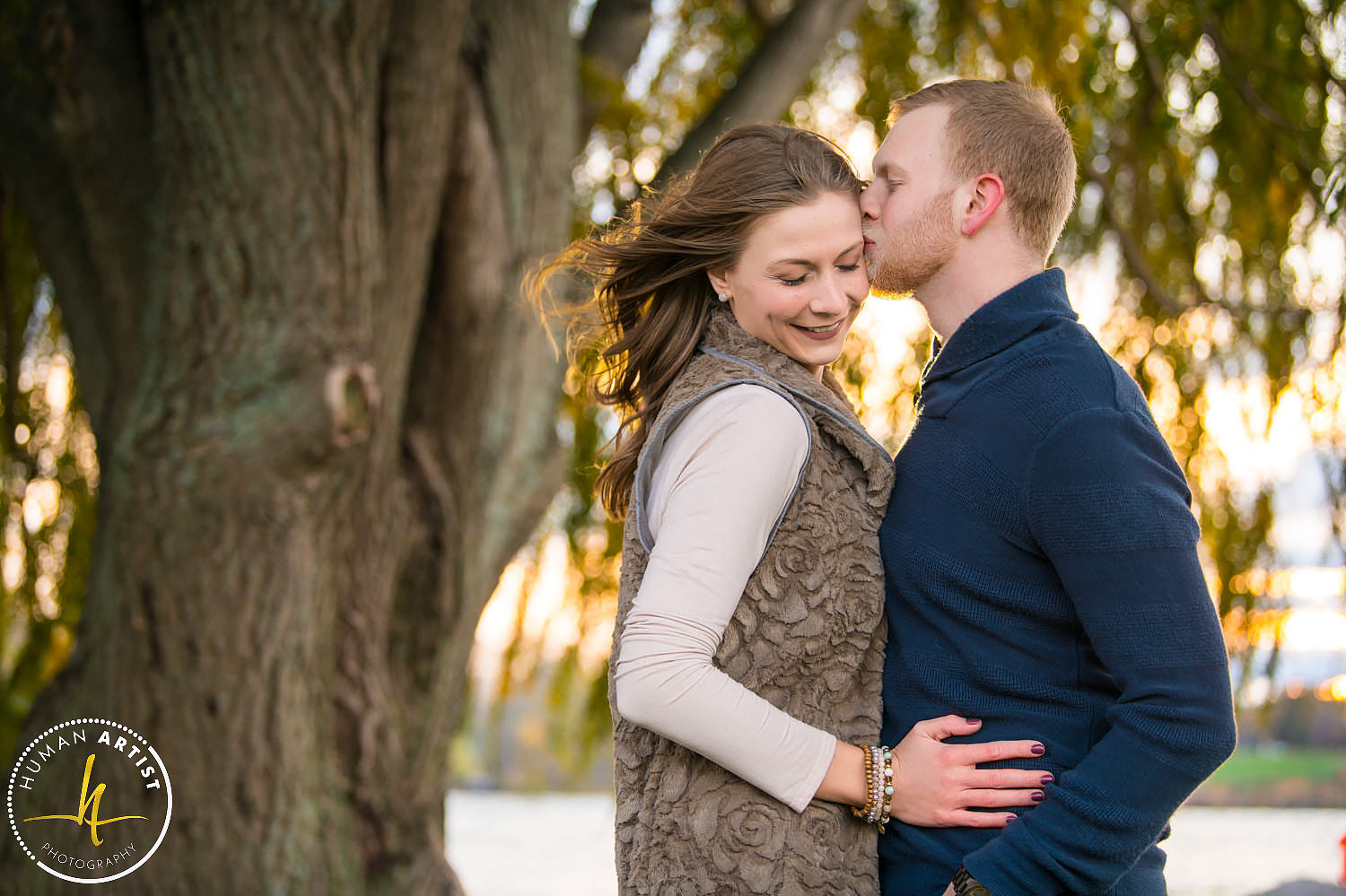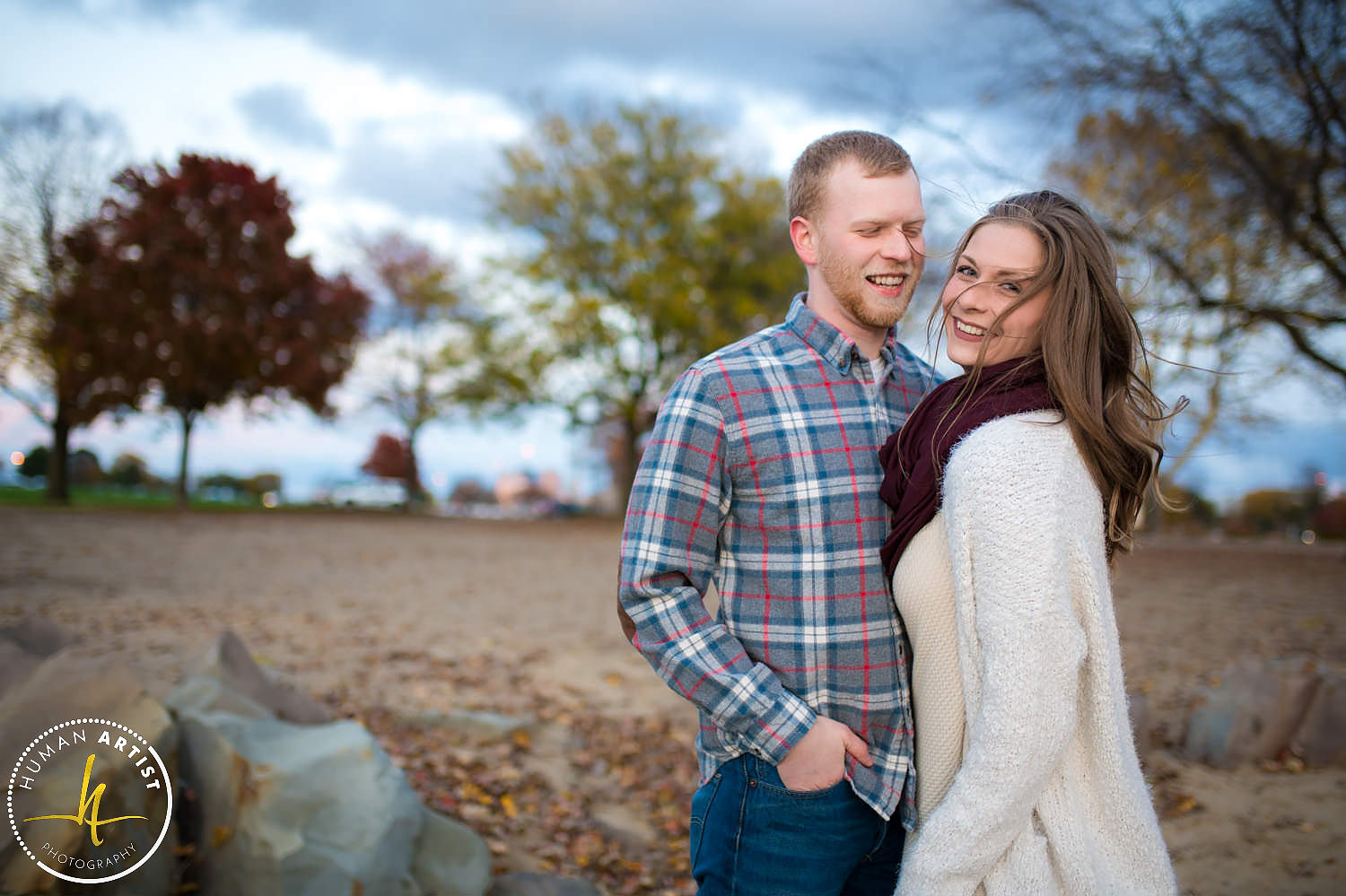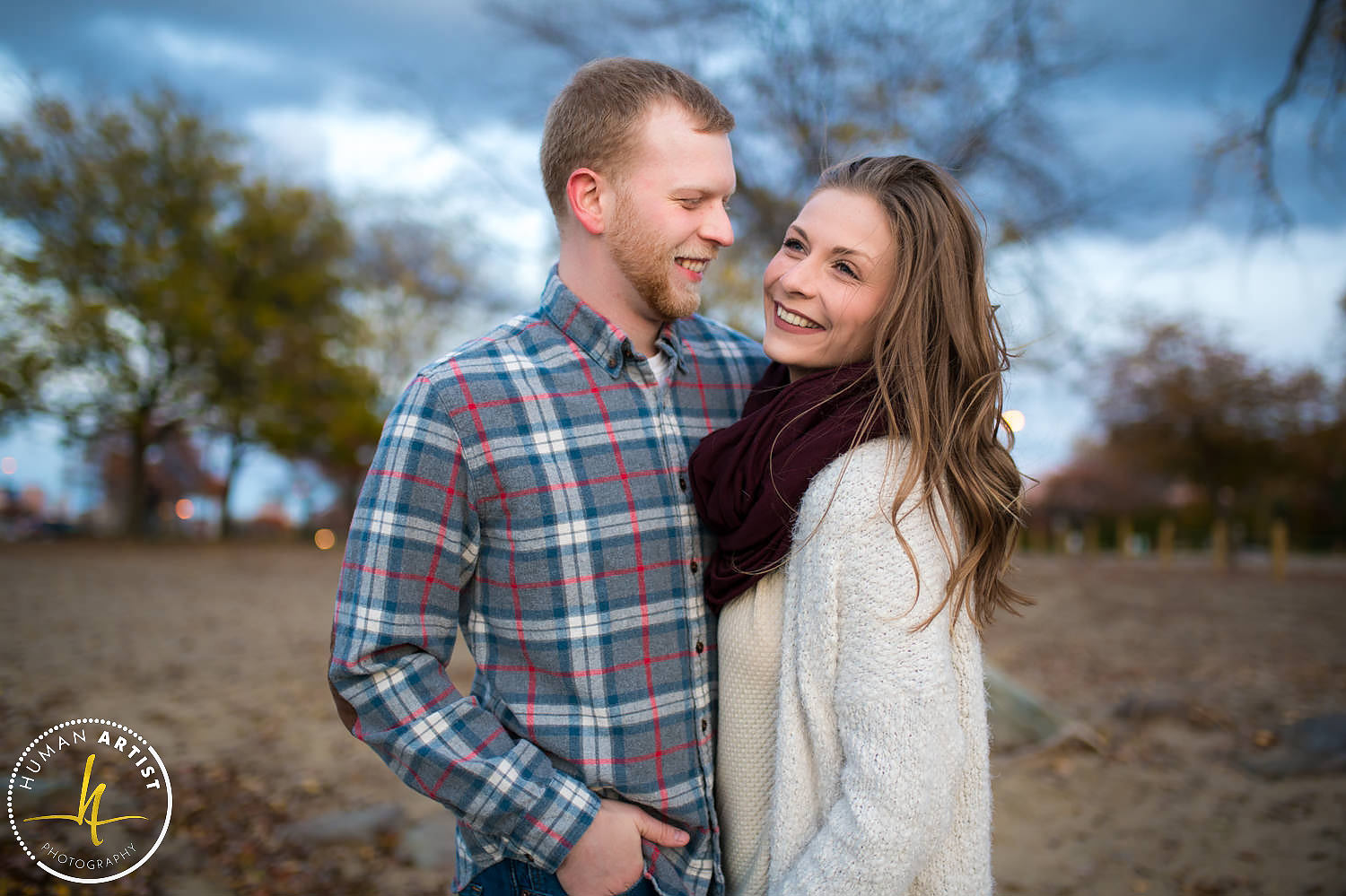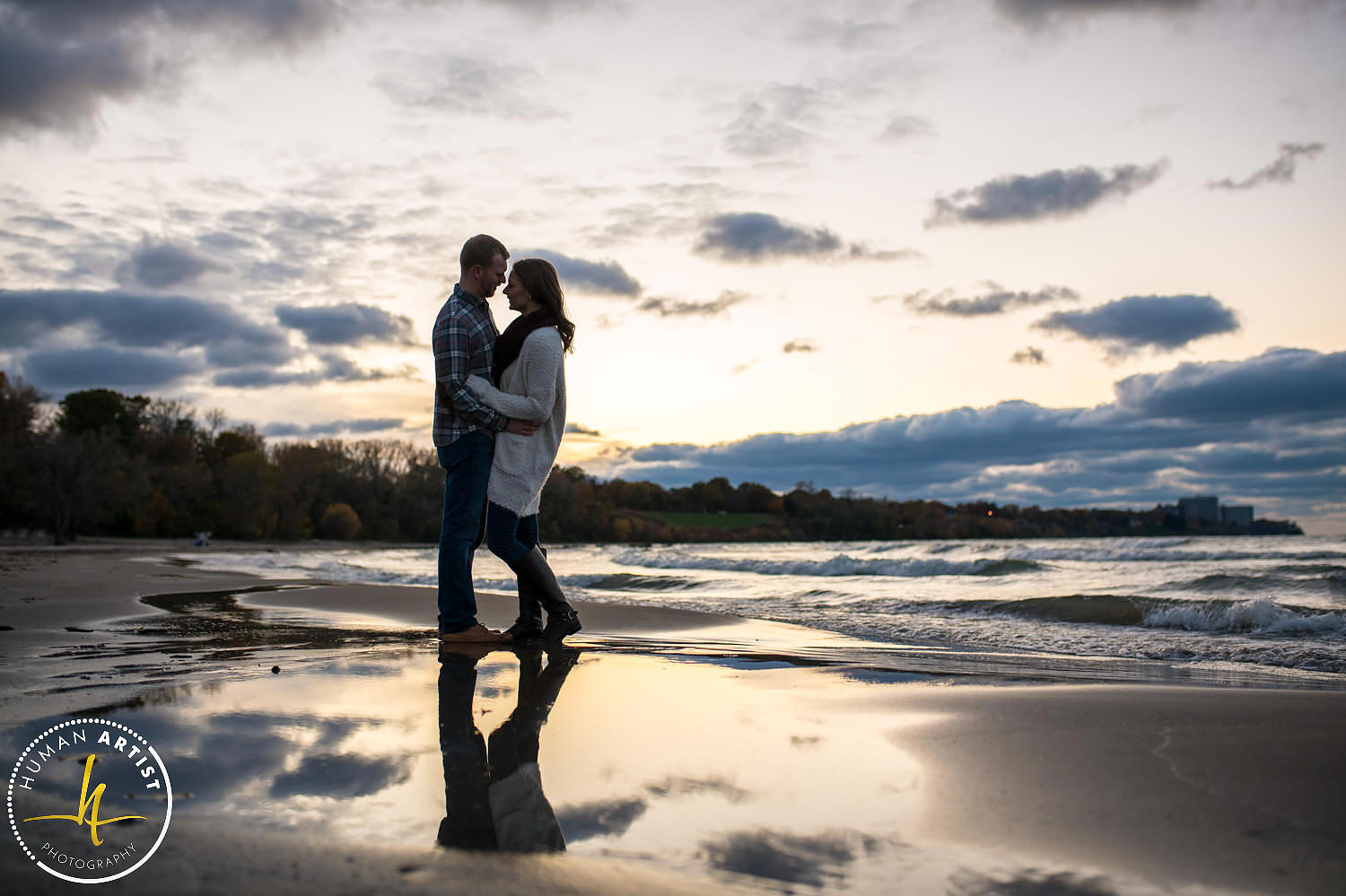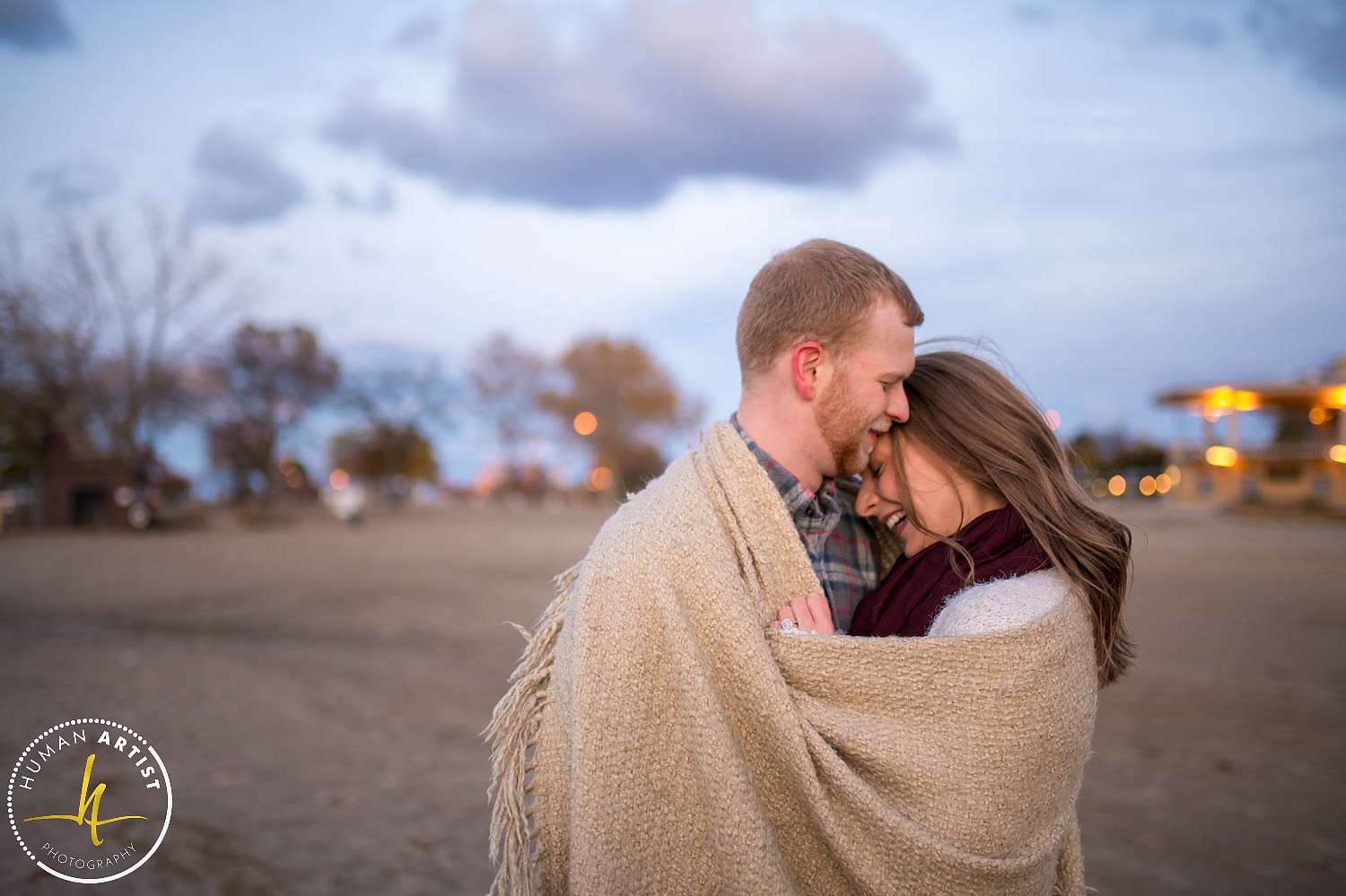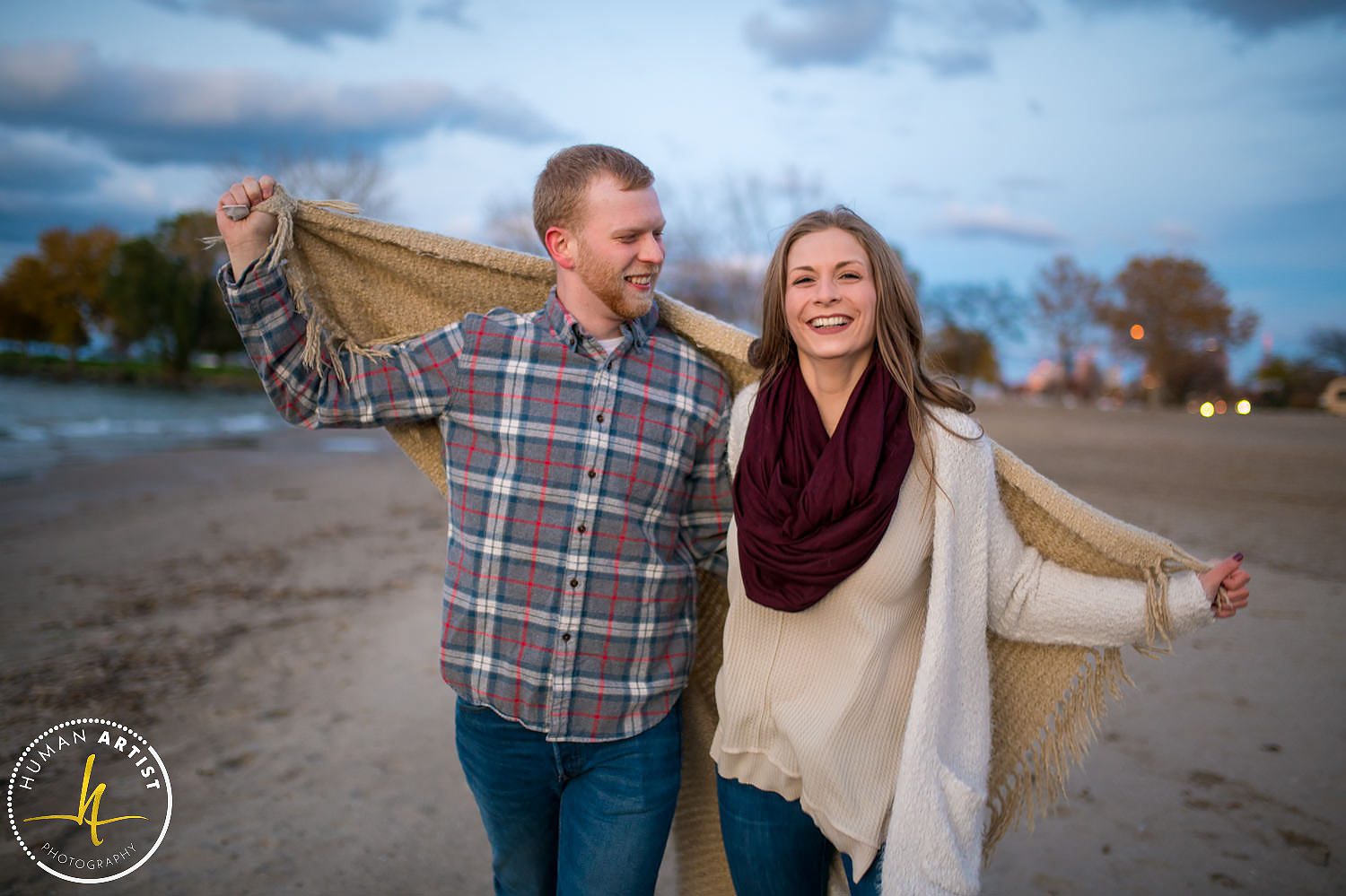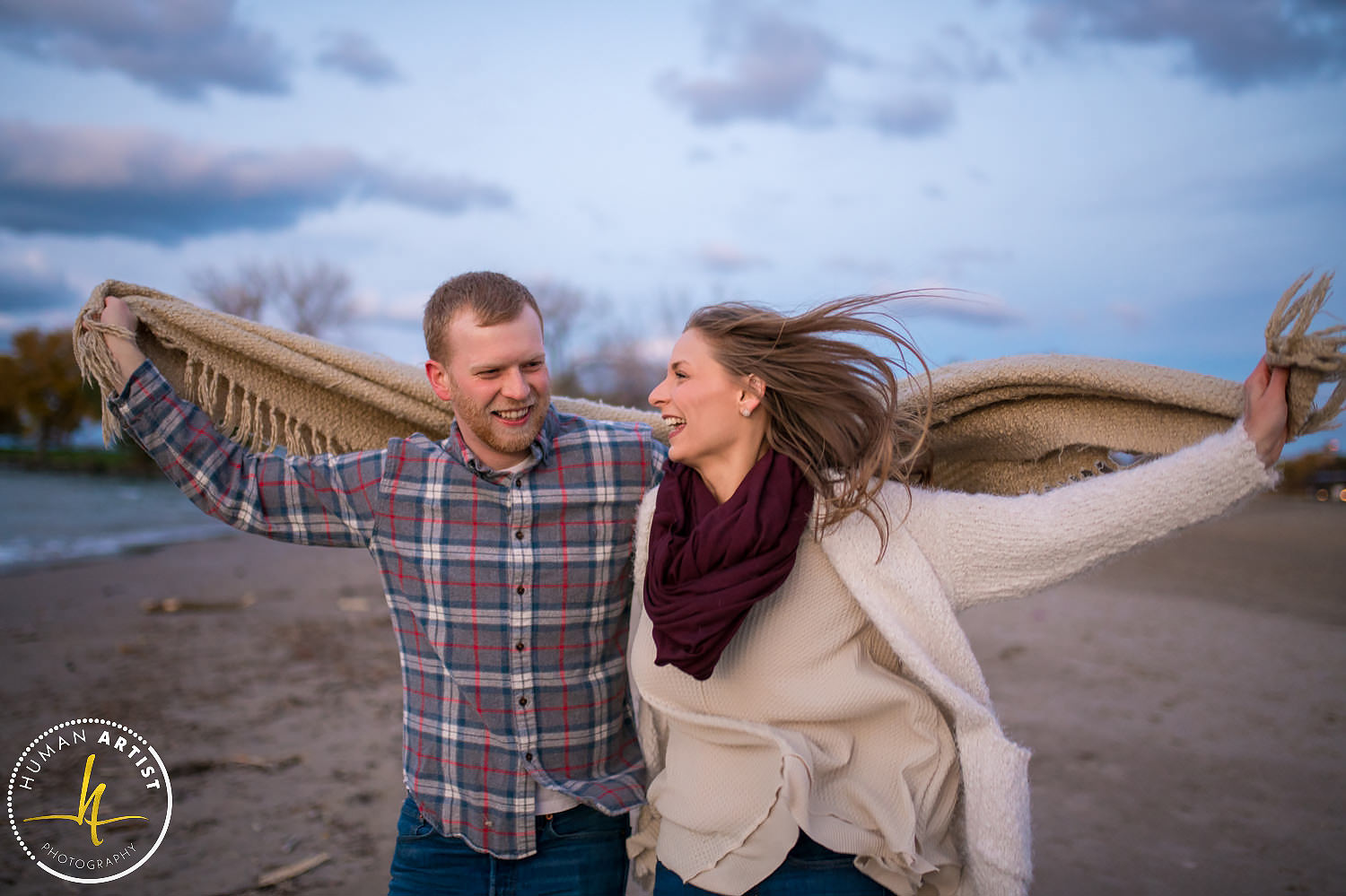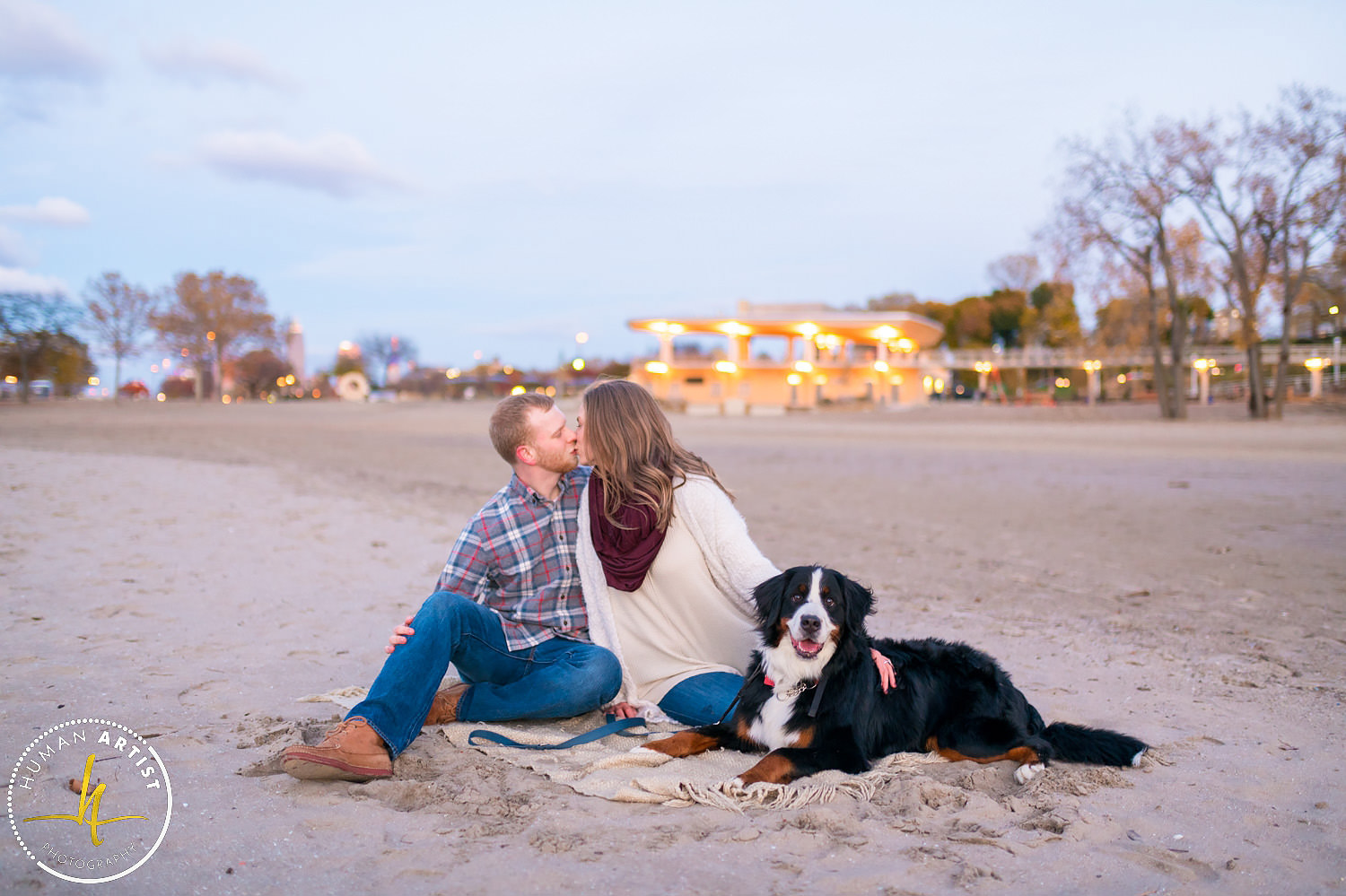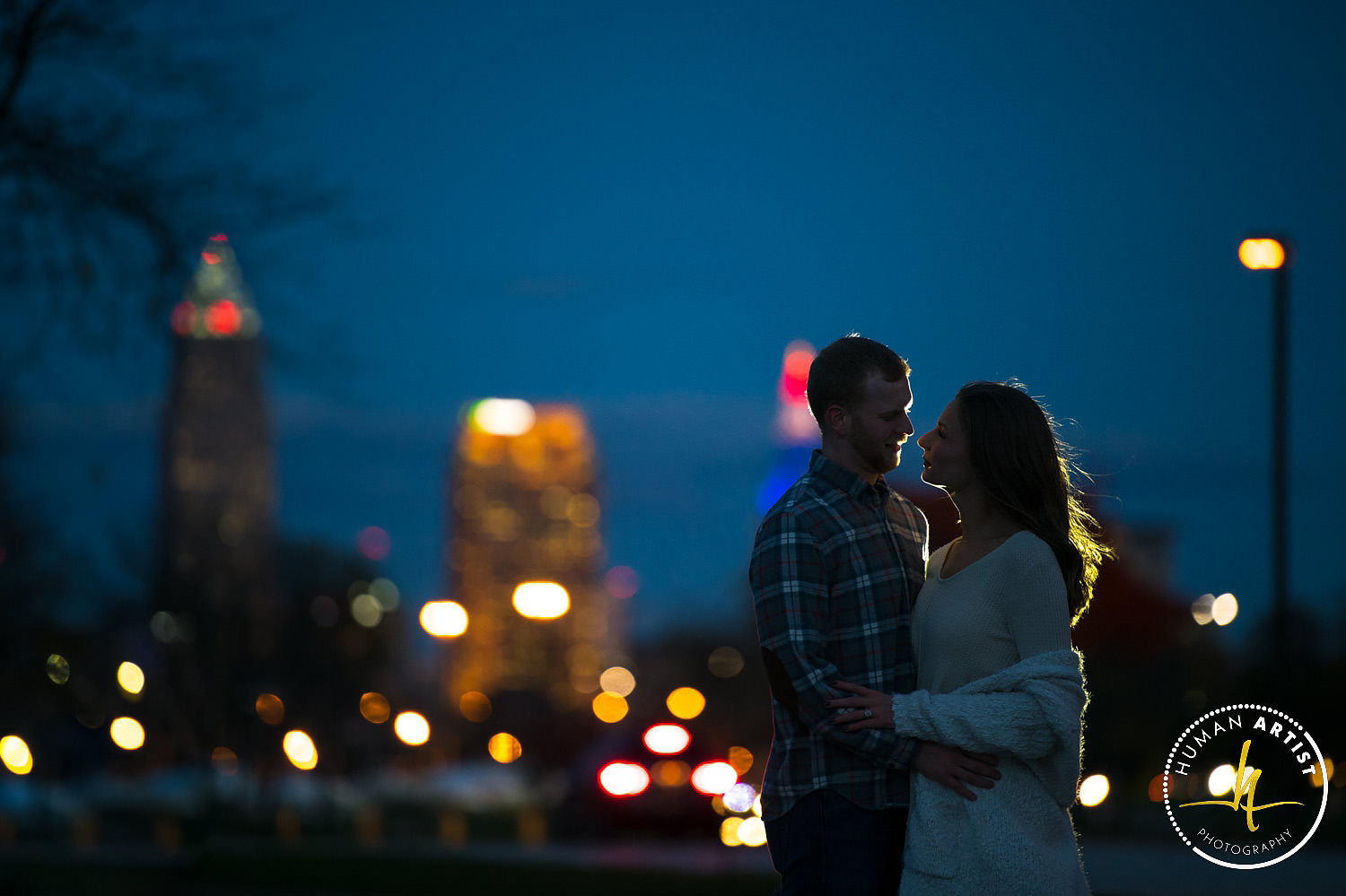 Human Artist Photography is a Cleveland based wedding and portrait photographers serving Cleveland, Akron and beyond. We photograph weddings in photo journalistic style with some posed portrats of the bride and the groom. Besides digital files, we also deliver beautiful, hand crafted storrybooks. This is wedding photography at its best.
Cleveland Wedding and Portrait Photographer
Service Information
Human Artist Photography provides portrait and wedding photography services in Cleveland, Akron areas as well as all Northeast Ohio and beyond. If you are looking for a wedding photographer in your area, contact us to learn about our services. Be sure to consider us for your professional headshots, portrait photography and family photography in Cleveland, Broadview Heights, Brecksville, Akron and beyond.