Join us on an enchanting journey through Cleveland's most picturesque spots for engagement photography. As a Cleveland engagement photographer, we had the pleasure of meeting Brigid and Dave for a breathtaking photo session against the backdrop of this vibrant city.
Immerse yourself in the golden ambiance of our peaceful encounter as we strolled through Lincoln Park in Tremont, capturing their love amidst the warm sunlight that flooded the square. Our lens then focused on the iconic Cleveland sign nearby, adding a touch of local charm to their engagement photos.
Continuing our quest for the perfect shots, we ventured to the West Bank of the Flats, where we discovered a delightful surprise – two sailboats gracefully docked along the boardwalk. The romance of the moment was palpable, and we seized the opportunity to create stunning images against this unique backdrop.
For our grand finale, we whisked Brigid, Dave, and their adorable Dachshund puppy, Bowser, to the captivating Rocky River Park. Arriving early, we marveled at the high water levels that submerged the beach, offering a breathtaking spectacle. From a grassy pier within the park, we captured the essence of their love amidst the glistening waters, while Bowser explored and made new furry friends.
As a Cleveland engagement photographer, we treasure the kindness and thoughtfulness that Brigid and Dave exude. Their genuine connection and the perfect weather of that sunny 70-degree Cleveland evening made our time together truly unforgettable. We eagerly await their upcoming wedding, filled with anticipation for the next chapter of their love story.
Trust our expertise as a Cleveland engagement photographer to immortalize your special moments in this beautiful city. Contact us now to schedule your own unforgettable engagement photo session, and let us guide you to the best locations Cleveland has to offer.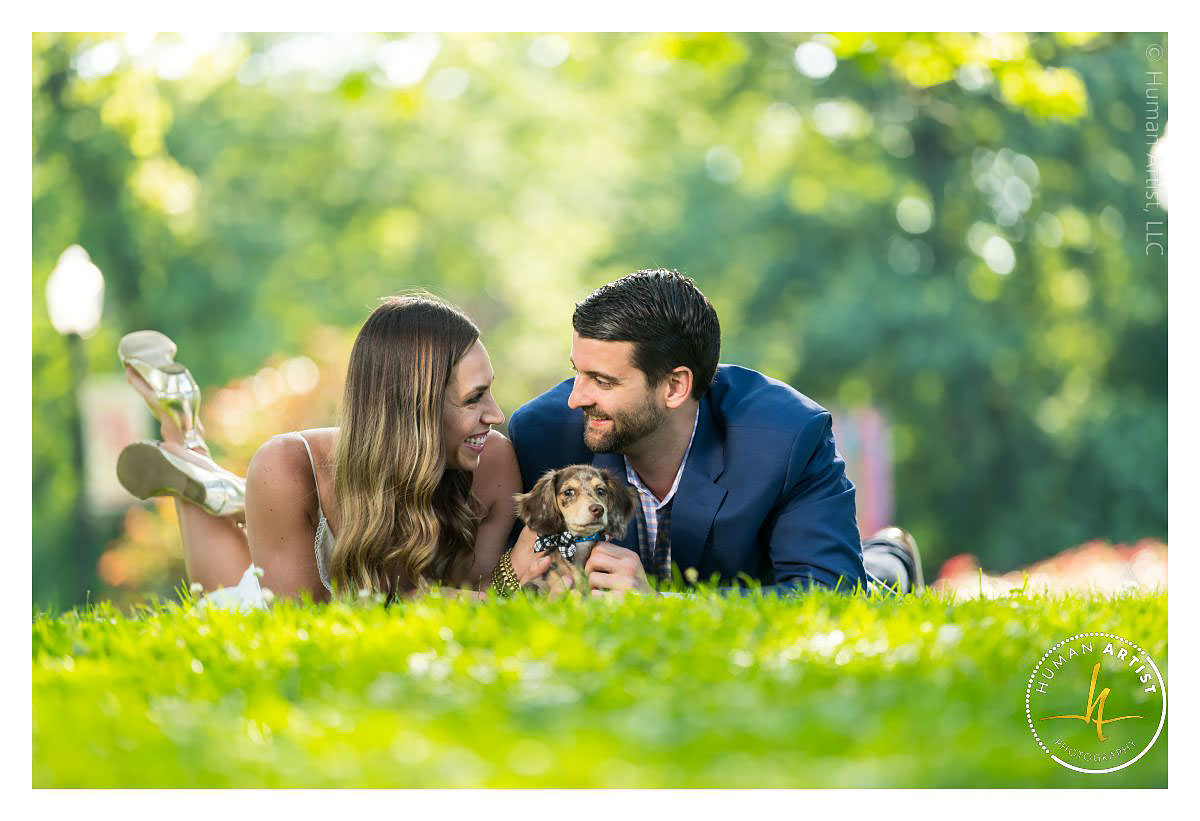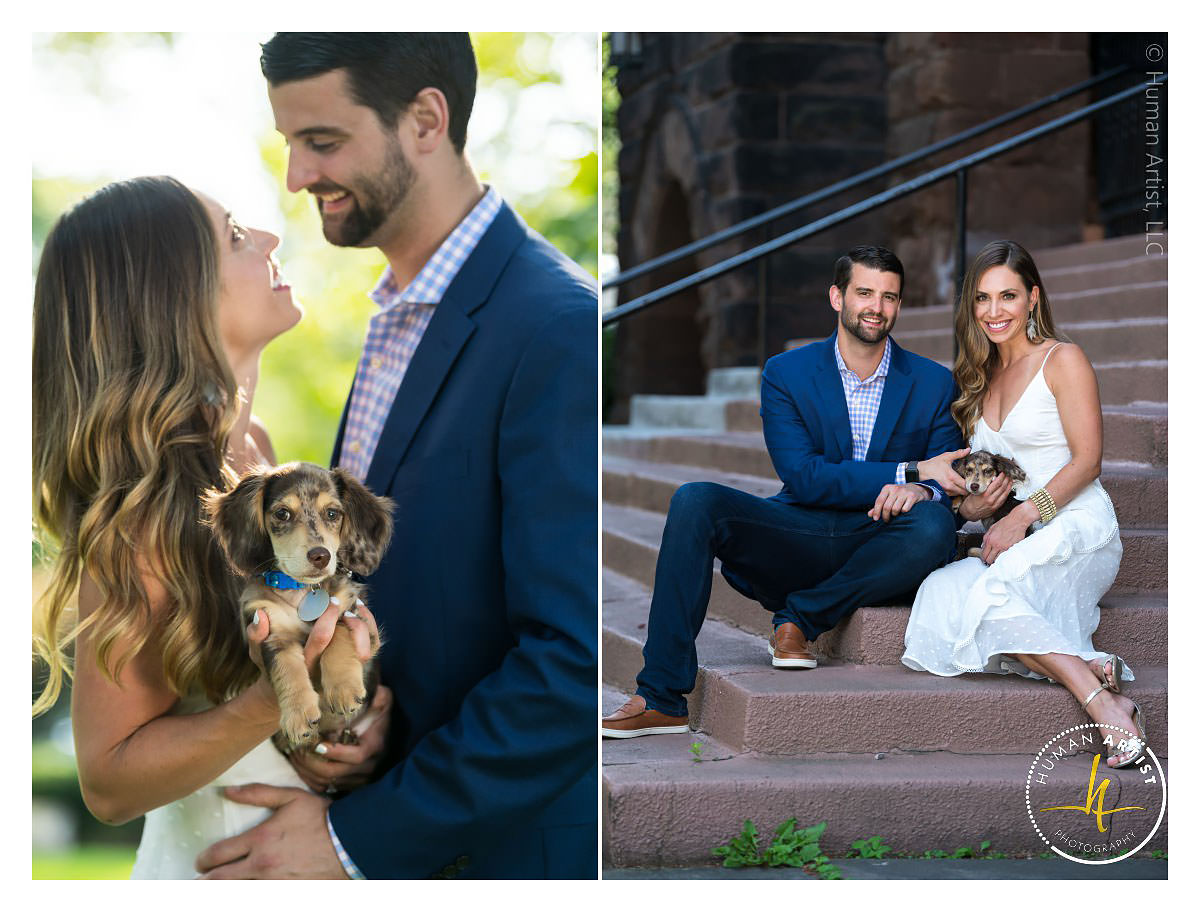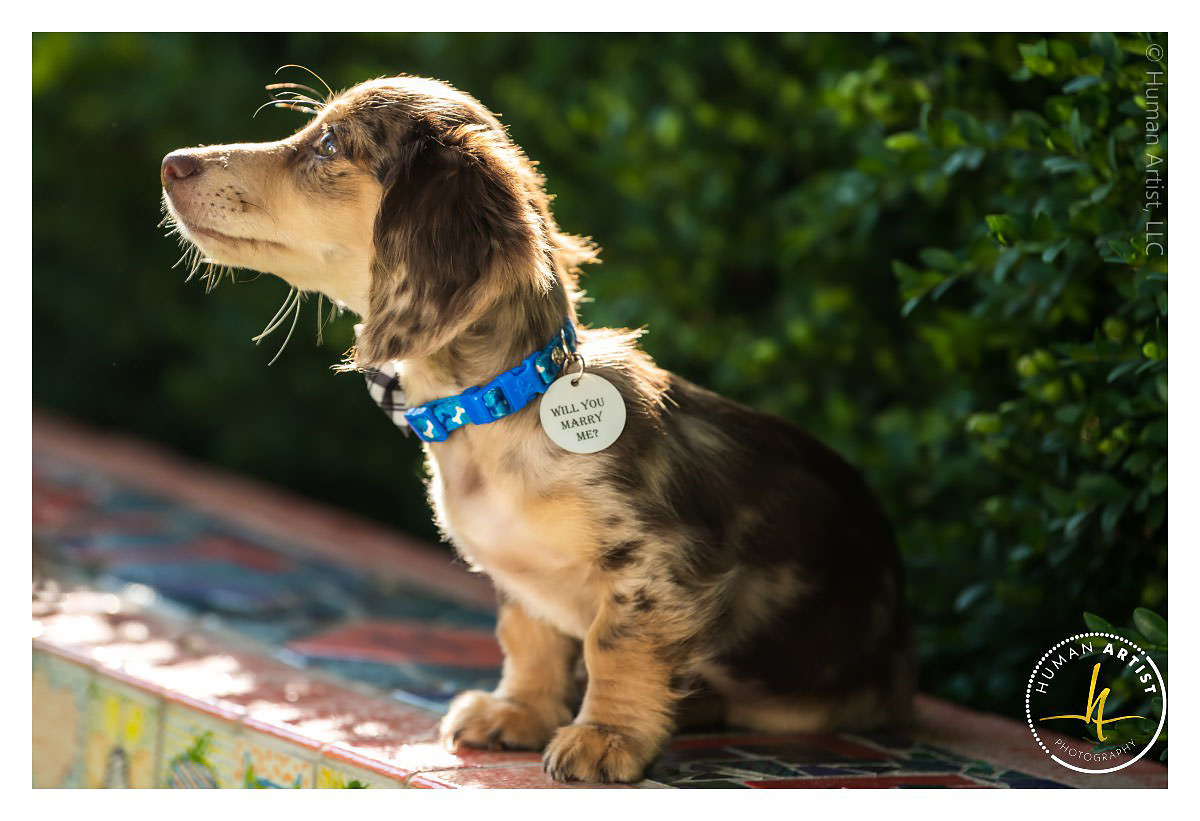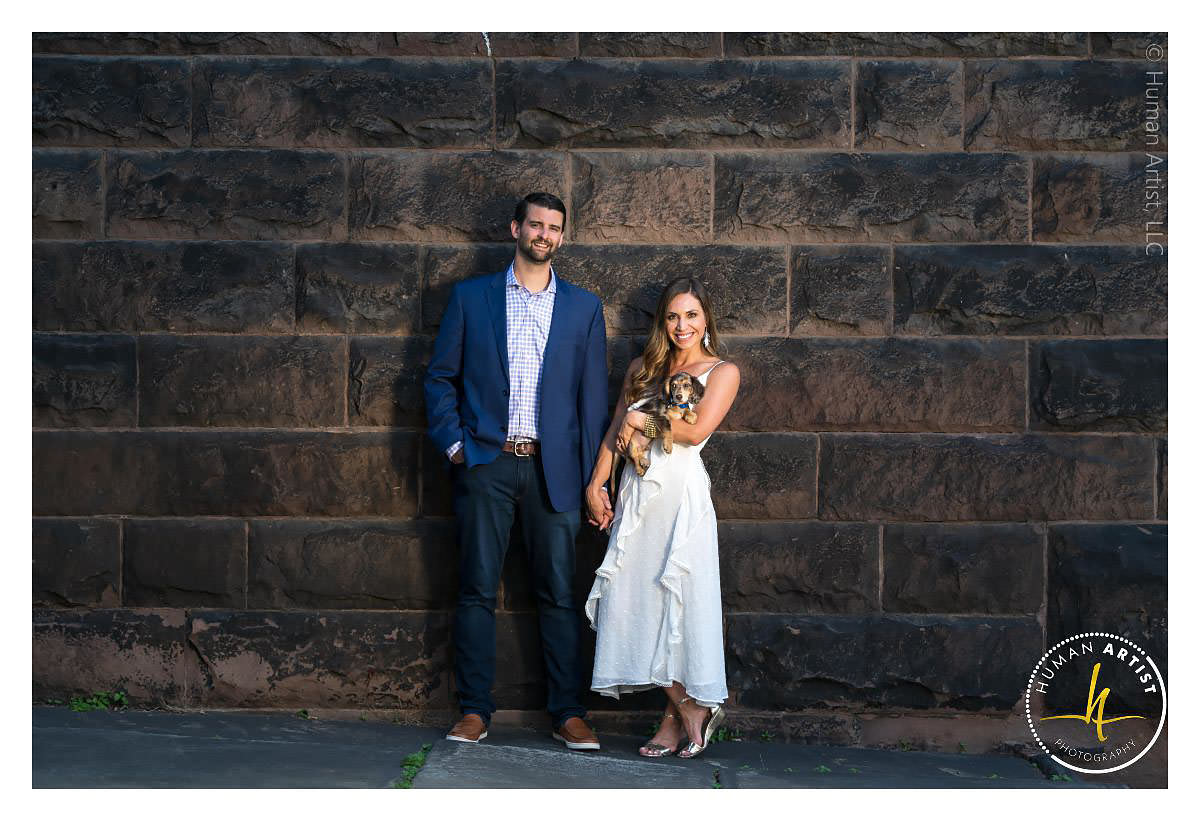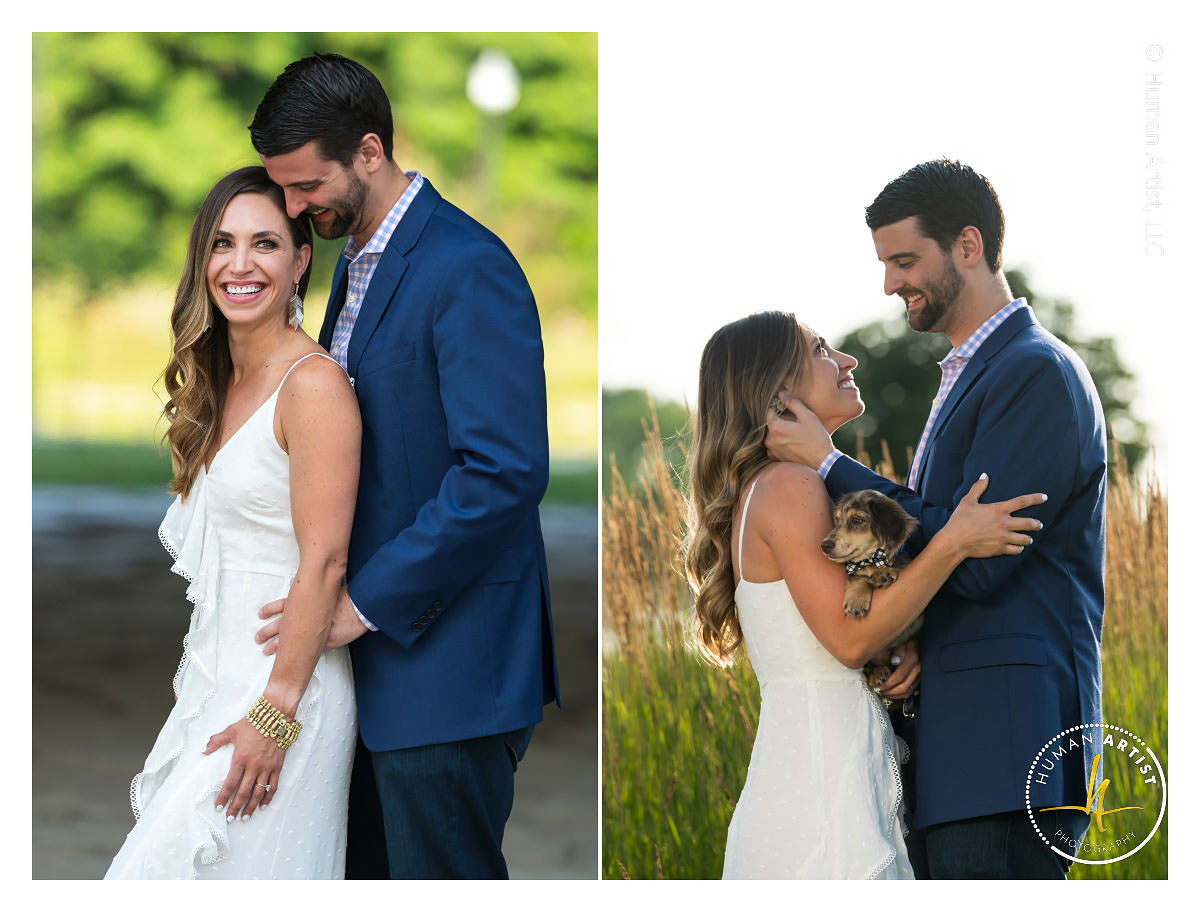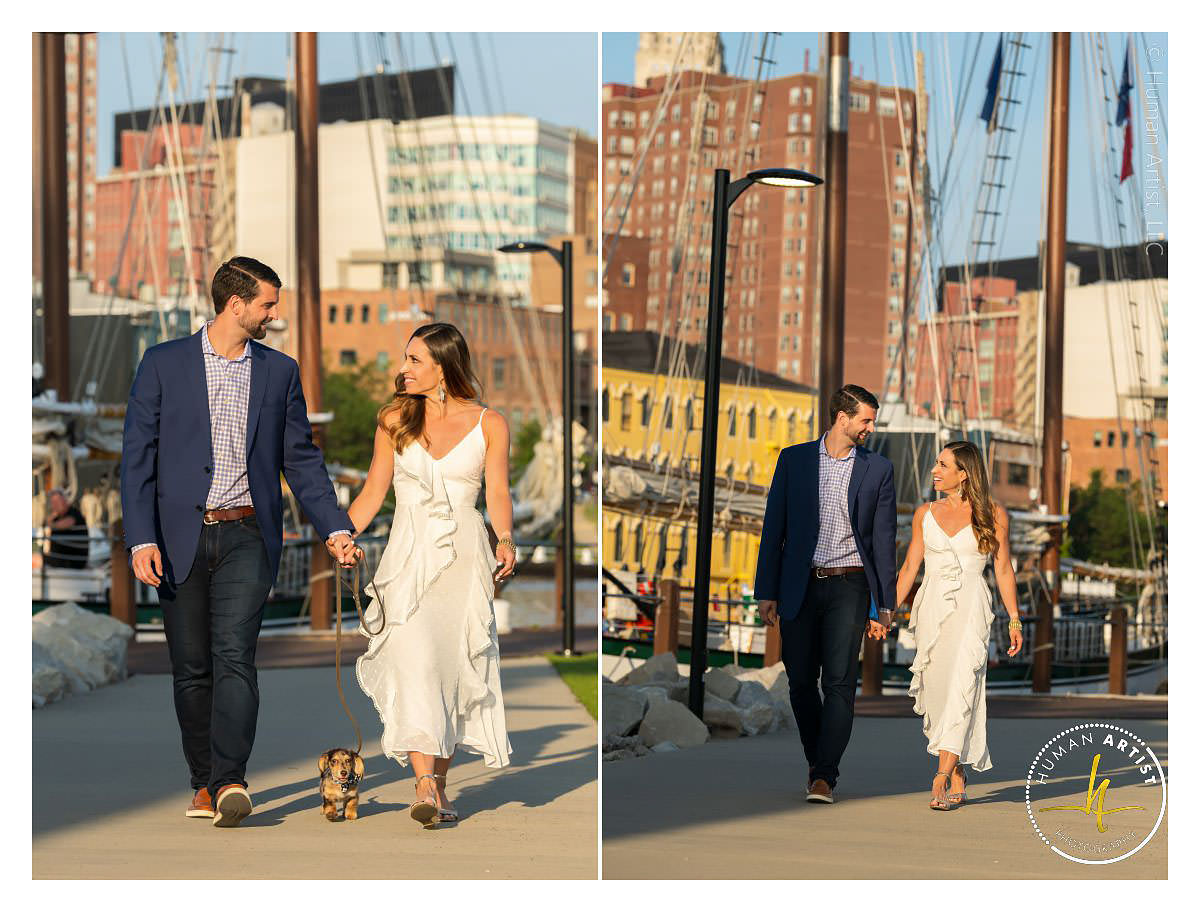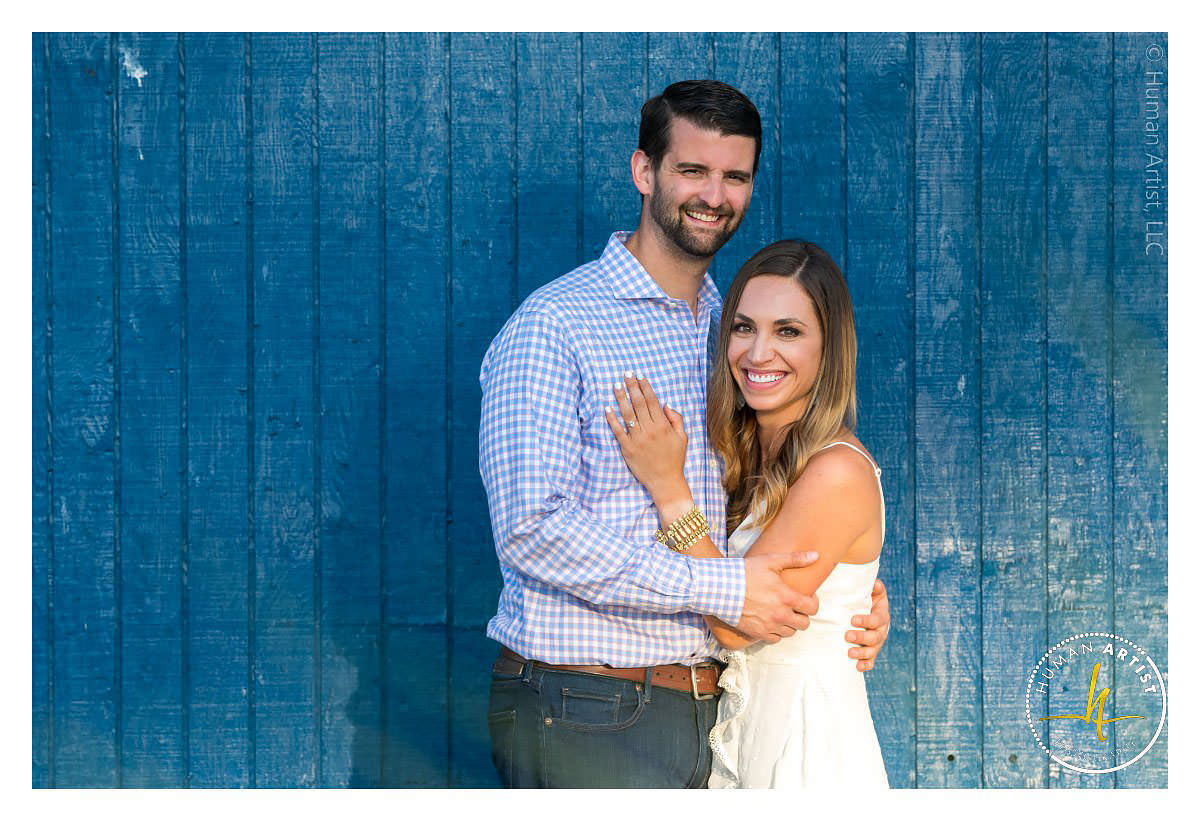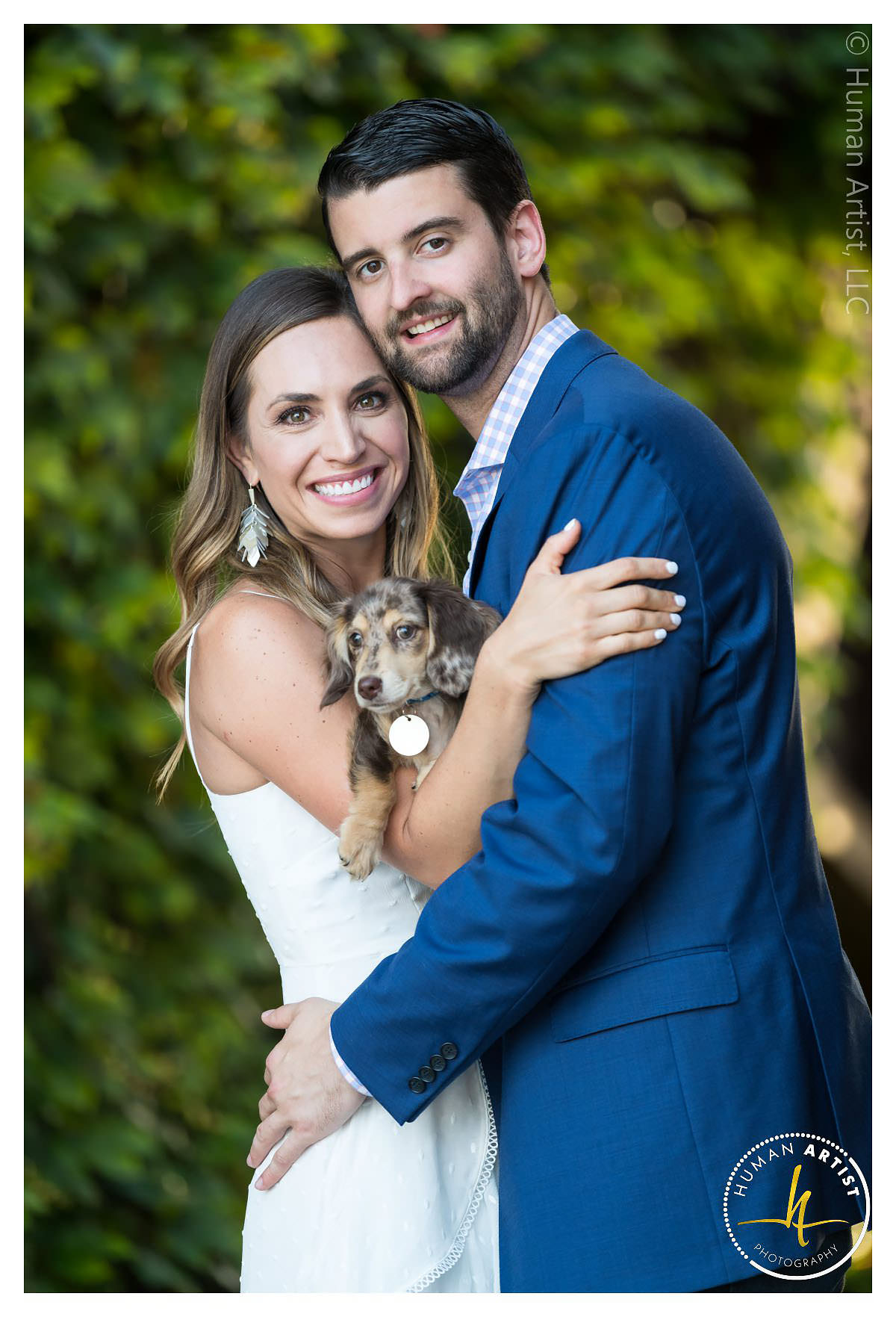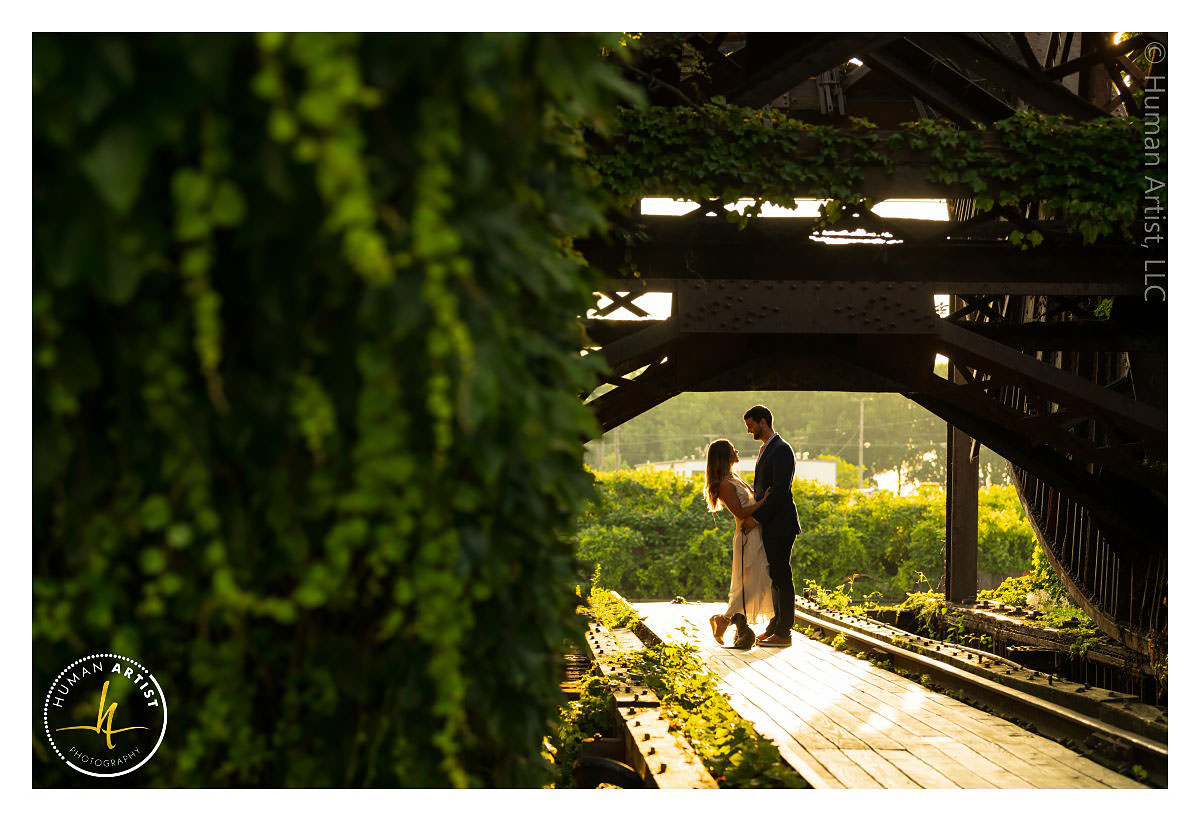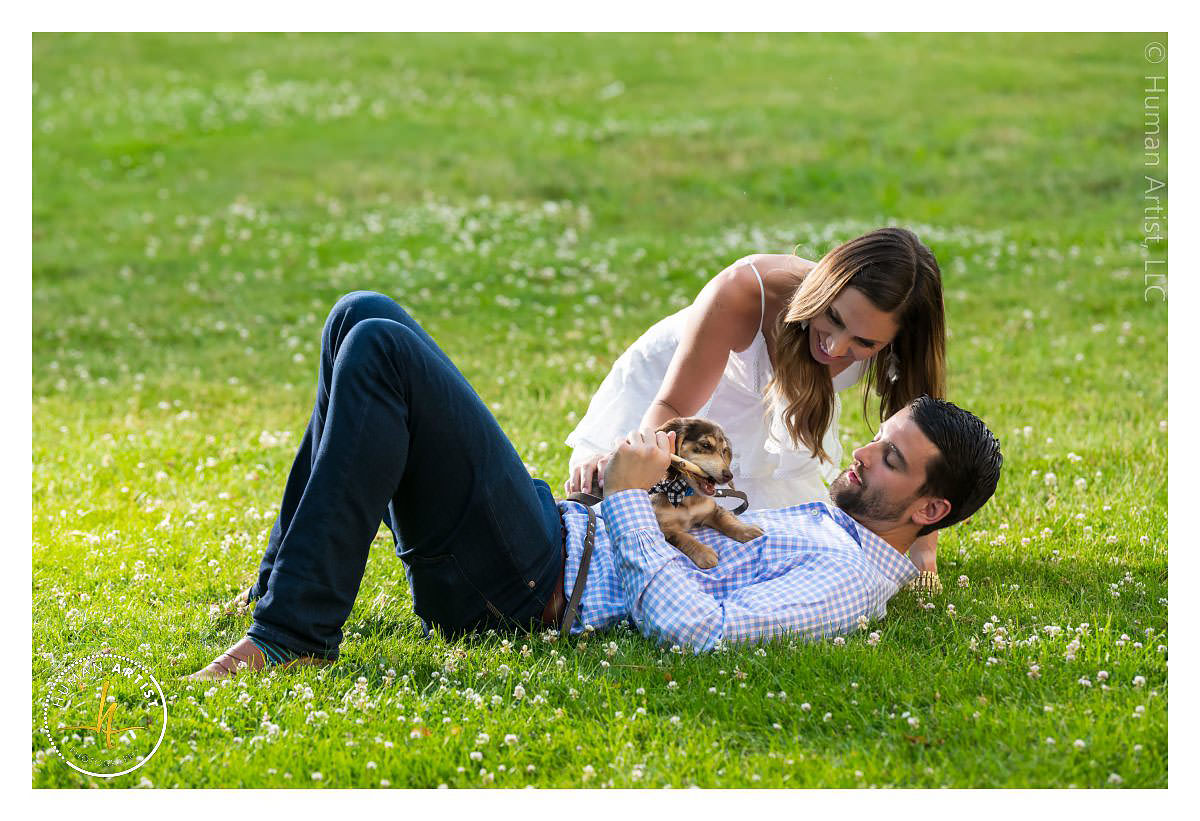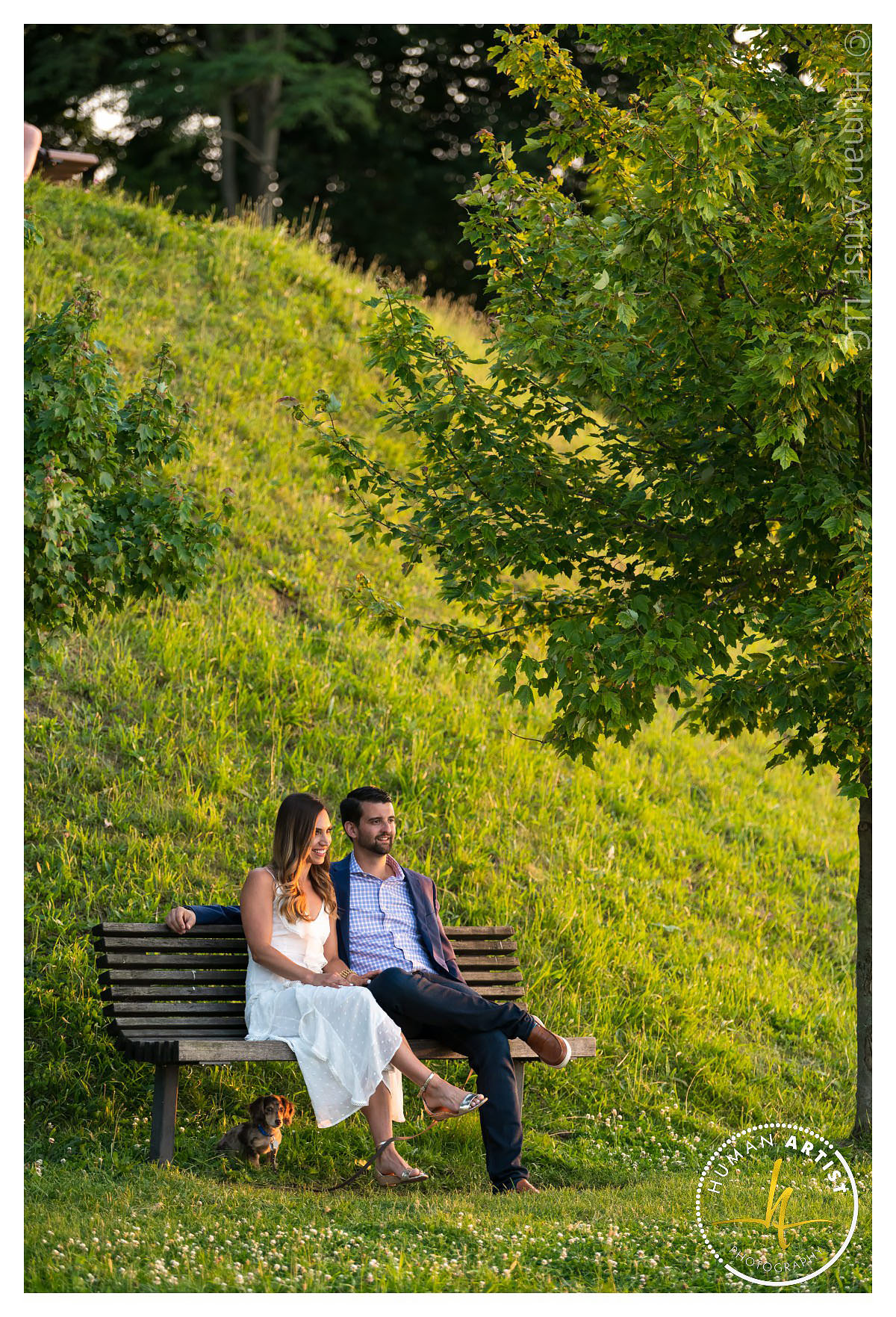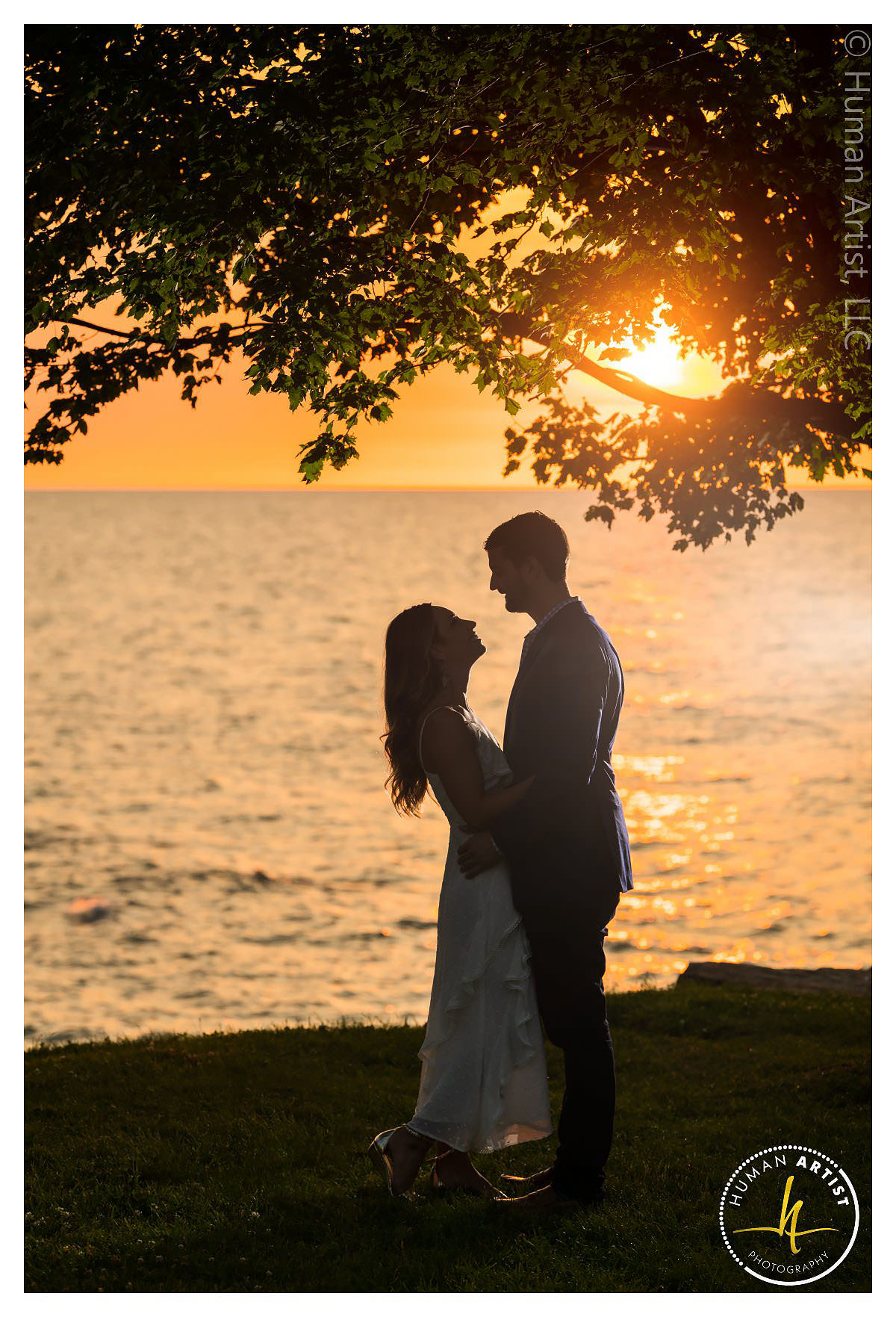 Cleveland Wedding and Portrait Photographer
Service Information
Human Artist Photography provides portrait and wedding photography services in Cleveland, Akron areas as well as all Northeast Ohio and beyond. If you are looking for a wedding photographer in your area, contact us to learn about our services. Be sure to consider us for your professional headshots, portrait photography and family photography in Cleveland, Broadview Heights, Brecksville, Akron and beyond.