Rosalie and Nick know how to work hard and play hard. Leading up to their wedding, they beautifully strategized and executed the planning for their unbelievably stunning wedding day in Cleveland. When it came time to party, they were ready!
The wedding day started soon after sun-up at the home of Rosalie's parents in North Royalton, Ohio. Their home, full of window light and gorgeous design elements, afforded us endless opportunities to play with light and details. After some fun poses with the bridesmaids in their fun getting-ready attire, Rosalie was ready to step into her wedding gown. The stunning lace-embellished bodice paired well with its glamorous tulle train. Nick's bride was an absolute vision! With the help of her mom, Mary, she added the finished touches—a single strand of colorless stones around her neck, a bracelet from her sister, and classic drop earrings—to complete the ensemble.
The ceremony at St. Albert the Great Catholic Church in North Royalton was both reverent and joyful! Following formal family portraits in the sanctuary and a shot of limoncello back at the house, we made our way to the Cleveland Museum of Art and the Italian Cultural Garden along Martin Luther King Boulevard. The day was unusually warm for August, but beautiful and sunny. The classic black attire for the women and suspenders for the gentlemen gave this bridal party one sophisticated look! And Nick's choice in footwear was applaudable. Again, Nick and Rosalie nailed all the details.
Soon the wedding party and guests were enjoying the glorious air conditioning at Key Tower in downtown Cleveland to the sound of acoustic guitar and the taste of mini cheeseburger sliders and spinach puffed pastries. After the clinking of a few glasses and some sweet toasts, dinner was served. The Orchestra, a Cleveland-based band and partner of Rock the House Entertainment, literally rocked the house all night long. The sounds and energy from the stage were palpable from the light-up dance floor!
The gorgeous cannoli pastries from Michael Angelo's Bakery and the tarantella dancing did not fail to bring out the Italian spirit in all of us!
We had been looking forward to this day ever since first meeting Nick and Rosalie at their friends' wedding in the fall of 2018. (Shoutout to Melanie and Mike!!)
If they run their life anything like their wedding, Nick and Rosalie are set for a life of satisfying work, accomplishment, fun, and beauty!!!! We wish you all those things and so much love for many, many years to come!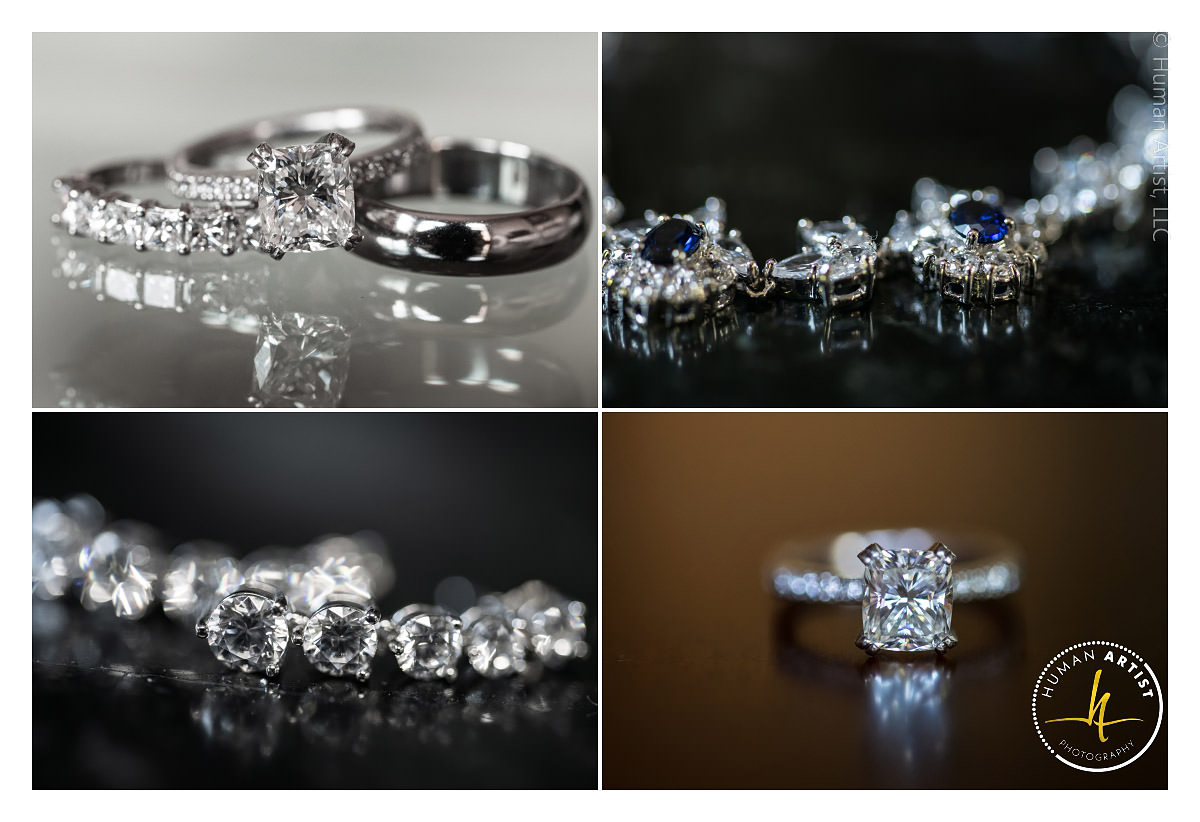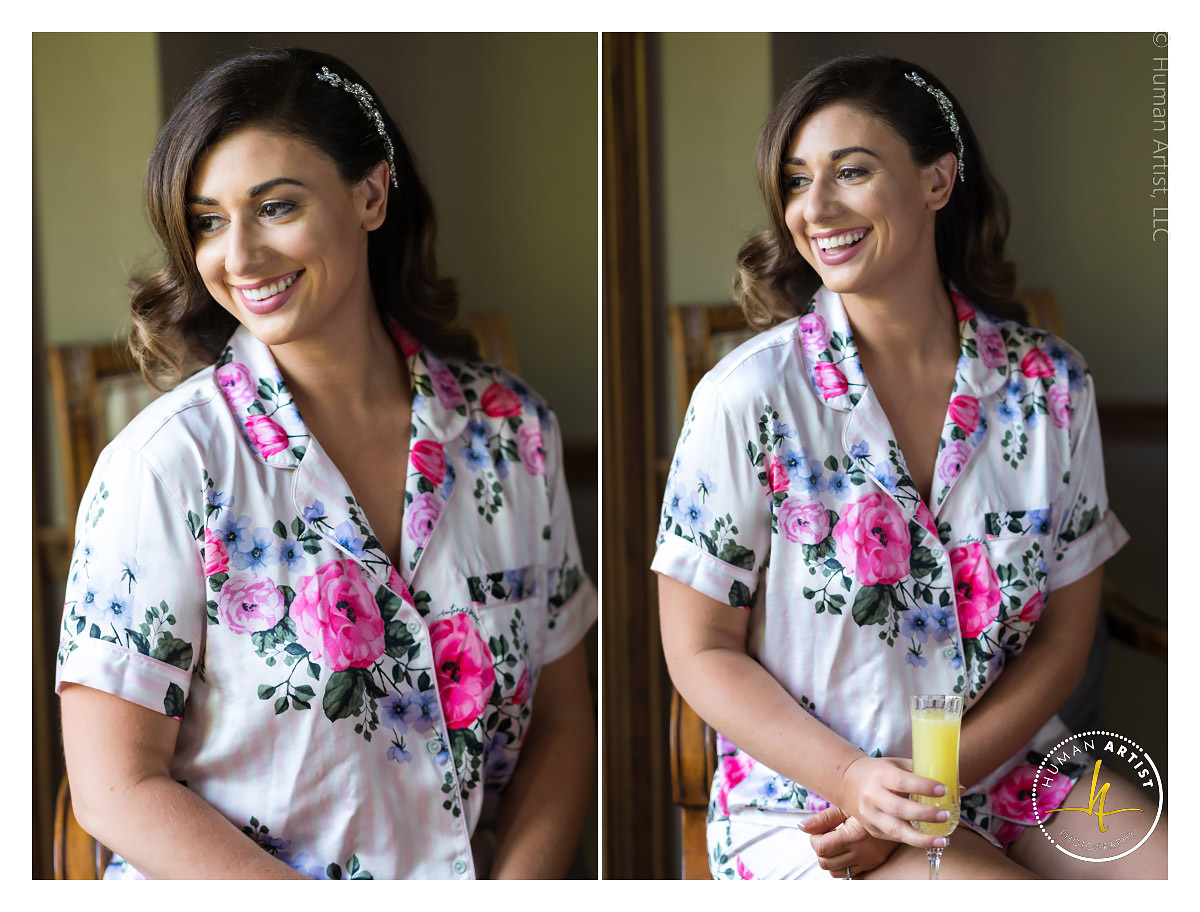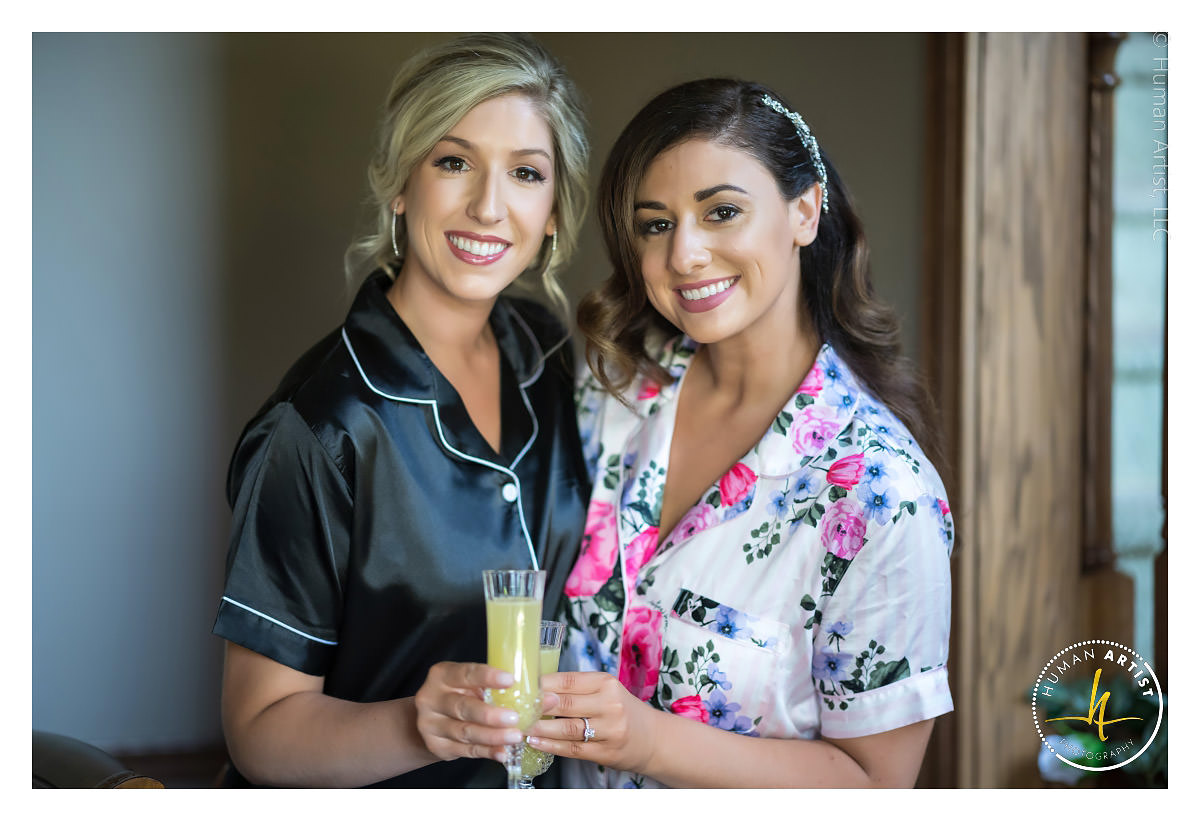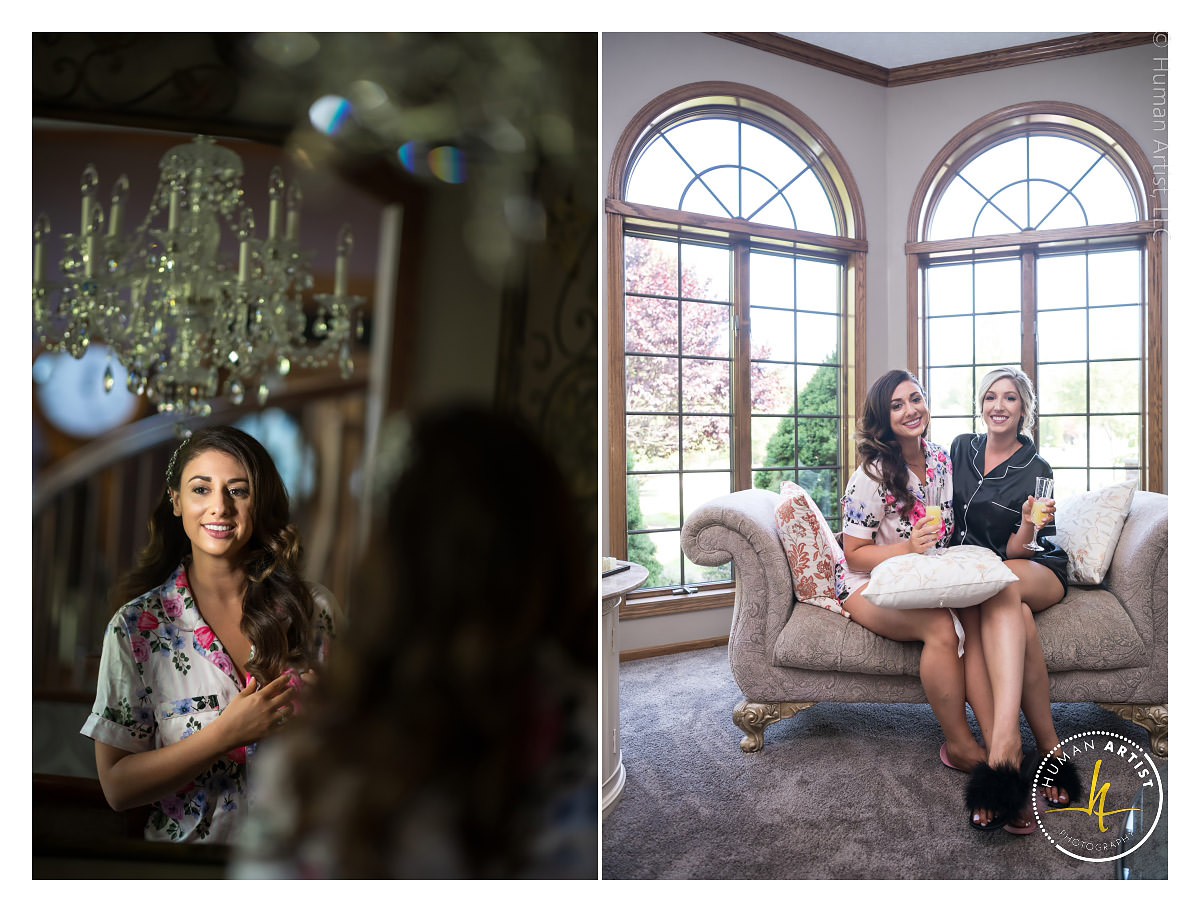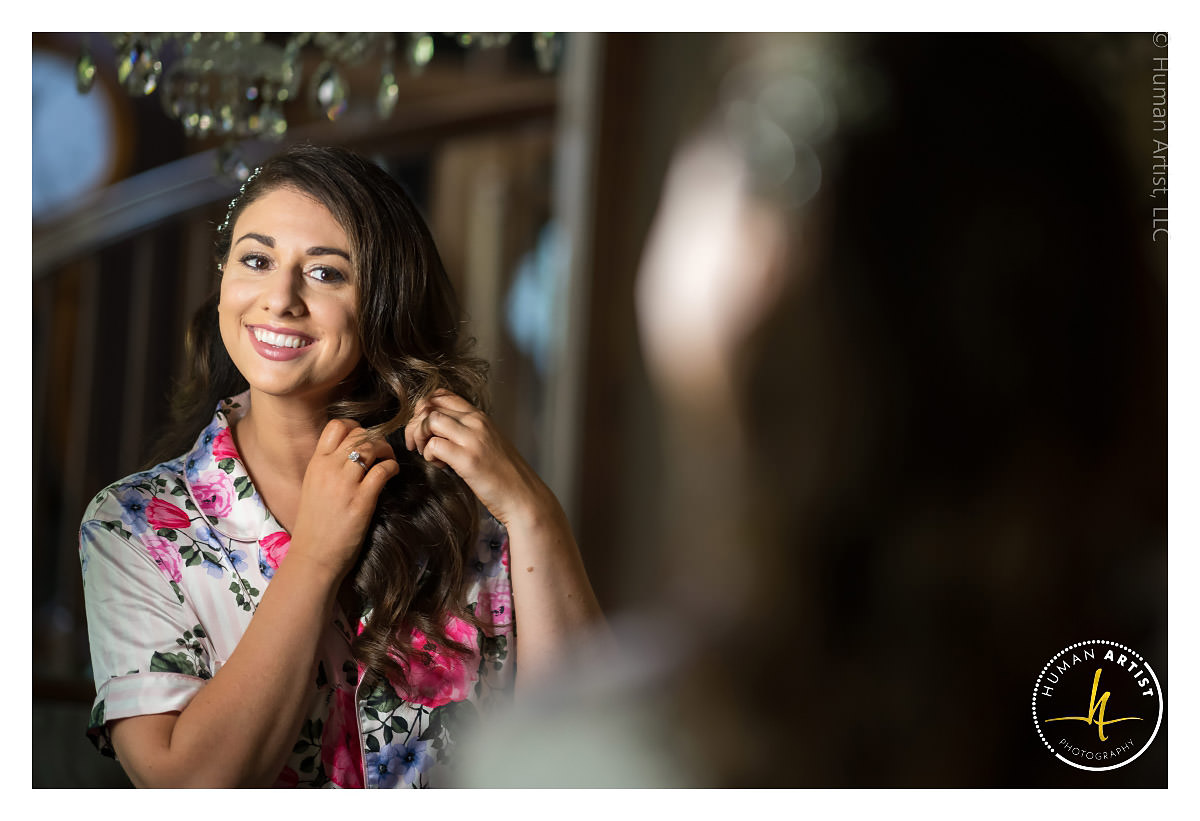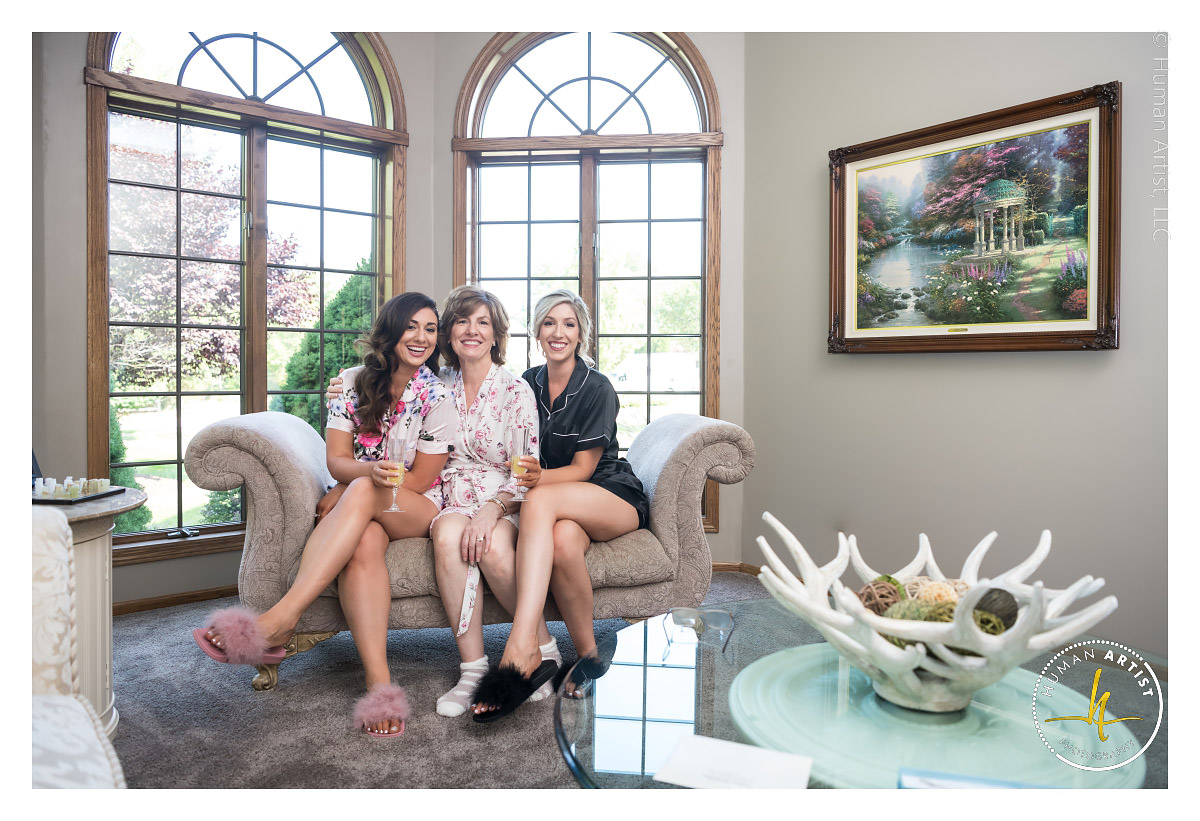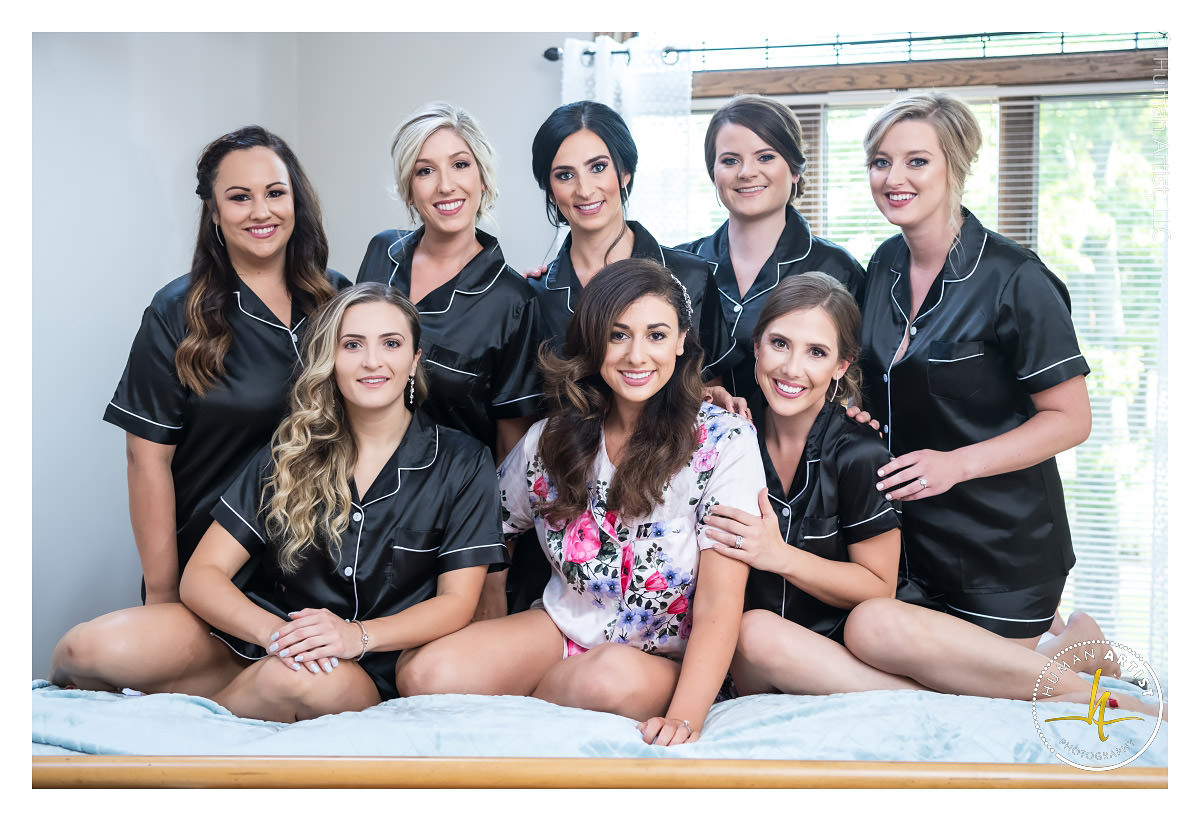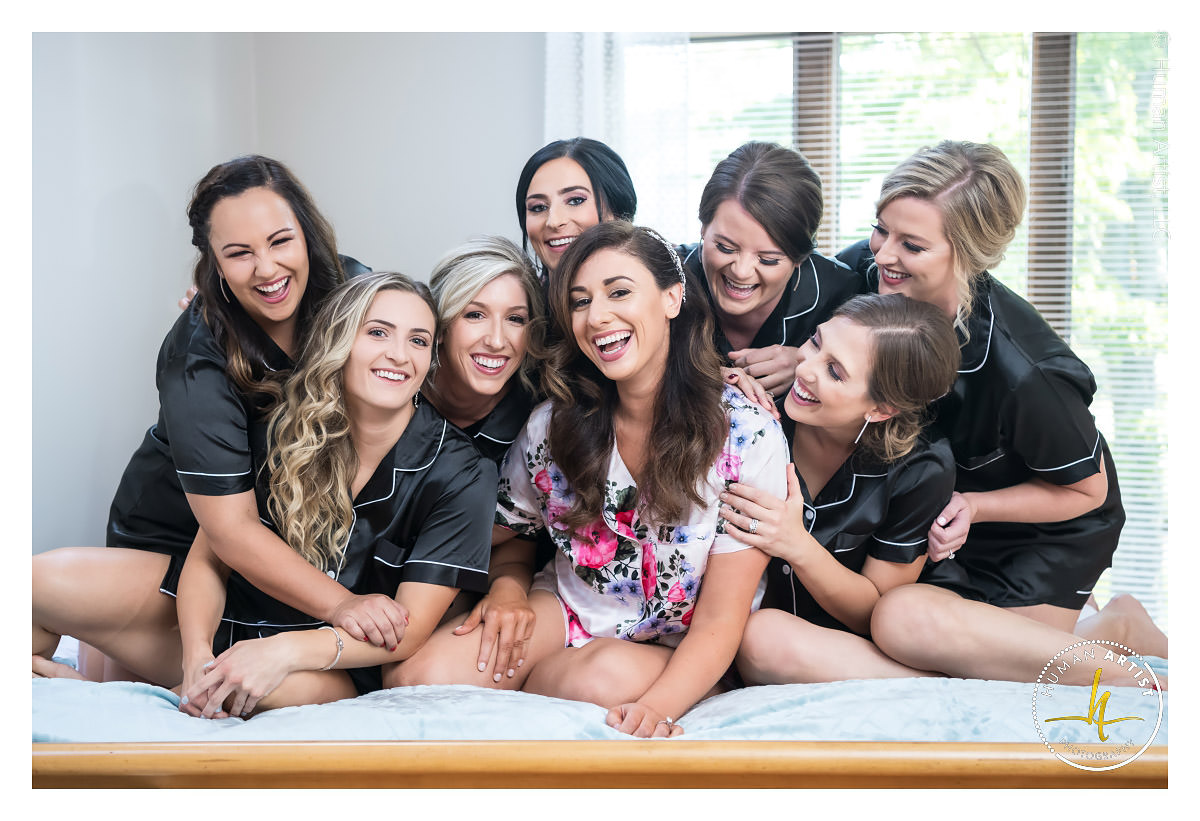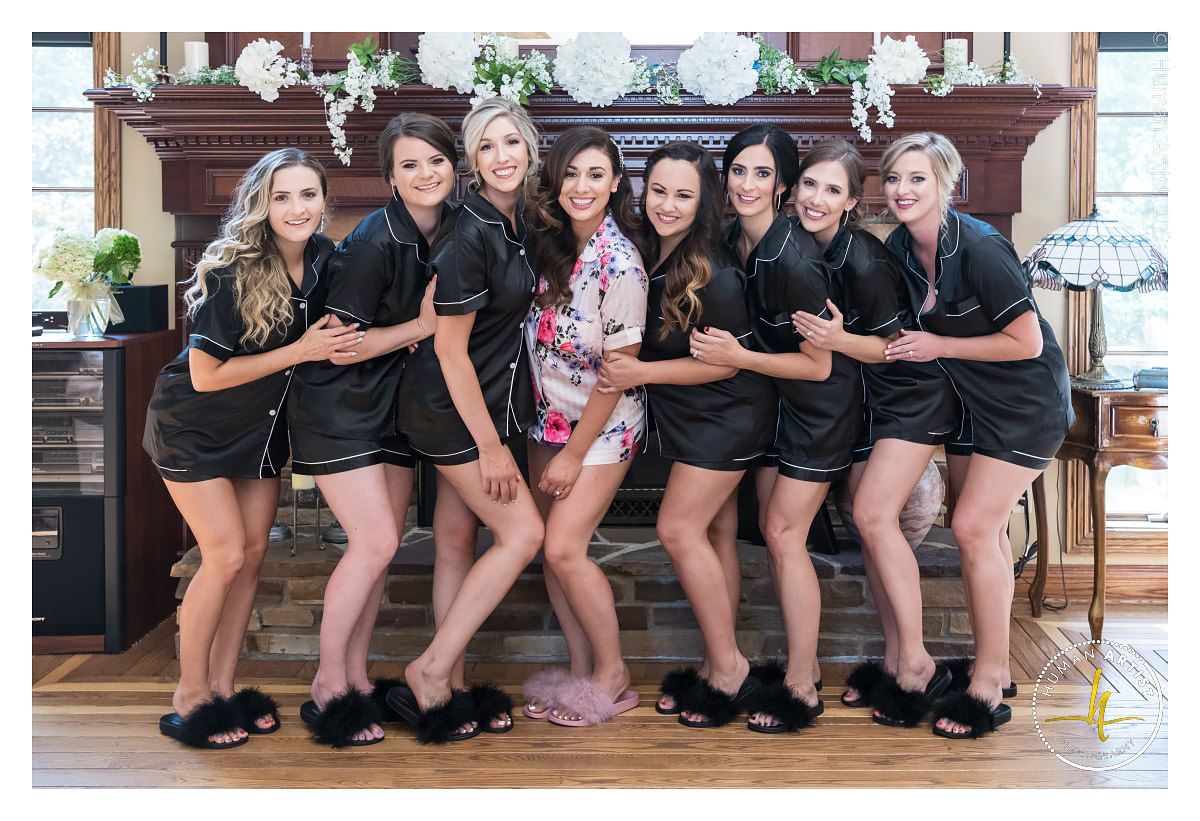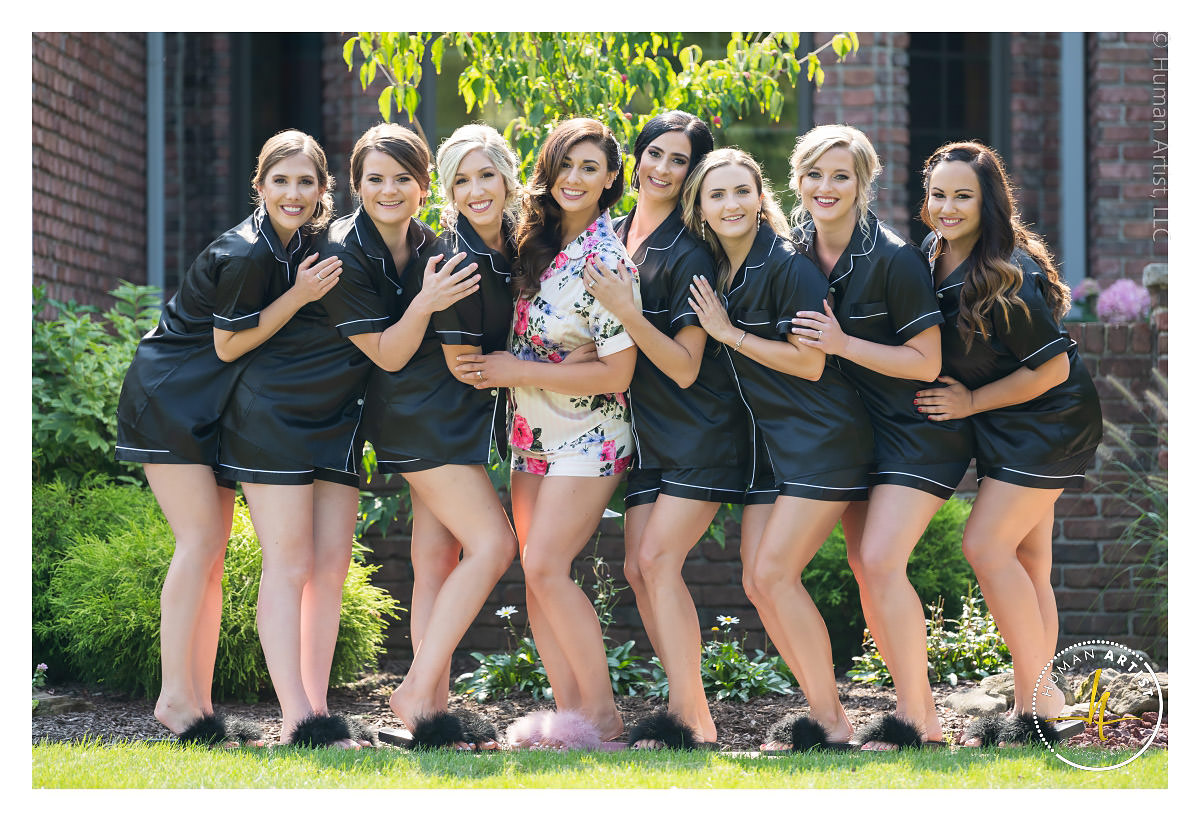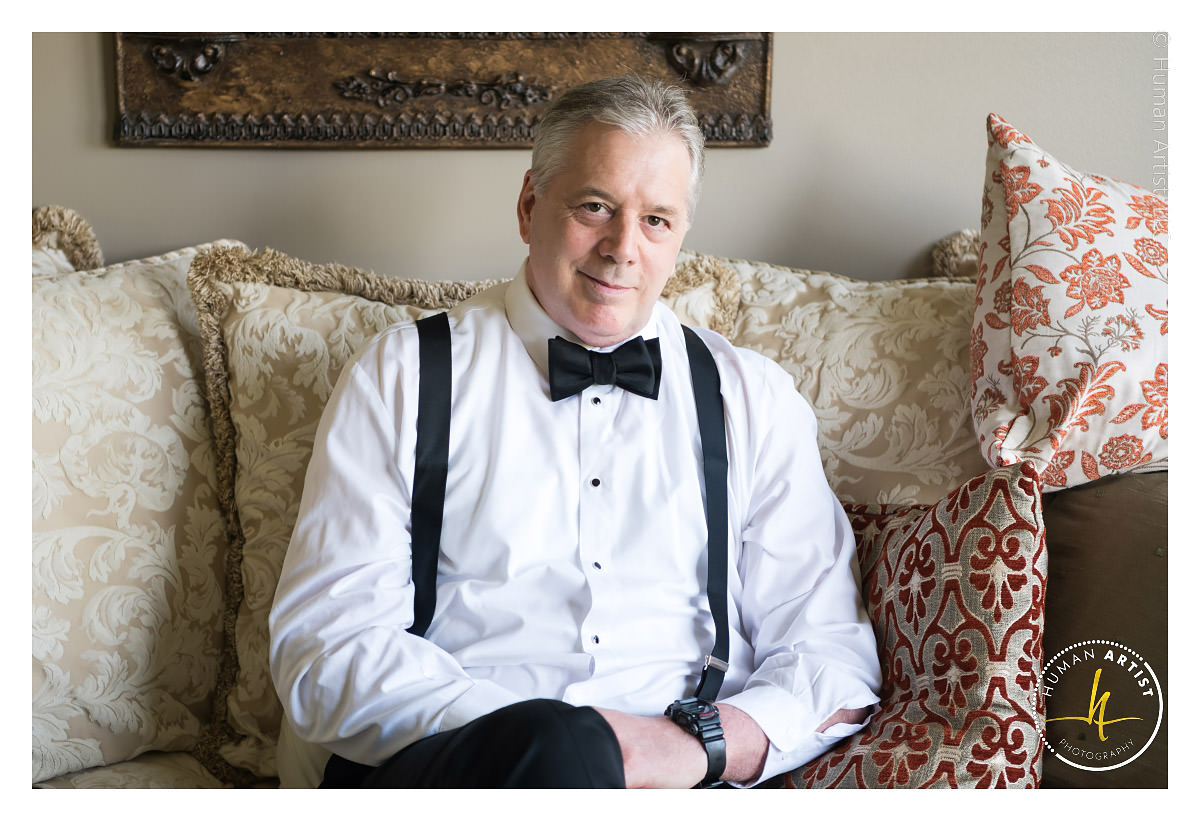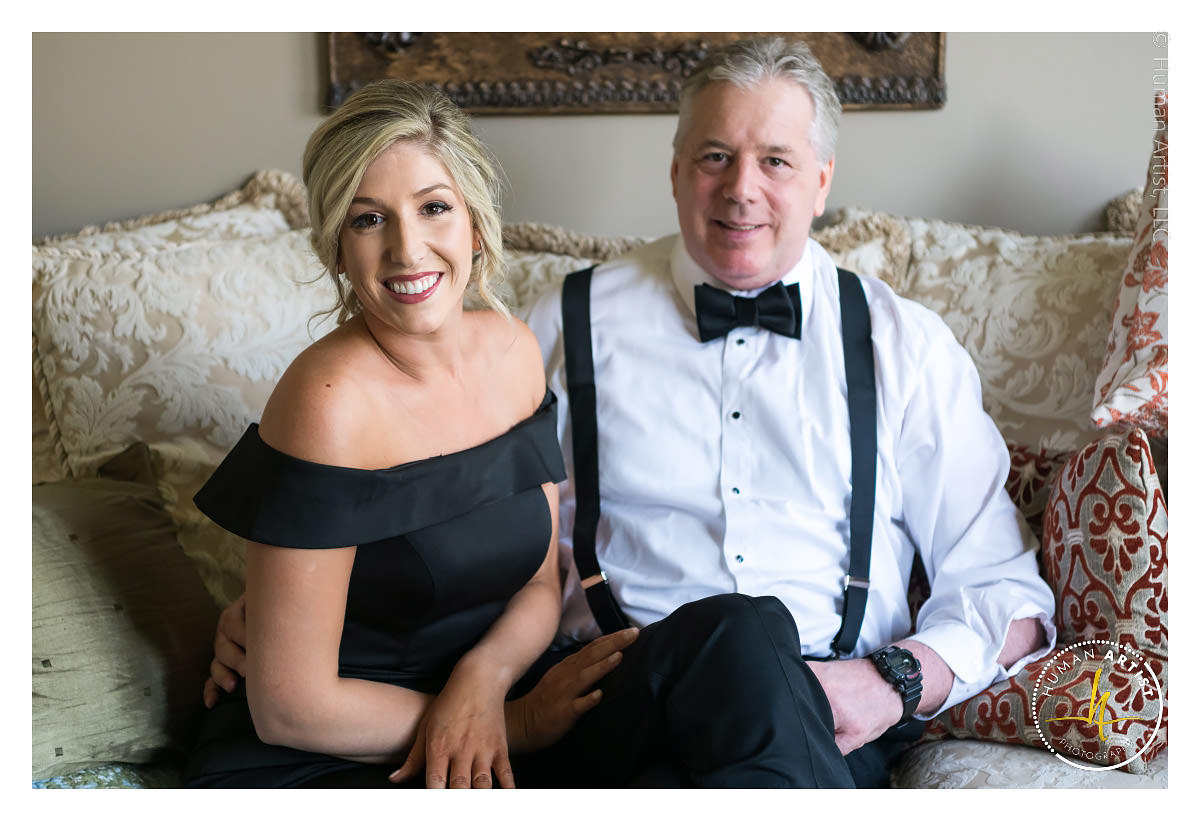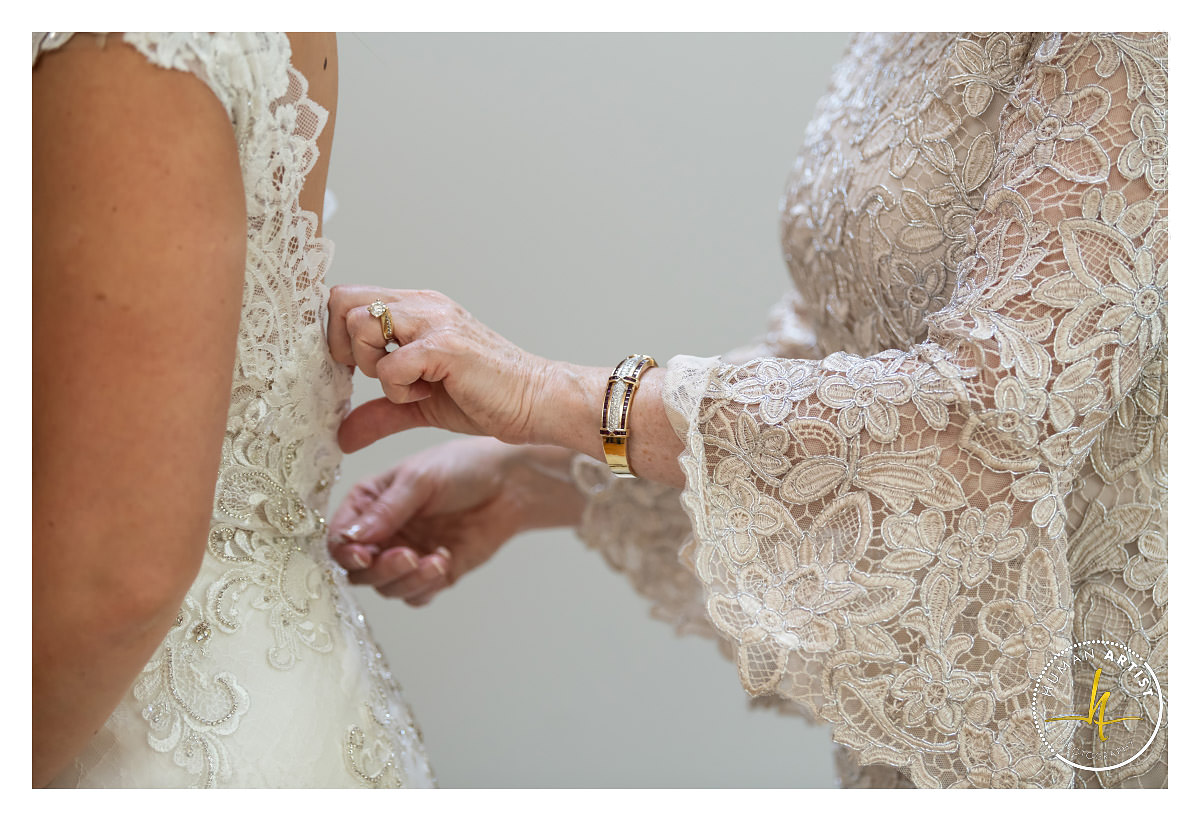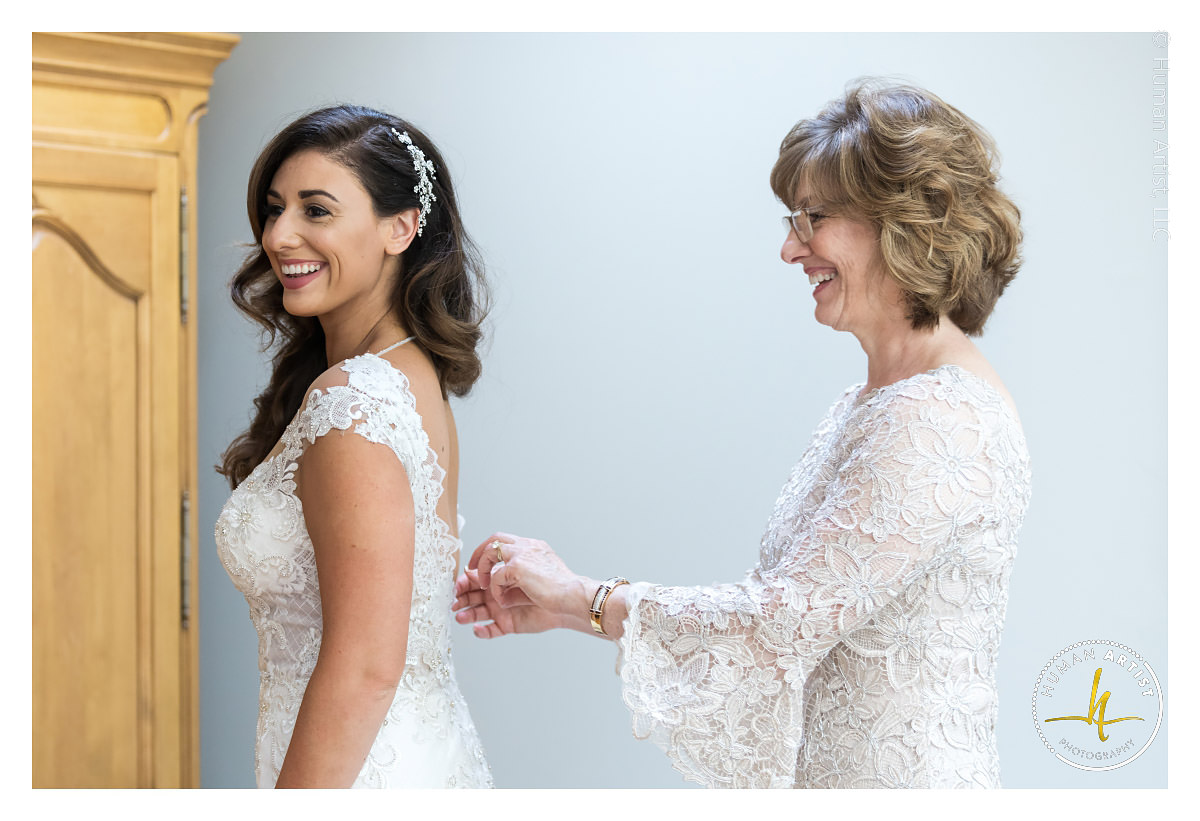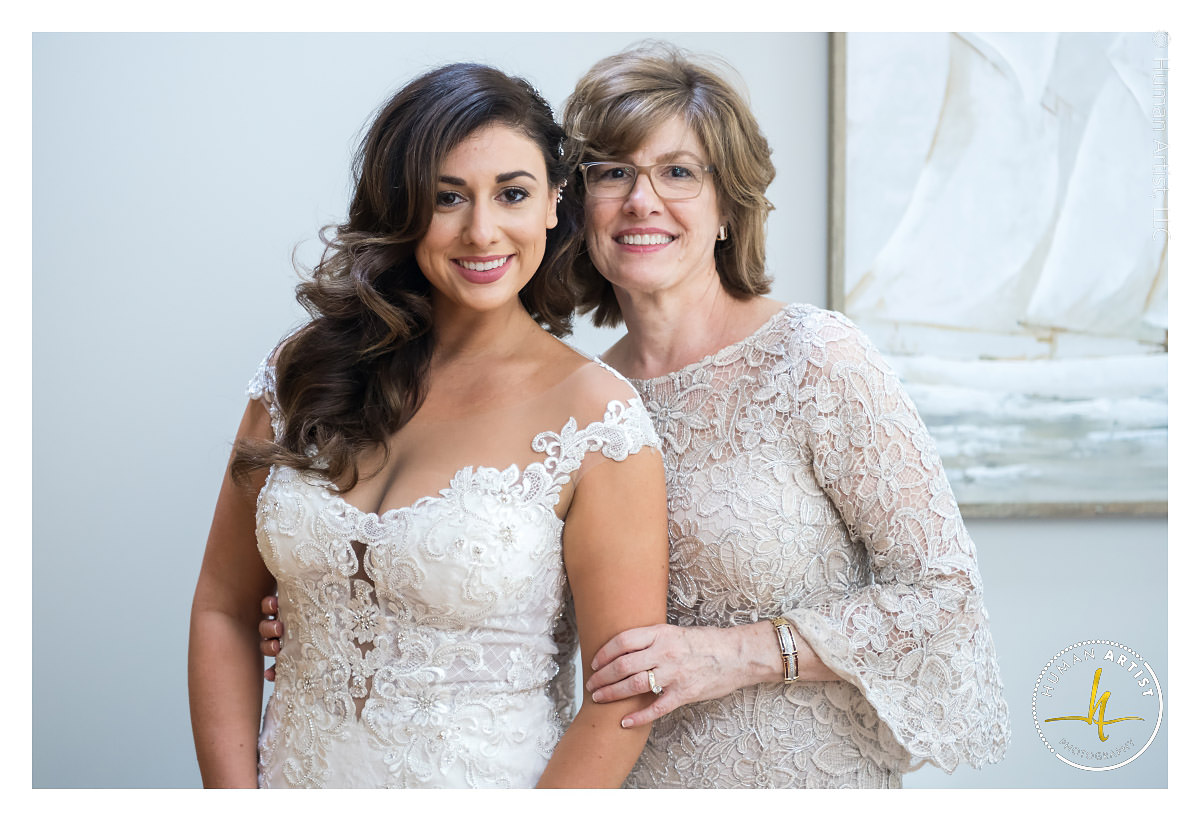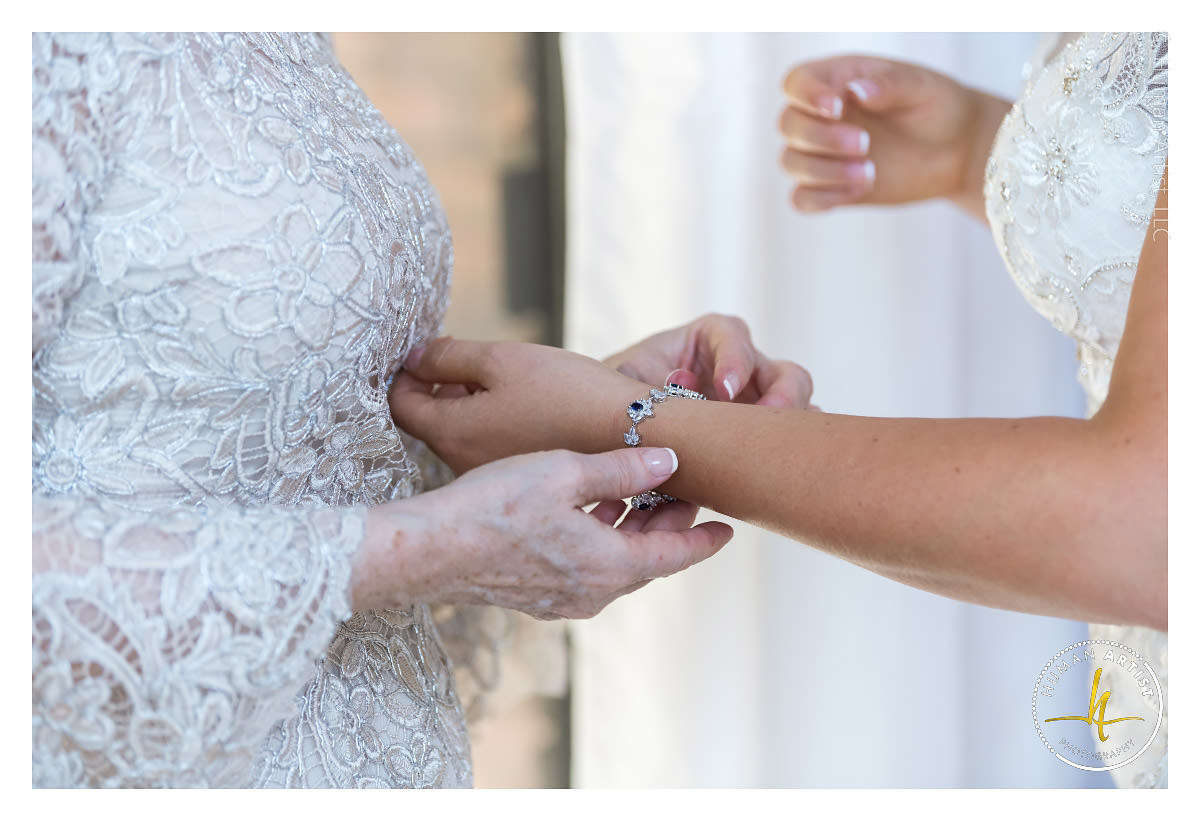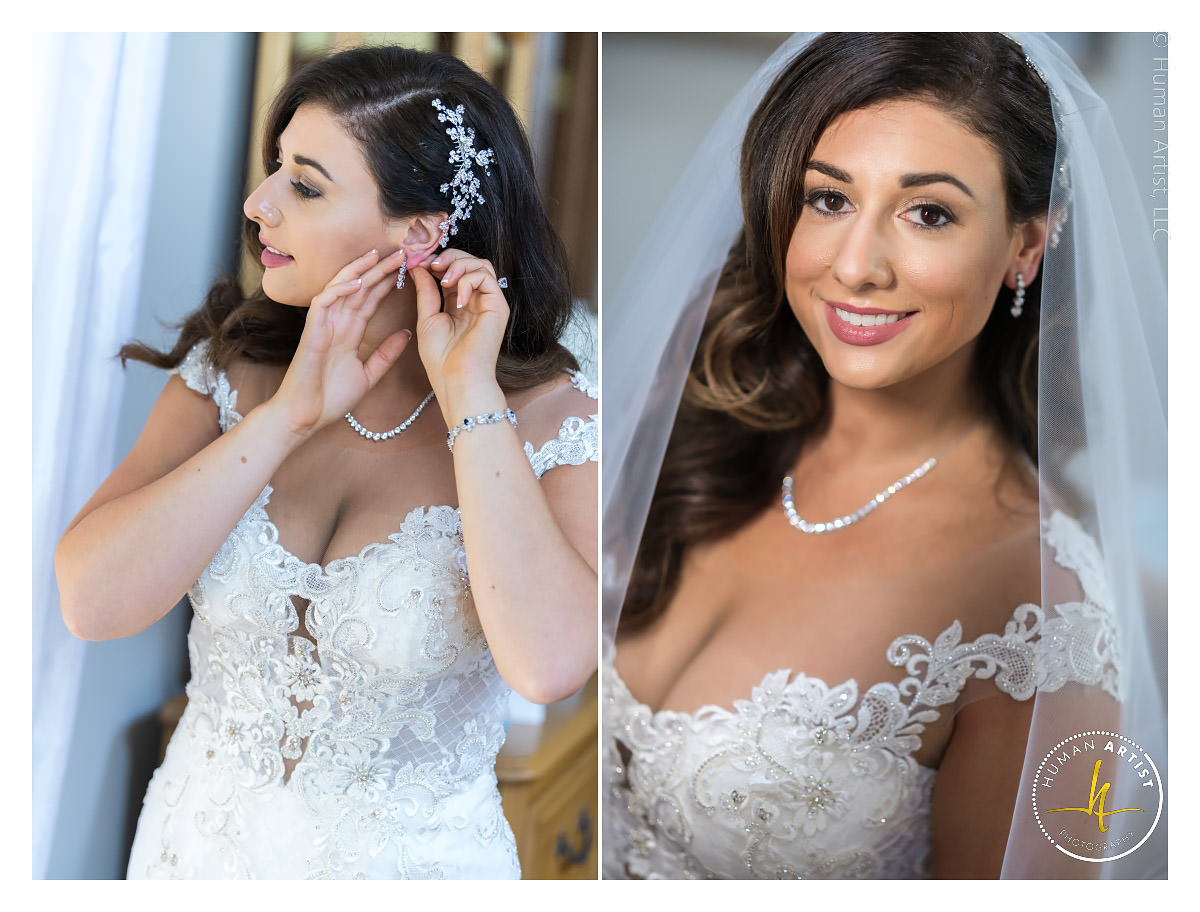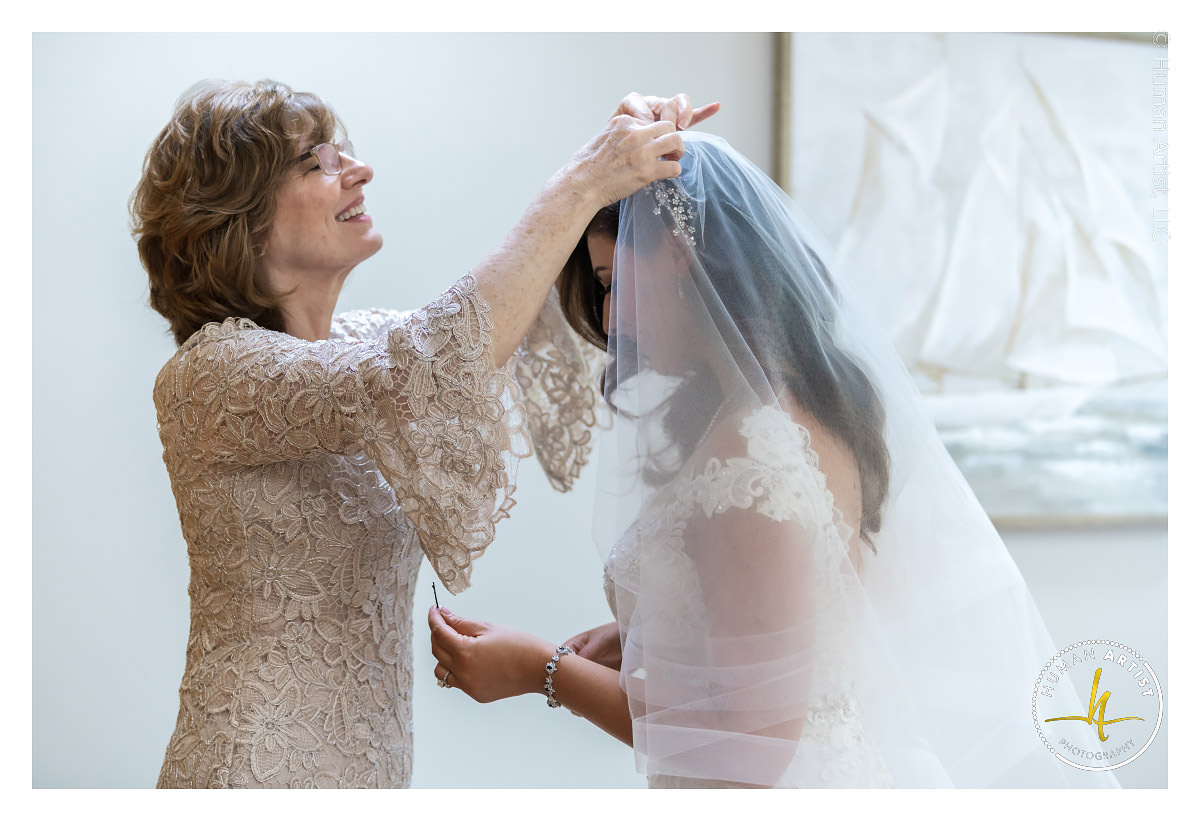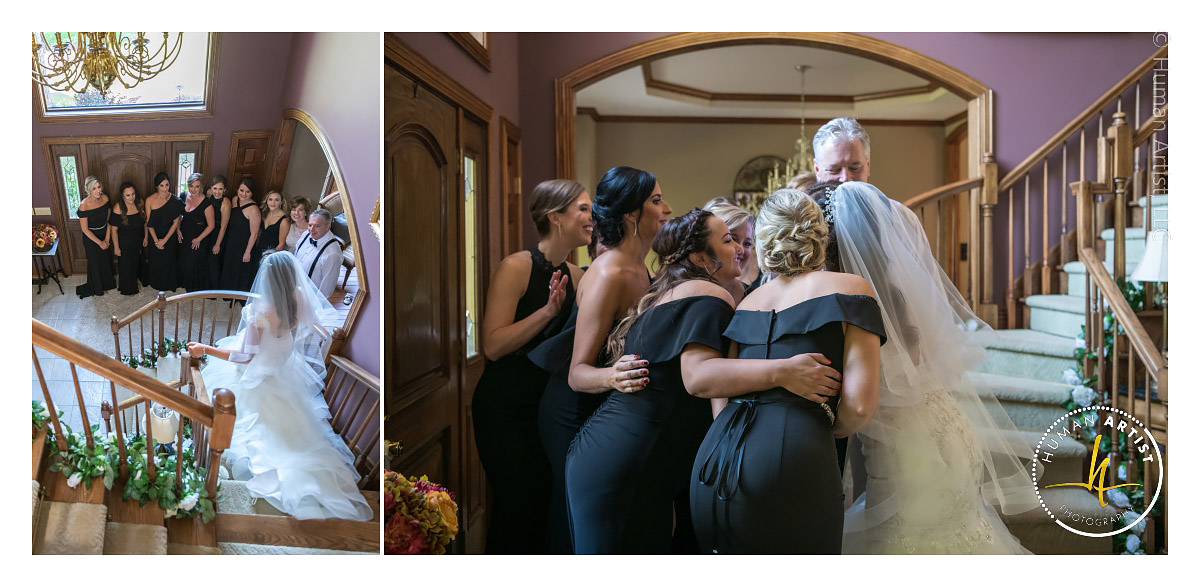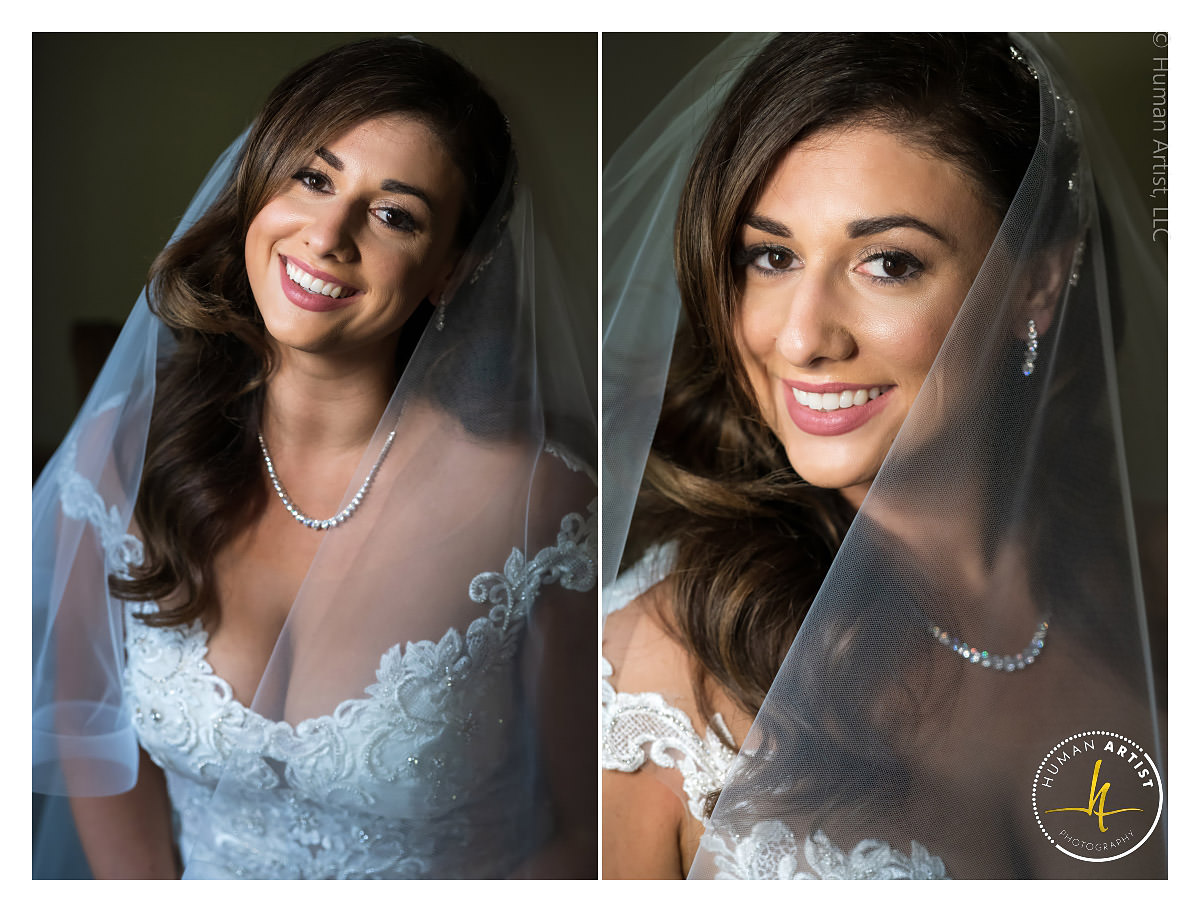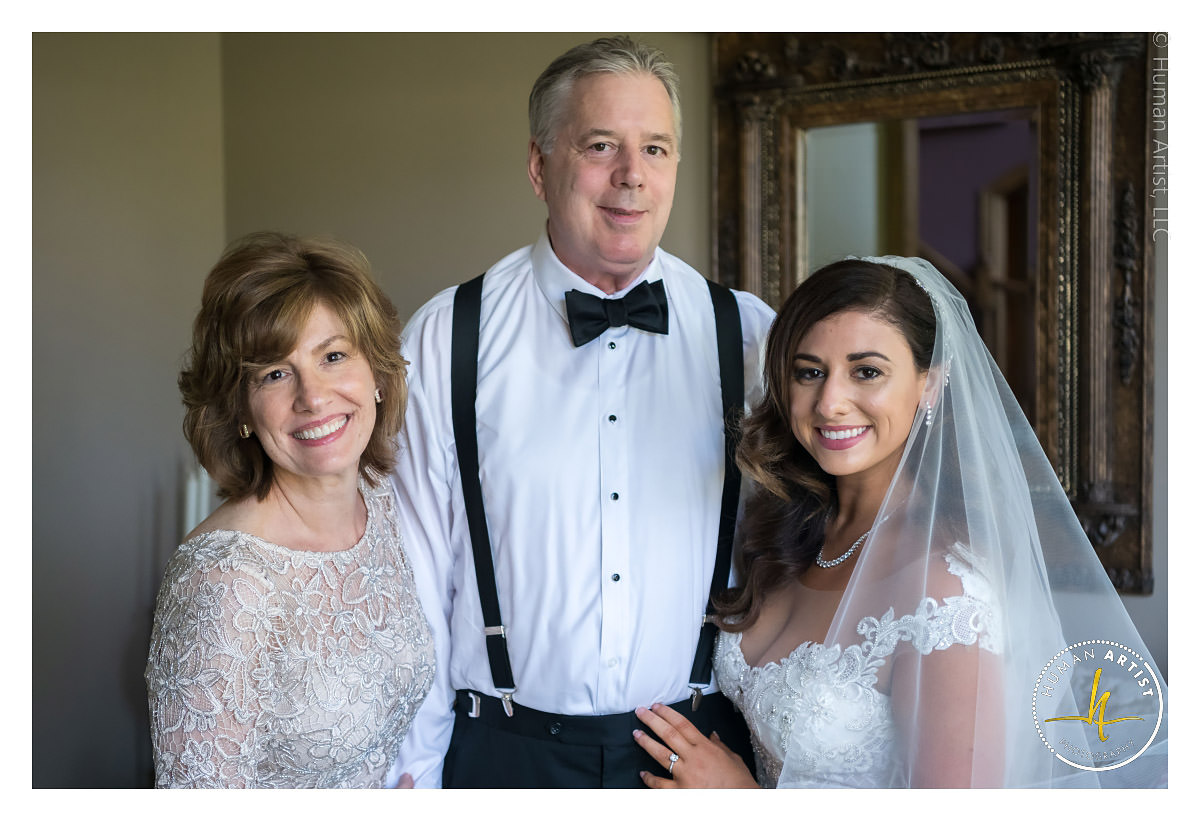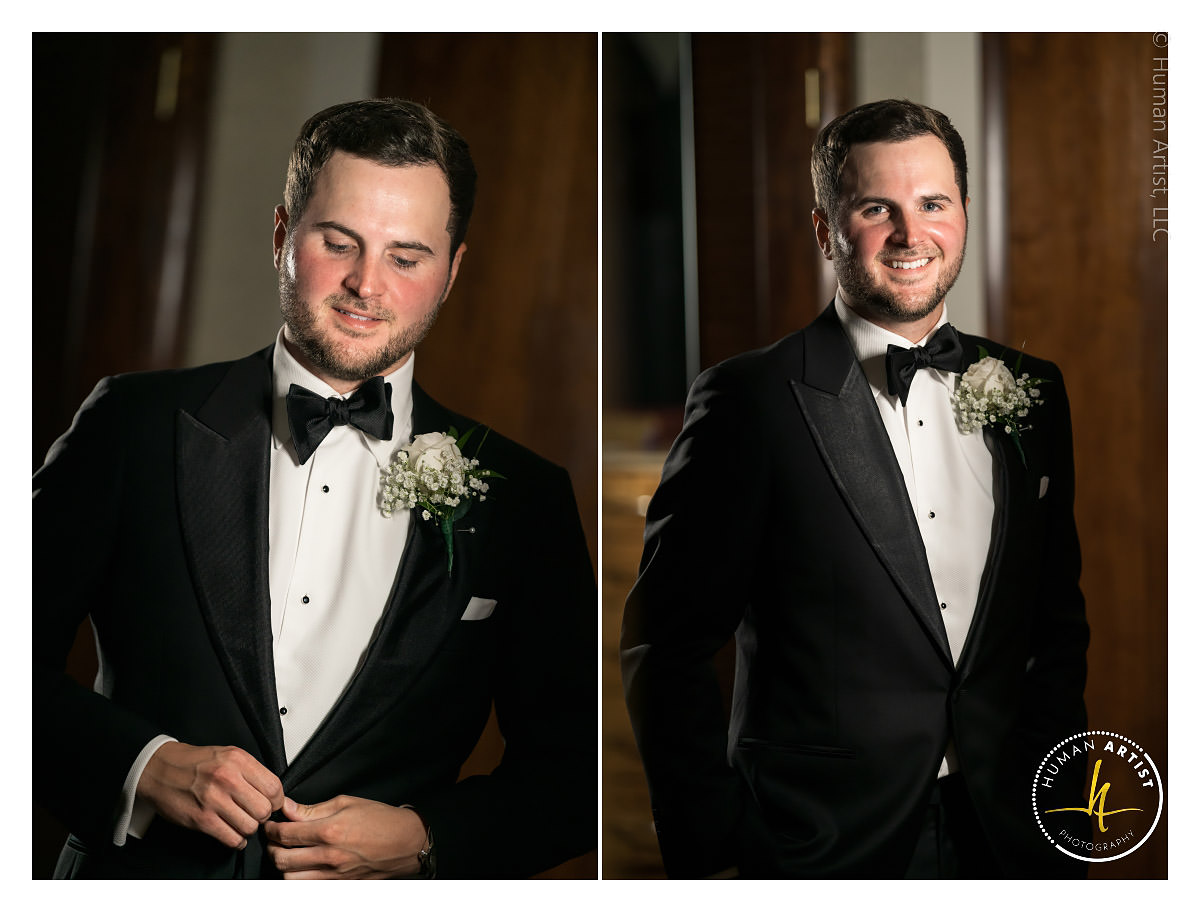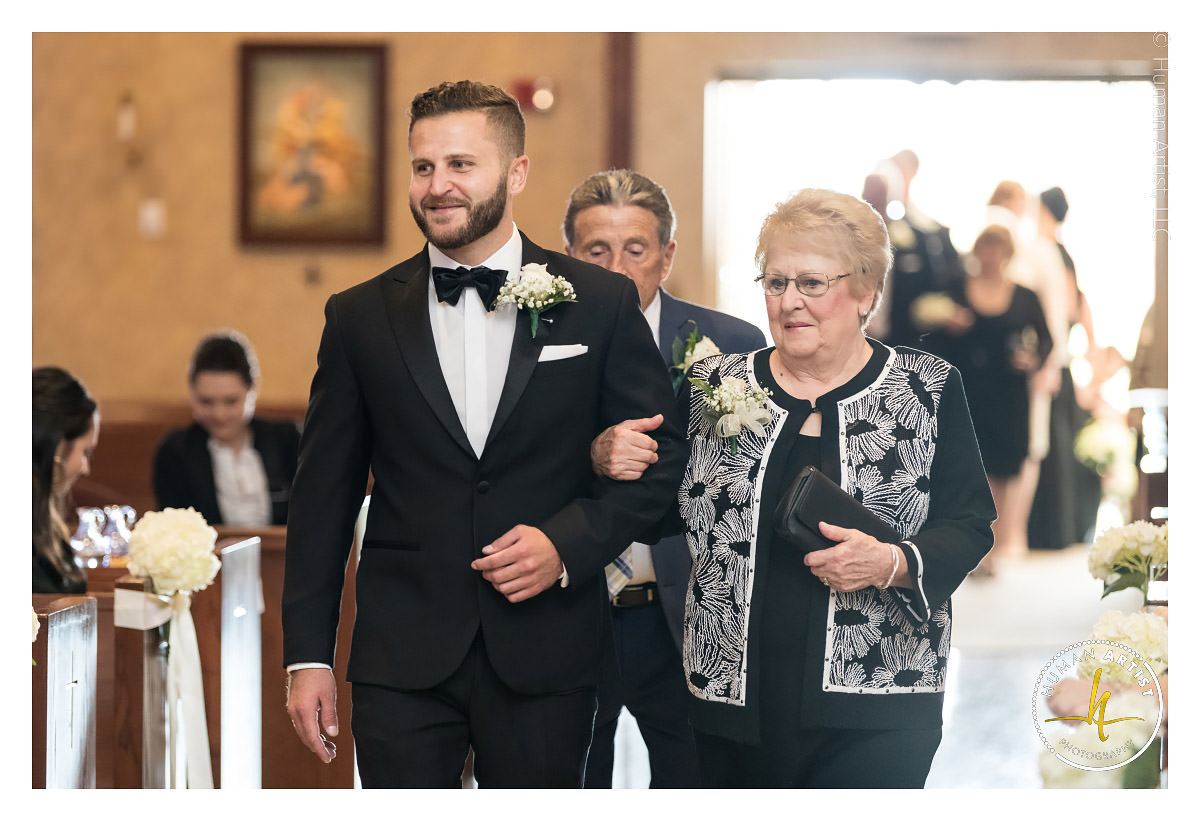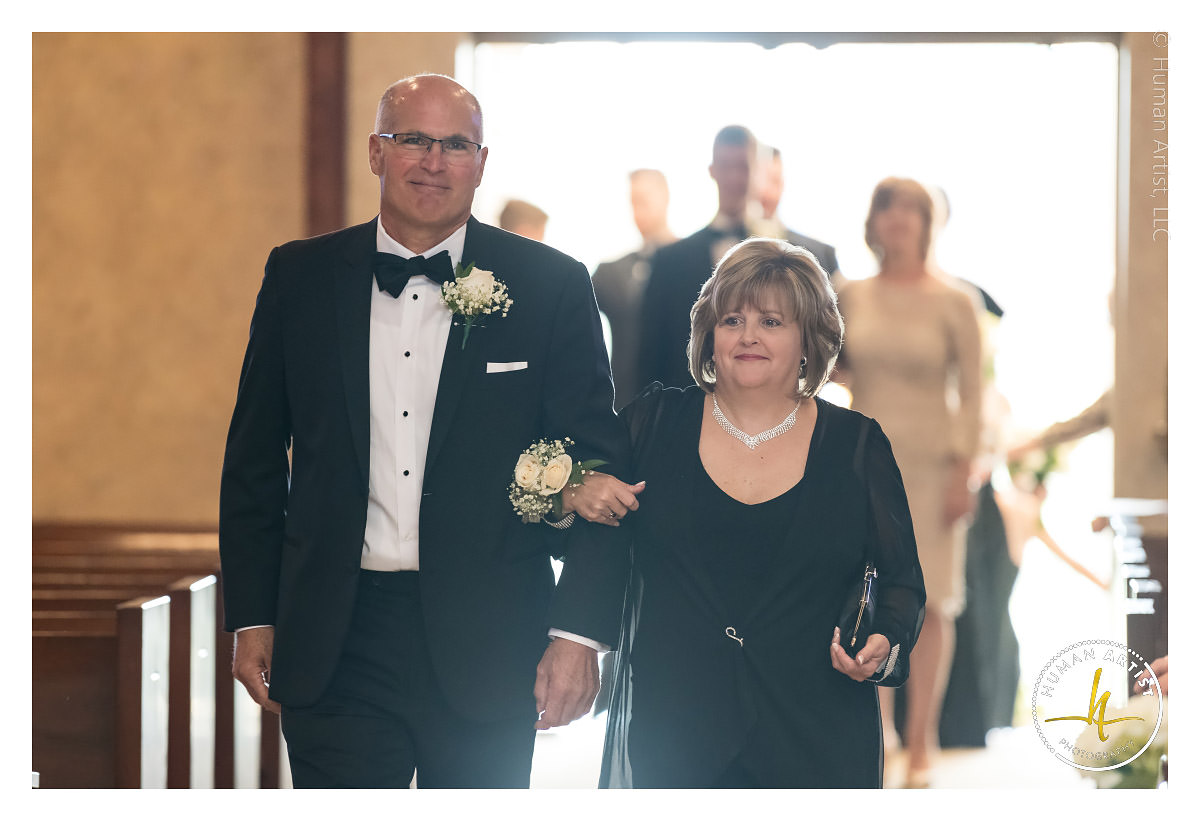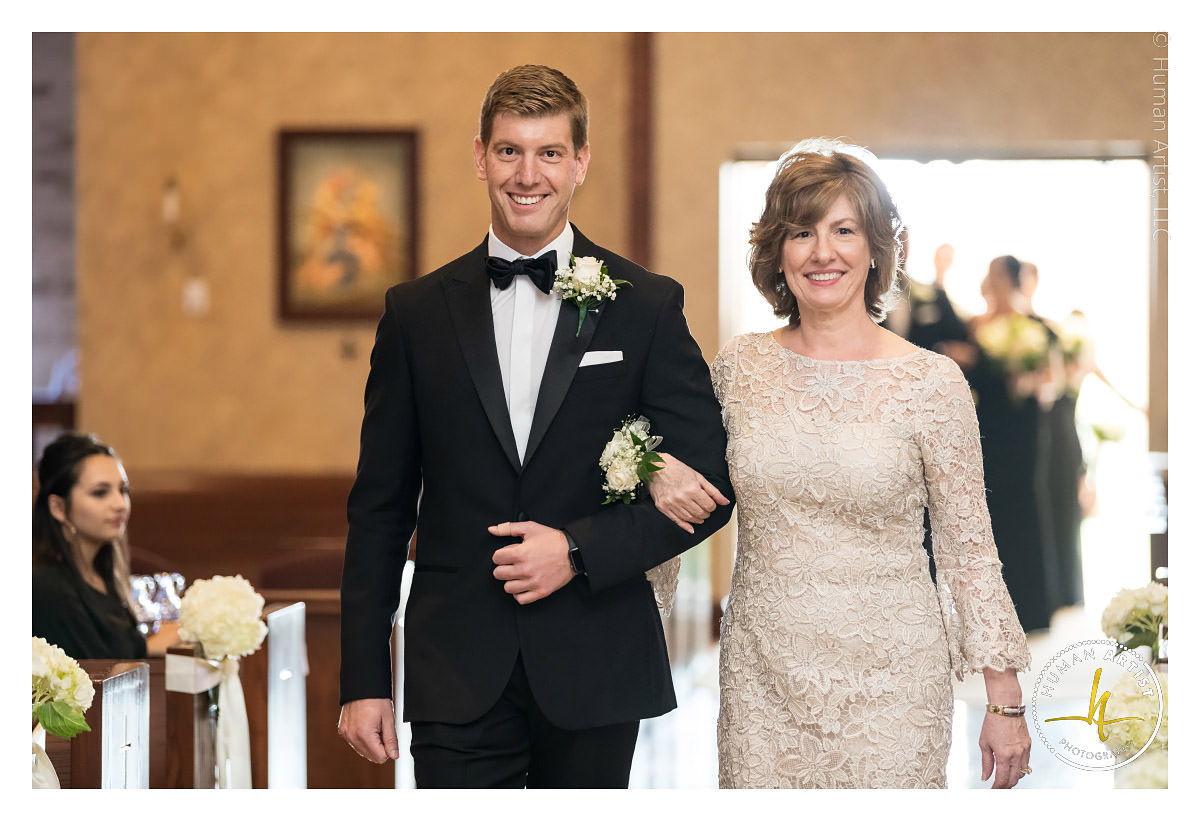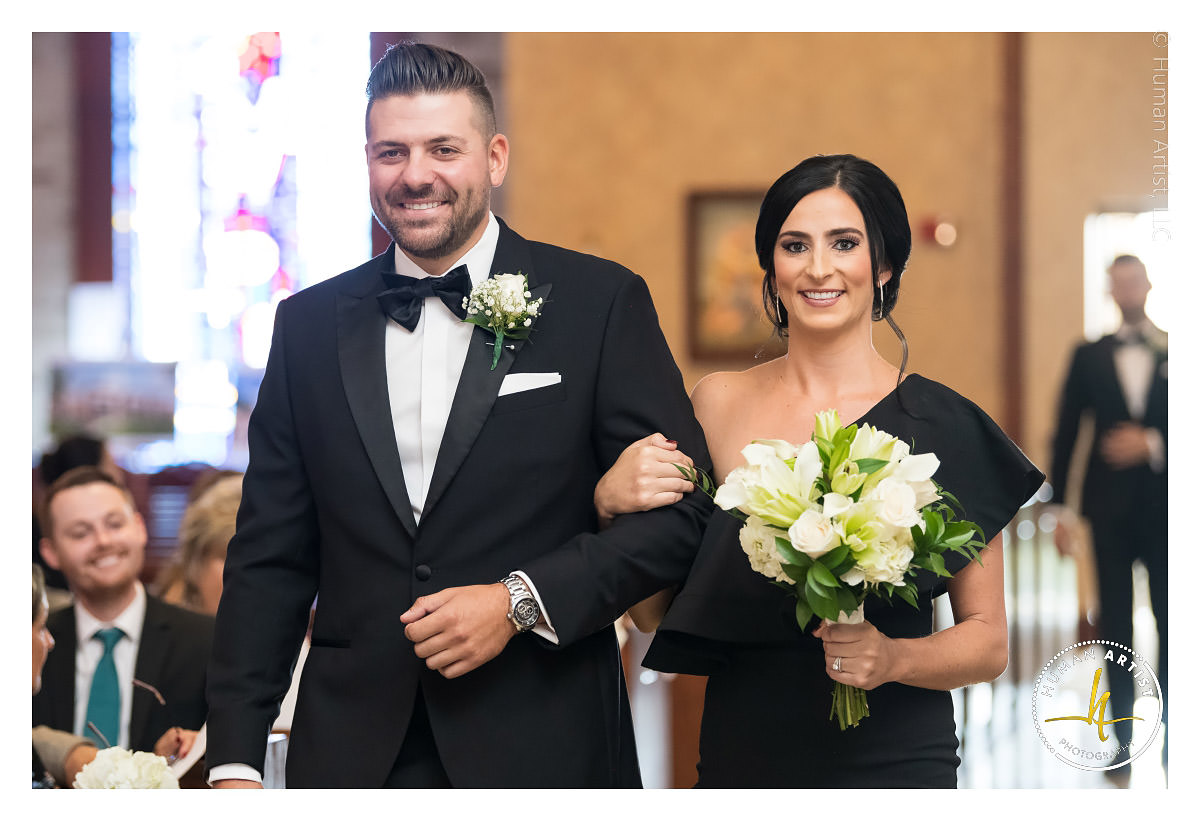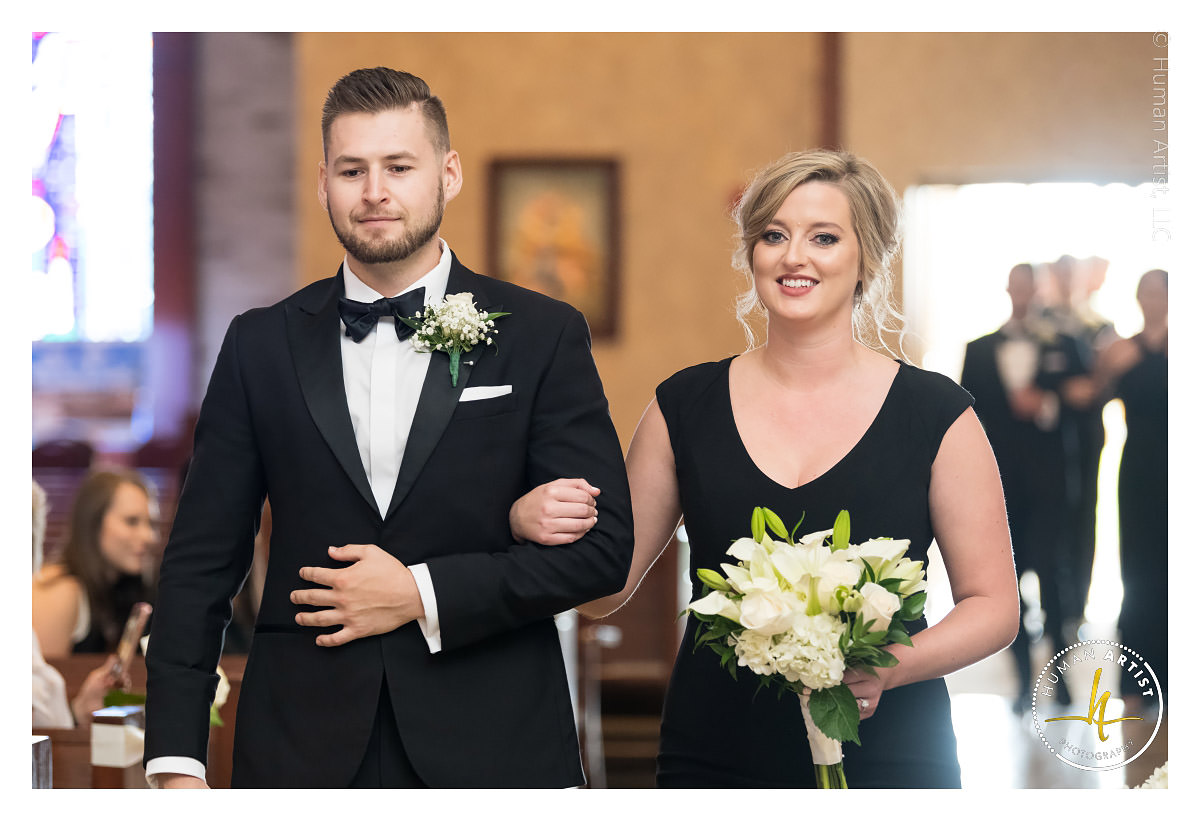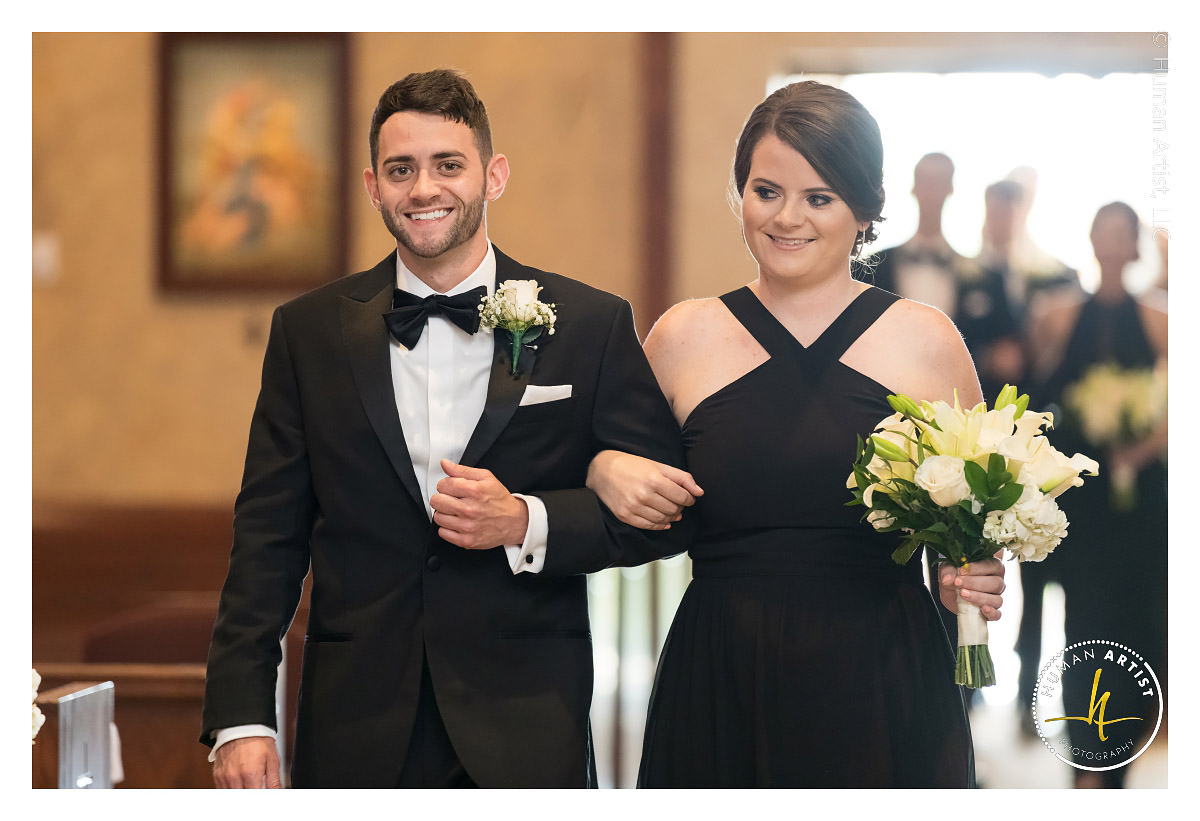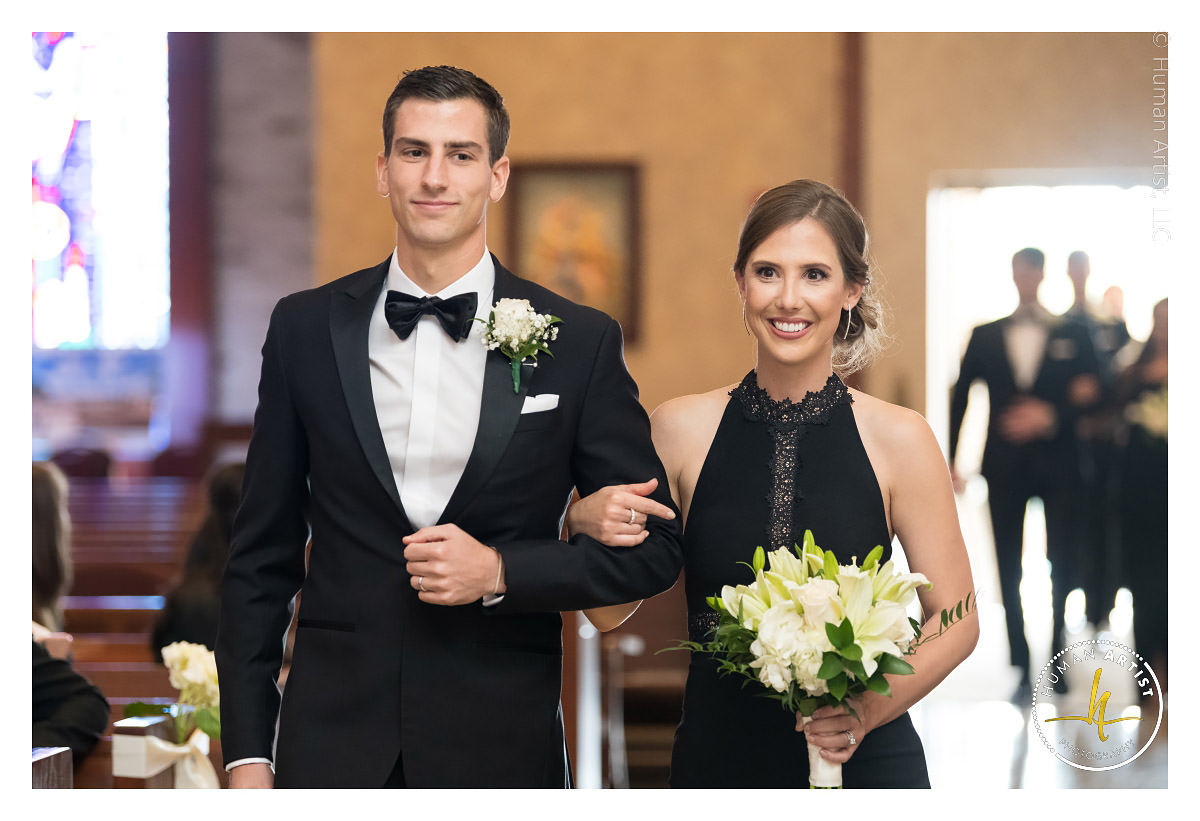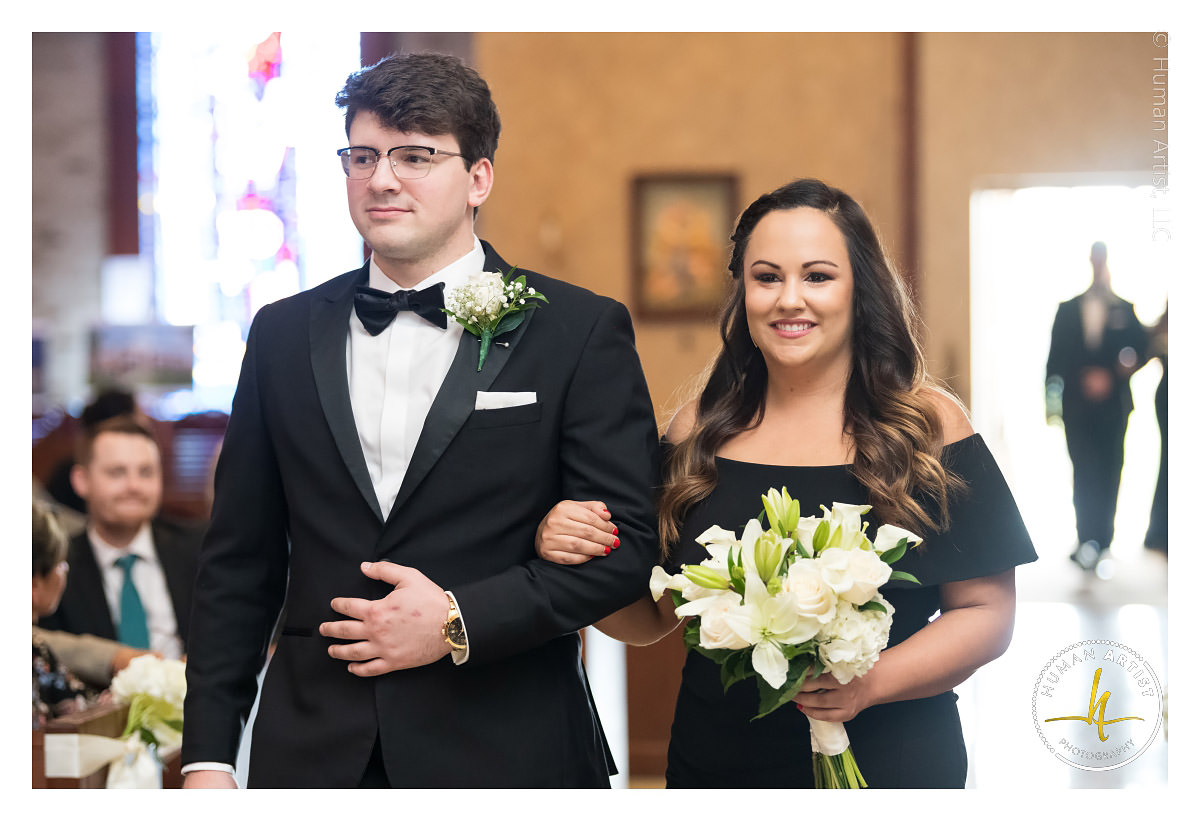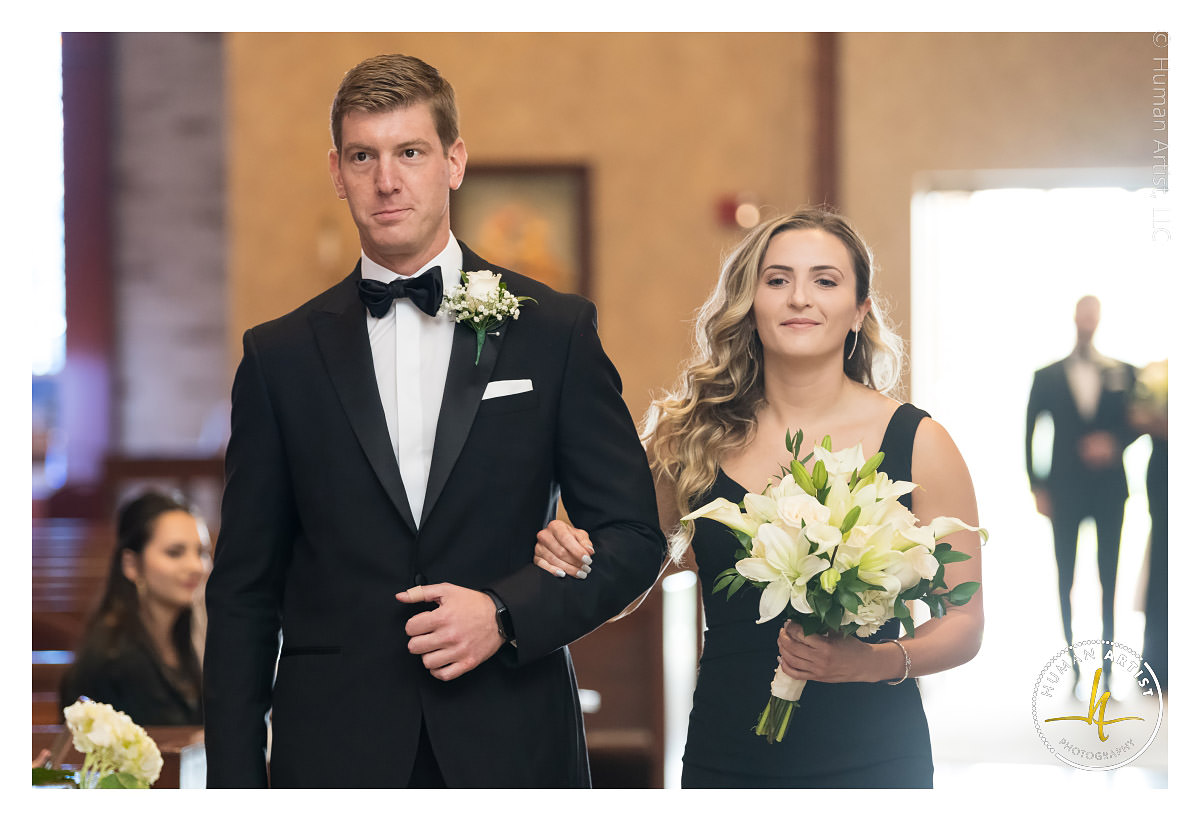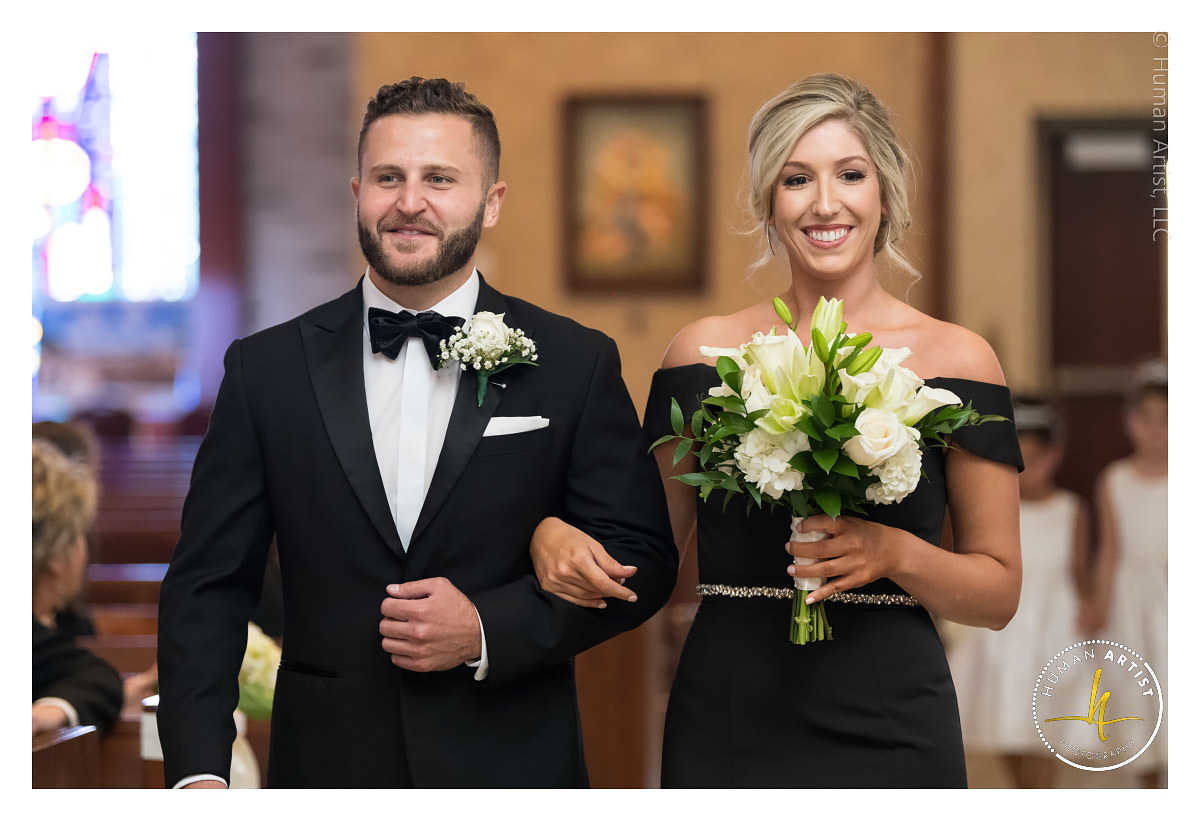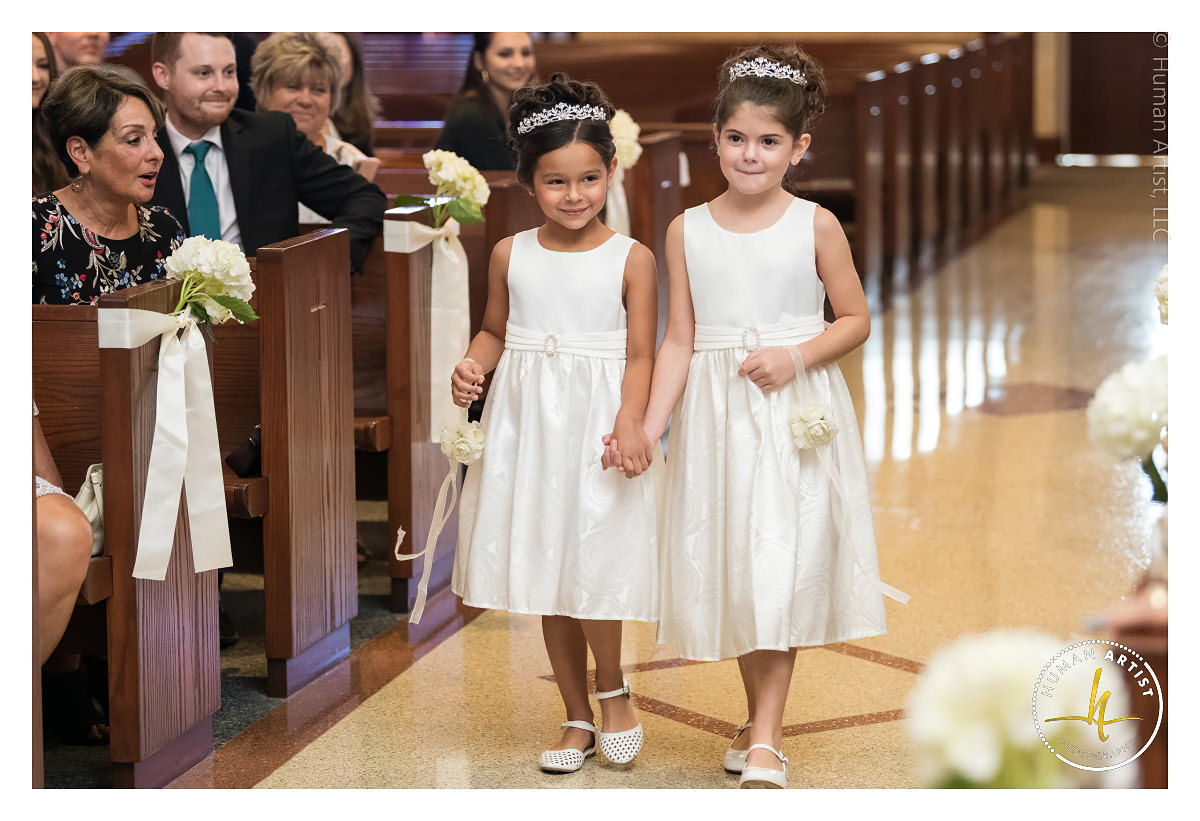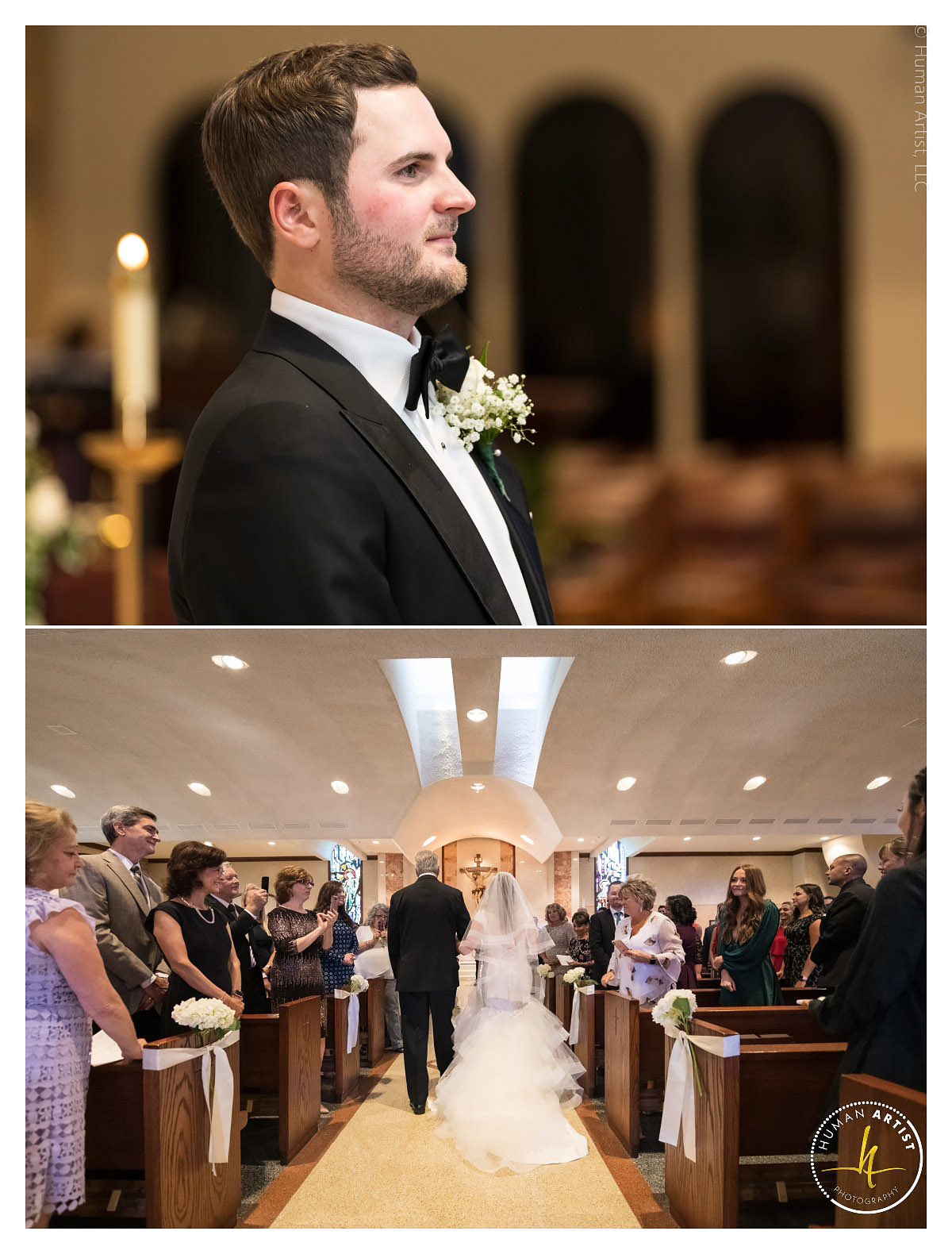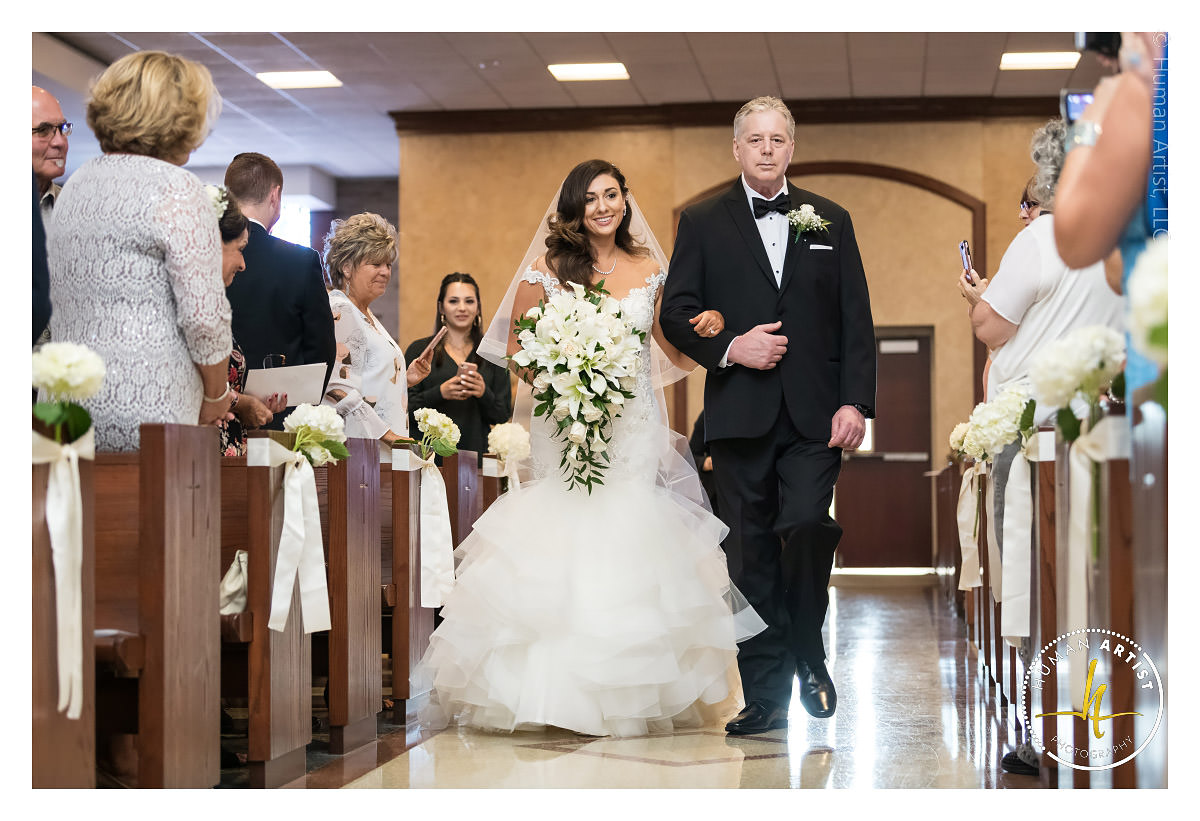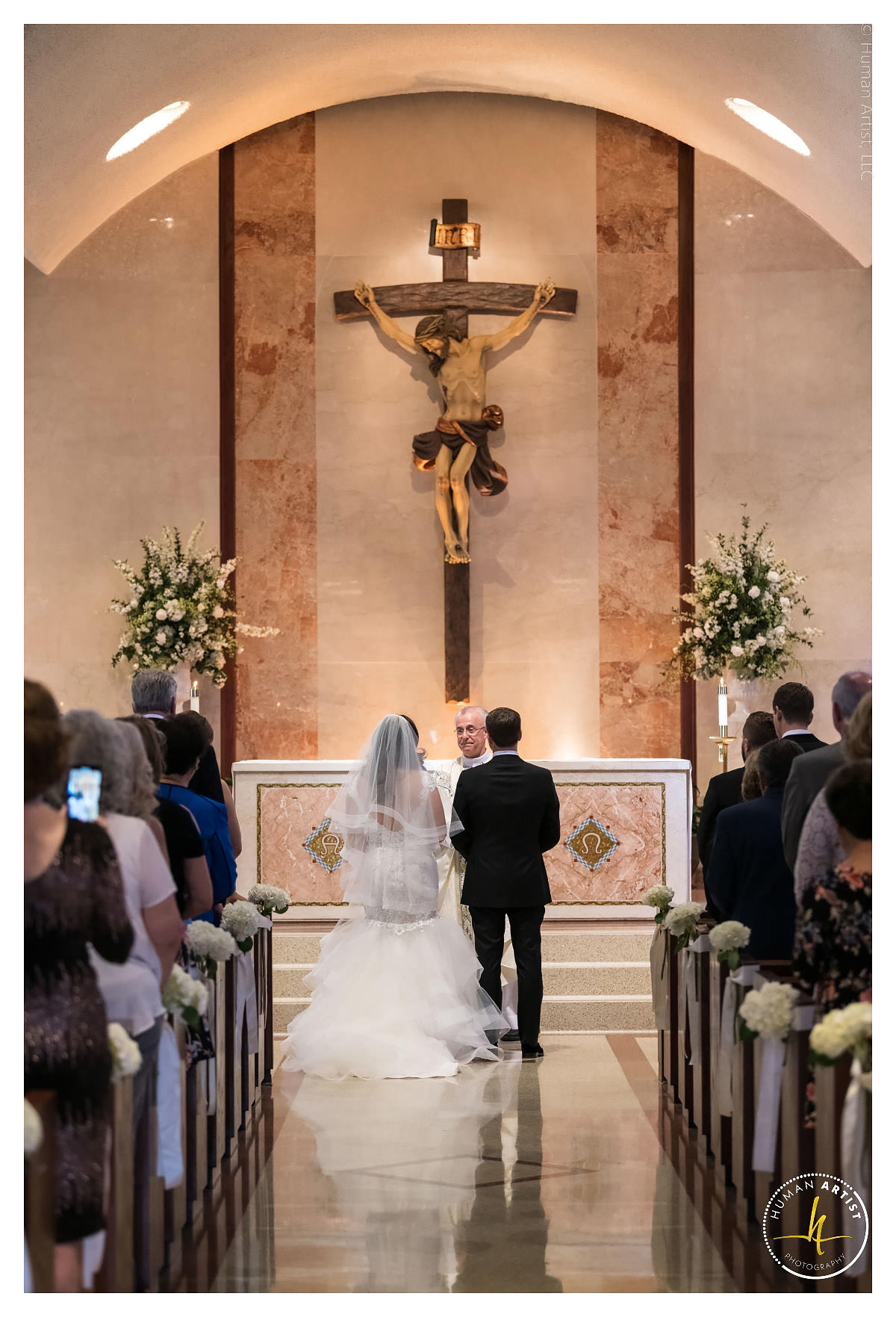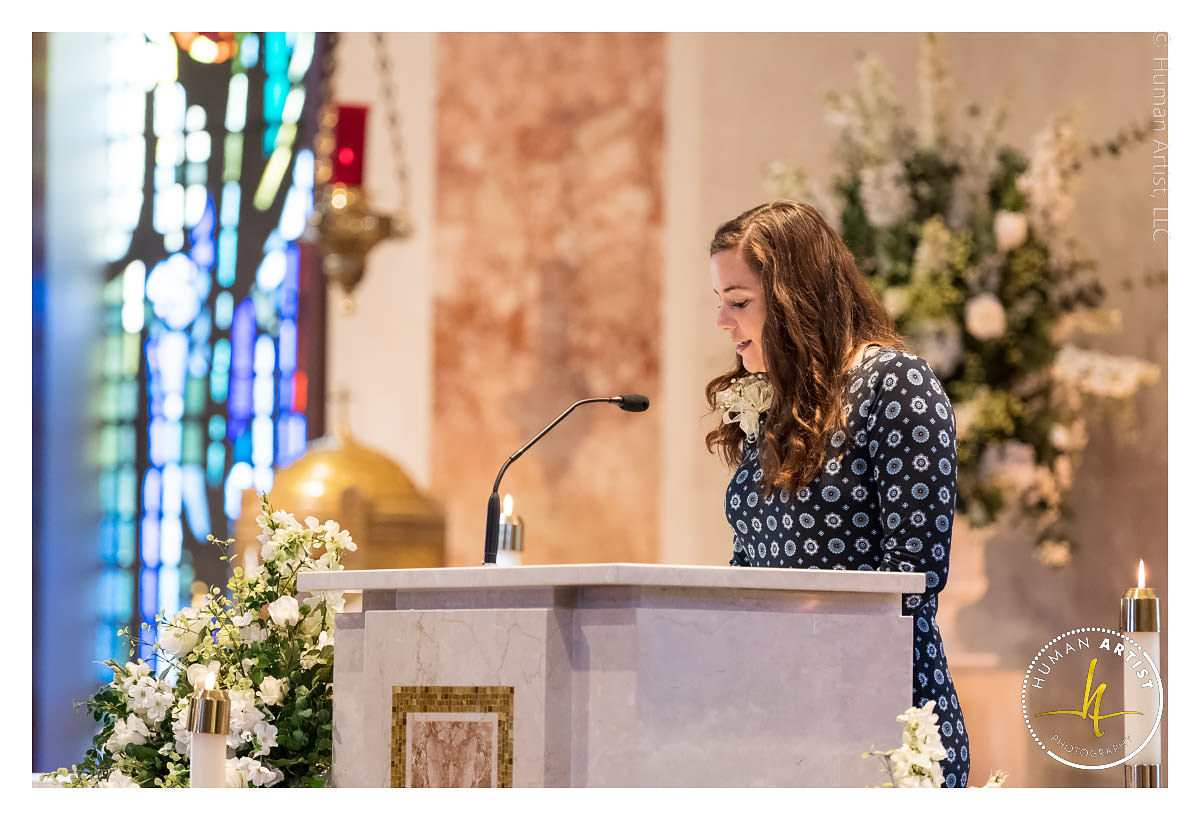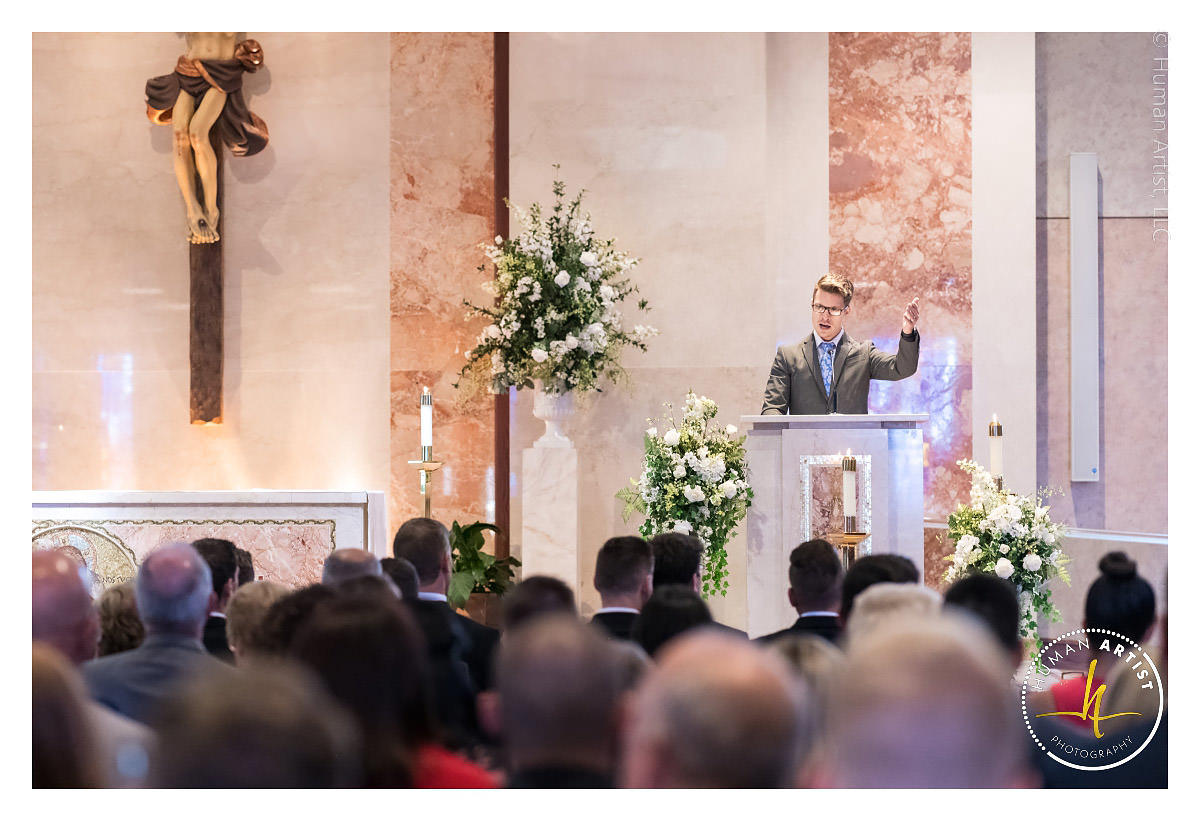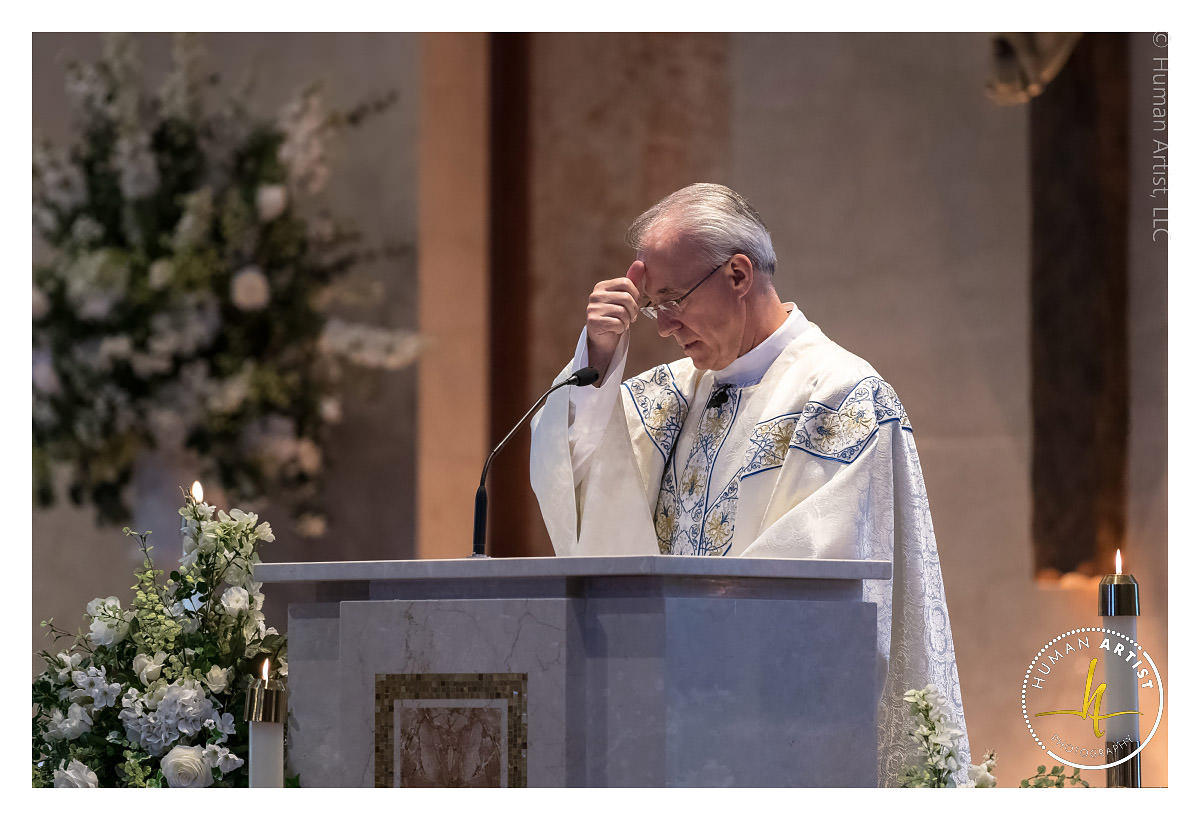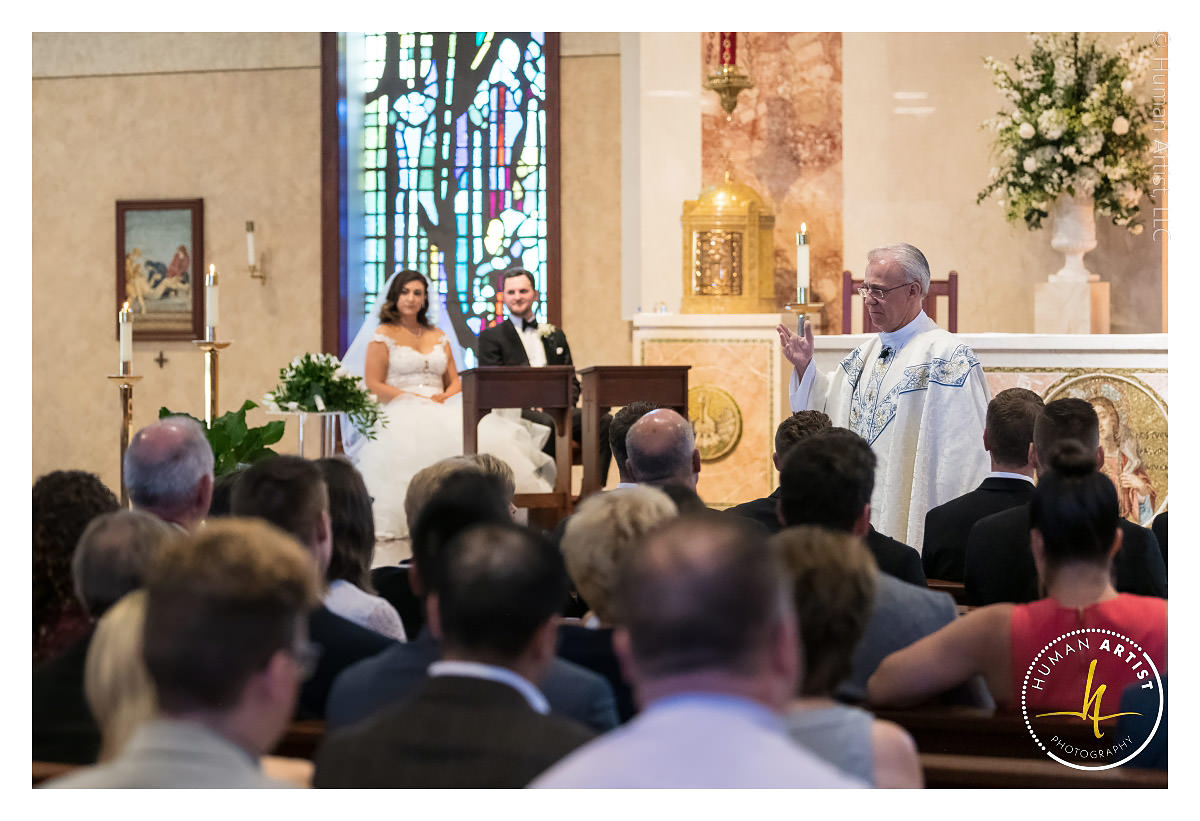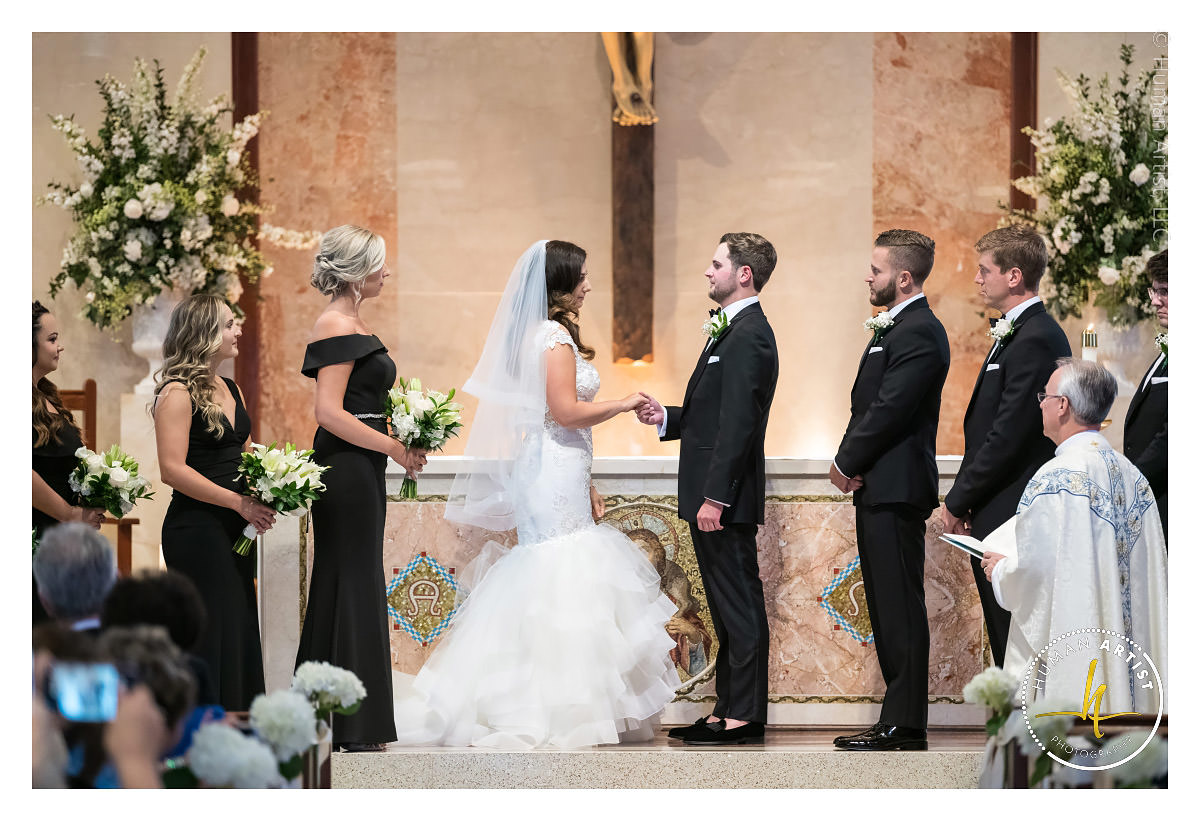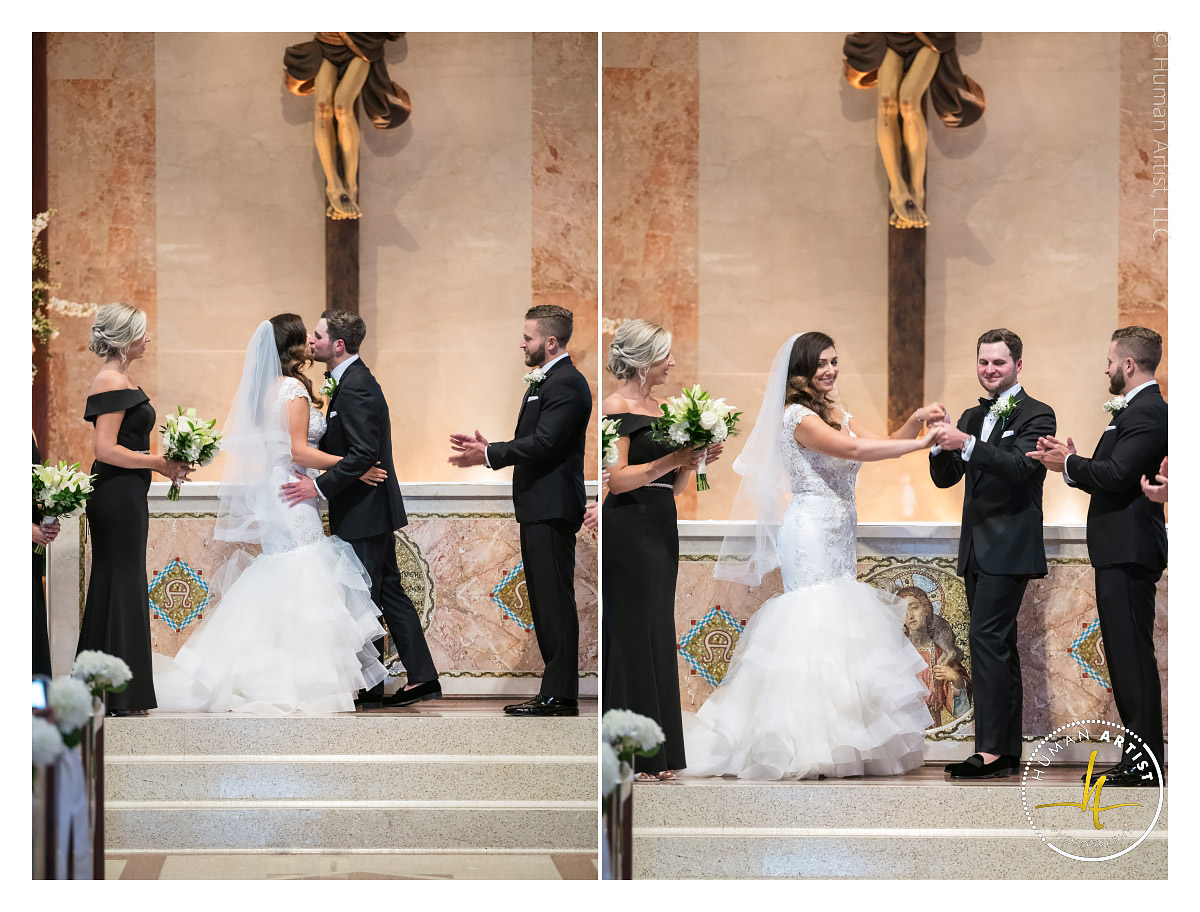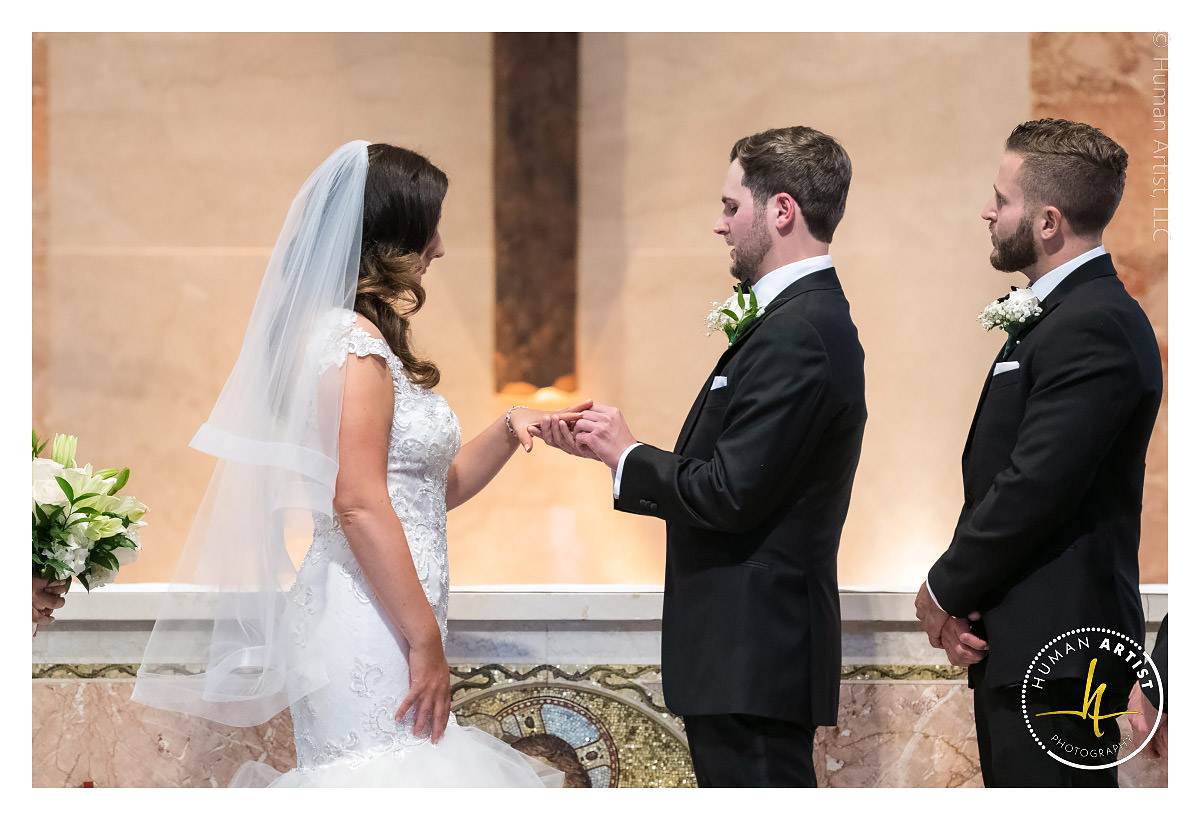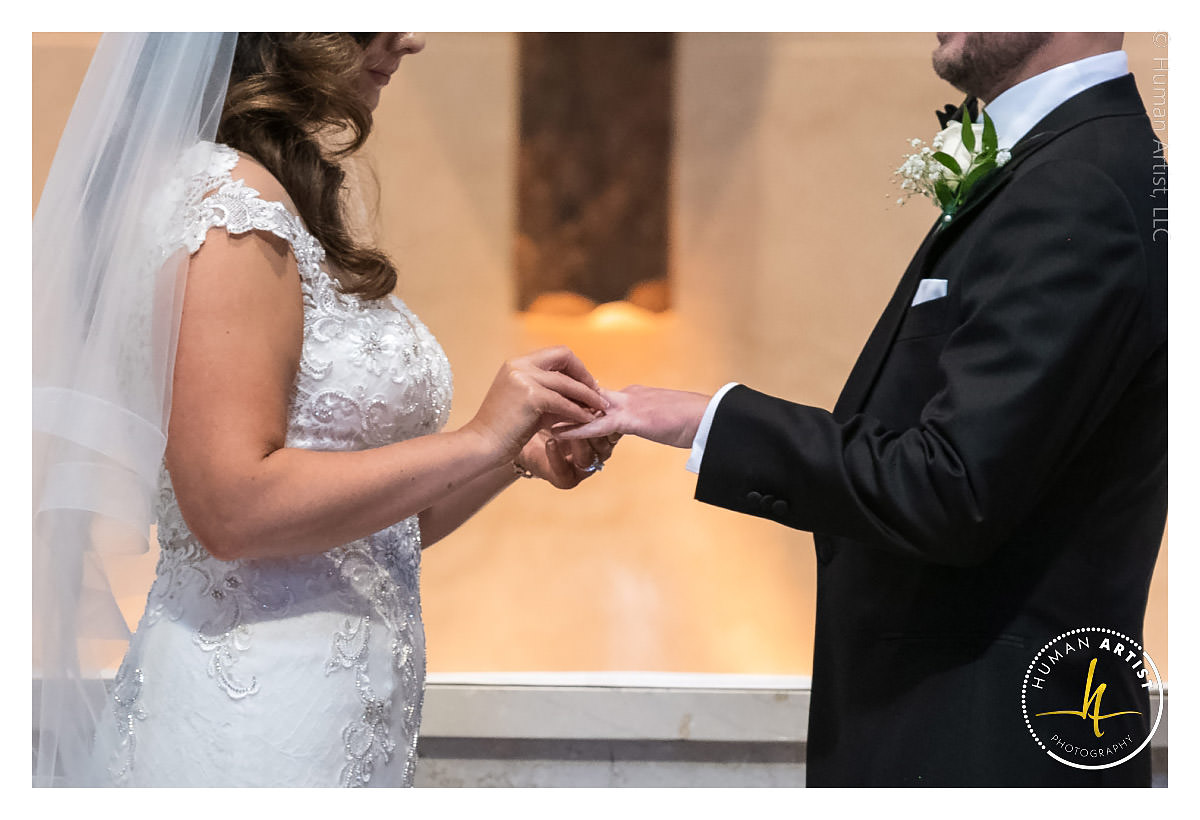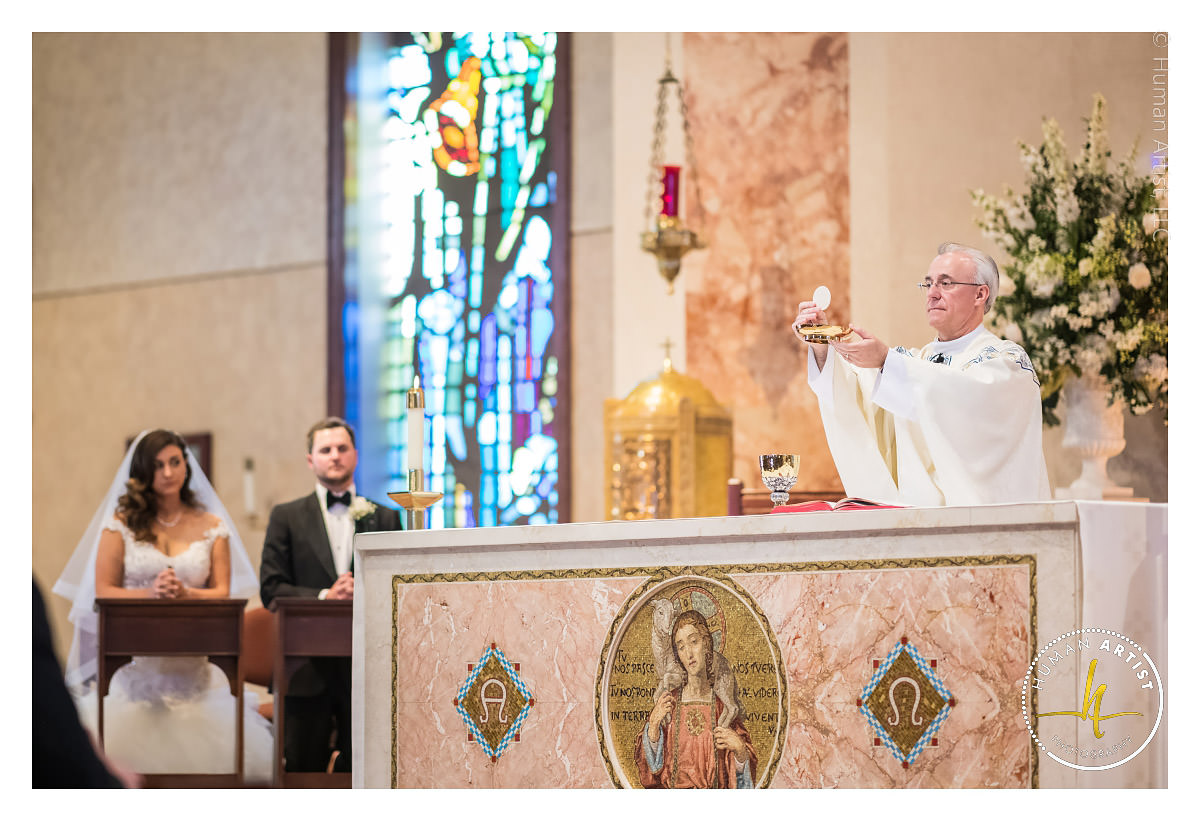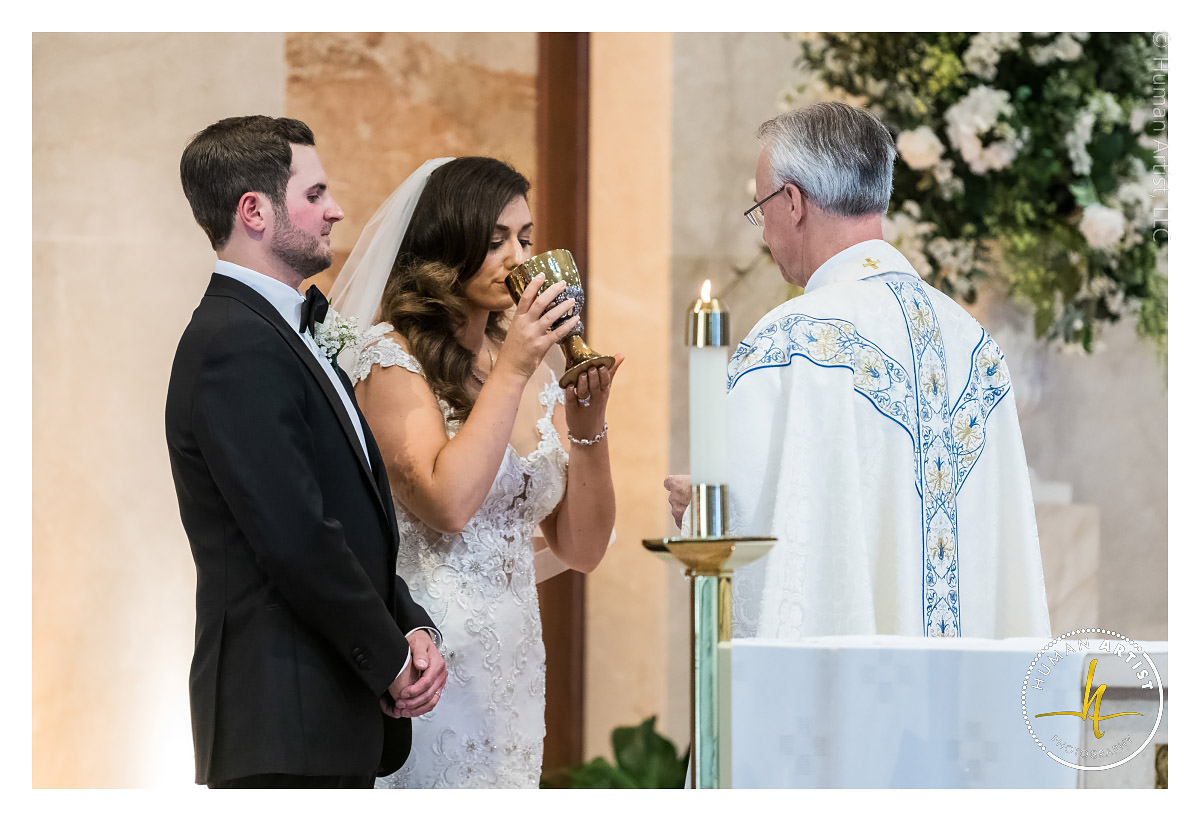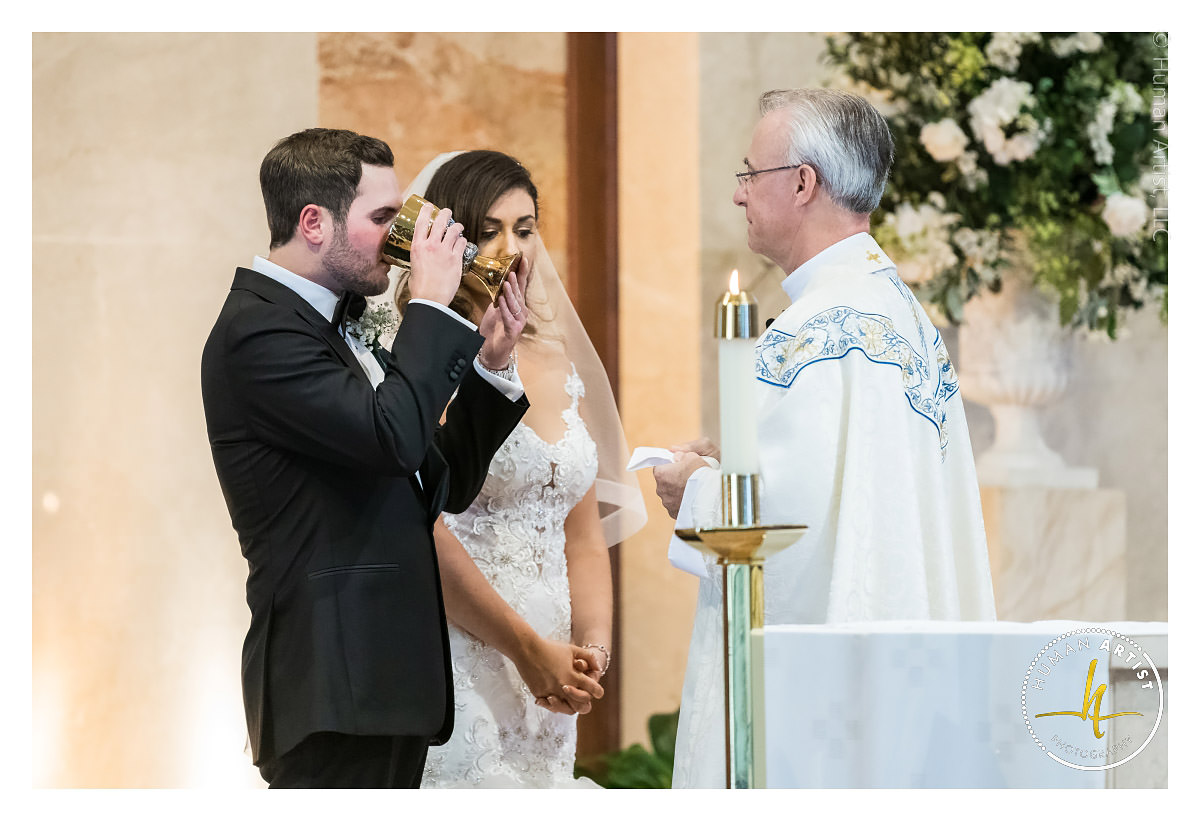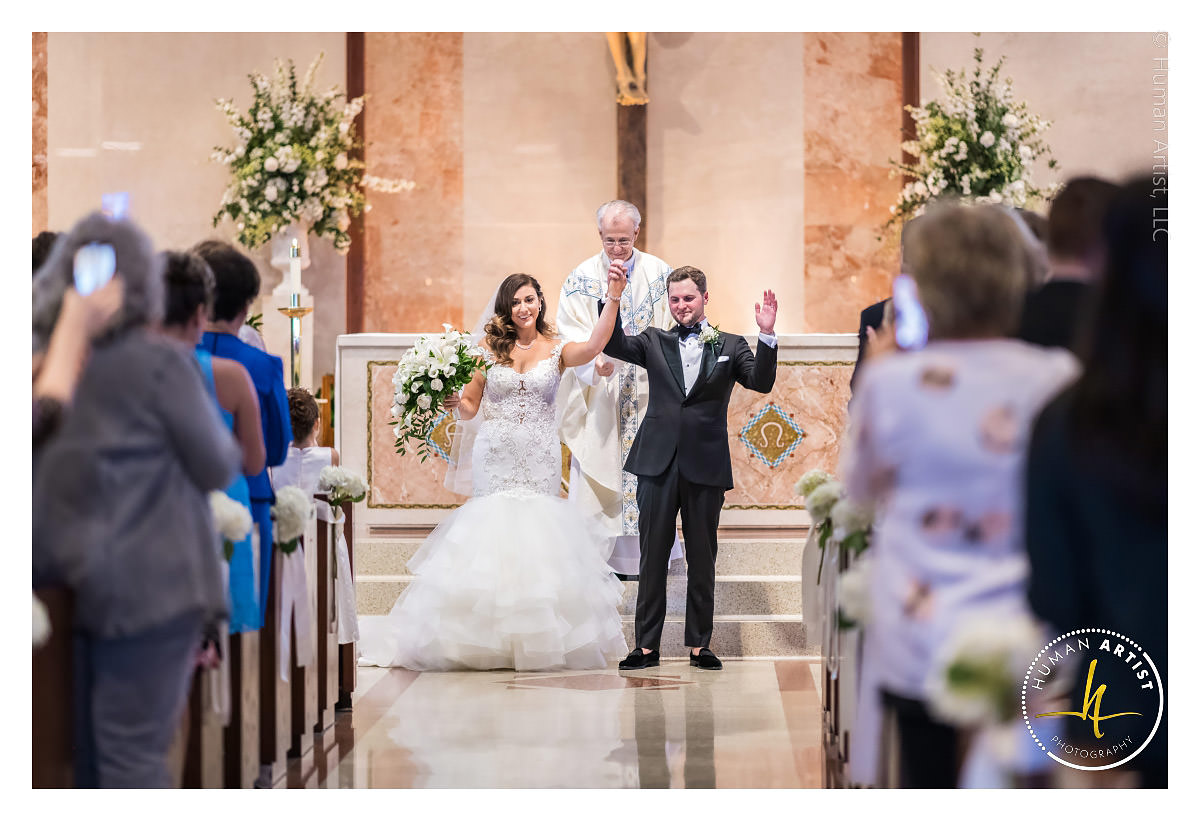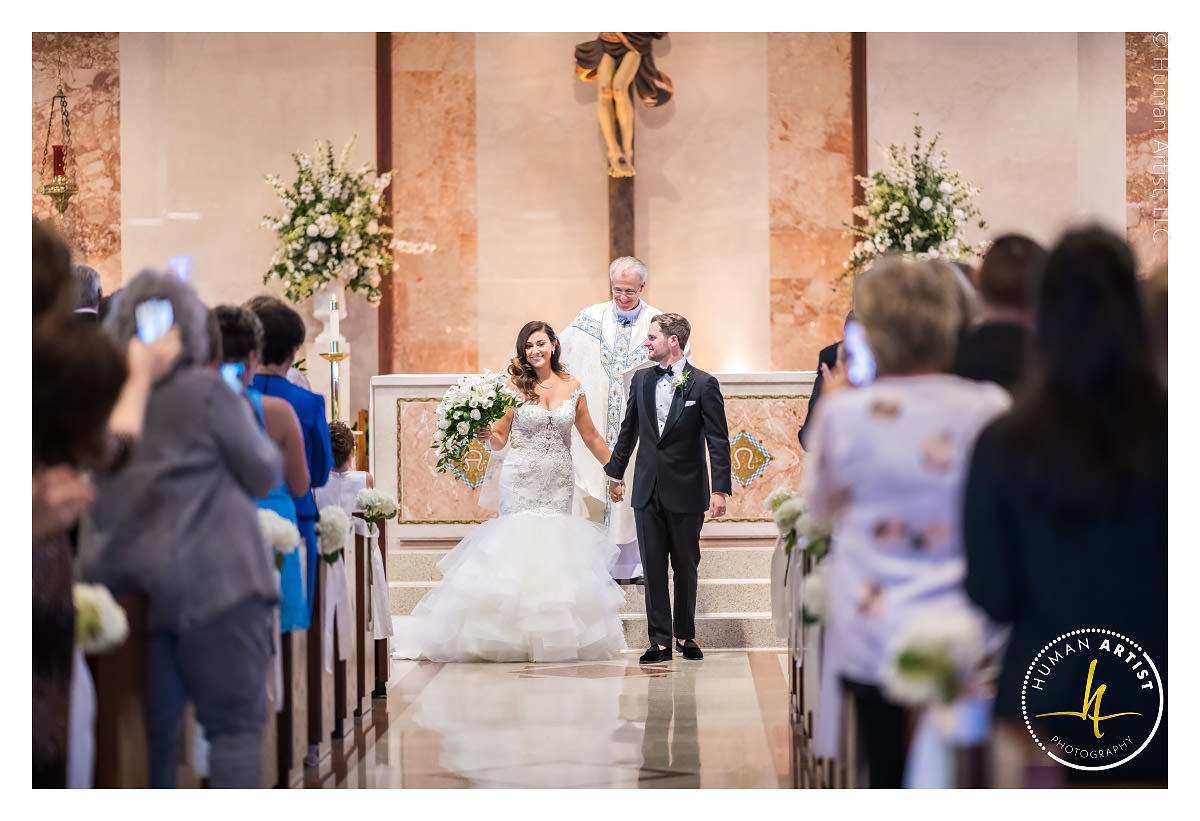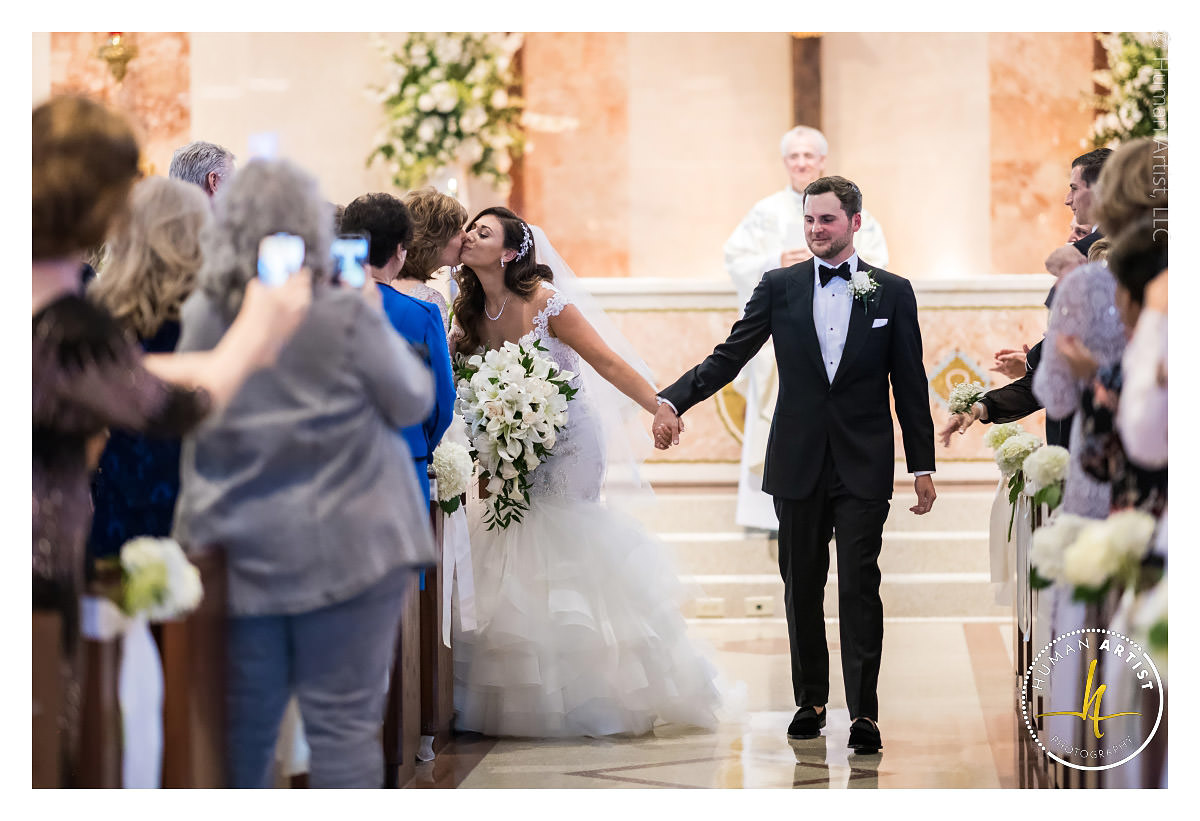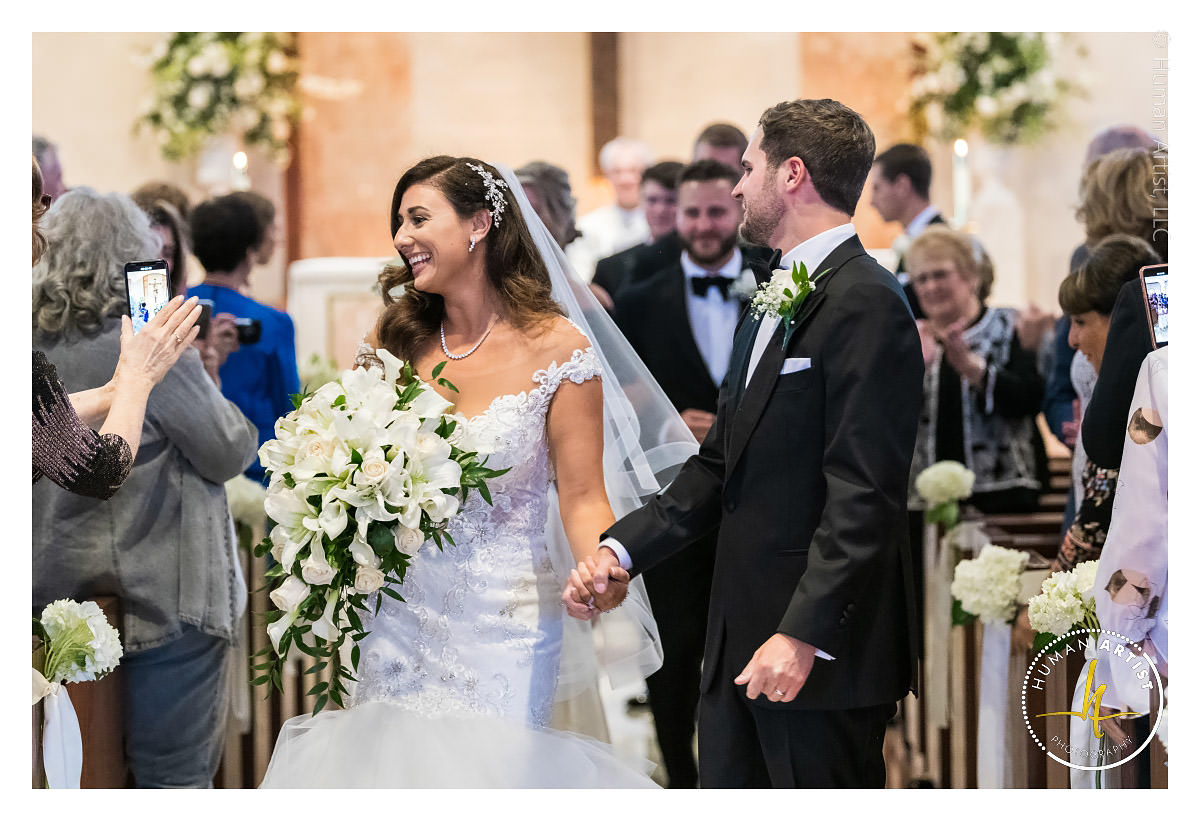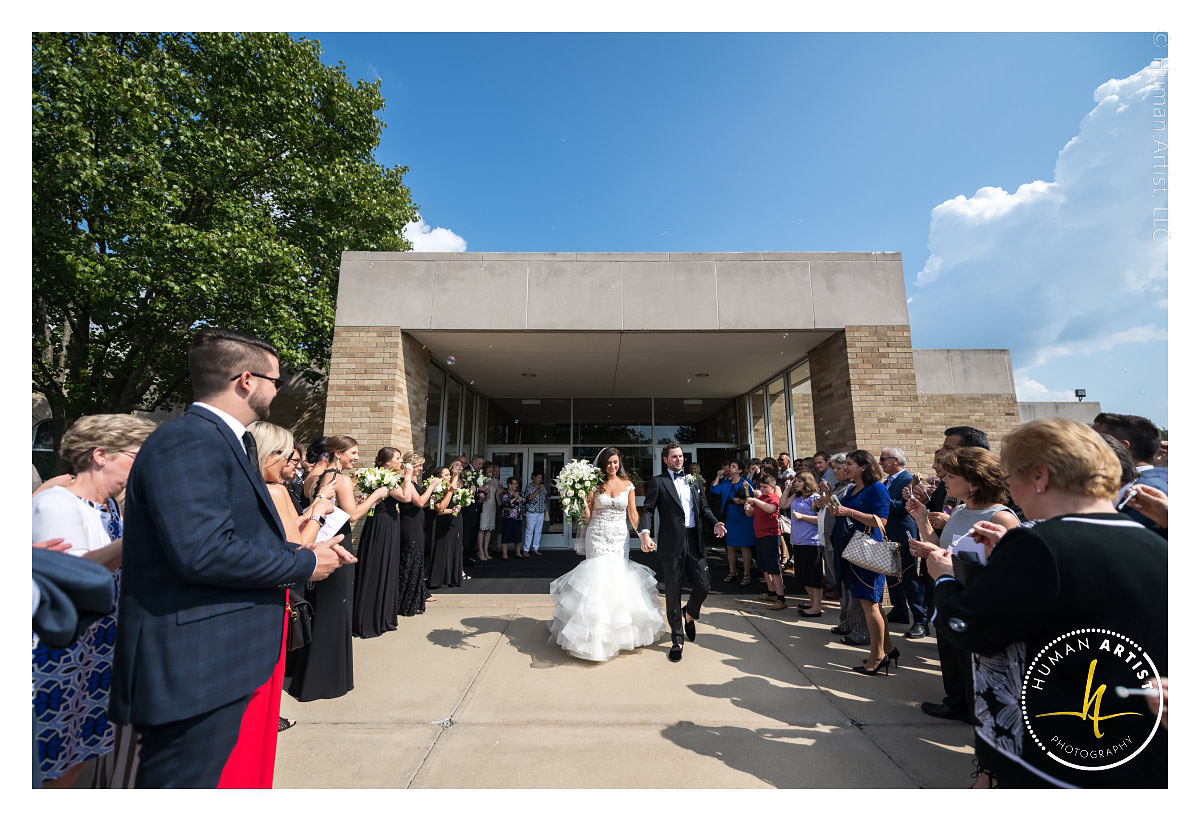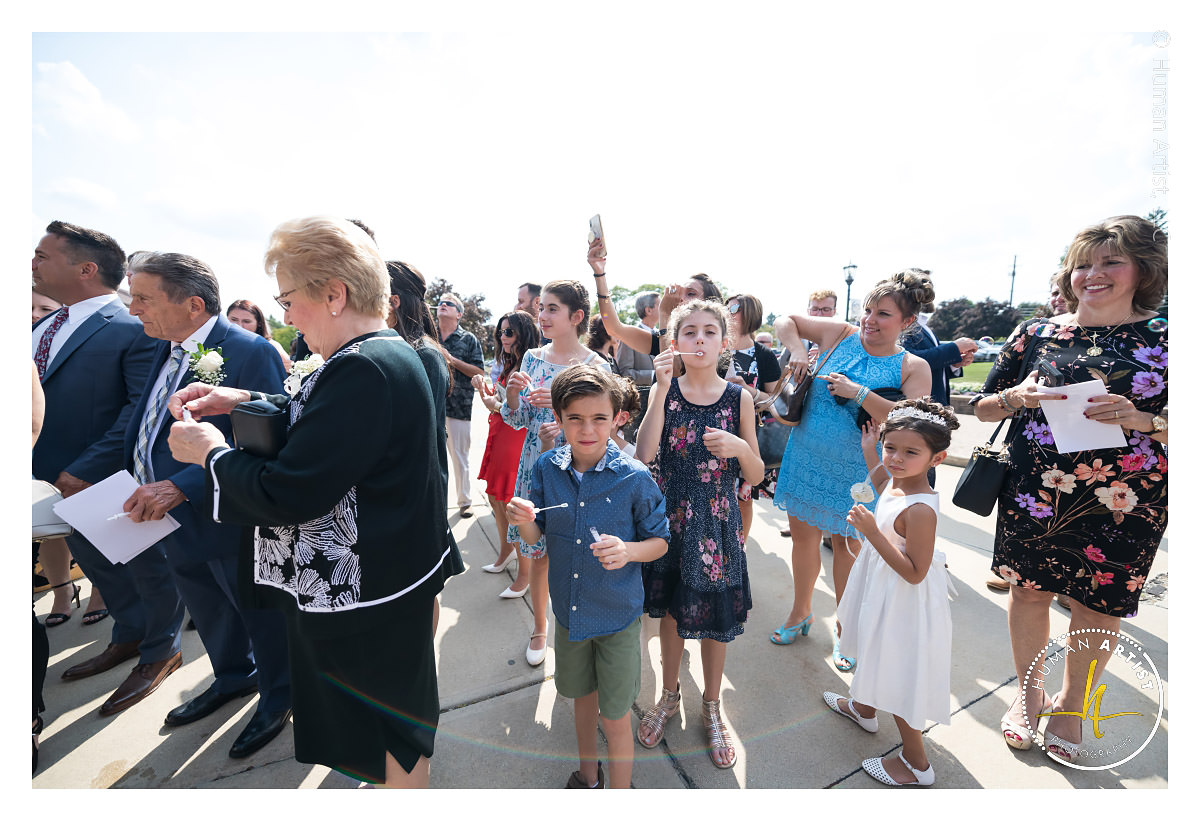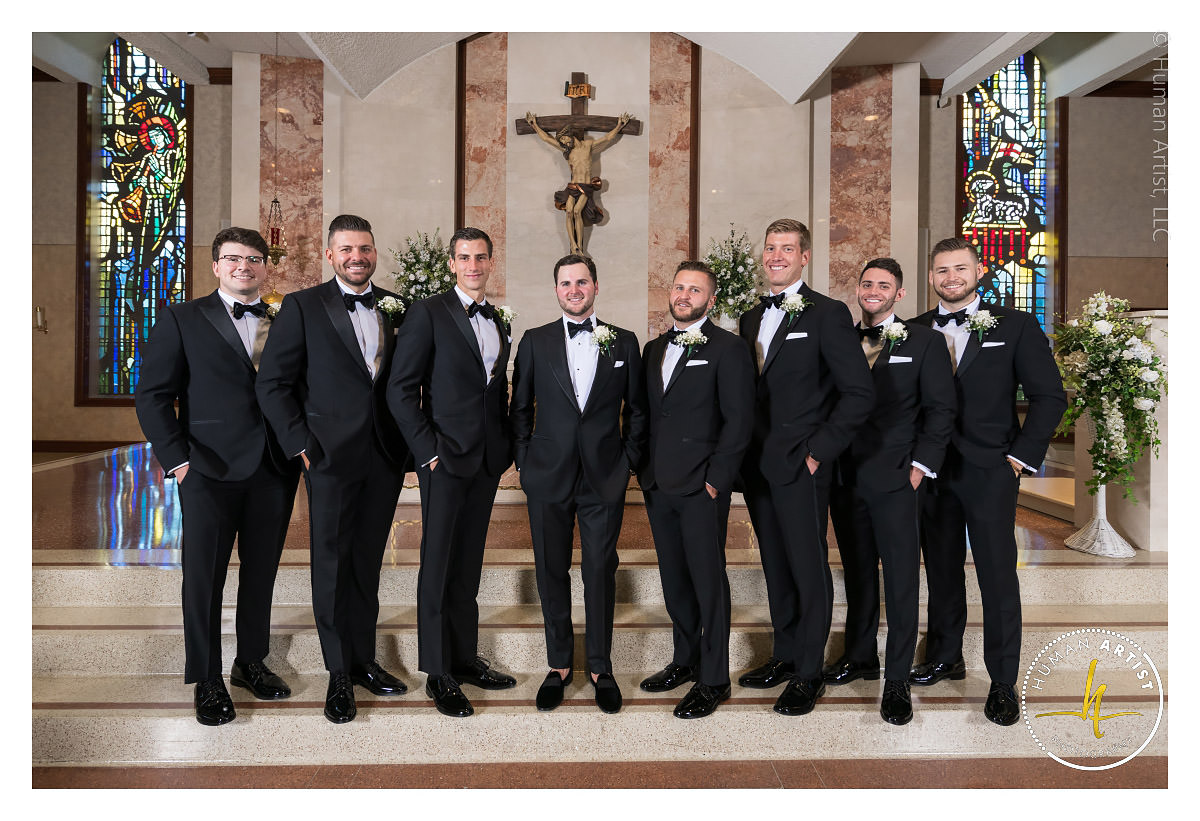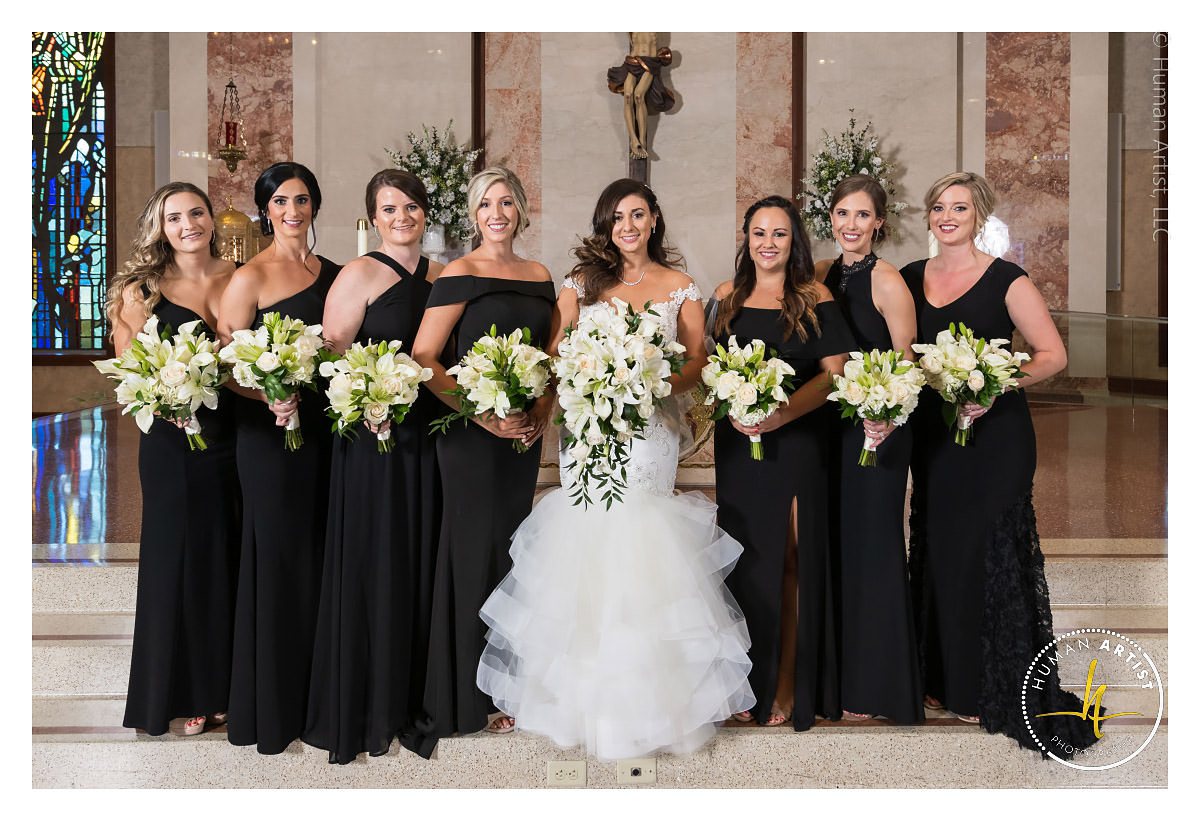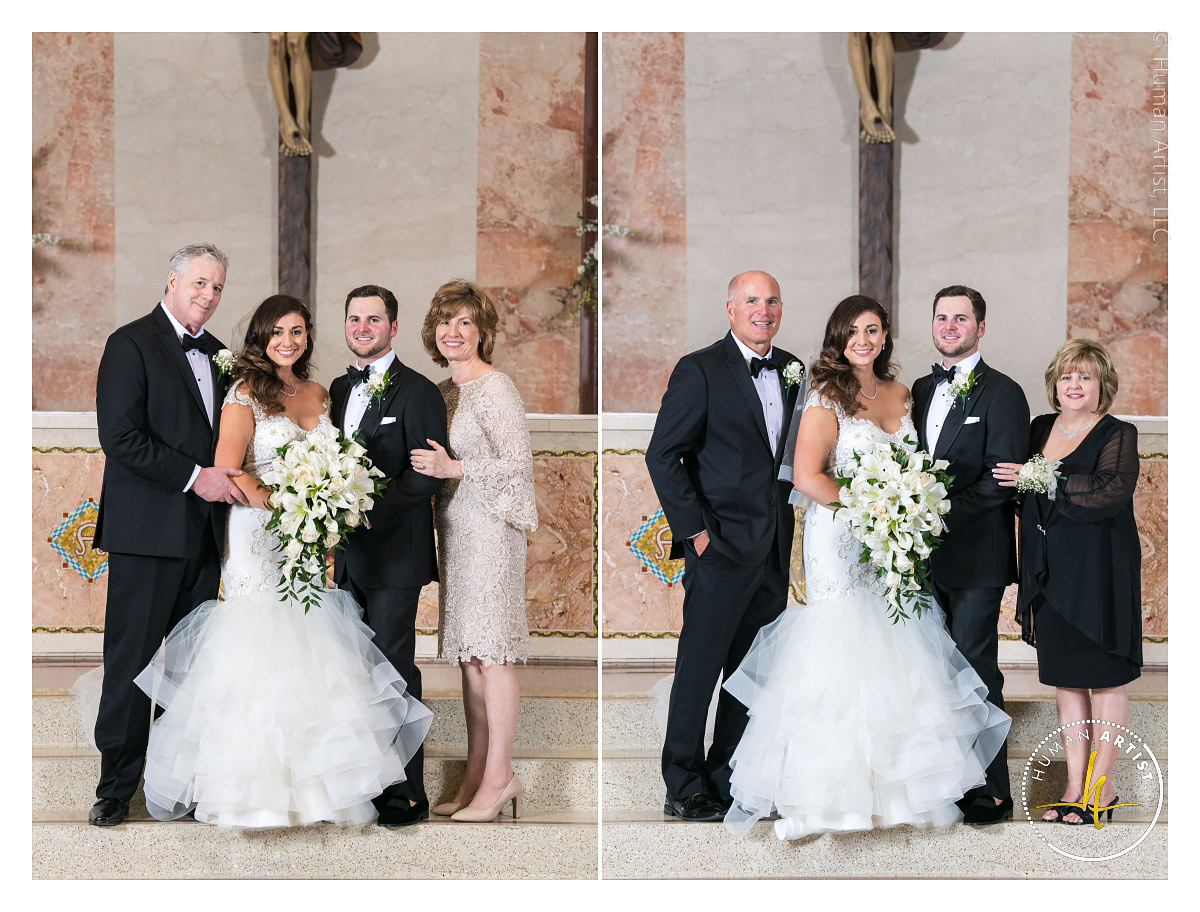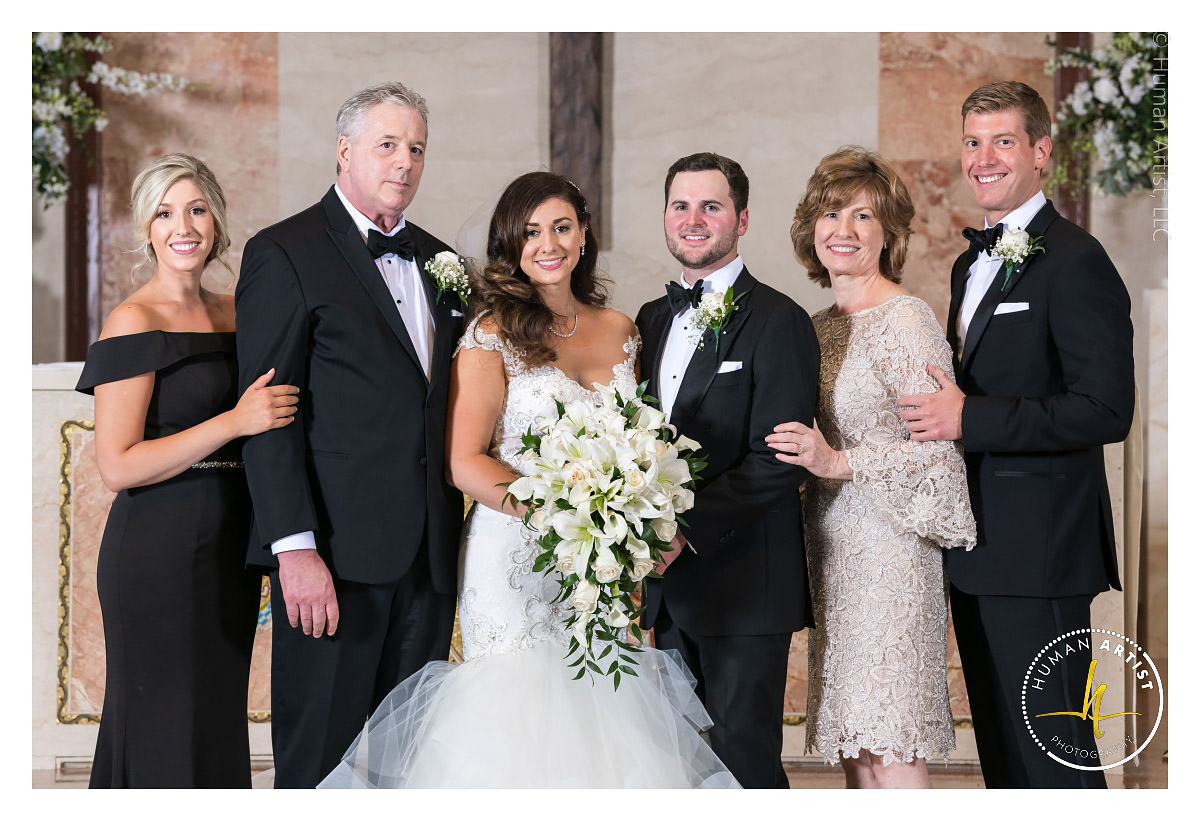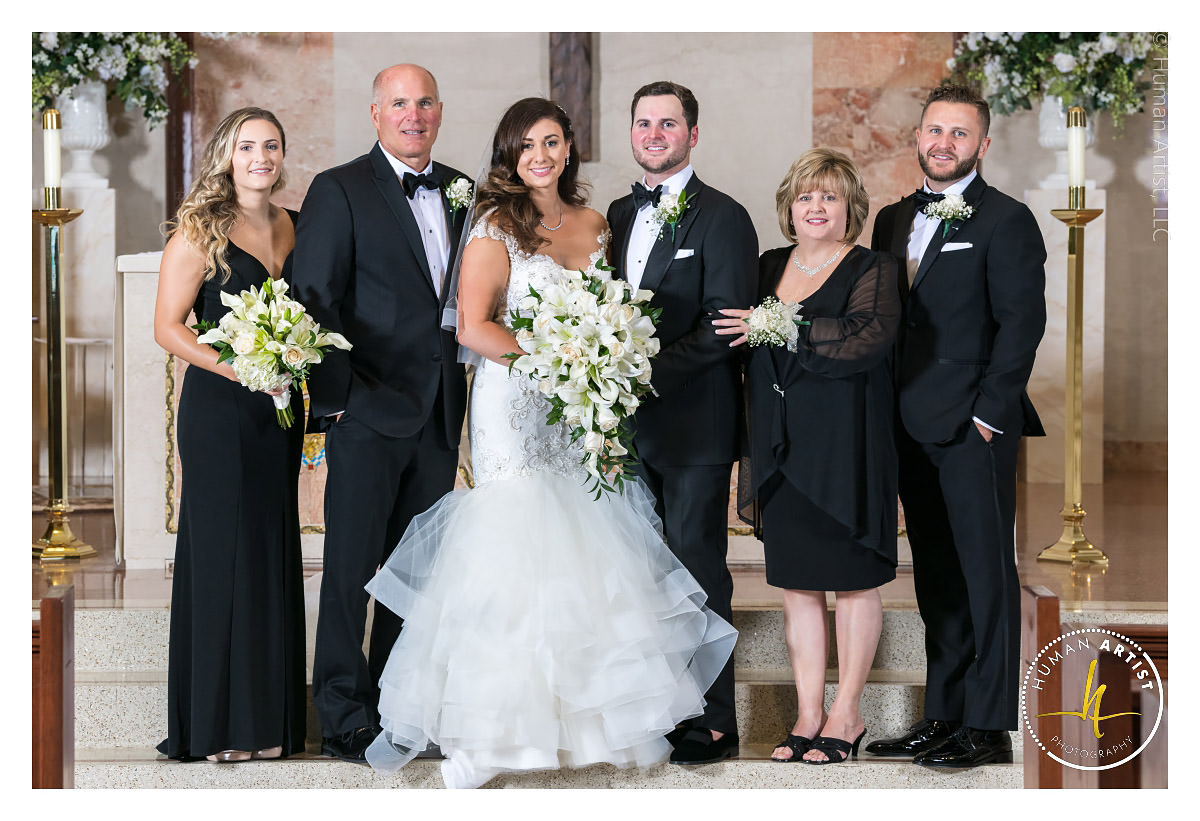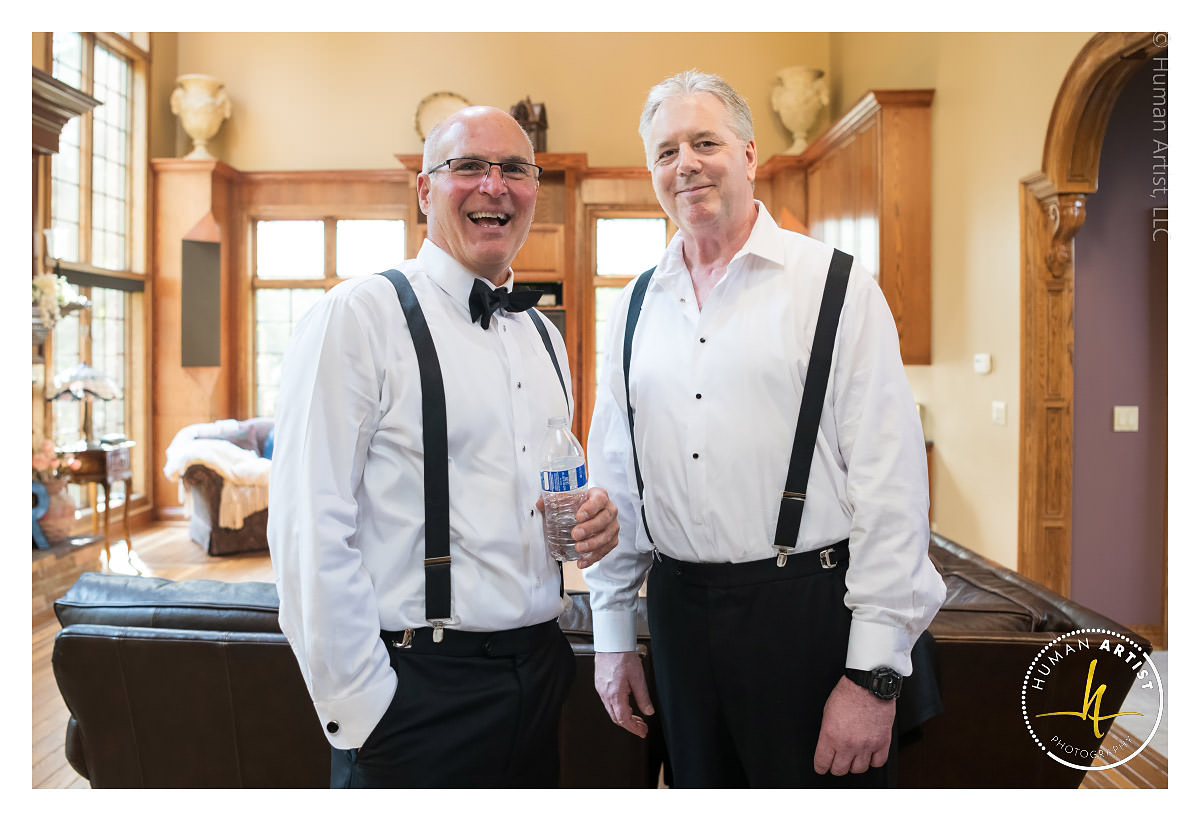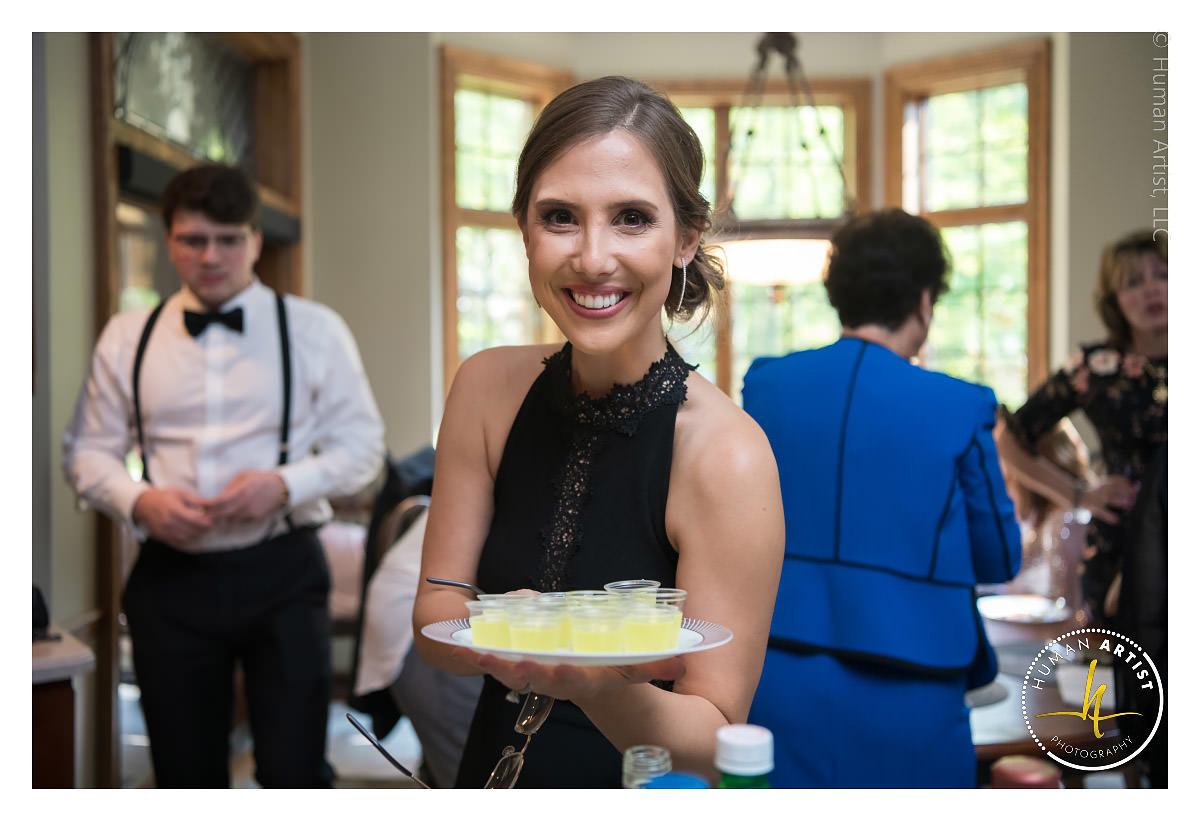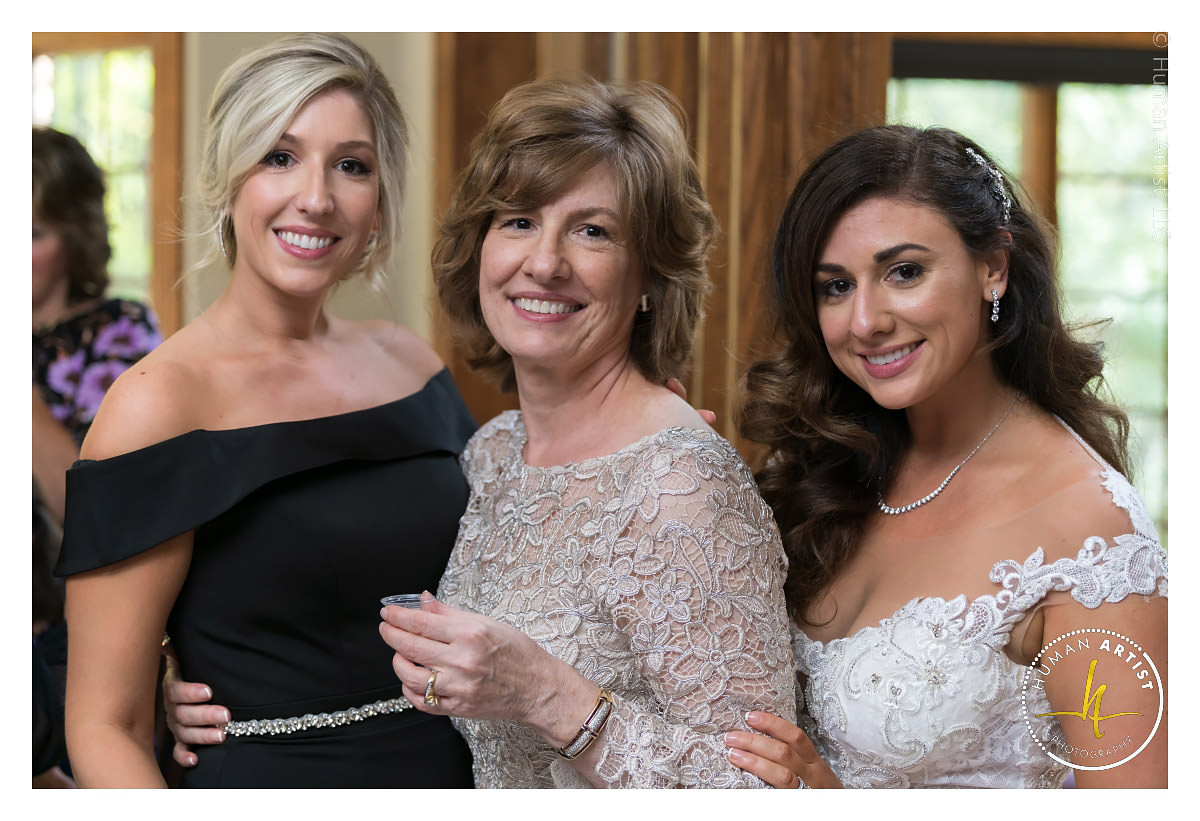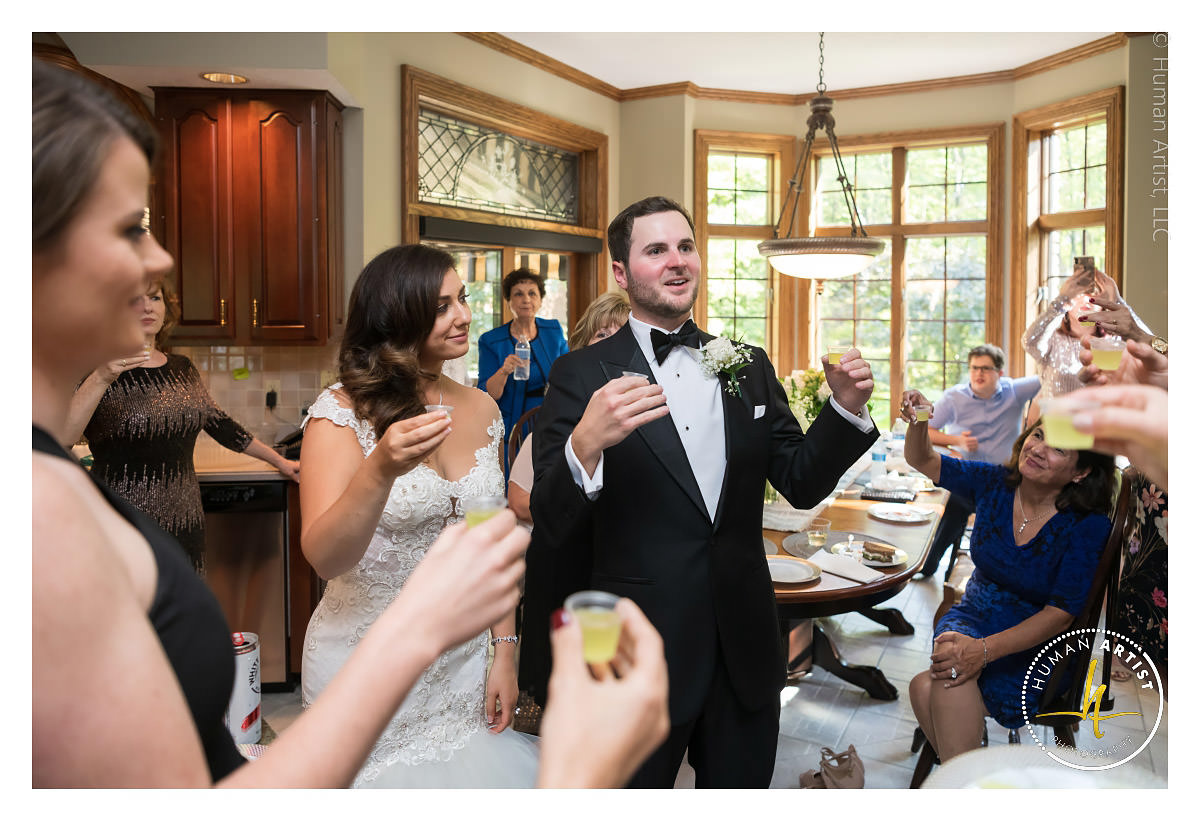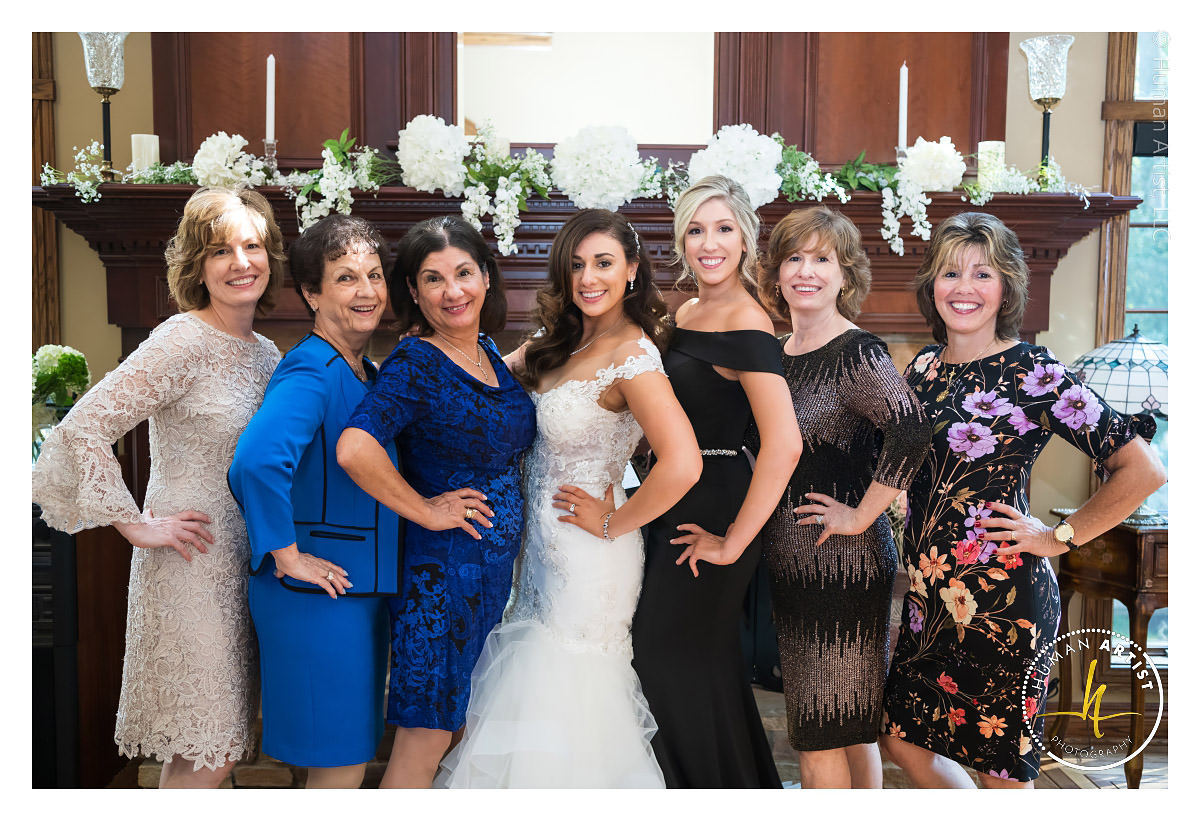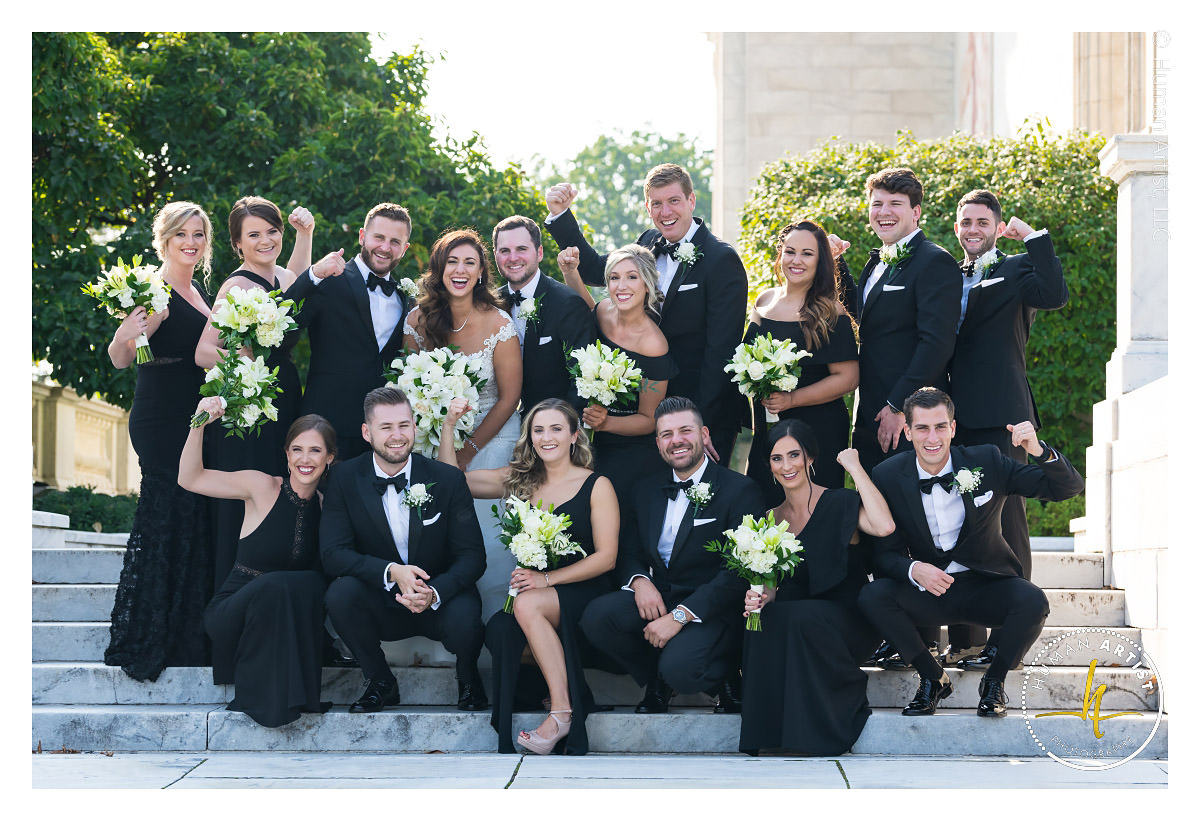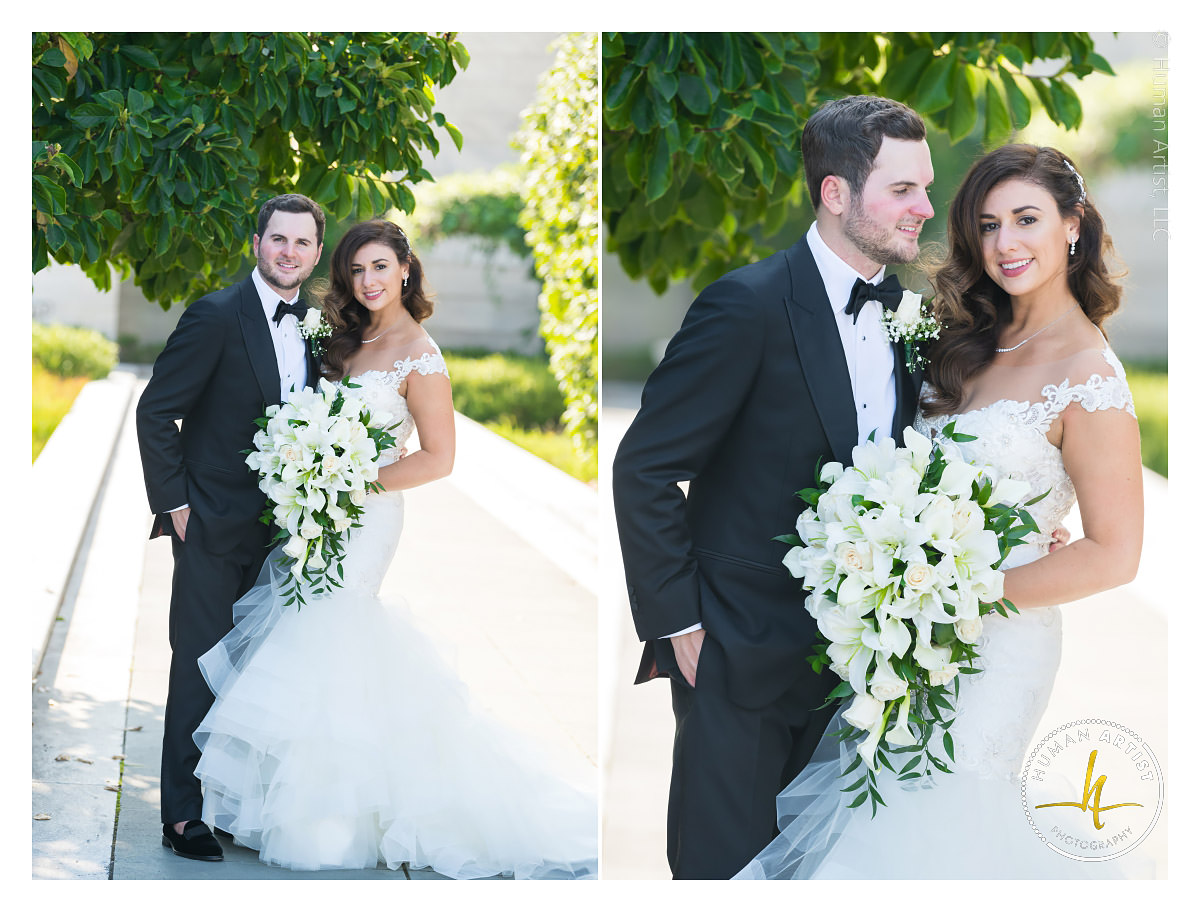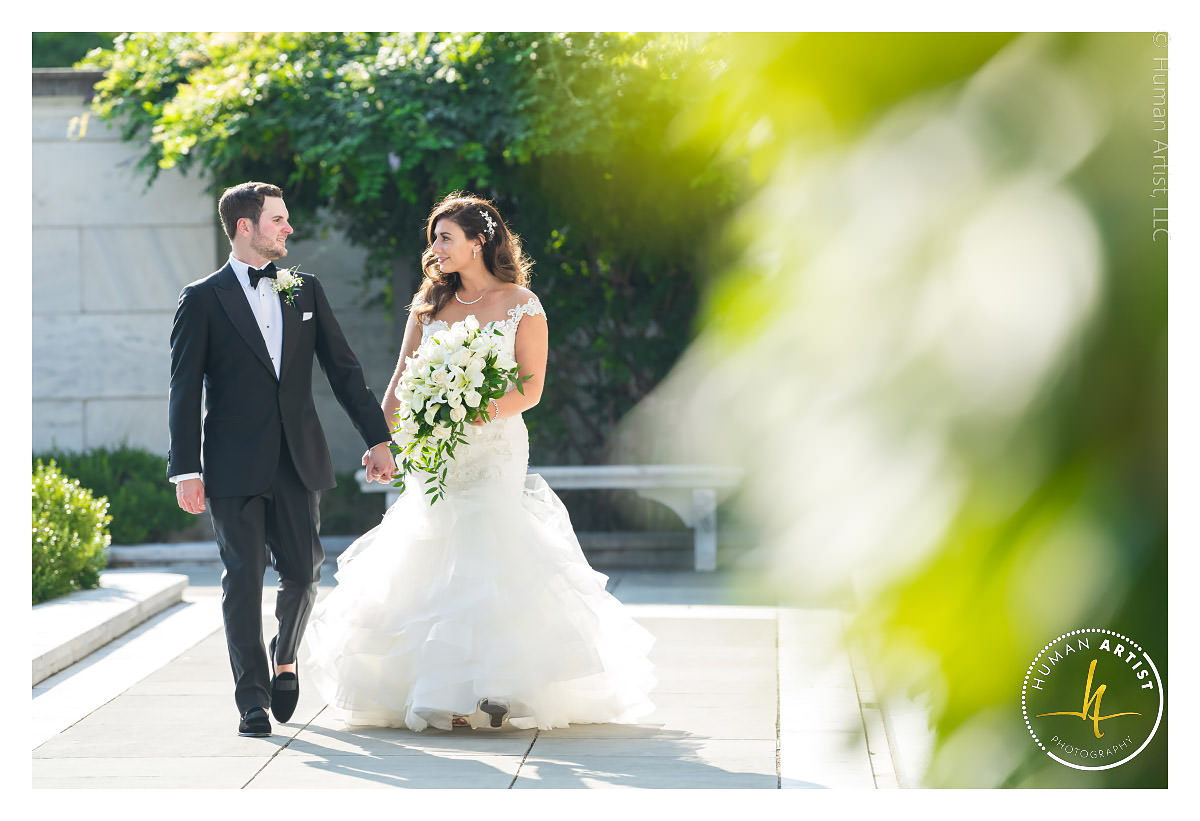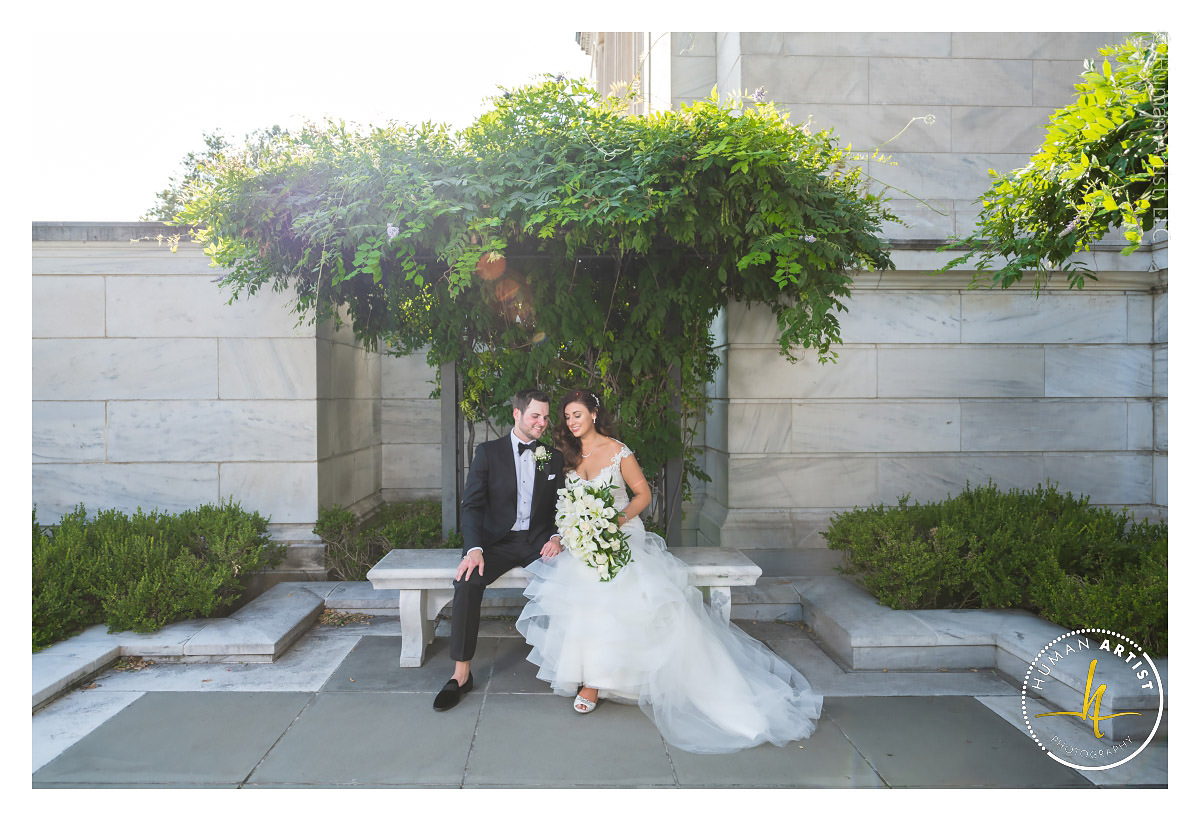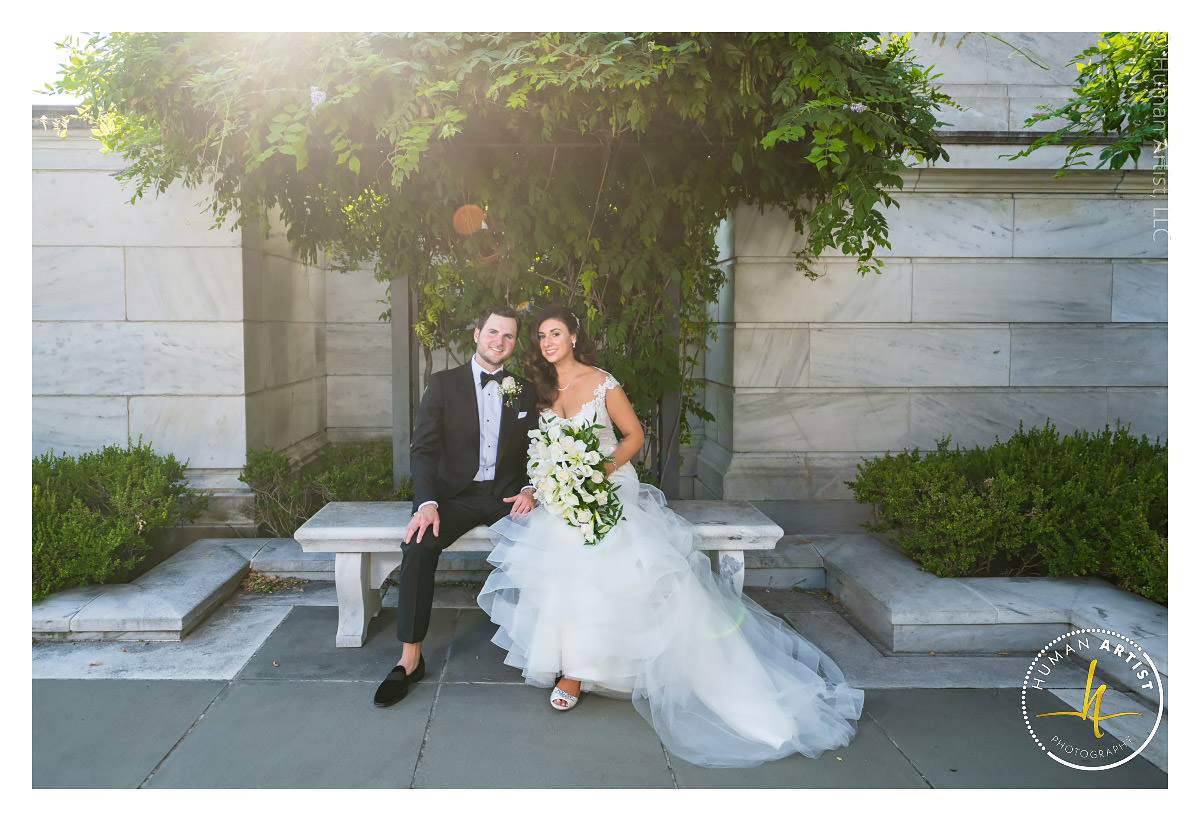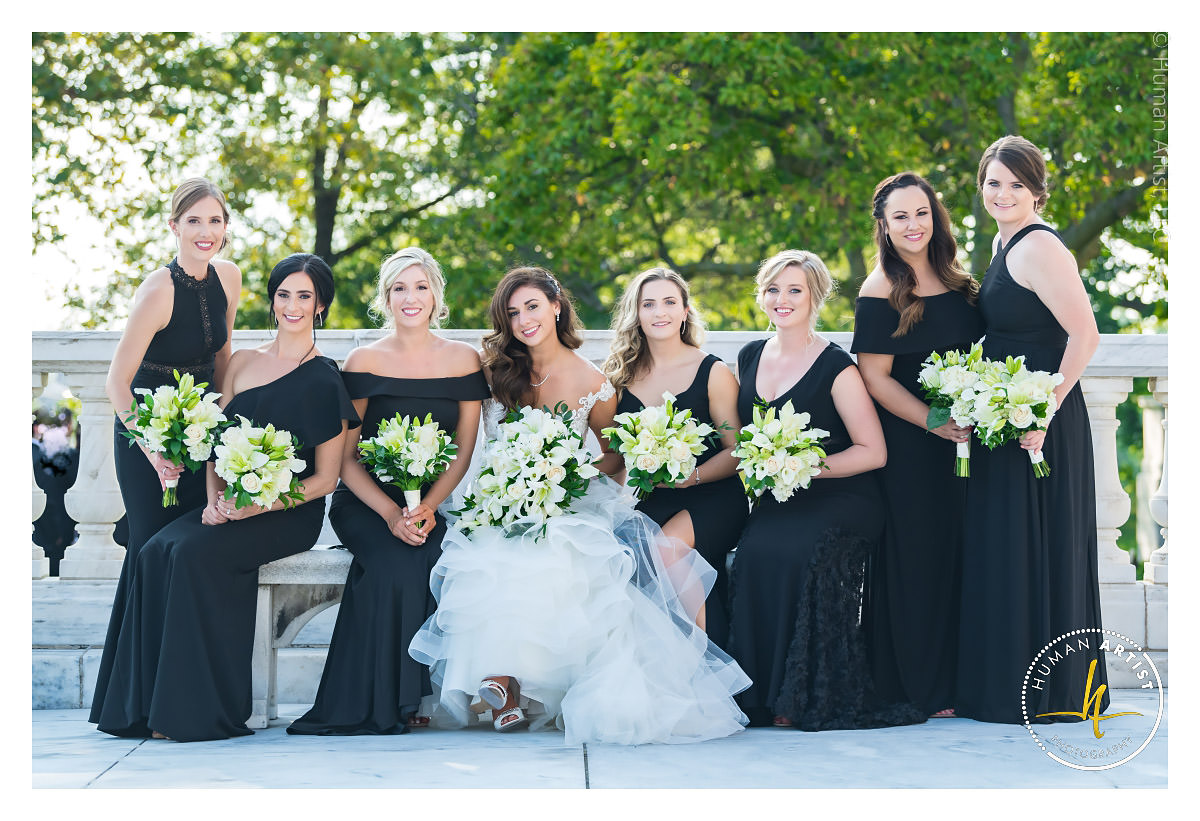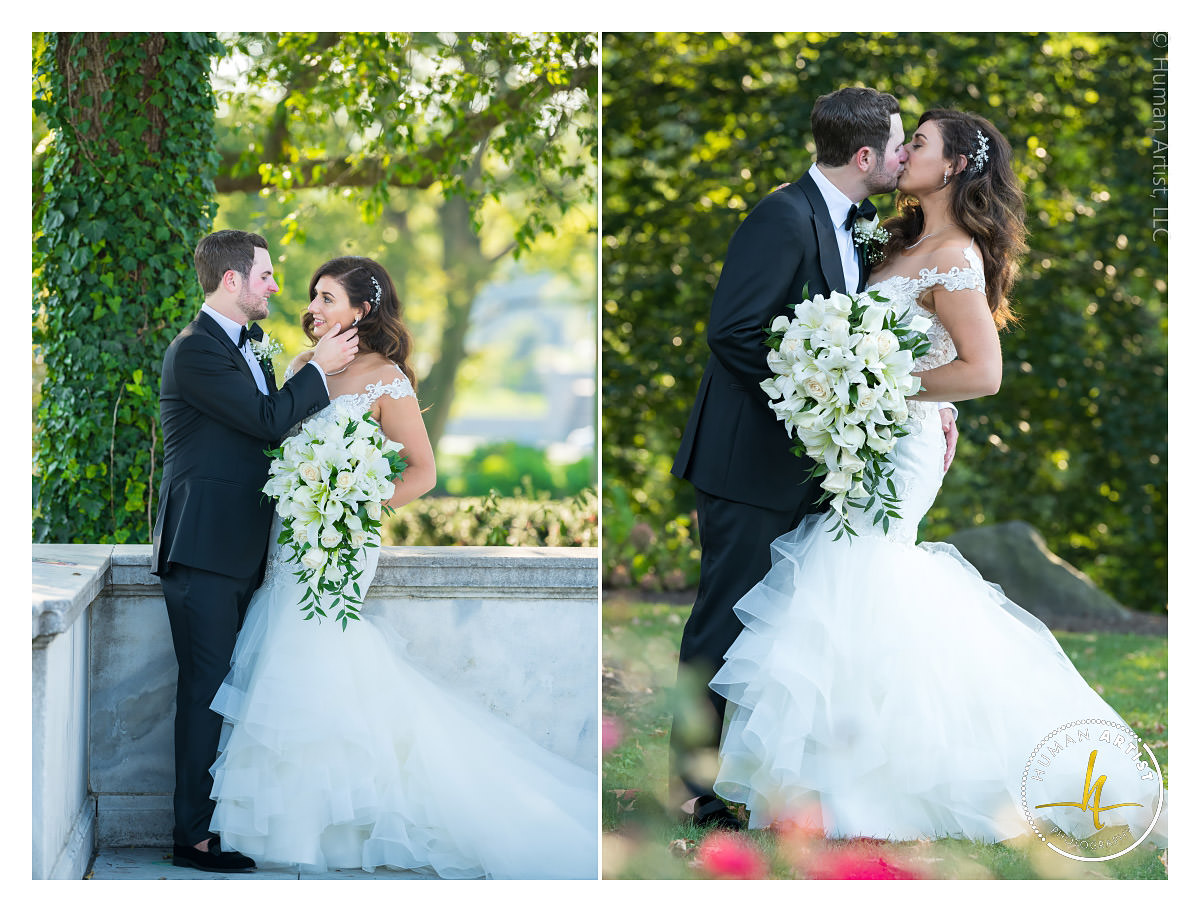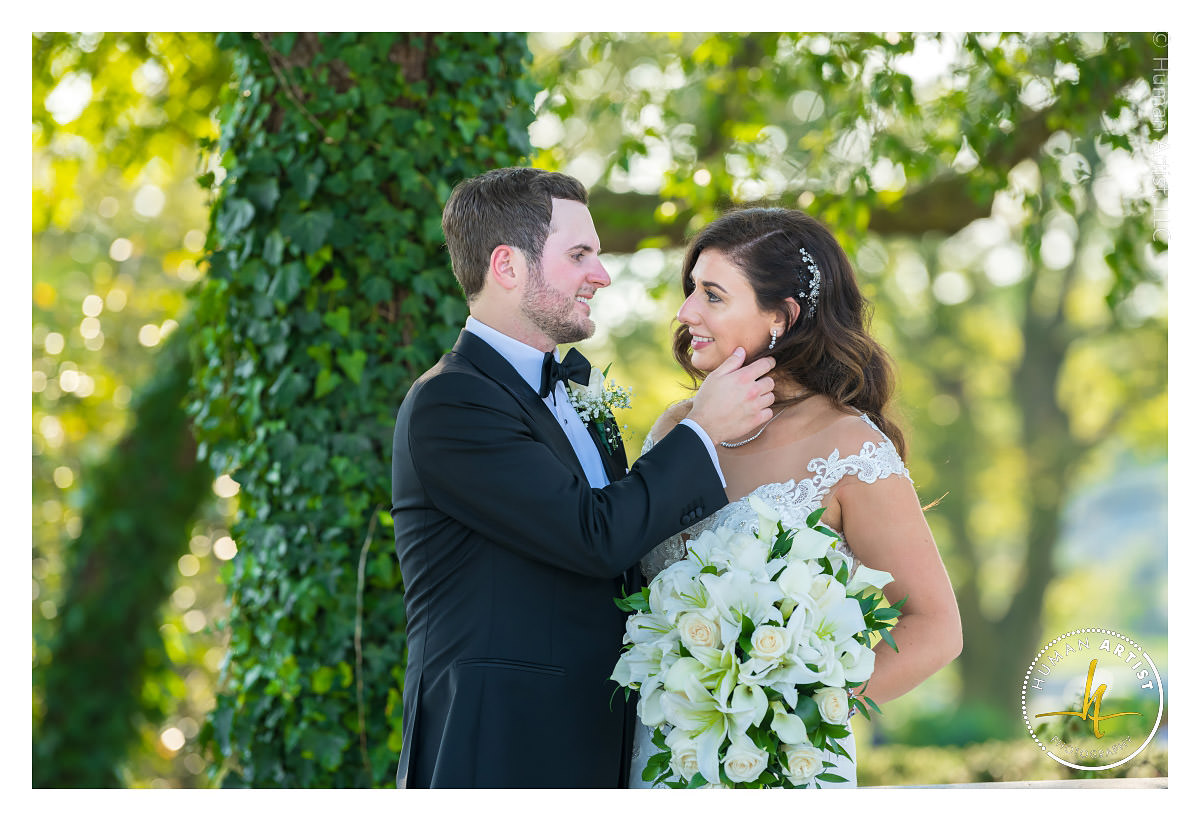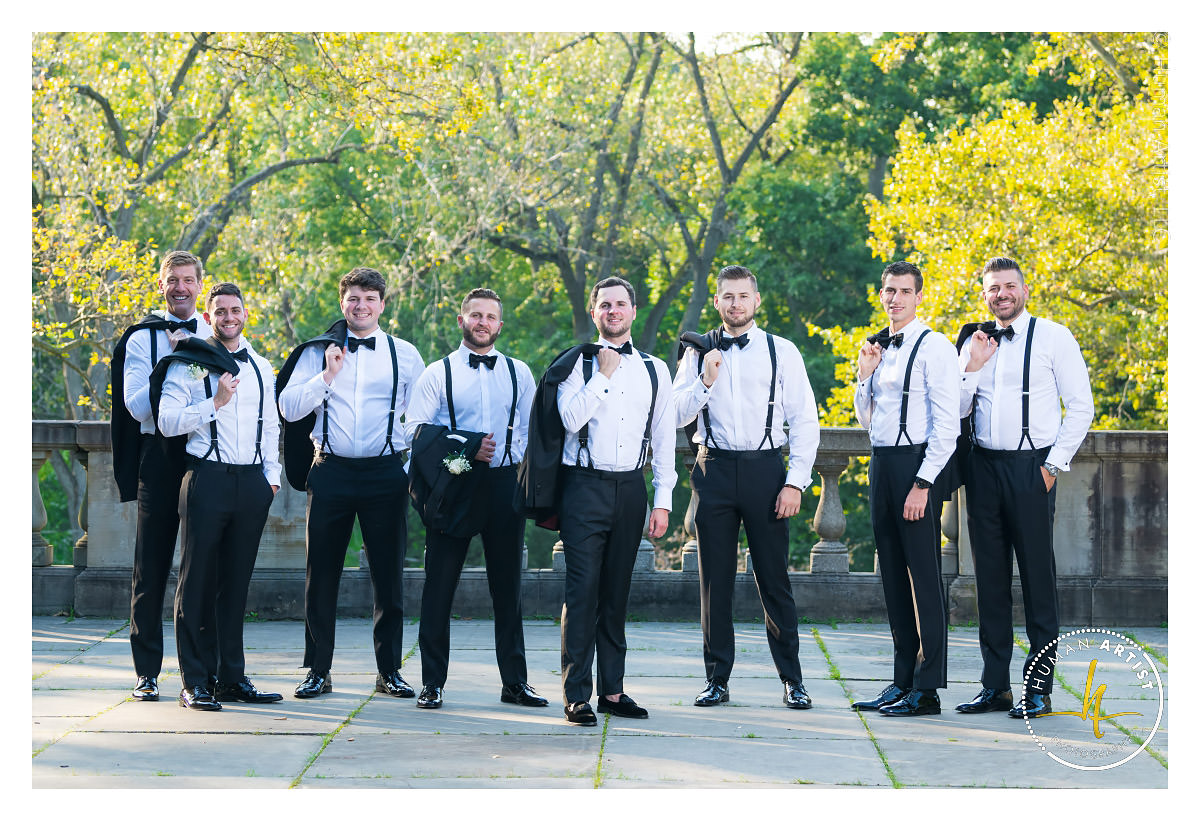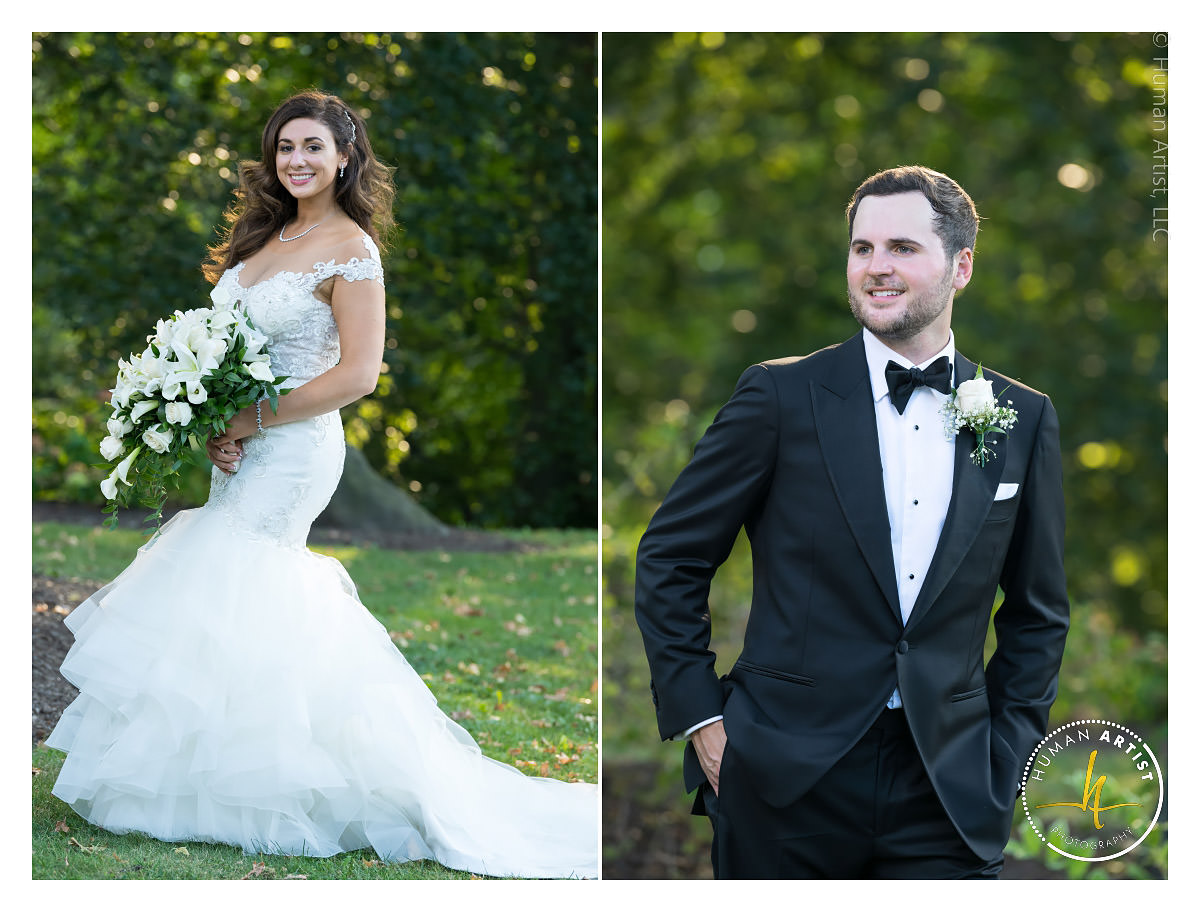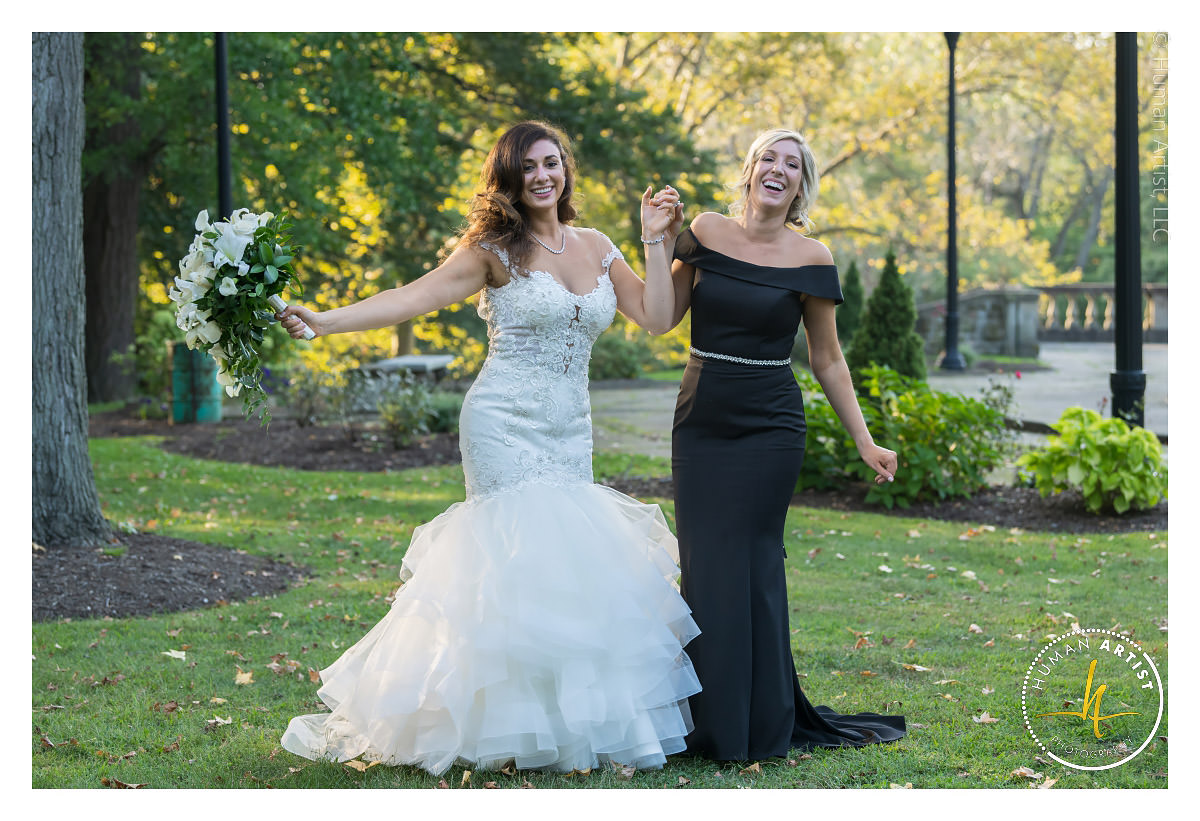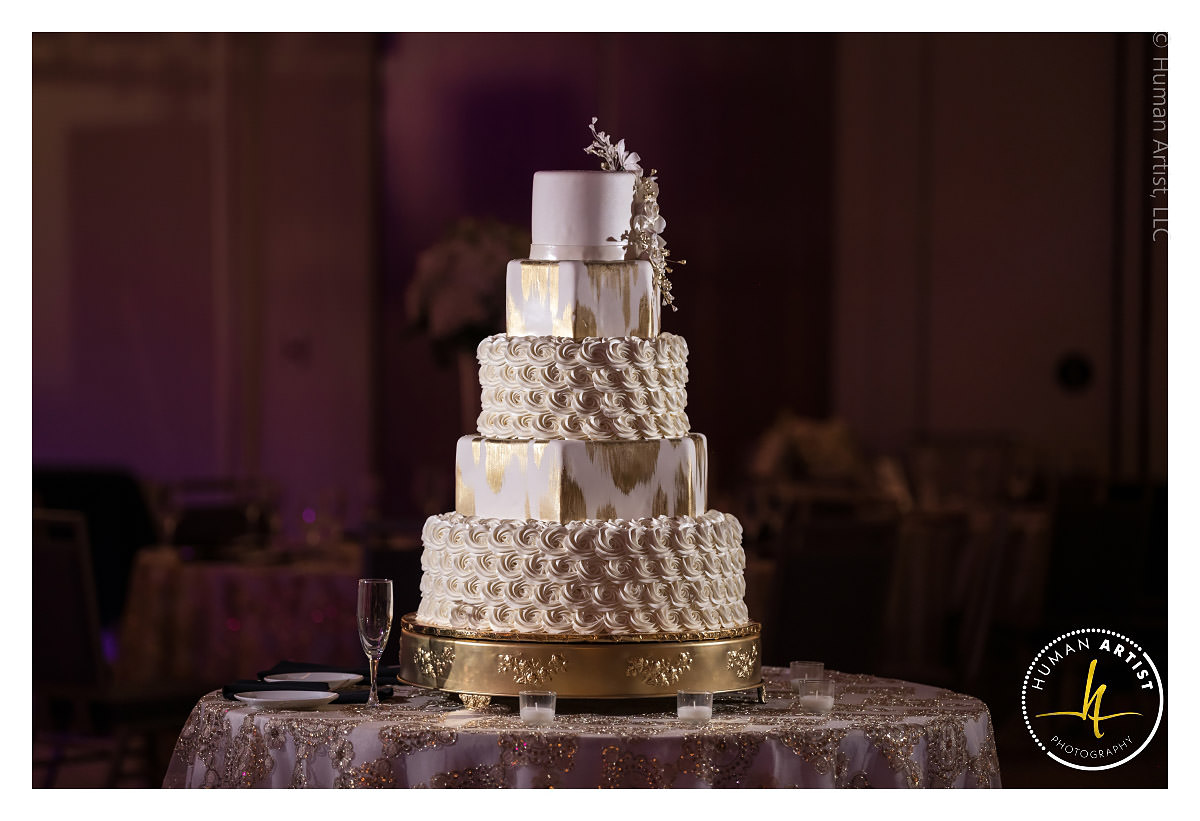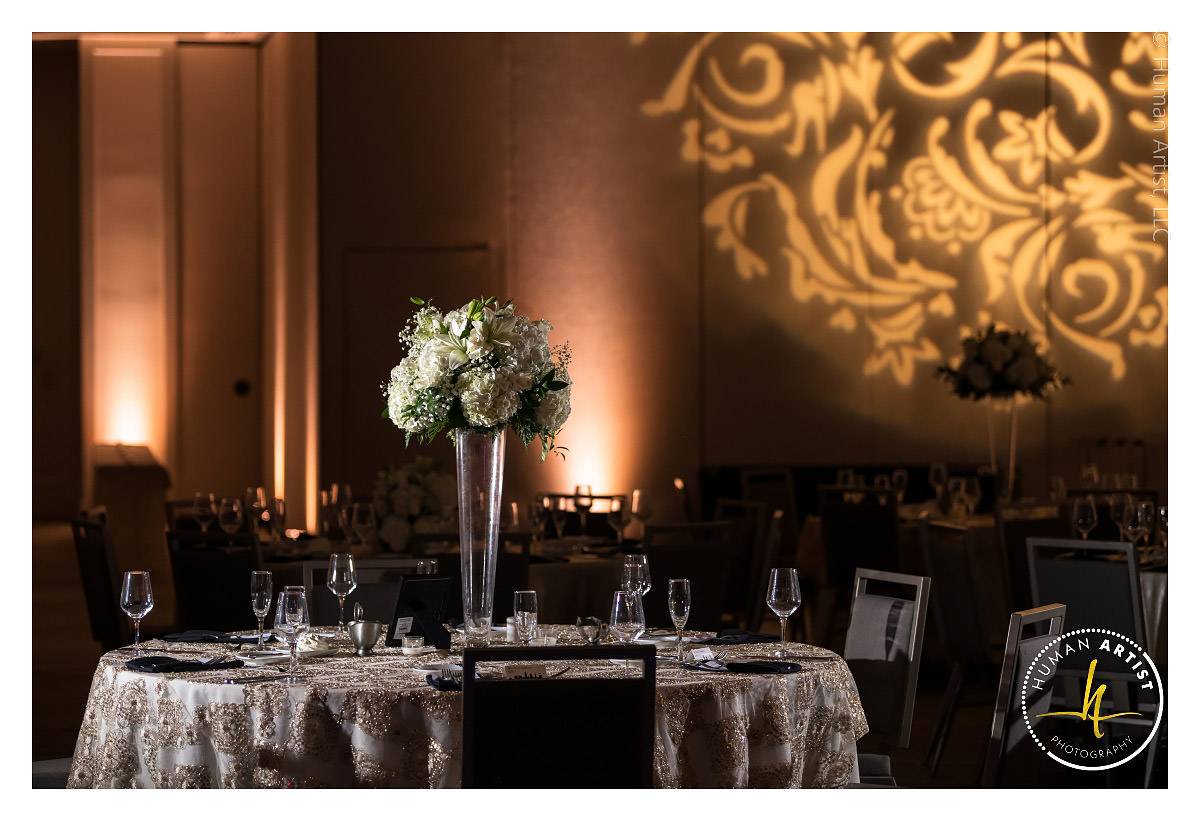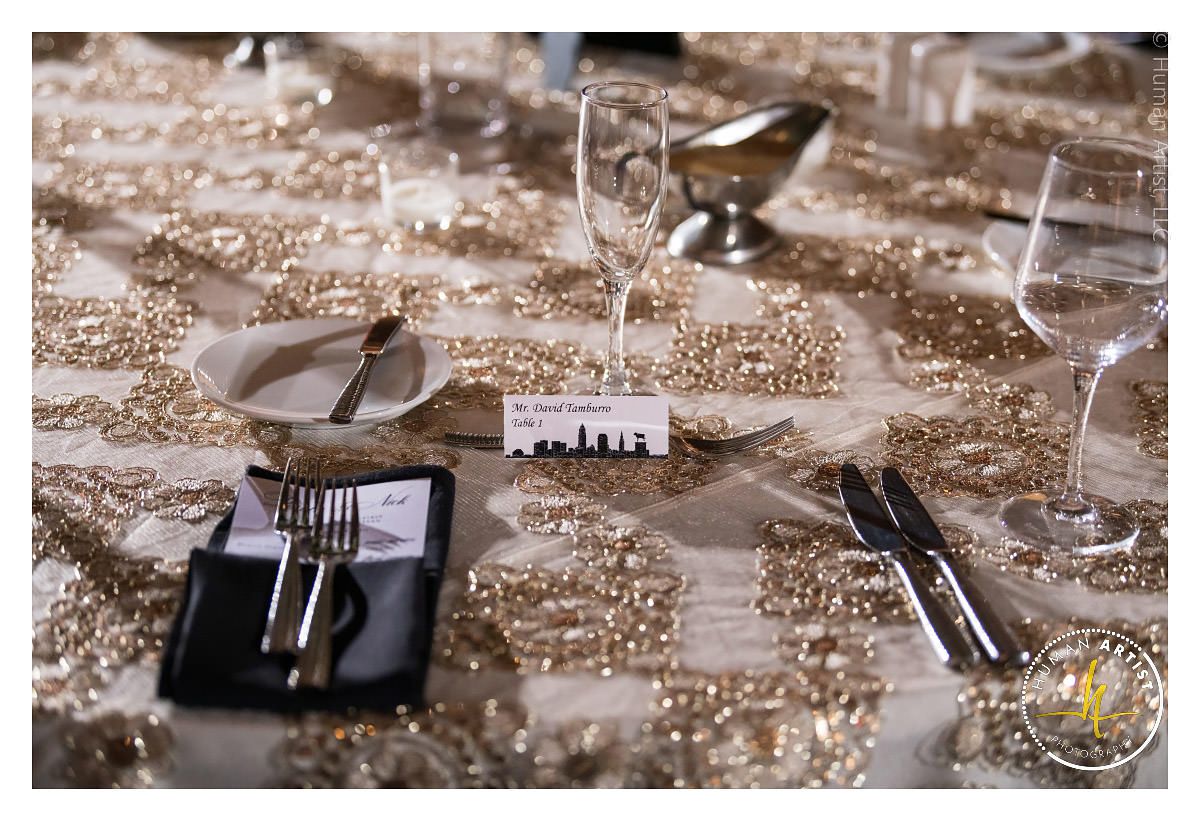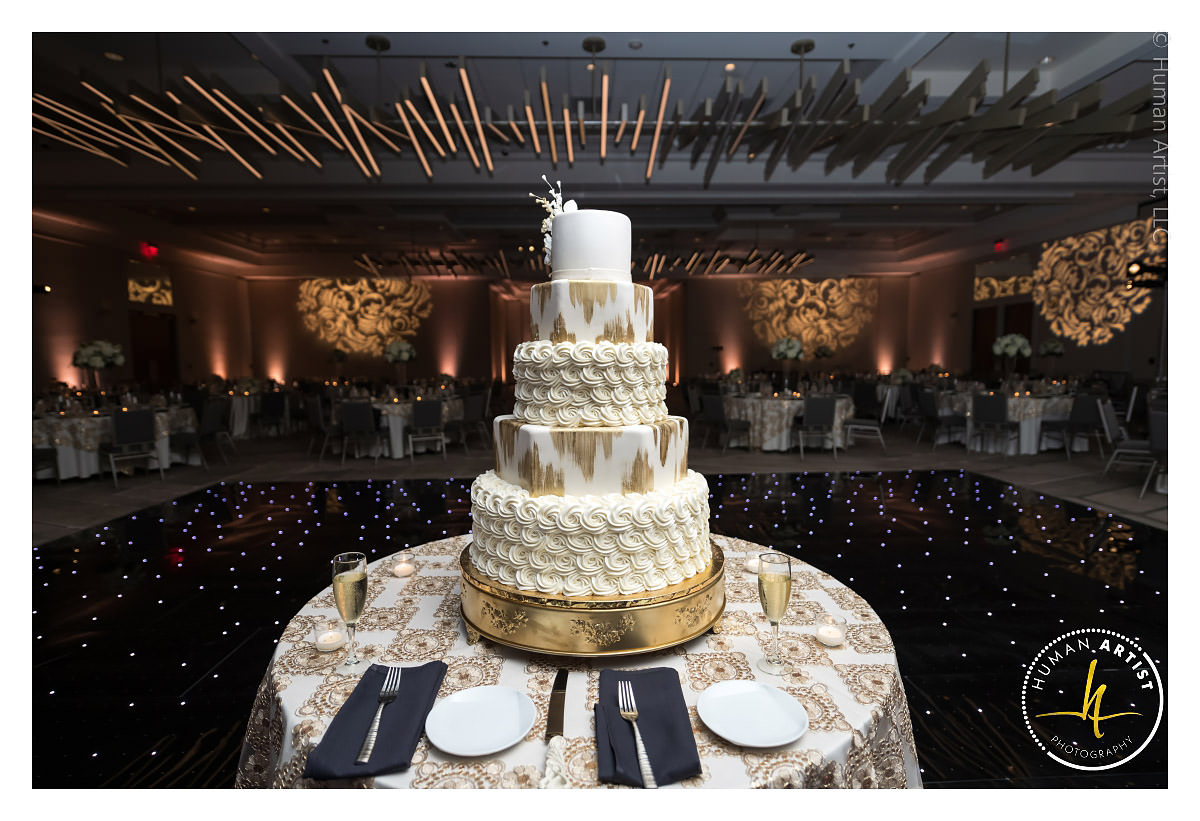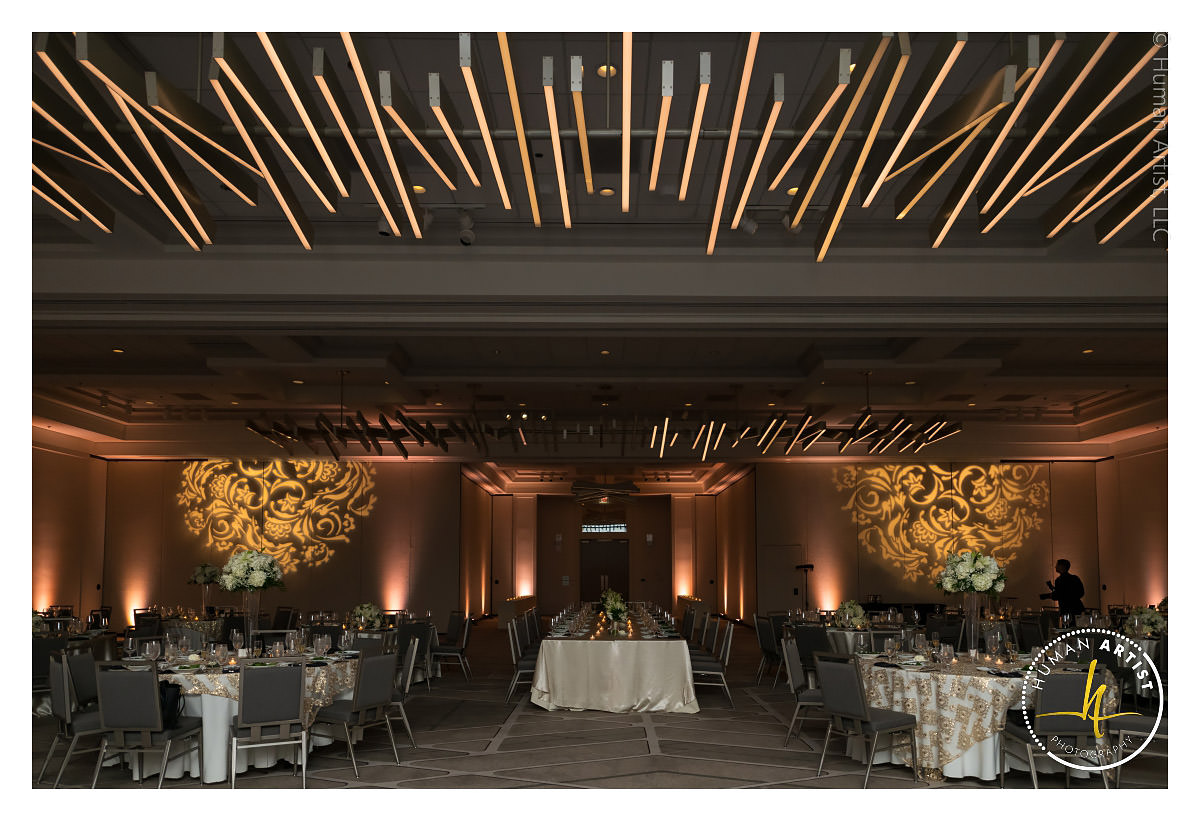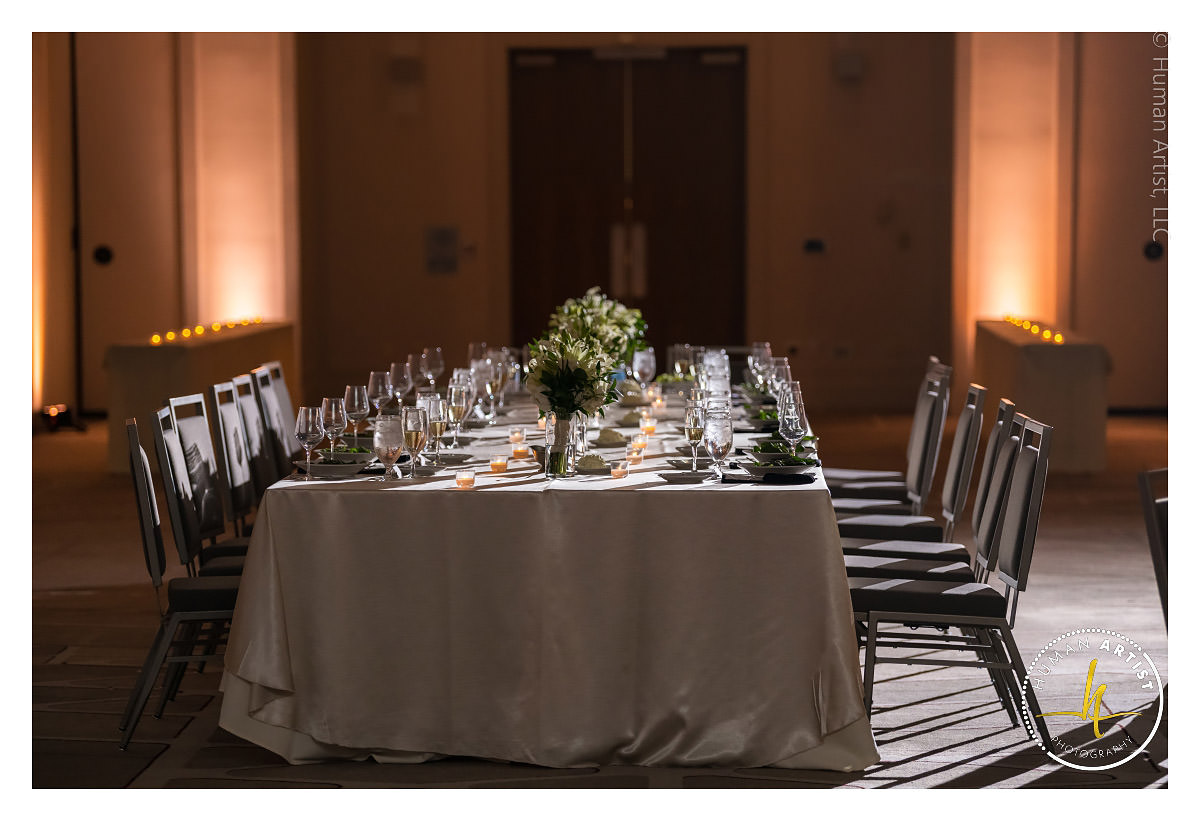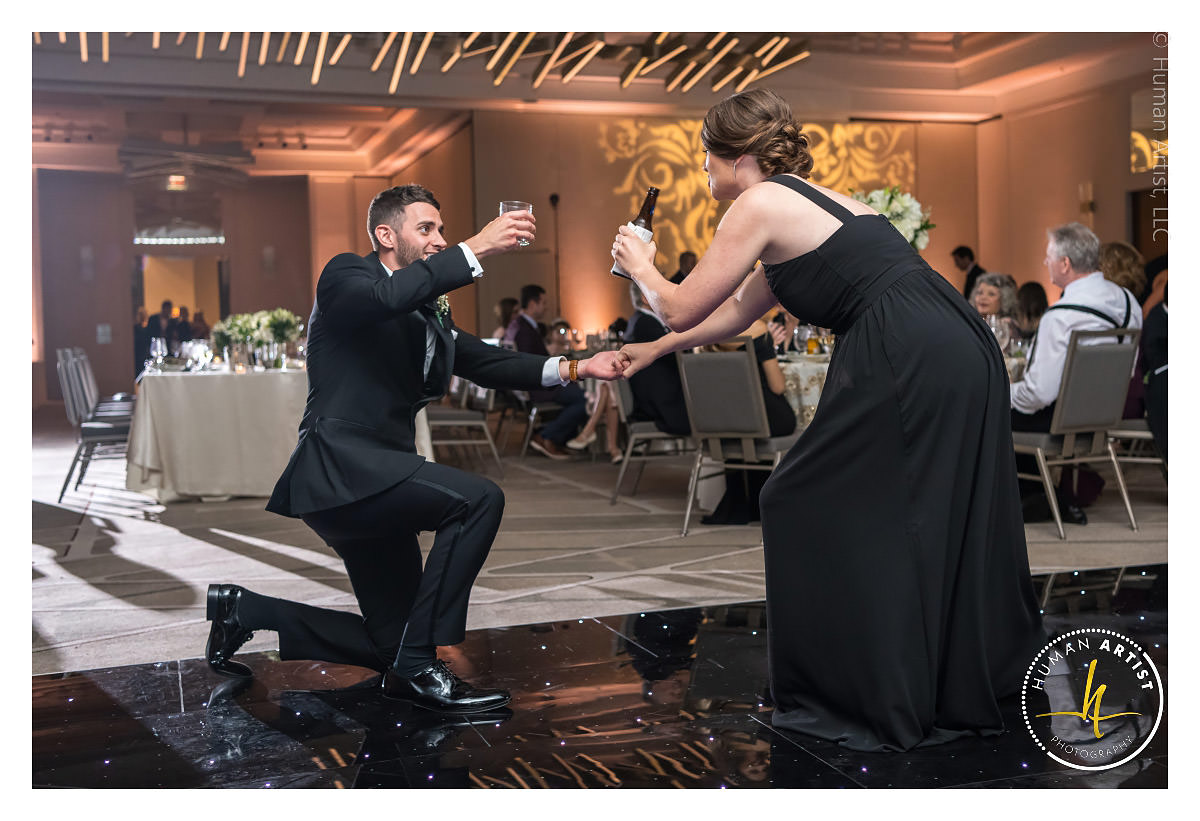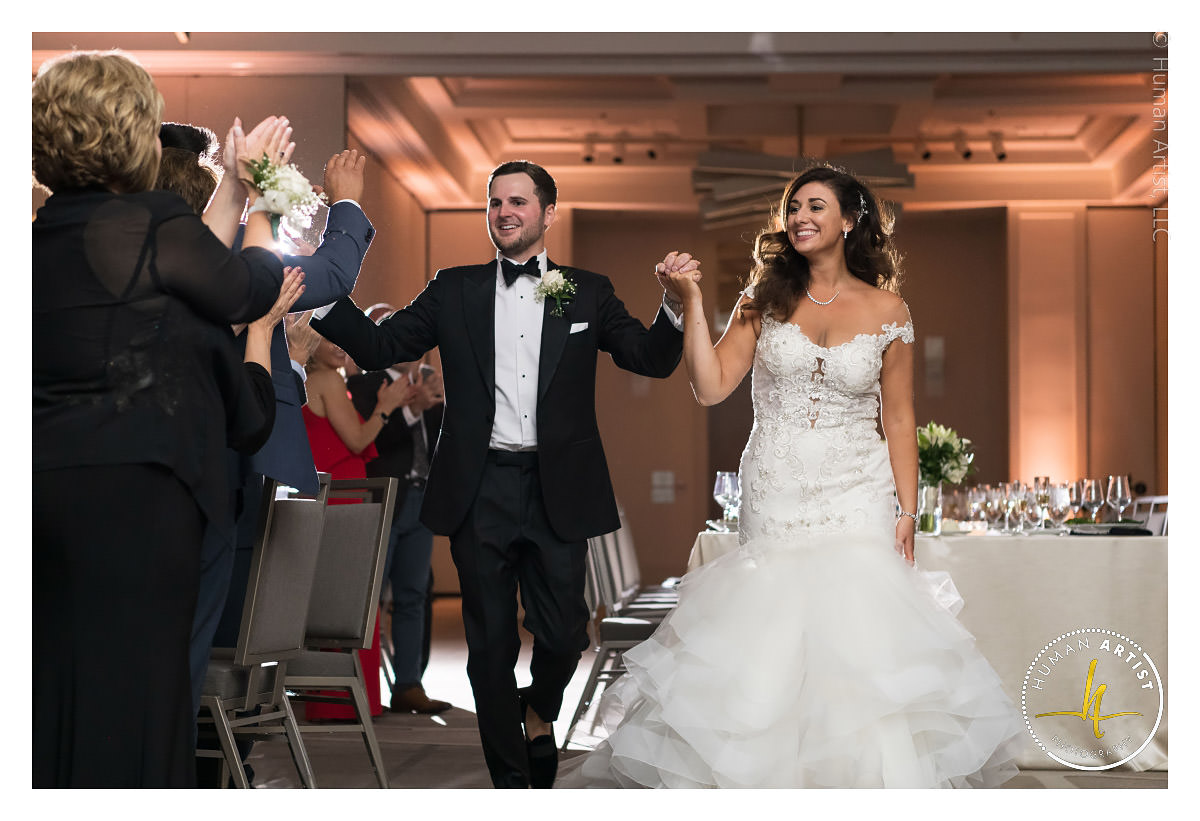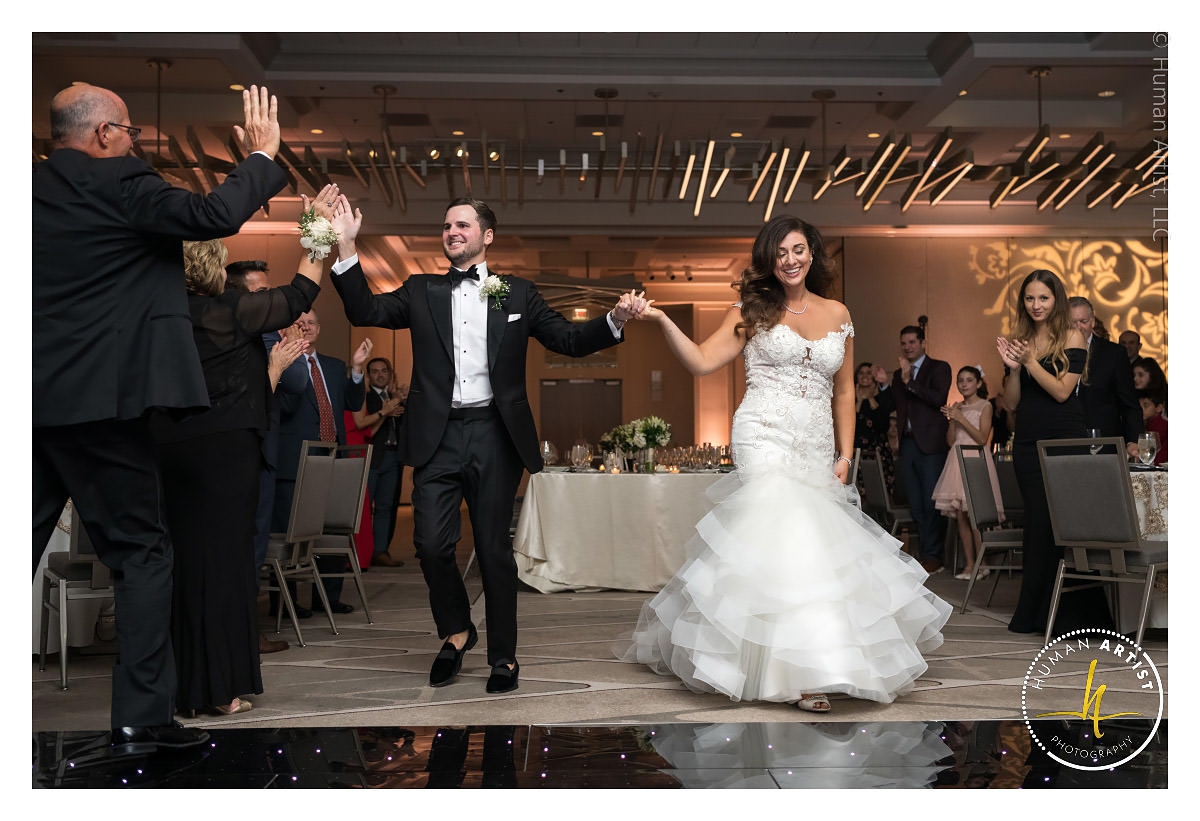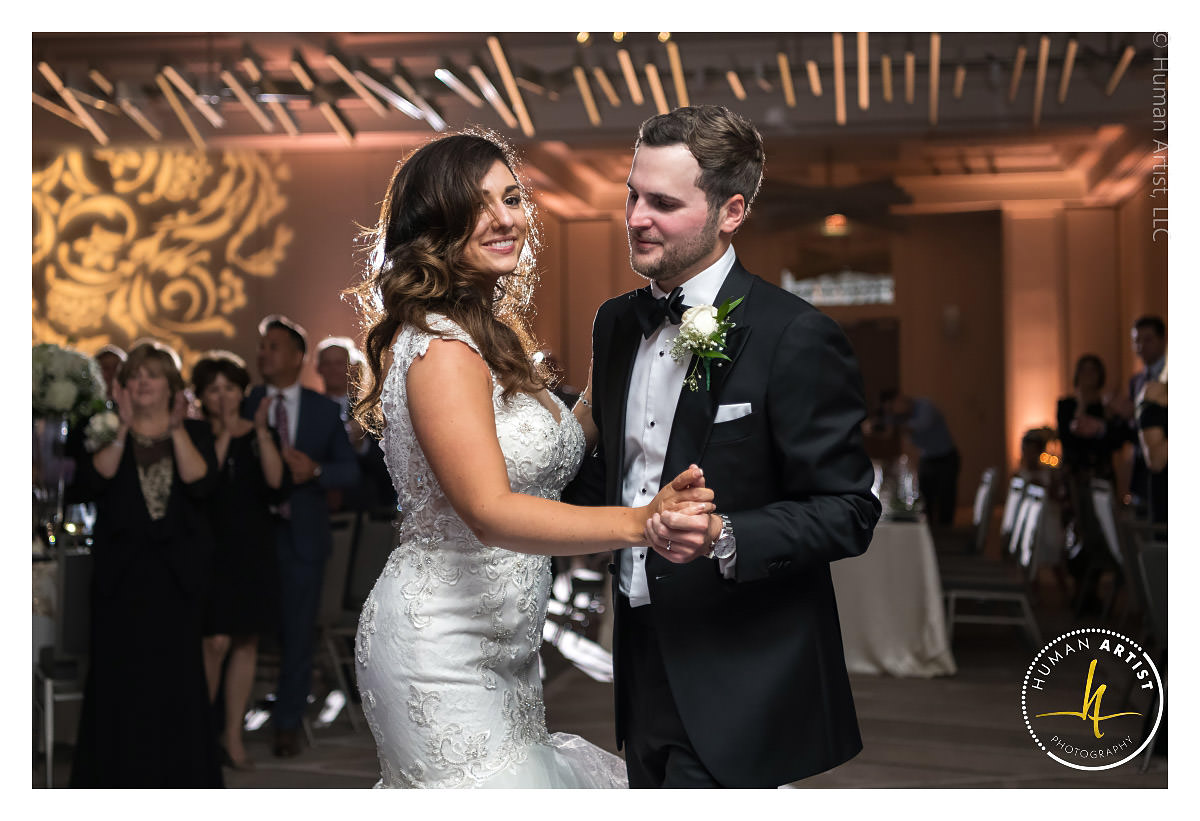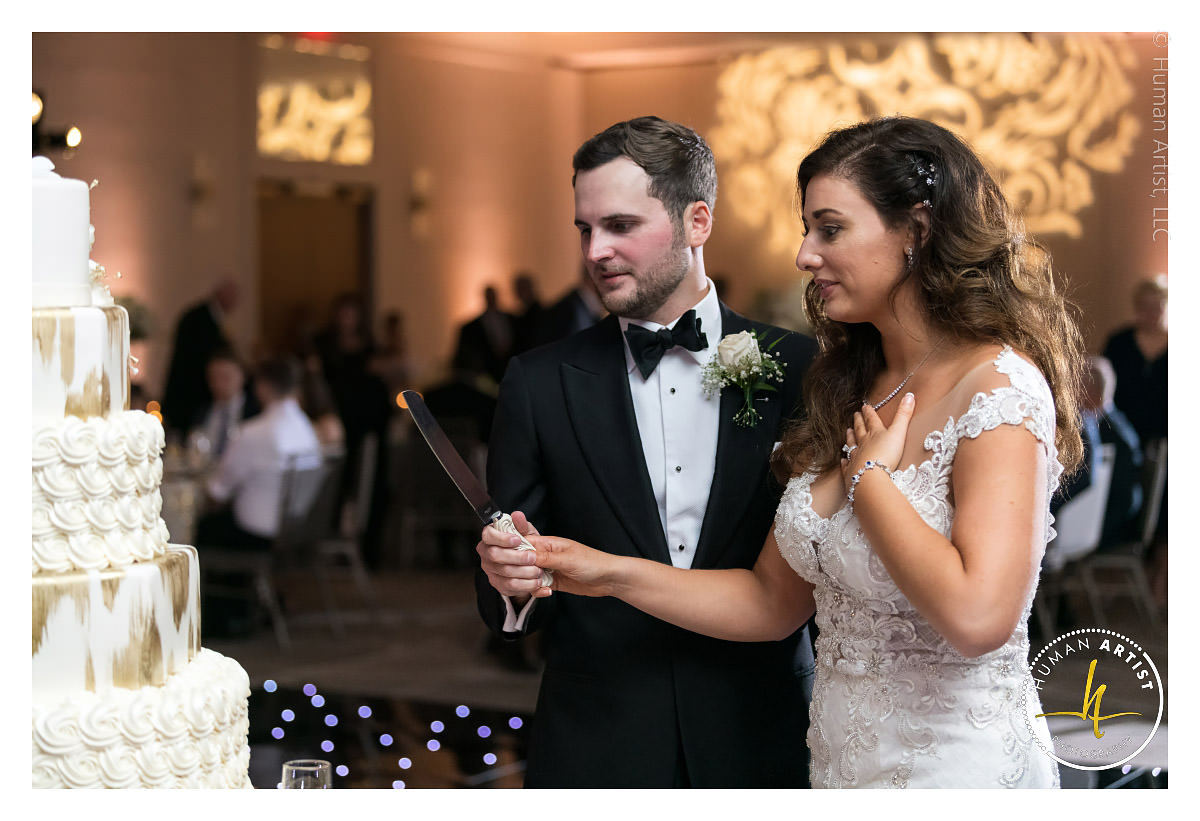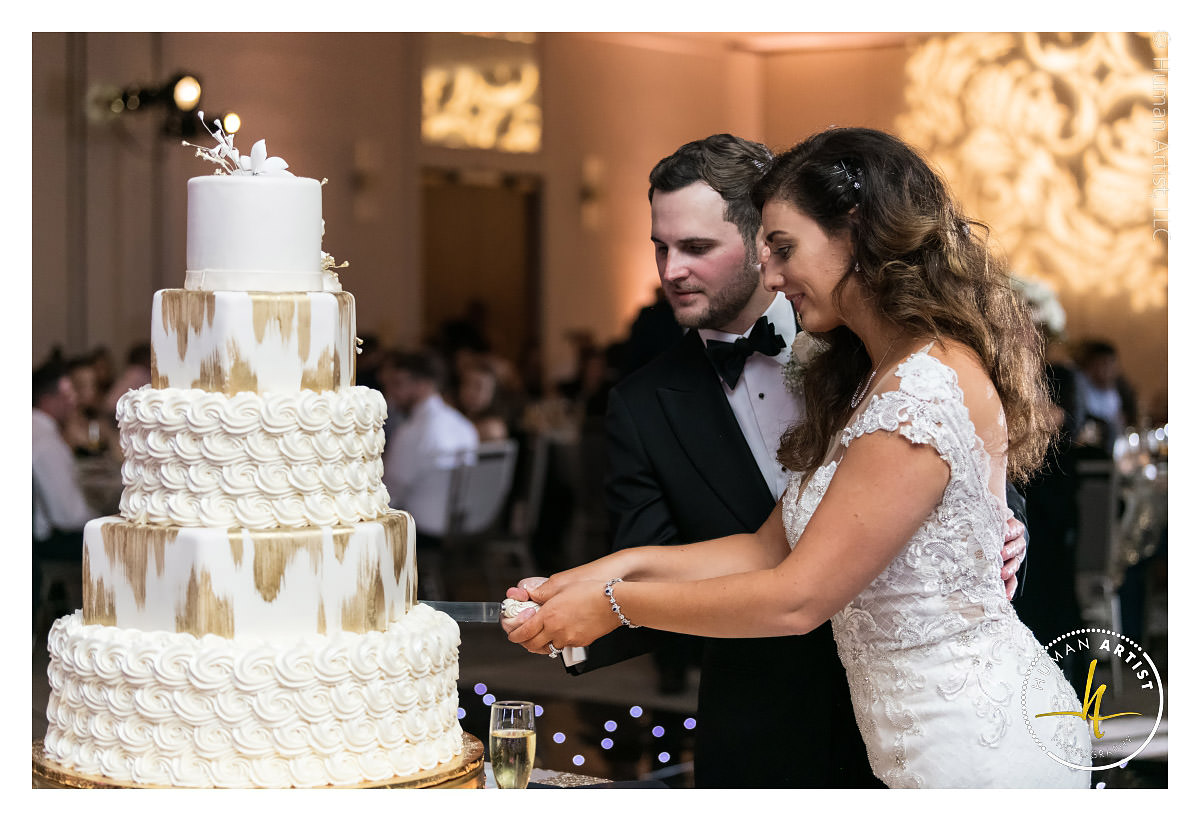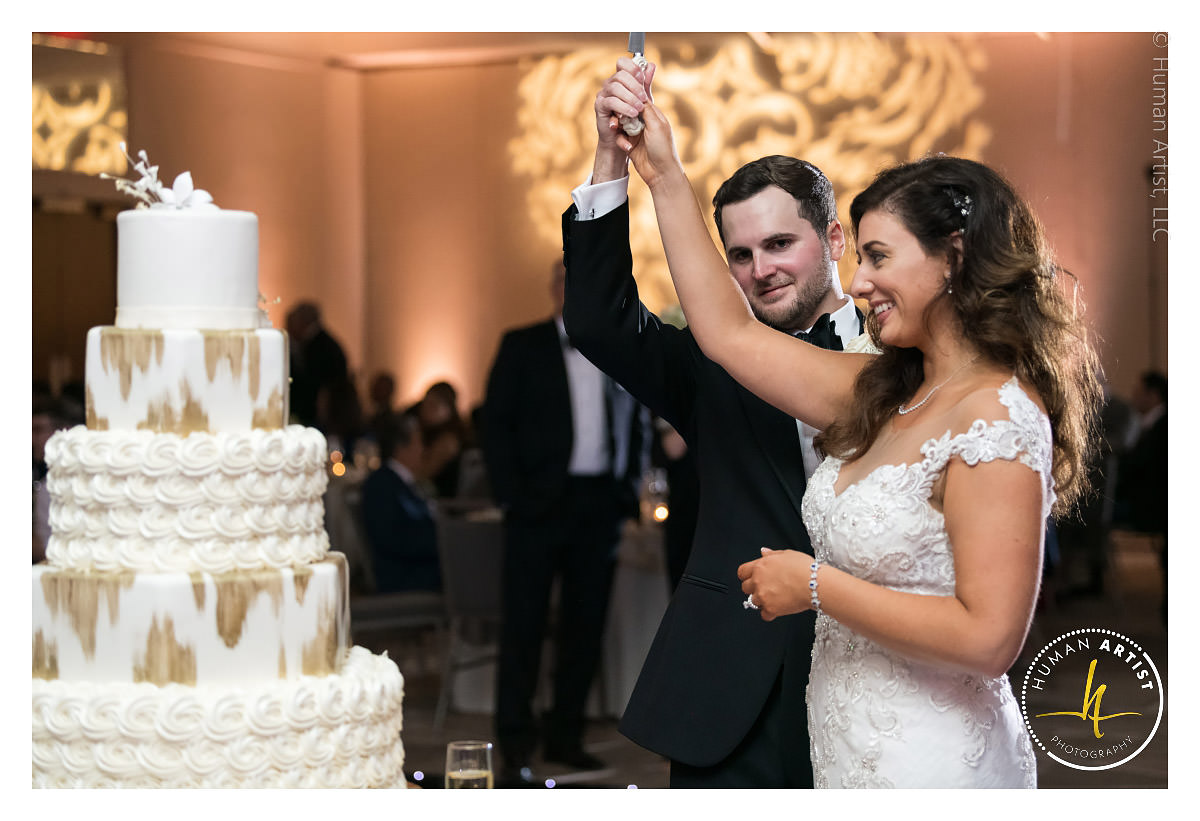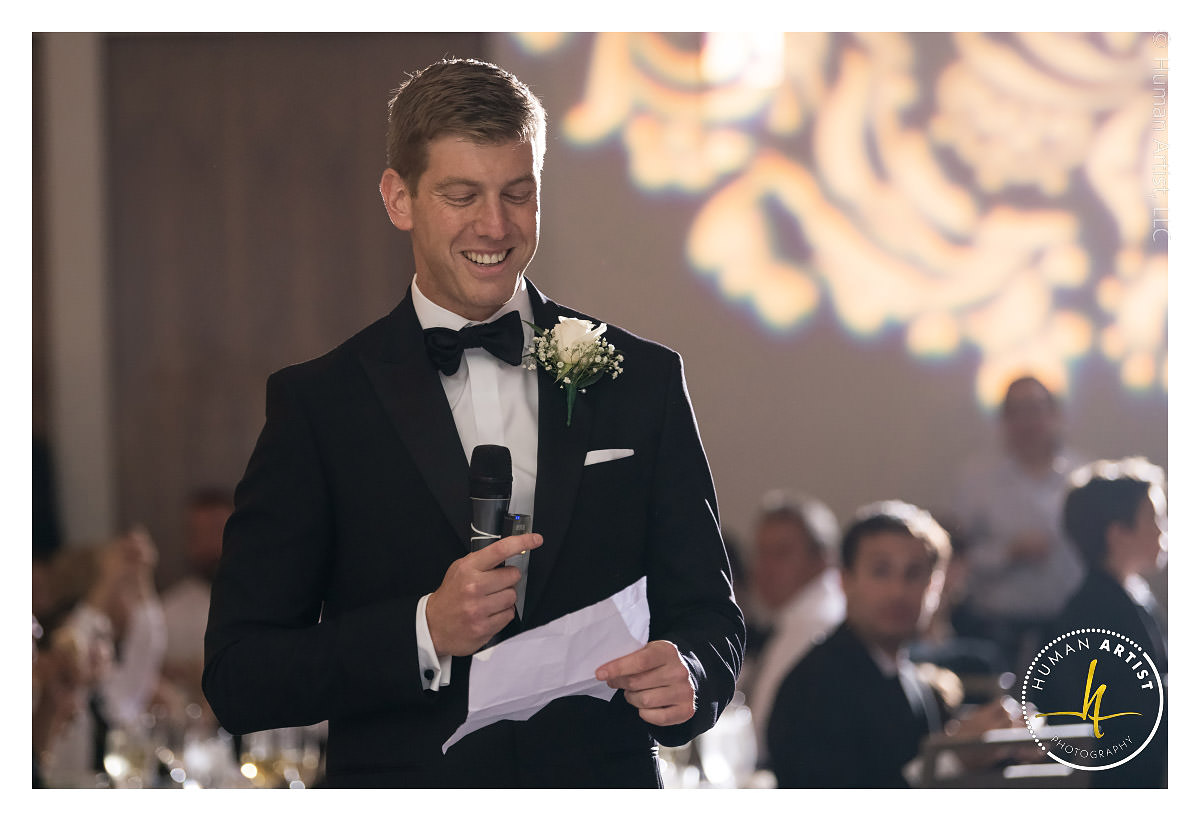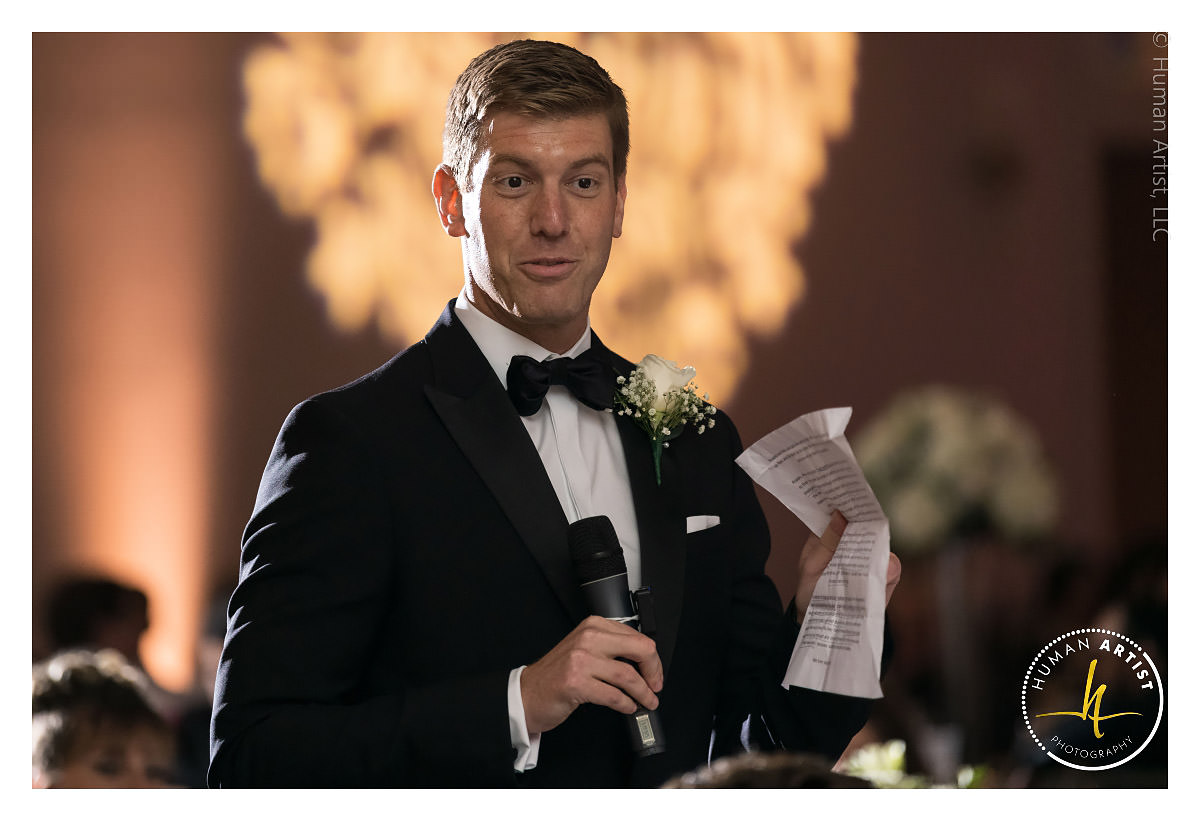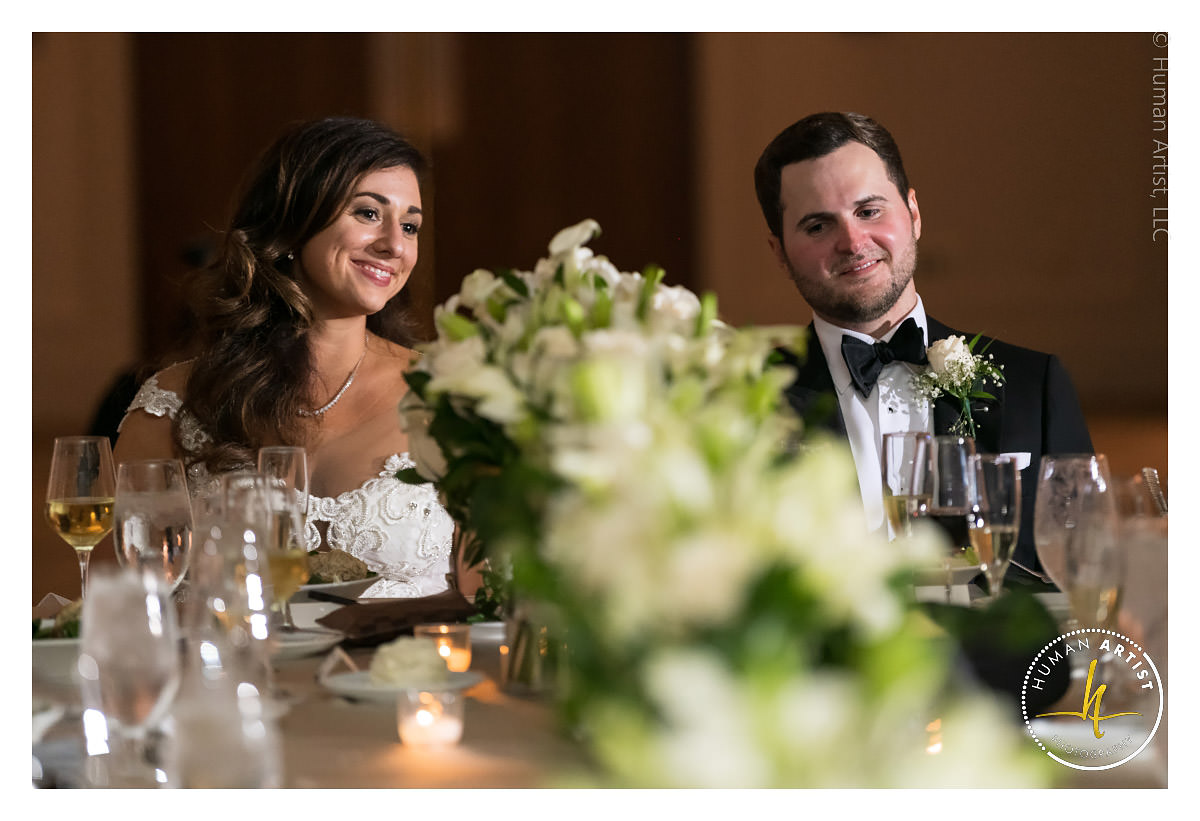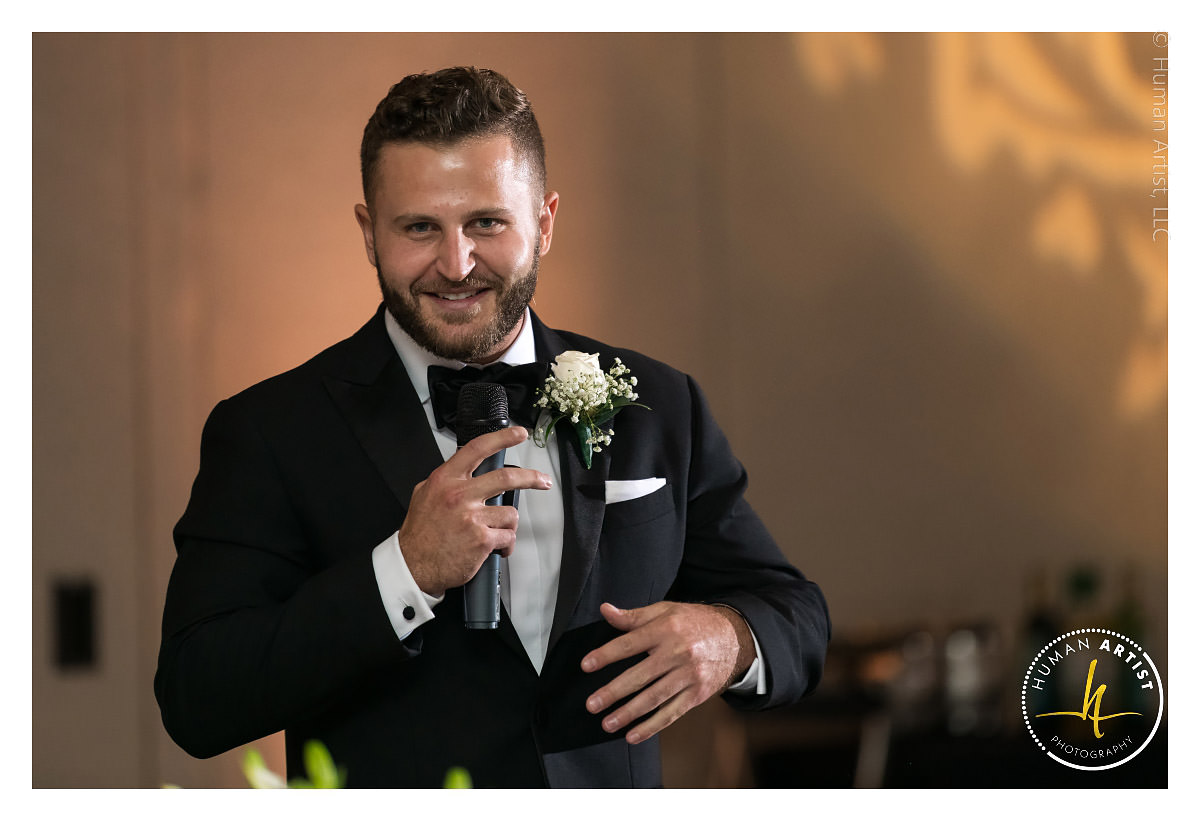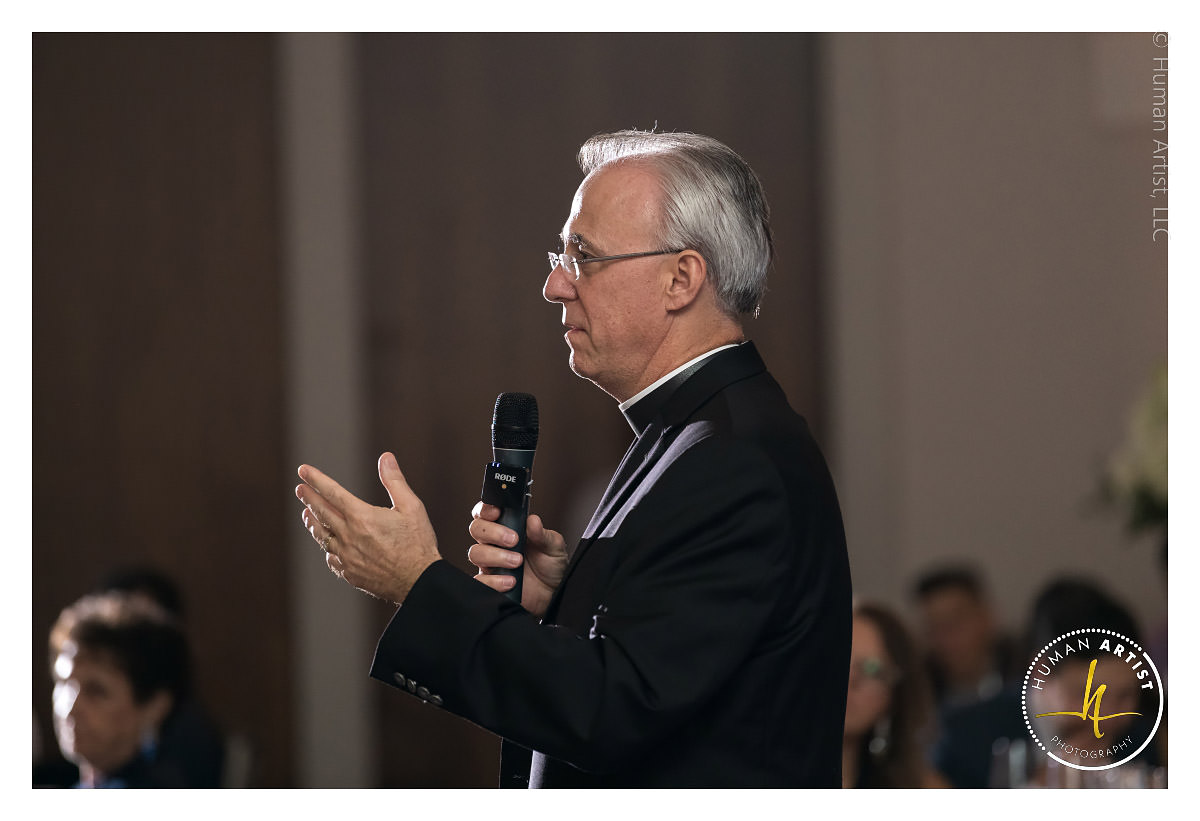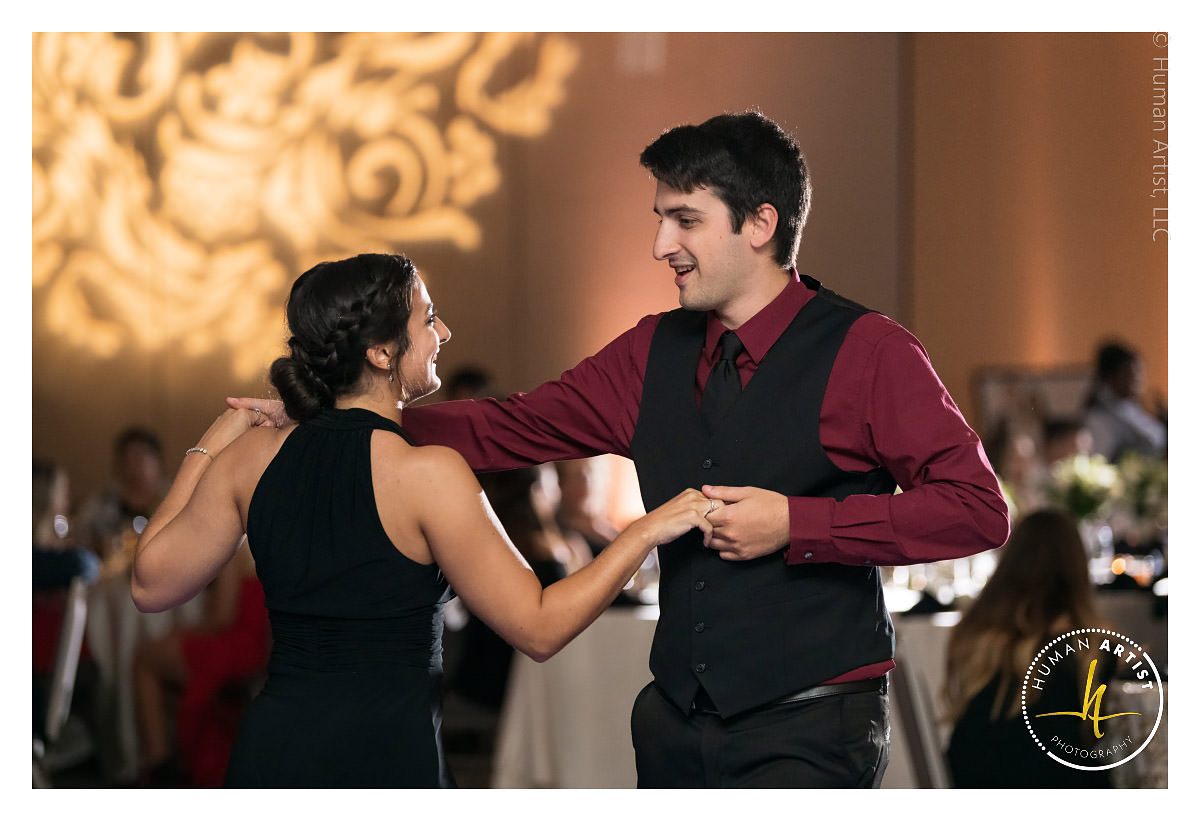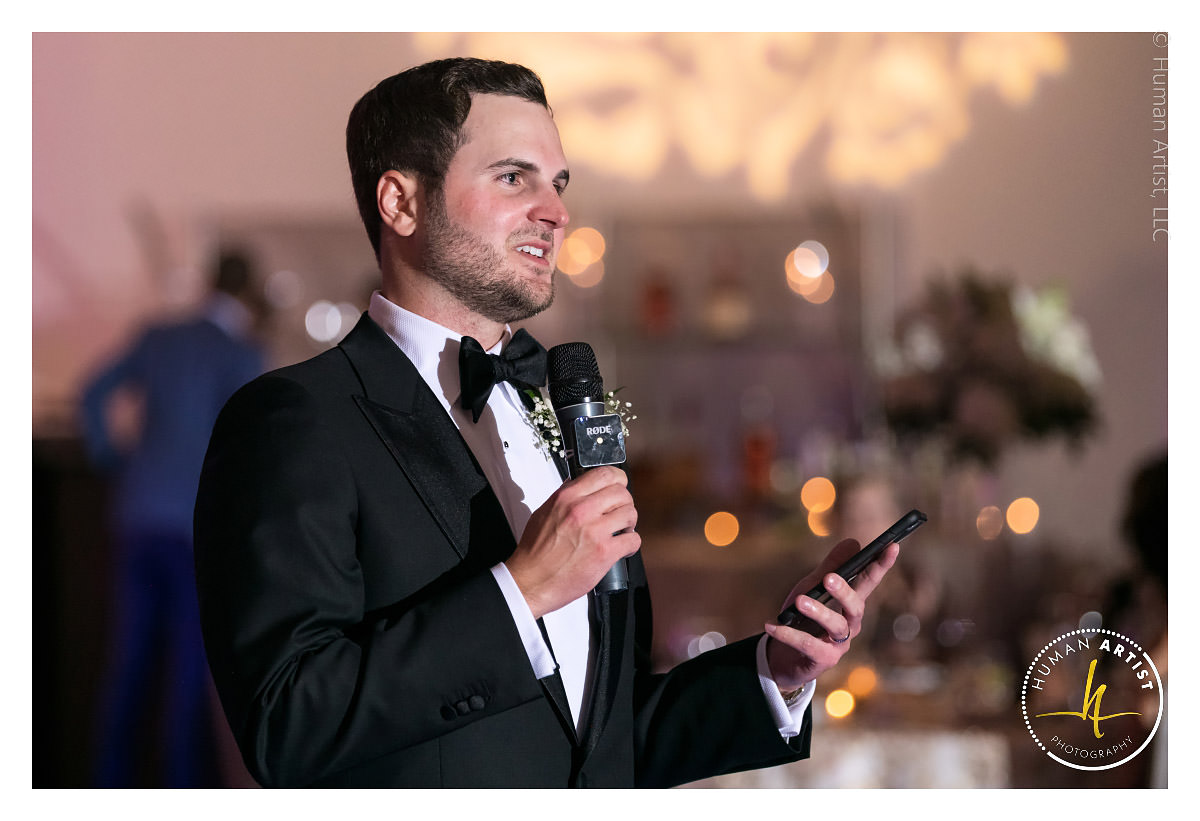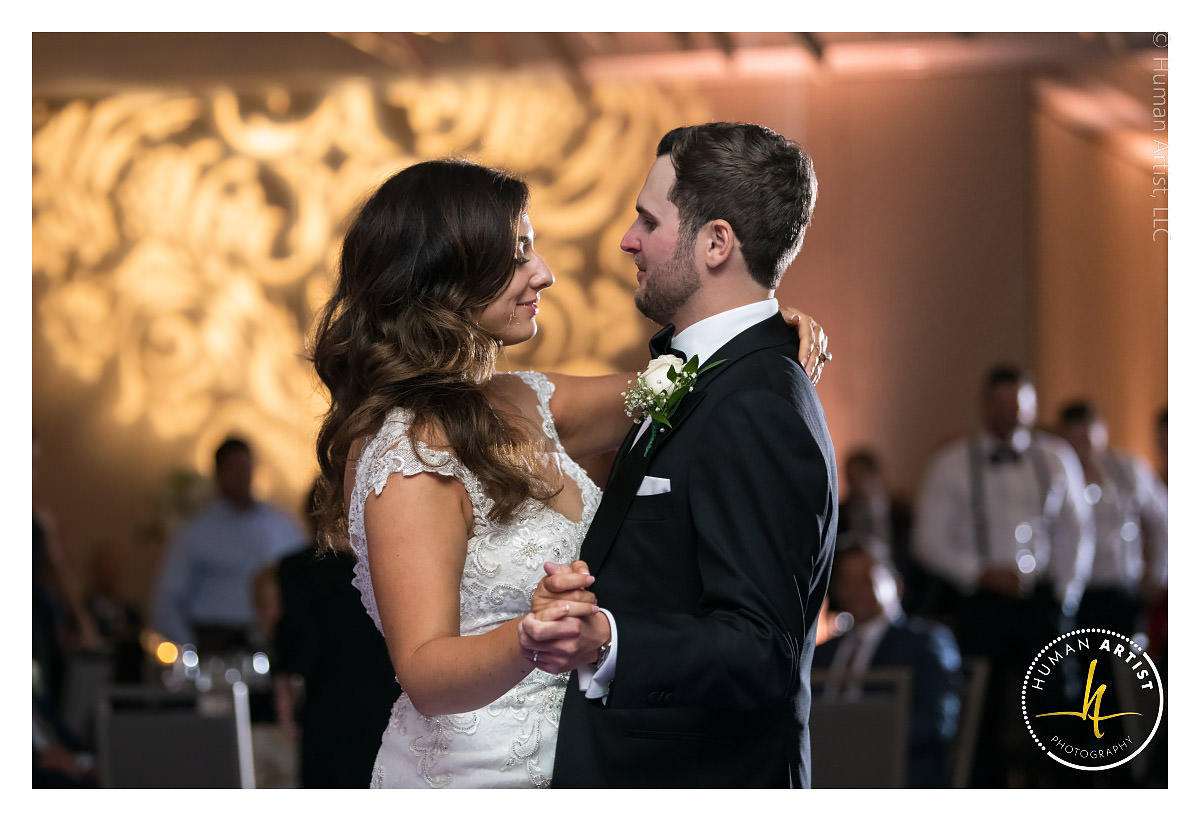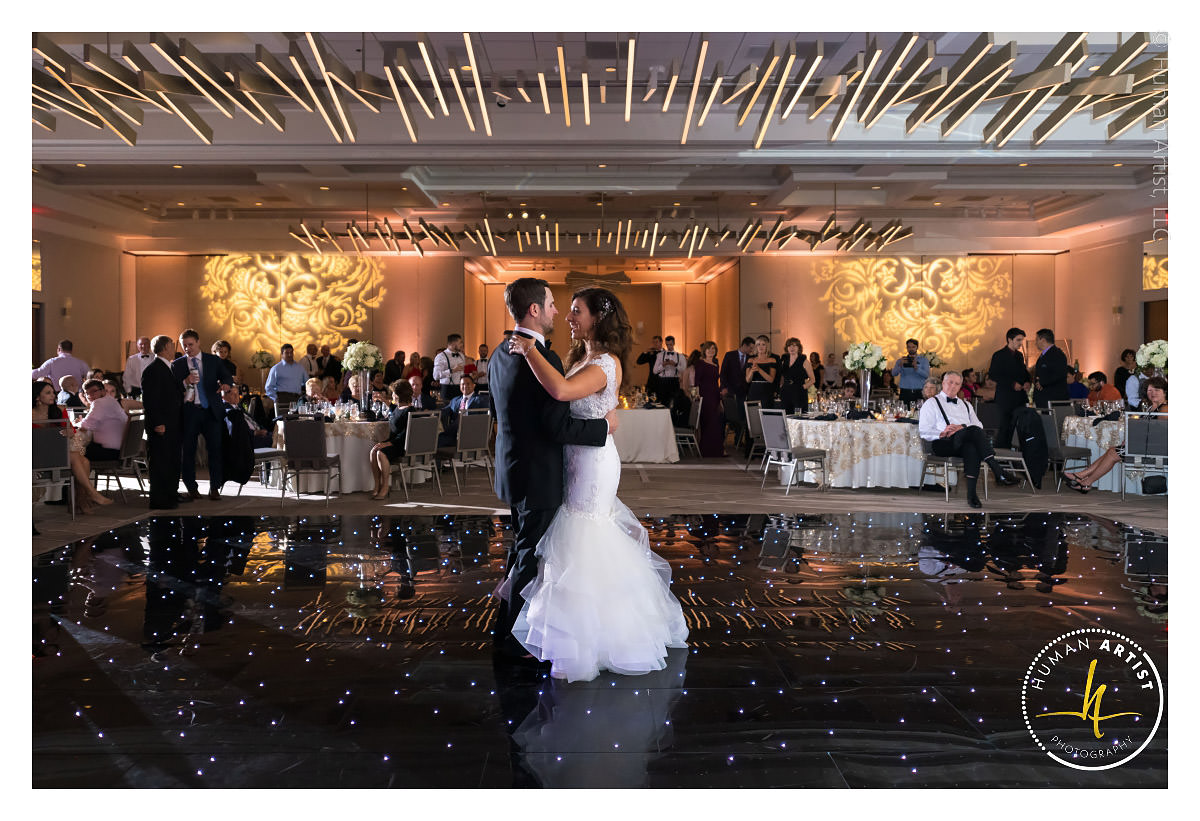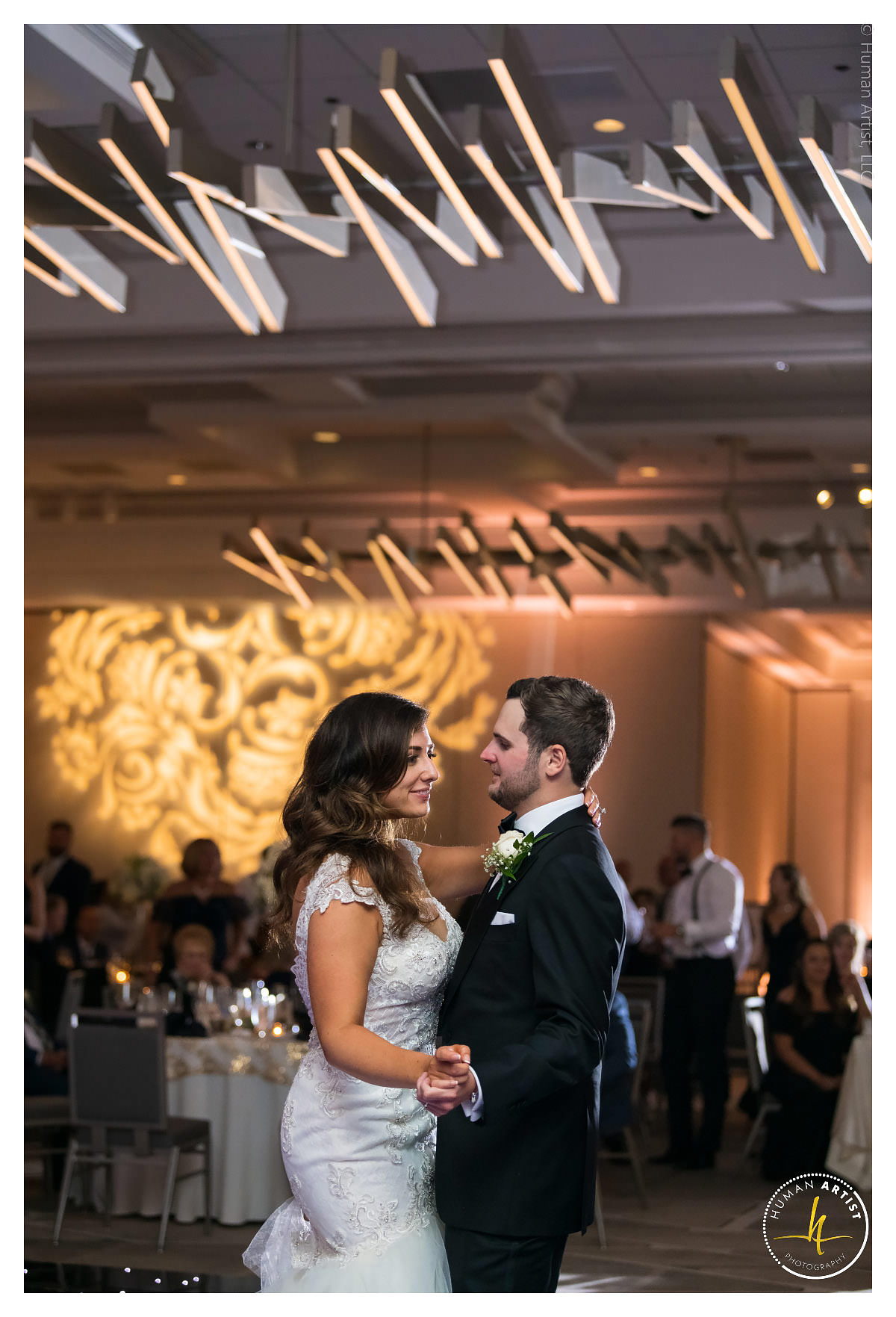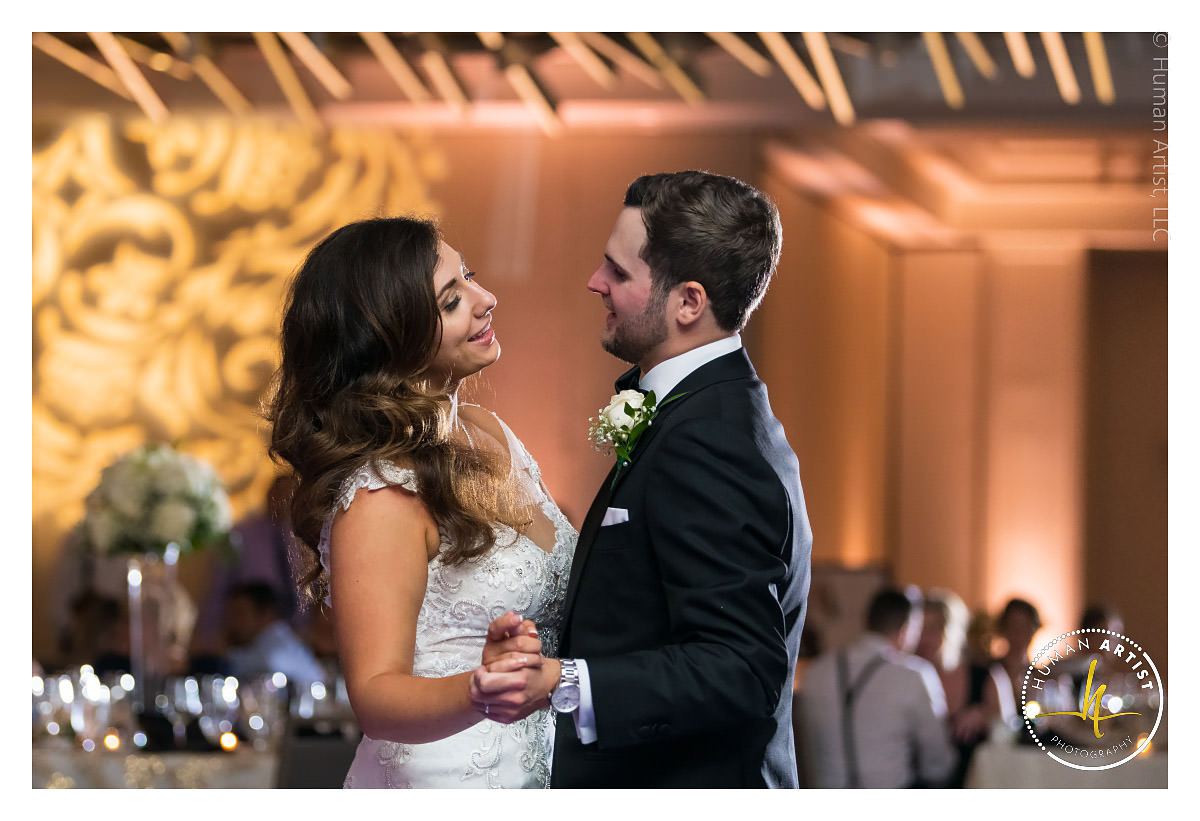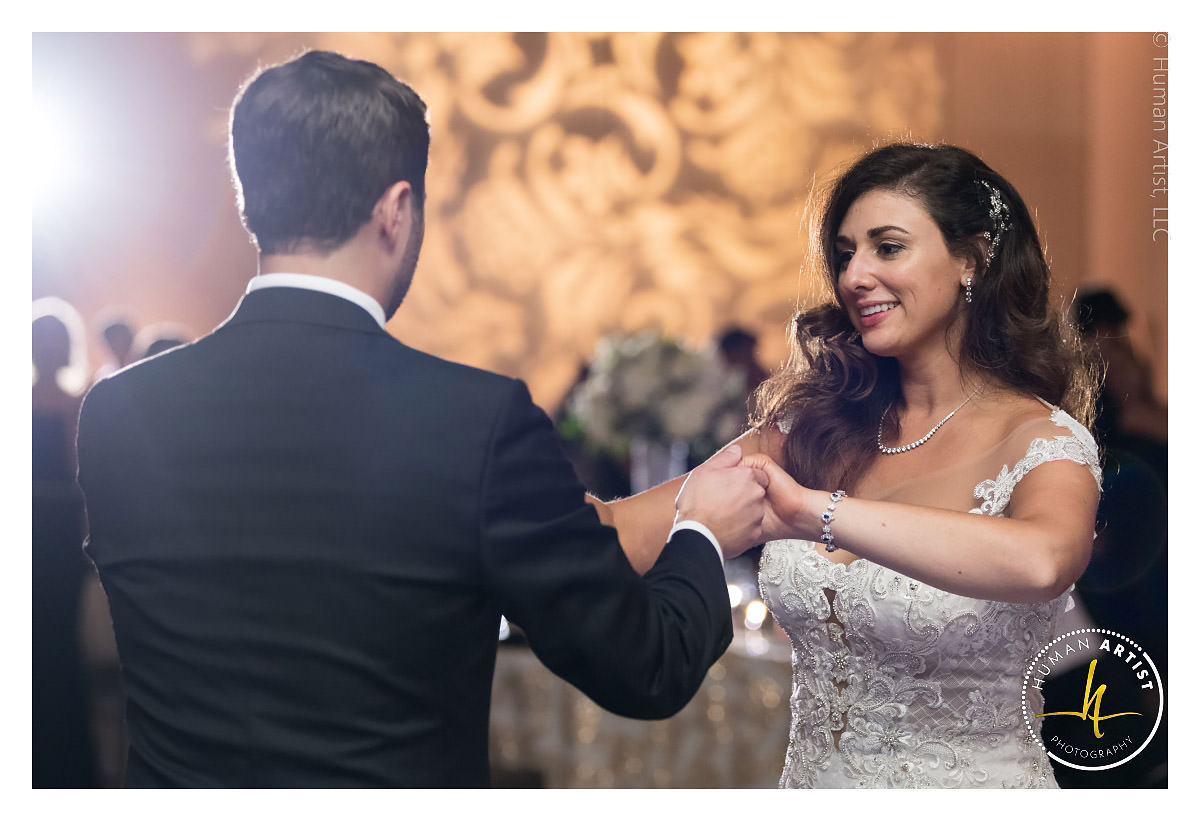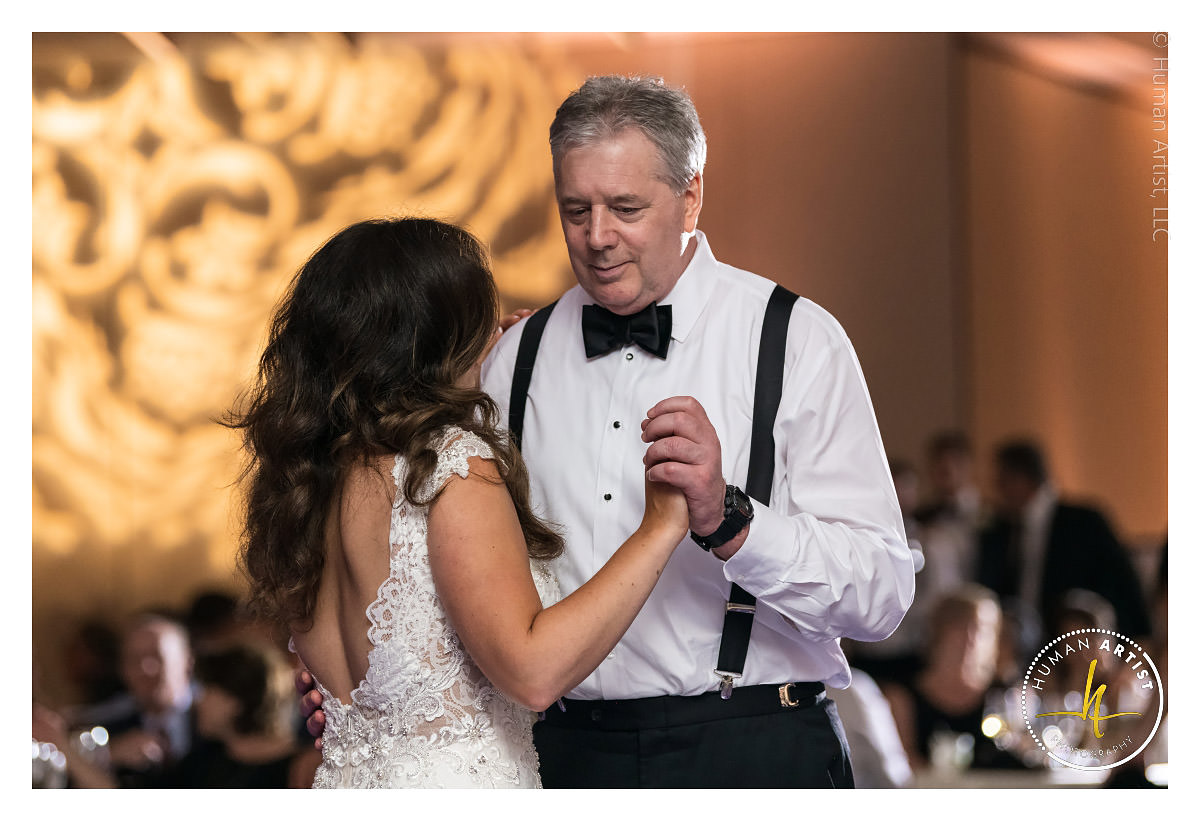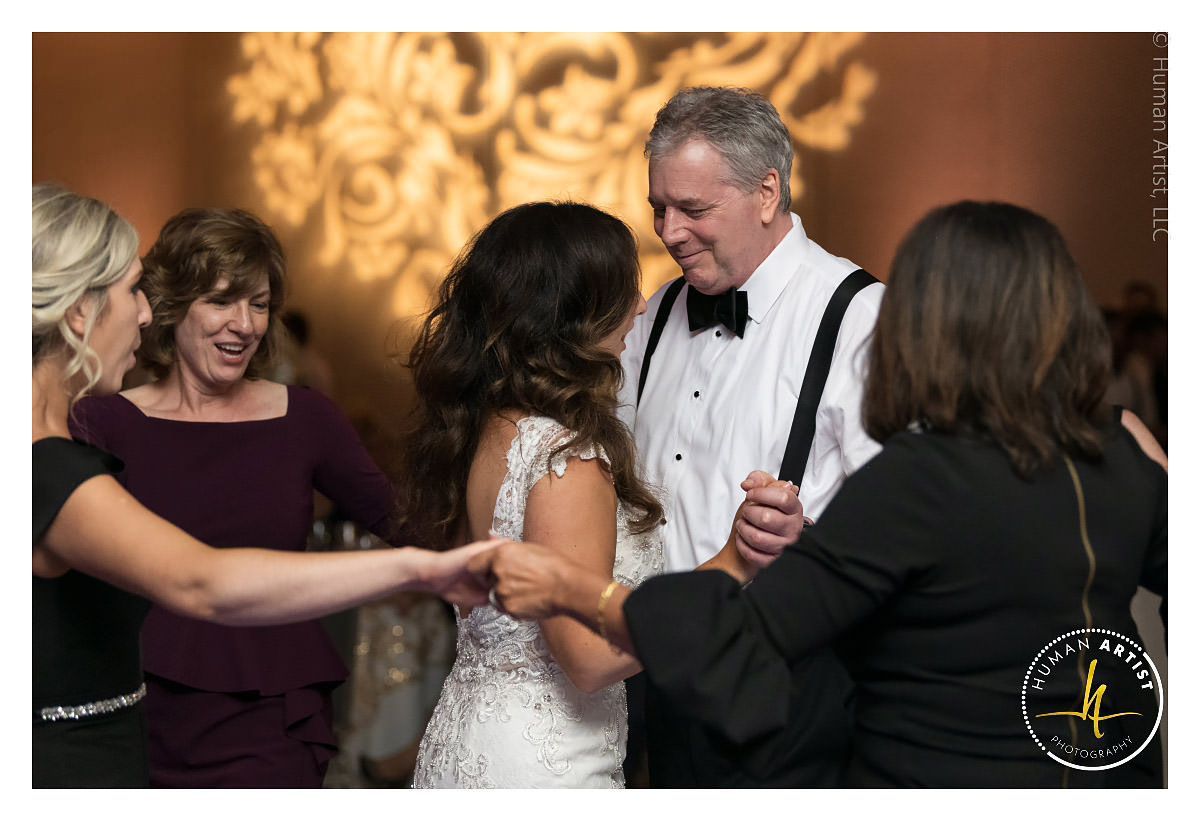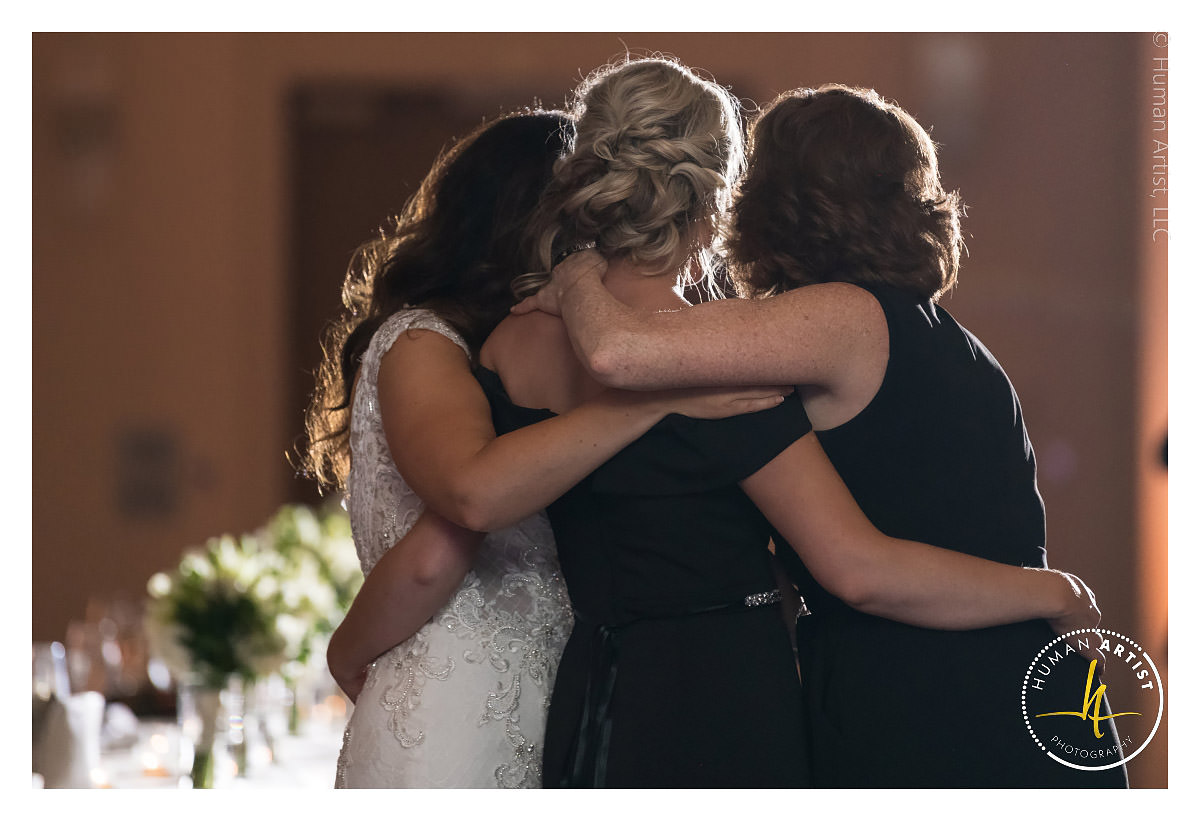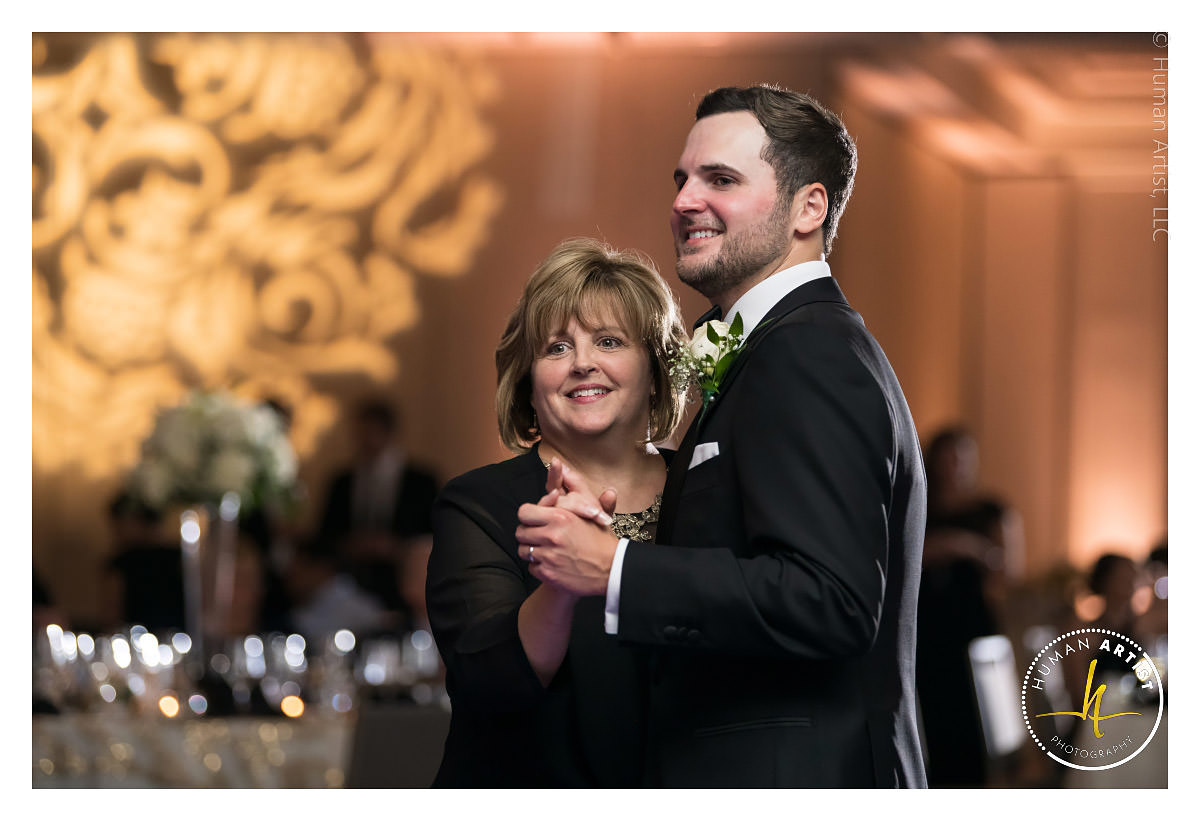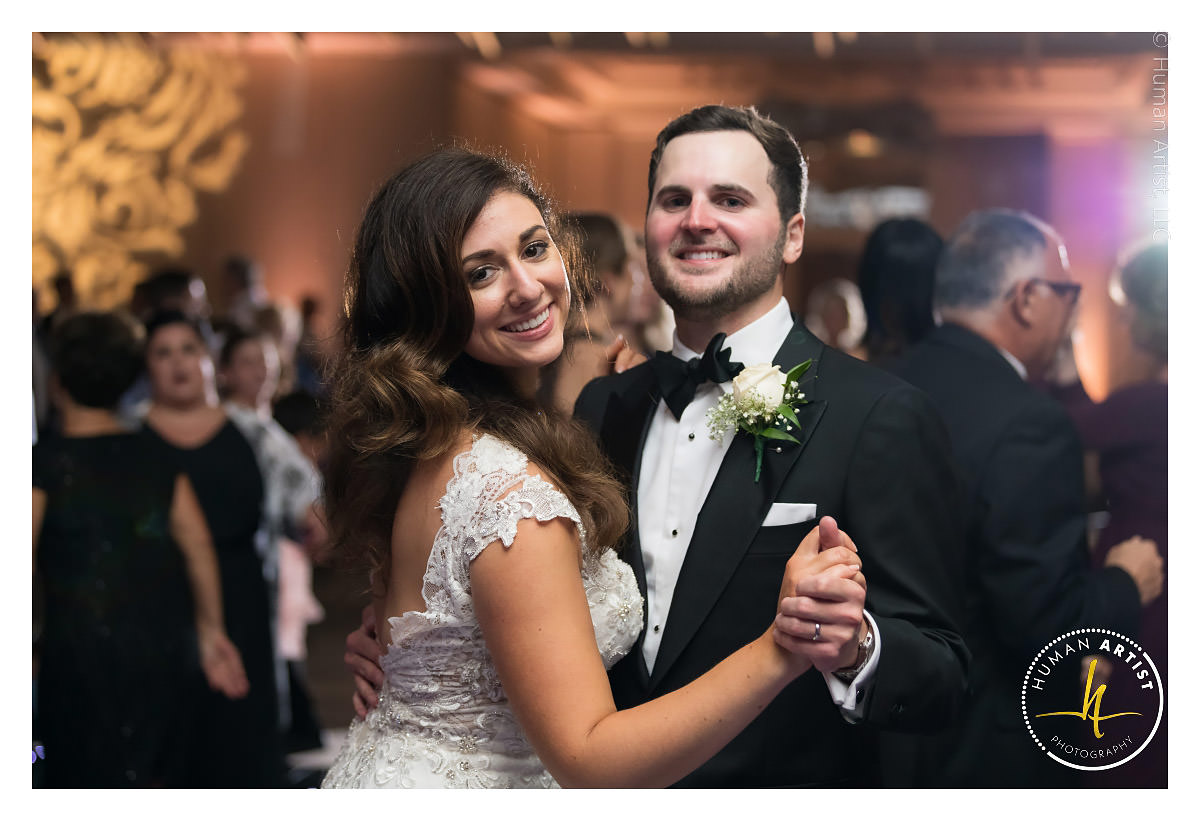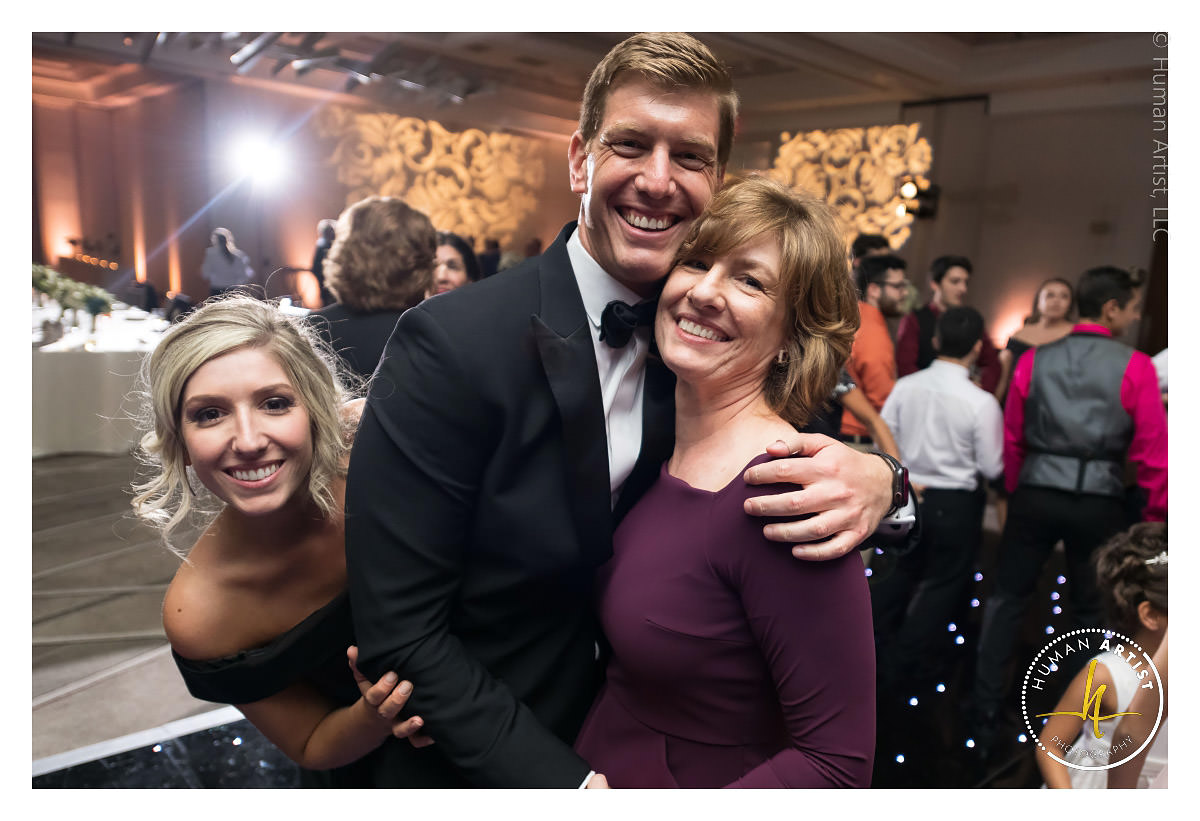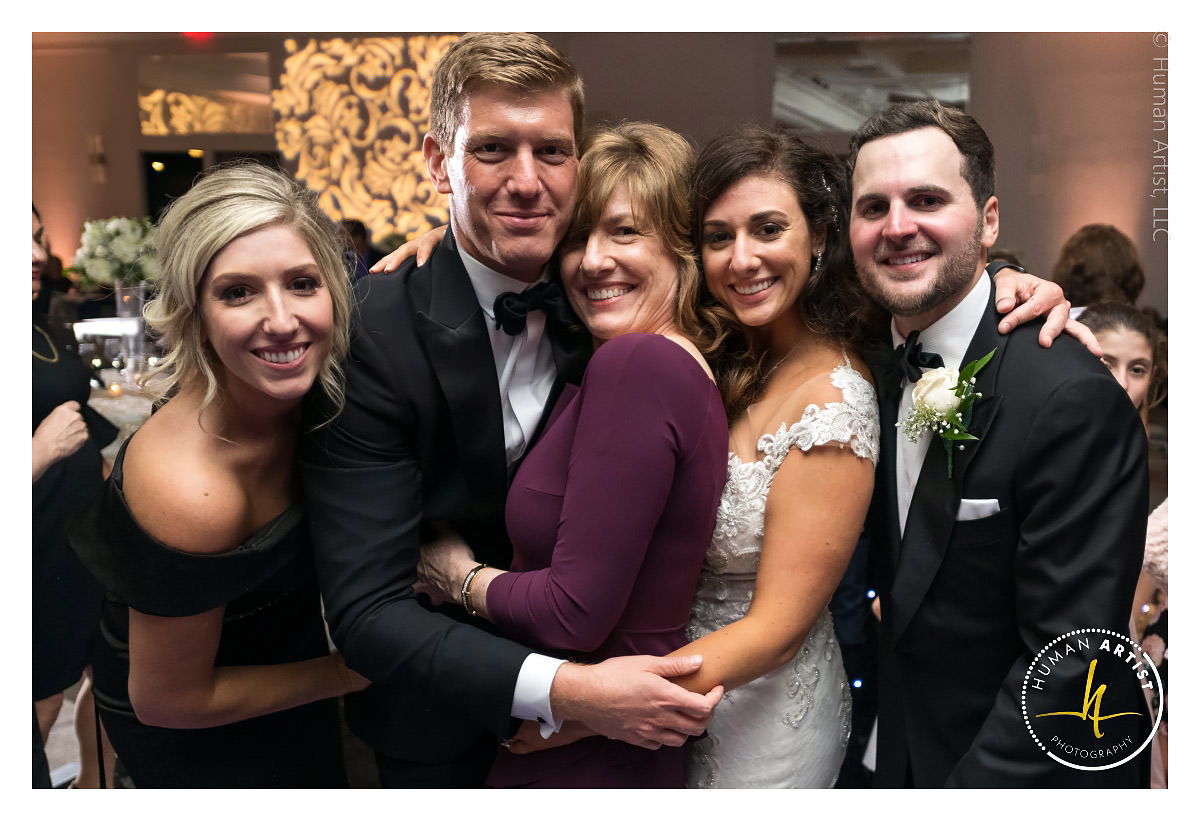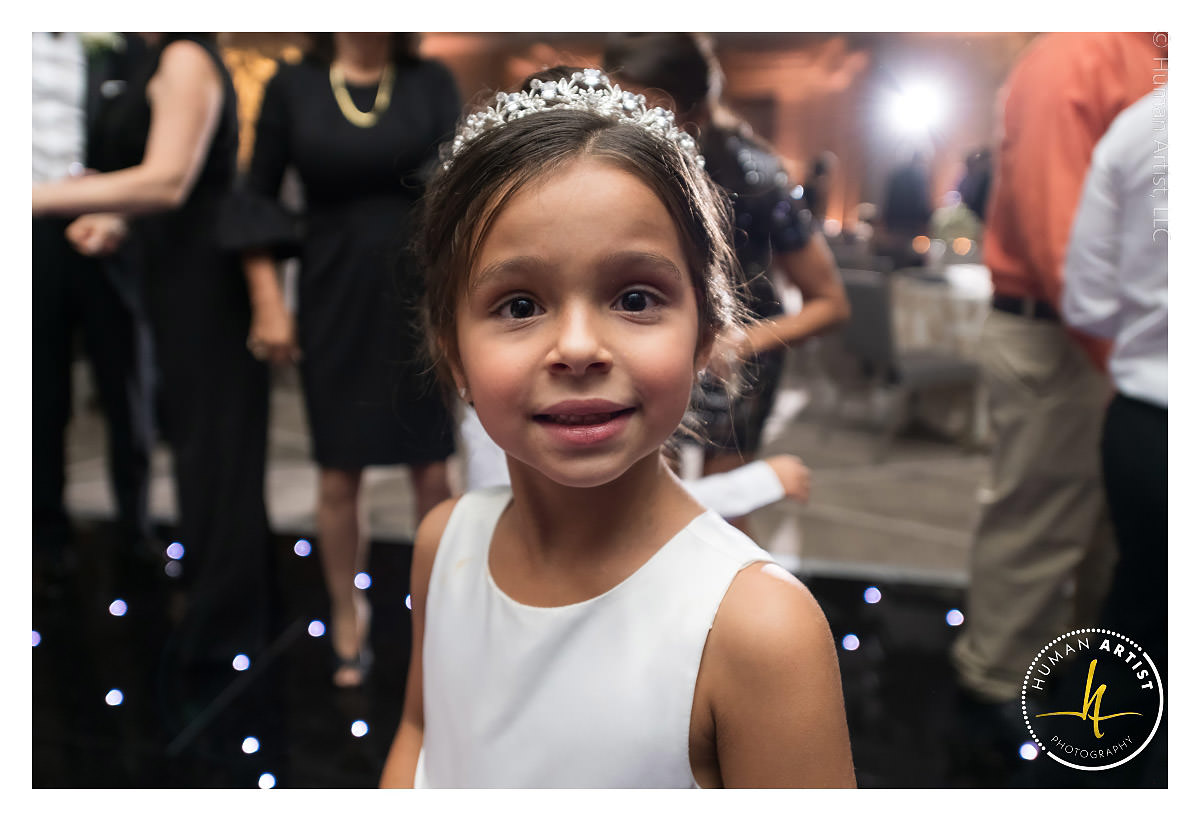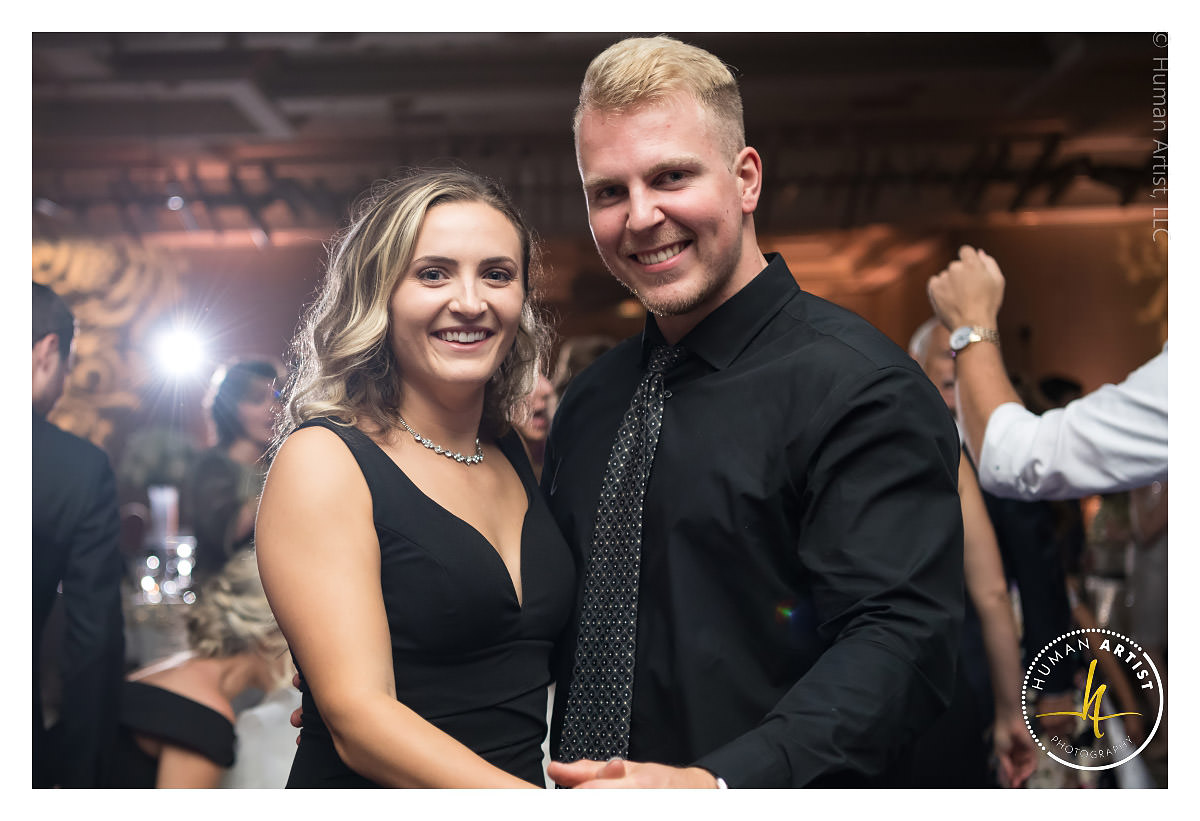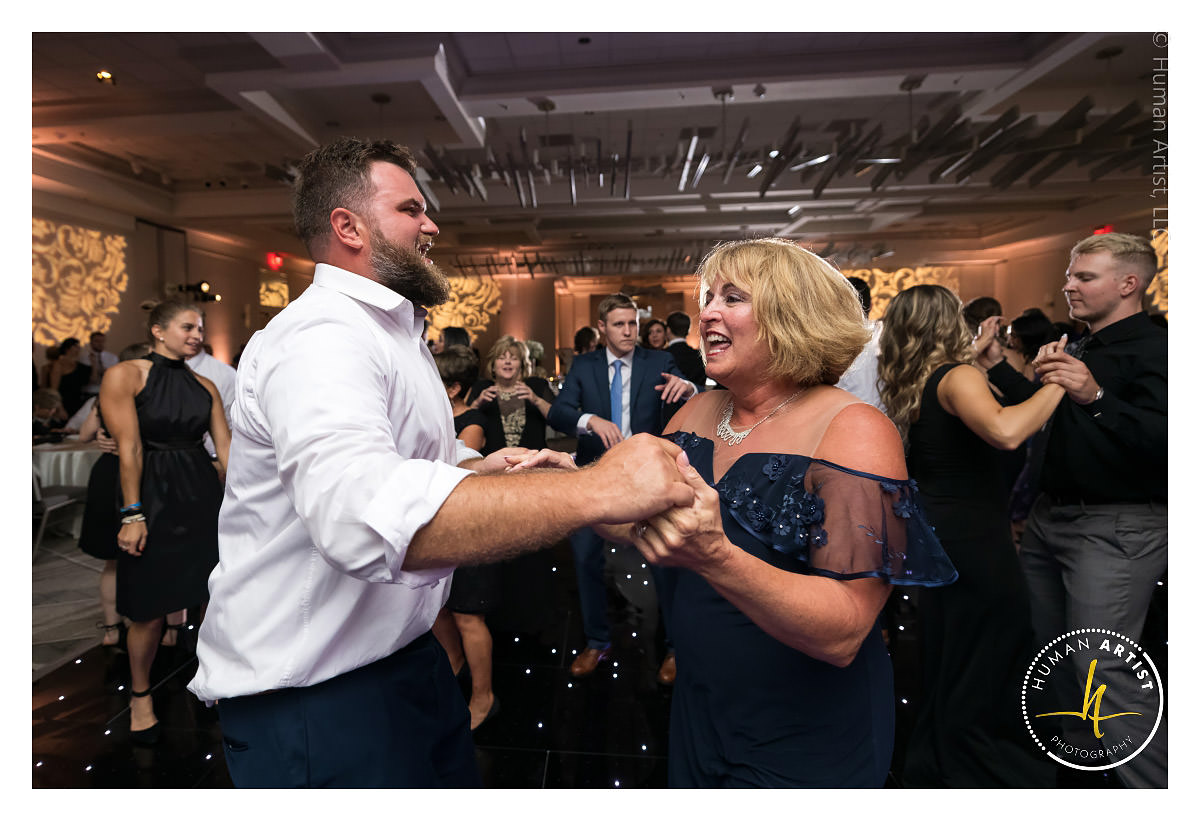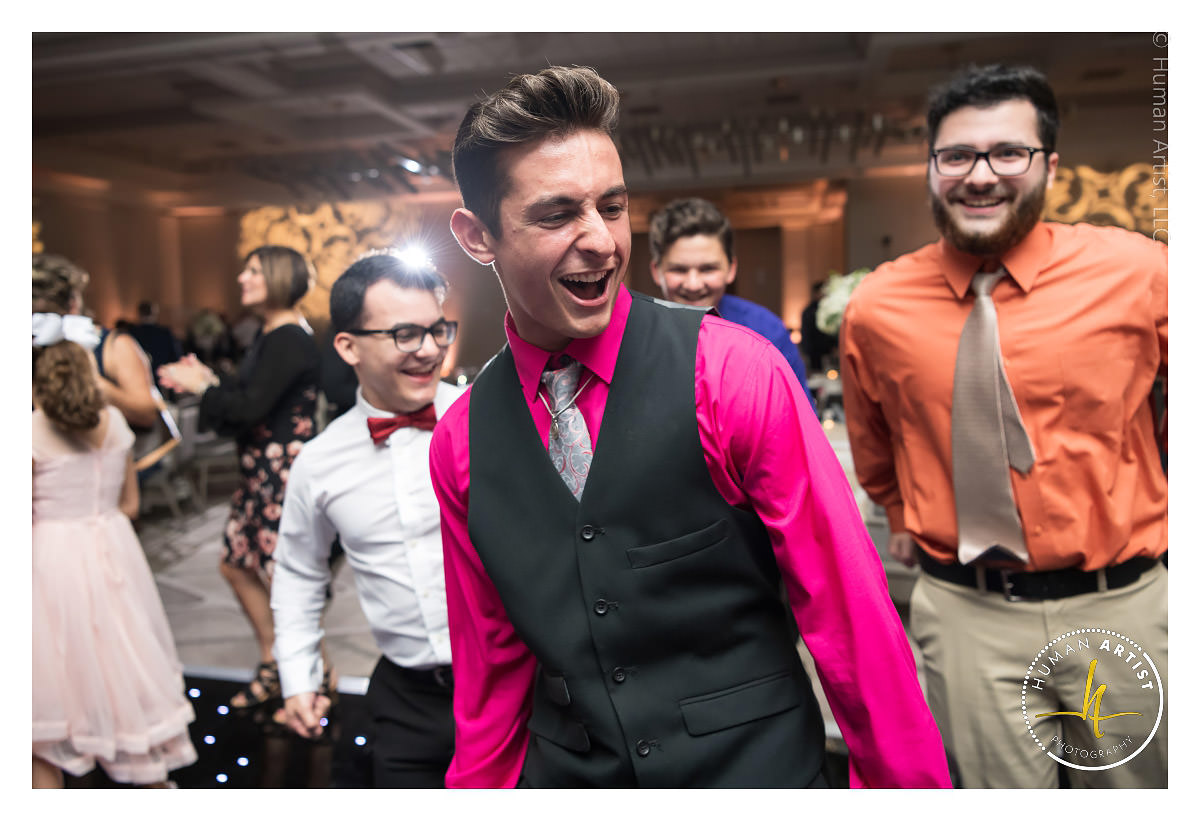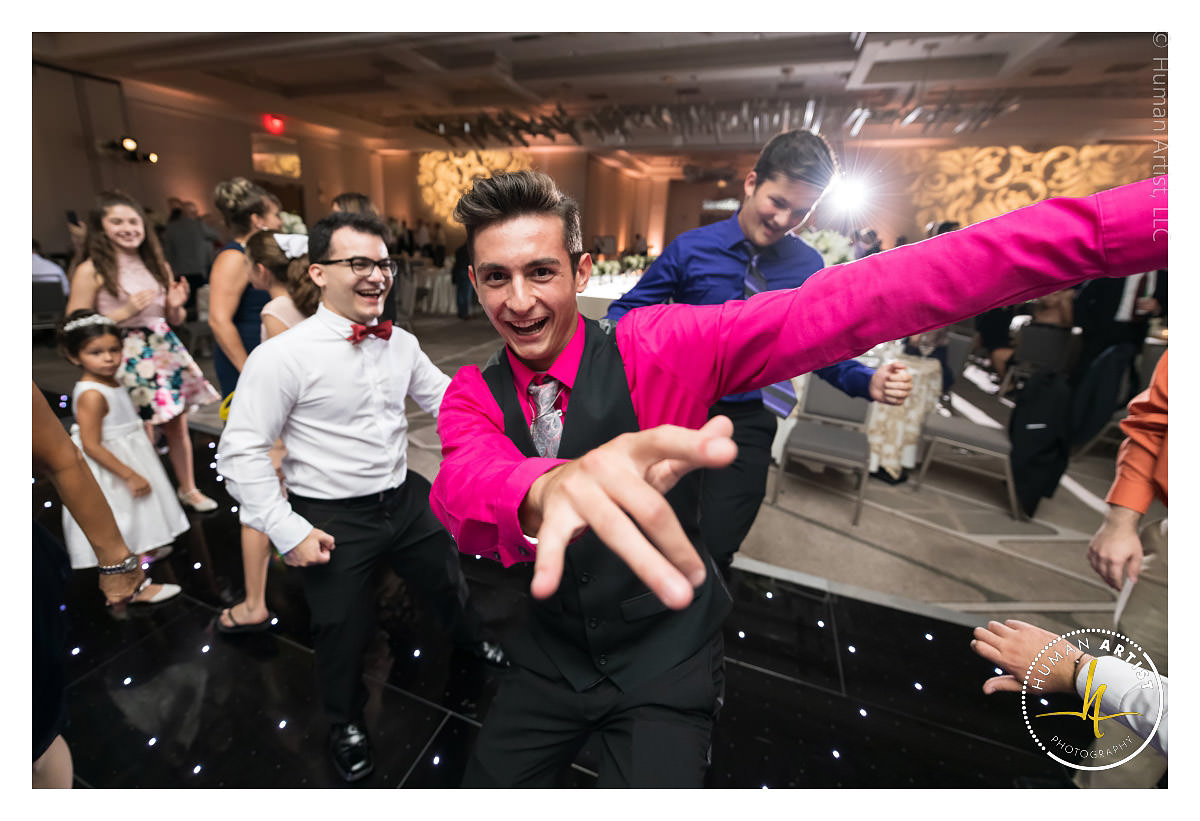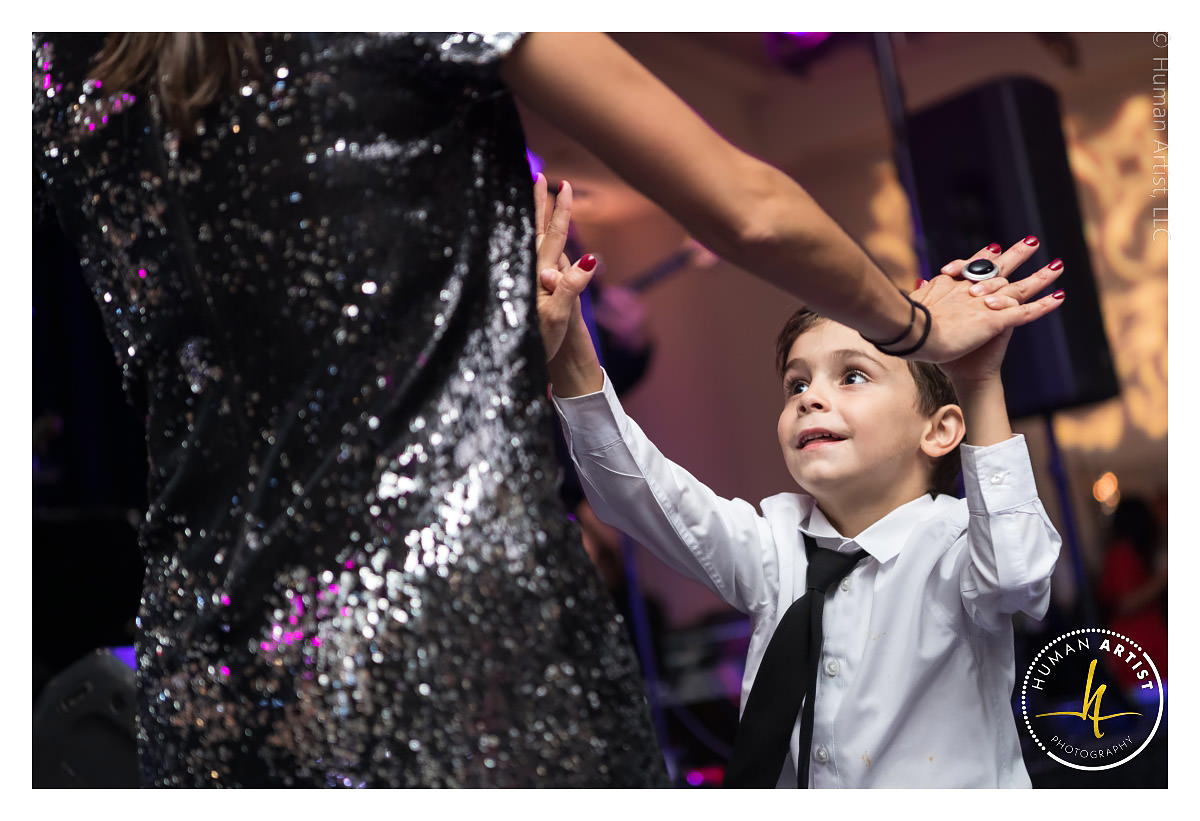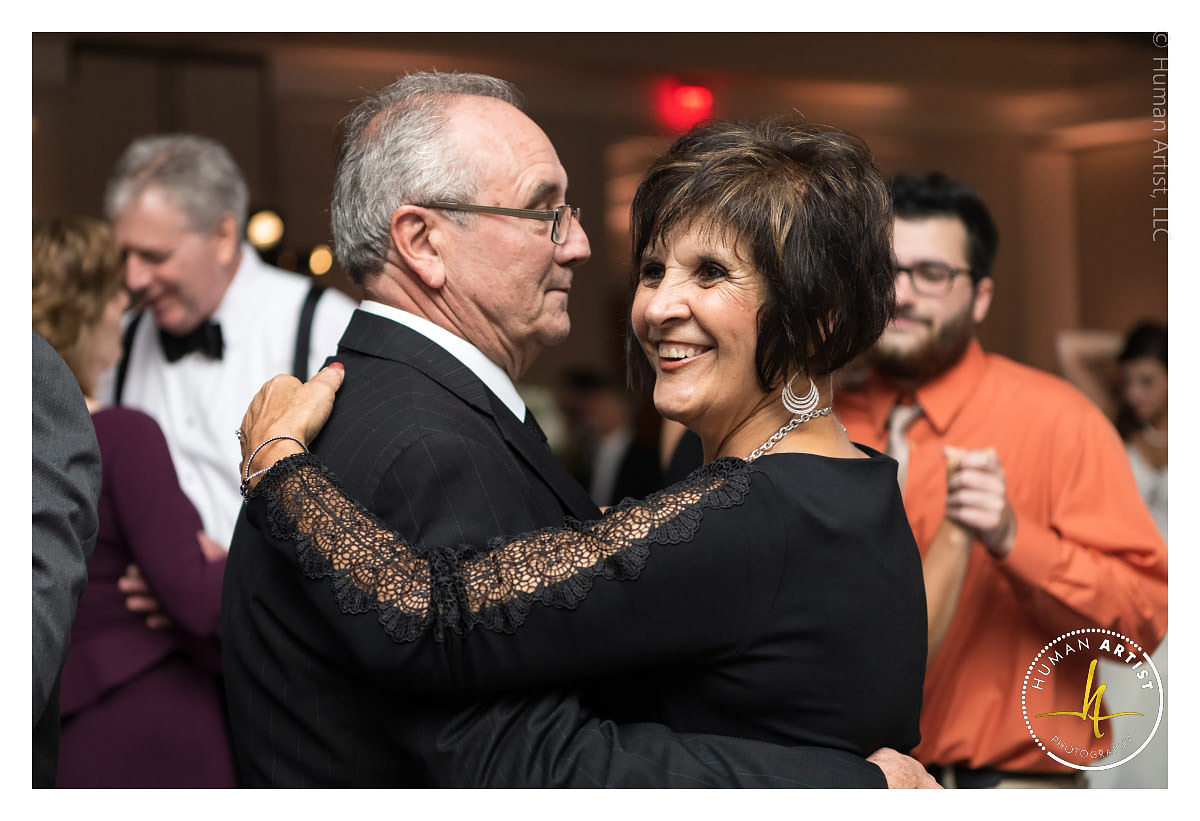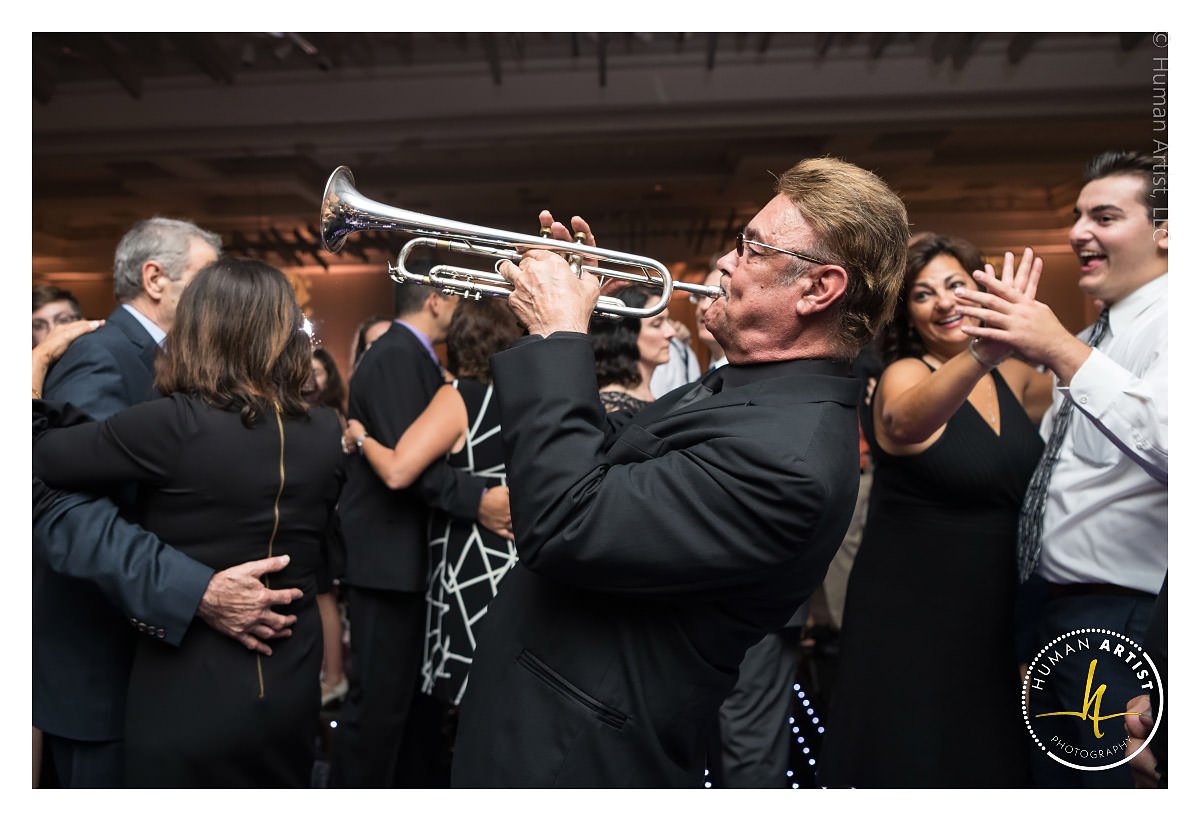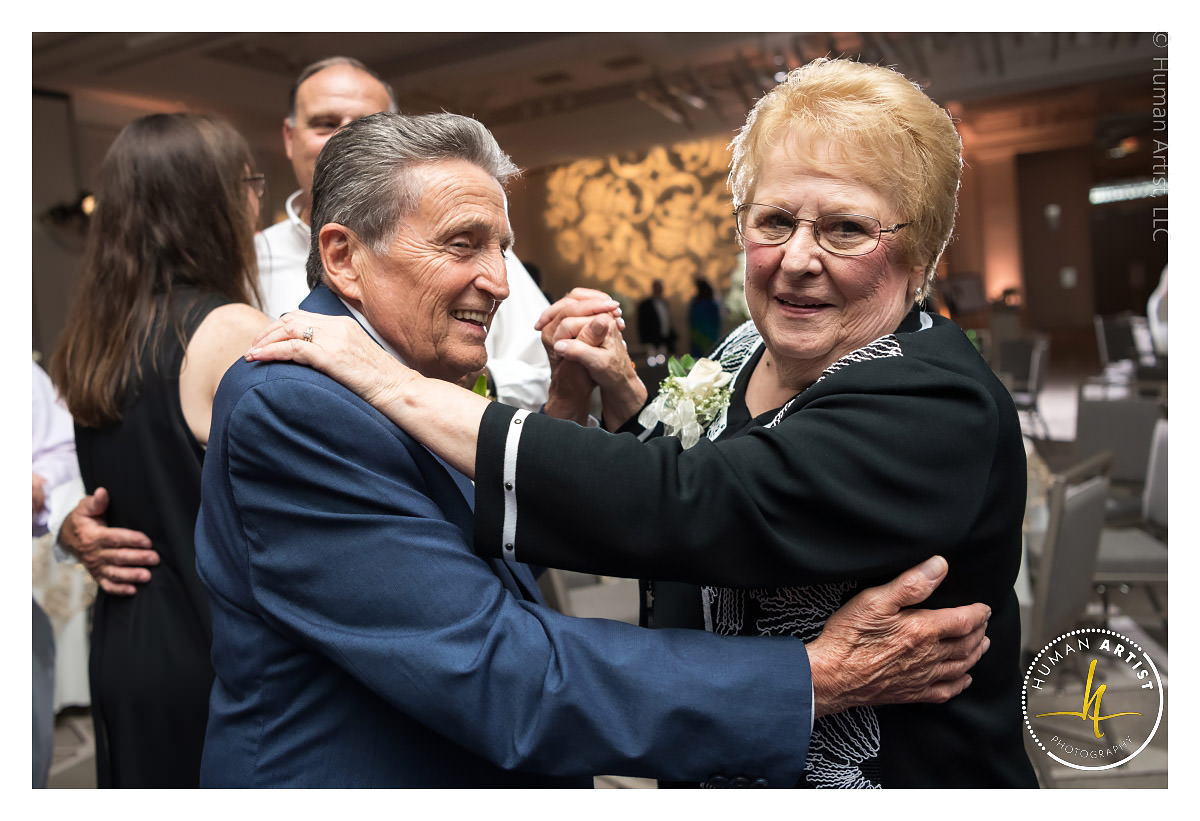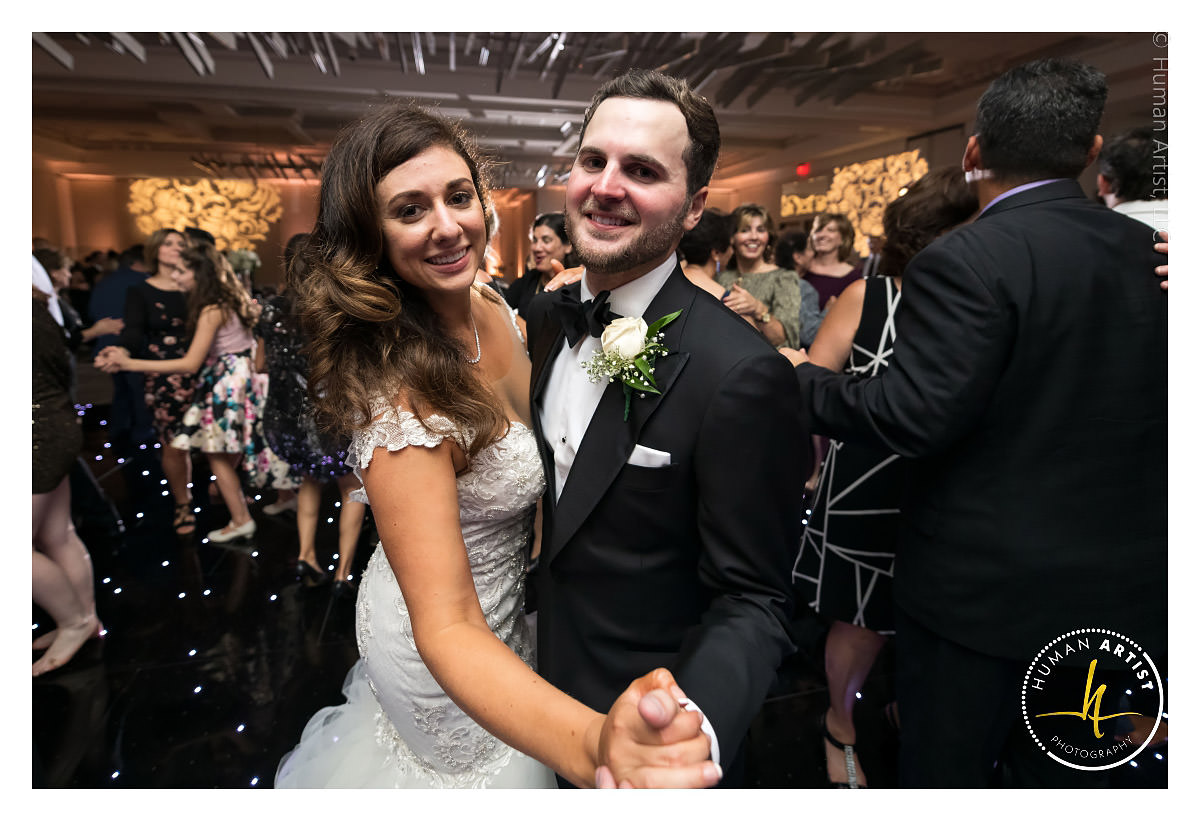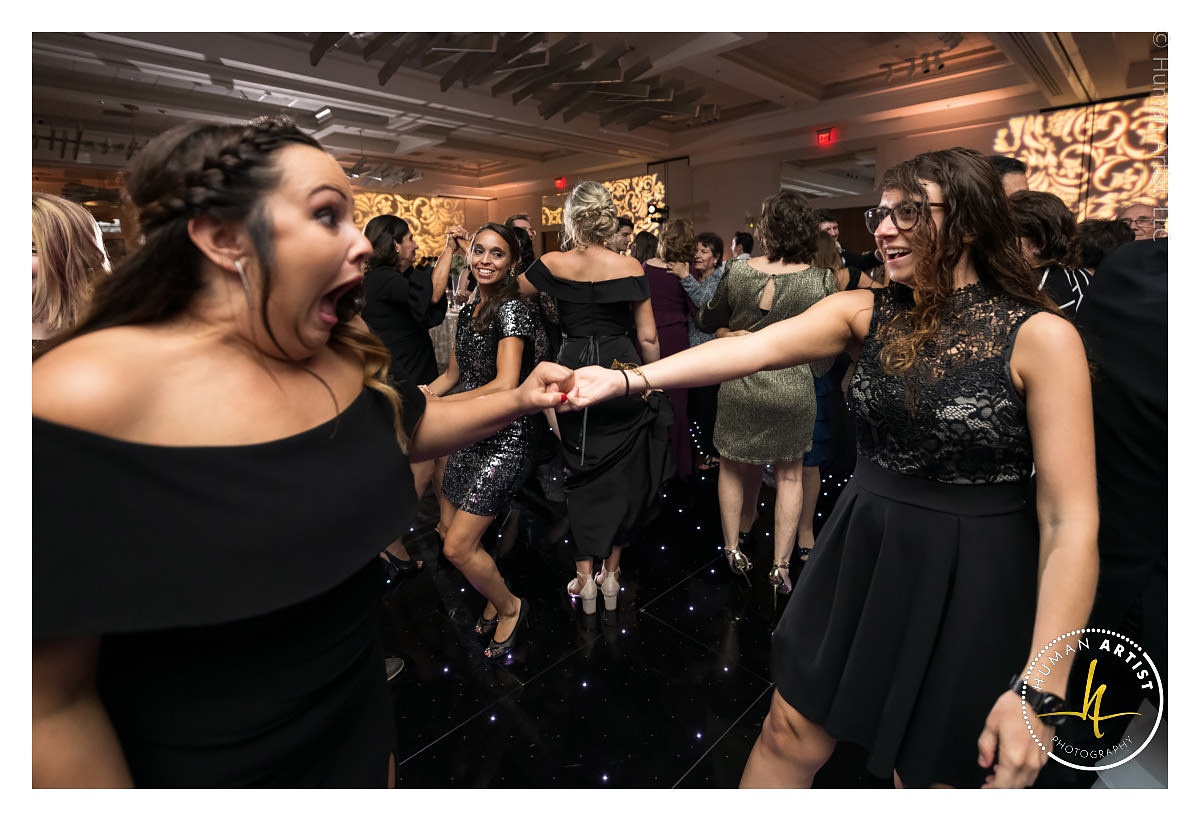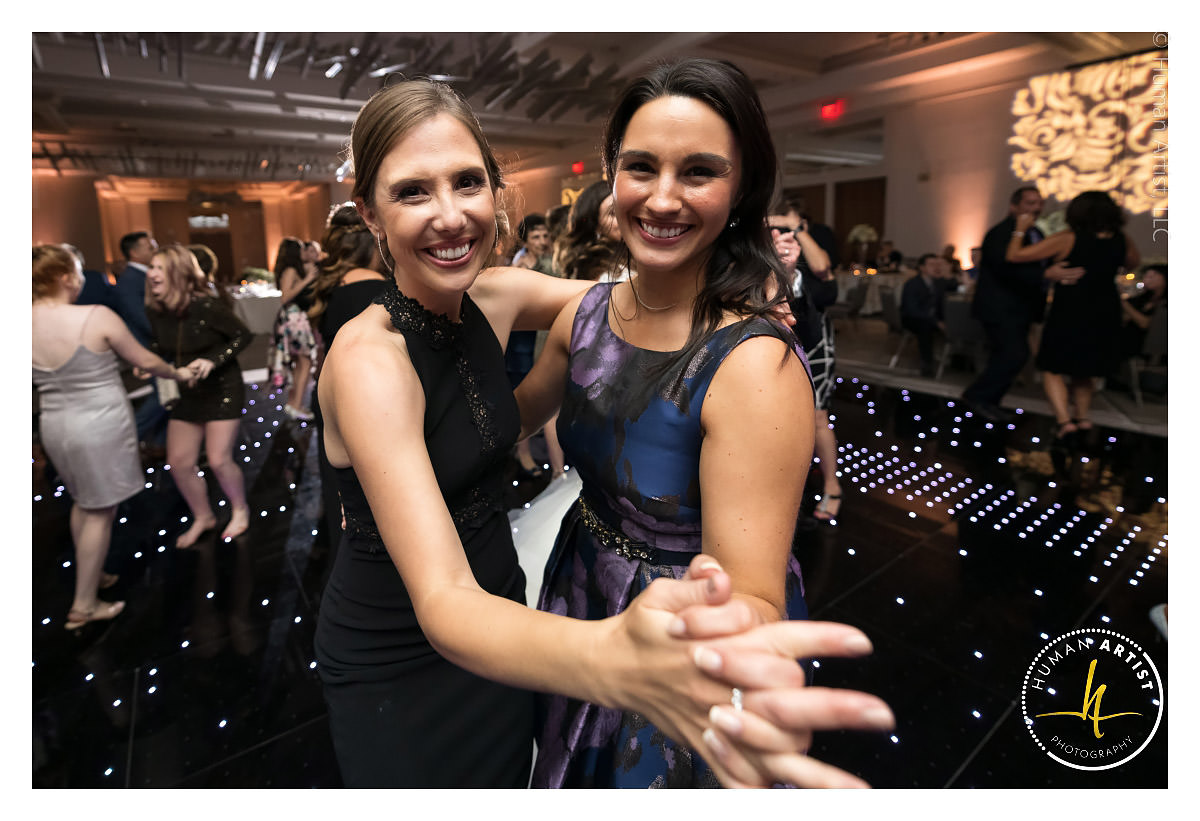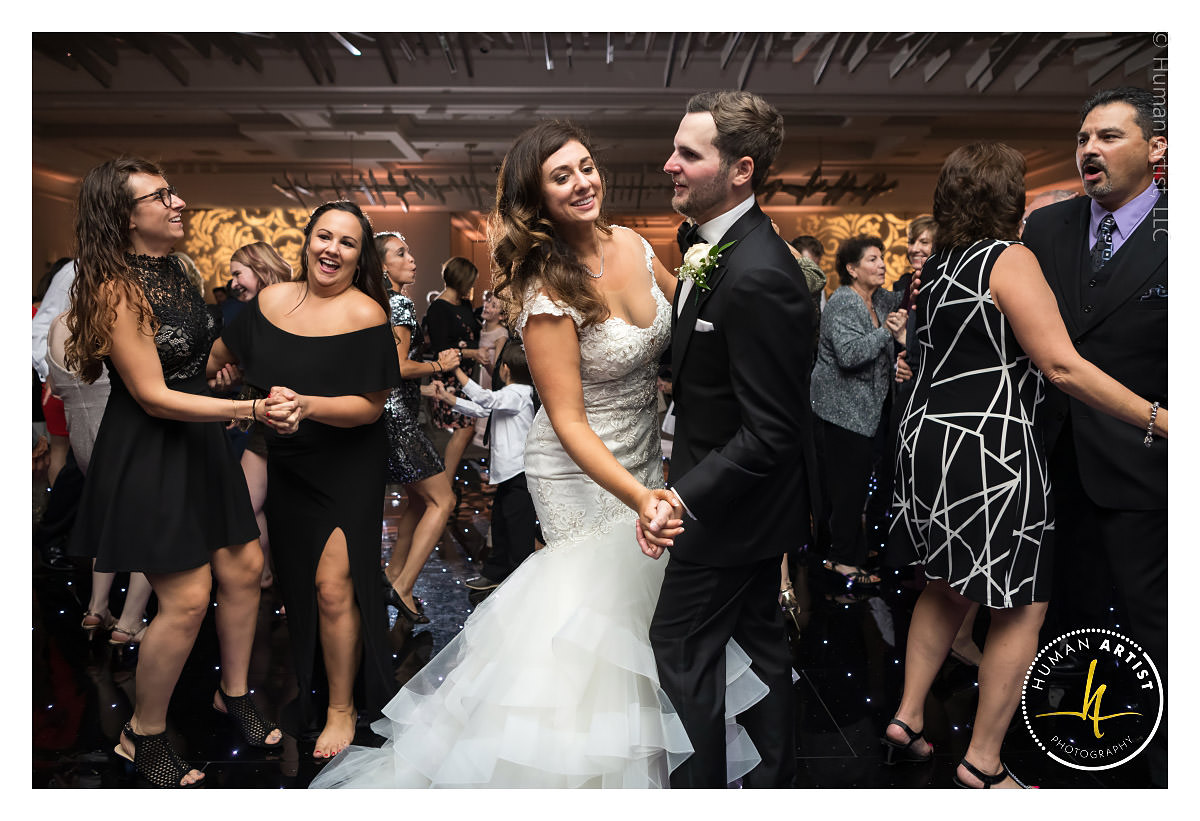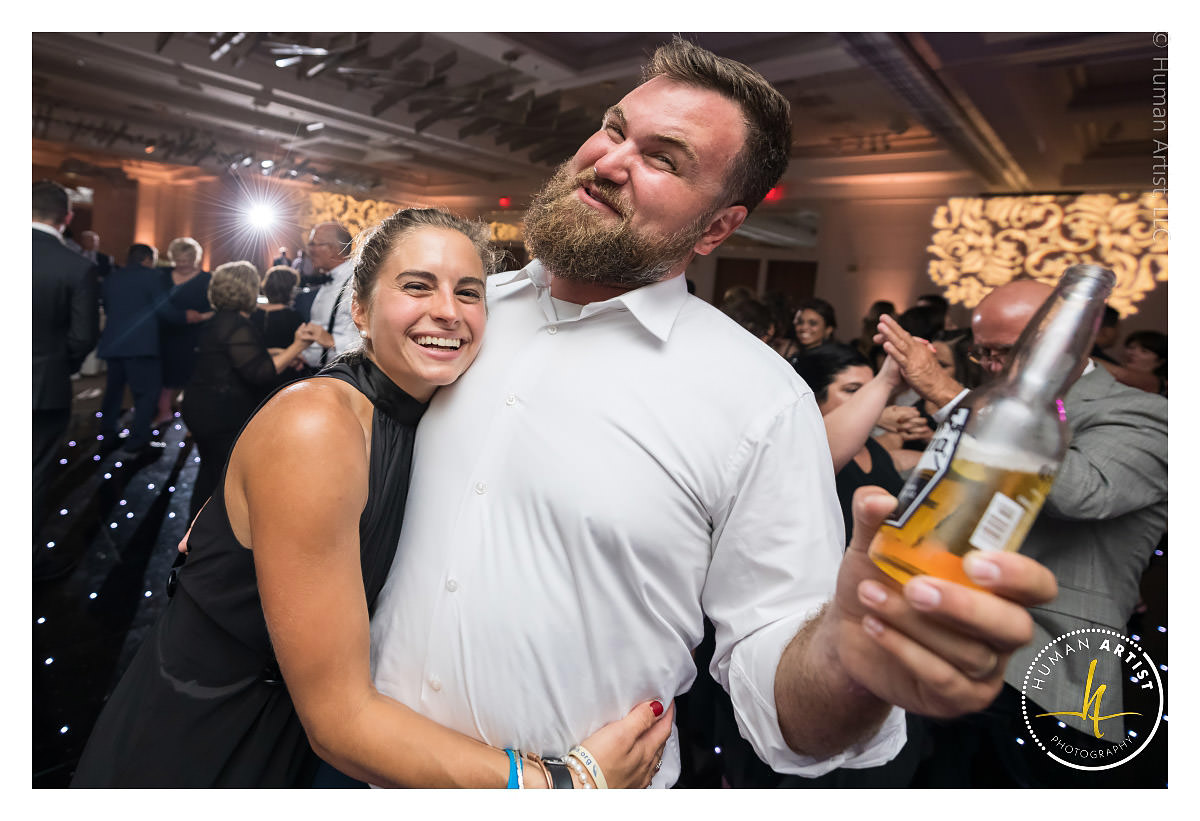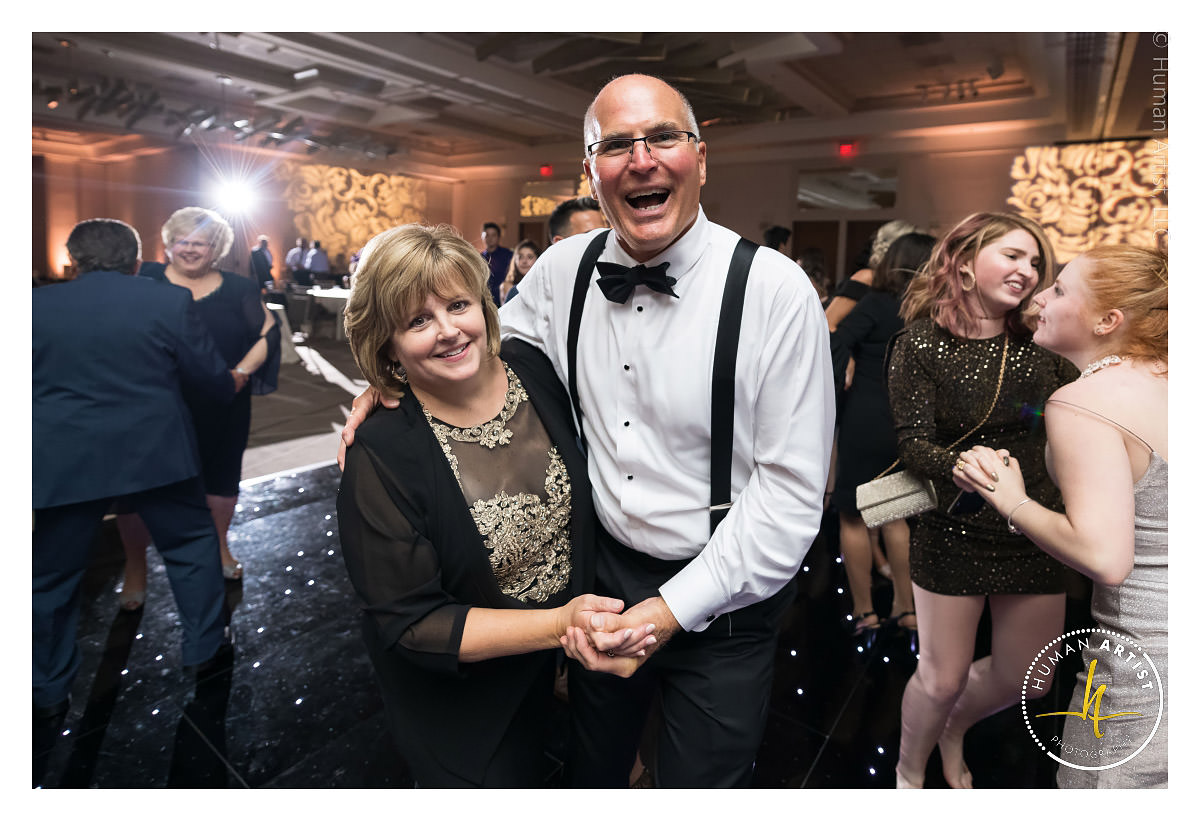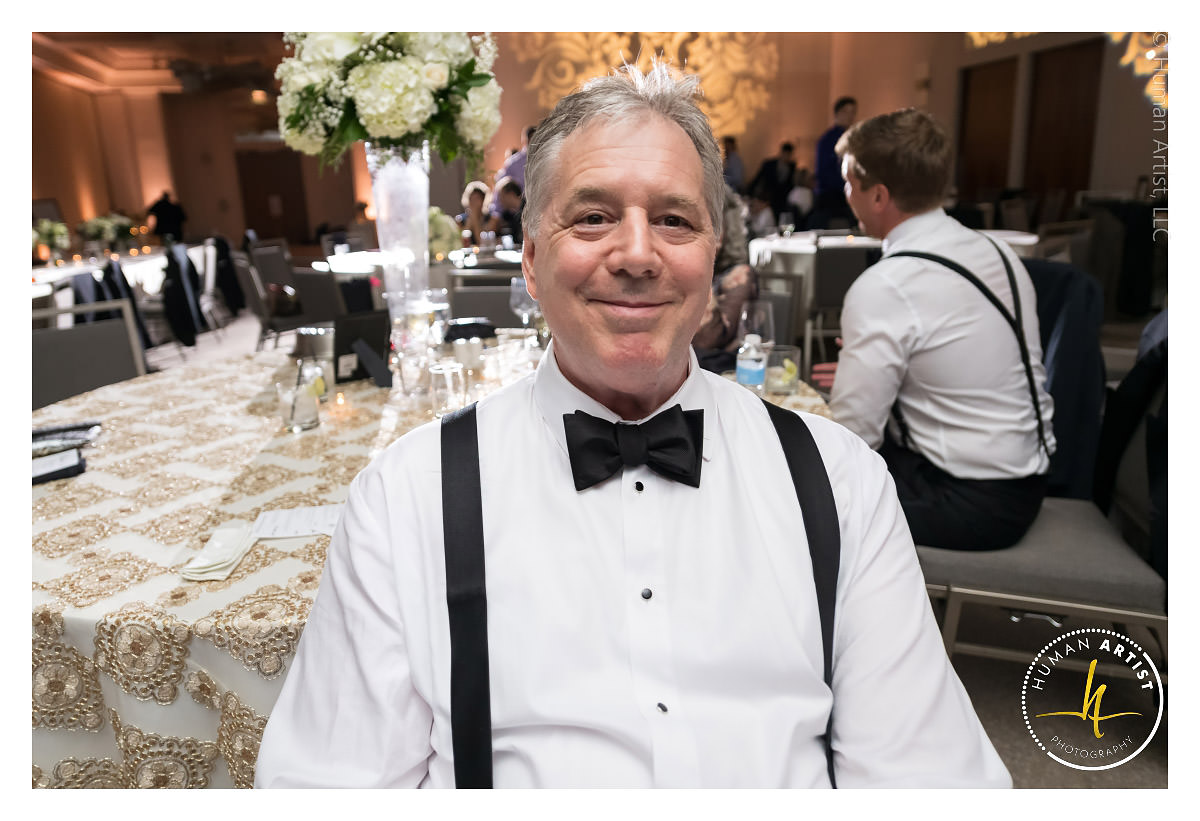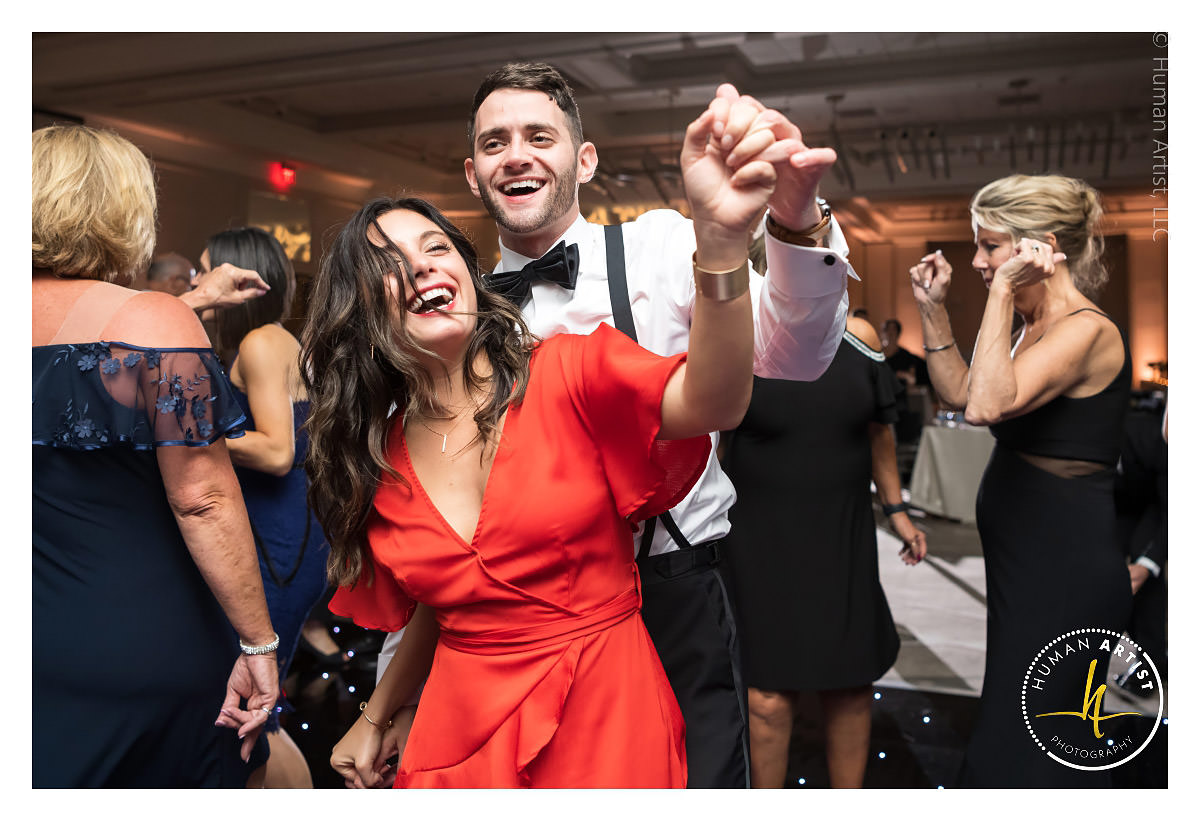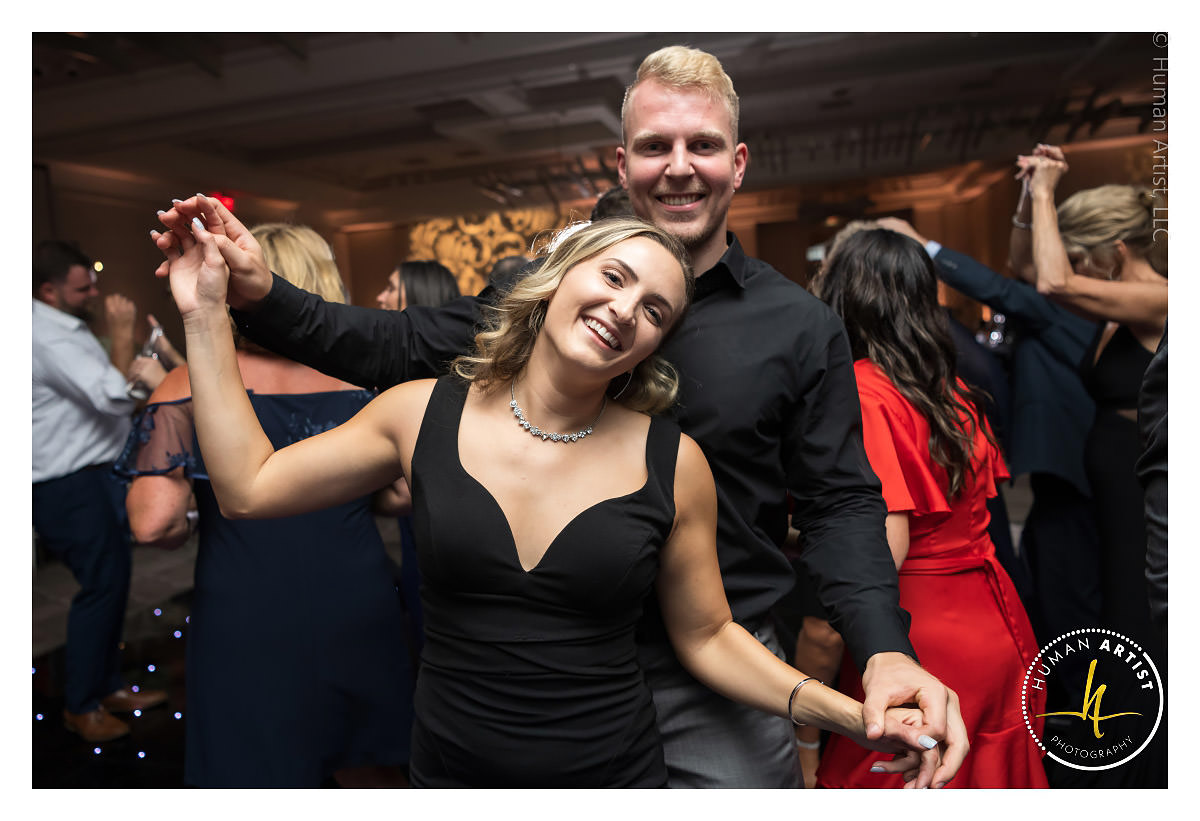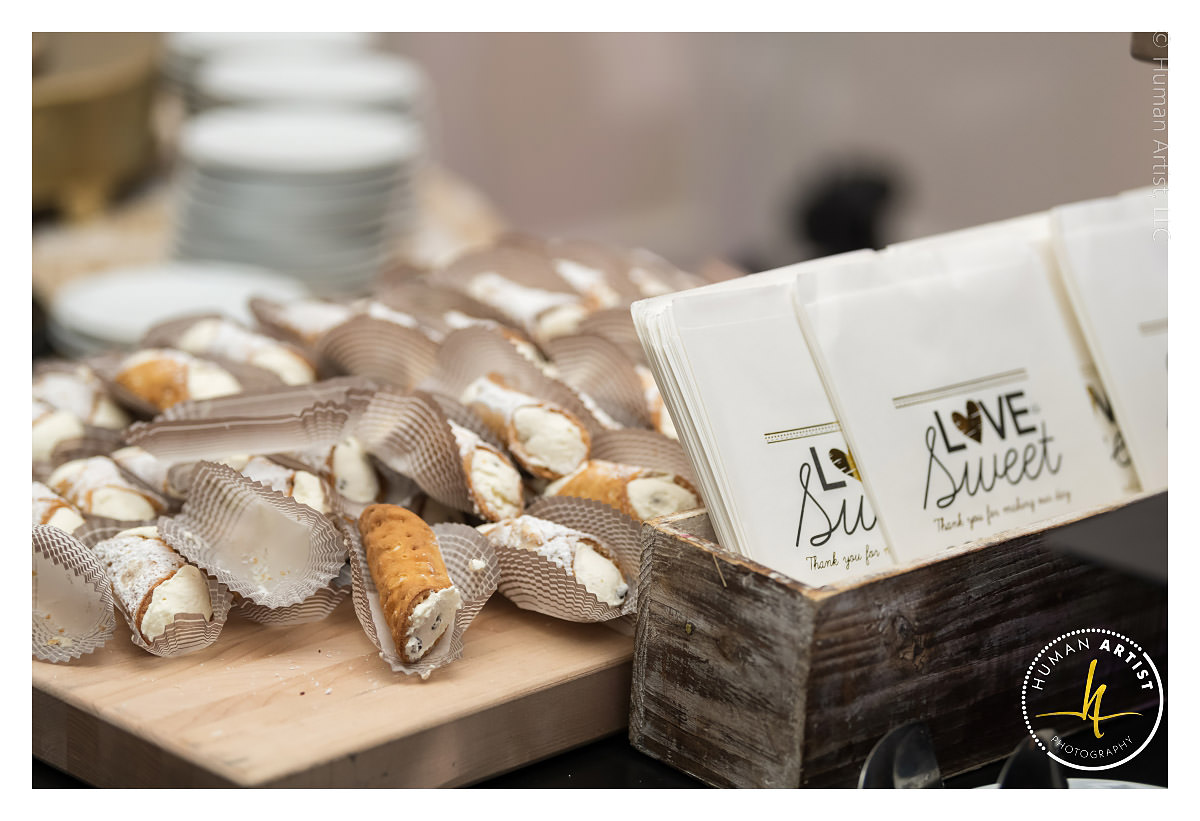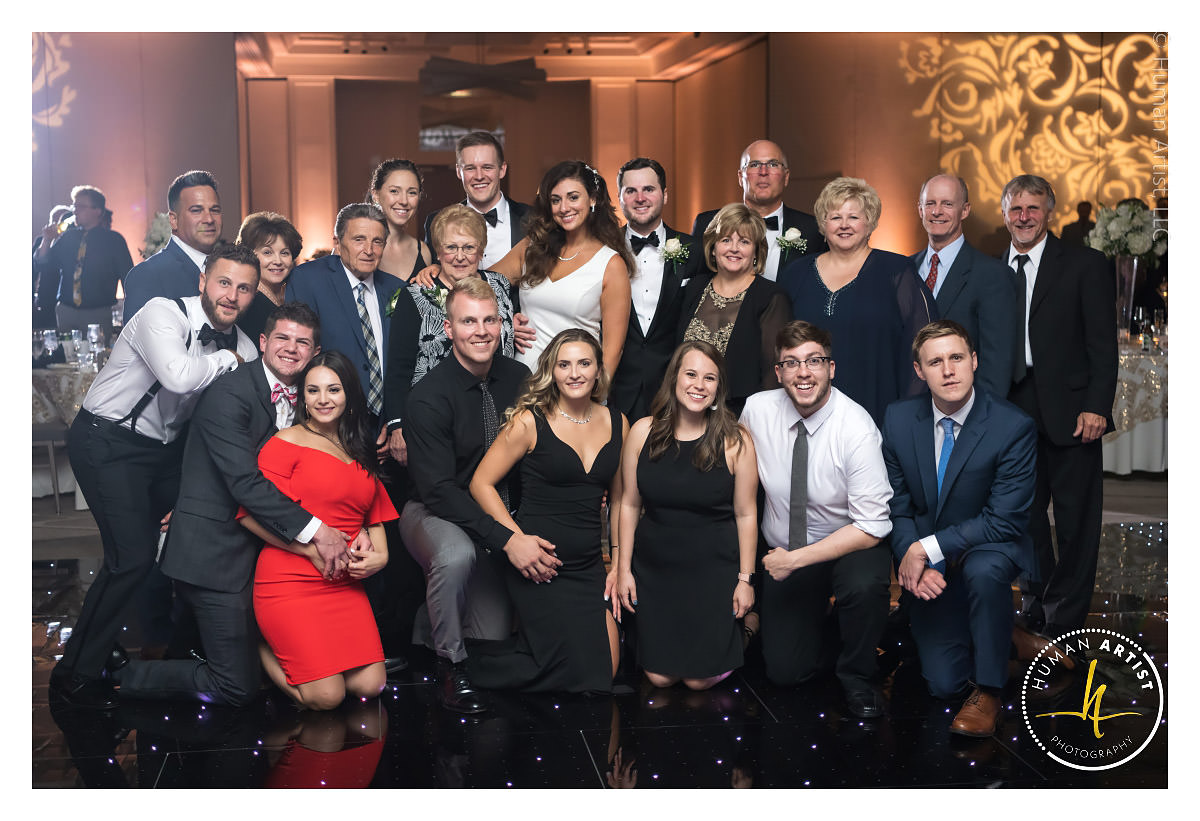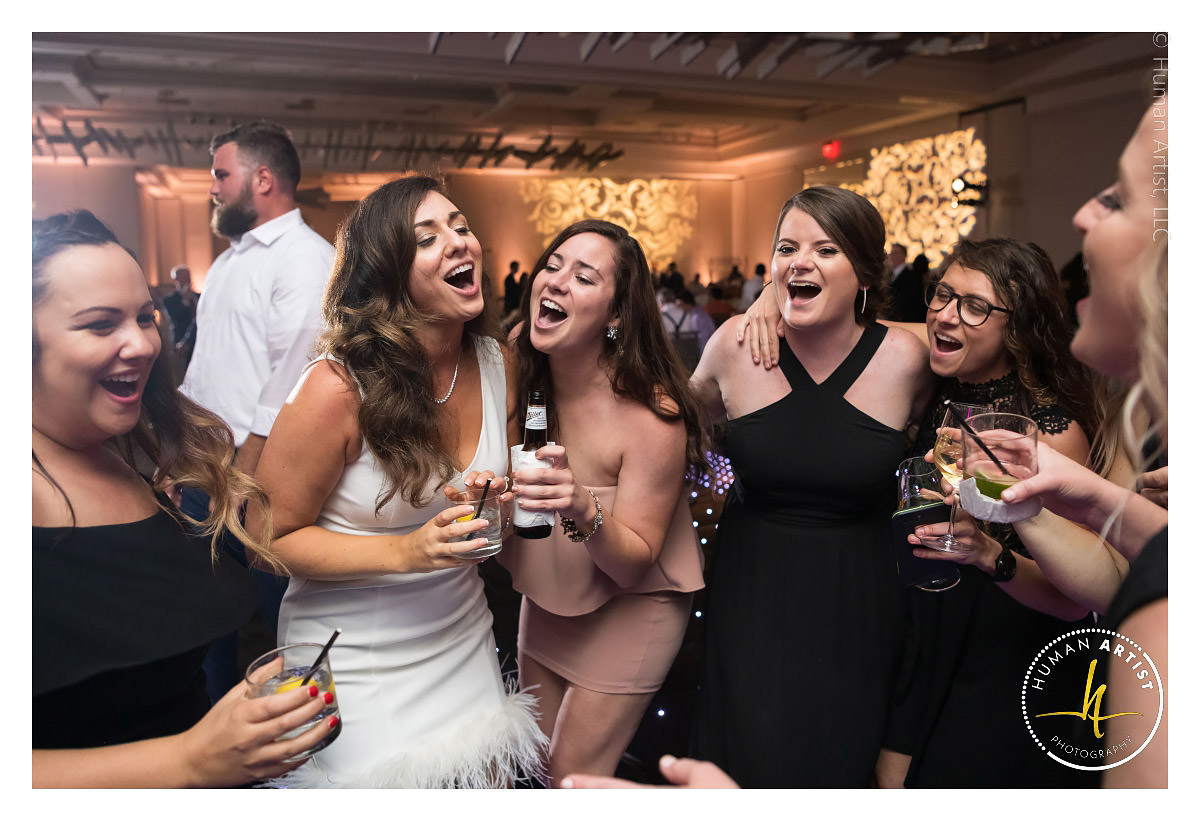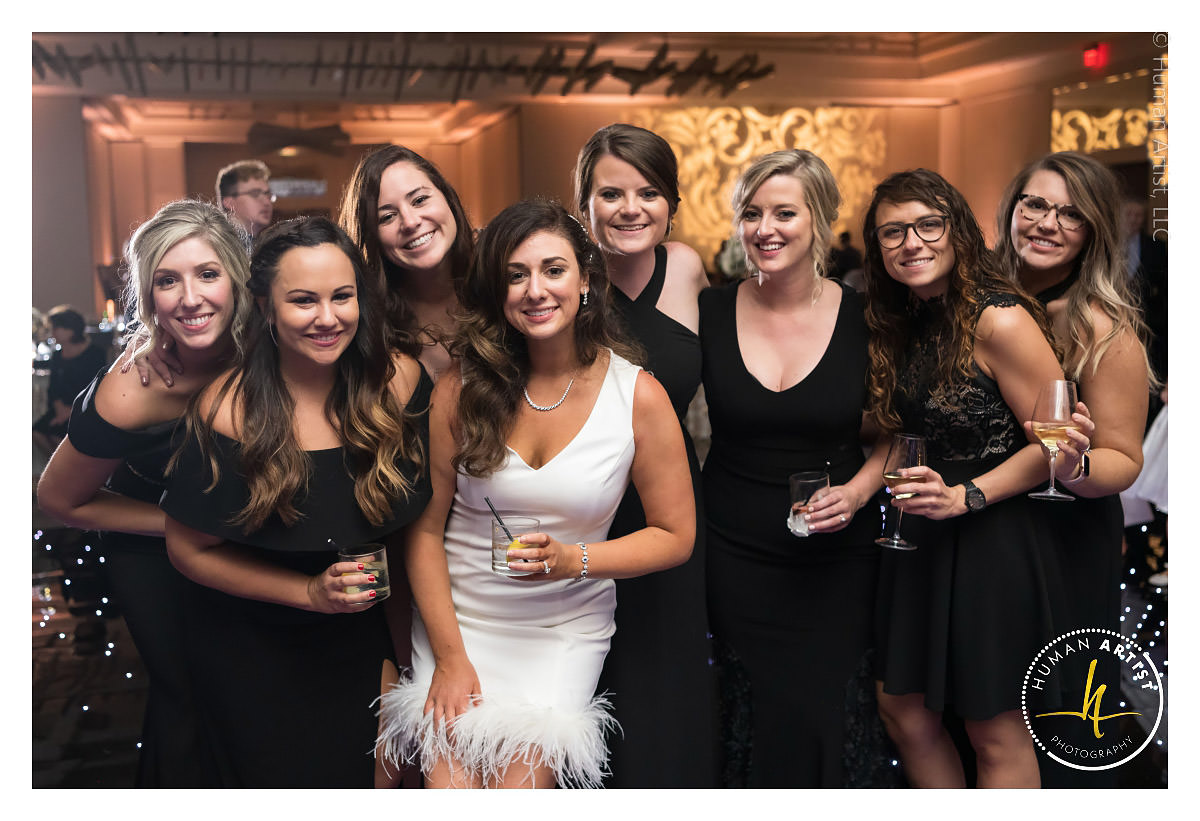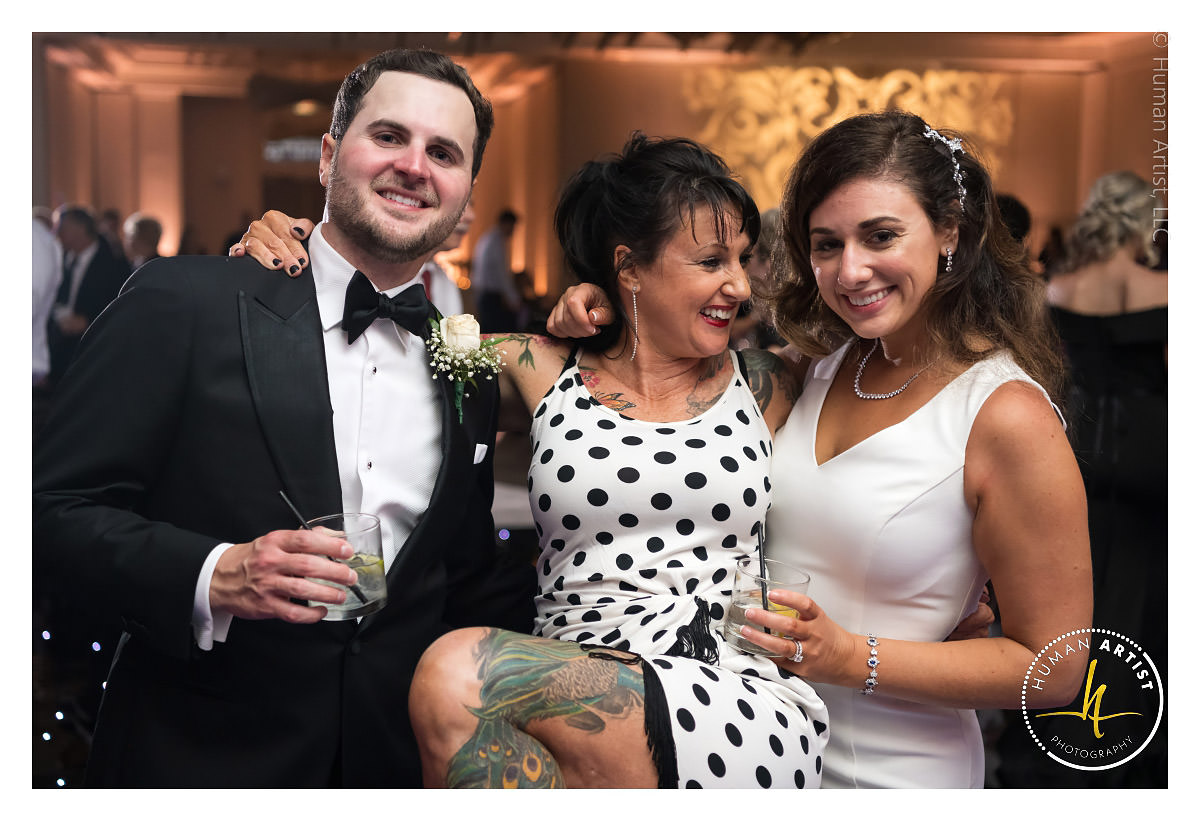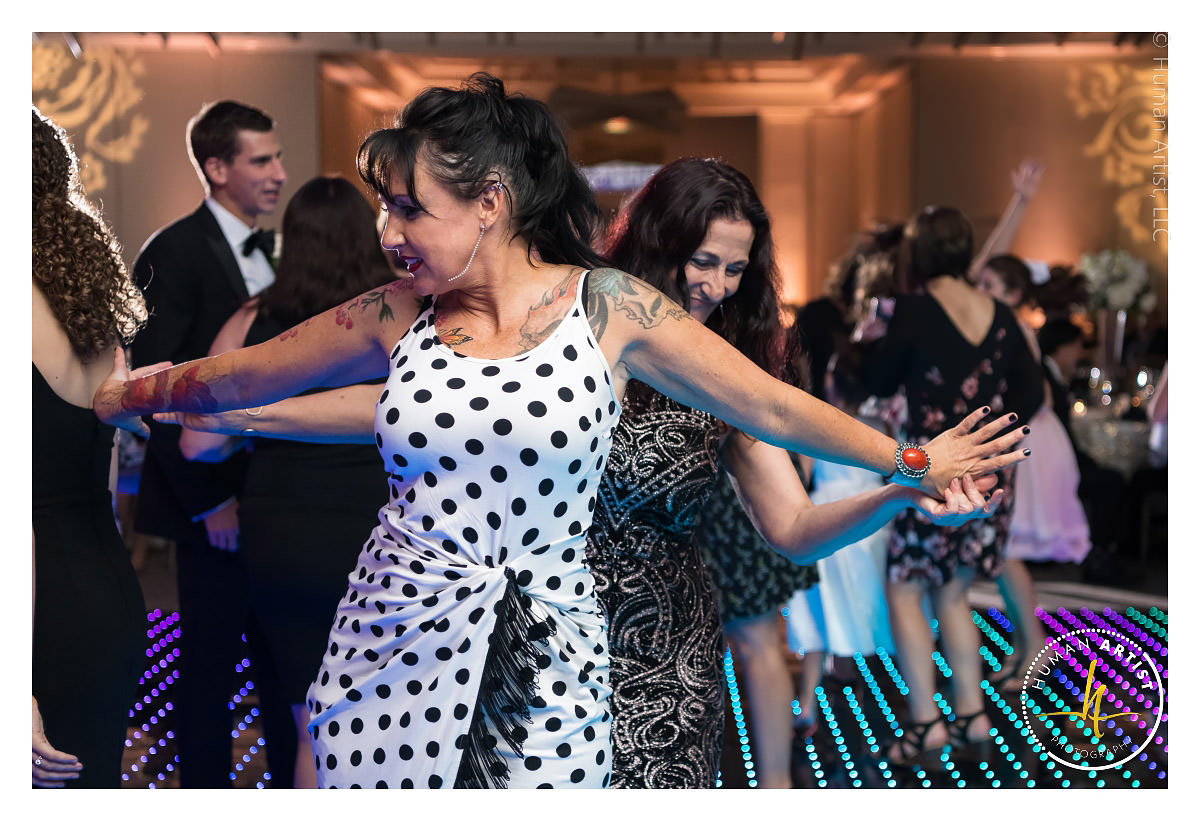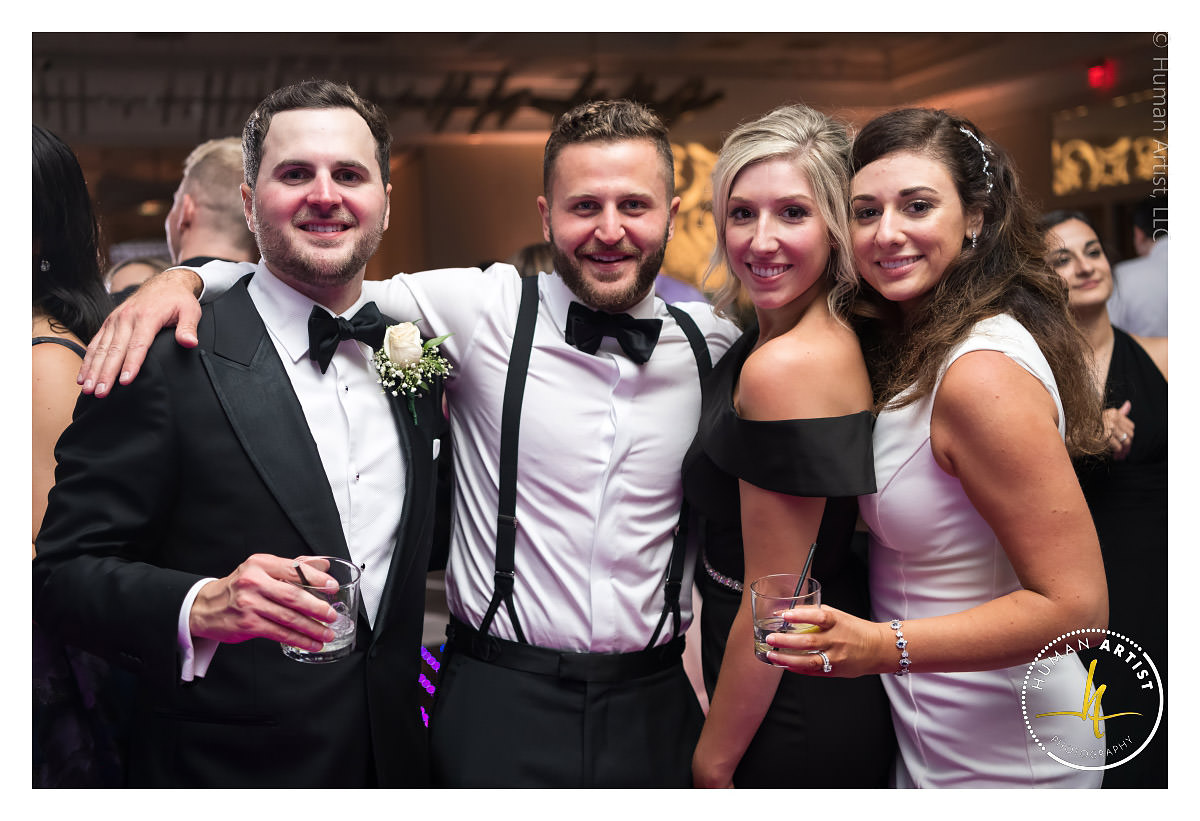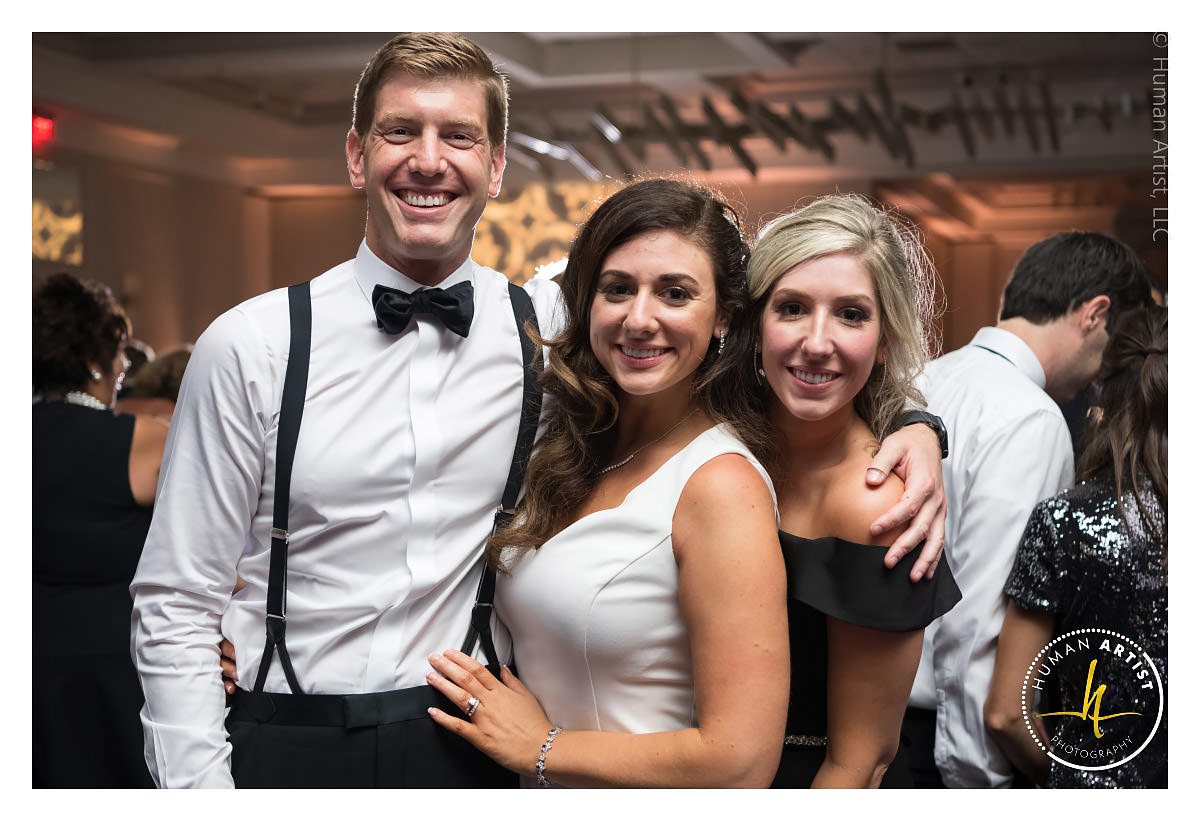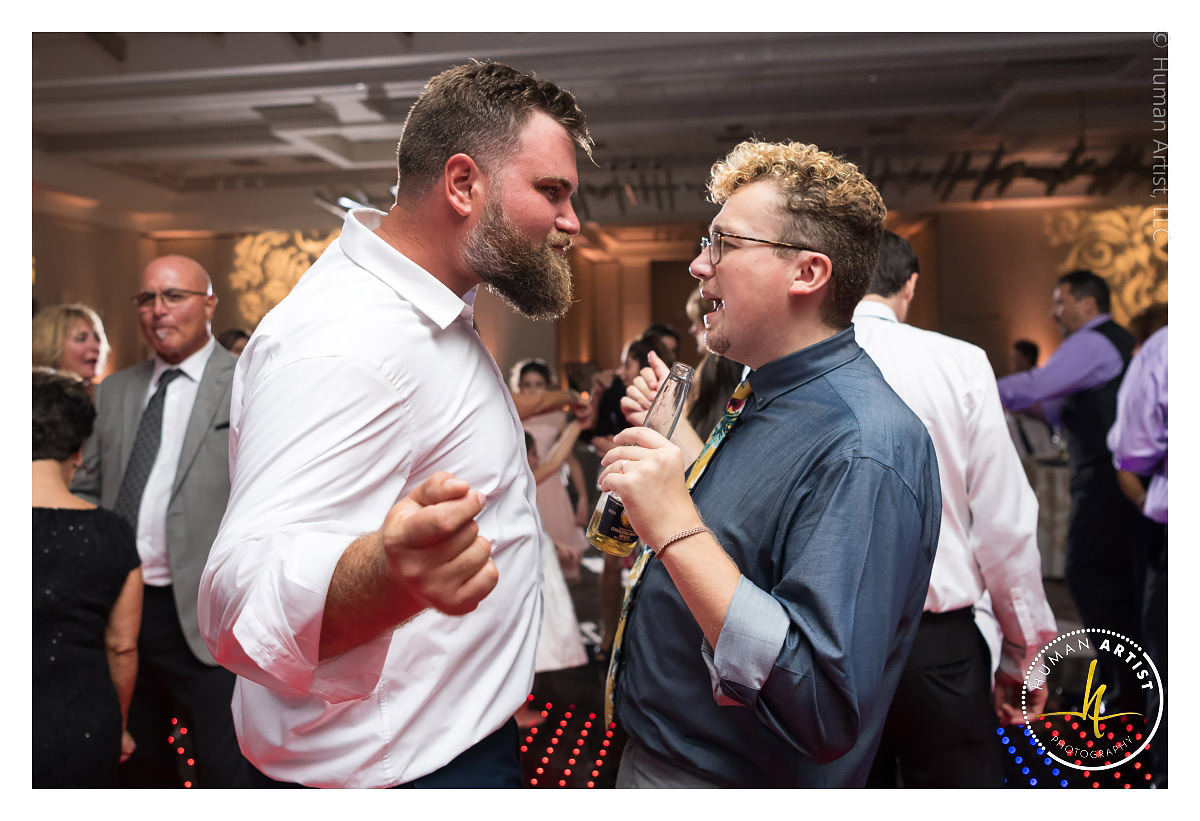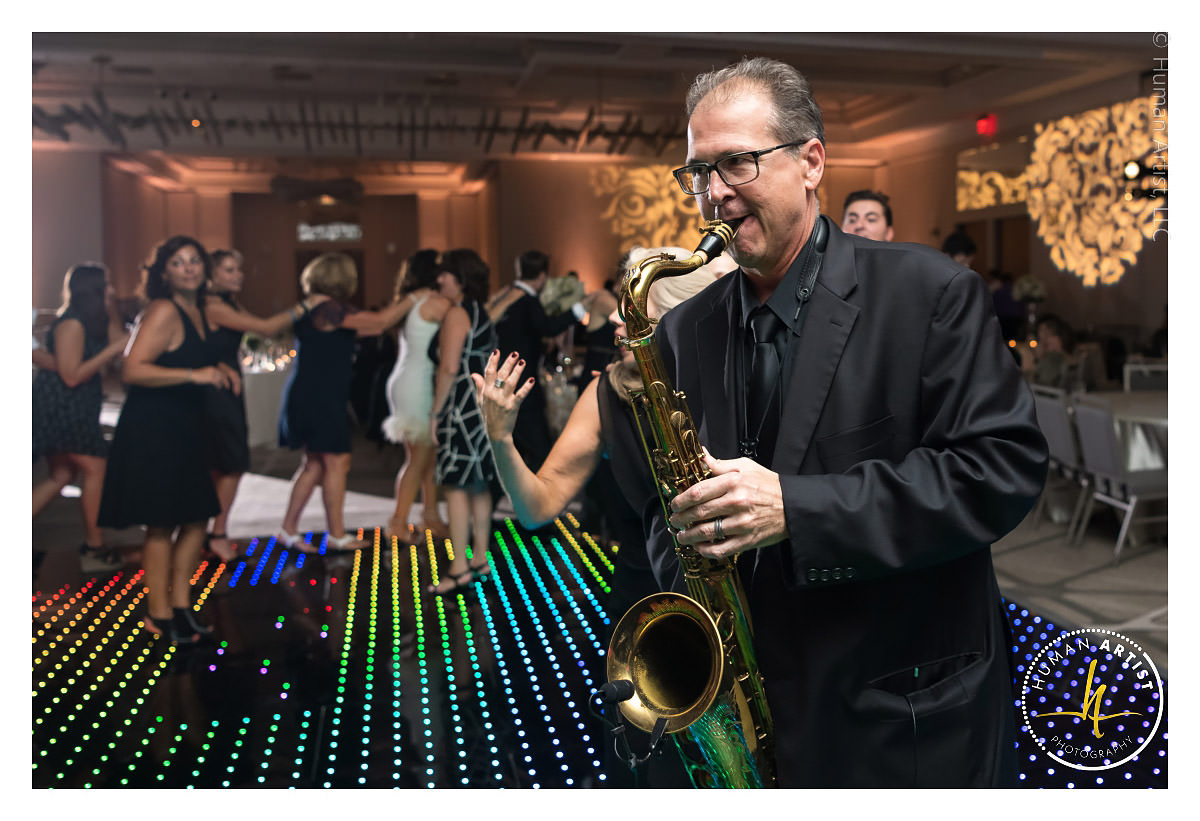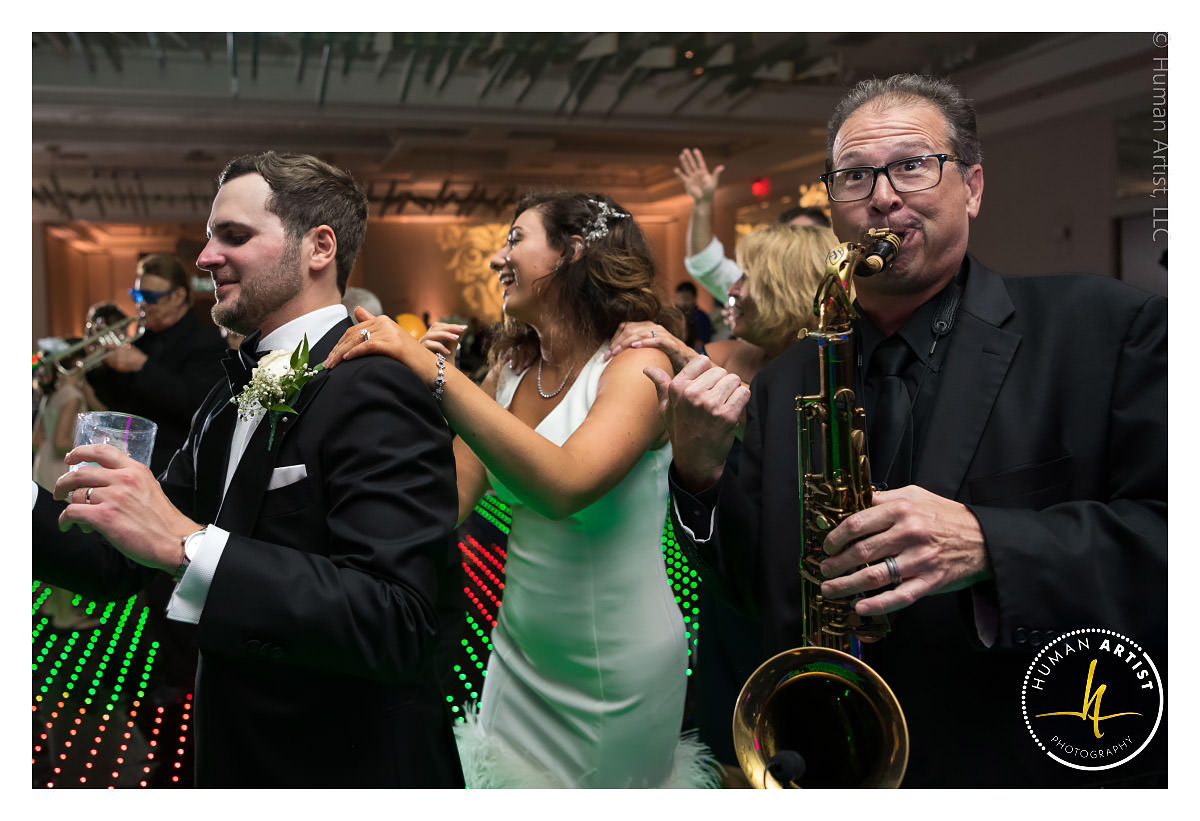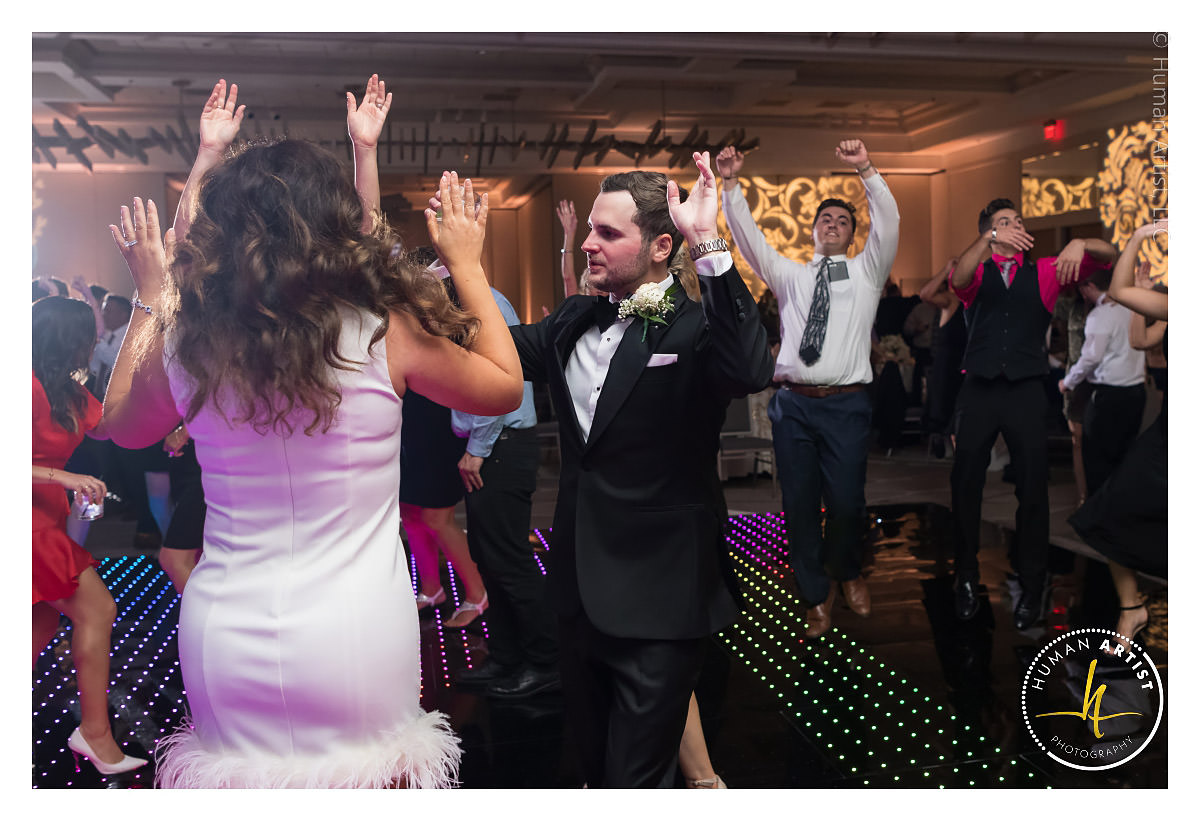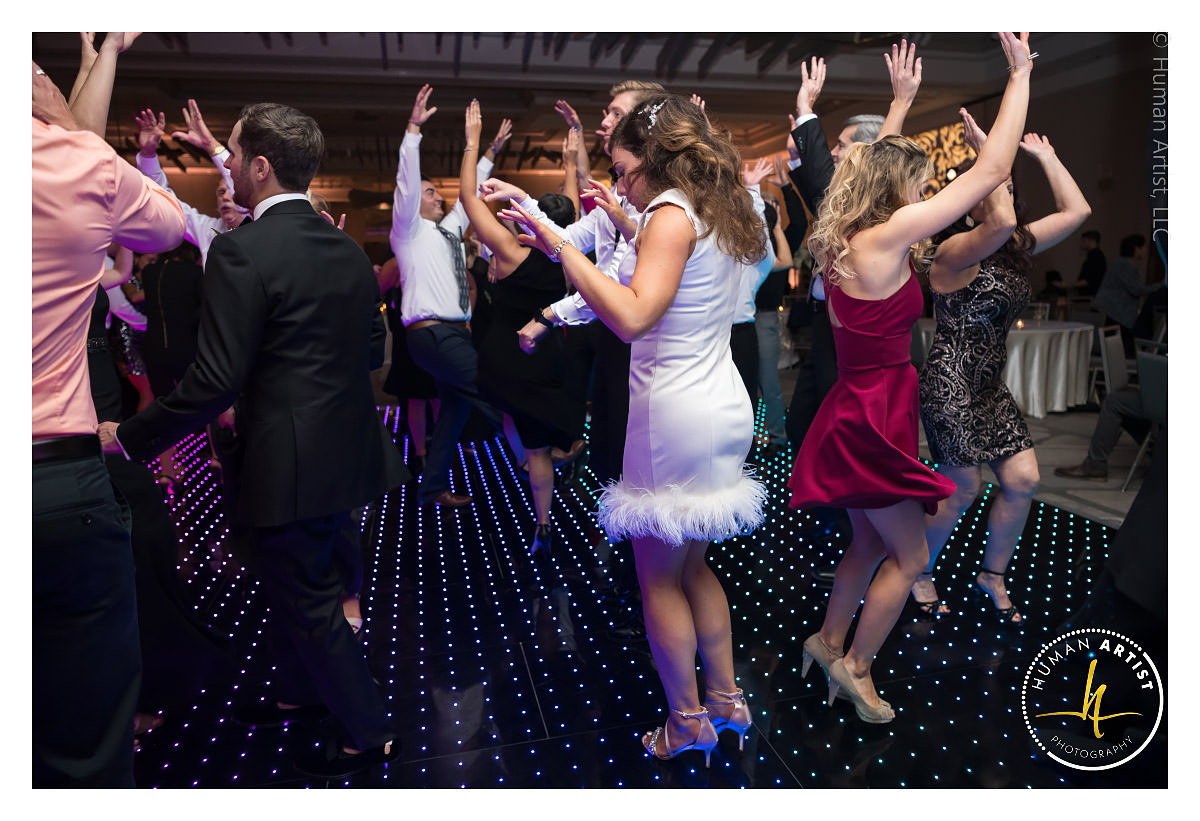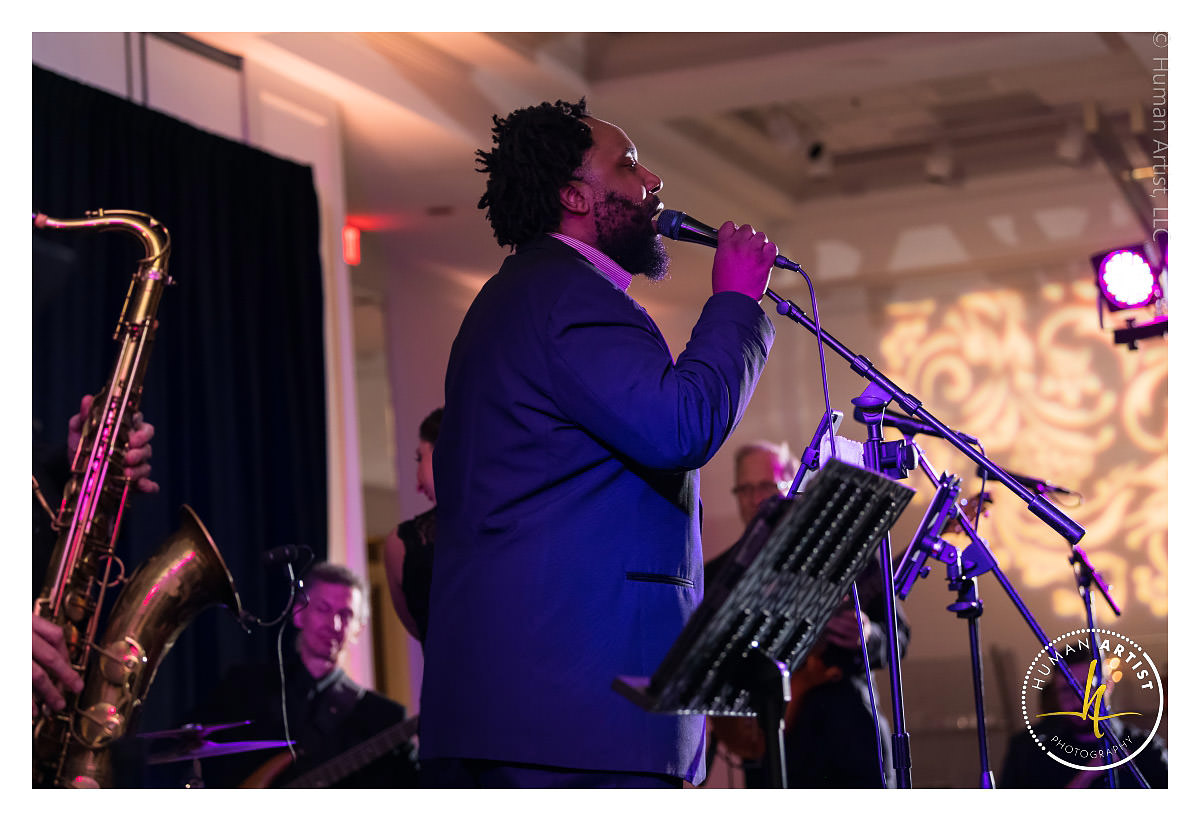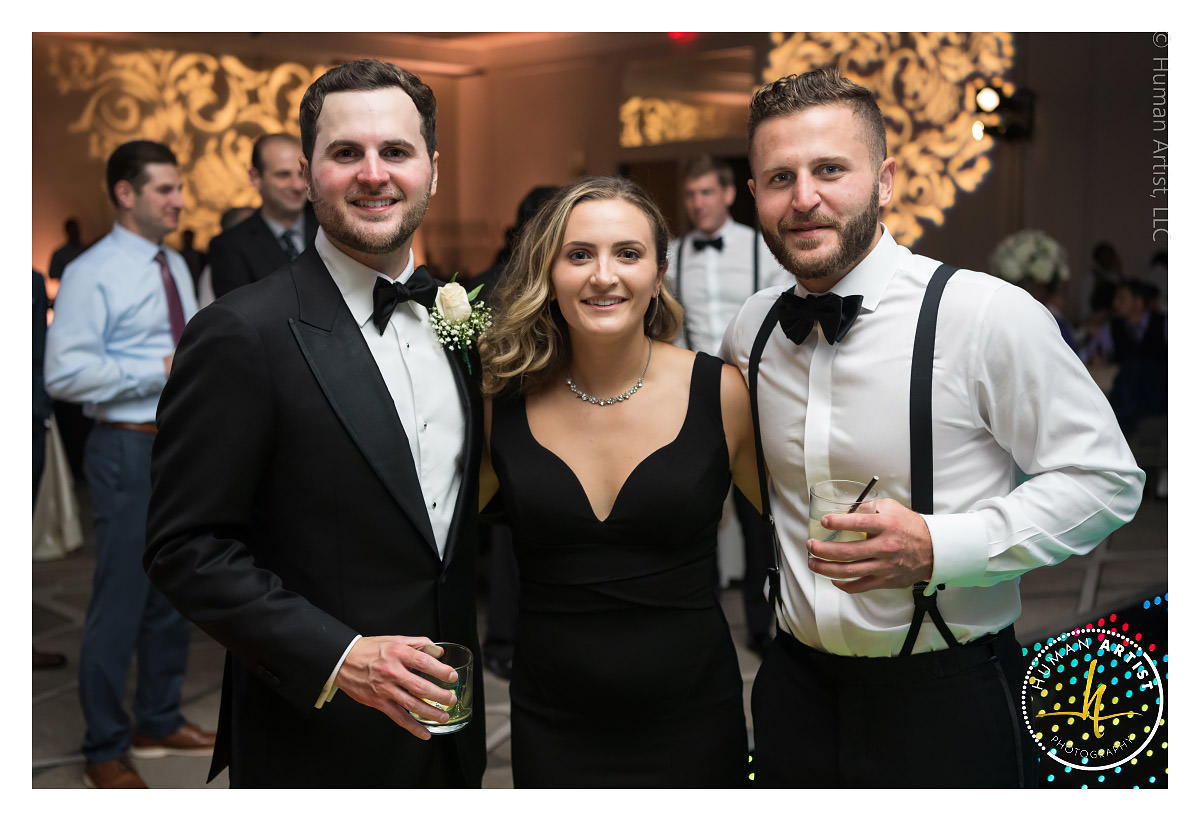 Cleveland Wedding and Portrait Photographer
Service Information
Human Artist Photography provides portrait and wedding photography services in Cleveland, Akron areas as well as all Northeast Ohio and beyond. If you are looking for a wedding photographer in your area, contact us to learn about our services. Be sure to consider us for your professional headshots, portrait photography and family photography in Cleveland, Broadview Heights, Brecksville, Akron and beyond.