It is always a blessing to witness true love! While all of the extravagant finishes and well-planned details of a wedding day can be a feast for our eyes, the supernatural bond between two humans must be the most captivating of all. We noticed that immediately on Matthew and Allie's island summer wedding day. When we arrived at Dalena Buchman Beaute salon in Port Clinton, Ohio, to photograph the bride-to-be, we were met by Allie's graceful and kind spirit–a huge contrast to the torrential downpour just outside the door. Despite the dooming weather forecast, the day was energetic and bright–even Allie's dog Meeko perked up once he pawed his way out of the barber chair after a quick snooze. Once Allie and her ladies were wedding-ready, the group made their way to our final destination, the cozy and historic Catawba Island Club. The venue proved its long years of service with its impressive ivy façade, nestled along a beautiful stretch of shoreline, with rocky cliffs on the left and right.
It was time to get dressed and get married! Allie was elegant in a sleek low updo and a creamy fitted gown from Blush Bridal; its delicate beading gave a gentle nod to the age of art deco. She chose to accessorize with two bracelets–one new and one an heirloom–along with gorgeous drop earrings. As a finishing touch, Allie's mother and father presented her with a small box and a hand-written note. Inside was her grandmother's engagement ring, which would be her "something old" for the day and a prized possession that she would carry with her for the rest of her life. As everyone wiped their tears, out came her grandmother's handkerchief that still "smelled like Iowa."
We then headed up to the fourth floor of the Catawba Island Club to steal Matt away from his groomsmen for the first look! The moments that followed between Matt and Allie were magic. It was difficult to slow down the photo taking–every single second felt riveting! After a few photos on the pier and a big group shot with the whole bridal party, it was almost time for the ceremony. The wedding harp sounded, the procession began, and officiant Janine Dress welcomed the sea of family and friends. White rose petals and a flower-adorned archway created the outdoor space for the occasion. Matt and Allie professed hand-written vows, exchanged wedding rings, and lit of the unity candle. Lastly, the newlyweds rang the wedding bell and sealed the deal with a kiss. No ceremony grand exit has ever seen a longer tunnel of guests–the energy just kept on coming from the long line of family and friends.
Ohio DJ Pros got the party started a few minutes early with a champagne gun and the bridal party outside the reception tent. After grand entrances, toasts from Allie's father and the best men and maids of honor, and a plated dinner and dessert; everyone made their way to the dancefloor. First Allie and Matt spun and twirled and dipped their way around the room in a stunning first dance choreographed and coached by Anastasia Maria Gordeeva. Allie and Matt must have made Anastasia one happy dance teacher! Then came out the White Claws and jumbo glow sticks. The party stayed strong long into the brilliant blue night! We dodged the mayflies and braved the wind on the pier once more for some final portraits against the night sky.
We wish these two a long and beautiful and fun life together, spent in beautiful places with special people! We could sense the bond between Matt and Allie from the moment we met them, and we hope that spark continues to burn and thrive for a lifetime to come.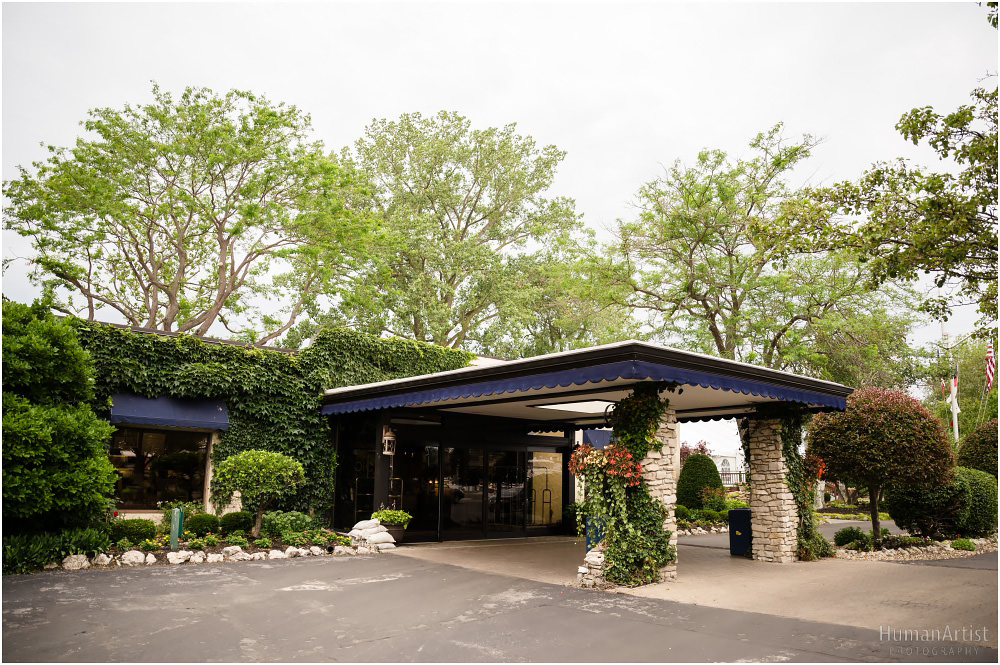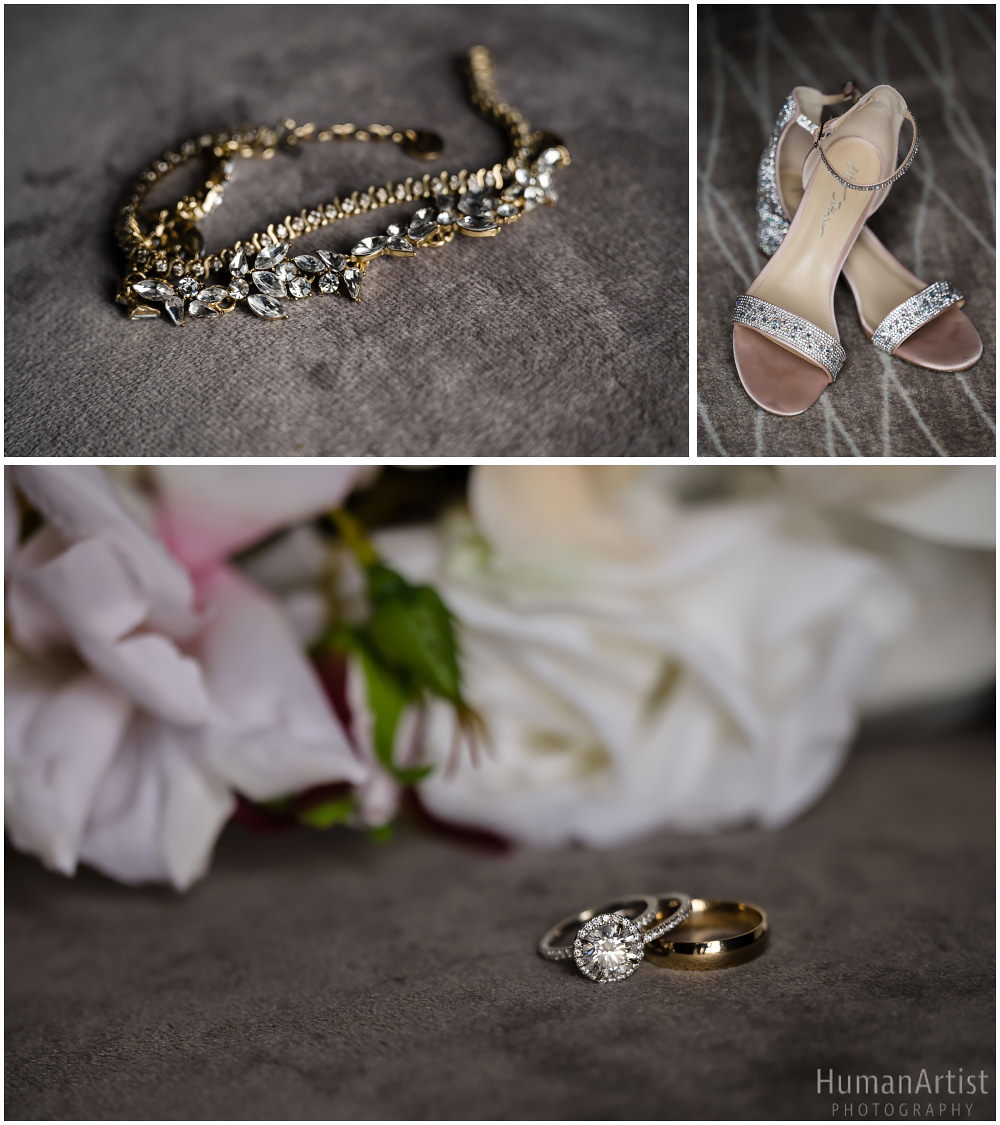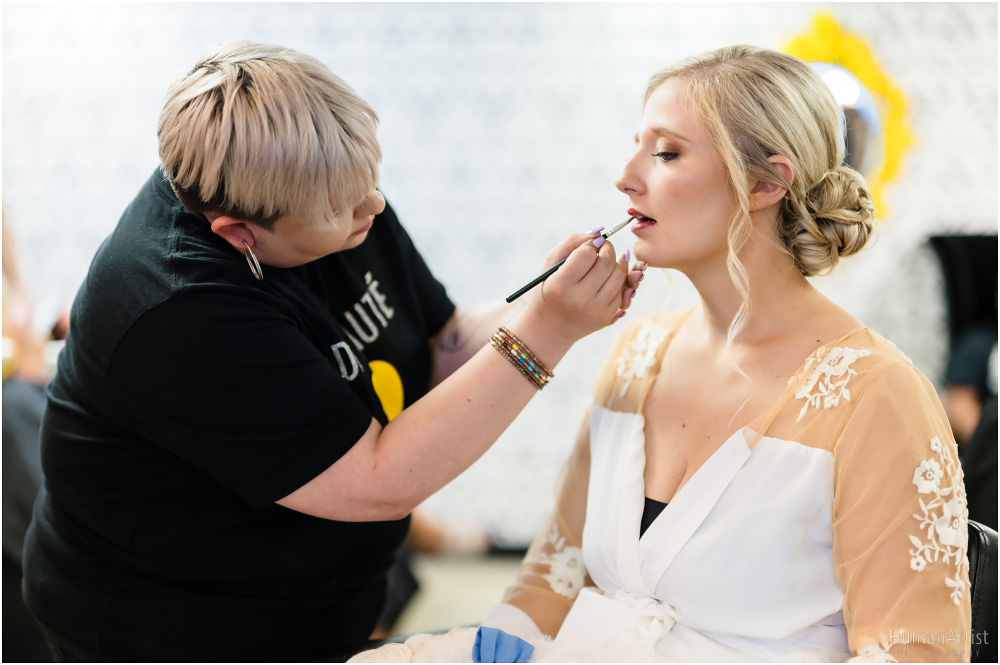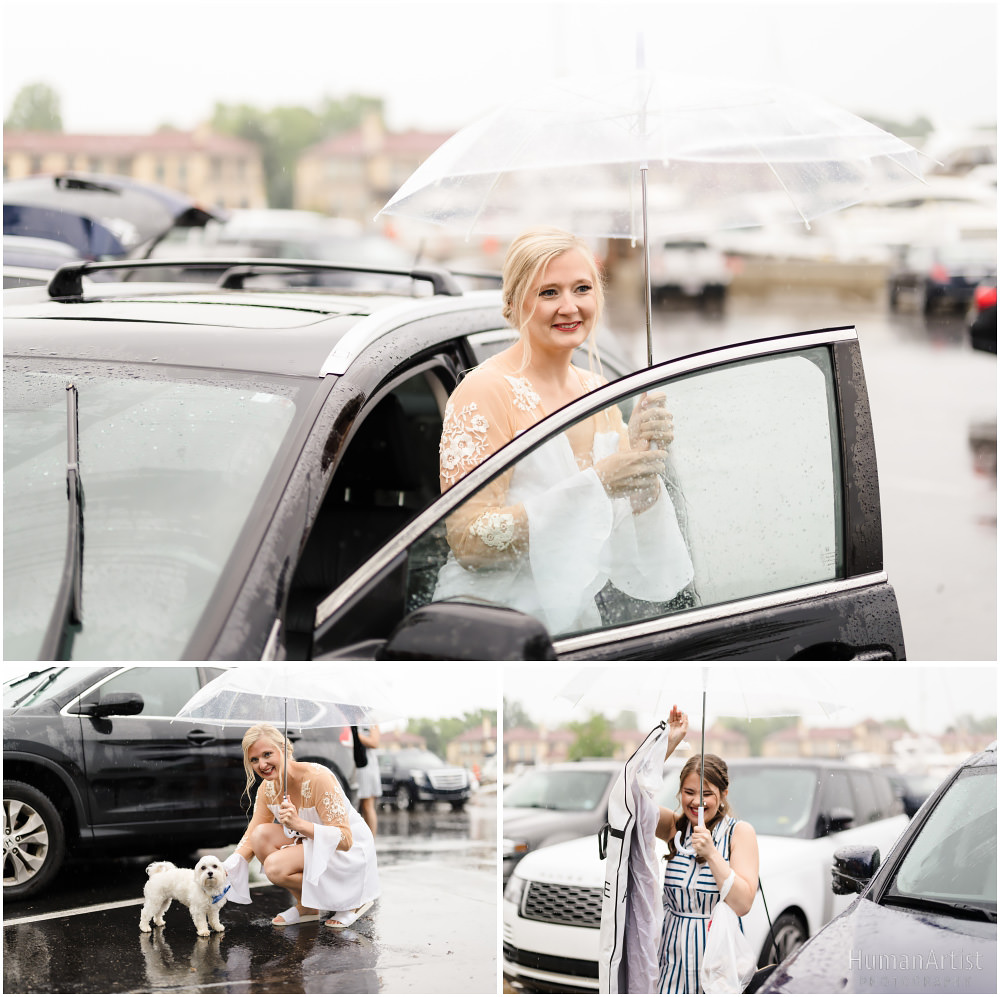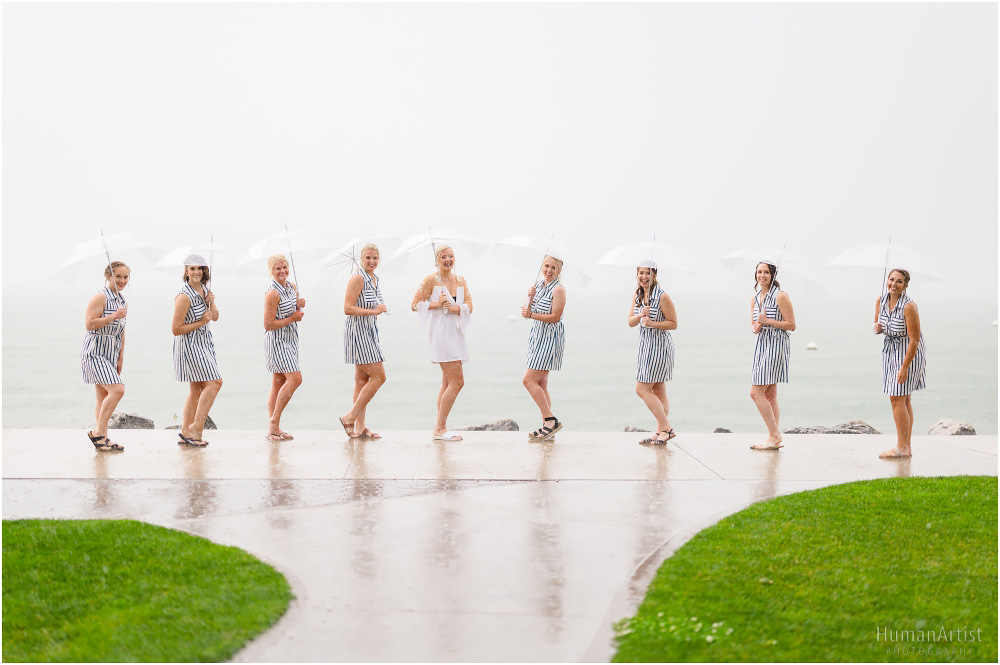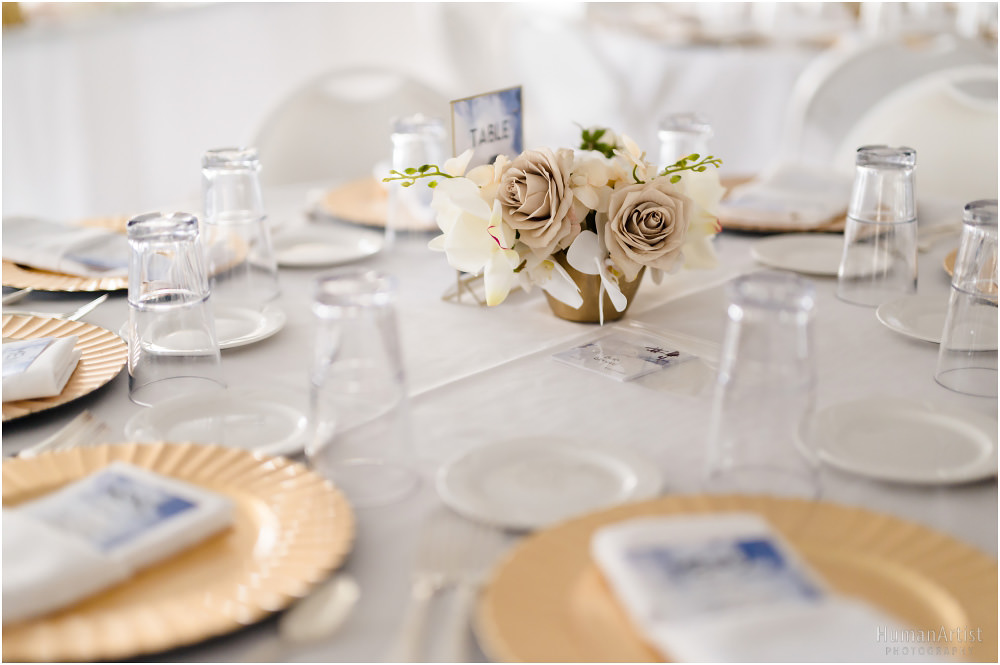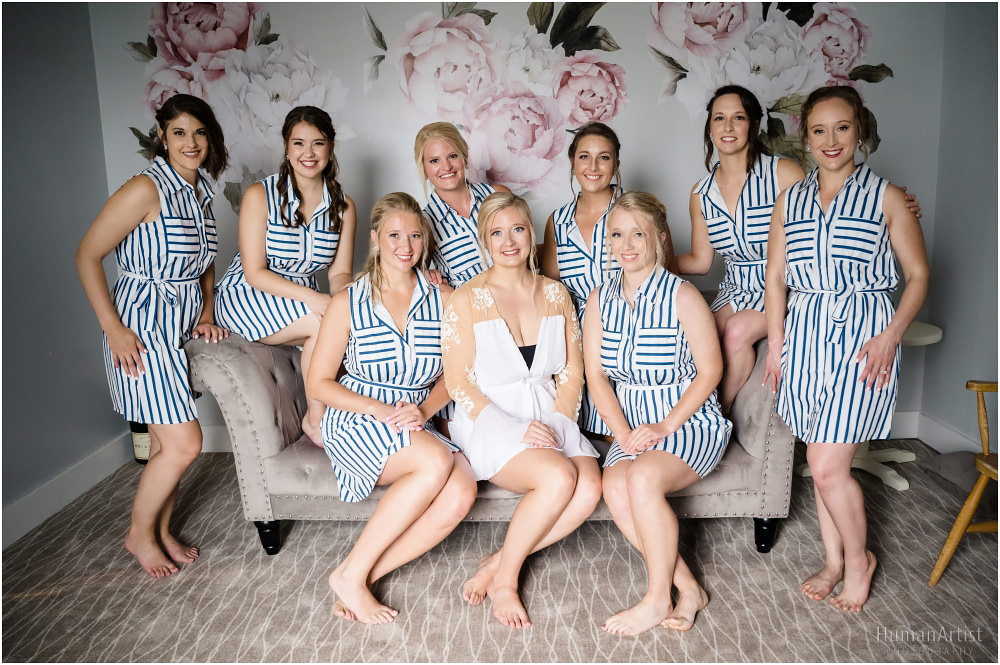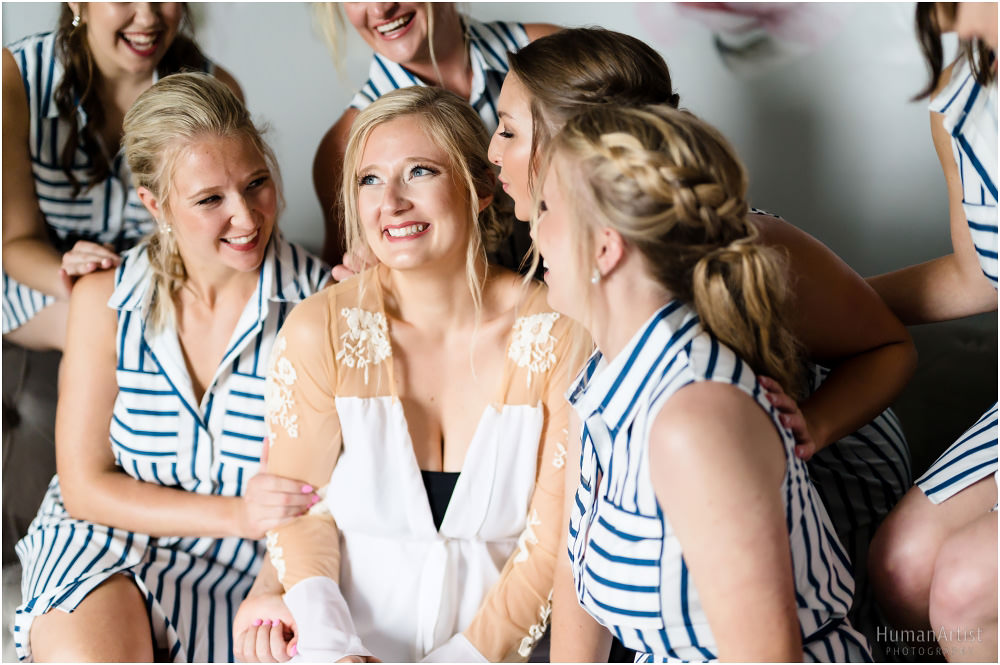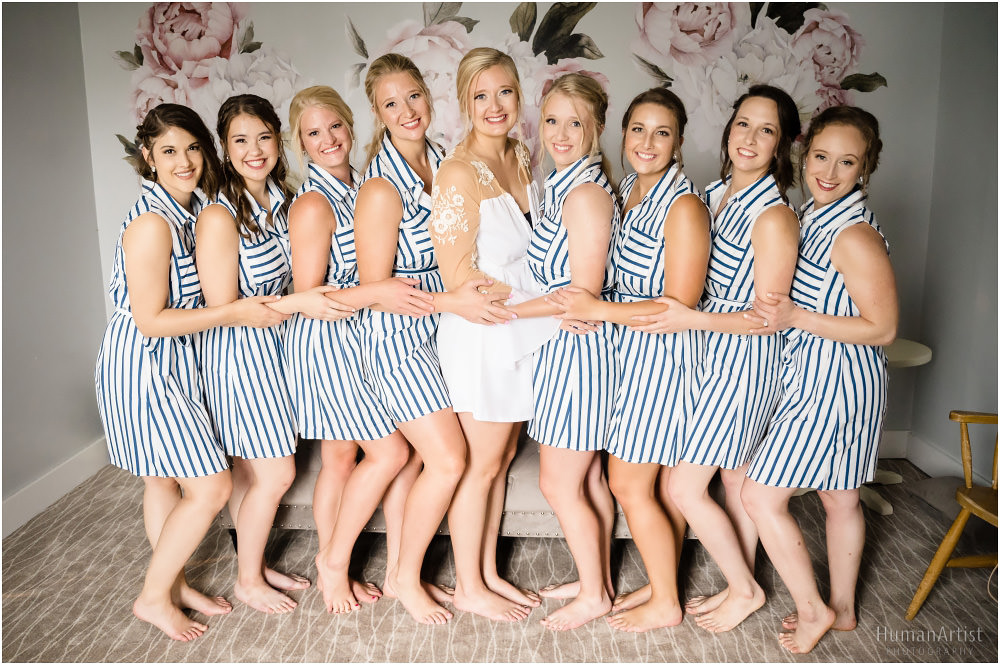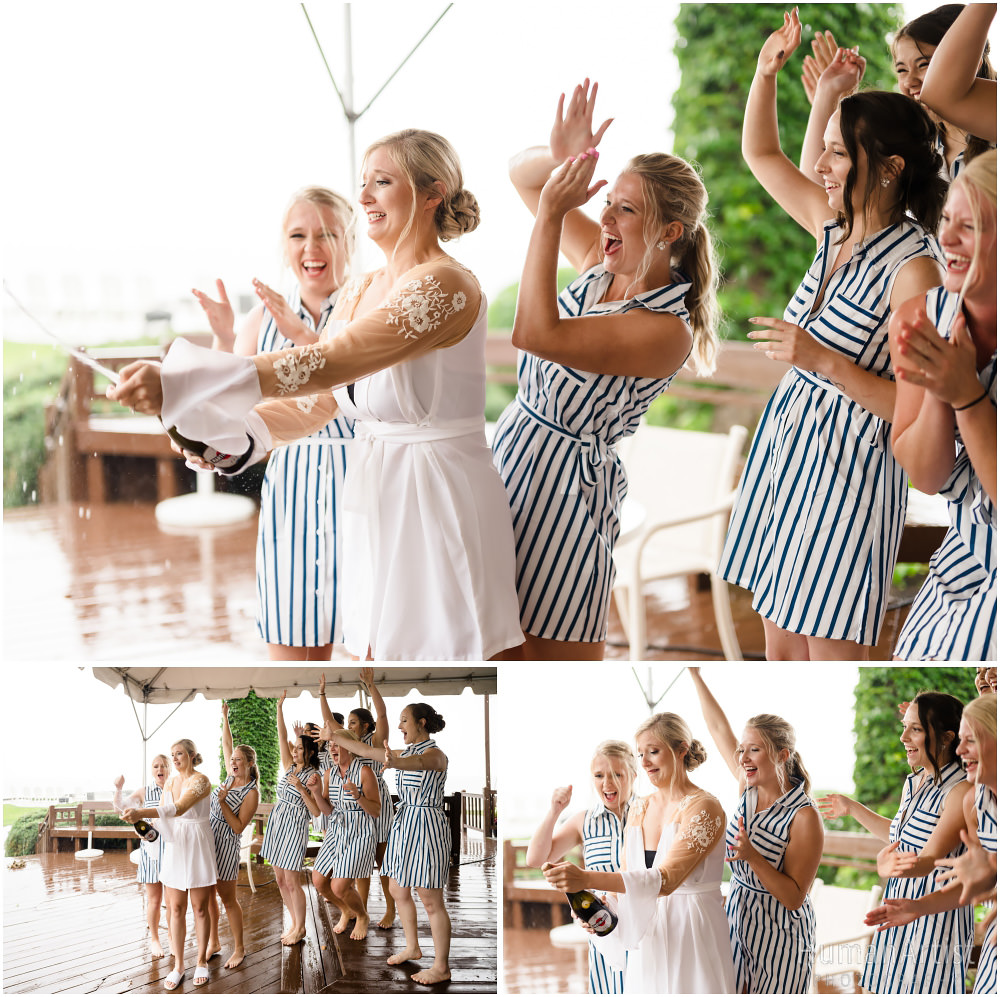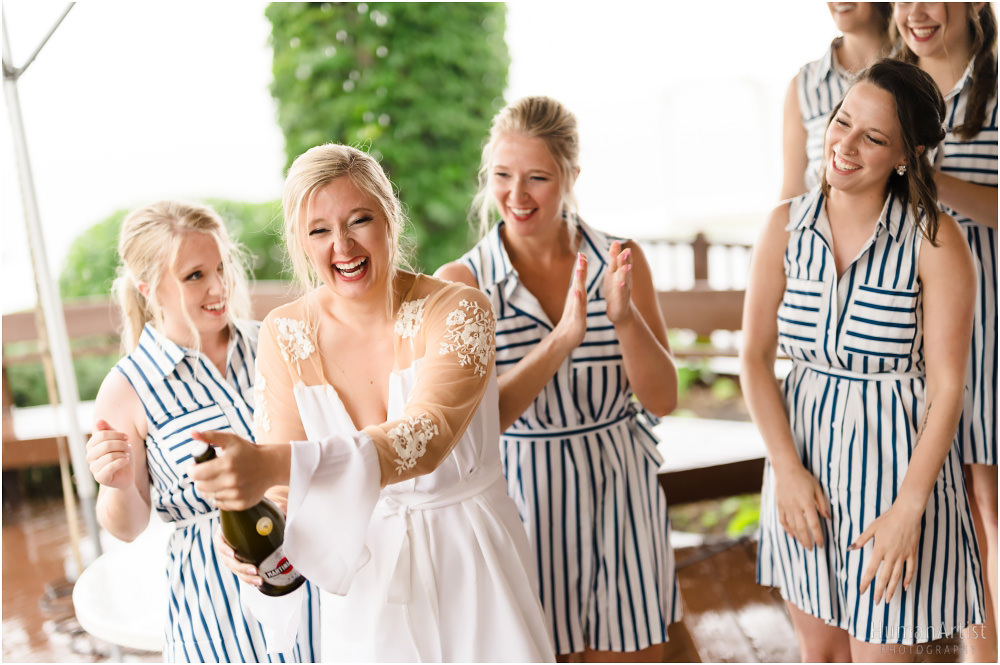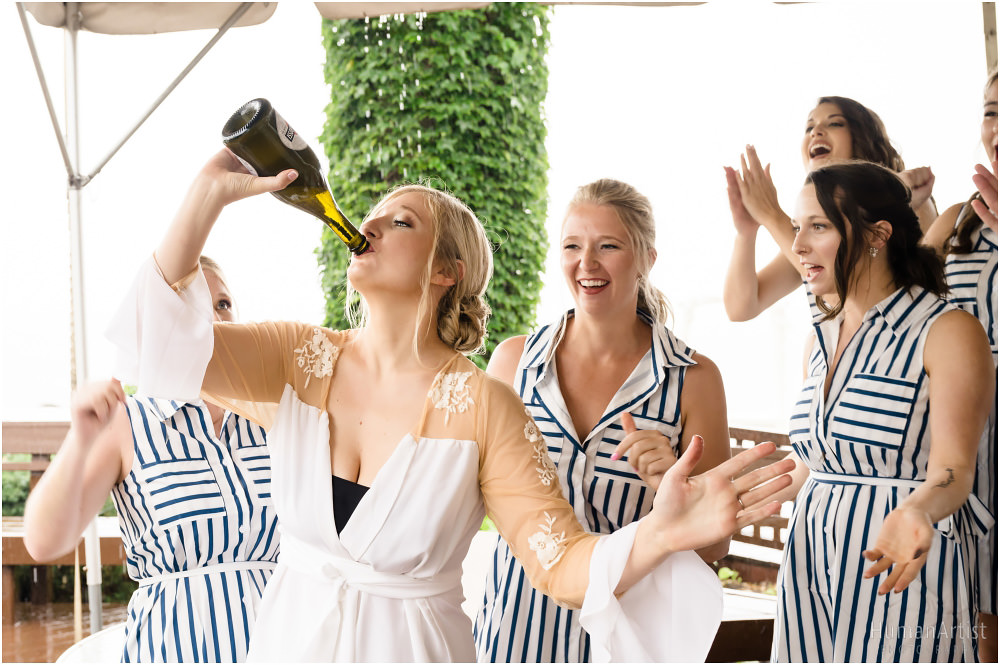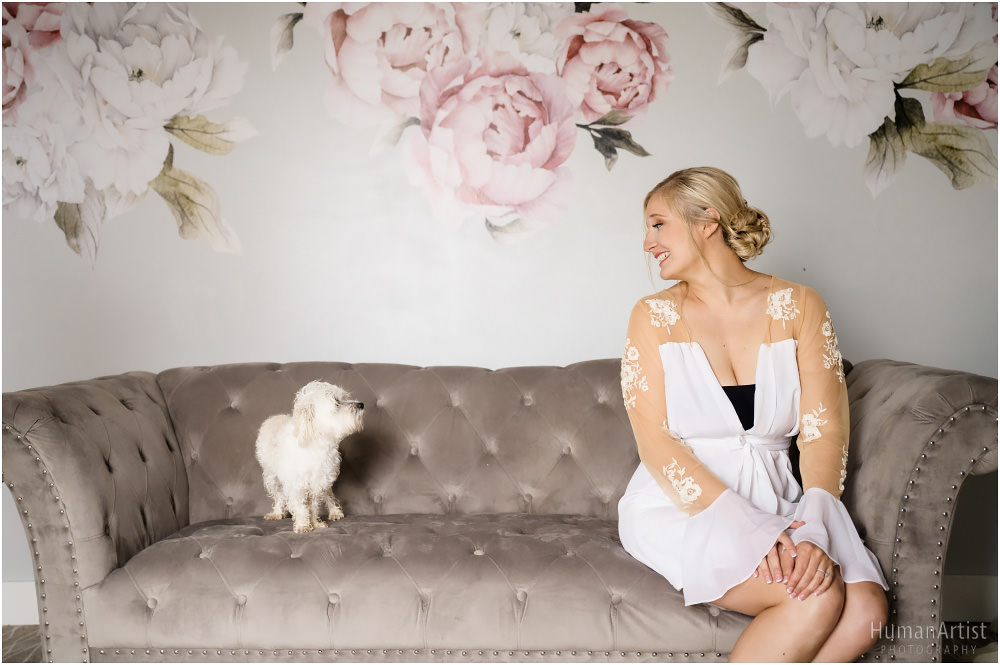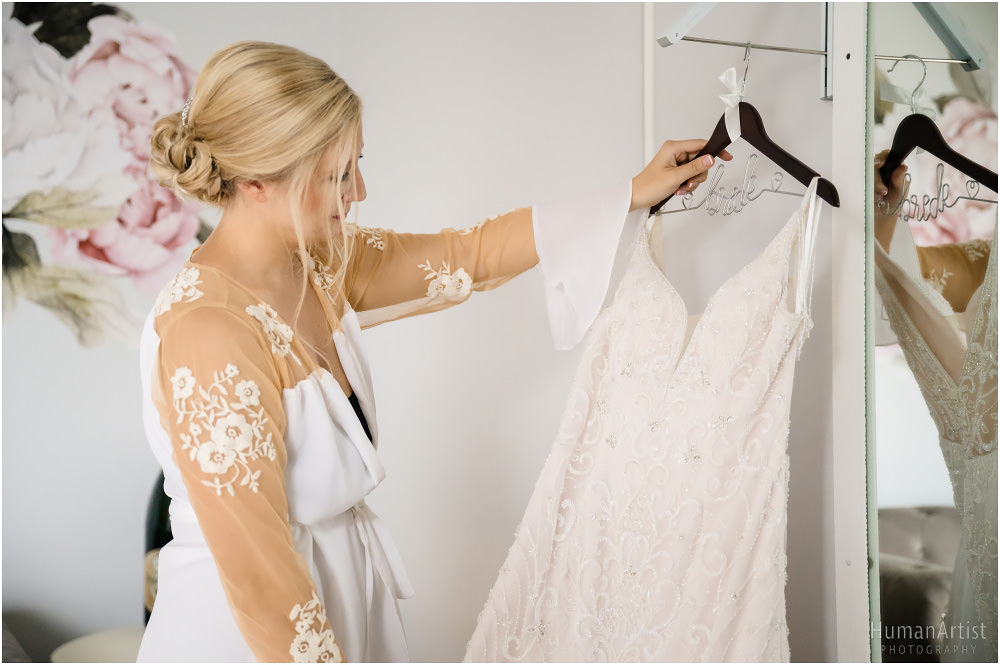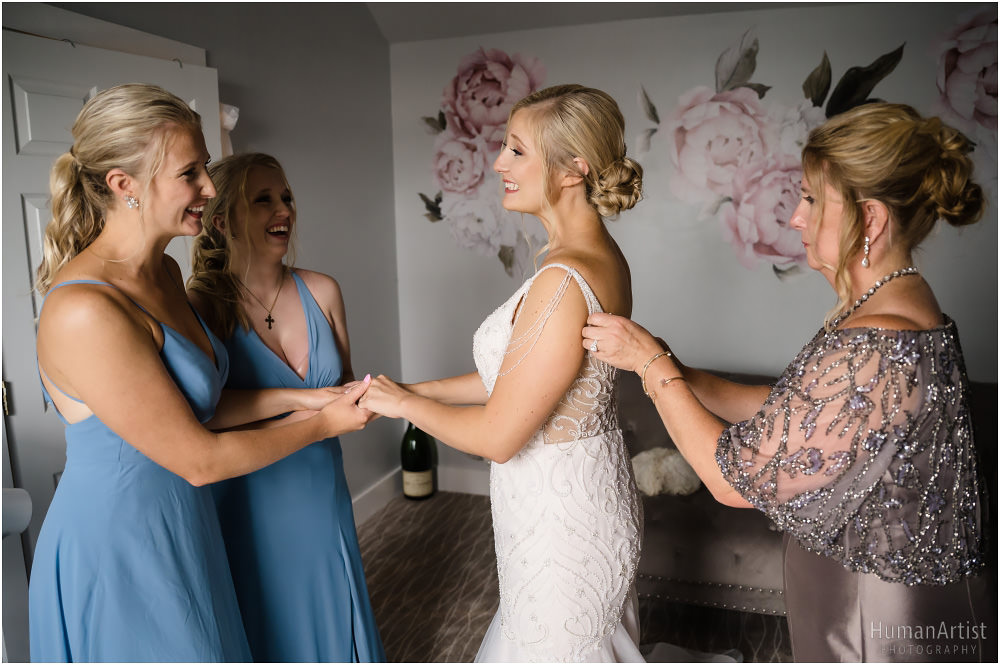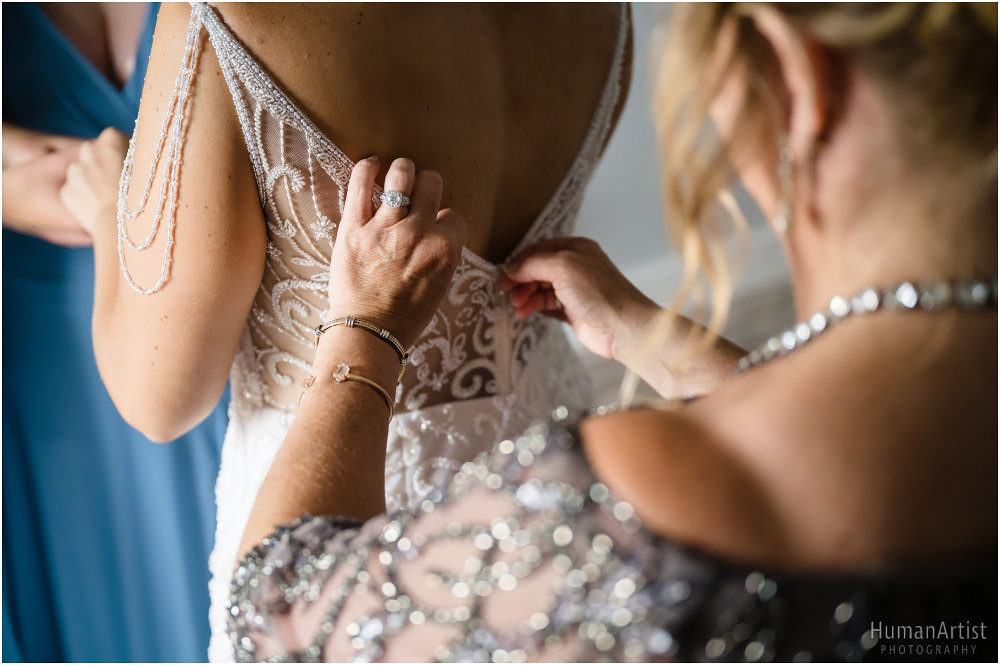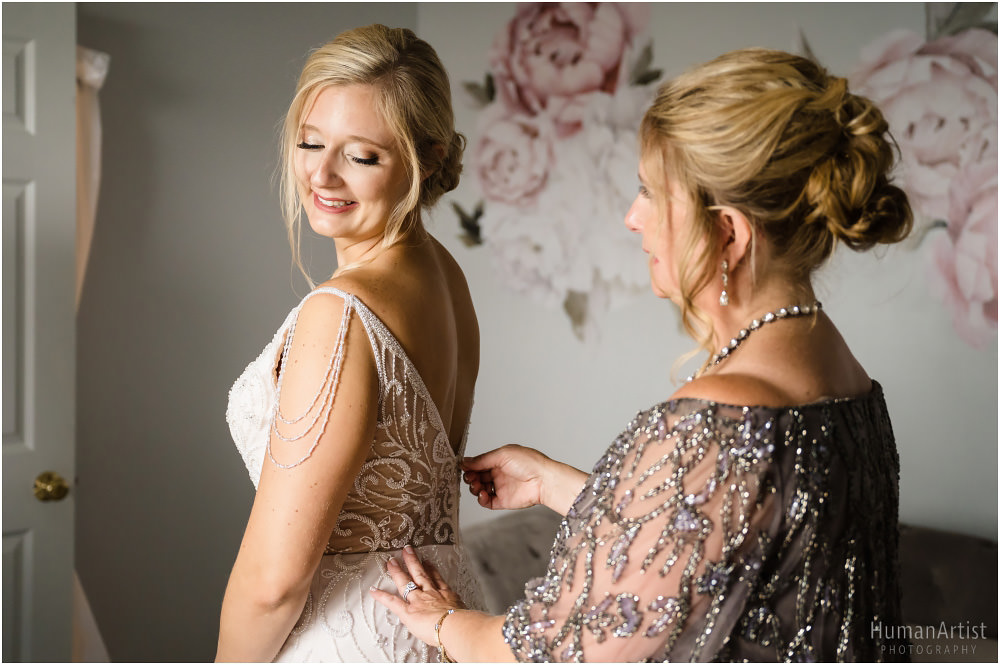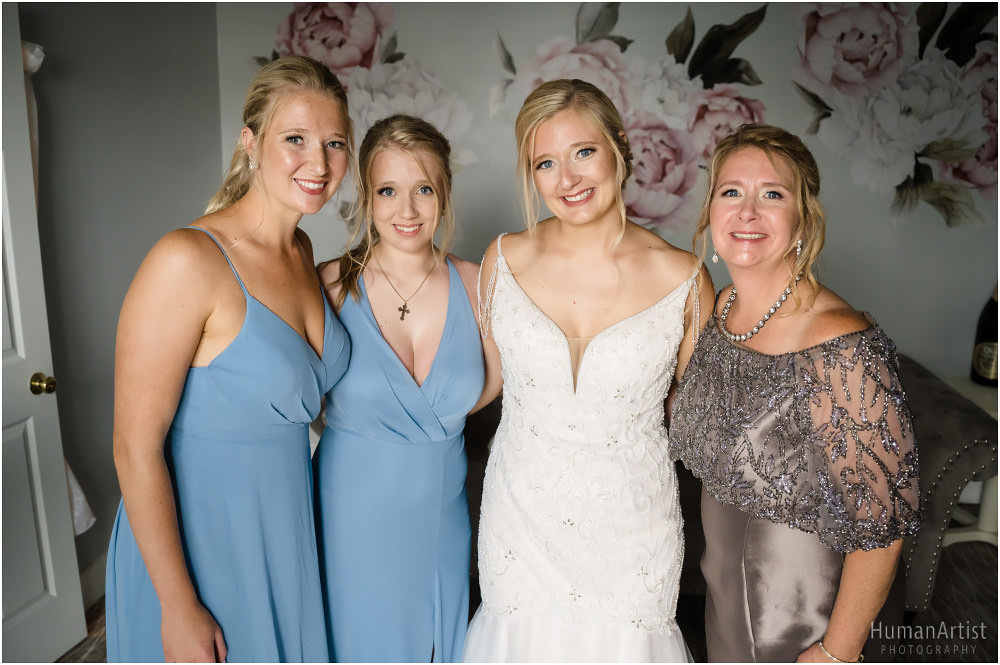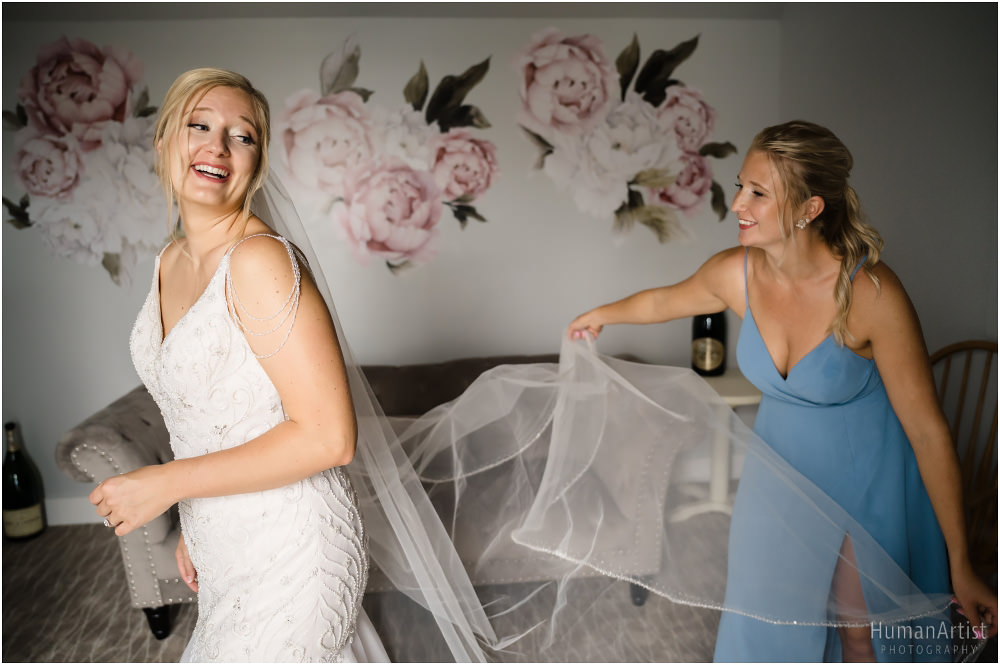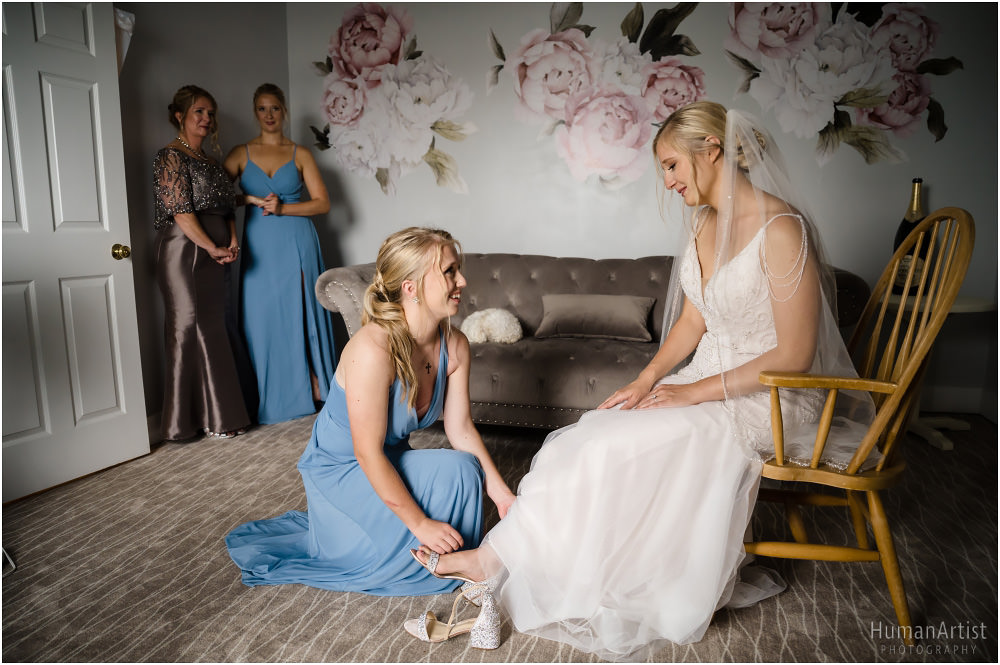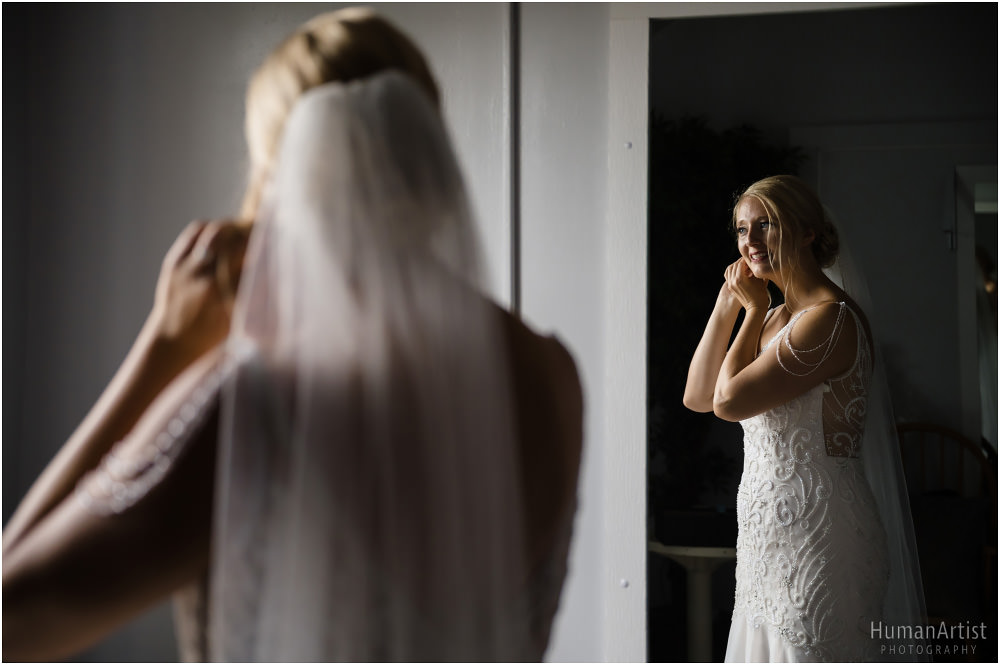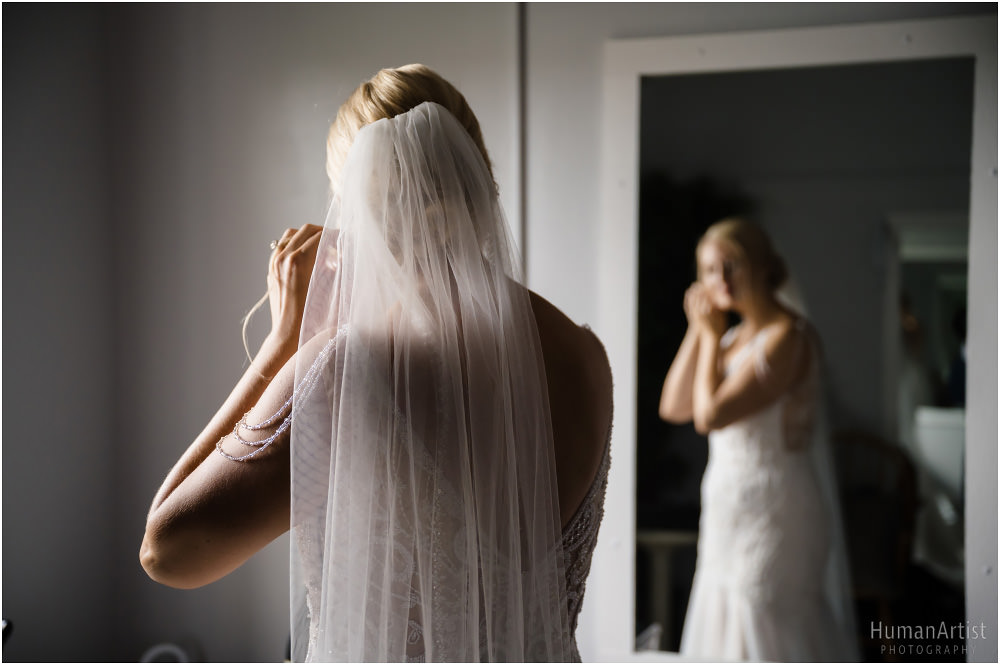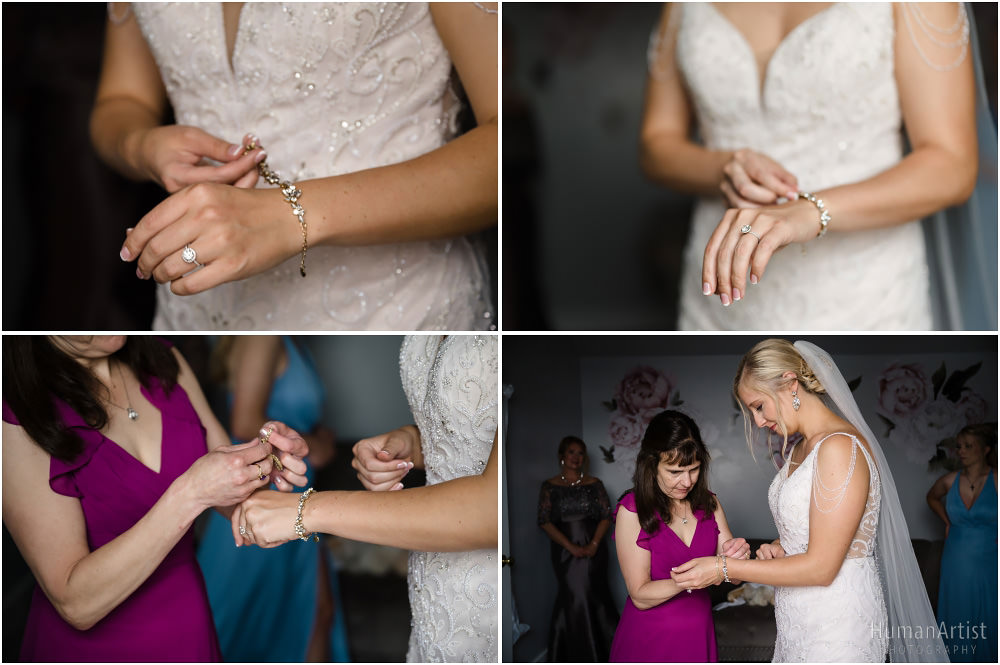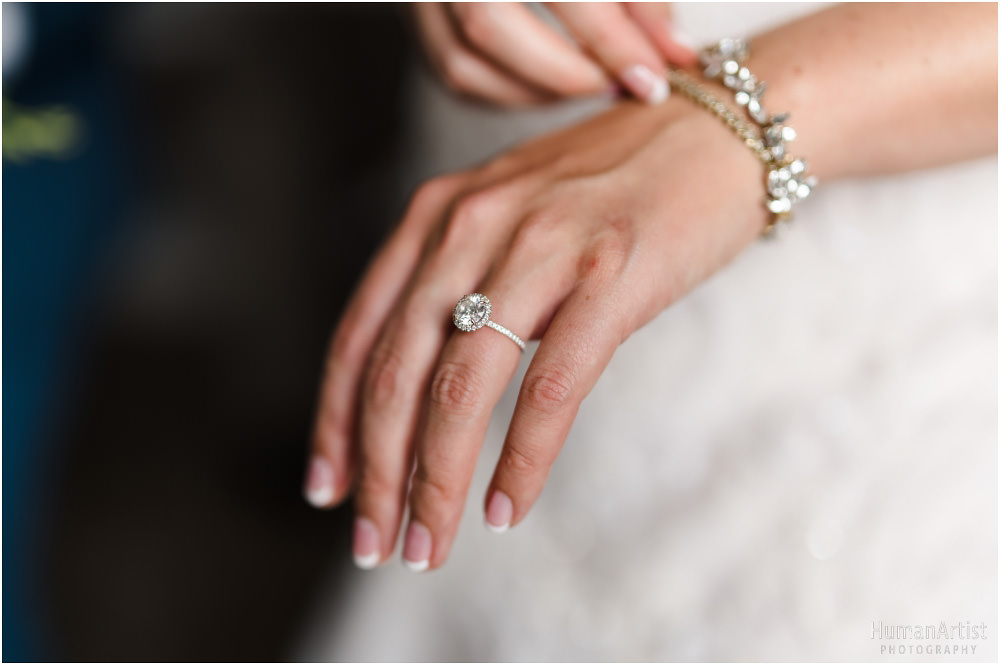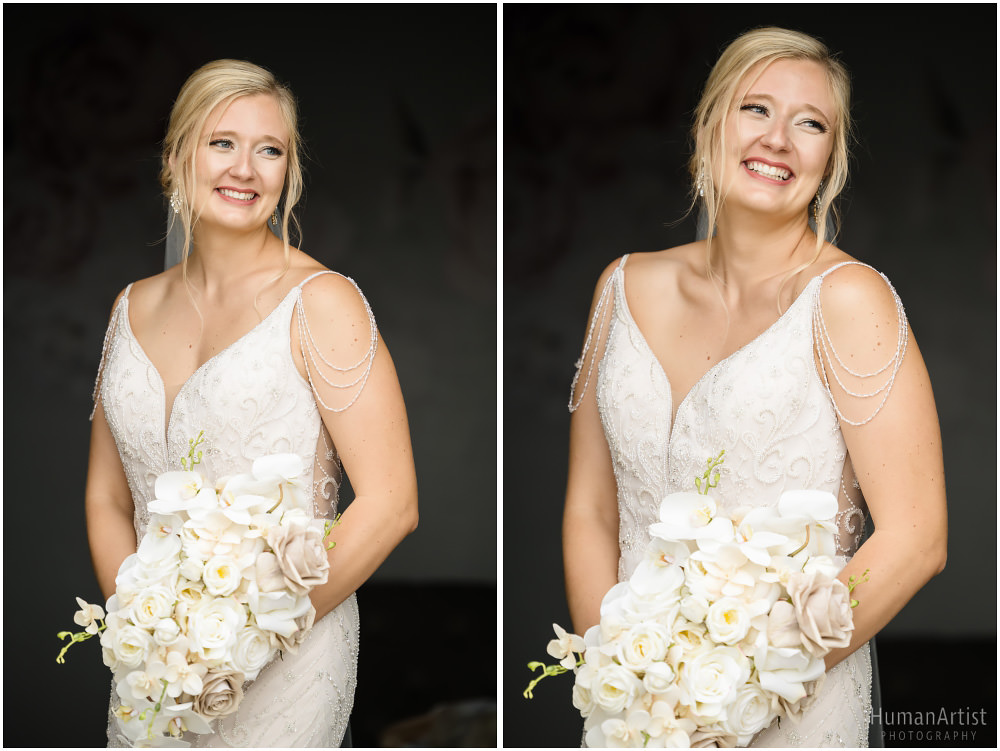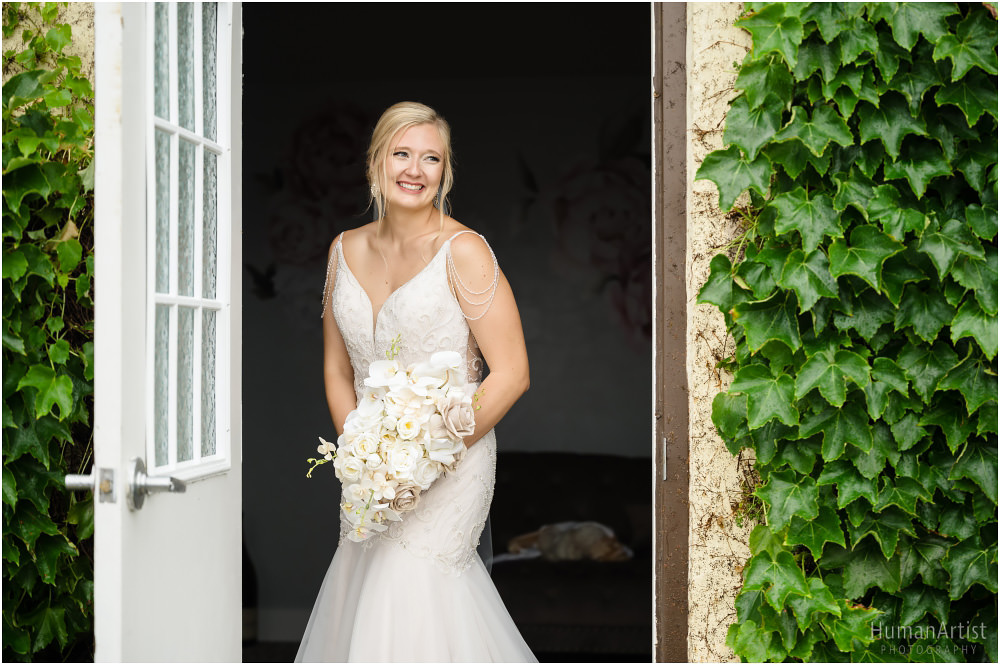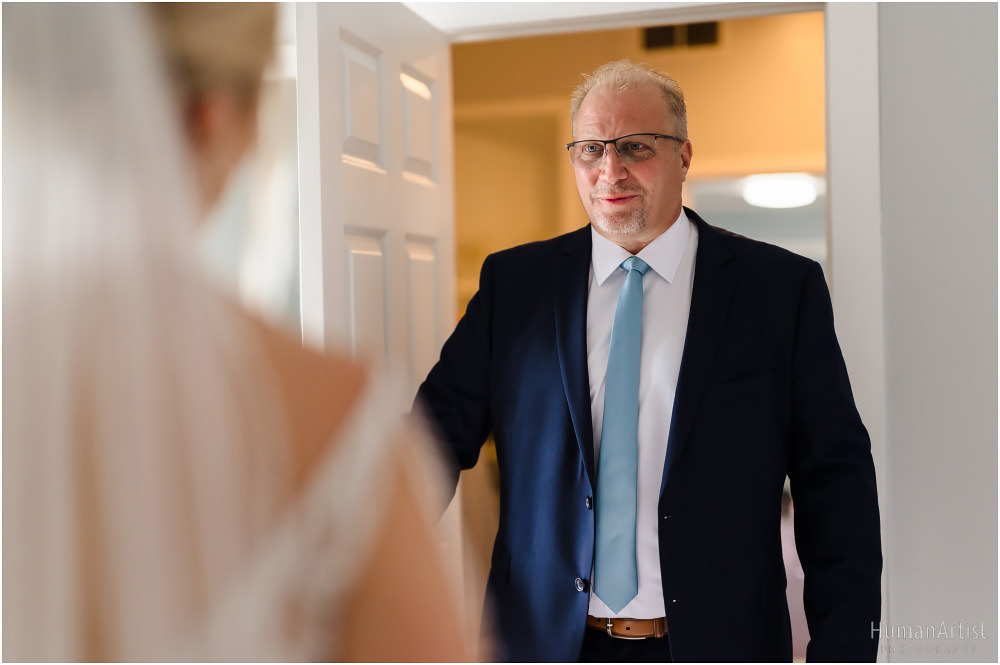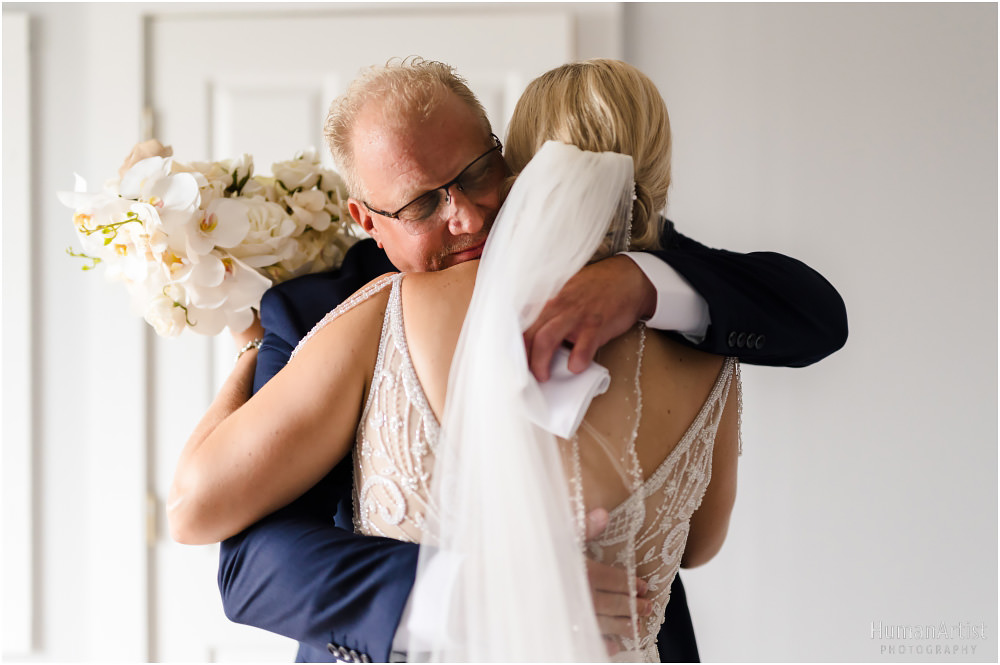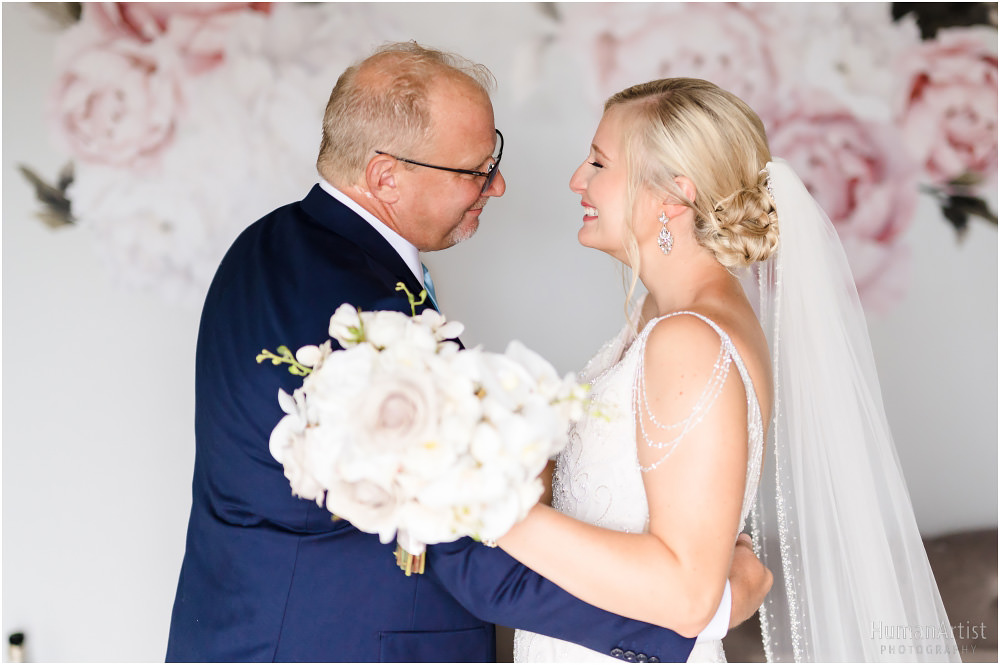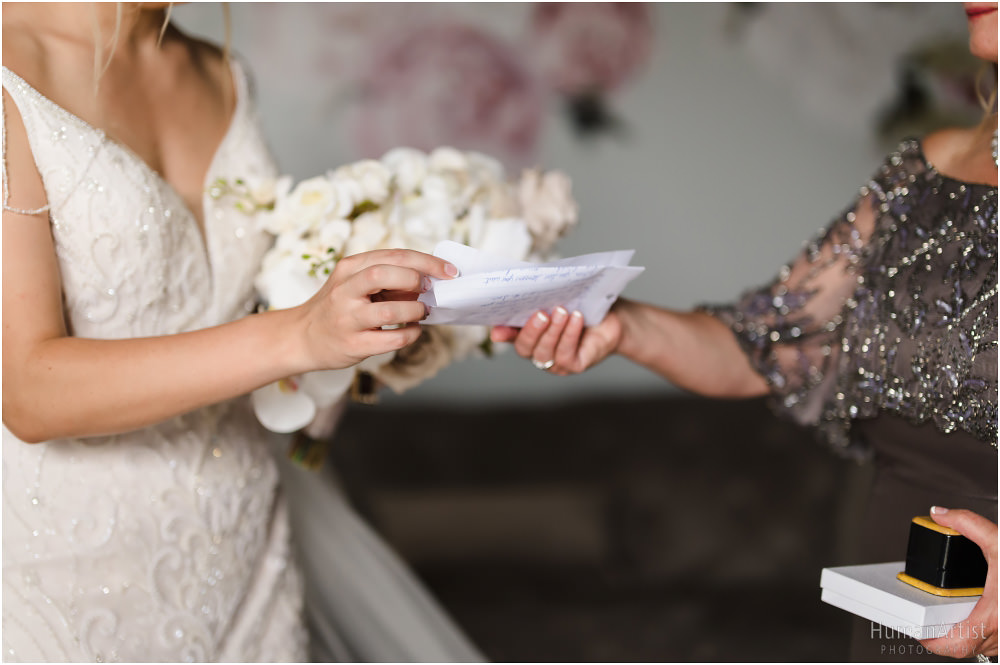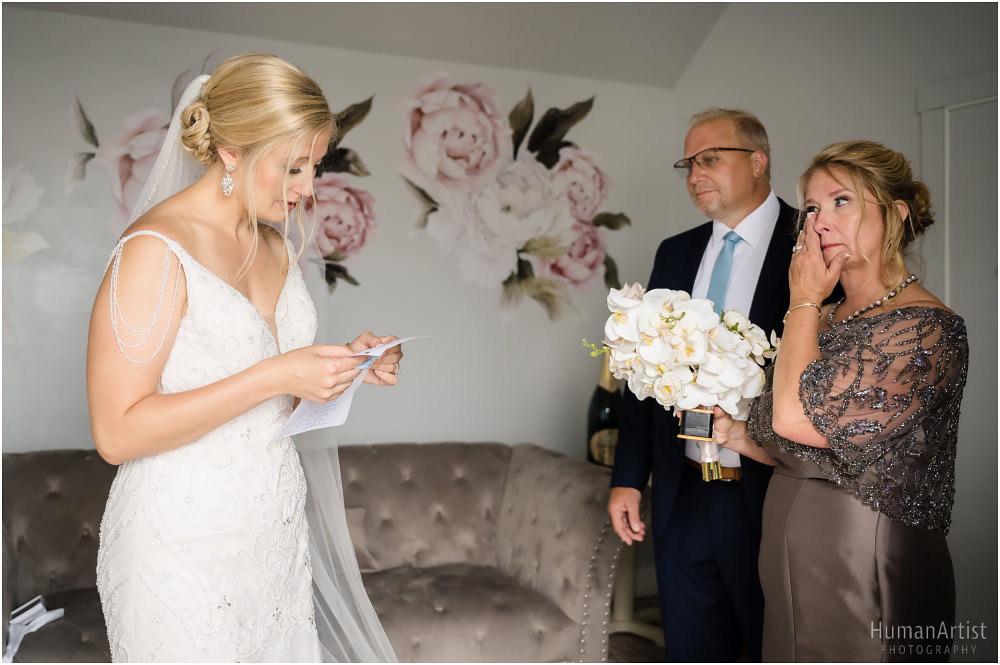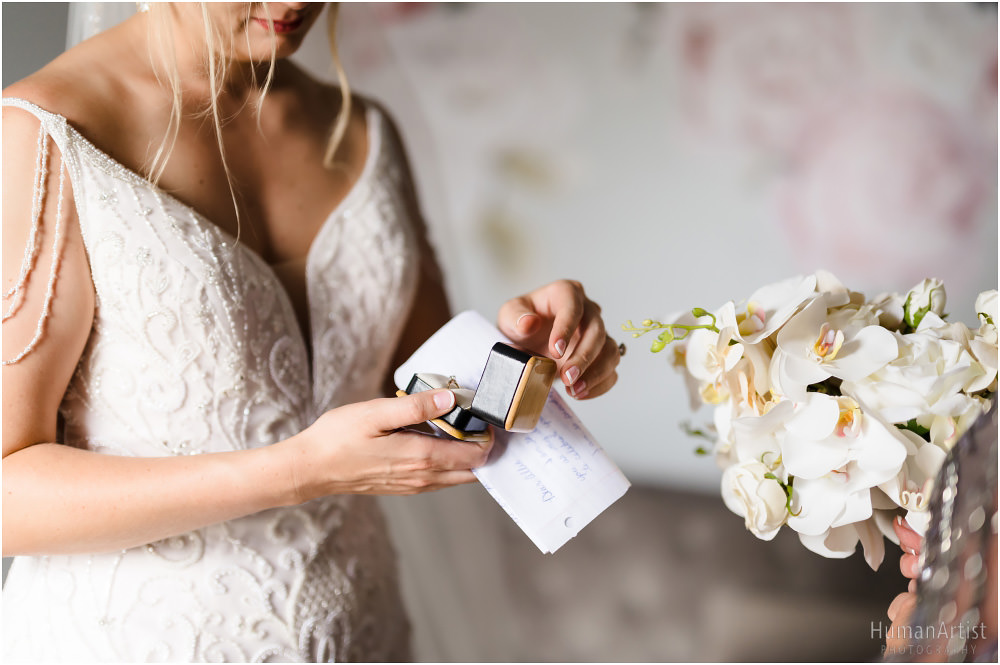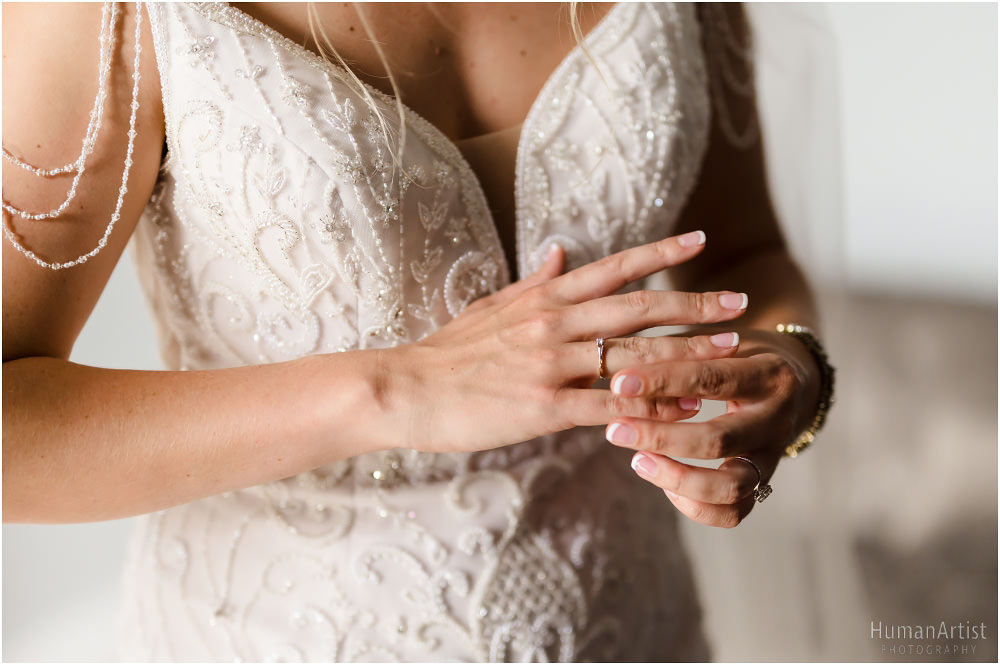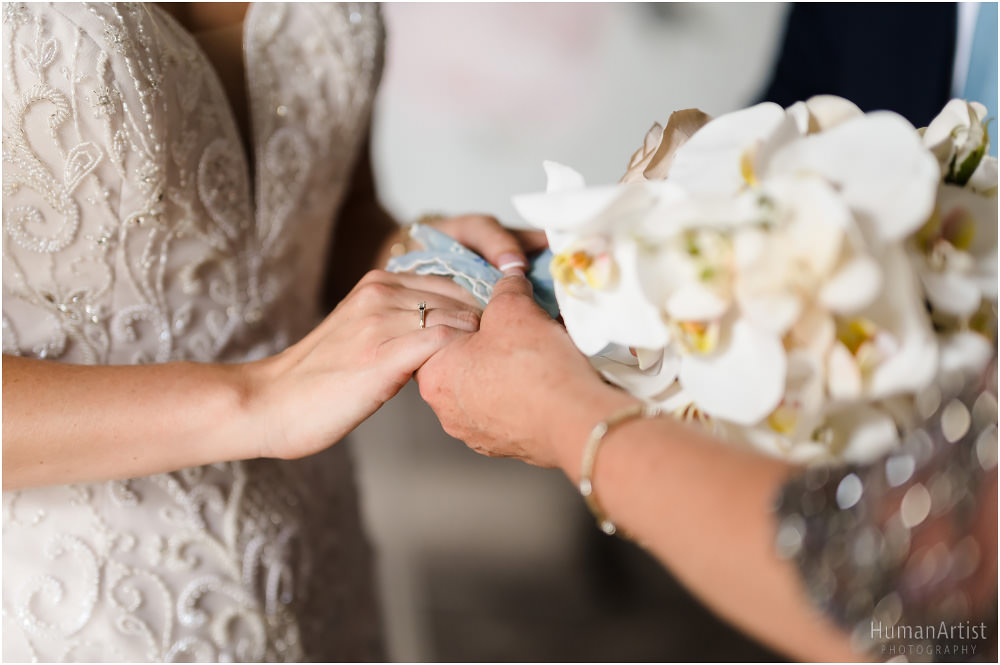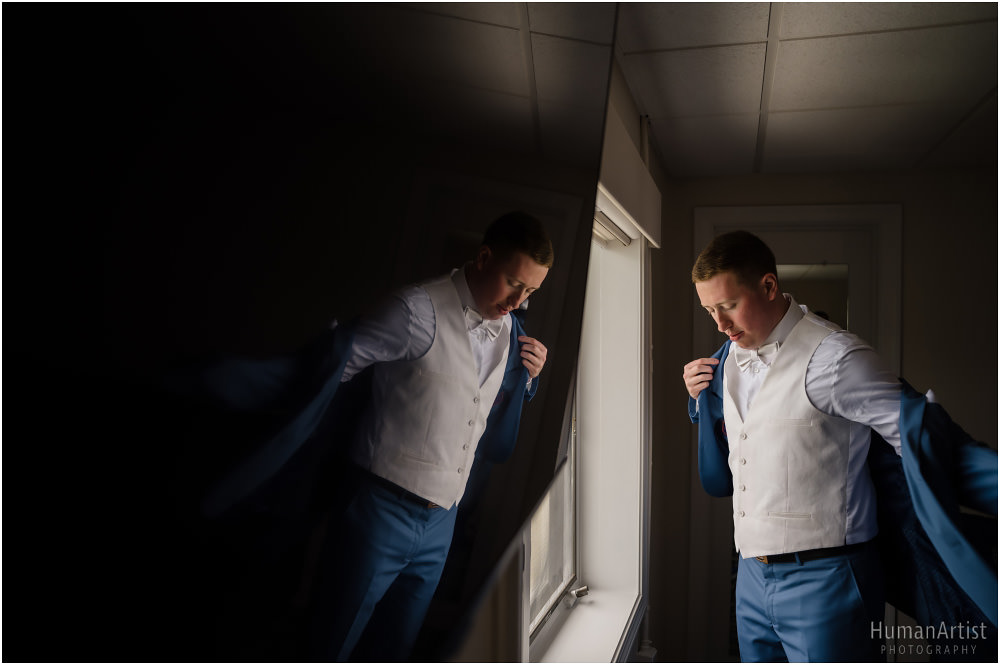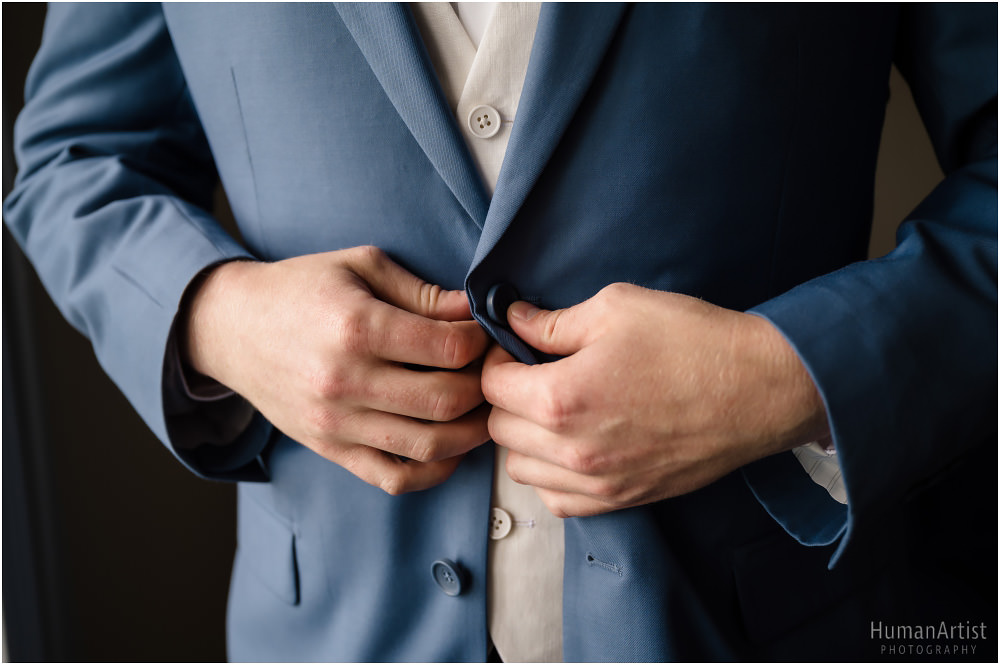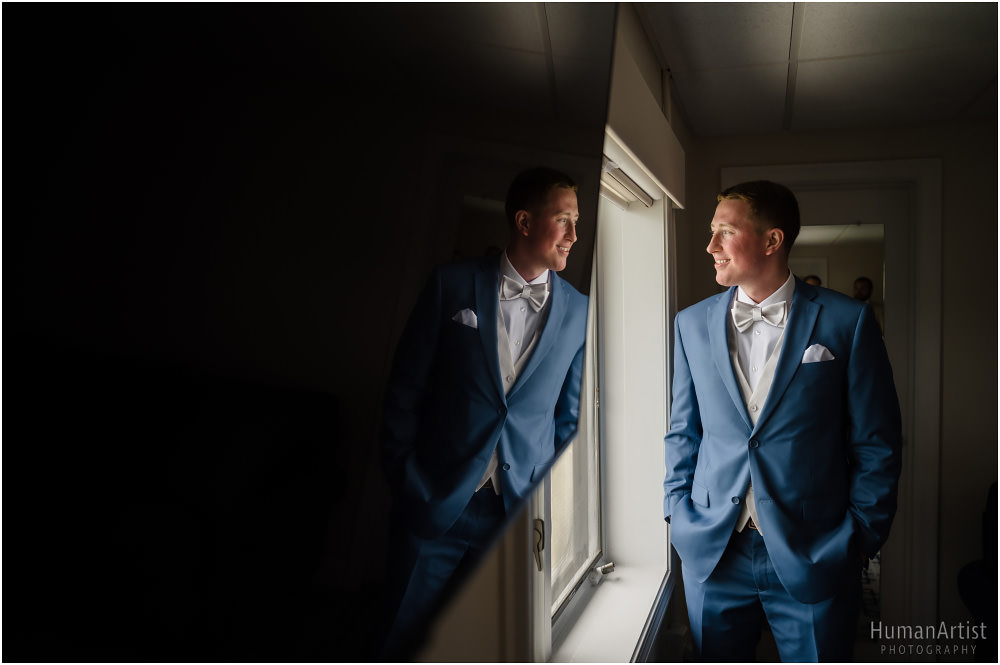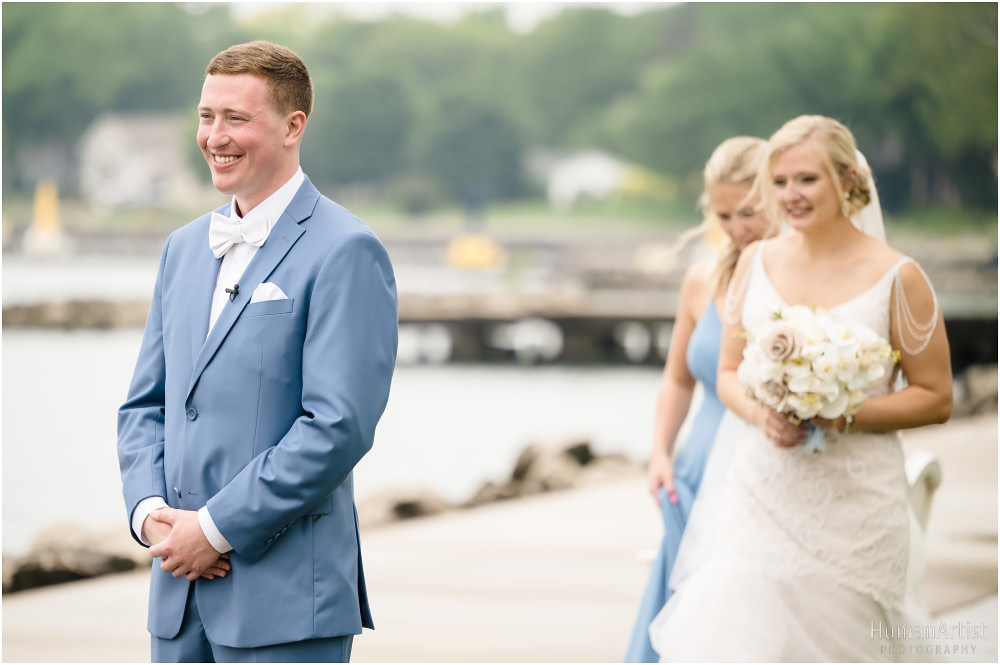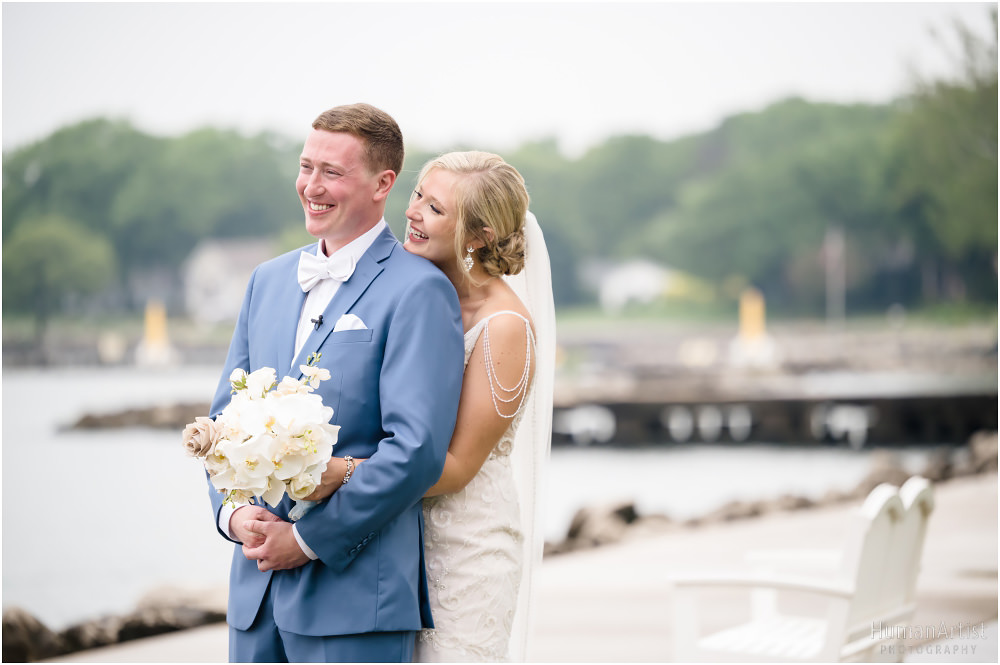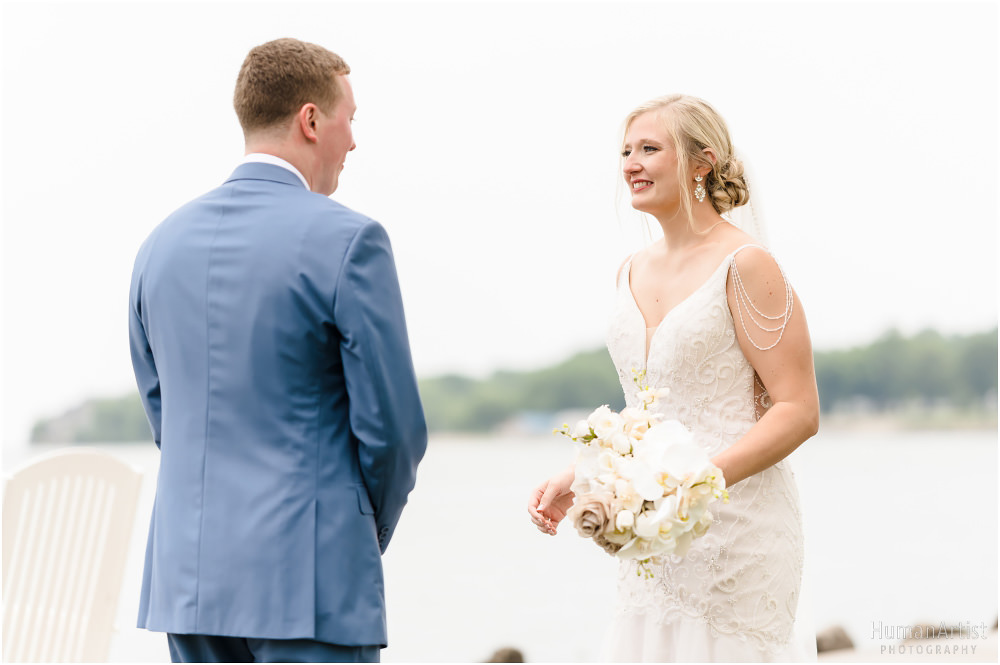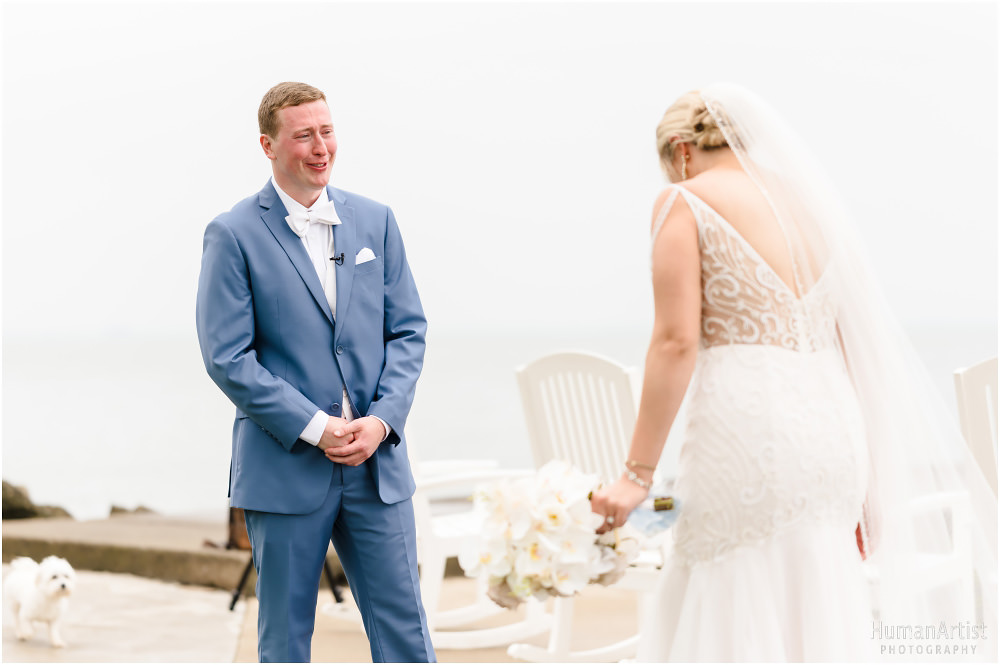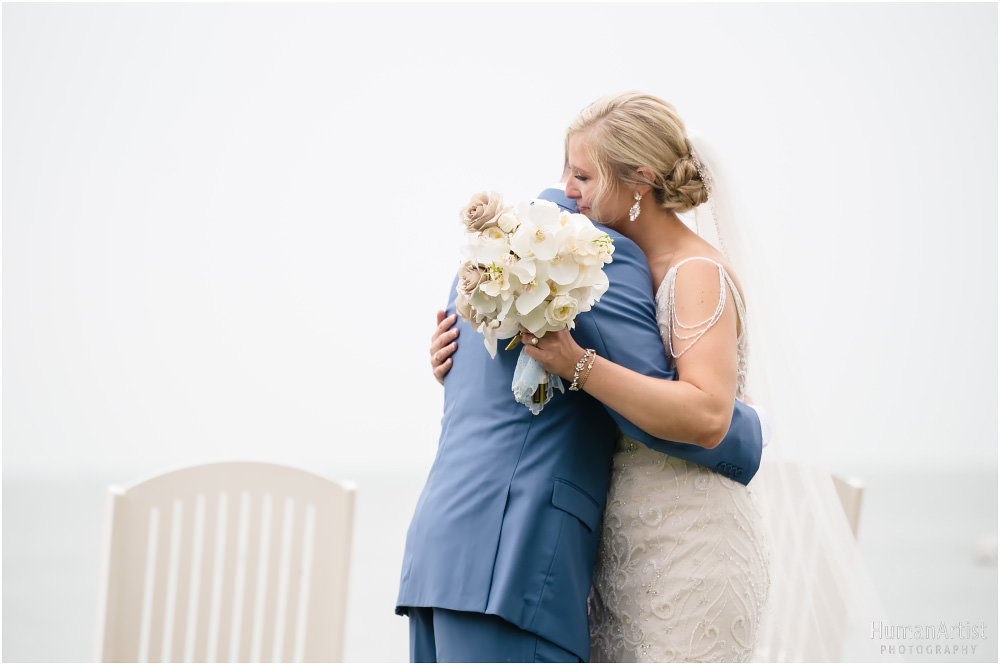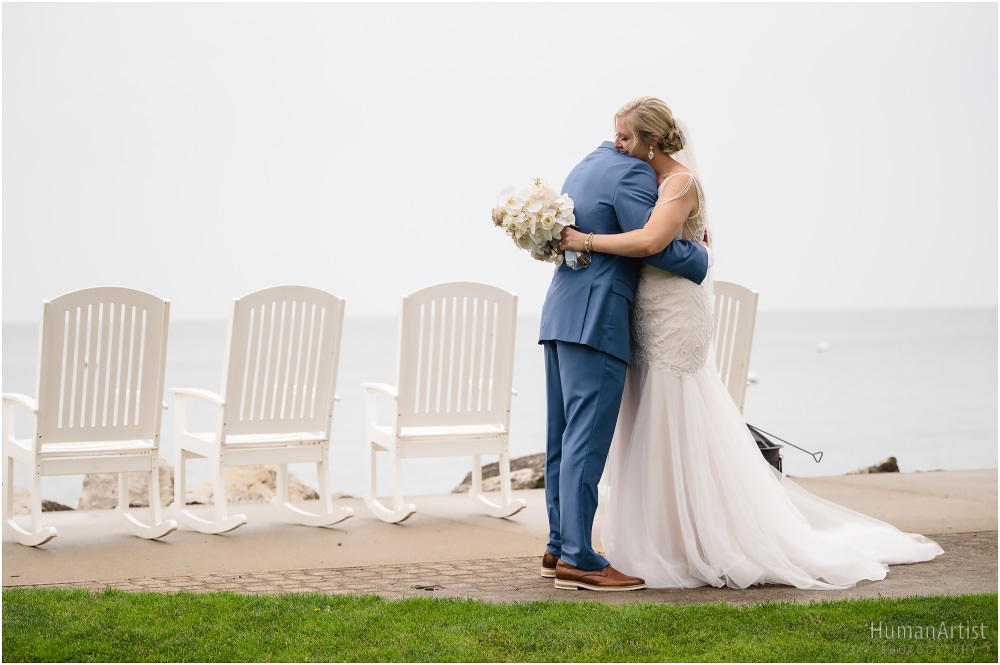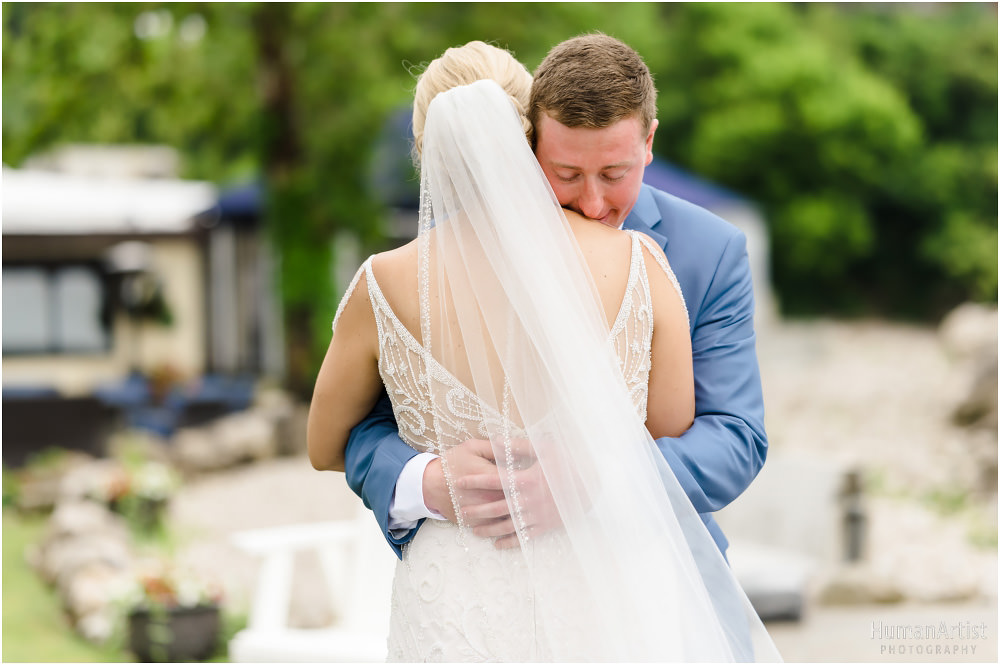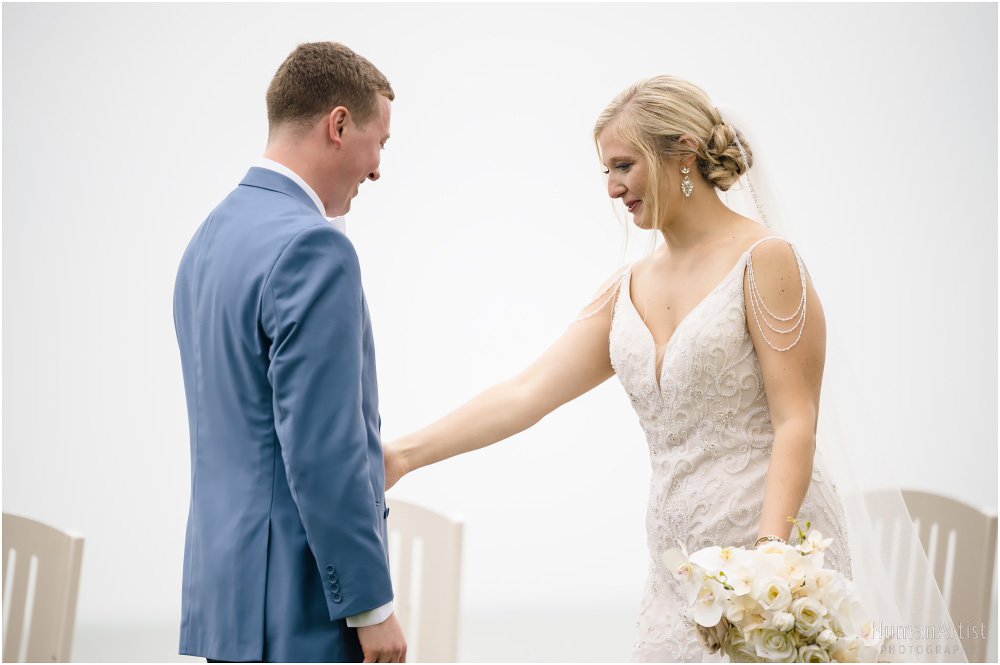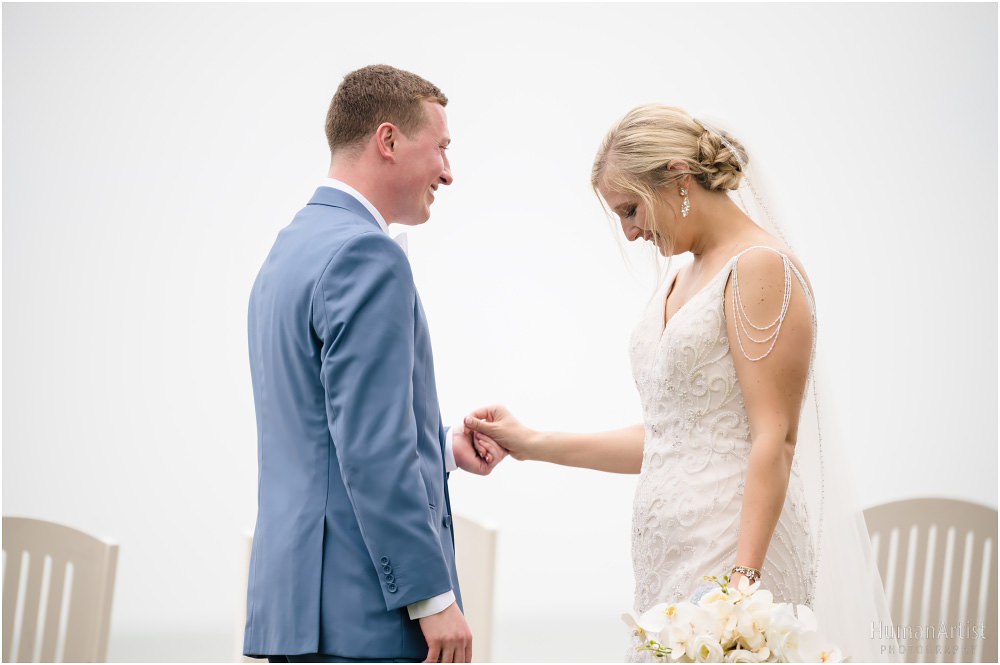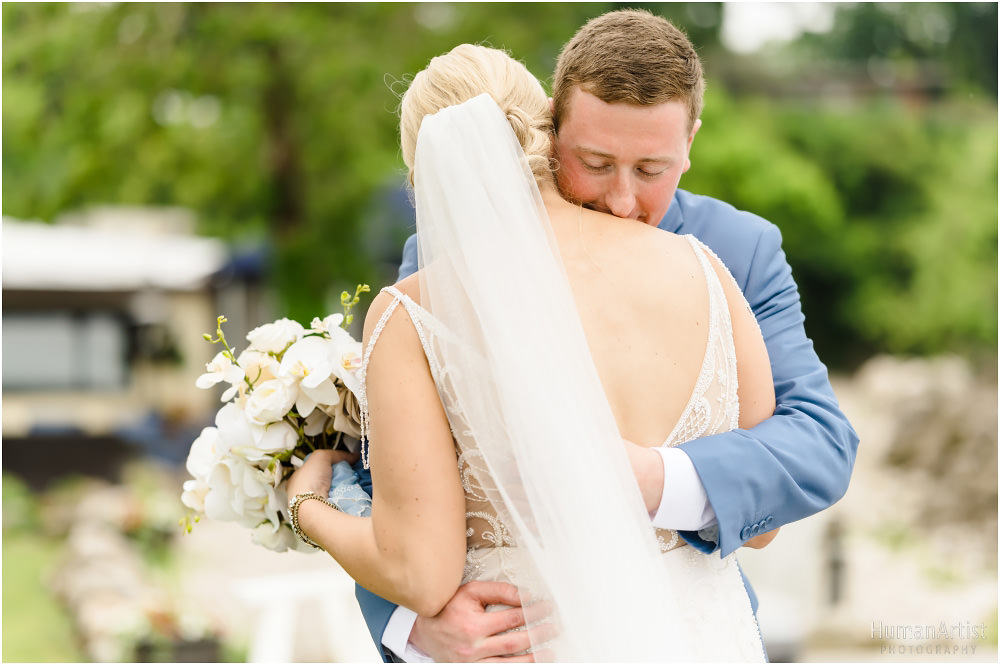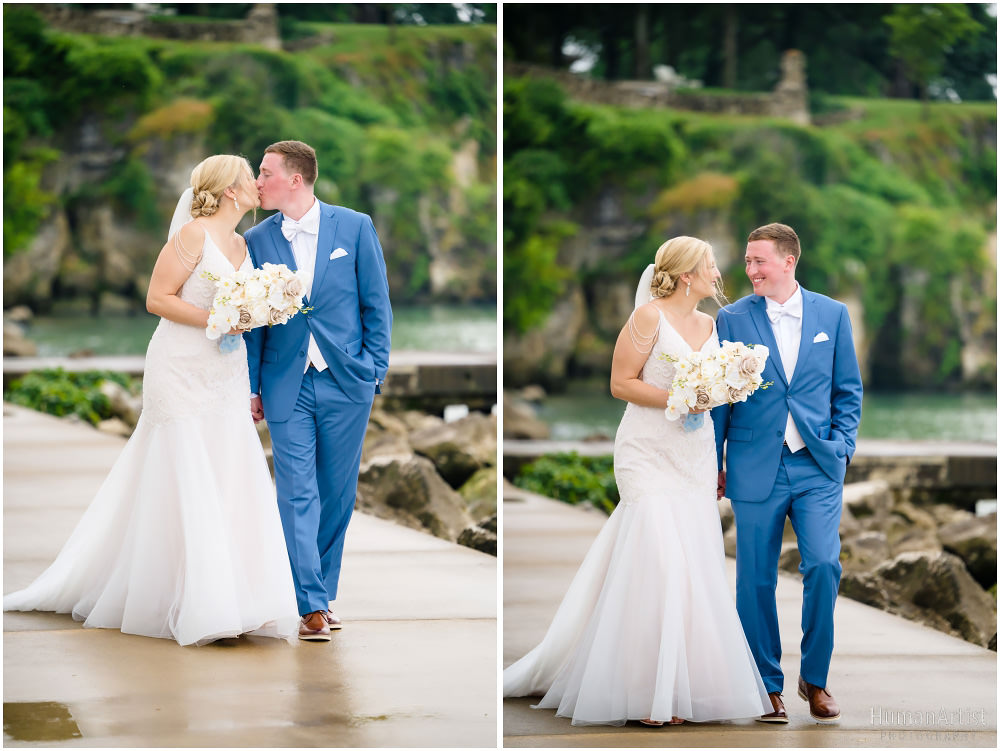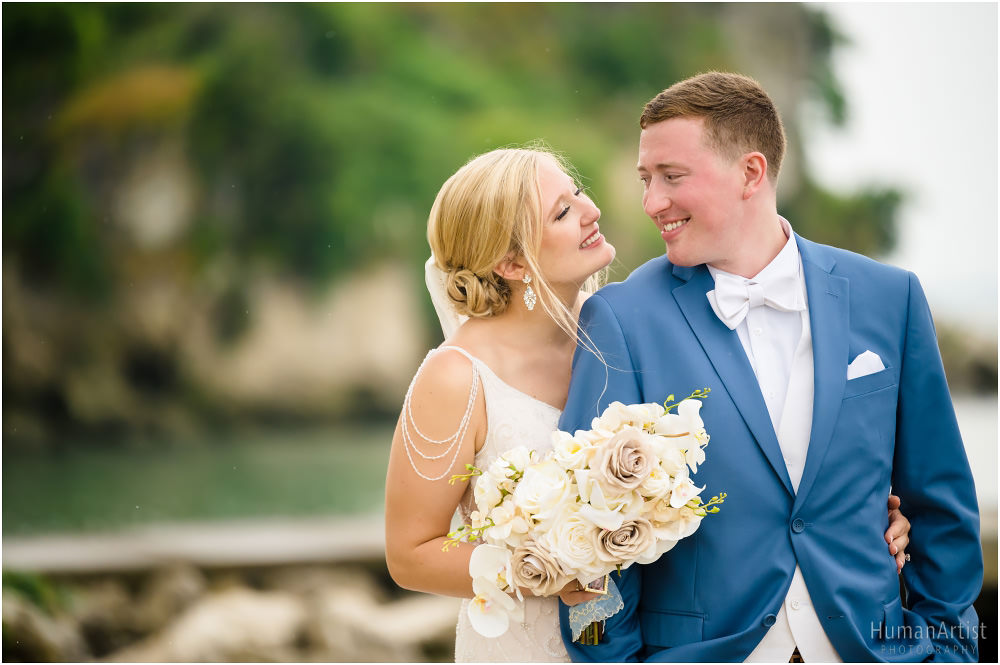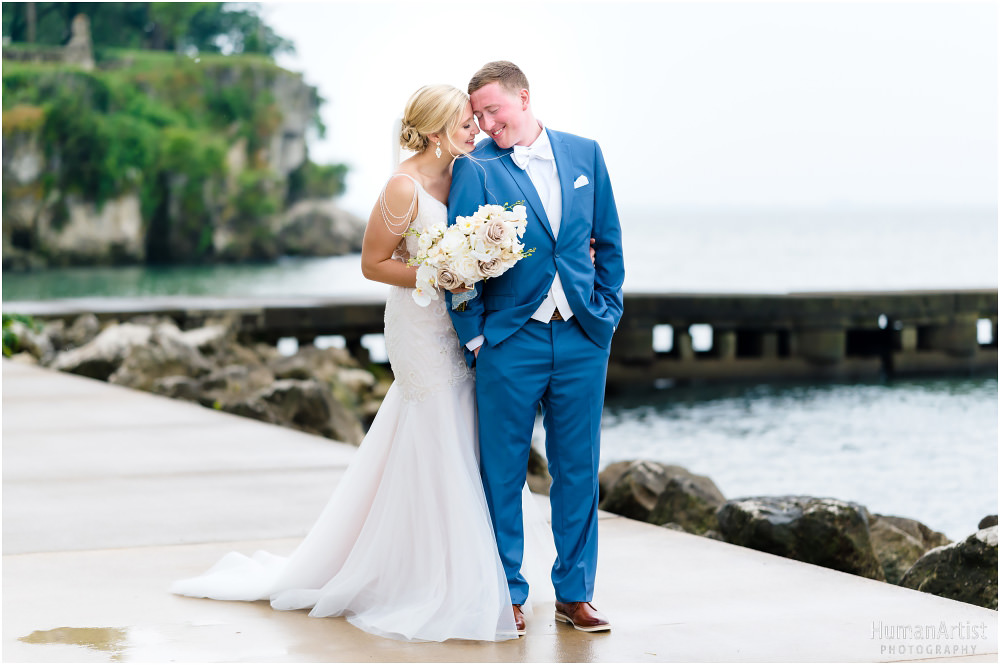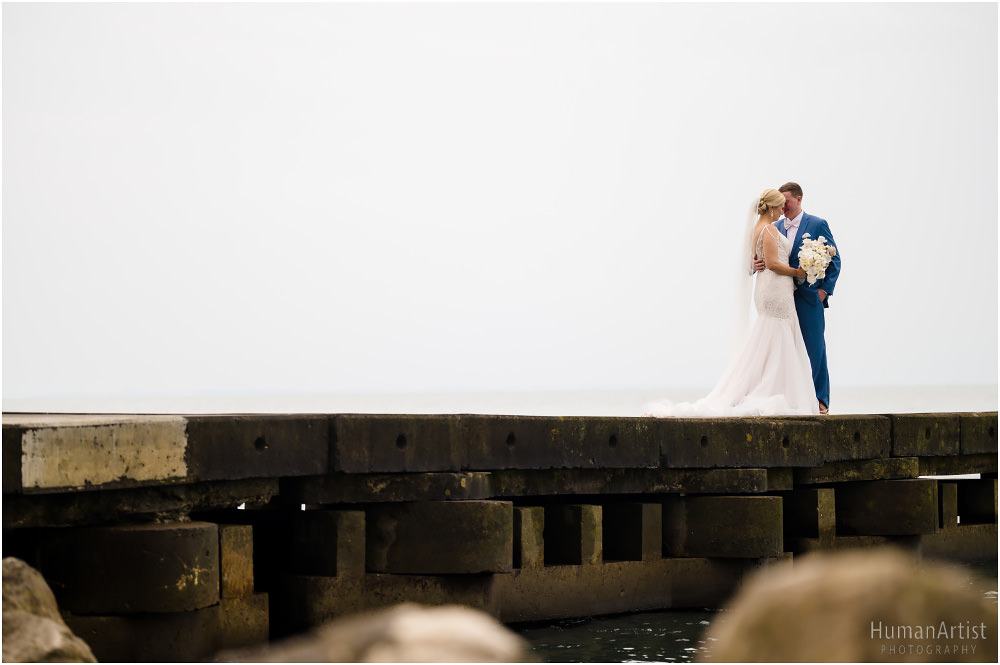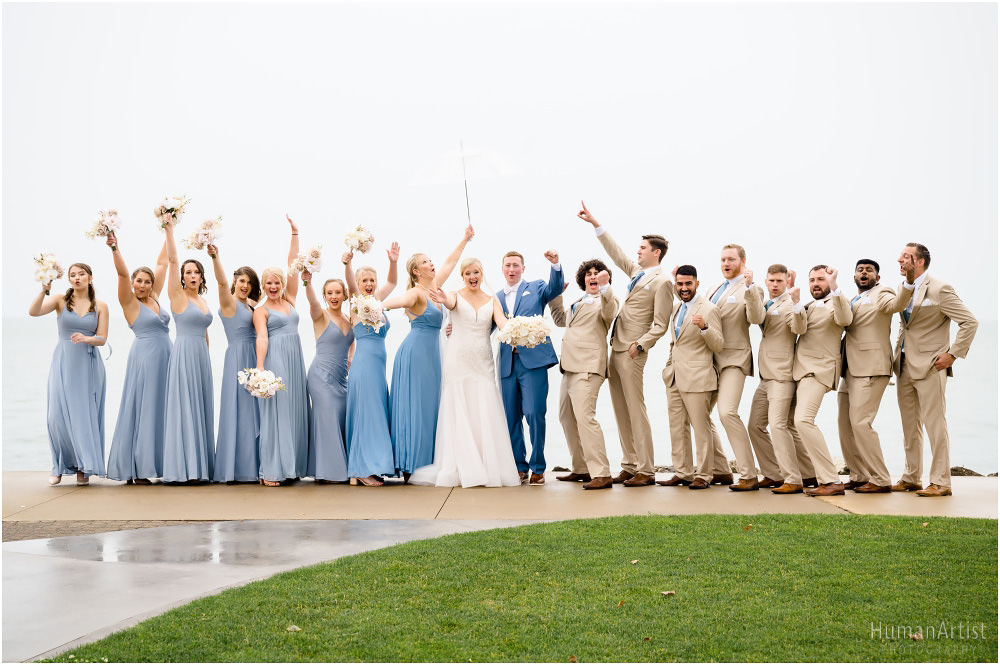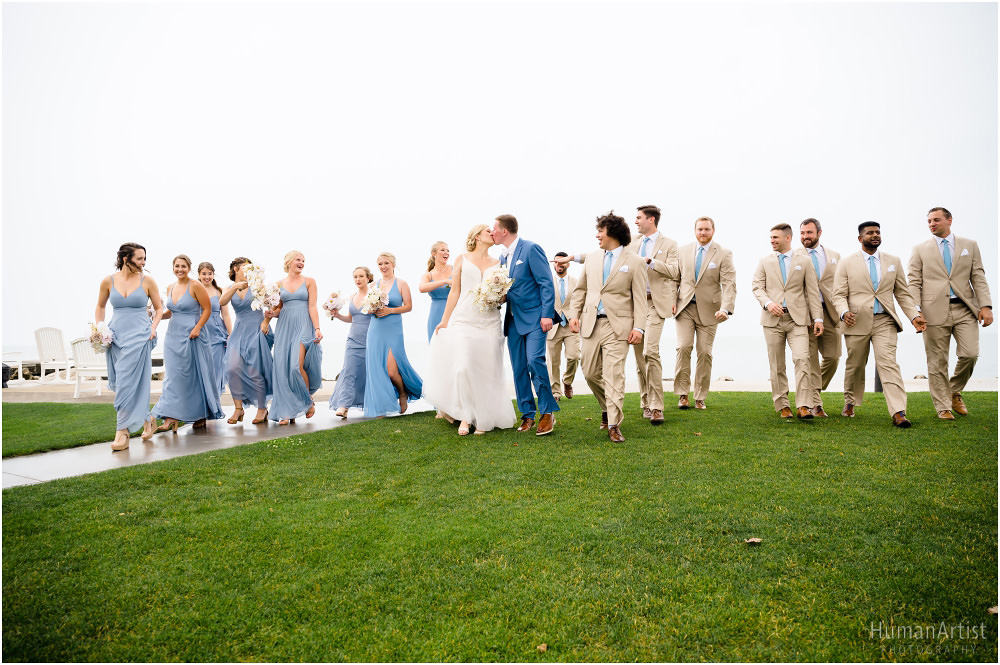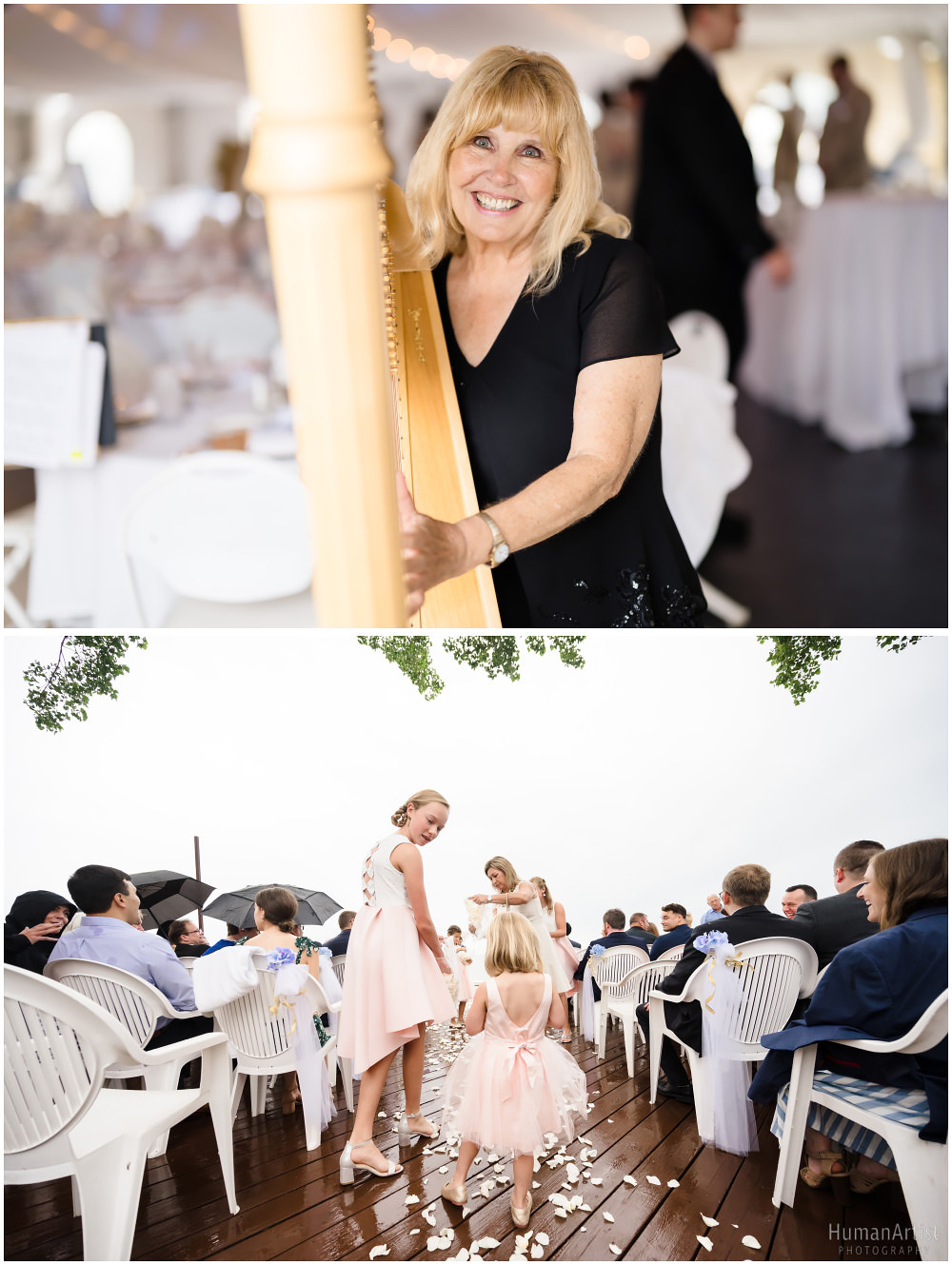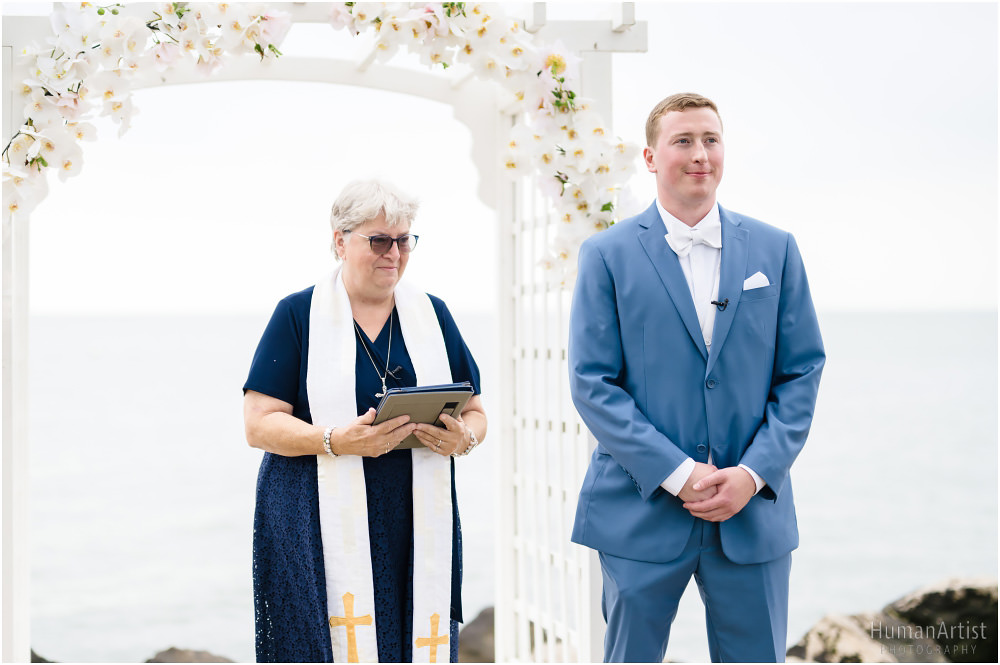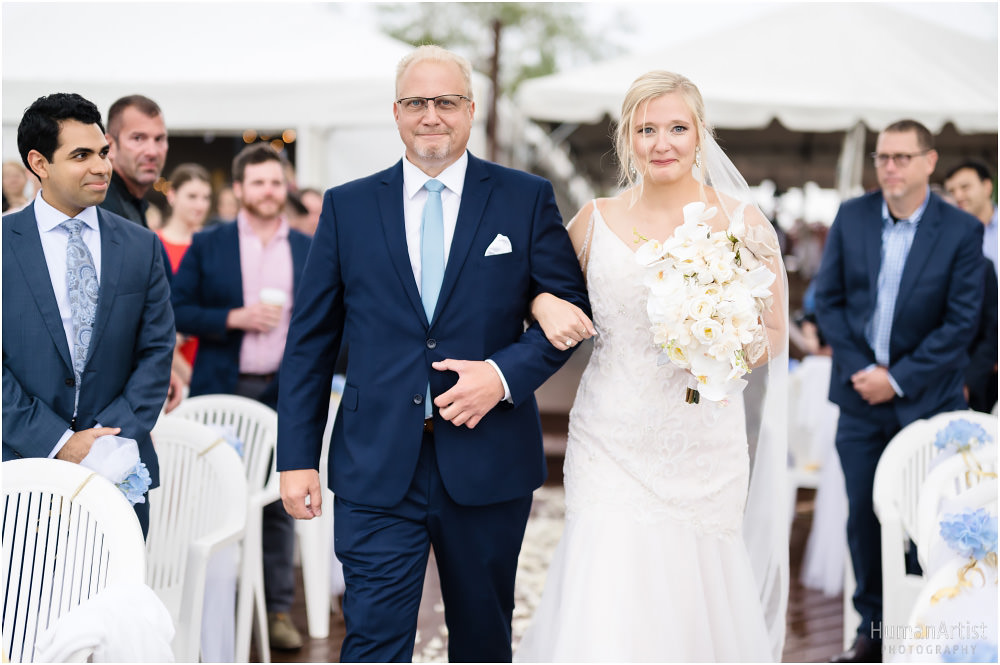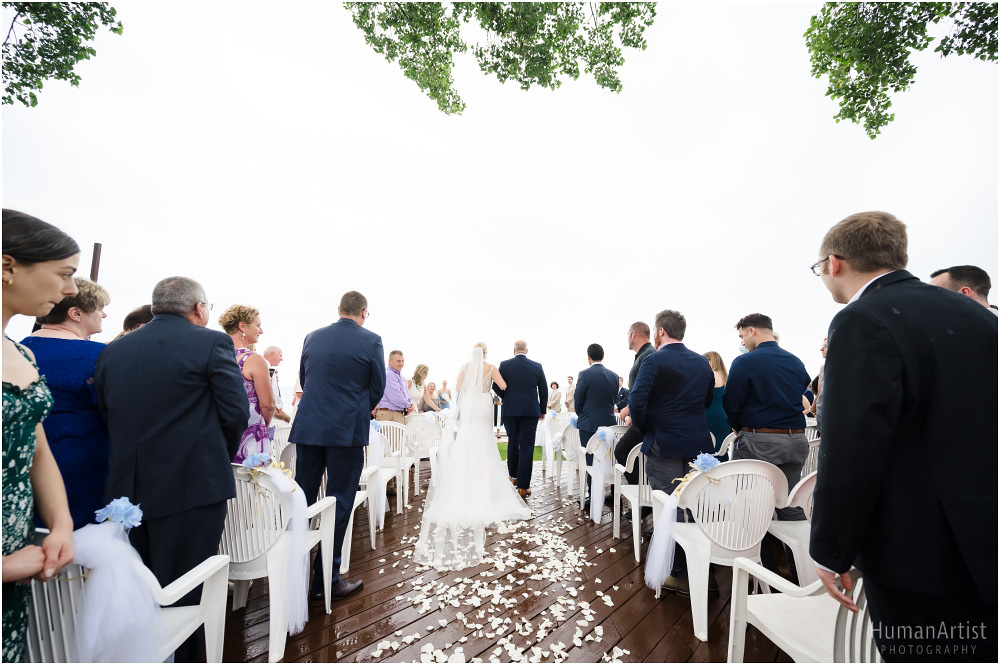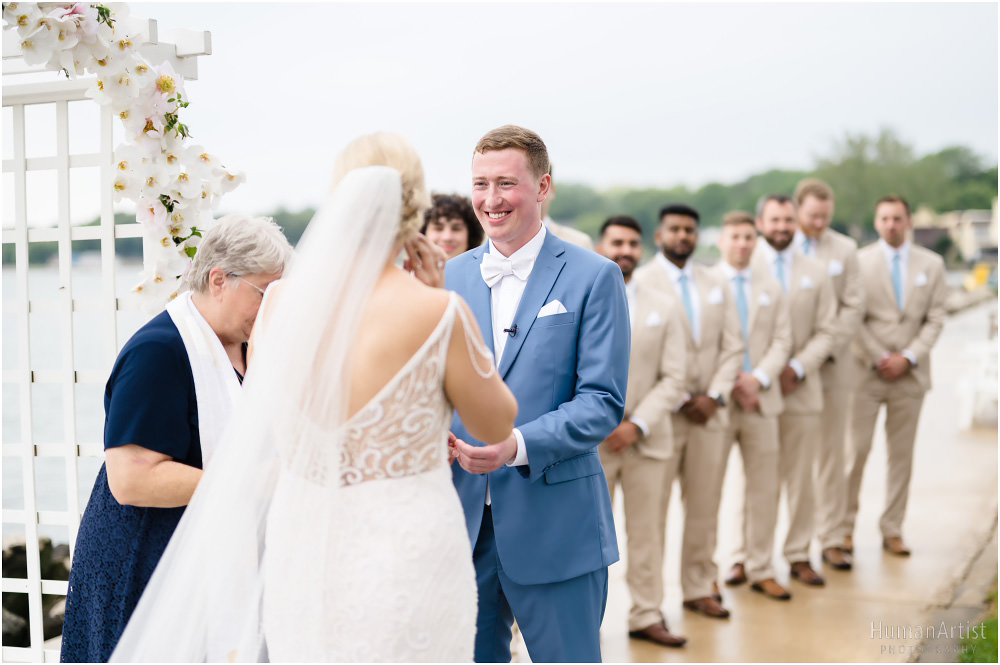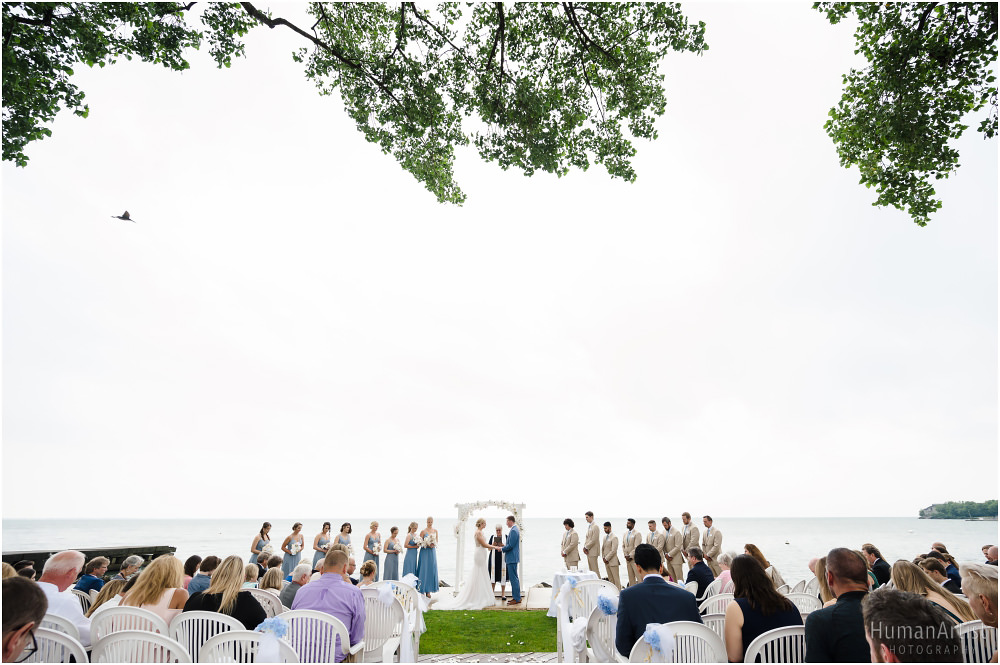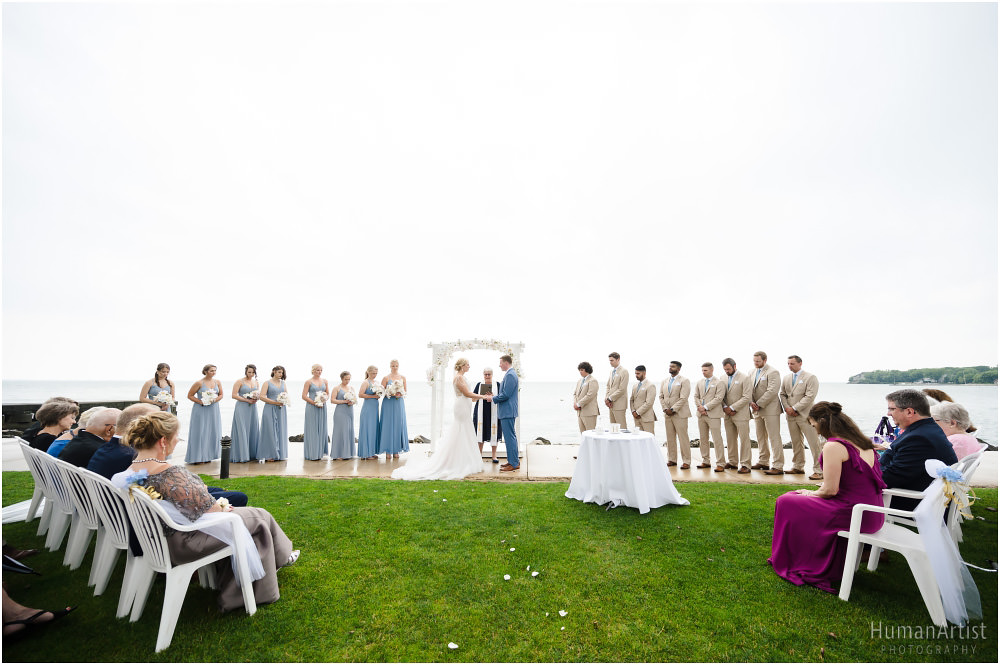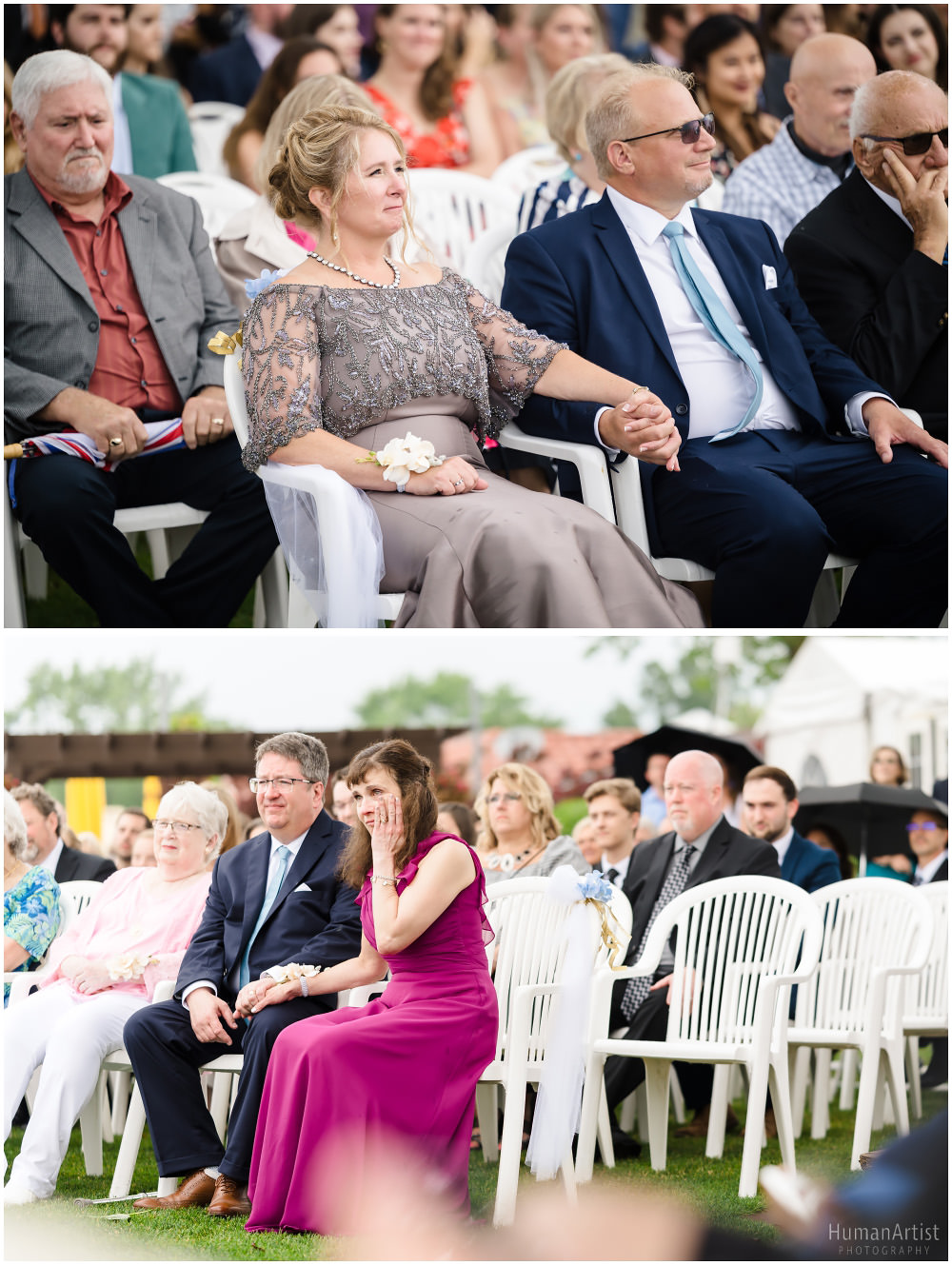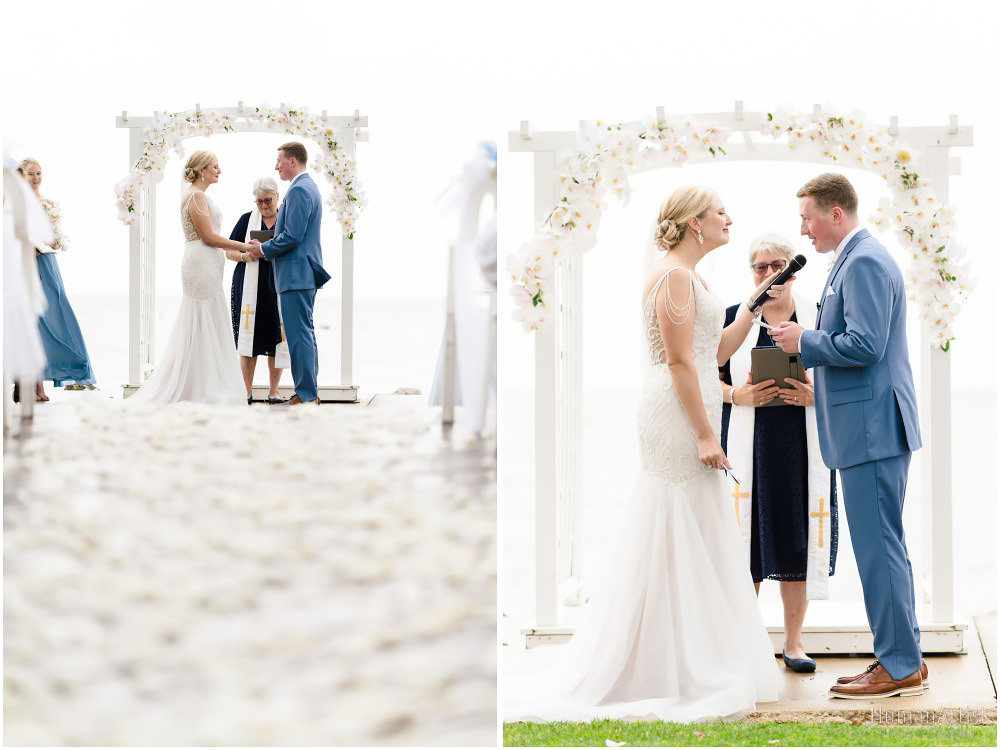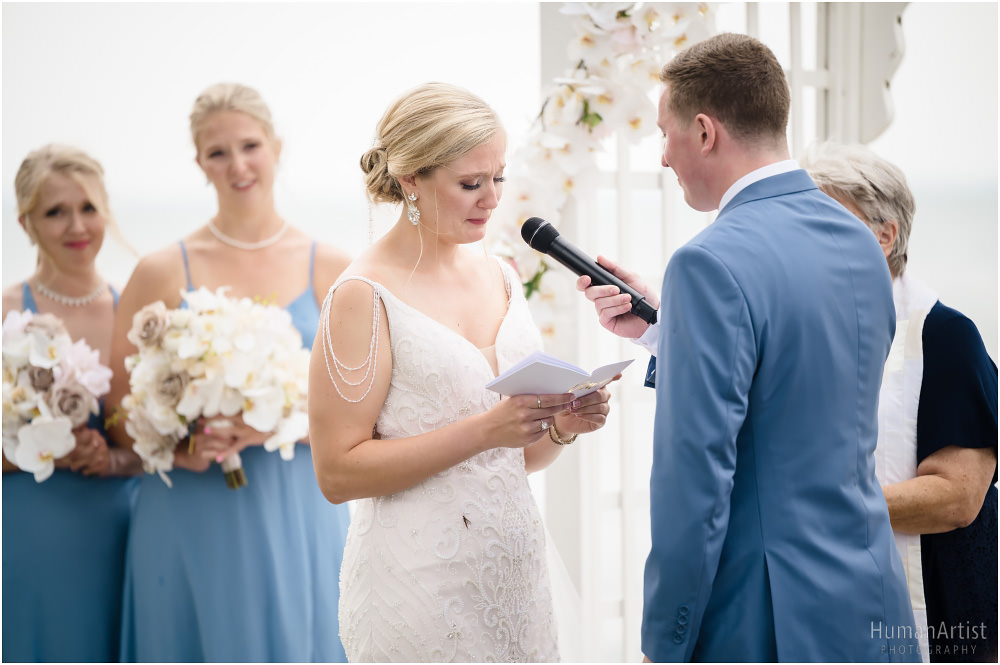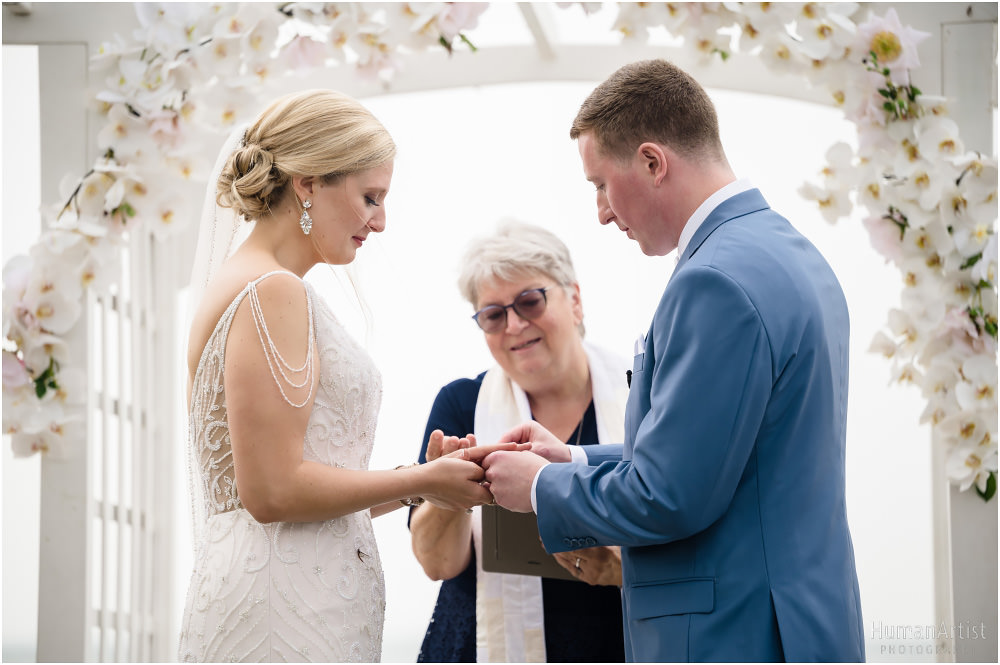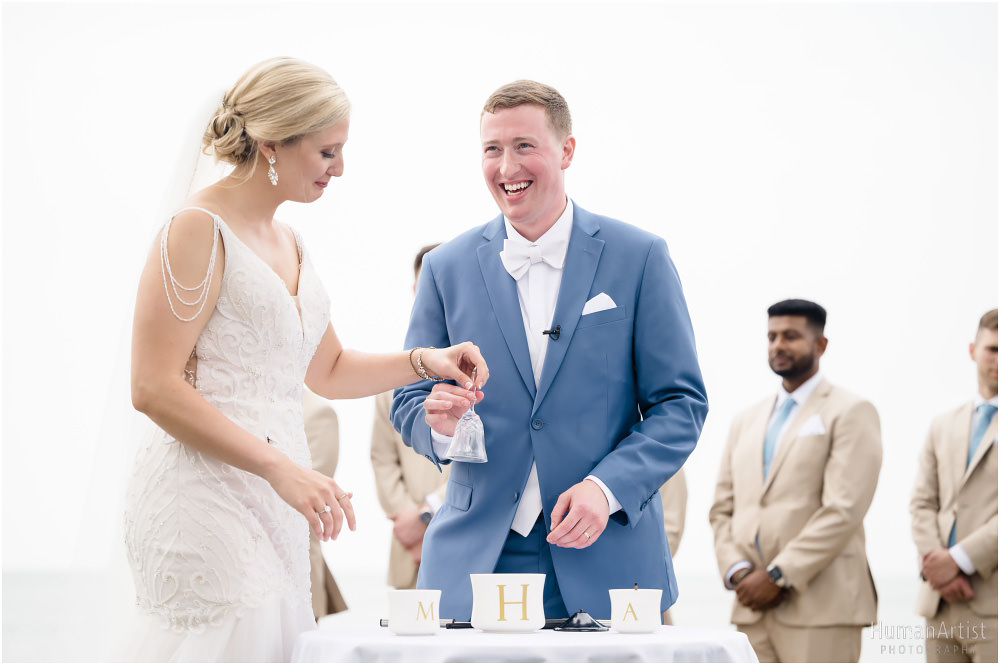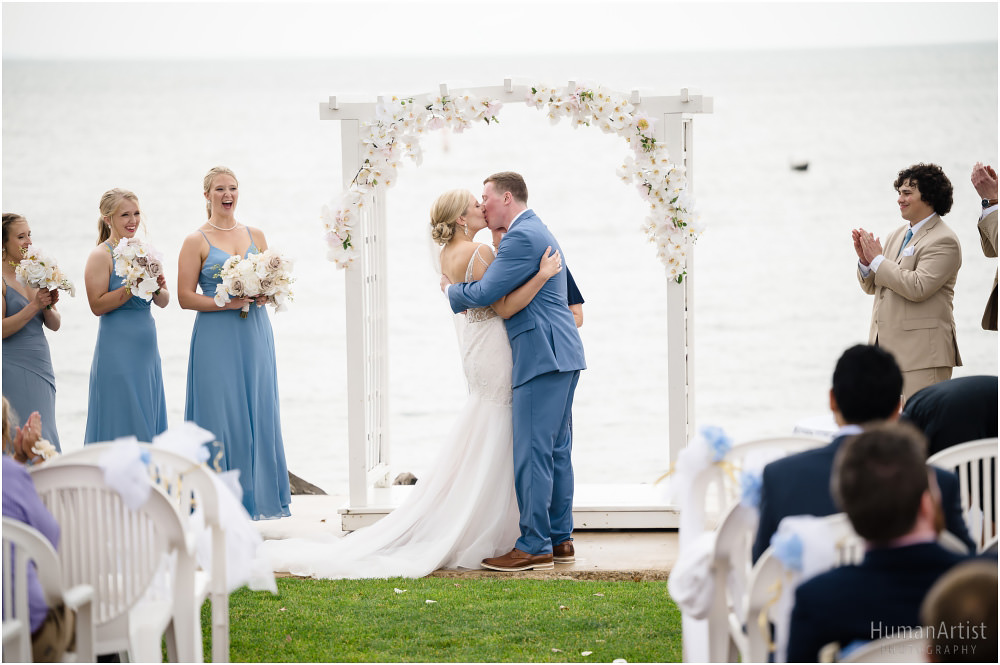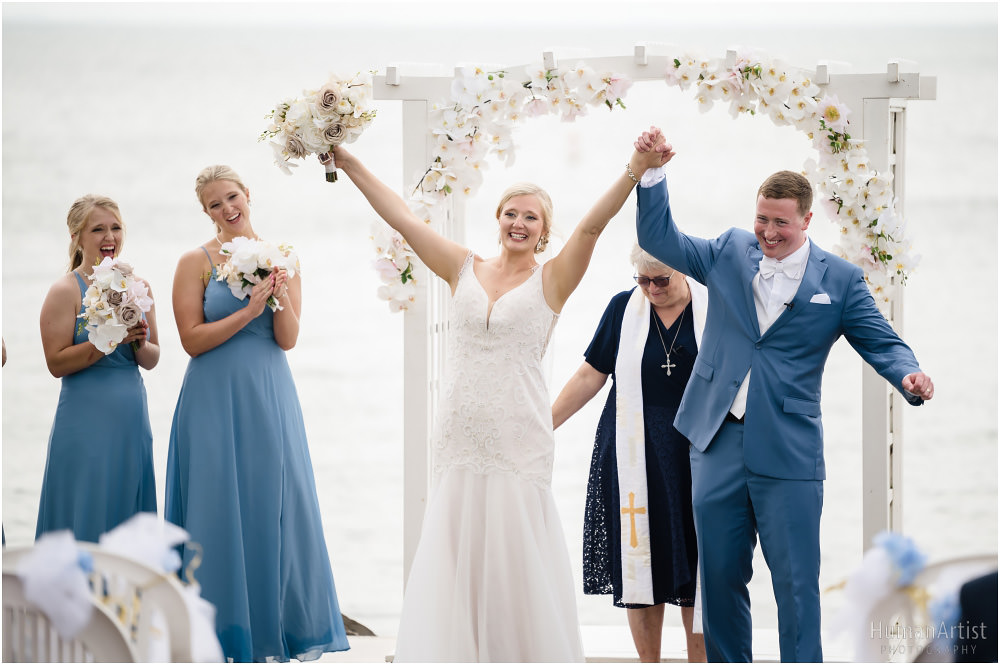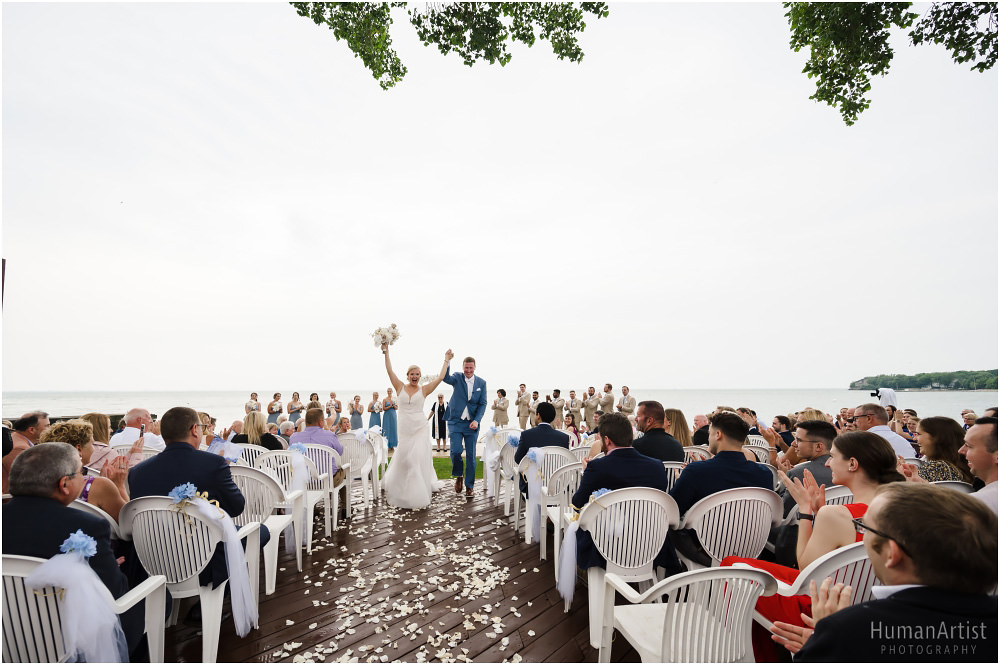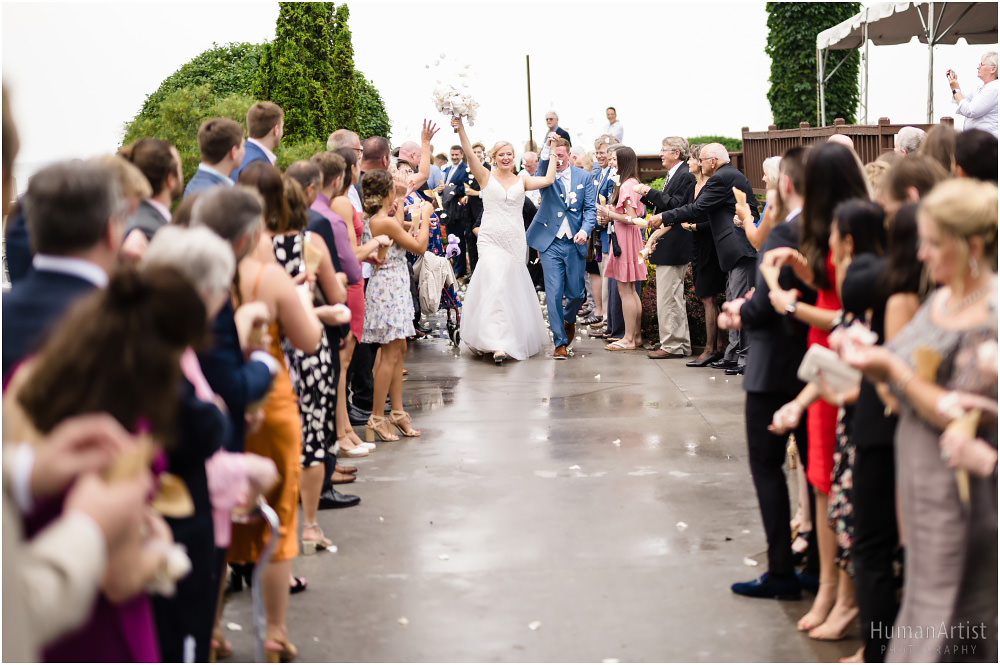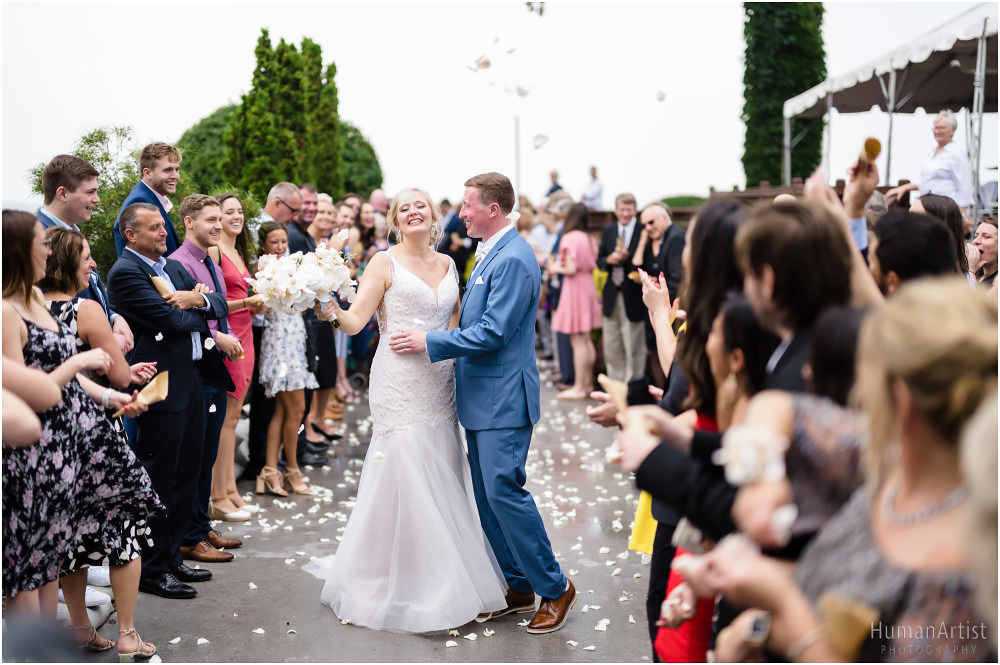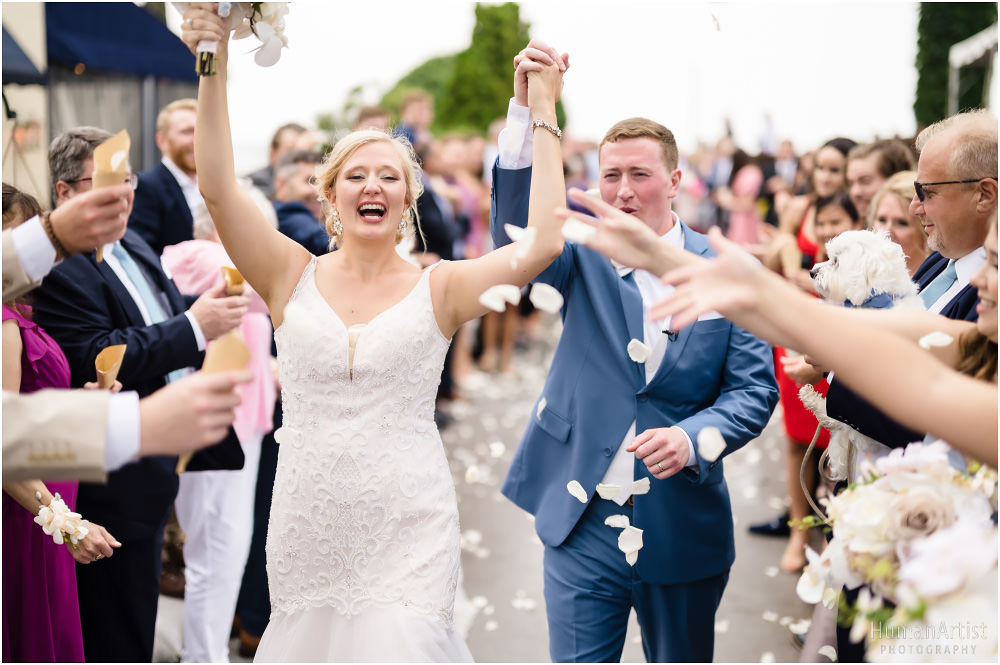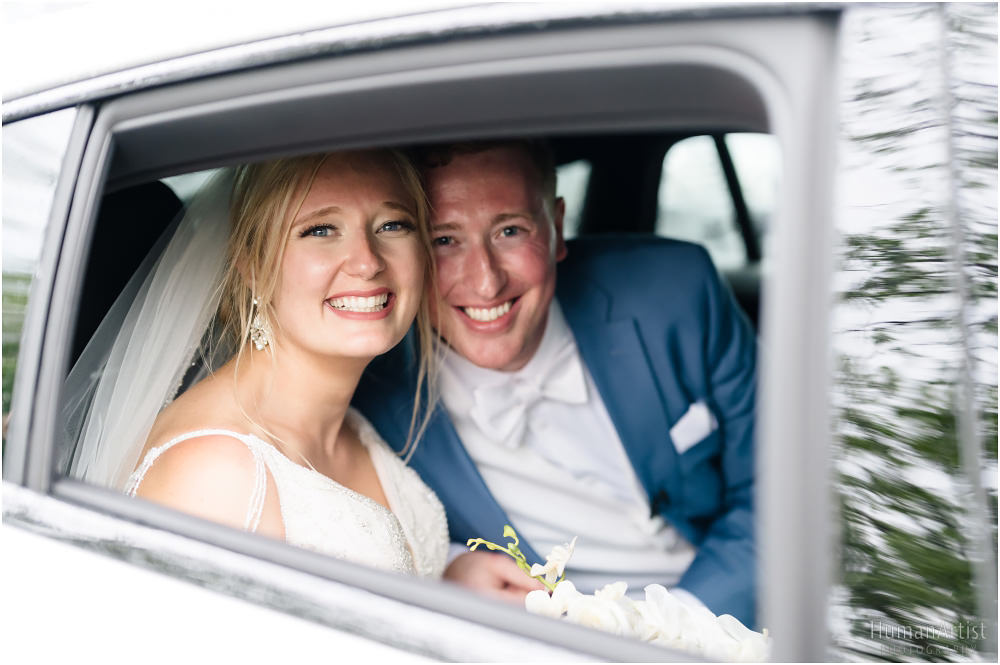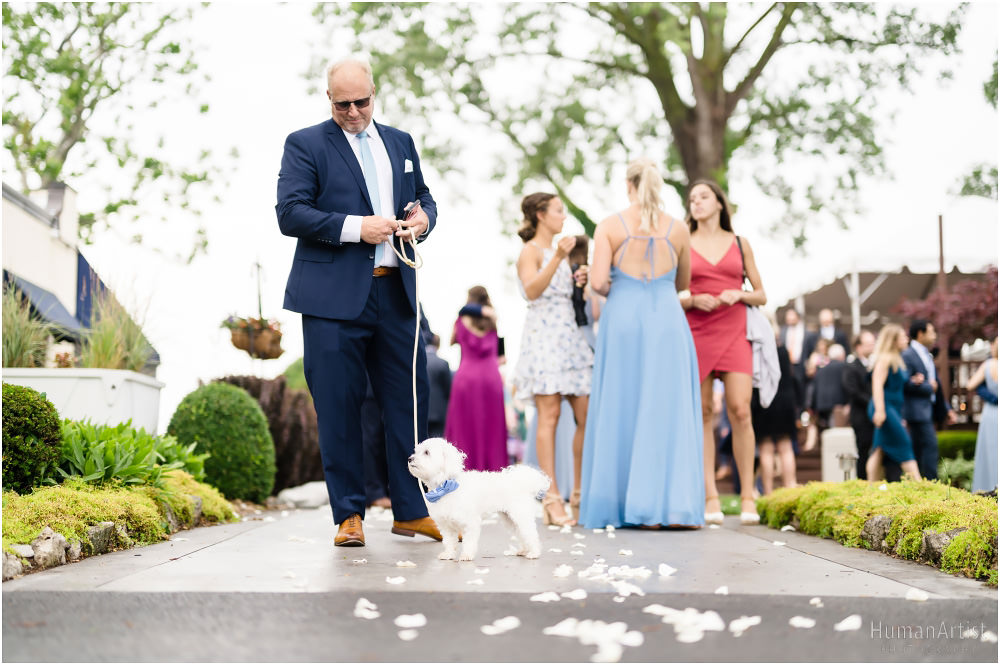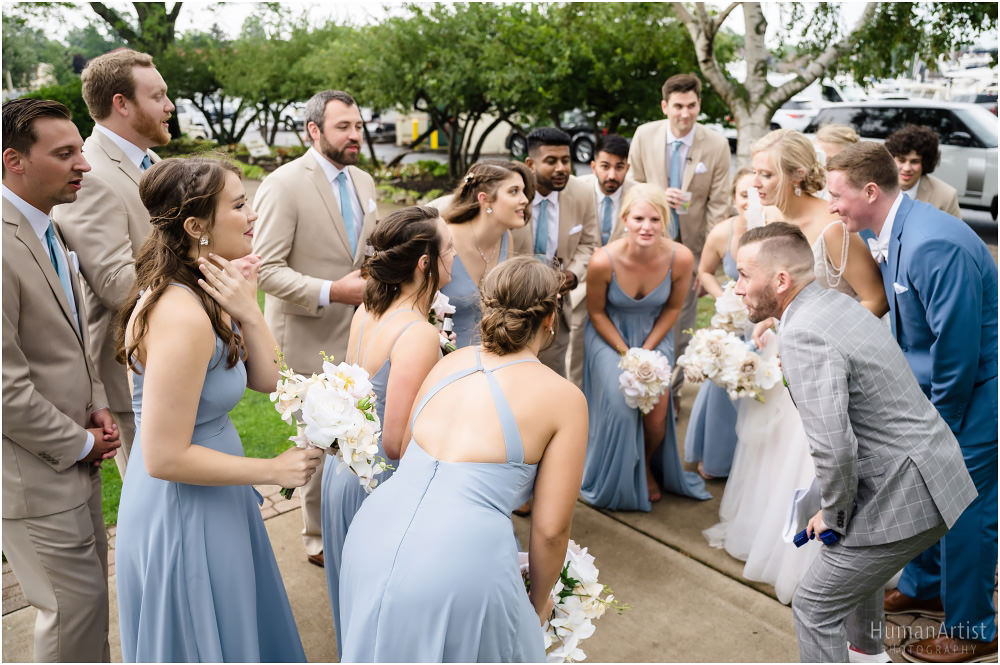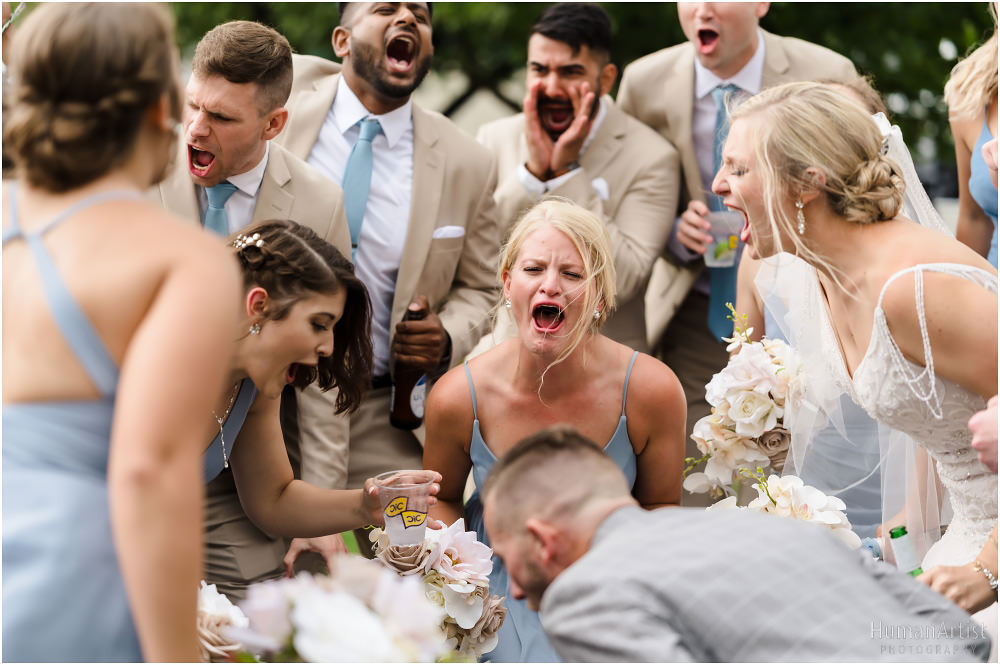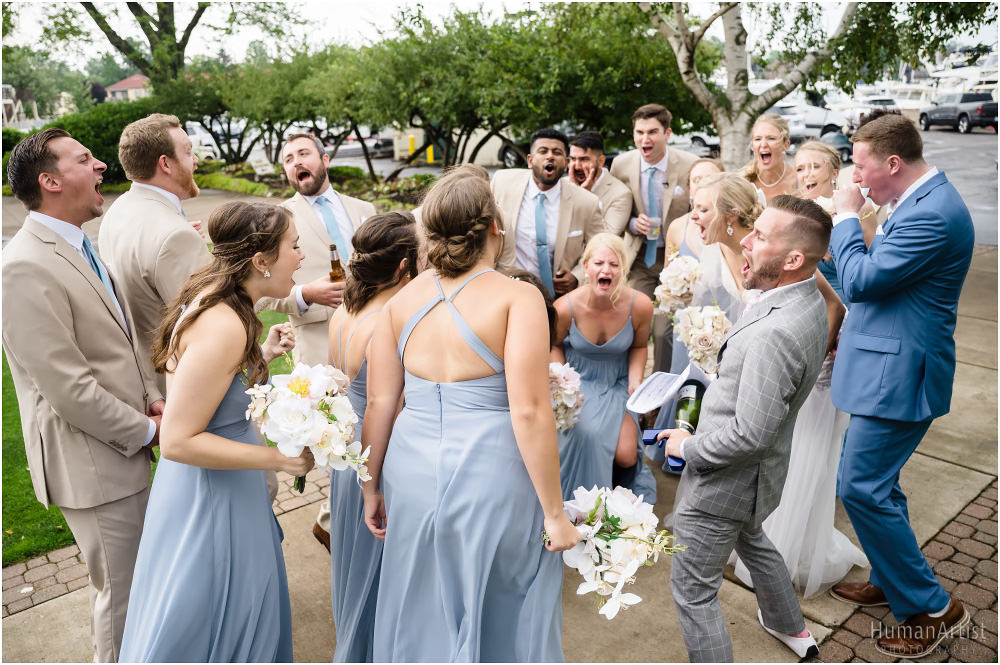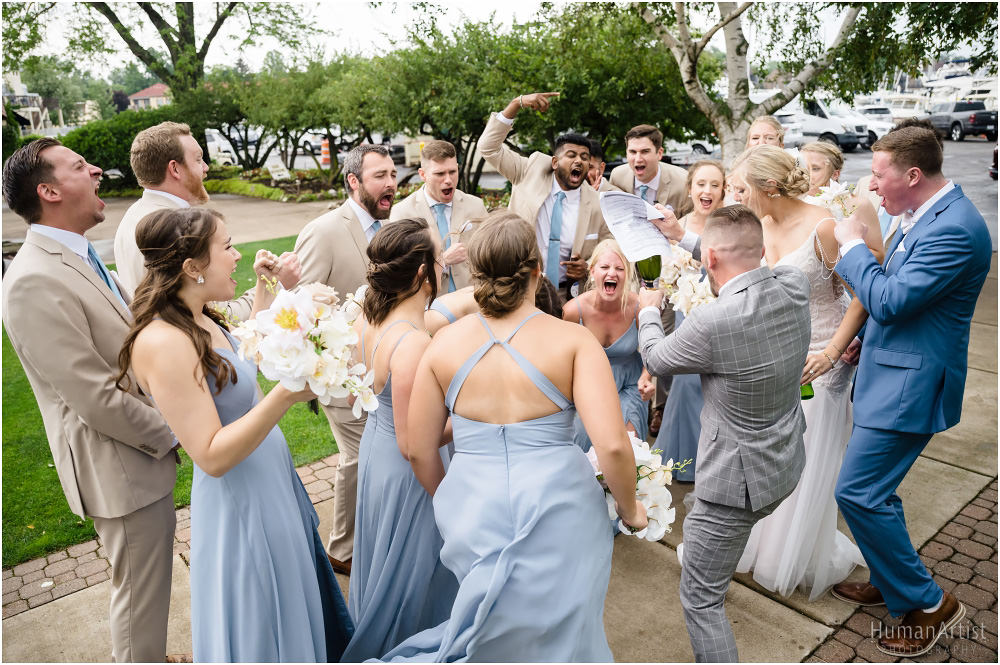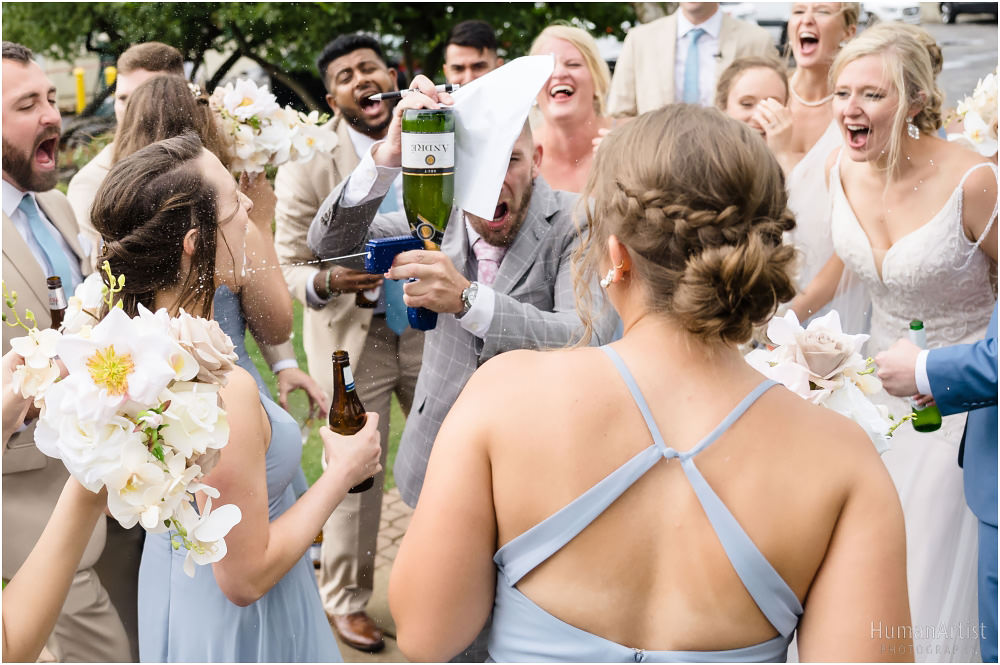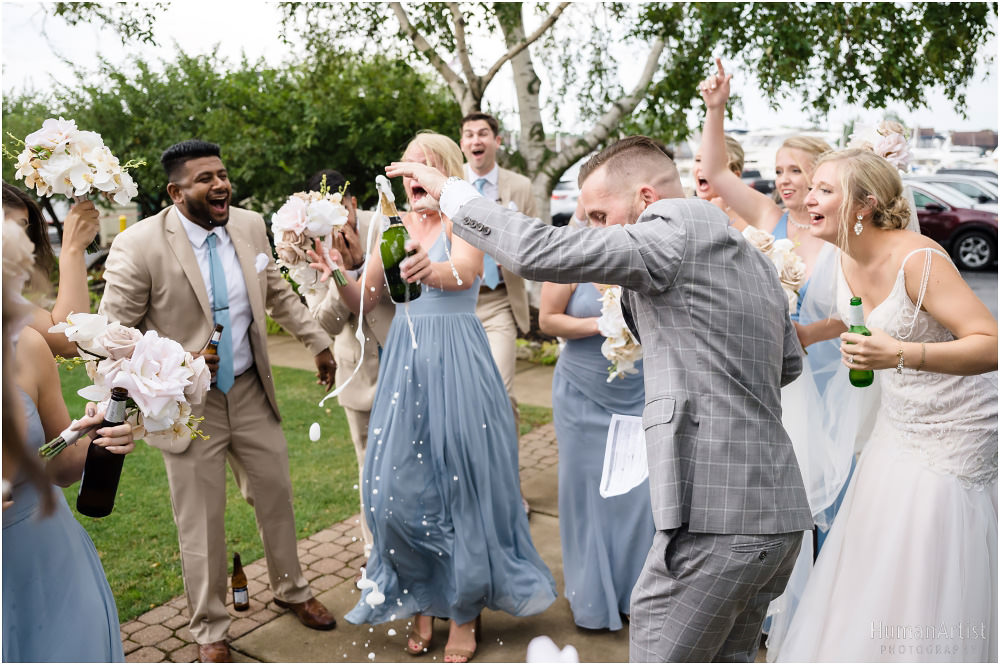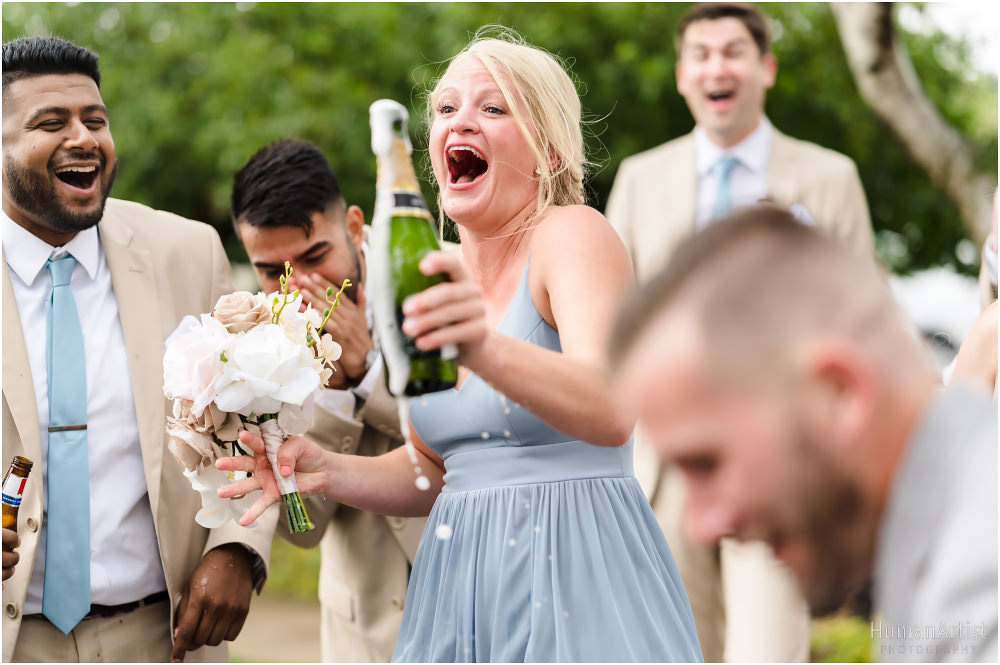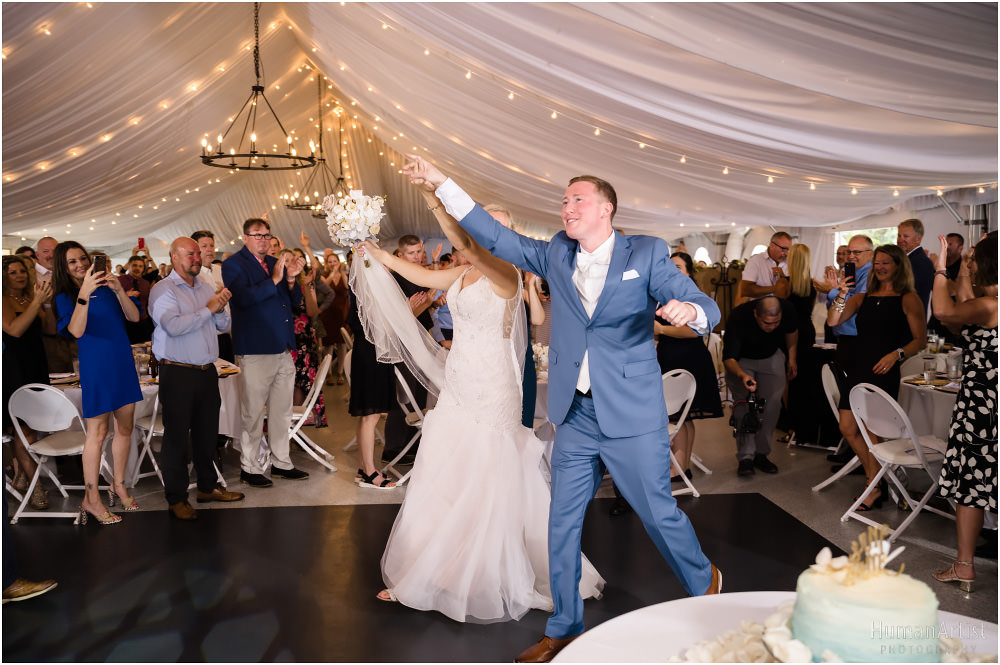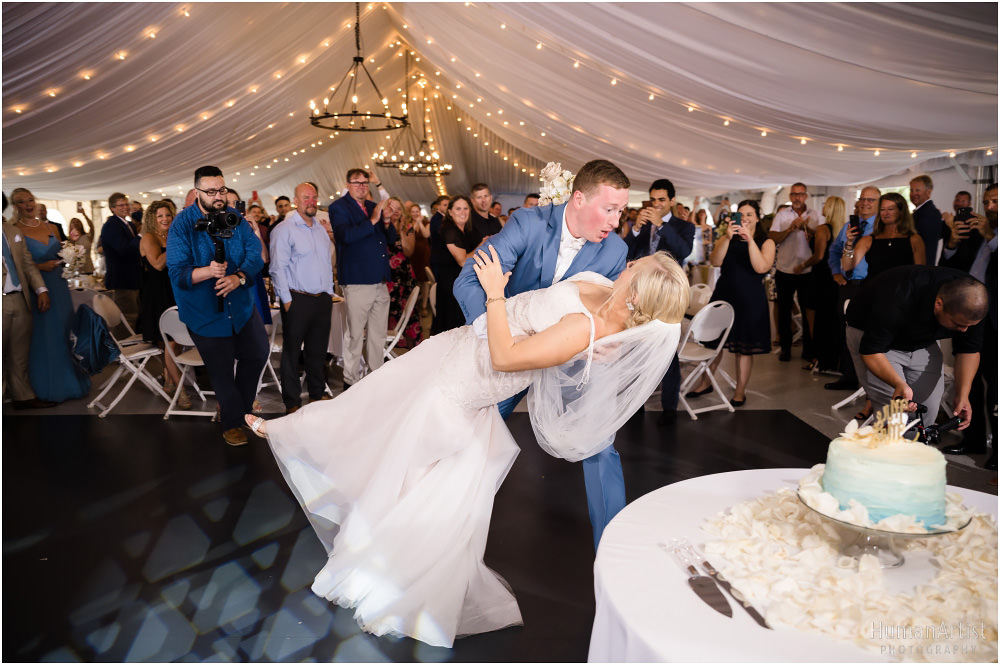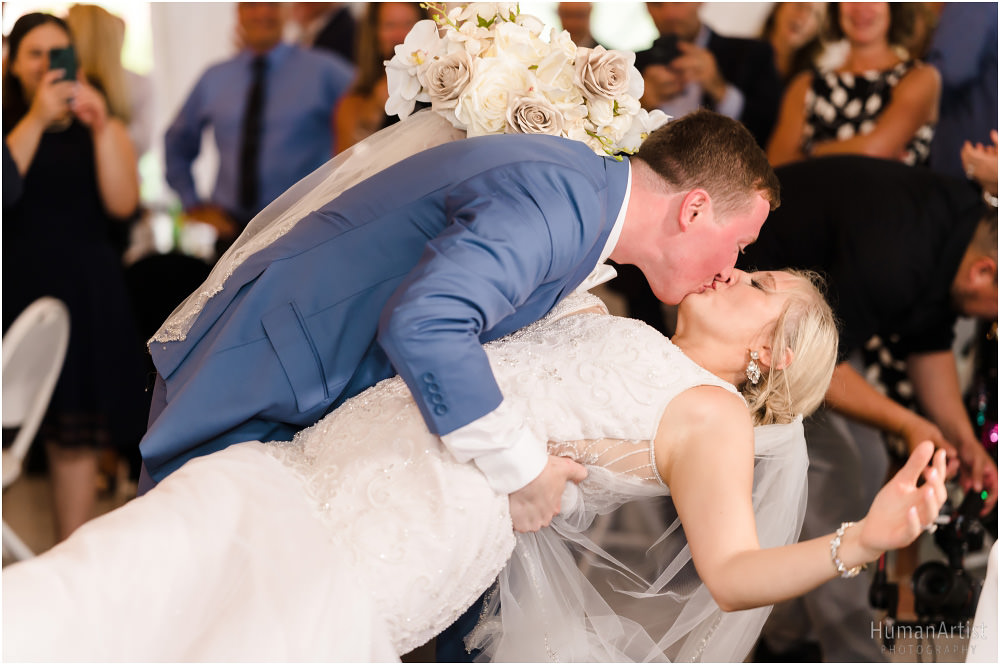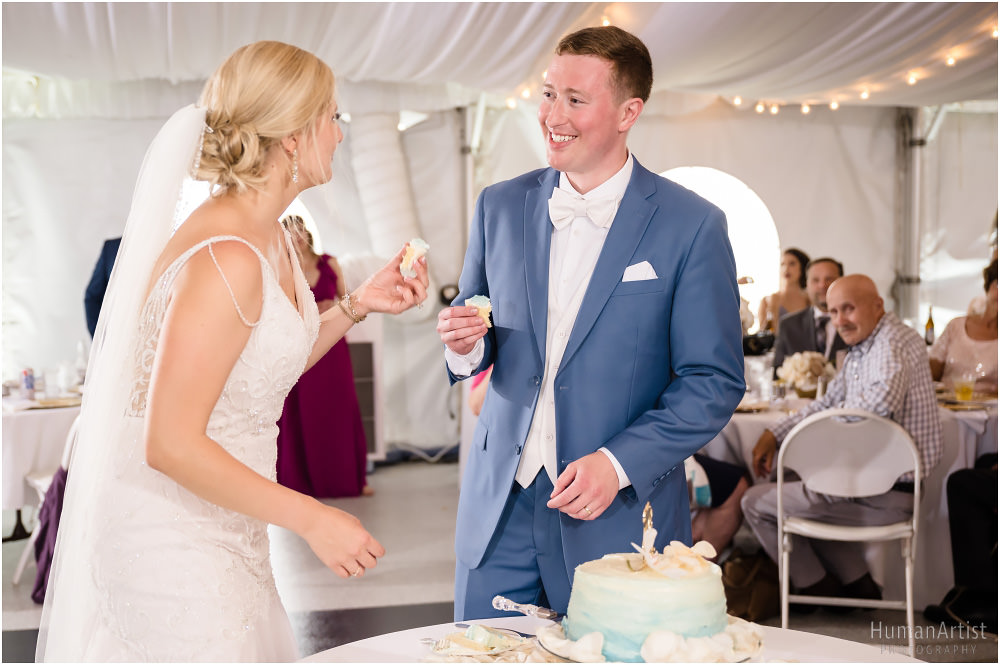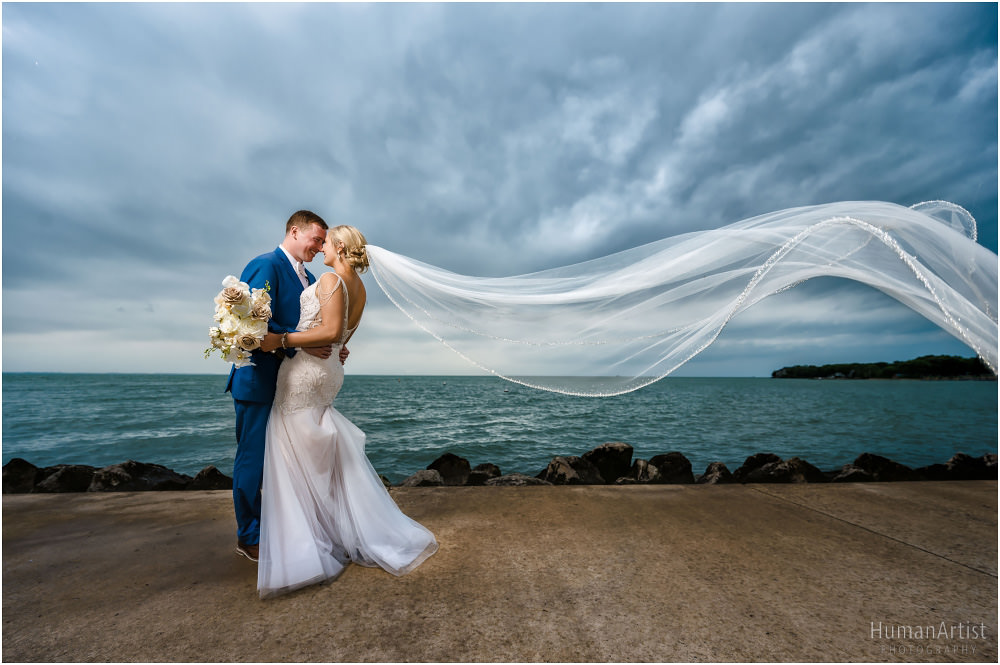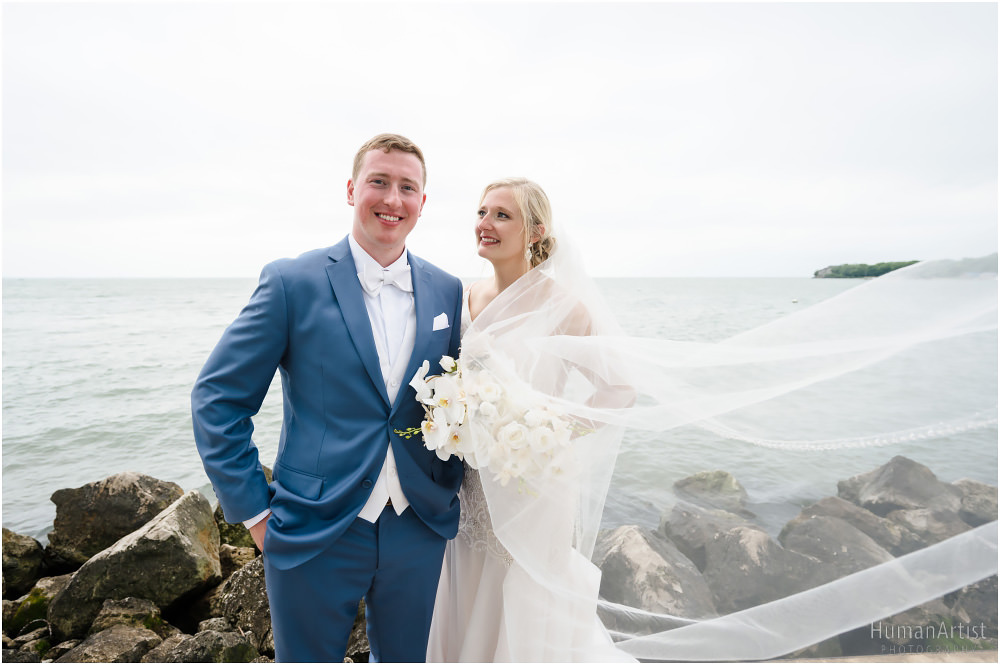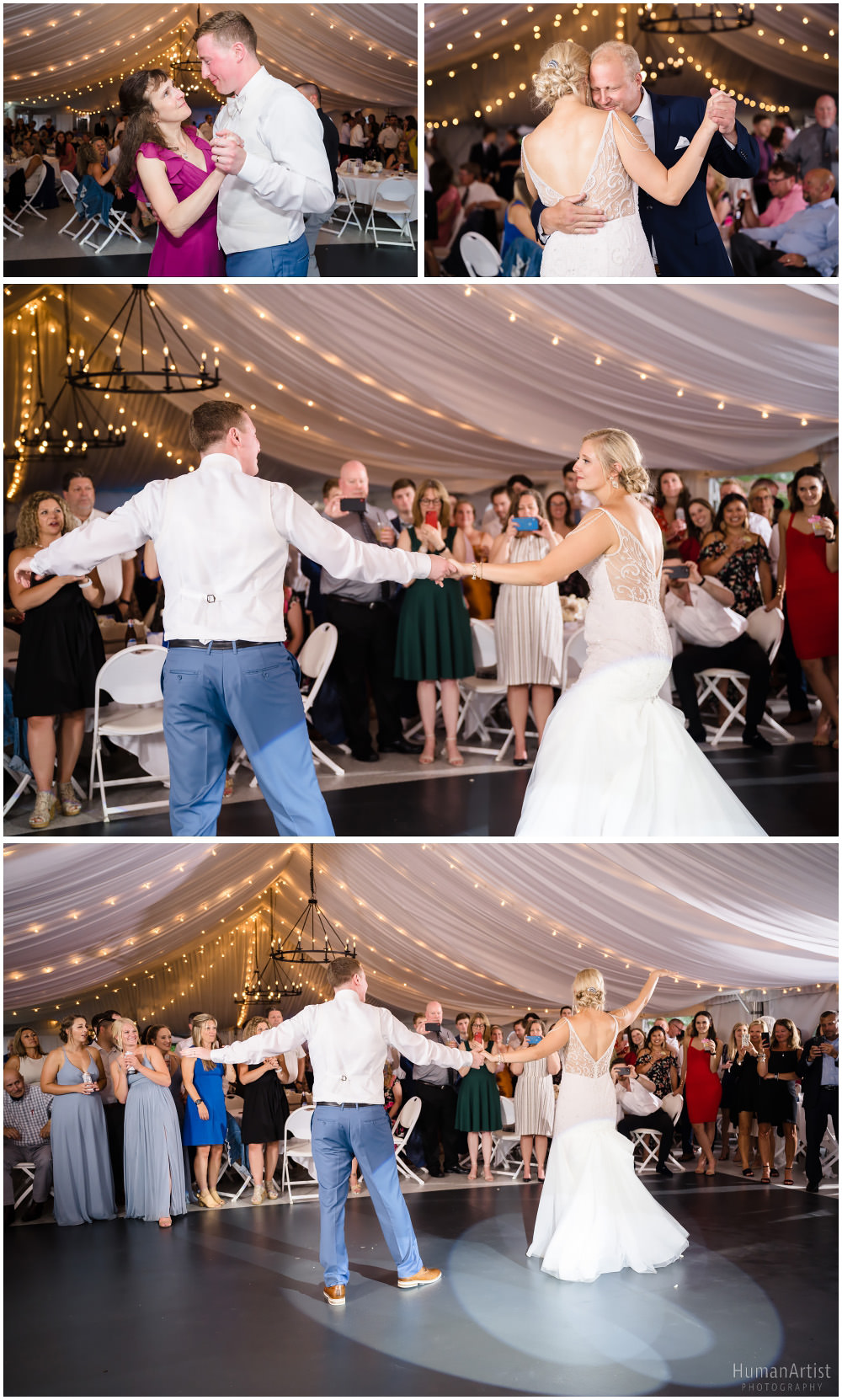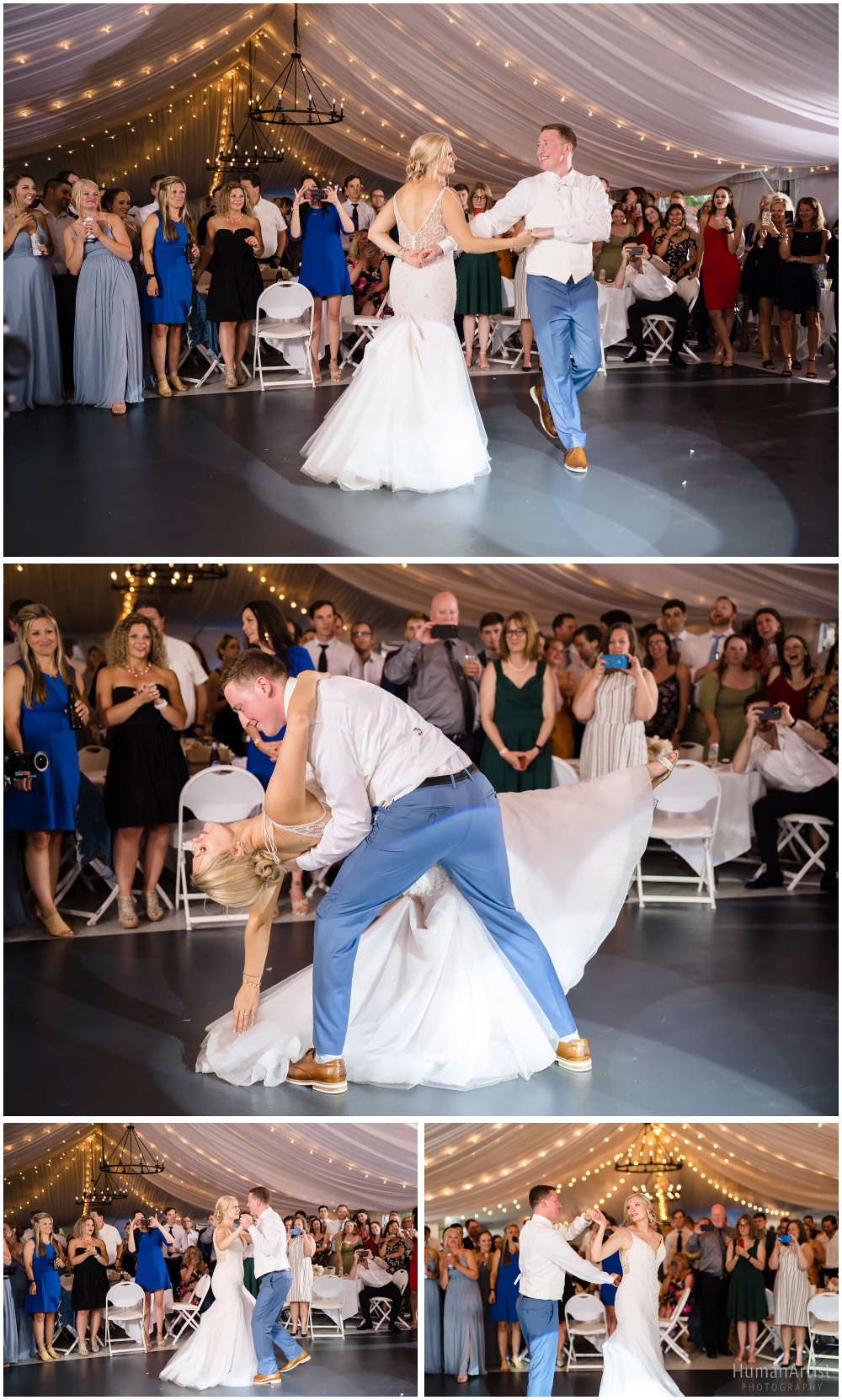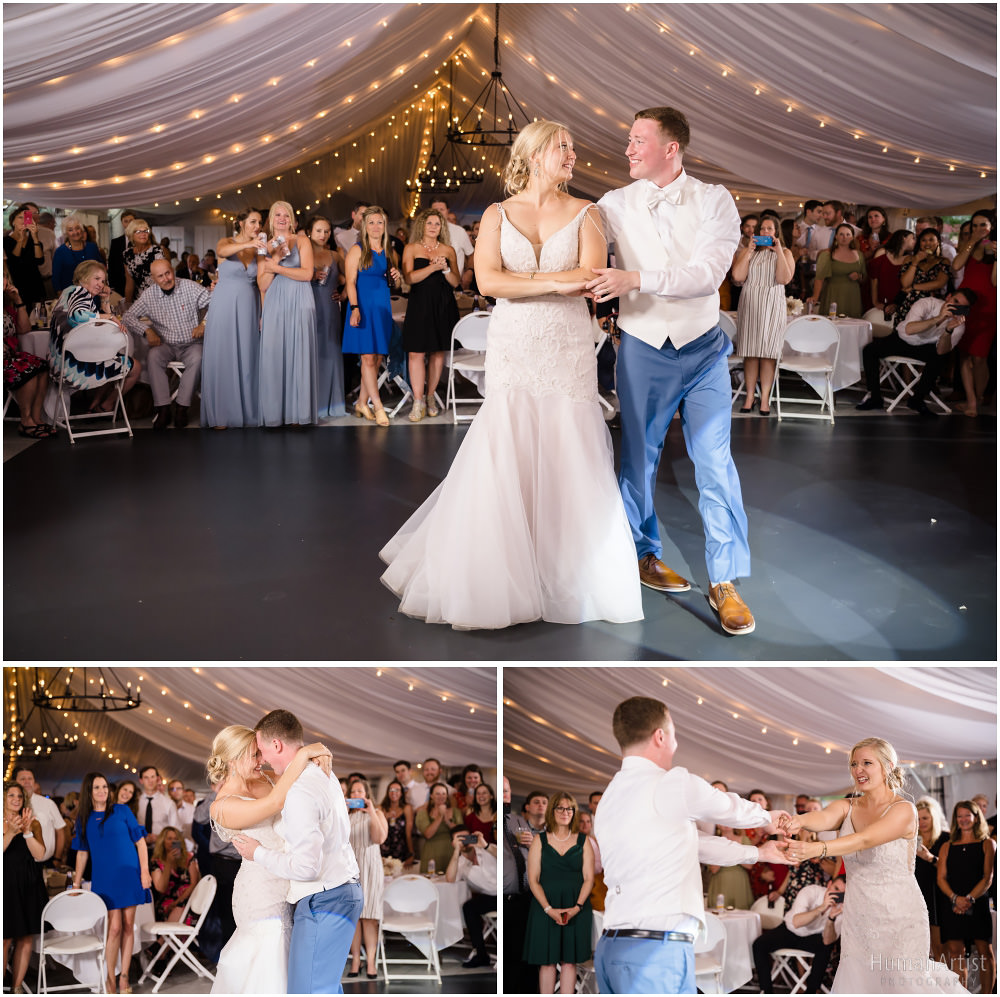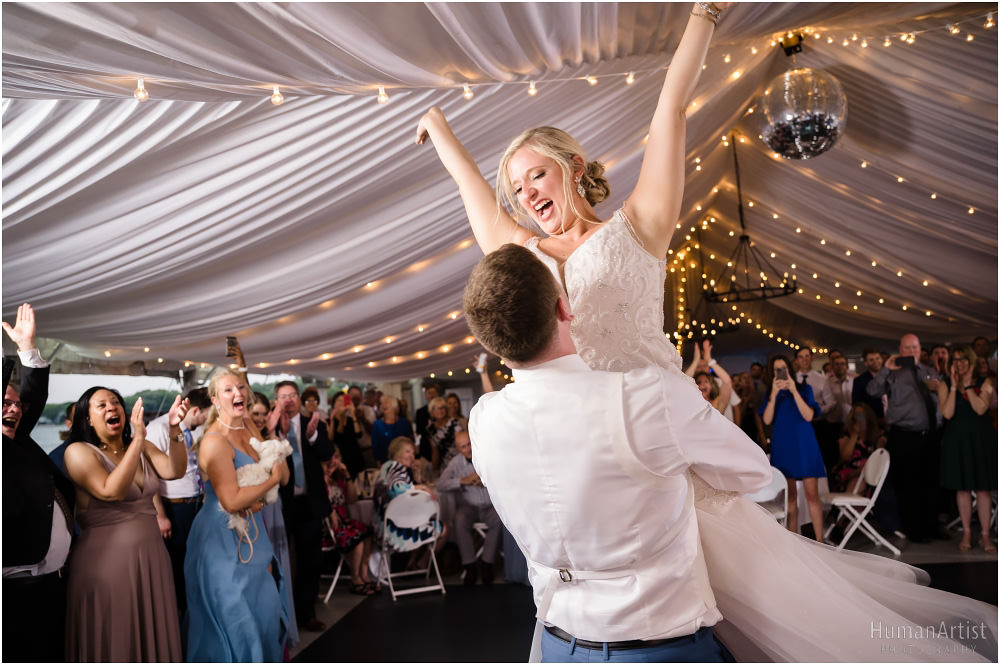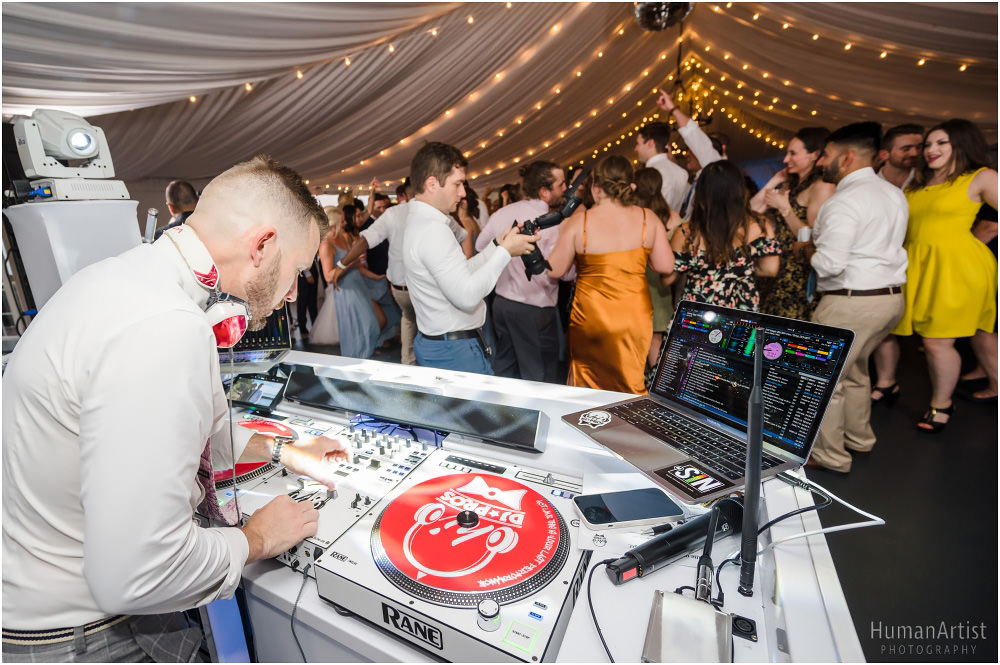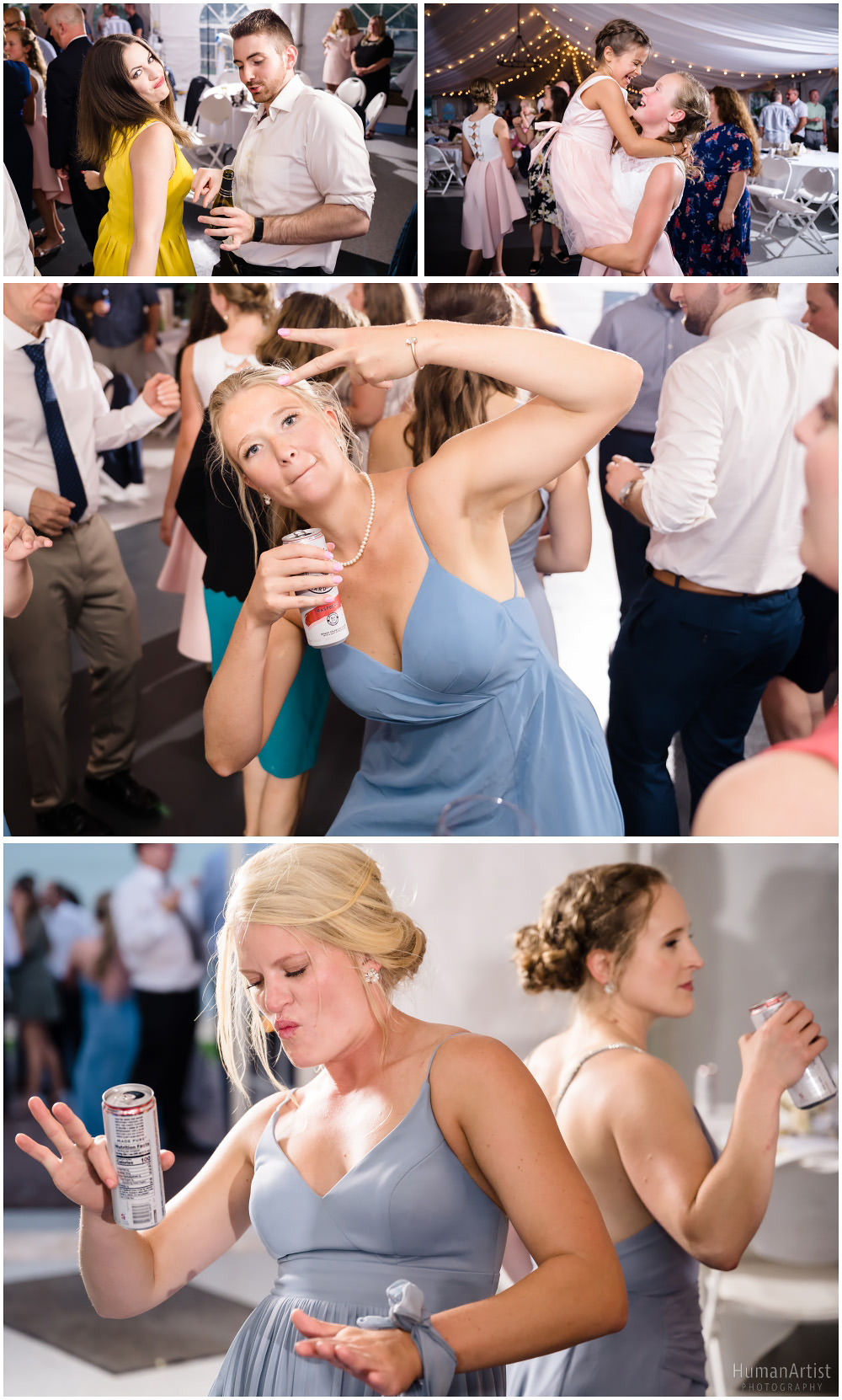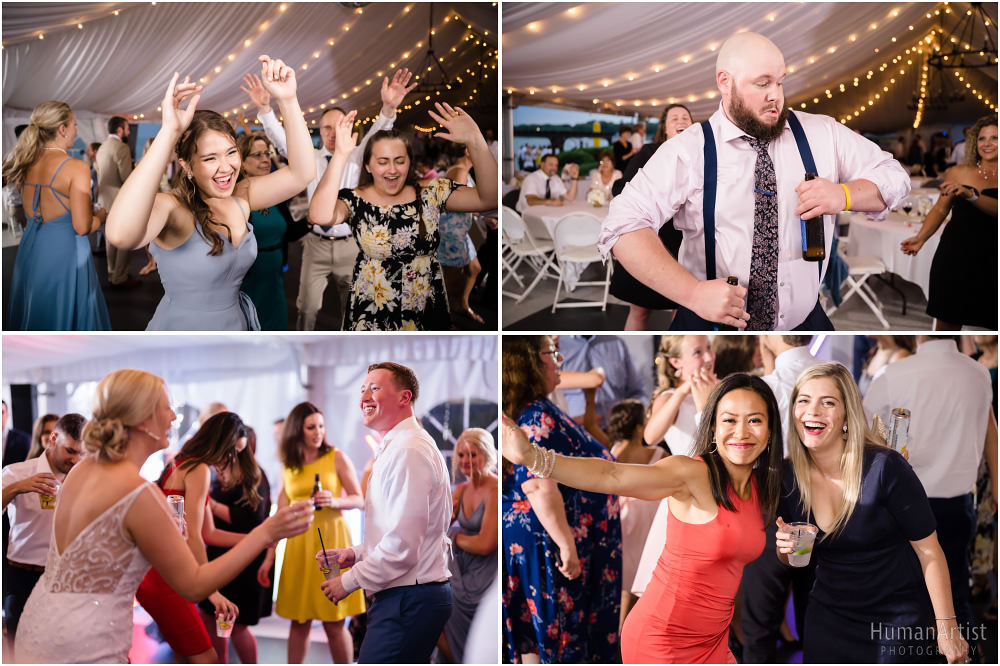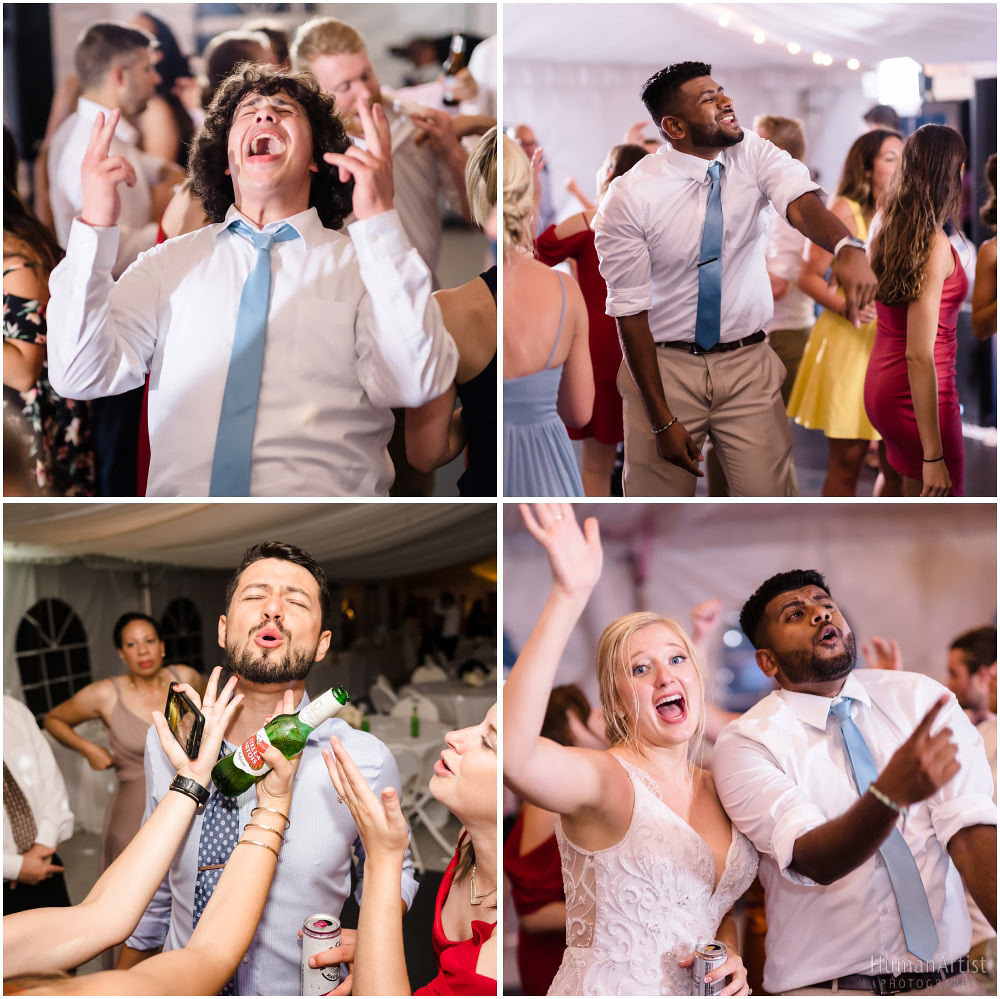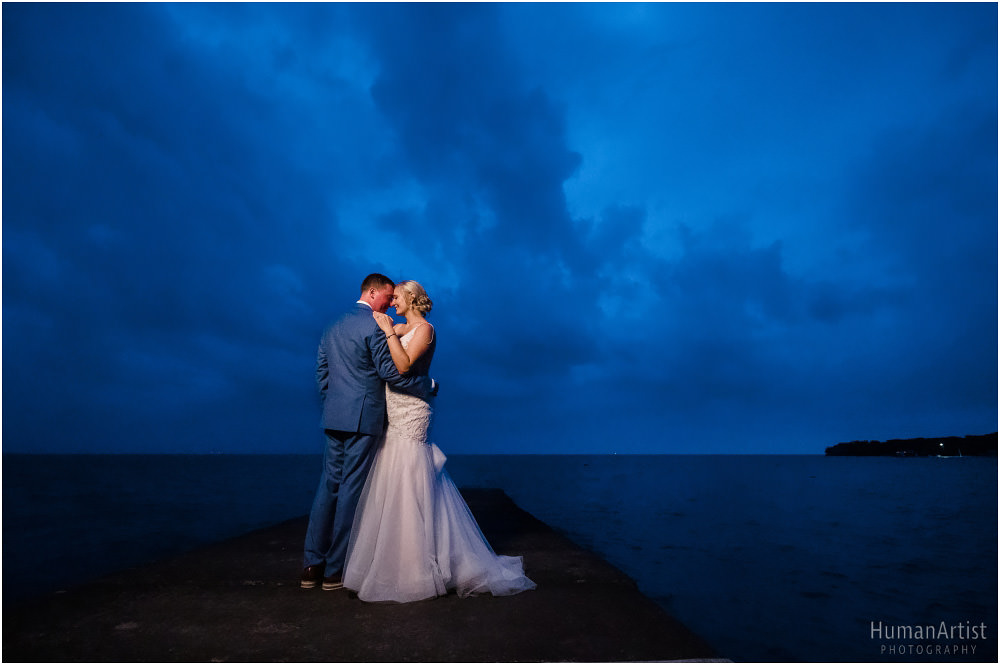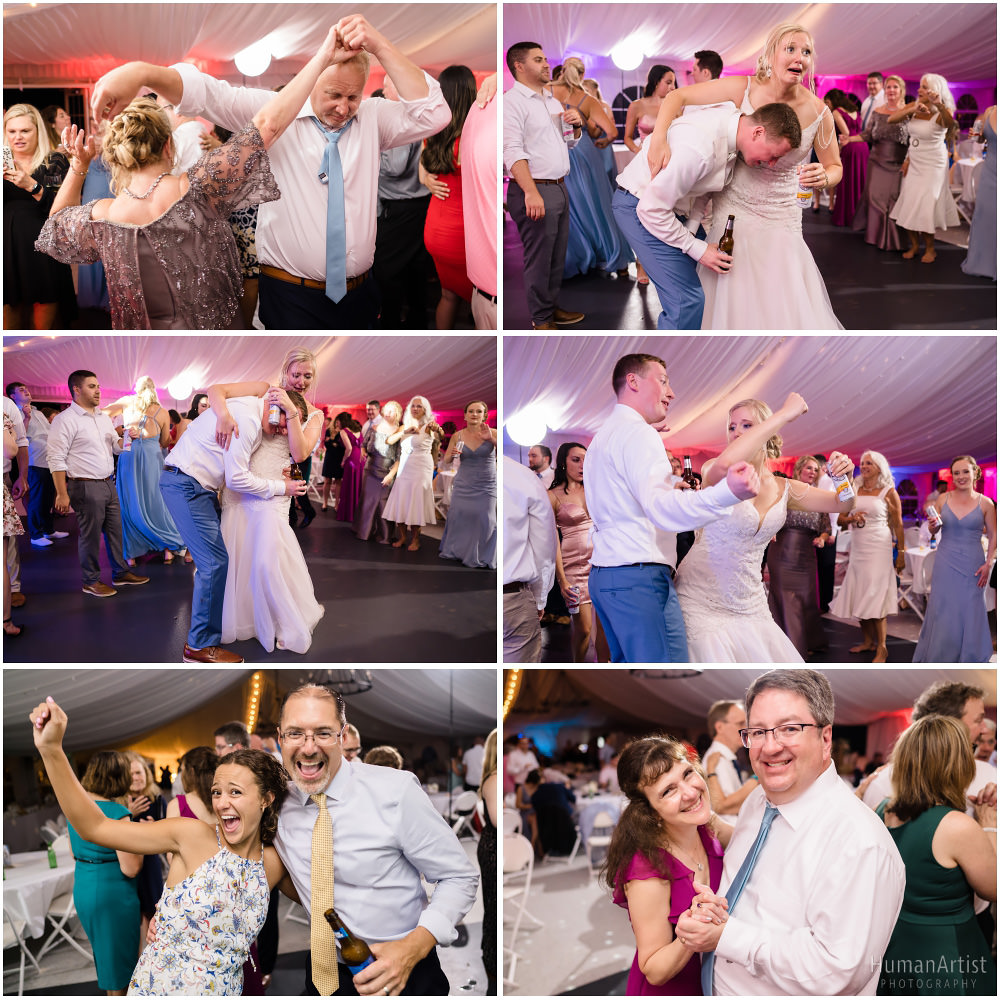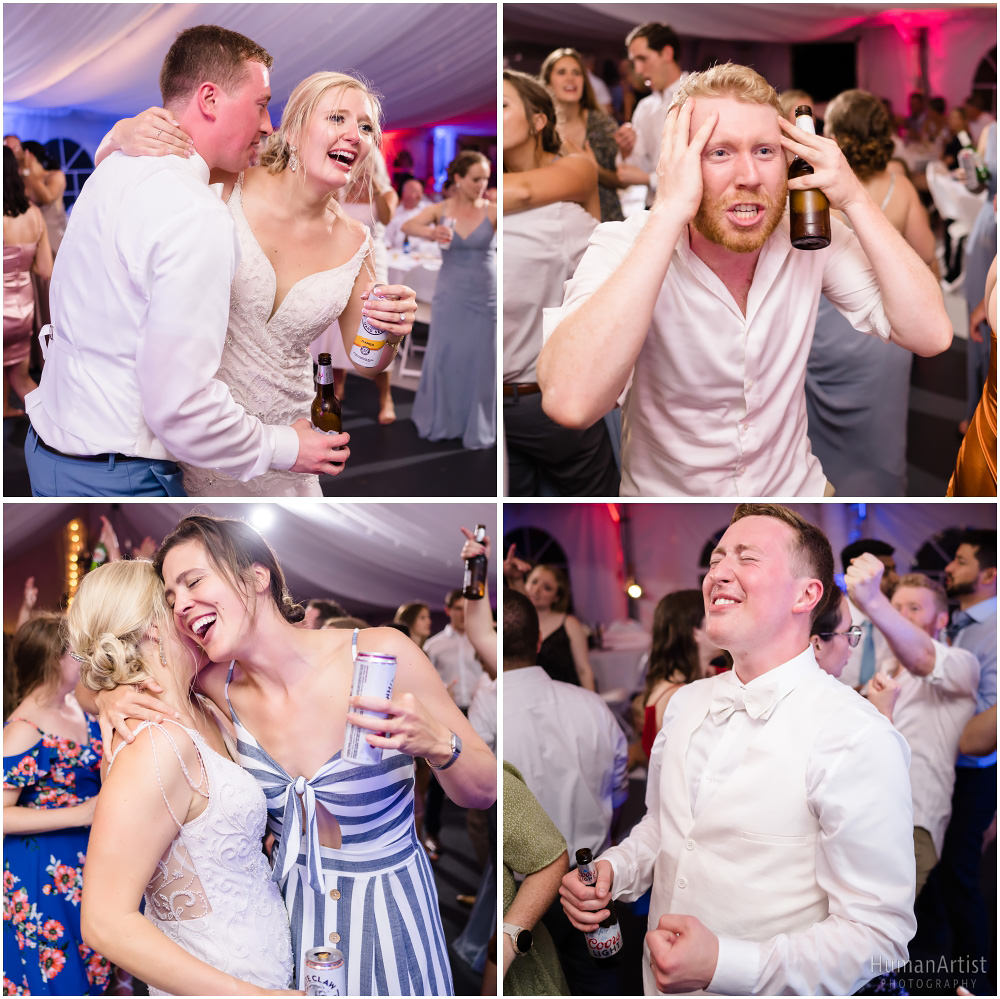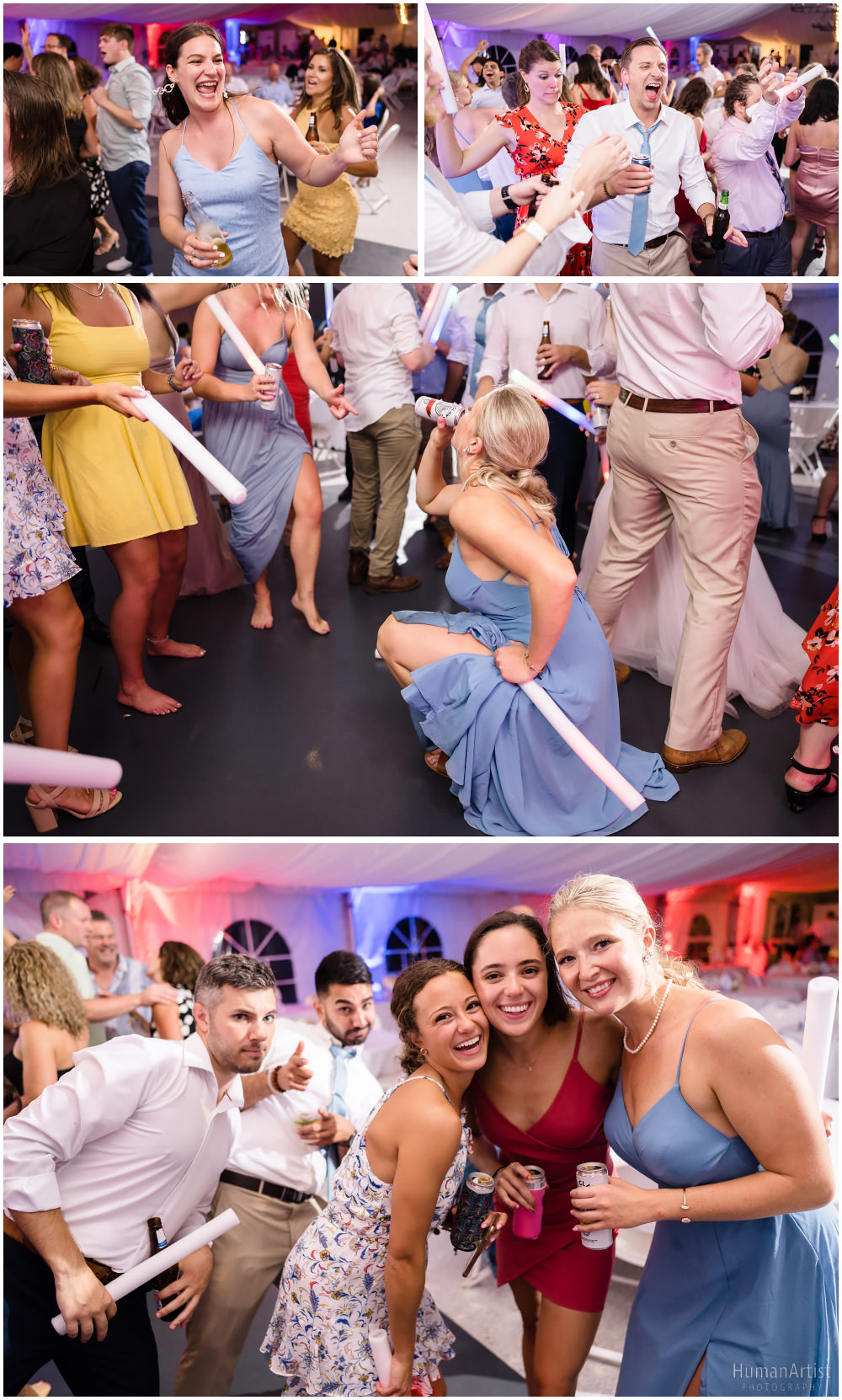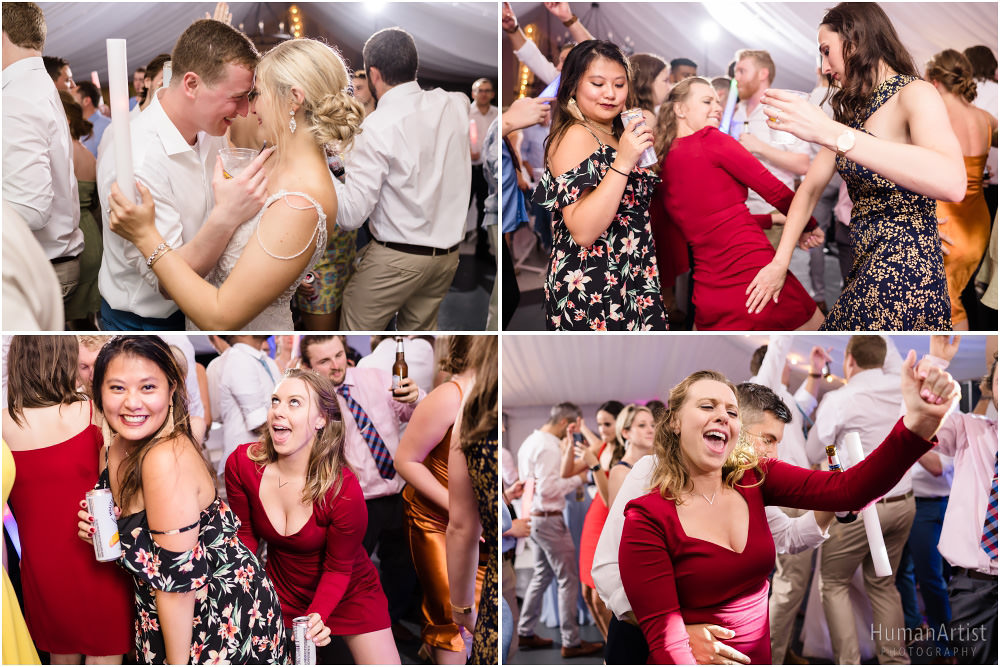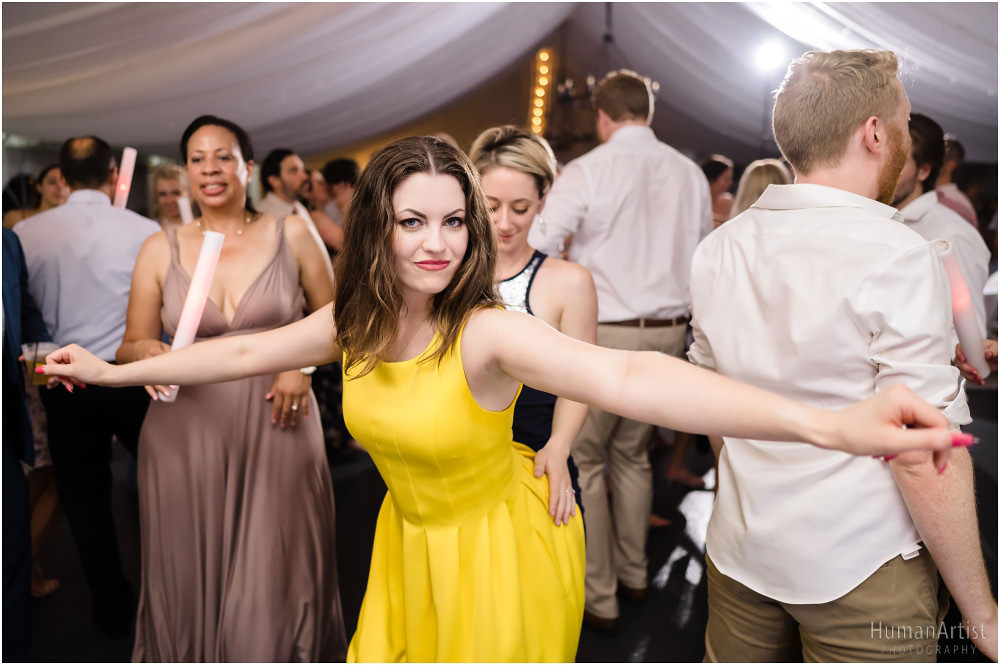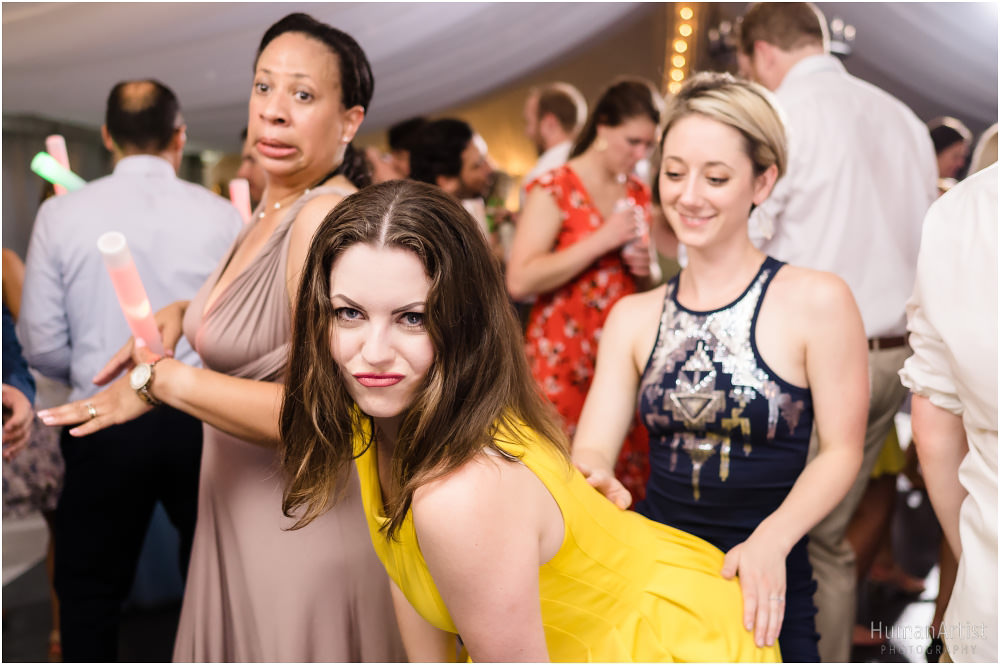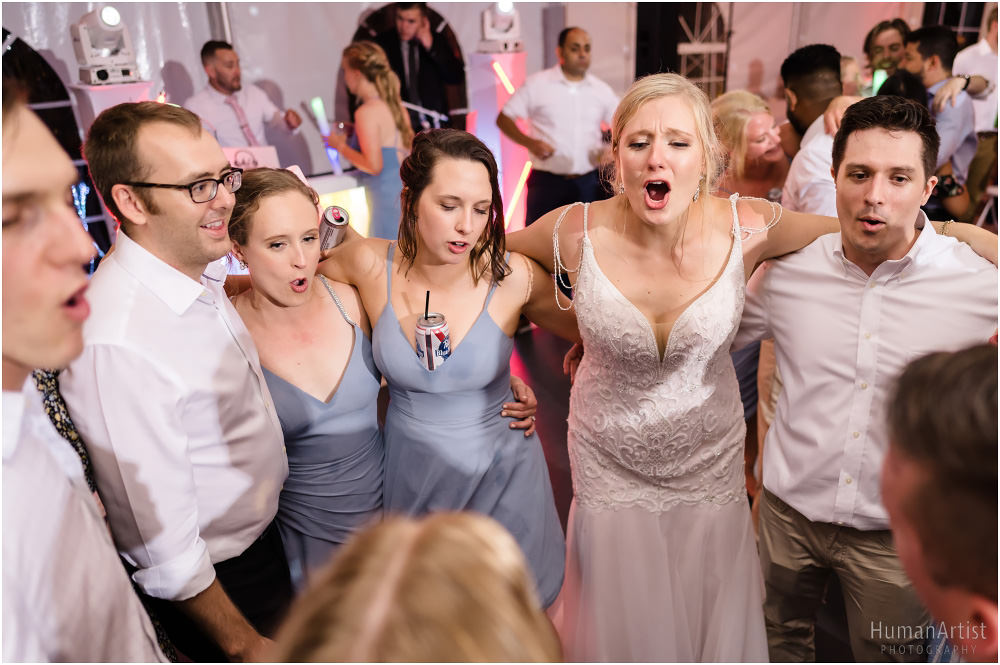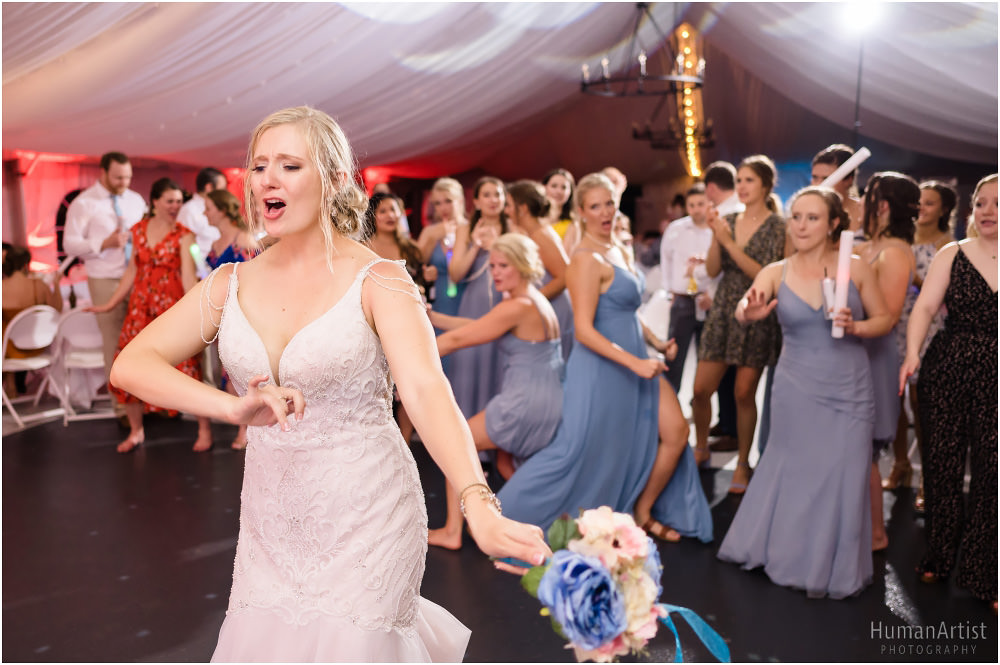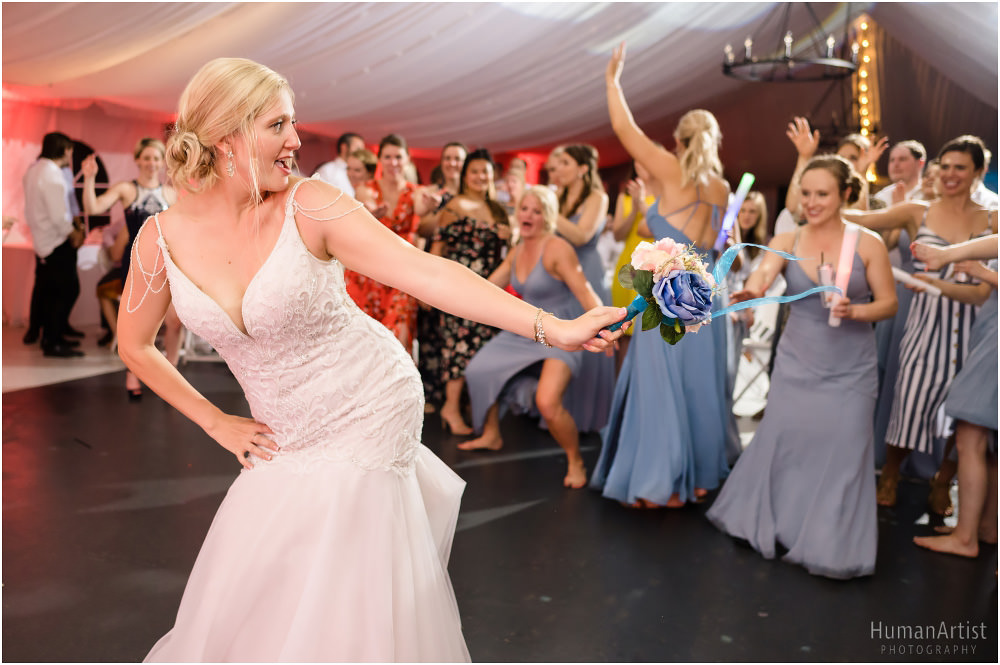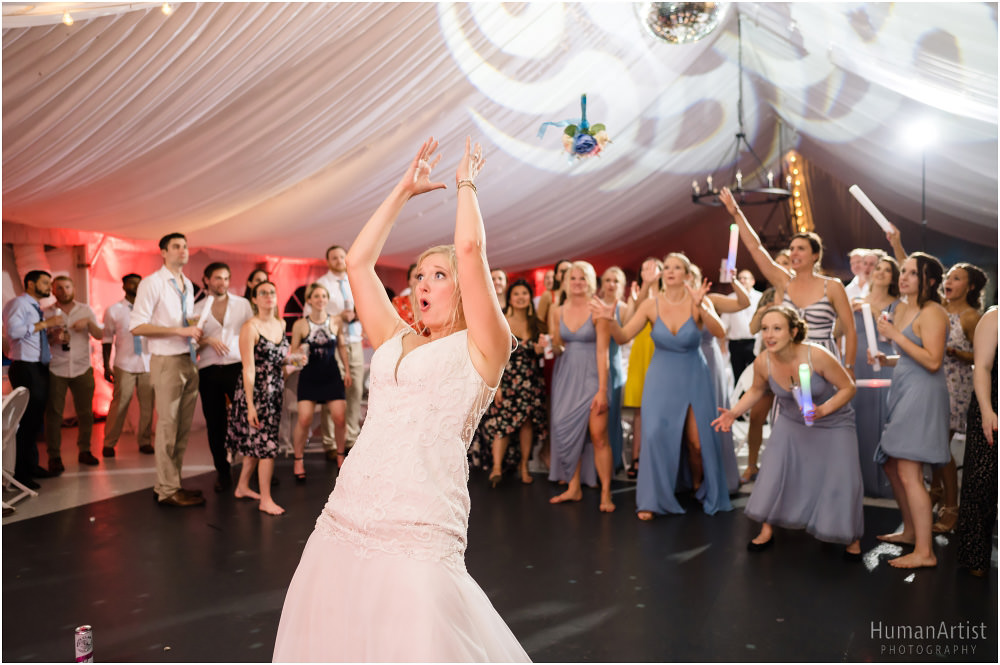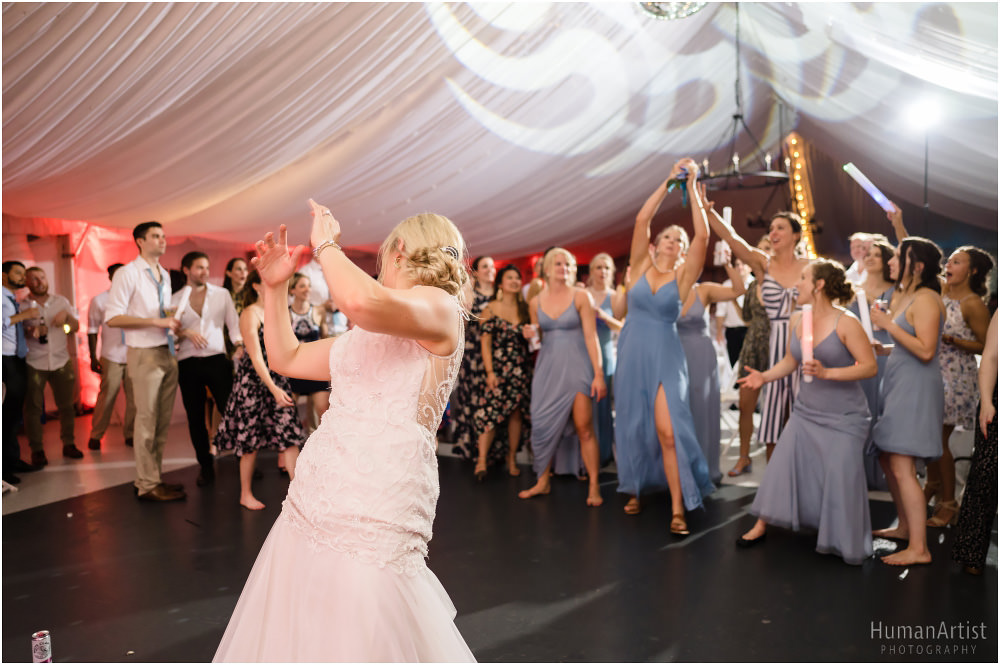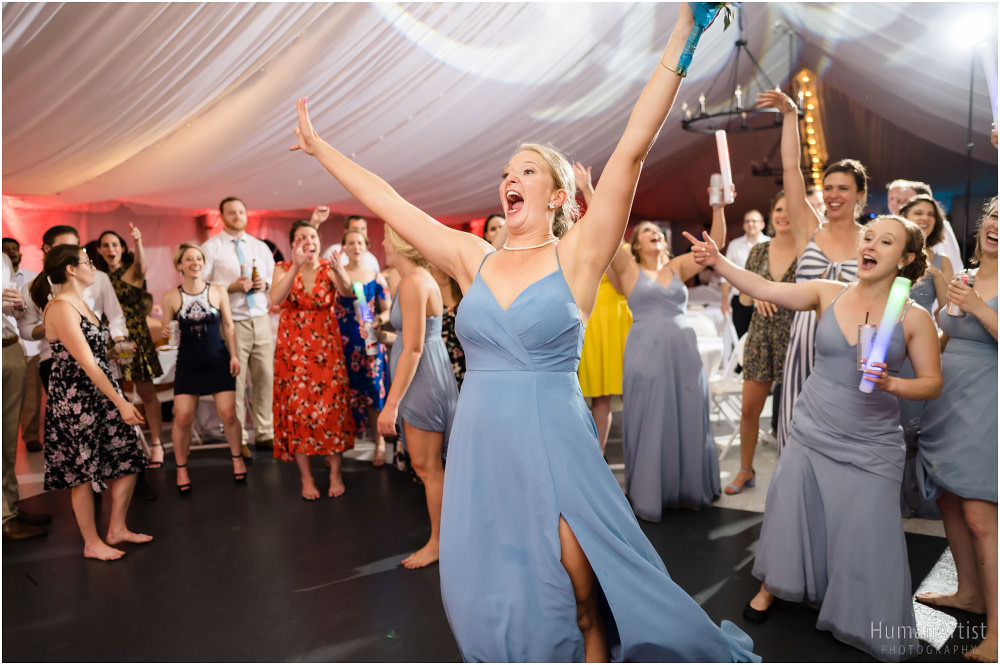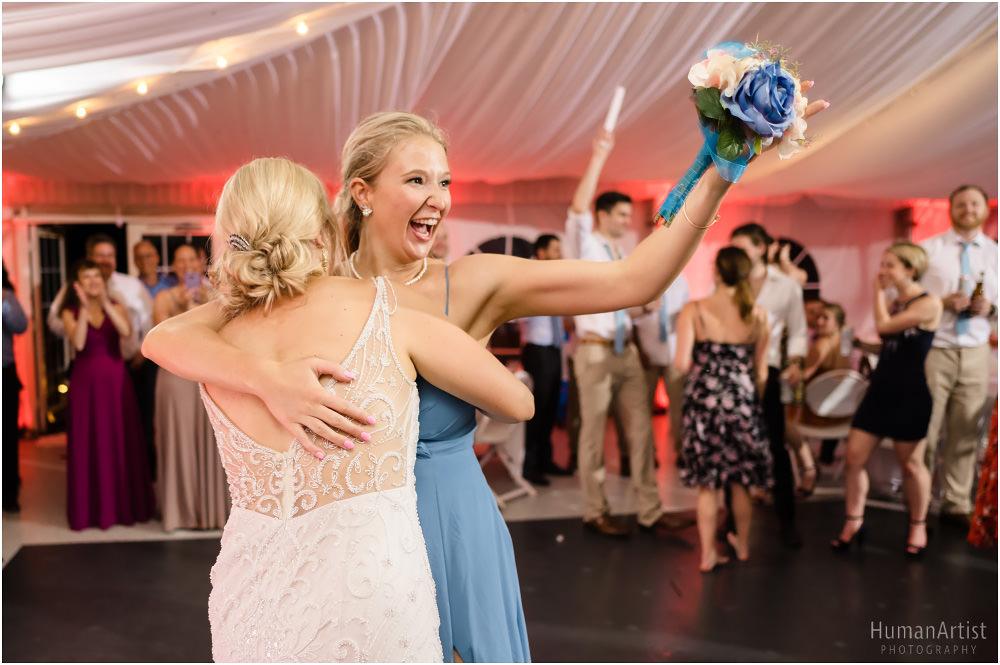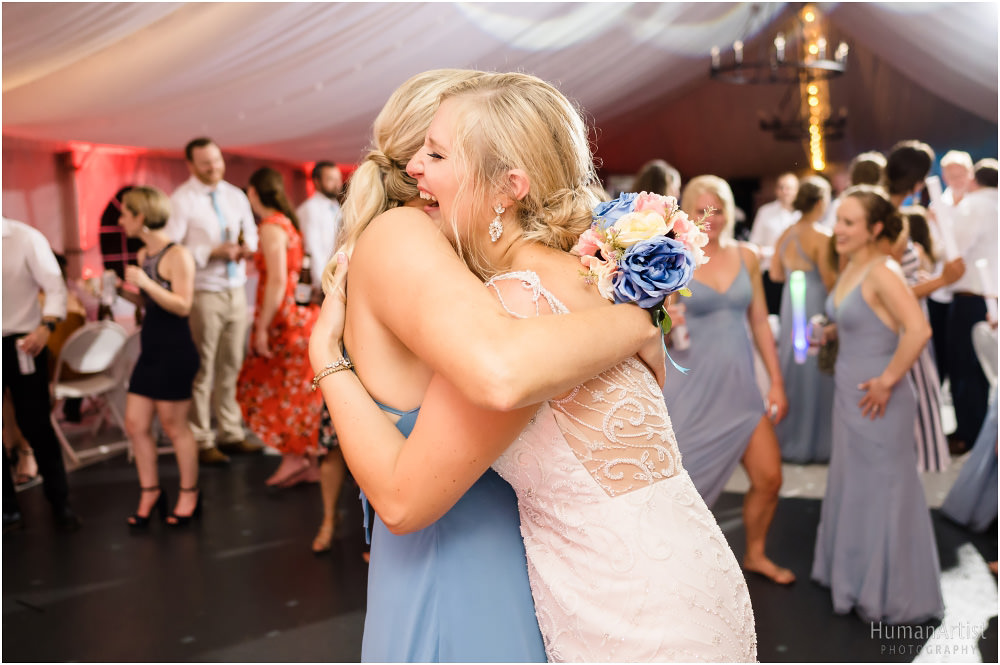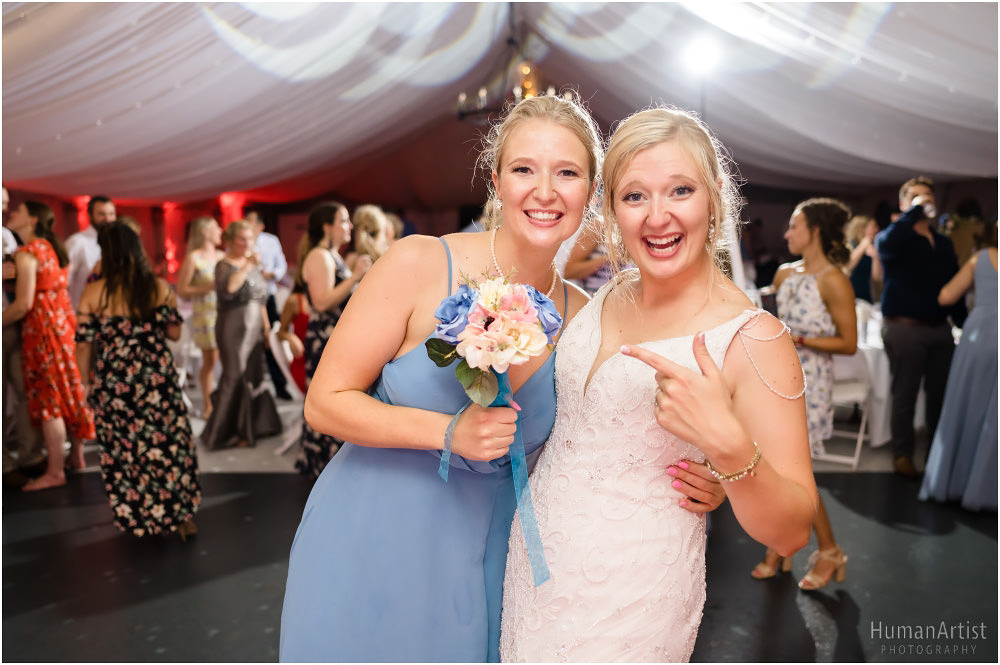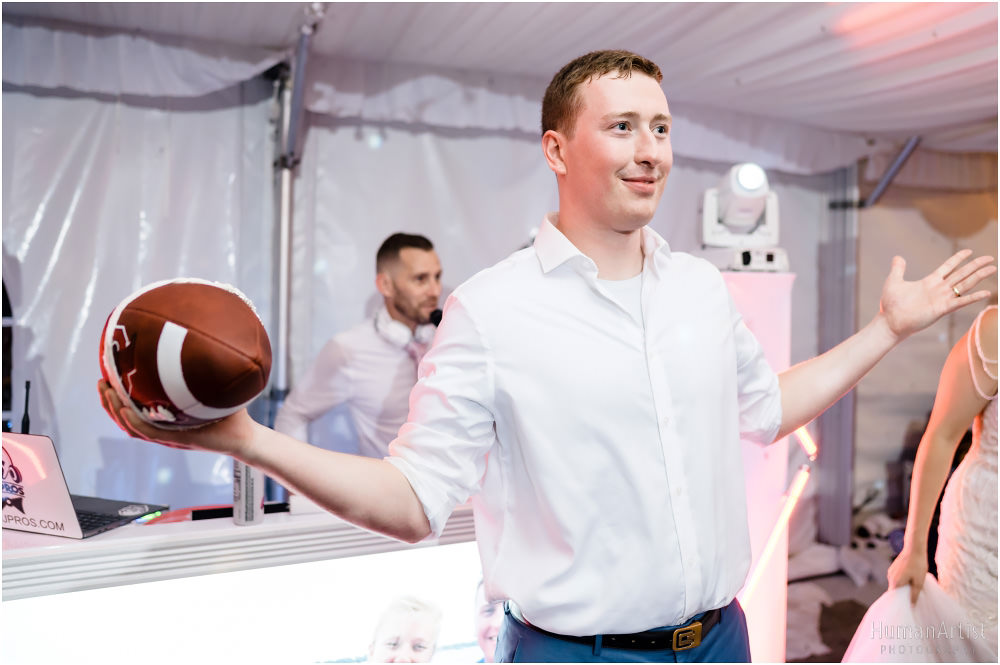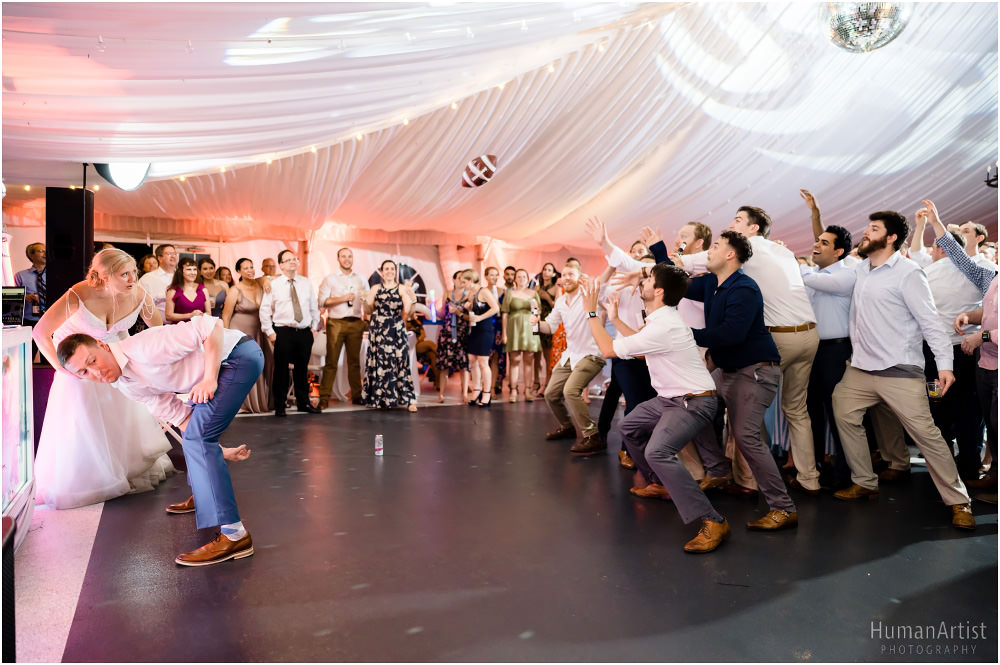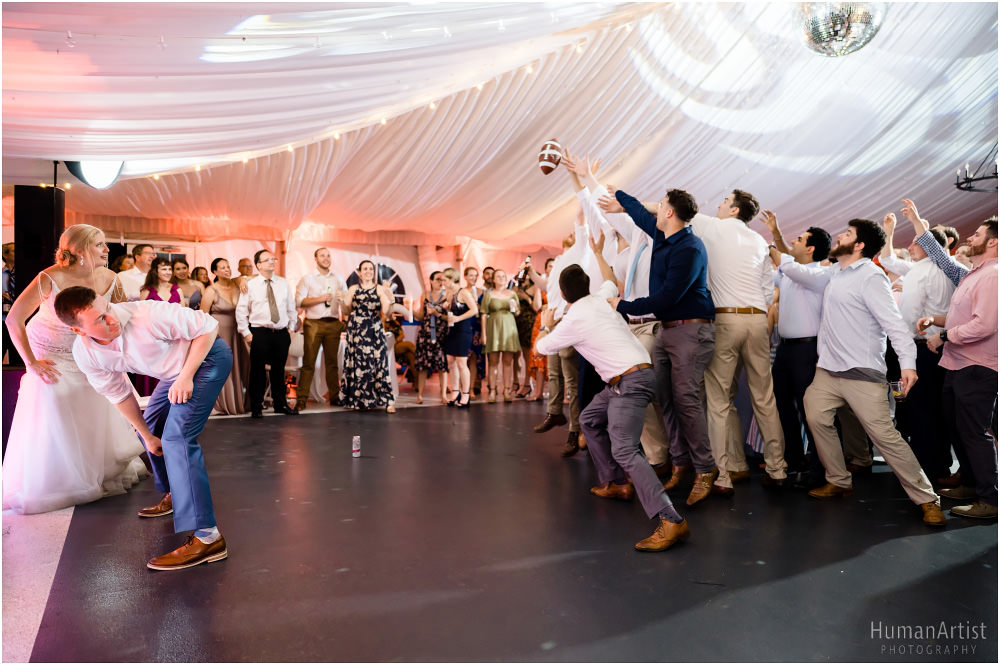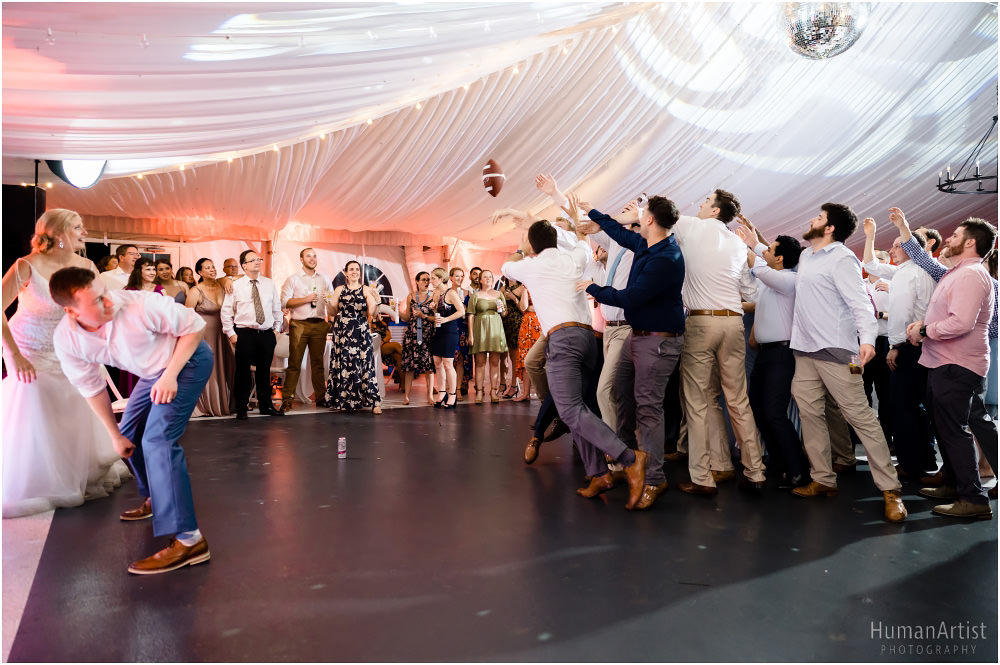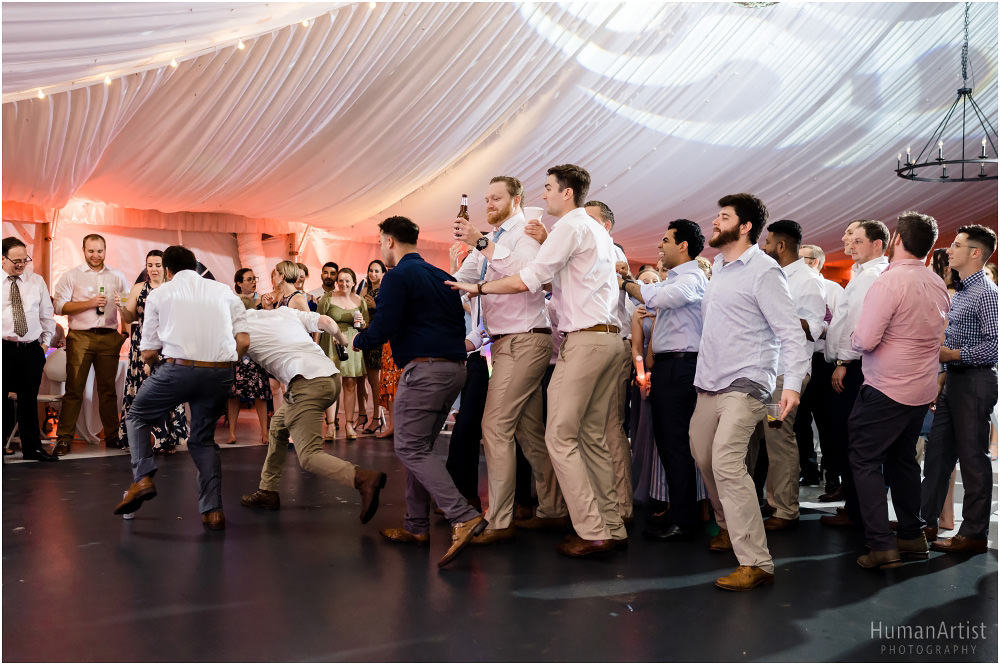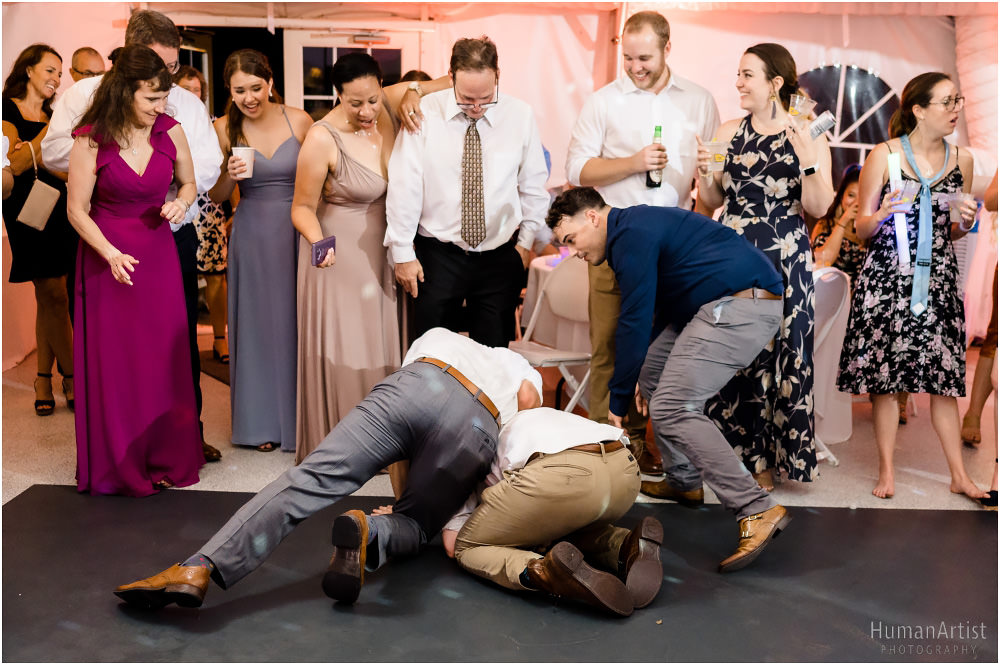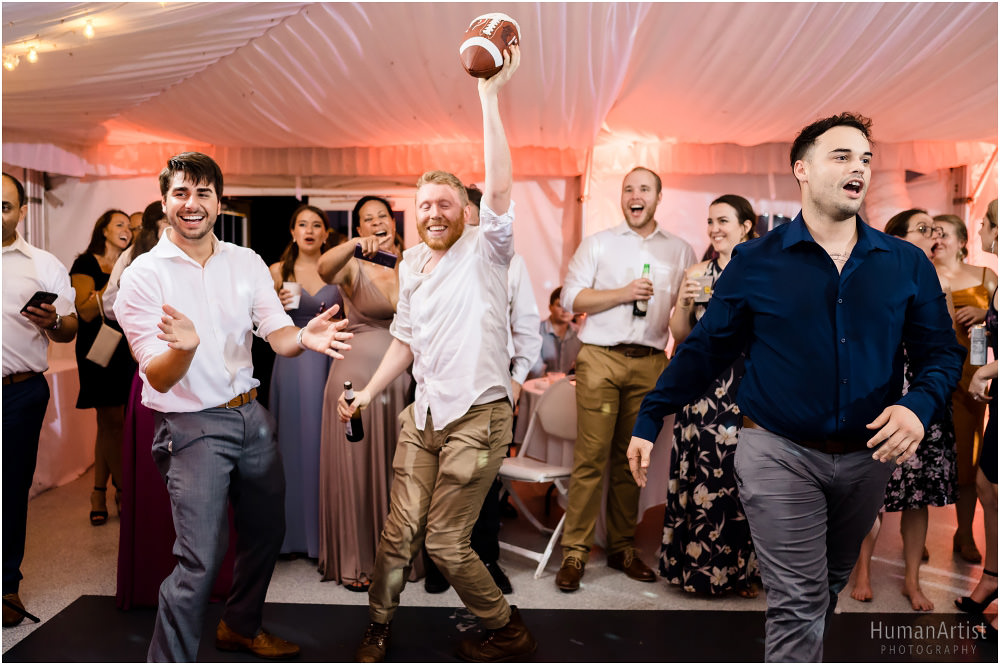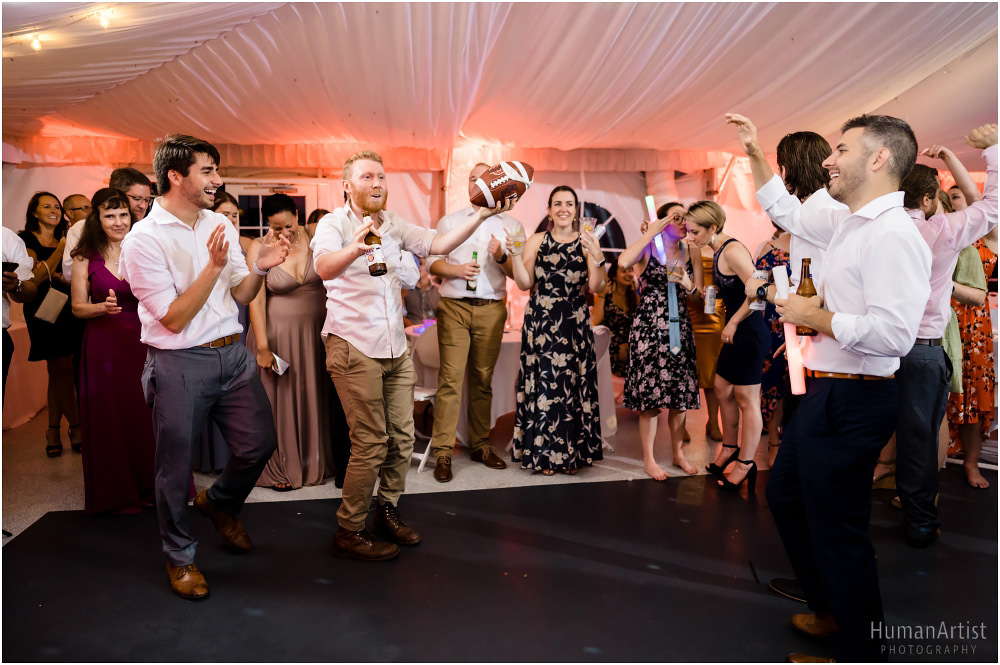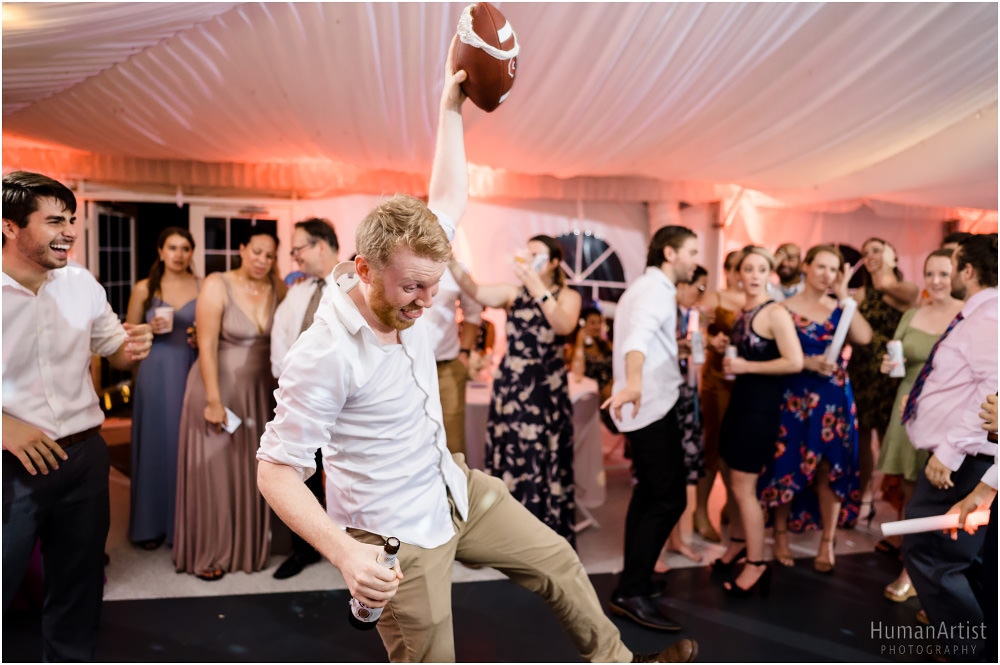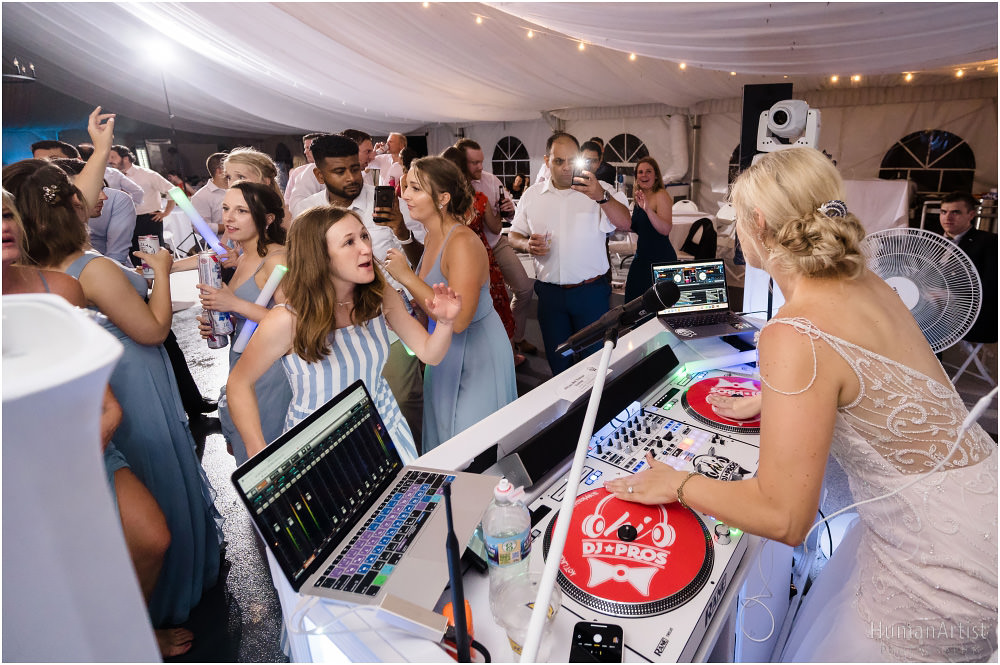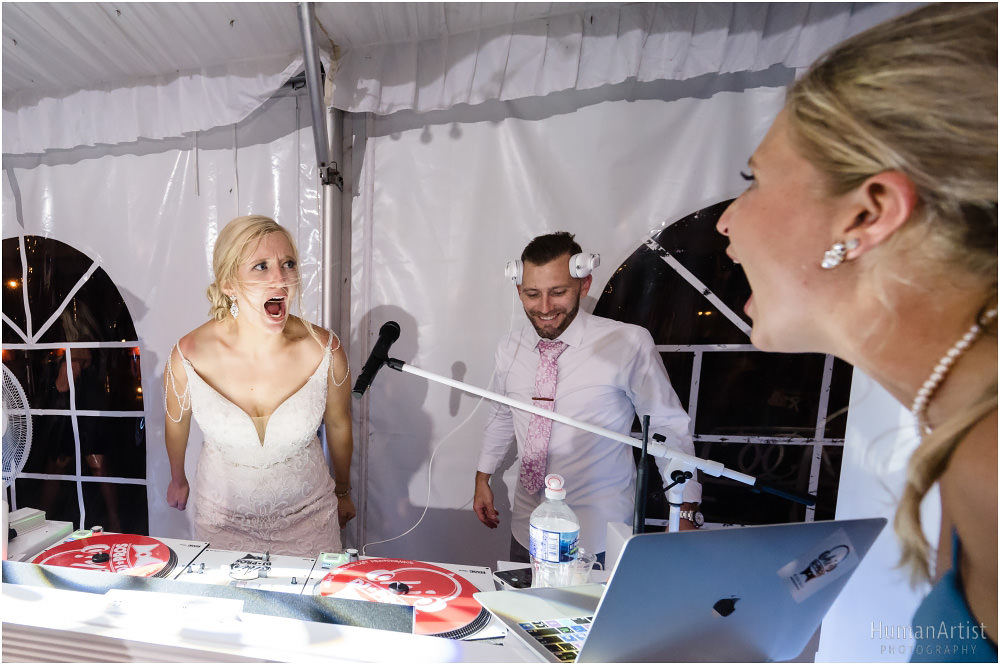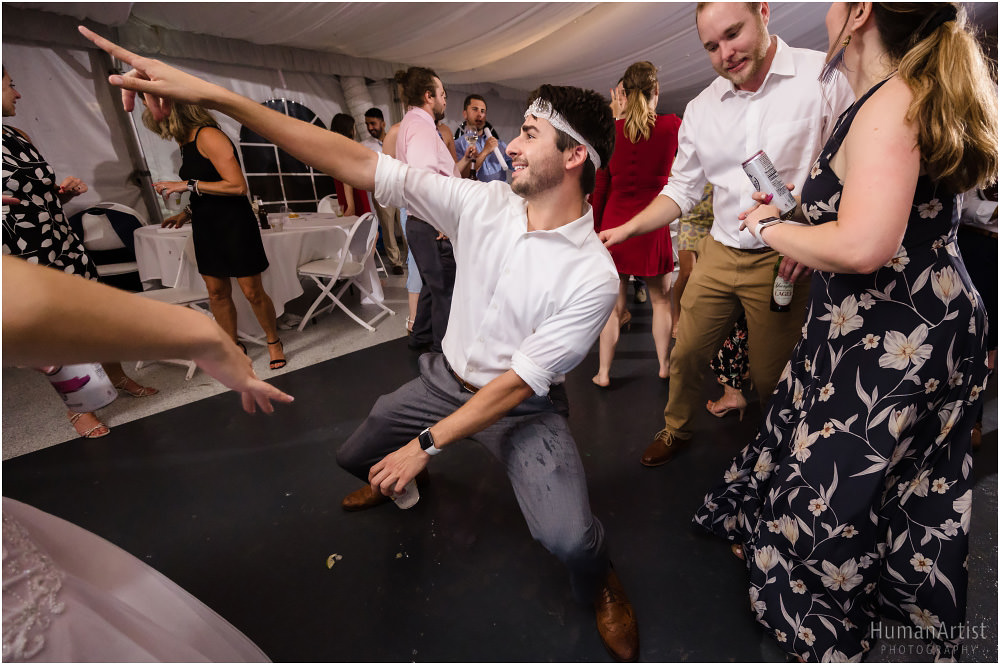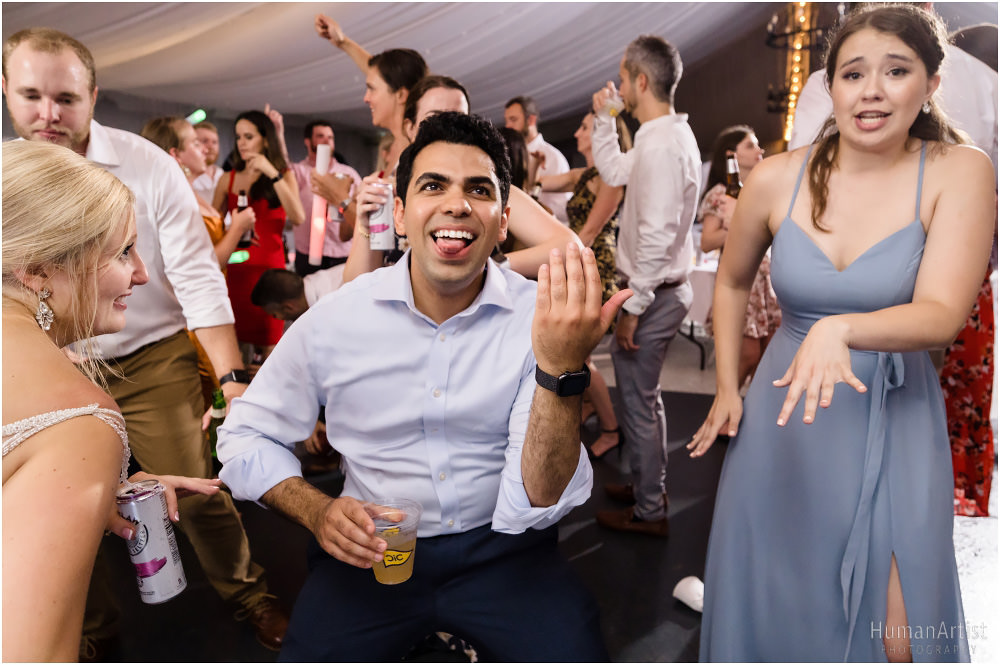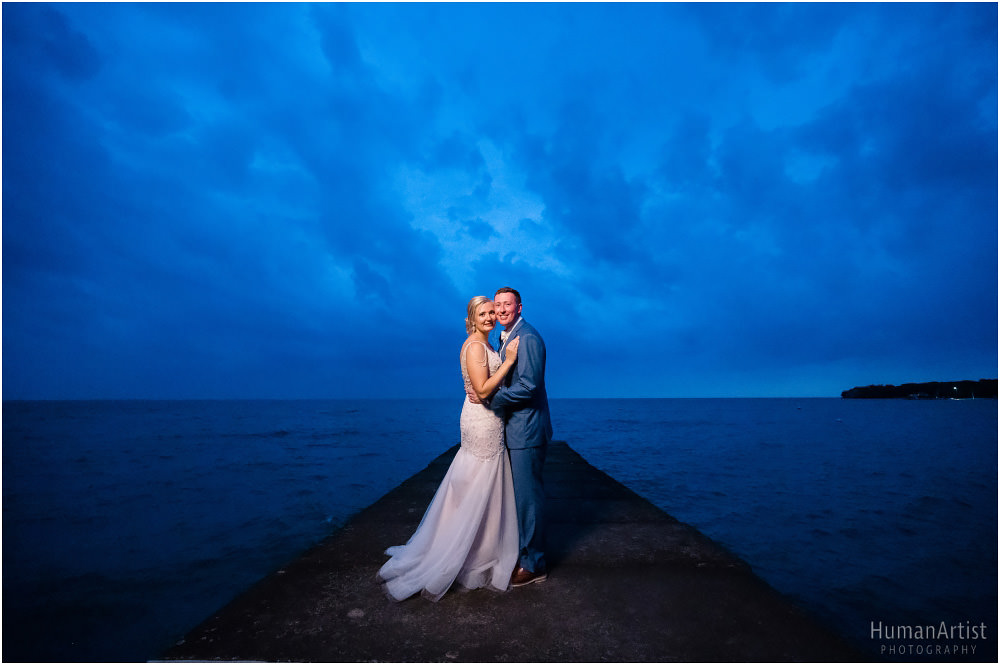 Cleveland Wedding and Portrait Photographer
Service Information
Human Artist Photography provides portrait and wedding photography services in Cleveland, Akron areas as well as all Northeast Ohio and beyond. If you are looking for a wedding photographer in your area, contact us to learn about our services. Be sure to consider us for your professional headshots, portrait photography and family photography in Cleveland, Broadview Heights, Brecksville, Akron and beyond.