One of our couples that we've known the longest are Yana and Jack Berry! They've always complemented each other perfectly—Yana is a spirited modern dancer and Jack can be a very focused and serious gentleman most of the time. We always knew their wedding day would be one to remember, and it was truly unforgettable. On a beautiful September 16 morning, we arrived to a home full of bridesmaids dressed in yellow robes and swaths of extended family in traditional Ukrainian embroidery. The Ukrainian band could be heard greeting guests outside as each arrived, as everyone inside bustled around with finishing touches.
The day was almost as gorgeous as our beautiful bride Yana! The early fall sunshine spilled gold onto the fresh green leaves outside and the breeze was warm. Excitement absolutely filled the air!
Yana stepped into her layered tulle gown and slipped into her glittering silver pumps before heading to the front steps to greet her soon-to-be husband. (Jack was already downstairs bartering for his bride with six-pack of Absolut vodka and a wallet full of cash.)
Five vodka shots and a few blessings later, Yana and Jack were ready for the church!
Pokrova Church in Parma was the destination for both the ceremony and reception. The church was decorated in soft tulle and sprigs of yellow flowers, a simple touch to the ornate detail of the sanctuary. (Yana and Jack released doves at their ceremony exit!)
Following portraits at the downtown Cleveland Courthouse, Shooters on the Water, and Voinovich Park outside the Rock Hall, we returned to Pokrova's banquet hall for a huge reception. There was a live band, special guest performances and a whole lot of really great dancing from Yana's talented friends and everyone else who was inspired by the party on the dance floor.
One of the most touching moments of the evening came to life when family members surprised Yana and Jack with a slideshow depicting the highlights of their relationship. Because these two were high school sweethearts, there were lots of life phases depicted in the photos on the big screen.
The evening wrapped up well into the night with the singing of "Mnohaya lita"—a Ukrainian blessing that means "Many years!" The perfect way to start a marriage!
Congratulations to our amazing friends Yana and Jack at the start of this great adventure!!! Many blessed and happy years to you two!
Love,
Yevhen and Julie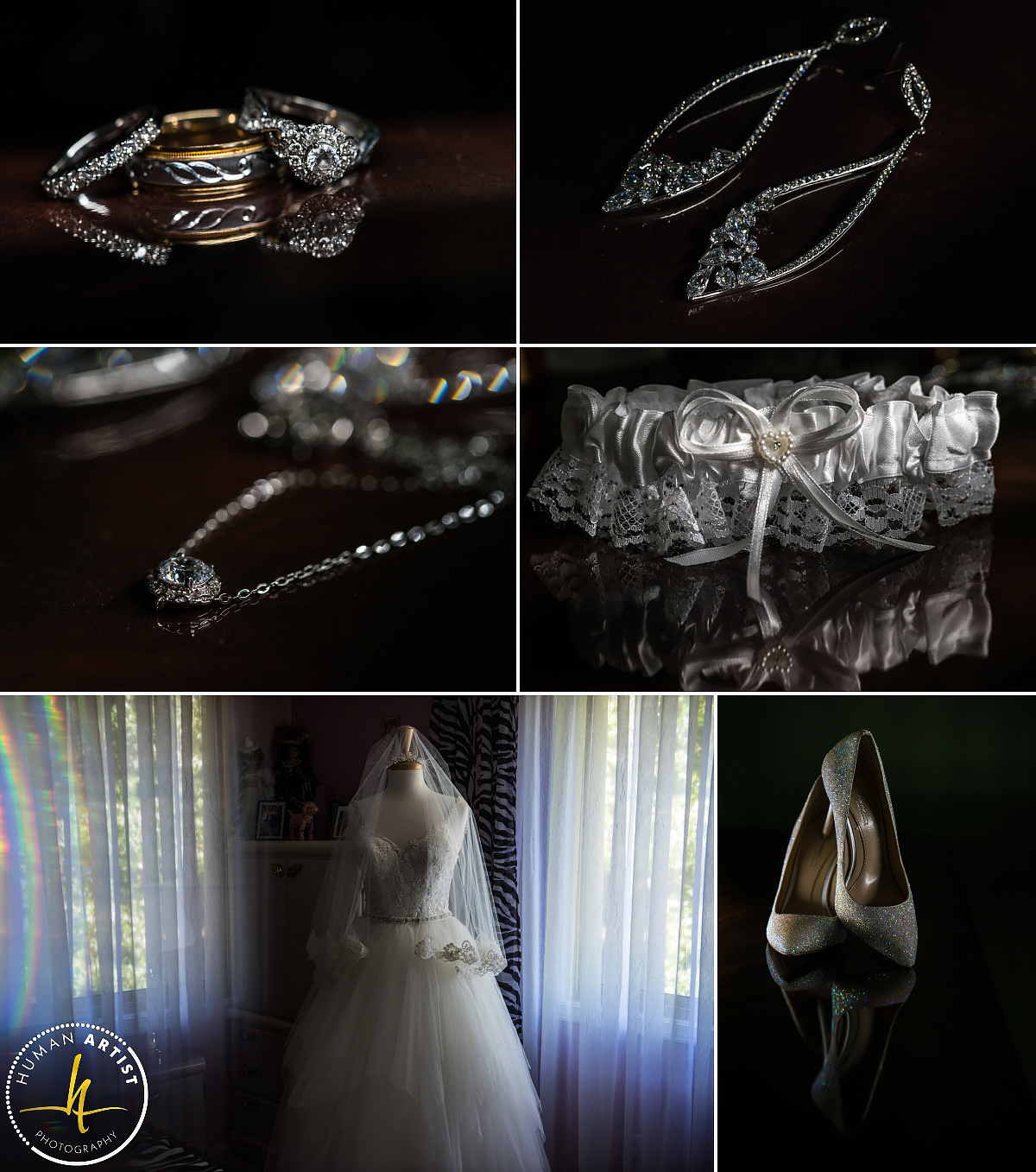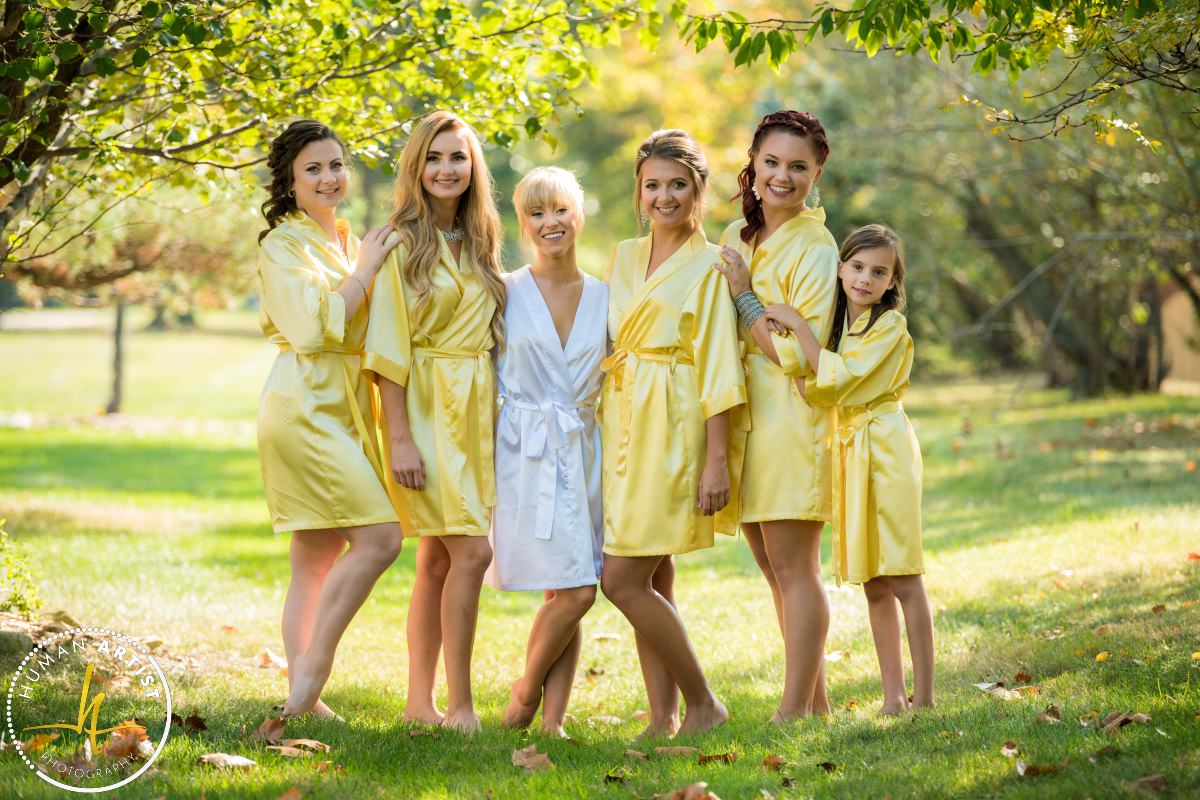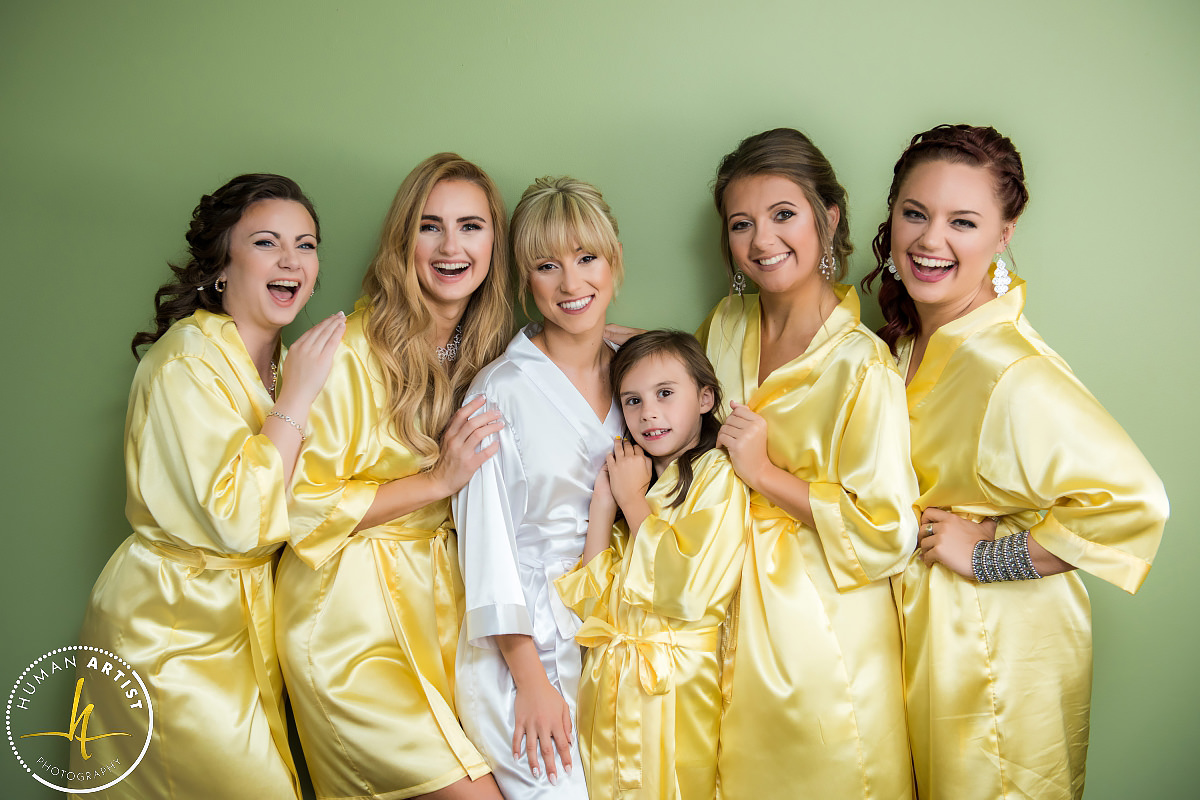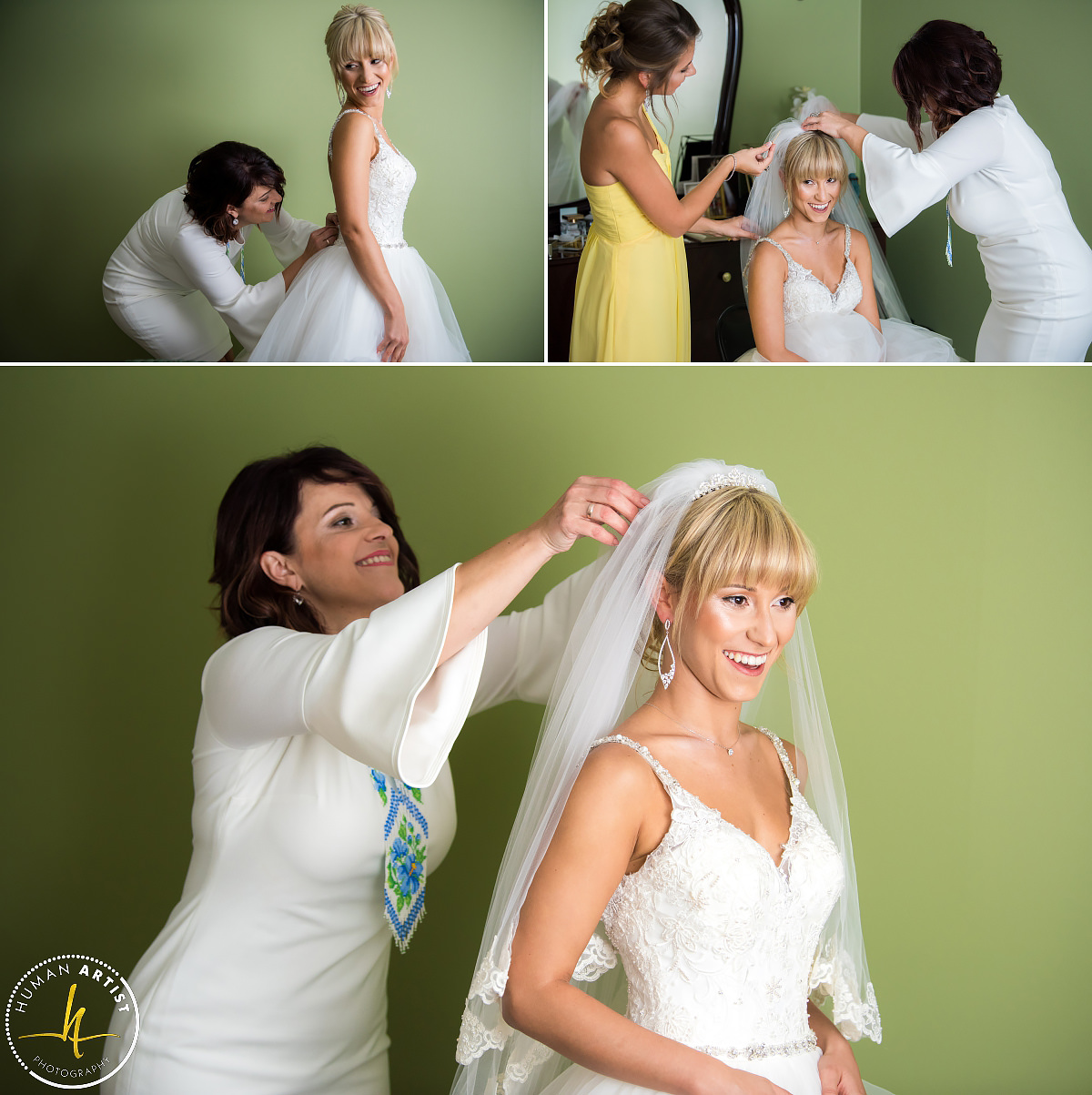 Hairstylist: Nadya Borshch
MAKEUP ARTIST: Josh Colon and Ebony Moss
BRIDAL GOWN: Radiant Bride / alteration by A Bridal Extravaganza
Cleveland Wedding and Portrait Photographer
Service Information
Human Artist Photography provides portrait and wedding photography services in Cleveland, Akron areas as well as all Northeast Ohio and beyond. If you are looking for a wedding photographer in your area, contact us to learn about our services. Be sure to consider us for your professional headshots, portrait photography and family photography in Cleveland, Broadview Heights, Brecksville, Akron and beyond.