It was a bright and sunny morning when we arrived to the home of Laura's parents. The bride had yet to return from the salon with her bridesmaids, so the lofty and cozy foyer was quiet. Soon the space was flooded with bustling girls in lavender robes and groomsmen in half-buttoned shirts. The moment had come when time stood still and all that mattered was the preparation for Laura and Brent's wedding day. Everyone seemed to move together like clockwork. We could barely hold in the tears when Laura and her father Tim shared a first look. She was absolutely radiant, and he beamed with pride and love all day long.
Soon, everyone was buttoned up and zipped into their attire and ready for the ceremony at St. Sebastian Catholic Church in West Akron. Fr. Valencheck led an uplifting and beautiful ceremony Mass in the bright and modern sanctuary. During his homily, Fr. Valencheck replaced the words of the famous "Love is patient, love is kind" reading with "I am patient, I am kind" to remind the wedding couple and their guests of the true selflessness that is required in marriage. Following formal family photos in the sanctuary and a few portraits with Laura and Brent on the church grounds, we headed back towards the rolling hills and rural plains of Medina.
We made a stop at Allardale Park to take advantage of the blue, open skies, and then headed back to the family home. While everyone had the chance to cool off and have a snack, we took more fun photos with the bridal party and spent more time with our stunning bride and groom.
Guests arrived to a beautiful cocktail hour at St. Paul Hellenic Banquet Center in North Royalton. The décor included vibrant purple up lighting, cozy tealights, twinkle lights and gauzy ceiling treatments. After cheese and cocktails, Rock the House got the party started. Everyone danced and laughed the night away. (It was fun to see Brent finally hit the dance floor and let loose all the formalities were completed!)
Family was at the center of this day, and we loved catching every second of it! Laura's parents and brothers–Timmy, Tommy, Nick, and Mitch–were all ready to welcome Brent to the family!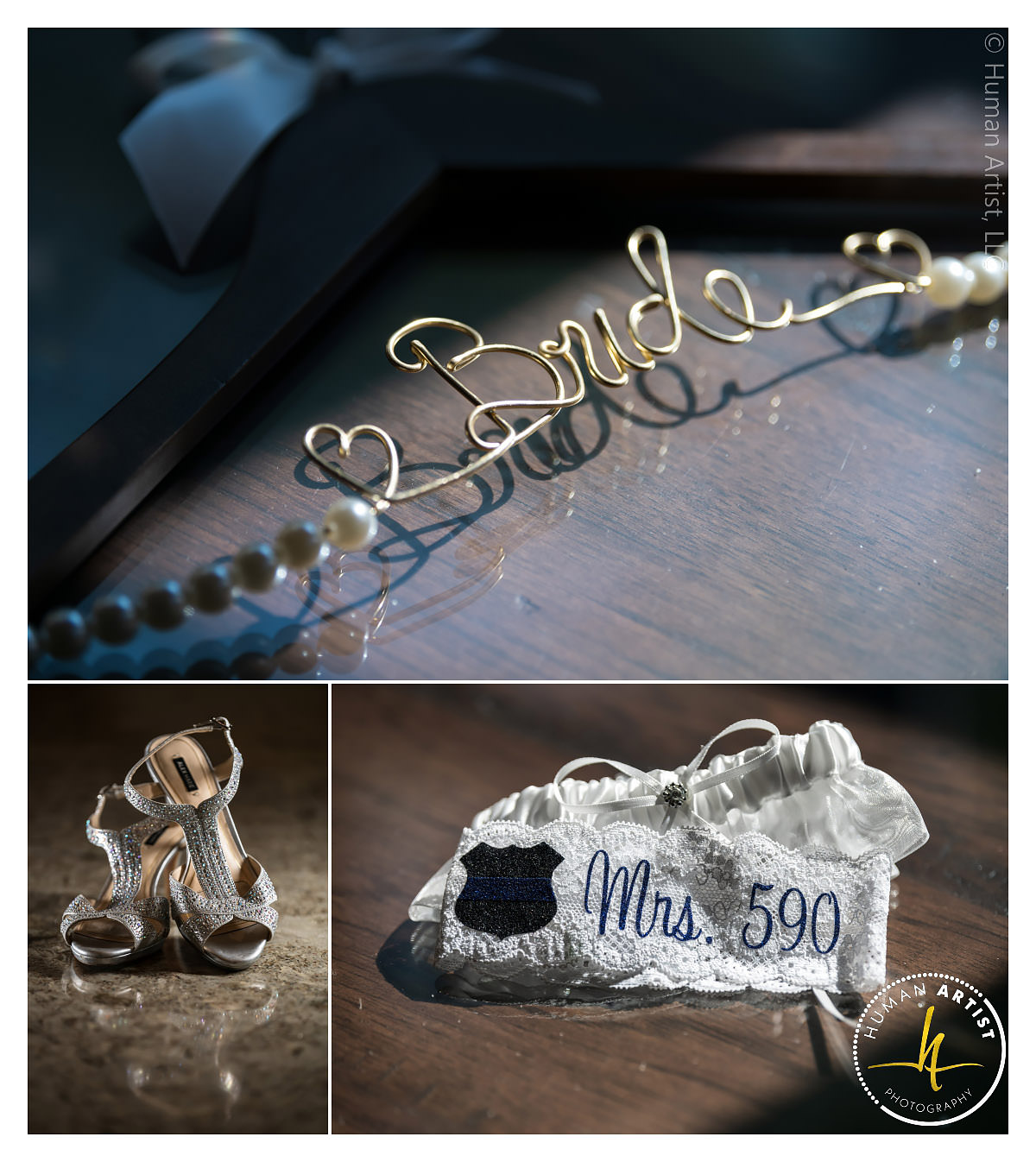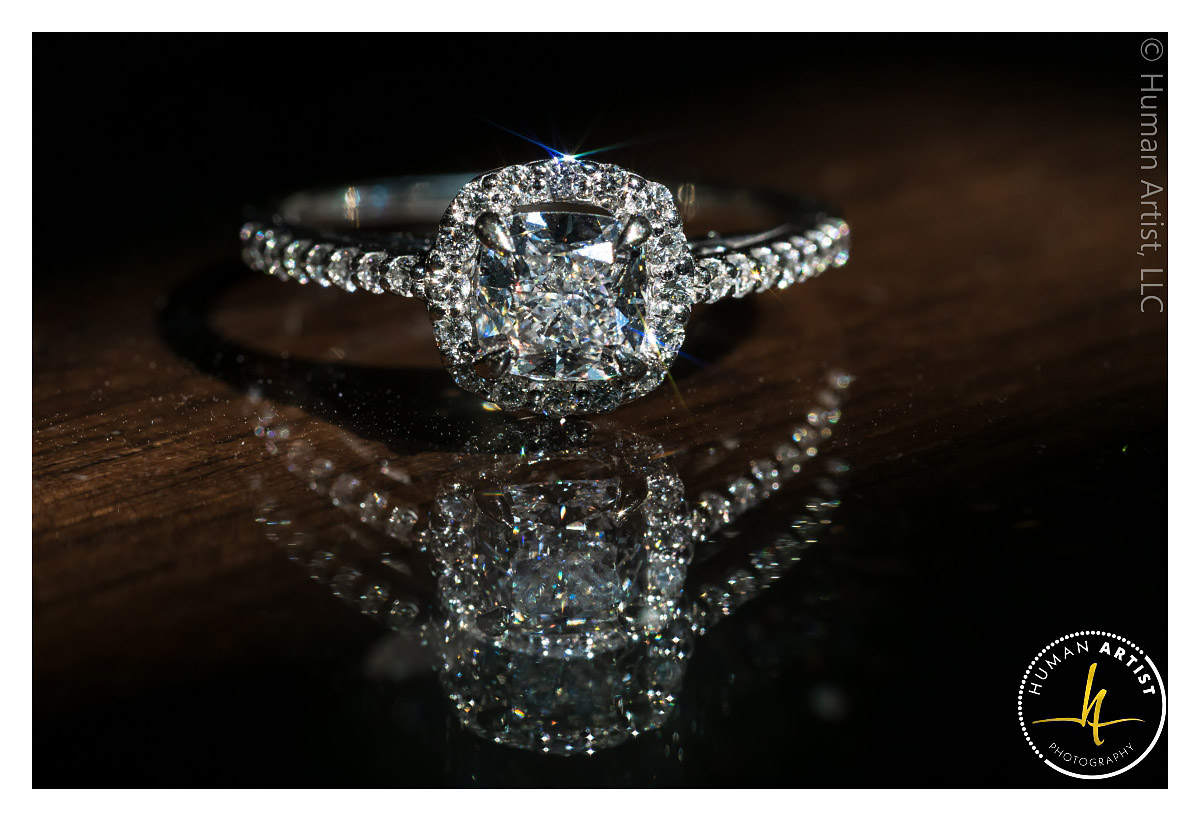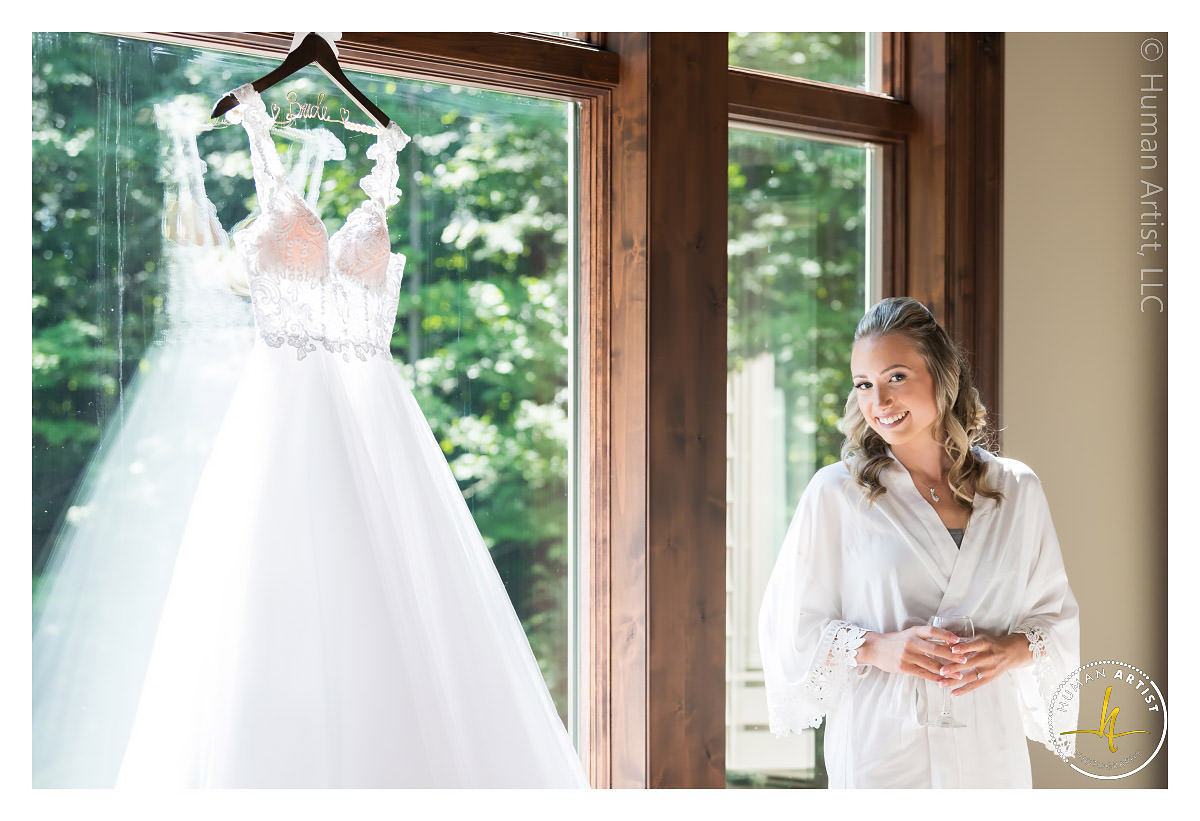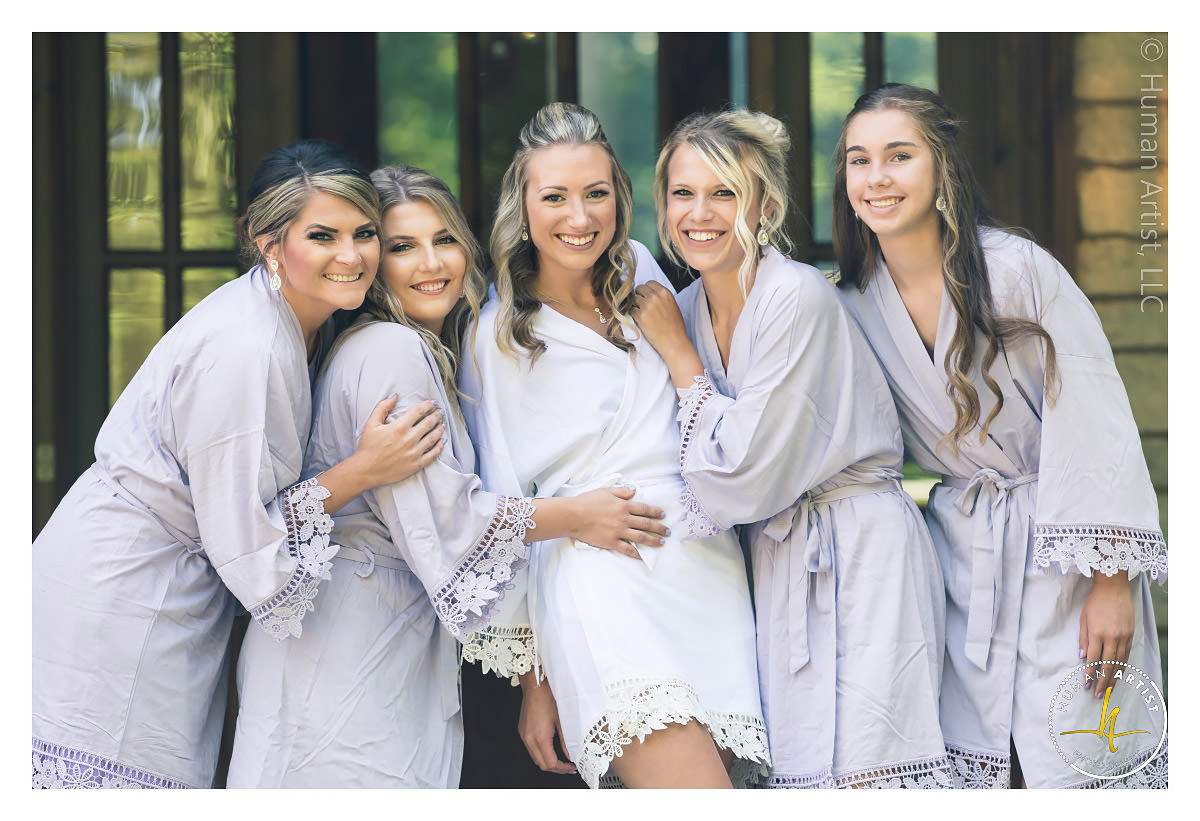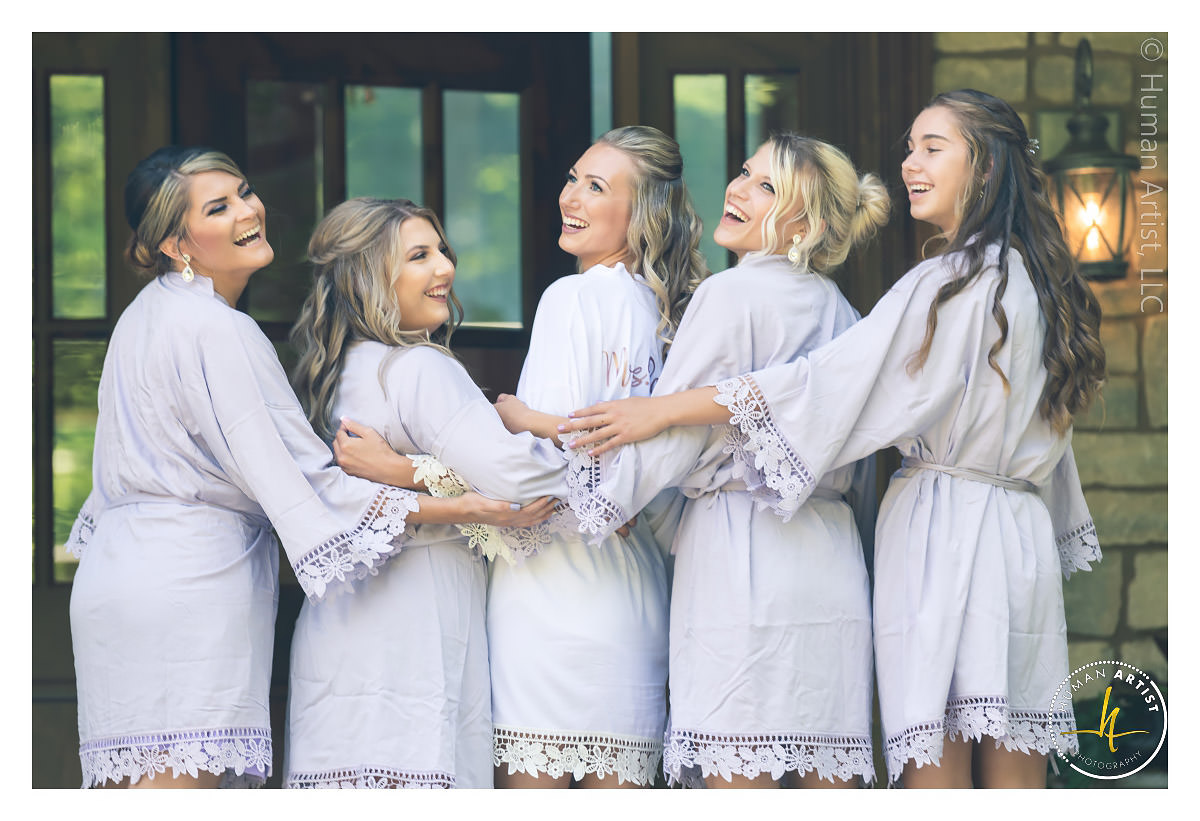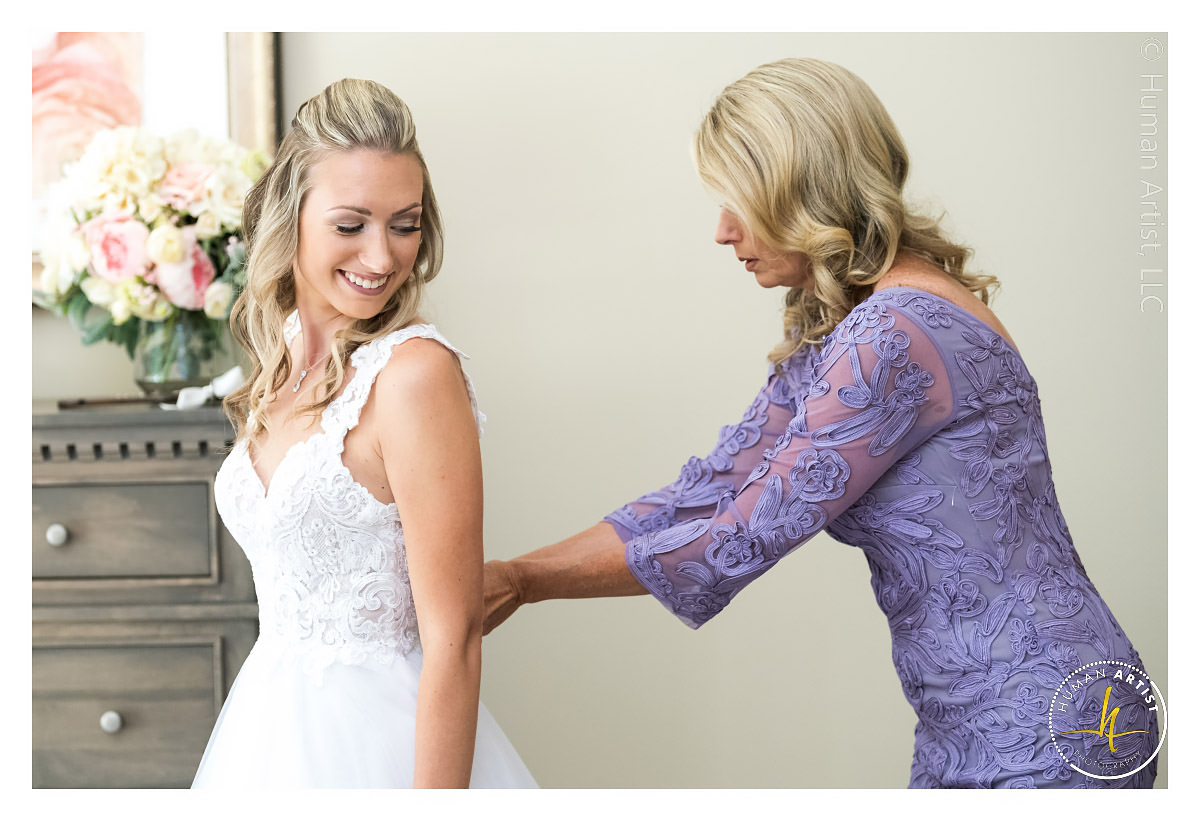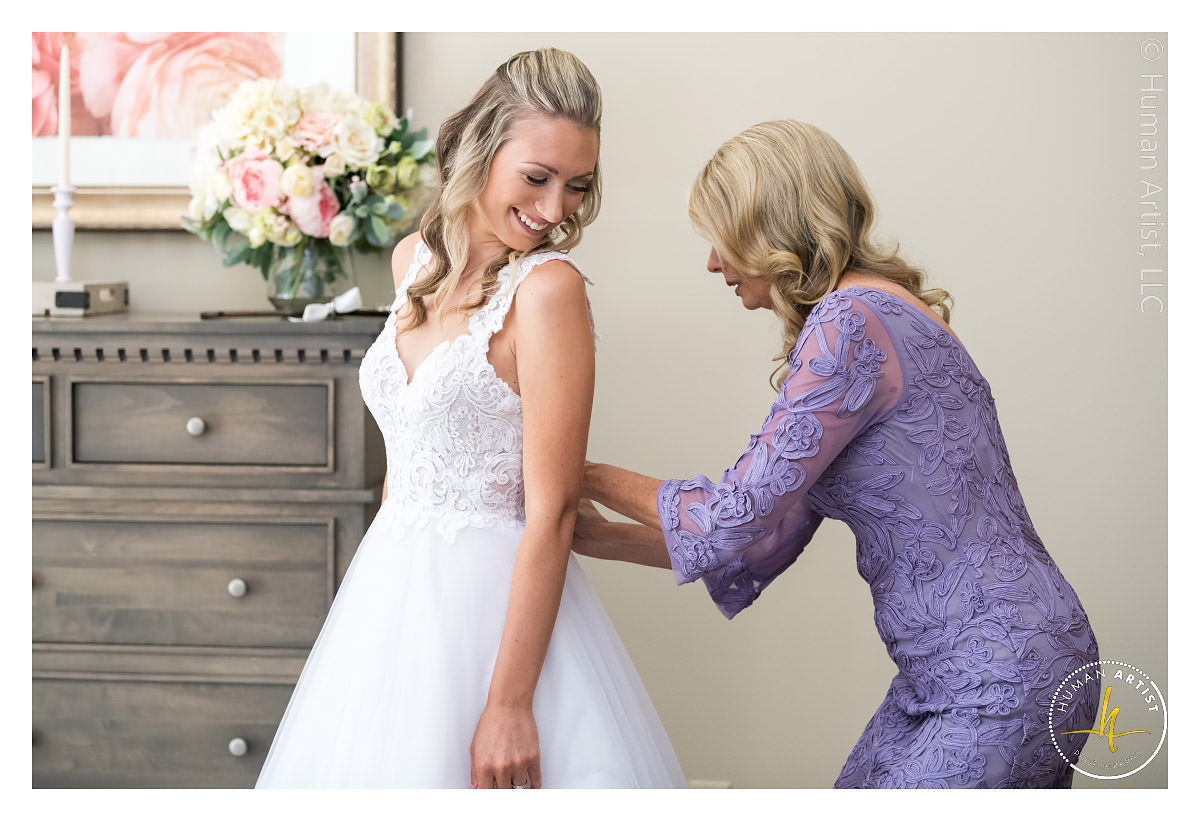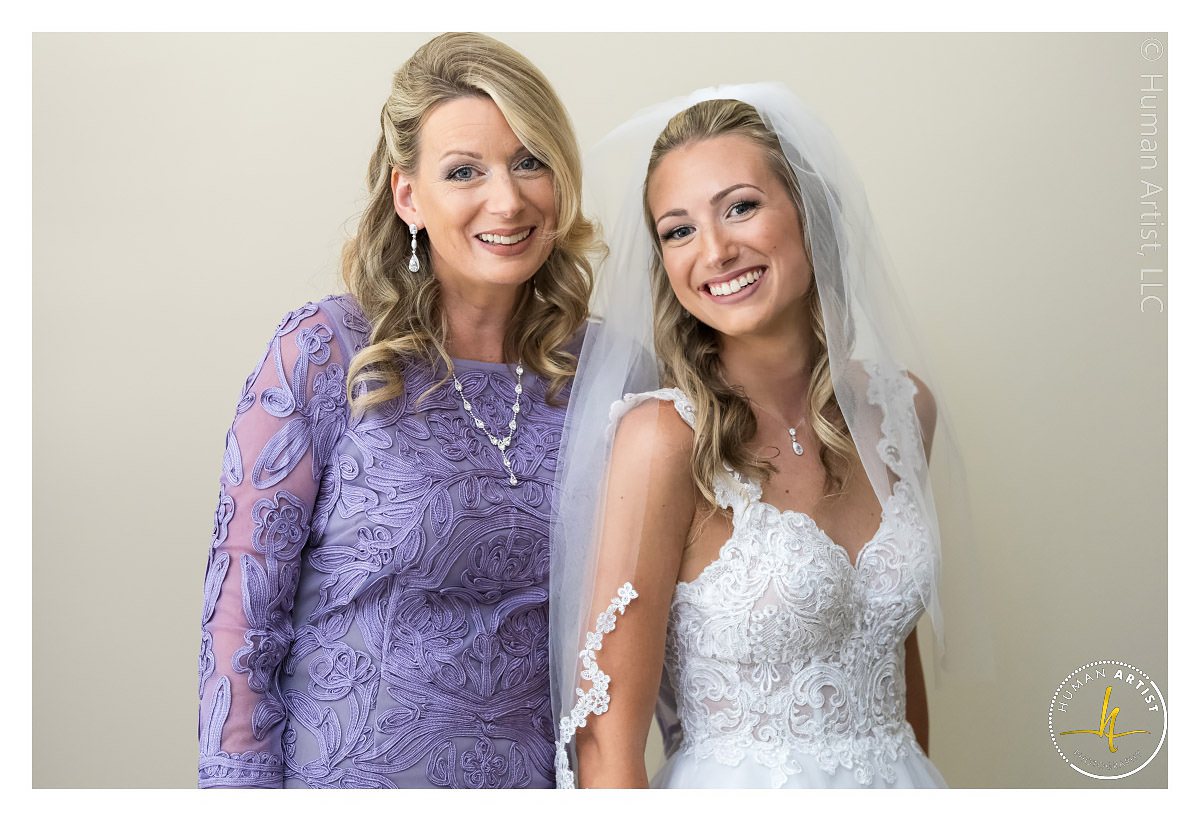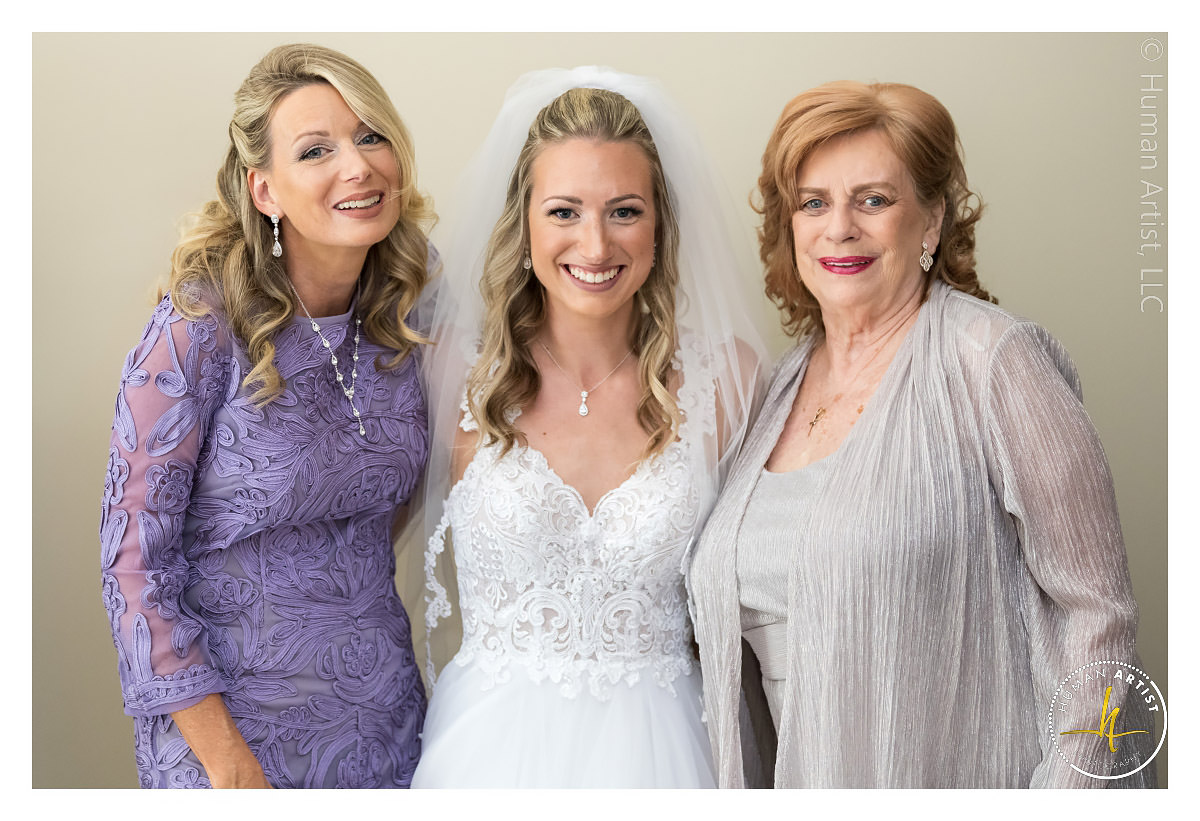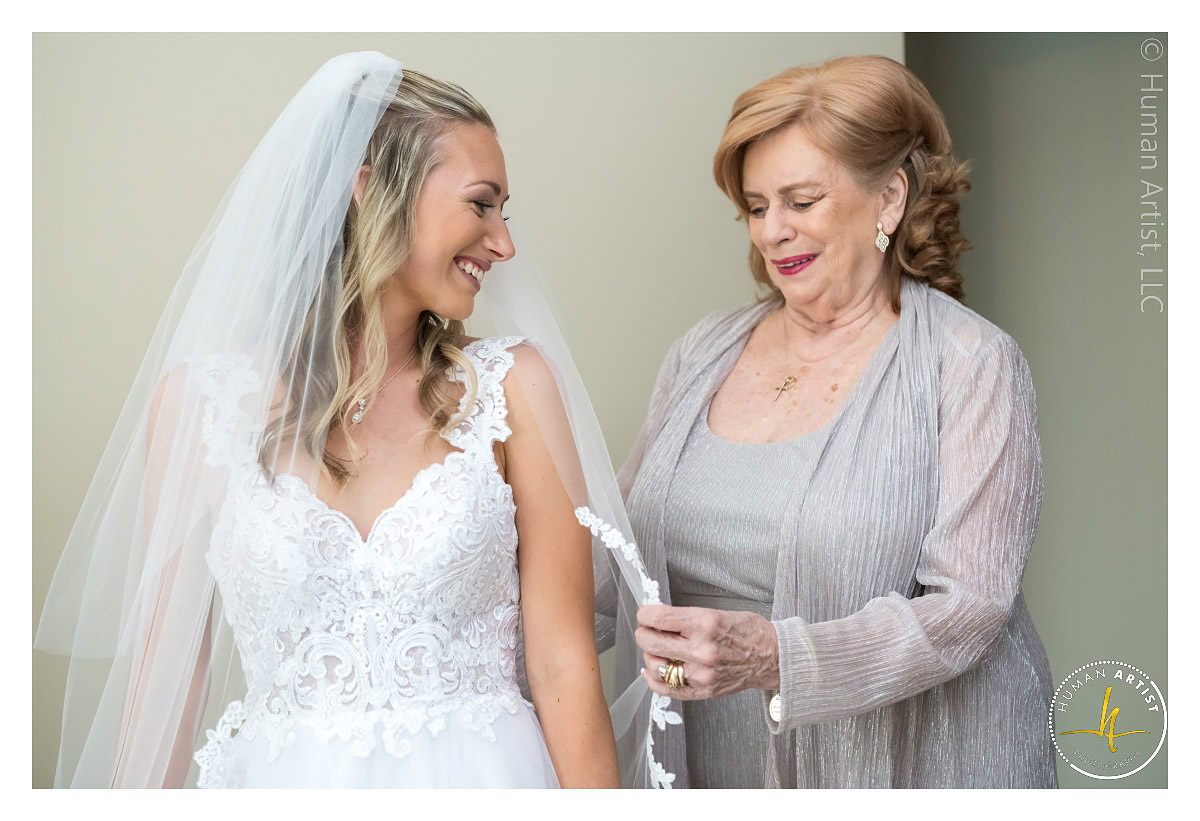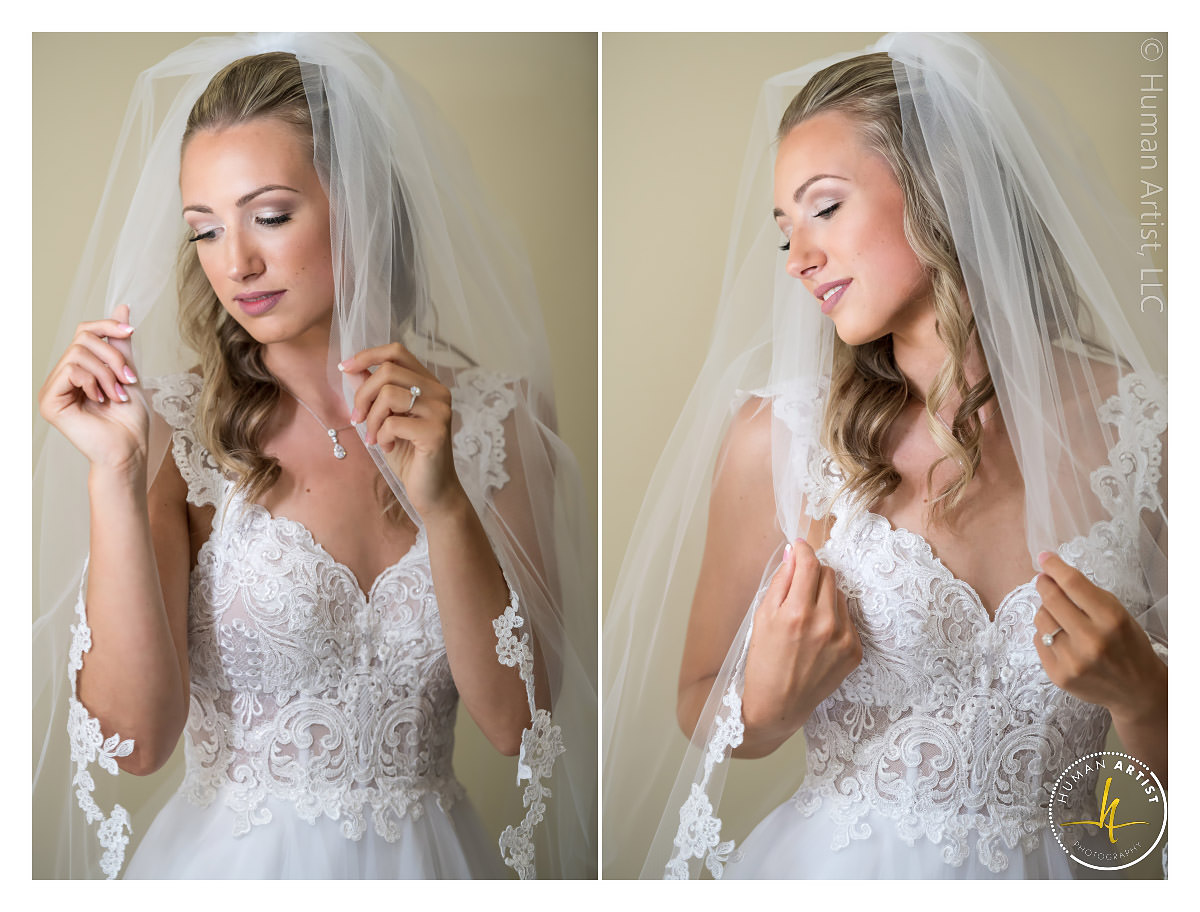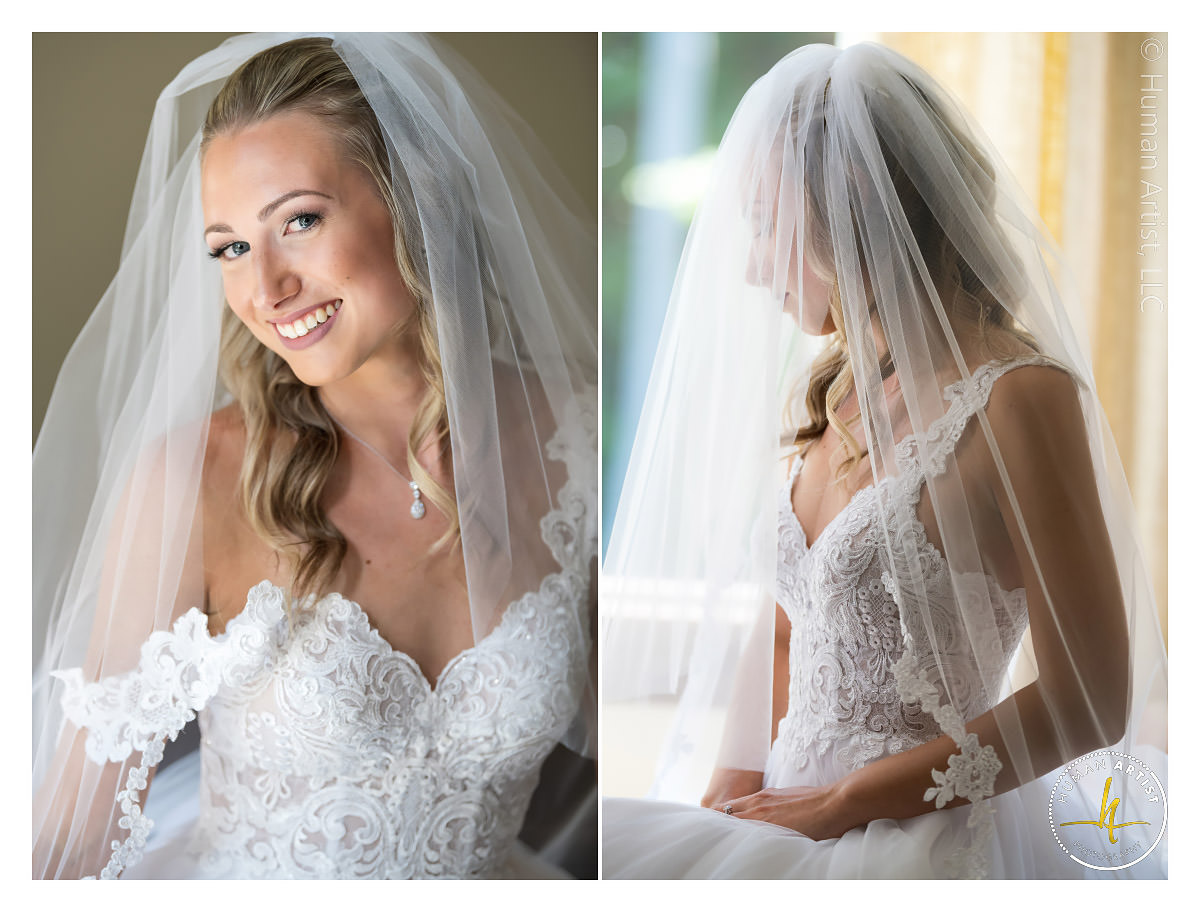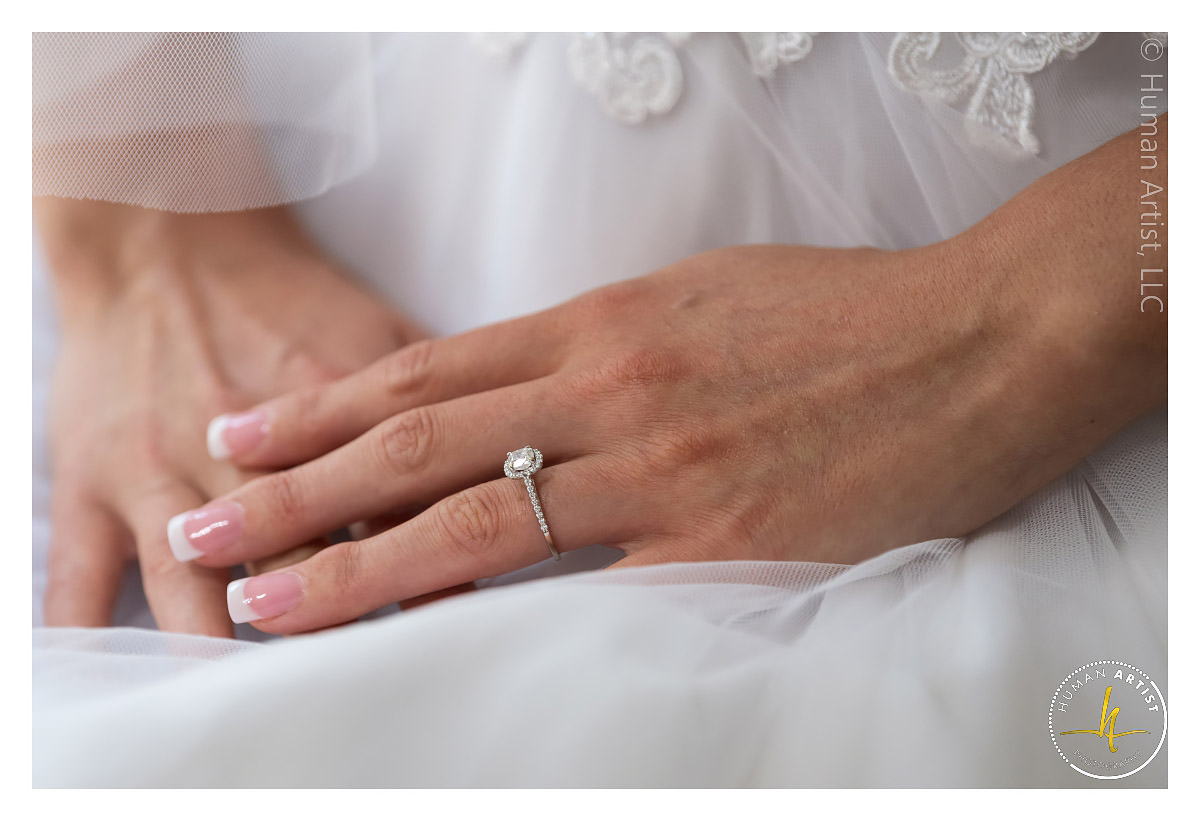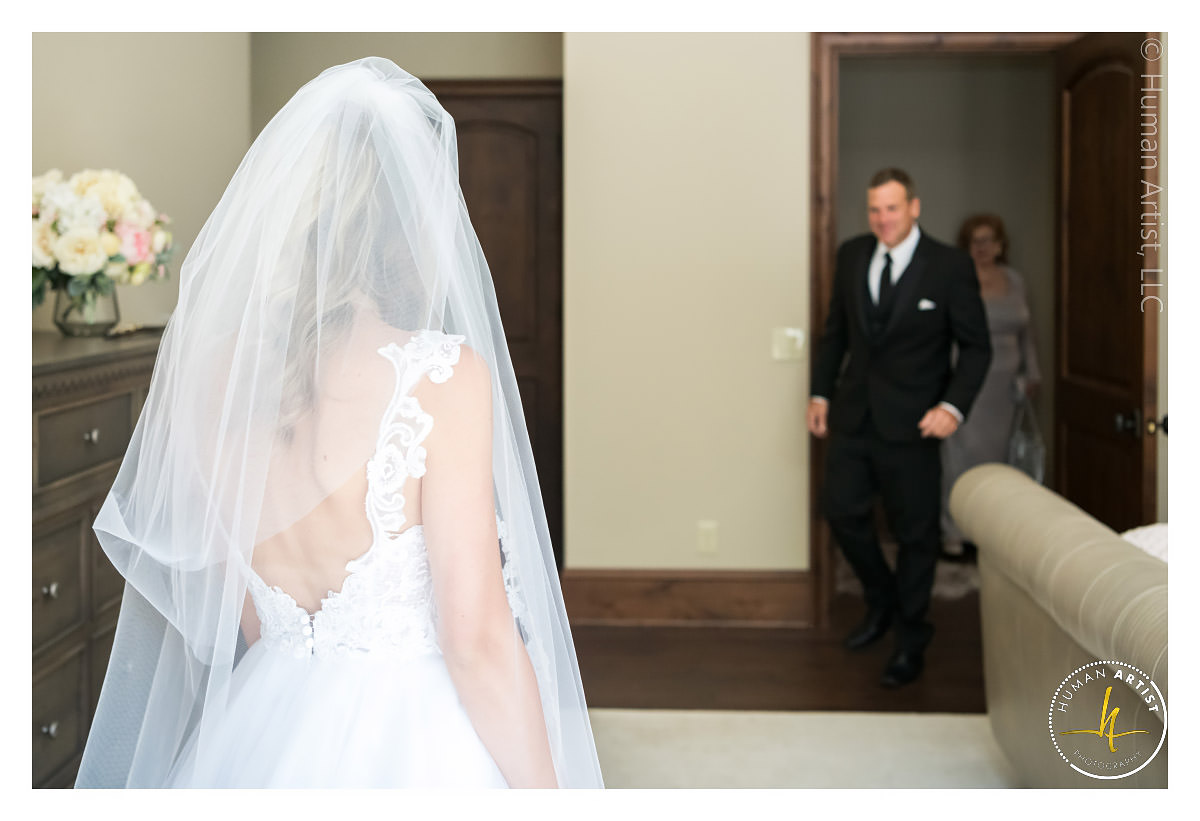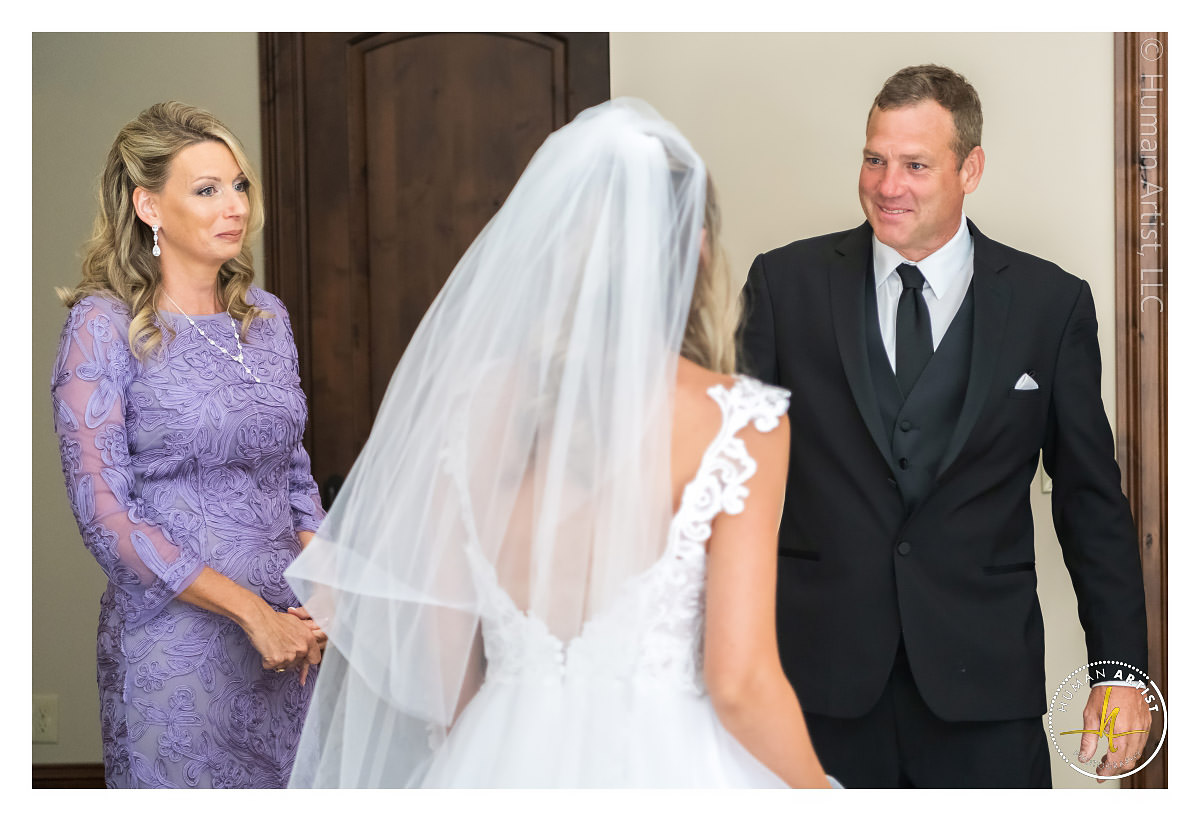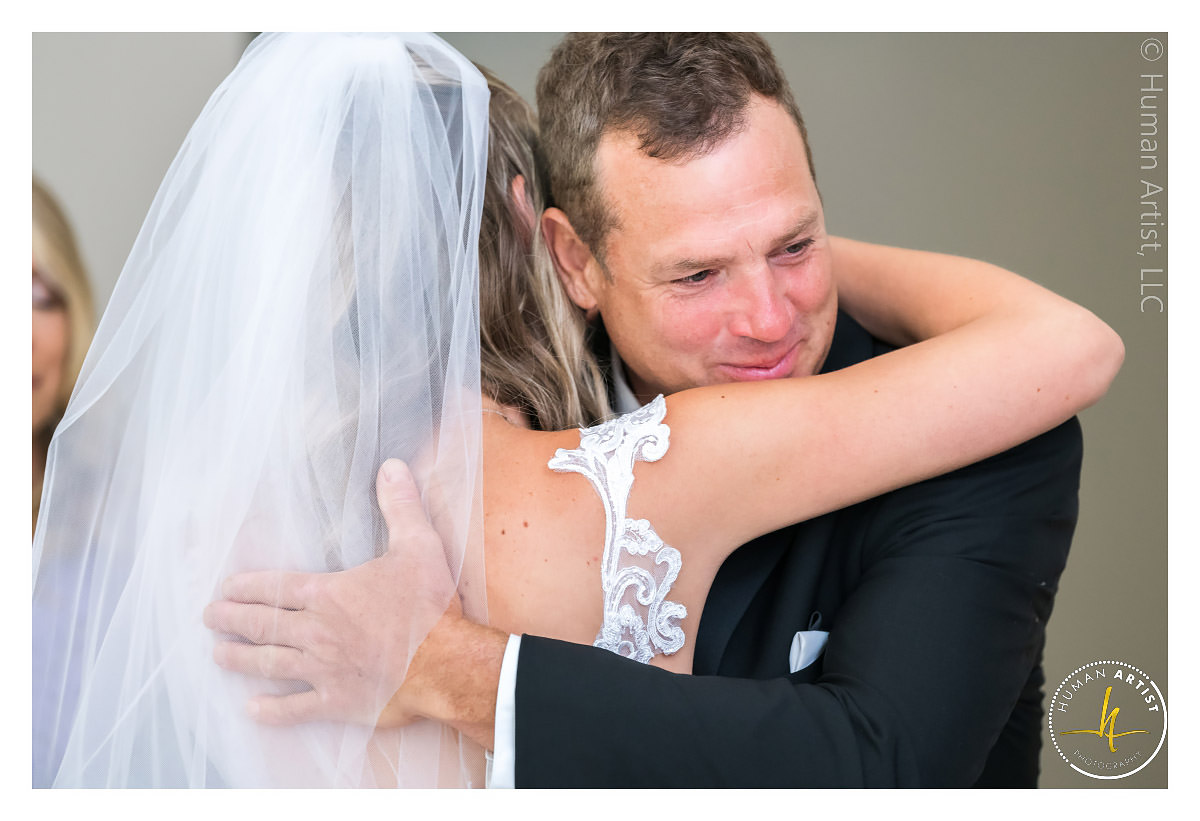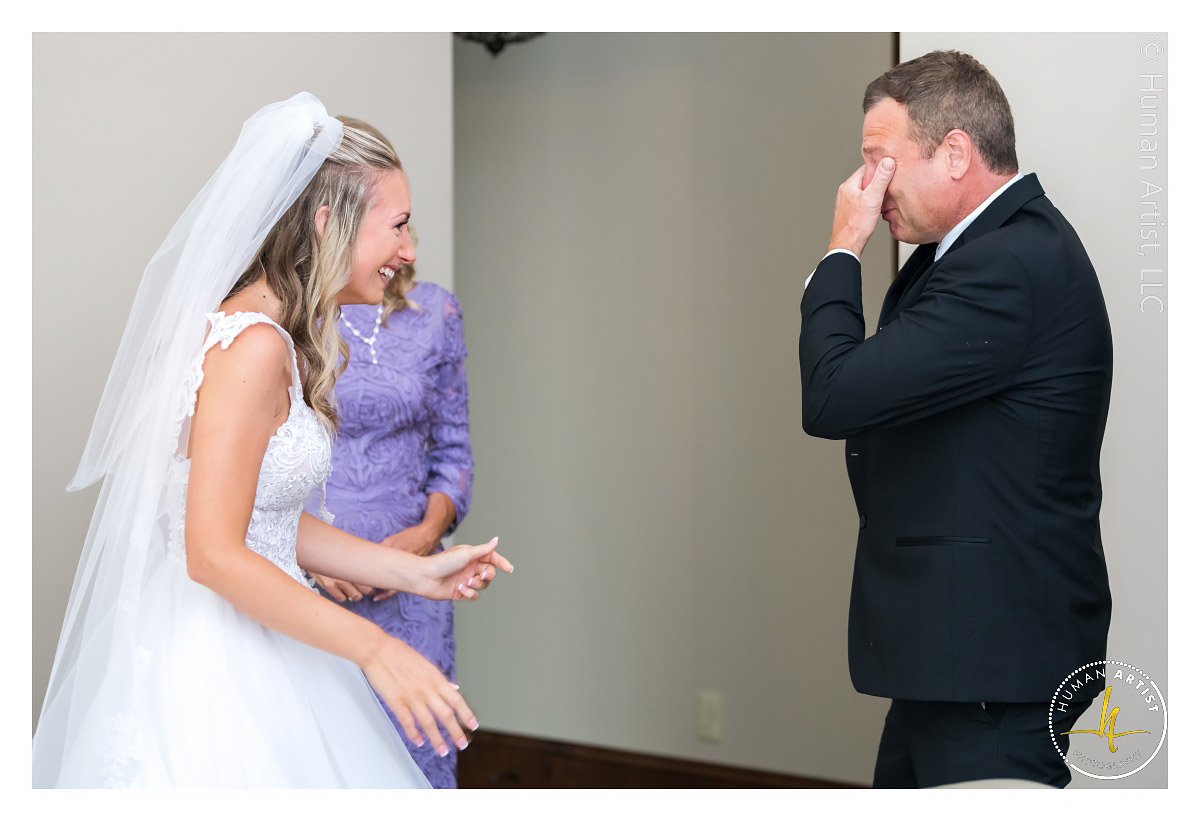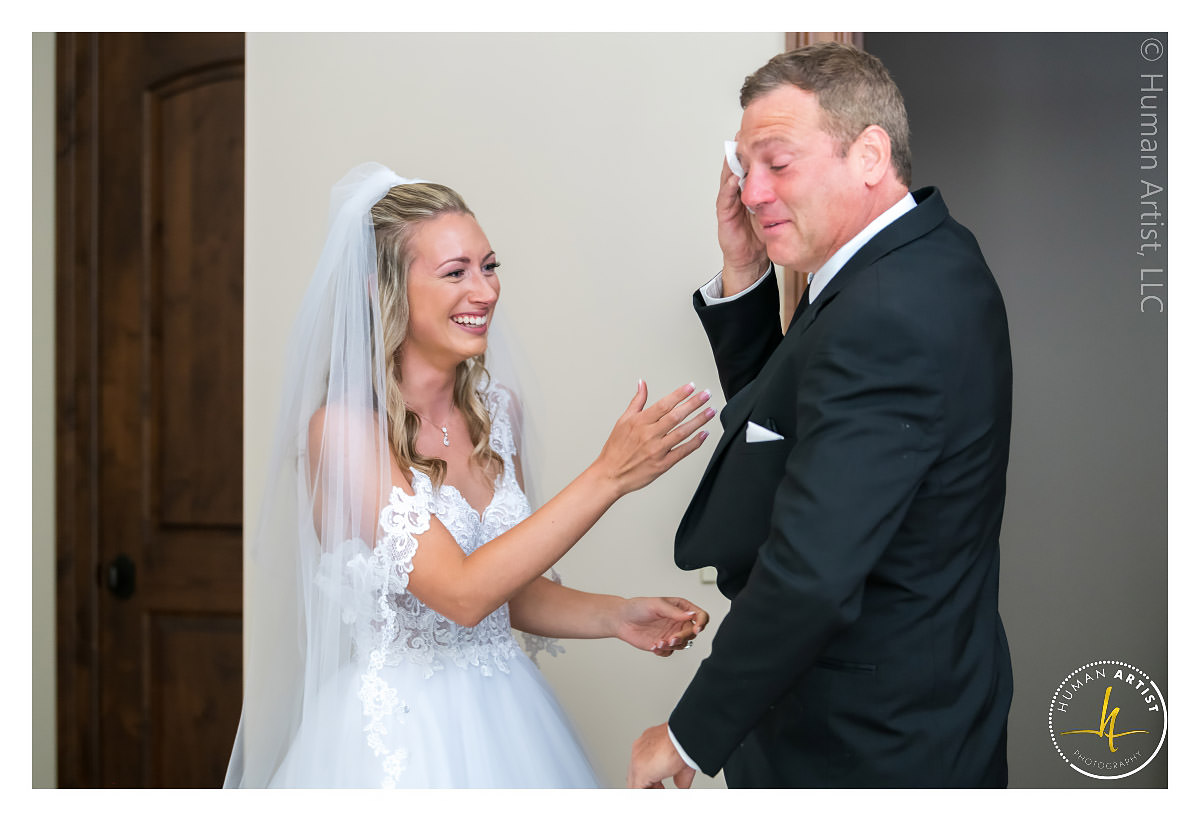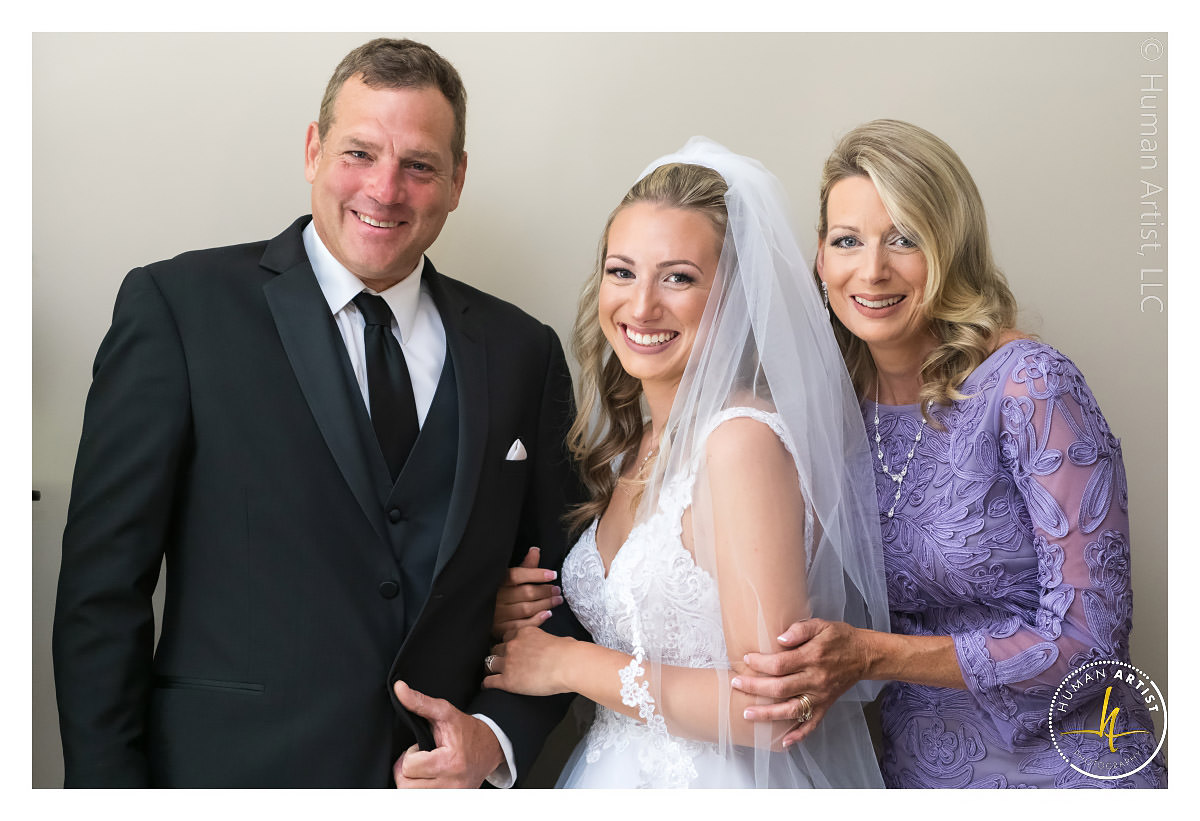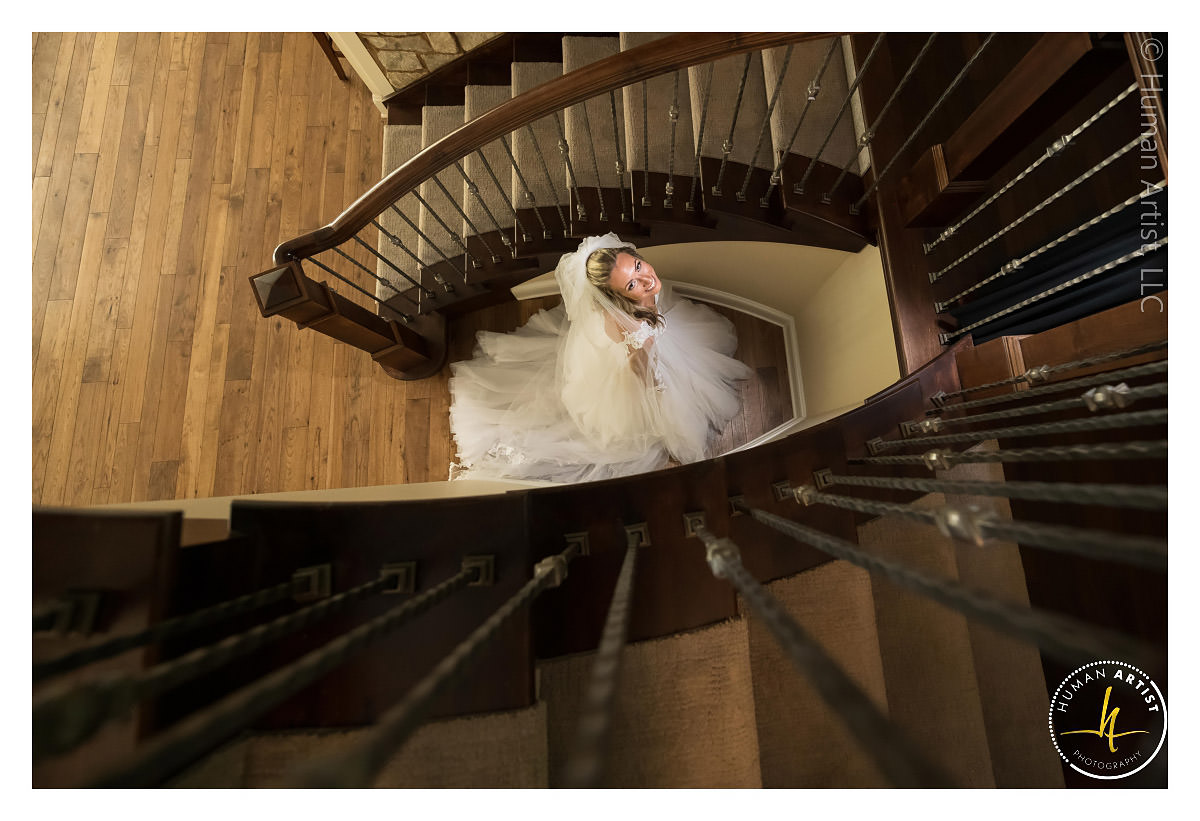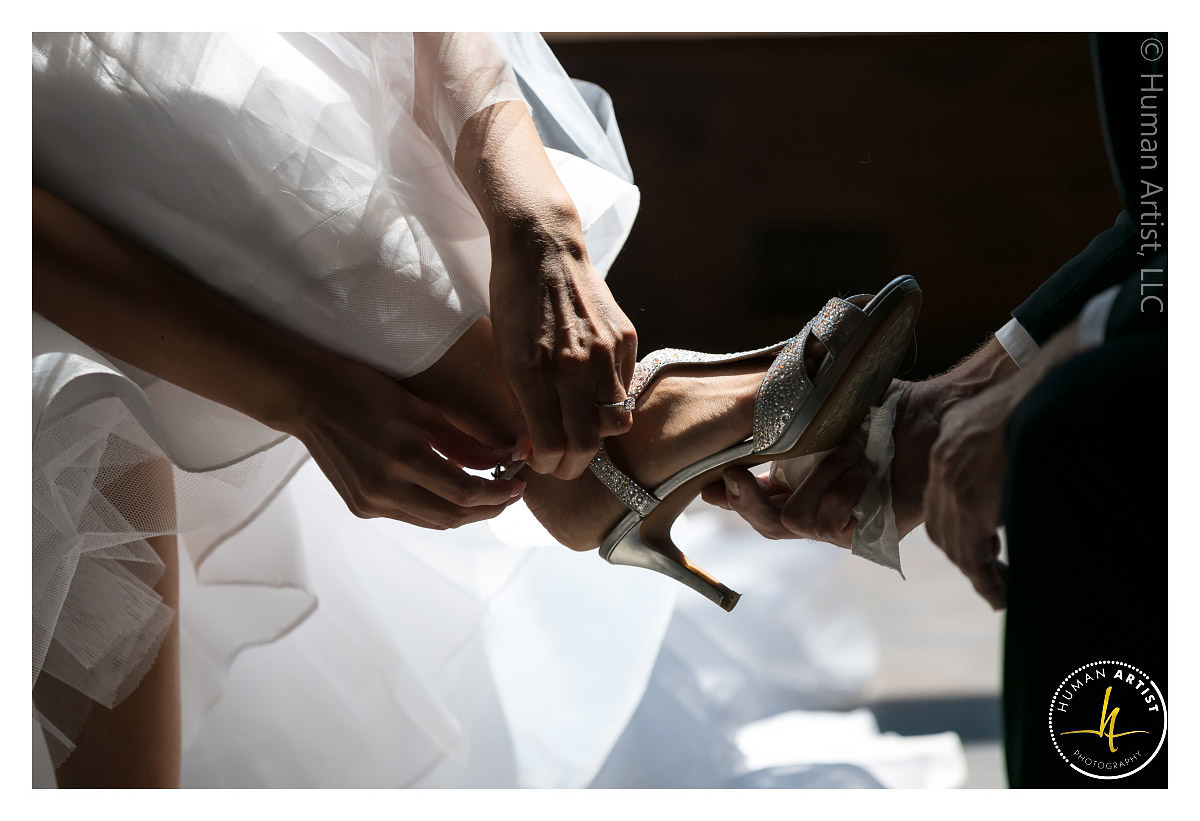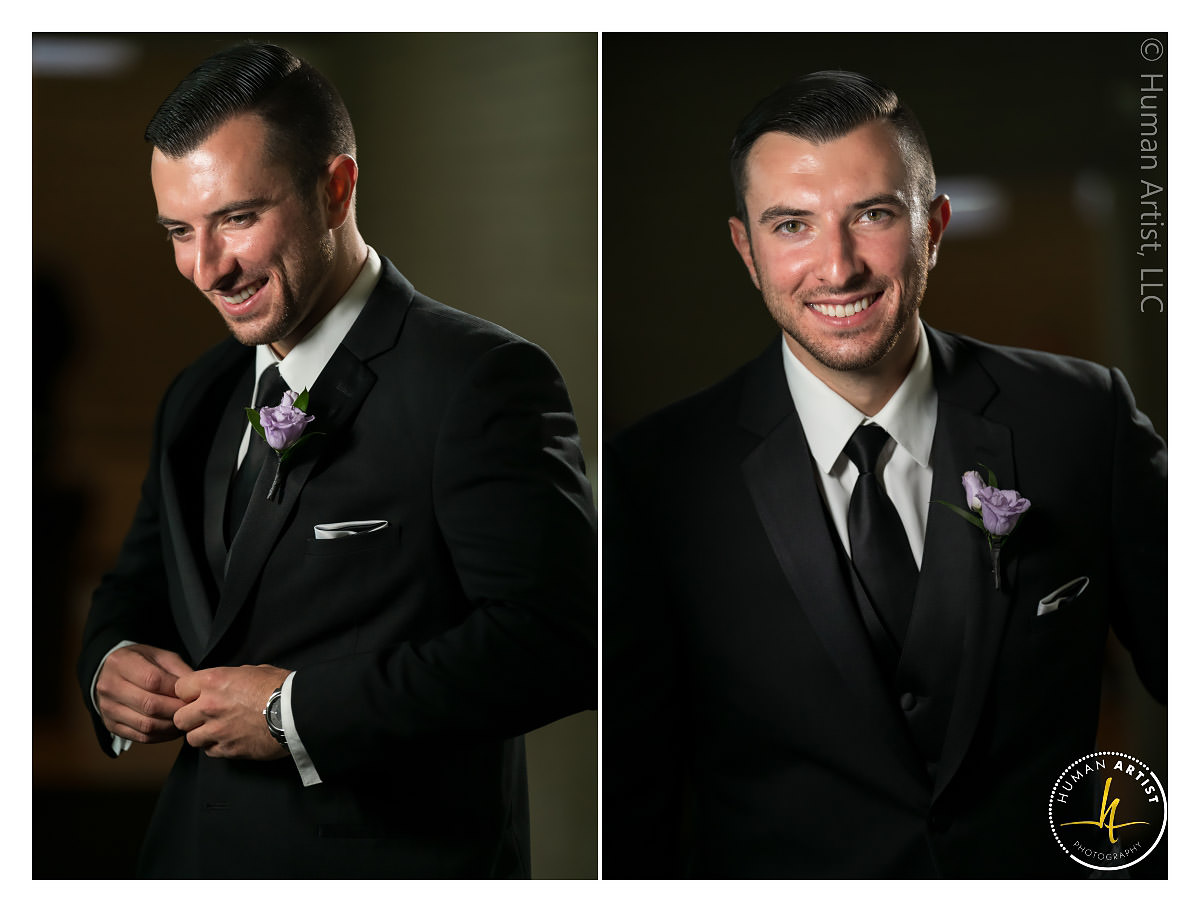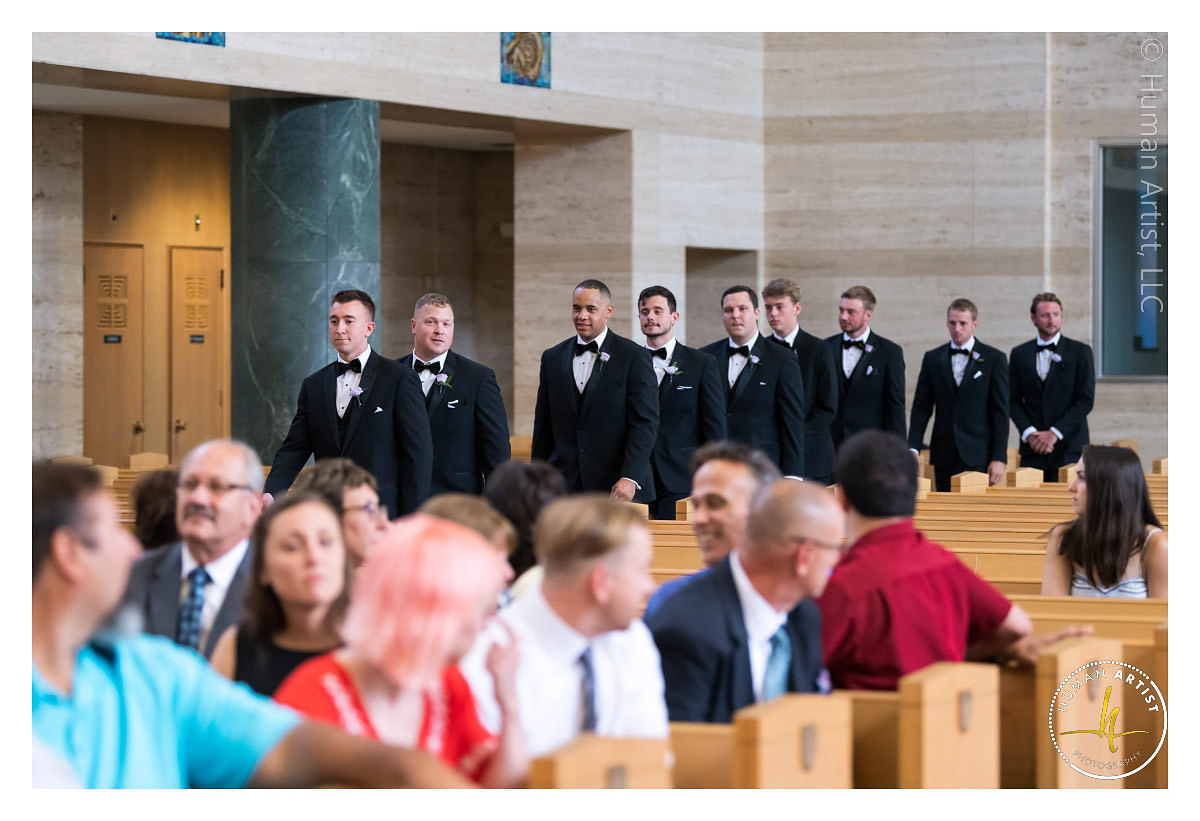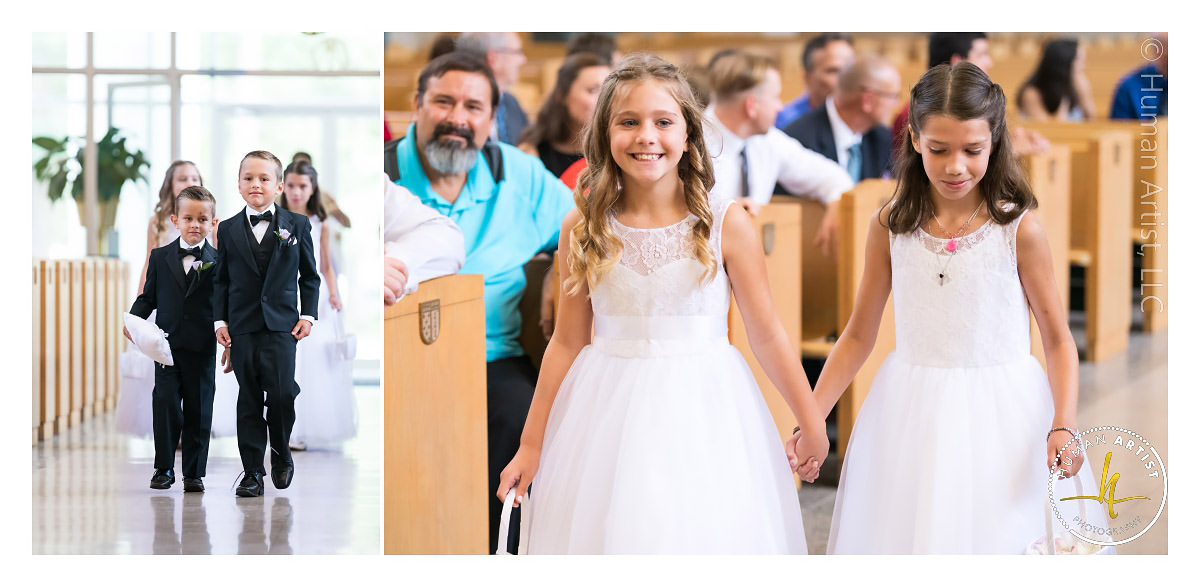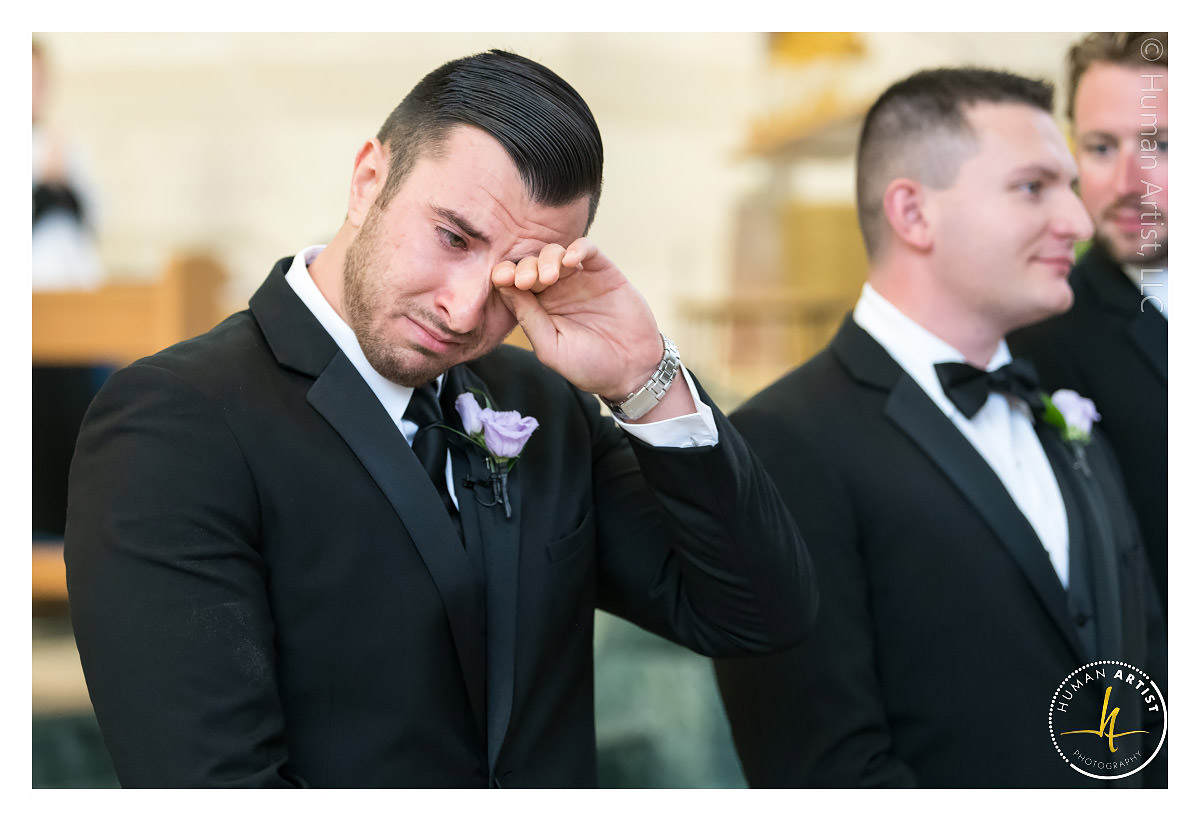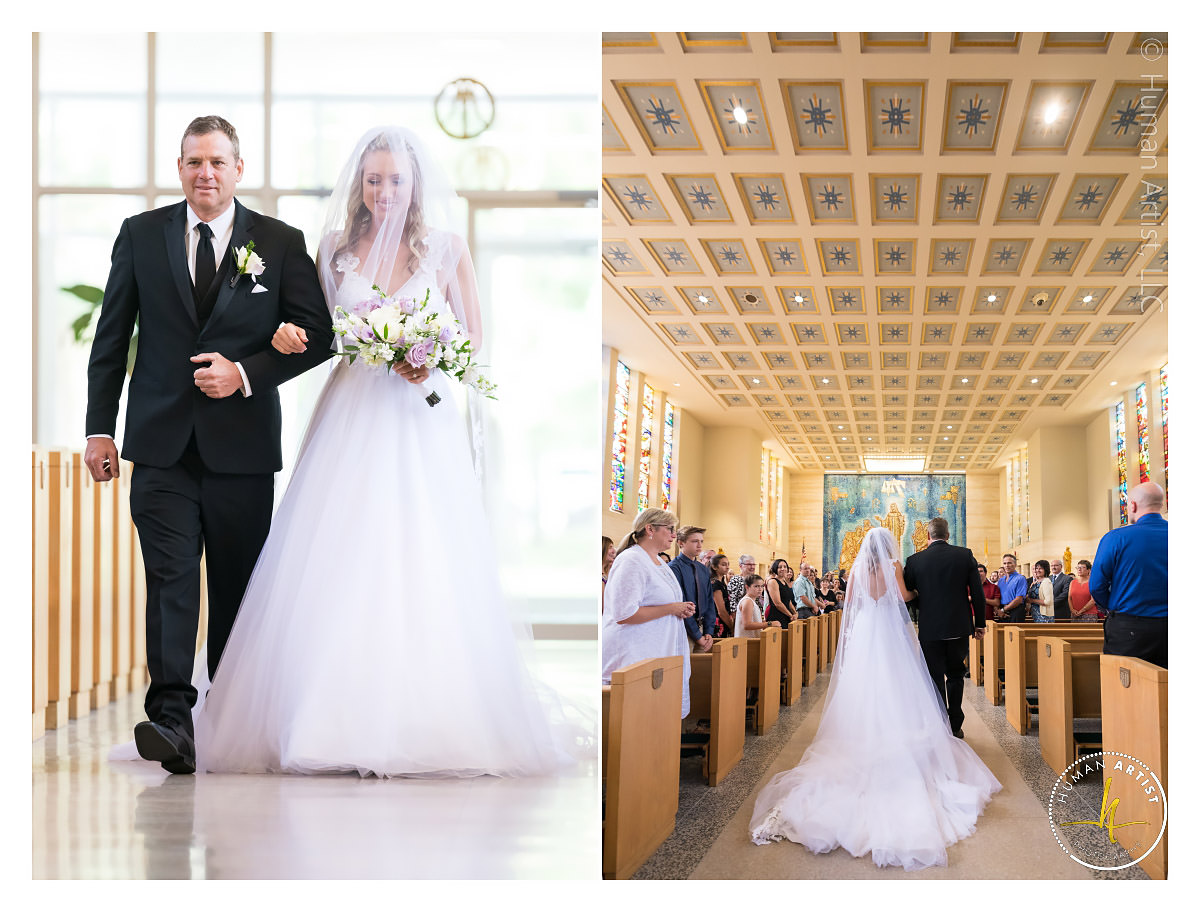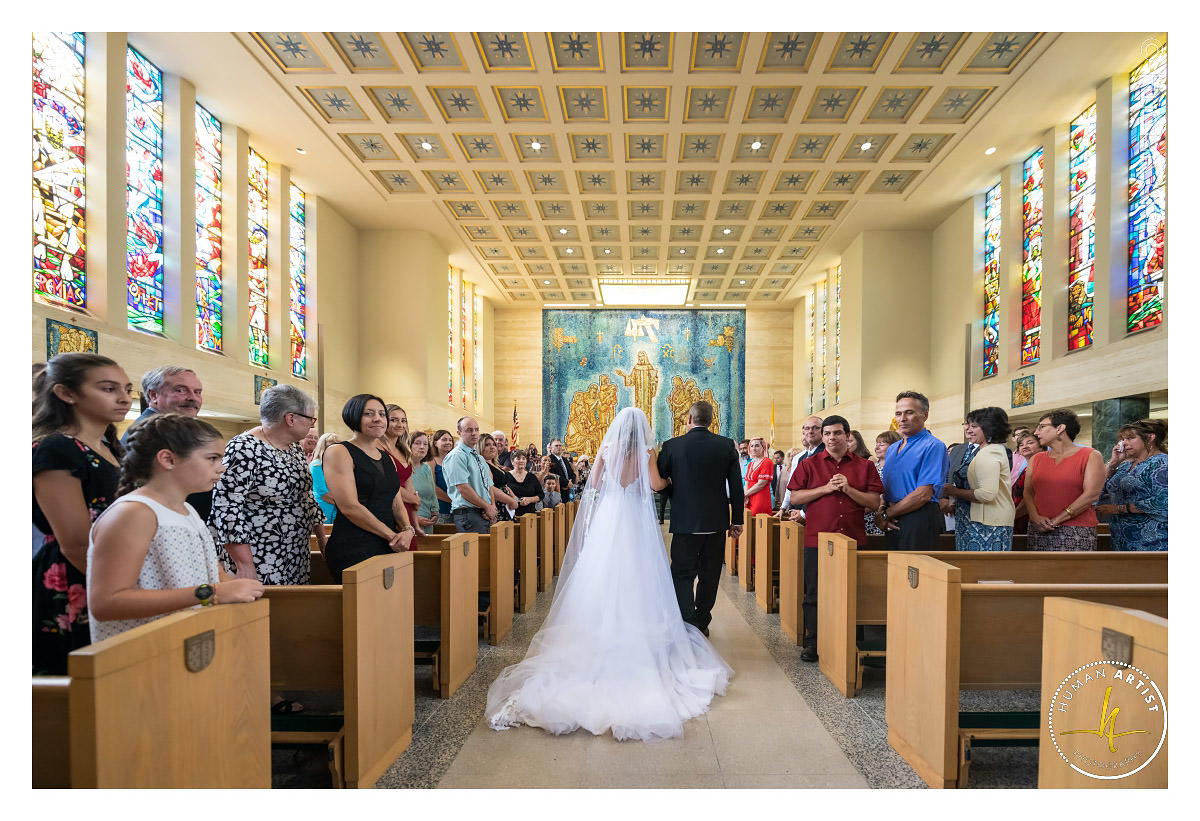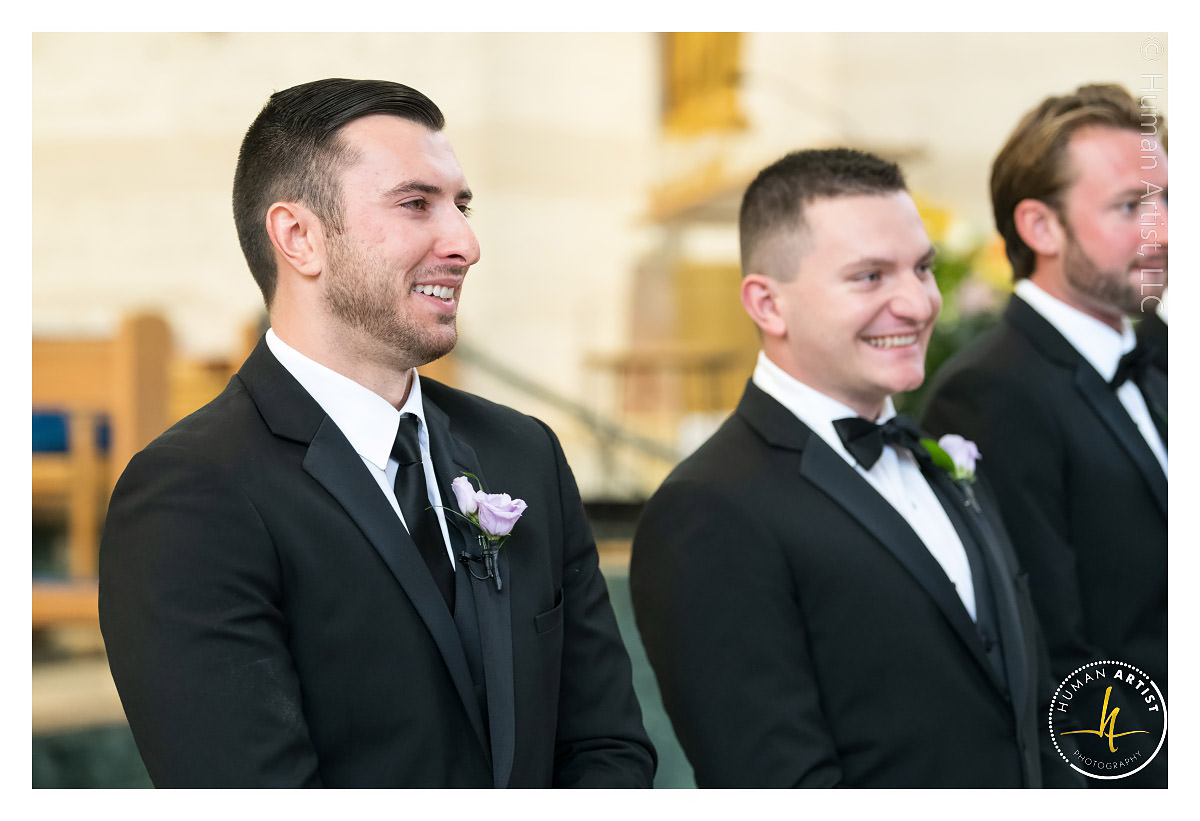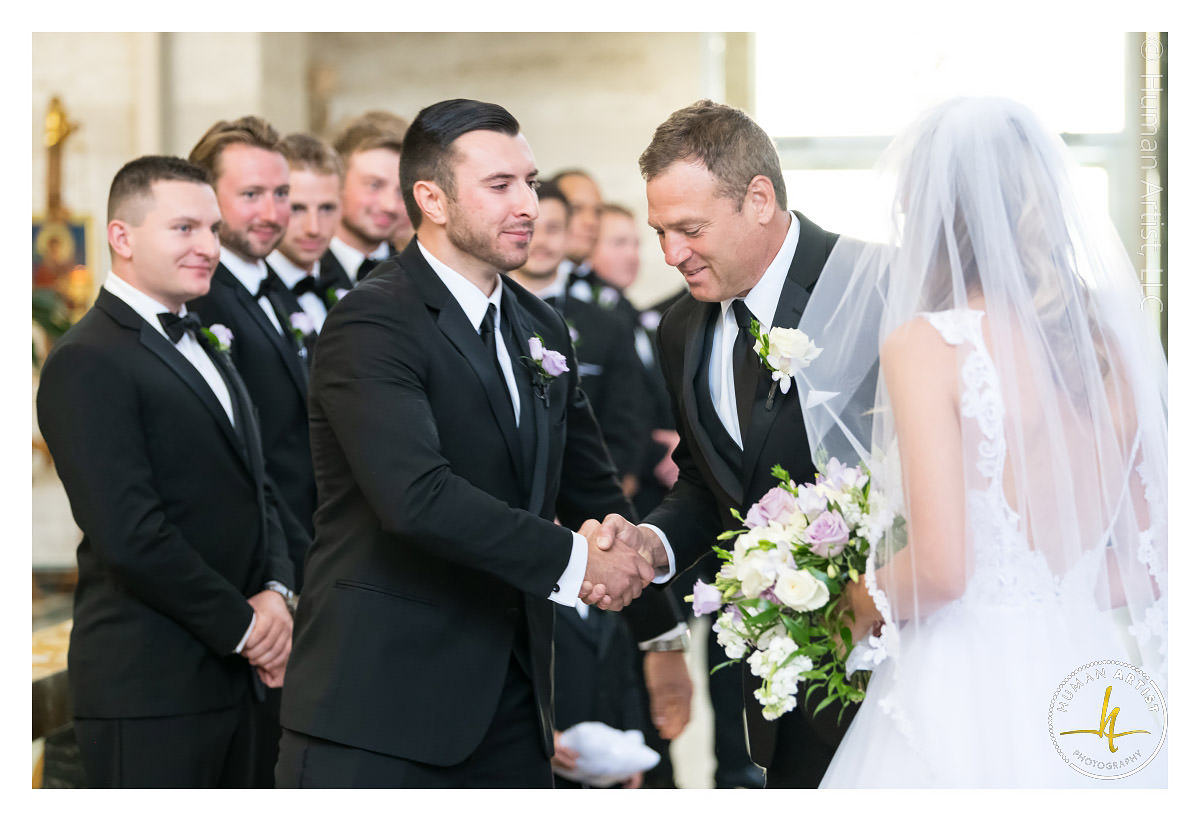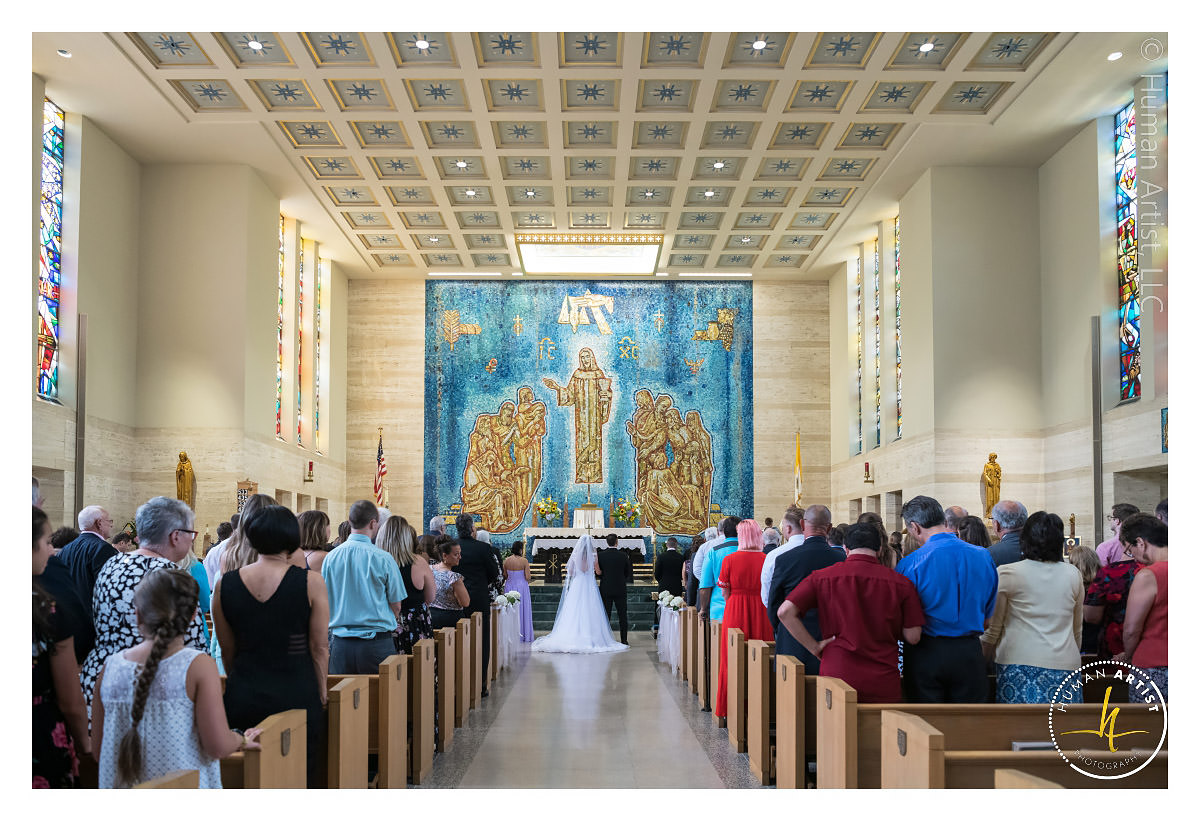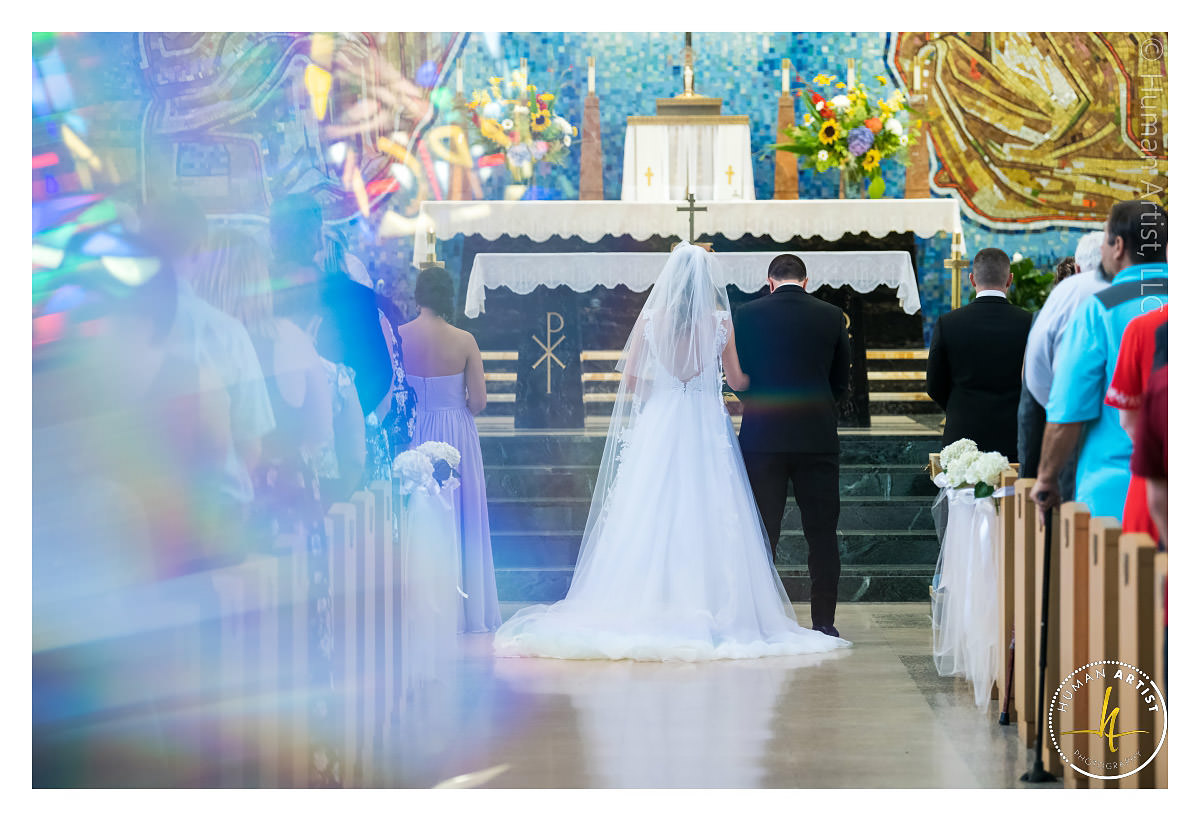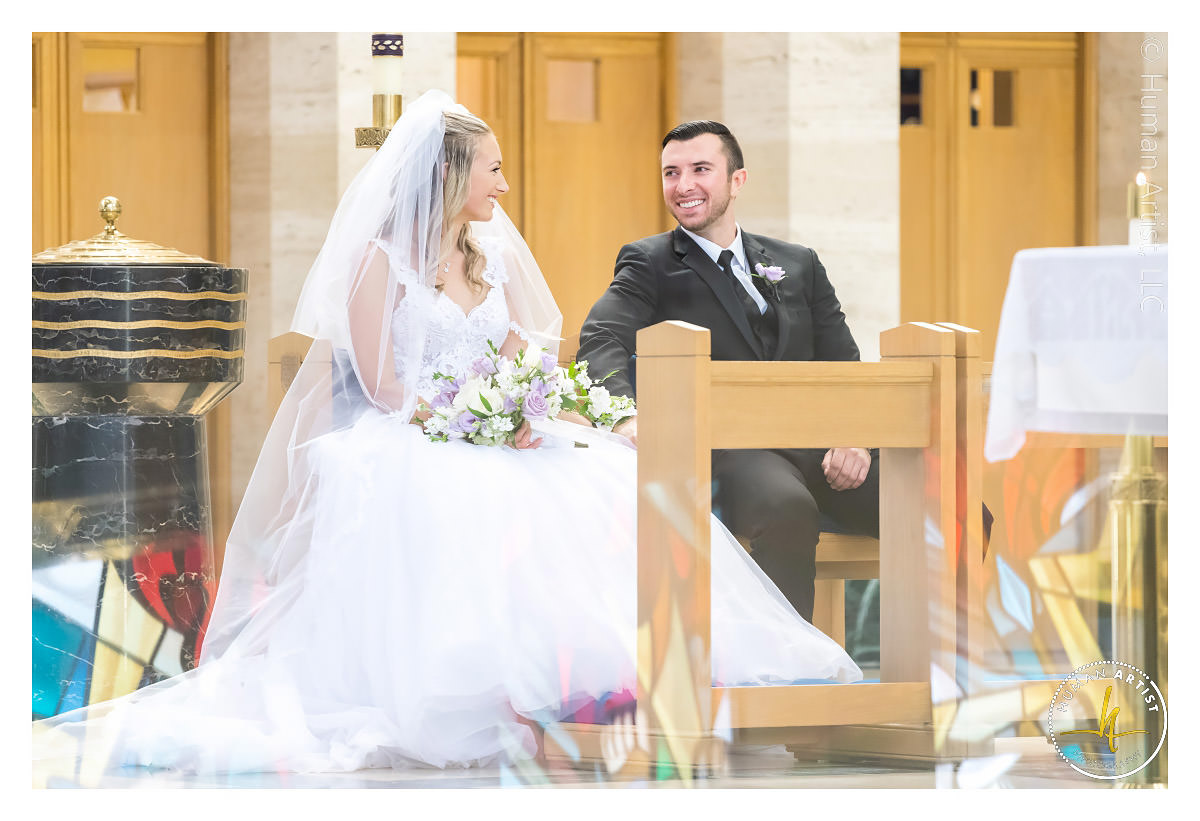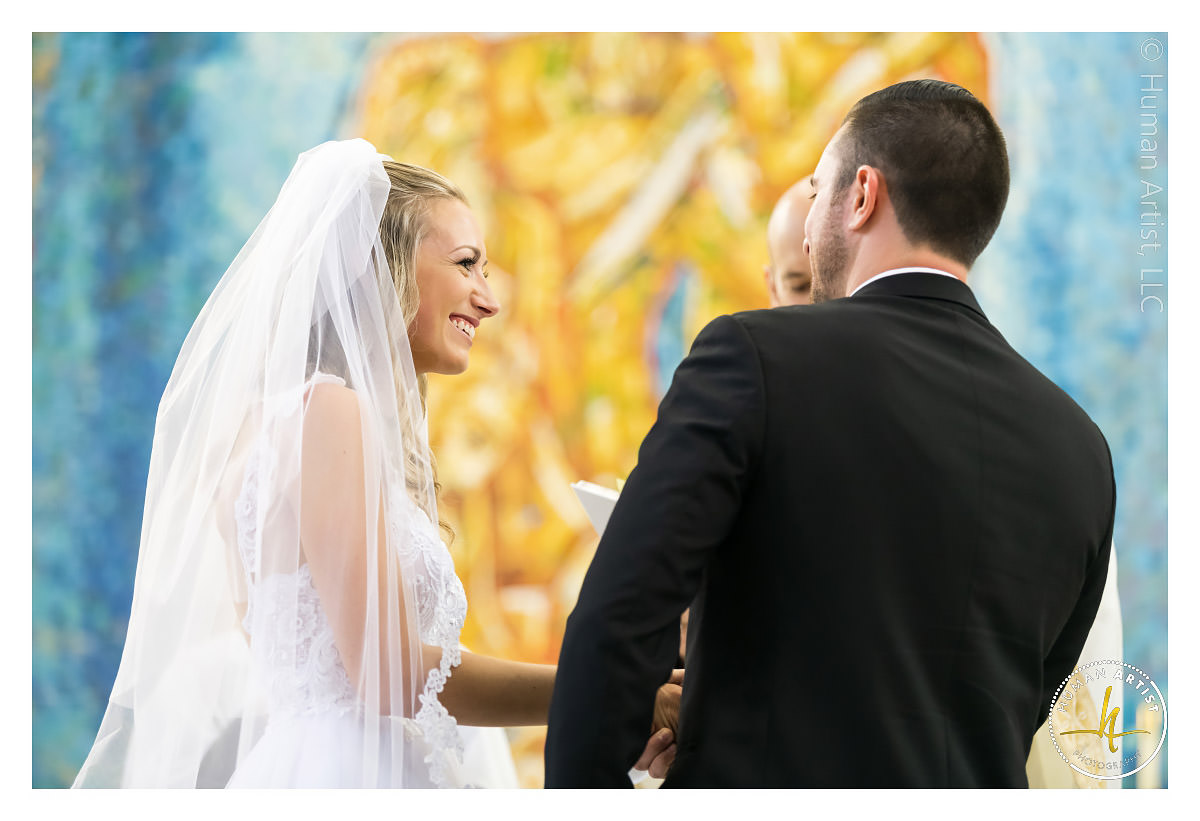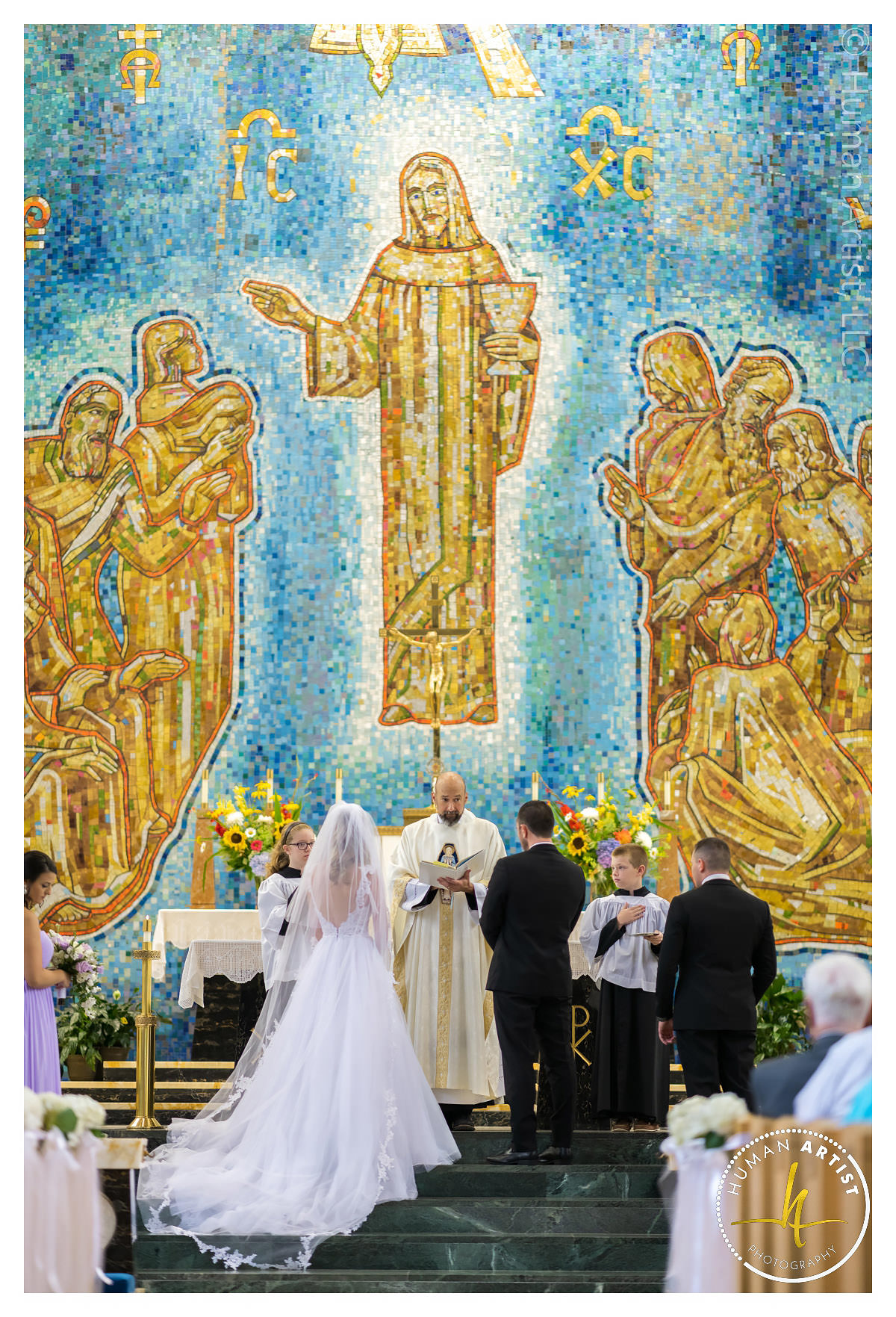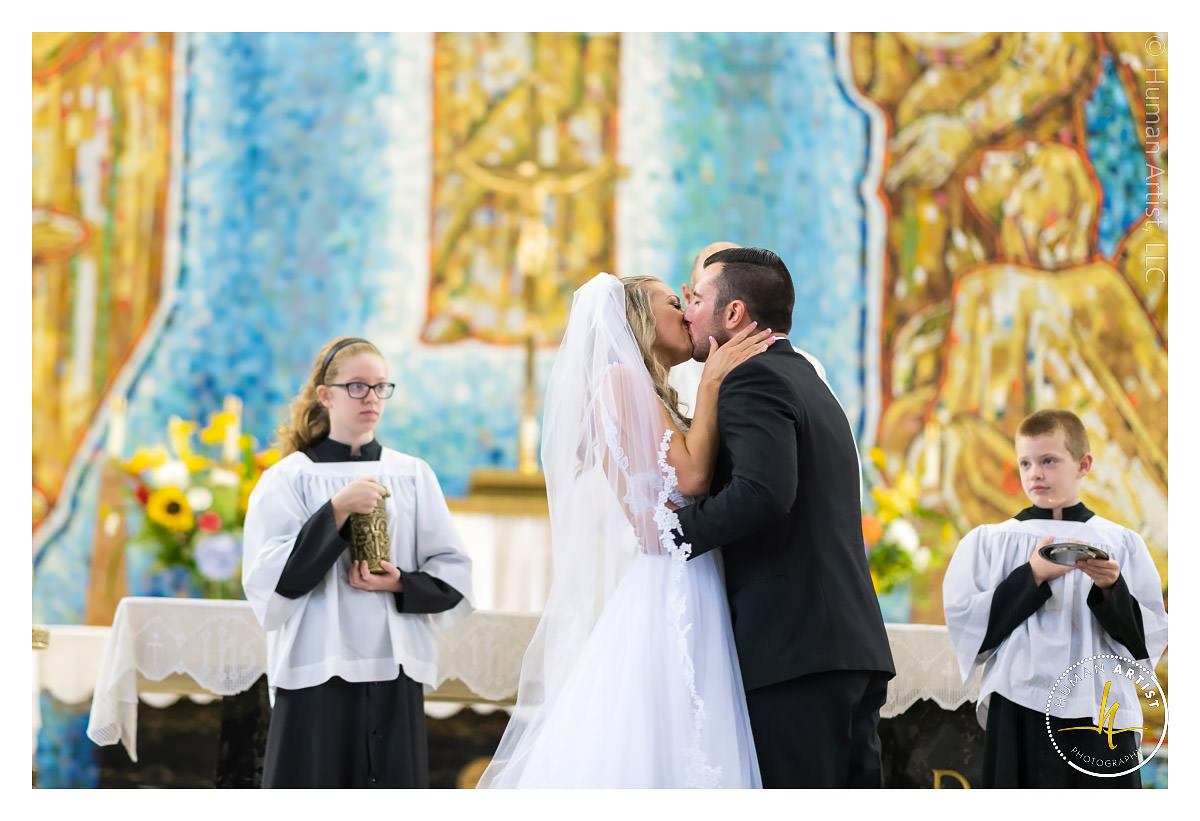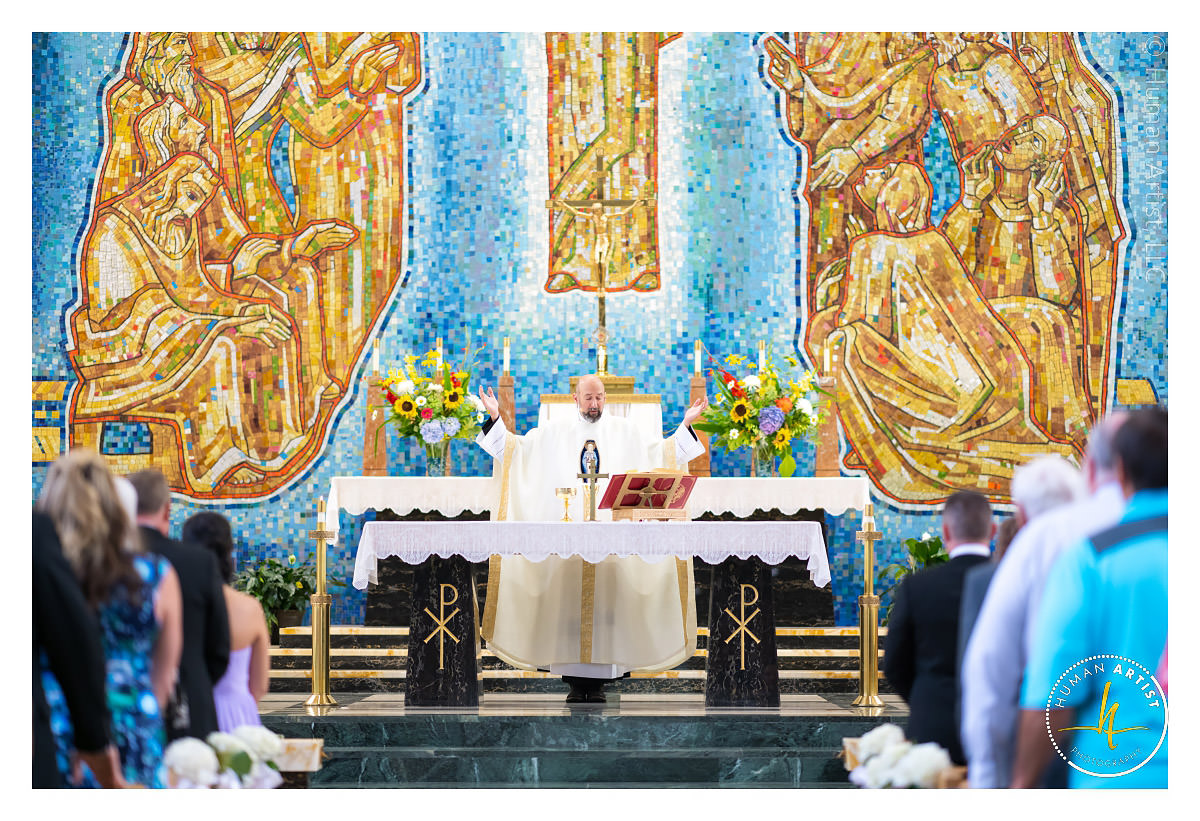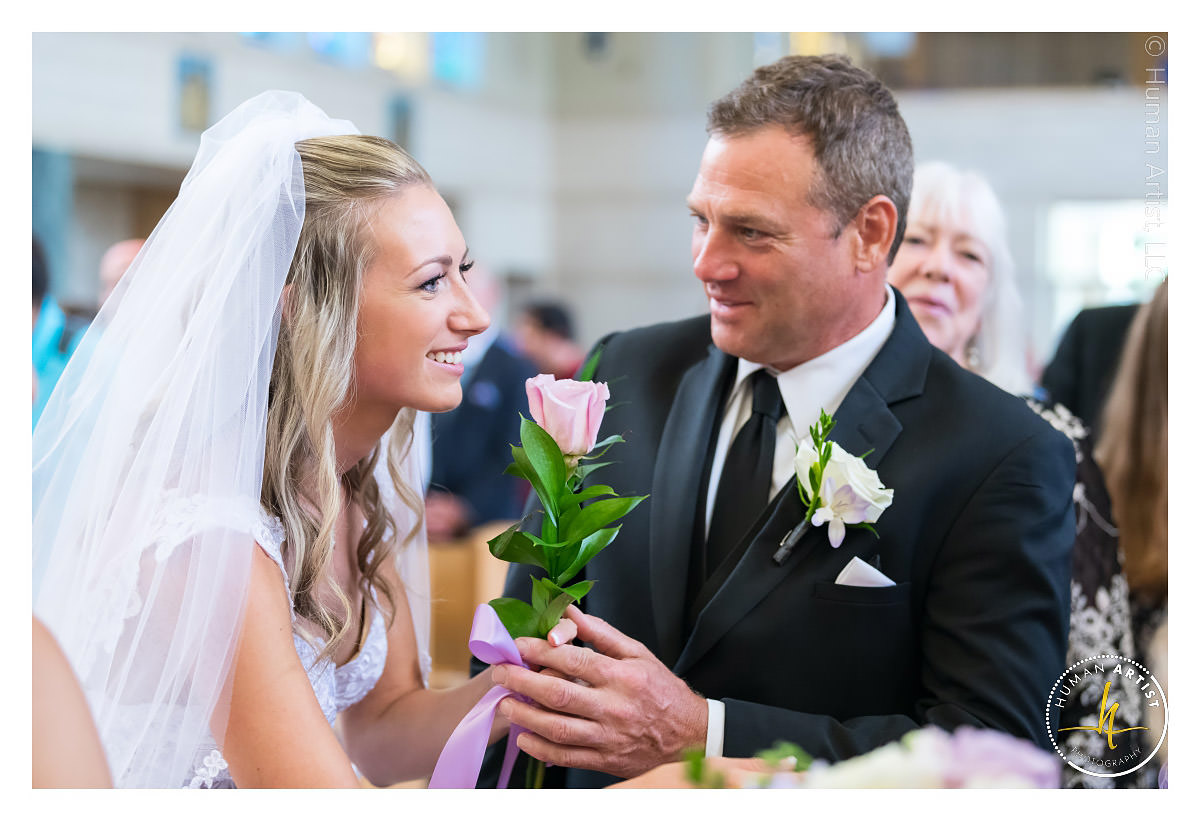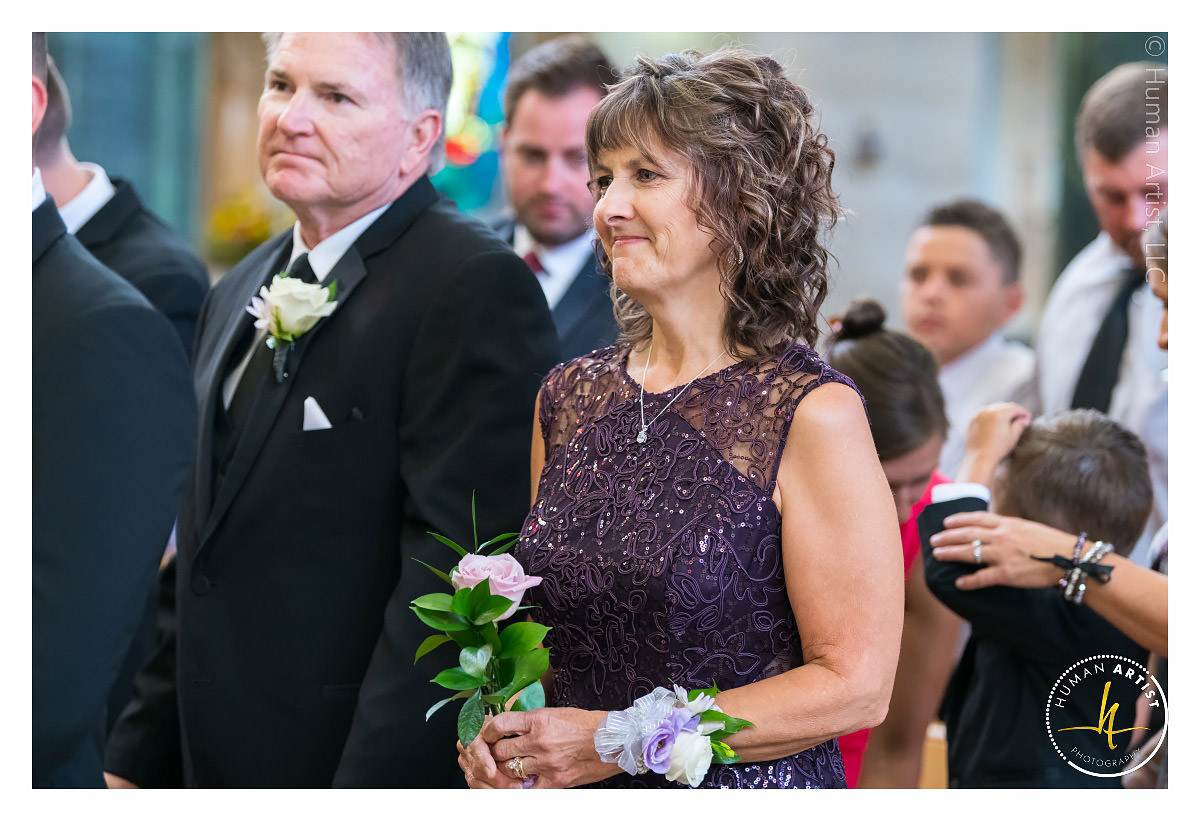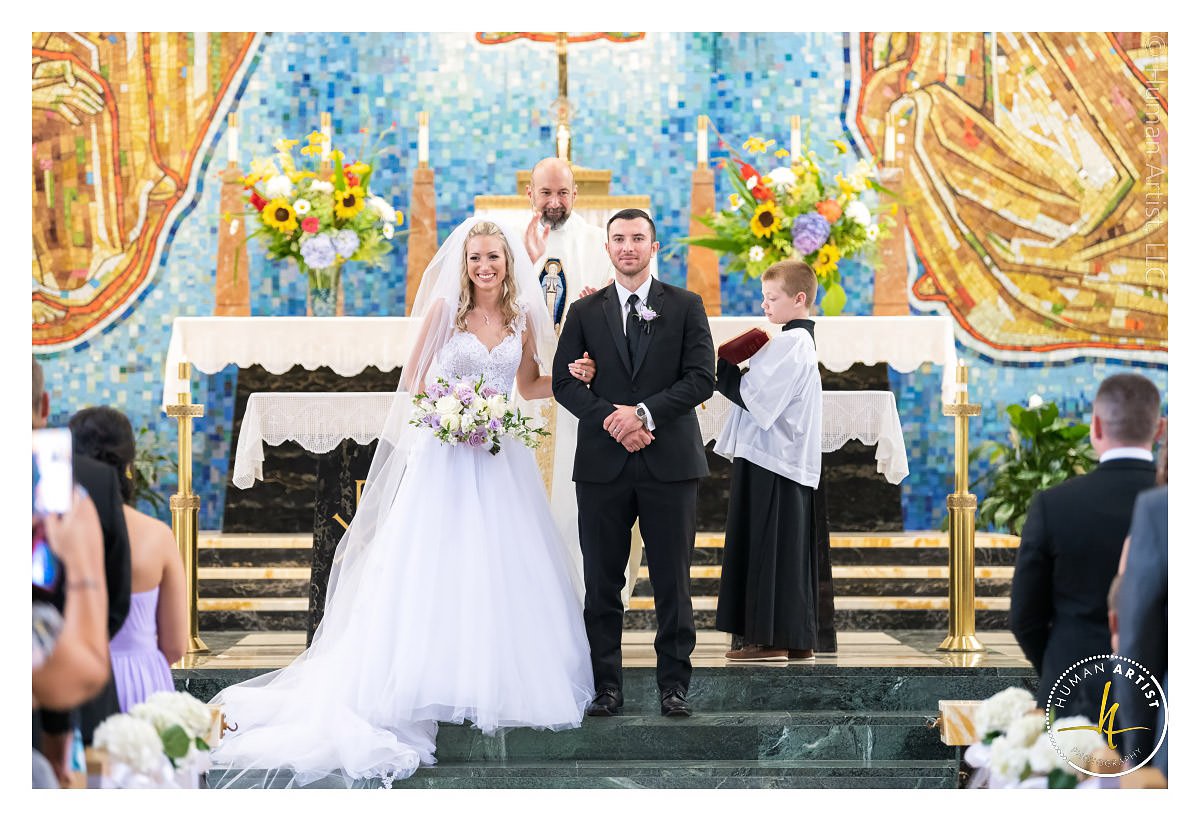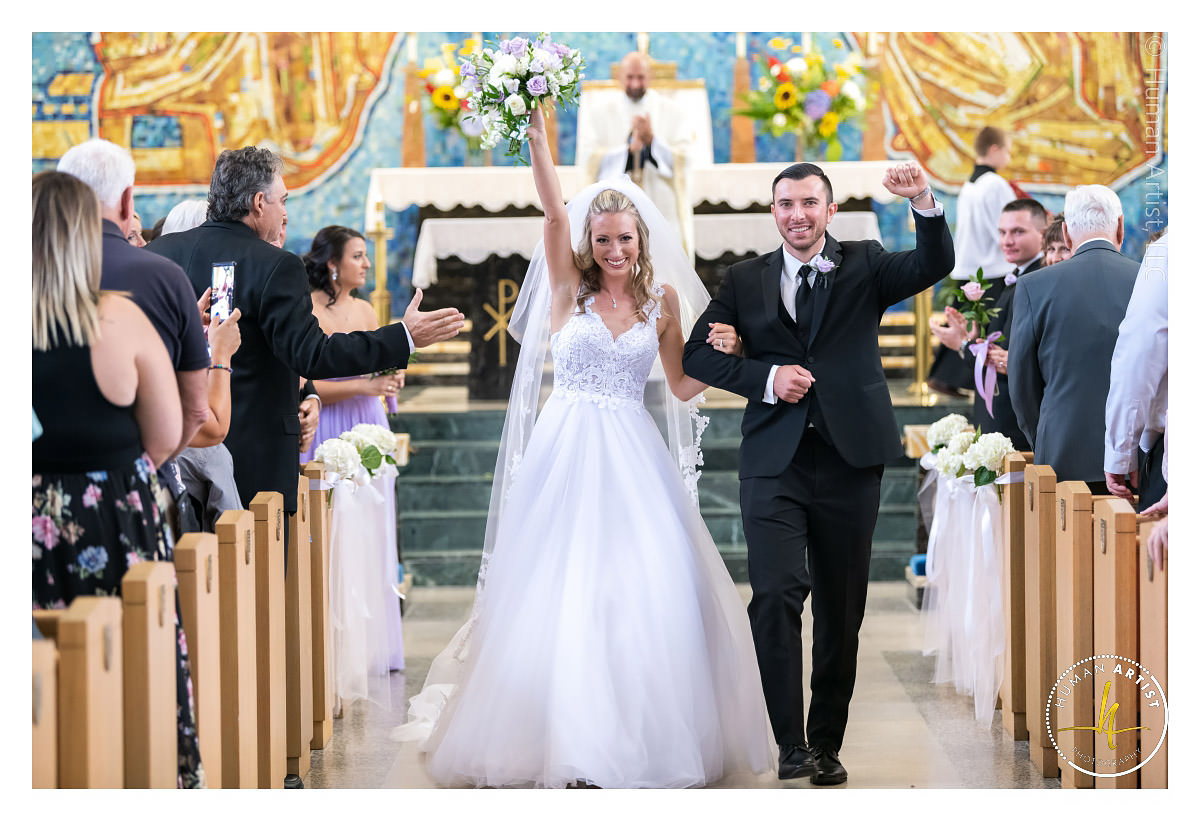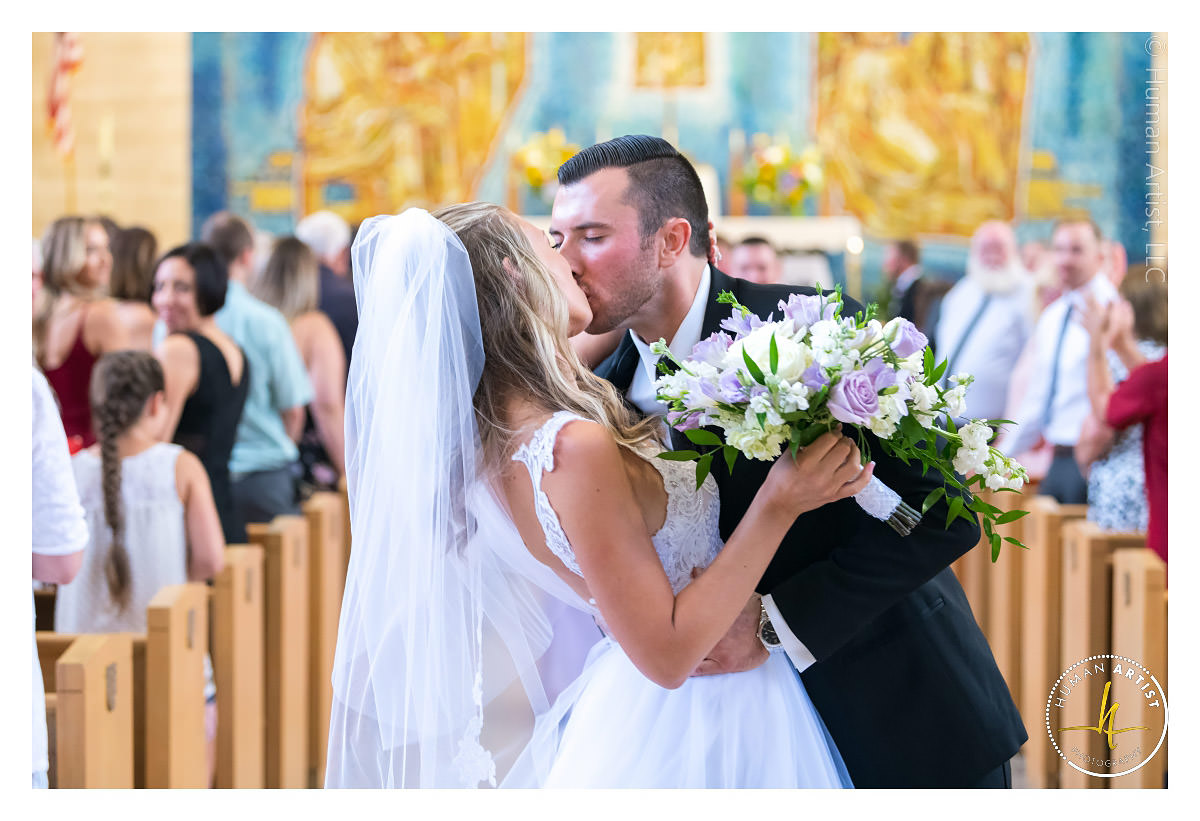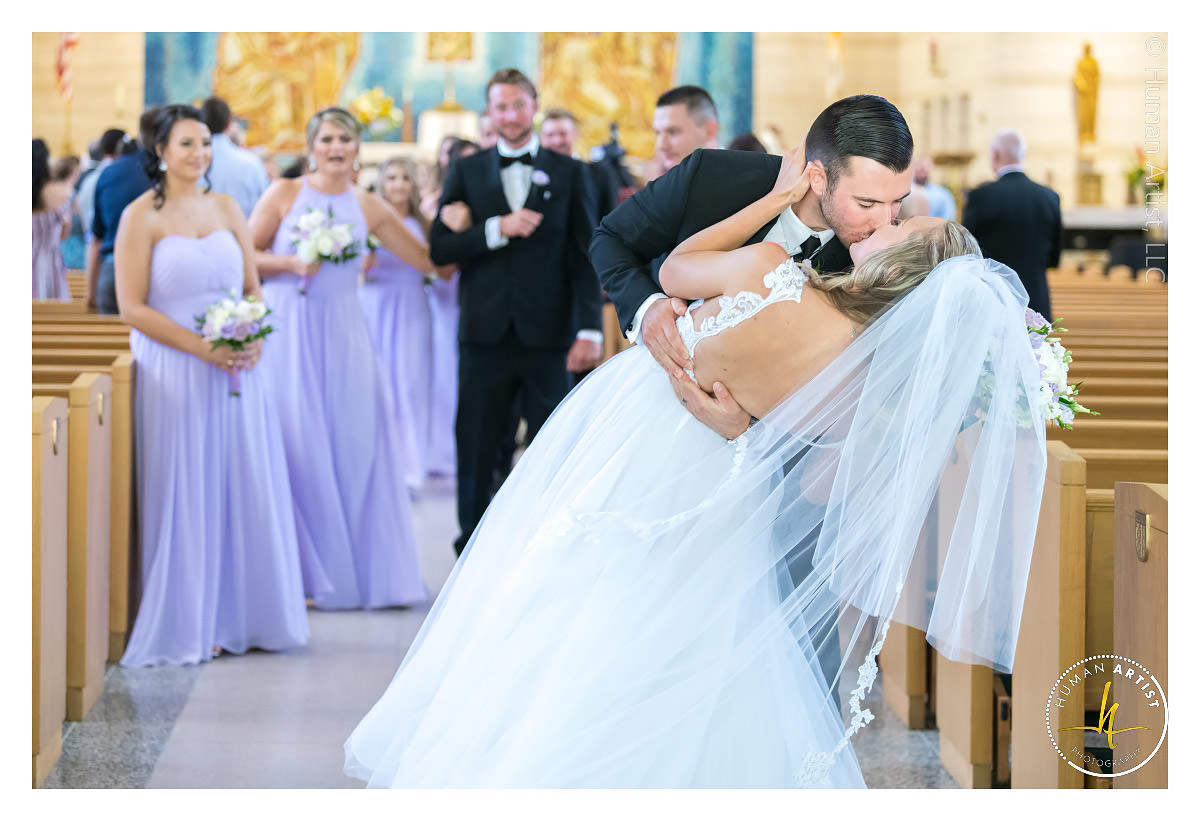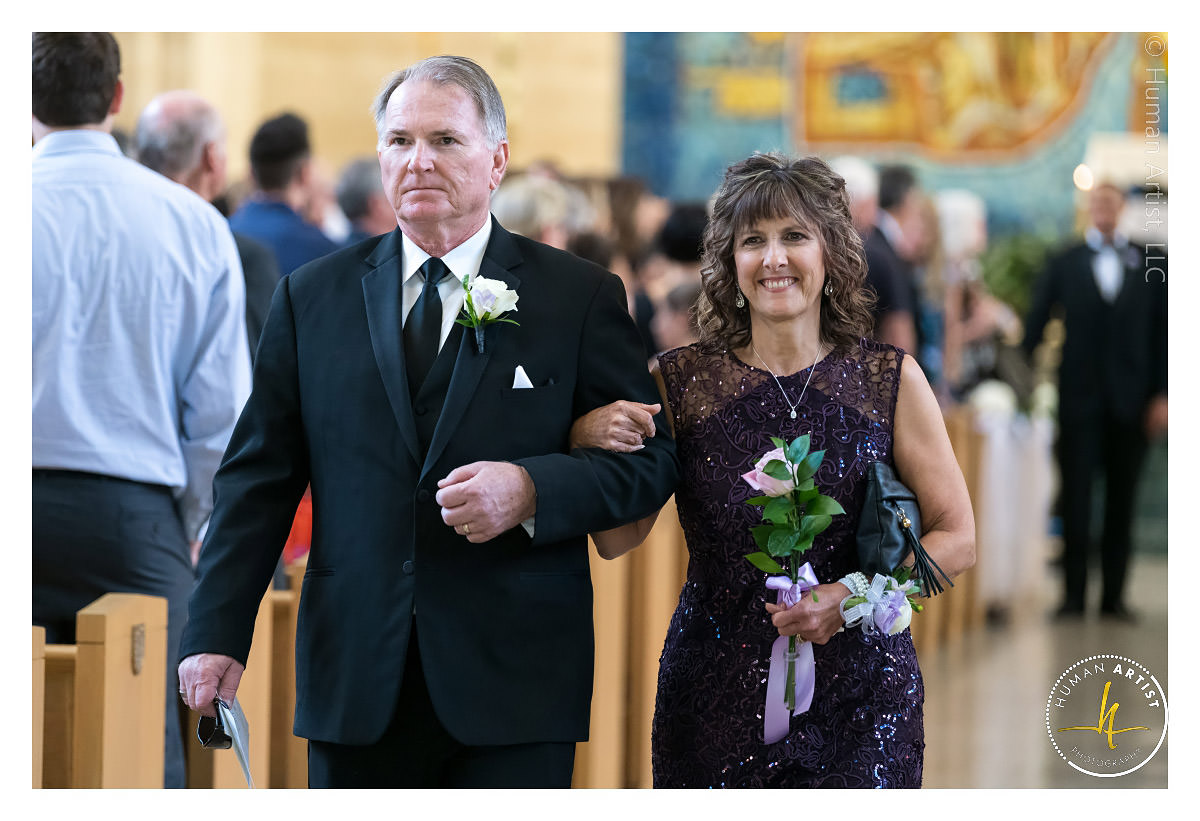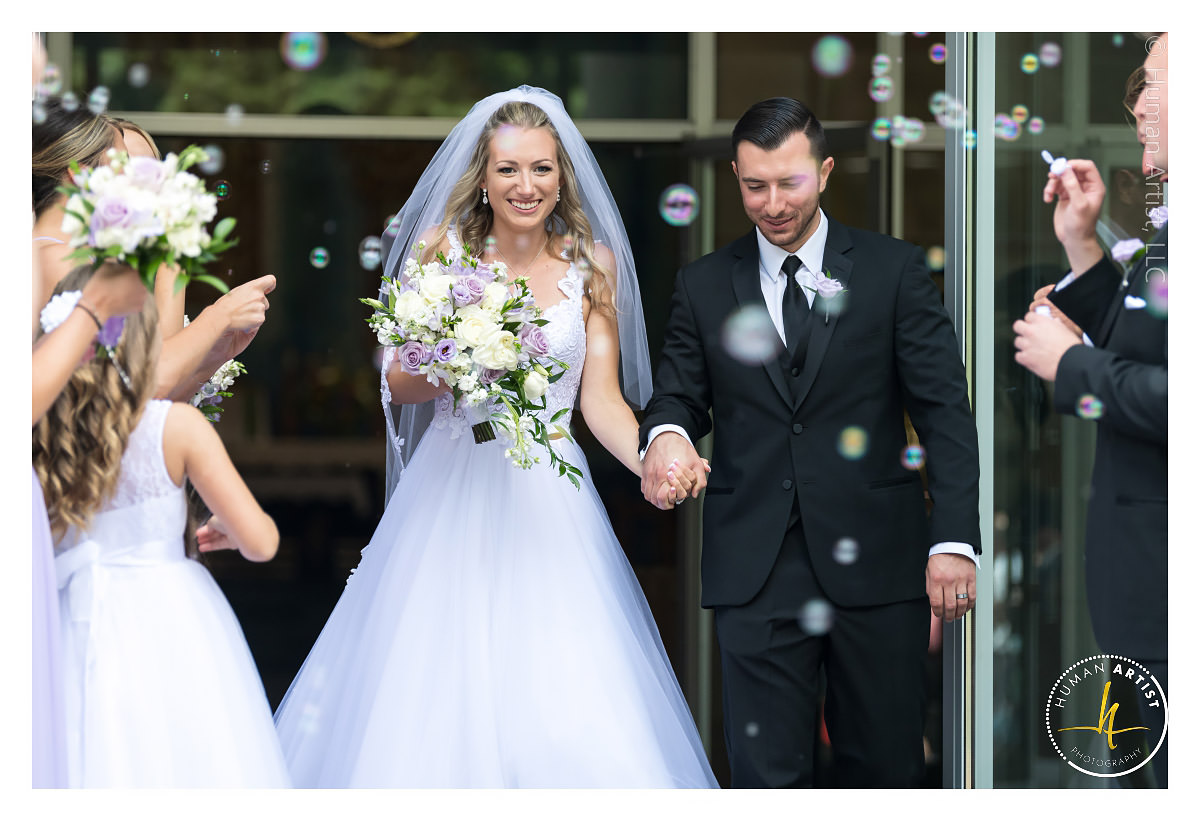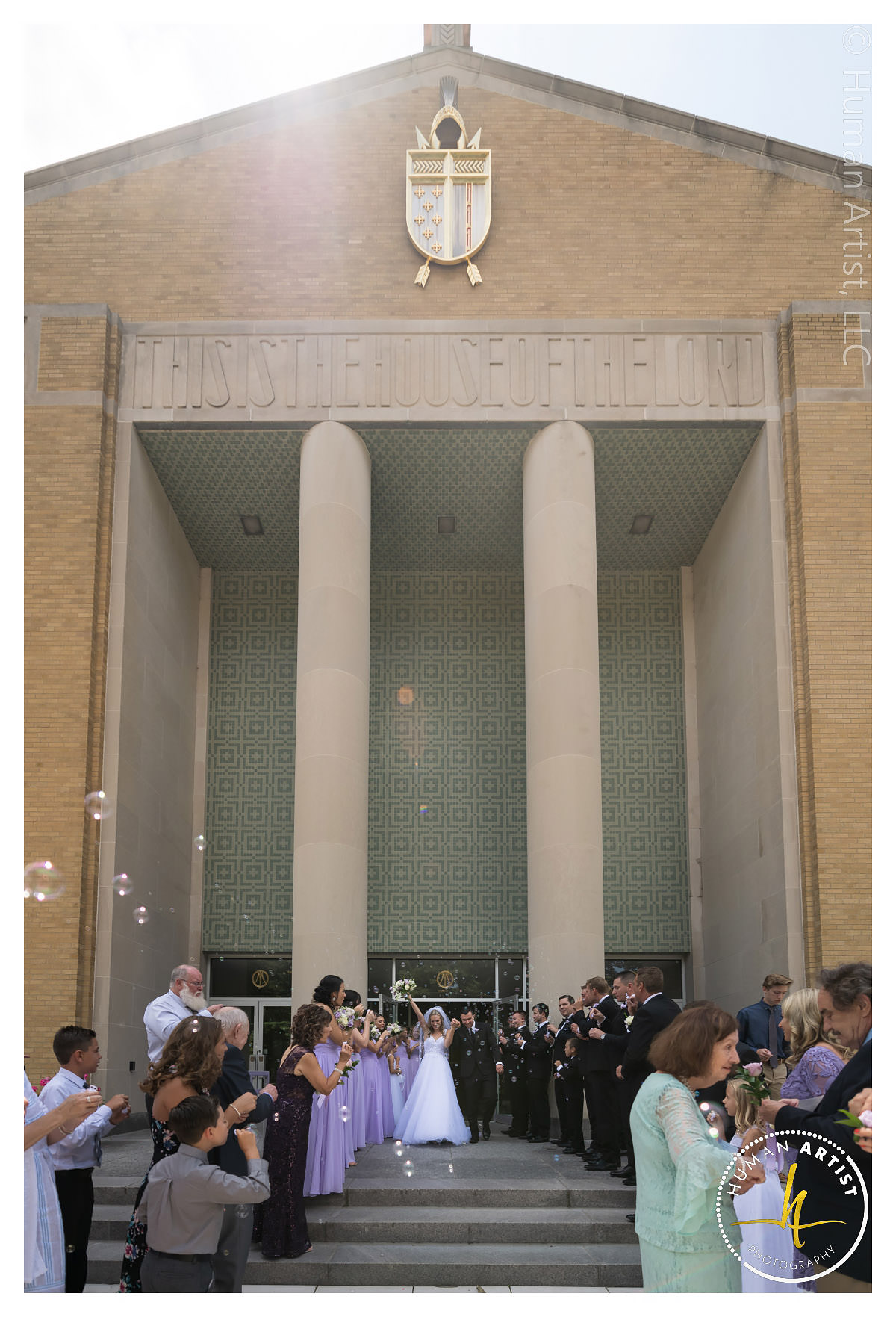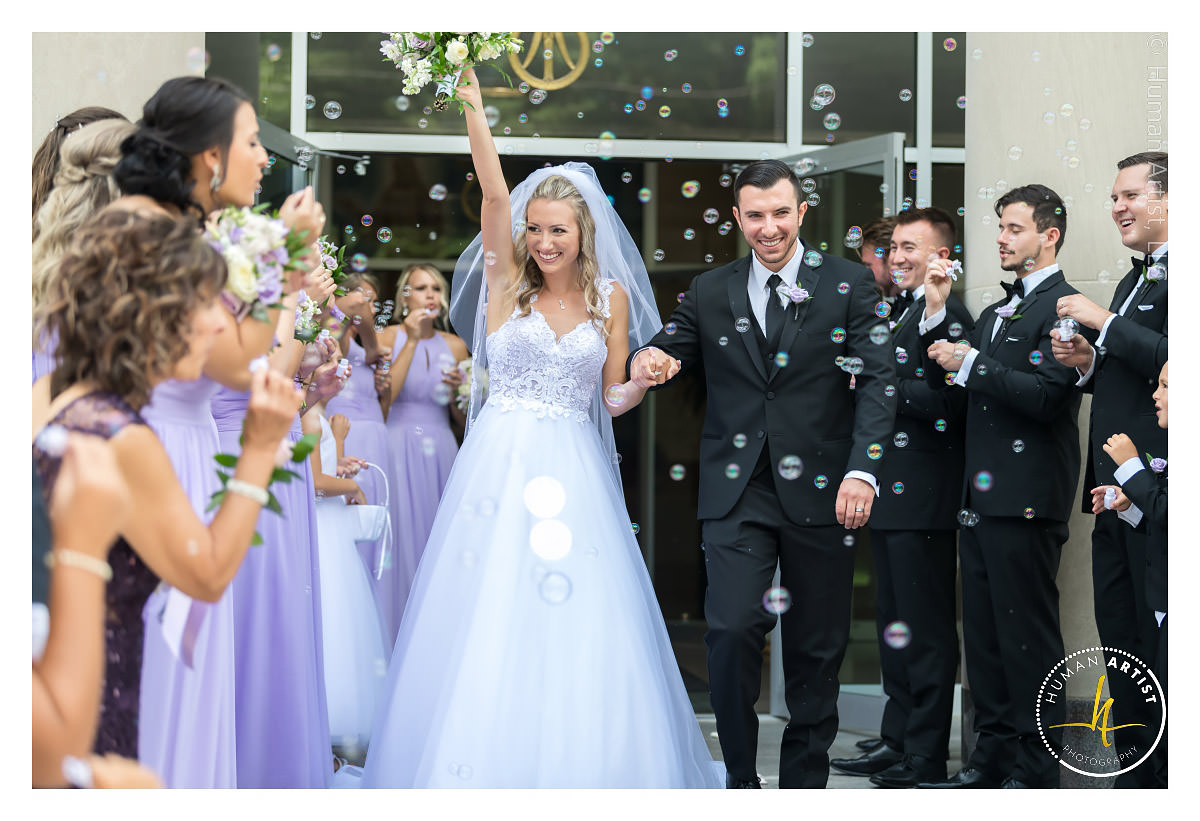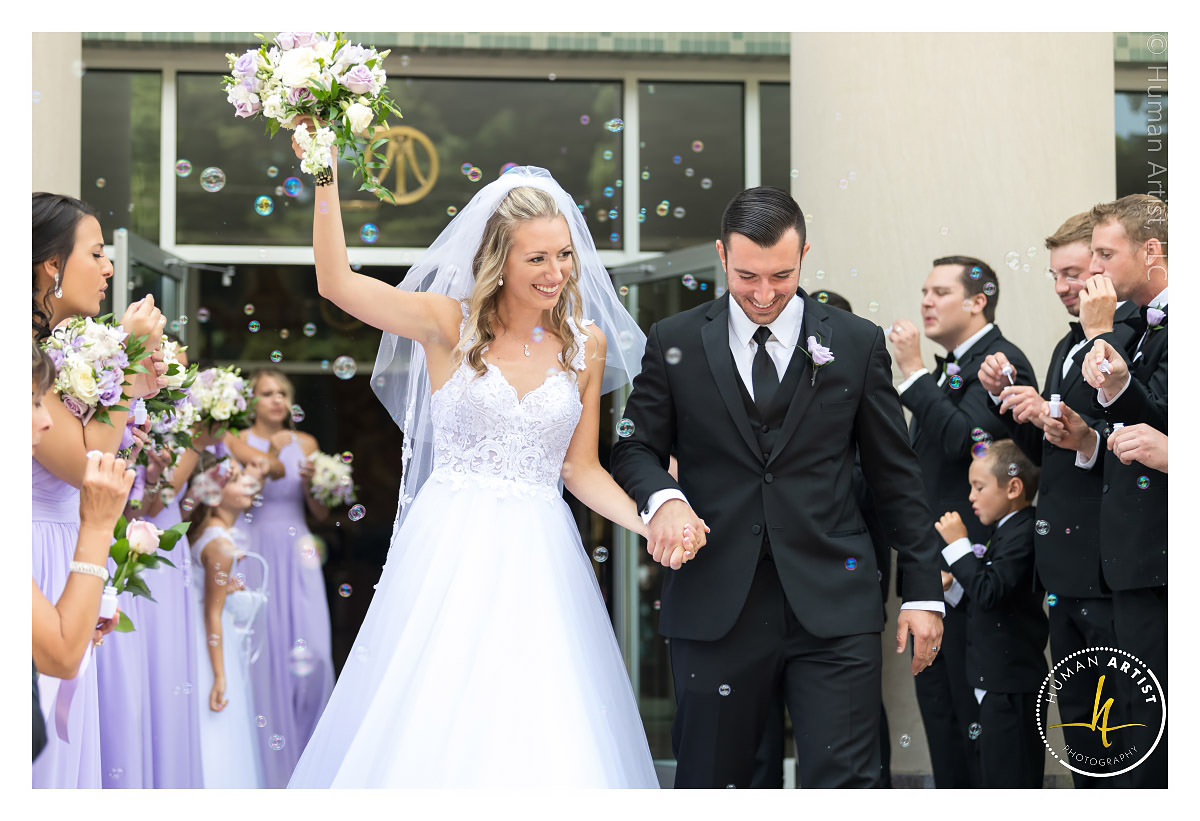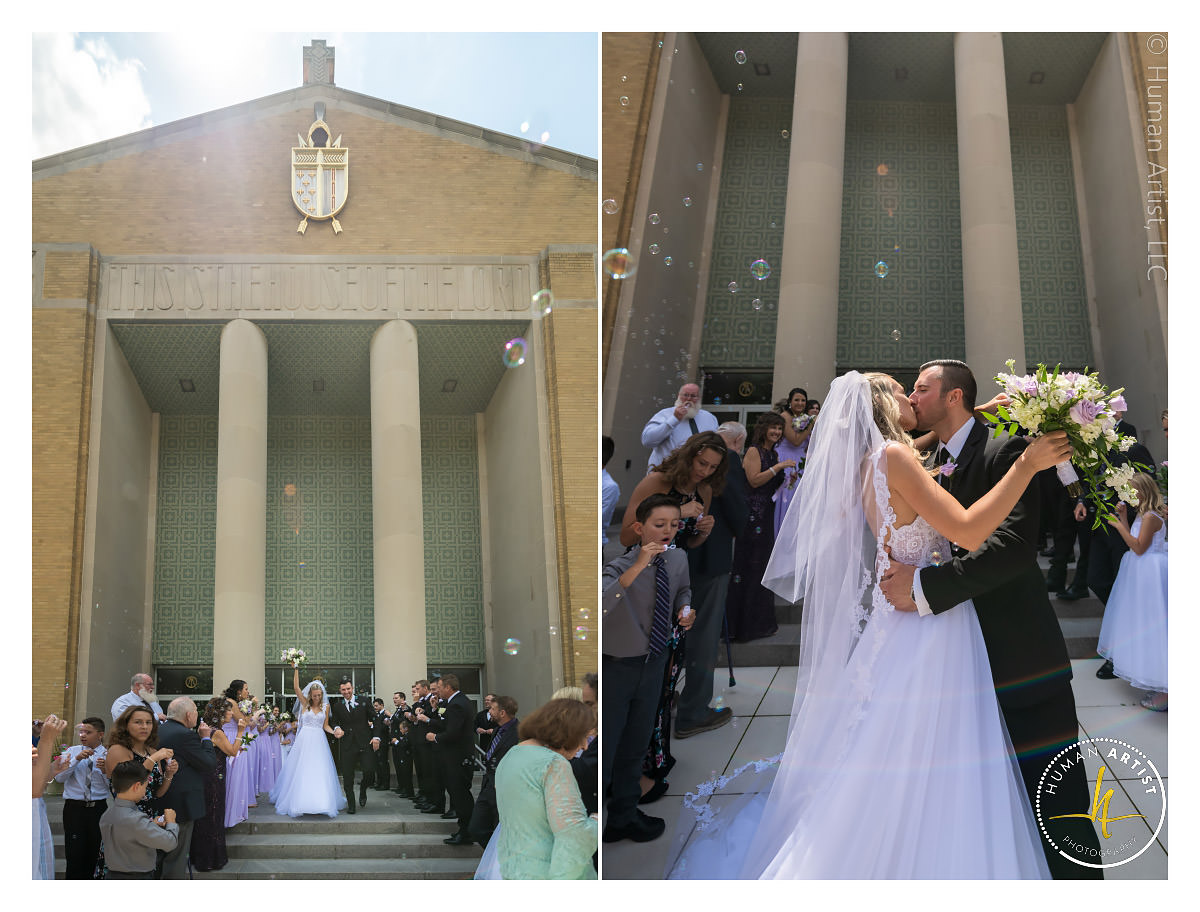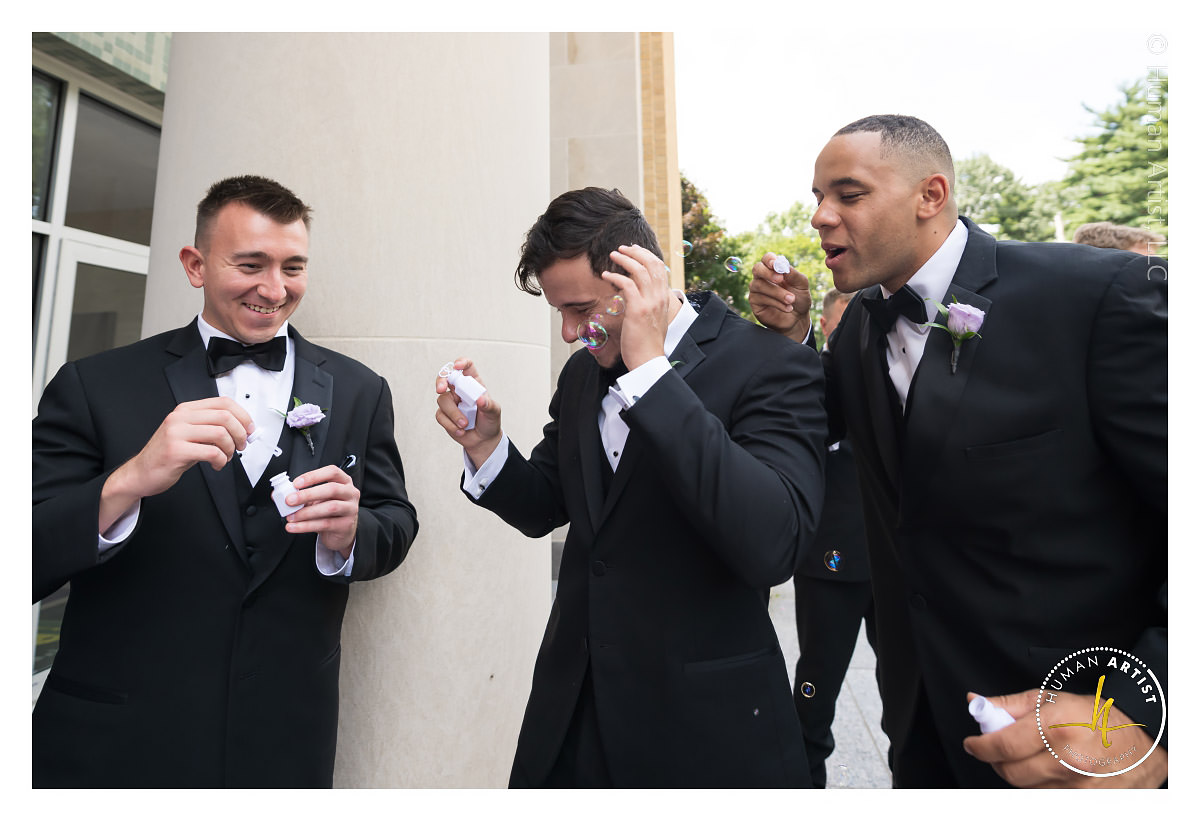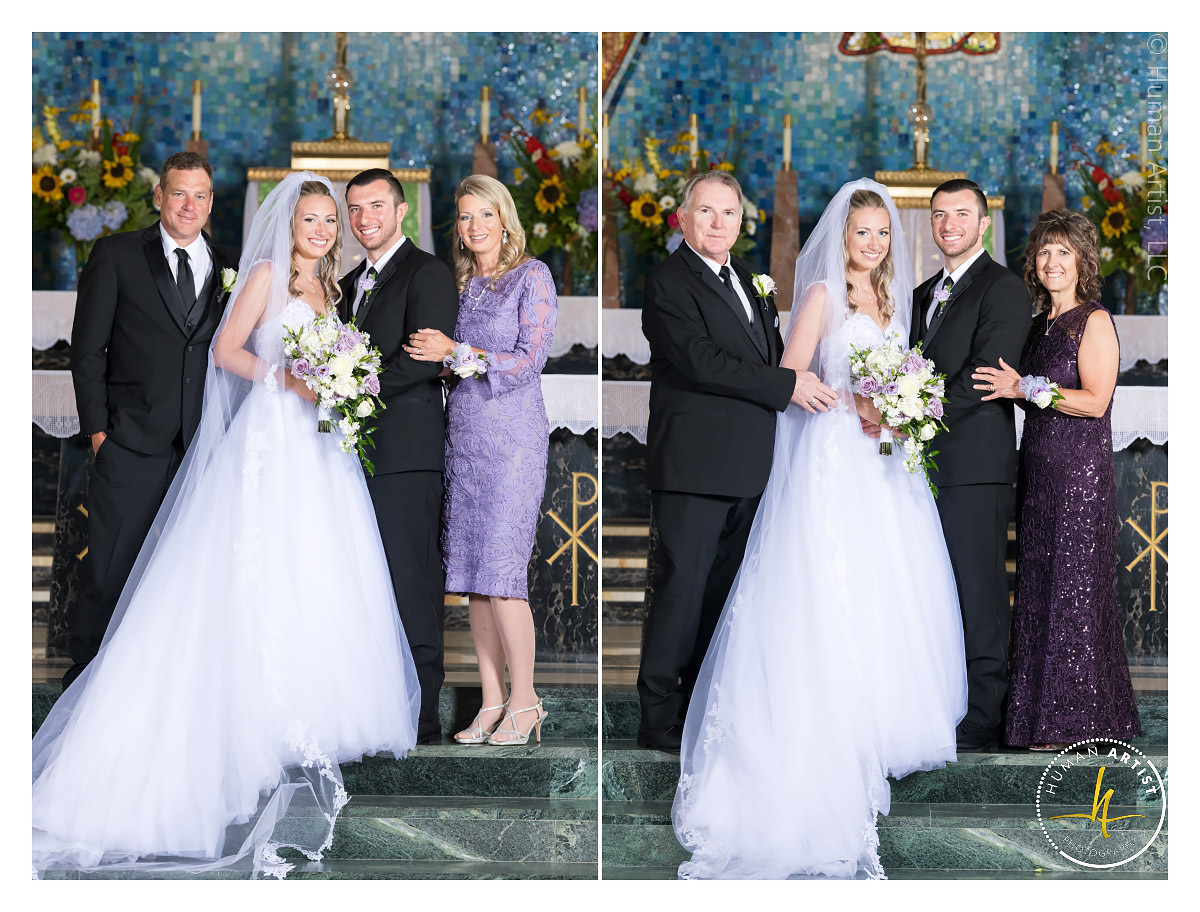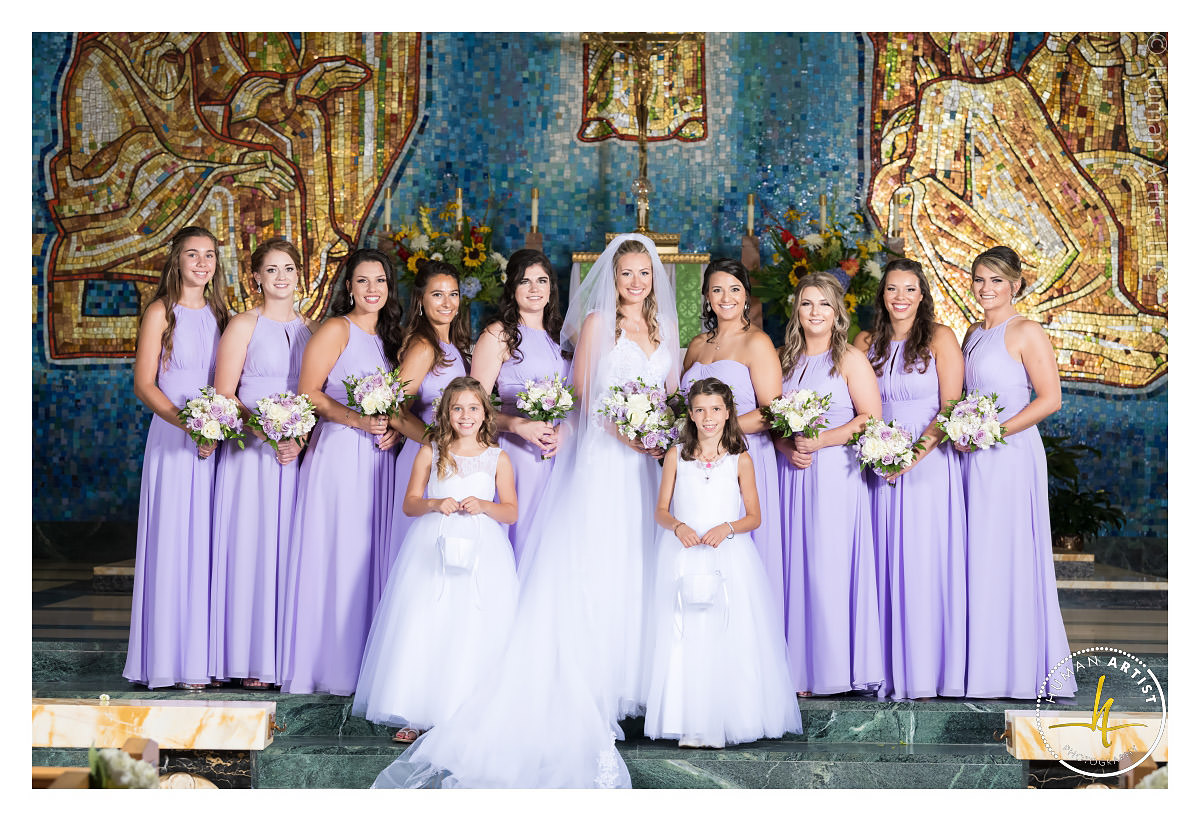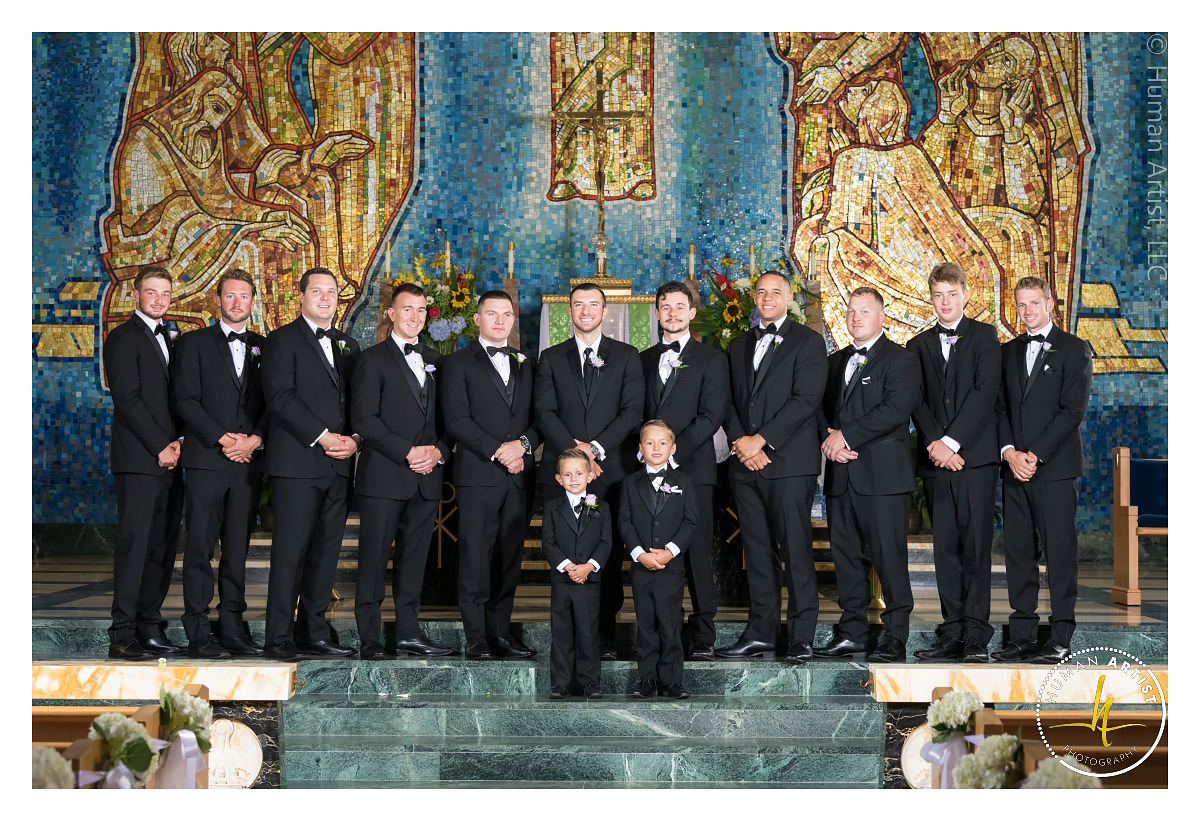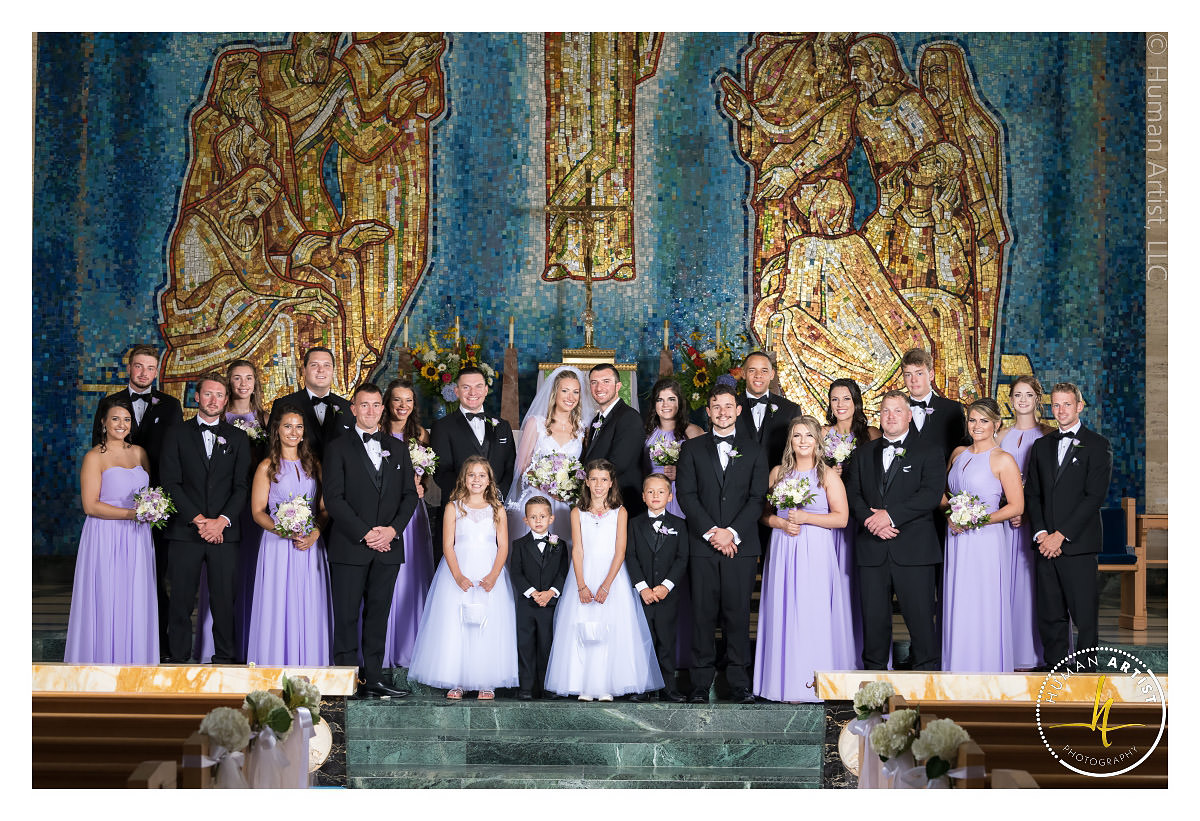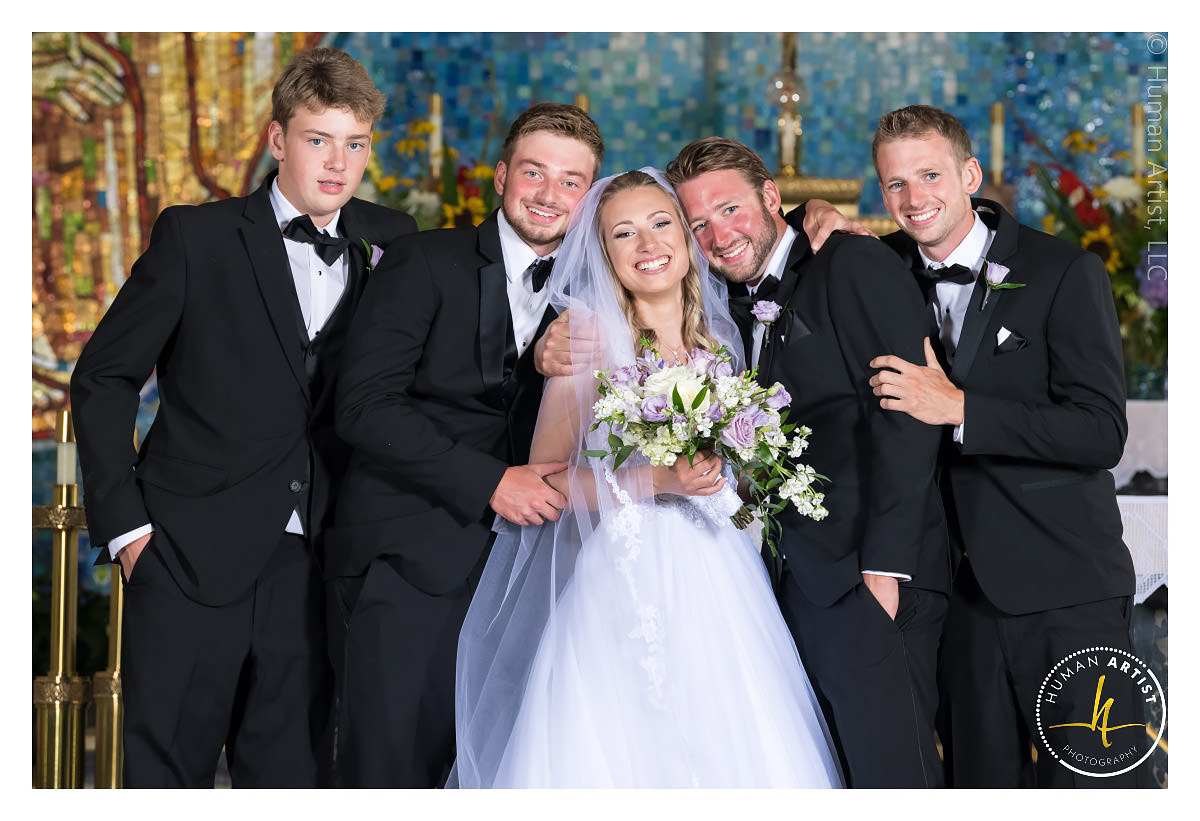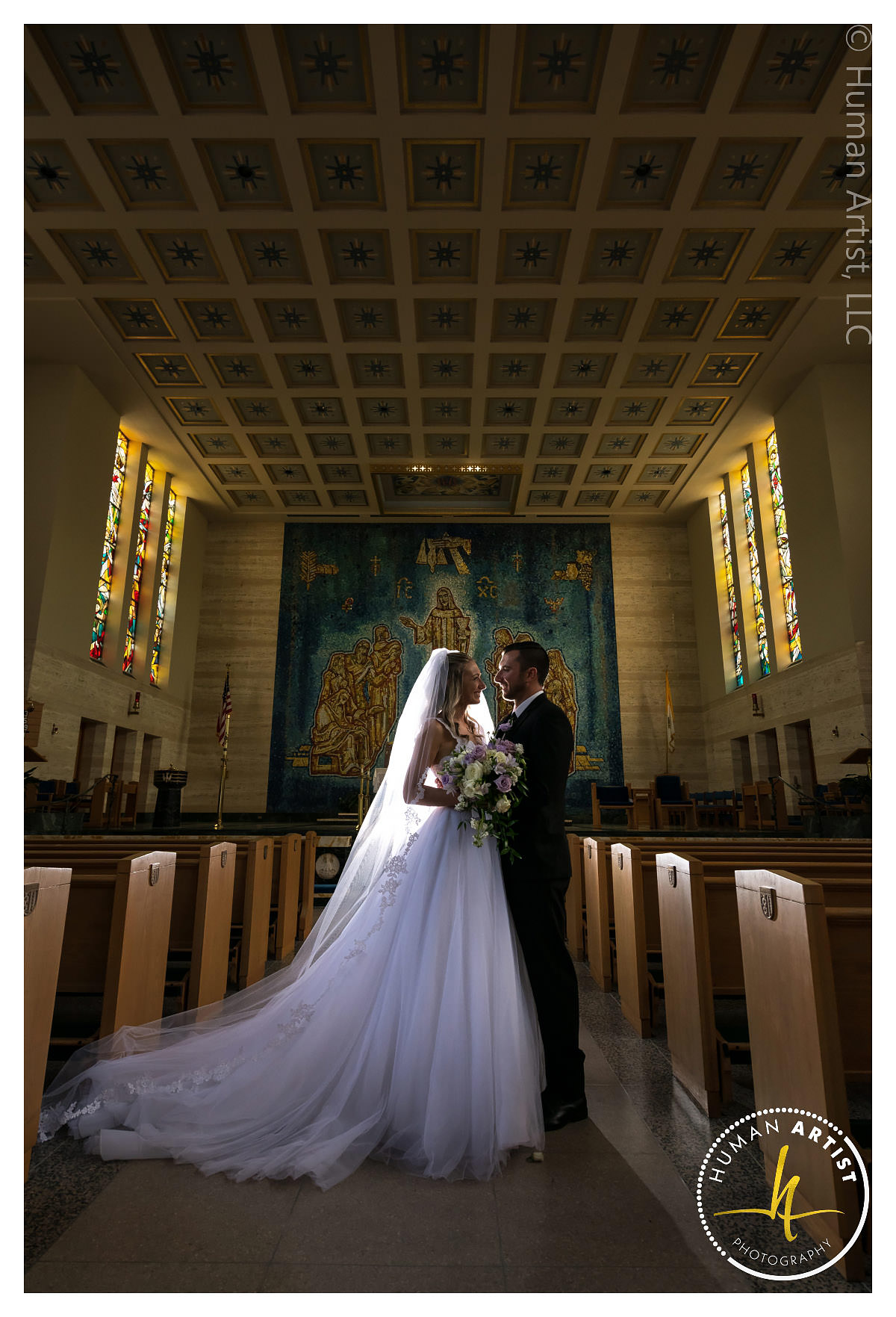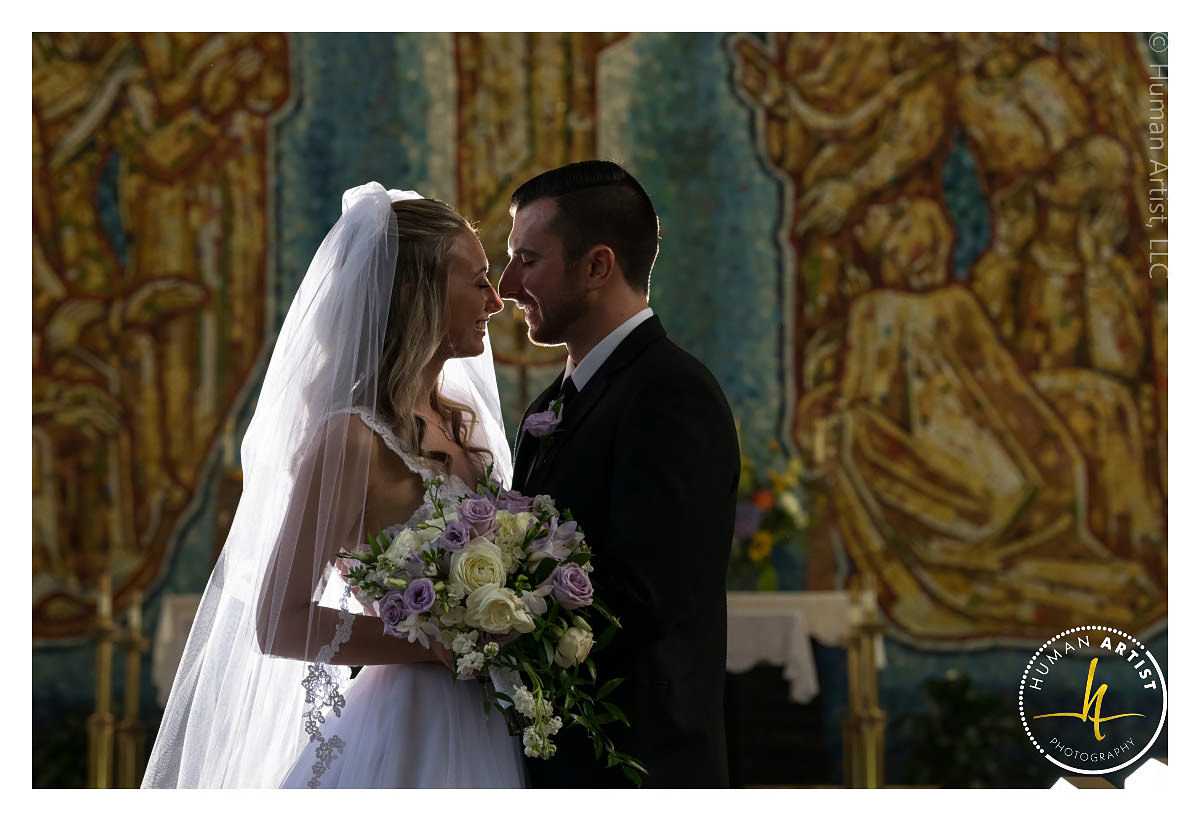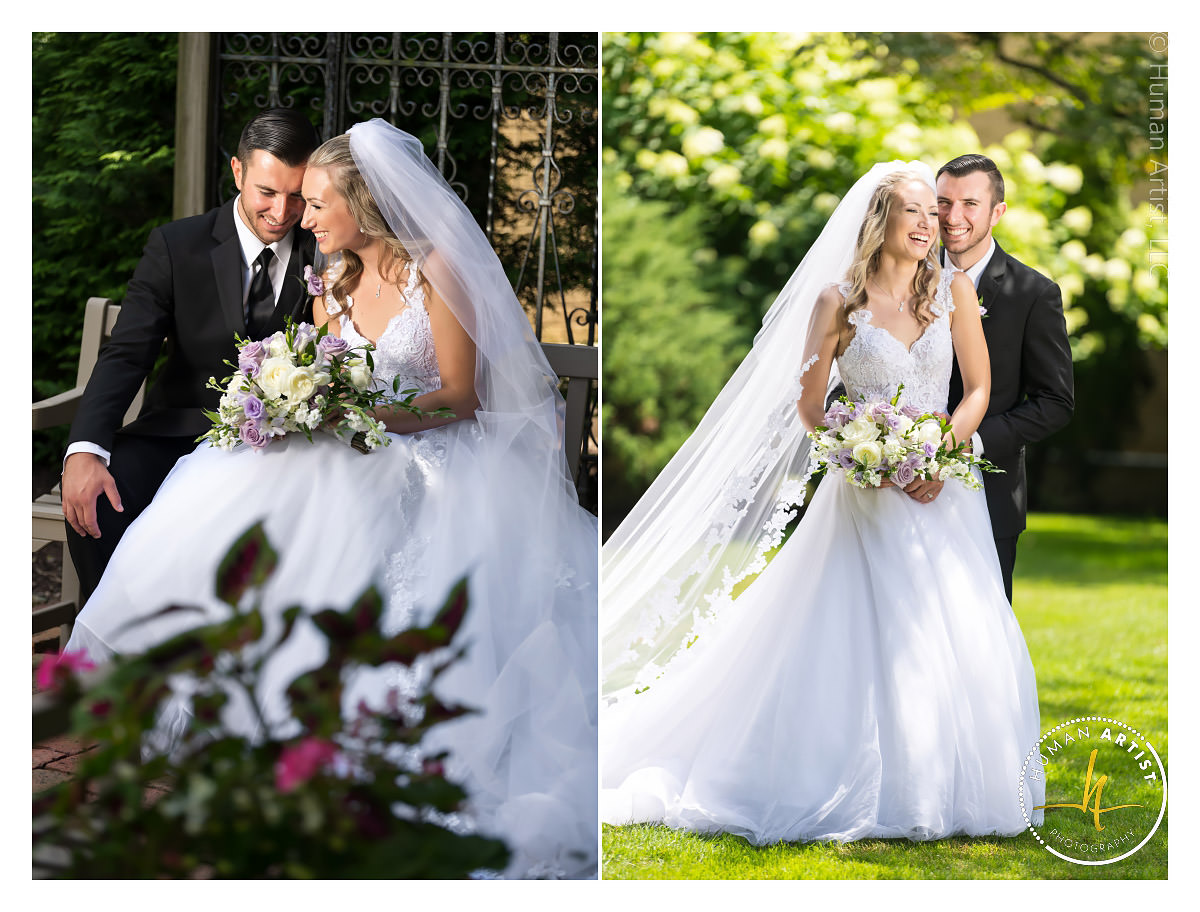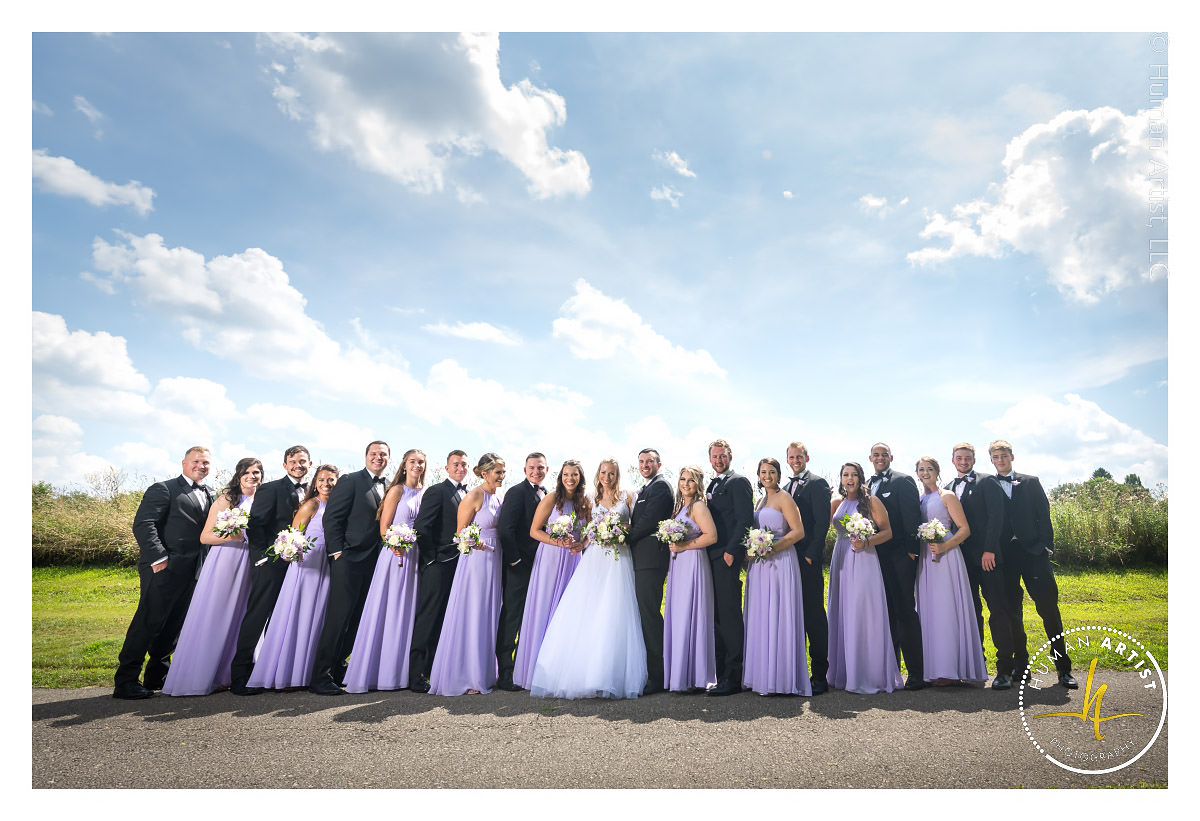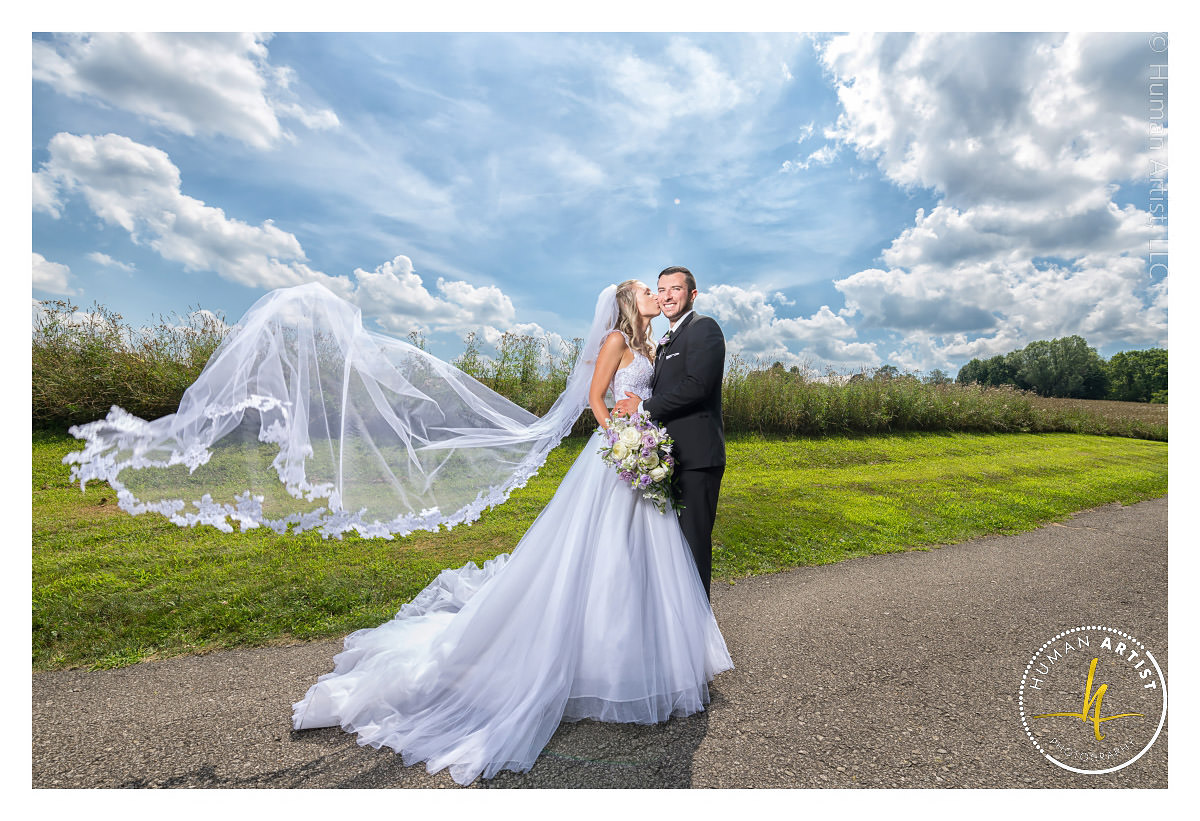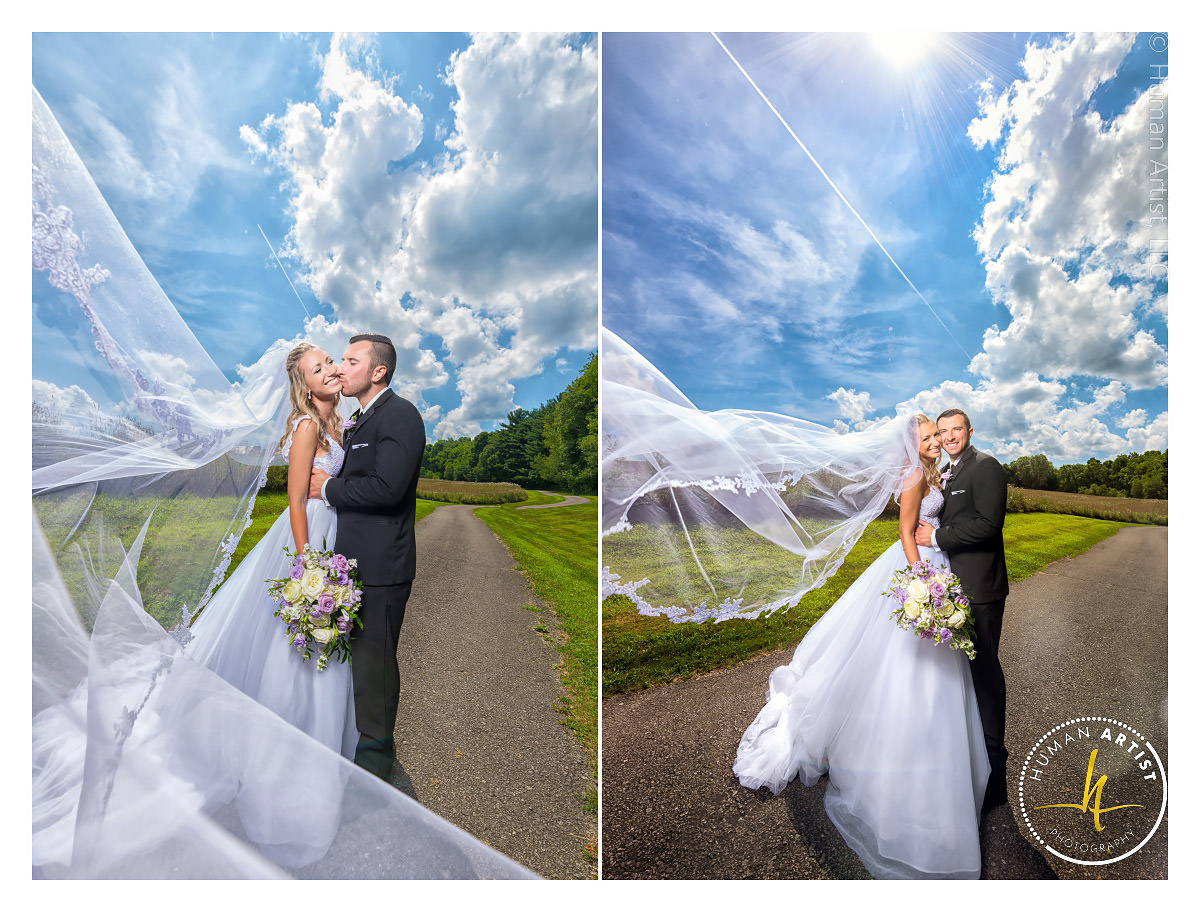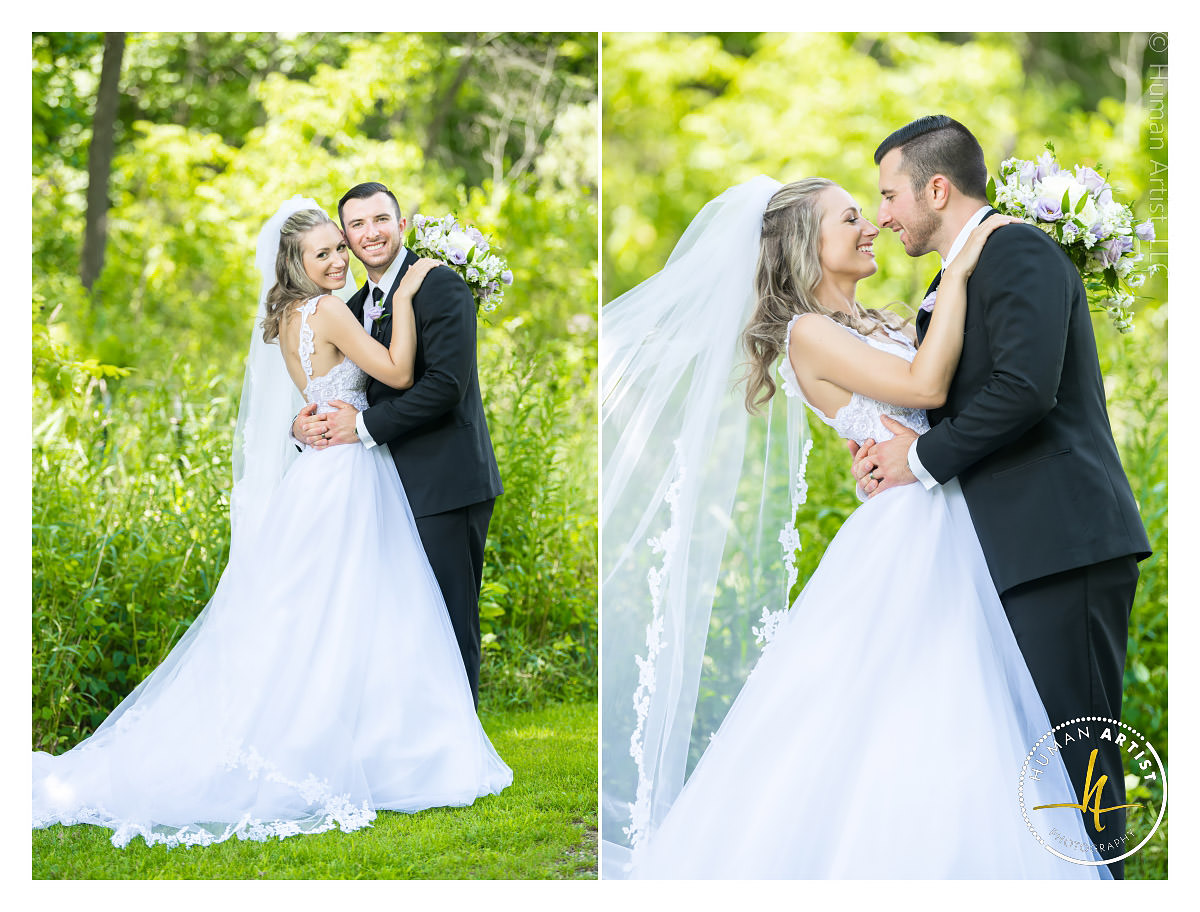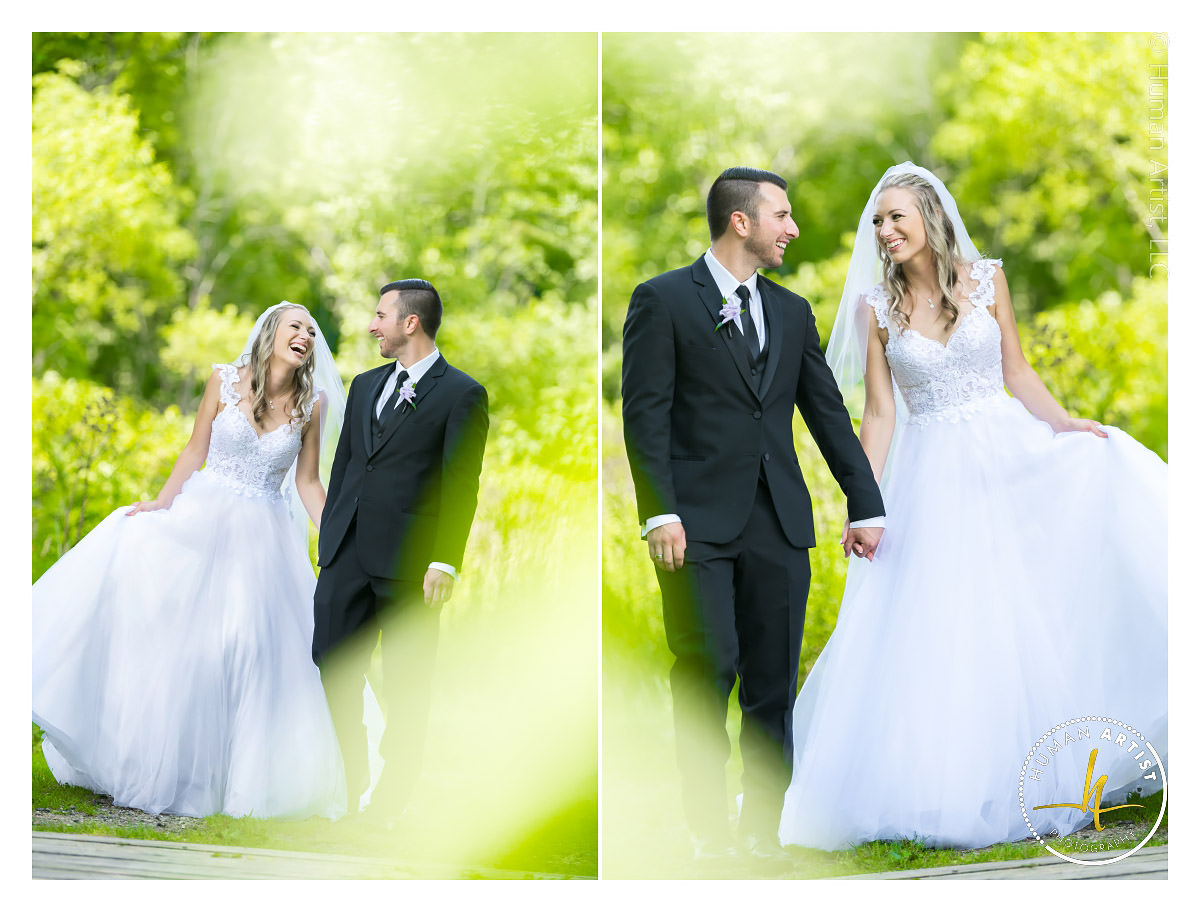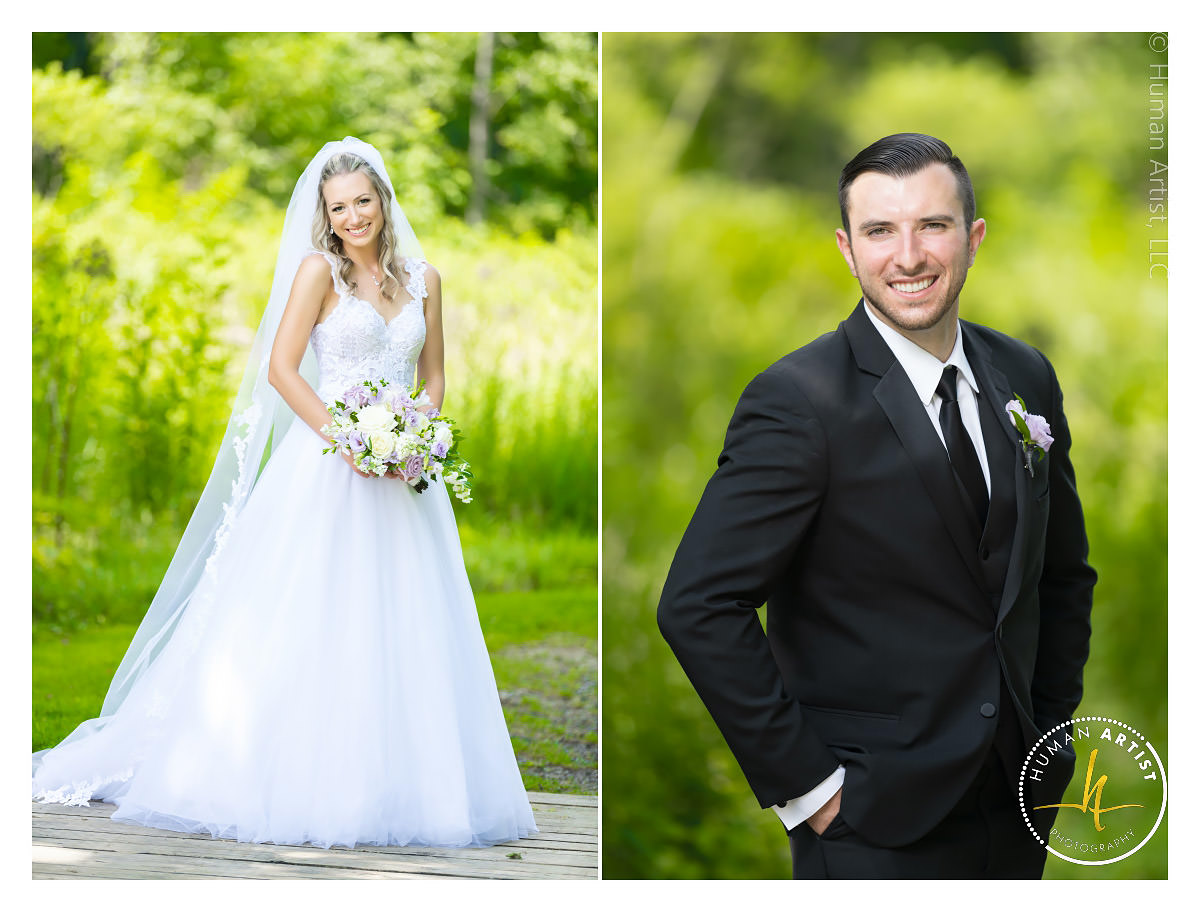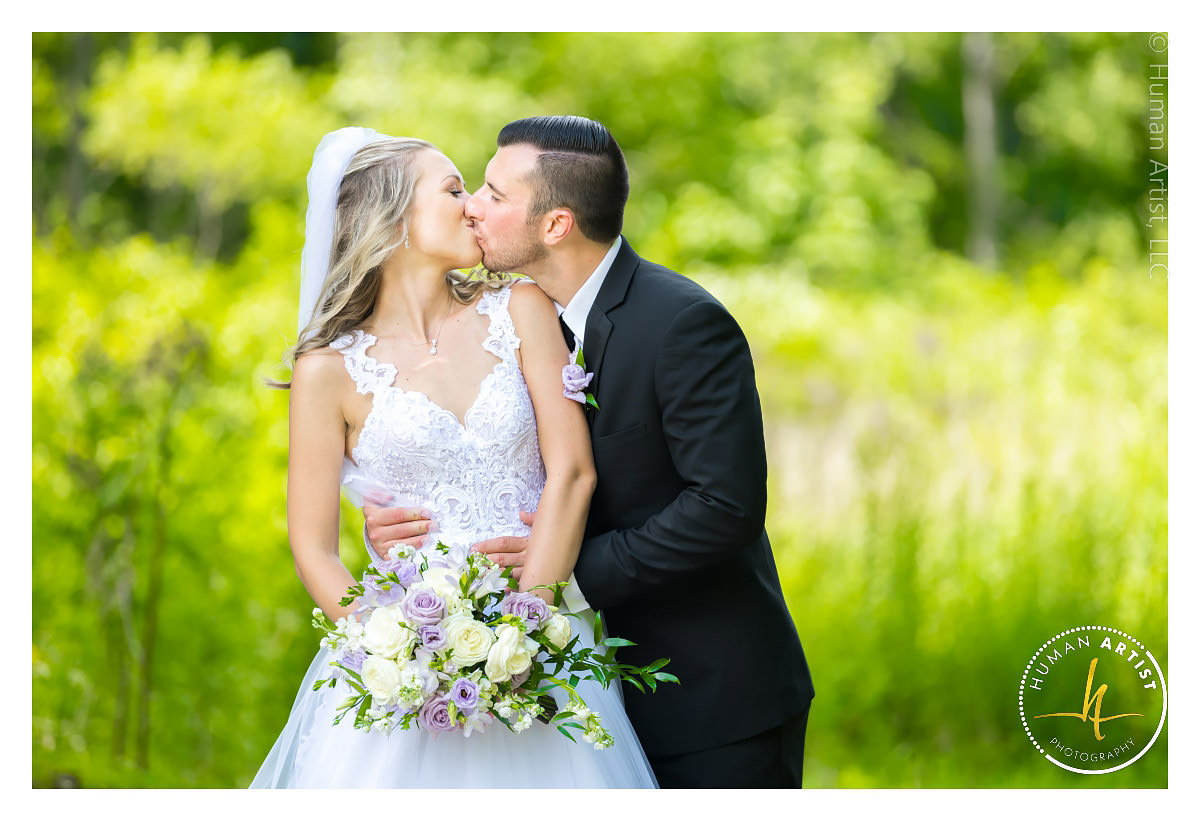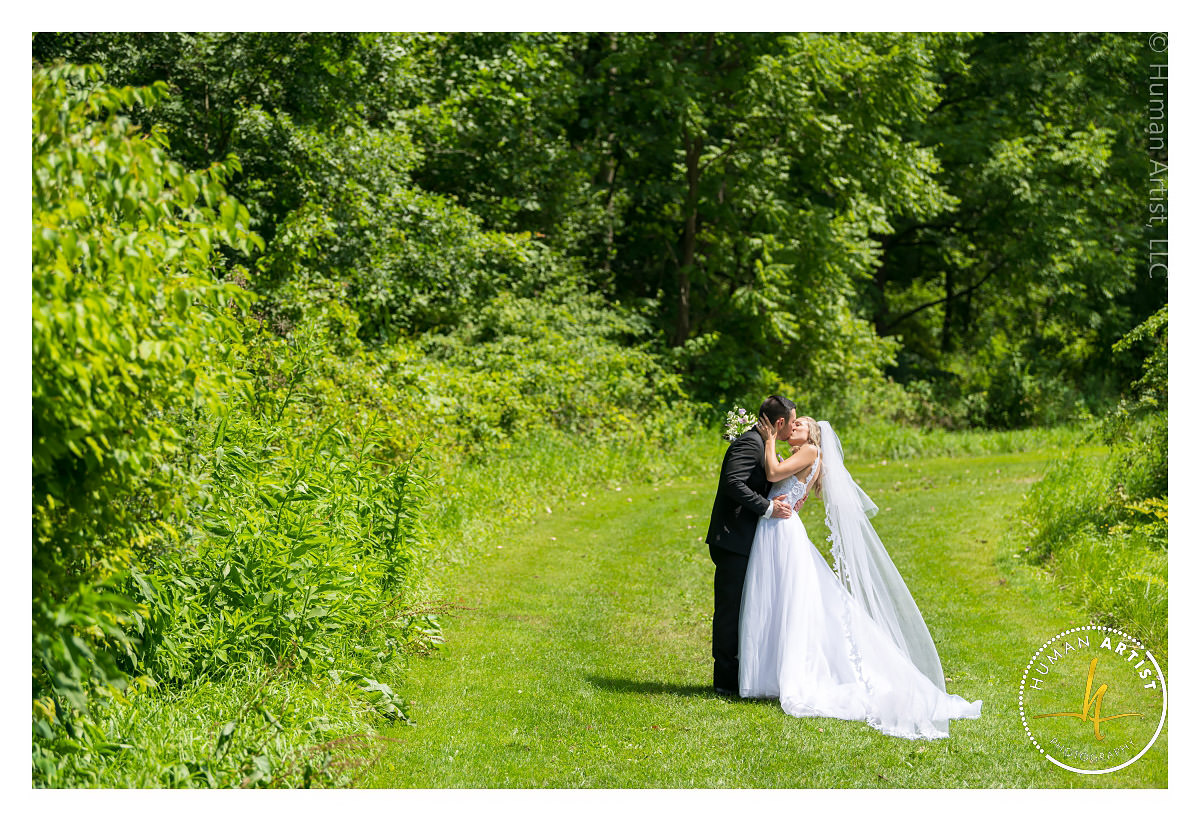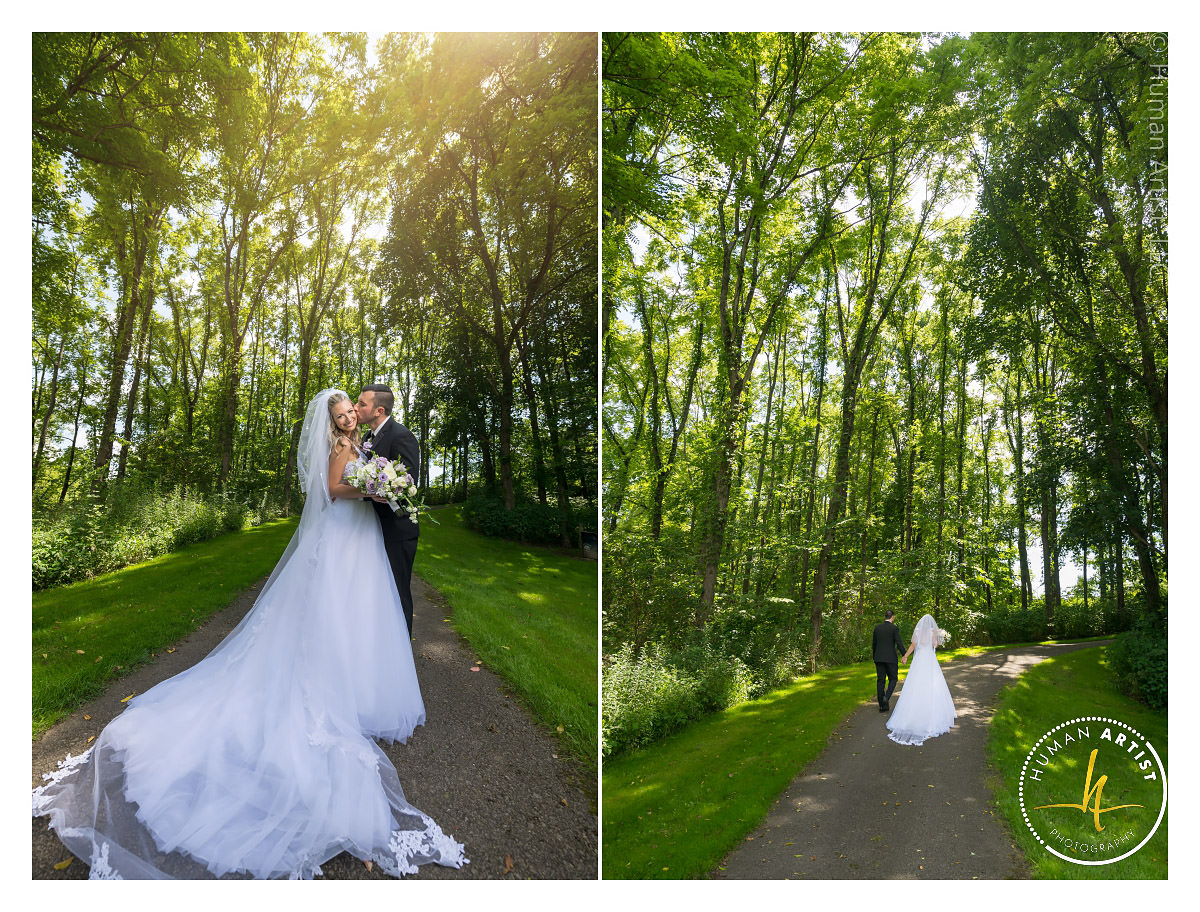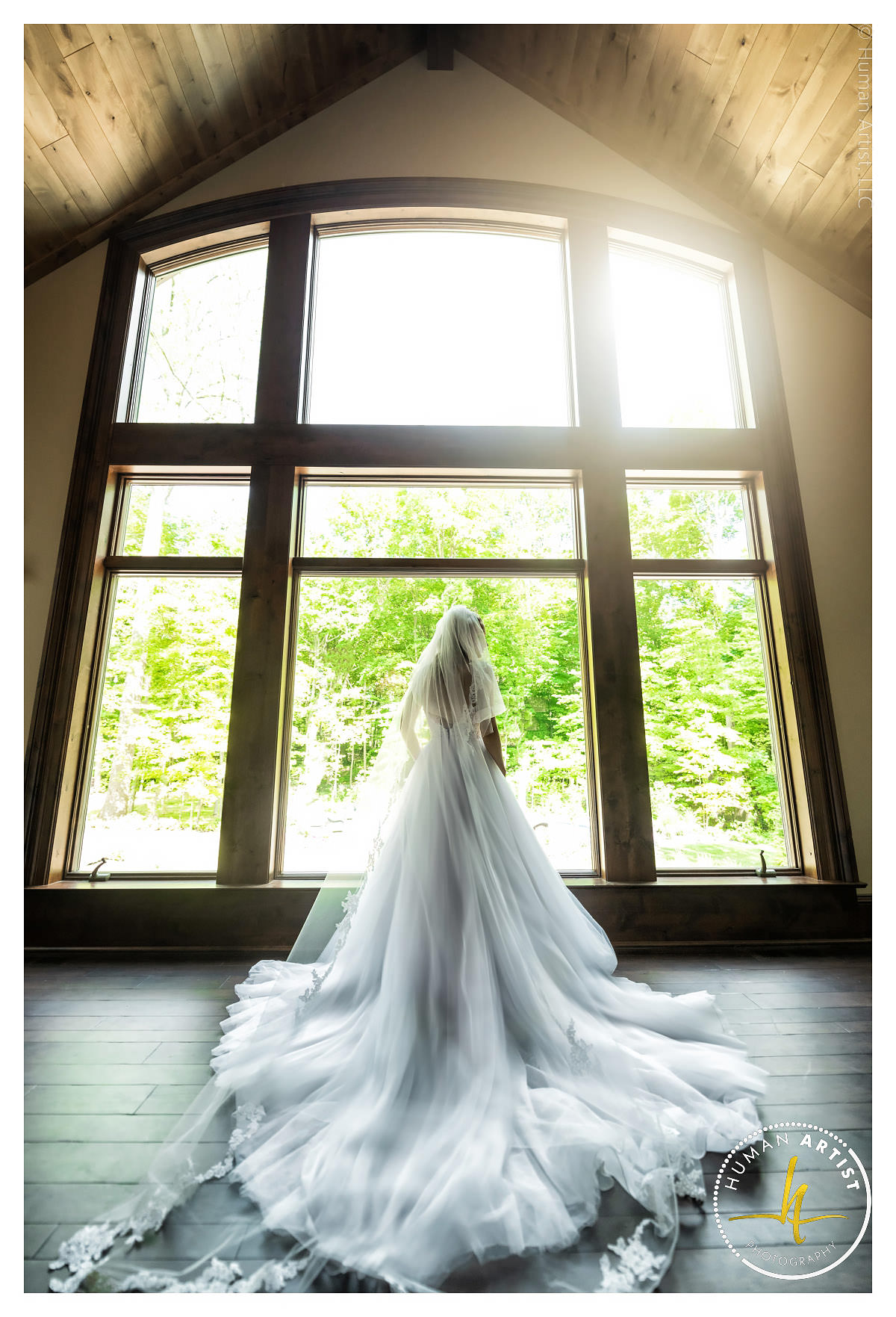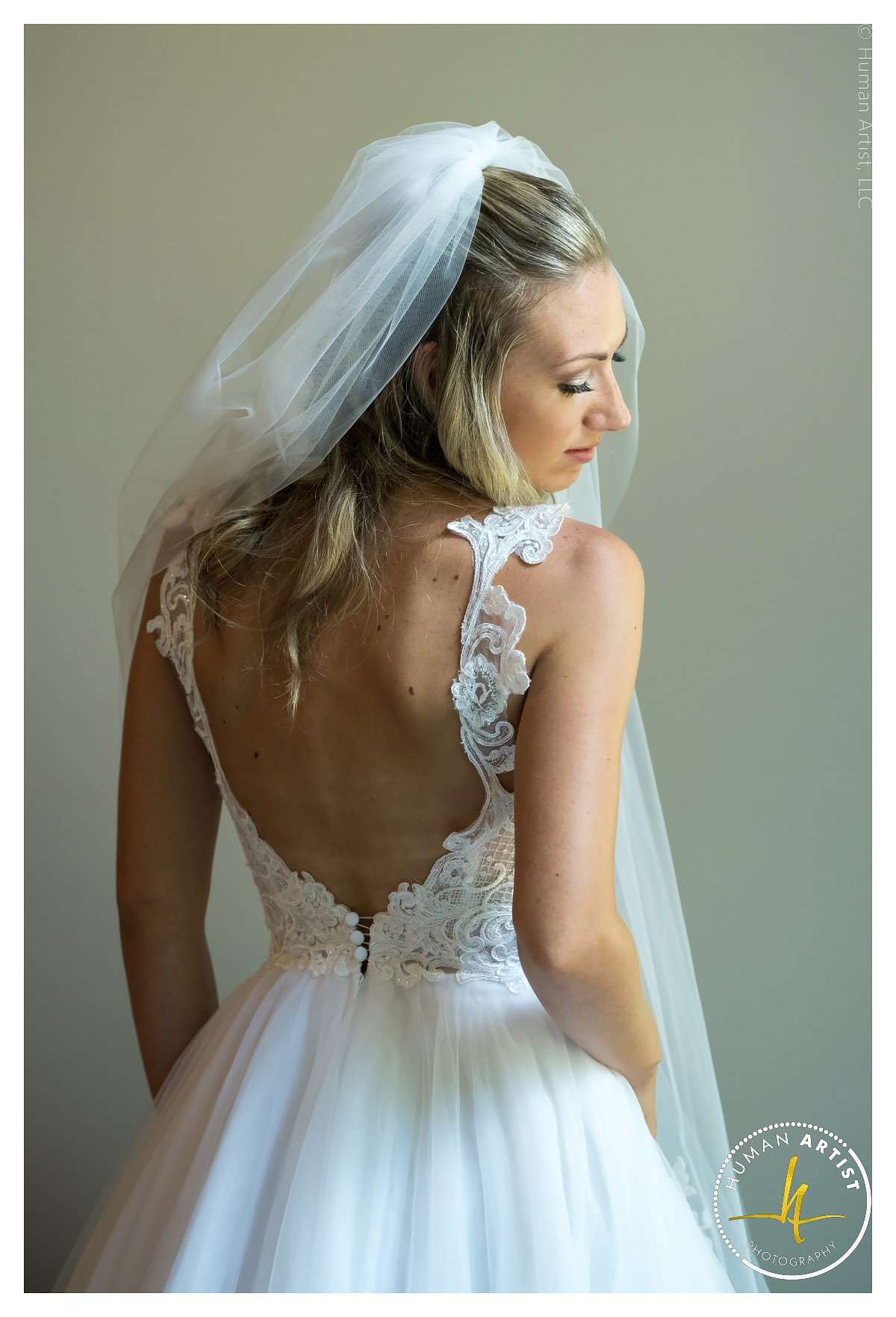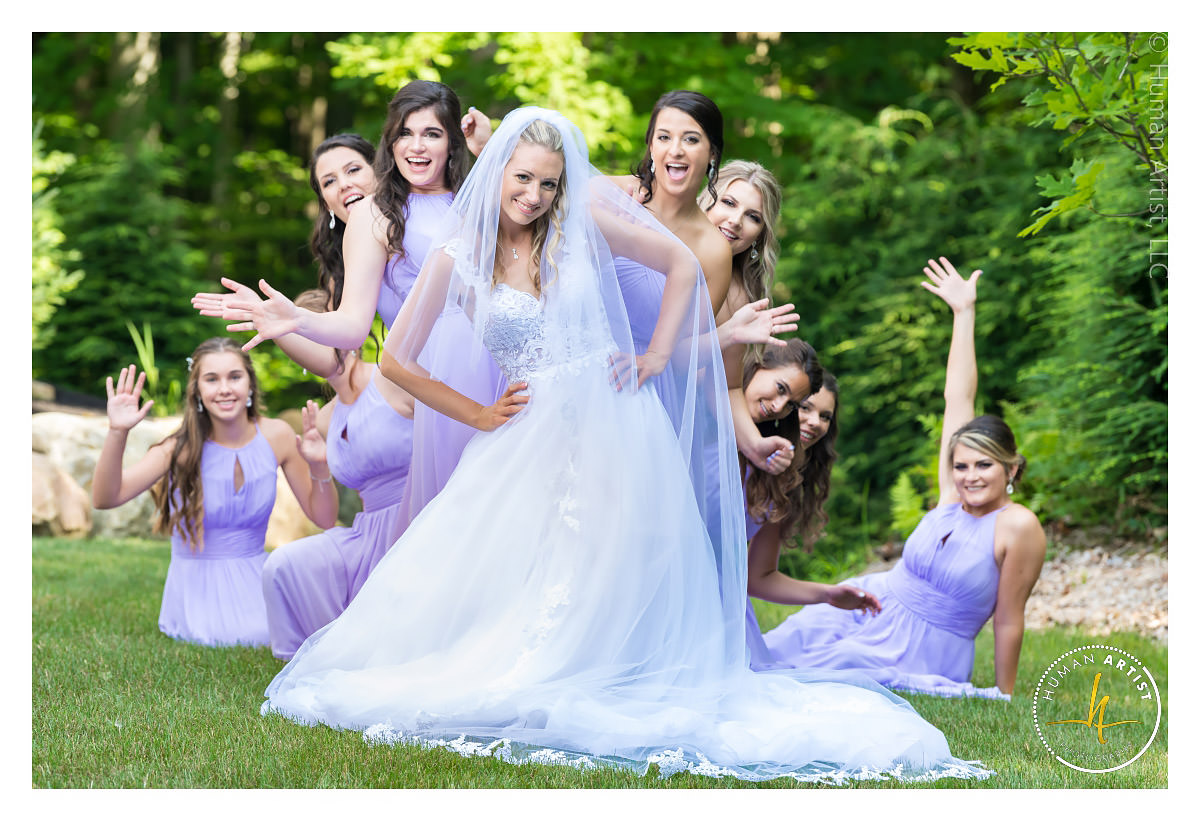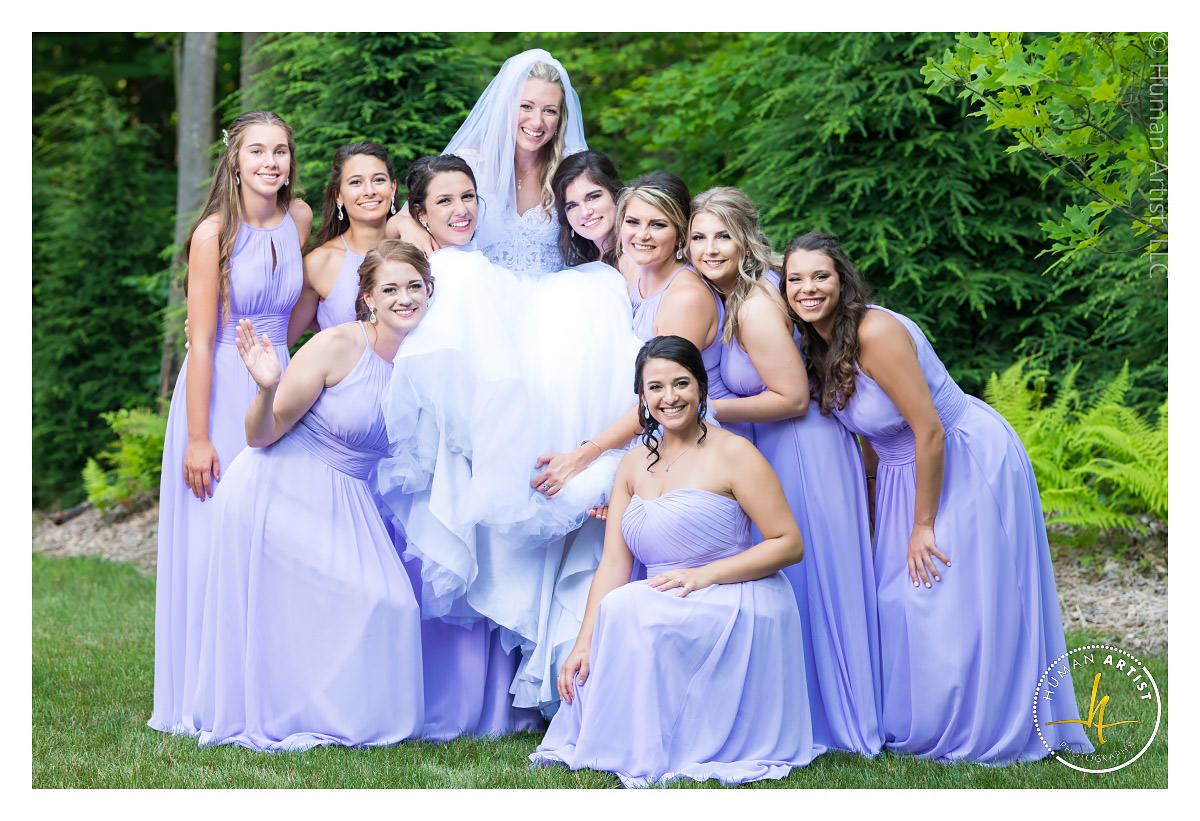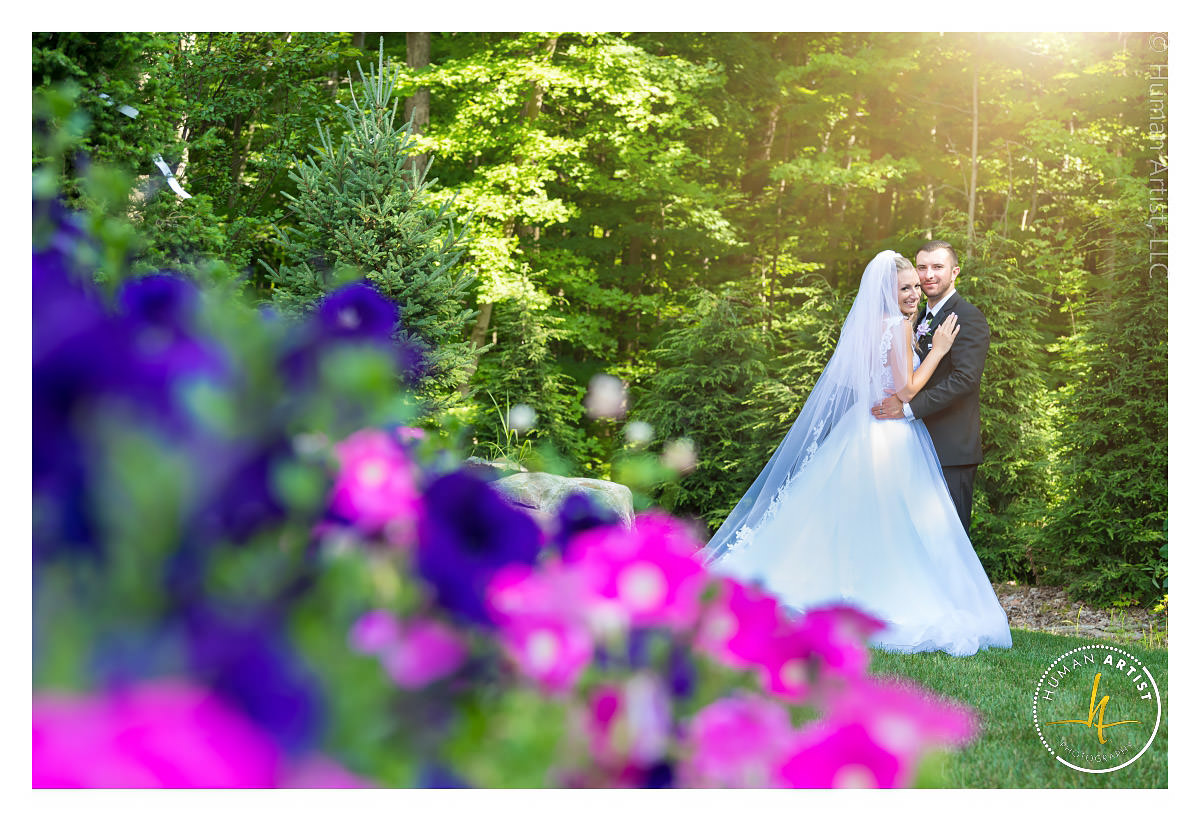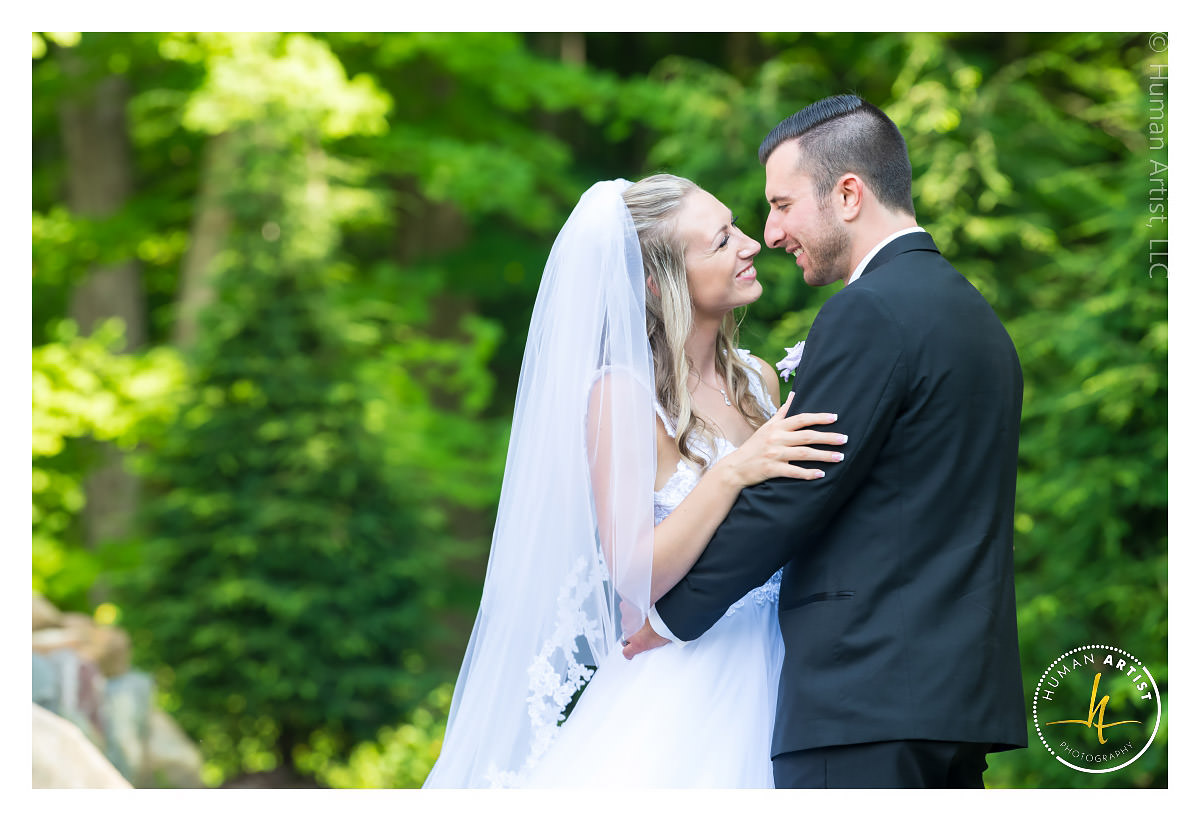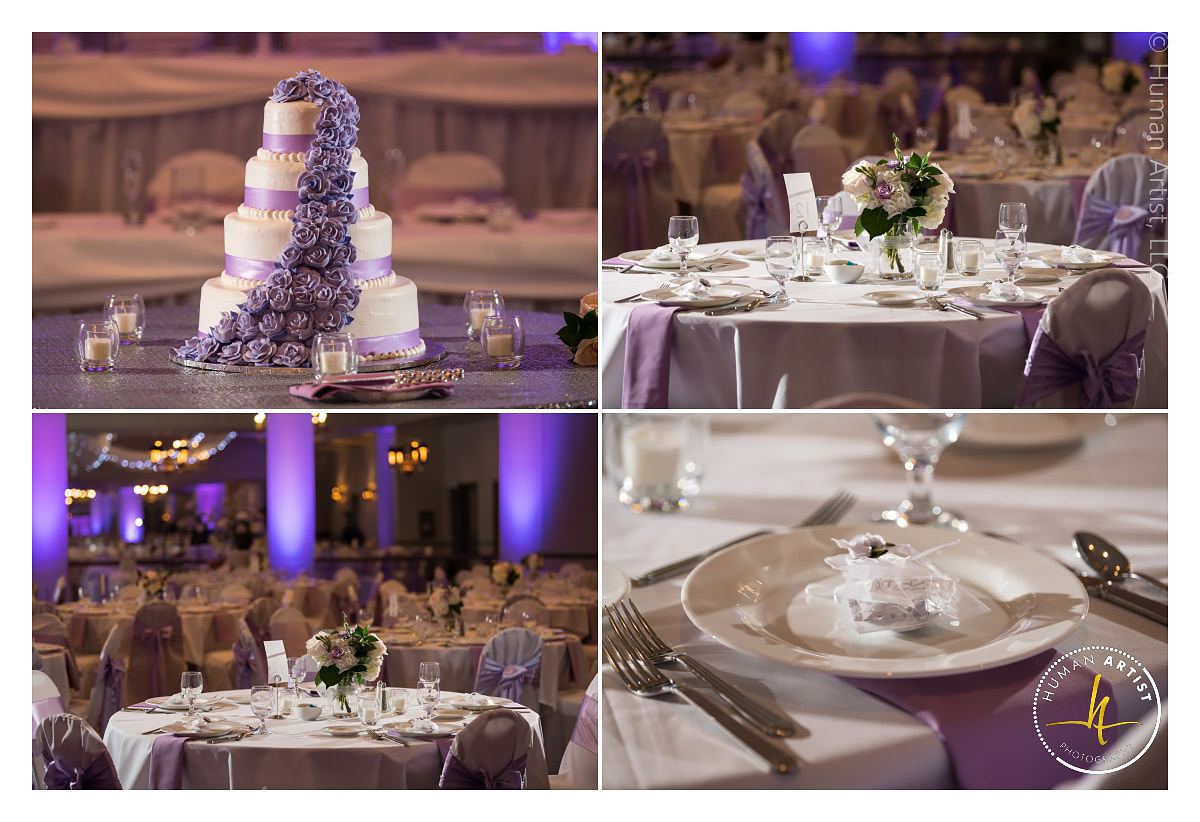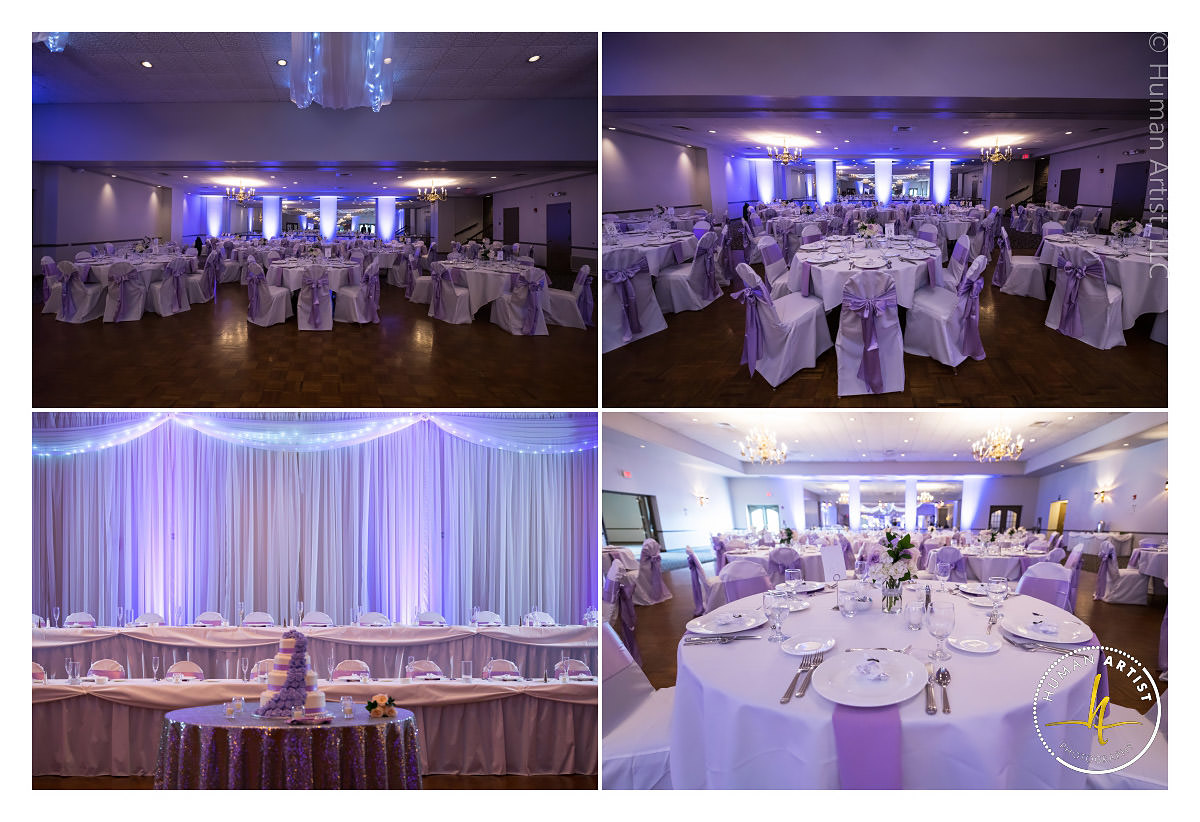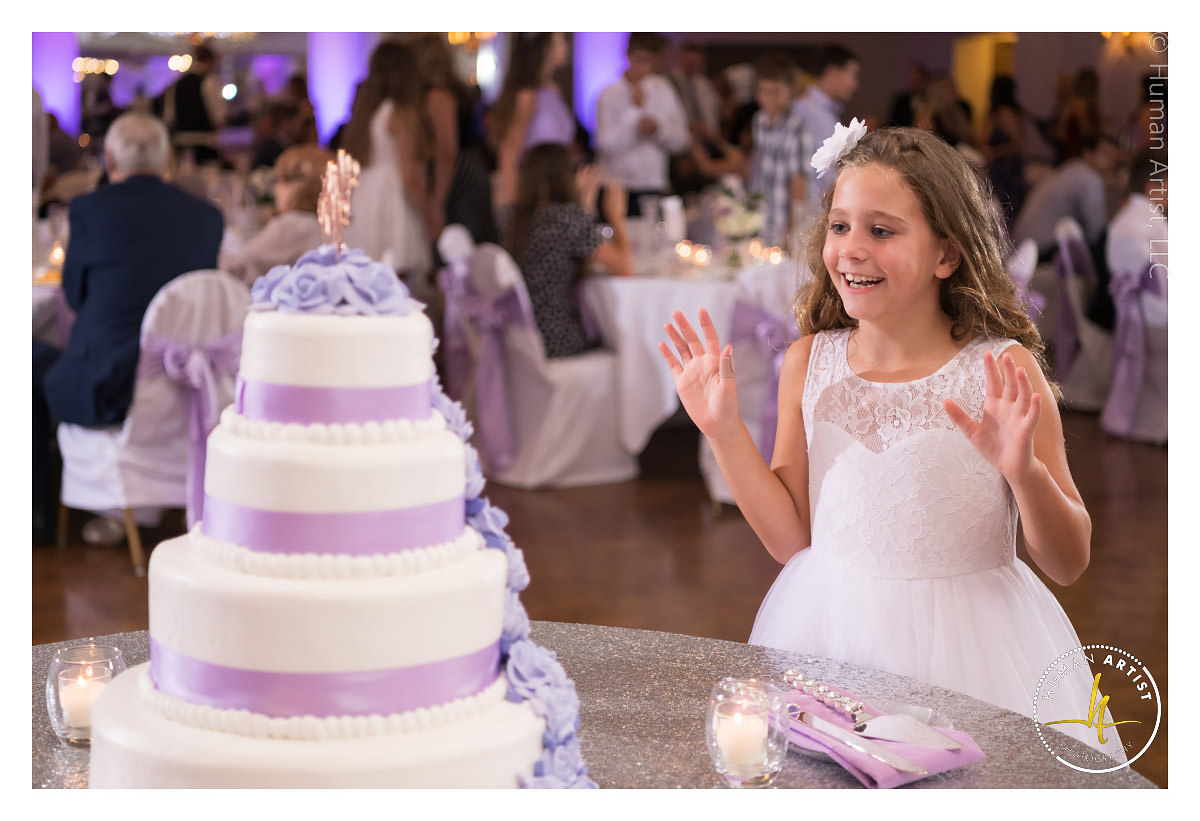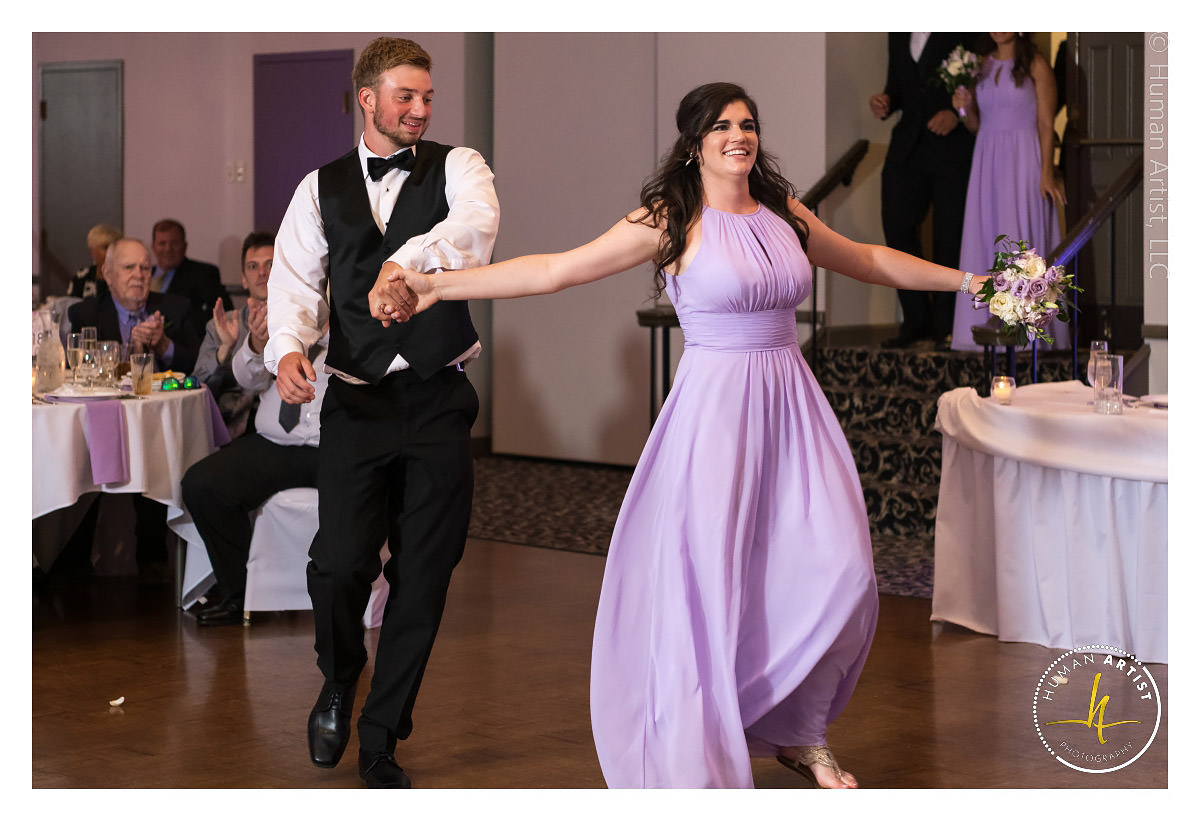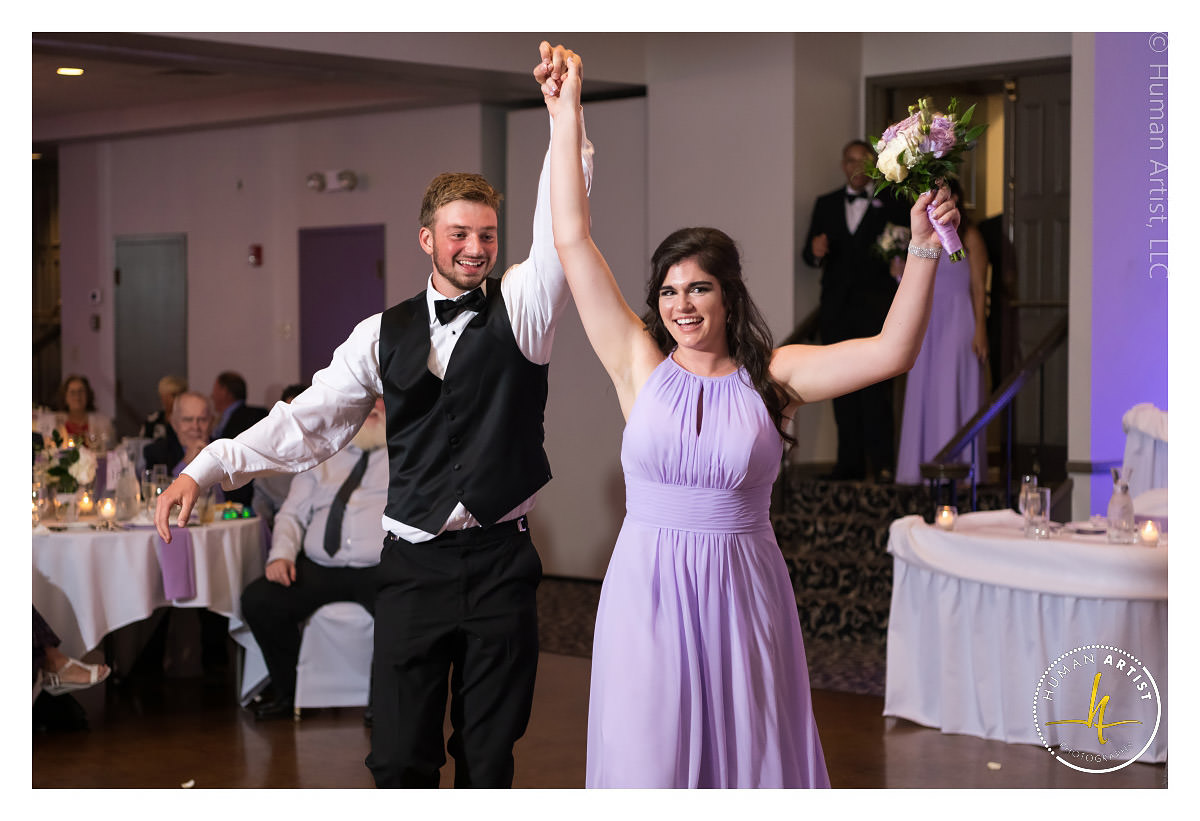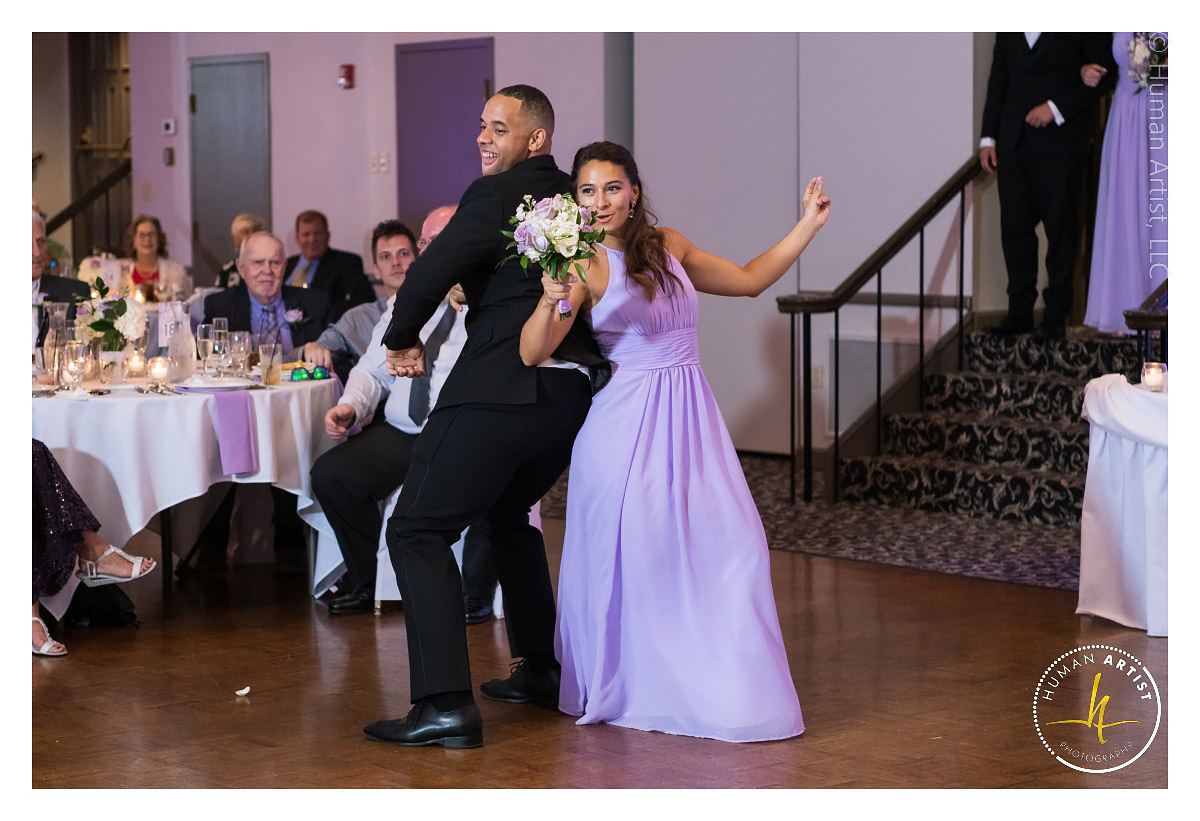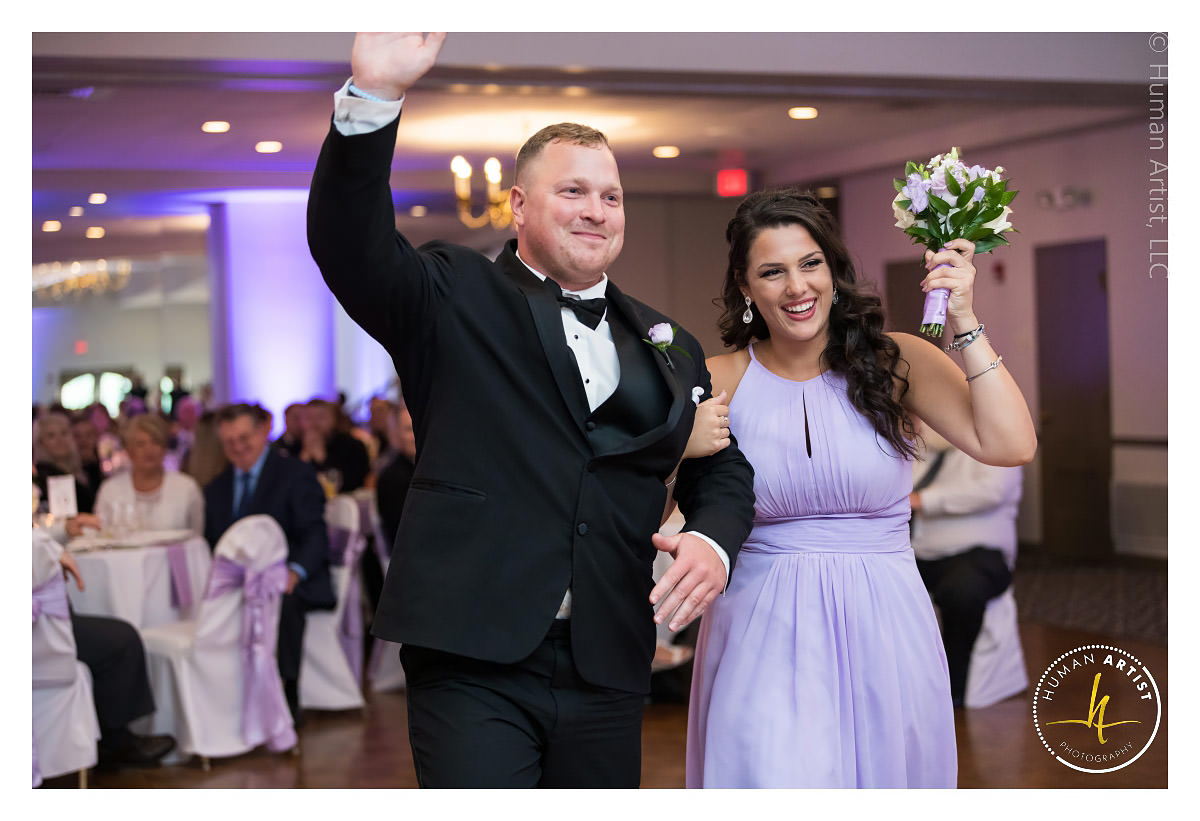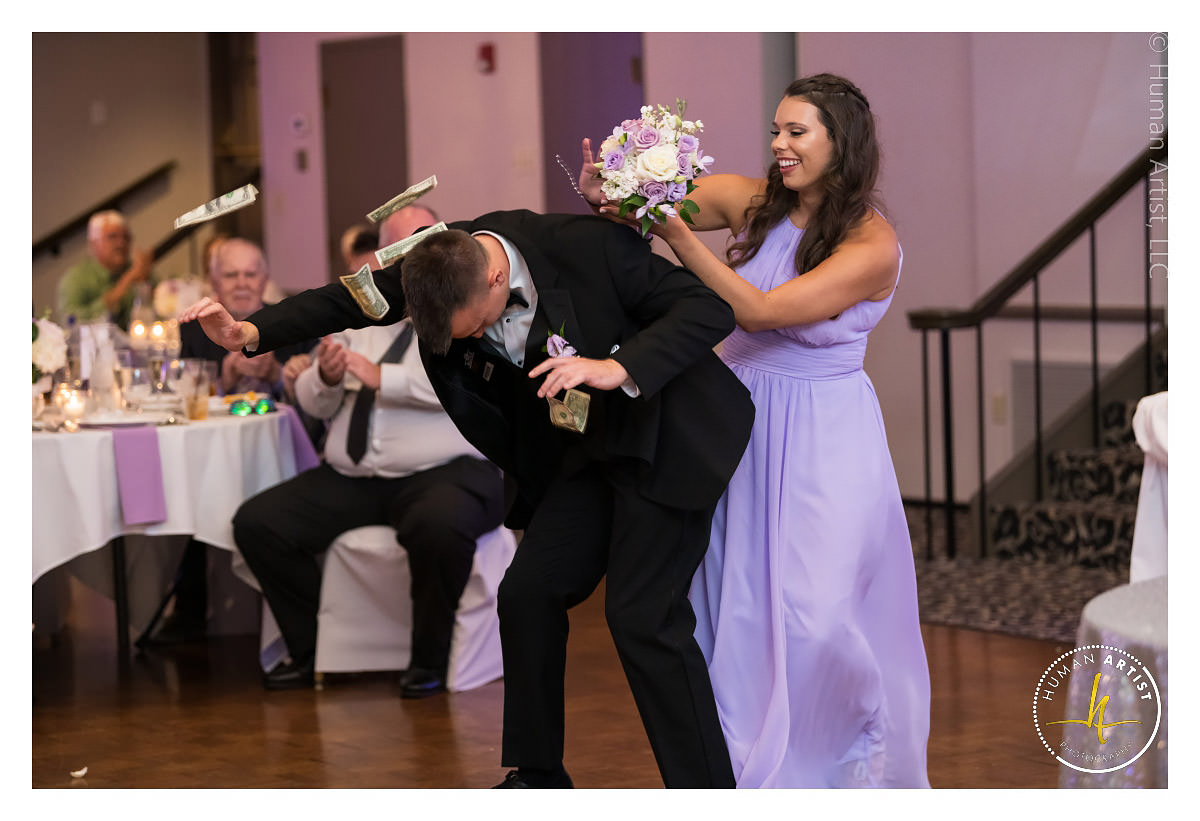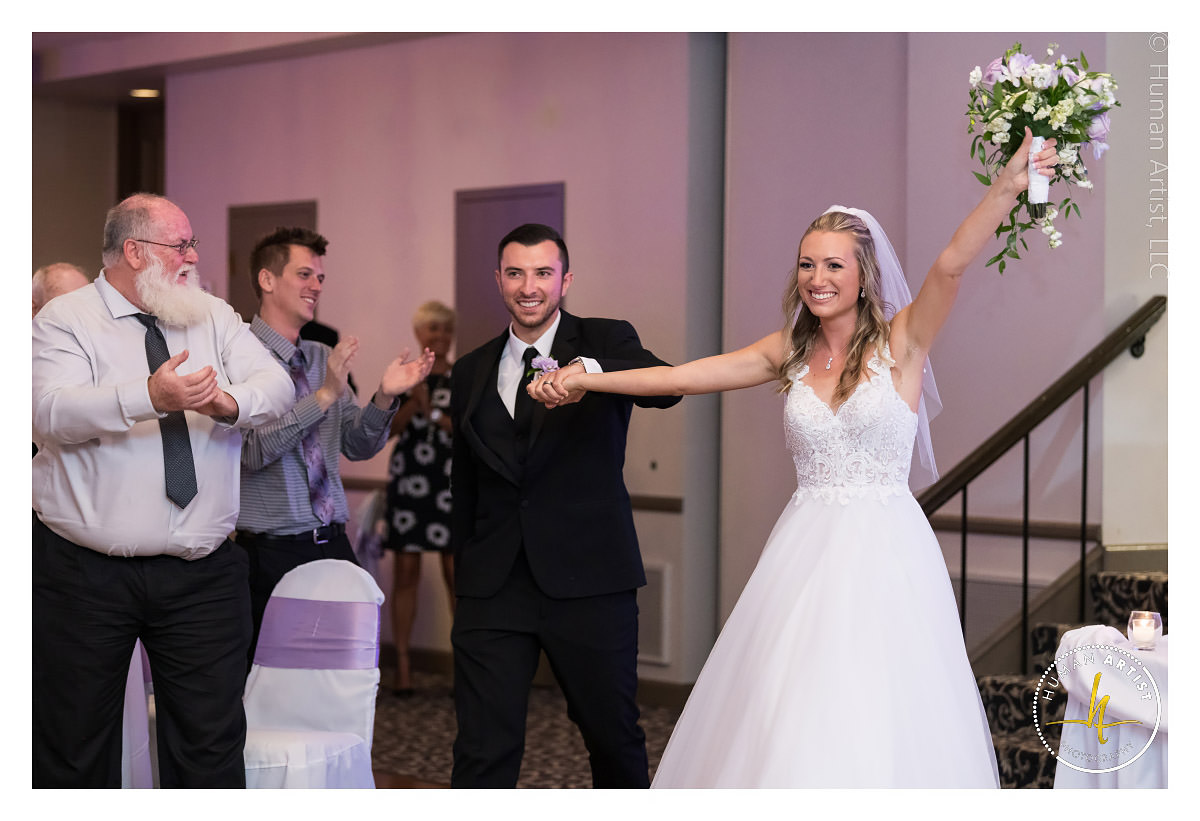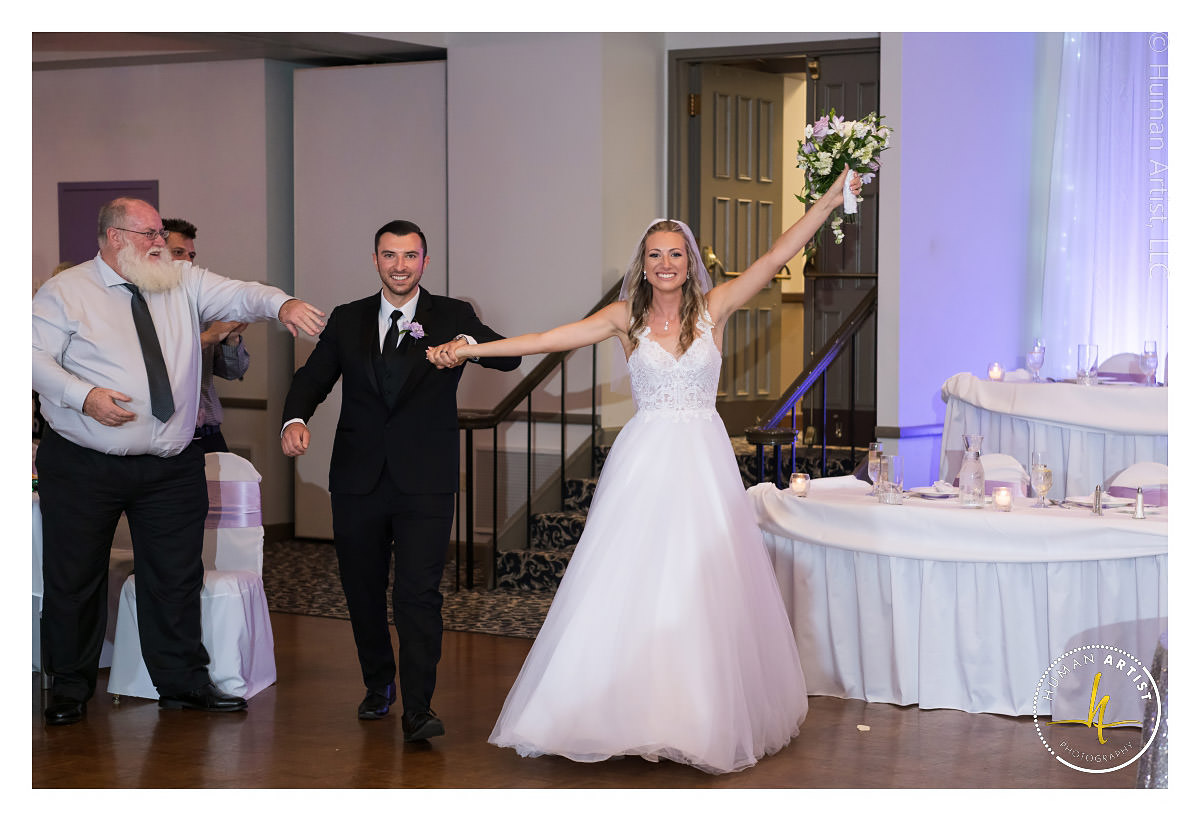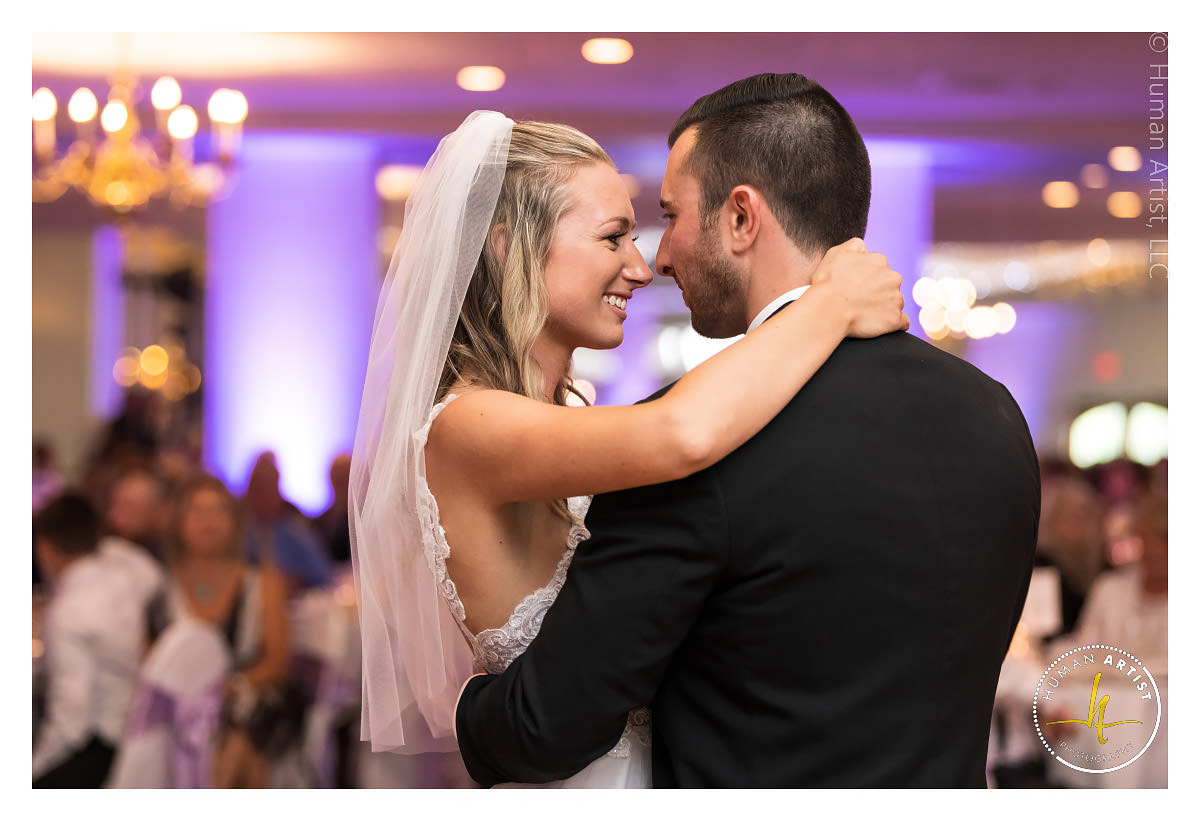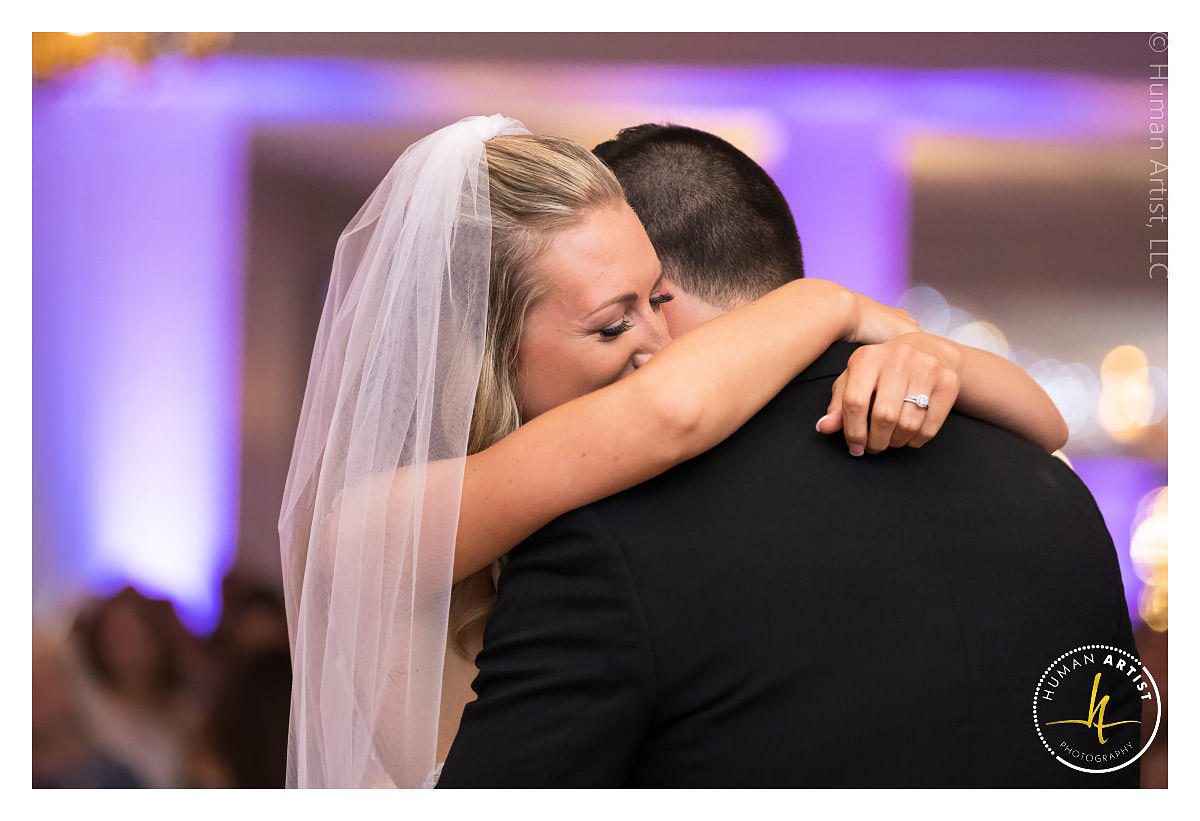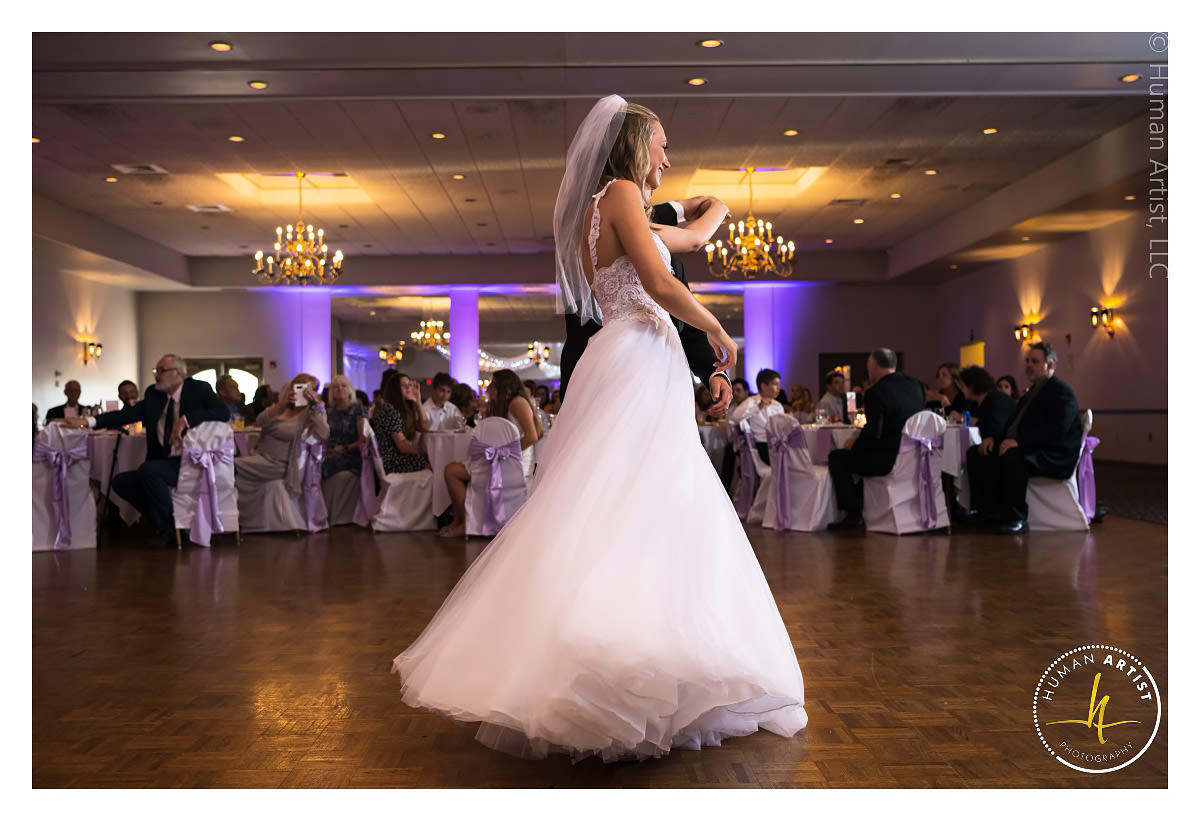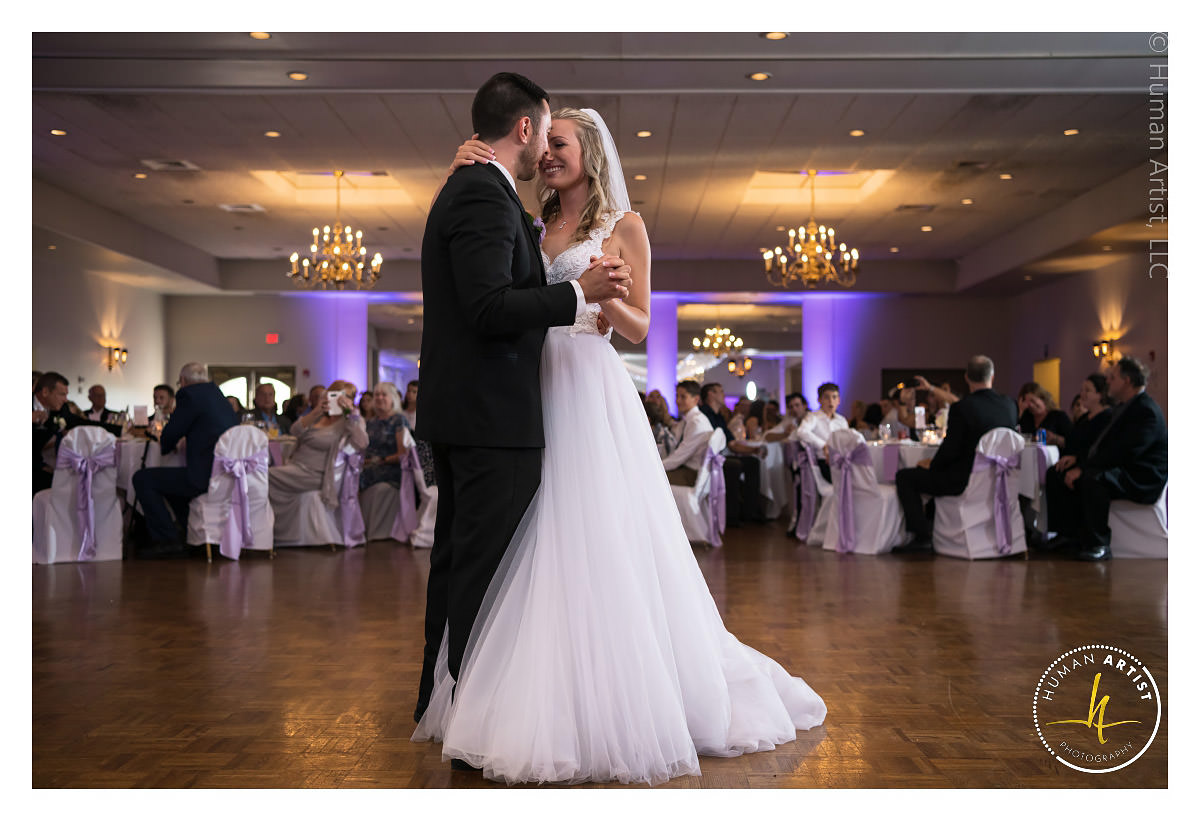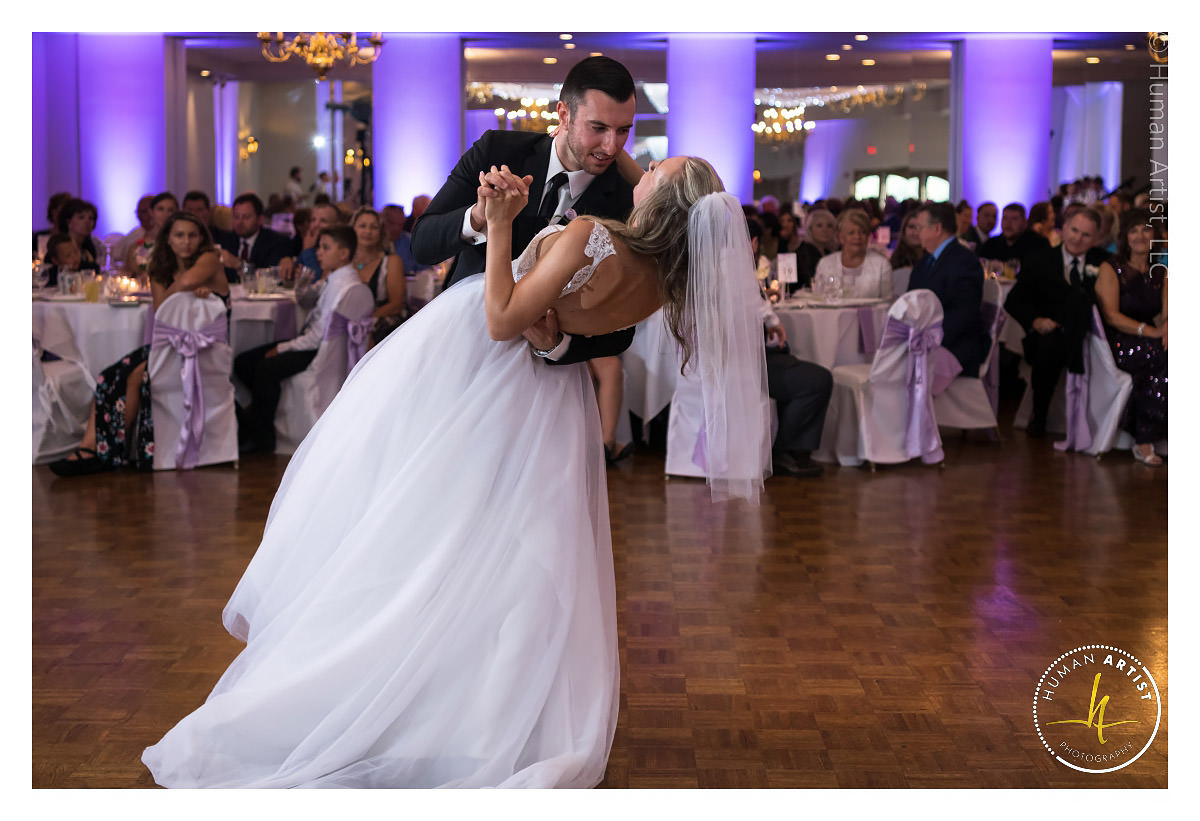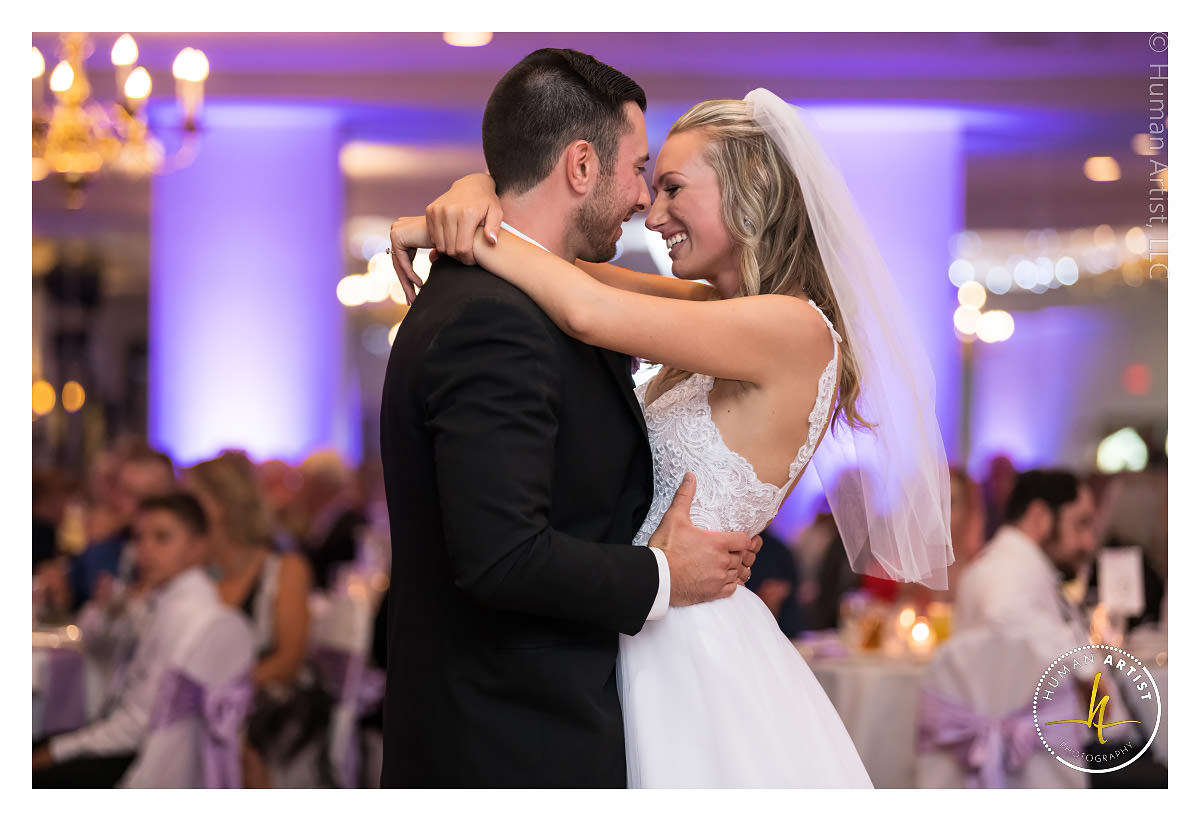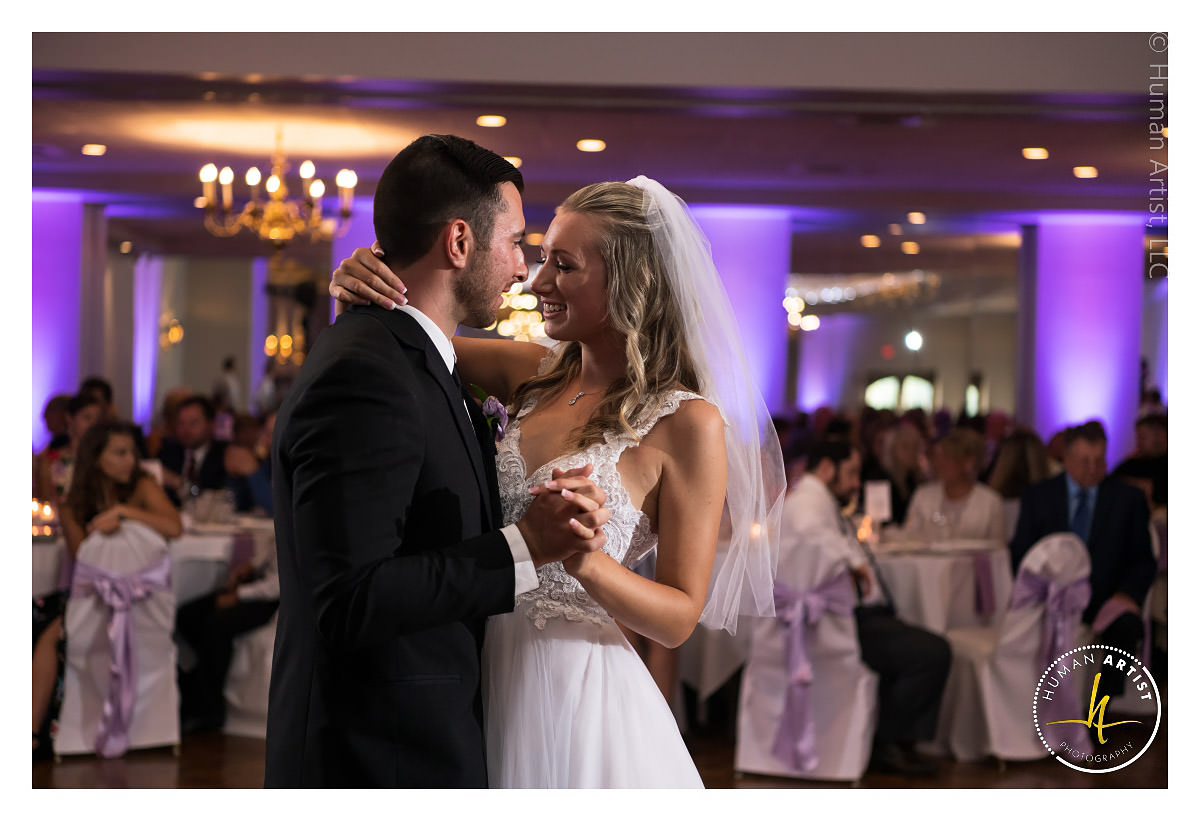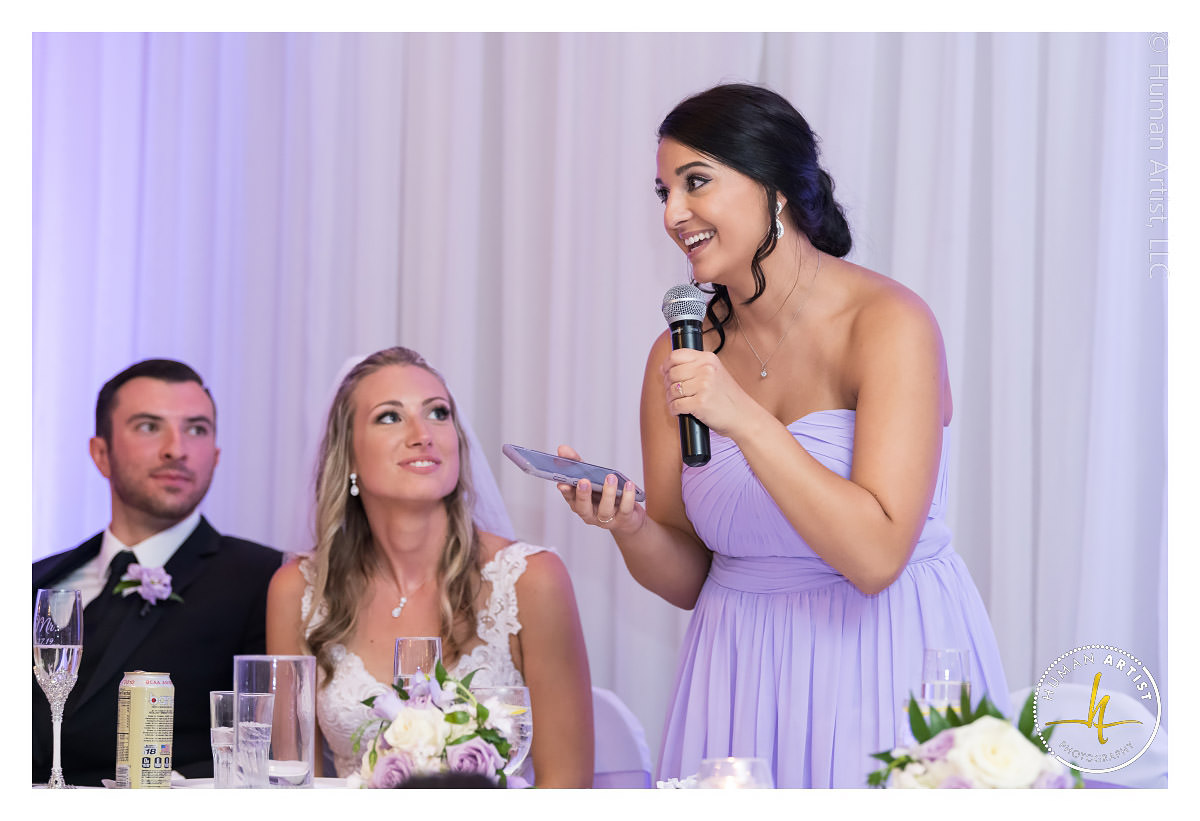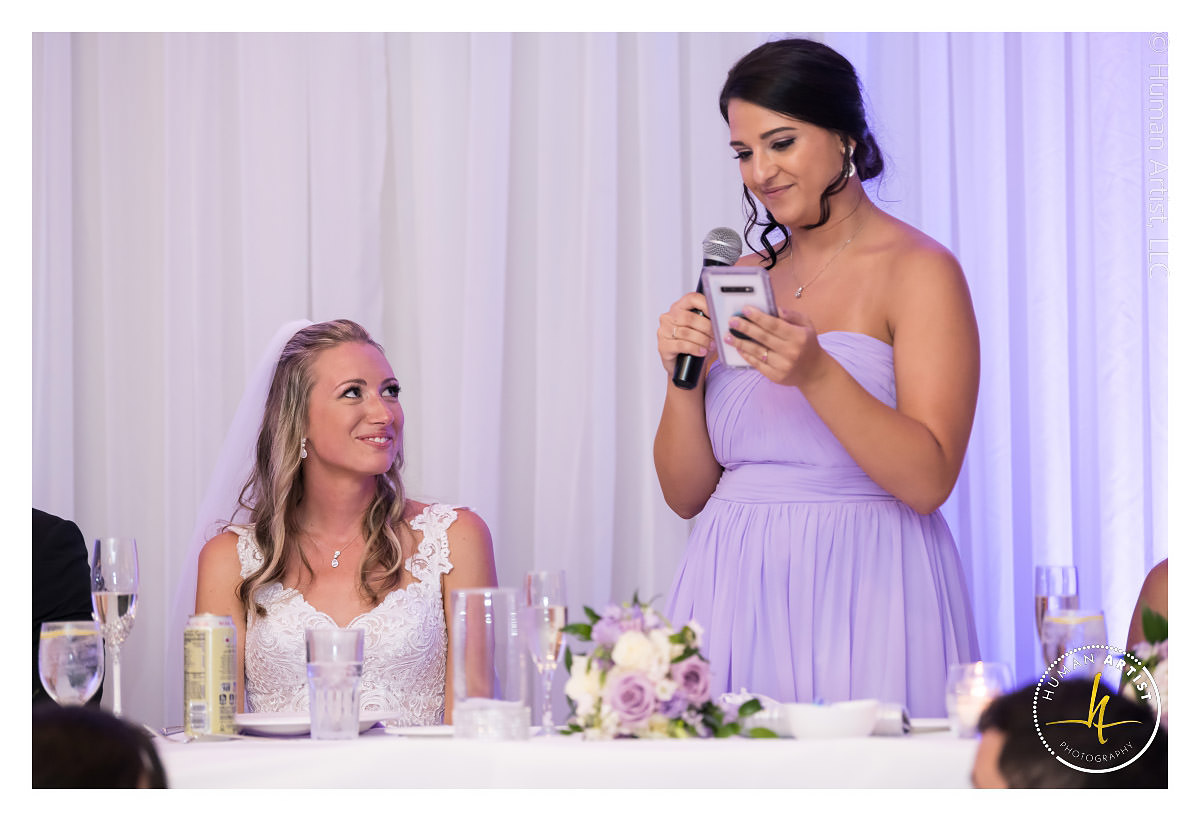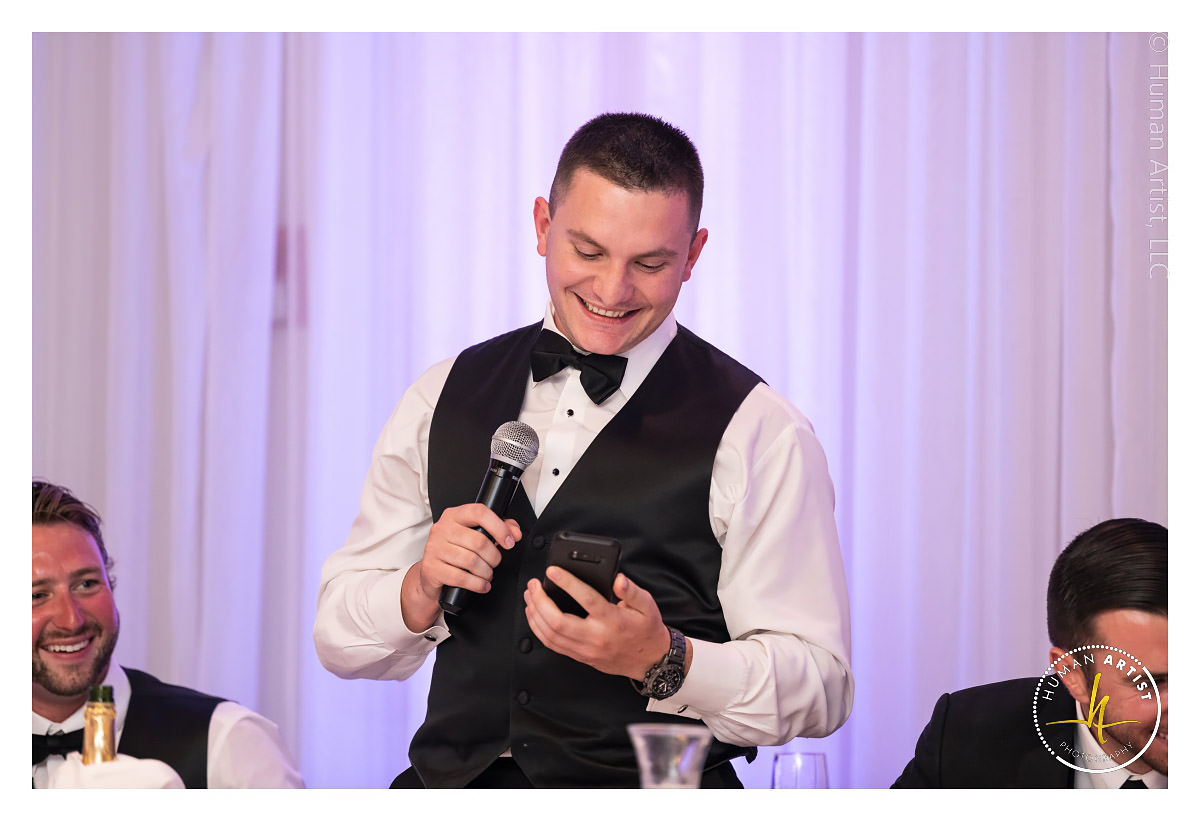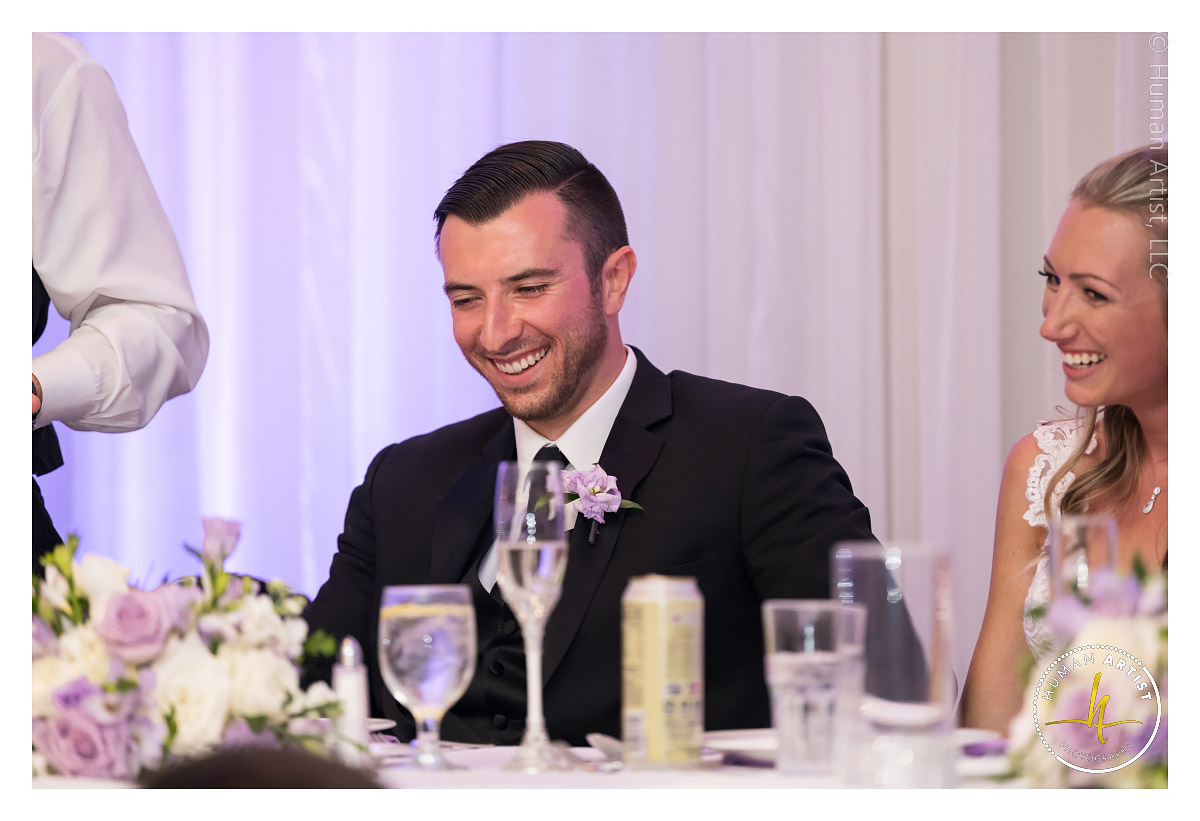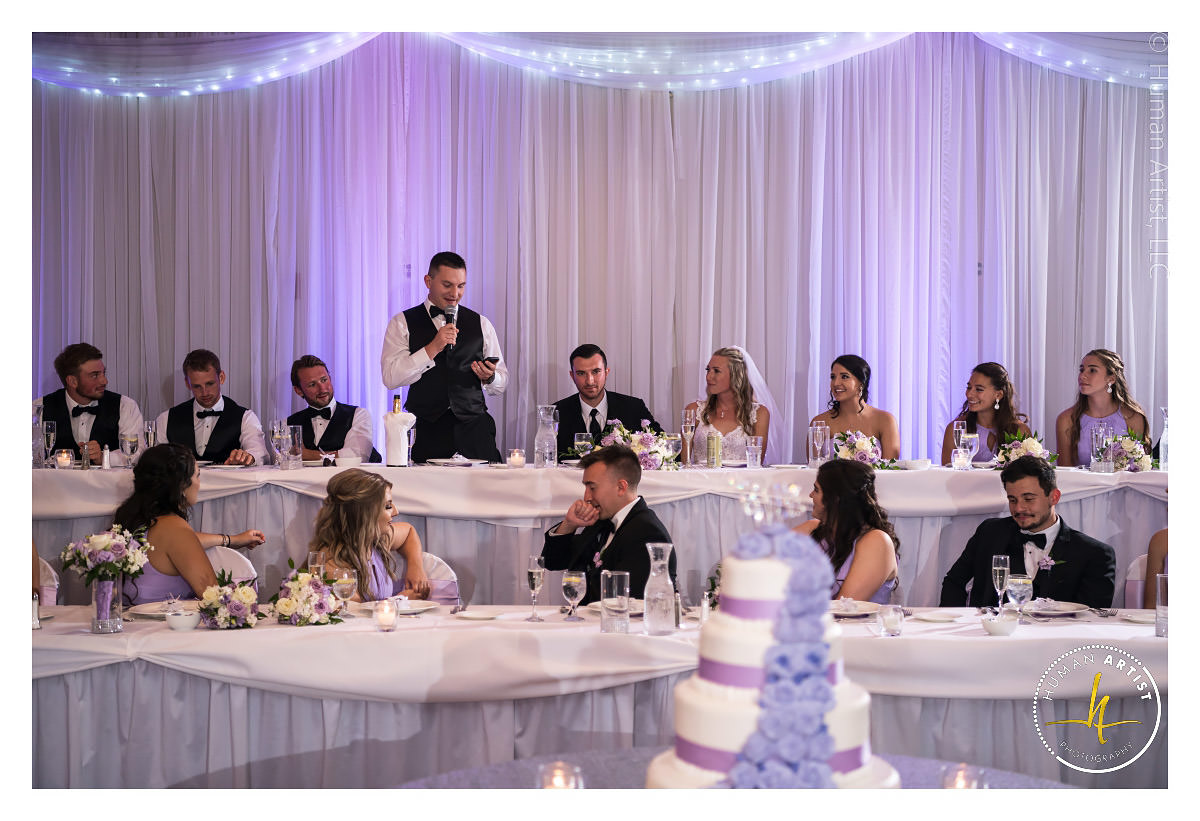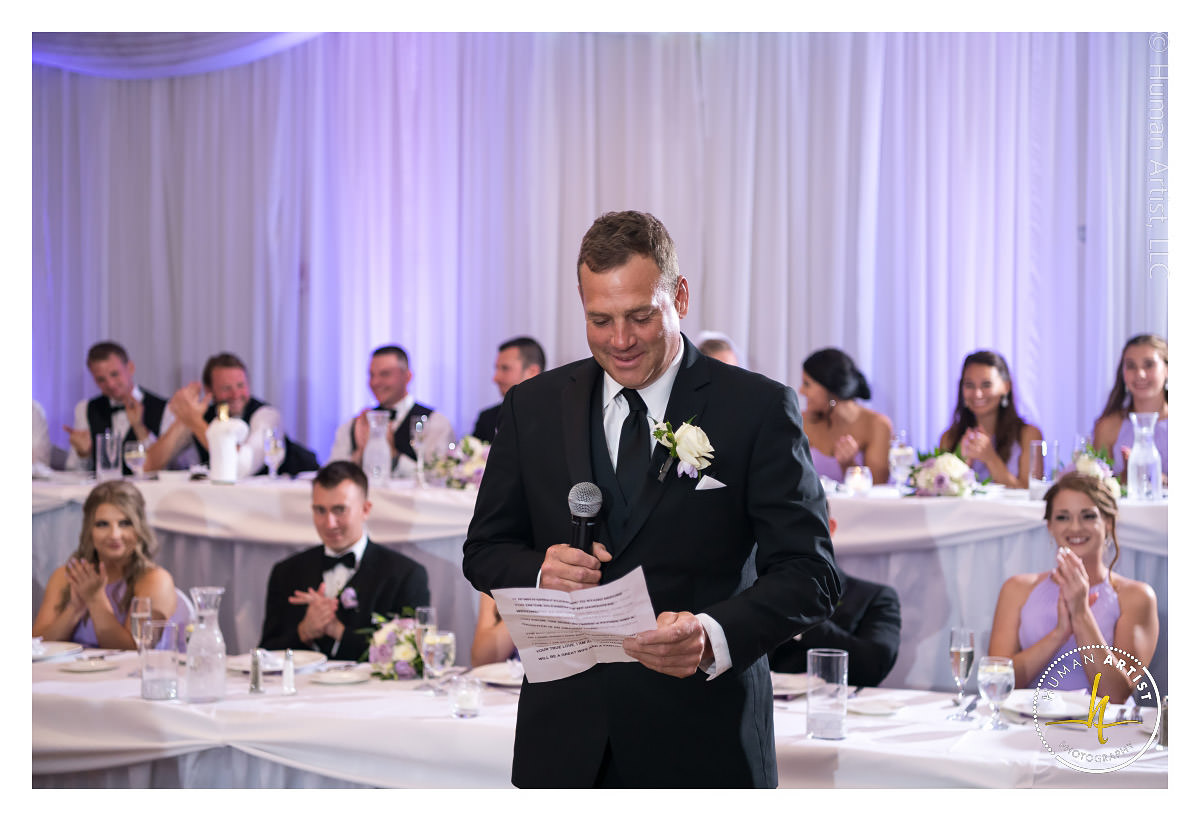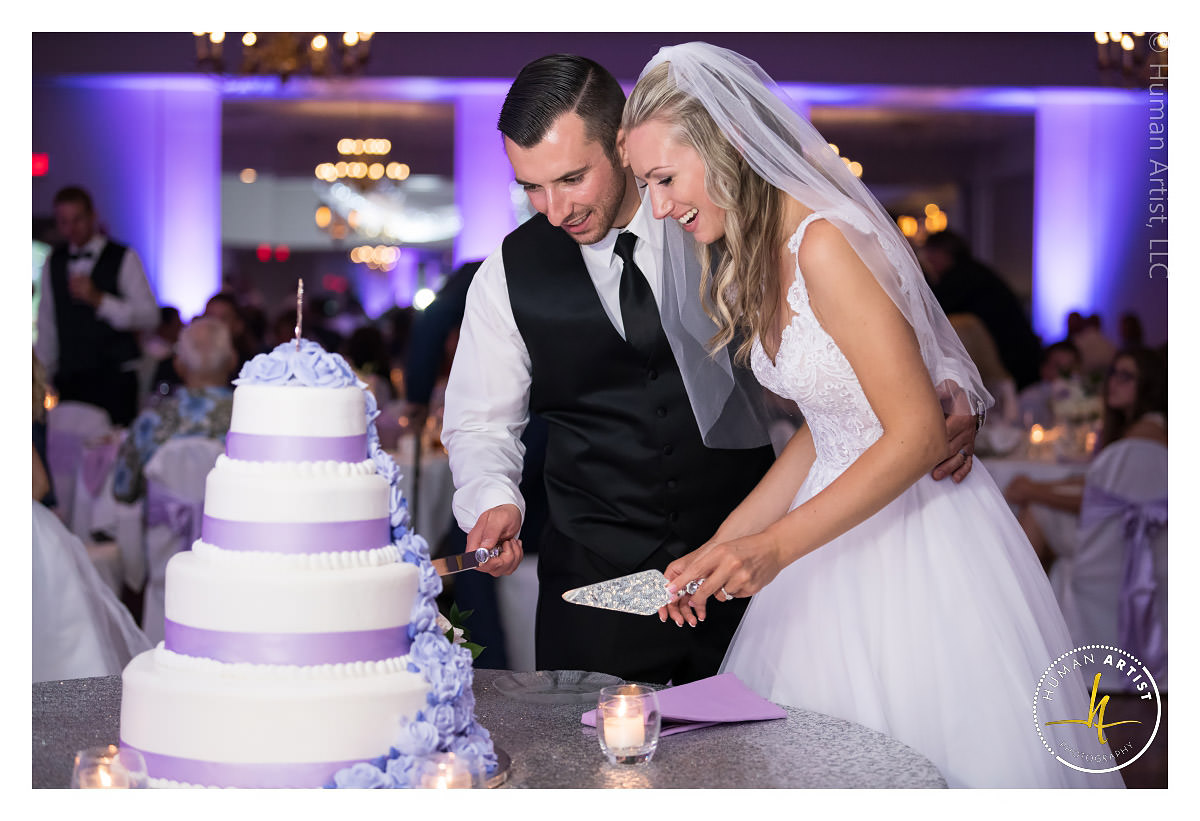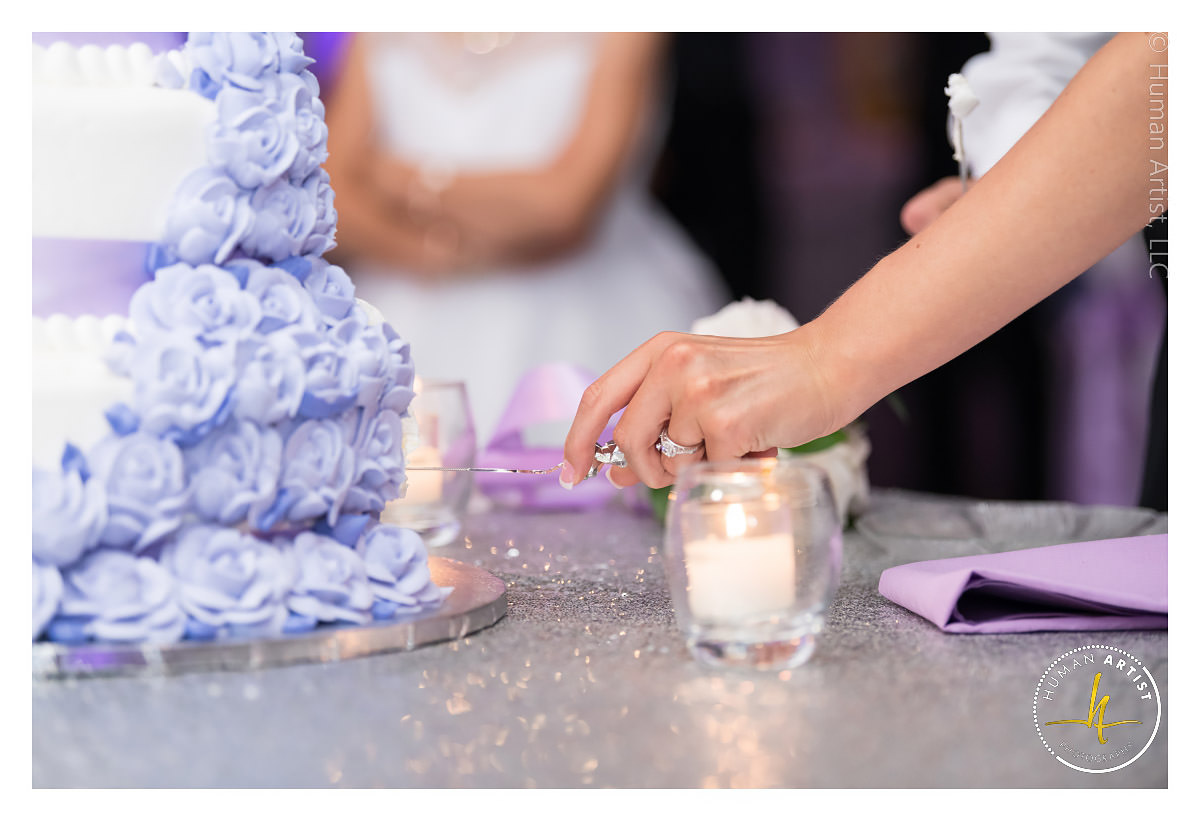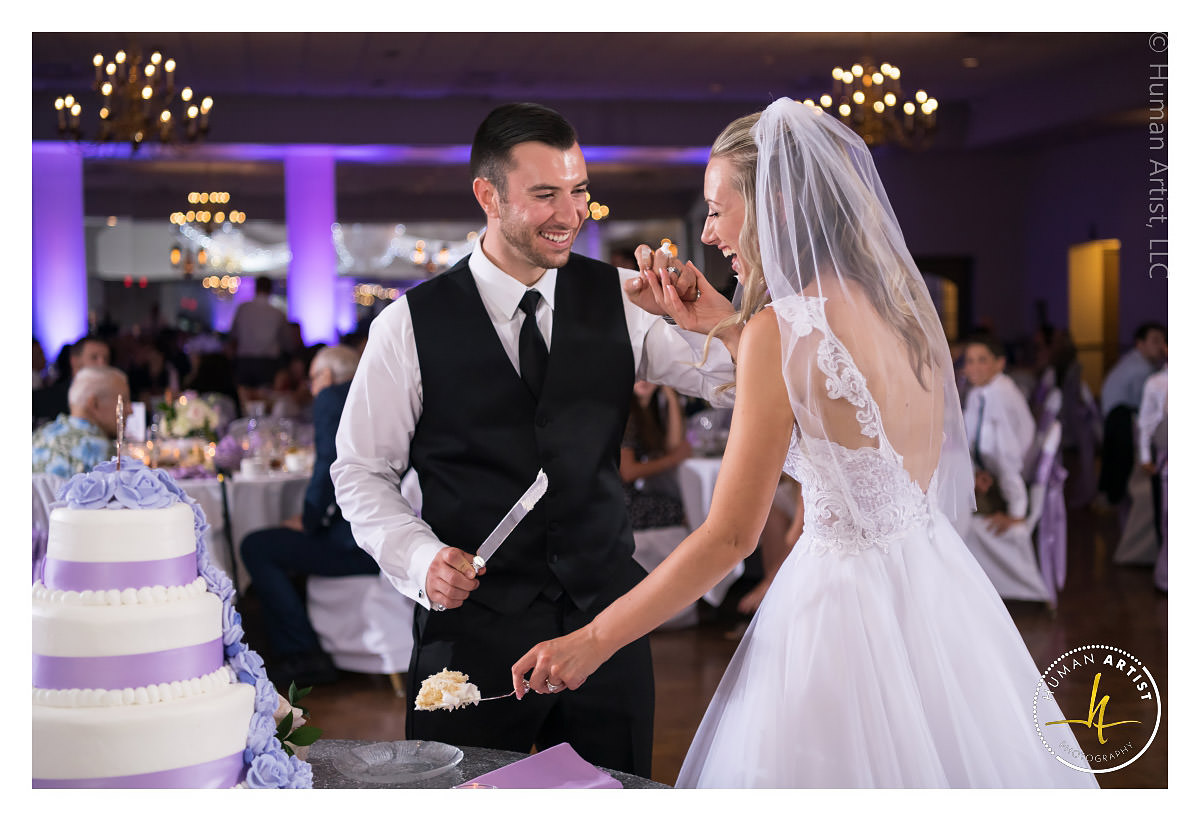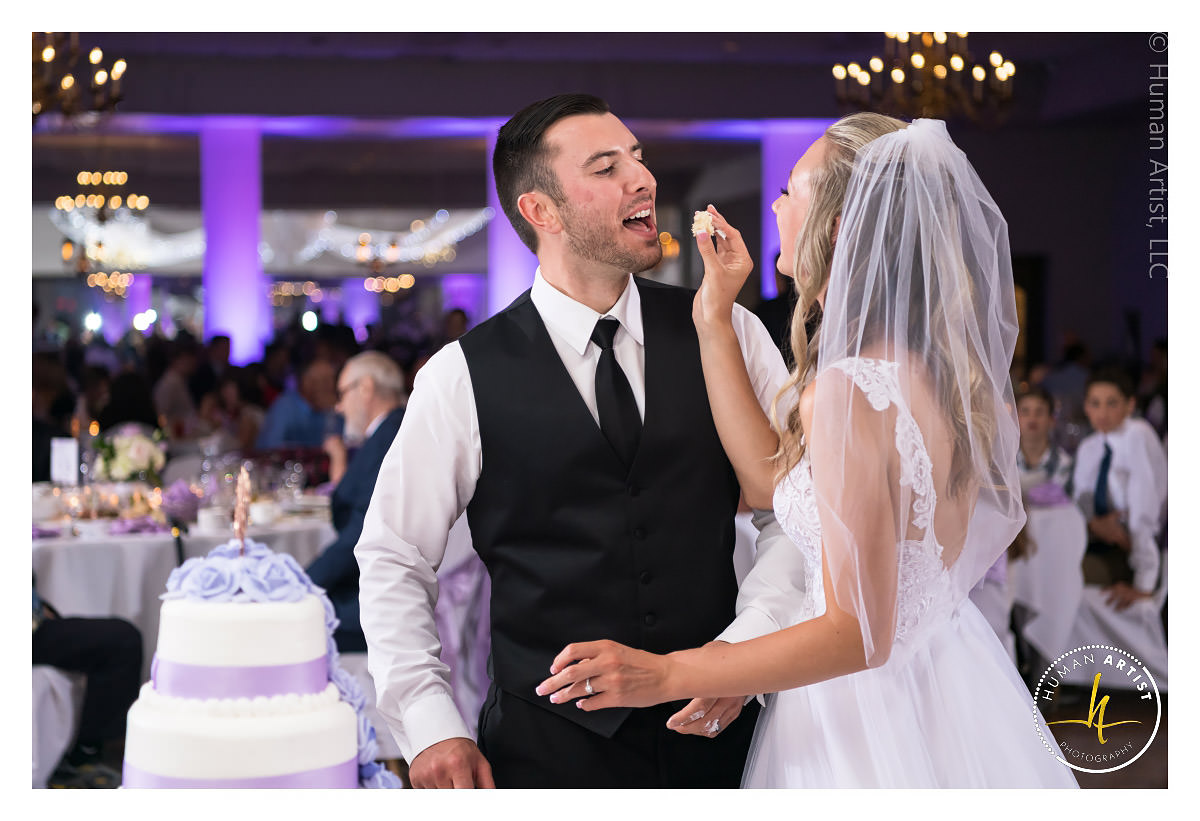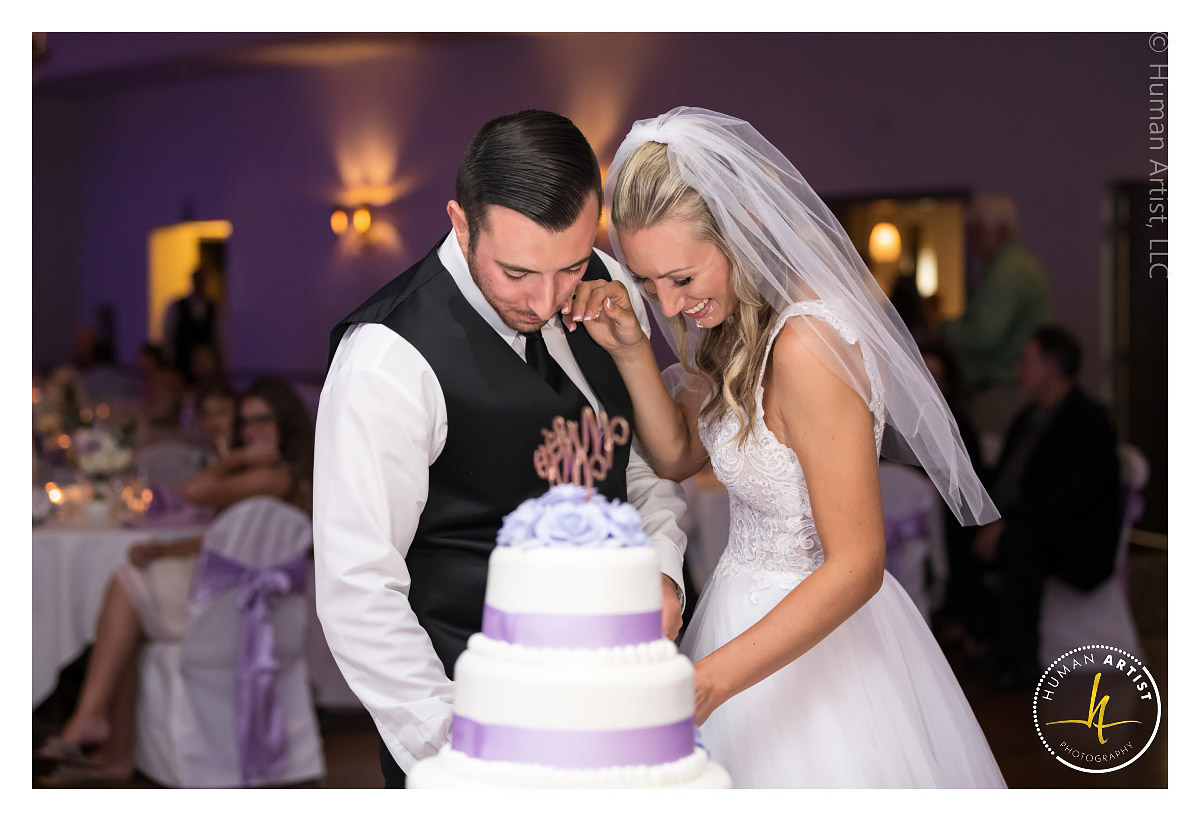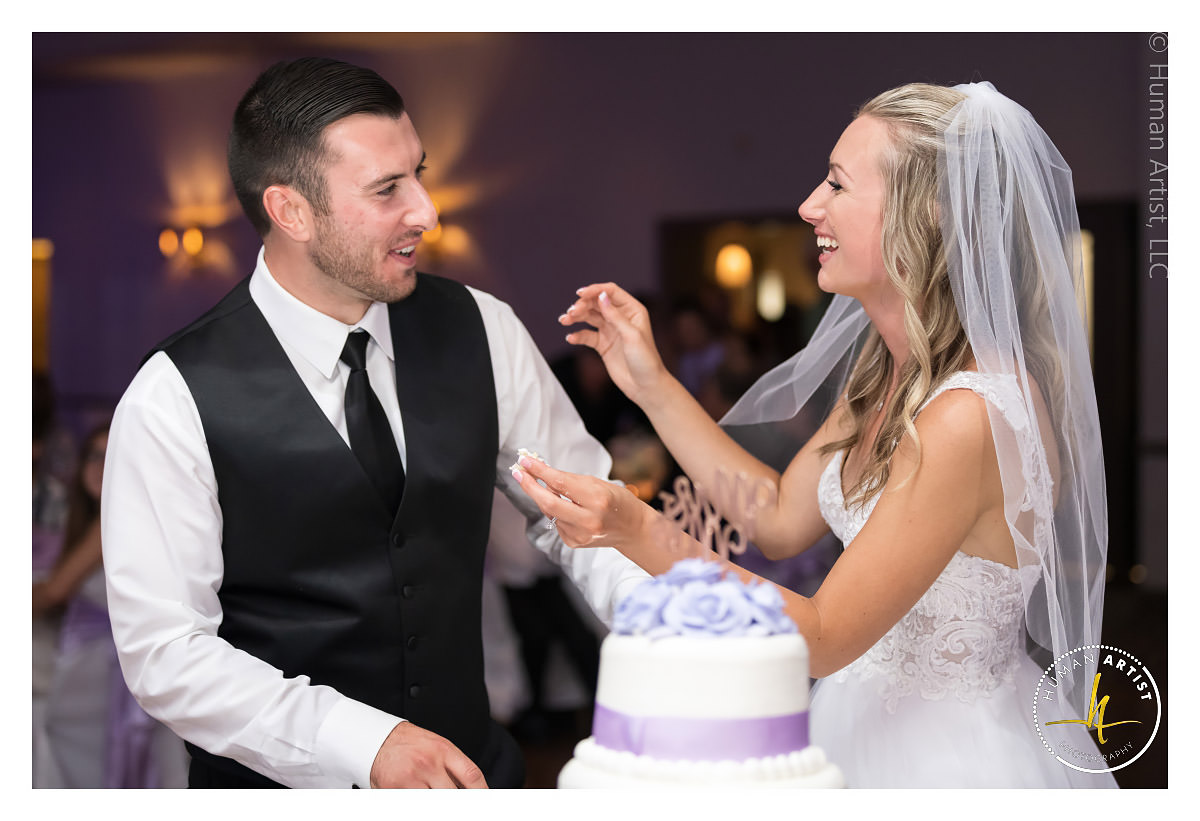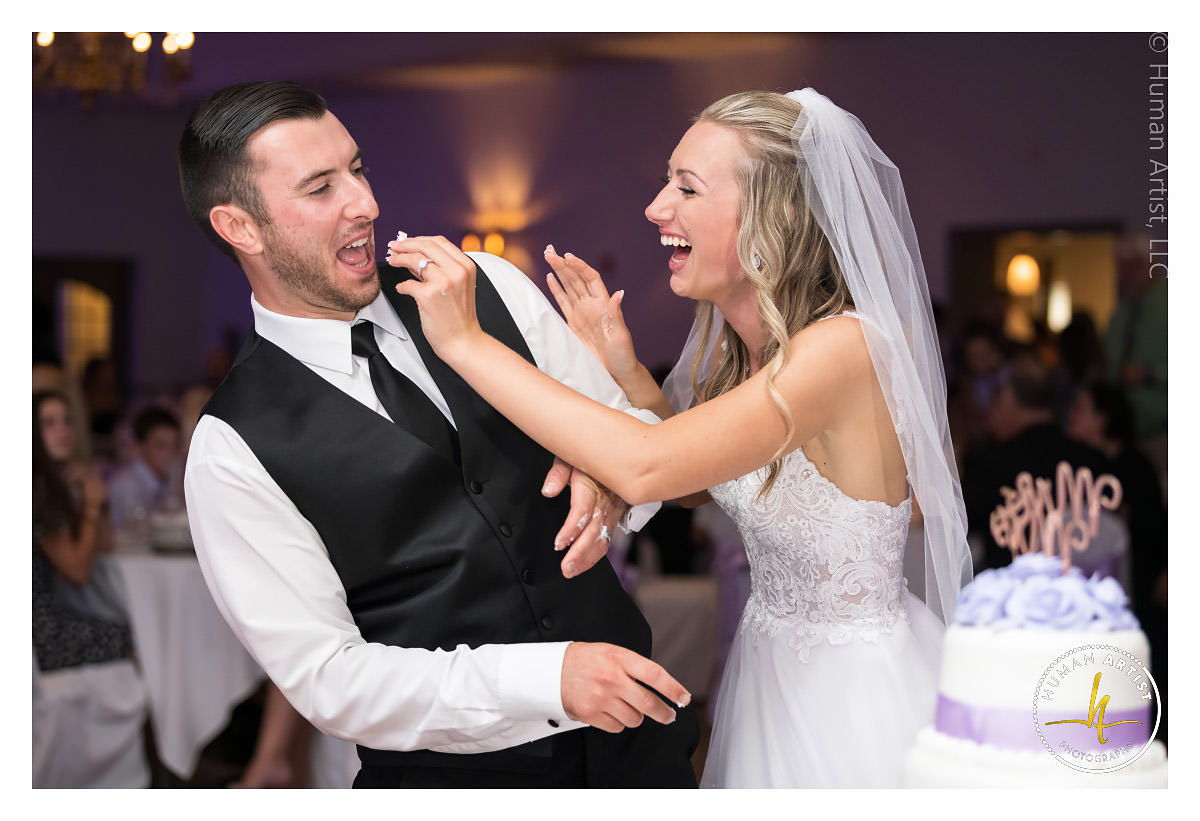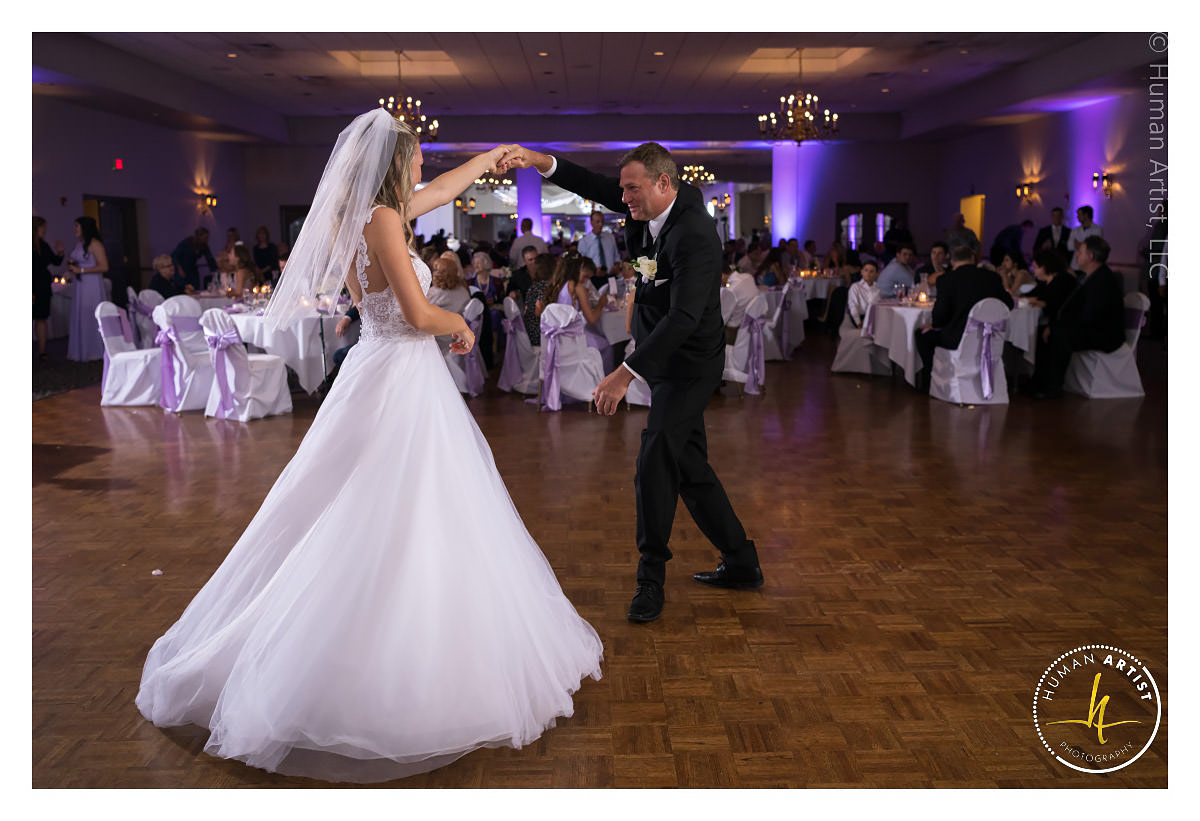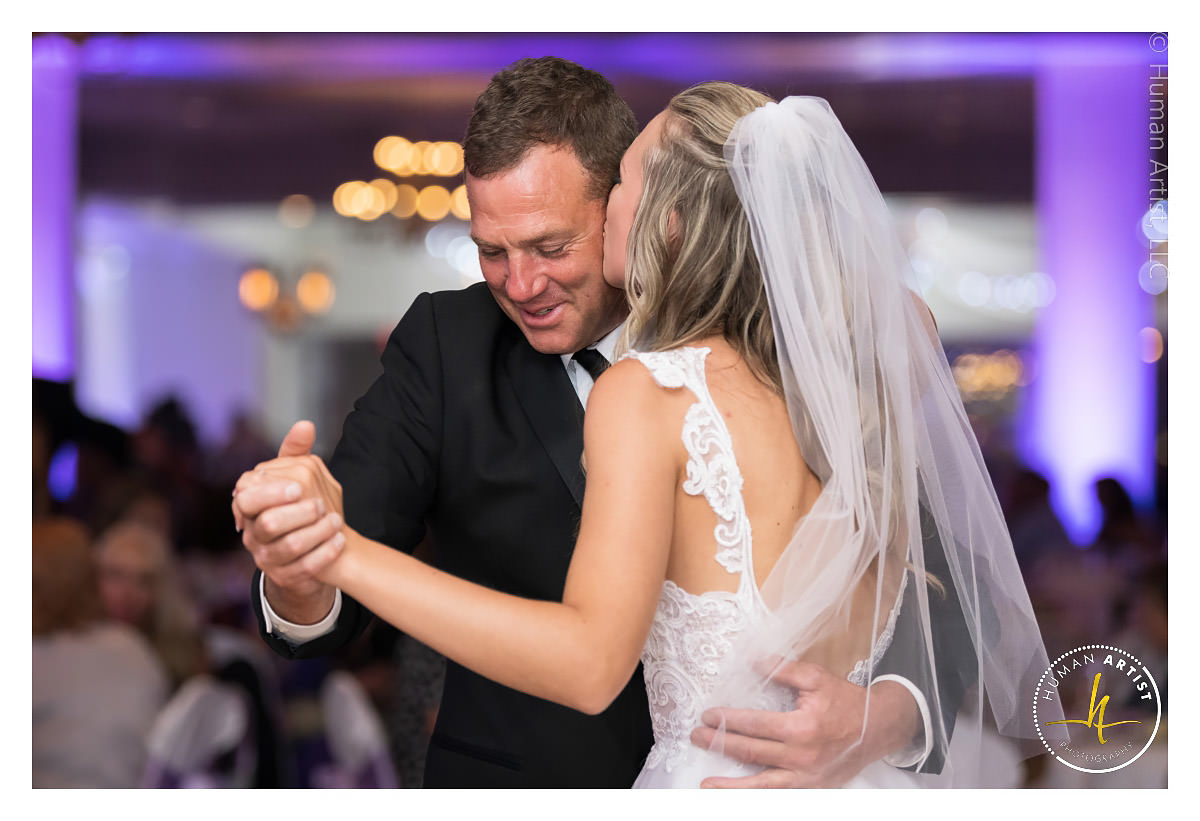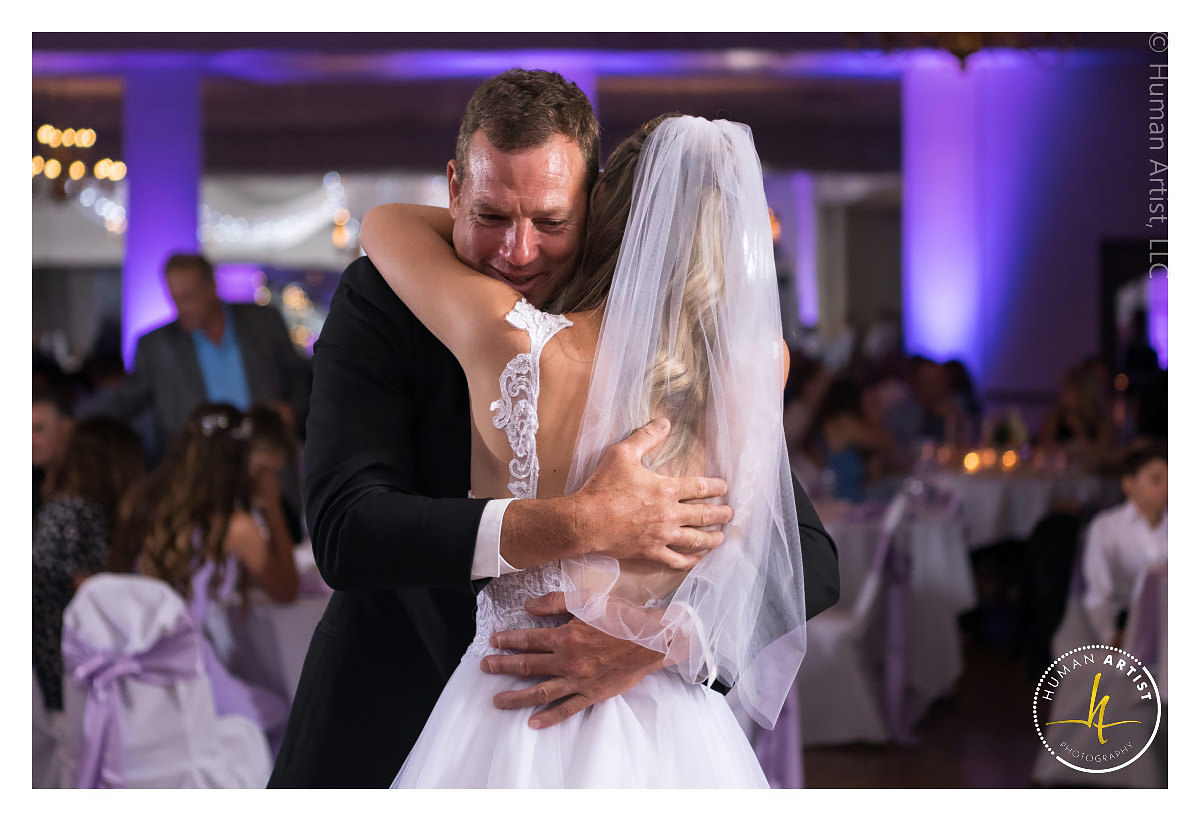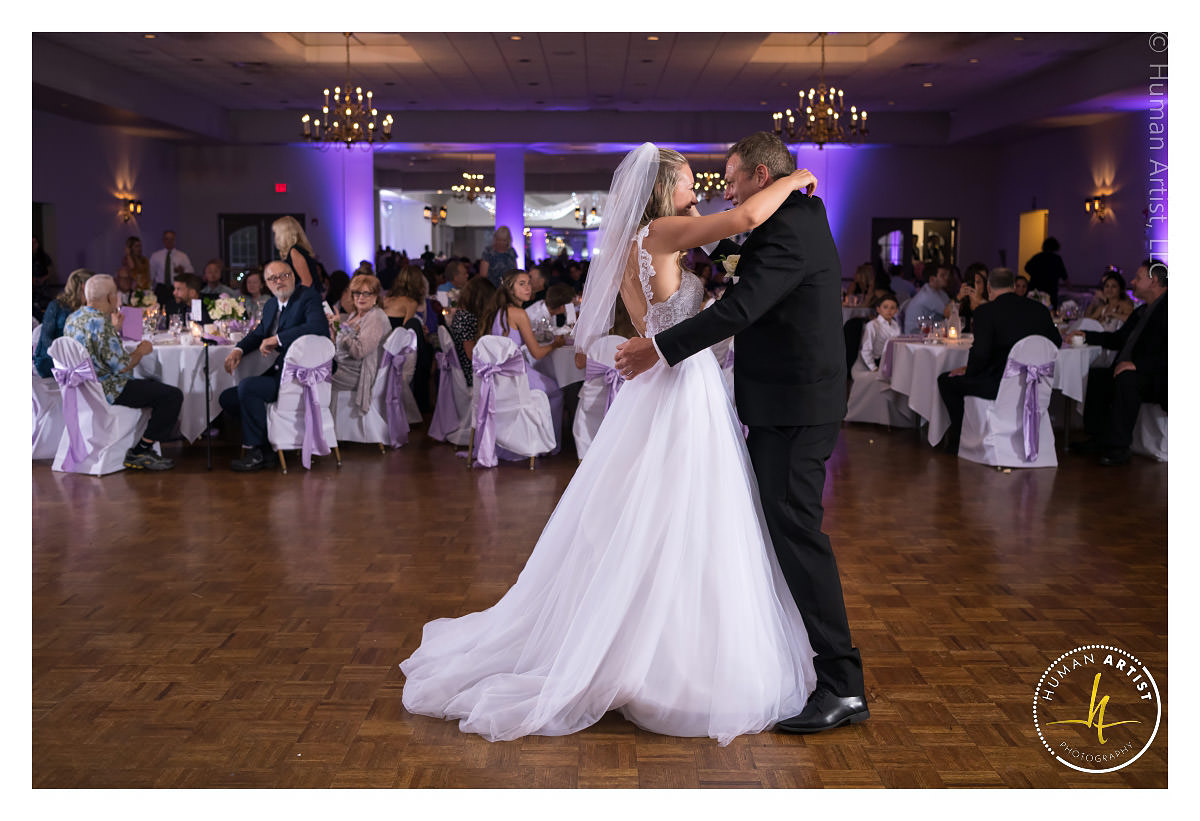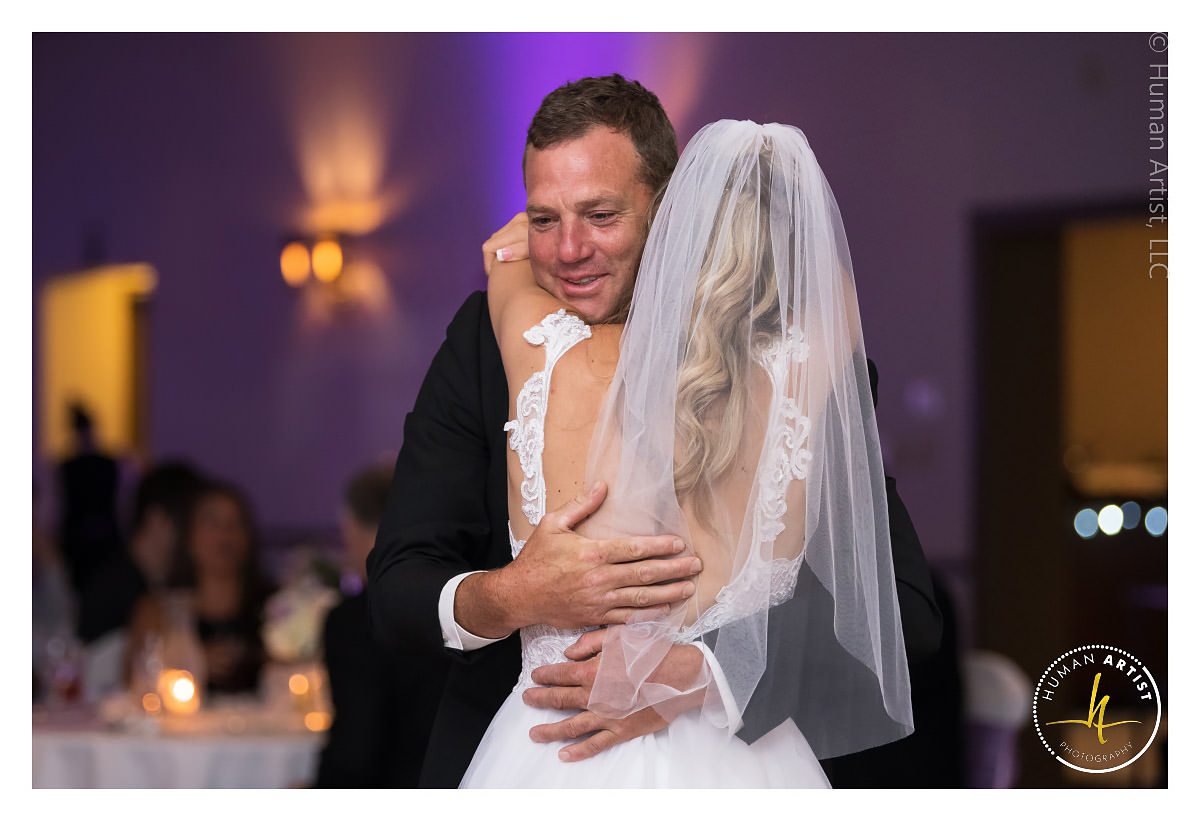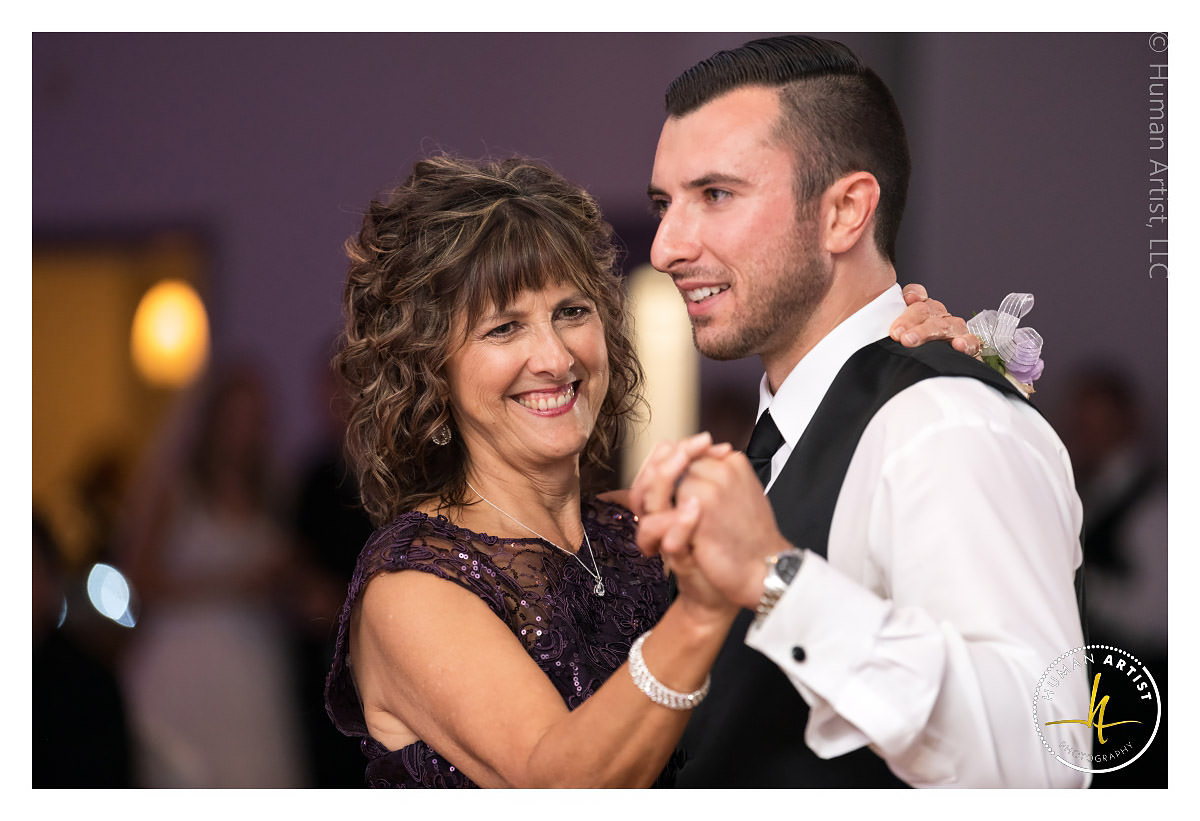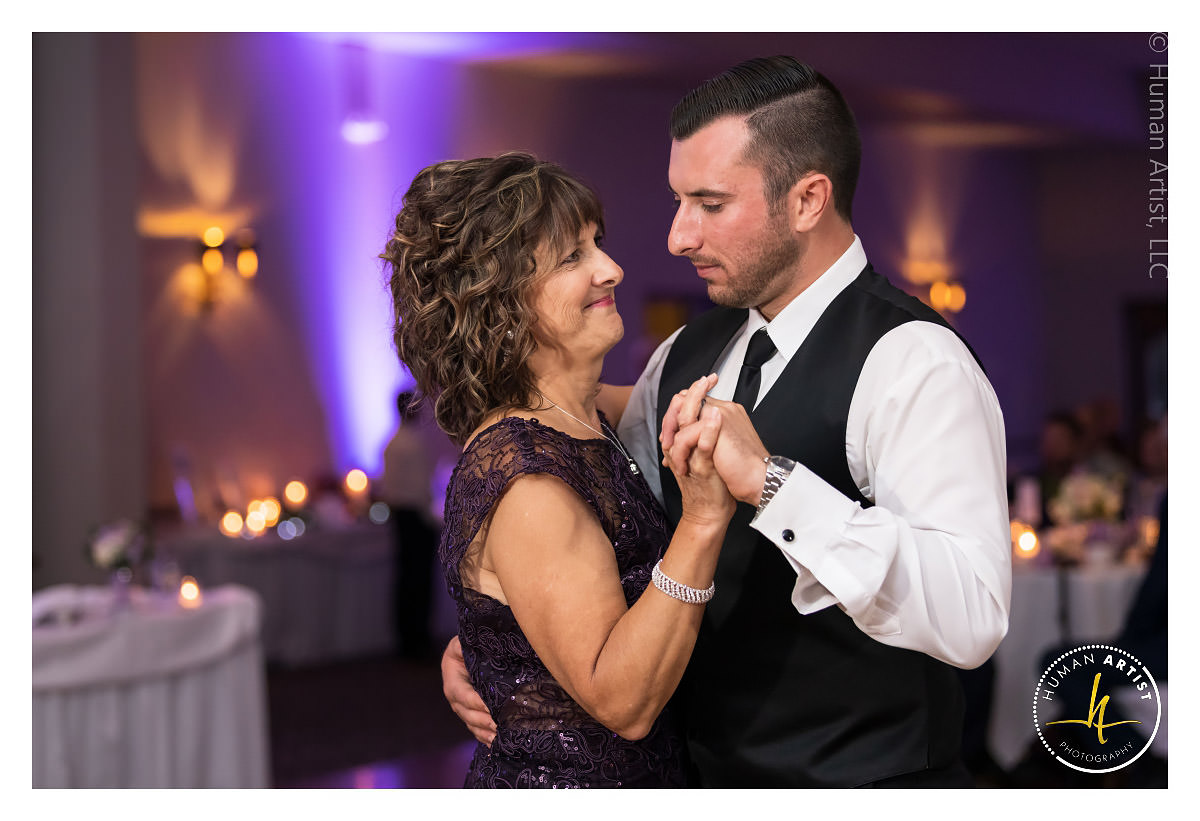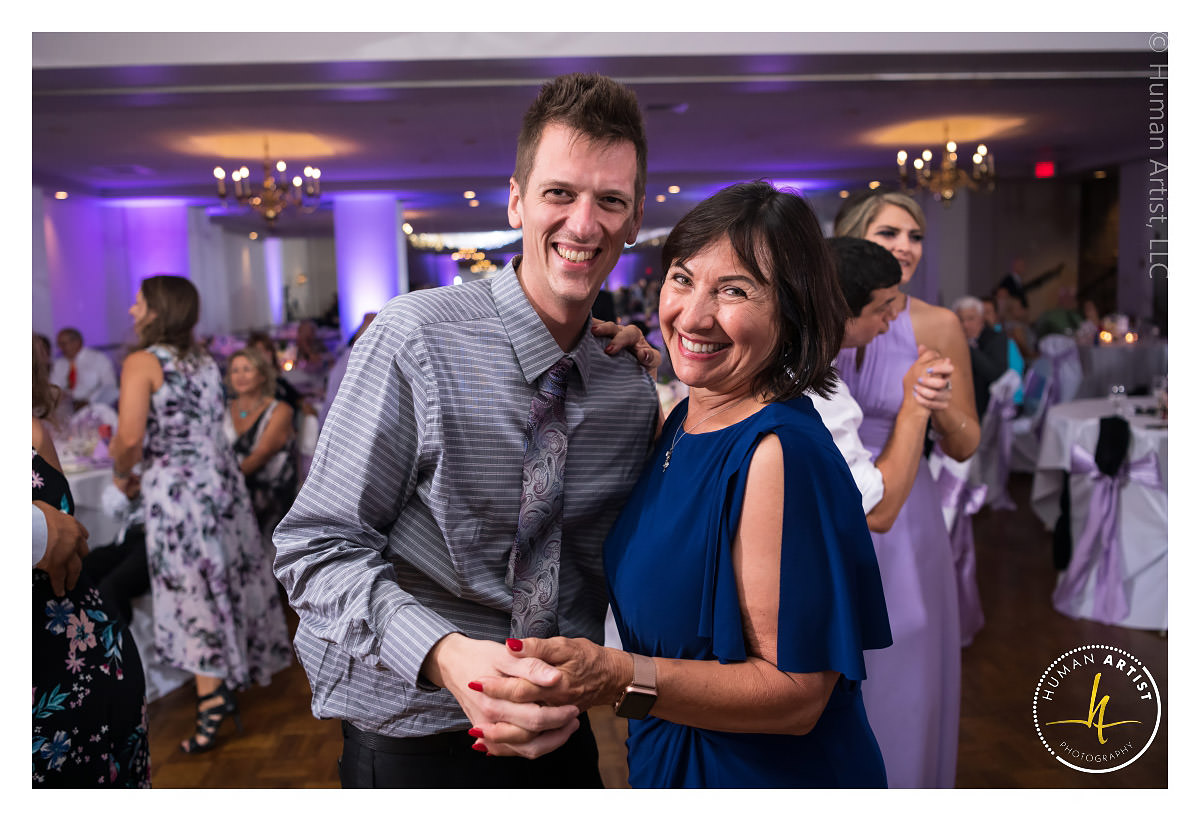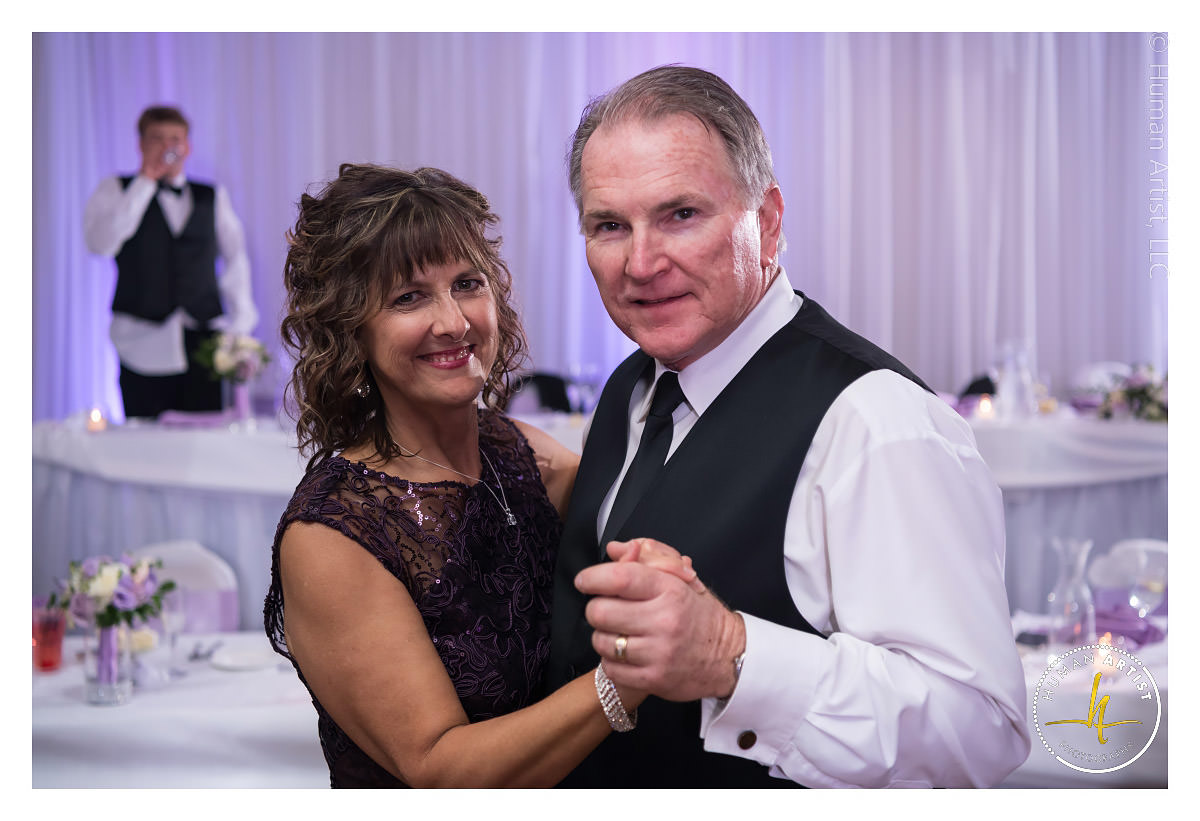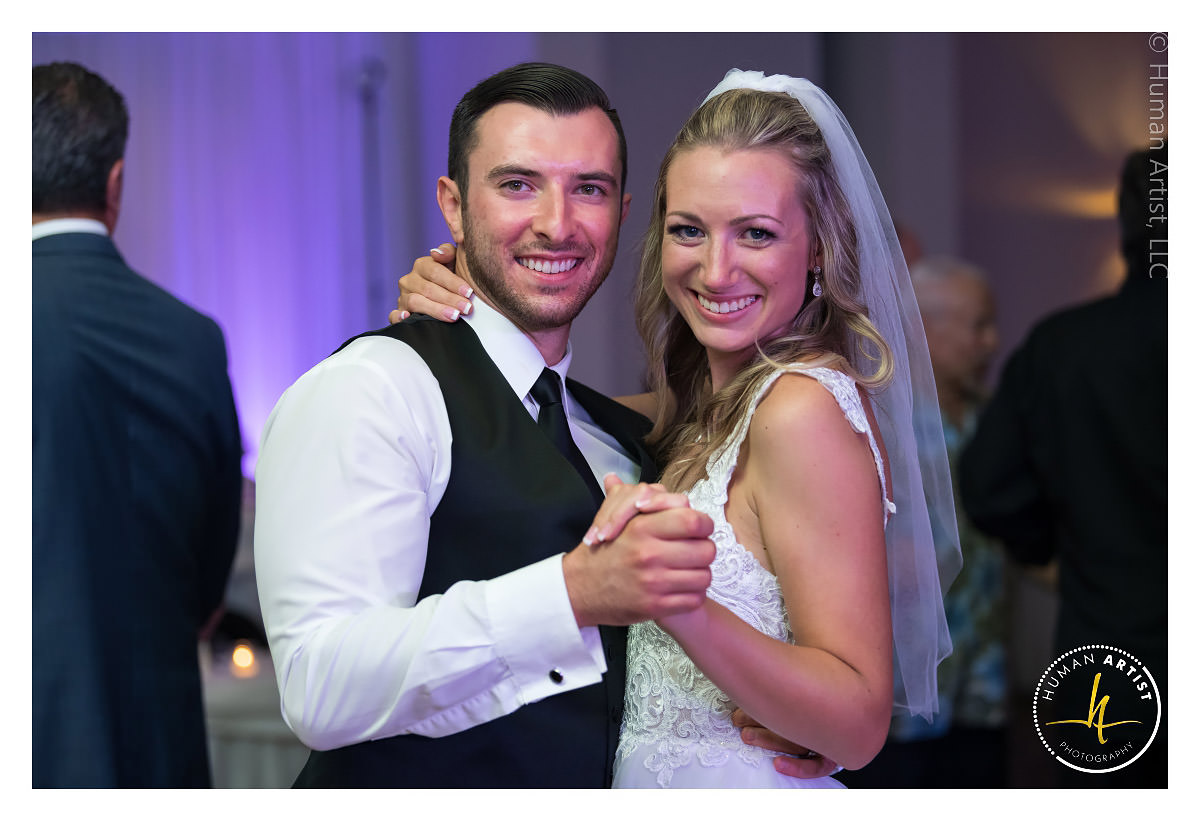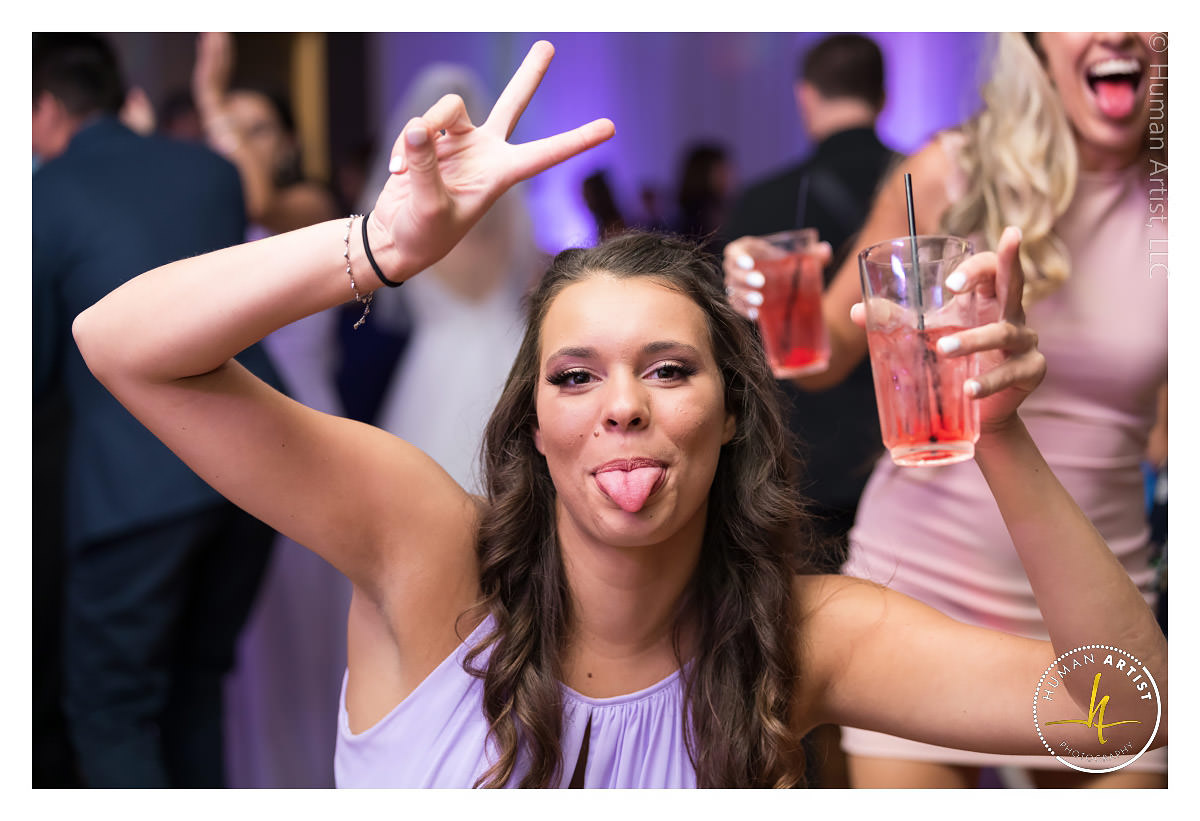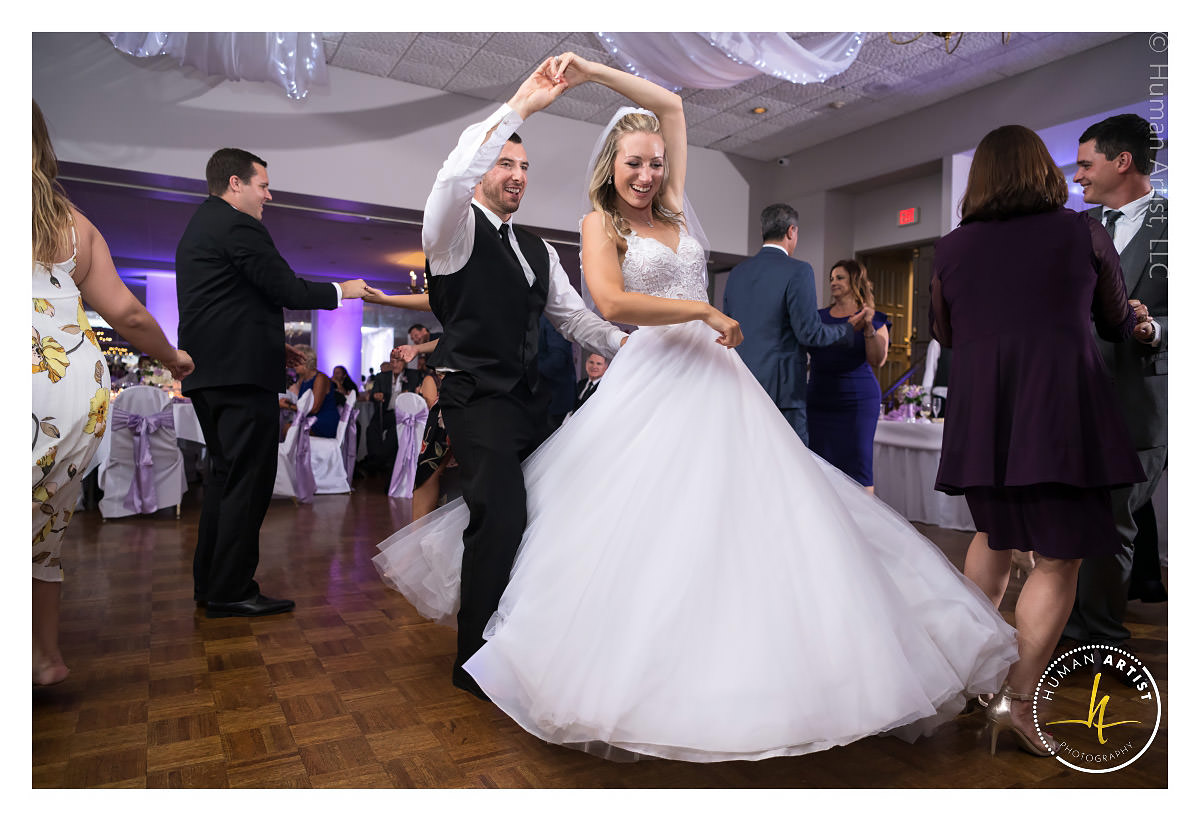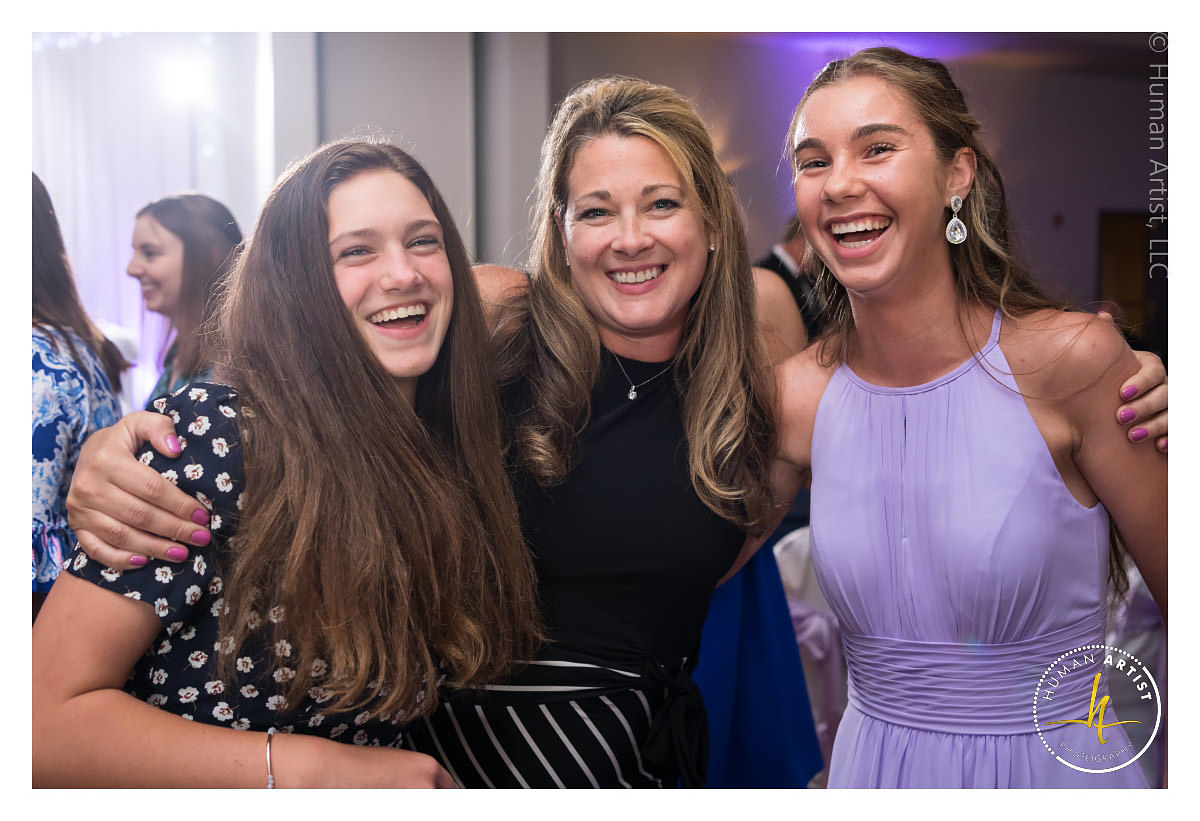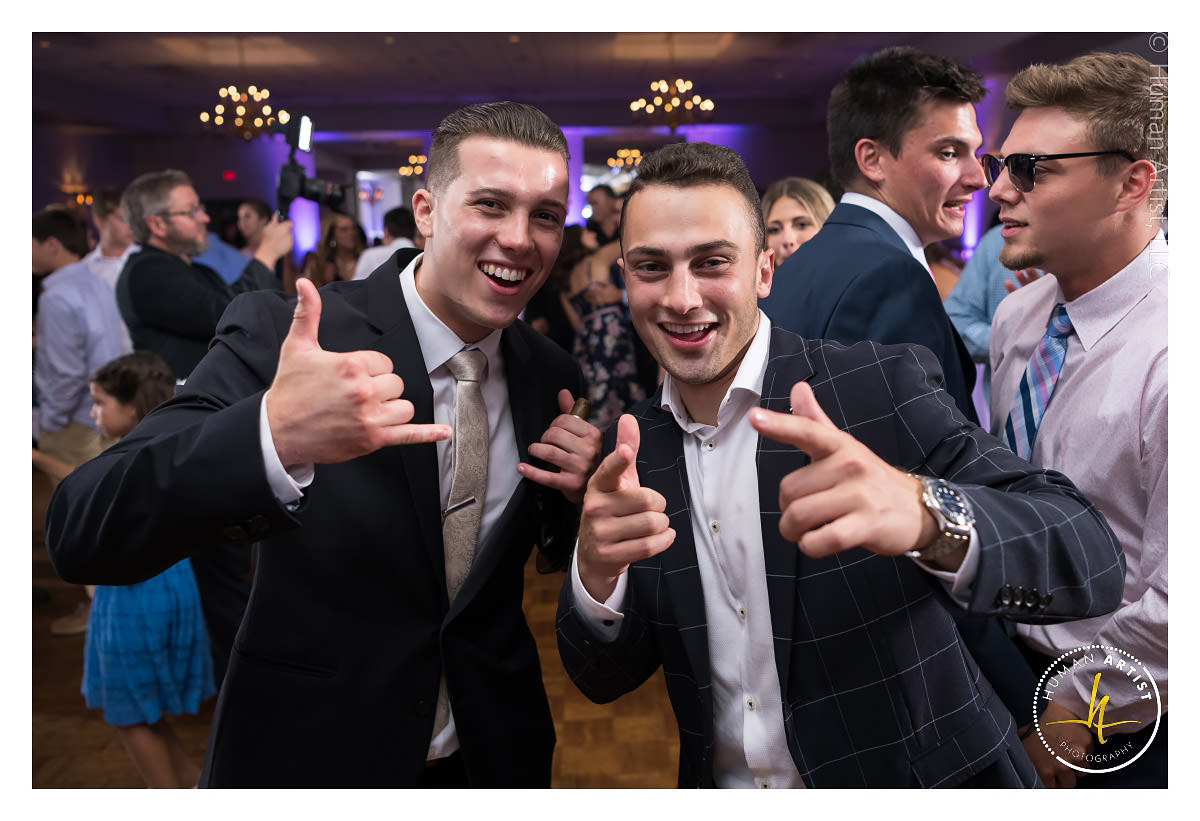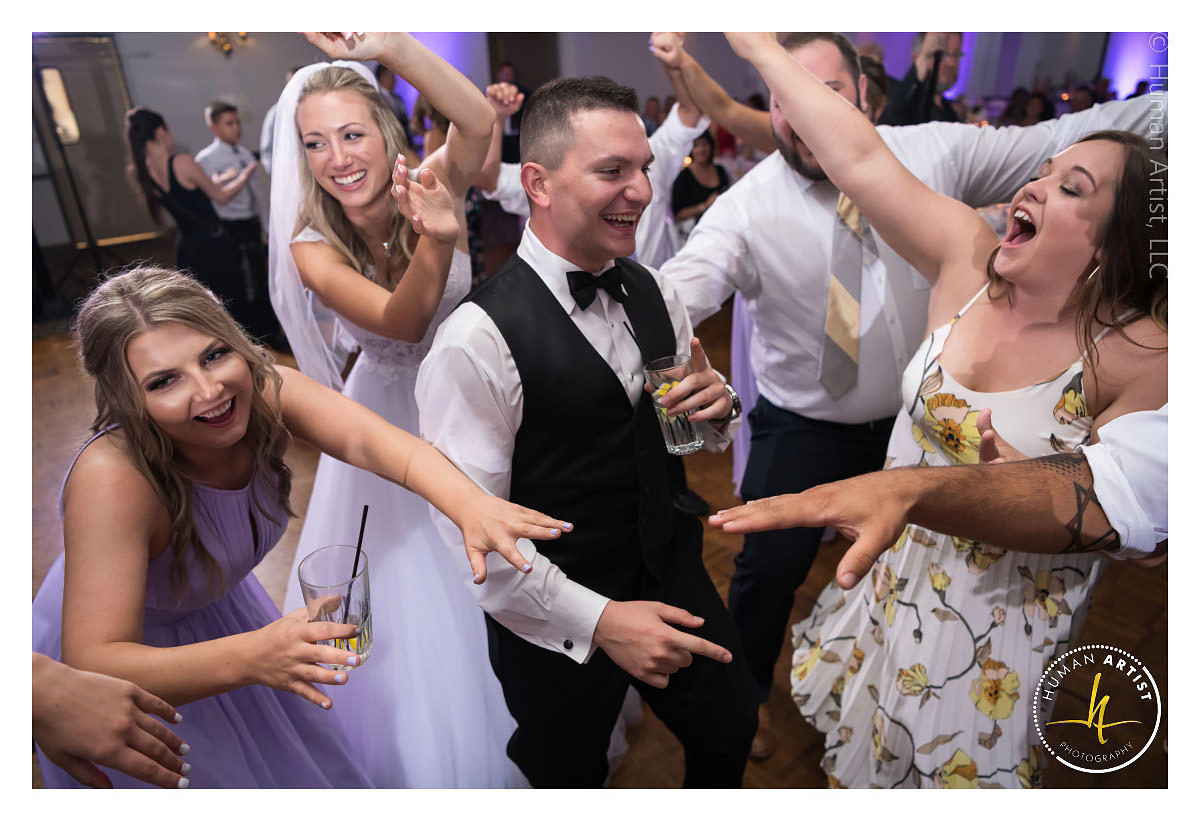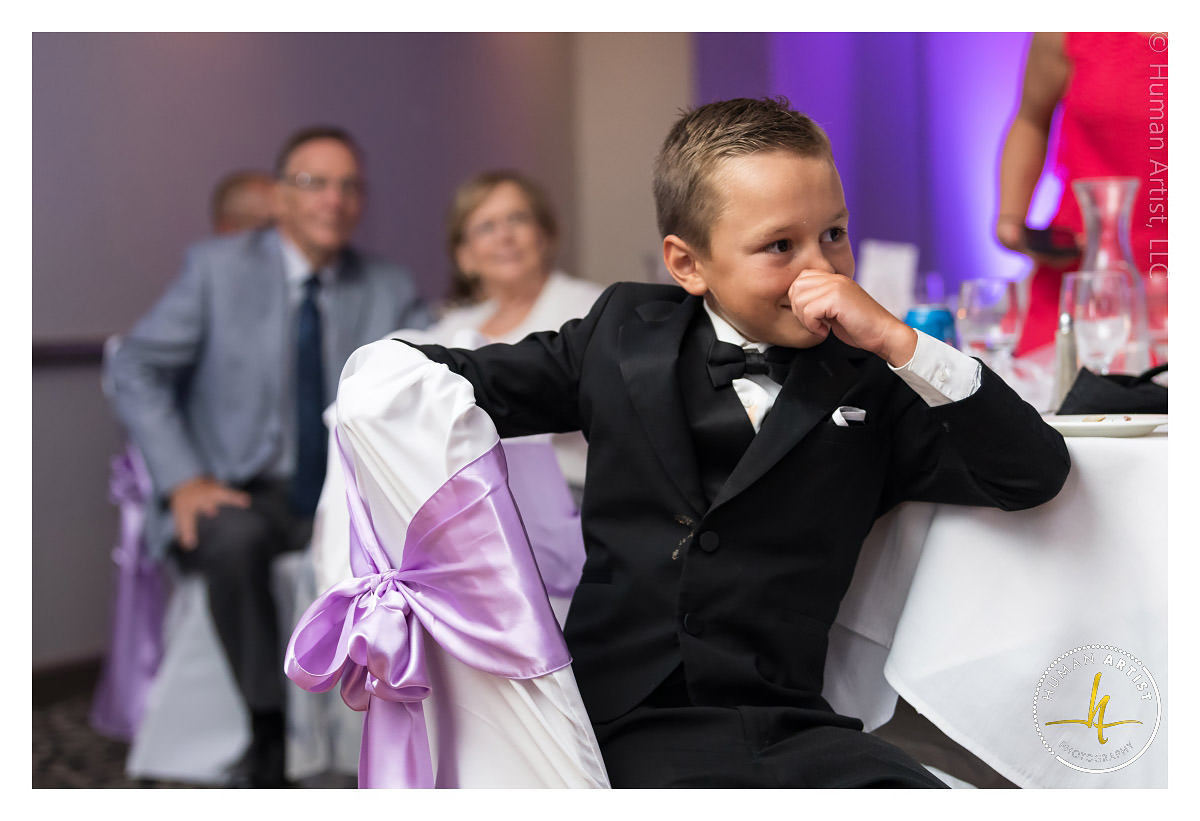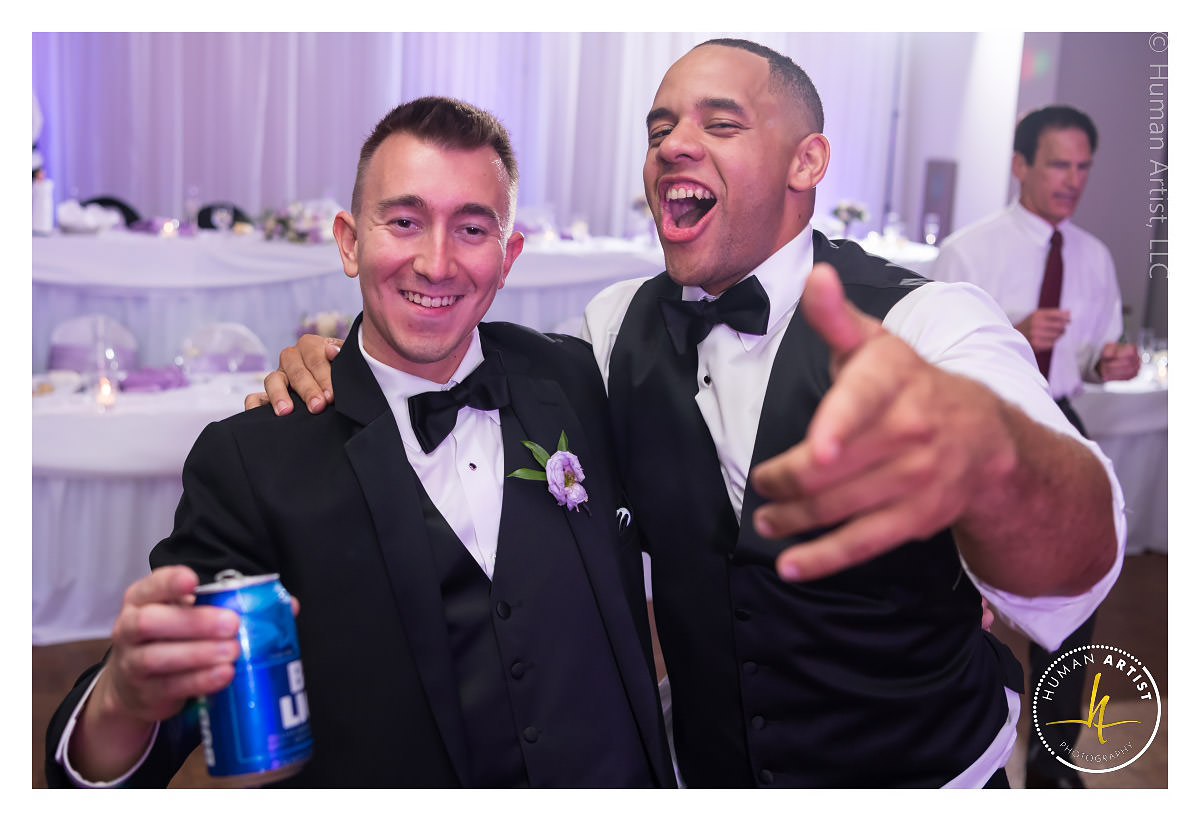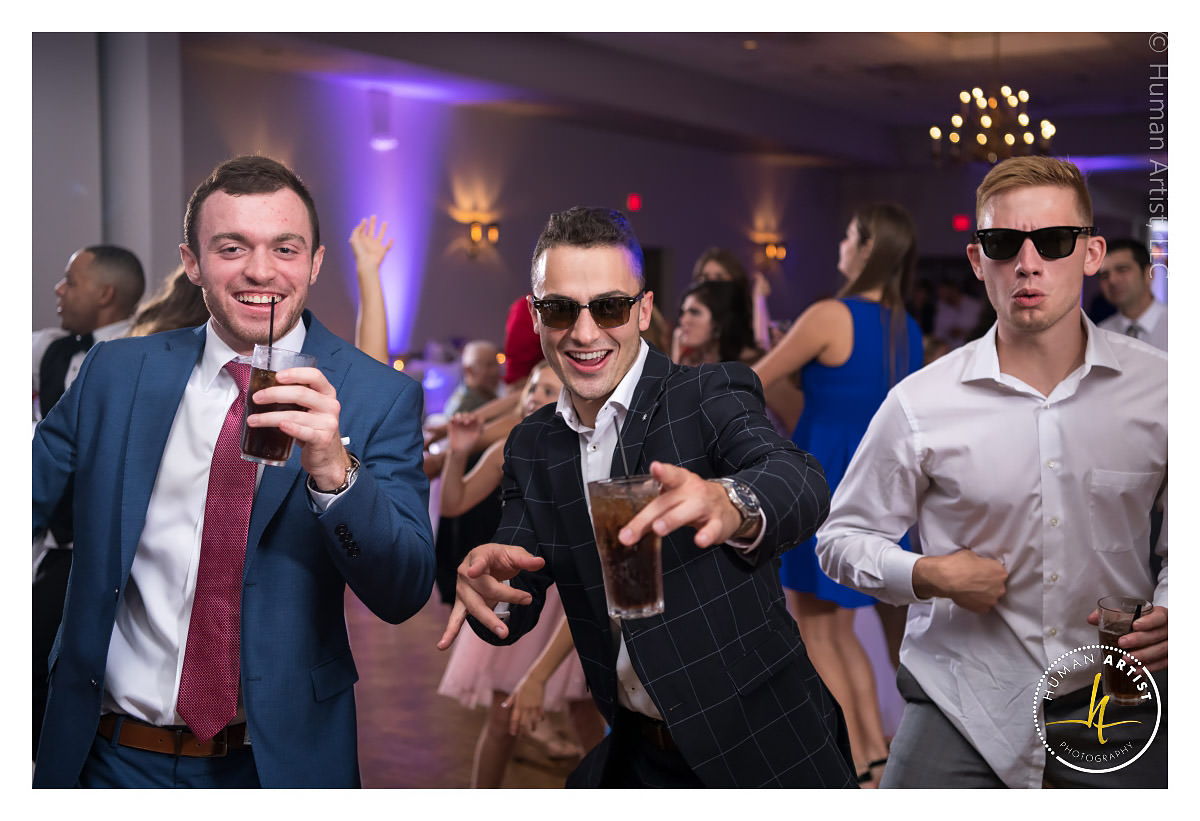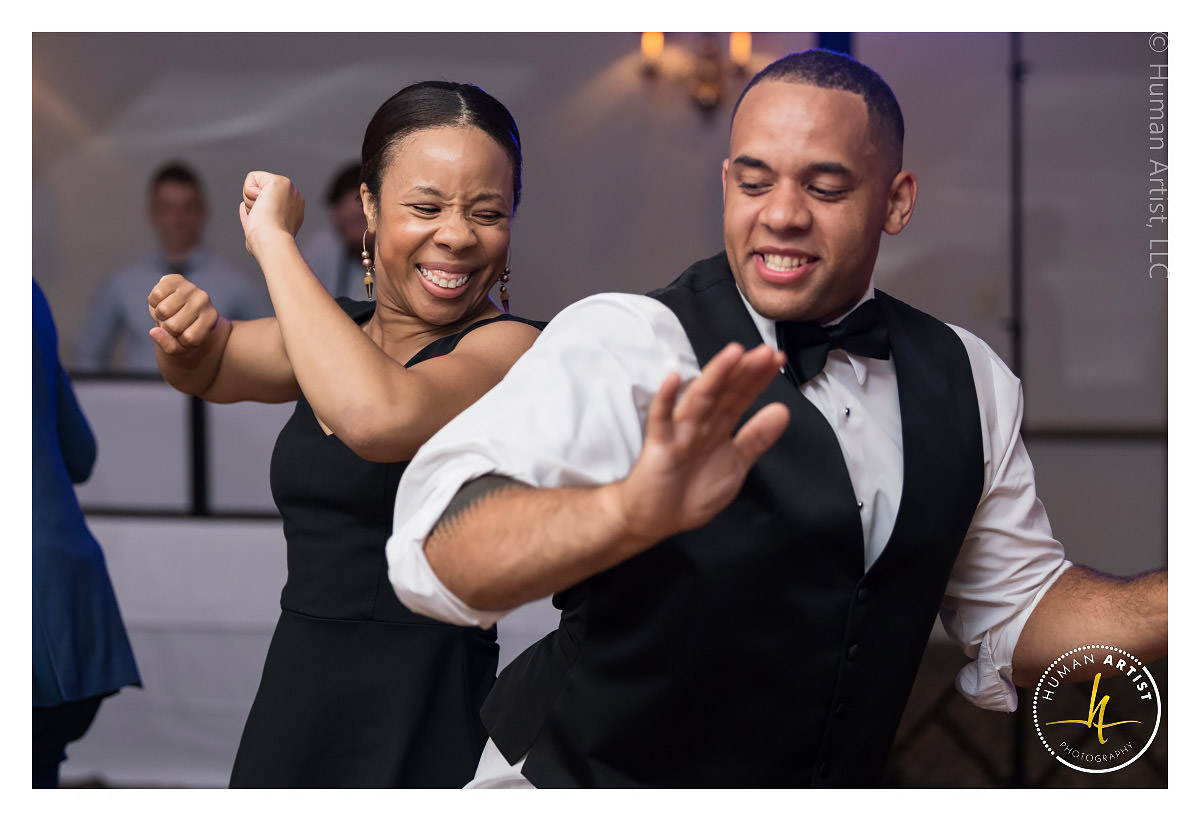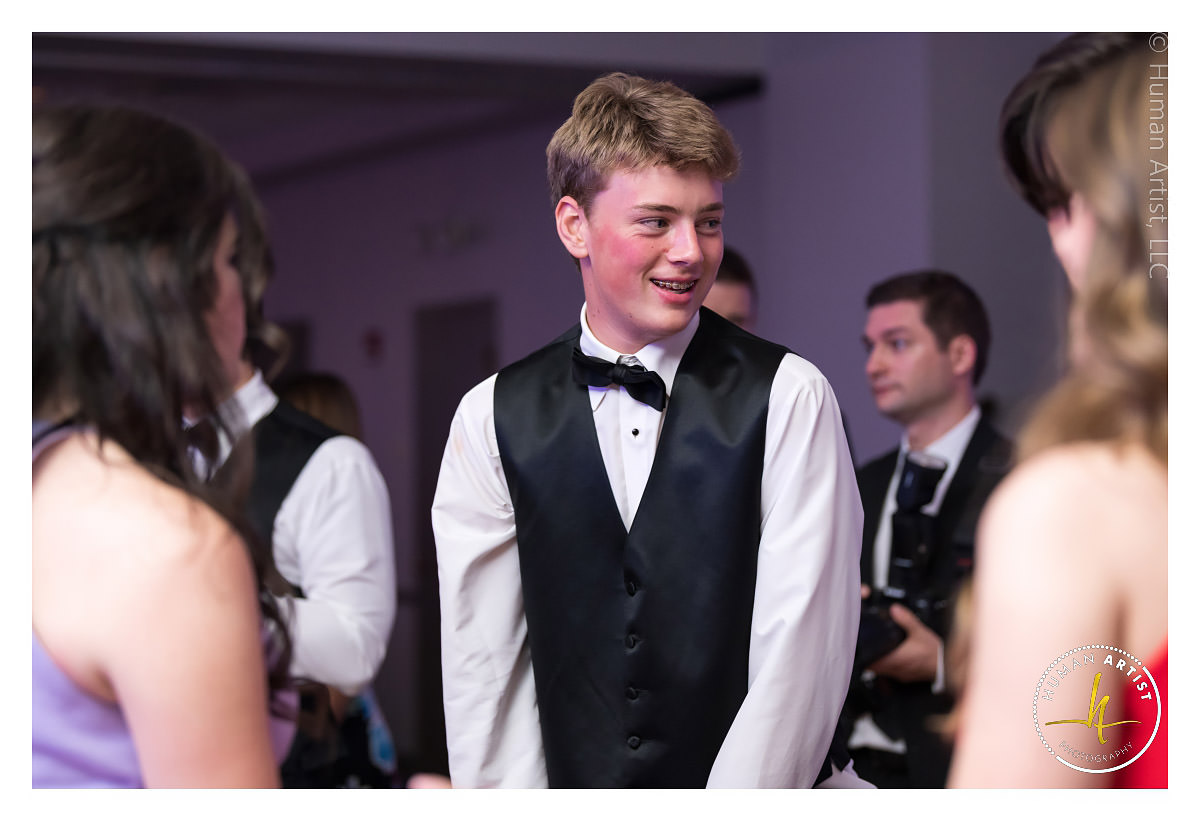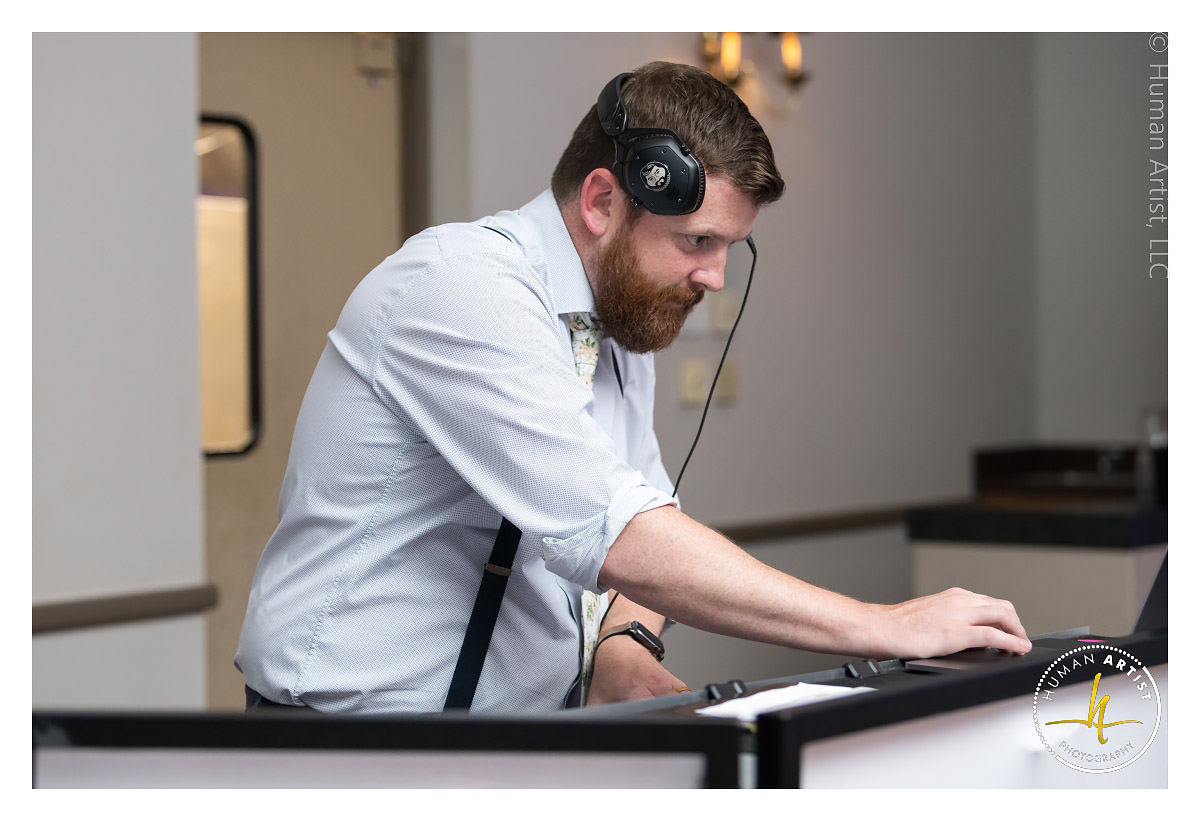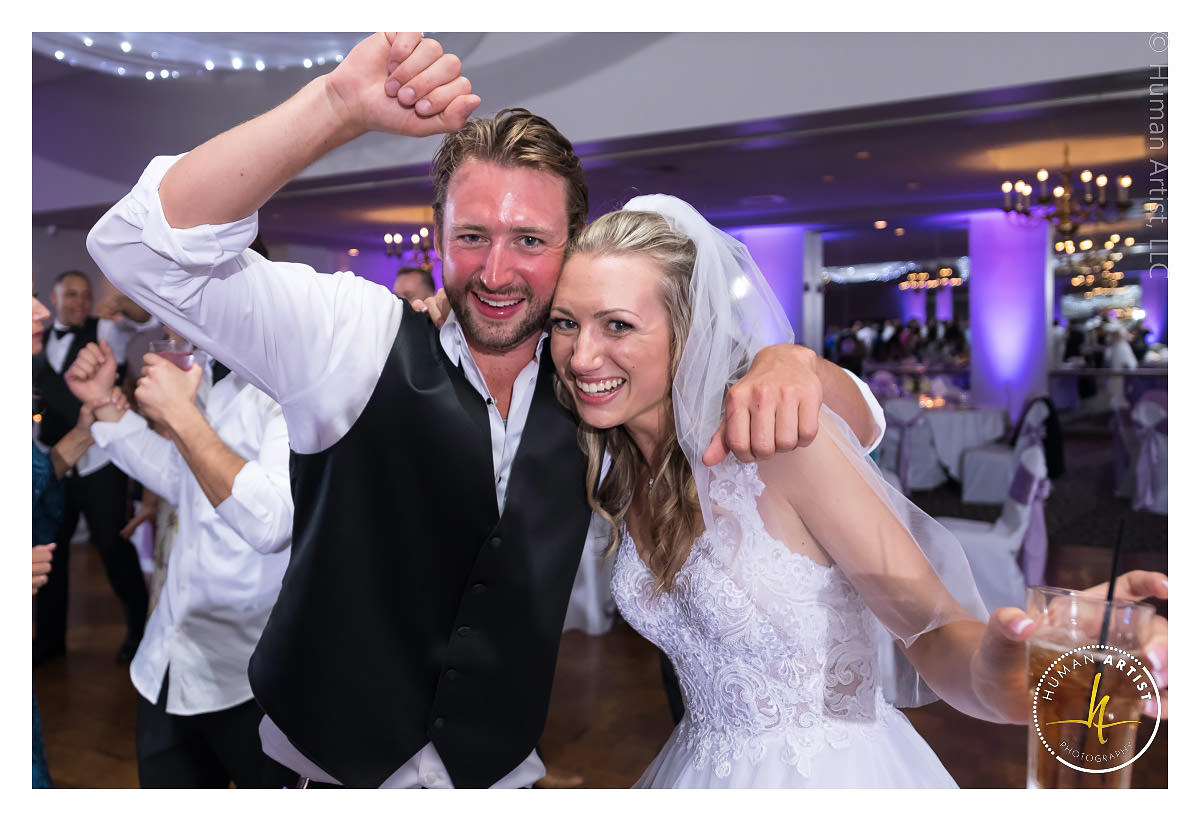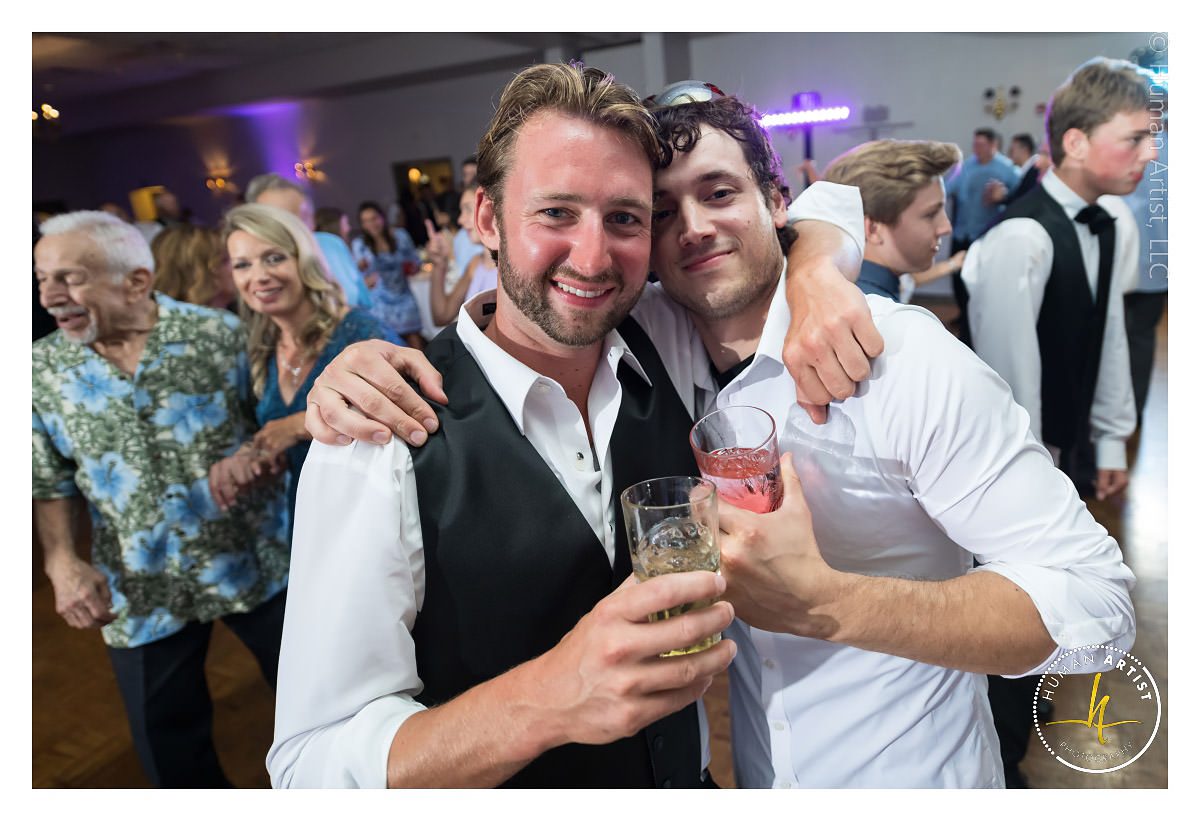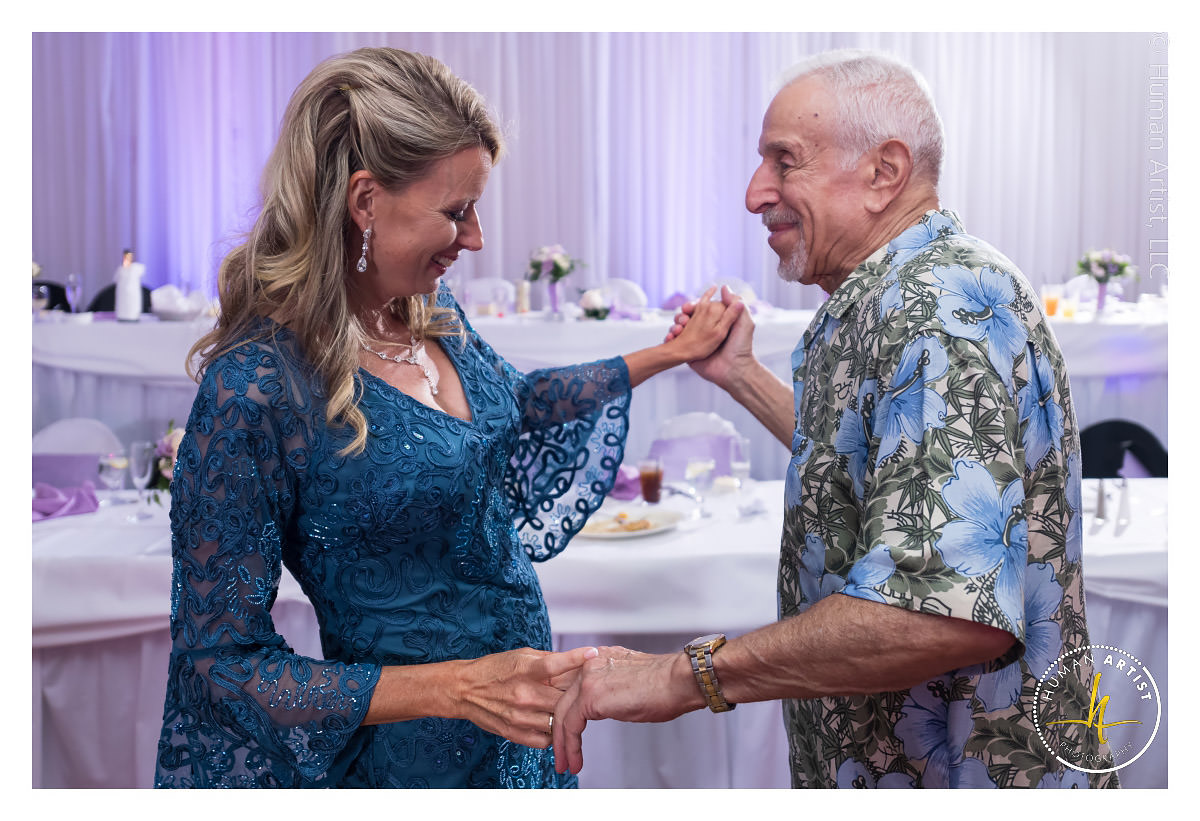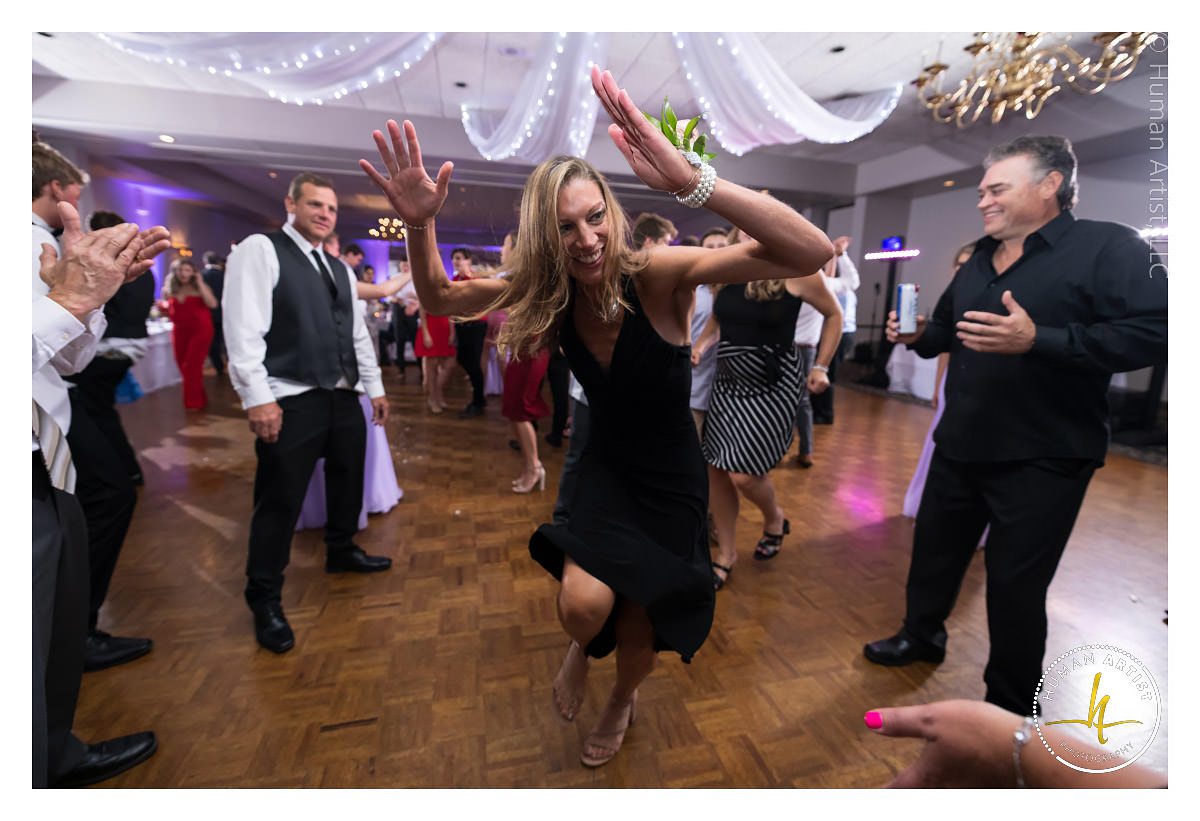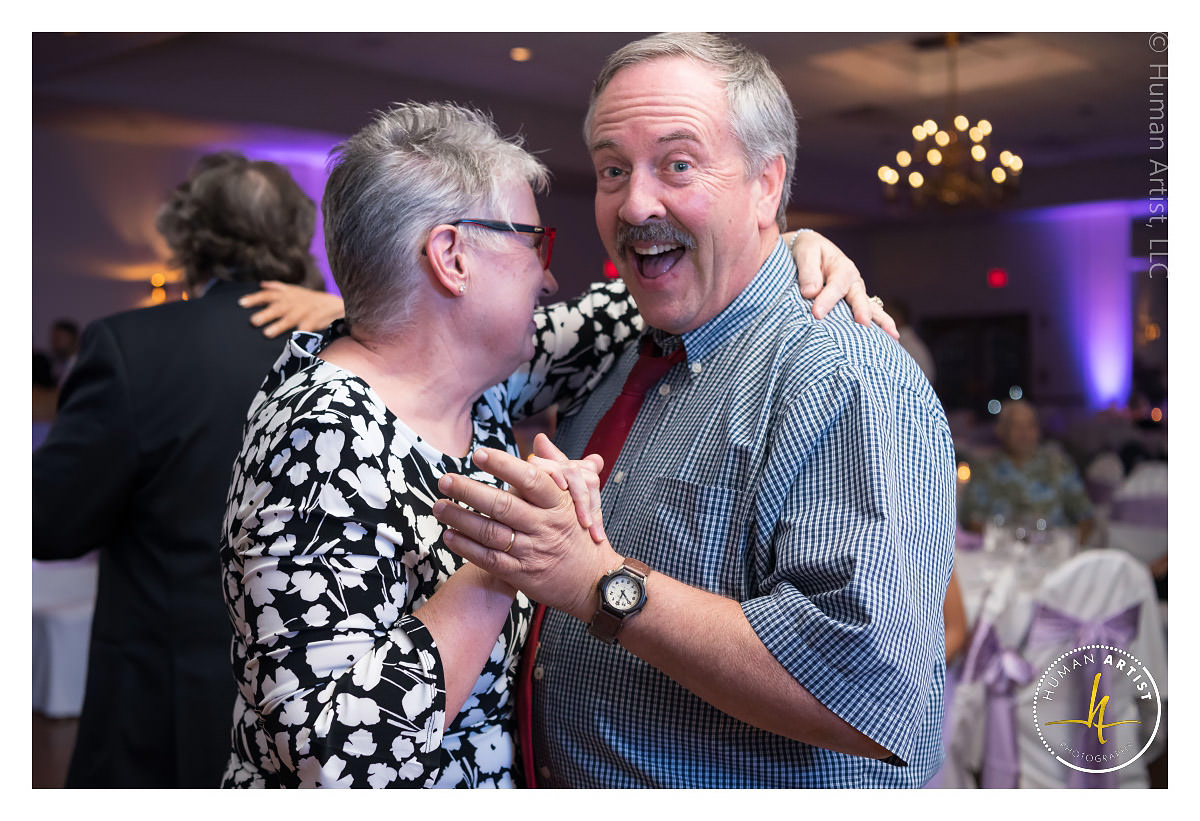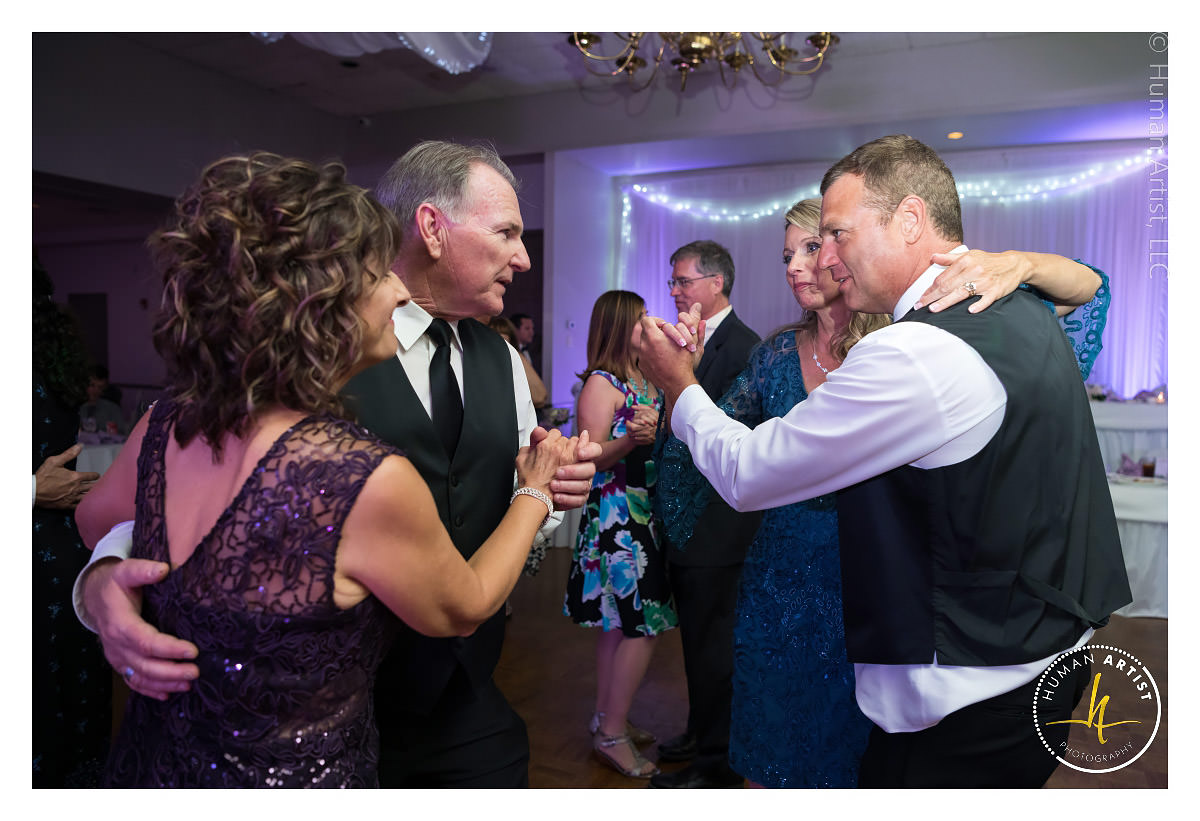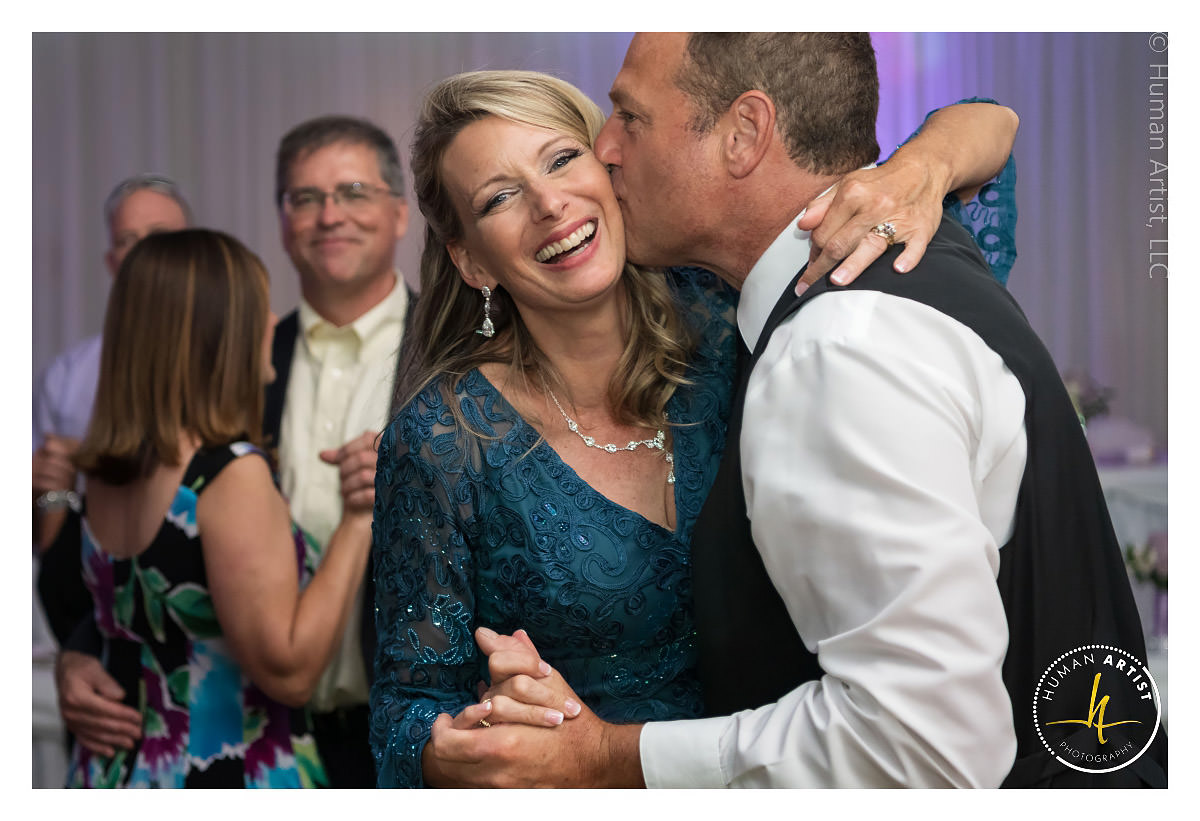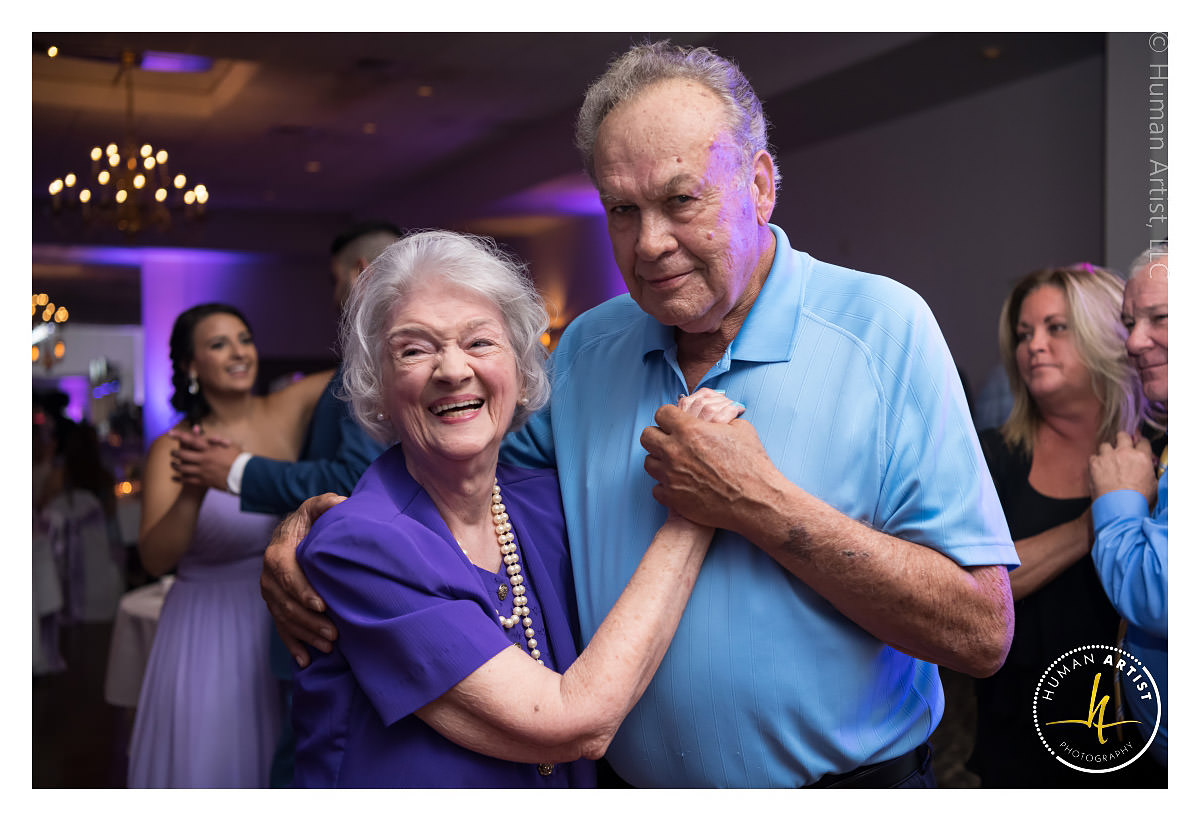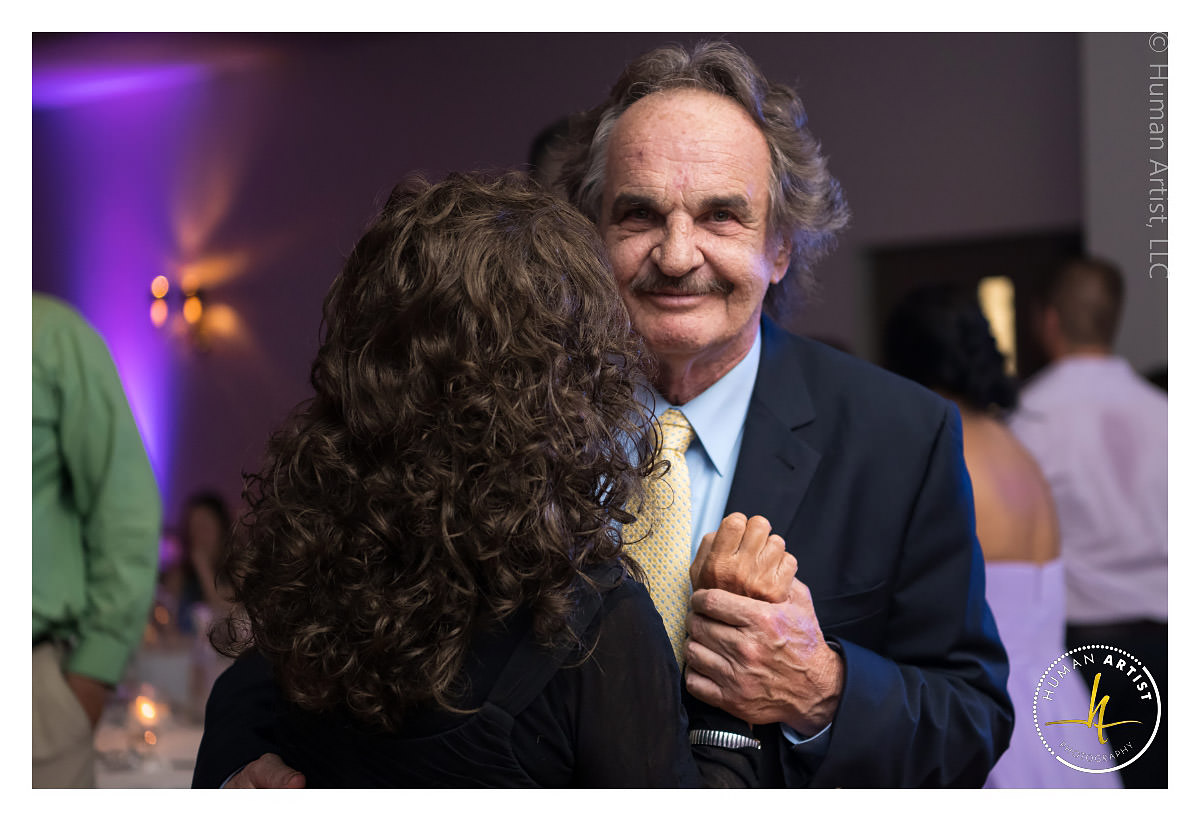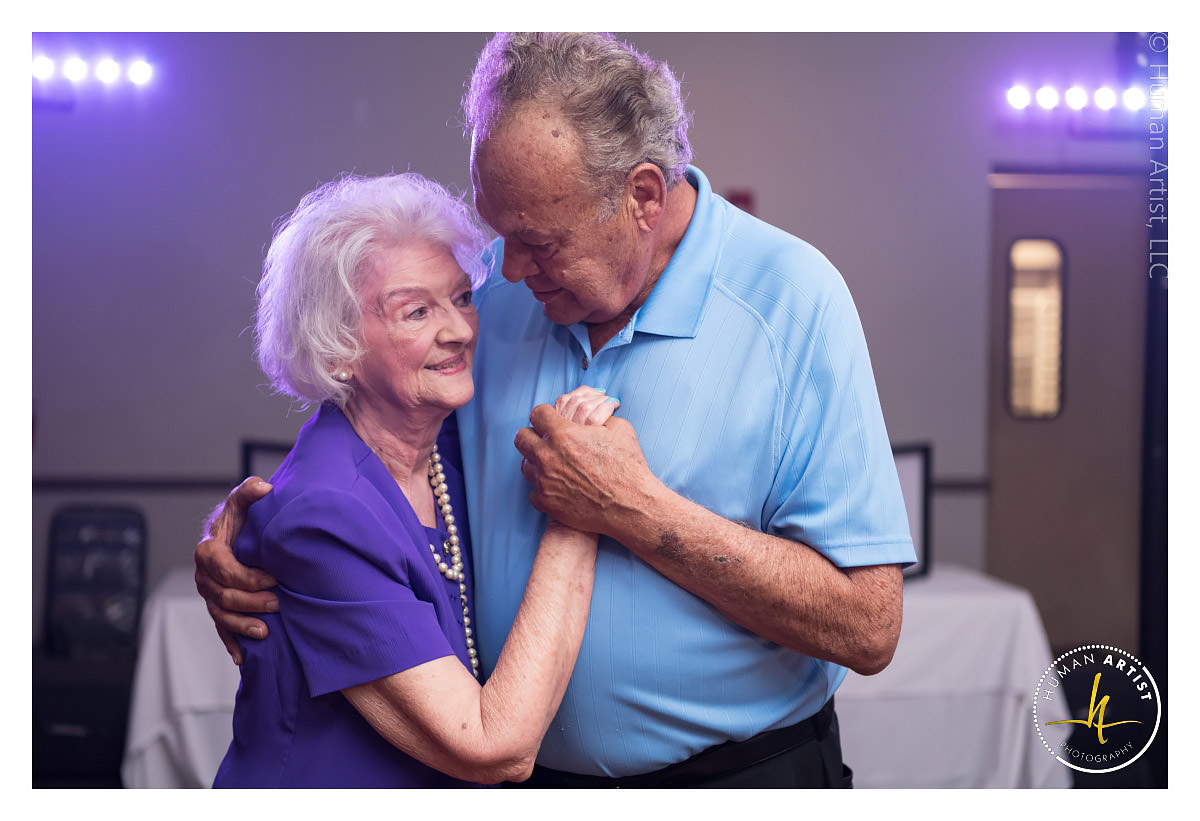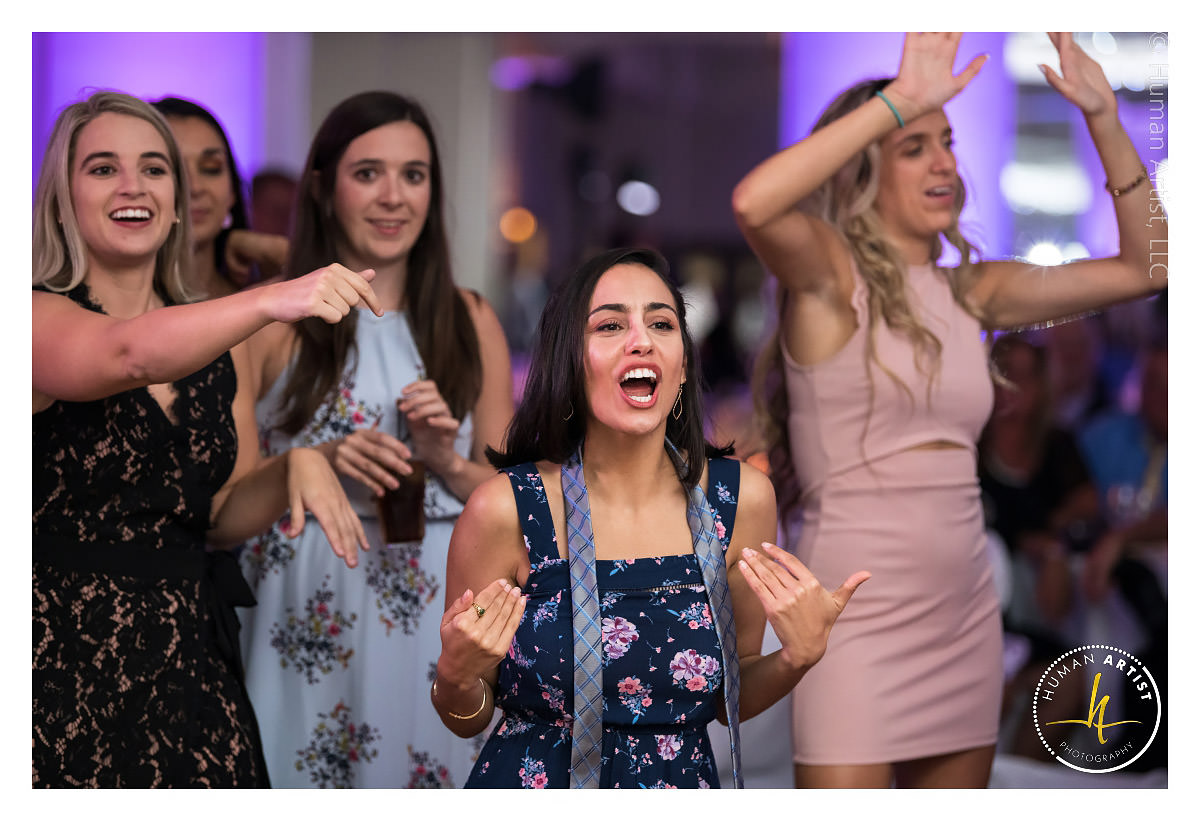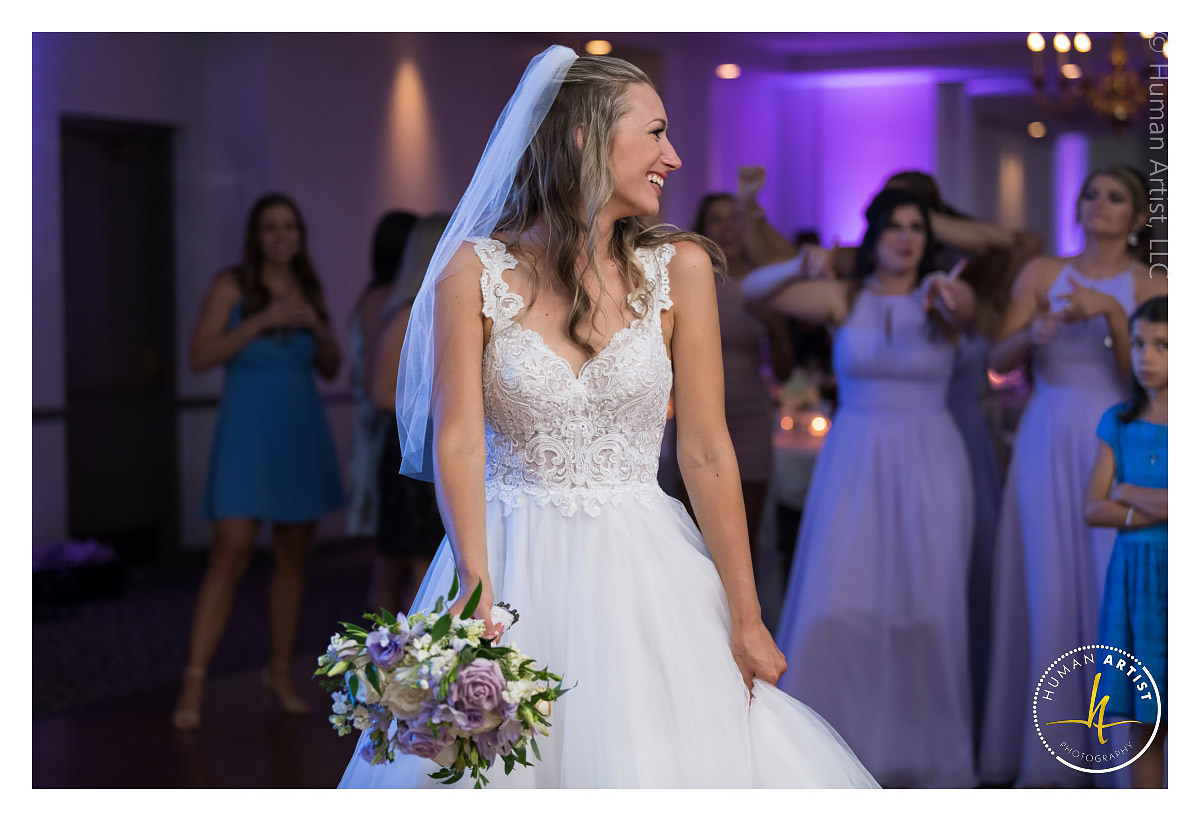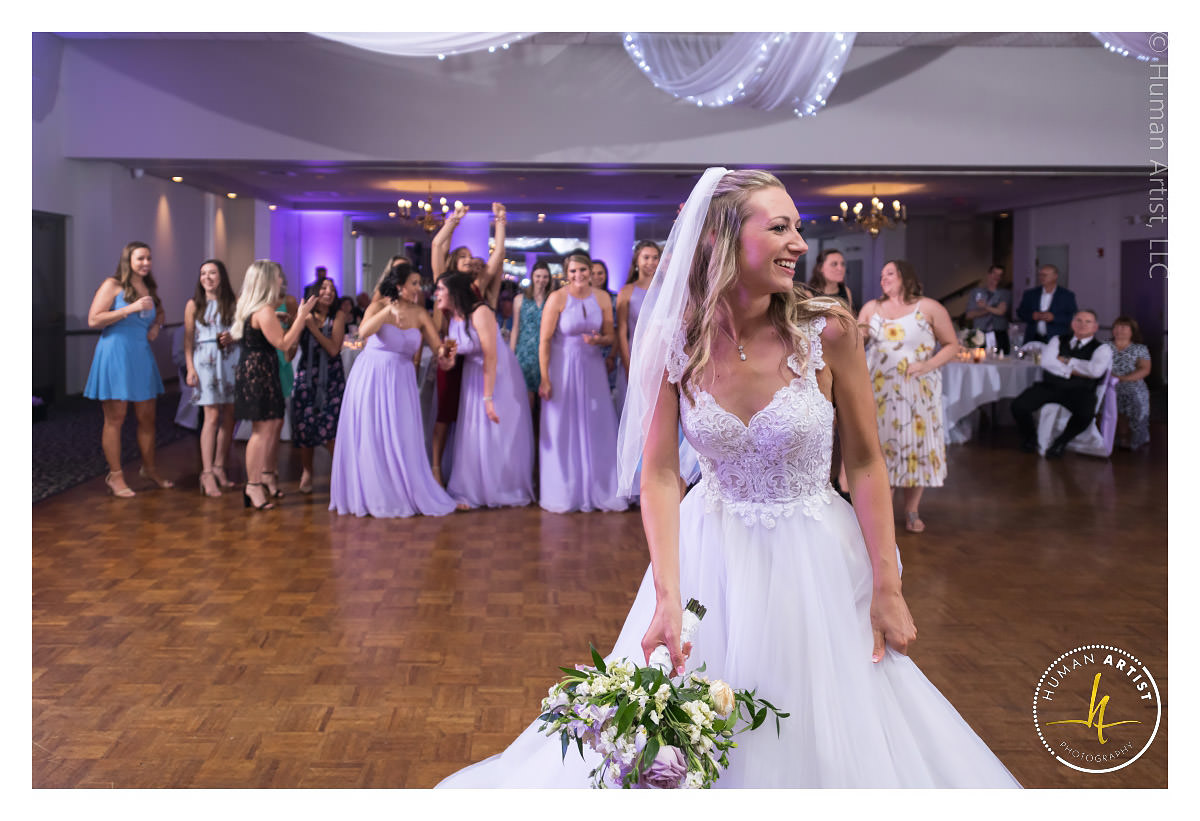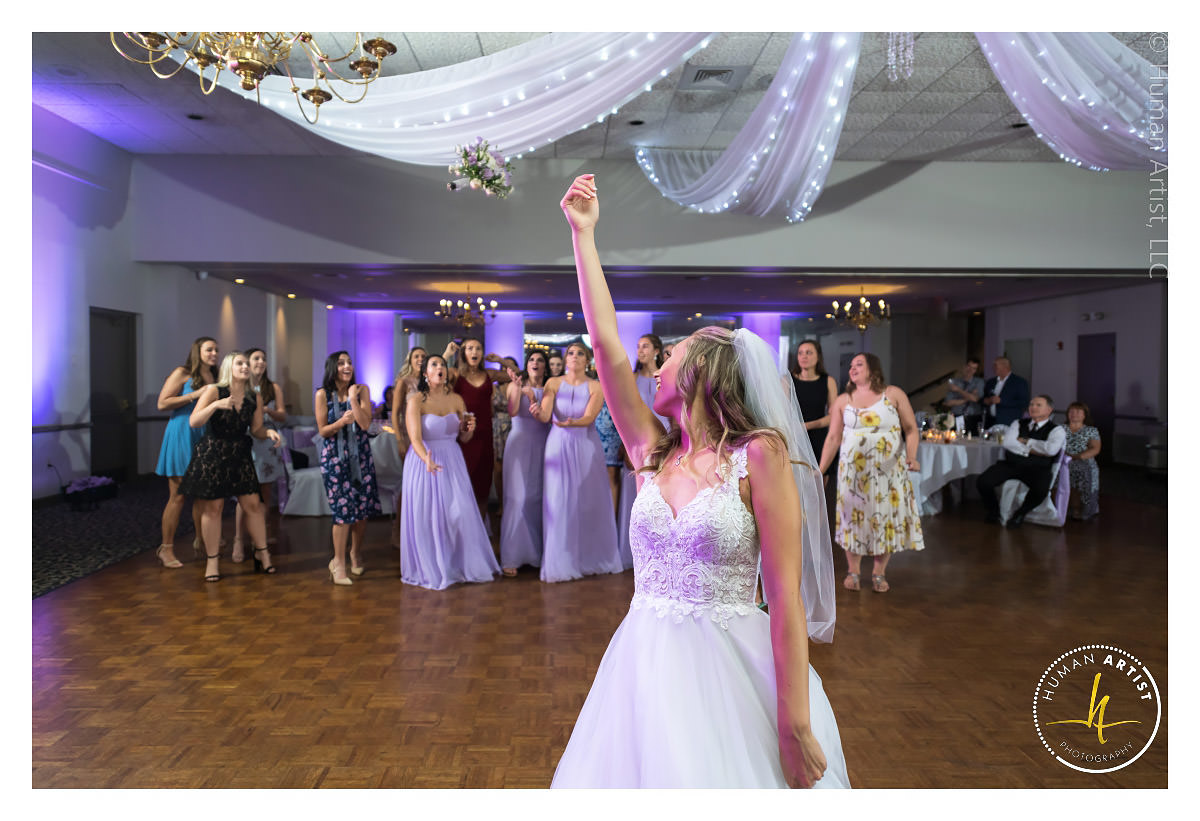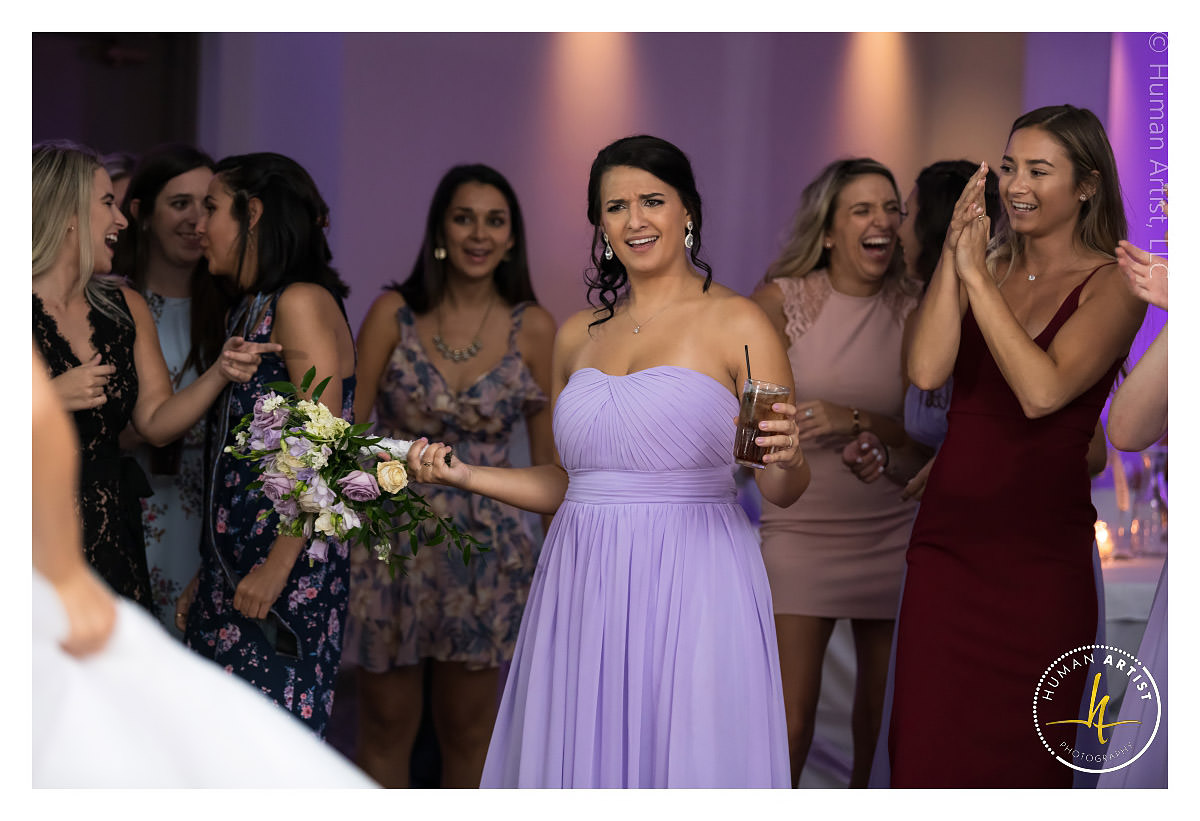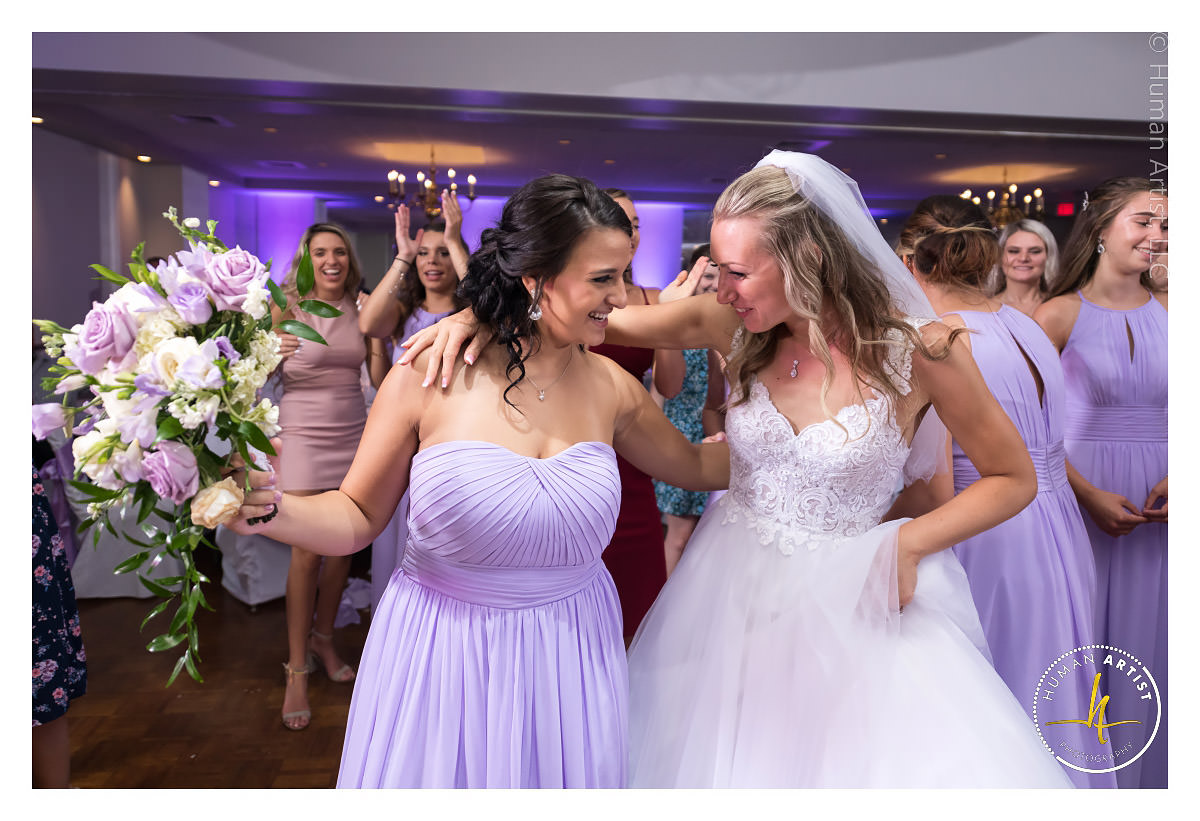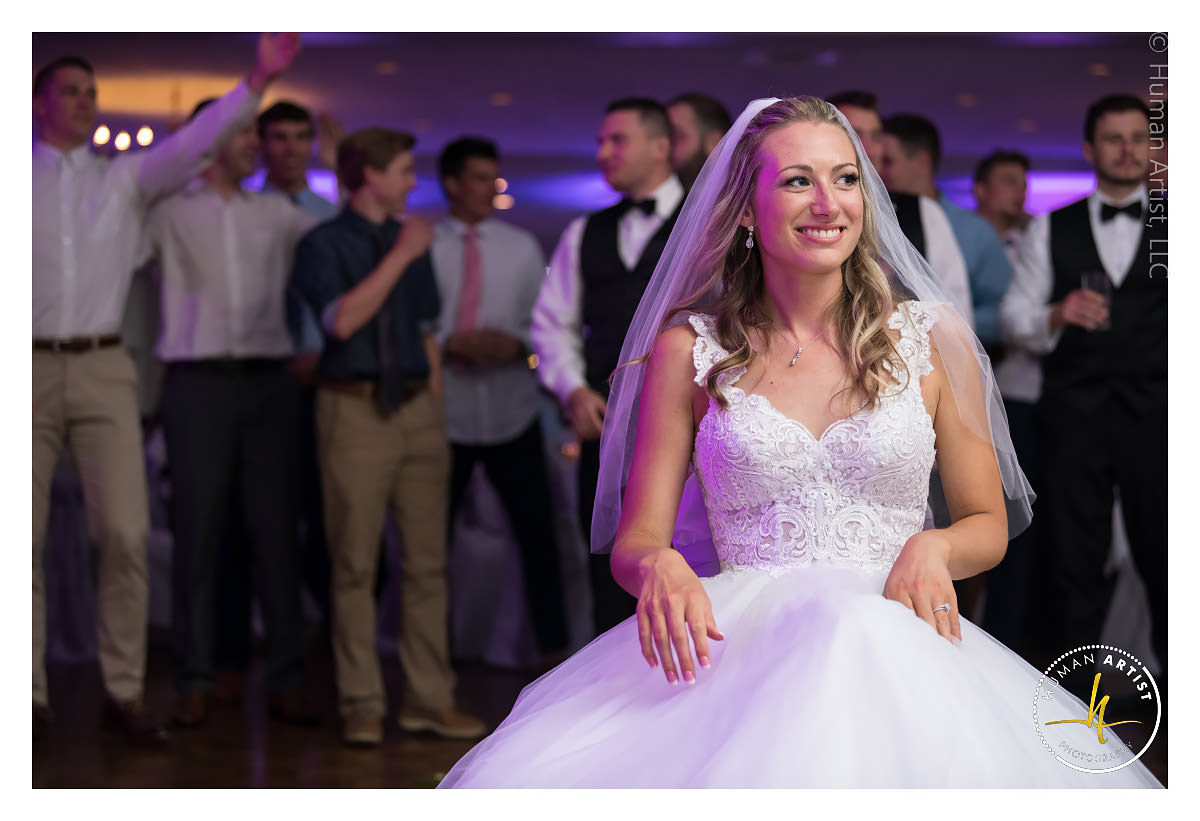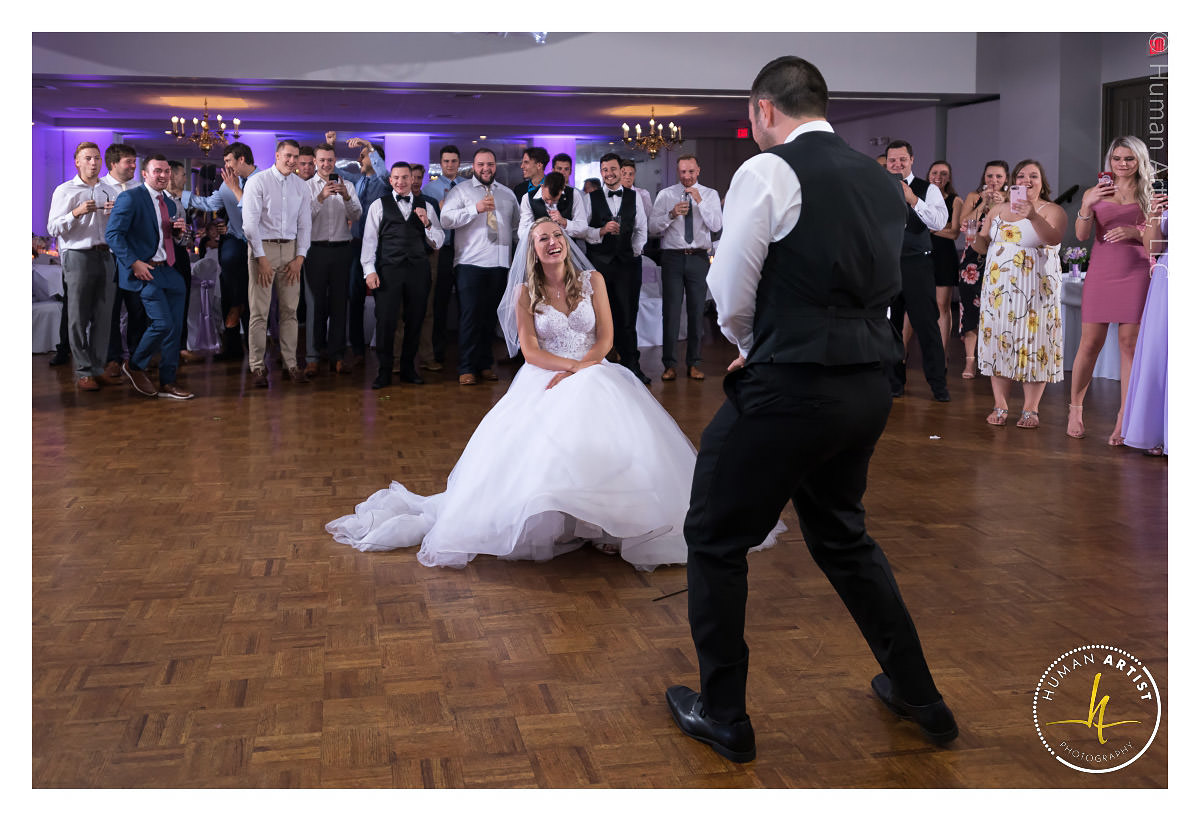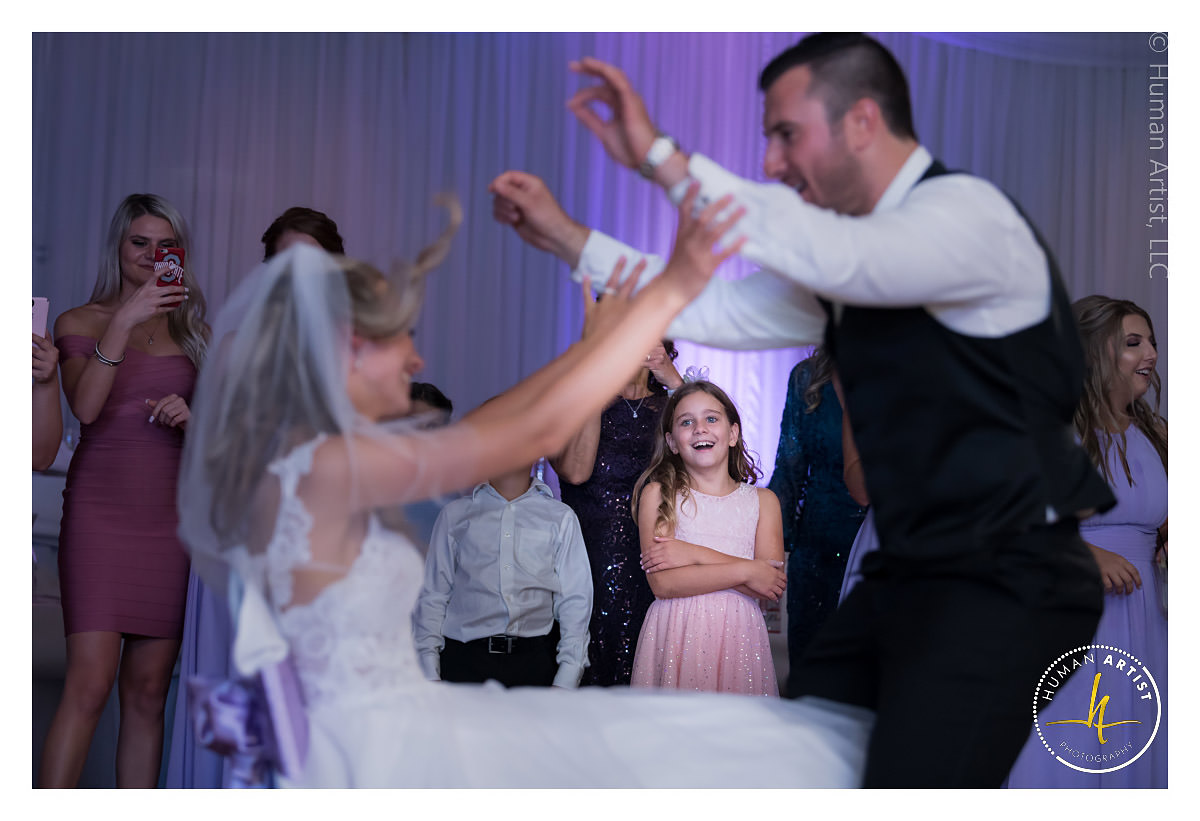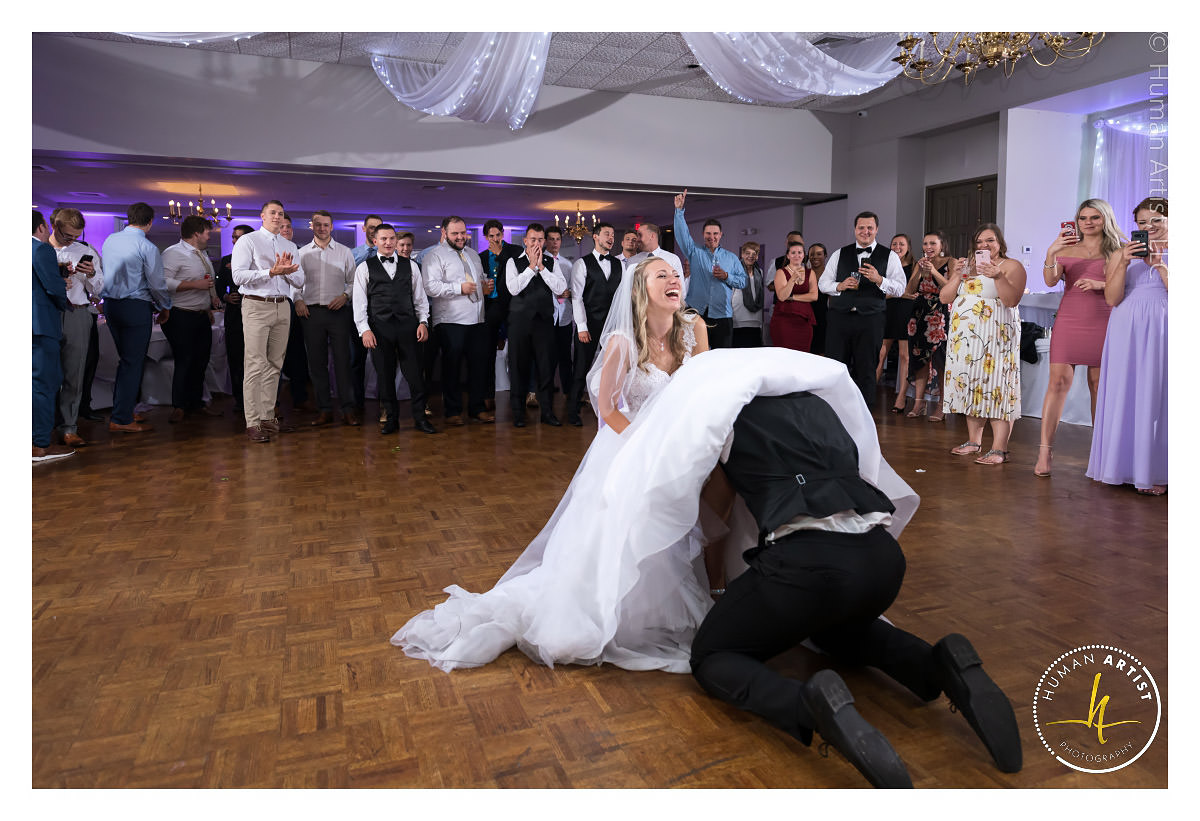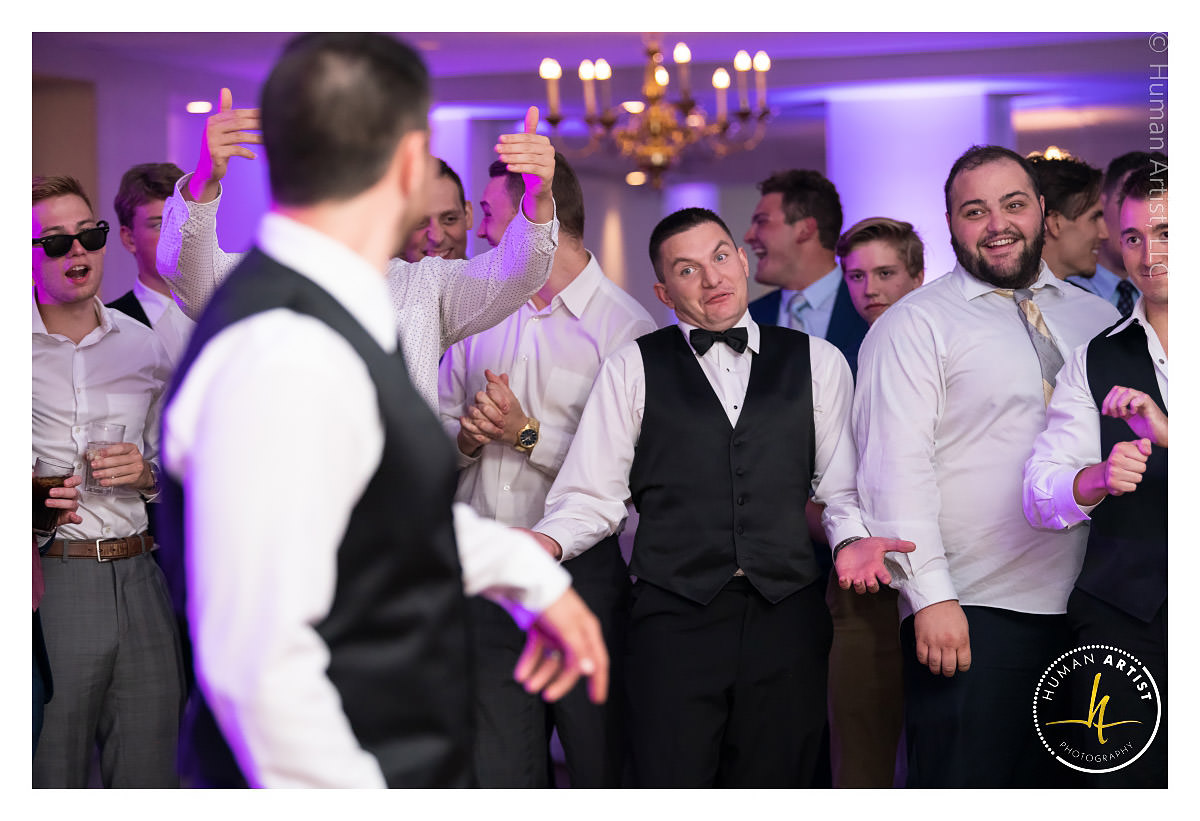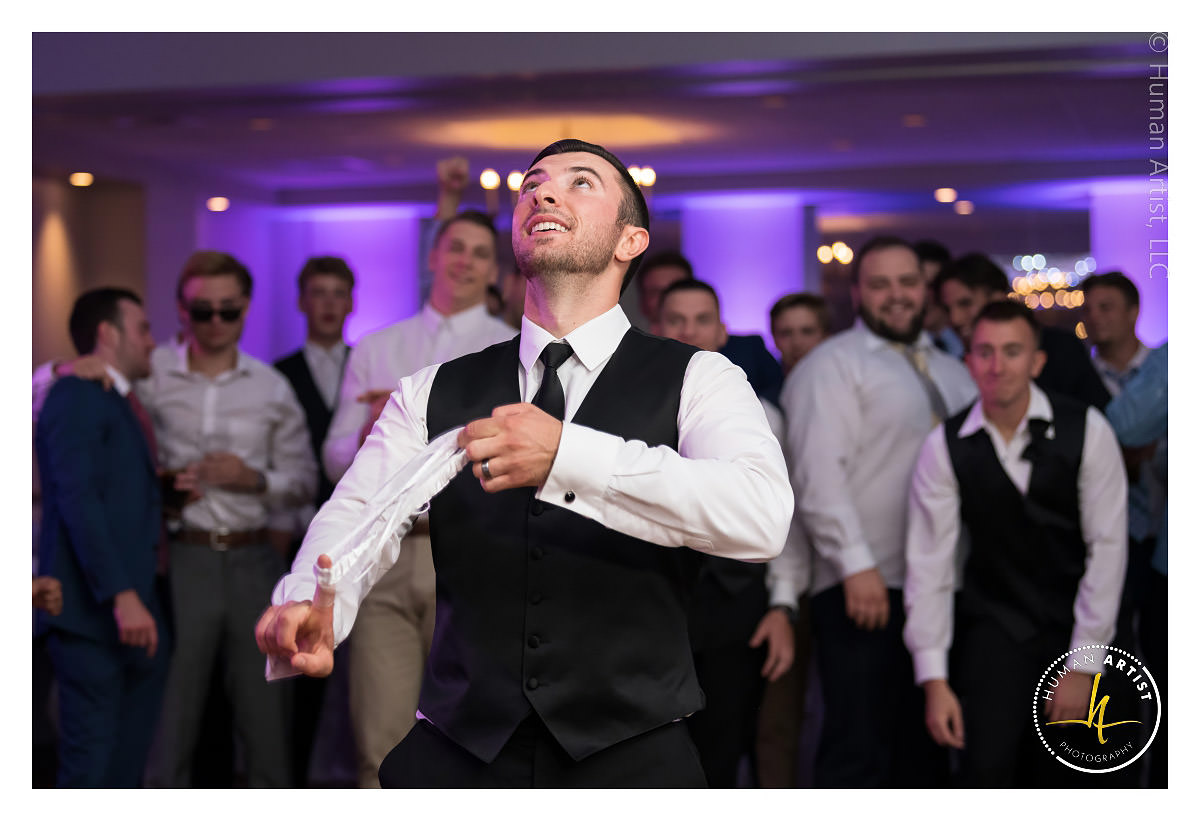 Cleveland Wedding and Portrait Photographer
Service Information
Human Artist Photography provides portrait and wedding photography services in Cleveland, Akron areas as well as all Northeast Ohio and beyond. If you are looking for a wedding photographer in your area, contact us to learn about our services. Be sure to consider us for your professional headshots, portrait photography and family photography in Cleveland, Broadview Heights, Brecksville, Akron and beyond.