Samantha and Aziz celebrated the start of their marriage with a big, beautiful Lebanese-American wedding day in Cleveland, Ohio. The morning started at Samantha's parents' house, where all ten bridesmaids congregated for drinks, makeup, and cuddles with furry friends. We made a quick stop at Aziz's family home to meet up with the groomsmen, who were swigging something out of their brand new Yeti tumblers and smoking hookah in the garage, just like old times. It was tough to break that up for the ceremony!
The beauty of the wedding traditions of the Orthodox church was evident throughout the ceremony at St. George Antiochian Orthodox Church in Tremont. The entire bridal party huddled around the tetrapod or small table at the foot of the altar for the entire ceremony. The maid of honor and best man joined the bridal couple and the priest as they walked around the tetrapods three times to represent the Holy Trinity and the never-ending journey of marriage.
After the ceremony, the bridal party climbed on top the Tremont Cleveland sign for a photo, visited Samantha and Aziz's pups back at home, and then went to Shooters on the River to make some industrial art.
Everyone made their way to the Grand Ballroom at Michaud's for the party!! The reception venue was beautifully candlelit and adorned with gauzy ceiling treatments and uplighting. The night began with a big Lebanese dance and continued at that pace all night! Everyone stayed fueled up on sweet snack bar that overflowed with Lebanese candies, popcorn, and more.
The lives and cultures of Samantha and Aziz fit together so well! We wish you (and all your puppies) a life full of adventures, love, and the same excitement that you shared on your wedding day.
Love,
Yevhen & Julie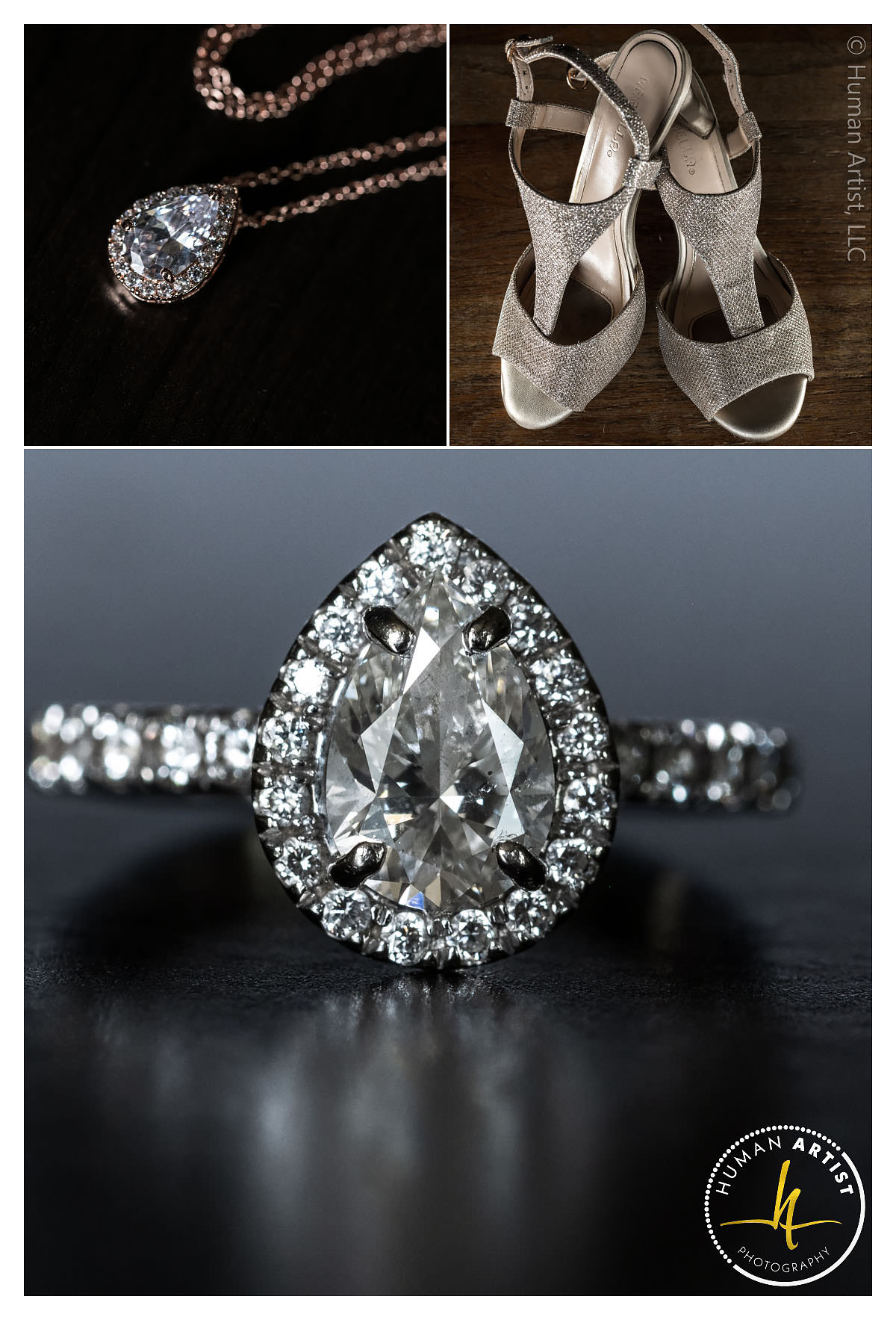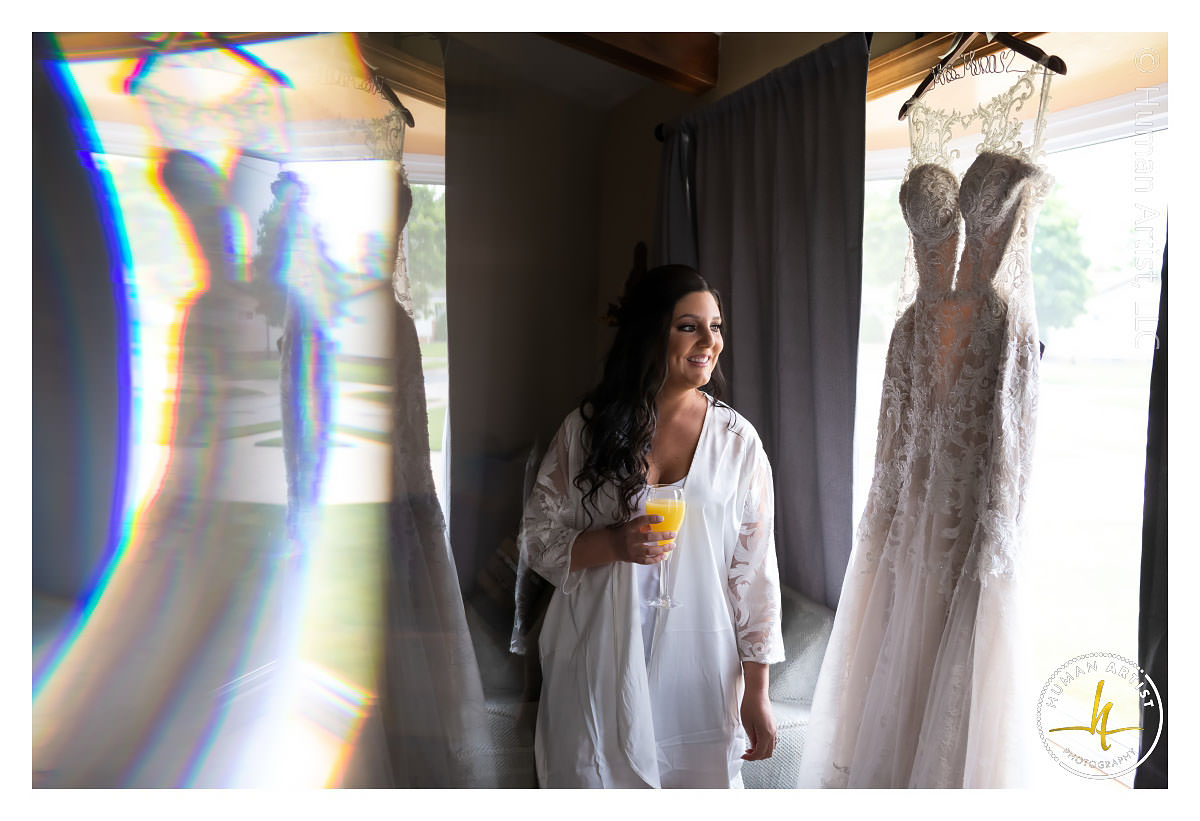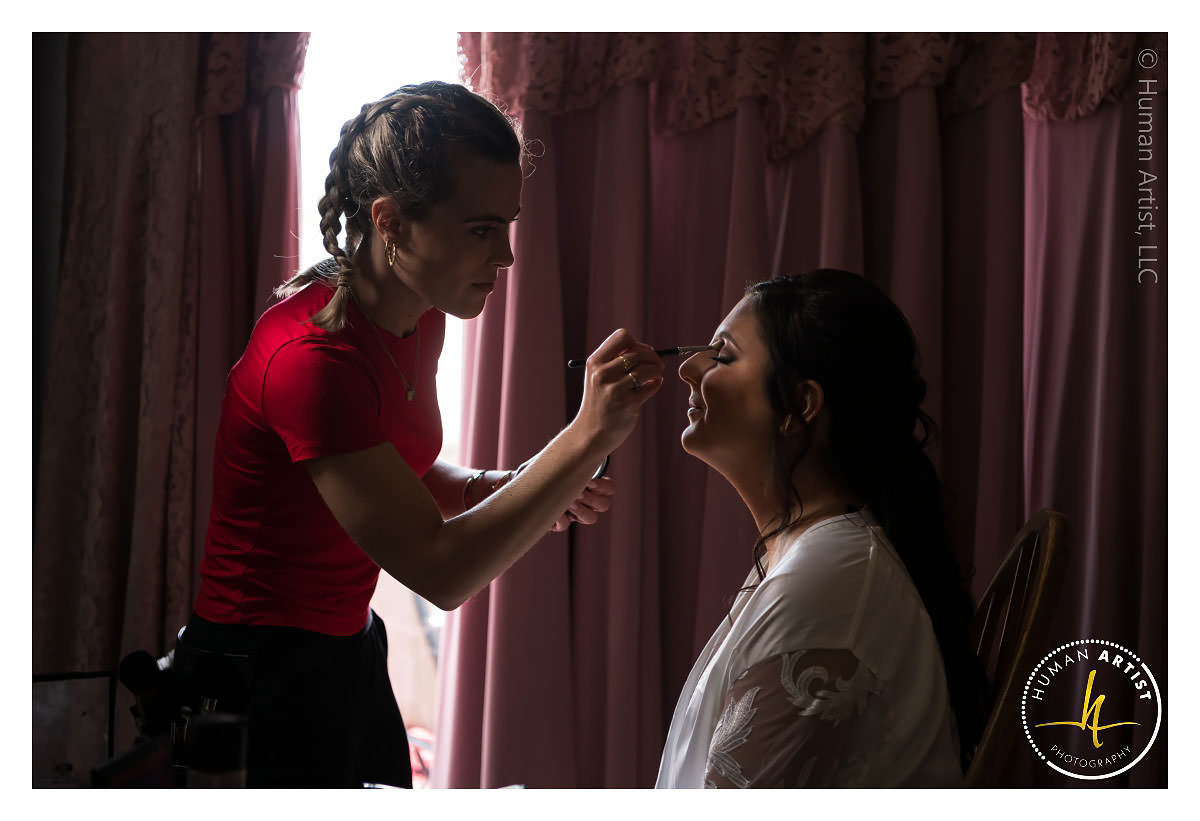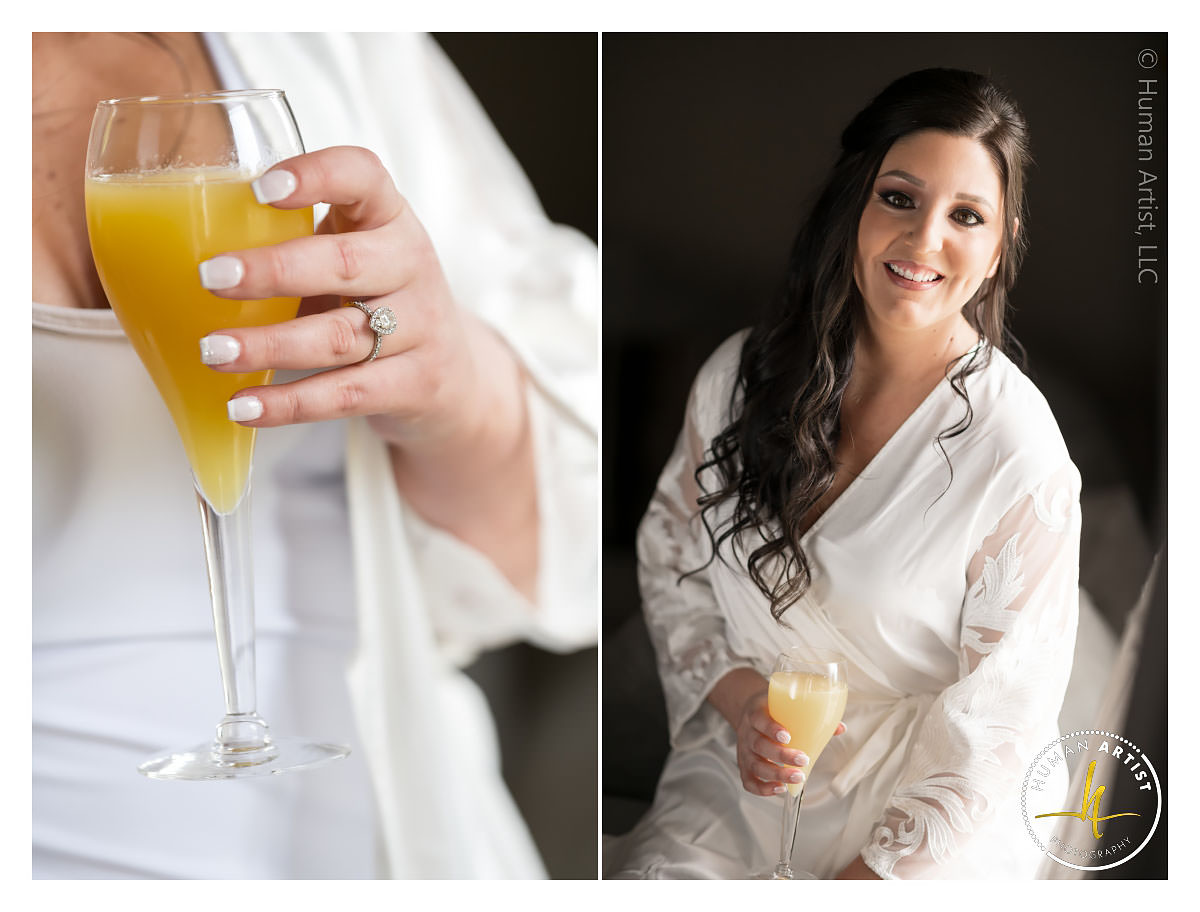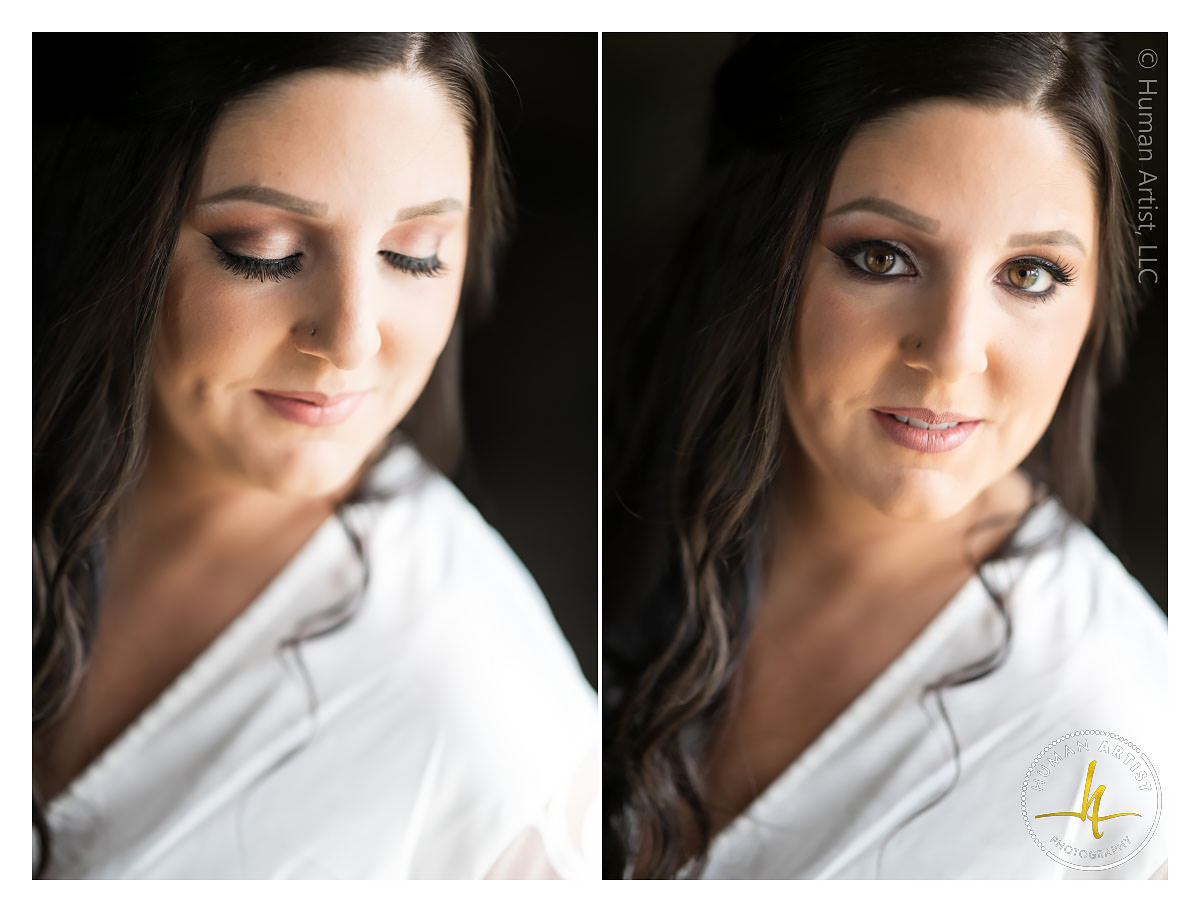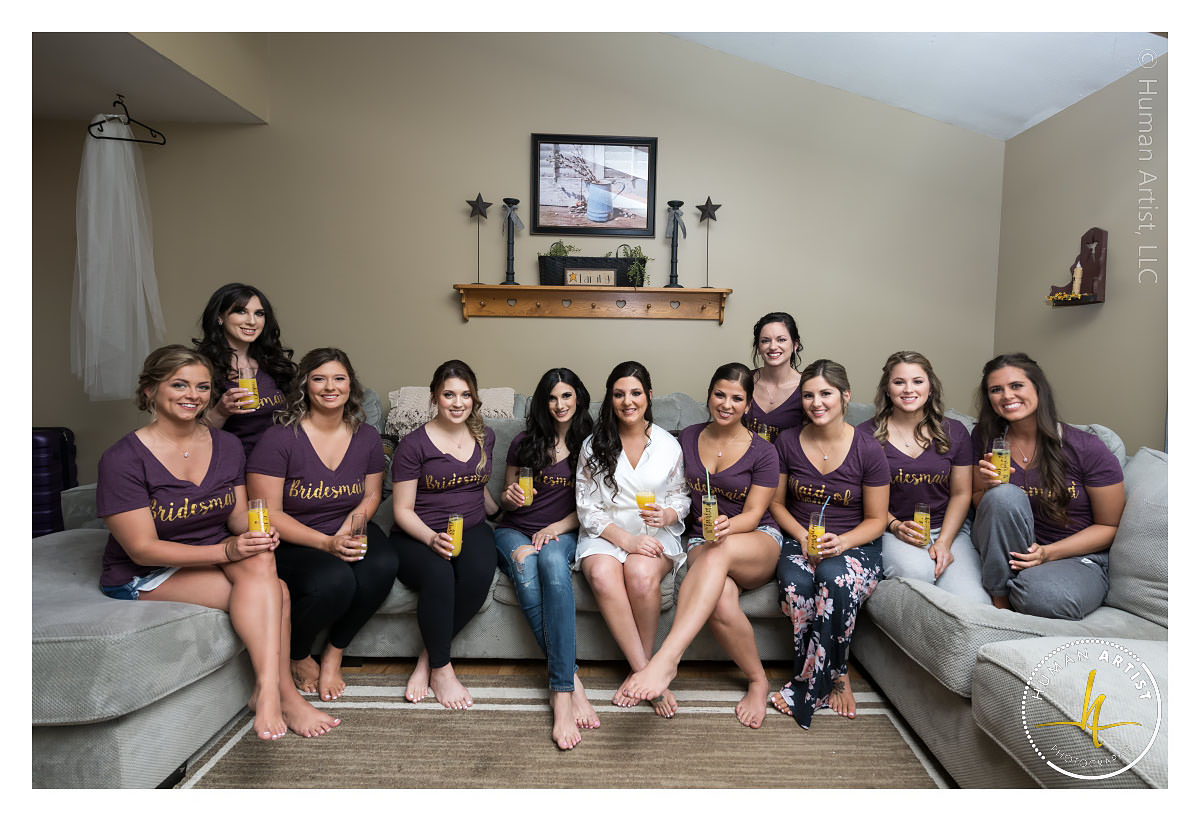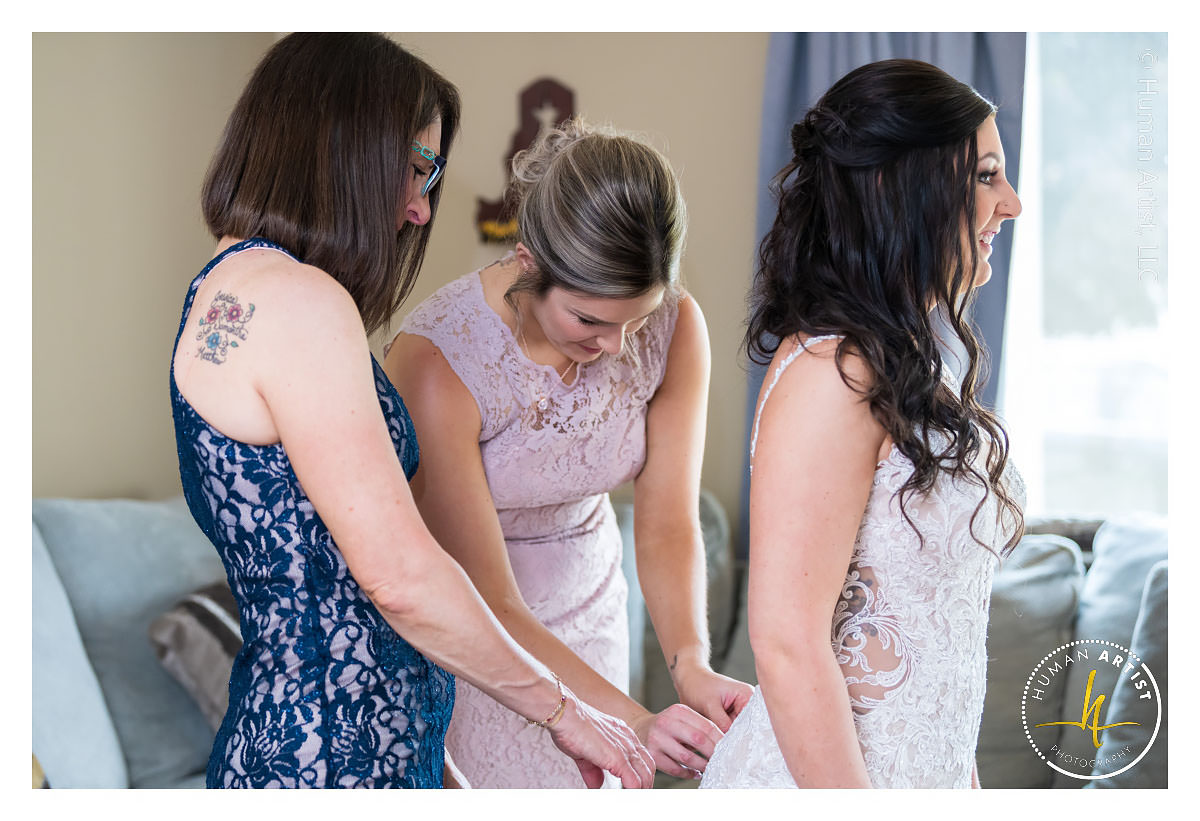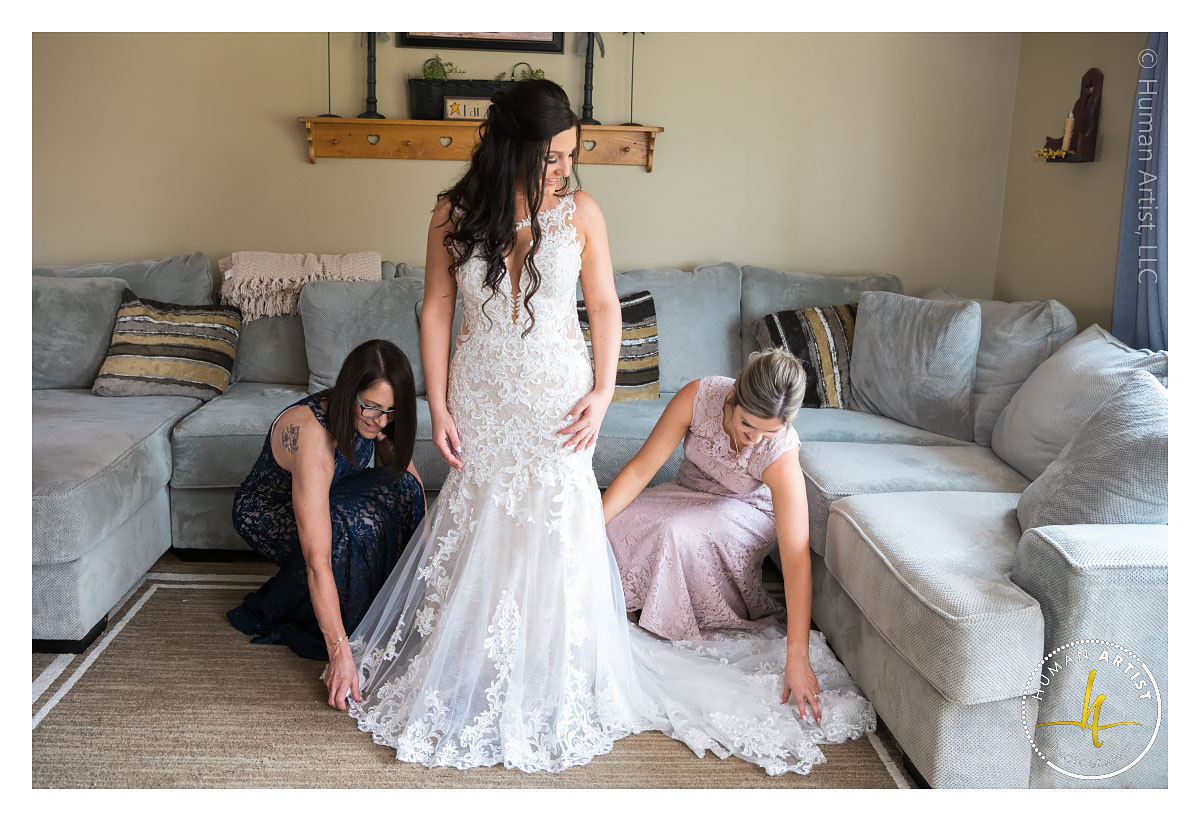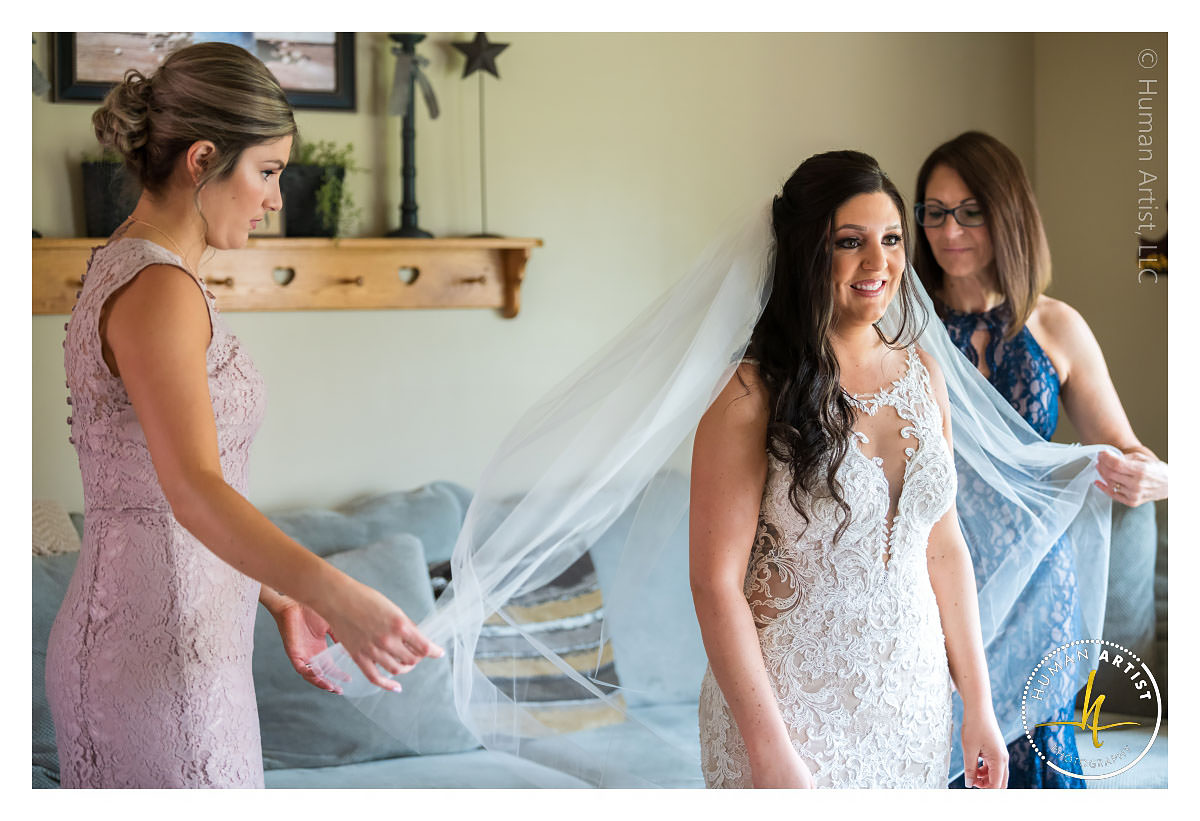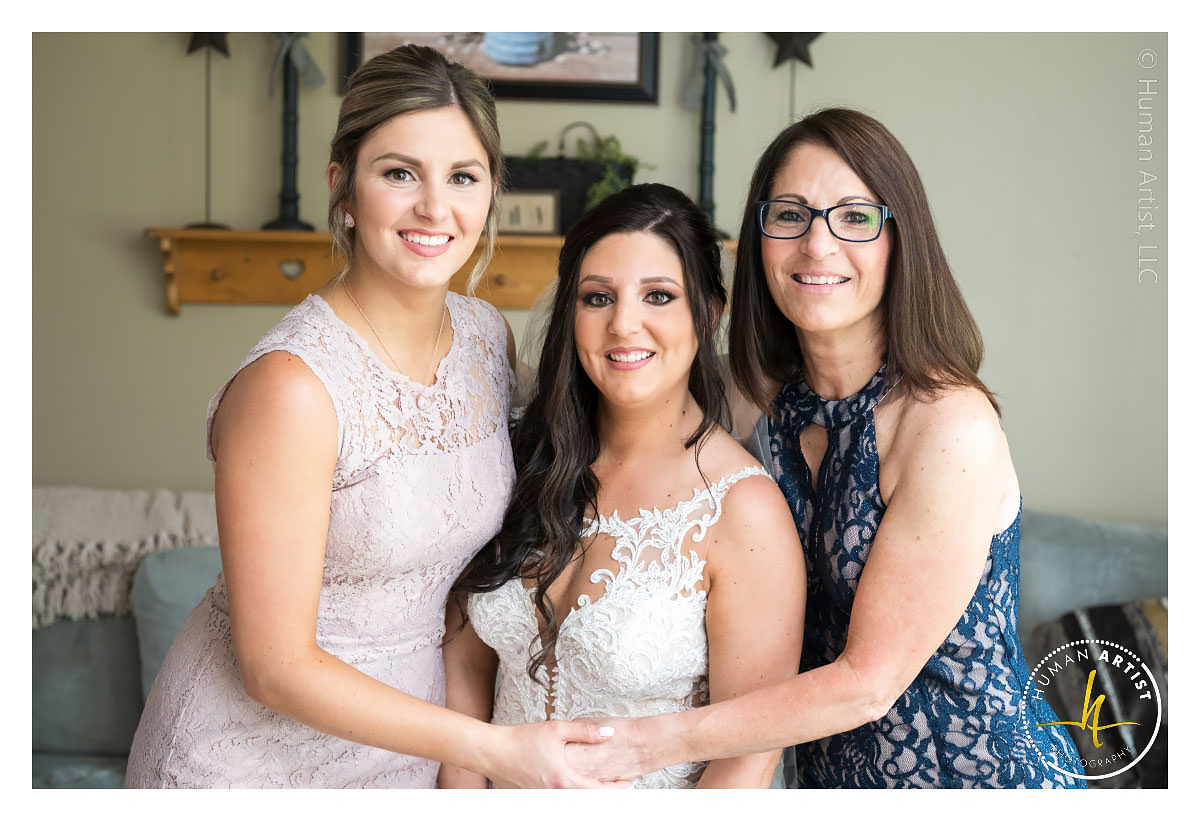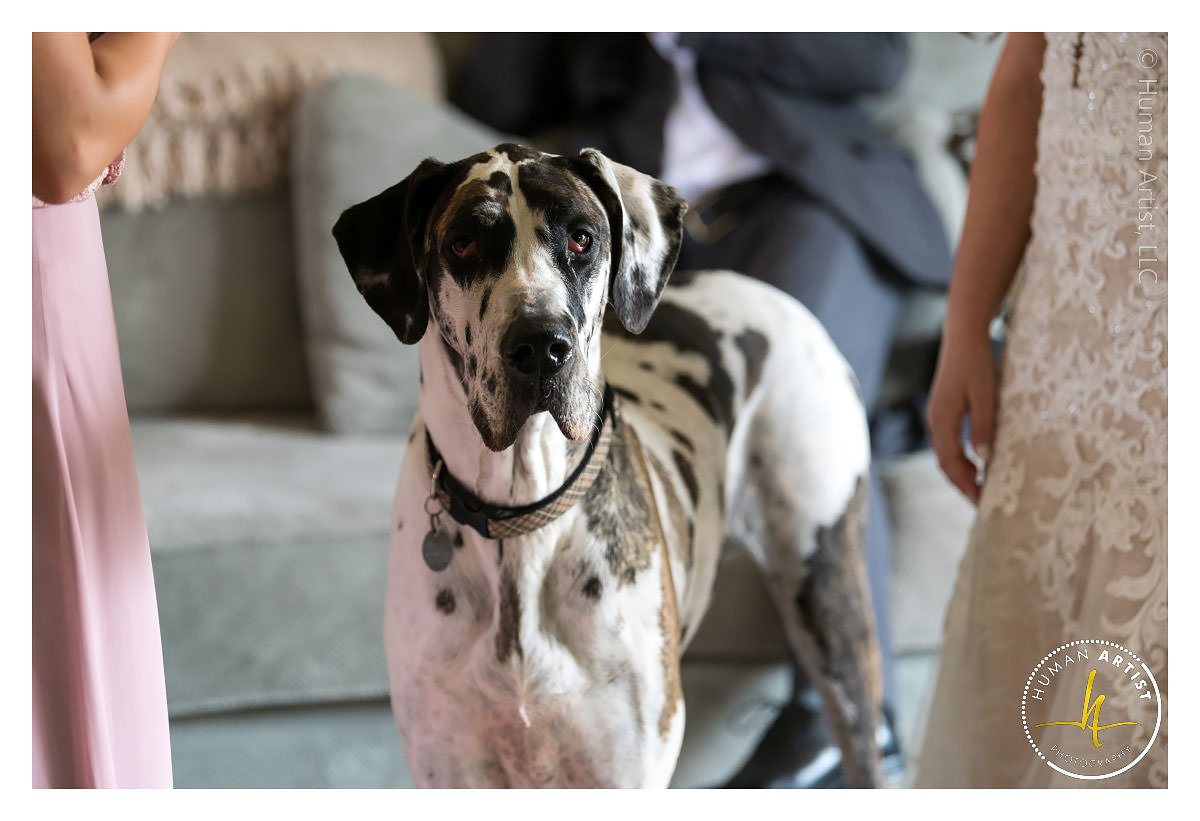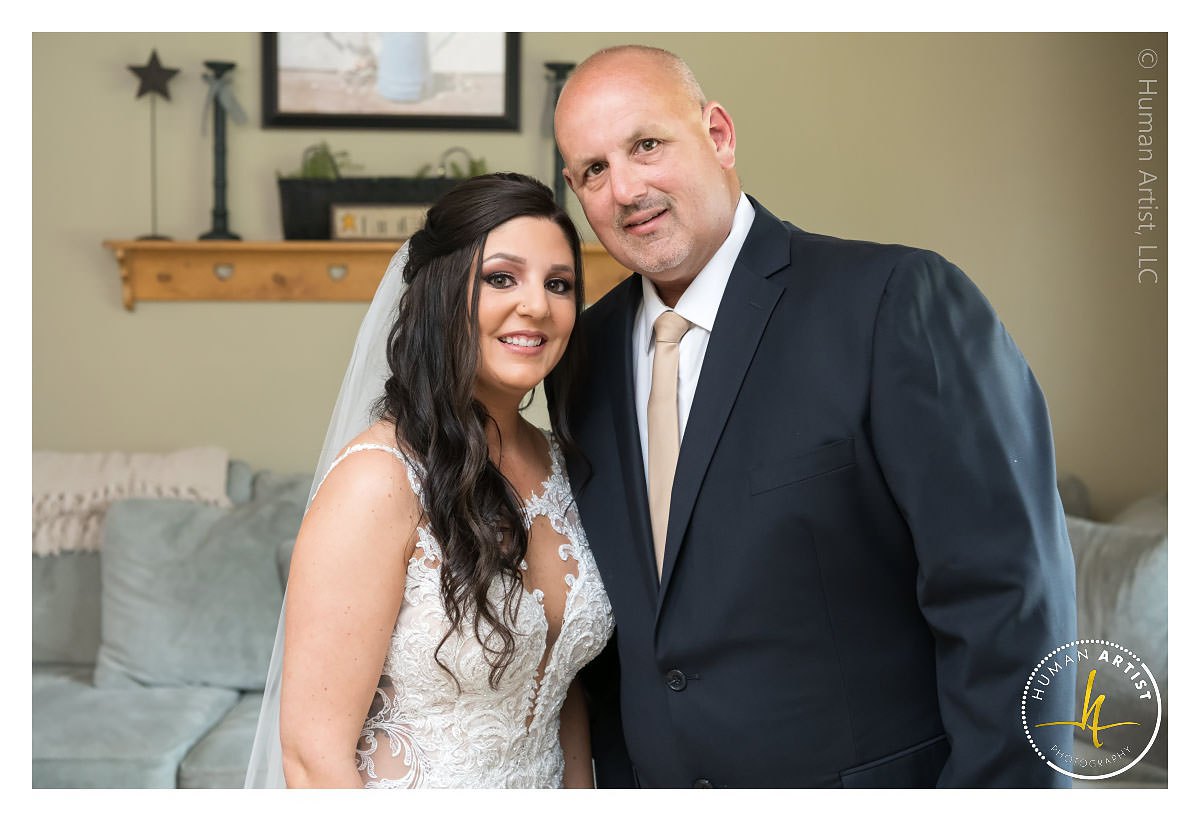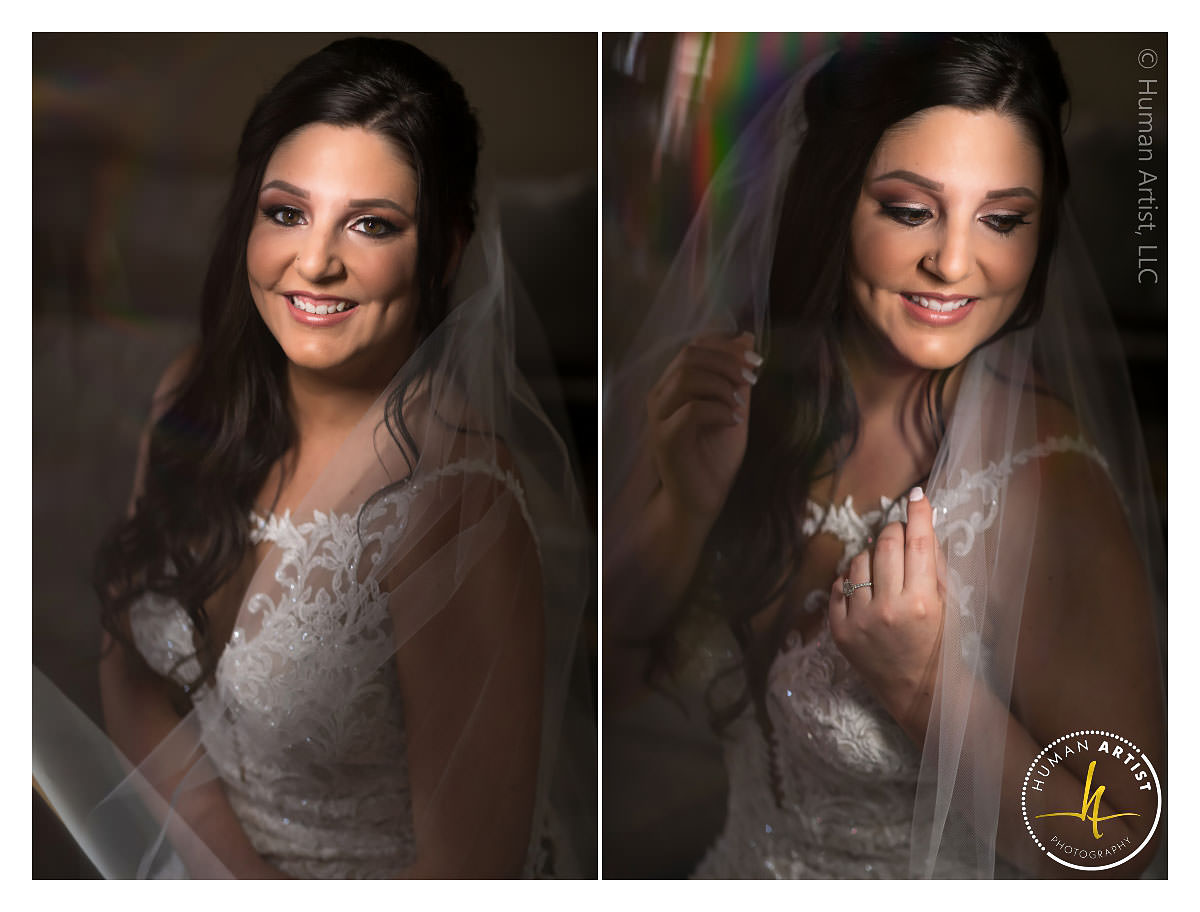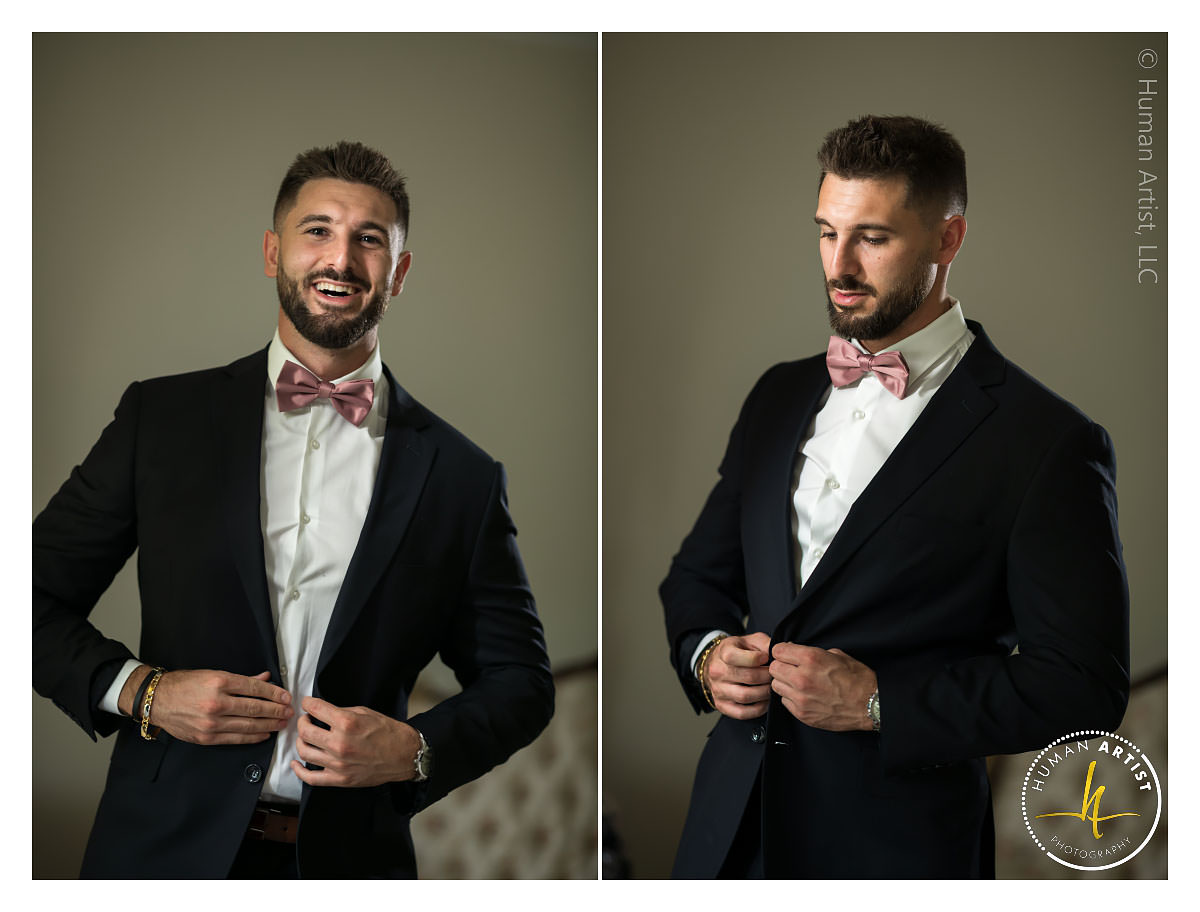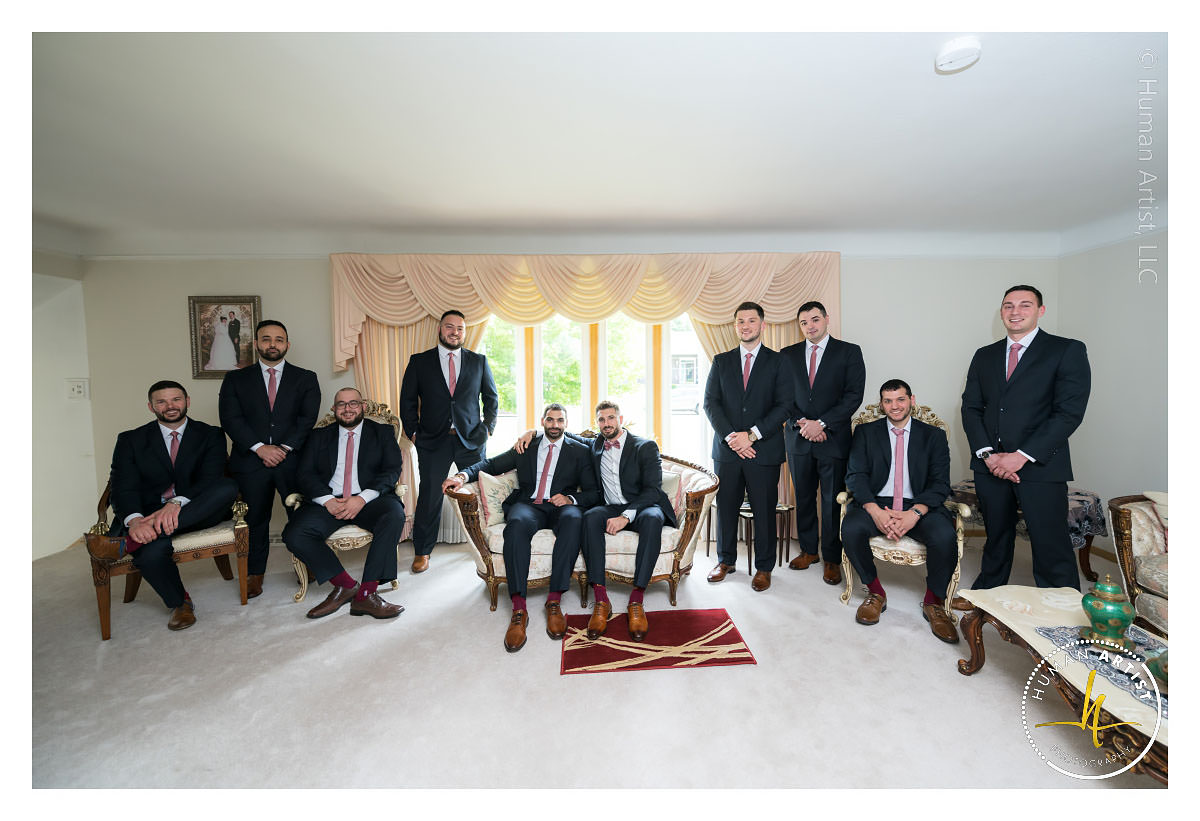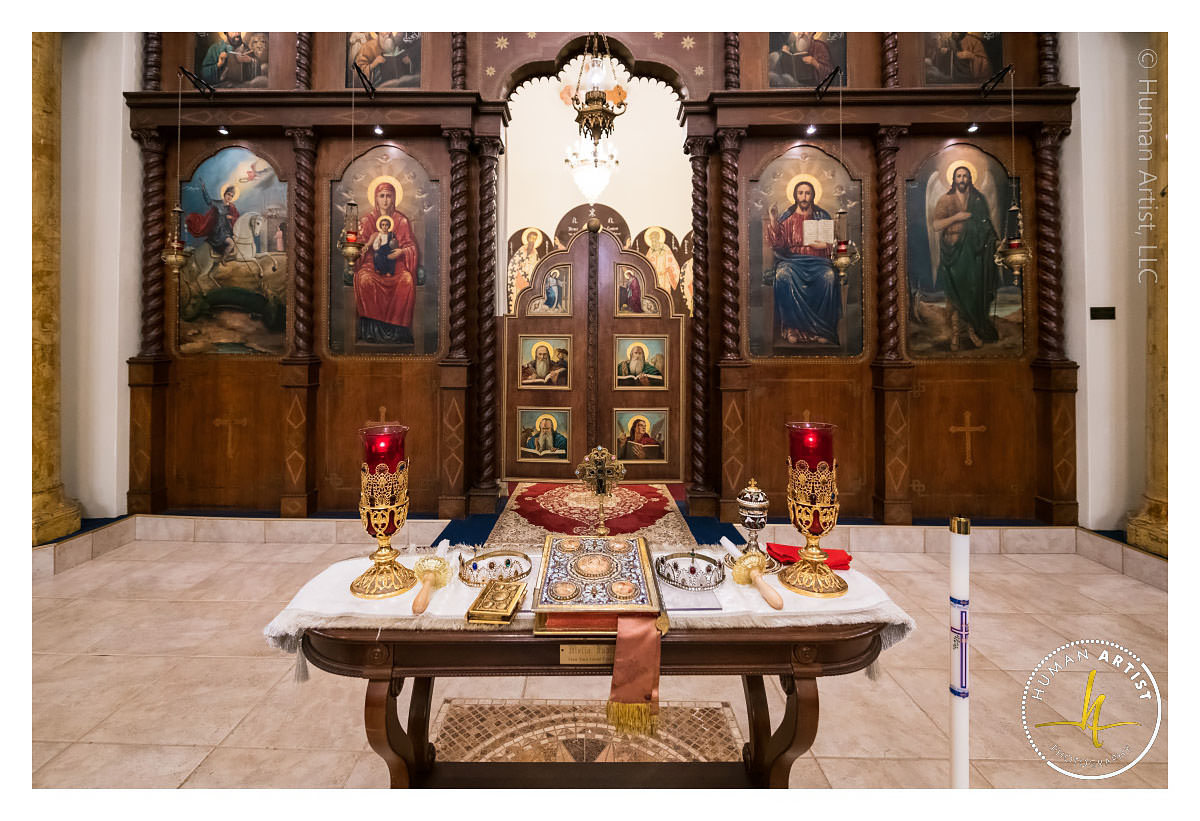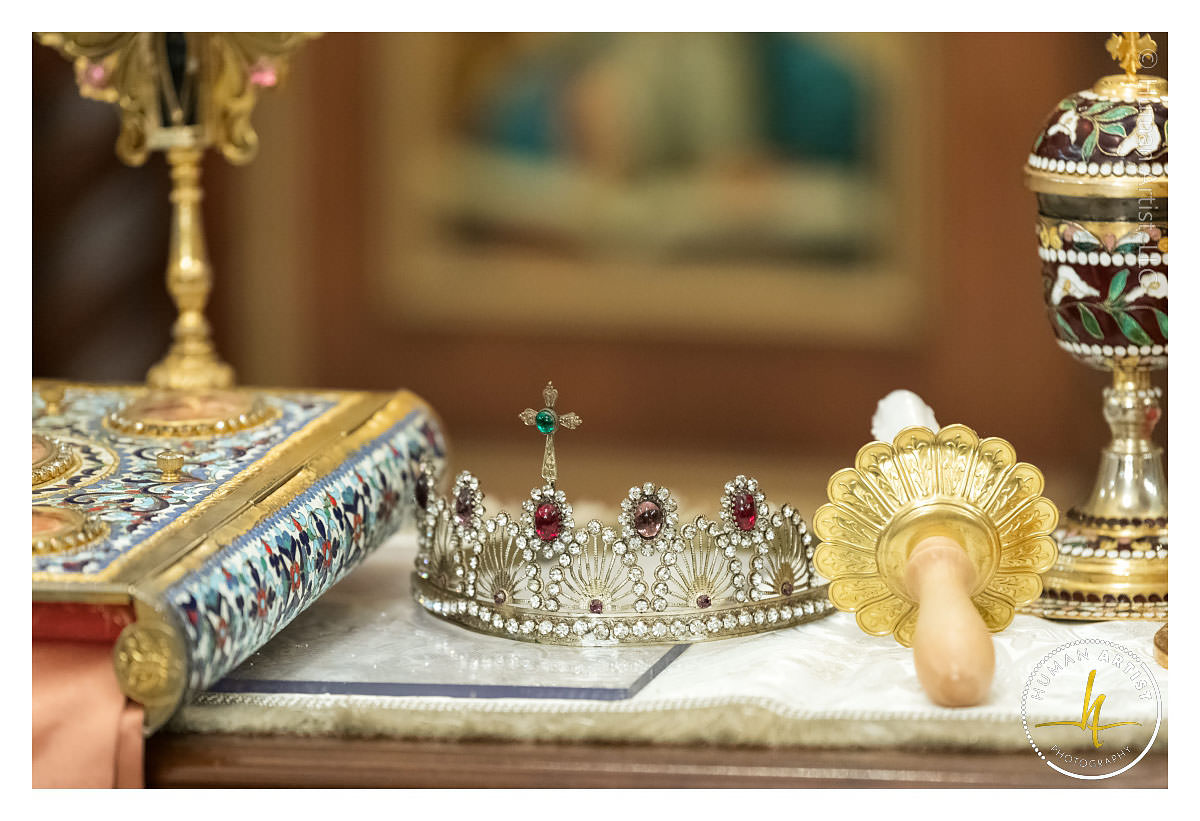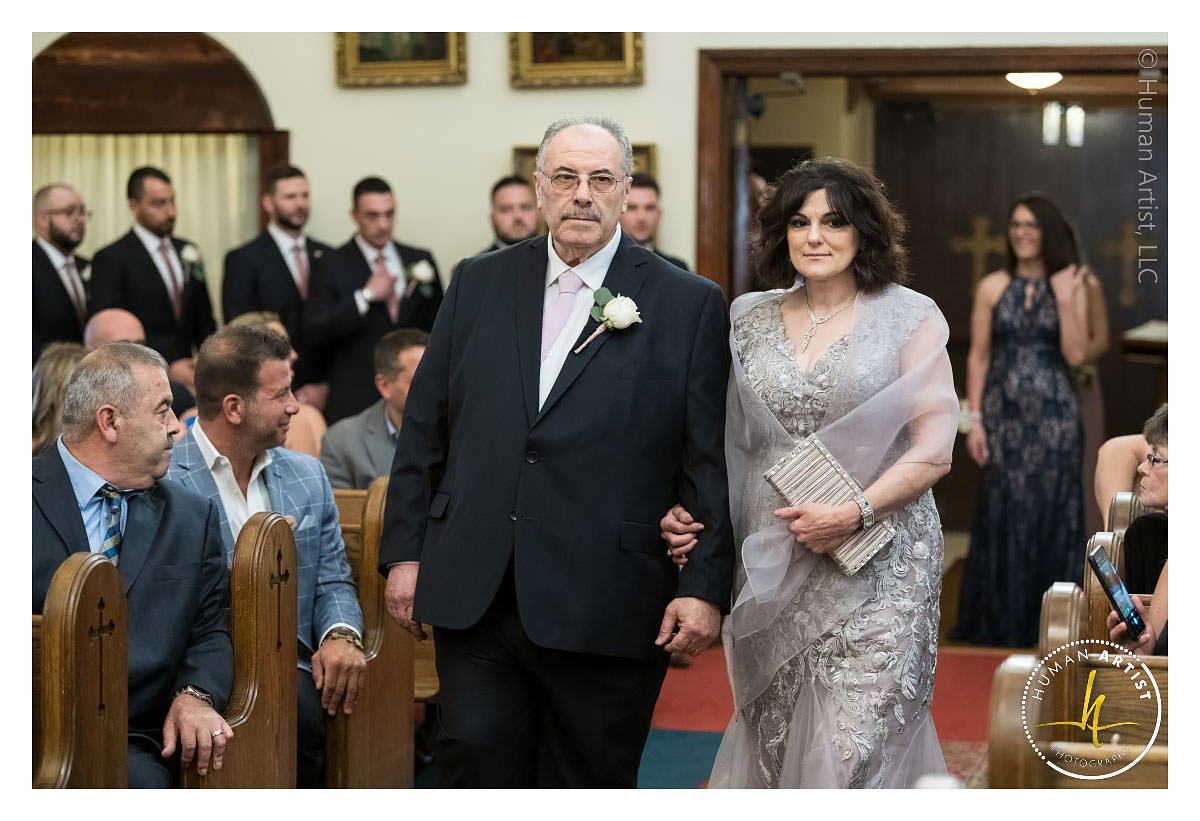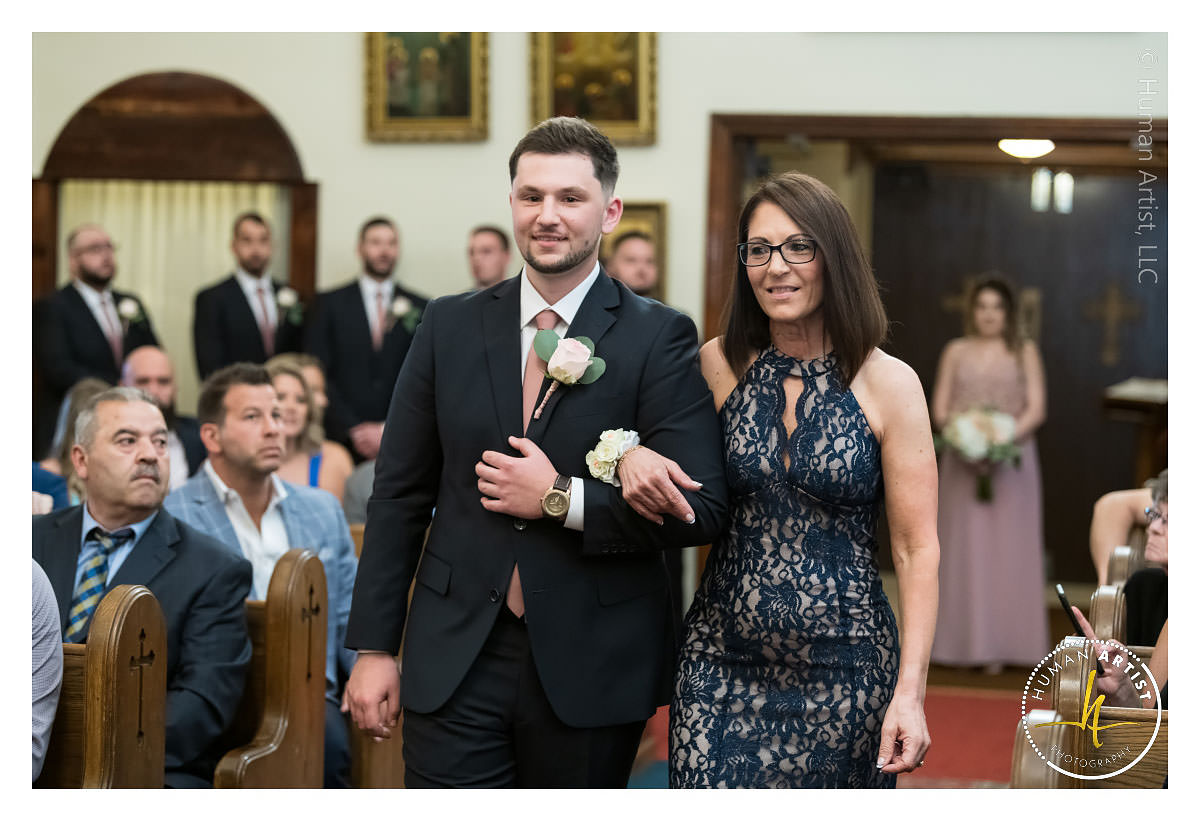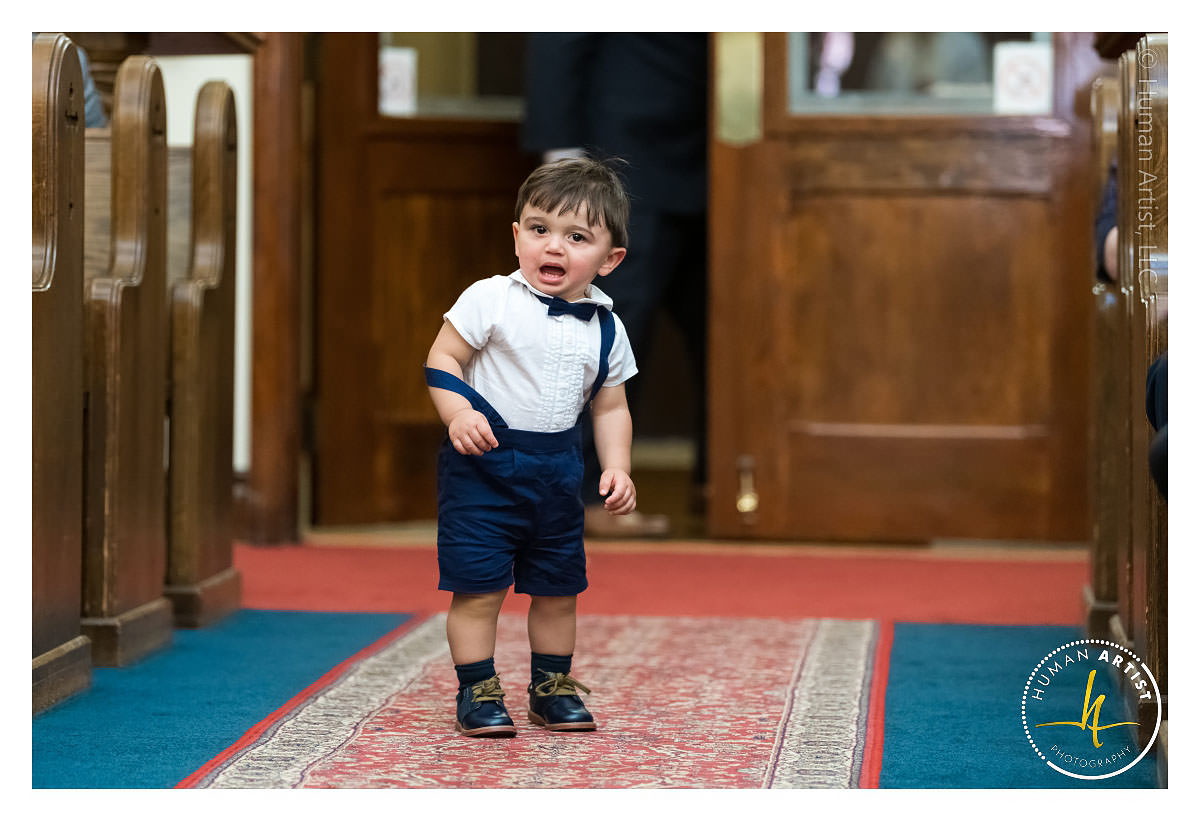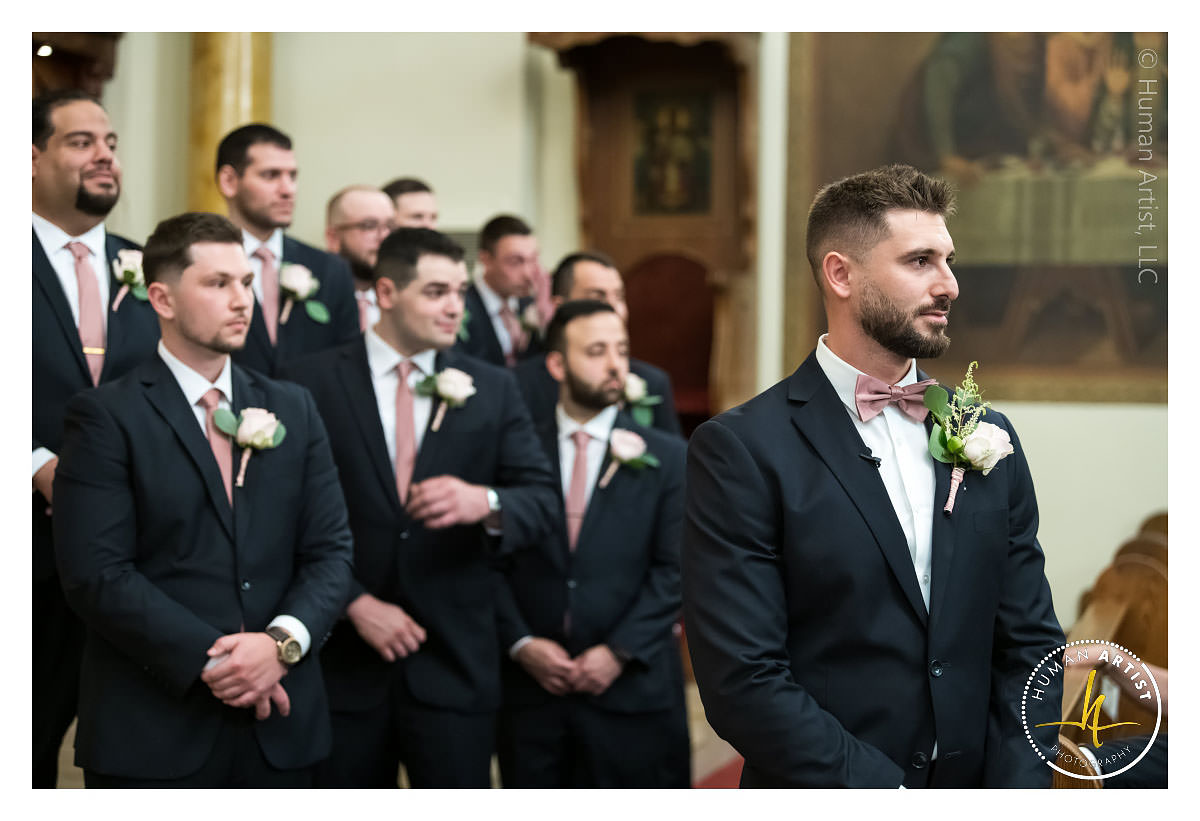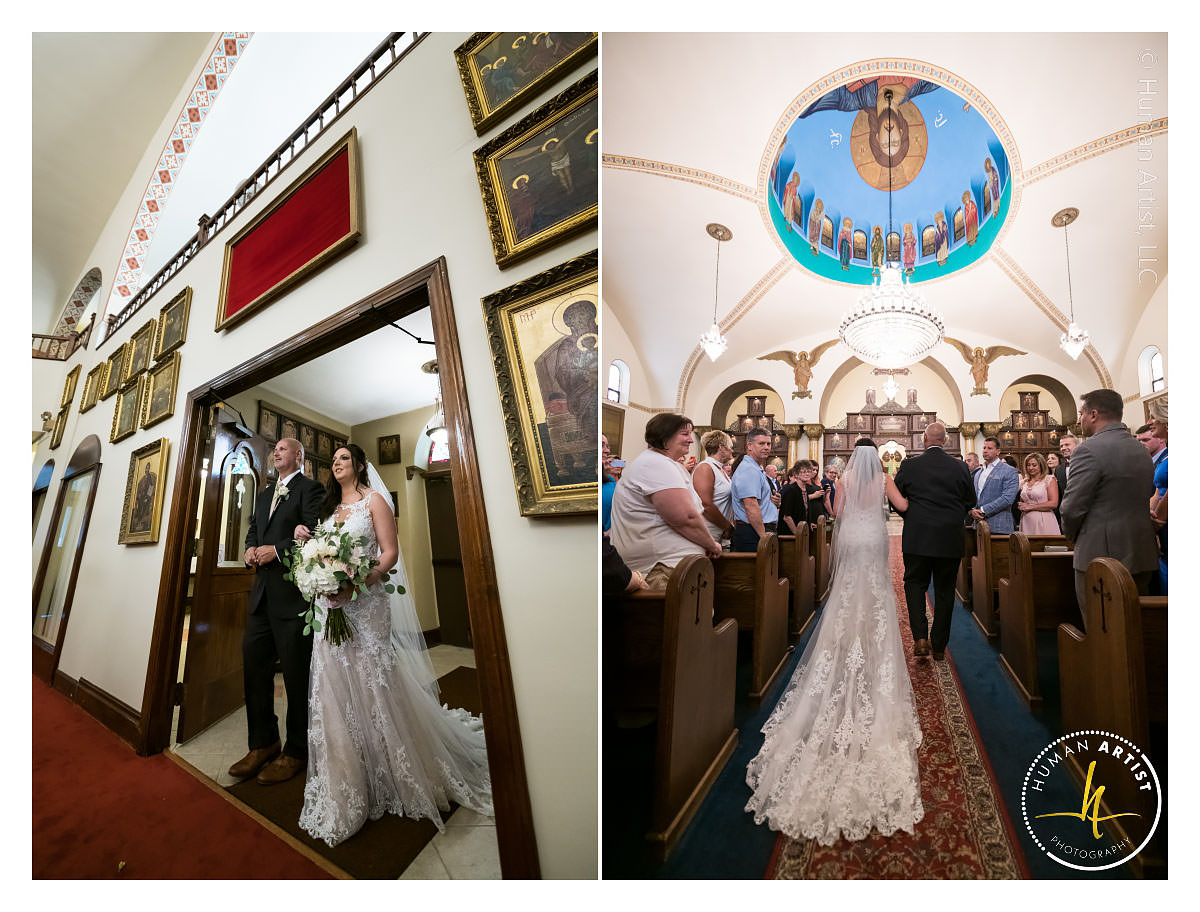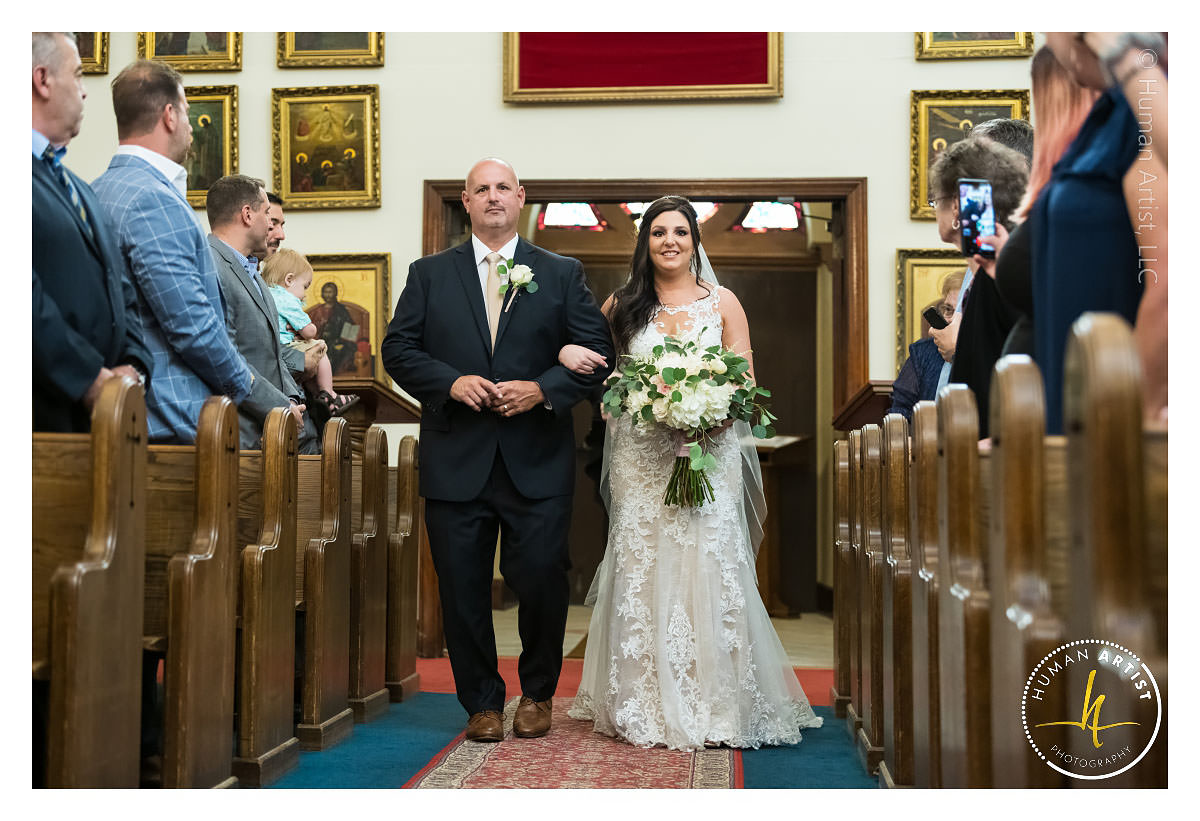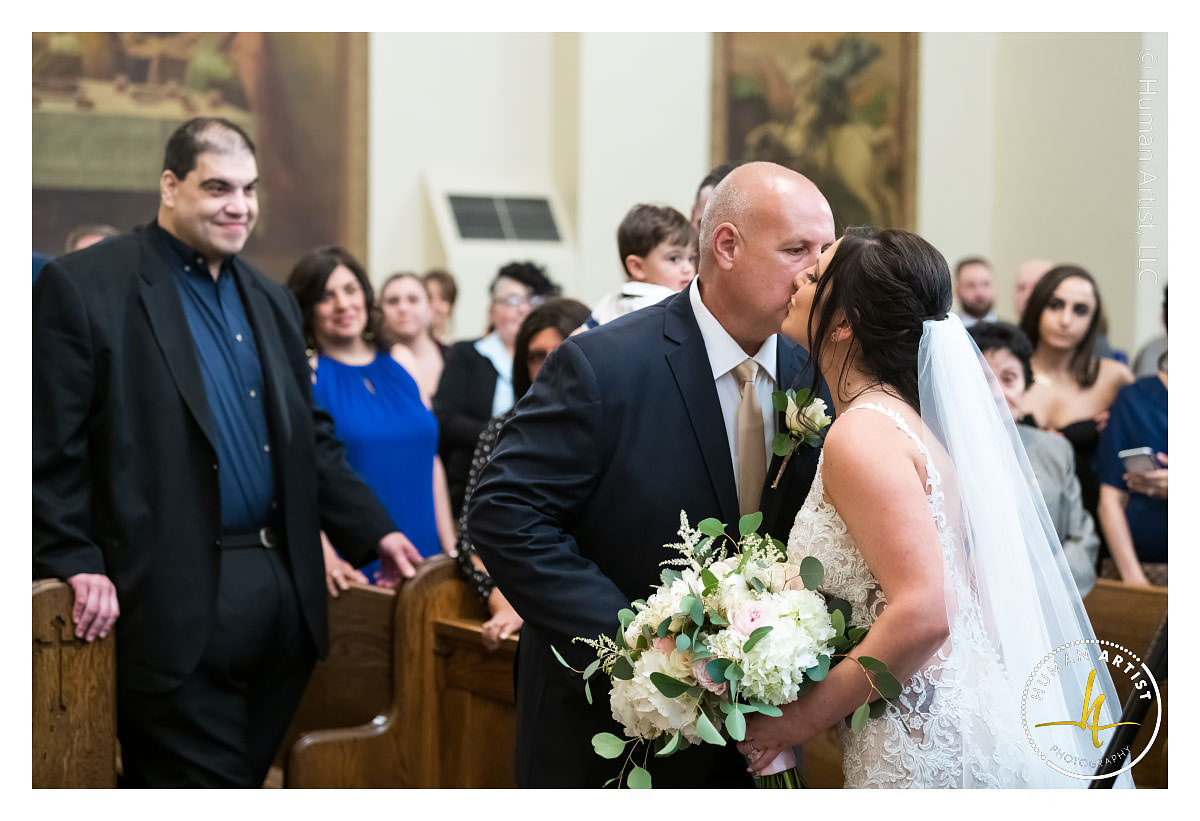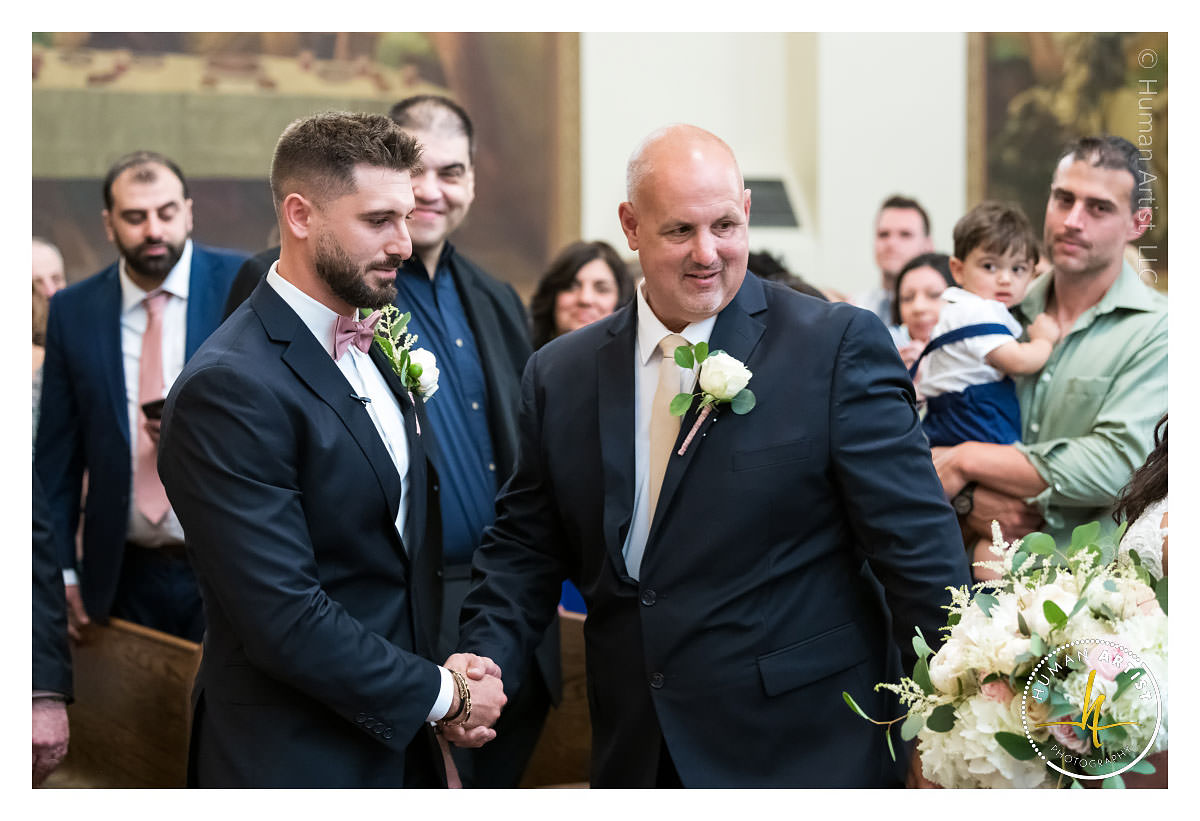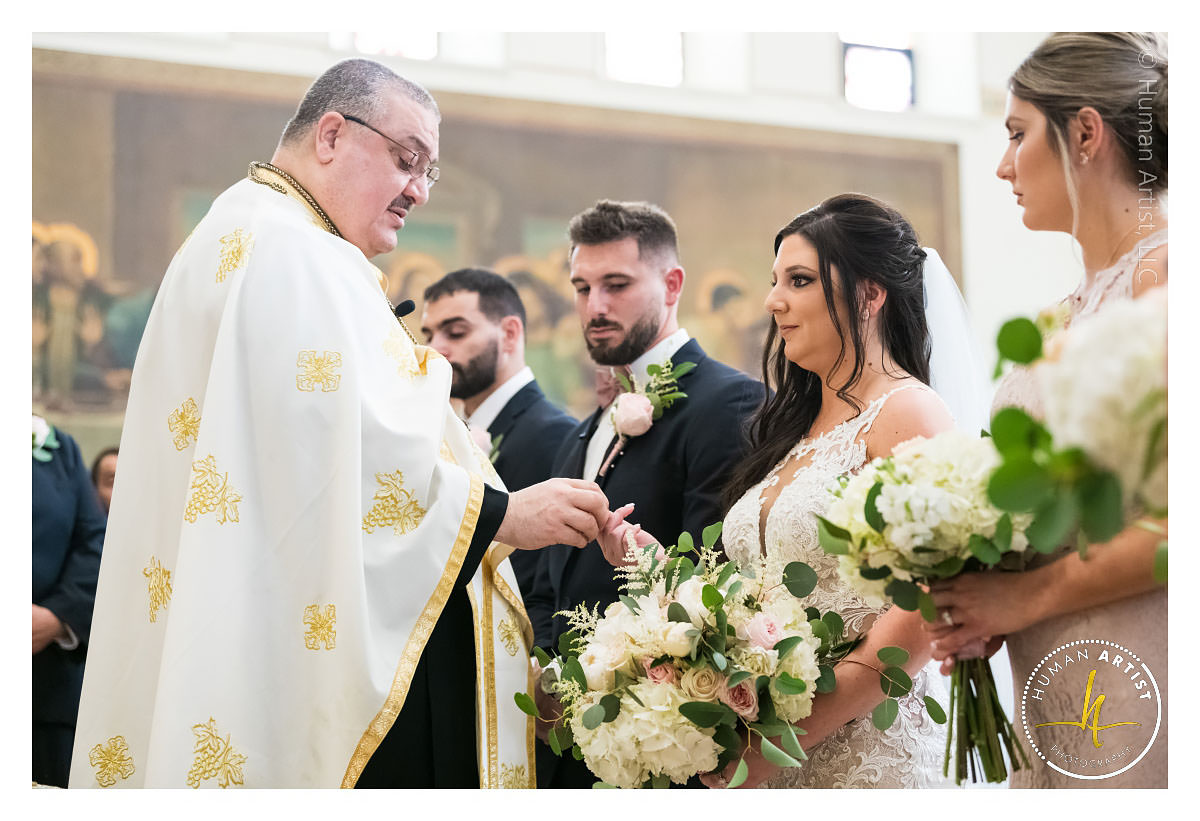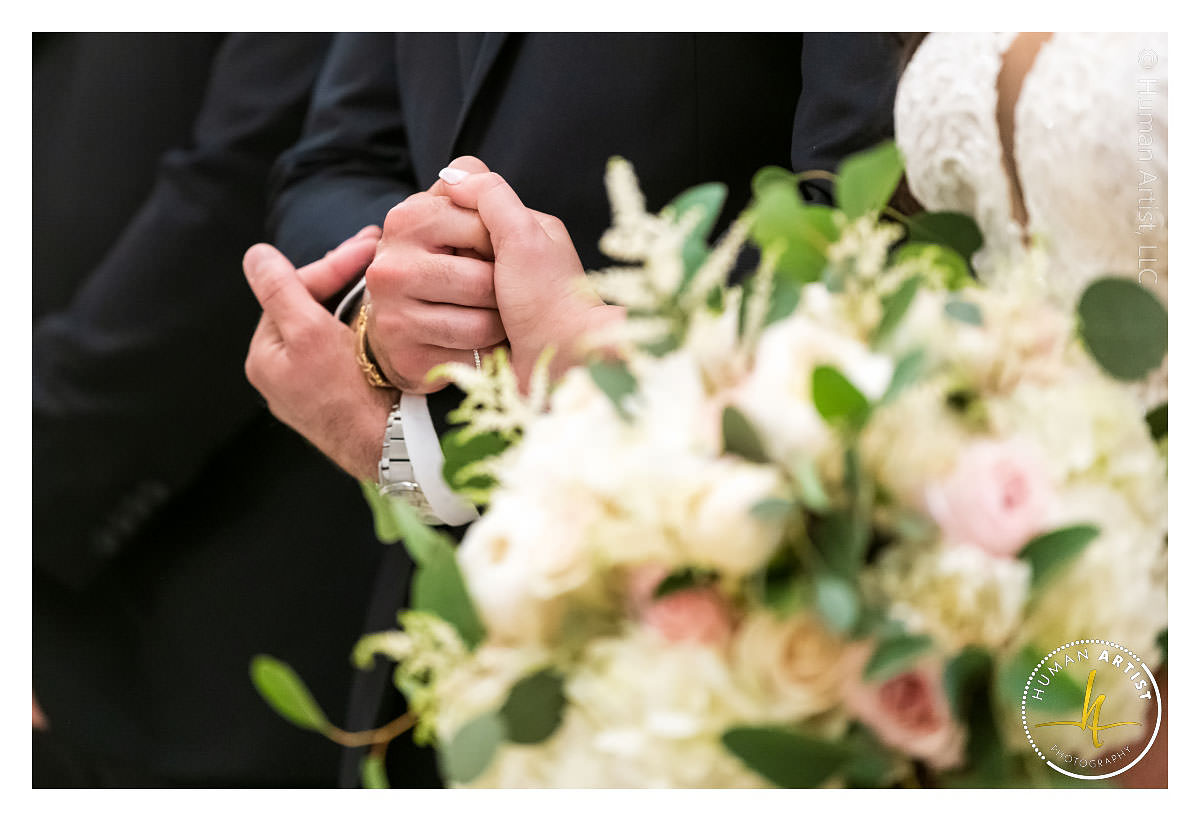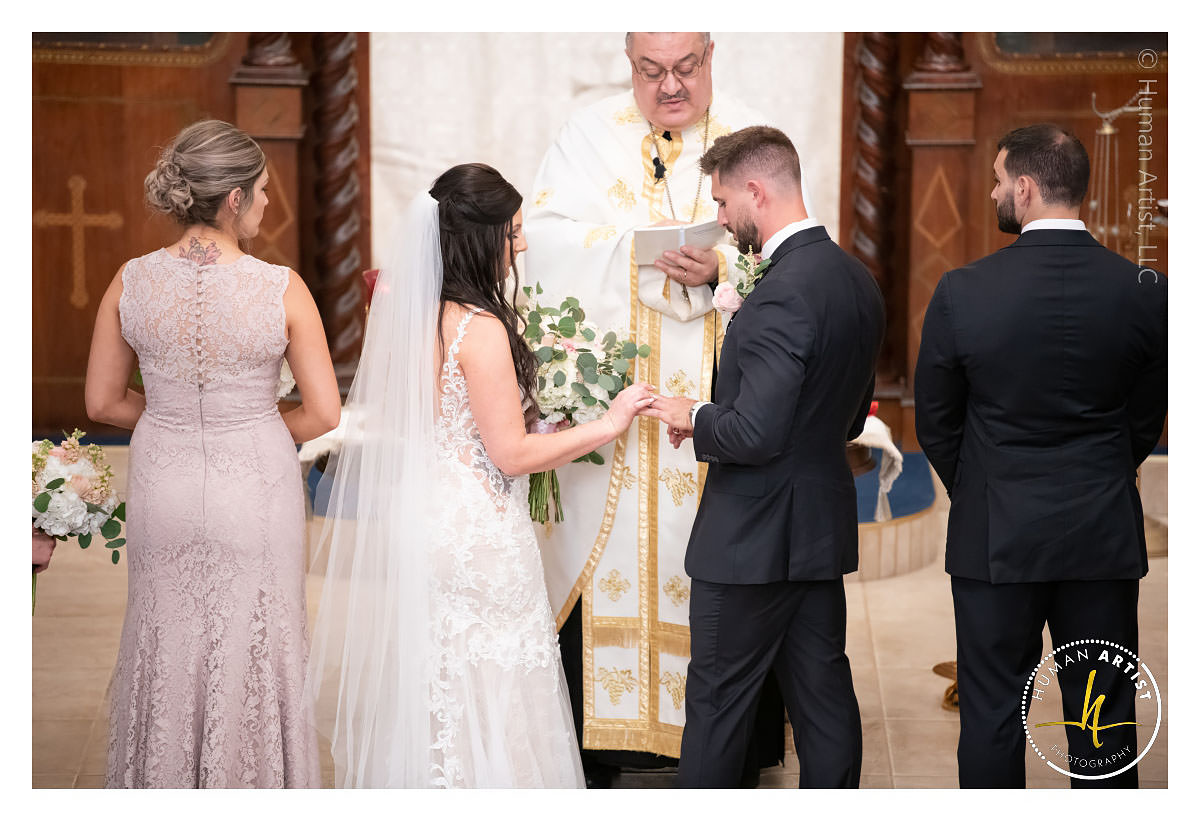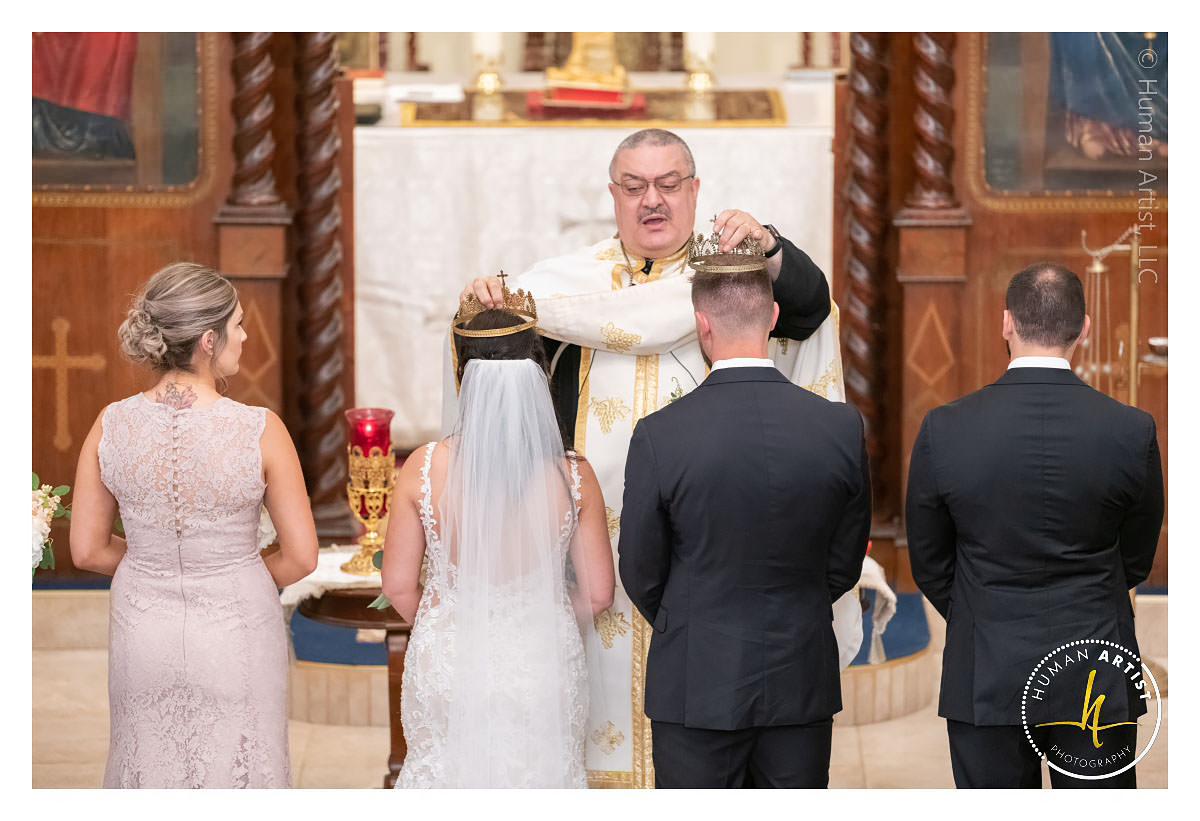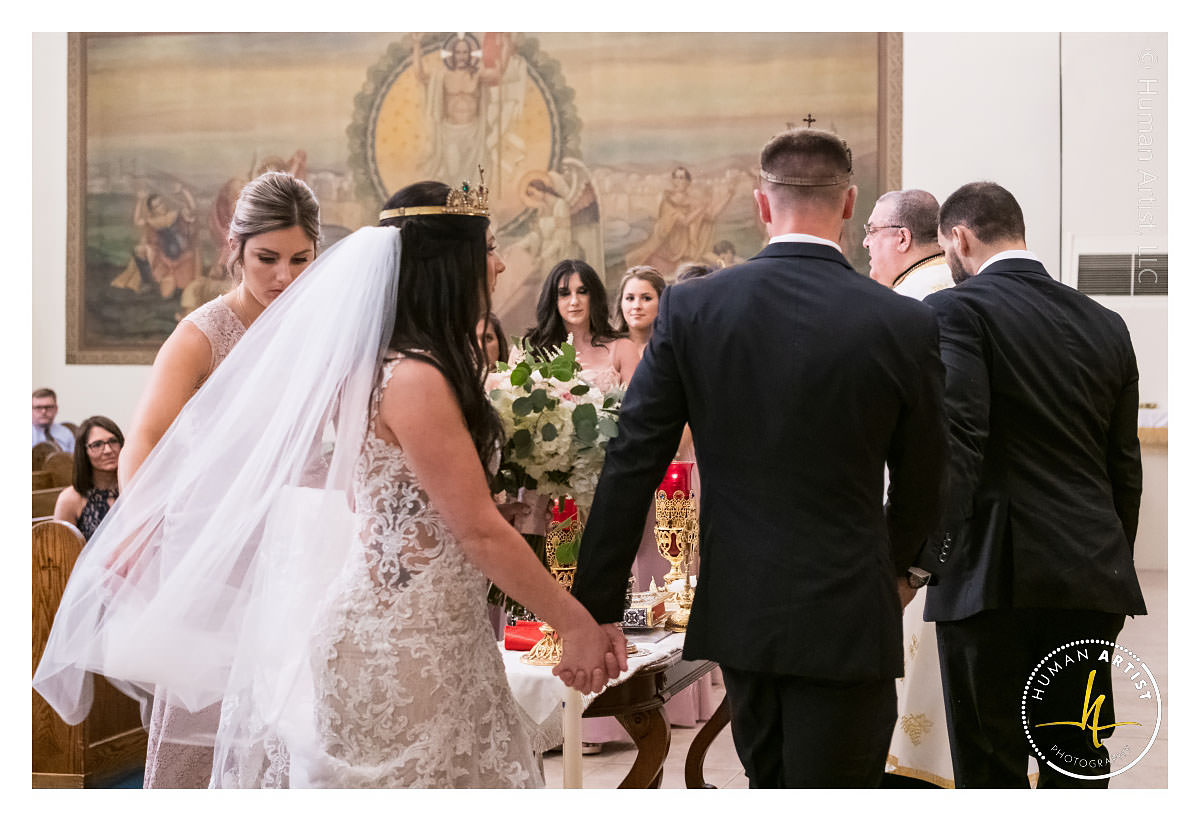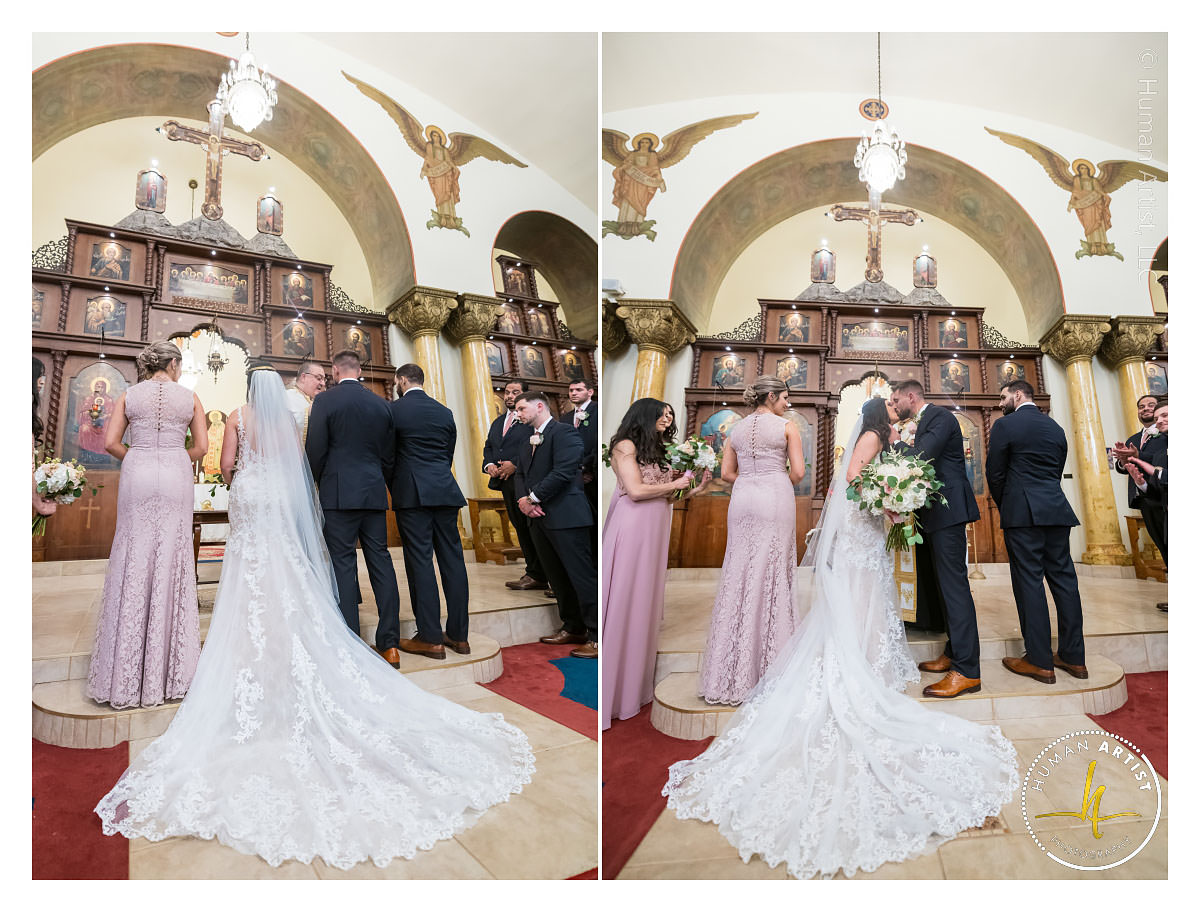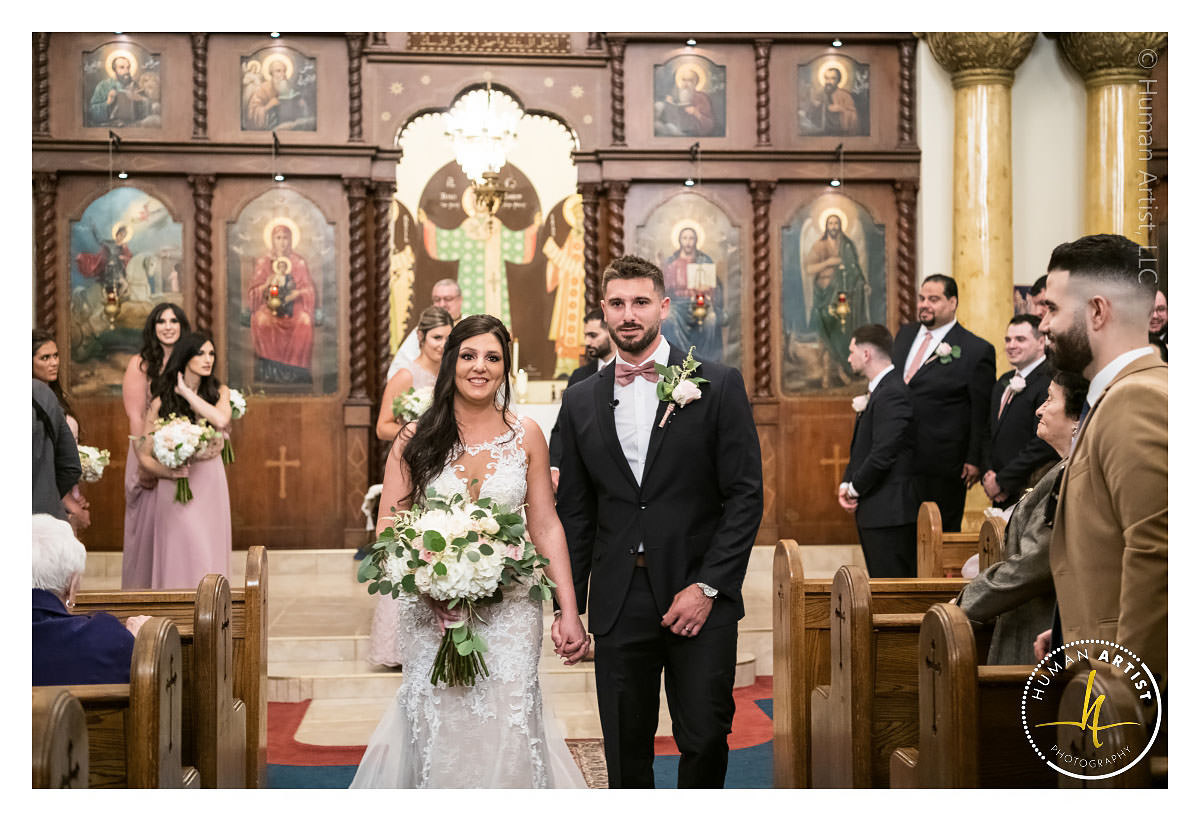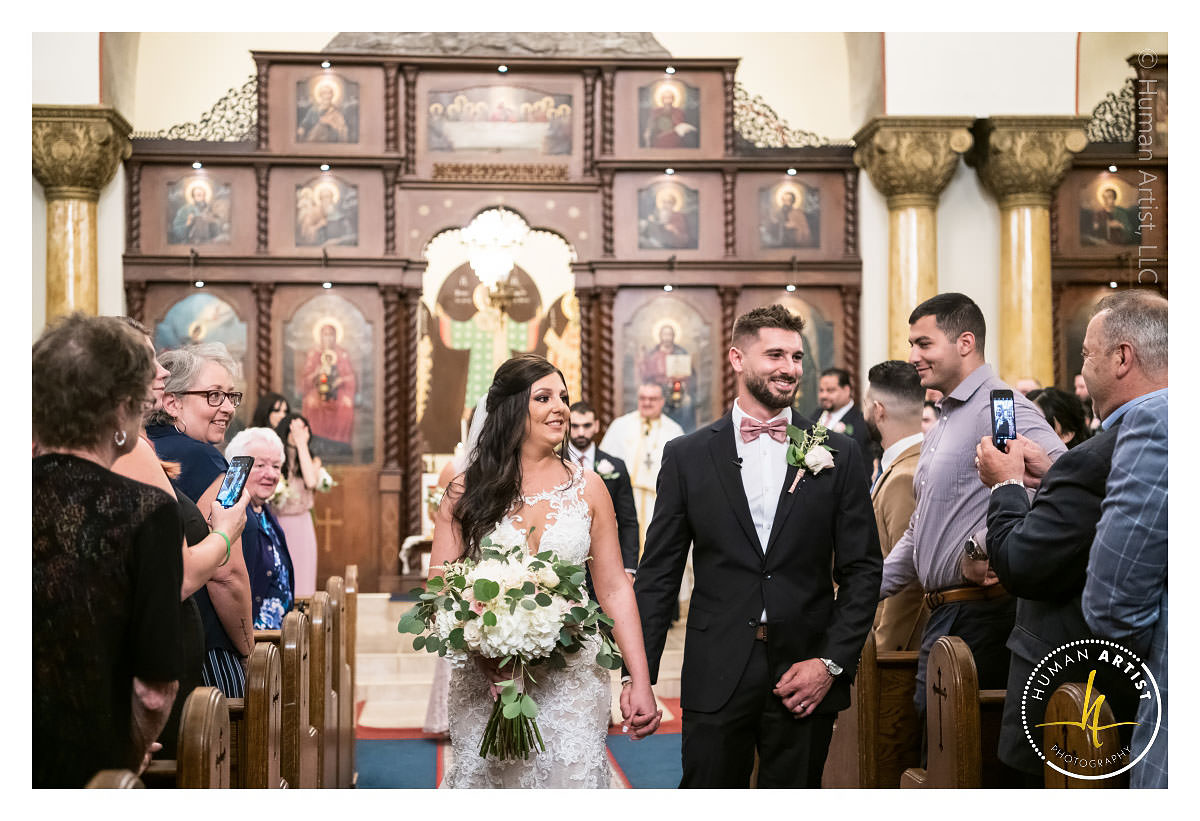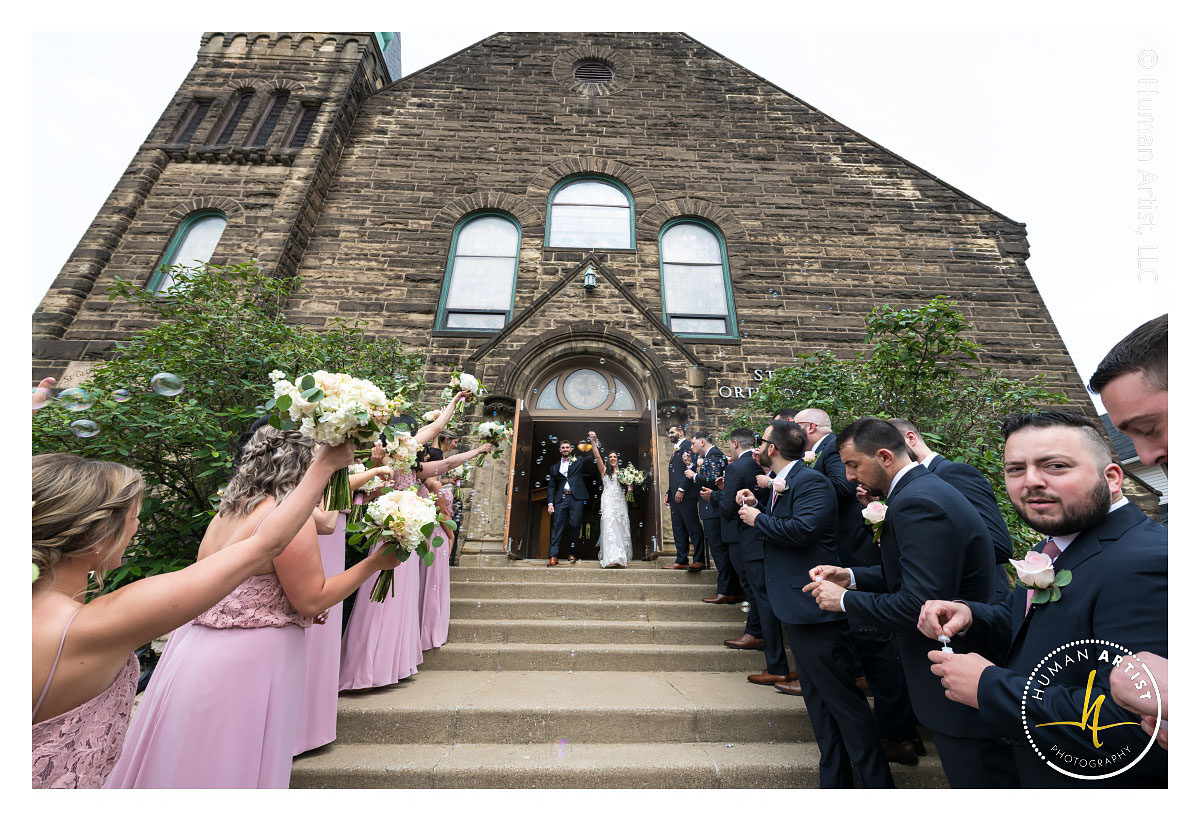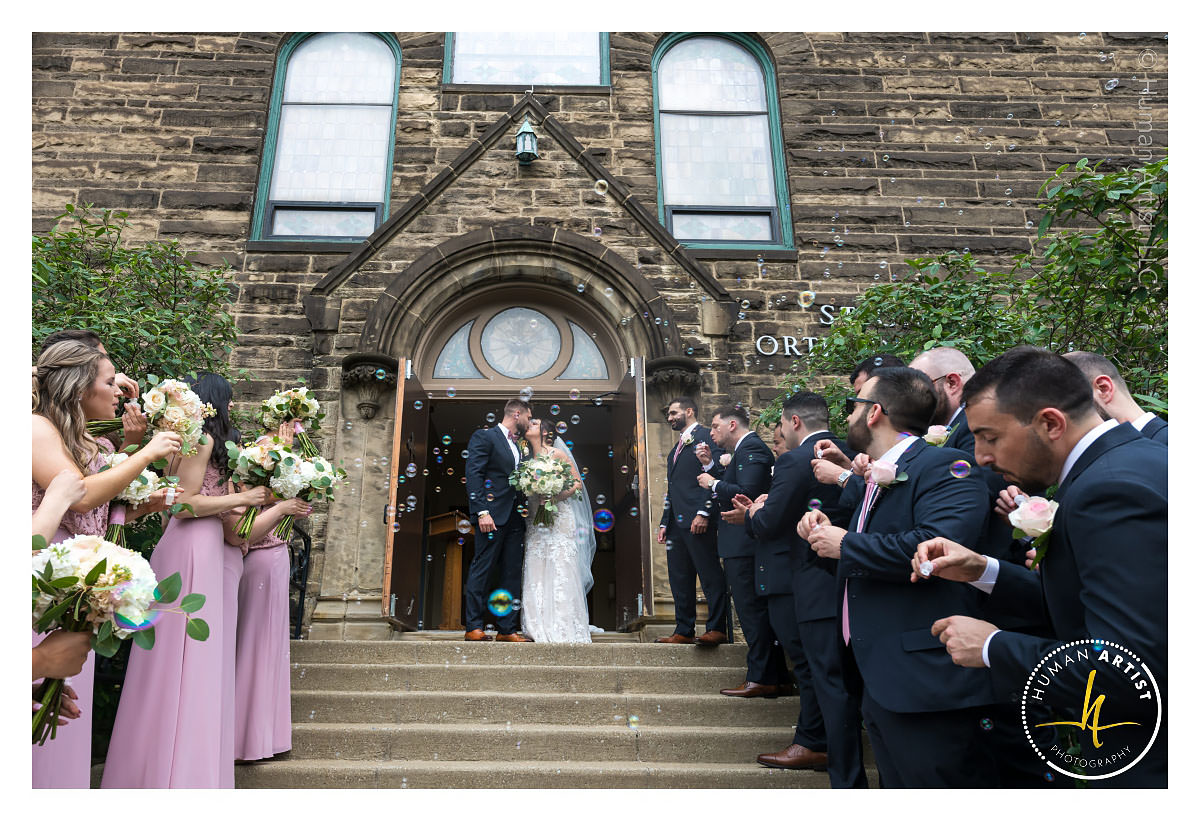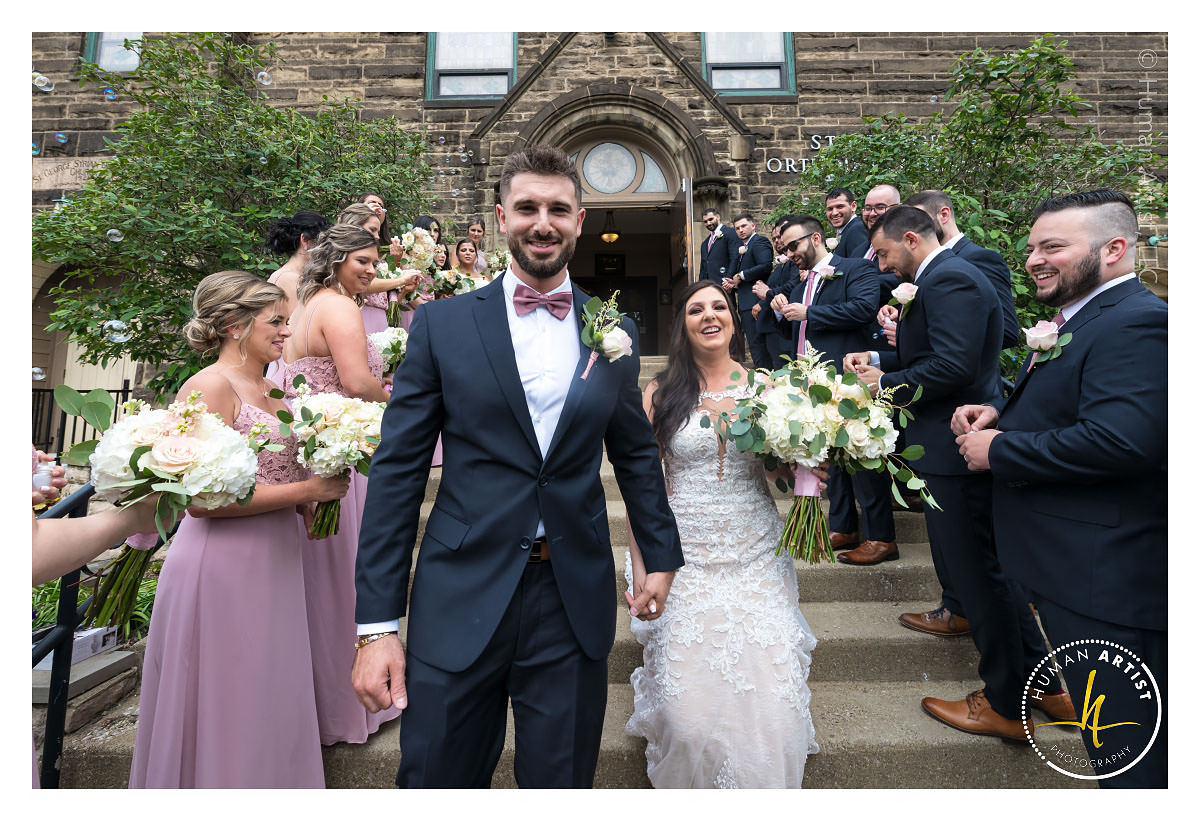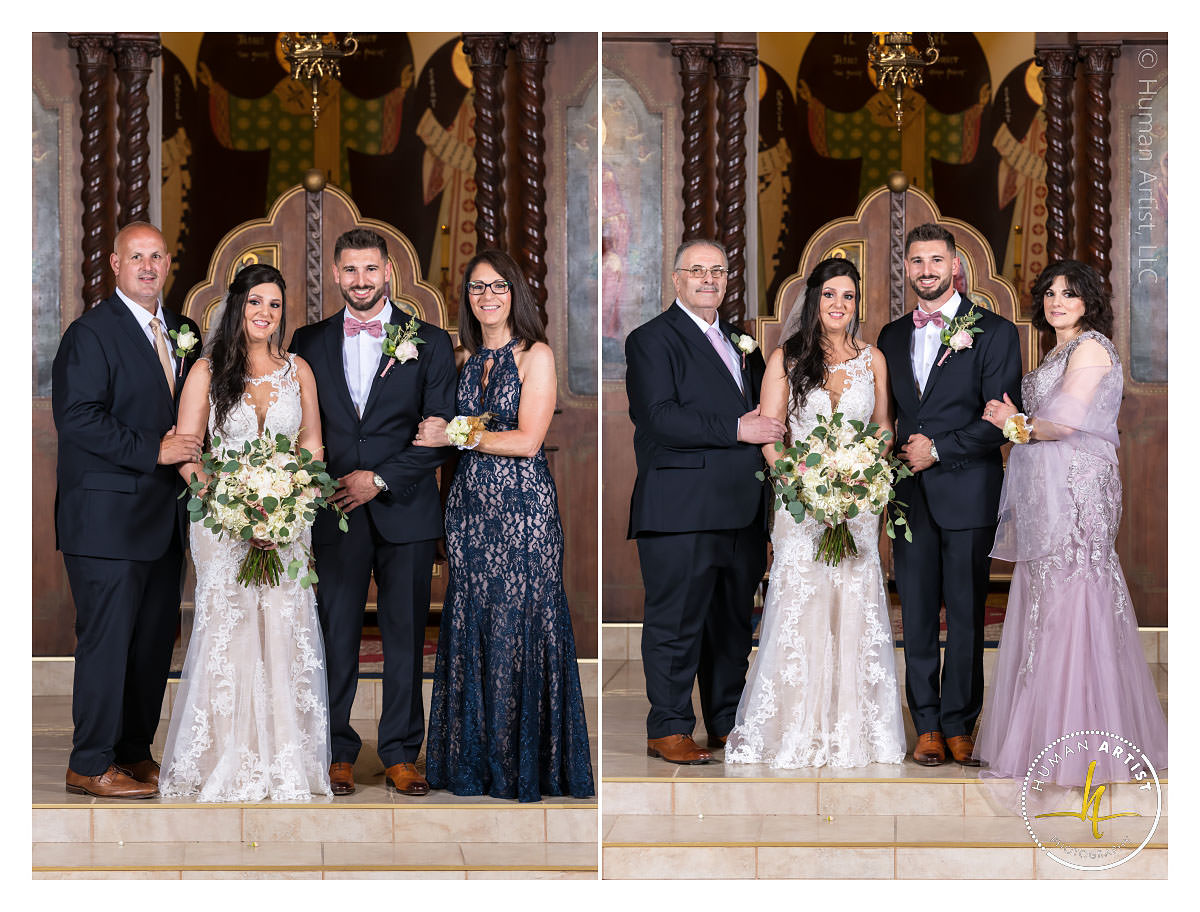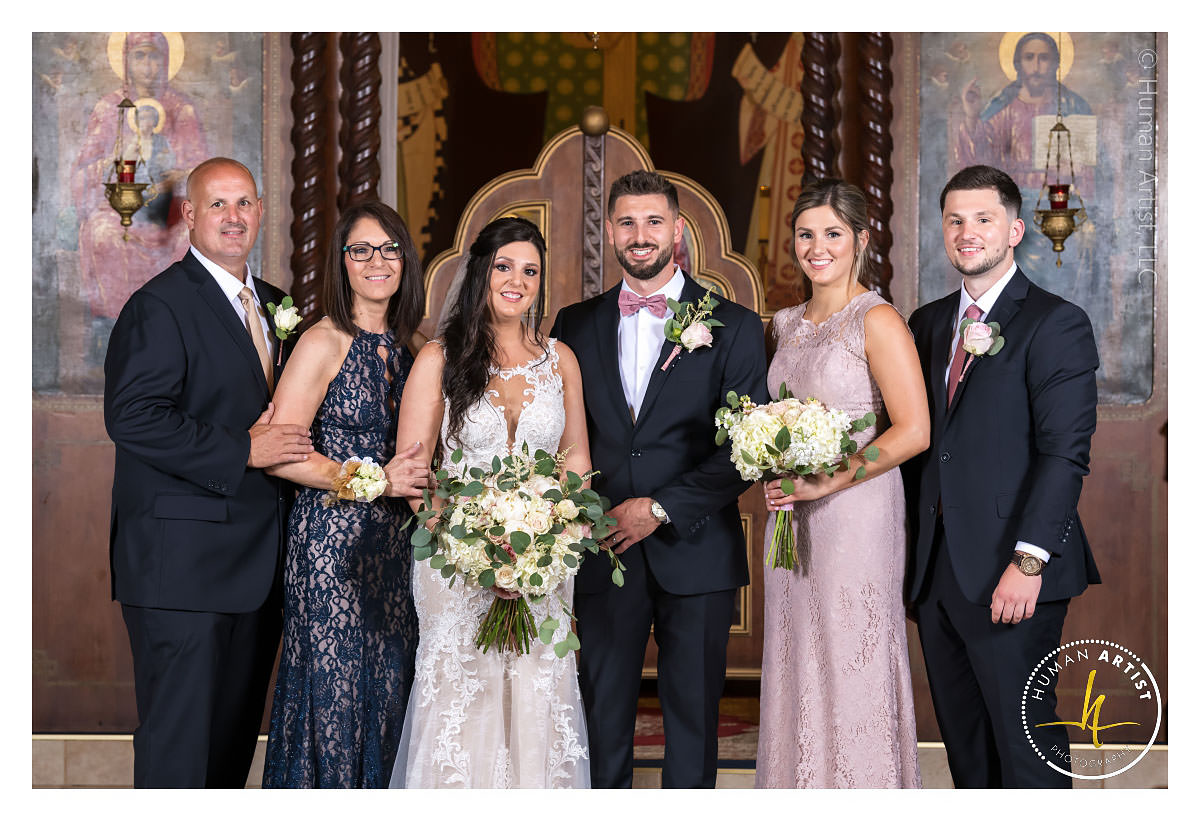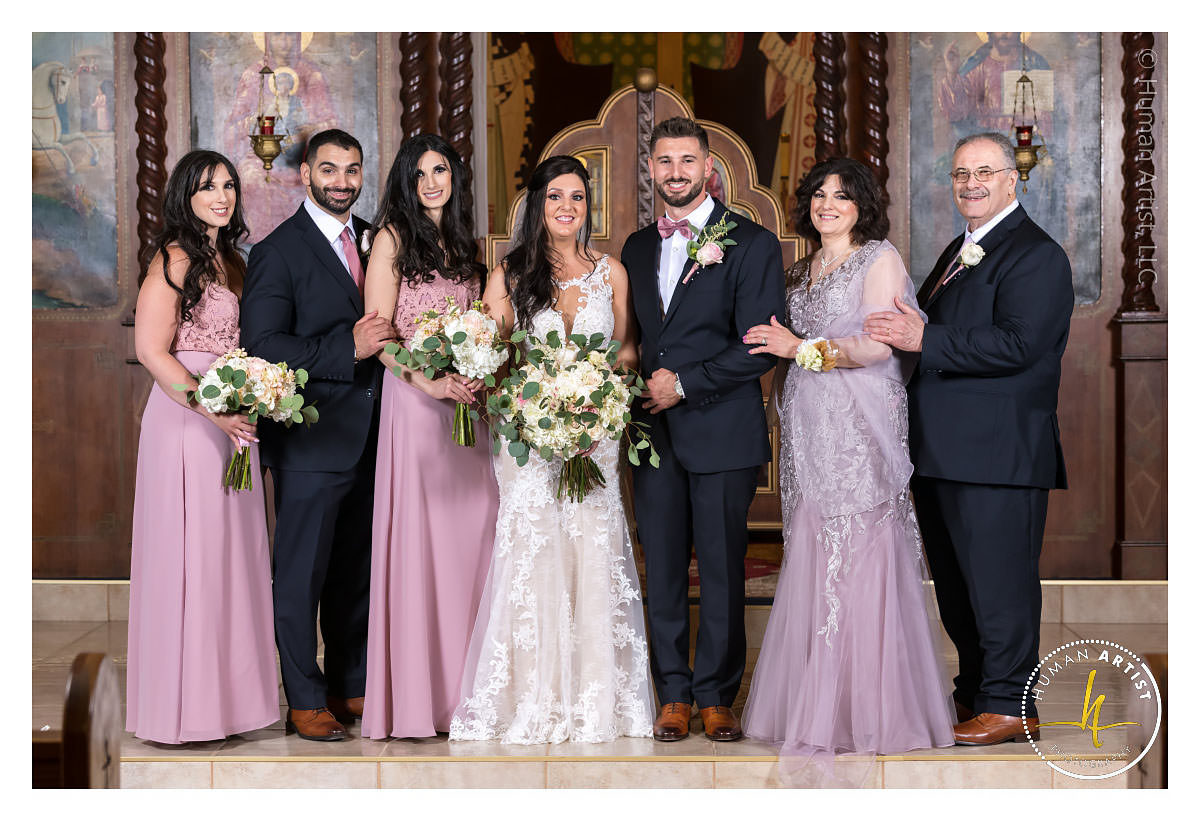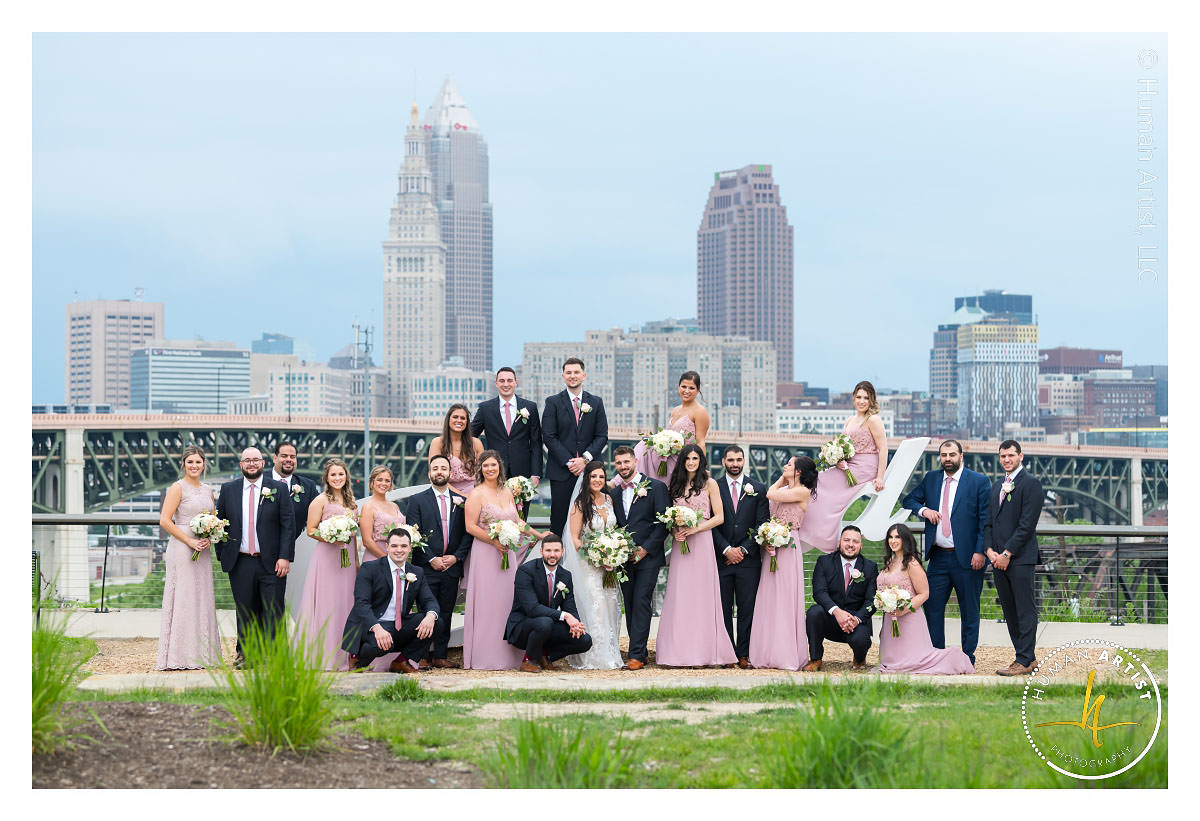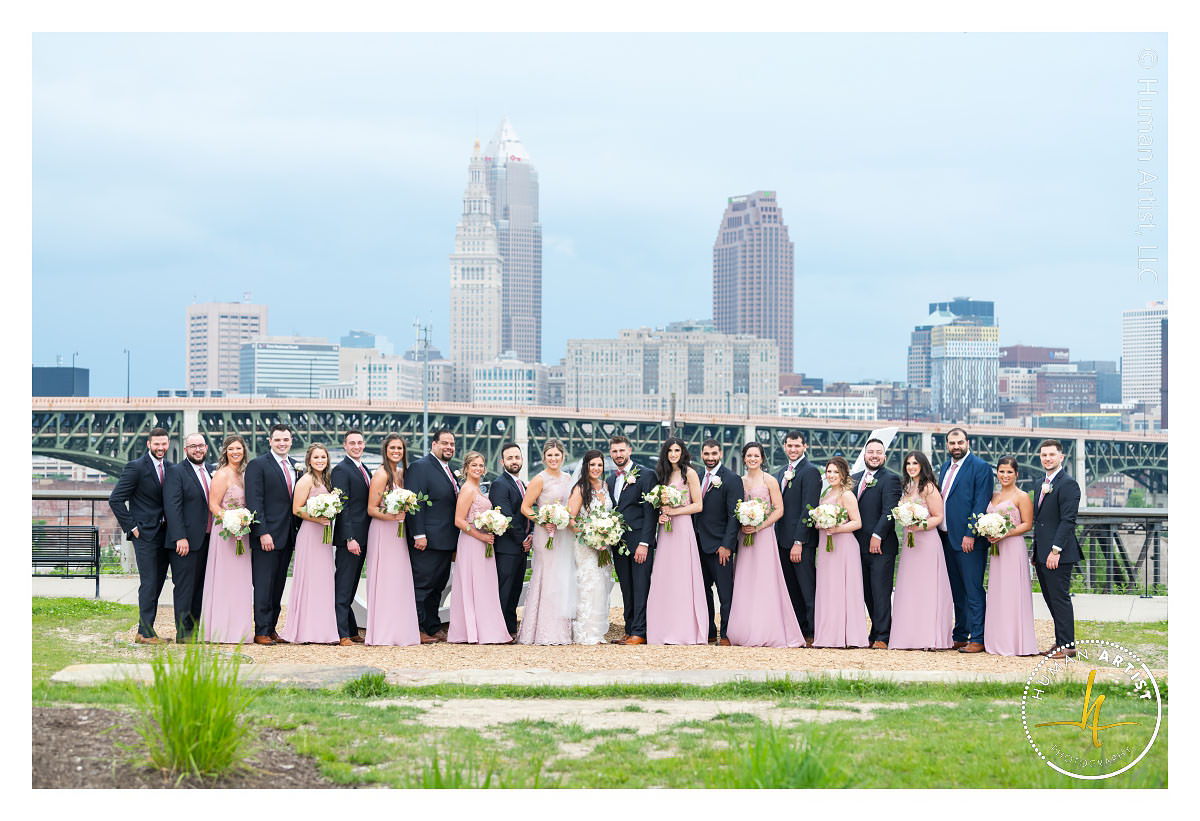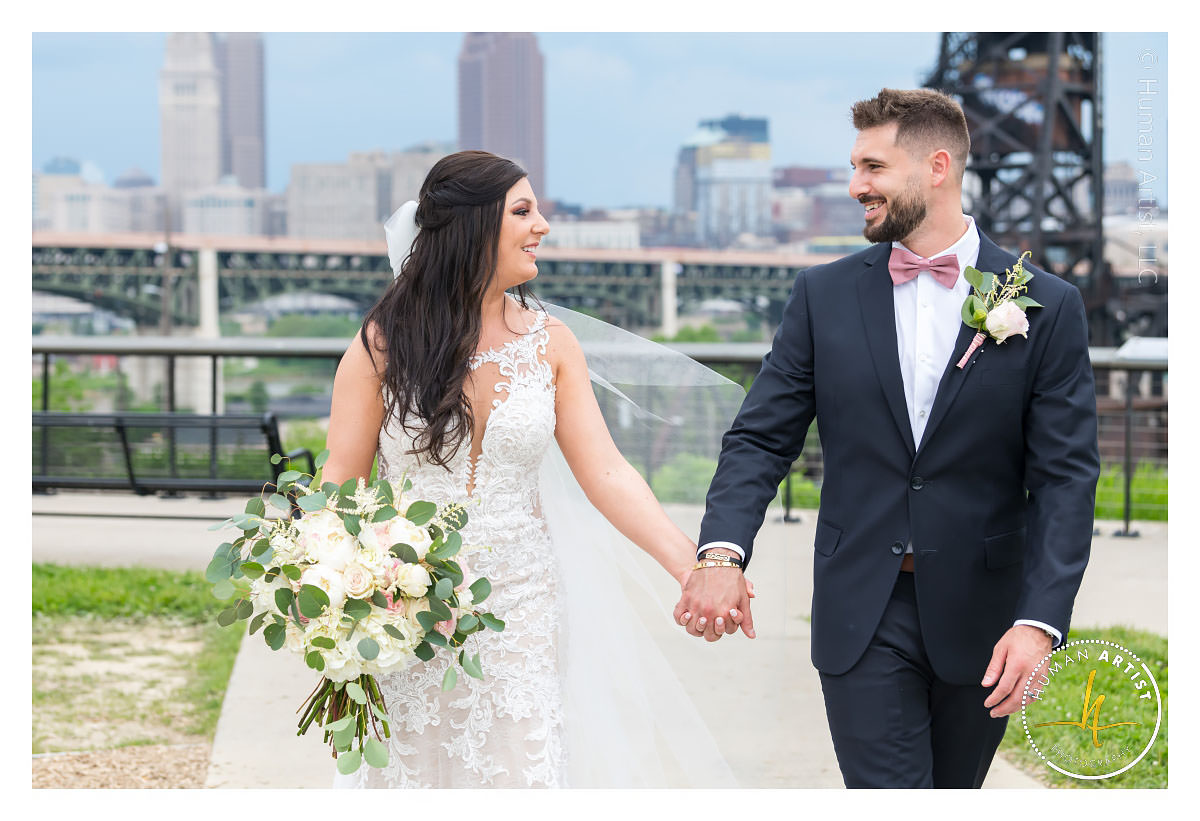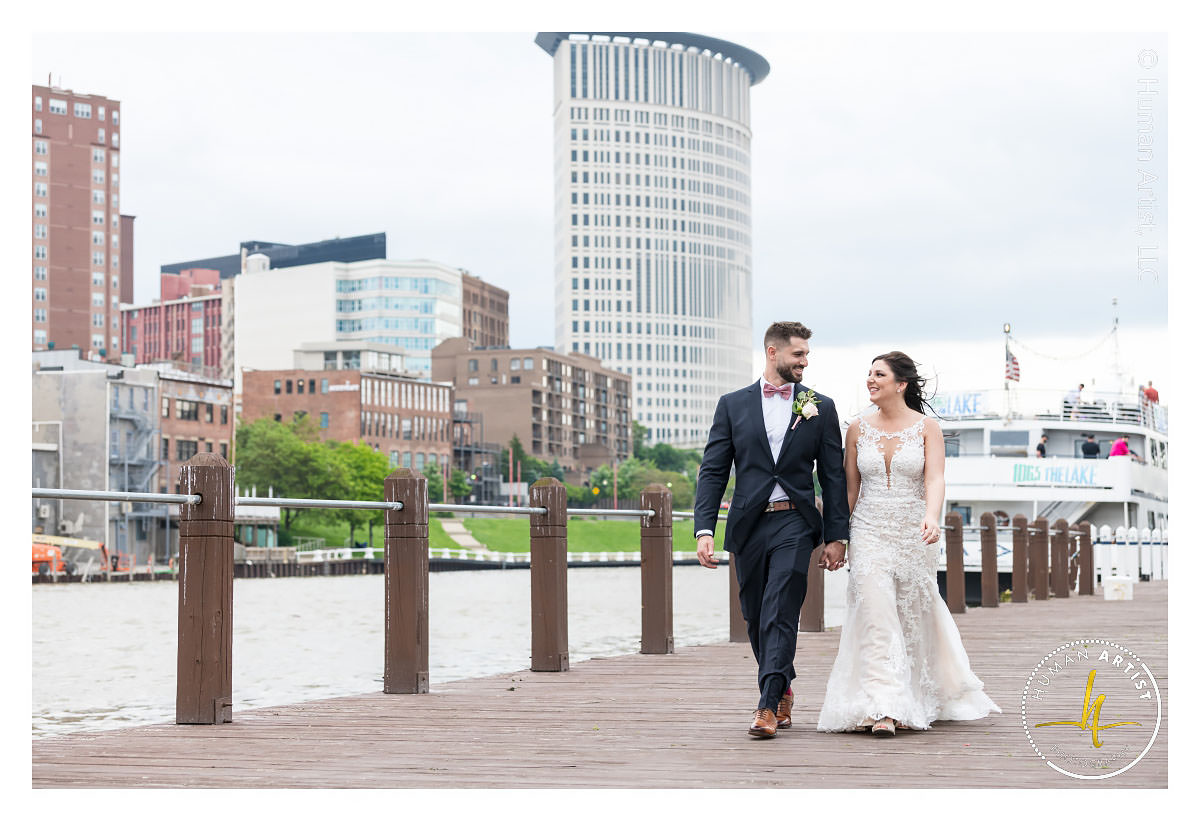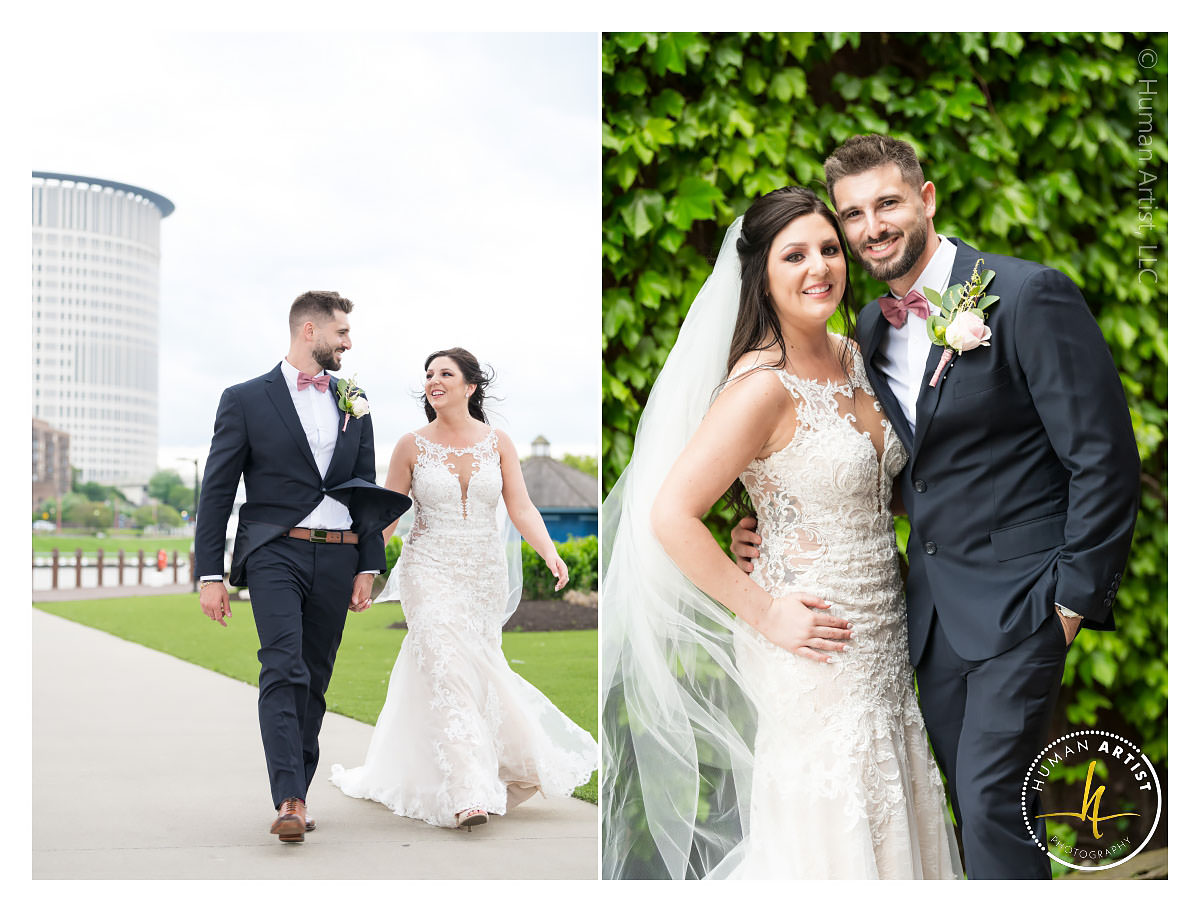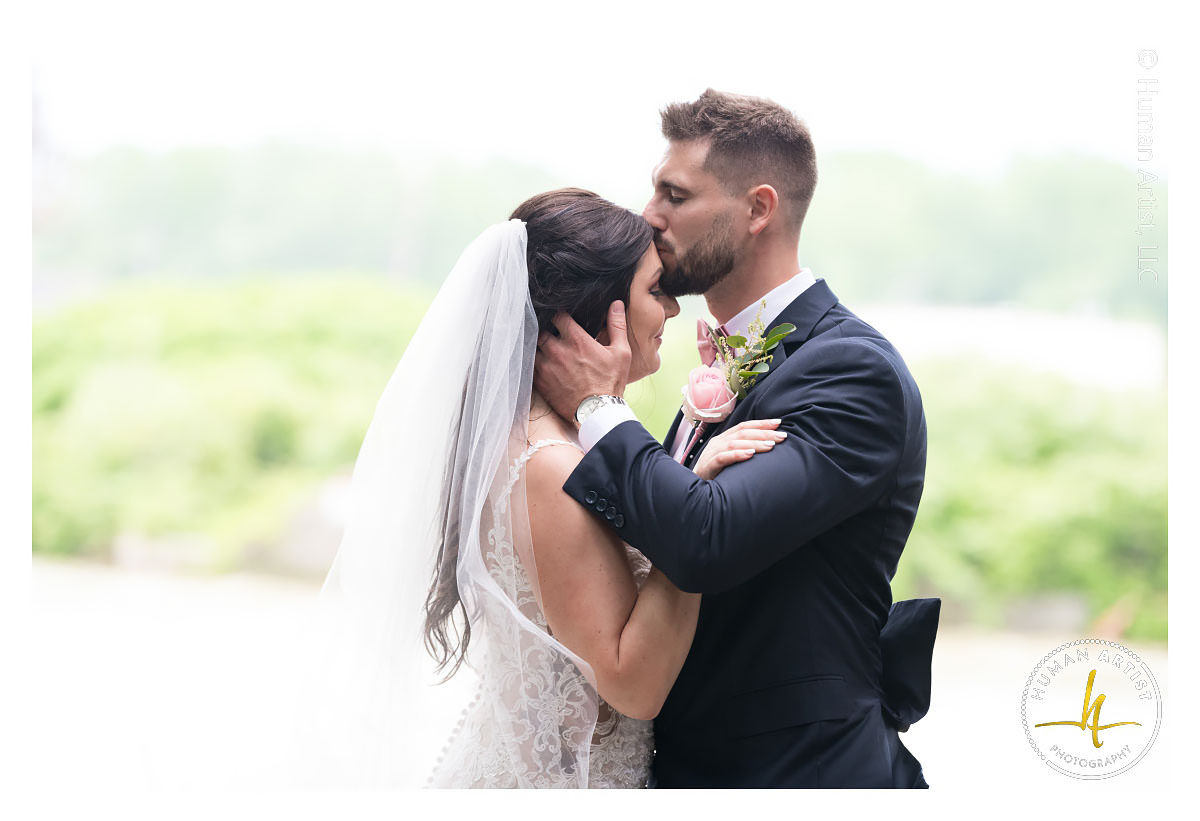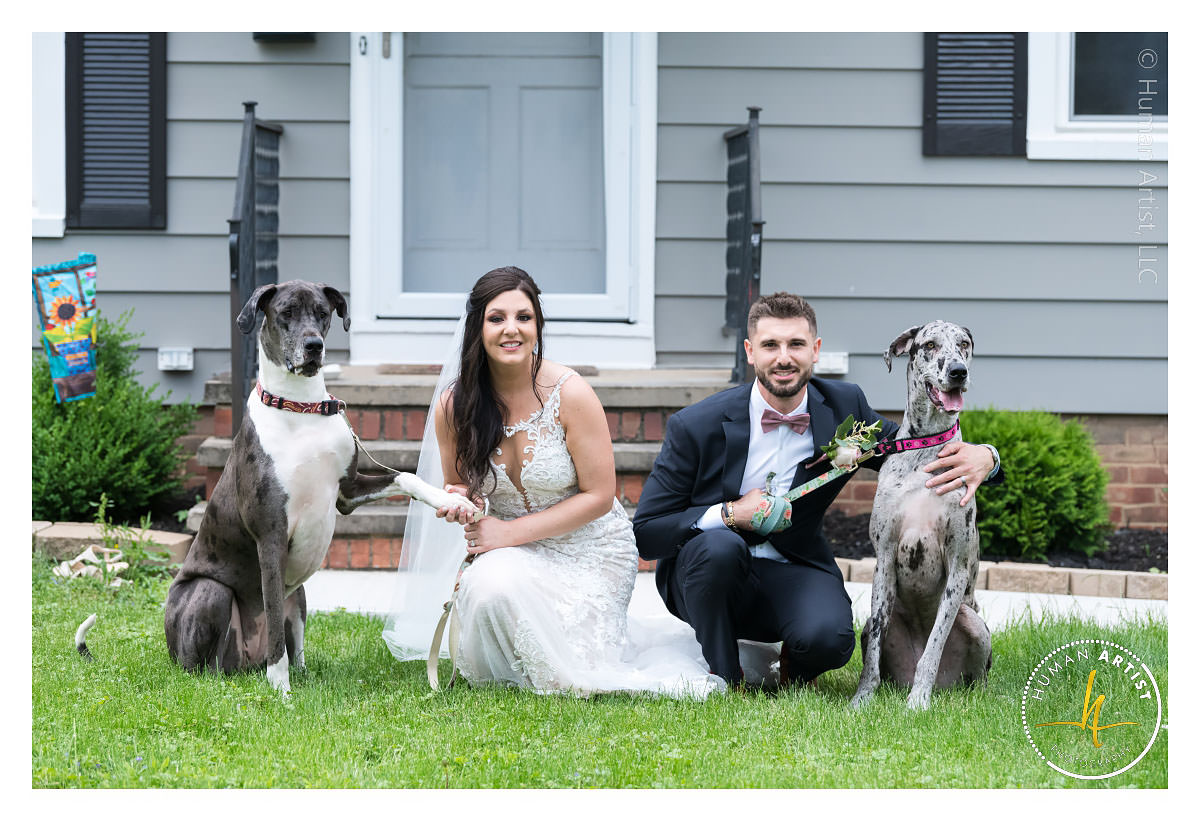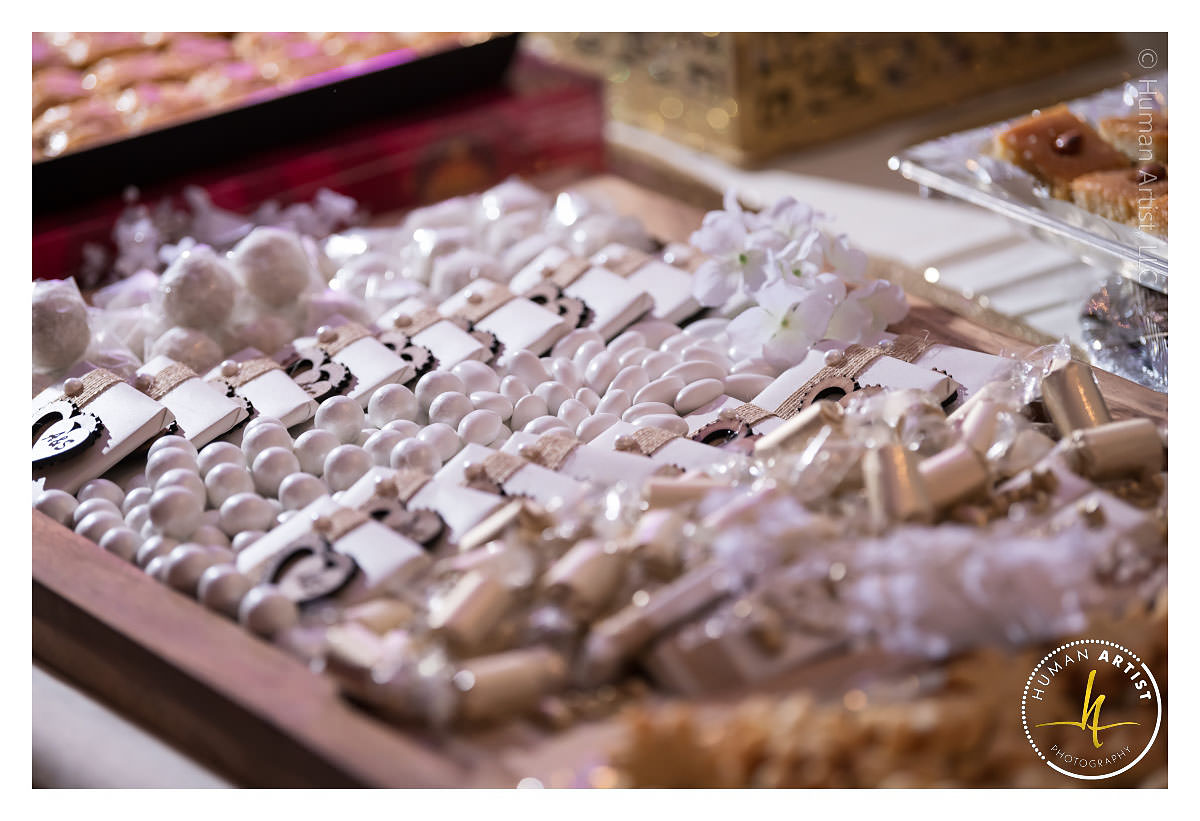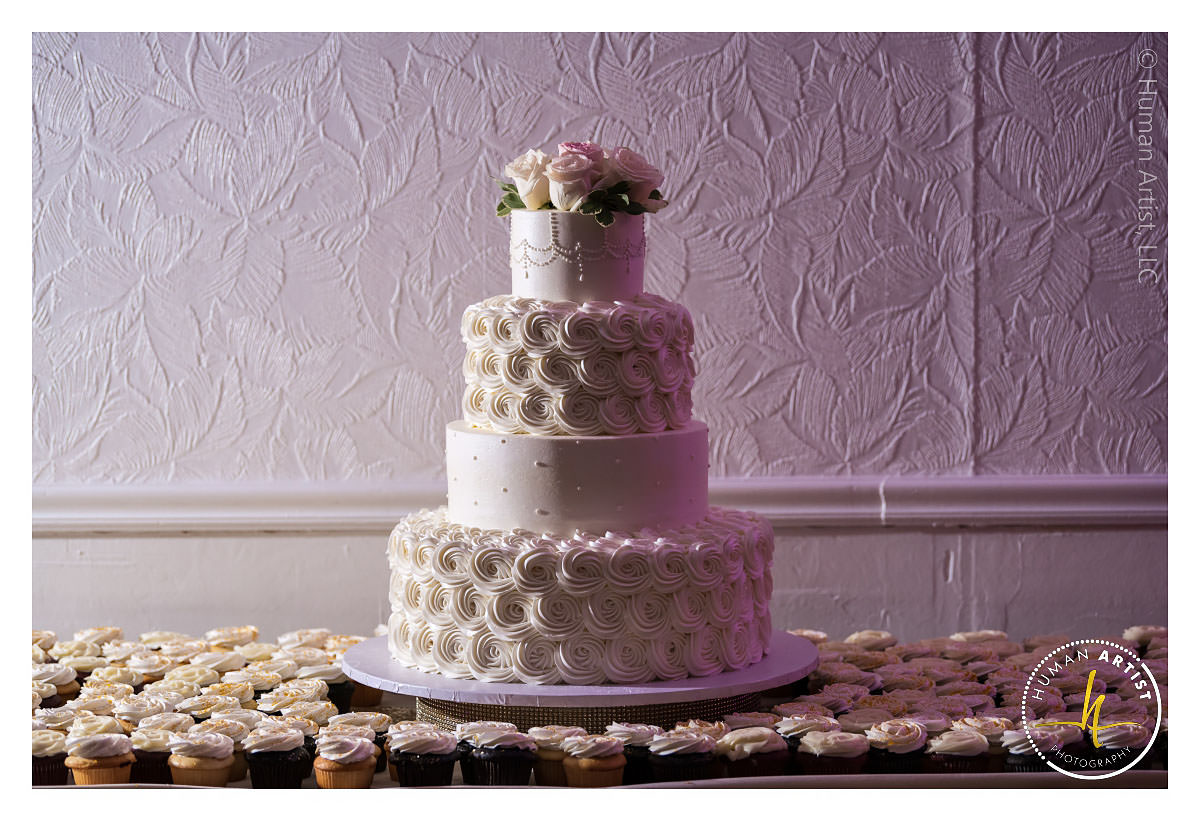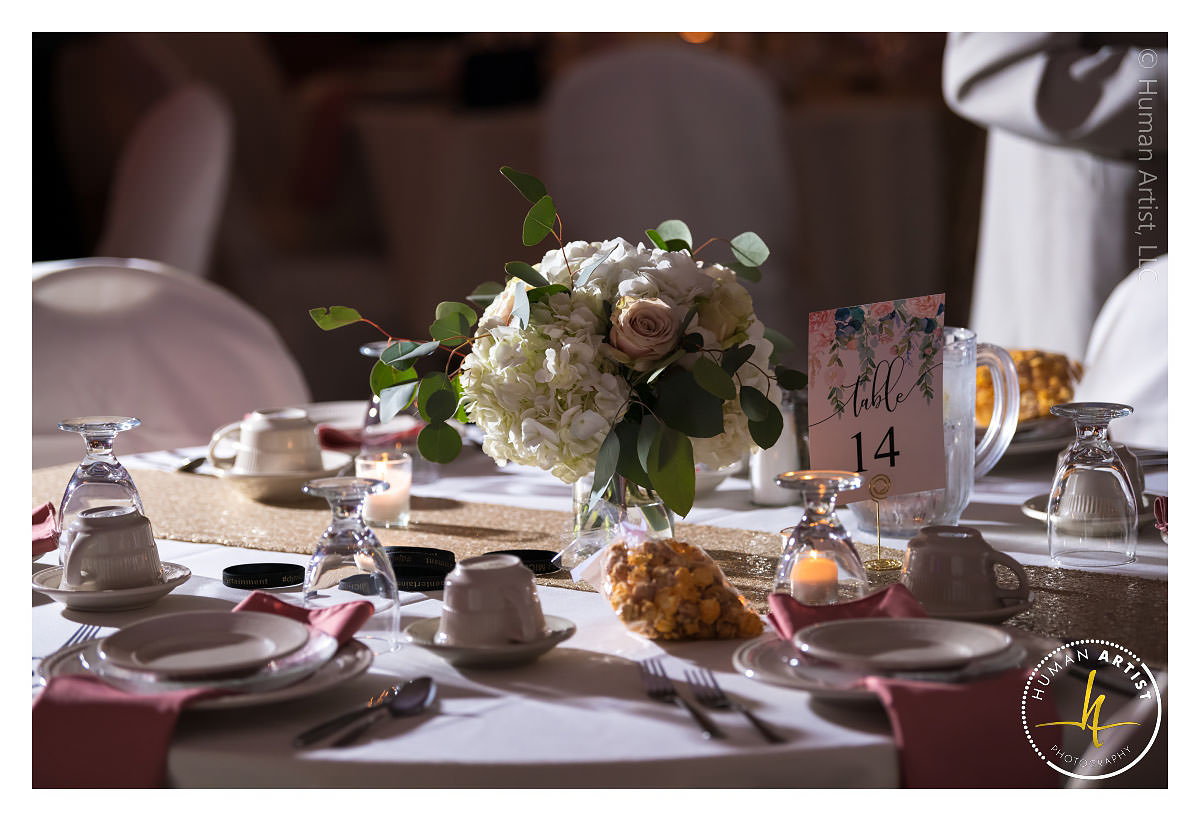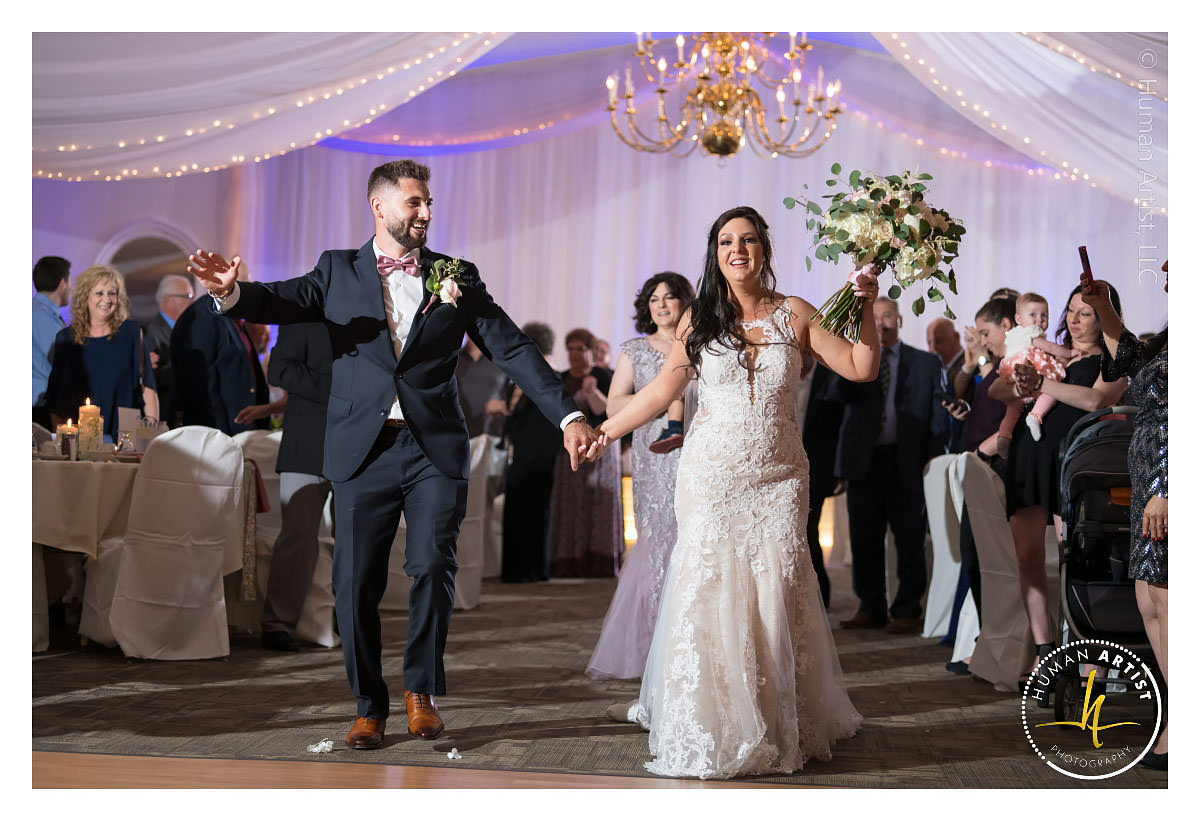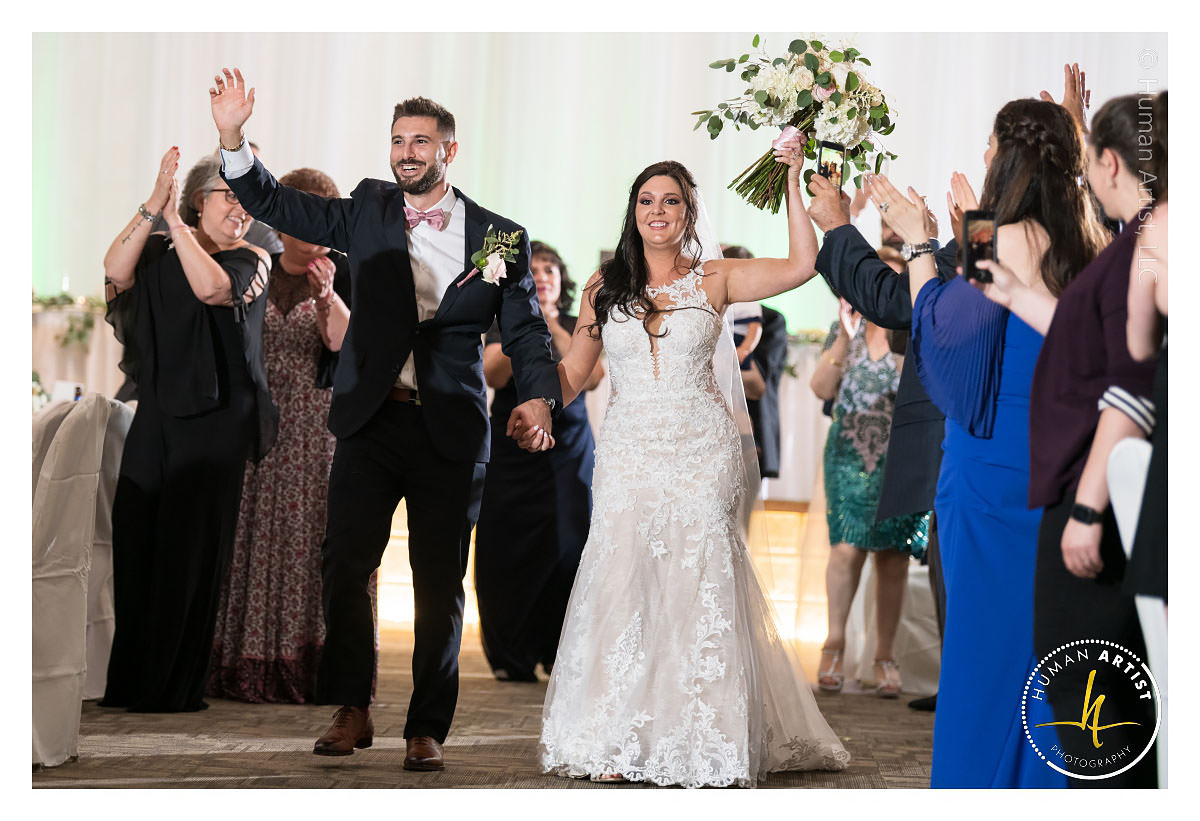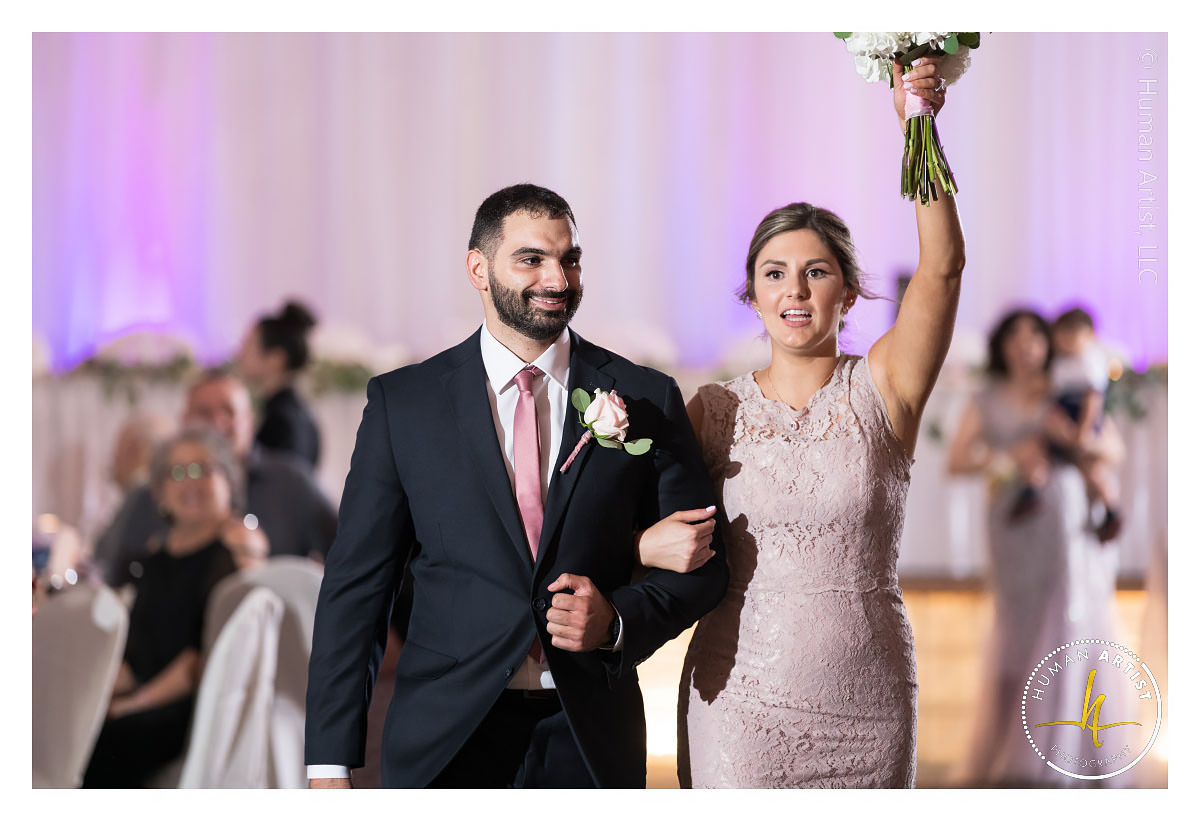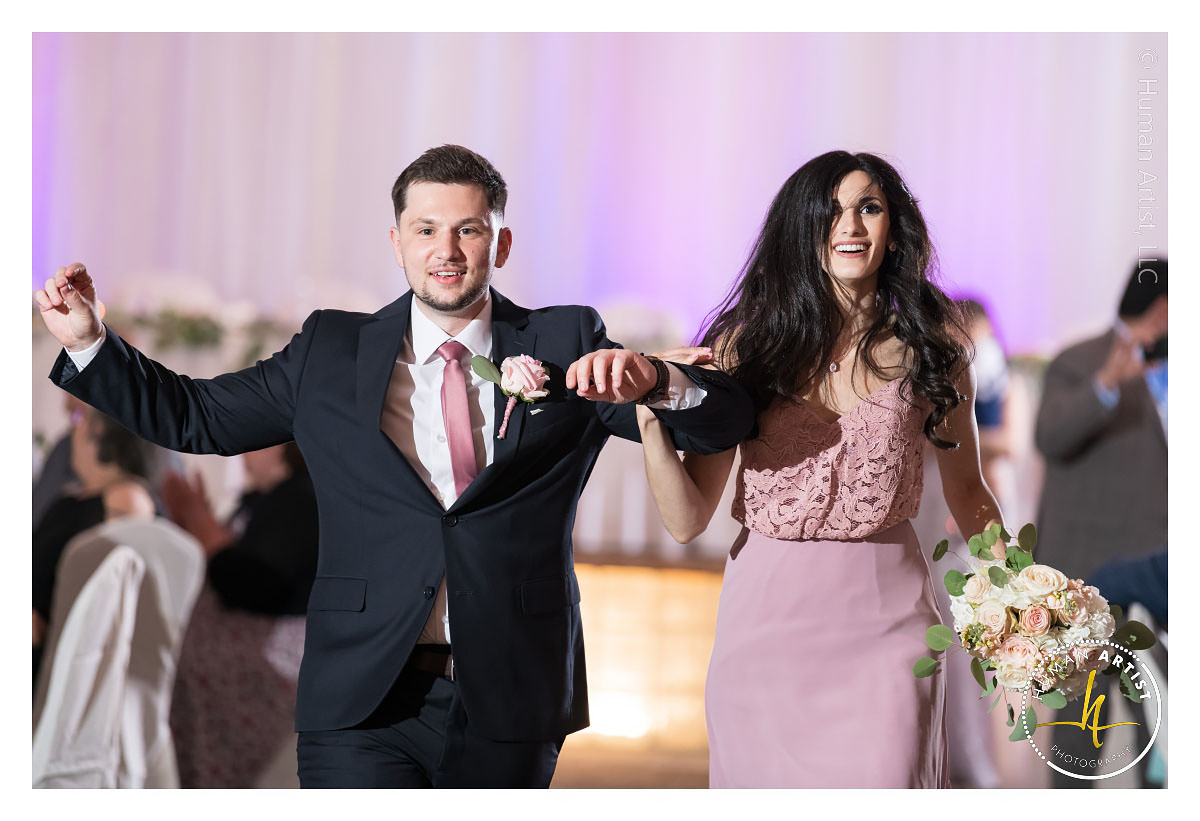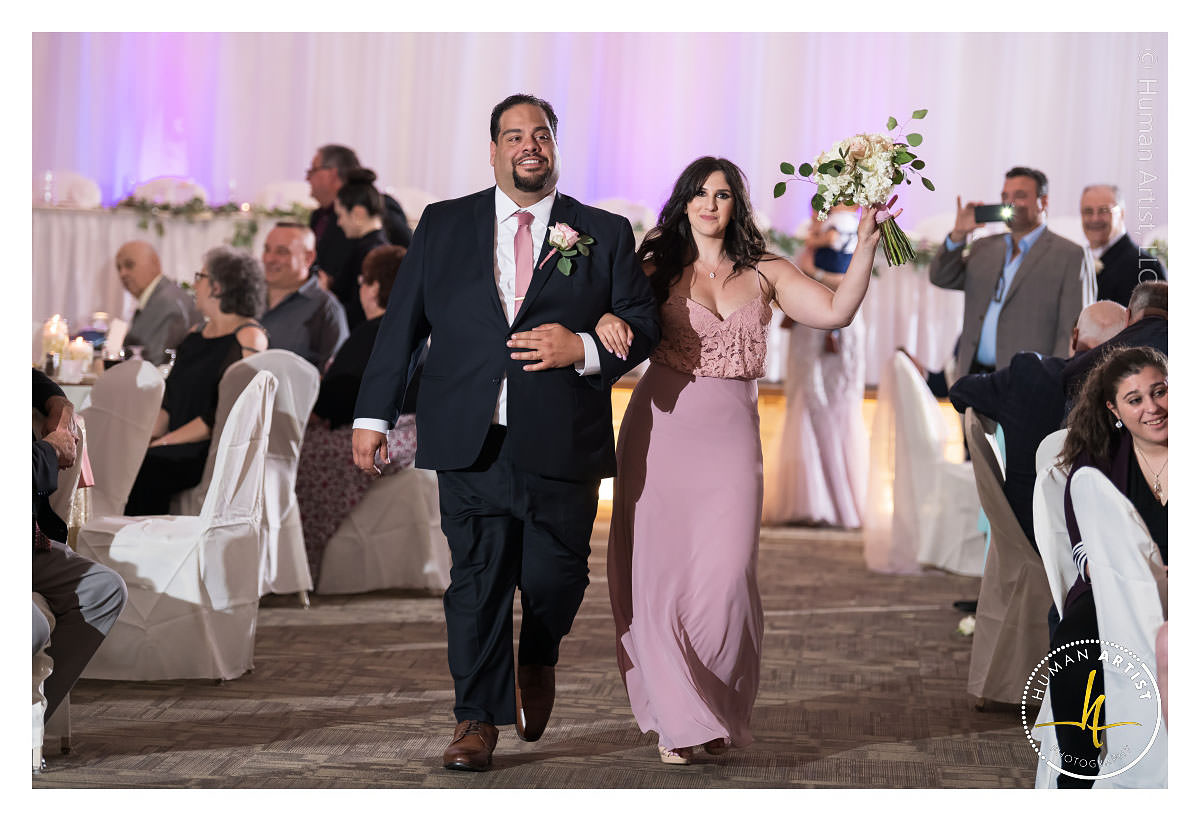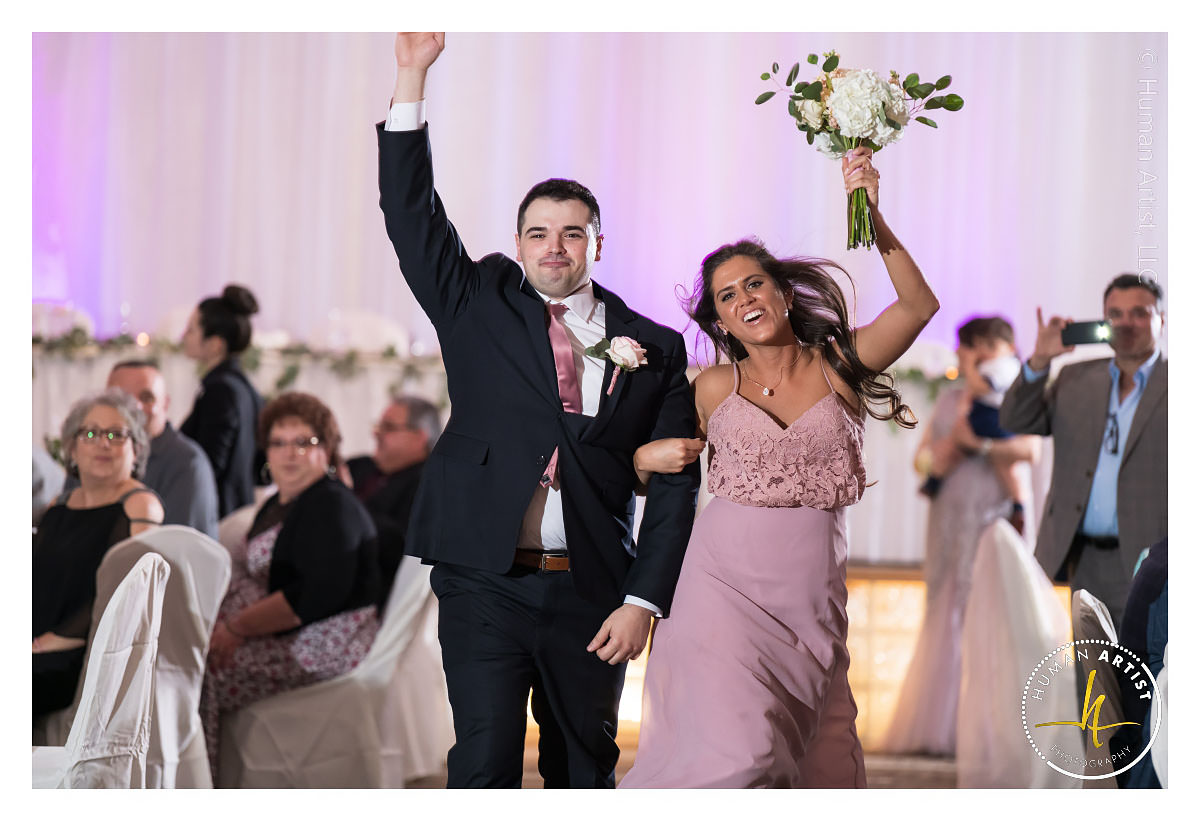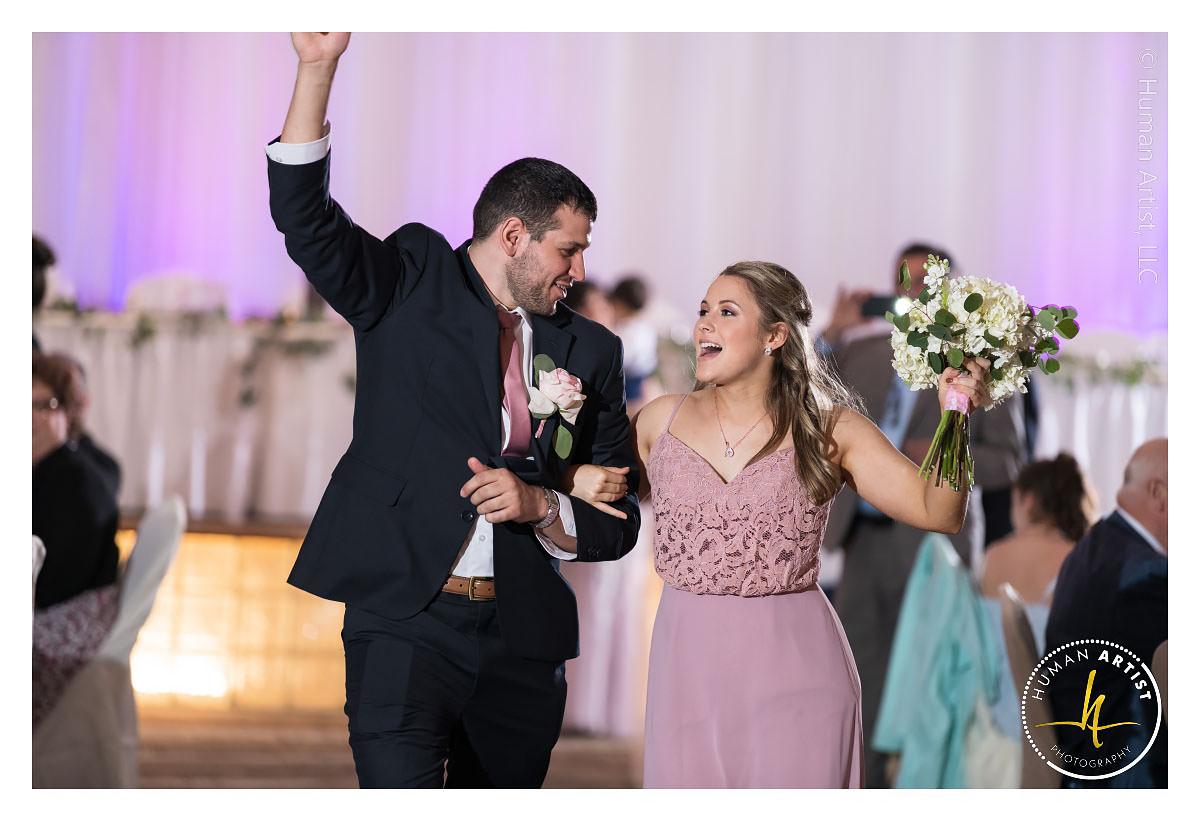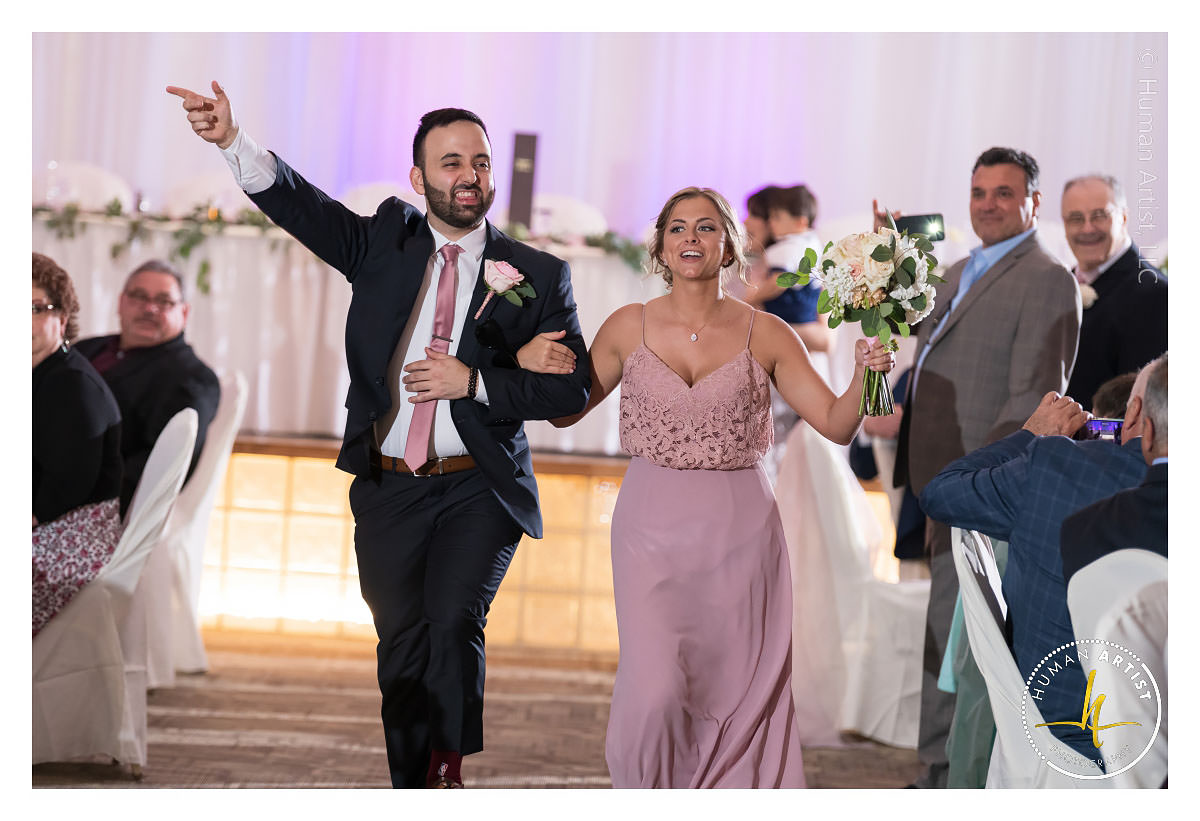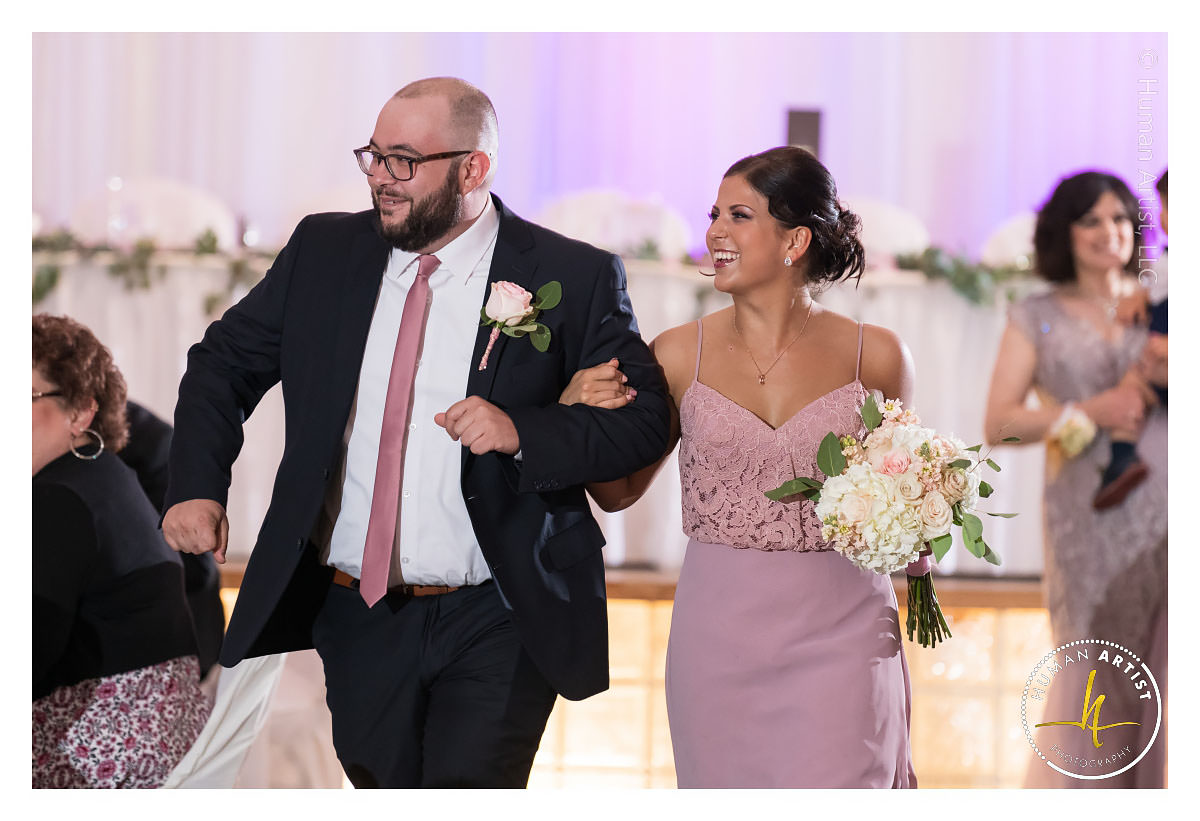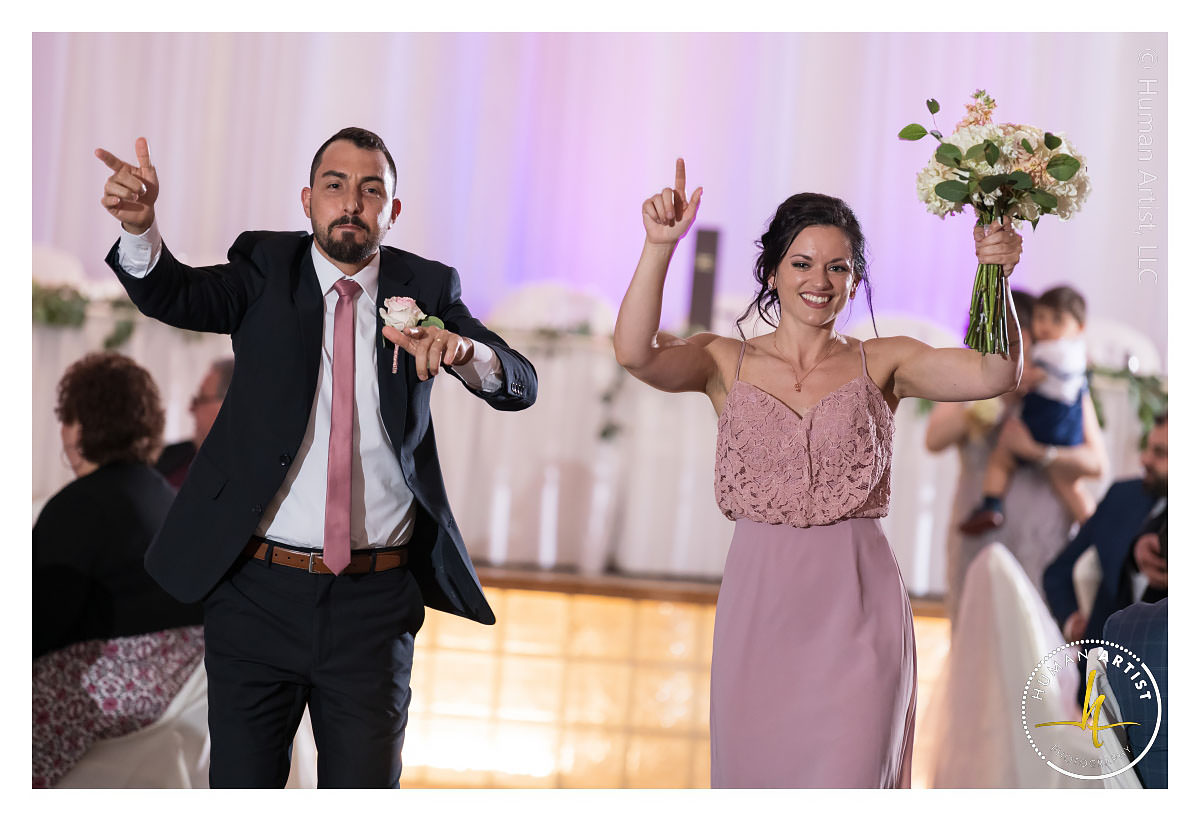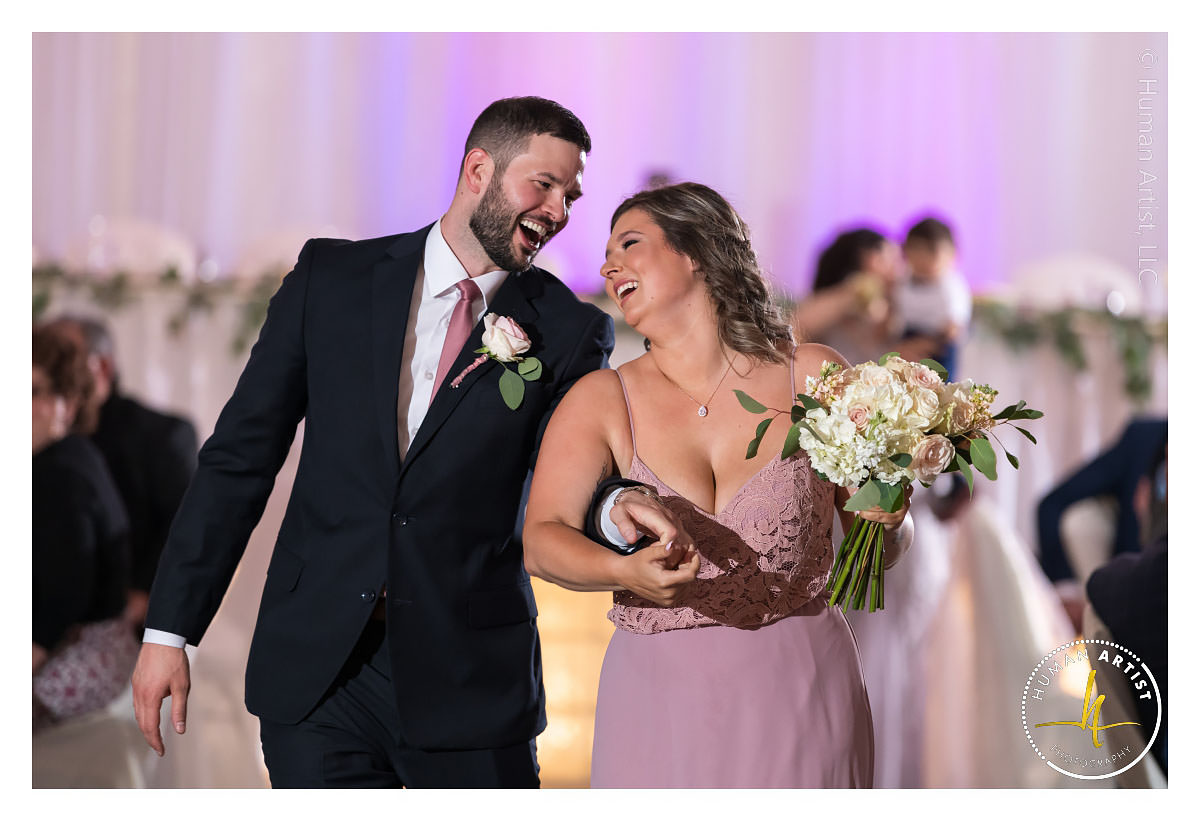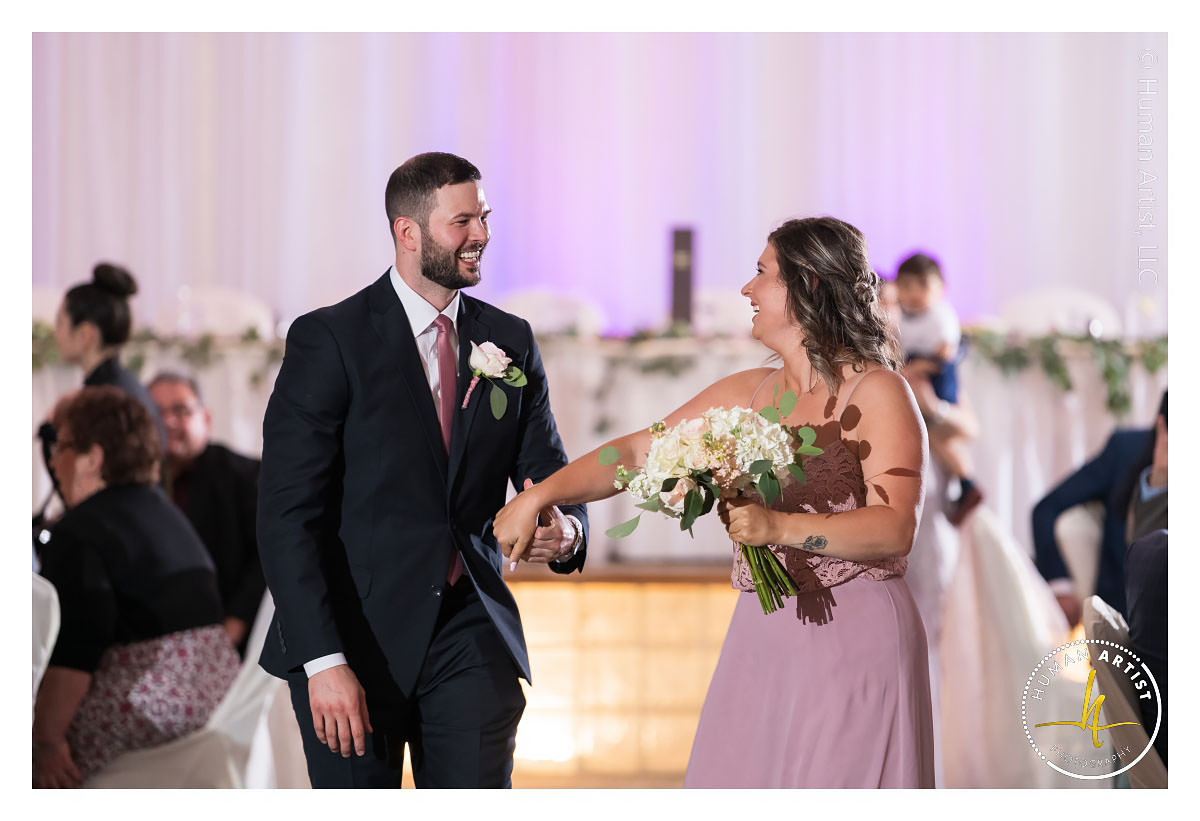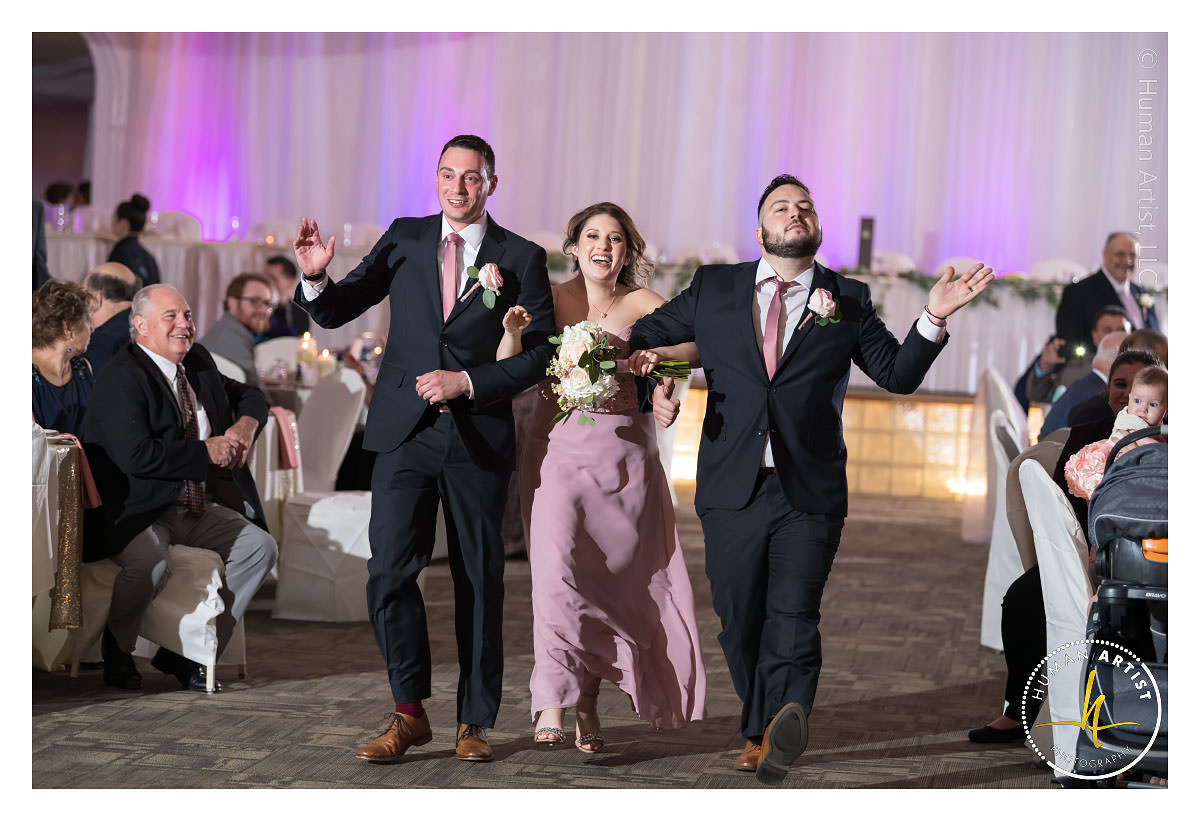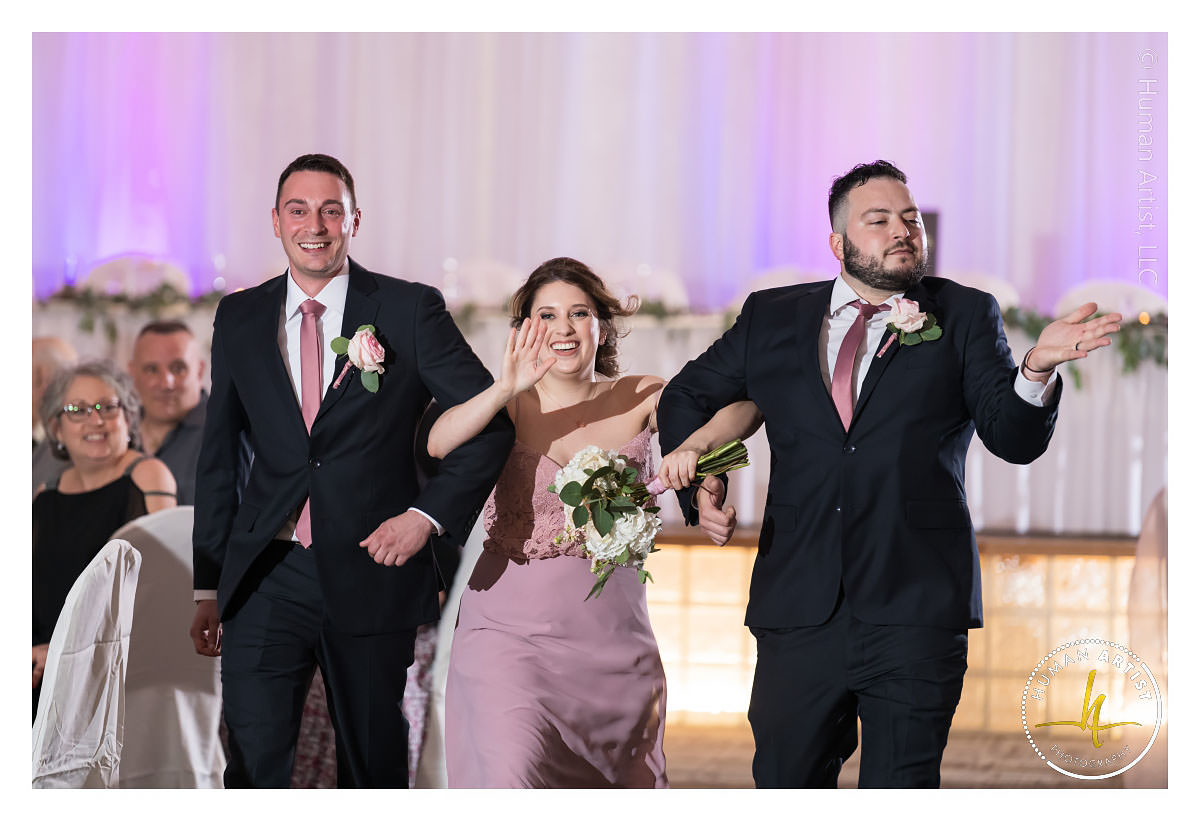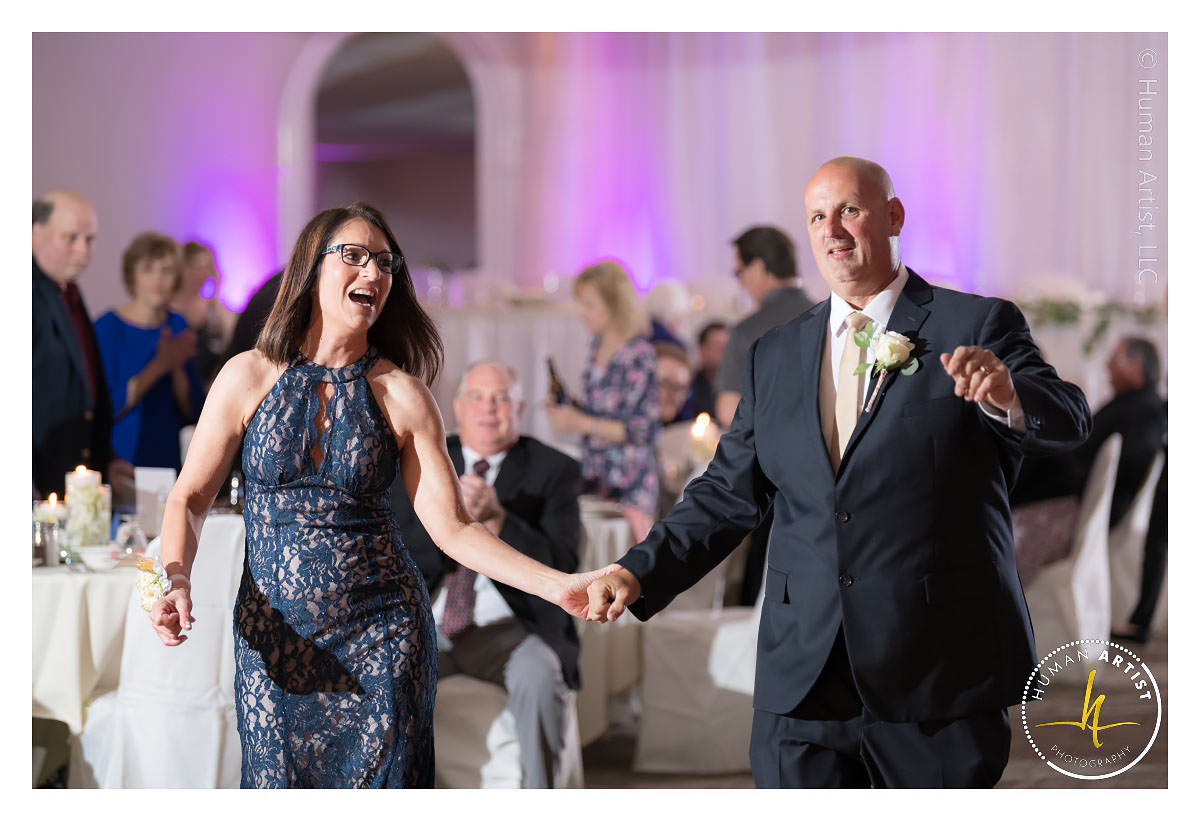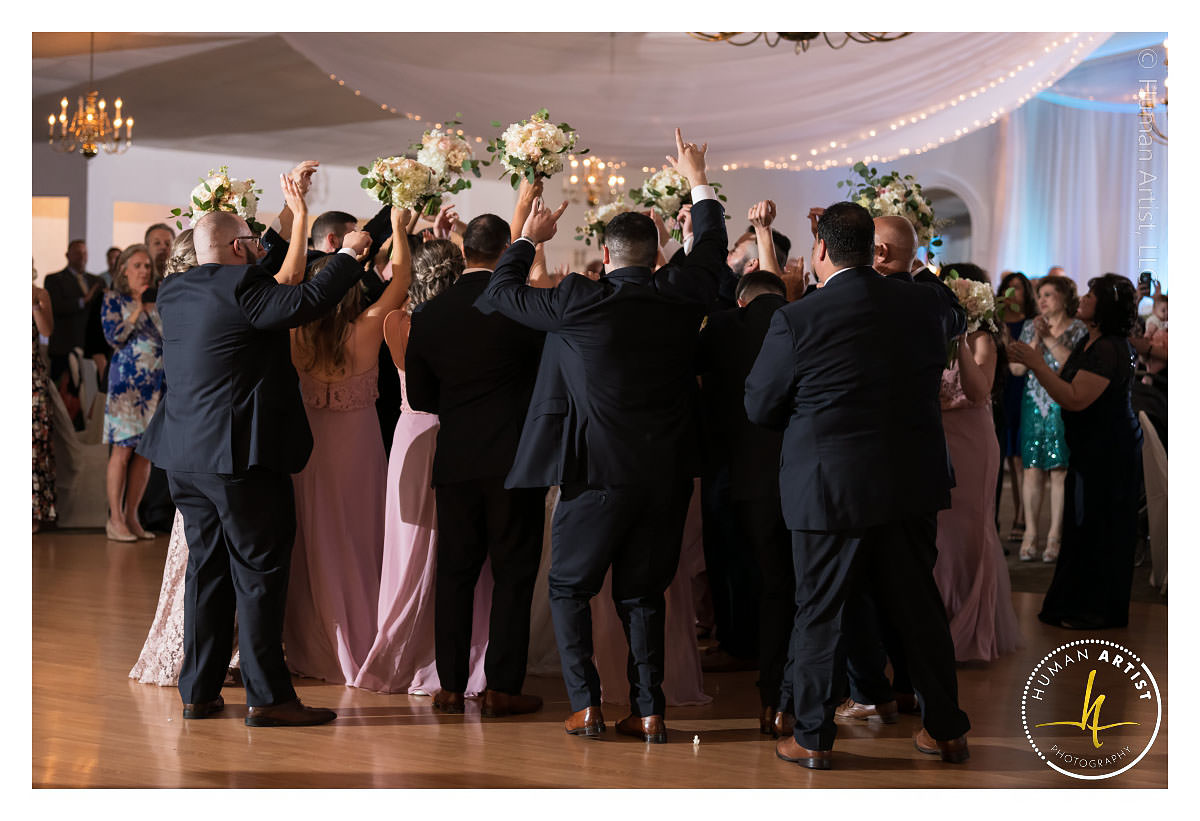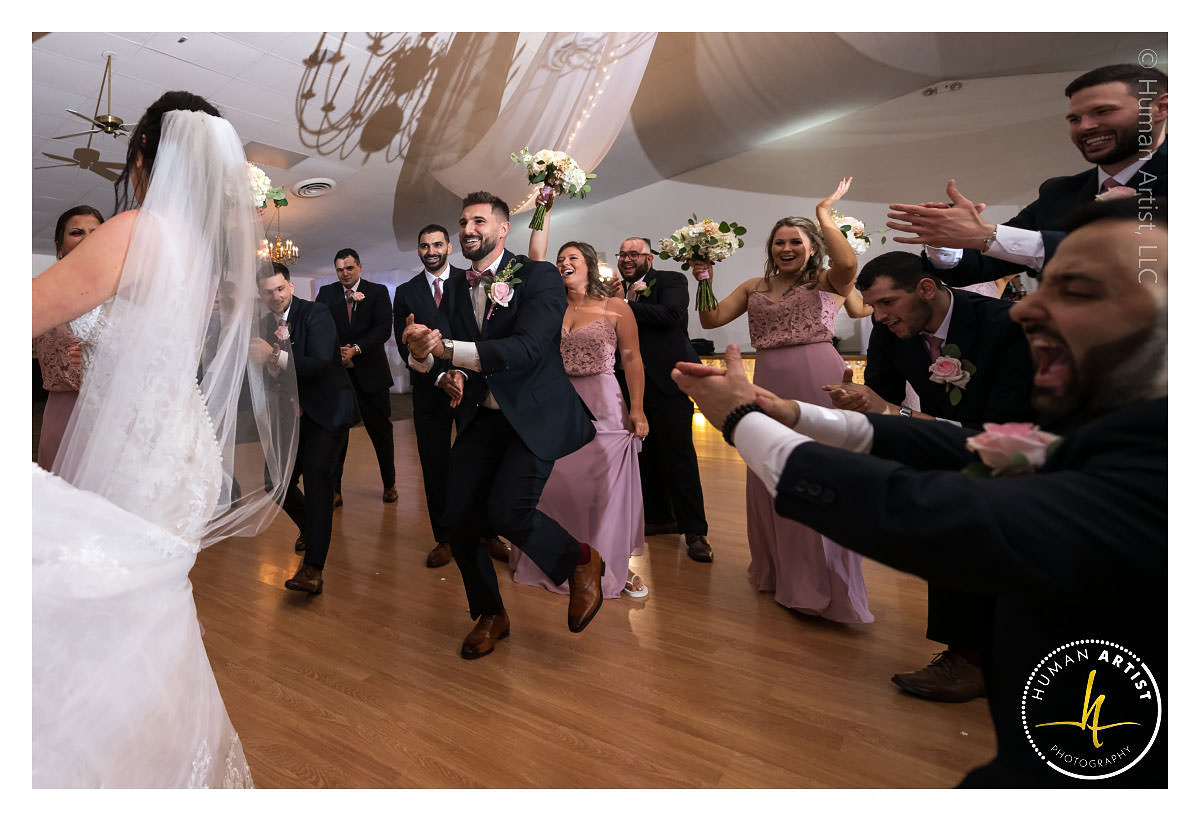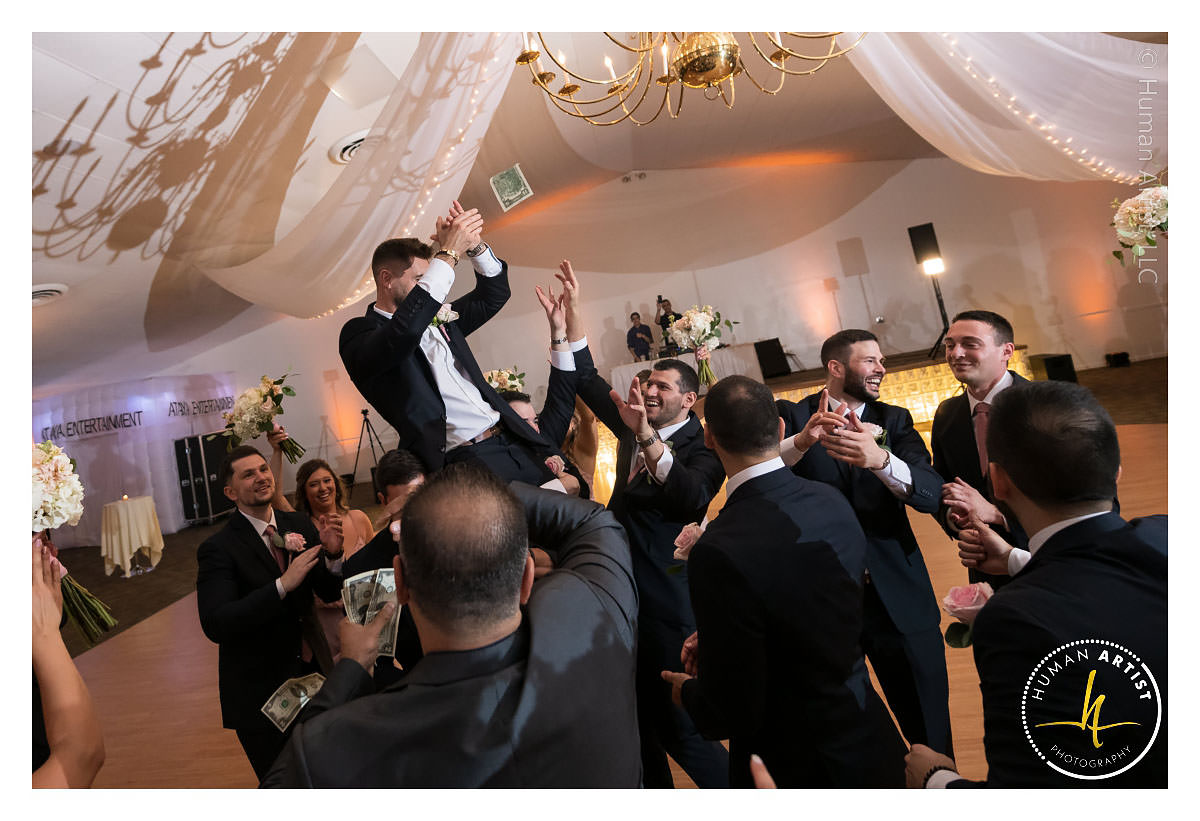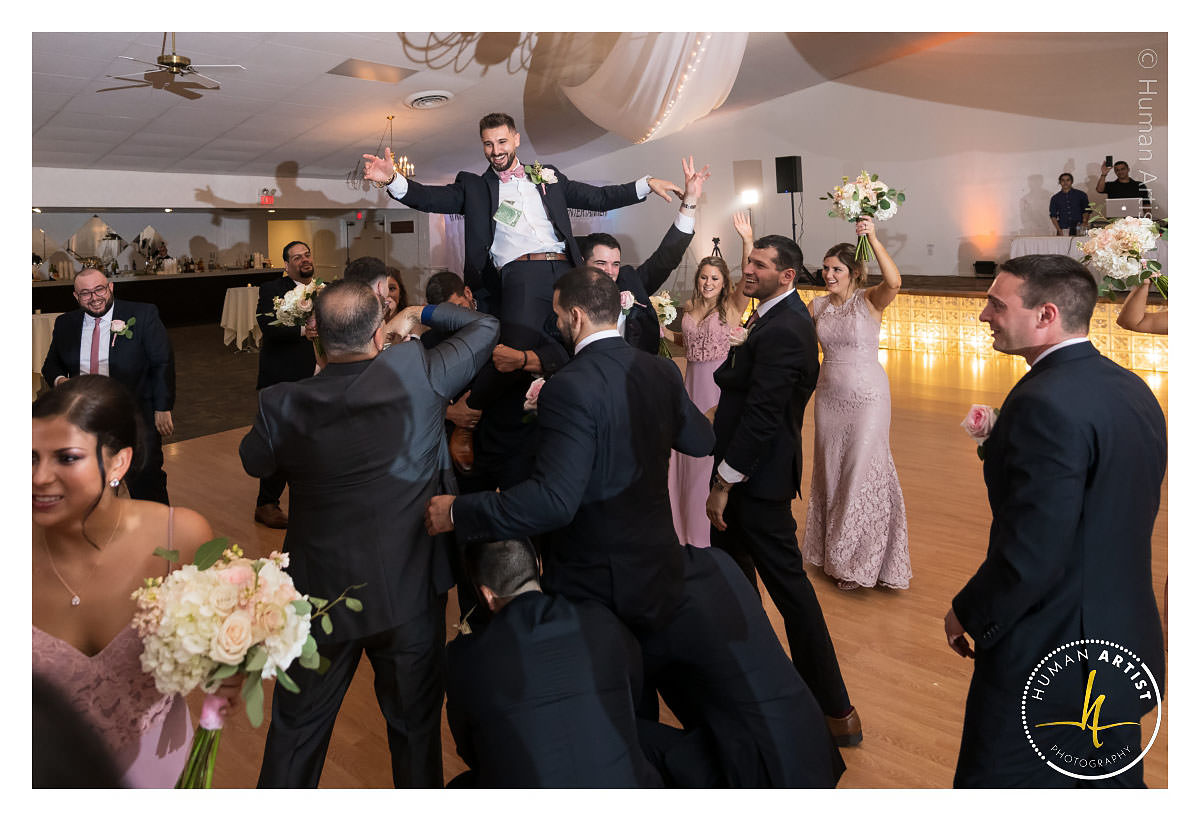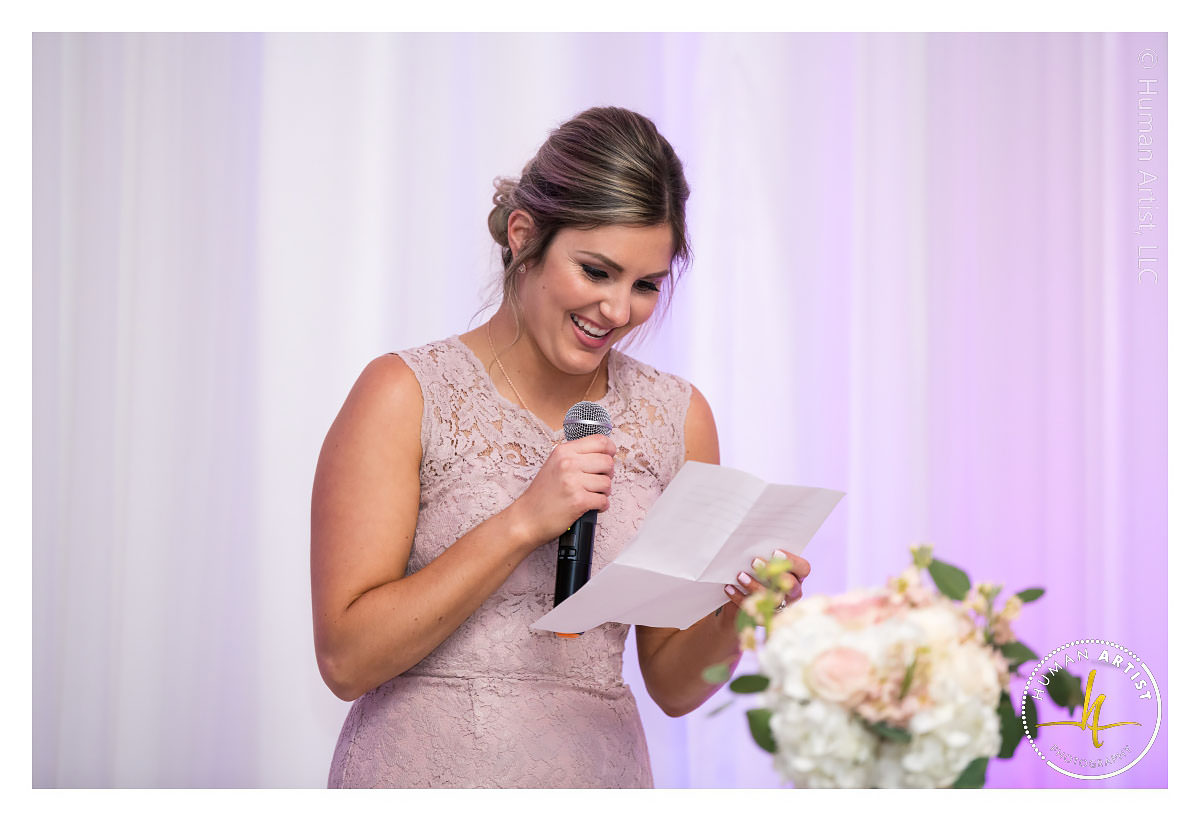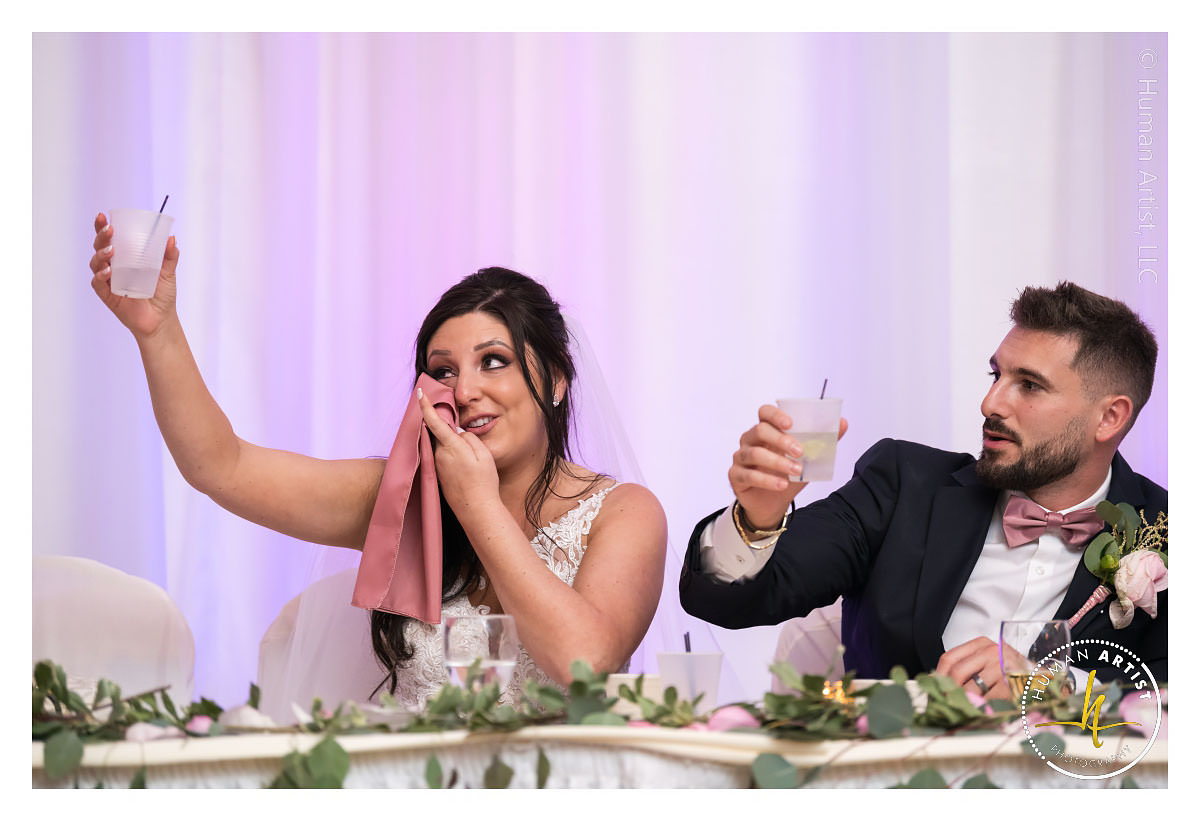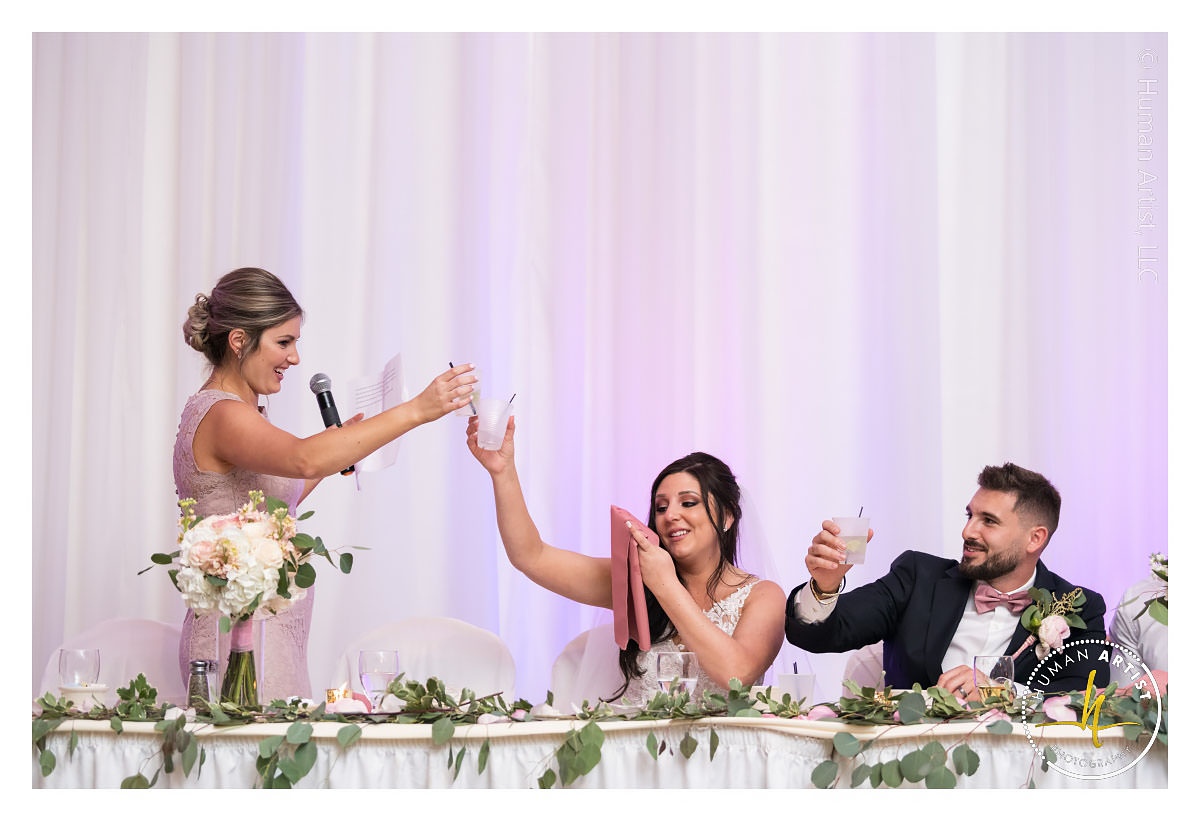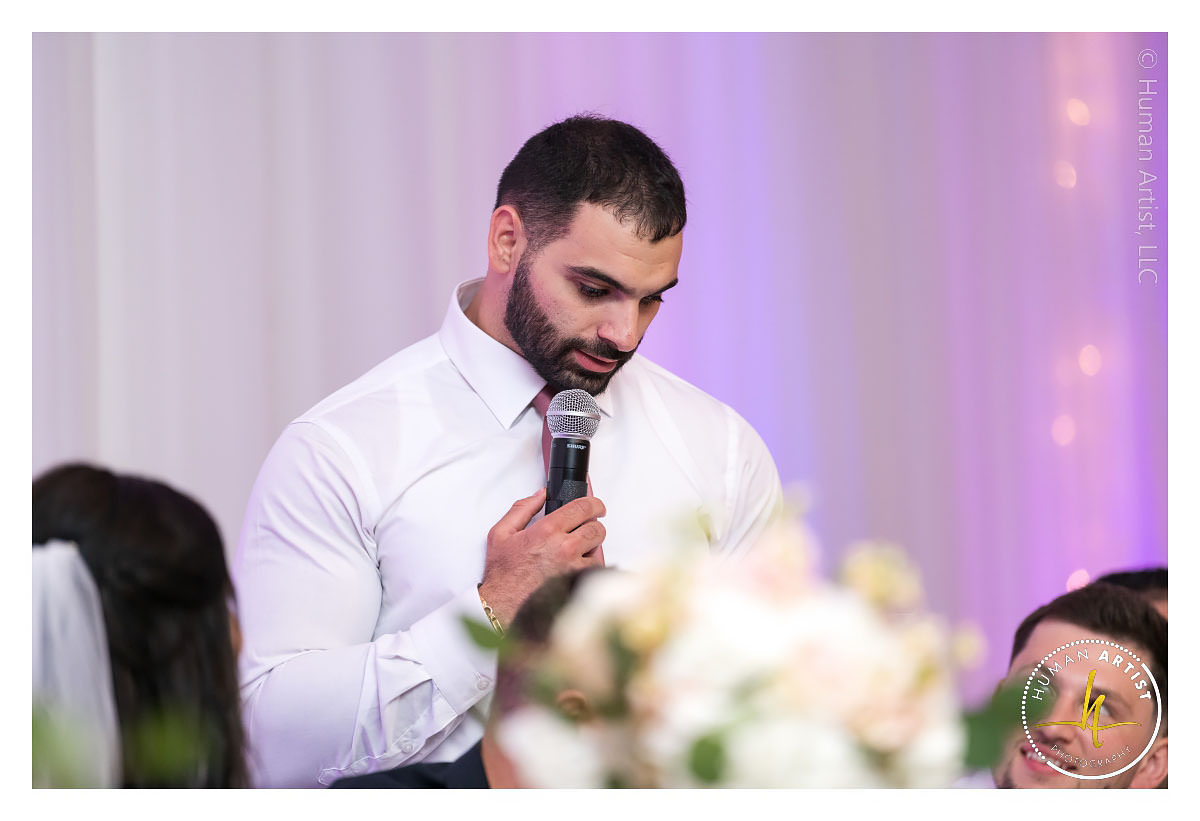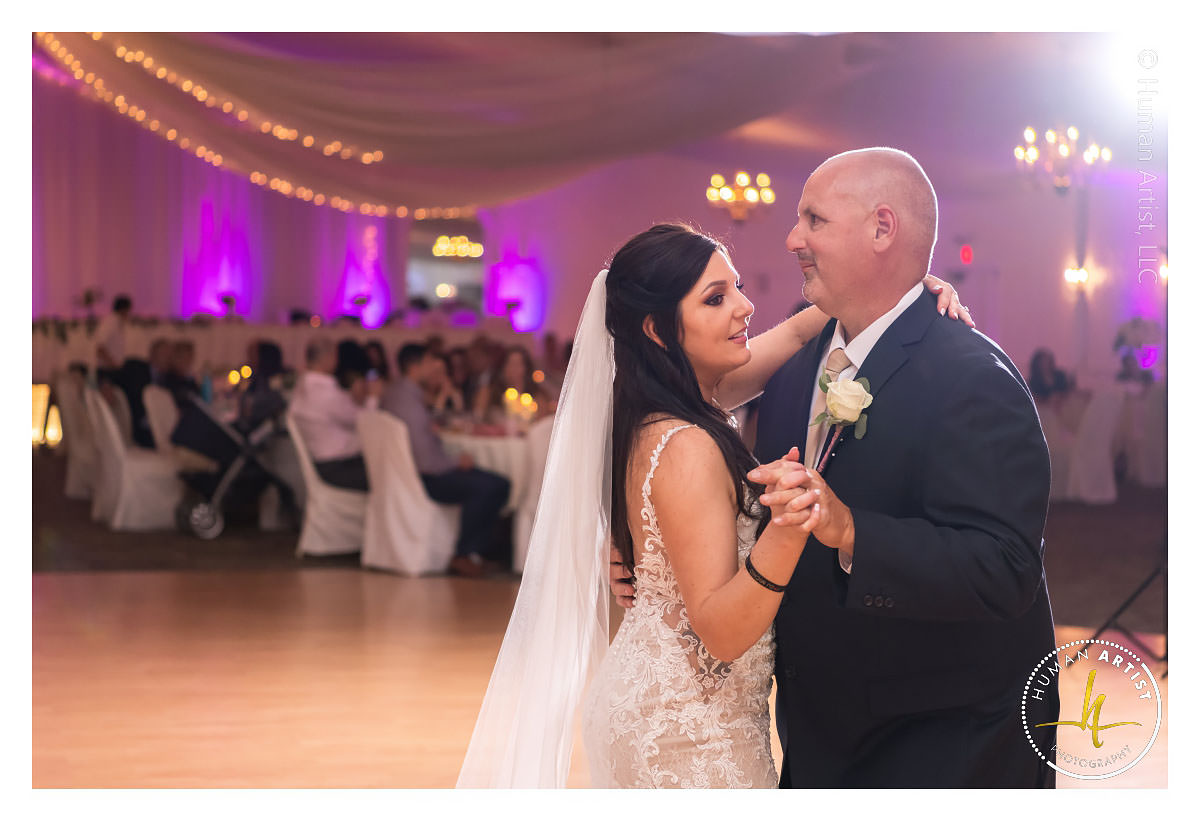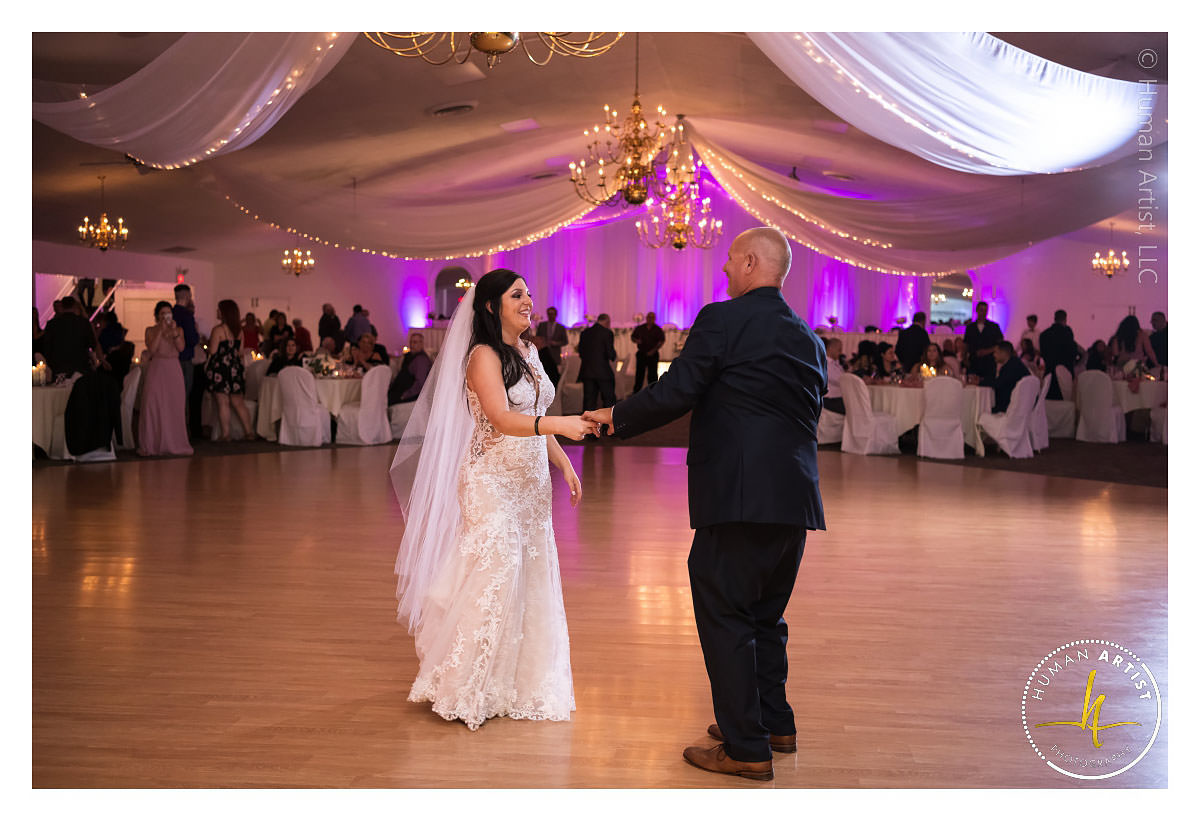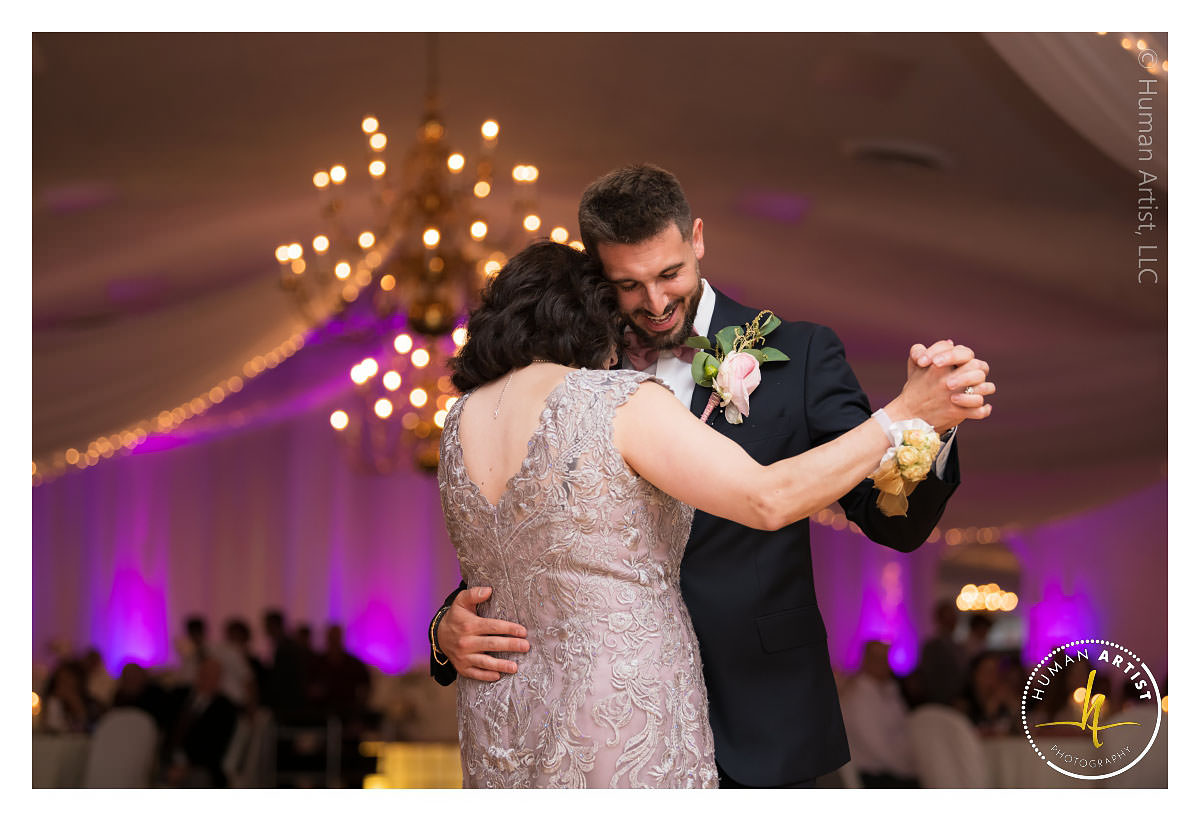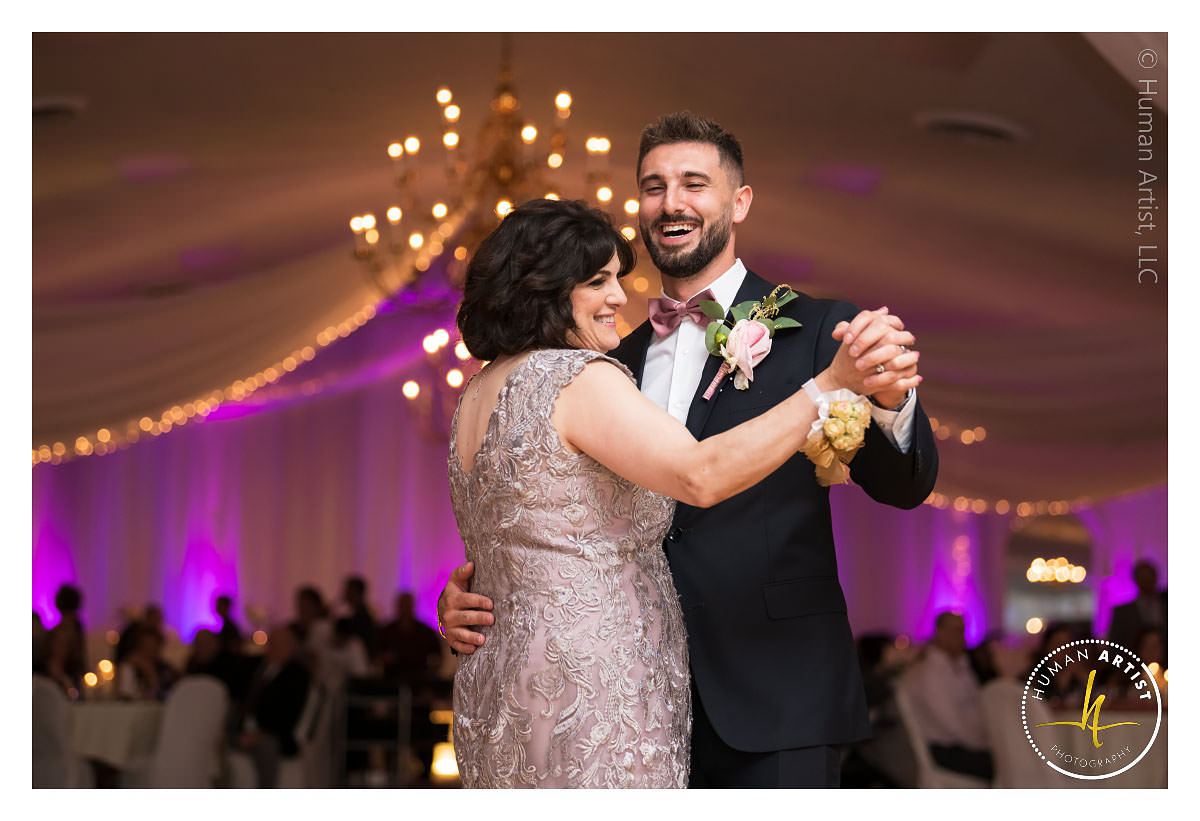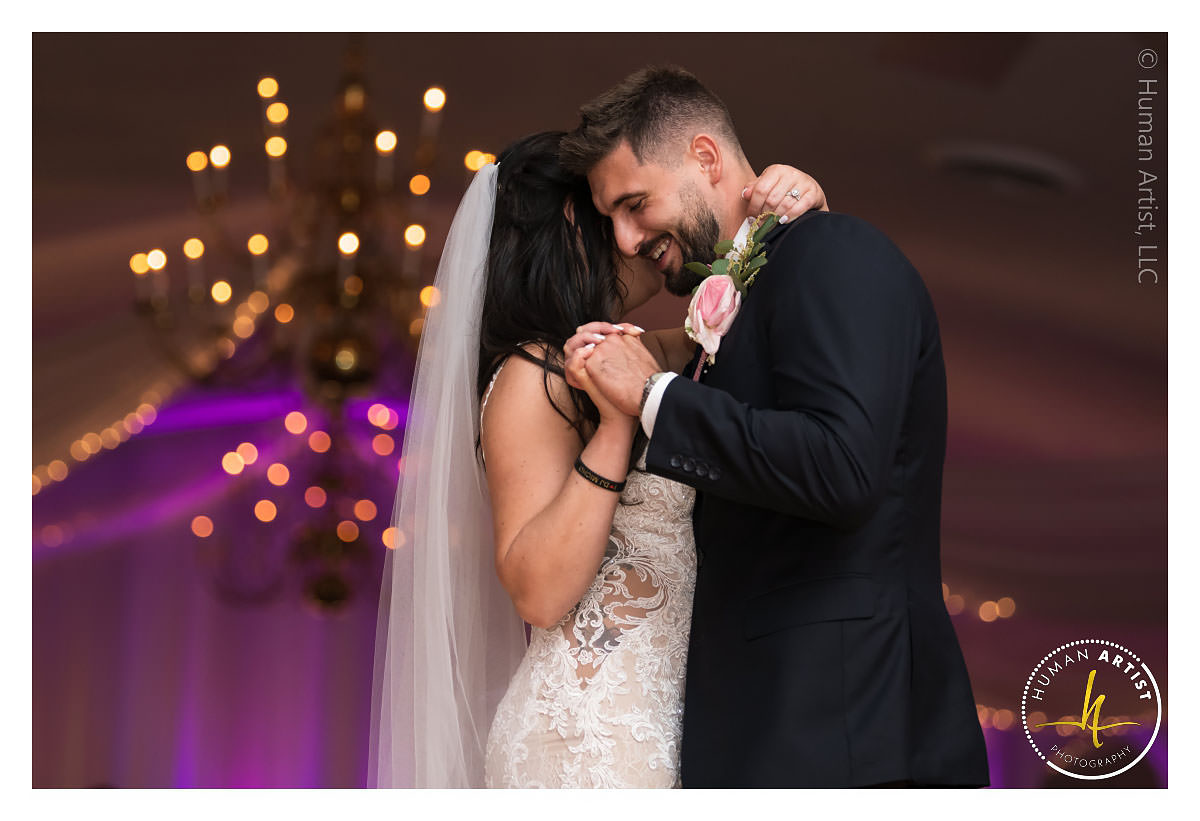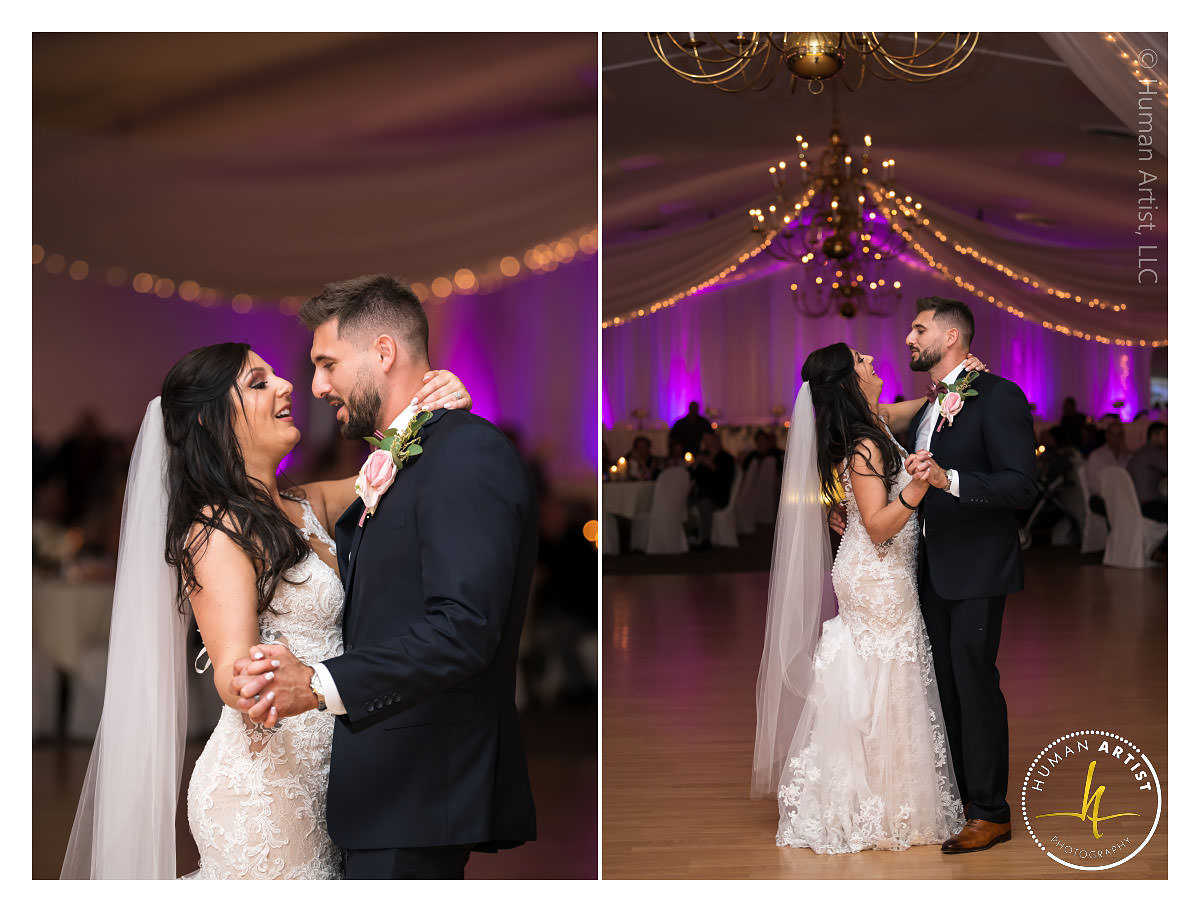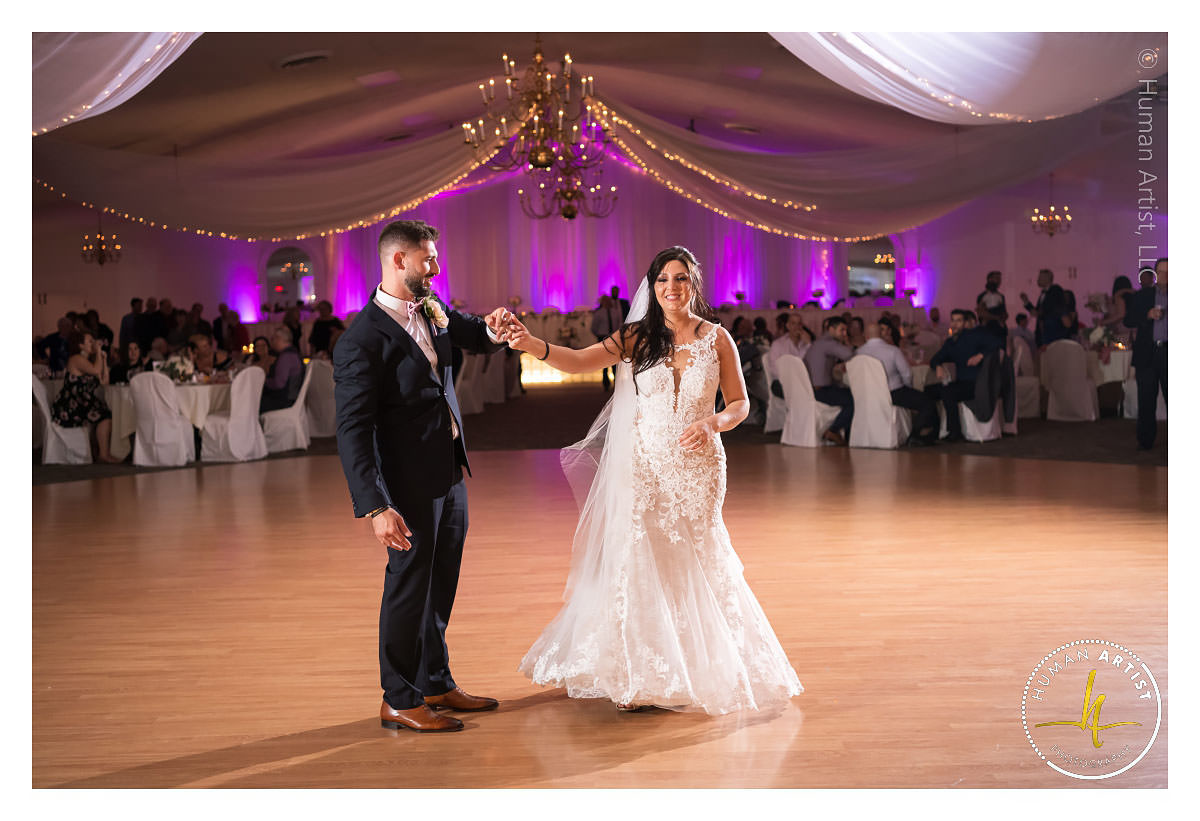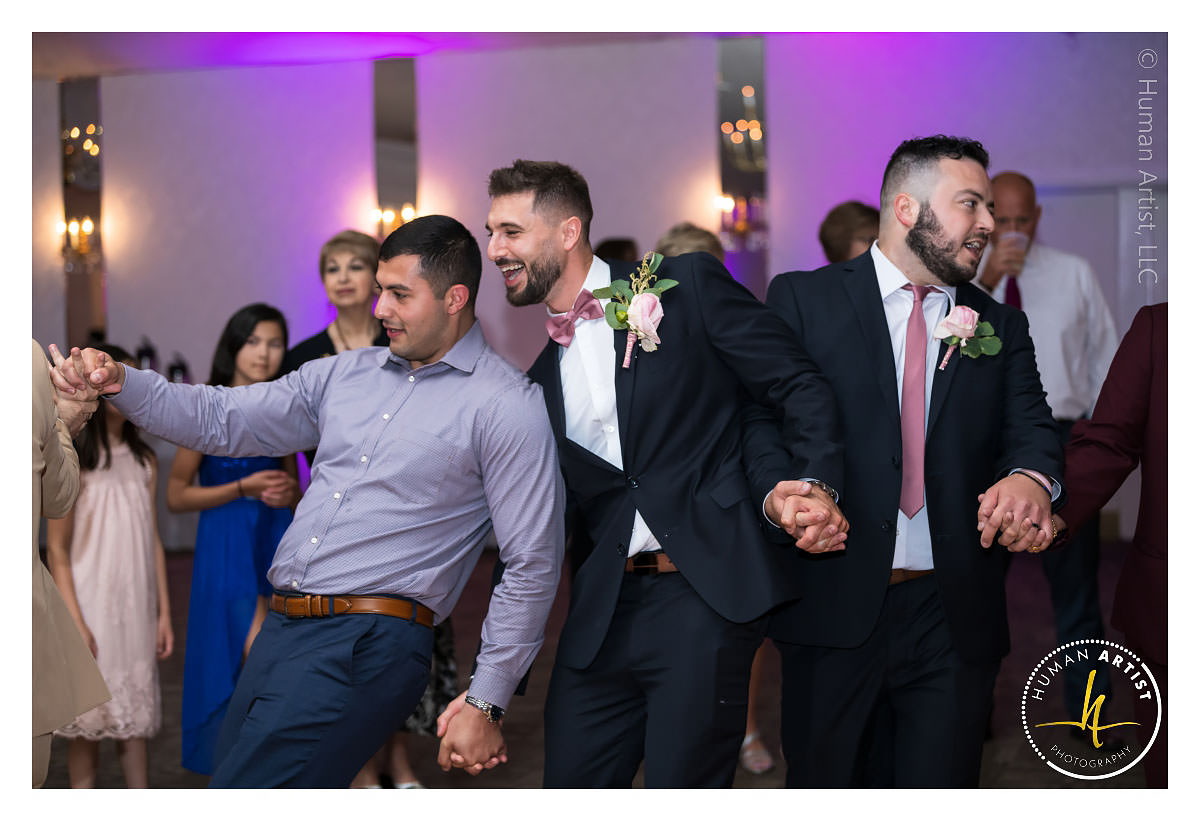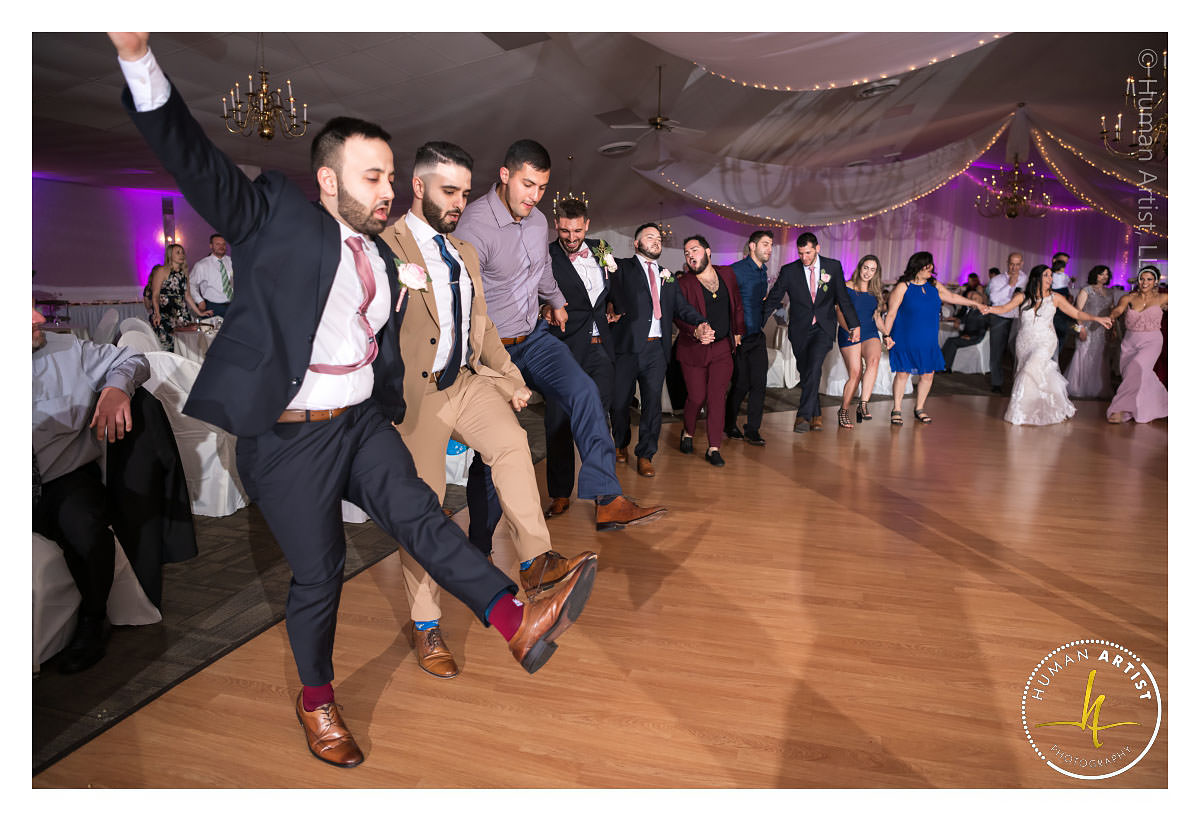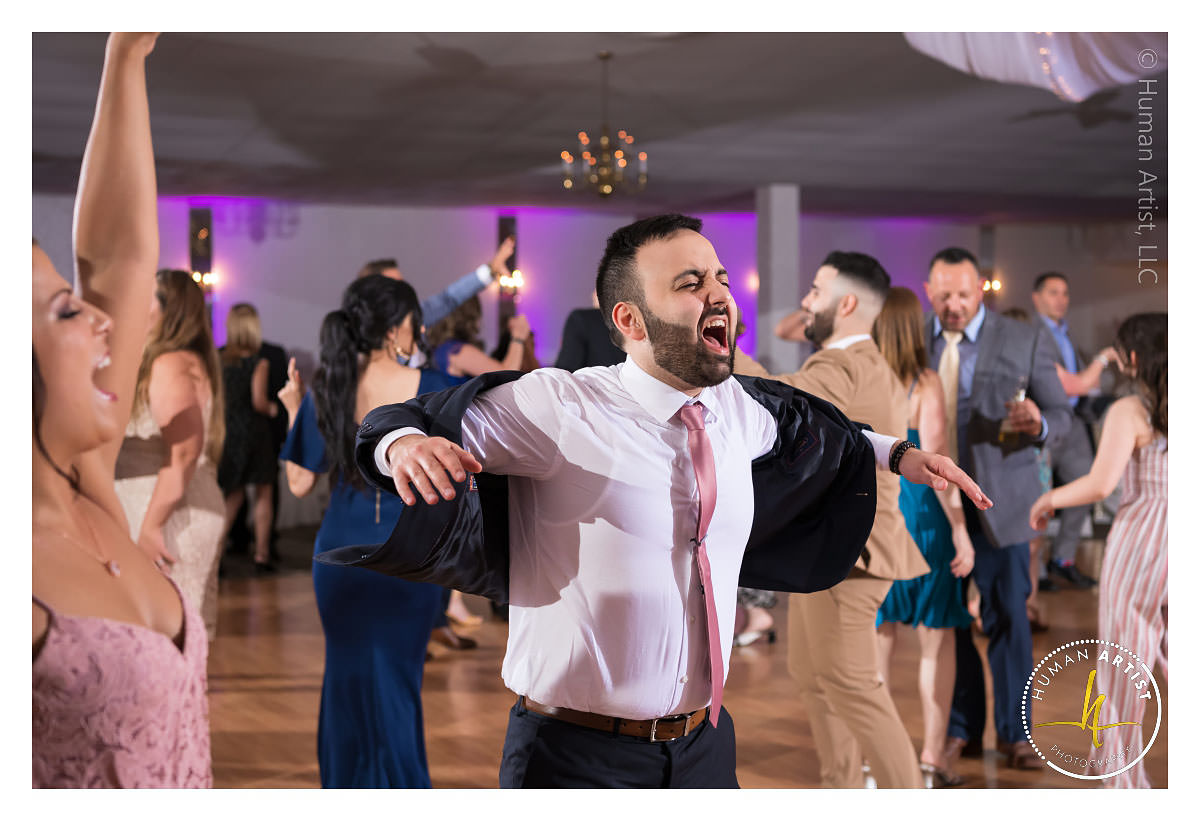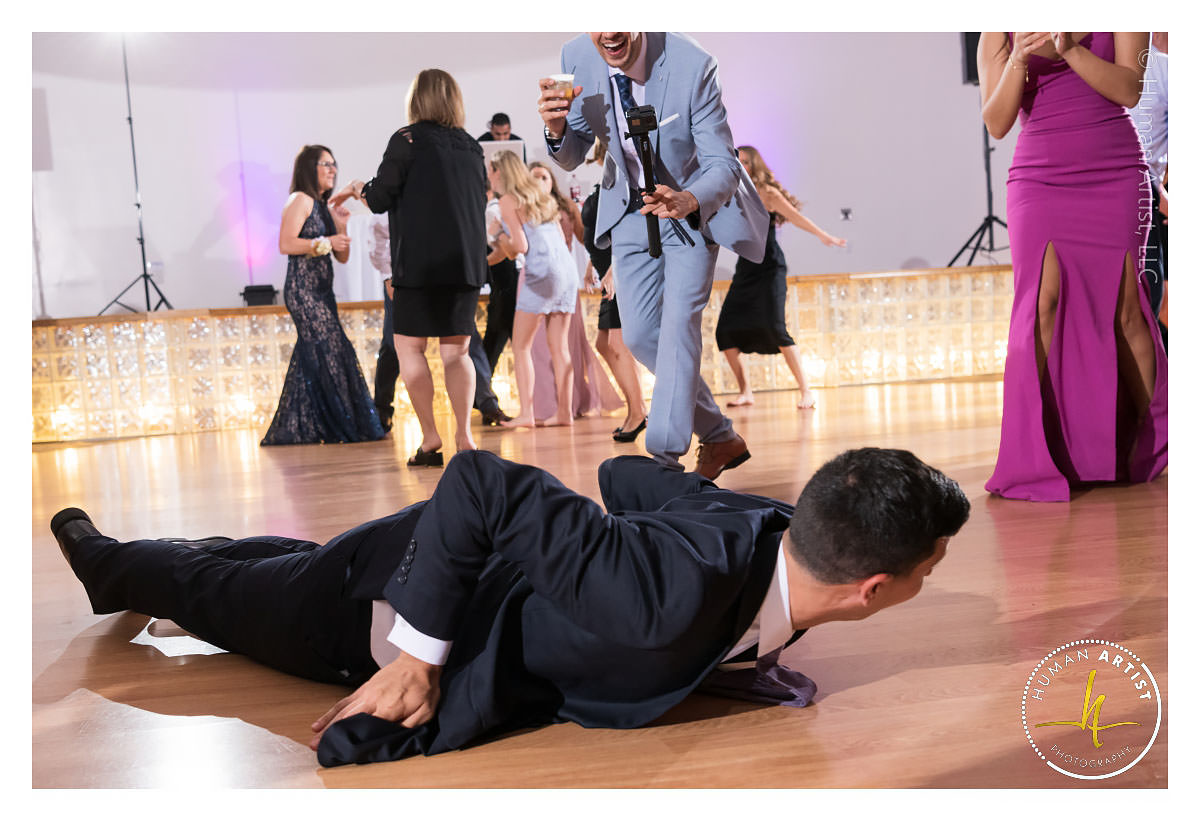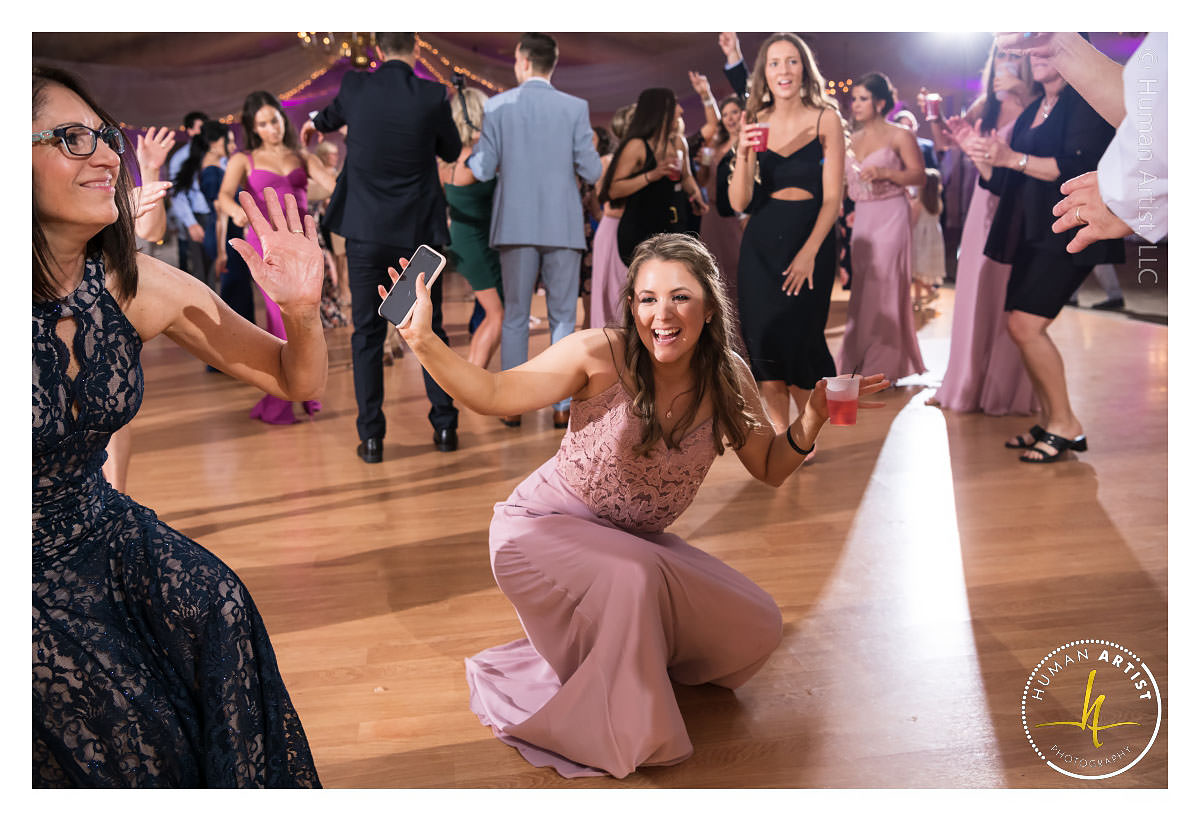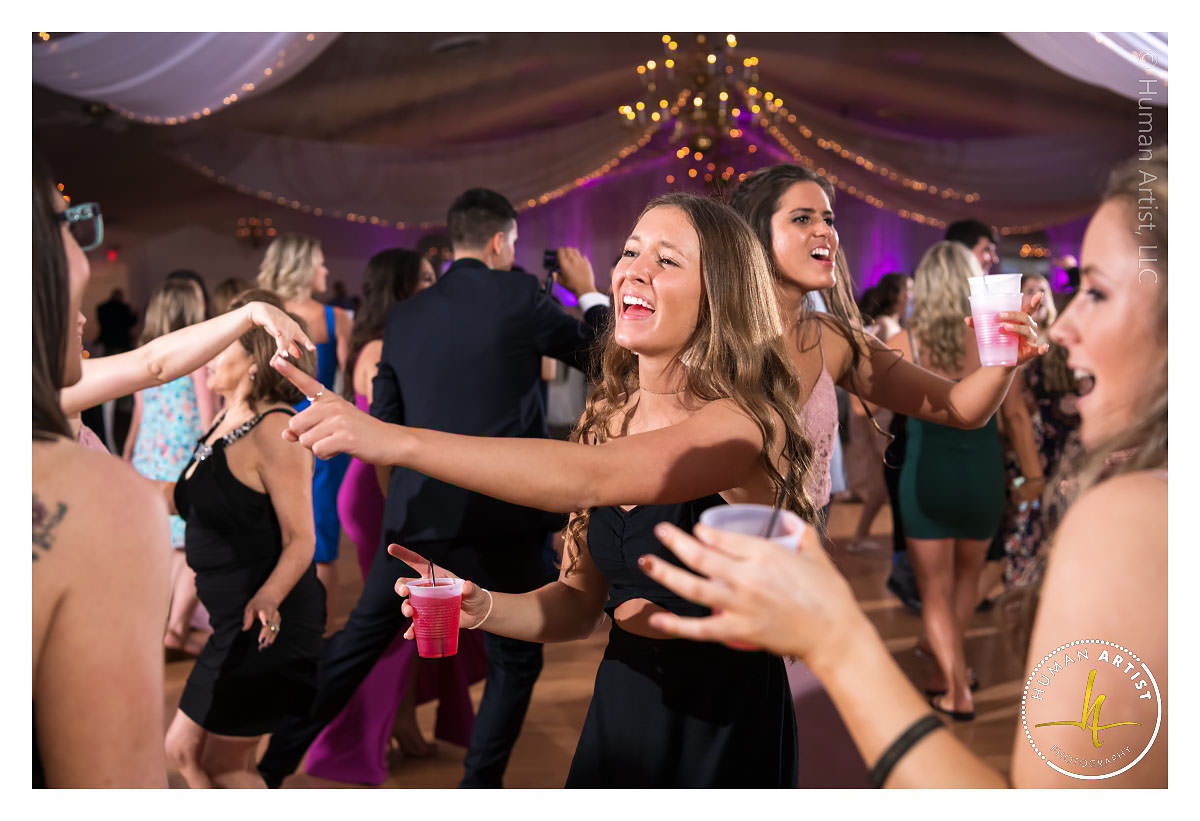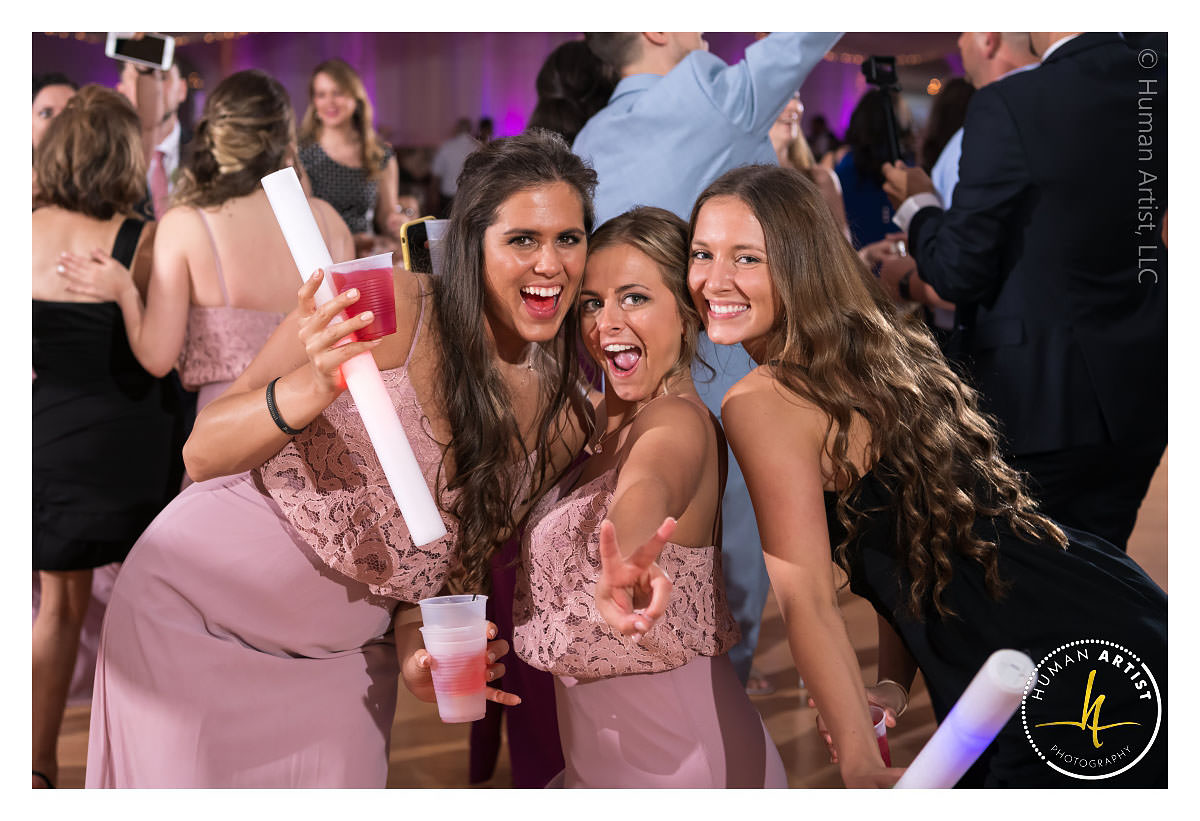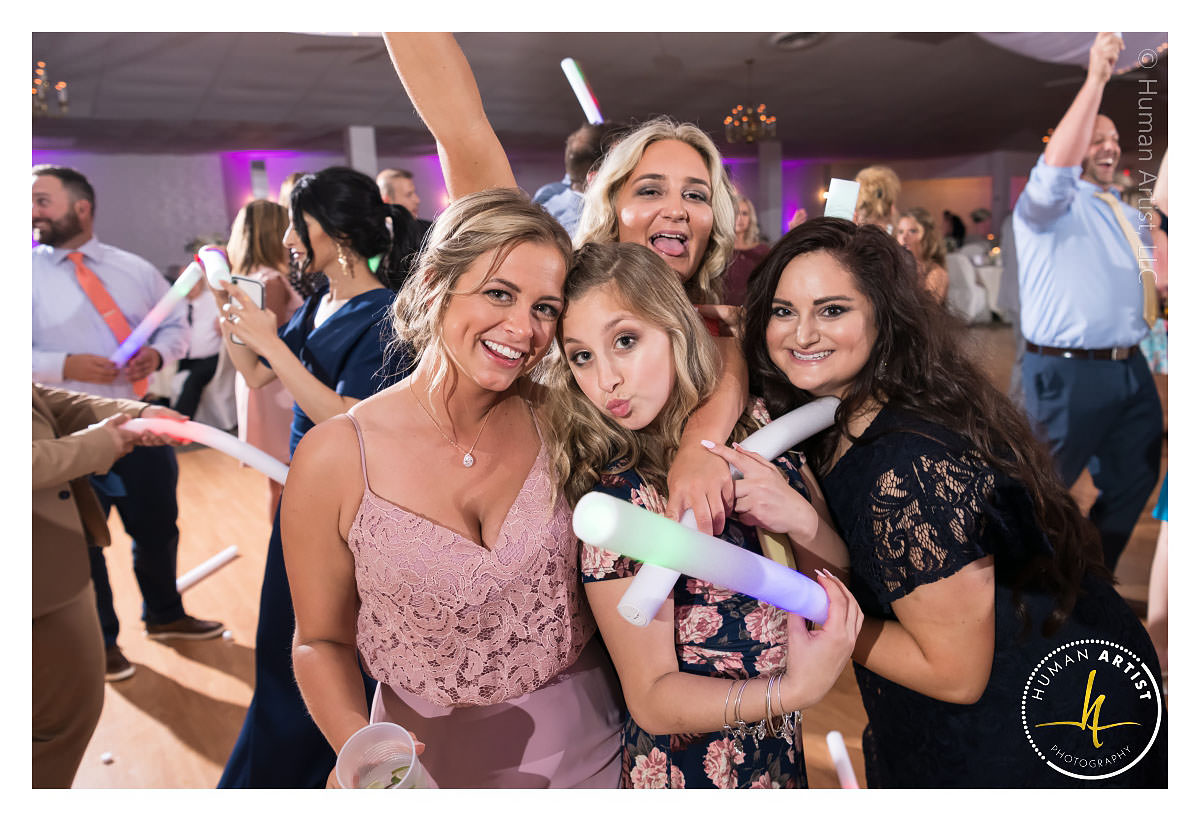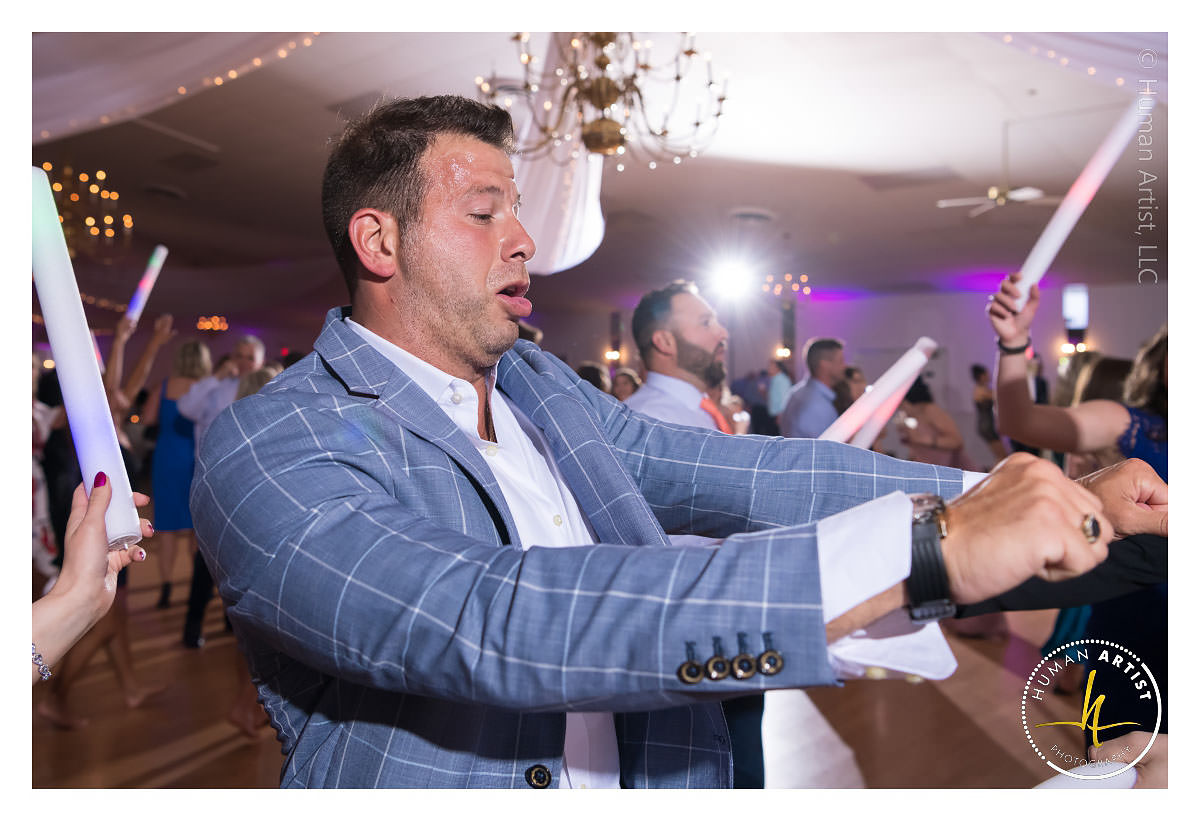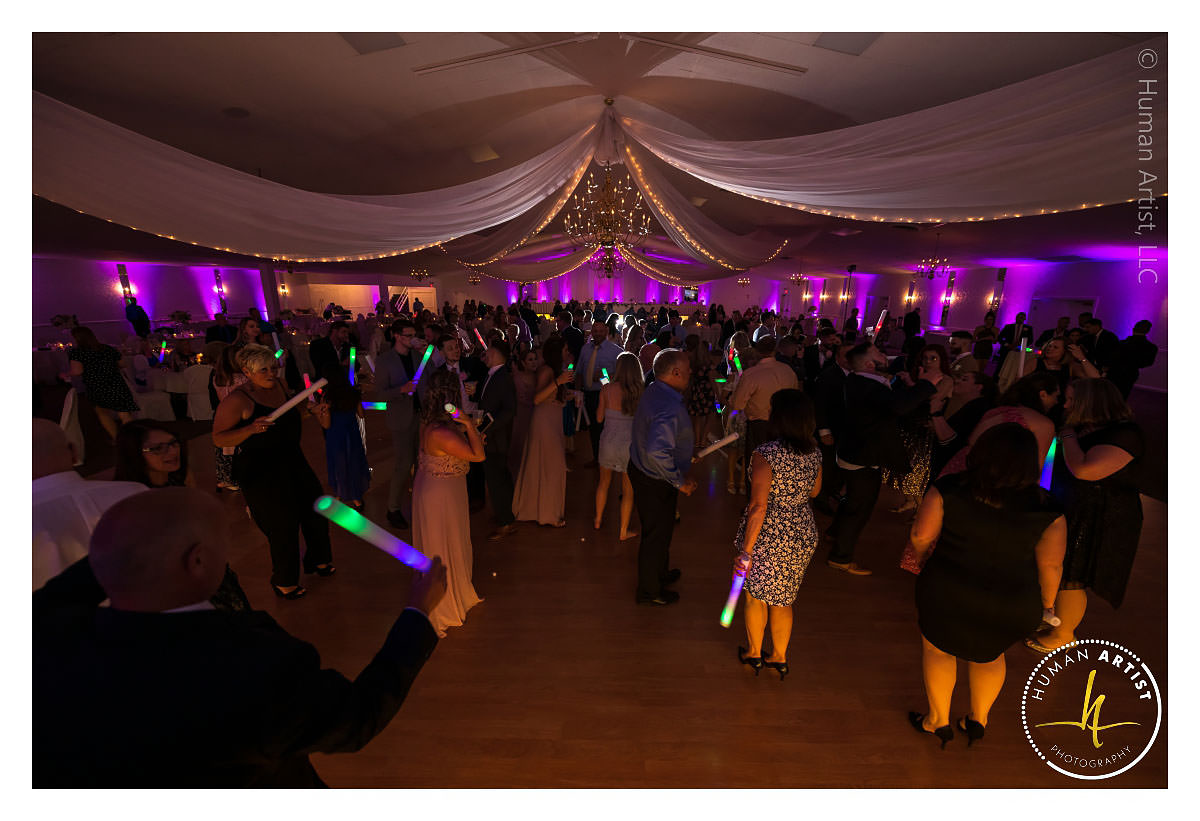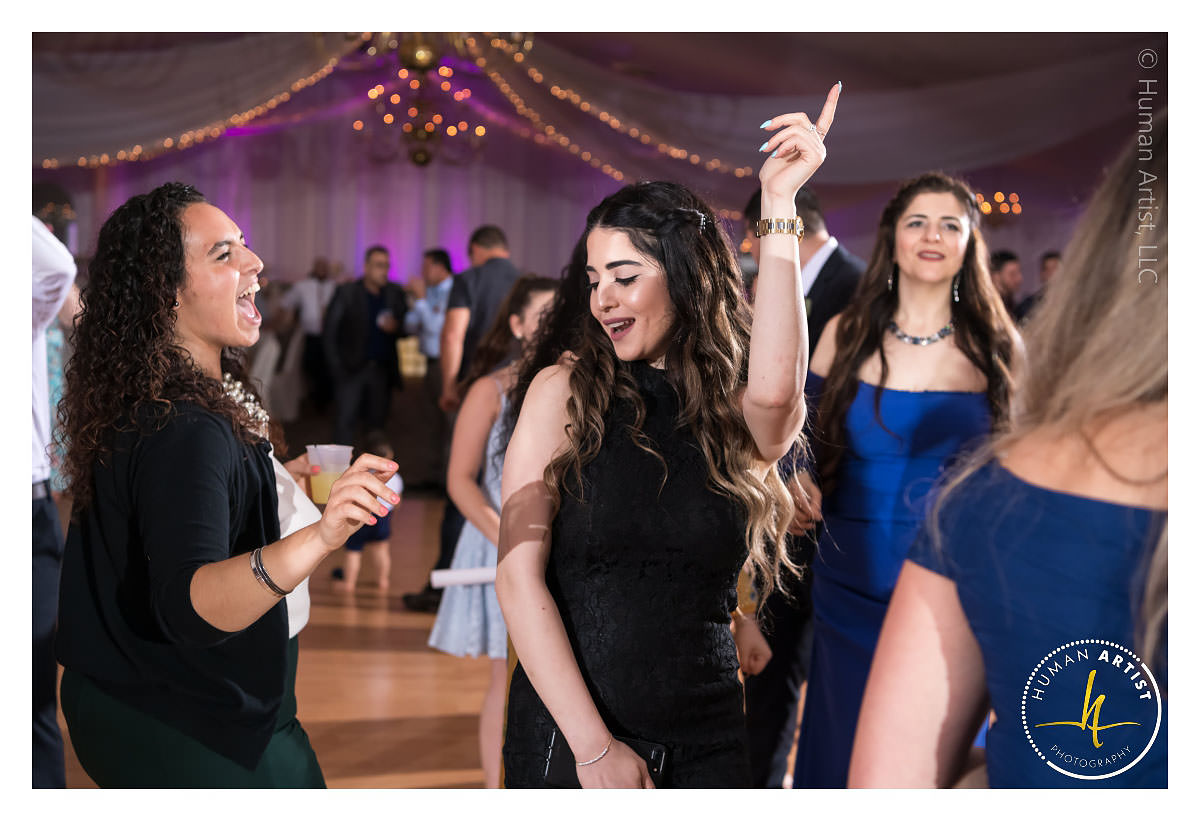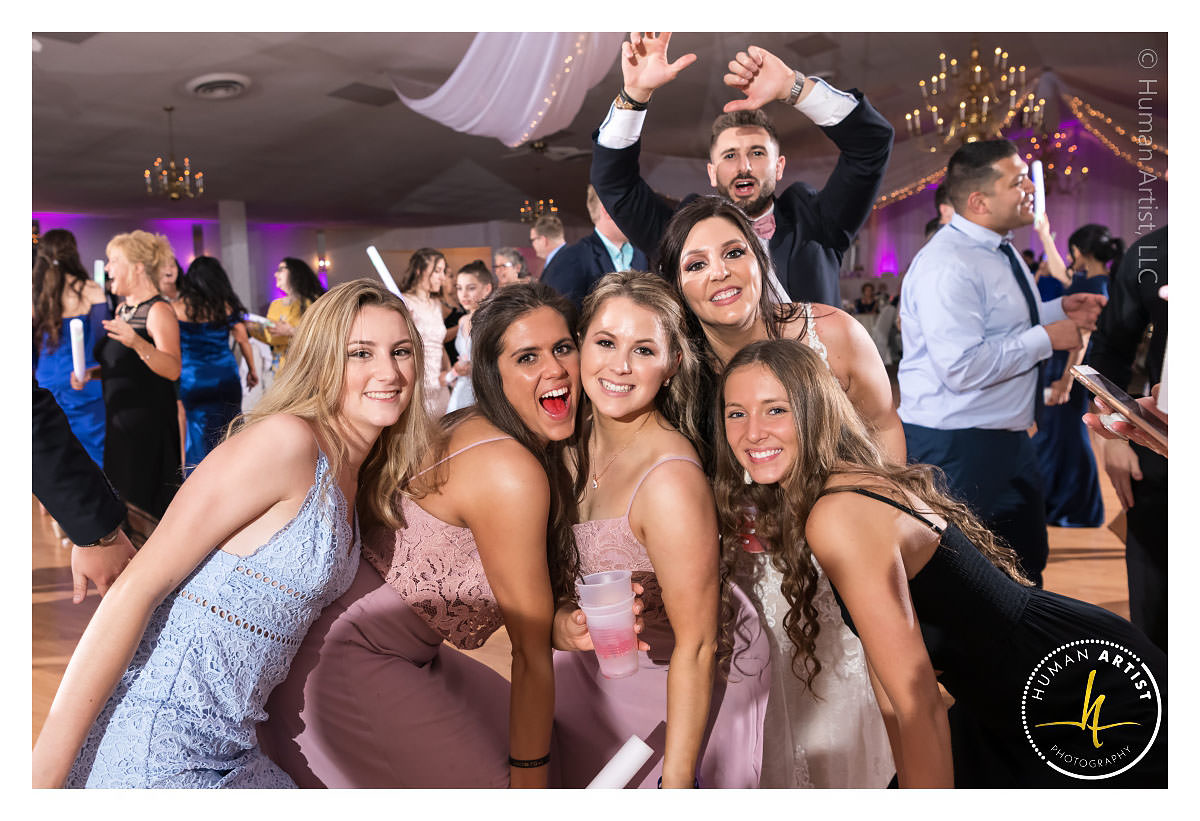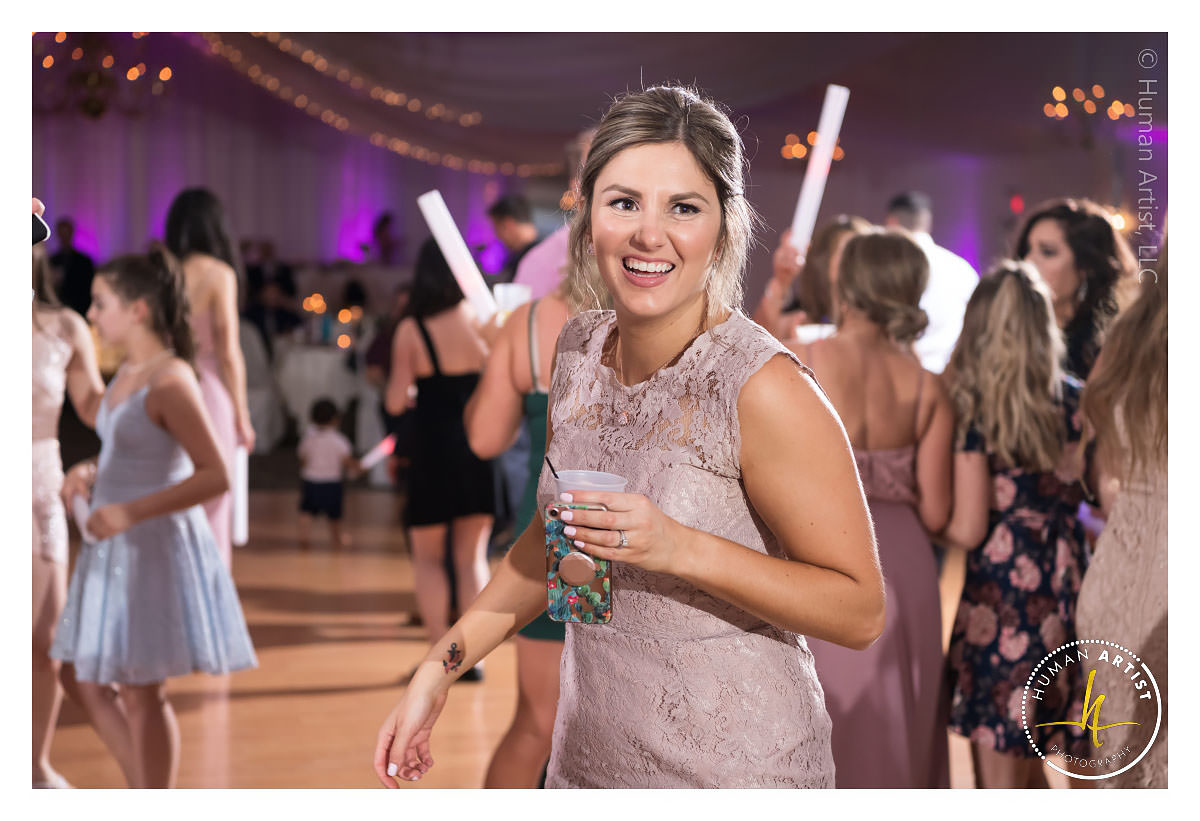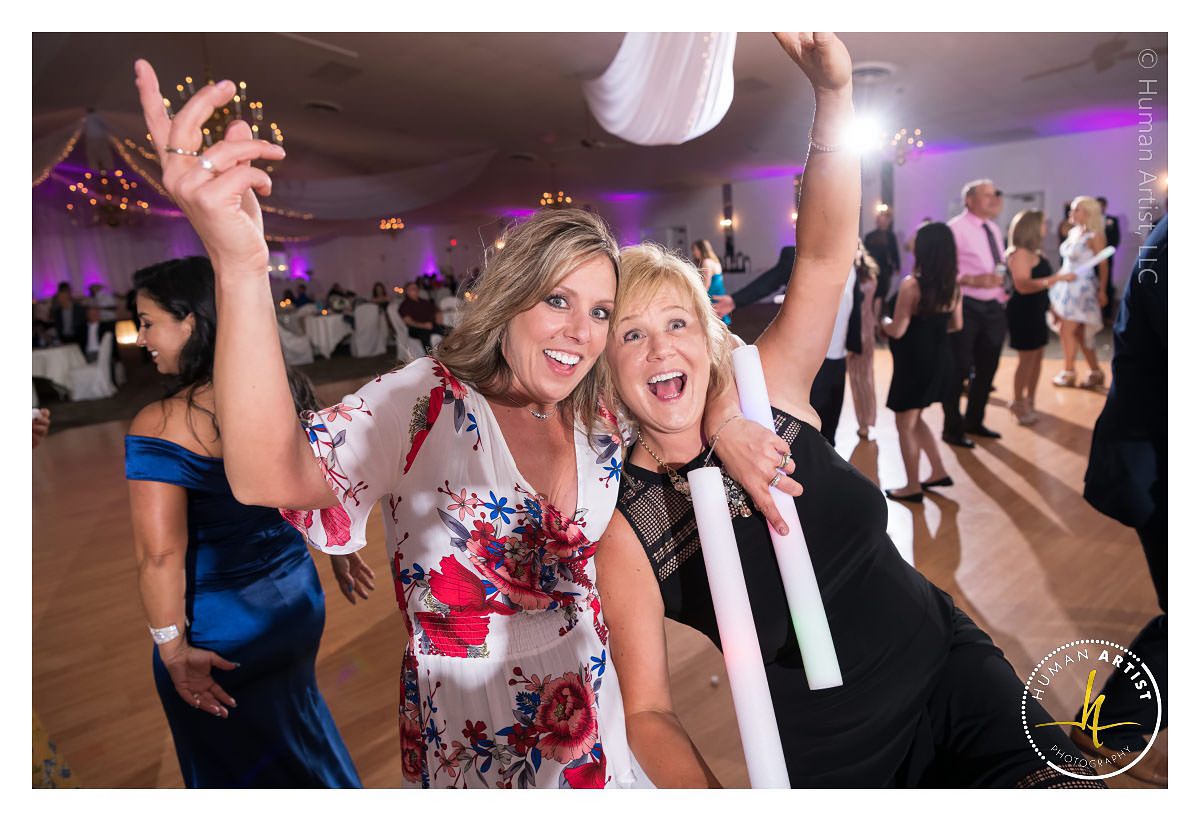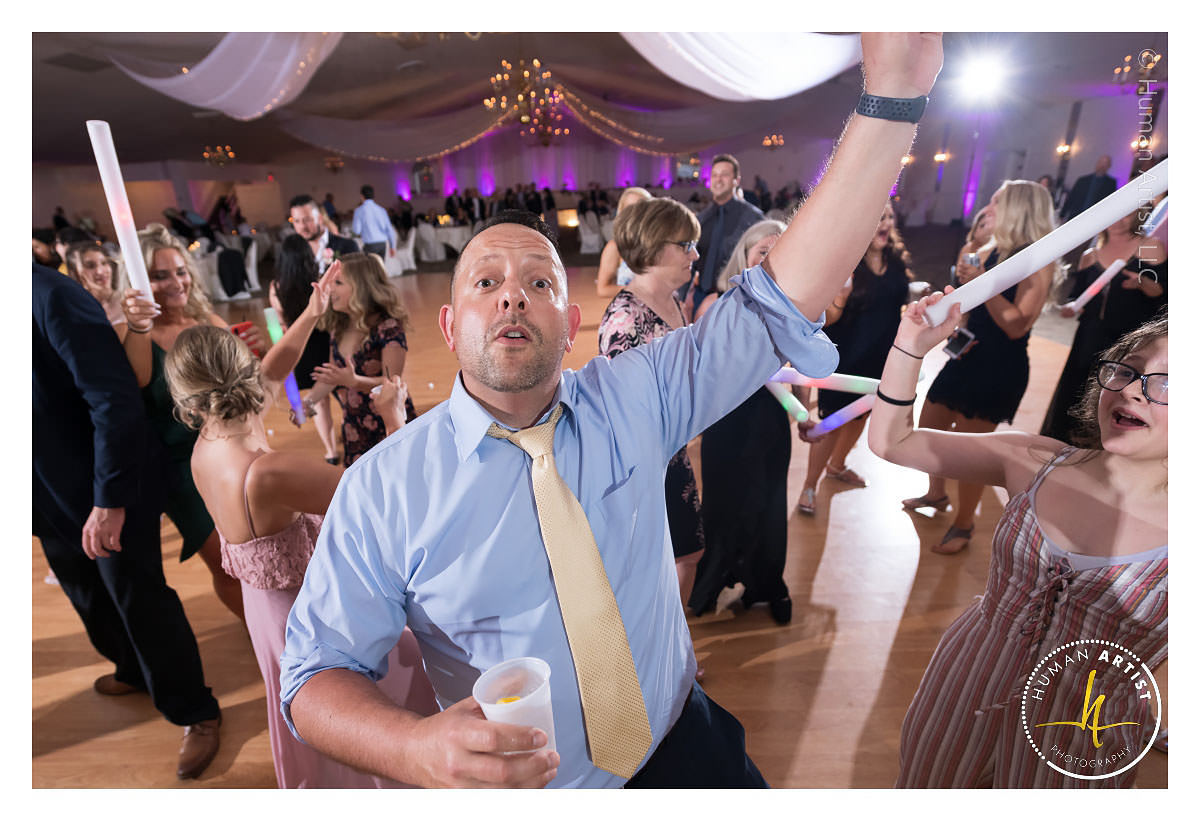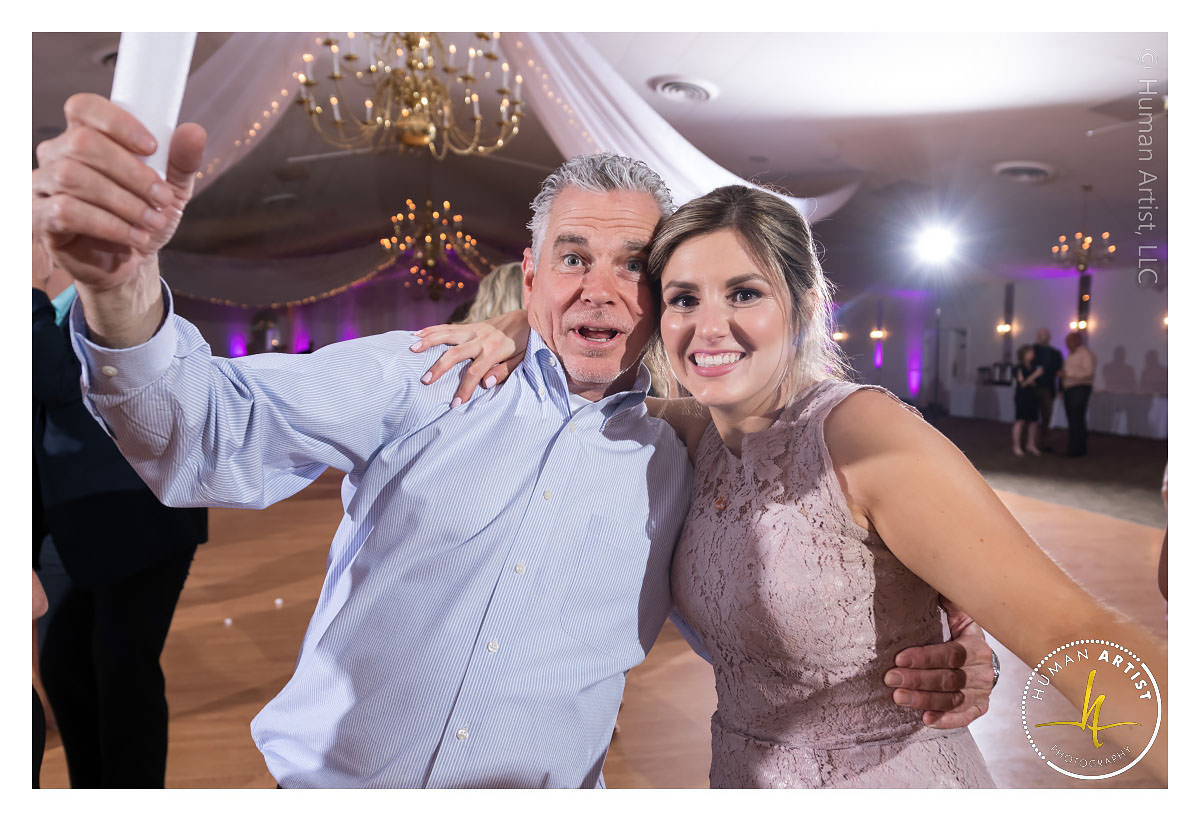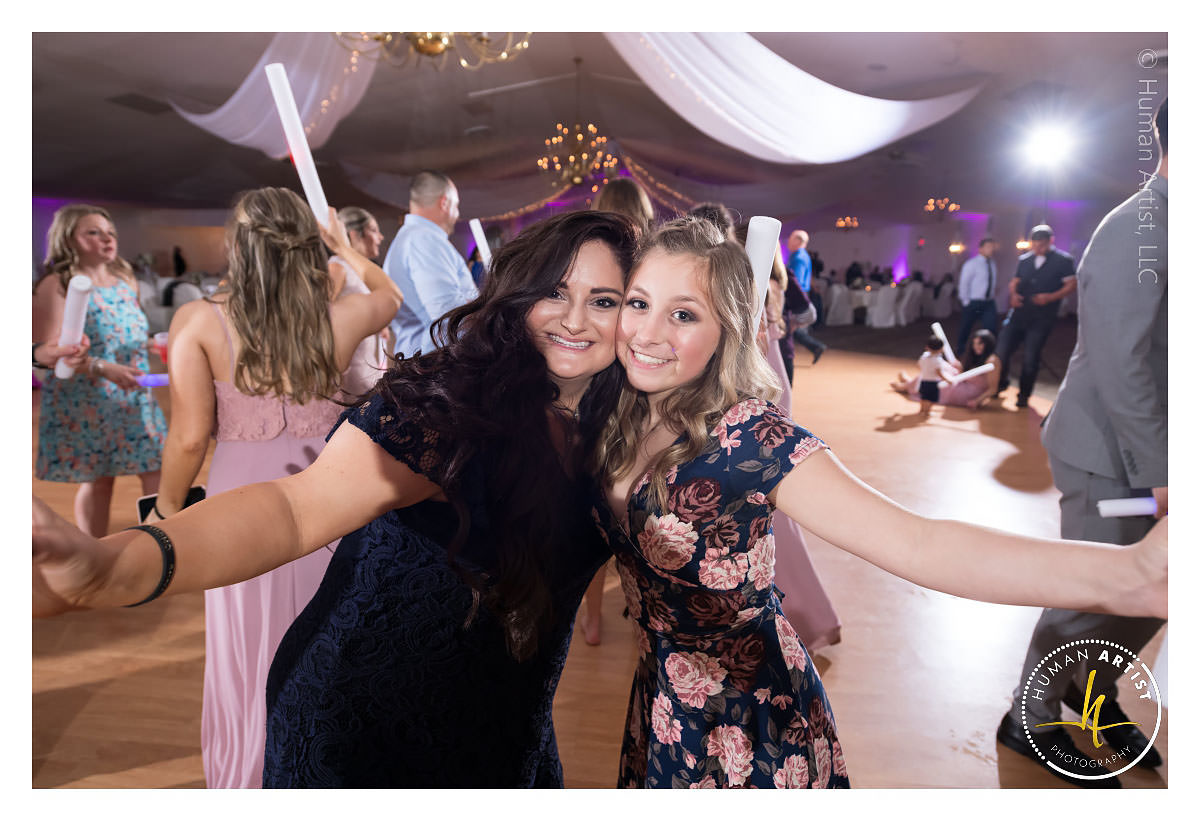 Cleveland Wedding and Portrait Photographer
Service Information
Human Artist Photography provides portrait and wedding photography services in Cleveland, Akron areas as well as all Northeast Ohio and beyond. If you are looking for a wedding photographer in your area, contact us to learn about our services. Be sure to consider us for your professional headshots, portrait photography and family photography in Cleveland, Broadview Heights, Brecksville, Akron and beyond.