Olecia and James joined their lives together in a cozy and intimate yet thrilling Ukrainian celebration this summer! They could not have asked for a more beautiful, sunny Saturday in July.
When we first met up with Jimi in the early morning, he was already beaming with excitement that lasted the whole day. His whole family was gathered around, helping to get everyone and everything ready for the day ahead. Jimi's dad looked on proudly as his son put on his tuxedo jacket and tie, just moments before heading out the door to meet his bride. Standing beside Jimi all day were his groomsmen, two friends he'd known longer than he could remember. They came in handy when it came time to barter for the bride in traditional Ukrainian fashion. Dollars flew and bottles upon bottles were passed over the table before this groom was awarded his bride. Jimi could barely hold back tears as Olecia and her father made their way outside to meet him.
After both families blessed Olecia and Jimi and their marriage, the soon-to-be weds were showered in rice and sprinkled with water. With the breaking of a plate, a drink together, and the smashing of champagne glasses, it was time for all to gather at Pokrova Ukrainian Catholic Church in Parma for the marriage ceremony.
The Ukrainian Catholic wedding ceremony is quite beautiful and rich in symbolism. The two co-celebrating priests met Olecia and Jimi at the back of the church. The couple proclaimed their love and commitment to each other before they entered the sanctuary together. After the exchanging of rings and vows, Olecia and Jimi were crowned the king and queen of their household, and their hands were bound to signify their union. They shared a drink from the common cup and were led around the small altar three times, symbolizing their marriage journey together led by faith in God. As the ceremony concluded, Olecia and Jimi released beautiful white doves at the church doors!
We had just enough time for pictures in the park at Wade Oval and the Italian Cultural Garden in Cleveland, before the celebration continued at Shynok Party Center. The excitement, live music, dancing, and endless delicious dishes making their way from the kitchen filled up that cozy venue for a magical night. All evening long, friends and family took turns joining Olecia as she twirled around that dance floor in her flowing white ball gown. She radiated joy at the start of her new life with Jimi!
One of the greatest blessings of these smaller, more intimate weddings is that bridal couples now have the time to create lasting memories on their wedding day, this most special day of their lives. They can embrace the moment and spend meaningful time with loved ones. Most importantly, the reason for the day is always in focus. Even in 2020, with love, all things are possible.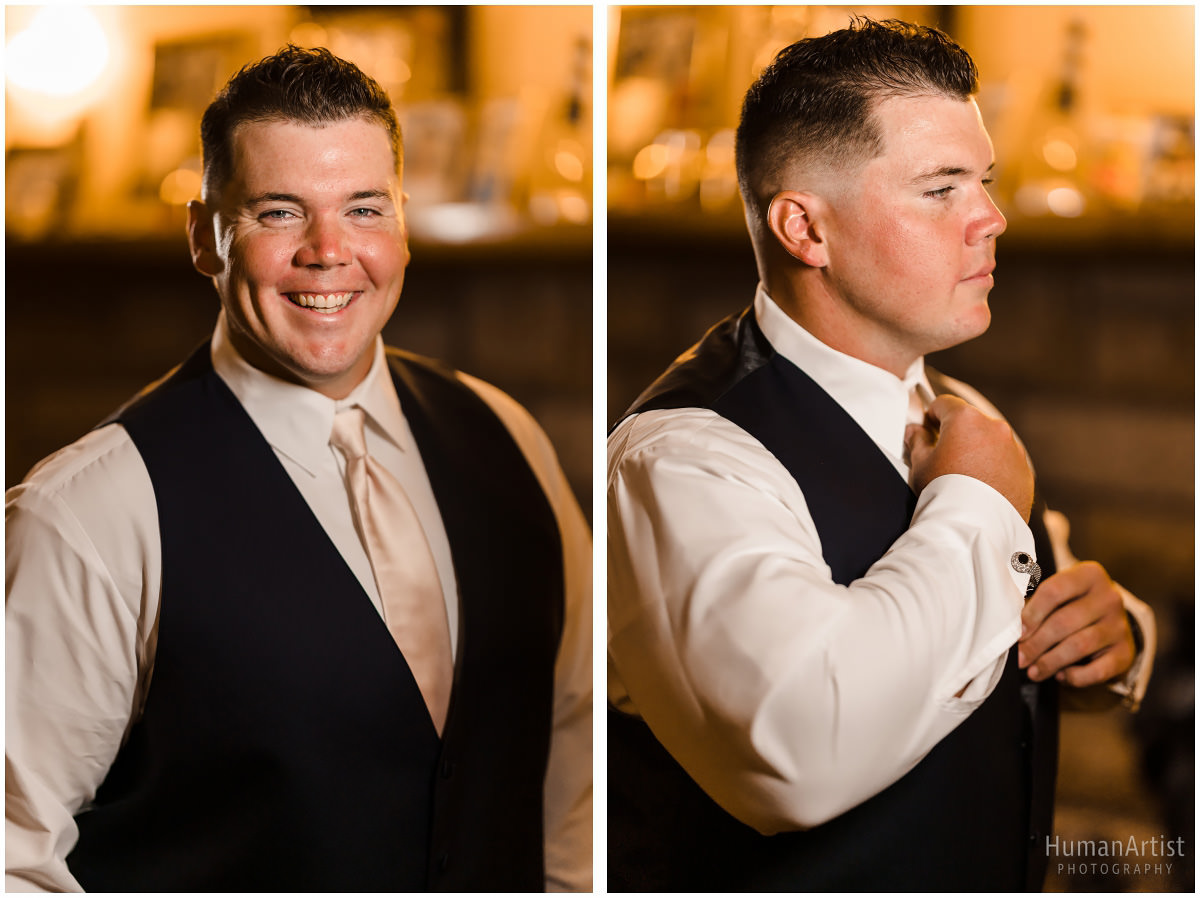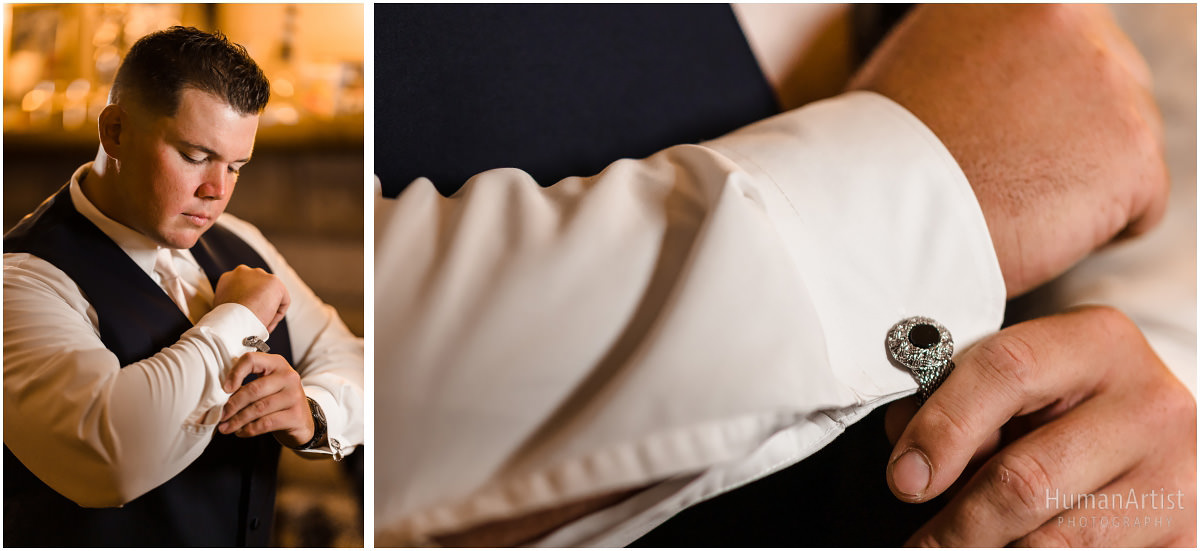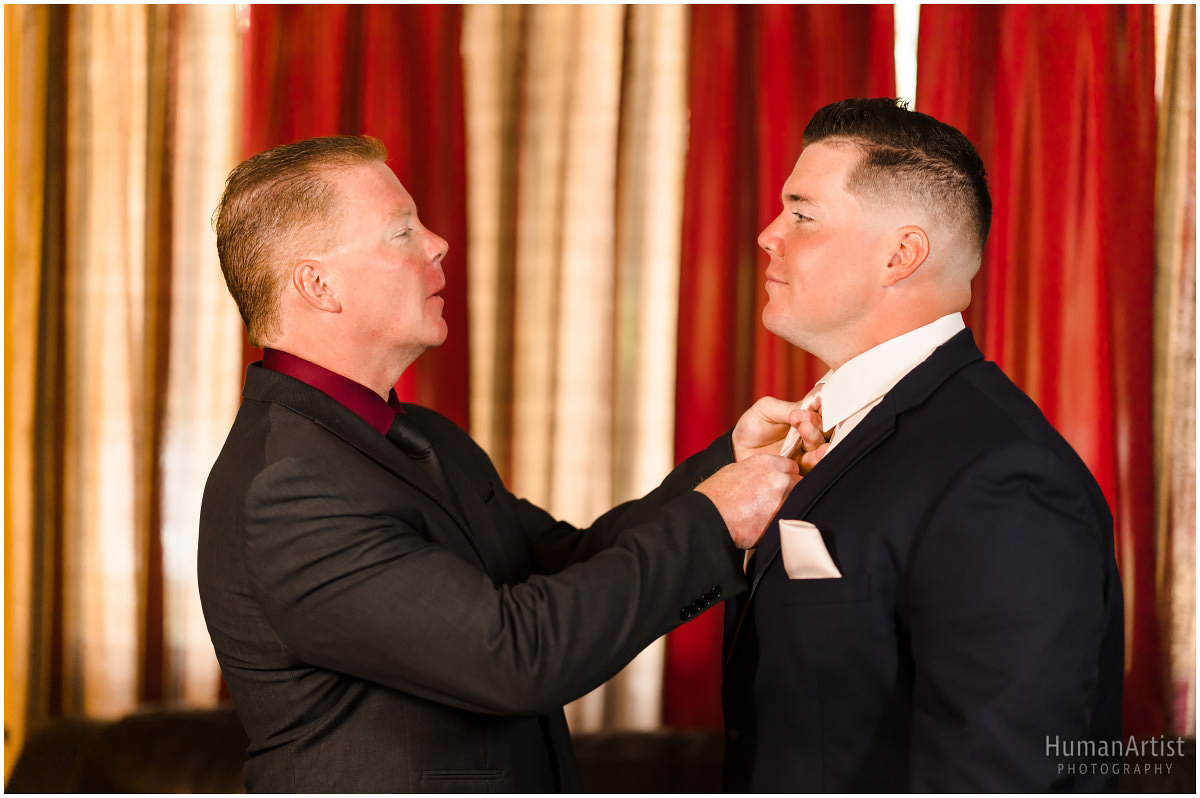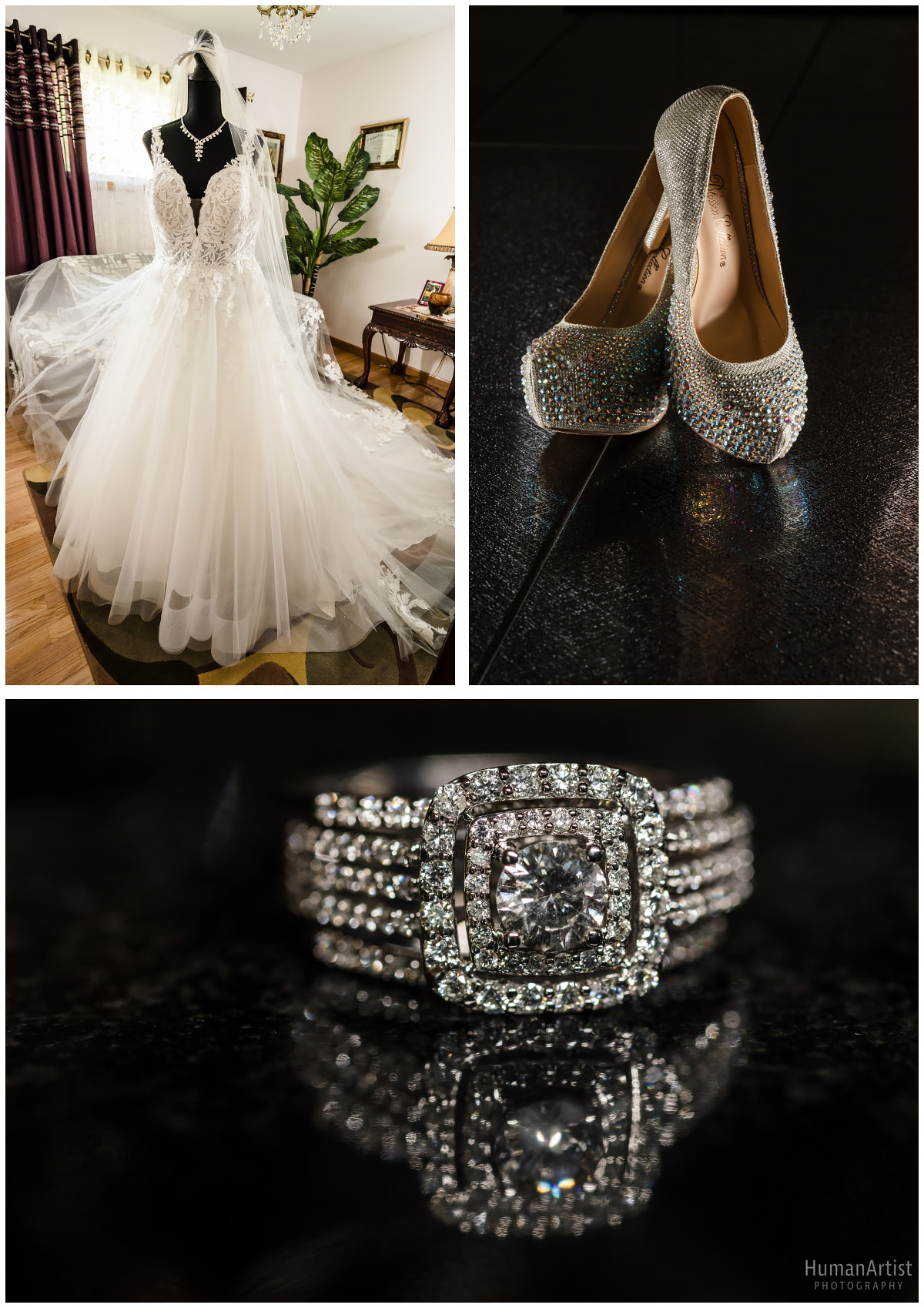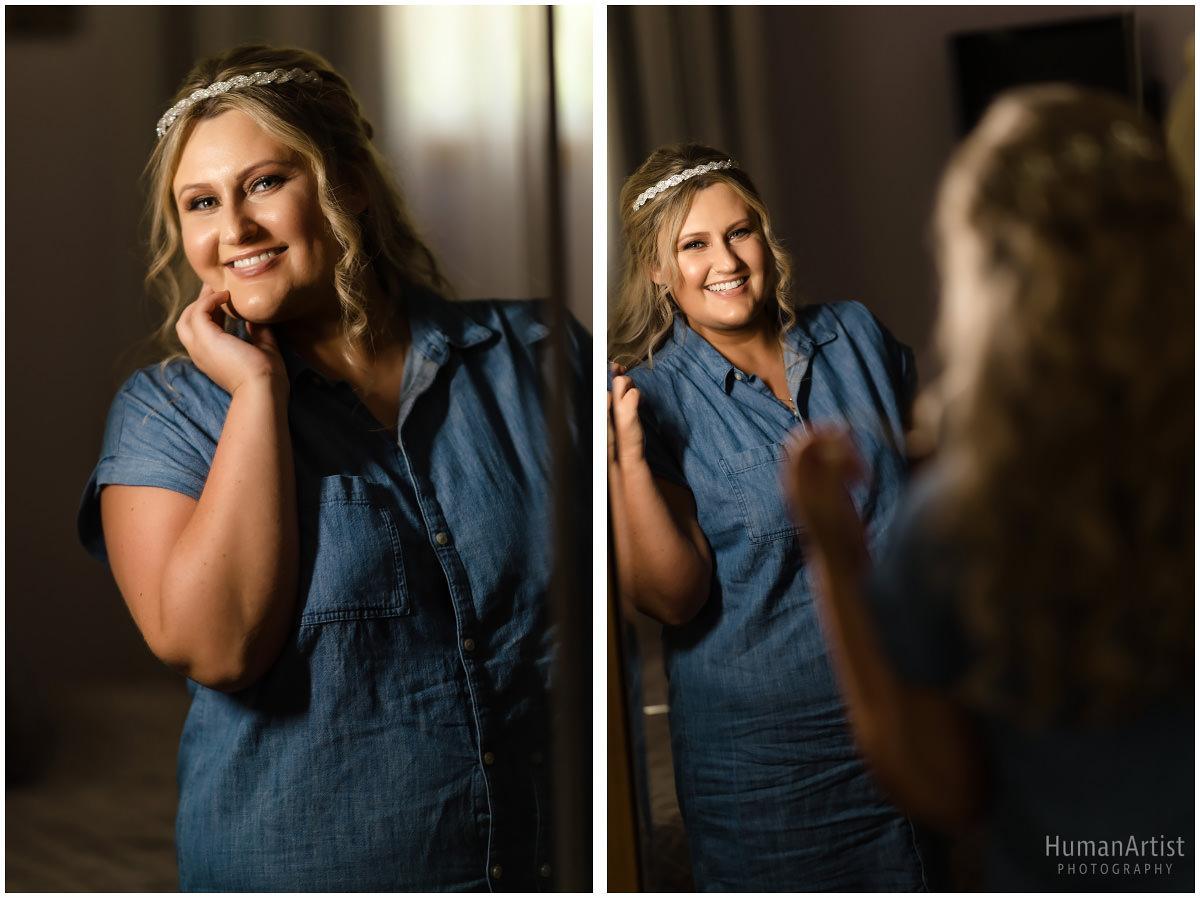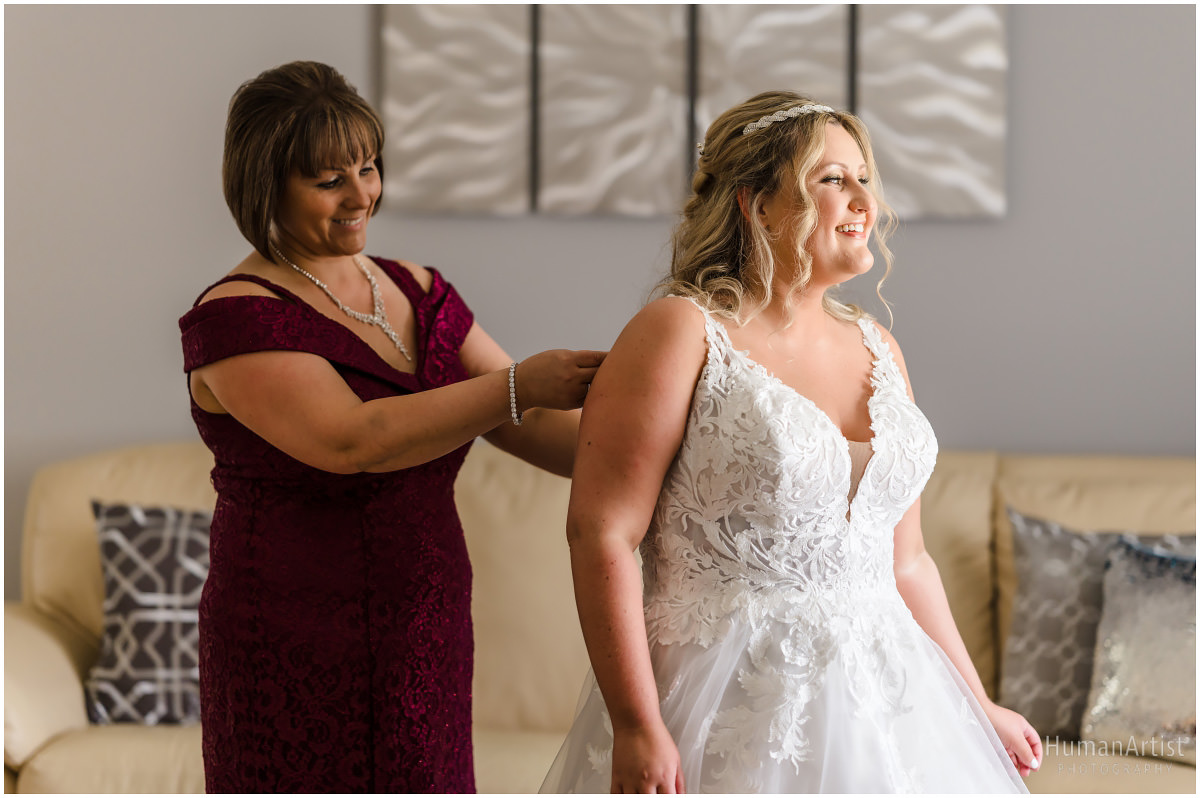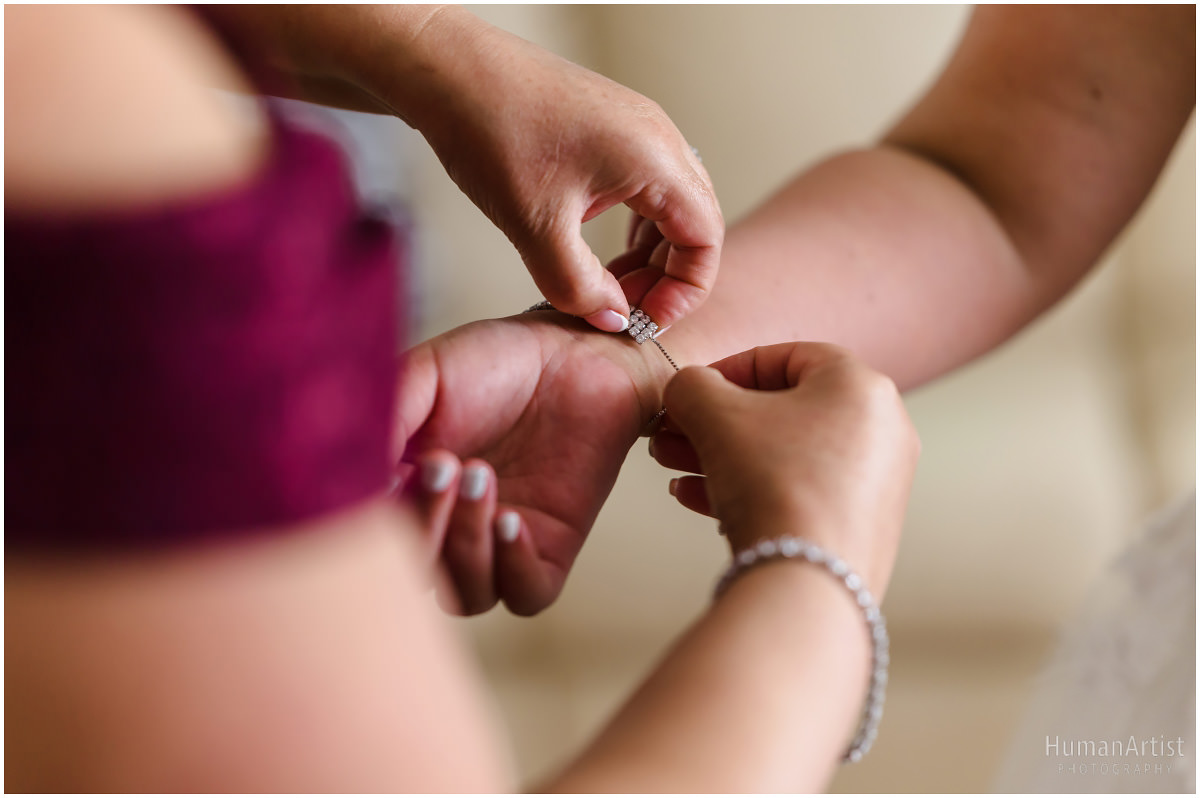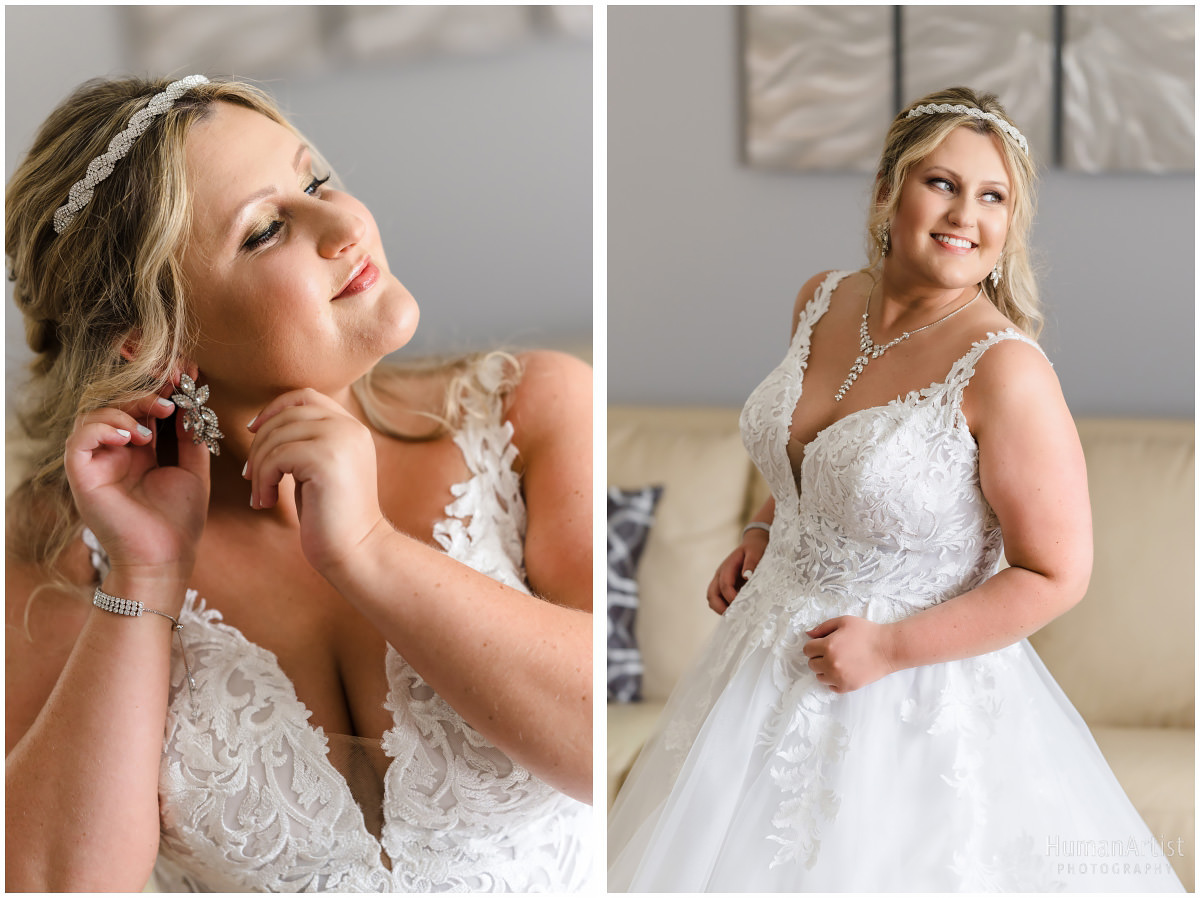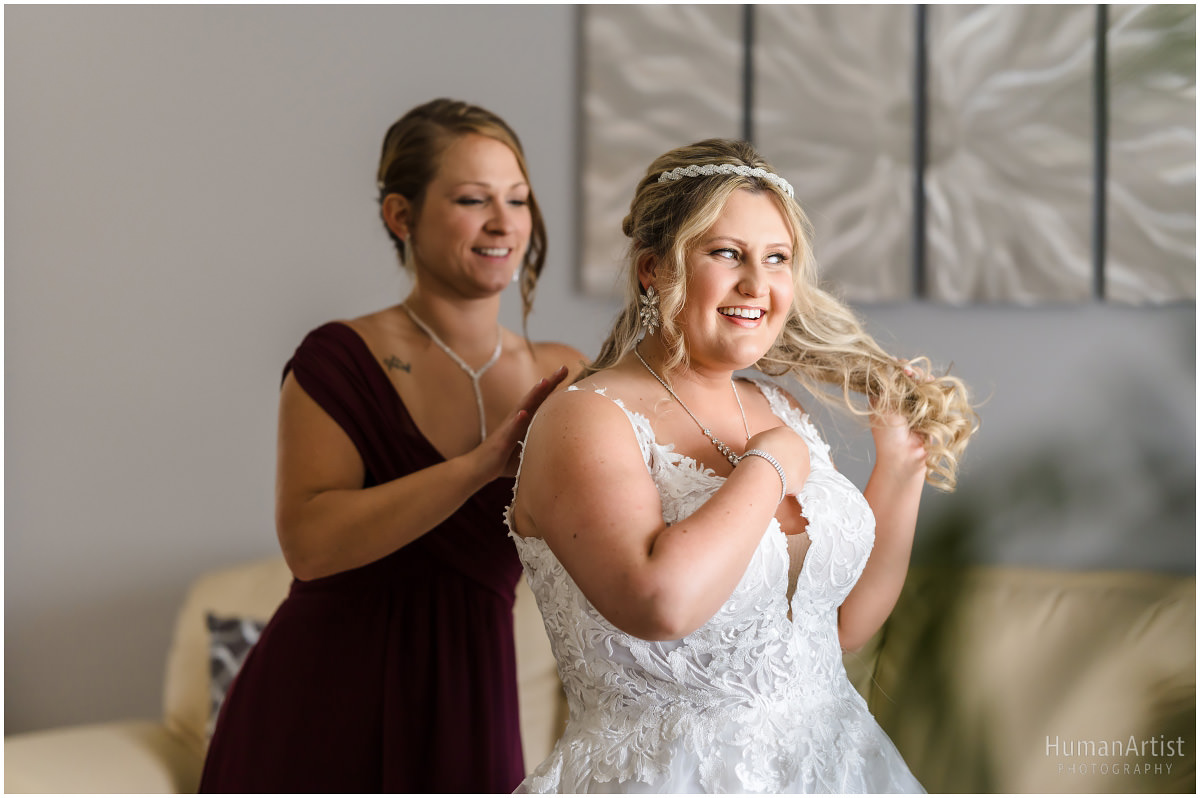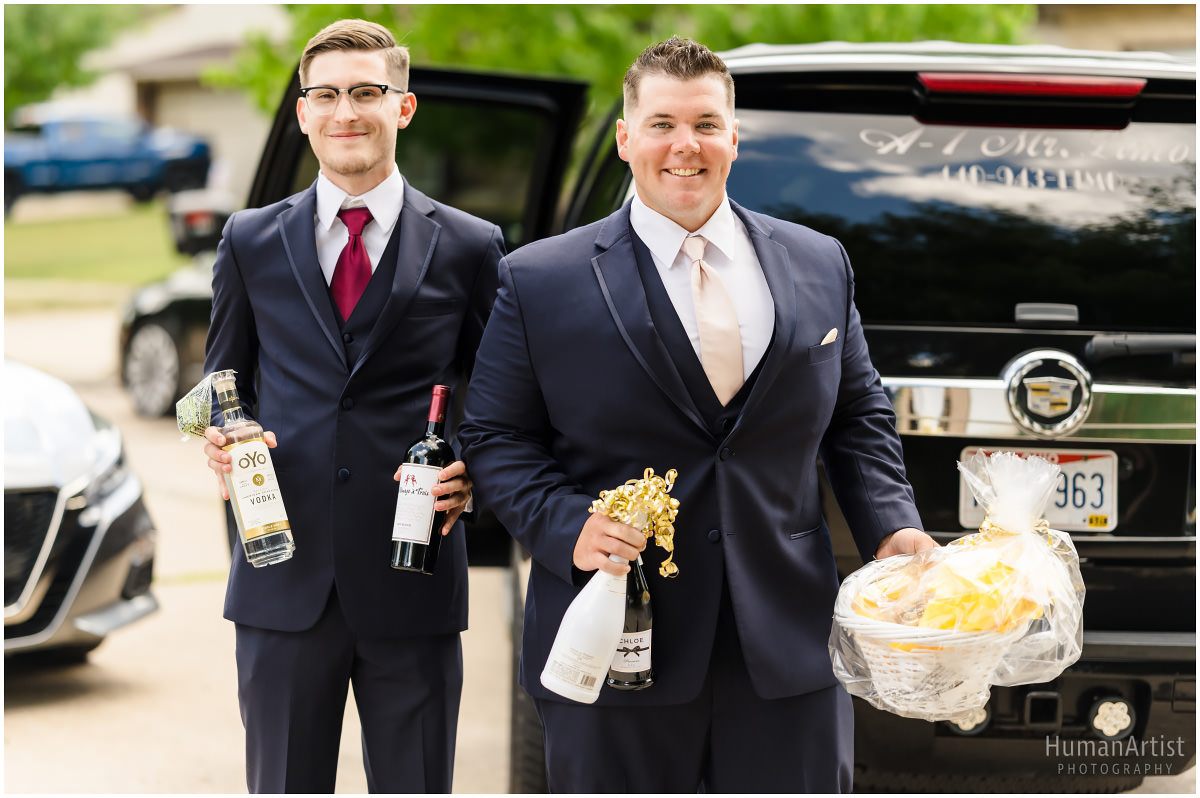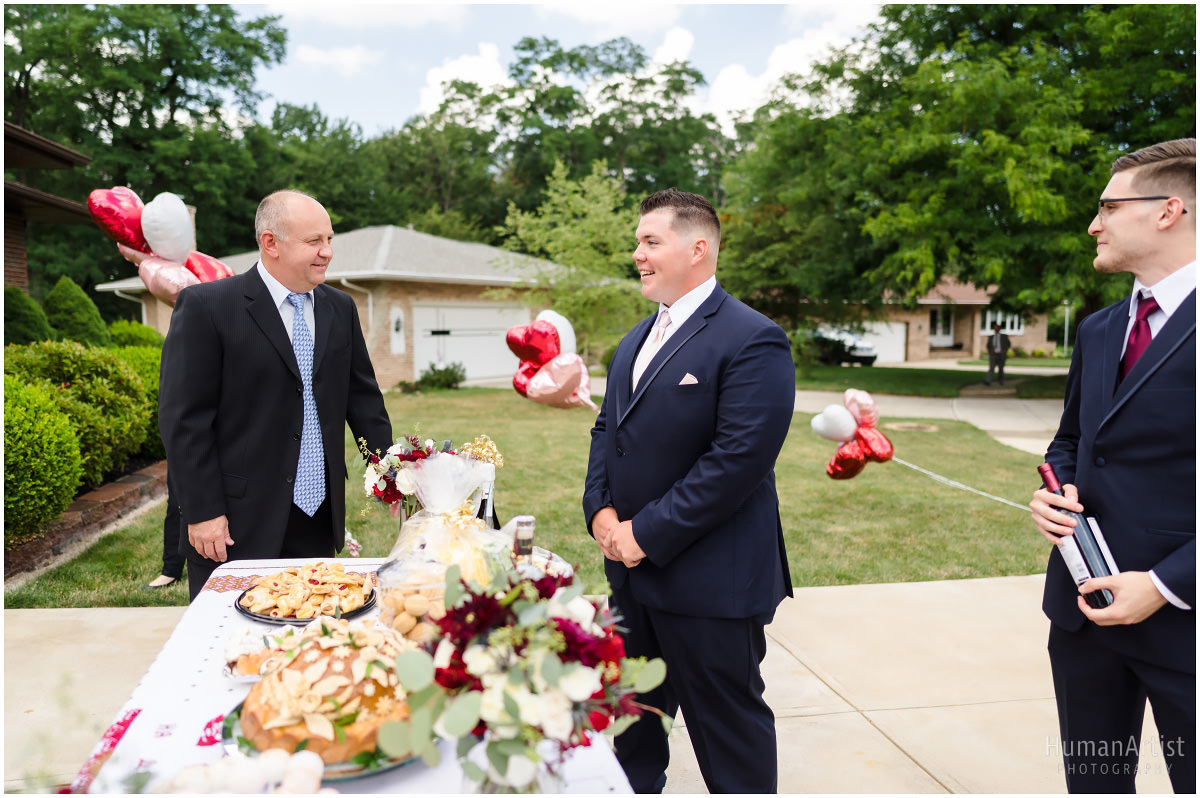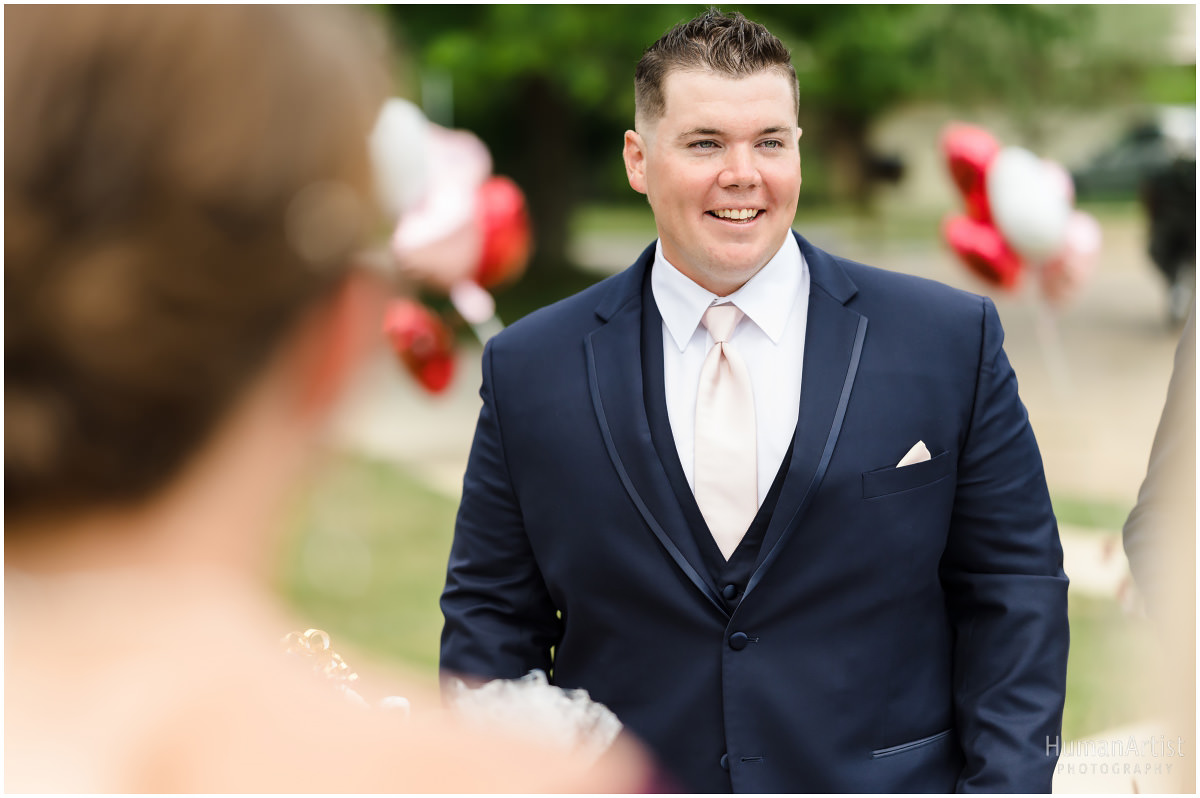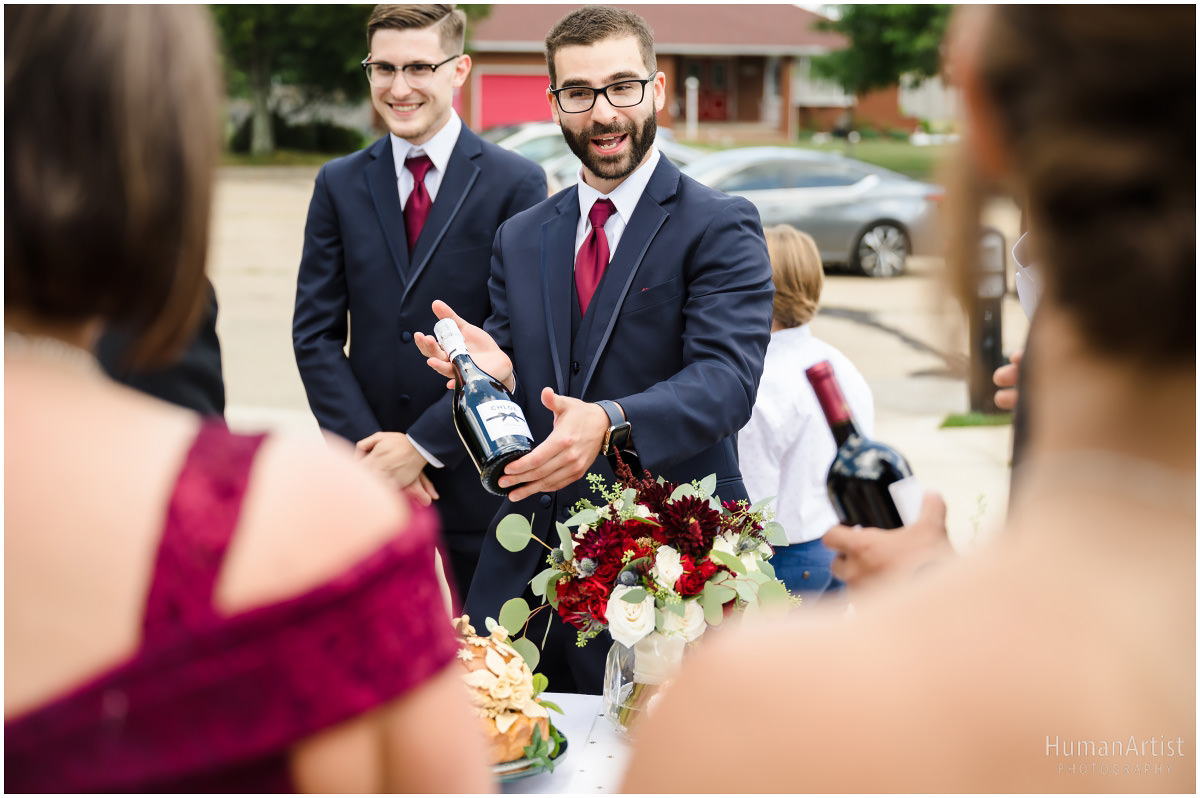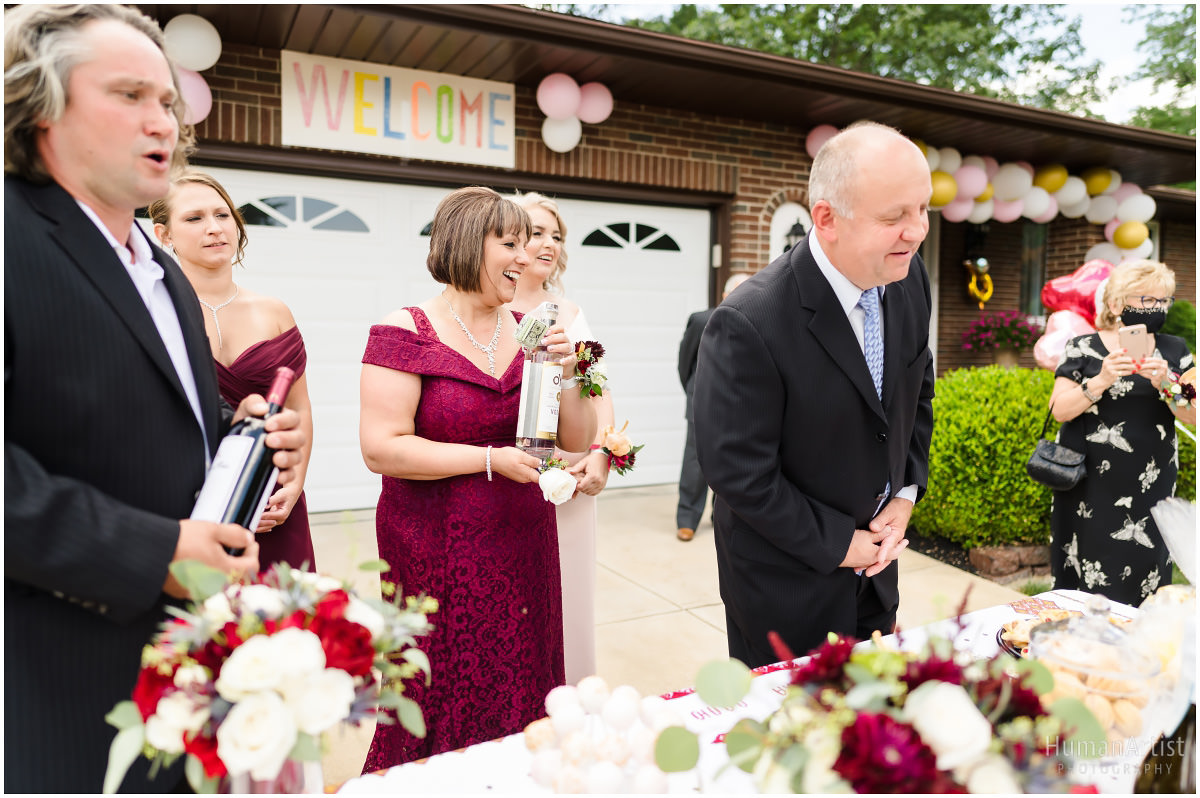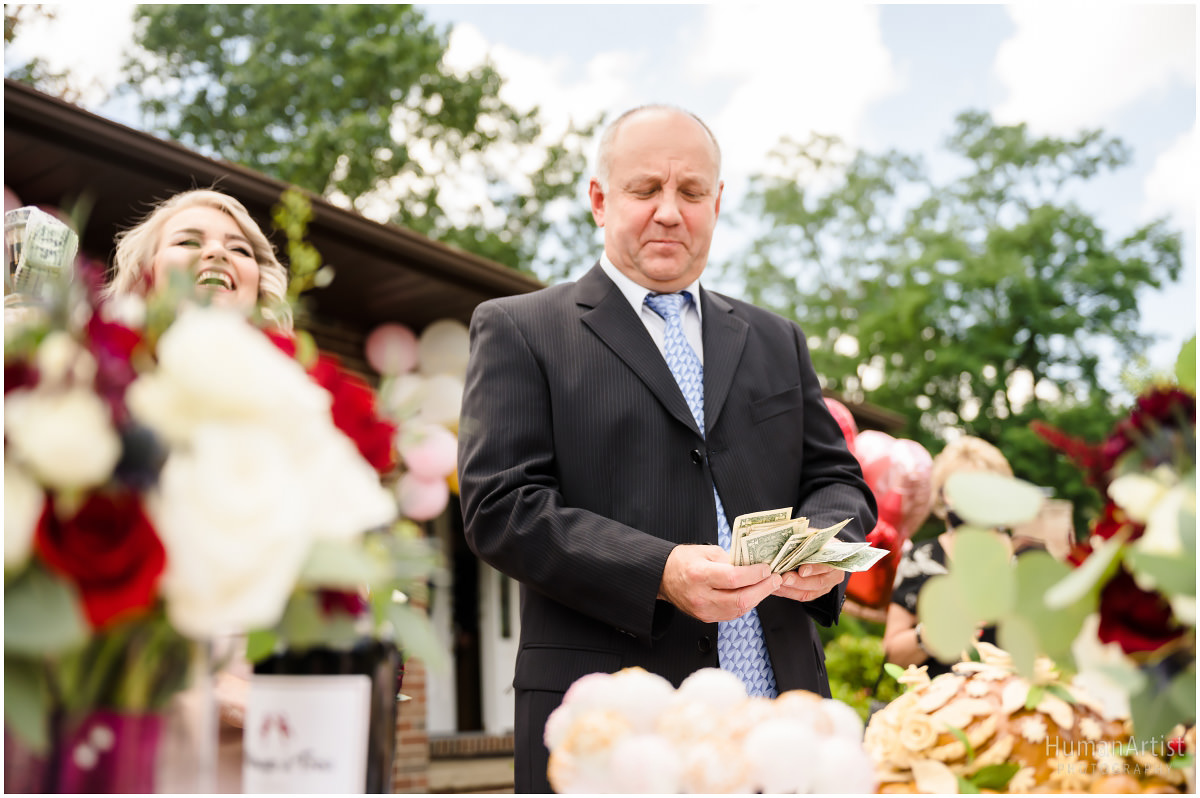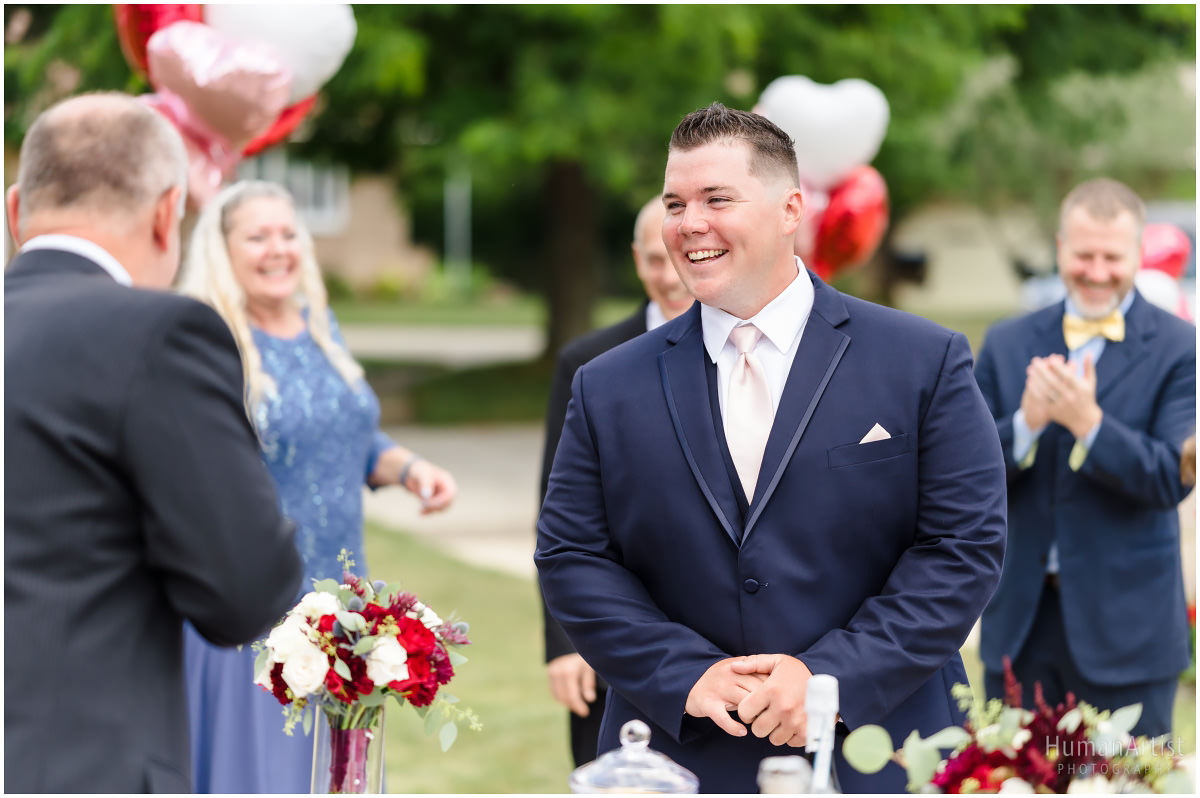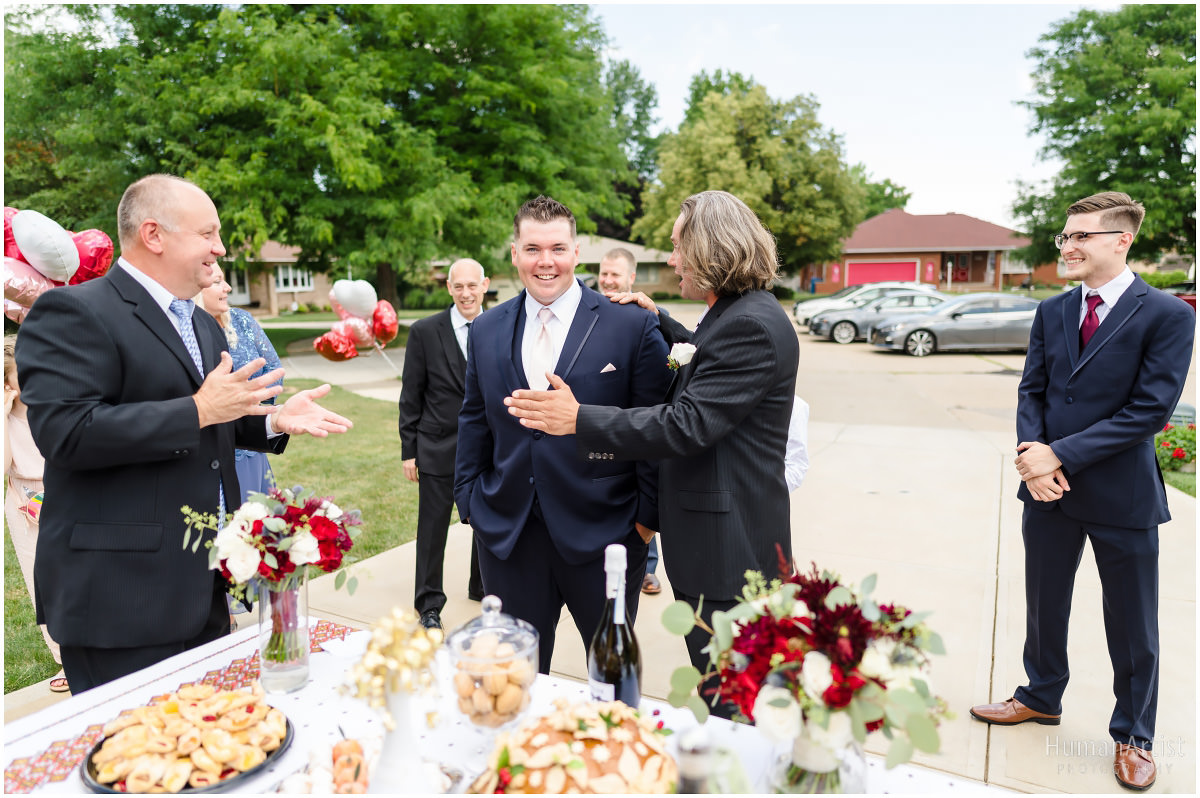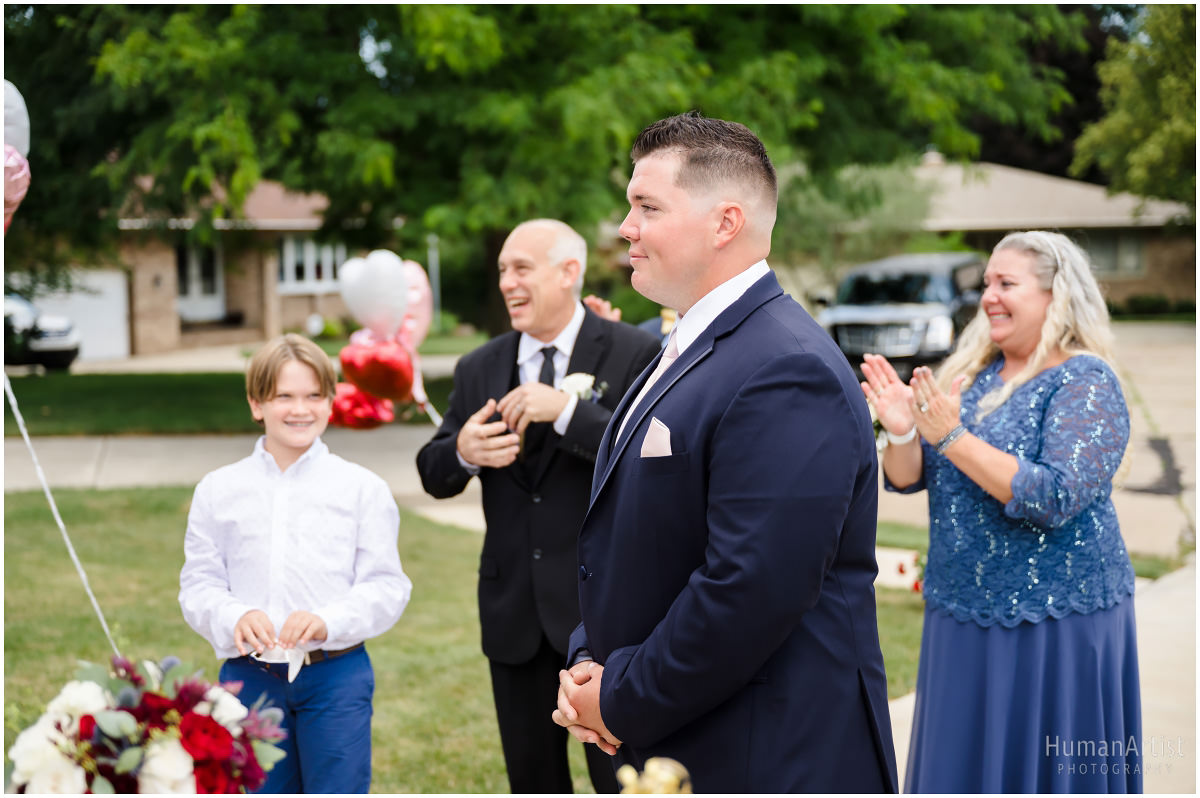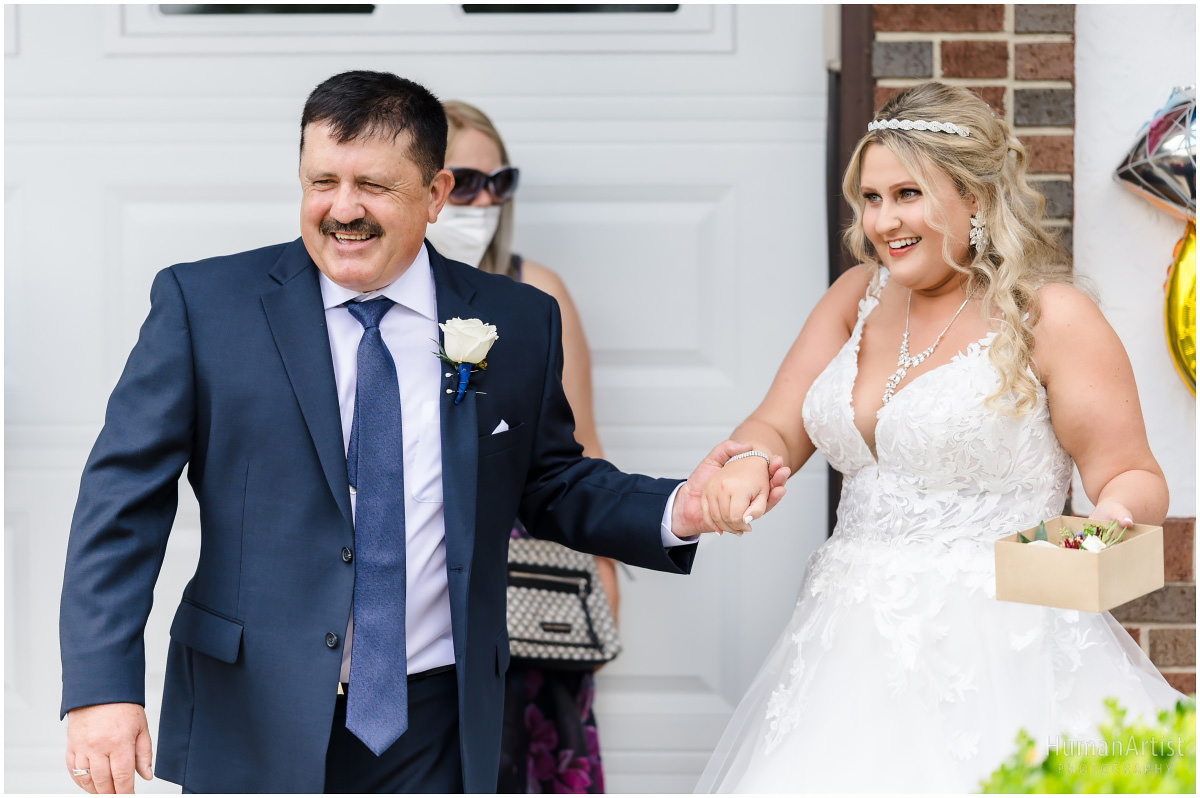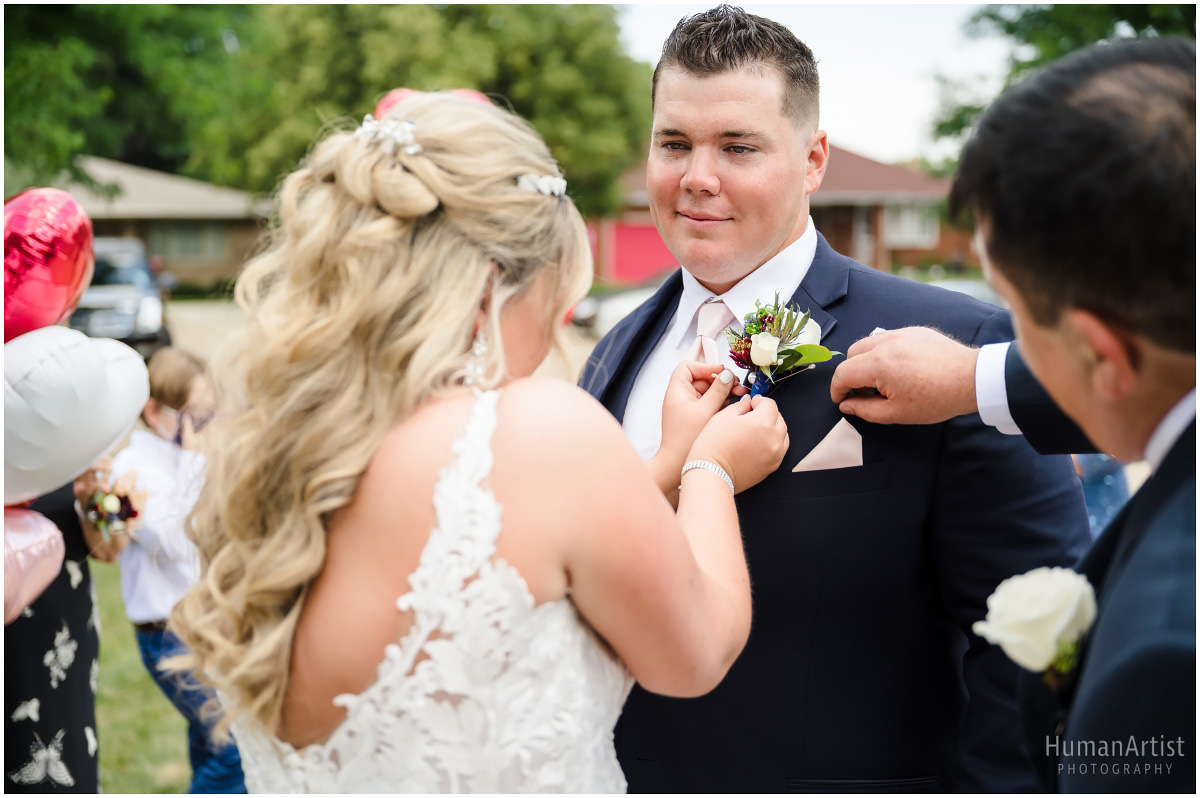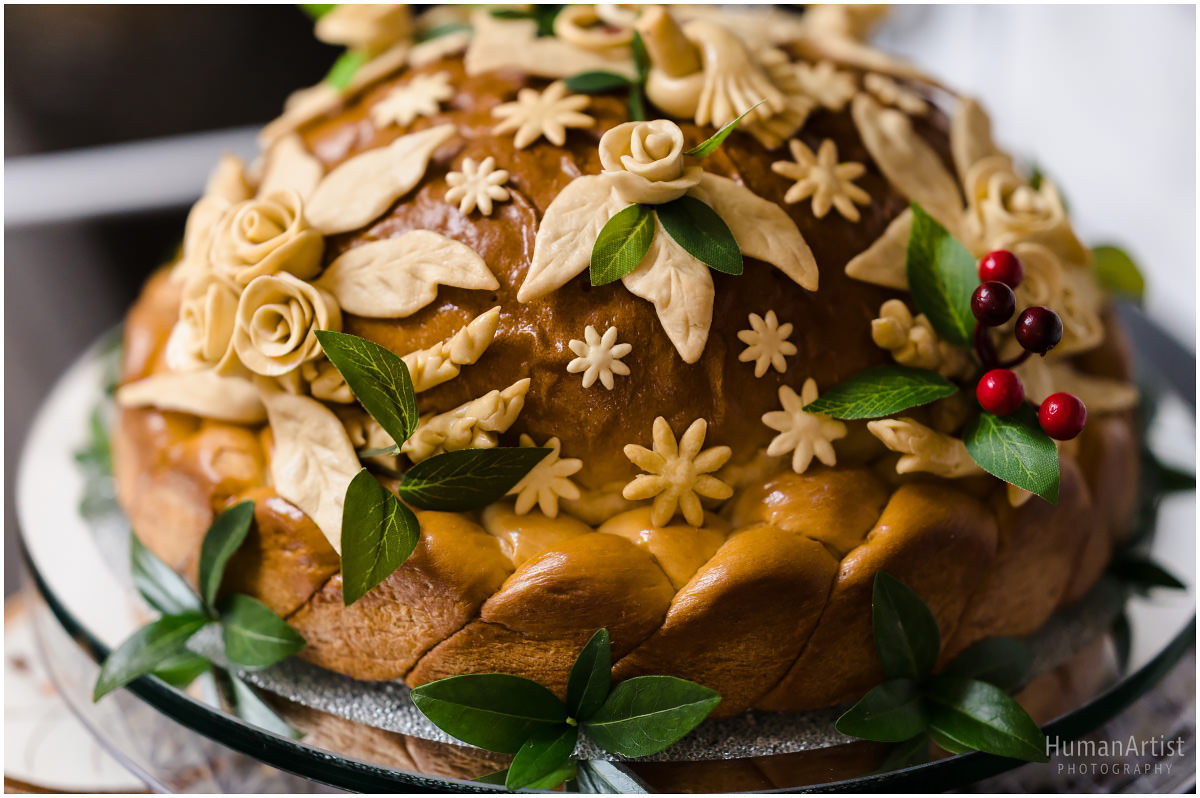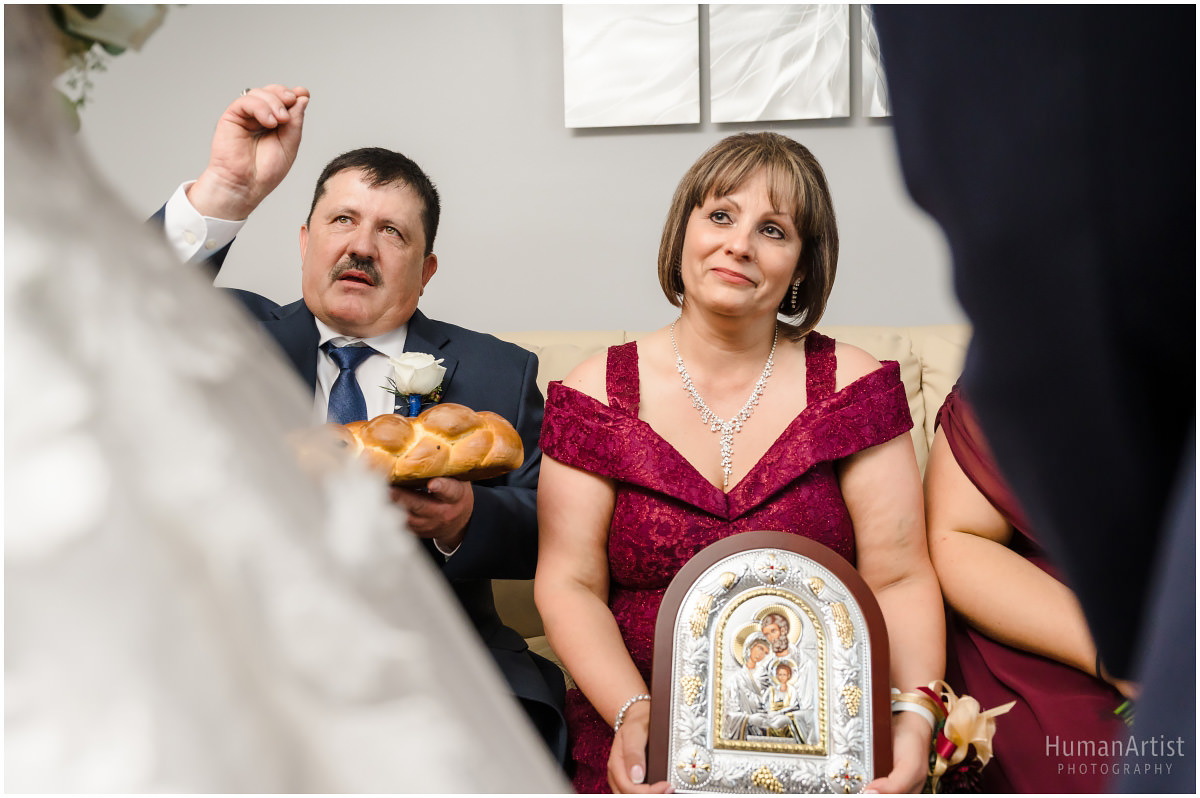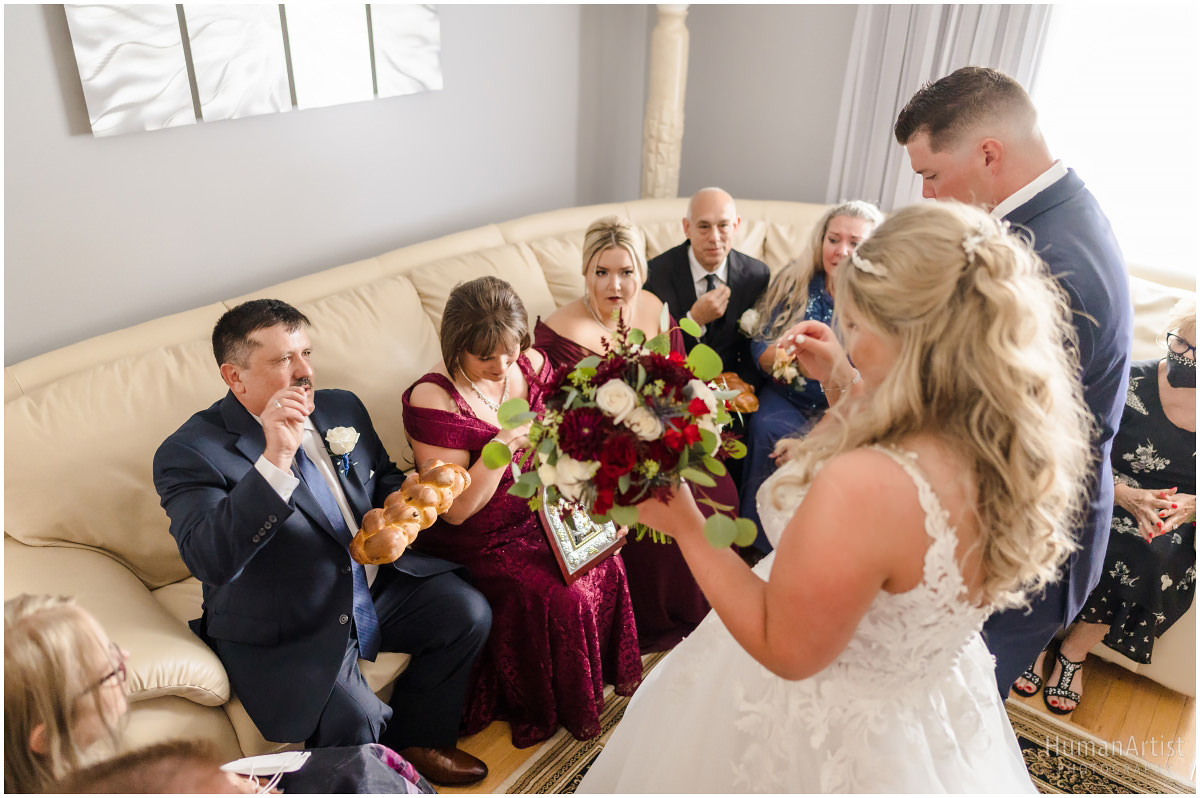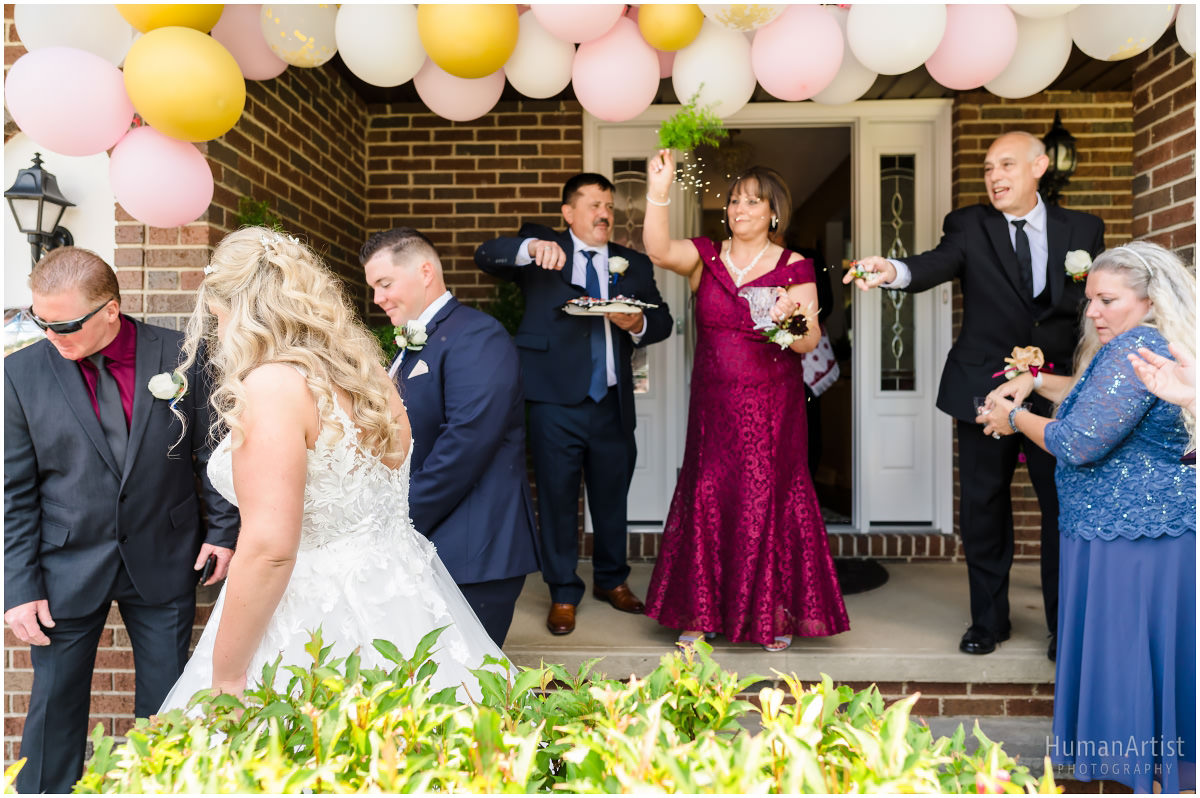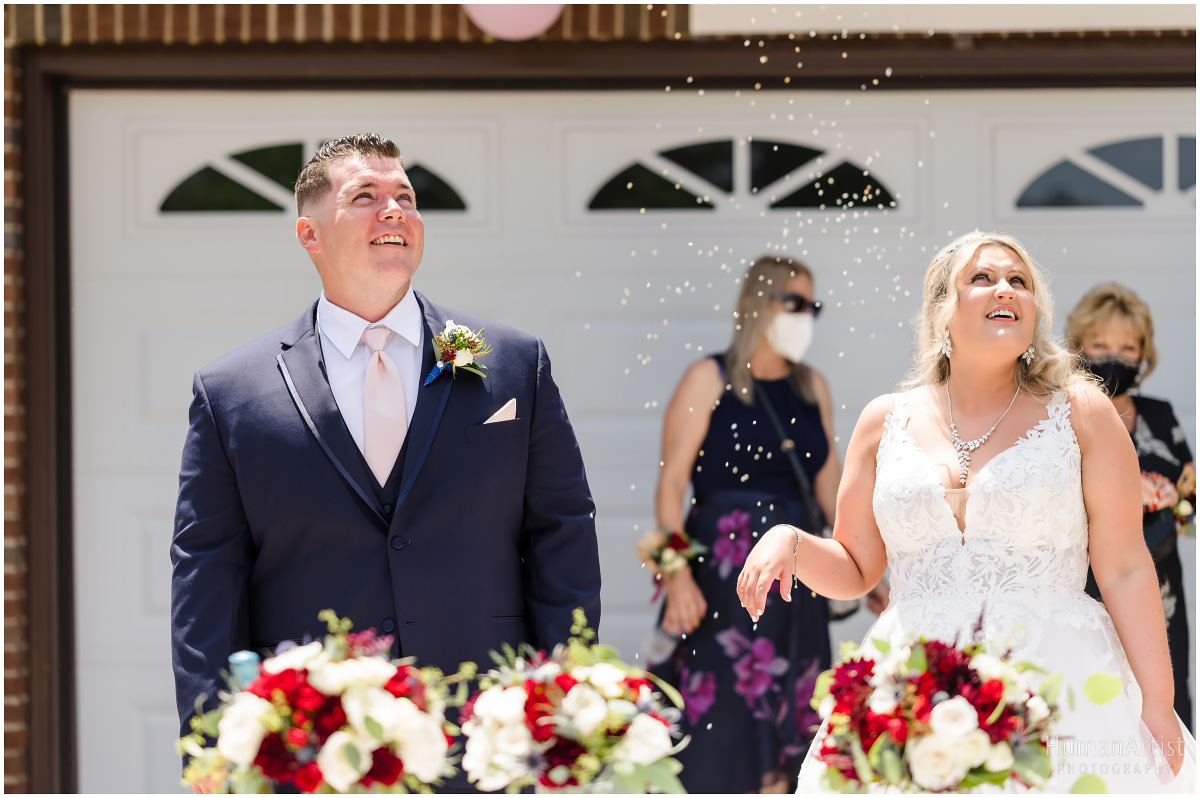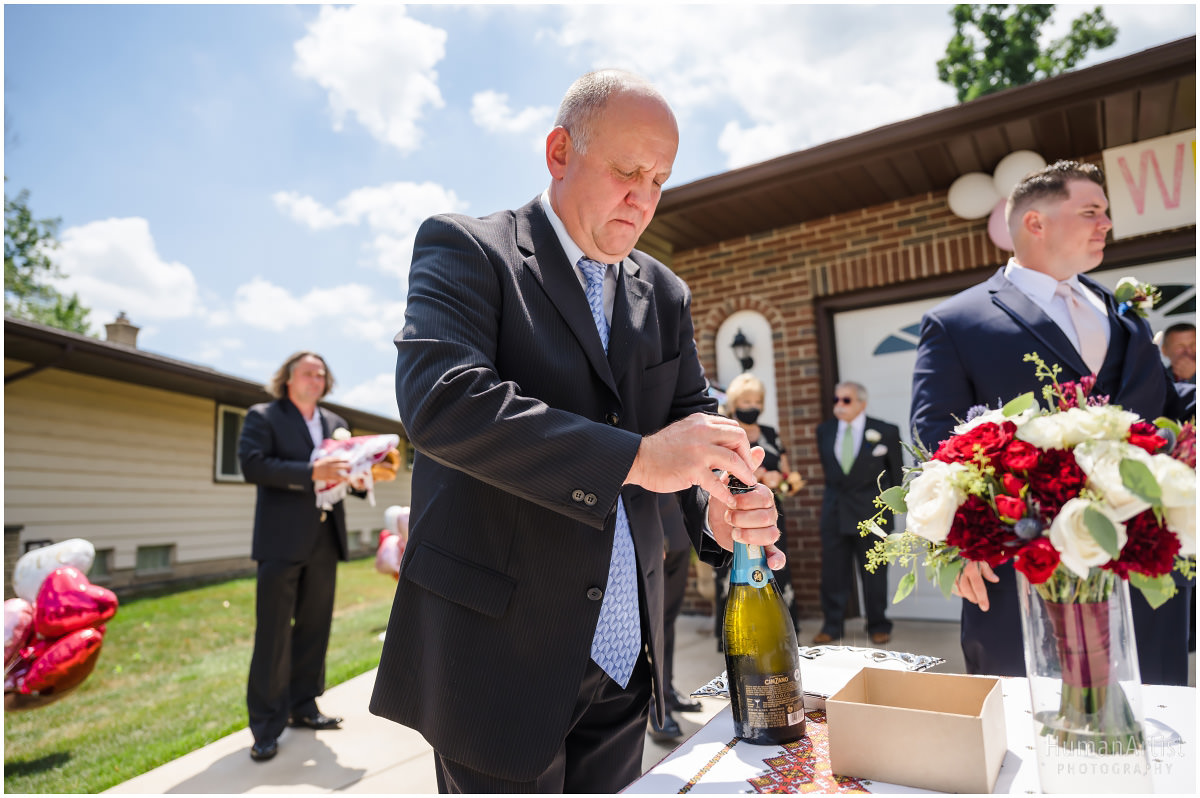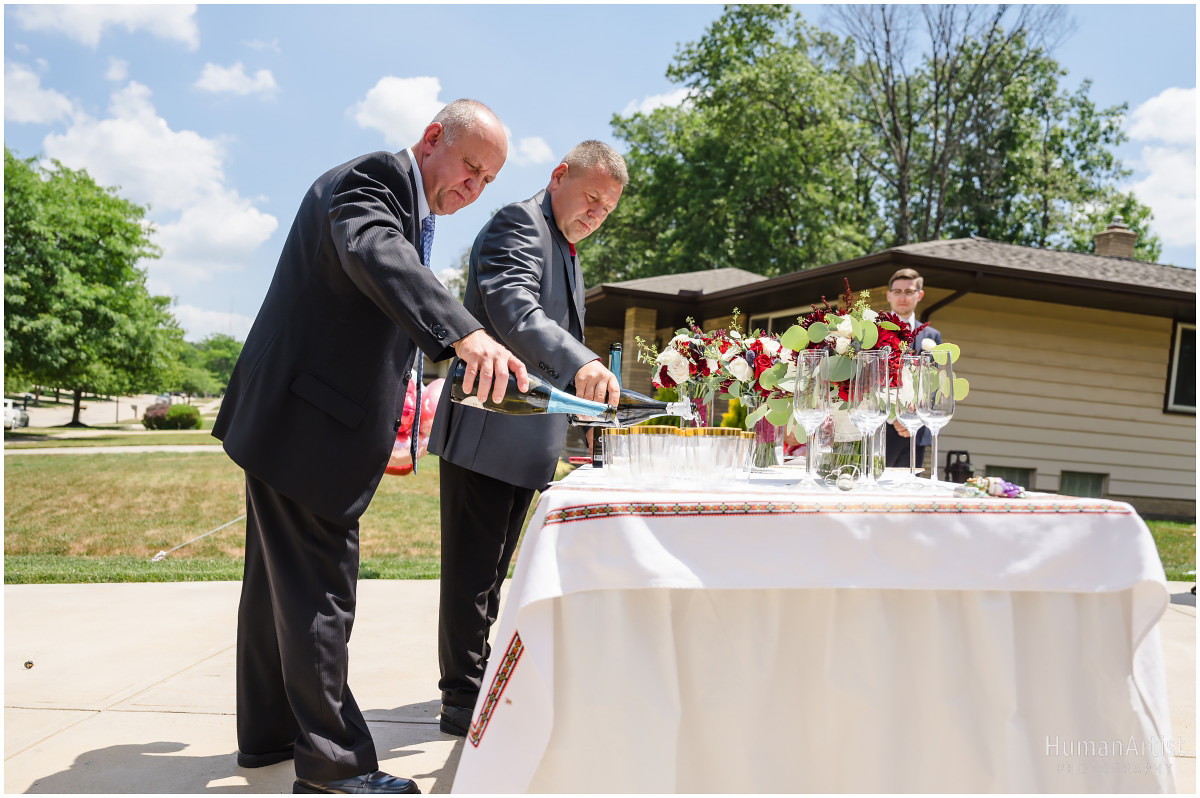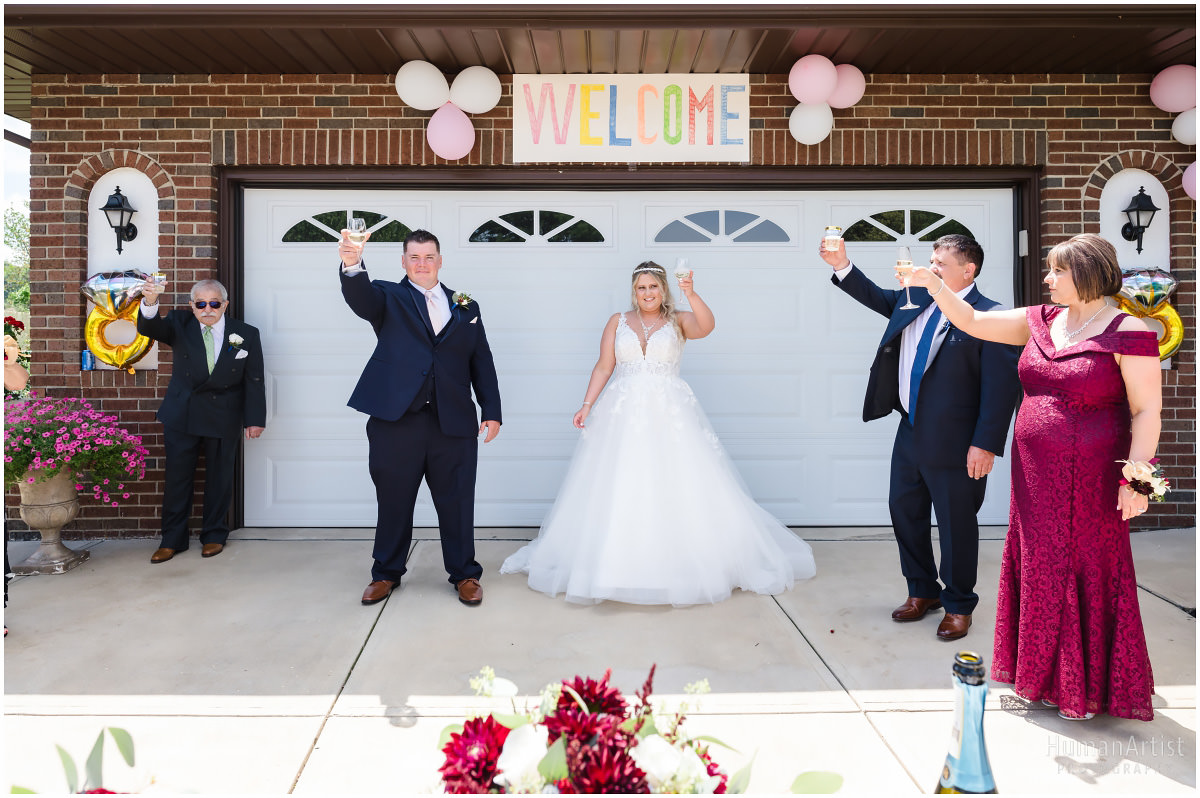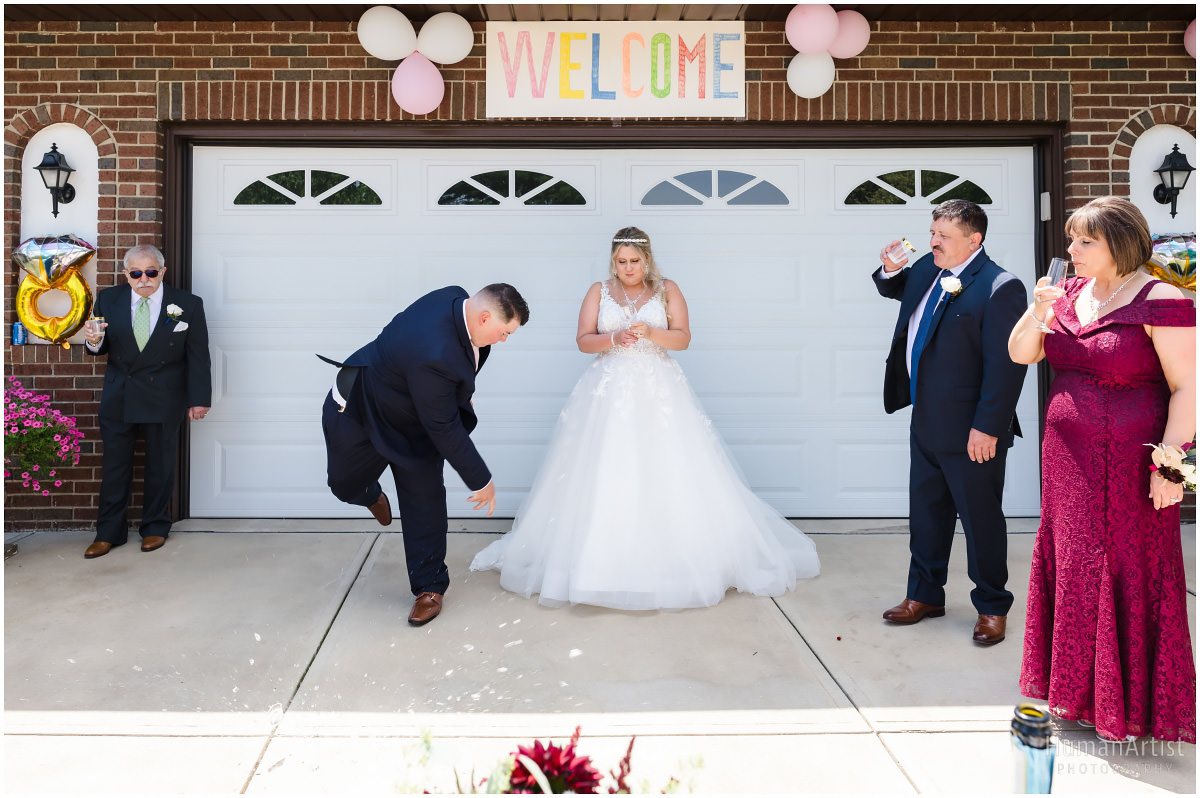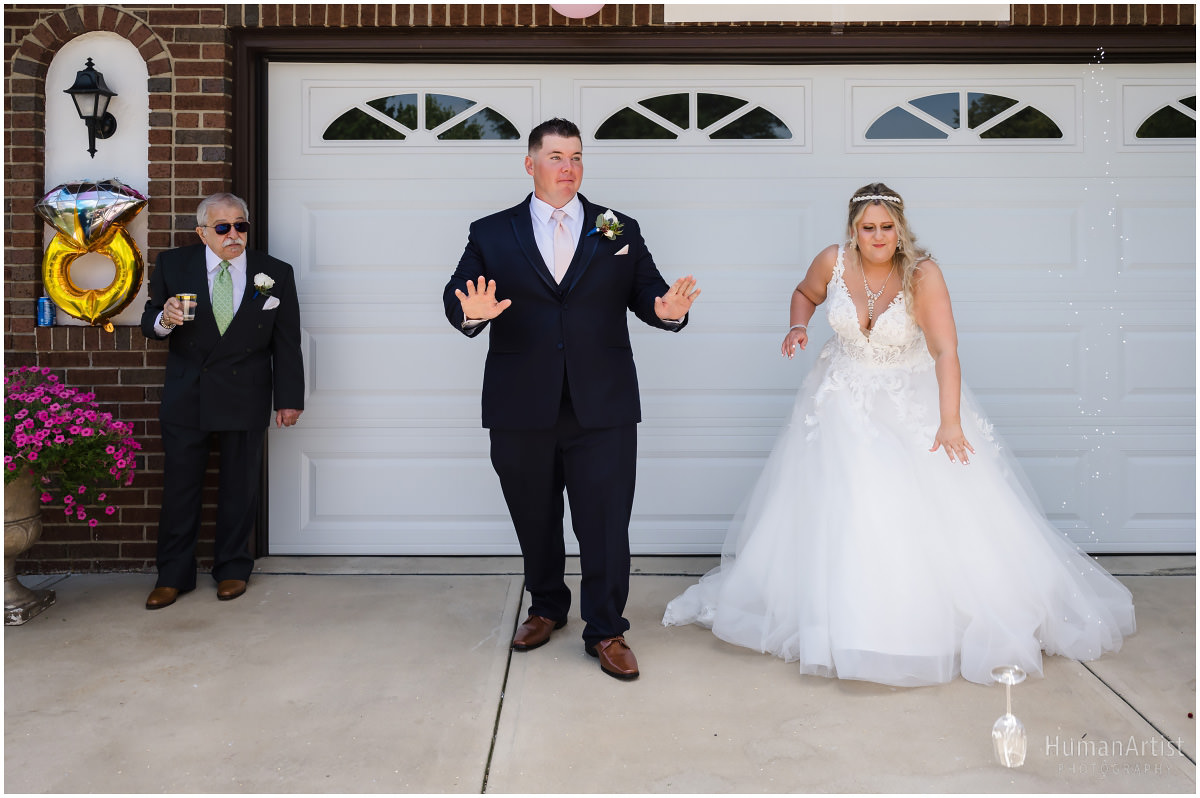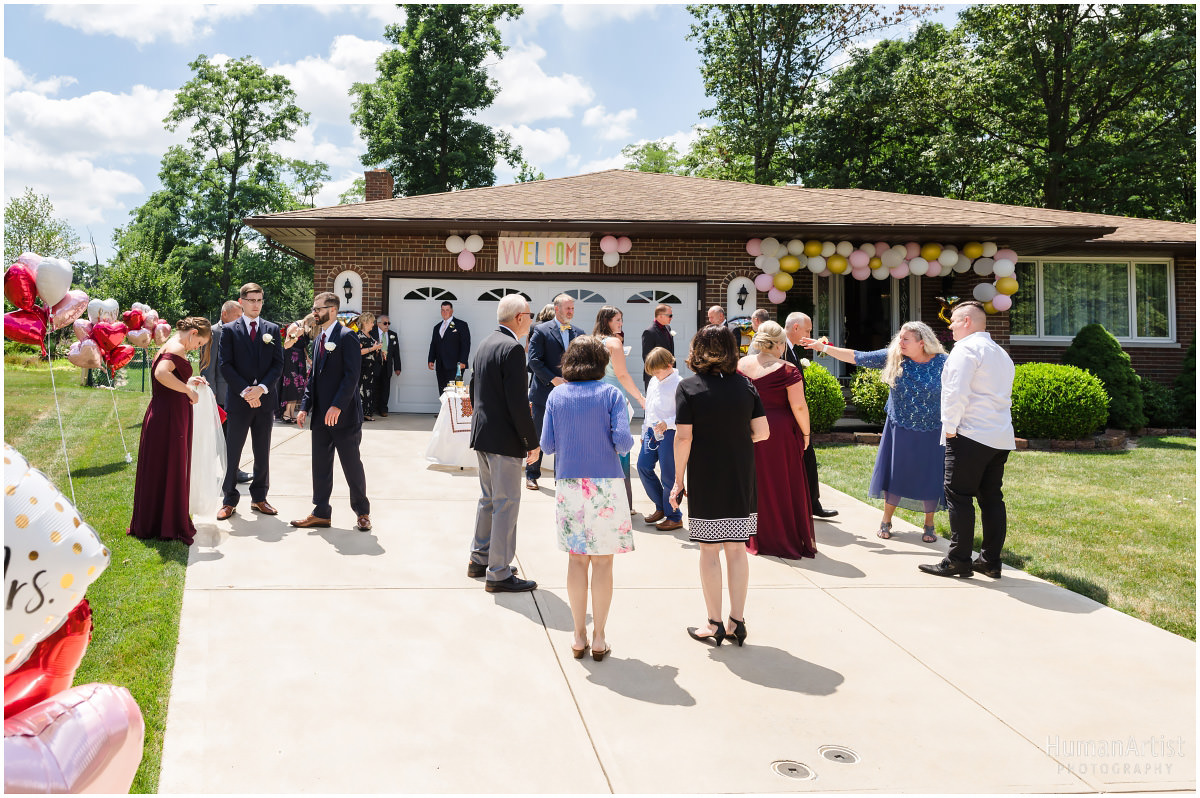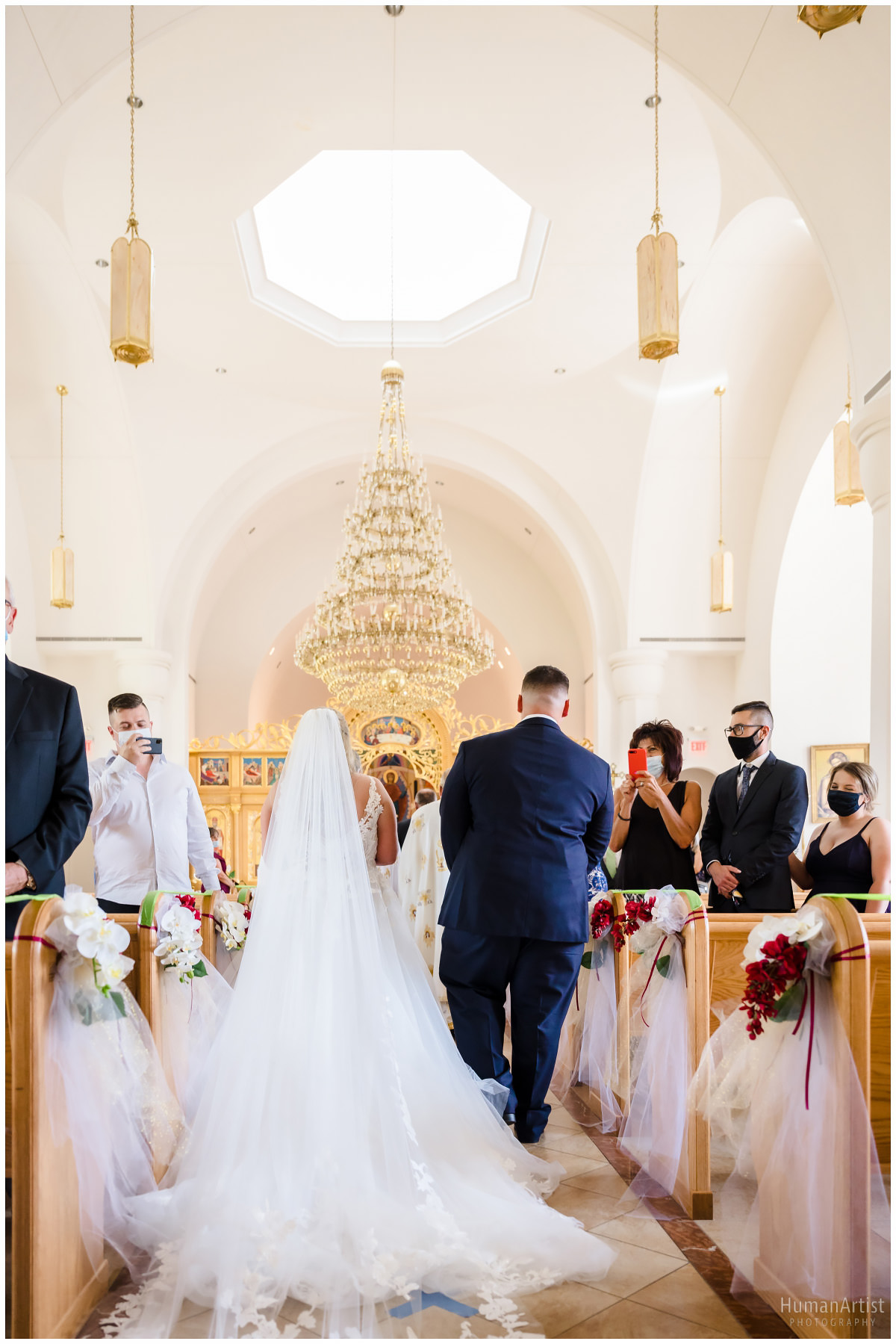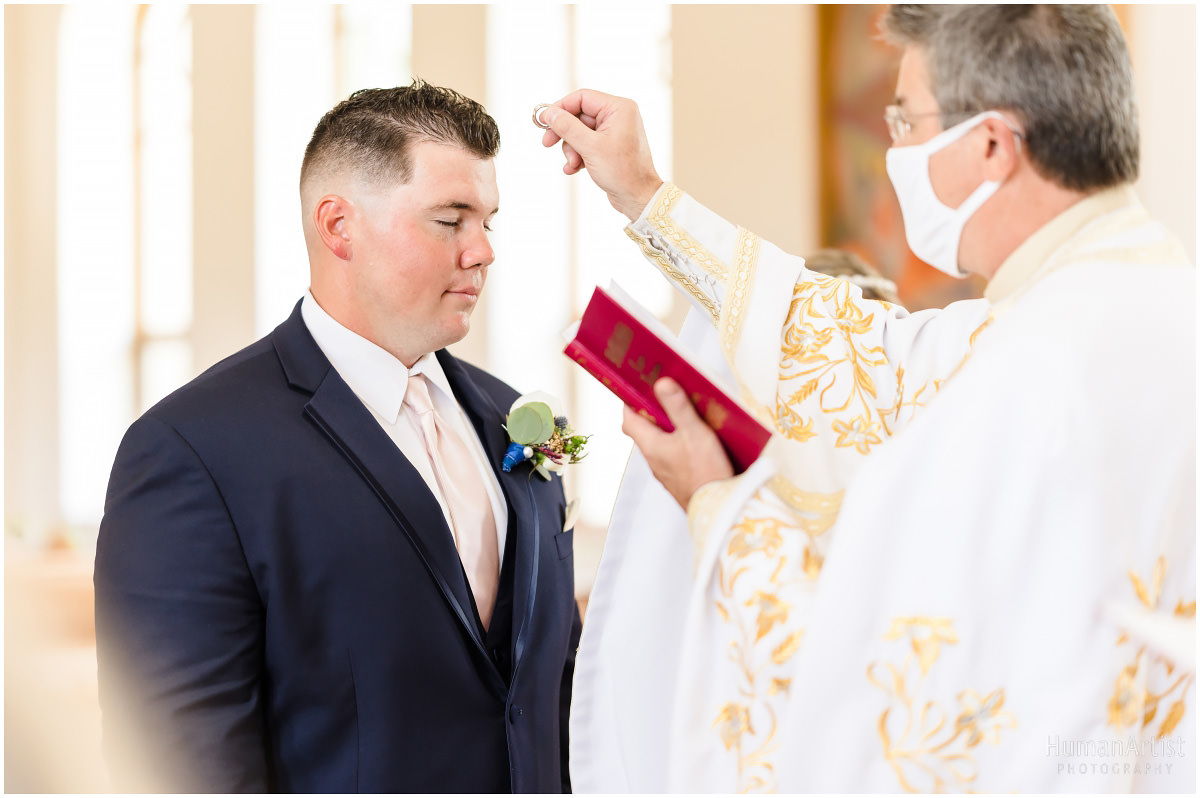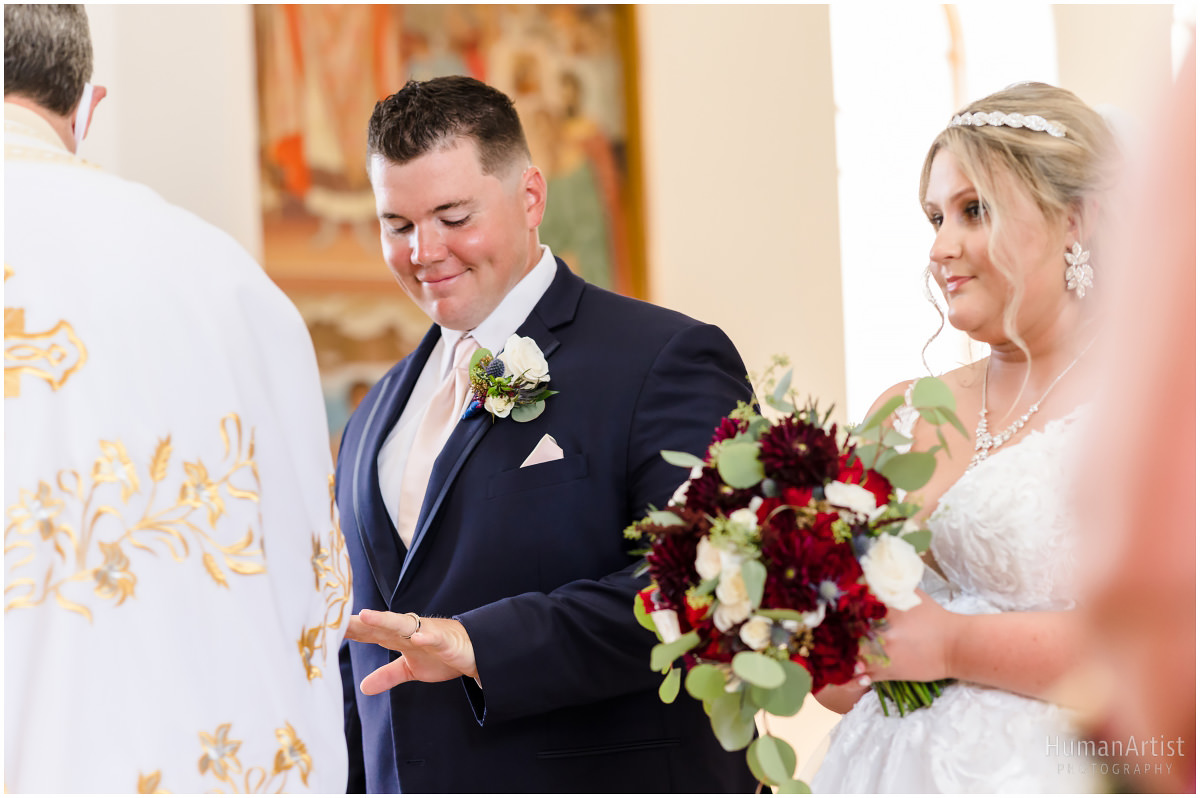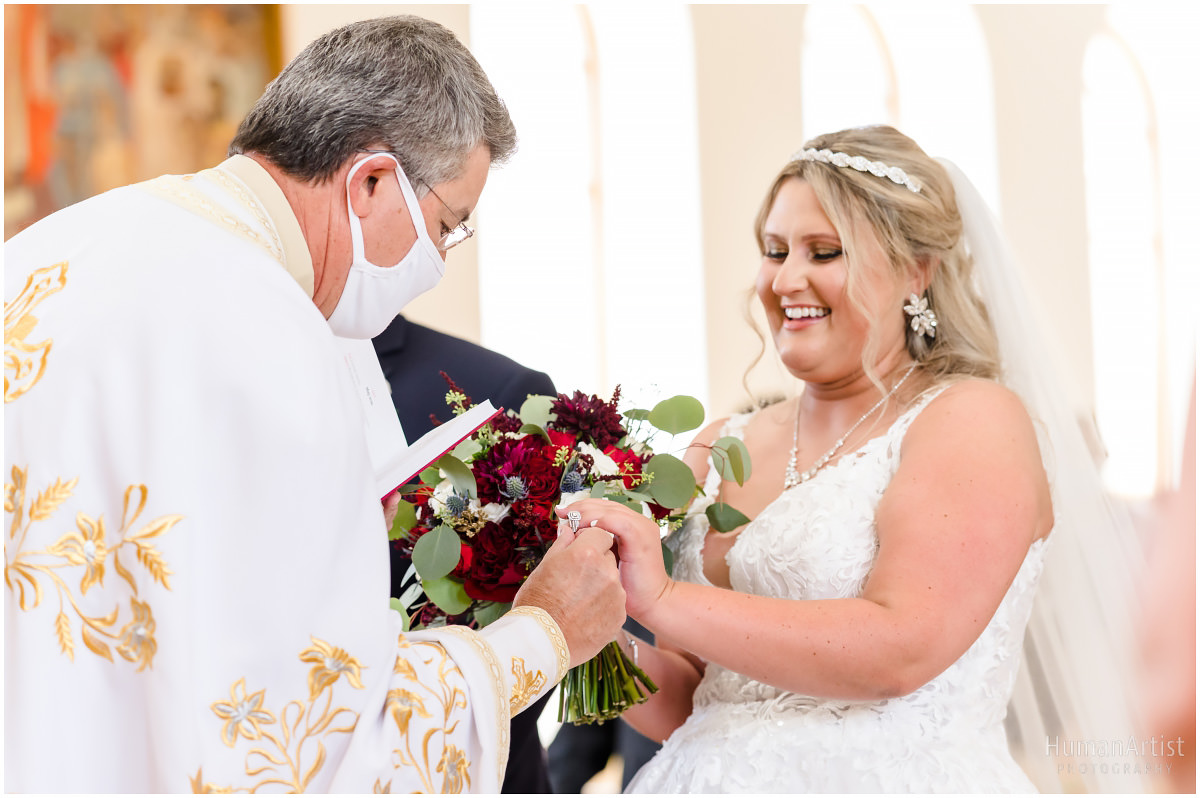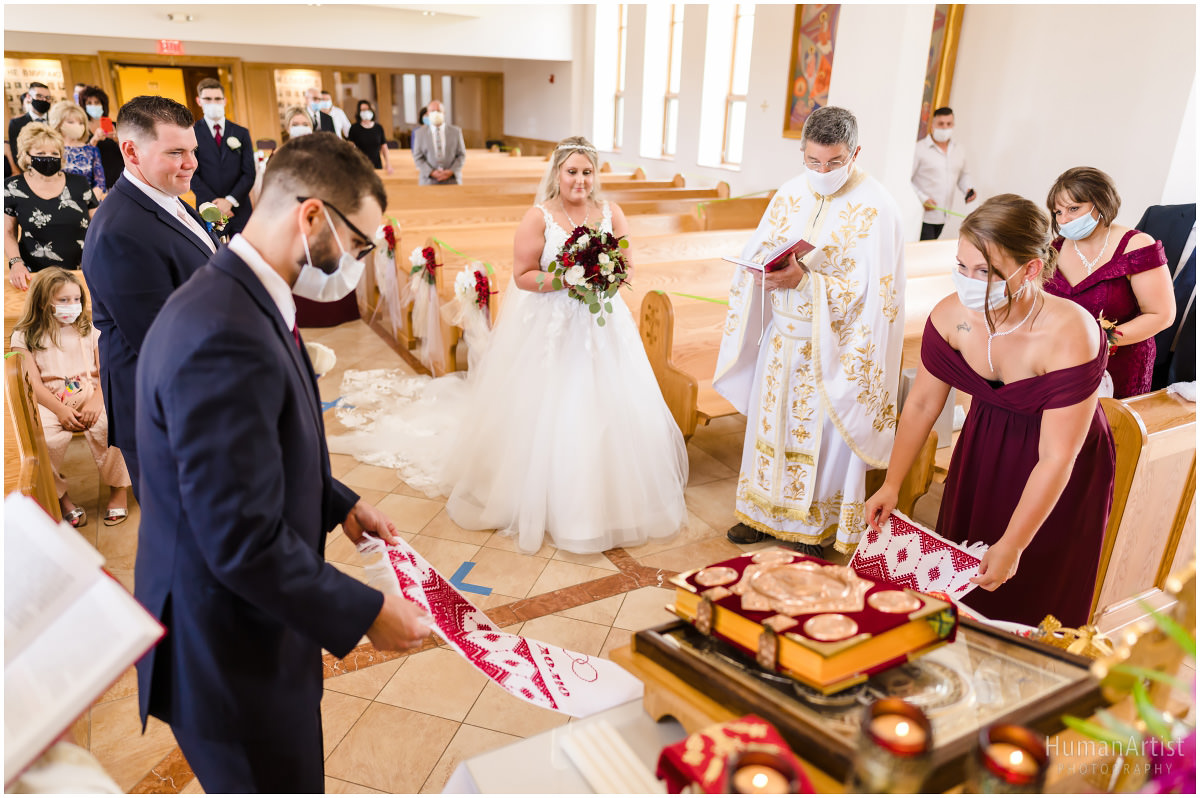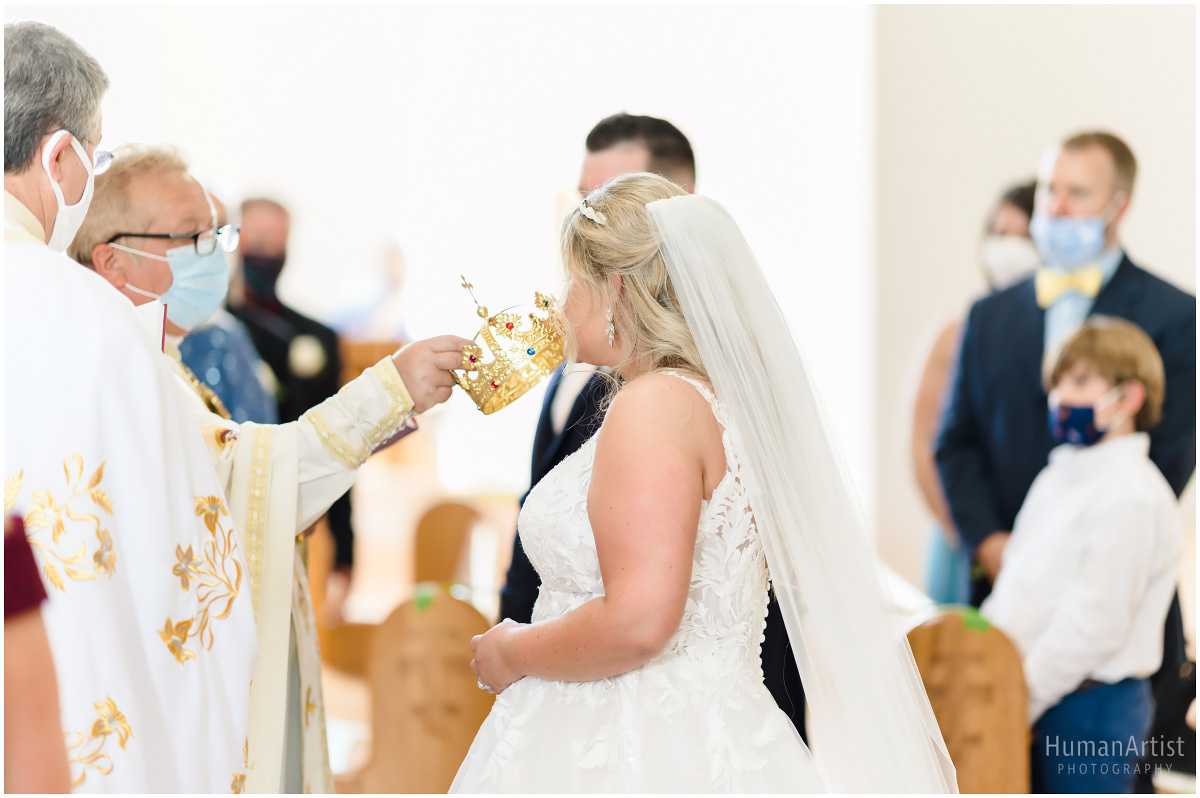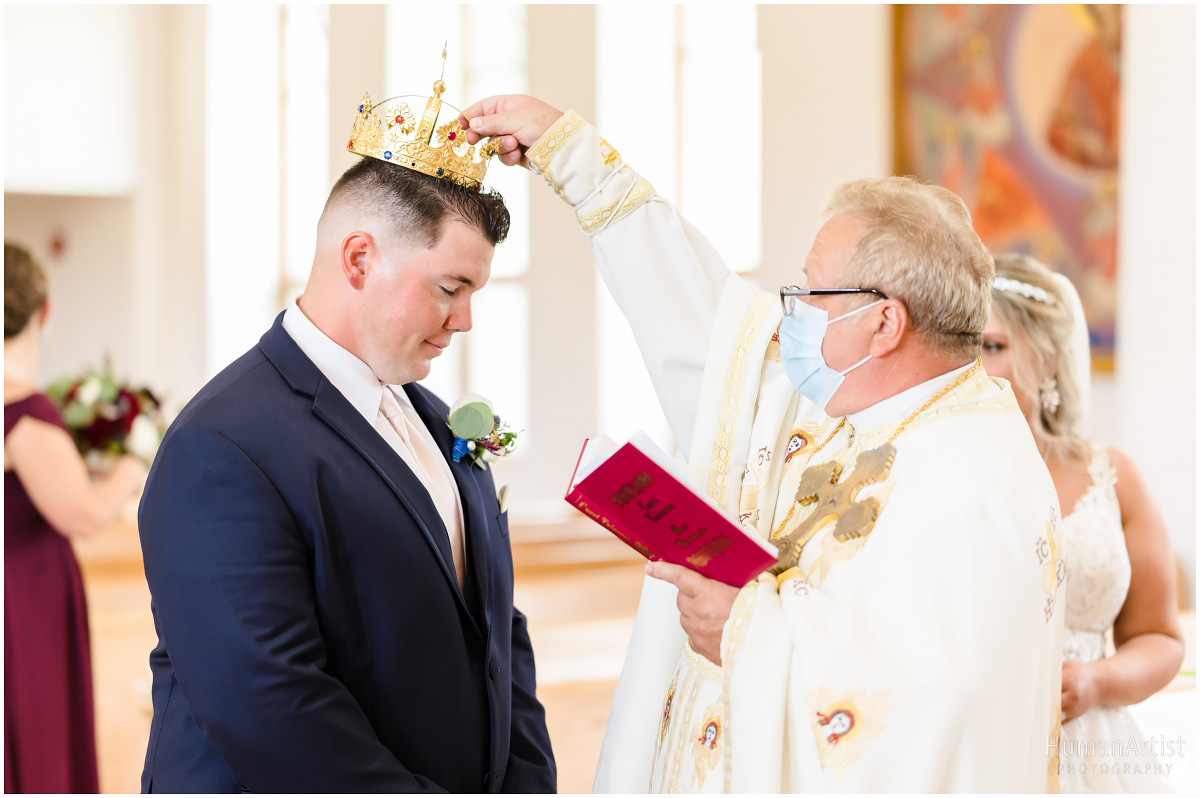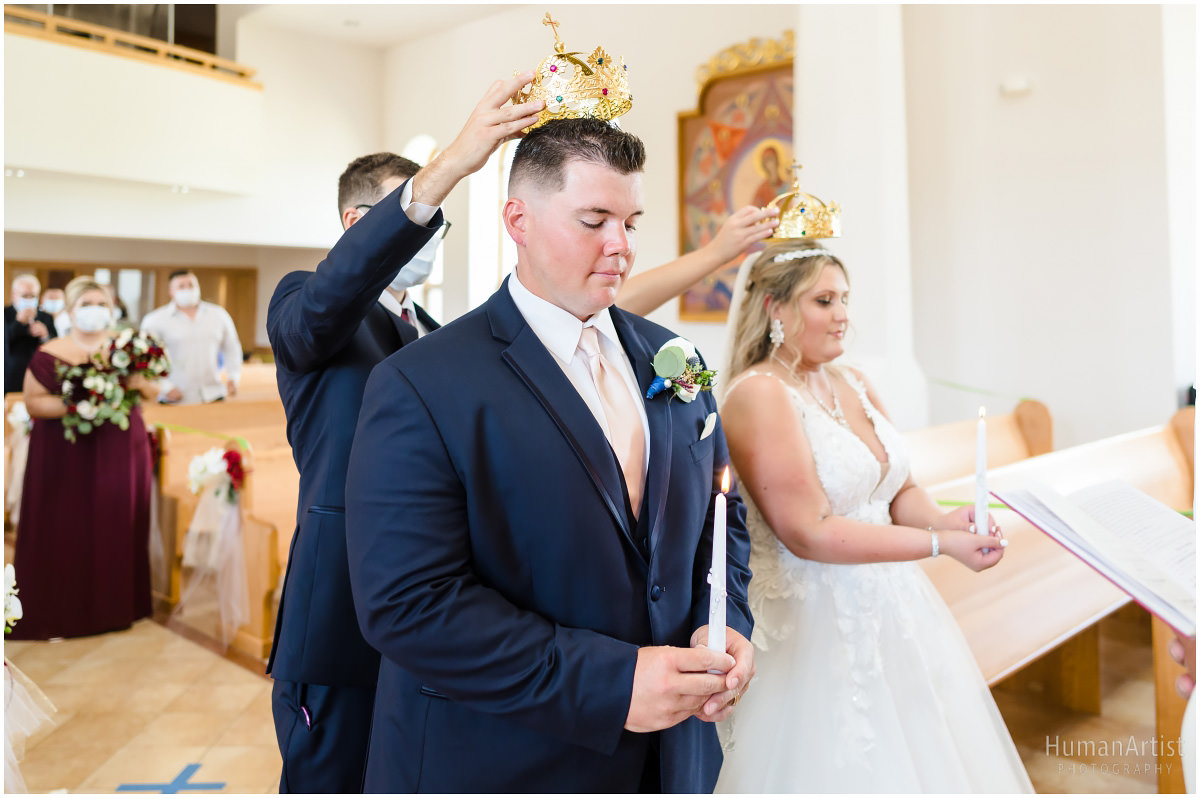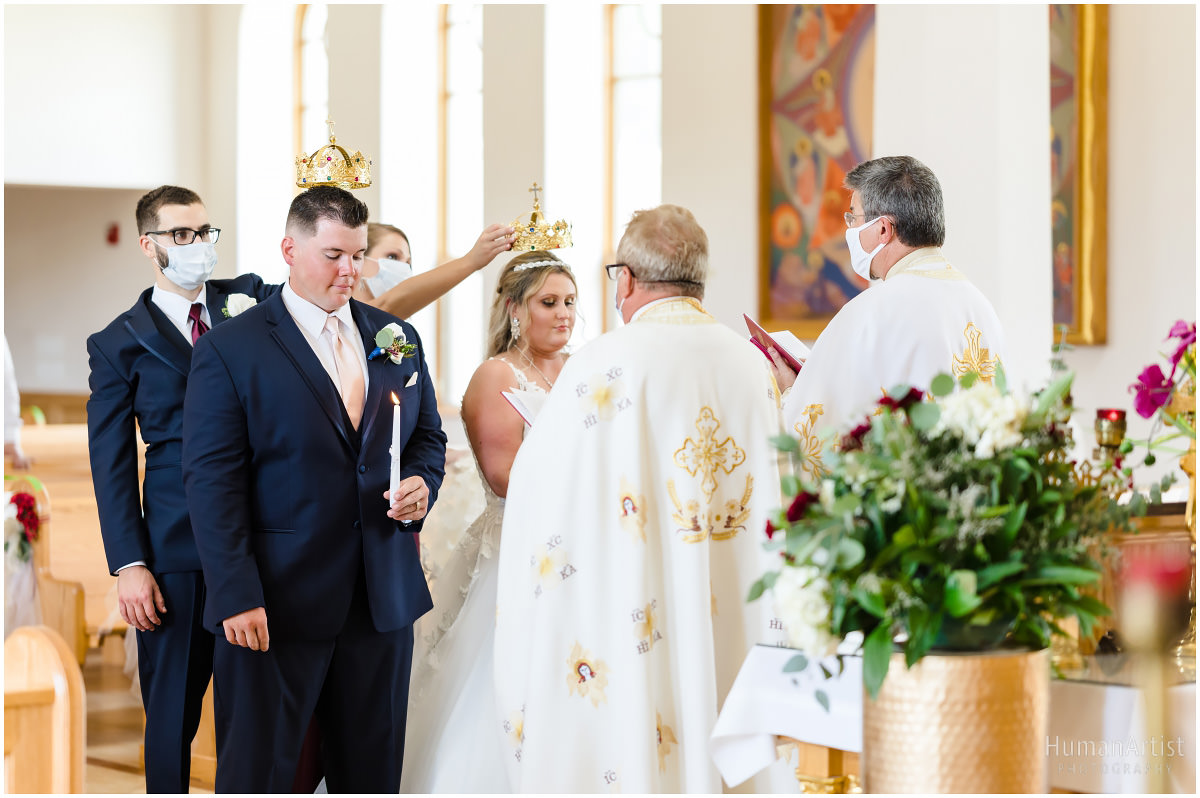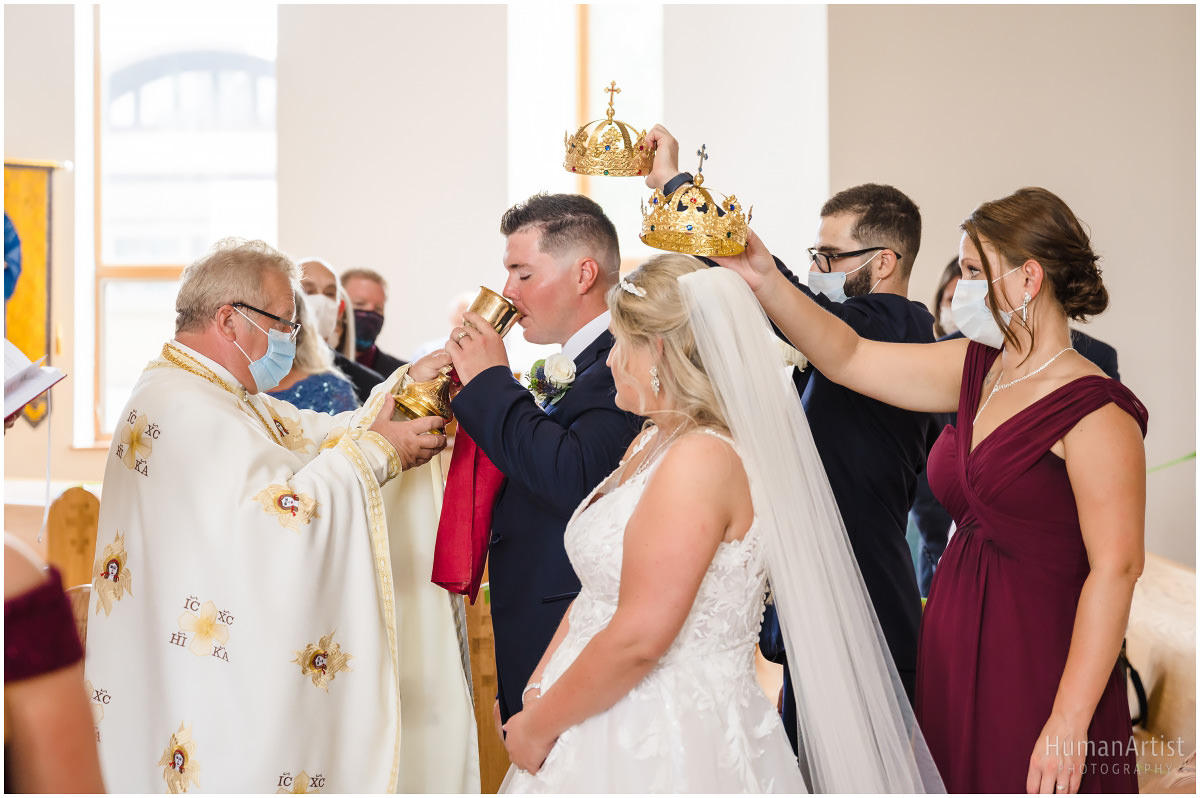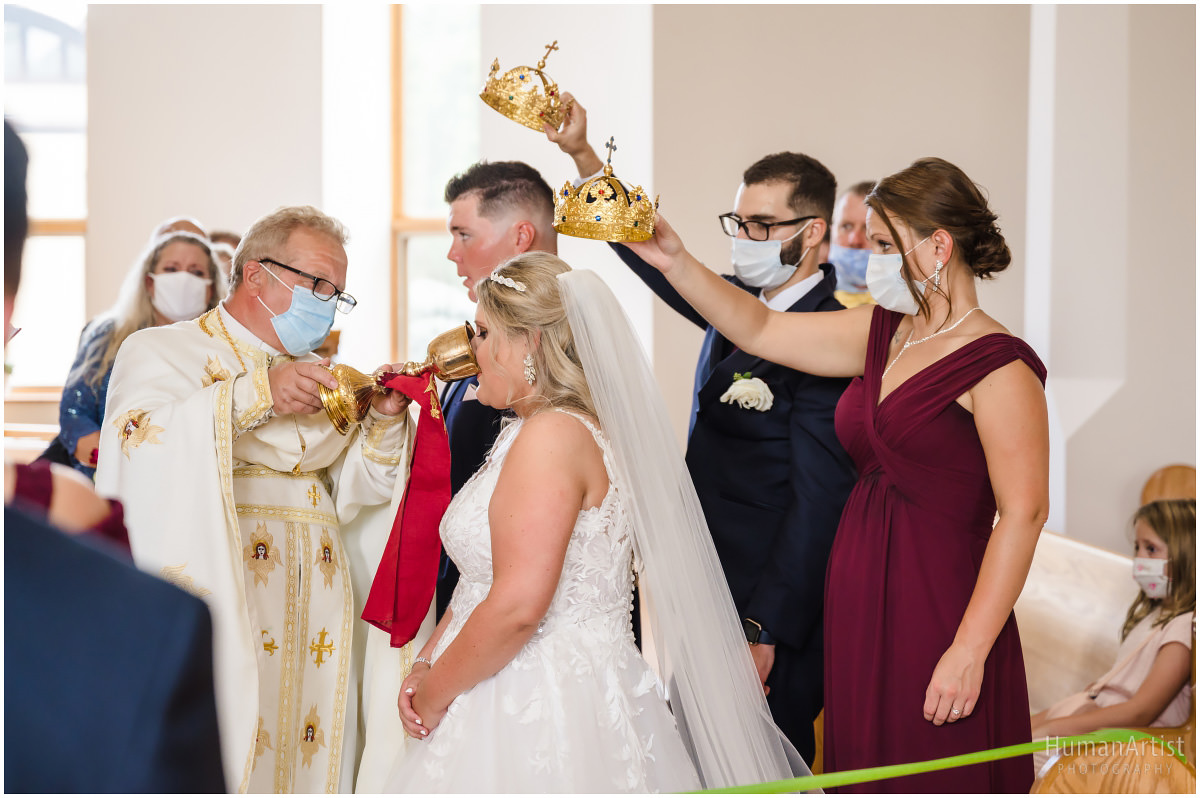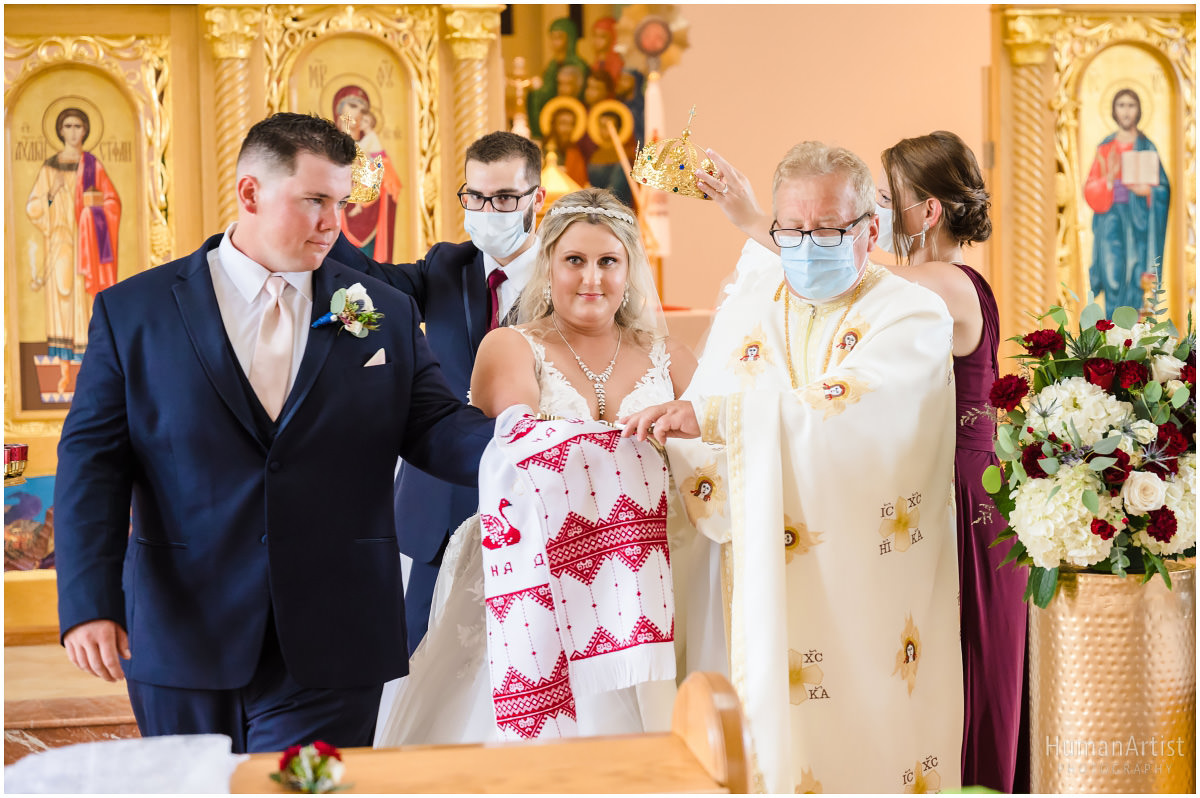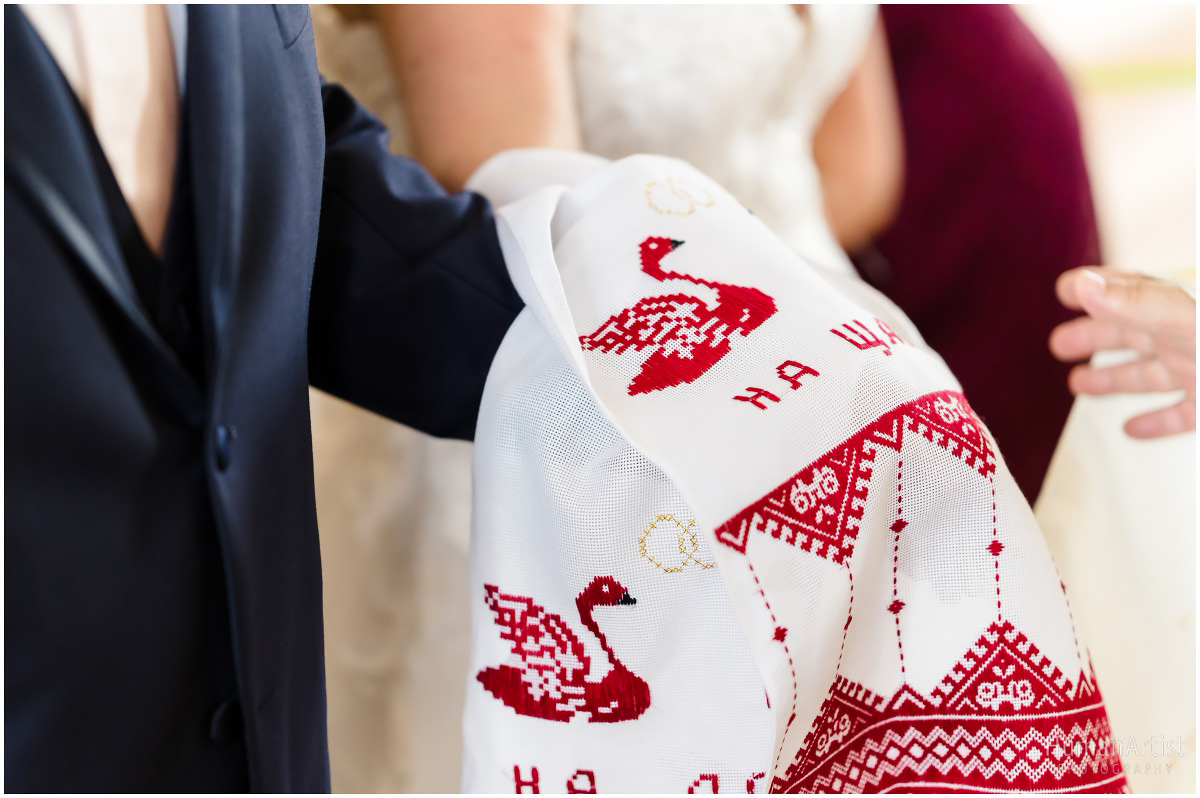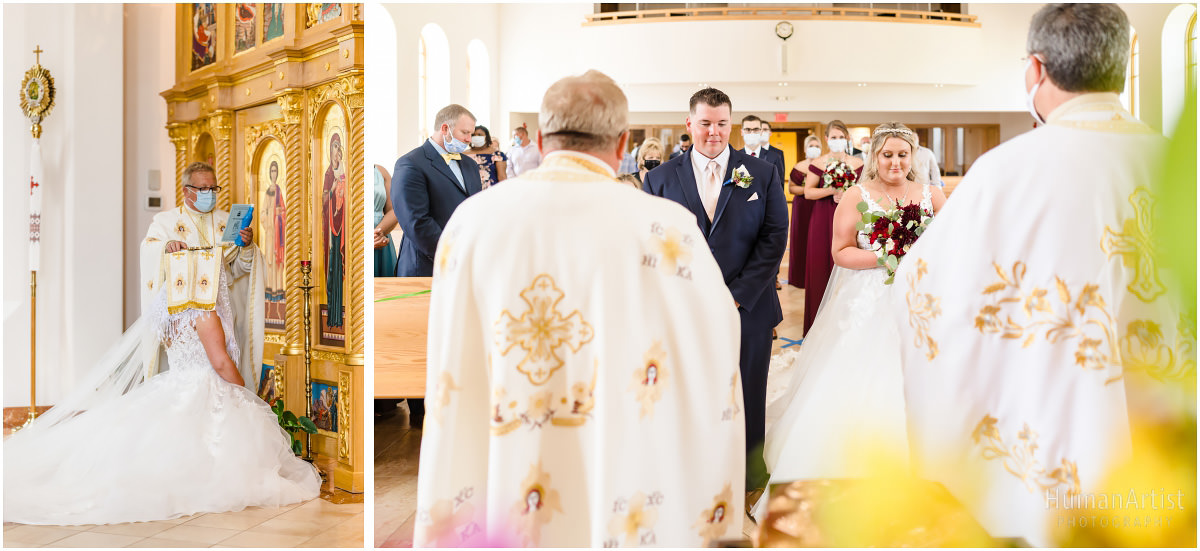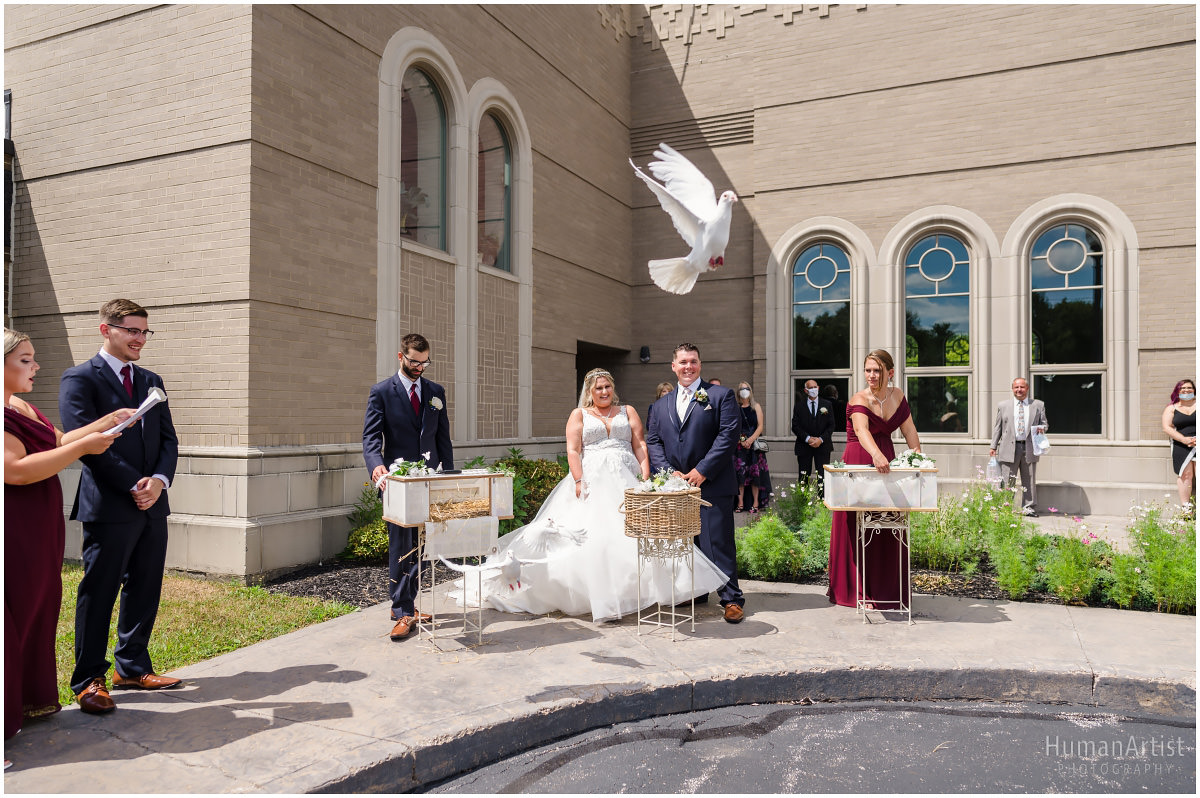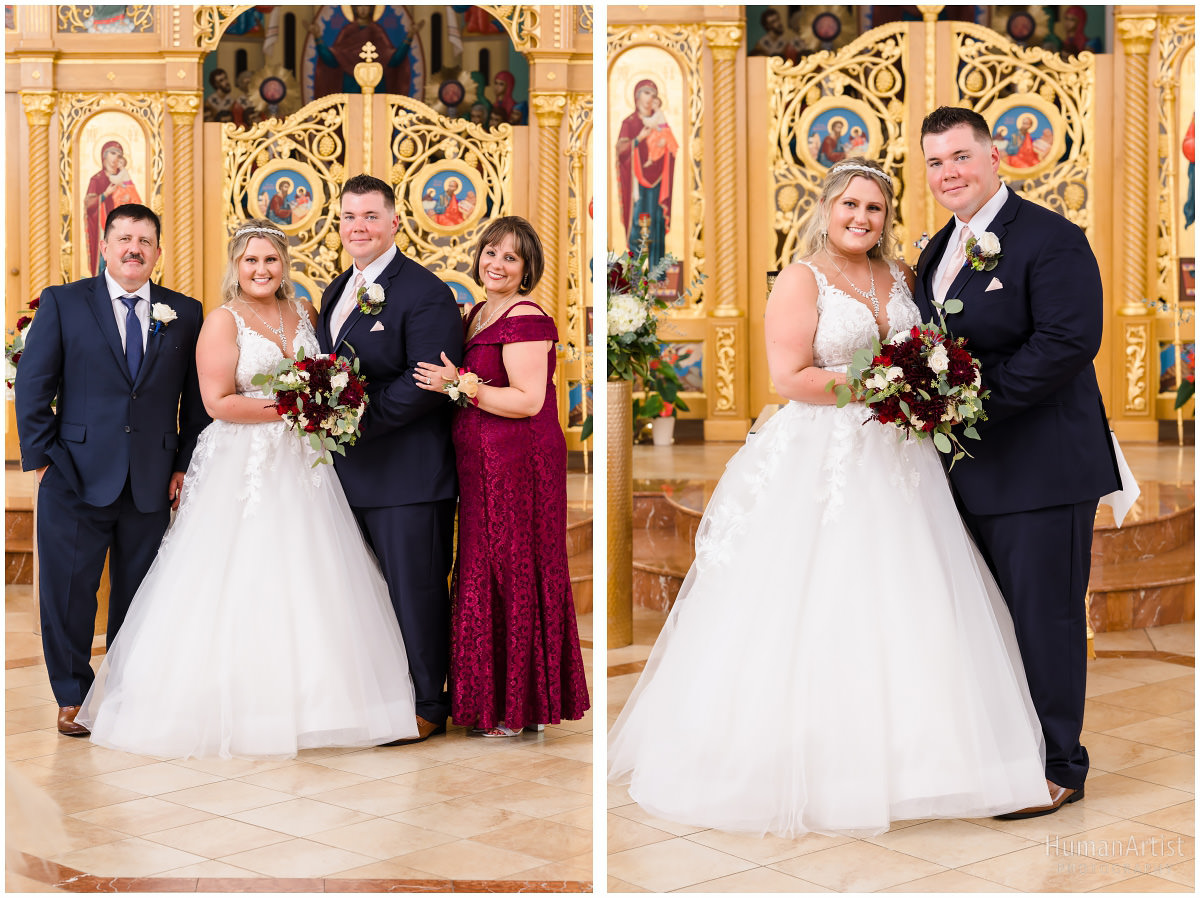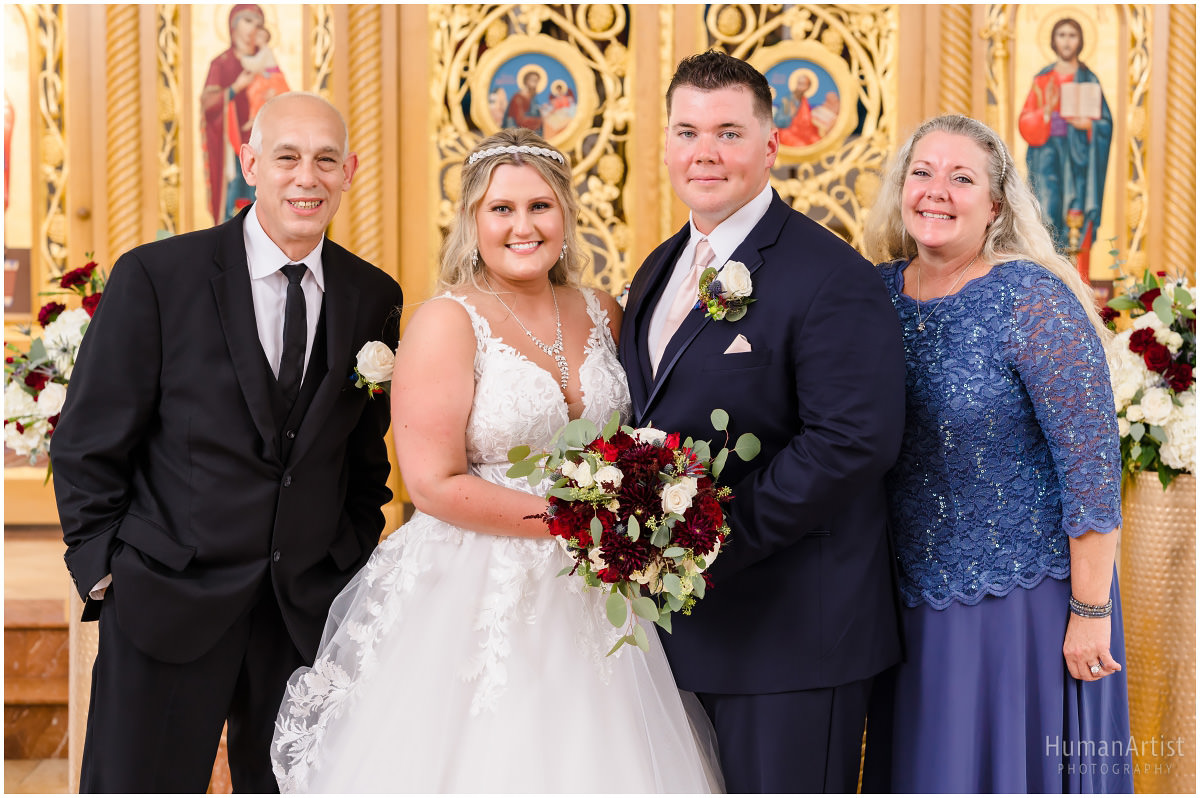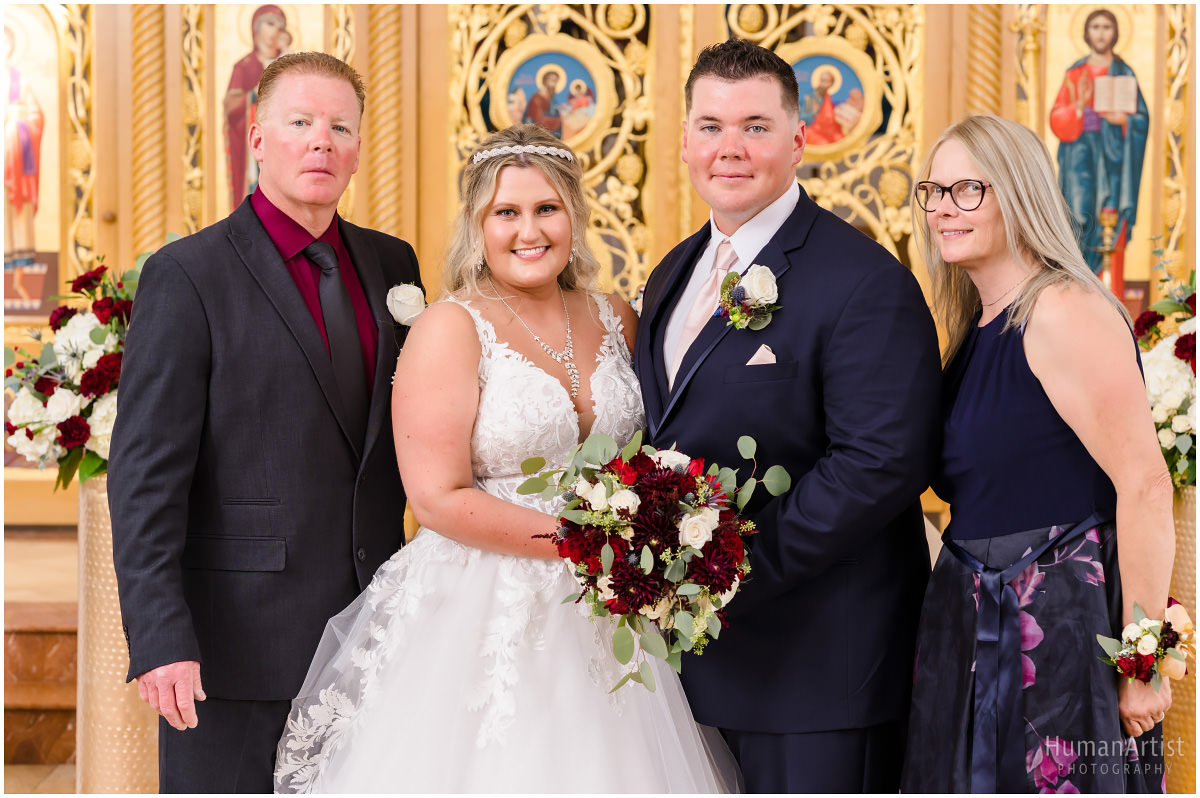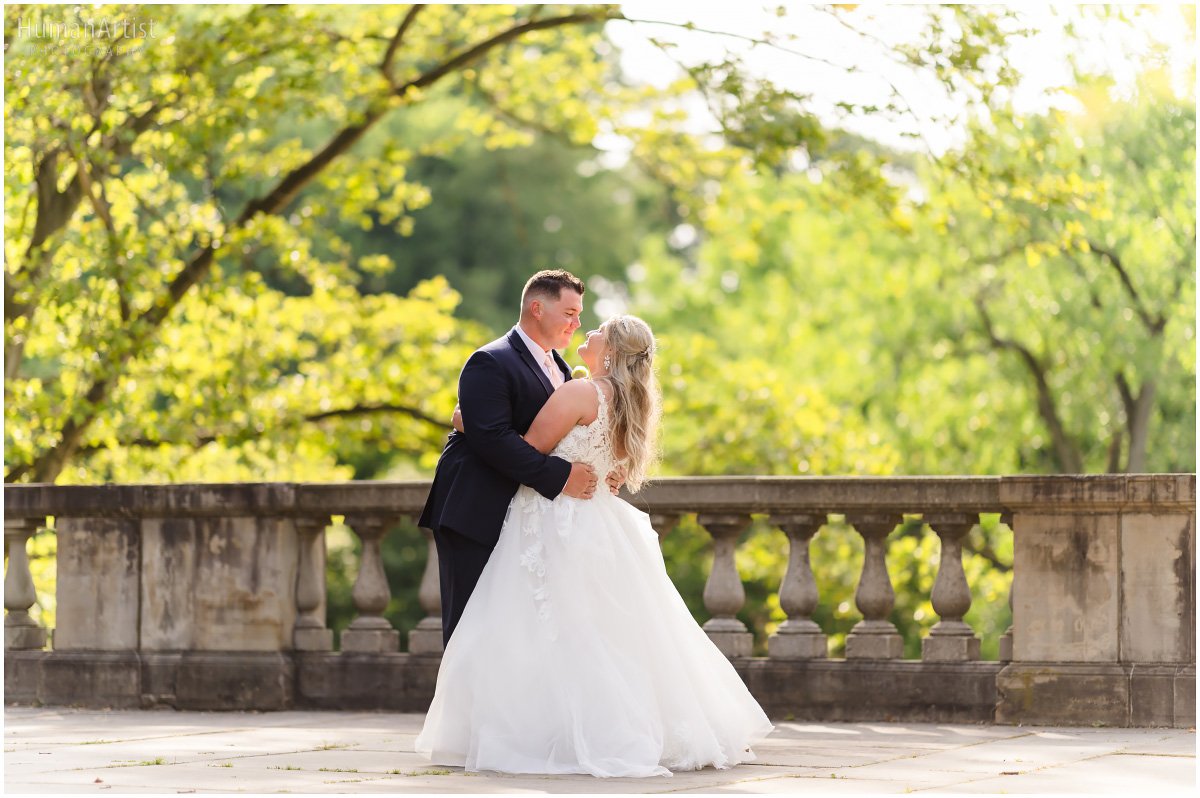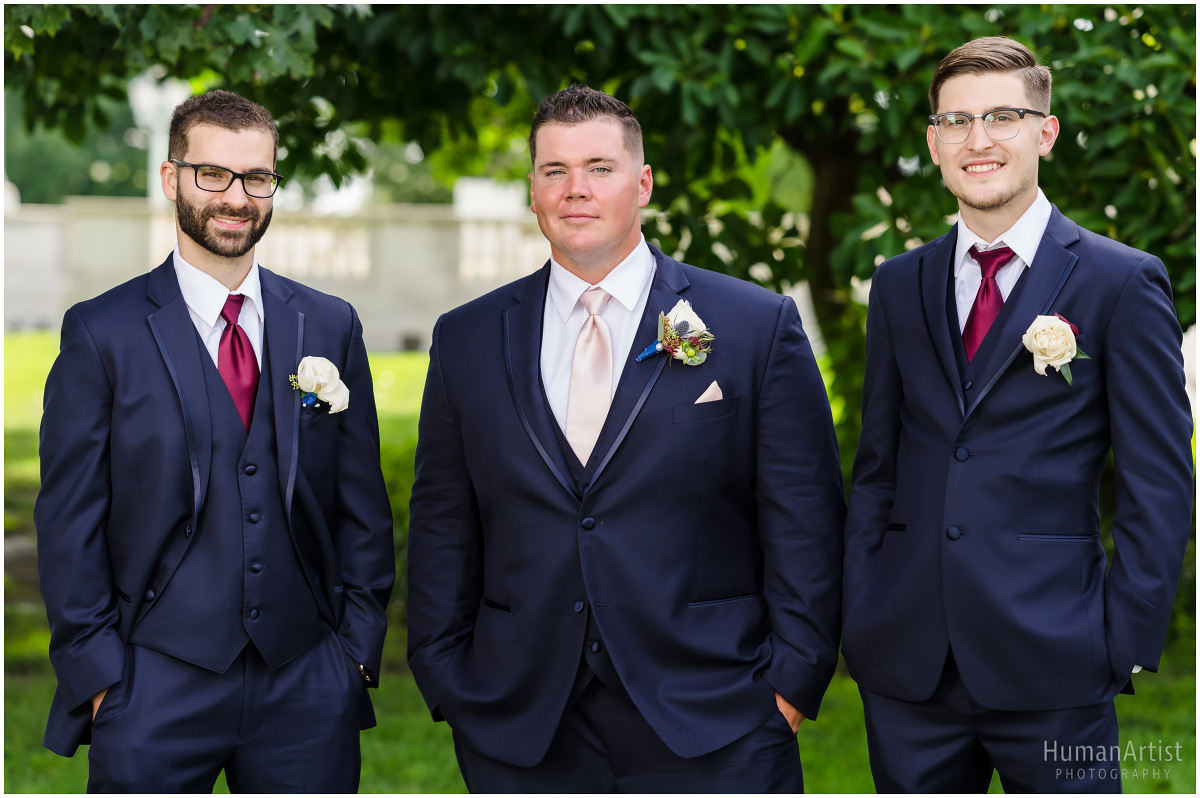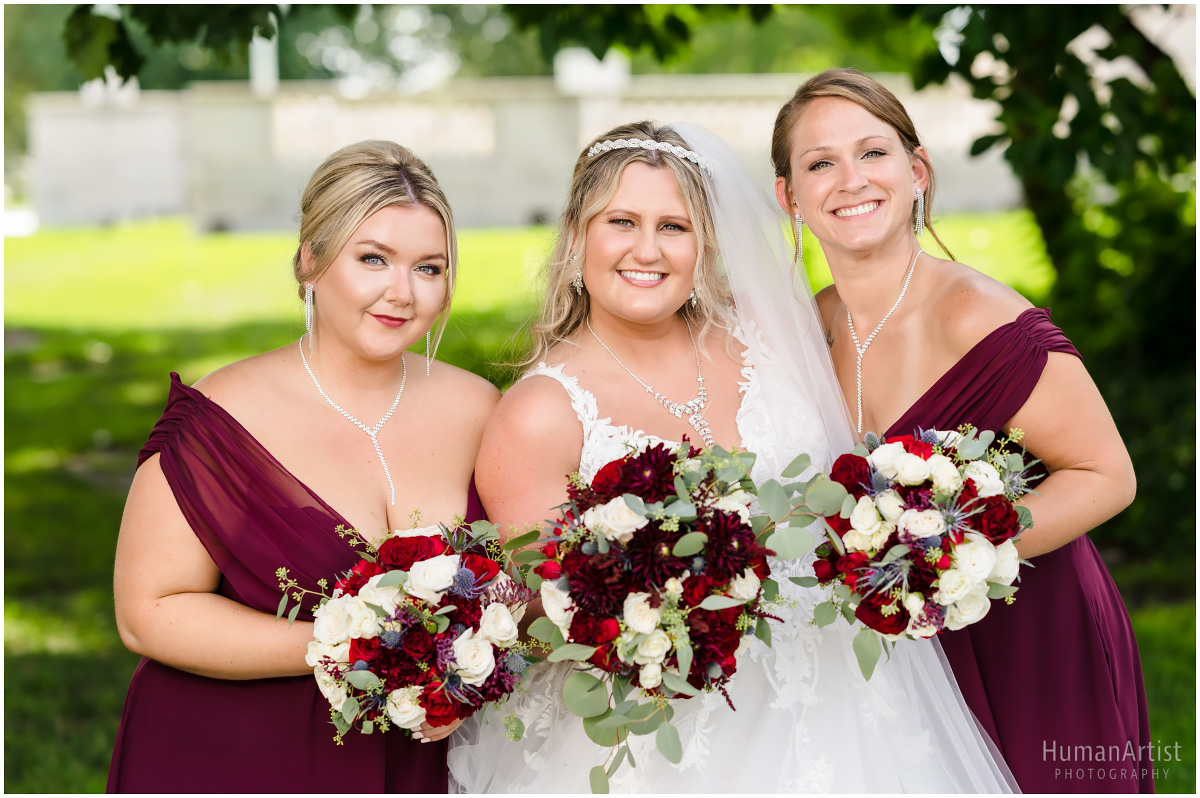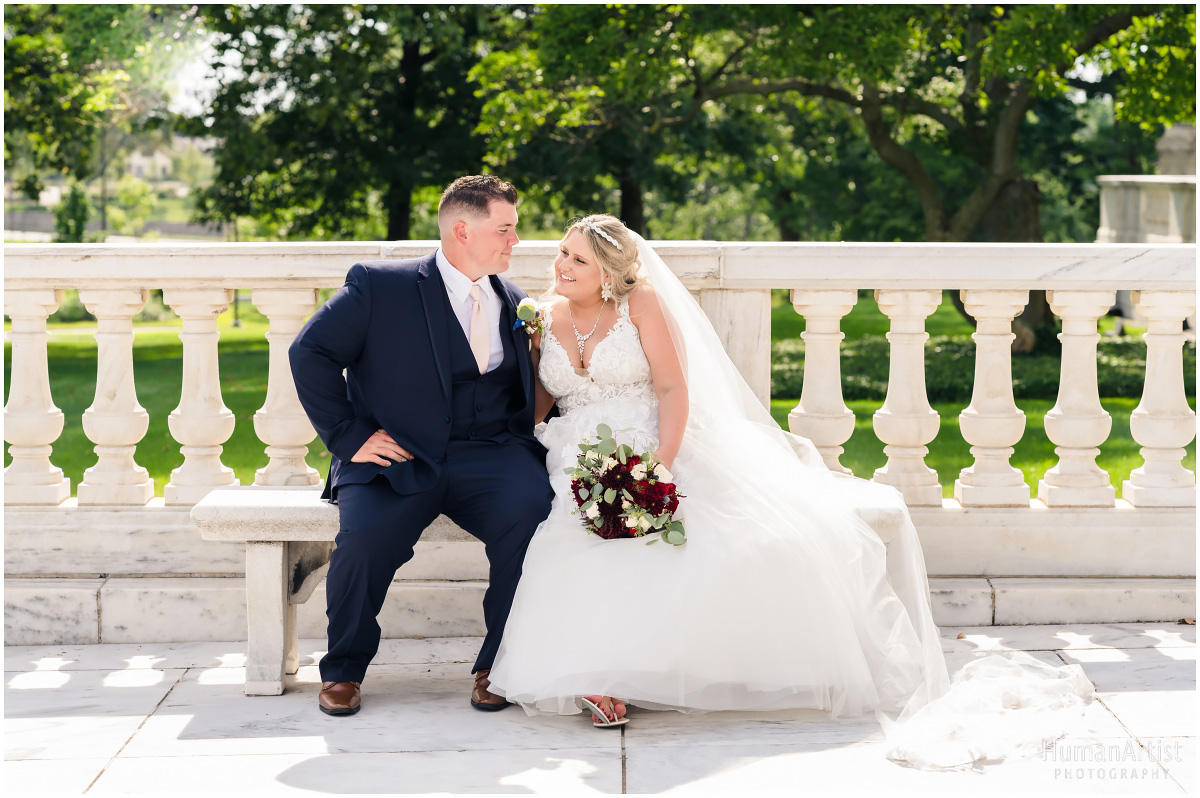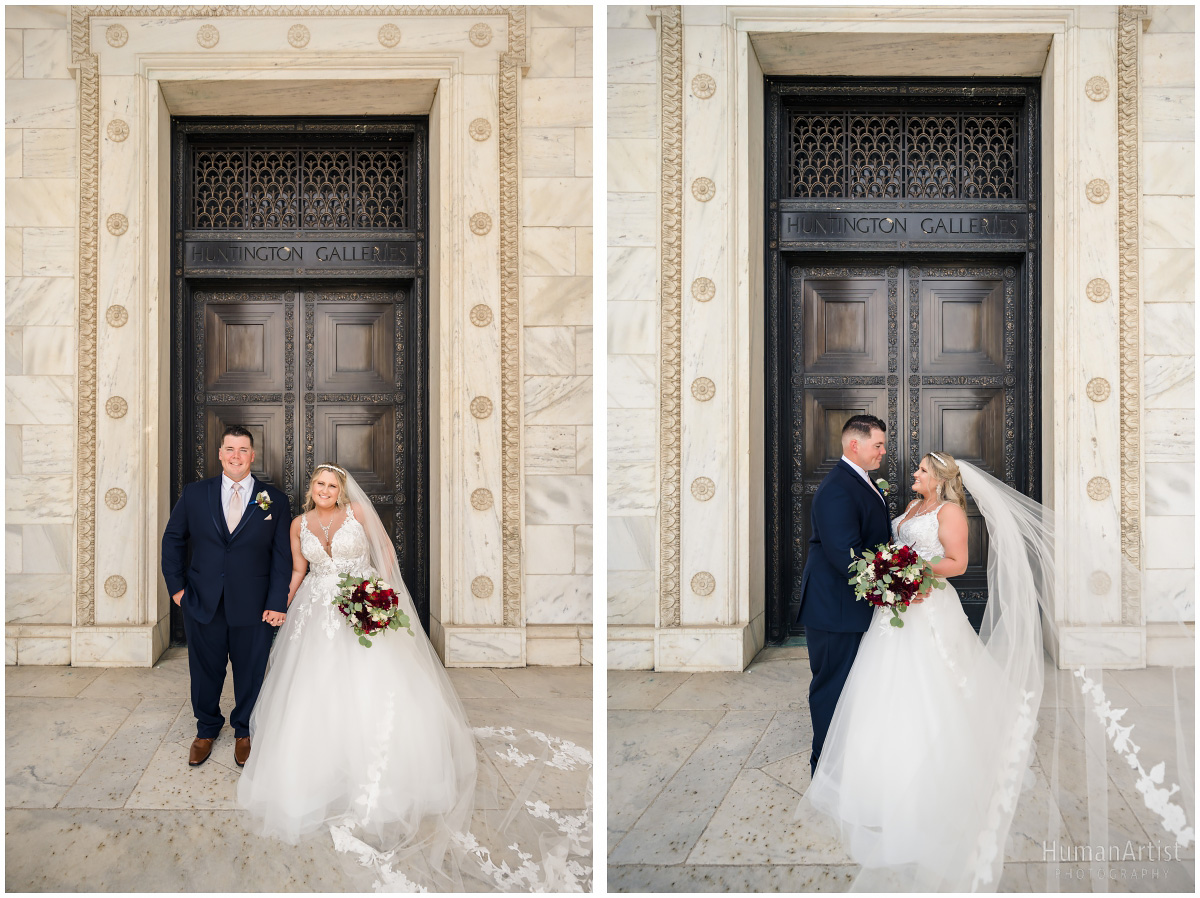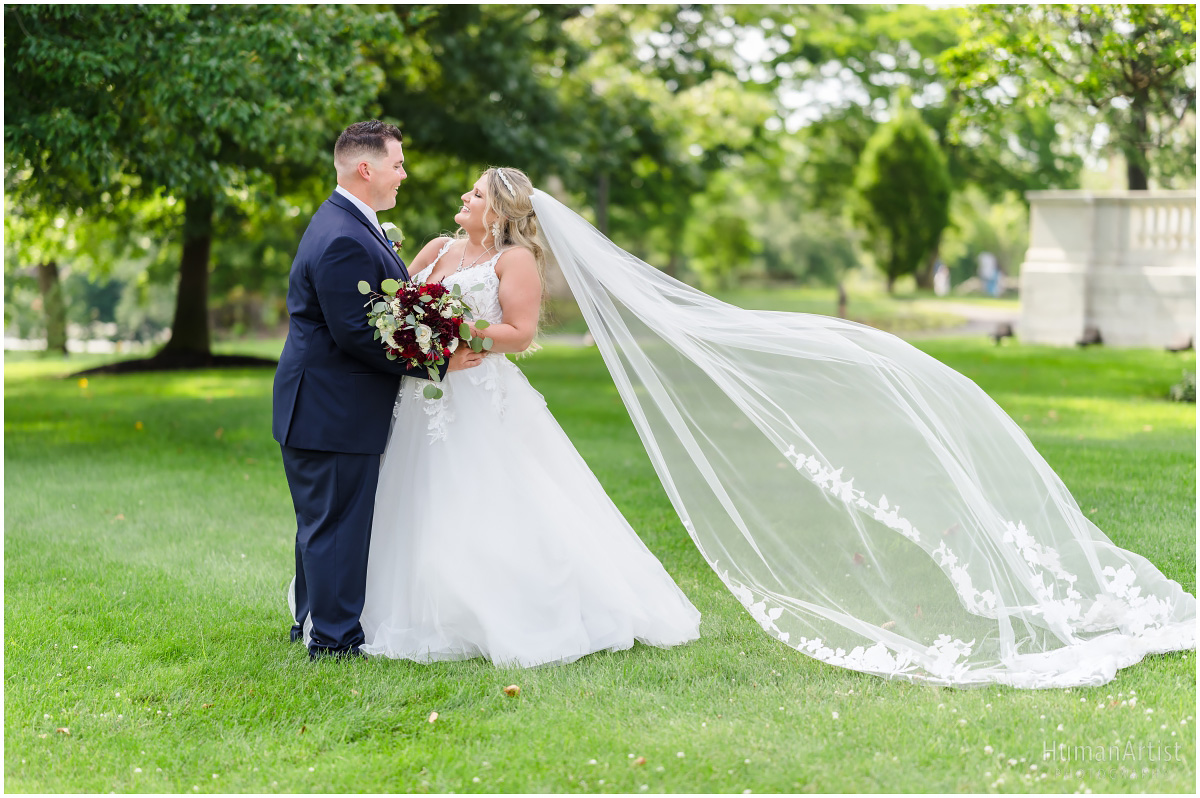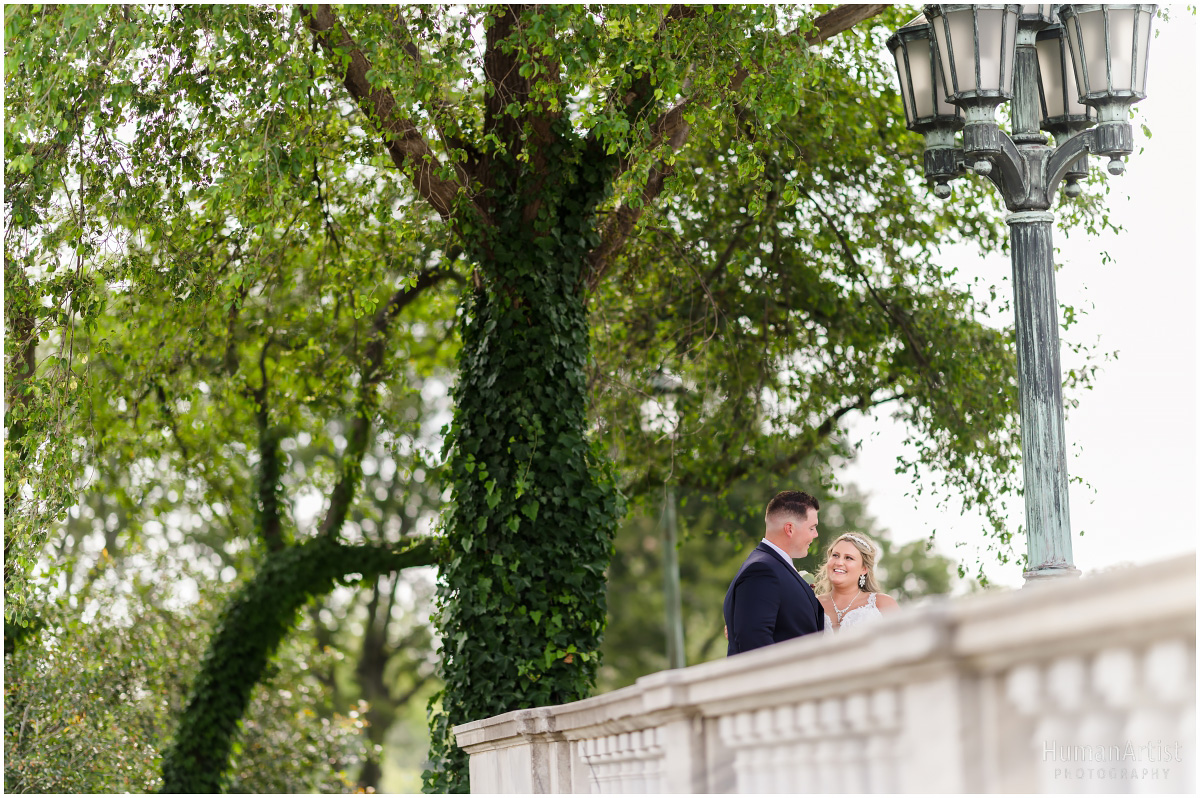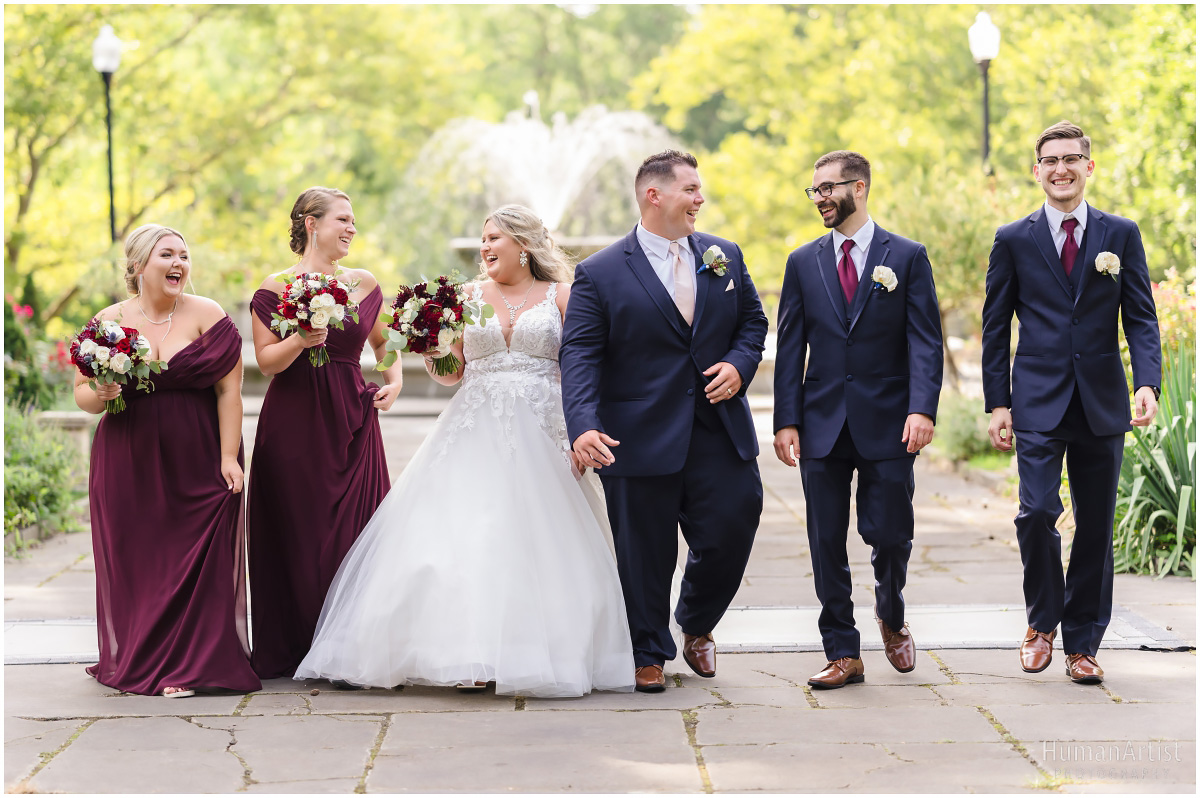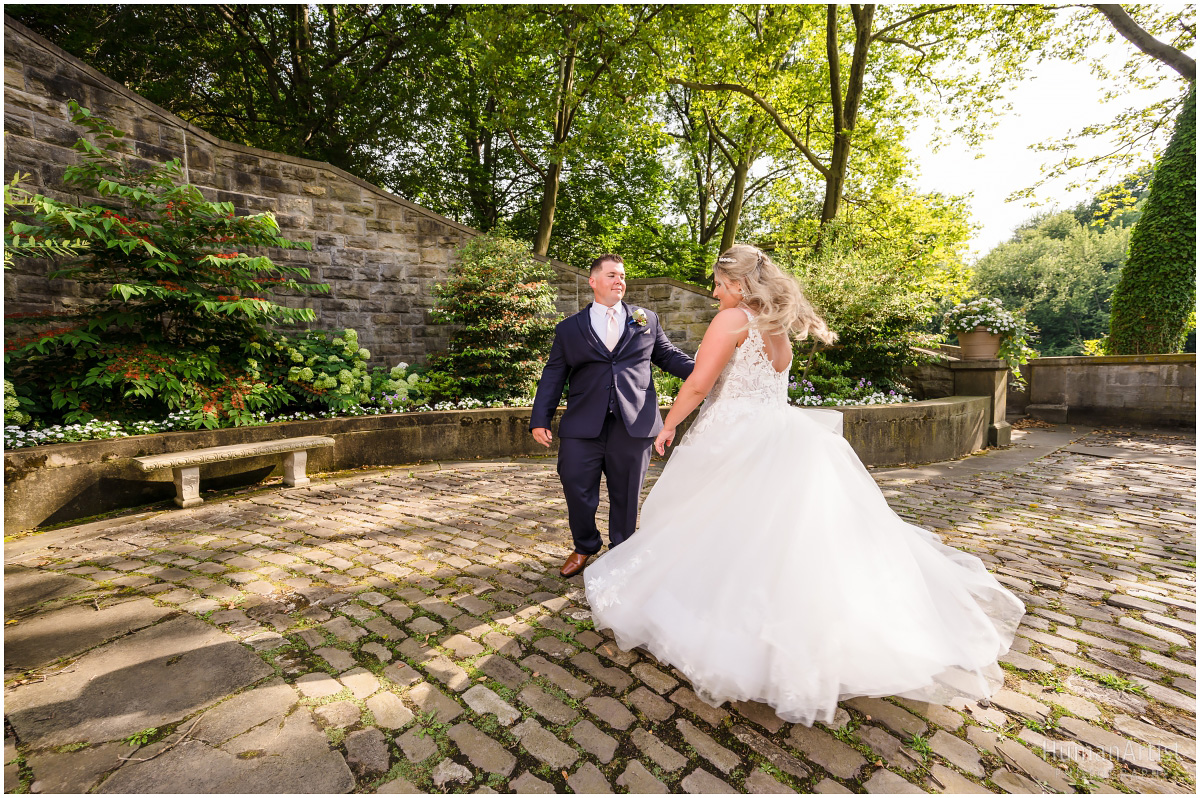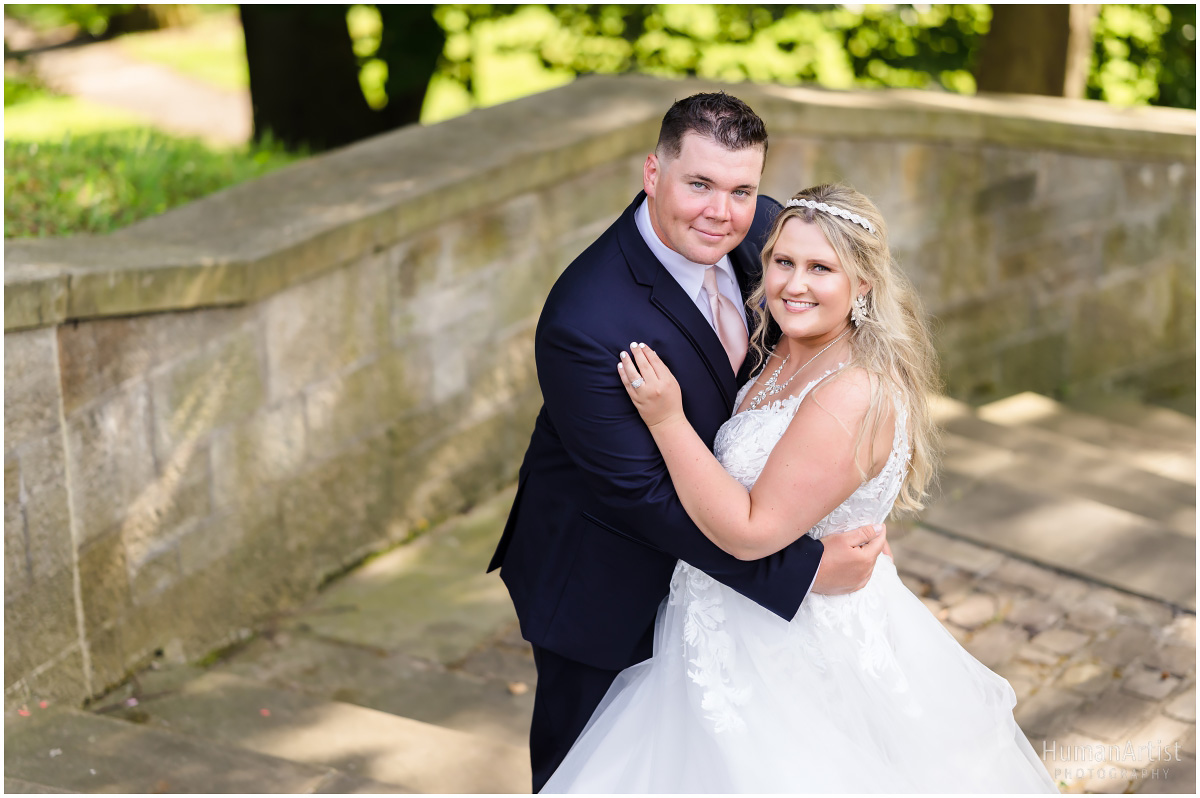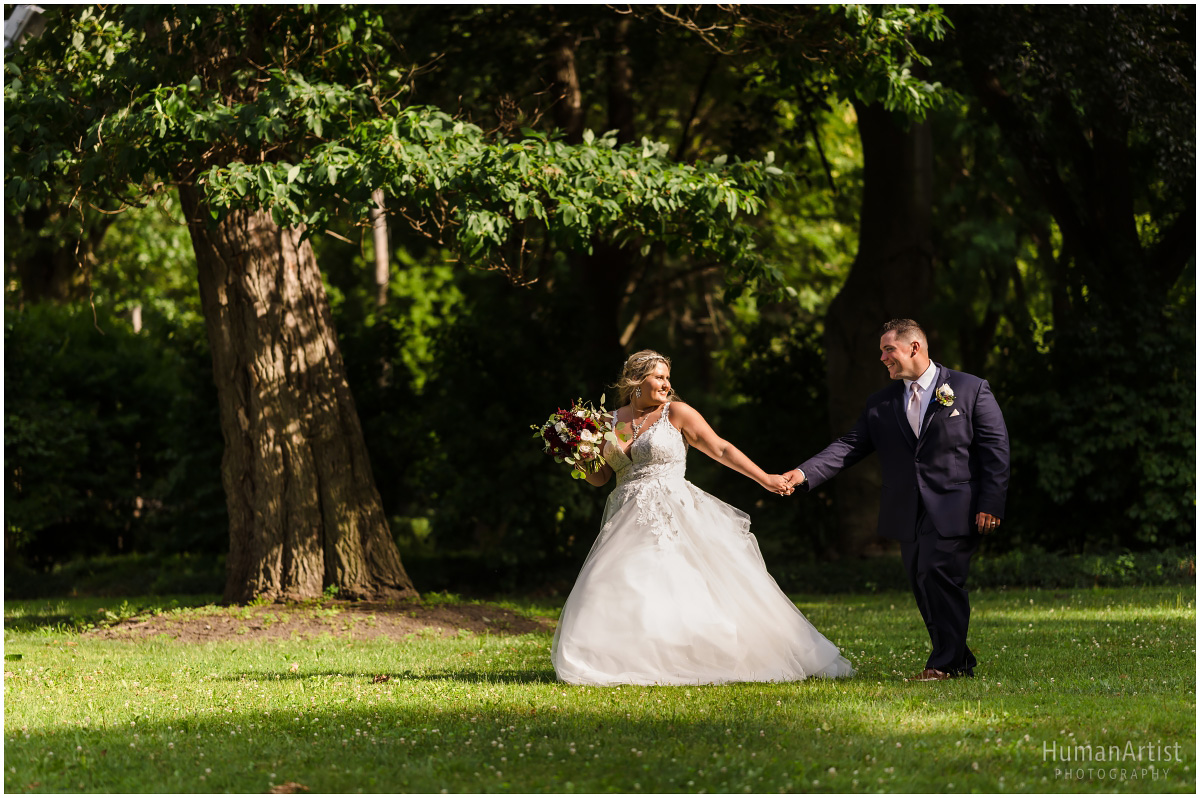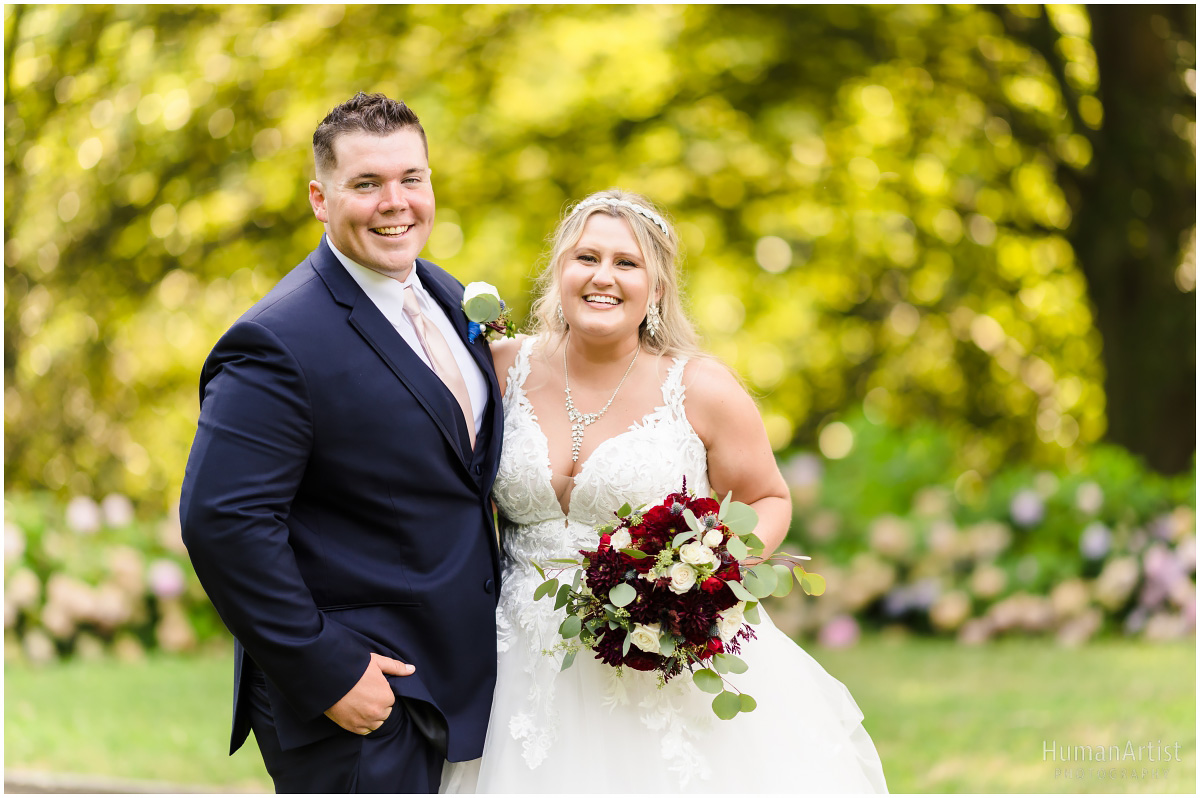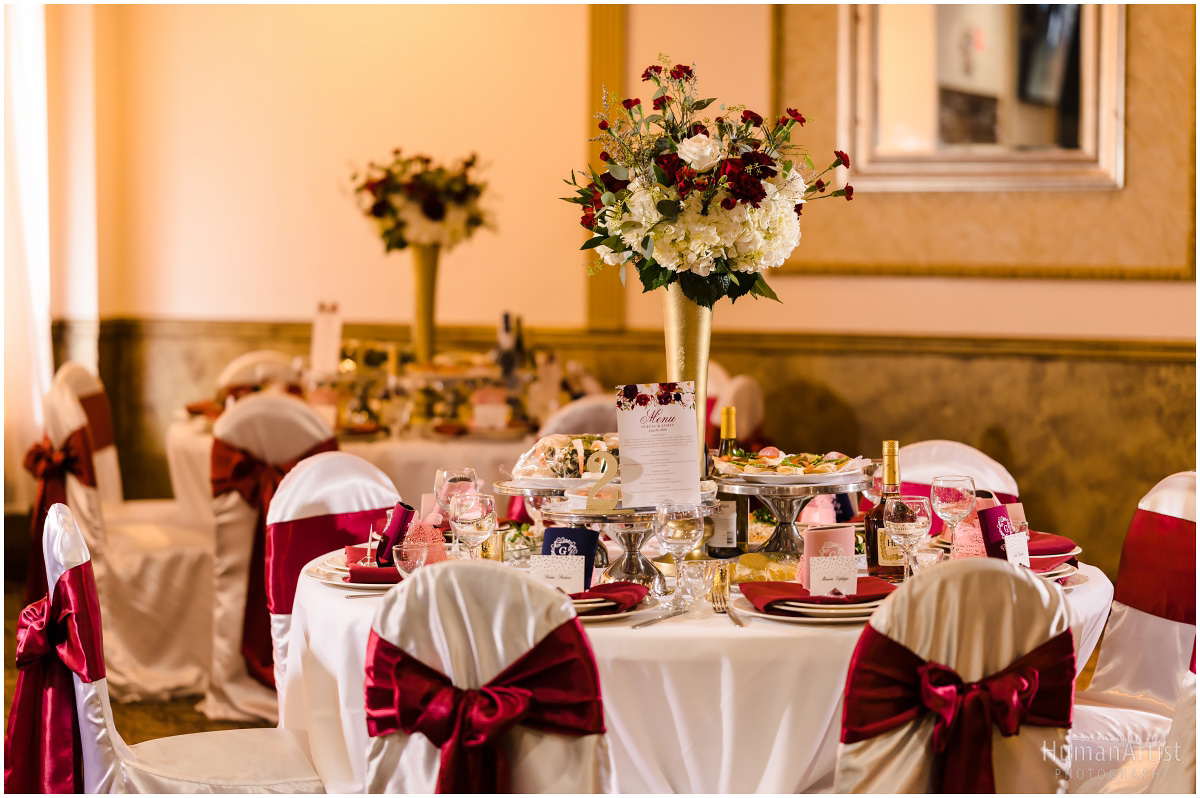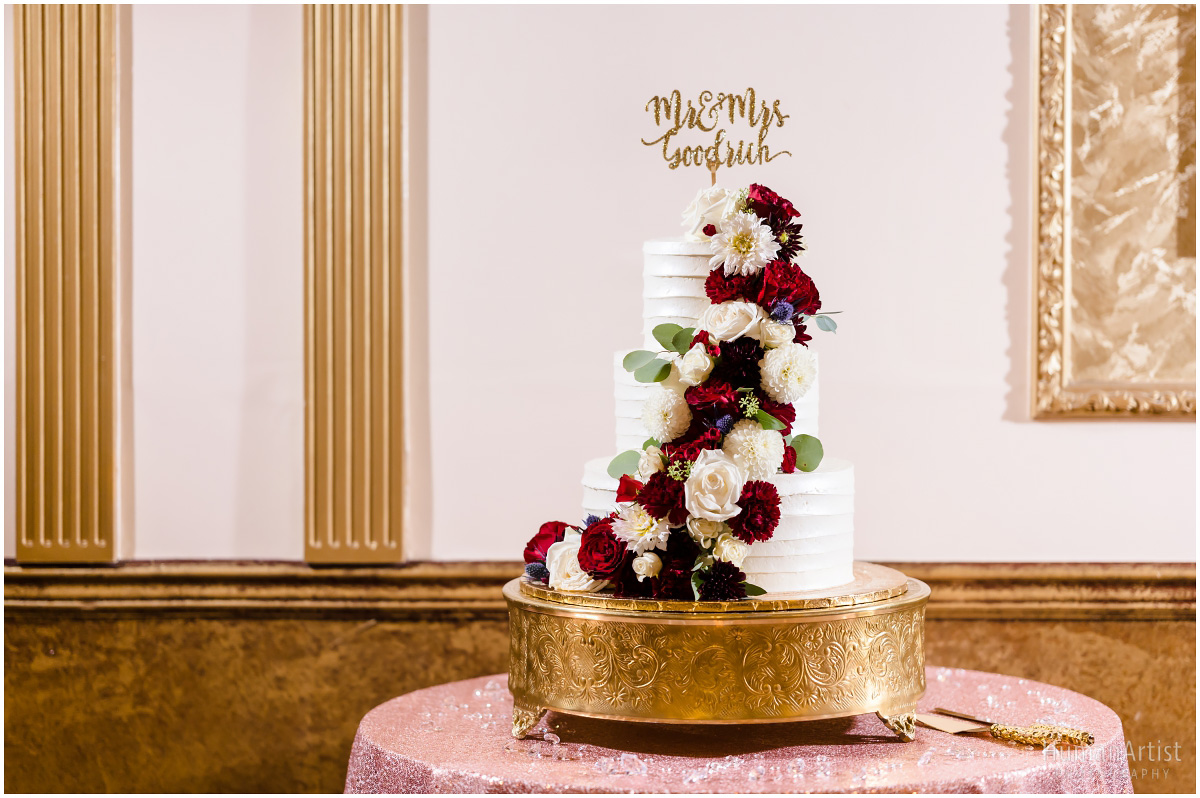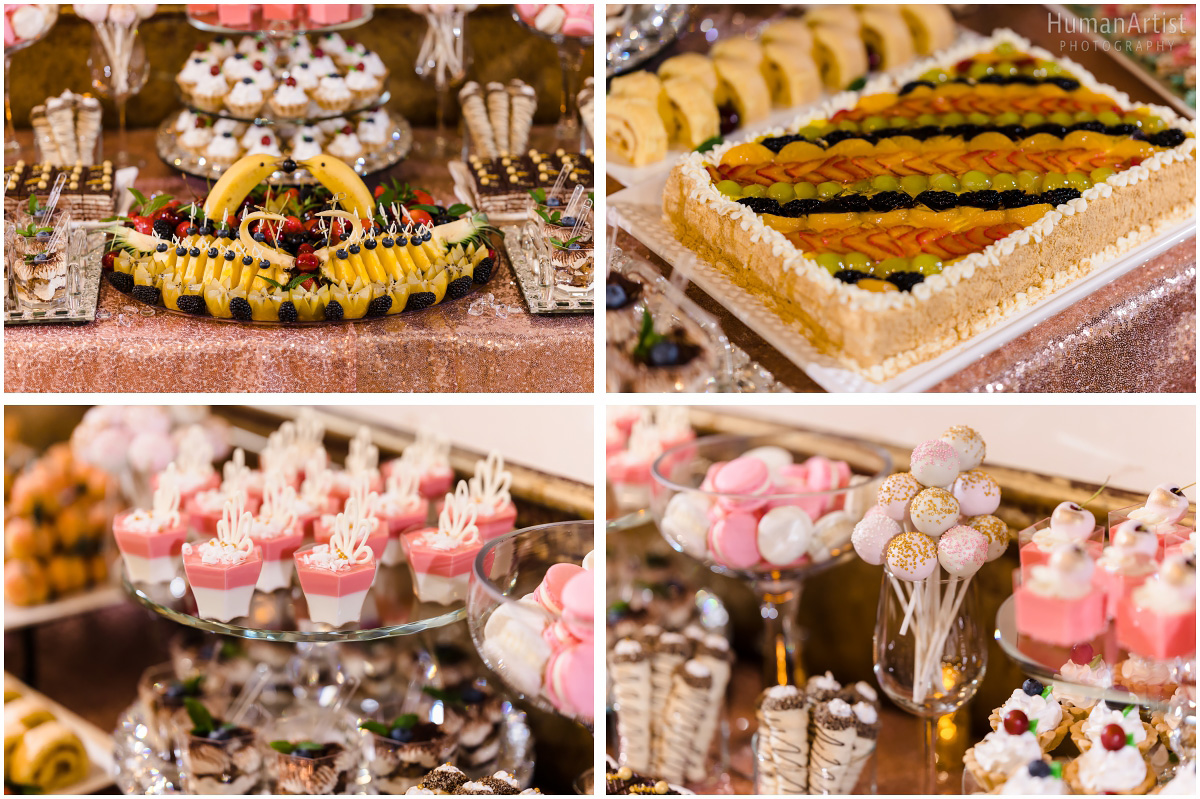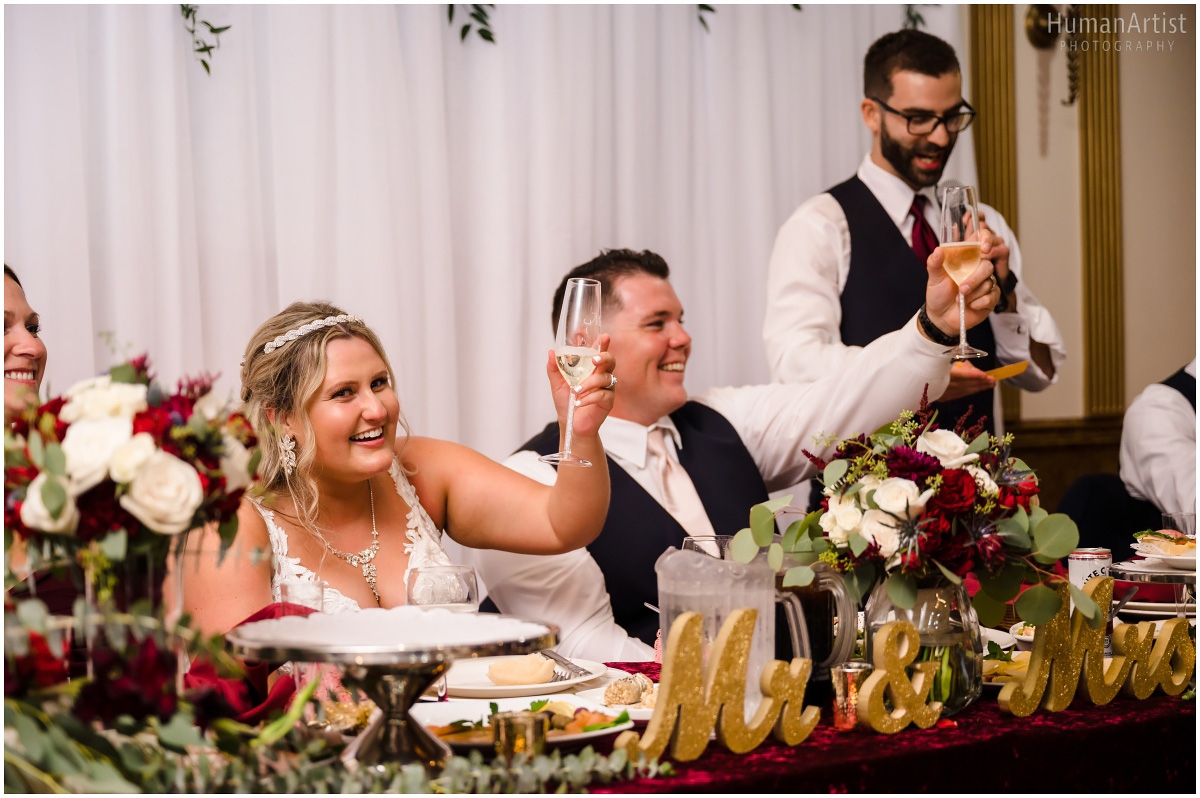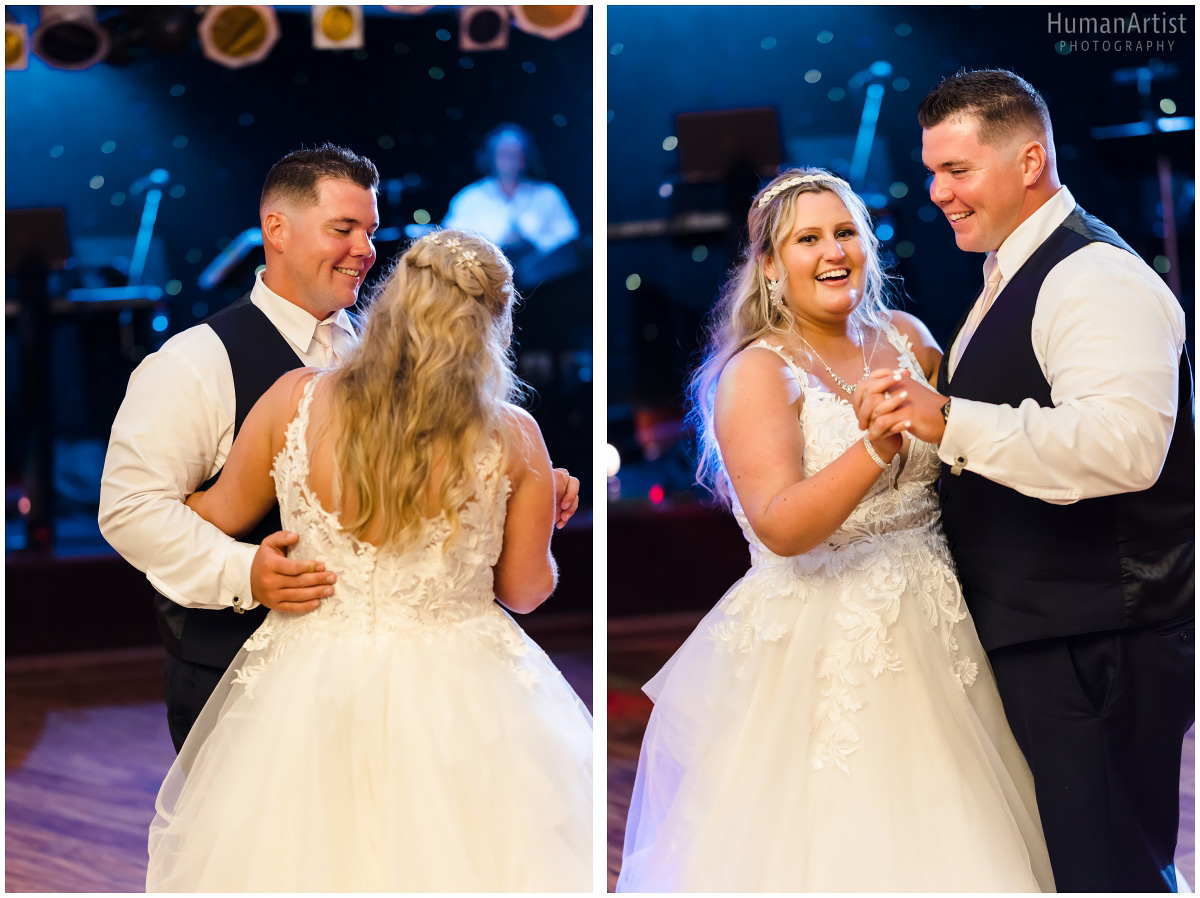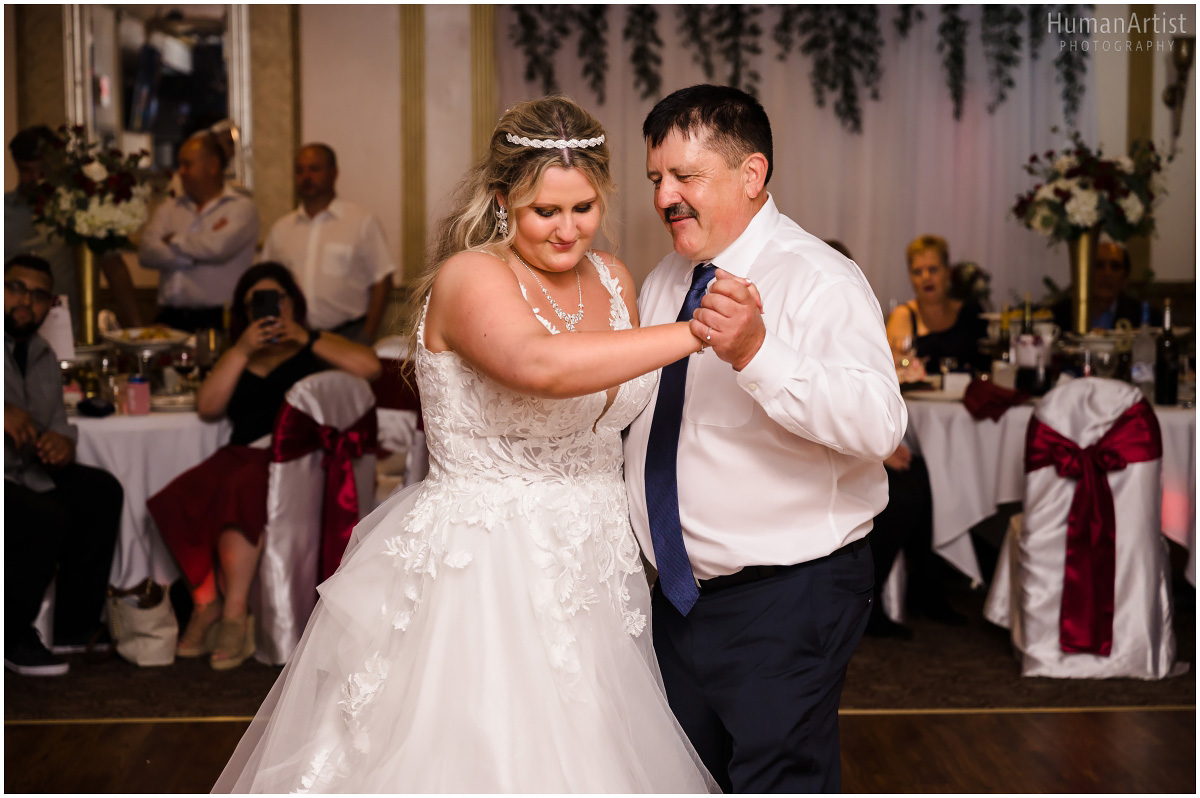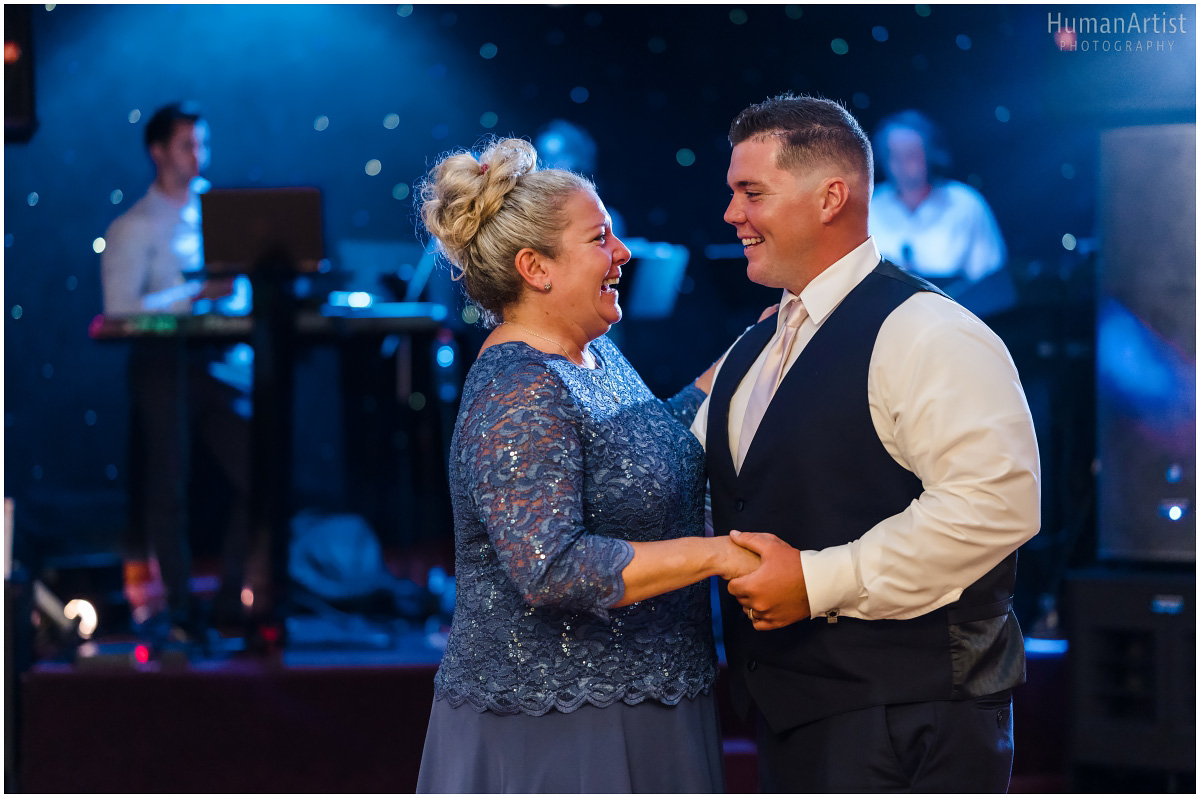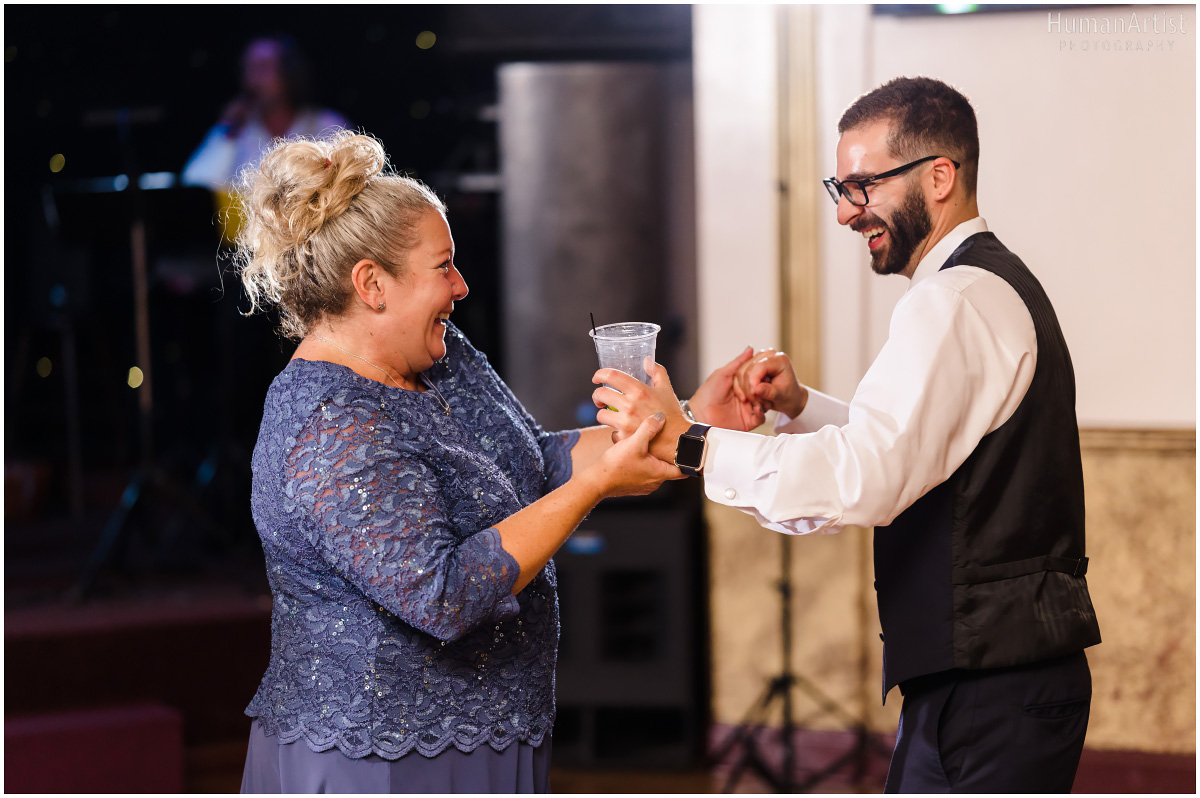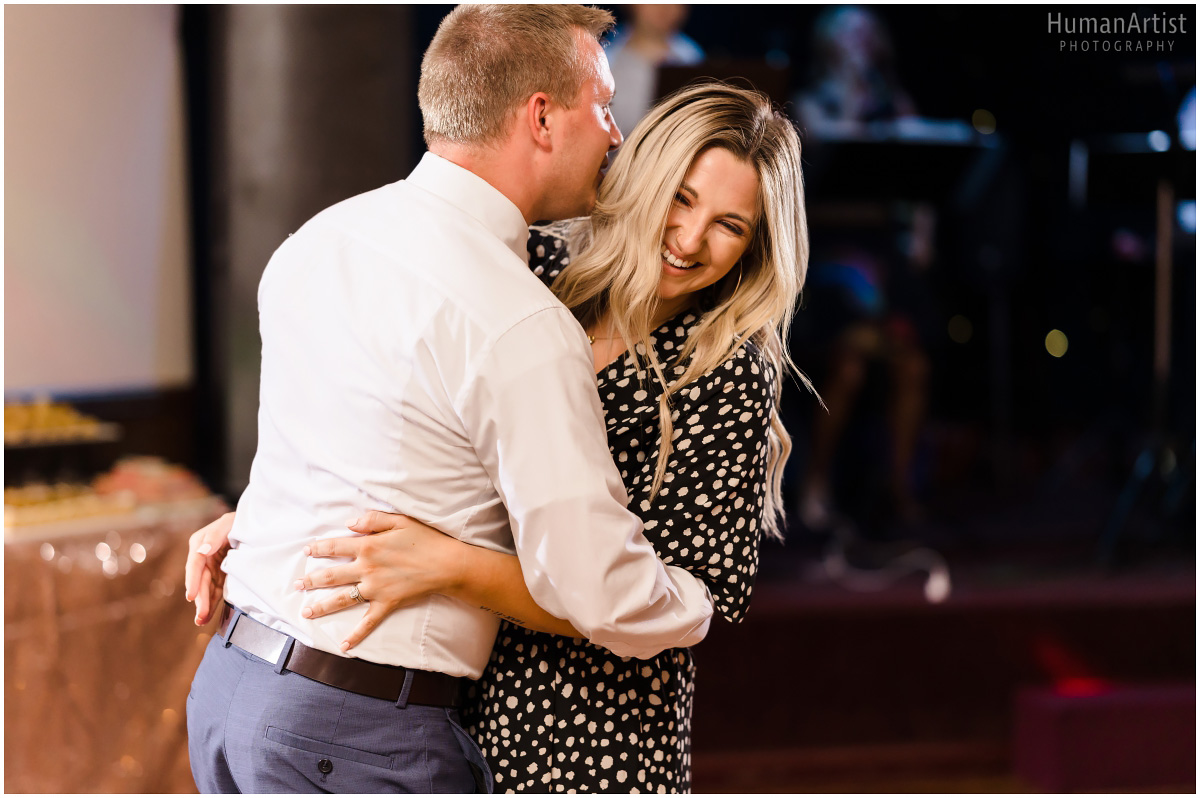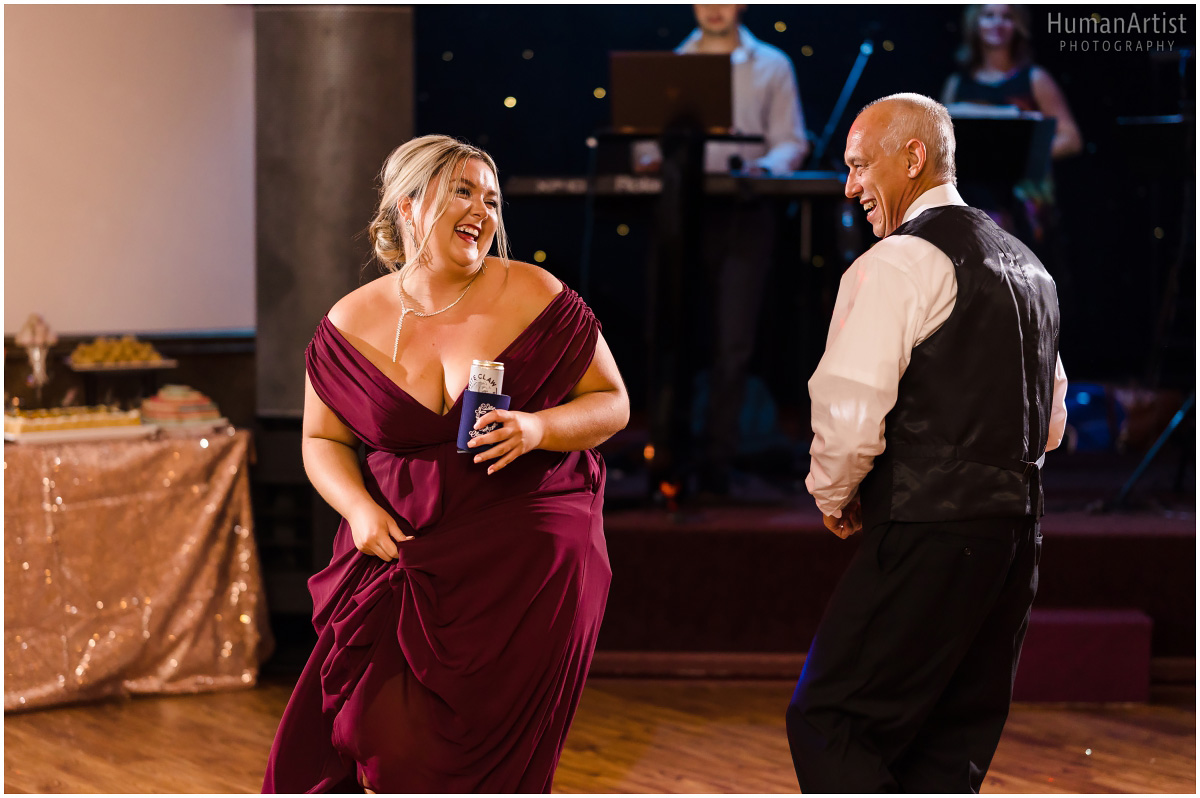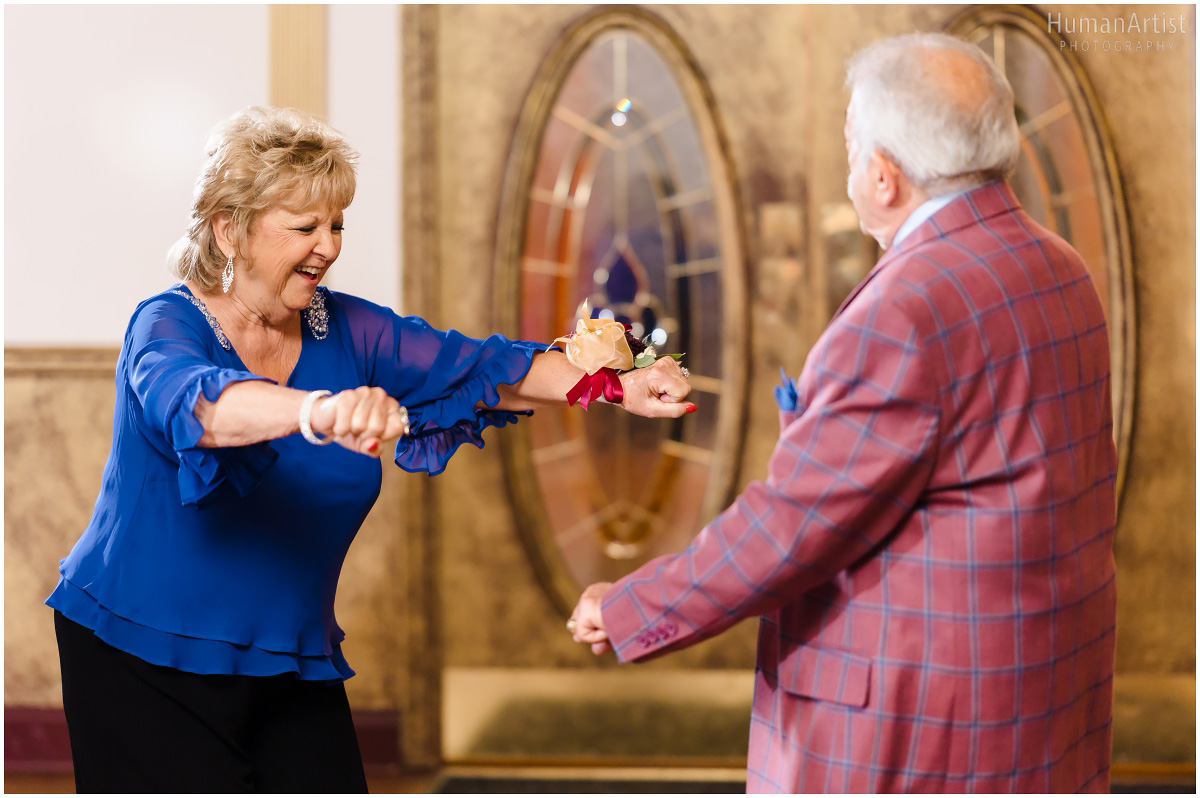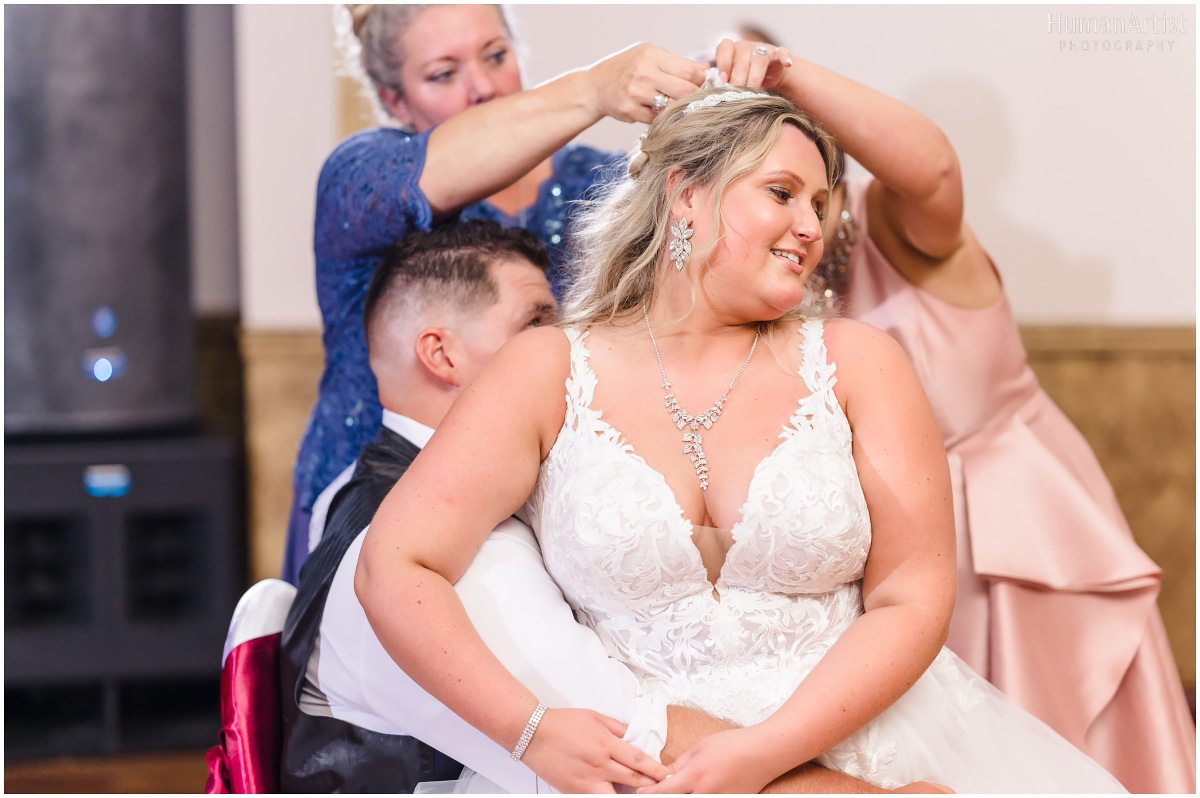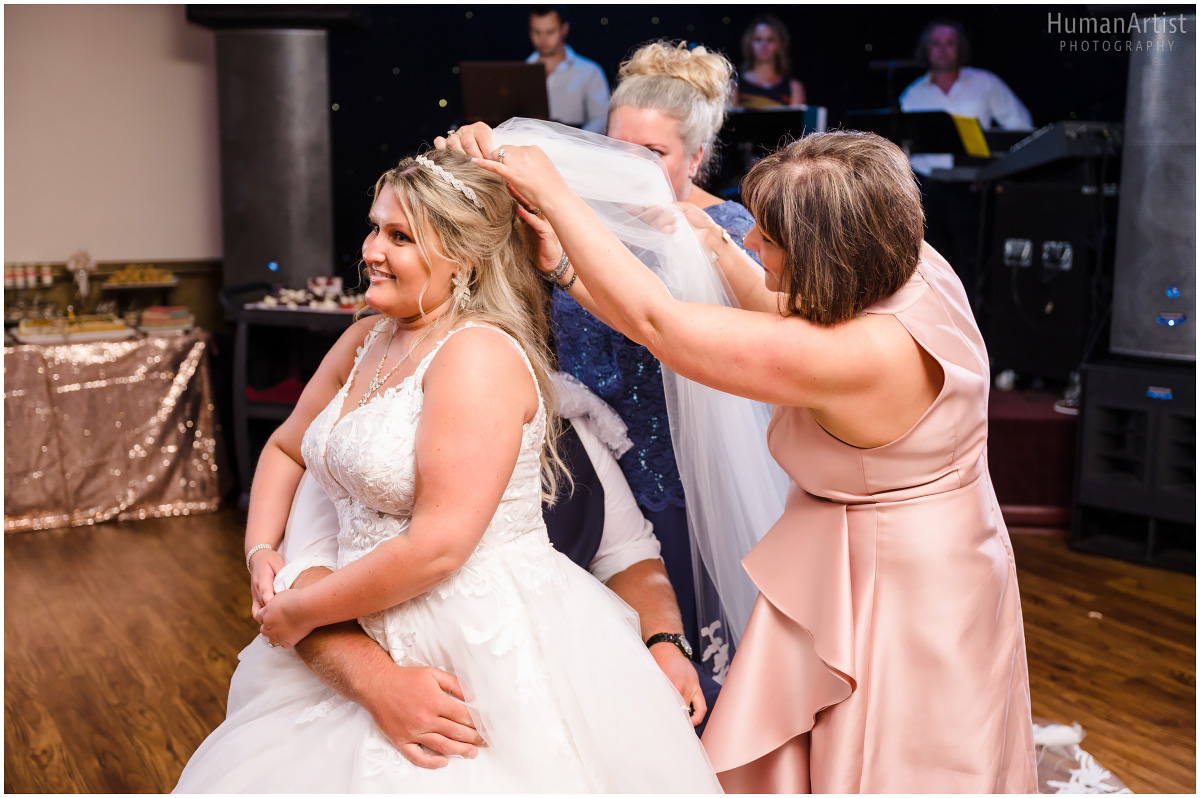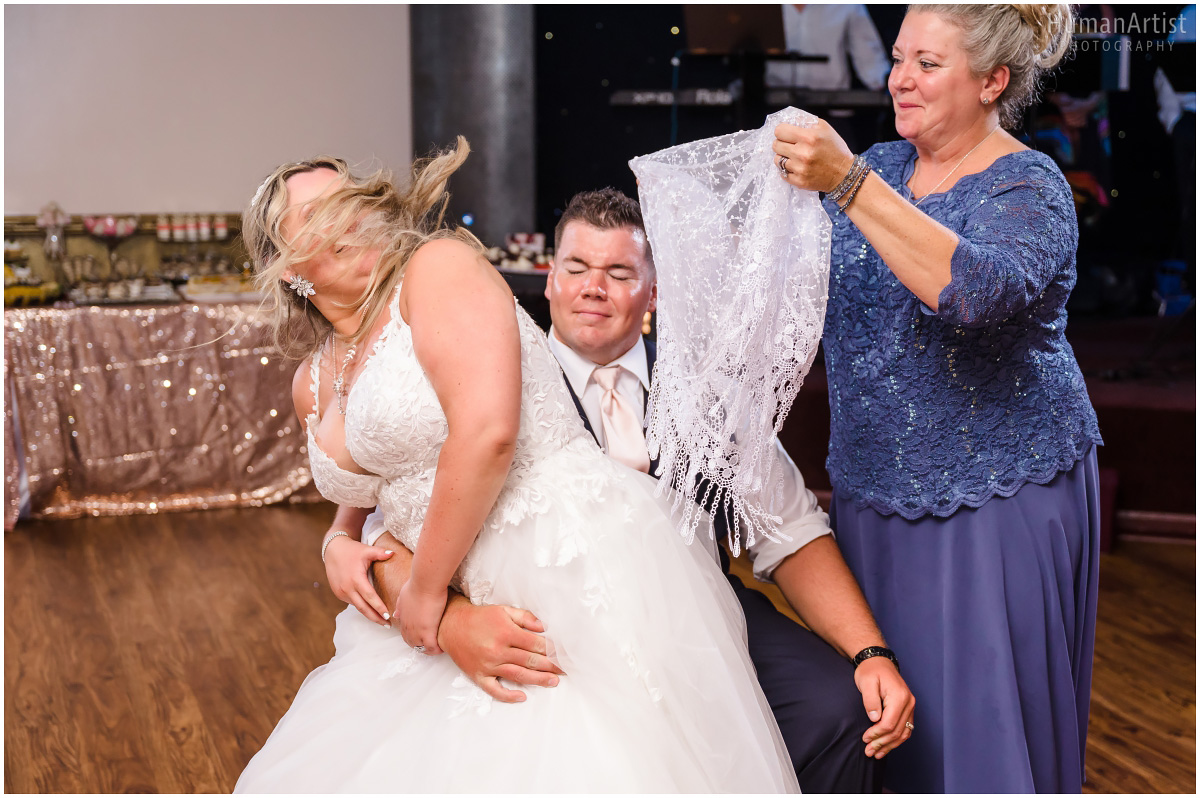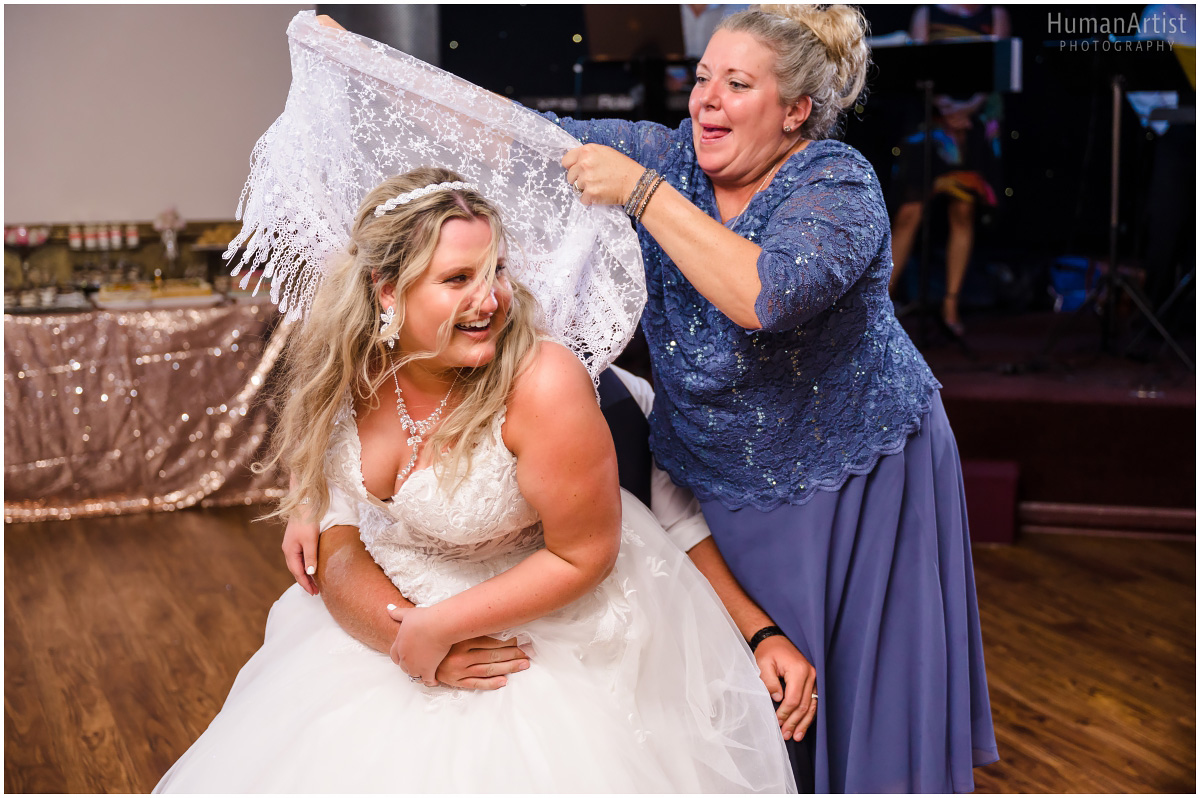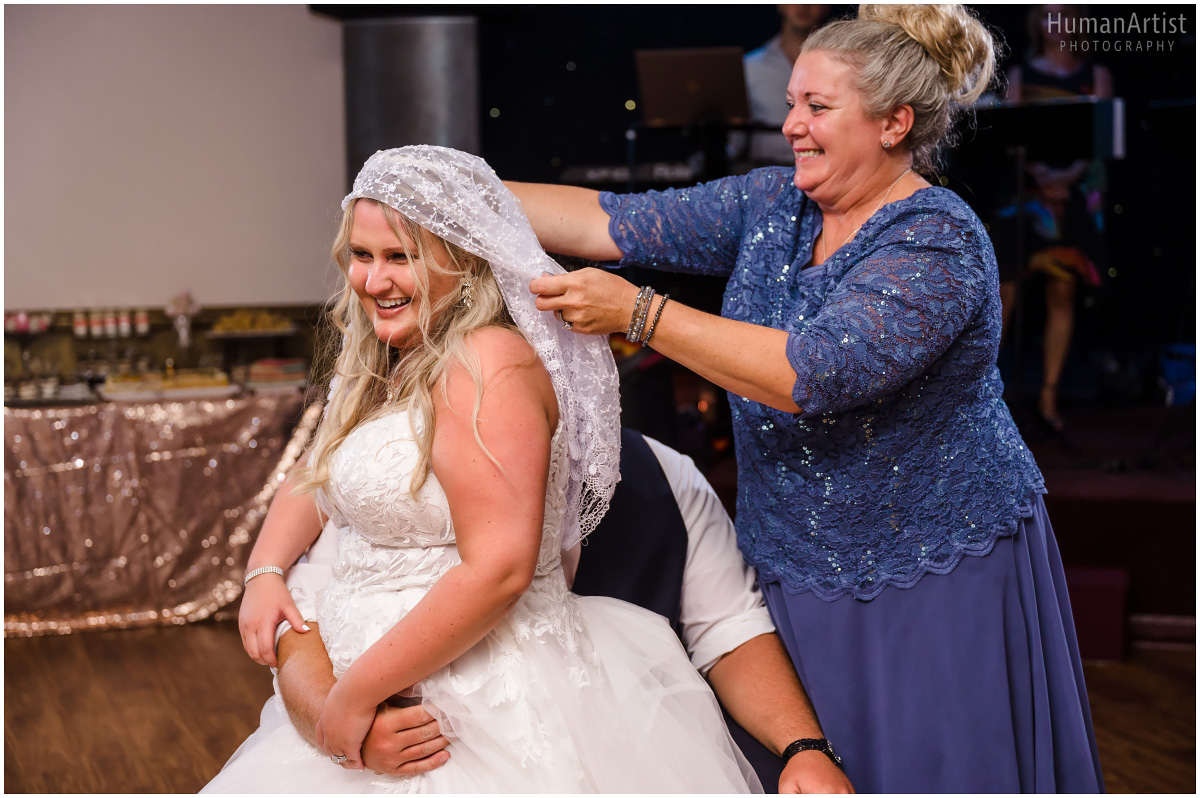 Cleveland Wedding and Portrait Photographer
Service Information
Human Artist Photography provides portrait and wedding photography services in Cleveland, Akron areas as well as all Northeast Ohio and beyond. If you are looking for a wedding photographer in your area, contact us to learn about our services. Be sure to consider us for your professional headshots, portrait photography and family photography in Cleveland, Broadview Heights, Brecksville, Akron and beyond.